With plenty of rain falling in recent times, the bush and all its inhabitants have been out in full force again this week!
The sight of an African rock python is a rarity, but seeing this large snake constrict itself around a young impala is a once in a lifetime sighting.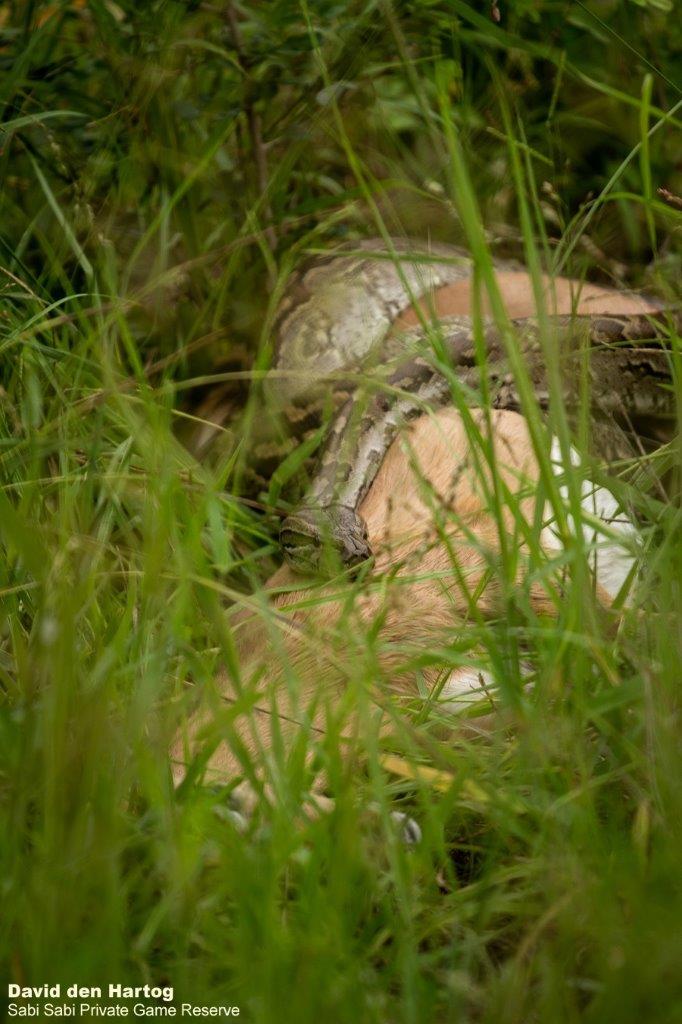 For a little lamb who can barely see over the grass, this young impala works hard to make sure it always has mom within its sights, because when she runs, it must too.

Only a landscape so vast can make a massive elephant bull look so small.

Safari roadblock!

It seems one zebra in this little group does not enjoy a dust bath as much as its companions, maintaining its clean white stripes.

Hyena cubs are unique in that they are born with their eyes open and already with canine and incisor teeth.  We came across these cubs who were playfully battling with each other, taking full advantage of their ability to use their teeth.

This giraffe moved slowly through the wide-open plains, ever vigilant for potential threats.  However, he seemed a bit more relaxed as there were a few other males in the vicinity.

Displaying the effect of its disruptive markings so perfectly, this kudu cow moved through the dappled light of the thickets.

In the late afternoon glow, this zebra was enjoying the lush grass brought through with the summer rains, while another zebra's face was beautifully illuminated by the setting sun.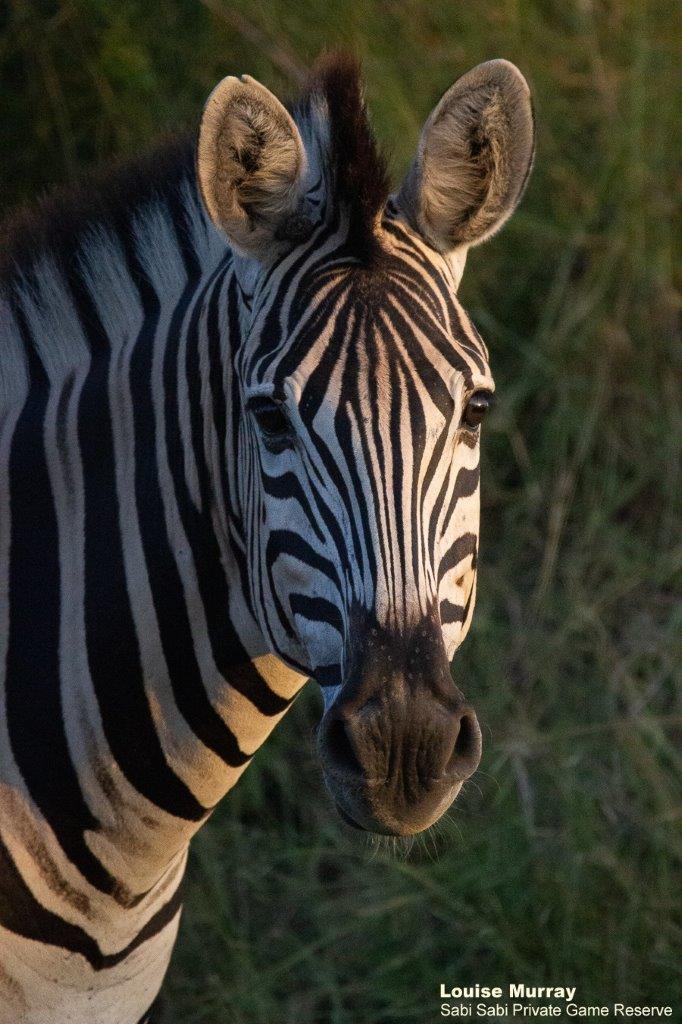 An impressive elephant bull made his way casually through the thicket towards us, enjoying a trunk-full of green grass along the way.

The golden light of sunset made this young male impala shine handsomely by the water. If you look closely, you can spot the beginnings of his horns starting to grow.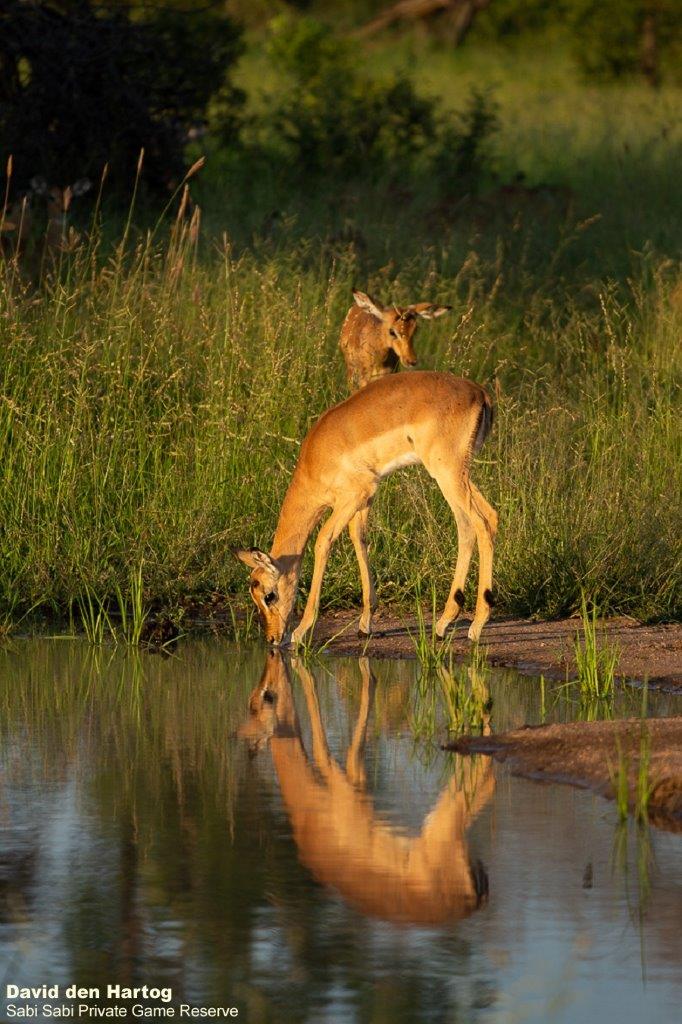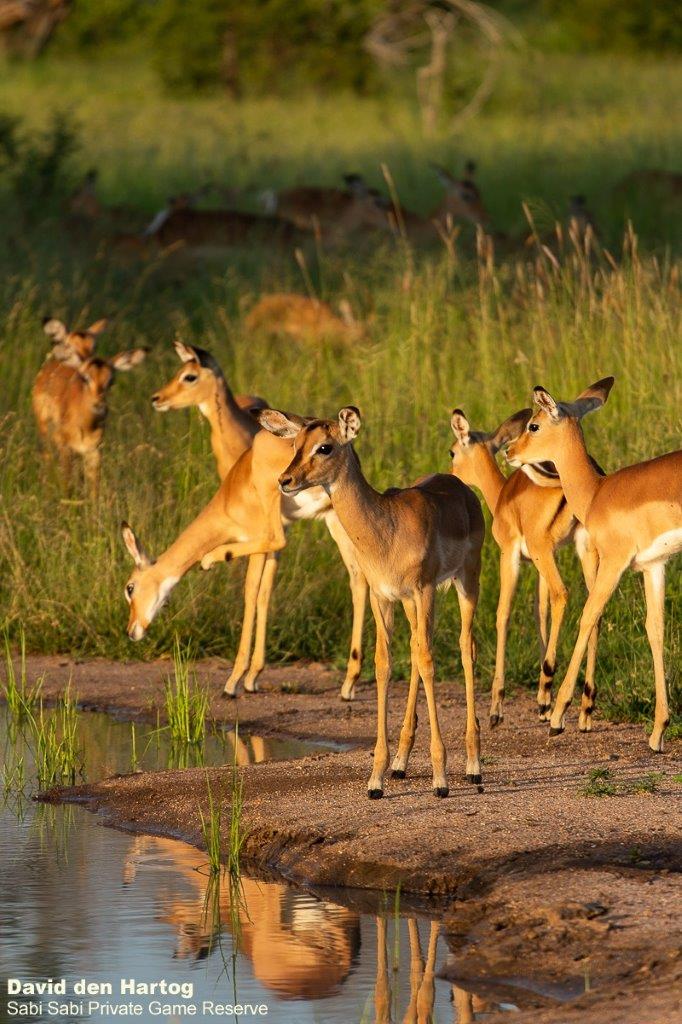 We are blessed with a wide variety of feathered species at Sabi Sabi.  In particular, the summer months offer a larger diversity of birdlife as the migrants return from their winter holidays.
Common buzzards are palaearctic migrants, travelling all the way from eastern Europe and even as far east as Siberia, down to Africa to escape the winter of the northern hemisphere.
We have experienced large amounts of rain recently, and this has attracted a few rarely seen bird species which feed on the termites that emerge after rains. This Lesser spotted eagle was rather entertaining to watch as it waddled from one spot to the next in open grassland.

Throughout the year though, birding adds a wonderful element to a game drive and if you're looking to become a "birder", this Golden-breasted Bunting is a perfect candidate, with its striking plumage.

Despite their large size, elephants can be easily spooked, as this one was when a trio of Southern Ground Hornbills moved through the area where it was feeding.

The carcass of a buffalo in an open area became an invitation to all and a sundry of scavengers, from White-backed Vultures to Marabou Storks.

With its diet comprising of mostly vertebrates and arthropods, this beautiful Lilac-breasted Roller took a short break from looking for food, which allowed us to take a few photos.

As we were heading back to camp, we found this Spotted eagle-owl sitting perched in a Marula tree, no doubt looking out for something to eat. A wonderful sighting to end our evening safari before enjoying a meal of our own!

Emerging from the dark shadows of the night, appeared the Dewane male leopard. After all the rain received over the last few days, he was out scent-marking his territory.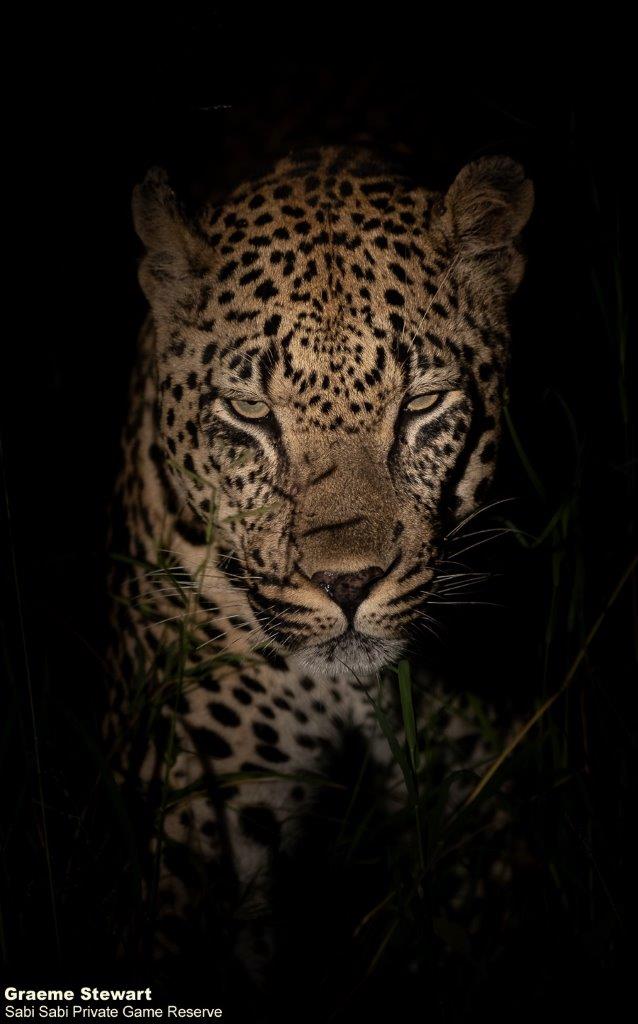 A leopard's coat is not only awe-inspiring – the golden fur is mottled with rosettes and is stunning – but the camouflage the pattern creates is unmatched. Ntsumi female leopard moves through a thicket, patches of shadow mixed with the pattern on her fur breaks up the outline of the cat's form, helping her disappear in the undergrowth.

After searching for this female leopard all morning, we were finally able to track and find the Kigelia female, thanks to the sharply honed skills of our amazing trackers.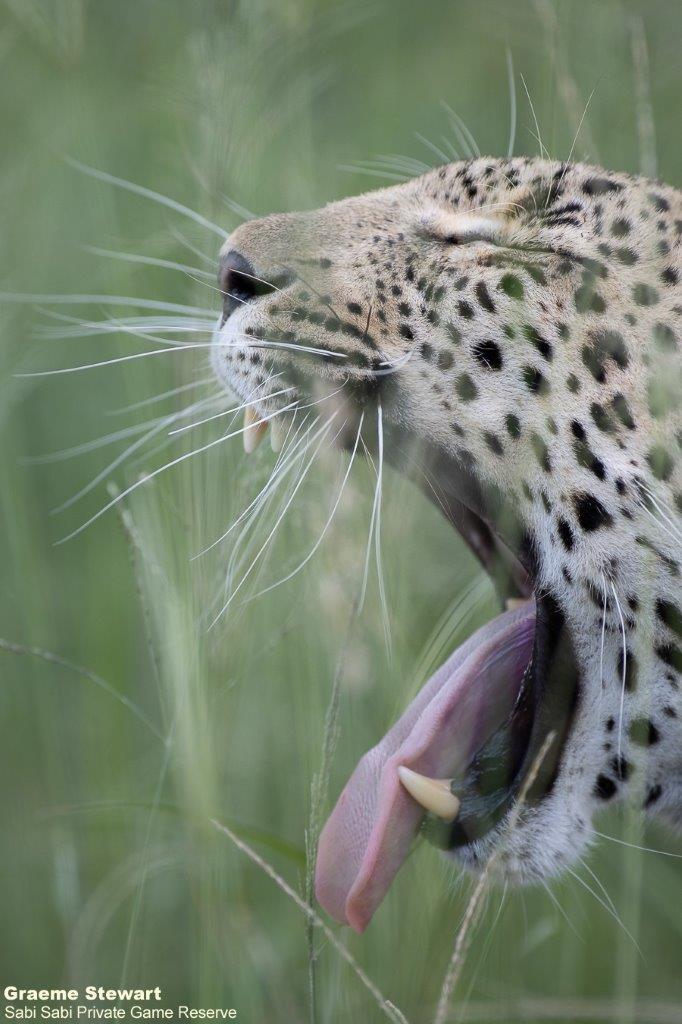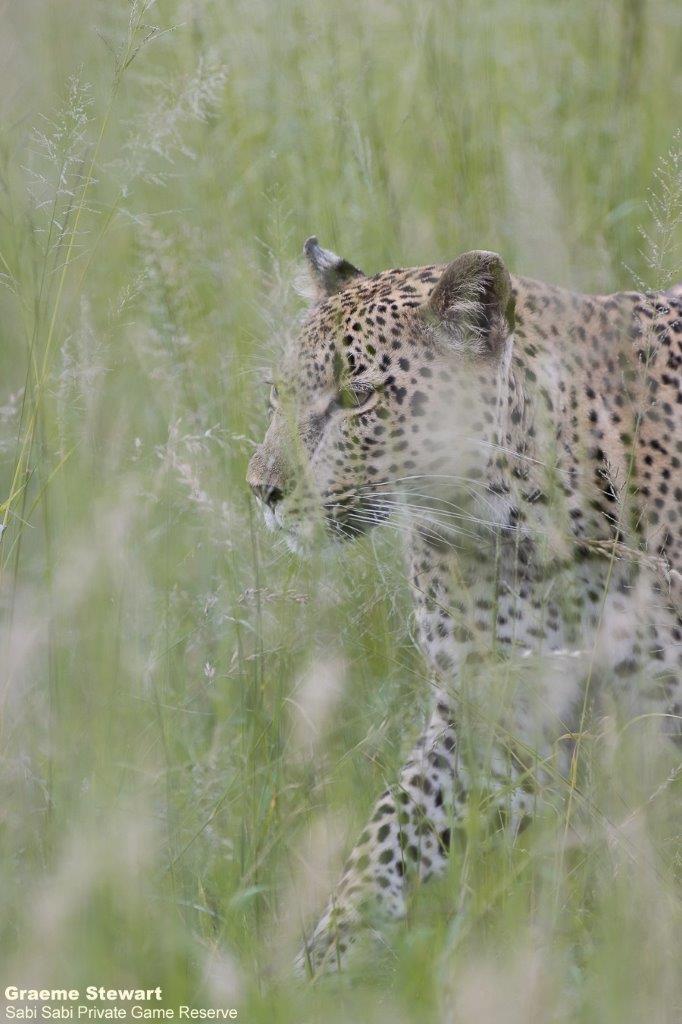 Until next time…

Blog by Wendy Claase
Images by Amy Leigh, David den Hartog, Erin Herbst, Graeme Stewart and Louise Murray