This past week has brought with it not only incredible sightings, but some huge thunderstorms and much-needed rain to kick off the summer rainfall season! Enjoy the highlights from the past seven days on safari!
We begin with not one, but two very rare sightings here at Sabi Sabi…
We followed up alarm calls from impala, one tends to associate those with leopard and to our surprise we found an African wildcat and her litter.

On our way back to camp we came across this Serval! An extremely shy and elusive cat that we hardly see, some might say a sighting of a lifetime!

A little troop of baboon were making their way slowly through an area dominated by Magic Guarri trees. They seemed to be feeding on the little flowers or fruits which lay around the base of the trees, even shaking the branches occasionally to assist those more stubborn fruits to let gravity take its toll.

A mother and father ostrich had their work cut out for them with 13 little chicks to keep an eye on.

A small squirrel alarms with all its might as it tries to alert others of a leopard moving through the area.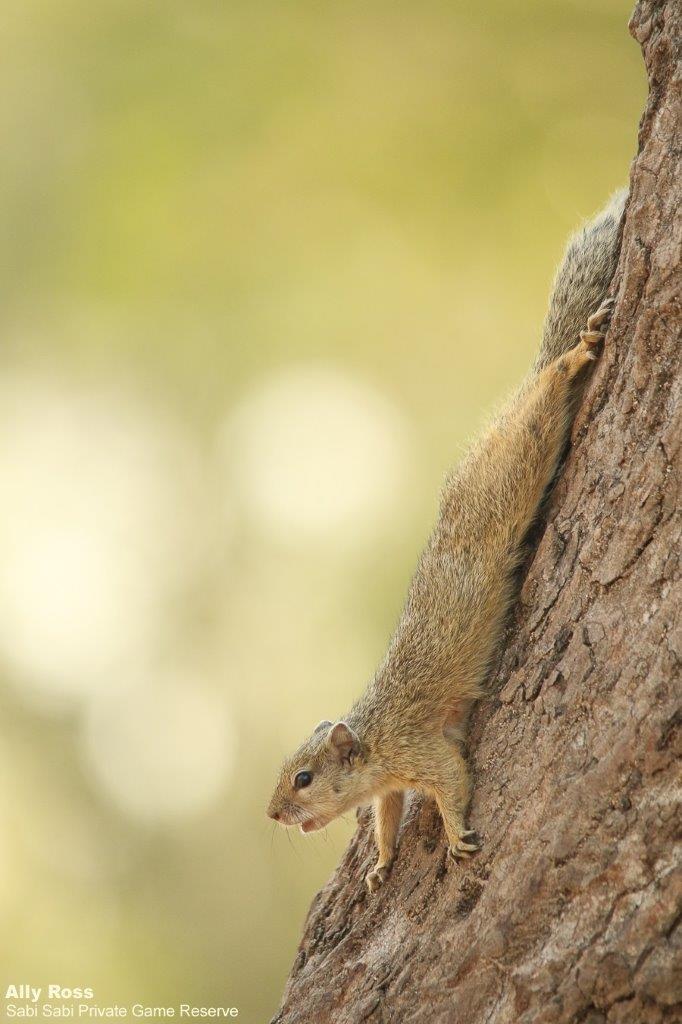 We came across this rock monitor lizard covering up a hole that it had dug. Presumably, this female had laid her eggs inside and was now covering them up.

As the first summer rains have hit us, and the days are longer and warmer, the herbivores are relishing the spoils, like these kudu, taking advantage of soon to be abundant foliage.

The bush is full of surprises, but you have to look closely and you'll find them. We found two Spotted Eagle-owl chicks sitting in a hole on the bank of a dry riverbed.

It's that time of year again, the first few lambs have led the way, and the rest will follow soon.

On the prowl… So interesting to watch as this African Rock Python moved slowly amongst the bases of a thicket of young Knobthorn trees. Every now and then he would raise his head high up into the air, his tongue constantly flicking. We could only assume he could sense potential prey in the branches that we were unable to see.

While we stopped at a waterhole, we watched as these Weavers were building their nests.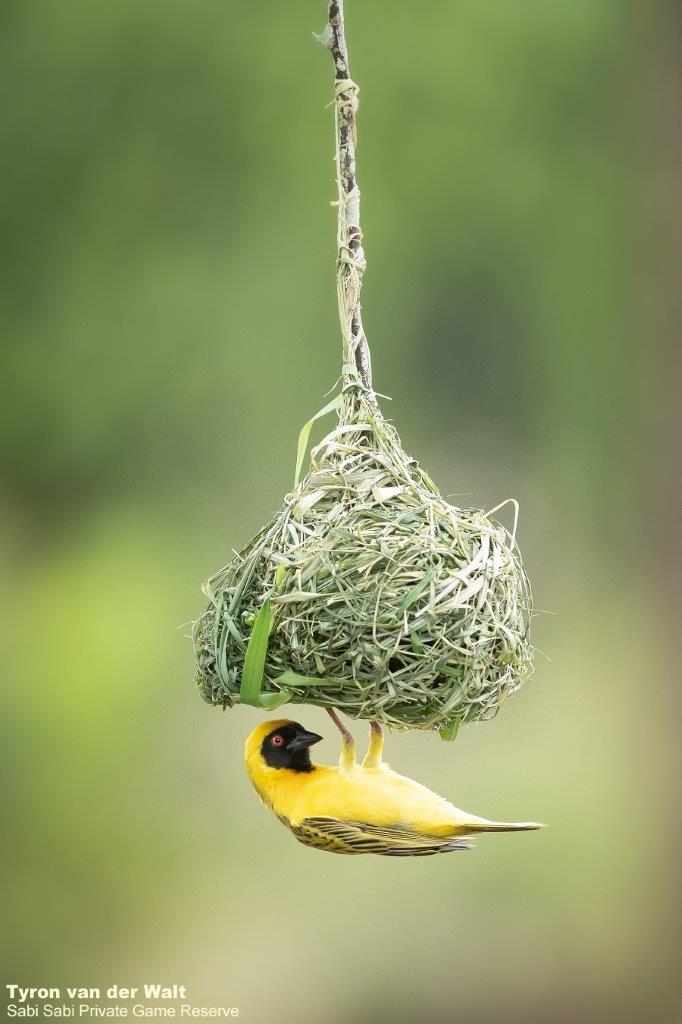 As you looked around, one giraffe became two, then three, then four. Amazing how even the tallest animal in Sabi Sabi manages to conceal itself sometimes.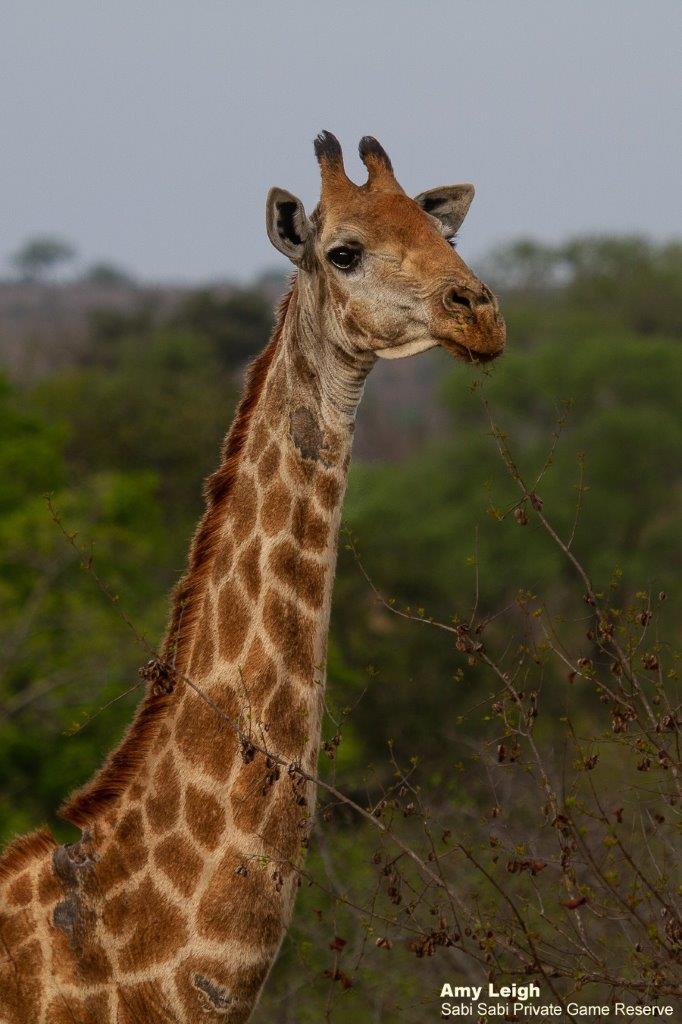 A large male buffalo was resting while chewing its cud, all while keeping a close eye on us.

A favourite time of year in the bush for many as not only do we enjoy the pop of colour from the vegetation but from the bird species too. Here a male Violet-backed Starling graced us with his presence just long enough for us to take a quick pic.

One of the Styx Pride cubs had its eyes firmly fixed on something in the distance.

Alone, this male lion stared off to the East, and we soon realised why, when the distant calls of lions reached our much weaker human ears. He got up and moved slightly closer and answered their calls before flopping down to sleep once more.

With word of N'weti being seen in the south of our reserve, we stayed in the area that we were hoping he was heading, and luck was on our side! We found him moving through the long grass, seeking shade to escape the coming heat of the day.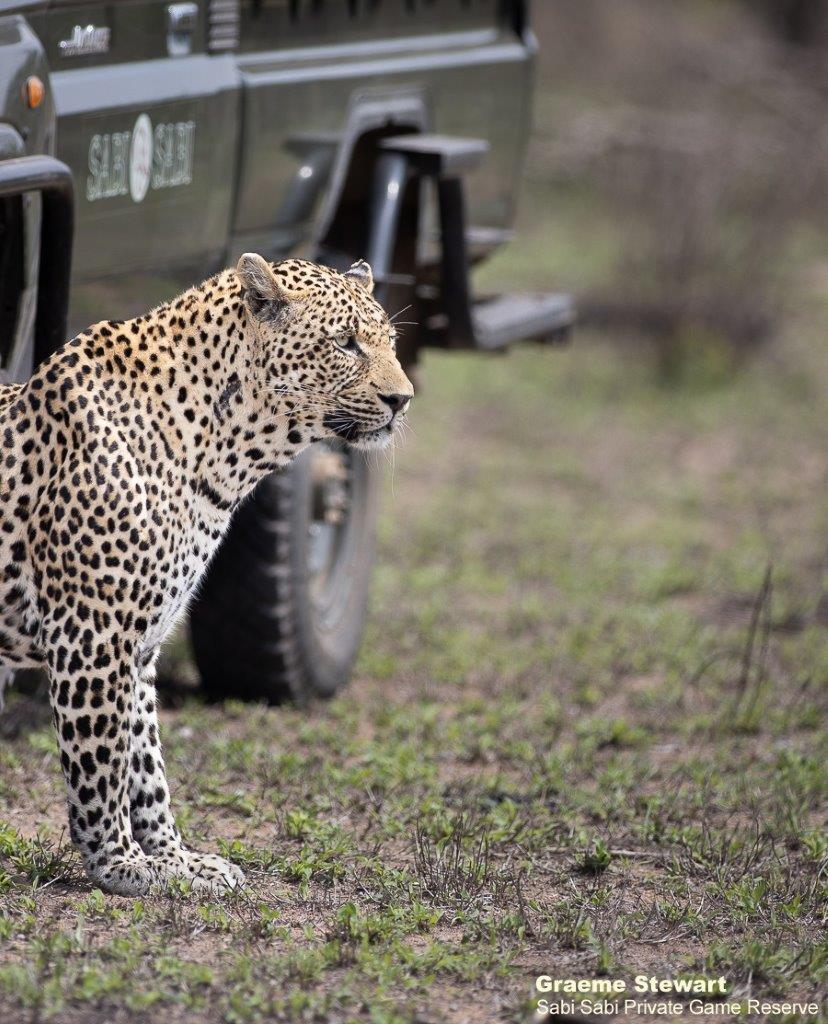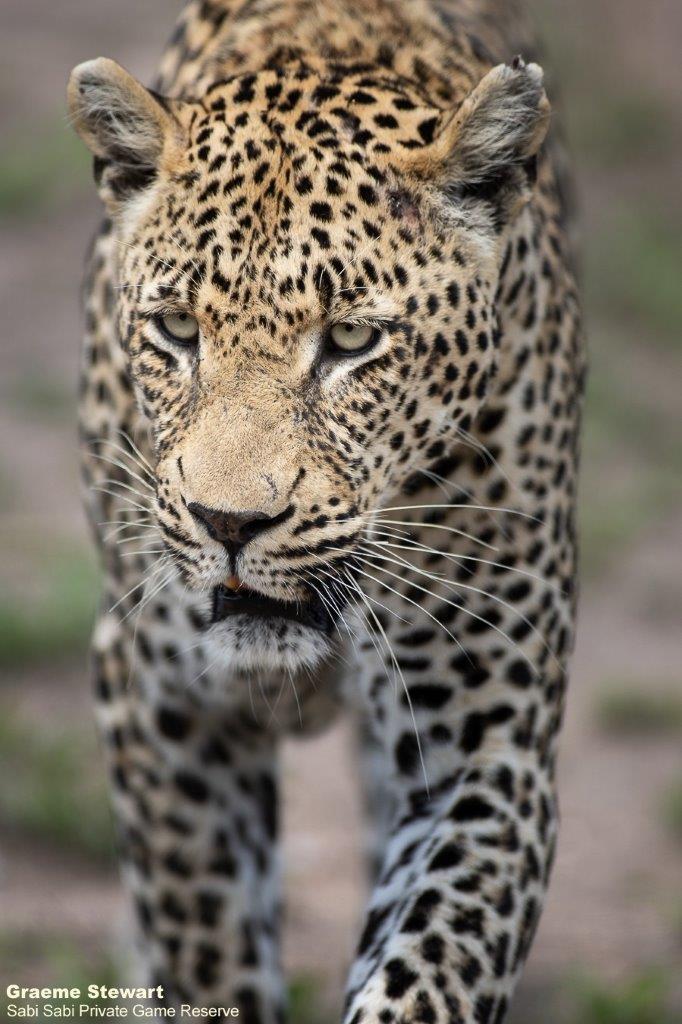 After a failed attempt at taking down an impala earlier in the day, N'weti male leopard took a break to groom himself. In the evening, his adventures began with a huge yawn before moving off into the darkness.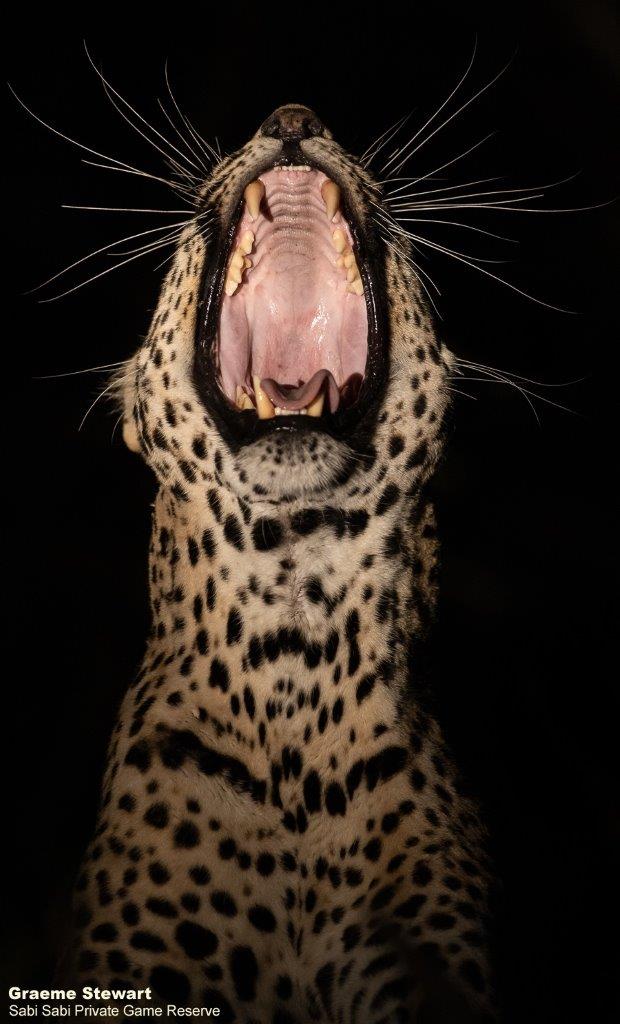 As we came around the corner, Graeme's tracker spotted fresh leopard tracks. Not knowing that she was lying just off the road, we got a glimpse of Ntsumi's cub as she lifted her head which then gave us the opportunity to get closer and admire her beauty.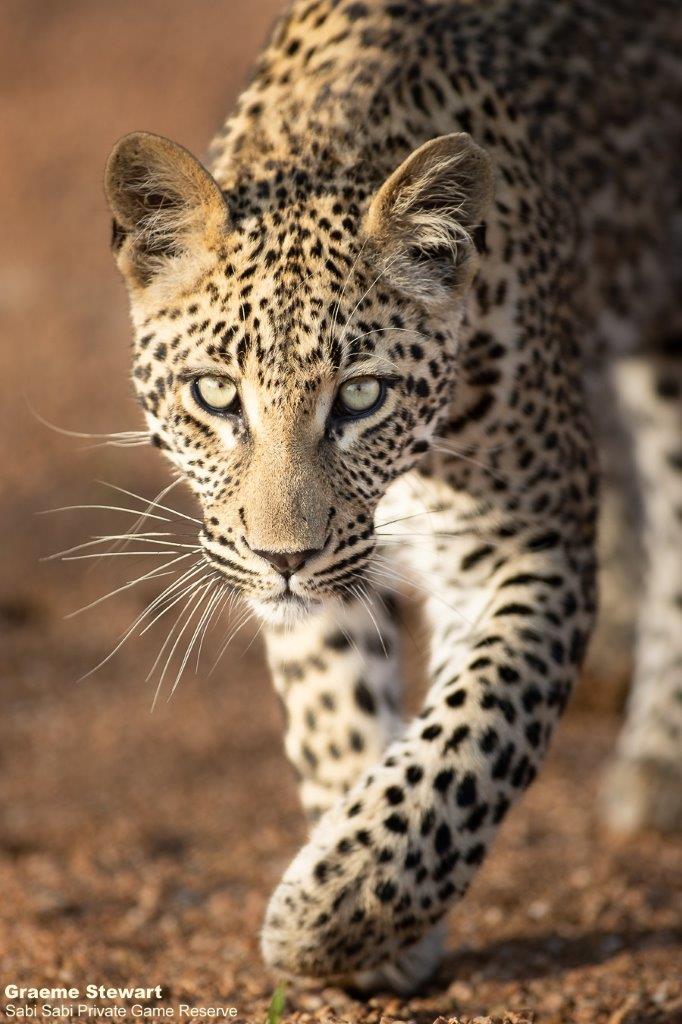 After losing their kill to a hyena, this female leopard and her cub rested nearby but the little cub tried her luck but was chased up a tree by the hyena that was guarding its prize.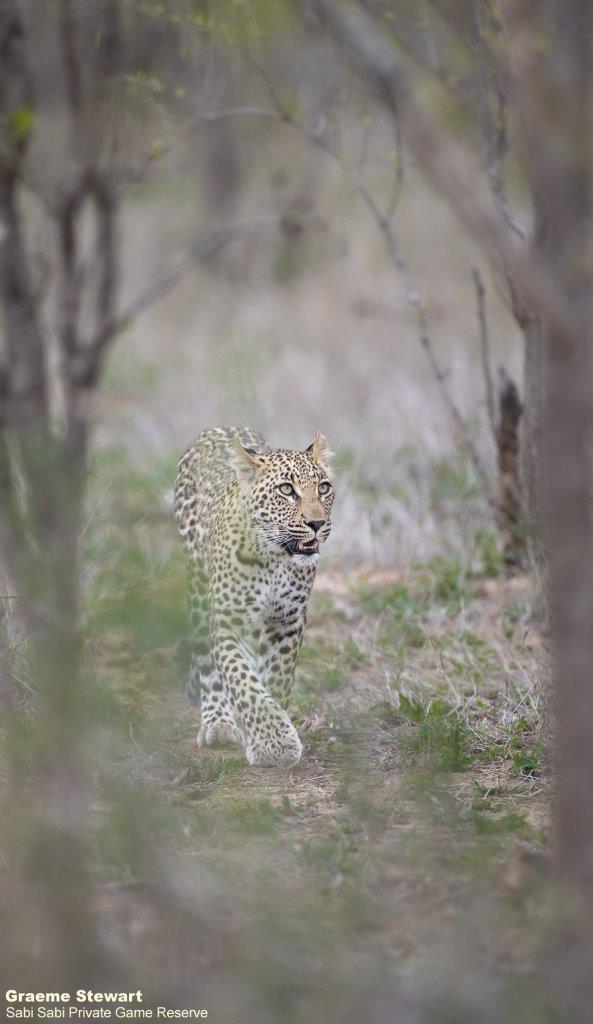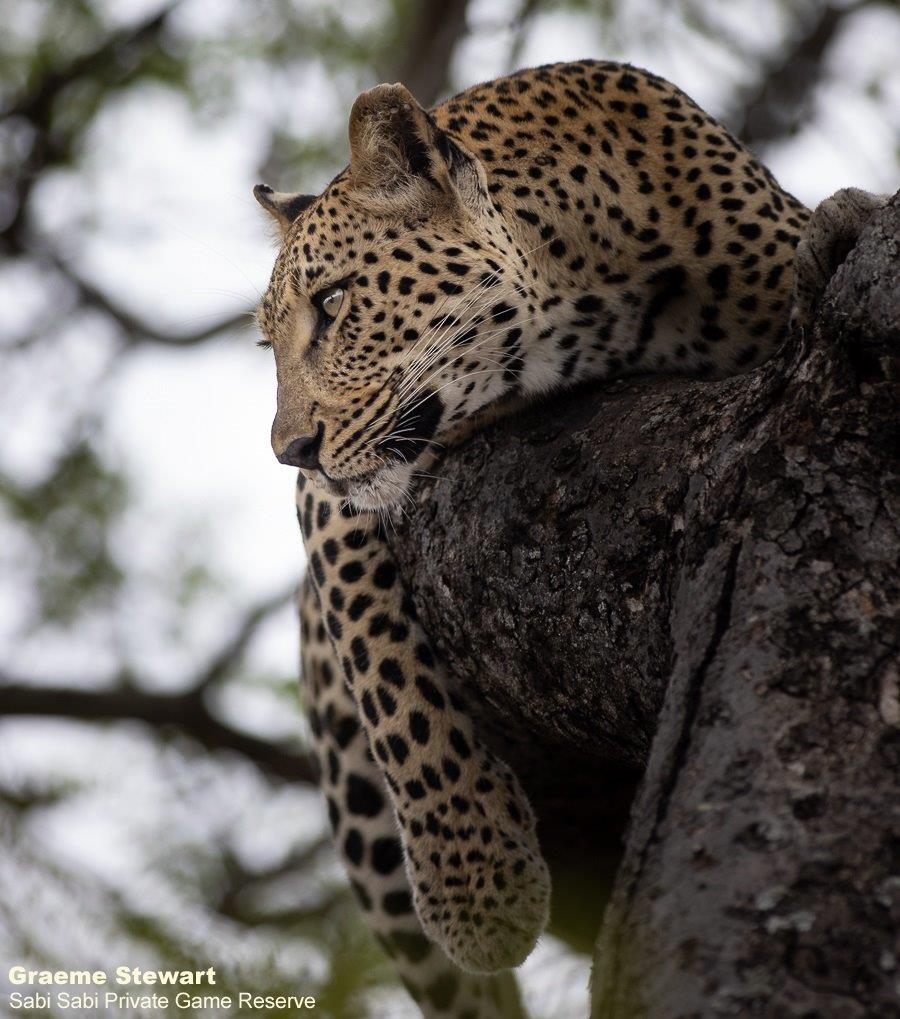 The perfect way to end off a morning with this large male leopard resting in some shade on top of a termite mound. A few days later he was seen again, this time walking along a riverbed looking for potential prey.


Until next time…

Blog by Wendy Claase
Images by Ally Ross, Amy Leigh, Andries Ndlovu, Graeme Stewart and Tyron van der Walt
Video by Tyron van der Walt