We have had some more incredible sightings this week – enjoy this week's selection of highlights from the past 7 days on safari…
A Wahlberg's Eagle catches the first rays of sunlight on a misty morning.

As the morning sun was heating up, we saw a male and a female ostrich with their almost adult chicks rushing to a waterhole for a drink. A lovely sighting as some zebra entered the scene too!

A great sighting early one morning of this Jackal. It was trying to hunt a scrub hare but didn't seem too interested as it gave up quite easily.

As we have received some small amounts of rain in recent times, the bush is taking a different shape now with green shoots of grass appearing, and trees developing new leaves that the elephants are enjoying.

We were following the Ntsumi female leopard along with her cub towards a watering hole, only to be welcomed by a large flock of Yellow-billed Storks that were wading in the water in search of a meal. They were all making sure they didn't venture too close to the water's edge where danger was looming.

Known for their beautiful red faces, this Bateleur Eagle still looks dashing in black and white.

This kudu was positioned beautifully on top of a termite mound that it, along with some others, were using as a vantage point.

After spending some time at the watering hole in front of Earth Lodge, we eventually noticed this Water Monitor resting on a fallen over tree on the opposite bank, almost blending in perfectly.

A Yellow-billed Hornbill grabs a snack to eat in the middle of the road before flying off to enjoy its prize.

A herd of zebra kept close to each other as the wind howled around them.

As we approached this large herd of buffalo, one of the females peered over the back of another member of the herd to investigate our presence.

This wildebeest seemed interested to know why we were viewing it for quite some time and began to alarm call possibly thinking that we might have been viewing a predator nearby.

We came across the Kigelia female leopard close to Selati Camp. She soon spotted something in the distance and ran off into an area thick with trees.

A few days later mom and cubs were seen moving through the thickets and eventually moved into an open area to enjoy a beautiful sighting of them!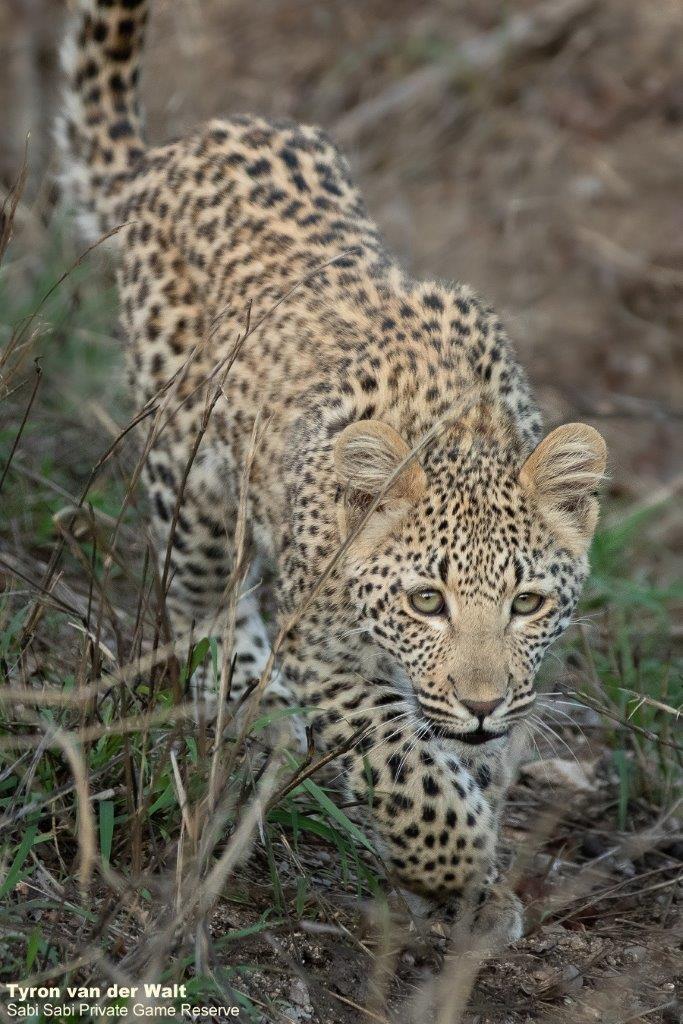 Our last sighting of them this week was of Kigelia stashing her one cub in a drainage line nearby, while taking advantage of the cooler, windier weather over the weekend, venturing out in search of a potential meal.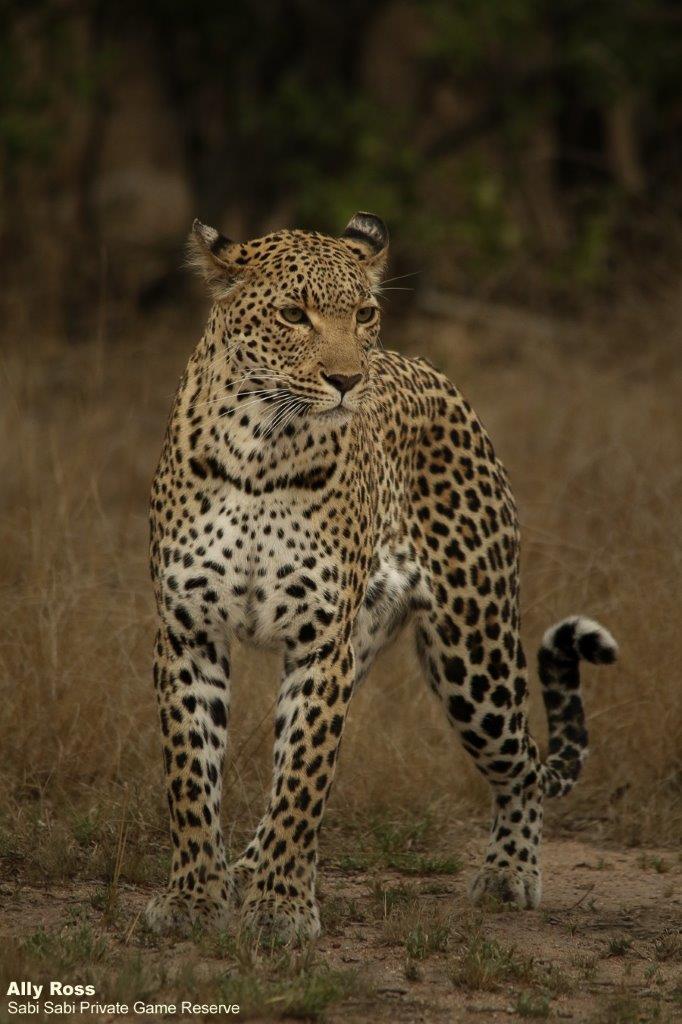 The N'weti male leopard was found with two different kills hoisted in a tree. He seemed to be in the most uncomfortable position but tried his best not to move in case he would cause his kills to plummet into the mouths of the many hyenas below.

After tracking for quite some time, we found the Styx Pride along with three of the N'waswishaka male lions on a kudu kill. There was not much meat left, so they were finishing off the remains and soon began making their way towards a nearby waterhole.

A few days later, the adult lionesses were resting in a dry riverbed while the cubs were burning off some energy as they played around.

We followed up on some low flying vultures and were very pleased to find a pack of wild dogs on the hunt.

After following some vultures, we found this female cheetah and her two cubs. They had a small kill that was taken by some vultures and so they moved on stopping occasionally for the cubs to suckle.

Luck wasn't on their side again as after successfully killing an impala, hyenas moved in only a few minutes later to steal their kill.

Until next time…
Blog by Wendy Claase
Images by Ally Ross, Andries Ndlovu, Erin Herbst, Marco Vietti, Ronald Mutero and Tyron van der Walt