More incredible sightings of the magnificent seven this week – elephant, buffalo, lion, rhino, leopard, cheetah and wild dog!  What a week it was!!!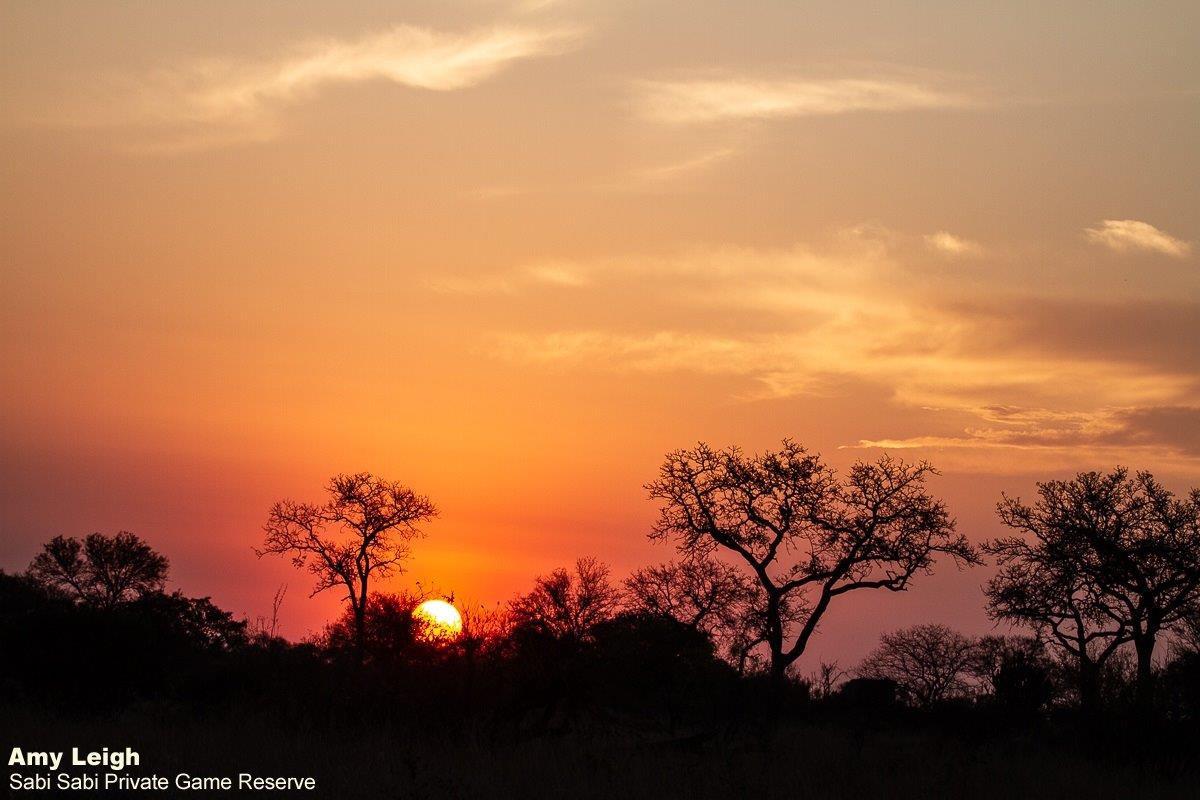 We have had plenty of sightings of two different packs of wild dogs over the past week.
This pack of African Wild Dogs were making short work of an impala kill they had made moments before. Wasting no time to ingest as much as possible, while they were still able to keep the vultures at bay. But as each dog had their fill and made their way back toward the pups, those still feeding had their work cut out for them, trying to chase off vultures, and so they left the remains to the birds.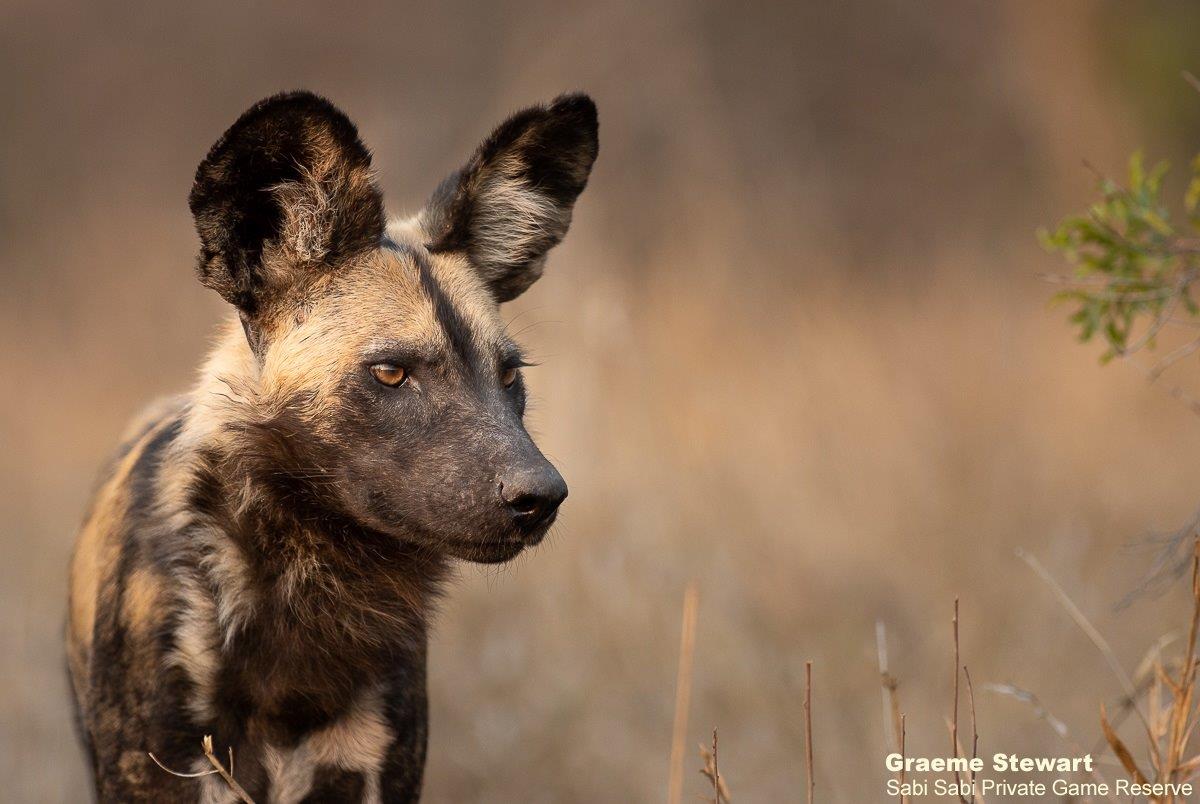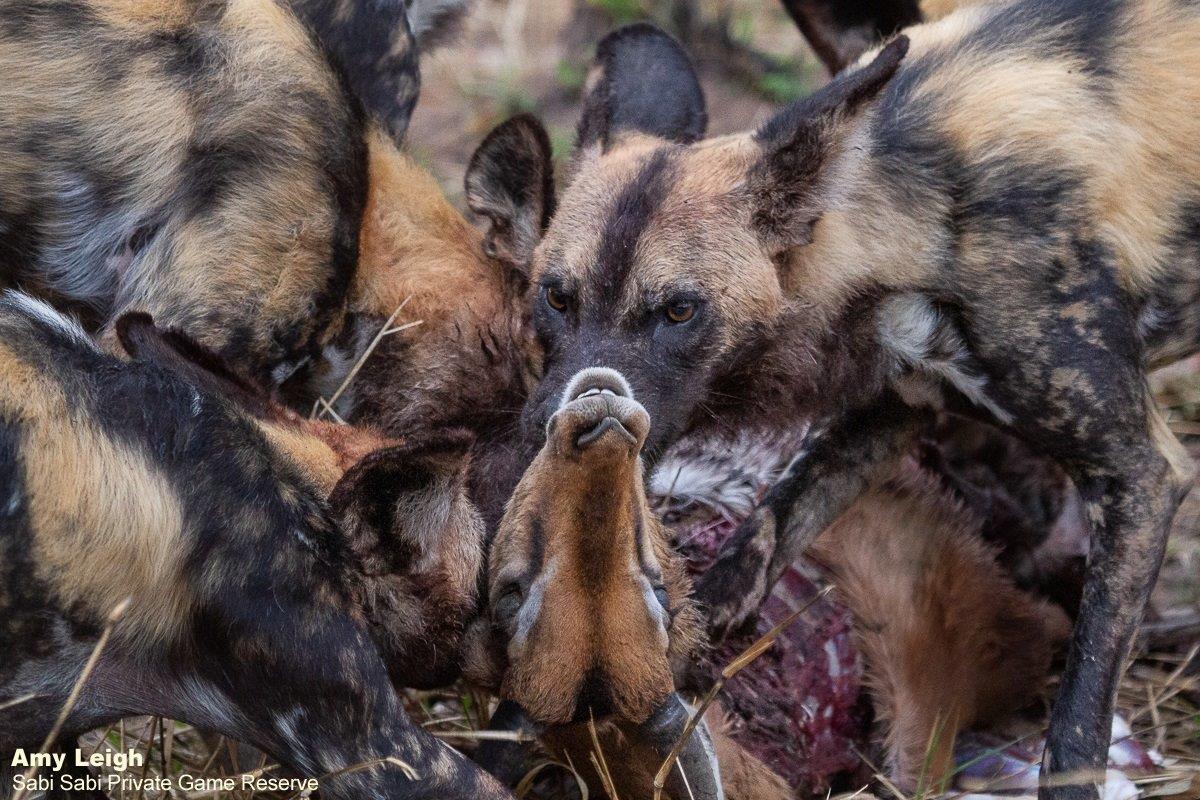 Late one afternoon, we watched this large group of wild dogs and all the pups playing.  One of the pups was extremely inquisitive and approached the vehicle to investigate what we were all about.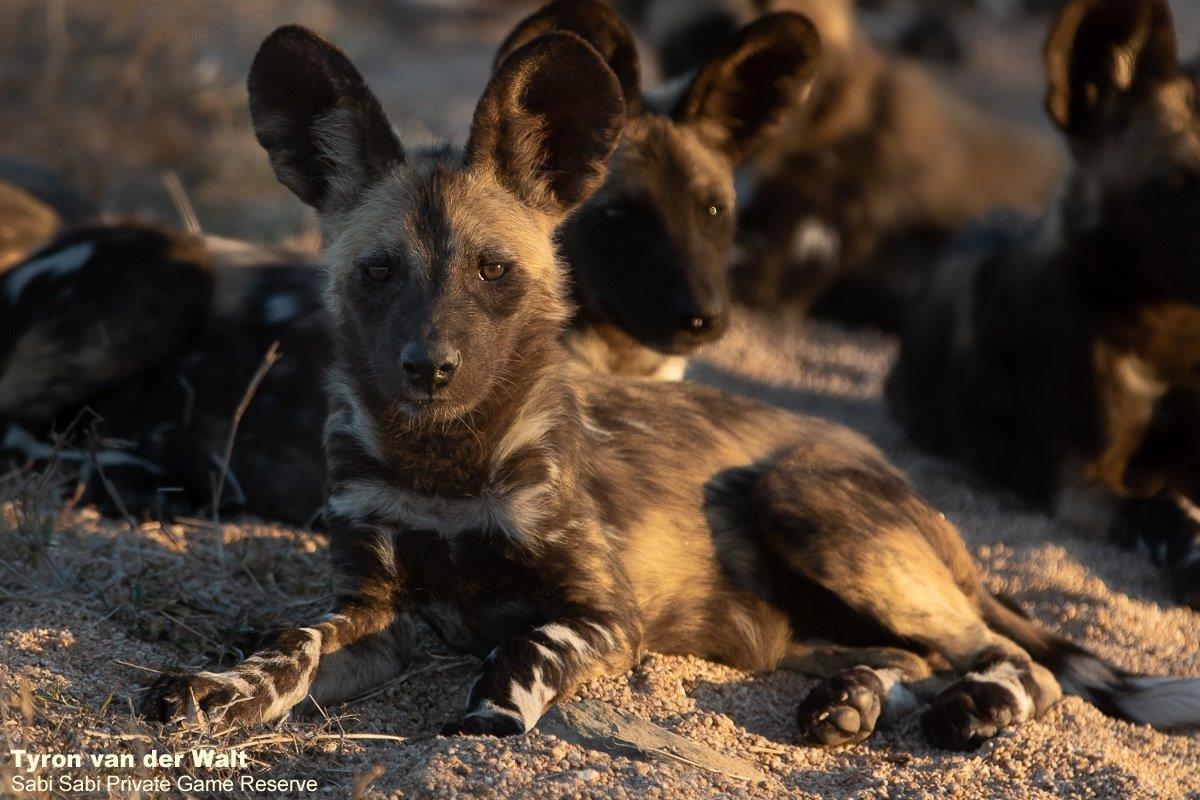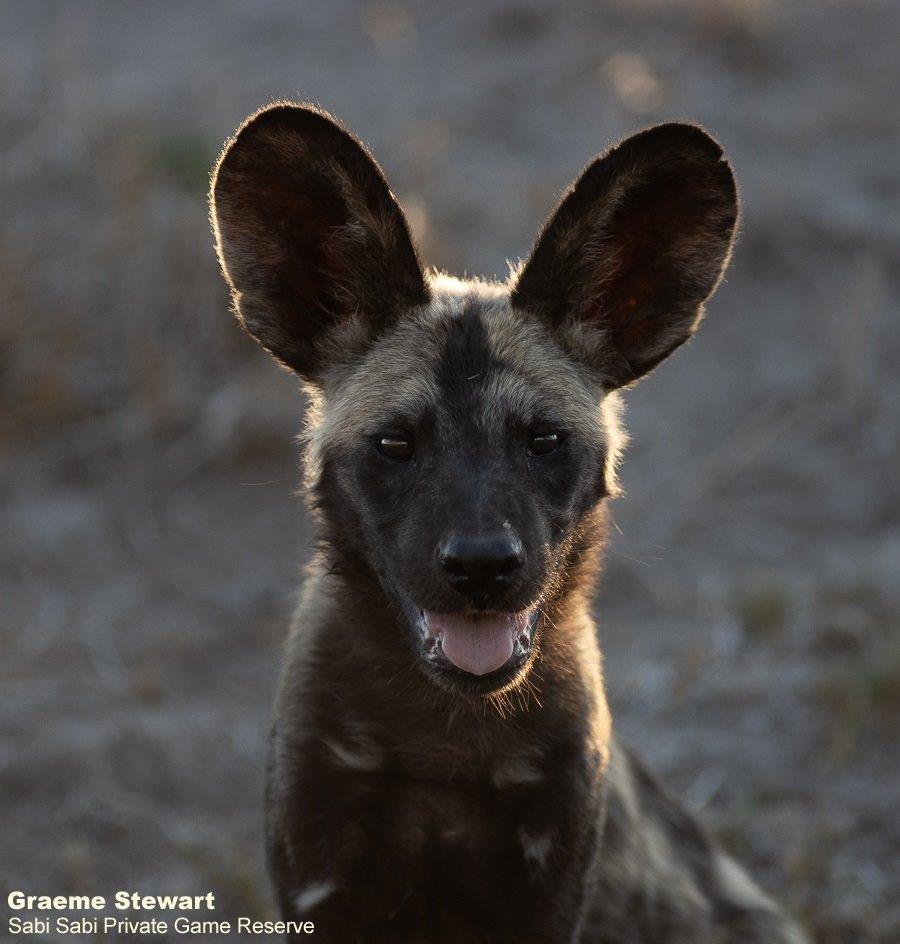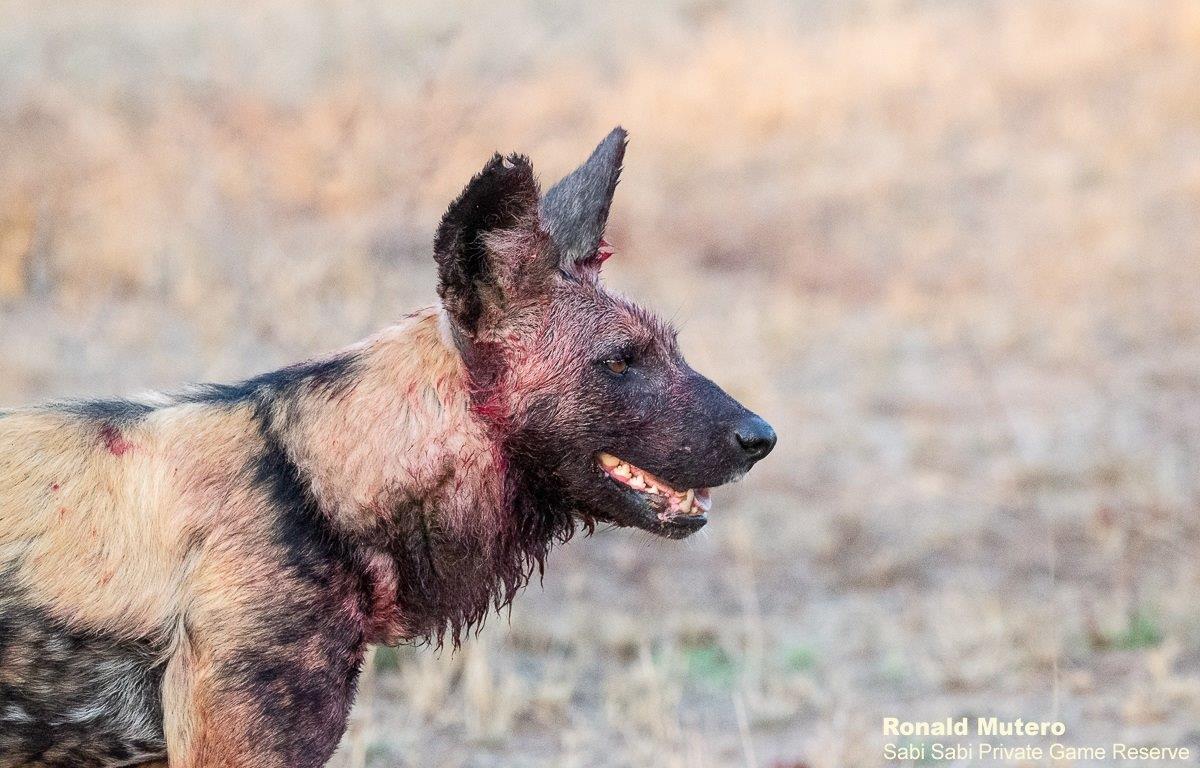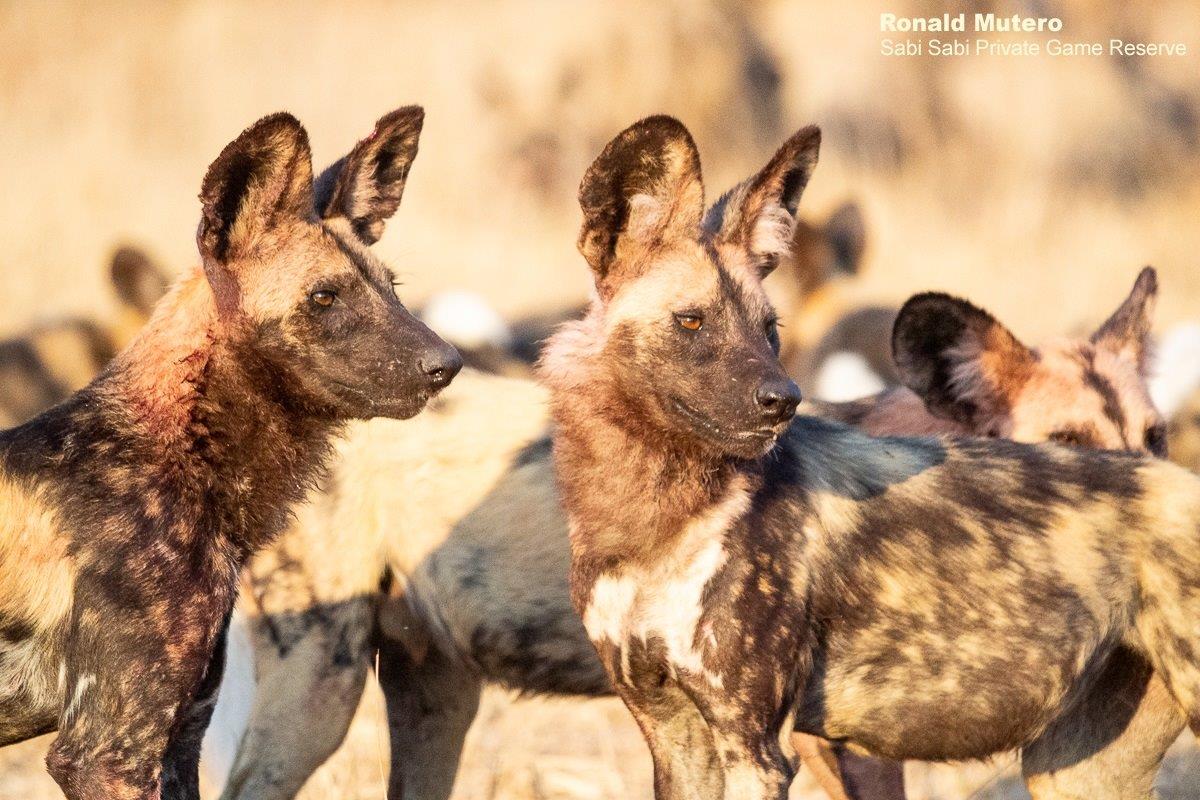 As the sun had just dropped behind the horizon, we came across this male wild dog who had successfully brought down an impala on our way to stop for drinks.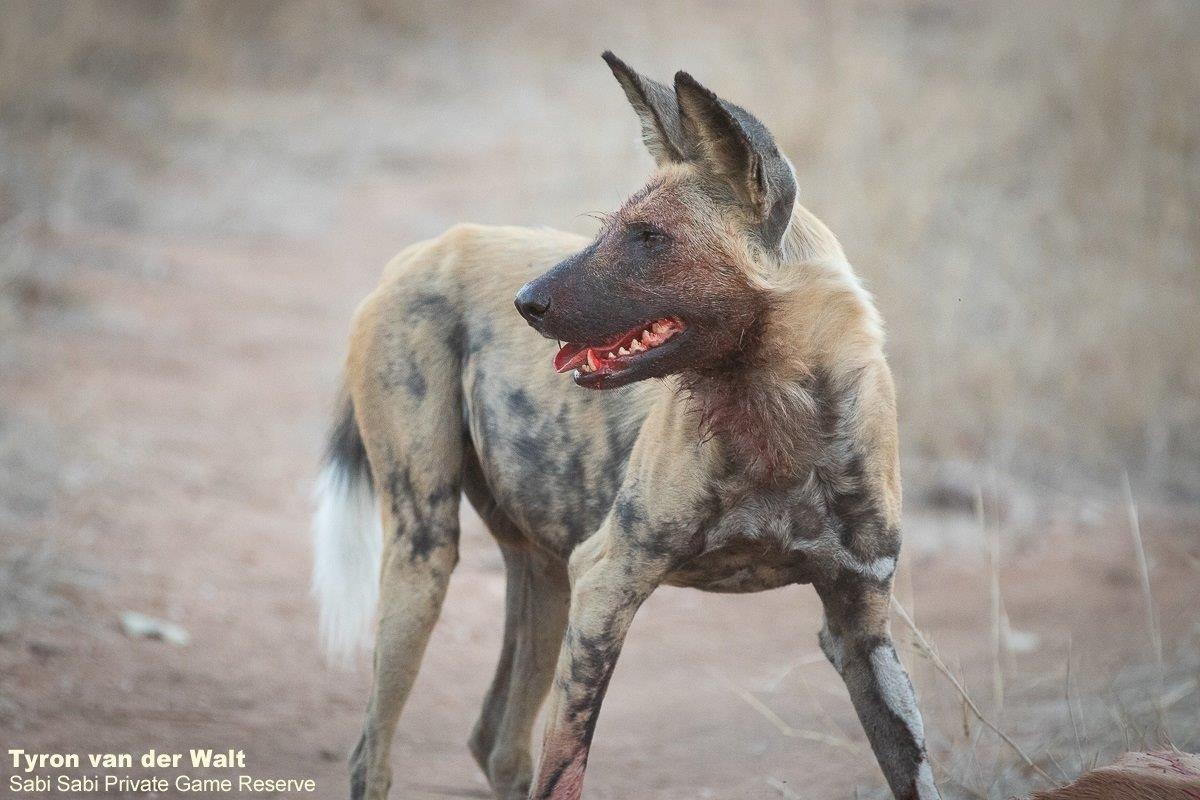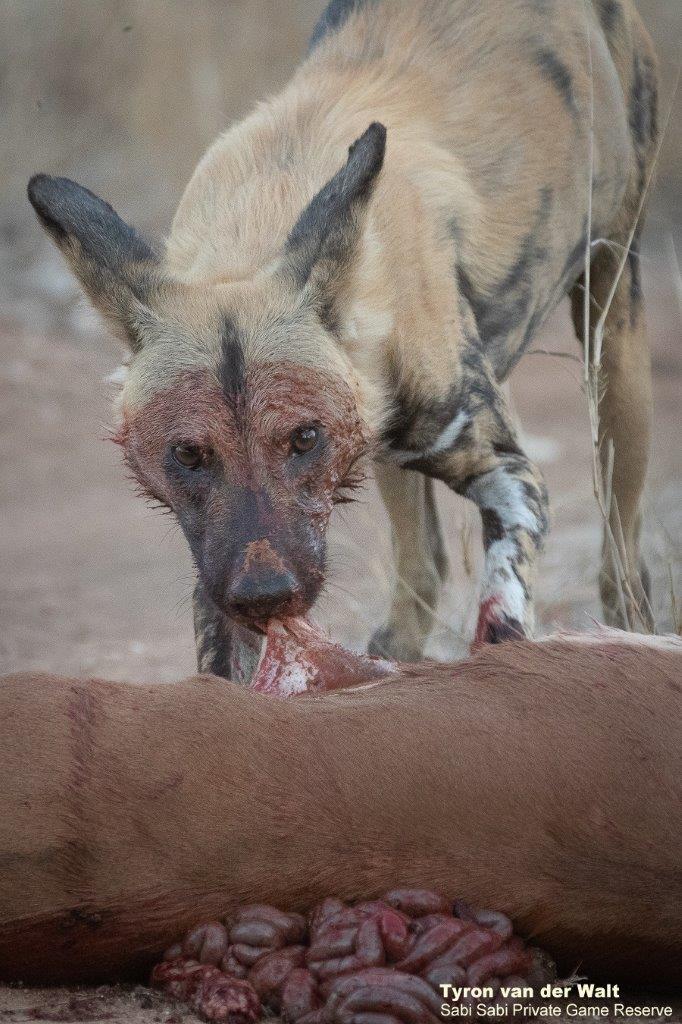 After successfully killing a kudu, this pack of wild dog found a perfect spot to rest and digest their meal.

What an incredible morning! It was Amy and her tracker's first time to see such young cheetah cubs, and their guests' first time seeing cheetah at all, in the wild.  This female cheetah had killed an impala and after feeding with her cubs, we watched as they groomed each other to remove any remnants of blood on their fur. But as the family lay peacefully, a shadow passed over the scene. We looked up to see a Tawny Eagle pass over, accompanied by a number of vultures making their approach. At the first sign of these aerial scavengers, the cheetah leapt into action, attempting to cover her kill with grass, concealing it from view and preventing the smell from spreading, but it was too late, and the hoards moved in, one vulture after the next. Not only could these flocks chase her off her kill, but there is the possibility that this sort of activity could attract the attention of more dangerous scavengers to the area. One of which we saw as we left the cheetah, a hyena making a beeline for her location.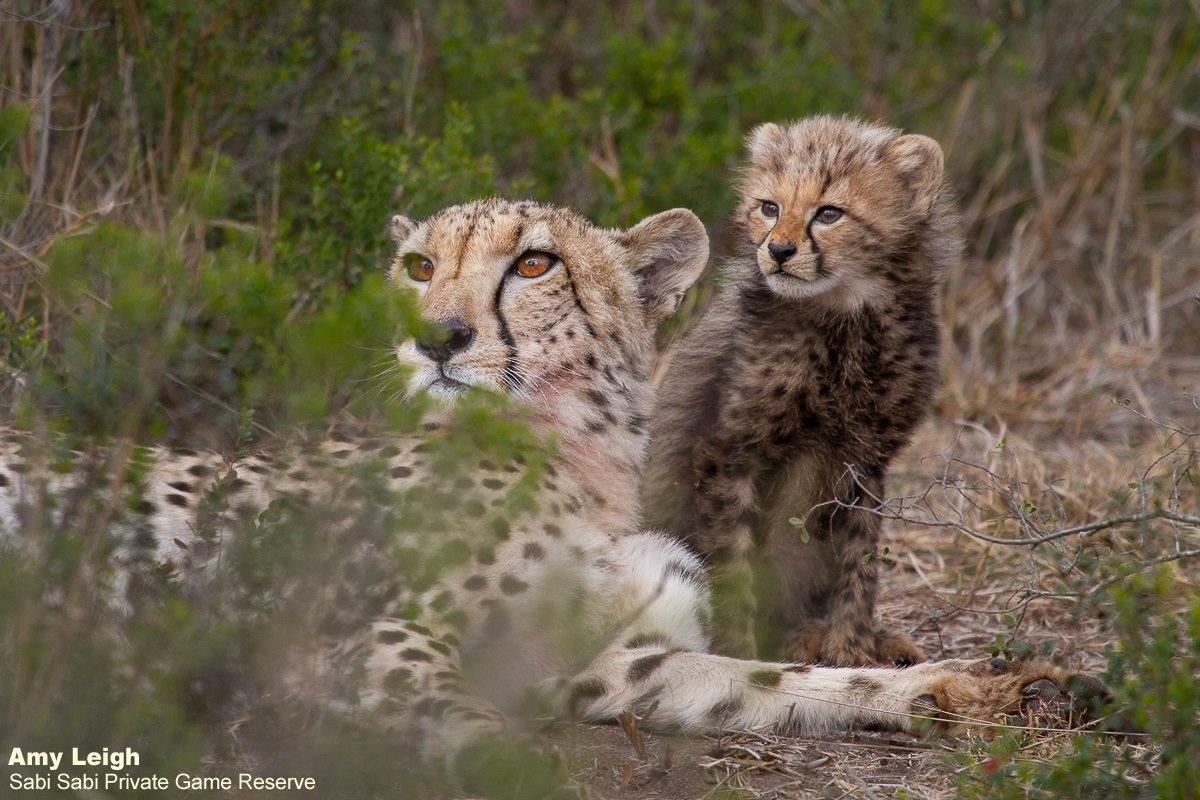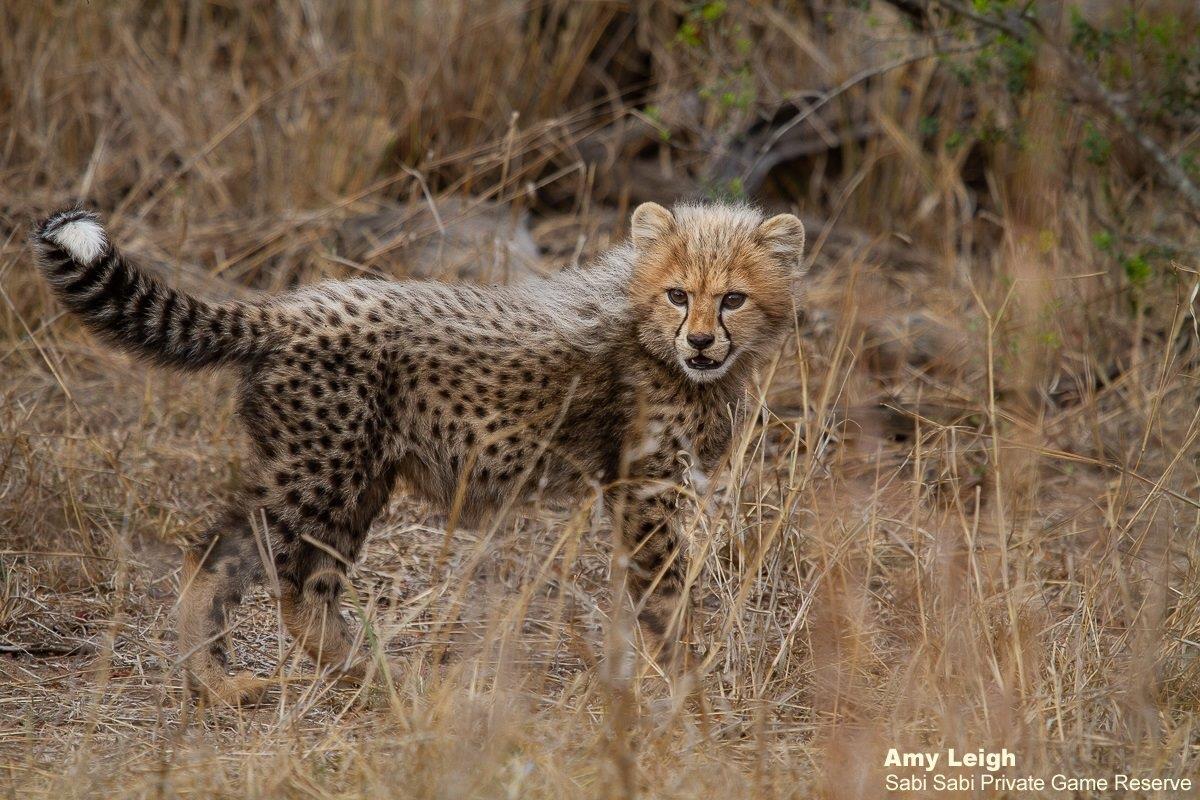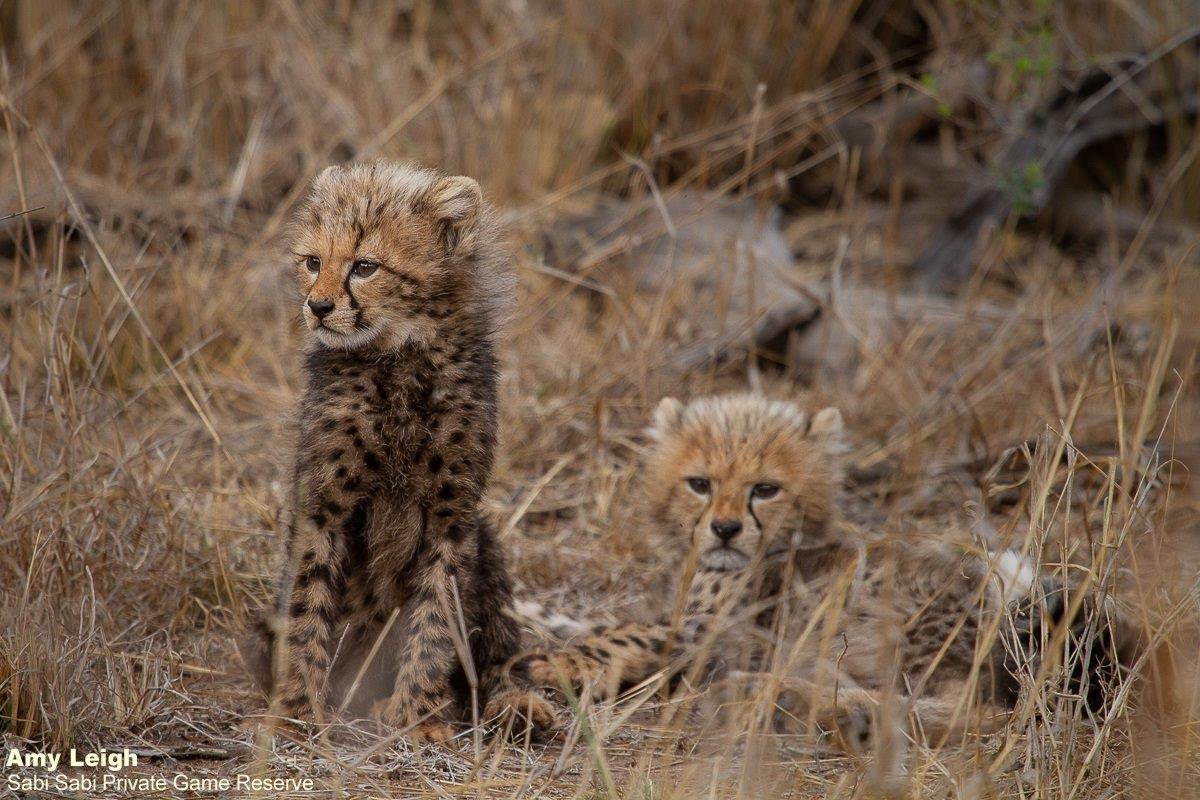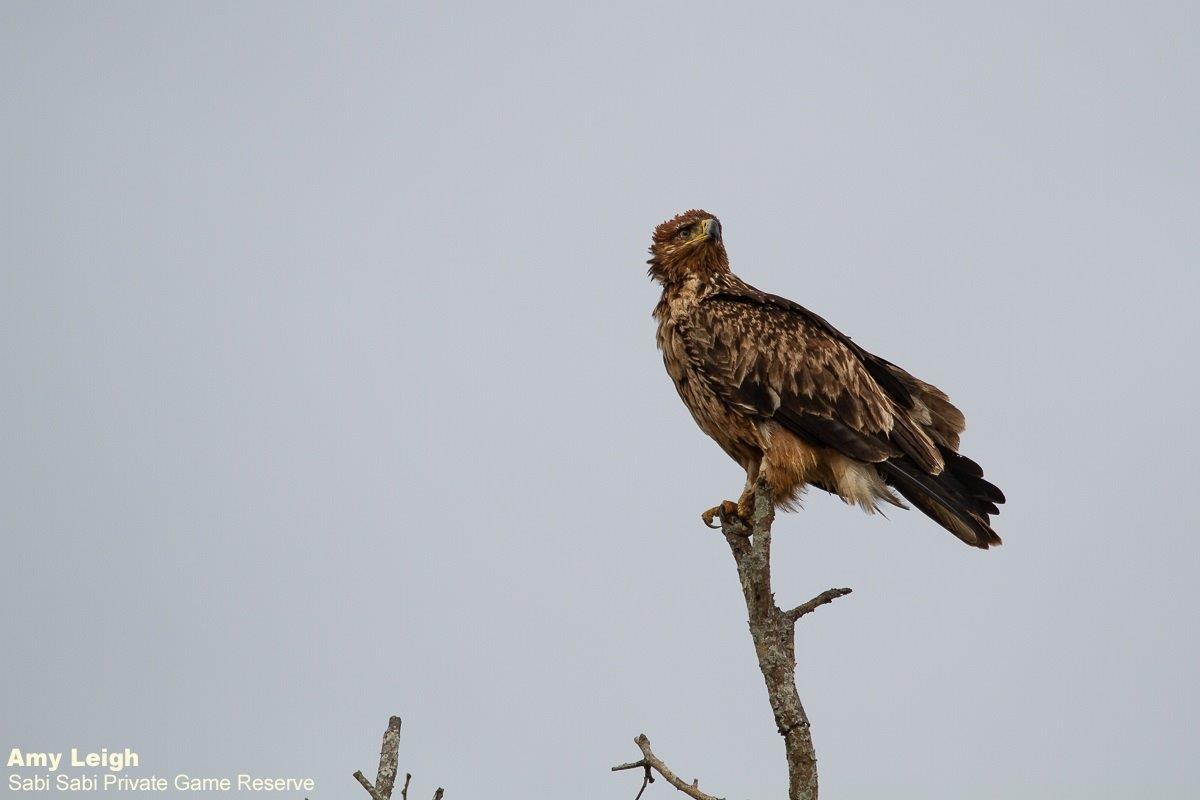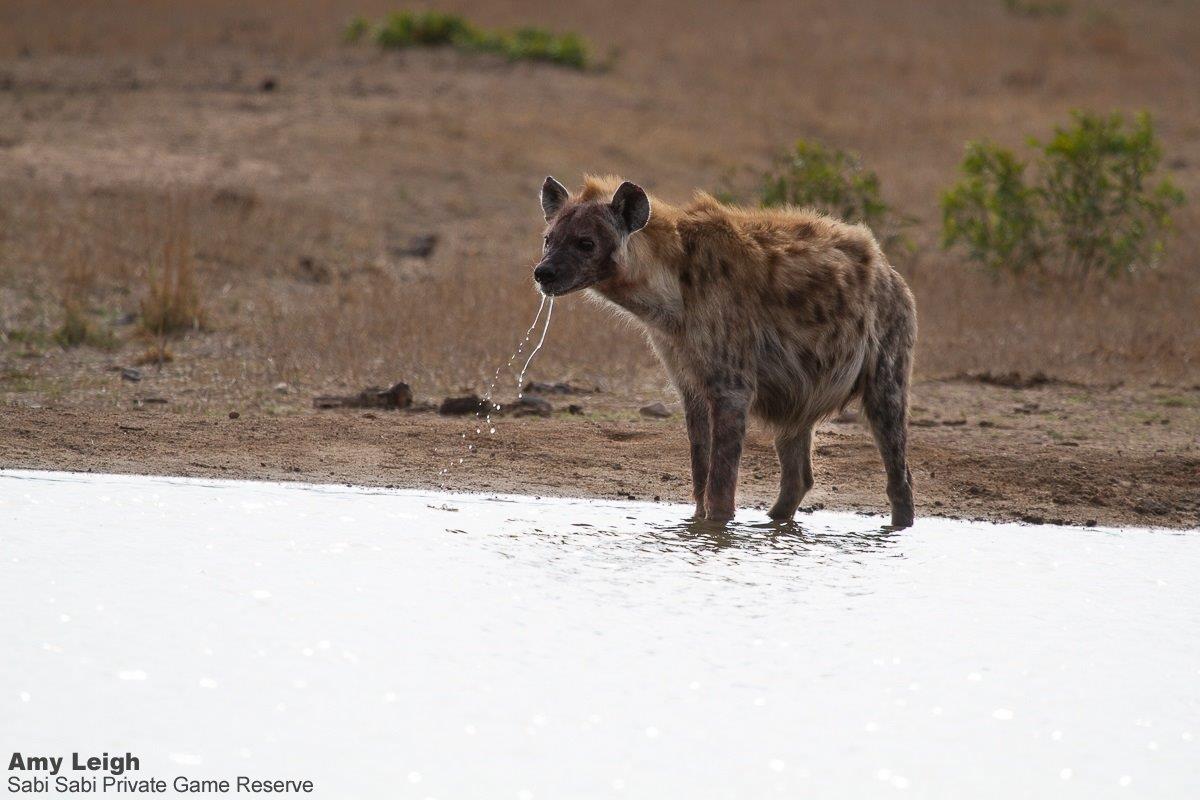 In interesting sighting watching this male cheetah use a fallen down tree to clean and sharpen his claws.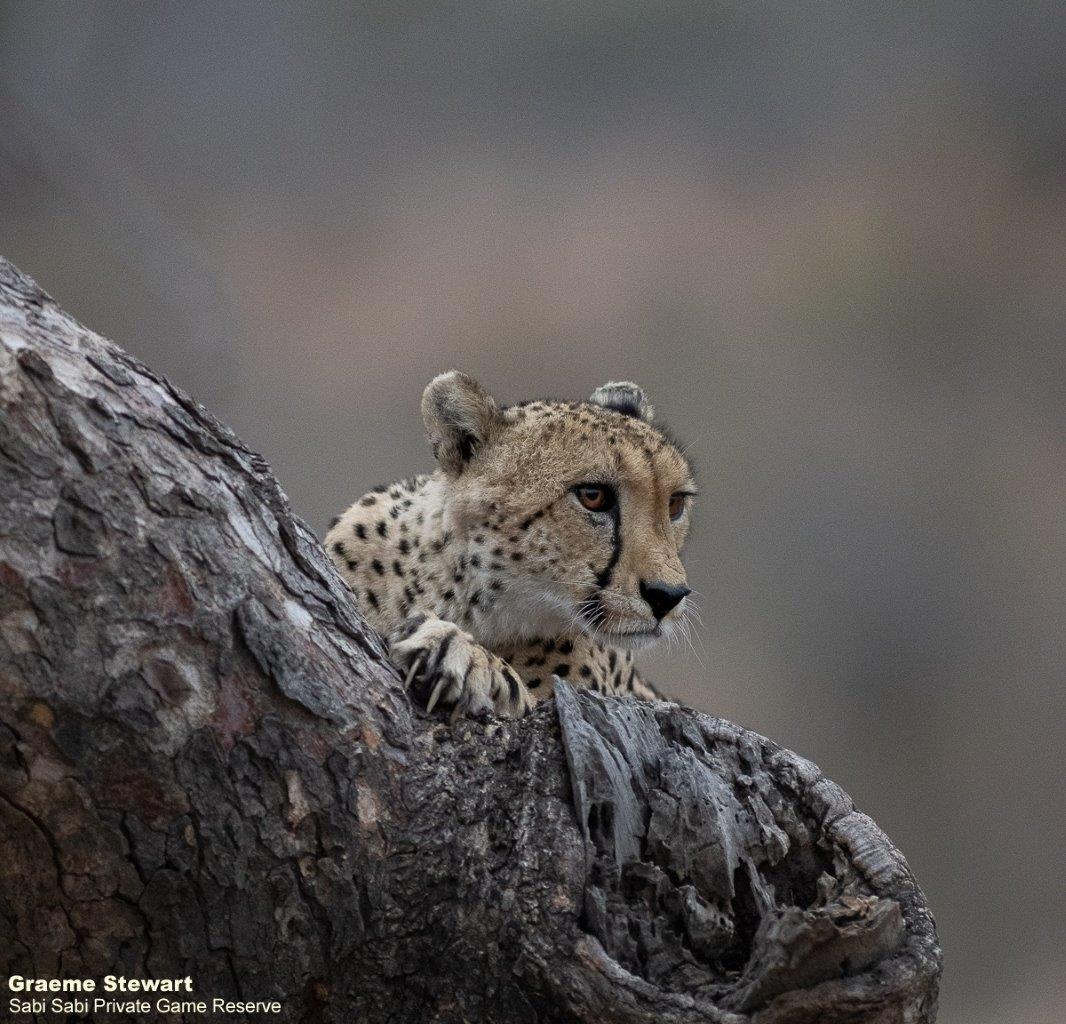 After being chased from his comfortable spot in the shade by two feisty young White Rhino bulls, this lion watched as a vulture circled overhead.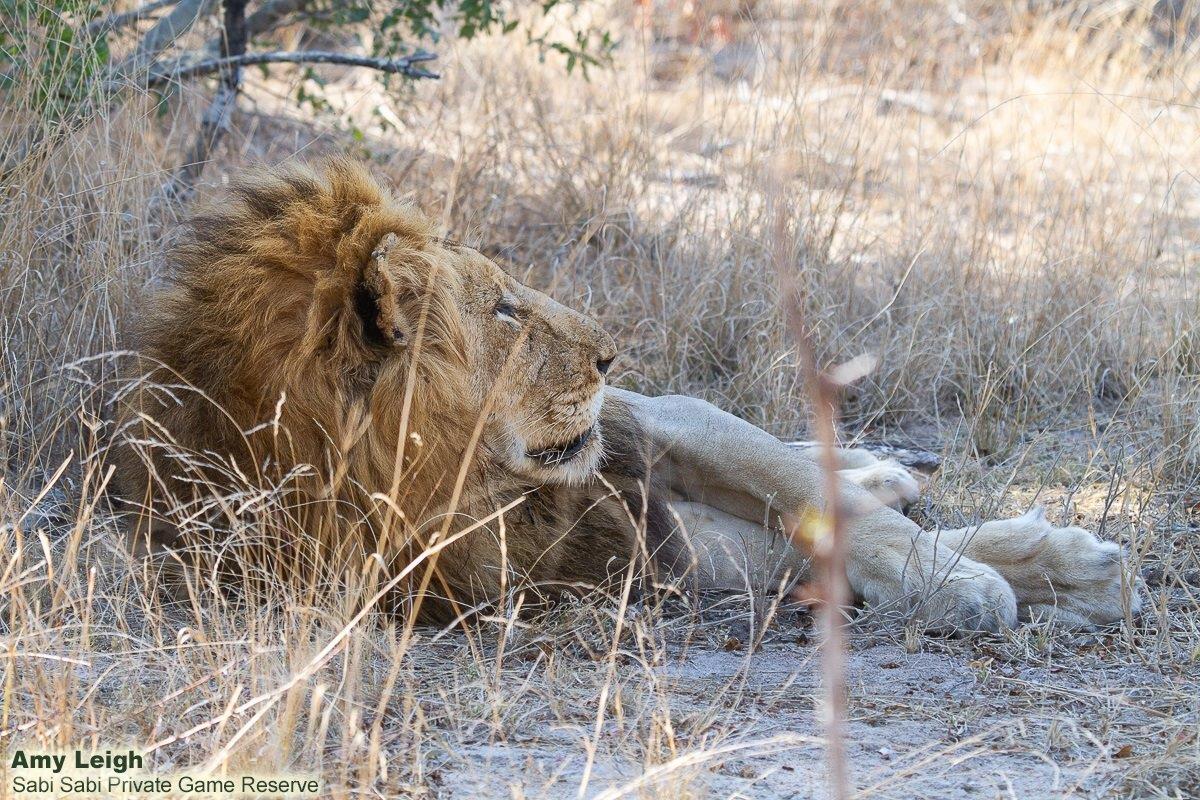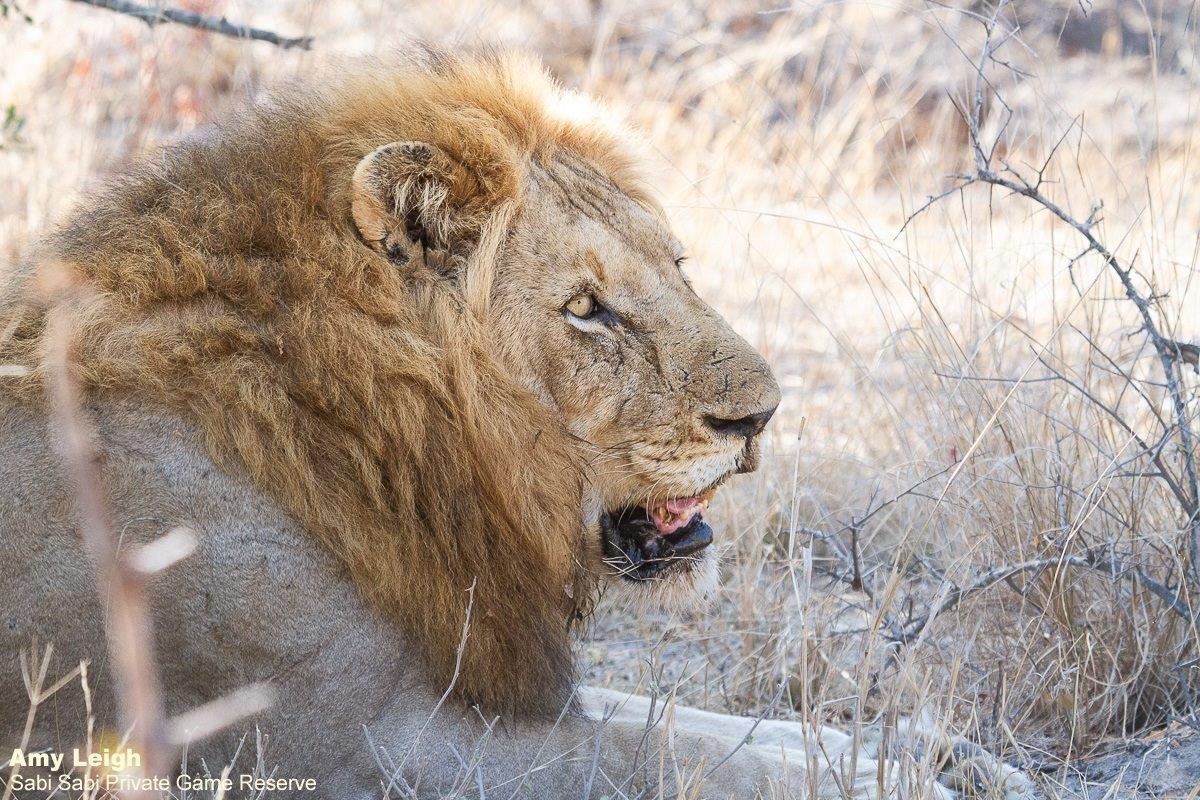 One of the N'waswishaka male lions was seen close to Earth Lodge, together with a lioness and her two cubs.  They had just finished a small kill when the vultures came down scrambling for scraps.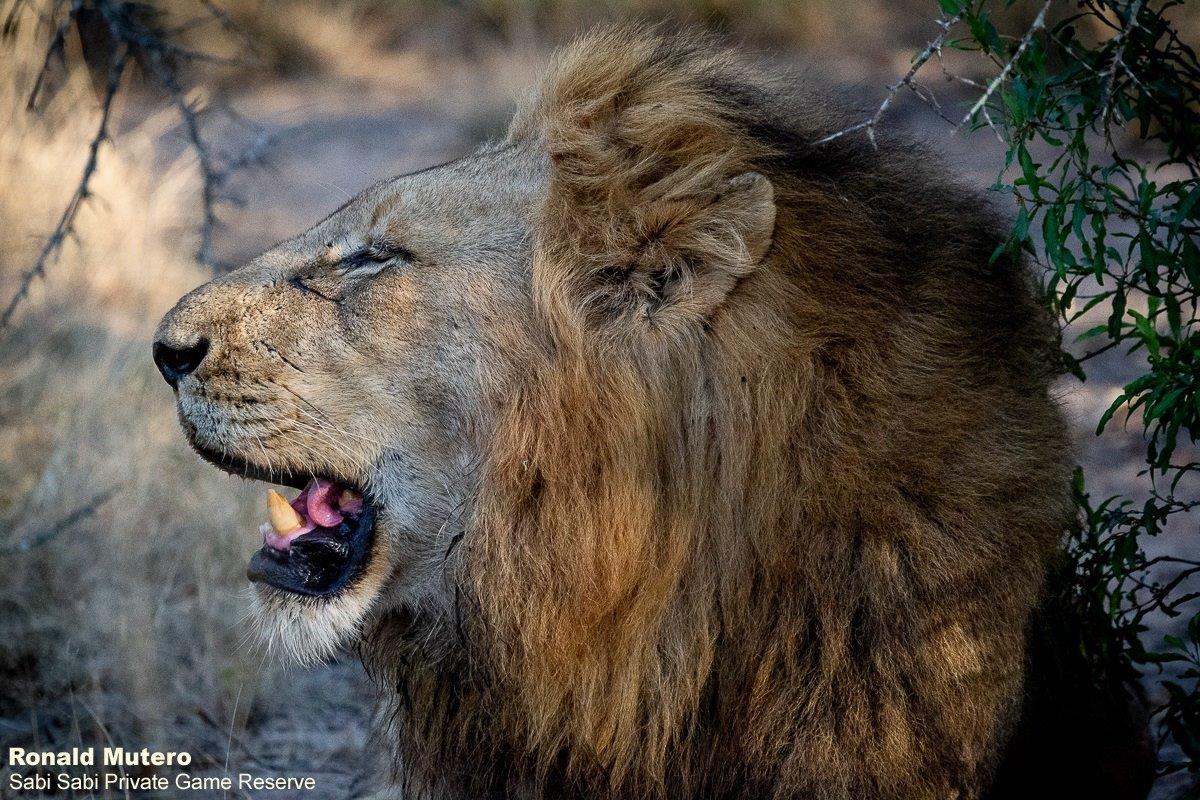 The three Styx females and their cubs moved through a drainage line and onto an open area before resting in the shade of a really big Jackalberry tree.  They all had full bellies, a good sign that they had recently eaten.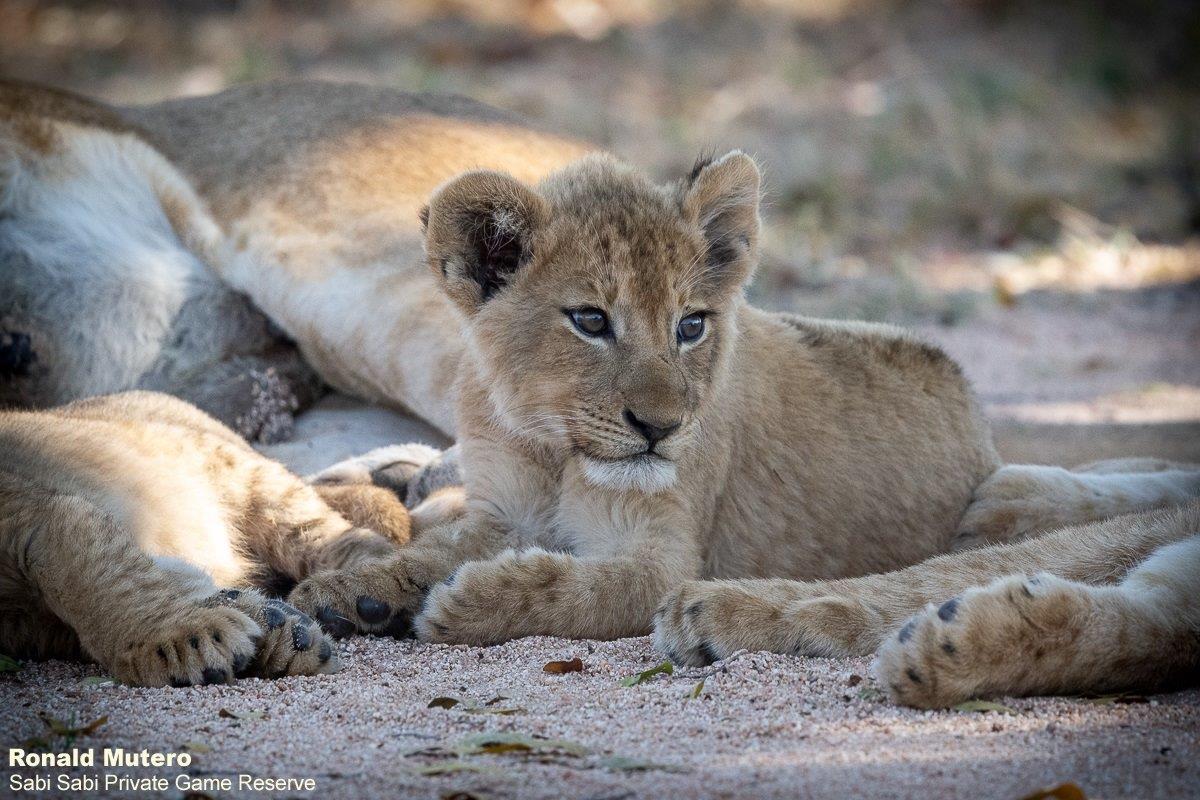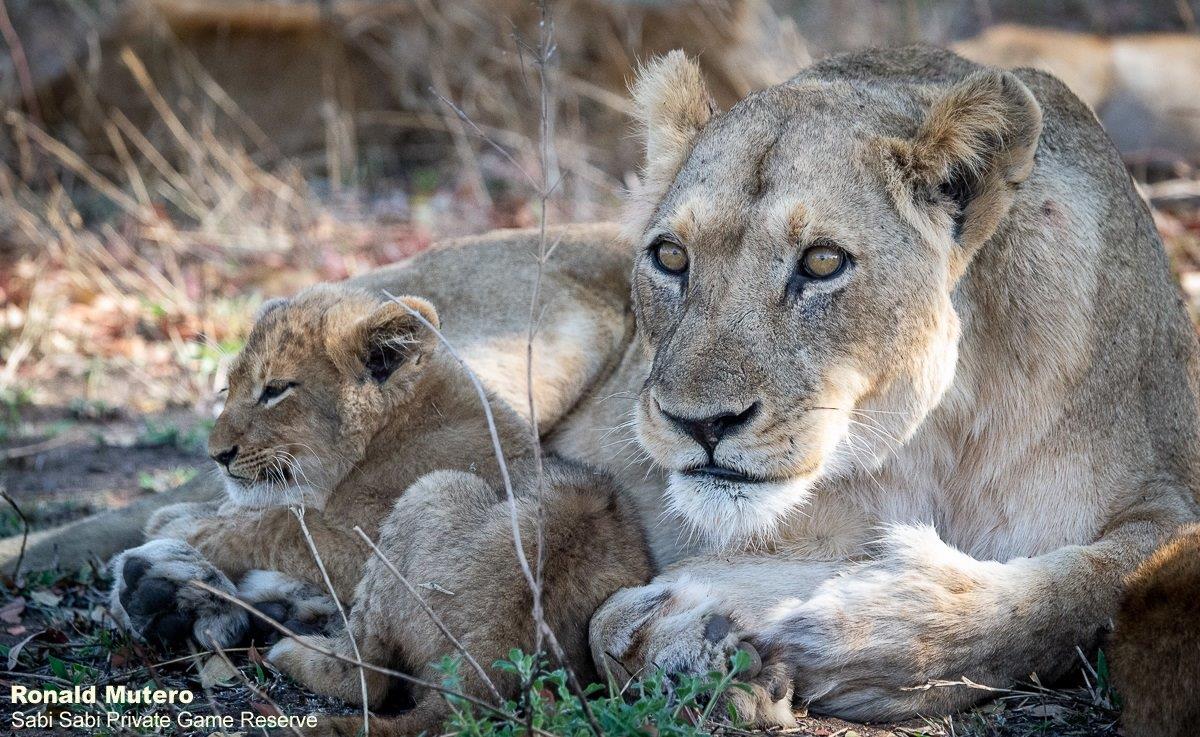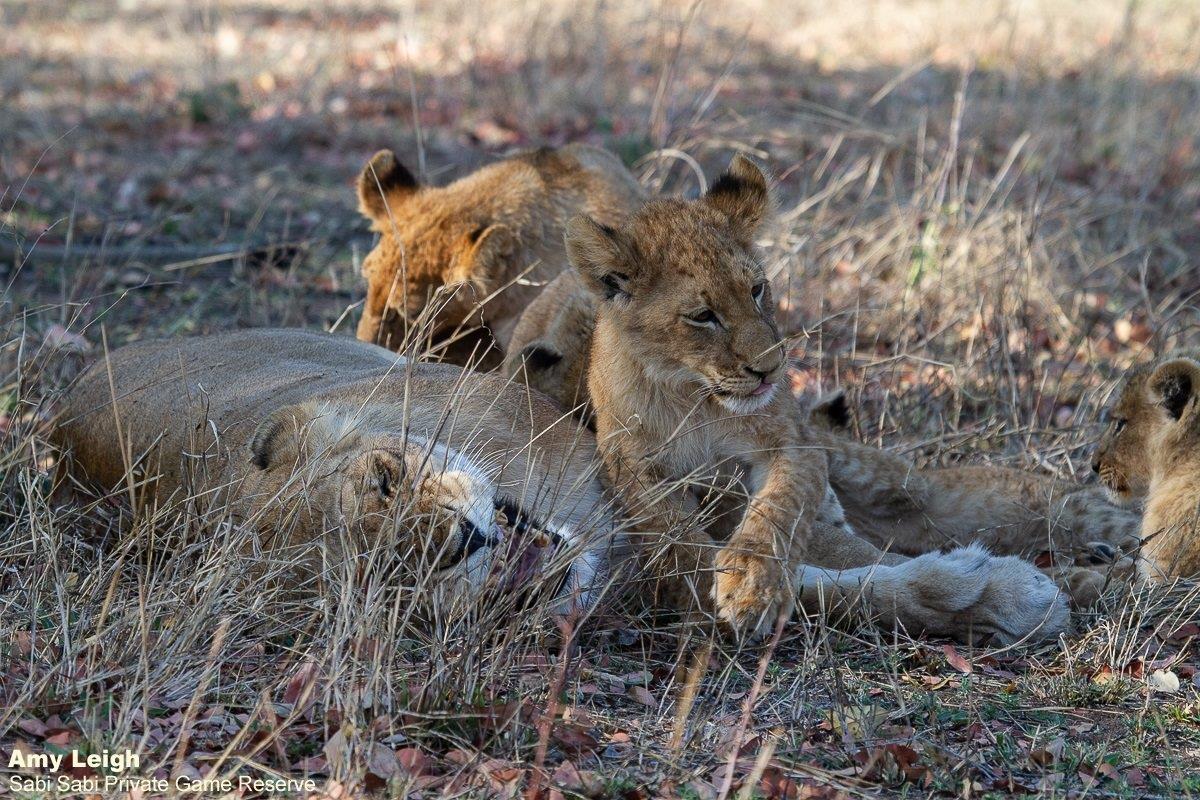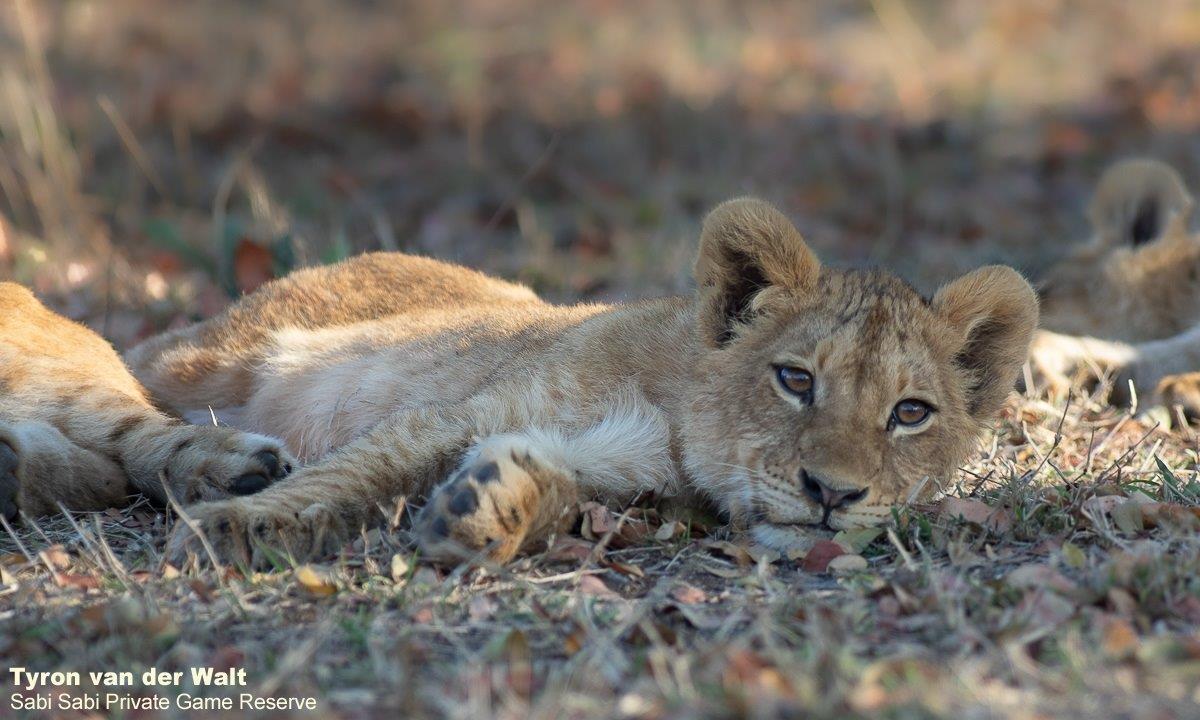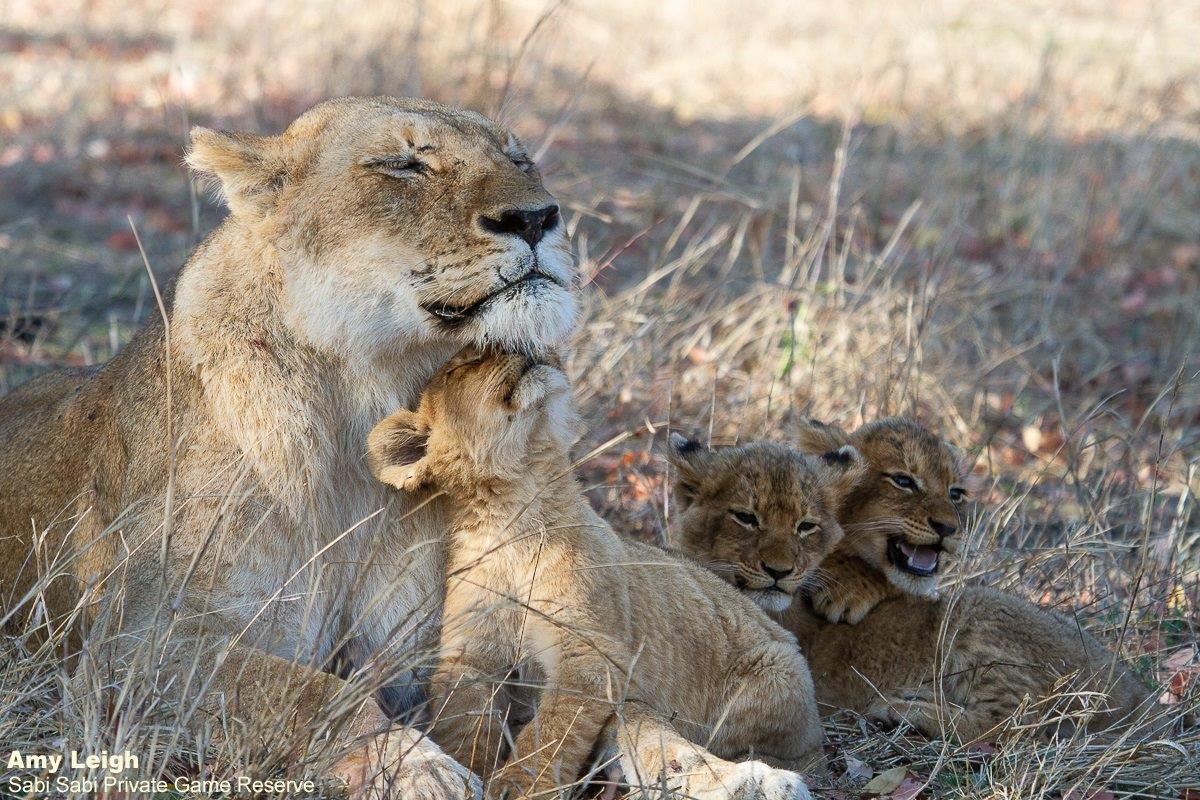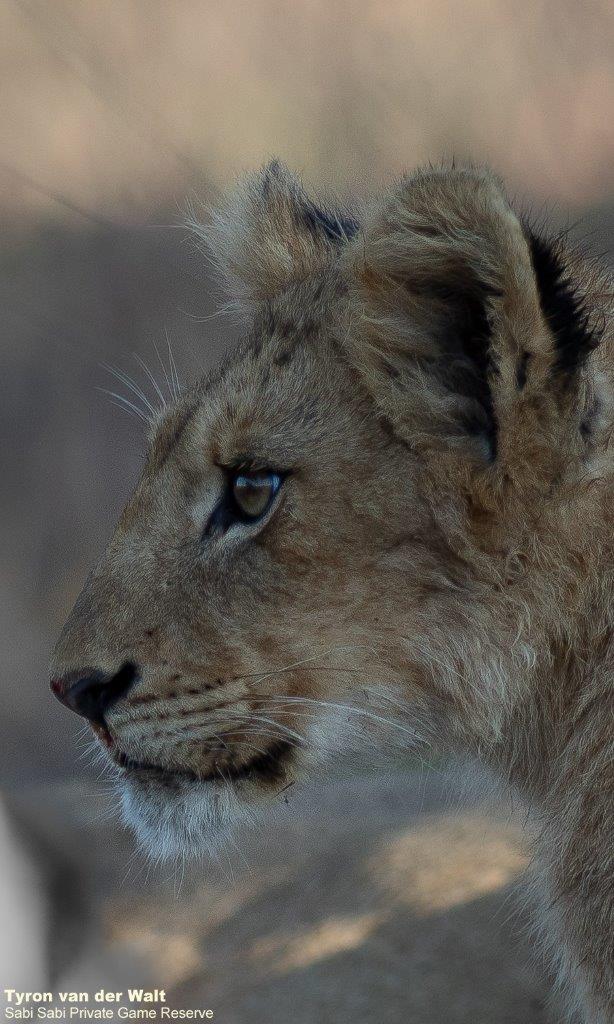 After enjoying sundowners, we were surprised to find the young Ngumi female leopard on a kill which she had hoisted into a tree.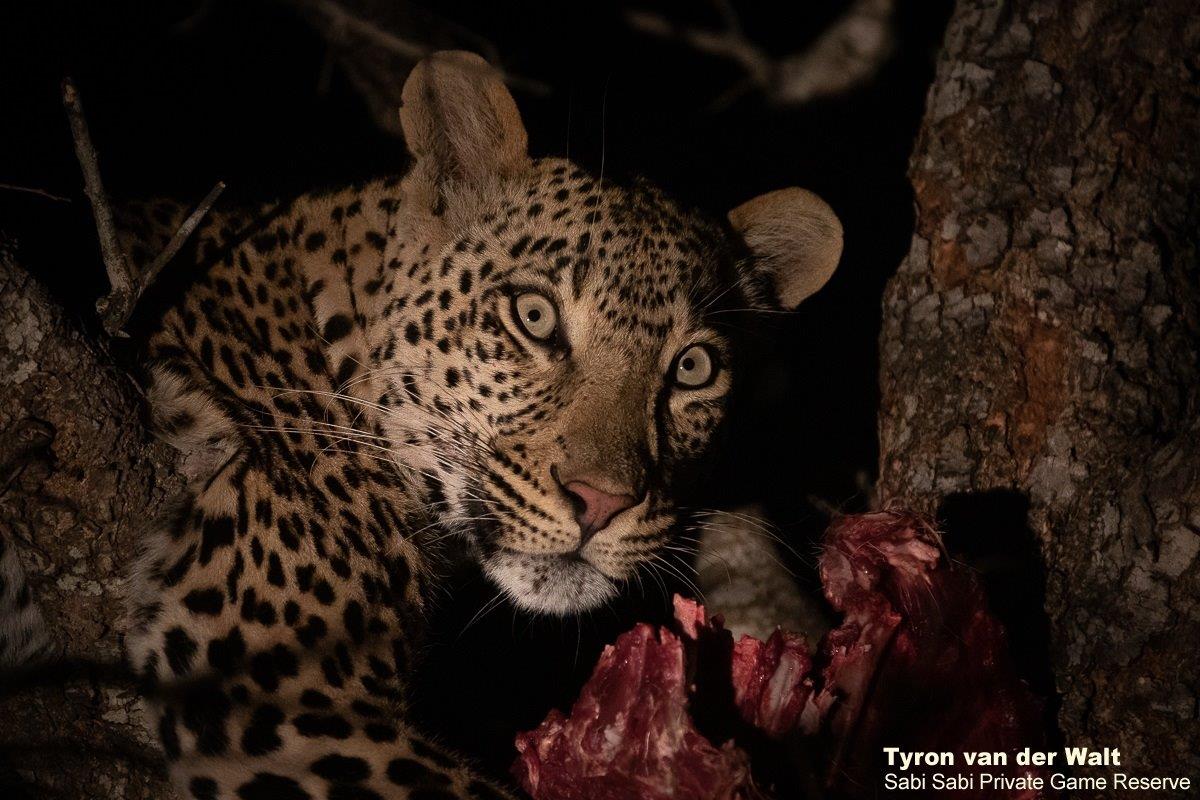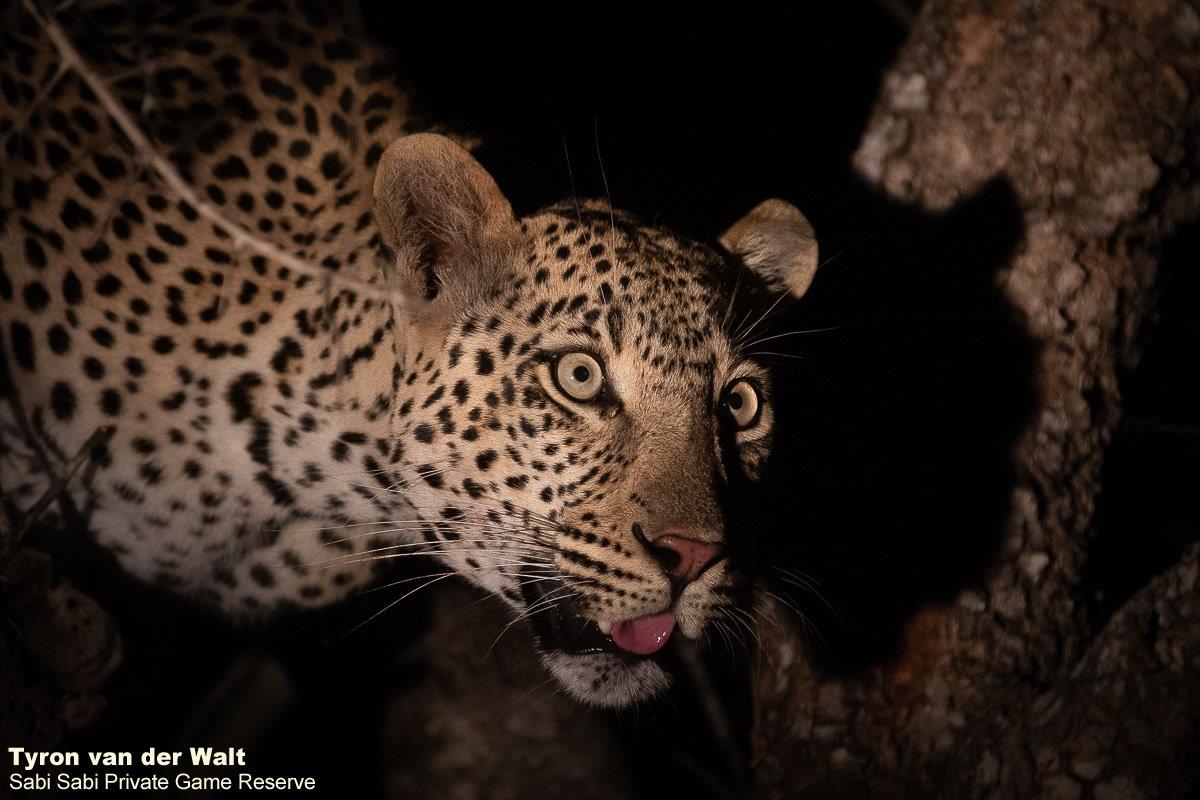 We found Ntsumi female leopard moving through some really dense thickets in search of a possible meal.  When in full view and at her beautiful best, we are reminded again of how she got her name – Ntsumi, meaning "angel".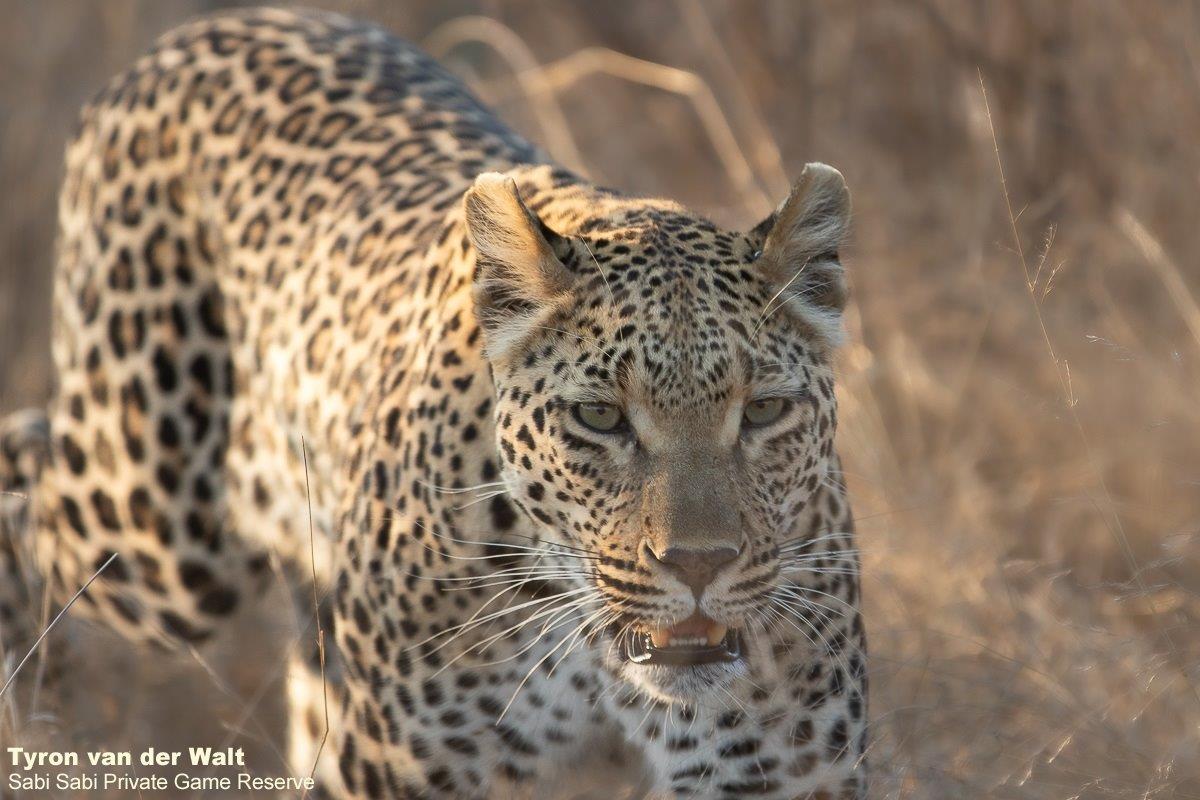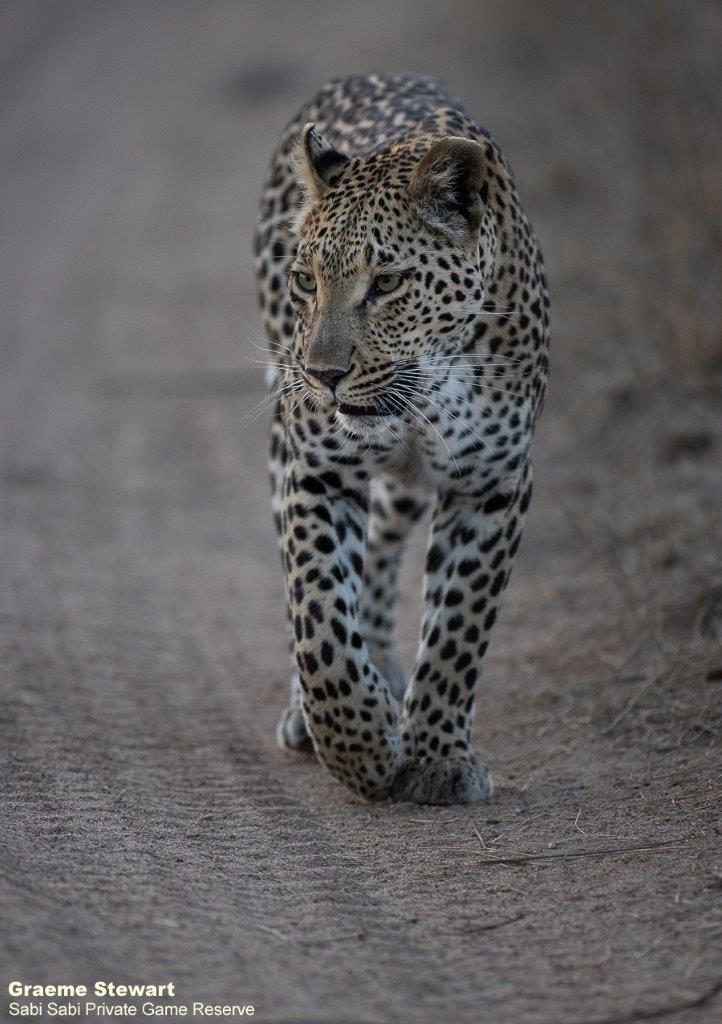 With her mother nearby, Ntsumi's cub confidently moved through the long grass. Still short in stature, she makes use of a fallen over Marula tree to gain a vantage point.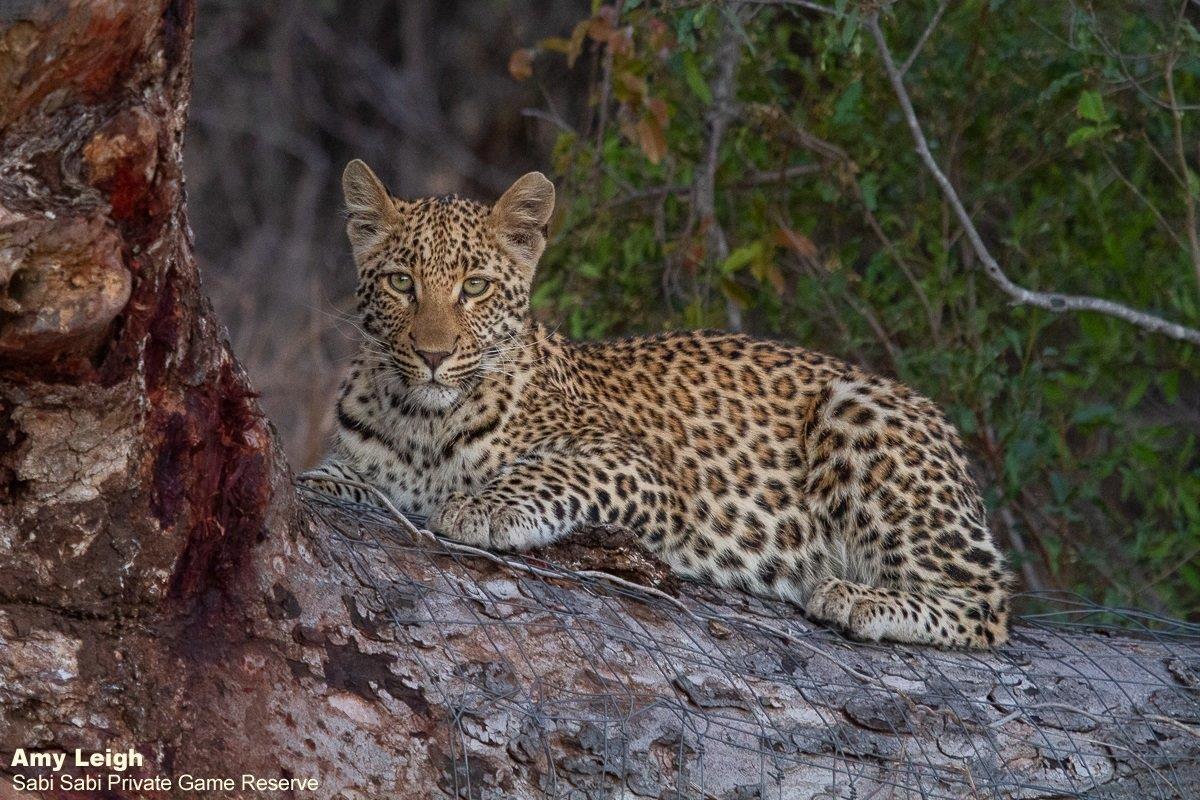 Later sightings in the week were of the mother and daughter resting in shade to escape the heat of the day.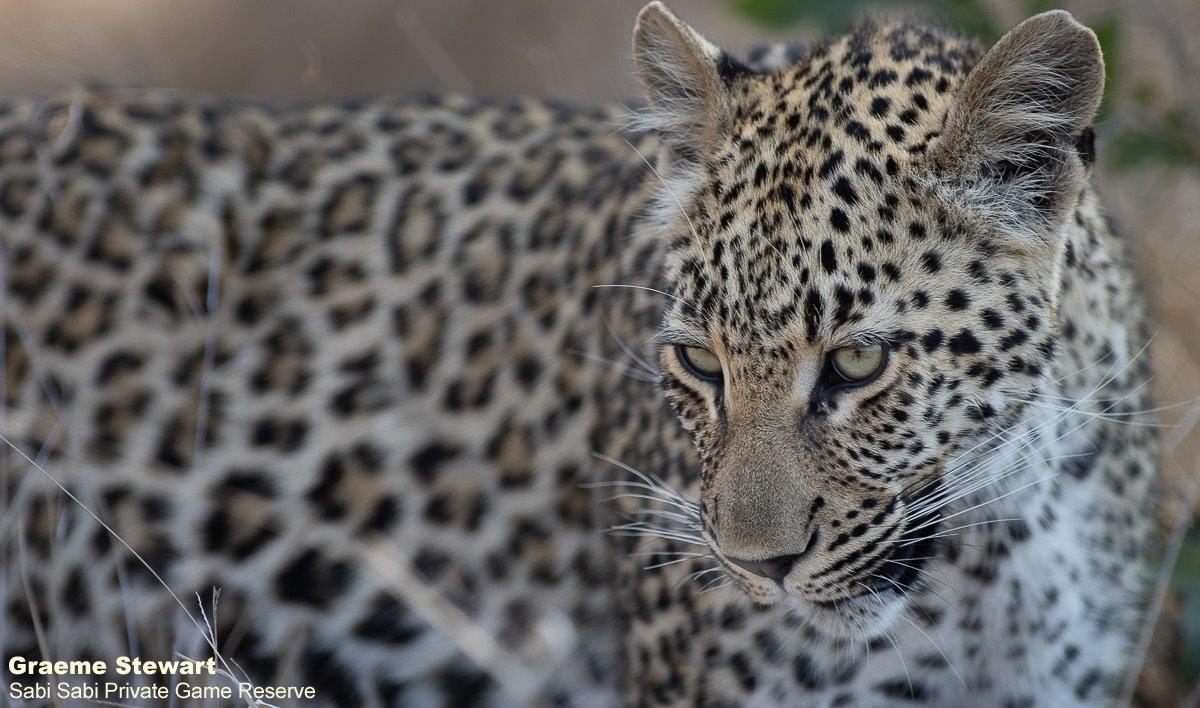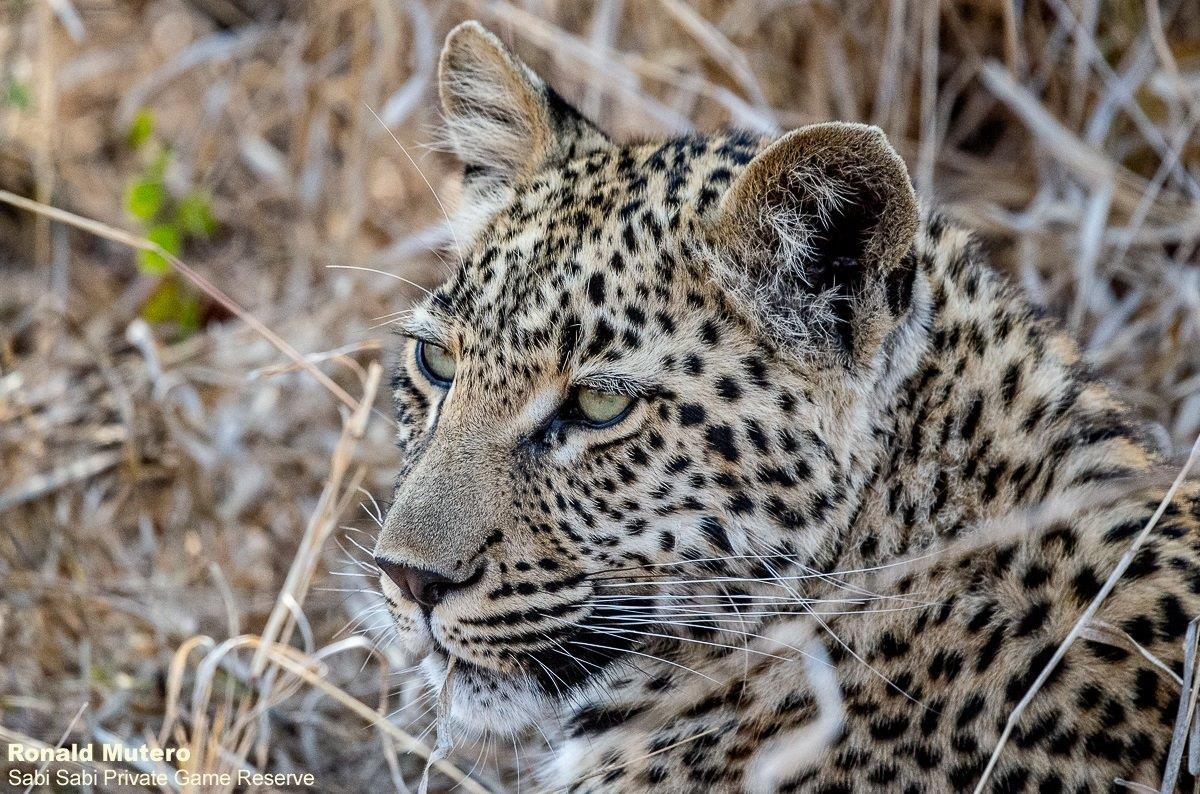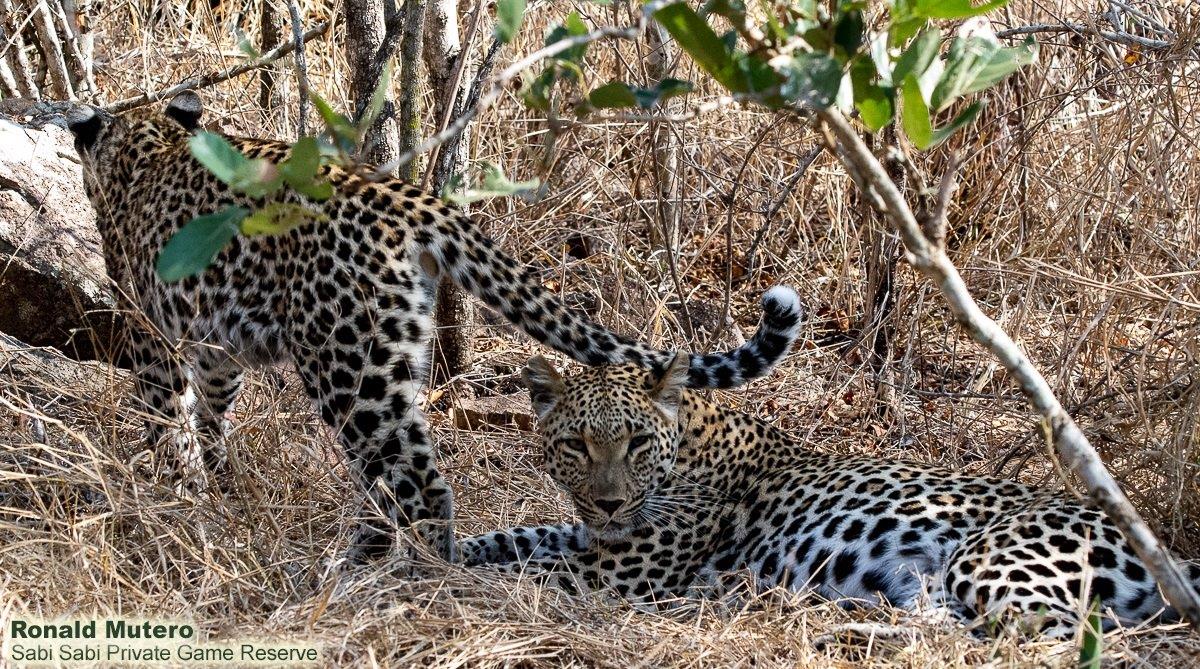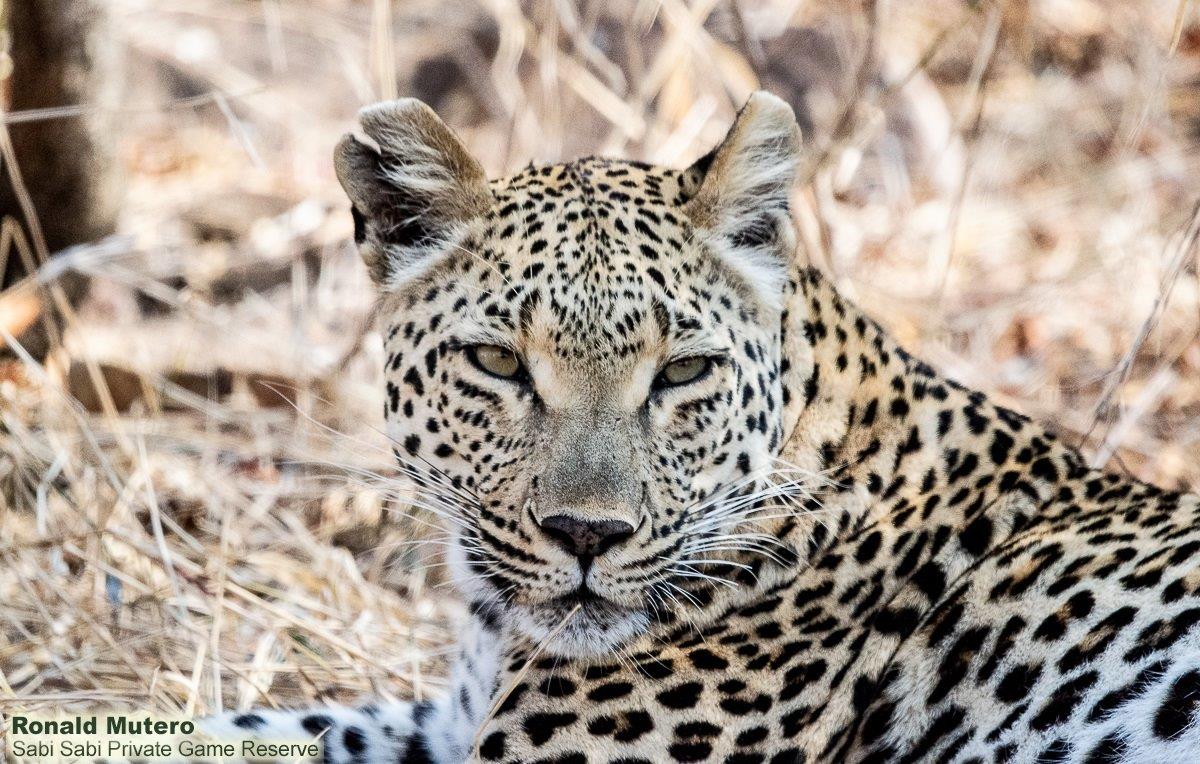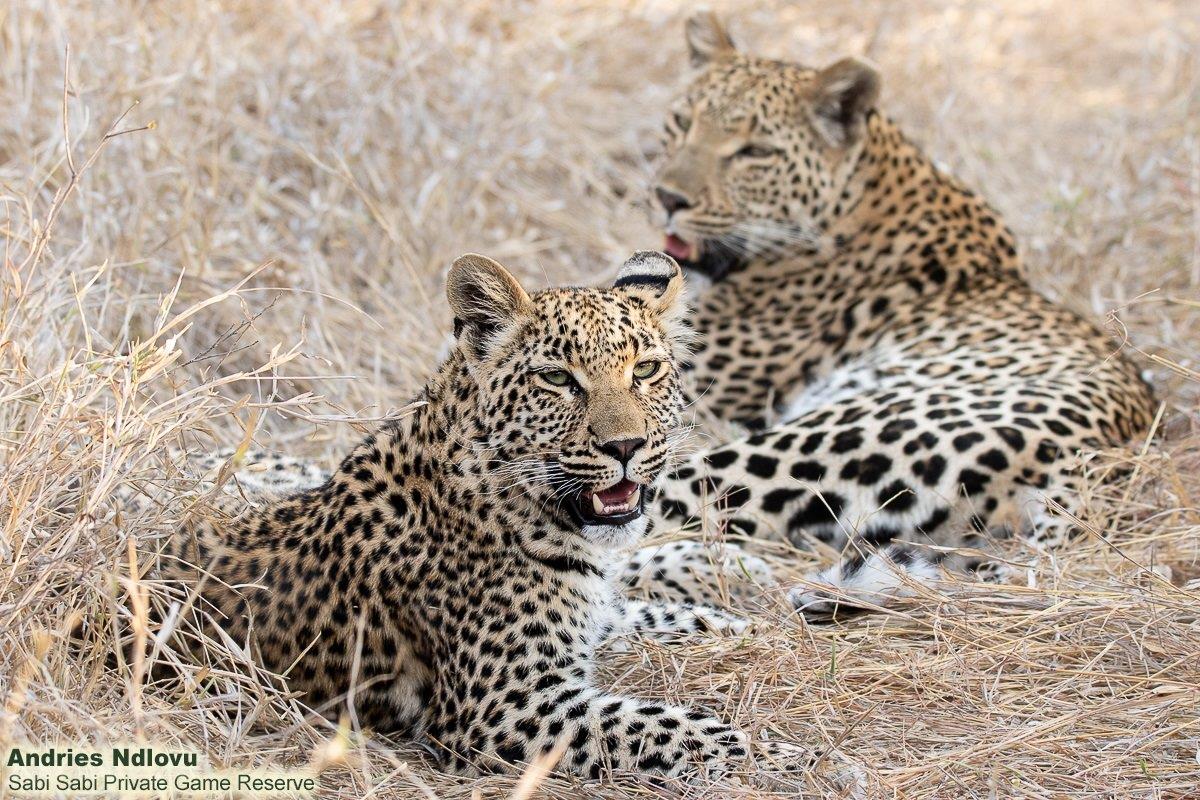 Not forgetting some of the plentiful general sightings we had…
The face of a giraffe when being approached by three very focused lionesses…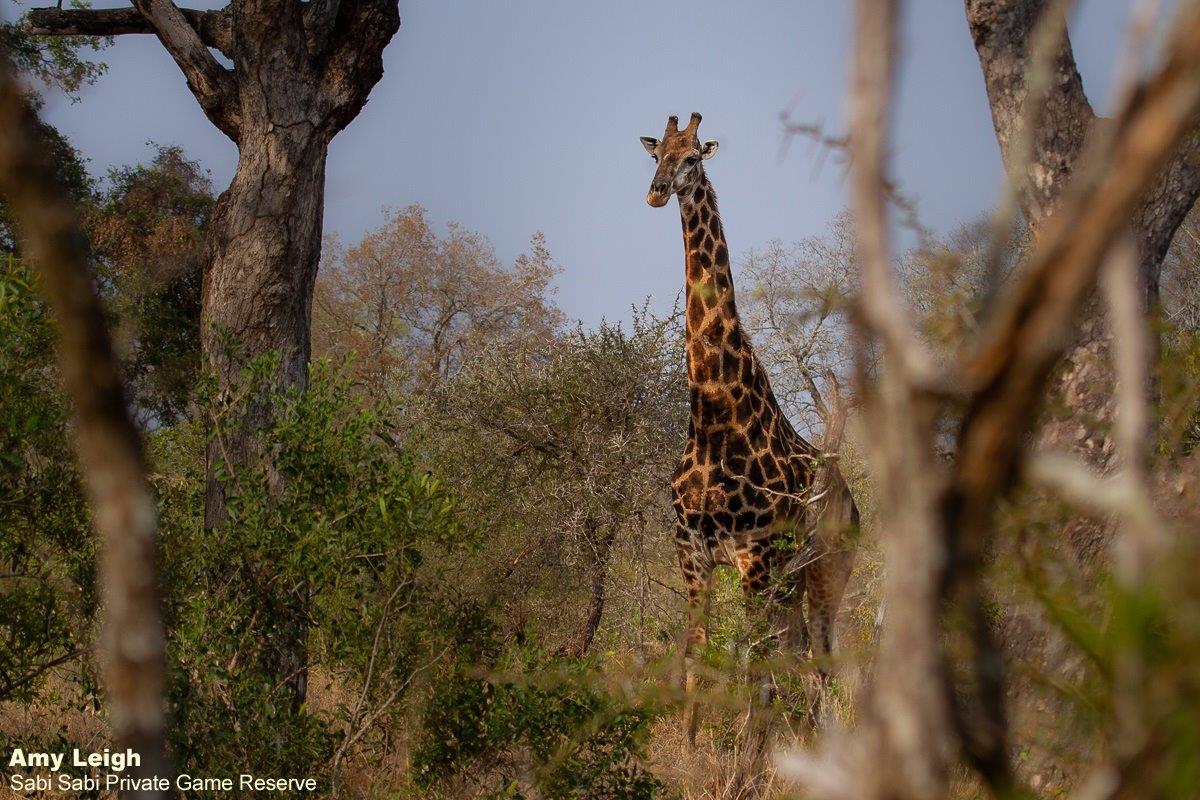 These two Red-billed Oxpeckers were enjoying a ride on the back of some kudu.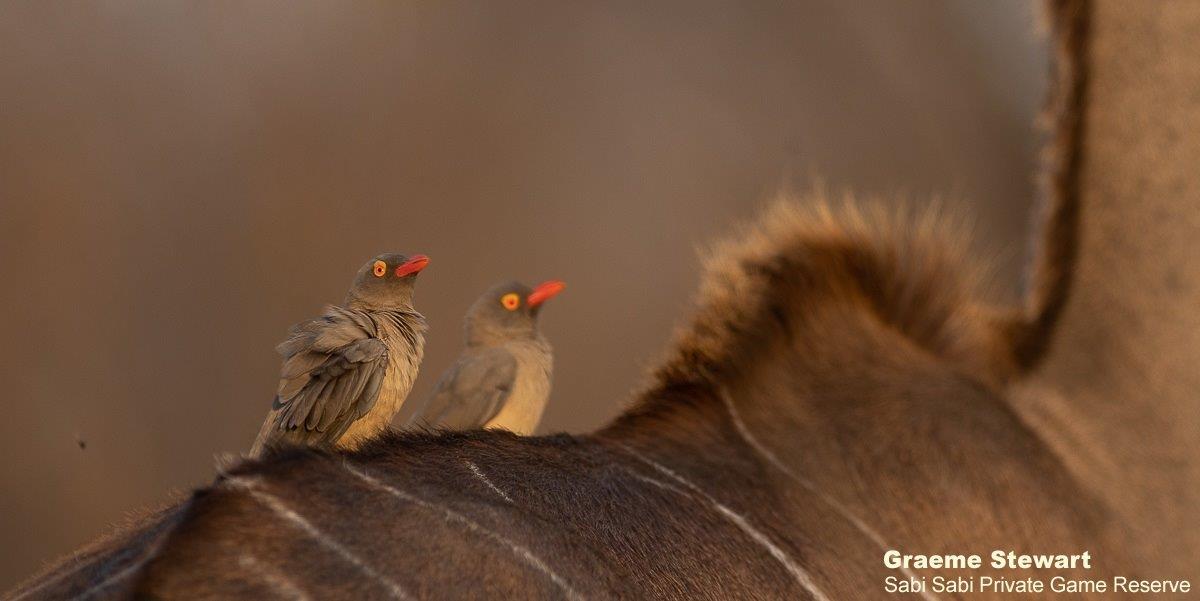 As the night sets in, the nocturnal predators like this Spotted Eagle-Owl, begin their search for prey.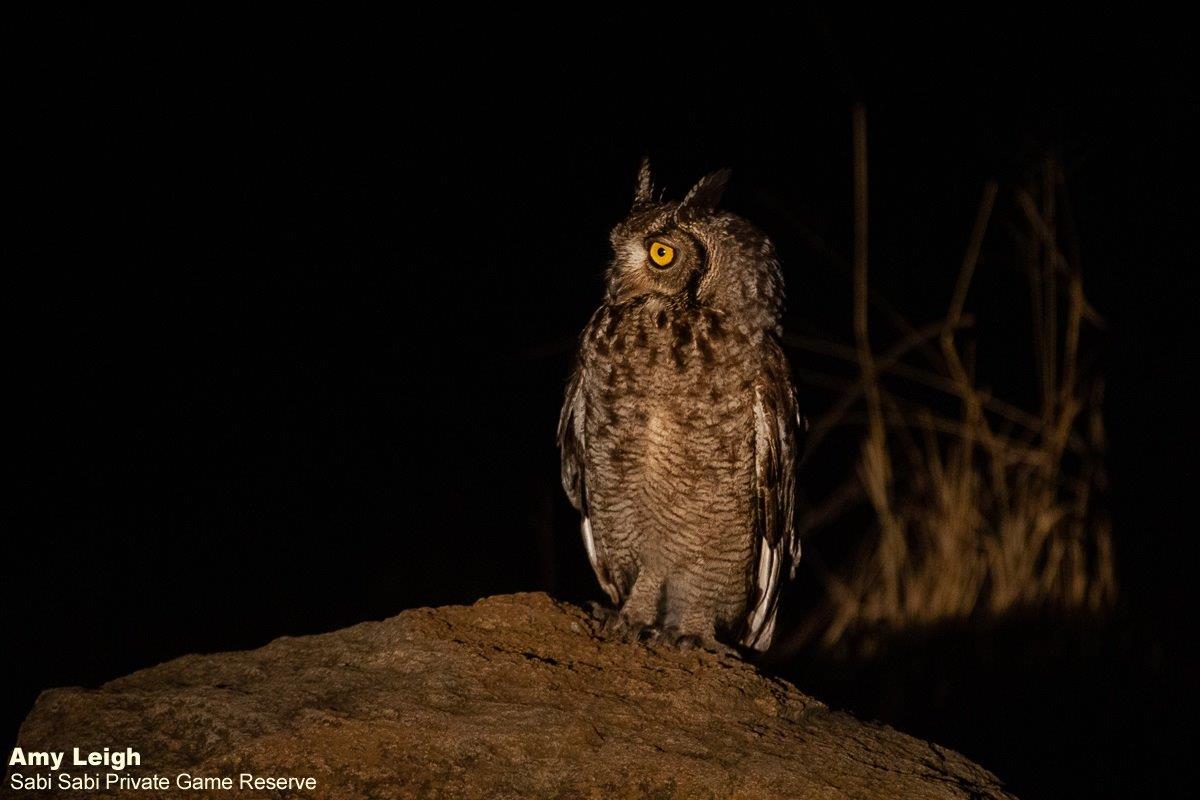 It is not uncommon to start seeing snakes out in the bush at this time of the year – a great spot for Ronald of this large python!
True to their nature, this baby elephant was so inquisitive!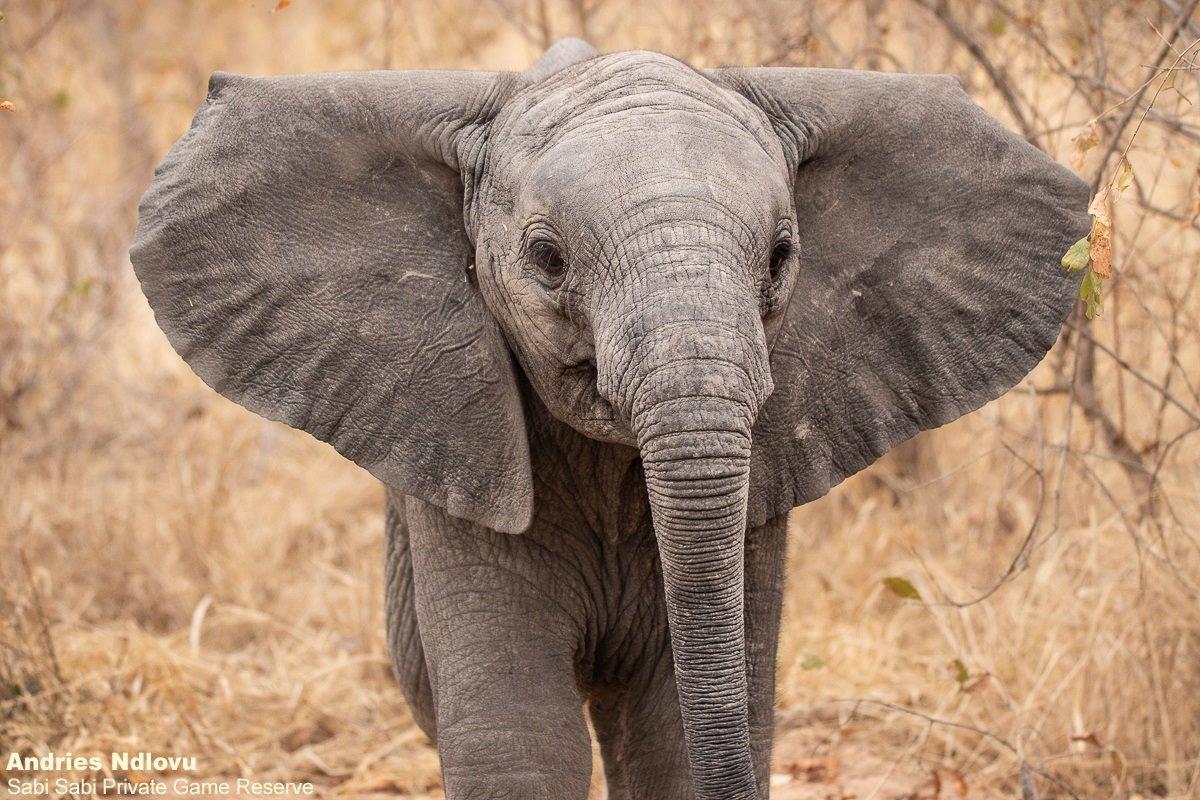 Until next time…
Blog by Wendy Claase
Images by Amy Leigh, Andries Ndlovu, Graeme Stewart, Marco Vietti, Ronald Mutero and Tyron van der Walt
Videos by Amy Leigh & Andries Ndlovu