We have had another truly incredible week on safari – we could not have asked for more!!  Herewith the highlights from the past 7 days in the bush…
Perched on the very end of a dead Marula tree sat this incredibly relaxed immature Bateleur eagle. It sat just long enough for us to get a quick photo!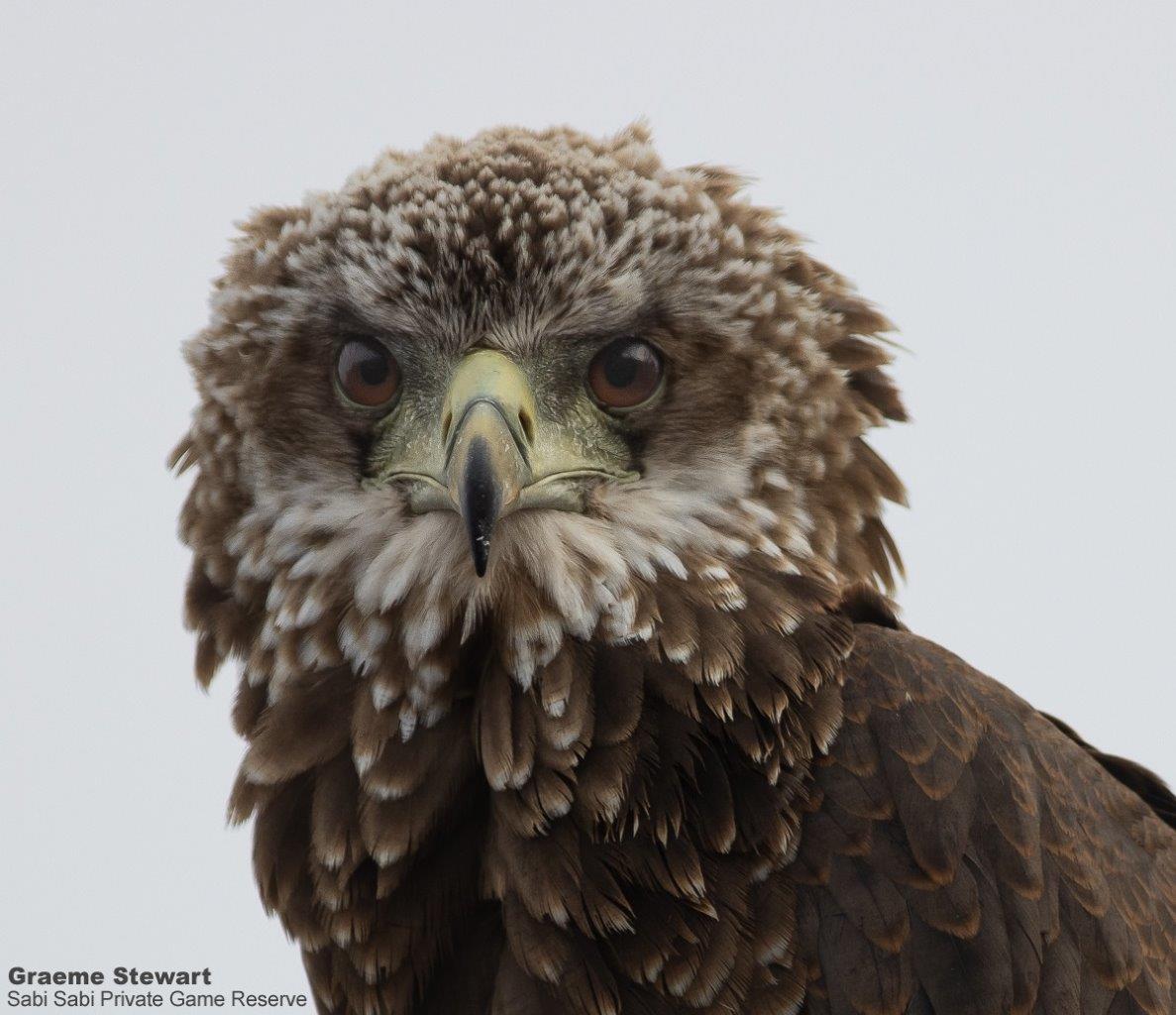 Seemingly aware of something's scent, this elephant bull was moving swiftly, constantly checking the air as he went.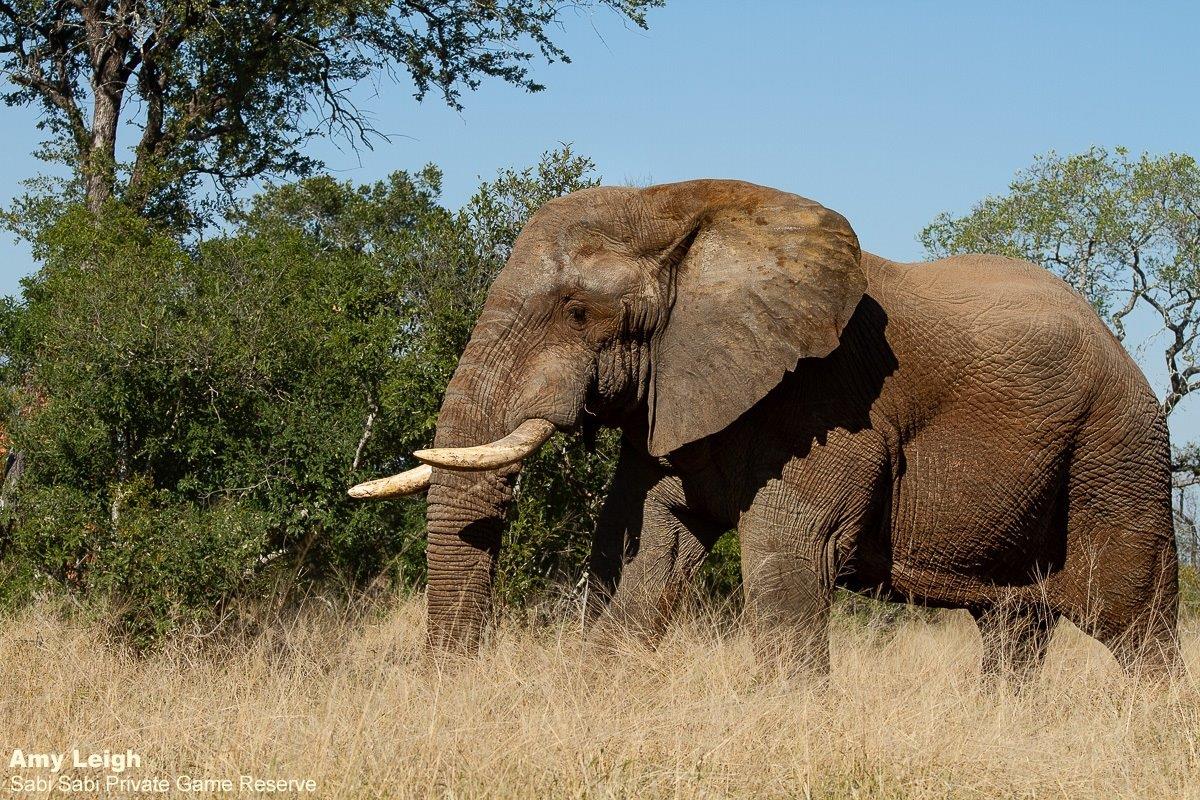 From a tiny set of eyes barely visible in the water, this enormous crocodile emerged onto the banks to warm itself in the morning sun under the watchful eye of a Grey Heron.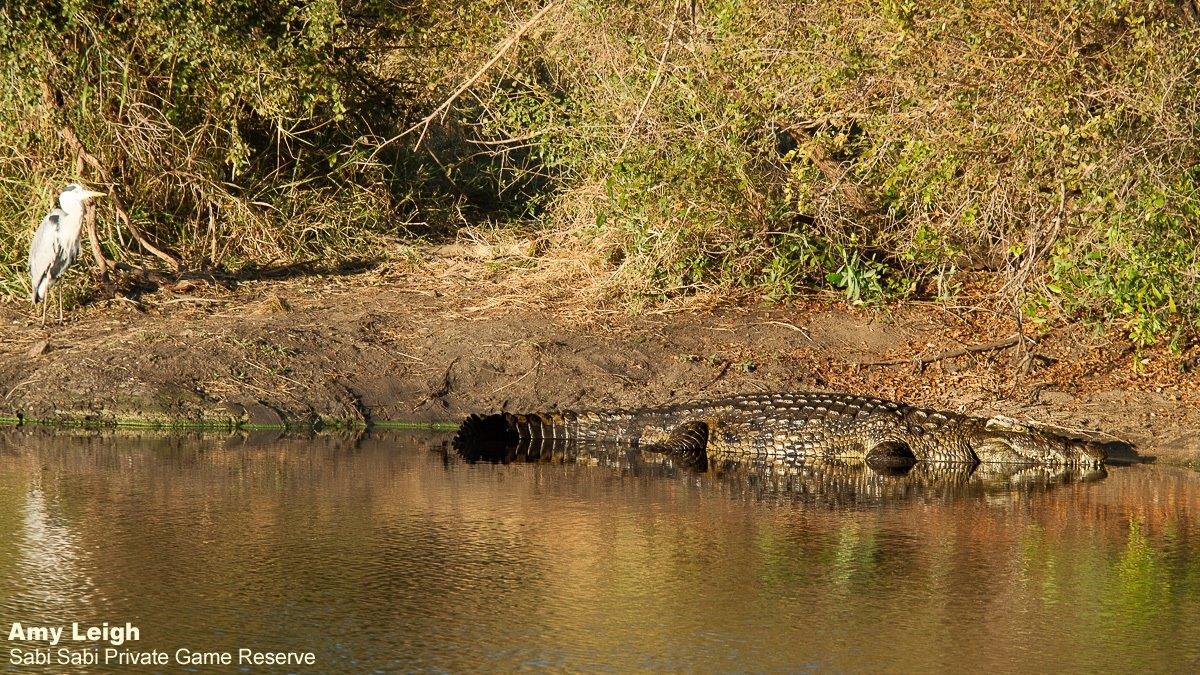 A Slender Mongoose walking along the road, making itself vulnerable to birds of prey.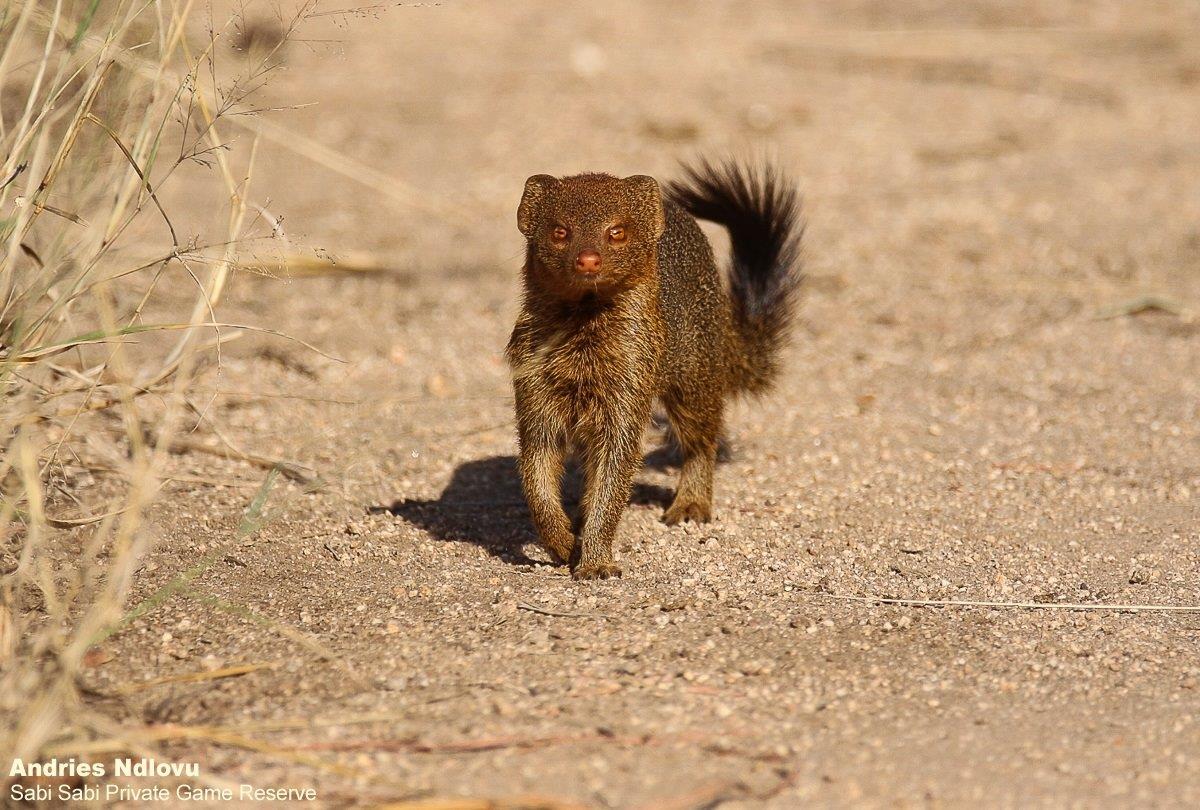 Not part of a breeding herd or harem, safety in numbers is still sought out by these males who form little groups that they move around with, just for extra eyes and ears.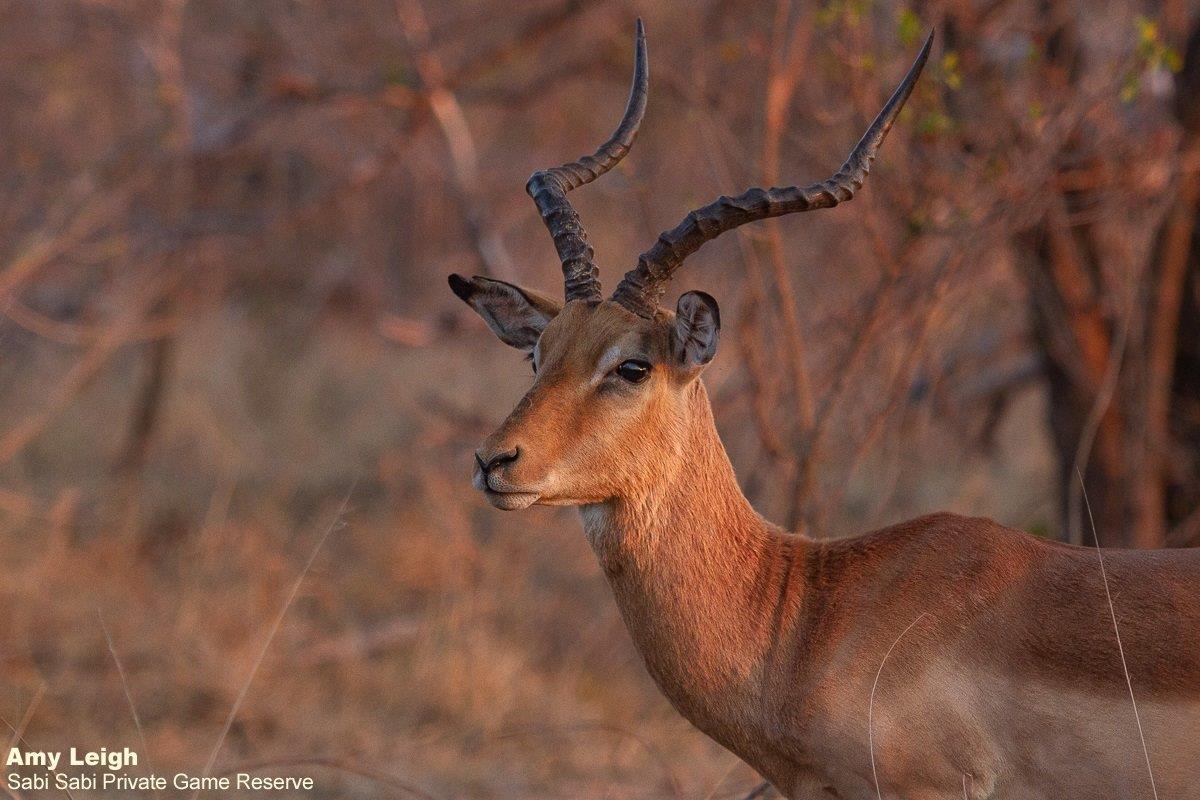 With an unmistakable call, this Grey Go-away-bird was announcing the presence of a potential threat. Looking around, the source we found to be a Slender Mongoose, which did not stick around after being caught out.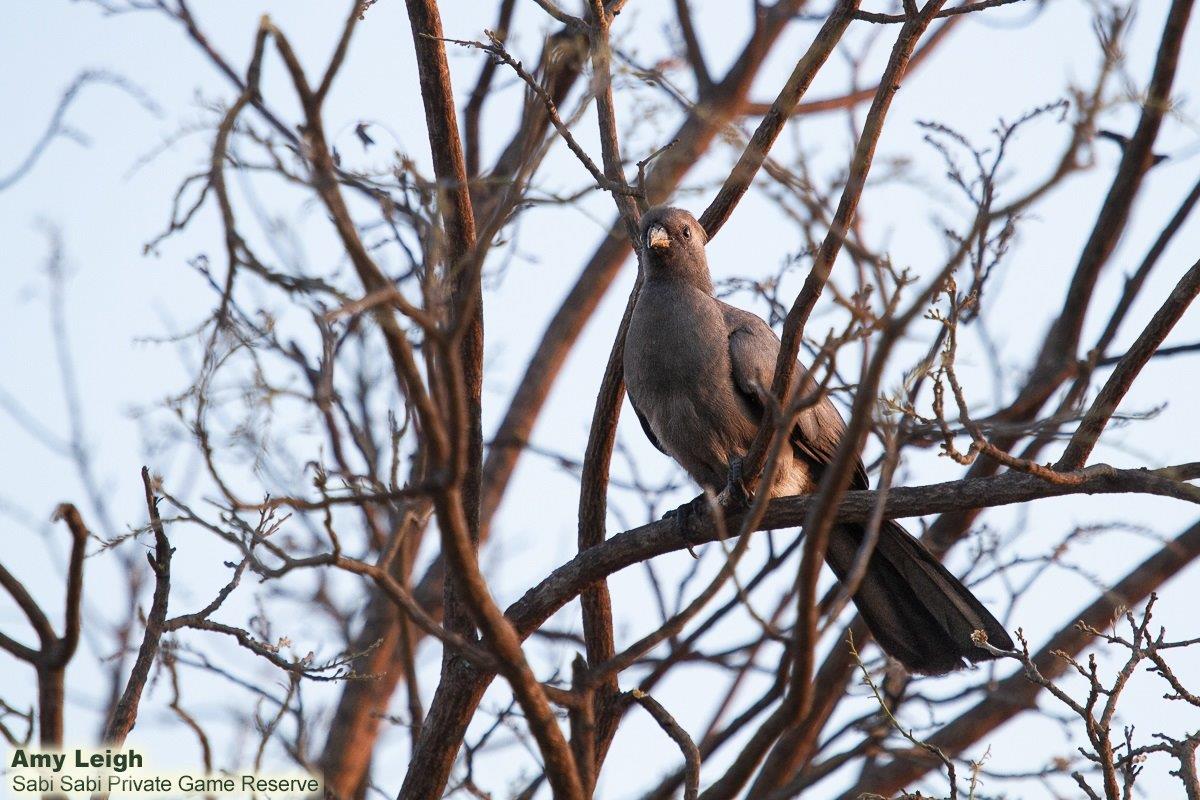 With an older cub by its side, this little hyena cub waits patiently for its sibling to finish suckling, hoping for a turn before its mother wanders off for the night's foraging.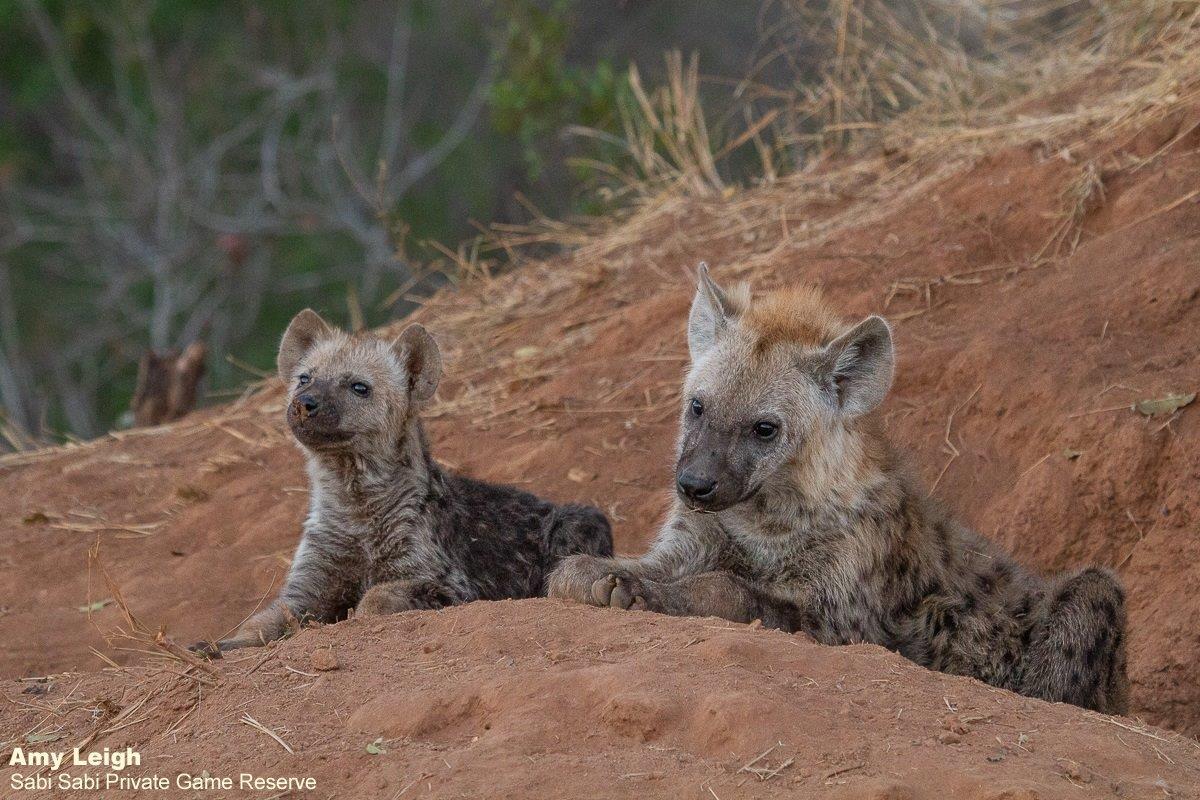 Tree Wisteria – the beautiful colours of summer.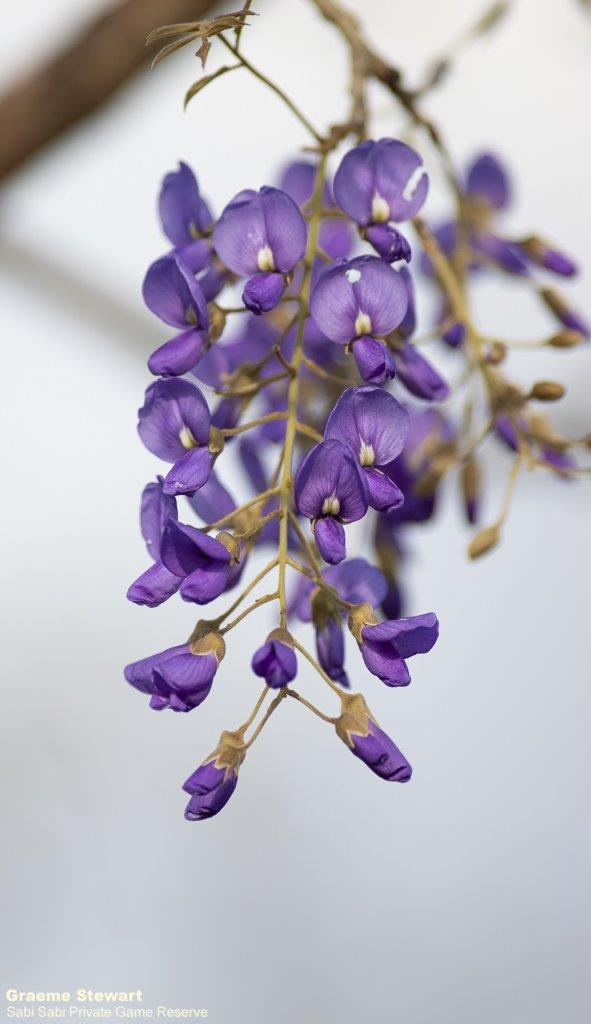 The Styx Pride and three of N'waswishaka male lions were found feeding on a large buffalo kill. It was such a sight to see lions ranging from all sizes, the younger cubs were suckling while the older cubs tried to eat as much as they could with their mothers and the large male lions all there to keep watch.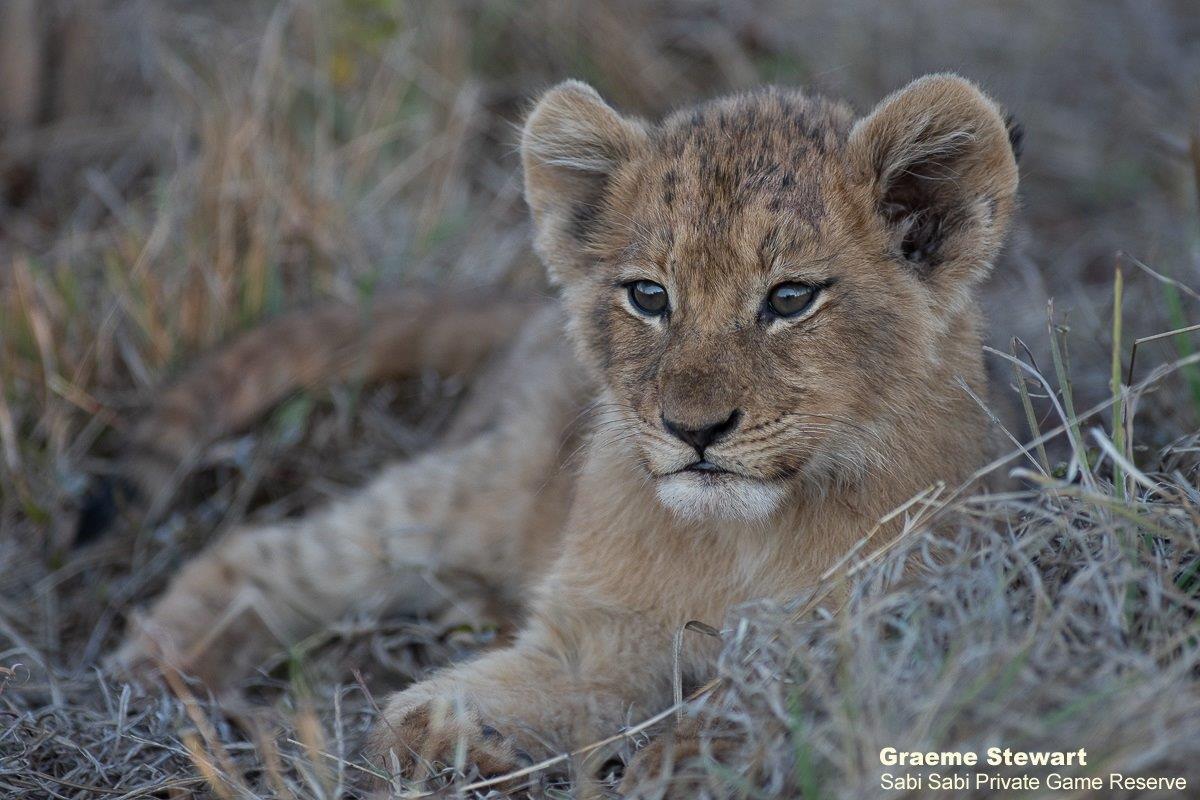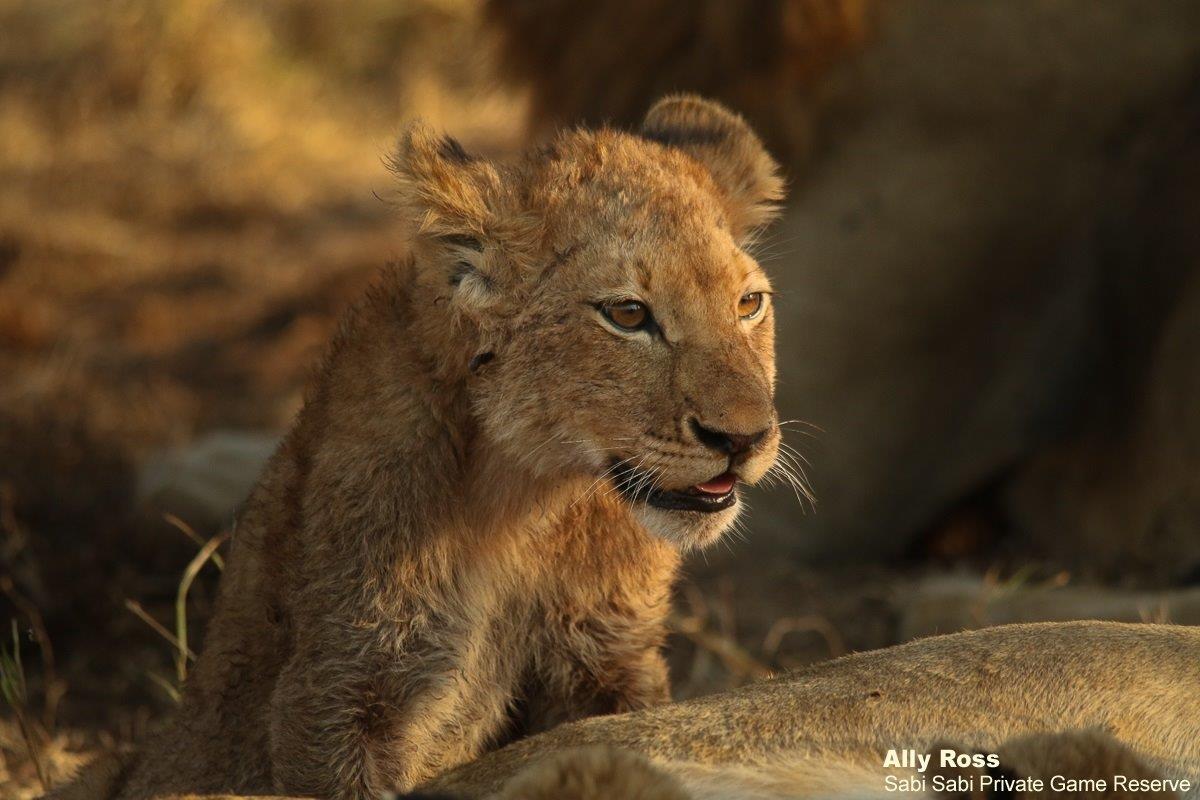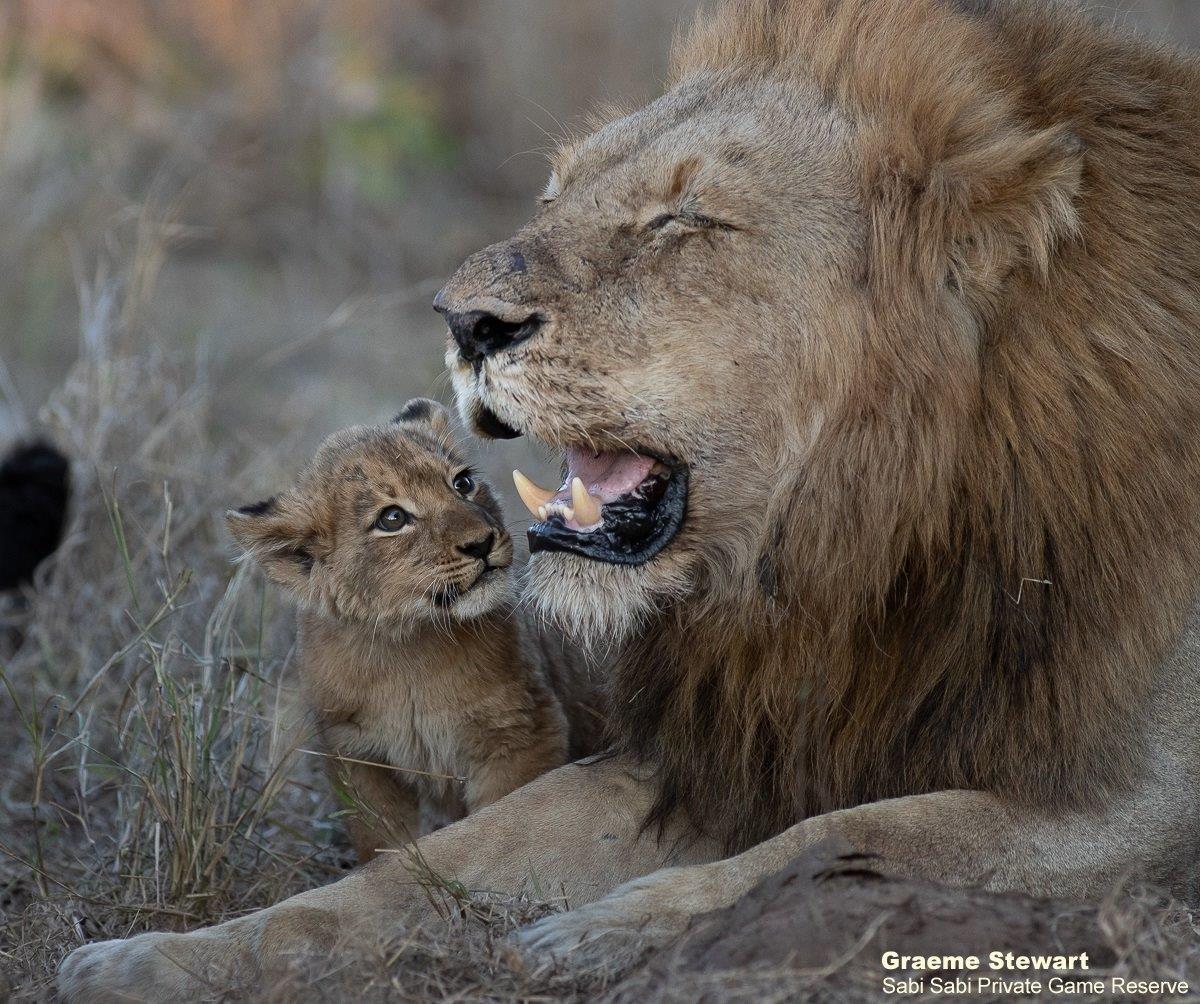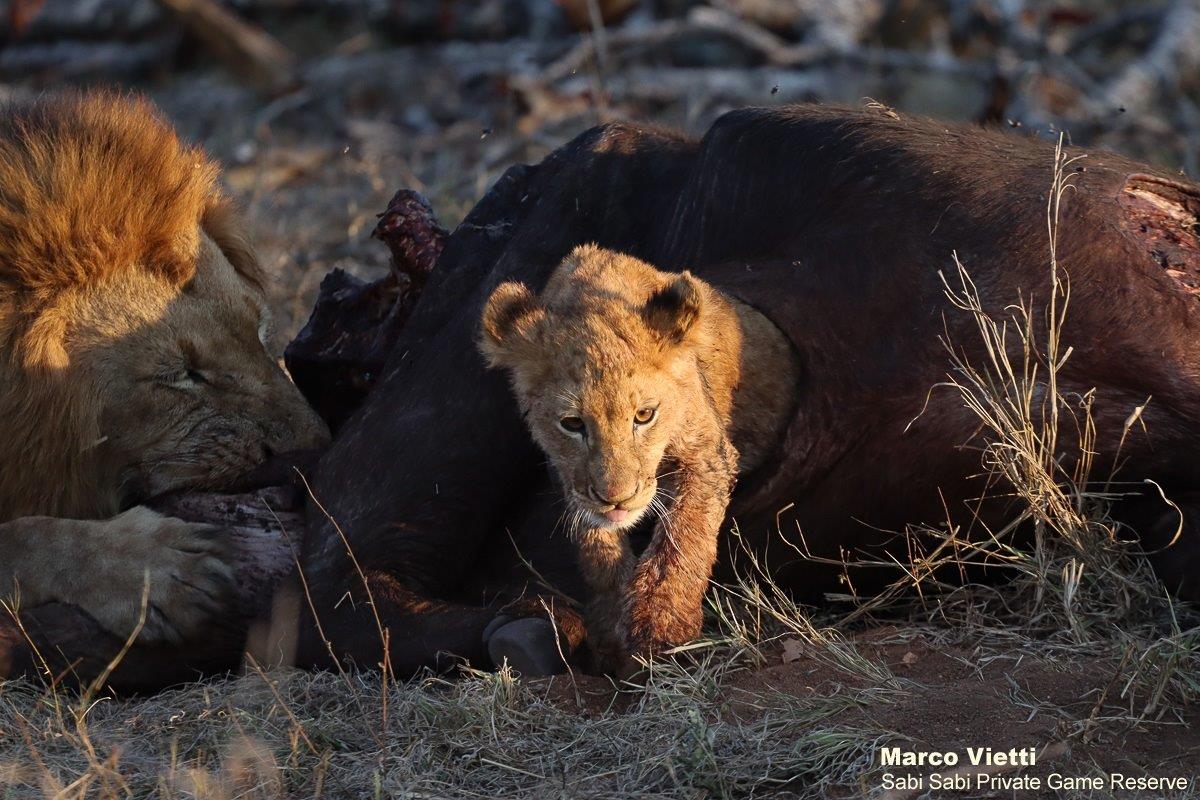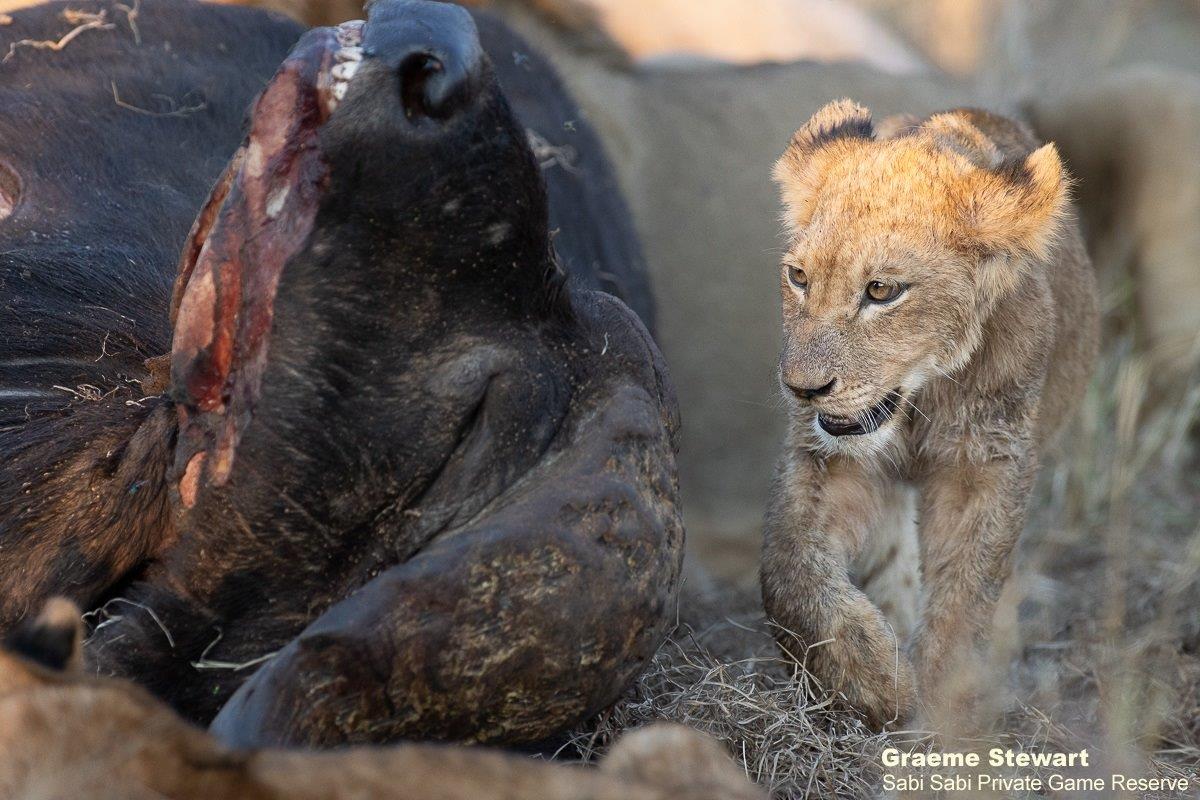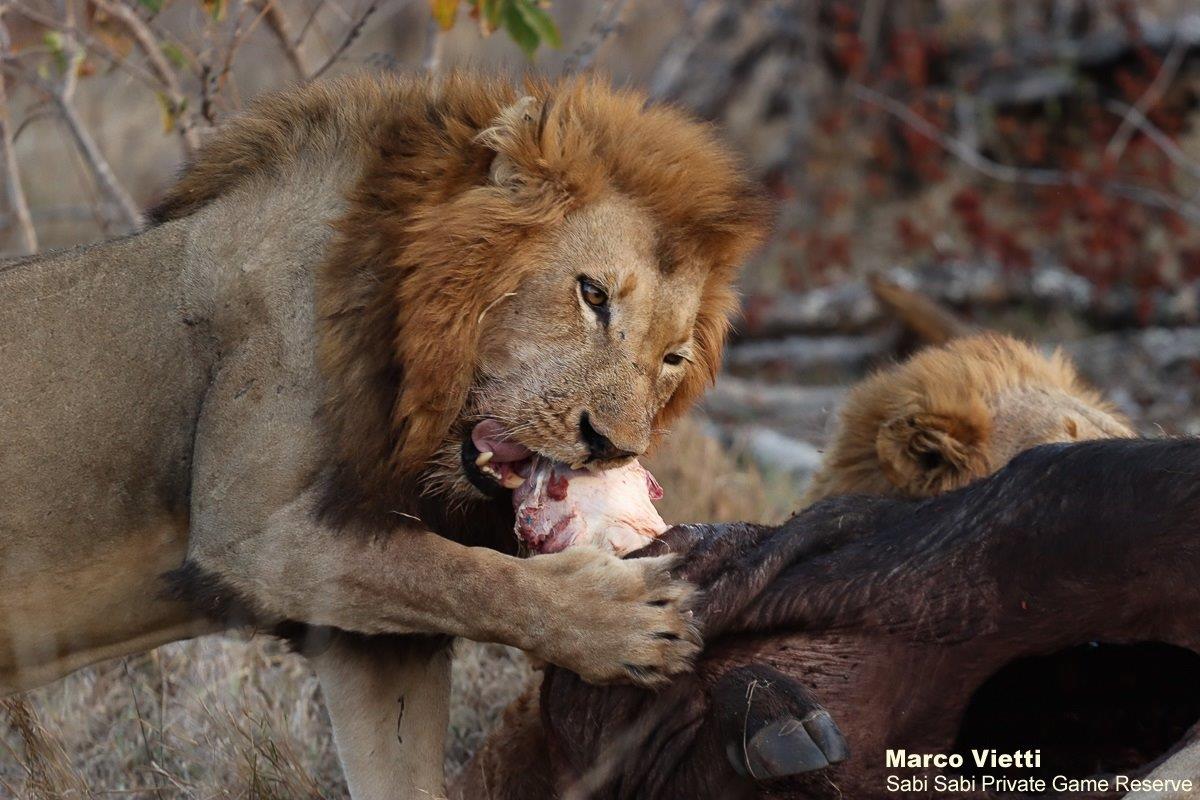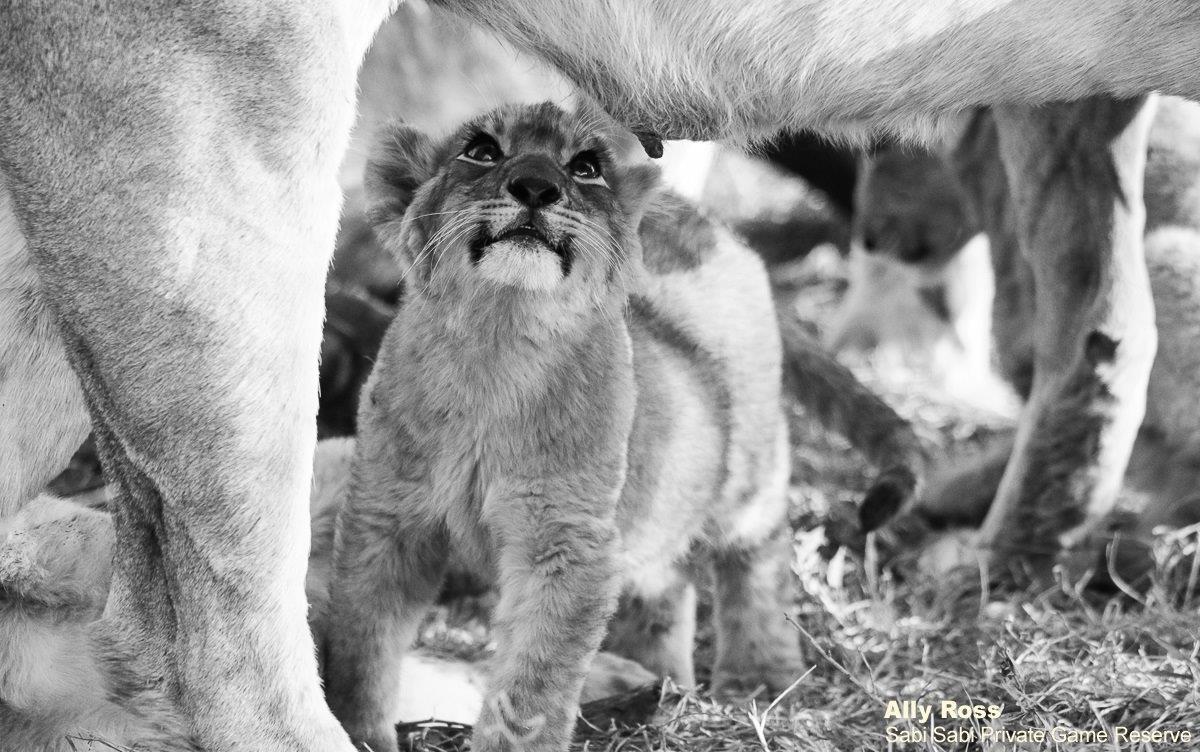 In the warmth of the morning sun, these three lionesses were grooming, which is usually an indication that they are preparing to get up and active, stopping every so often to sniff the air as the wind blew gently over them. After some playful wrestling and head-rubbing between the members of the pride, they were off, clearly on the prowl.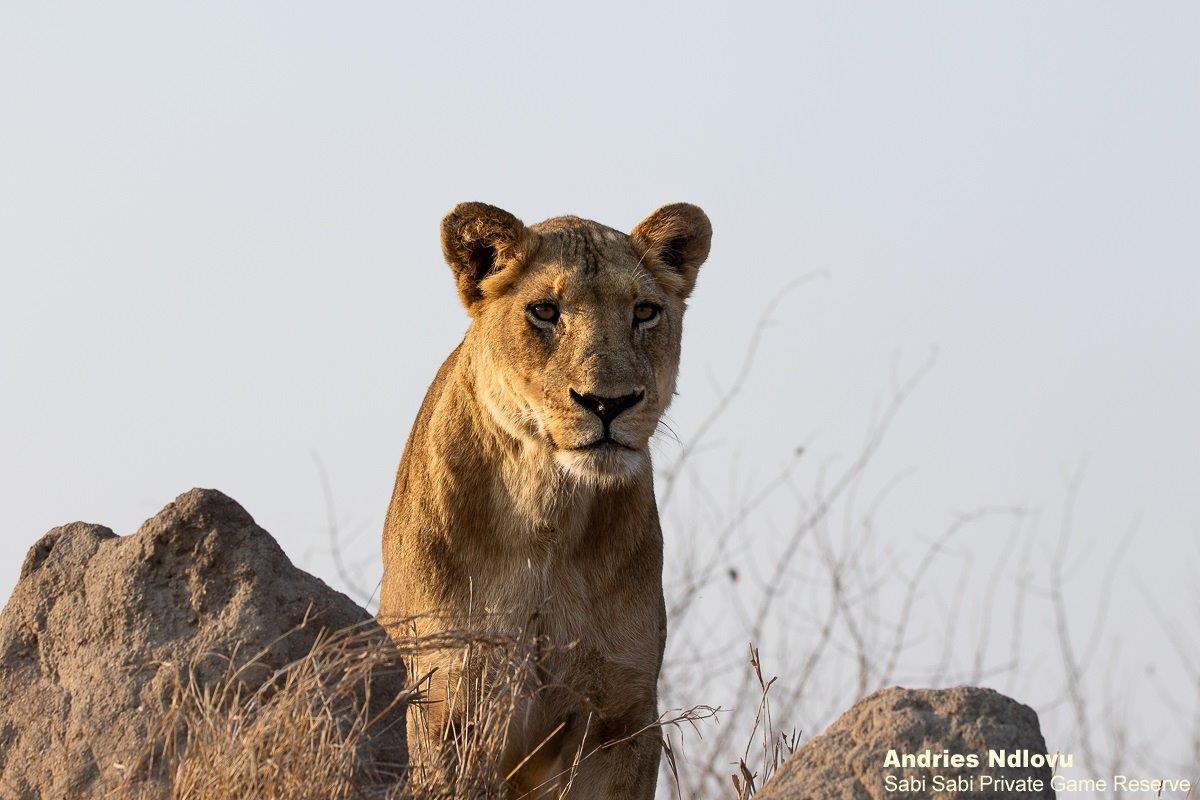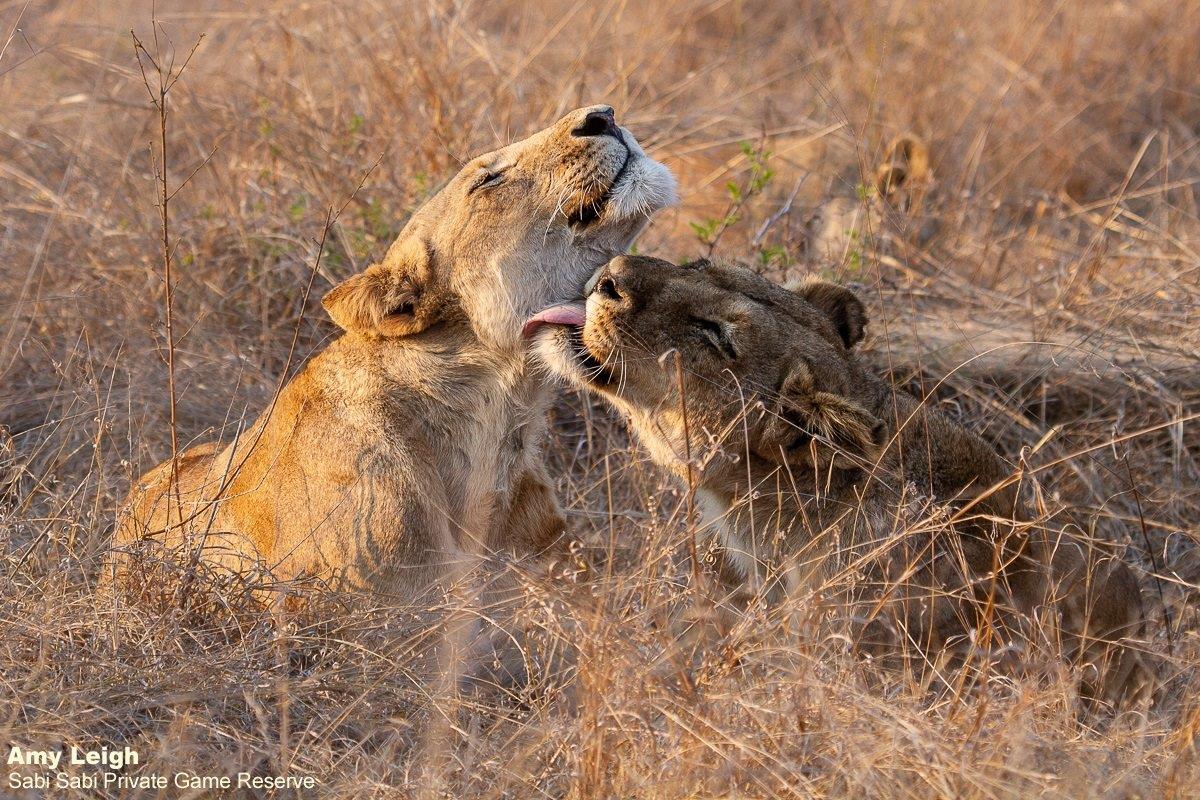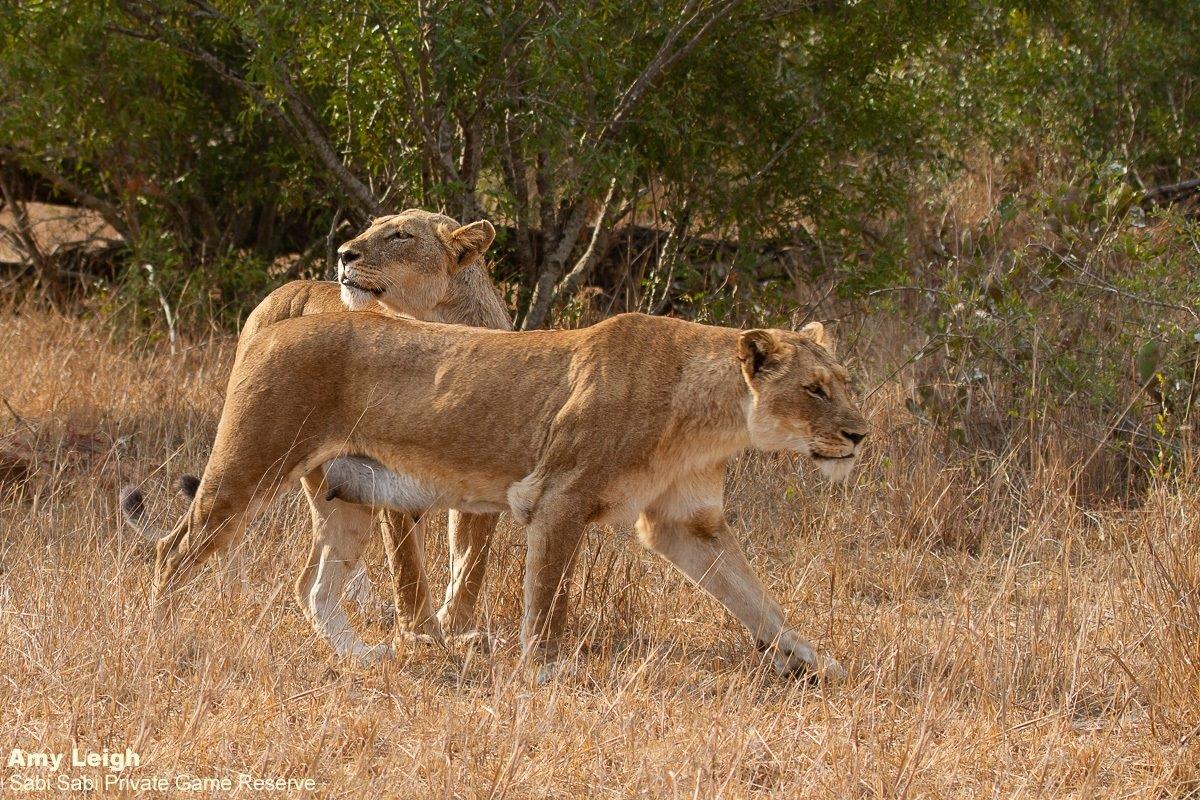 After a hot day sleeping in the shade on the edge of a drainage line, three lionesses made their way towards a nearby waterhole. They lounged about, possibly hoping for some other poor unsuspecting animal to come to drink, but when none arrived, they moved on to greener pastures.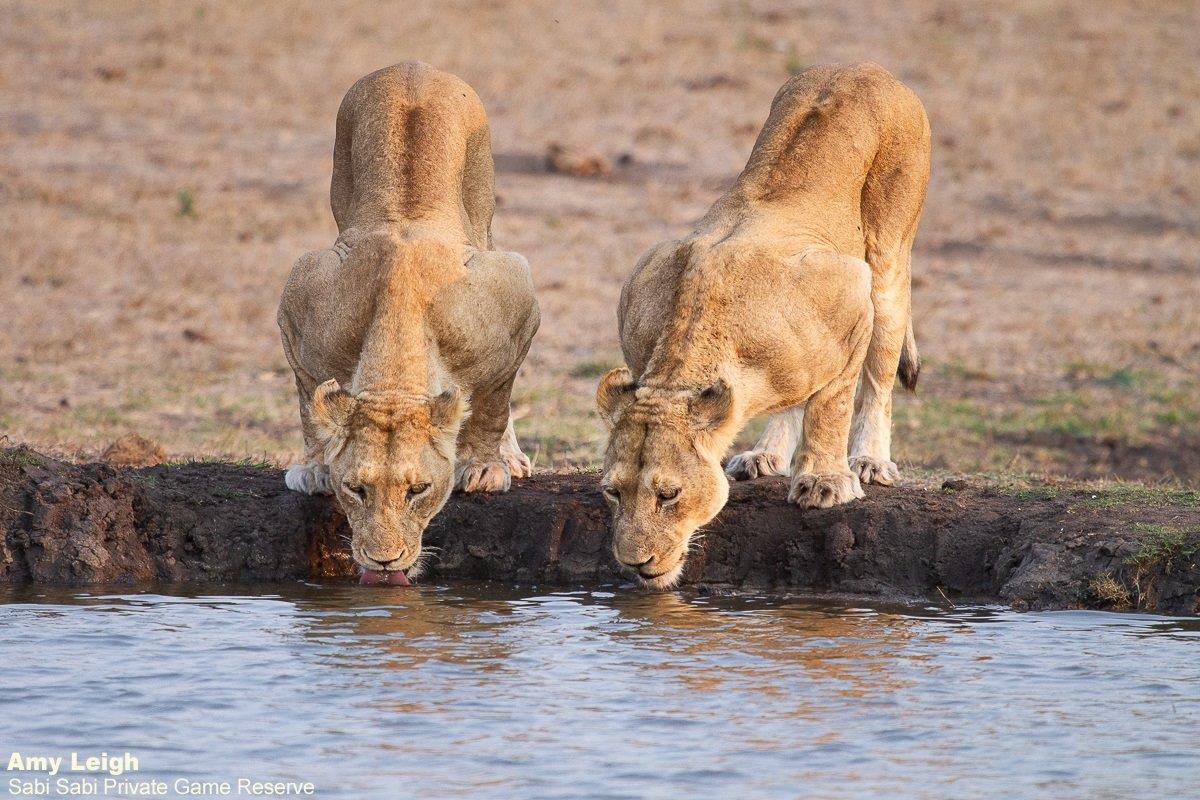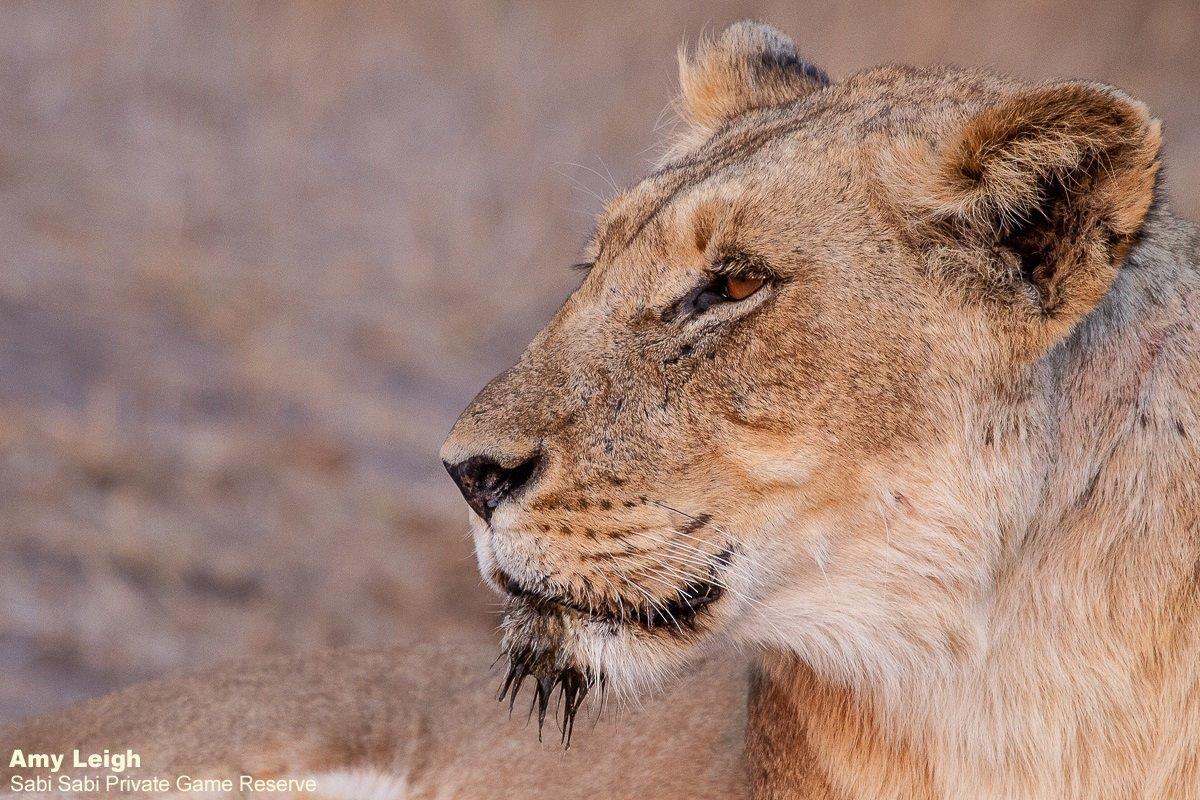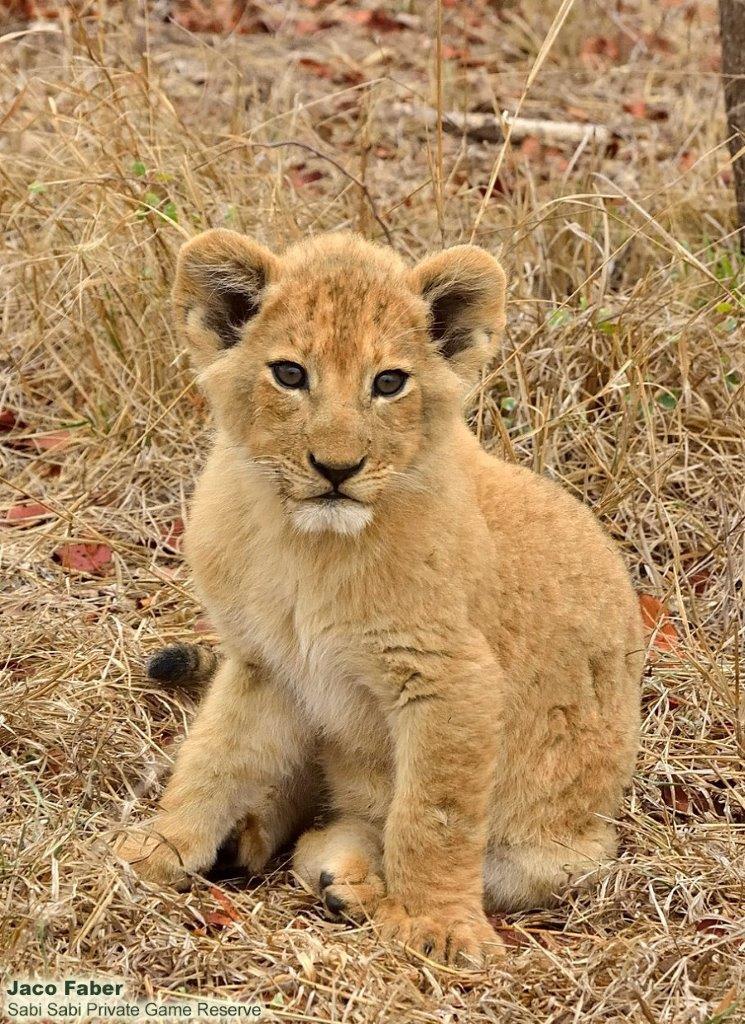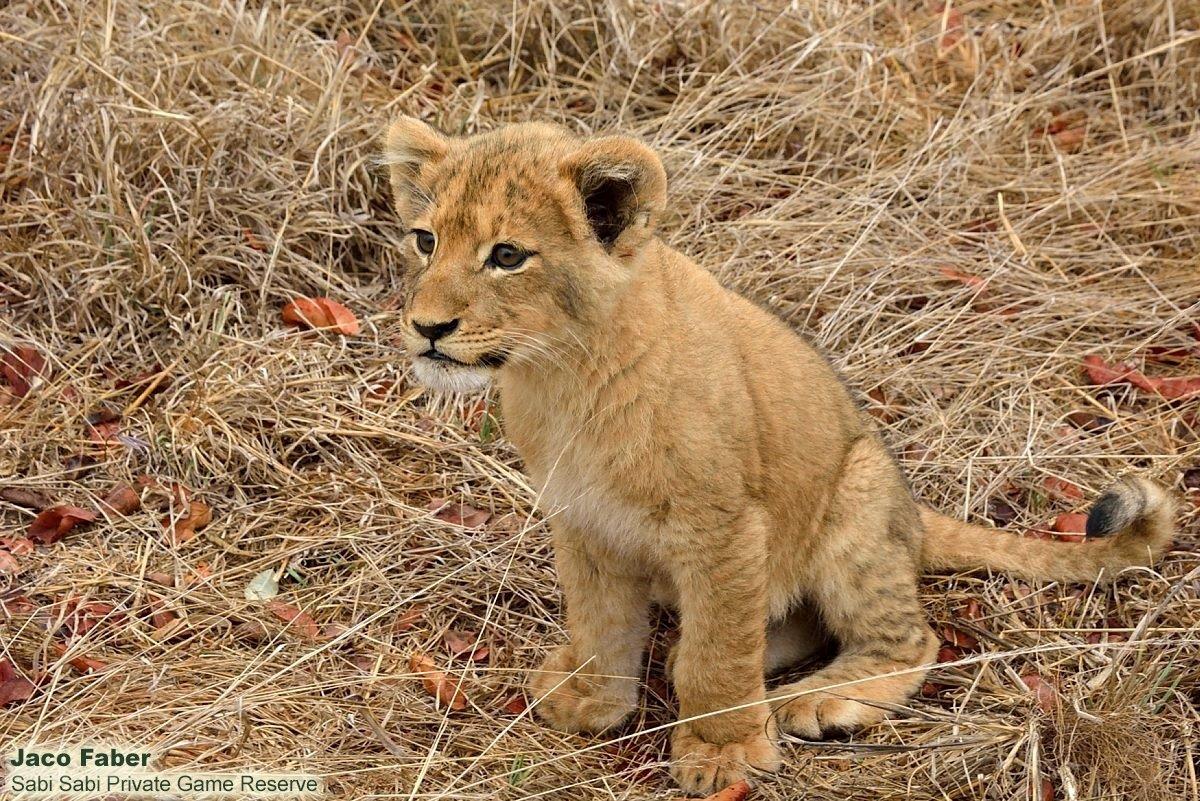 With the eyes of kudu and zebra fixed, we looked over to see what had caught their attention, and lucky we did because it was the beautiful White Dam male leopard ambling along a game path parallel to the road. We followed as he marked a tree here and there. A sudden change of body language indicated to us that he had seen something worth stalking, but unfortunately the incessant calling of a Natal Spurfowl, which had spotted him, announced his presence to the impala he was eyeing out.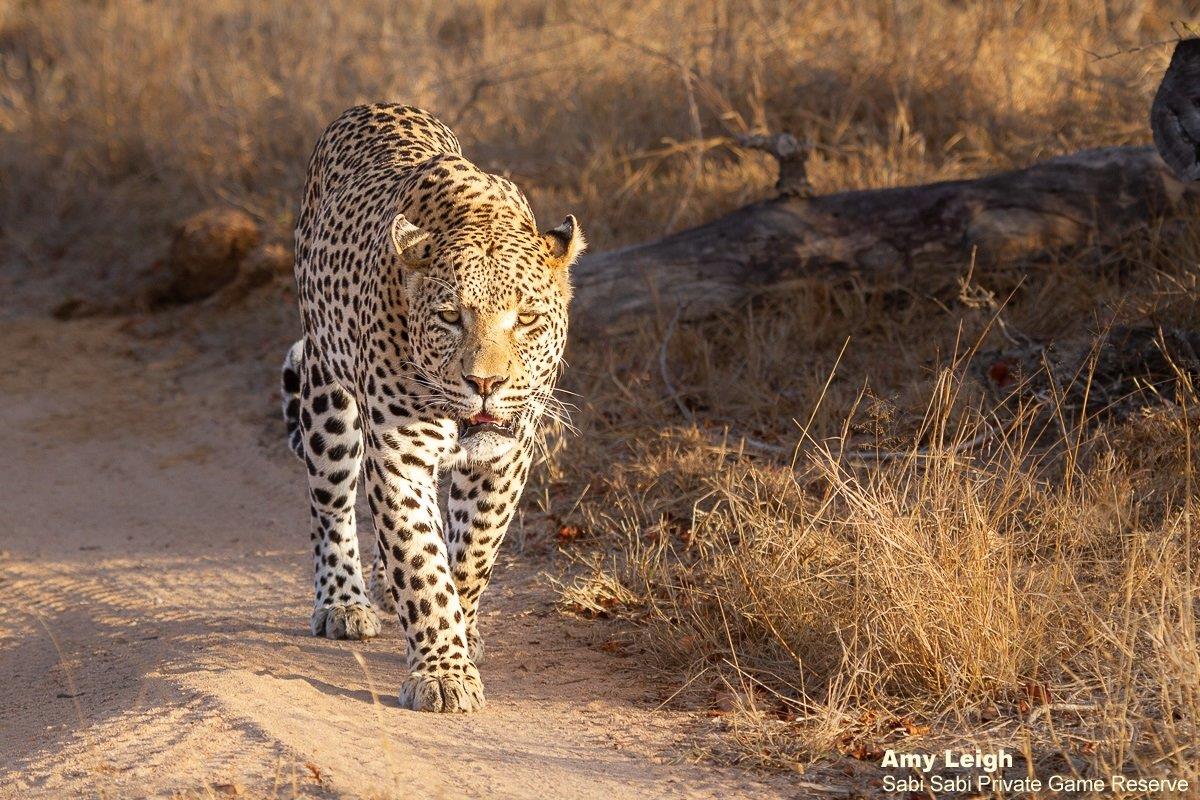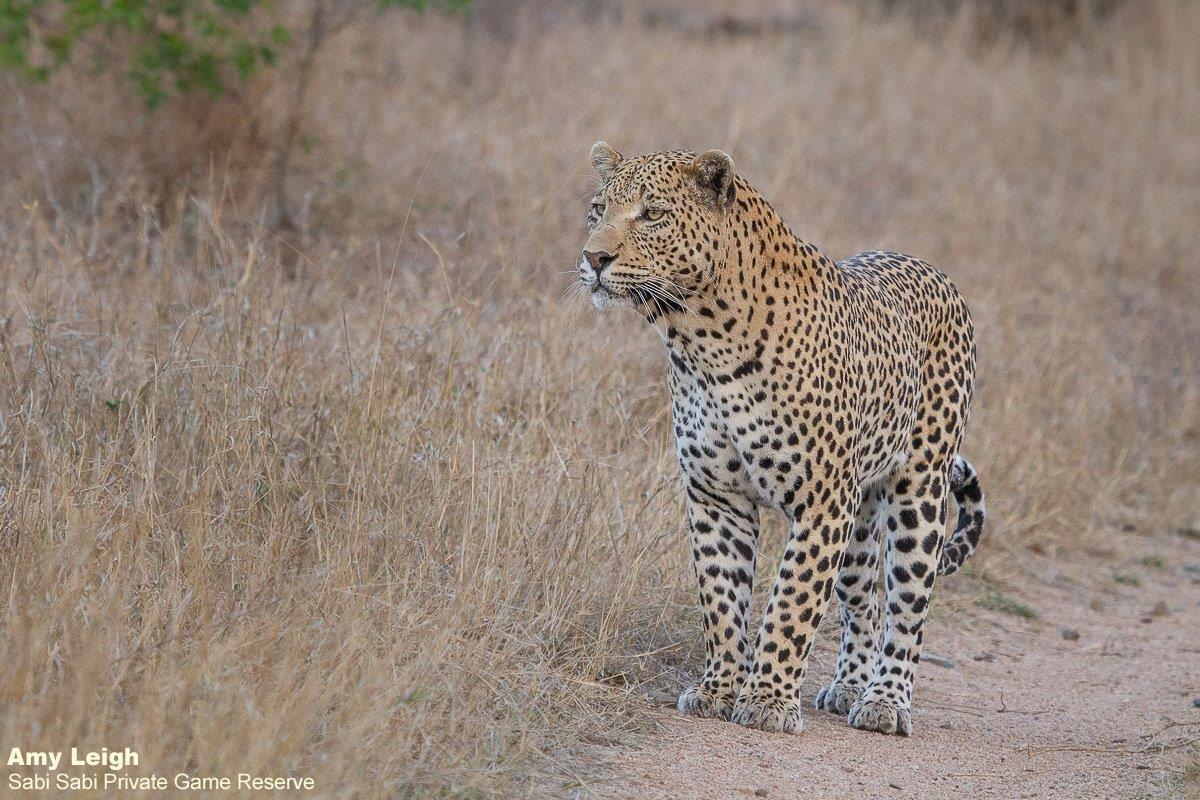 It's always incredible when you find a leopard you have not seen before.  The Daughter of the Porcupine female was found close to the Sabie River, resting in a large Jackalberry Tree, watching as a herd of impala made their way from over the hill.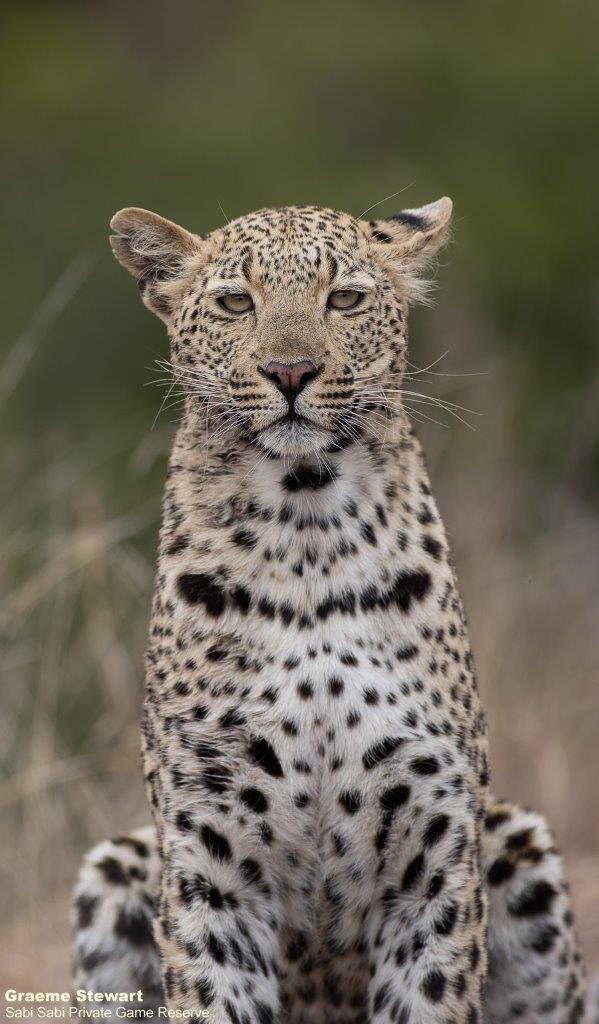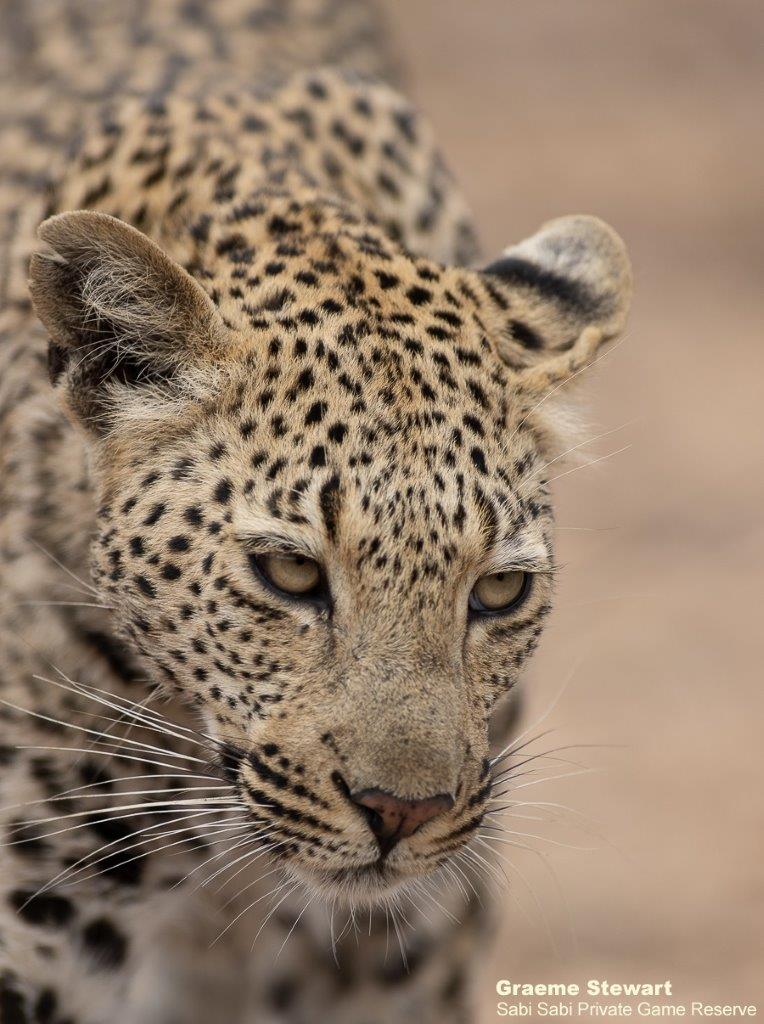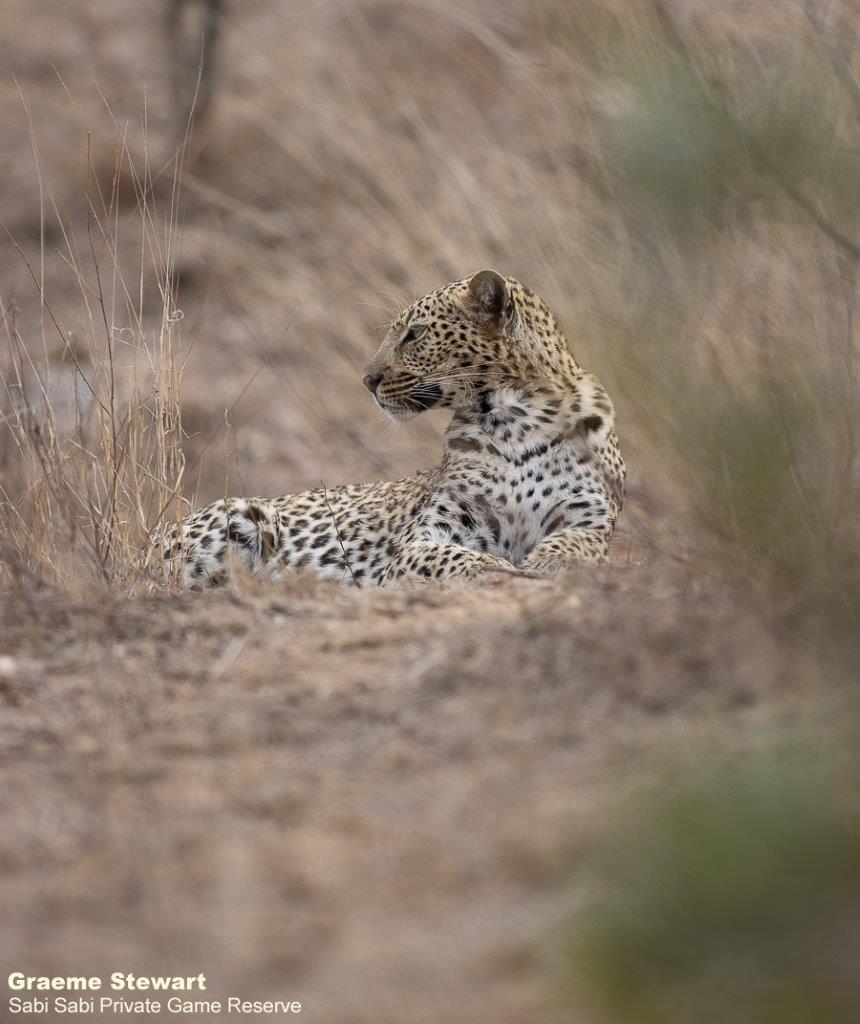 As we located Kigelia female leopard, she began to contact call, what was to follow next was incredible. As the female climbed down from the termite mound, she moved into a drainage line and crossed over, she then sat down and started to call once again and out of the thickest these two little cubs came running out and straight to mom.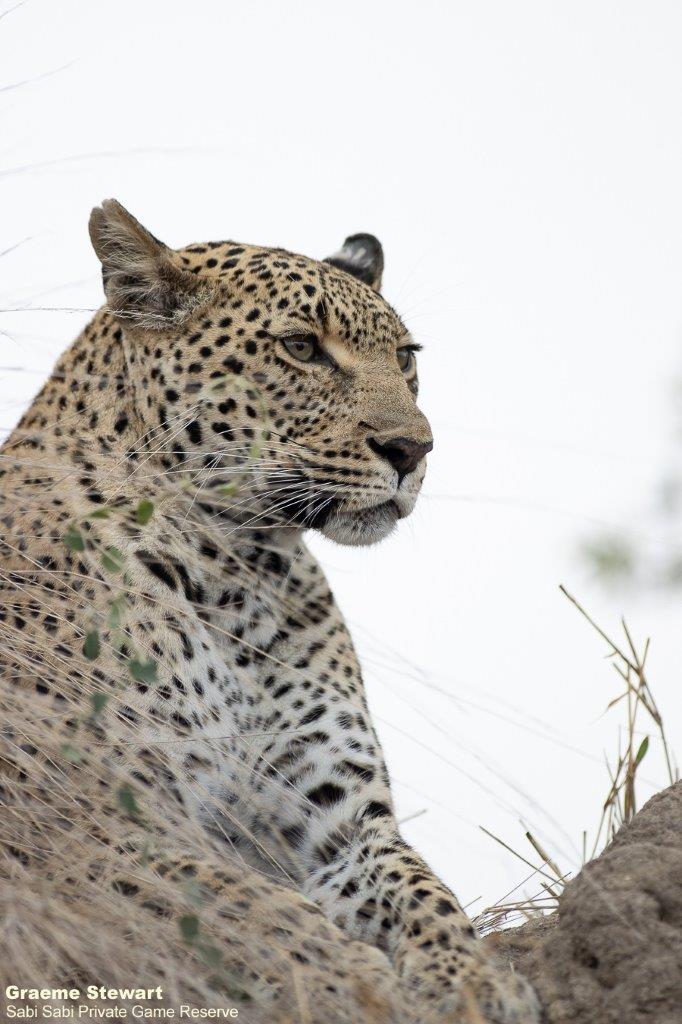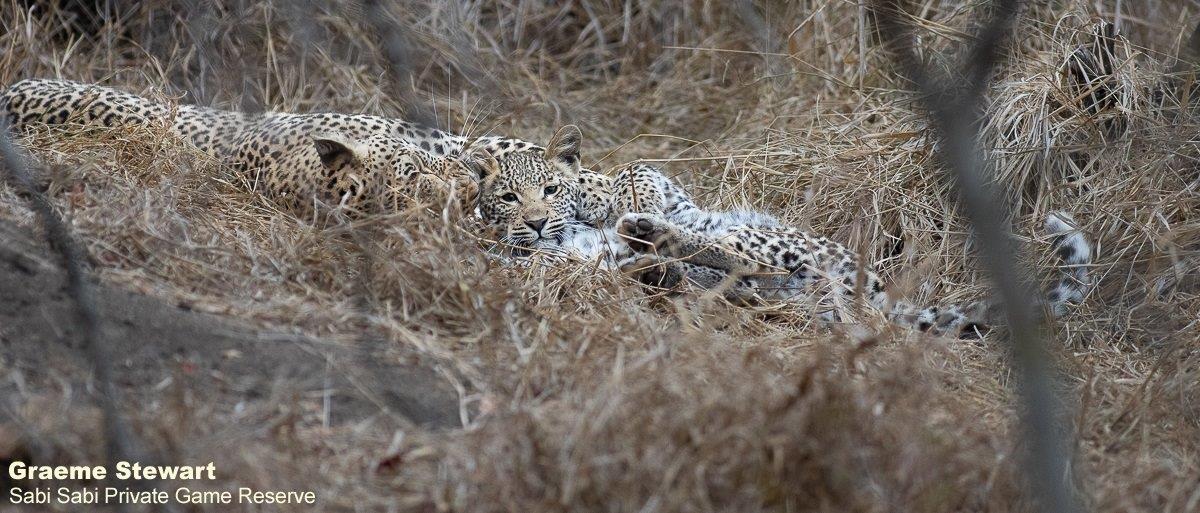 The female leopard Ntsumi, along with her cub and the male leopard N'weti, were seen scattered in different trees as a pack of wild dogs moved into the area where the leopards had stashed two kills in a tree. The female leopard found herself on a fallen tree, much too close to the ground for her liking, and so she made a quick getaway into a more suitable one, followed closely by the wild dogs.

As we returned to the area where Ntsumi, her cub and N'weti had hidden their kills, we were greeted by a clan of hyenas. The leopard cub was lying on the ground seemingly unphased by the many hungry mouths running around her, while the male leopard continued to guard both carcasses in the tree and seemed to have no intention of sharing.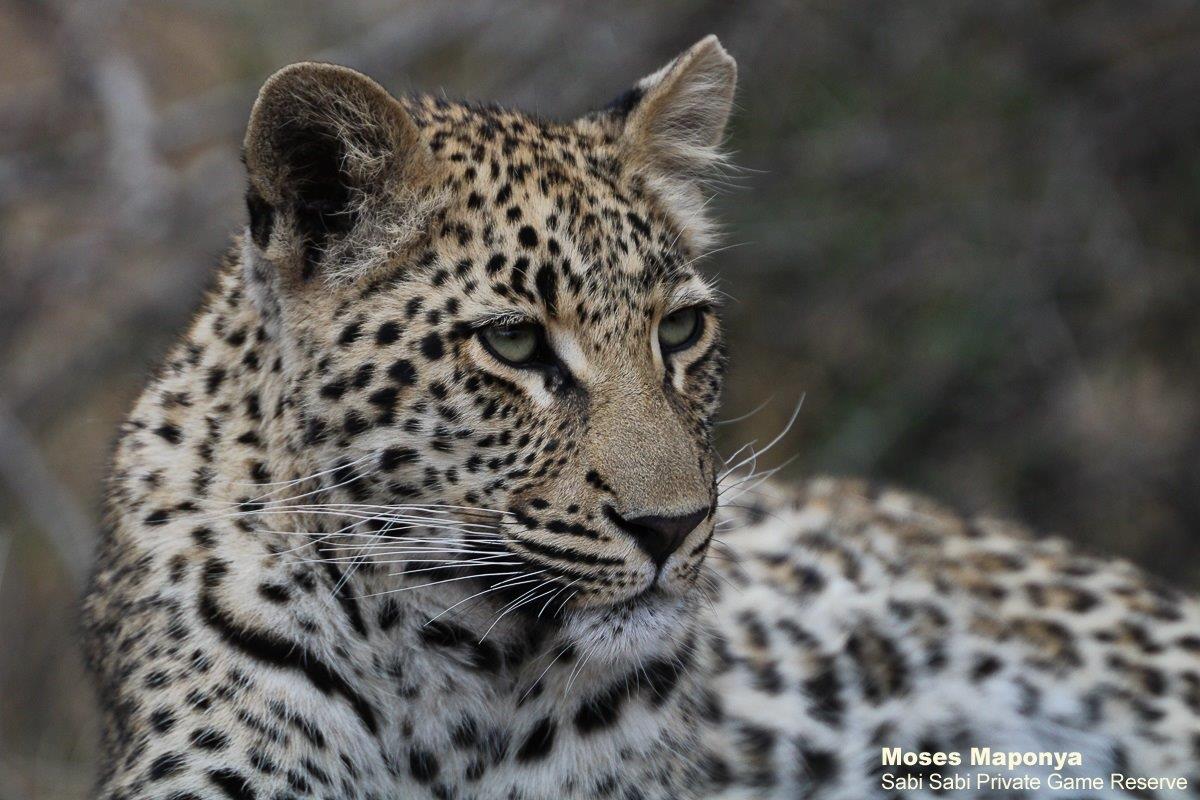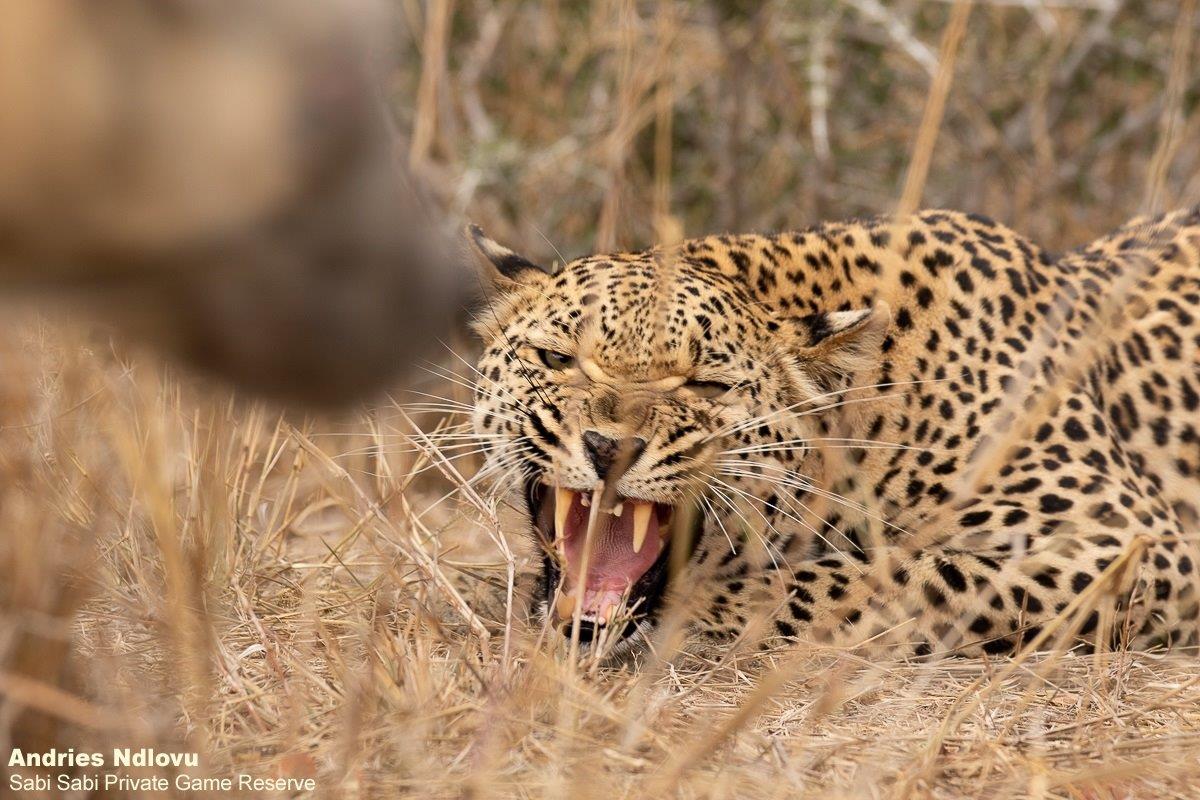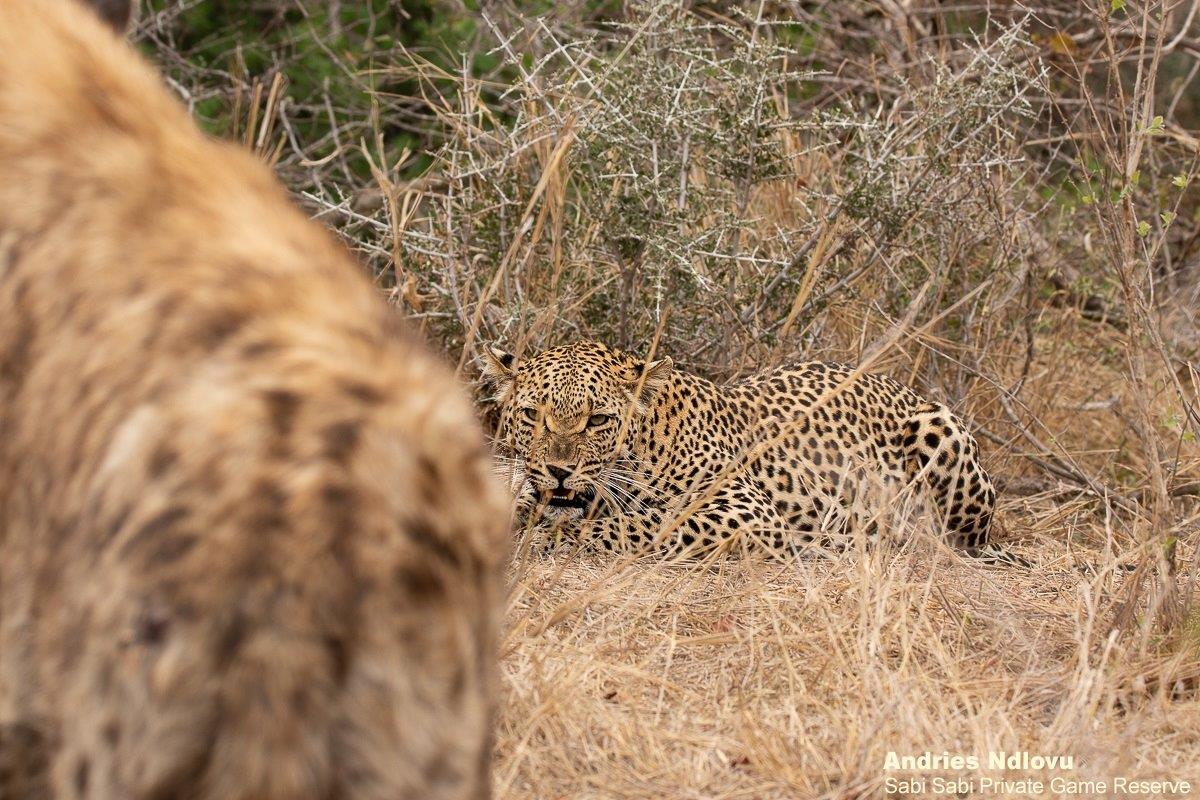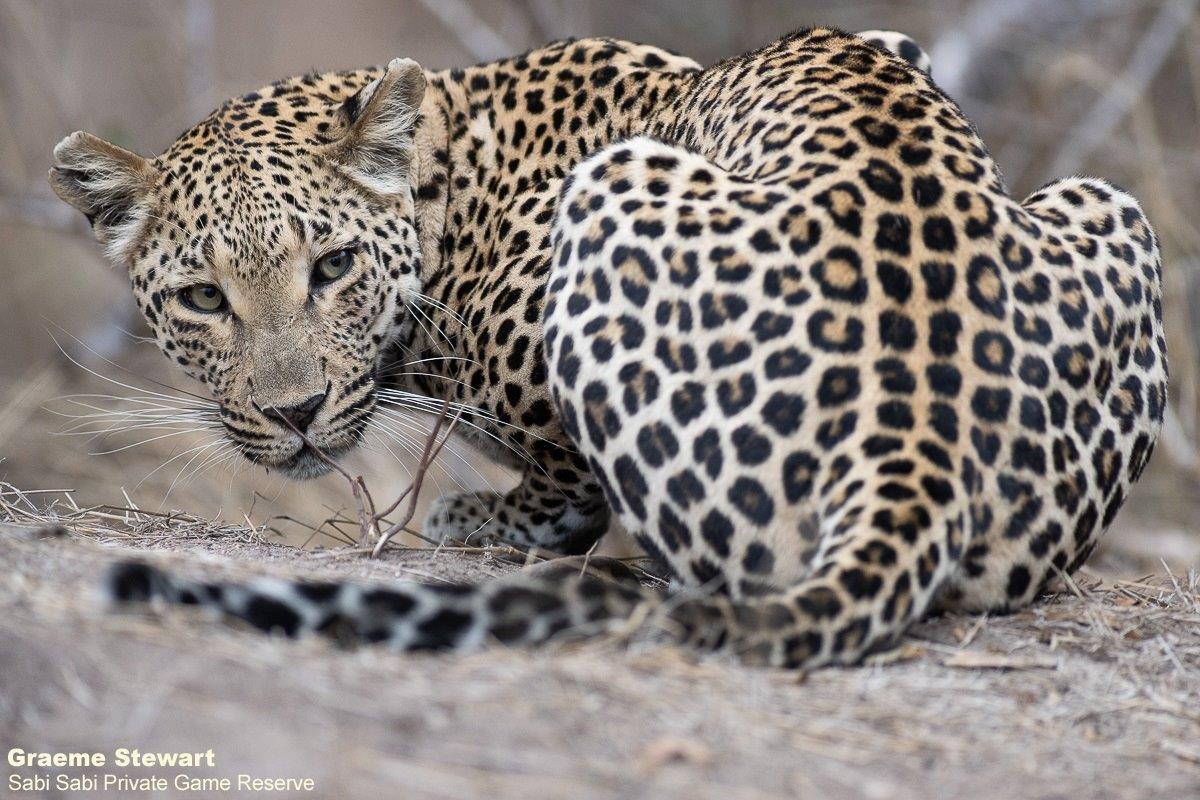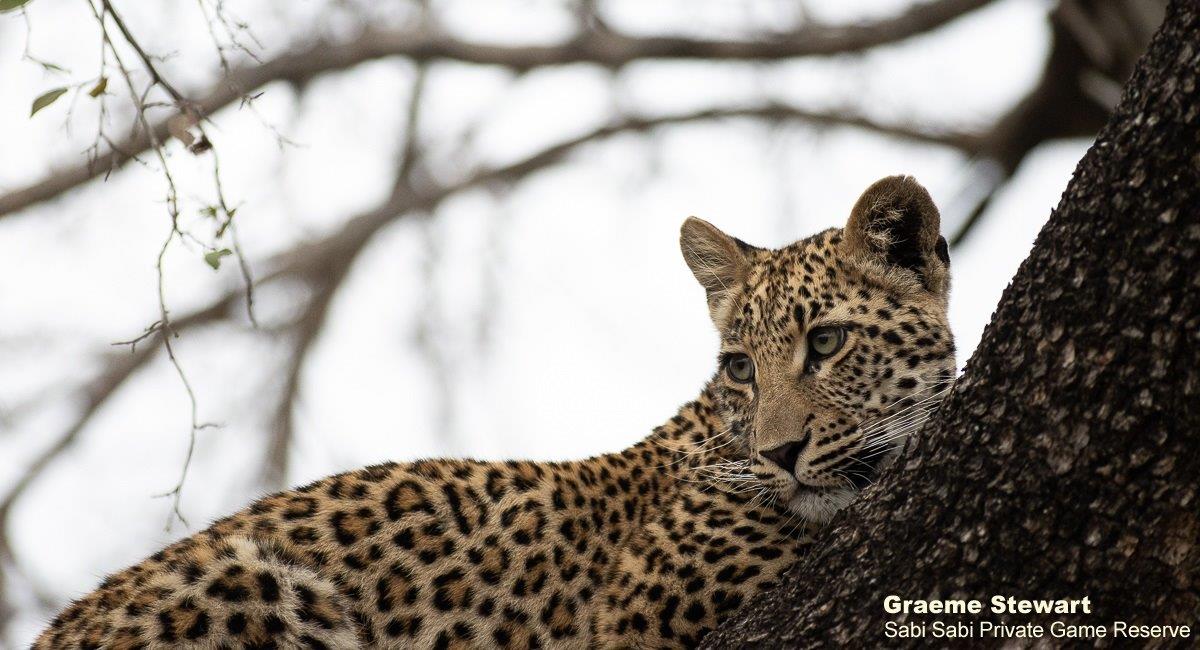 We followed Ntsumi and her cub, chasing one another through the thickets, playing as they went along before stopping to groom one another, a wonderful way to further strengthen their bond.  Mom and cub love.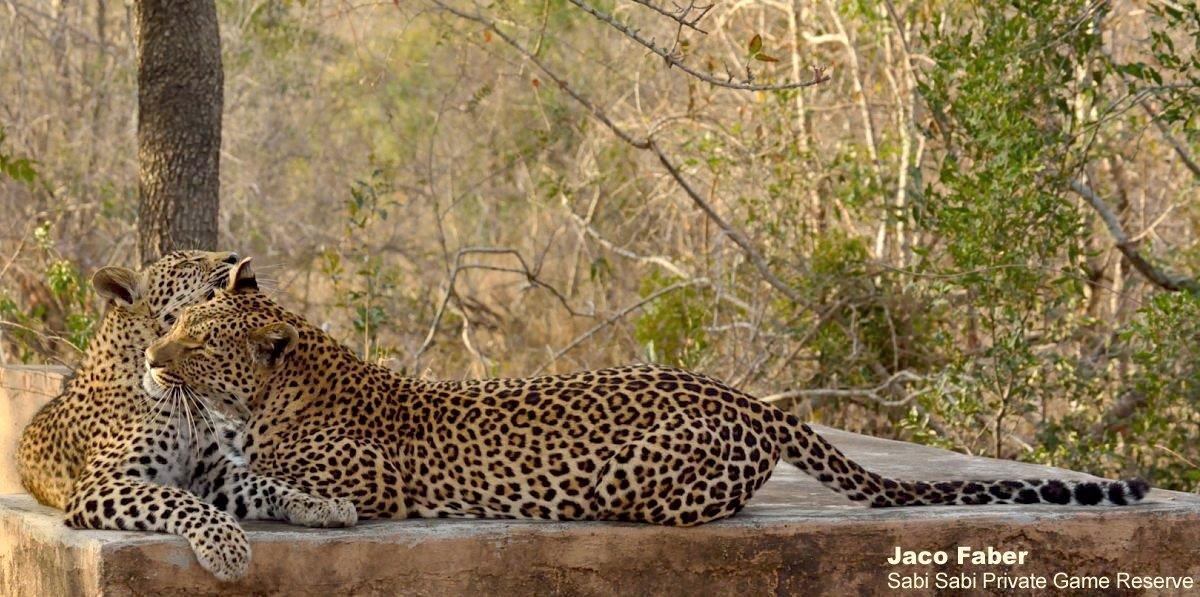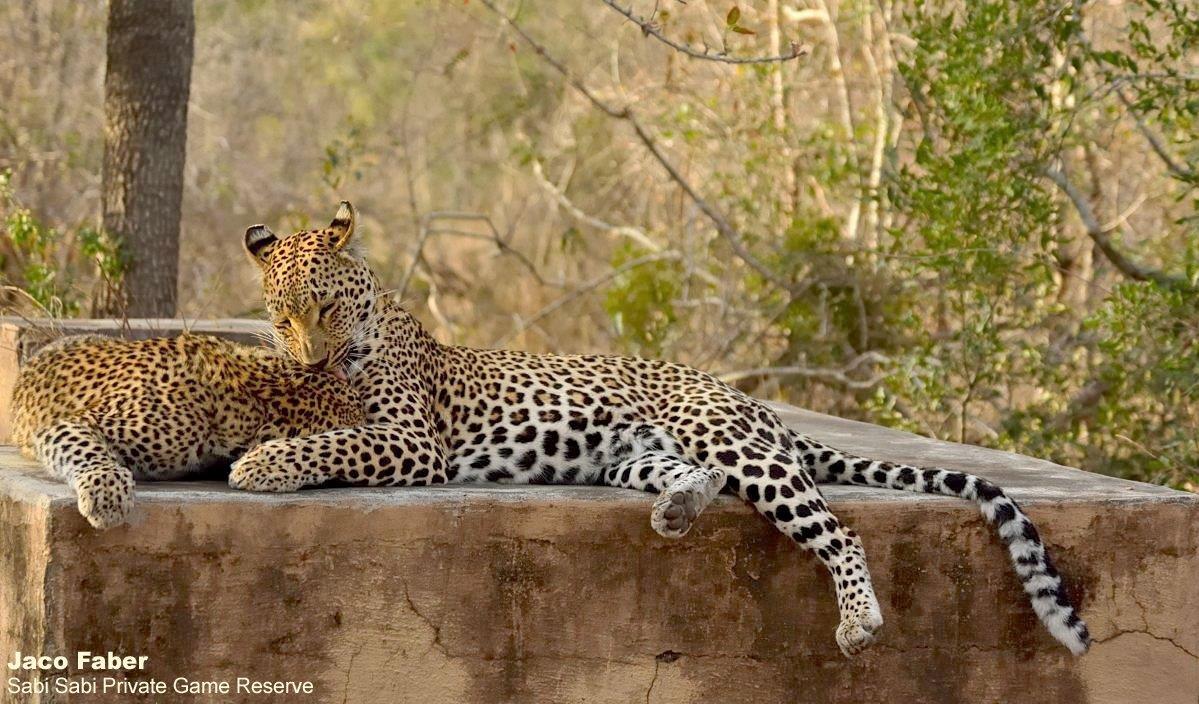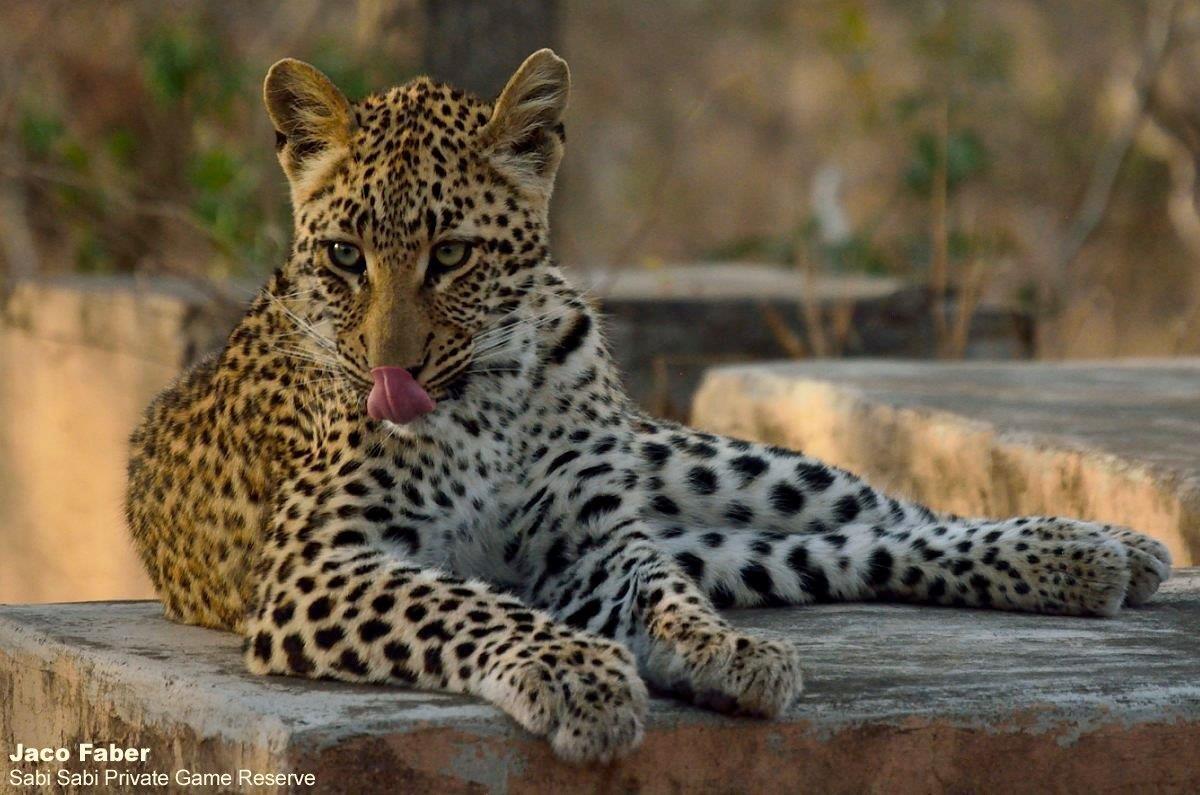 Swirling winds and overcast weather make it ideal conditions for hunting. This morning was not an exception as we followed up on wild dog tracks and found them on the hunt and by the end of the morning, it was not only the wind swirling as we tried keeping up with the dogs!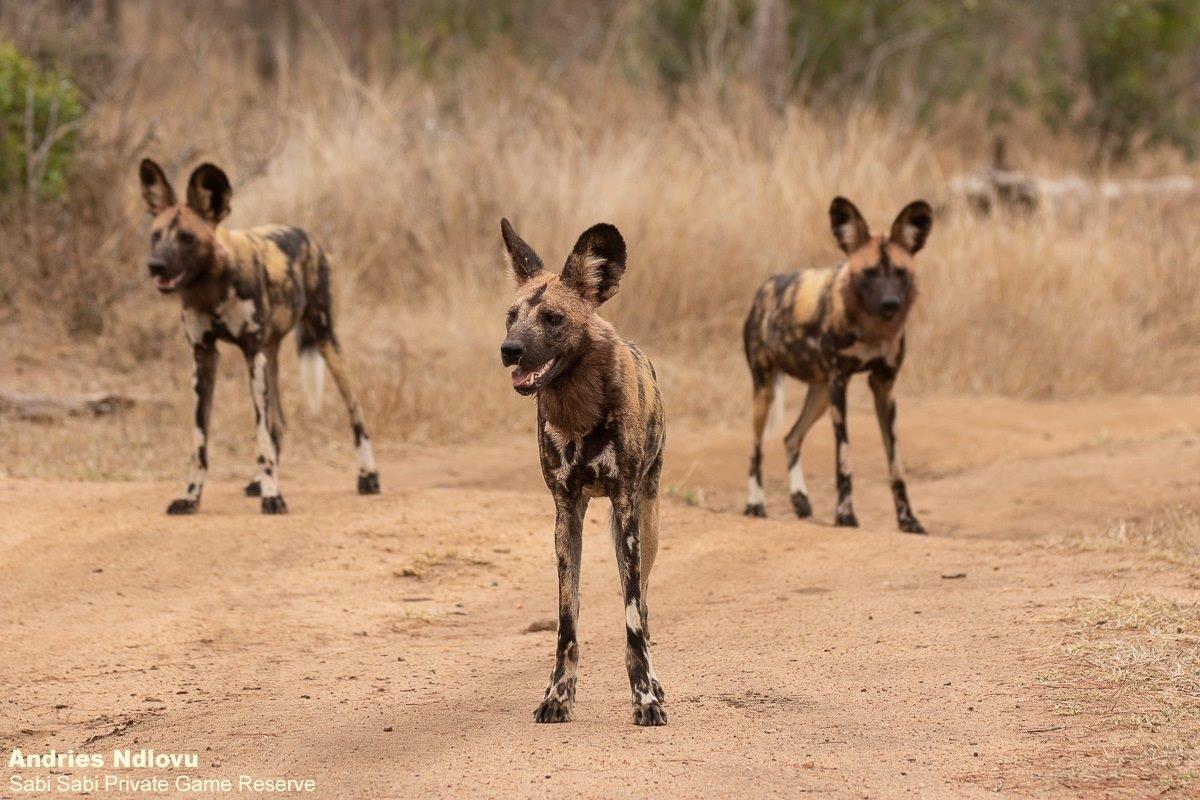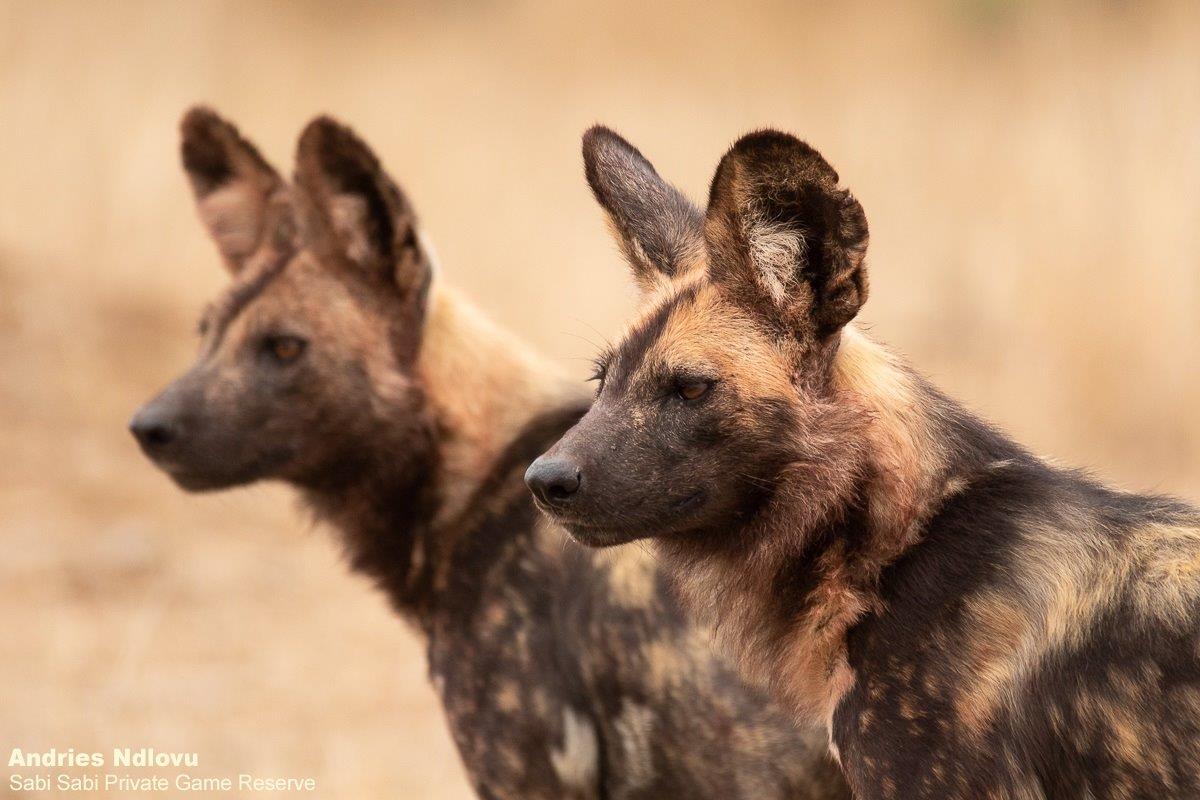 After relentless hunting and a bit driving in circles, we found this pack of wild dogs as they took down a duiker. It was all over in the blink of an eye…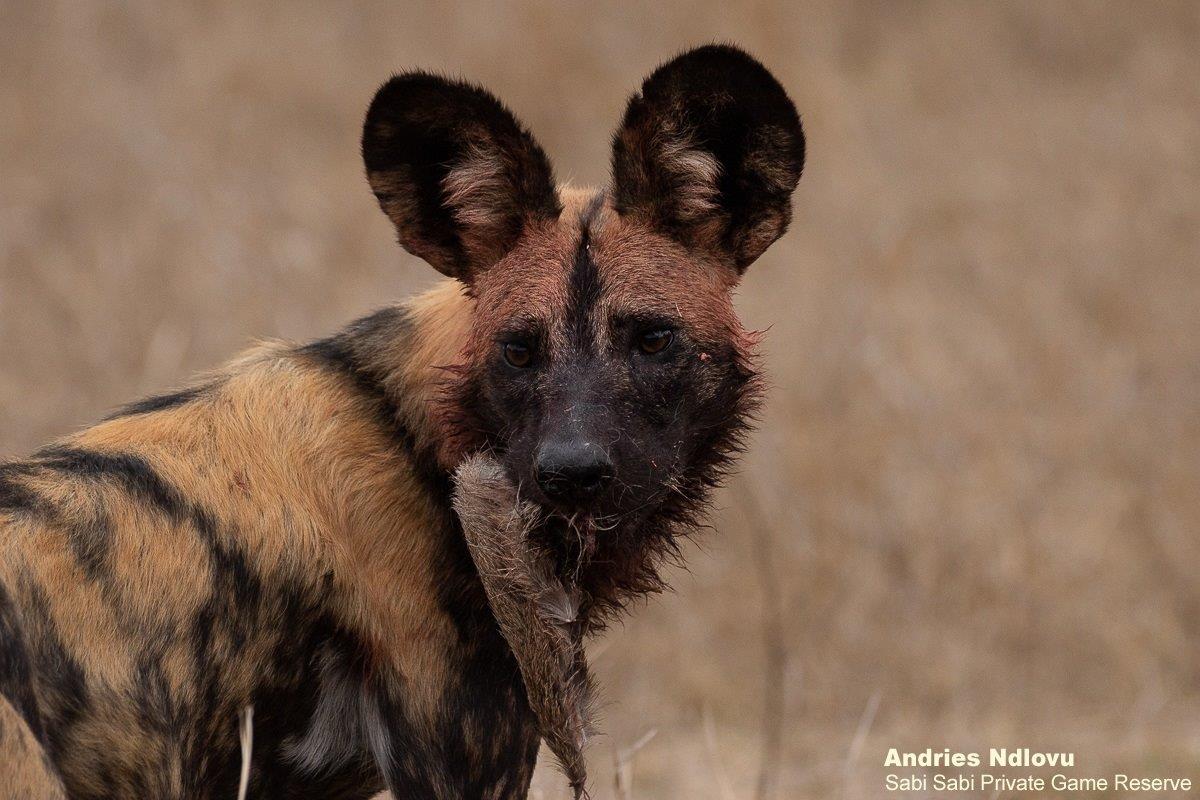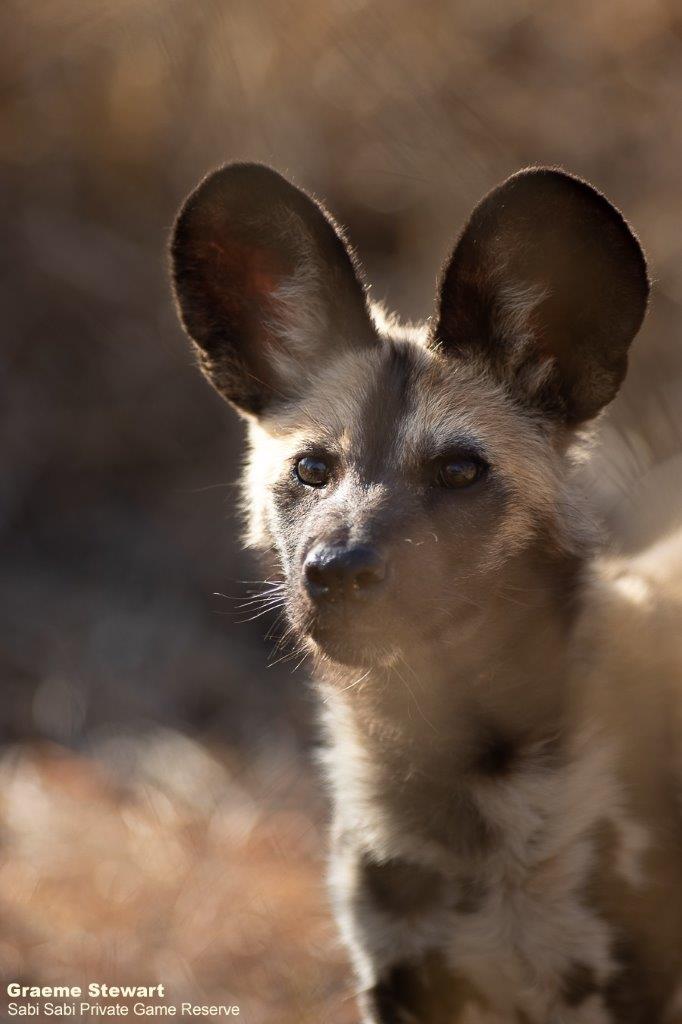 We located a pack of wild dogs with at least nine pups or more!!  Andries couldn't even fit all of them in one frame. A great sight to see!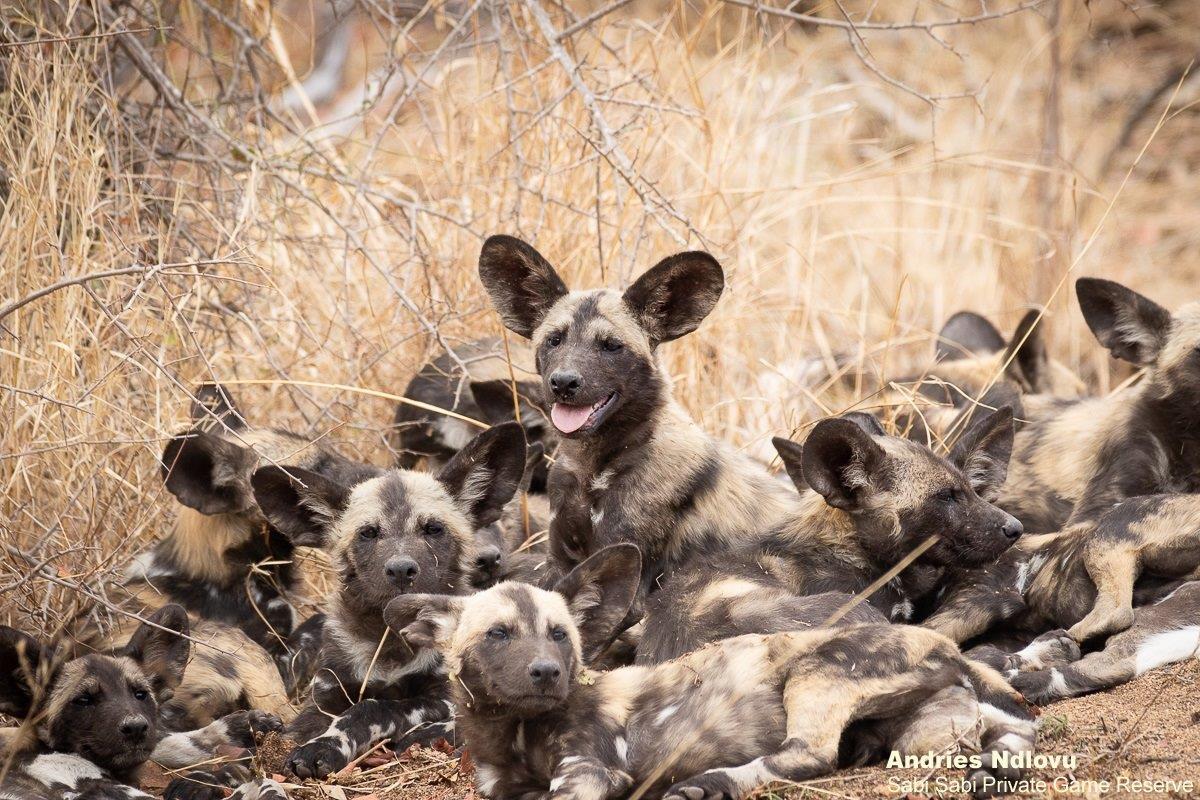 We found this beautiful female cheetah and her cubs on an impala kill. The cubs were very interested in the vehicle while mom tried to finish the last bit of the kill.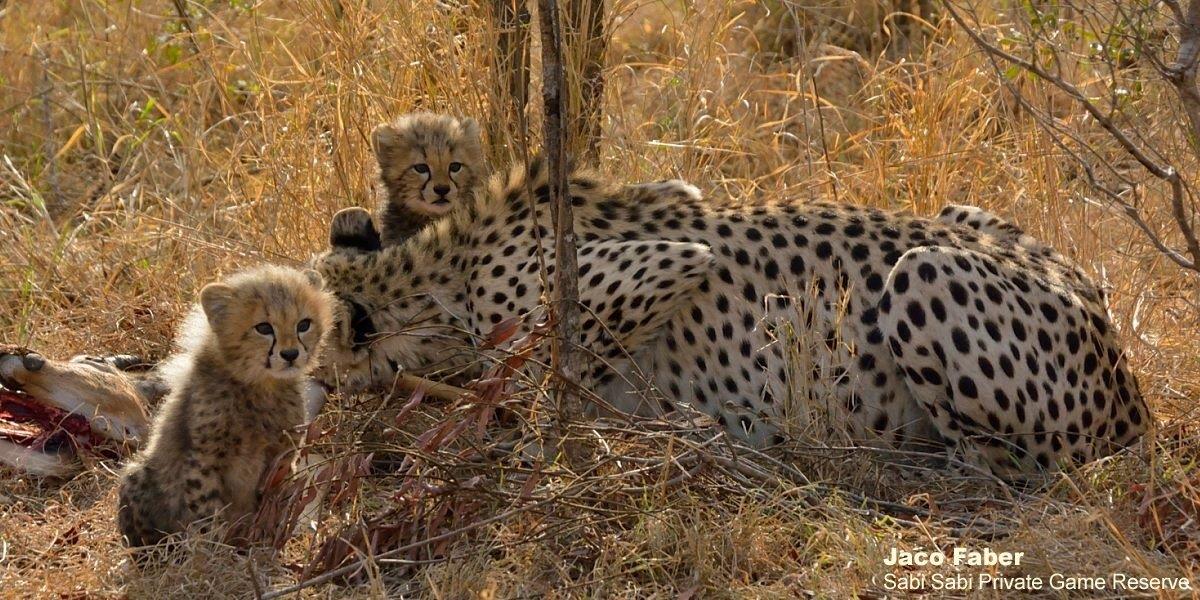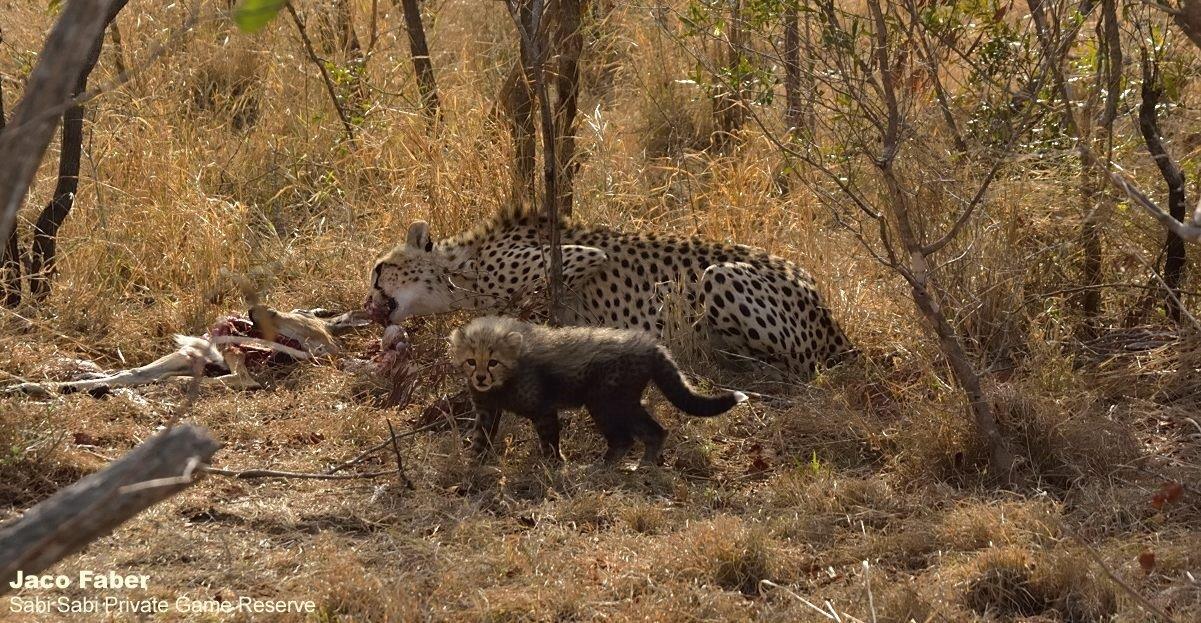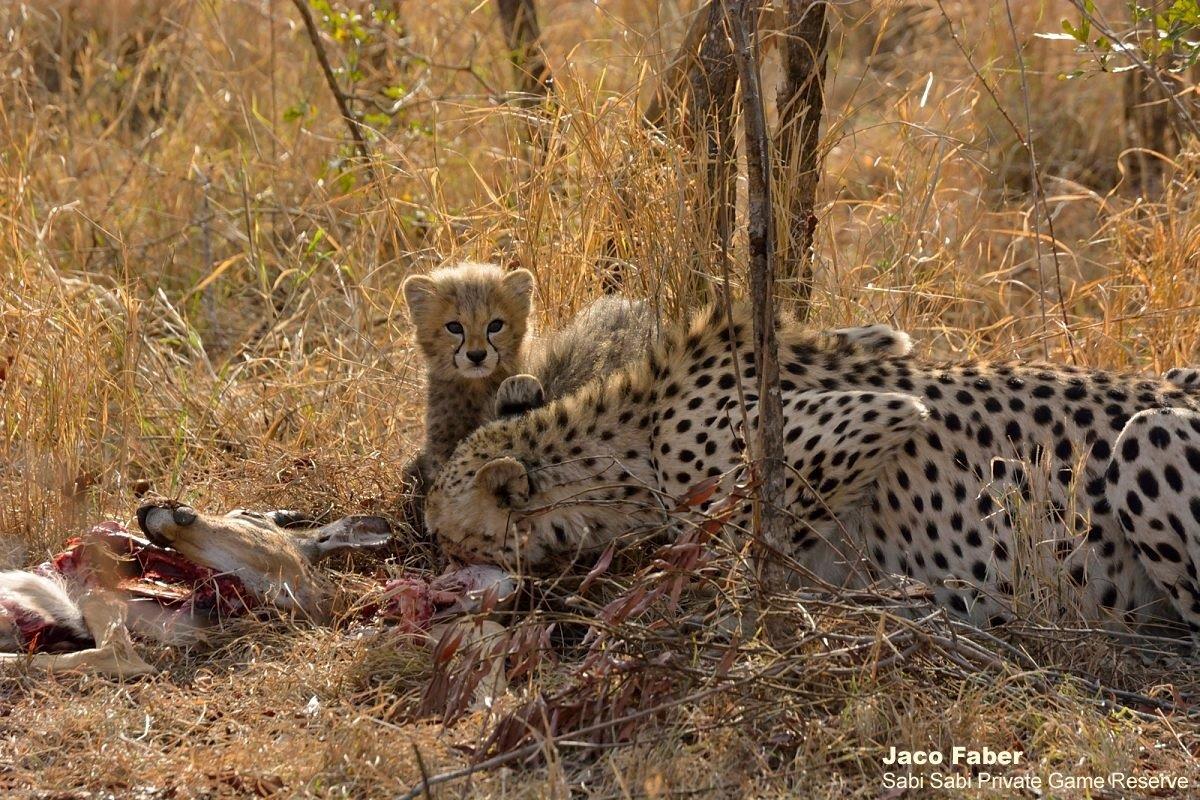 Until next time…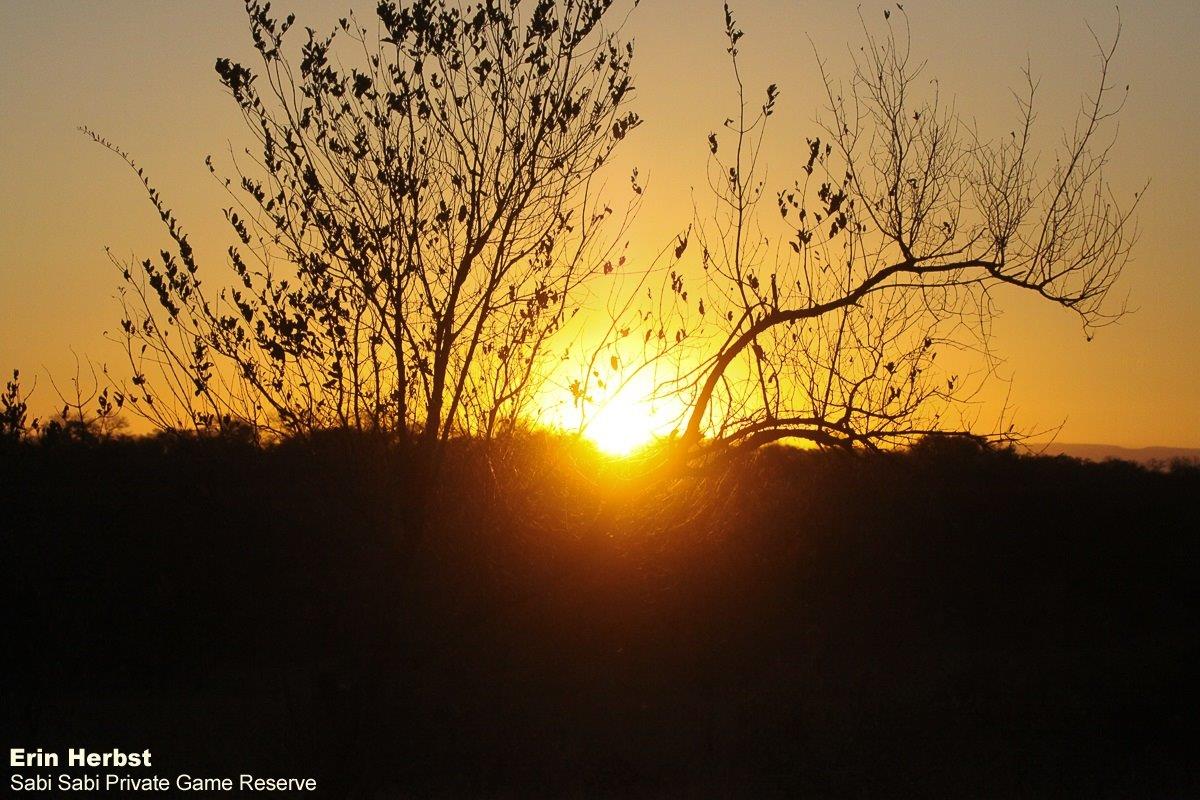 Blog by Wendy Claase
Images by Ally Ross, Amy Leigh, Andries Ndlovu, Erin Herbst, Graeme Stewart, Jaco Faber, Marco Vietti and Moses Maponya
Videos by Amy Leigh and Erin Herbst