"Her roar is an exulting cry. For hers is a song of freedom. A lioness rising to the promised land. And she dares to realise all she was created to be." ~ Willelmine Wachter.
We all know that the sociability of a lion pride is what makes it so phenomenal. Their ability to interact and work together gives them the upper hand when attempting to secure themselves a meal, therefore increasing their chances of success substantially when they act as one.
But what makes the pride so great for me there is that there is an underlying element that often goes unnoticed. An aspect that we can often overlook, when consumed by the idea of the power and strength of male coalitions, is what the females do in order to ensure the success behind the power we see. Mothering.
In honour of Women's month, I think it is wildly fitting to acknowledge the great mothers and females out in the bush as well.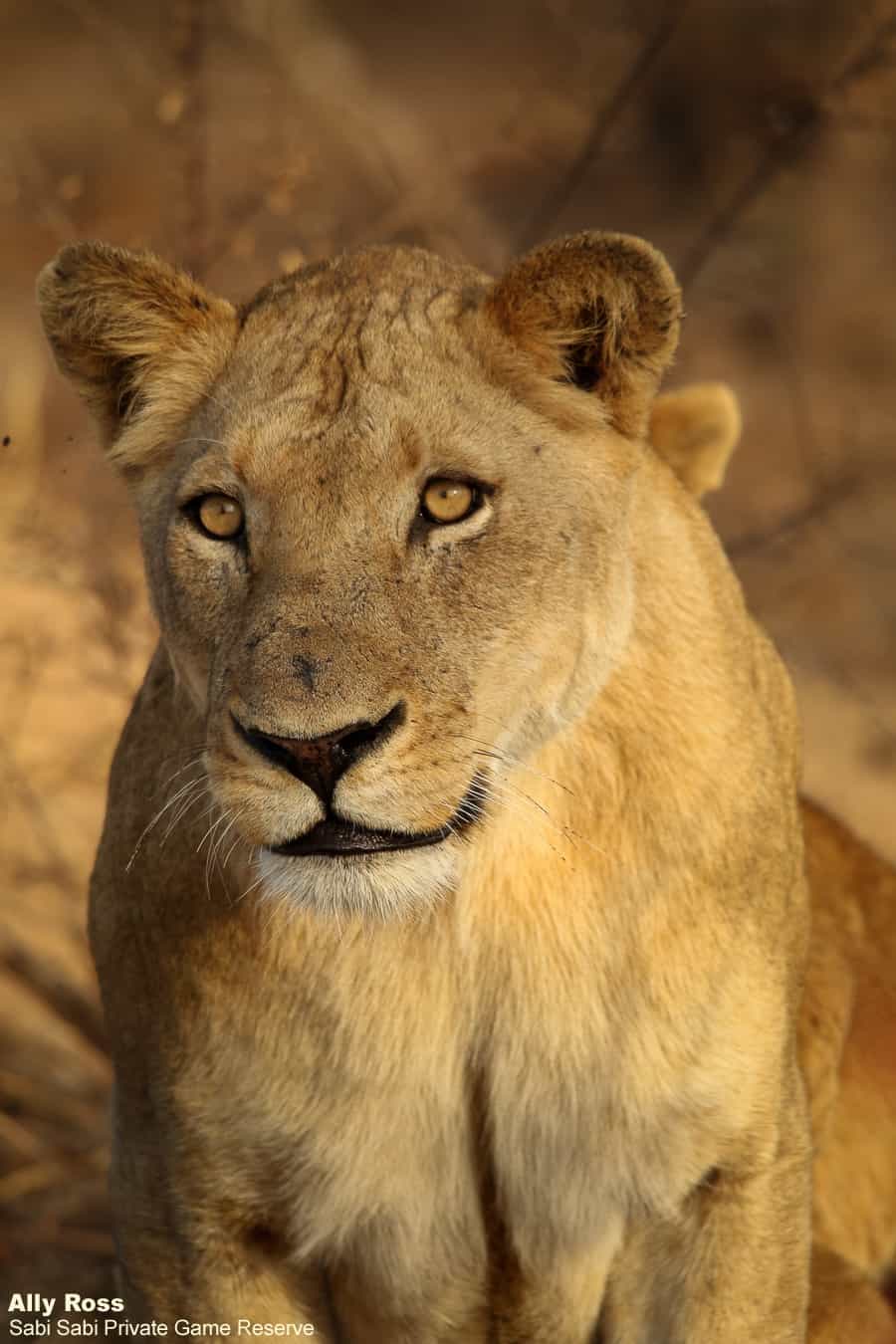 In the human community we often use the term, "it takes a village to raise a child" and in the animal kingdom, this rings true to most individuals. The idea behind a village mentality is to ensure the survival and grow the pride, pack or herd numbers.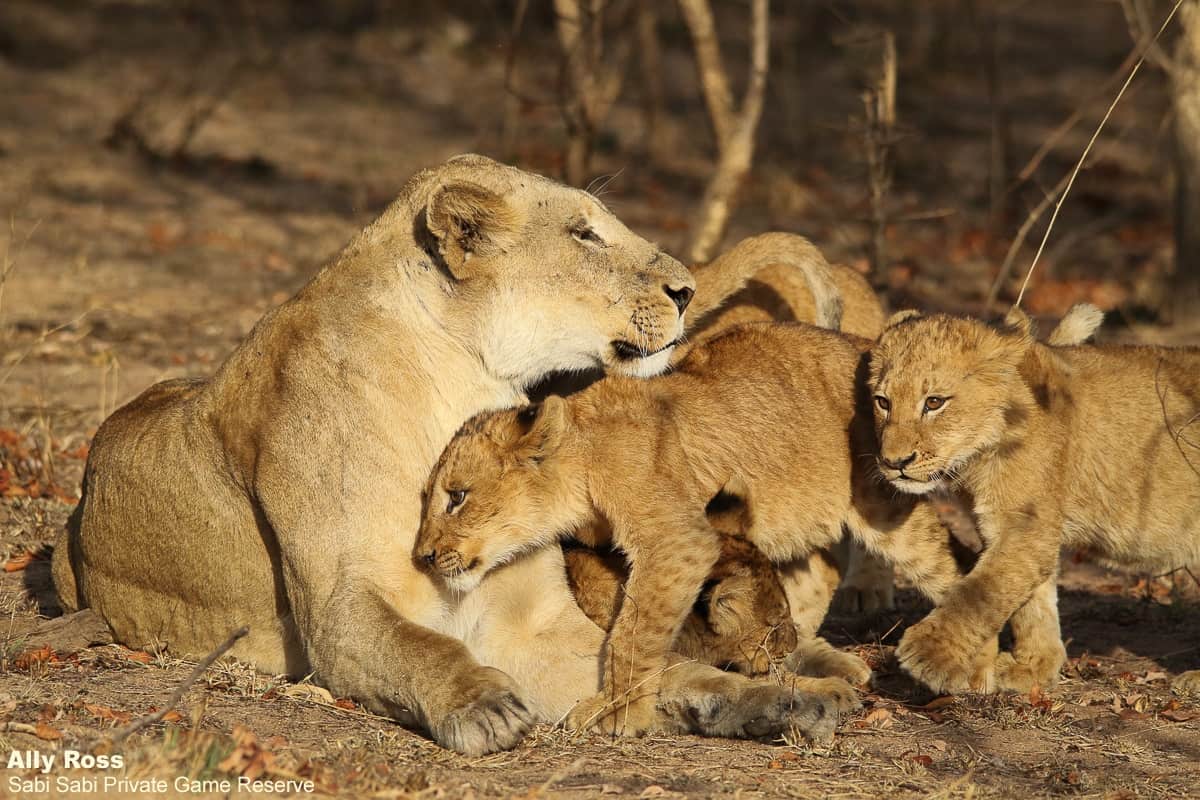 Anthropomorphism. A fancy 16 letter word; the attribution of human characteristics or behaviour given to an animal or object. While anthropomorphism is the culprit for allowing us to get far too intertwined into the lives of animals, it's rather fitting to view these womanly dynamics in this way, just for now.
As females, we give it all. Our bodies change and adapt as we make space for new life. However, I'm not sure about you, but I watch in awe as these powerful females take on the challenge of hunting too. Unfortunately, the wheels can't stop turning, just because they're carrying life. Their bodies are so beautifully designed, and these females are so fearfully and cleverly made that their gestation lasts a mere 110 days. This very quick period ensures that these females can successfully continue hunting, in order to produce milk for the cubs and keep control of a fully functioning pride. No meal, no milk. And let's just be reminded that no one enjoys searching high and low for food… heavily pregnant, so the sooner the cubs are born the better.
A lioness will stash her newborn cubs away for a little while before introducing them to the pride. Because they are born altricial – with their eyes closed and unable to move to most places – they will need all of mom's attention when attempting to make it through the first few vulnerable stages of life.
She is solely dedicated to her cubs, and cares for them with all the strength she can muster. She will go out and hunt and return to suckle, all the while ensuring that her secret remains safe for a little while longer. At around 8 weeks old we generally see females introducing the cubs to the rest of the pride. Depending on the dynamic of the pride, this can be an incredibly tricky situation.
Synchronised reproduction is commonly seen within lion prides and luckily for us, the dynamic of the Styx Pride is relatively easy, they are all having cubs around the same time. Two of the three females had given birth around the same time and one pregnant just a short while after. We now have 7 healthy, bouncing cubs that keep us entertained for hours on safari.
Watching these females grow into mothers has been a treat as well. As it is in nature, it is in the world around us, a maternal instinct so strong in any mammal species it alters your very existence; the way you think, walk, breath and live essentially; in this sisterhood the benefit of sticking together and helping each other out, is non-negotiable.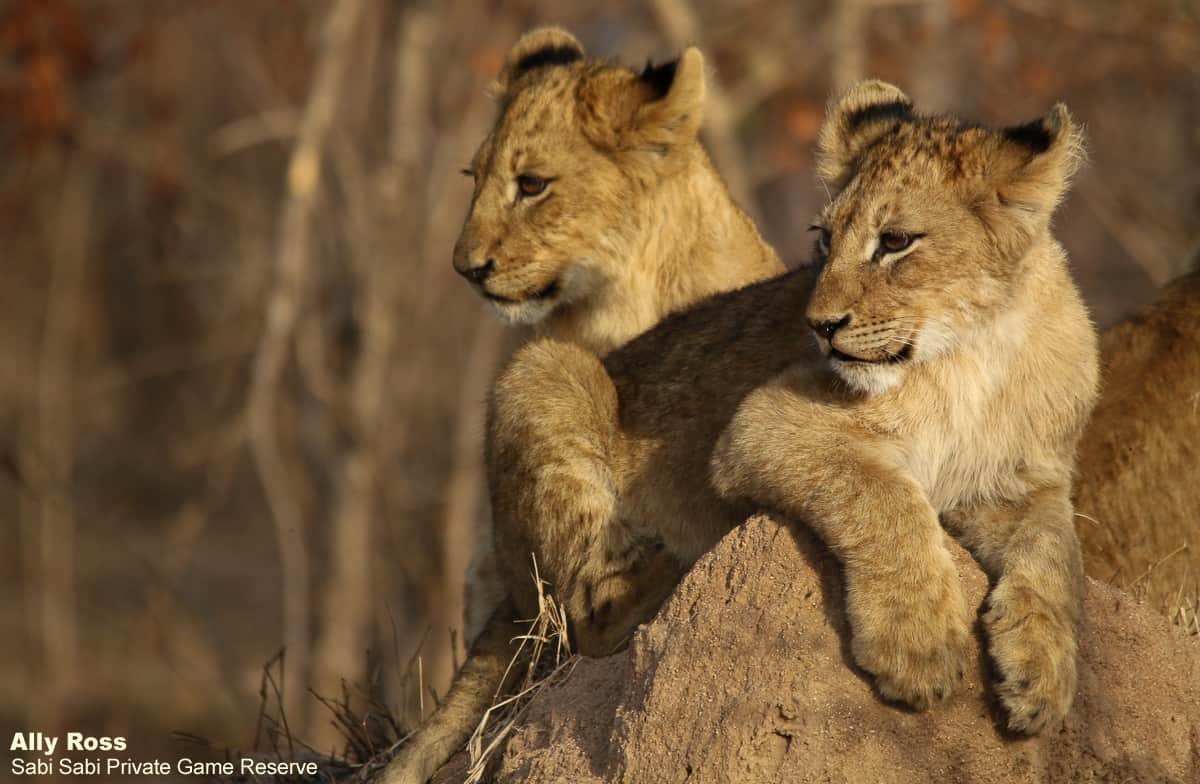 An act so beautiful that can be regularly seen amongst a lion pride is "Allo-mothering" or "Allo- suckling". This is whereby any lactating female can allow cubs to suckle that may not necessarily be her own. The mutual suckling and communal care of the cubs reduces the mortality rates of most cubs within the pride. How clever?!
Their natural classroom environment is by far the best education and stimulation cubs will ever receive. Play time with one another is incredibly enriching for their minds. Mental stimulation is triggered by play, this could be with one another, or even their mother's tail. We often watch little ones flopping over in bewilderment at their mothers flicking tail, attempting to wrestle the wriggly bugger to the ground. This sort of stimulation is exactly what they need for development of gross motor skills.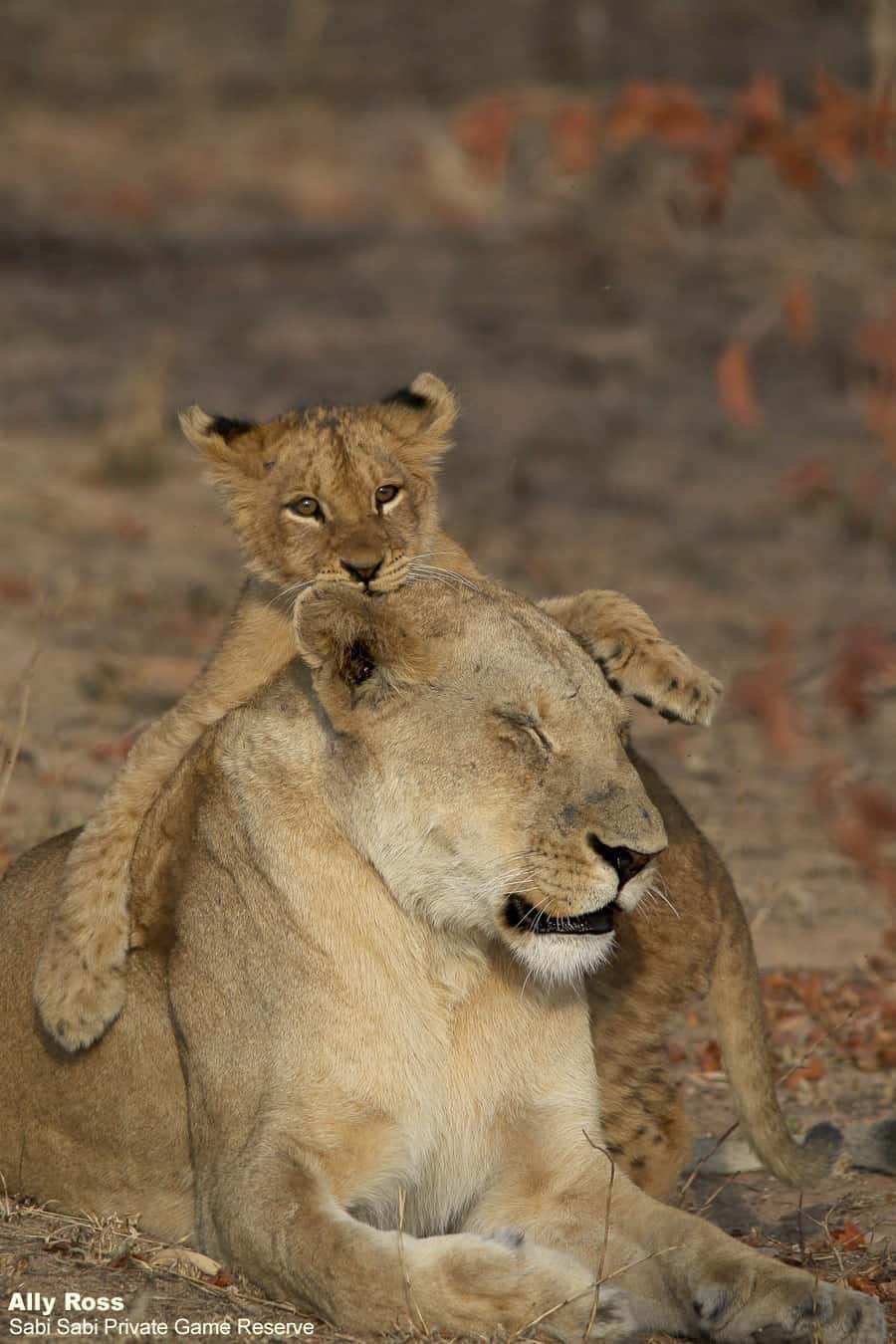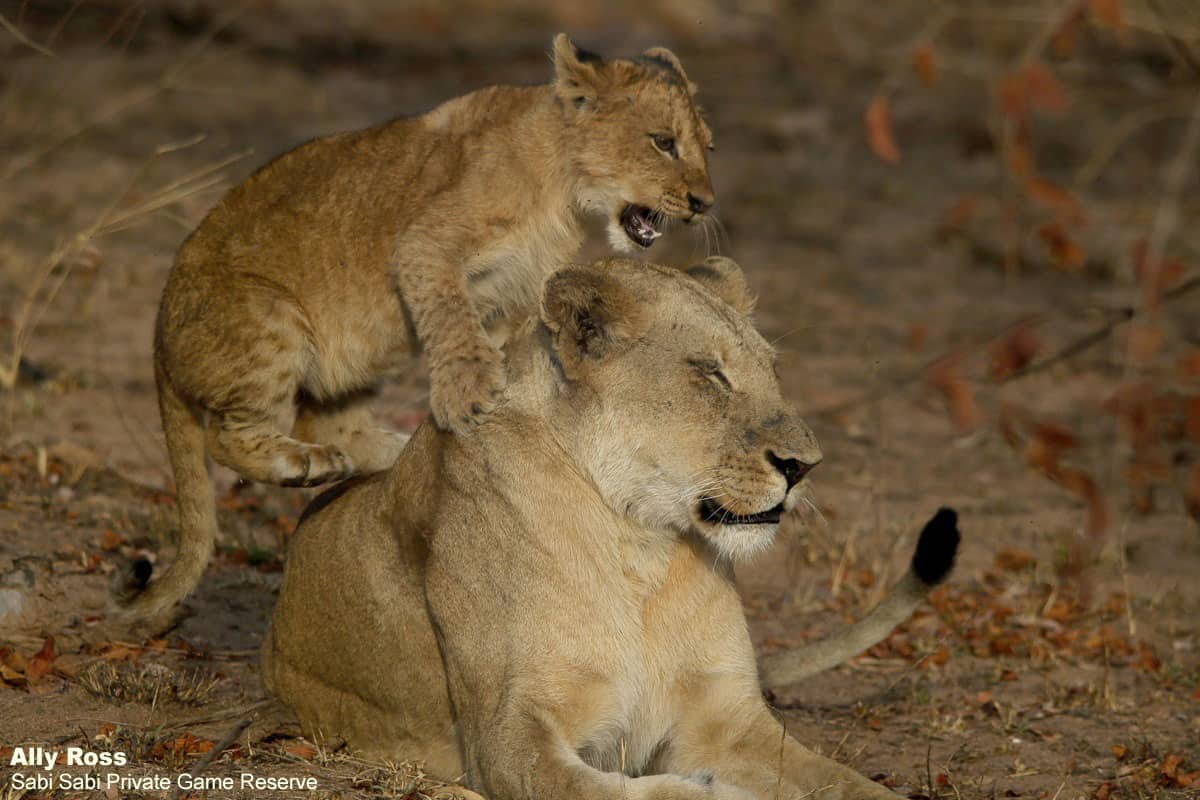 In turn, the development of gross motor skills means that they are developing their physical strength and coordination that would one day be needed for "the hunt". Social play, such as running, jumping and roughhousing is incredibly beneficial for the bonds that are to be created between individuals. Strong bonds through tactile communication will ensure a pride will remain together and function with coordination and ease. Play also helps these budding predators practice the art of stalking, a skill that will come in handy as they grow older.
And who all facilitates the chaos of play? Their mothers of course, who will entertain their roughhousing be it with one another or with her. Her patience is an attribute to be praised.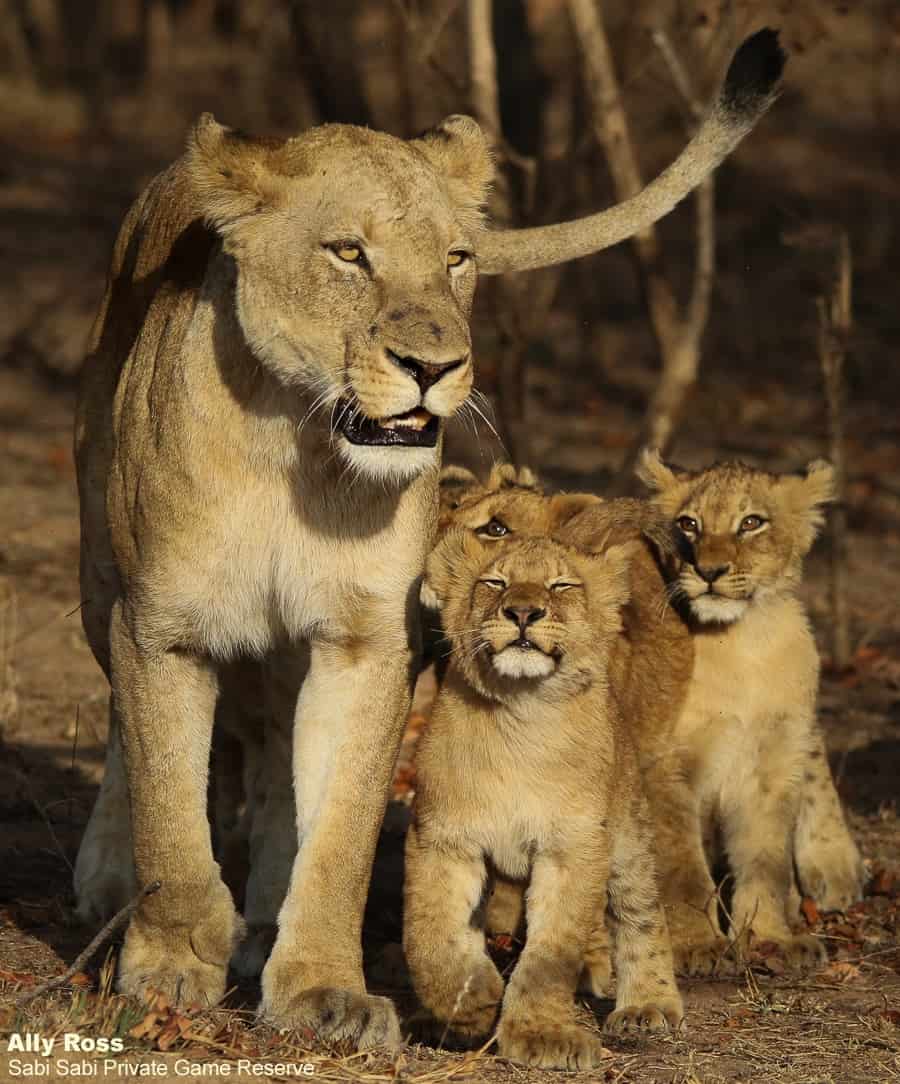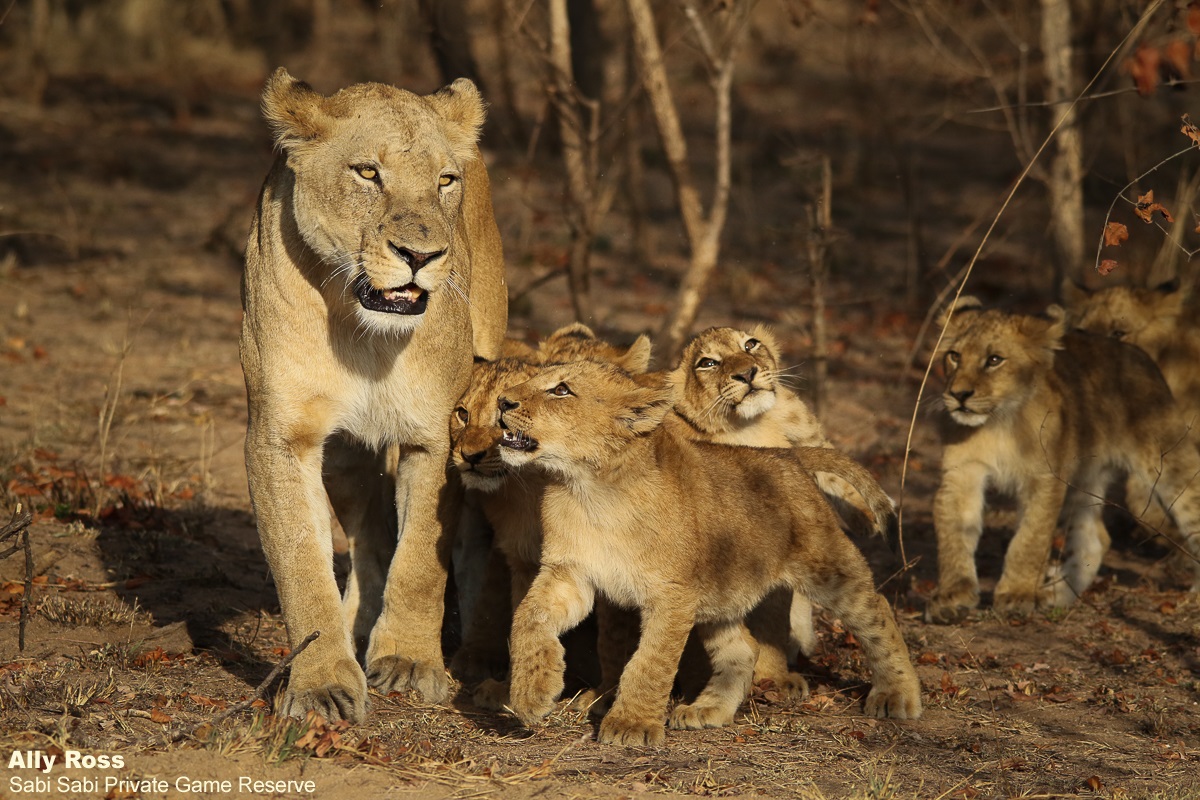 The next time you sit in the company of a pride – big or small – remember the effort that goes into raising these little ones into fierce pride members. The strength and tenacity of any female in the wild should not go unnoticed.
Blog by Ally Ross (Bush Lodge Ranger)