Every morning in the bush is truly unique and beautiful, from the way the sun rises to the way it sets. Never miss an opportunity to slow time down and take in the beginning of a new day…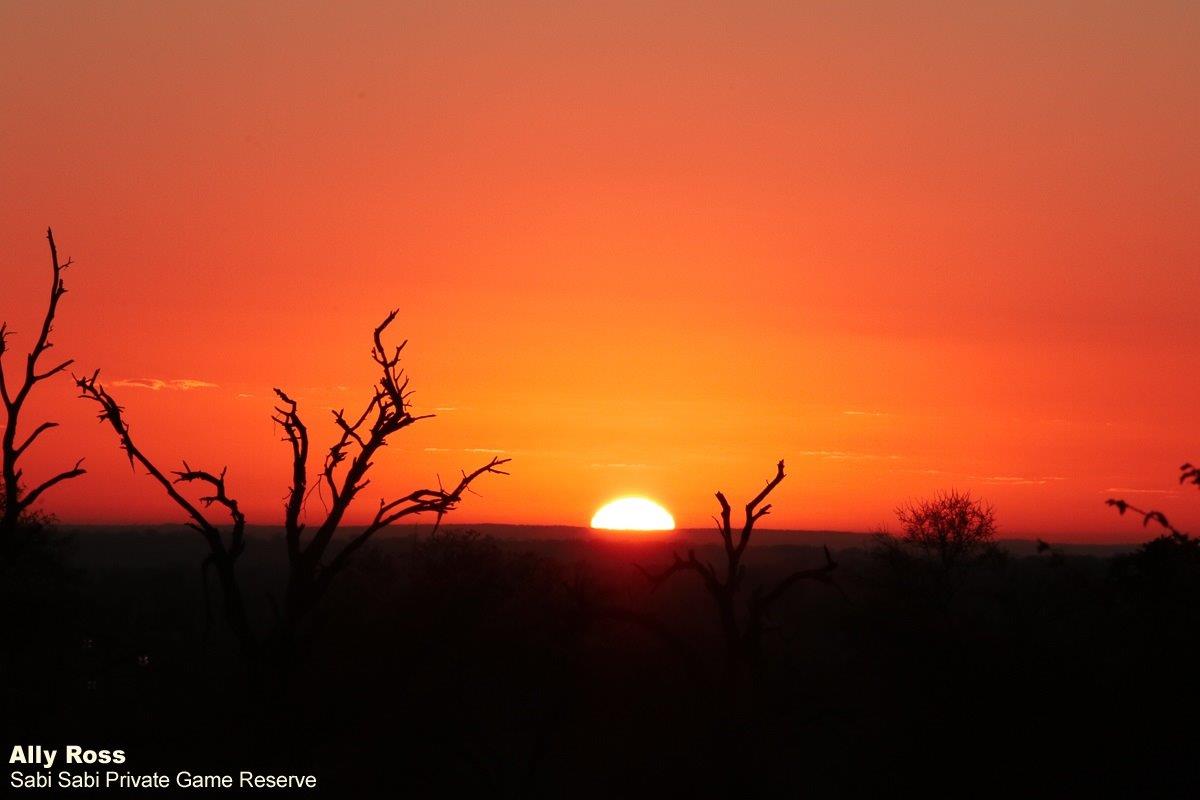 Up close with a gentle giant of the African bush.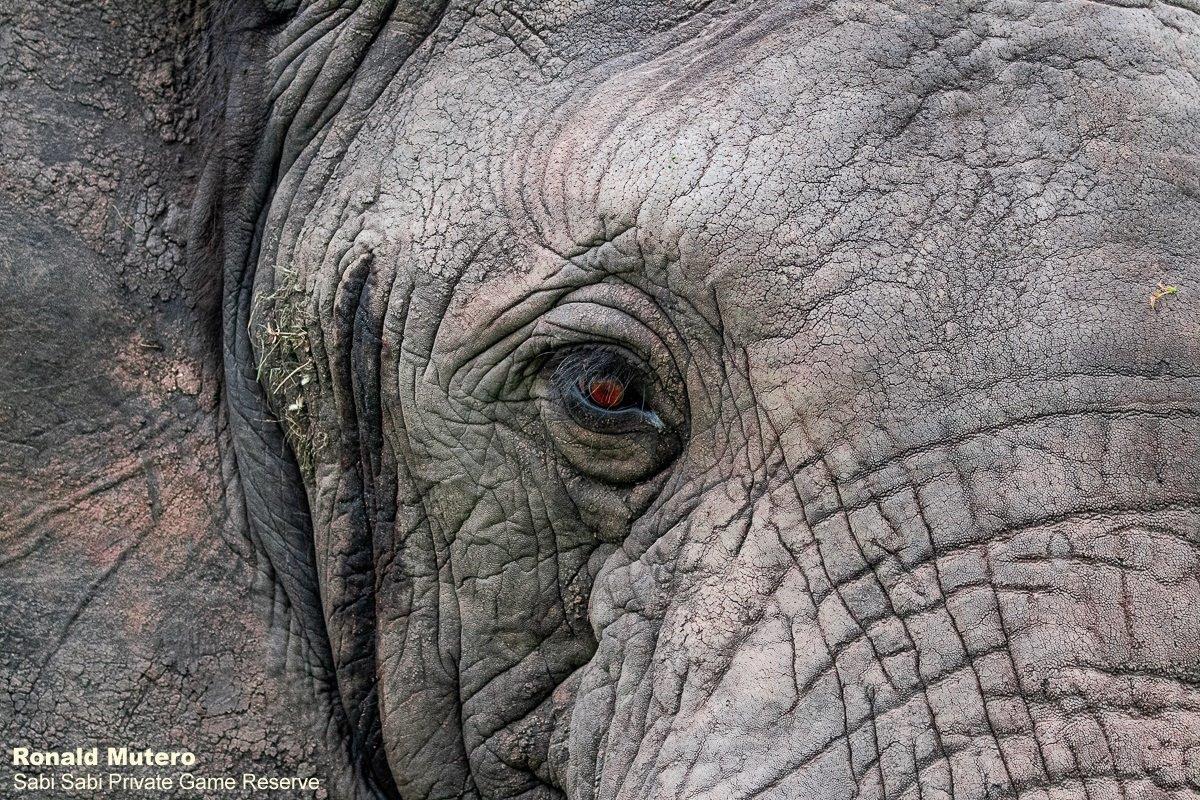 A very happy hippo was playing in a small puddle of water before preparing to leave the water for an evening of grazing.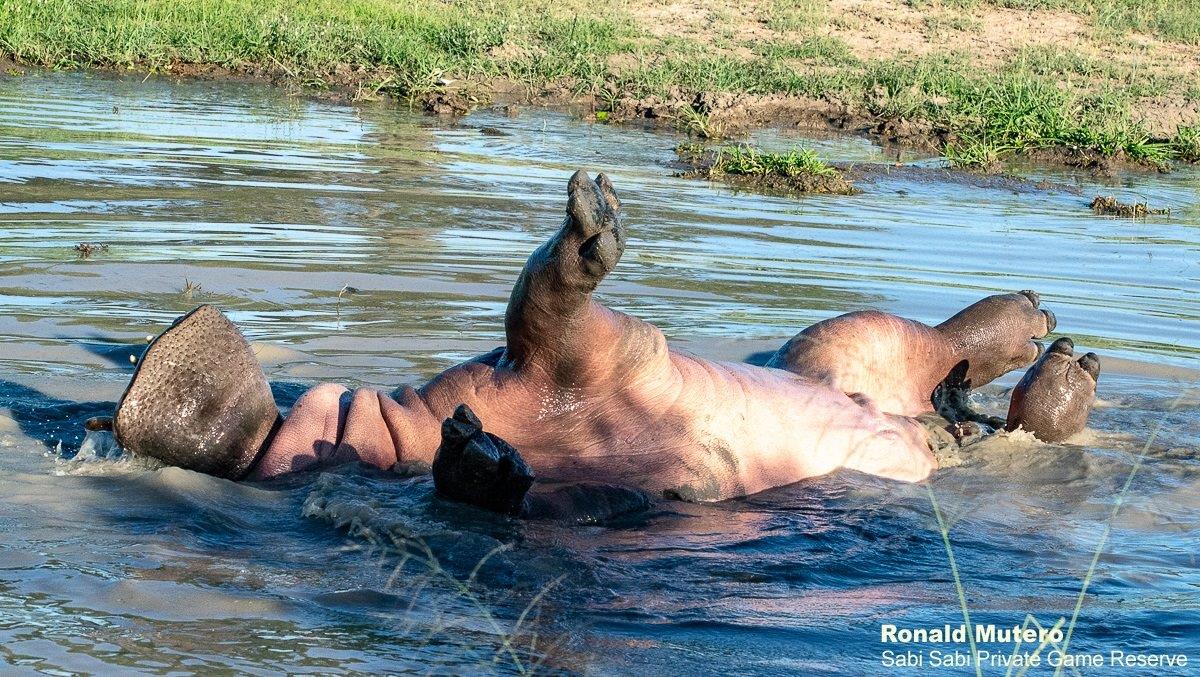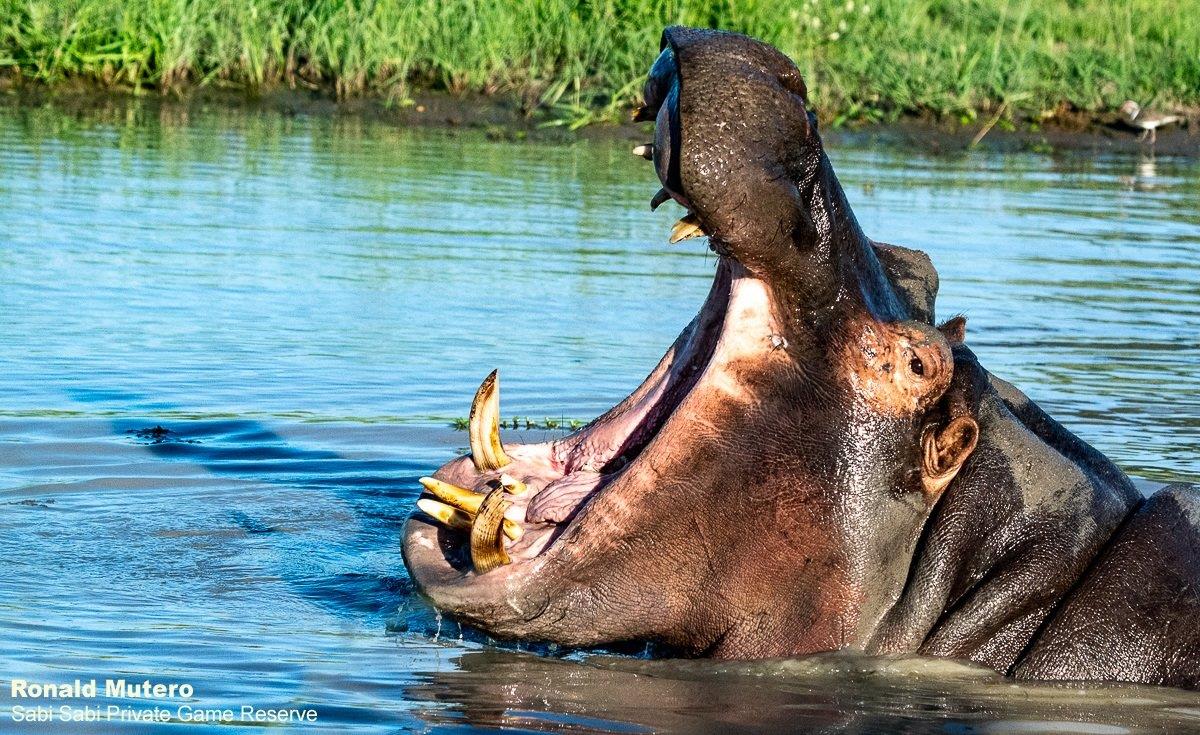 After looking around for buffalo for quite some time, we found three large males drinking water right outside of Bush Lodge.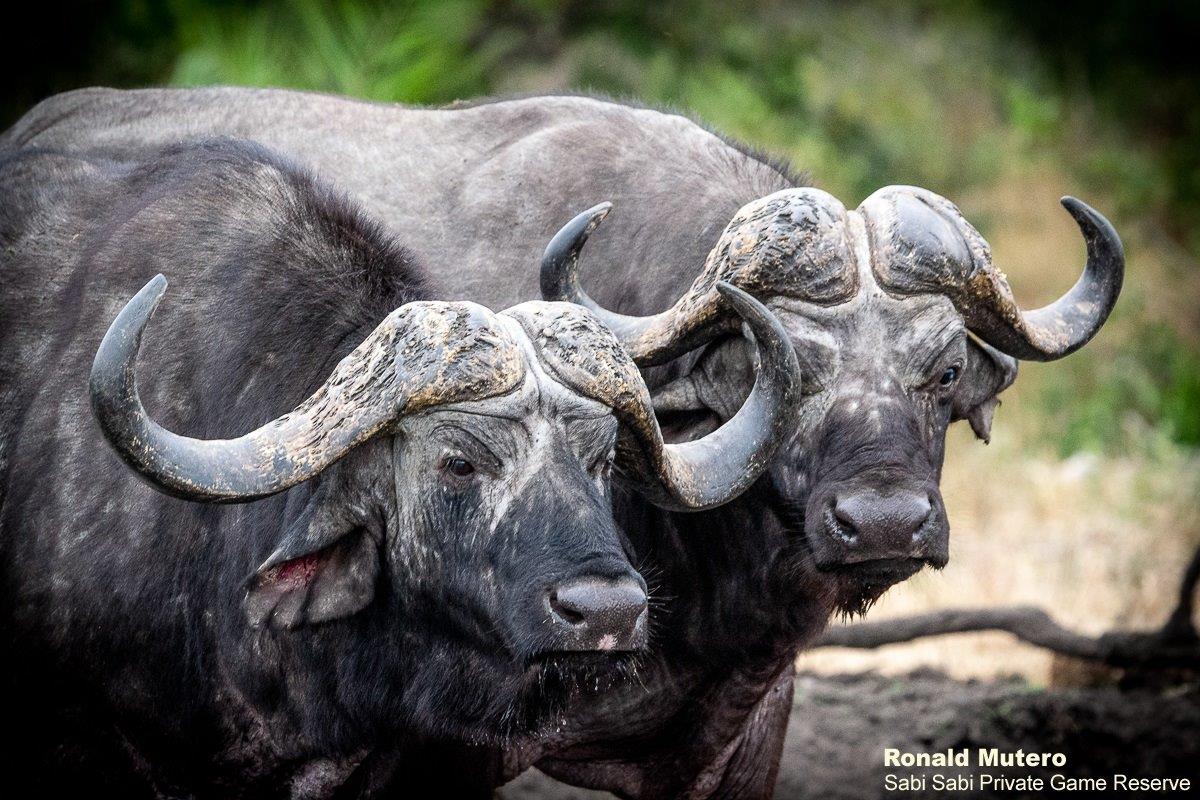 We watched as this Pied Kingfisher attempted to catch some small fish multiple times but was continuously unsuccessful.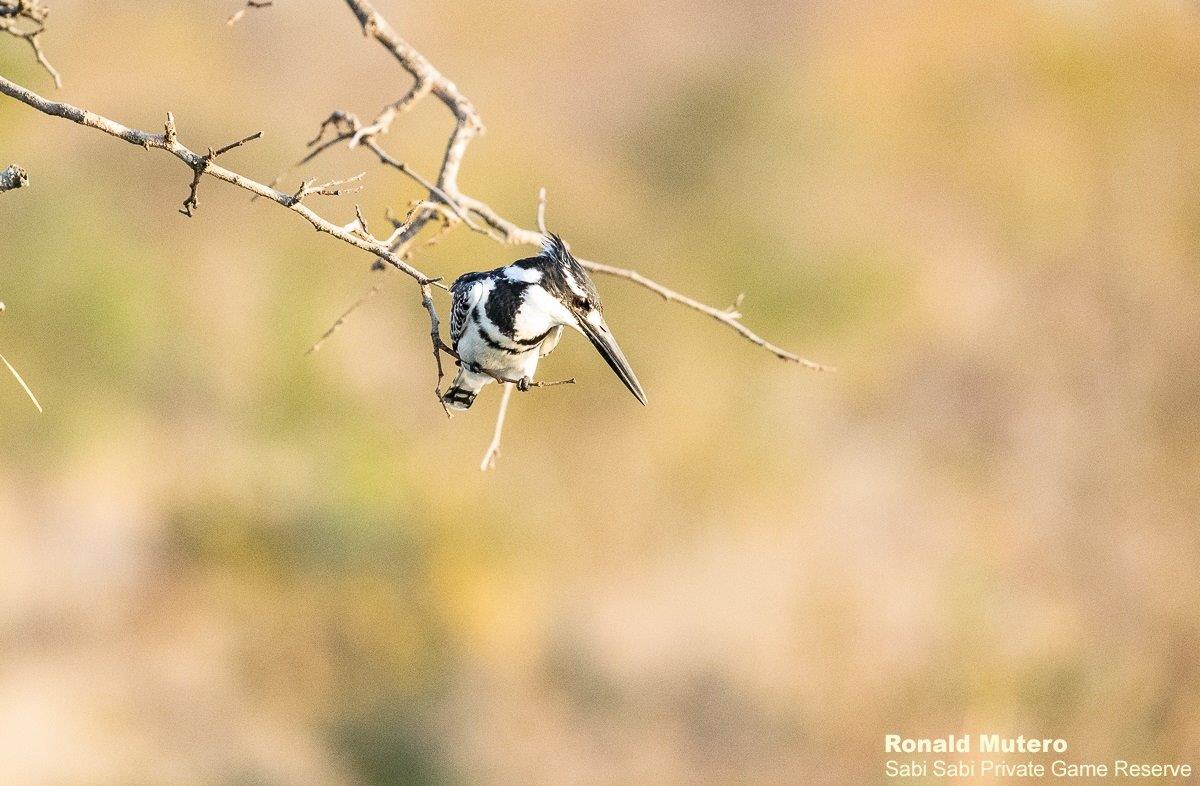 Peering from the hollow of a branch, this Rock Monitor Lizard was observing his surroundings as we stopped and watched.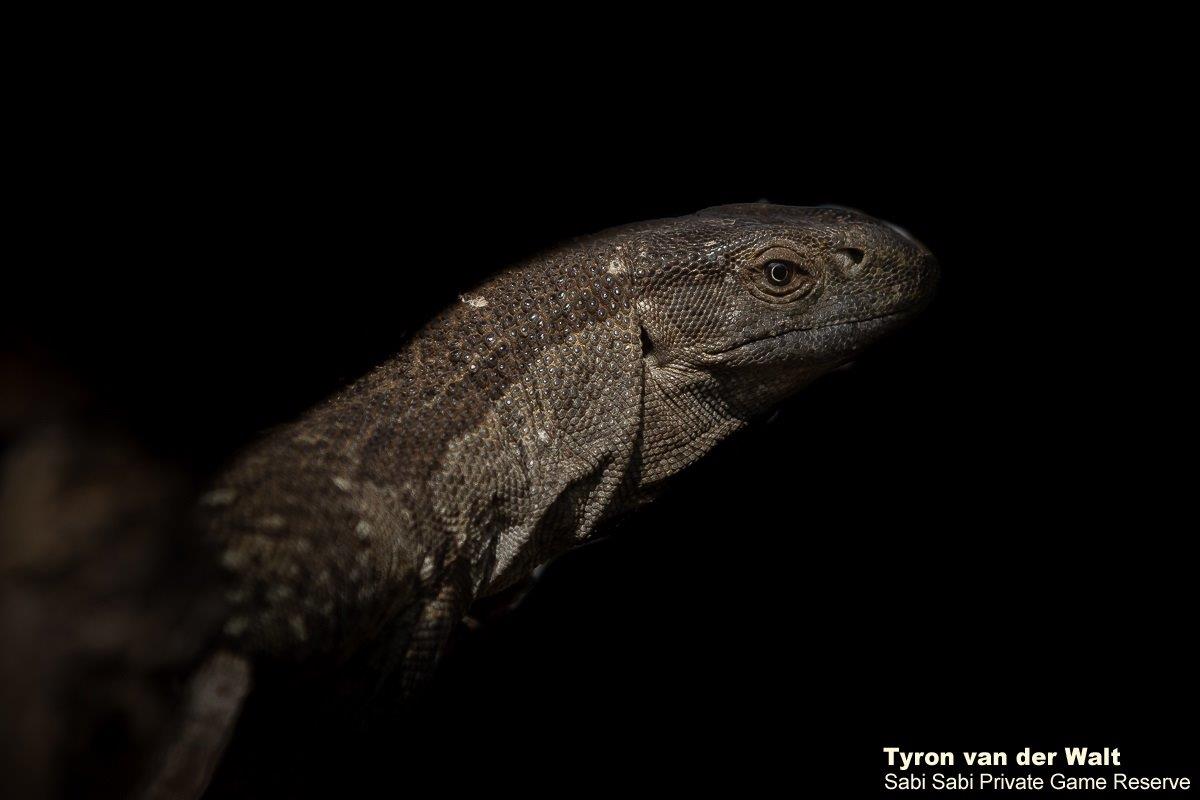 It was a wonderful week for the Southern Pride lioness…  We found her on a kudu kill with her cubs one morning and the following night, on a young zebra kill not too far from where she'd made the kudu kill.  A rest for her and her cubs was the order of the day once their stomachs were full…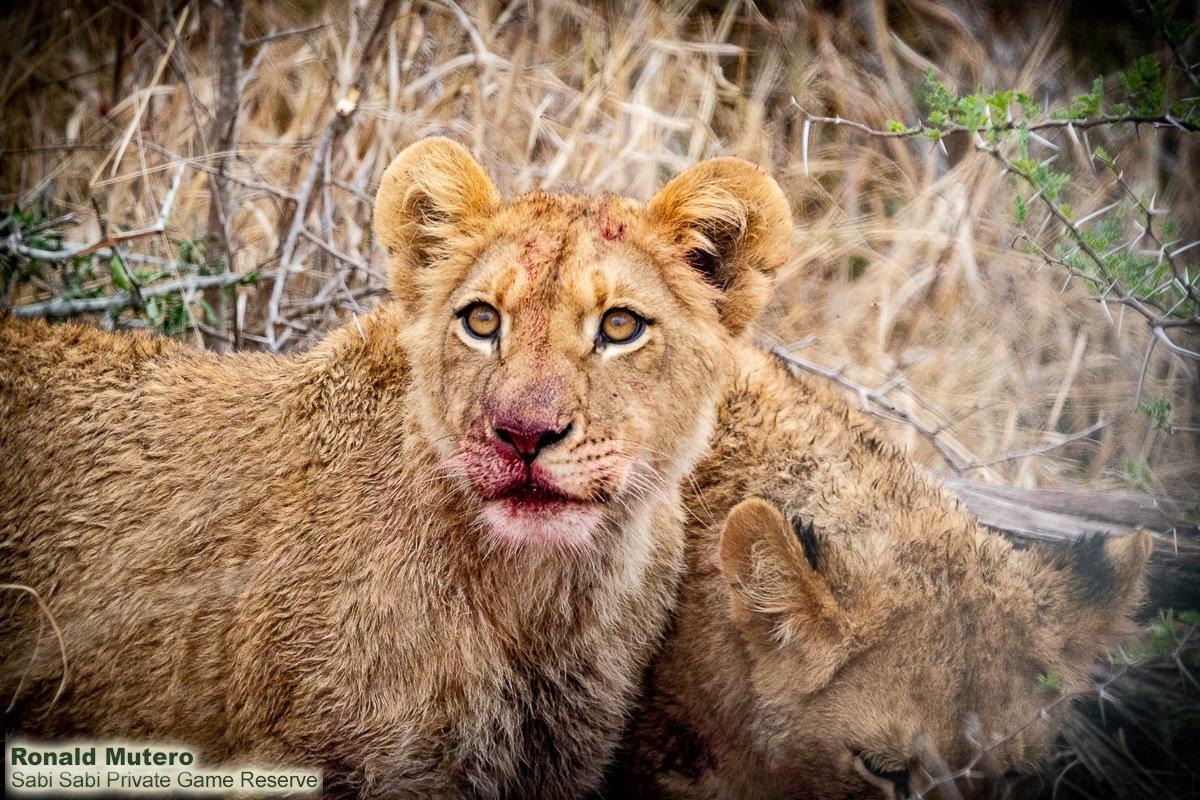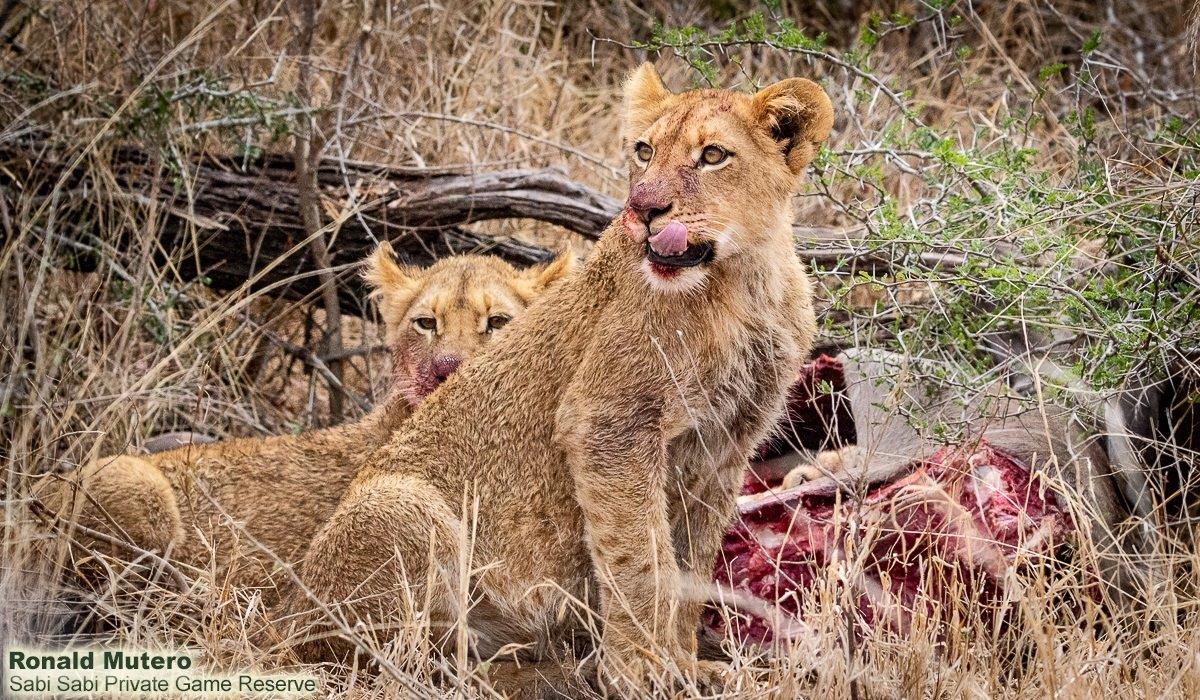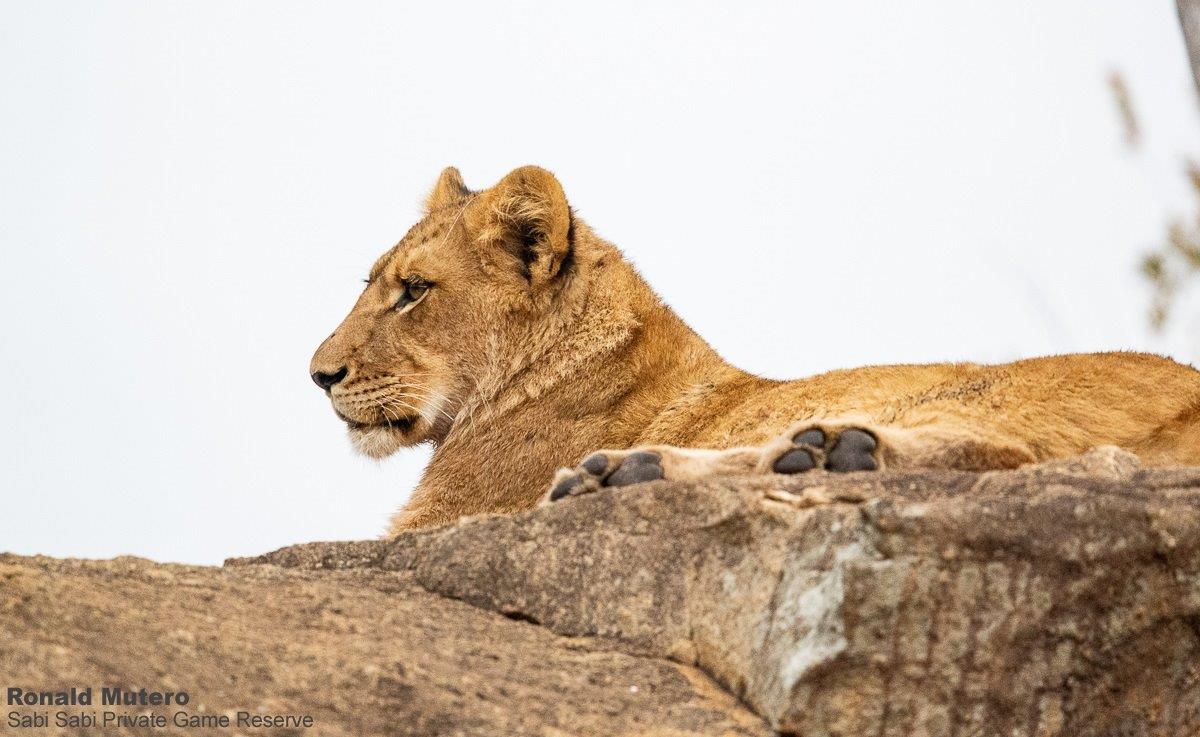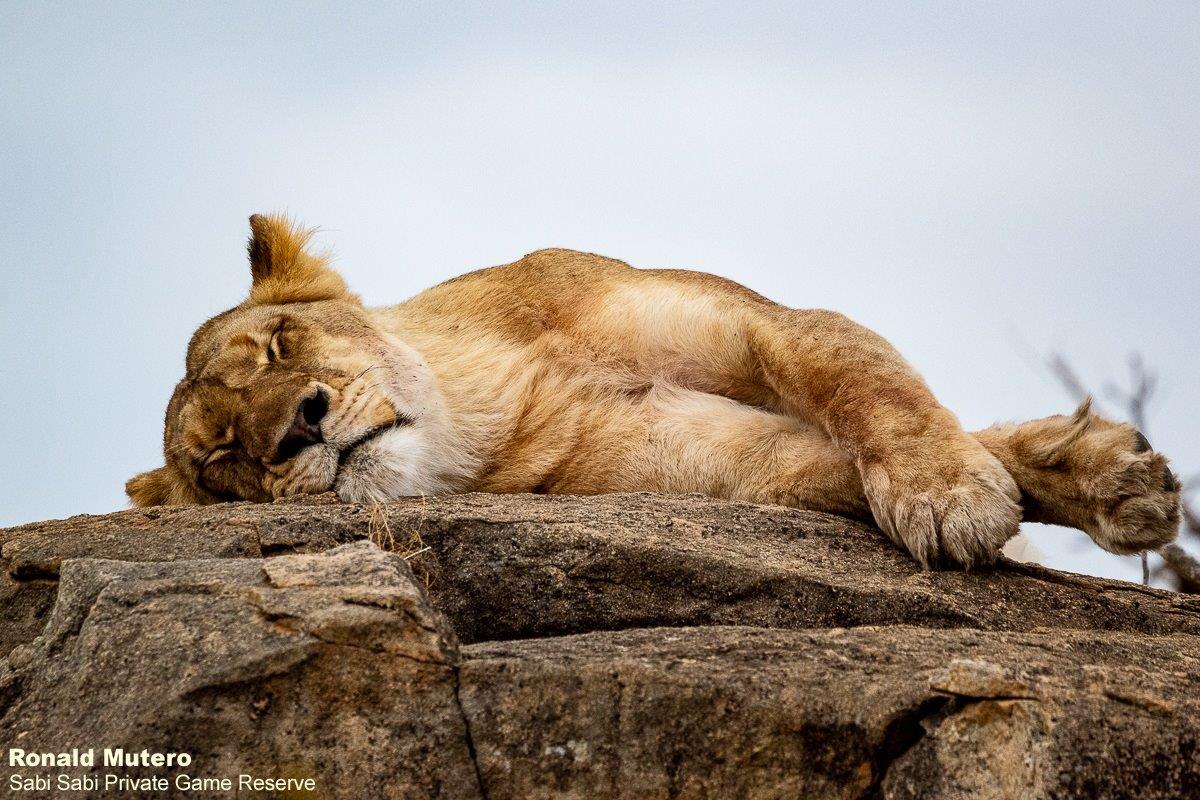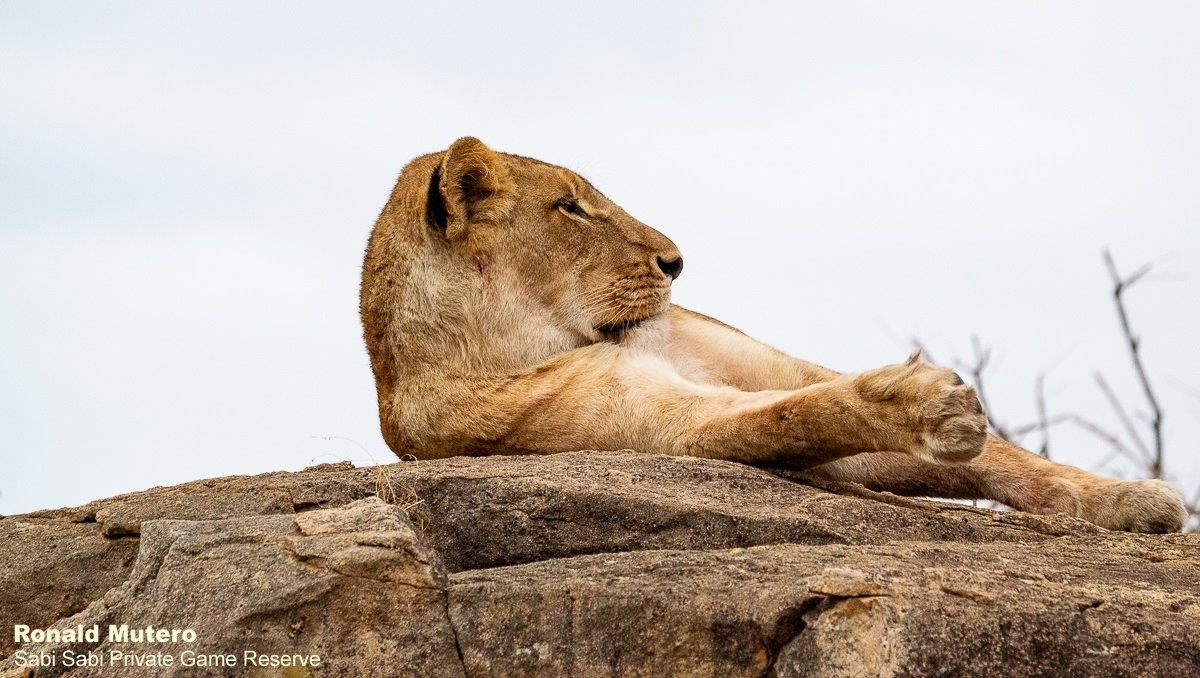 Over the weekend, the Southern Pride lioness, along with her two cubs and one of the N'waswishaka male lions were found on a large kudu kill. We watched as they engorged themselves and then lay down to rest not far from the carcass.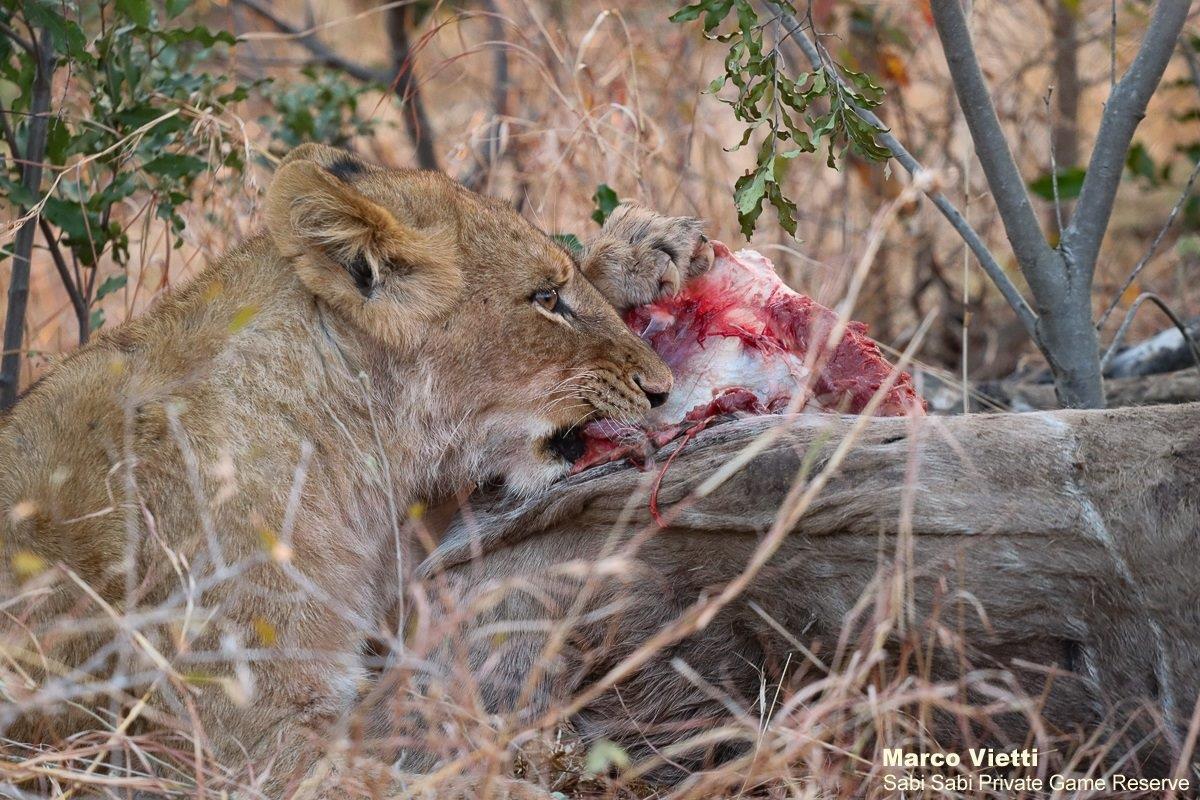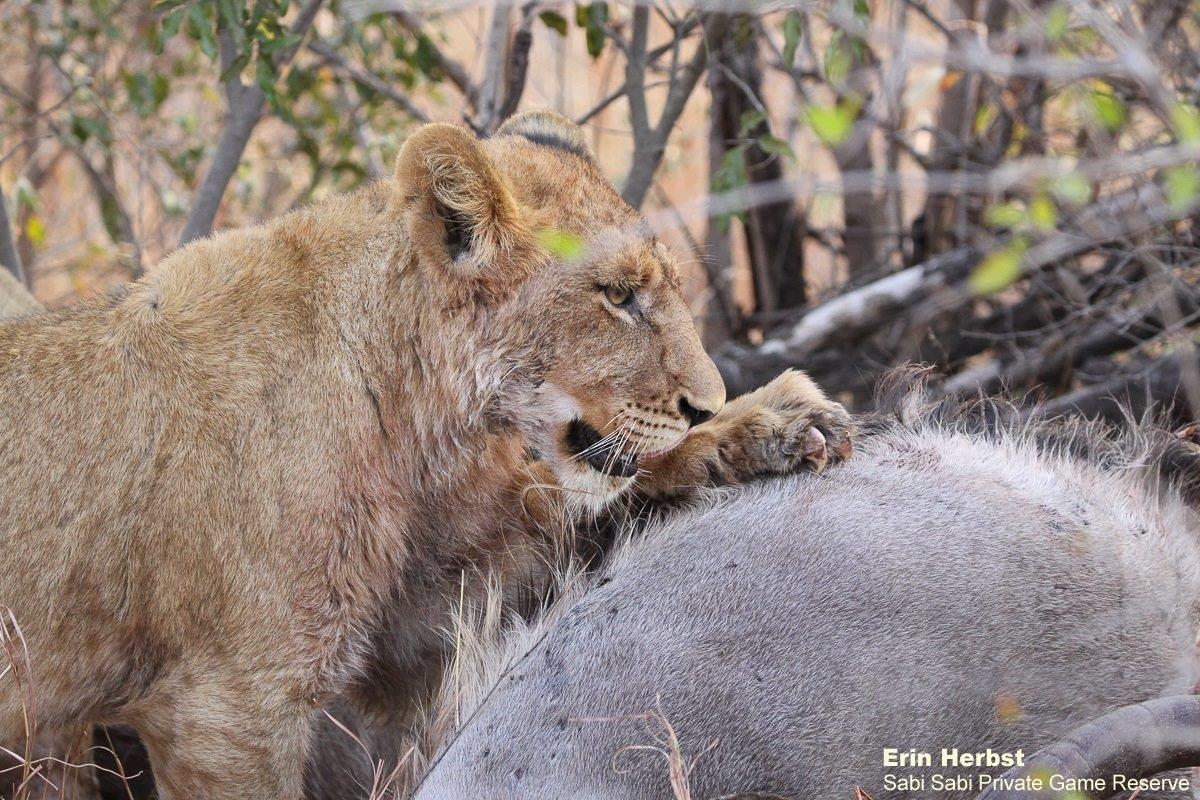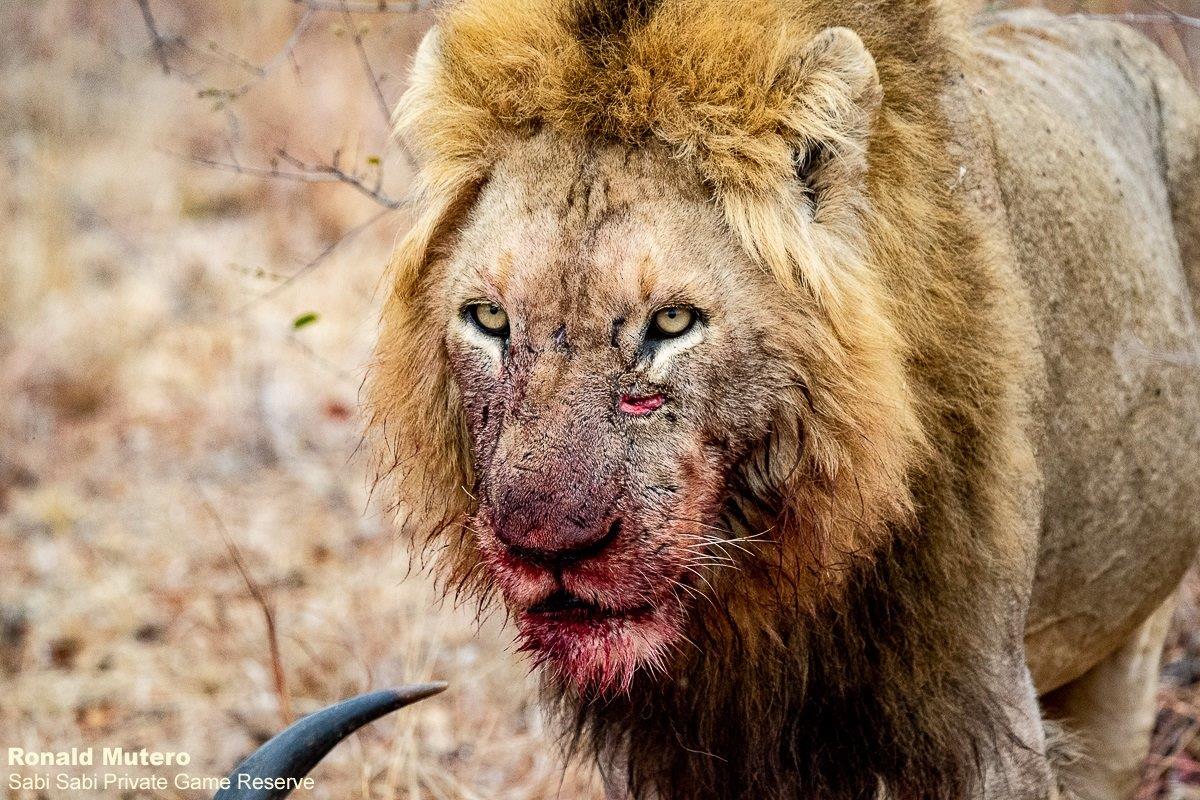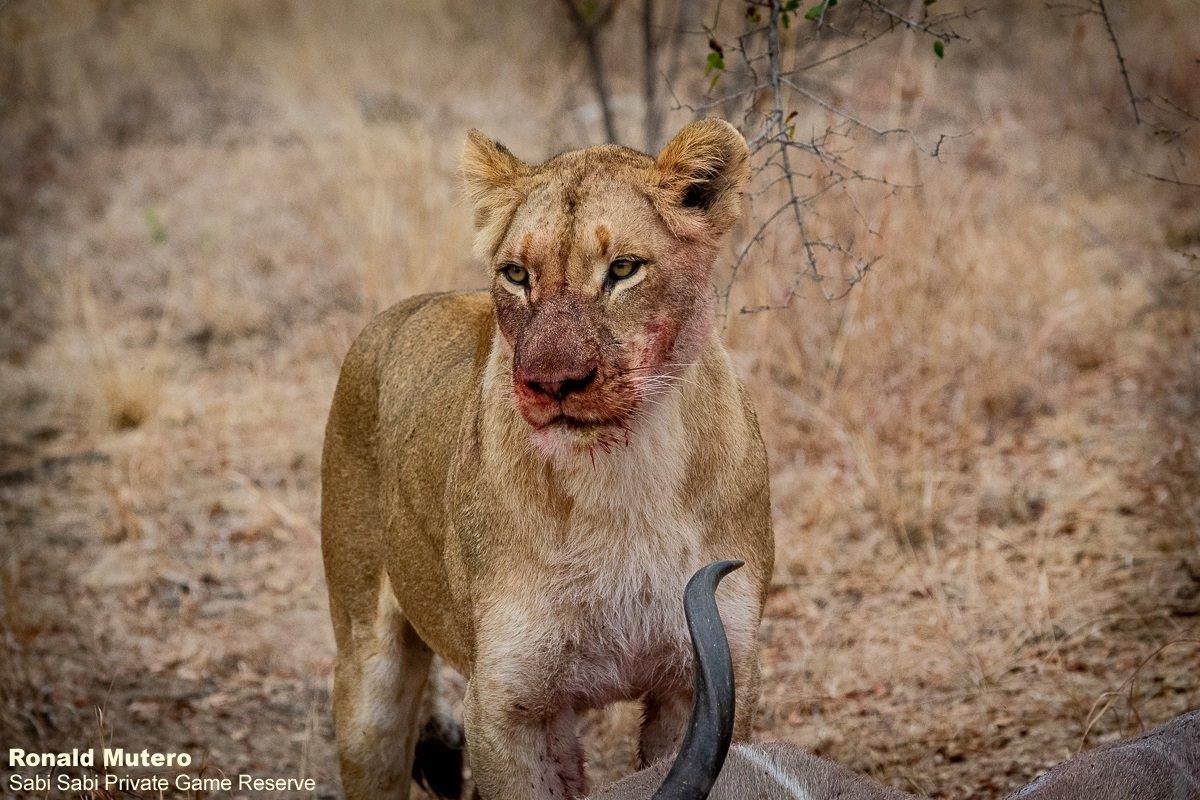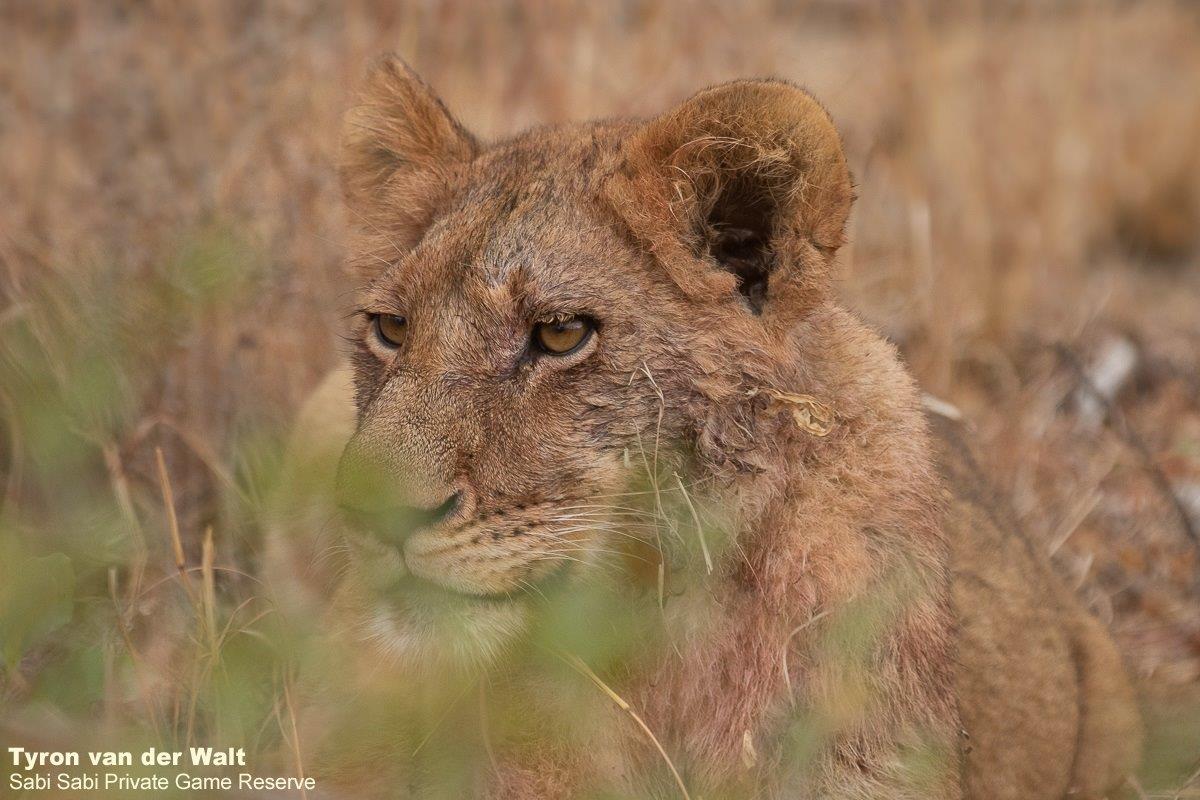 We have also enjoyed plenty of sightings of the Styx females and their 7 cubs over the past week.  Our first sighting of them was close to Bush Lodge where they were seen resting before they got up and started to move.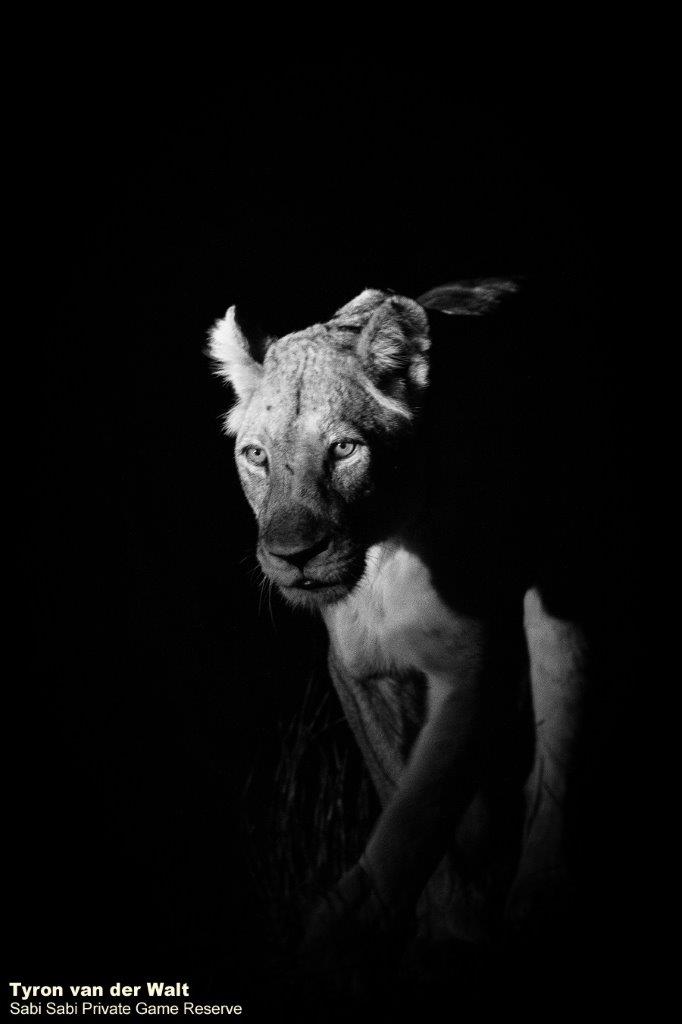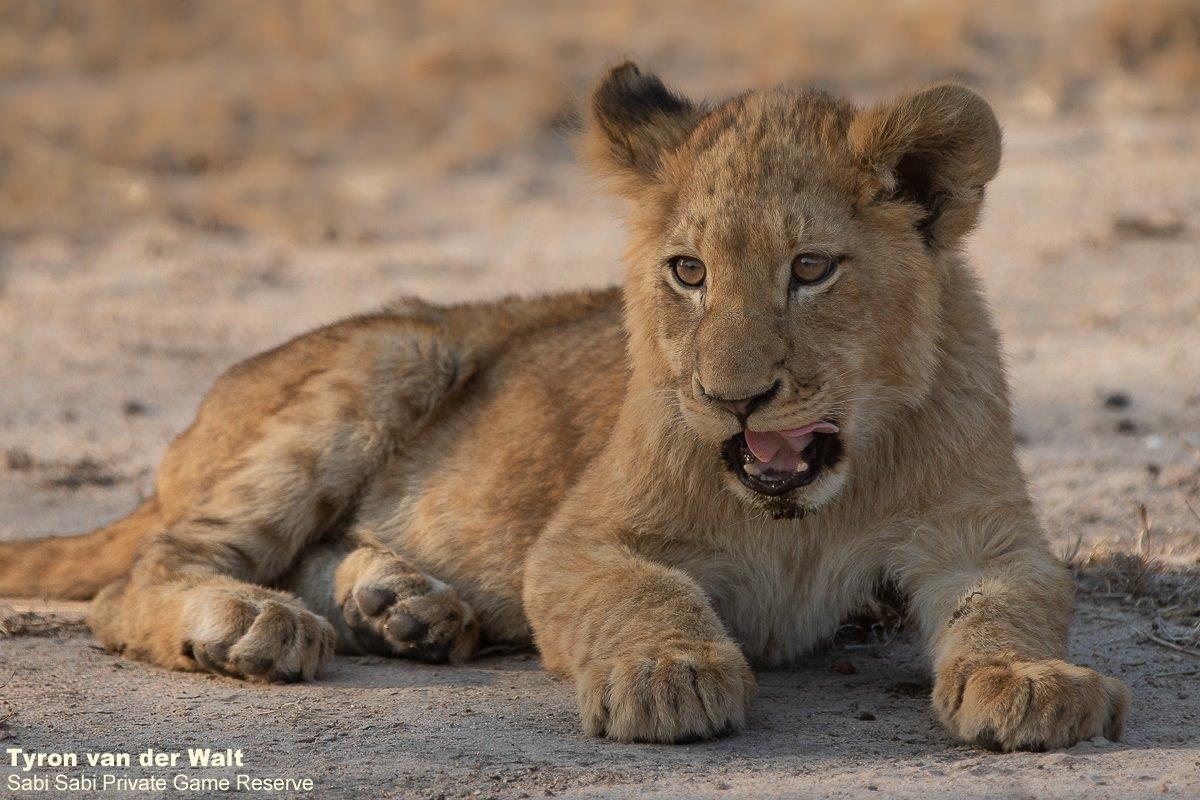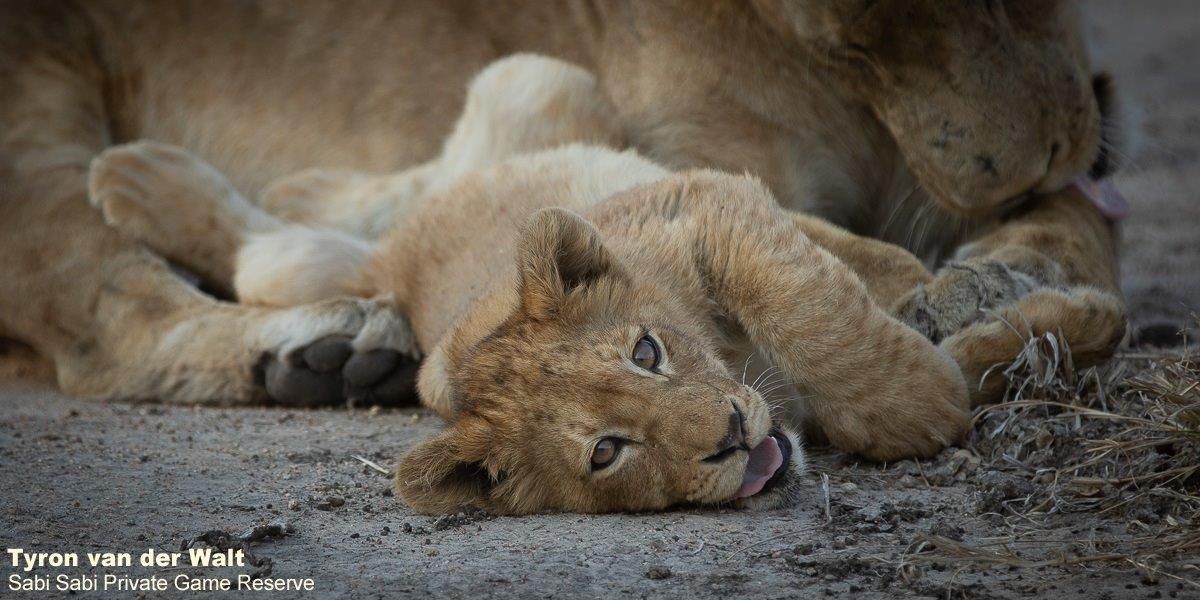 During one of our afternoon safaris, we found the pride again, taking a siesta.  Not too far off we spotted one of the dominant males taking a break from the heat of the day.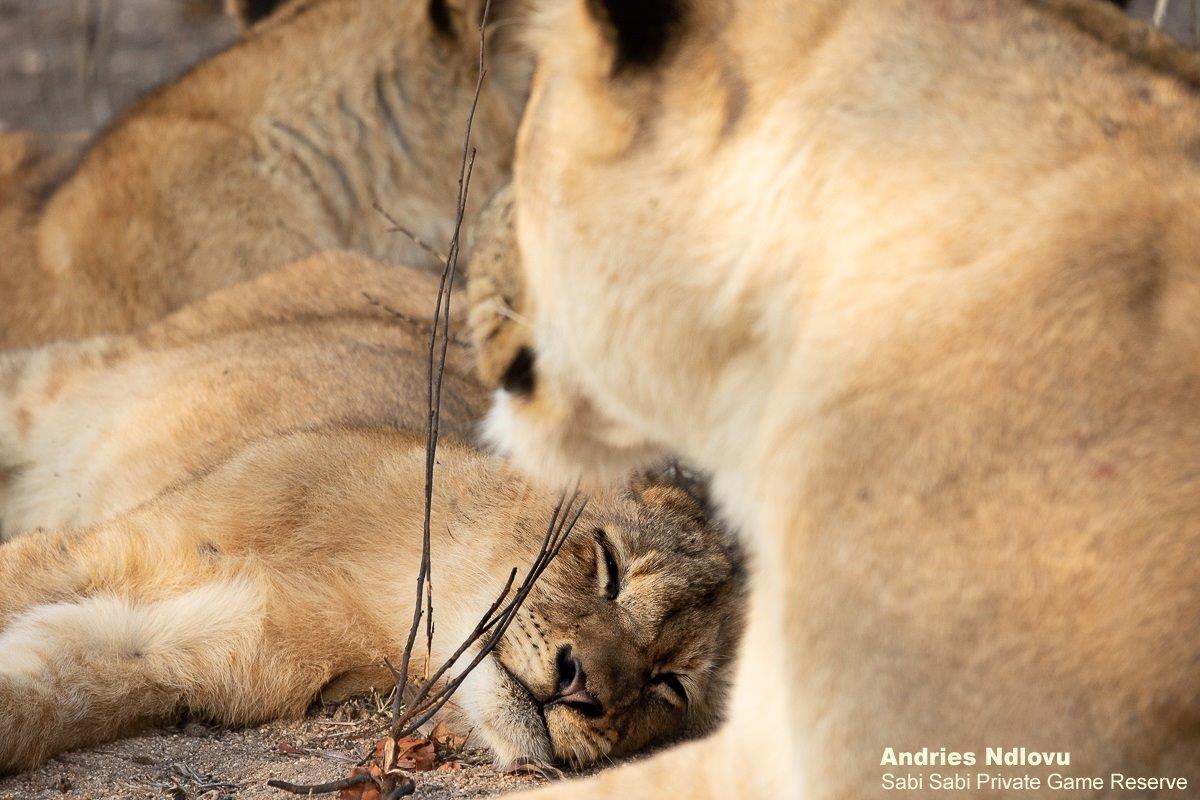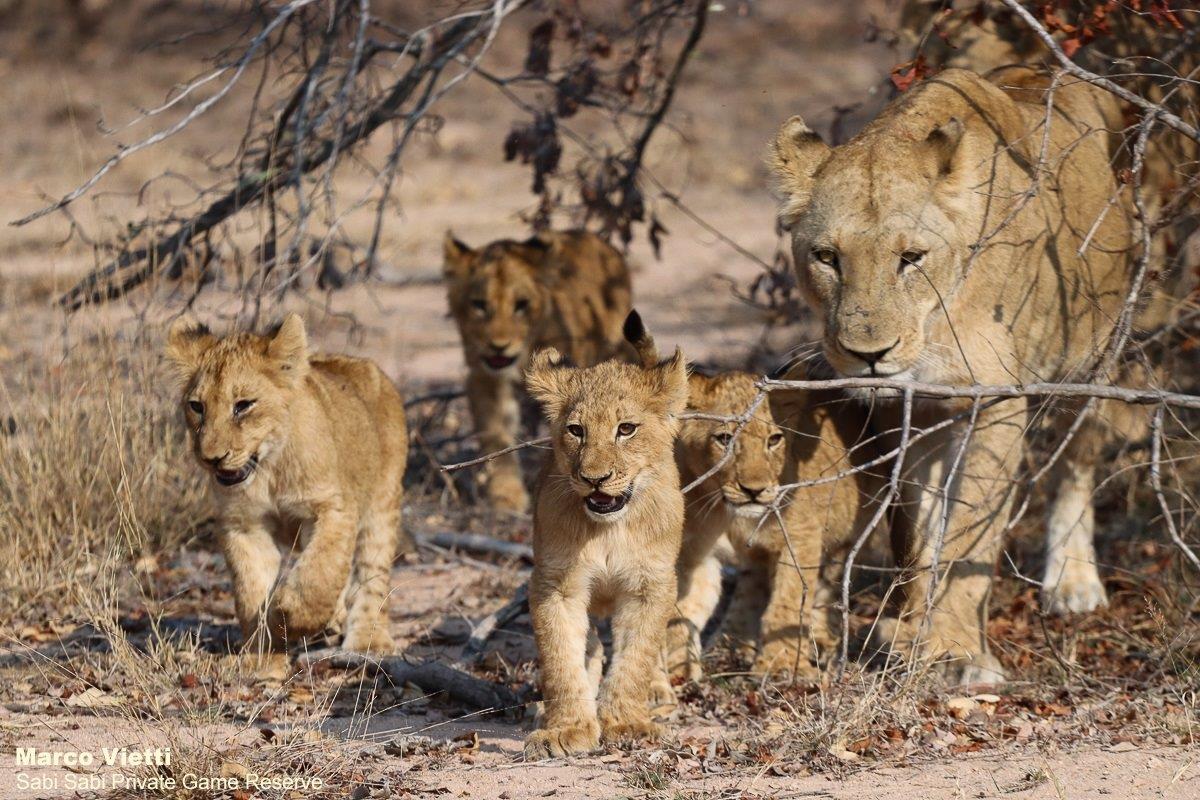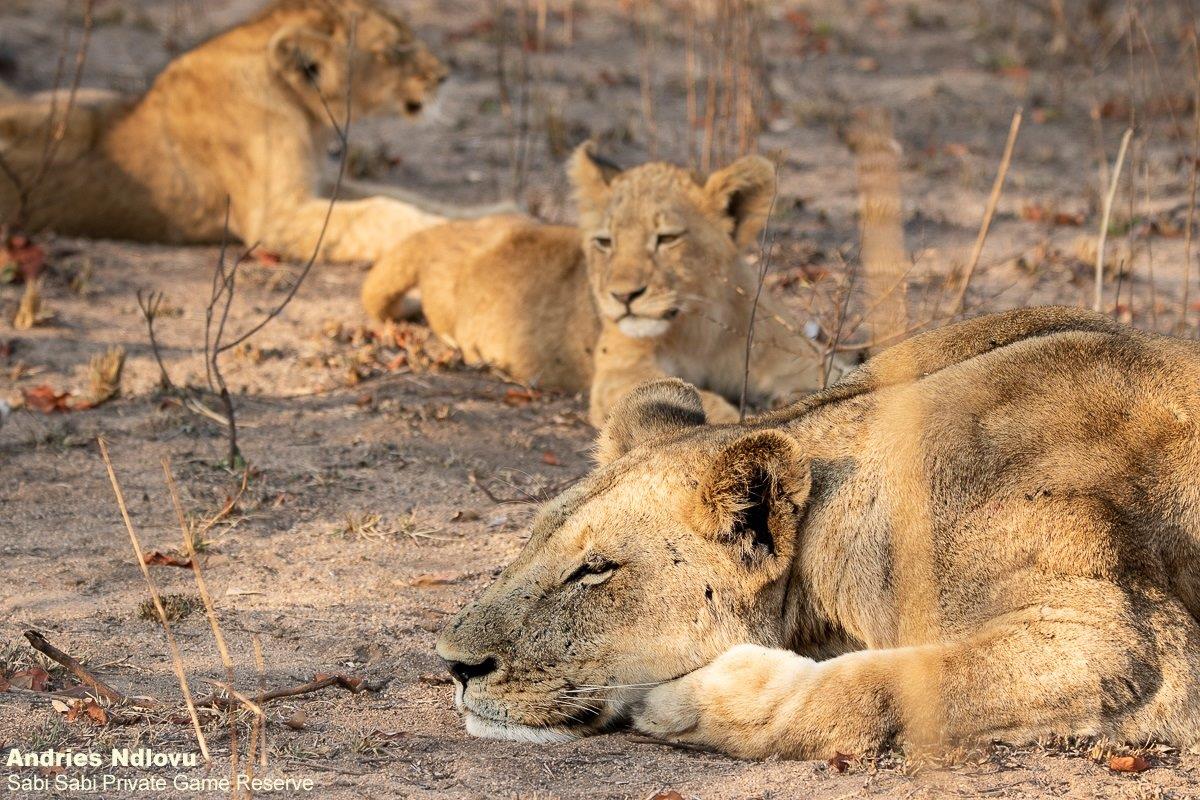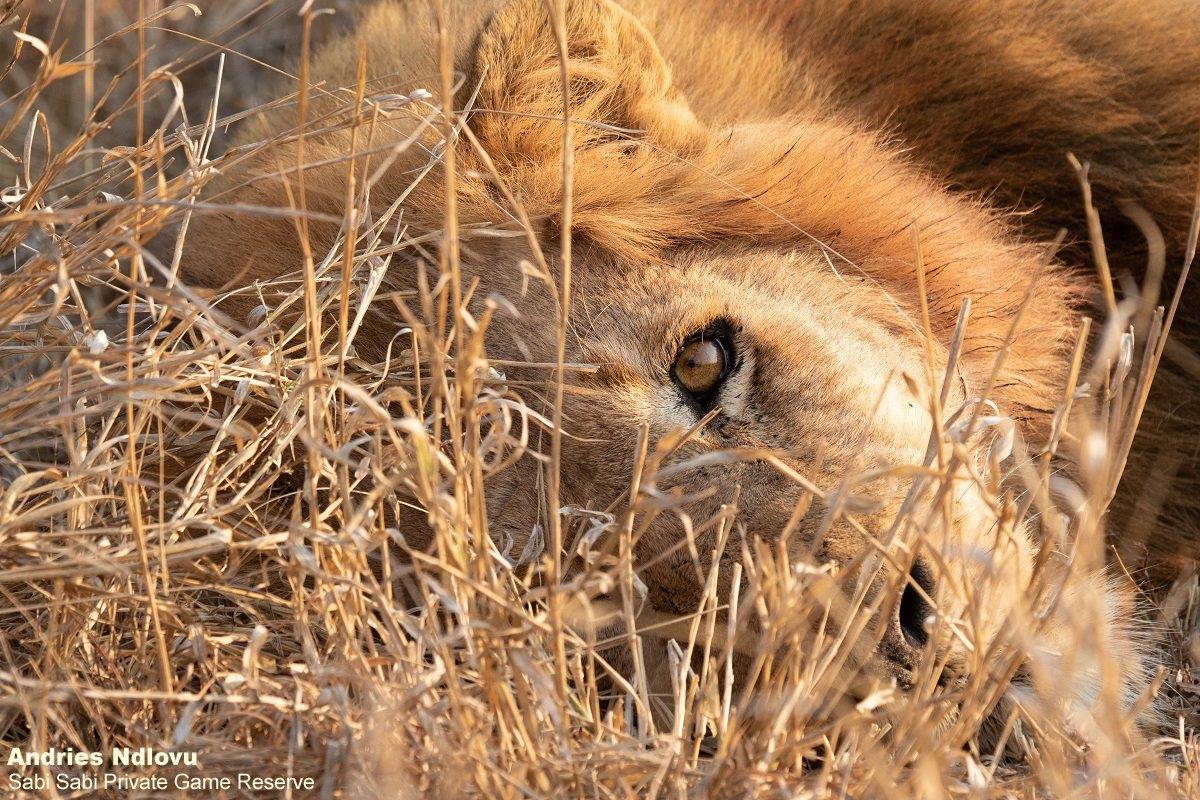 We tracked Kigelia female leopard after finding her tracks with the two cubs for almost the entire safari and eventually found her on a small duiker kill. She was in very tall grass and thick bush, so we only managed to see a glimpse of the two cubs while she continued feeding on a kill.
She was seen again later in the week making her way through Little Bush Camp. We watched as she maneuvered through the thickets, pausing at times to listen for any signs of potential prey around her.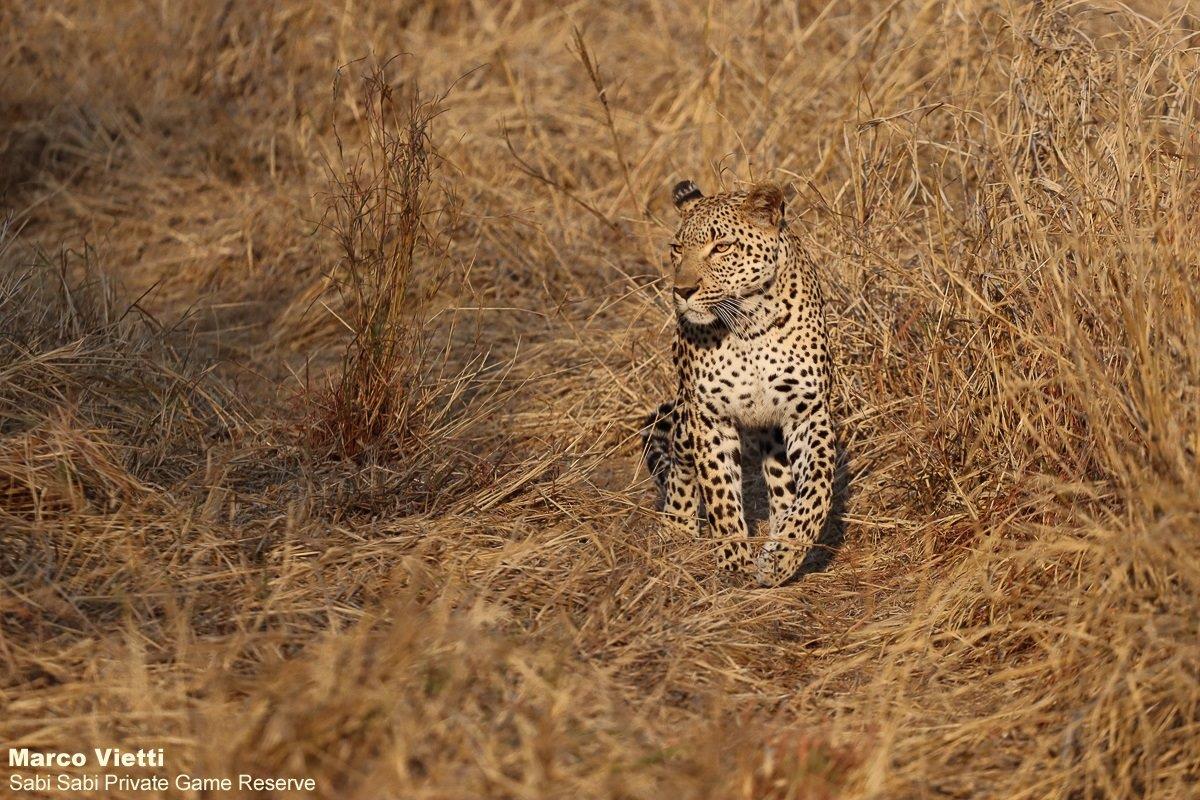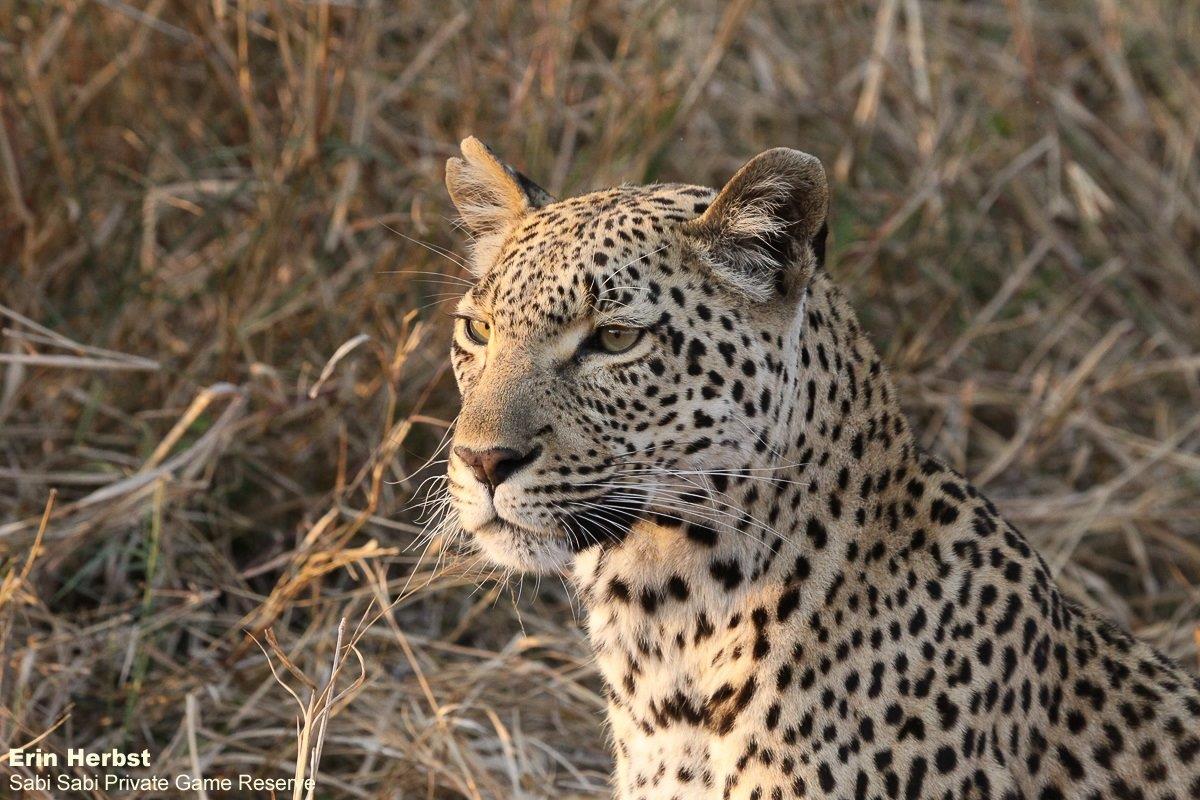 After walking our guests back to their suites at Earth Lodge, we noticed a fresh blood tainted drag mark. We scanned the area, followed the tracks and found the White Dam male leopard feasting on a bushbuck kill approximately 80m from the lodge. The beauty of being in an unfenced environment… these are the reminders that we are guests in their world…
The following morning, he was nursing a full belly as he rested on a termite mound before quenching his thirst.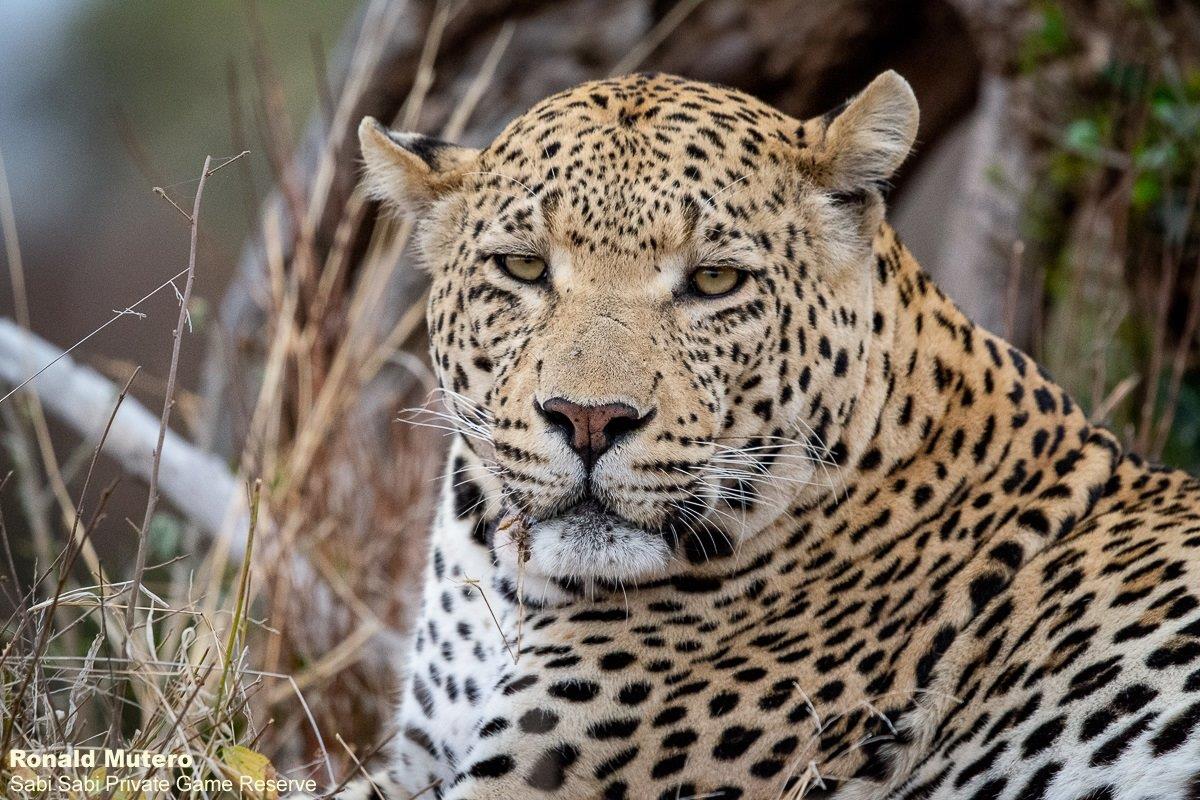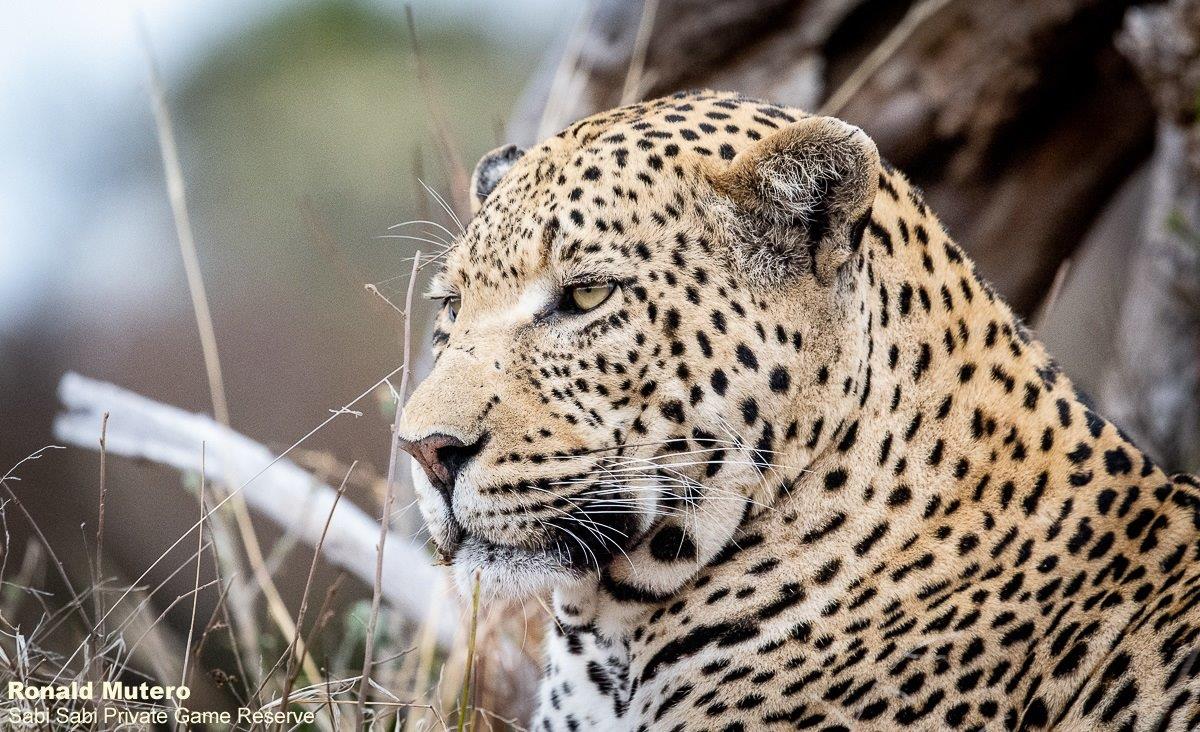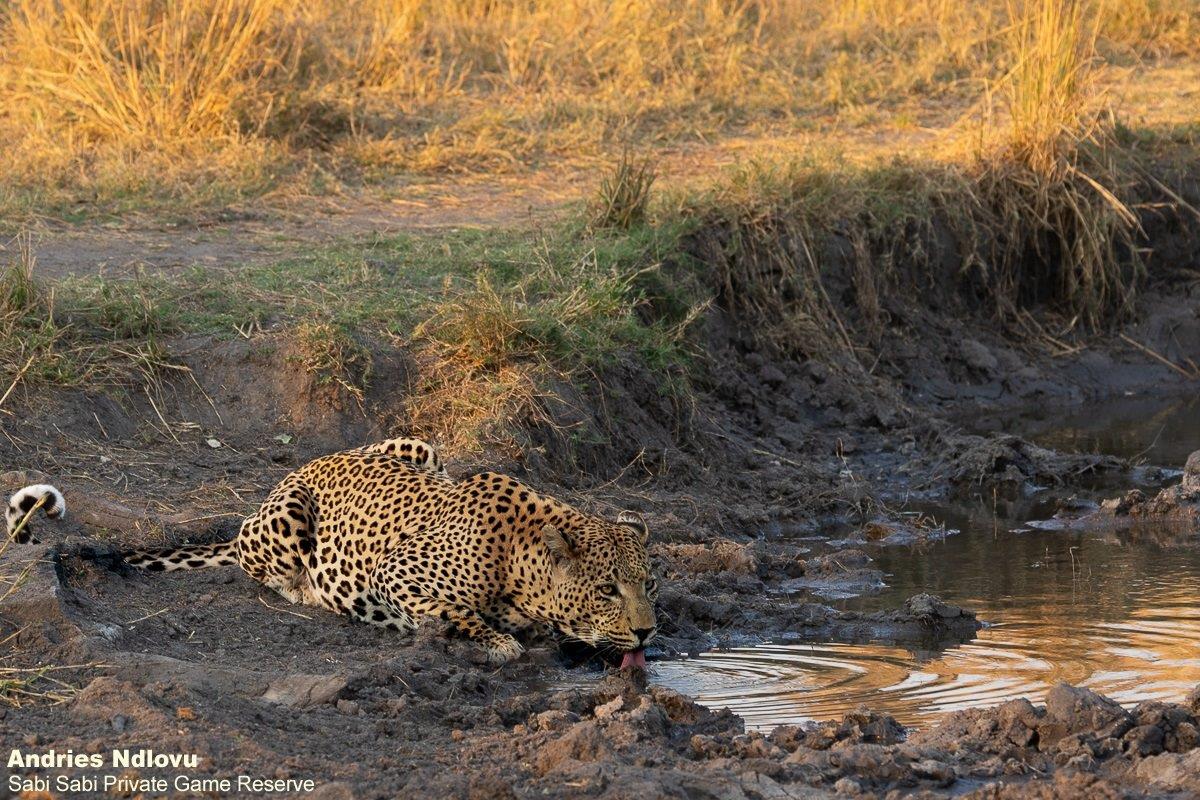 After a short period of tracking, we found the N'weti male leopard in a tree without leaves, making it easy for us to spot him from some distance. Upon closer inspection, we noticed that he had also hoisted a warthog kill up with him.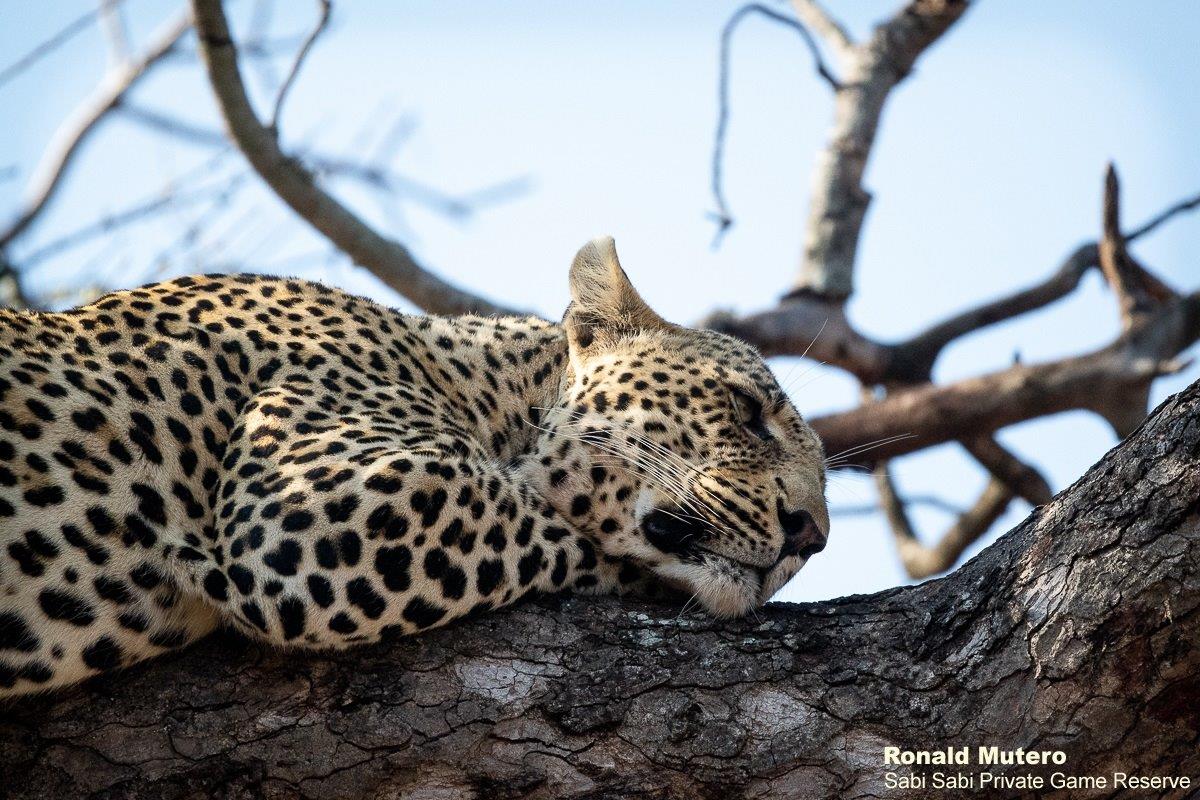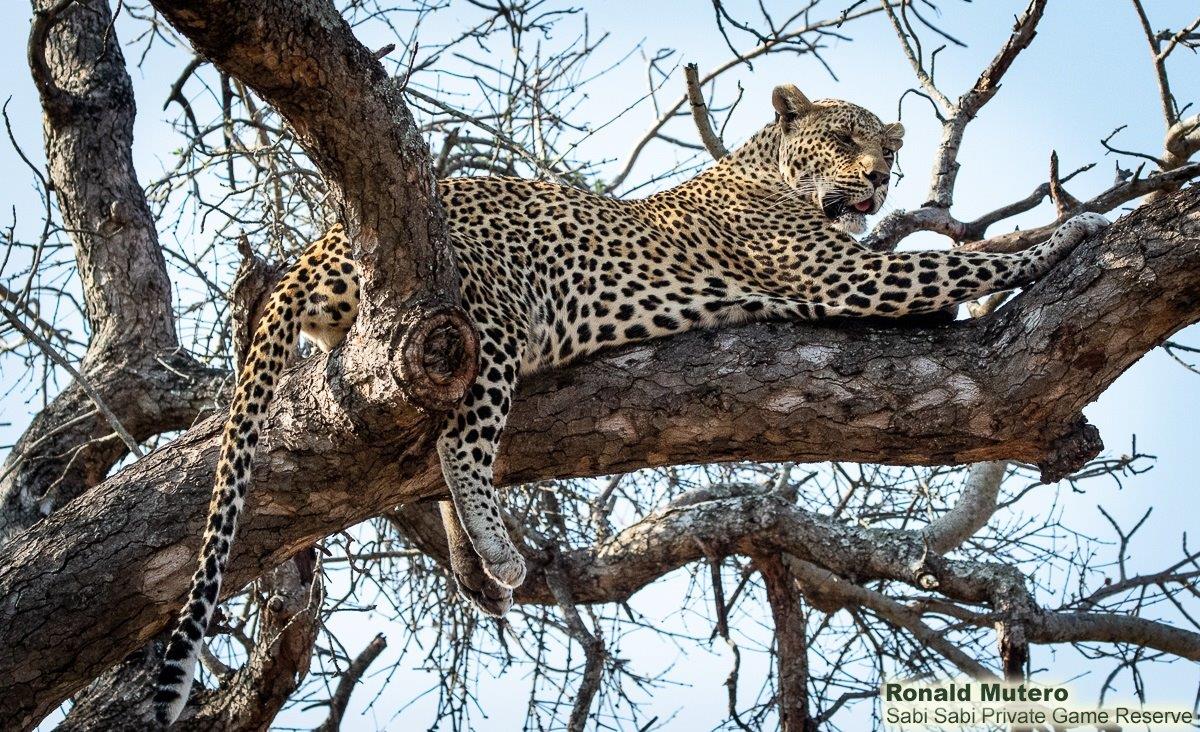 After following up on some tracks, we found this male cheetah approaching an open area. He was attempting to hunt some impala, however, they caught wind of him and quickly scattered.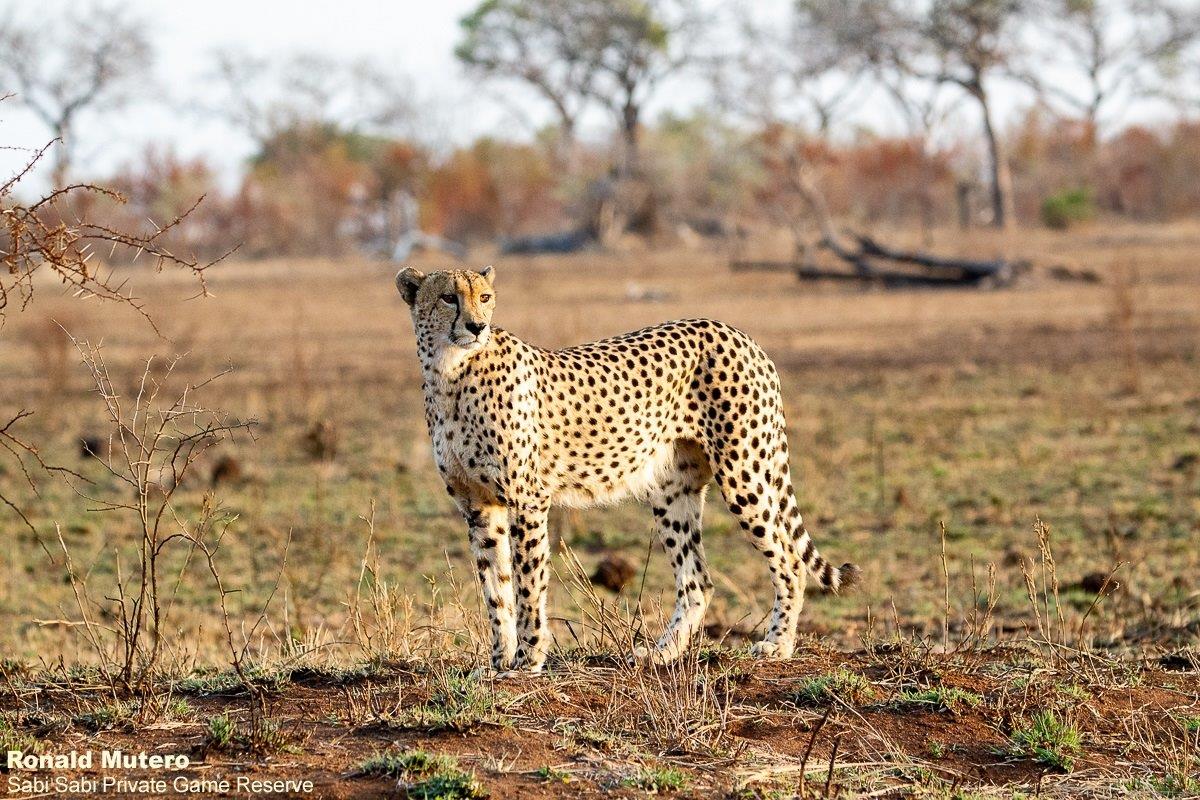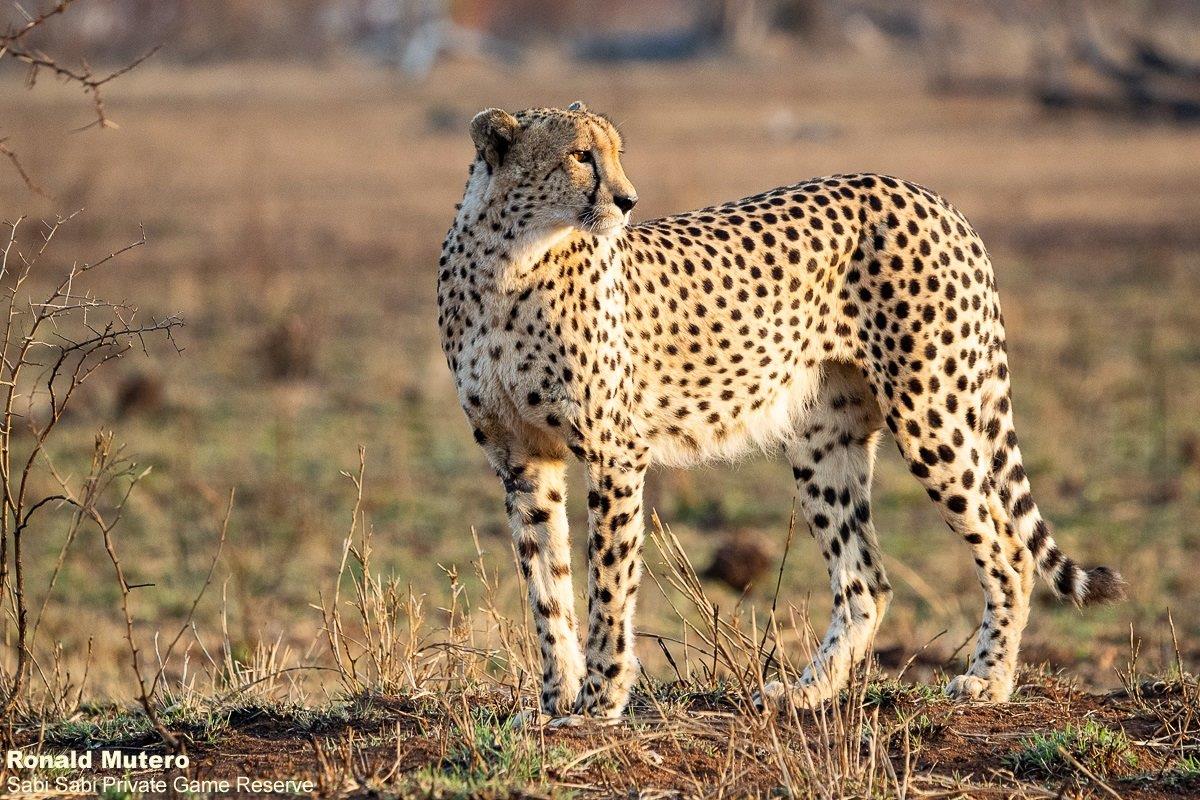 We found this pack of Wild Dogs moving through the thickets. We followed them for a short while when suddenly the pack went speeding off into the bush. One of the pack members had flushed out a Duiker from the thickets and they all chased after it and managed to catch it! The pups soon emerged after hearing all the commotion and joined for a small meal.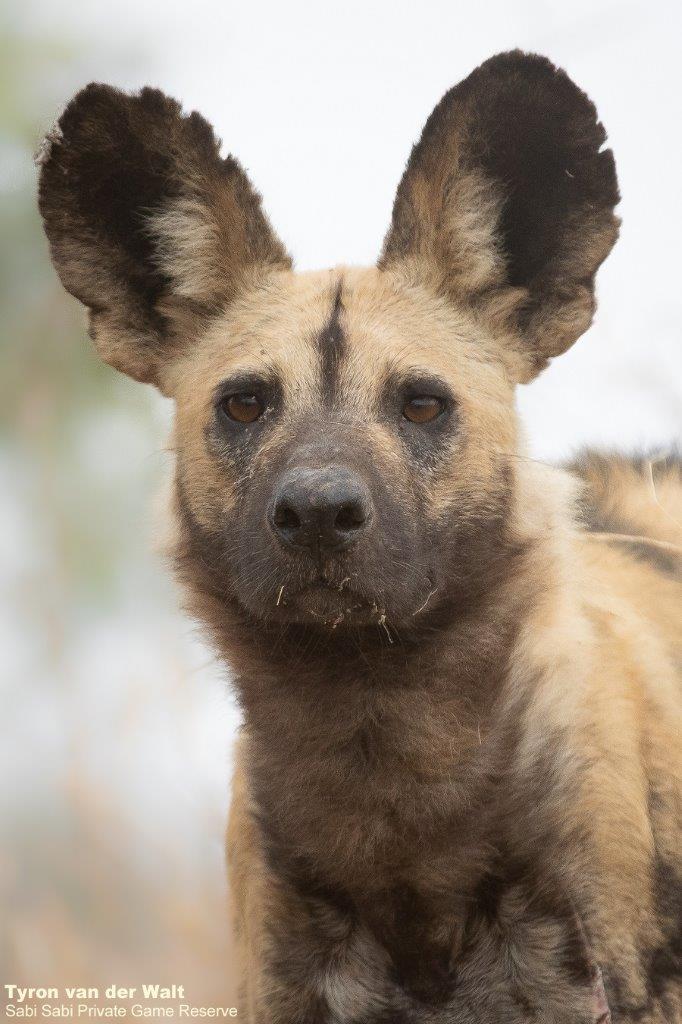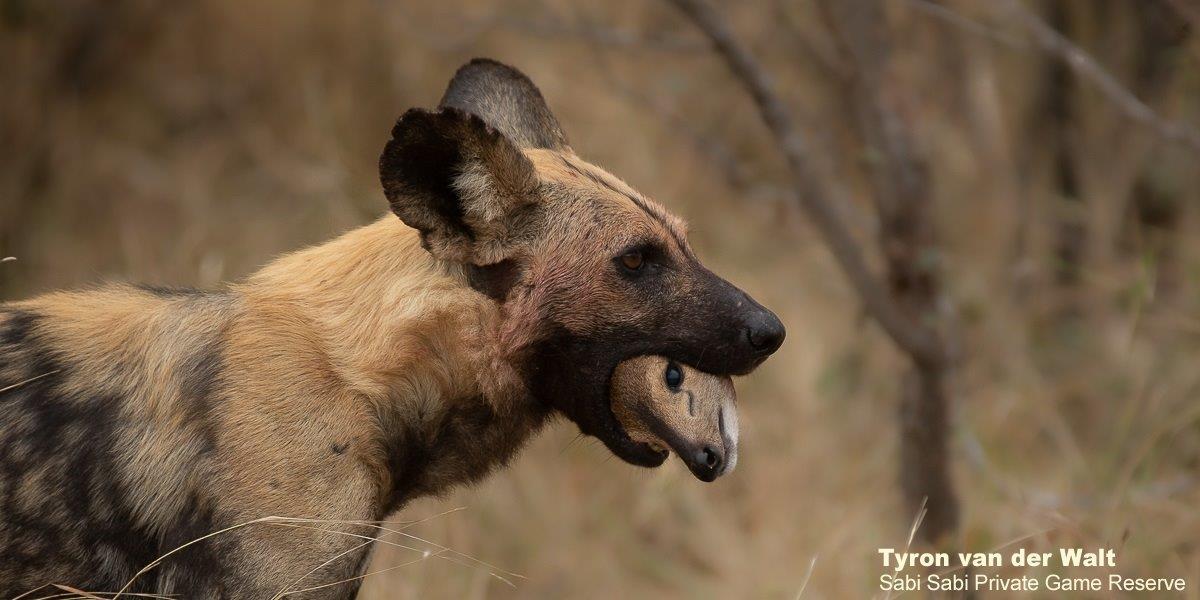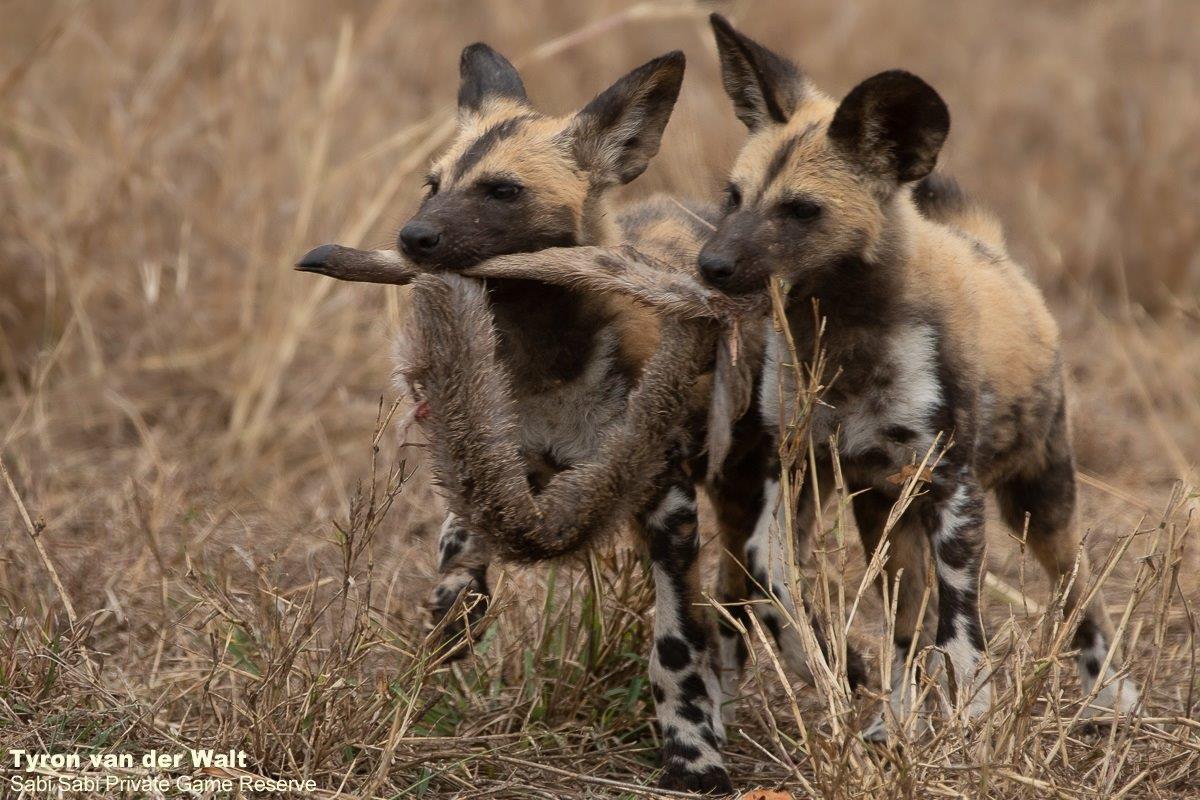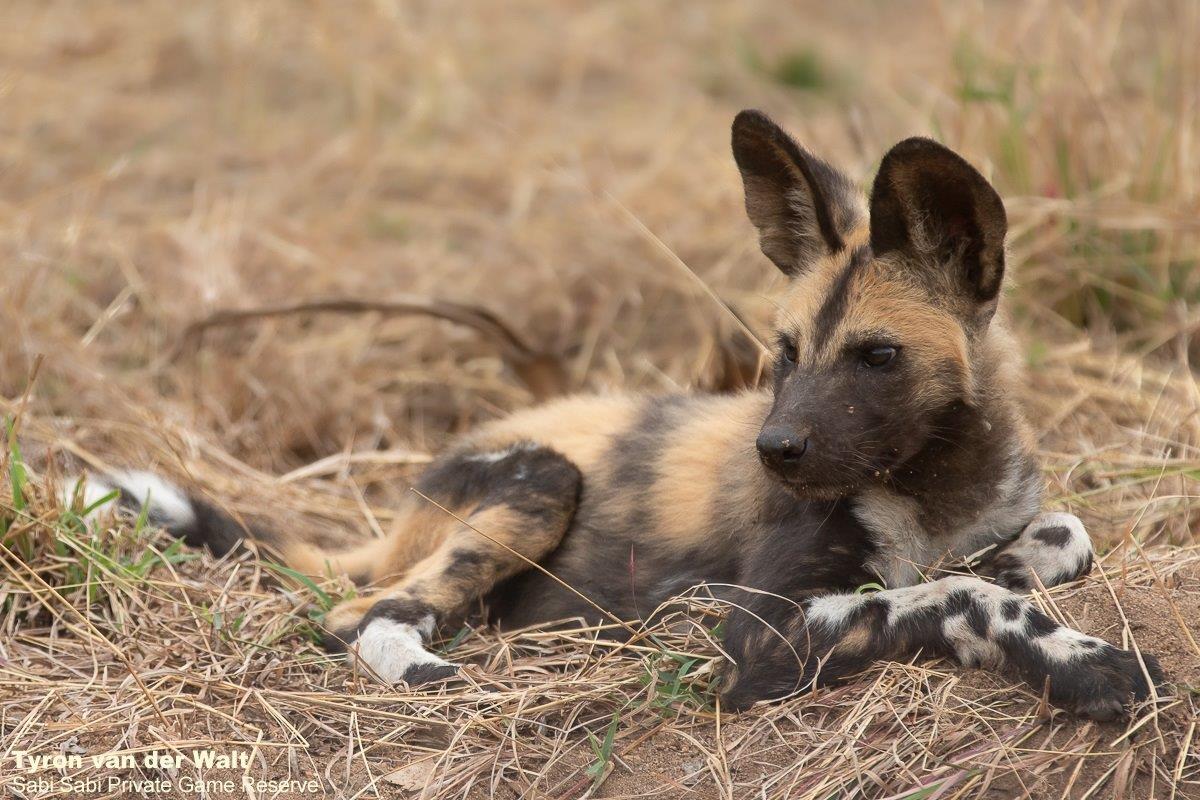 Until next time…
Blog by Wendy Claase
Images by Ally Ross, Amy Leigh, Andries Ndlovu, Erin Herbst, Marco Vietti, Ronald Mutero and Tyron van der Walt
Video by Tyron van der Walt