It has been a truly spectacular week on safari – we have seen it all, and more!!
We are just loving the sightings of the Southern Pride female and her two cubs!  We had a special sighting early in the week when one of the cubs was playing with a Francolin and mom kept a very close eye on her cub to ensure it was always safe. As this cub approached mom, the look it gave her was priceless.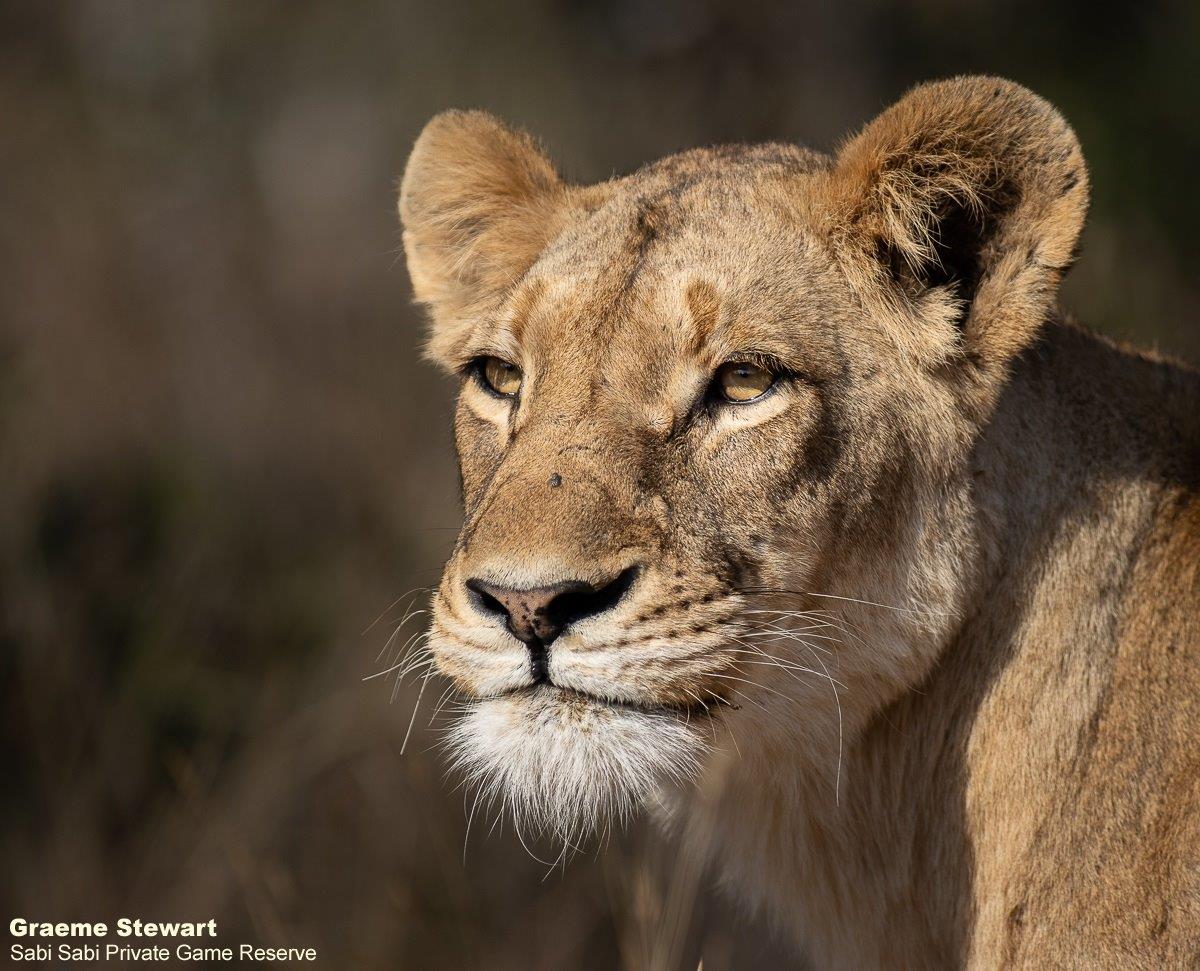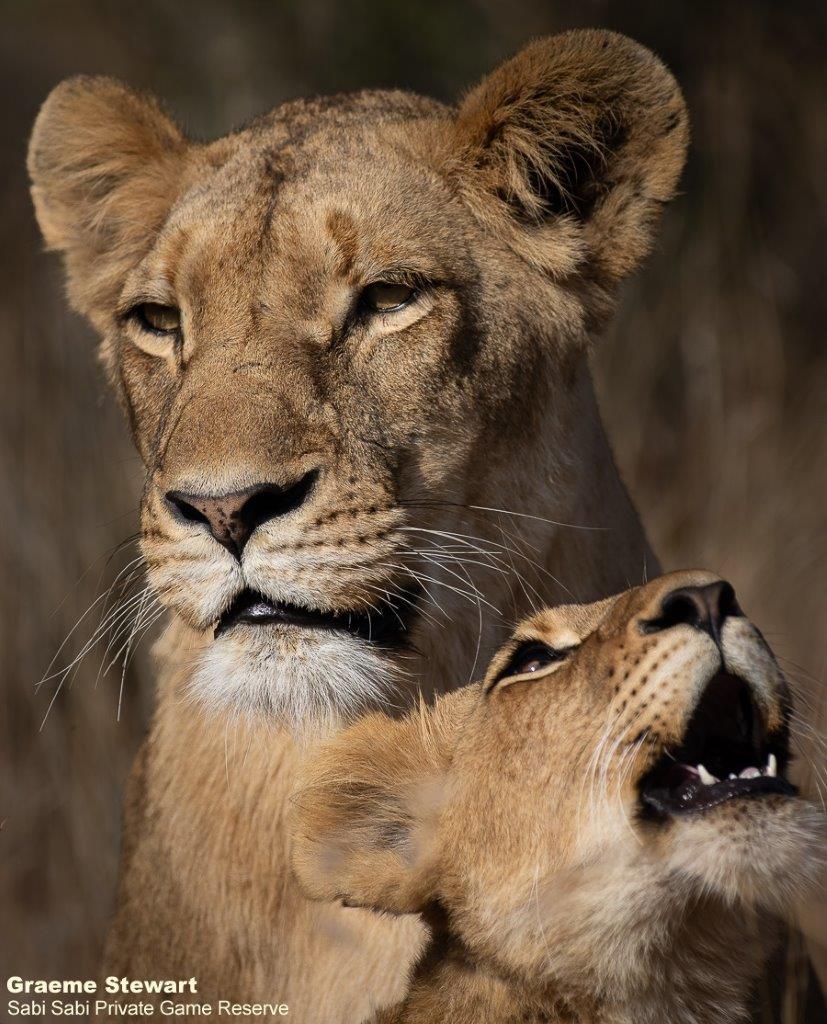 Well-hidden and perfectly camouflaged in the long tawny coloured grass, we managed to sneak a glimpse of the two Southern Pride cubs bonding over a small bout of play fighting.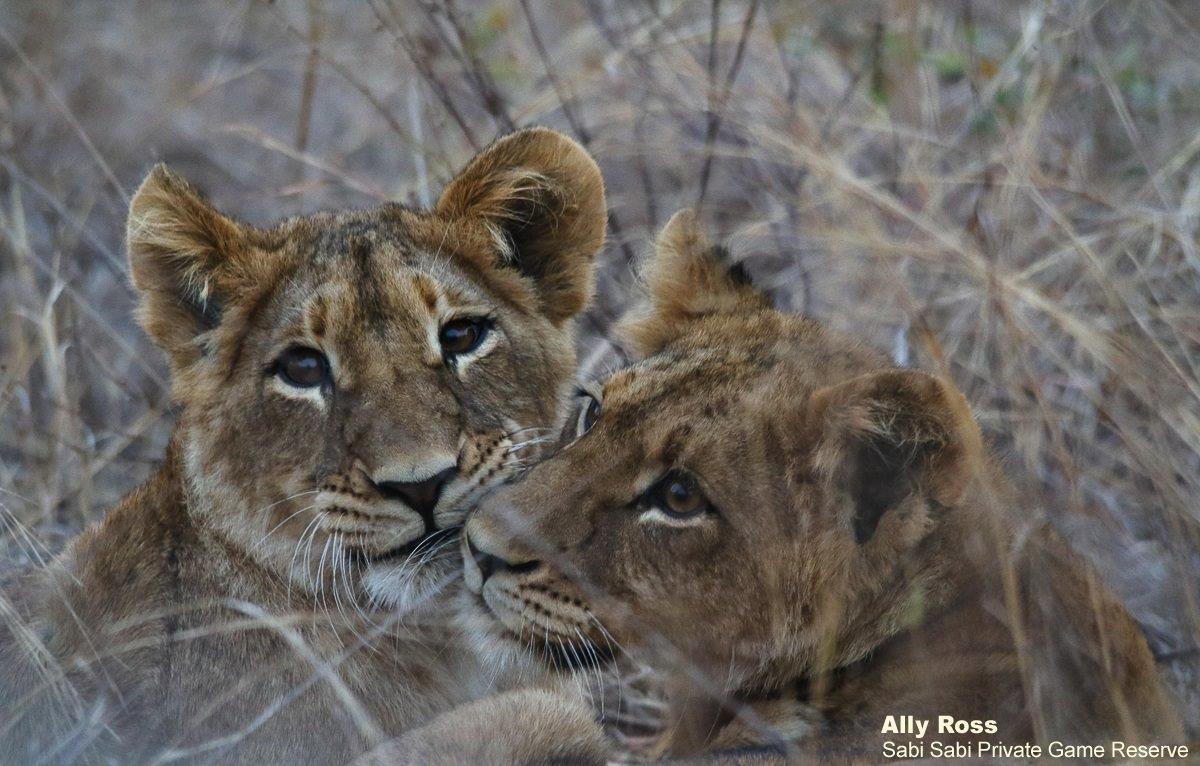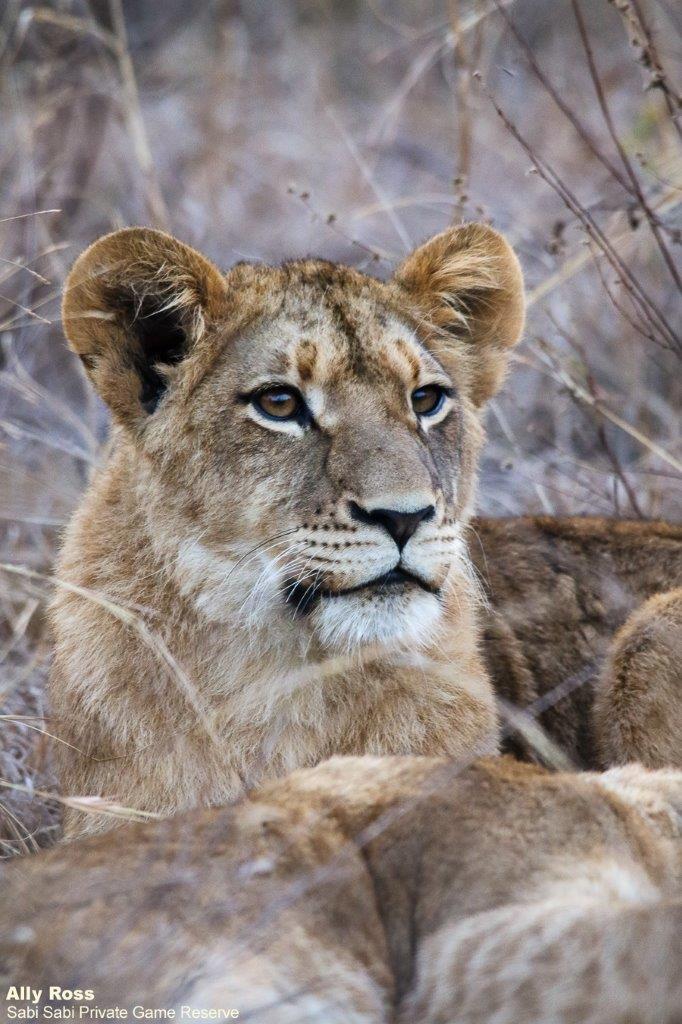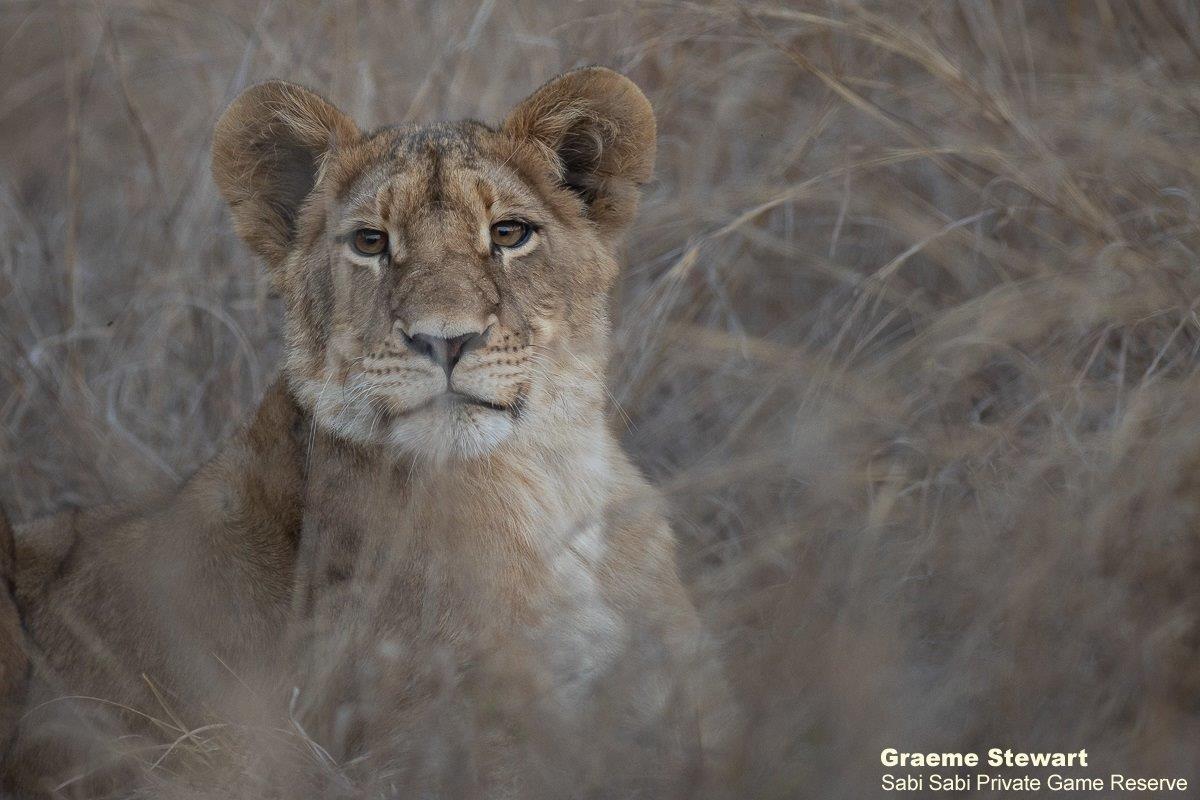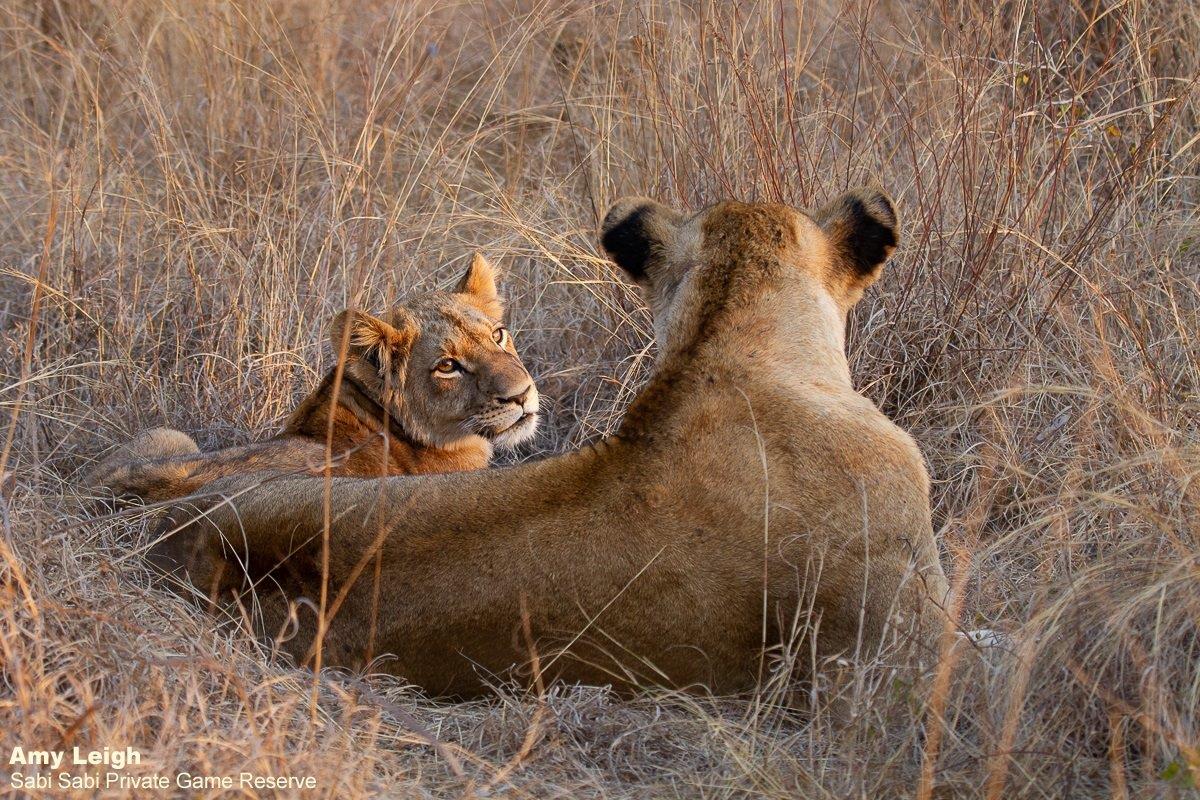 It was a successful weekend for the Styx lionesses and their 7 cubs as they managed to take down a zebra!  After watching them have a drink from the lodge decks, we followed up and found resting in the shade with full bellies. Before long, the cubs were up and about playing while the mothers tried to rest.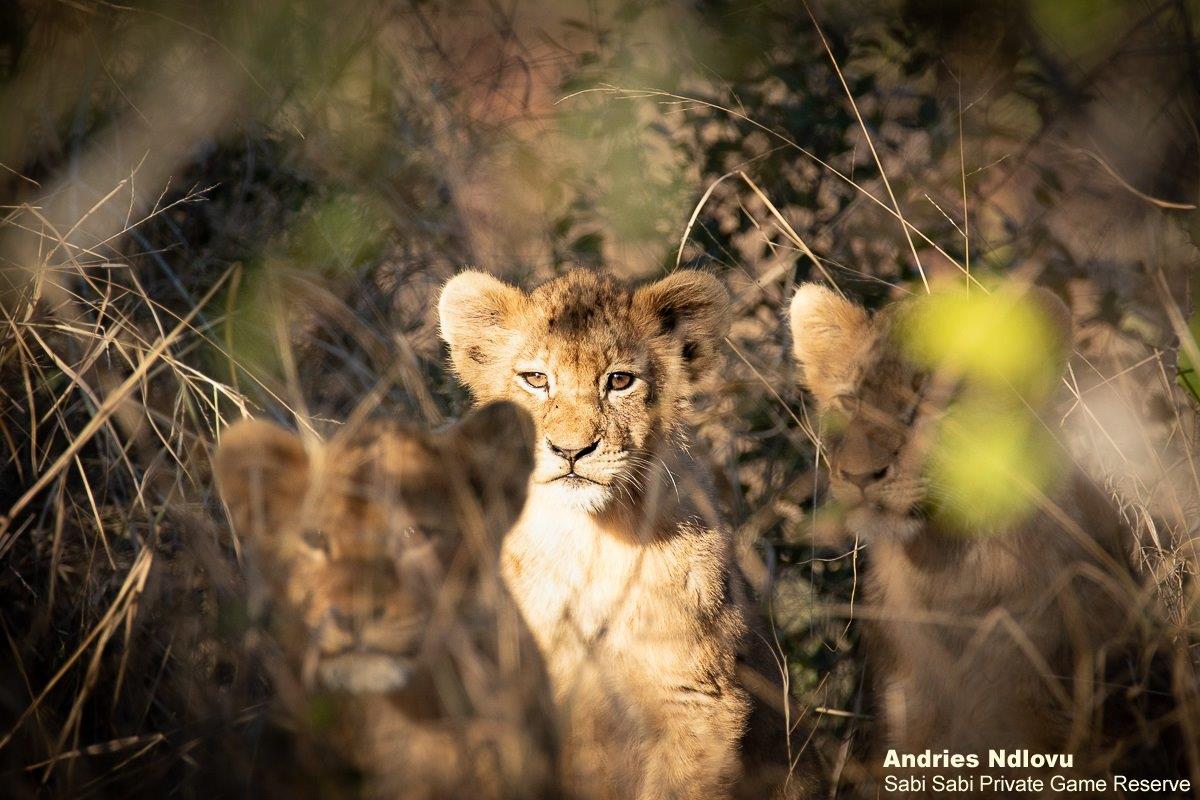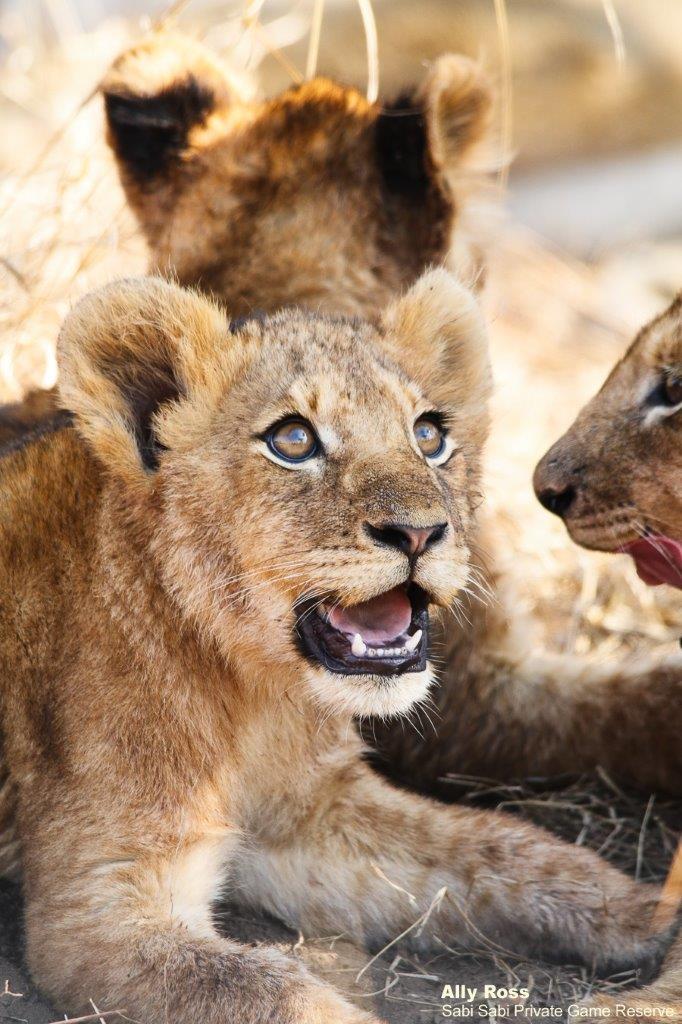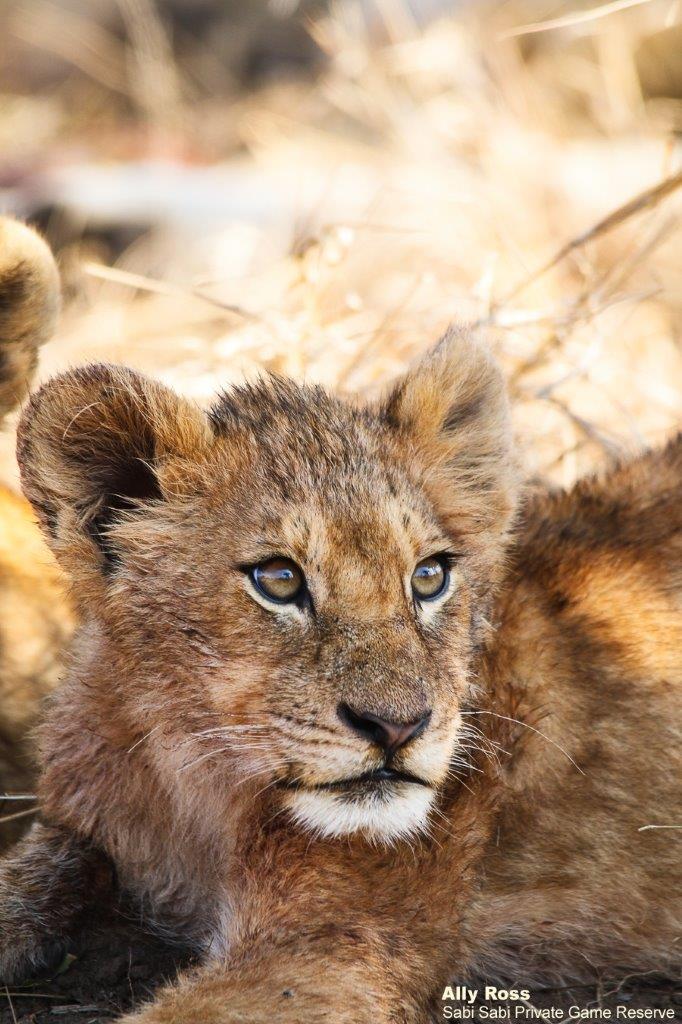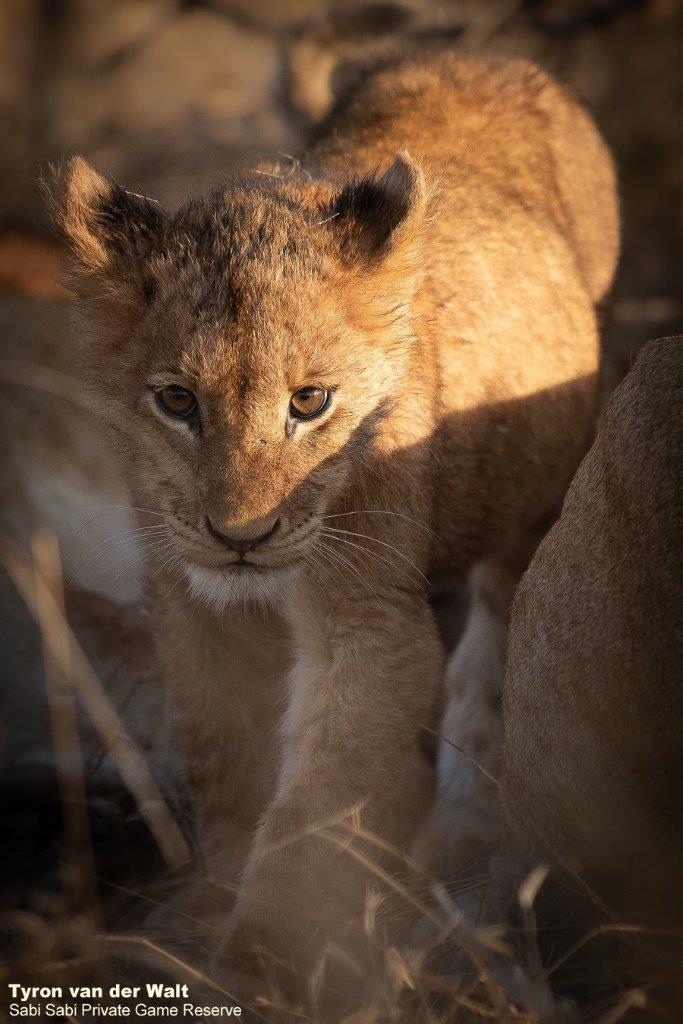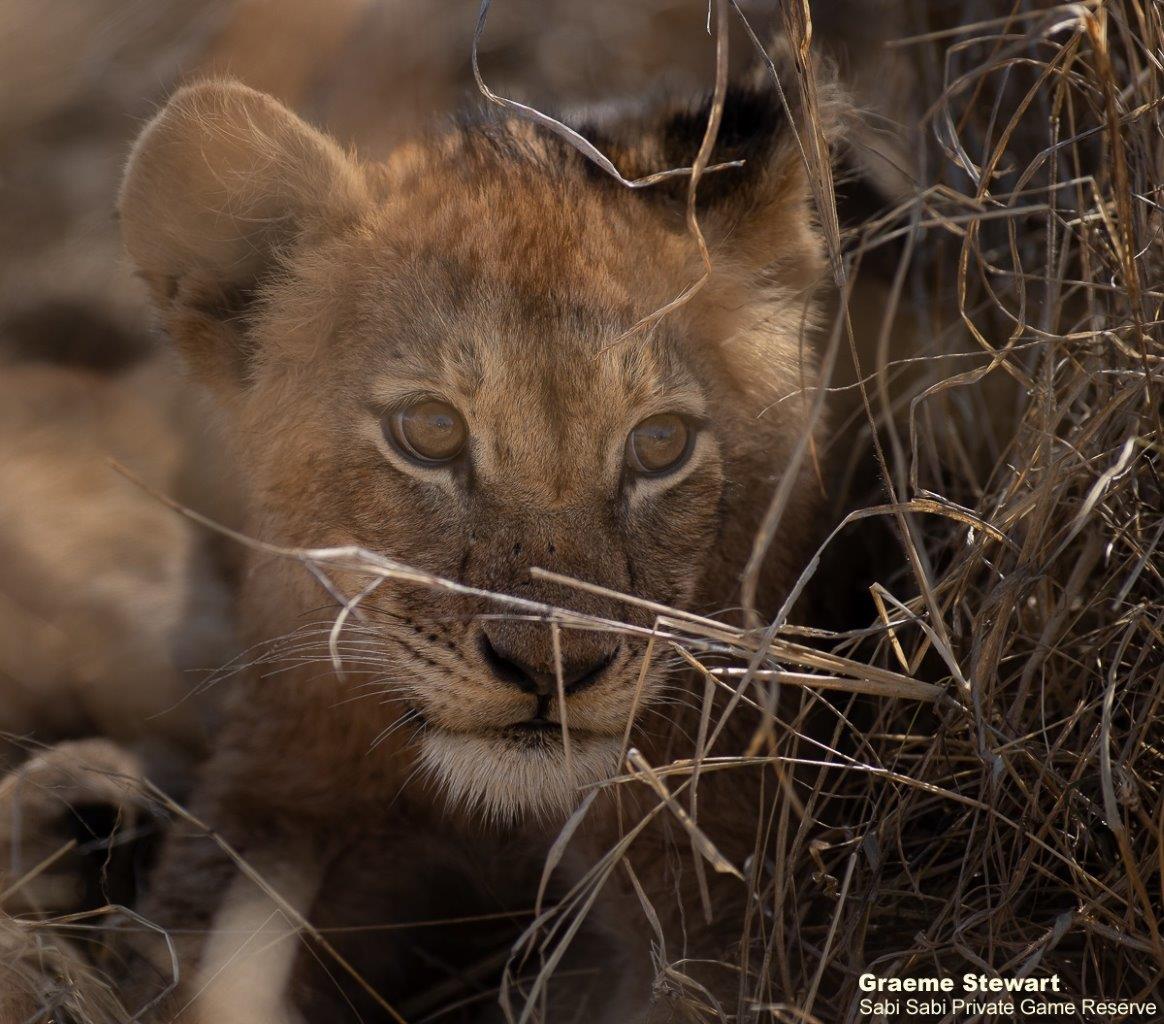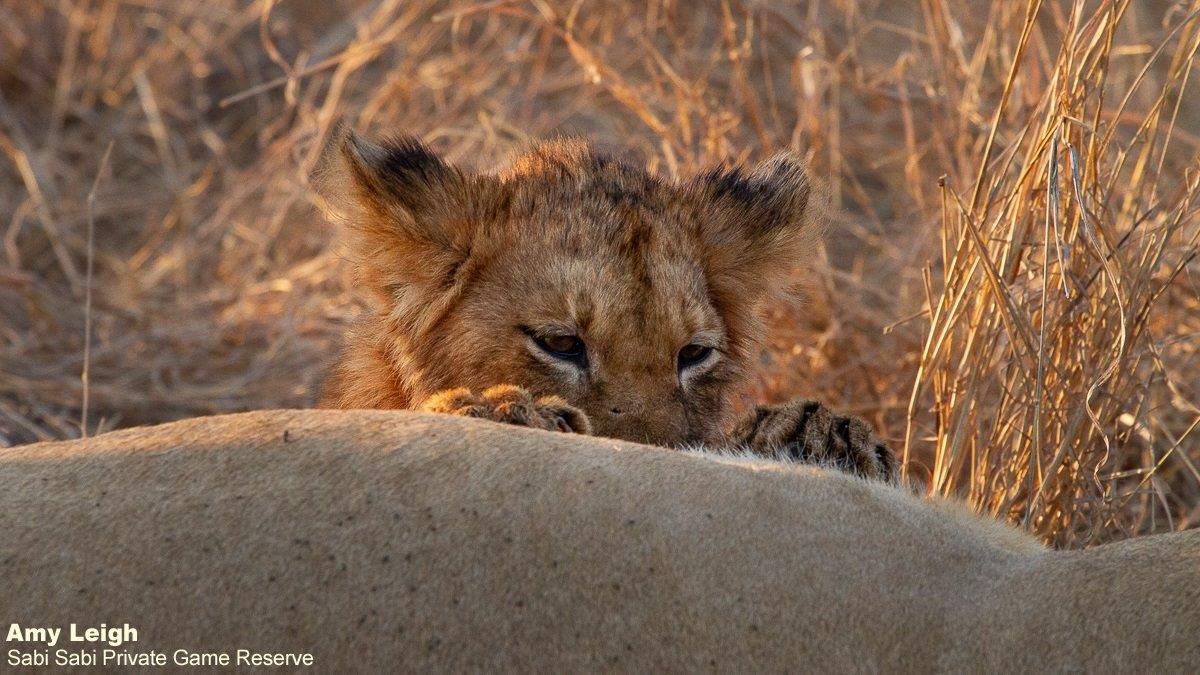 A day later and they were at it again!  We found them – together with their cubs – on another kill, this time a nyala bull!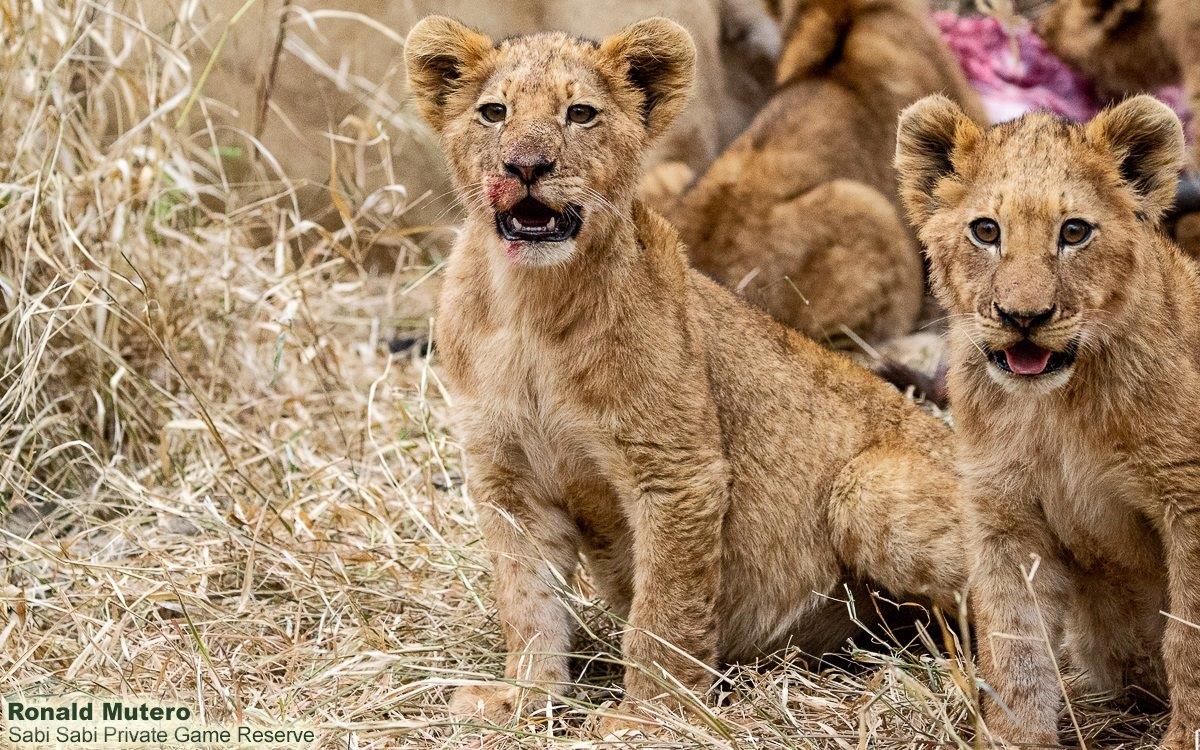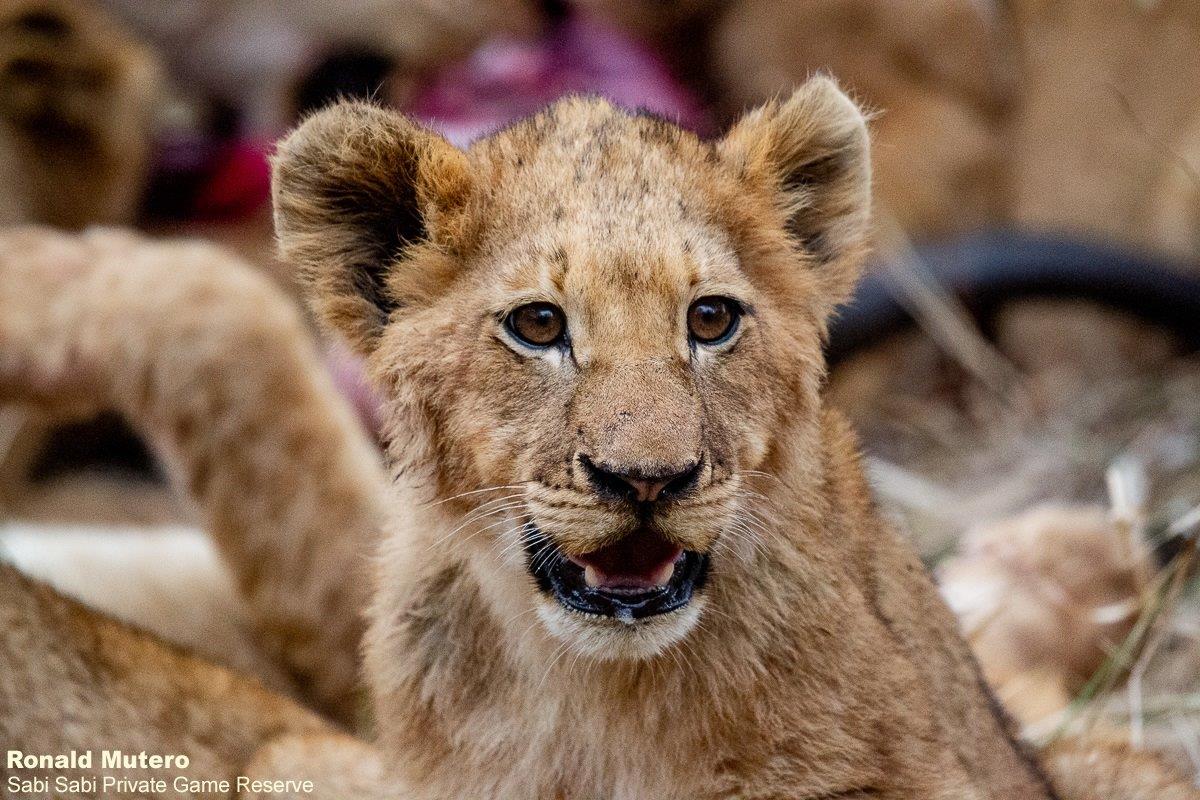 With the distant audio of lion, this male kept a close ear as to what was happening.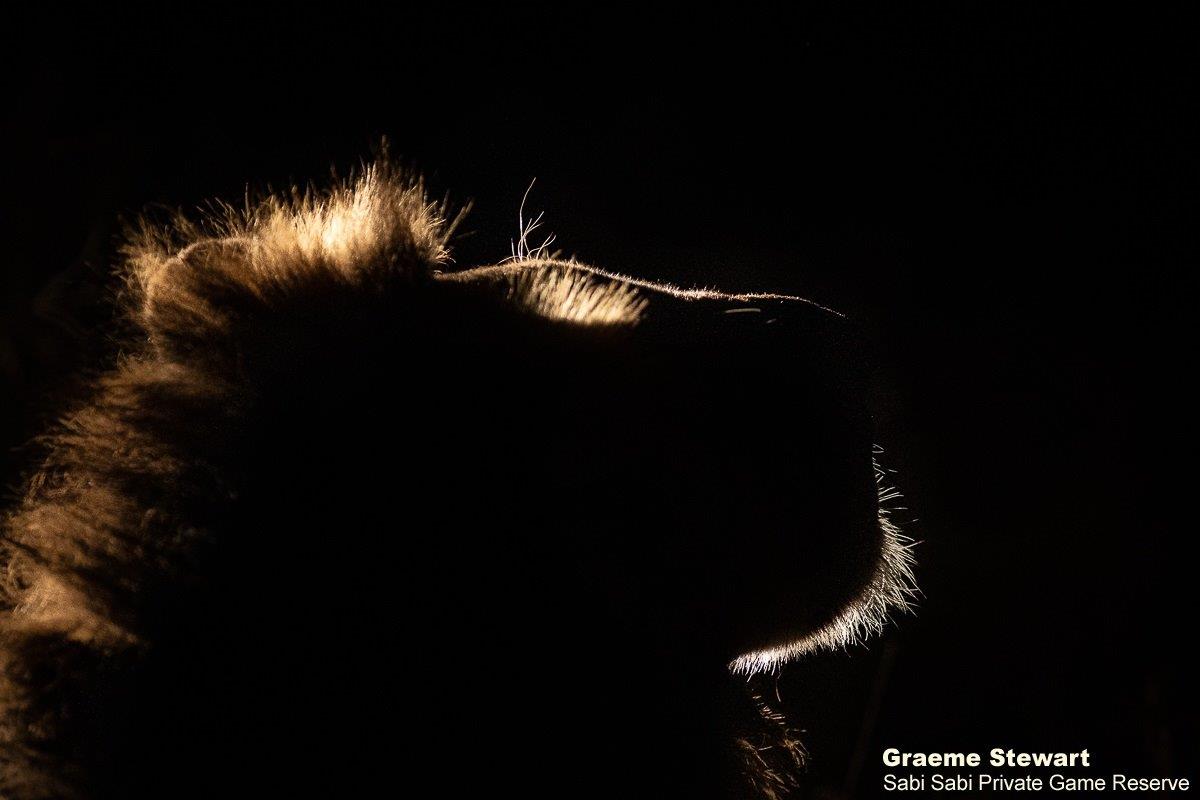 A few days later, after hearing distant roars, we followed up and found this male lion resting in the grass, often contact calling for the other members of his coalition.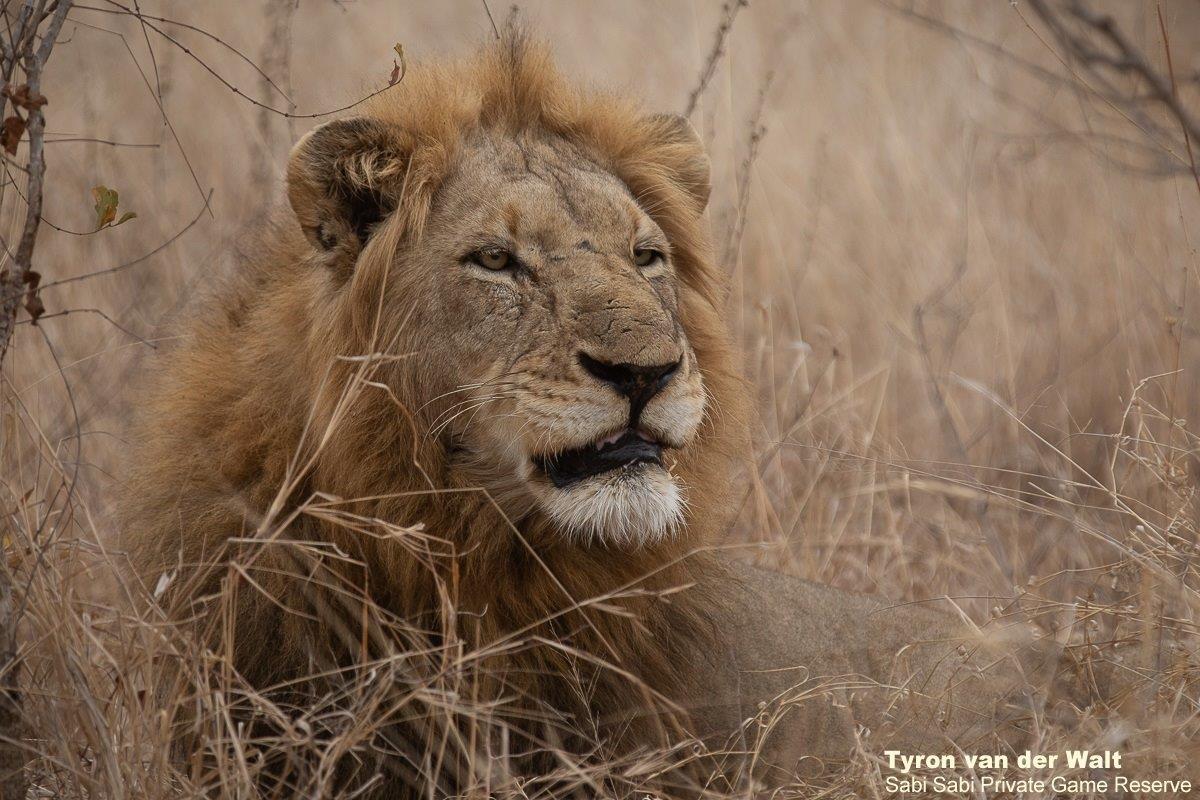 We were so lucky, on our way back to the lodge one morning, to find this male cheetah as he was marking his territory in an open area, before taking a rest under a tree. The golden colour of the morning sun behind him made this male cheetah even more beautiful.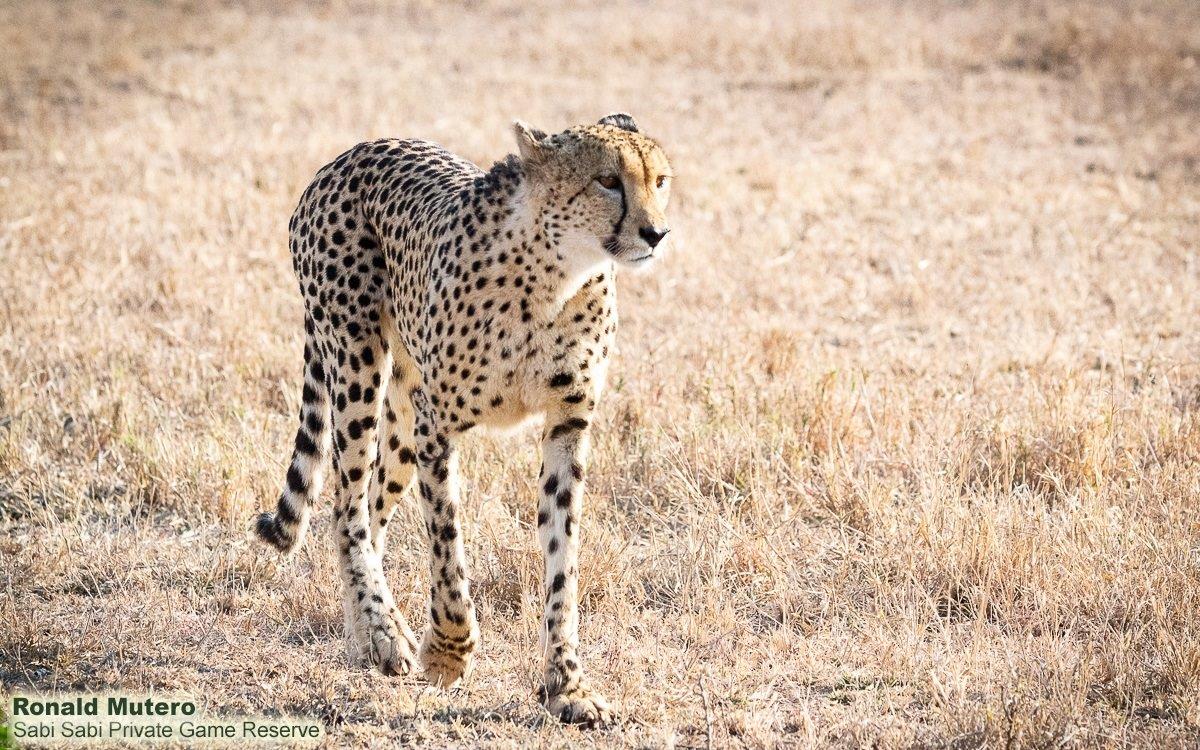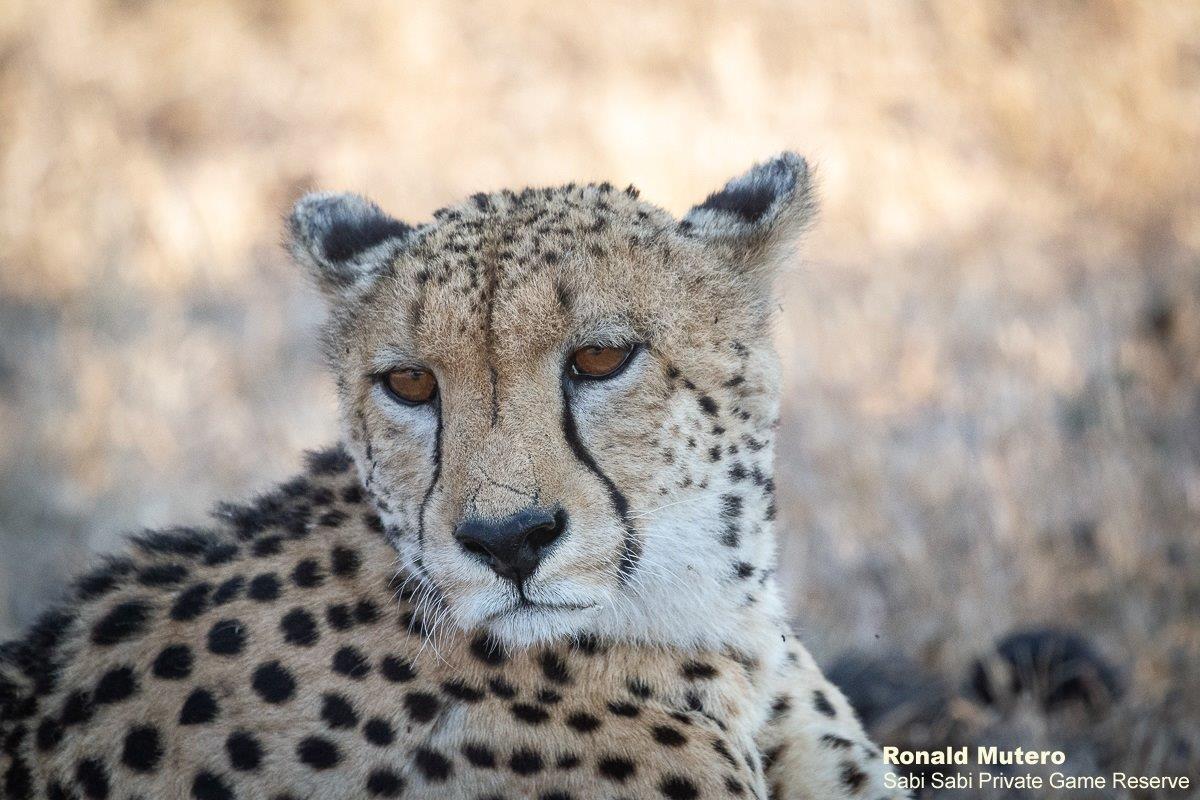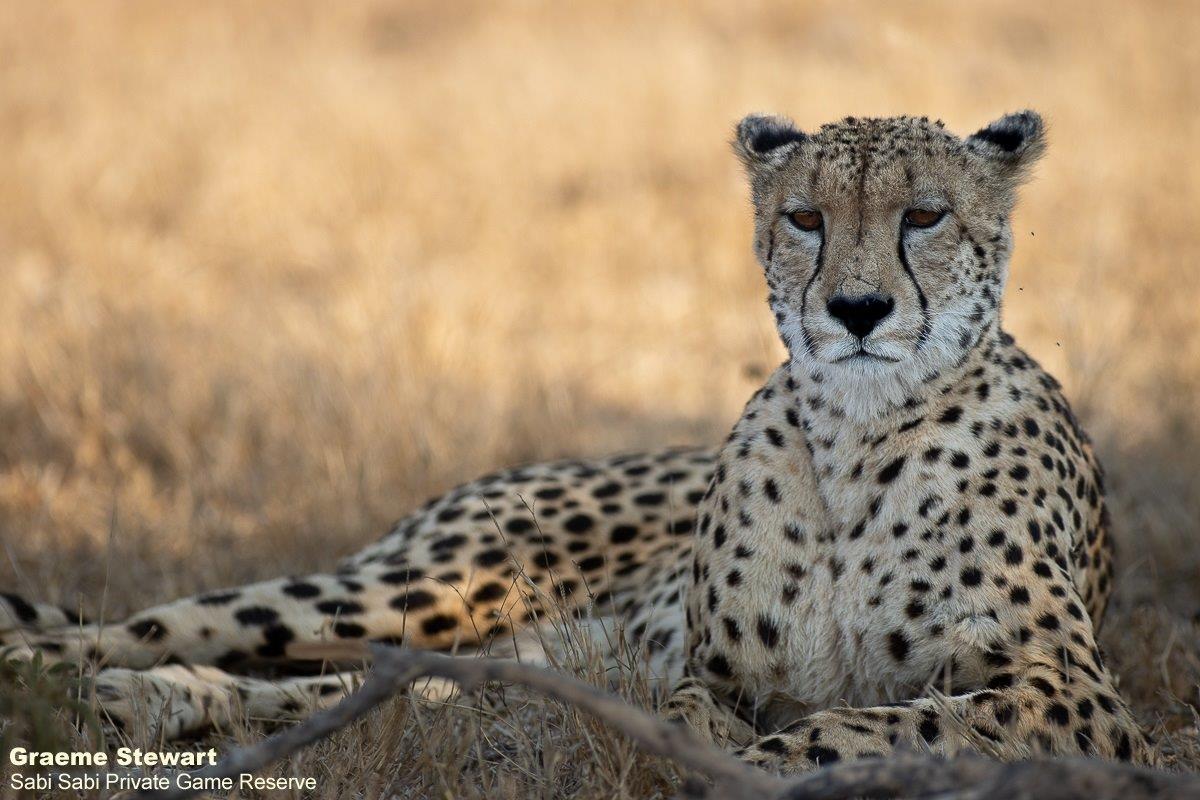 A second cheetah sighting!  We found this female cheetah on the move, in search of food, darting off in attempts to catch her prey.  After a few failed attempts, she was finally successful in bringing down an impala!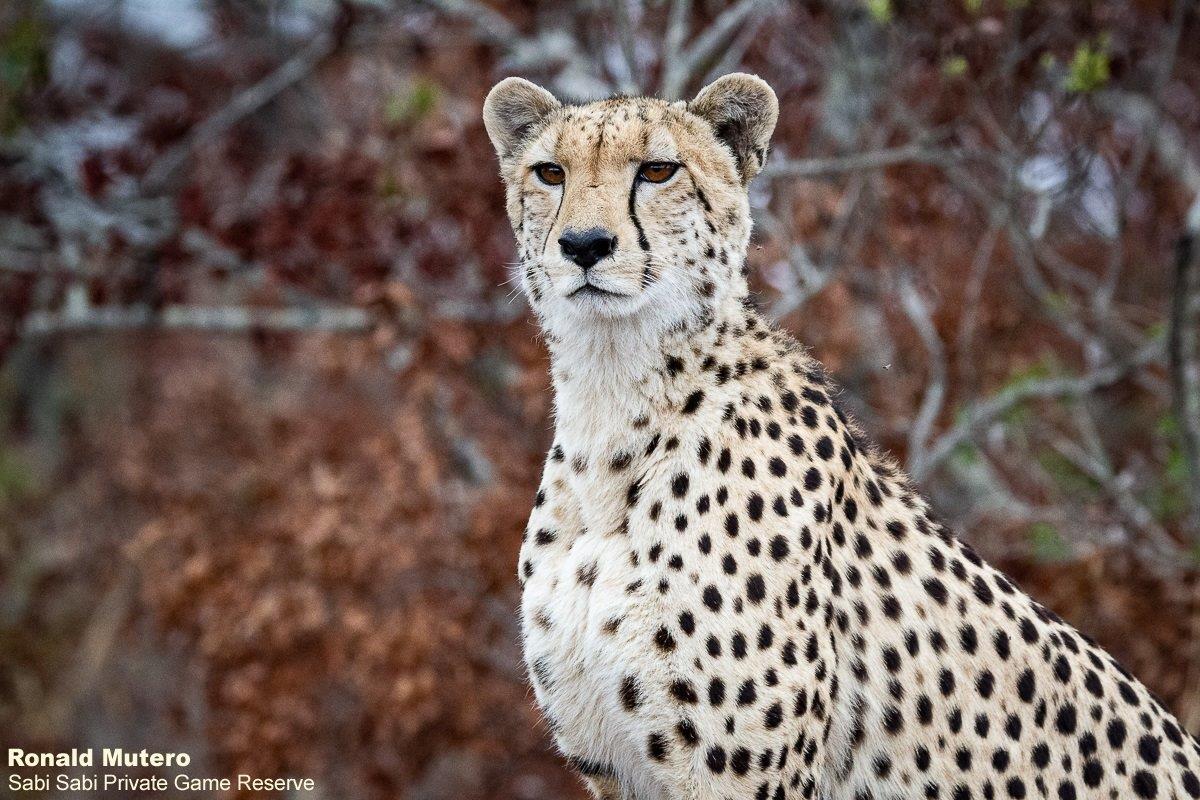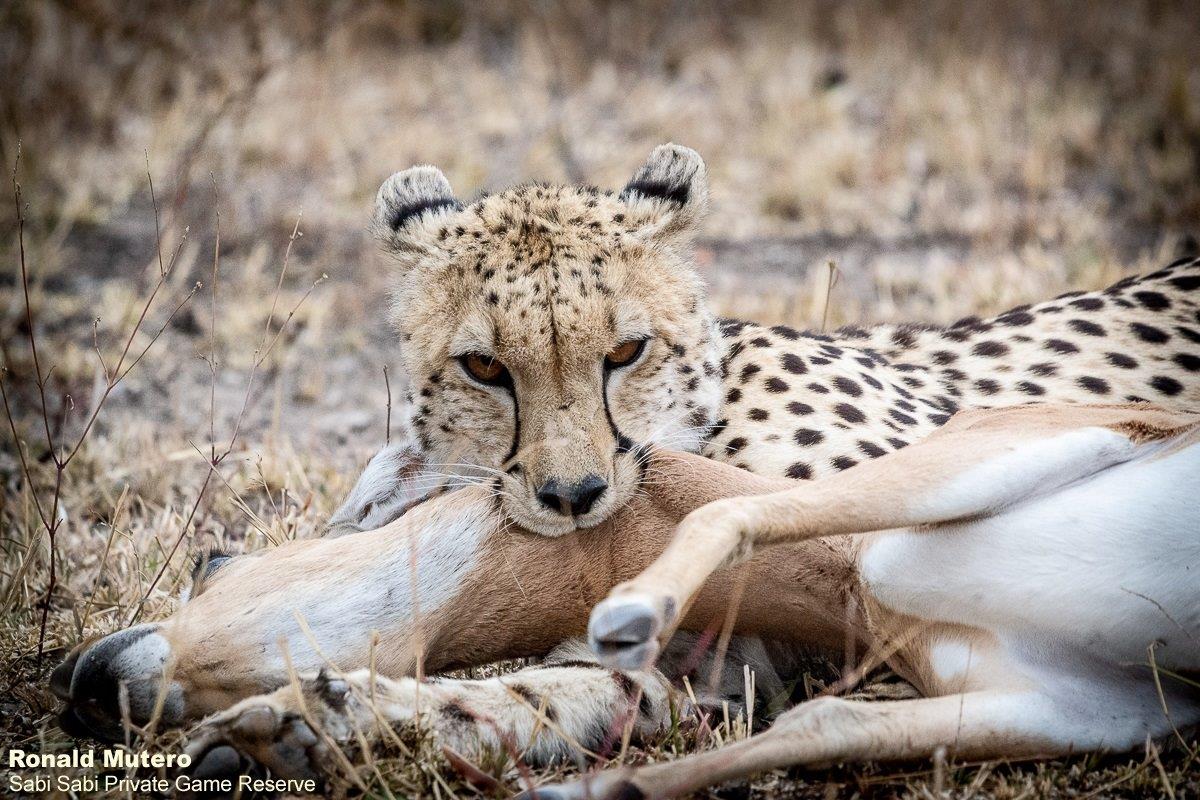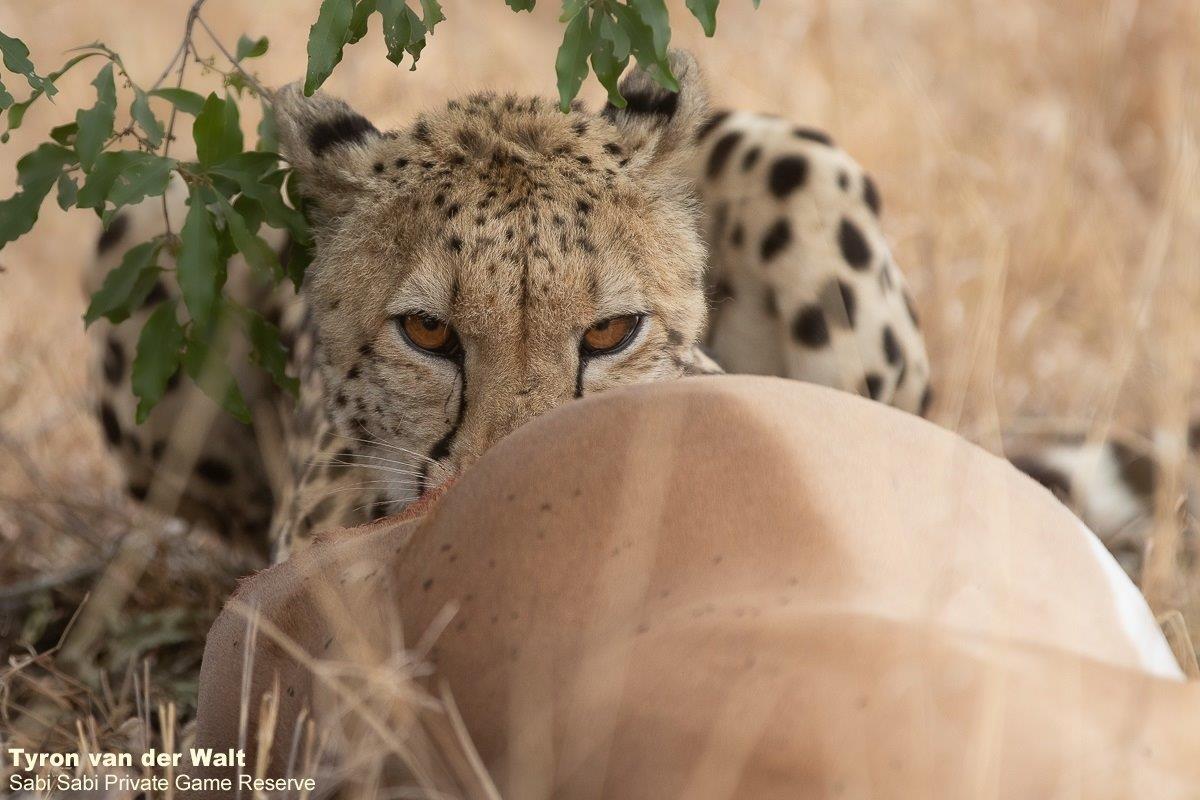 We came around a corner to find the Msuthlu female leopard marking the vegetation around her and rolling in something which she obviously appreciated the smell of, before prancing off into a drainage line and disappearing, almost as quickly as she had appeared.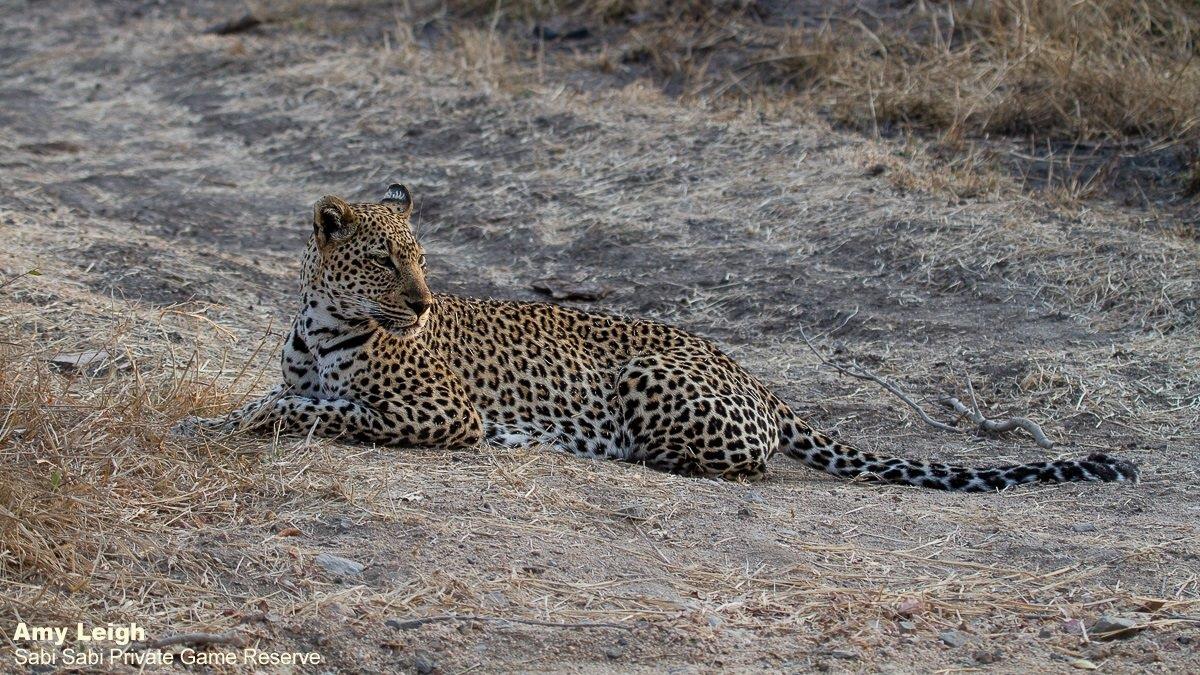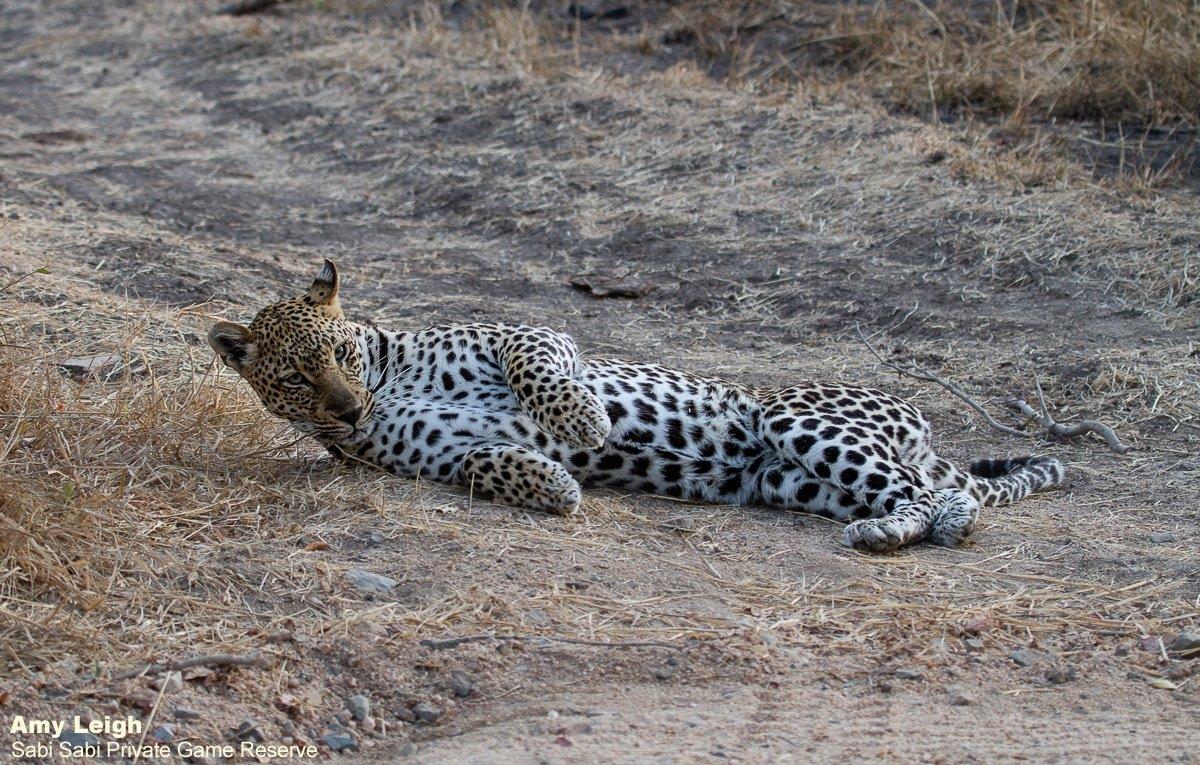 With Ntsumi resting on the floor below, this young leopard wrestled to find a comfortable position to feed while two hungry hyena waited below.  After some time, the cub descended the tree and joined mom where they rested and groomed one another.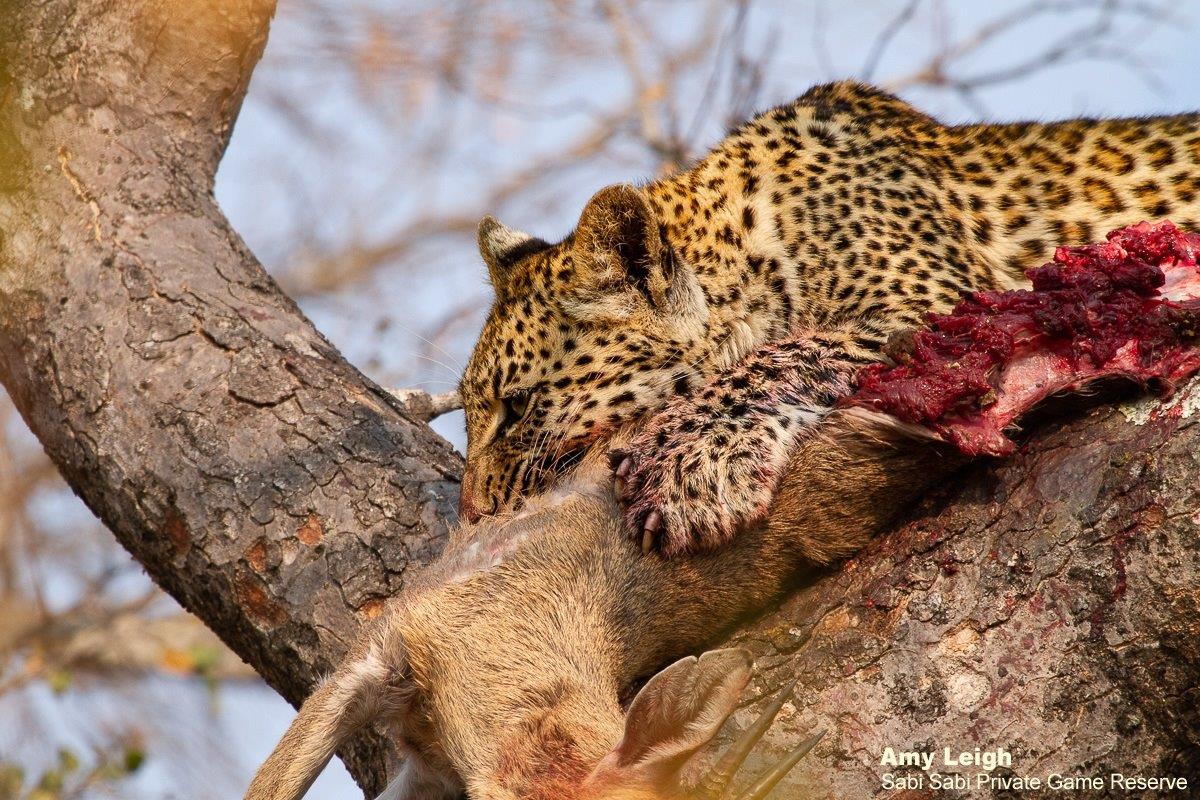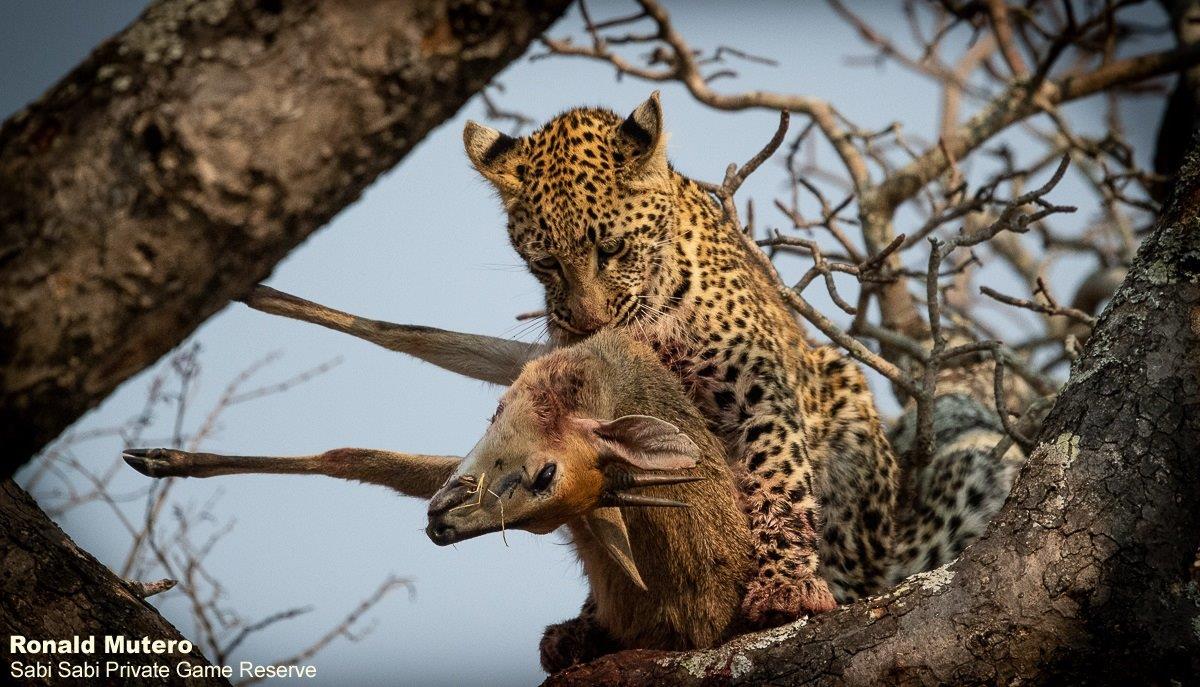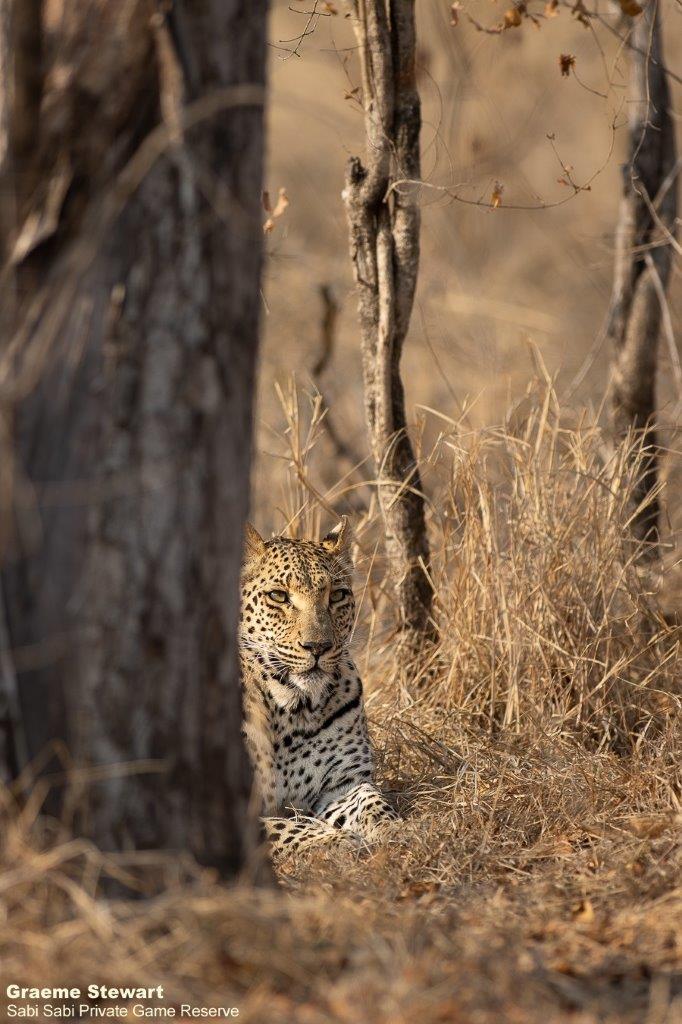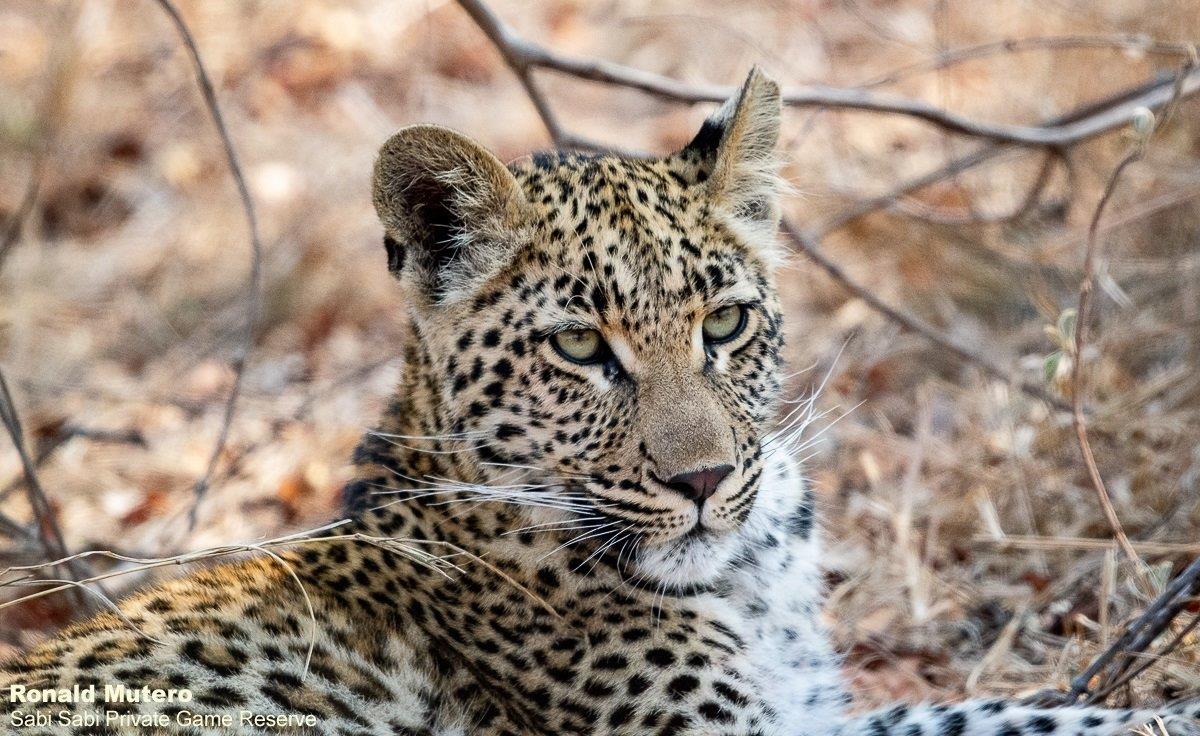 We followed up the following afternoon and found the cub sniffing the tree where the kill was originally placed in the tree.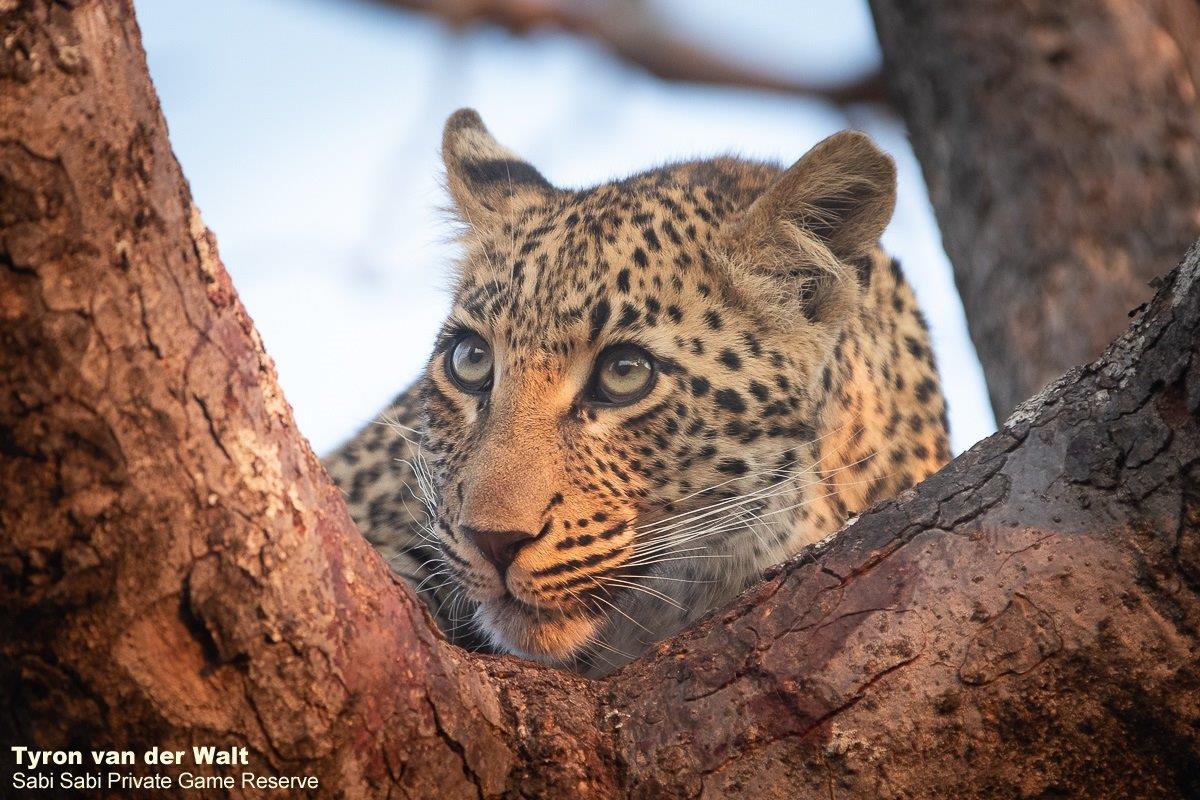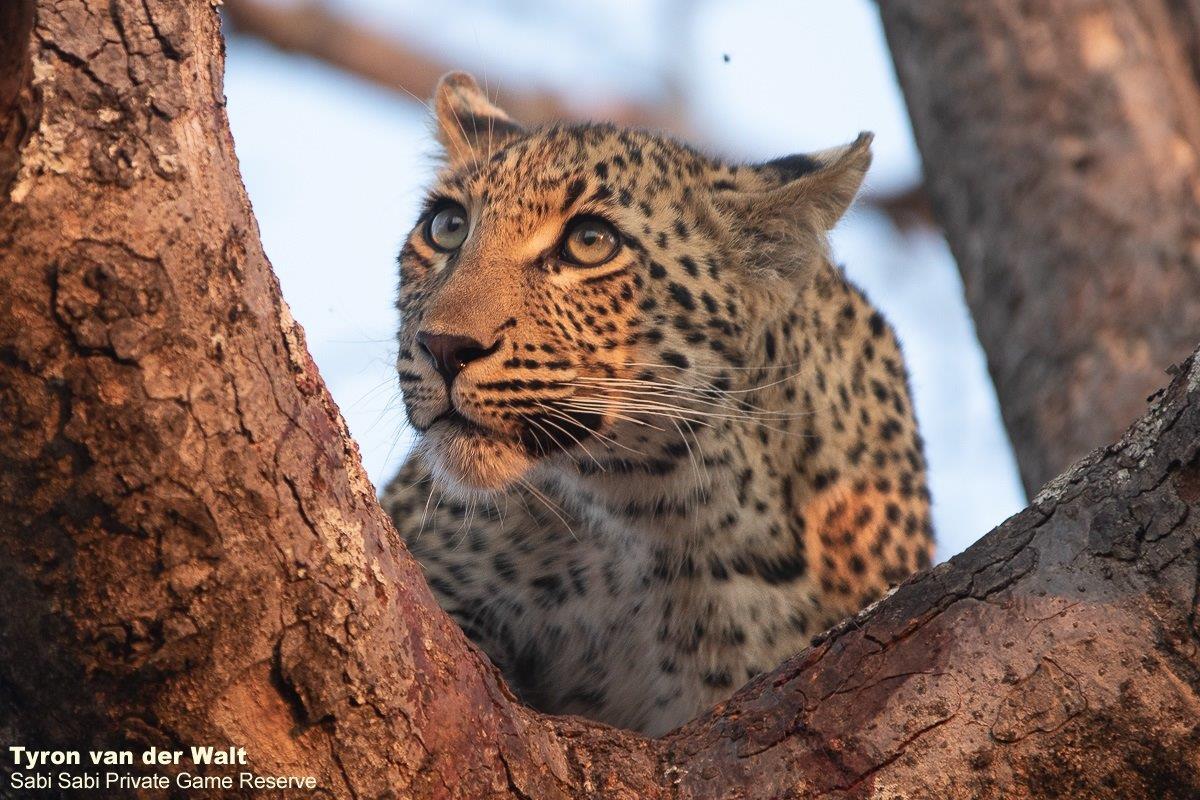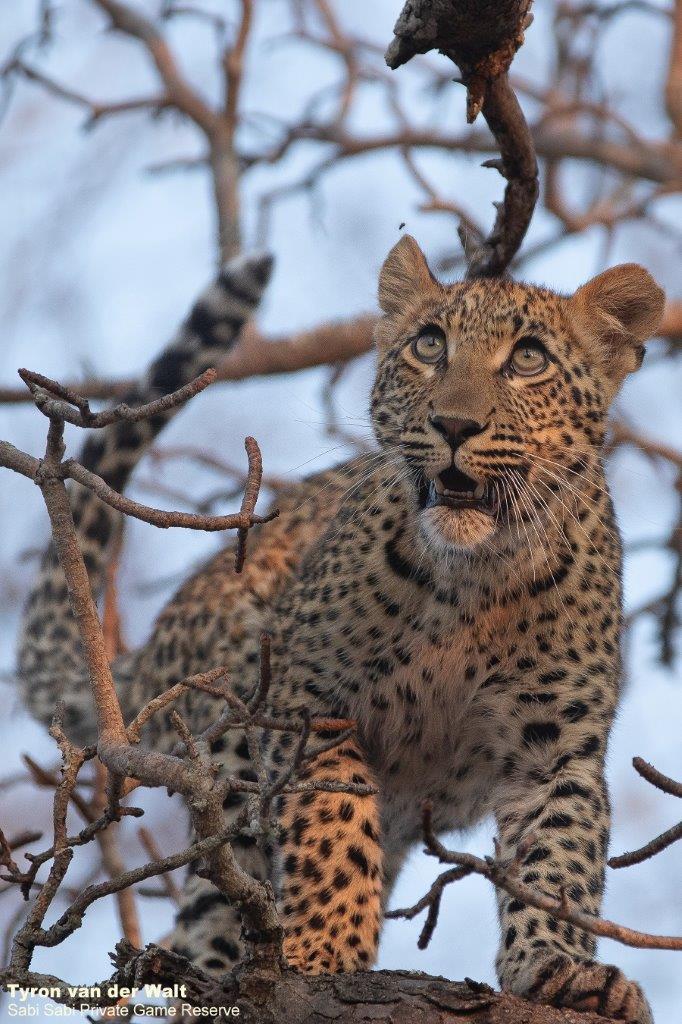 We had just left the lodge for our afternoon drive when we saw Hanyile male leopard walking up the road towards us.  What a great start to safari!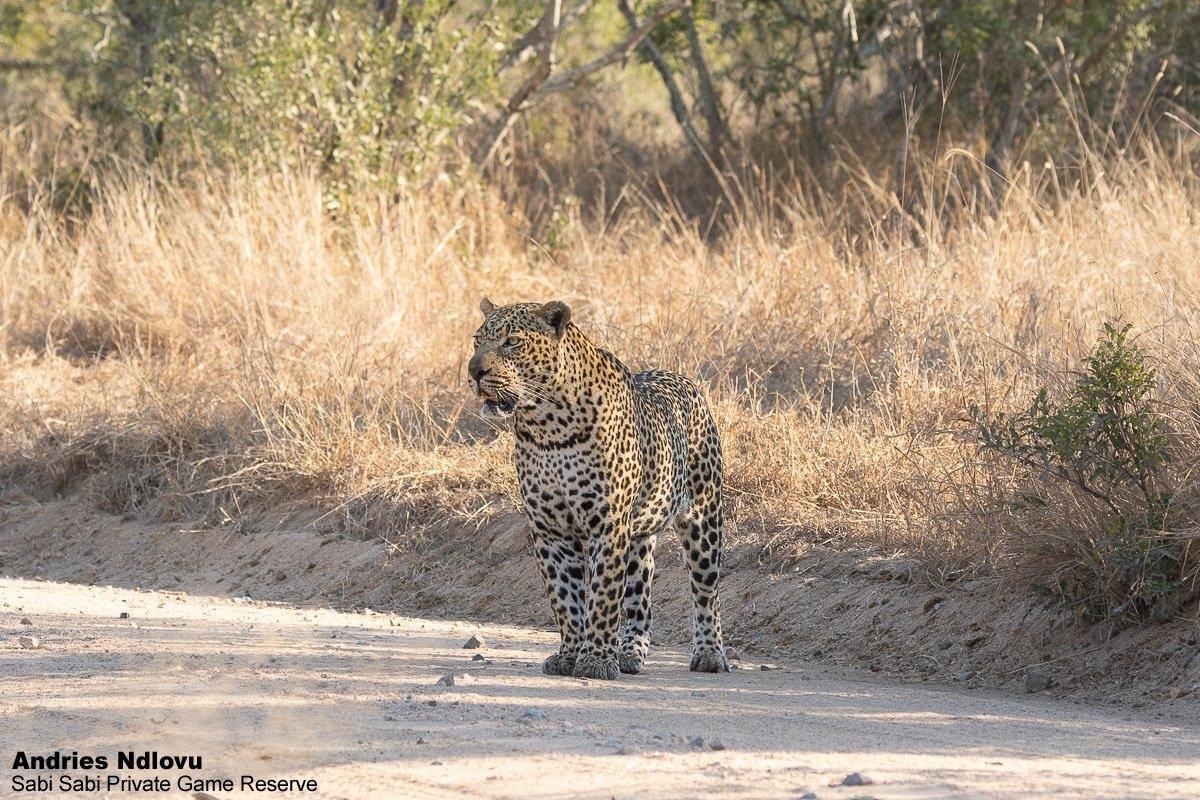 After moving through a thicket, we finally got a glimpse of the Kigelia female leopard trying to hunt some impala, but the impala caught sight of her and started alarm calling until the leopard moved off.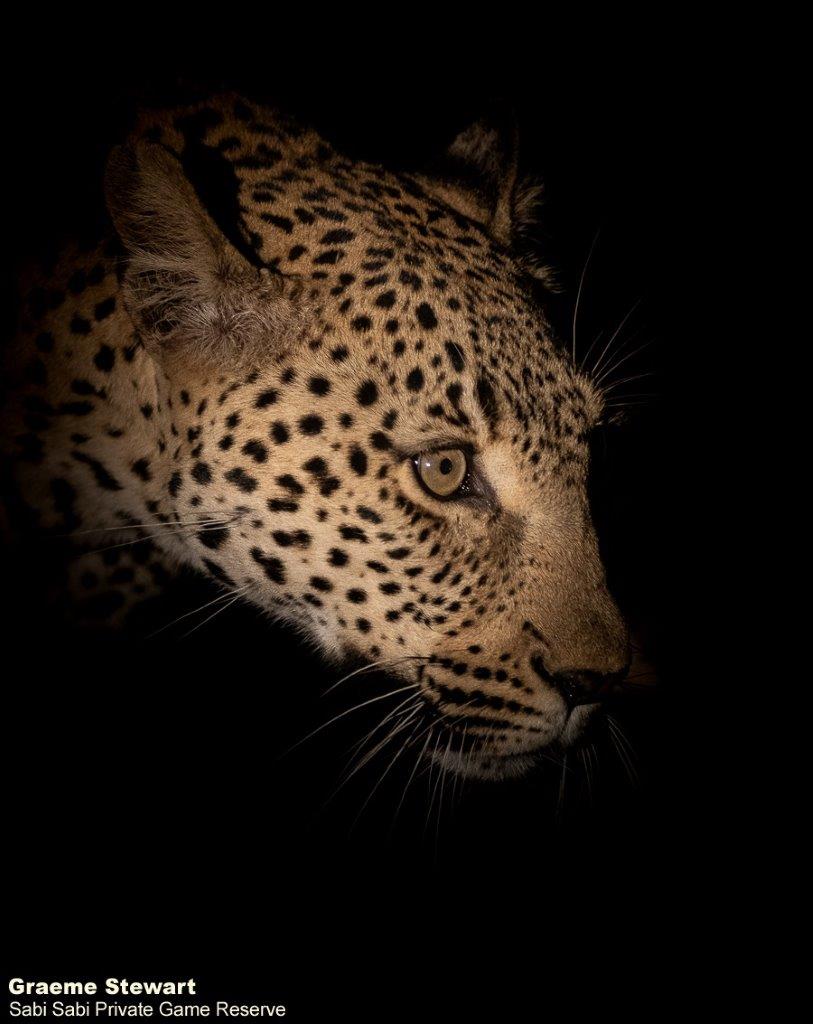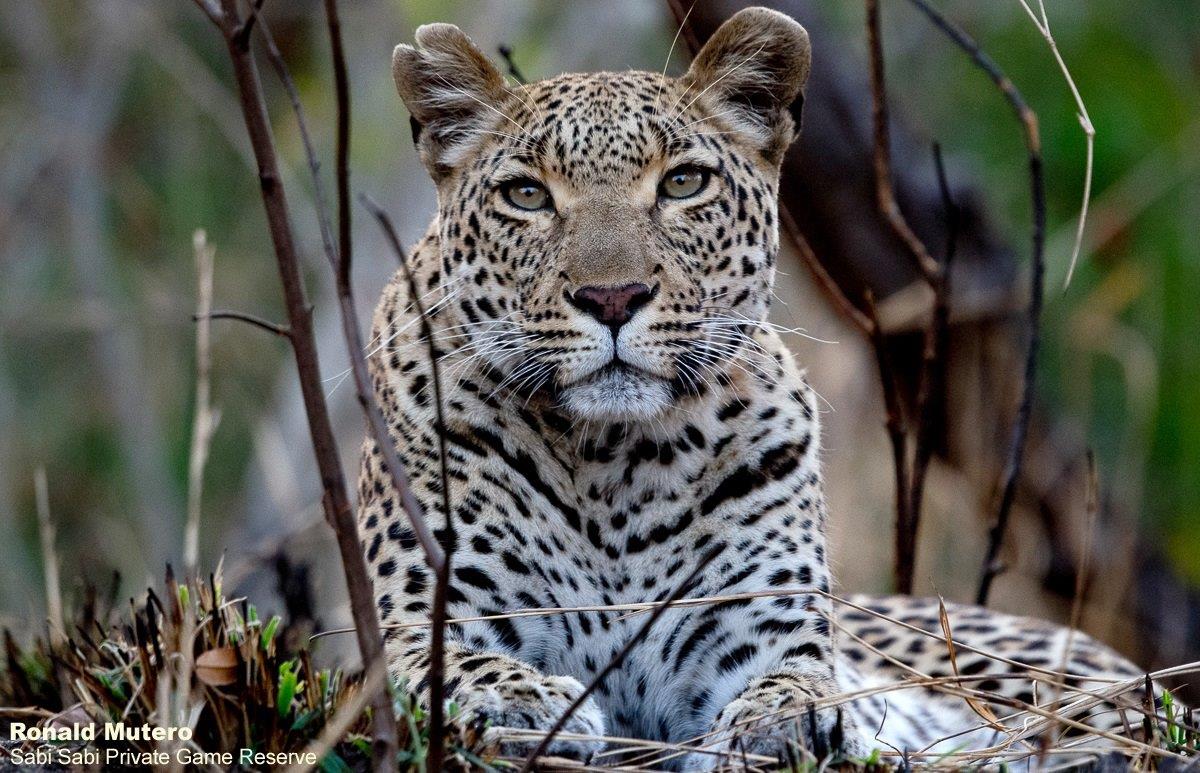 General sightings have also not disappointed this week…
Kudu are browsers, feeding on the leaves, fruit, flowers and branches of trees and shrubs. This female stood confidently as we approached her, maybe she thought we could not see her with her ghillie suit on.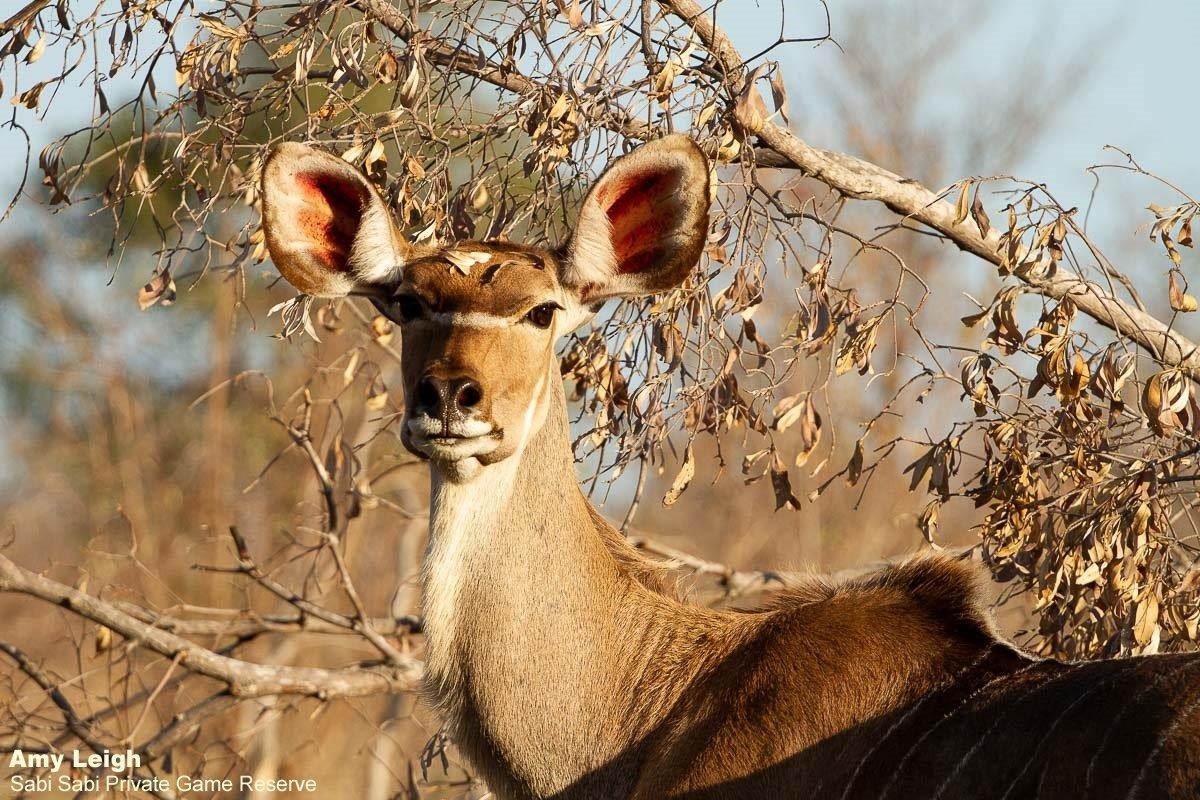 Practicing for dressage.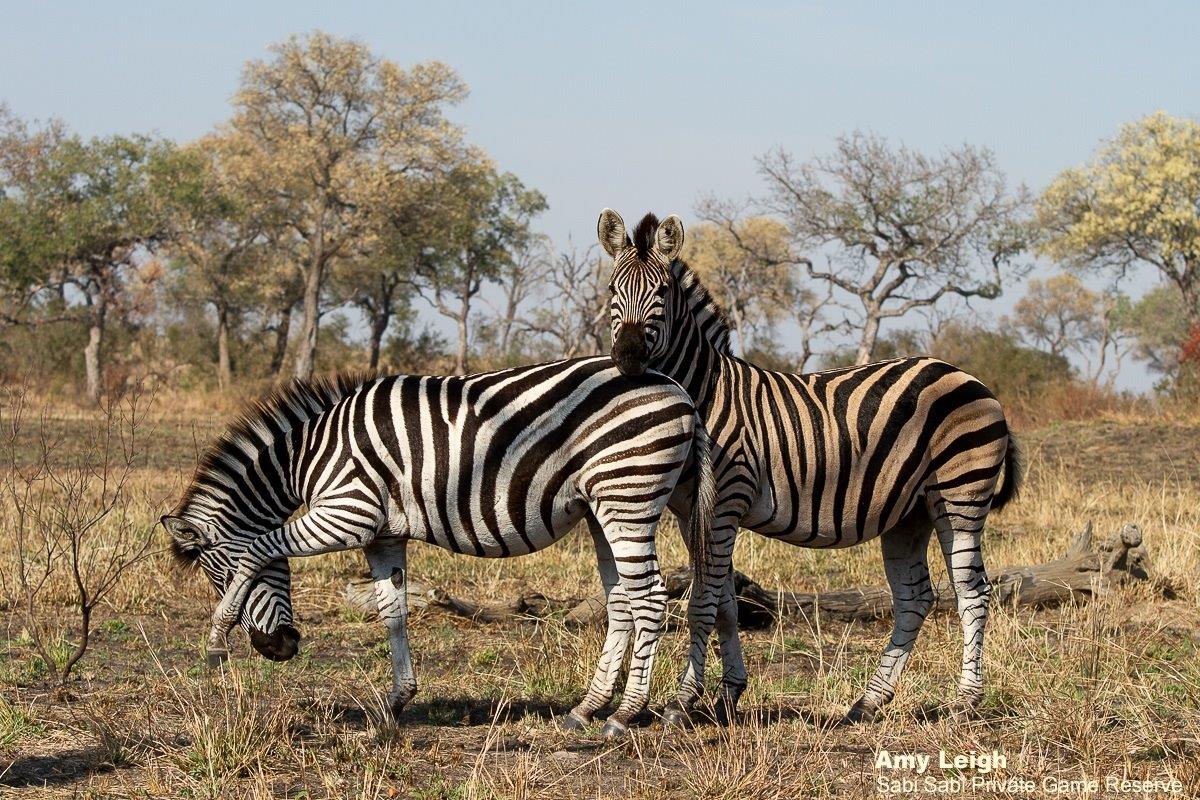 This little elephant was much more interested in suckling from his mother than the roots the rest of the herd was foraging for. Only when she got more involved in pulling up trees did he decide to see what all the fuss was about and tried a few small roots for himself.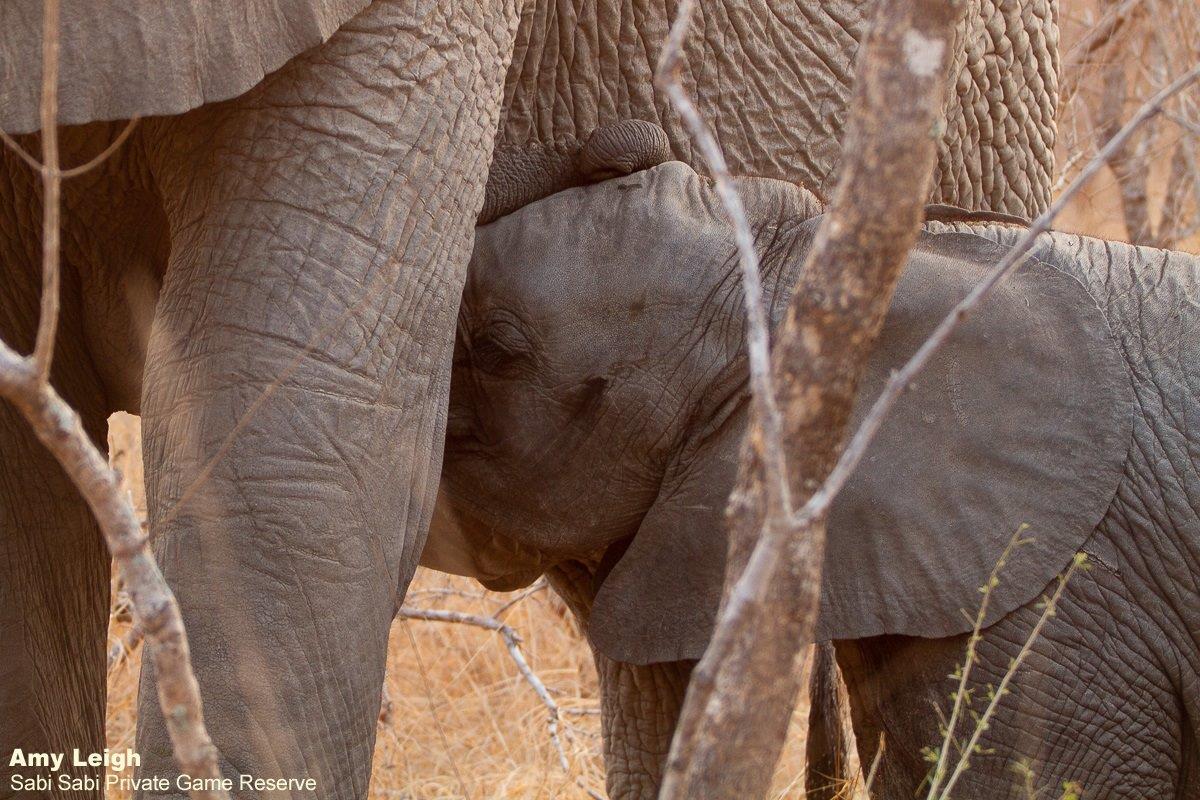 Hope springs eternal as this hyena waits patiently at the base of a tree, hoping the leopard in the branches above will drop her kill to the ground, where it would be fair game.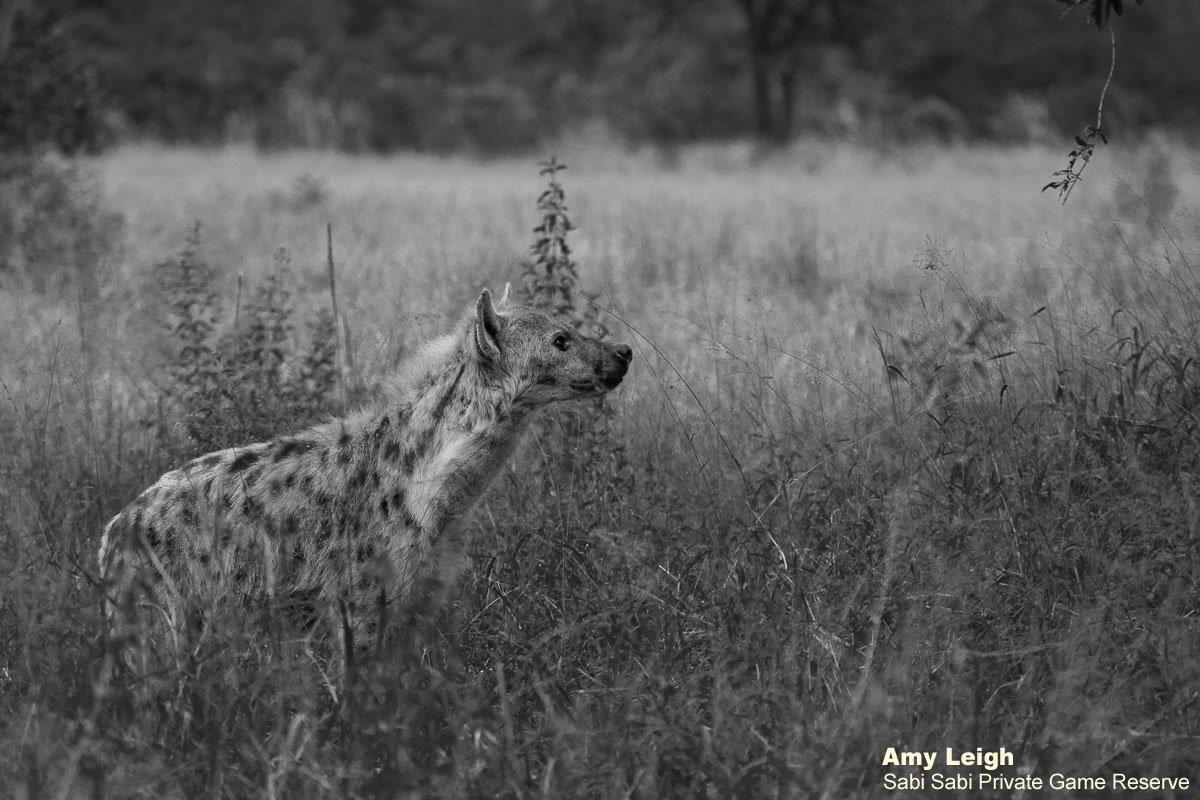 Not often does one find a kudu chewing on a bone and it is always exciting to witness such phenomenon take place. In a process called osteophagia, animals chew on bones to acquire essential minerals, such as calcium and phosphorus, that their bodies might be lacking.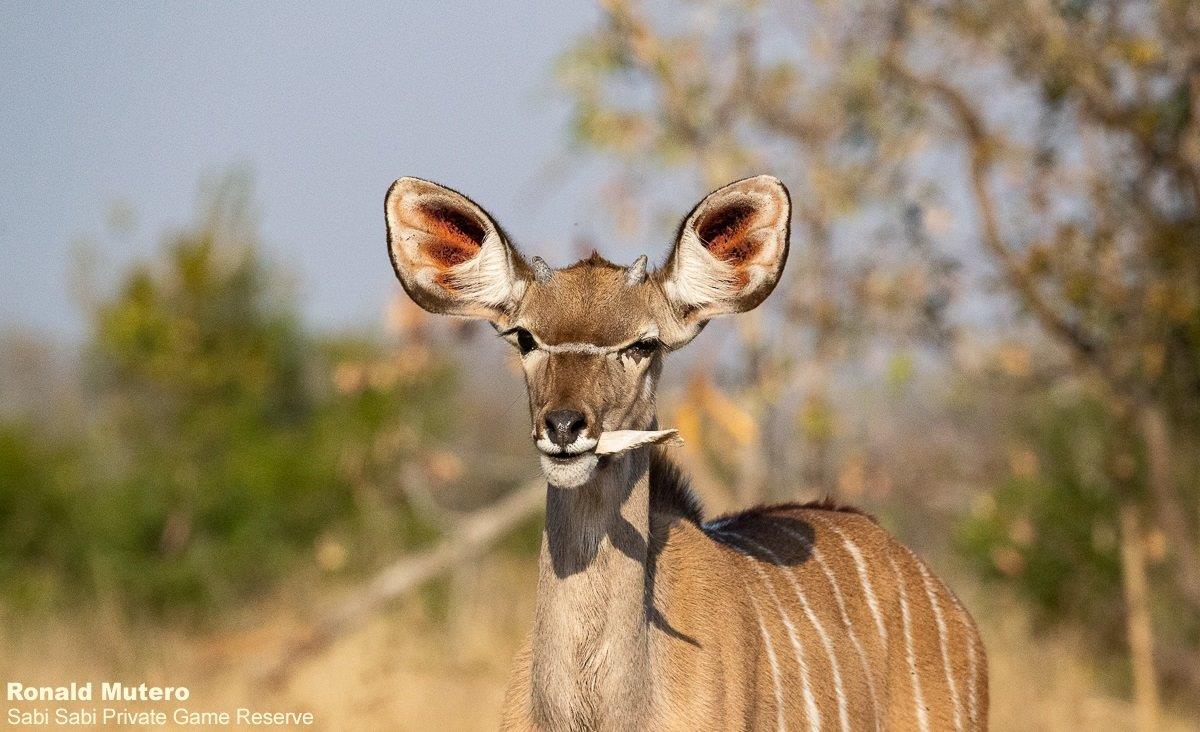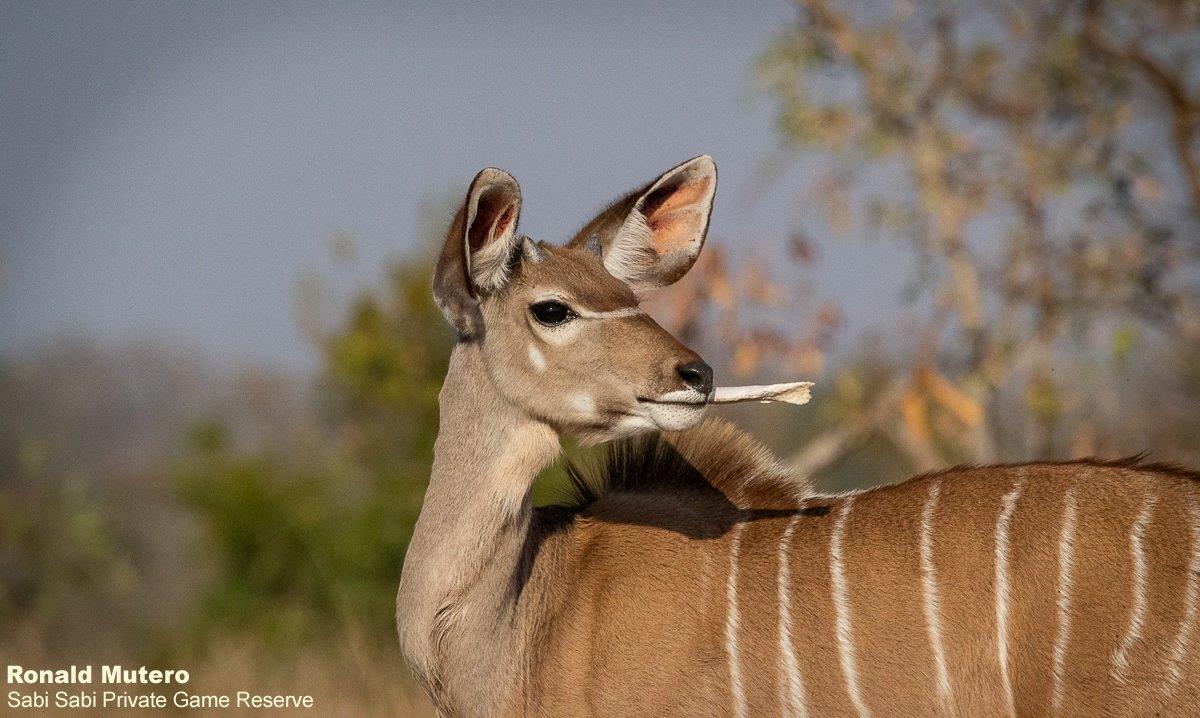 As the day warmed up, we found a herd of elephants rushing to the waterhole in front of Selati Camp to quench their thirst, as well as to cool down.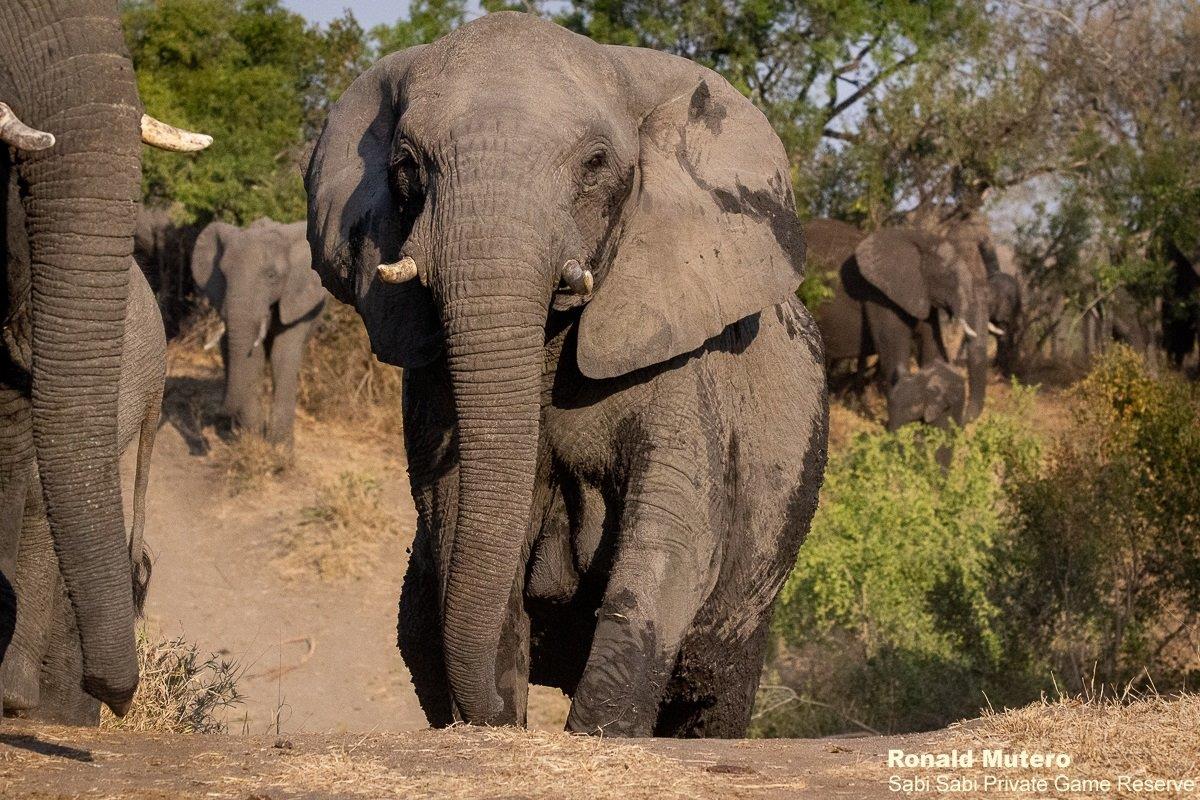 Alone in his dam, this big male hippo seemed quite content.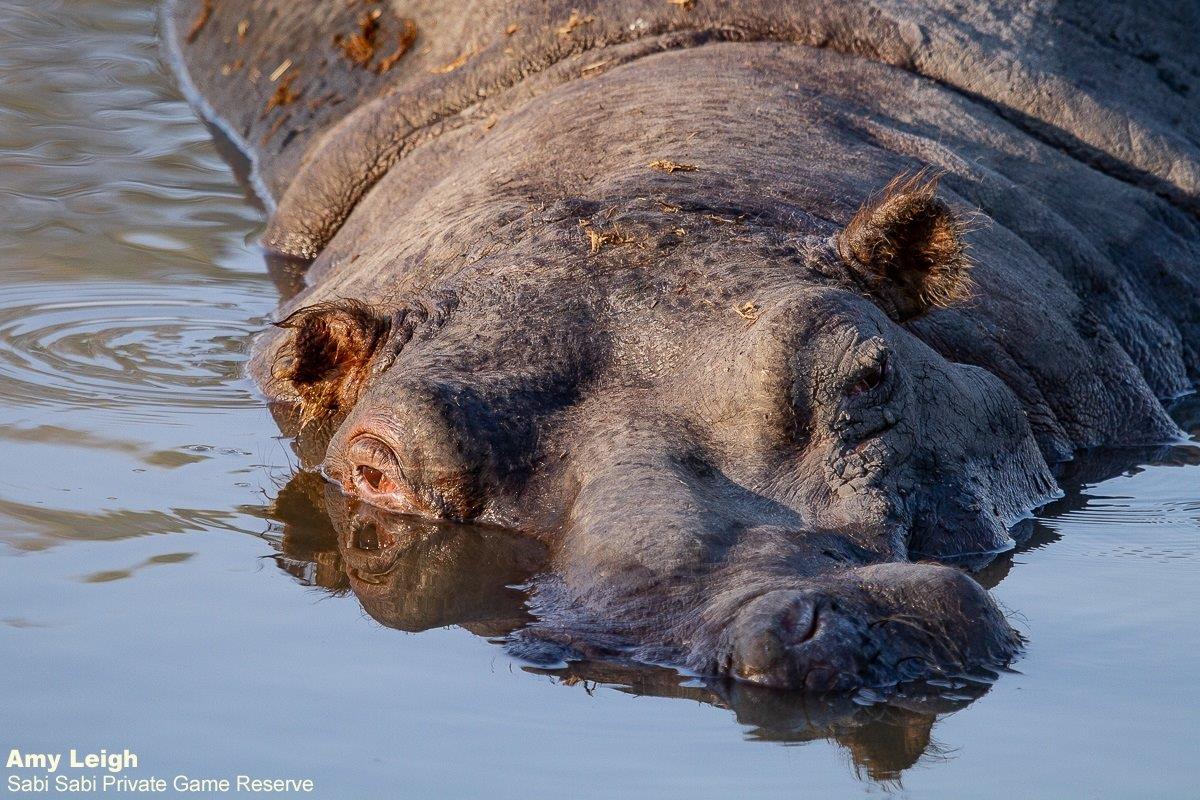 With two youngsters surrounding her, this hyena had her hands full.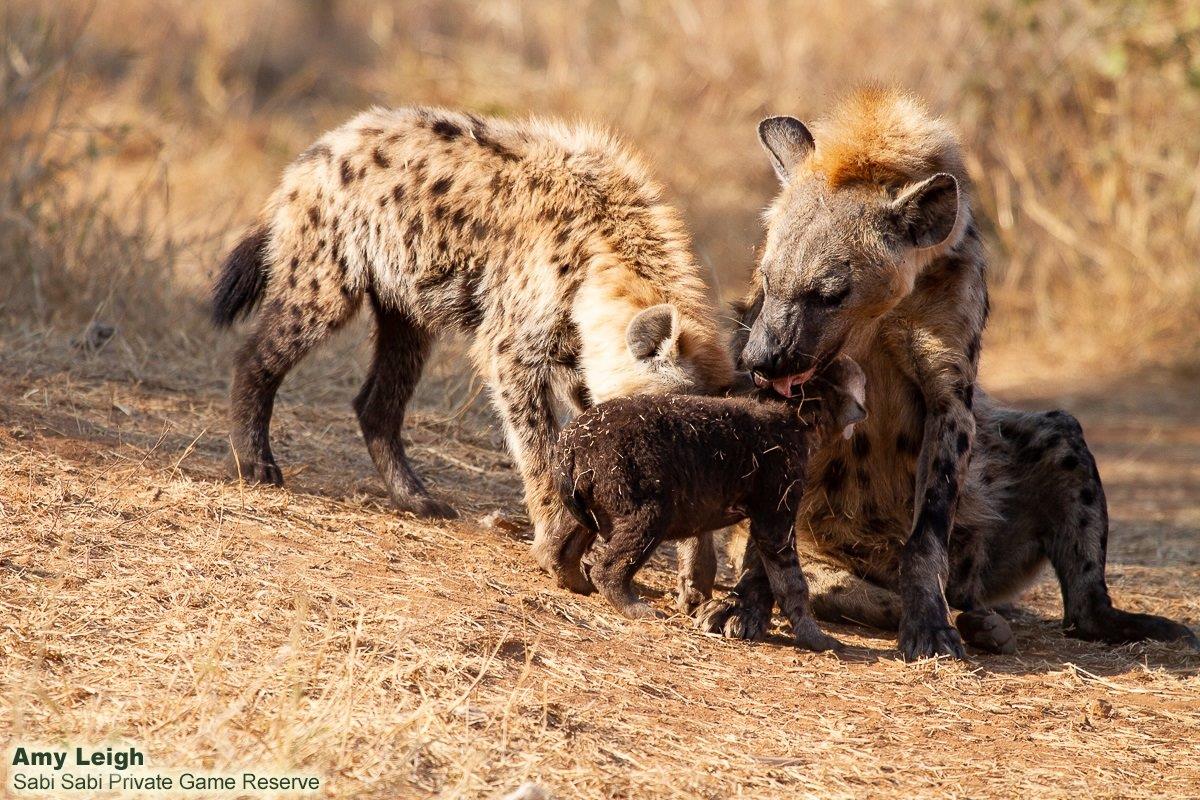 Alone in the open grasslands, this big male warthog used his snout to dig up his food.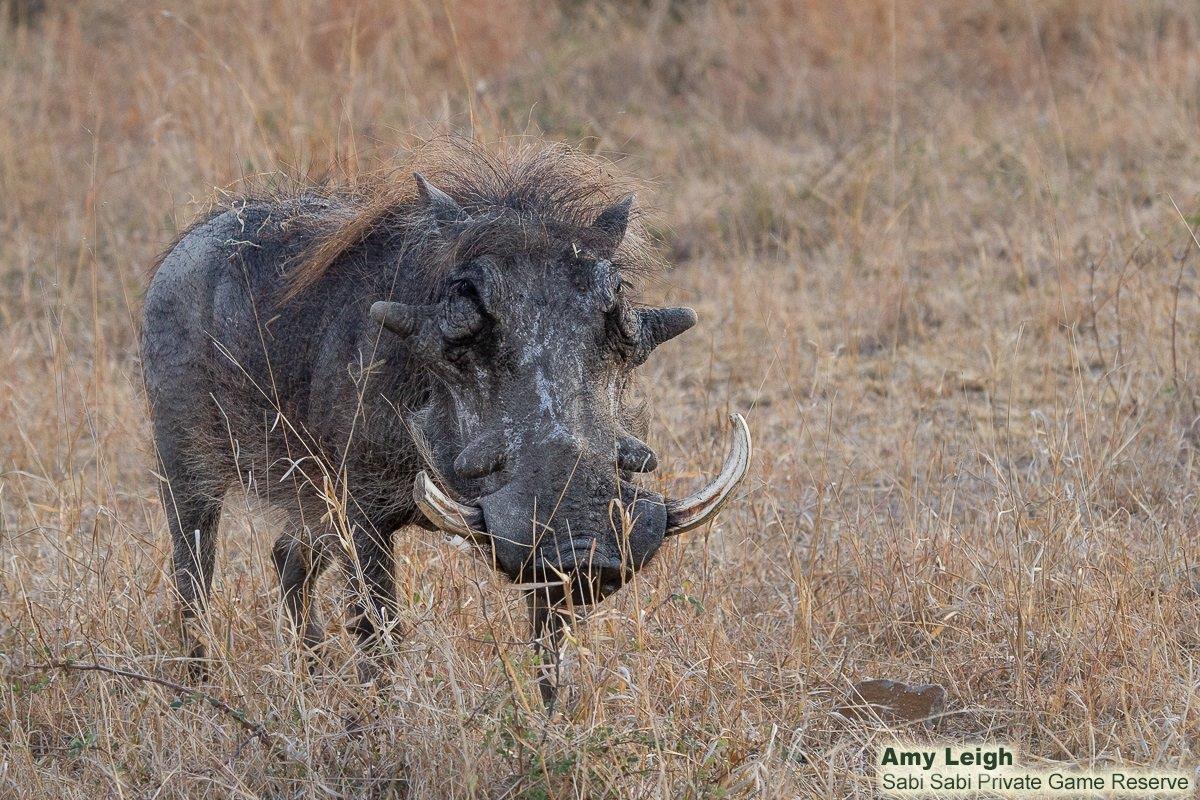 A male Saddle-billed Stork hunting fish.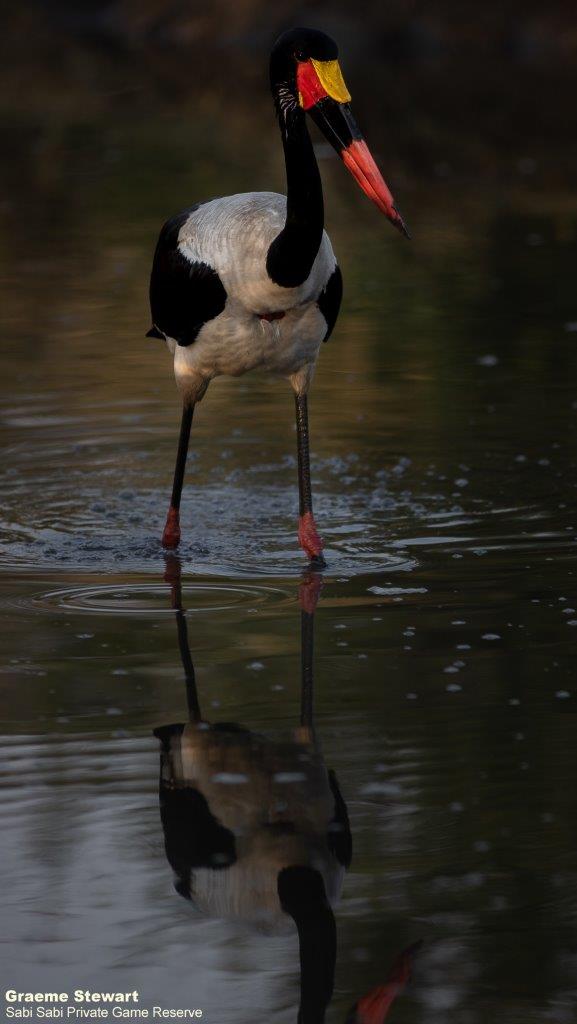 This Martial Eagle was scoping the area below for potential prey.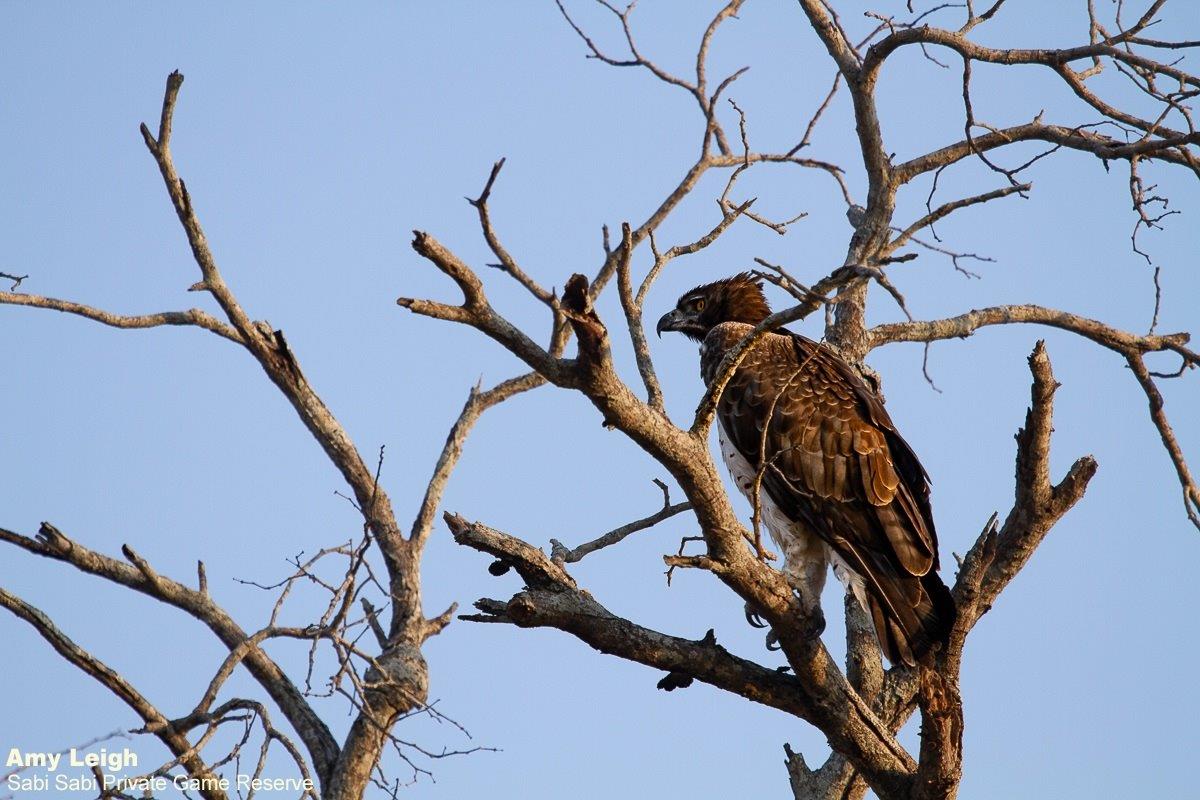 As the elephants moved through the long grass, this Fork-tailed Drongo waited for insects to fly up from their resting place.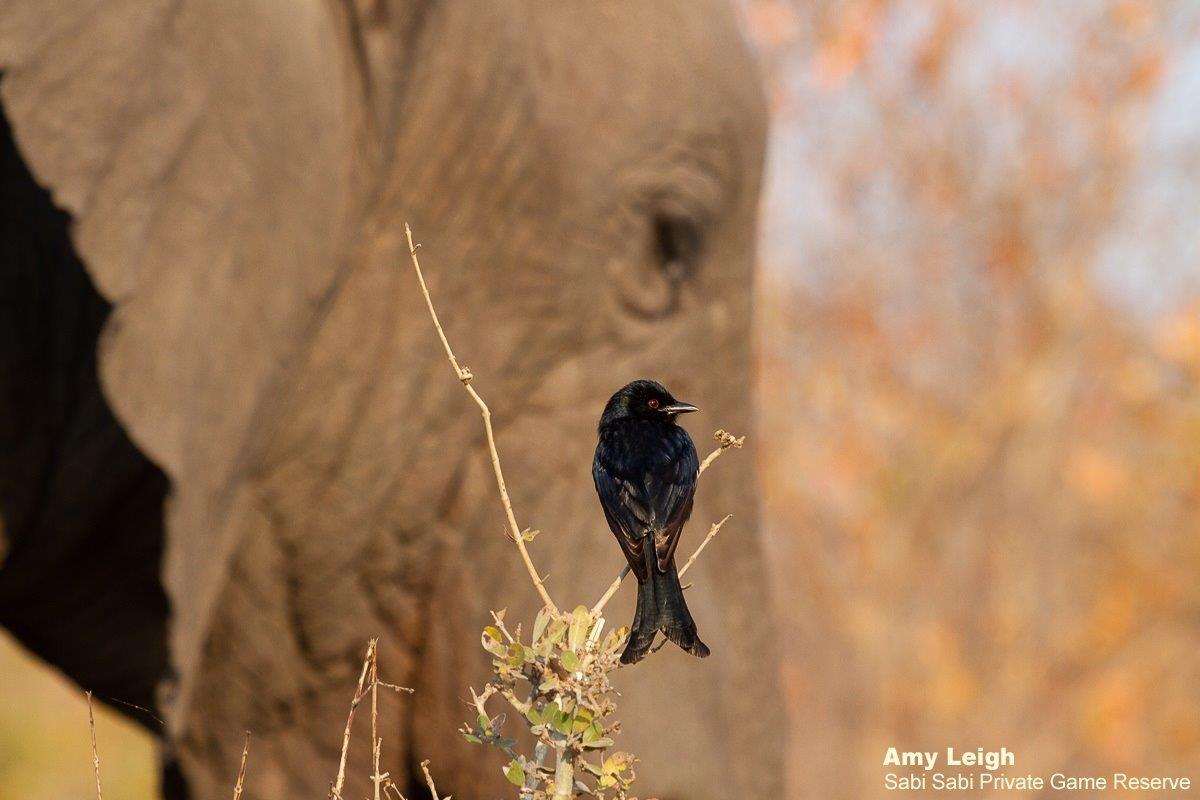 Until next time…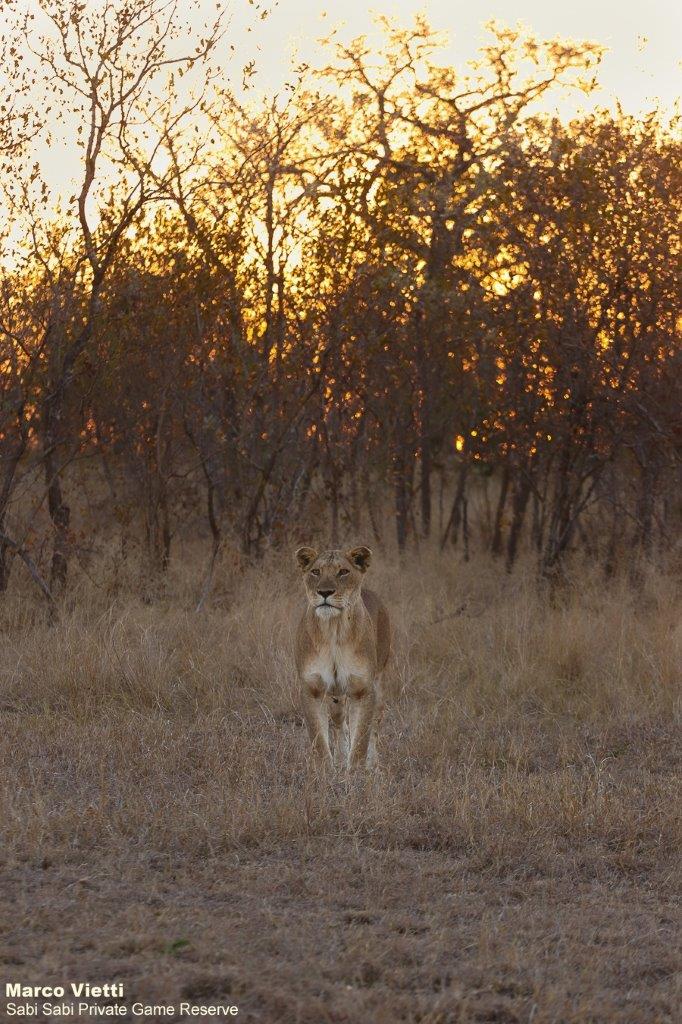 Blog by Wendy Claase
Images by Ally Ross, Amy Leigh, Andries Ndlovu, Graeme Stewart, Marco Vietti, Ronald Mutero and Tyron van der Walt
Video by Tyron van der Walt