An inquisitive start to the week… or just creating the perfect photographic opportunity…?!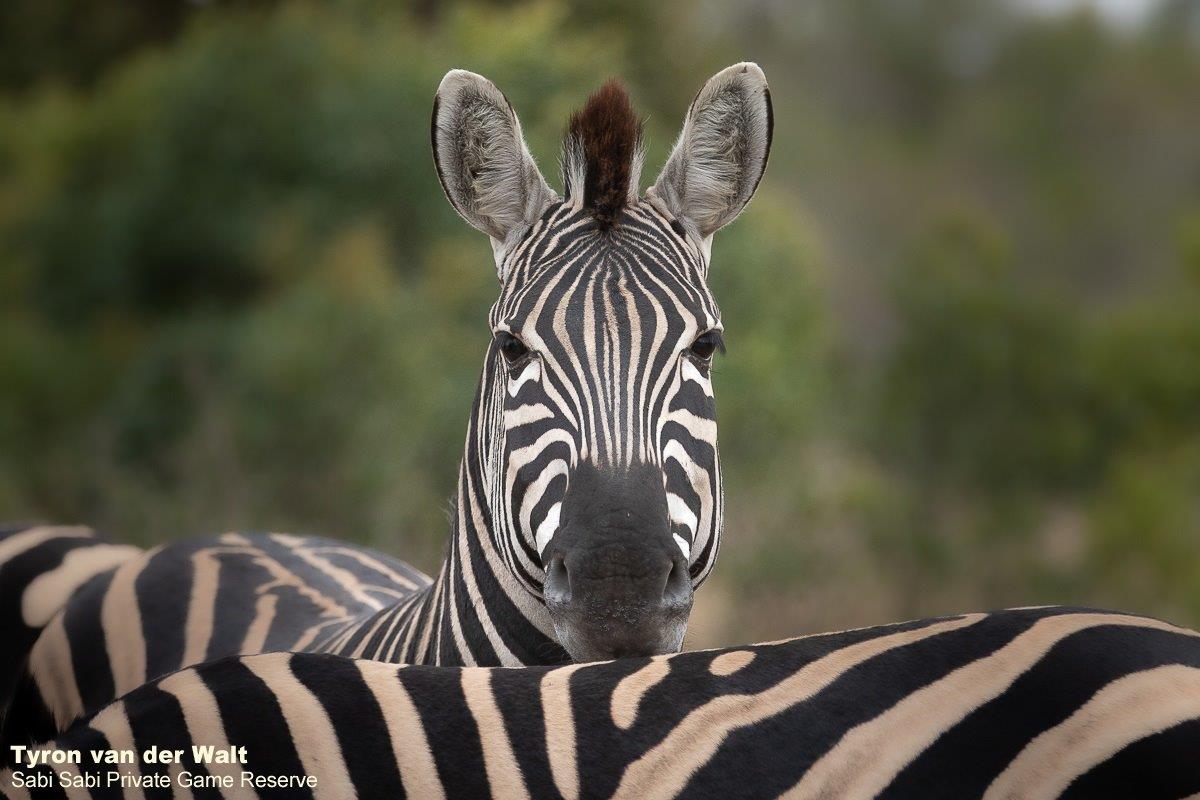 This Nyala cow was leading her young male calf through the thickets. Her beautiful rufous coat broken up by the sunlight piercing through the leaves, accentuated by the white disruptive markings running down her sides.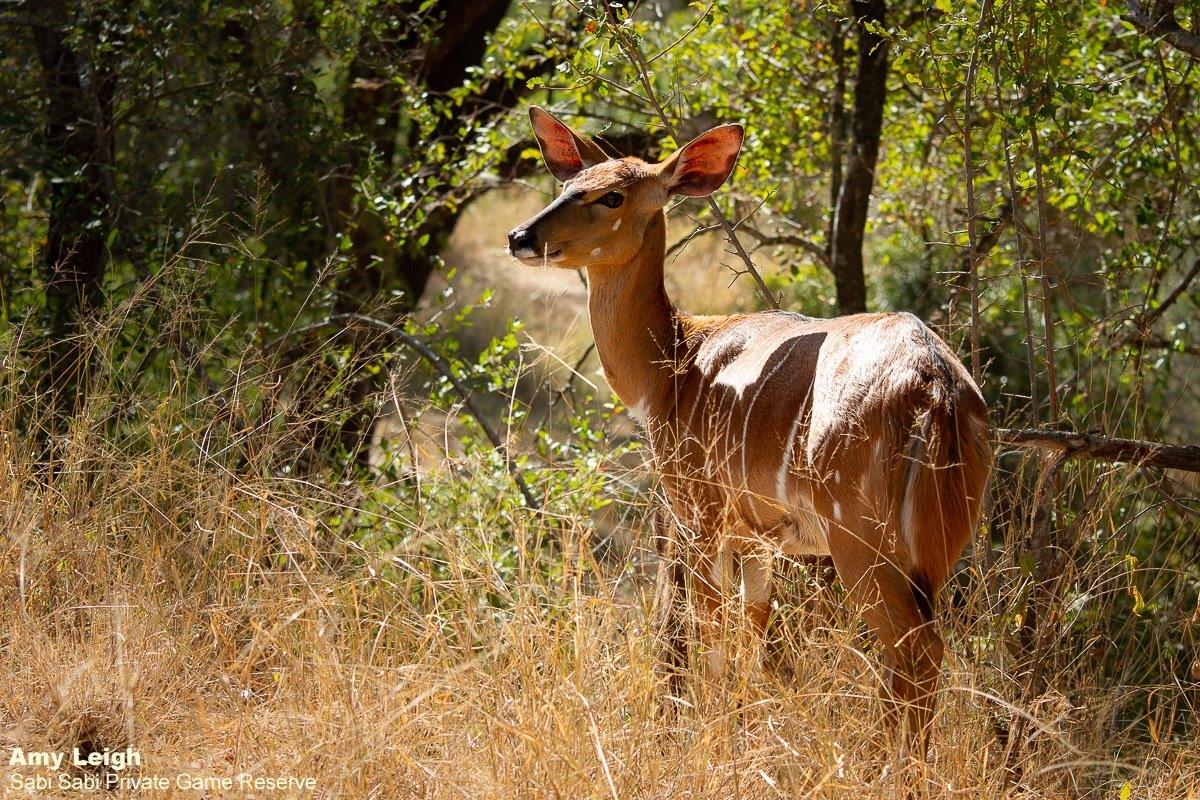 Across an open area these giraffe were crossing from one thicket to the next. Two young males were sparring in front of the females, half-heartedly practicing their skills that will one day determine whether they have the opportunity to breed or not.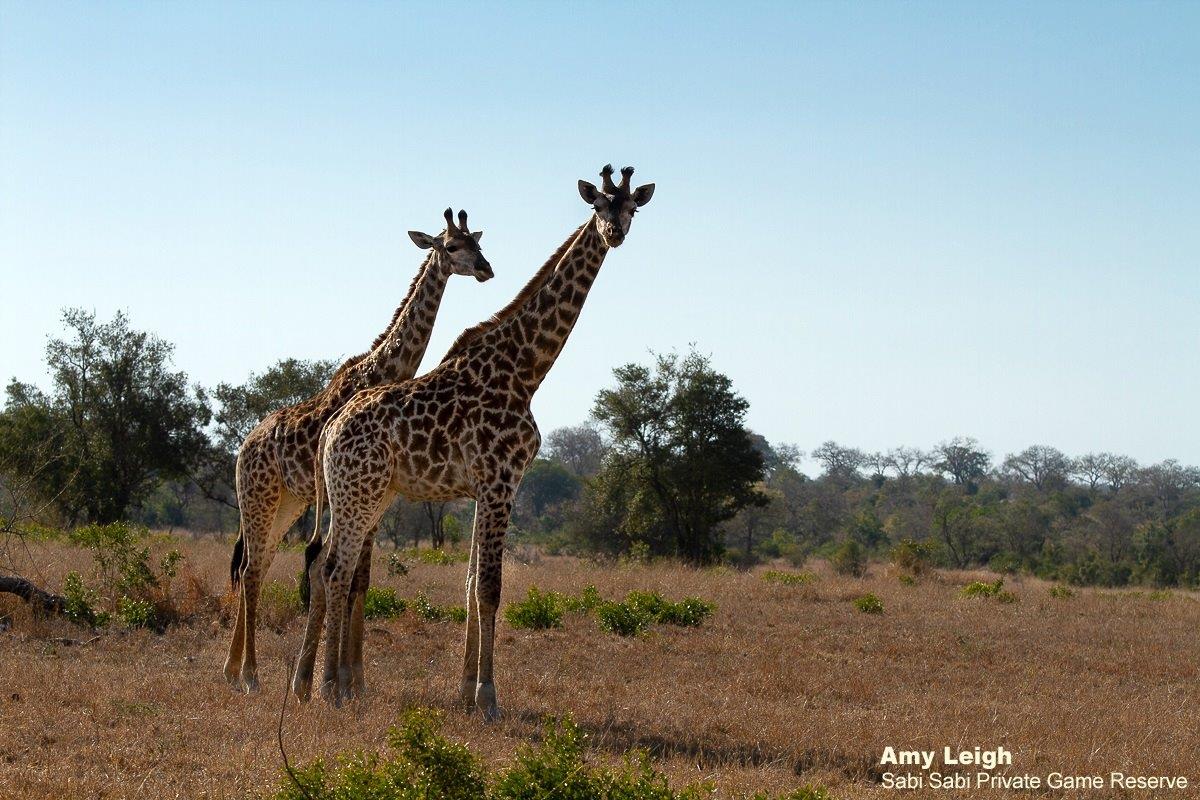 Warthogs use their snouts to assist them to dislodge grass tufts and roots, as we saw with this female.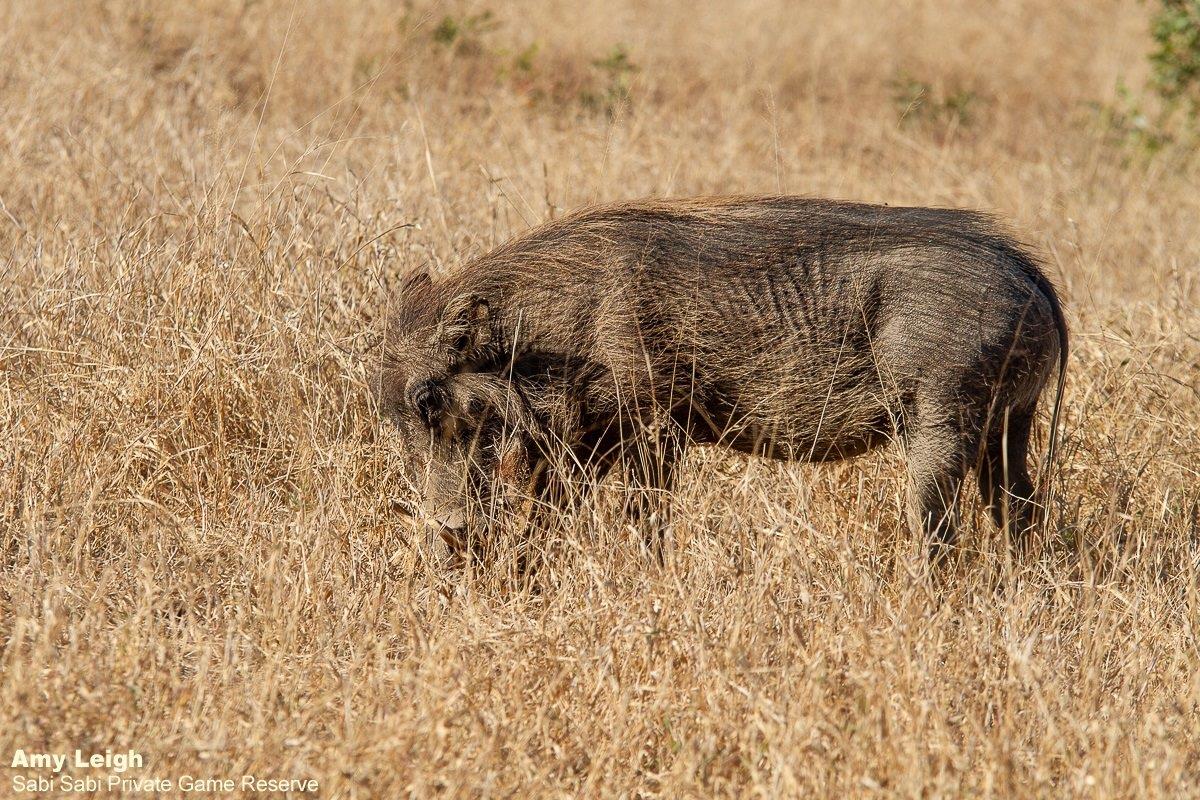 We found this African Barred Owlet very close to the lodge, in broad daylight, not moving as we moved closer.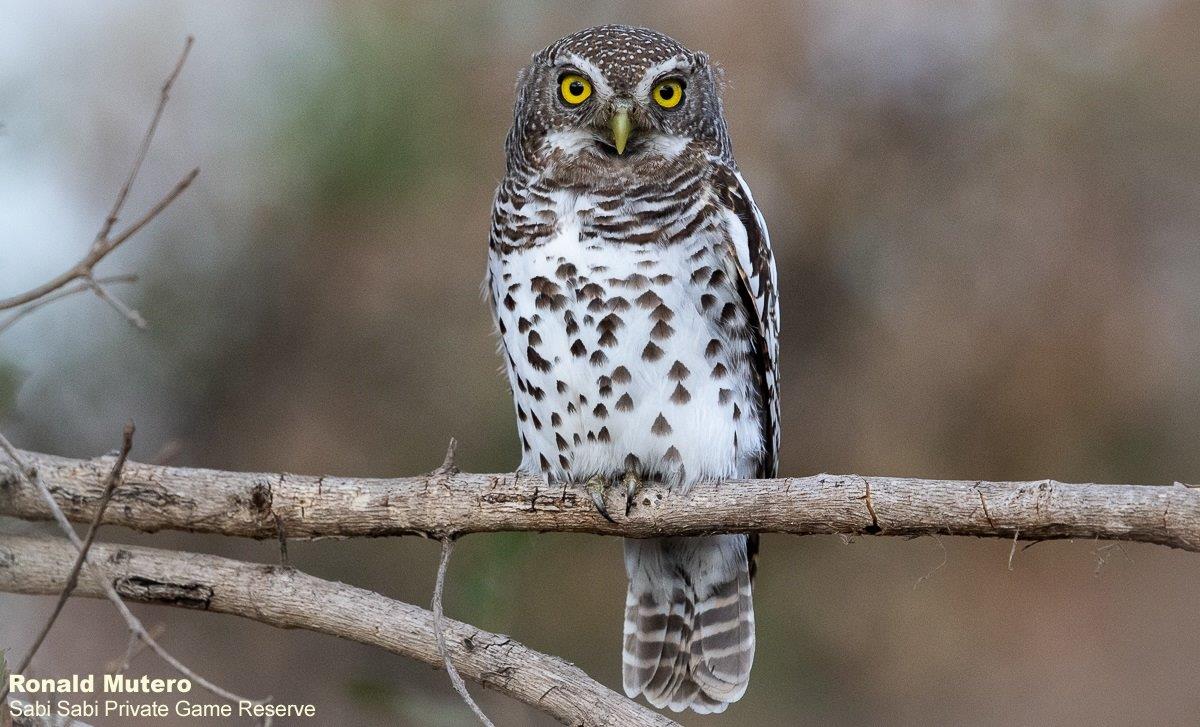 A herd of buffalo graze peacefully on some nearby open plains.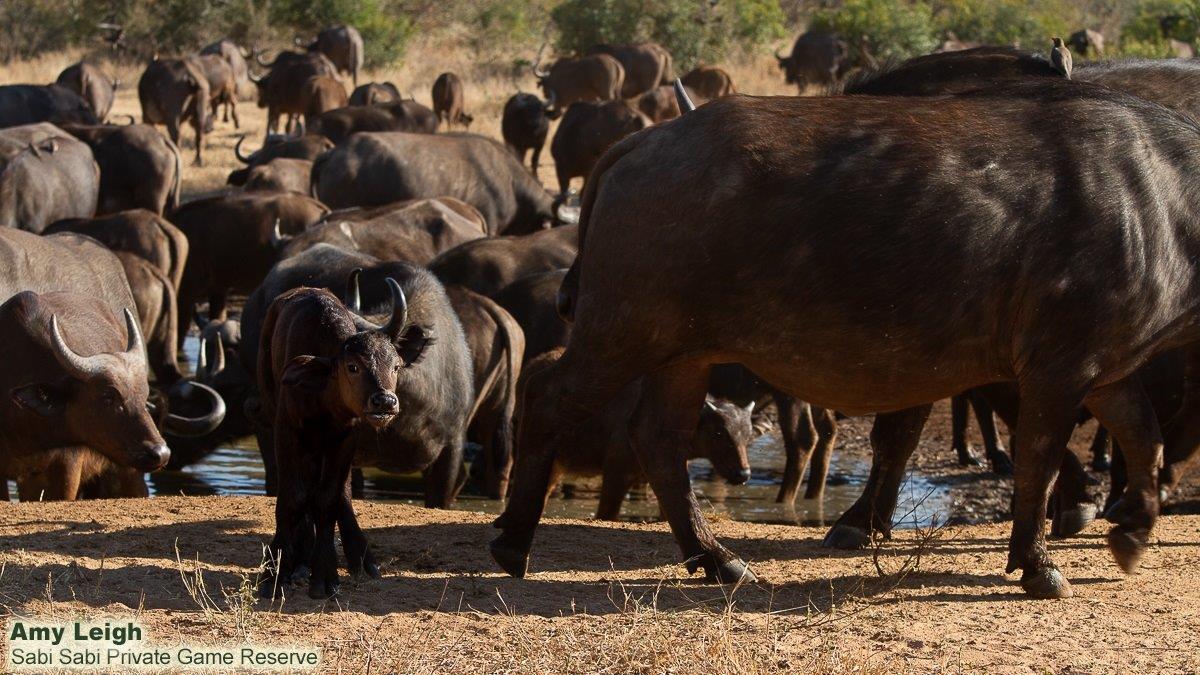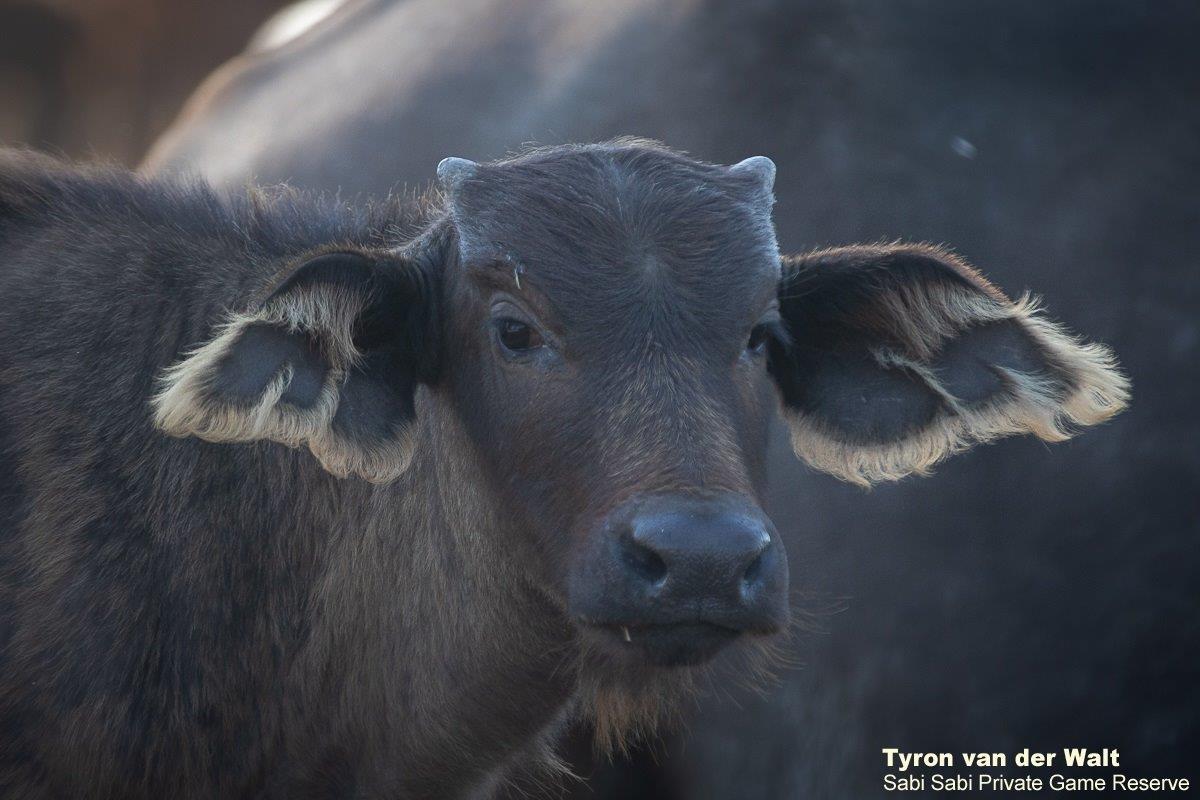 As we turned a corner, we found this female Bearded Woodpecker, searching for what could be a potential meal in a dead branch of a tree.
We were lucky to find the Ntsumi female leopard and her cub as they were stalking a herd of impala, but the cub kept on disturbing her.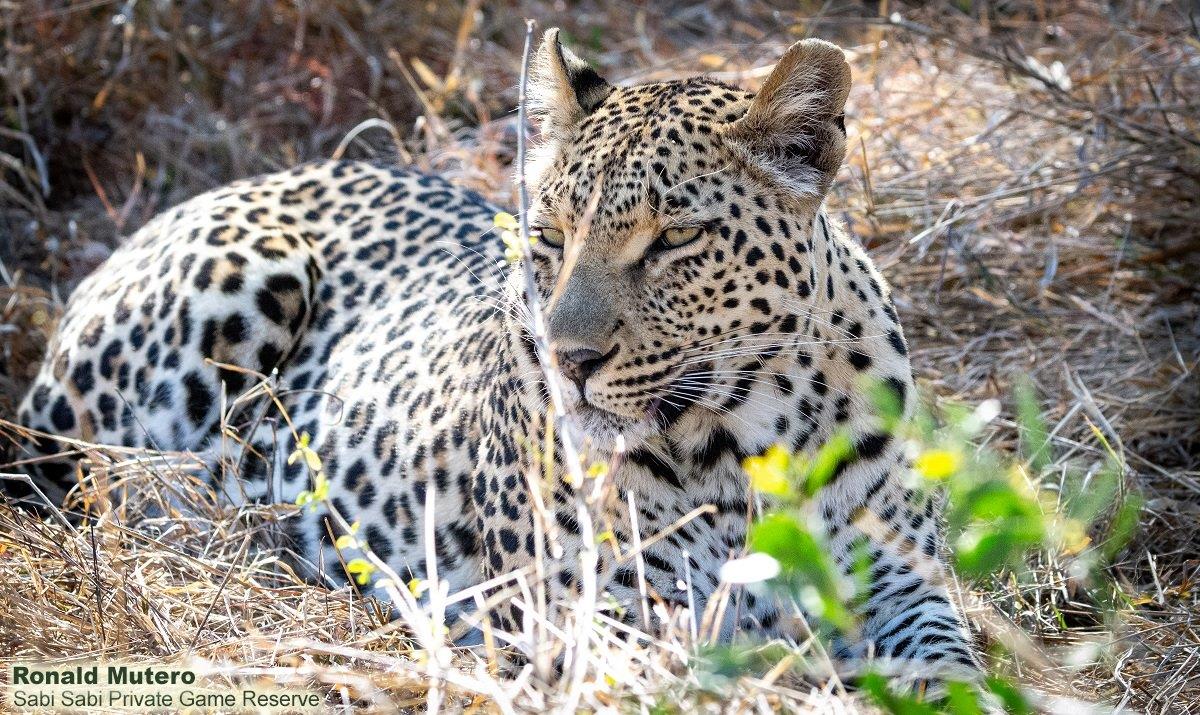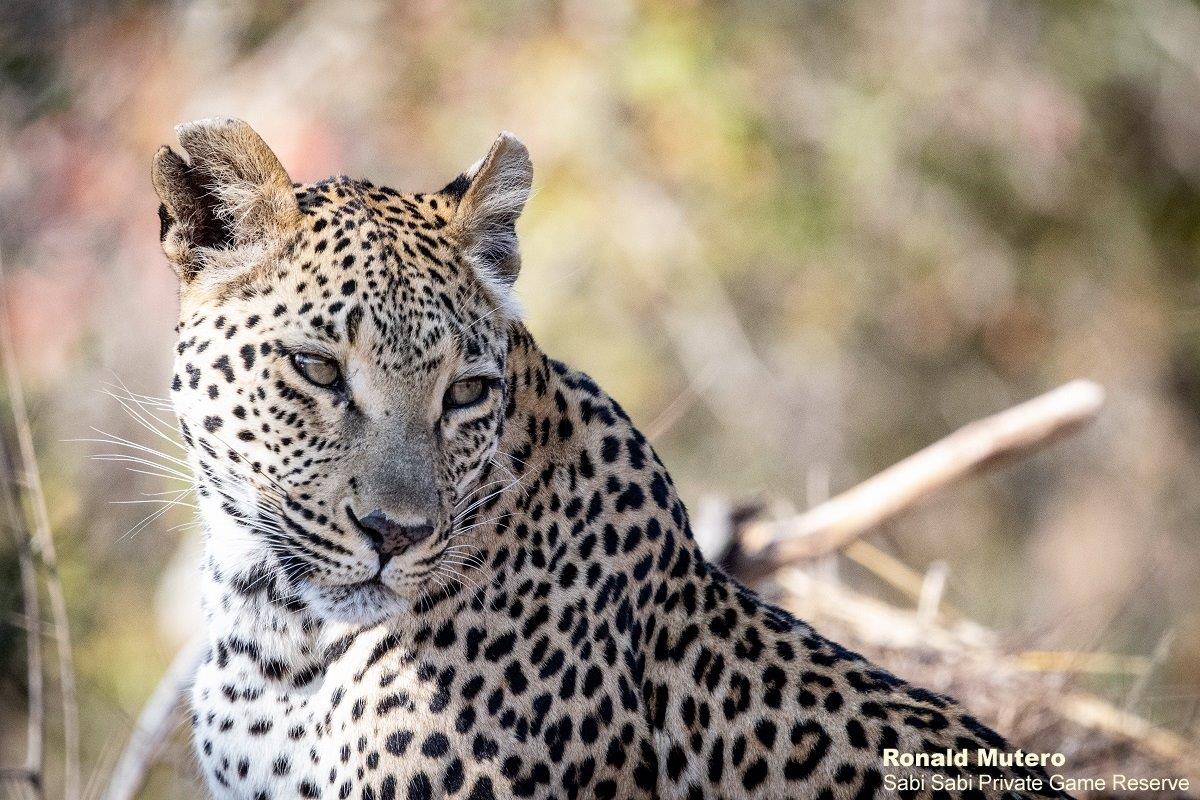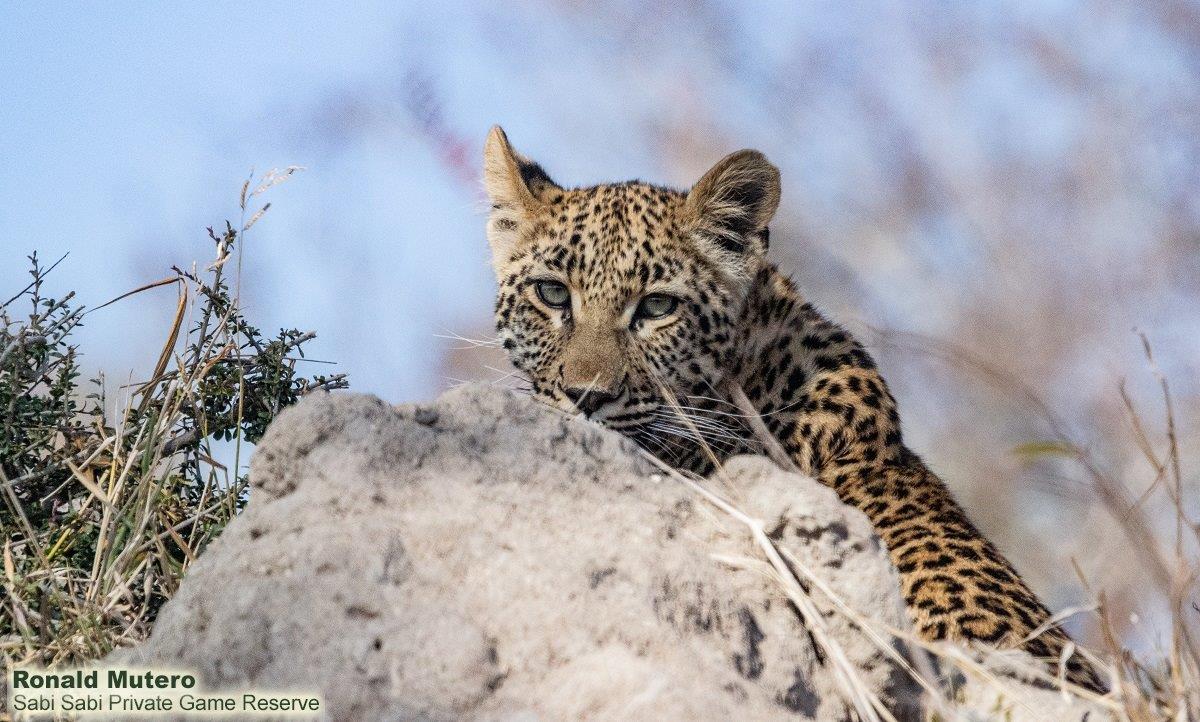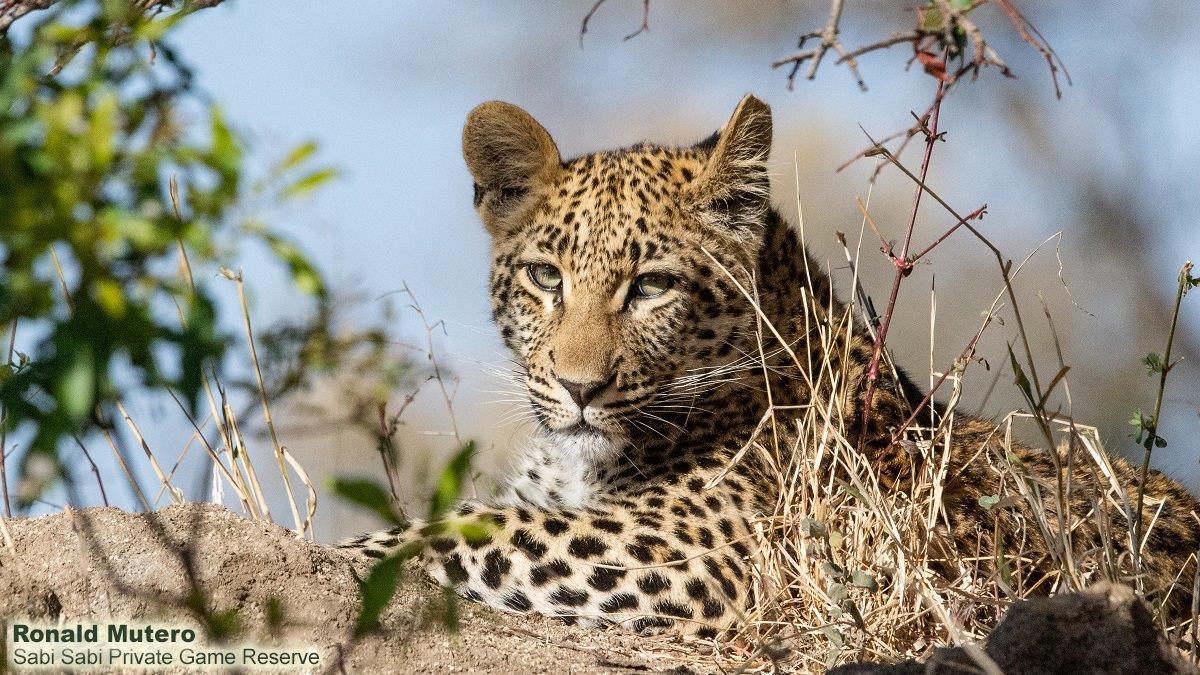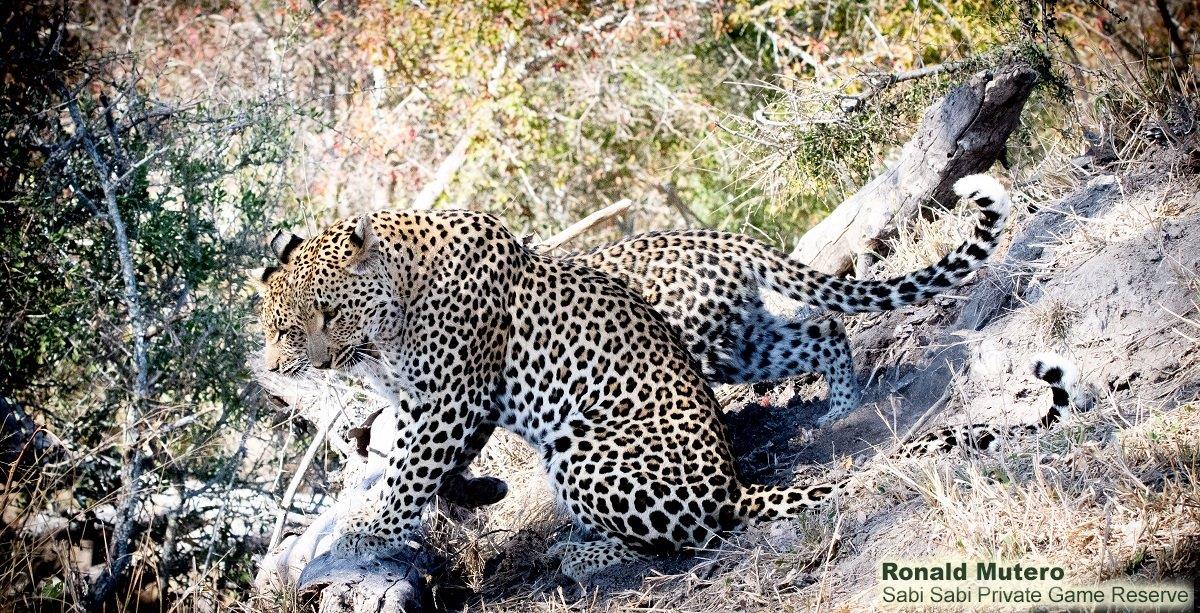 The following day, she was at it again but after a failed attempt on a steenbok, she moved on, with her cub keeping a close eye on her for any opportunity of a meal.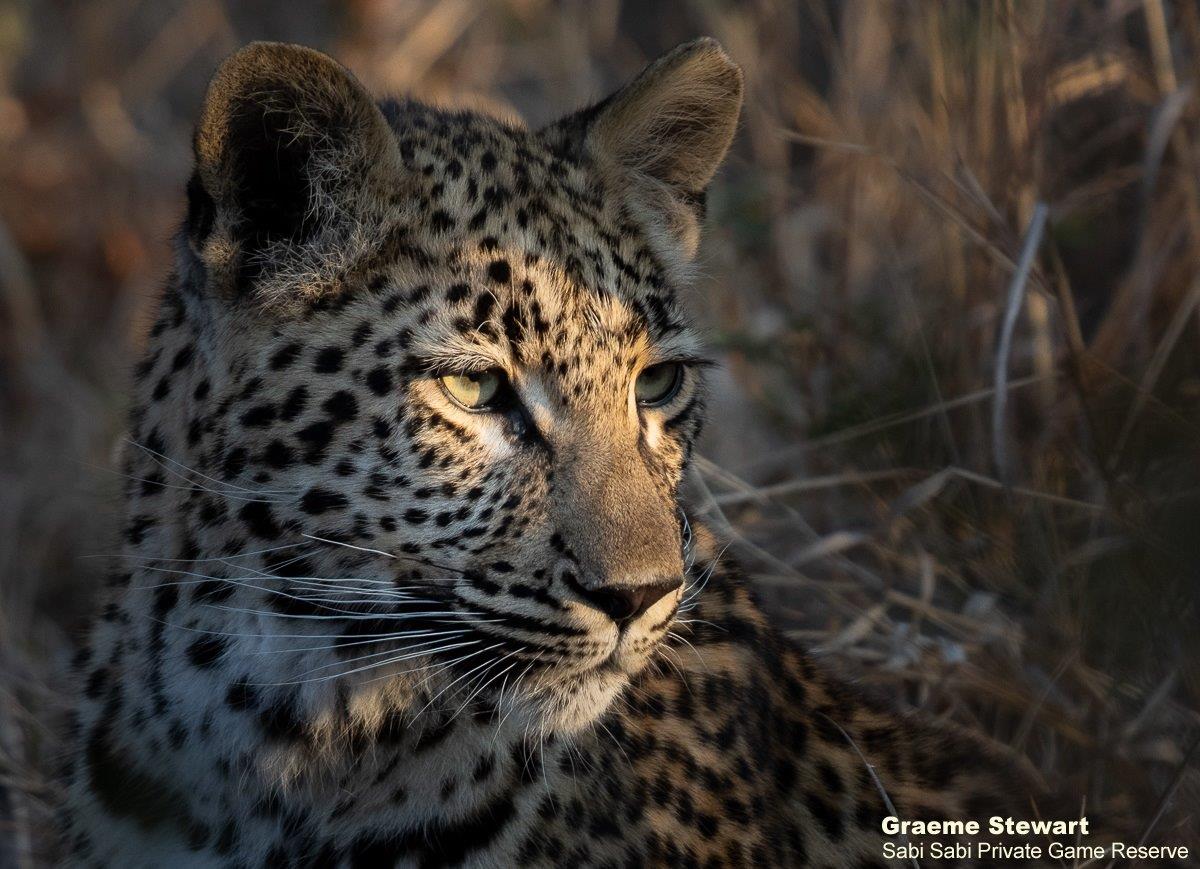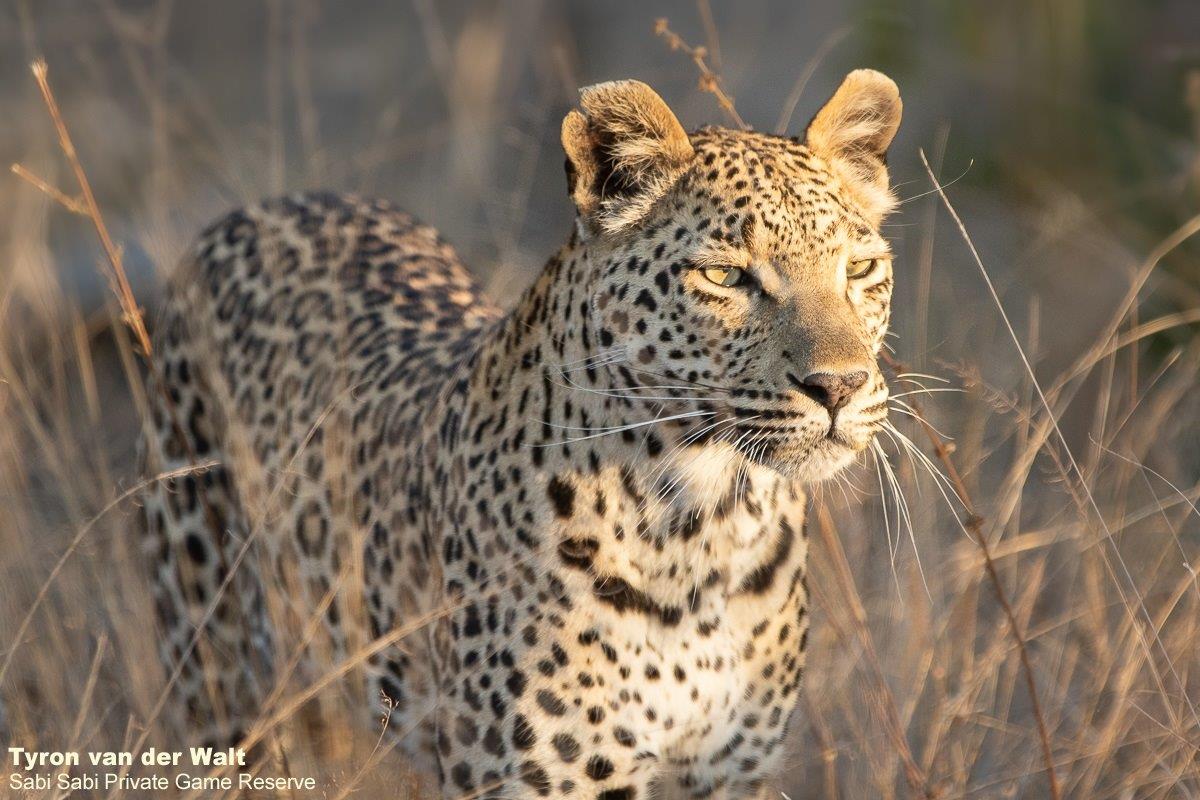 The White Dam male leopard made his way through a dense area, he was continuously looking out for any sign of unsuspecting prey.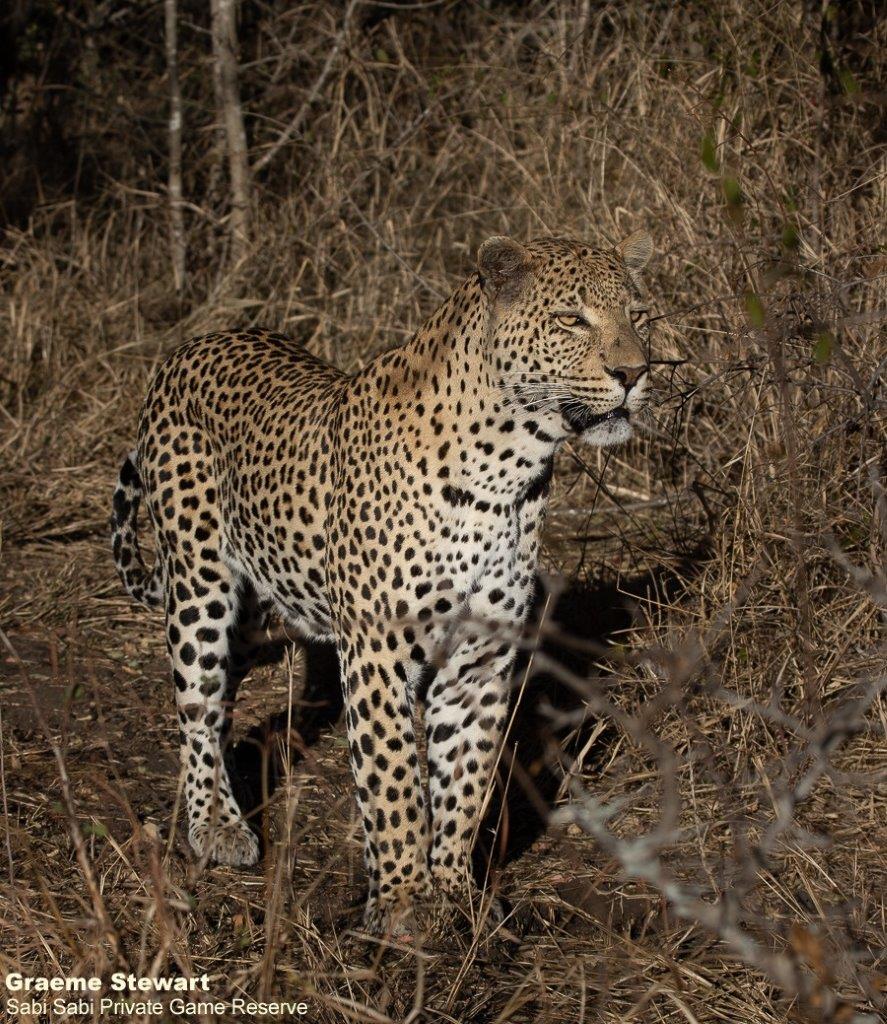 A few days later, in the cool morning air, he lay curled up, keeping his extremities warm. But as the first rays of the sun caught his coat, he was much more willing to lift his head, and eventually even walk to the dam in front of Bush Lodge for a drink.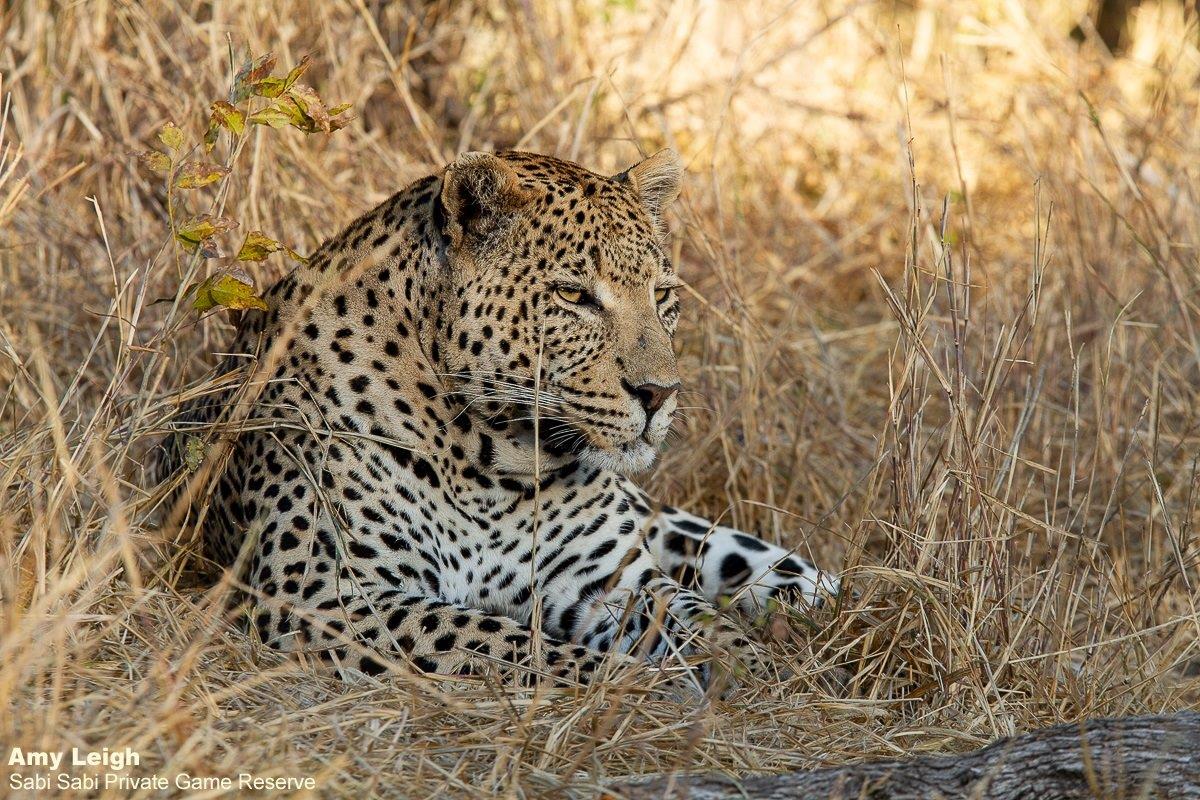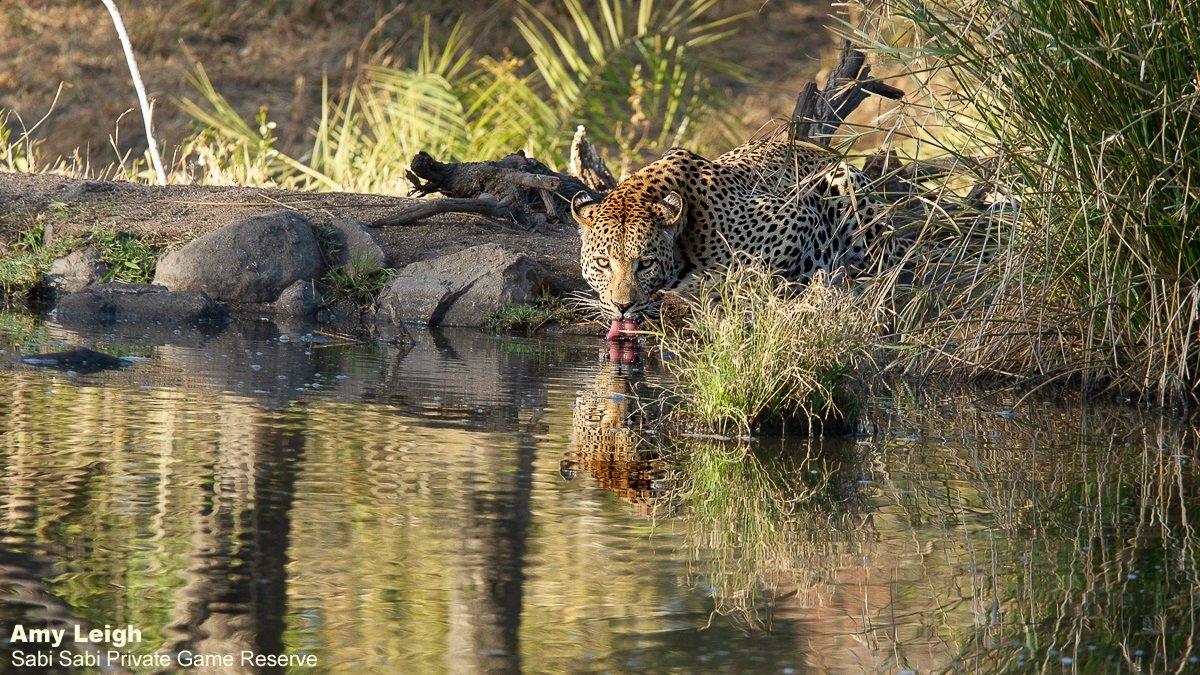 Our last sighting of White Dam was of him resting in a tree, watching the lions hunting buffalo in the plains below, before he came down and started to mark his territory.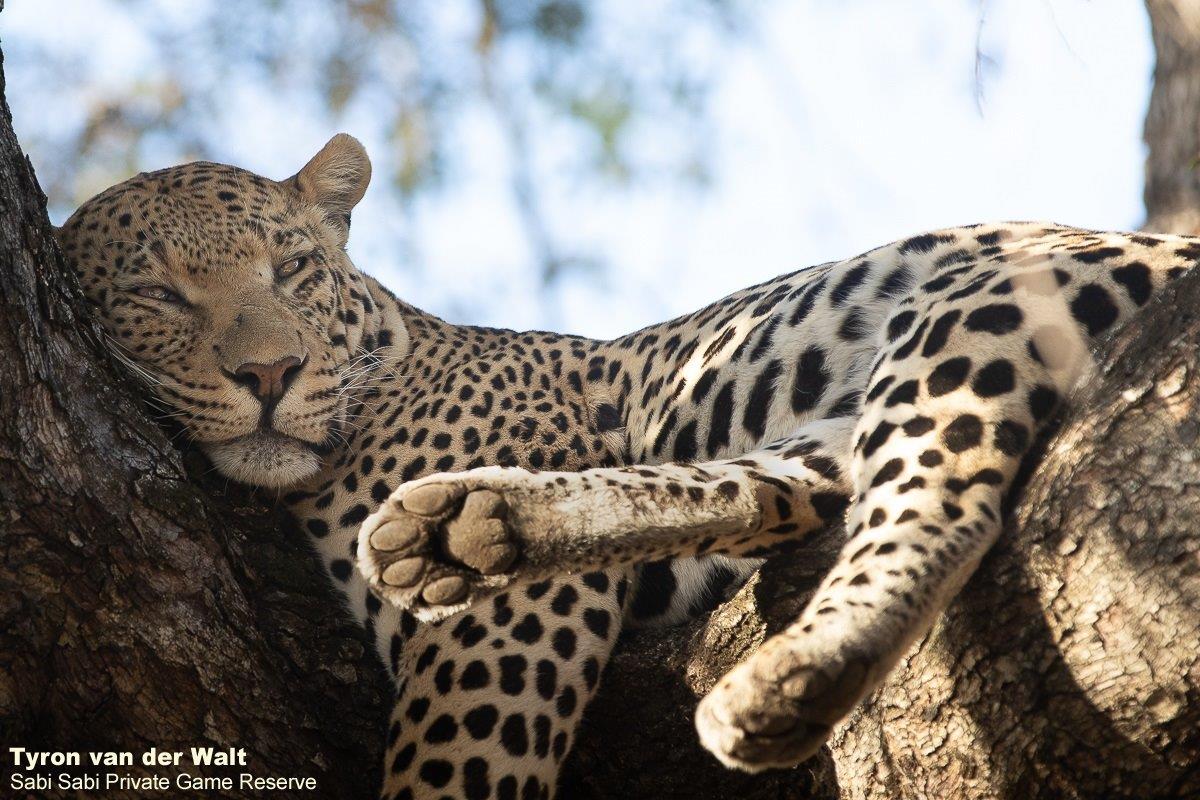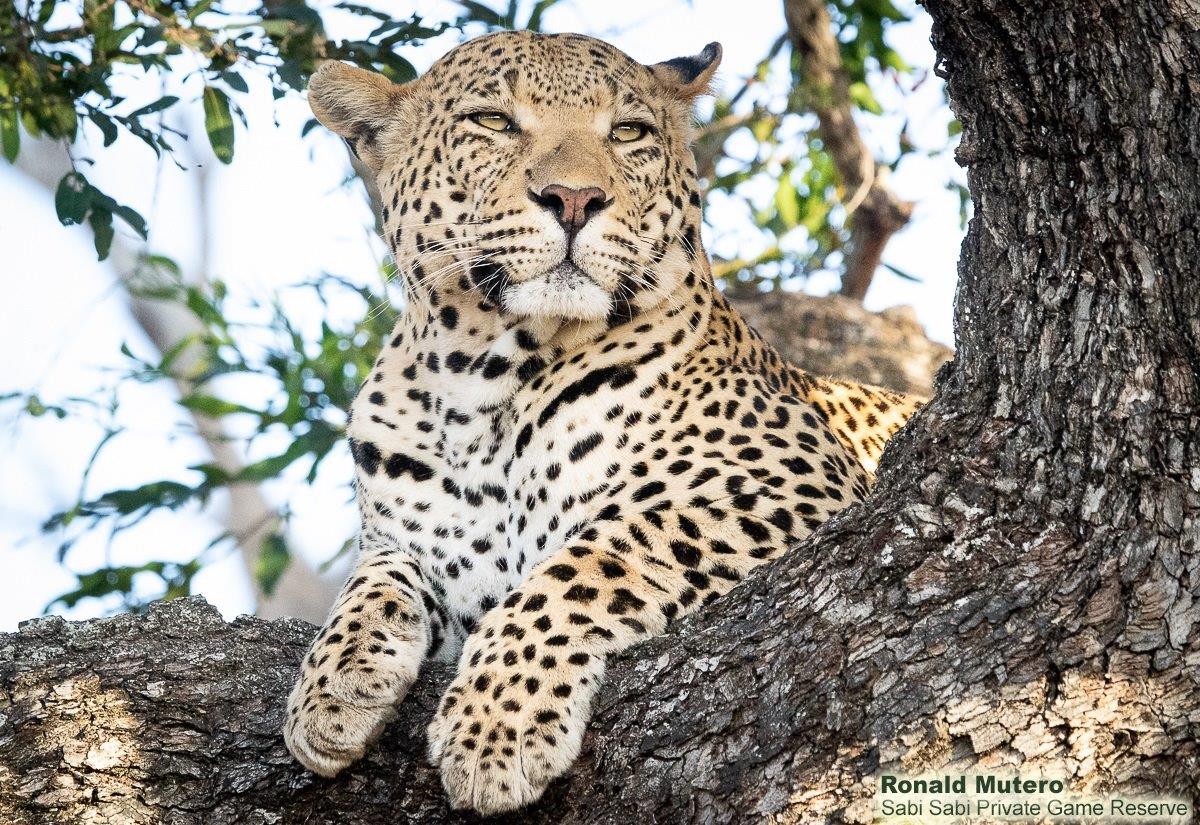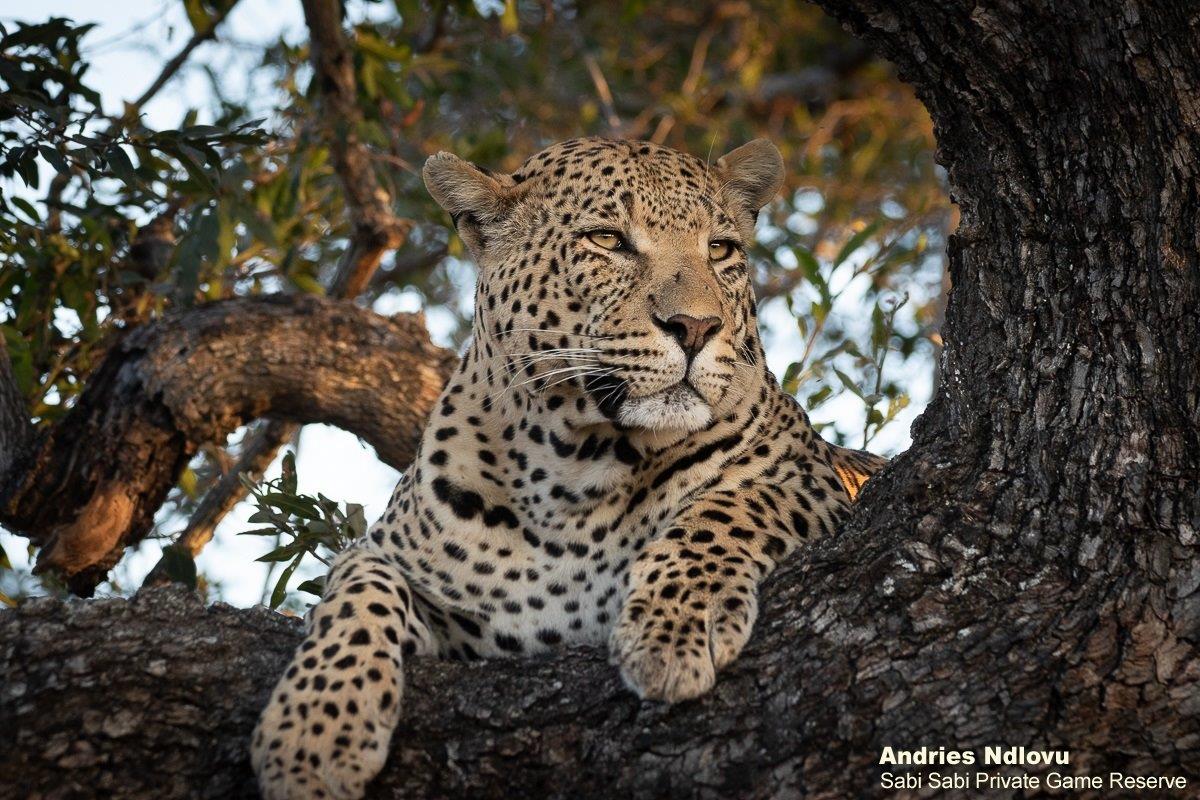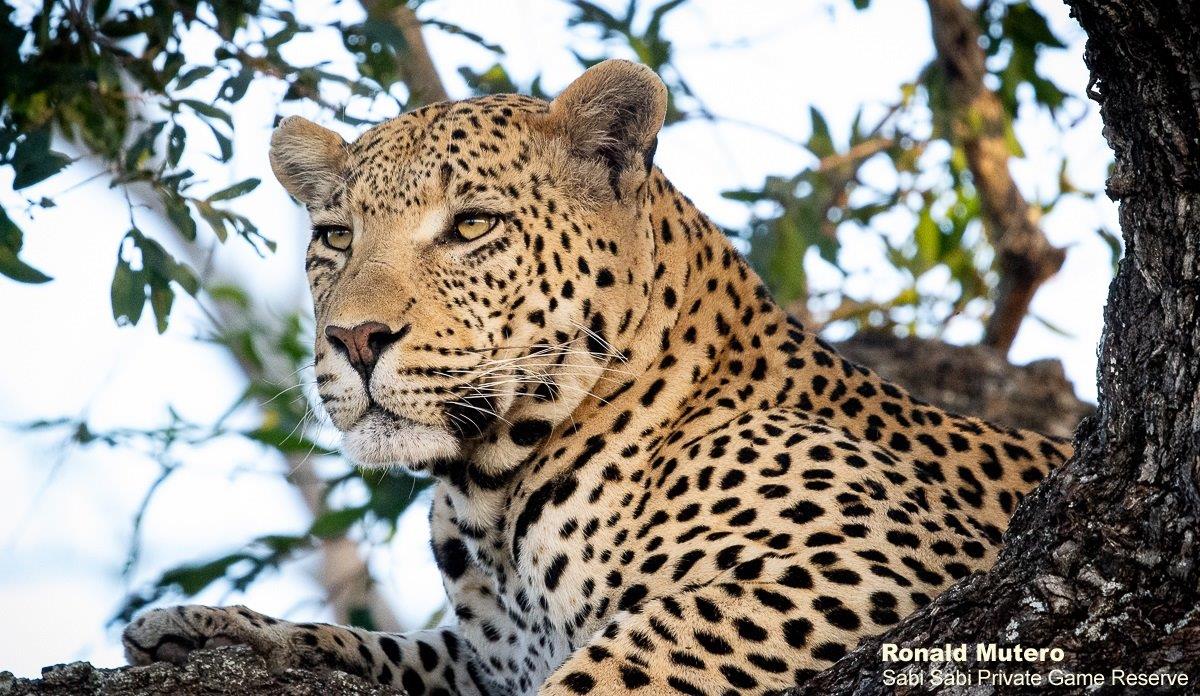 The lions… four N'waswishaka male lions trailing a herd of buffalo. We watched patiently as they watched their prey cross an open area.  When in the exposed open plain, the lions waited, biding their time until the herd slowly made their way into the thickets beyond.  The males then leapt into action, fully exposed.  Unfortunately, their first attempt was unsuccessful, perhaps the next will be more promising.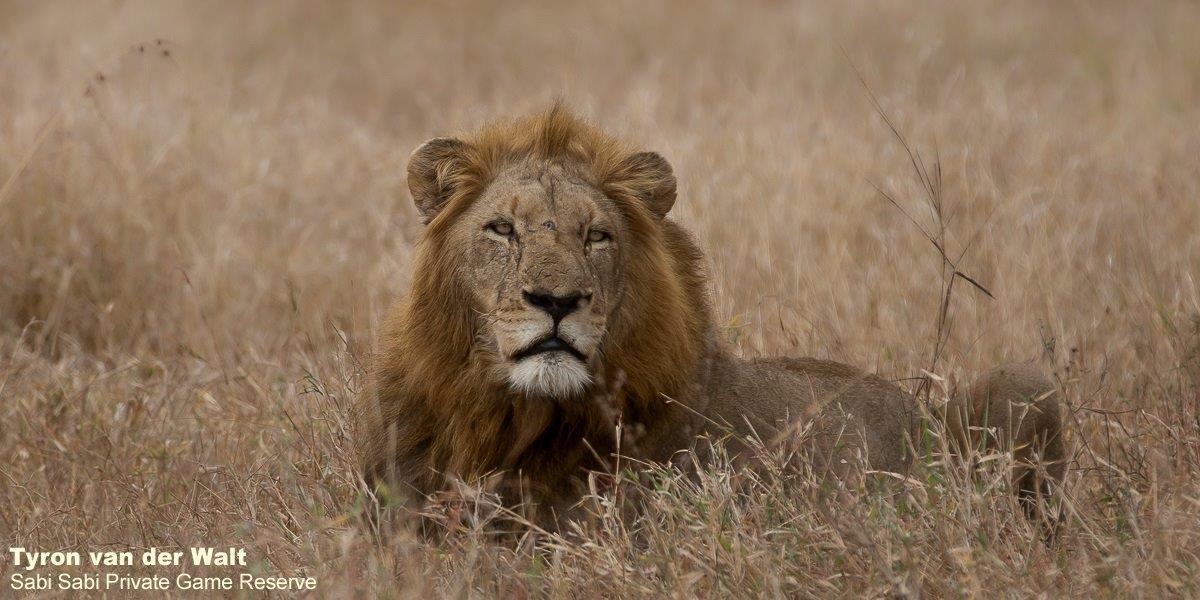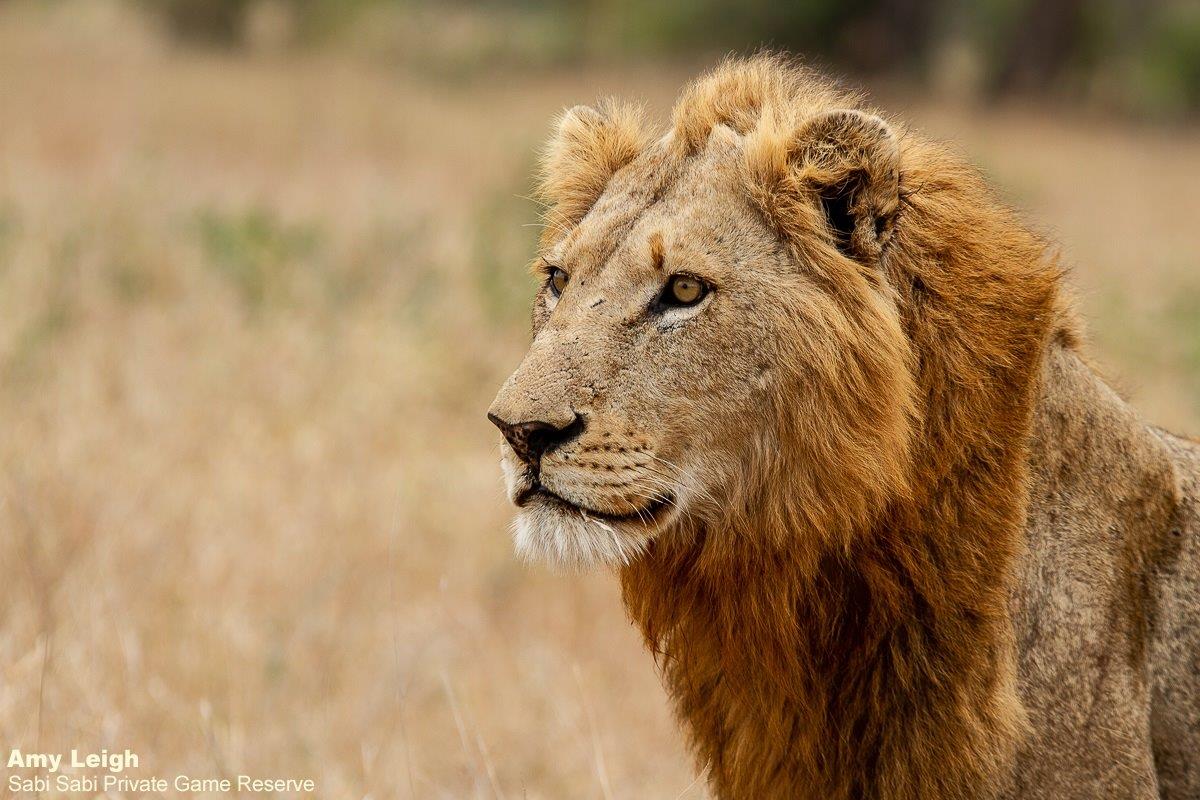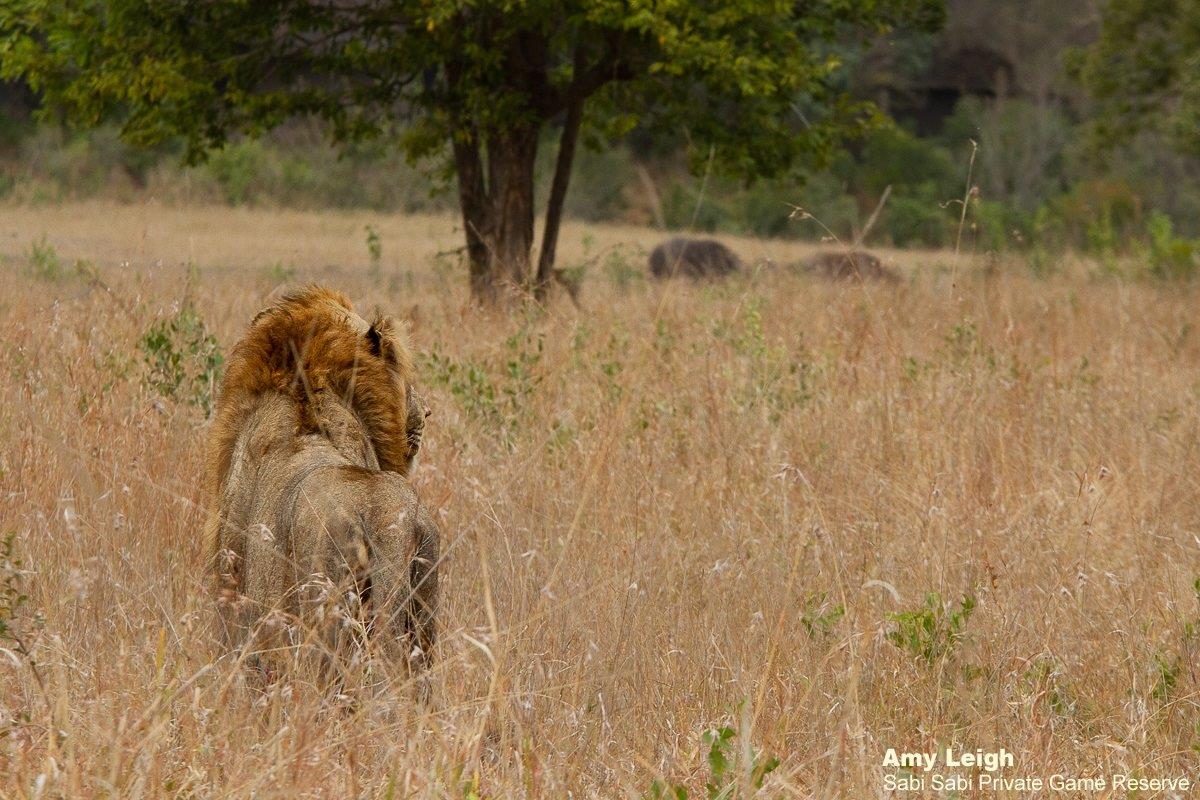 … and it was!!  Patience paid off and they waited for the perfect opportunity before giving chase and managed to bring down a buffalo calf.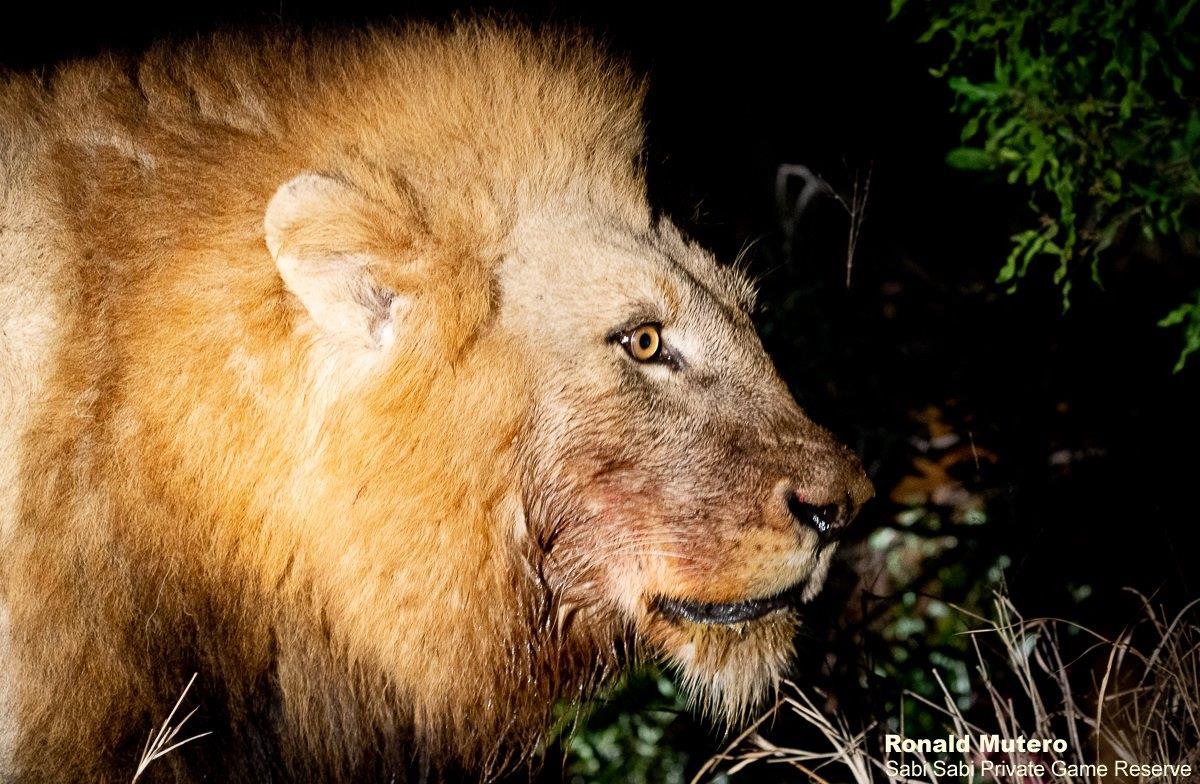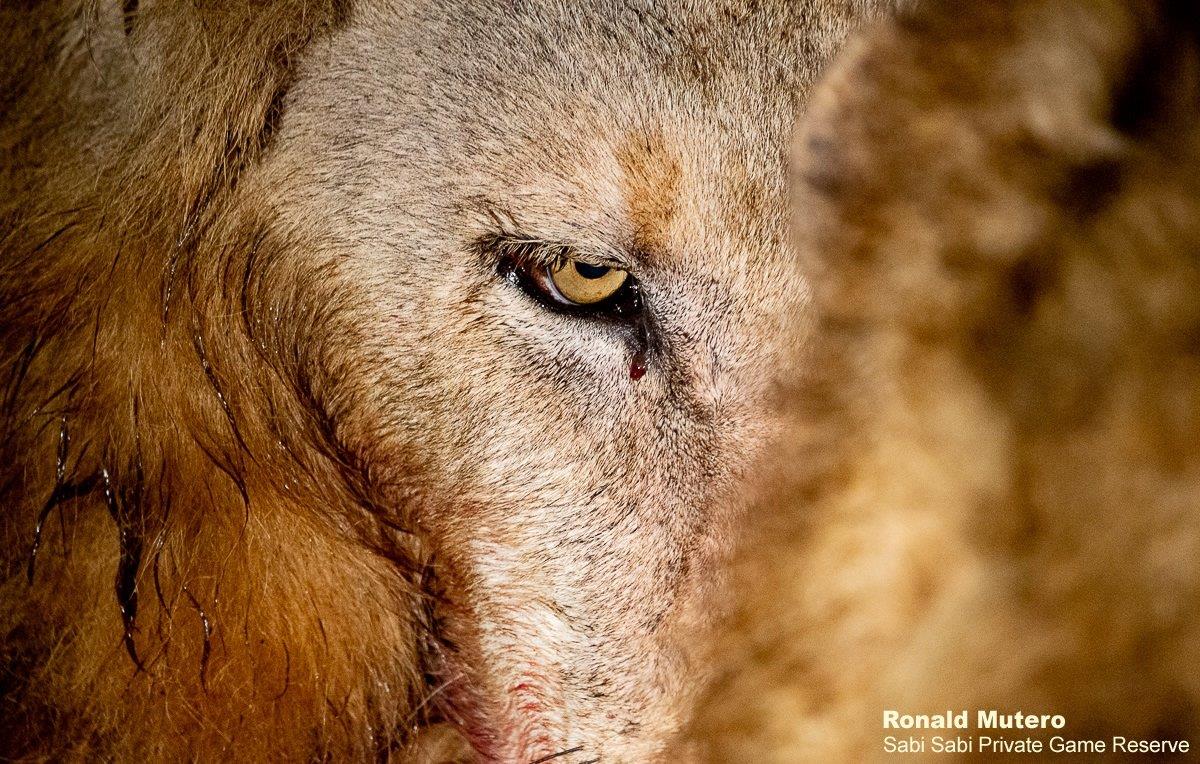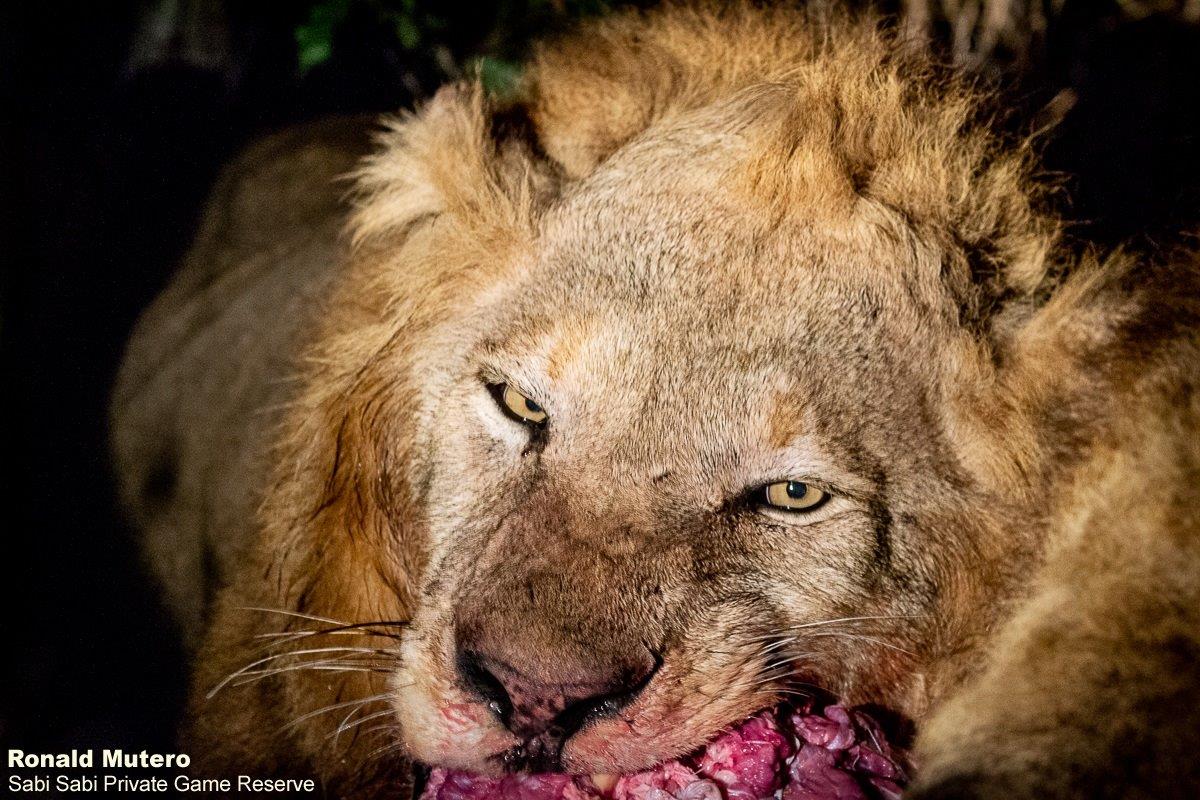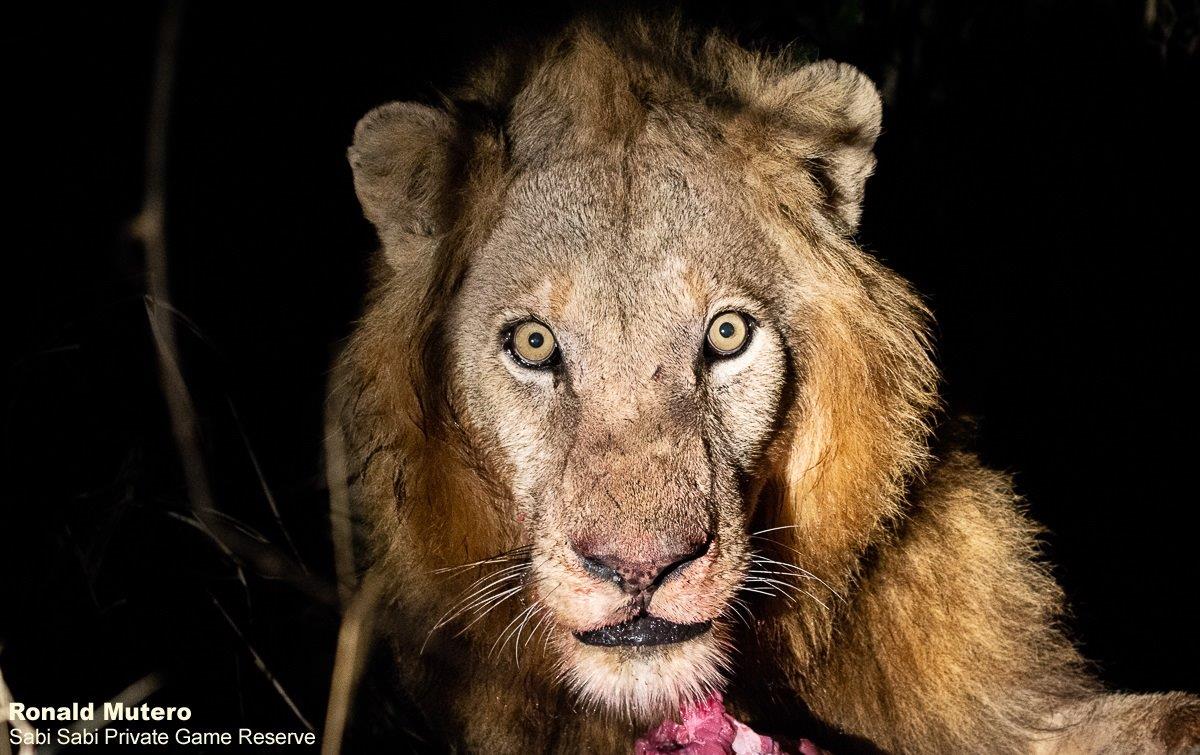 We found fresh tracks of the Southern Pride lioness and her two cubs and with much effort we finally located them lying under the shade of some bushes.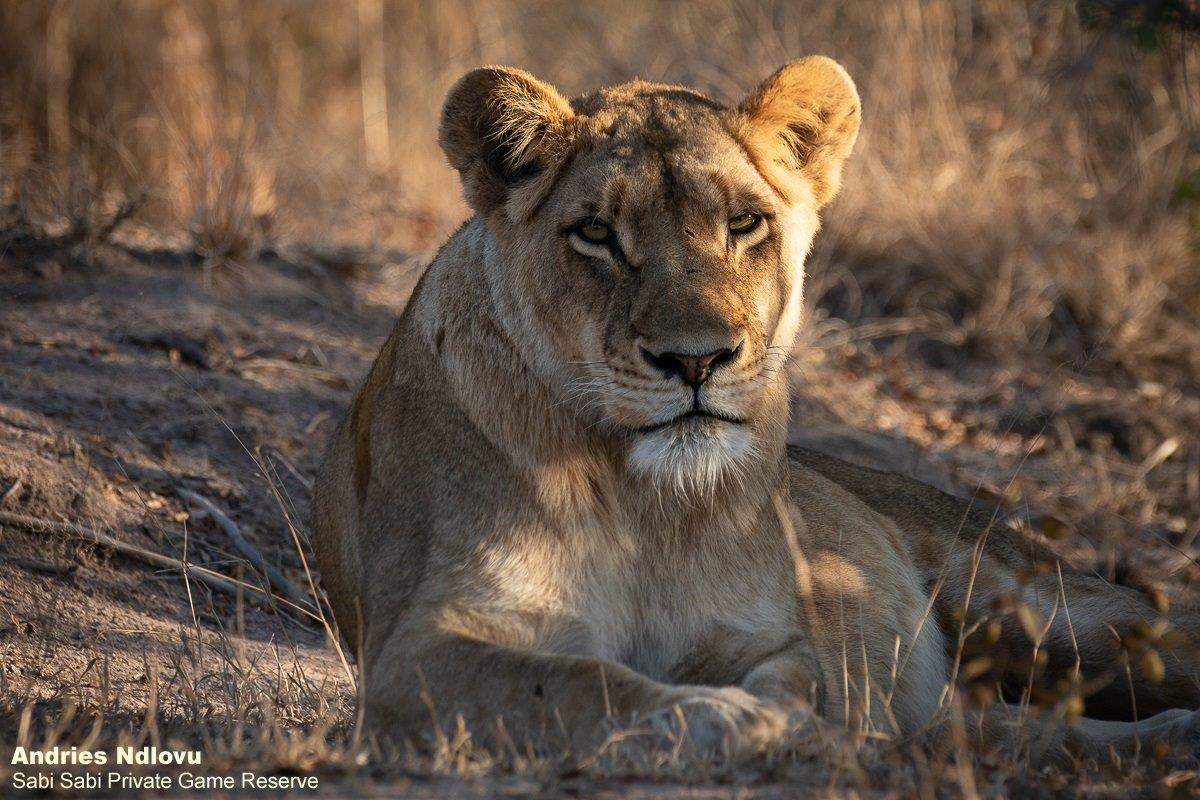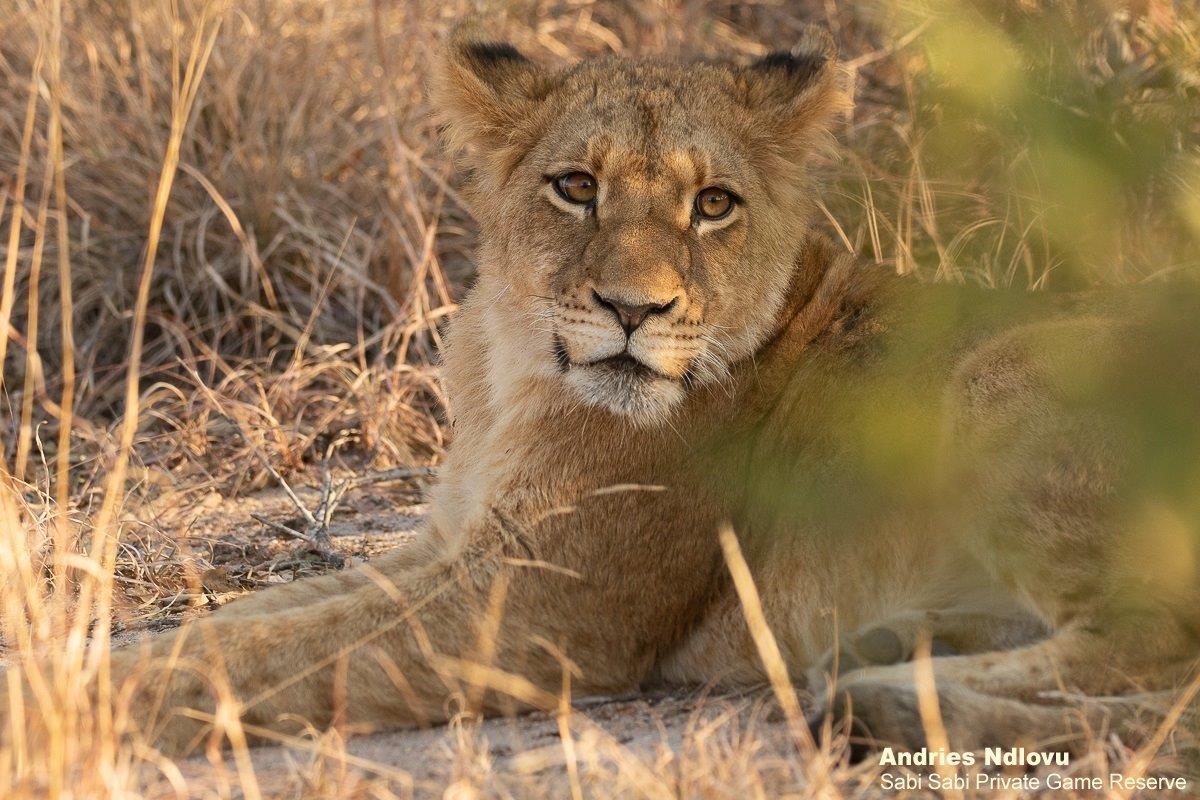 The following day they were seen again – grooming, trying to remove any remnants of the meal they just had. Two of the N'waswishaka male lions had obviously muscled in on the kill, but their presence was clearly not appreciated by the mother, who was continuously snarling and growling at the seemingly oblivious males.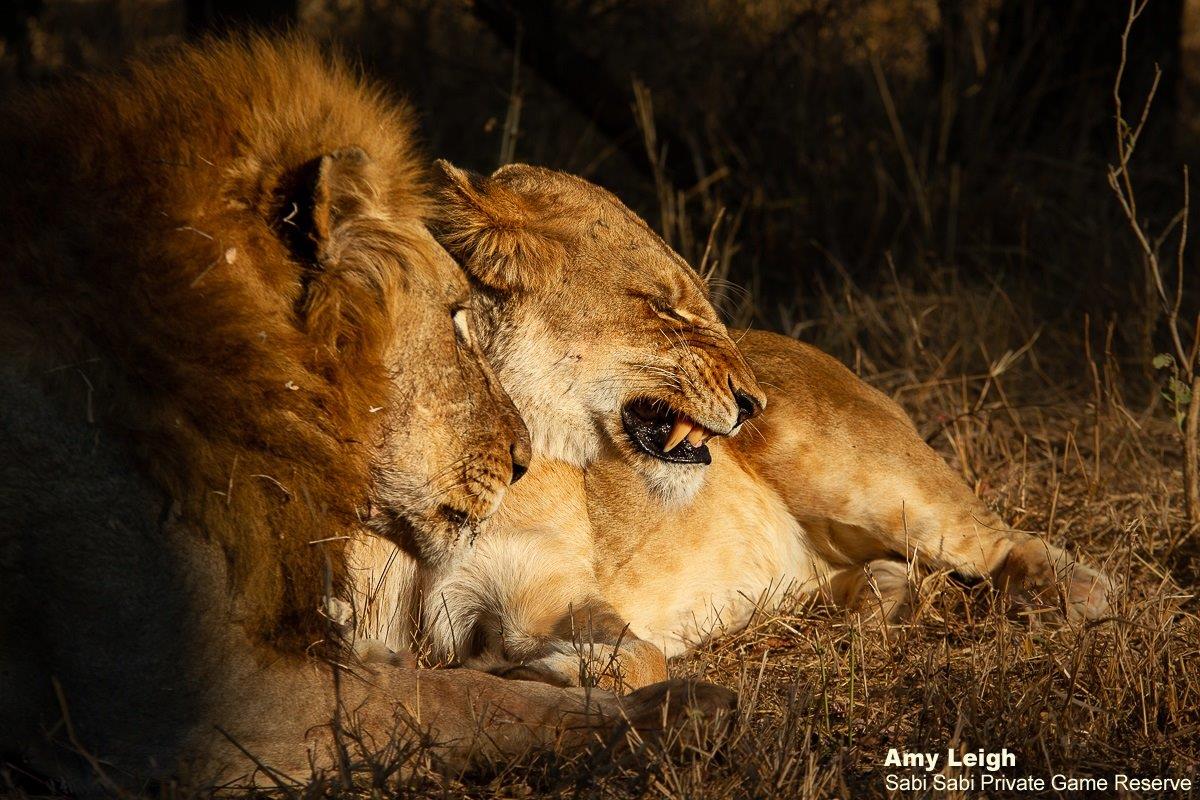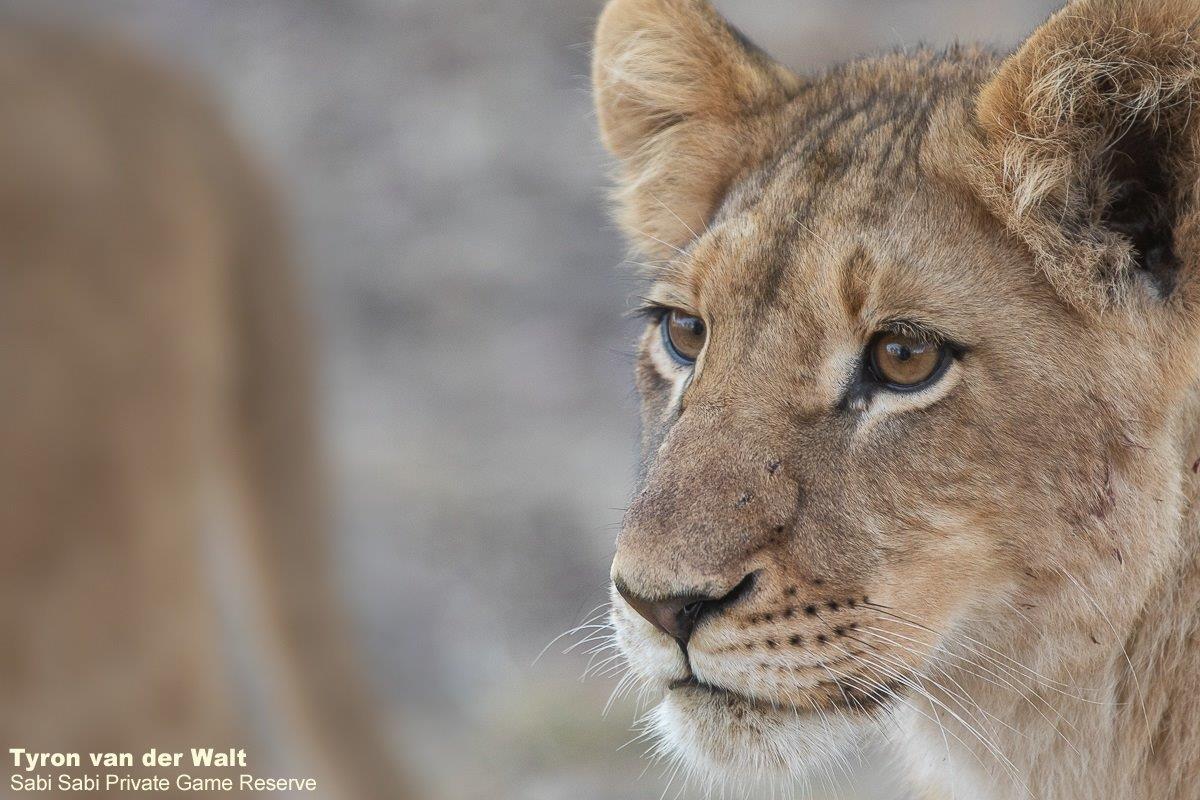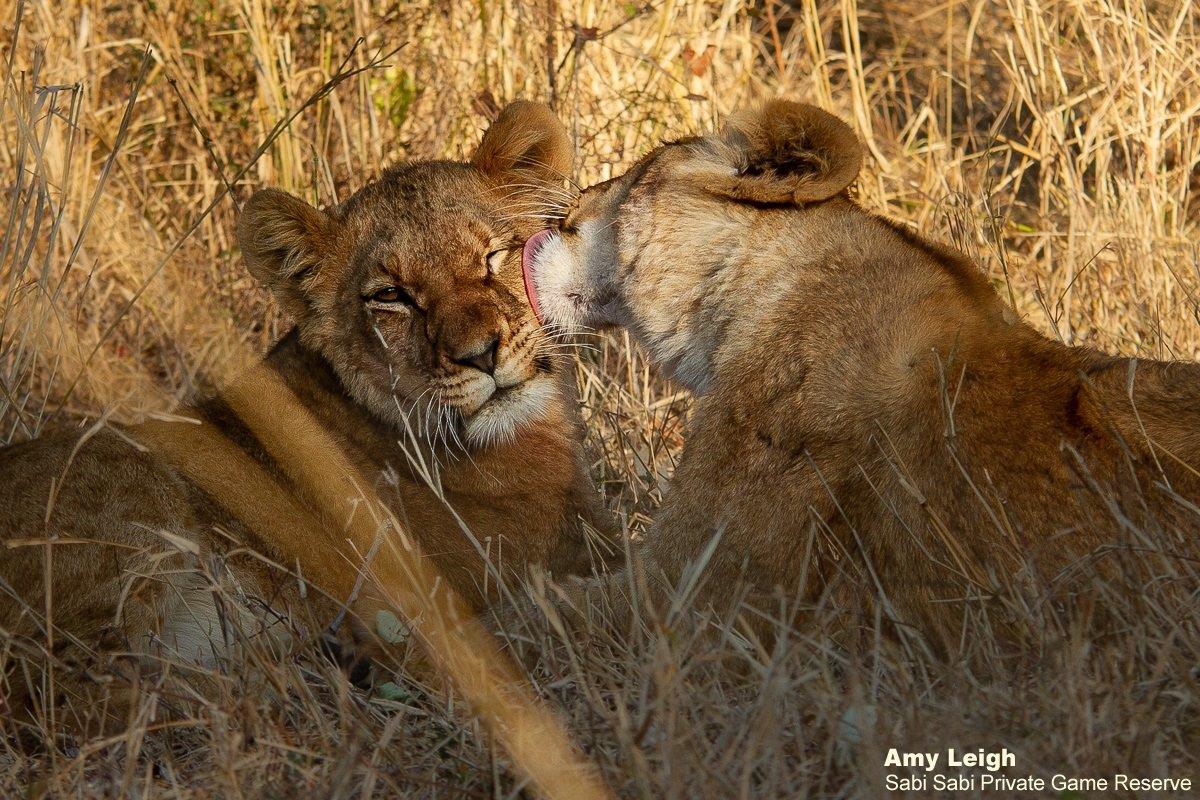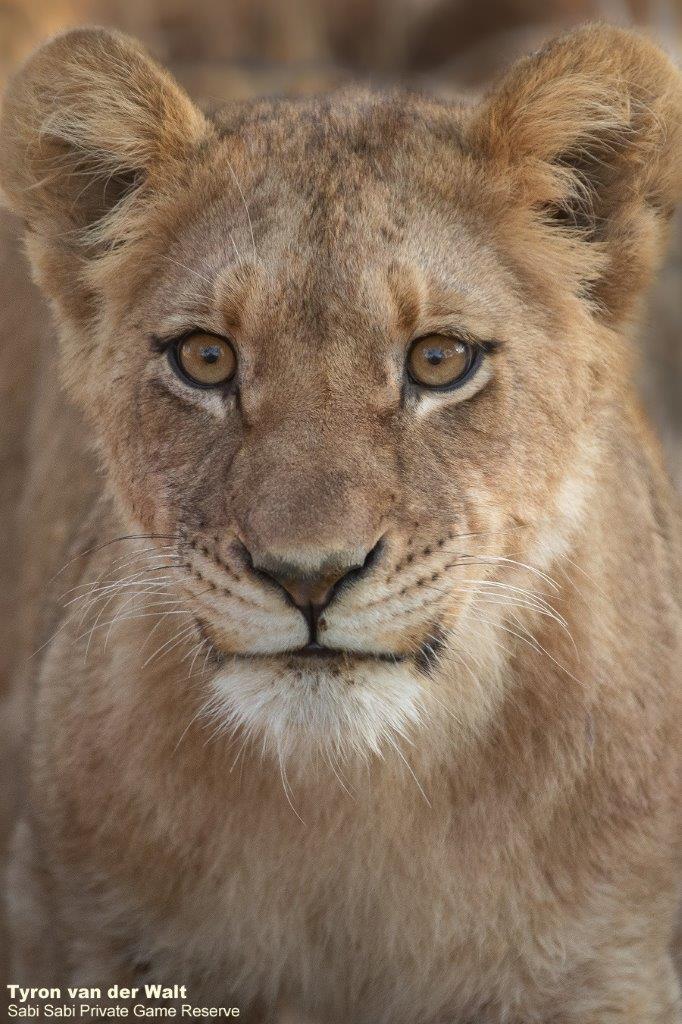 An incredible mother keeping a close eye on her 2 cubs.
Until next time…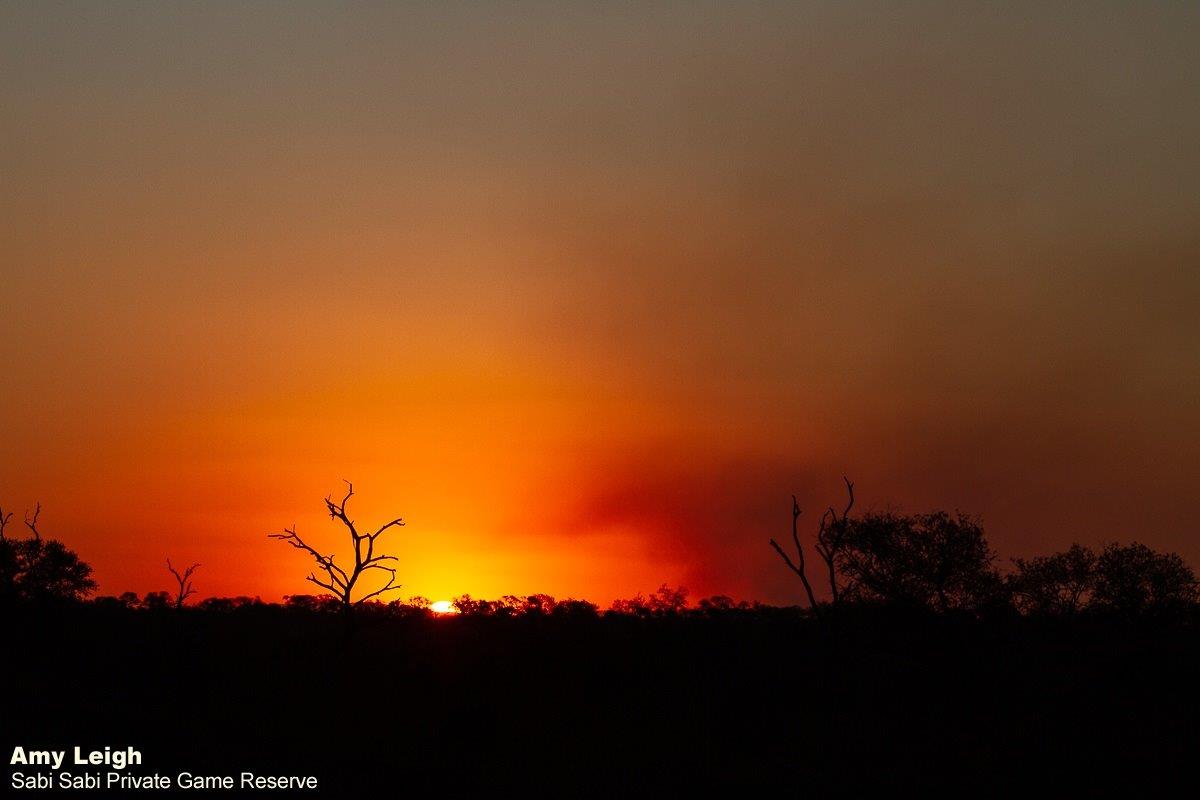 Blog by Wendy Claase
Images by Amy Leigh, Andries Ndlovu, Graeme Stewart, Ronald Mutero and Tyron van der Walt
Video by Tyron van der Walt