It has been an action-packed week of more amazing sightings at Sabi Sabi!
On his last drive for this cycle, and looking forward to seeing his family, but leaving his bush family behind, Andries set out on morning safari with mixed emotions.  He had stopped to chat about trees when him and his guests heard kudus alarm calling. They headed off and it wasn't long before they saw a small herd of kudu, frozen still with ears perked up, then suddenly one of them bolted and ran off while alarming! "Famba, famba, famba!!!" ("Go! Go! Go!" in Shangaan), shouted the tracker as he pointed in the direction from where the kudu had run from. That's when they found the Ntsumi female leopard.  Realising that the element of surprise was gone, she gave up her hunt and carried on as if nothing had happened. Andries followed her for a while as she marked her territory. With two new females in our area, we hadn't seen her for a while and was beginning to wonder if she hadn't been pushed out of her territory… Maybe she came out to remind us she's still queen of the east. What a send-off!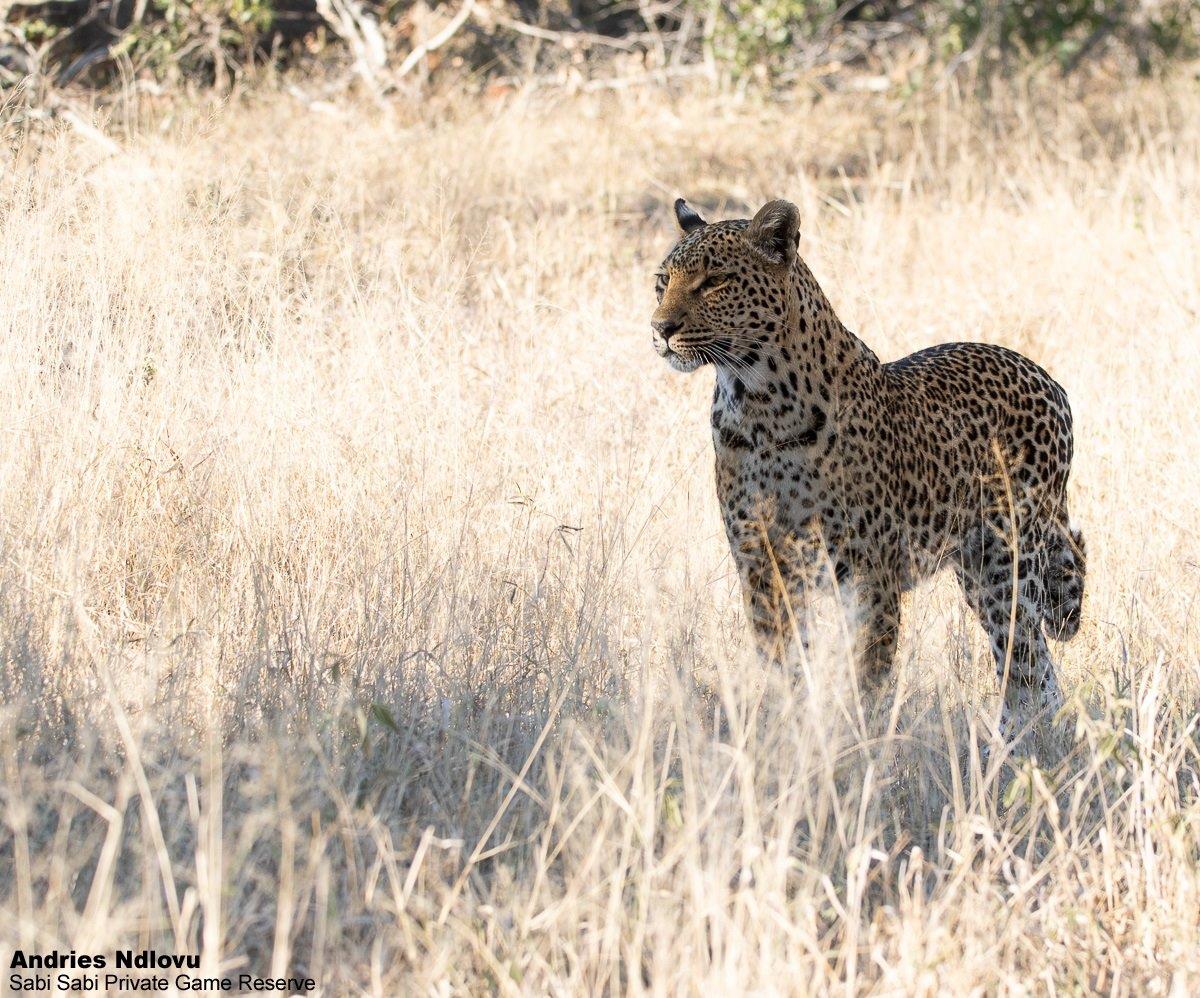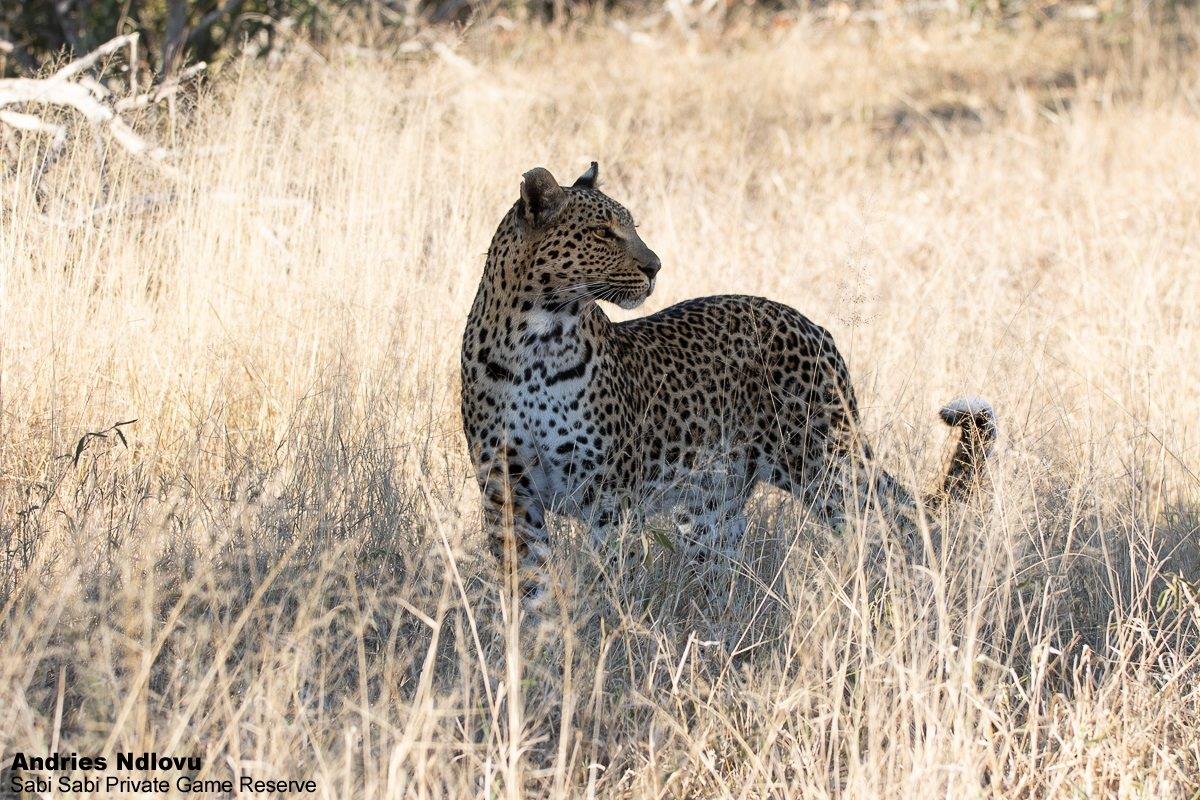 We heard the alarm calls of some impala shortly after leaving the lodge and made our way to the area. It was not long before we found this female leopard who was maneuvering swiftly through the thickets.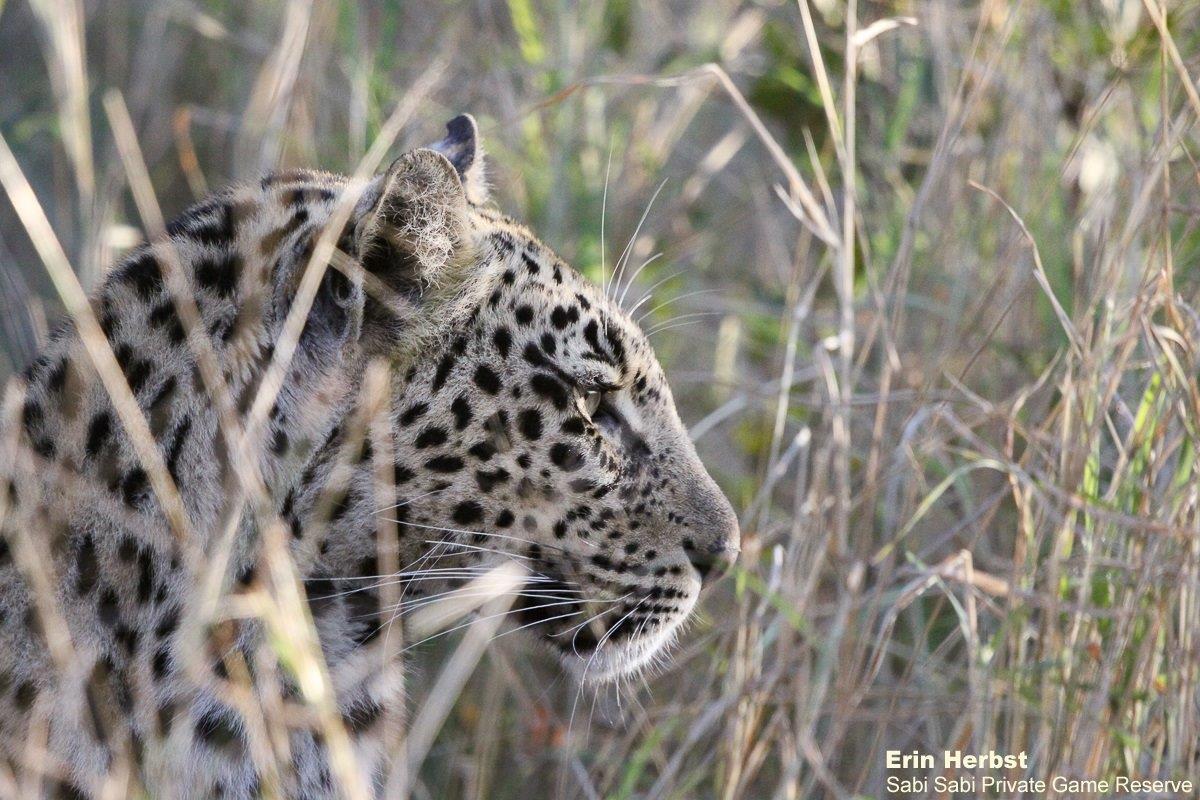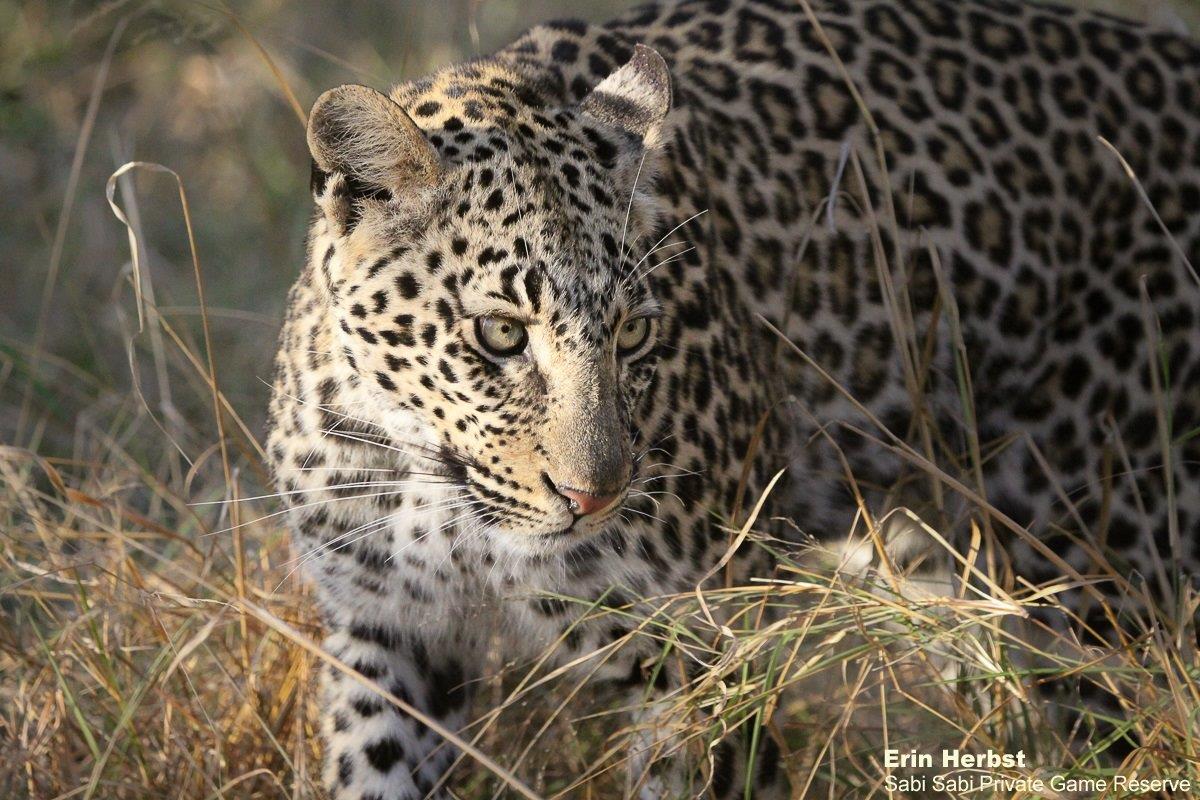 N'weti male leopard was found one morning, scent marking as he went. He made his way to a termite mound and suddenly pounced and managed to catch a young warthog. Just when we thought he had been successful in his hunt, hyenas rushed in to claim his kill. He quickly moved off but had a trail of hyenas following right behind him.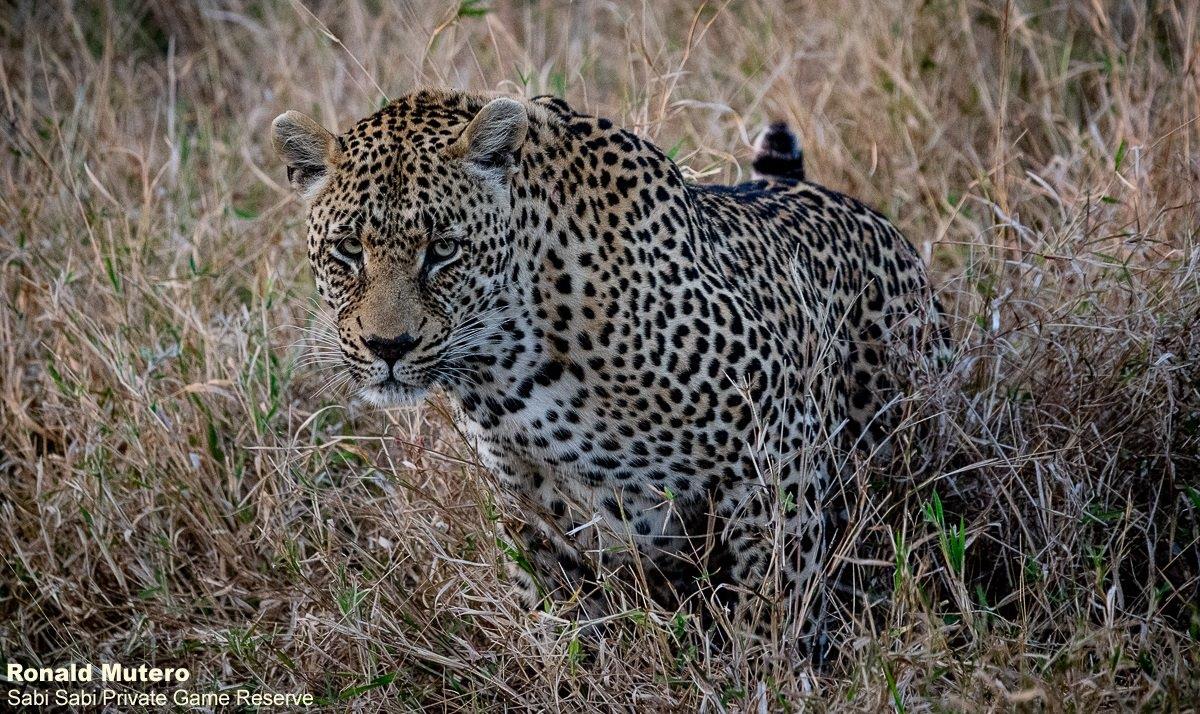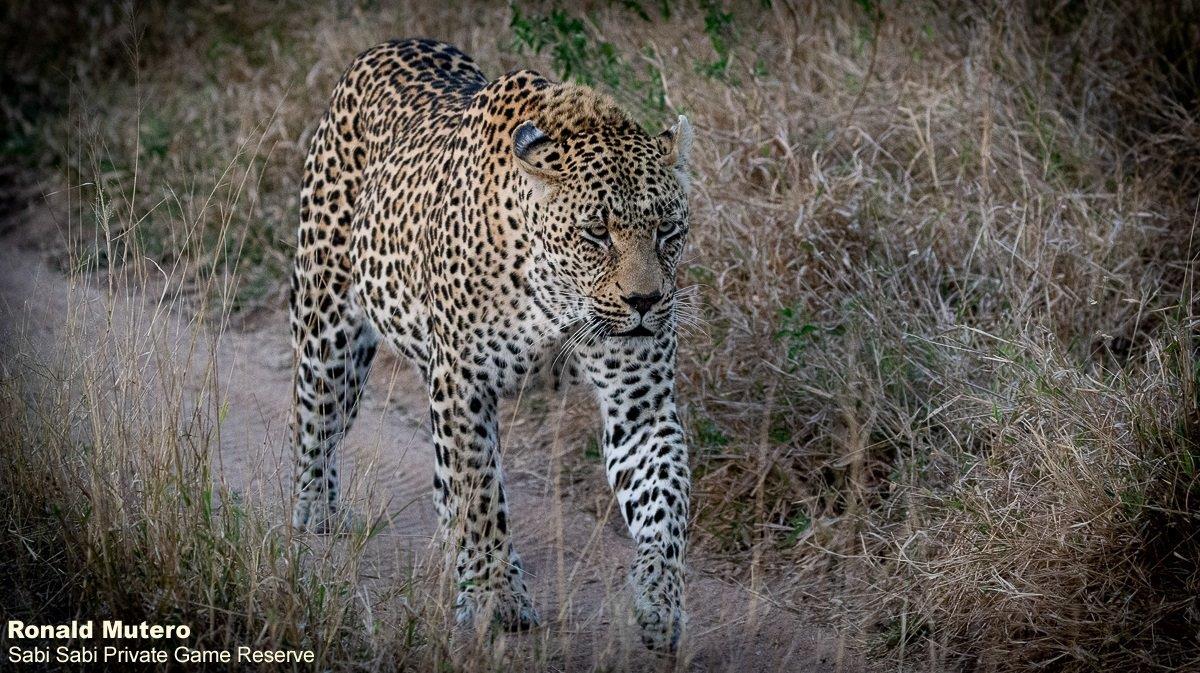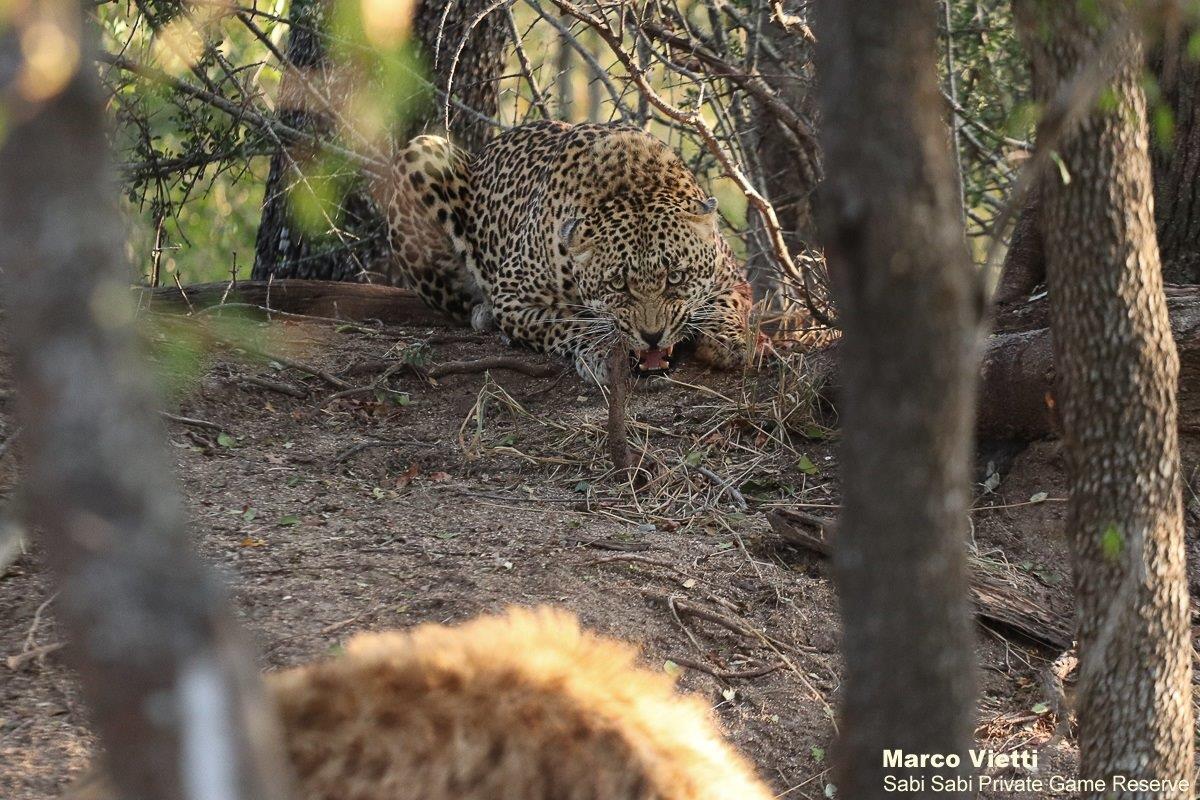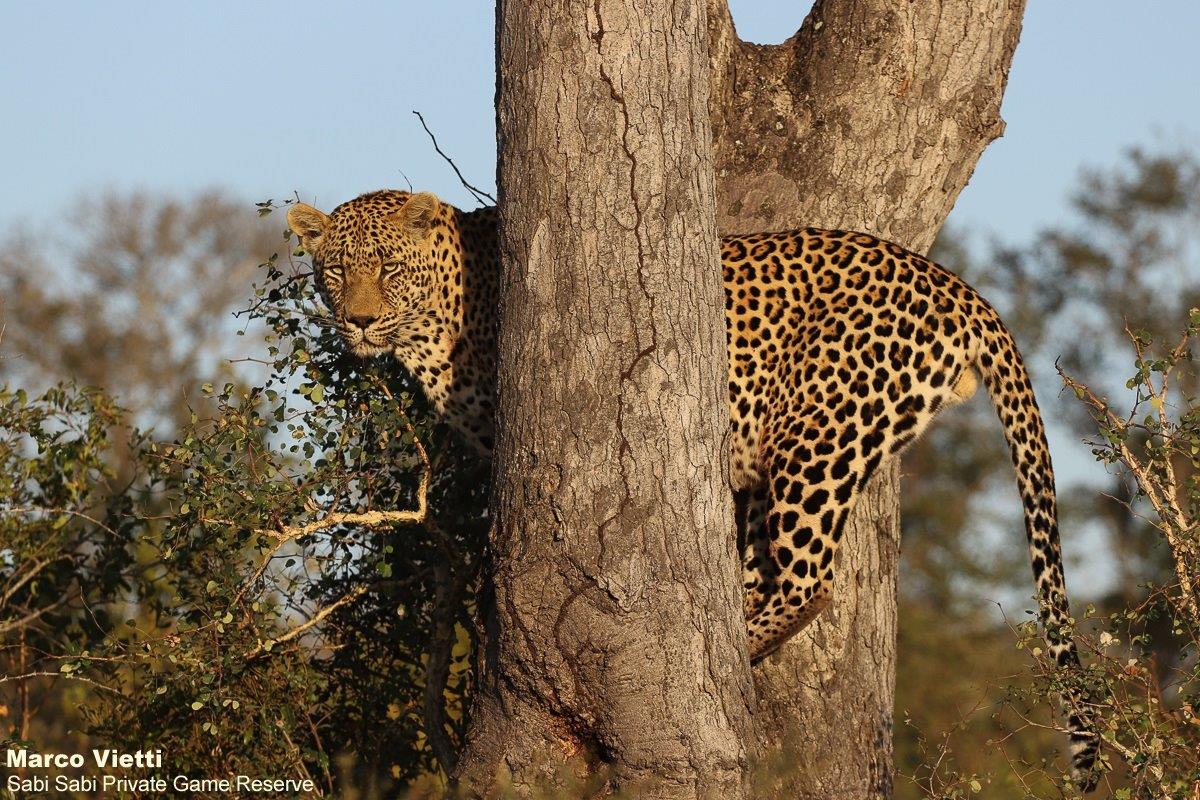 The following day, N'weti, having had his kill stolen by hyenas, went on to steal a duiker kill from a female leopard!  This time safely stashed away up a tree.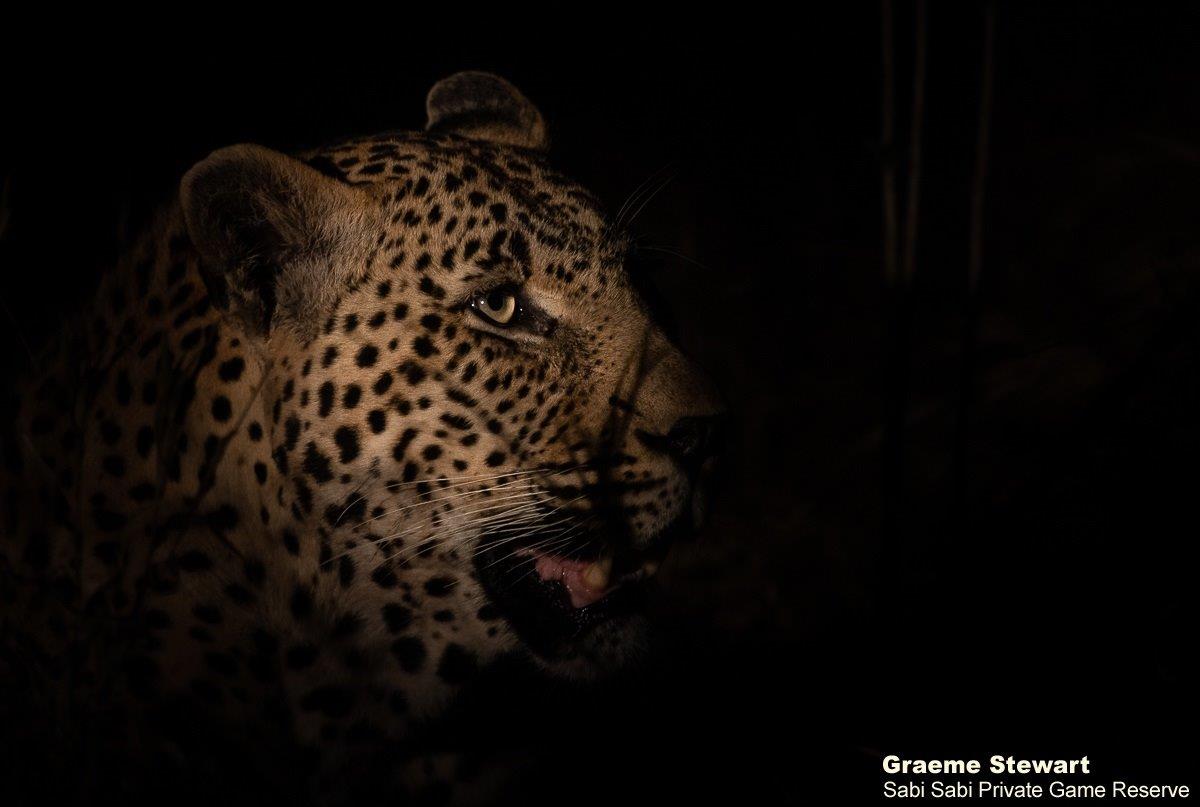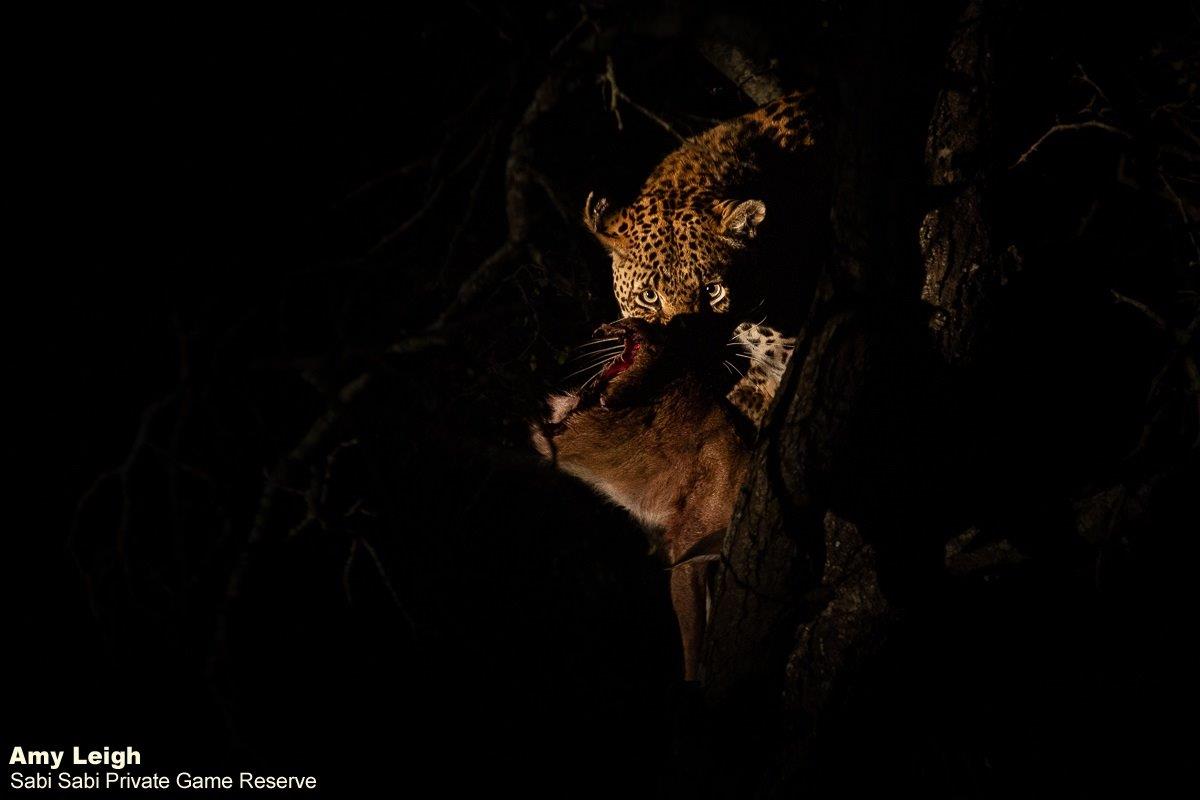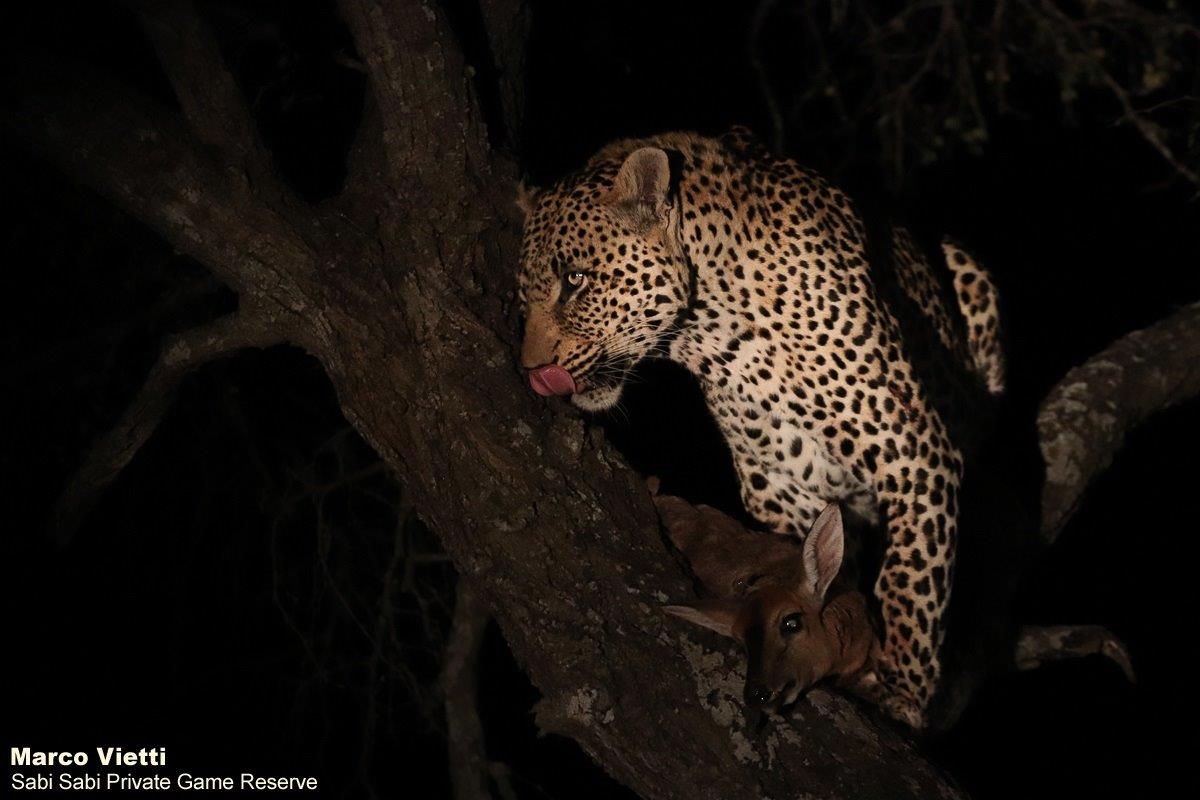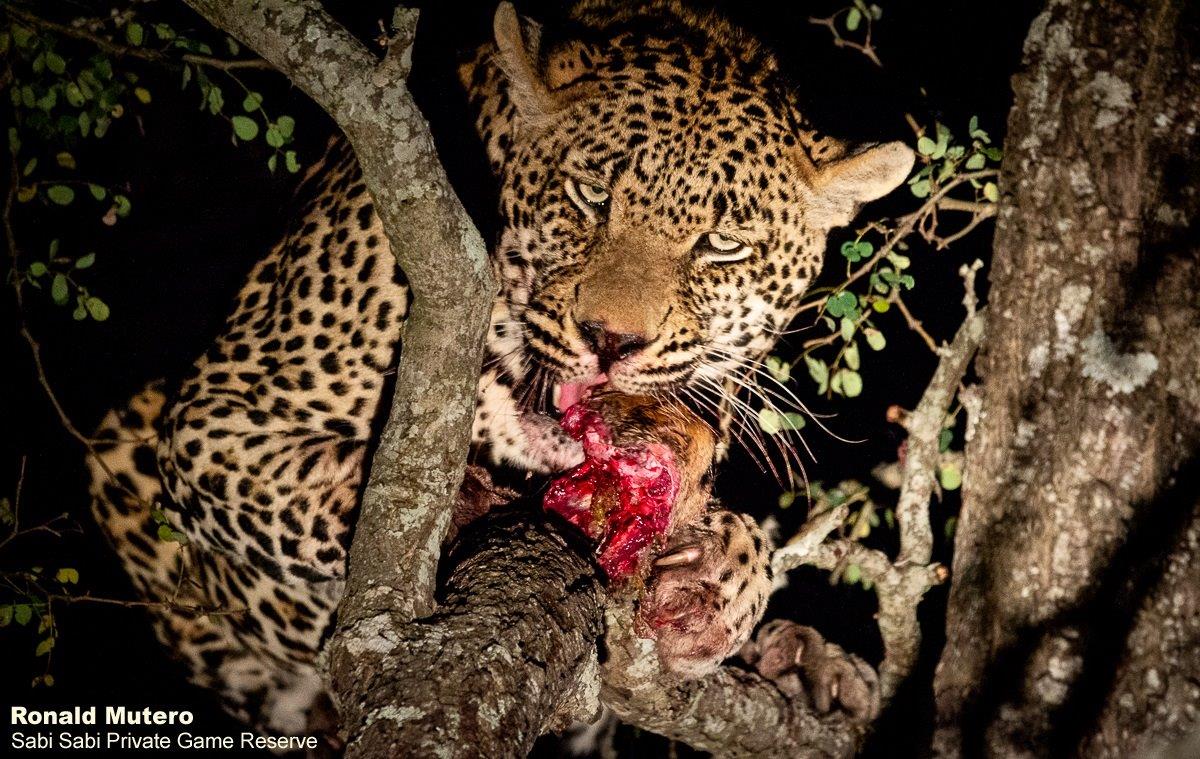 This cheetah made an impala kill in the early hours of the morning. With vultures lingering and attracting attention to the area, it tried to eat as much as possible before something larger than itself made its way to the scene.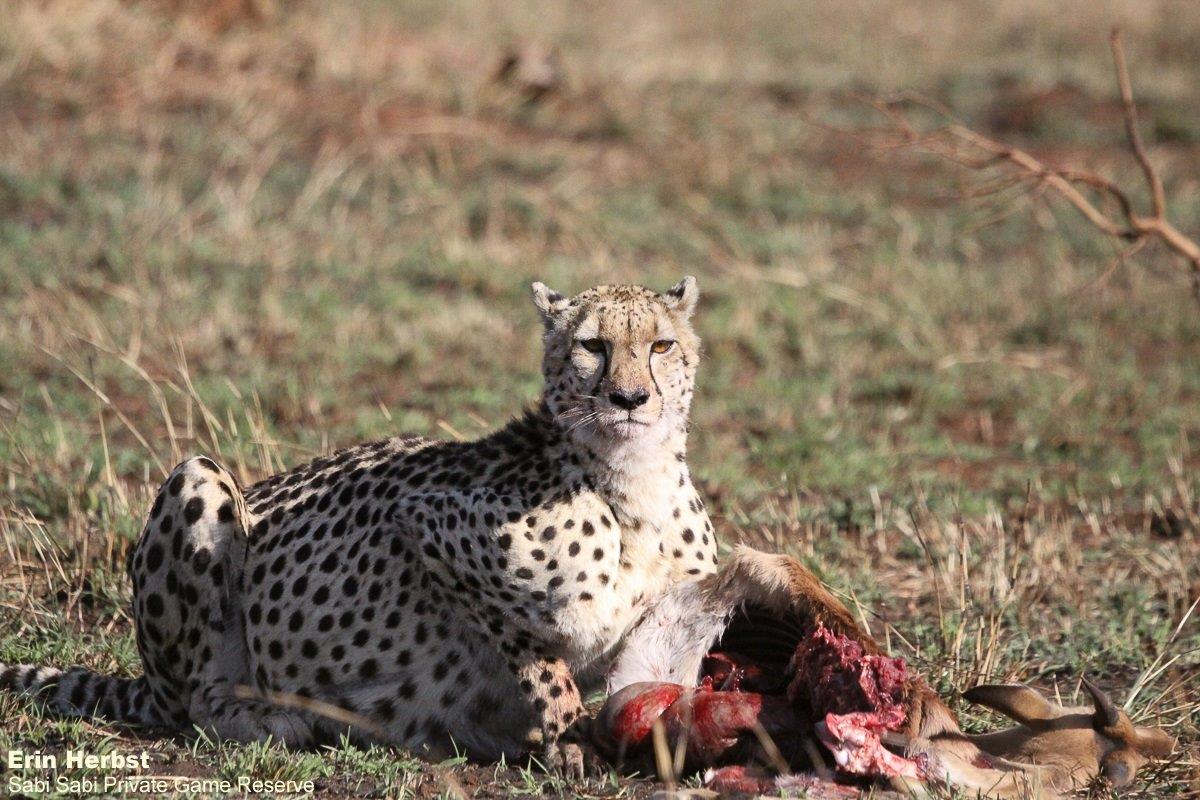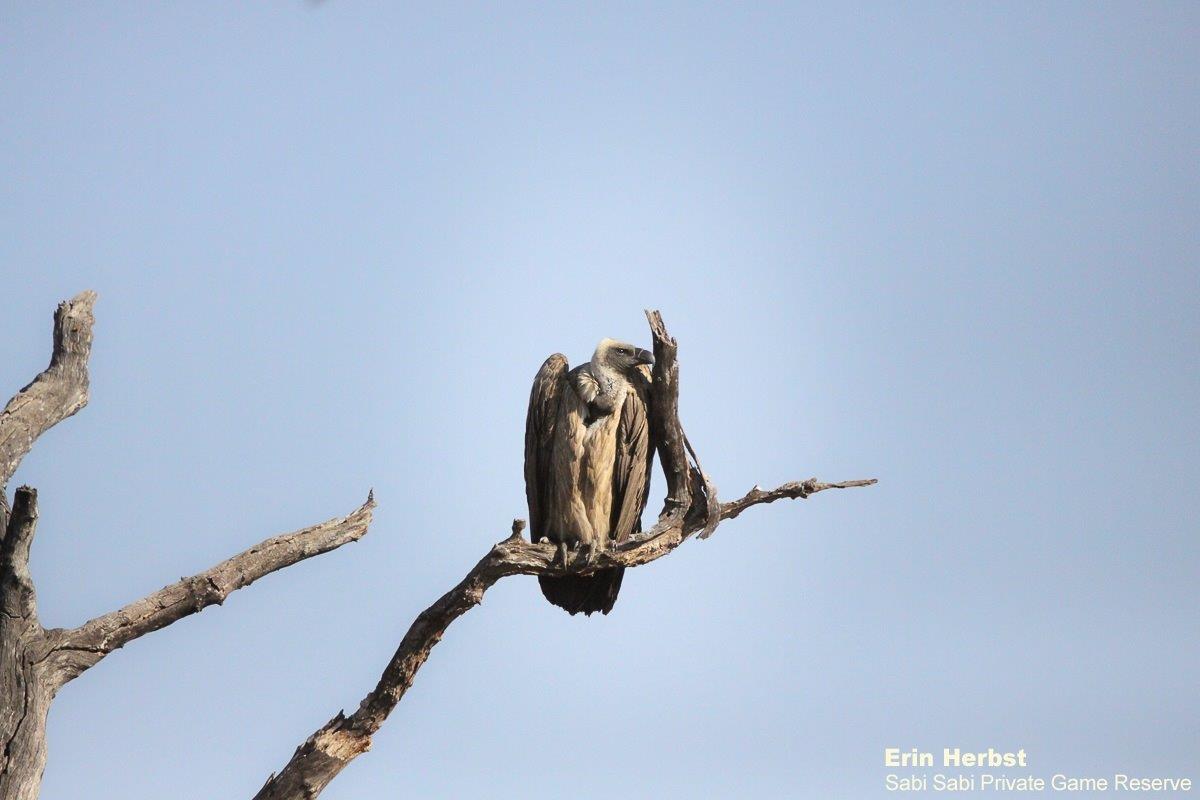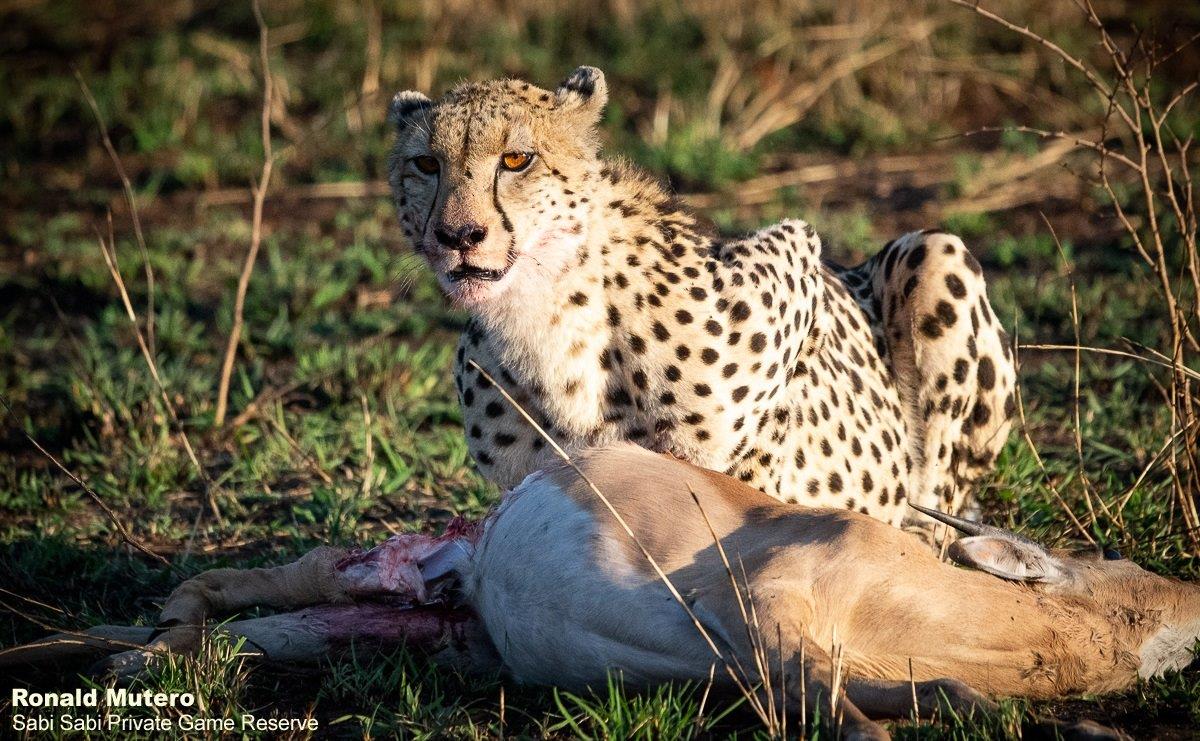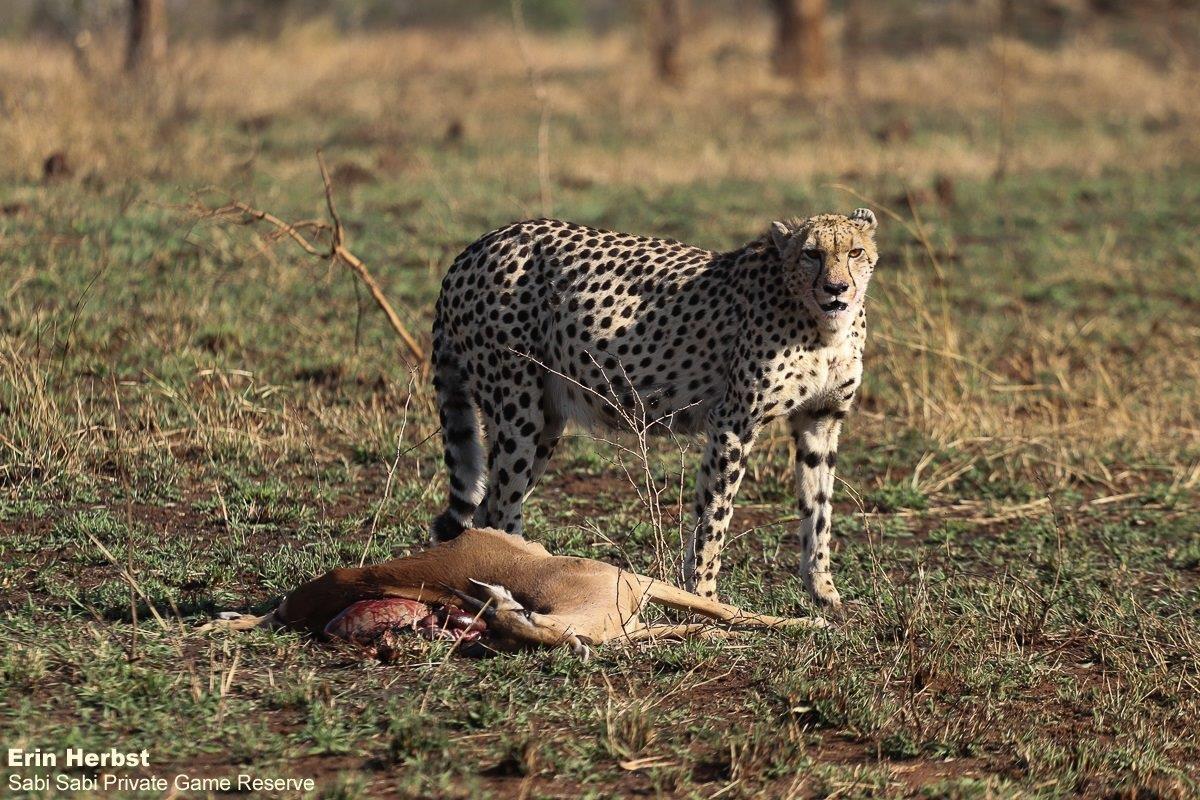 We have enjoyed numerous sightings of the Styx Pride and their cubs this week.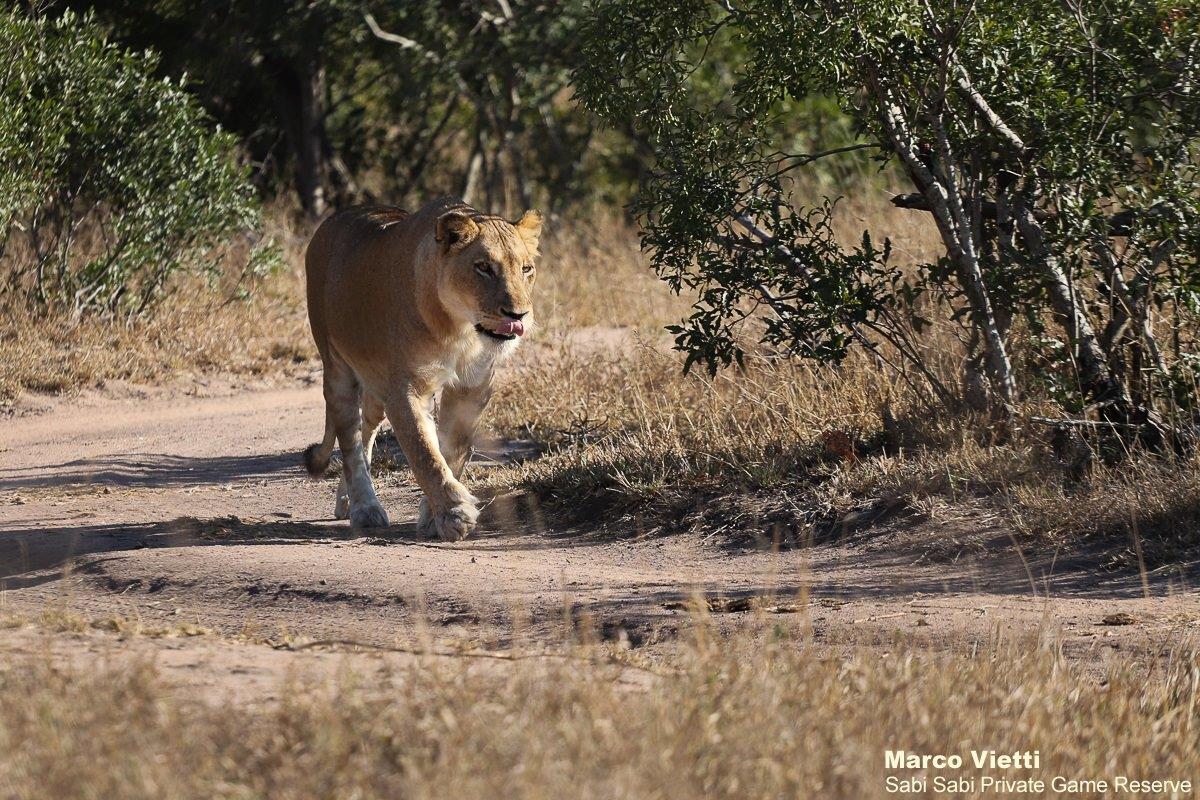 In one sighting, they were resting as the sun disappeared and as darkness crept in, they got up and walked off into the night.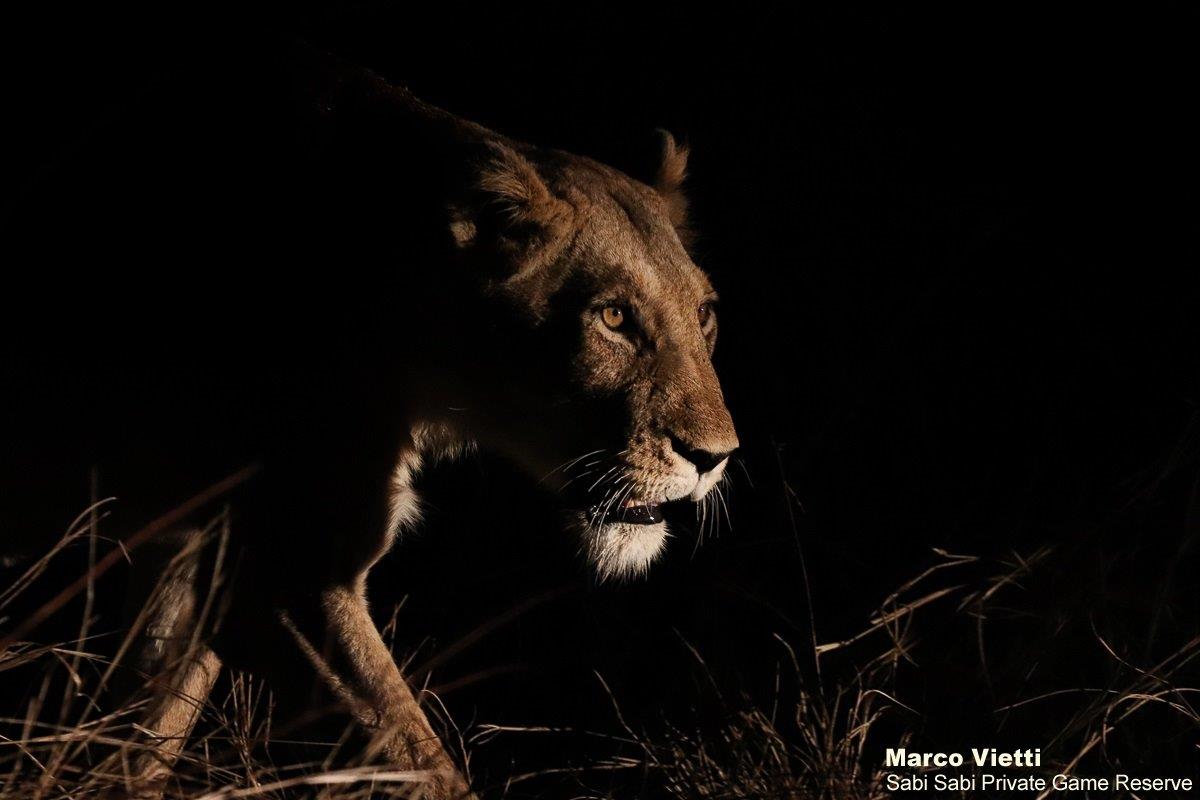 They were successful as in the morning, they were found with a nyala kill. All seven cubs were with them, playing in the riverbed, while their mothers lay down with full stomachs.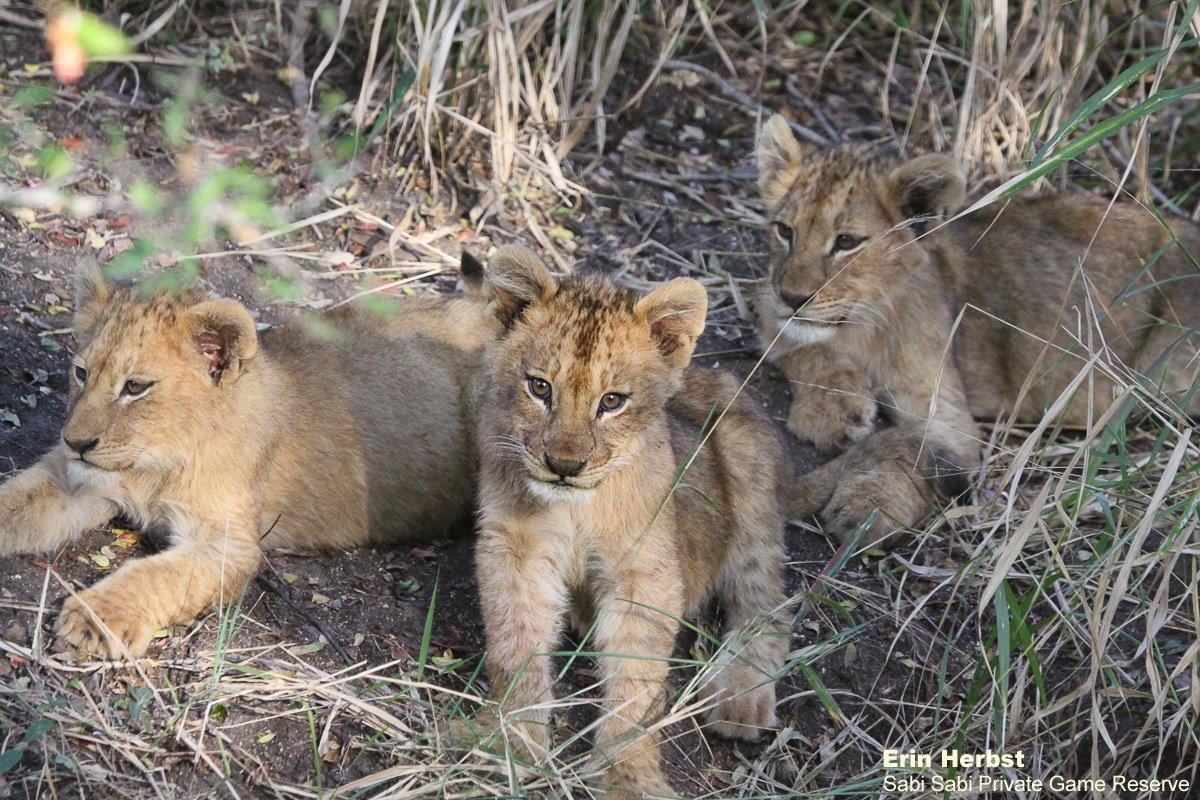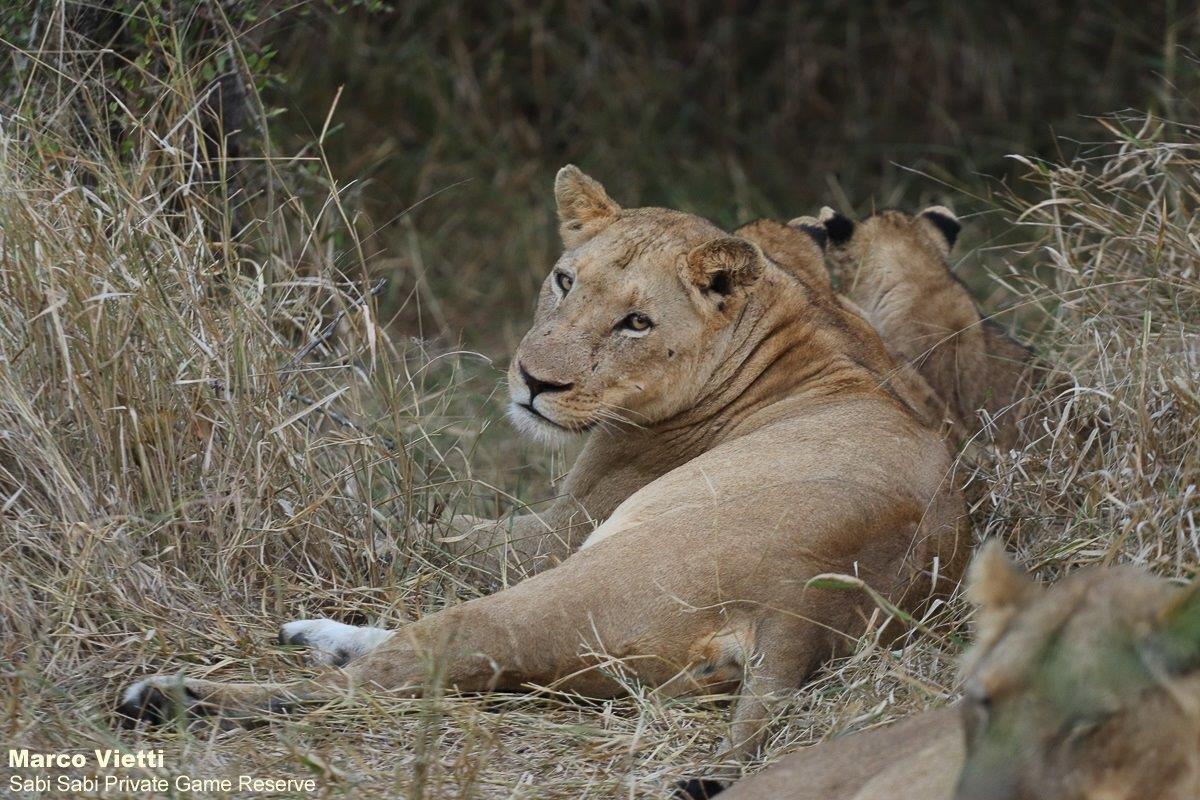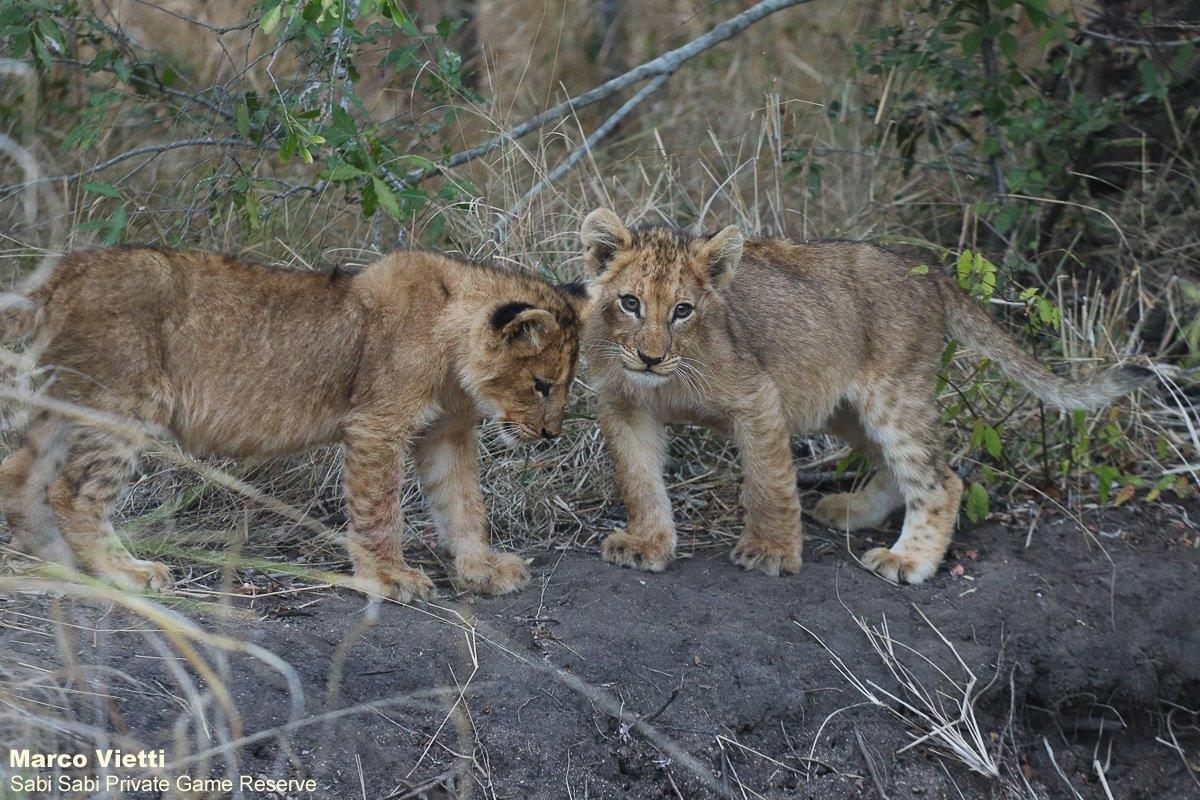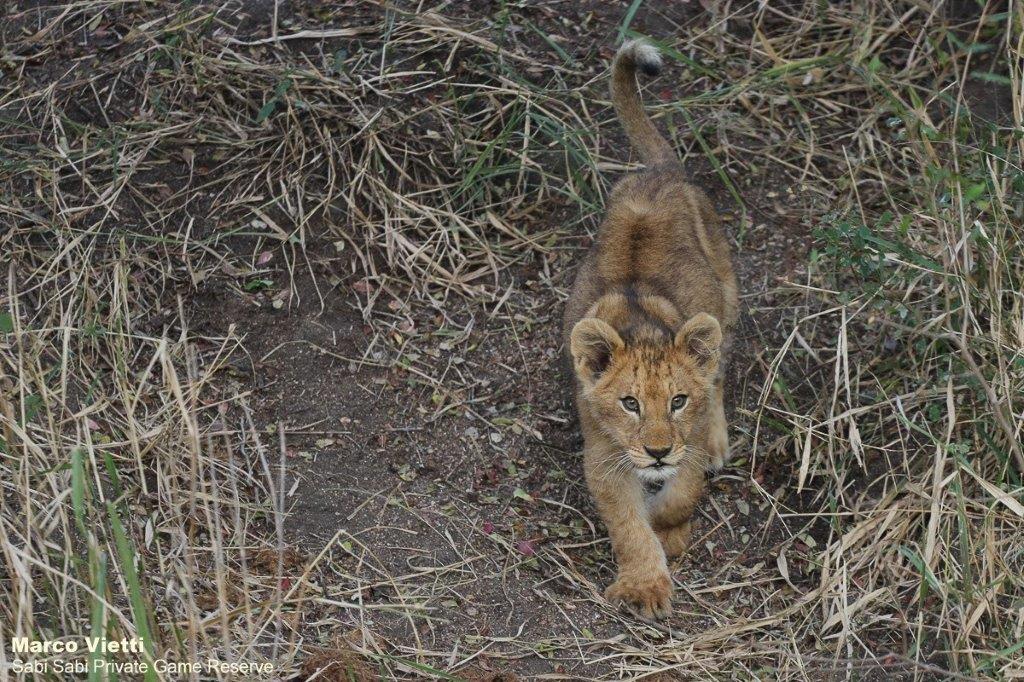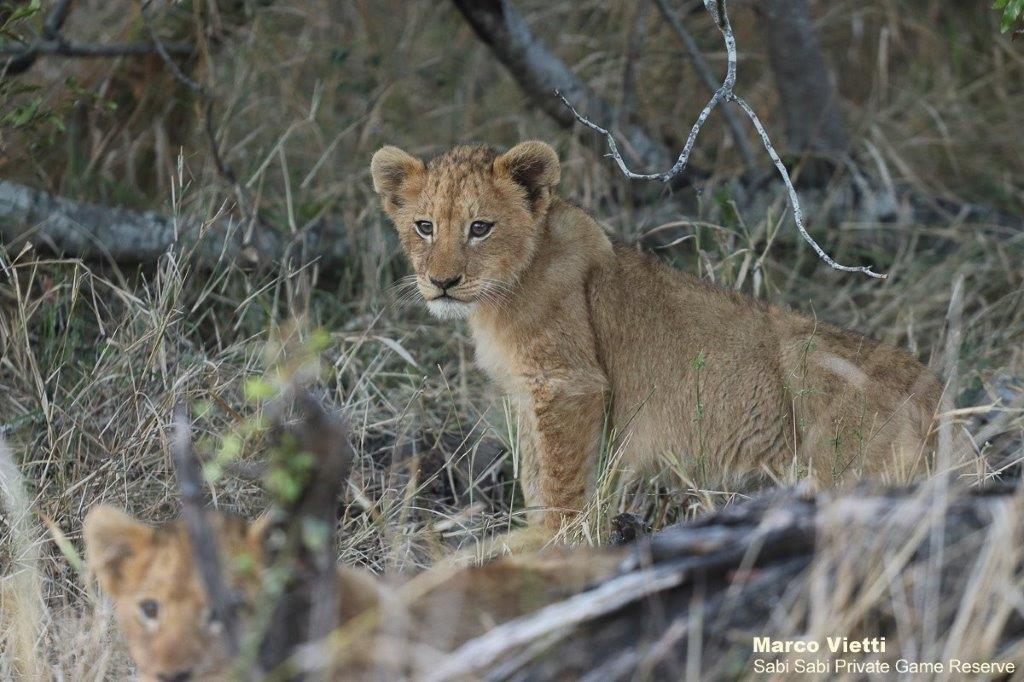 Having finished their kill, the following day, they began to move around at sunset, ready for the evening's events.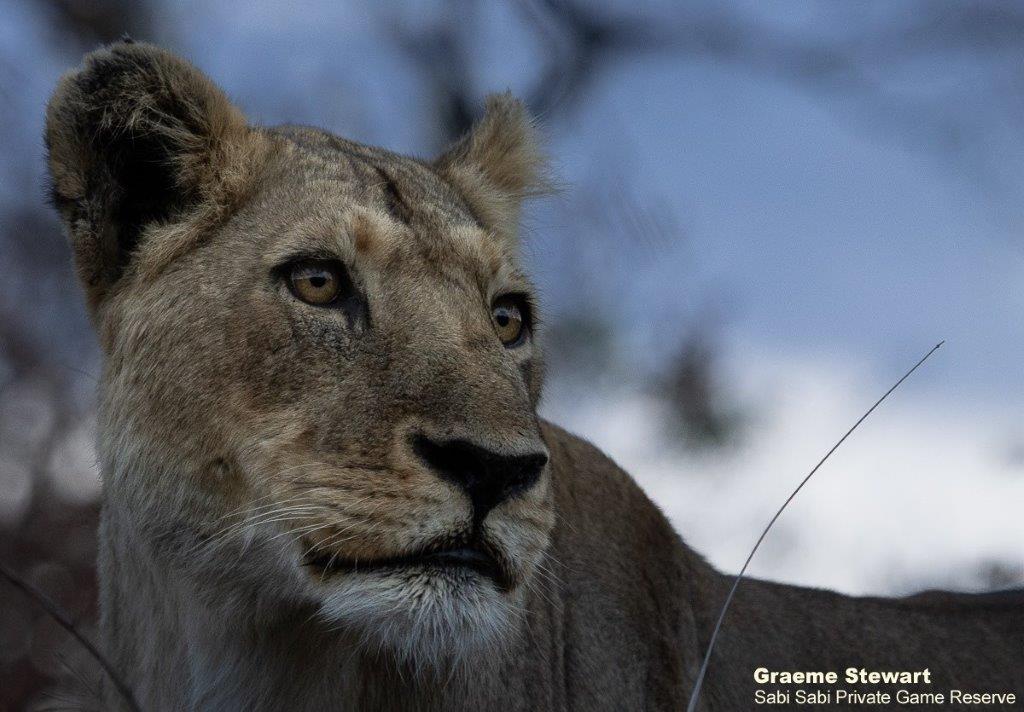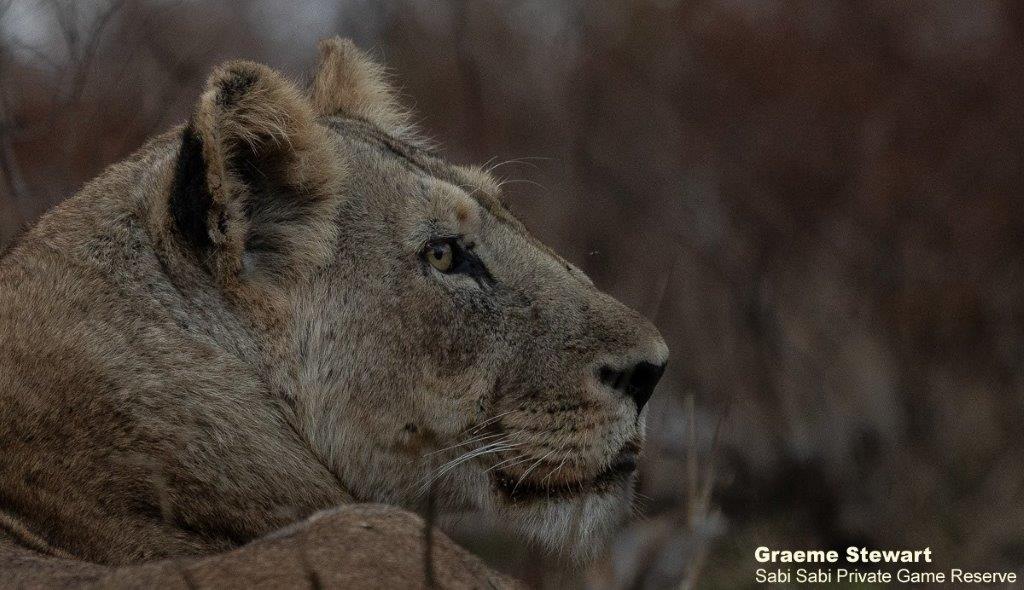 We found three Kambula lionesses late one afternoon.  They seemed to be interested in a large herd of impala nearby, so we decided to sit patiently and wait. After the sun had set, the lionesses began moving closer to the impala, and the excitement was starting to build! We turned our lights off, and suddenly the sound of impala running in front of our vehicle broke the silence of the night and we quickly moved towards the commotion, but no luck. We waited.  The impala started running again, this time straight towards a lioness. The sound of struggling was enough to tell us that one of lionesses had made a kill, and the other two joined quickly, trying to take their fair share. What a sighting!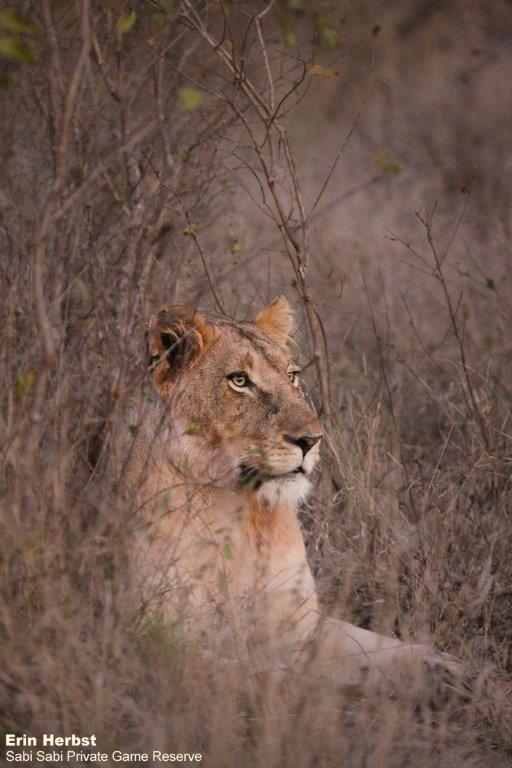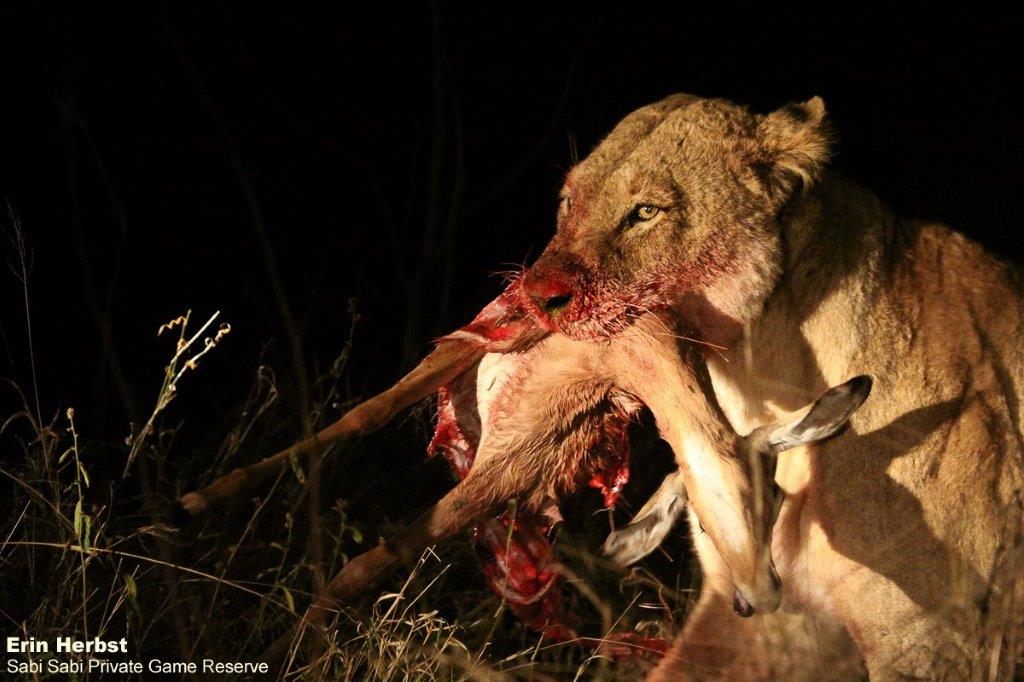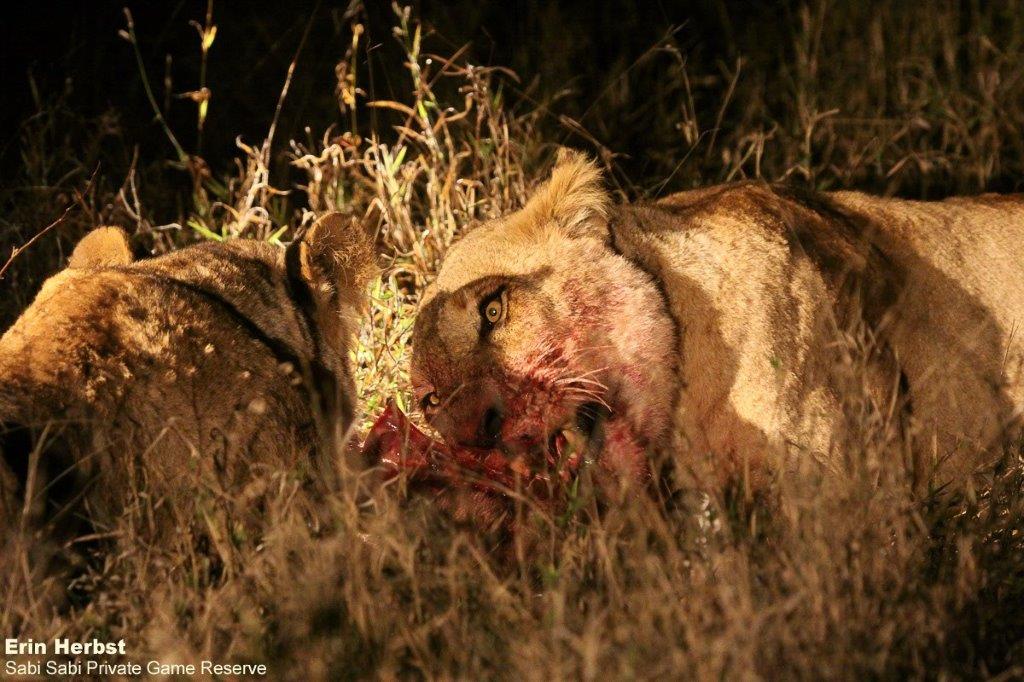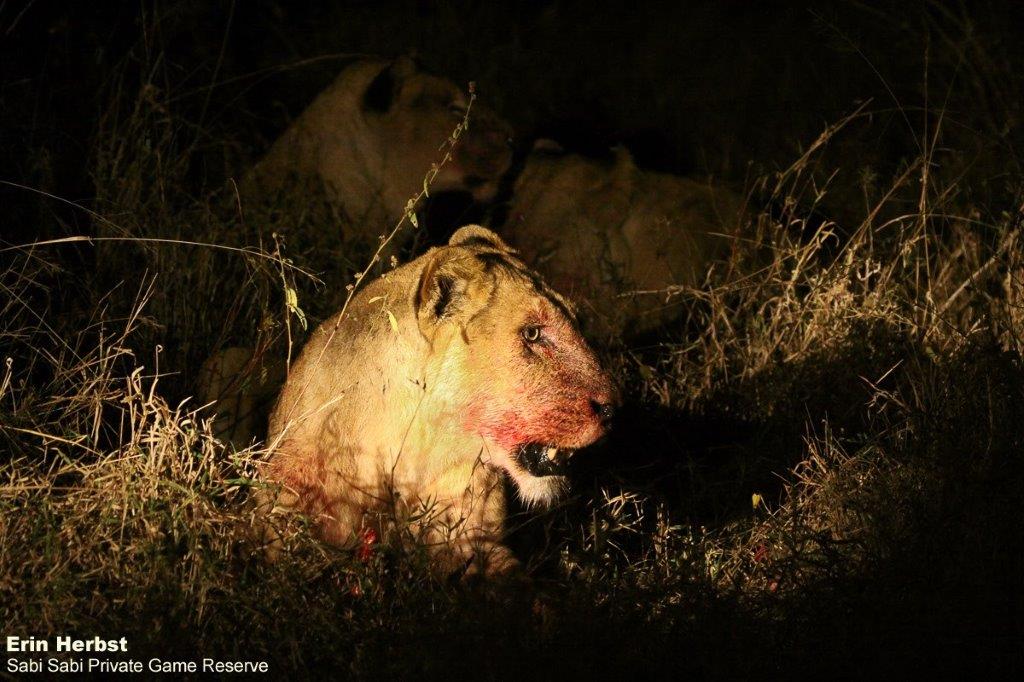 We were very lucky to witness this Saddle-billed Stork trying to catch some fish in a waterhole.  After watching for some time, it was successful in catching a big fish that took some time to swallow!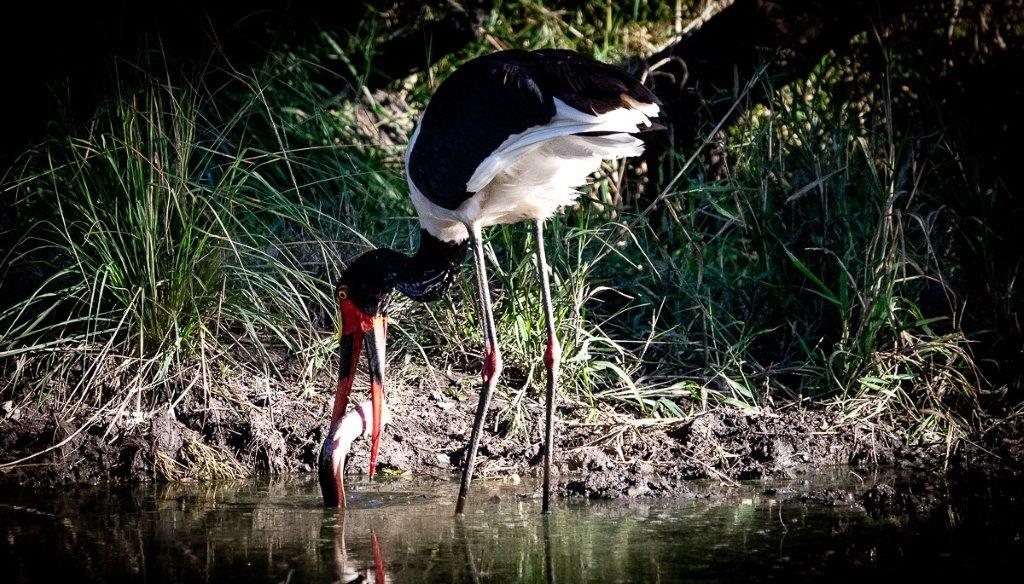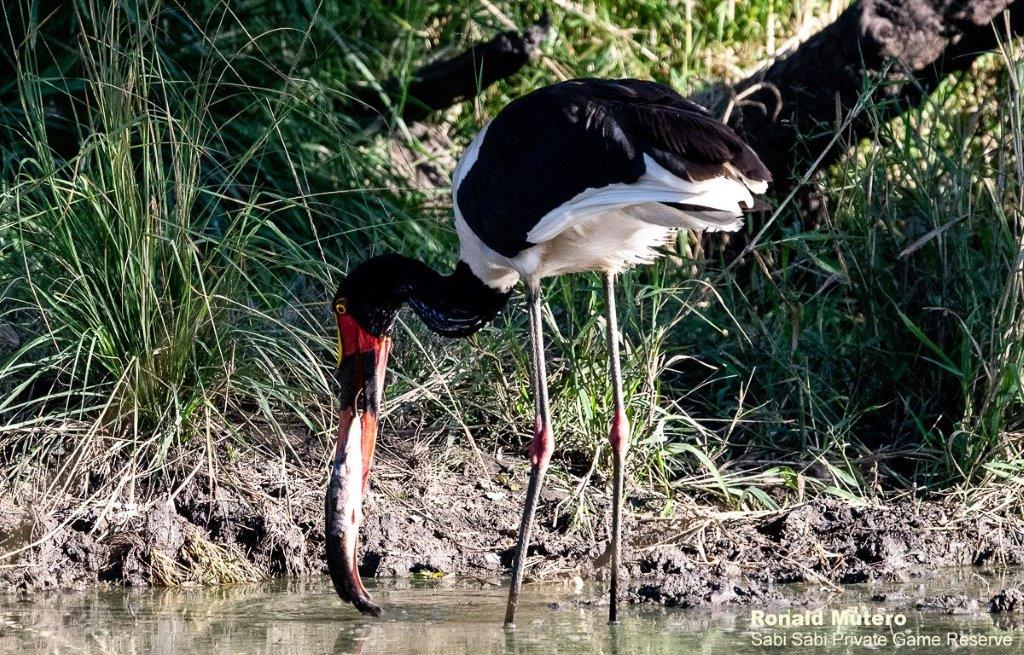 After hearing an alarm call from one of the others, this female kudu stood completely still only moving her ears to listen for any signs of danger.
A bull Elephant took a break from eating to have a drink as the sun was slowly setting.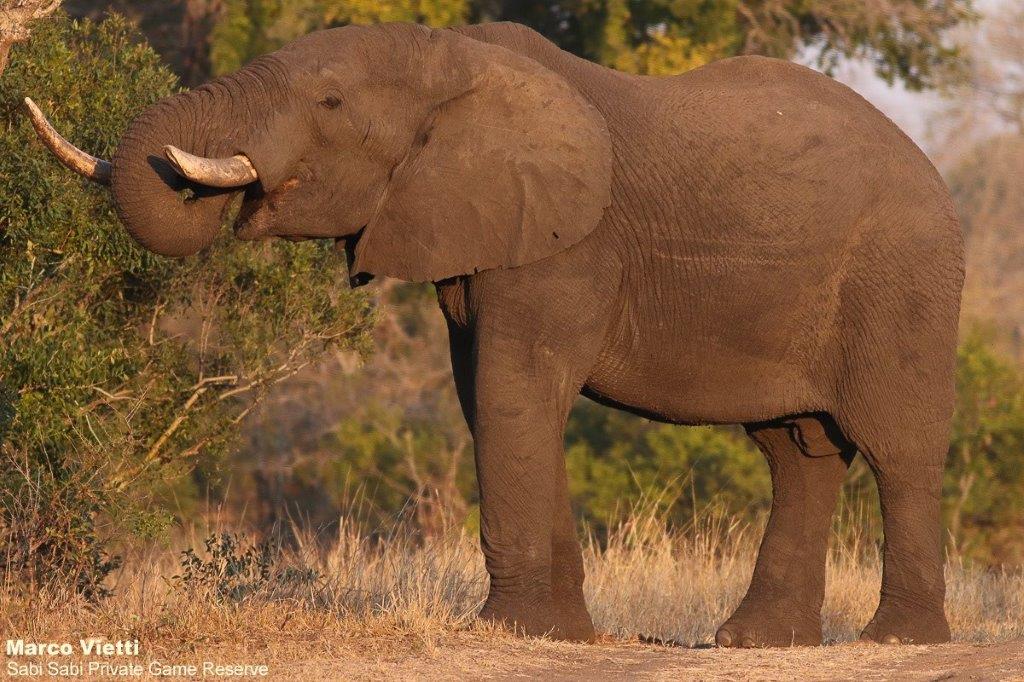 Over the weekend, while returning to the lodge, we caught a glimpse of an owl taking flight. We stopped to investigate and the whole Western Barn Owl family popped out to say hello!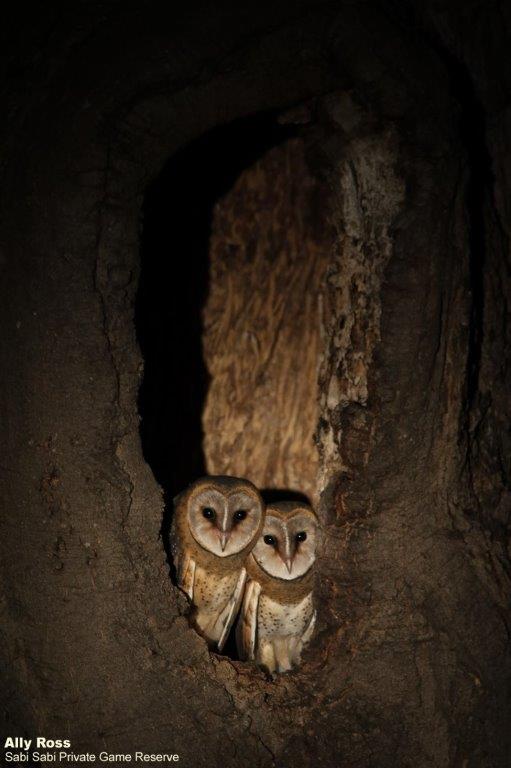 This was one of the many baboons enjoying the large trees along a riverbed.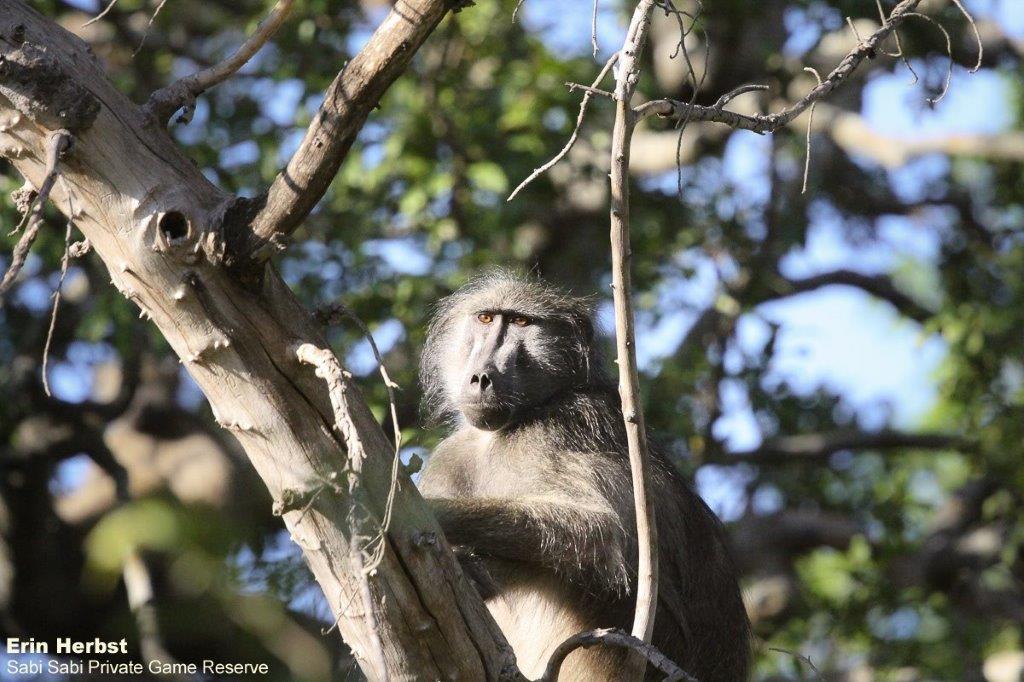 This hyena was following the scent of a male leopard which had recently passed through the area.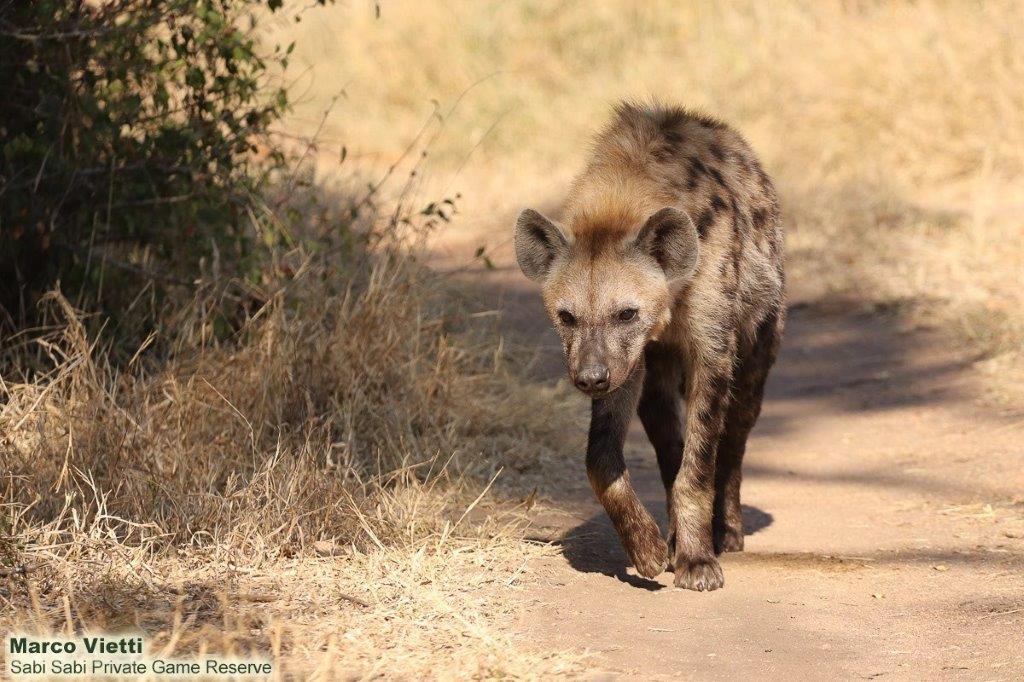 A few Red-billed Oxpeckers took an opportunity to make use of a watering hole for a quick bath while some buffalo were drinking!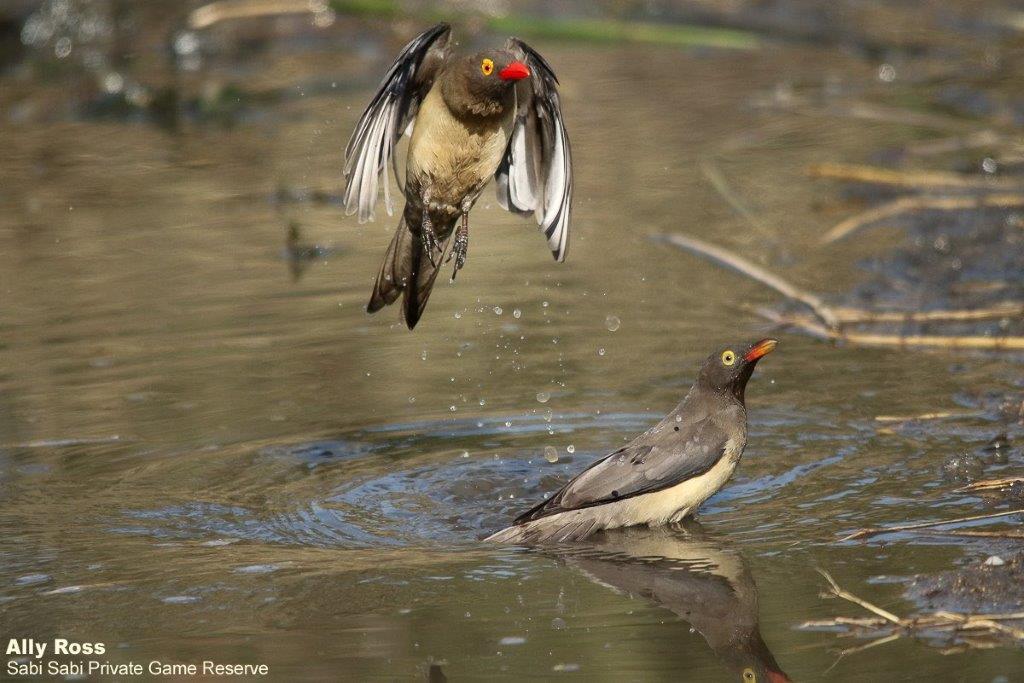 This Grey Heron flew above us and landed on a tree near a watering hole.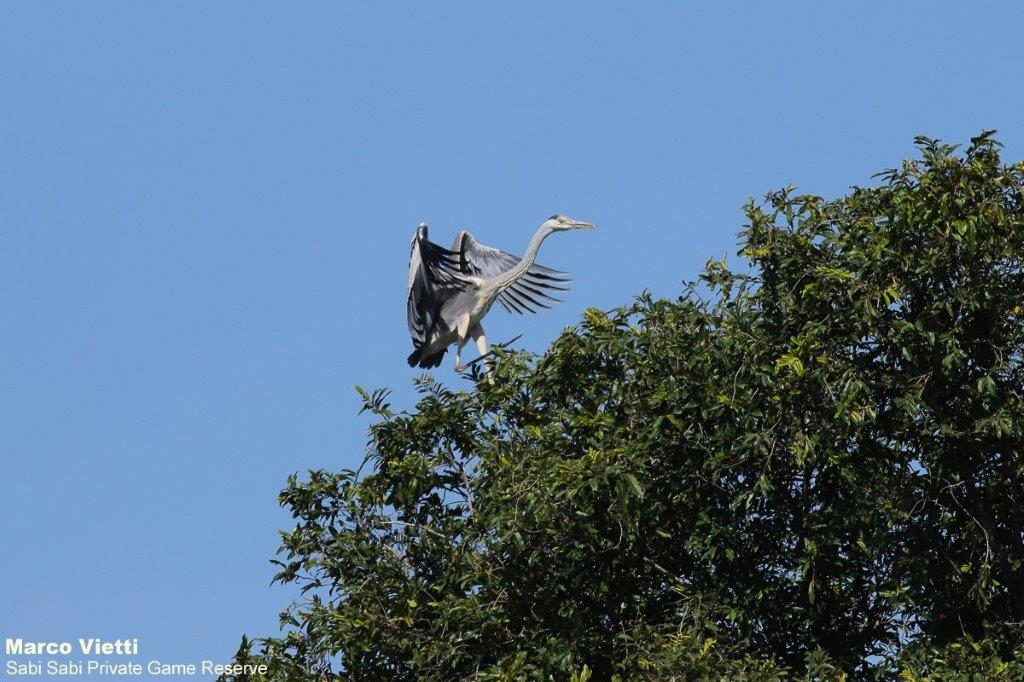 We watched as this Giraffe cautiously approached a watering hole for a morning drink.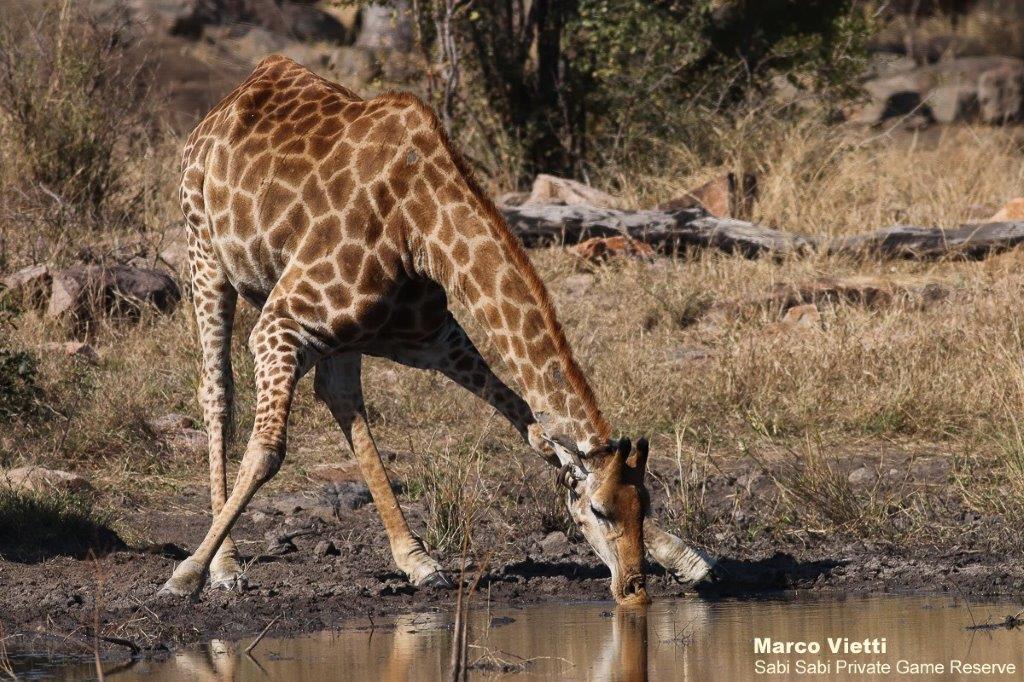 Not often seen at Sabi Sabi, we were pleasantly surprised to see two female ostriches walking across the open plains.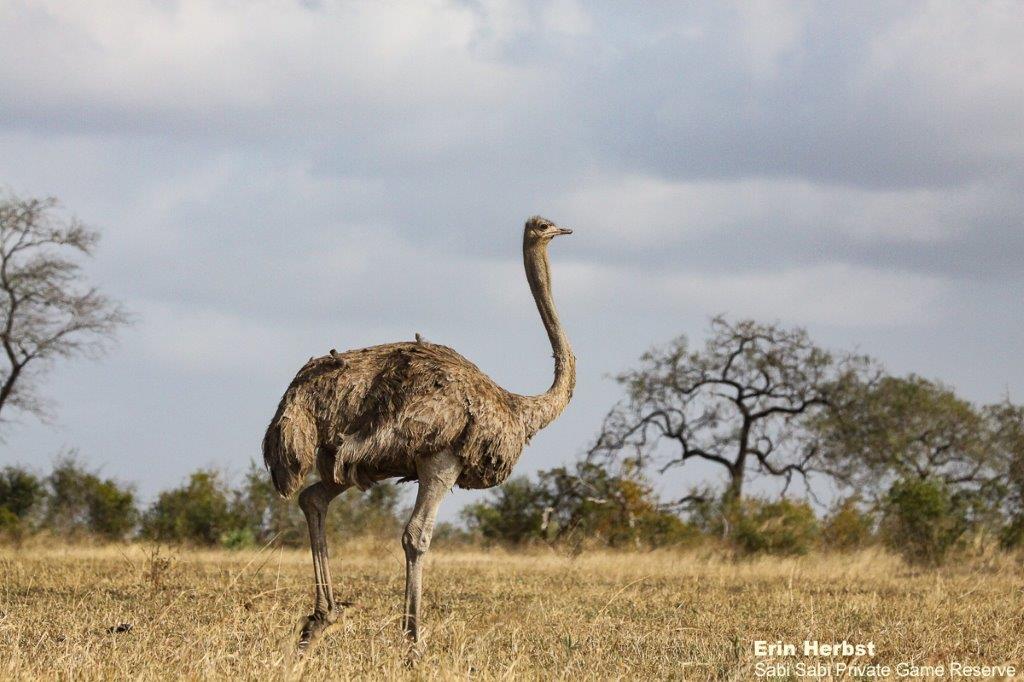 This zebra stood very patiently allowing us to get some close-up photos of its long lashes.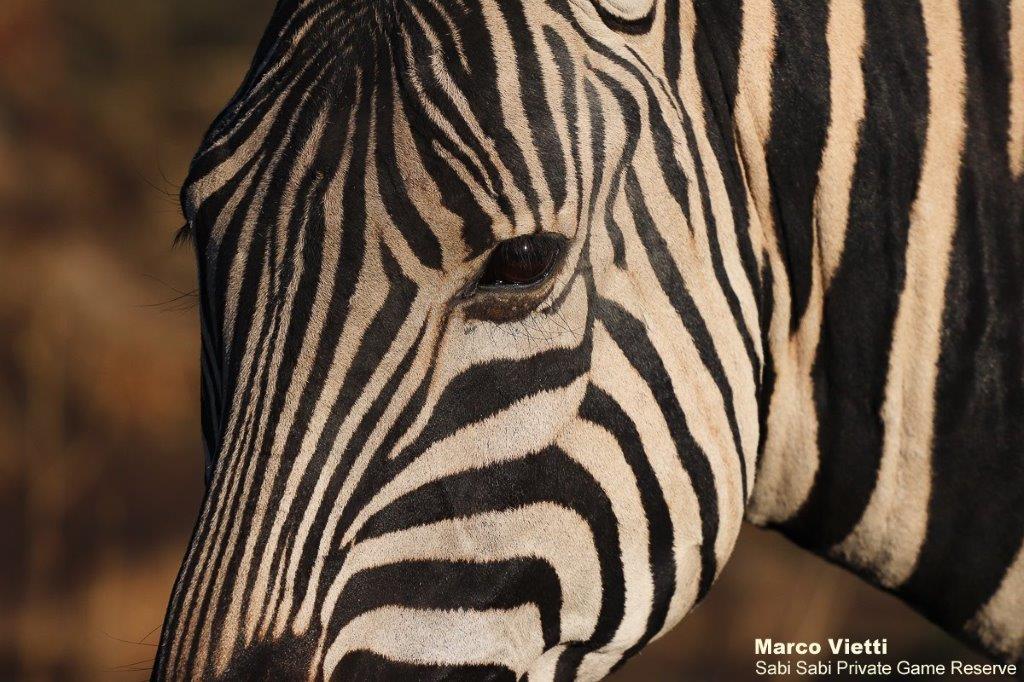 Although its risky being alone out here, this male Warthog was feeding contentedly on some grass roots that he used his flattened snout to dislodge from the ground.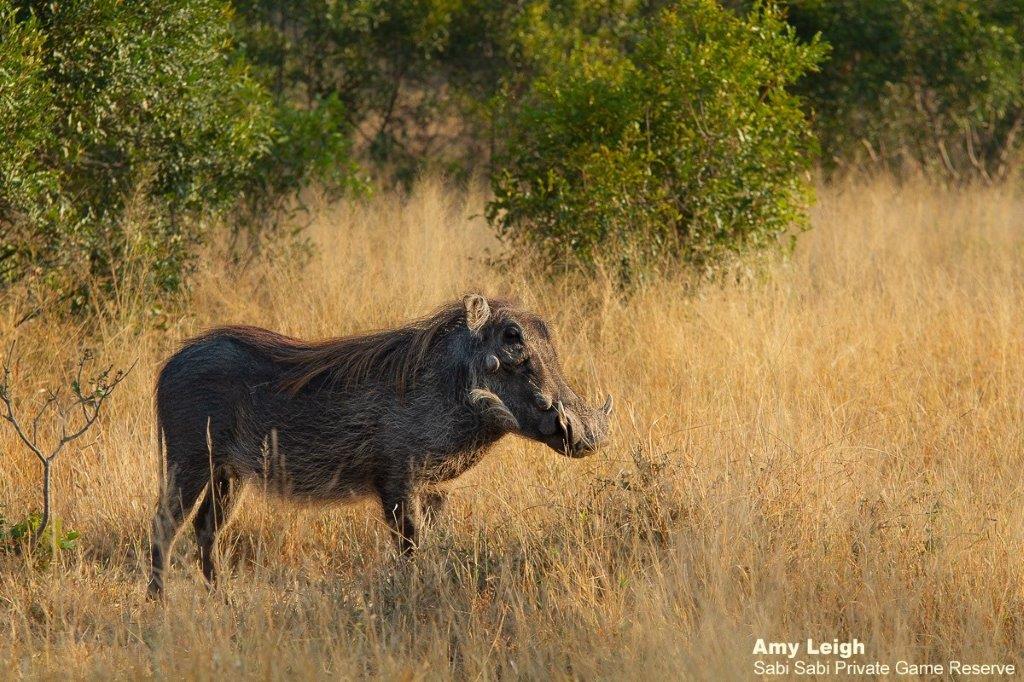 Until next time…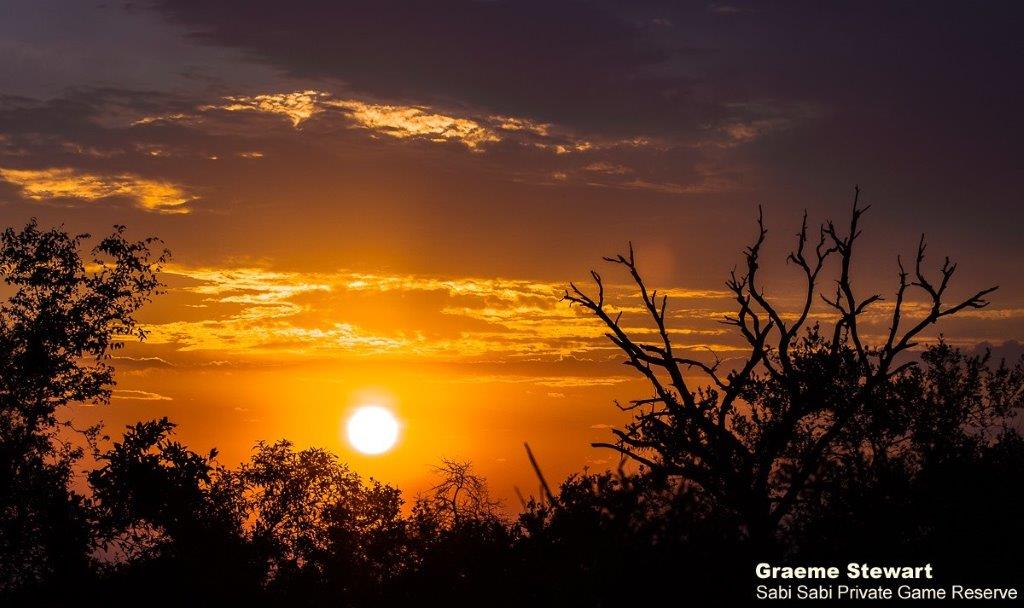 Blog by Wendy Claase
Images by Ally Ross, Amy Leigh, Andries Ndlovu, Erin Herbst, Graeme Stewart, Marco Vietti and Ronald Mutero