We have enjoyed a whole lot of cuteness on safari this week, with plenty to see!  Let's get started with the highlights from the past week in the bush…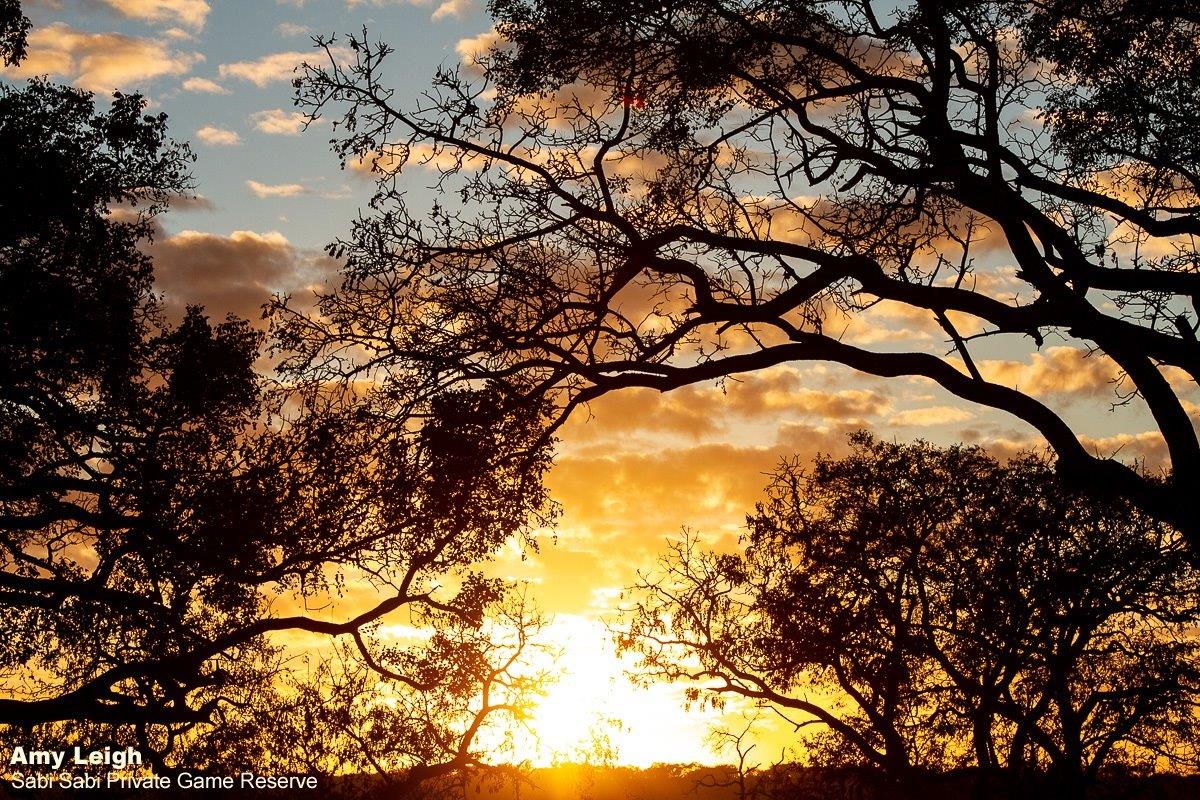 We had a couple of sightings of the N'waswishaka male lions finishing off a zebra kill, before making their way to a waterhole to quench their thirst and rest.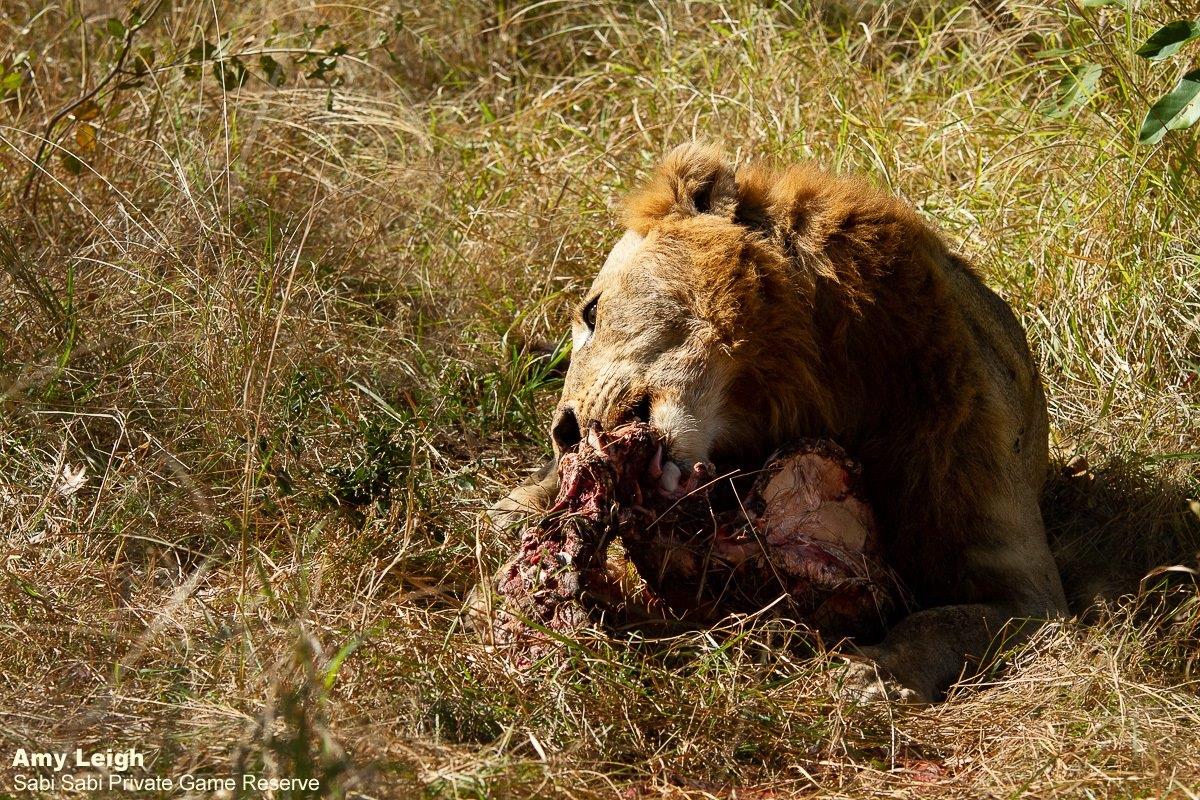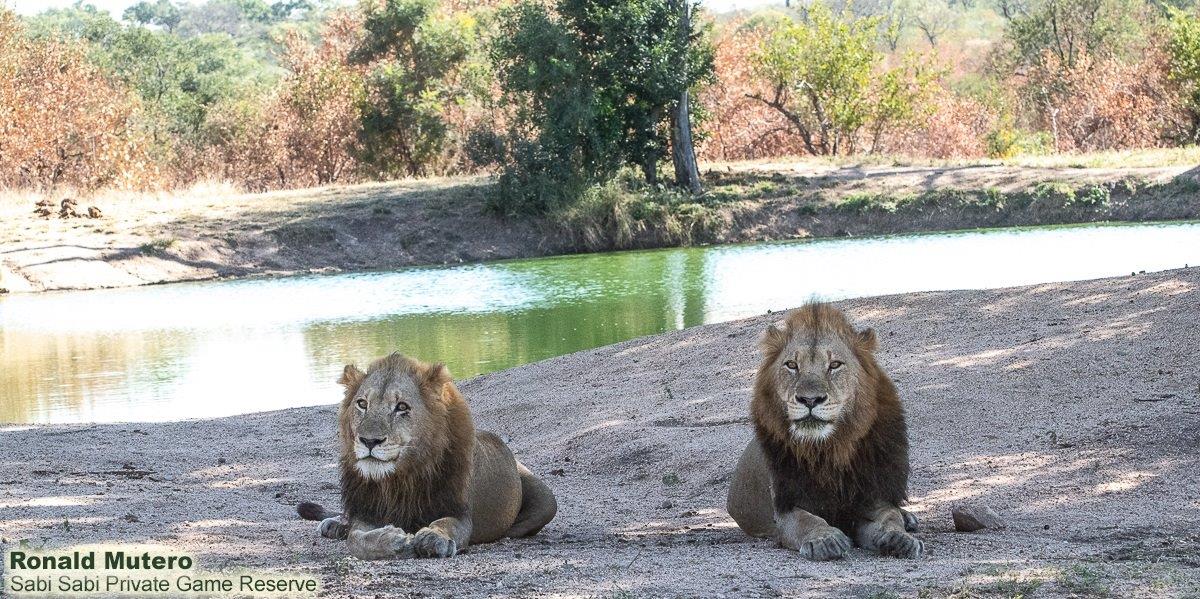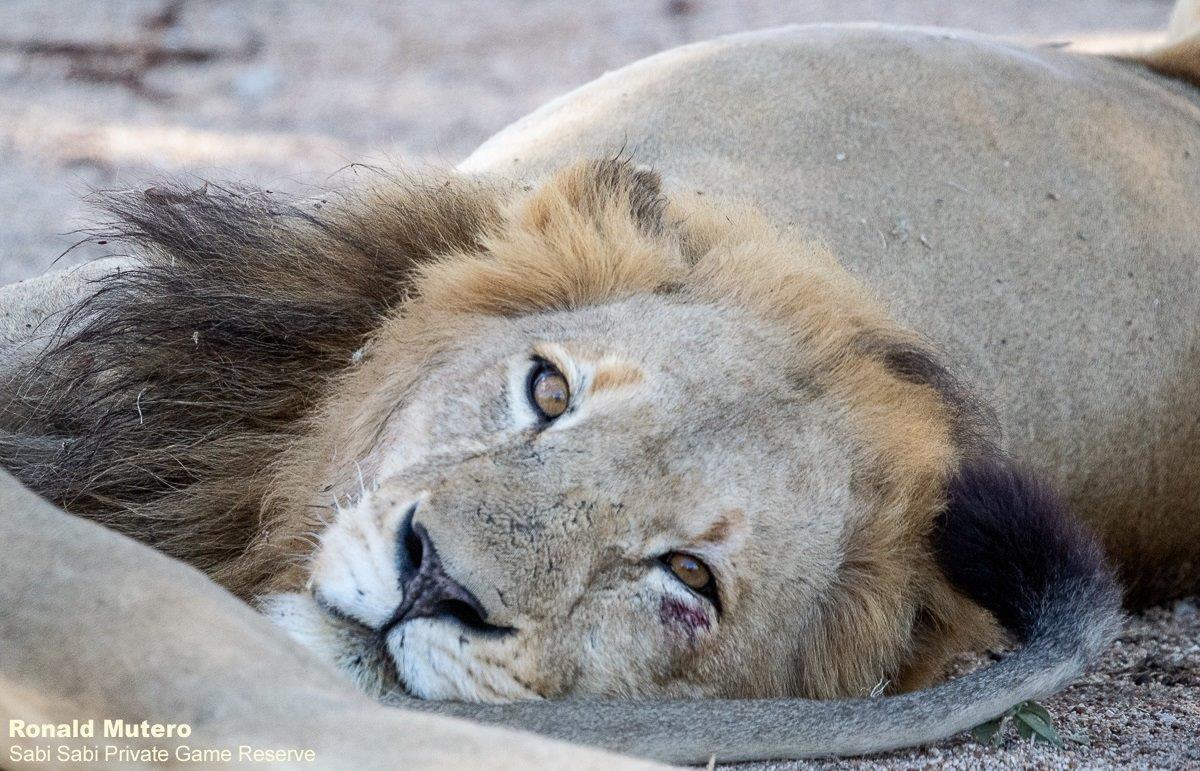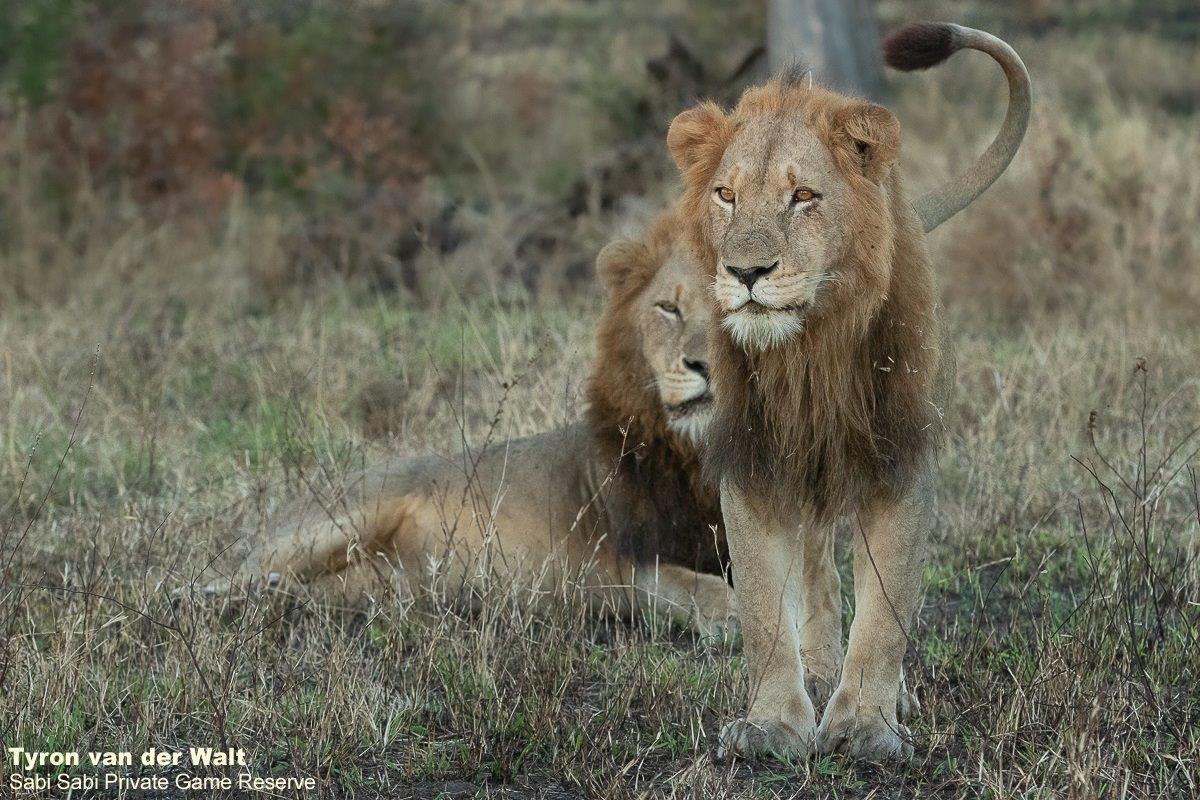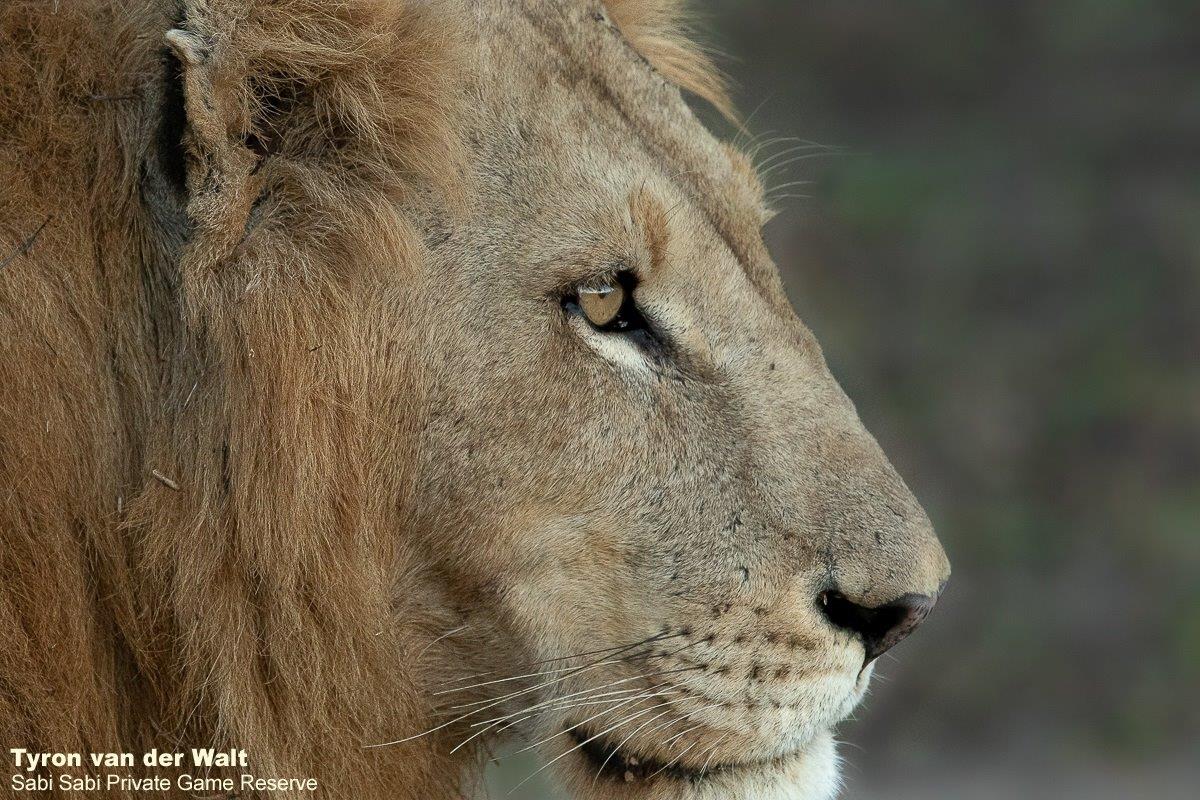 We were lucky to find the Styx lionesses moving their cubs to another area from their previous den site and keeping a watchful eye was a big male lion, protecting his pride.
After a morning feeding, all 7 cubs sat patiently for a grooming session from mom. These cubs are just too adorable and becoming more and more curious with our presence.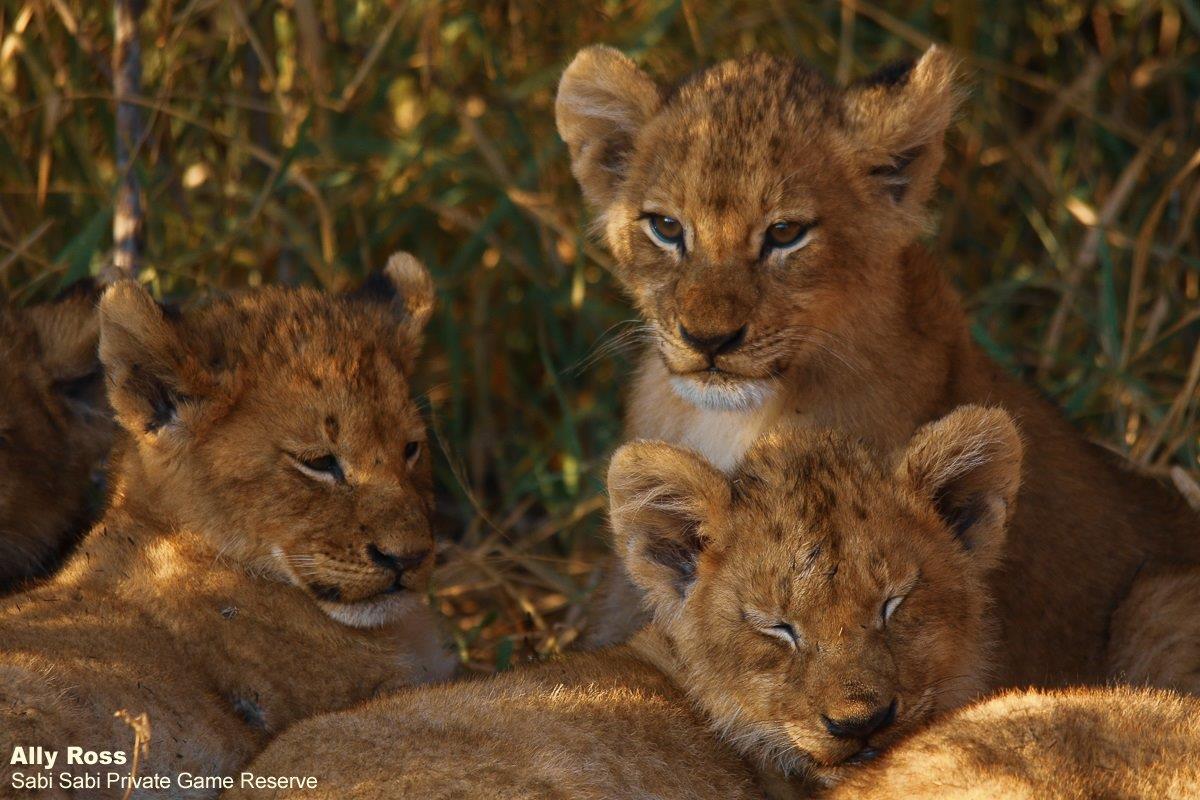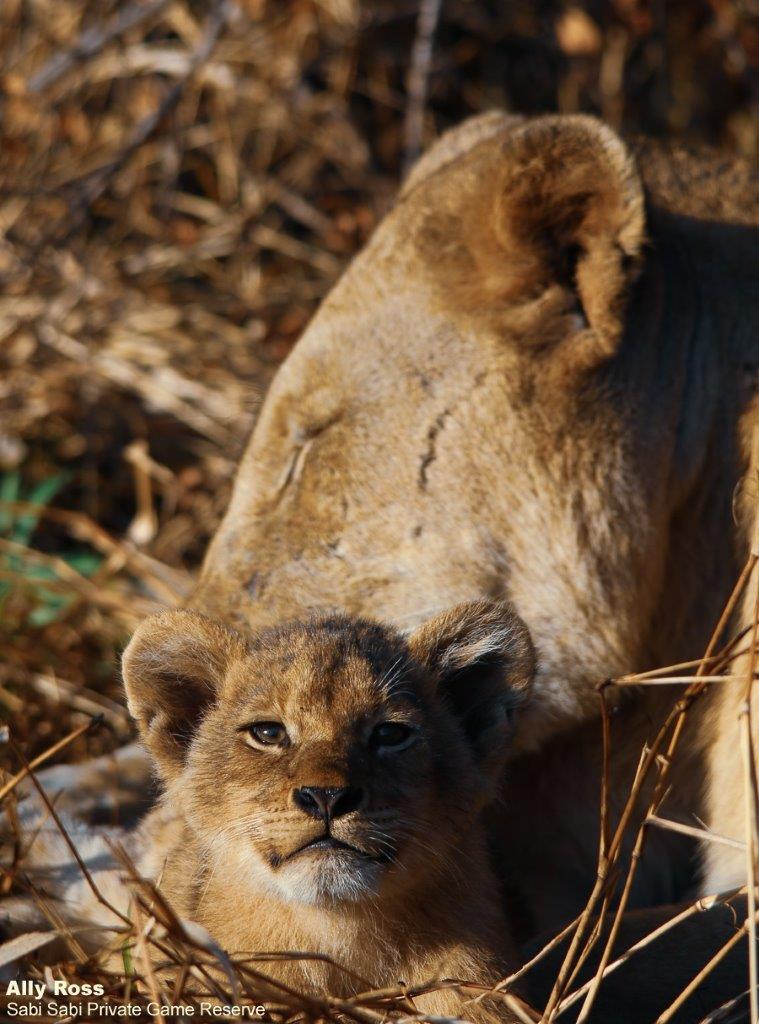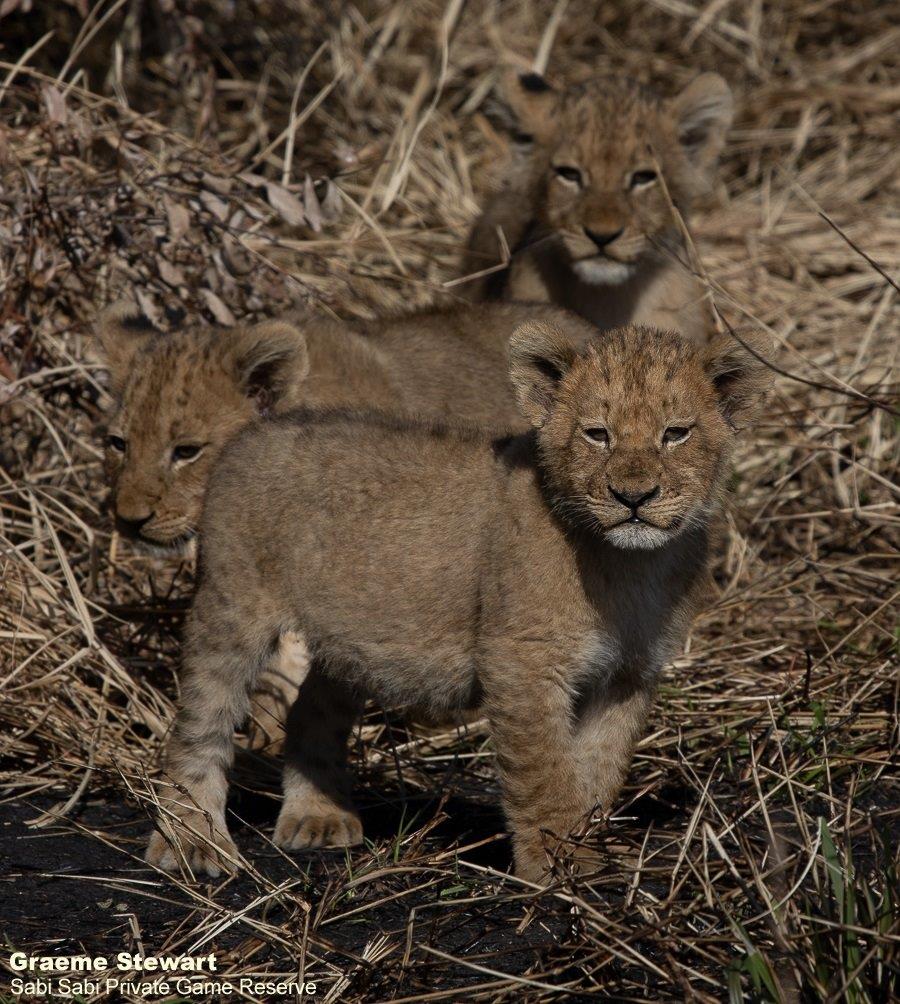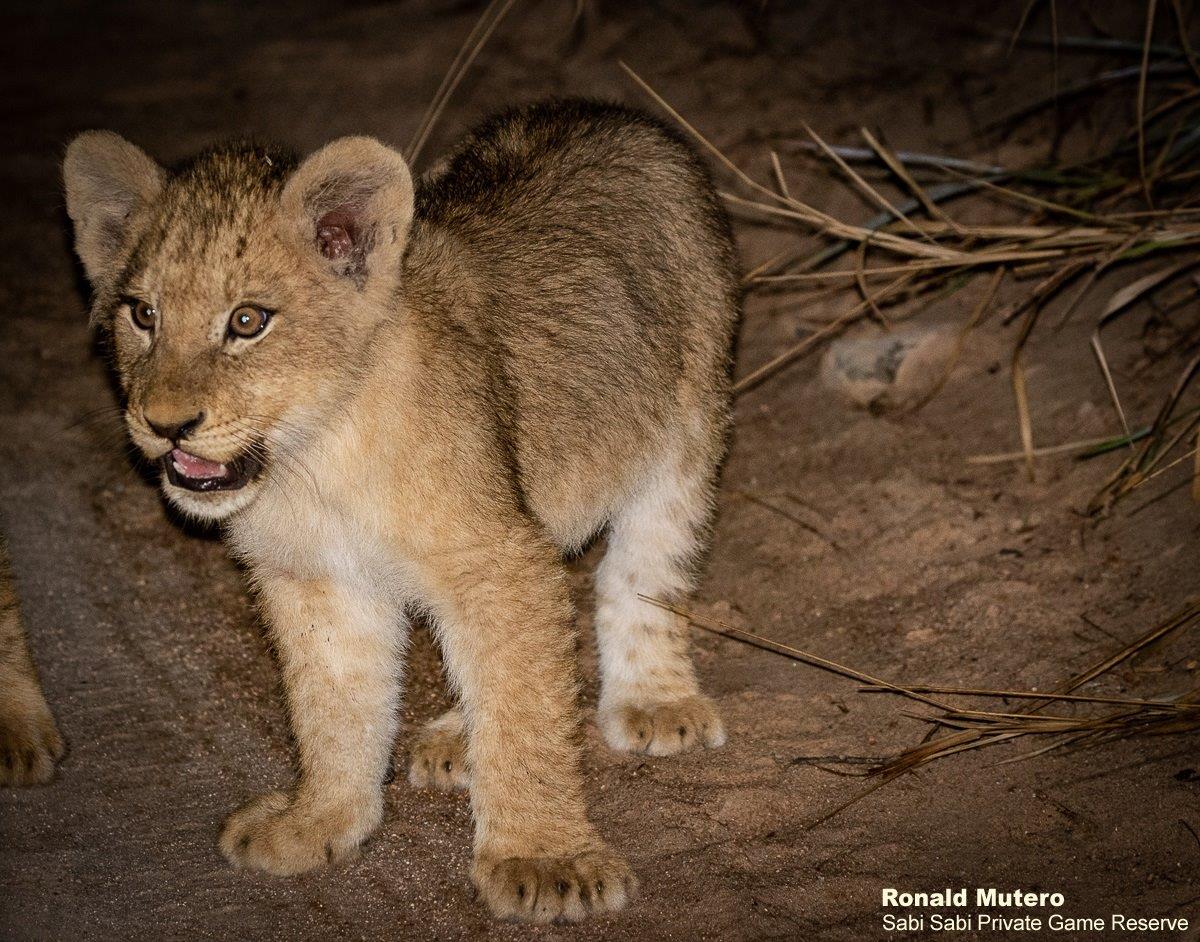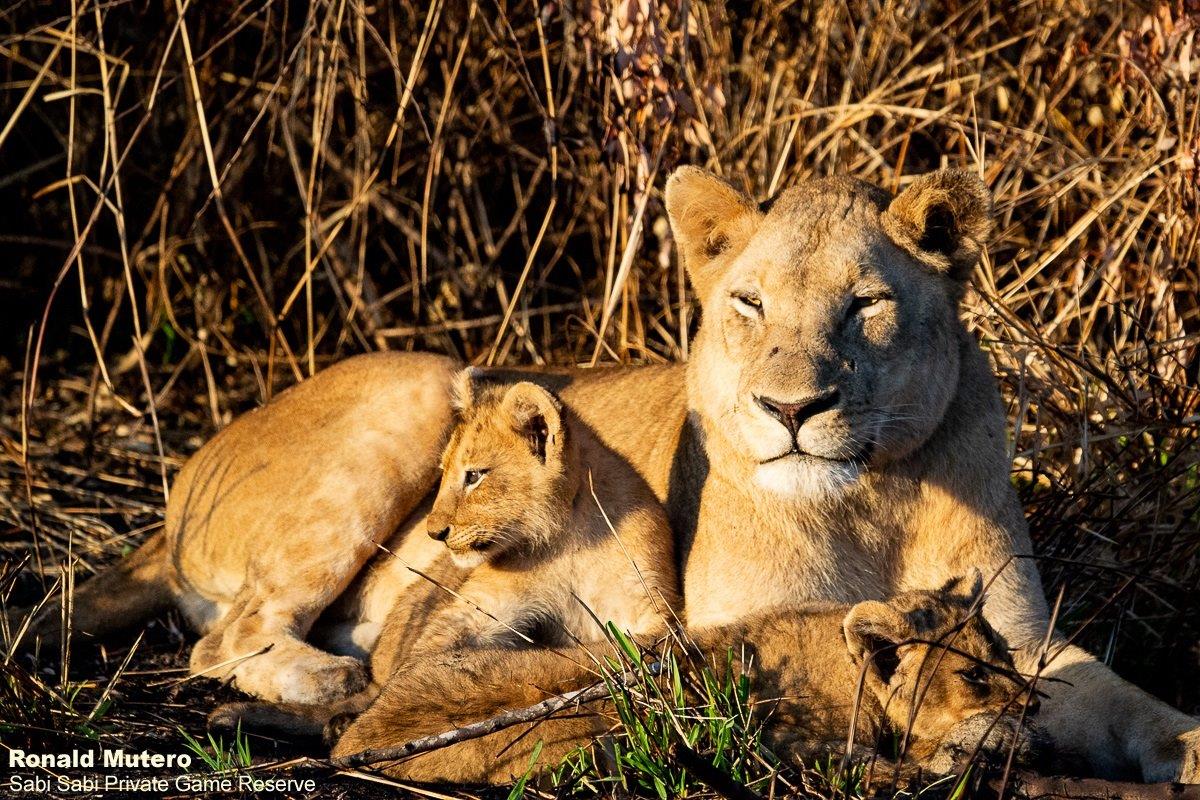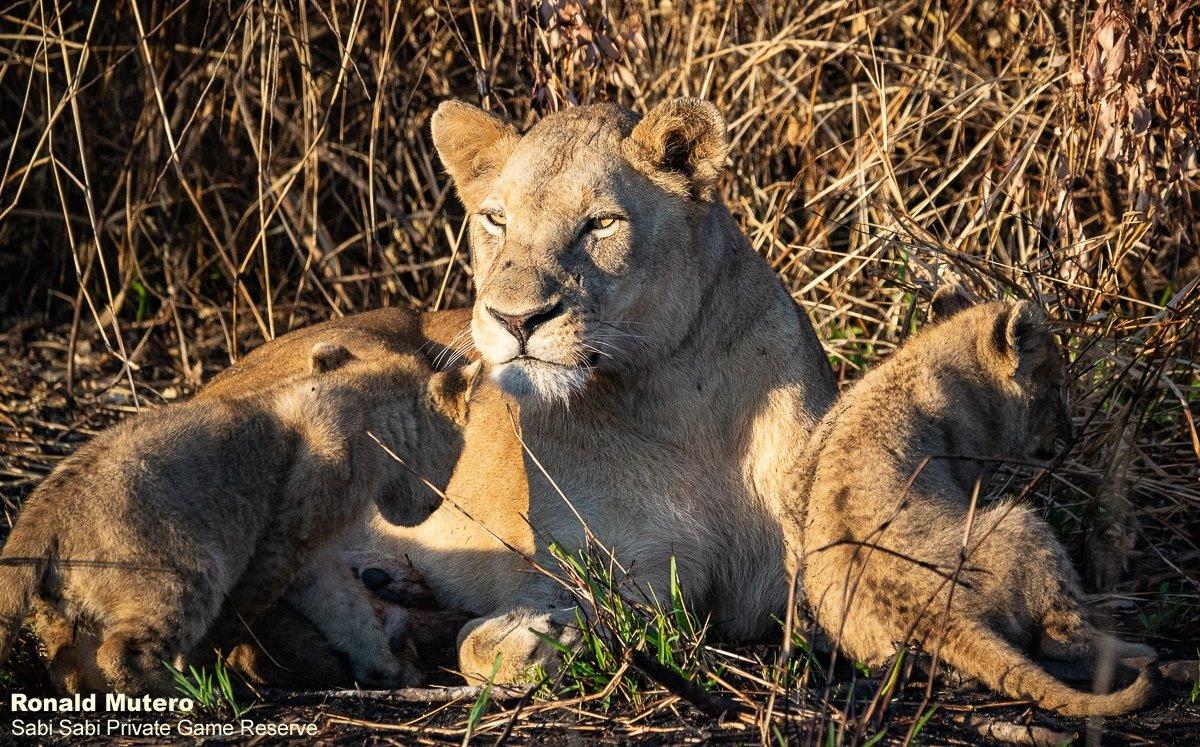 After seeing the N'waswishaka male lions the previous night, we found the Styx Pride of lions early in the morning as the sun was just rising.  They were finishing off the remains of a wildebeest kill, with the four N'waswishaka male lions. After some time, they moved away, with bulging stomachs.  Once they settled again, the cubs suckled before enjoying a nap. What a beautiful sighting!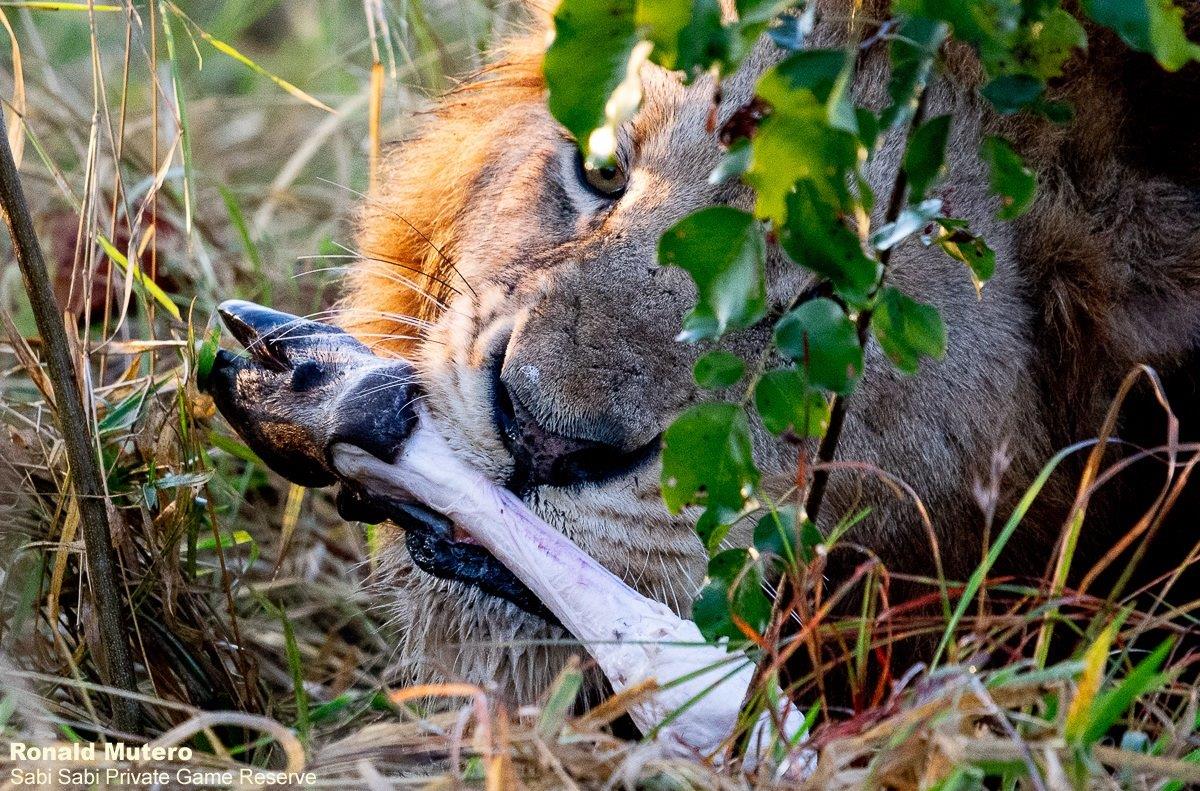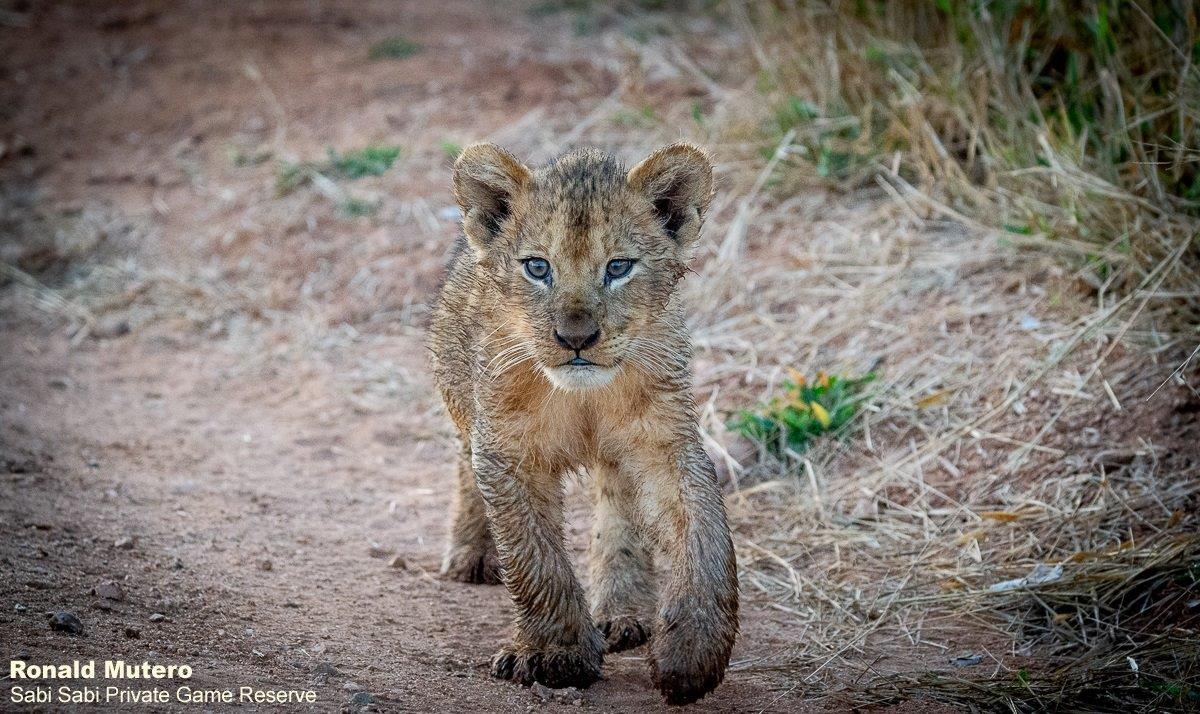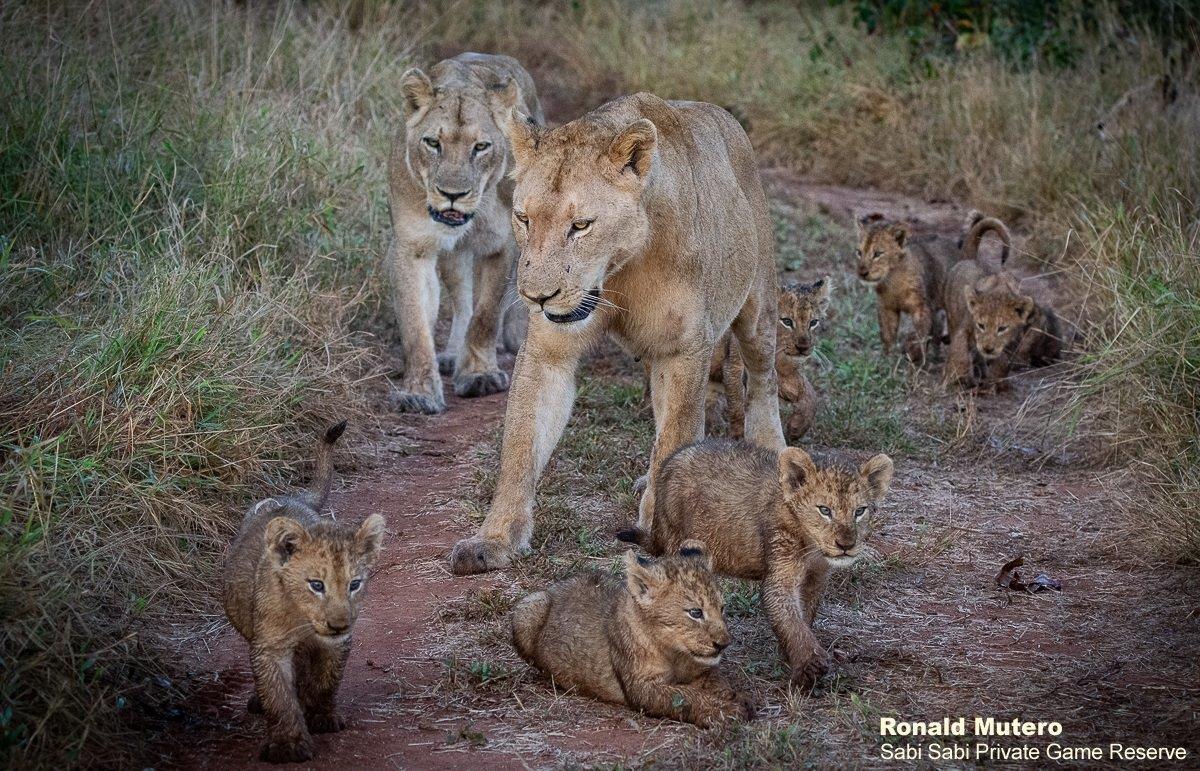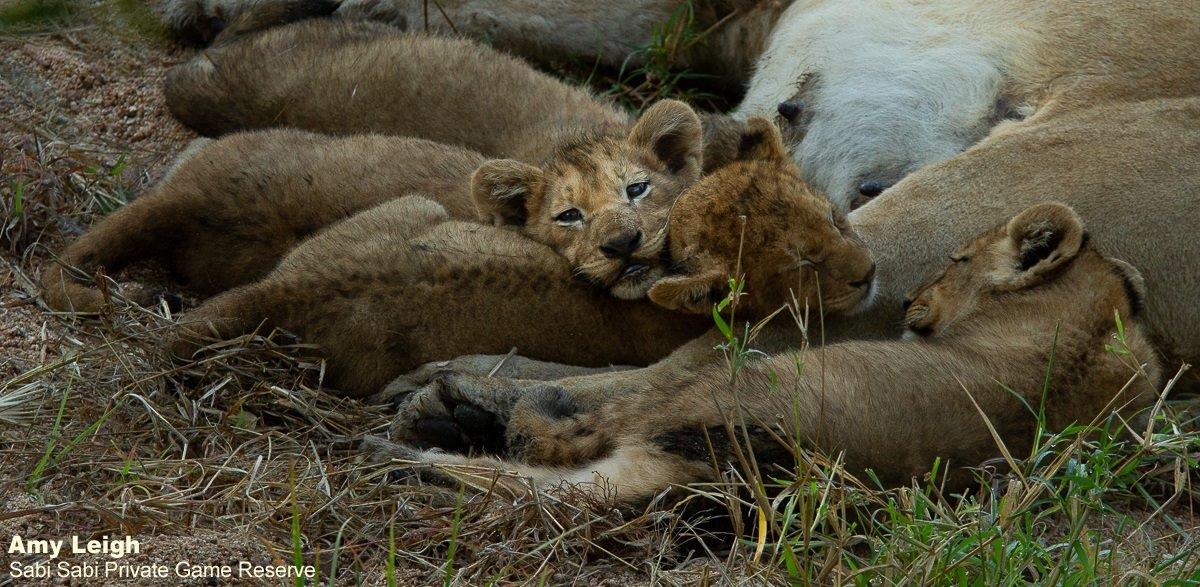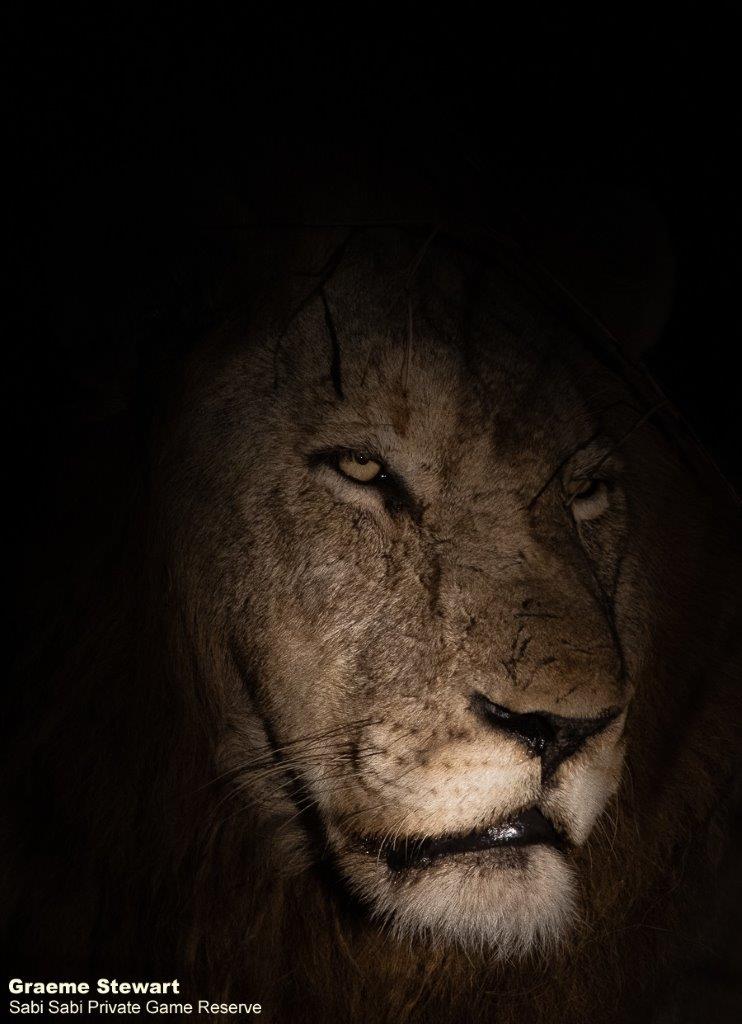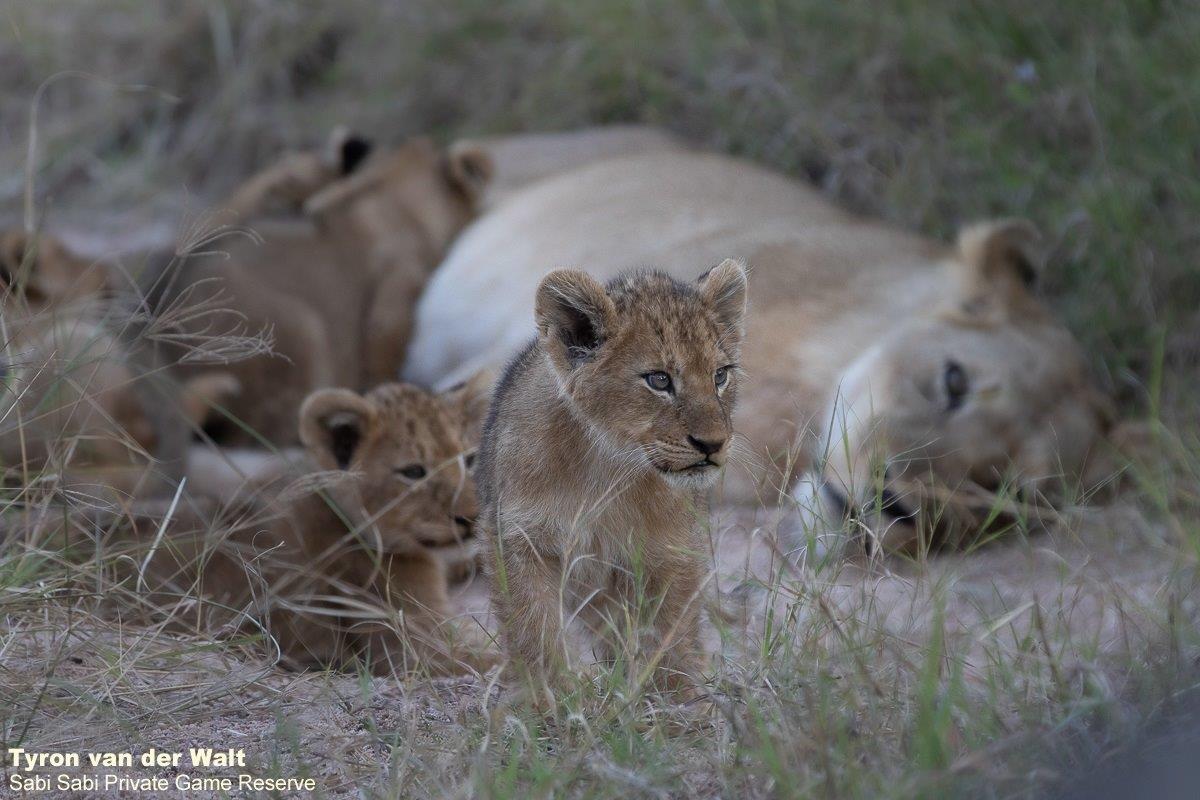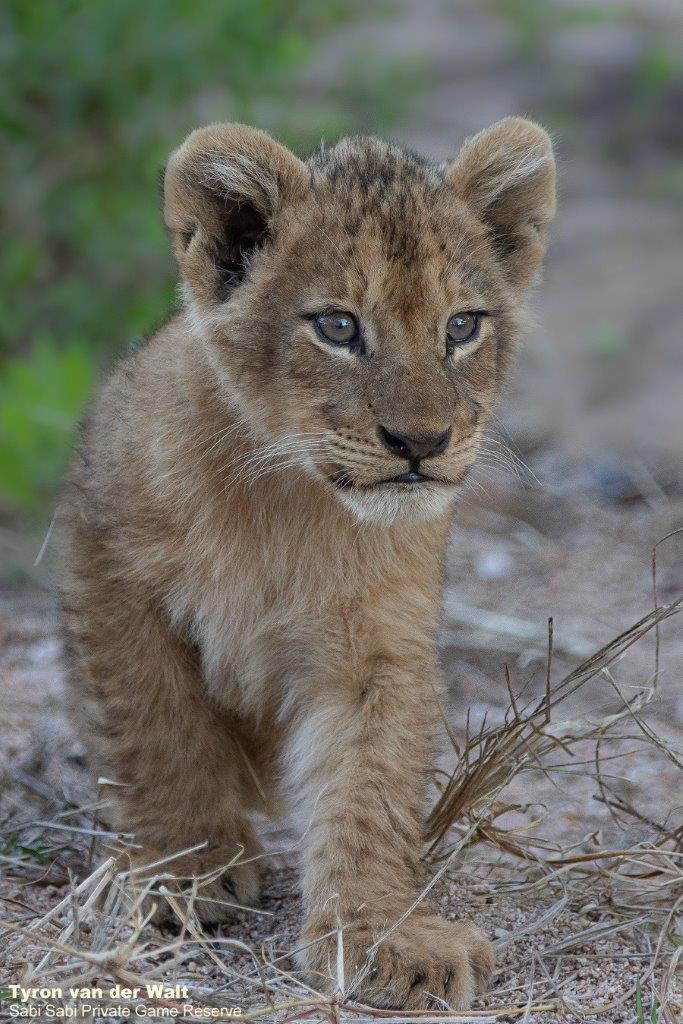 A great sighting one afternoon as we found the Southern Pride lioness resting in a Bushwillow thicket just before sunset.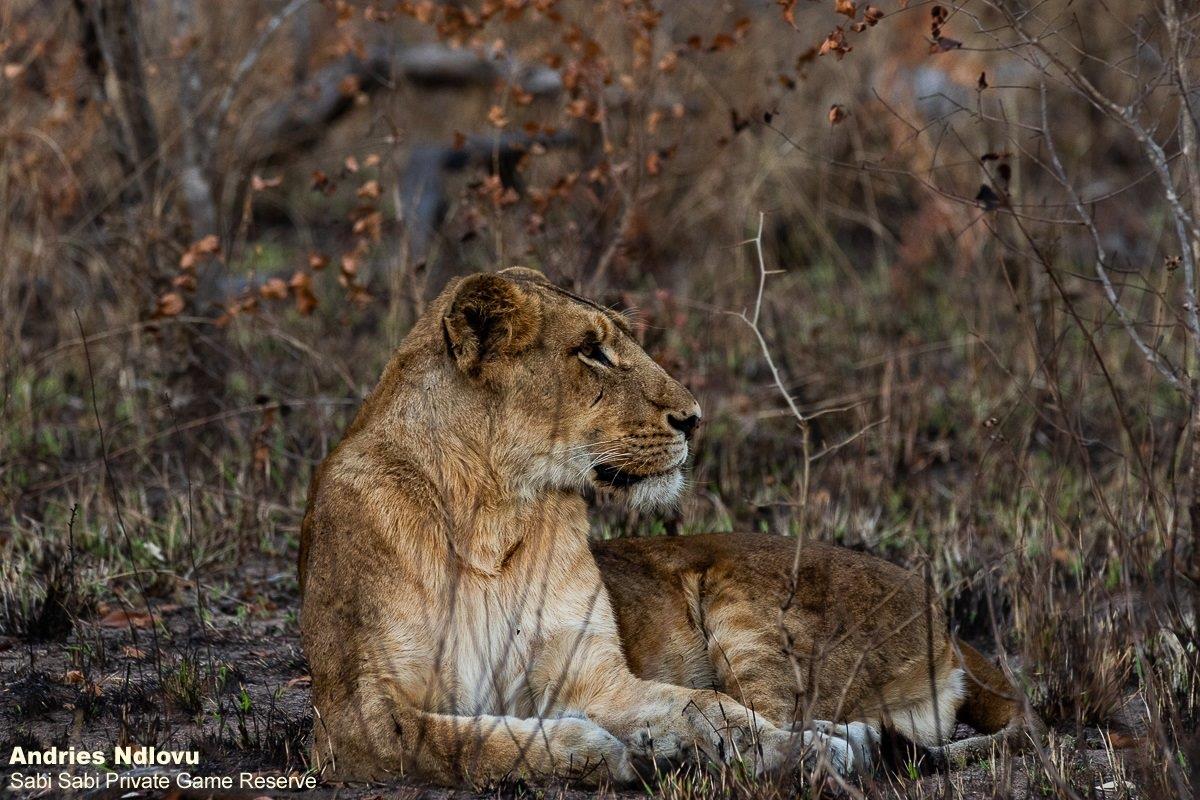 The Othawa Breakaway Pride found a comfortable spot to rest before setting out on their evening activities.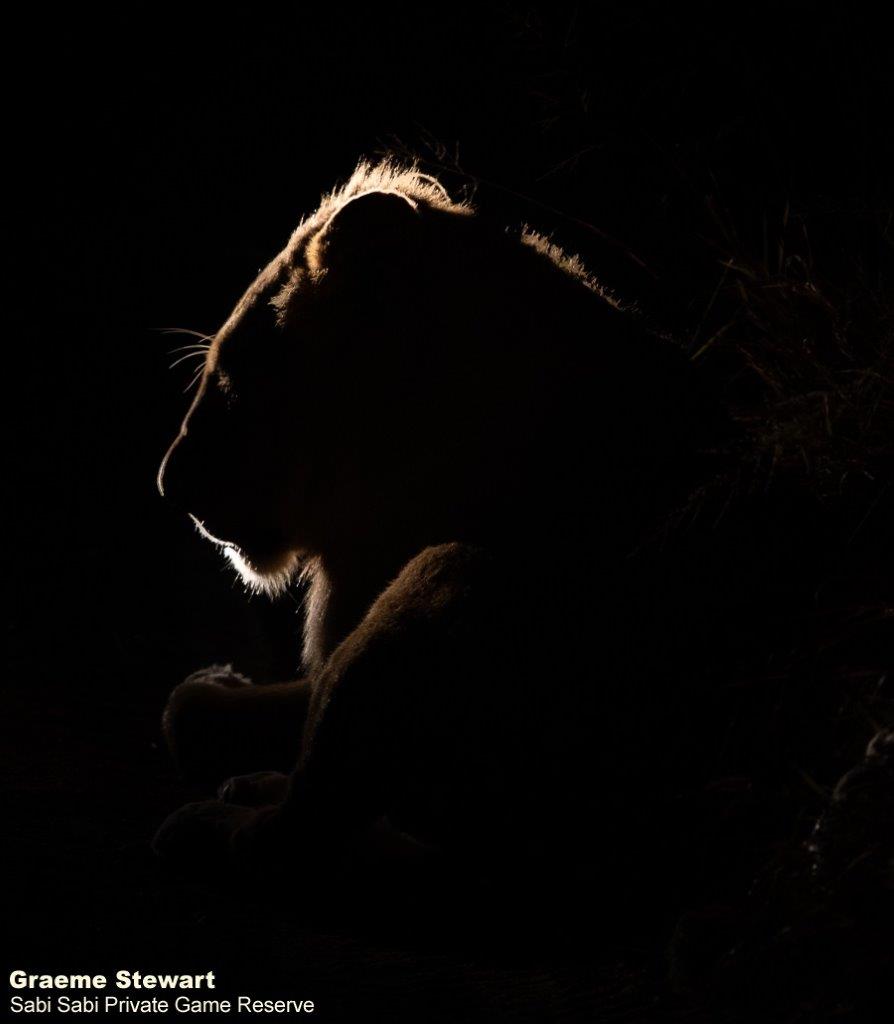 The following evening, a herd of buffalo moved through the darkness being trailed by four shadows… stopping often, smelling the air and waiting for an opportunity.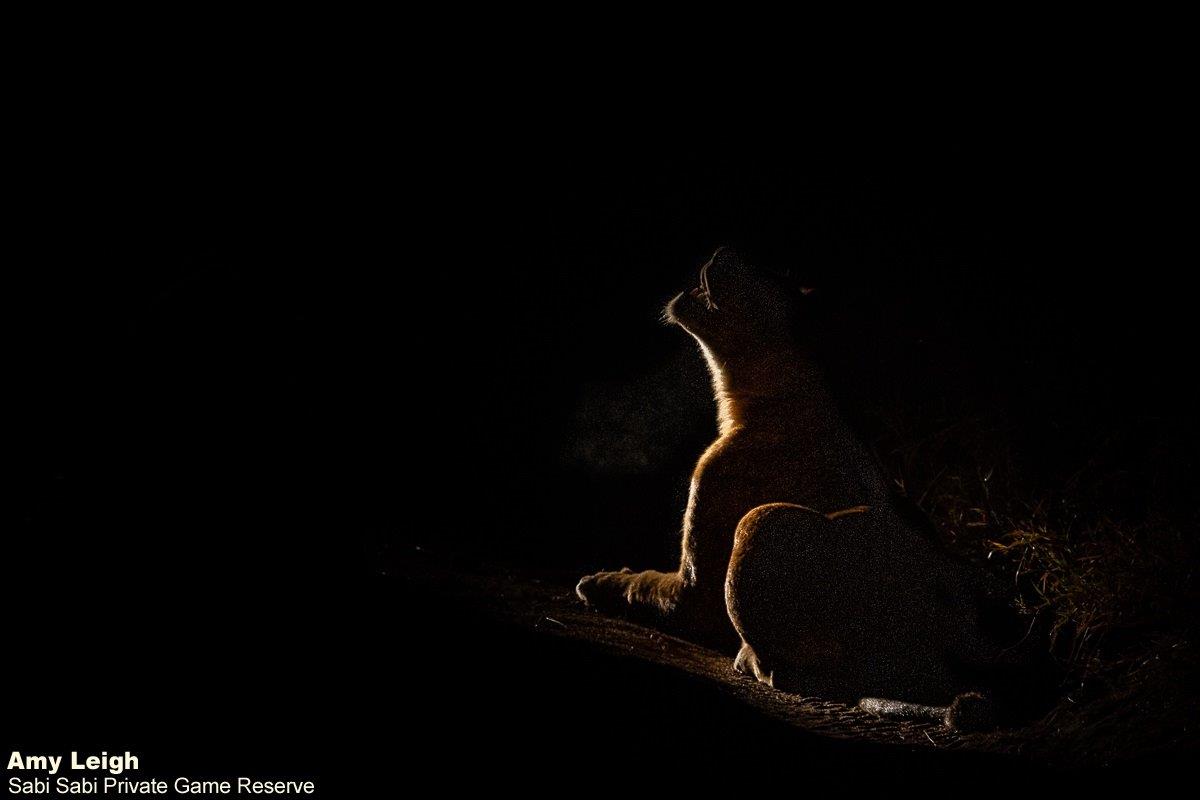 We found these two sub adult cheetahs resting under a thick bush when a hyena came to check if they had a kill to scavenge but walked away empty handed.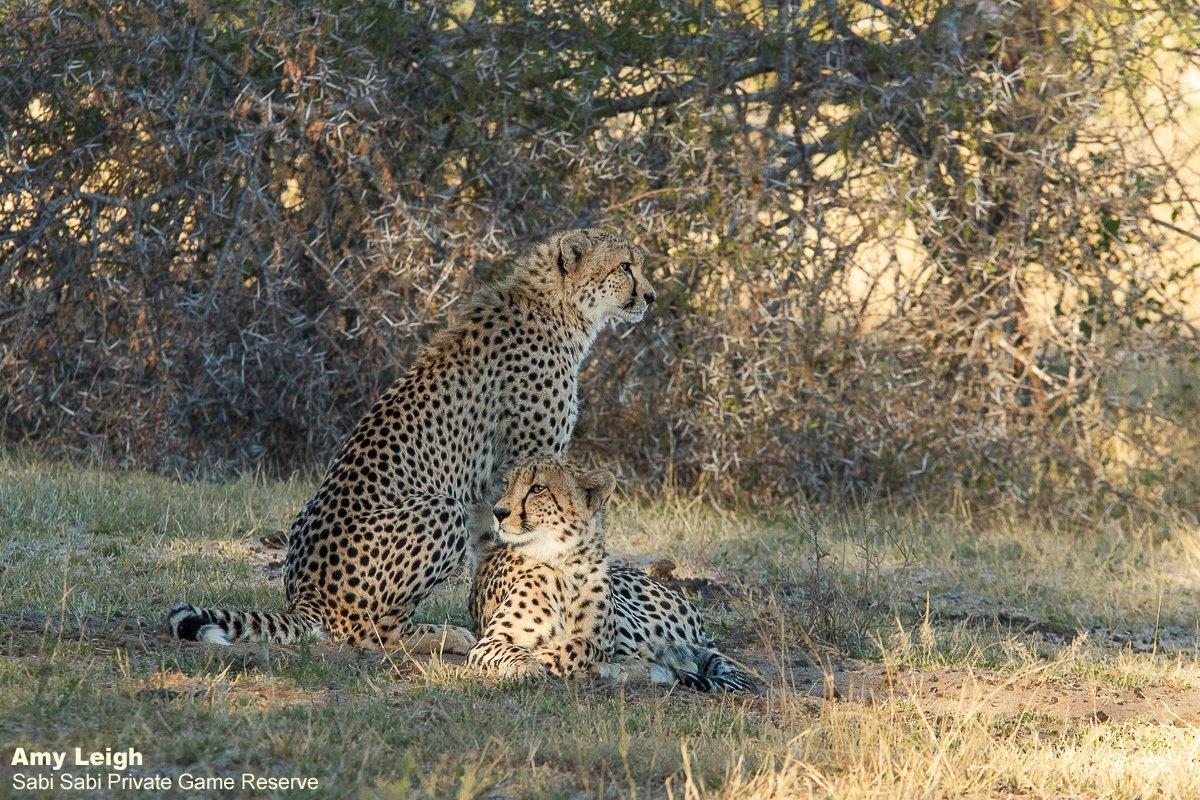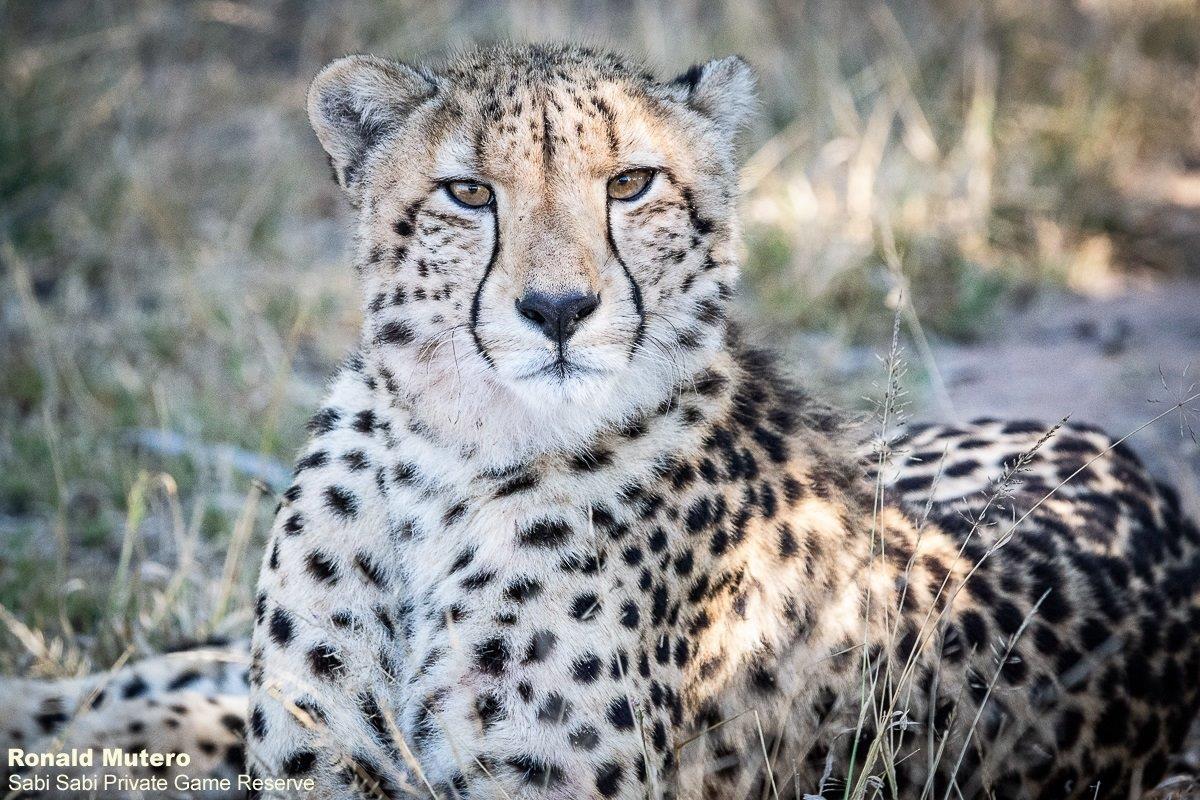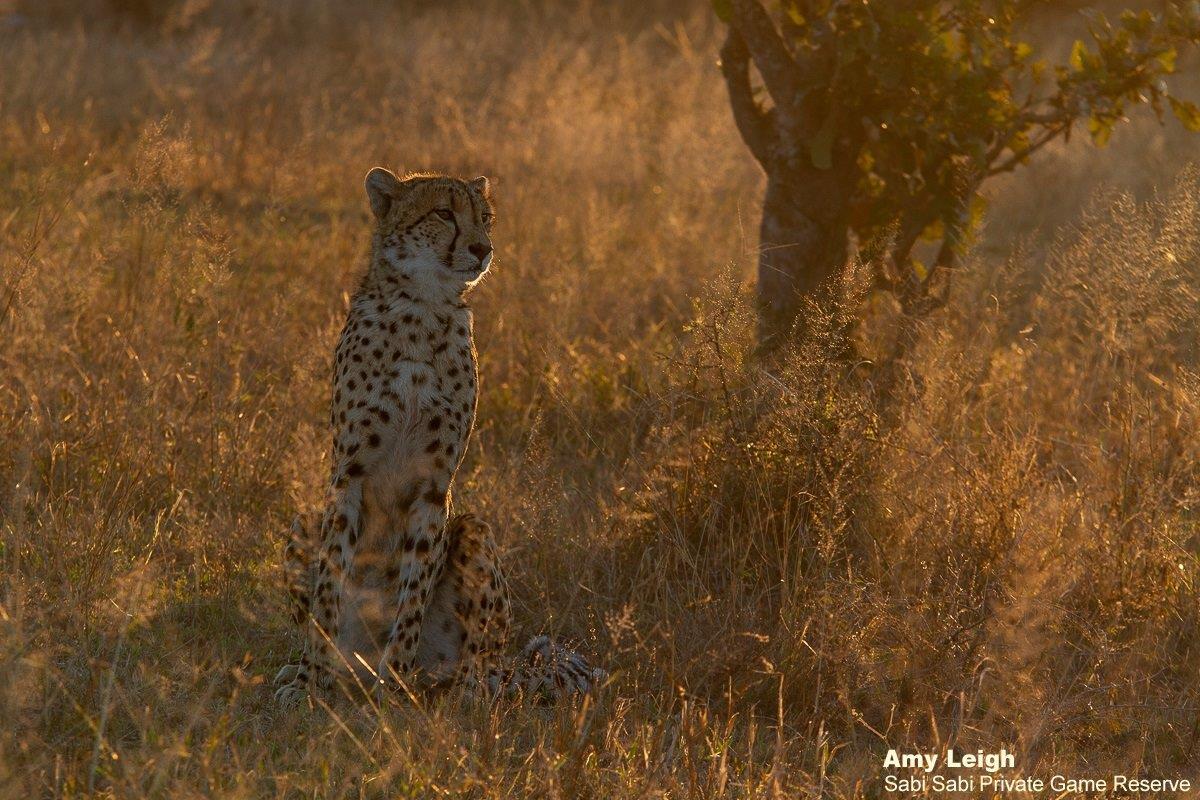 In a separate sighting, we found a male cheetah moving swiftly through an open area, near Selati Camp.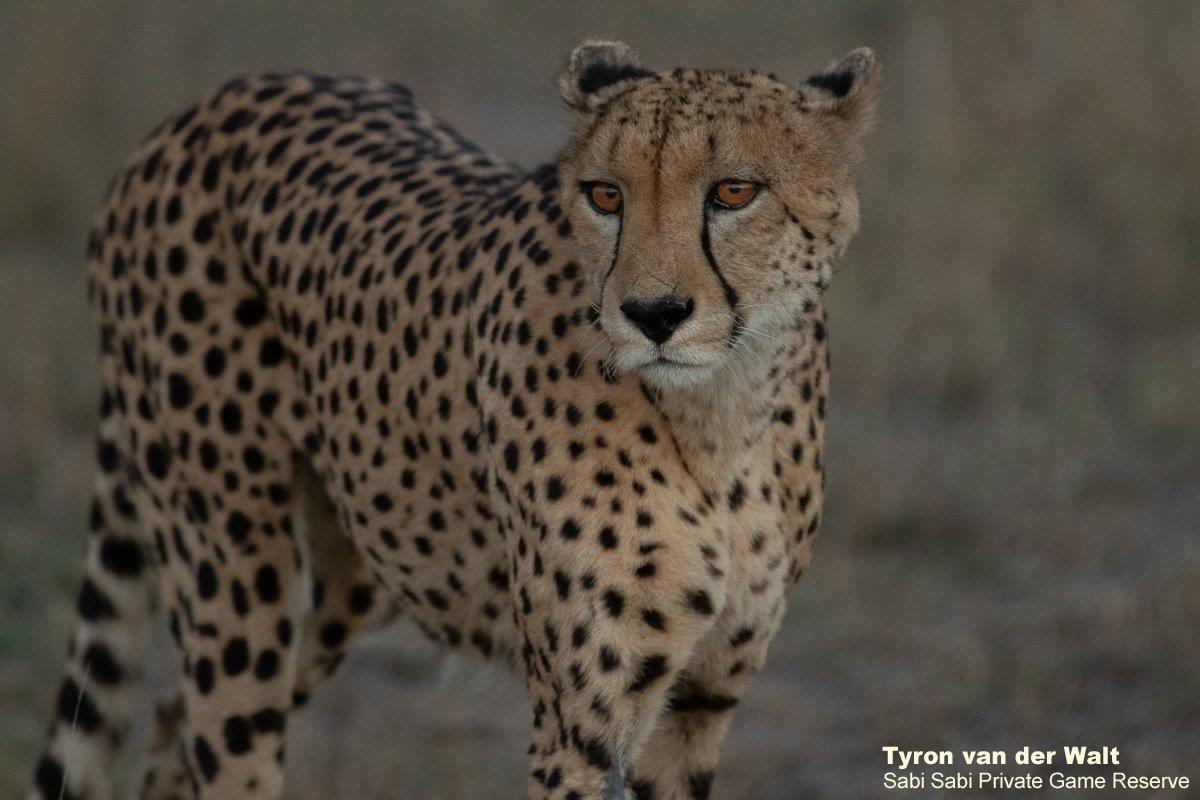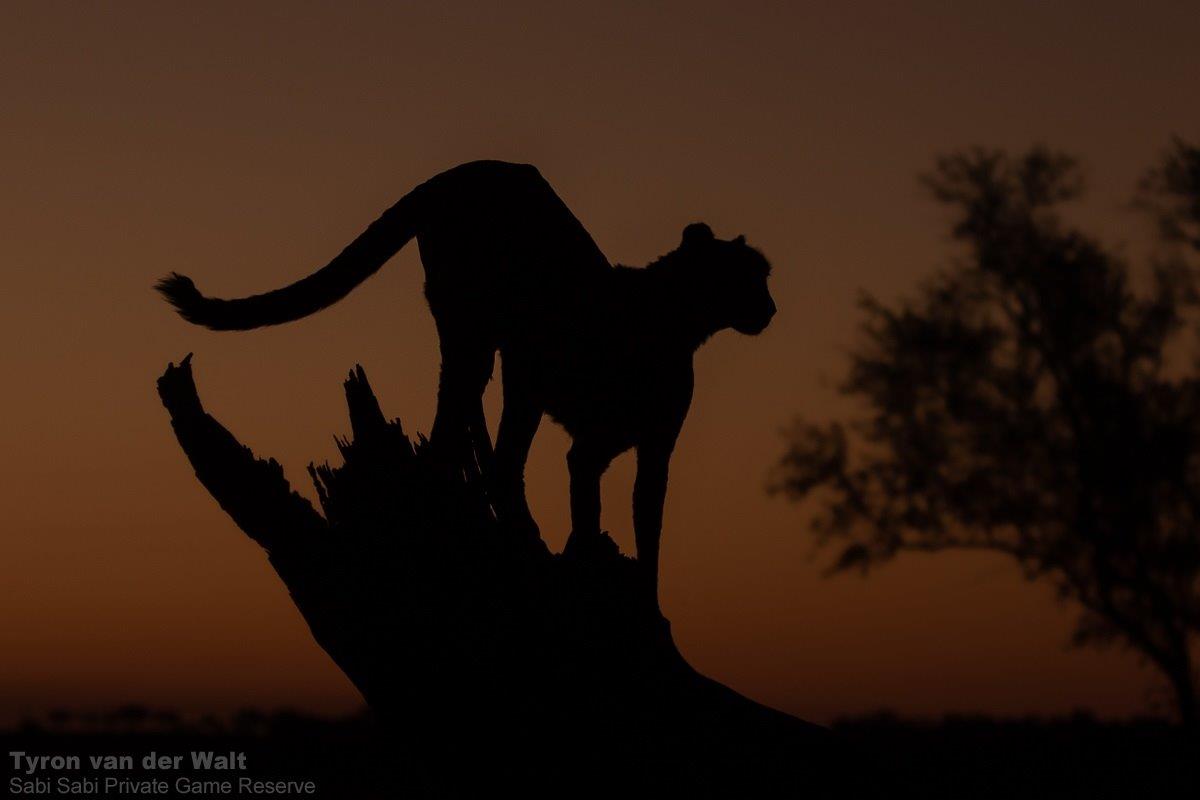 A leopard who was new to Sabi Sabi just a couple of weeks ago, continues to be seen regularly around Earth Lodge.  She was hunting a herd of impala, but luck was not on her side, so she continued through thick vegetation with the hope that her luck may change…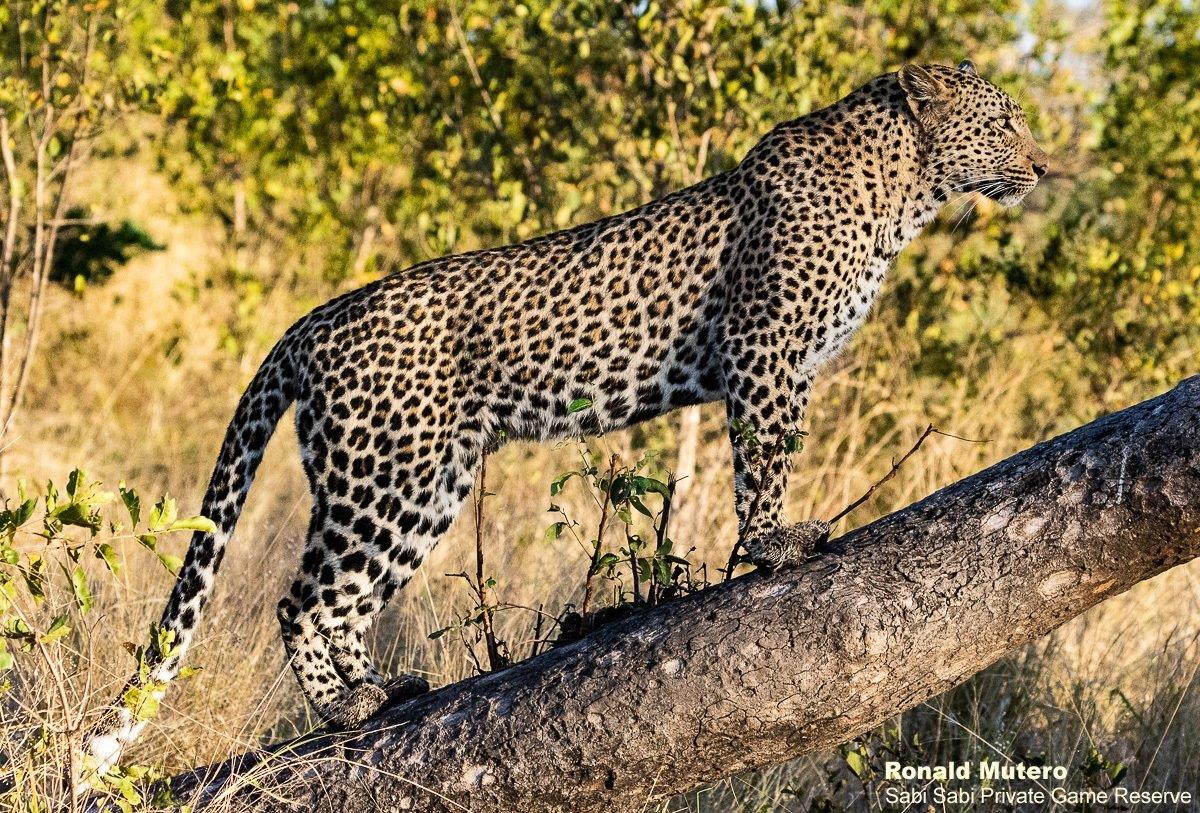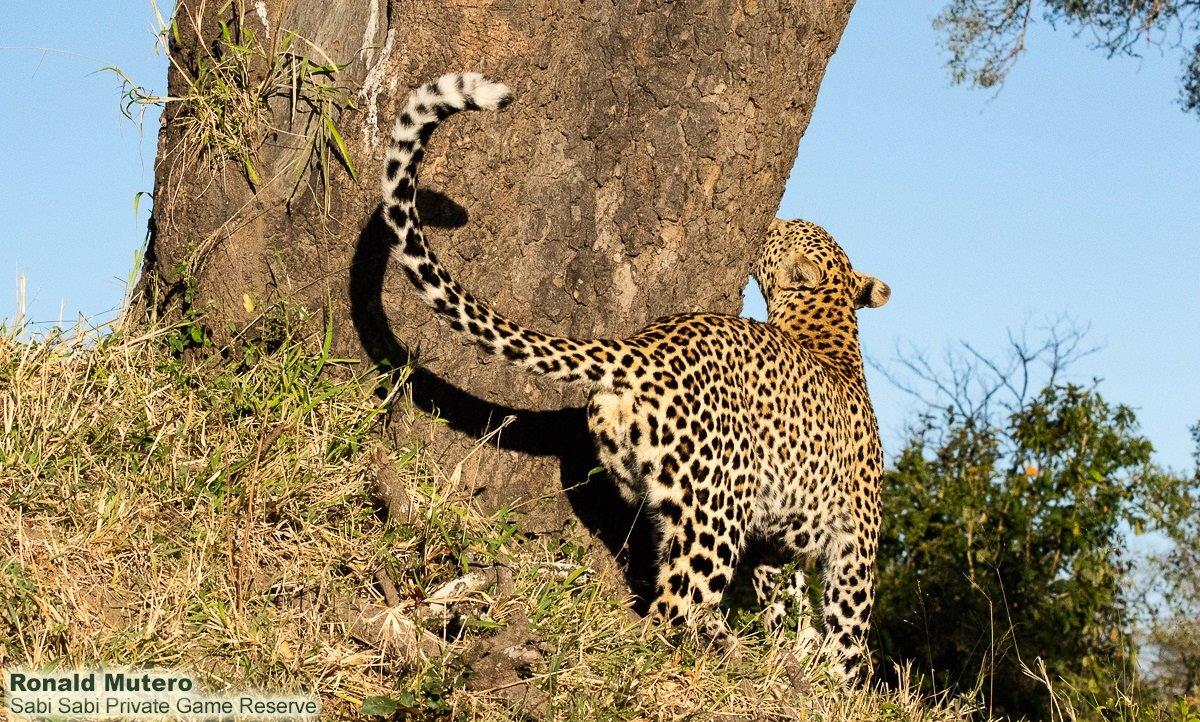 In subsequent sightings, she made her way onto a dam wall where she spotted another male leopard not too far from where she was; and one evening, she caught us by surprise when she stepped out and onto the road in front of us. We watched her for a while and left her to her business for the evening.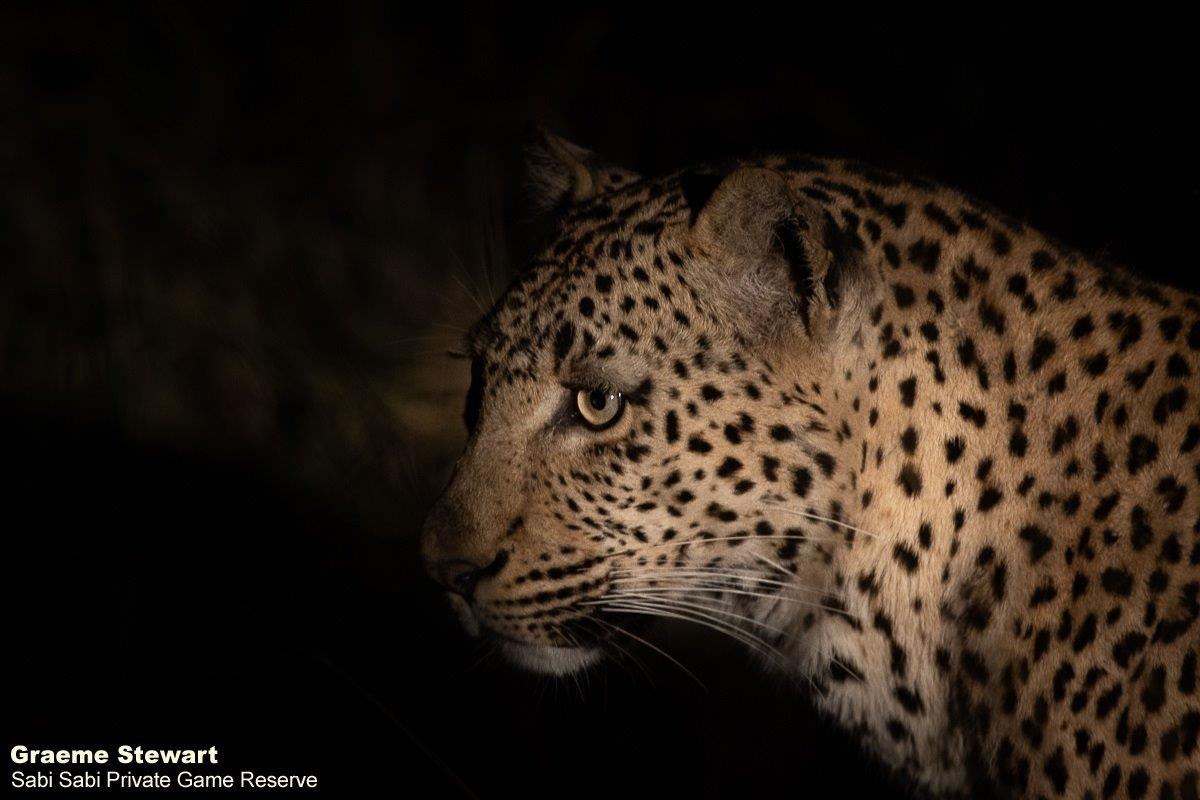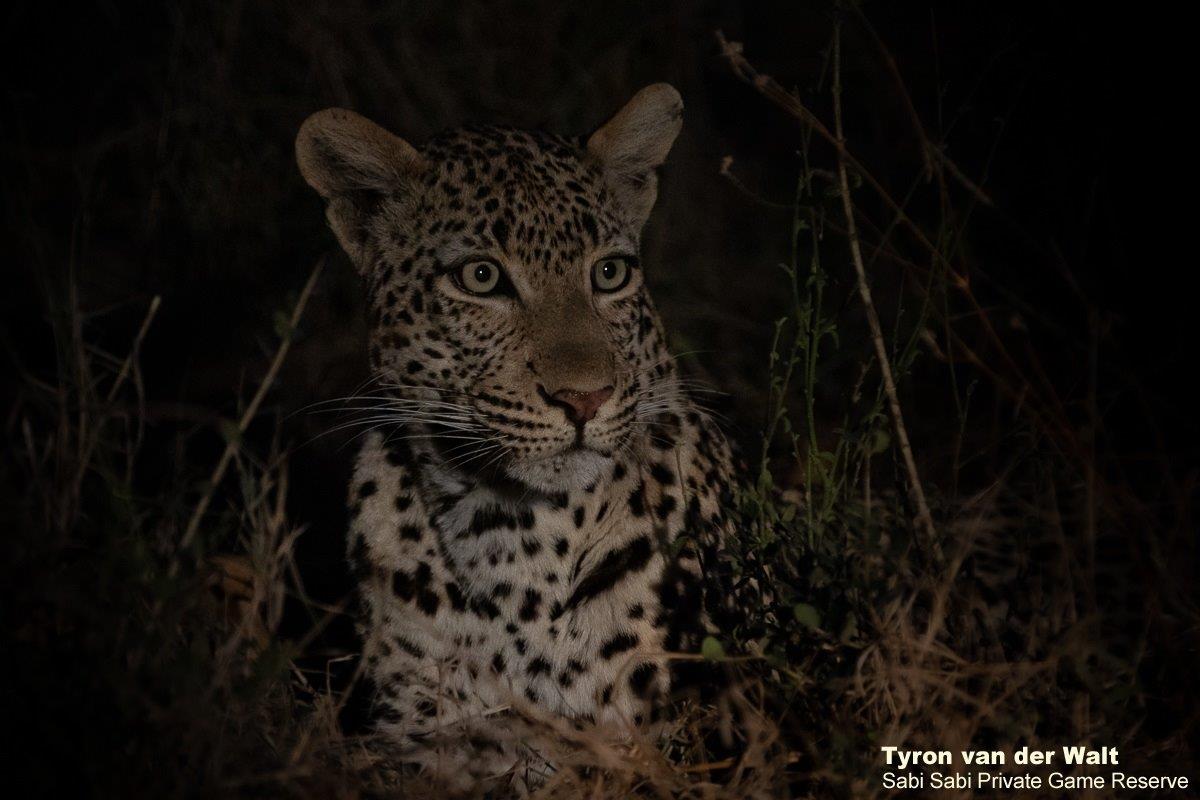 Our last sighting of her this week was watching her on the prowl, moving through a shallow drainage line to hide from the view of any potential game in the open area.  She dashed into the thickets after a Steenbok but was not successful, then deciding to settle in the cool long grass.  A little later, we came across her again at the Sabi Sabi Airstrip – the ultimate welcome committee for our new guest arrivals.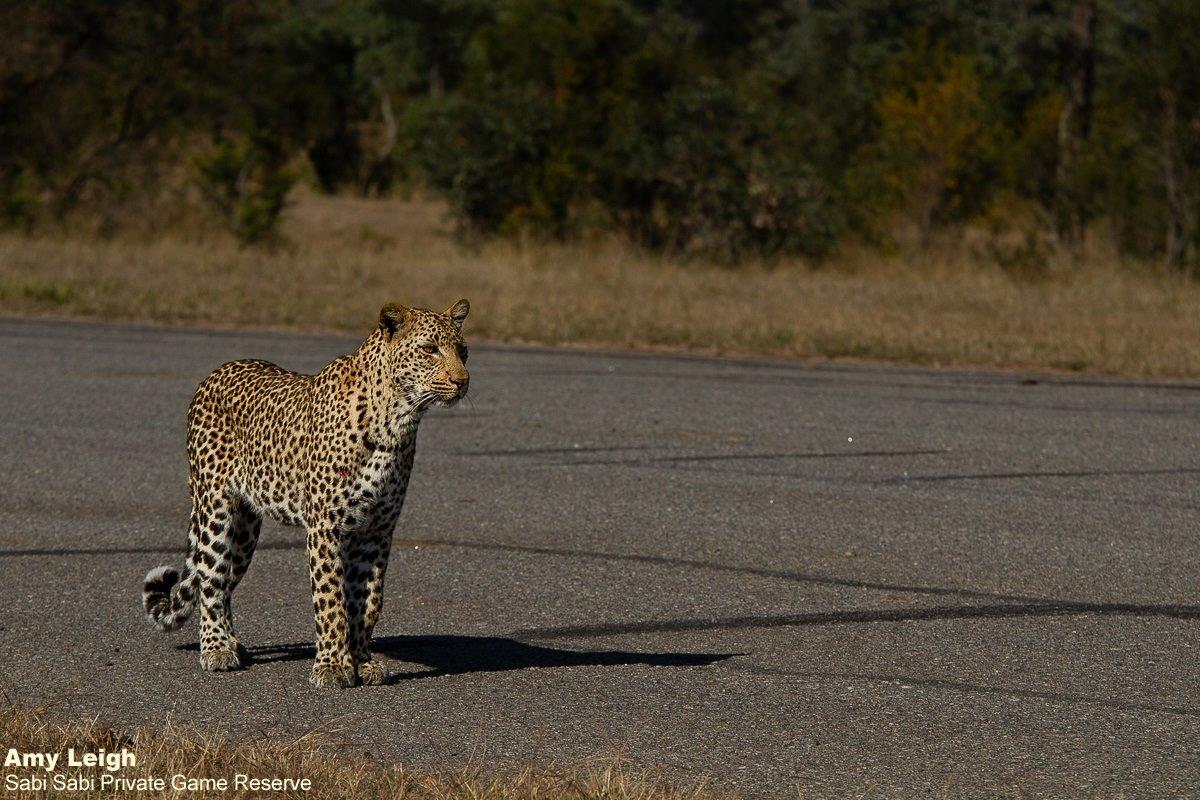 On a cold morning, we were lucky to see Kigelia female leopard walking through an open area. Although it was a very brief sighting, it was well worth it as her colours stood out beautifully as the sun shone on her.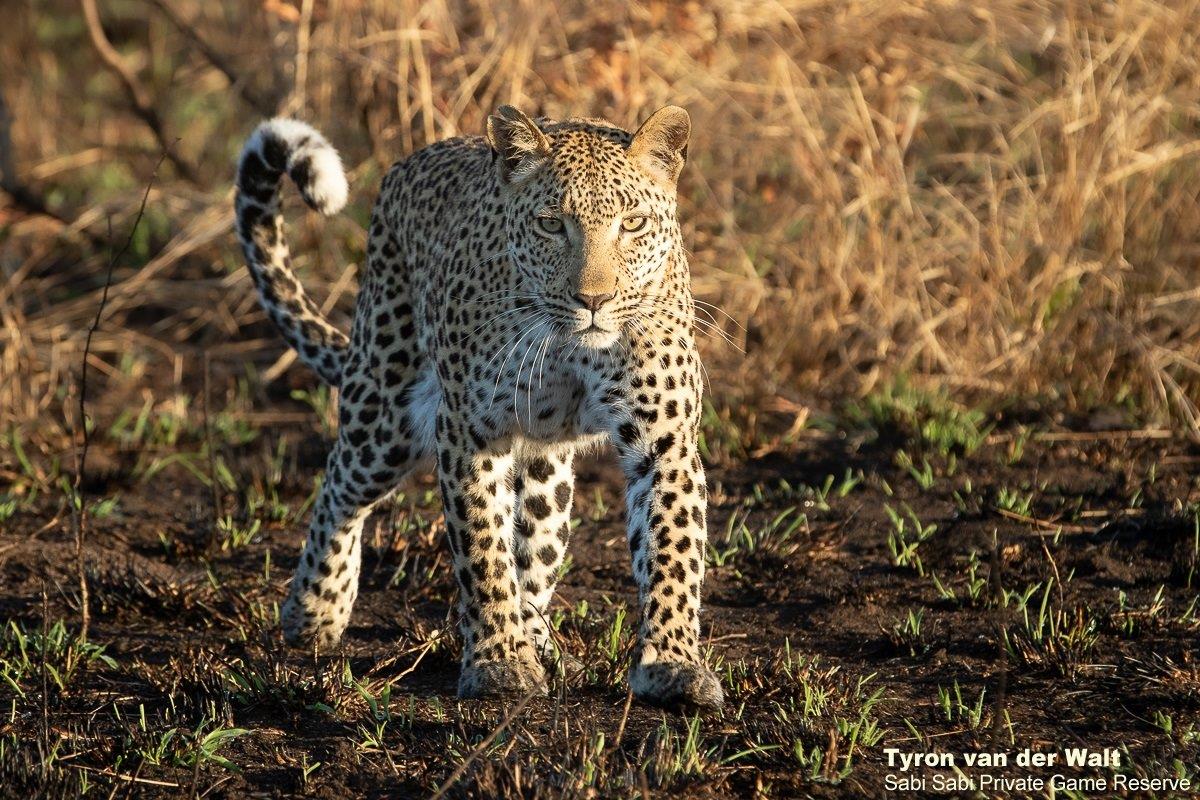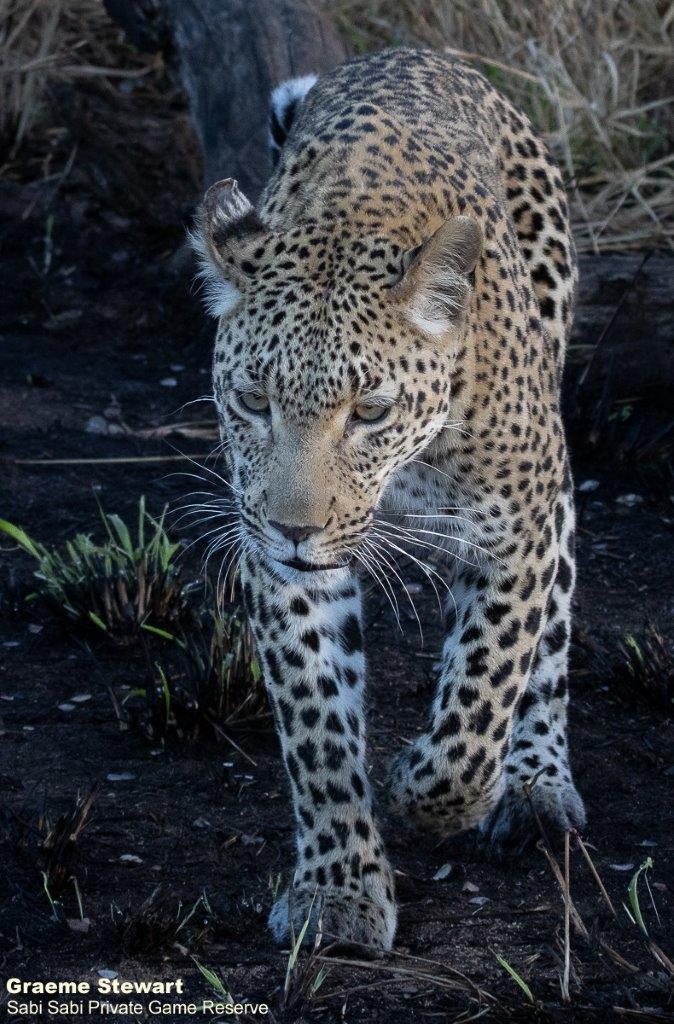 The White Dam male was clearly hungry as he was eyeing out everything in his path – from elephants to kudu, but not dedicated enough to the act of hunting to spend much time stalking.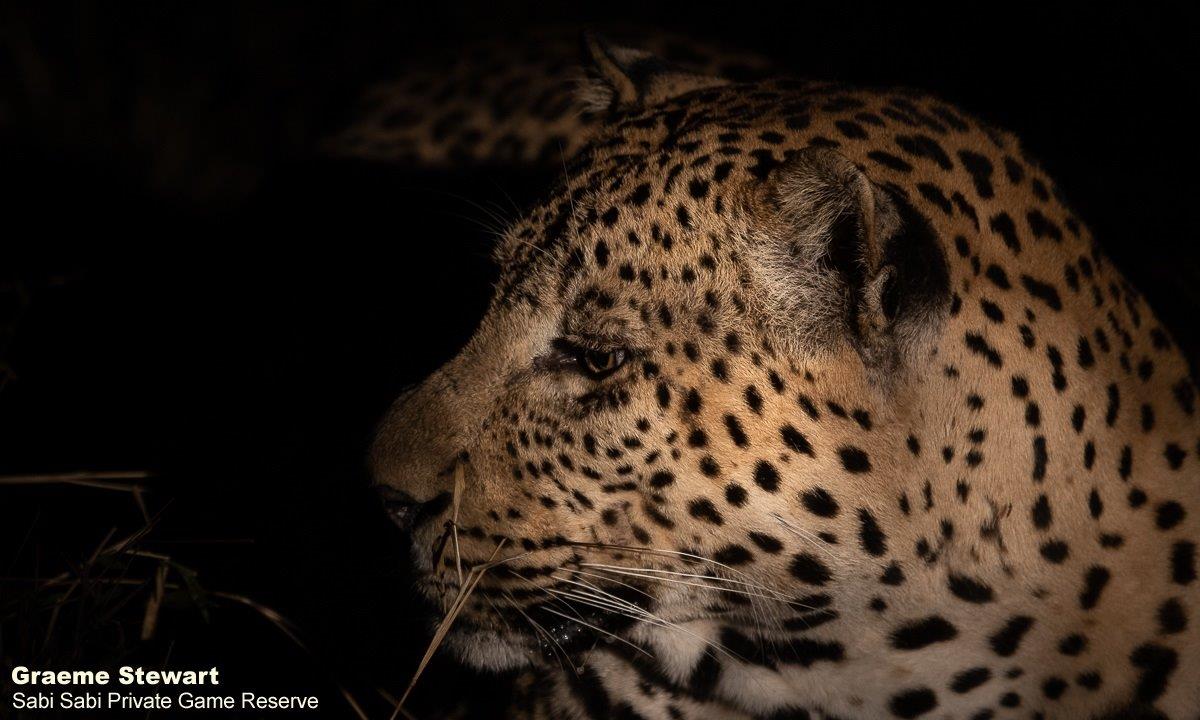 Hanyile male leopard kept a close eye on a big male buffalo approaching him before he was chased off into a dry riverbed.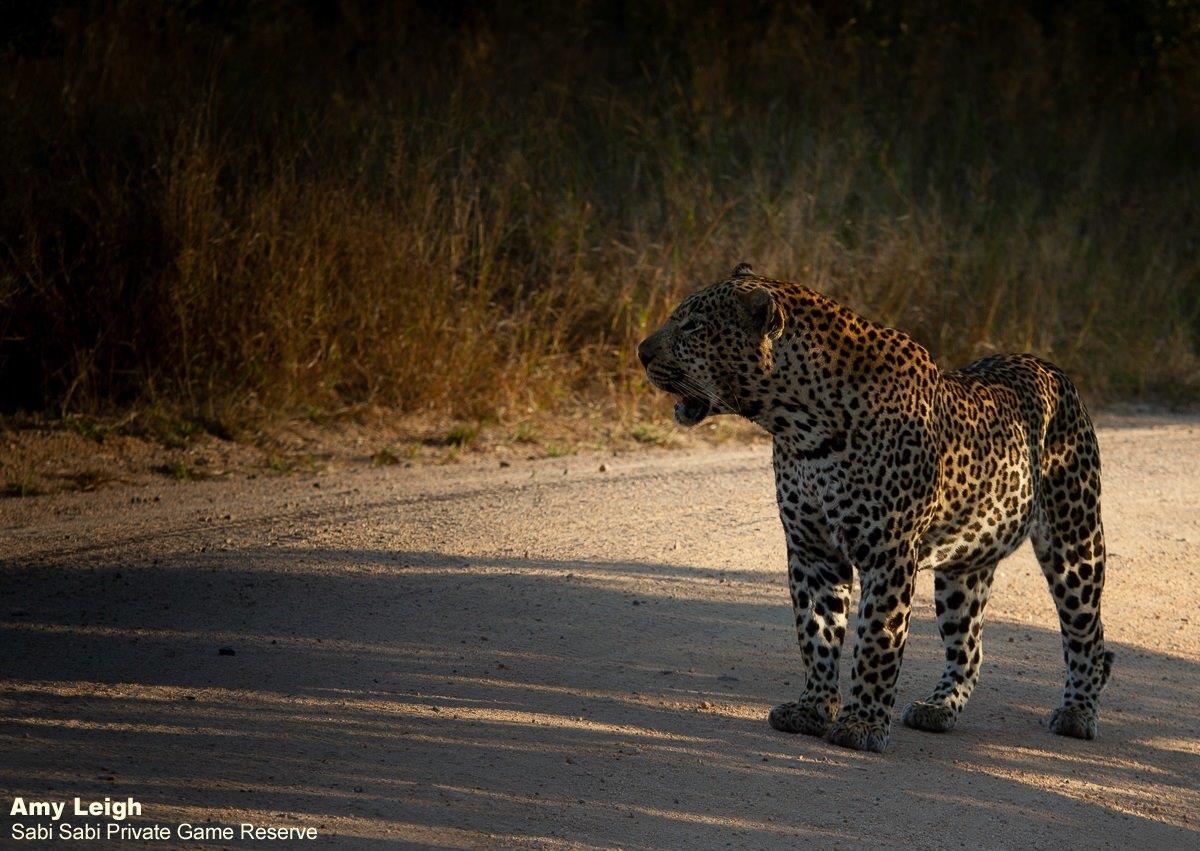 After hearing impala alarm calling, we rushed to the area with anticipation that we may find a leopard in the area.  We were rewarded with a beautiful sighting of Ntsumi with her cub, enjoying their duiker kill which was hoisted up a tree.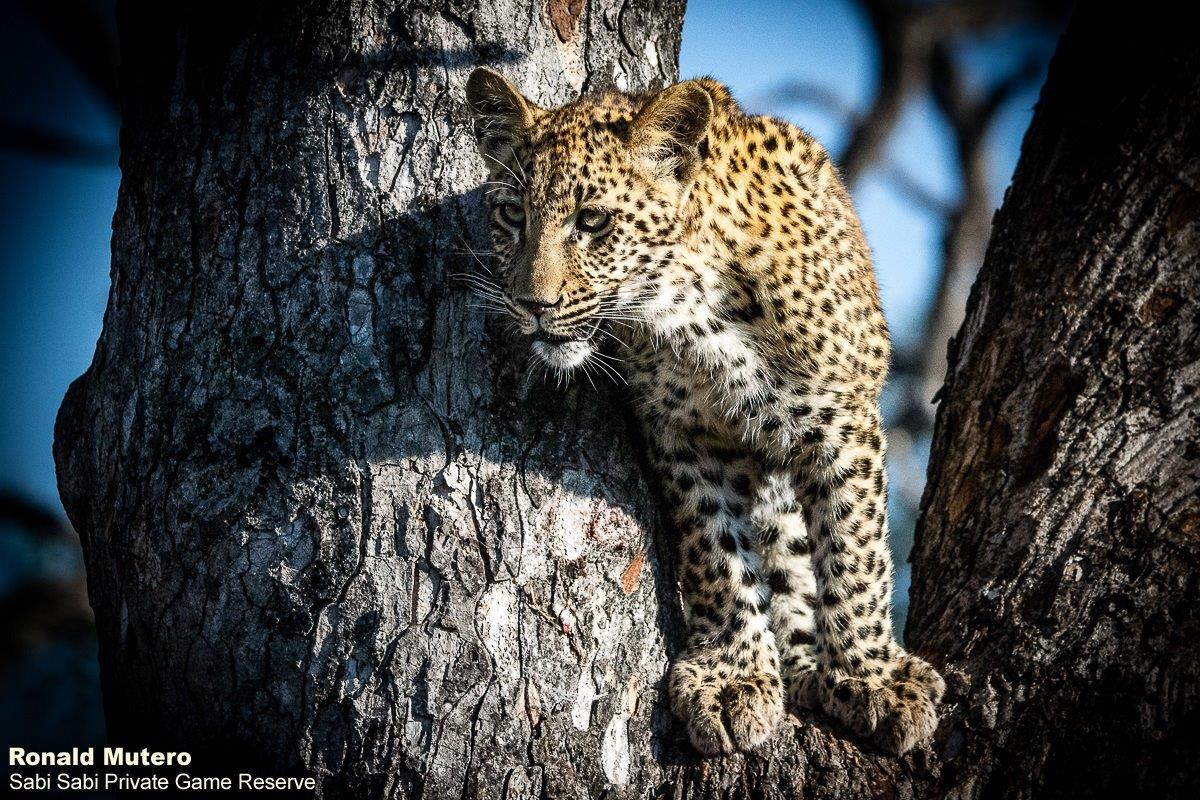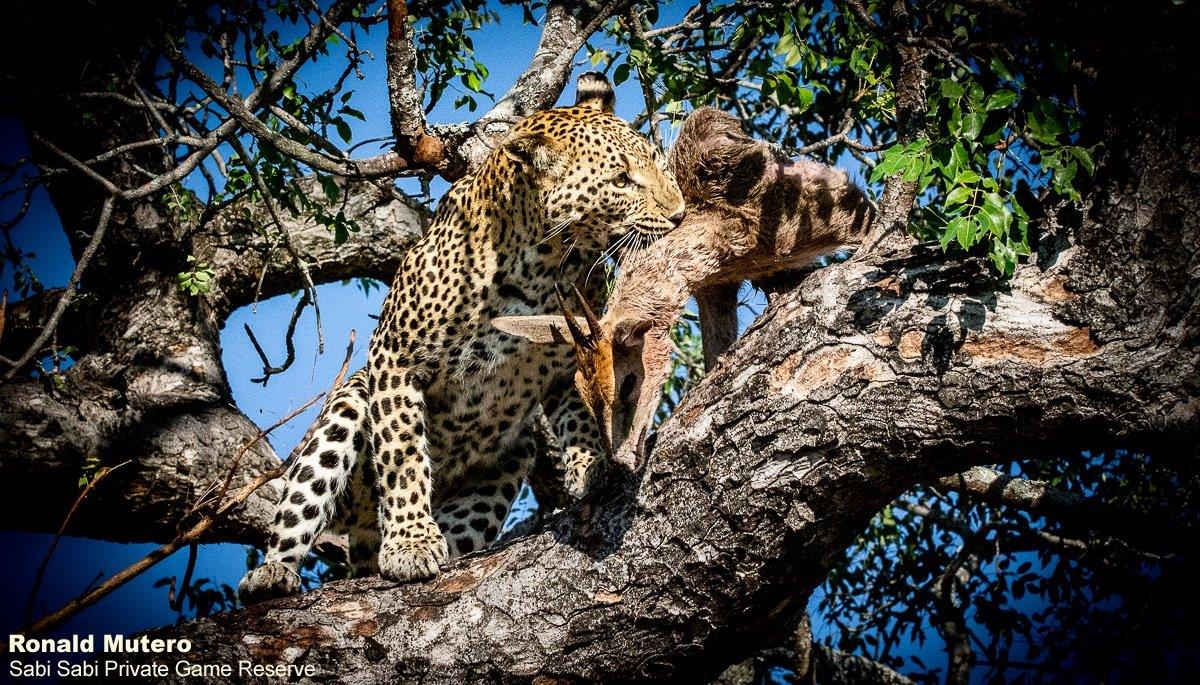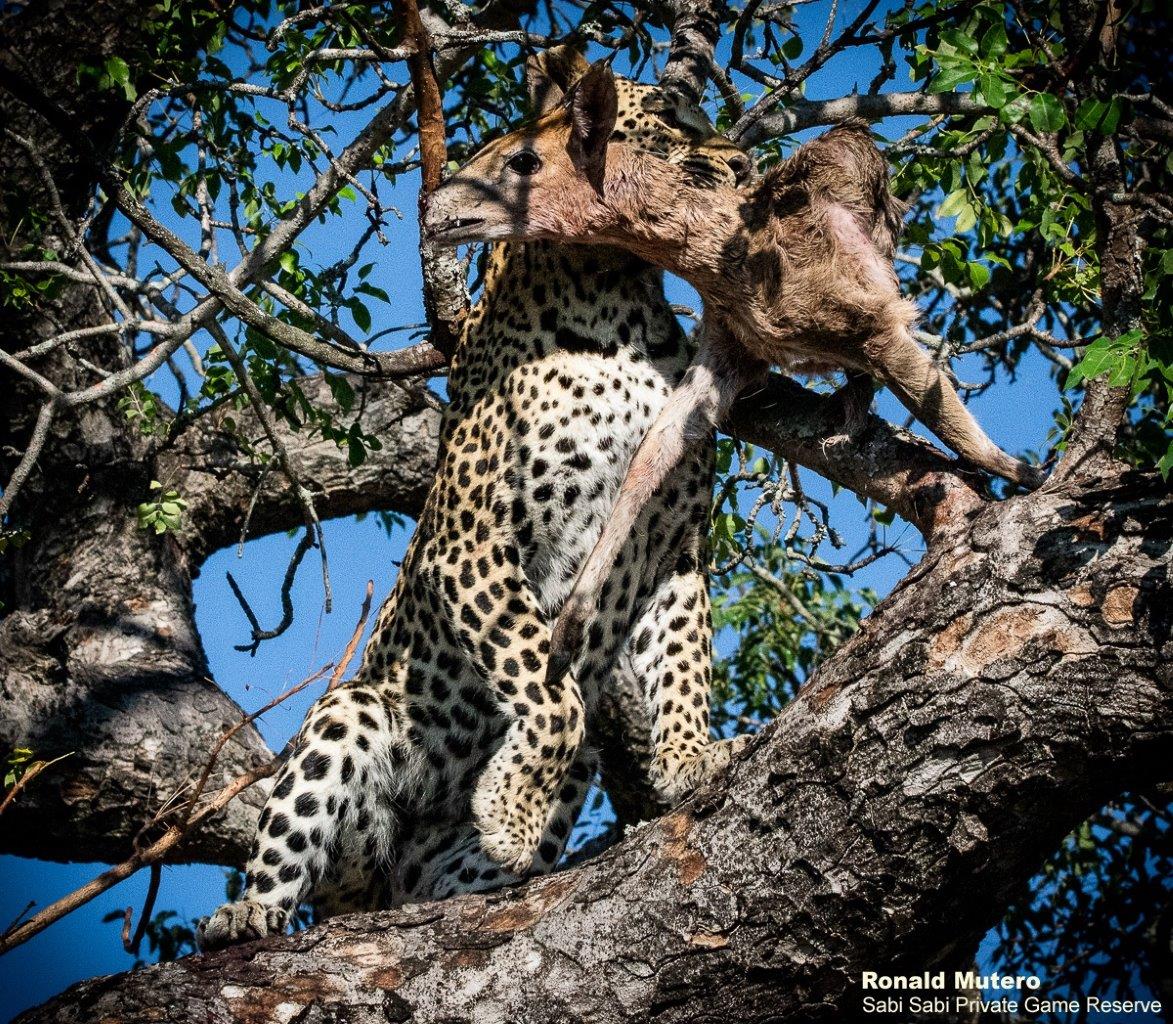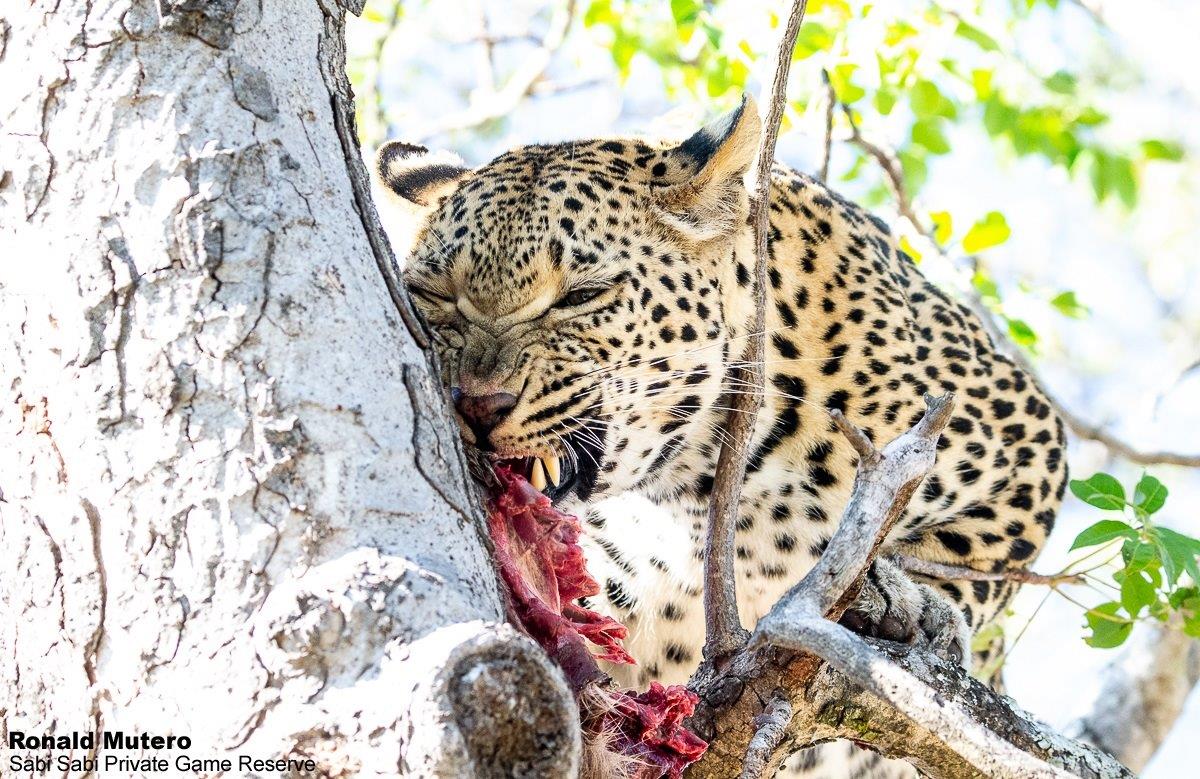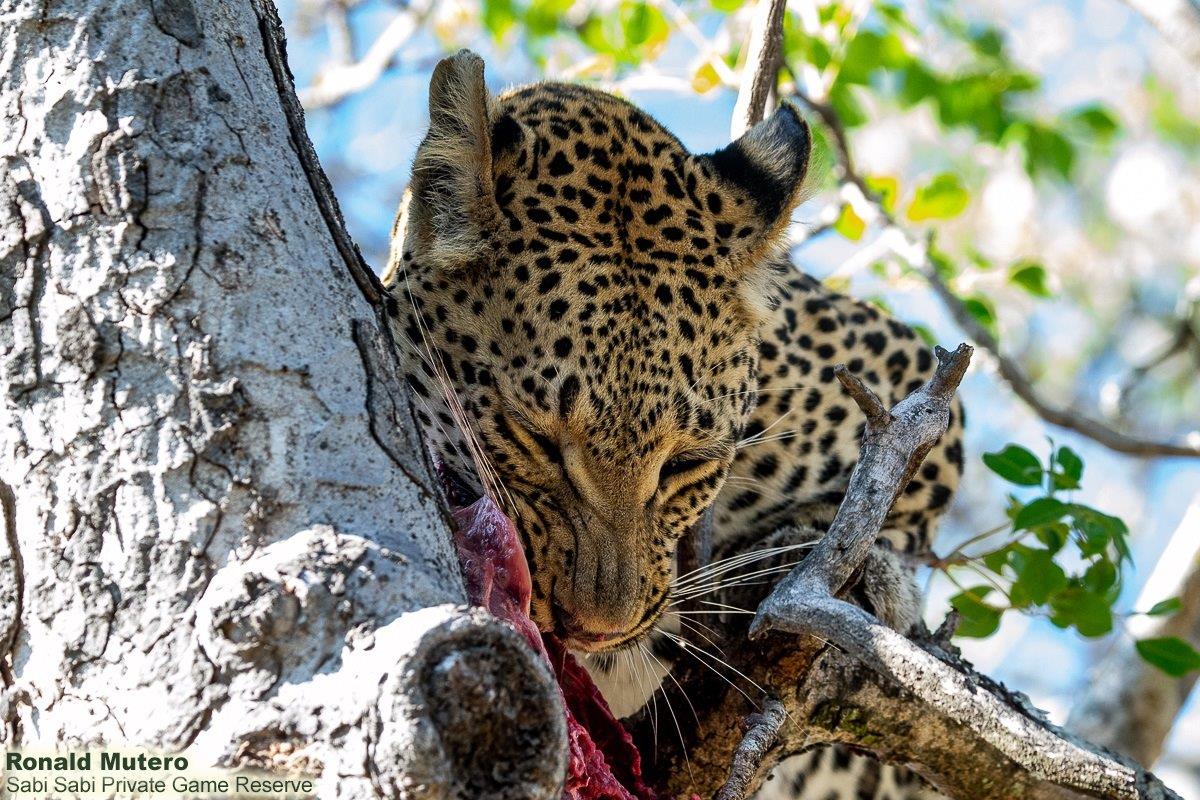 We found a small crocodile basking in the sun at a waterhole where an elephant had come for a drink of water.  The crocodile and elephant both carried on, unperturbed by one another's presence.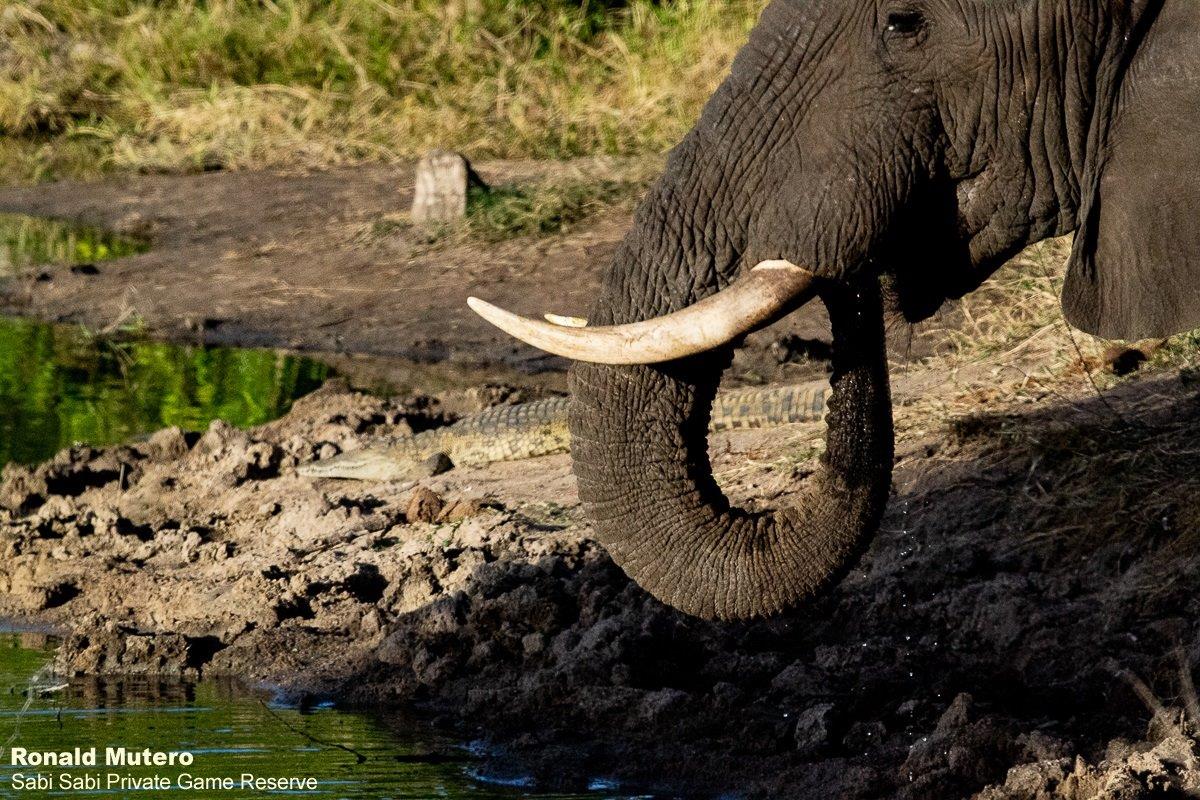 African Fish Eagles perched over the watering hole in front of Earth Lodge.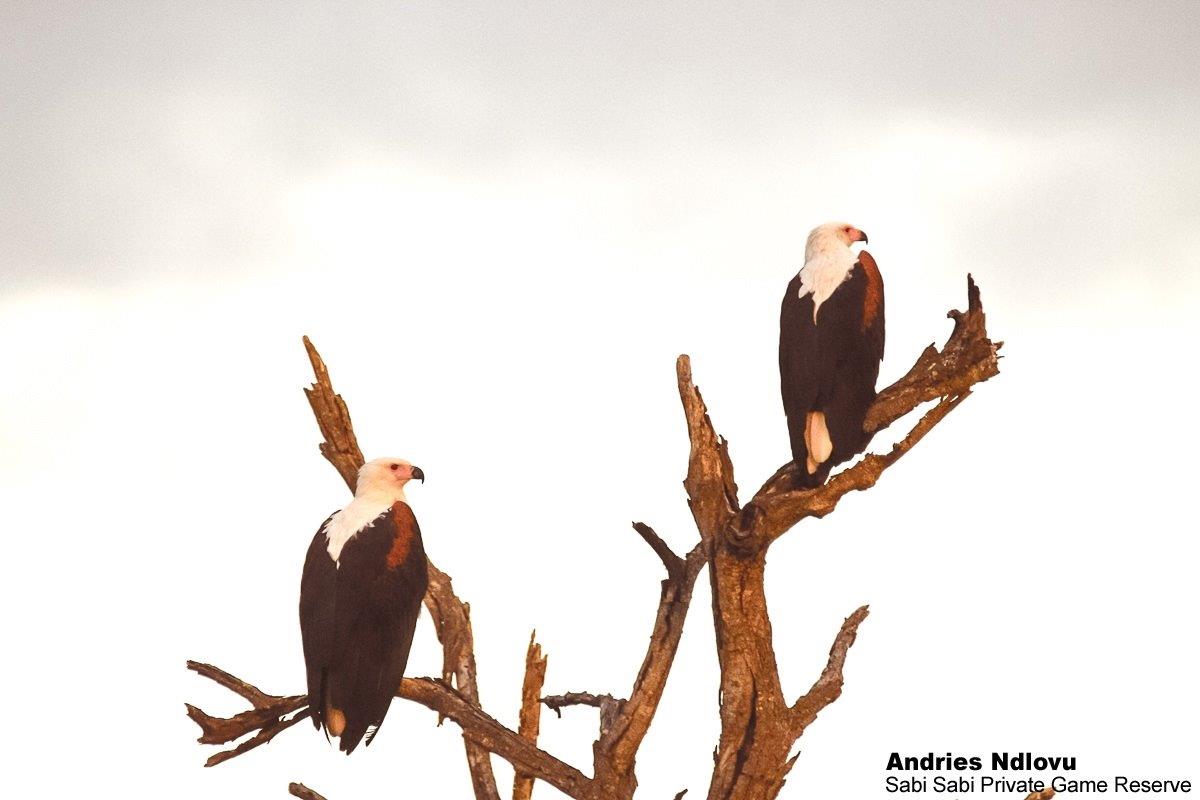 Pausing for a moment in perfect natural lighting.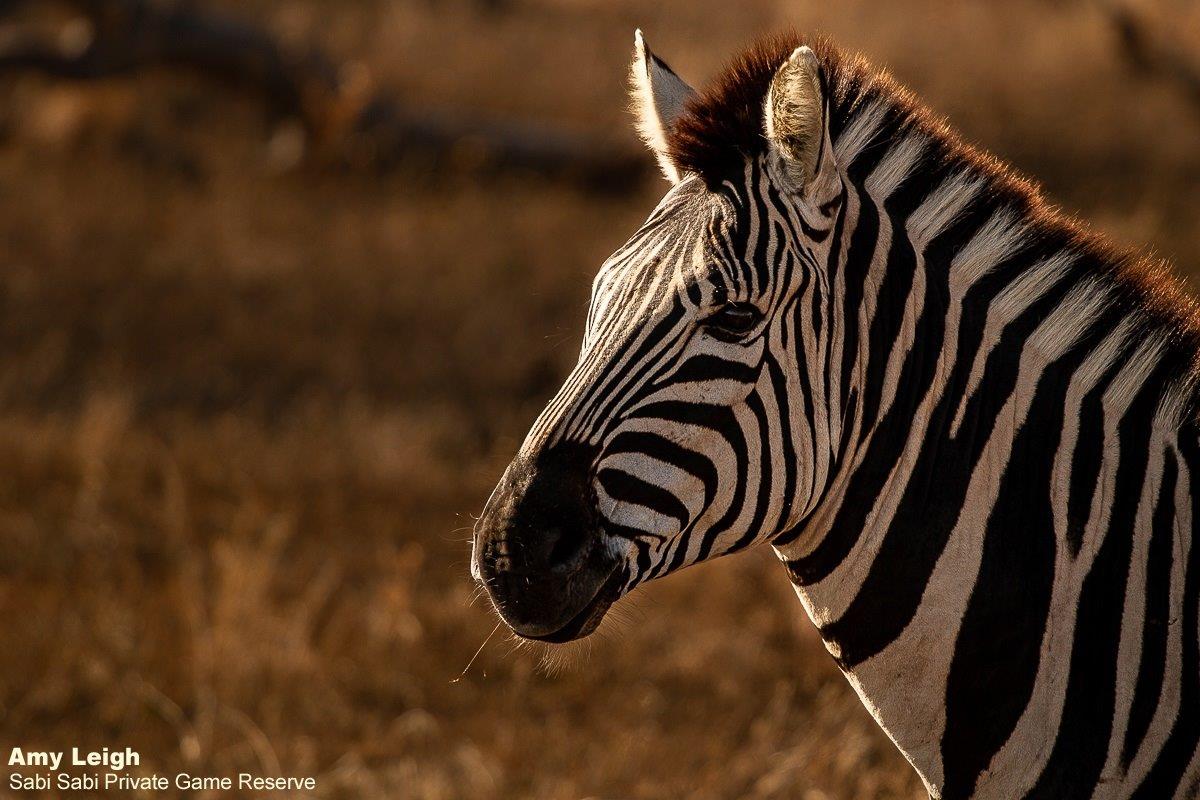 You know it's a slightly cooler morning when you see animals all huddled up to keep each other warm. For us it was some Smith's bus squirrels huddled up on a branch in the warm morning sun.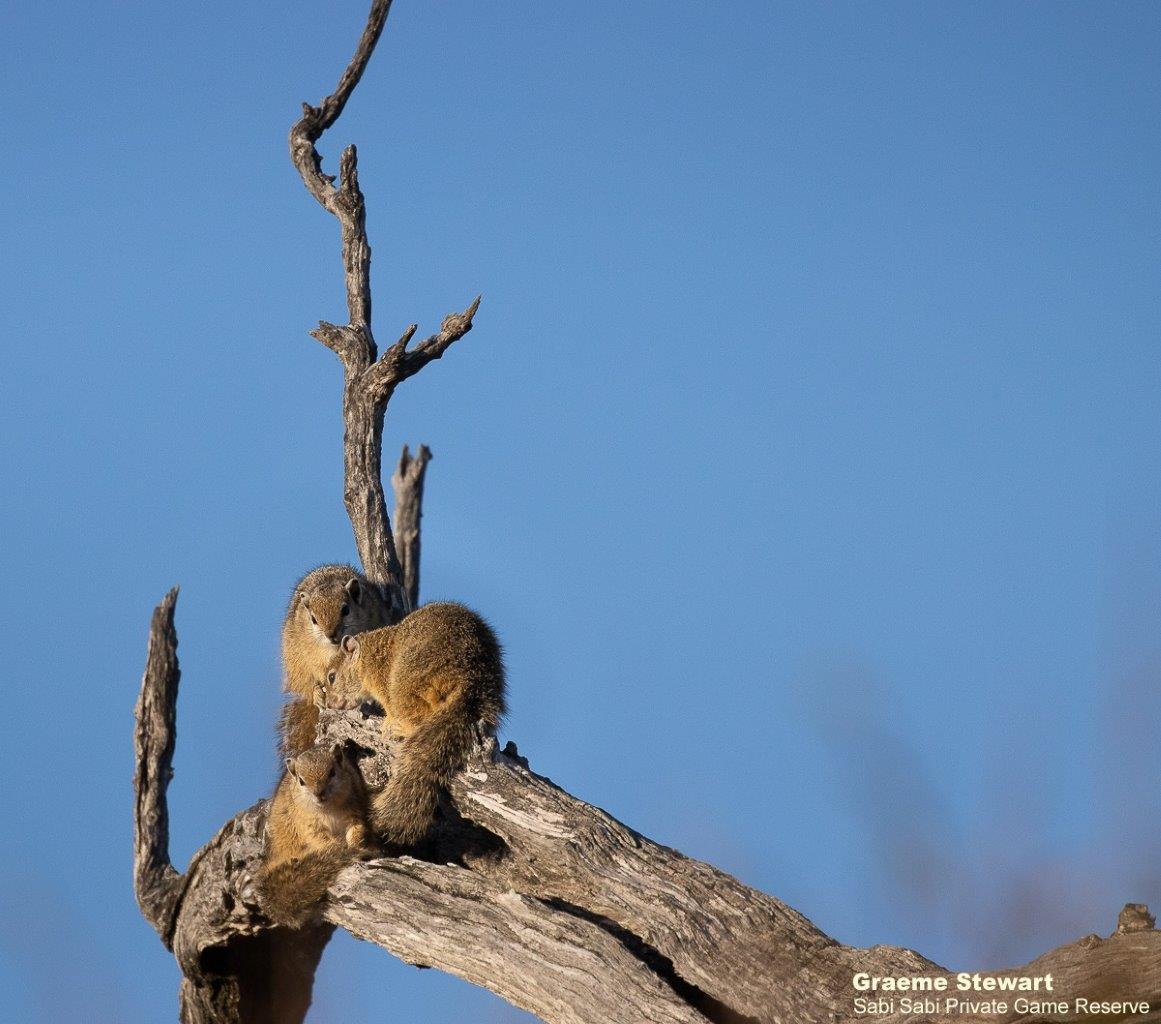 As we drove below the trees, we were lucky enough to witness this Striped Kingfisher displaying with its partner, calling loudly to each other, and shooting its wings out rhythmically with its song.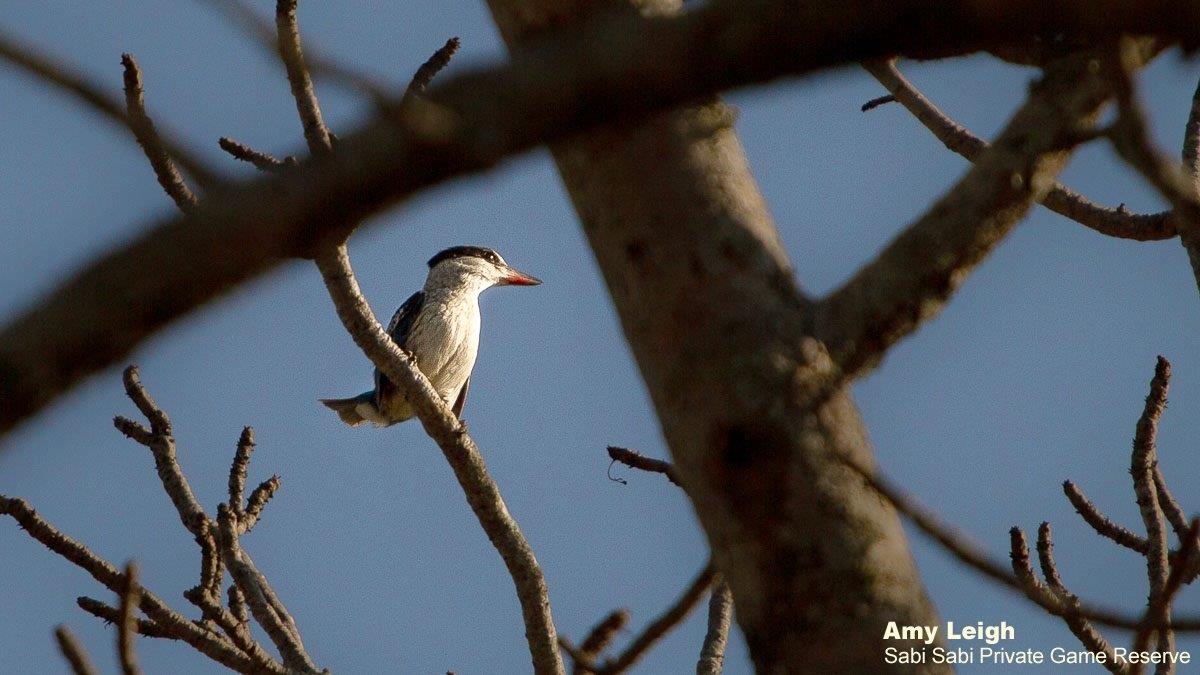 A good vantage point to scan for something to eat.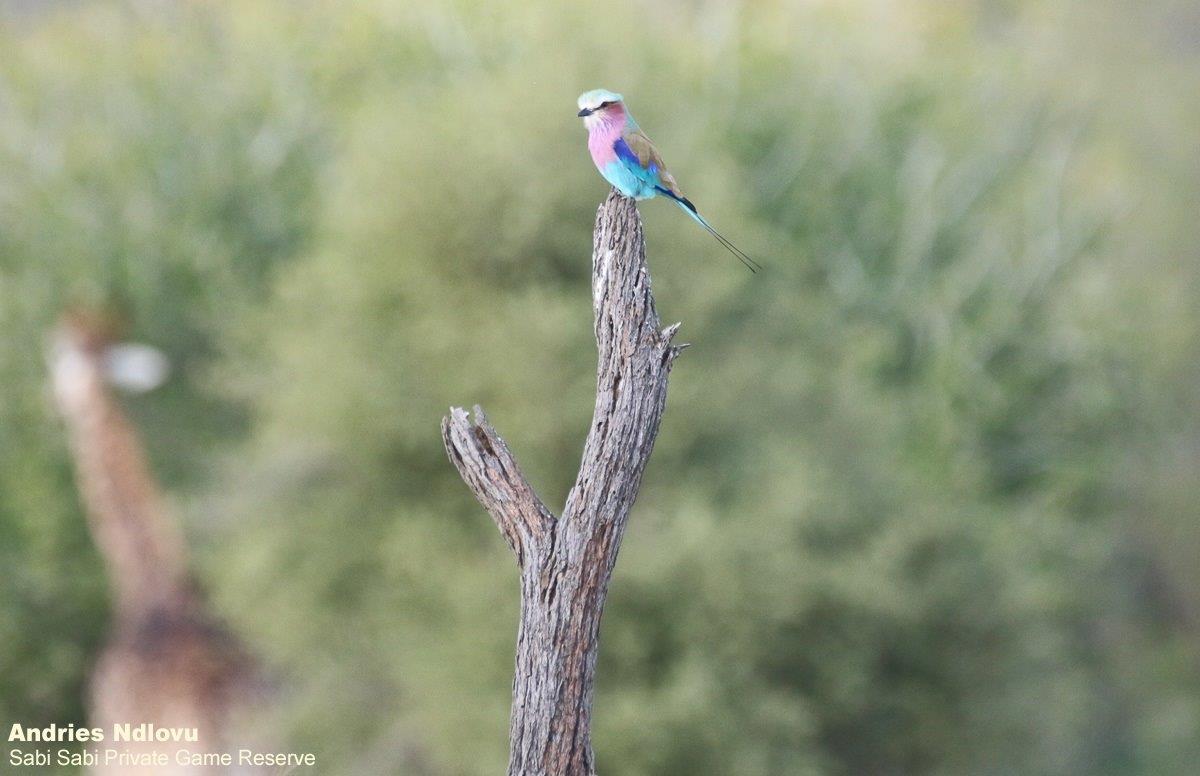 It is a beautiful time of year in the bush with many trees displaying red and brown leaves before falling off.  This elephant walked past a Tamboti tree with all its leaves glowing in the afternoon sun.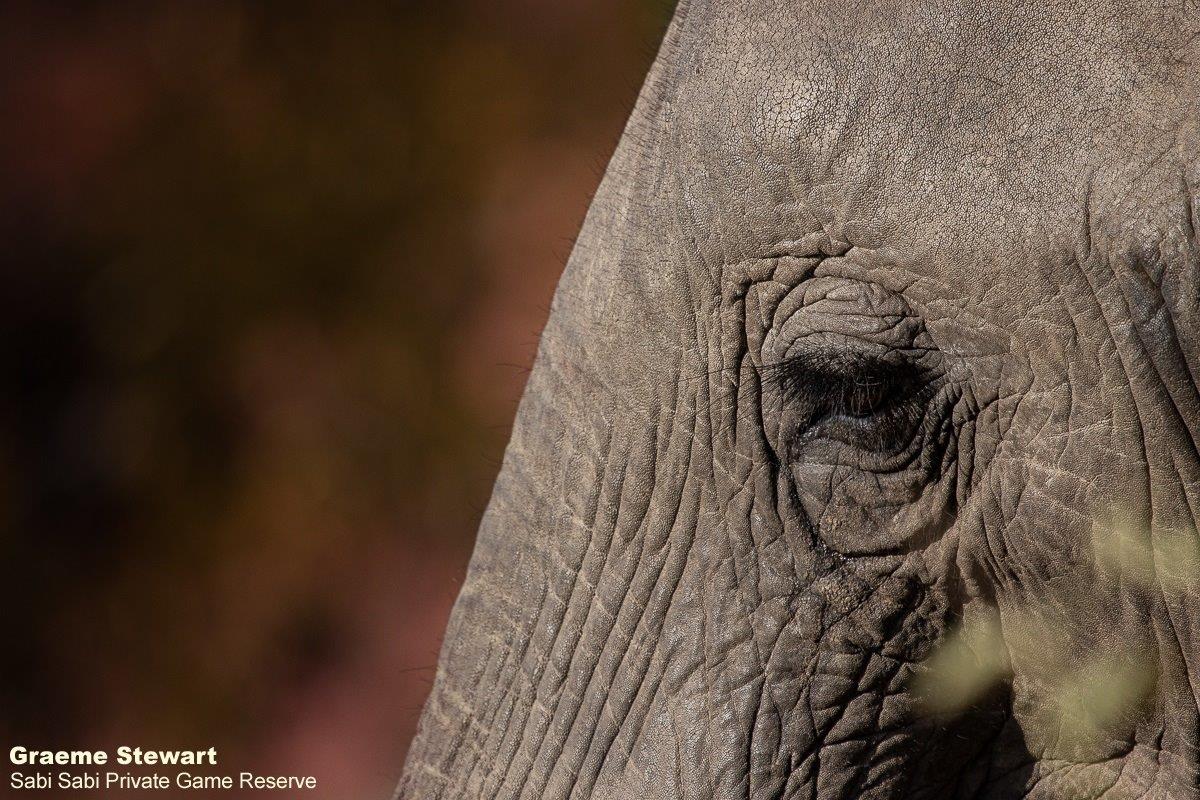 Until next time…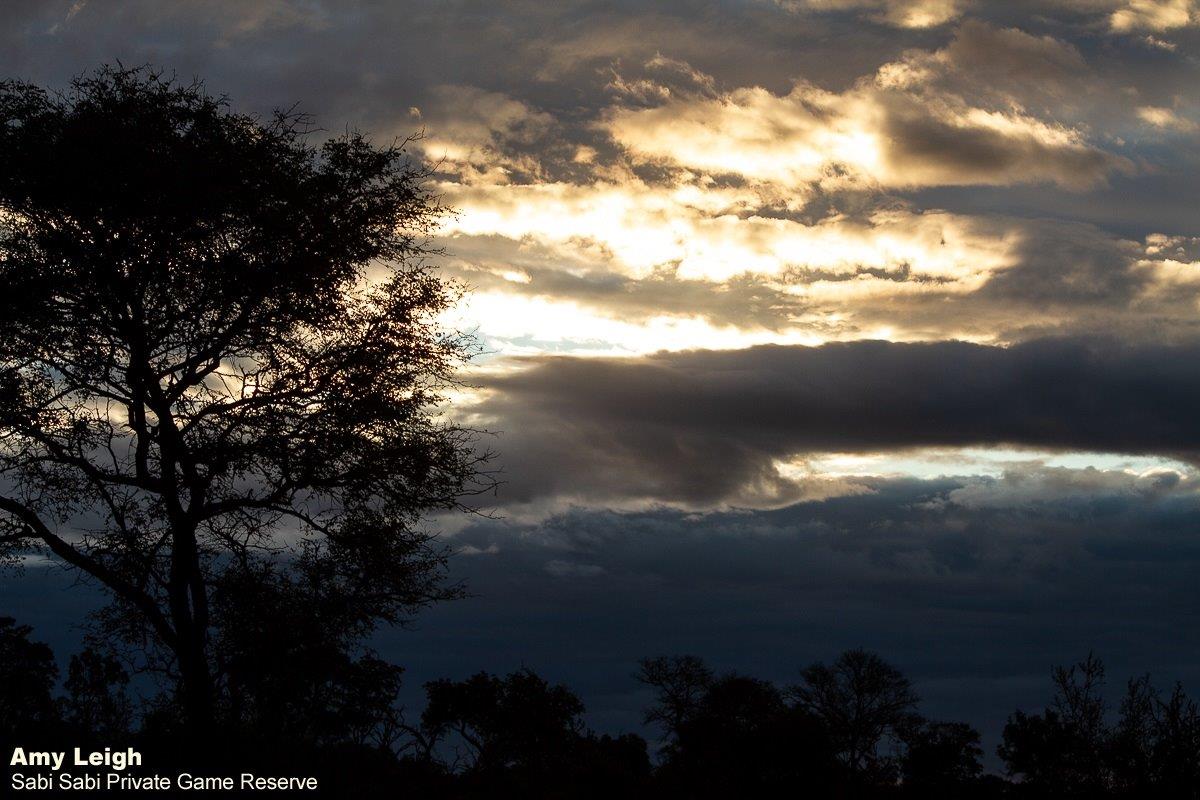 Blog by Wendy Claase
Images by Ally Ross, Amy Leigh, Andries Ndlovu, Graeme Stewart, Ronald Mutero and Tyron van der Walt