Let's start this week's blog with a rare sighting.  Perhaps not everyone enjoys birding, but a sighting of this Trumpeter Hornbill is worthy of first mention!  Marco was in the right place at the right time and got to spend some good time with this rare find!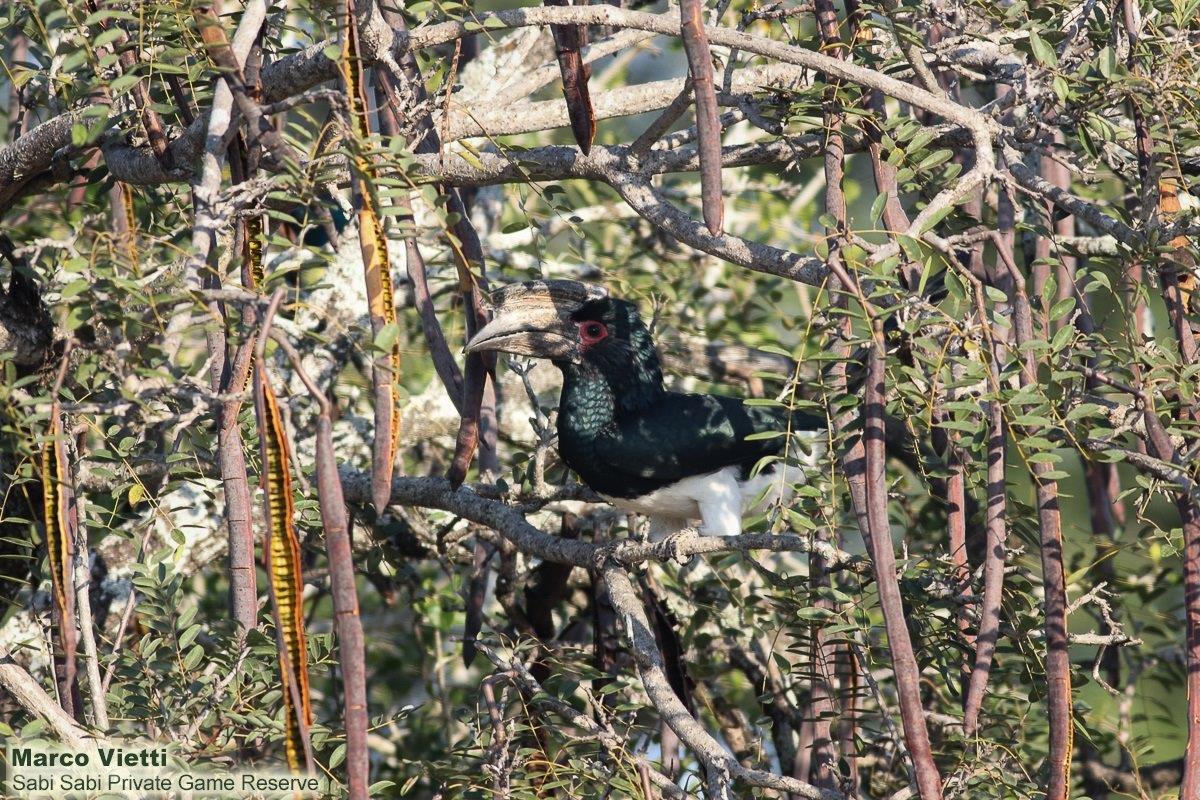 We stopped at a termite mound to investigate a possible hyena den site. We sat quietly and then peered into the hole leading inside, and suddenly out popped the small face of this young hyena. It was very inquisitive and walked around keeping its eyes on us but did not stray too far away from the entrance.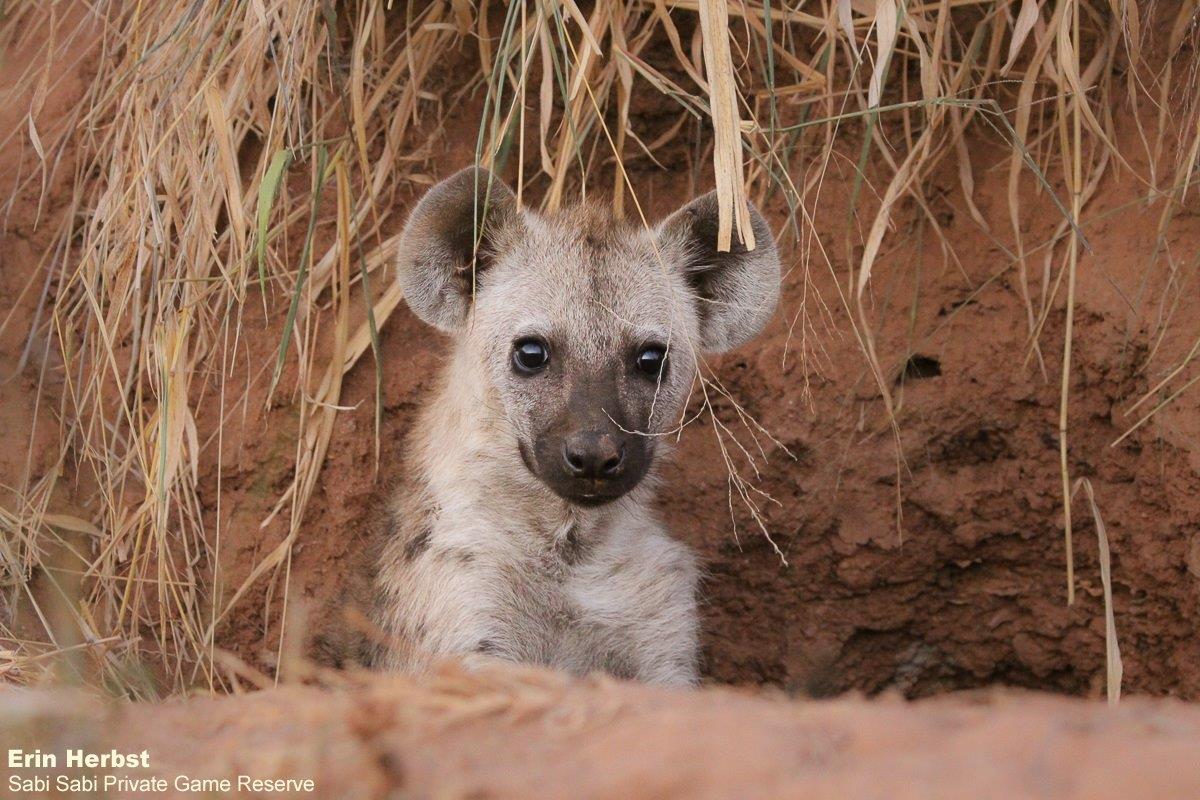 Time for a facial?
Keeping vigil as they crossed through an open area from one thicket to the next, these two giraffe had an audience in a herd of impala who watched them intently as they moved past.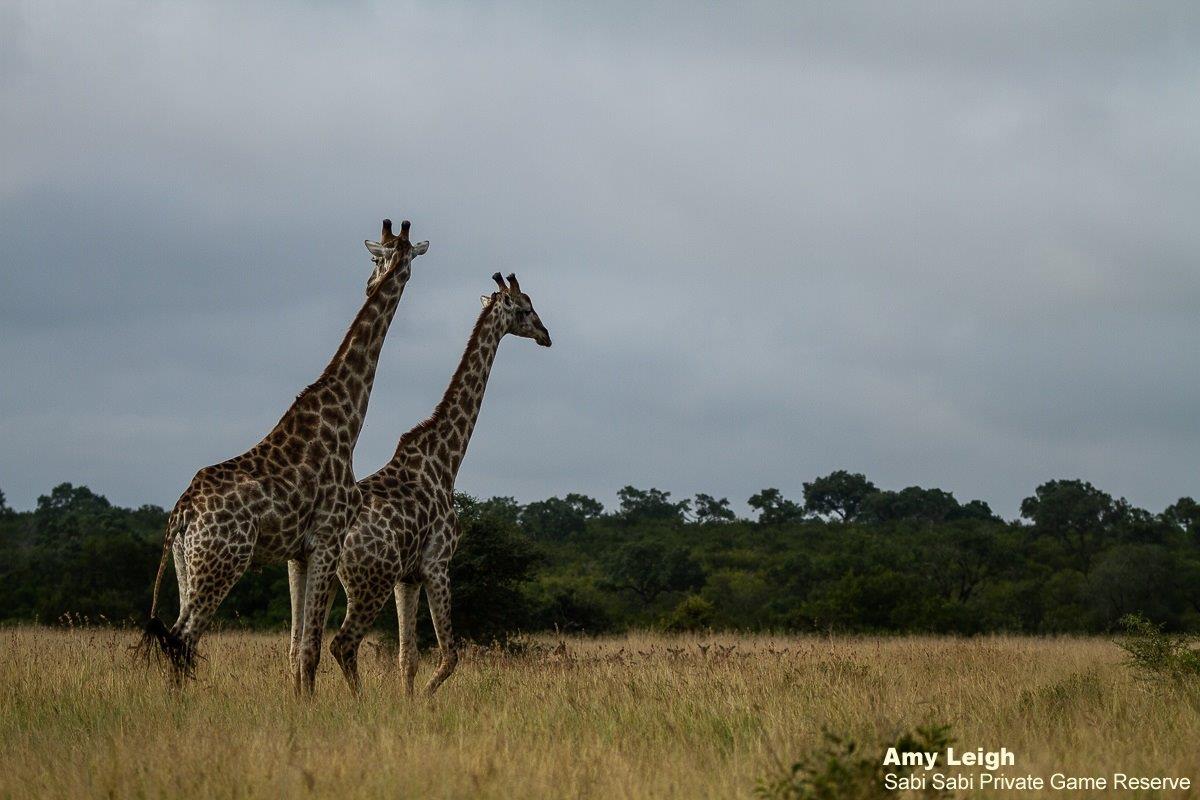 This male warthog was foraging in the long grass, very weary of everything happening around him because visibility when you are that short is a bit difficult… perhaps this would explain why he was keeping so close to a herd of impala, who don't have this problem.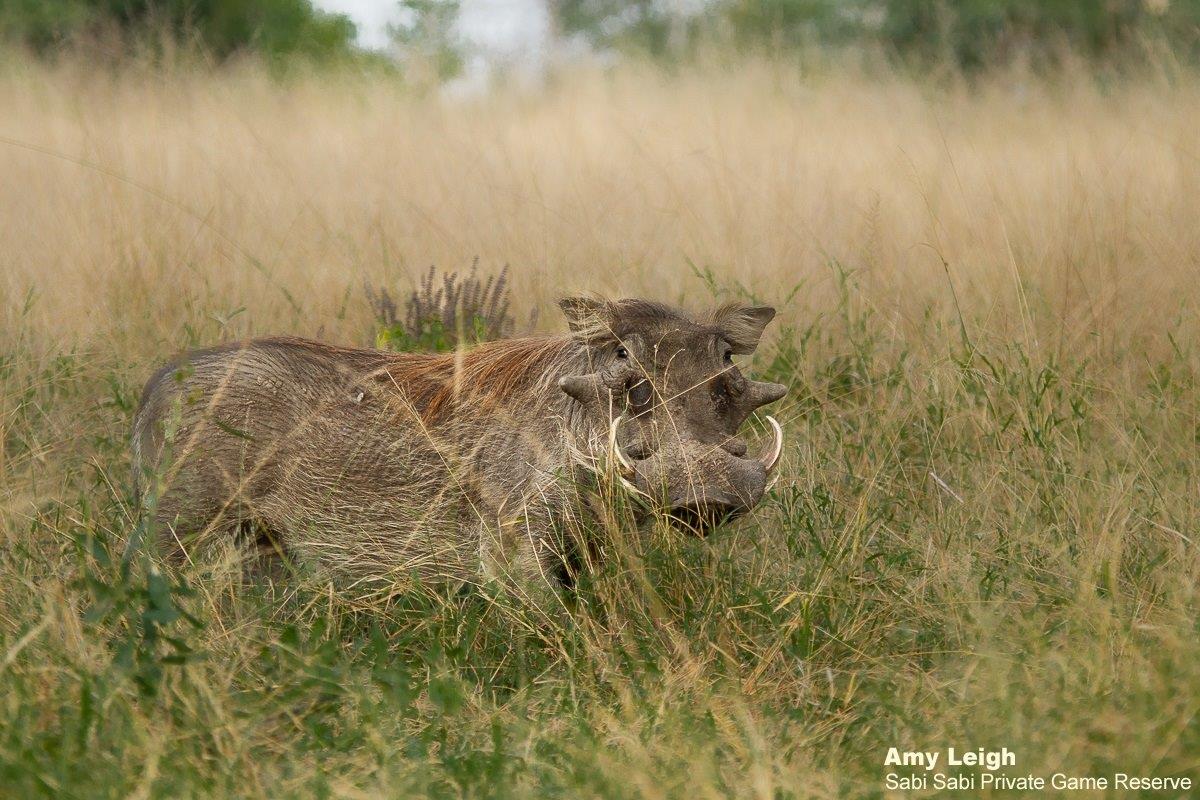 In the crisp morning, as the sun emerges, the possibilities are endless.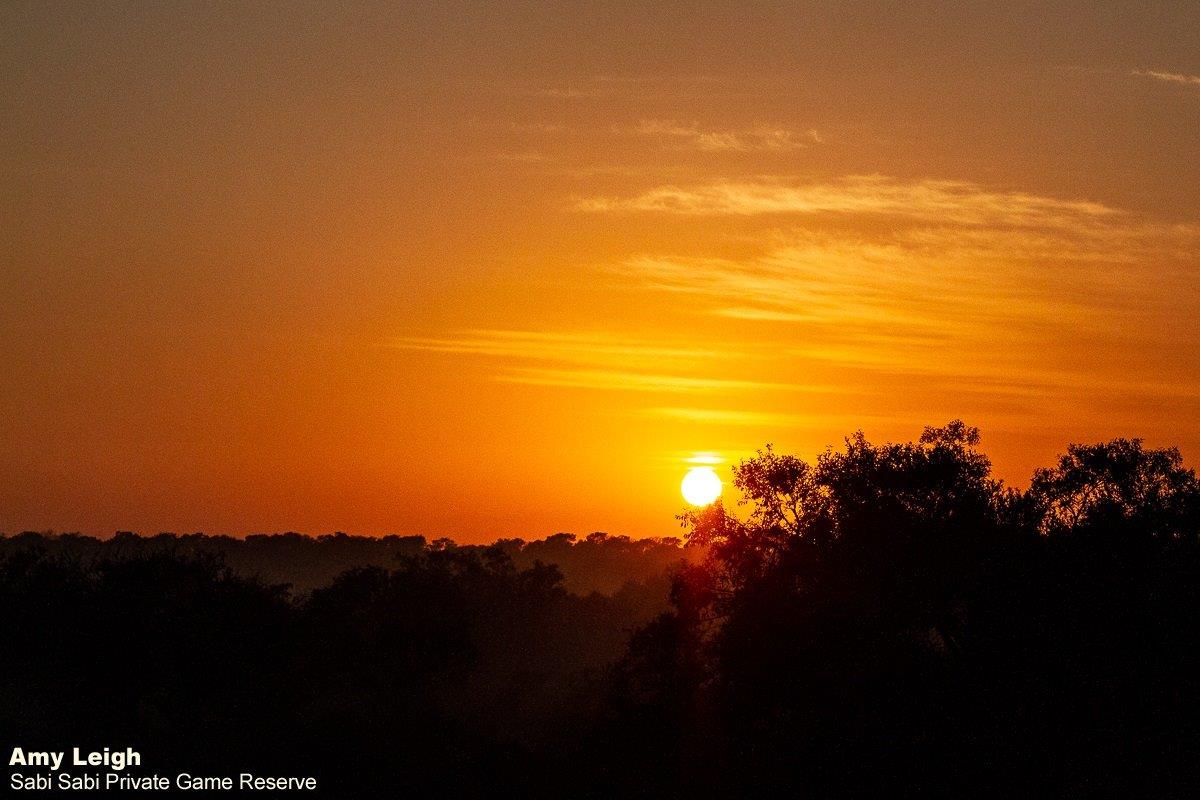 In the winter months here at Sabi Sabi we start to see the flash of pink and white of the Impala Lily. This one was easy to spot from a distance with the stark contrast of the now brown and beige colouration of the bush.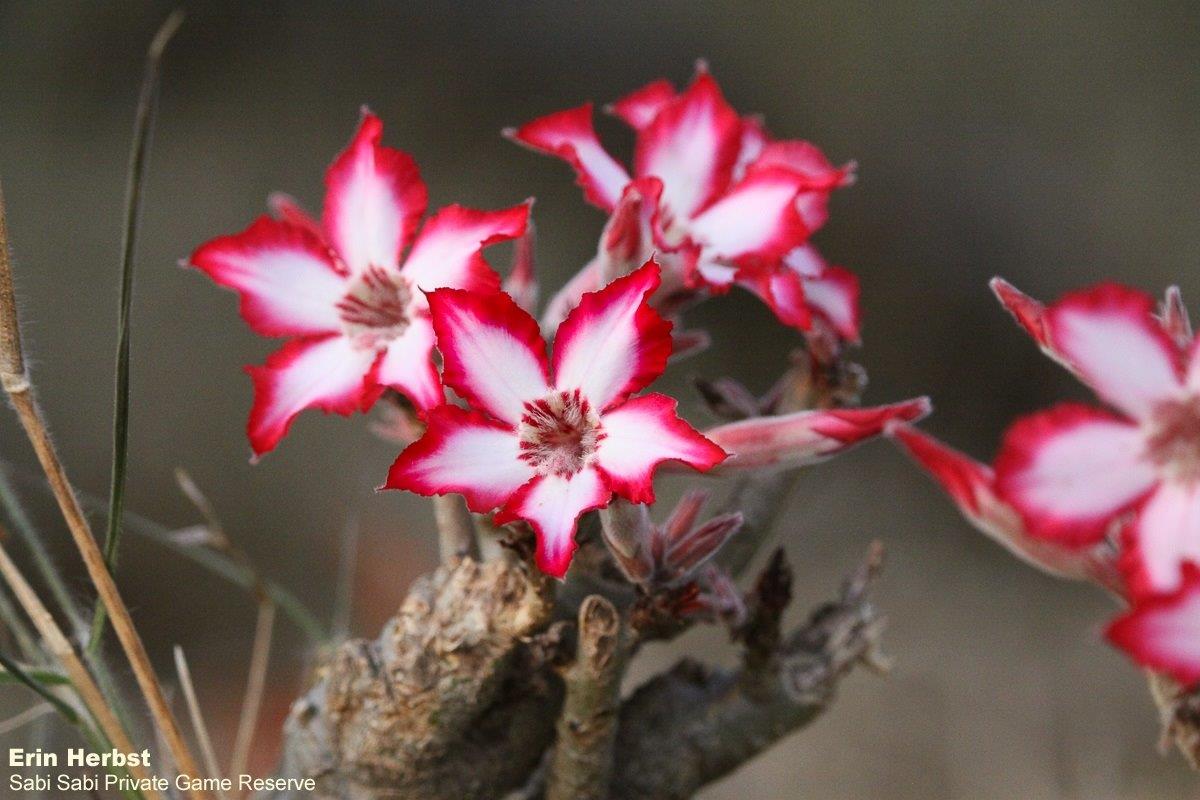 The bright red coloration of this Southern Ground Hornbill caught our attention while on our morning safari. On closer inspection we could see that it had managed to catch a small insect, and soon flicked its head back to swallow it whole.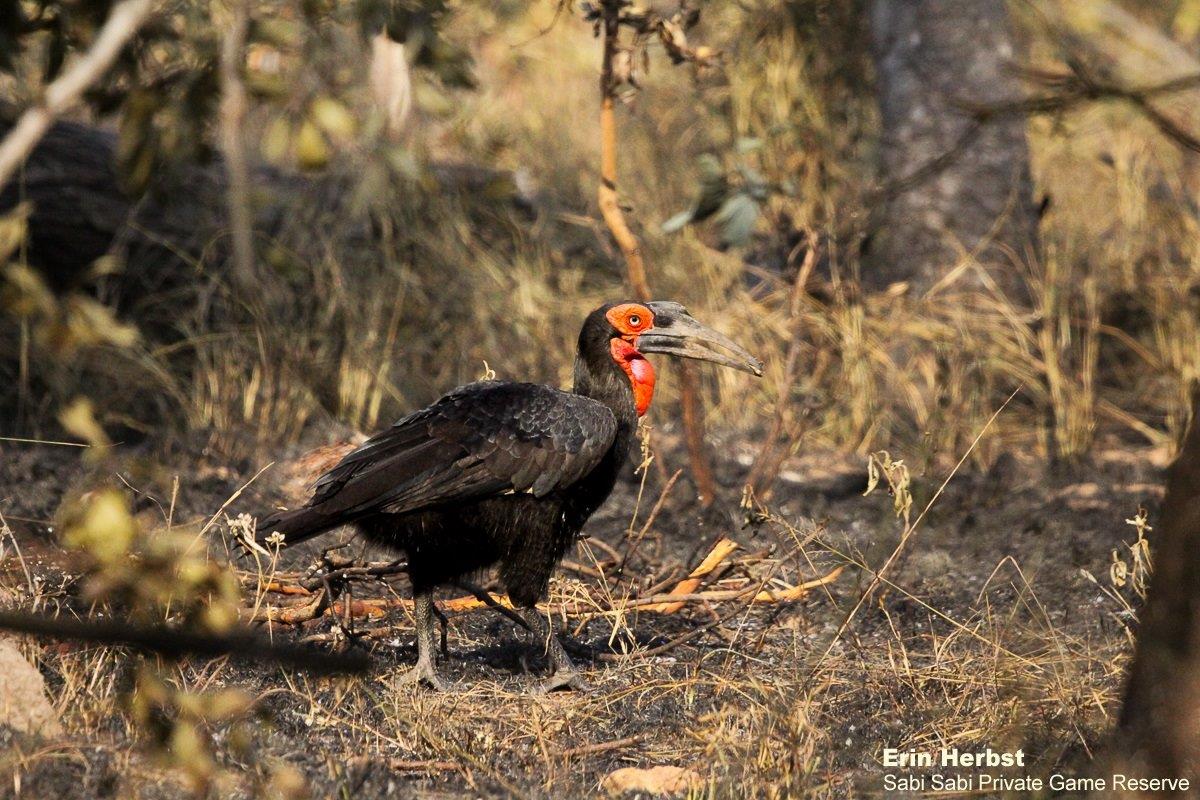 As indicated by the name, which translates from Afrikaans to 'rock jumper', this little antelope can sometimes be seen flitting over the large rocky outcrops of Sabi Sabi.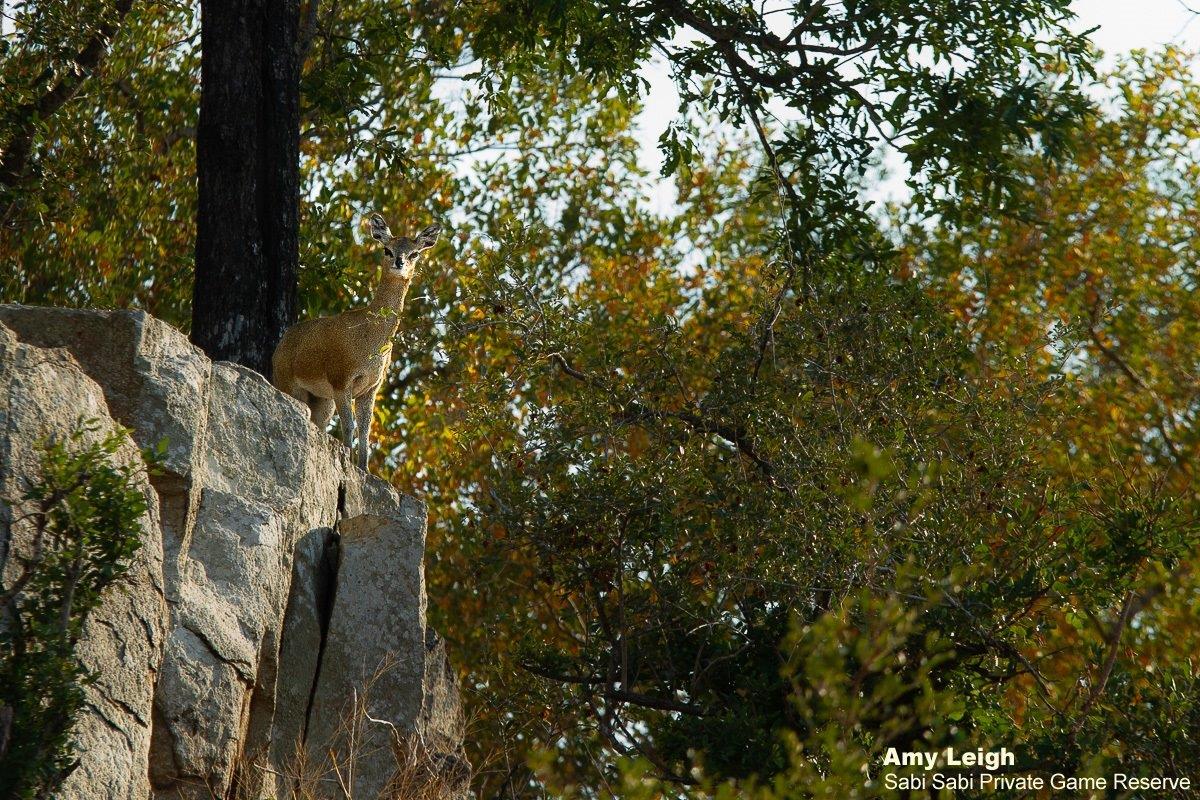 In the late afternoon, a trio of big elephant bulls were not quite brave enough to venture fully into the water, just far enough to wet their toes and trunks.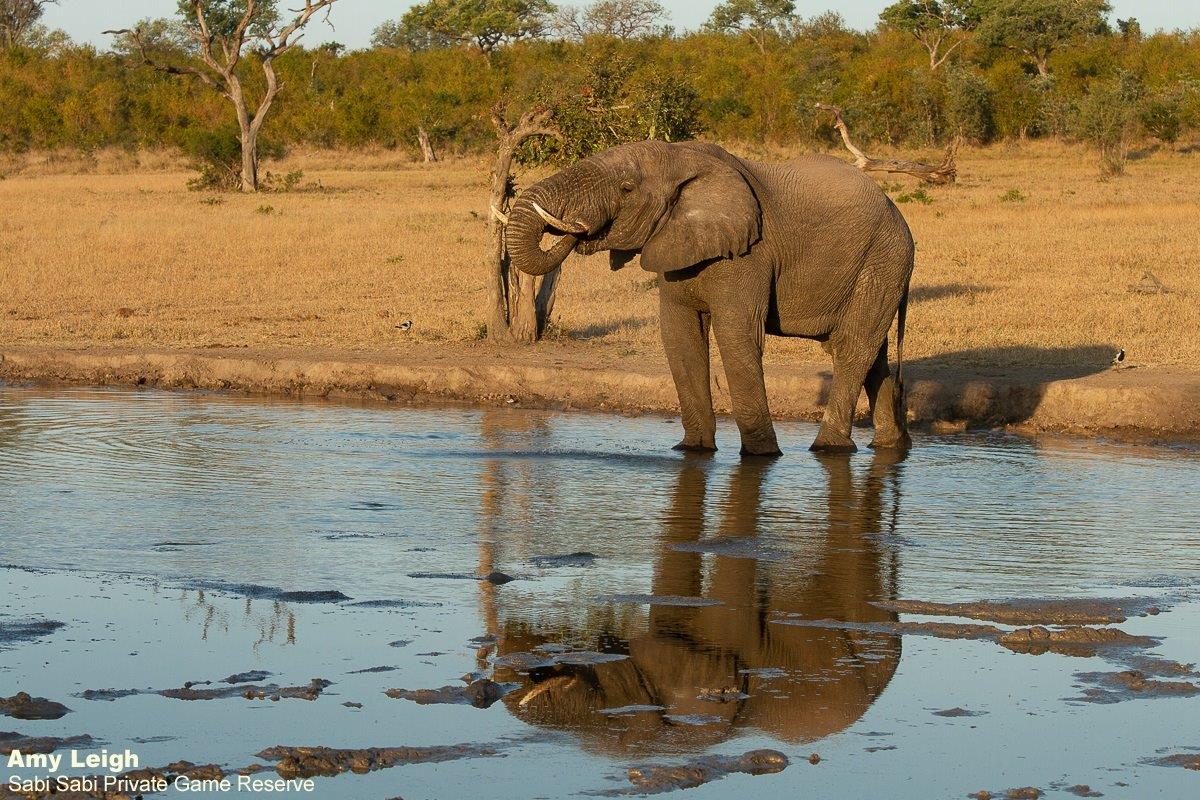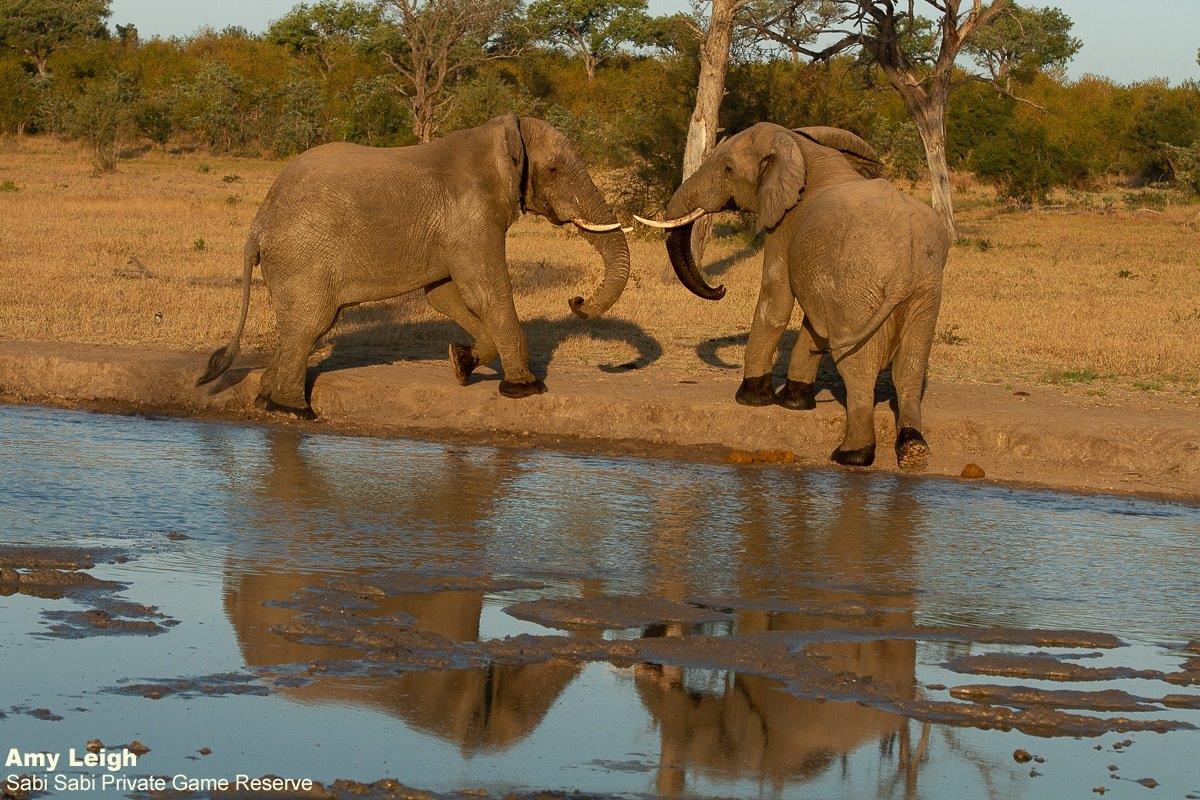 With the rest of its colony, this little Dwarf Mongoose warms itself in the rays of the morning sun.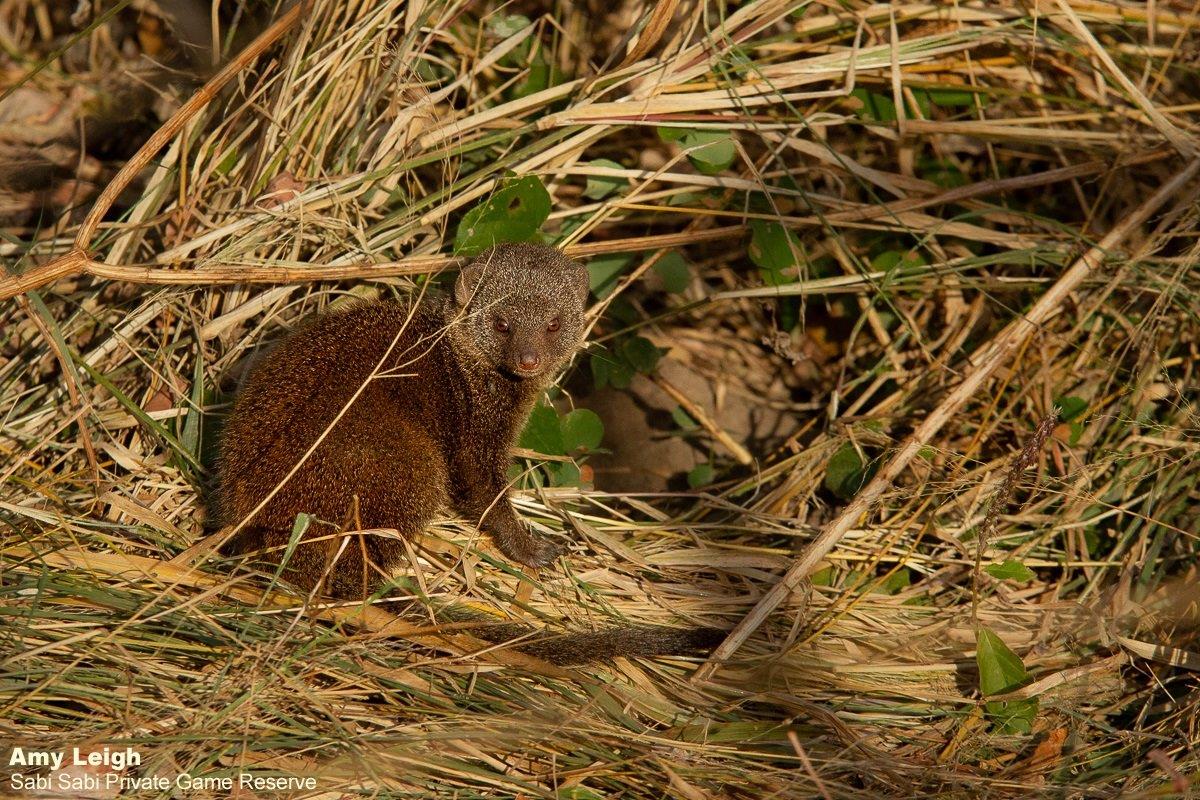 While the rest of the pack rested and wrestled in the road ahead, a few individuals kept their eyes on a pair of hyena who were following the pack as they moved.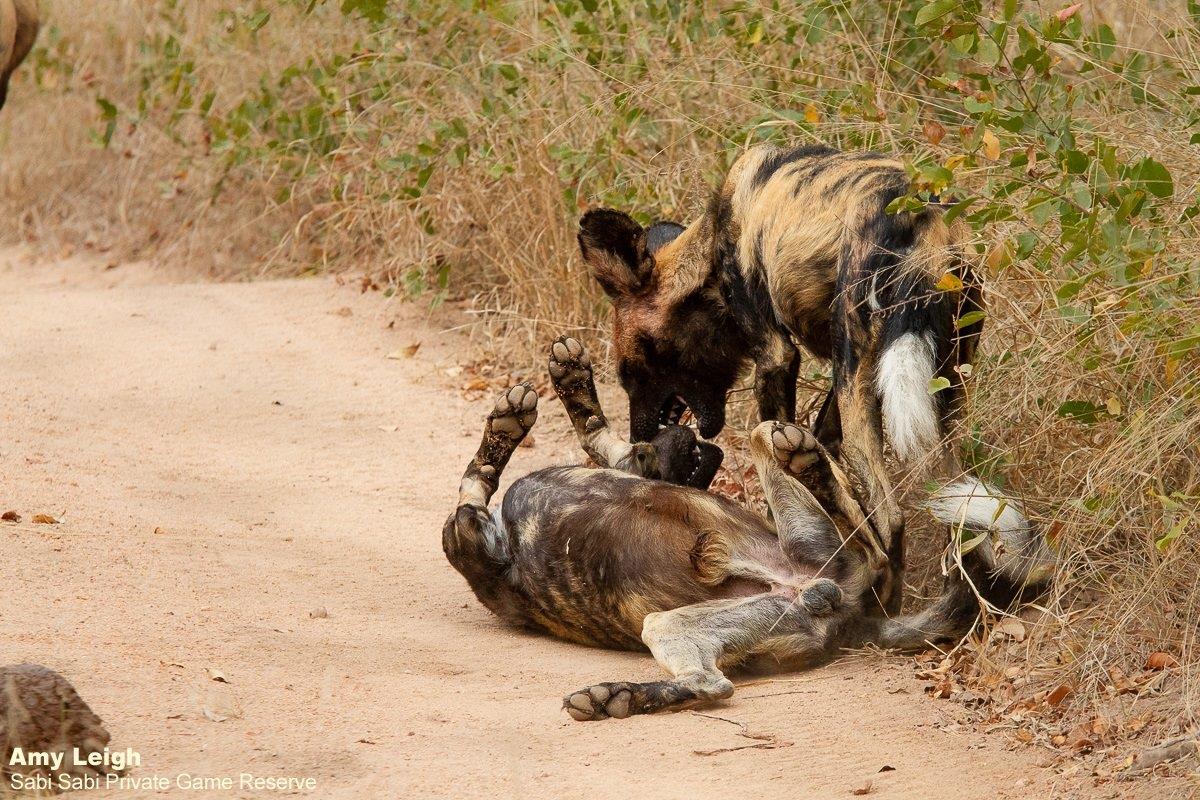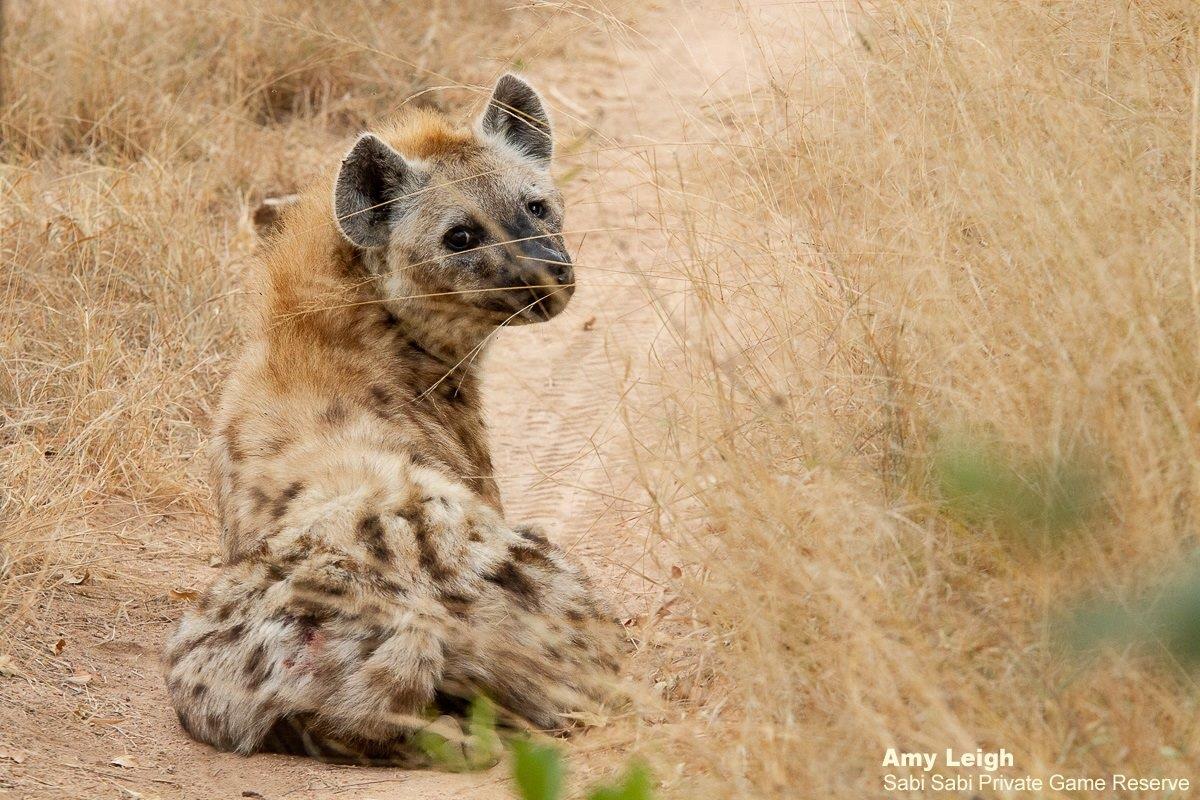 We watched N'weti male leopard make his way across an open area. He showed no signs of slowing down and manoeuvered swiftly around thickets and through drainage lines. A beautiful end to our safari!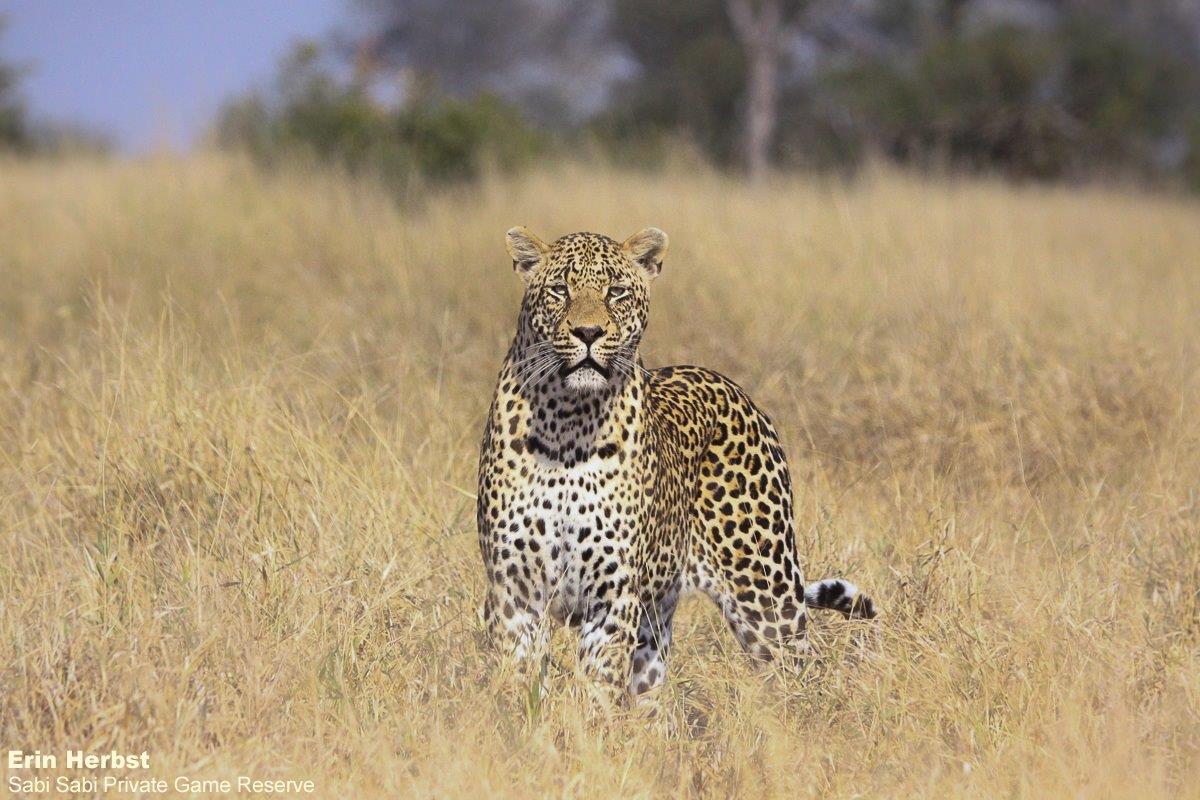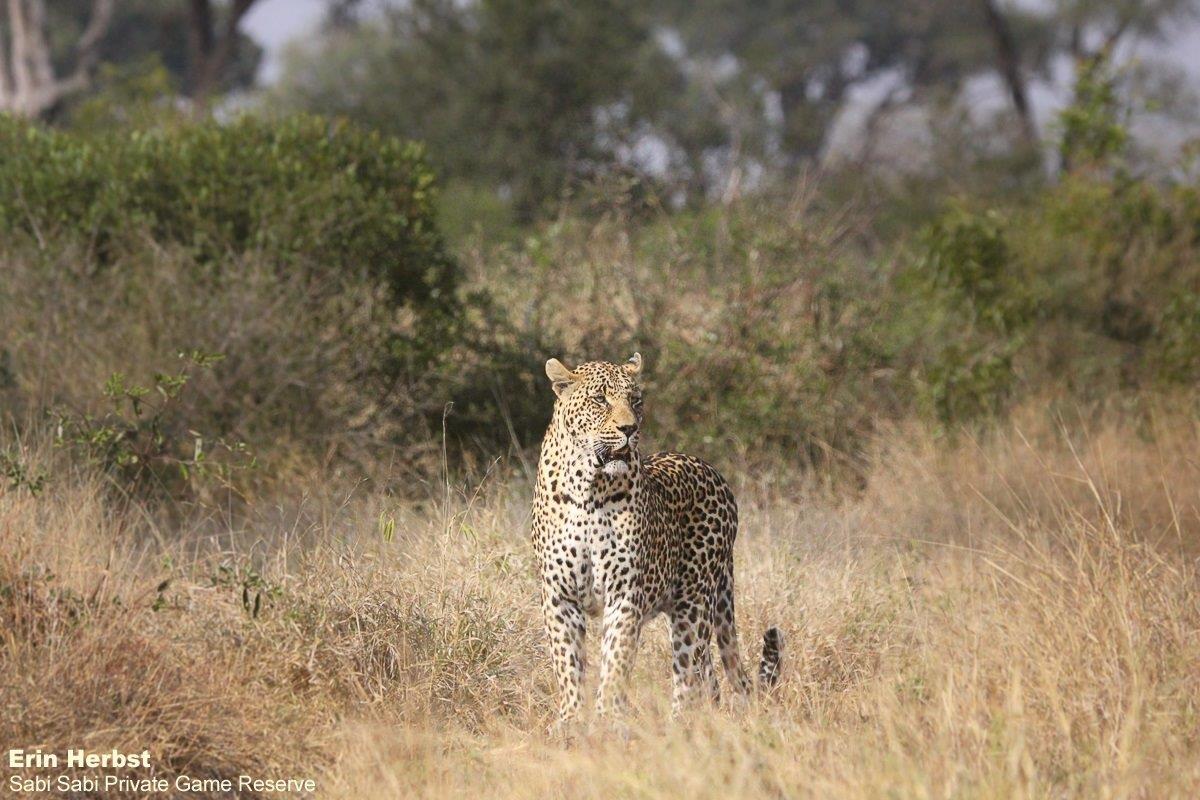 After some time spent tracking, we found Kigelia female leopard moving through the thickets. She was listening intently to the sounds around her and walked steadily, possibly looking for her next meal.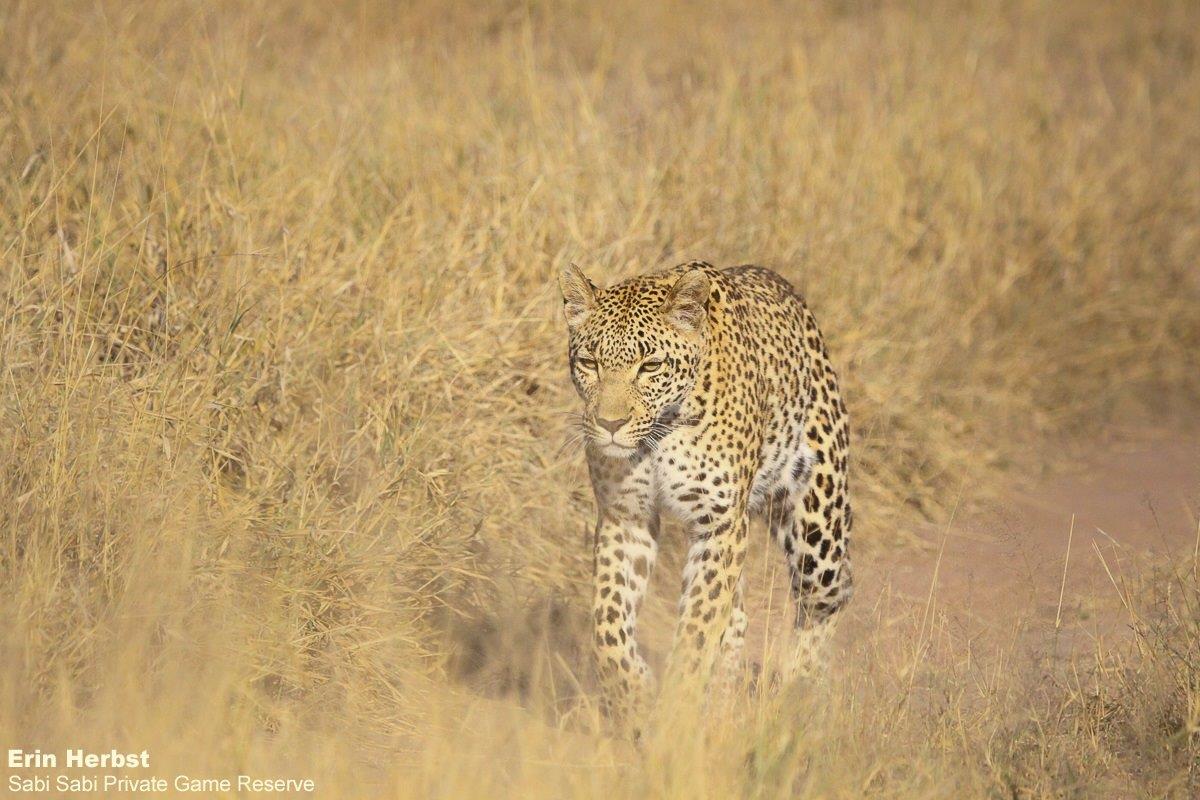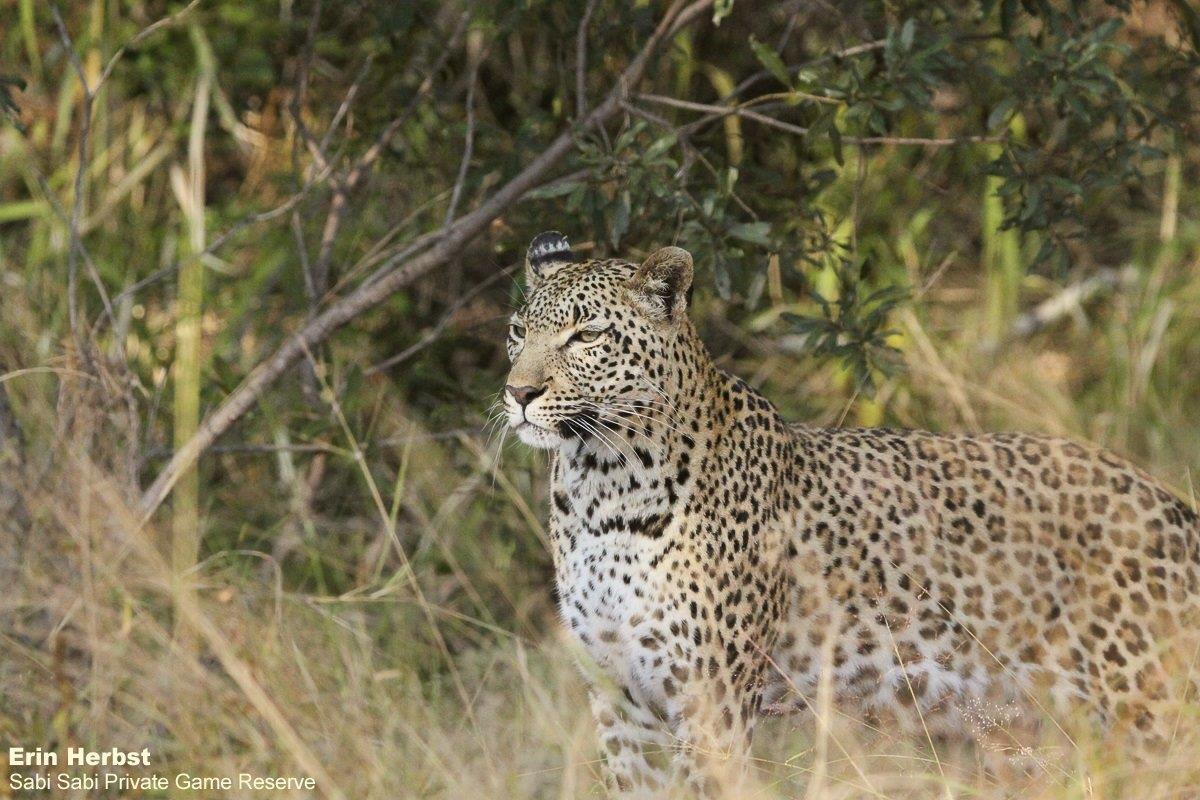 Ntsumi appeared to be on the hunt. Making her way through the thickets, and regularly making use of termite mounds to get a good height advantage to scan the area for potential prey.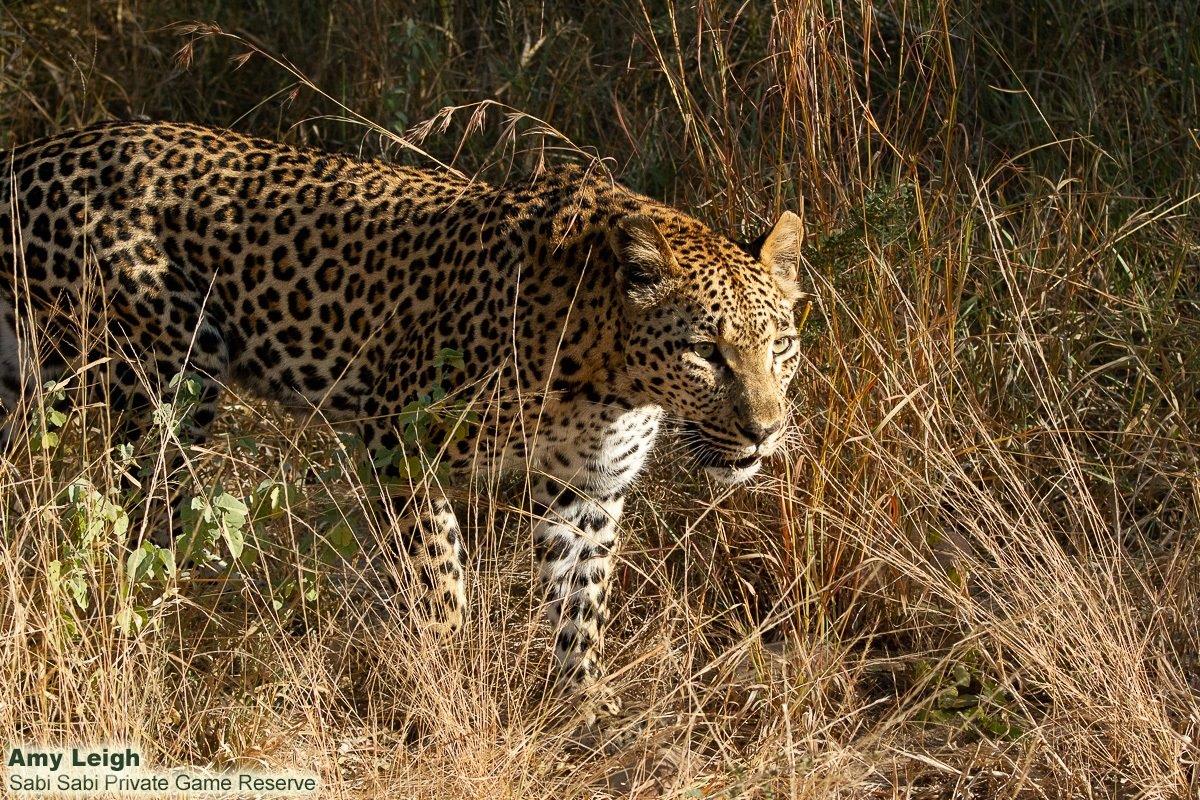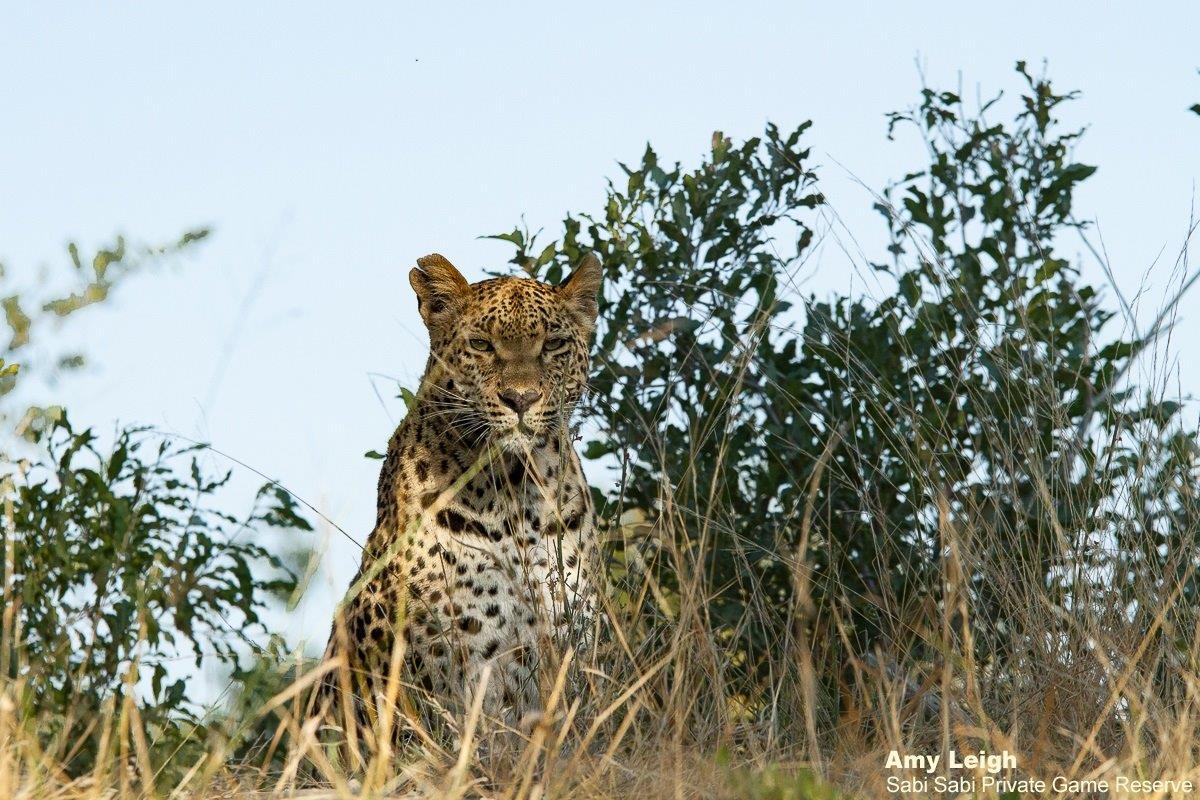 Although new to Sabi Sabi, the Finfoot female leopard has been seen regularly this past week.  Shortly after leaving Earth Lodge, we had a spectacular sighting of her as she made her way through the long grass stalking some bushbuck. After missing her opportunity, she quickly regrouped and managed to catch a Francolin. After finishing her meal, she soon got up and started searching for prey a little larger in size.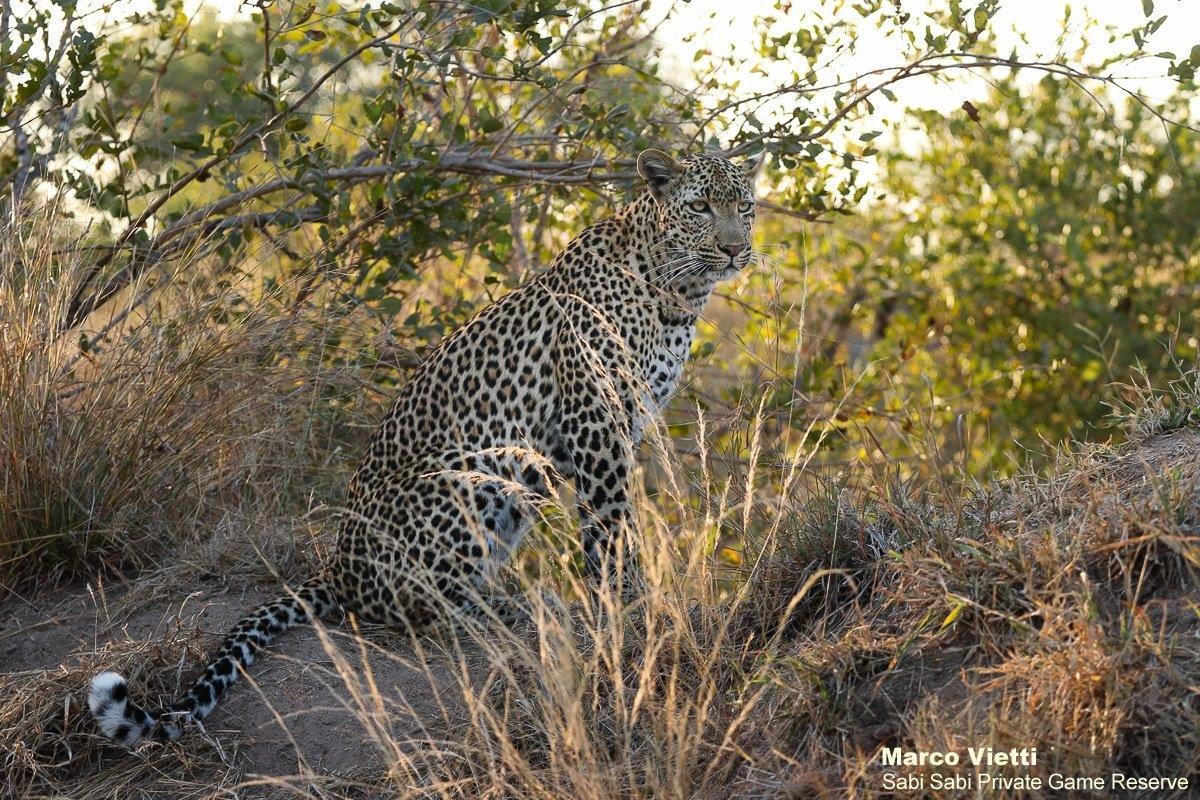 The following day, we found her just as the sun was starting to set. We could see that she was hunting some impala nearby, so we sat quietly and moved minimally to allow her the best possible chance. Unfortunately, she was unsuccessful, but it was an amazing sight to see!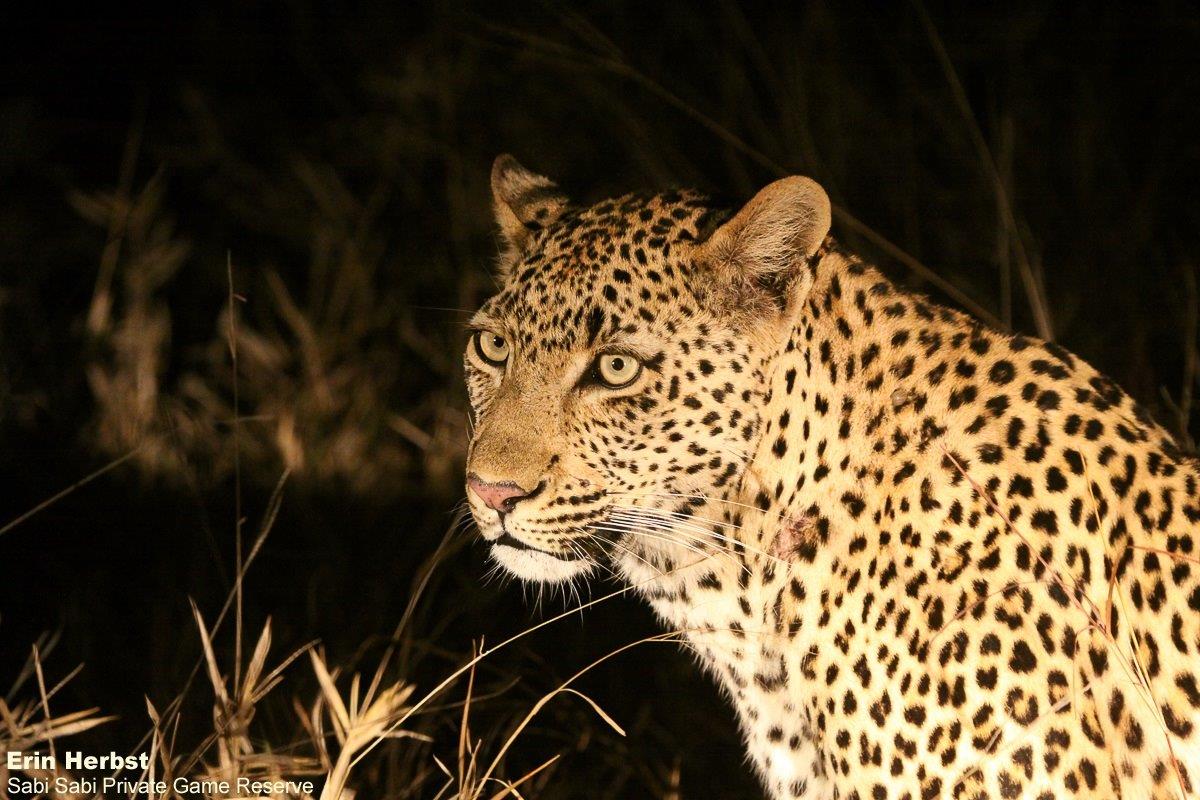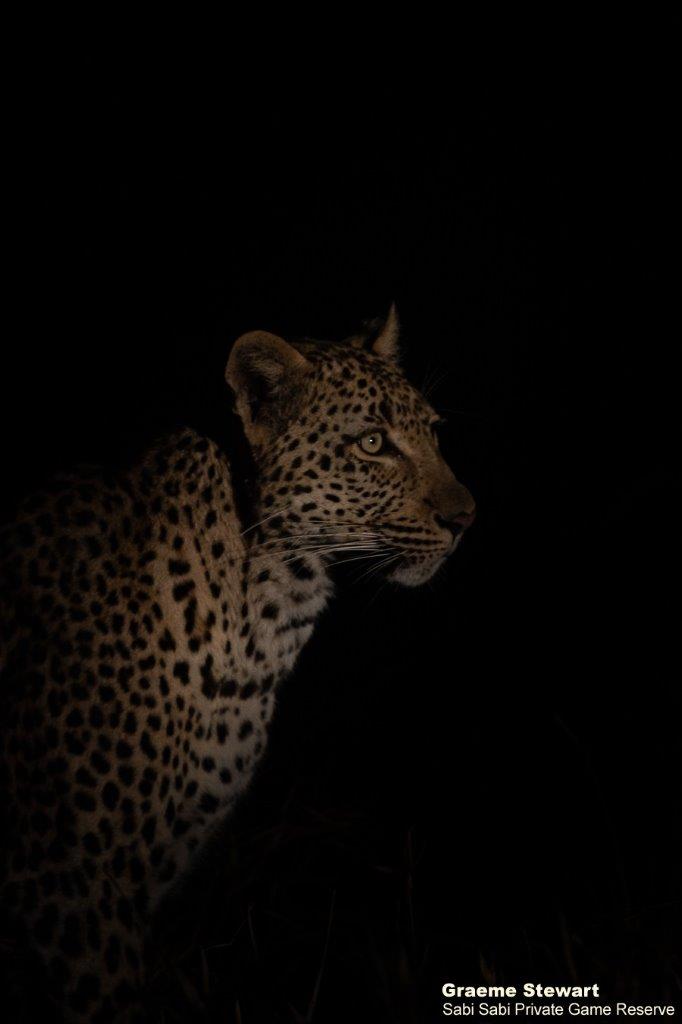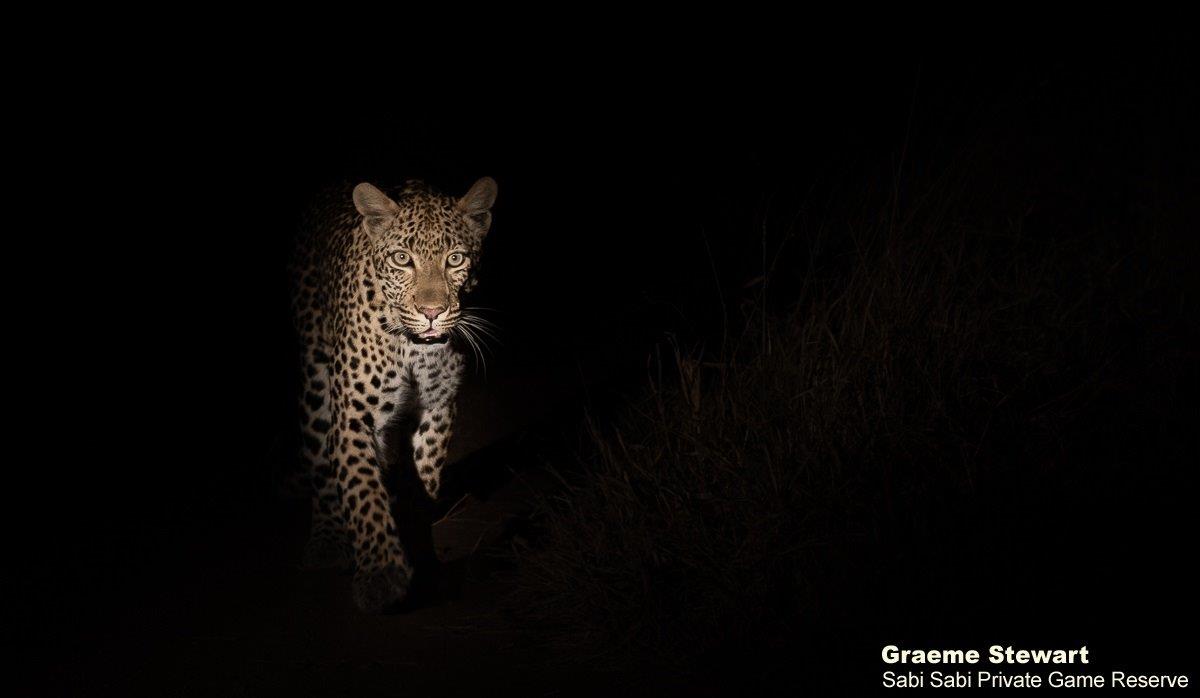 It started early one morning with the faint calling of lions in the distance. Not too far from Bush Lodge, we located two of the N'waswishaka male lions after following their tracks.  They were resting in a dry riverbed, catching the early morning rays of sun.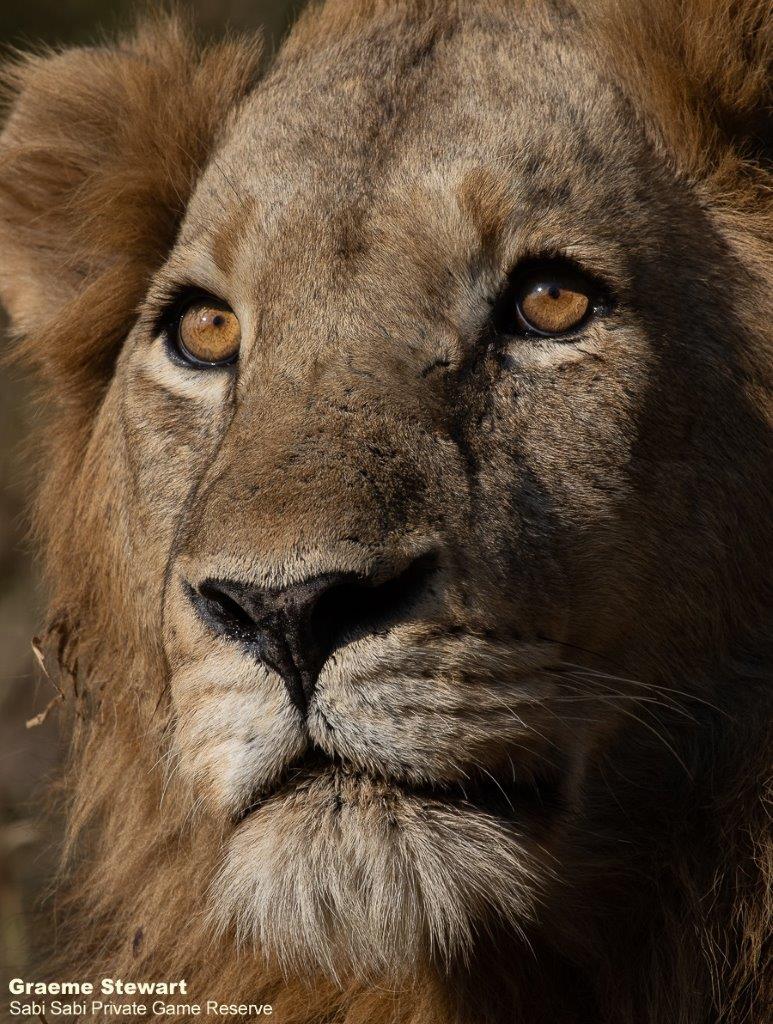 Our week ended with the calls of lions close to Selati Camp in the early hours of the morning, so we decided to make our way to the area. We found one of the N'waswishaka male lions calling in an open area. As he finished, we heard a response from another male lion in the distance, presumably contact calling between each other.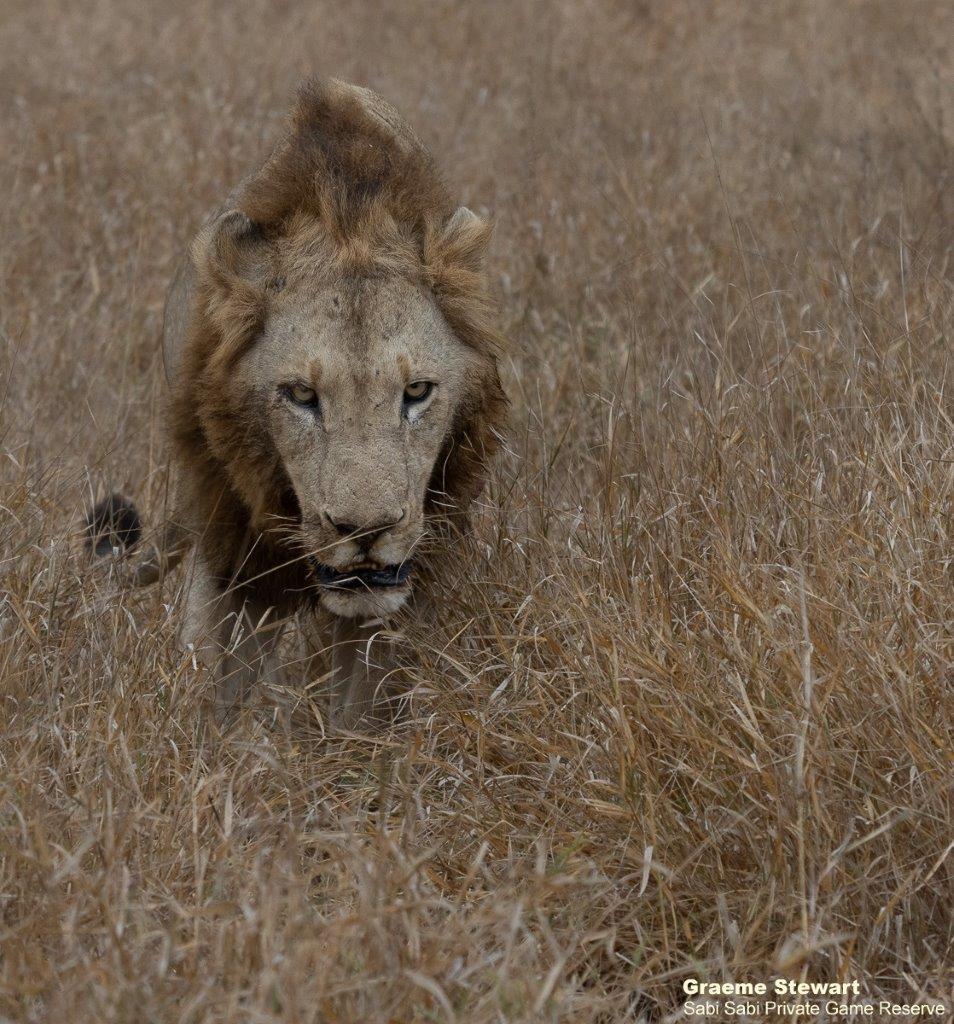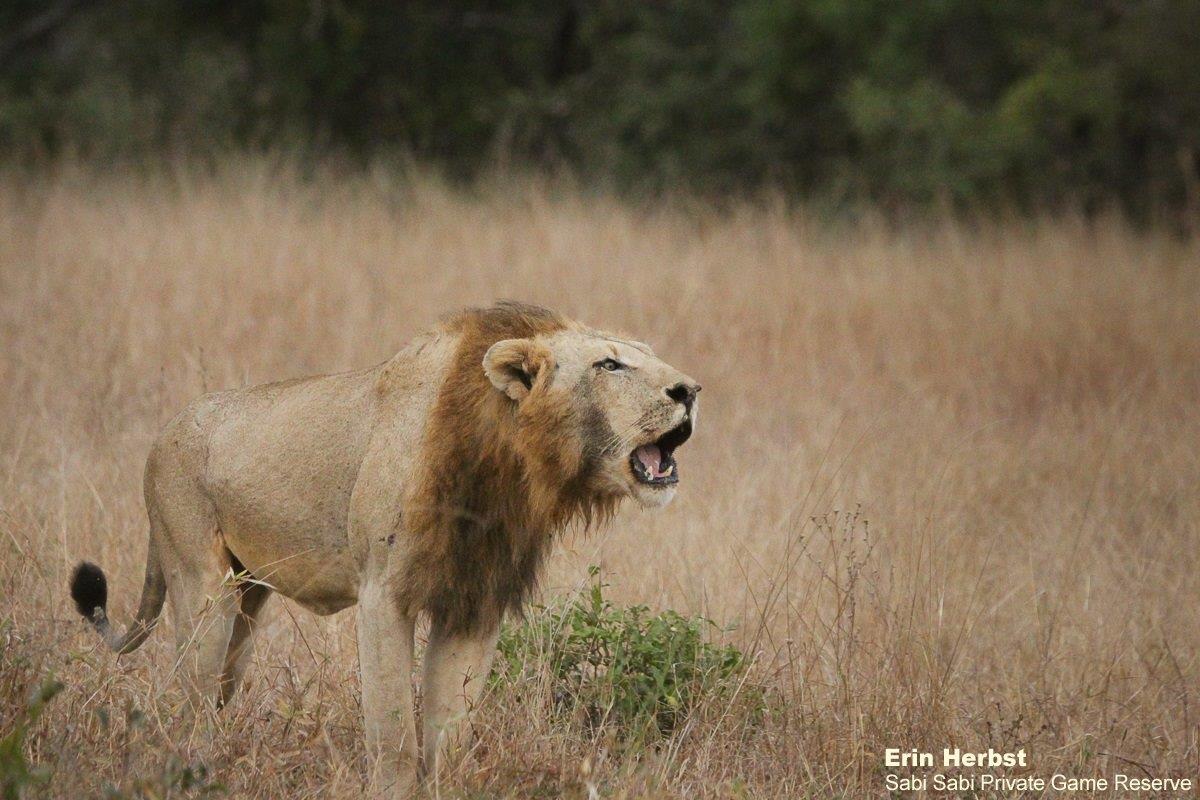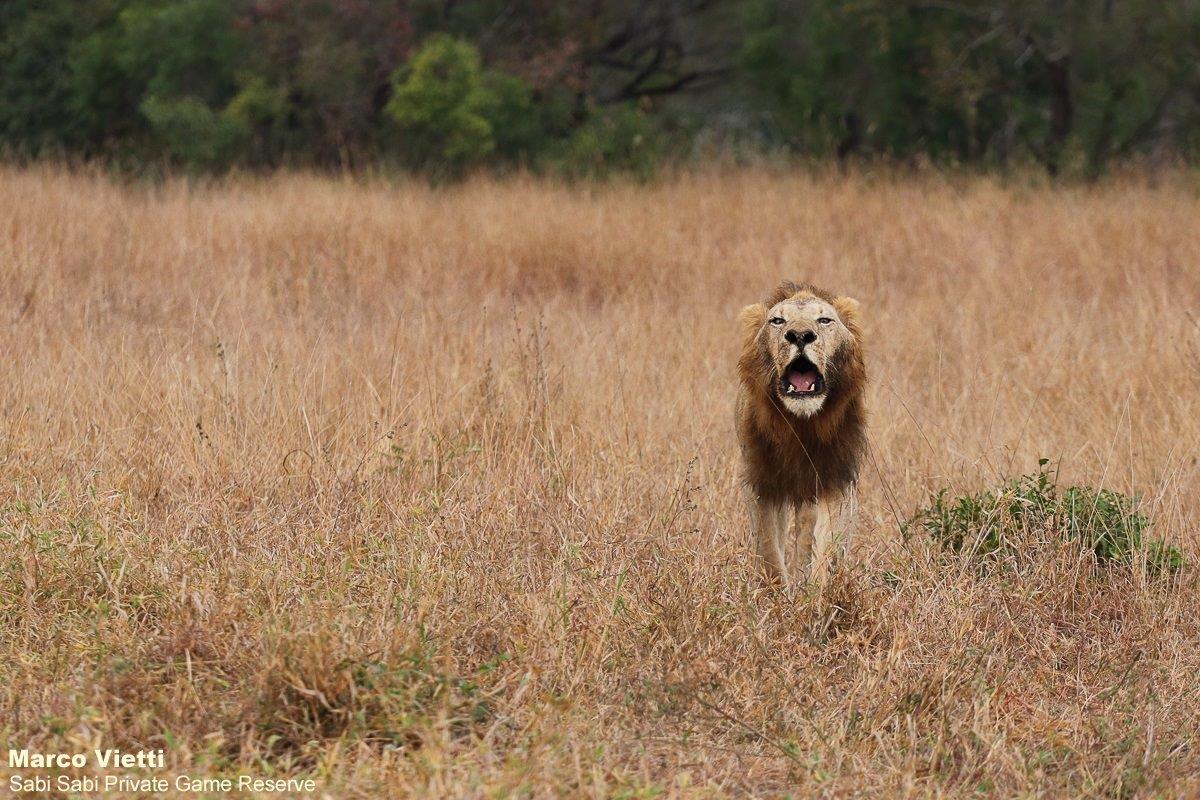 After an excessive tracking exercise, we were eventually rewarded when we found the Styx females and their cubs resting in the shade. Although the majority of them were sound asleep, some of the cubs were continuously active and kept us entertained as they explored their surroundings.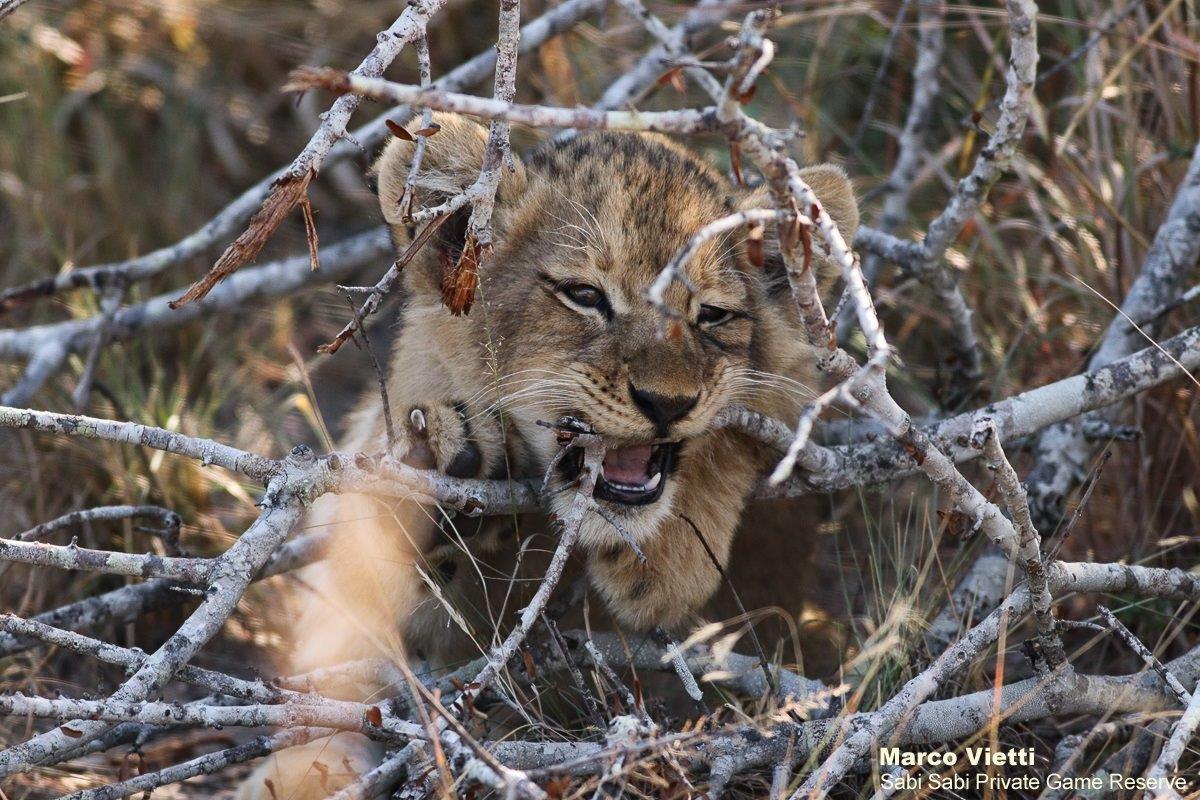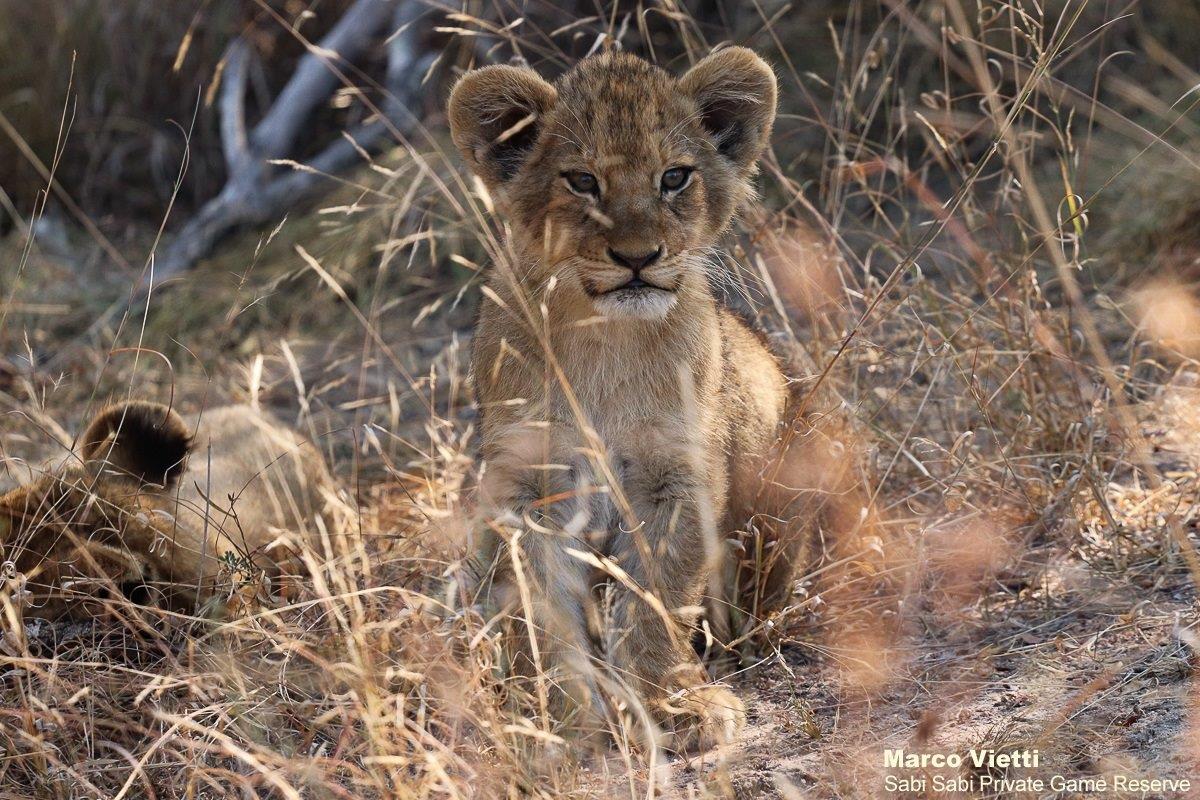 As our morning safari was drawing to a close, this lioness from the Styx Pride was found. We watched her lying down for a short while before giving a large yawn and moving into the riverbed close by. We followed her as far as we could and then noticed small ears amongst the grass, and so we sat from a distance watching the cubs move far within the riverbed.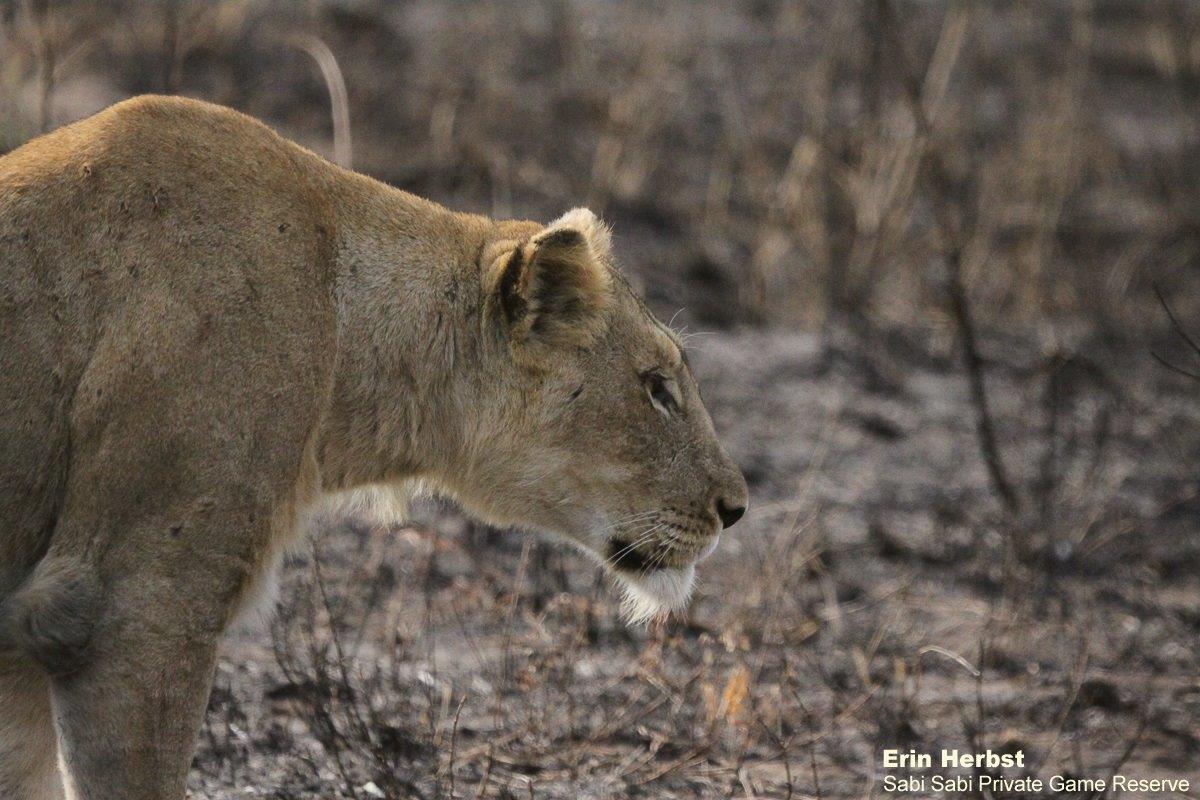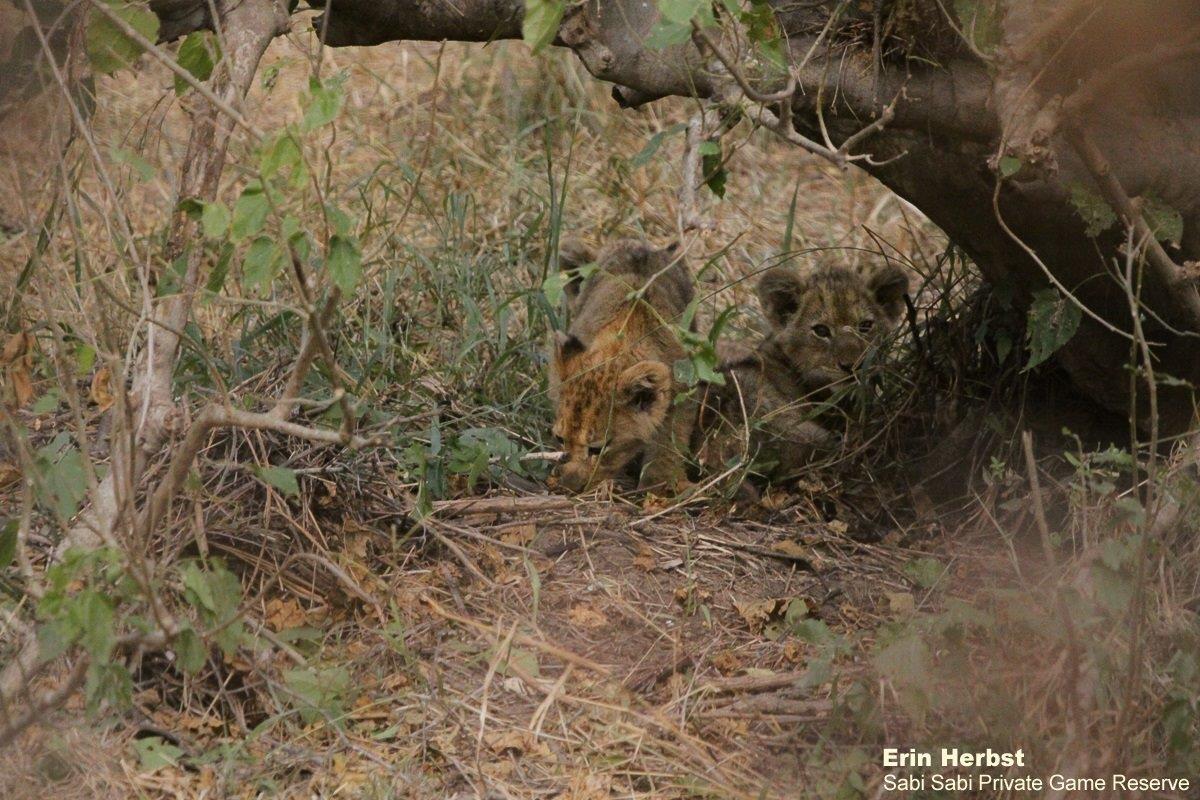 These two young male lions were found early in the morning. They walked for a short while before lying down in an area thick with trees, and occasionally yawned showing us their impressive canines.  It is always special having the opportunity to view these animals, even if it's just a head peeking through the thick winter foliage.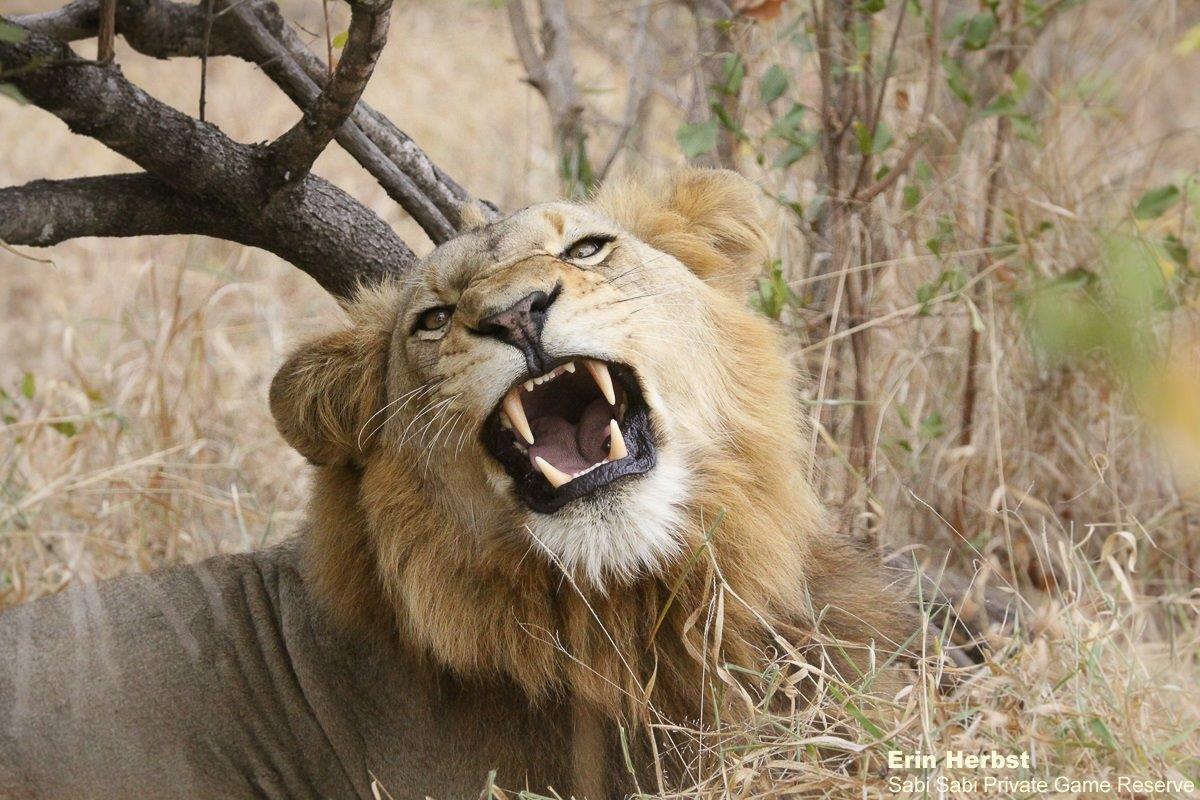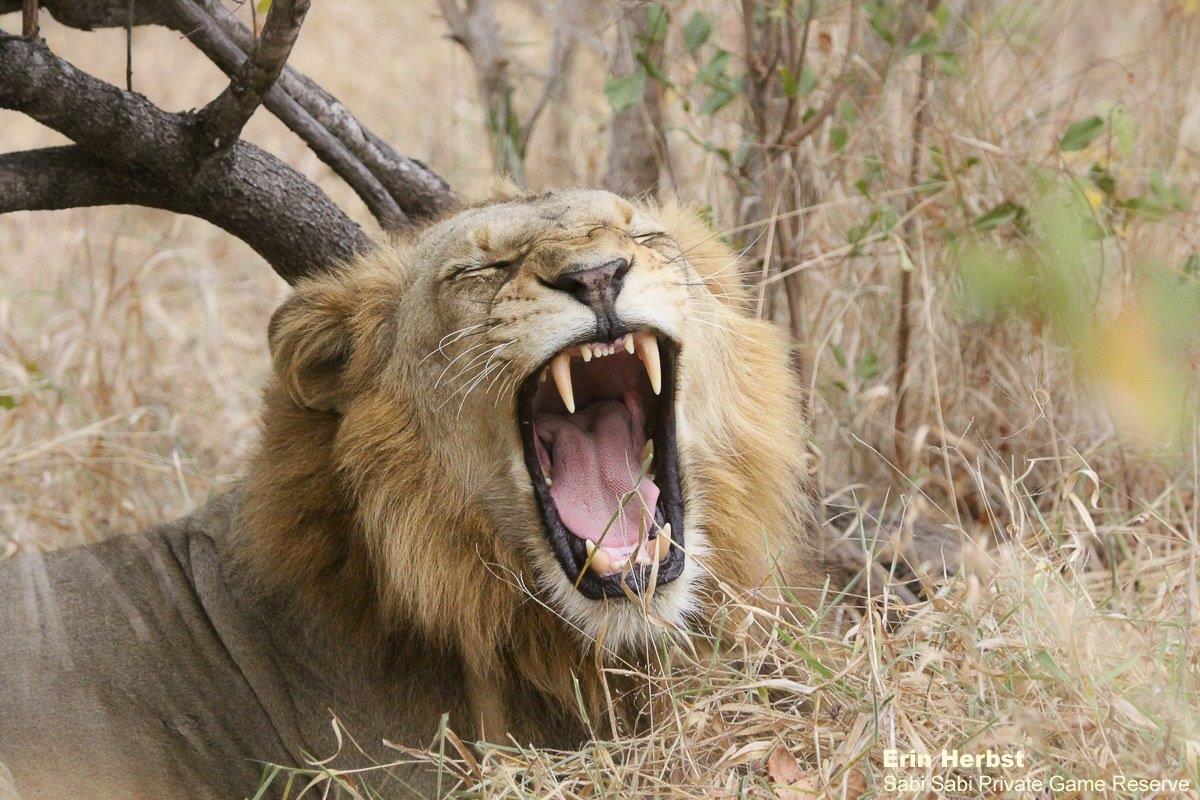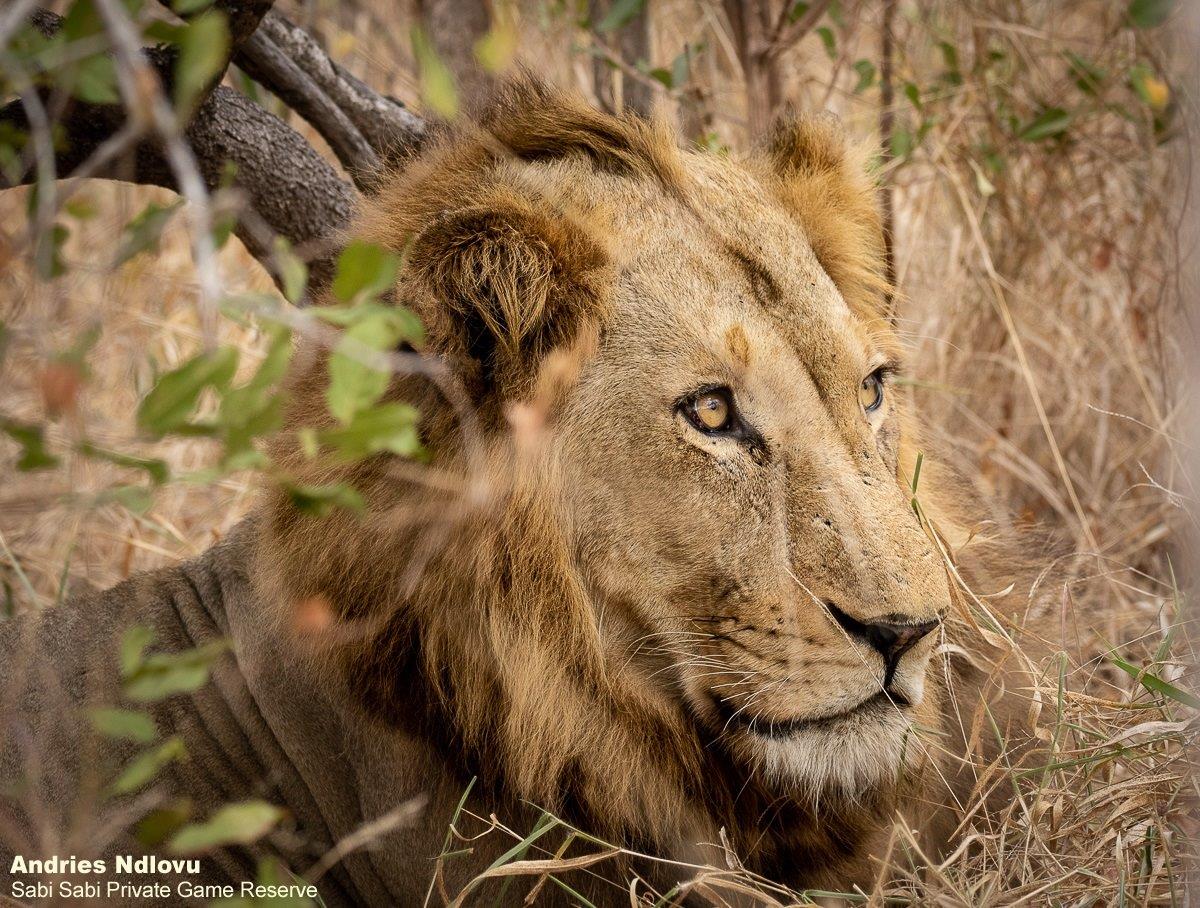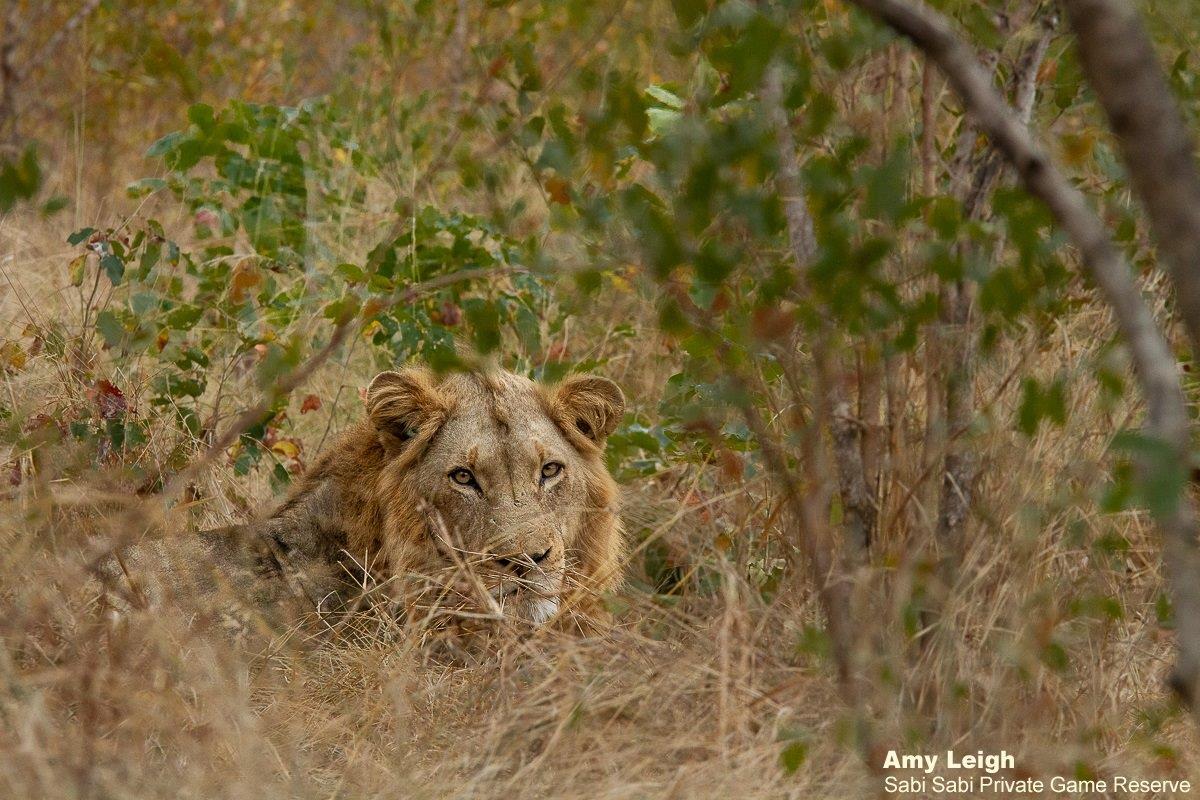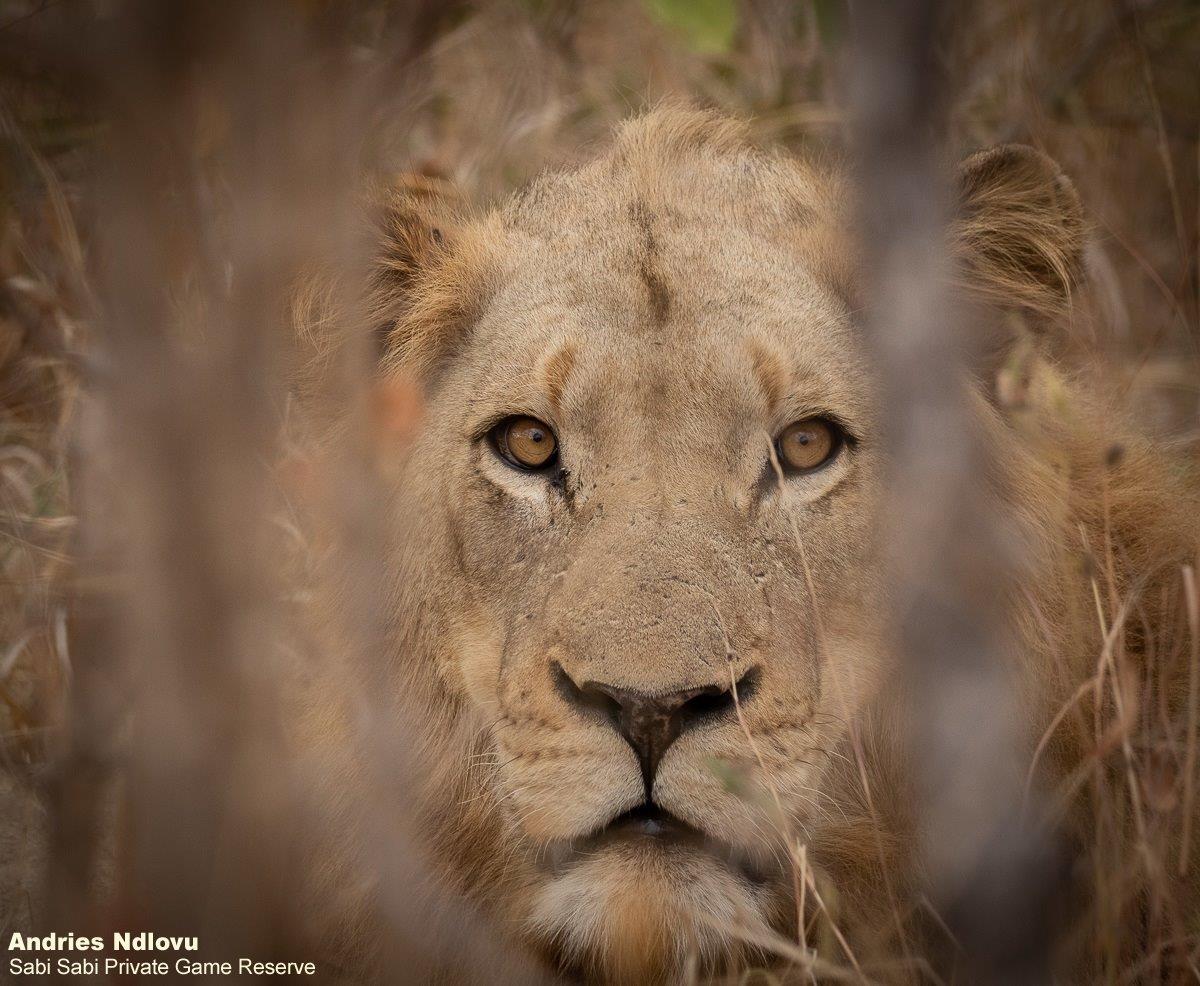 A wonderful sight as a young pride of lions was seen on the prowl during morning safari.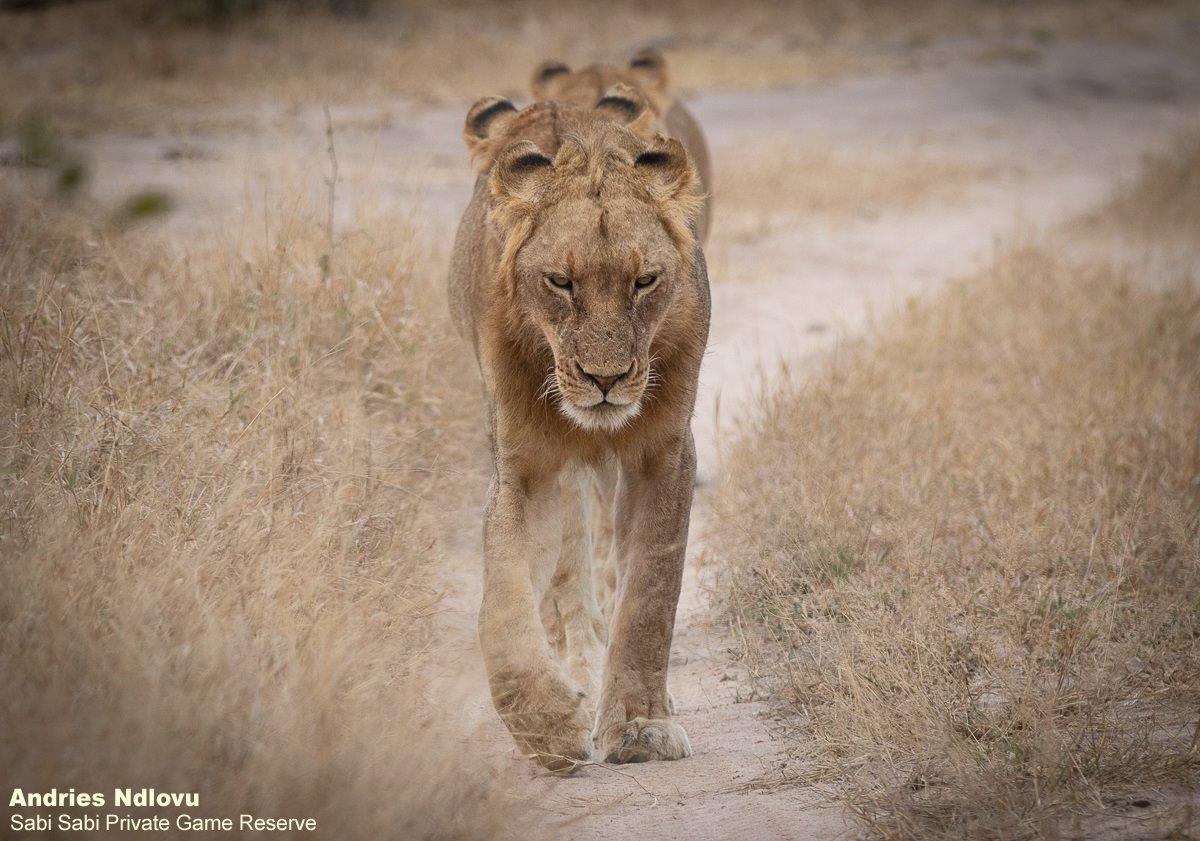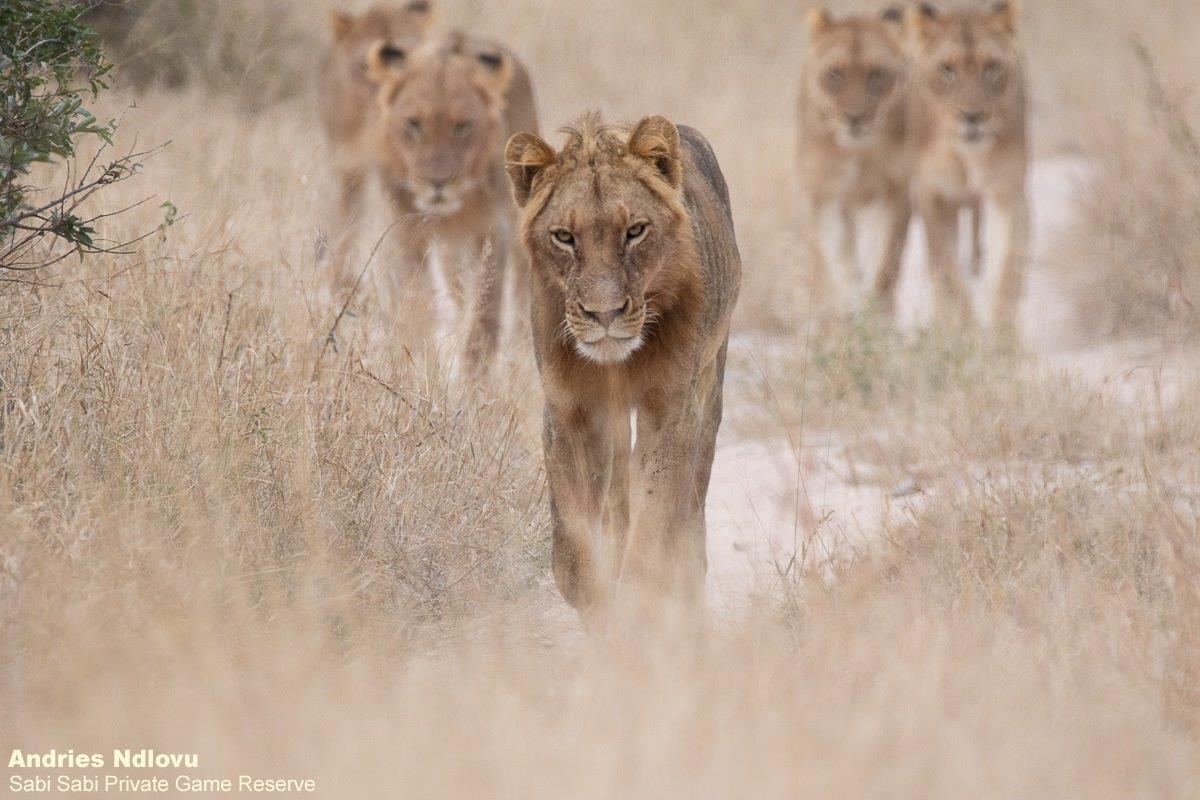 Until next time…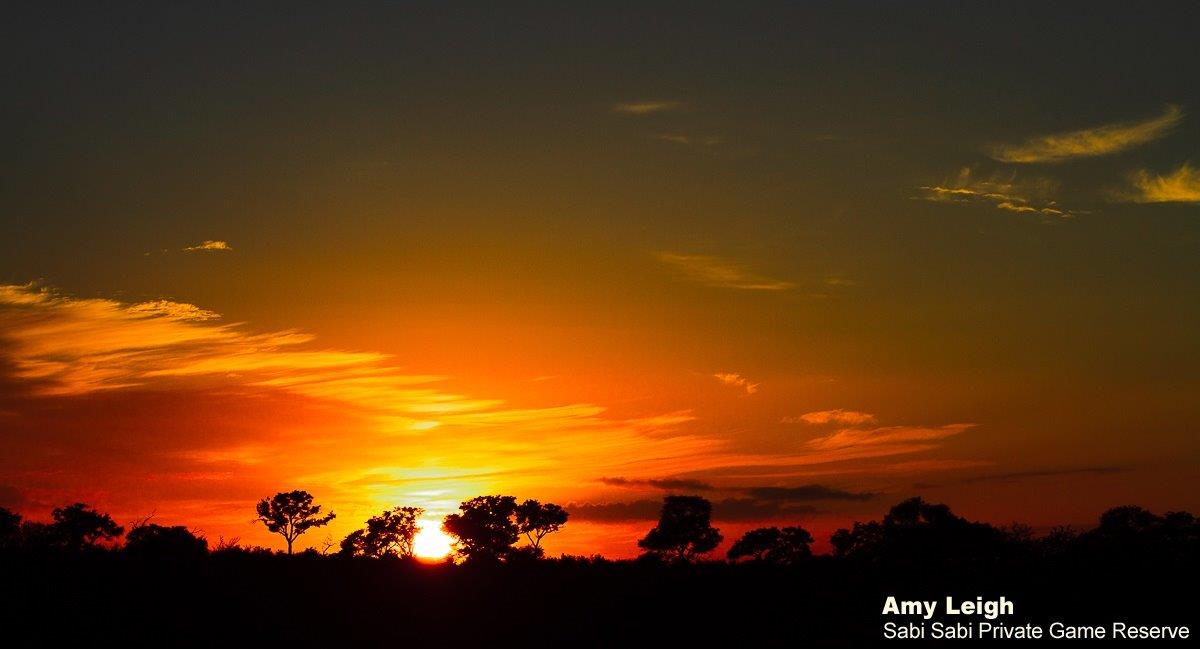 Blog by Wendy Claase
Images by Amy Leigh, Andries Ndlovu, Erin Herbst, Graeme Stewart and Marco Vietti