There has been plenty of animal activity on the reserve this past week with sightings of the Magnificent Seven – lion, leopard, rhino, buffalo, elephant, cheetah and wild dog!
We found the Southern Pride lioness walking in an open area with her two cubs following.  She seemed to be heading to a certain area, when she led us straight to a kudu kill, only to find a Styx Pride lioness eating off the kill. Some aggressive growls and charges happened between the two female lions while the cubs kept far back. Eventually things calmed down and both lionesses settled, waiting for an opportunity to get to the kill.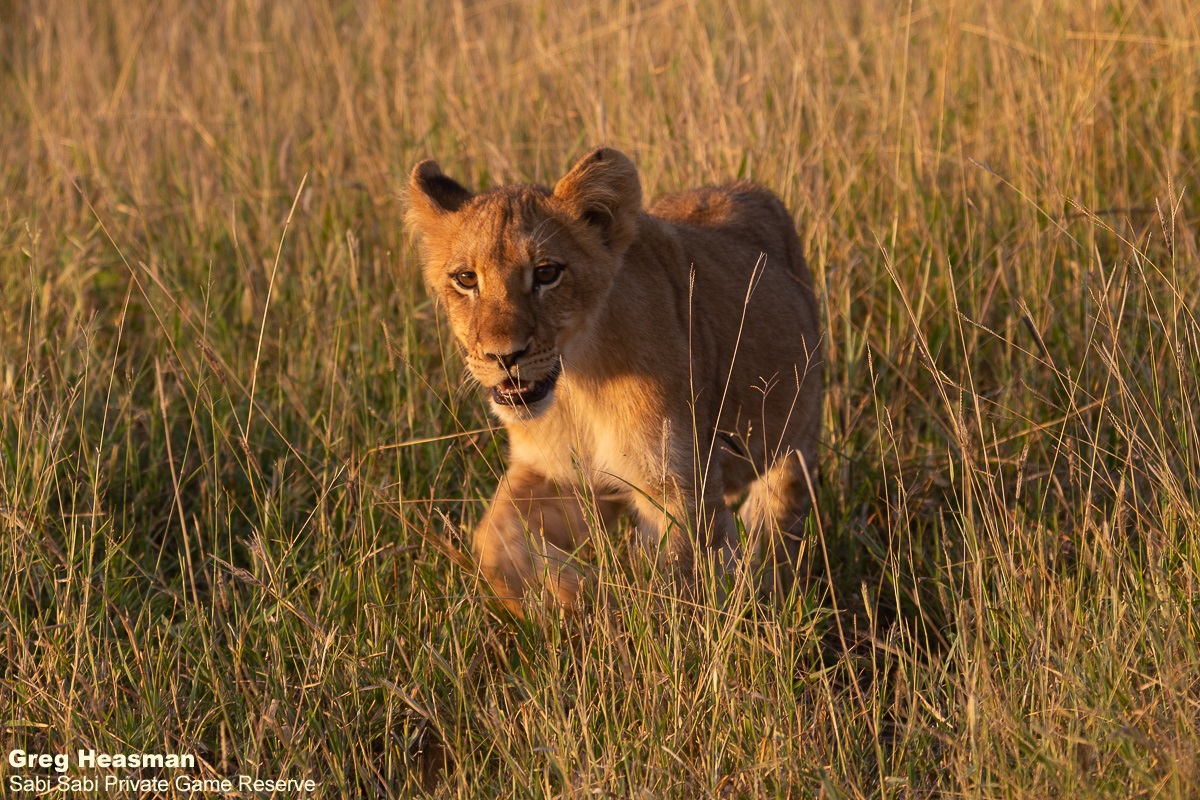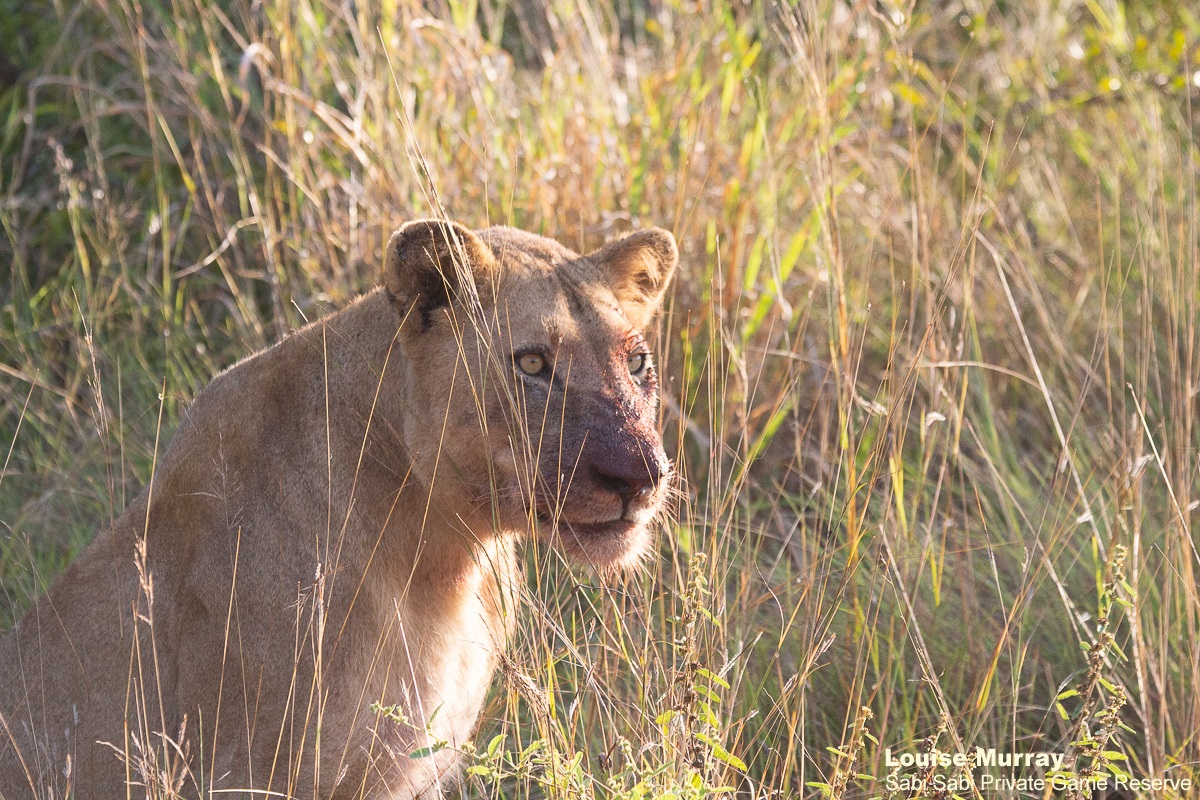 After successfully defending her kill from another lioness, the Southern Pride female and her cubs were able to enjoy her hard won meal. The lioness kept a close eye on the vultures above and the rest of her surroundings.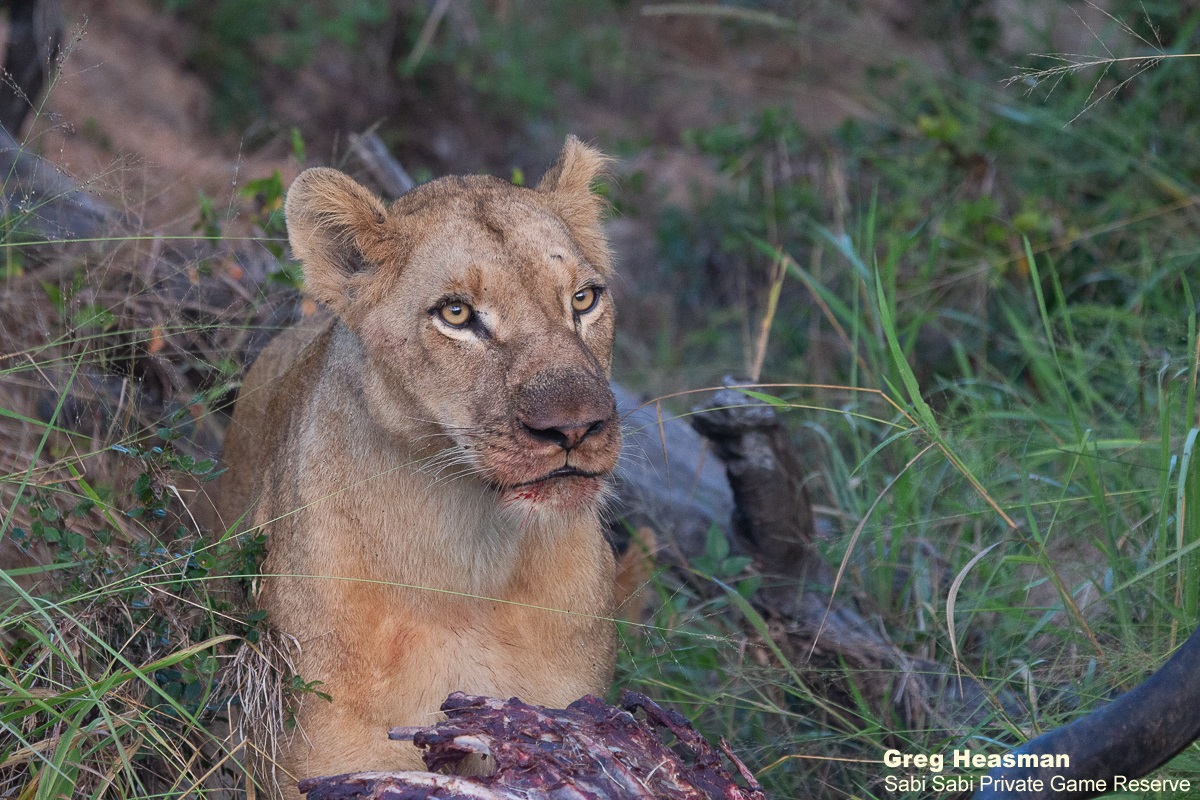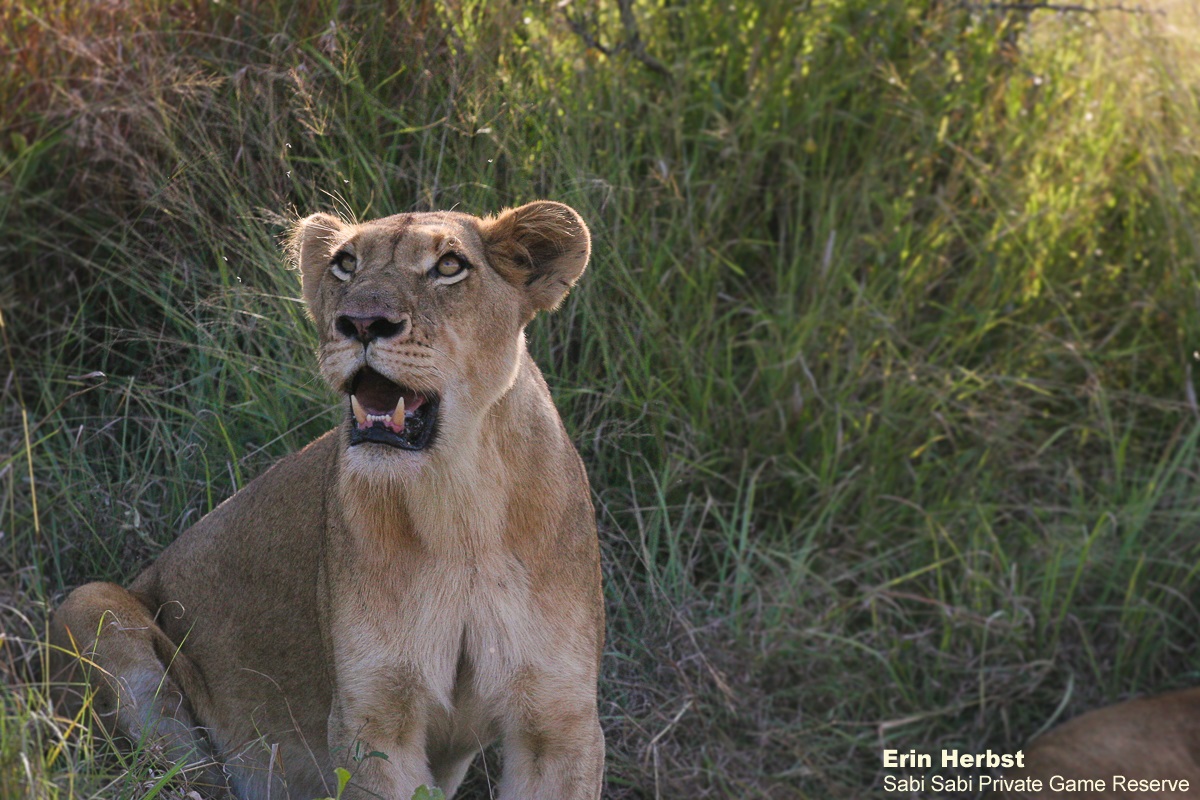 The Southern Pride lioness has been an incredible mother to her two daughters. She successfully killed a kudu which allowed the three of them to feed until they could not feed any more.  They were later joined by the N'waswishaka male lions.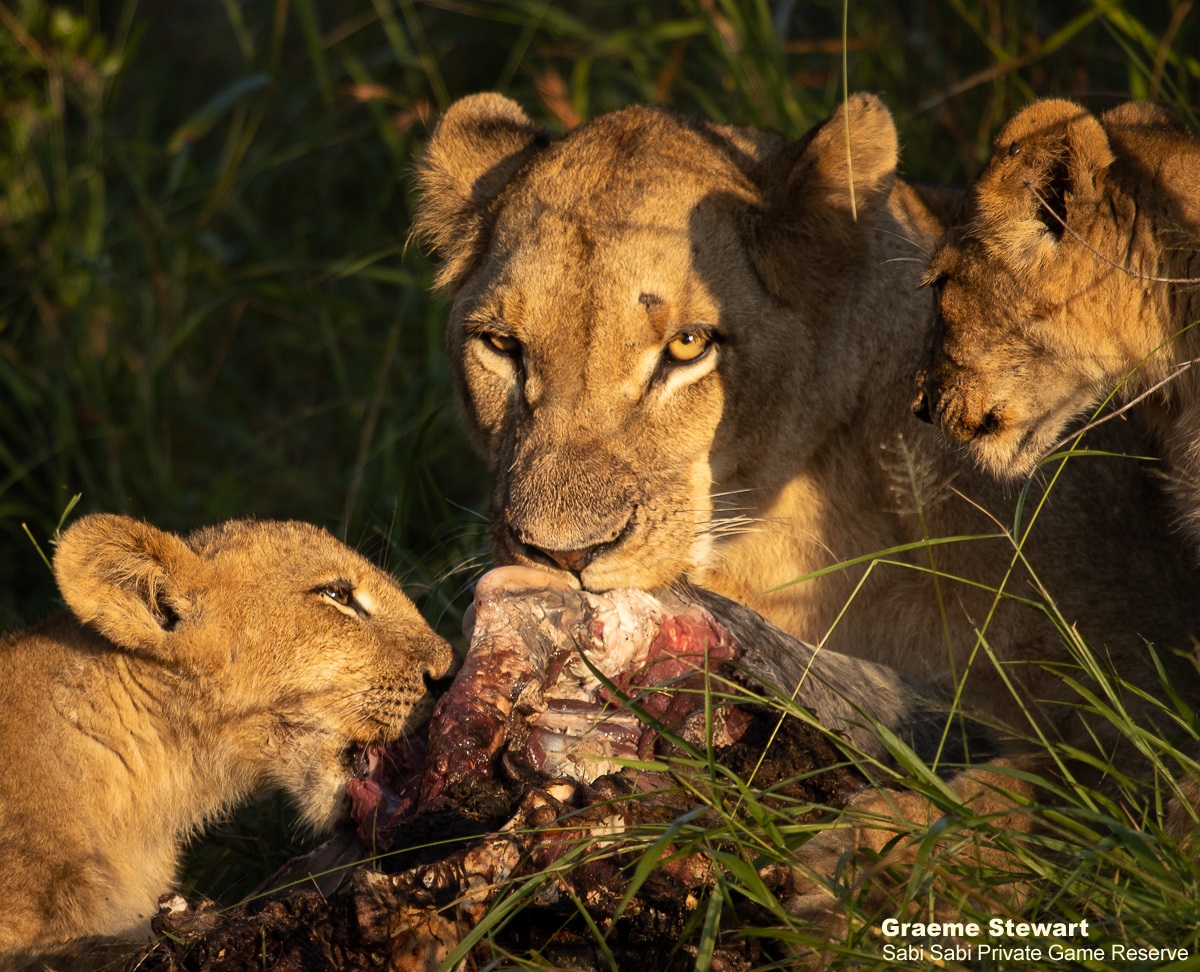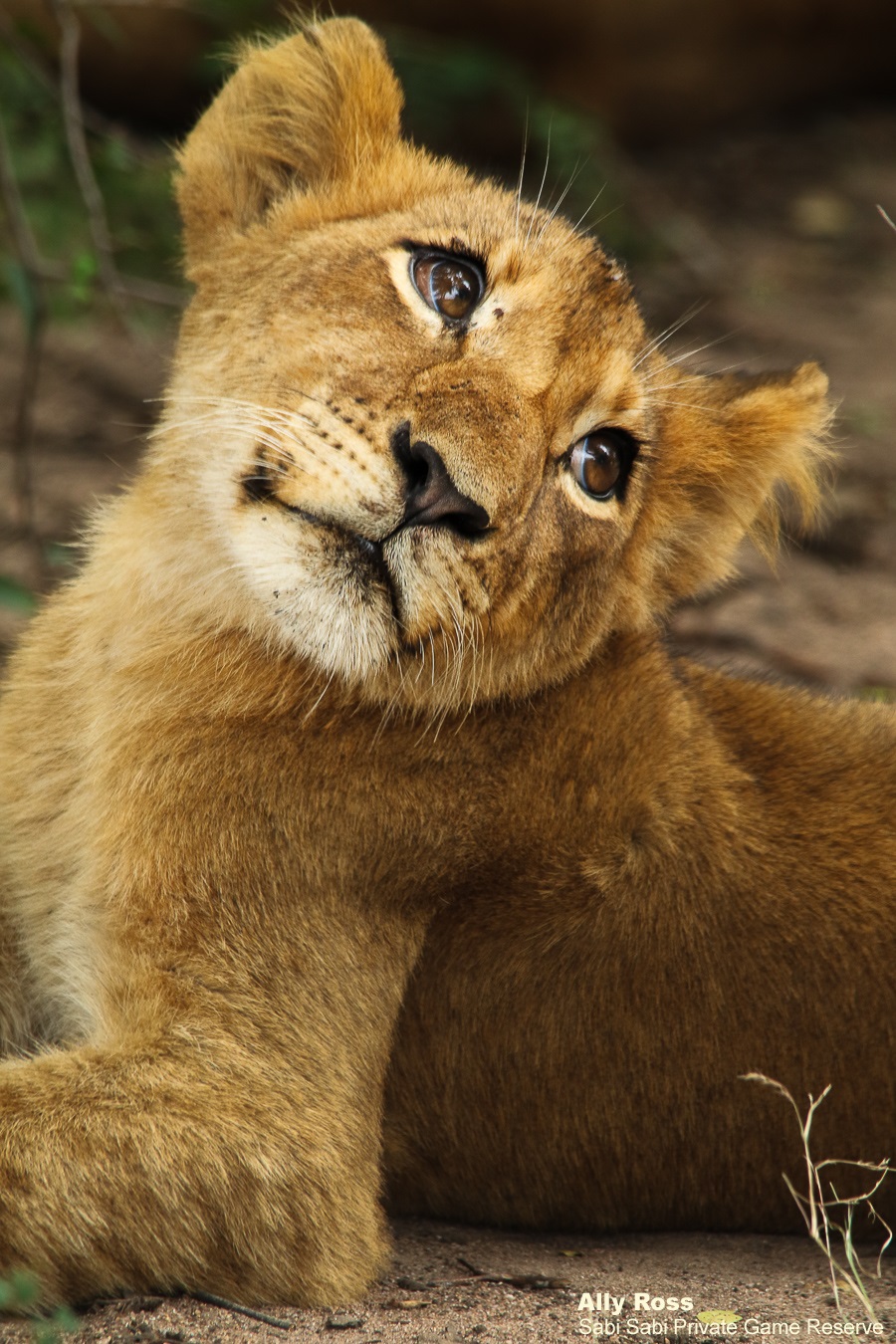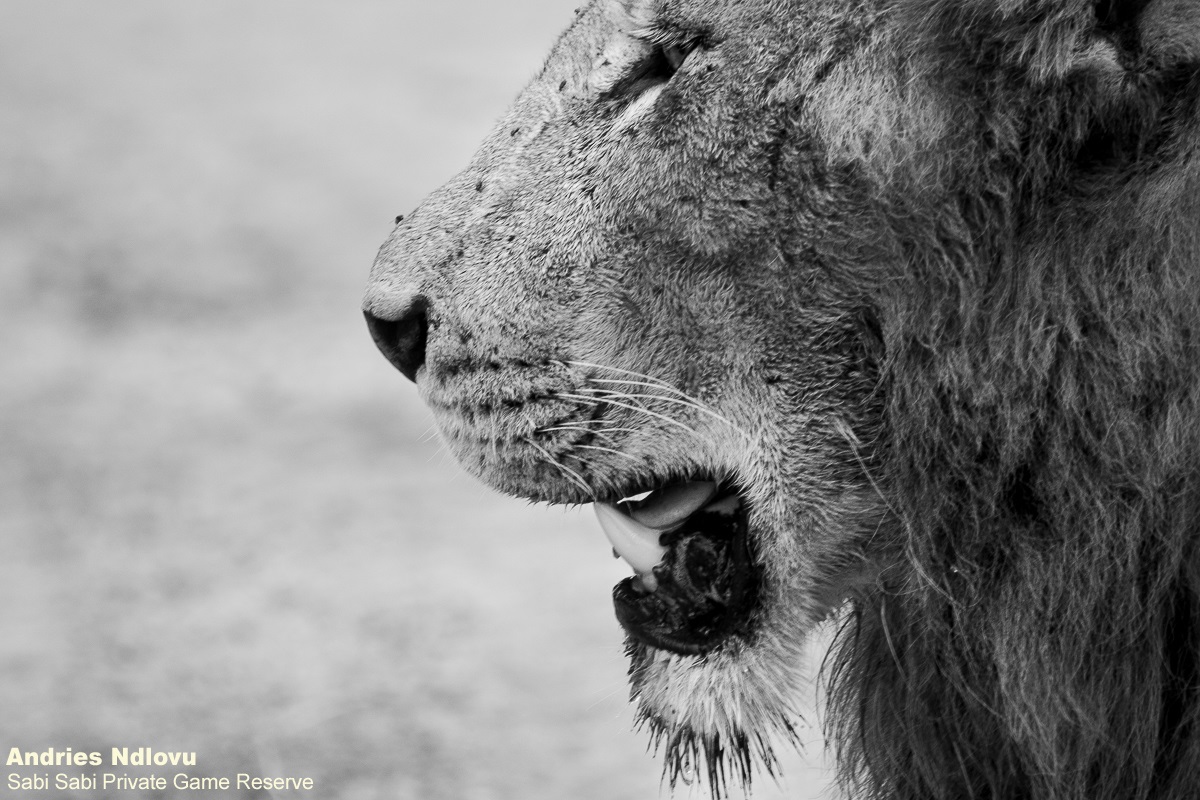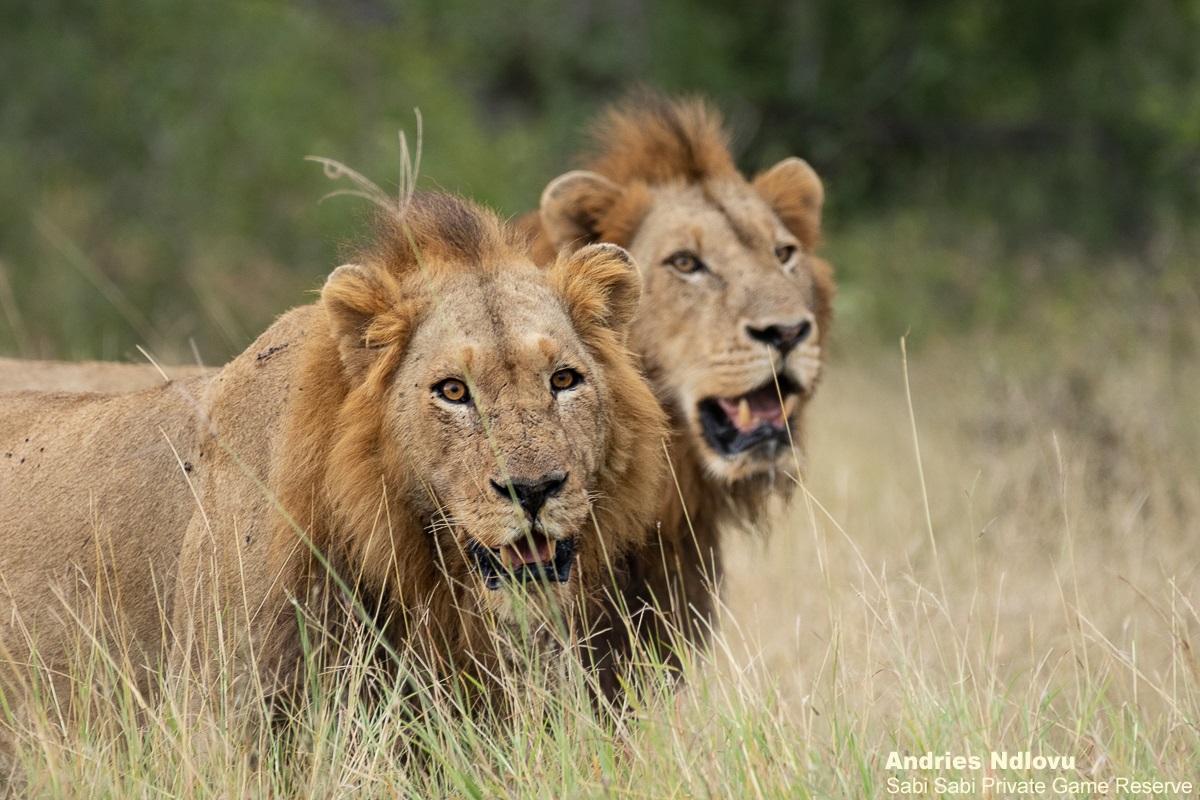 A couple of days later, one of the N'waswishaka male lions was resting in an open area occasionally vocalising before eventually falling asleep.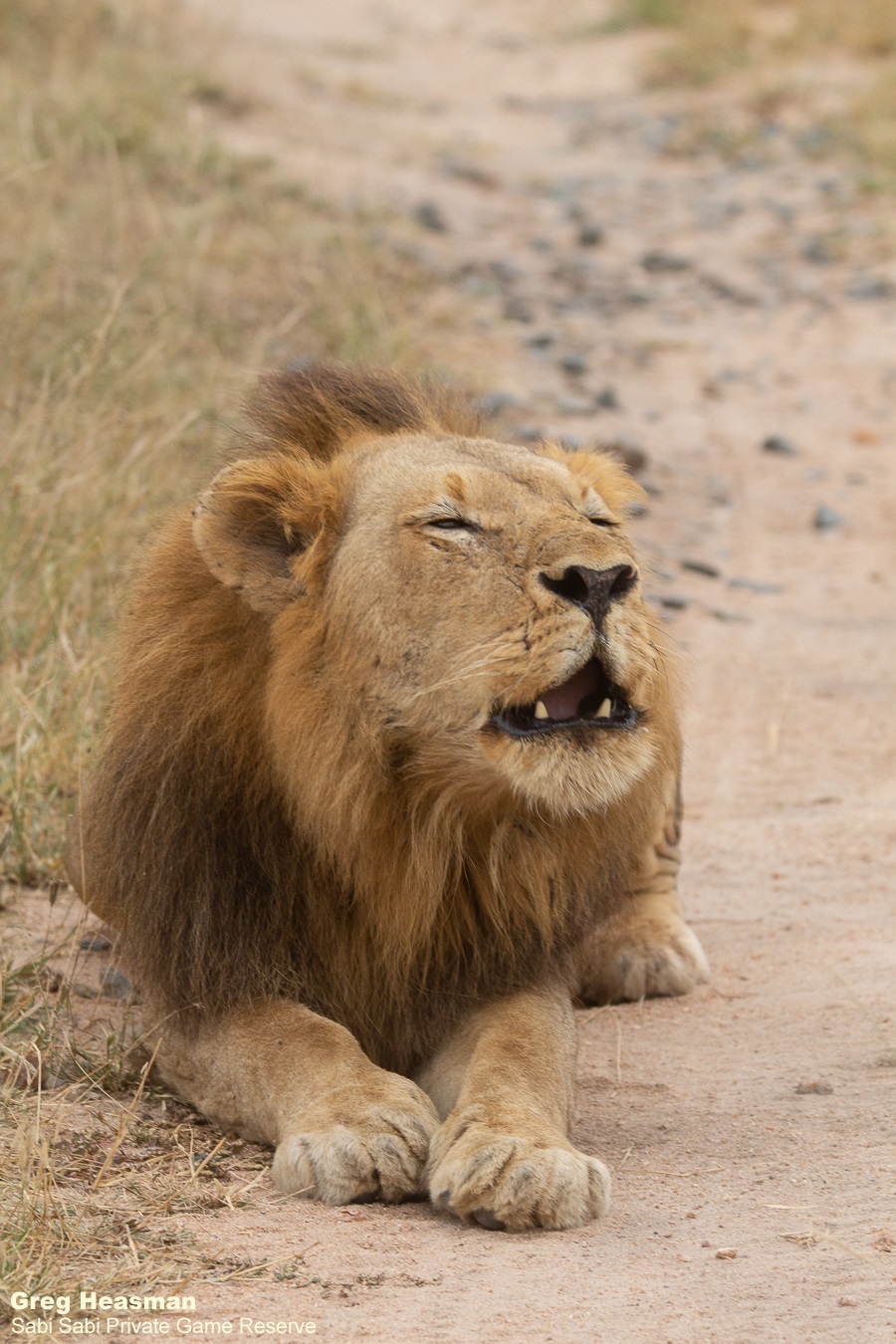 Soon after finding her tracks, we were lucky enough to spot the Kigelia female leopard resting in the long grass beside the road. Soon after we found her, she got up and swiftly made her way along a drainage line, eventually ending up in a tree with an impala kill that had been cached in the branches.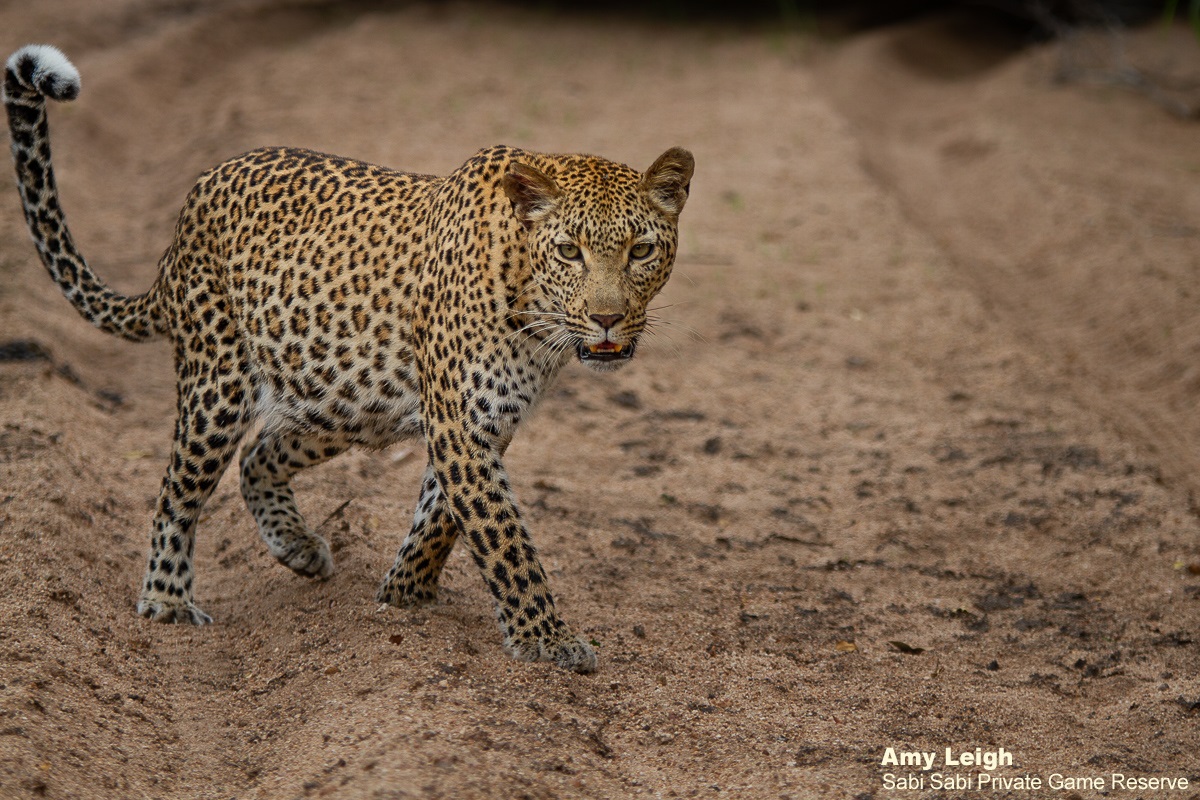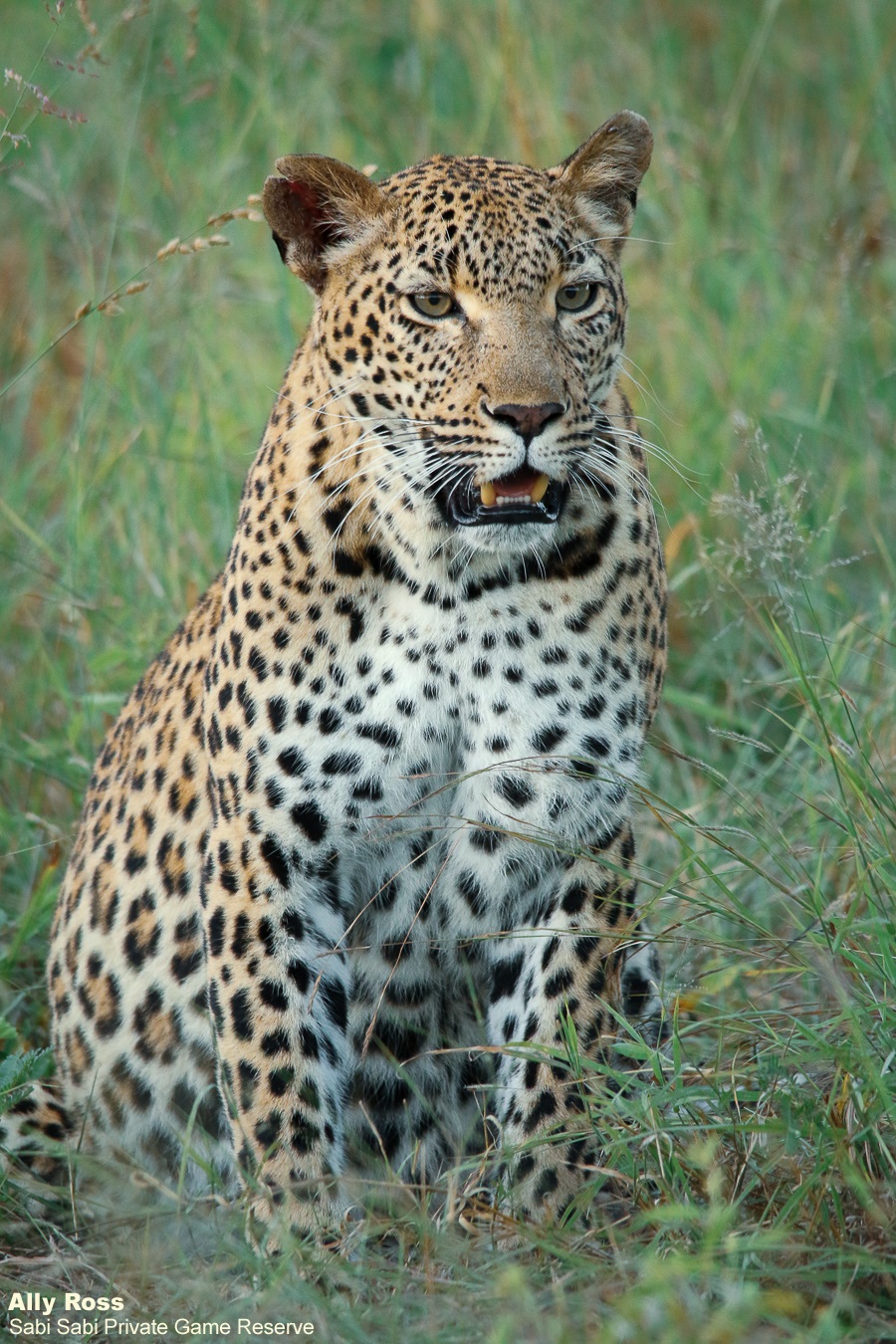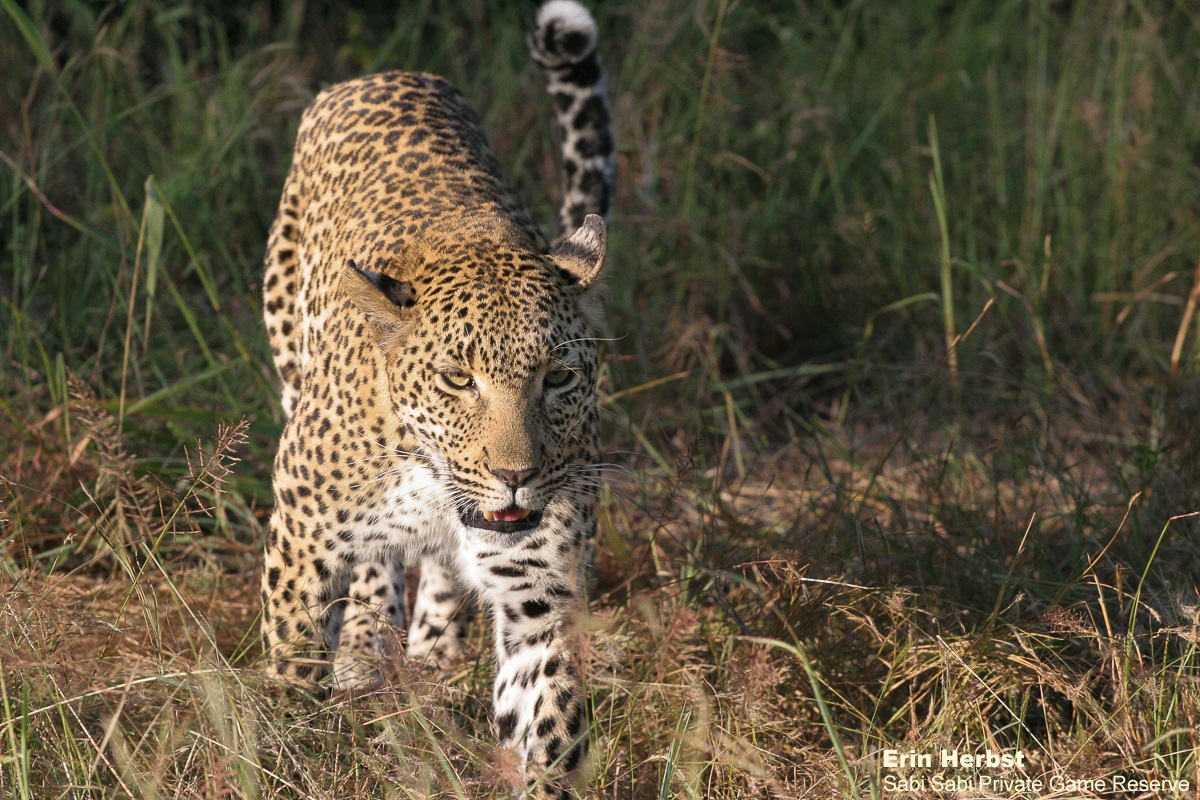 A standoff once again between two large male leopards – White Dam and N'weti.  They were competing for territory, and again, just growls were exchanged and some intense marking.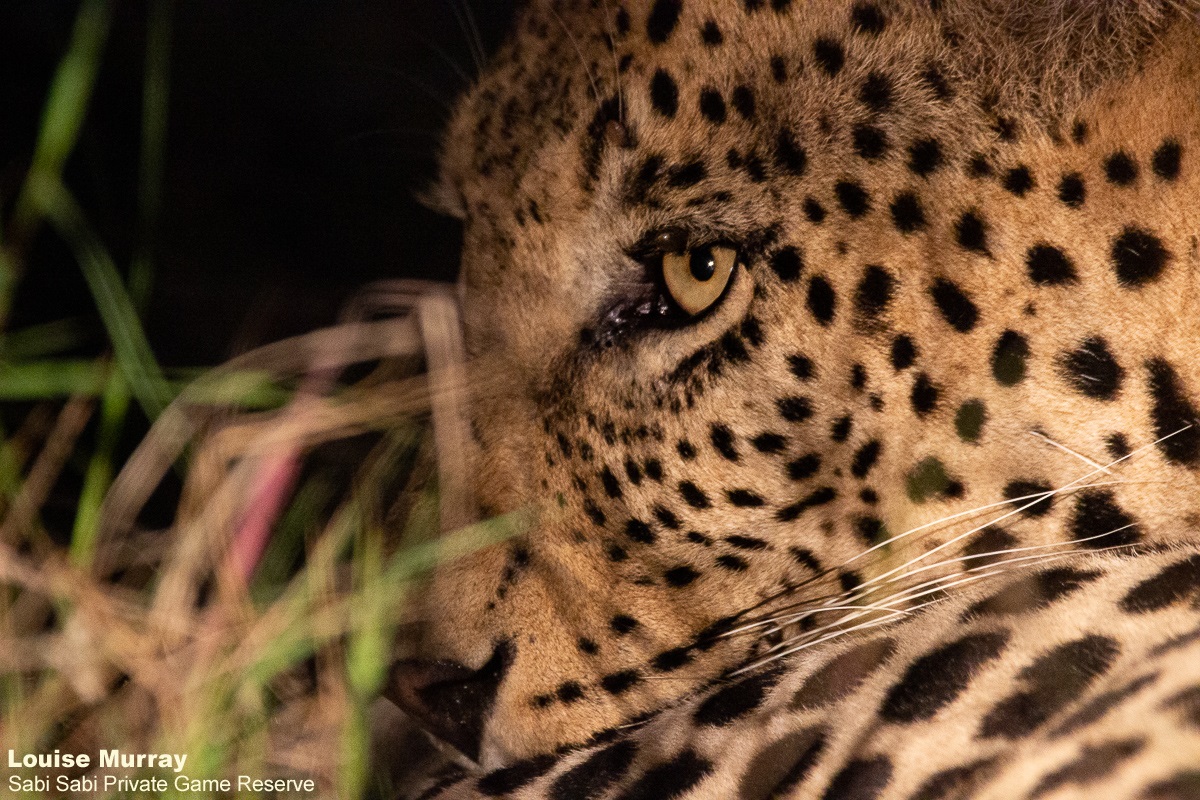 A brief sighting of the Ntsumi female, before heading off in pursuit of a common grey duiker.  Later in the weekend, she was seen with her cub as it explored its surroundings, with mom resting close by.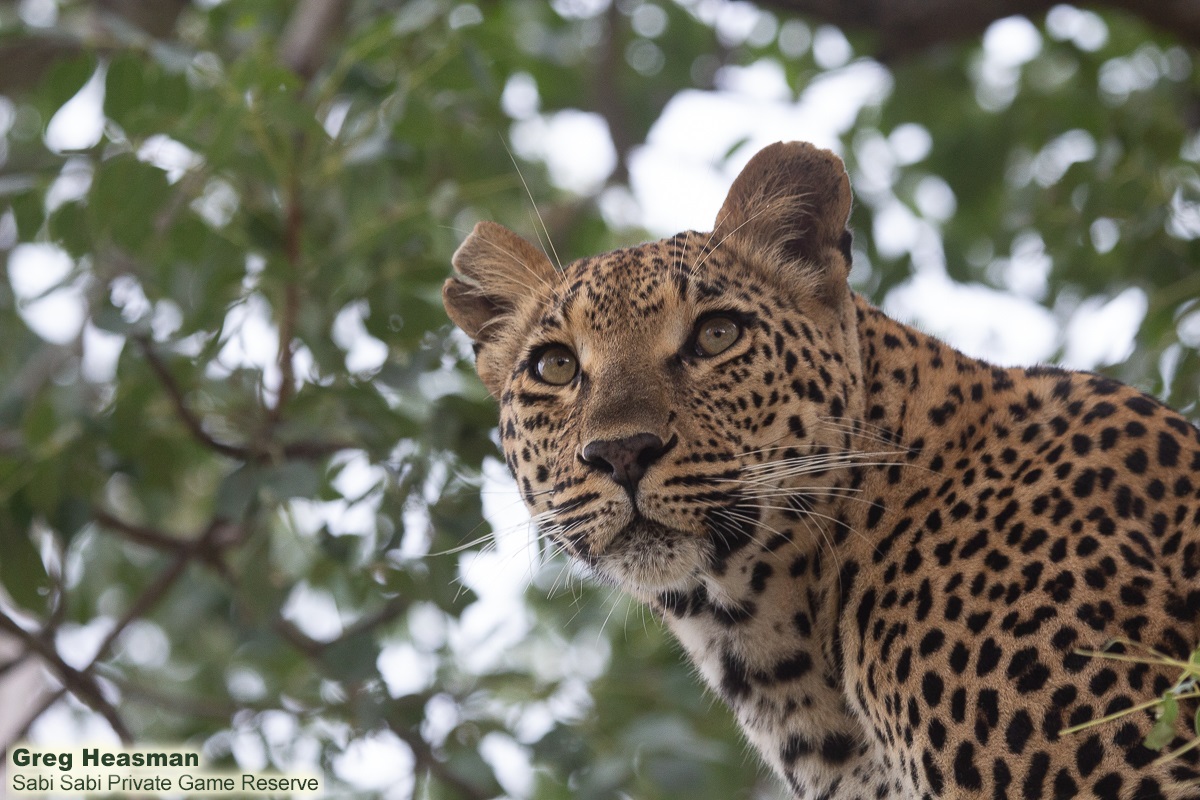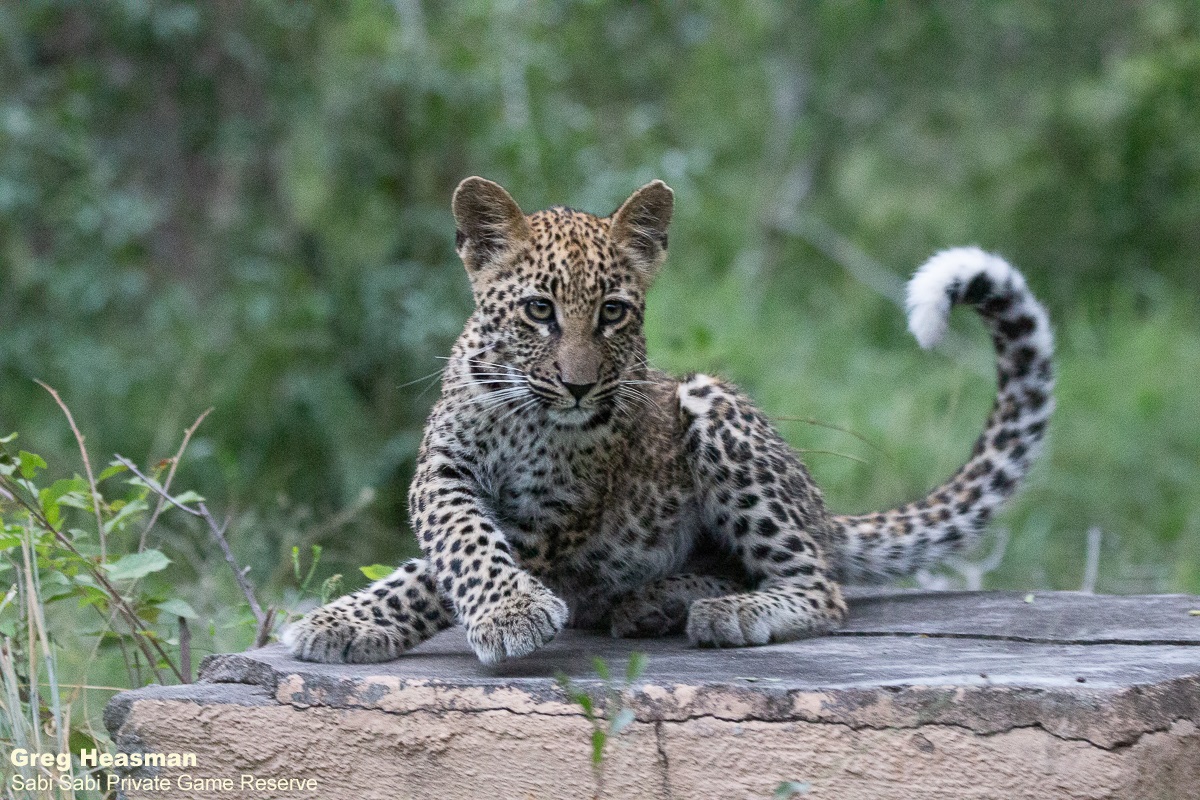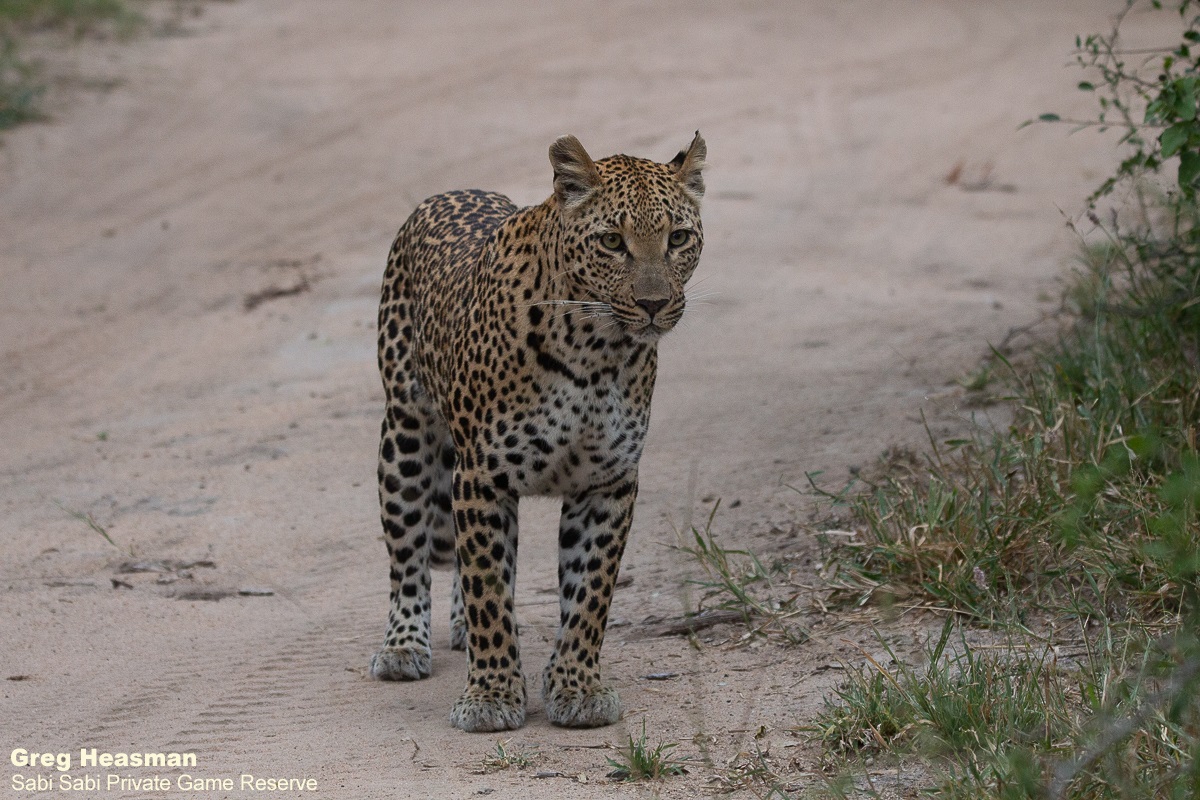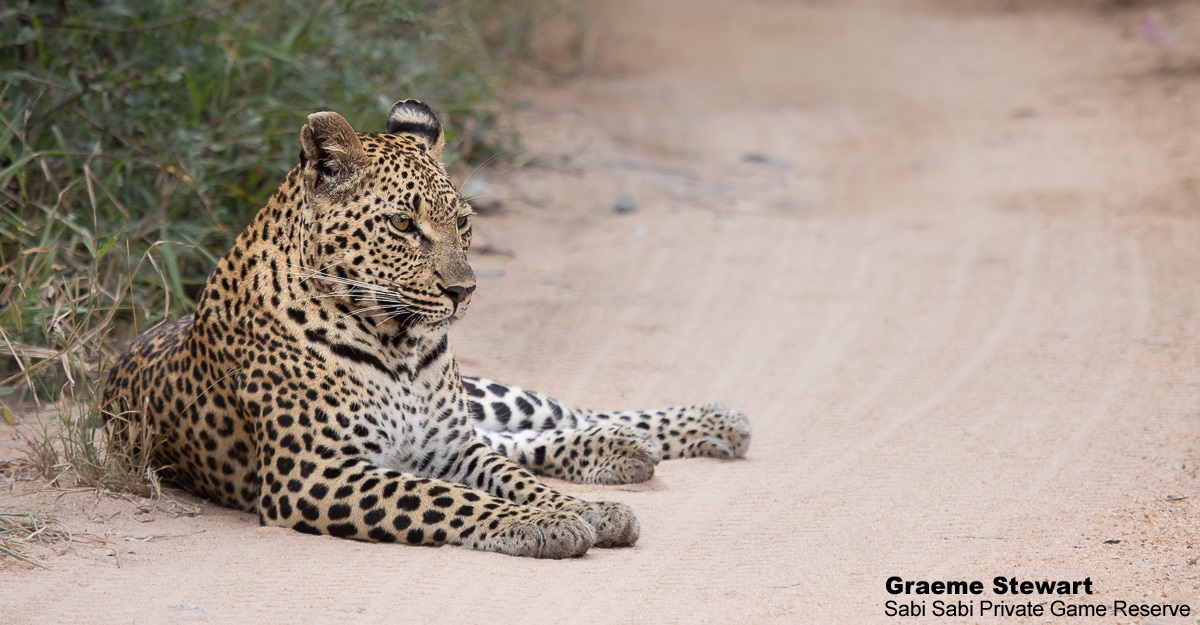 A large pack of wild dogs were found in the early hours one morning. We watched as they ran around with the golden light of the early morning sun shining upon them.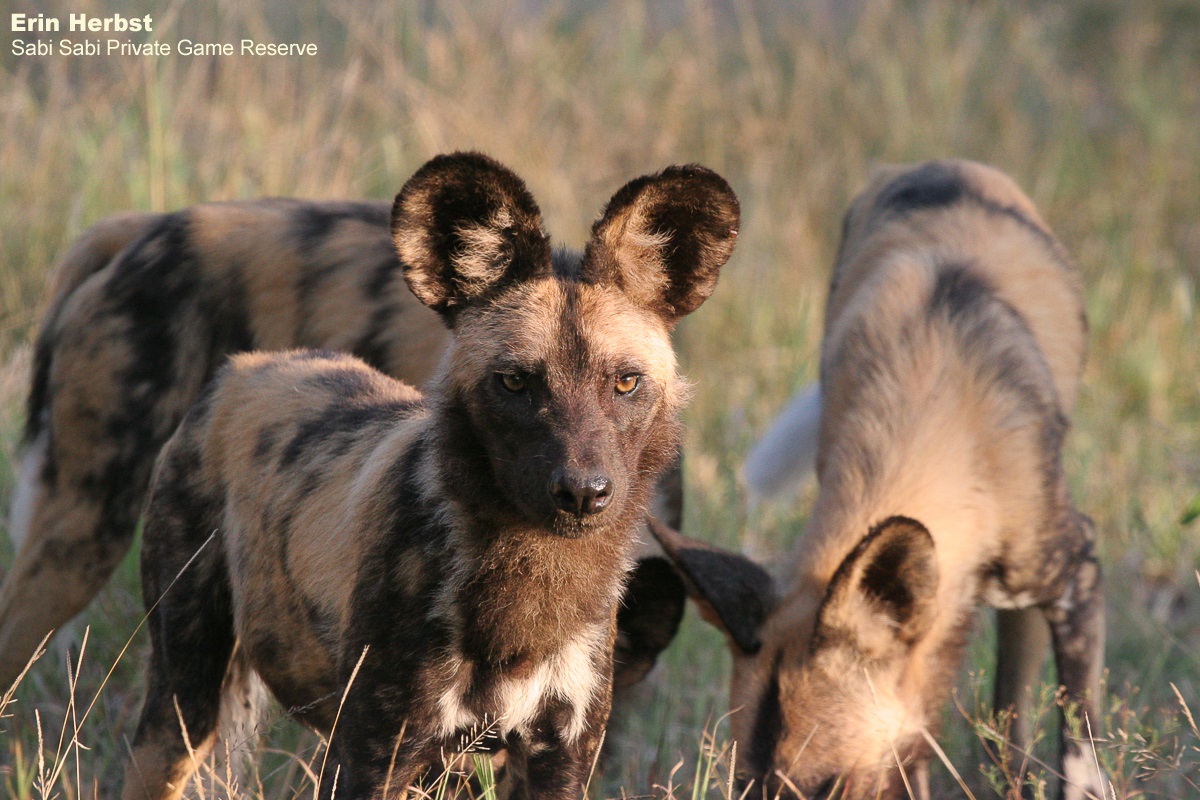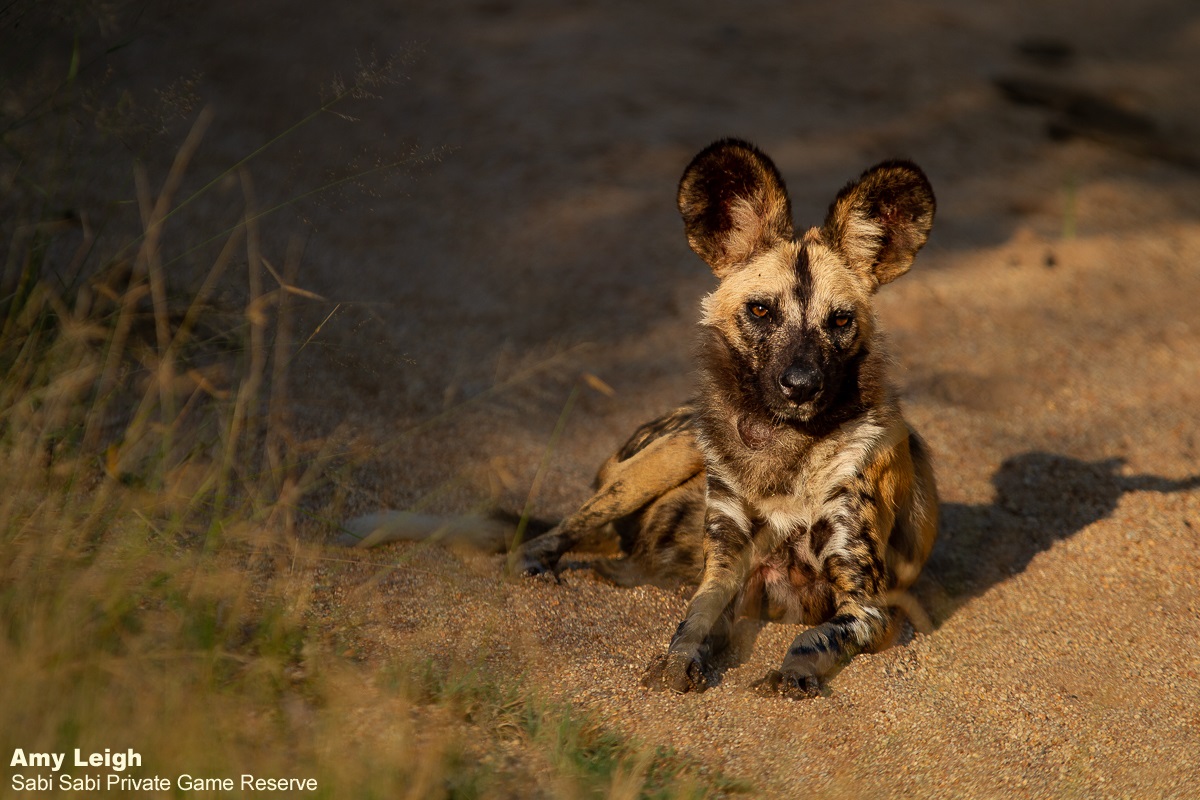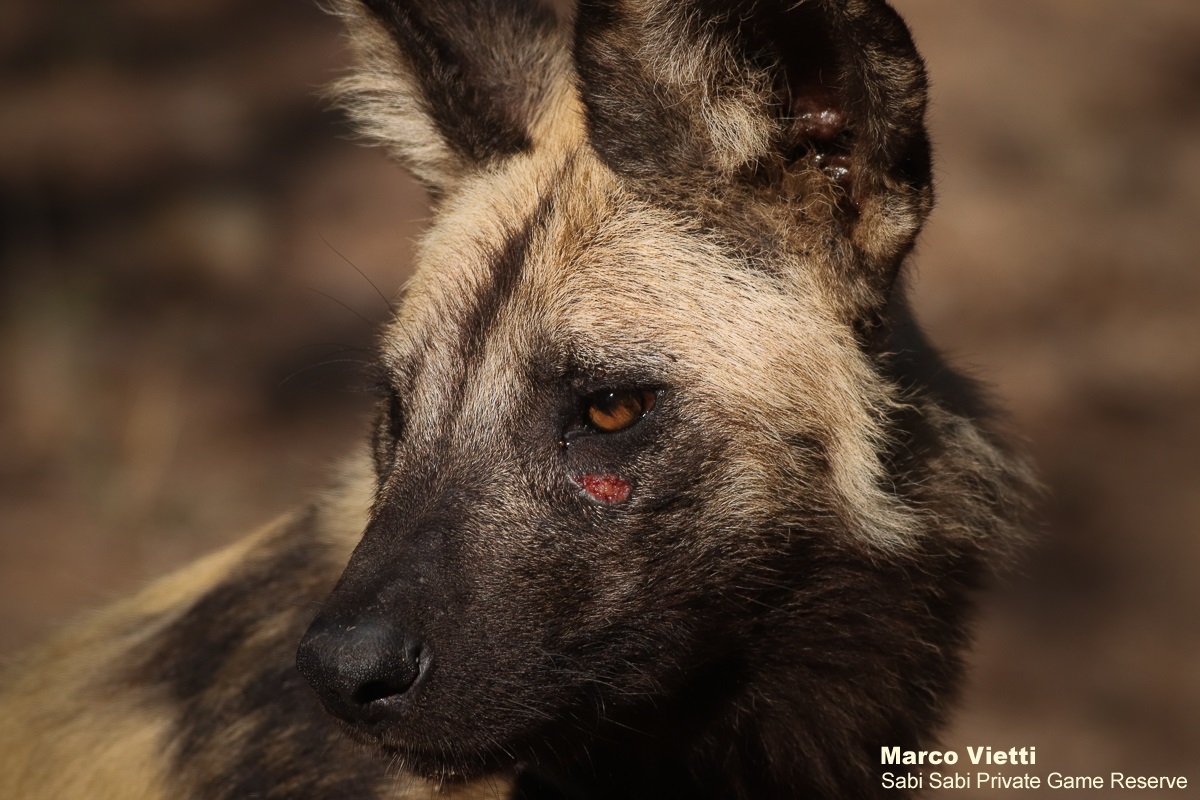 We were fortunate enough to come across a female cheetah and her two sub-adult cubs. We watched for some time as the cubs honed in on their hunting skills around a termite mound. We found them again later in the weekend and watched the adult dash off into the thickets and emerging empty handed a few moments later. Calling for her two cubs, who joined her and followed her dutifully, only to find that she had successfully and silently killed a young kudu, and the feast began.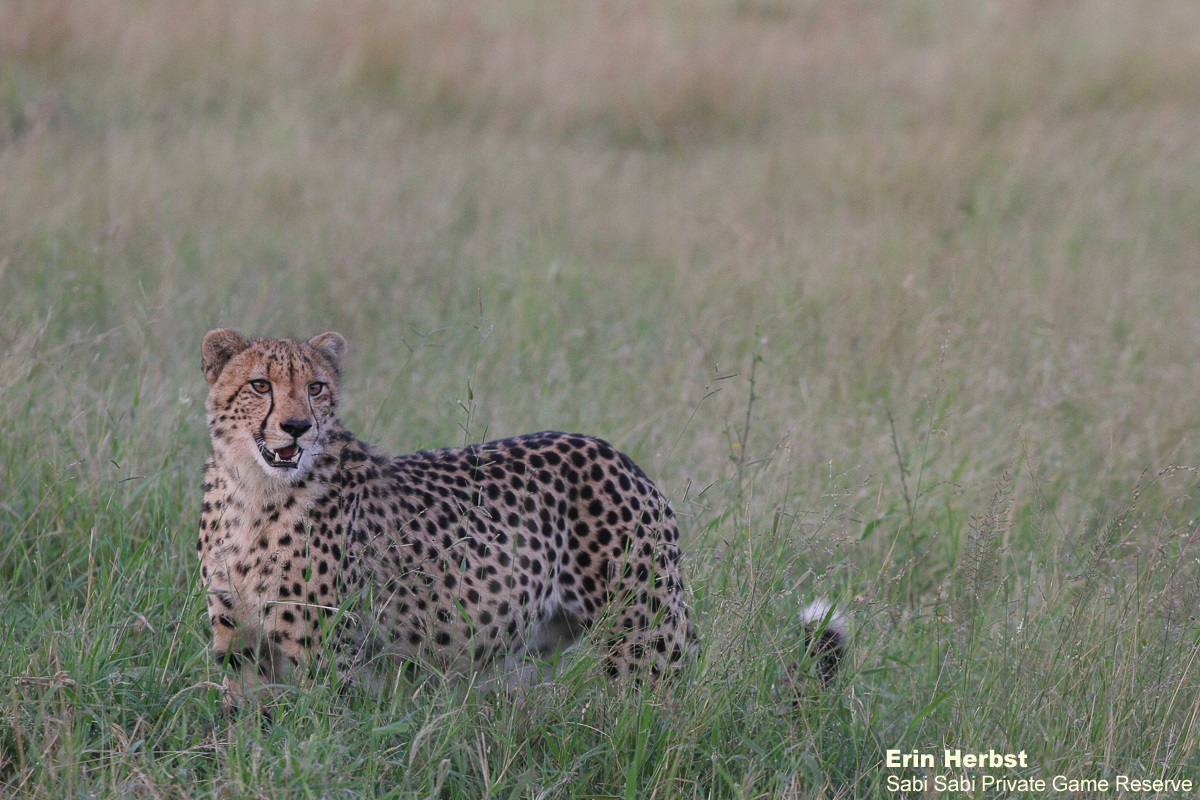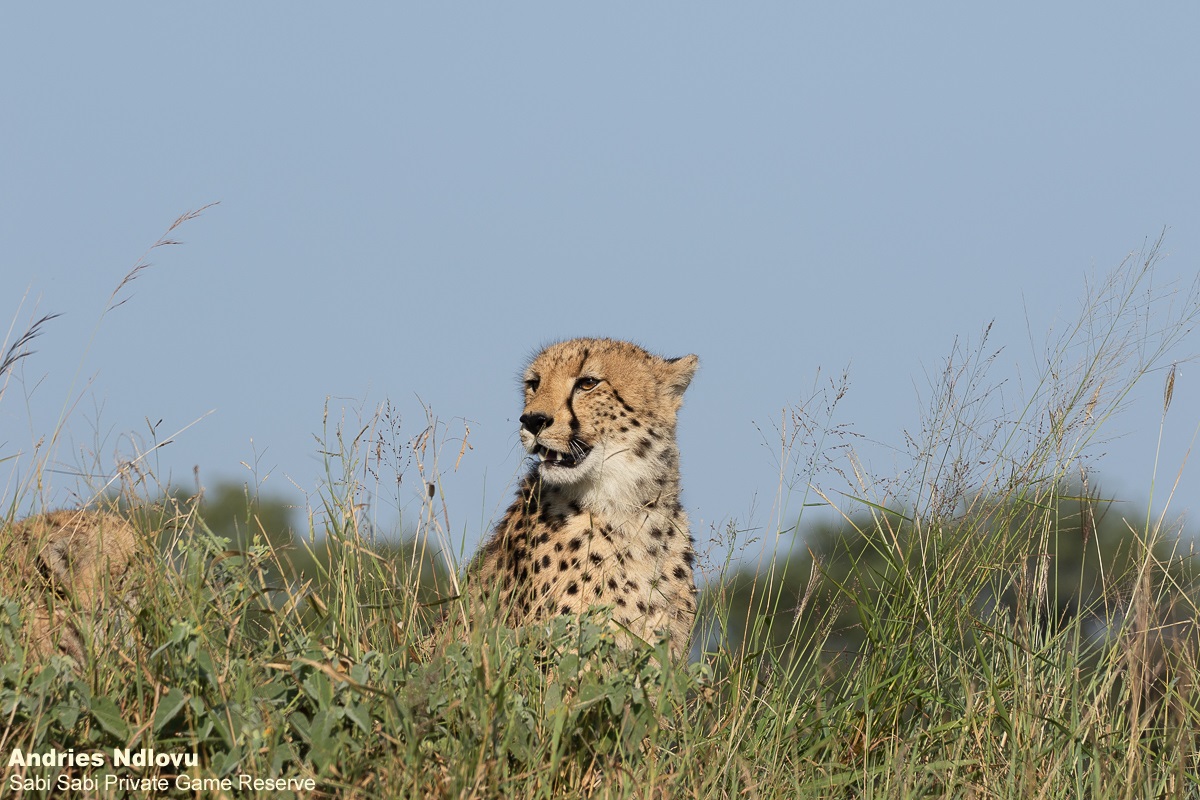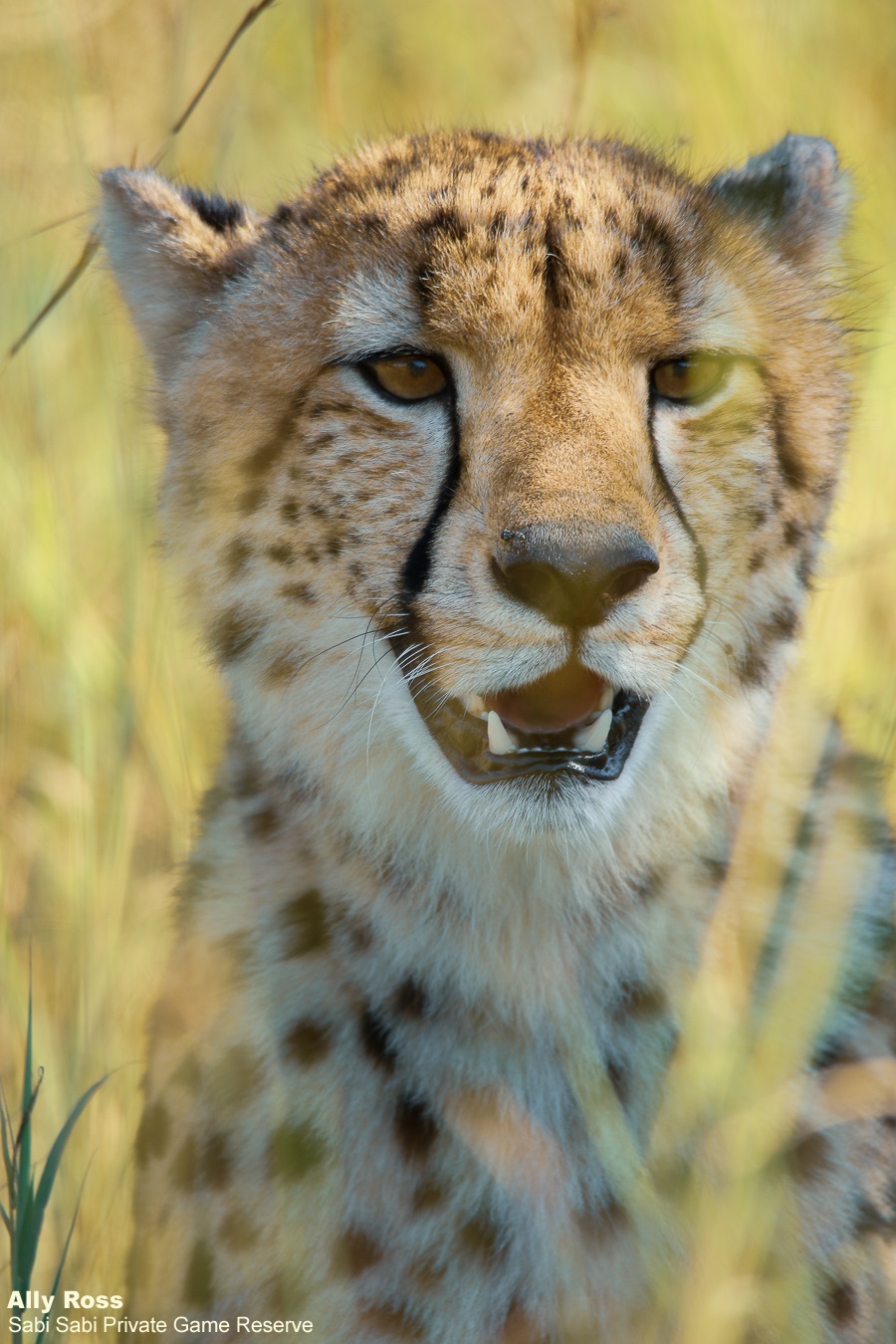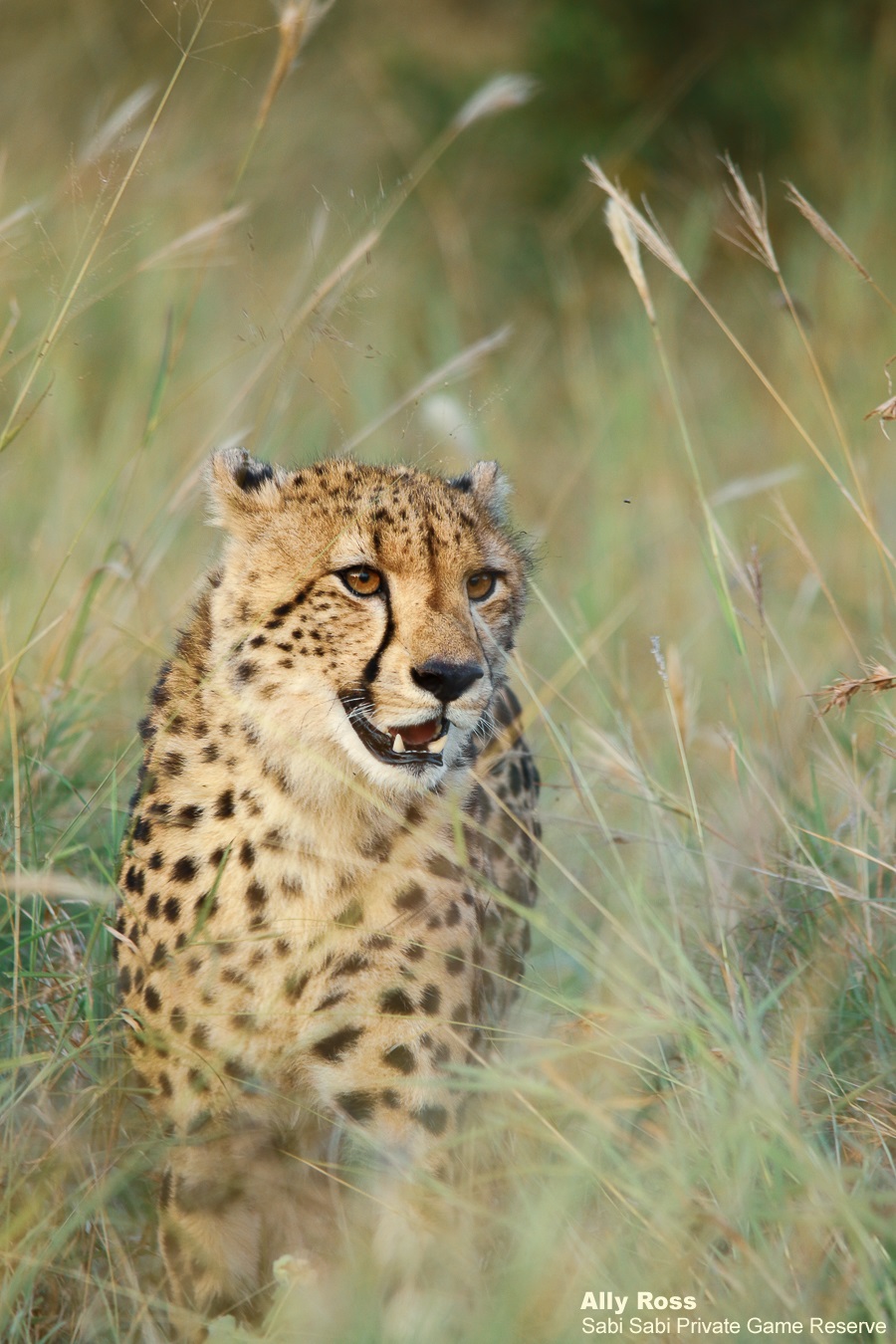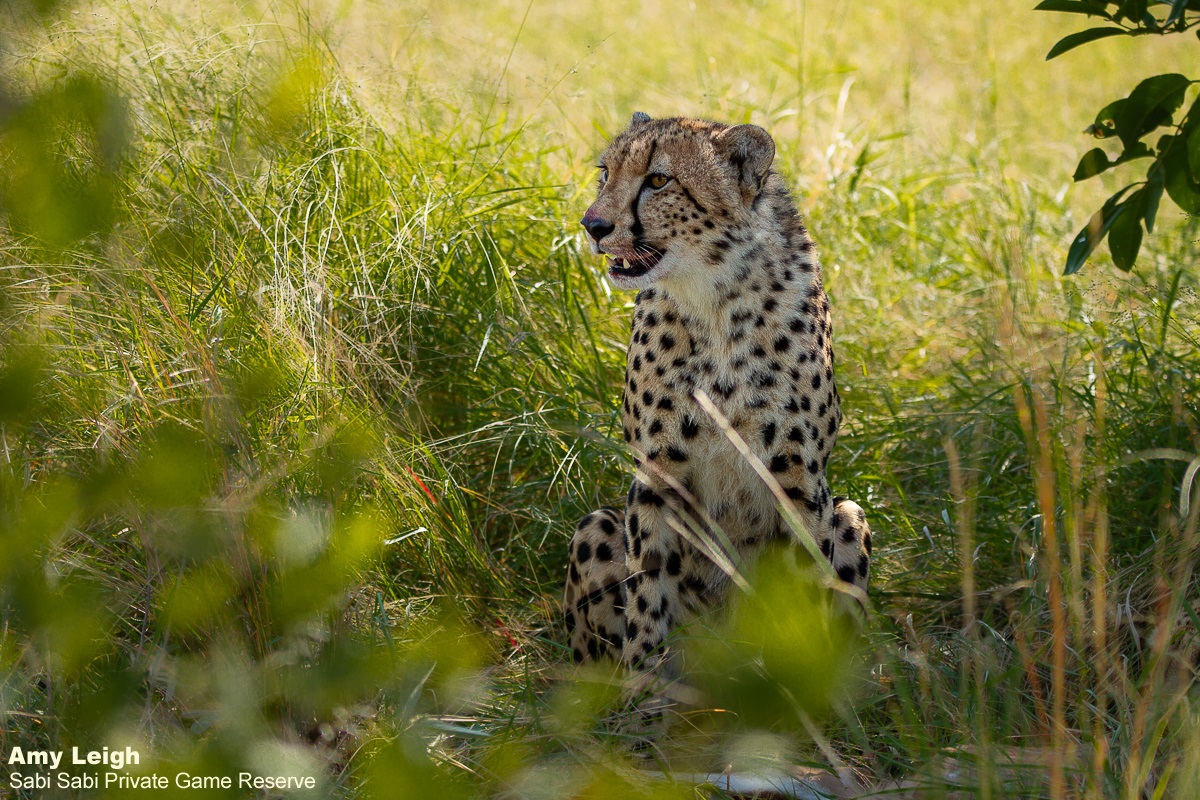 A buffalo bull was resting under a tree, chewing its cud as the sun warmed up the early morning.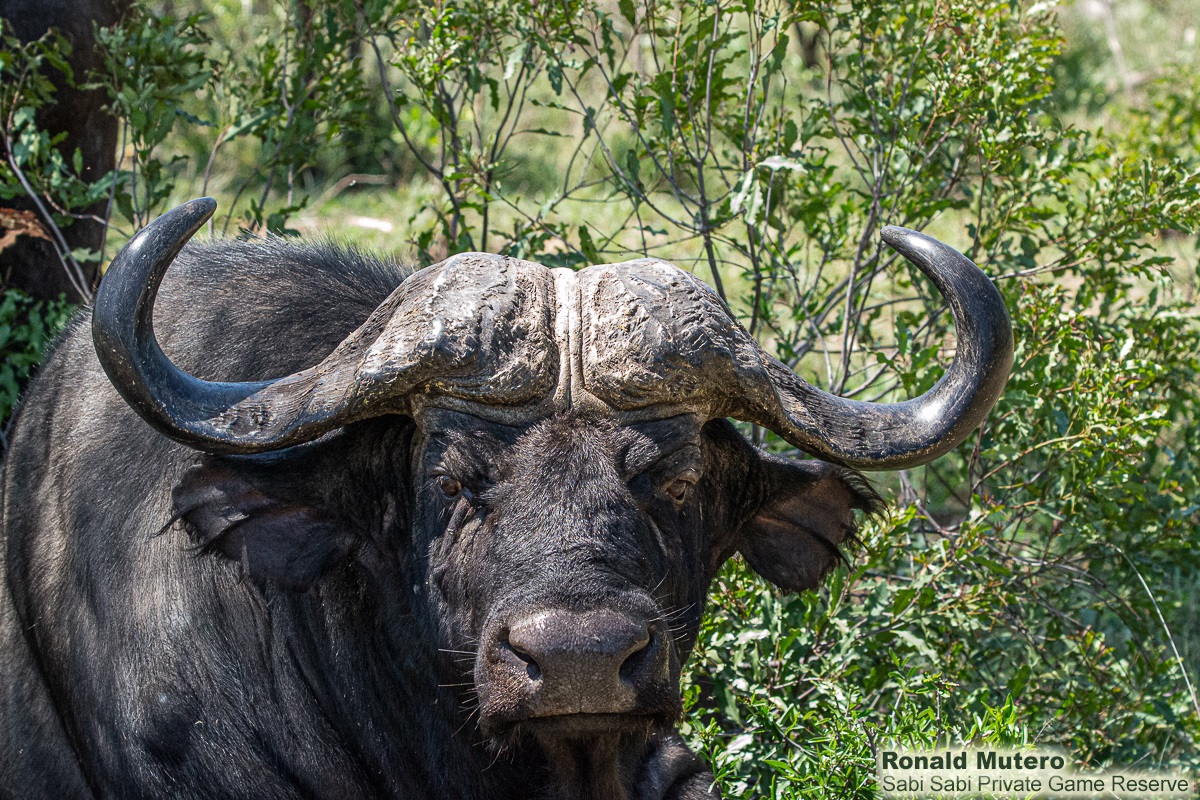 We found a big herd of elephants with some young as they moved towards a waterhole. We were in for a treat as the herd splashed around and cooled down.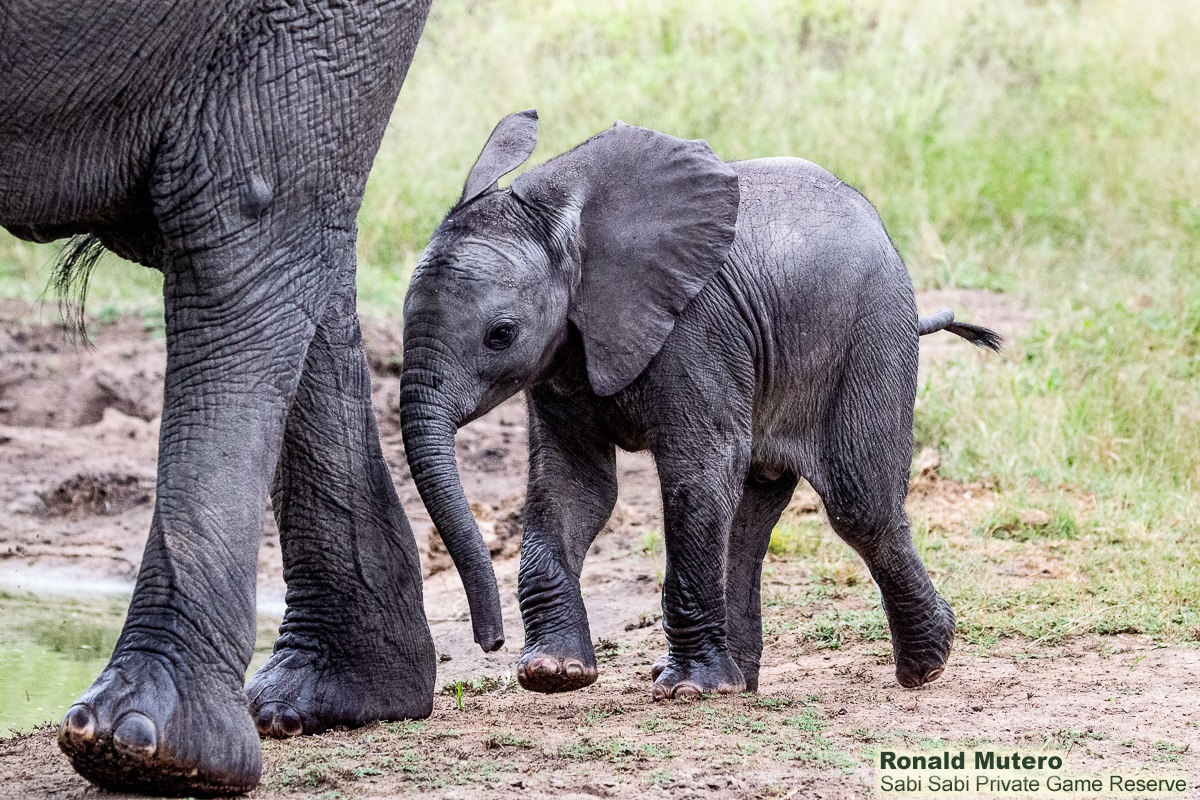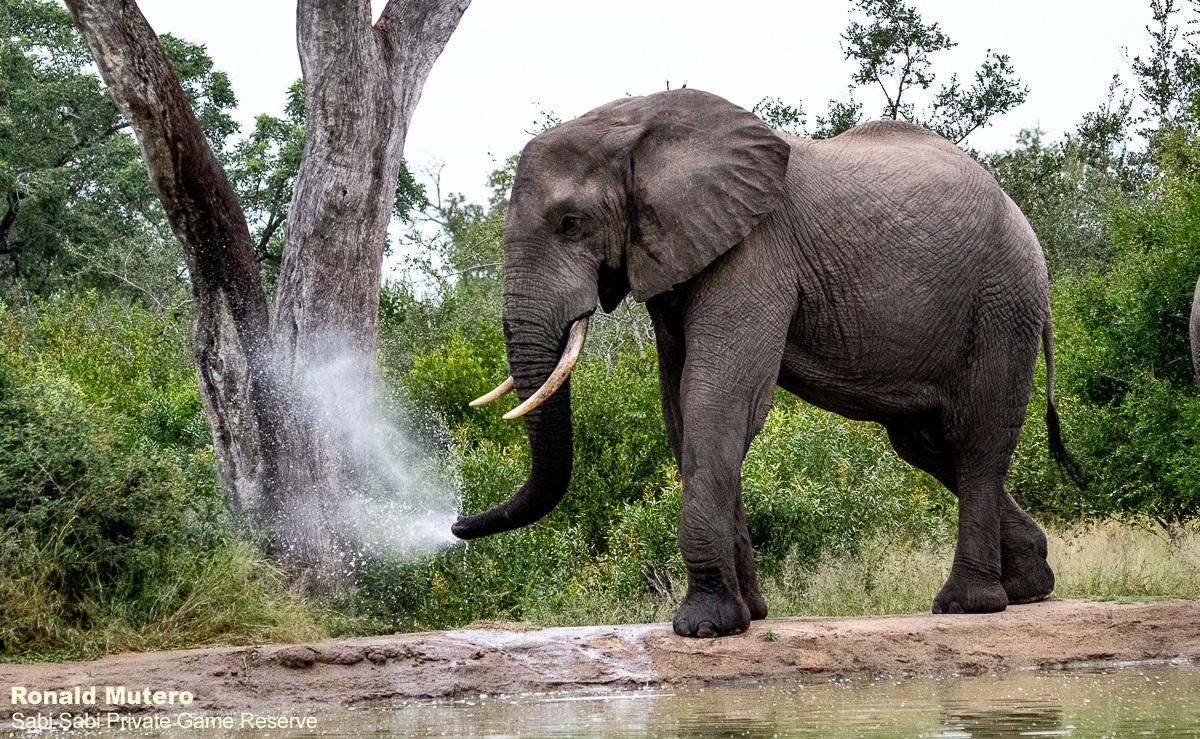 Wildebeest have a prominent pre-orbital gland, seen clearly here, just below the corner of the eye. This is used to apply scent to branches and often to the ground as they rub their faces in their "territorial patches".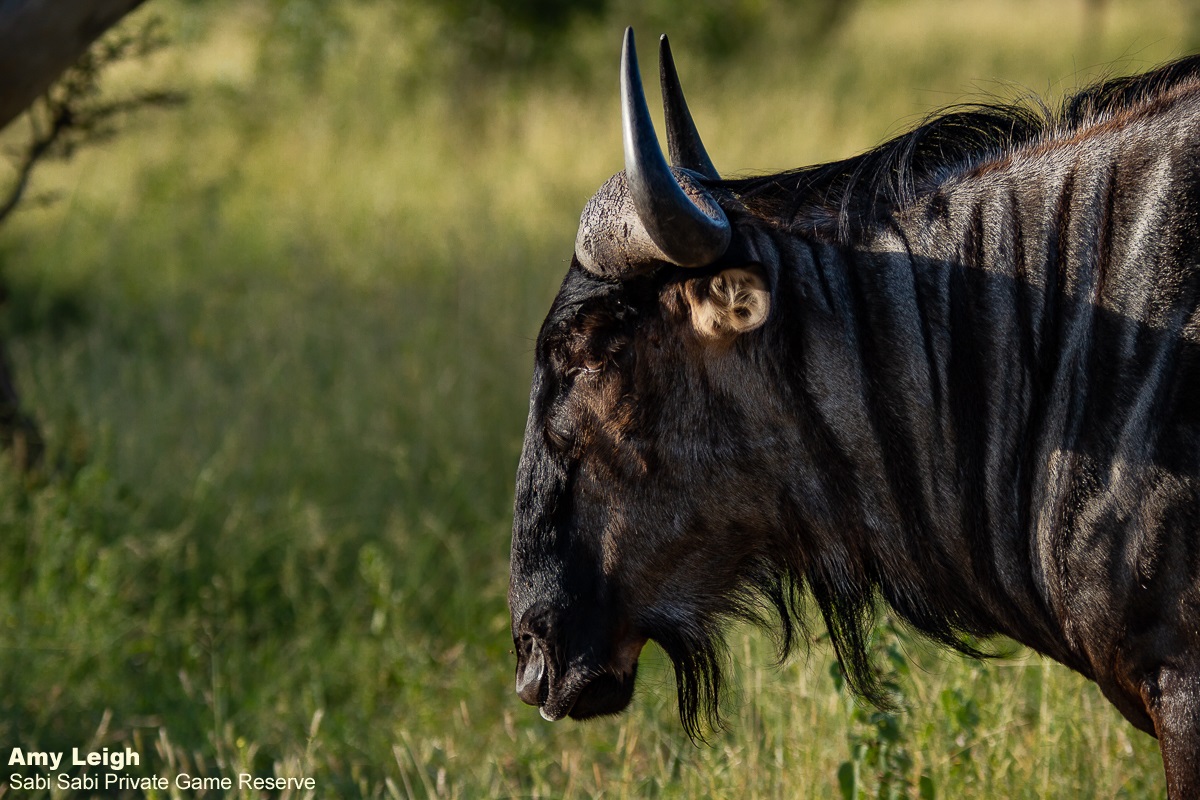 There is this Marula tree that very often Louise drives past.  The tree has a large natural hole in it and every day she looks there as she passes, never knowing what she may see.  Her lucky day came – perched on the edge of the hole was a stunning Western Barn Owl who took in the last of the morning's sun rays before hopping up into the hole awaiting dusk.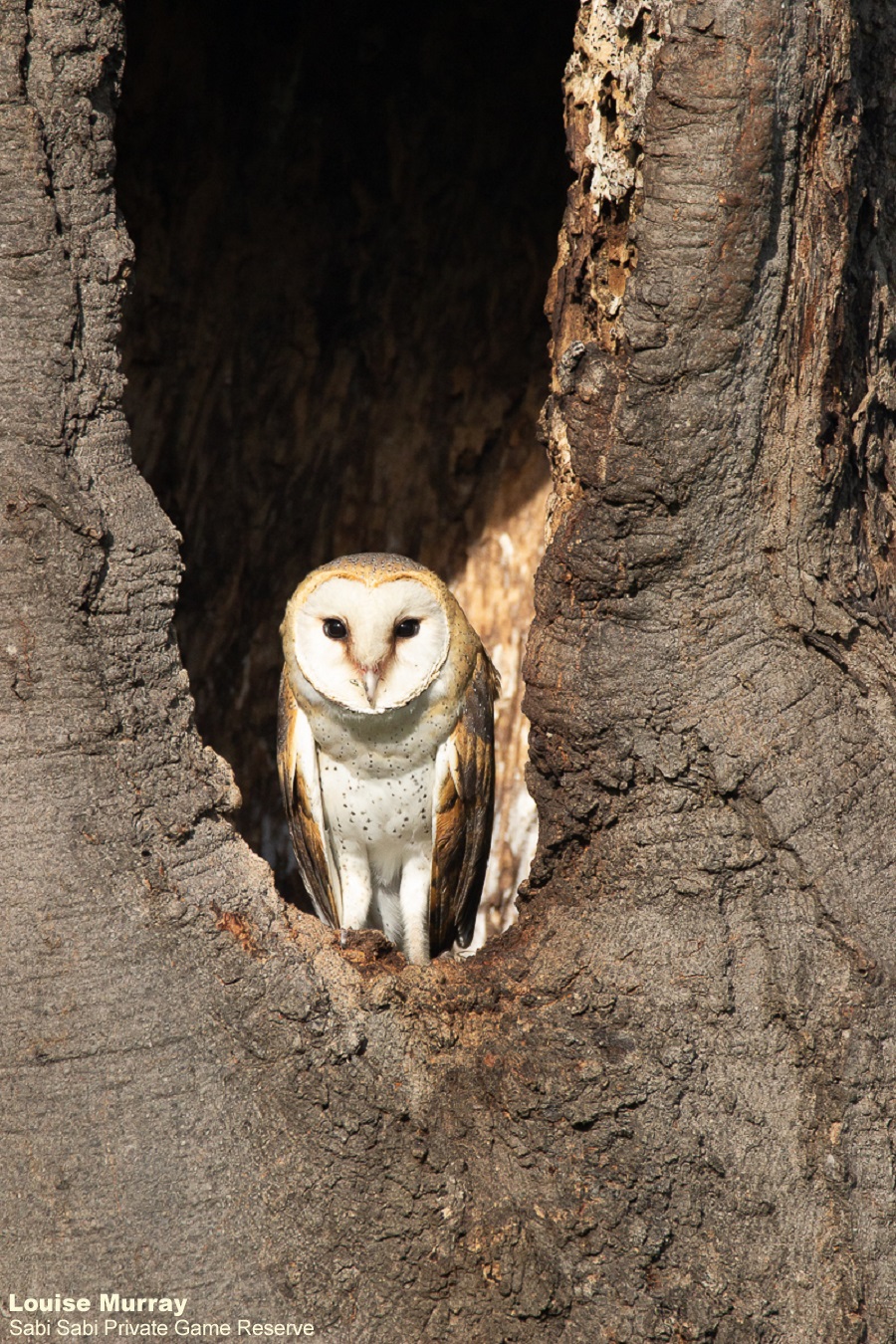 Two young Slender Mongoose seemed very curious about our vehicle. They soon settled and started grooming one another – a wonderful sight as we do not often get to see these animals, and when we do, it is never for long.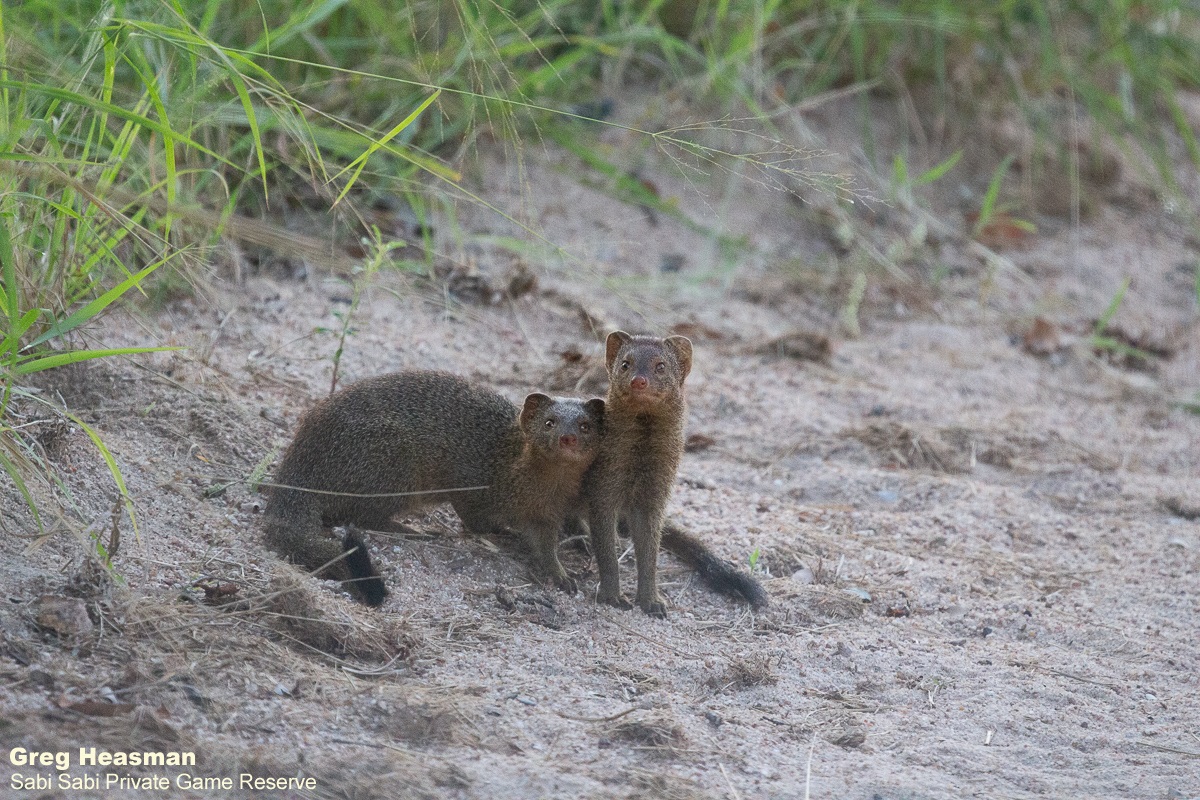 We heard the calls of Southern Ground Hornbills and as we spotted them, we noticed that one had managed to find an egg for breakfast!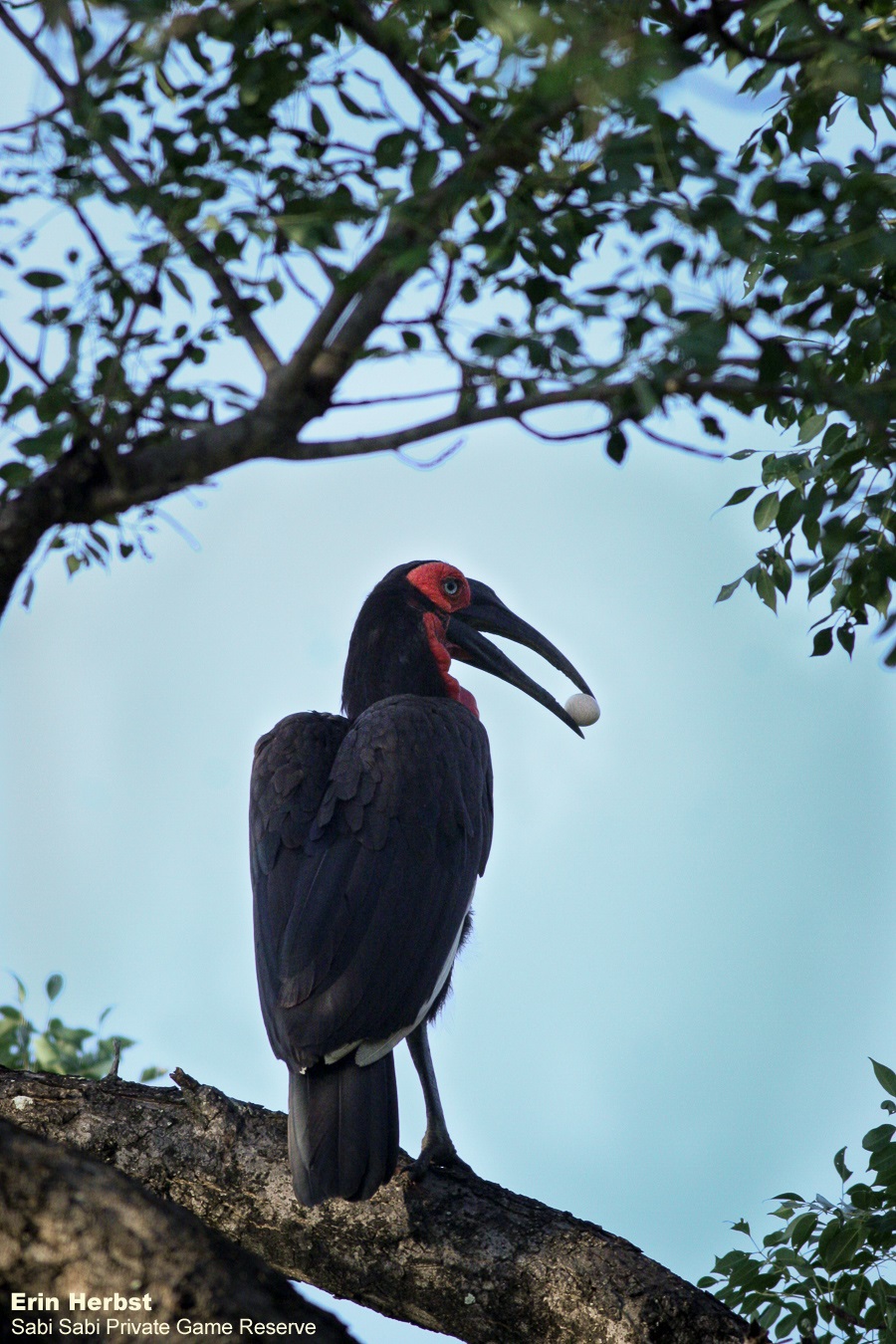 We were greeted by a welcoming committee of young hyenas while making our way towards their den site. The youngsters were very inquisitive, and just when we thought the experience couldn't get any better, two small cubs emerged from the termite mound to investigate our arrival as well. We watched them run around and interact with the other members of the clan.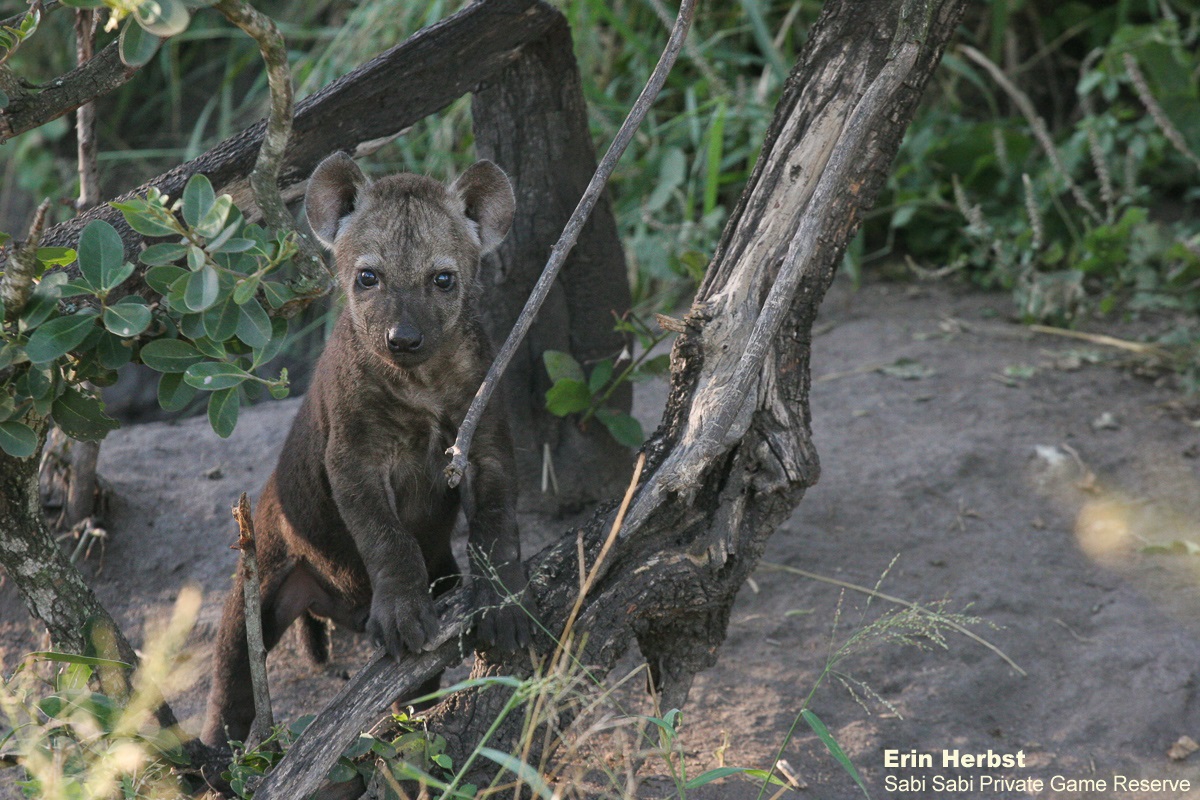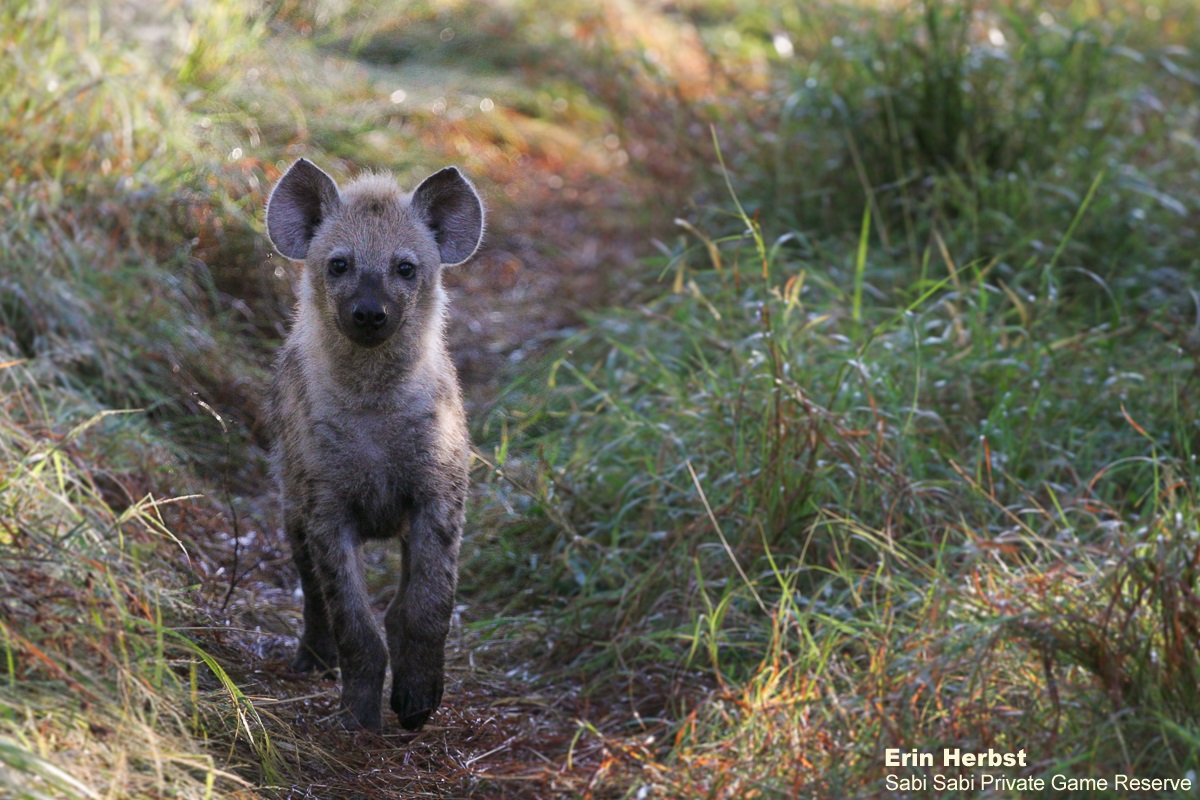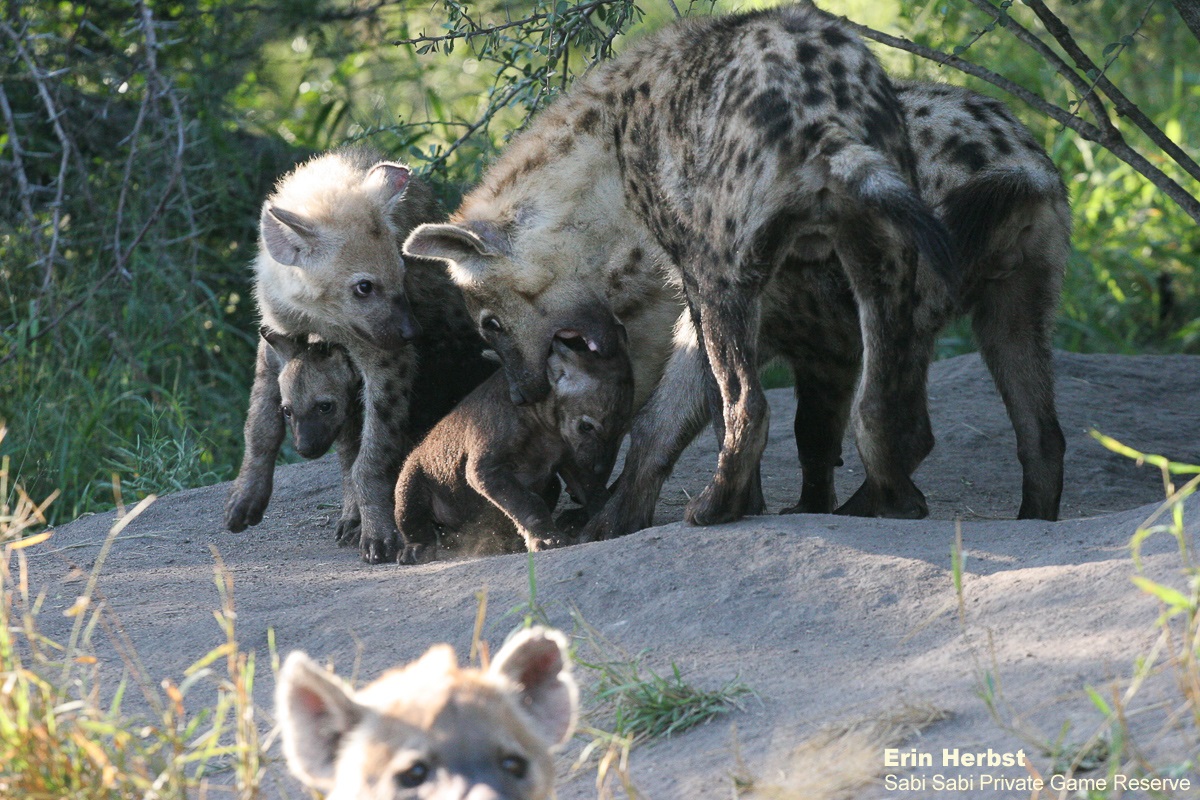 A curious dwarf mongoose stuck its head out of its burrow, investigating us as we made our way towards it.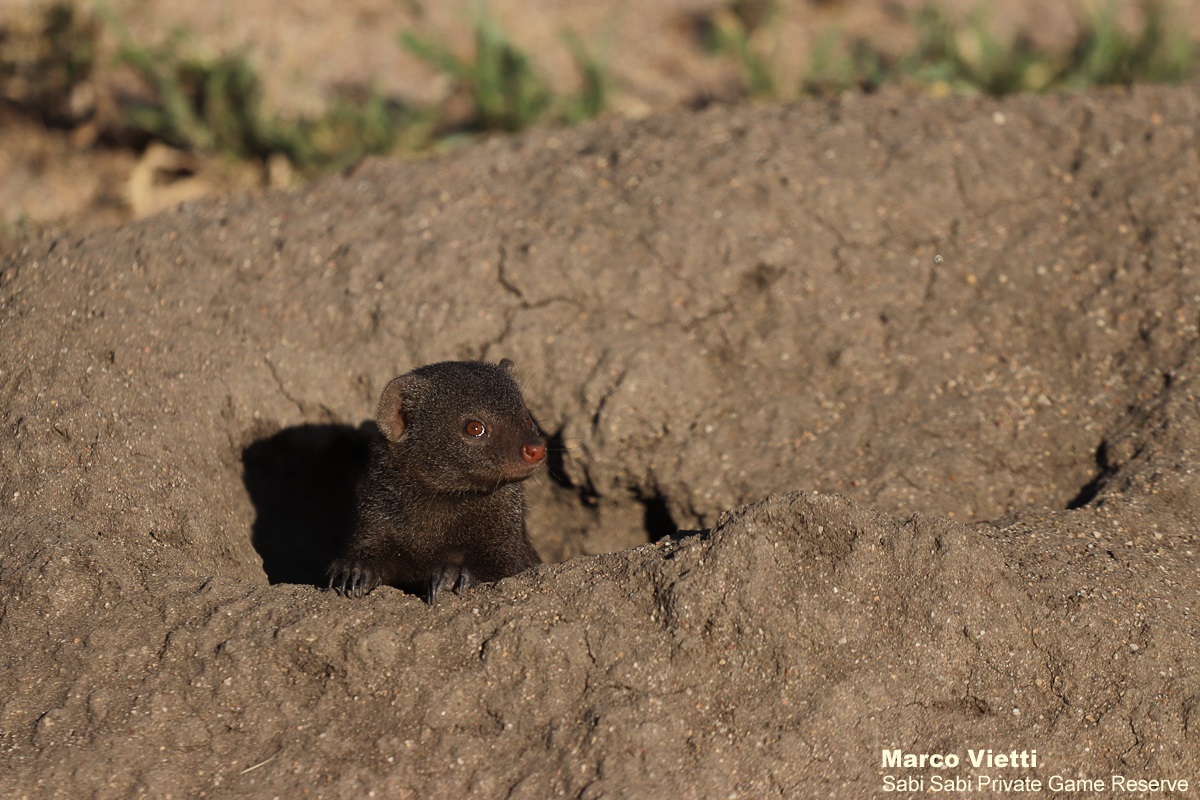 Vultures play a vital role in the cleaning of the wild, they will clean any old carcasses left behind by predators.

It's not very often one gets to see these elusive small cats, but to be able to spend a considerable amount of time with this African Wild Cat was extremely special.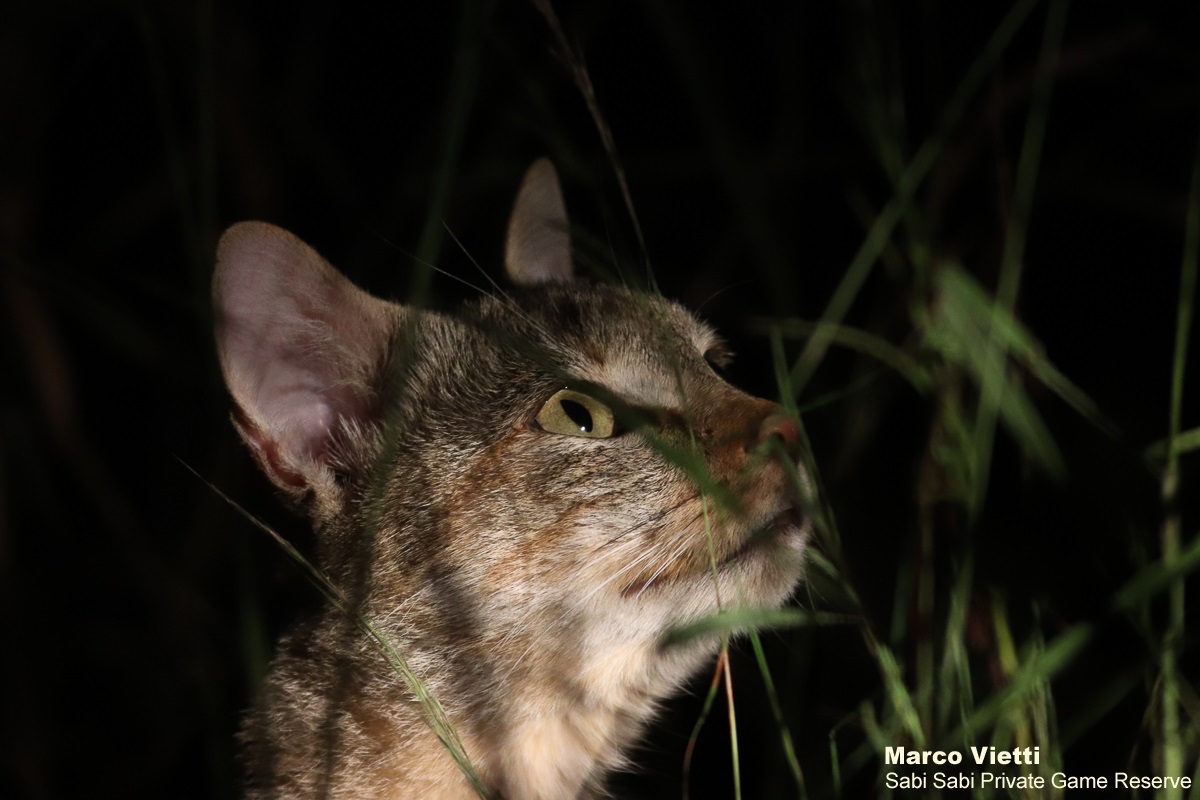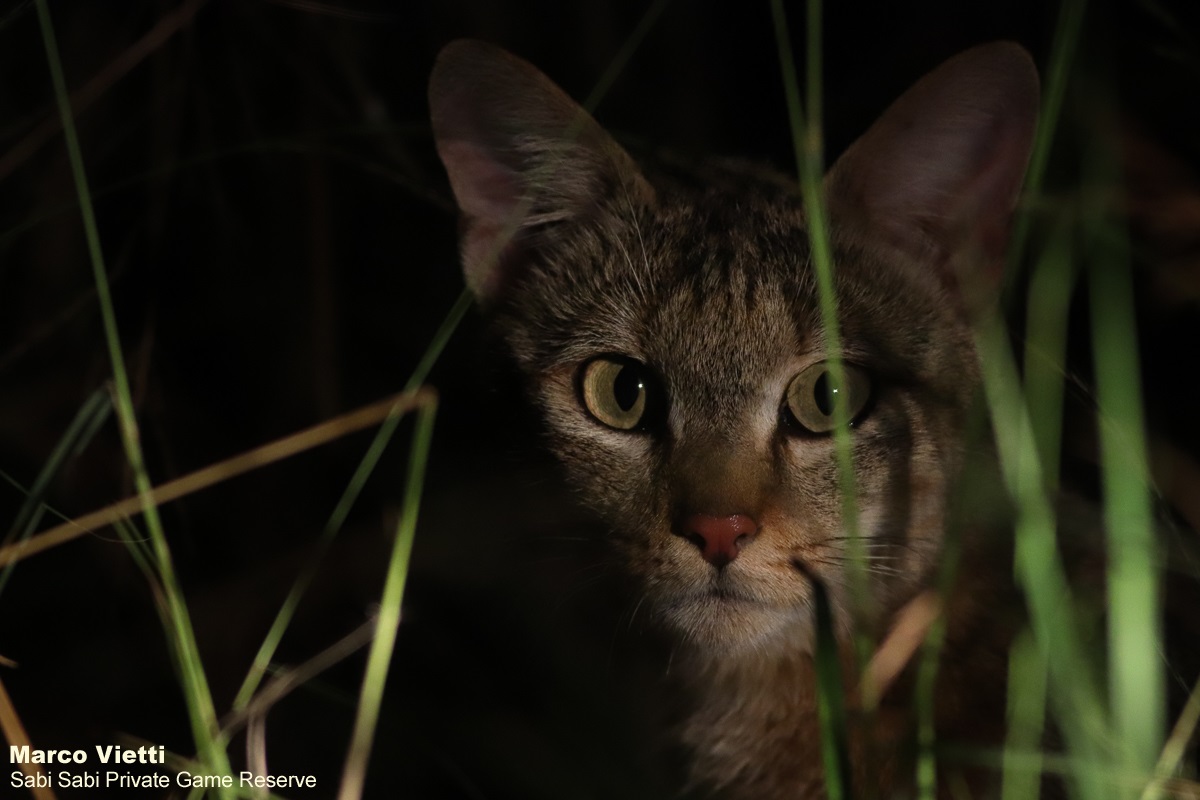 Until next time…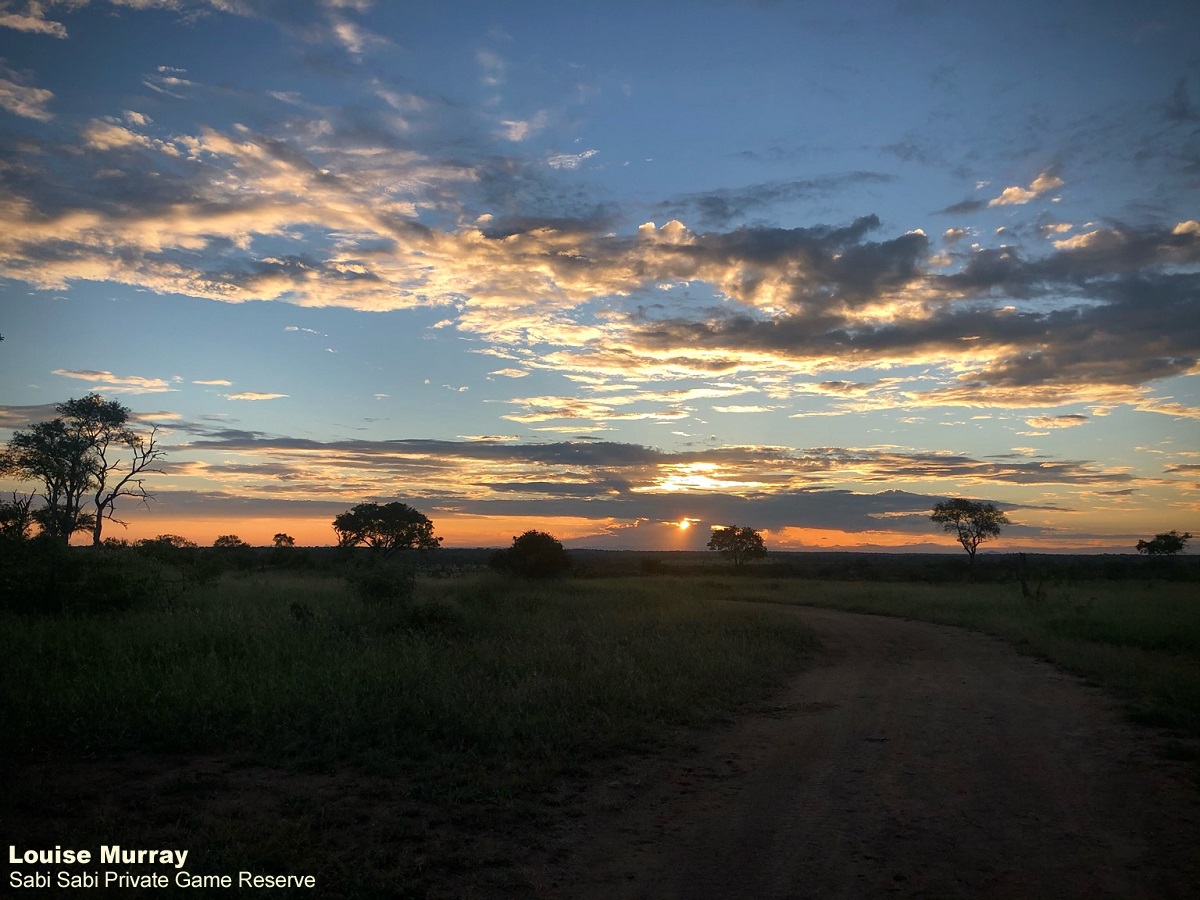 Blog by Wendy Claase
Images by Ally Ross, Amy Leigh, Andries Ndlovu, Erin Herbst, Graeme Stewart, Greg Heasman, Louise Murray, Marco Vietti and Ronald Mutero
Video by Graeme Stewart