Although the mornings are becoming cooler as we approach our winter months, the view is always worth the early start.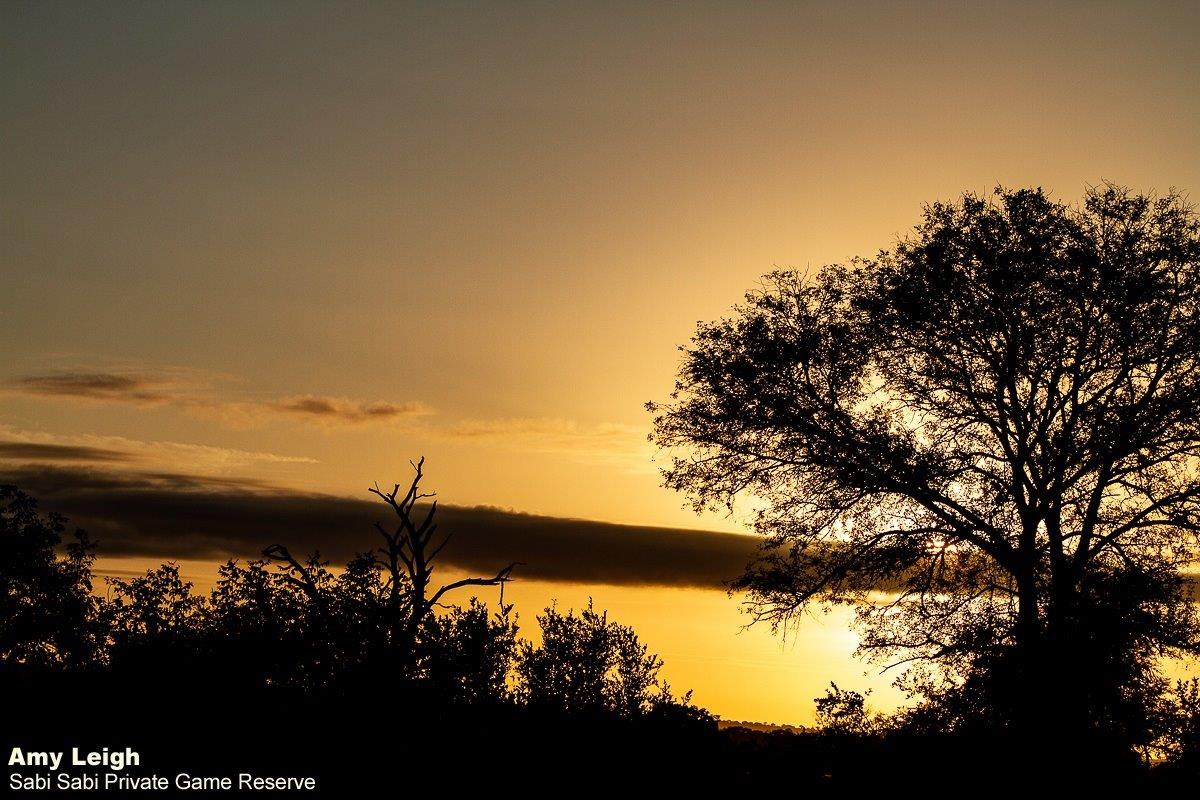 Keeping with amazing colours, the light caught this Lilac-breasted Roller beautifully, showing off his radiant colours.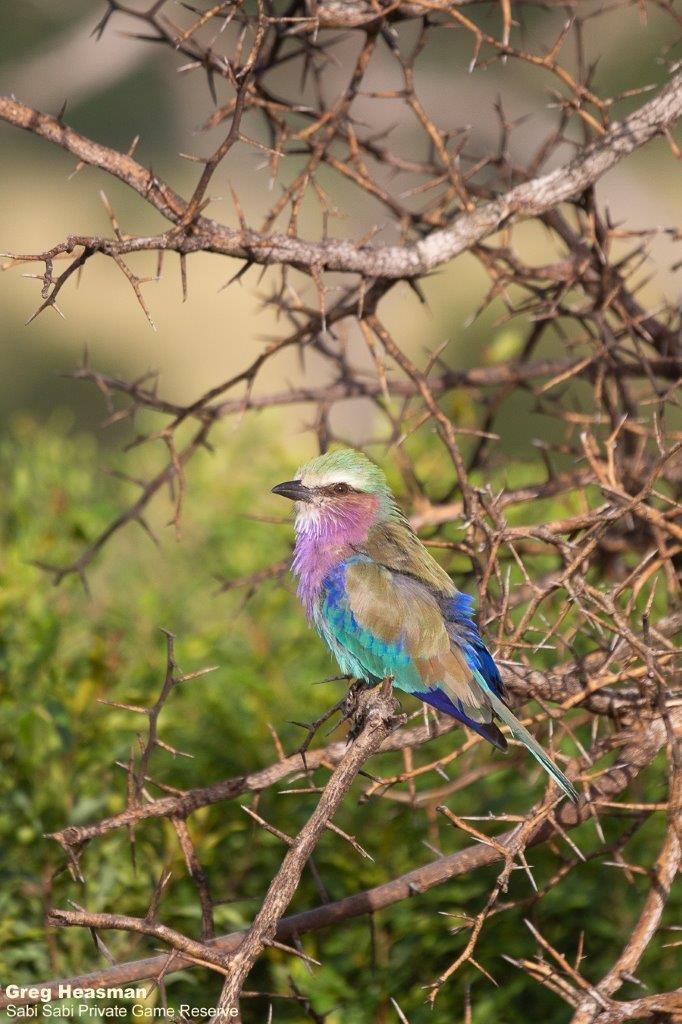 The Nyala is always an interesting antelope to behold. The males are not only much larger than the females, but also a completely different colour. Where she and her calf, will be a rich rufous colour, the male will transition into a dark chocolate brown at about 8 months old, retaining only the white stripes down his sides to match the female.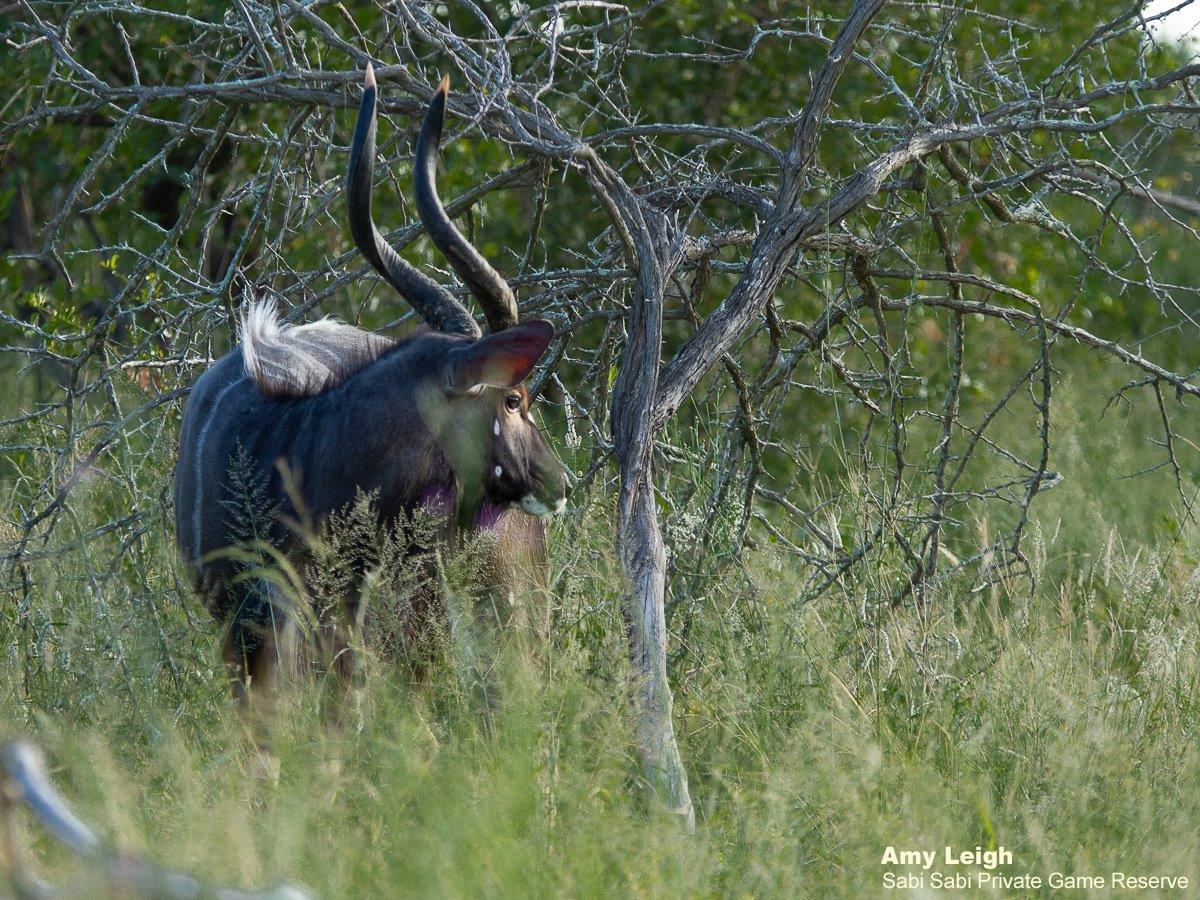 A sea of horns as we found this large herd of buffalo as they were just waking up. Slowly but surely, they got up, some quicker than others.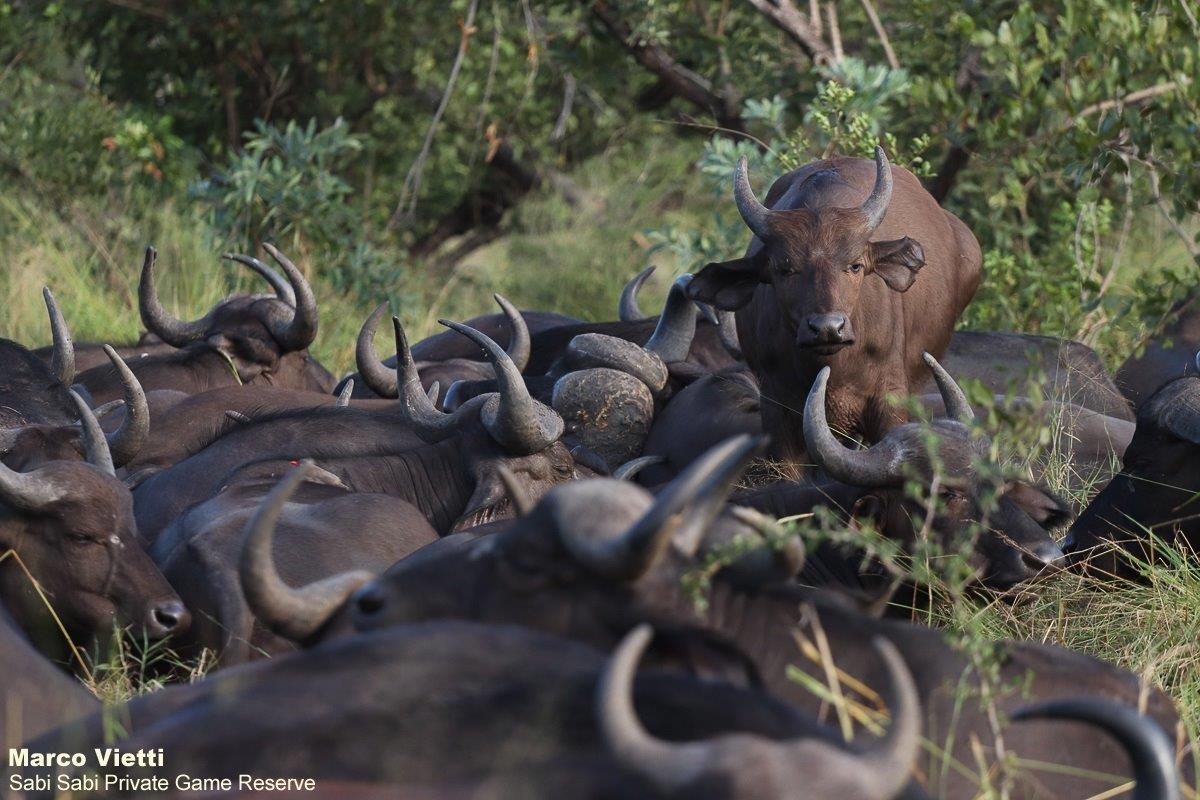 In his breeding plumage, this Long-tailed Paradise Whydah is focused on impressing the females which are much less impressive, small, brown and inconspicuous.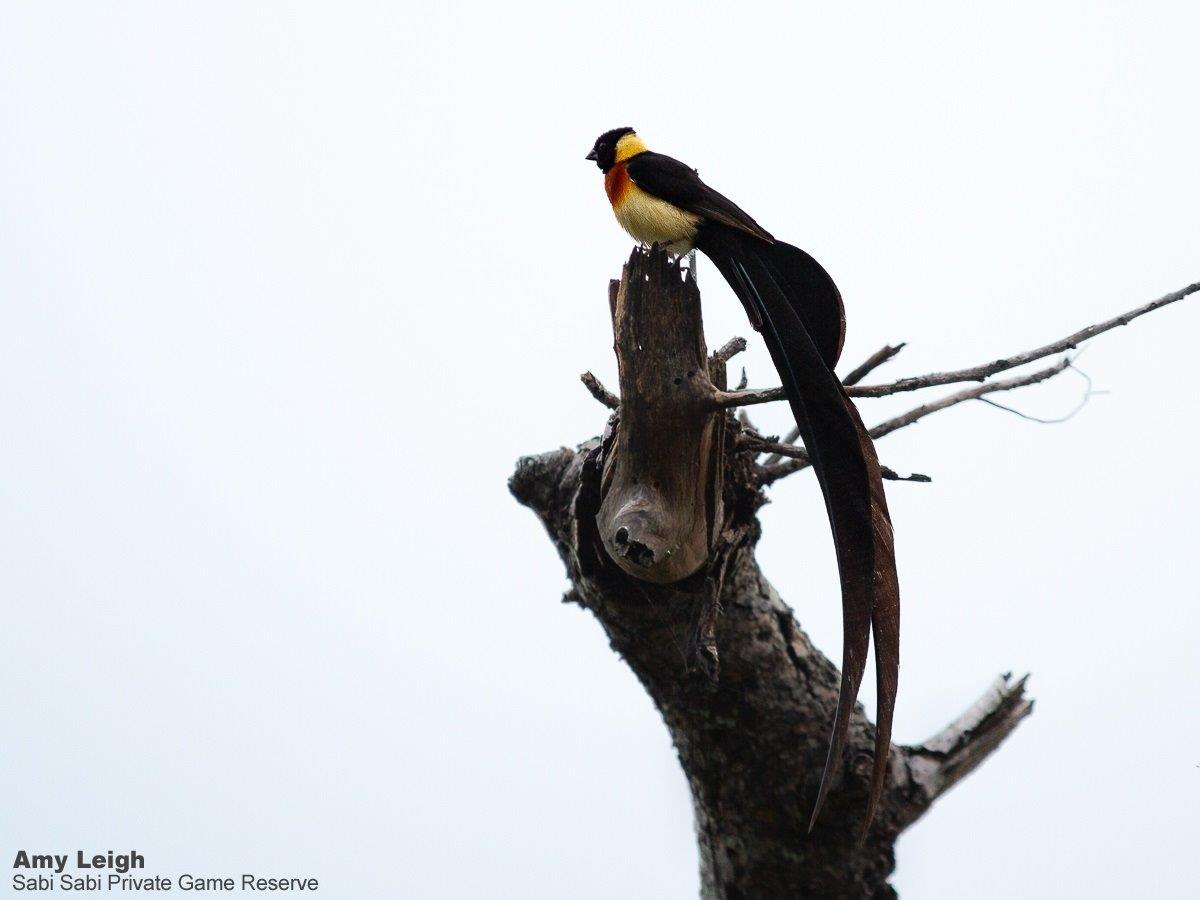 Red-billed Oxpeckers and the mammals they are often seen on have a symbiotic relationship. The Oxpeckers provide a service by removing parasites and ticks from the skin of the herbivores which is part of their diet. But we watched as this Oxpecker plucked the whisky hairs from the back of a young Zebra, possibly collecting nesting material.  There is so much more to their relationship than meets the eye.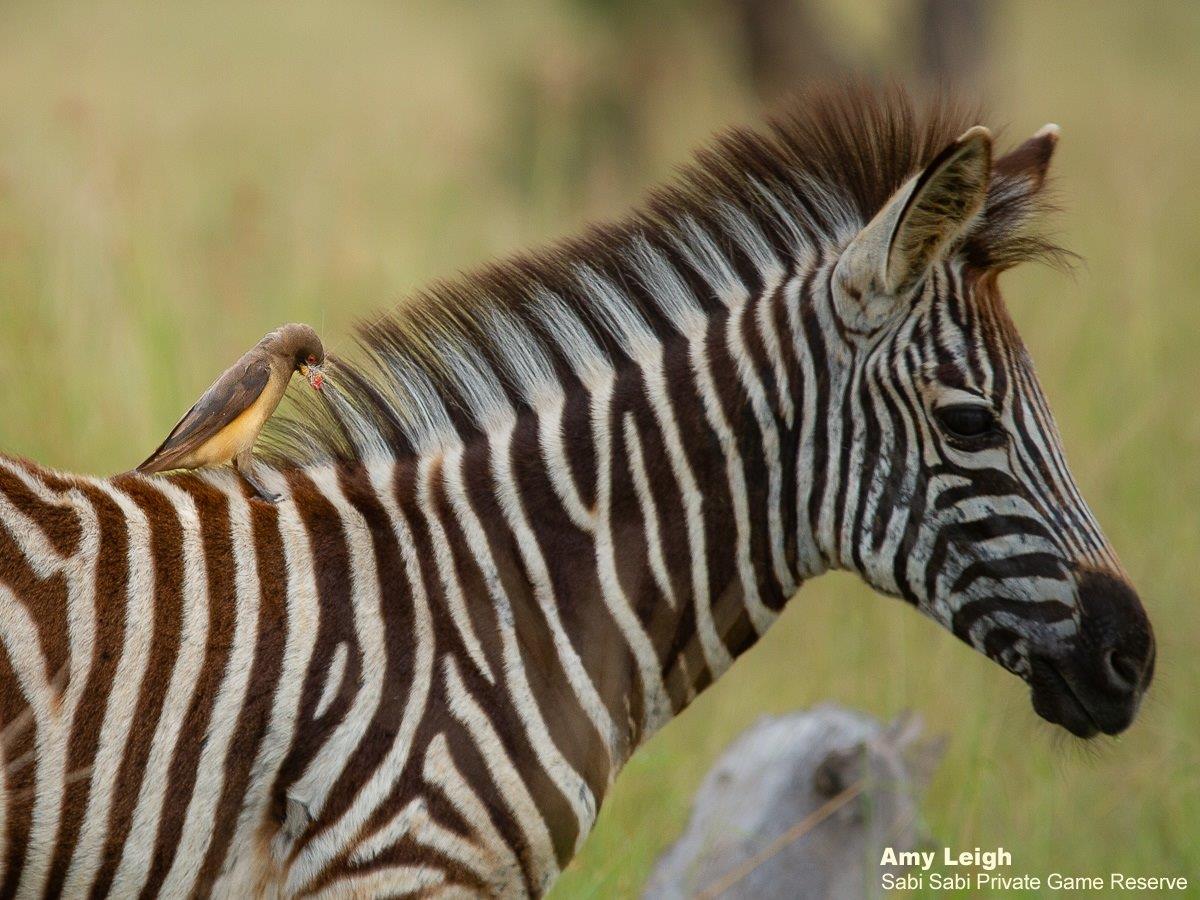 This bull elephant was curious of our arrival and soon lifted his trunk to smell our scent.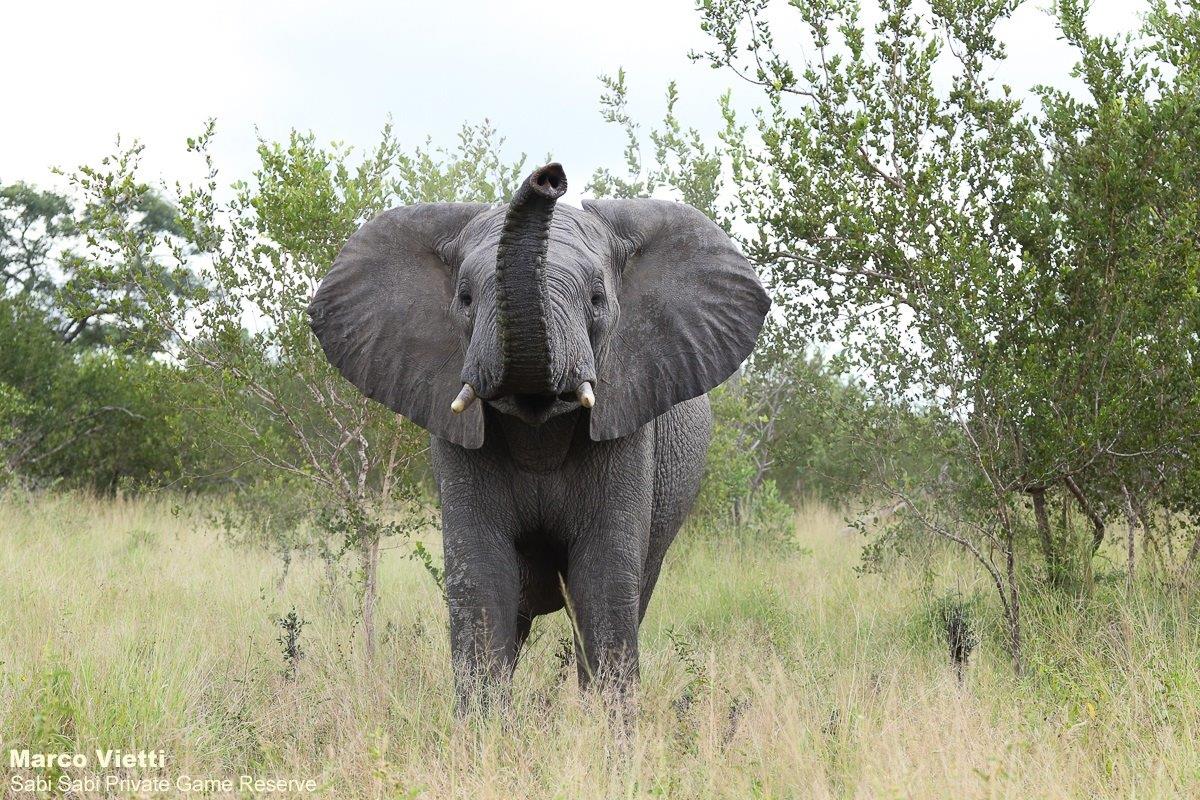 As the sun was beginning to set, a European Roller took off revealing its beautifully vivid colours that were illuminated by the sun.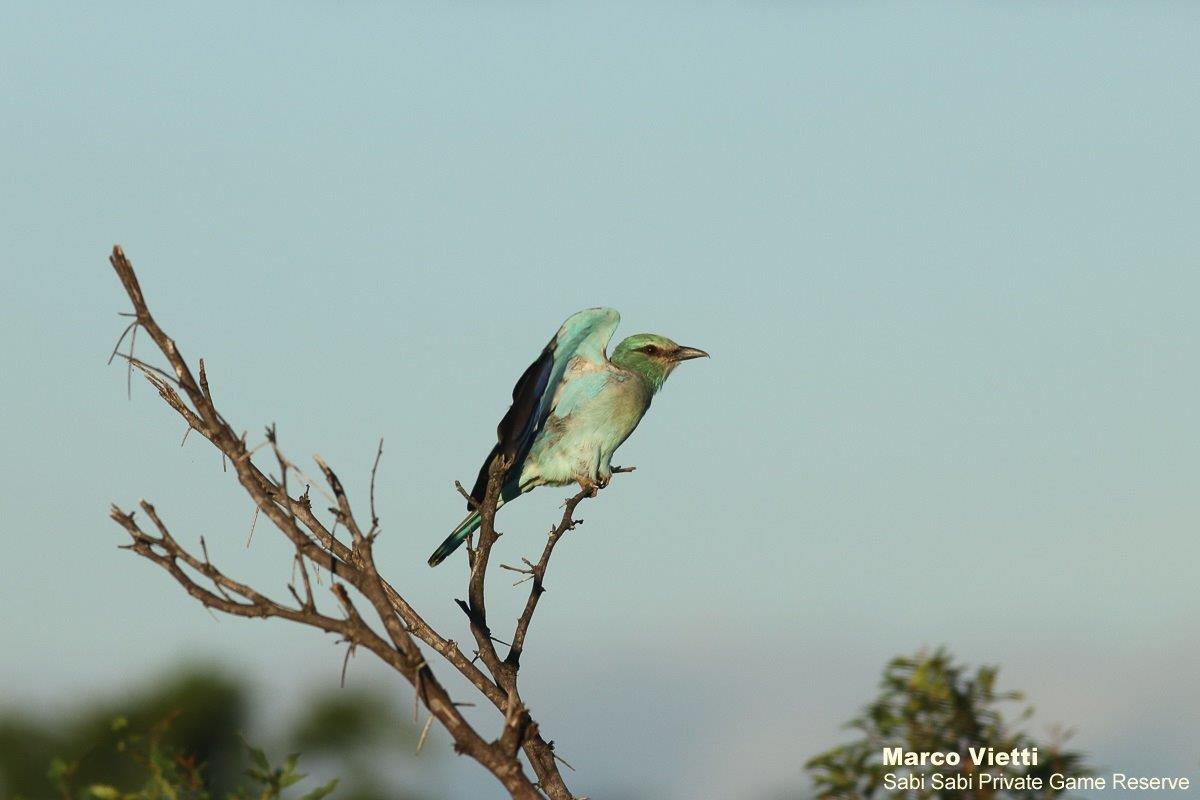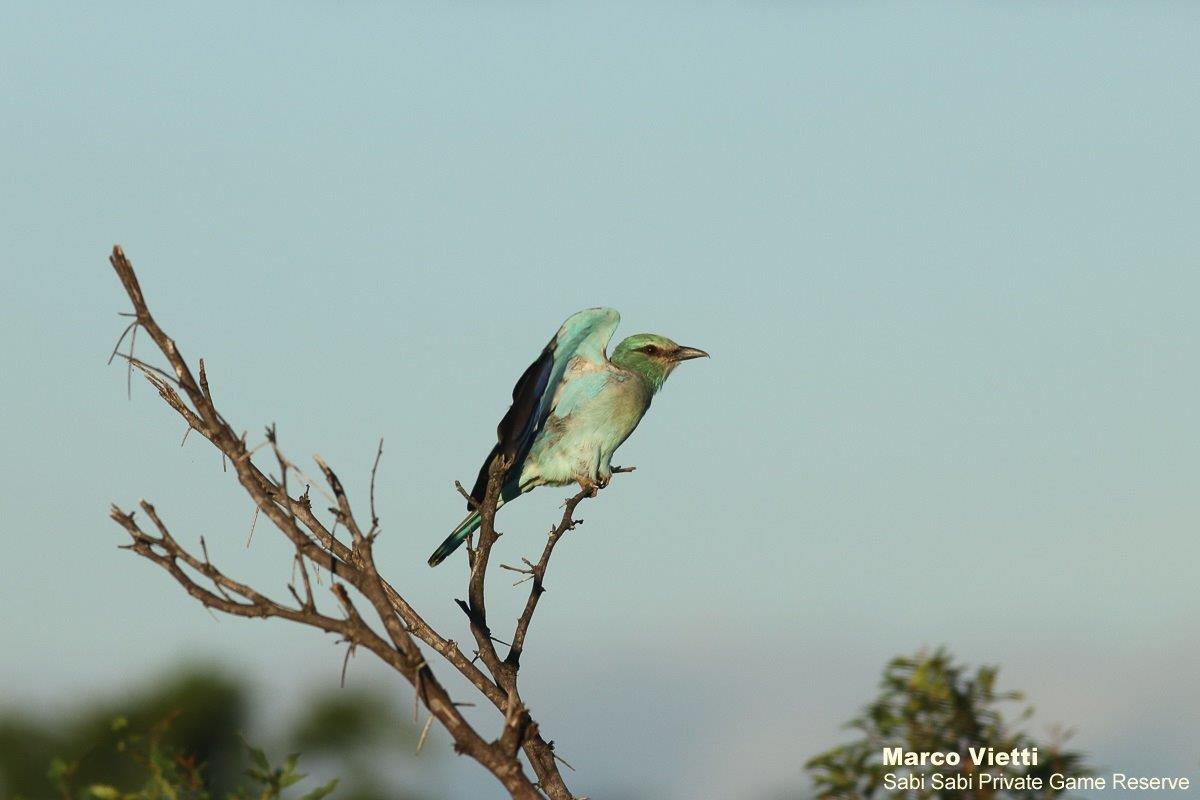 A Leopard Tortoise made its way across an open area and didn't seem to mind us capturing the moment!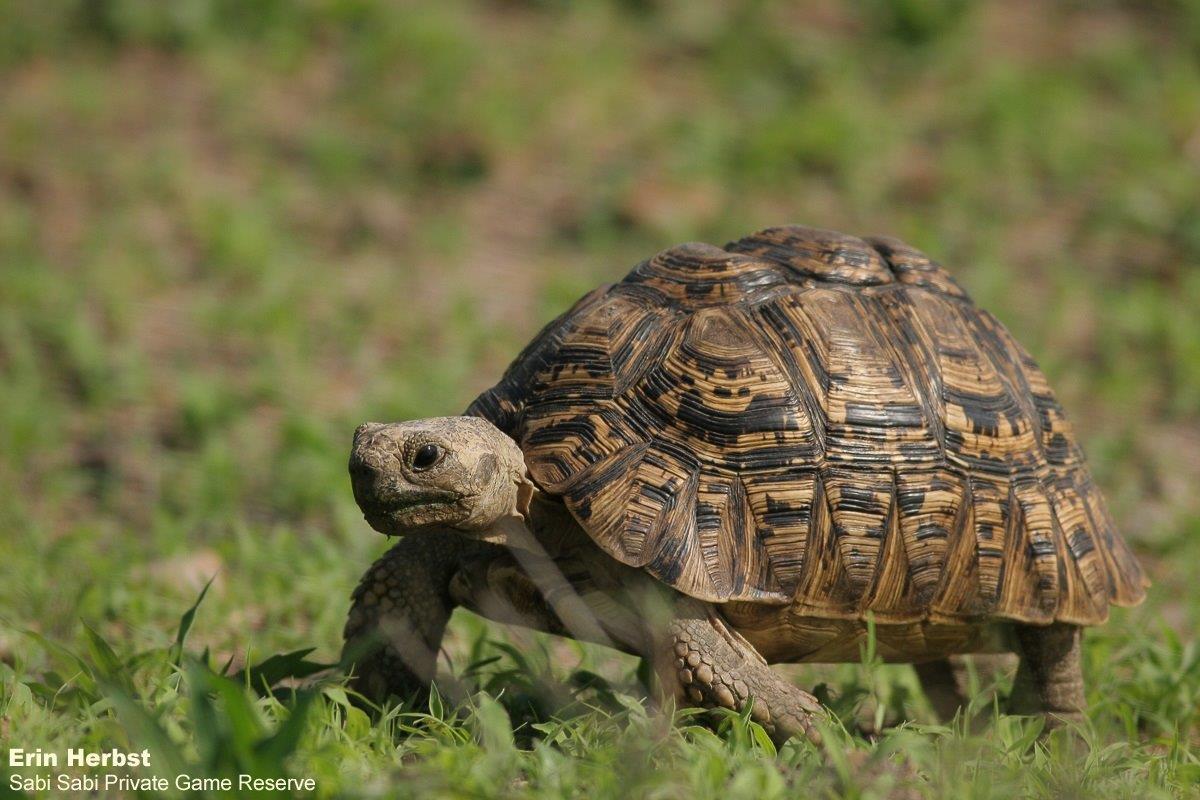 Focused! Giraffe are sometimes indicators of potential predators in the area, so if you notice them staring off in one spot, unblinking, it might be worth investigating.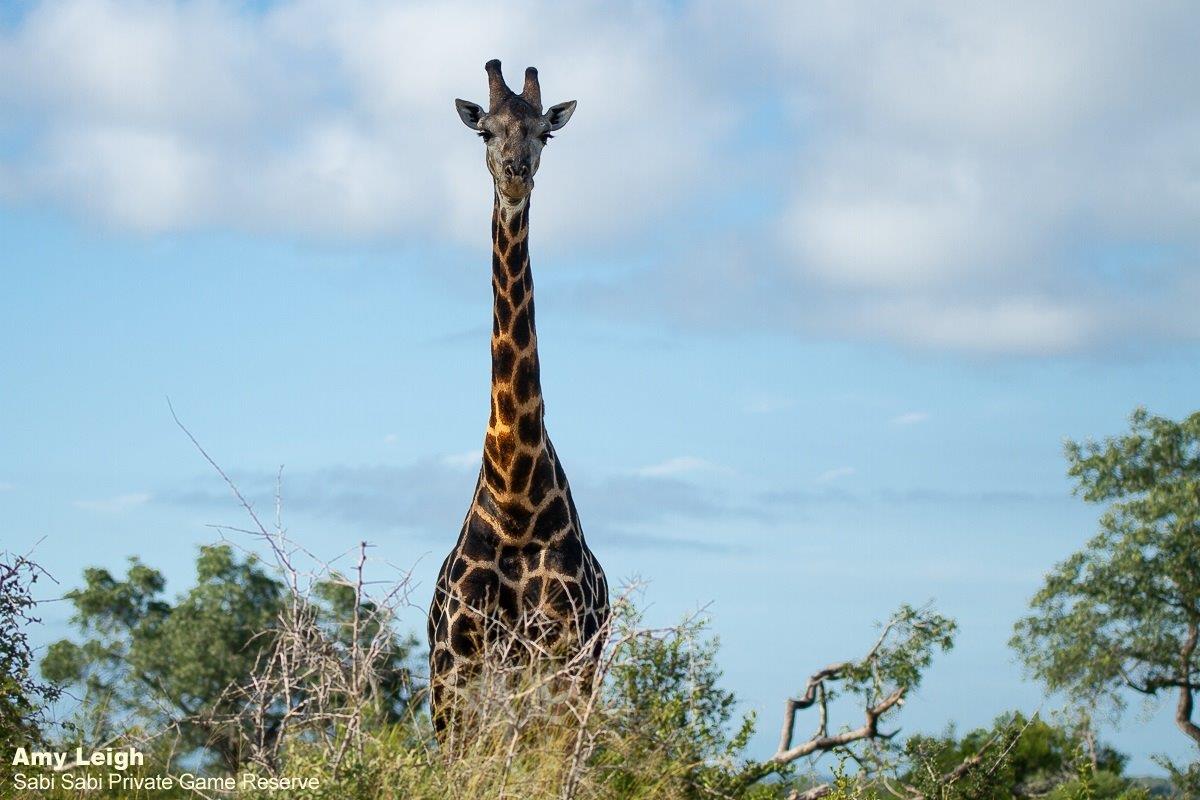 A pack of Wild Dogs lay resting in a thicket keeping cool as the day was beginning to warm up.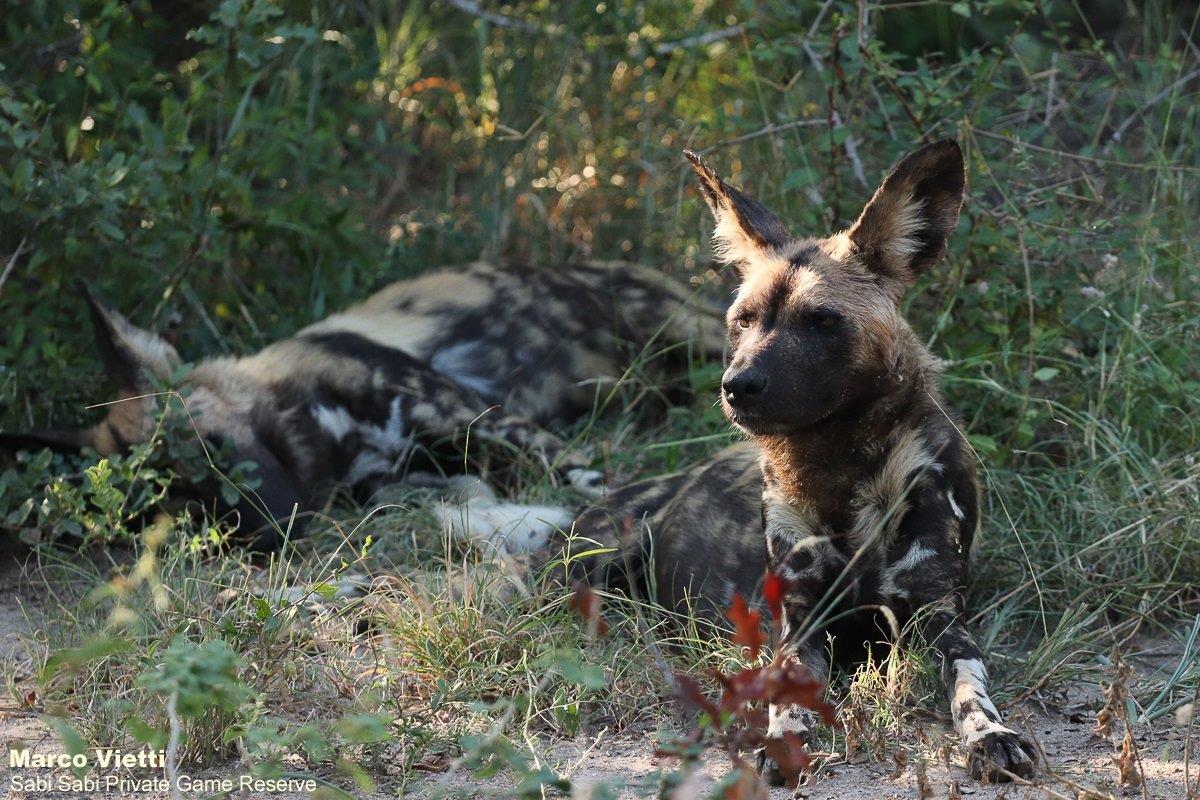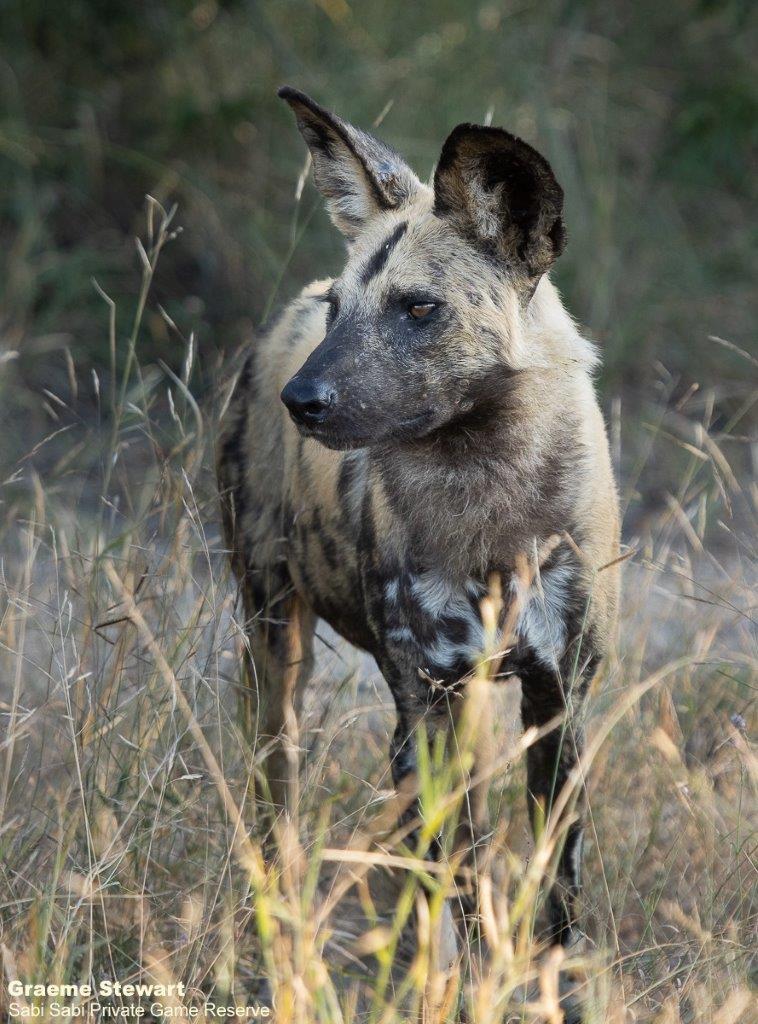 After seeing vultures perched up in a dead Leadwood tree, with many more coming into land, we scanned the area carefully.  We soon found these two male lions finishing off the remains of a kudu kill that they had made.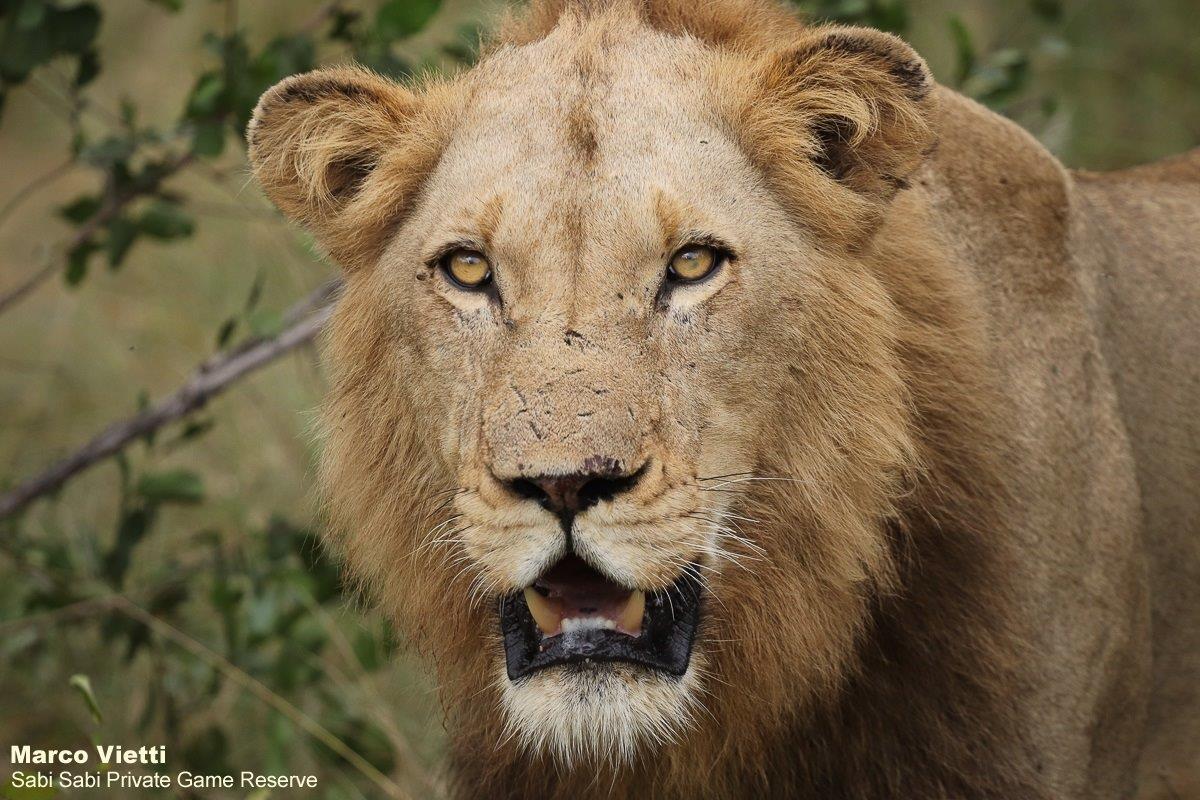 By the evening, the young Plains Camp male lions were fully engorged and were lying down trying to digest their meal. They were panting heavily and occasionally looked up to scan their surroundings.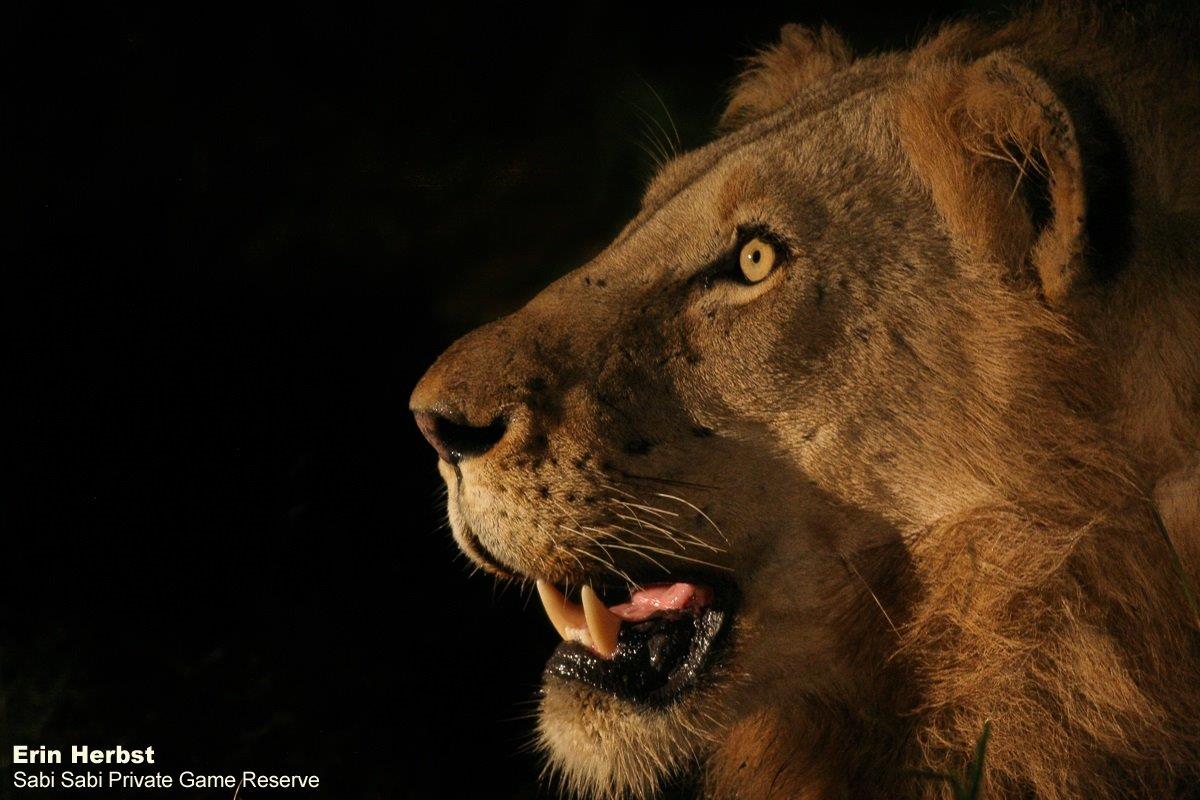 The following day, they were found lying near to a small pool of water. They were fast asleep until the sun had just set enough for them to feel comfortable to move. The two approached the water for a drink and then suddenly started walking off with purpose.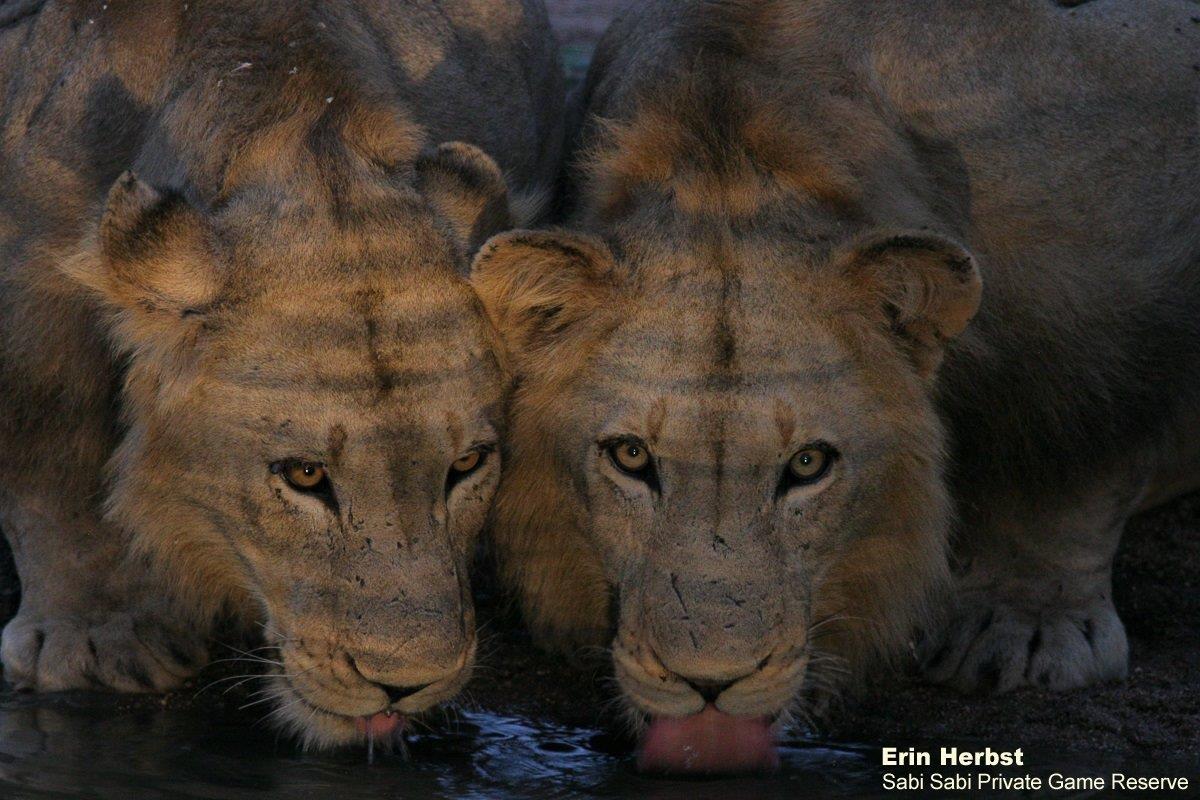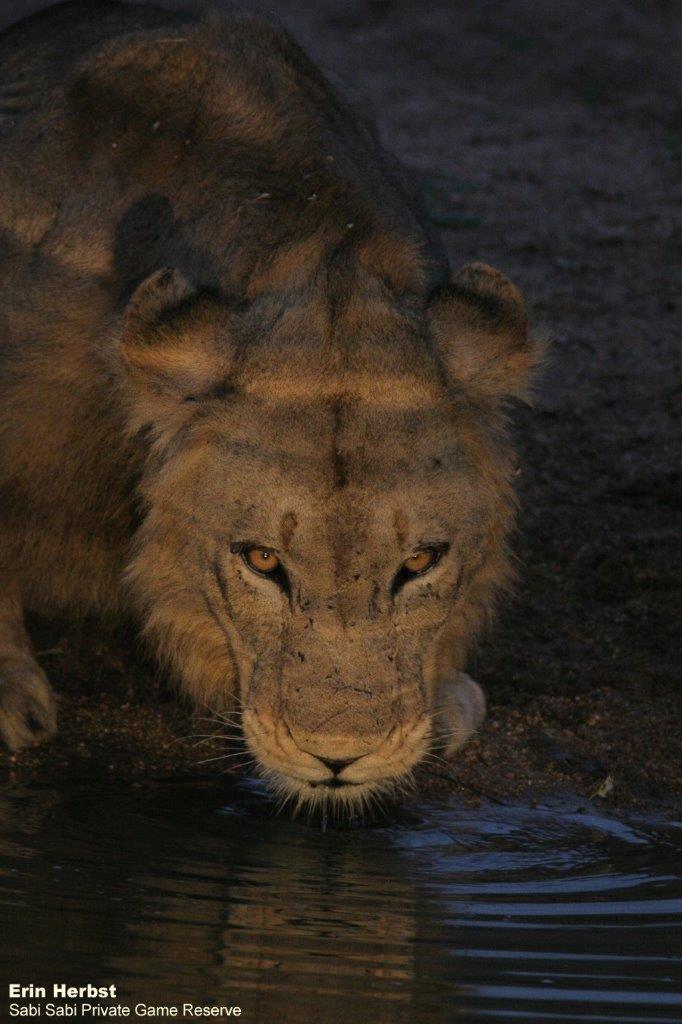 The Kigelia female leopard was seen one afternoon venturing out from the thickets, looking as though she enjoyed a rather peaceful and quiet afternoon in the drainage line, where it would have been nice and cool.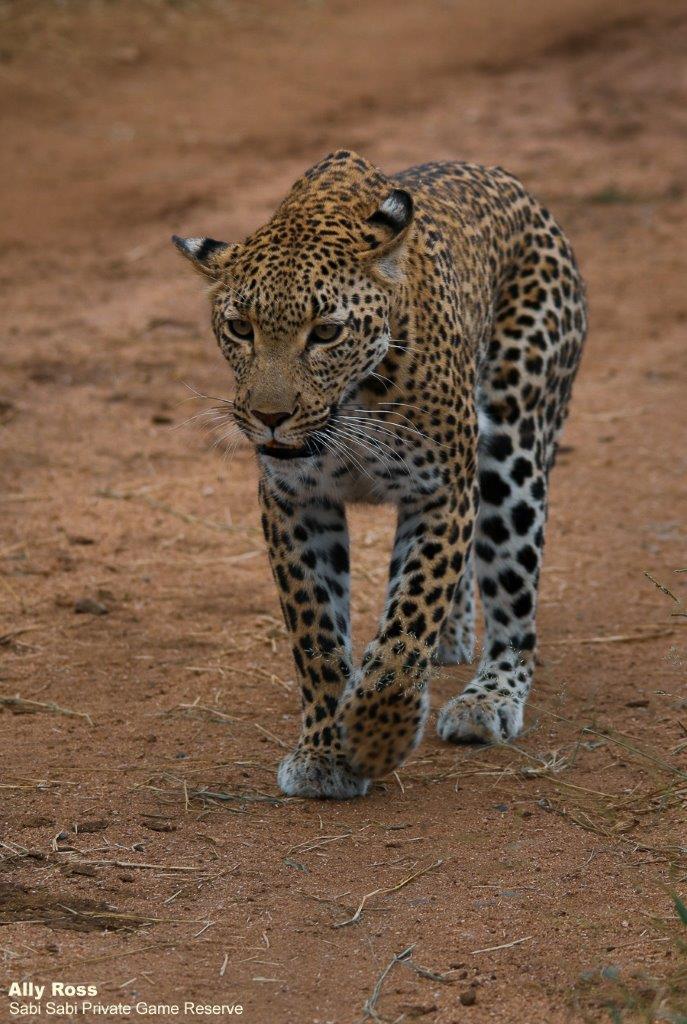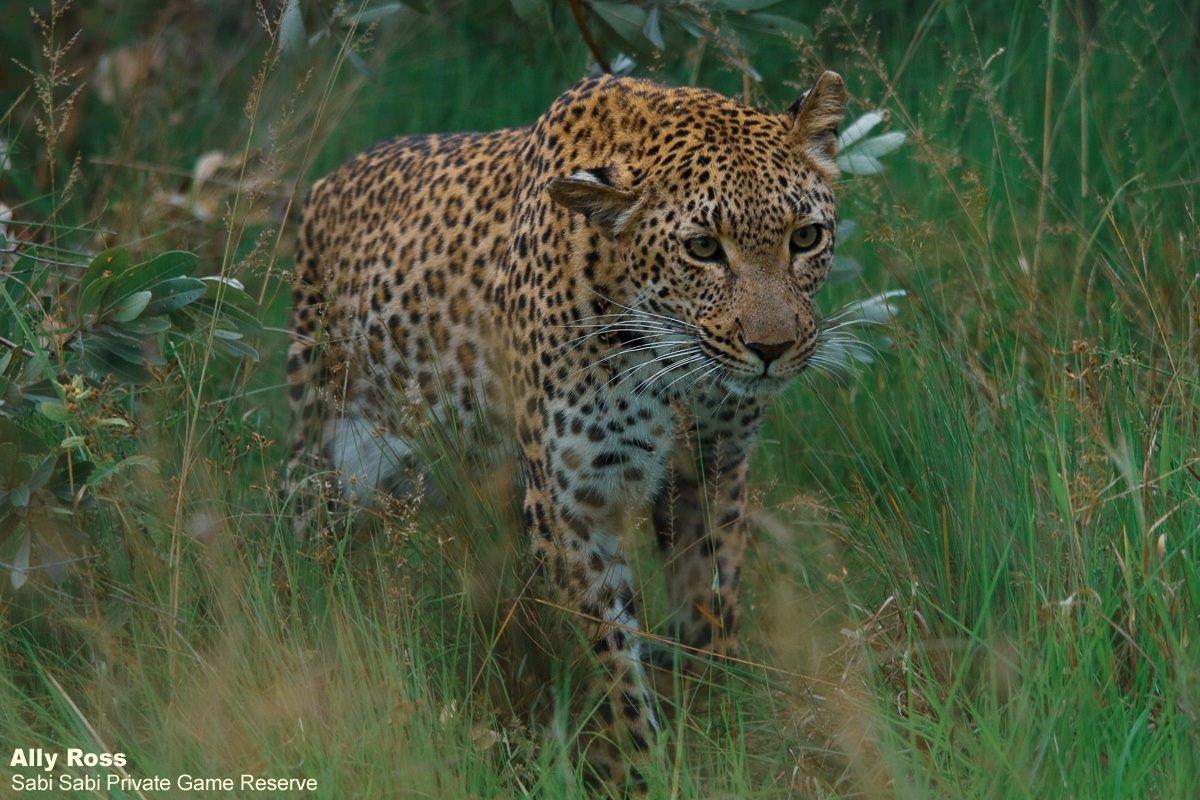 We enjoyed plenty of sightings of Ntsumi and her cub this week!
One morning, we noticed some vultures circling low.  When we got to area, we were surprised to find the Ntsumi female leopard and her cub on an impala kill. It seems like we weren't the only ones that had noticed the landing vultures as a hyena appeared shortly after we arrived.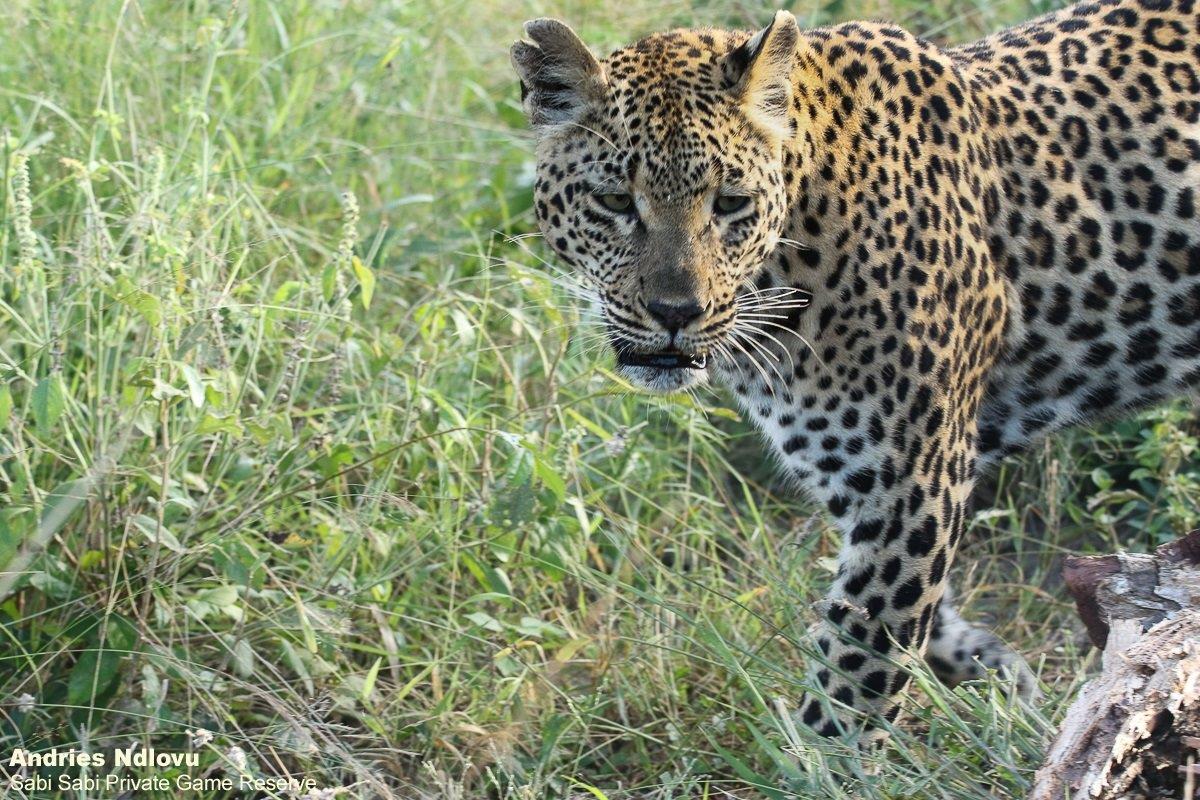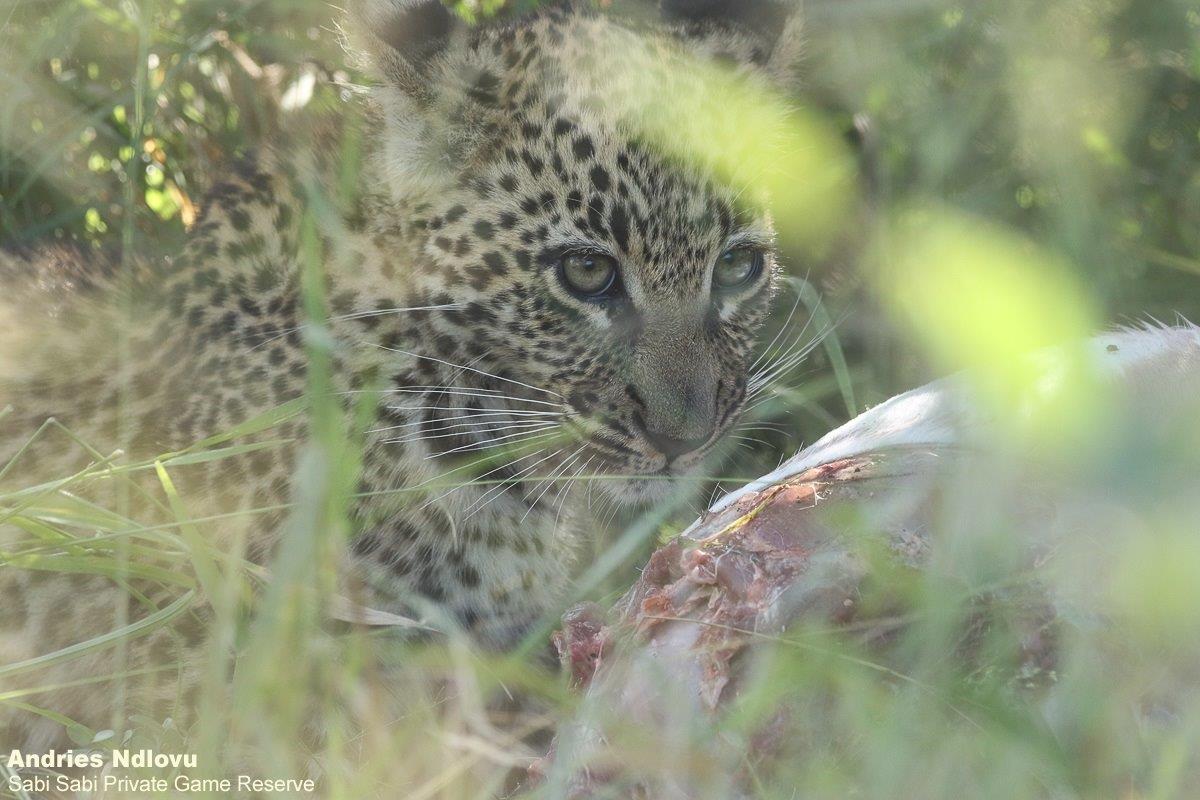 After fighting to defend her kill from a few hyena, the Ntsumi female leopard and her cub fed contentedly on an impala under the dense cover of a Guarri thicket. The cub played around in the leaf litter mom was attempting to use to conceal the remainder of her fresh kill, after a short while, the little one found confidence in venturing out to see what we were about, from the safety of the low-hanging branches.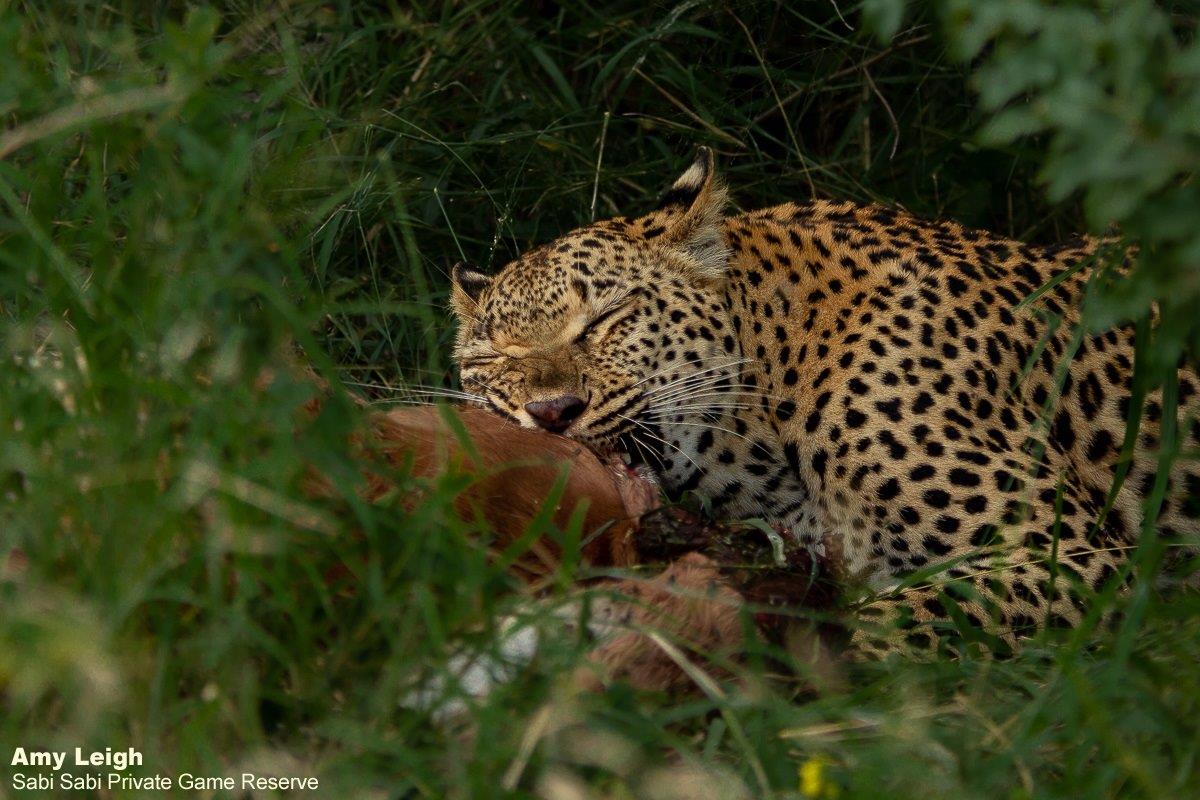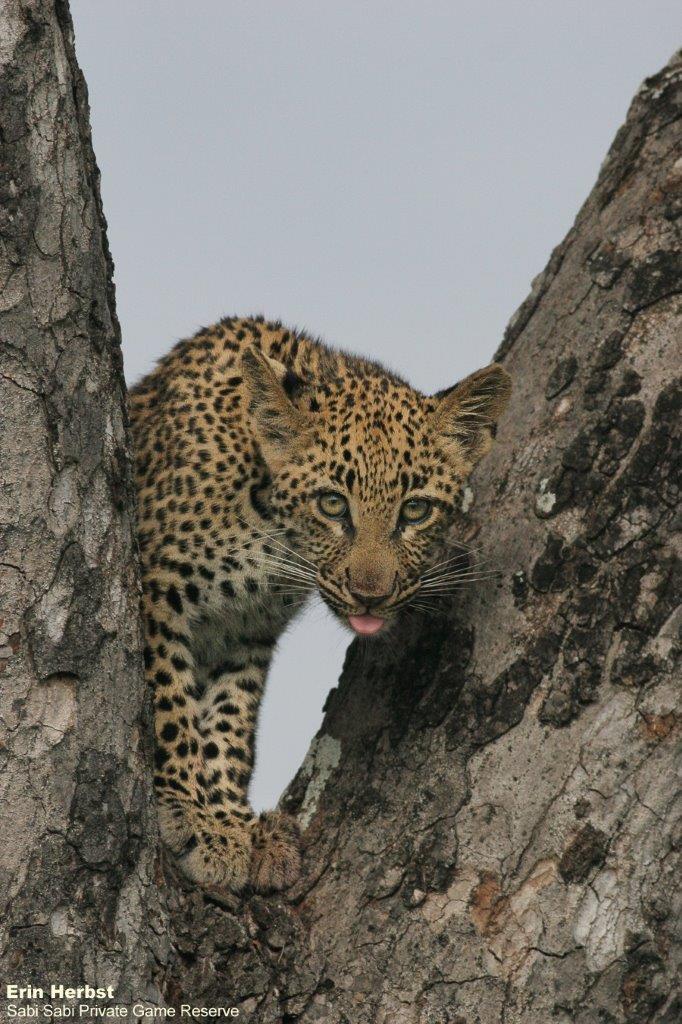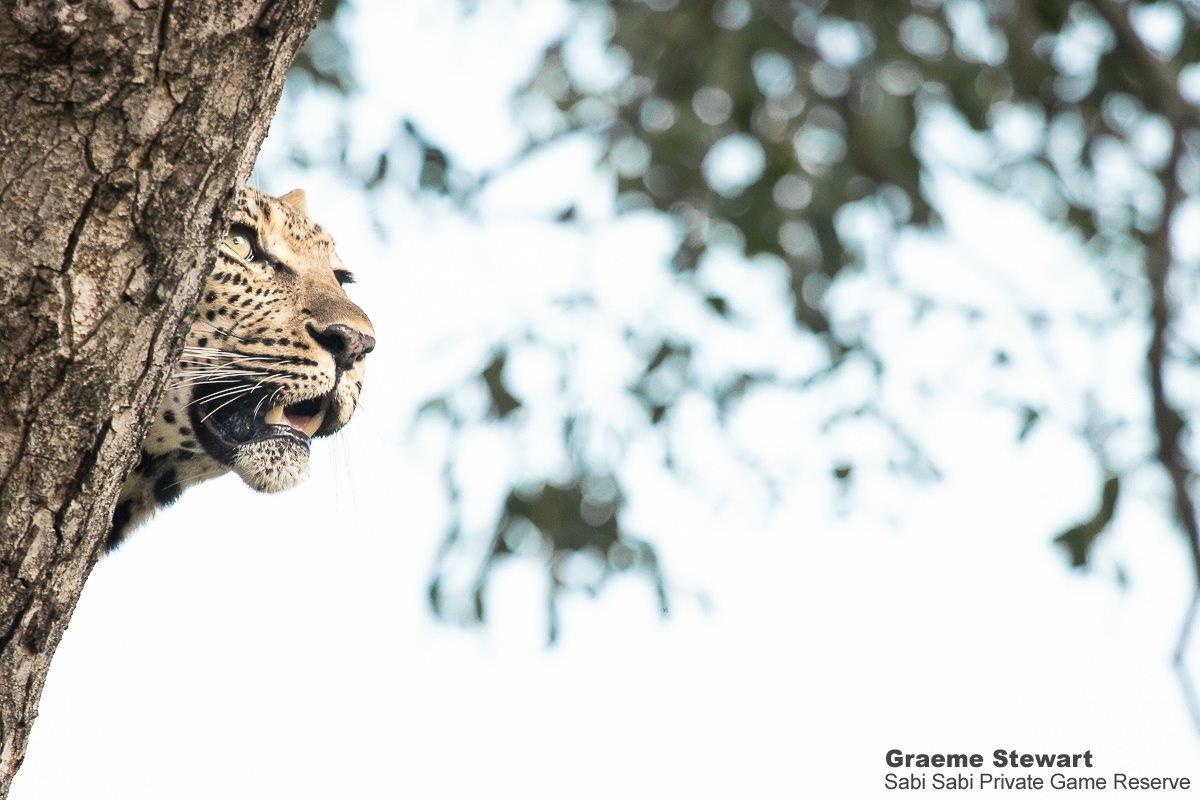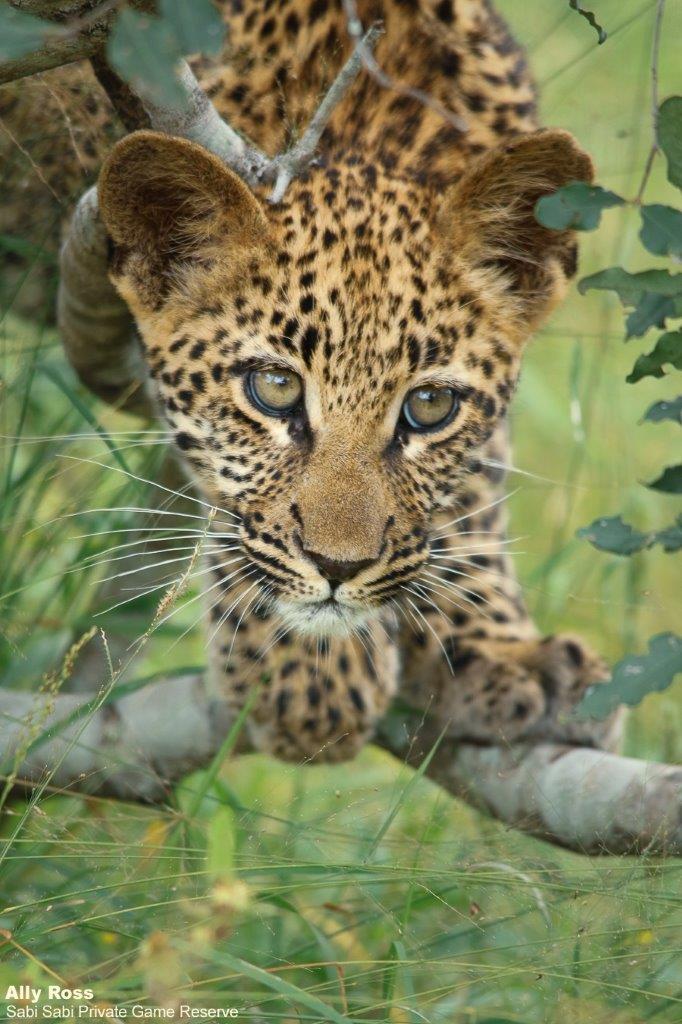 Ntsumi had managed to move the remainder of her carcass under a Knobthorn tree, however, soon felt the need to tree it elsewhere as a small vervet monkey, shouted continuously above them until they moved off.  They rested under a tree where they groomed and bonded.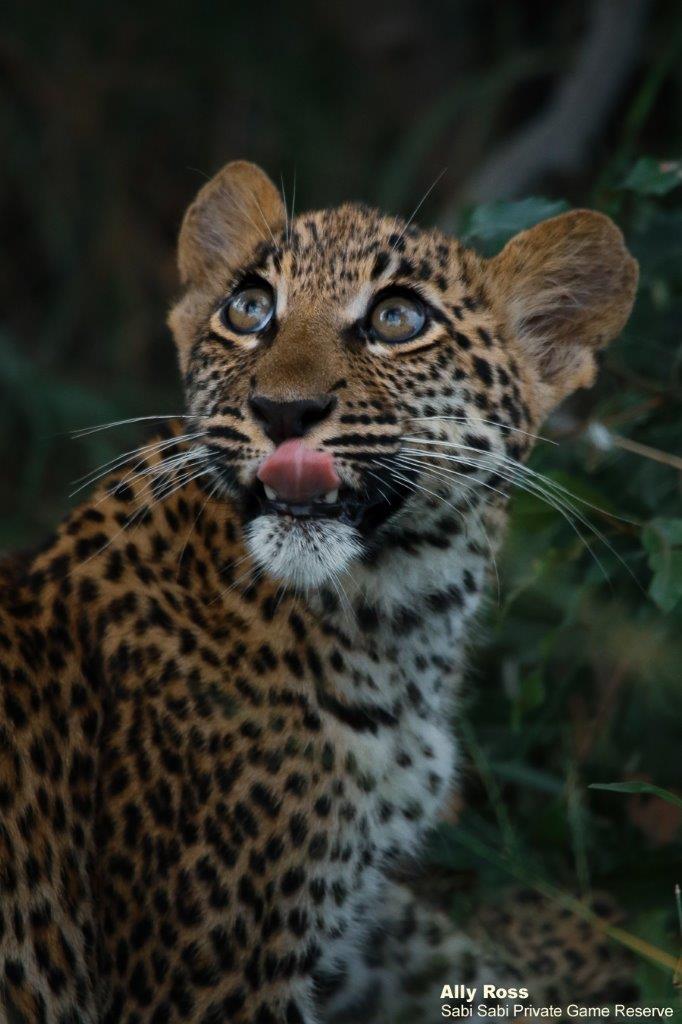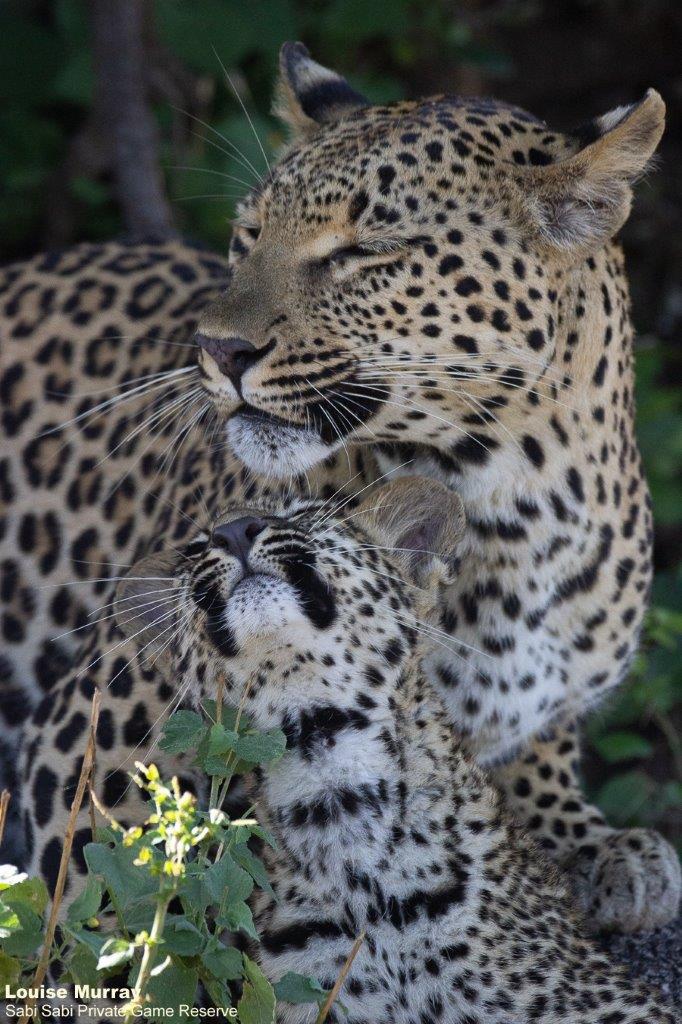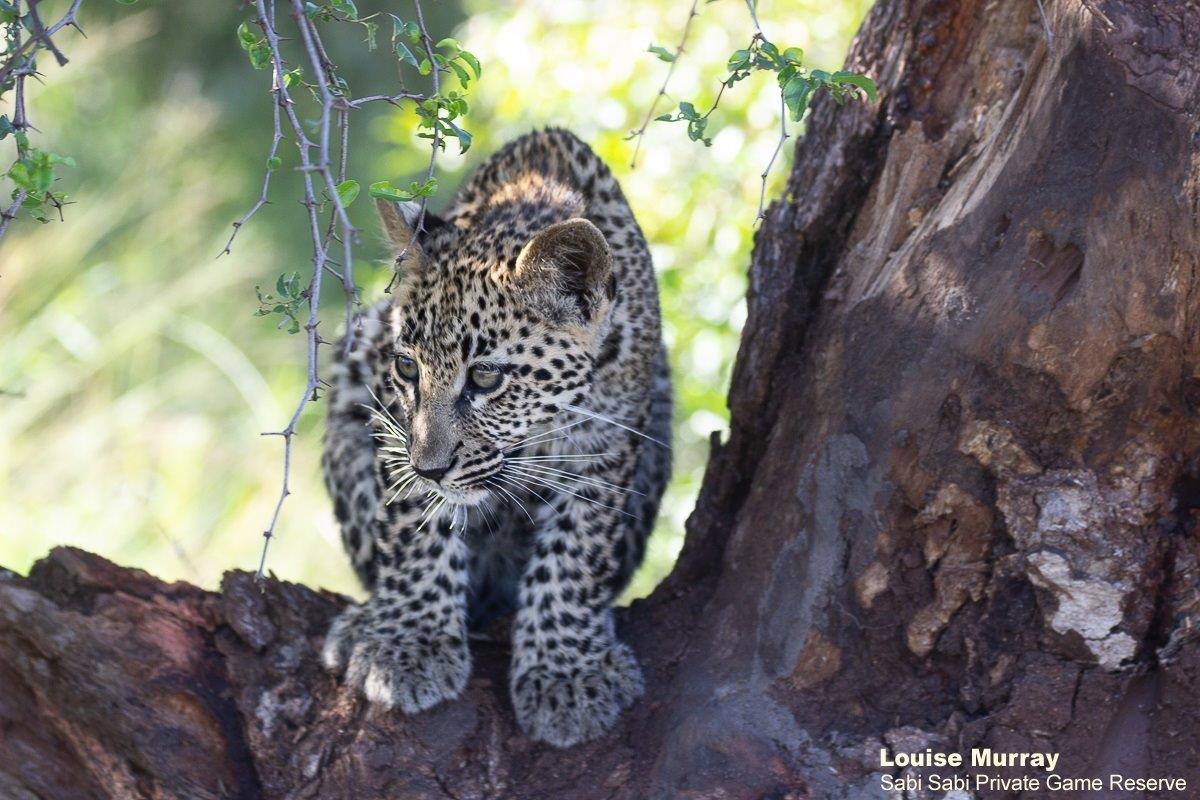 Leopards make climbing up and down trees look effortless. Well, Ntsumi's cub is still learning…

Not long after leaving the lodge, we spotted the White Dam male leopard moving across the road with signs of a fresh kill in the area as well.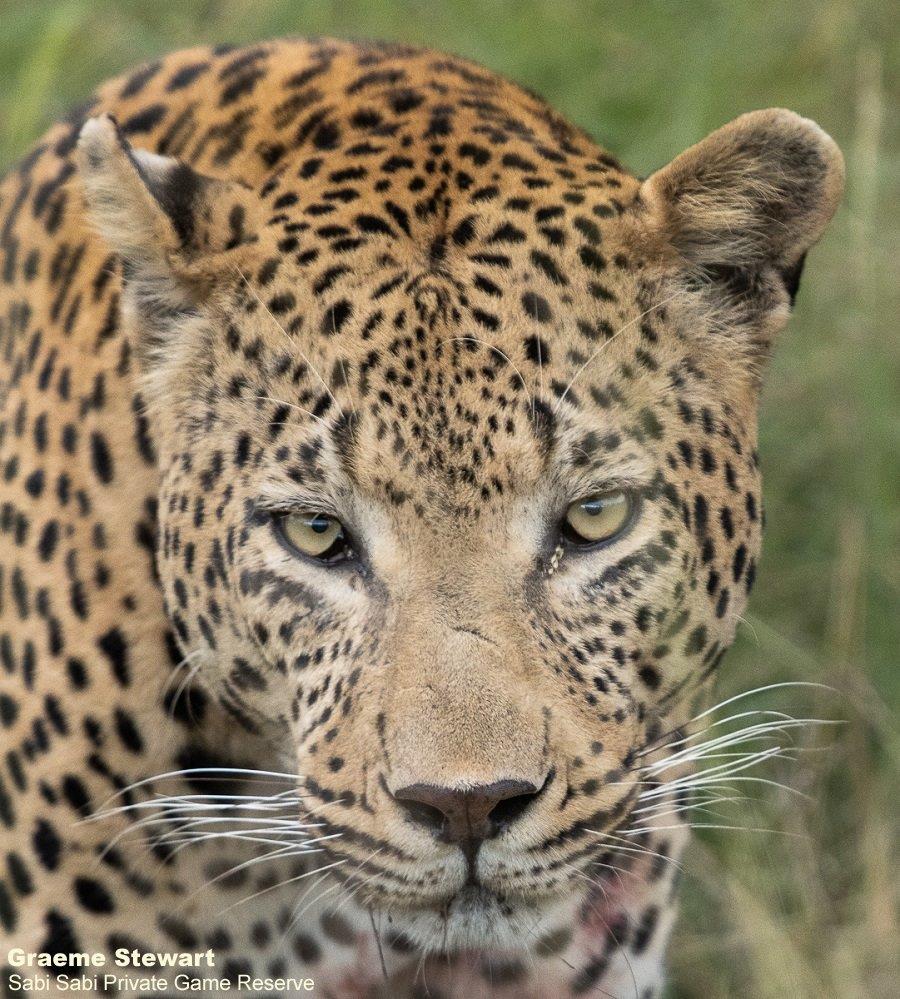 Stopping and admiring some elephants feeding in the early morning, the alarm call of a kudu quickly grabbed our attention, not long after the sound of a leopard call.  Without hesitation, we rushed off to the sounds and found this handsome male leopard strolling down the road, marking each tree and bush as he went.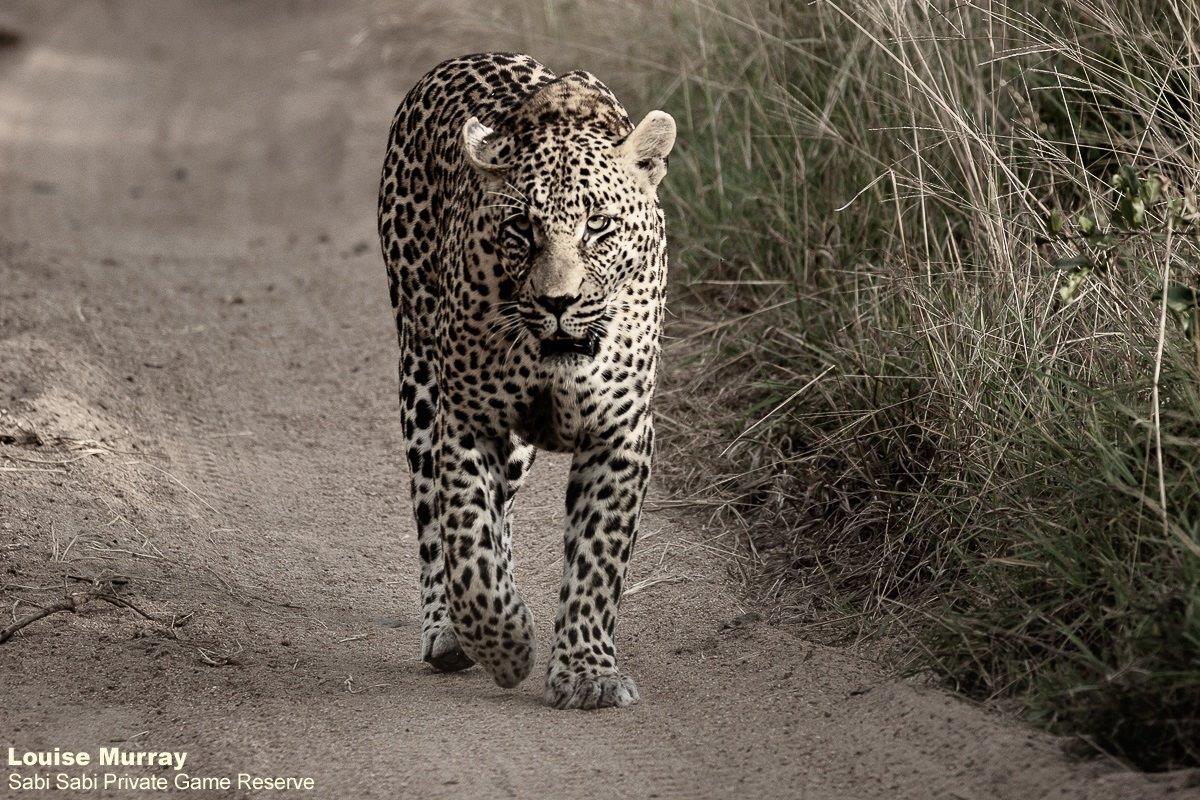 A female leopard we have not seen in a long time – Tengile – was seen scent marking vigorously. What a pleasant surprise!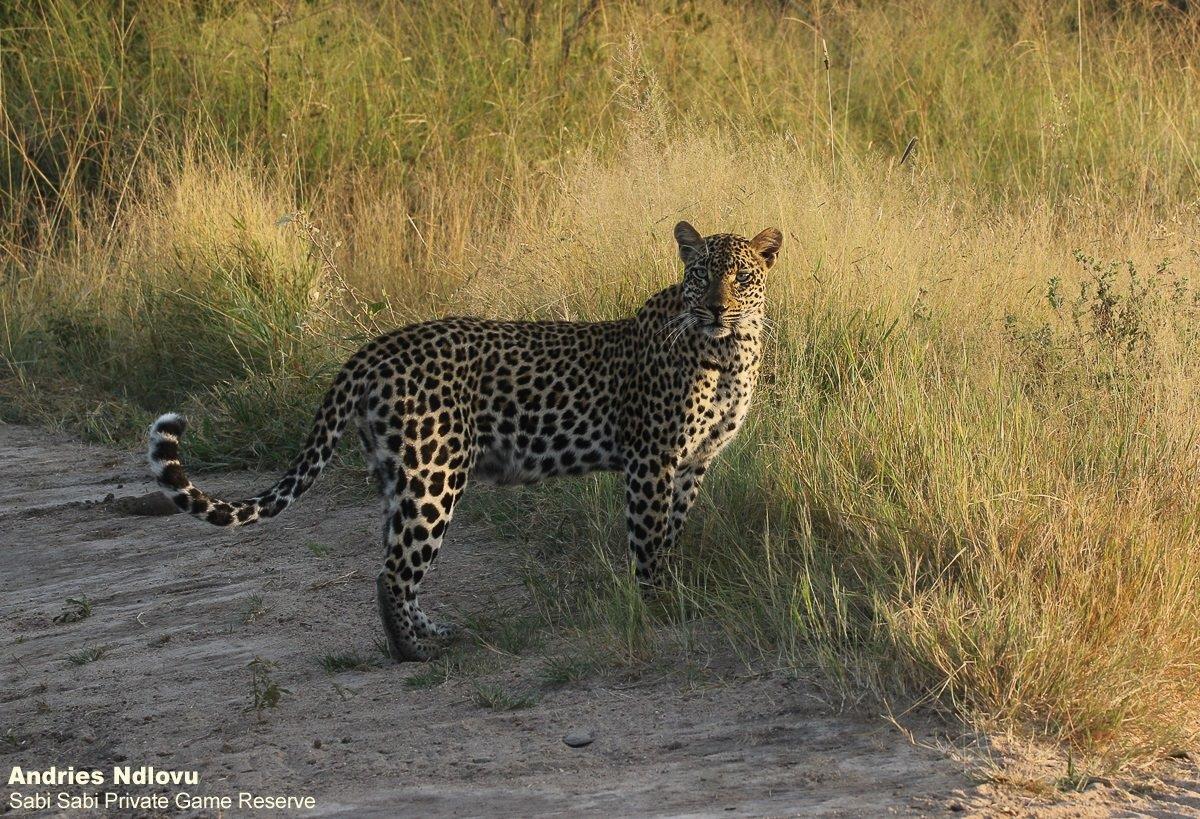 We found tracks of a male leopard in the morning, and after searching for quite some time, Xovonekela was found walking in the road. He was scent marking and keeping an eye on some vultures that were circling in the distance. We followed him through the dense vegetation till a crossing in the drainage line could take us no further. What lay ahead, we will never know.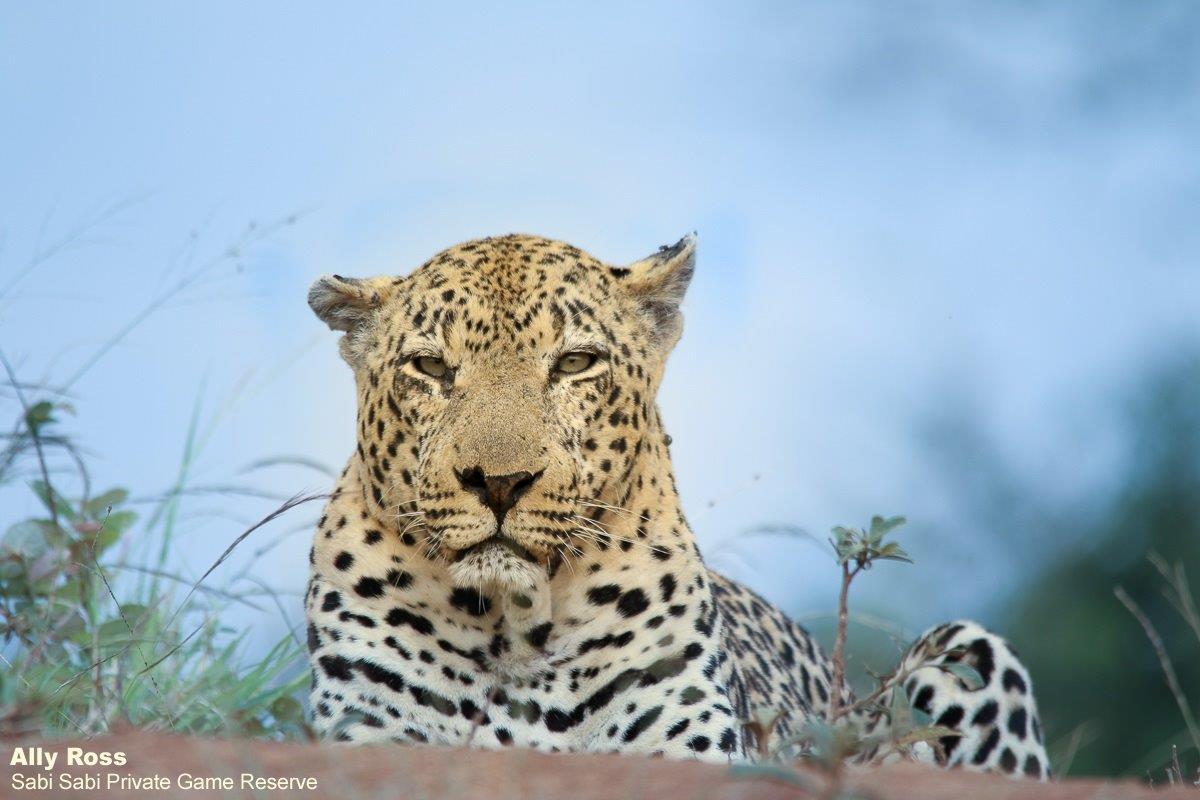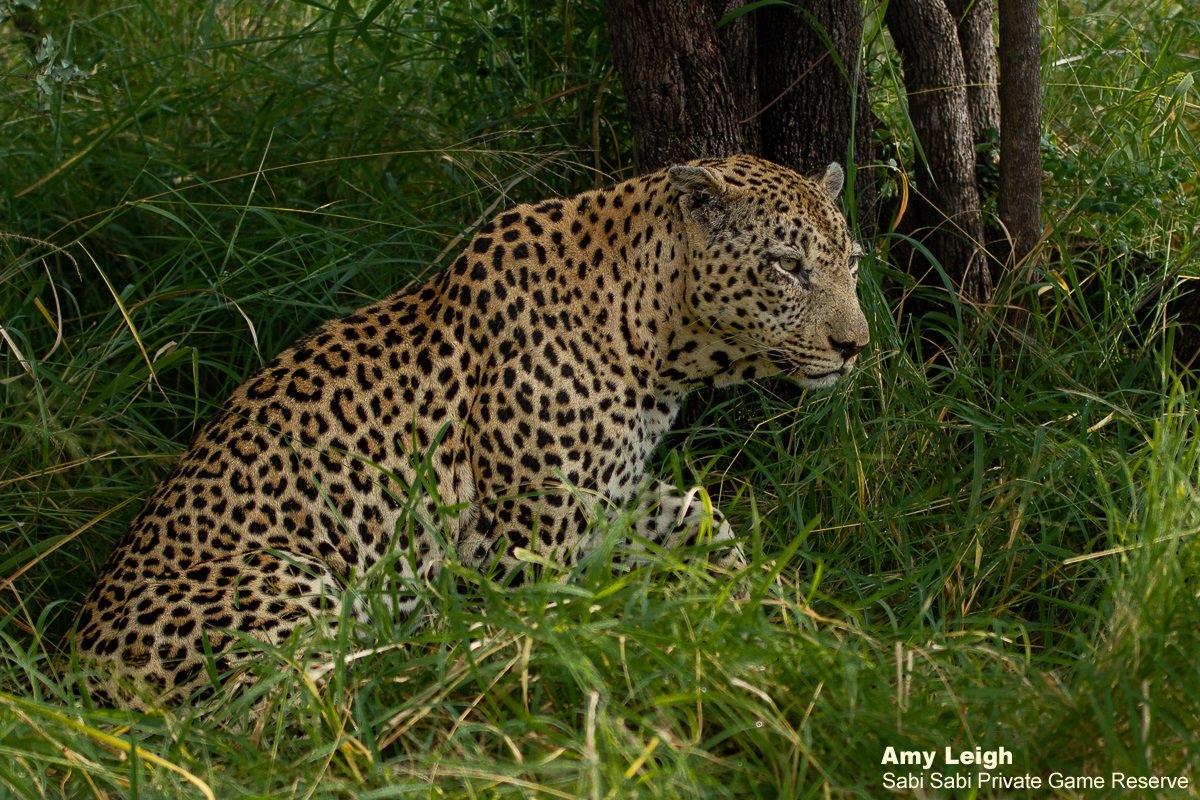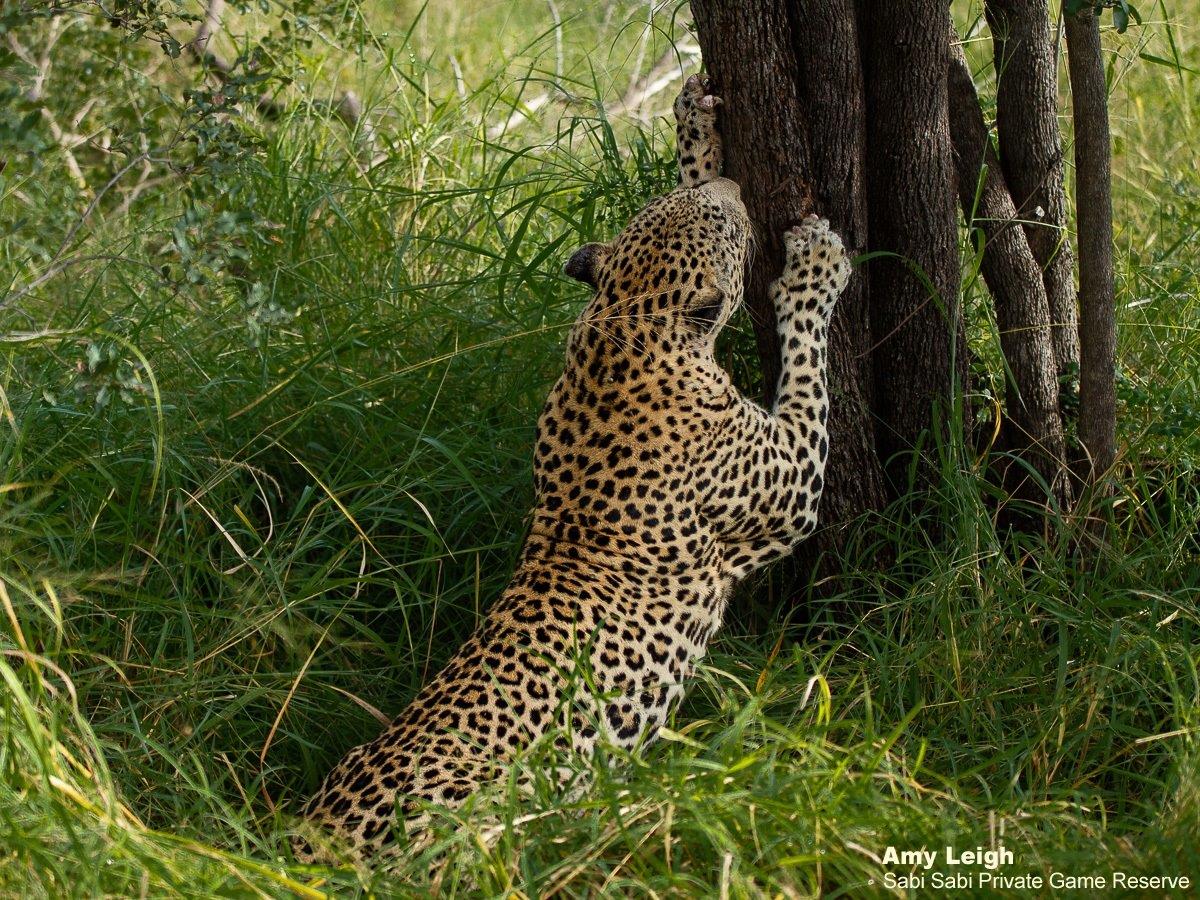 One morning, in that magical time just as the world is getting painted with the first rays of the morning light, we spotted the most magnificent silhouette. Poised on the dead branches of a fallen over tree were the three cheetah we had seen the previous evening. We sat there in silence watching as the colours swirled around these three spotted creatures in the most stunning display of a sunrise. Eventually, they awkwardly clambered down the trunk and chased each other off into the long grass, completely disappearing from our view. What a breath-taking morning.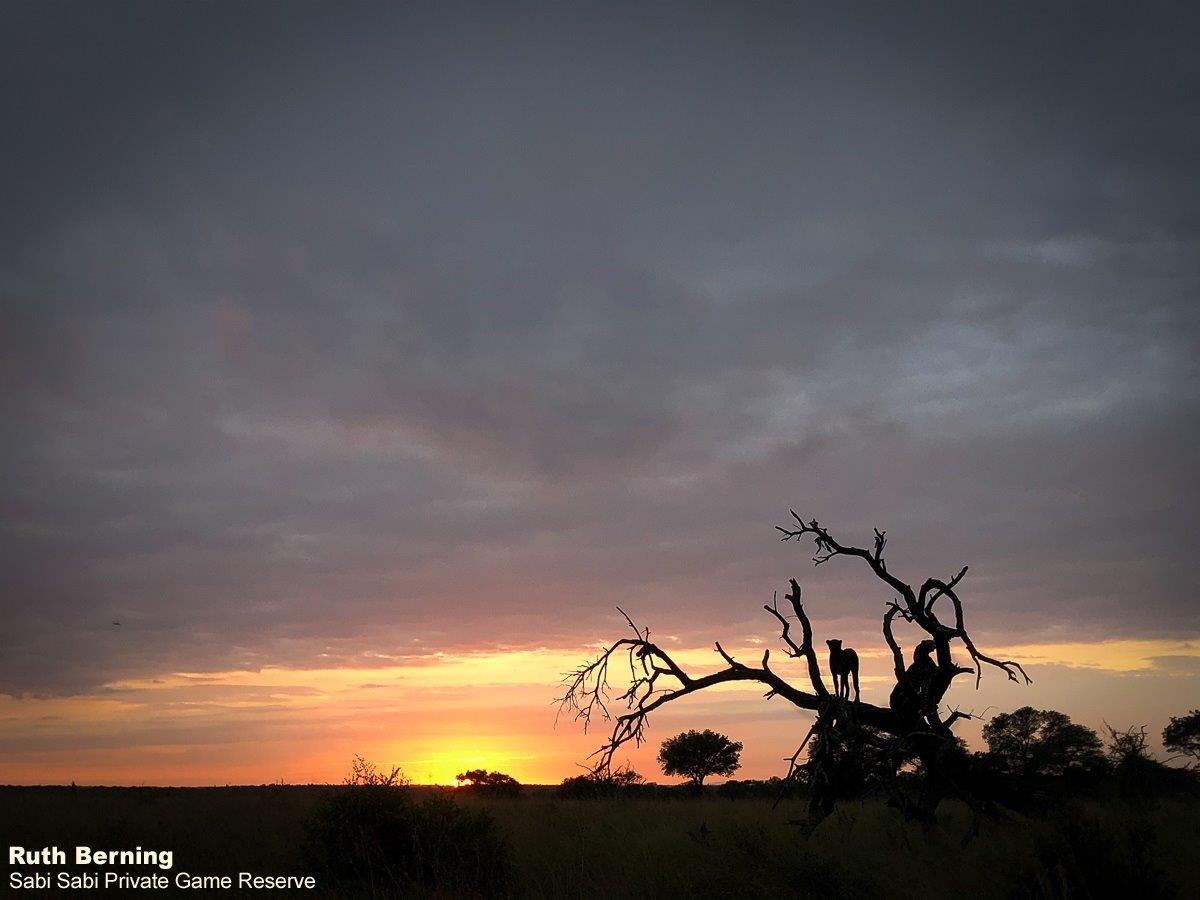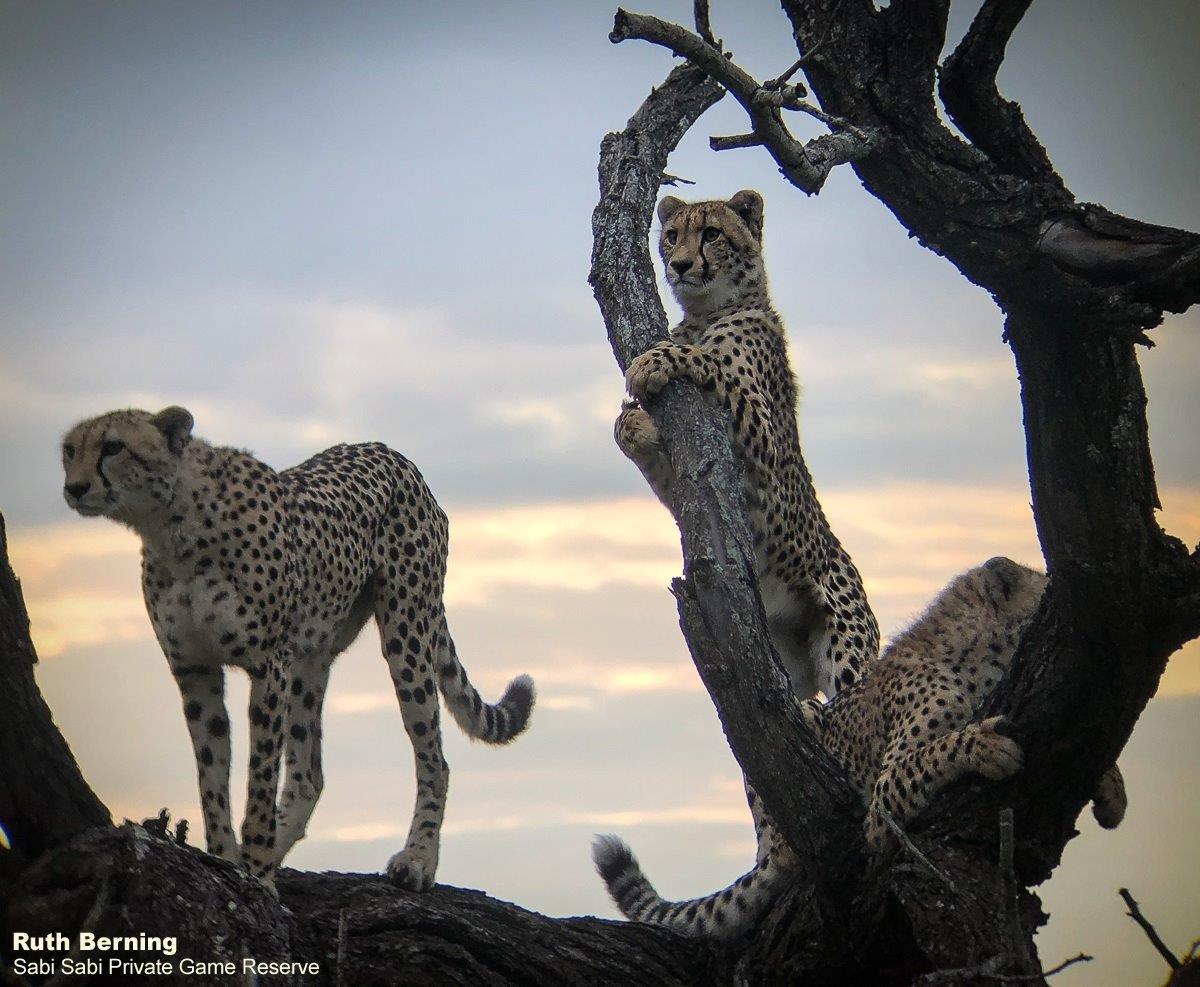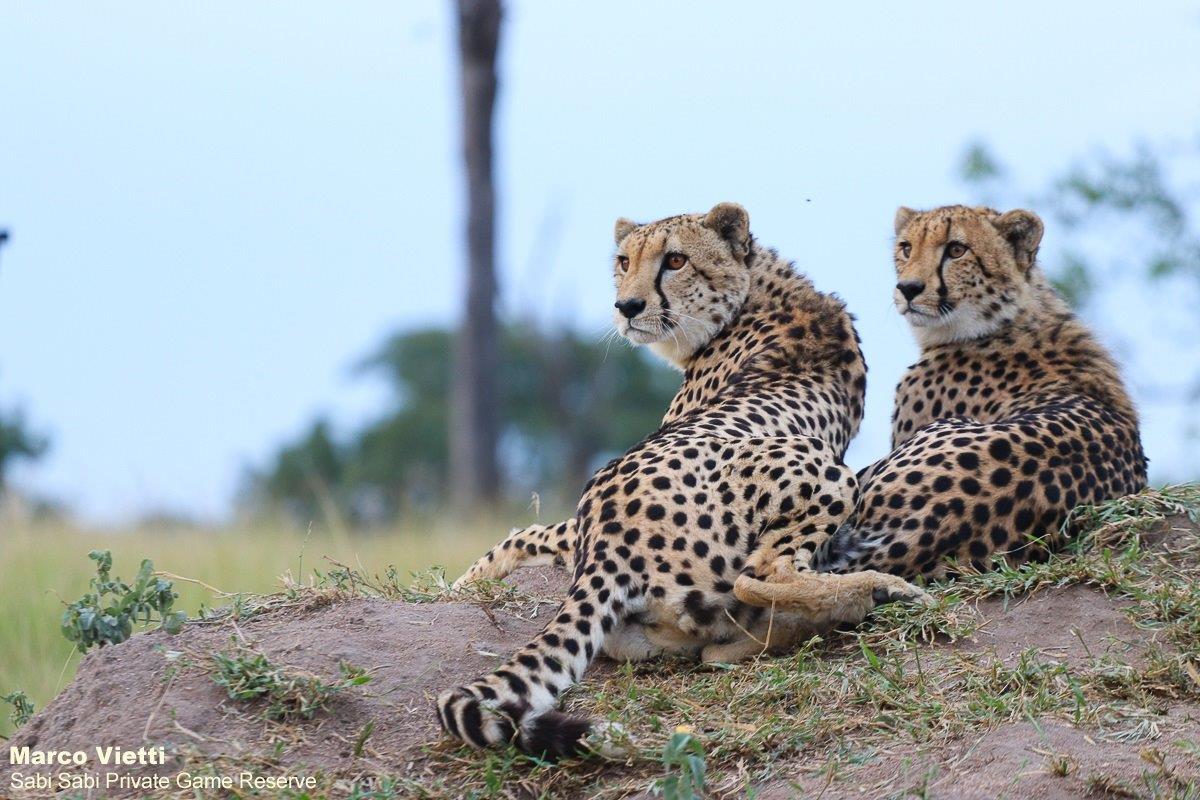 Until next time…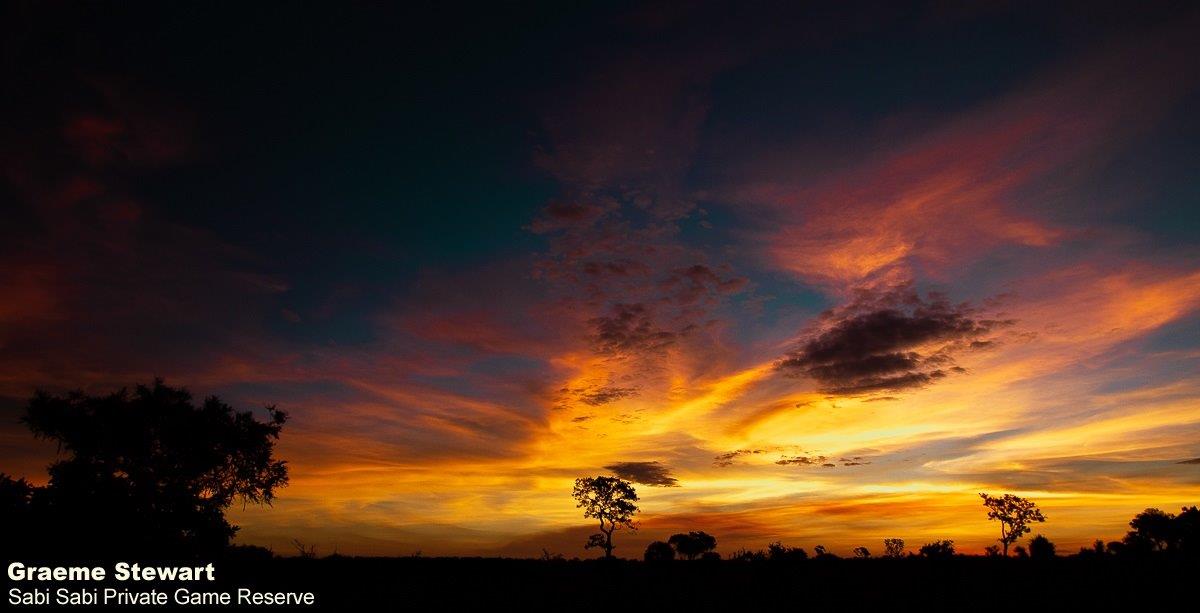 Blog by Wendy Claase
Images by Ally Ross, Amy Leigh, Andries Ndlovu, Erin Herbst, Graeme Stewart, Greg Heasman, Louise Murray, Marco Vietti and Ruth Berning.
Video by Graeme Stewart