After receiving a lot of rain in recent weeks, the reserve is looking incredible and animals are thriving!  A lone elephant makes the most of the excess water from recent rains to enjoy a good mud bath!

Stopped dead still in the middle of the road, this Flap-necked Chameleon was relying on his incredible camouflage to keep from being seen surrounded by the grass between the two tyre tracks.
A zebra stands out against a beautiful sunset.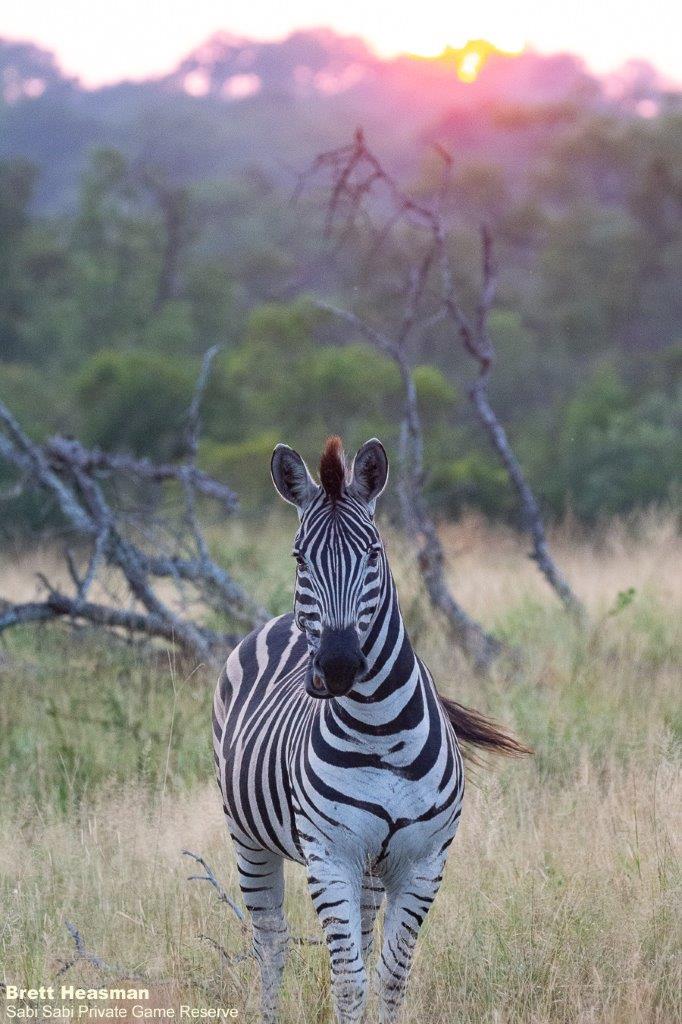 A Saddled-billed Stork walking in the open plains…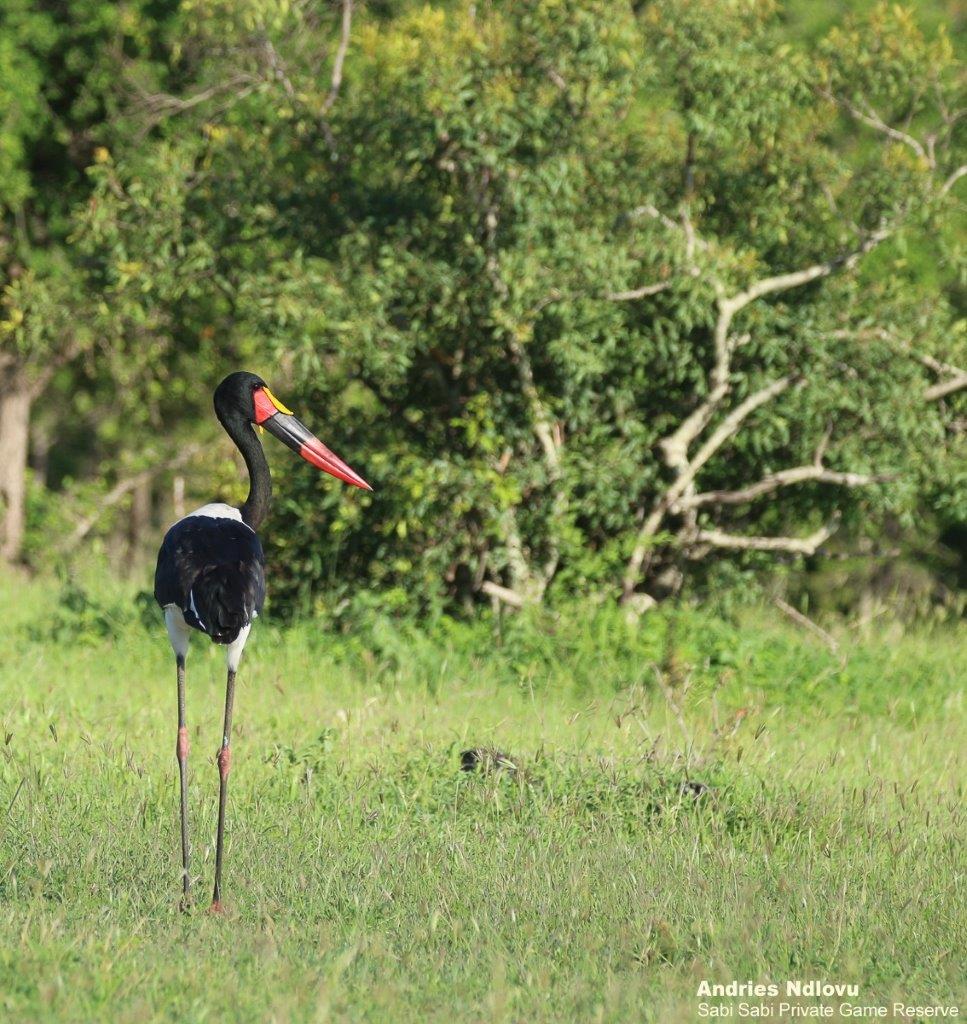 Is the coast clear?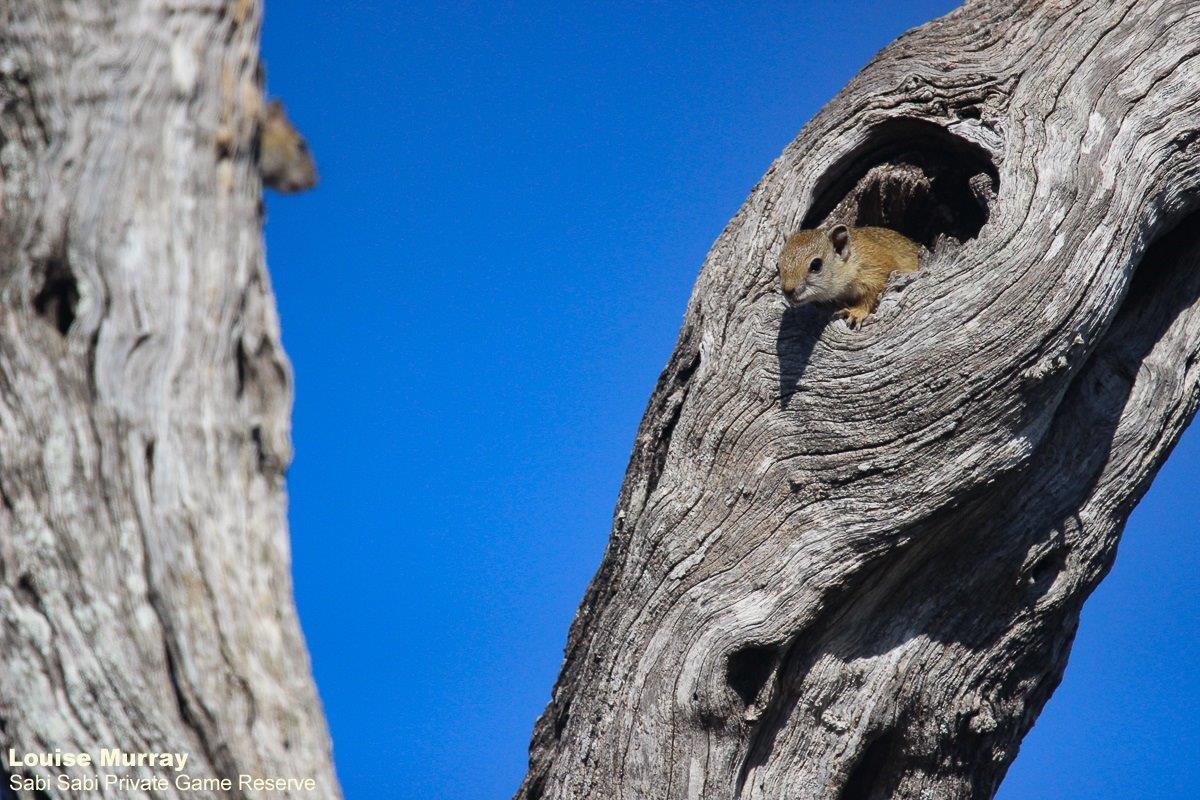 A Red-billed Oxpecker collects some strands of hair from an impala to line its nest.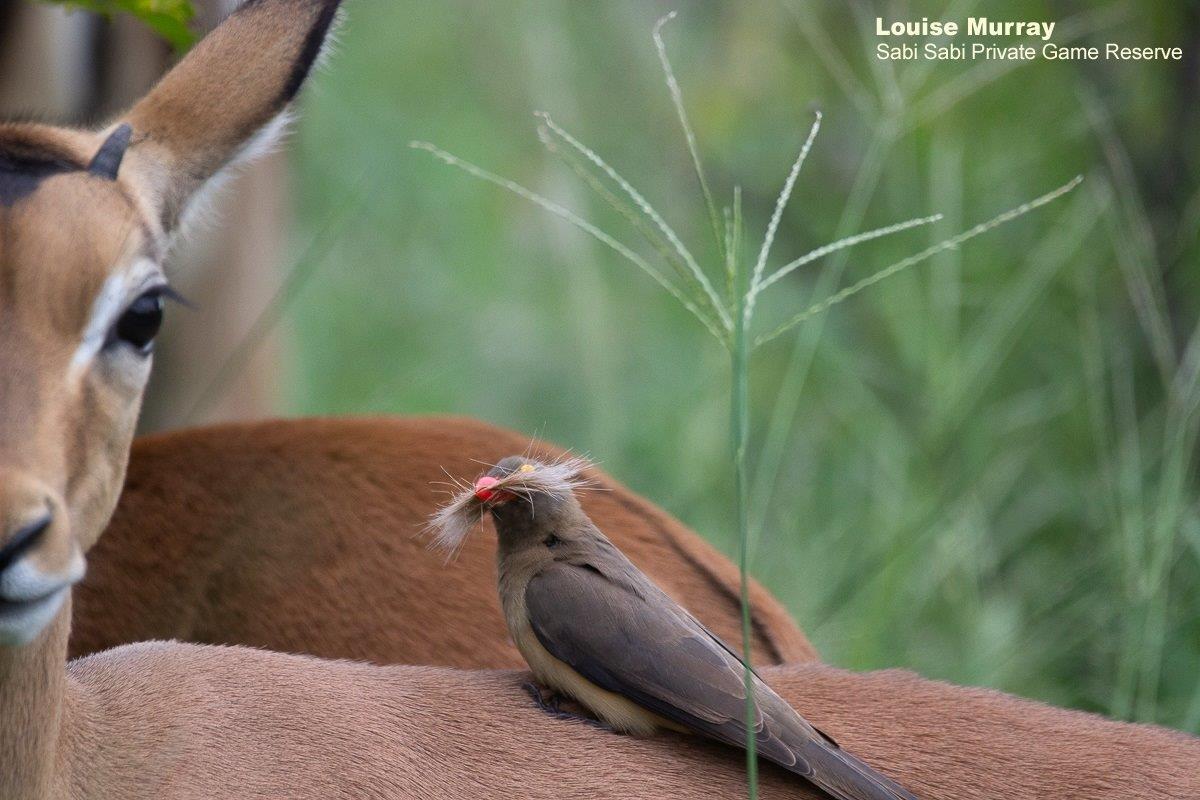 As we left camp, we were treated to quite the show from a rather large troop of baboons playing in a tree.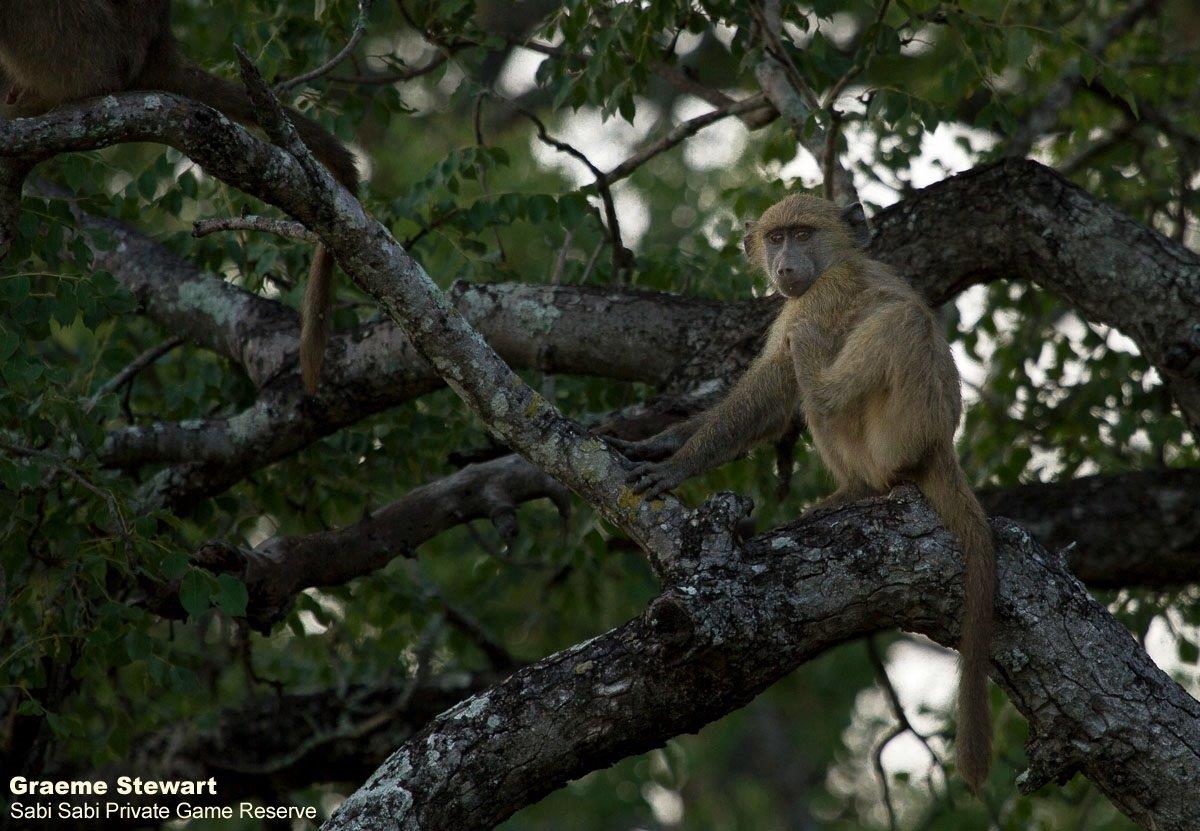 A curious bull elephant wandered towards the vehicle during a cool, overcast morning.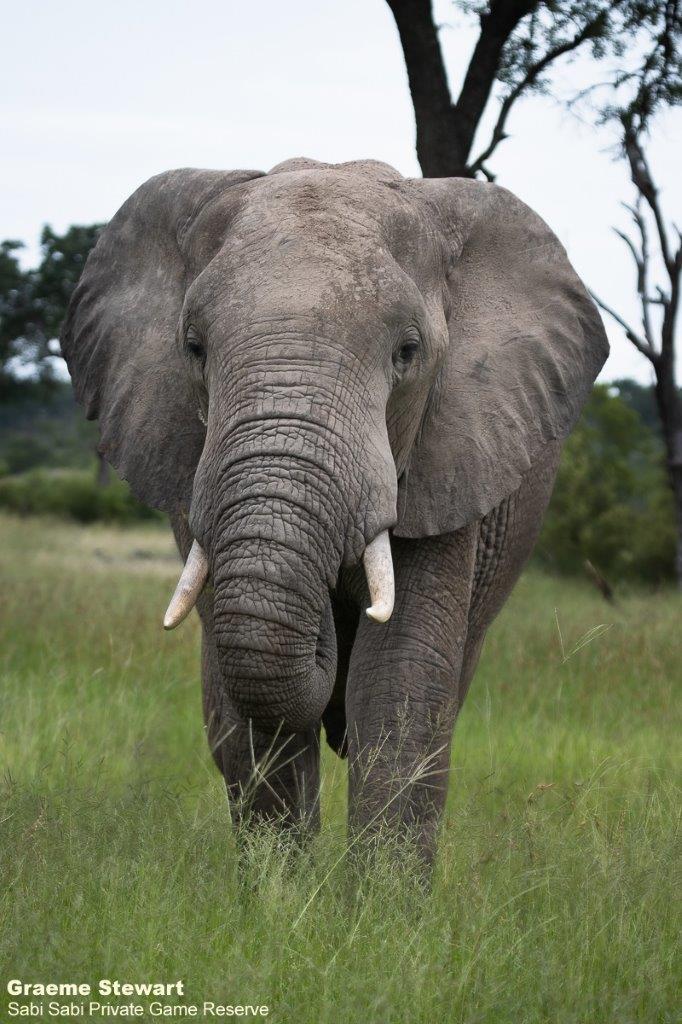 One of our summer visitors, the European Roller, adds its striking blue to the equation. Similar in appearance to the smaller, and more colourful Lilac-breasted Roller, this bird can also be seen perched in dead trees, poised to strike an unsuspecting insect passing by.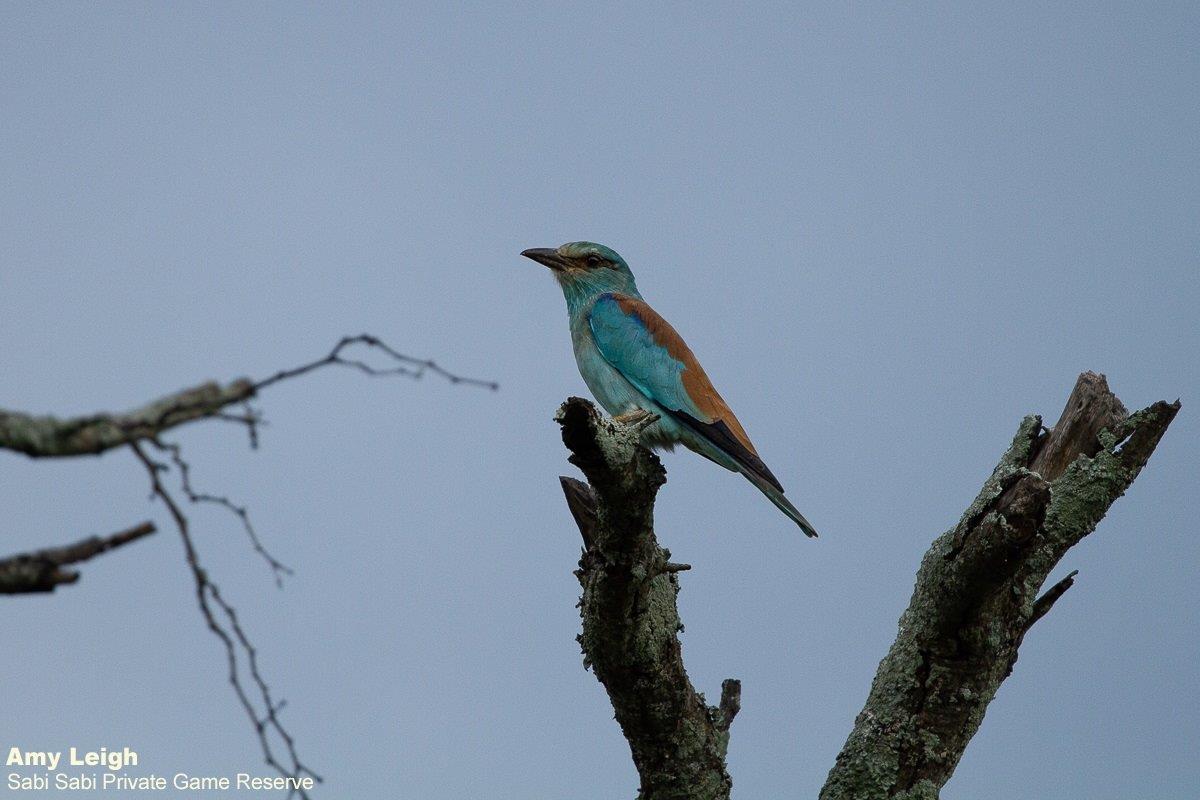 In their full breeding plumage, this male Long-tailed Paradise Whydah was flitting along the road, taking the easy pickings of the grass seeds that draped over the tracks. Their plumage, as over-the-top as it may seem is an important part of impressing the females during the breeding season.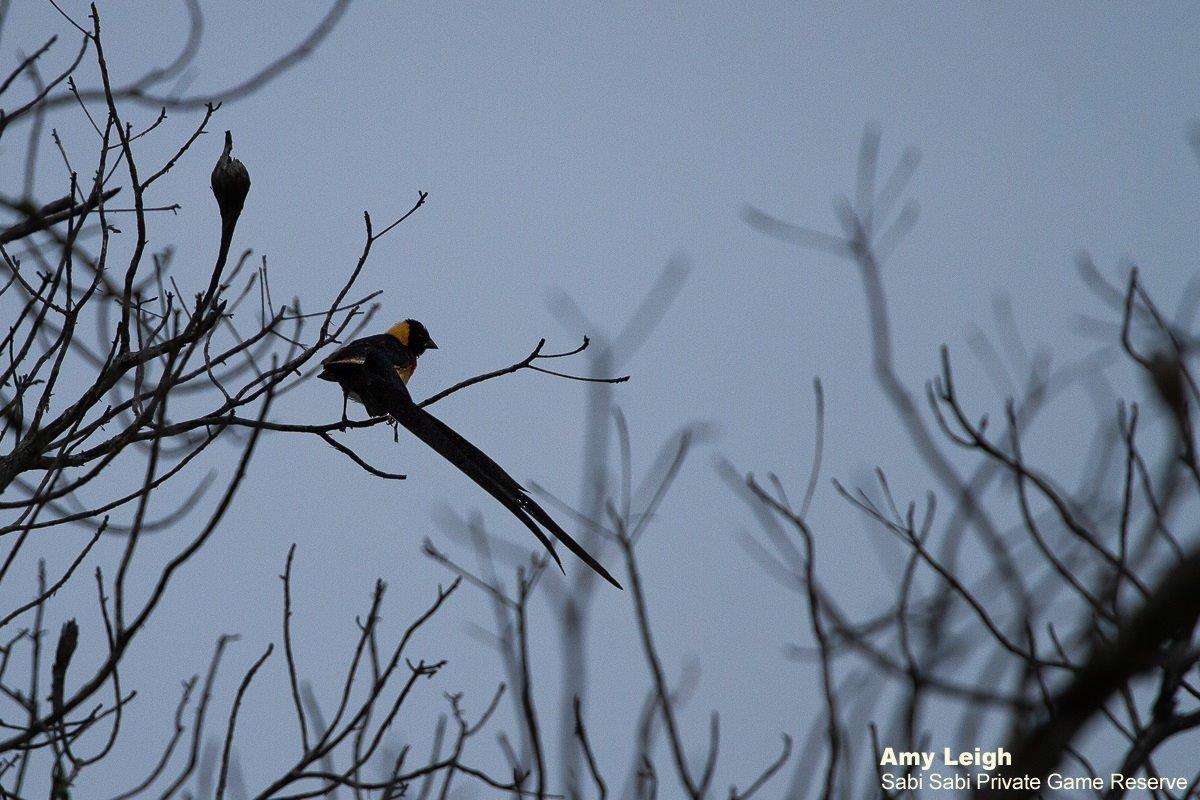 On our way back to the lodge, Phios brought Amy and her guests to a sudden halt. From the tracker seat, he had managed to 'spot' this Spotted Bush Snake coiled in the branches of a Buffalo-thorn tree!!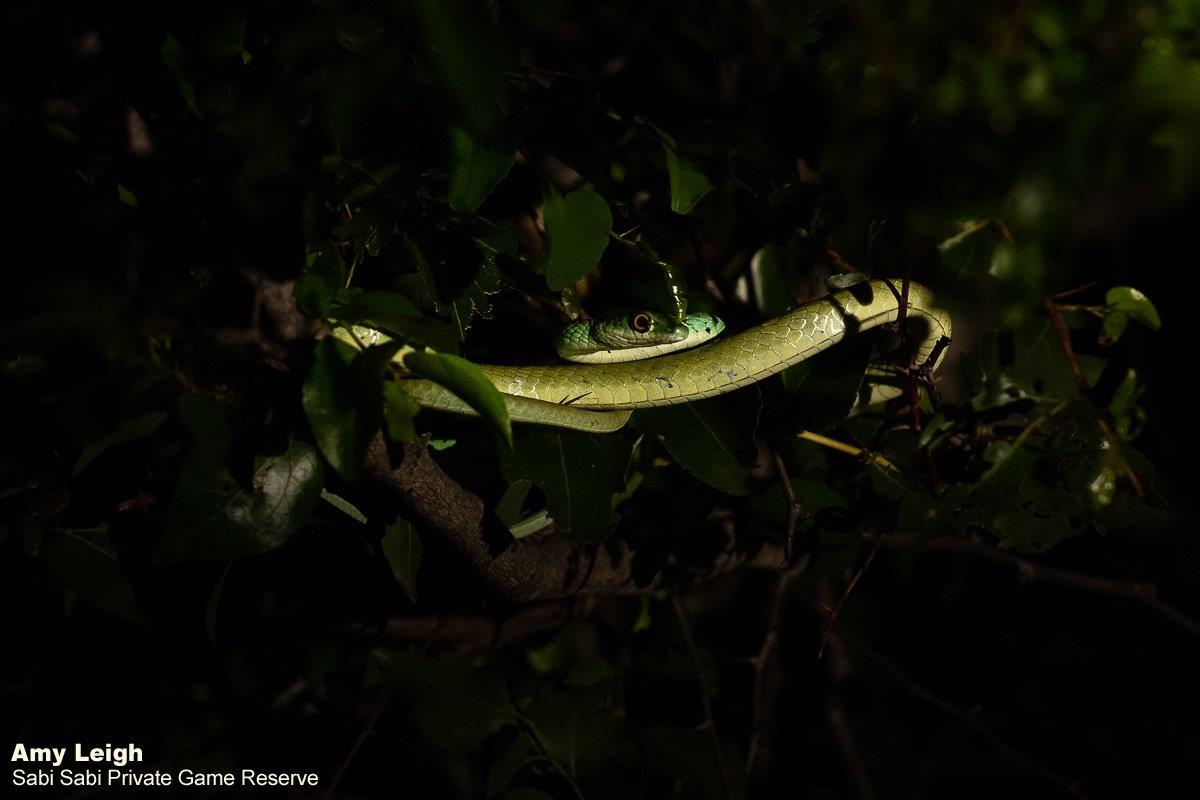 After all the rain received of late, the waterholes have filled up, bringing all sorts to occupy it.  A small crocodile has been seen in this waterhole for the past few days.
A visit from the Carmine Bee-eaters gives a new spectrum of colours.
An adorable sighting as these elephants walked past us, tail in trunk…

This young hyena was very curious as he approached the vehicle to inspect what we were doing.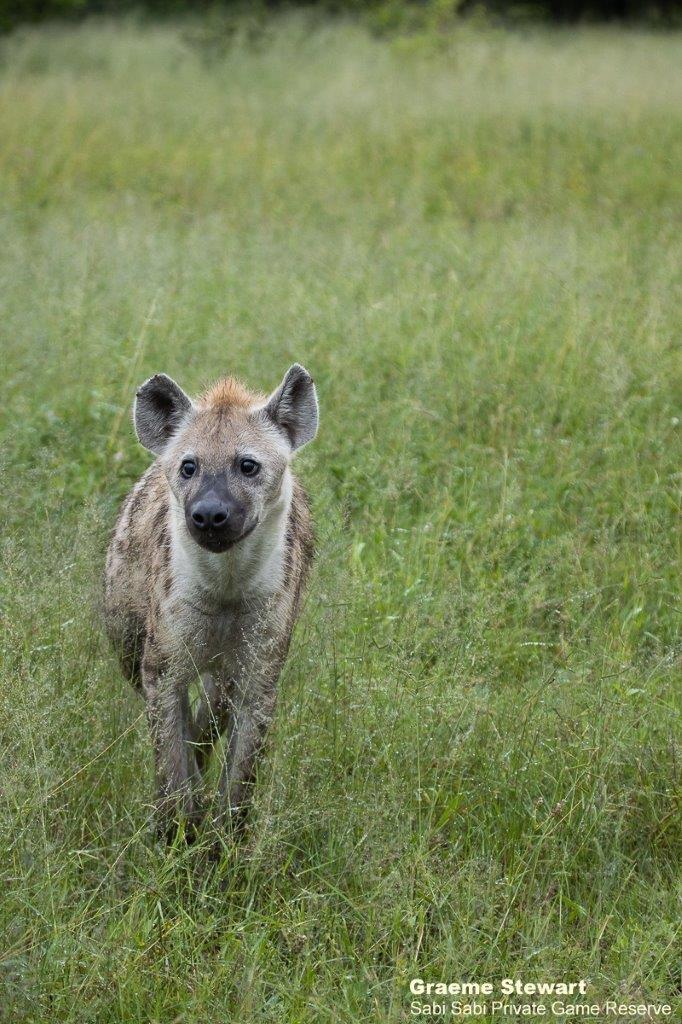 A flash of golden yellow caught Ruth's attention as she was driving back to the lodge.  Grabbing her binoculars, she found the gorgeous profile of a Yellow-throated Longclaw perched in the top of a scraggly shrub. This was the first time Ruth had spotted this bird at Sabi Sabi in her two years with us.  It just goes to show how the rains can bring some beautiful visitors who are normally scarcer and rarely seen in a particular area.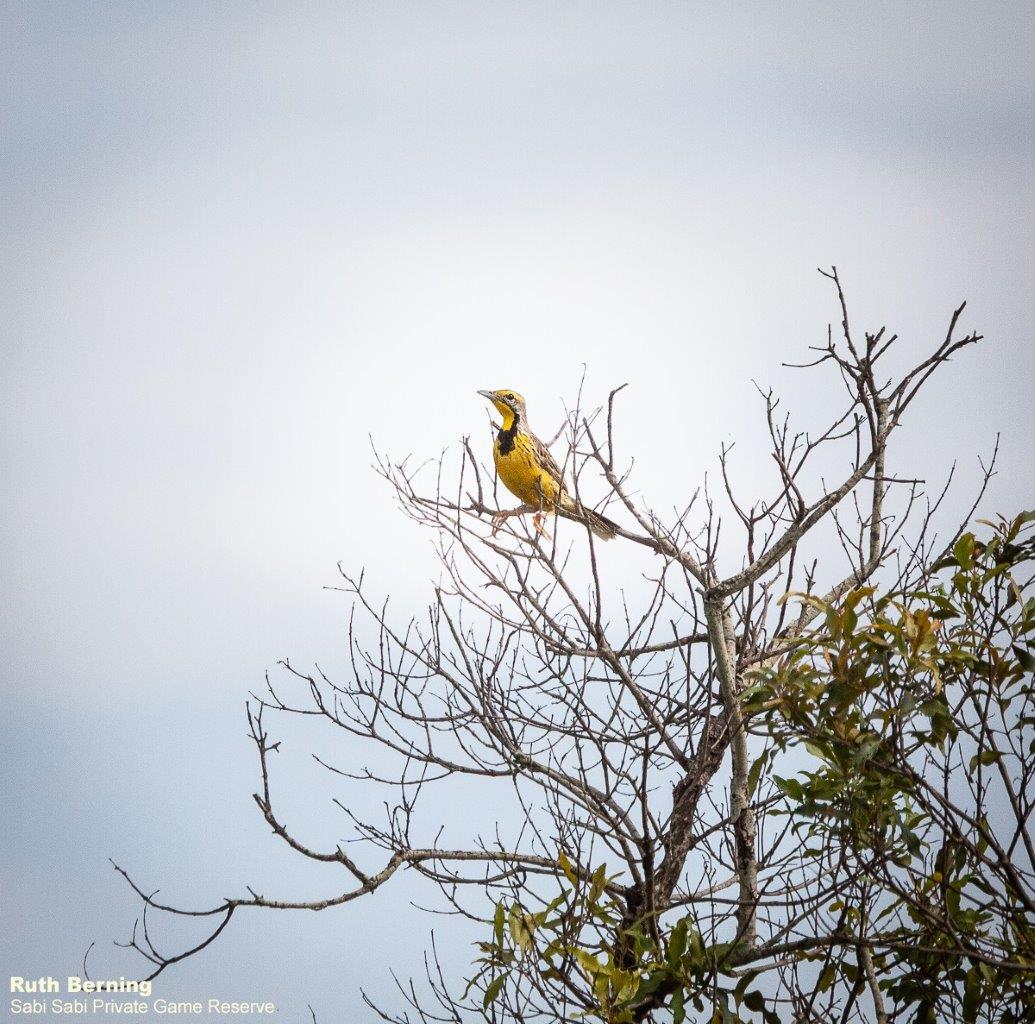 Out in an open plain, 3 cheetah found a shady tree to rest under for the day while keeping an eye out for prey or any threats.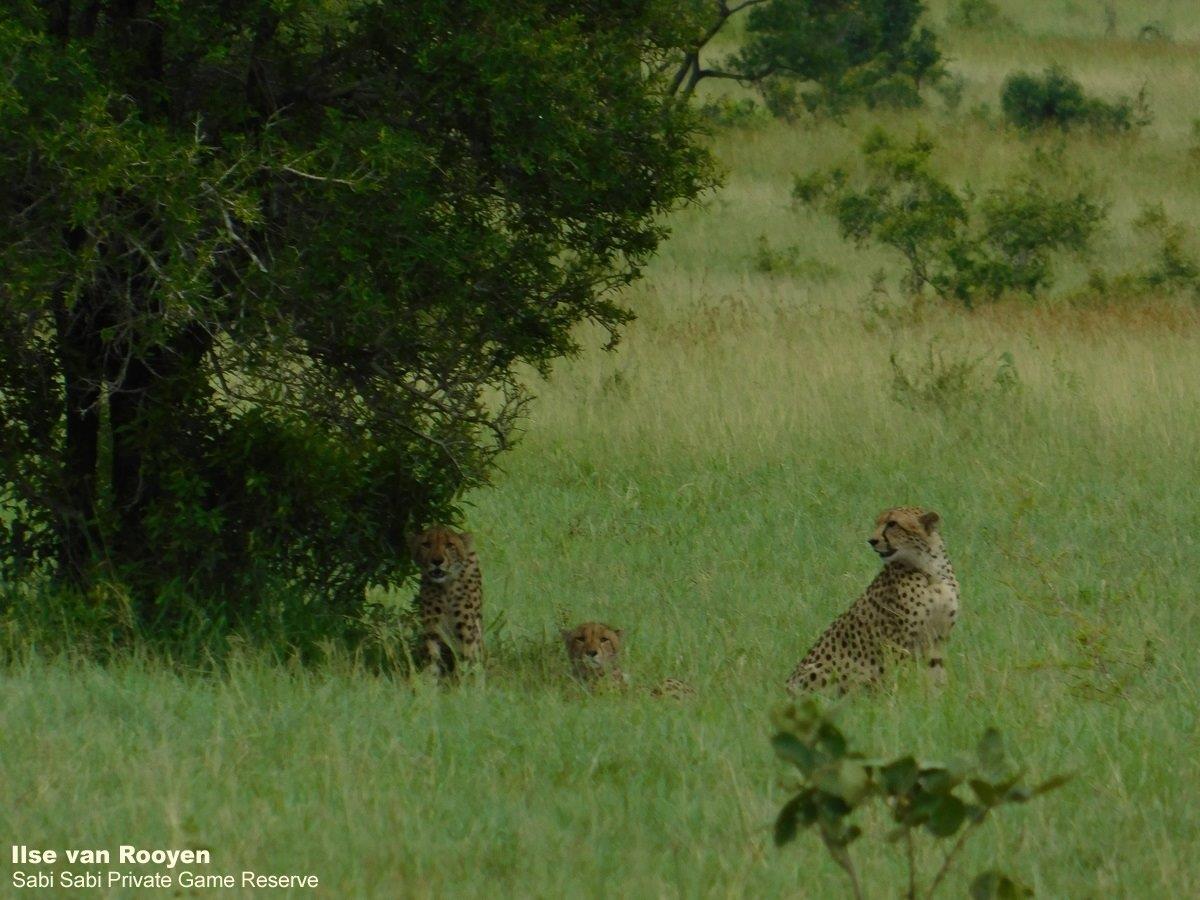 A pack of wild dogs were found in that golden moment just before the heat really settles in. They were lounging on the dirt track, scratching and snoozing, keeping their large ears pricked. When they moved off the road and collapsed in the long grass, there was almost nothing to give away their beautifully painted, agile bodies.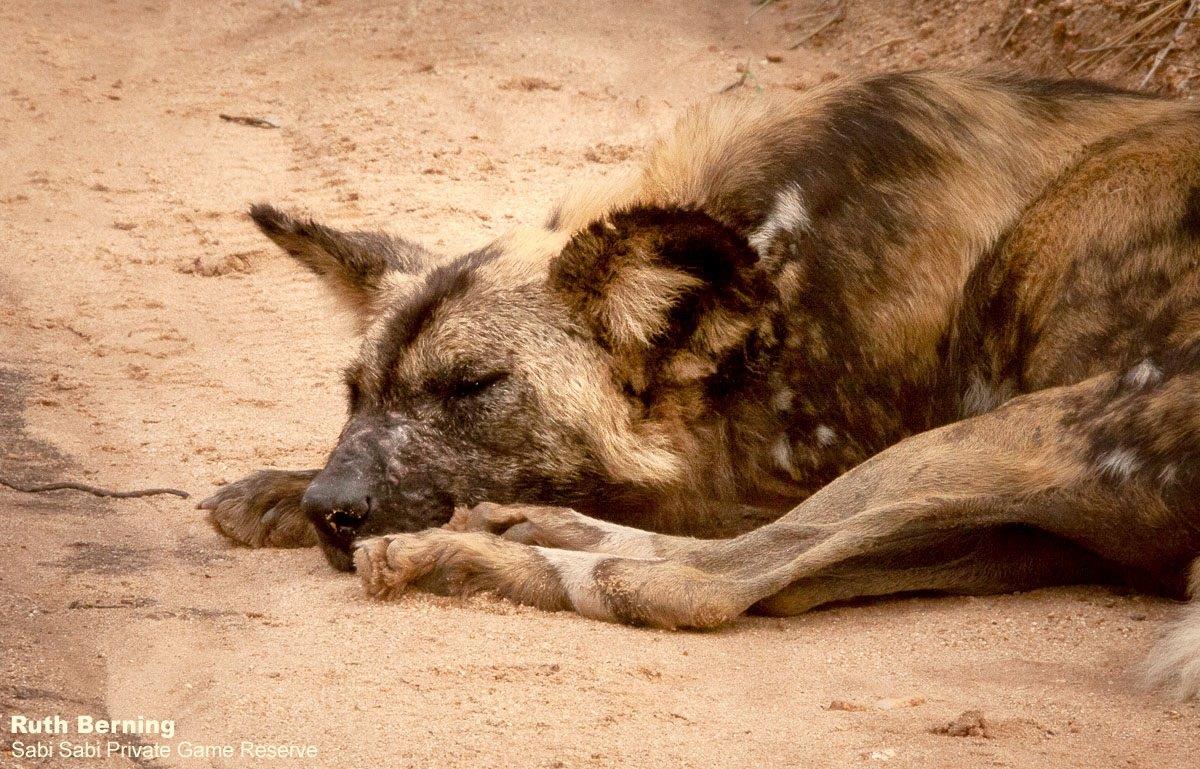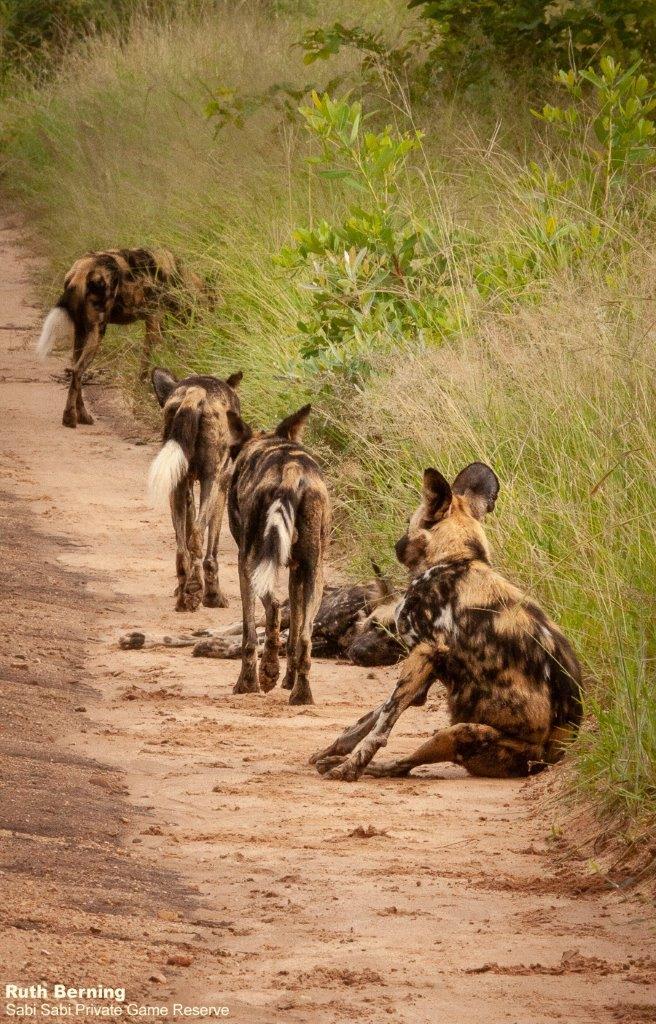 We came across Kigelia female leopard lying comfortably on a fallen tree. Her stomach was full, and she had decided to take a break to allow her meal to digest.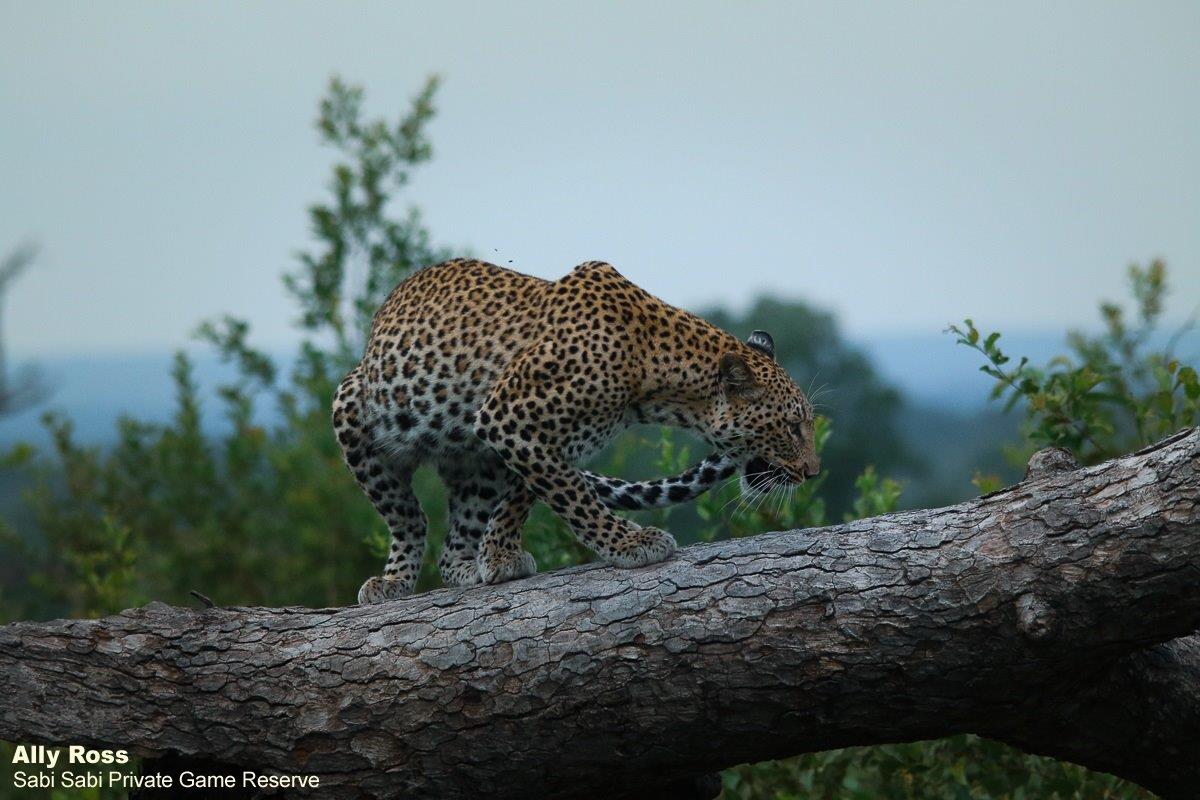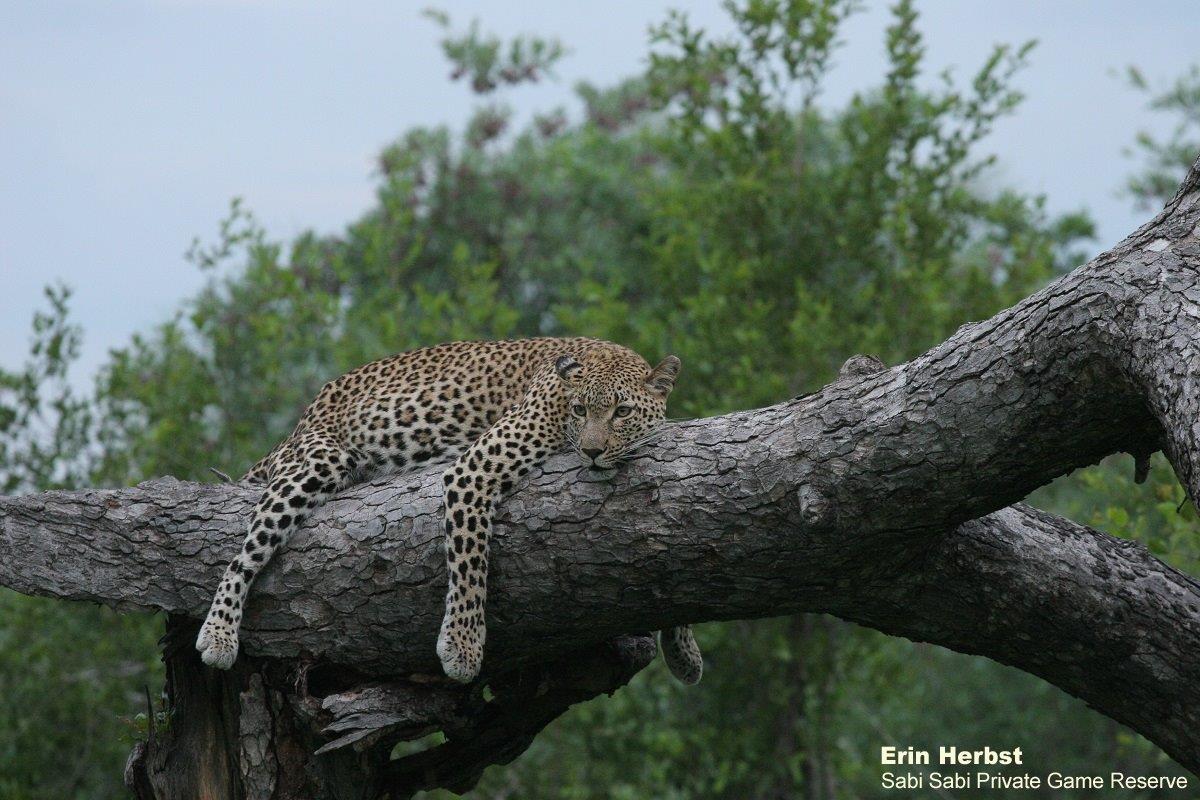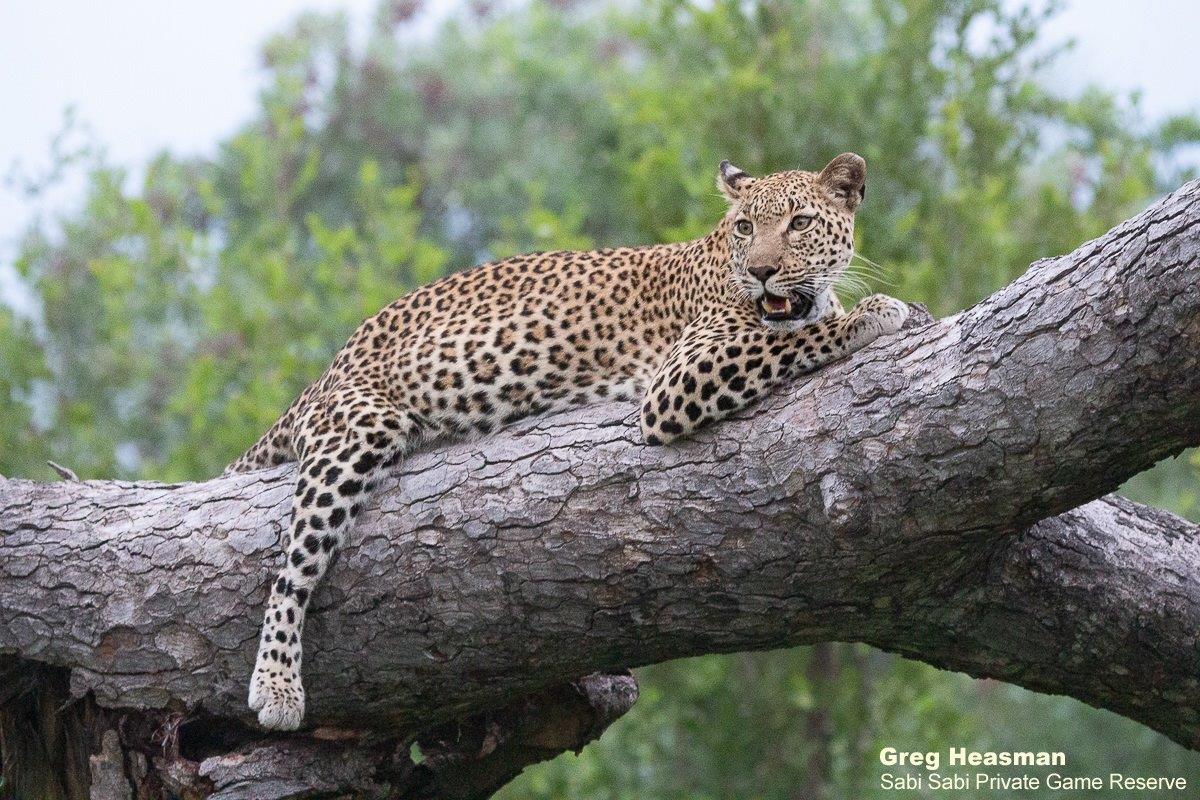 Sitting at a watering hole viewing some birds, the echoing sound of a leopard call got our attention. With no hesitation, we headed into the direction of the calls and came across N'weti.  He was grooming himself and shortly after, started moving along the road to continue his scent marking.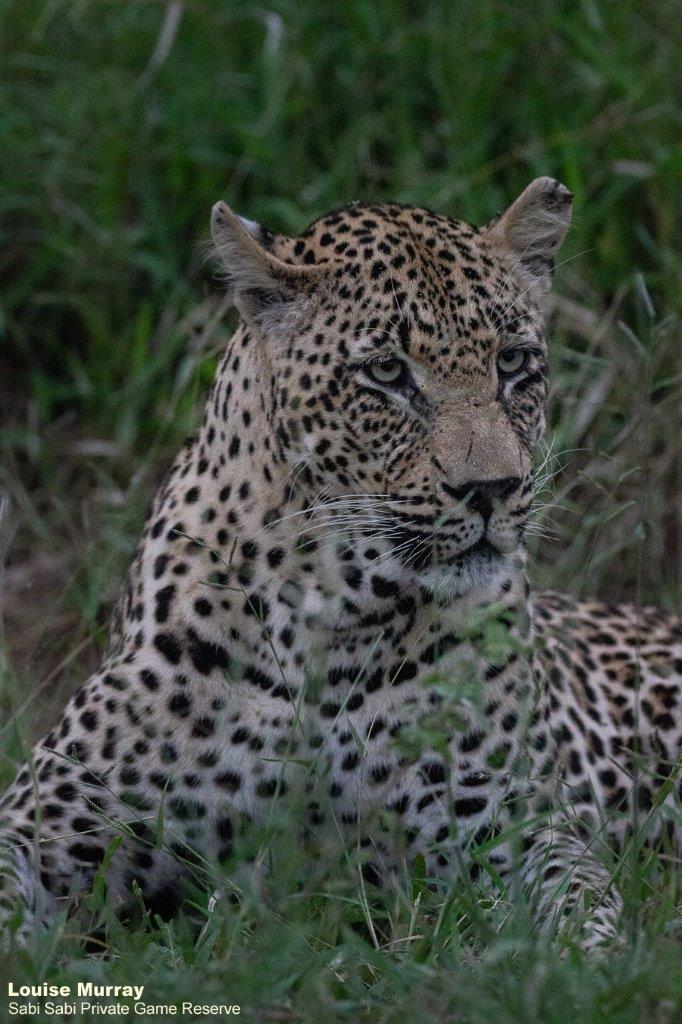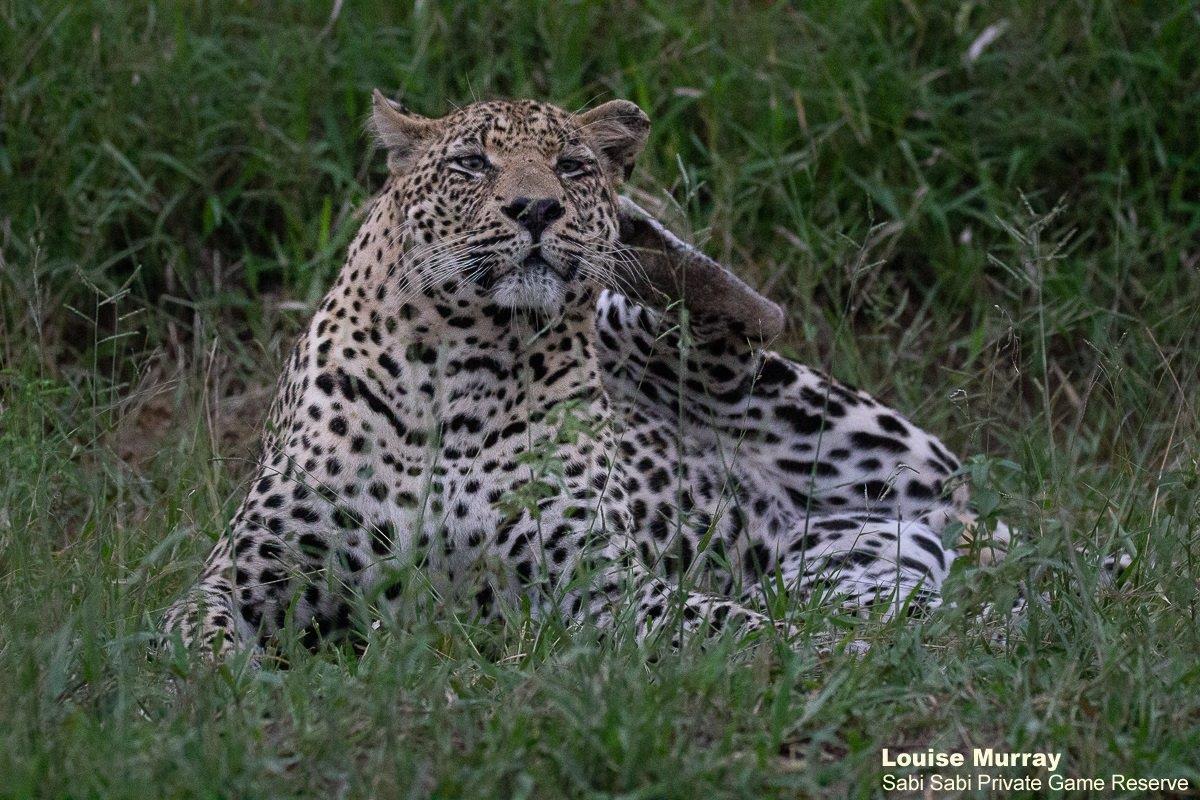 It's always exciting when you come across a pride of lion tracks in the road – following them as they become fresher and fresher – and then being able to view them as well is an amazing feeling.  A lazy cat-urday afternoon, the pride was resting happily together on the warm road surface. As the day drew to a close, they slowly started to get up, one-by-one, all following the leader, reluctantly making progress into the night.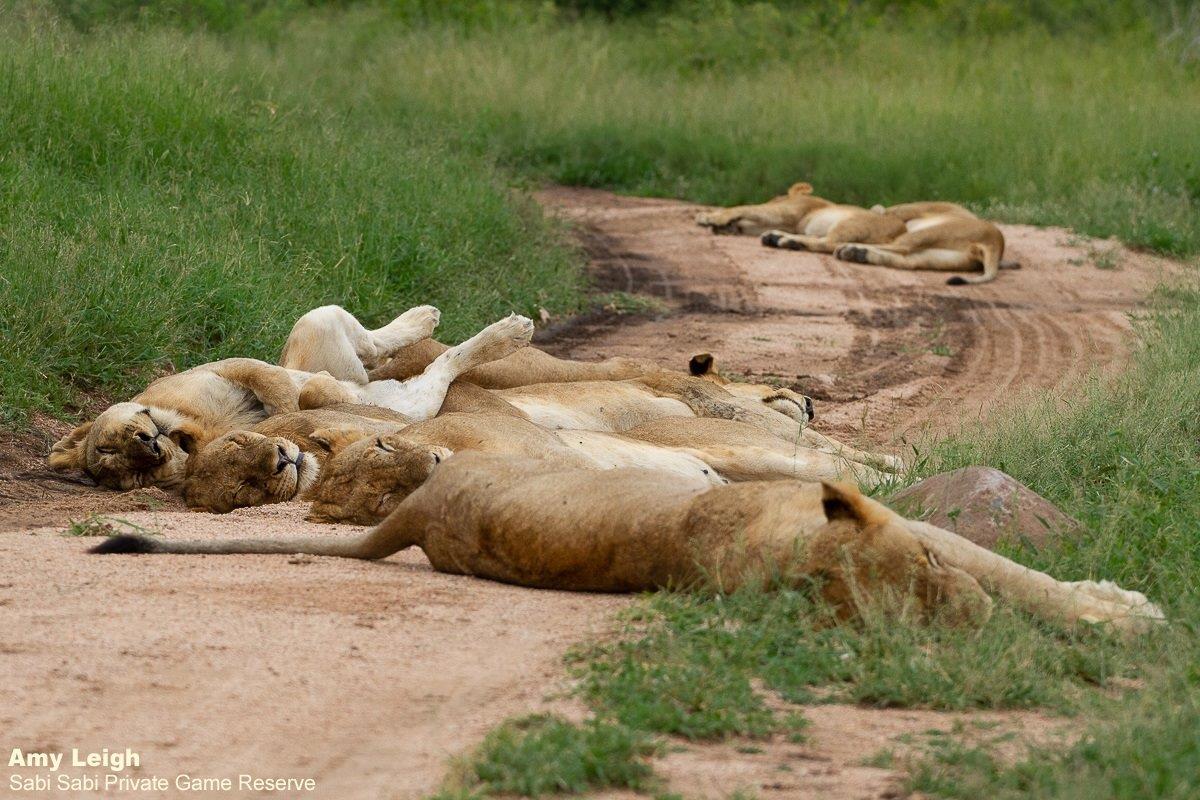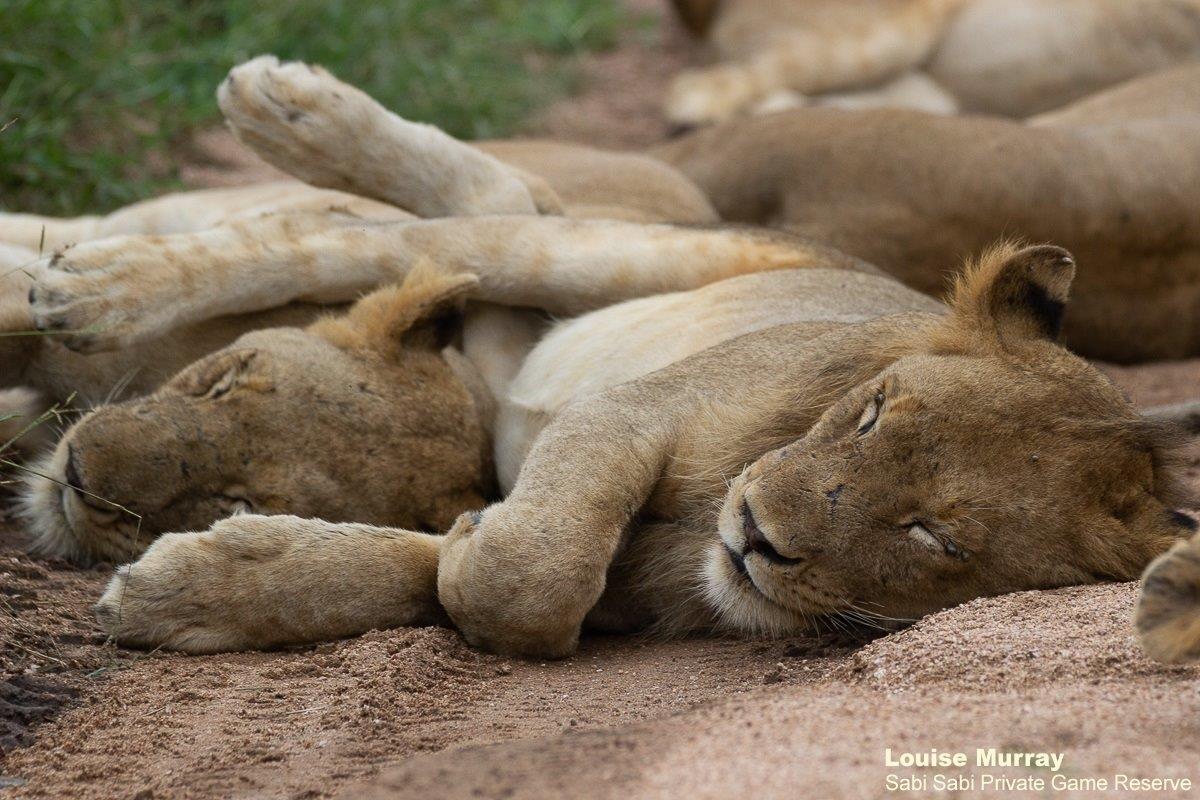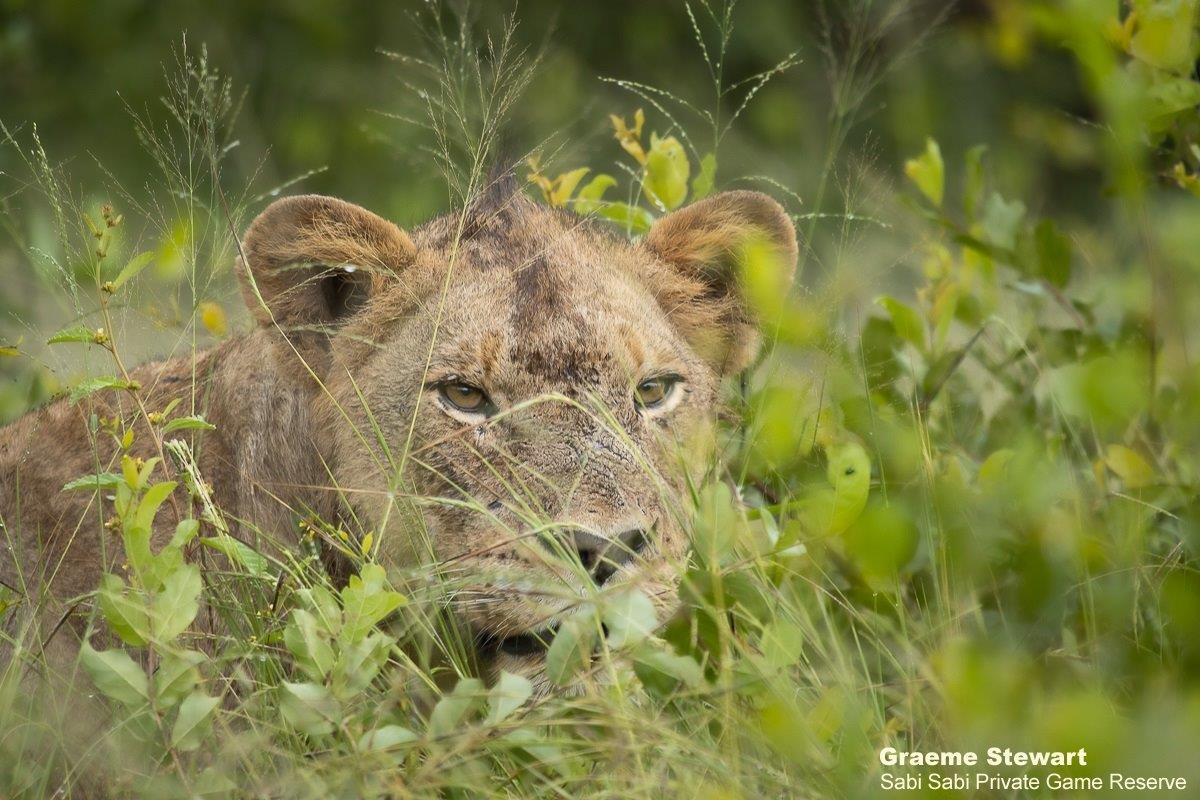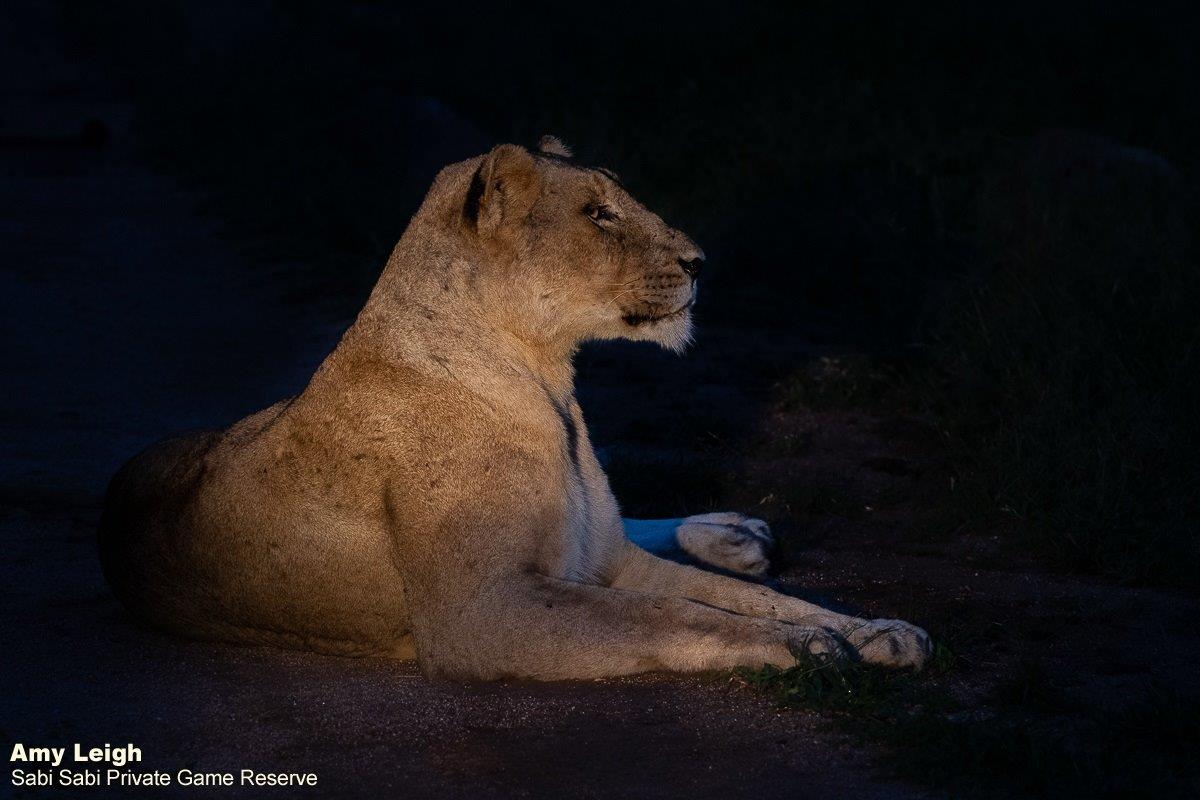 We heard that there were lions found walking in the Sabie River, and as we approached, we saw a large herd of buffalo in the distance making their way across. We scanned around and before we could spot any lion, we noticed a head amongst the grass close to the river. The male leopard, Xovonekela, was sat watching the male lion and his unsuccessful attempts to manoeuvre around the water to get closer to the buffalo.  We followed Xovonekela after he had lost interest in the scene unfolding in the riverbed. He went on his way, marking his territory for a short while before resting under a tree.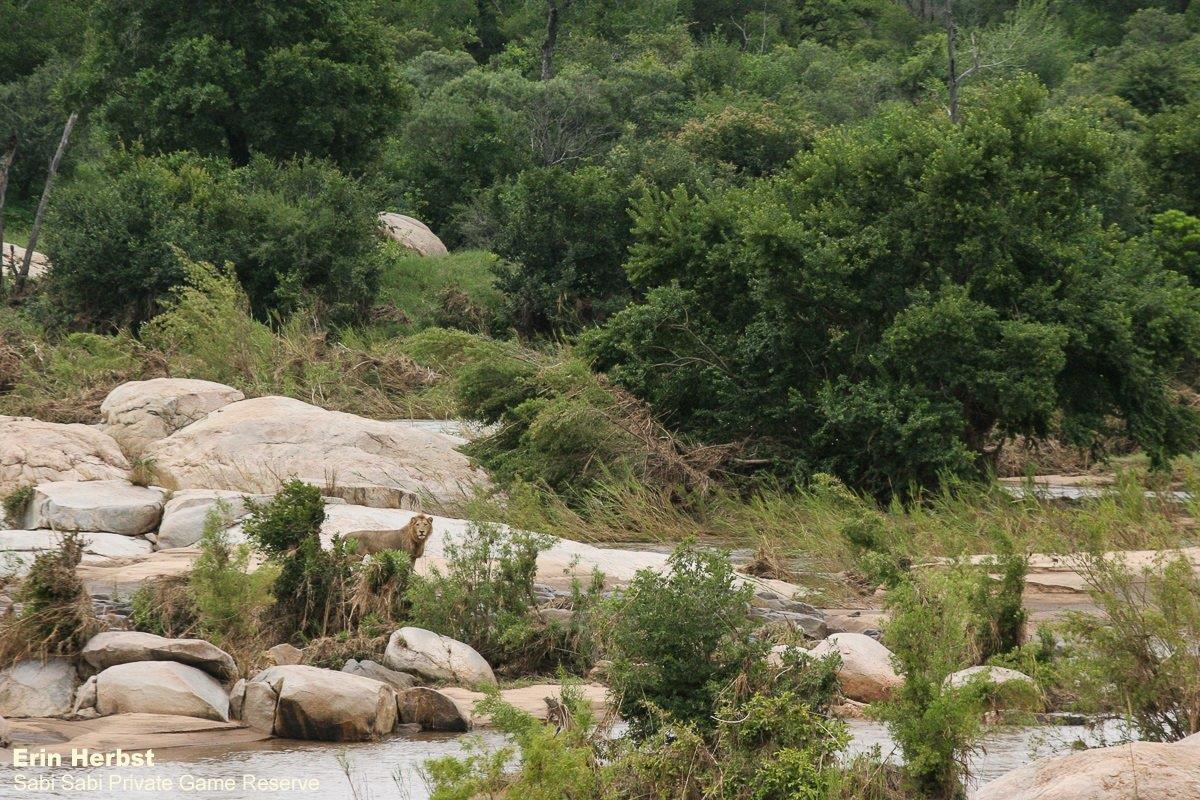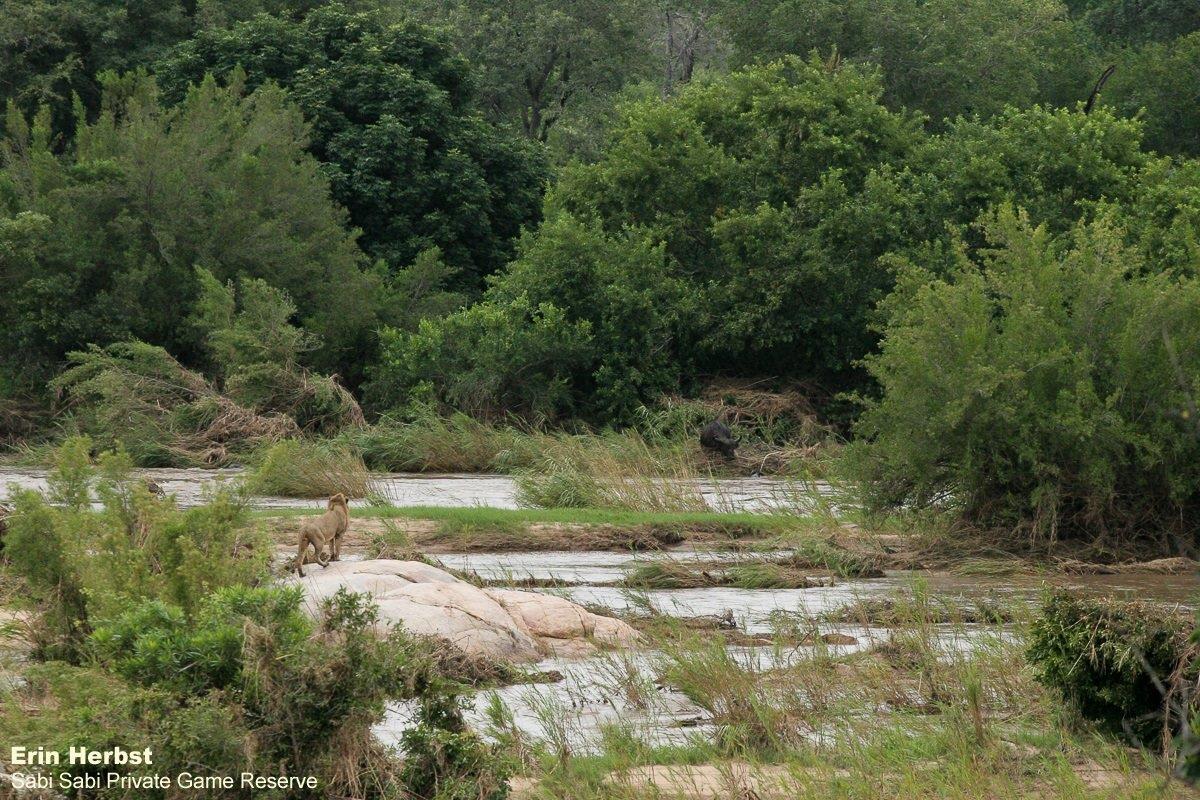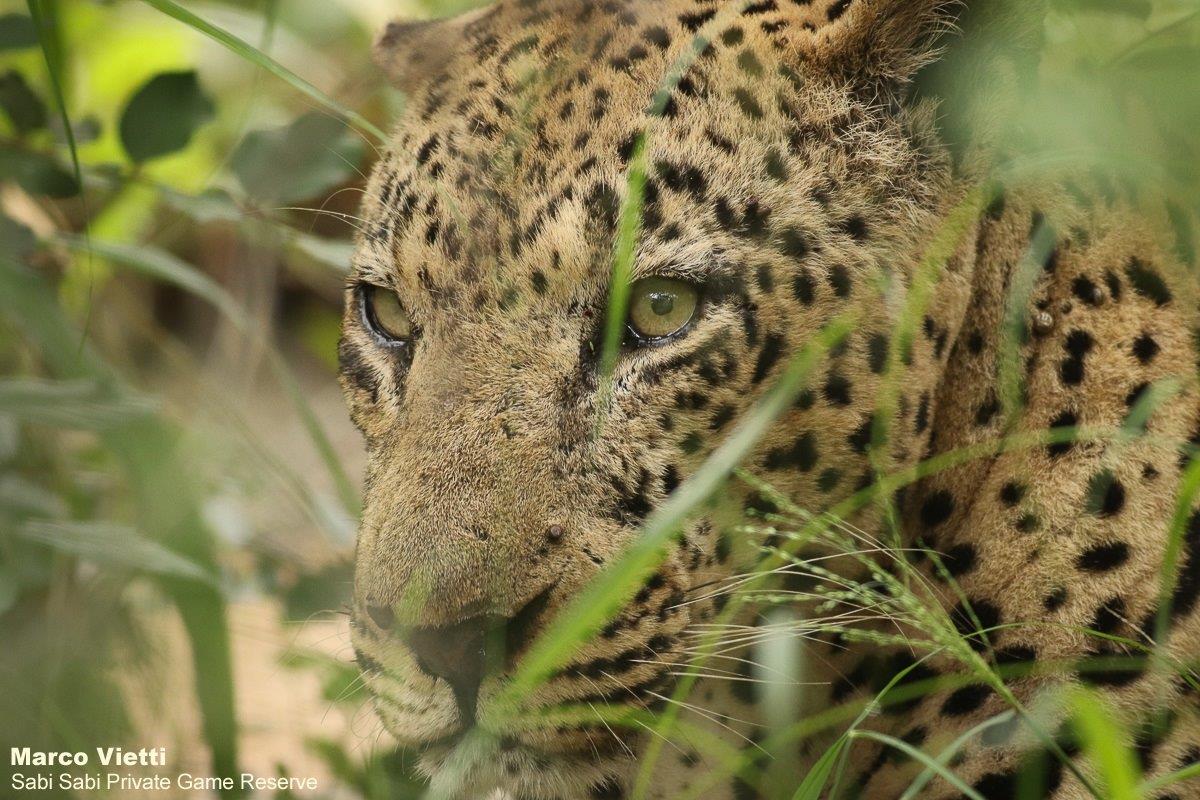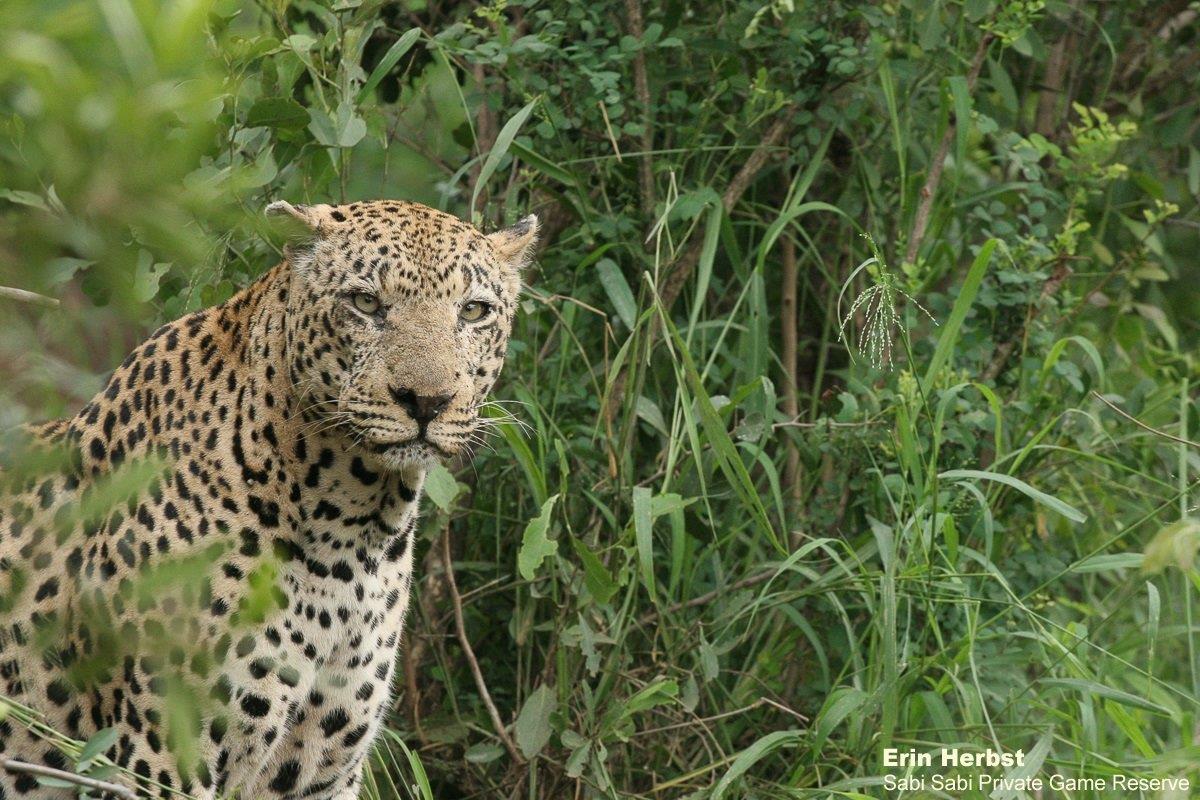 Until next time…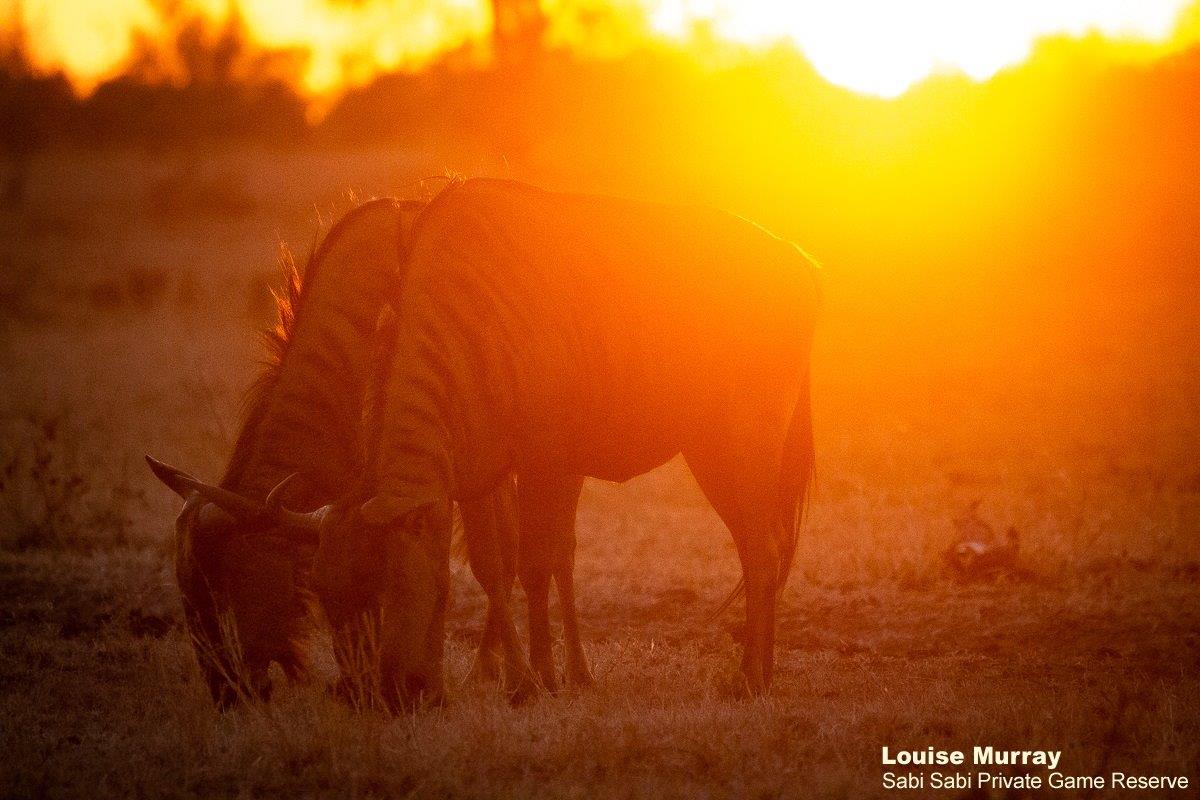 Blog by Wendy Claase
Images by Ally Ross, Amy Leigh, Andries Ndlovu, Brett Heasman, Erin Herbst, Graeme Stewart, Greg Heasman, Ilse van Rooyen, Louise Murray, Marco Vietti and Ruth Berning.
Videos by Ally Ross and Enrike Botha