Our week definitely started on the right track… and these tracks led us straight to a lion roadblock!  The Kambula Pride was lying in the road, seemingly not in a hurry to get anywhere.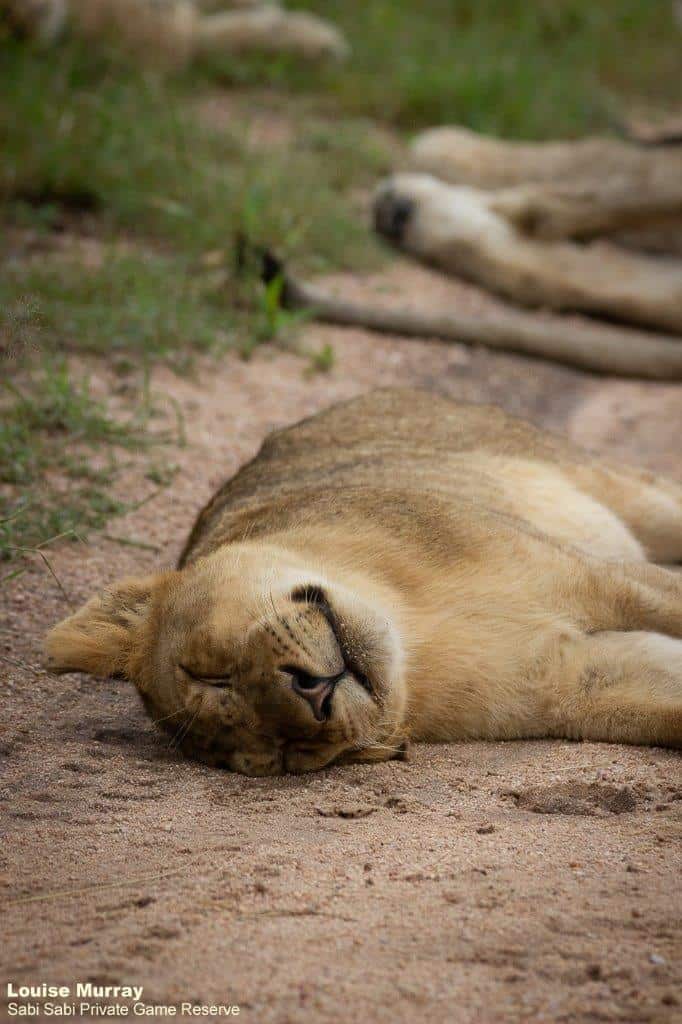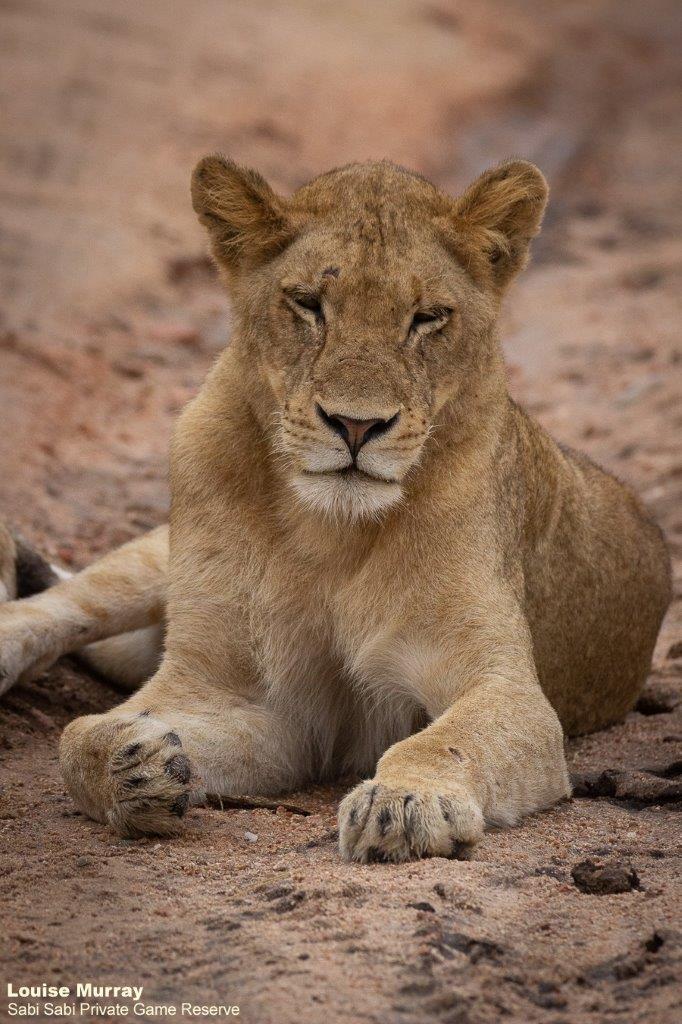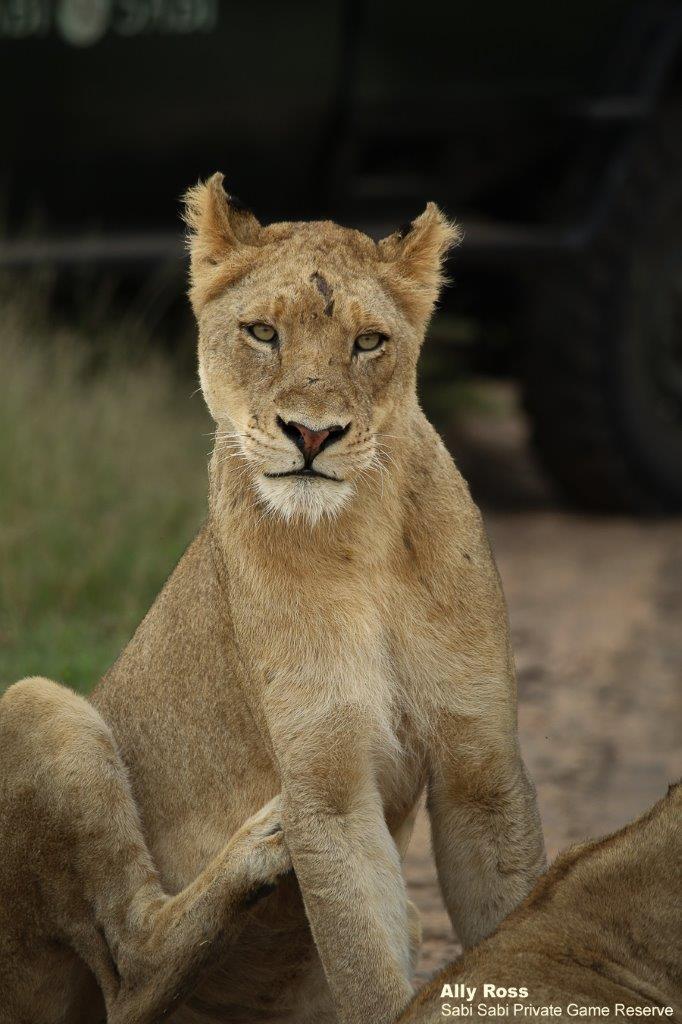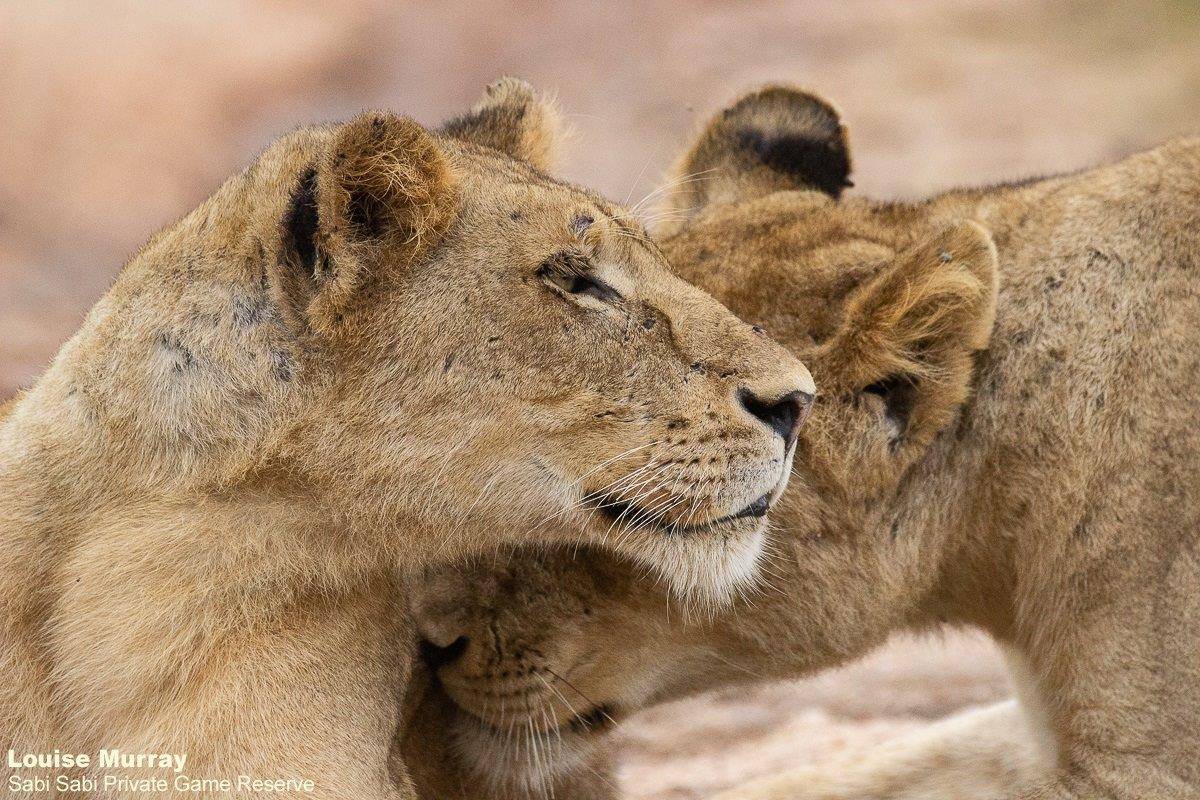 We often rely on other animals to help us find predators. Alarm calls are an important sound to listen out for when in the bush. One morning, we had a wildebeest alarm calling in an open area. As we made our way into the area, we could hear very soft contact calls coming from a lion. We made our way closer and managed to locate a young male and female lion, standing in the long grass.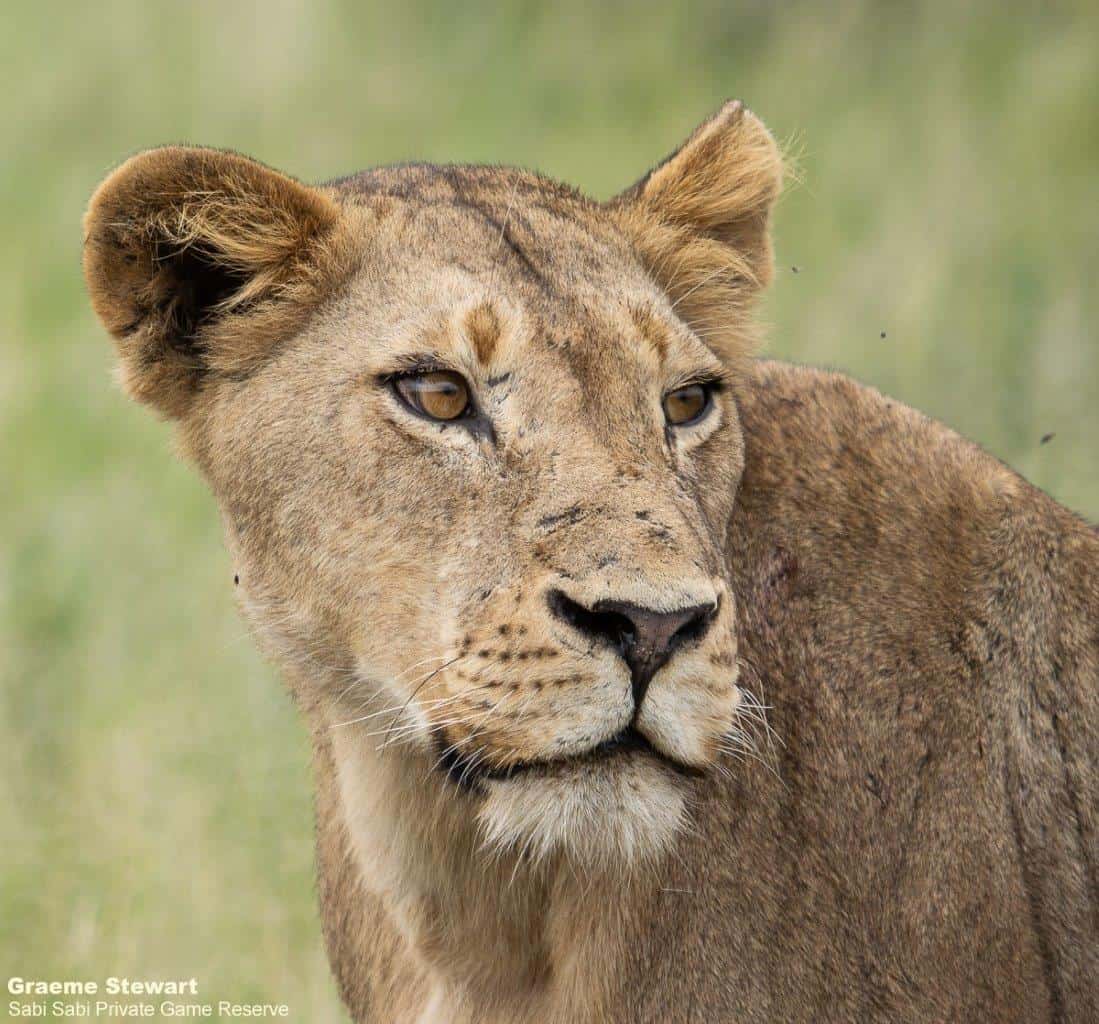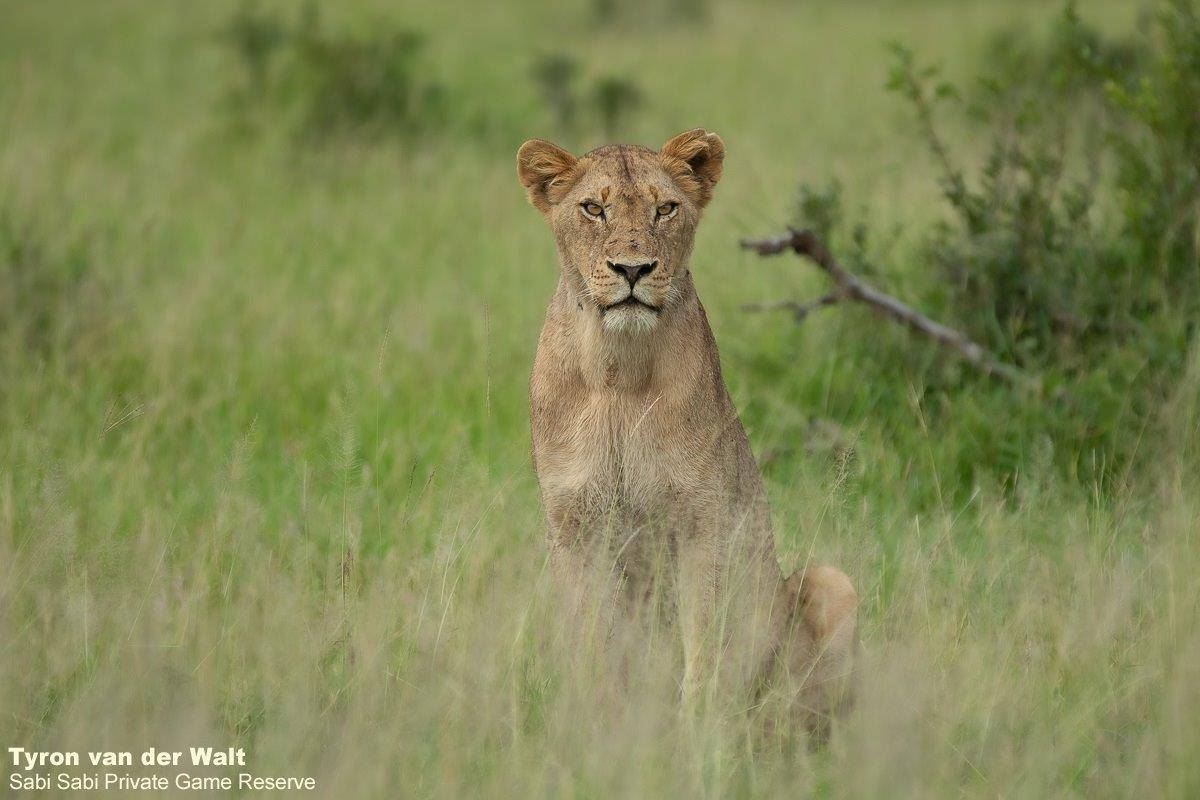 One cool morning, this pack of African Wild Dogs had made a kill of a small impala, which didn't last long amongst all the mouths. As the drizzle kicked in and the cold turned to damp, they all sought a little bit of warmth. Some of the adults found nice dense cover to shelter from the weather, whereas the youngsters opted for a good old-fashioned snuggle.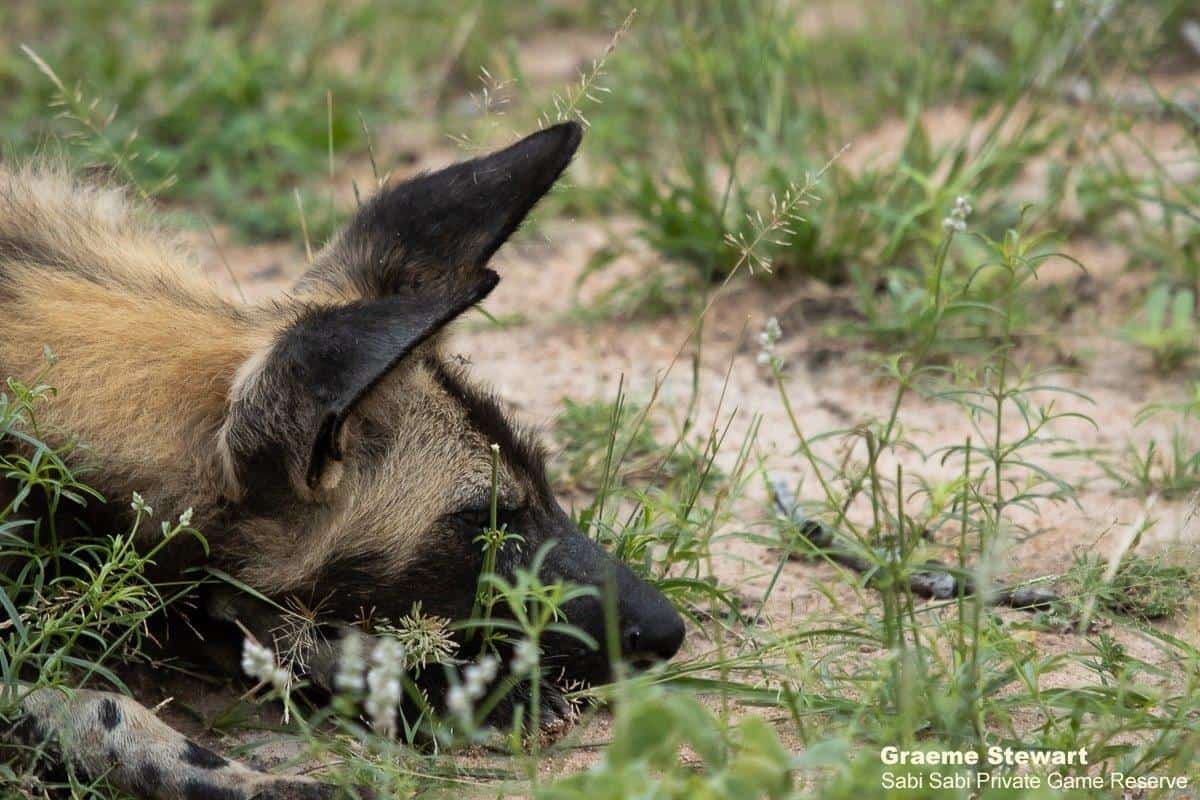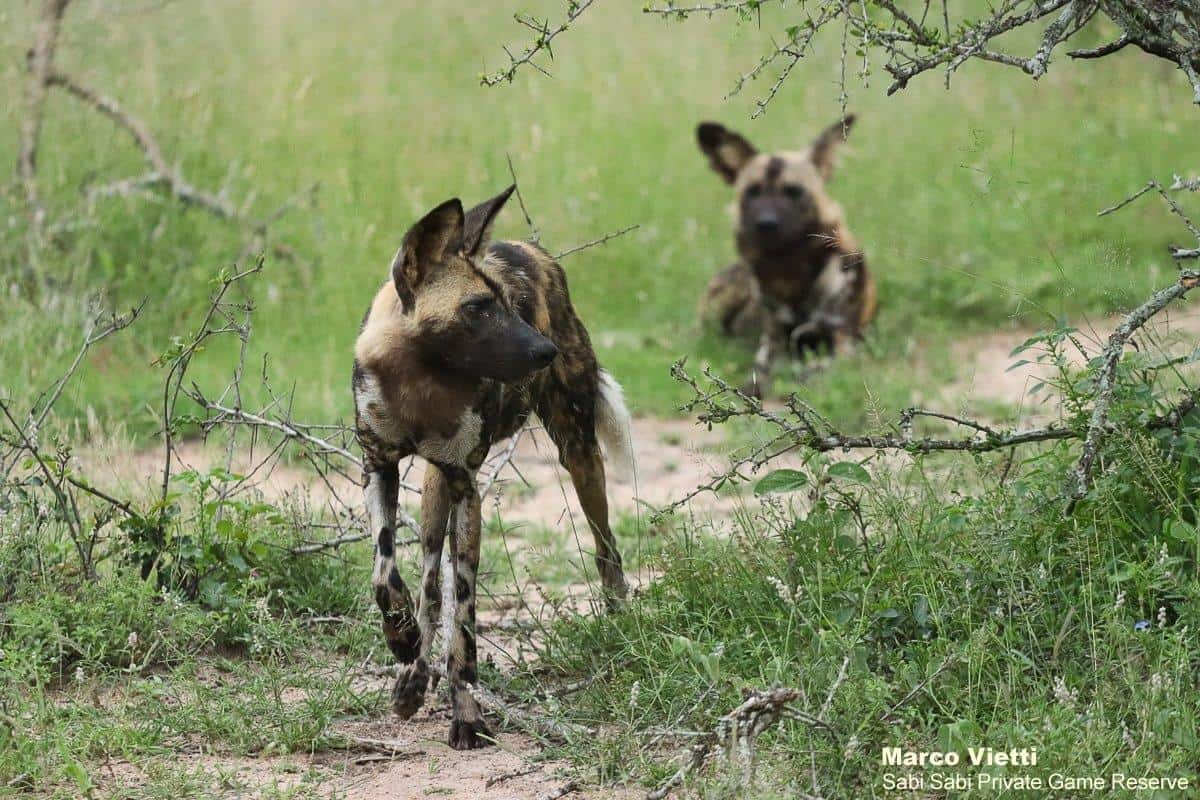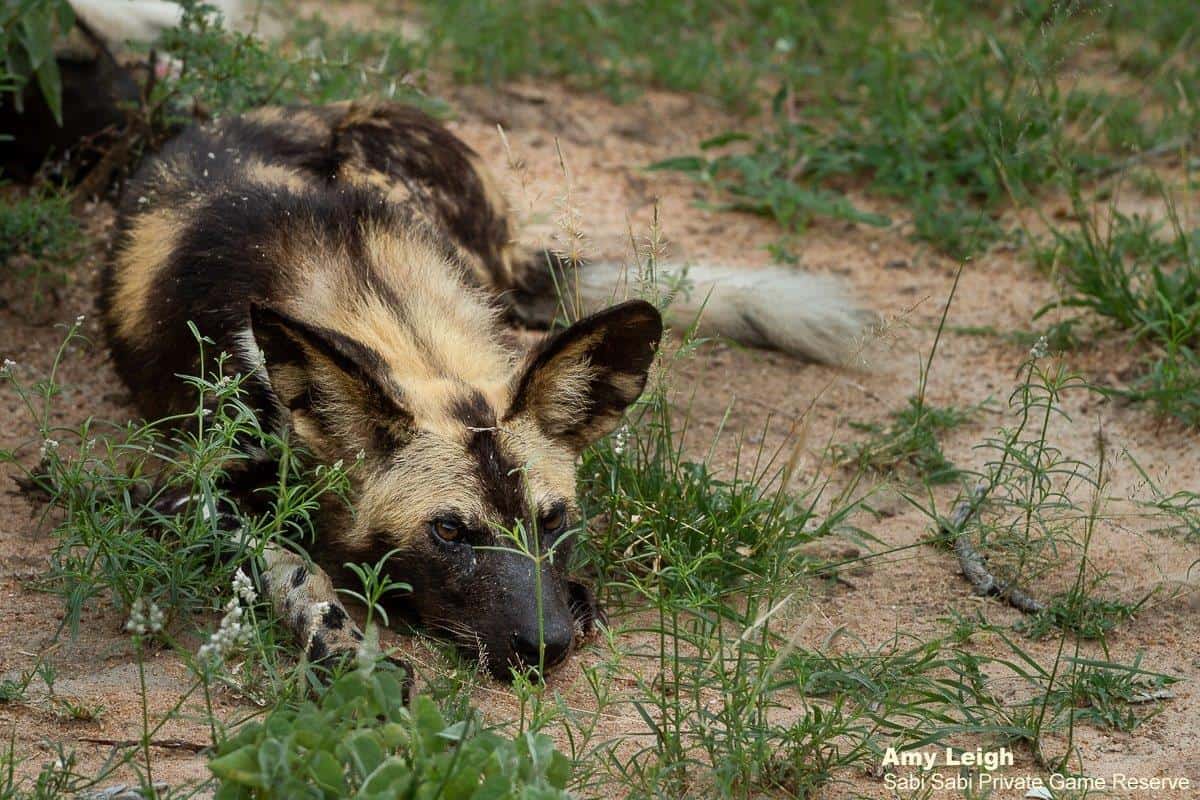 Greeted by 3 cheetah on the road, mom decided to move off to the nearest termite mound to scan her surroundings.  Her two sub-adult cubs chose to play in the road for a bit longer before joining her on the mound.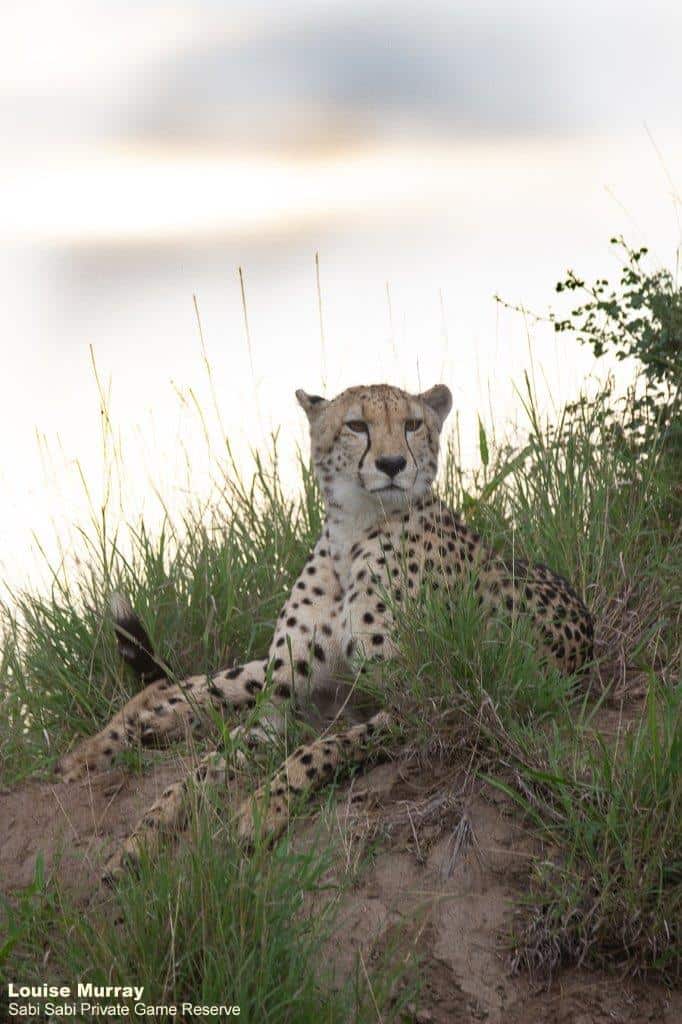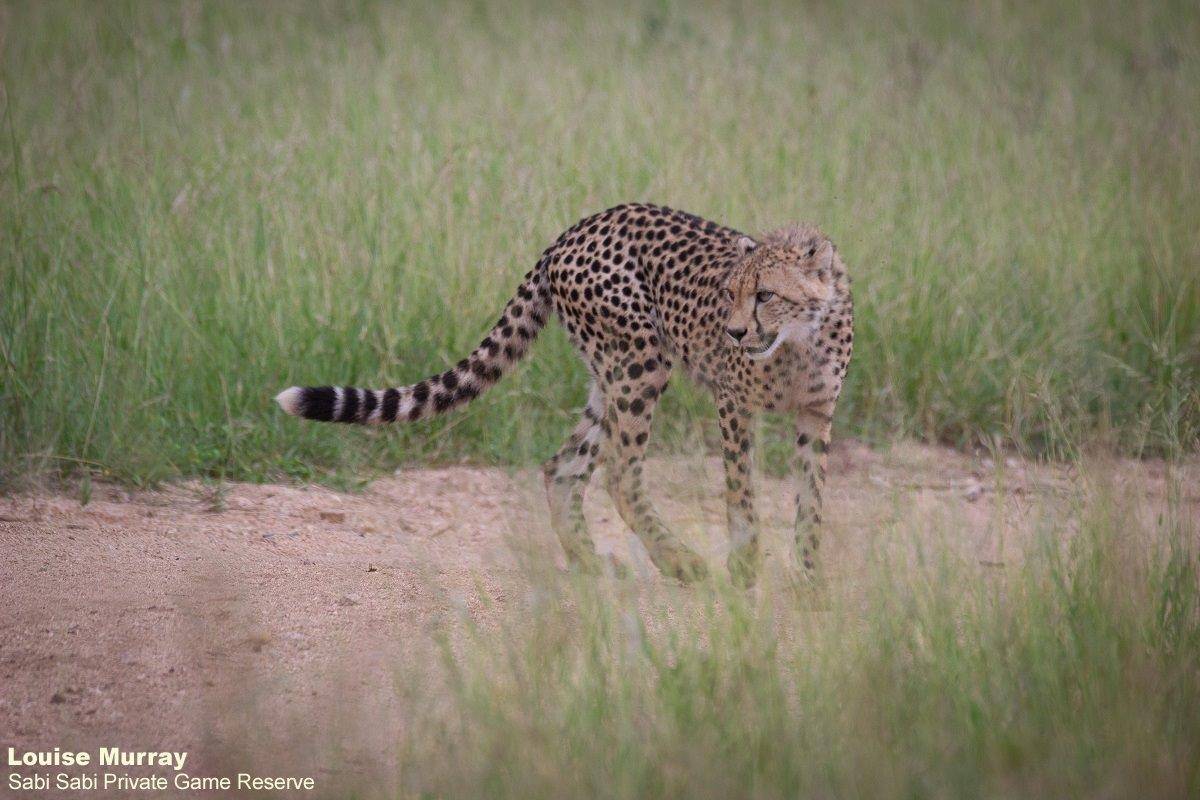 We had a lovely sighting of the White Dam male one evening.  After an afternoon nap, he eventually got up, moving along the road, rubbing up against bushes and marking his territory as he went. Suddenly some zebra caught his attention, creeping low amongst the vegetation. He got so close, coming out on the road the zebra walked straight towards him. Surprises all around – he was surprised, the zebra were surprised and so were we.  Tensions rose and the zebra took charge. They took chase towards the leopard. Needless to say, he ran straight into the thickets, not to be seen again.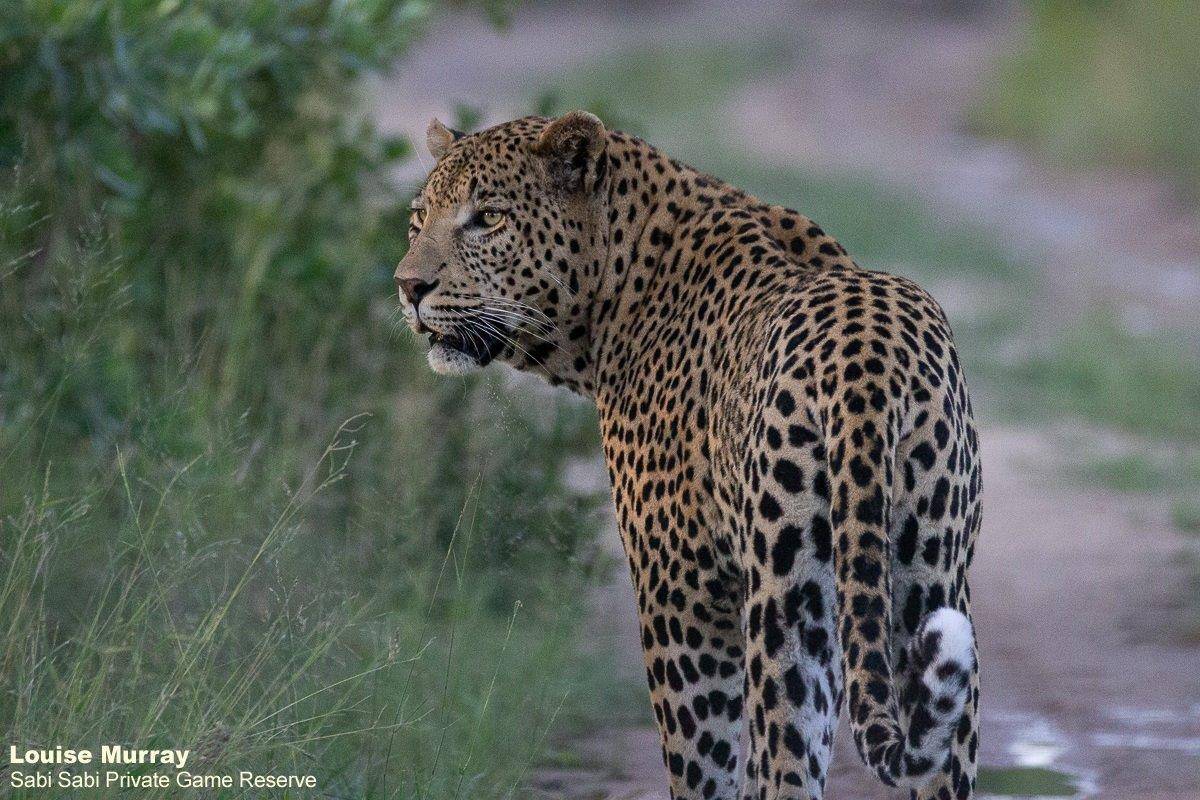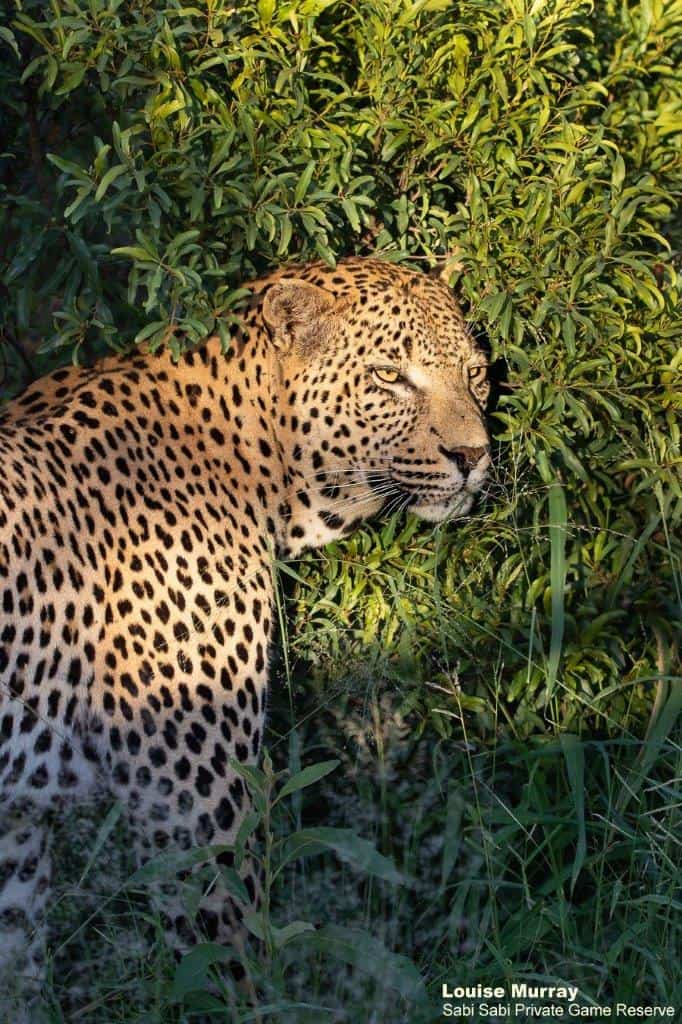 As the sun was just falling behind the horizon, we came across Hanyile male leopard walking down the road. He was constantly marking, stopping briefly to lie down for no more than 30 seconds before getting up and on the move again.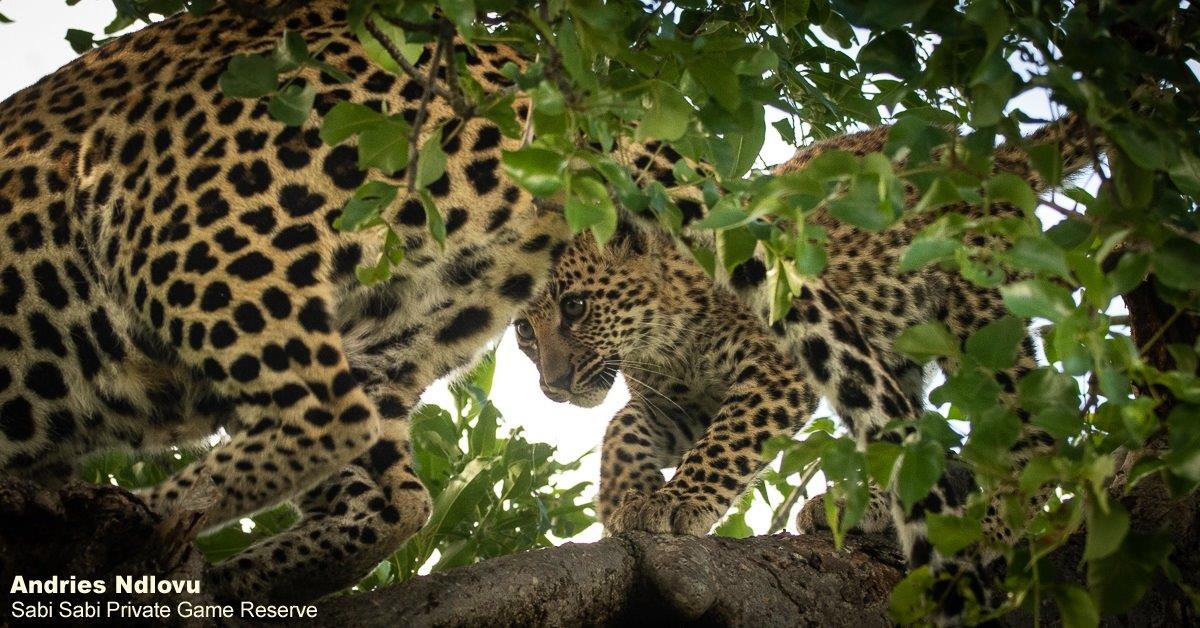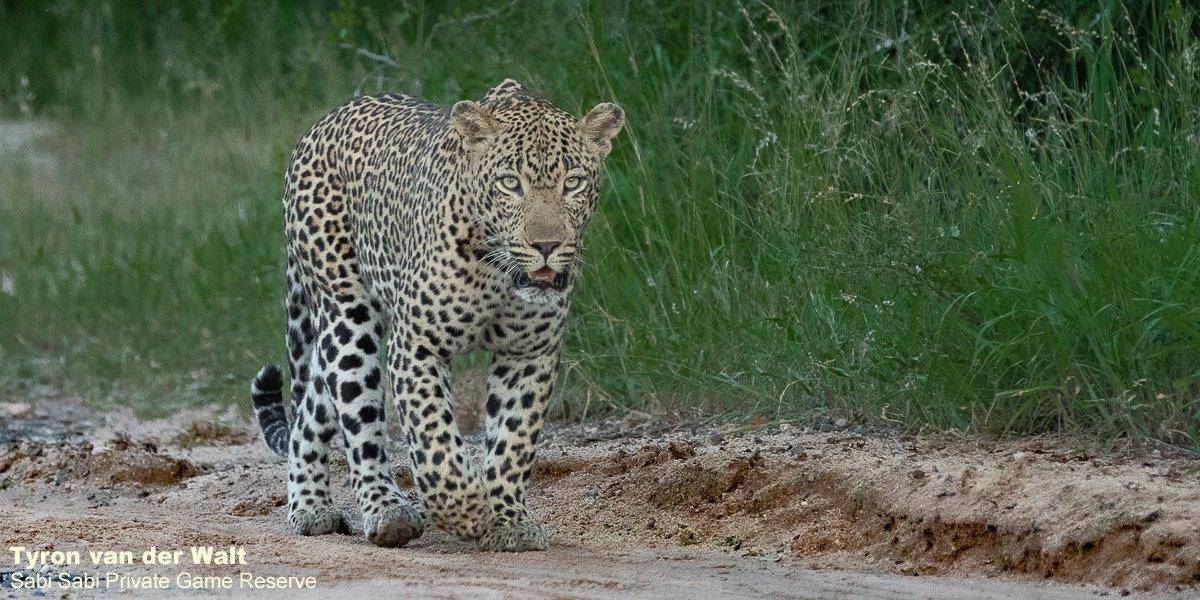 The large N'weti male leopard was definitely on the scent of something, possibly another leopard. Moving along, he had a good smell around him, around bushes and up trees – the scent eventually led him into the thick bush where we left him to his endeavours.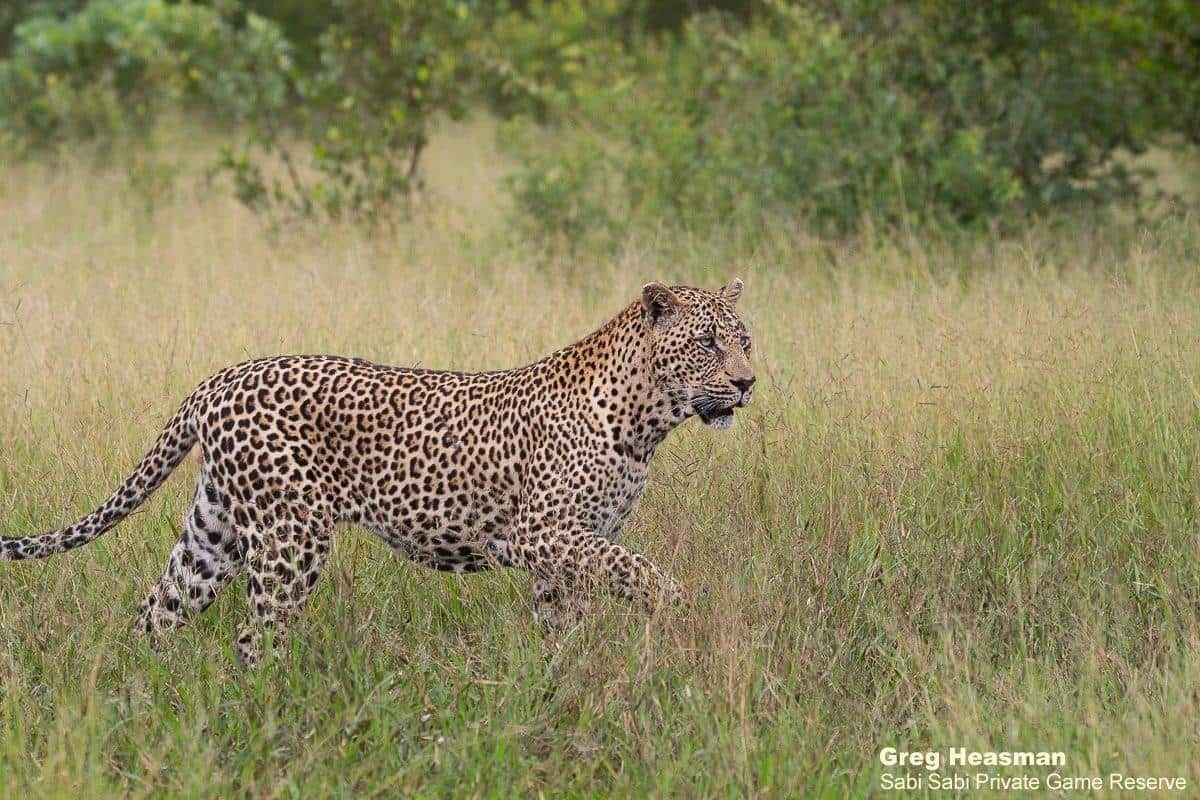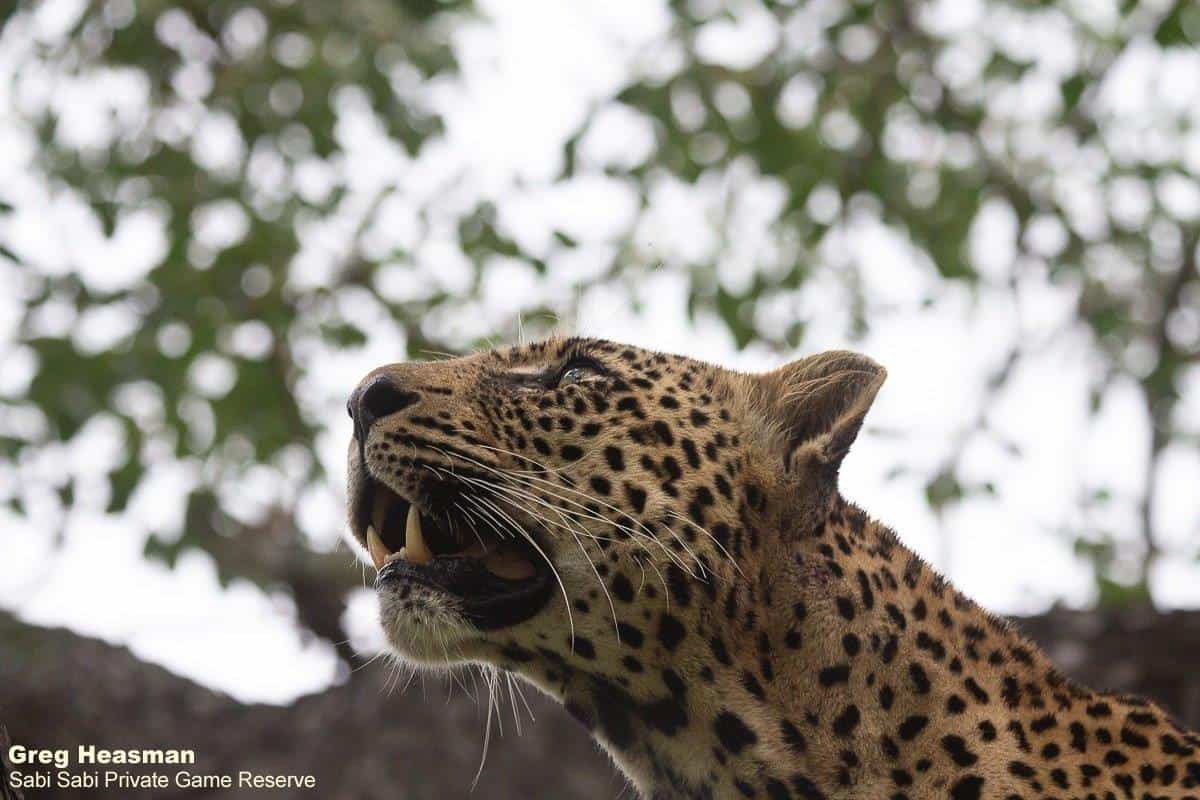 A Sunday morning patrol. We found the Kigelia female leopard making her way along the road, stopping for a short grooming session before disappearing into the long grass.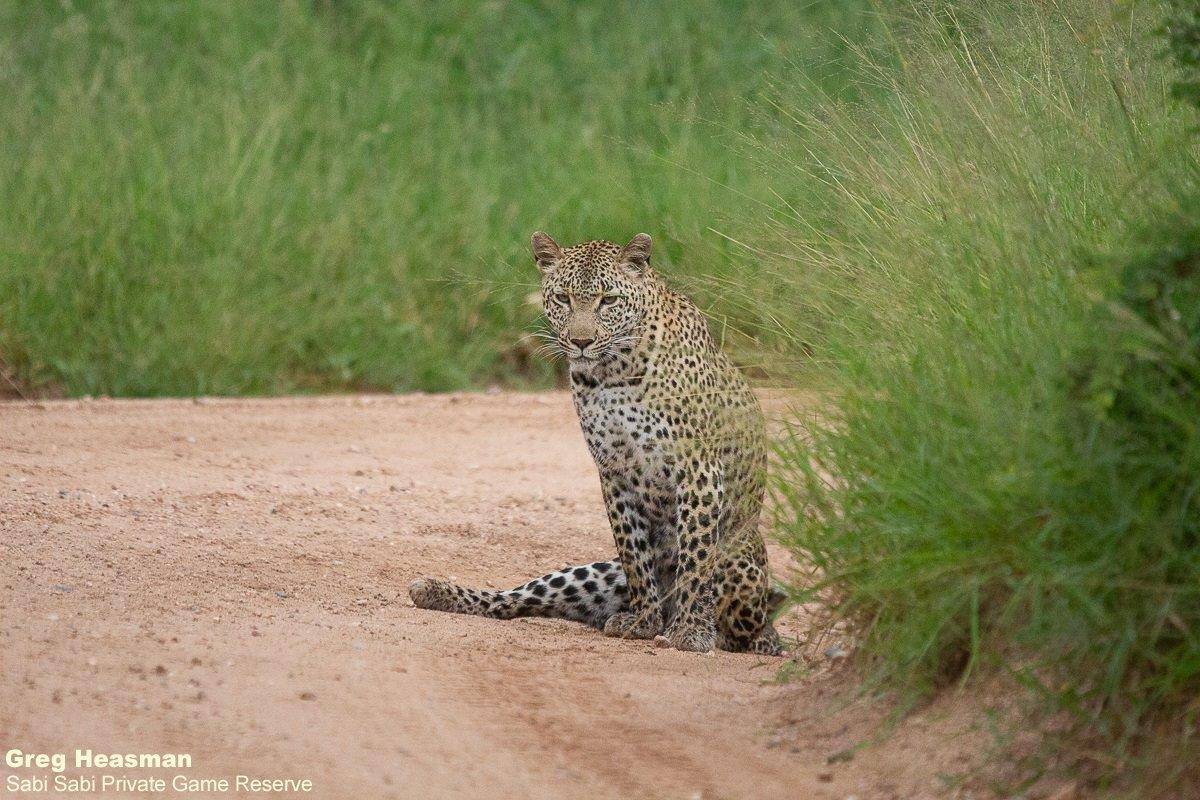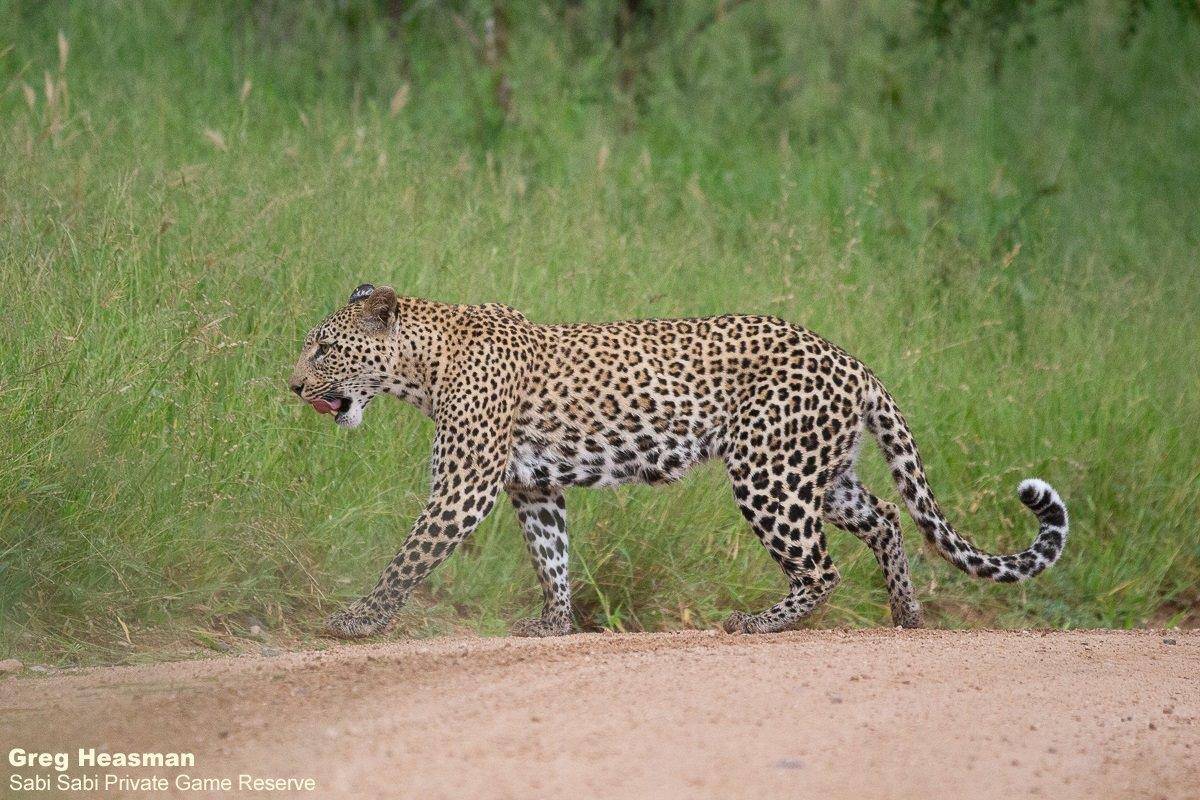 "When it rains like this, I find you tend to see the most magical things…or nothing at all". One morning, in the grey drizzle that seemed to envelope the wakening bush, we set off with high hopes despite the weather and were later on rewarded for our perseverance. It was an absolute joy to meet this new little character – bright eyed and bushy tailed, if a little wet. Ntsumi's cub seemed to frolic in the wet grass, bounding over its mother, suckling greedily and contentedly before coming over to investigate our presence from the vantage point of a nearby tree. I guess this morning was a magical one.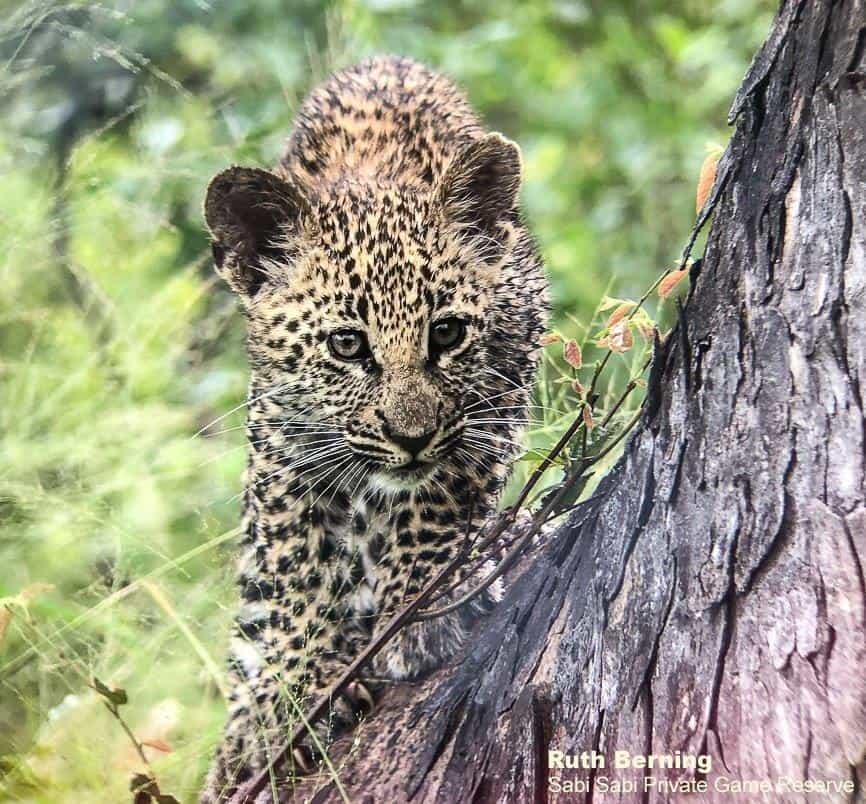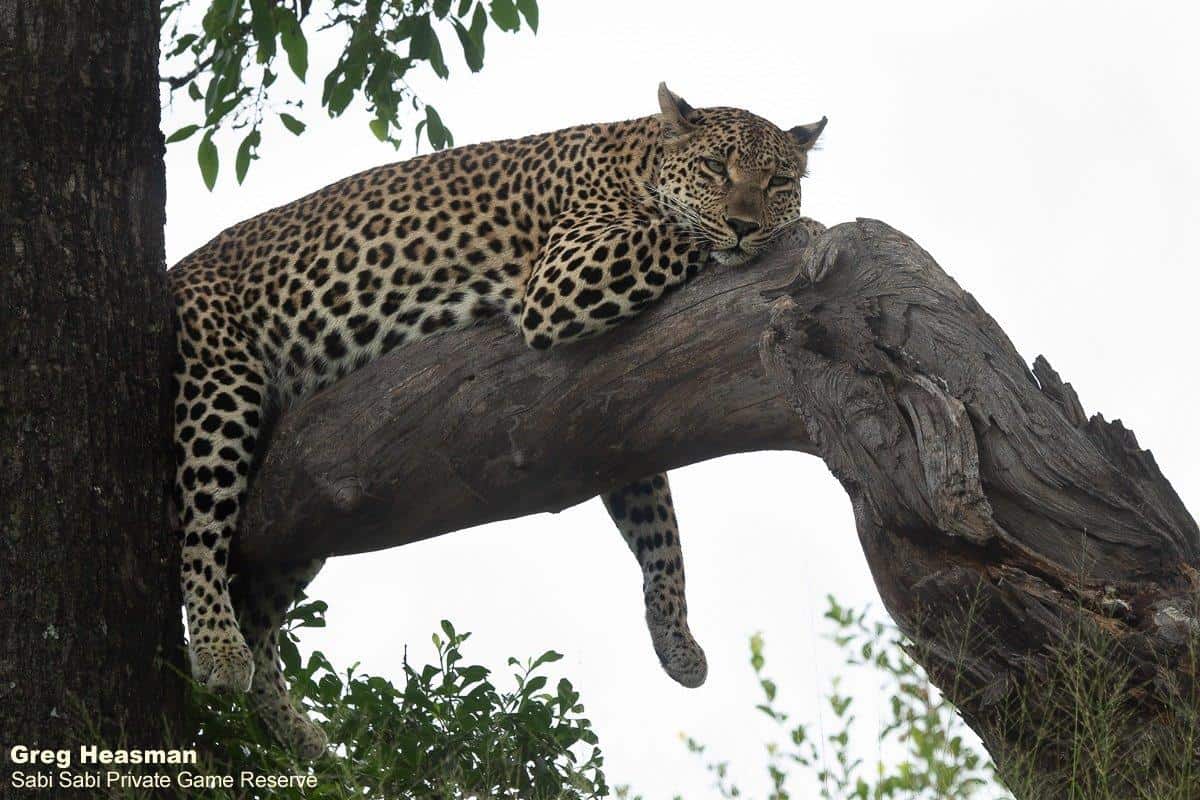 Ntsumi female leopard and her cub were found in the early morning. She had made a kill, possibly the previous day, and didn't stray too far off, allowing us to view the two of them precariously playing in a tree together. They constantly bounded up and down, and eventually moved onto the road and then closer to where the female leopard had stashed her meal.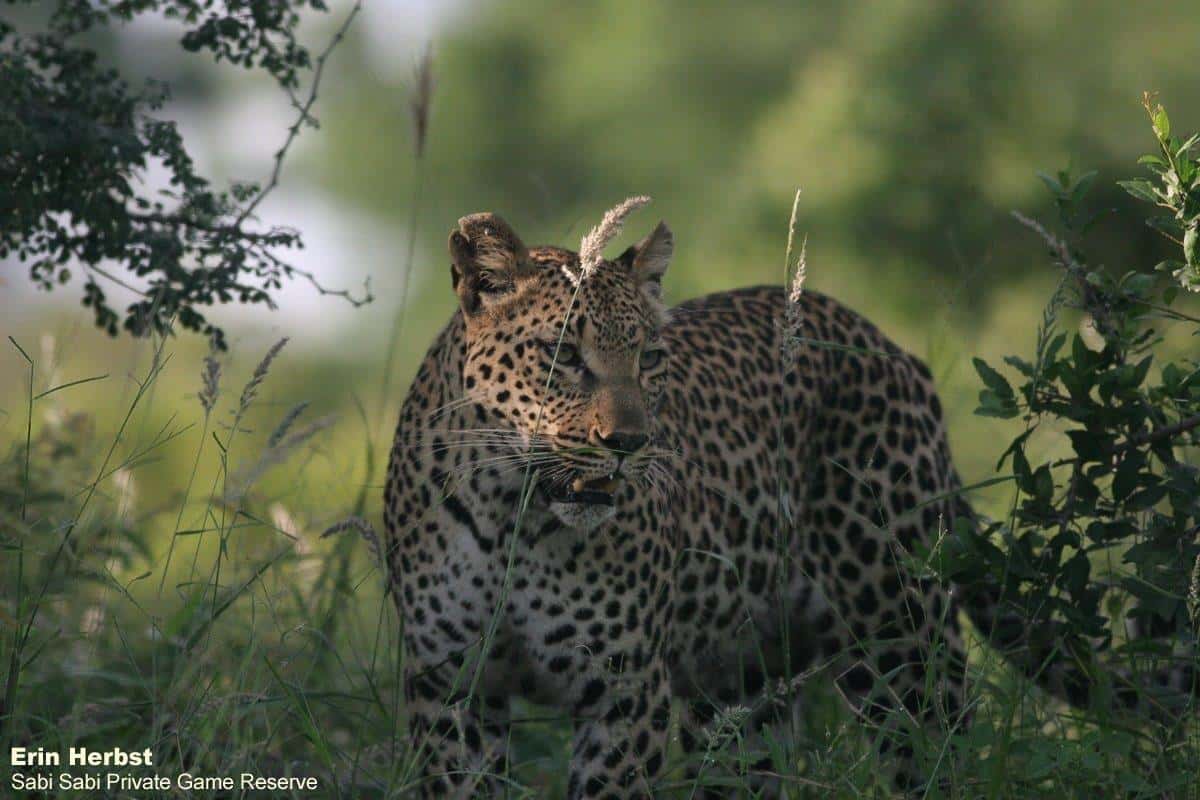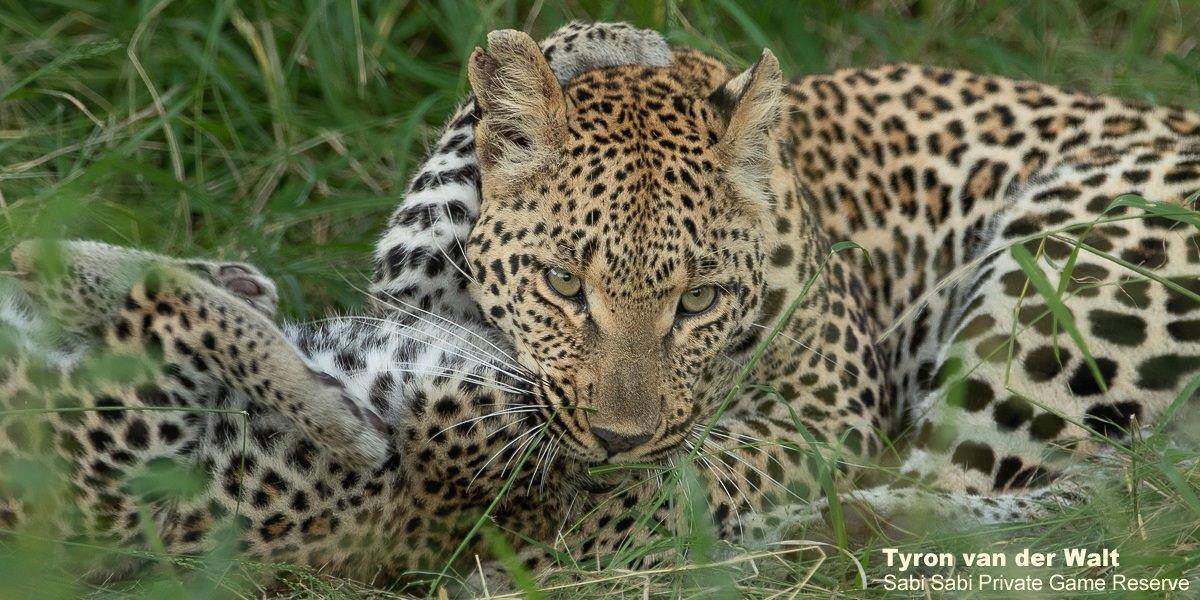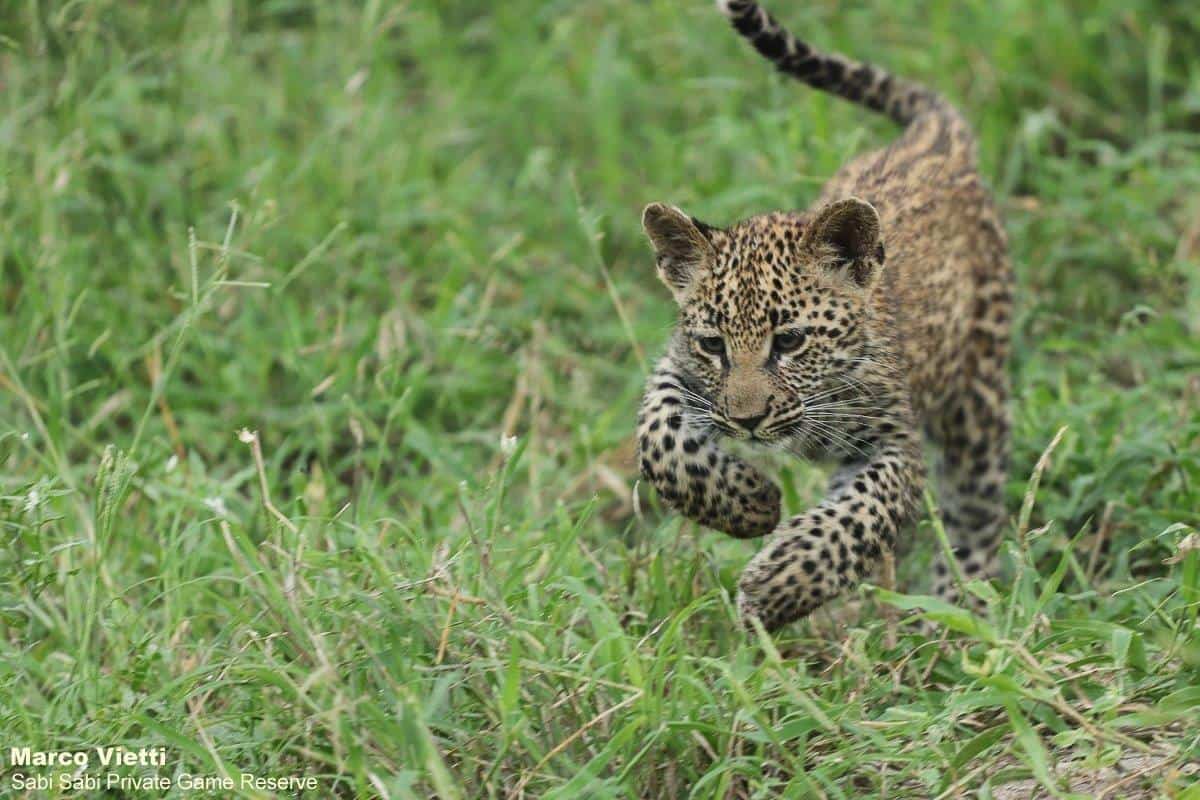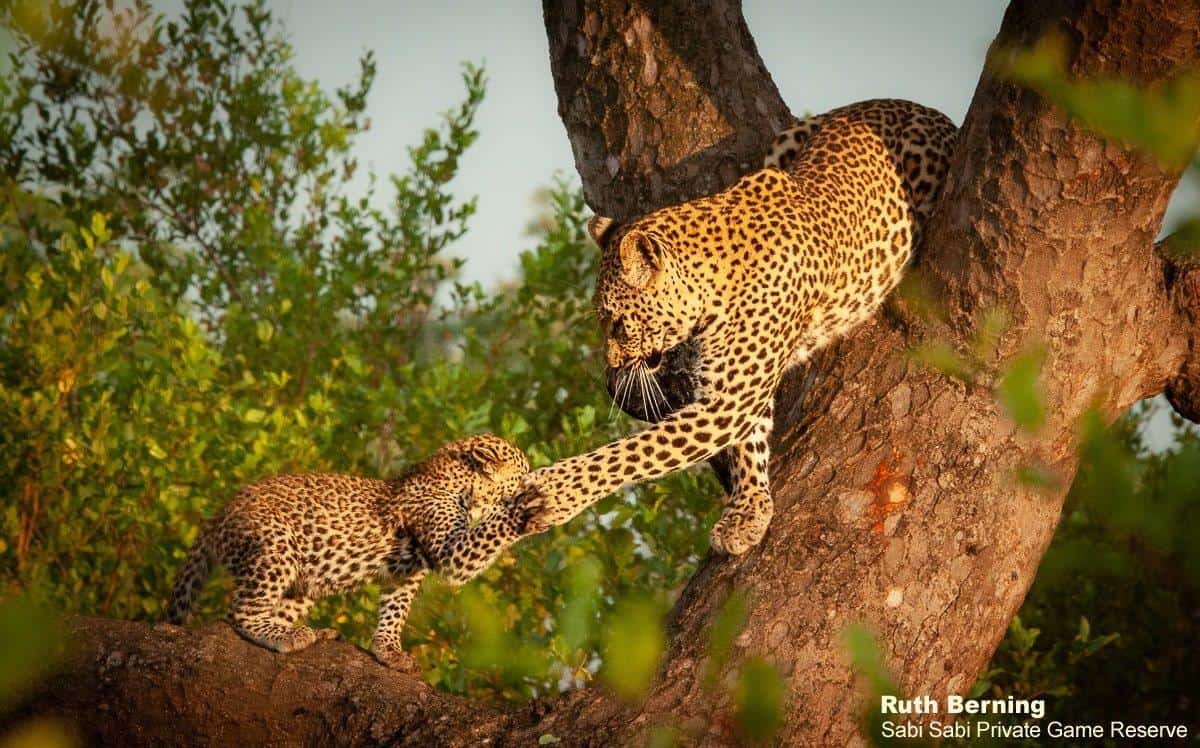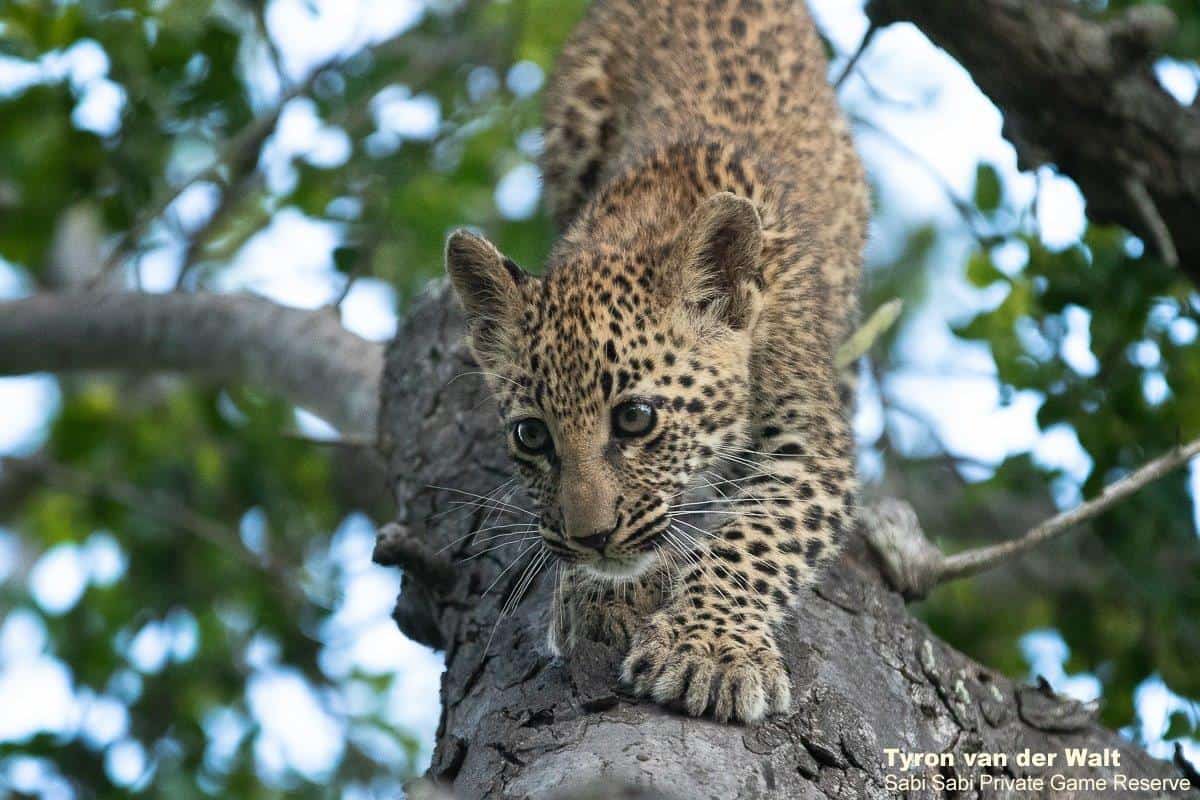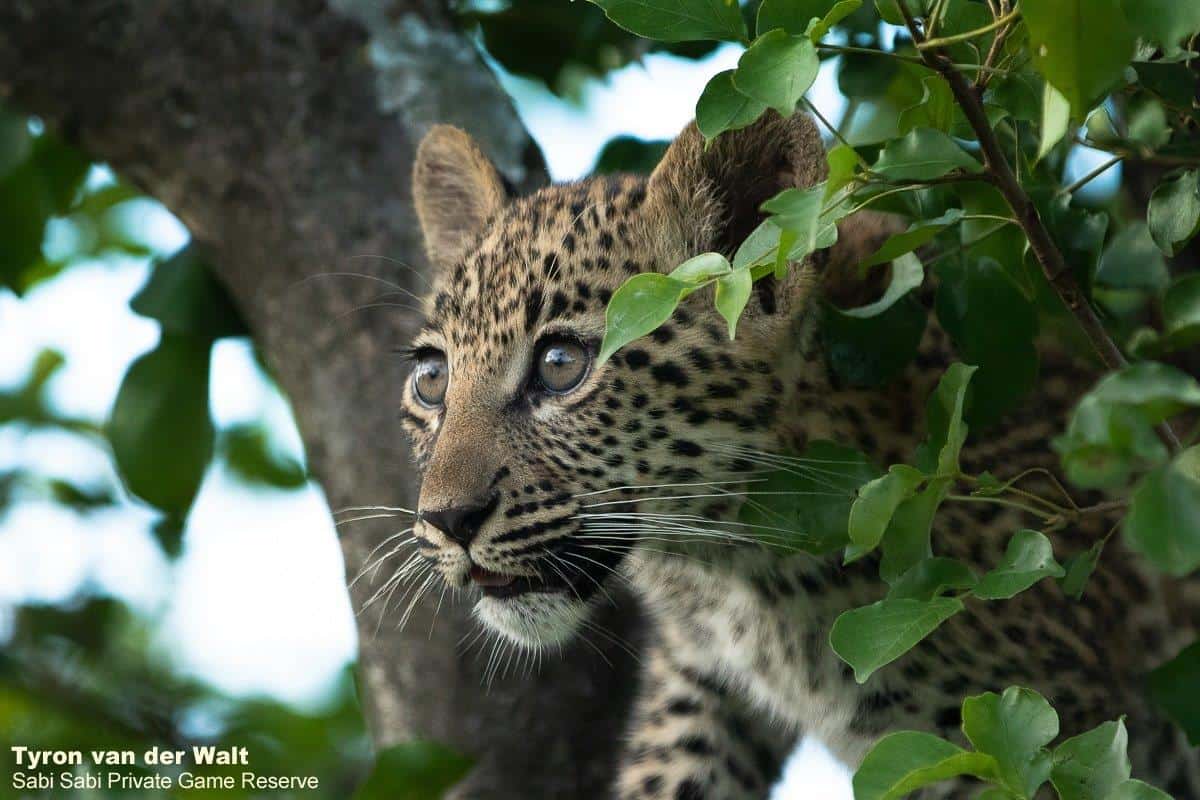 What seemed like a small herd of elephant approaching from a nearby drainage line, turned out to be a huge herd, heading straight towards the waterhole we were sitting at. What a wonderful sighting!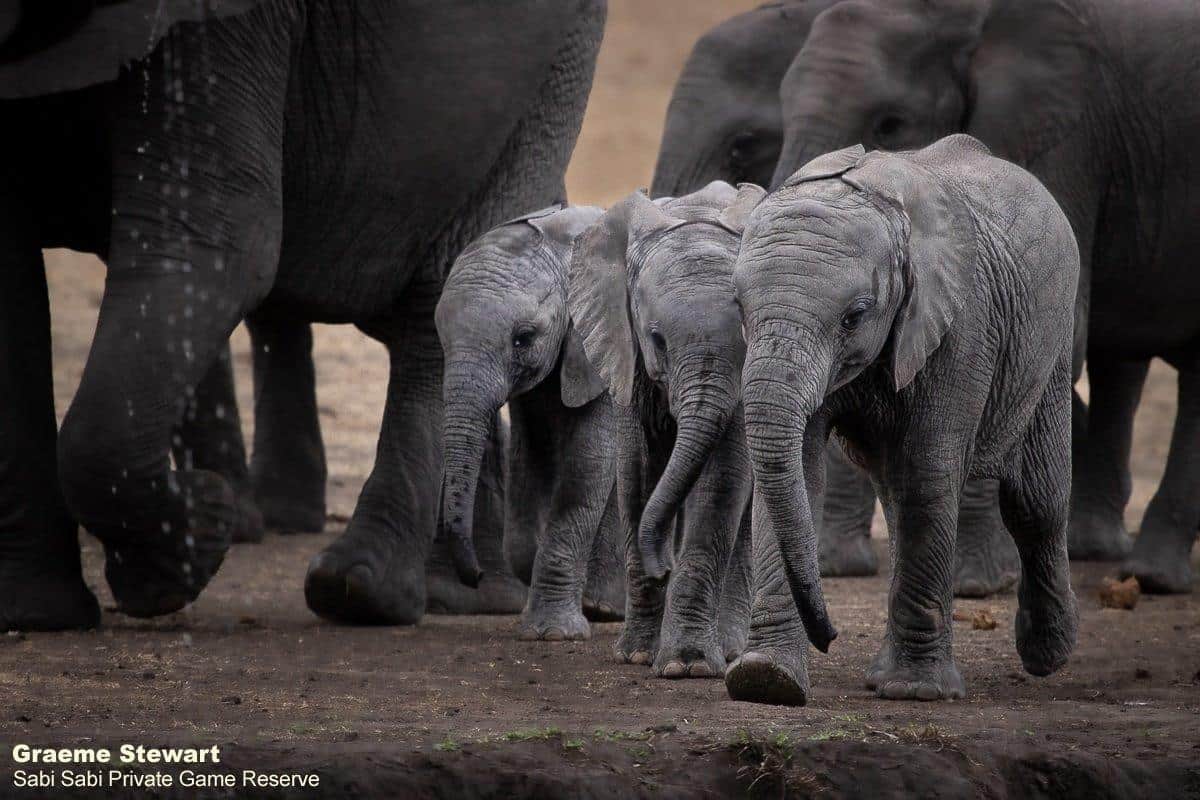 It is always welcoming to see European Rollers visiting this time of the year.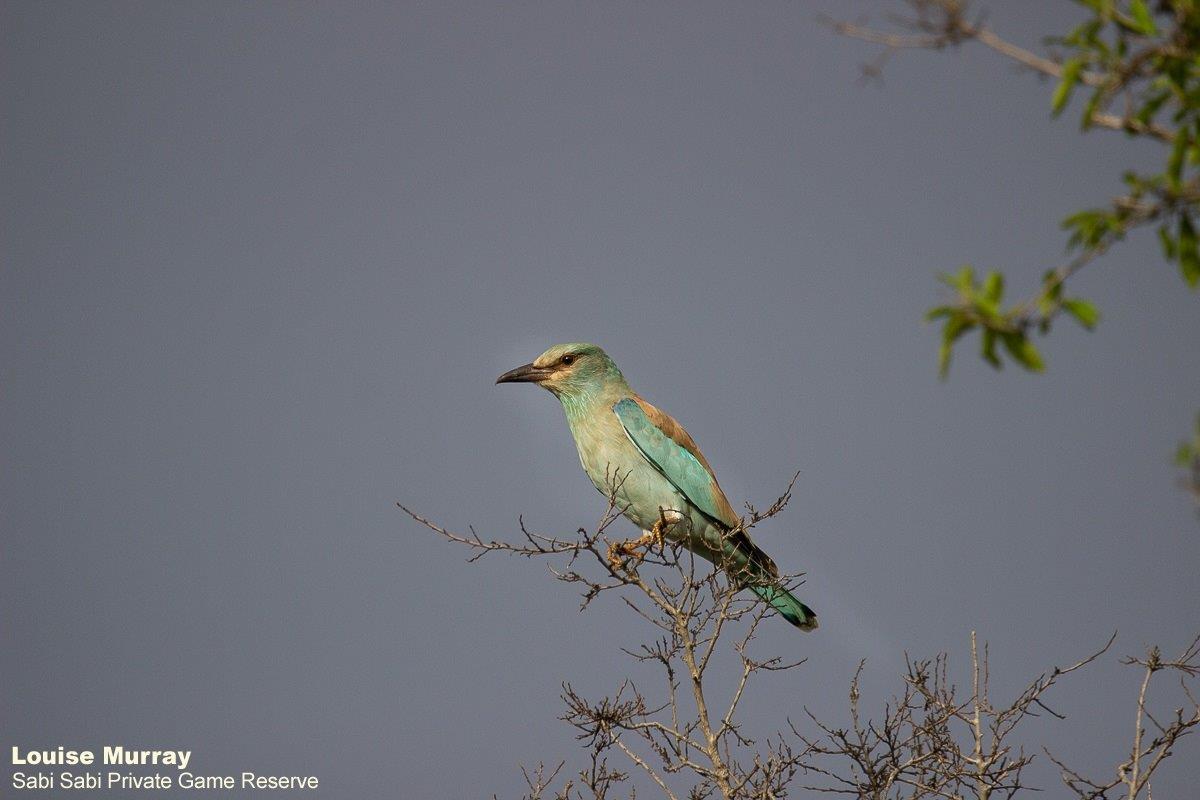 With all the recent rain, there are plenty of pools of water around, making hunting easier for these monitors.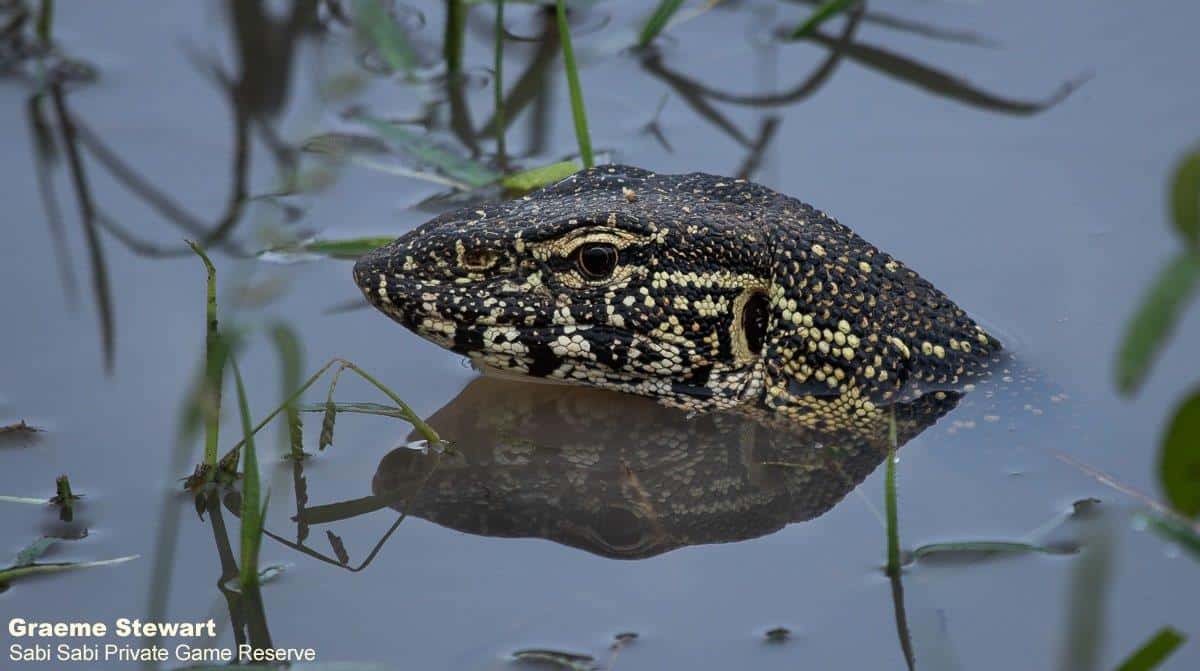 A big herd of buffalo were feeding in an open area when a couple of them came close enough for us to get a good view of them.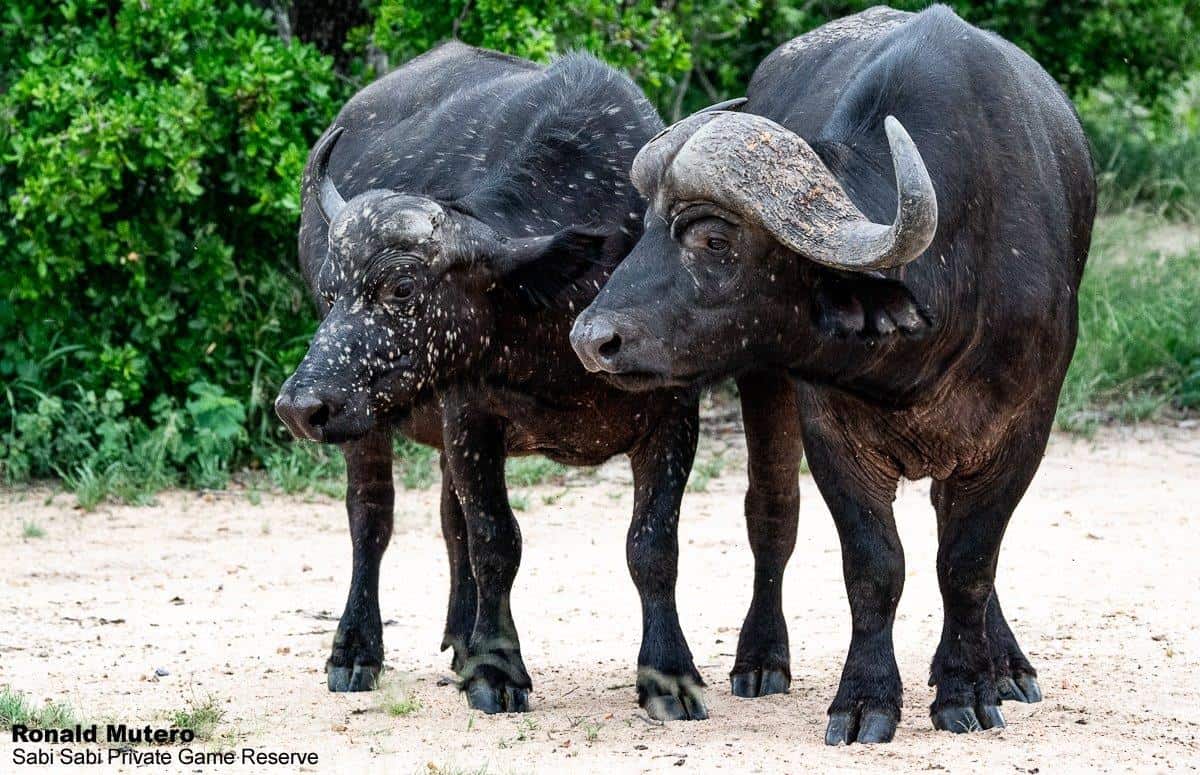 Peek-a-boo!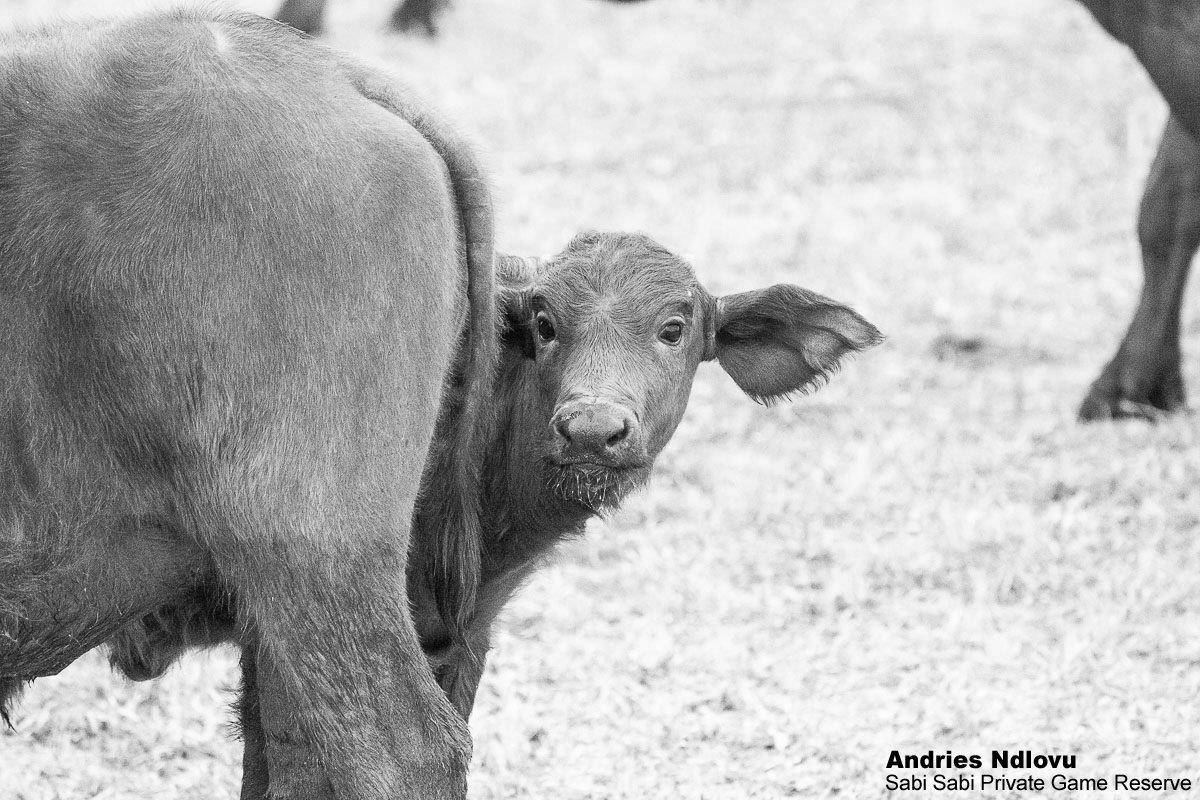 A different view of a Lilac-breasted Roller enjoying some breakfast.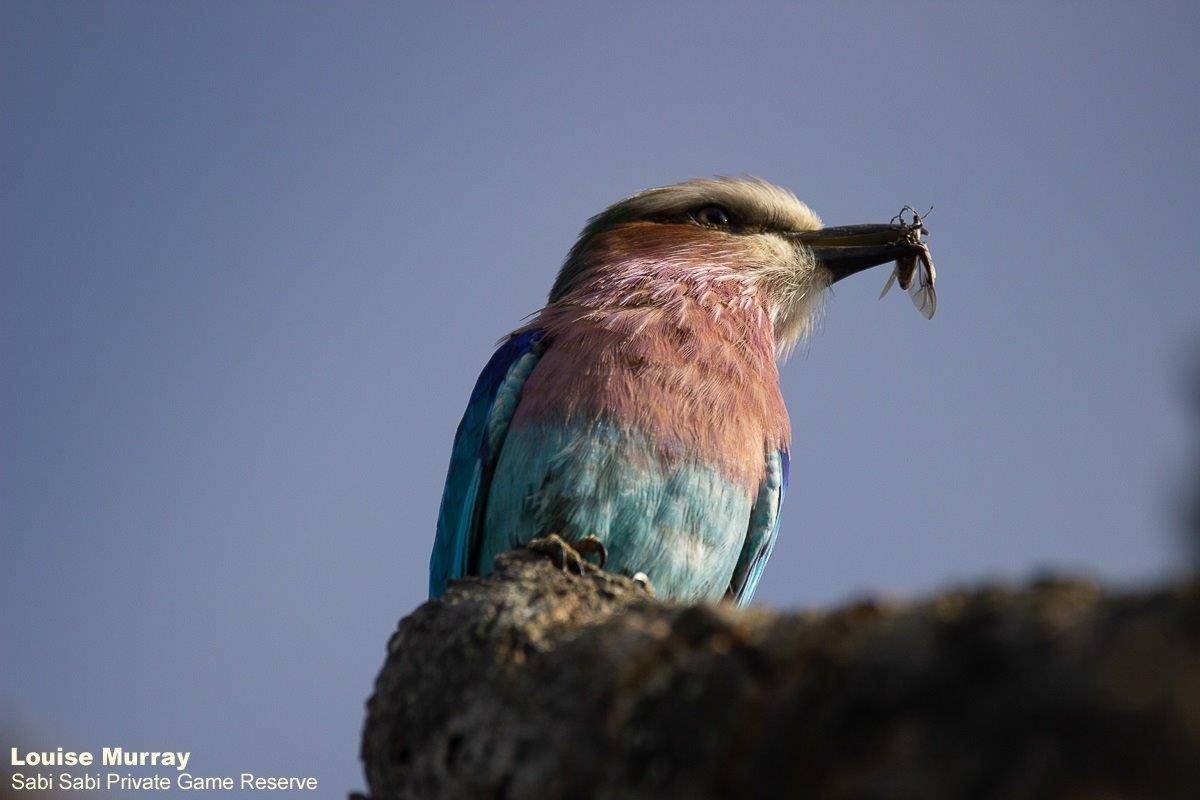 With the Marula season coming into full swing, this elephant, together with her herd, were taking advantage of the nutritious fruit littering the ground around a female Marula tree.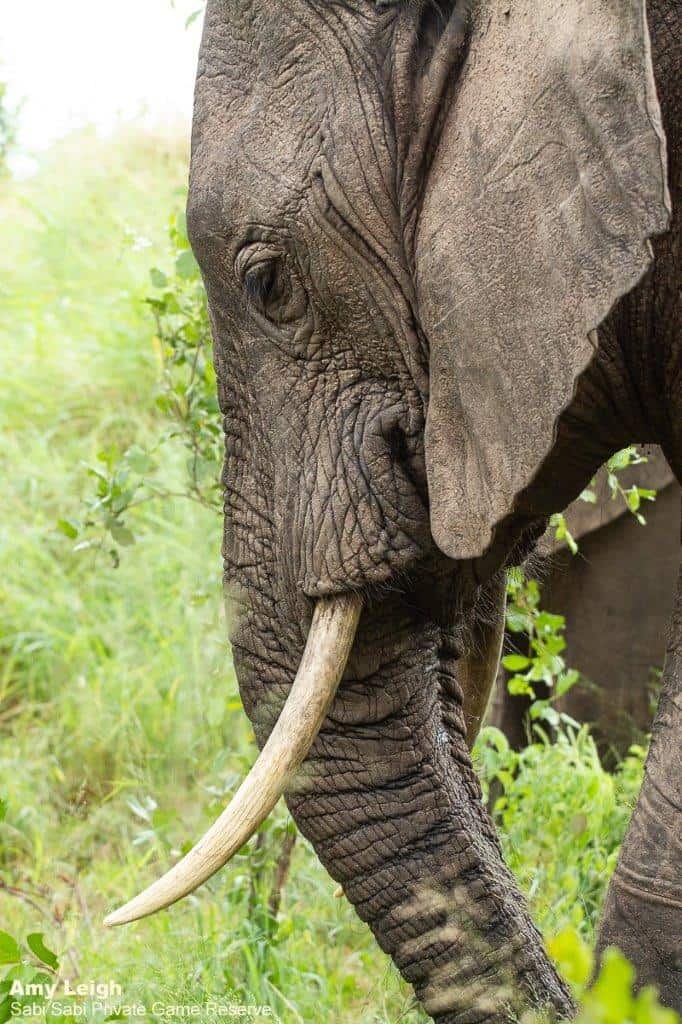 A business of Dwarf Mongoose scuttled back into their burrow as we approached. Soon after, one by one, they slowly popped their heads out and eventually became accustomed to our presence. One of them was even brave enough to pose on a fallen log for us.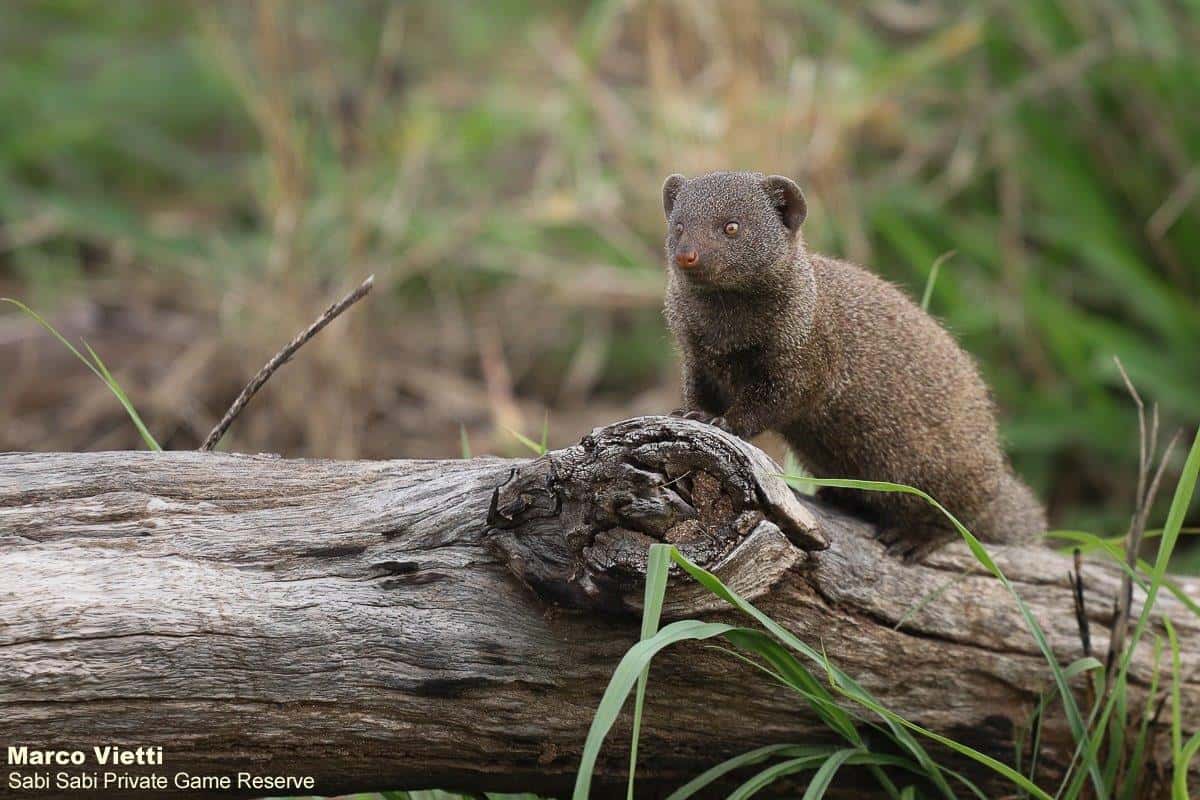 The ability for kudu to remain camouflaged is unbelievable. By remaining still, this kudu bull blends perfectly into its surroundings.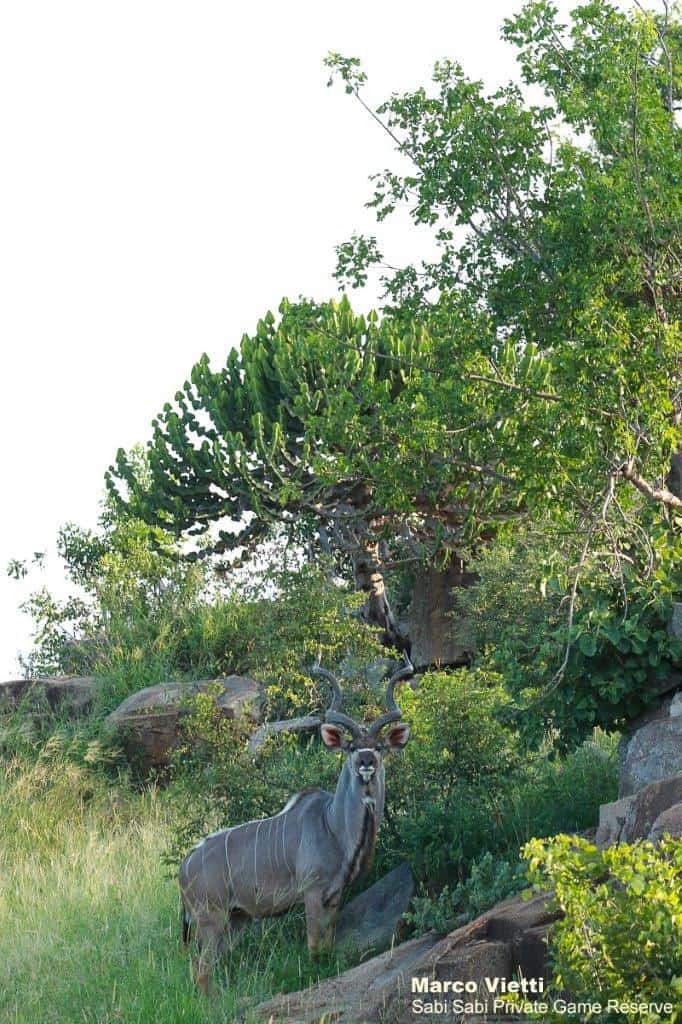 Two elephant bulls slowly make their way across an open area with a spectacular Sabi Sabi backdrop.
What an unbelievable sighting! It is quite a surreal moment when coming across a pangolin in the bush. You almost have to blink a couple of times just to make sure that you aren't seeing things. It was really relaxed, moving through the undergrowth and every now and then, having a short rest.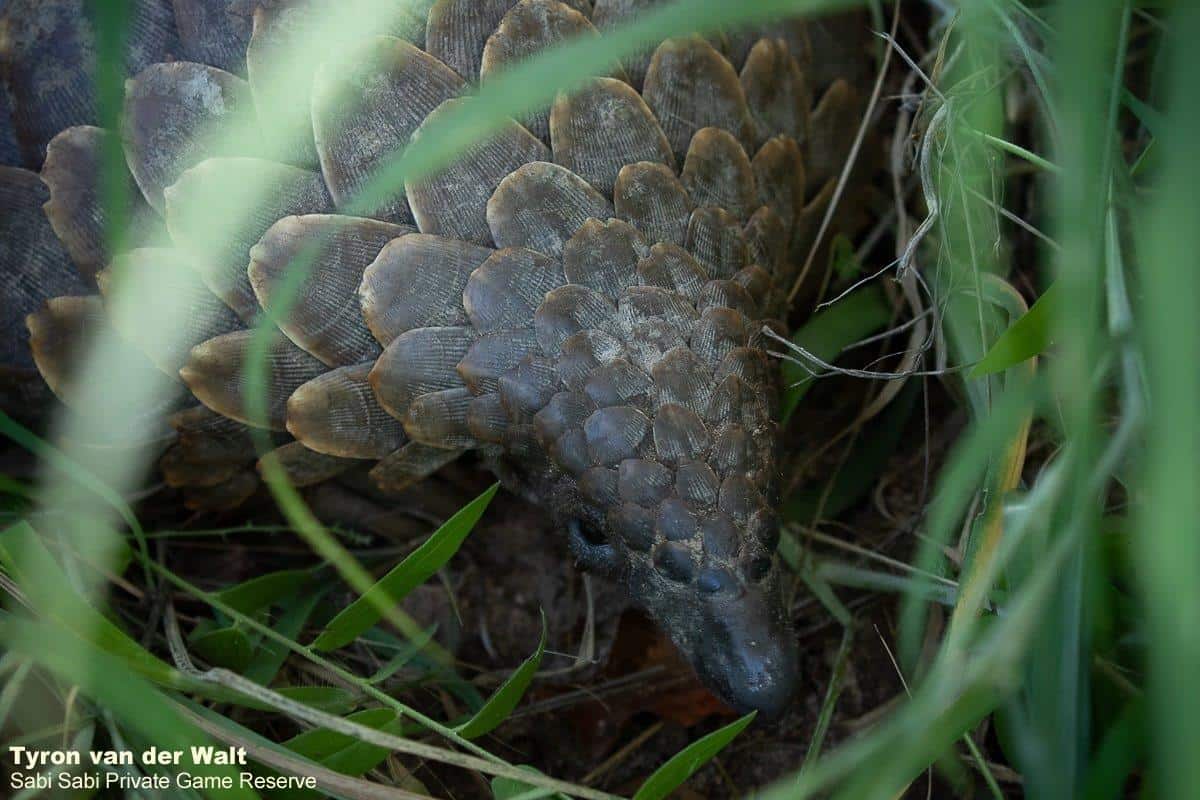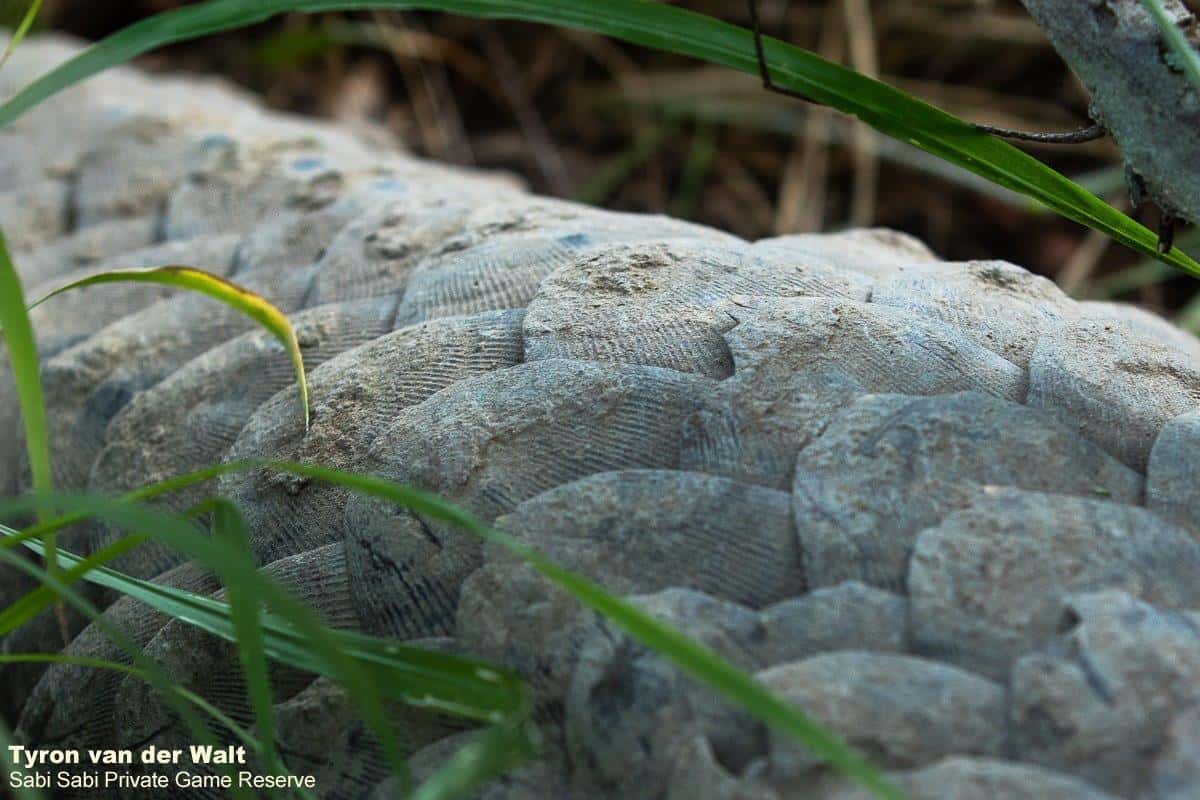 Until next time…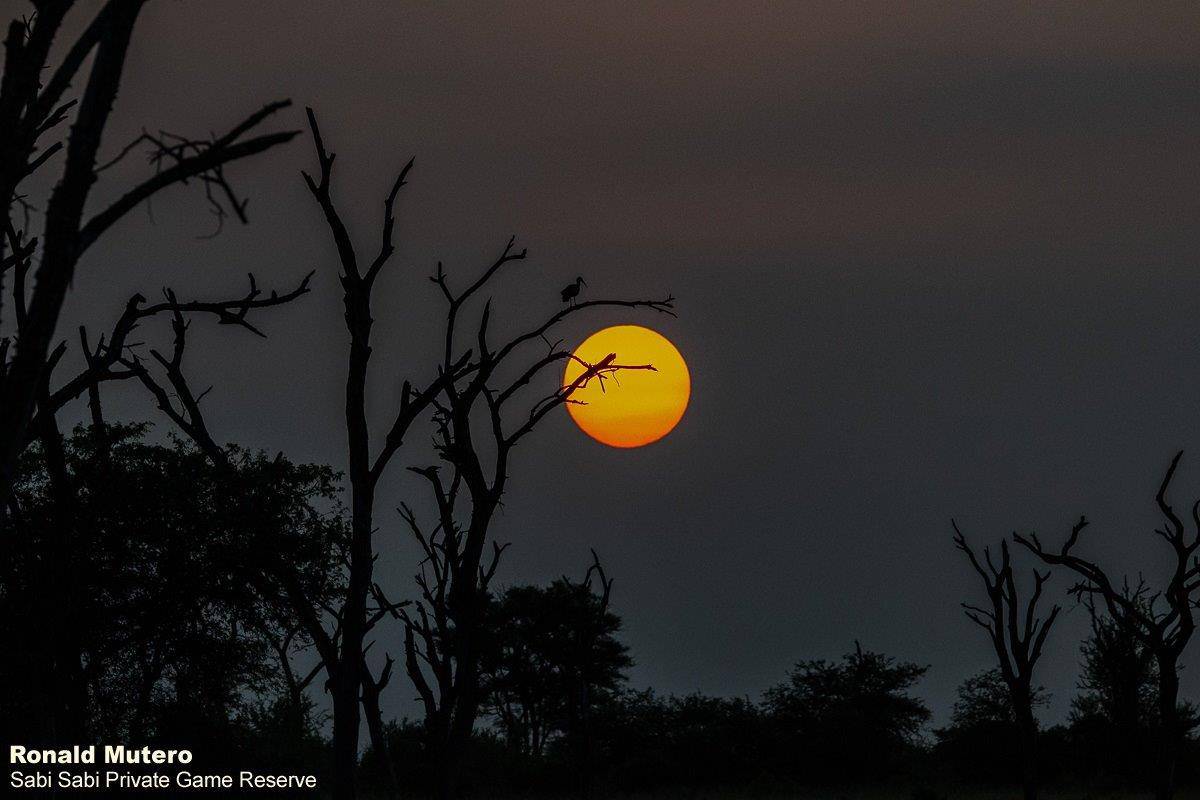 Blog by Wendy Claase
Images by Ally Ross, Amy Leigh, Andries Ndlovu, Erin Herbst, Graeme Stewart, Greg Heasman, Louise Murray, Marco Vietti, Ronald Mutero, Ruth Berning and Tyron van der Walt
Videos by Enrike Botha and Louise Murray