The bush has produced another week of spectacular sightings!  Without further ado, herewith the highlights from the past 7 days on safari…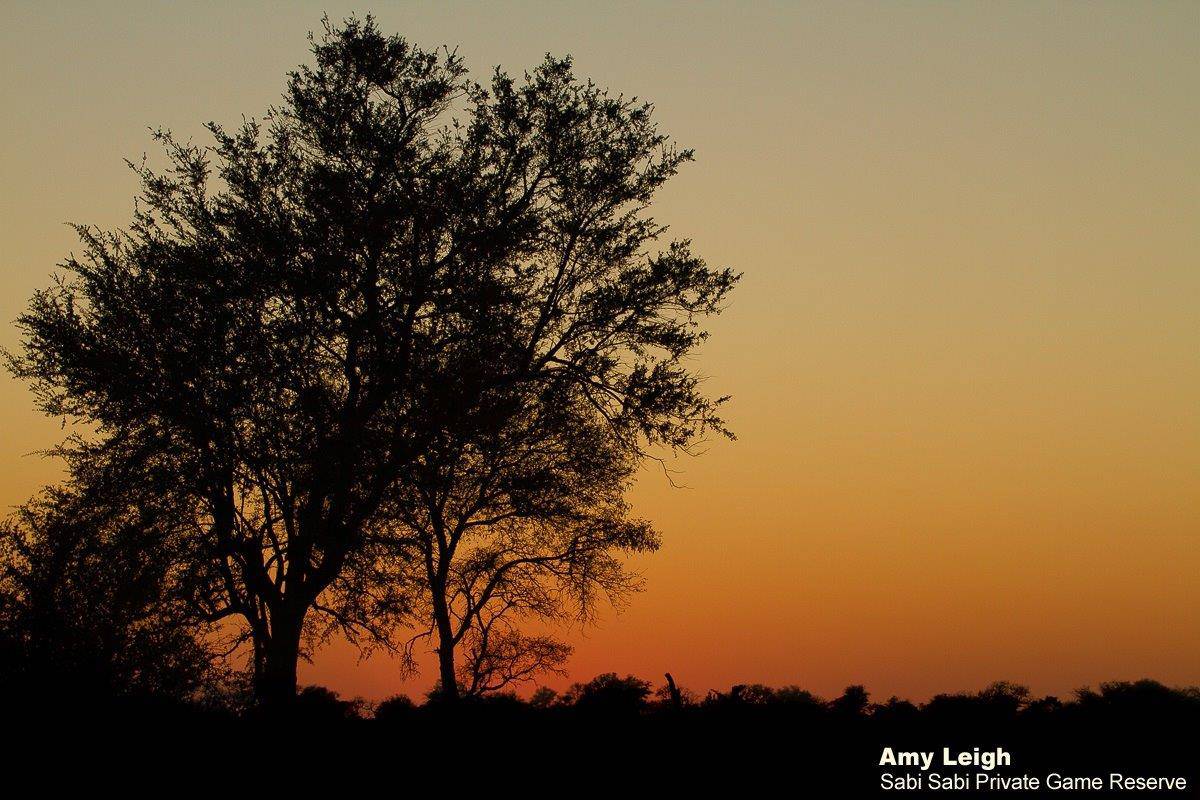 With the rain we have had in recent times, we need to keep an eye out for tortoises crossing the road.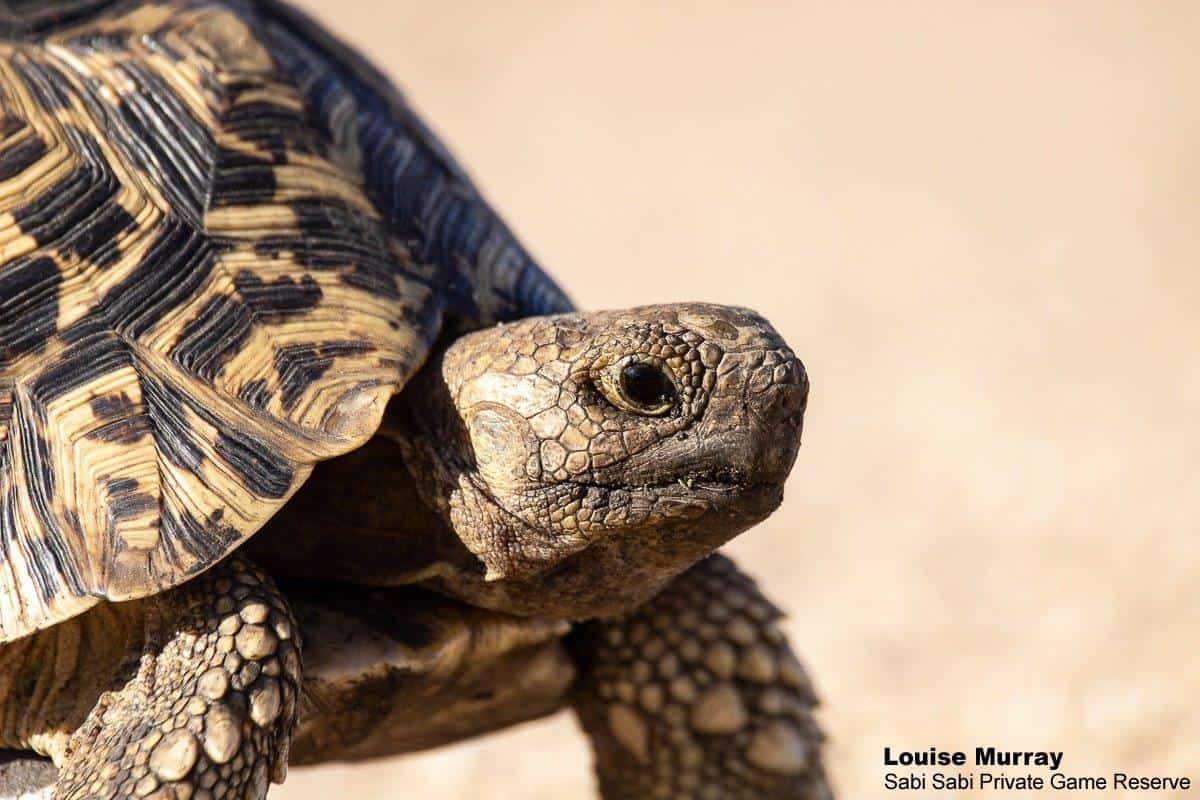 A small herd of elephant bumble past, feeding in the long, lush grass.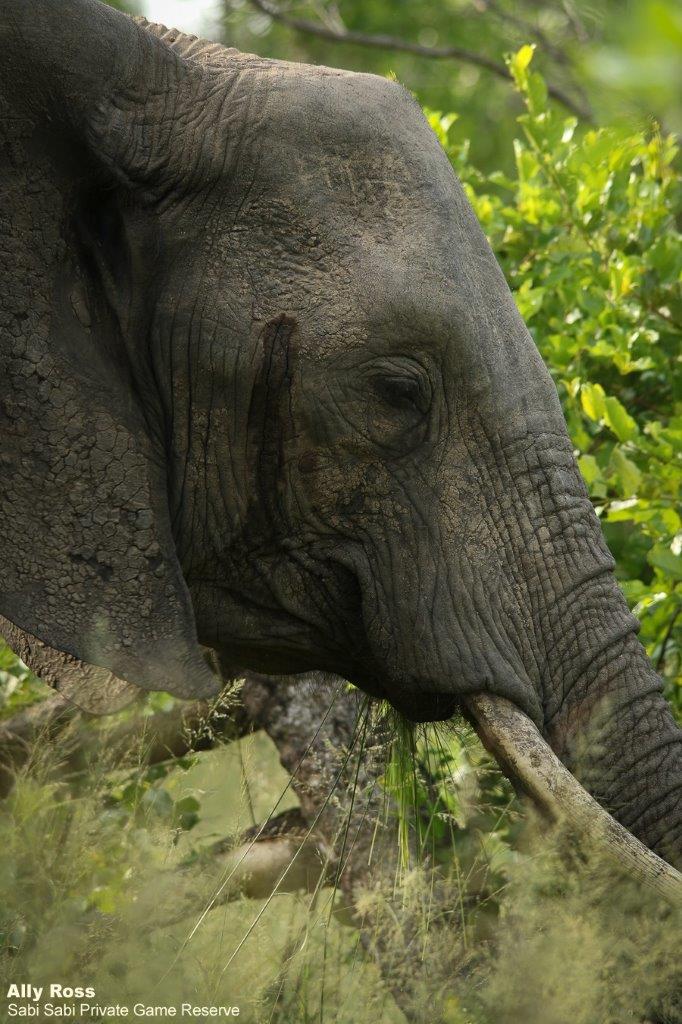 A lovey sight to see some White-faced Whistling Ducks in some shallow water.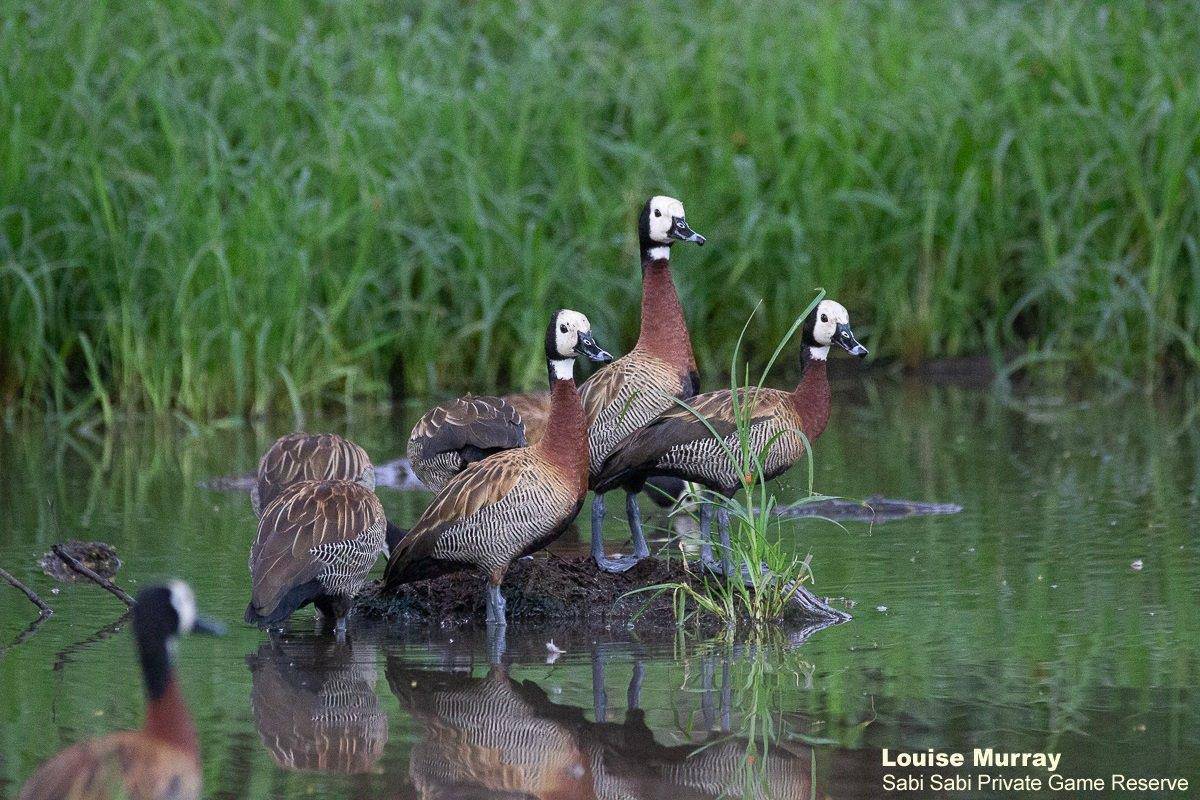 This female buffalo was keeping a watchful eye as the youngsters made their way across the road behind her.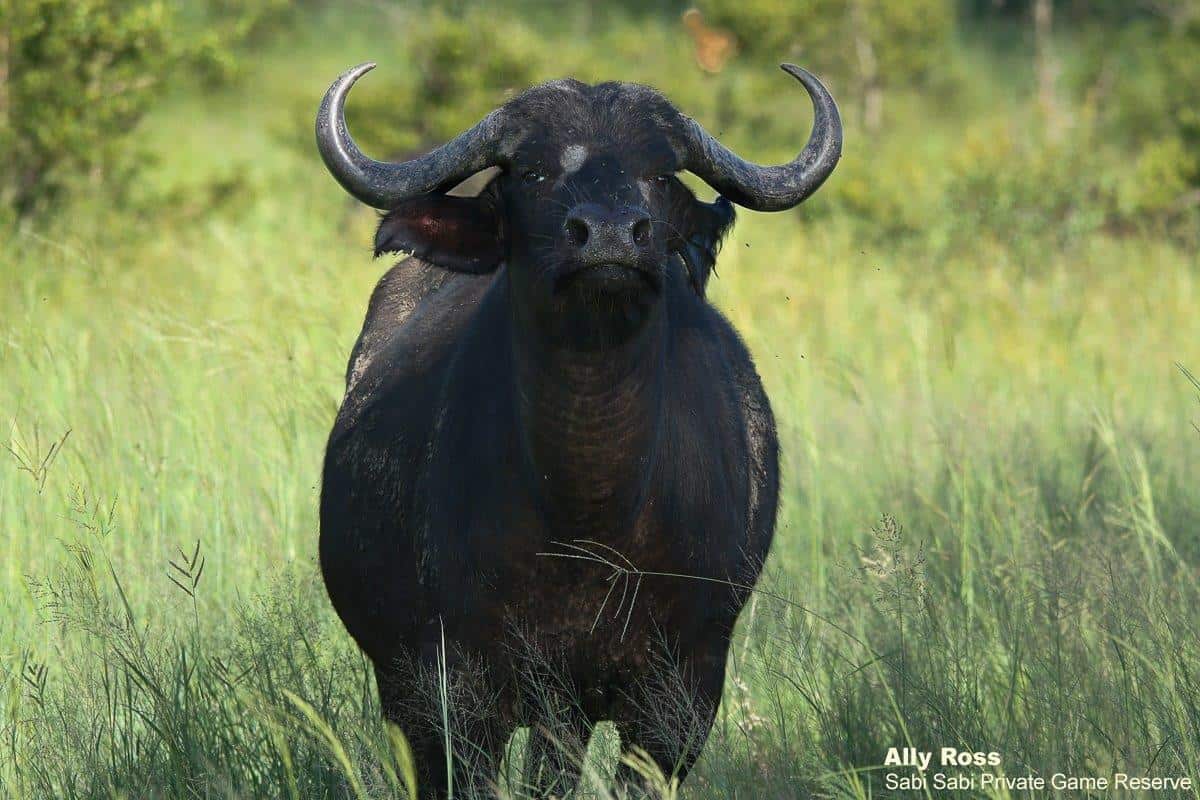 Safaris definitely include the small and special too! At a nearby watering hole, tucked into the undergrowth, this young water monitor was seeking shade from the morning heat at the water's edge.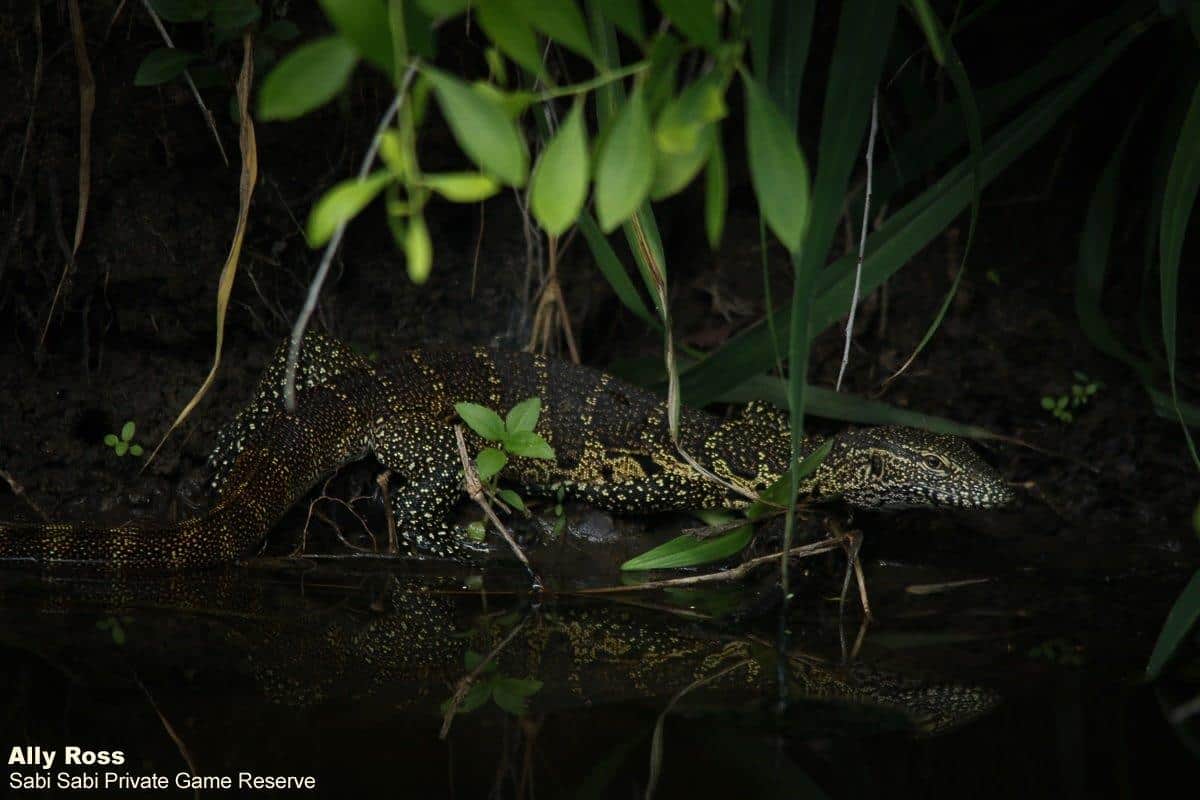 This very curious Dwarf Mongoose was giving us a very intense stare down as we drove into the area where it was foraging, together with the rest of the colony.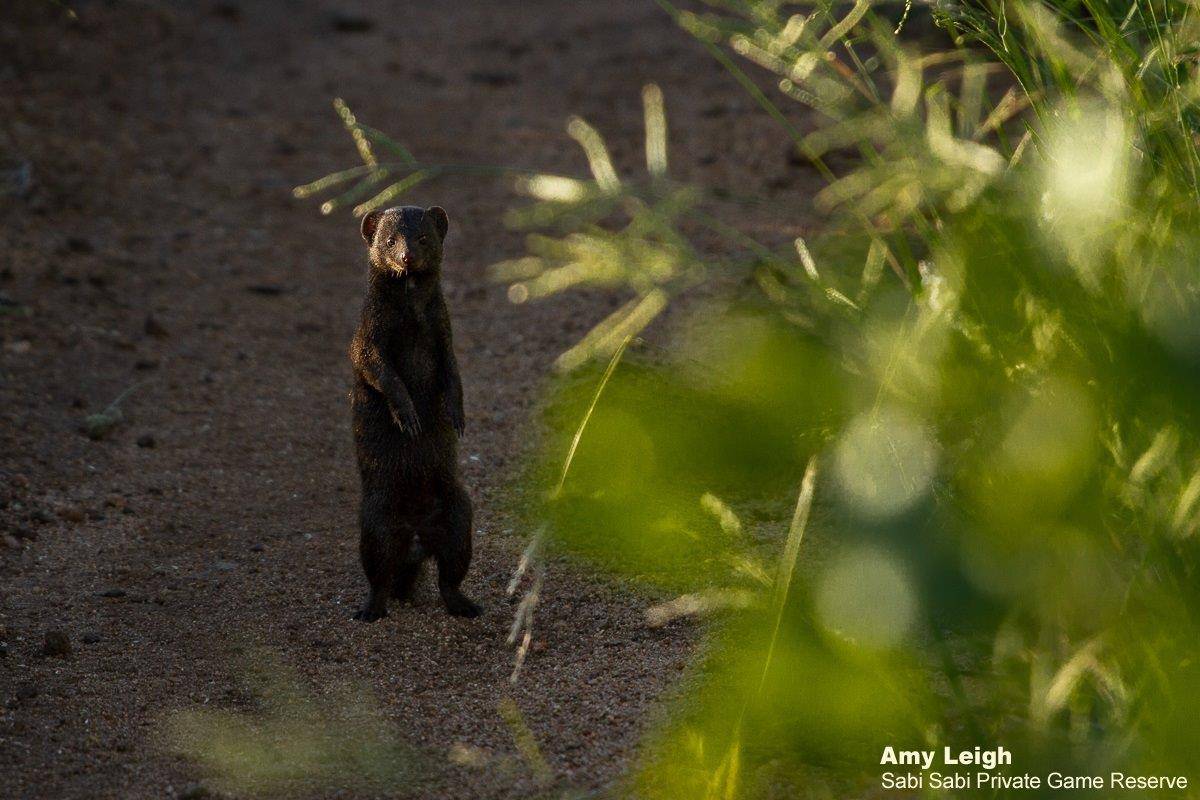 With a lot of Marula fruits falling at the moment, we are lucky to find big herds of elephants around the Marula trees. These sightings are thoroughly enjoyable as we watch the little ones playing and trying to pick up the precious fruits.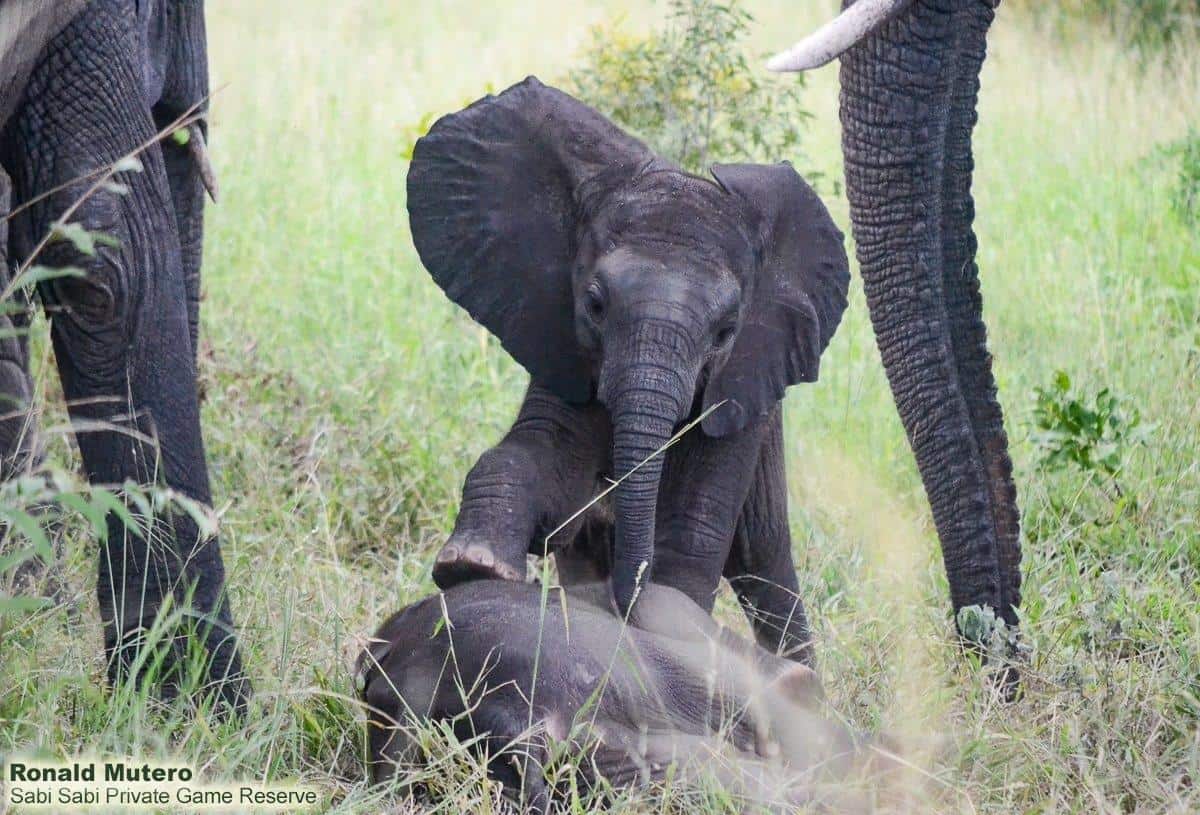 An unusual sight of this Green Olive snake scanning around on the Sabi Sabi Private Airstrip.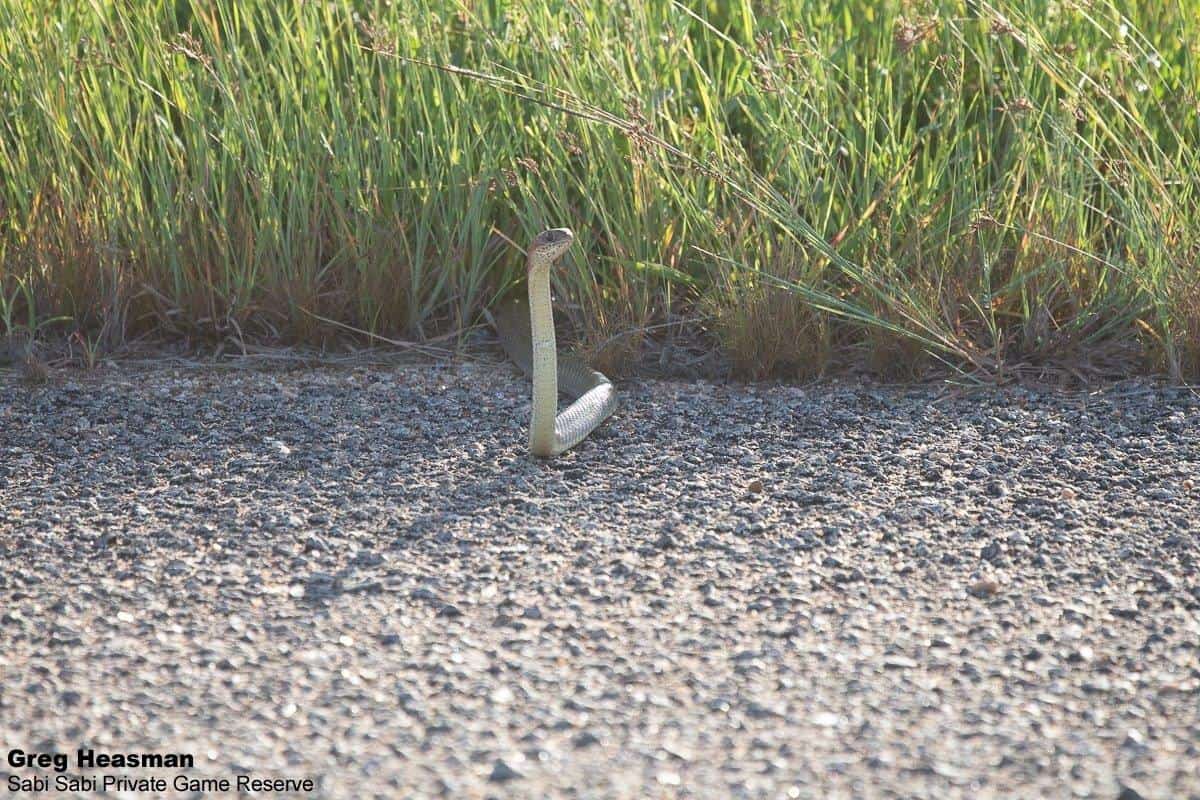 Night grazing.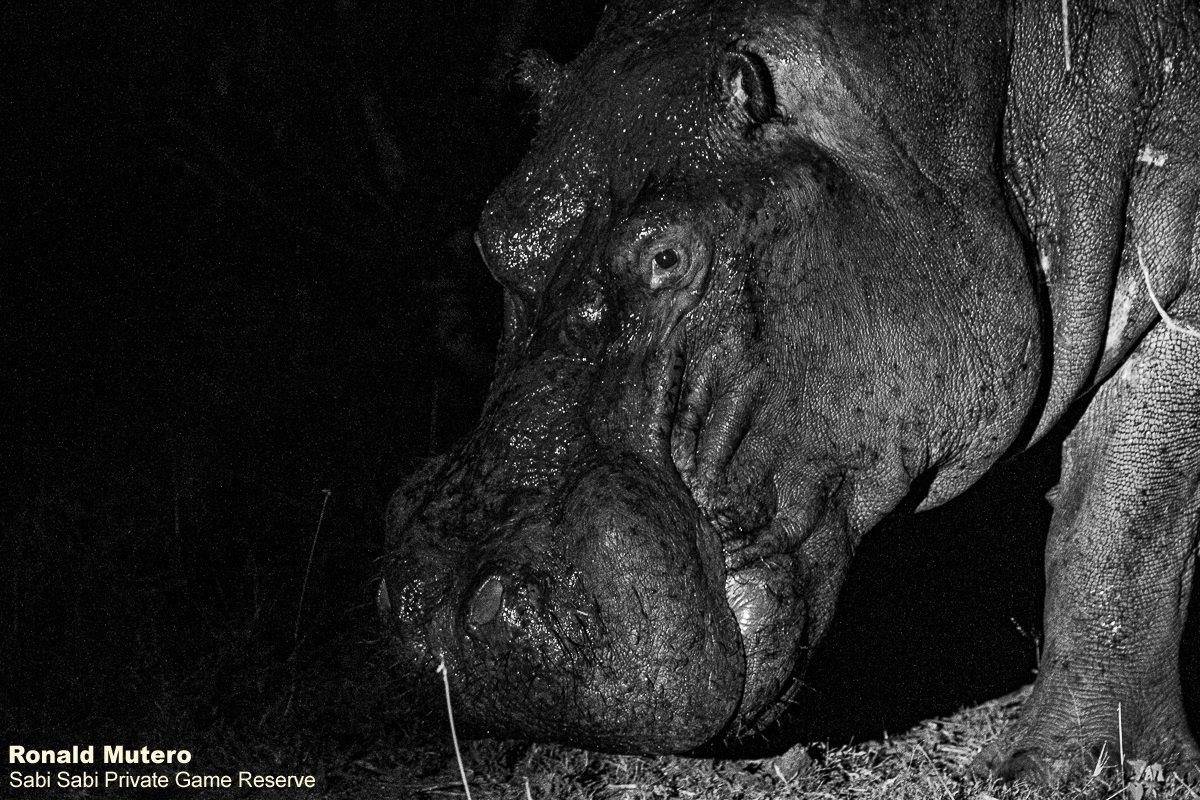 We have enjoyed plenty of wild dog sightings this week…
We came across this pack of wild dogs on the move. Walking at a slow pace, they sniffed around before increasing their speed as they went in search of a meal.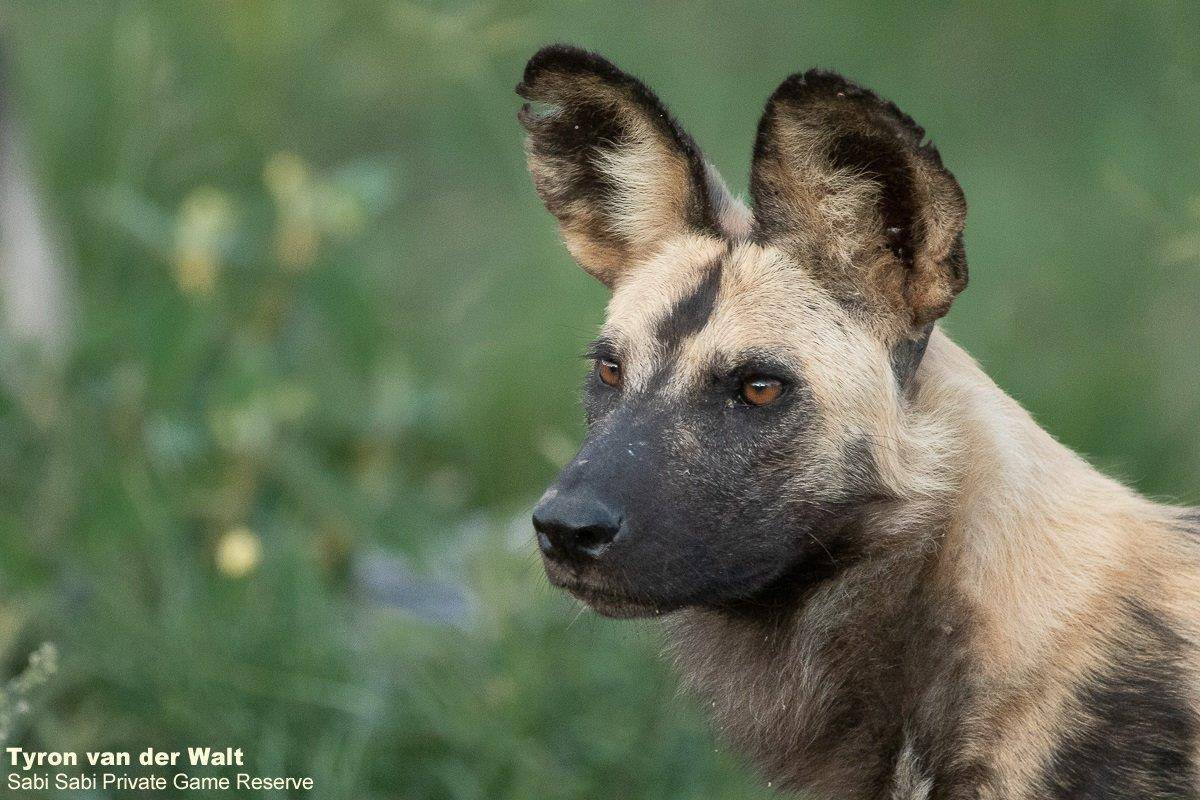 We followed up on a previous sighting of wild dogs and found them resting under some Tamboti trees. We spent time with them, watching as they played around before beginning their hunt.  They chased several herds of impalas, but without any luck. They eventually gave up and went to rest in a cool riverbed.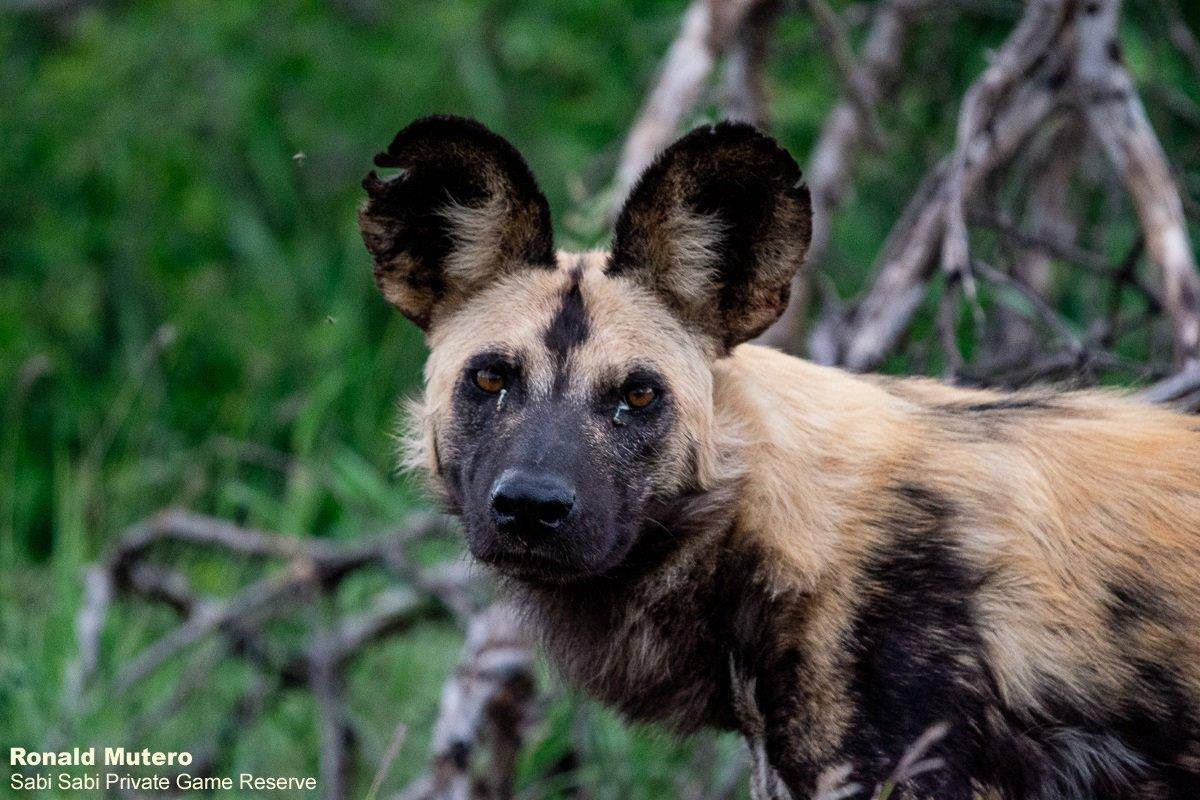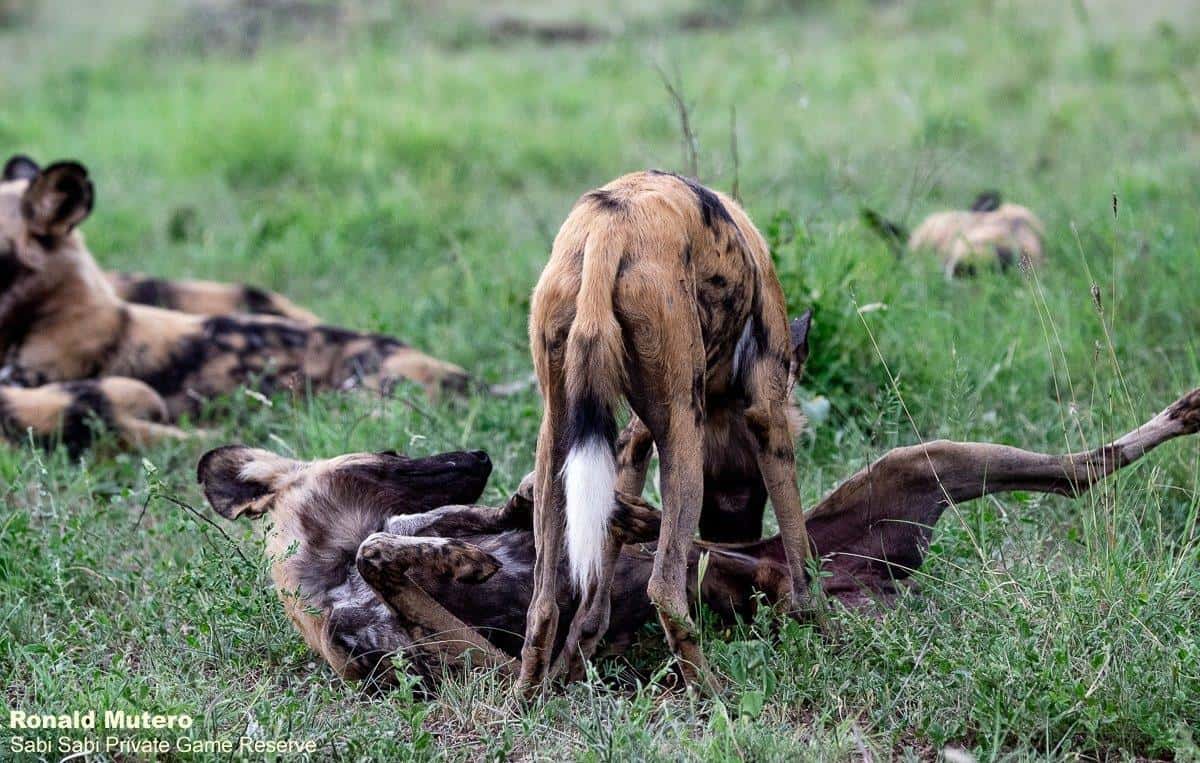 After finding tracks and following them into an area, we were ecstatic to find this pack sleeping soundly in the cool morning. A few days later, the pack was making their way up the road, in hot pursuit of their leader. A few members got distracted and moved off into the long grass, with only their big ears as evidence that they were still there. Soon a "whoo" call from ahead got everyone refocused and back on track, full speed ahead.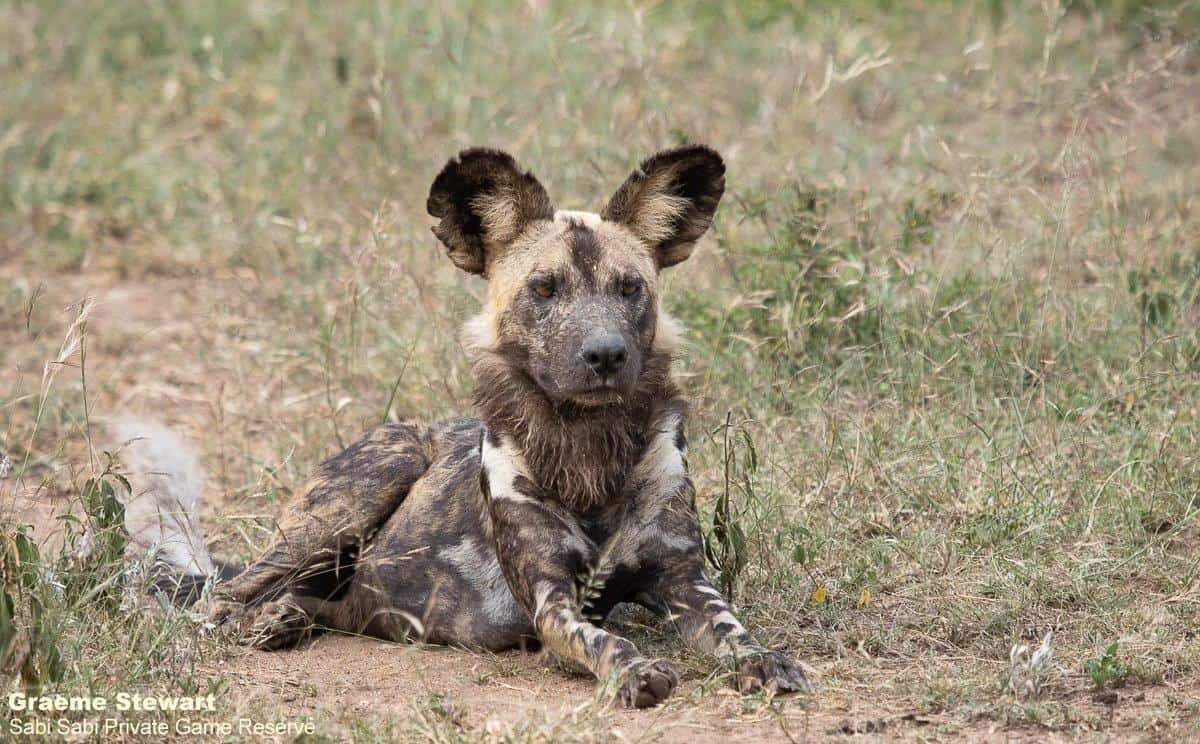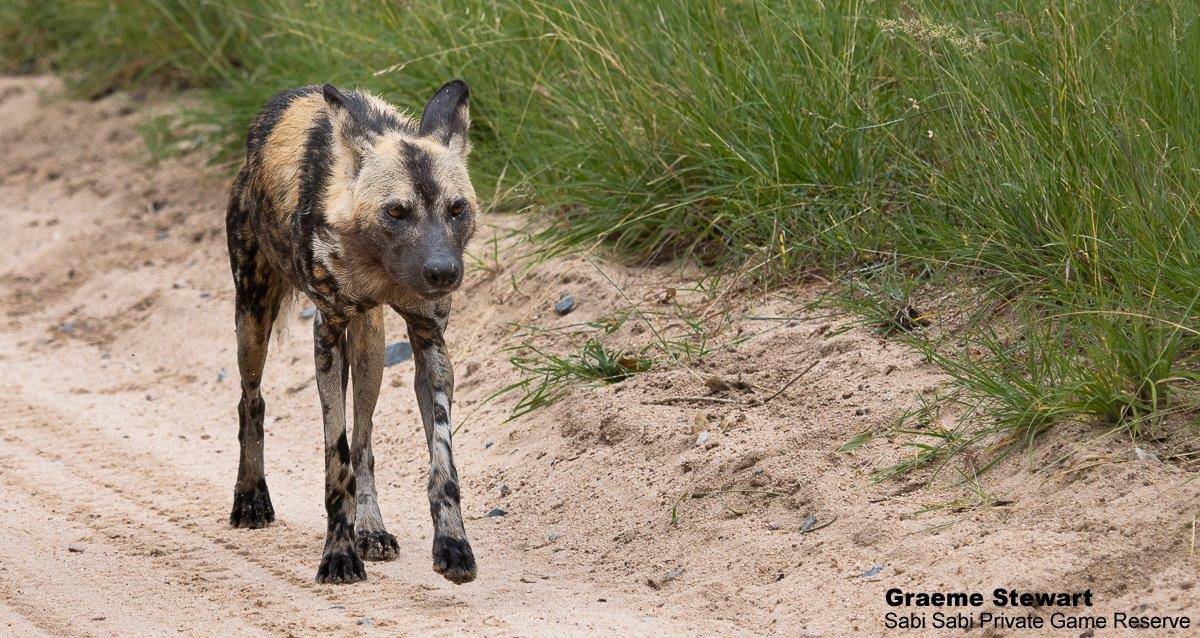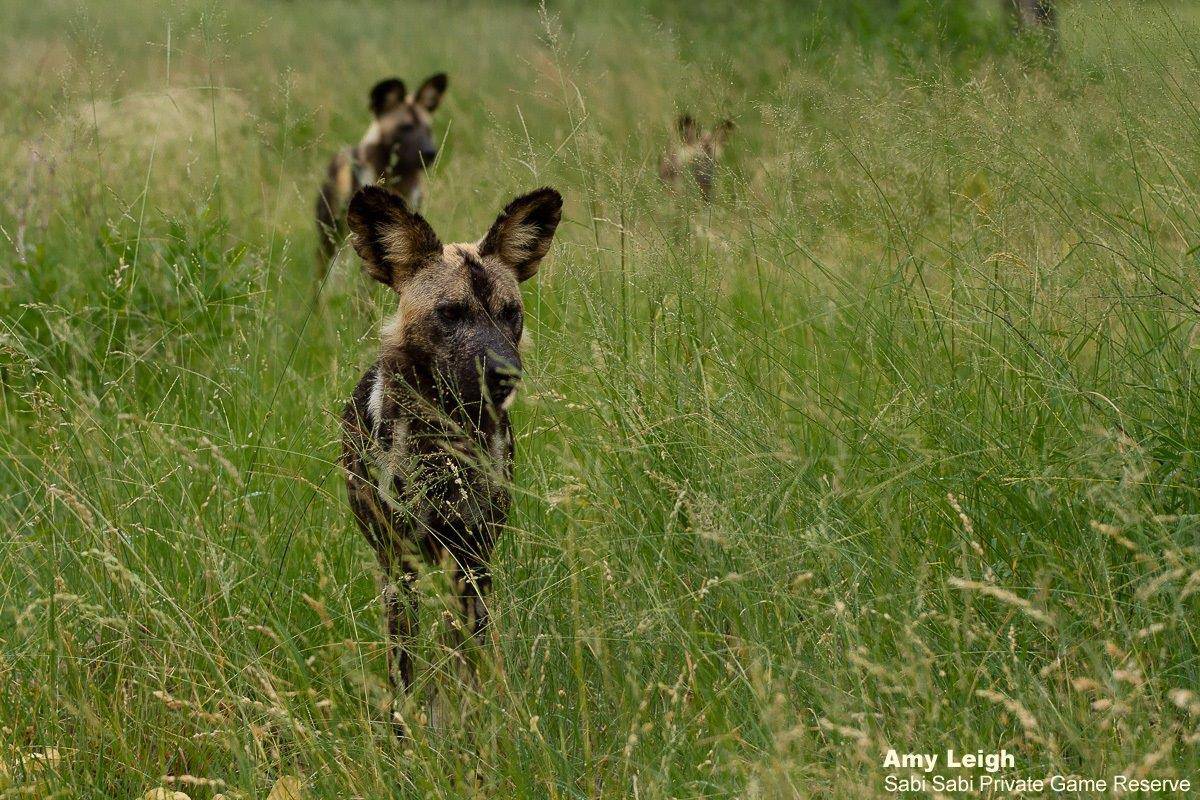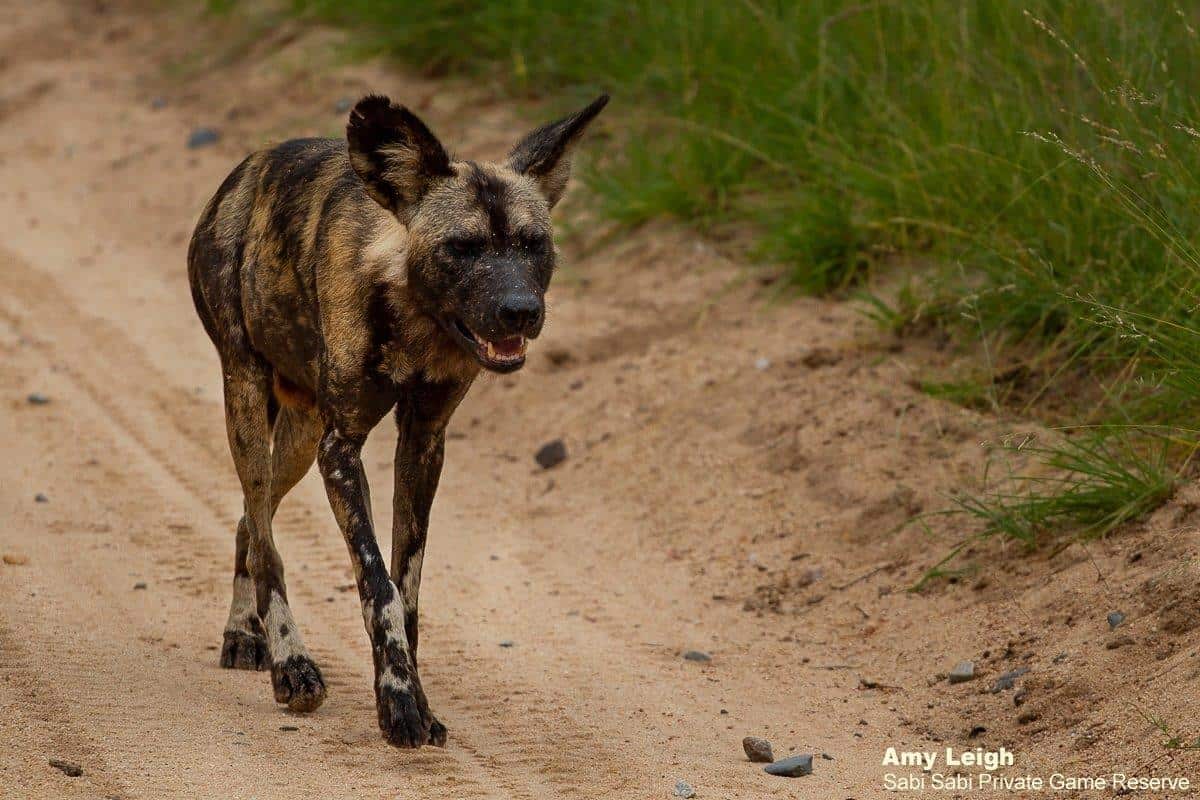 On the way to the lodge, we had a brief glimpse of the young Ngumi female leopard before she disappeared into the dark of the night.  It was a wonderful sight to see the young leopard once again.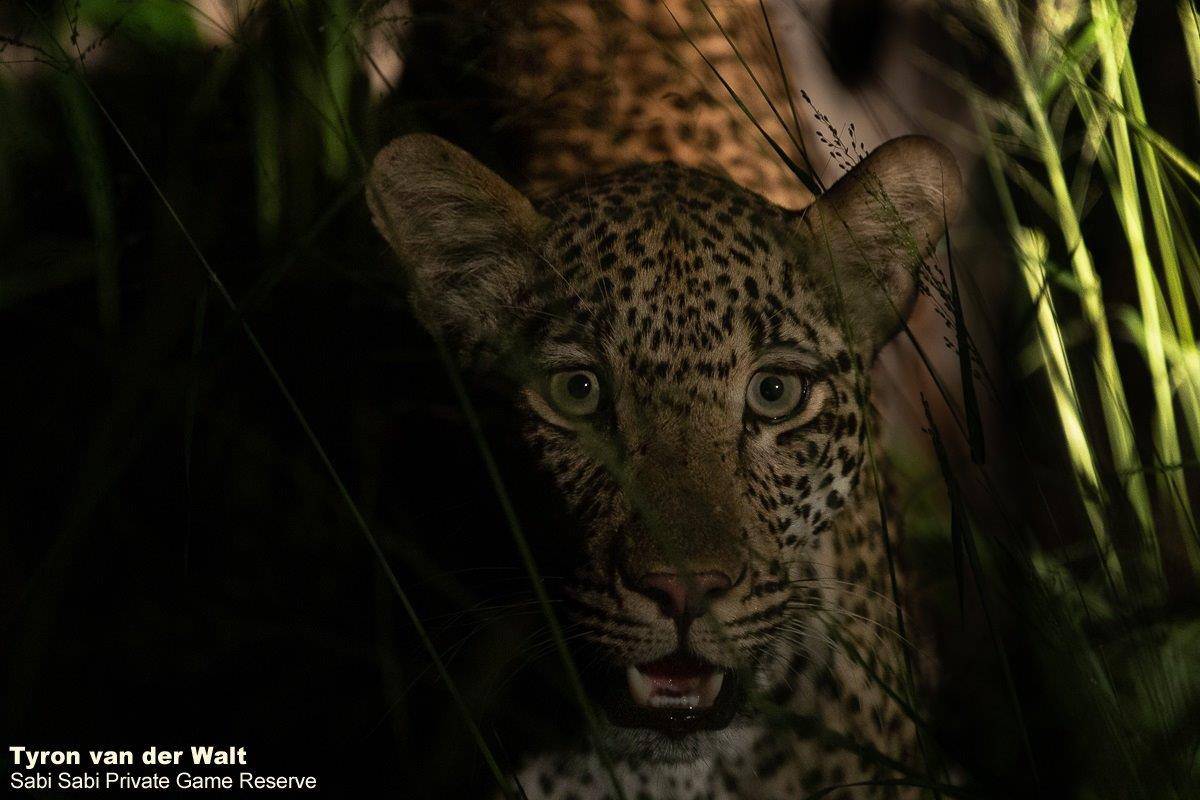 We came across tracks of a male leopard and decided to follow up. We made our way to an open area where we noticed a herd of impala, wildebeest and zebra all grazing, assuring us that the leopard was not here.  As we turned around, we located N'weti walking through the long grass, making his way towards the grazers. After his location was given away by 2 squirrels, he moved into dense vegetation where he could disappear and try again later in the afternoon.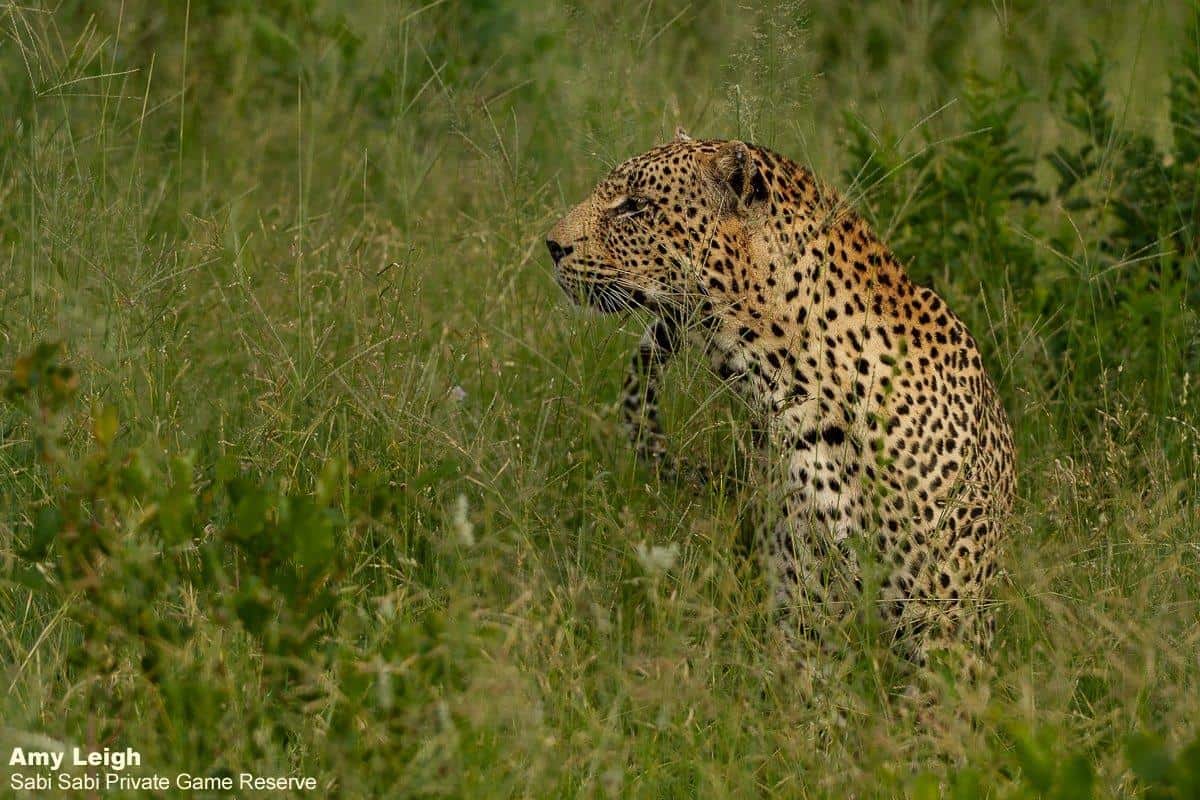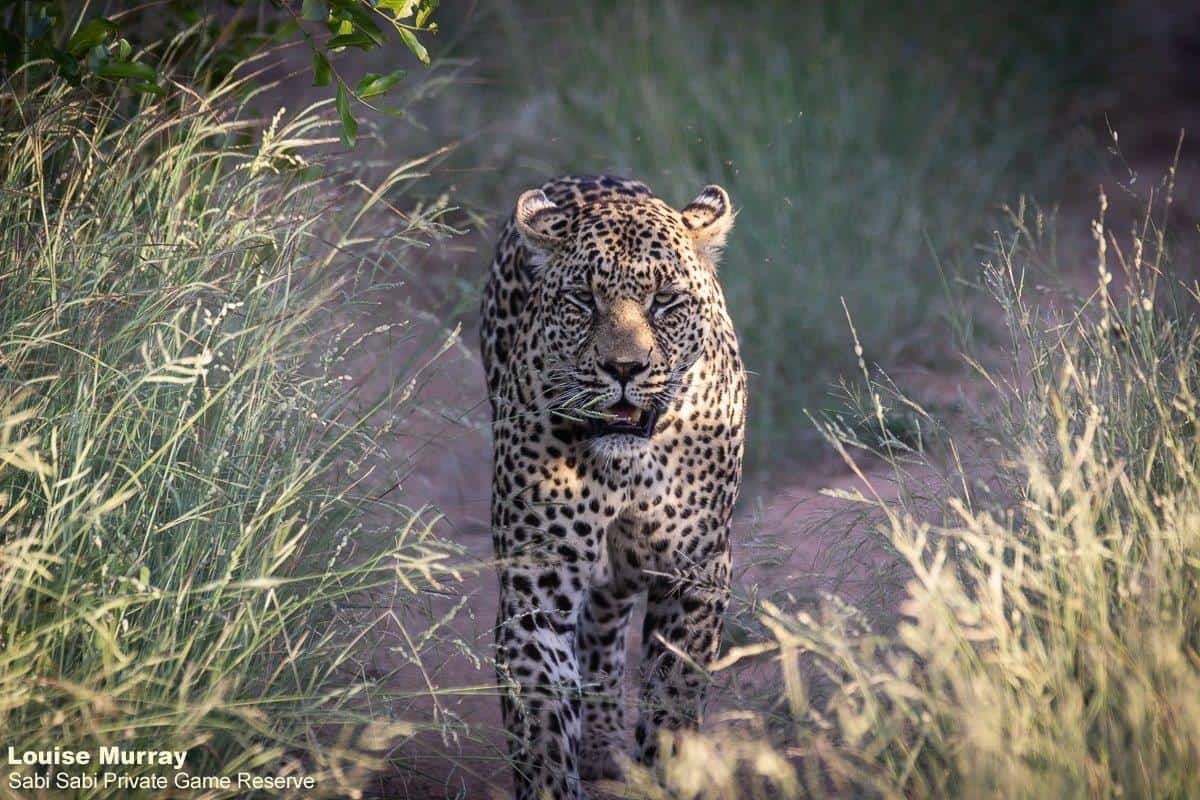 A beautiful way to start the morning. We were incredibly fortunate to watch the Kigelia female leopard rest and feed on a small kudu in the shade and safety of a very large Marula tree.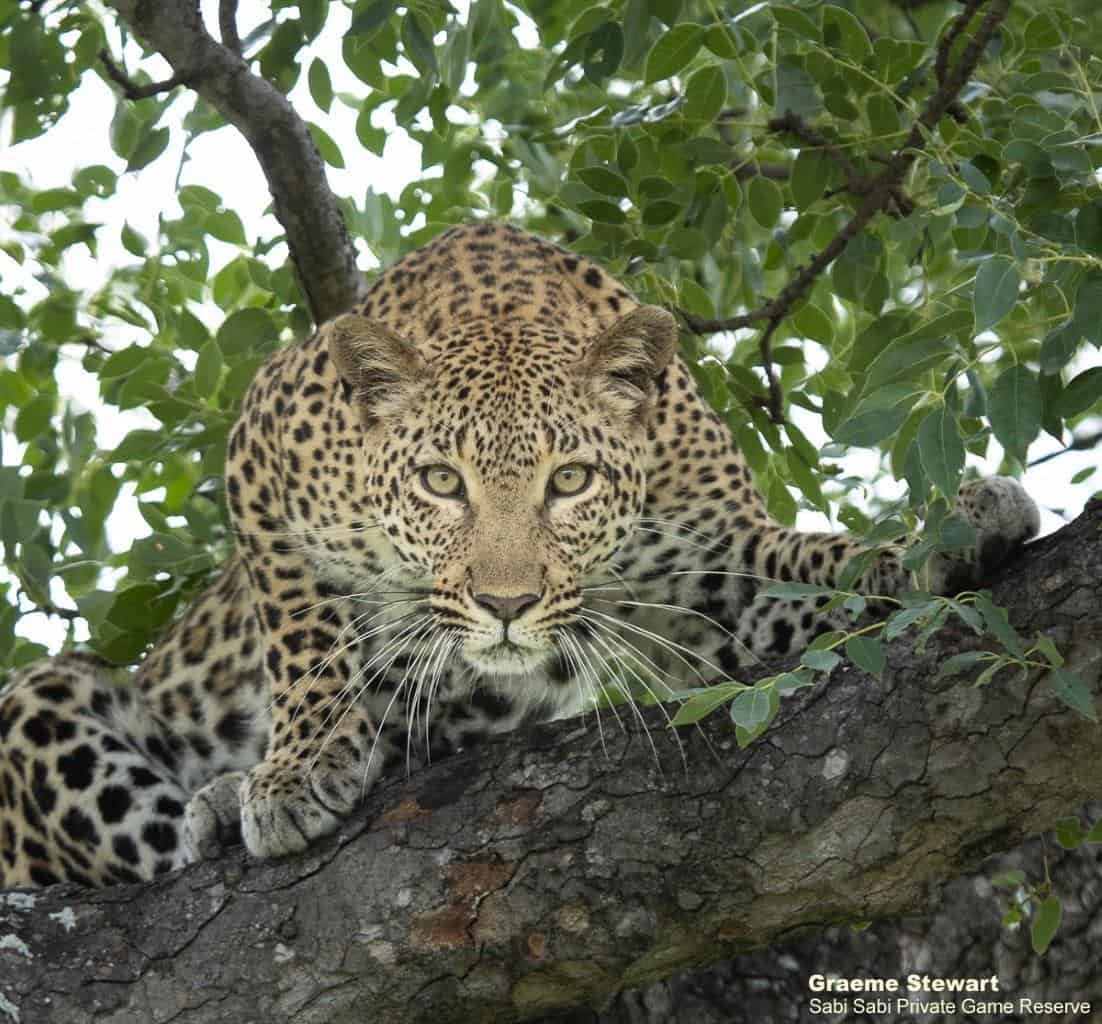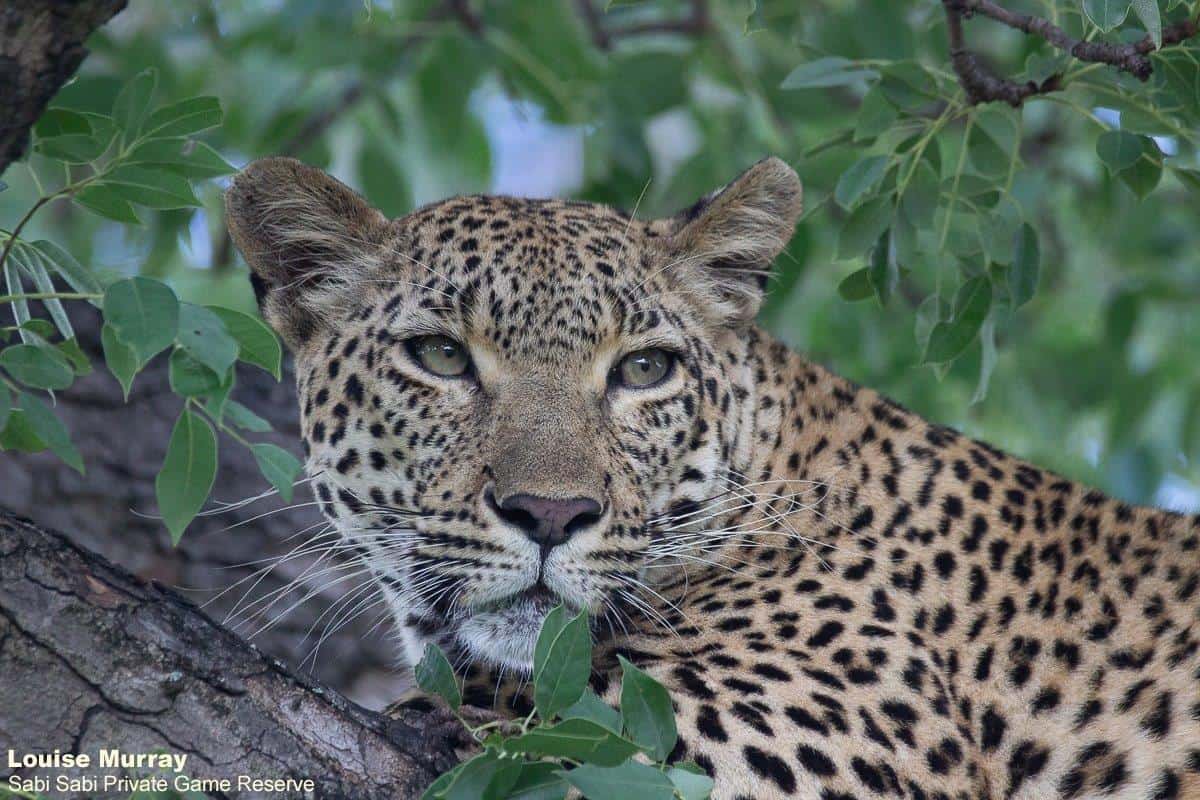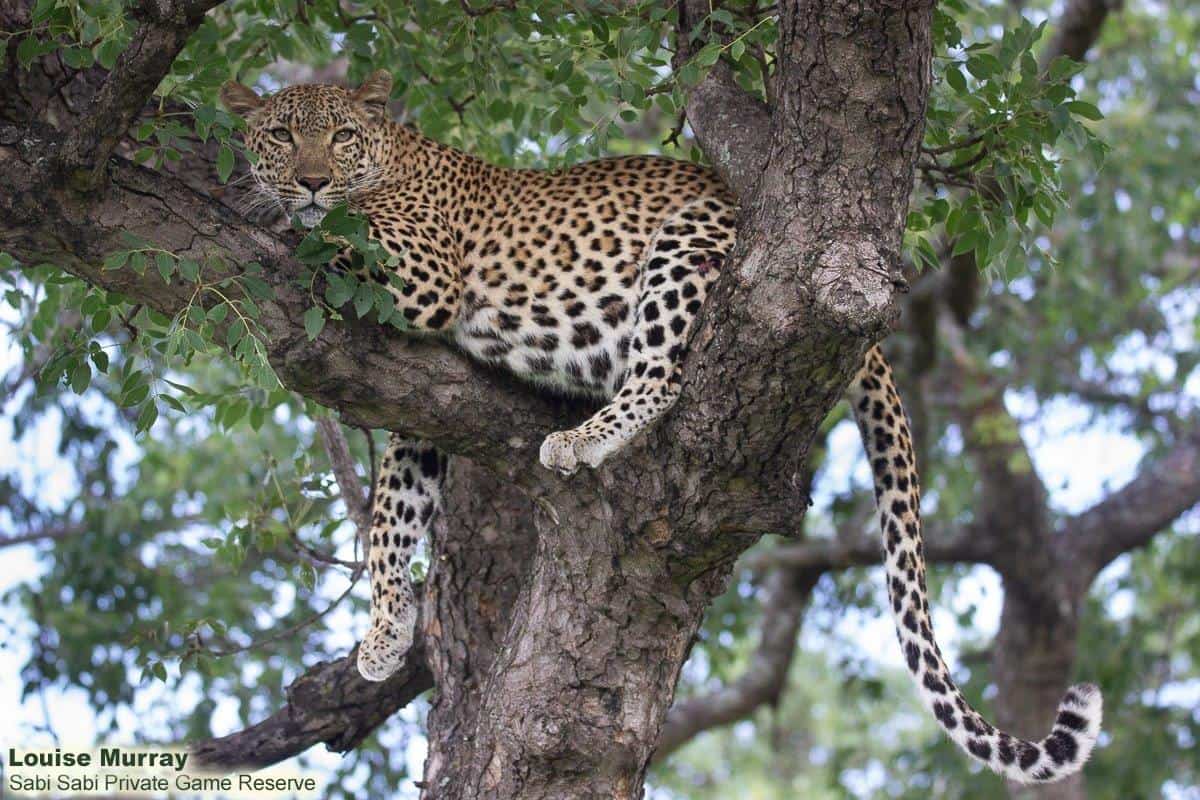 After two failed hunts, this female cheetah and her two sub-adult cubs rested in the shade near a small pan filled with water. As the sun started to set, they moved away but shortly after, lay down in the long grass.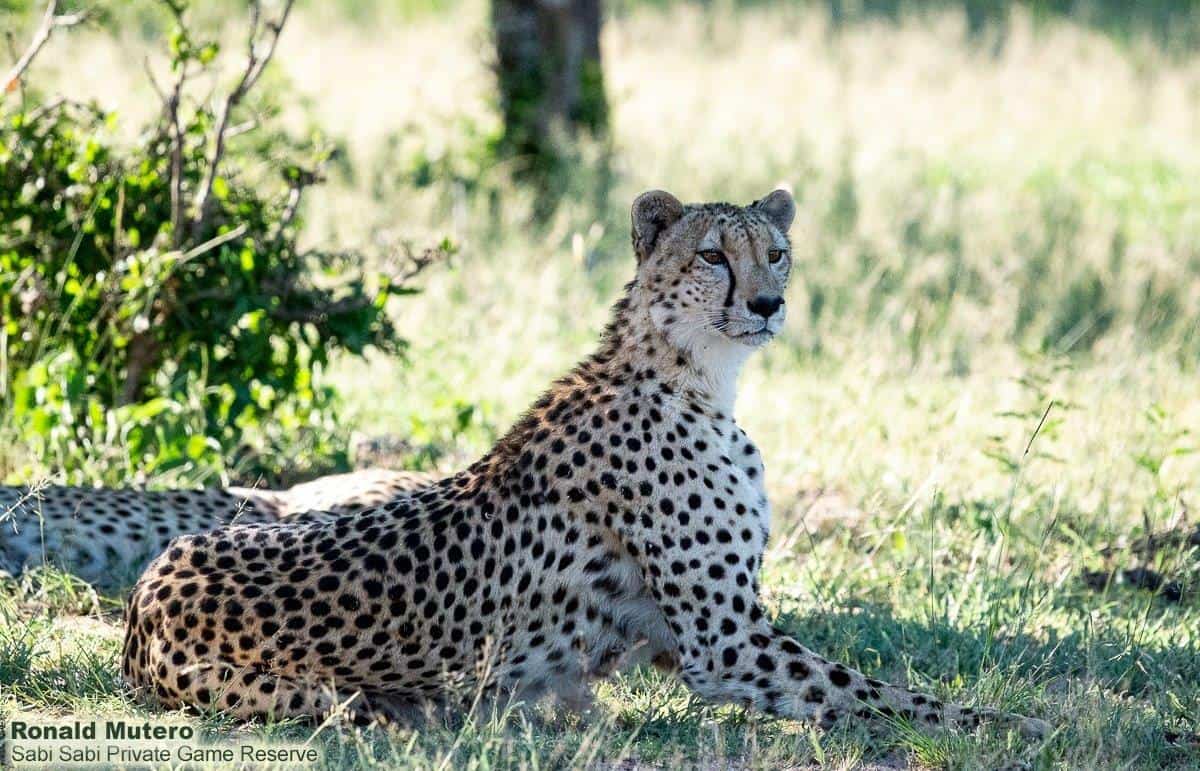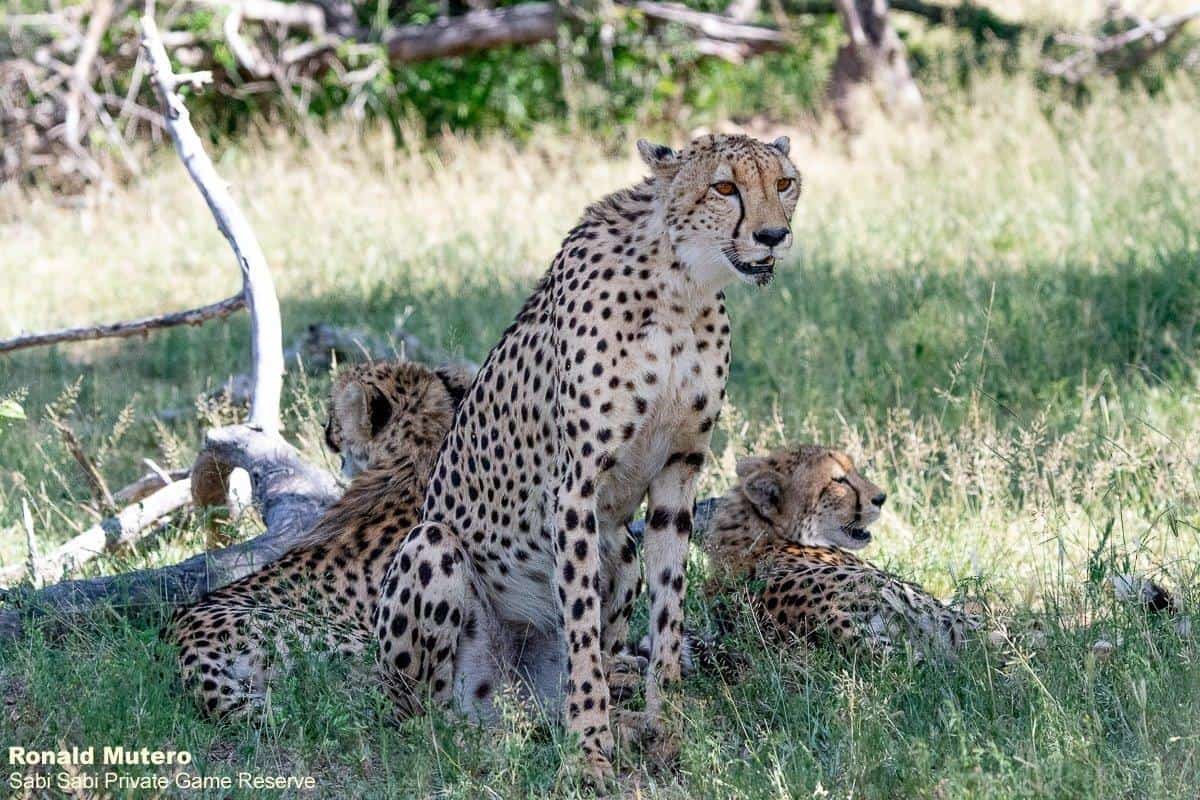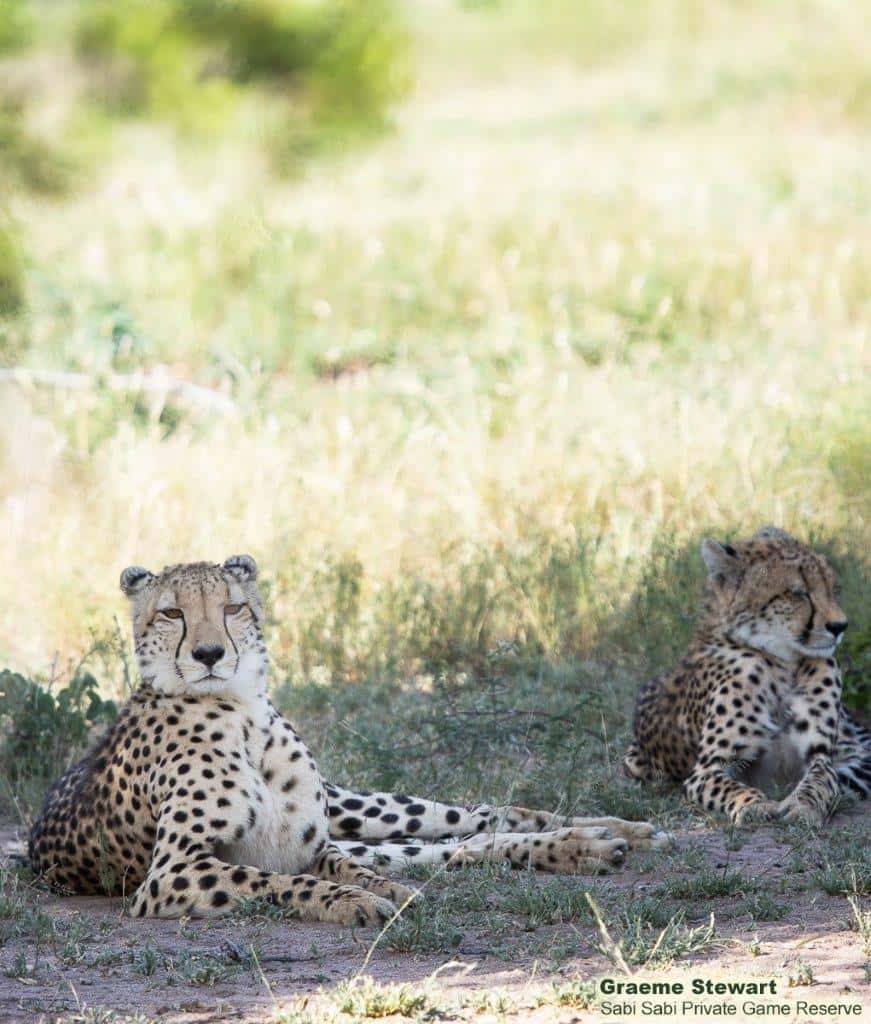 One morning, we were lucky to find the four N'waswishaka male lions resting near a waterhole.  They did not stay long before moving off in search of a herd of buffalo that we could hear nearby.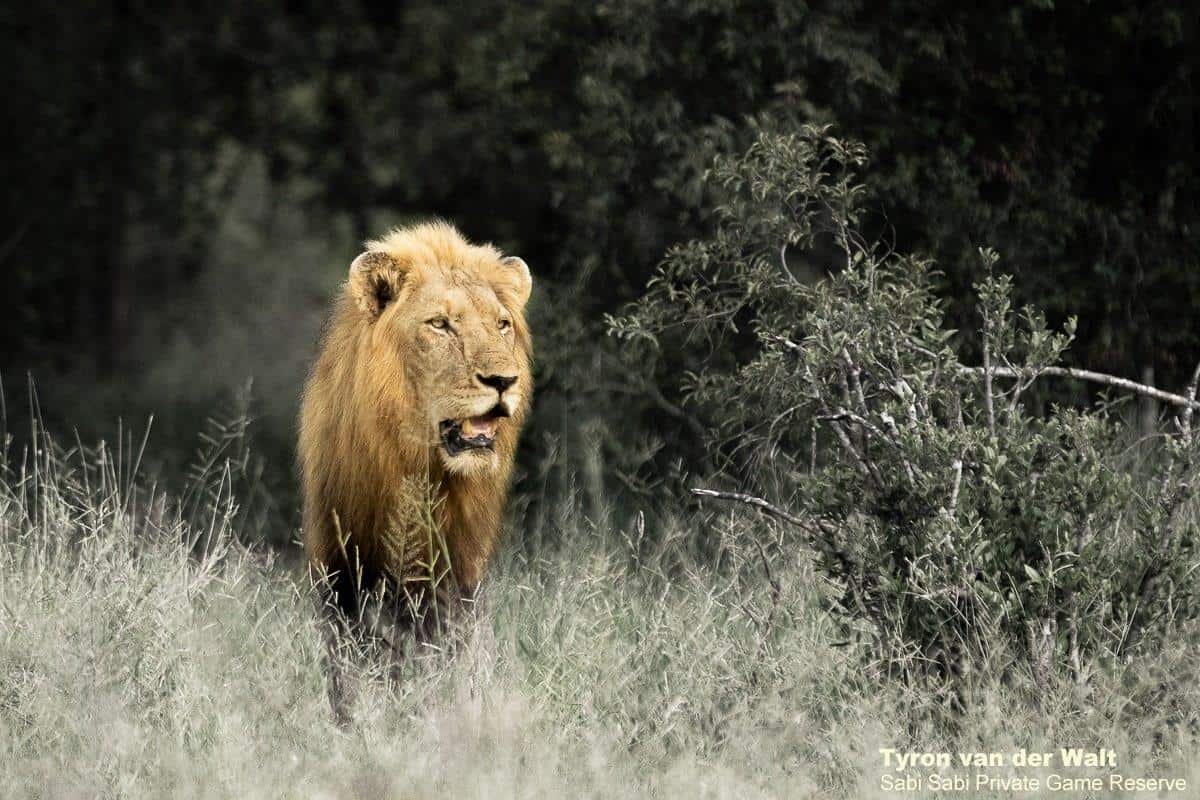 Towards the end of the week, after hearing a distant vocalisation of a male lion, we rushed to where the sound was coming from. We found this male lion resting in an open area, continuously calling for the rest of his coalition.  To hear a lion call in daylight is something we don't hear often.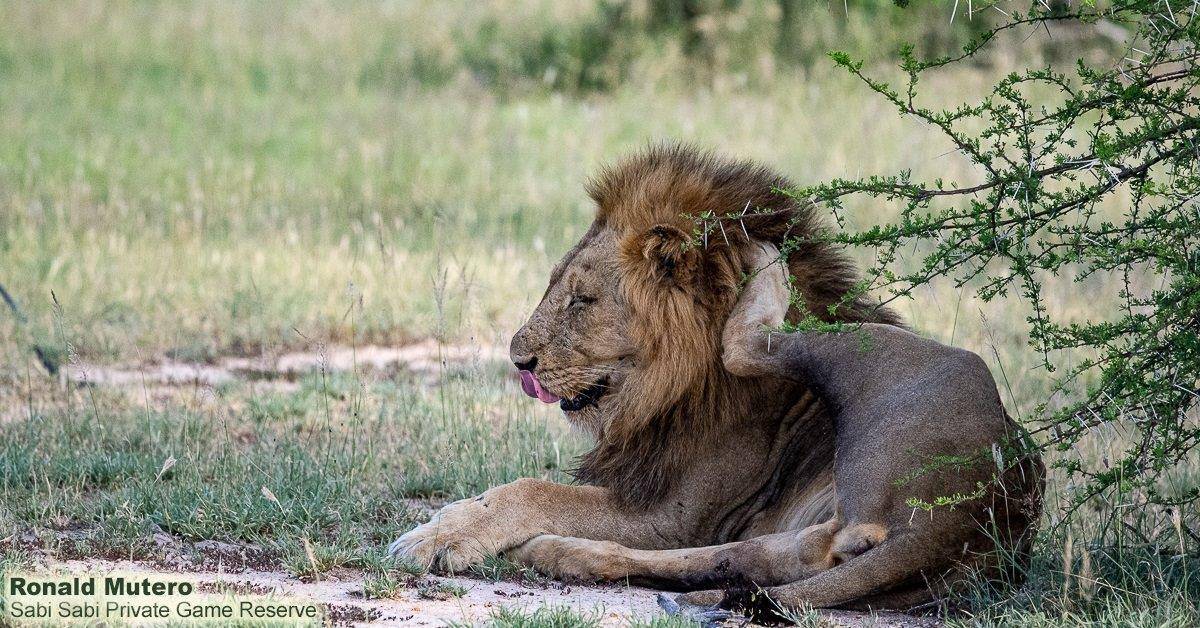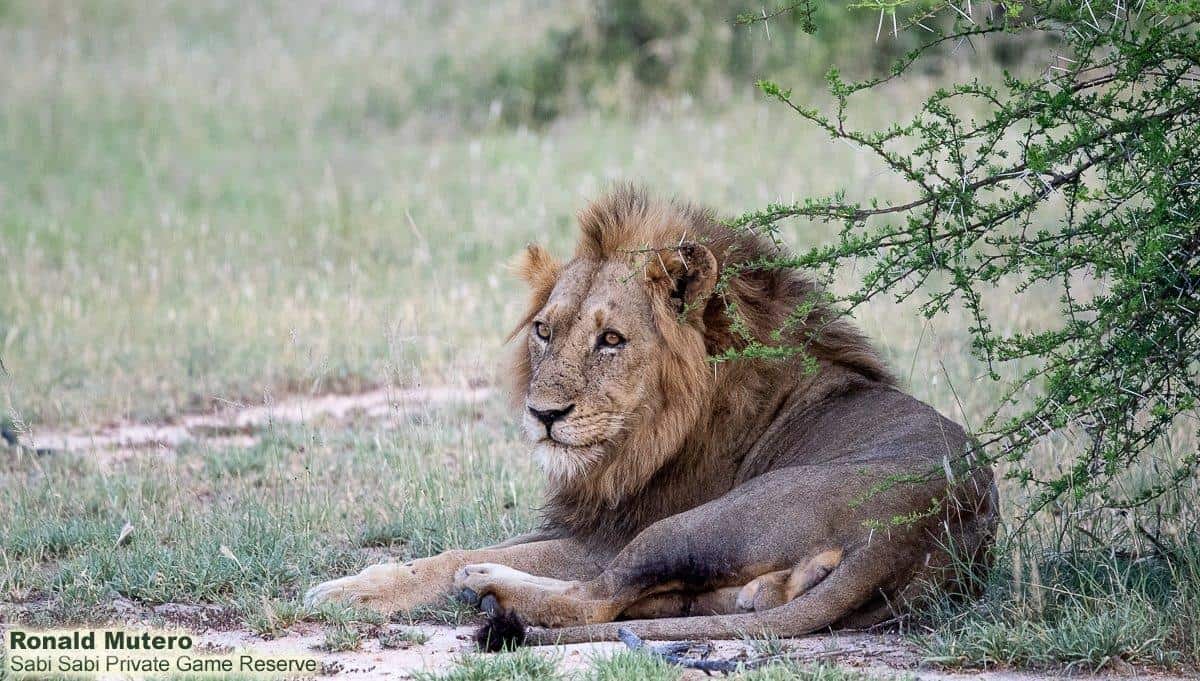 Shortly after leaving for safari one afternoon, we headed to a watering hole and much to our surprise, we found 14 sleeping lions. We spent some time with them, when one by one, they would yawn and groom themselves until all 14 members were awake.   This morning, we found them again, all lying flat until something caught their attention, and they were up and moving in no time.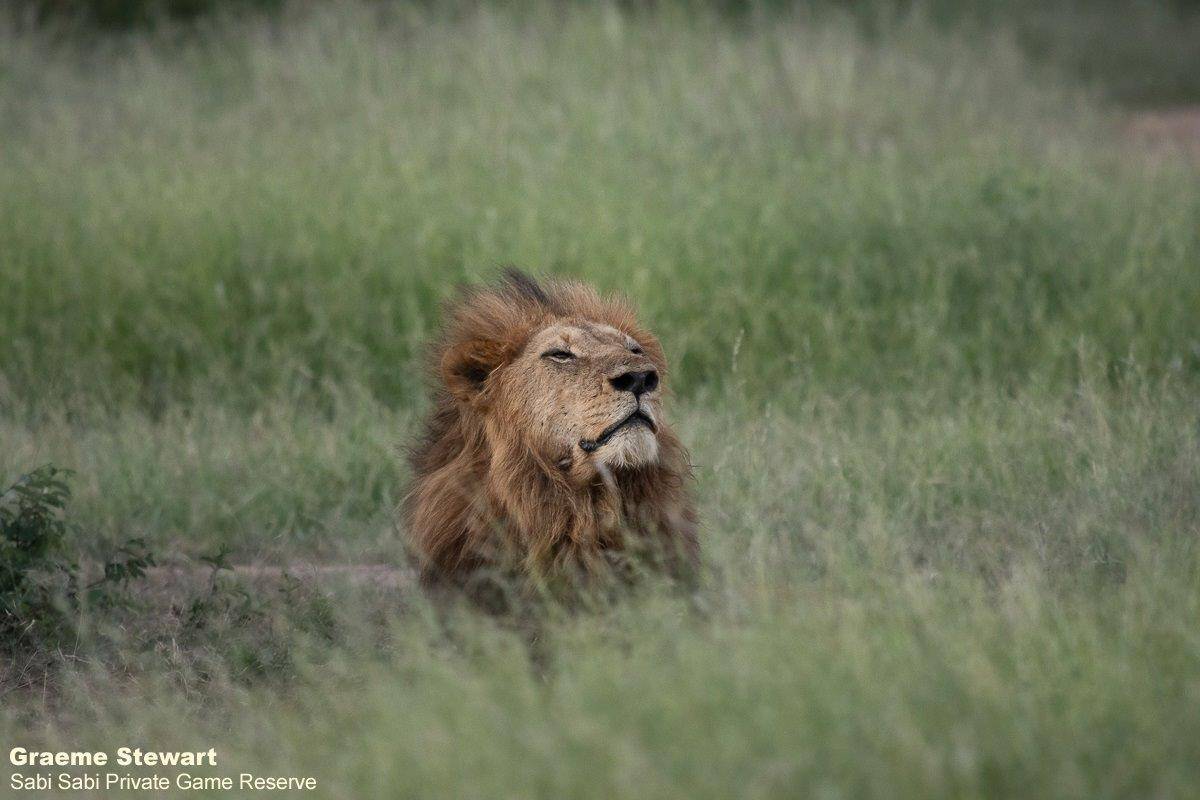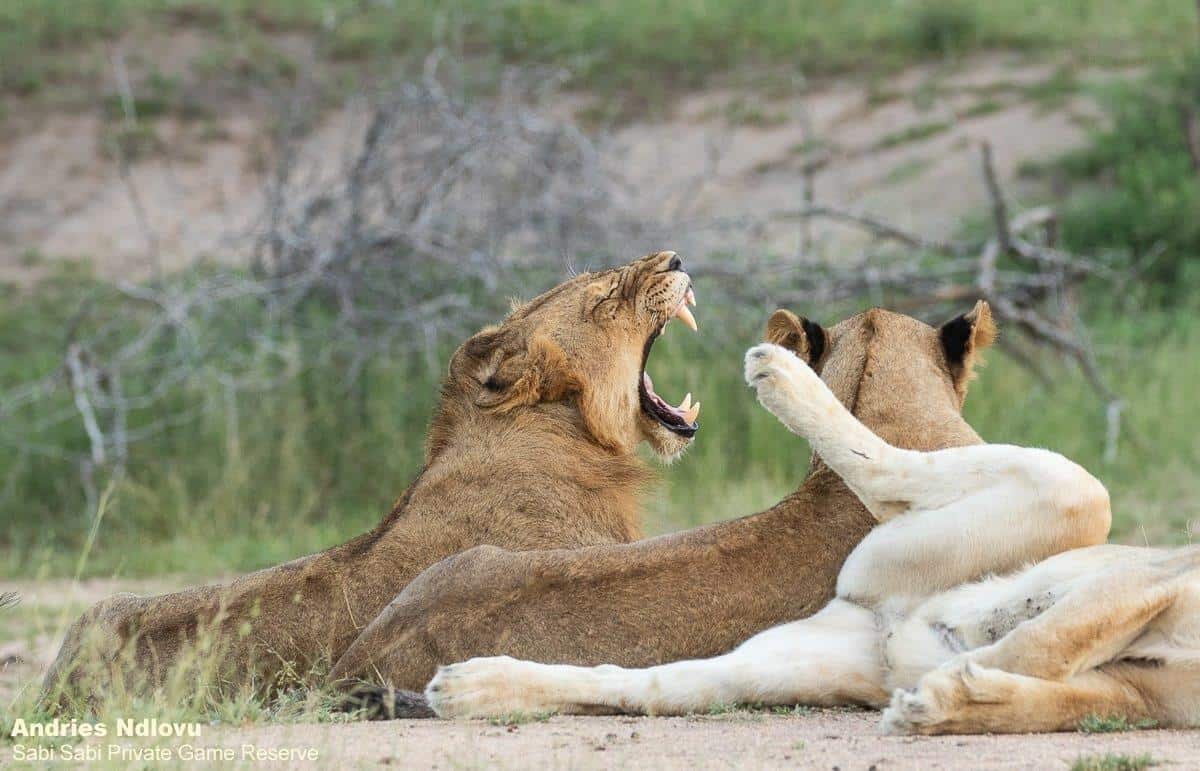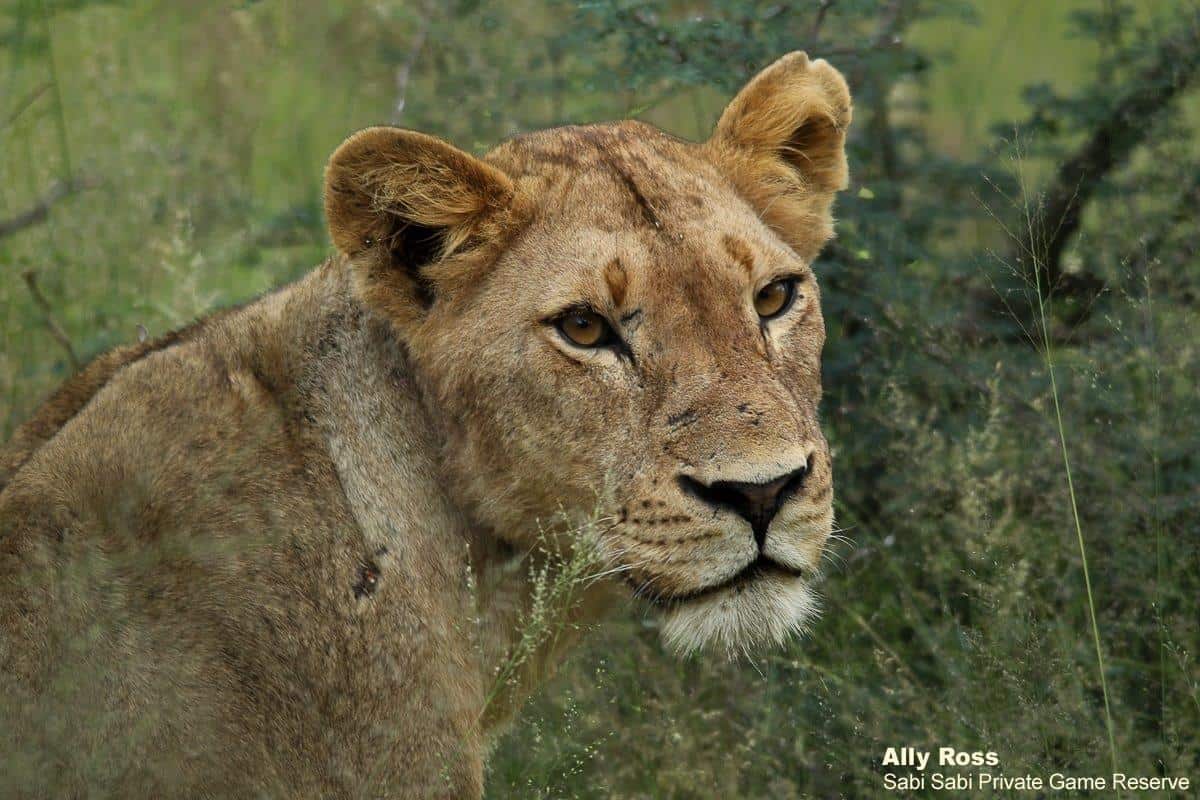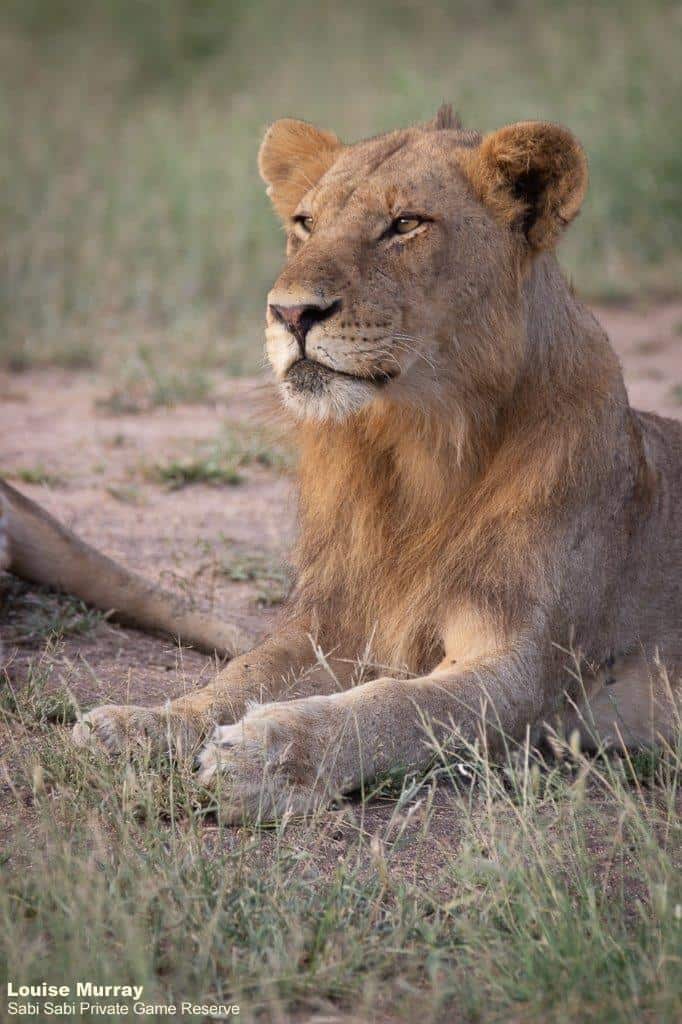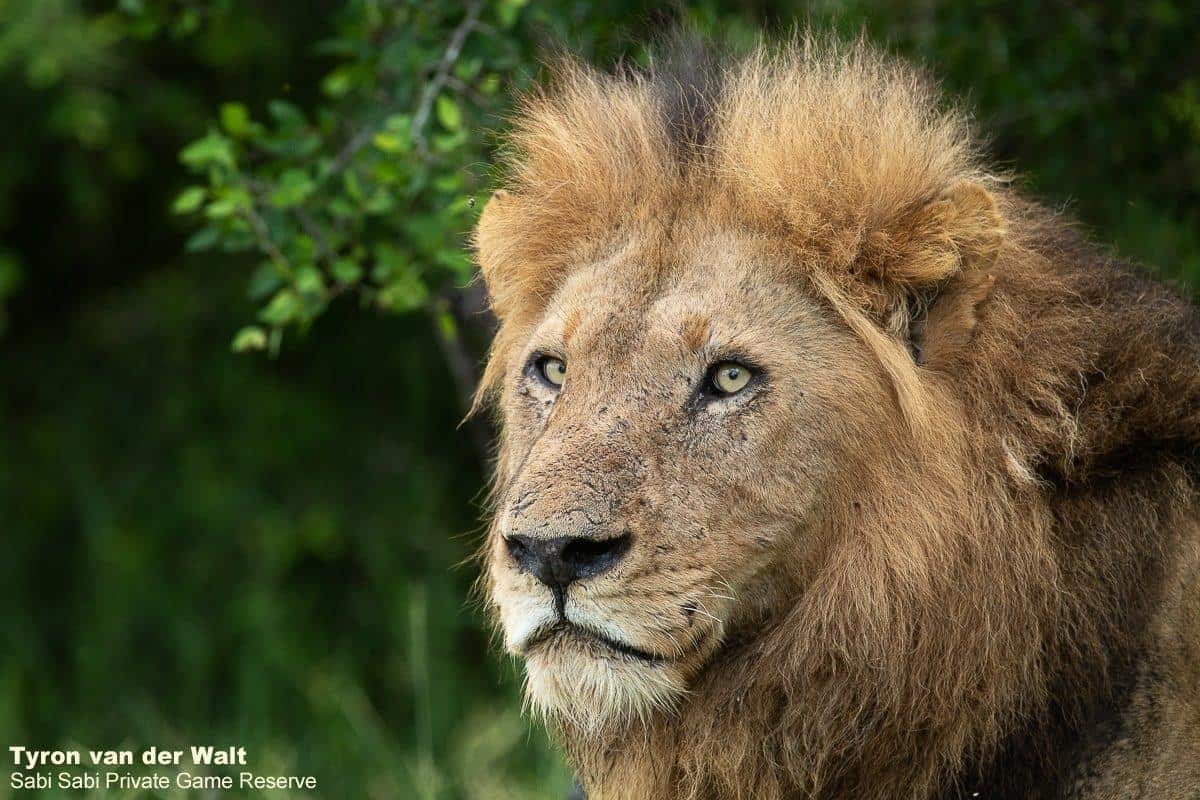 The Southern Pride lioness managed to secure herself a young buffalo for a meal. After feasting for a bit, she left the area, only to bring back her two cubs who had a meal on arrival.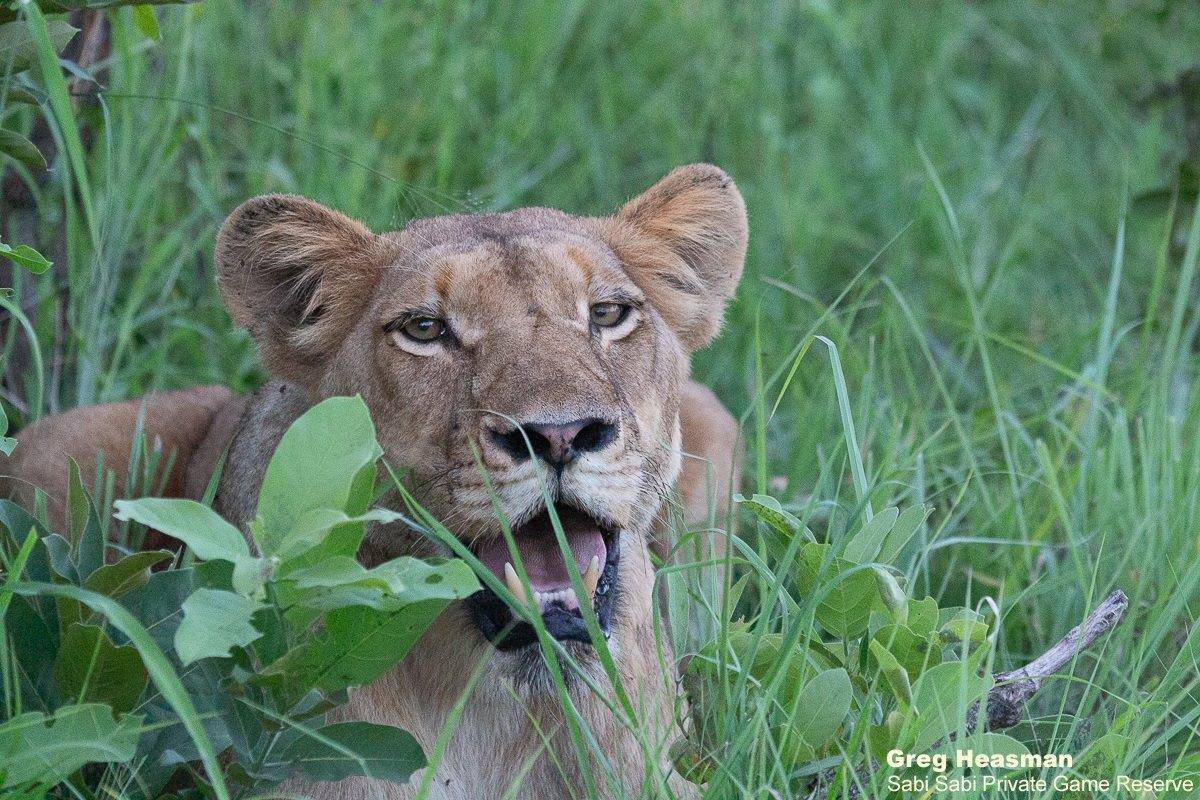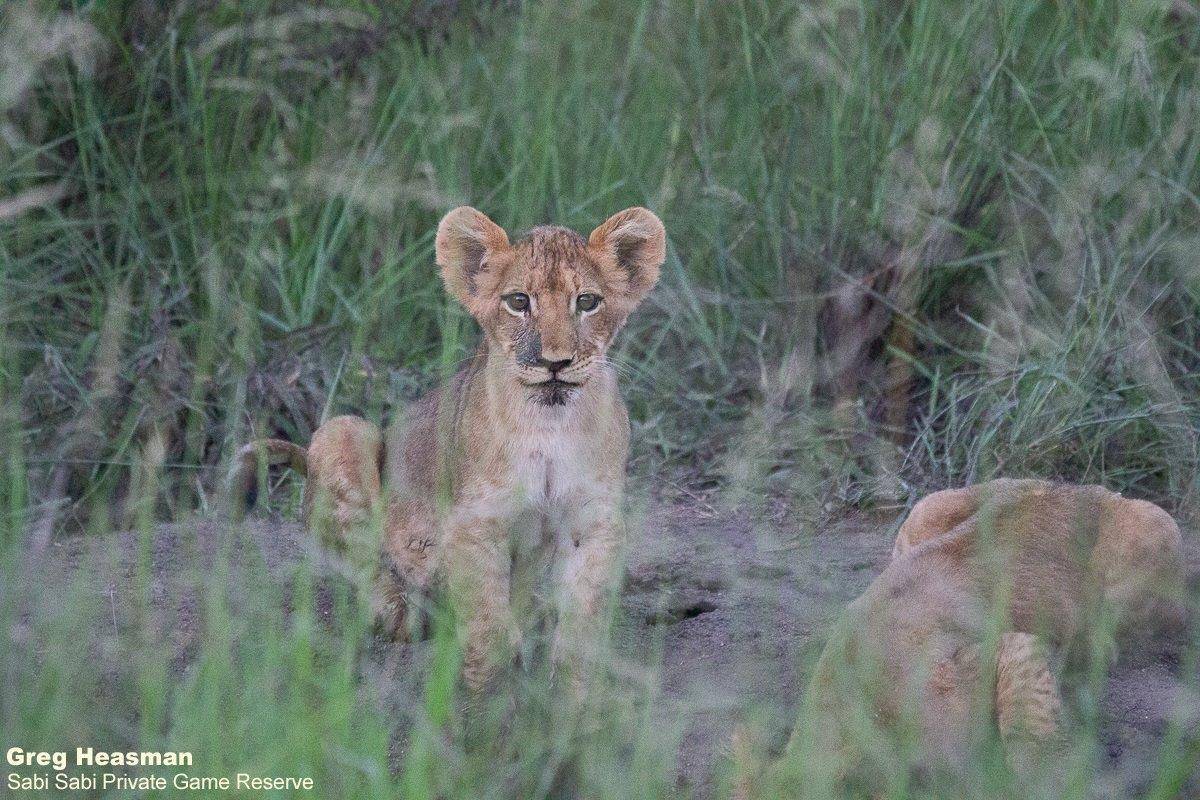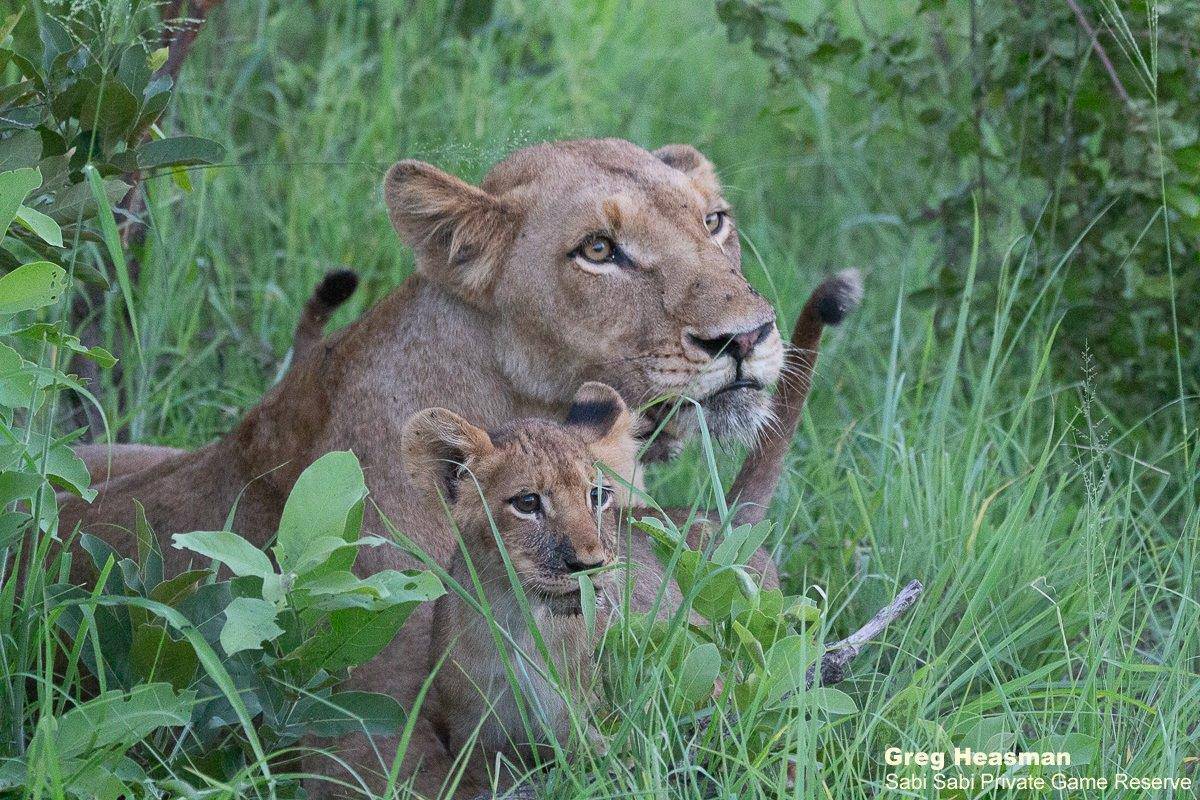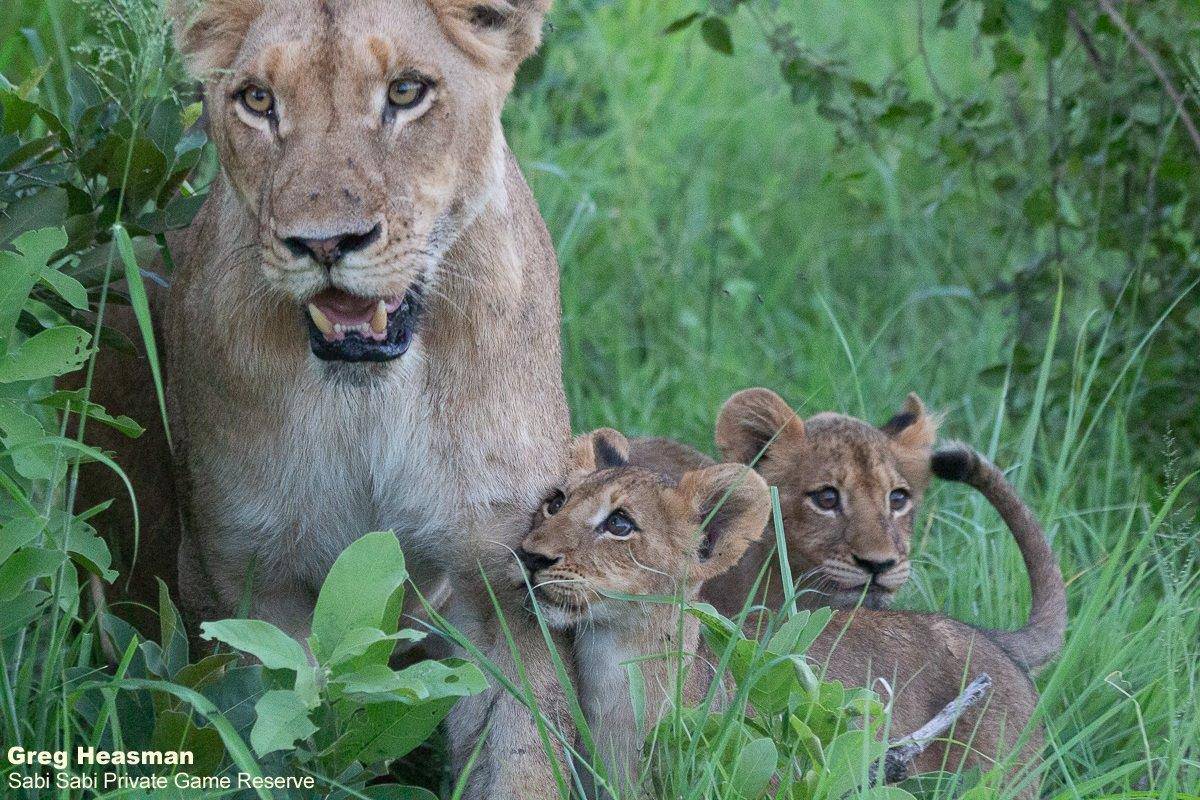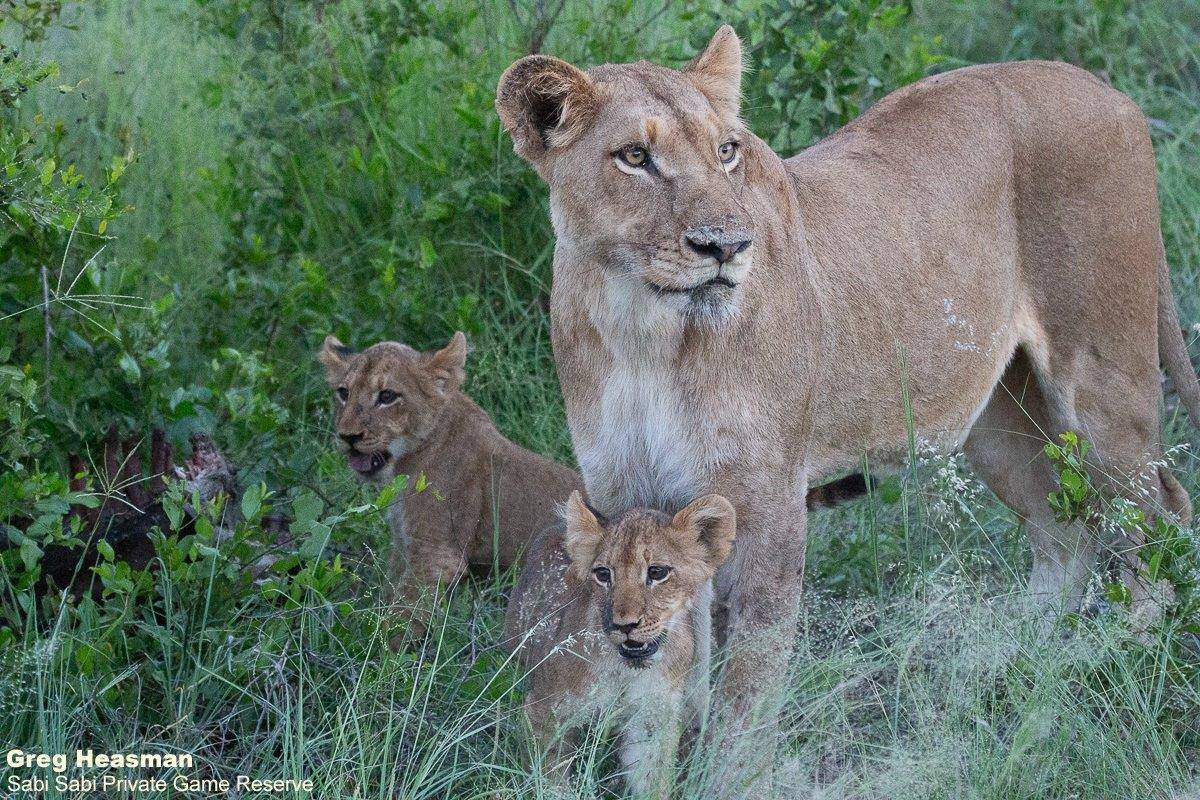 Until next time…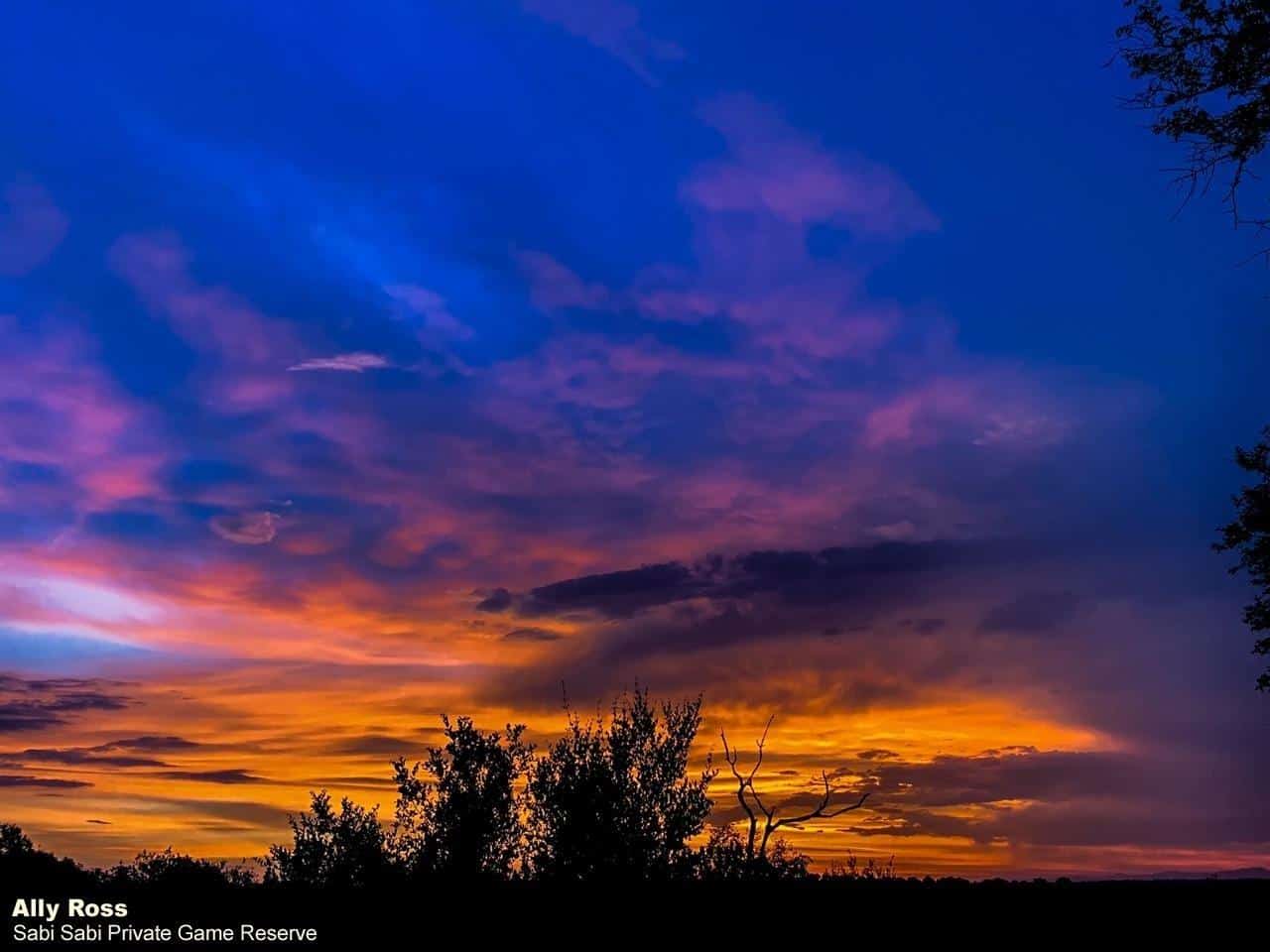 Blog by Wendy Claase
Images by Ally Ross, Amy Leigh, Andries Ndlovu, Graeme Stewart, Greg Heasman, Louise Murray, Ronald Mutero and Tyron van der Walt