Another wonderful week on safari with plenty of sightings around every corner…
A large herd of buffalo made their way to a water source for an afternoon drink and cool down. This male on the bank, allowed for a great photo!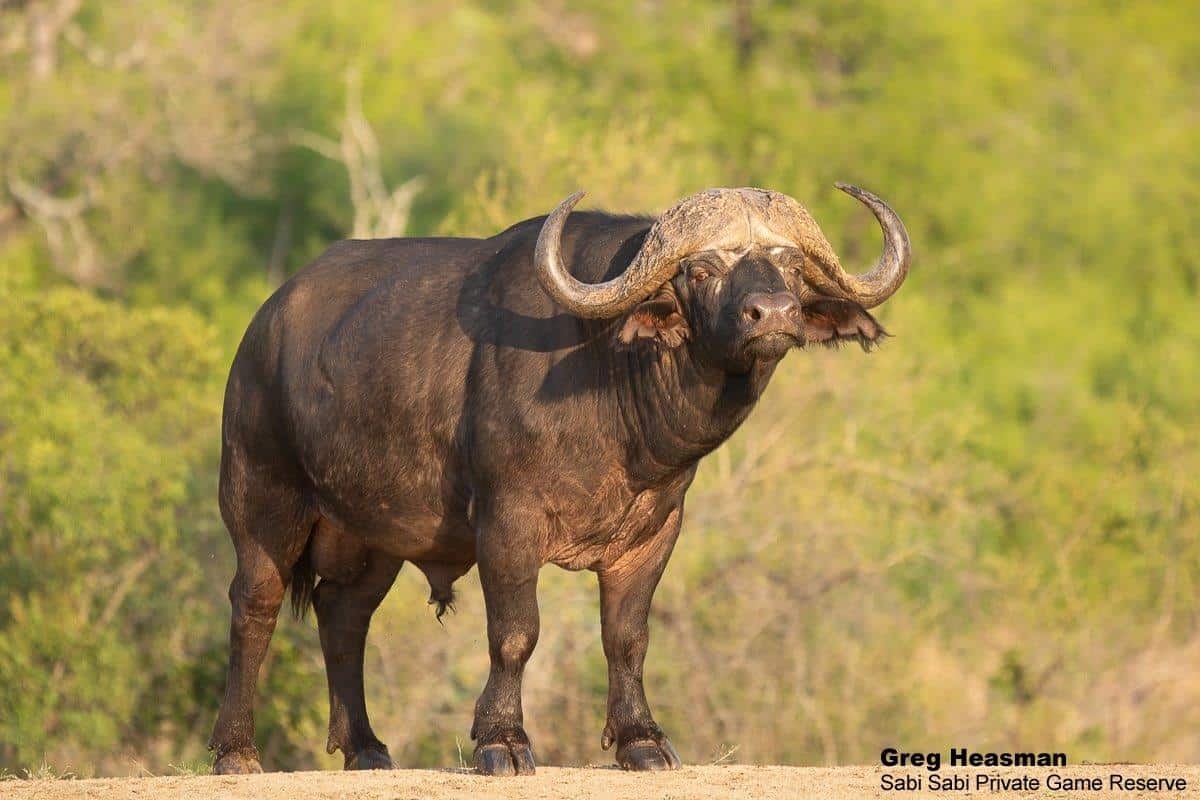 We spent some time watching this Woodland Kingfisher diving into a small puddle of water on the side of the road as it took its last bath of the day before going back to its nest.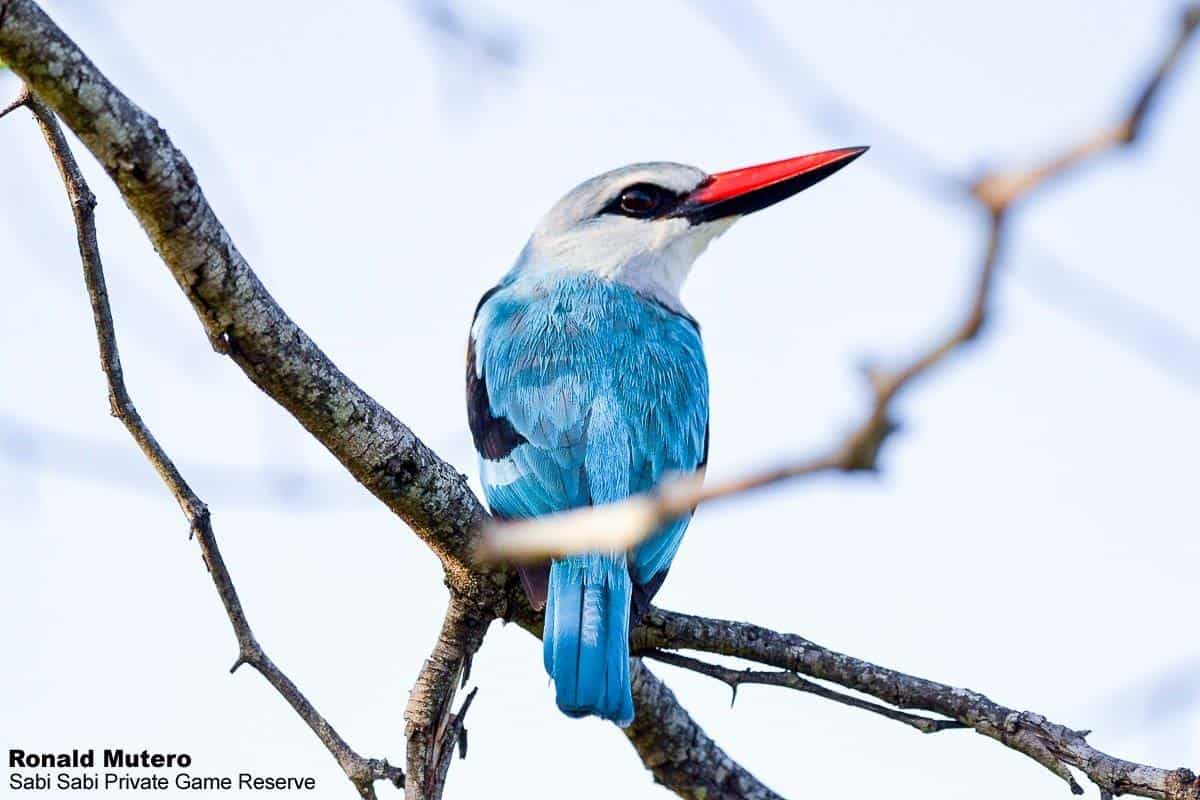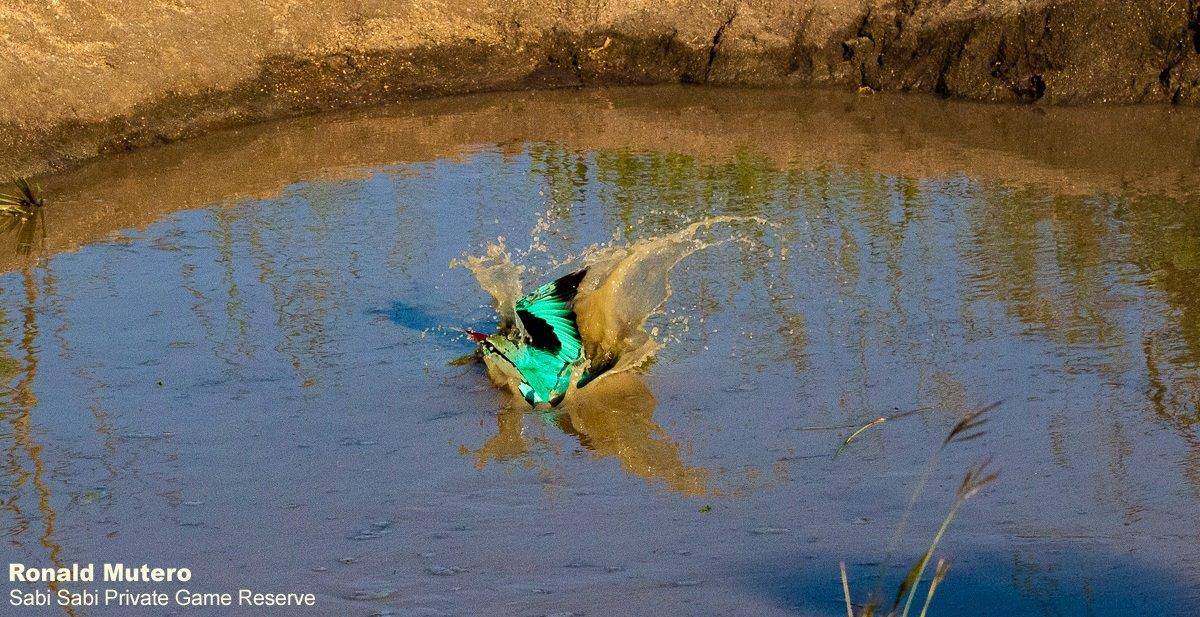 This herd of Waterbuck was moving through an open area, keeping vigil as they cautiously made their way towards a dam.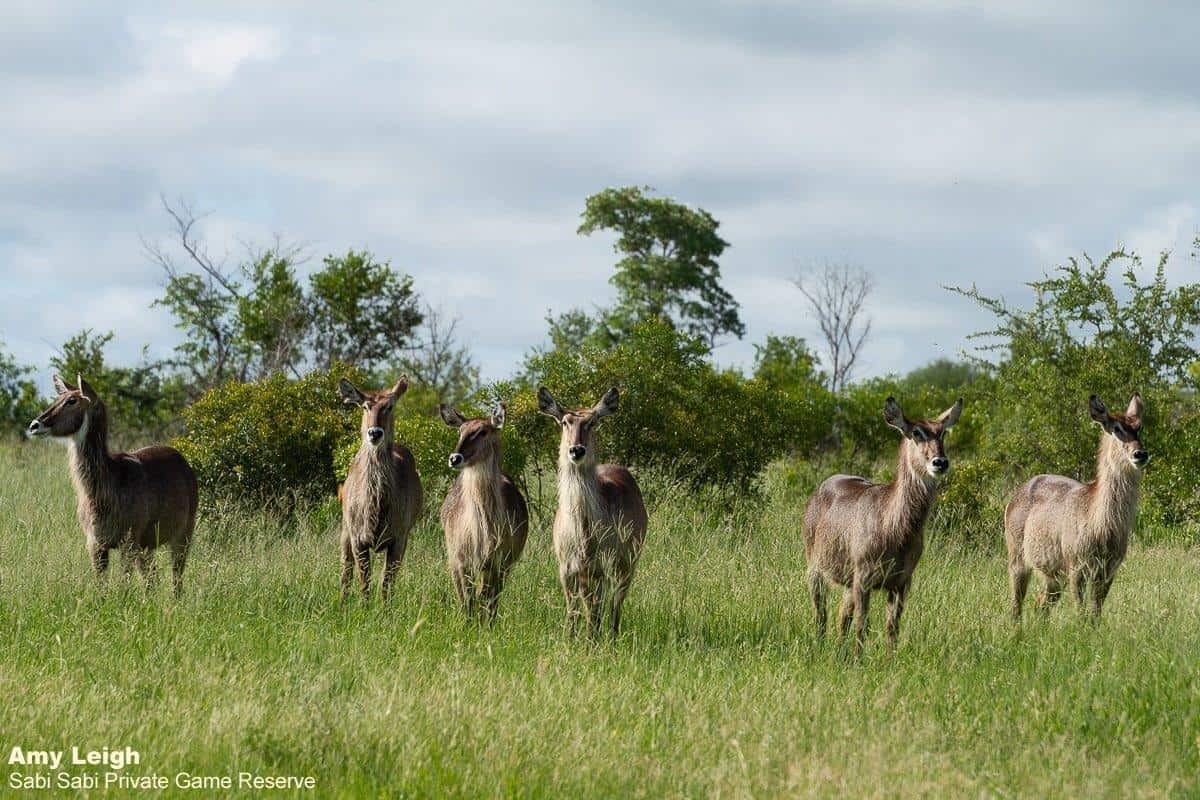 A bird often heard and seen but not often do we get the chance to get close enough to take a quick photo. When this Grey go-away bird gave us the opportunity, we took as many photos as we could, hoping that one would come out clear!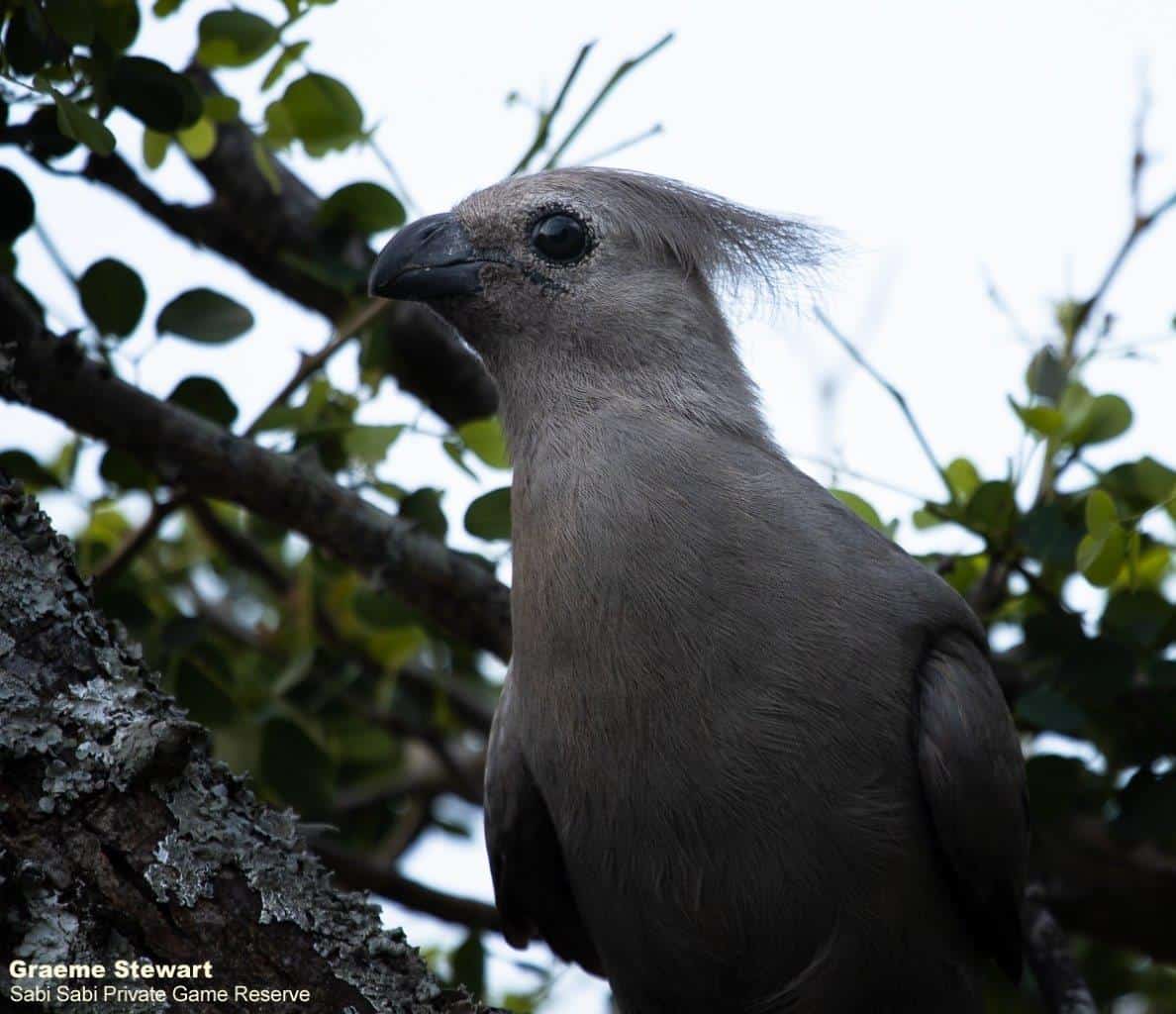 Giraffe and elephants make the most of the numerous puddles around the reserve after recent rains…

This female impala was enjoying some quiet time alone in a thicket while the rest of the herd fed not too far away.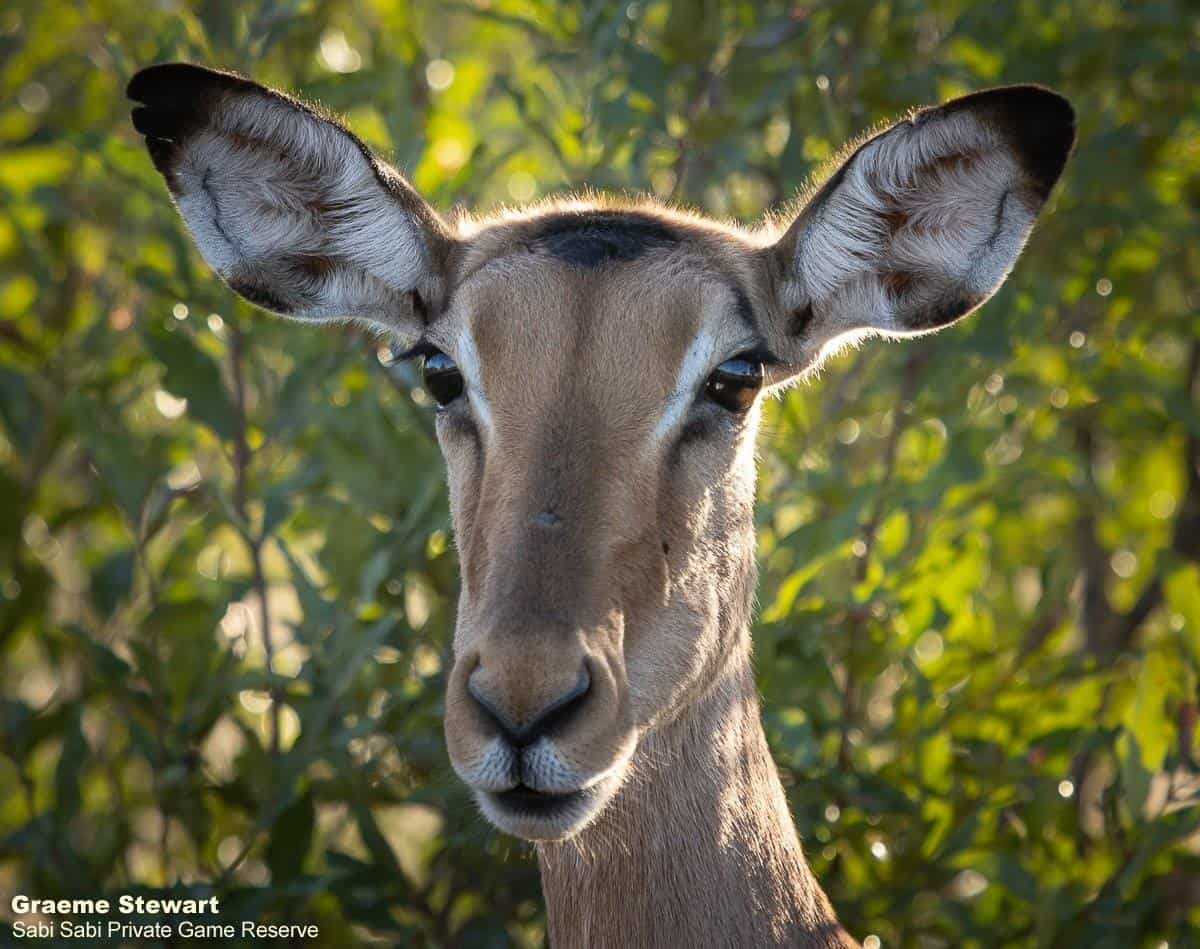 A pair of Black-winged Stilts wade through the water with their long pink legs, looking for insects or crustaceans to pick at with their bill for a meal.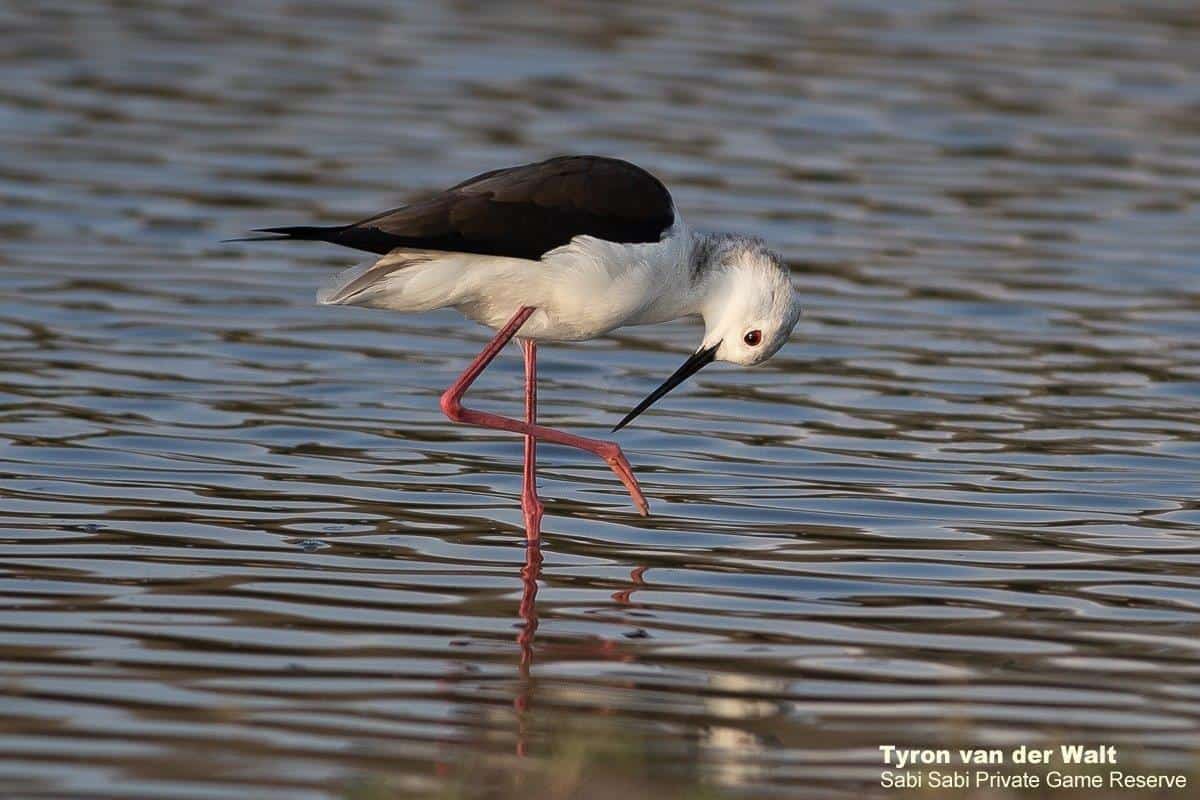 We enjoyed an entertaining sighting of a large dazzle of zebra as they interacted with one another.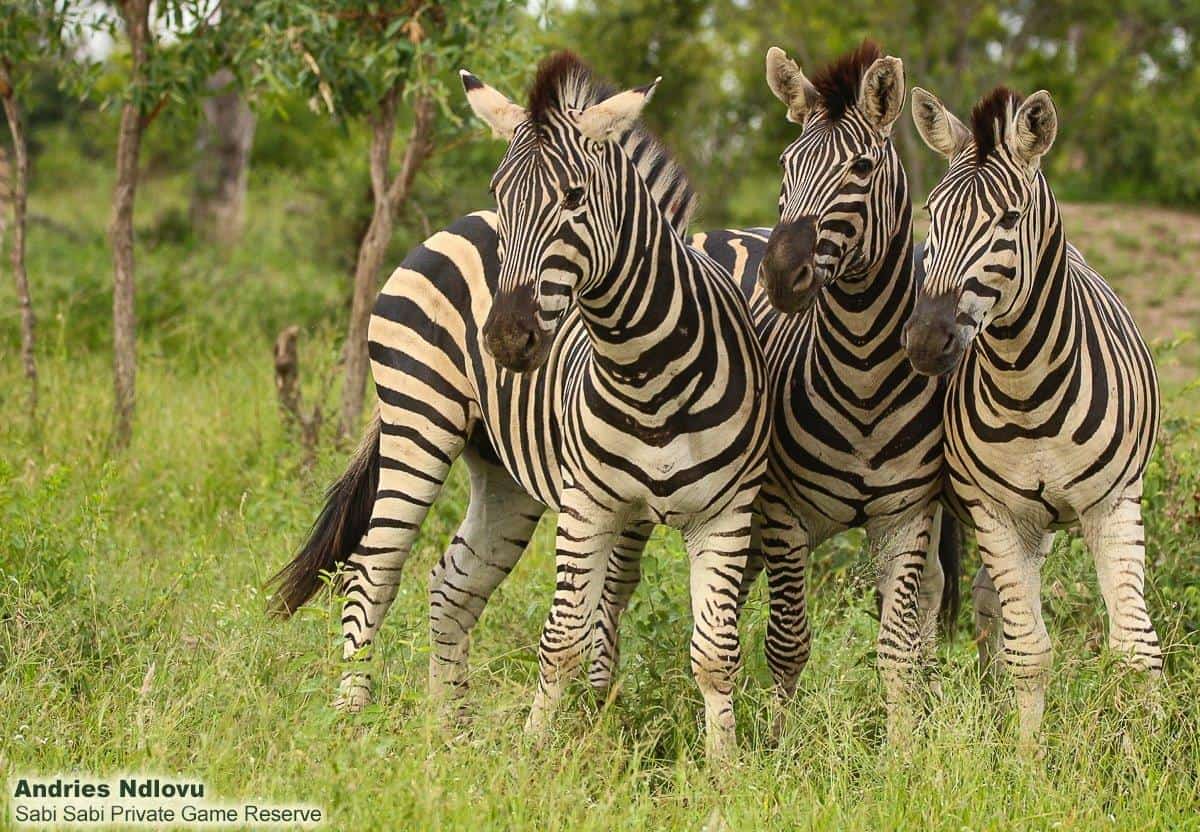 After seeing two birds fighting in a tree in the distance, we quickly headed over to find that this Tawny Eagle had stolen a puff adder from a Brown Snake Eagle.
A male giraffe stands in an open area looking around to spot other giraffes feeding nearby.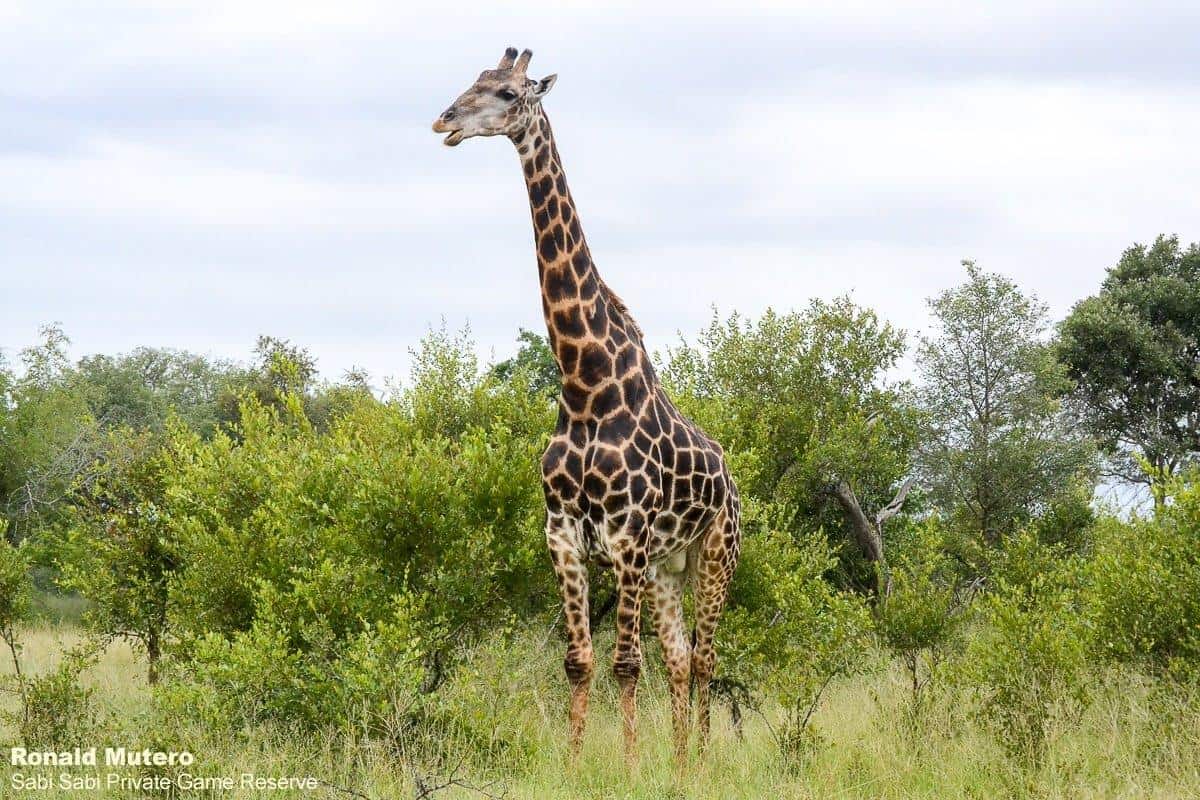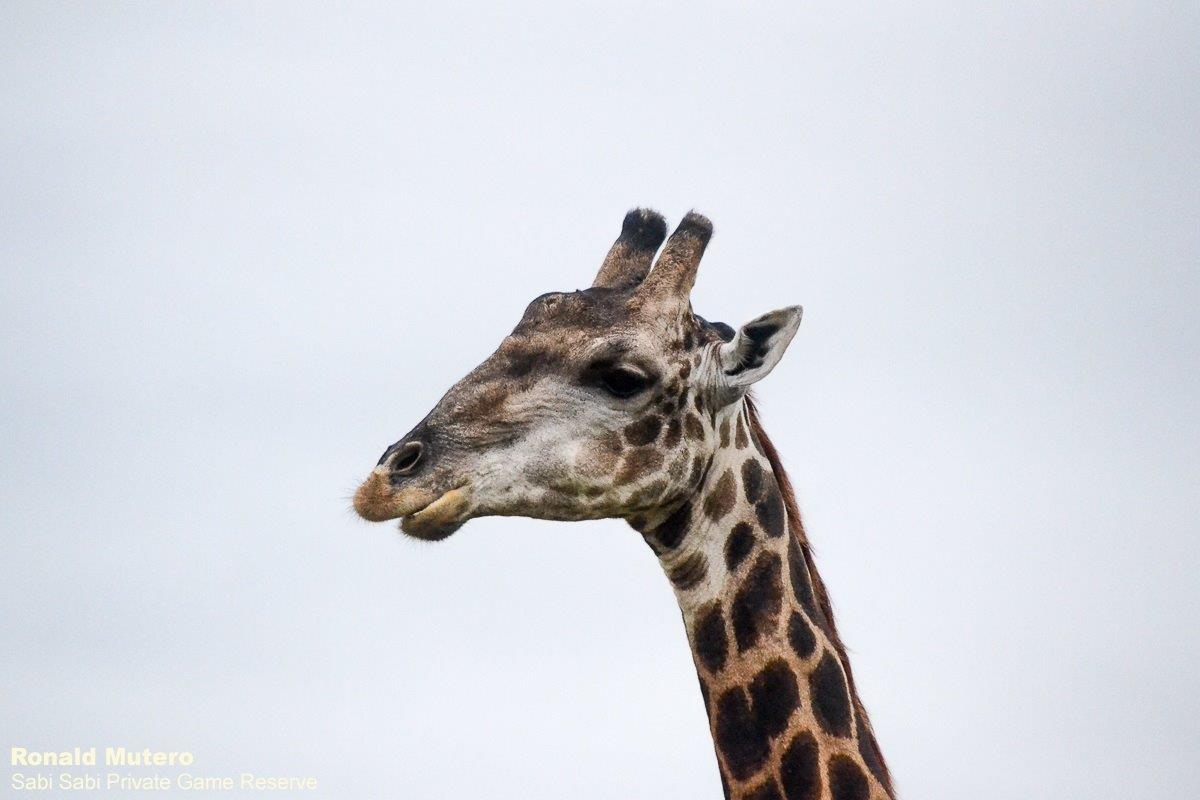 We watched as a Brown Snake Eagle tried to hunt some dwarf mongoose who were well-aware of its presence.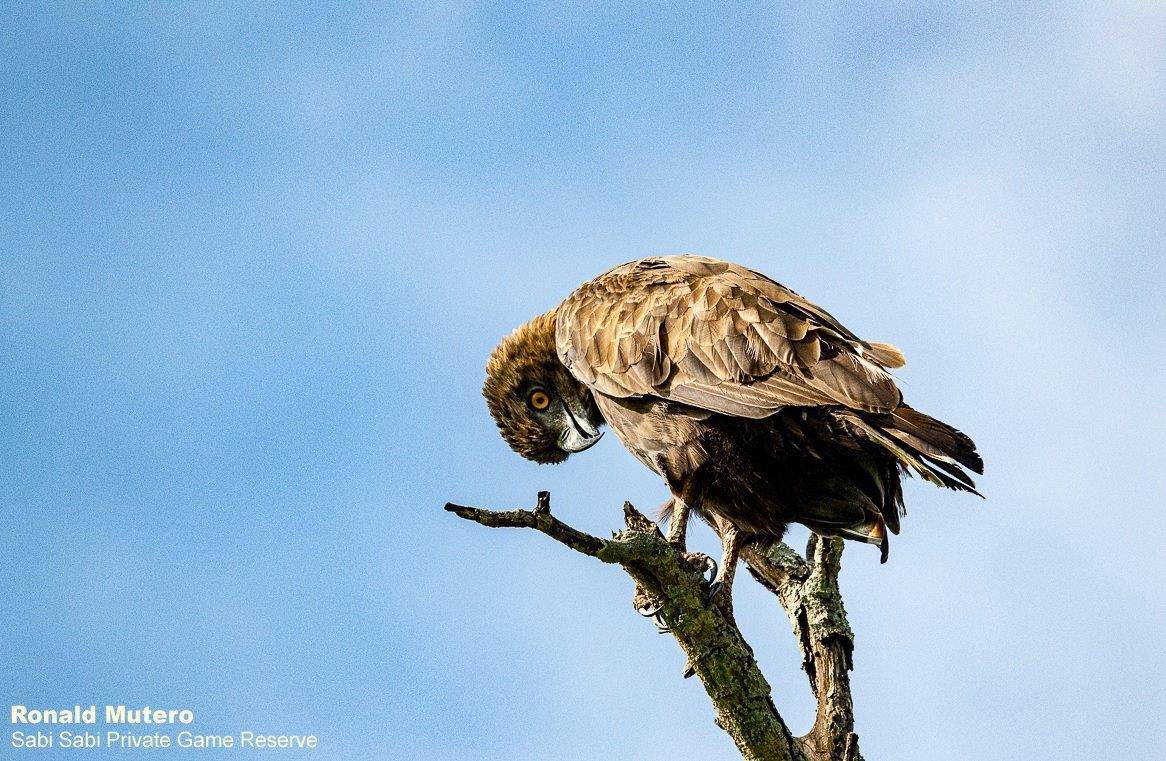 A beautiful silhouette of a Black-bellied Bustard standing proudly on top of a termite mound.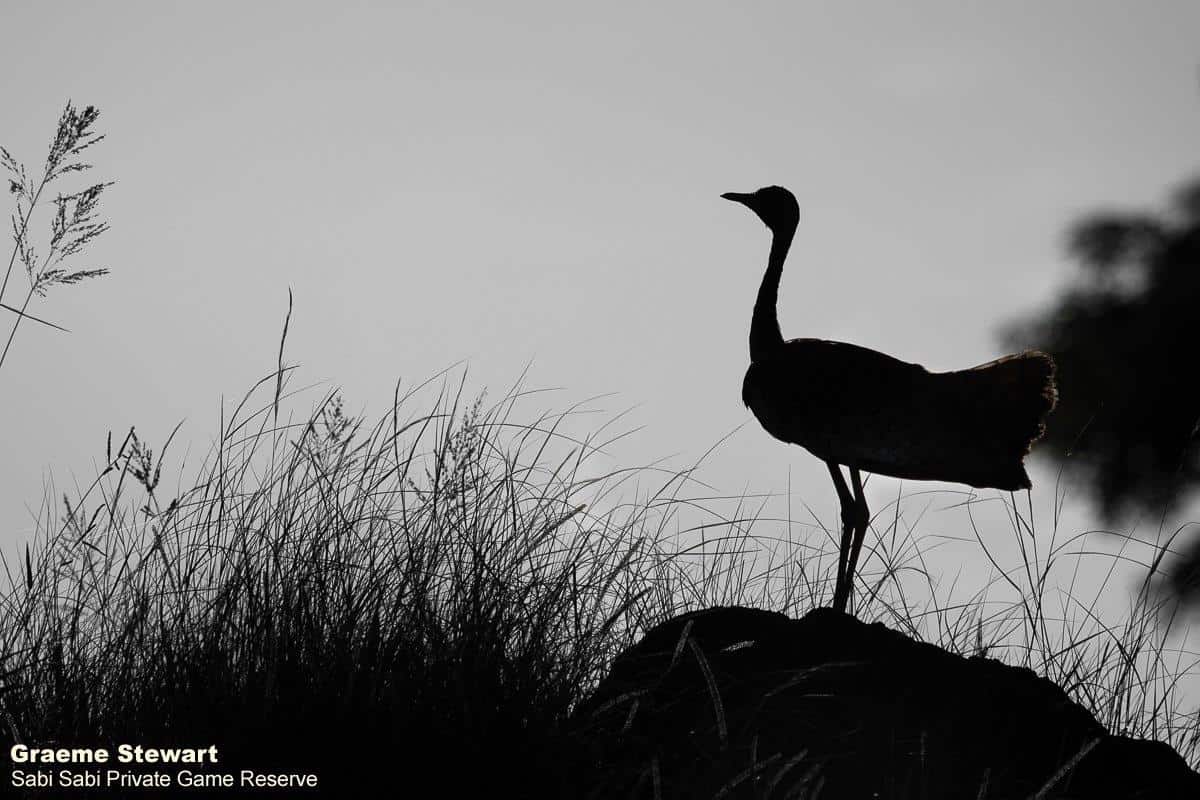 After the rains of late, these elephant bulls have had an array of food and wallows to choose from. Moving casually through open areas and thickets alike to feed, and we are lucky enough to be able to watch them as they do.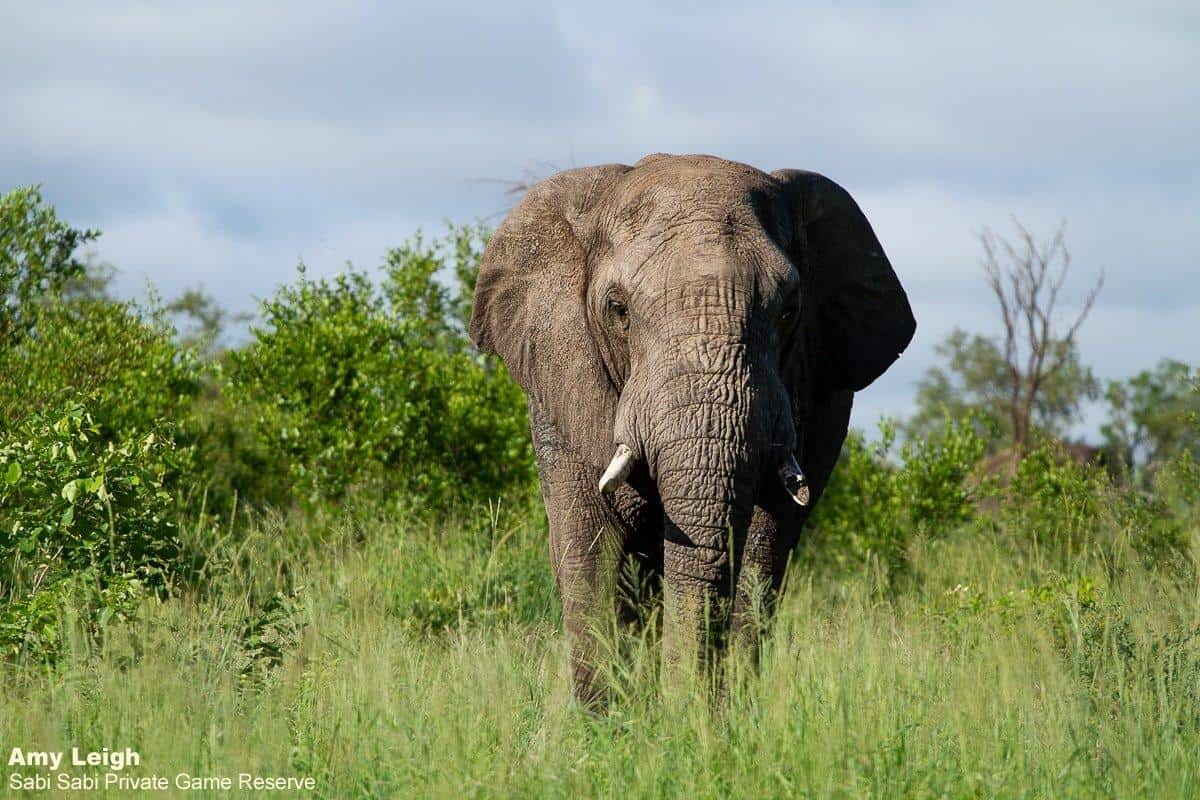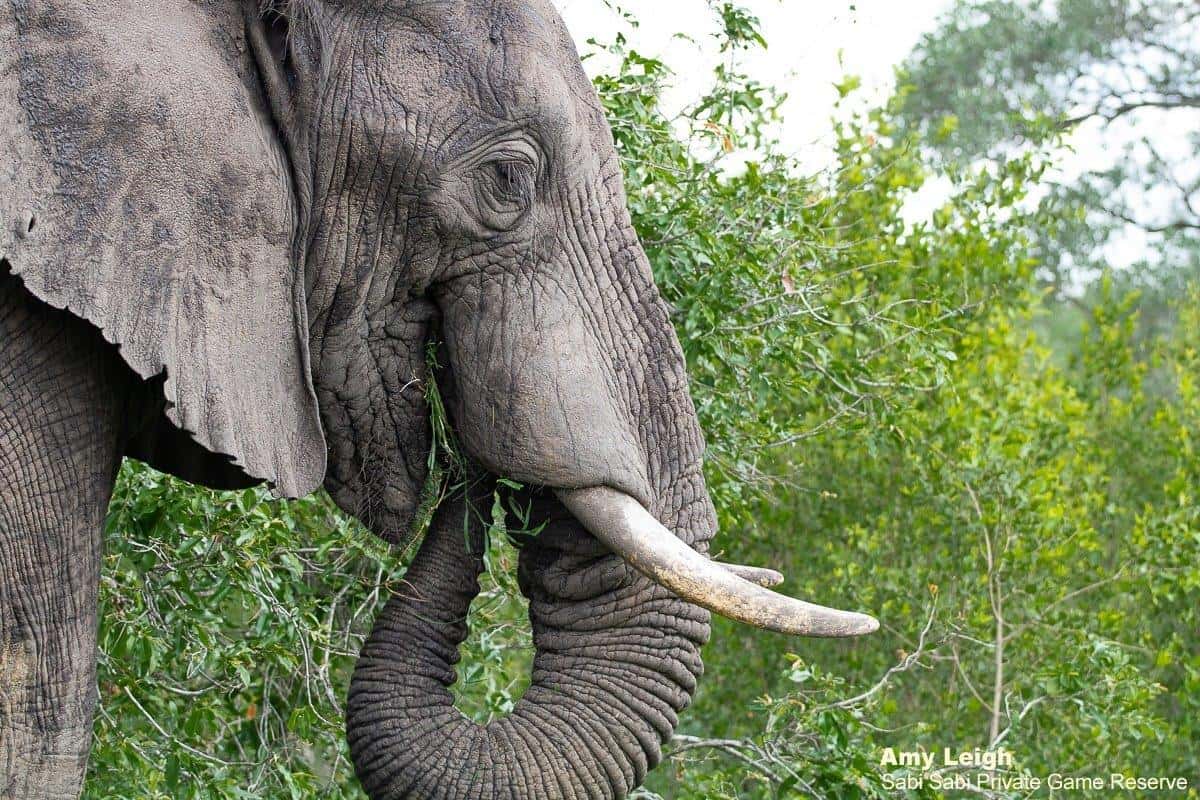 As the morning clouds began to clear, this Rock Monitor had found a nice, exposed spot on a rock to take full advantage of the heat both from the rays of the sun, and from the warm rock beneath.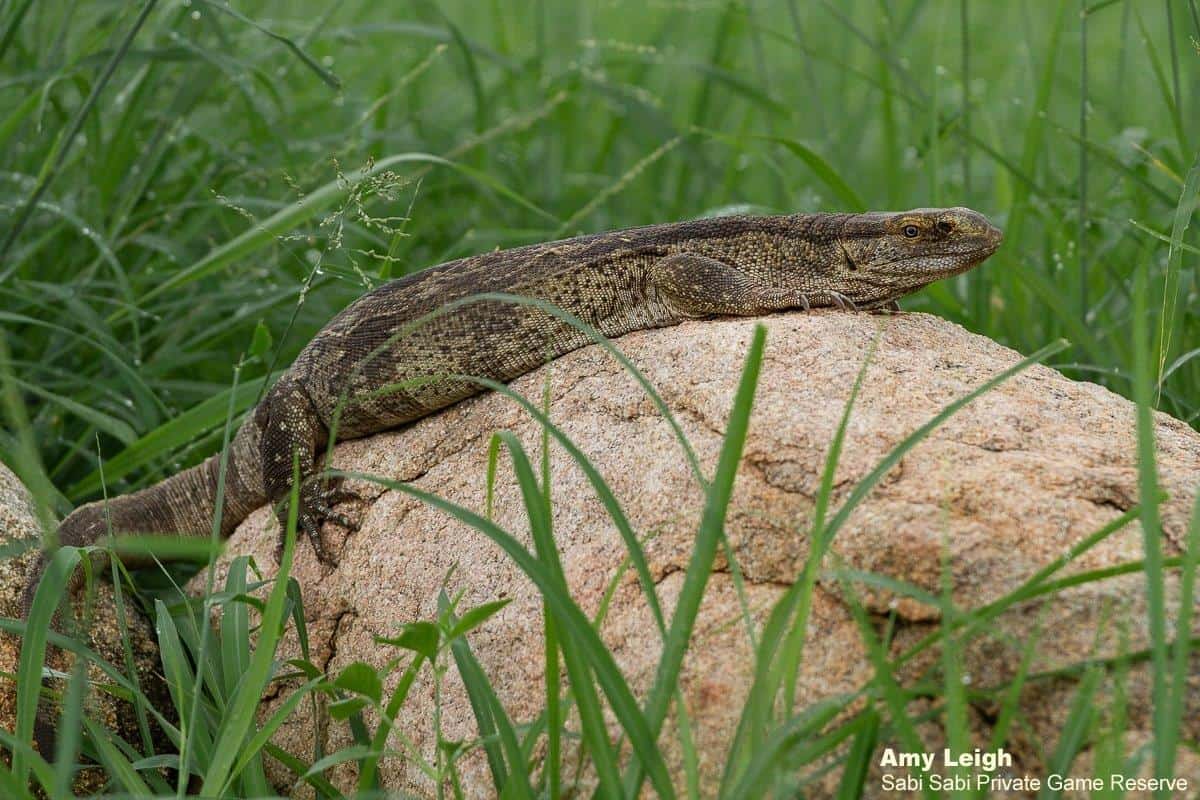 Soon after leaving the lodge one morning, we found N'weti male leopard scent marking. We followed him for a while as he moved along the road, using all the trees and bushes along the way to reinforce his territory. The following day he was taking cover in the long grass, weighing up his chances of a successful hunt on some wildebeest not too far from where he was.  The wildebeest were very alert to his presence, so after a rest, he moved off and began marking his territory.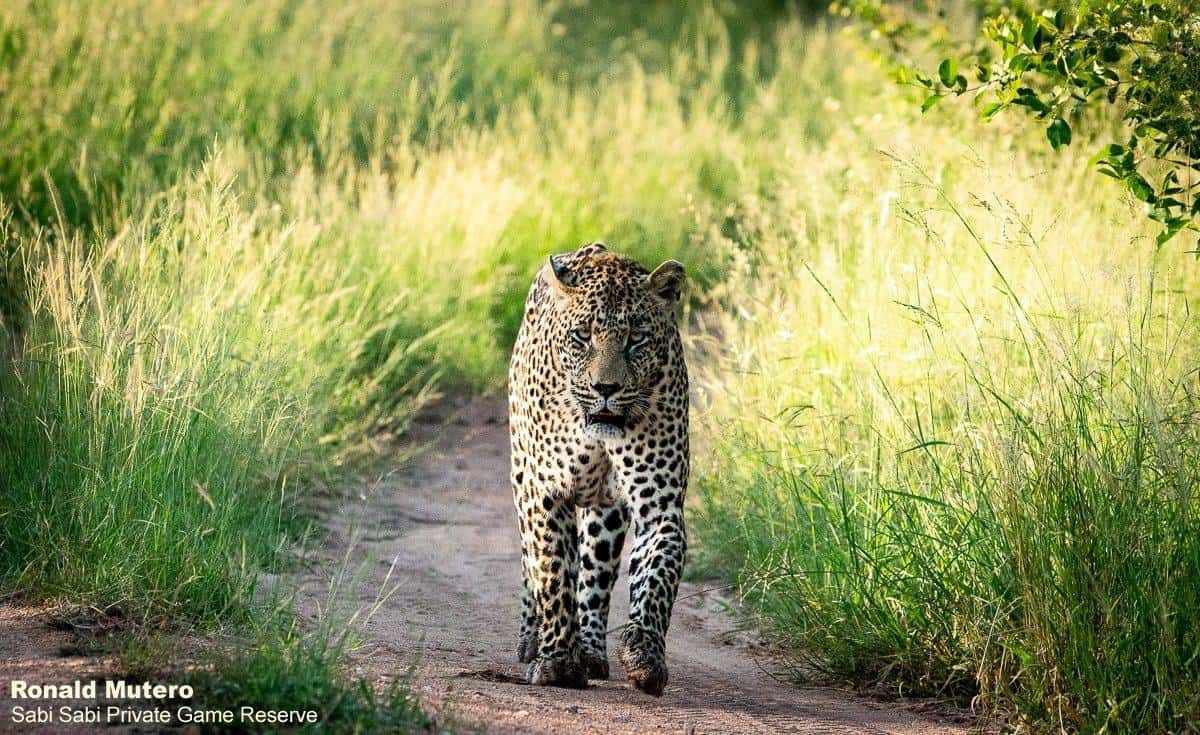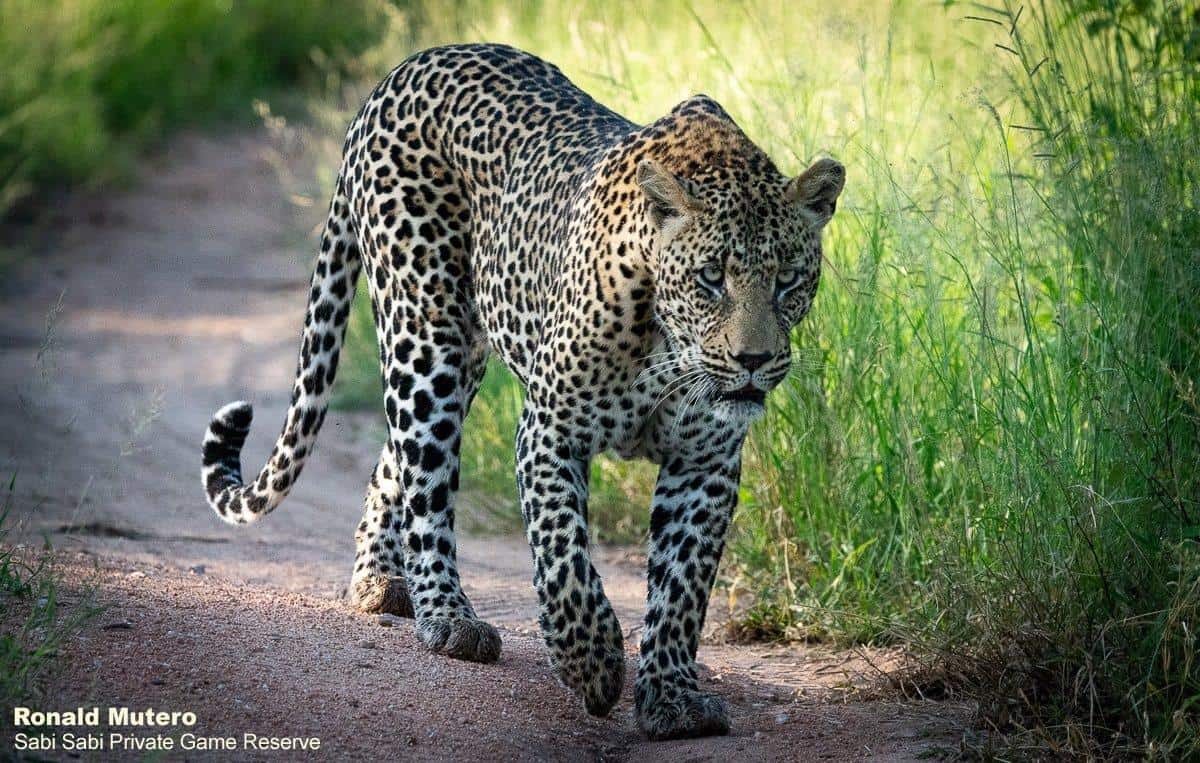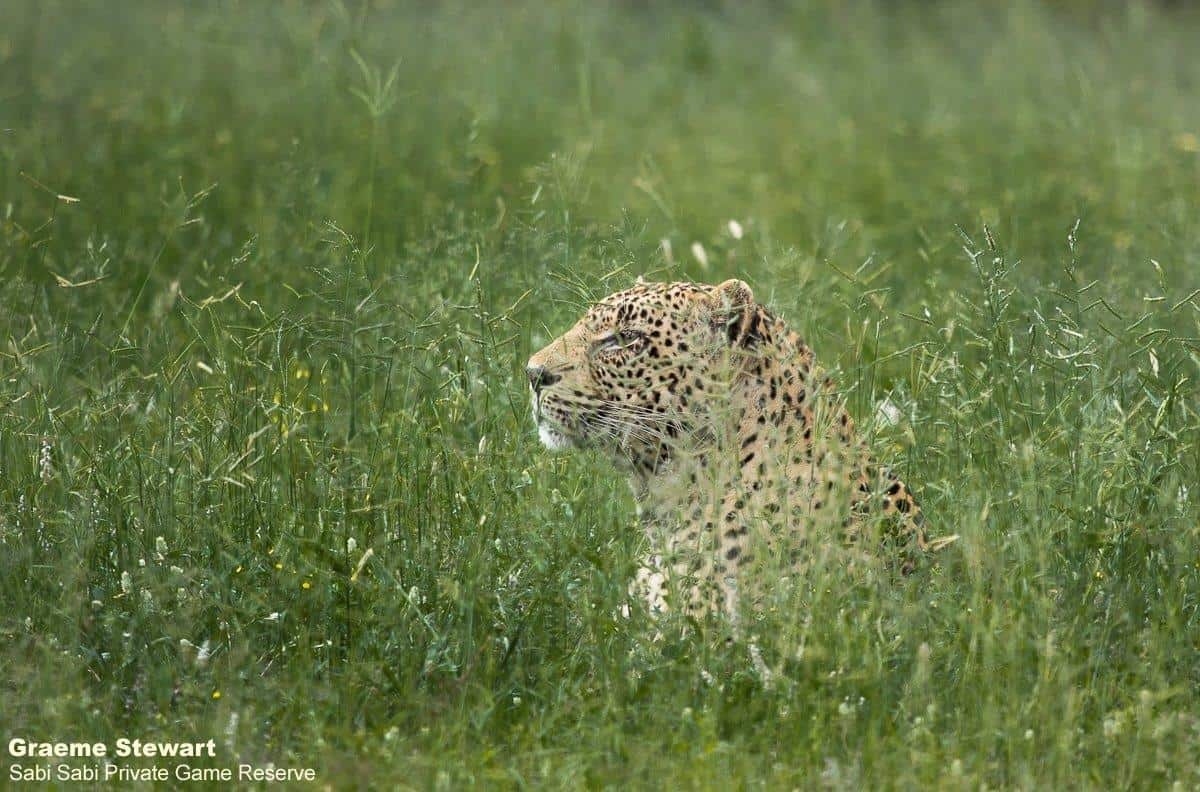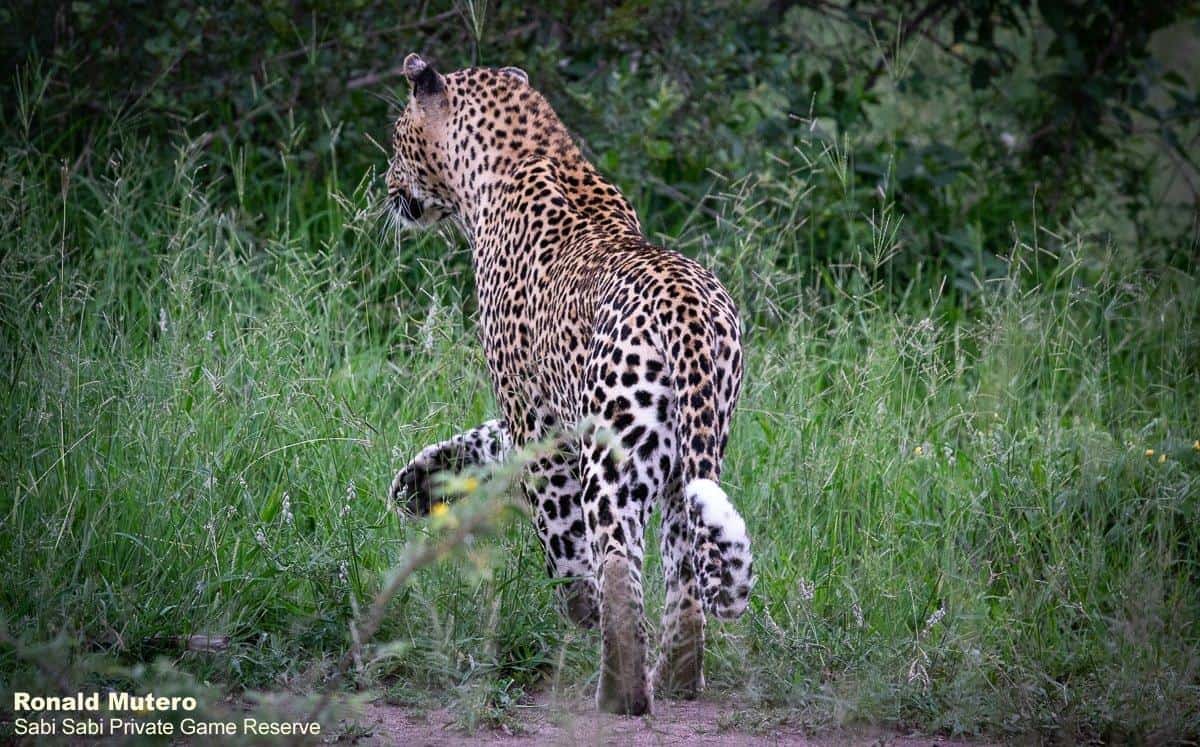 As we left camp, we found fresh tracks of a male leopard walking away from camp and lost sight of him.  Later on, on the way back to the lodge, the same male – Hanyile – was seen sleeping in the long grass, no more than 2 meters from where we lost his tracks earlier.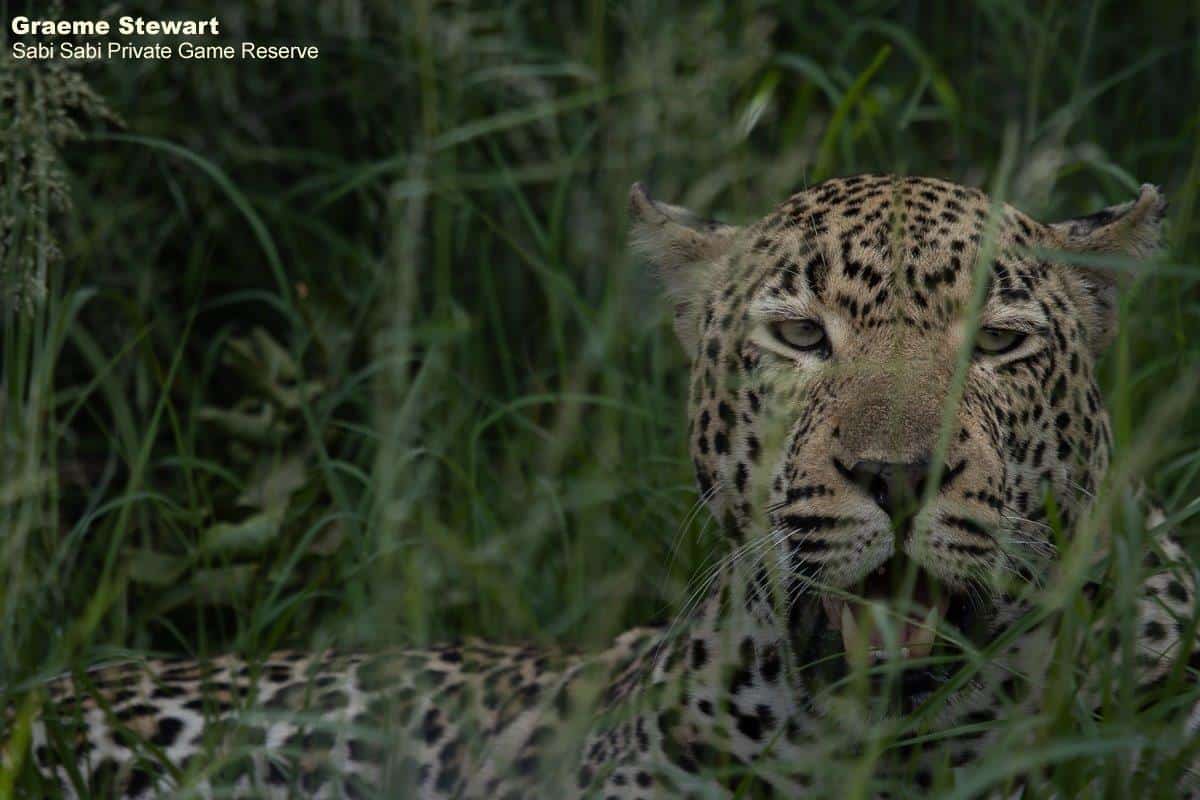 Kigelia female leopard was found crossing the road before quenching her thirst in a puddle of water.  With a full belly, she found and a comfortable tree branch and rested, occasionally looking up at her surroundings.  What a beautiful sight!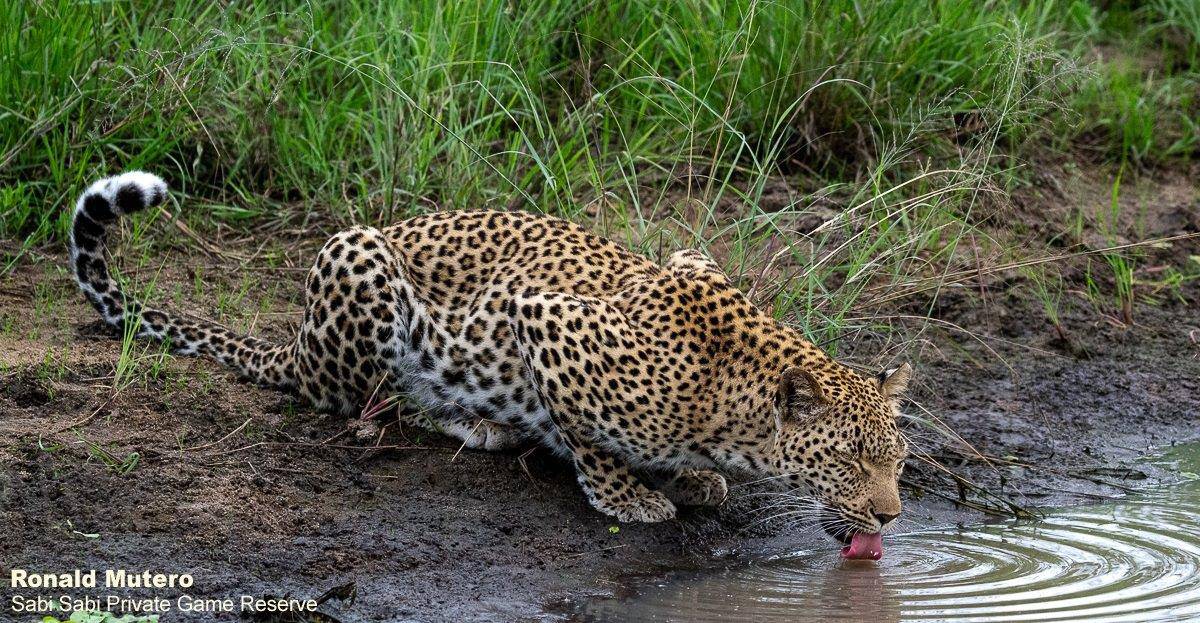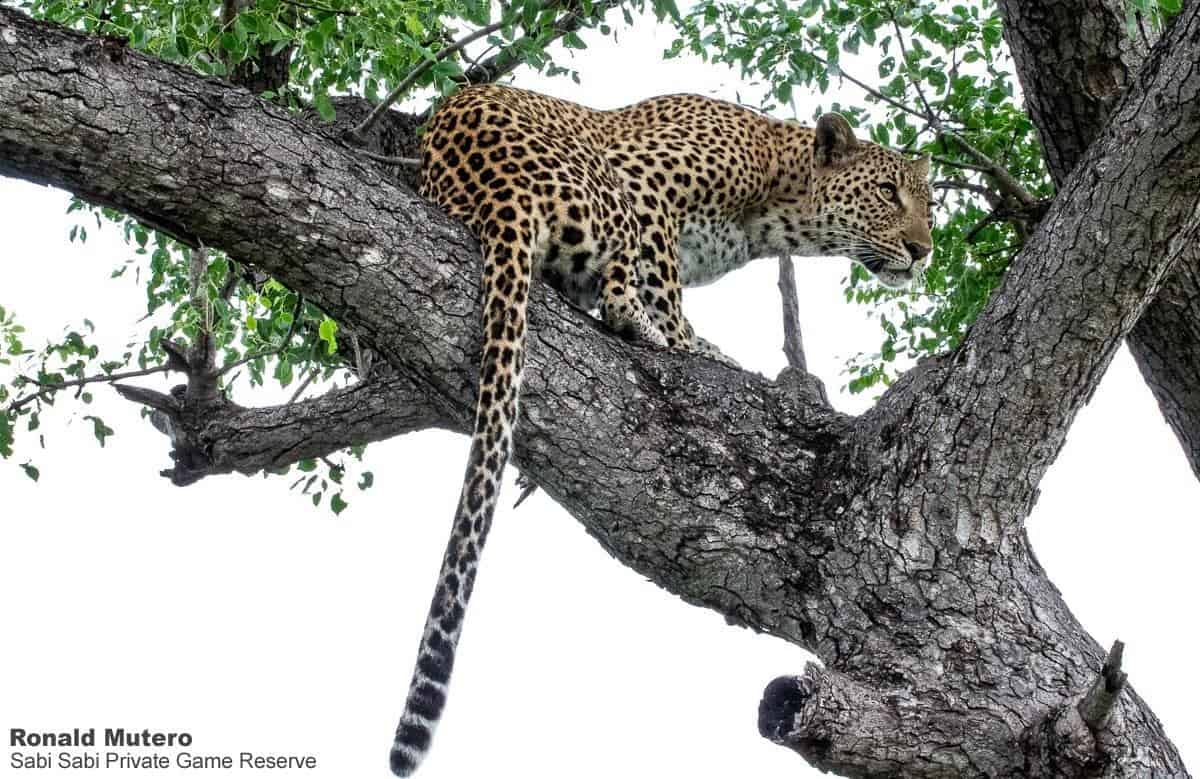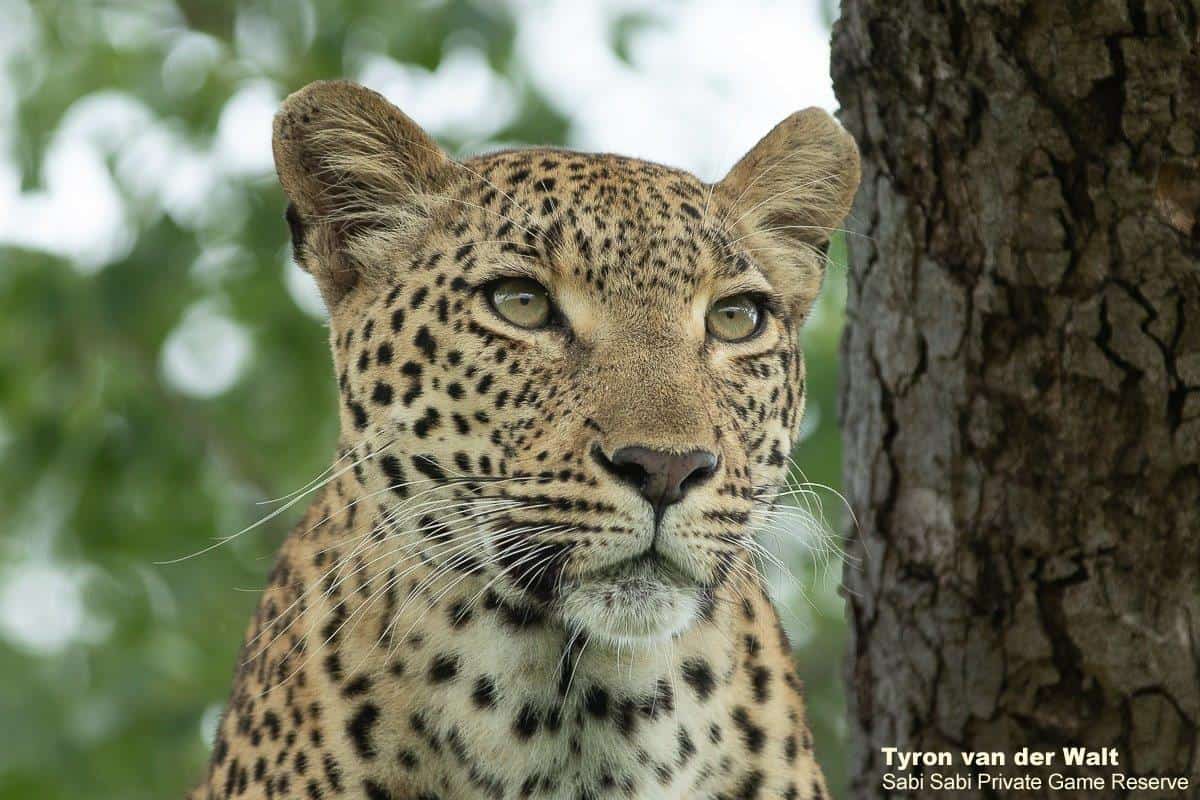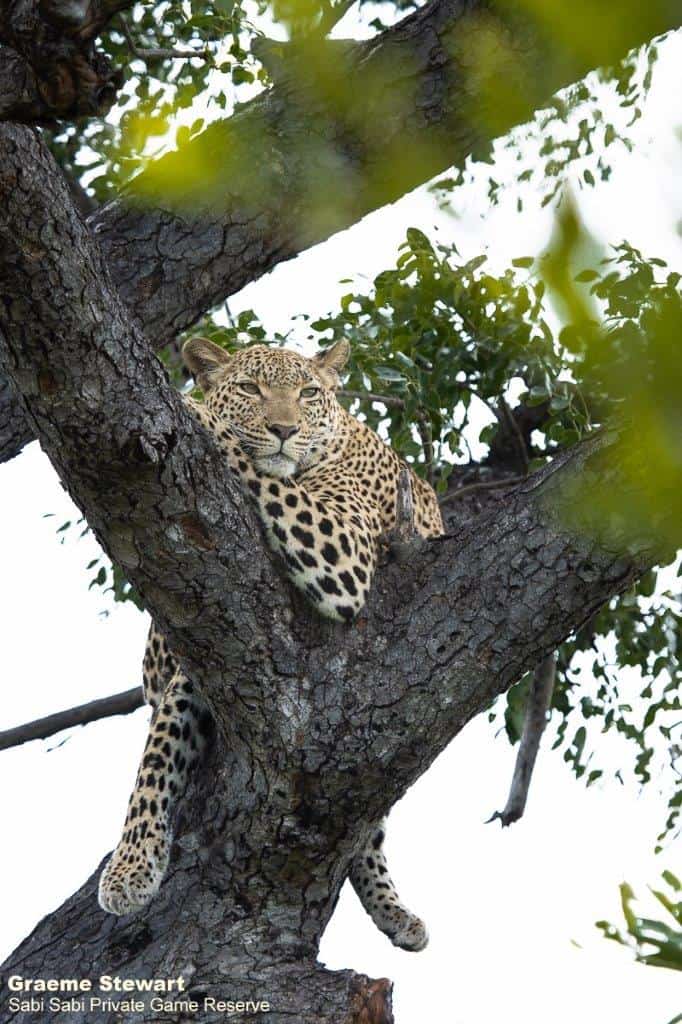 It did not take much time to track these two lionesses after finding their fresh tracks crossing the road. Our tracker spotted them from a distance as they were sitting on top of a termite mound. As we approached, we noticed they were digging into the termite mound and suddenly a big male warthog came out of the hole. The lions took advantage and made a kill as we watched. A sighting that we do not often see!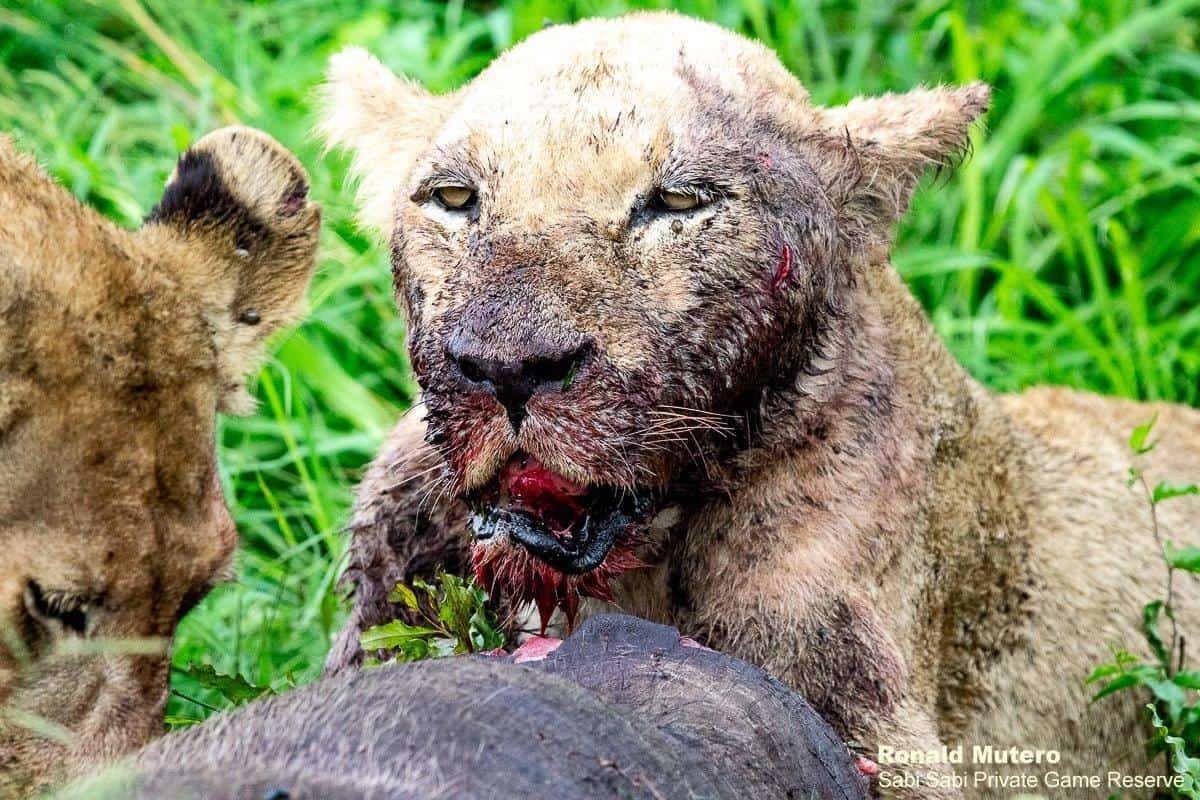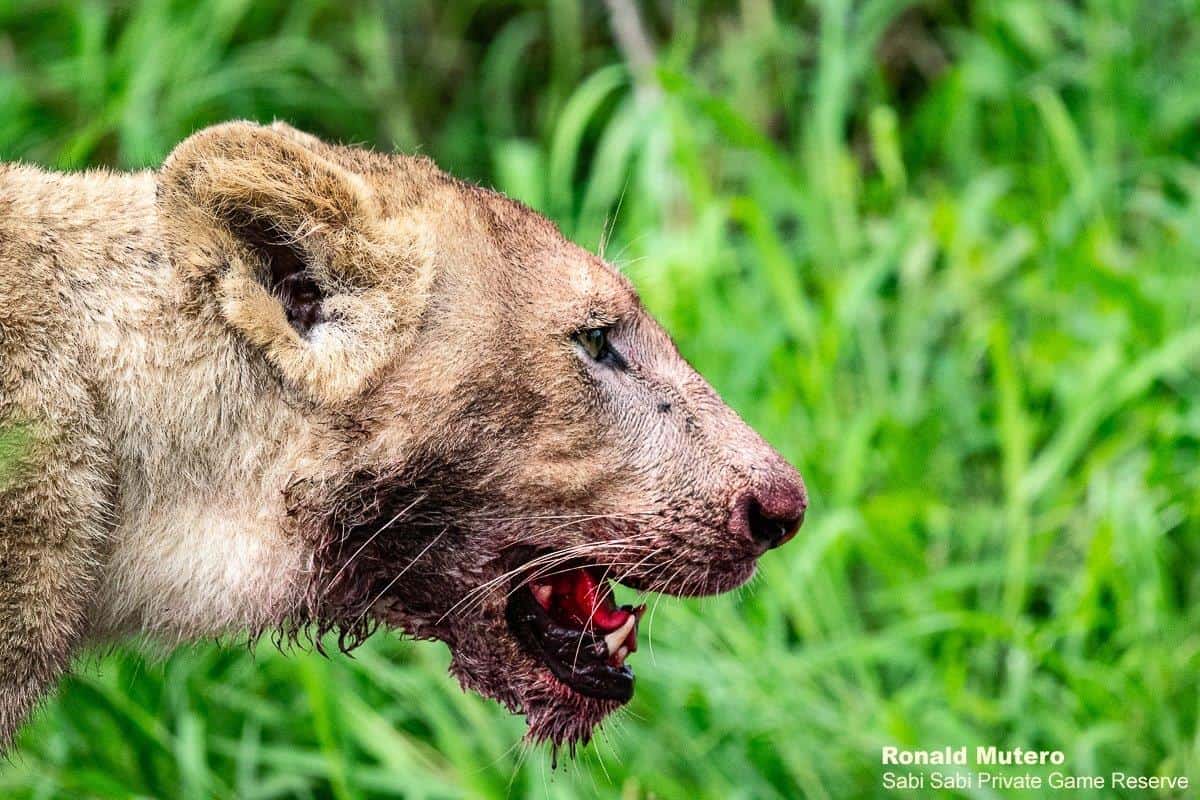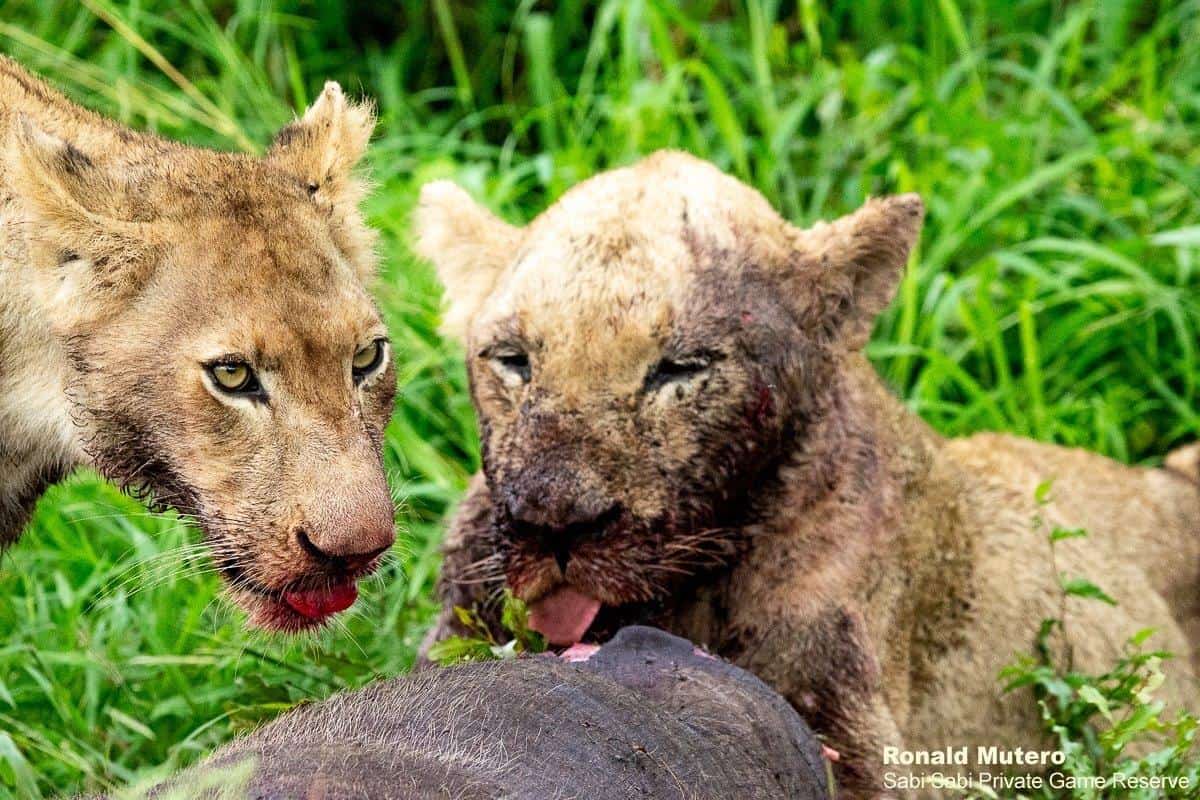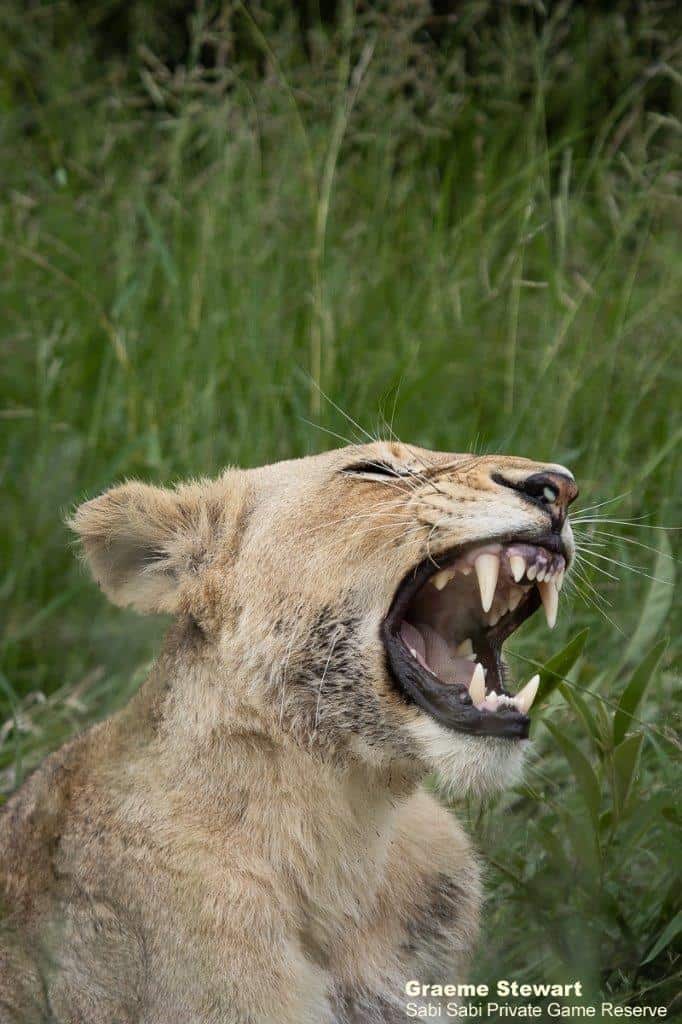 After a long search, we found three cheetahs moving across the open plains.  A herd of impala in the distance caught their attention, but they abandoned the hunt after a herd of wildebeest gave away their presence.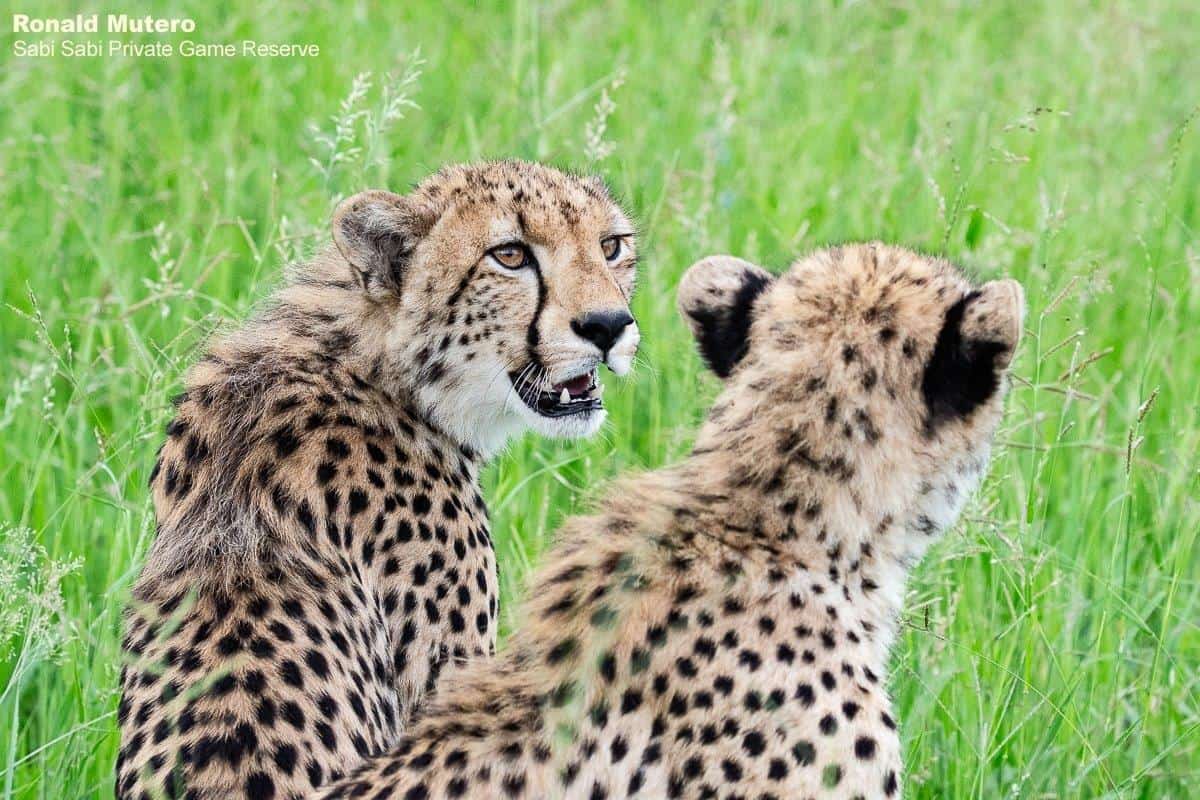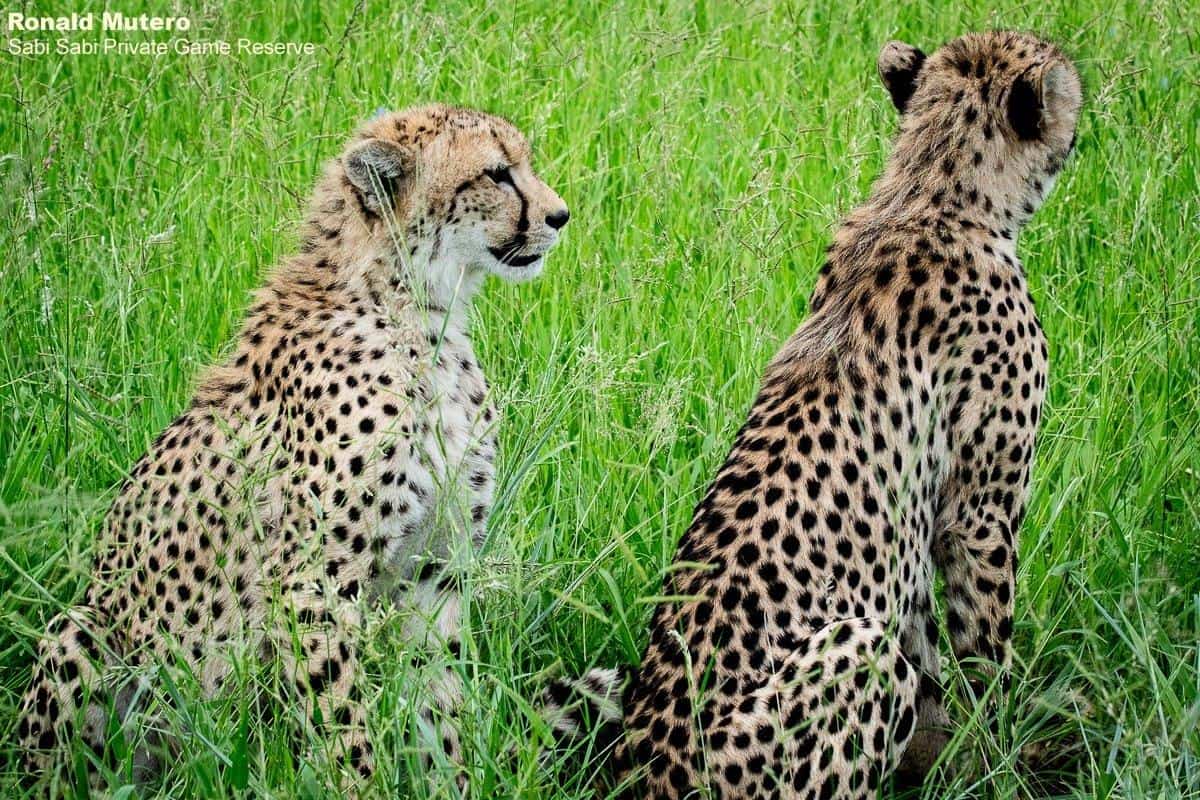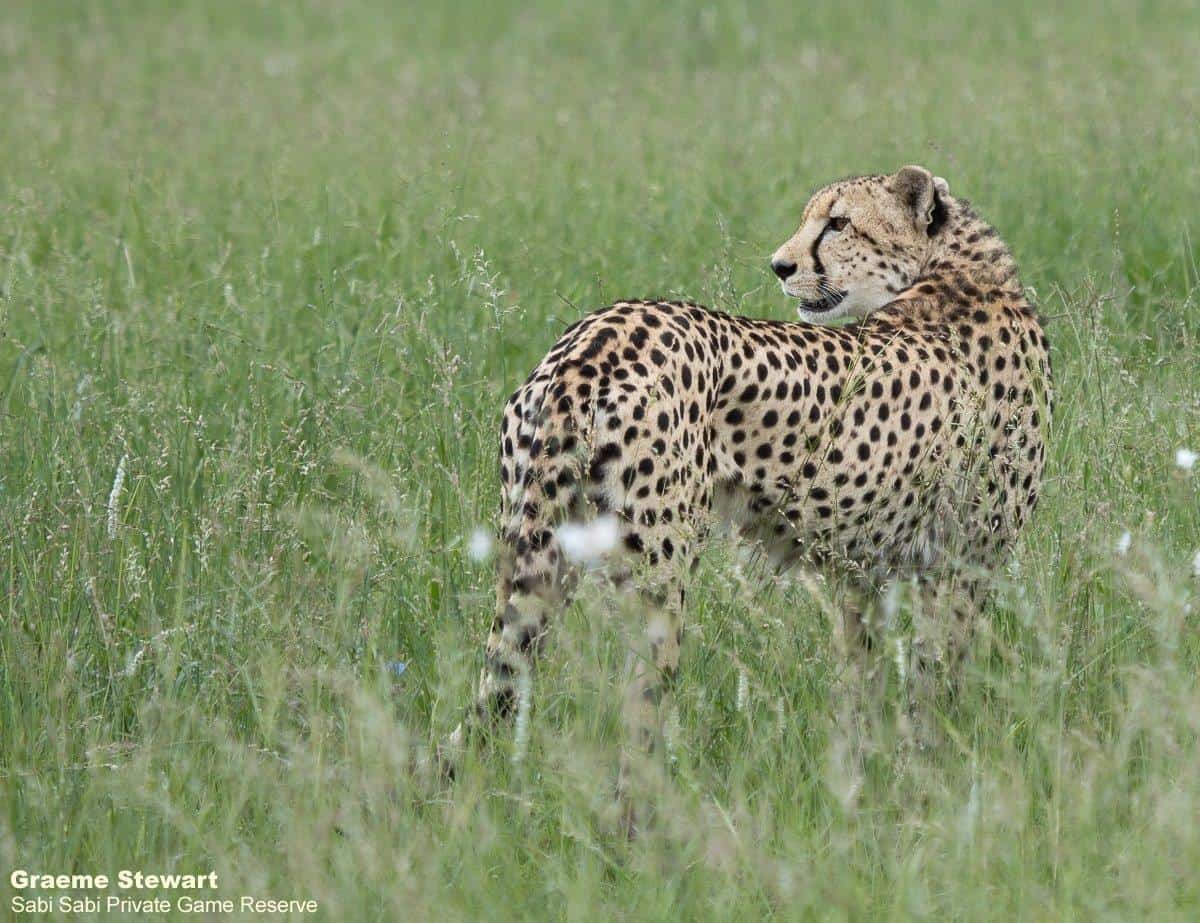 The same trio were seen the following day again.  They were sitting on a termite mound before the youngsters started chasing each other in the long green grass where they finally rested next to their mother.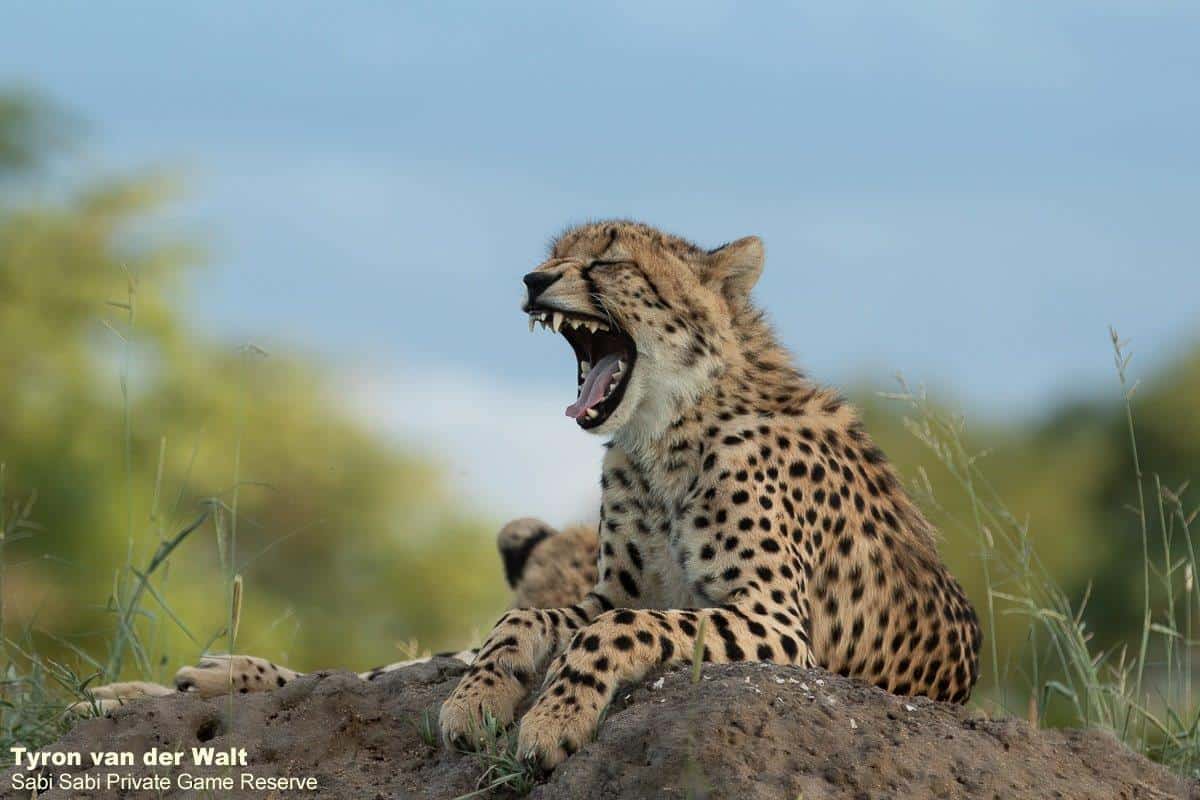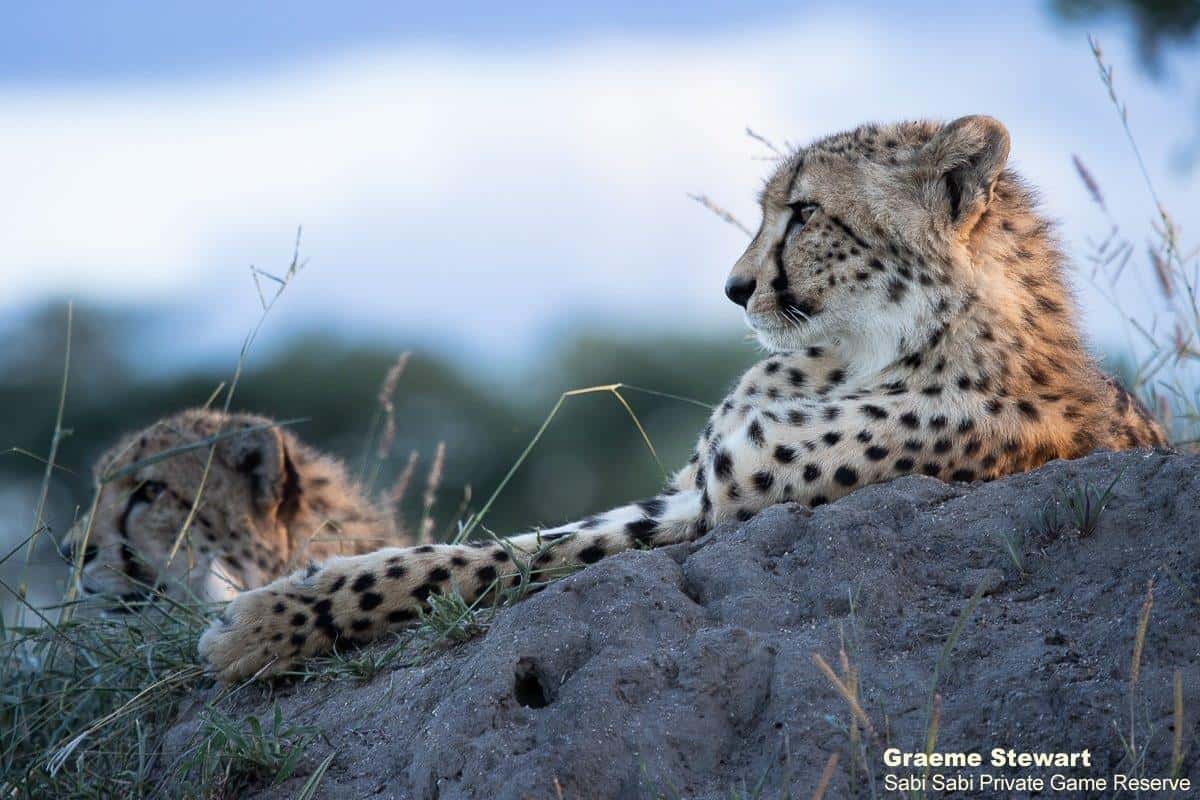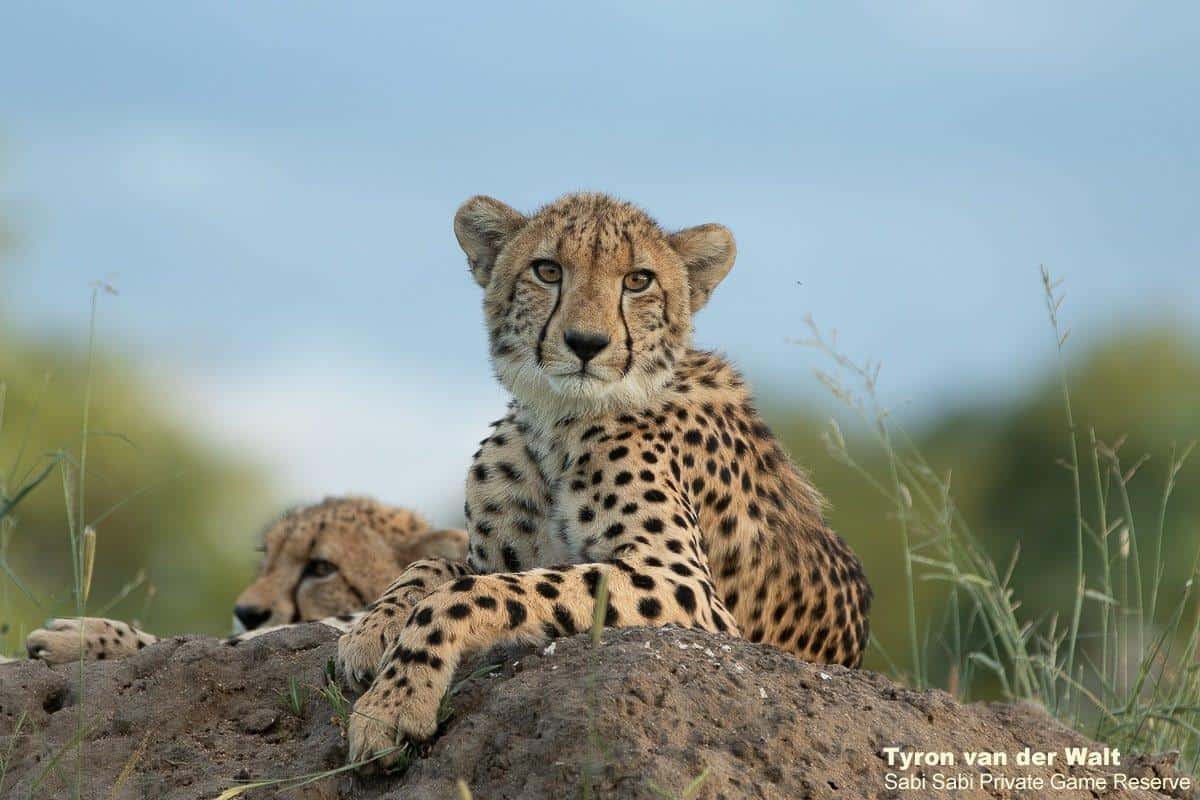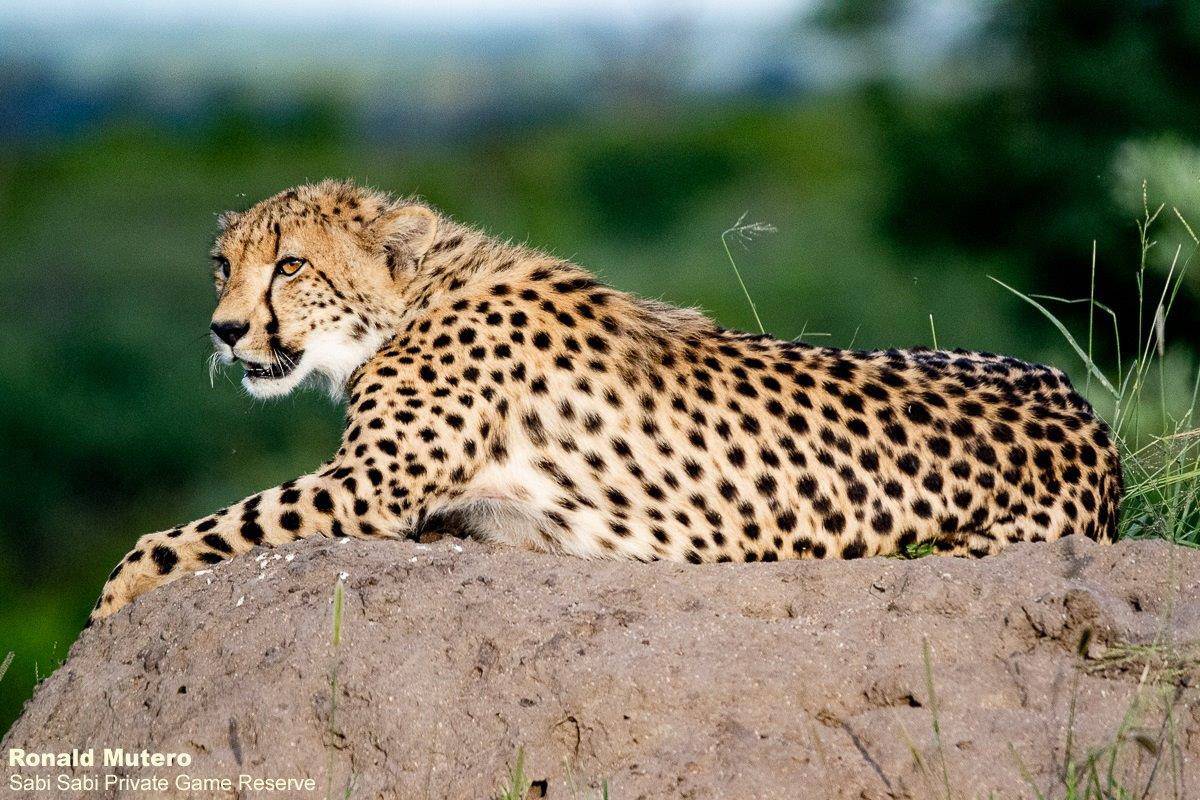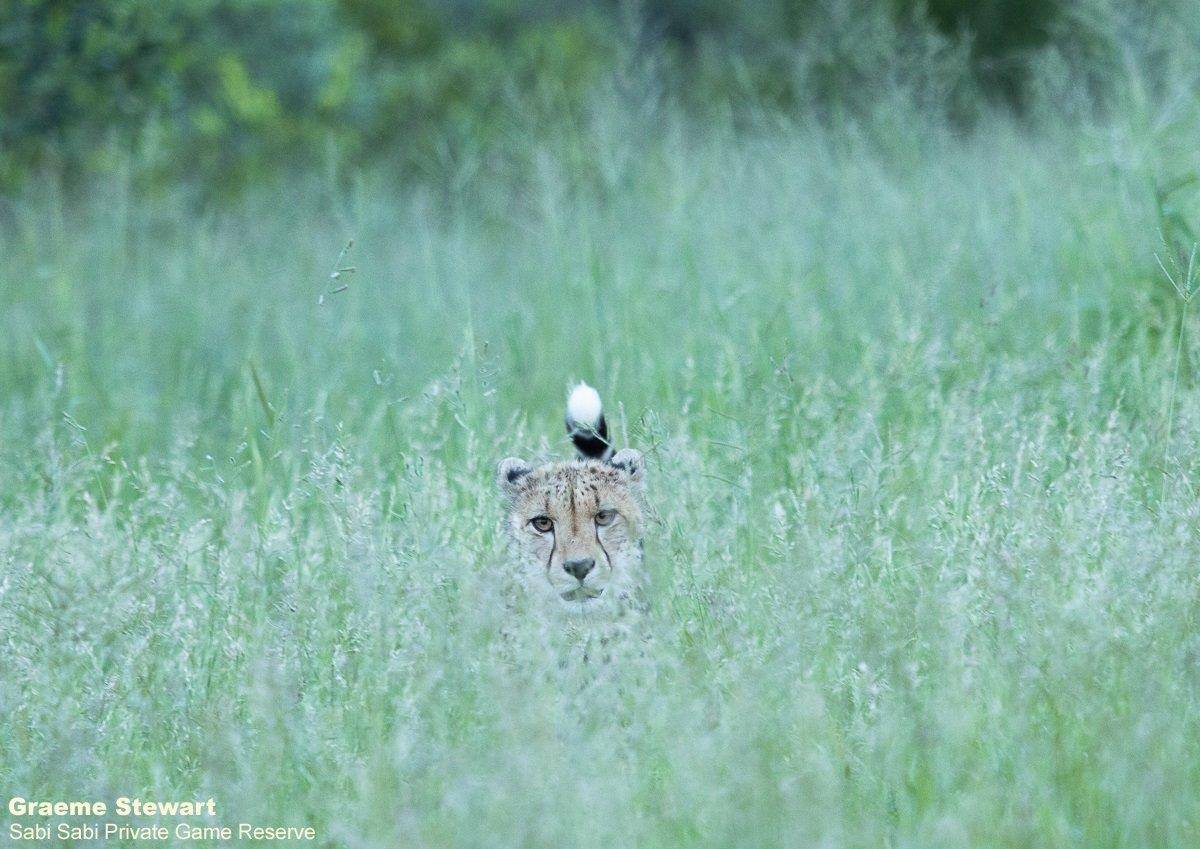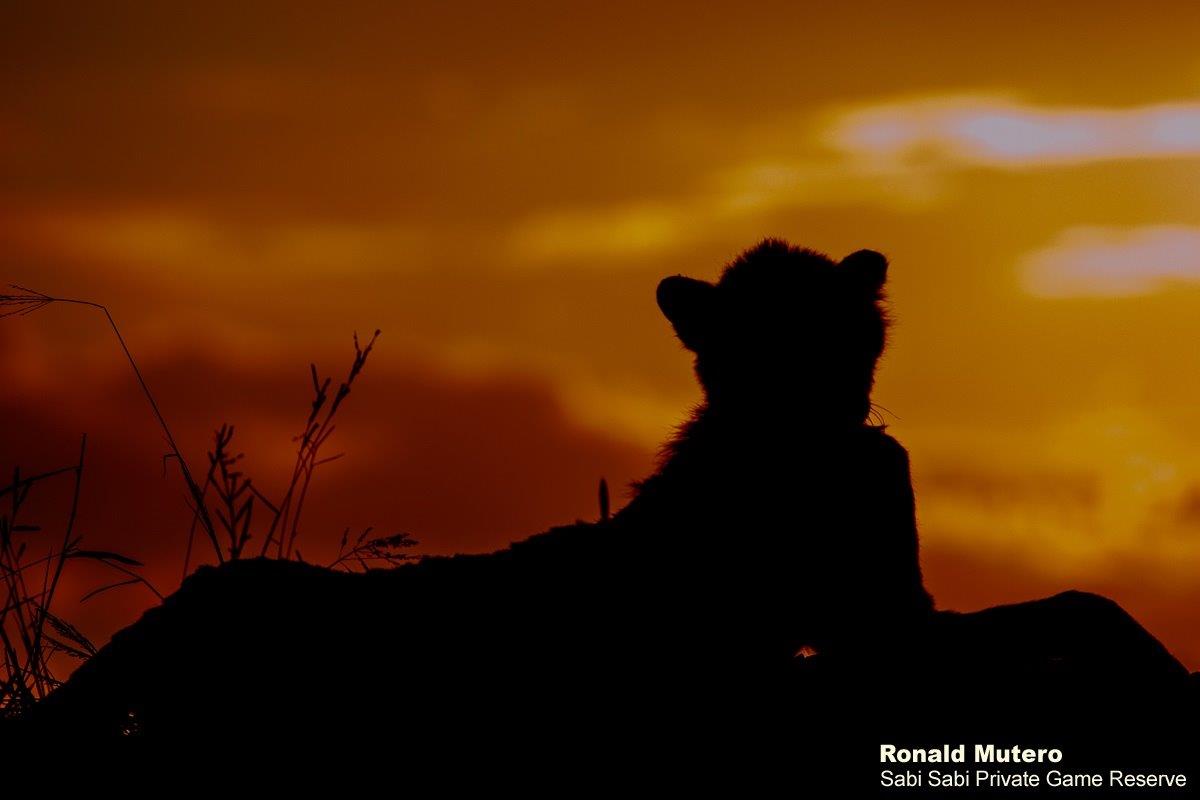 Until next time…
Blog by Wendy Claase
Images by Amy Leigh, Andries Ndlovu, Graeme Stewart, Greg Heasman, Ronald Mutero and Tyron van der Walt
Video by Rod Wyndham