Over the weekend we bid farewell to 2020 with one final Sabi Sabi sunset for the year. We hope 2021 is a great one for everyone far and wide!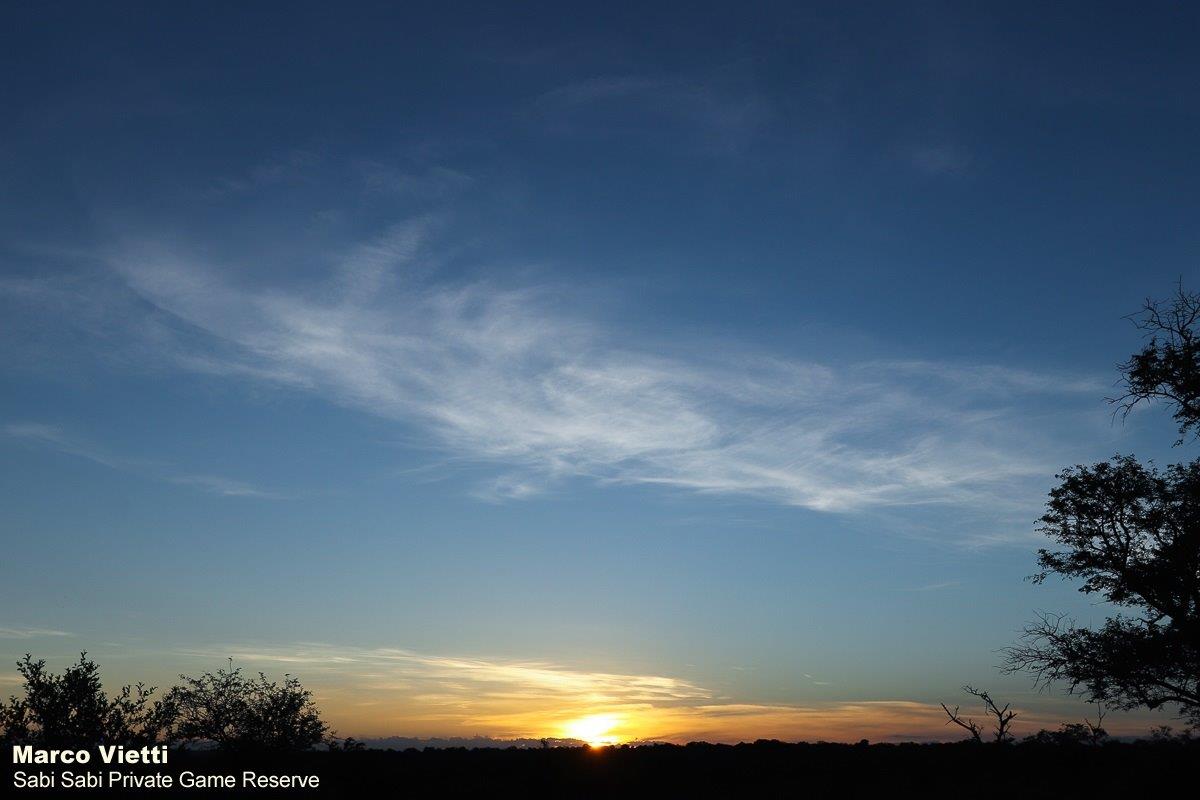 Vervet monkeys alarm calling.  Birds alarm calling.  All these sounds are a clear indication that there is a leopard in the area and after only a few minutes of following the monkeys, we found the Hanyile male leopard. He was making his way through the dry Msuthlu riverbed, scent marking as he went.
We have had numerous sightings of the White Dam male this week.  He has been busy scent marking between sleeping and hunting. He was successful in taking down a male impala, using the dense bush to get close before going in for the kill.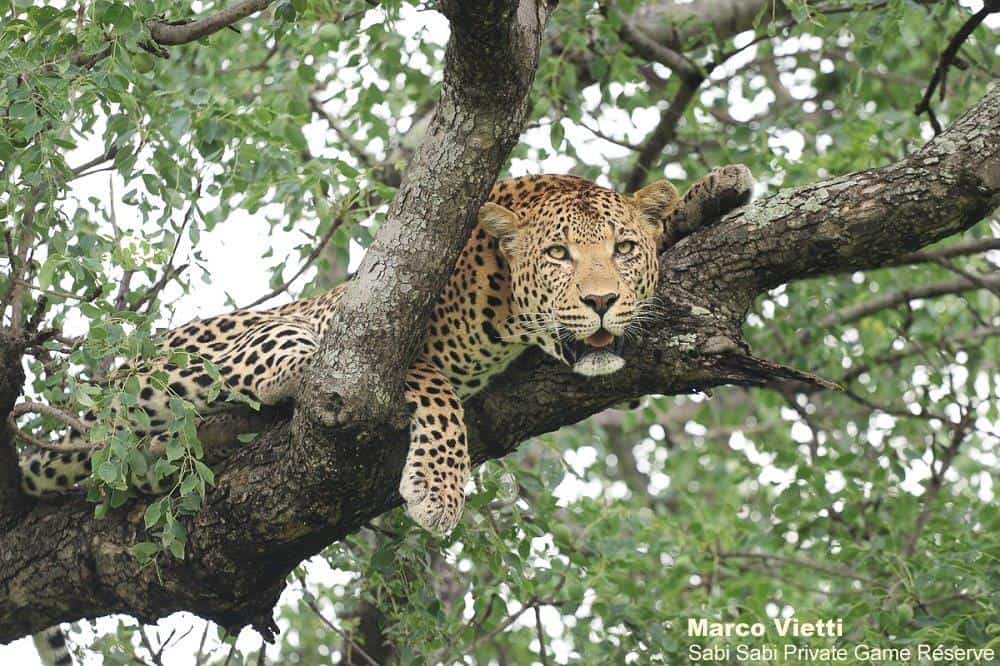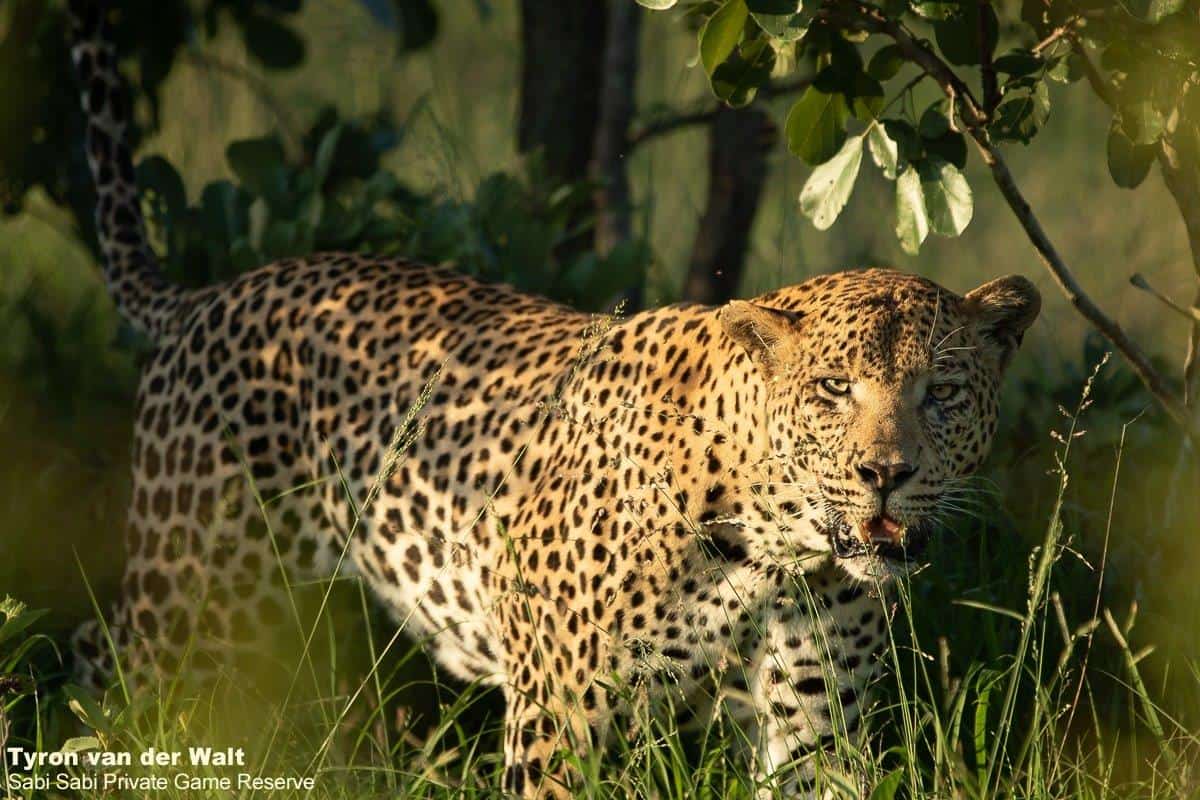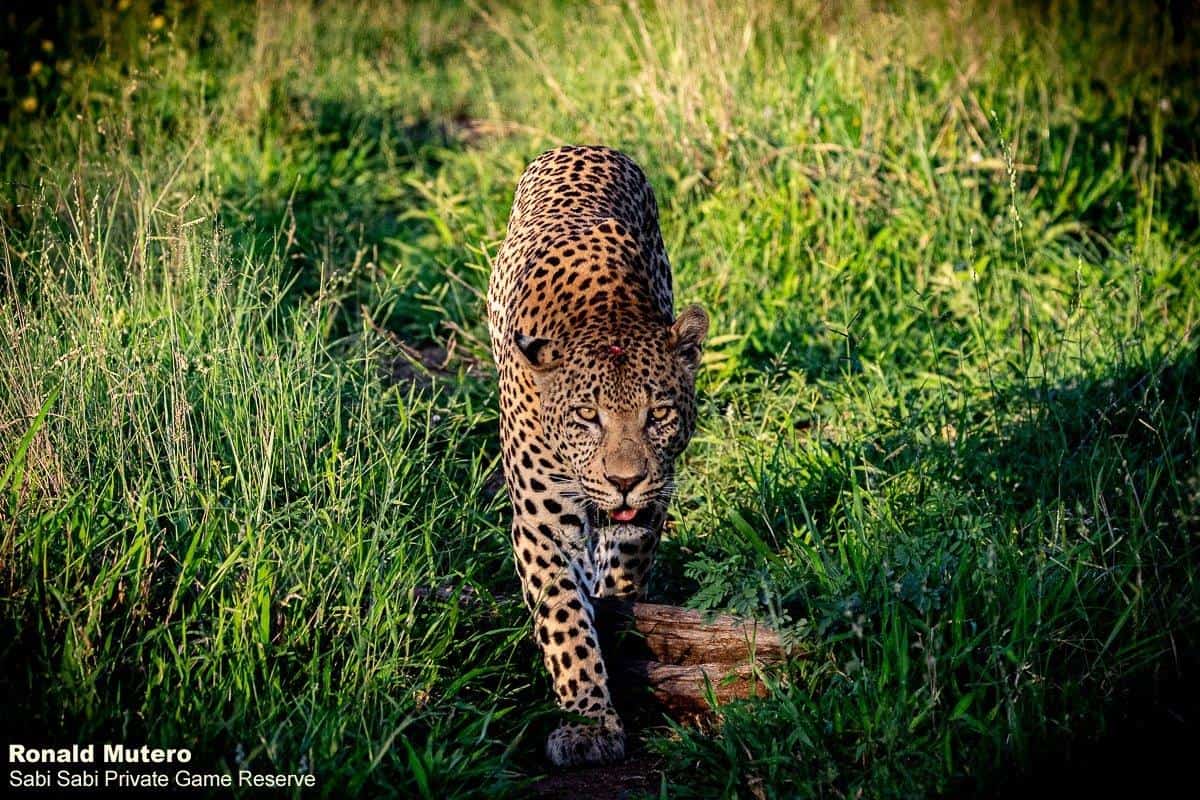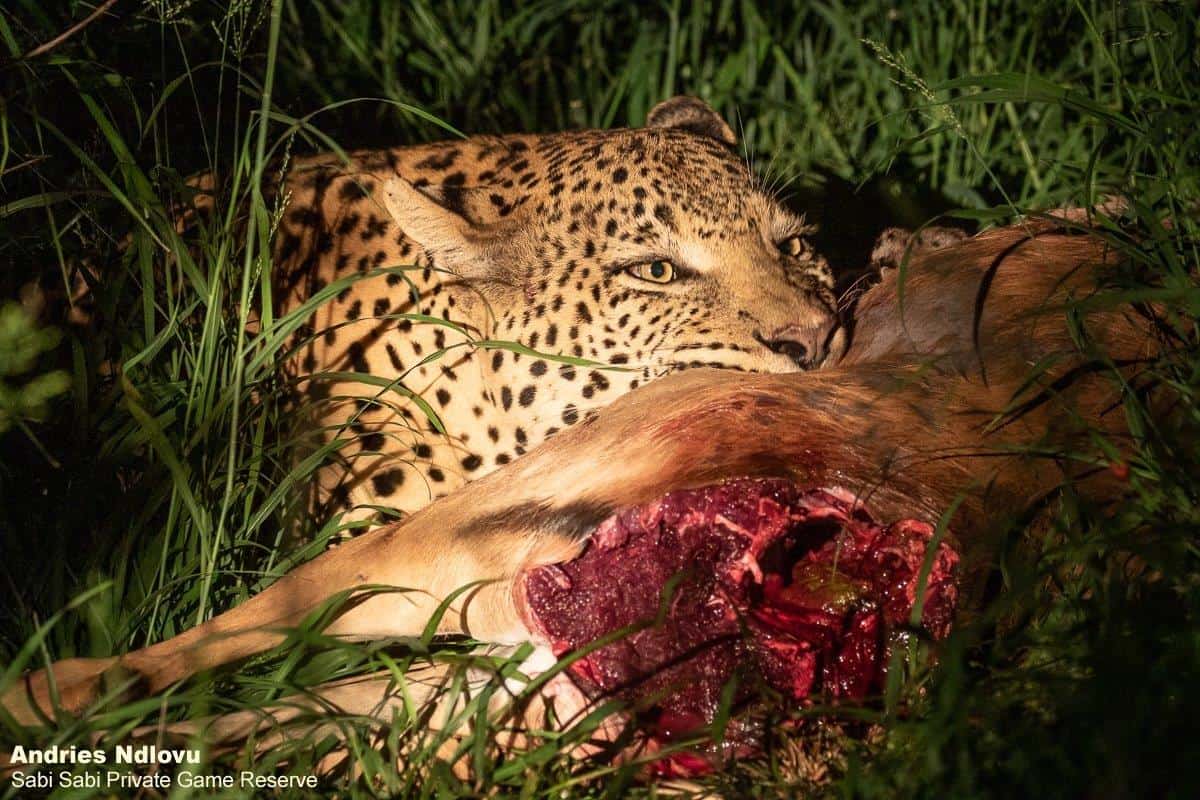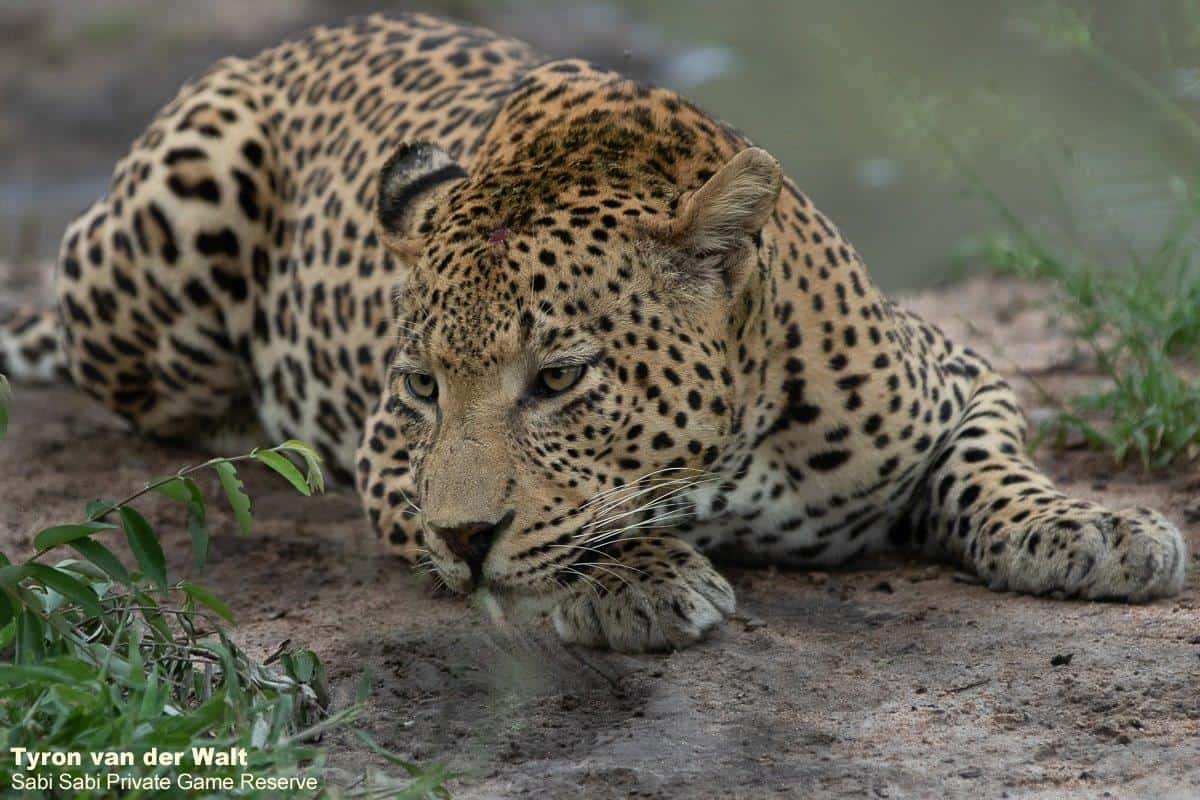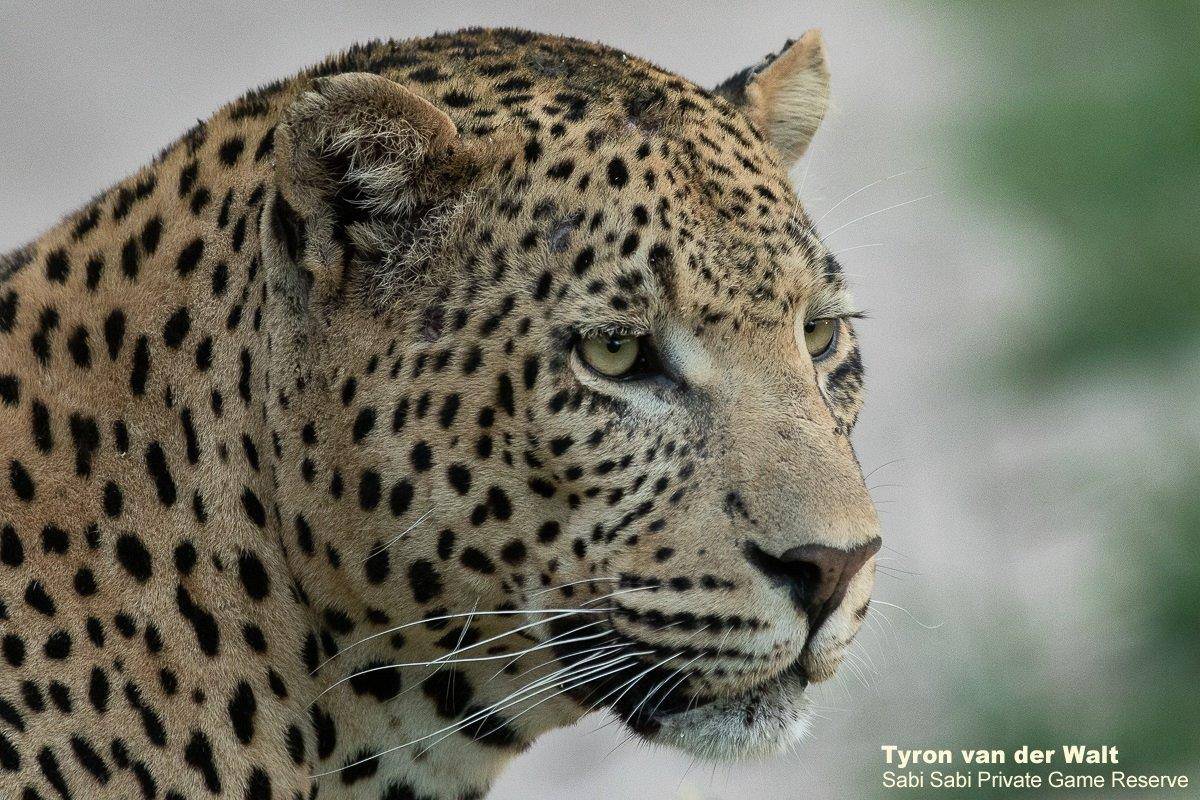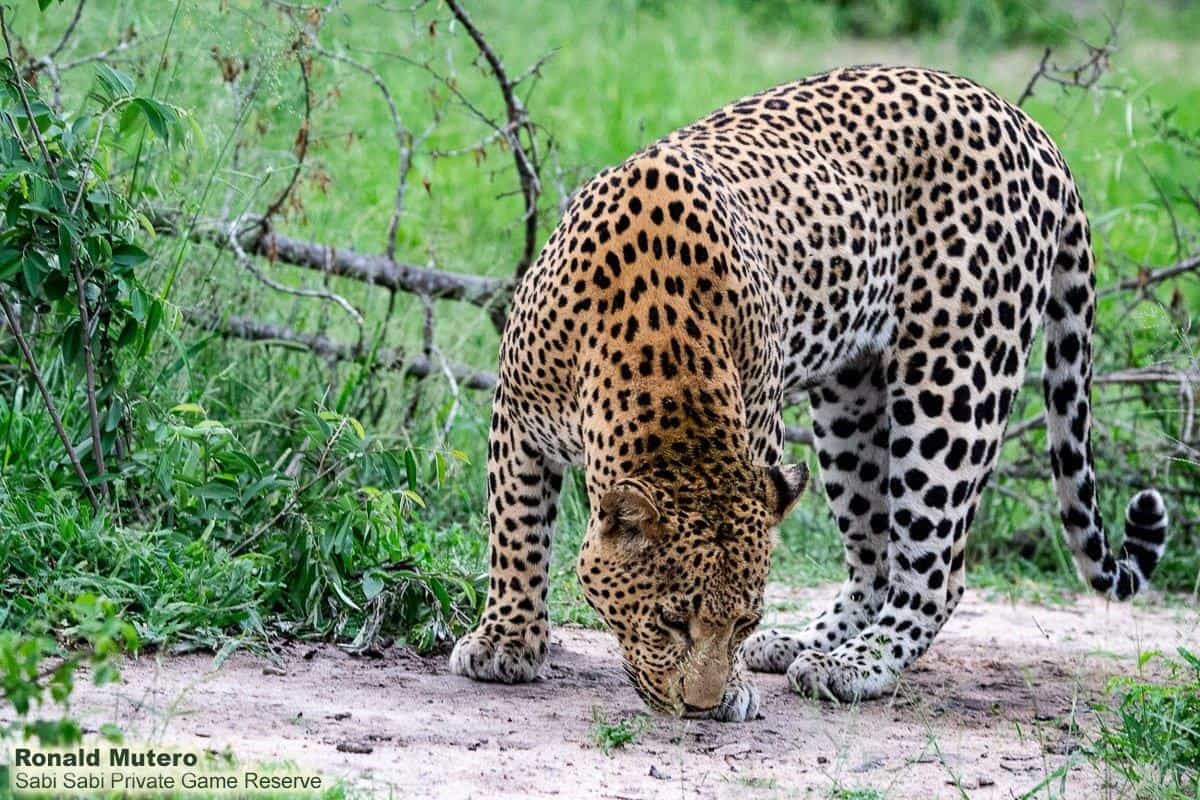 The Styx Pride females were seen earlier in the week as they were focused on the distant calls of lion.  The bond between these females is incredible. The trust and respect that they have for each other creates this remarkable bond, a force to be reckoned with.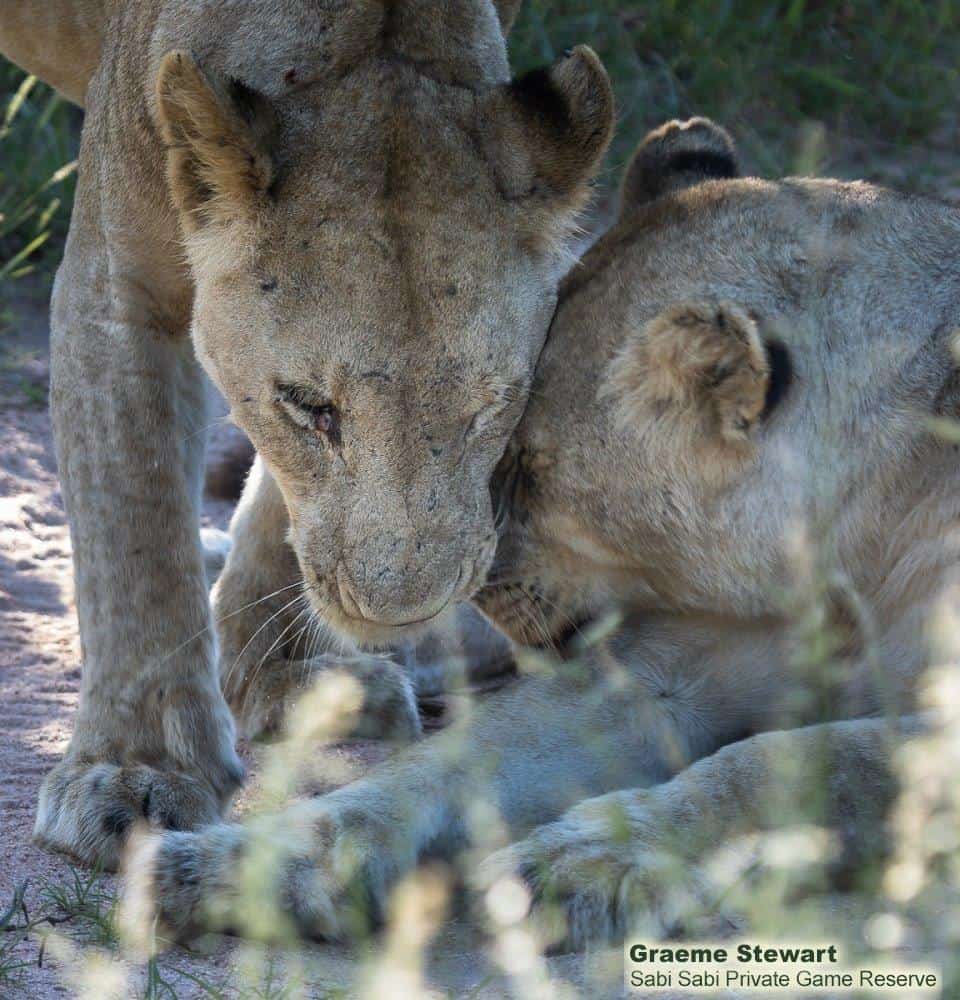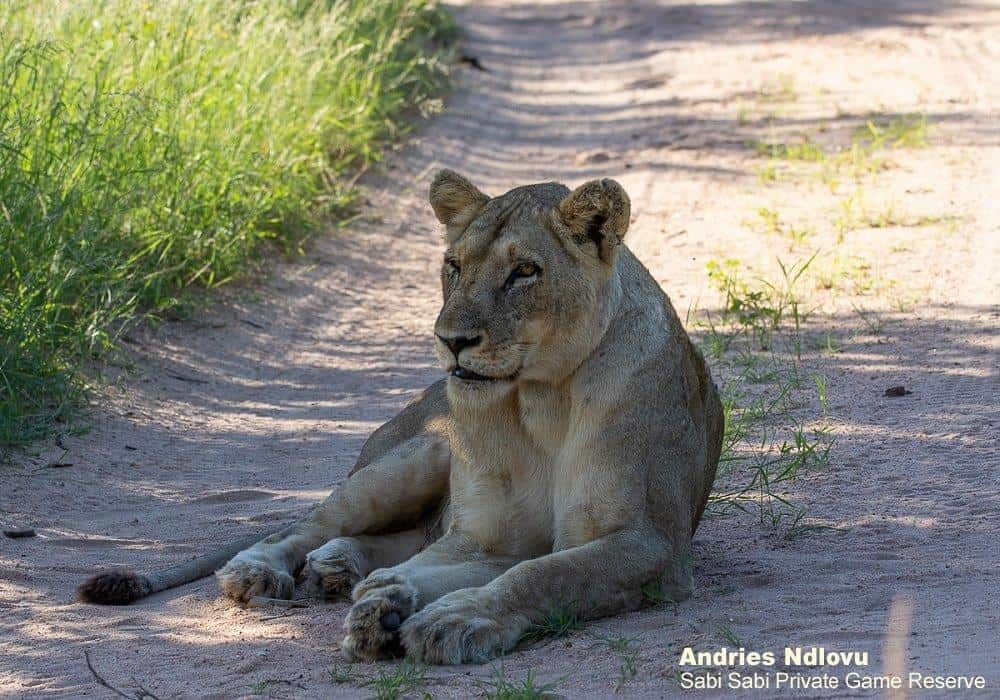 We found one of the N'waswishaka male lions laying some distance away from the road. He kept on looking around and vocalising, possibly trying to find the other members.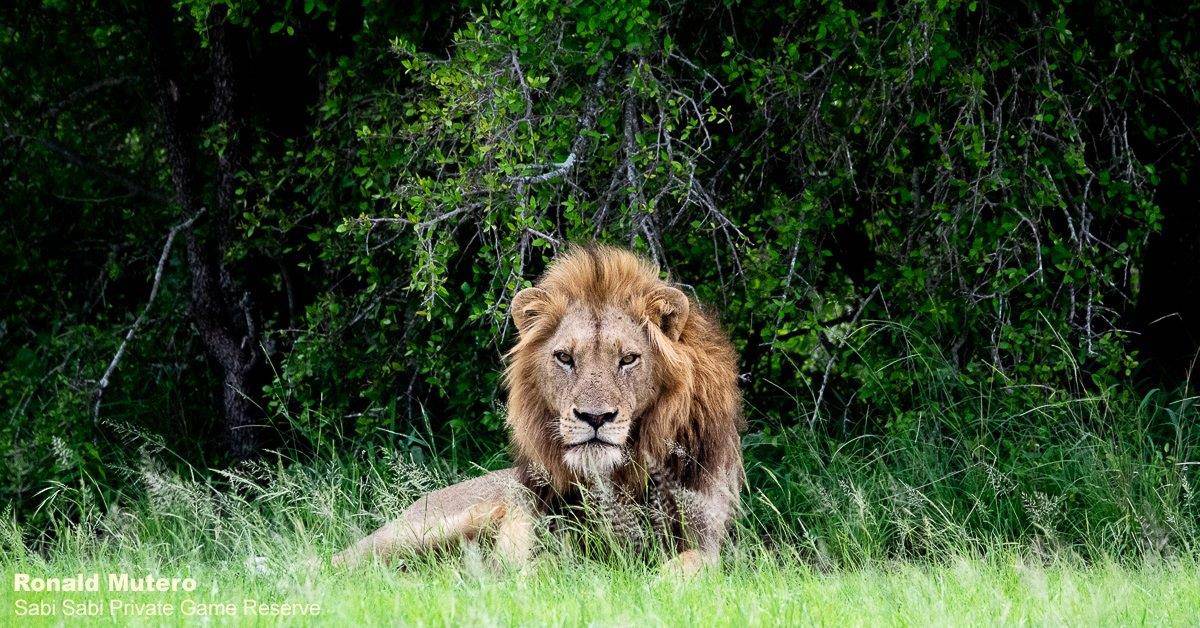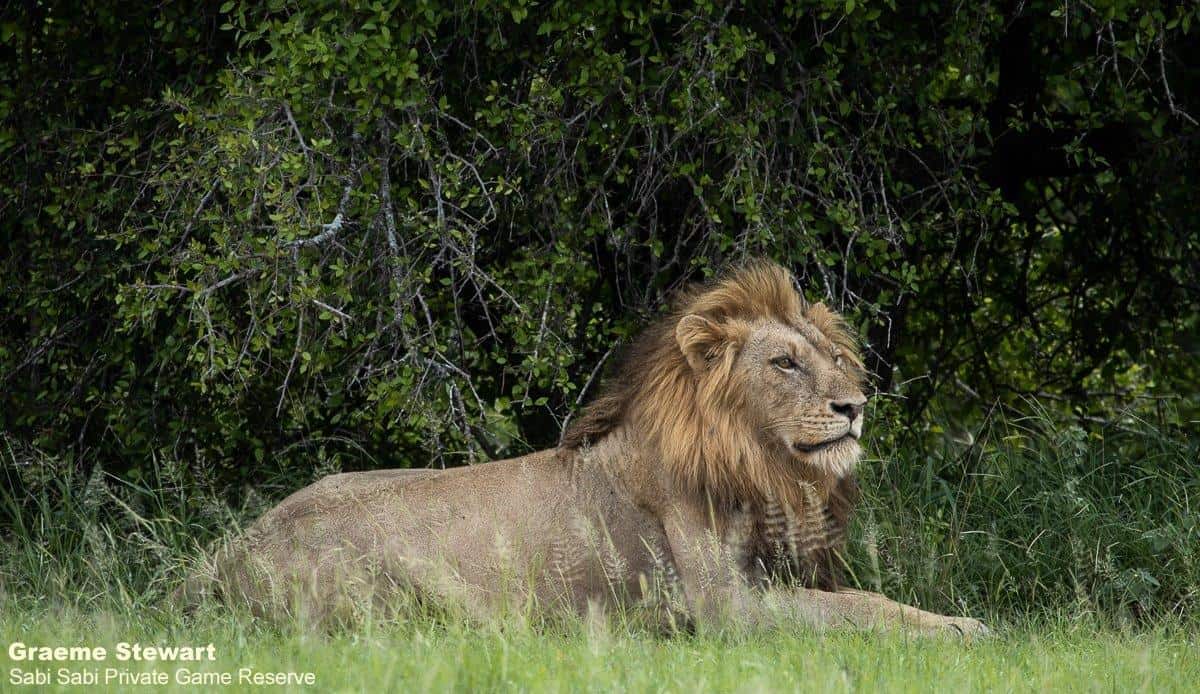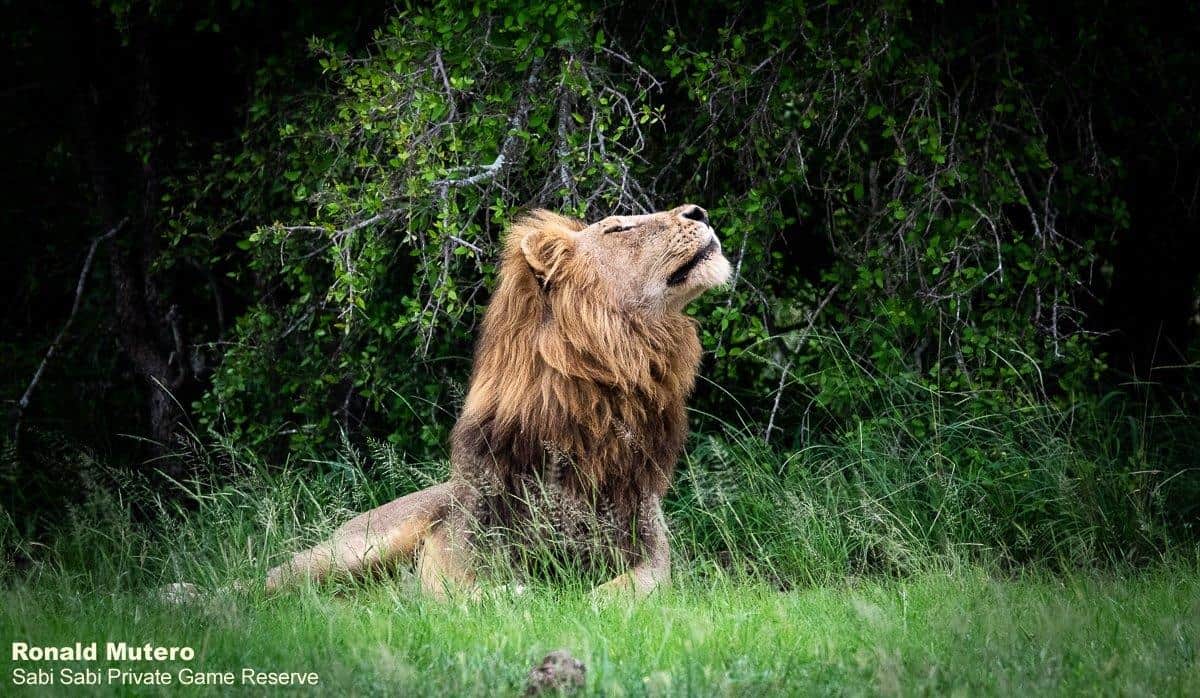 One morning, we found the Mhangeni Pride of lions resting near a thicket and lying beneath the shade given of some overhanging bushes. The cubs played for a bit but then lay down and suckled from their mother before sleeping again with bellies full. One of the young cubs seemed really interested in the impala not too far from where they were resting, revealing how opportunistic hunting starts at a young age.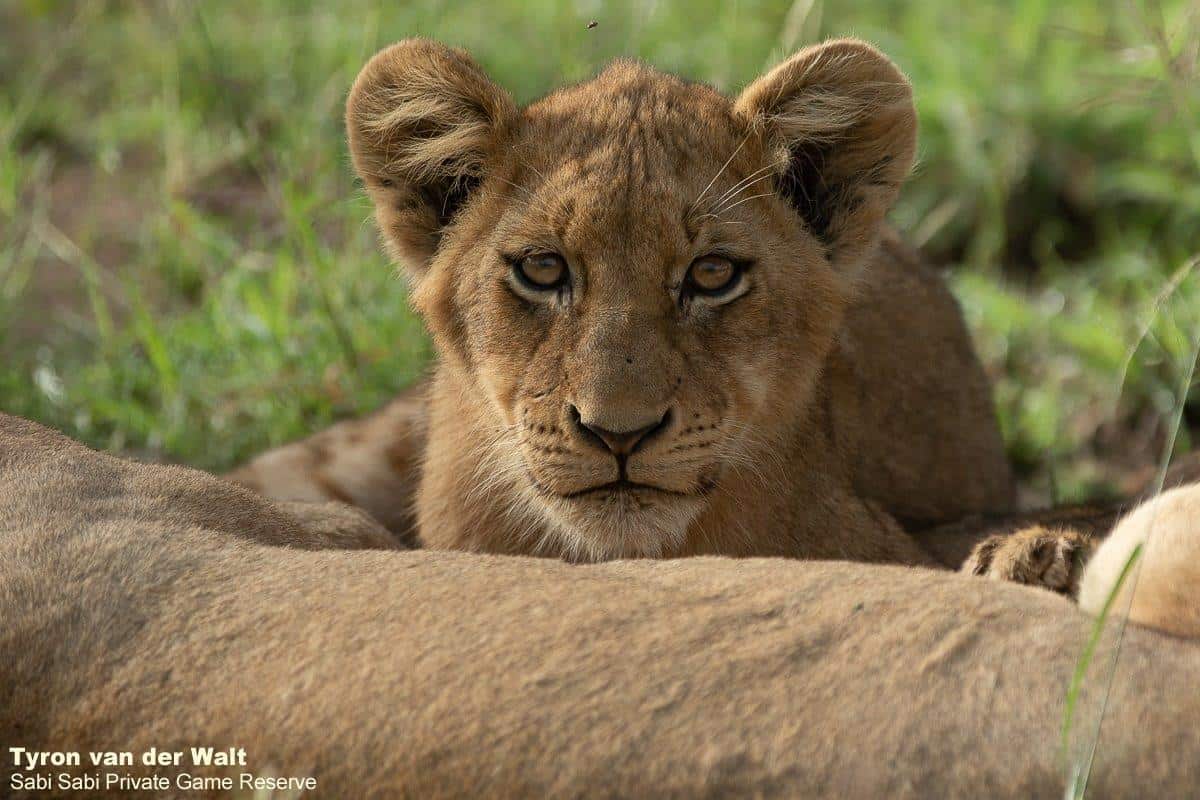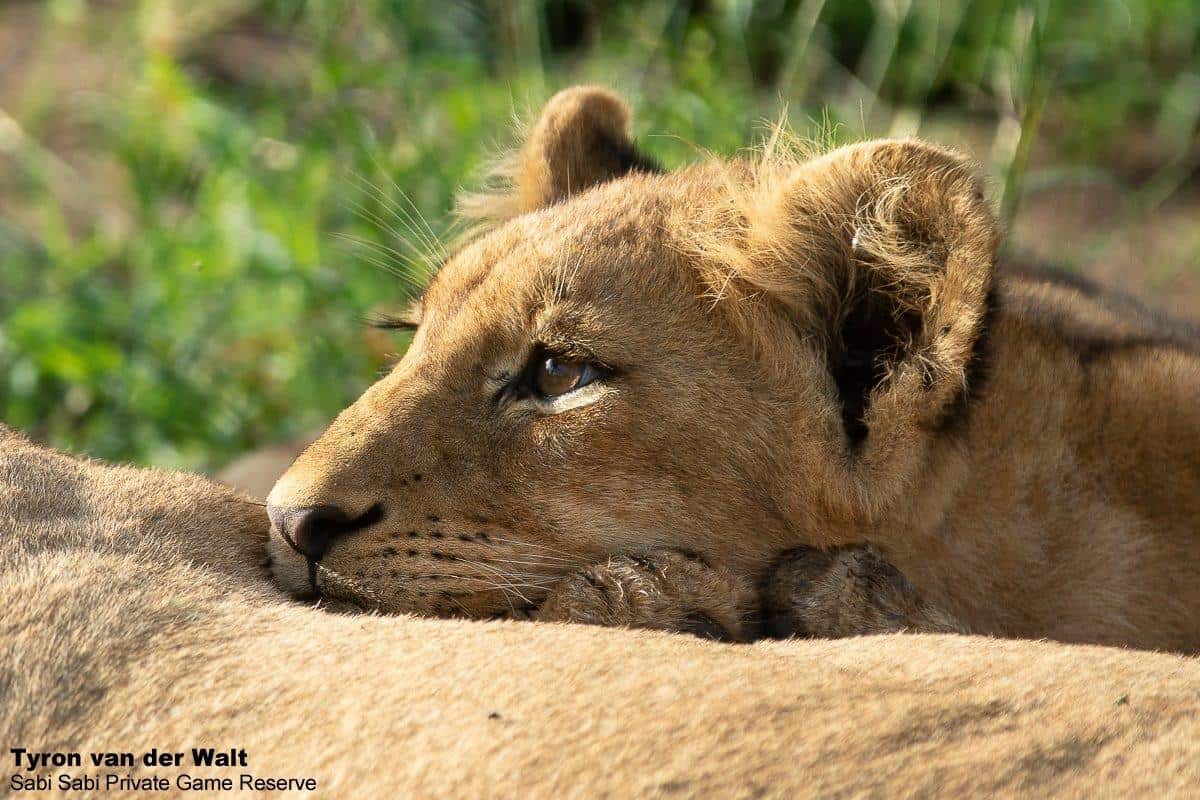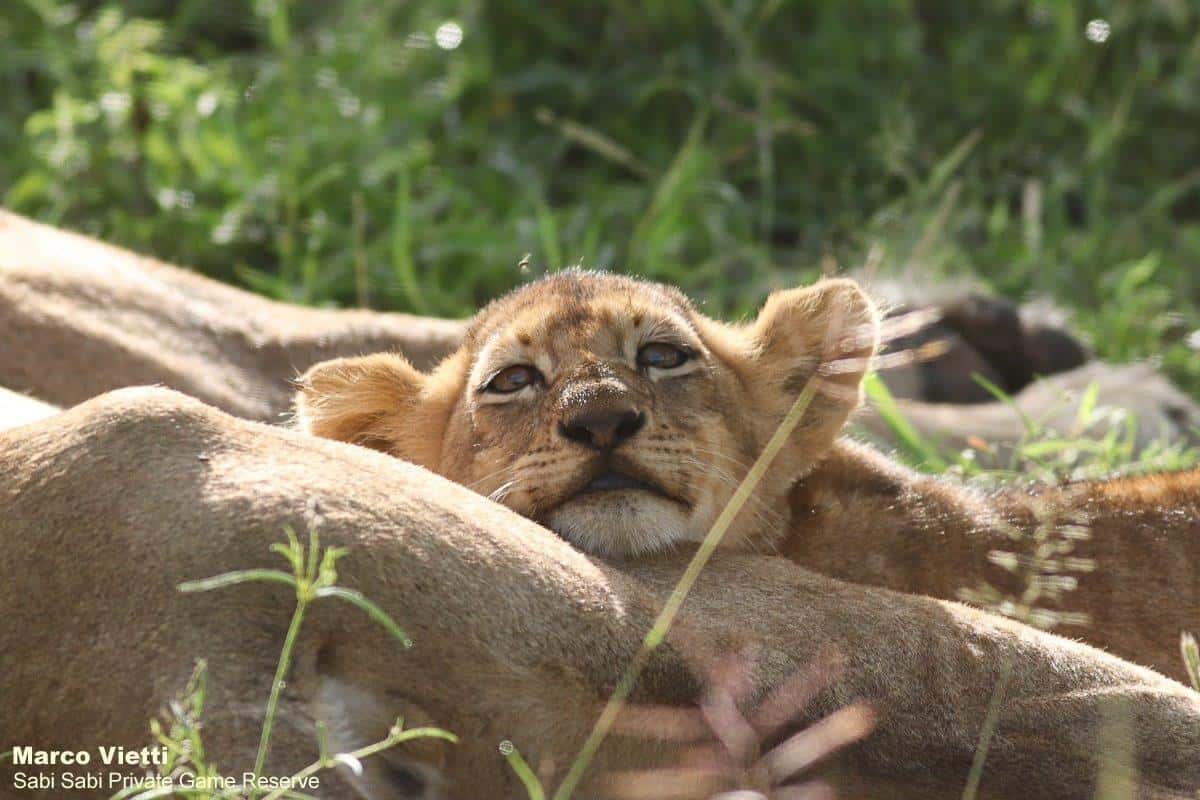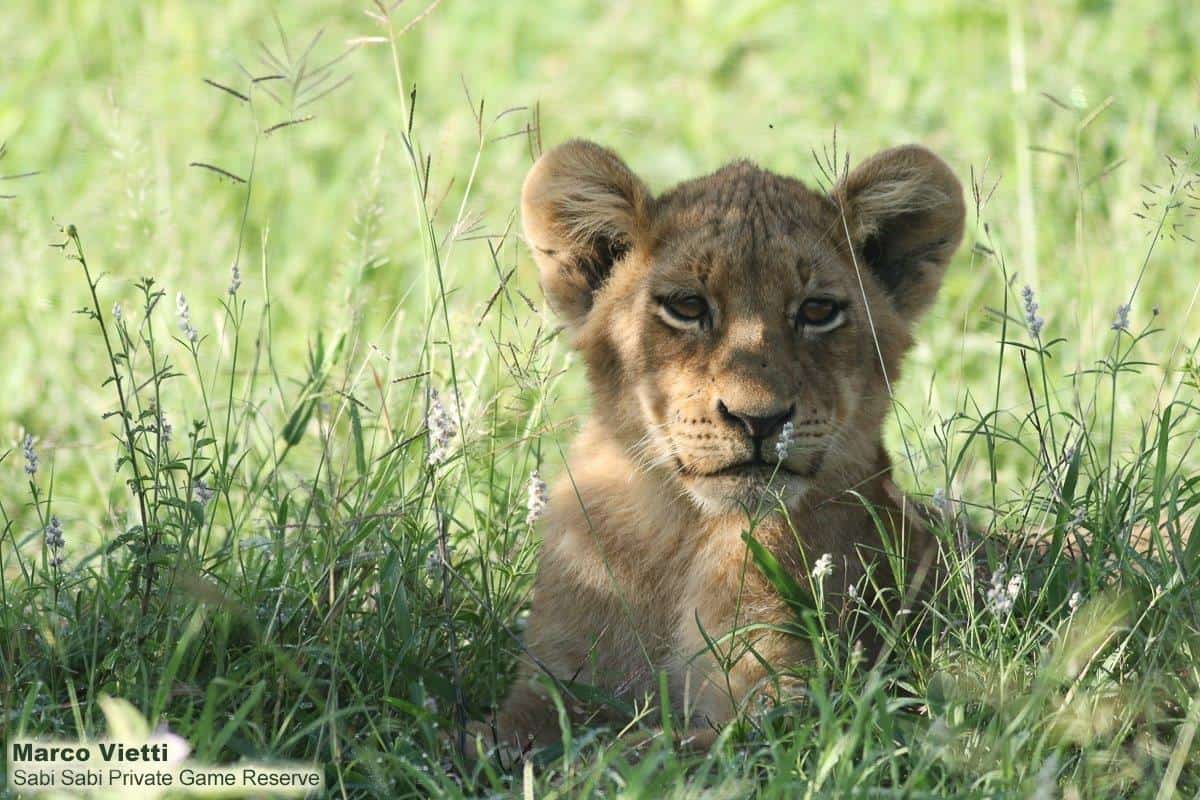 A few days later, they were seen again, with the Othawa male. The cubs were finishing off what looked like warthog head. All adult members had full bellies and blood on their bodies, a sure sign that they had eaten something.  Later in the evening, one of the females urinated and the Othawa male started sniffing the area.  Soon he performed the flehmen grimace which facilitates the transfer of pheromones to the vomeronasal organ. One of the main purposes of this is for the male to test whether the lioness has gone into oestrus. He soon approached the female, however, she was not at all interested in his approach.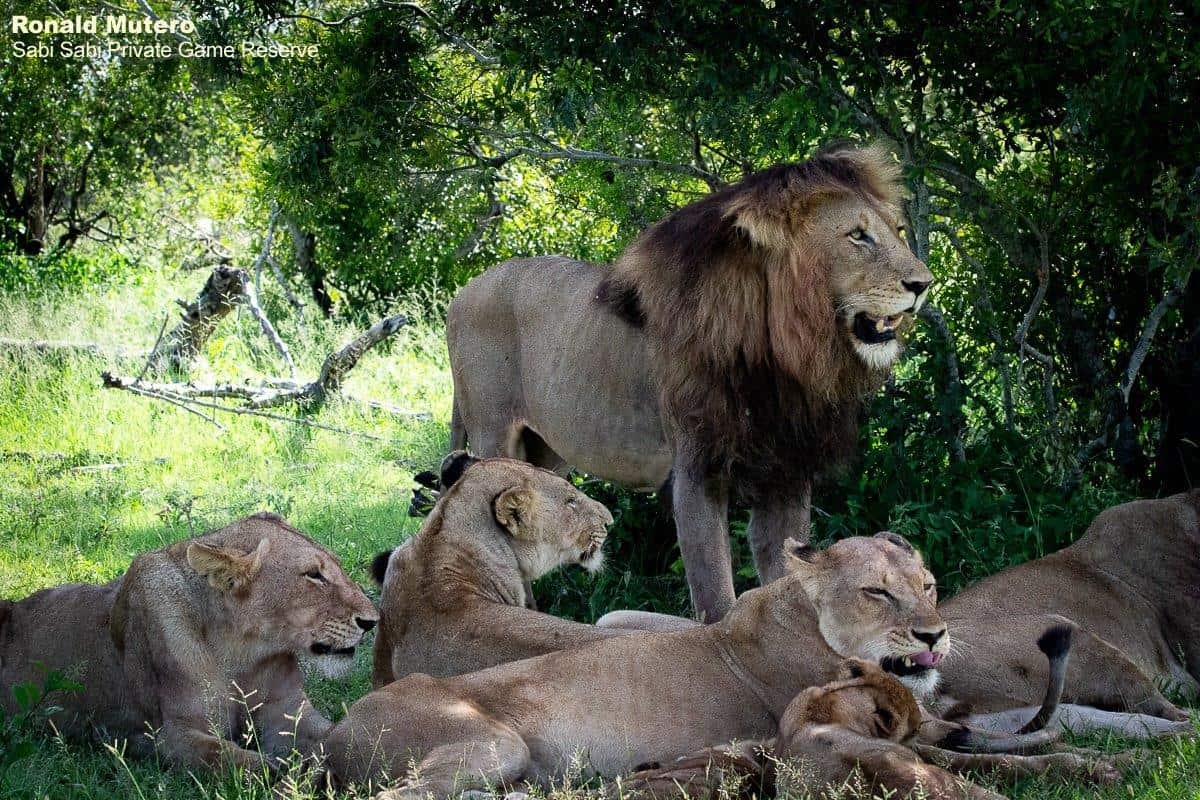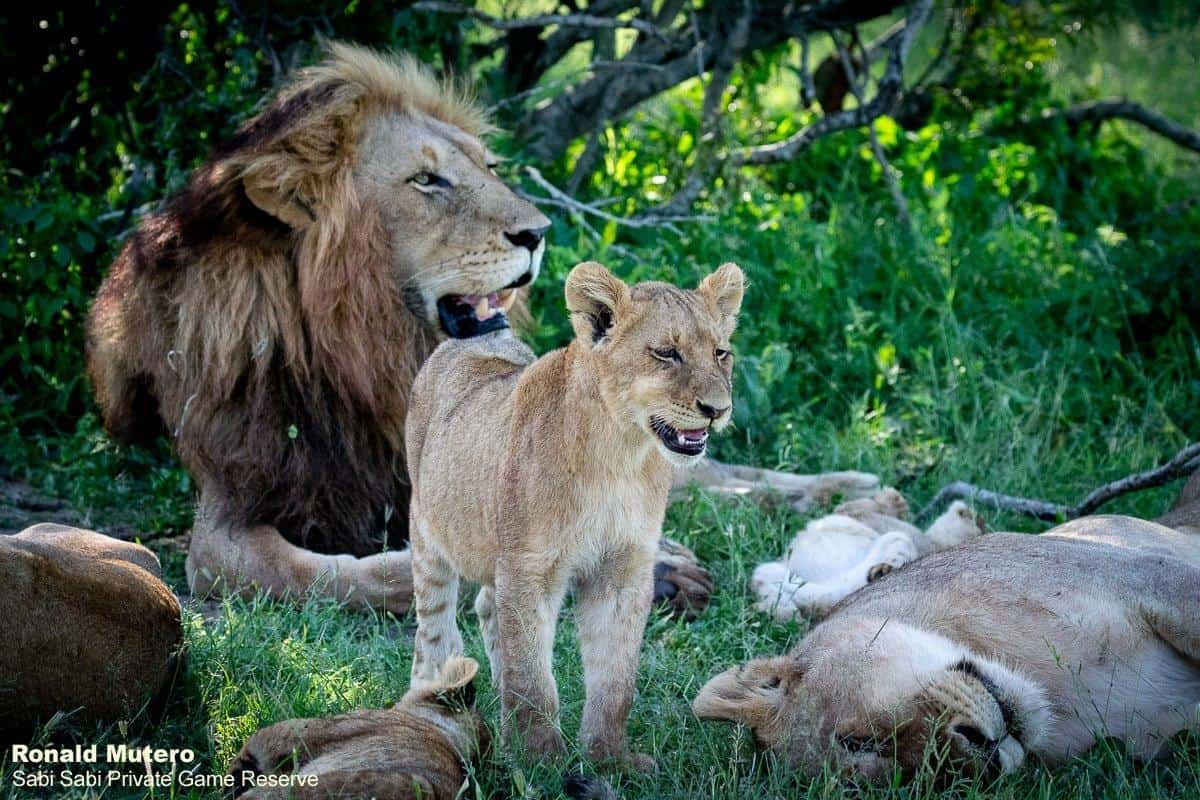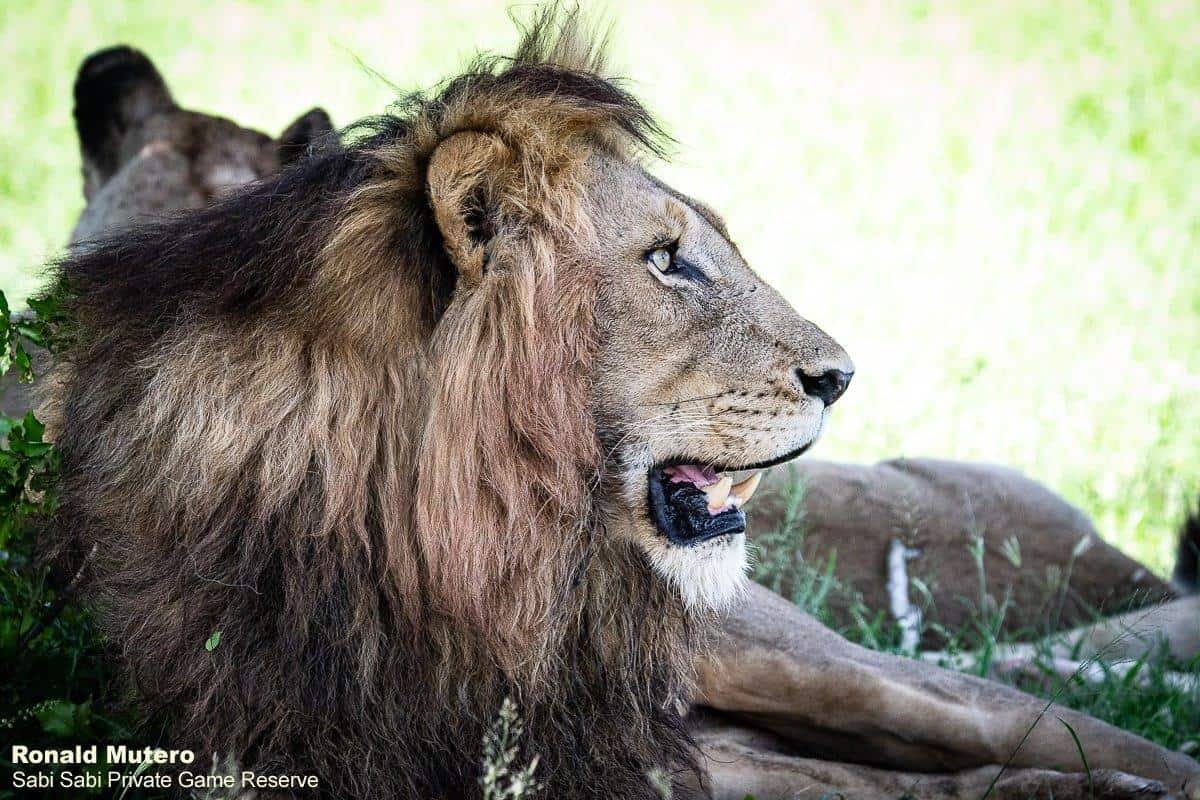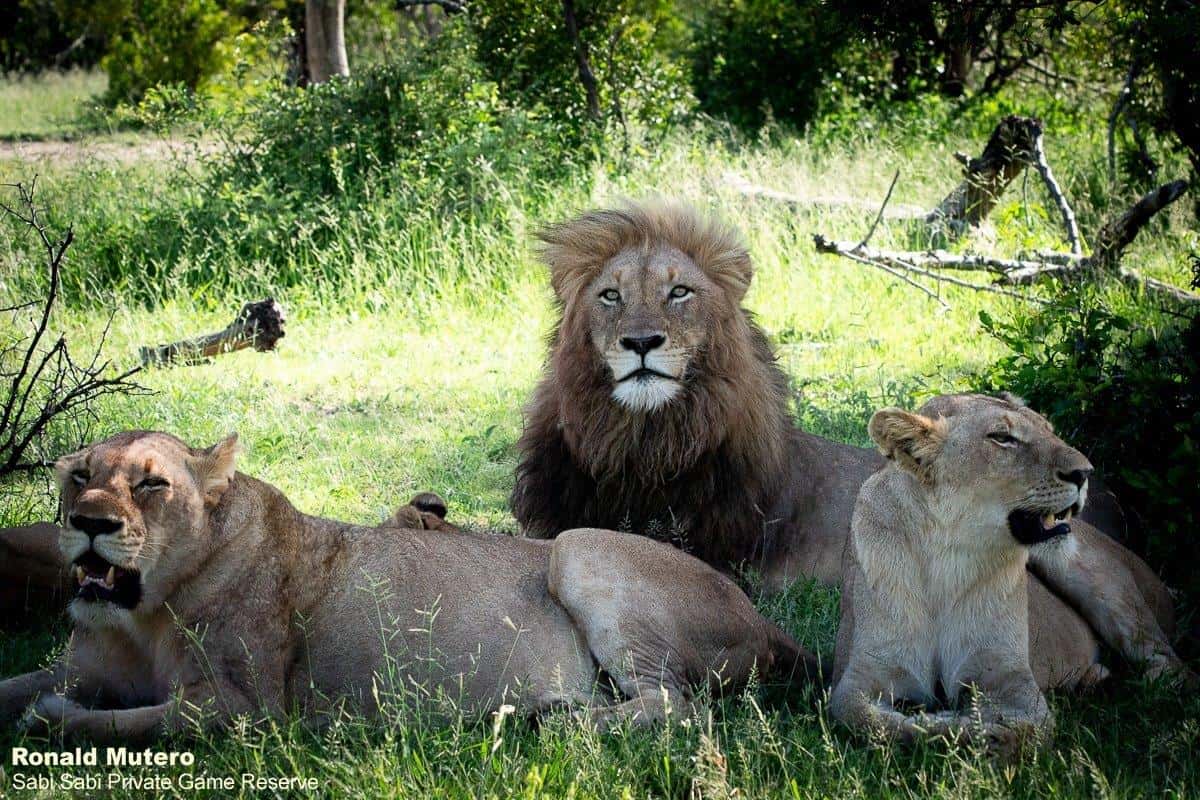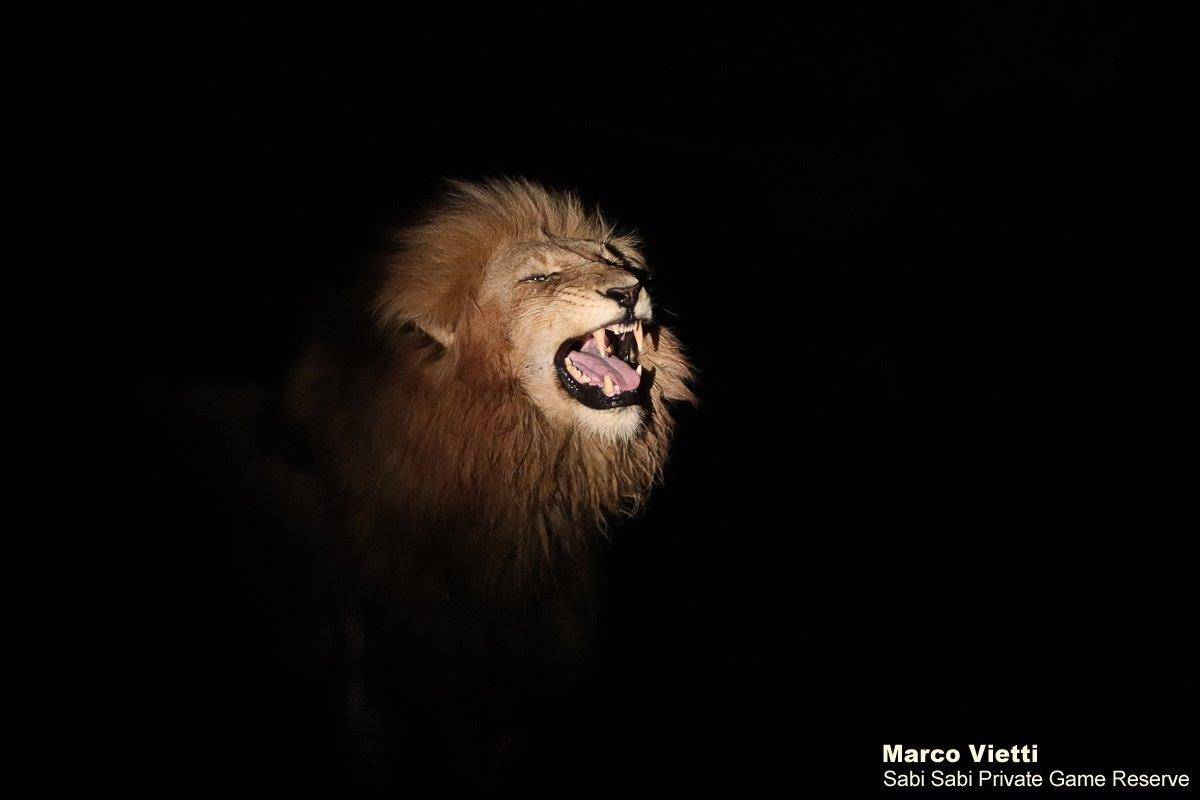 A curious buffalo cow stares down our vehicle from across a watering hole.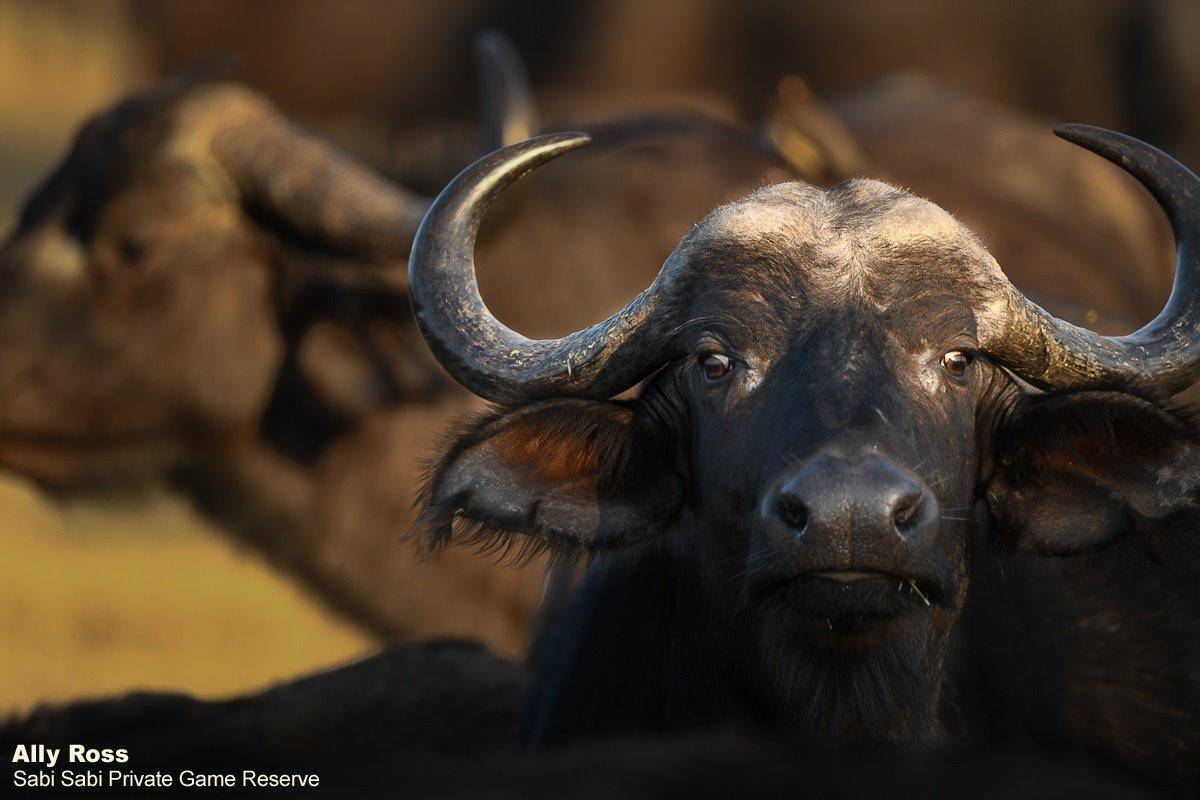 We came across a pair of beautiful Lilac-breasted Rollers darting in and out of a large cavity in the tree. Lilac-breasted Rollers don't create the cavity themselves but rather take over spaces created by Kingfishers or Woodpeckers. Excited about the prospect of capturing them either entering or exiting, we decided to wait it out and see what we could capture.  These birds are fiercely territorial, when it comes to defending their nest site and will swoop fending off predators. We were, after a fair wait, successful.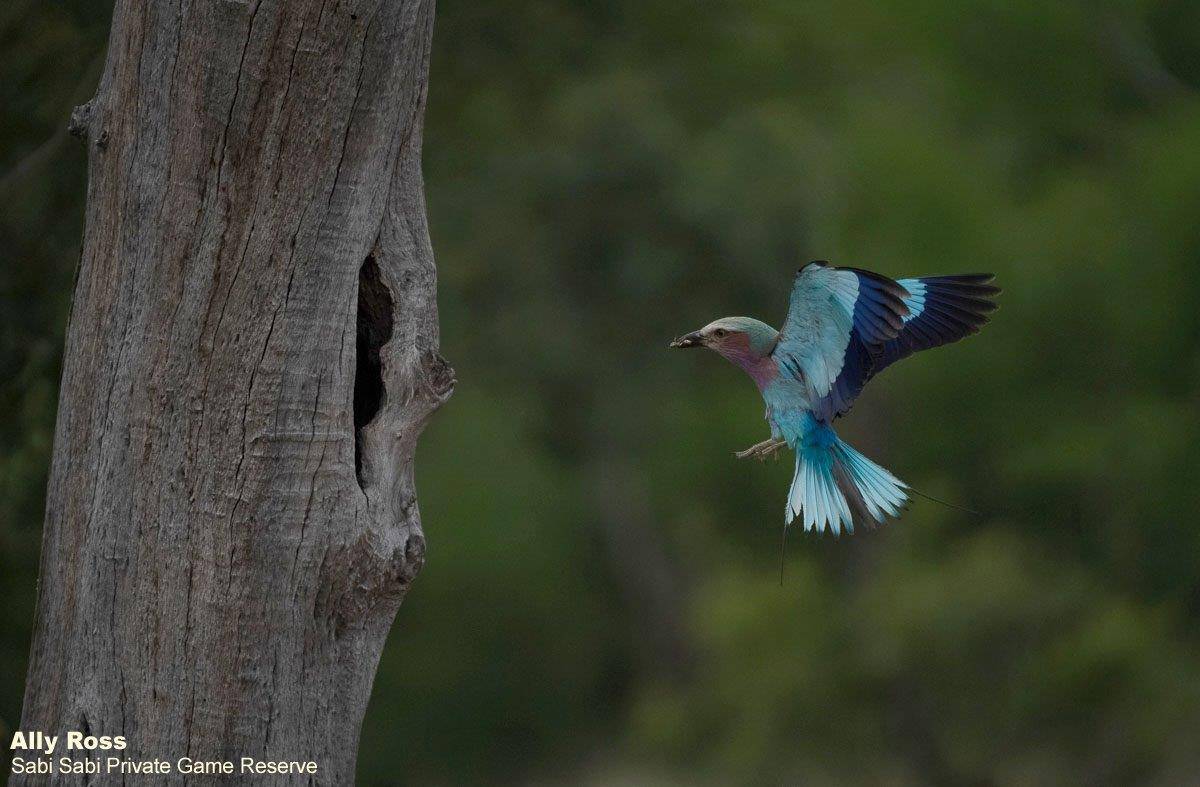 This elephant bull was part of a group of bachelors spread out across the area. He has clearly been wallowing, spraying himself with the mud that is readily available now after the rain. These mud wallows have become a popular spot for a variety of creatures, all seeking to cool down when the midday heat sets in.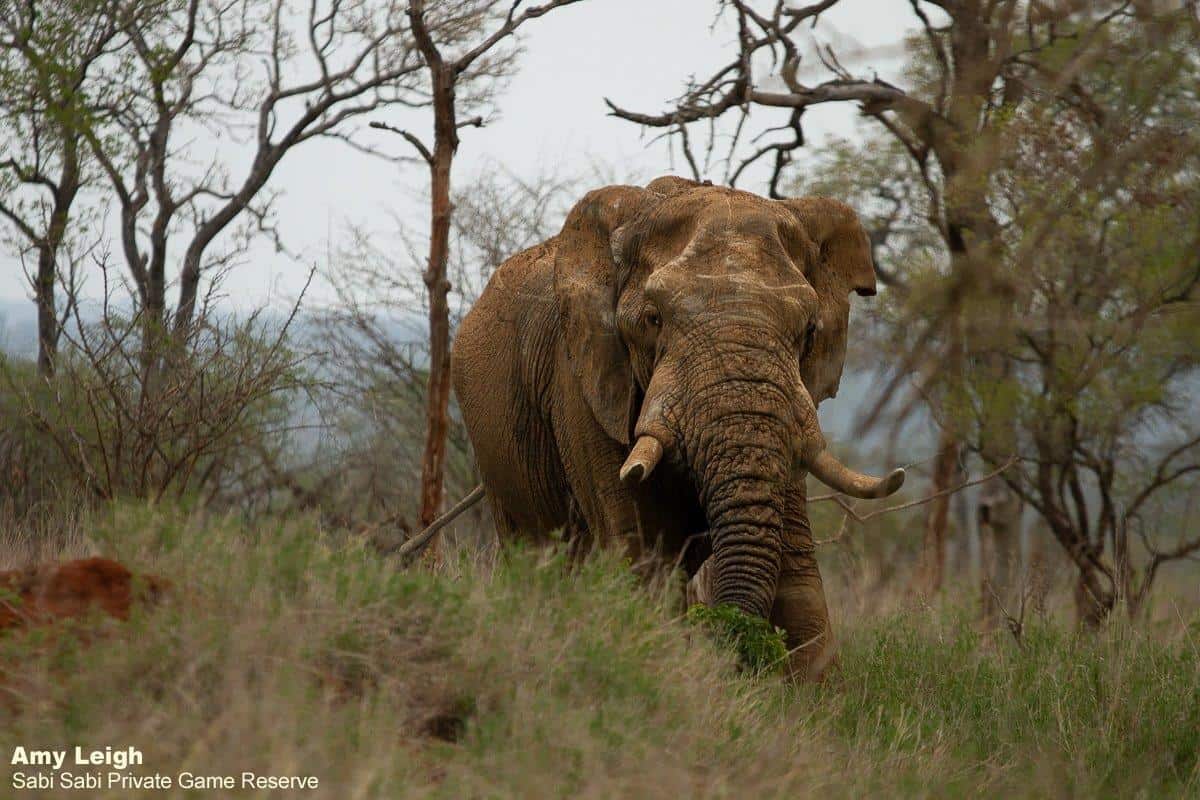 The sight of these hyena caught our eye. Sleeping at the base of a tree, picking their heads up lazily at any sound, but then promptly dropping it back down. Why were they so alert, and yet not moving? The answer came with a smell in the air – a warthog carcass cached carefully in the branches above them, way out of their reach, but one virtue hyena all have, is patience.
A truly protective family, these elephants were not going to let anything happen to their newest member of the family, always ensuring its safety.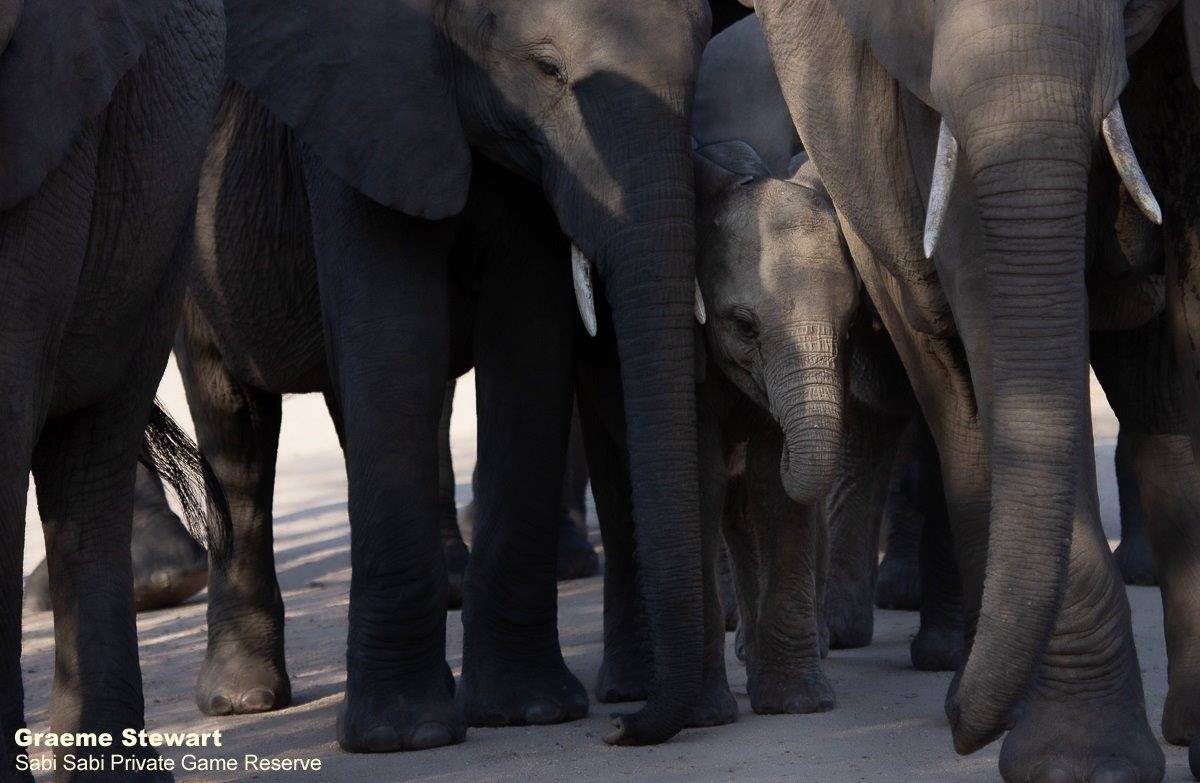 A Verreaux's Eagle-owl perched on a dead tree in search of a meal as darkness had fallen.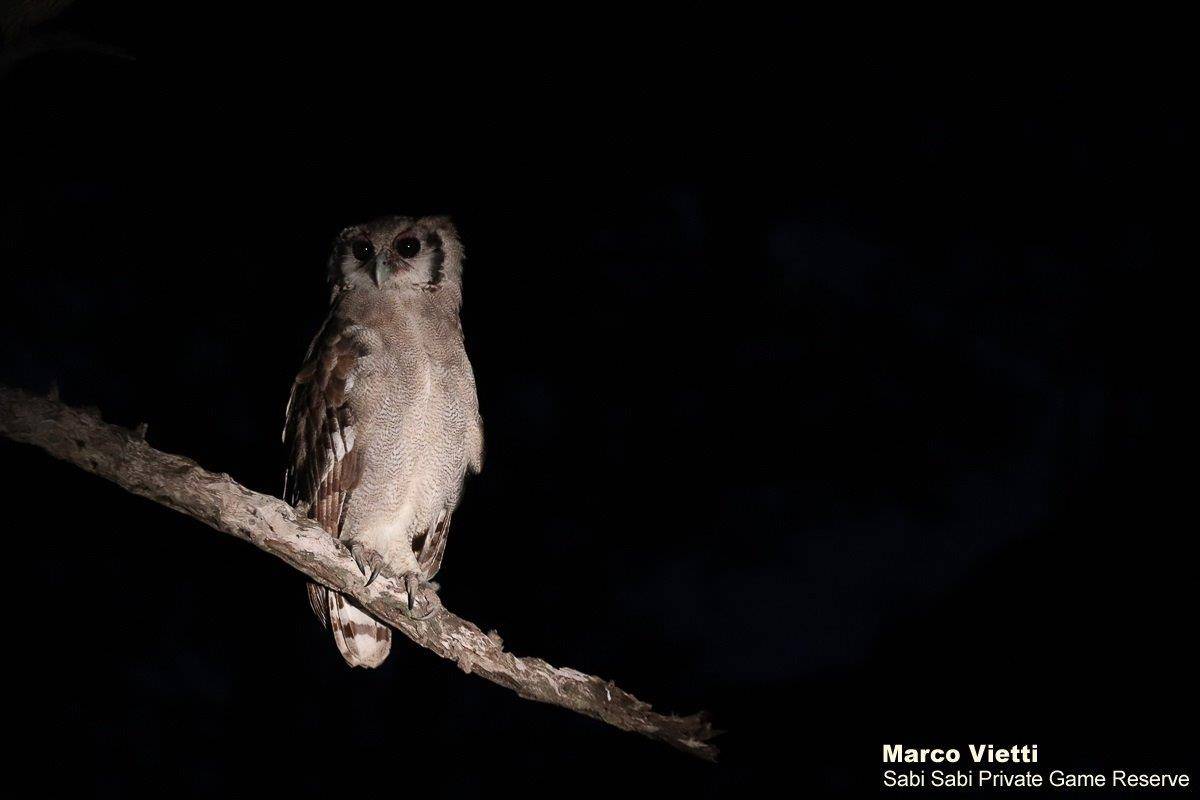 The Black-bellied Bustard is also colloquially known as the 'Champagne bird' due to the distinctive pop it produces in its call. Being able to witness this is always entertaining.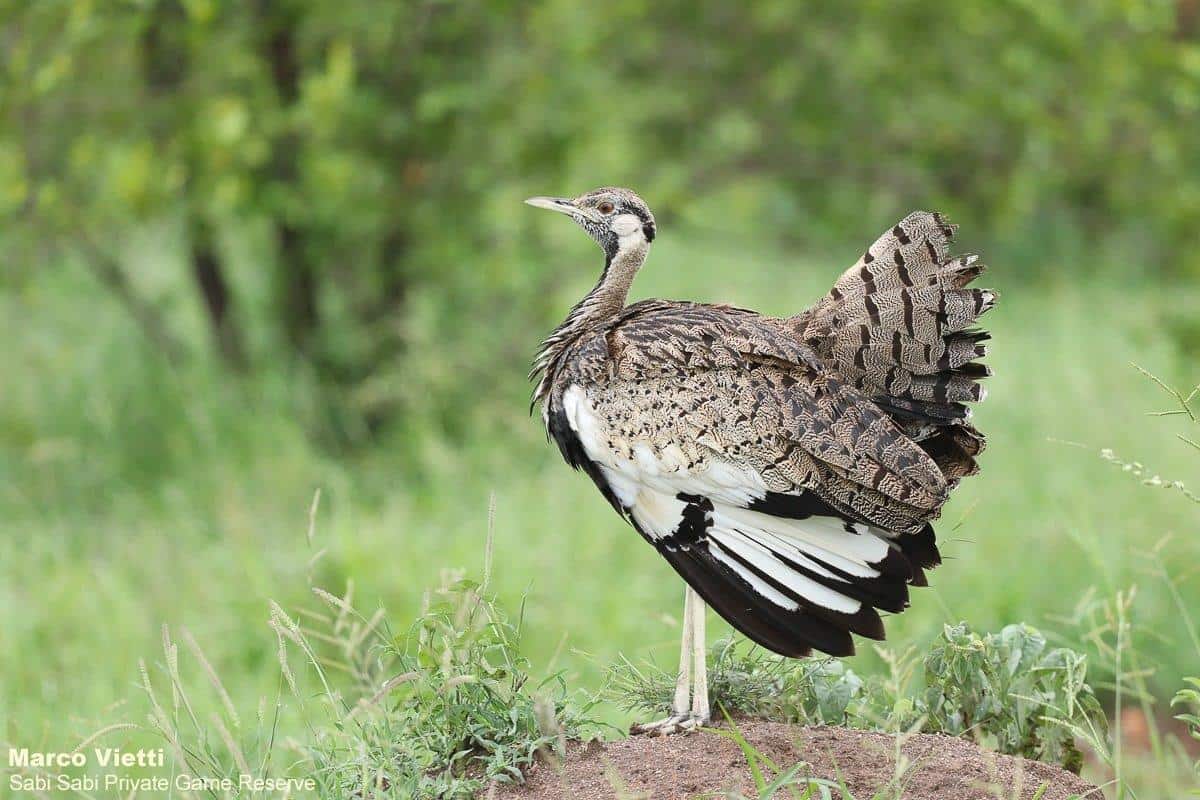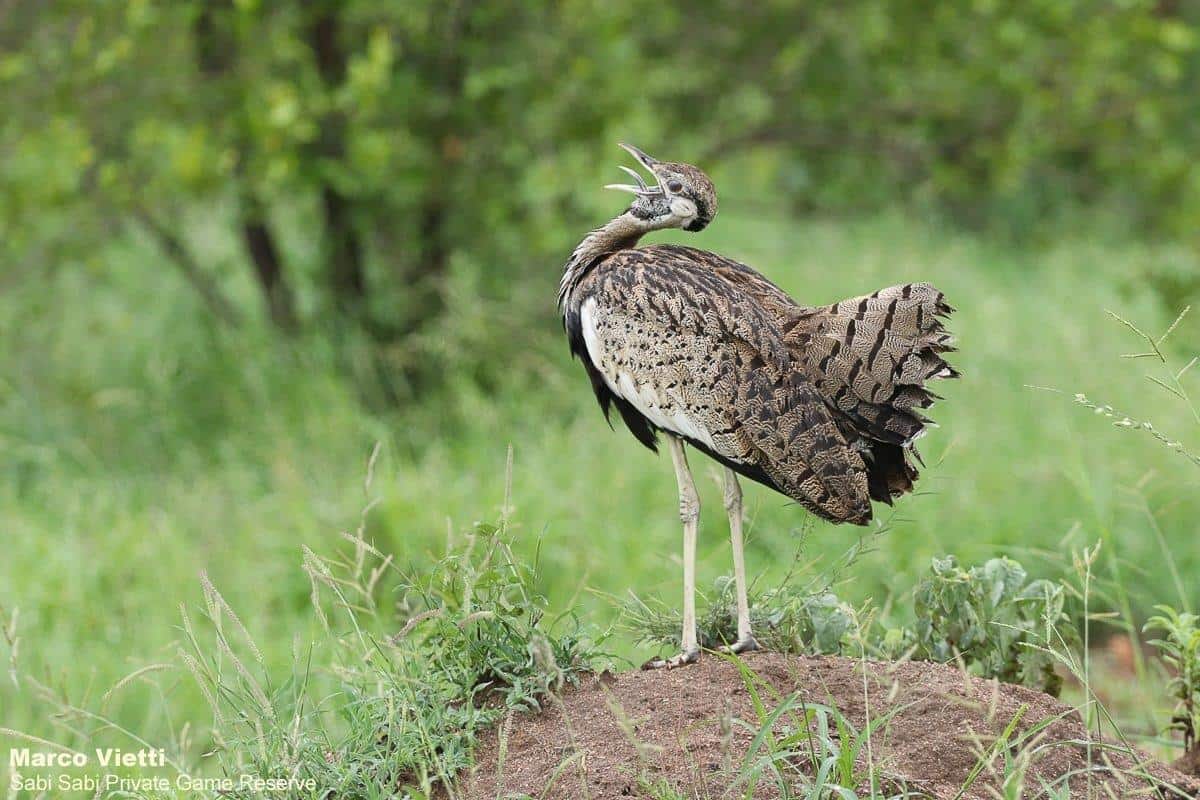 We found this male buffalo sleeping in a puddle of water to cool off. He seemed at peace until the oxpeckers ruined his siesta.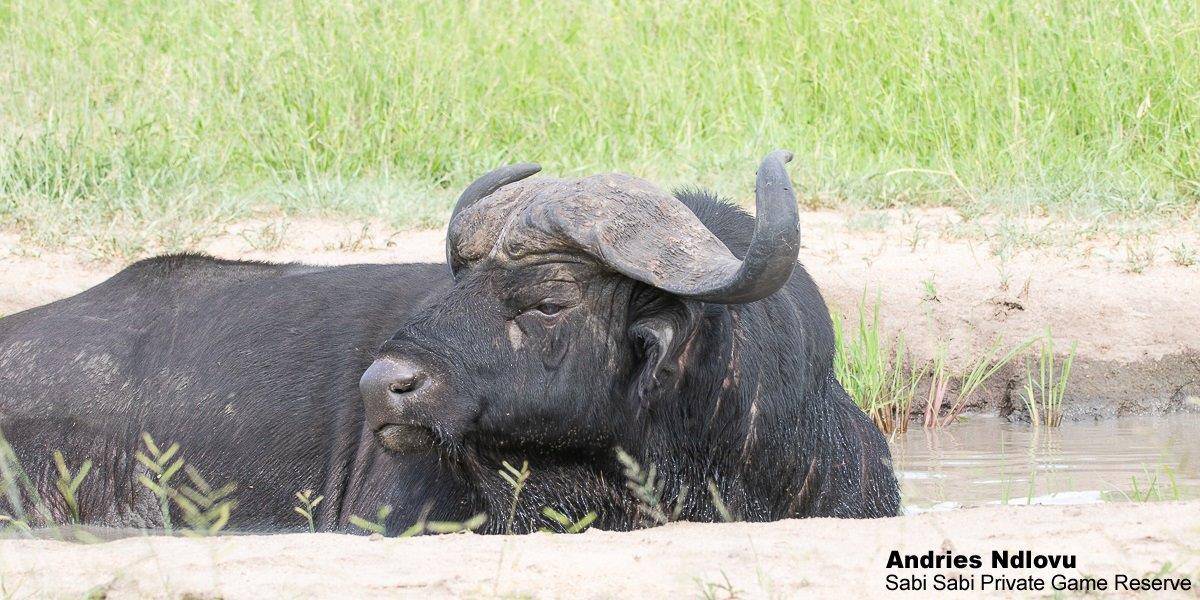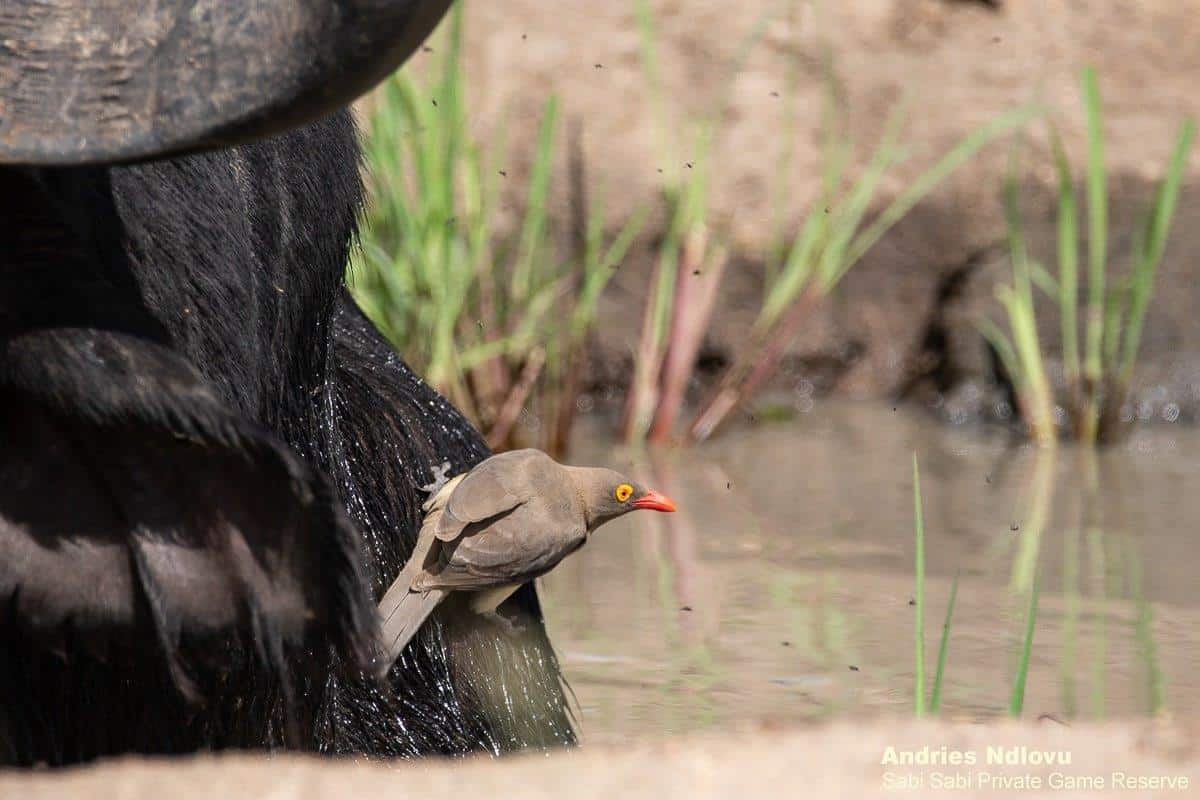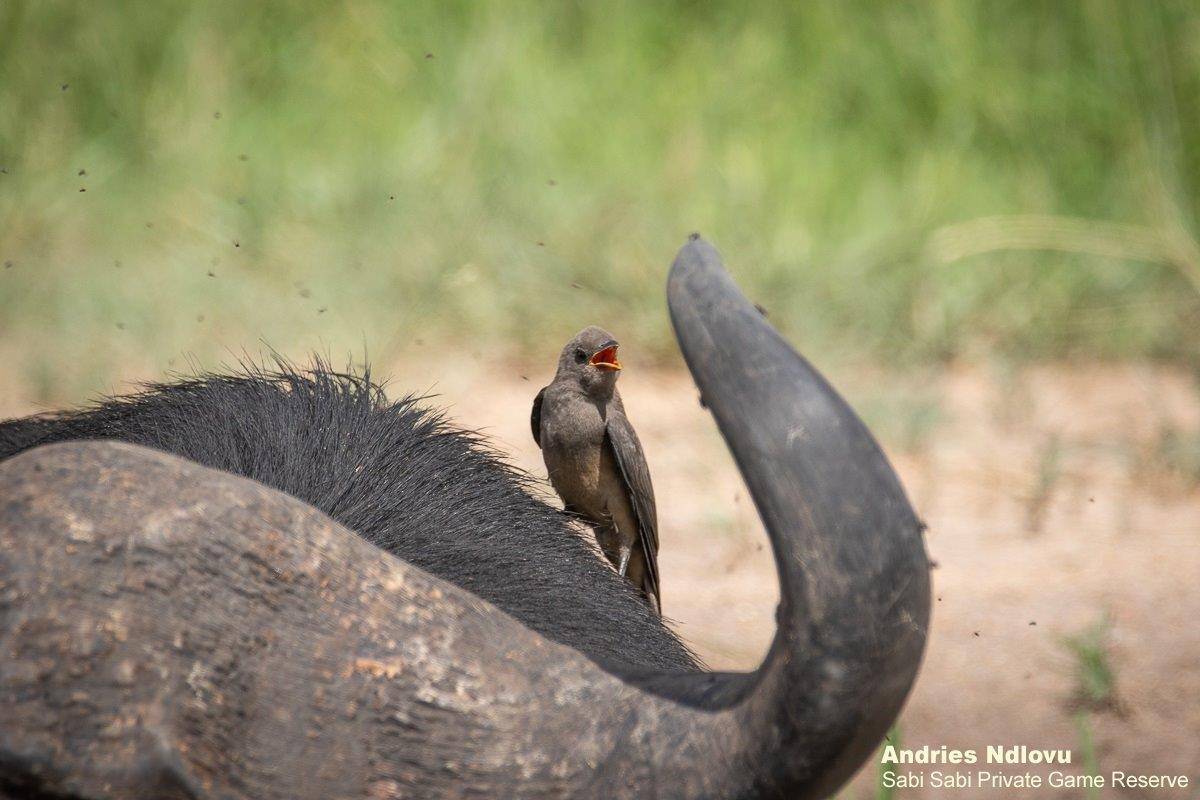 A Three-banded Plover protecting its chick from potential predators around a waterhole as the chick tried to break free and explore the surroundings.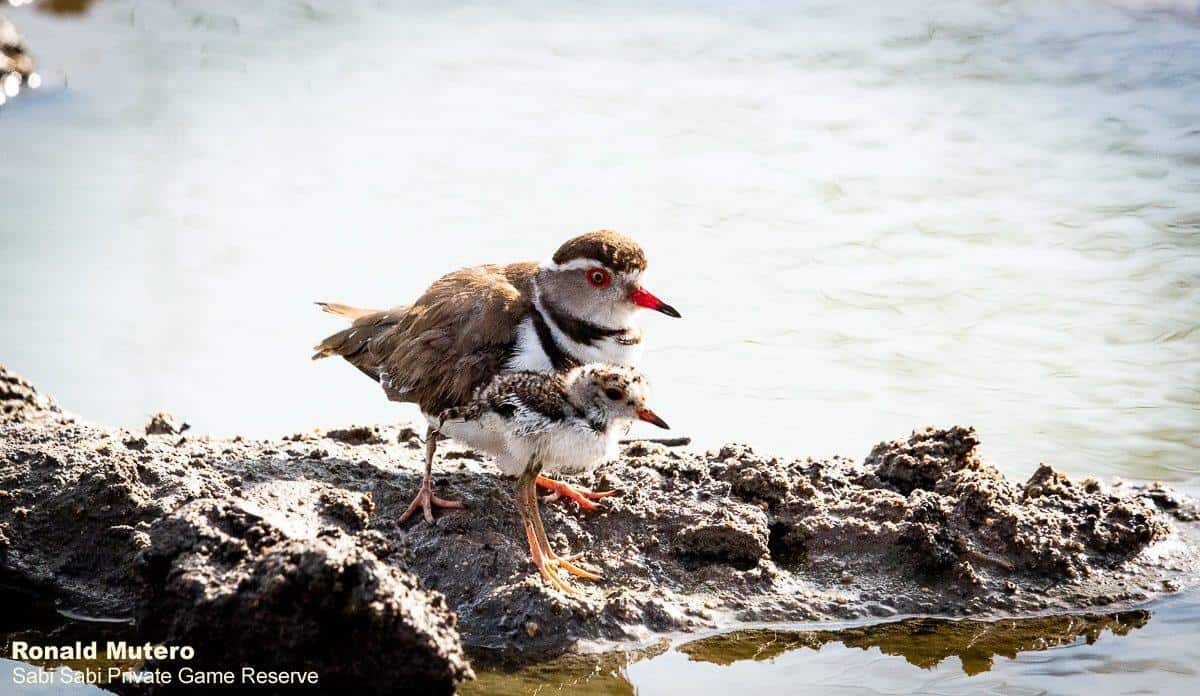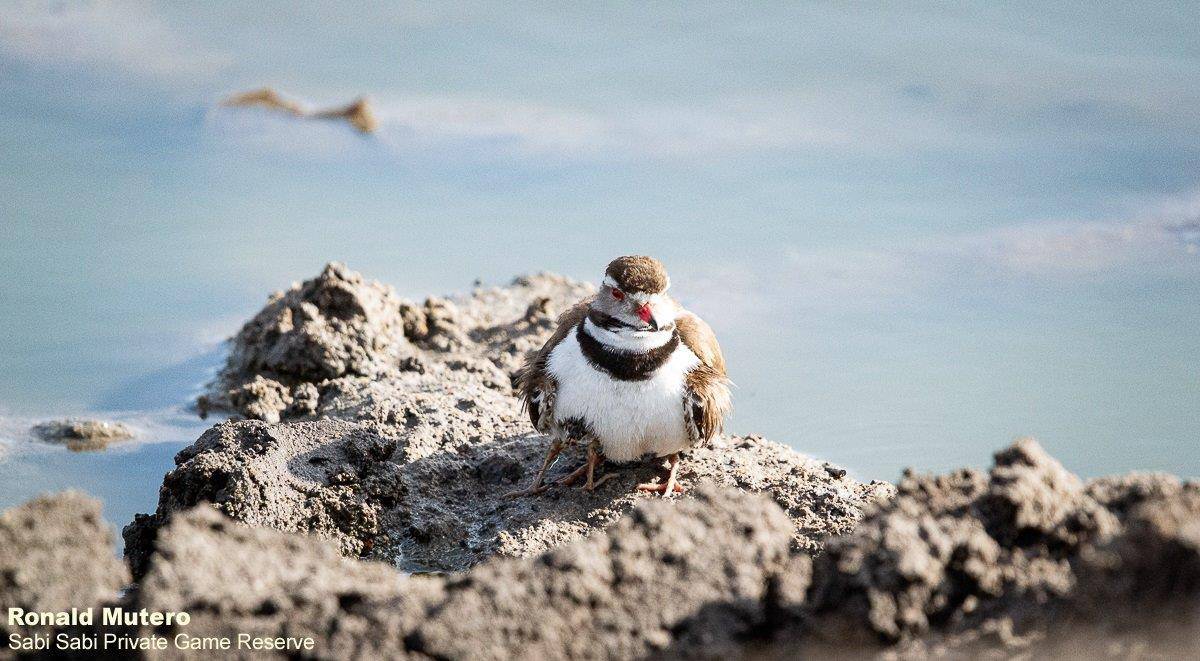 A young hippo rests in some shallow water.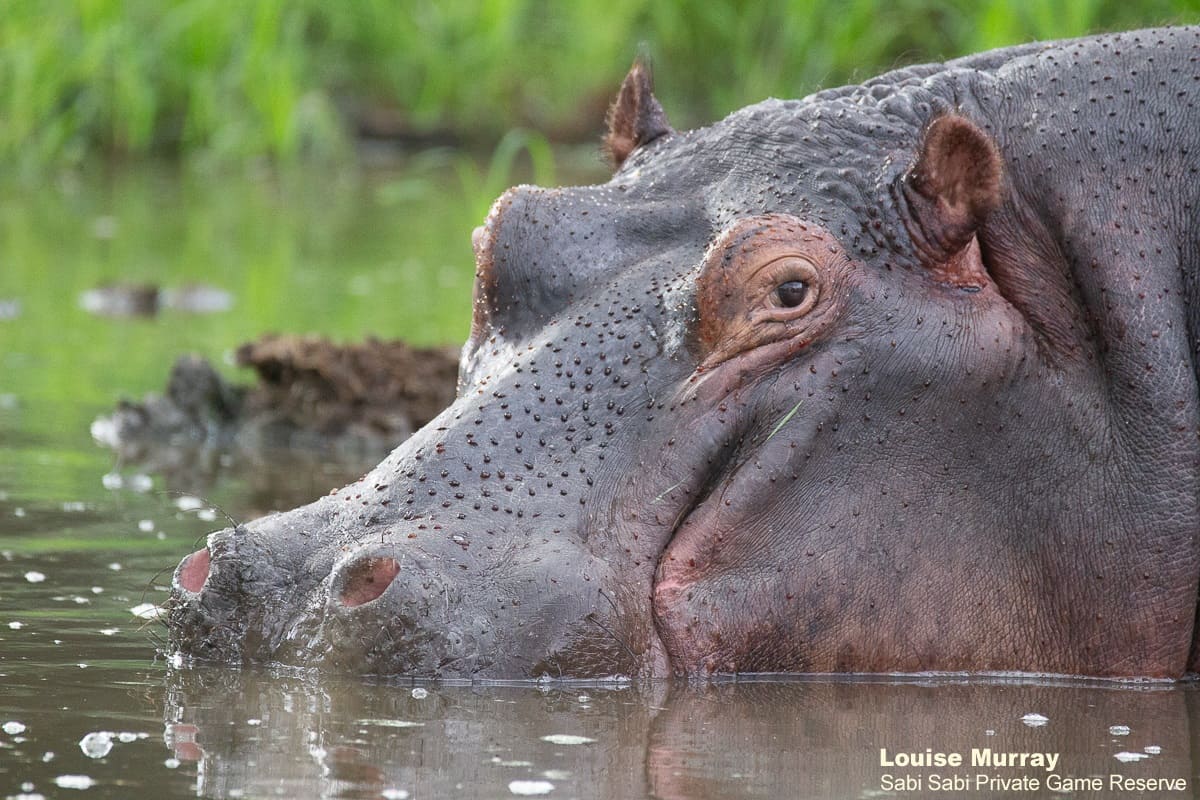 We do not often see these big elephants with big tusks, so our guests were delighted to encounter such giants for the first time in the wild!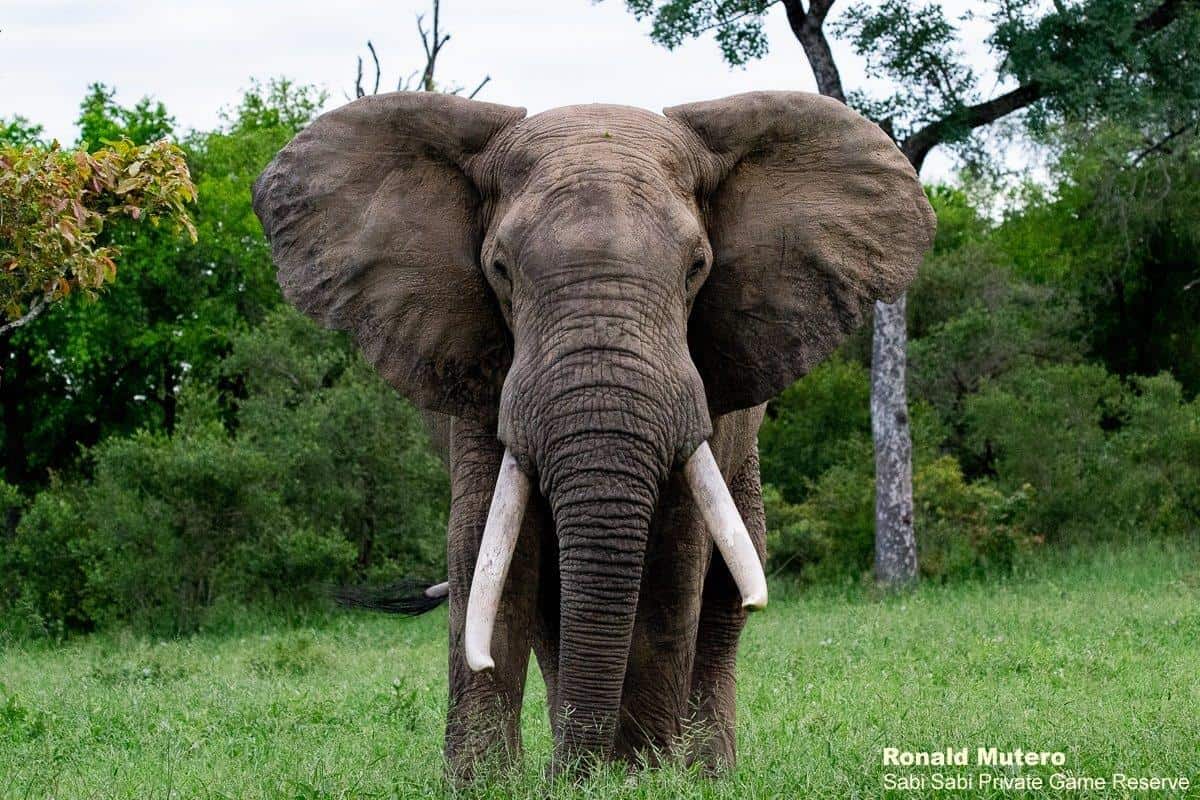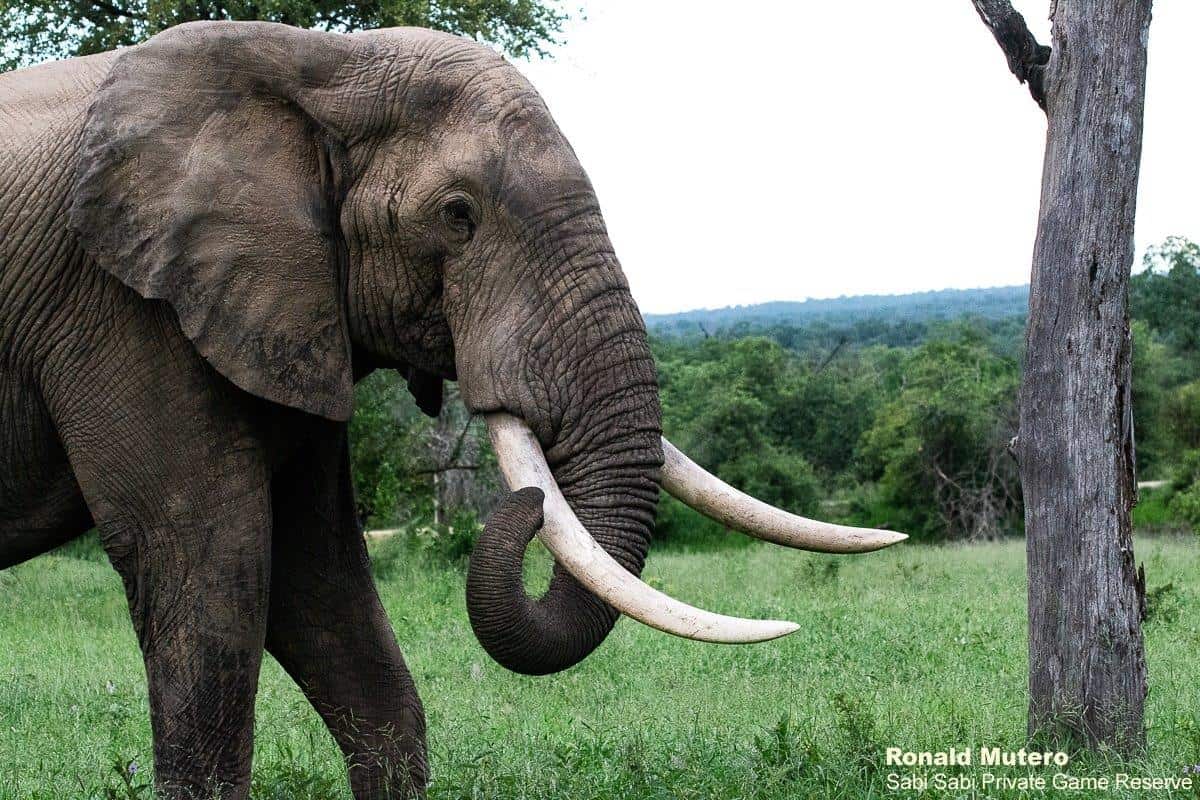 Until next time…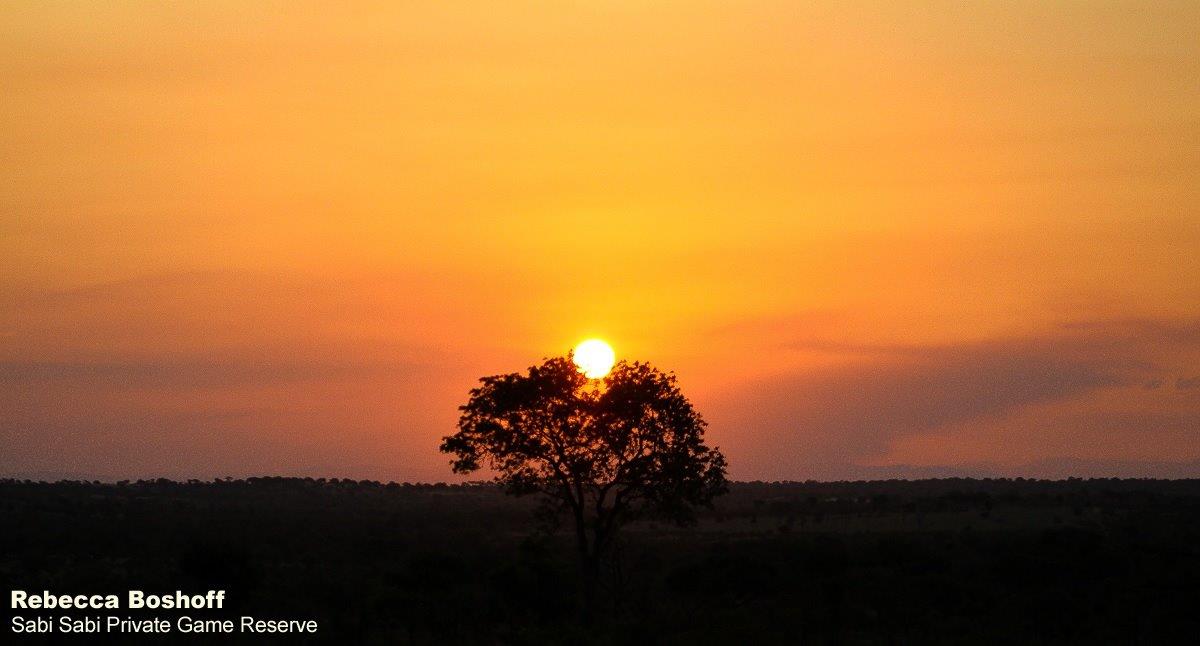 Blog by Wendy Claase
Images by Ally Ross, Amy Leigh, Andries Ndlovu, Erin Herbst, Graeme Stewart, Louise Murray, Marco Vietti, Rebecca Boshoff, Ronald Mutero and Tyron van der Walt