Each sunrise is completely unique, with each new day brought in on a clean slate and the fresh possibility of animals to be found.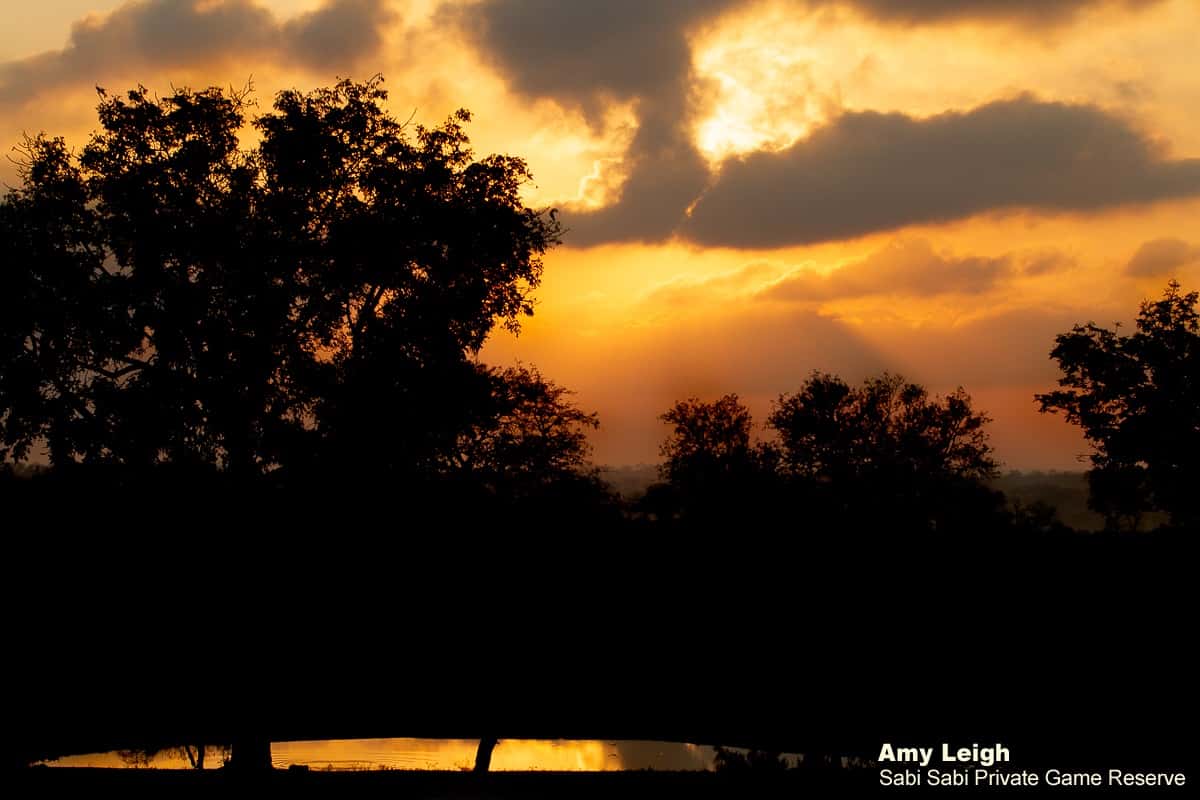 This week started with some never disappointing lion activity and has carried on all week.
A true bush road block when we found these three lionesses which moved off from an open area and into a nice shady spot in the road where they continued their morning nap – taking over the road – with no intention to move.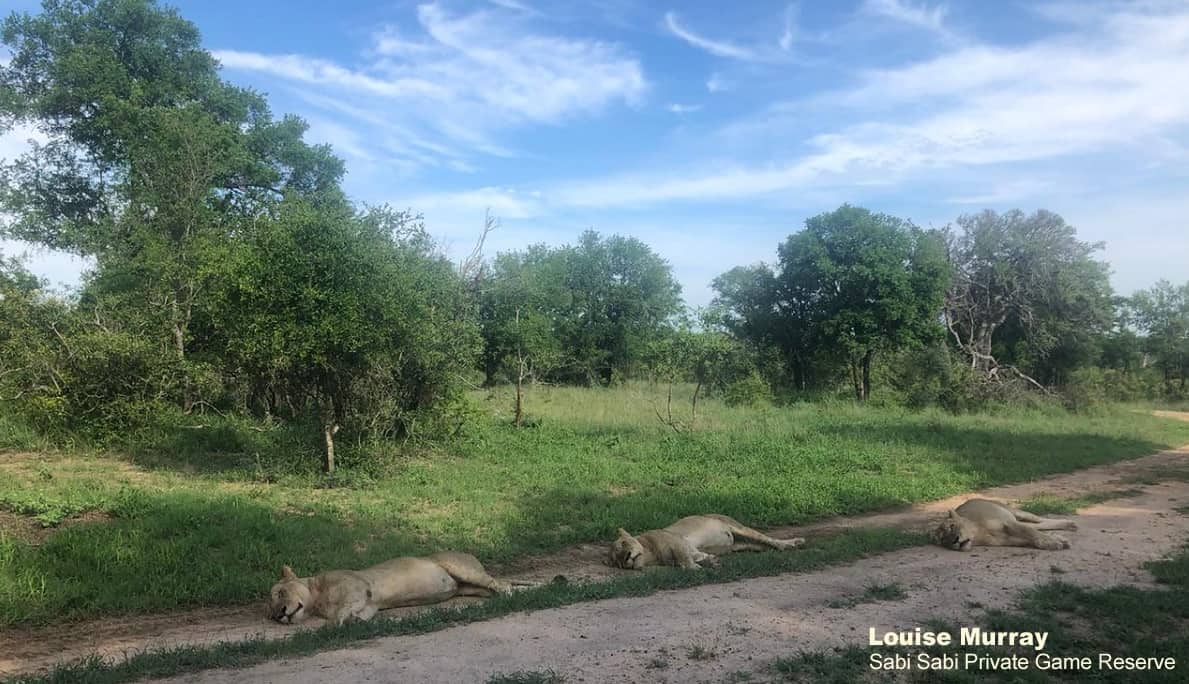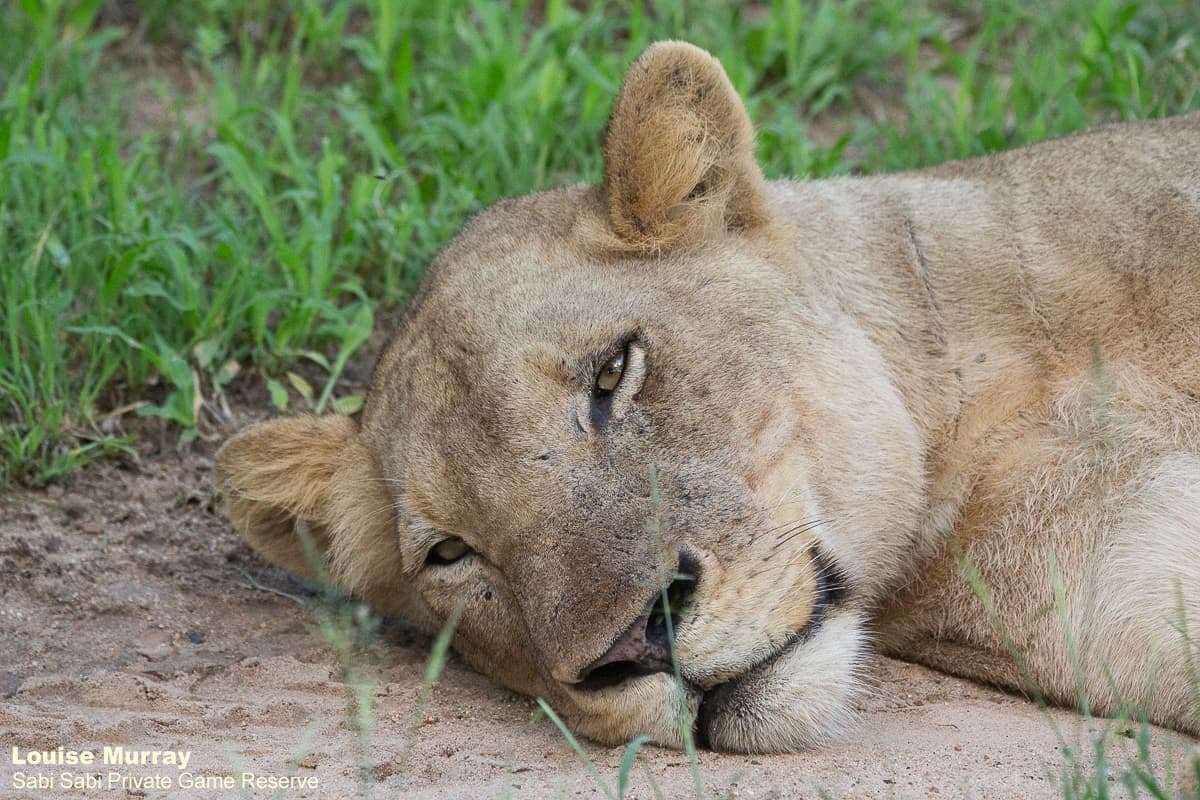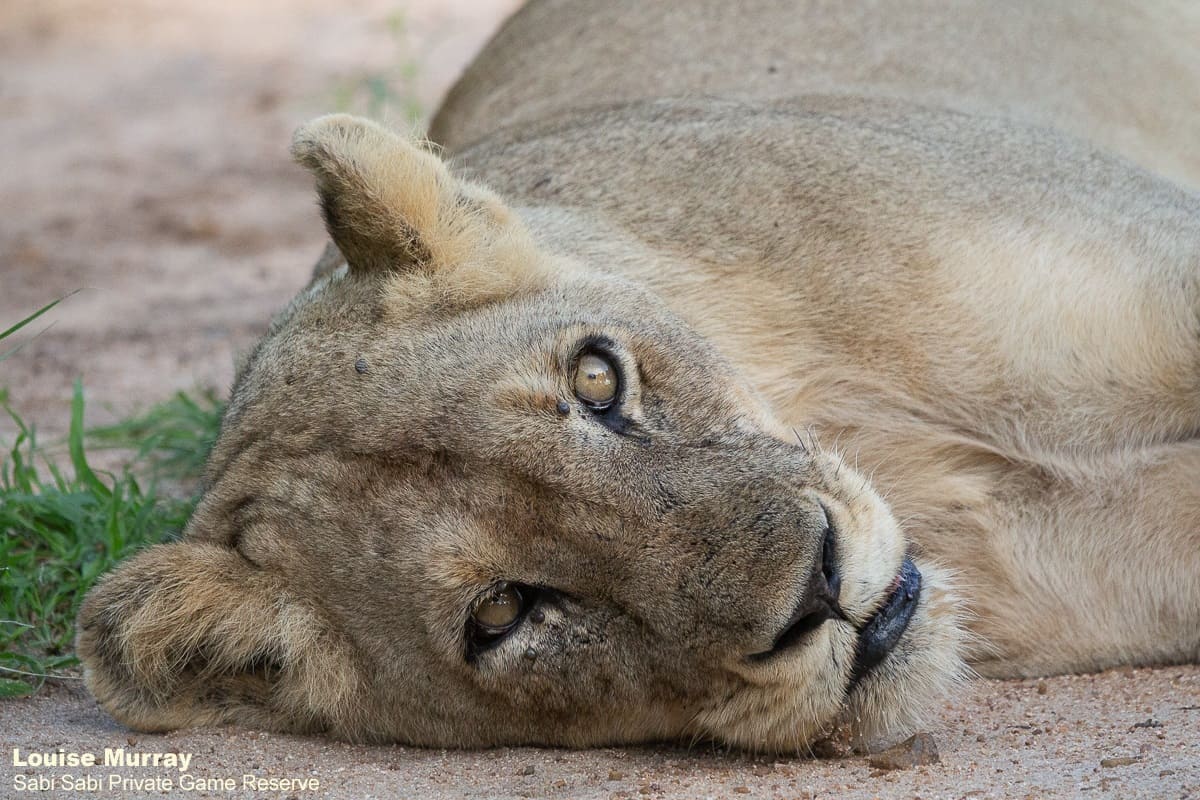 The N'waswishaka males have also been around this week
Heading out on safari, we found the tracks for a big herd of buffalo crossing the road in front of us and a little further down the road the beautifully fresh tracks of four male lions. The excitement was palpable. We were on a mission and Dollen, Ruth's tracker, was in his element. Honestly, not 10 minutes later we were rewarded with four sleeping lions in the long grass while keeping half an eye open on the backs of a retreating herd of 150 buffalo.!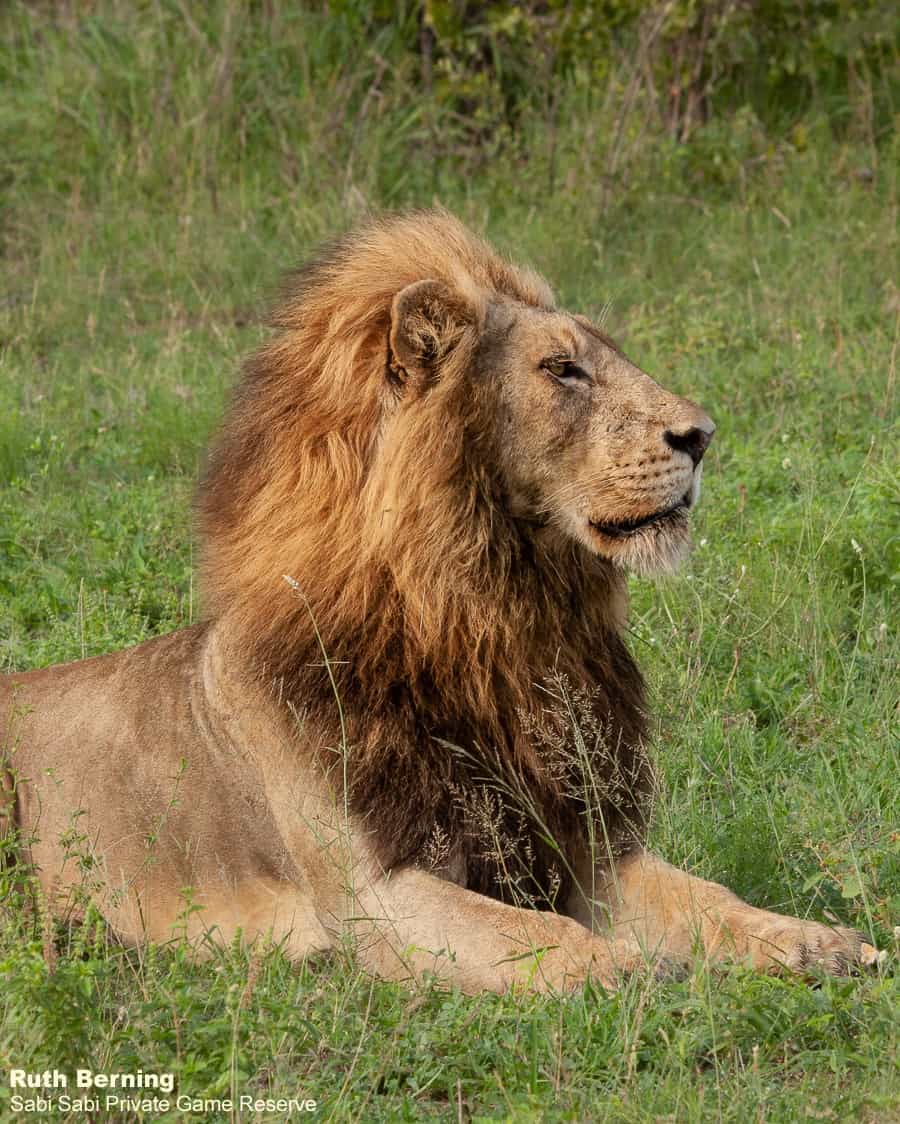 Heading back to the same area the four male lions that were seen earlier, while tracking we saw the slowly creeping dark clouds above us, and just before we were about to get caught in a storm they were found. We watched the four males walk across an open area, and with the lightning and thunder in the background it created quite a dark and dramatic scene.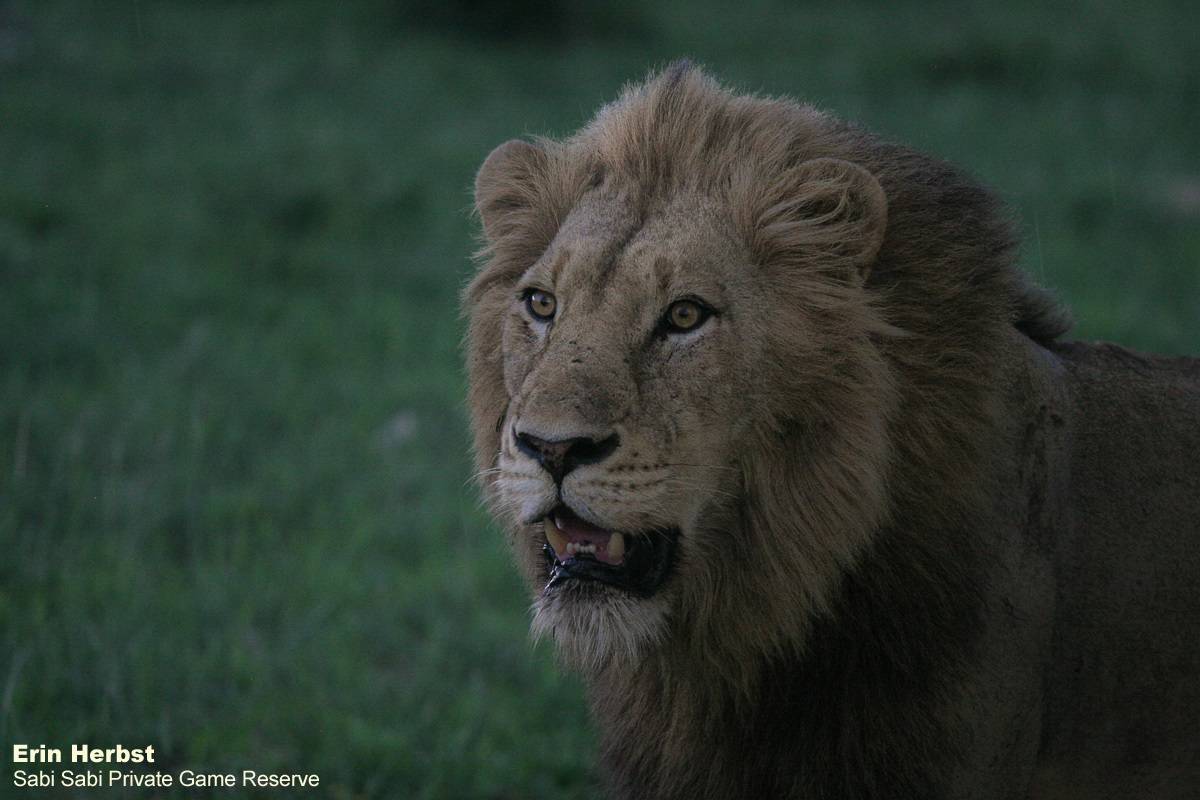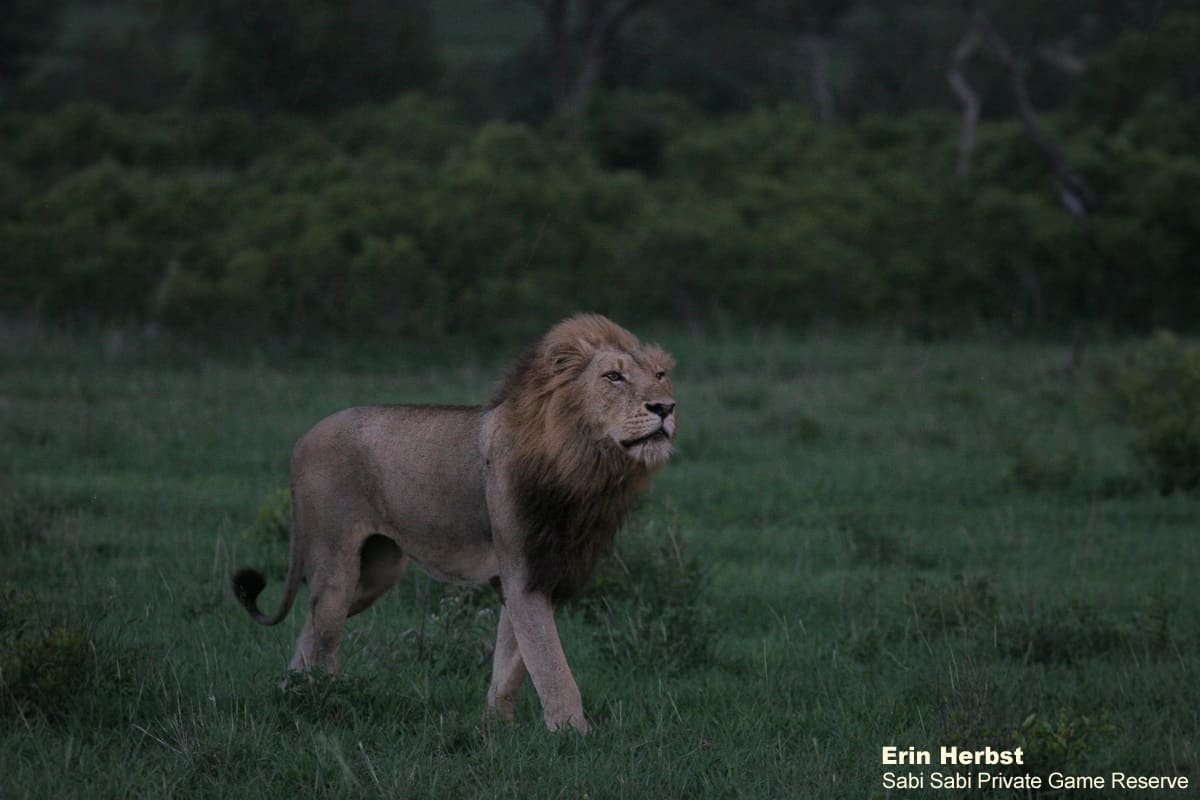 Moving little distances here and there, the four N'waswishaka males were seen again resting in the same general area in the open, resting and waiting for the heat of the day to come to an end. One male was chewing something hidden between his massive paws. With a shift in position, we could see a leopard tortoise wedged in his grip as he crunched through the shell, licking out the meat within. Another male yawned and tried to investigate his meal but with a quick growl and snarl was left alone to enjoy his spoils. As it cooled down, they slowly got up and moved a short distance before beginning to roar around the vehicle.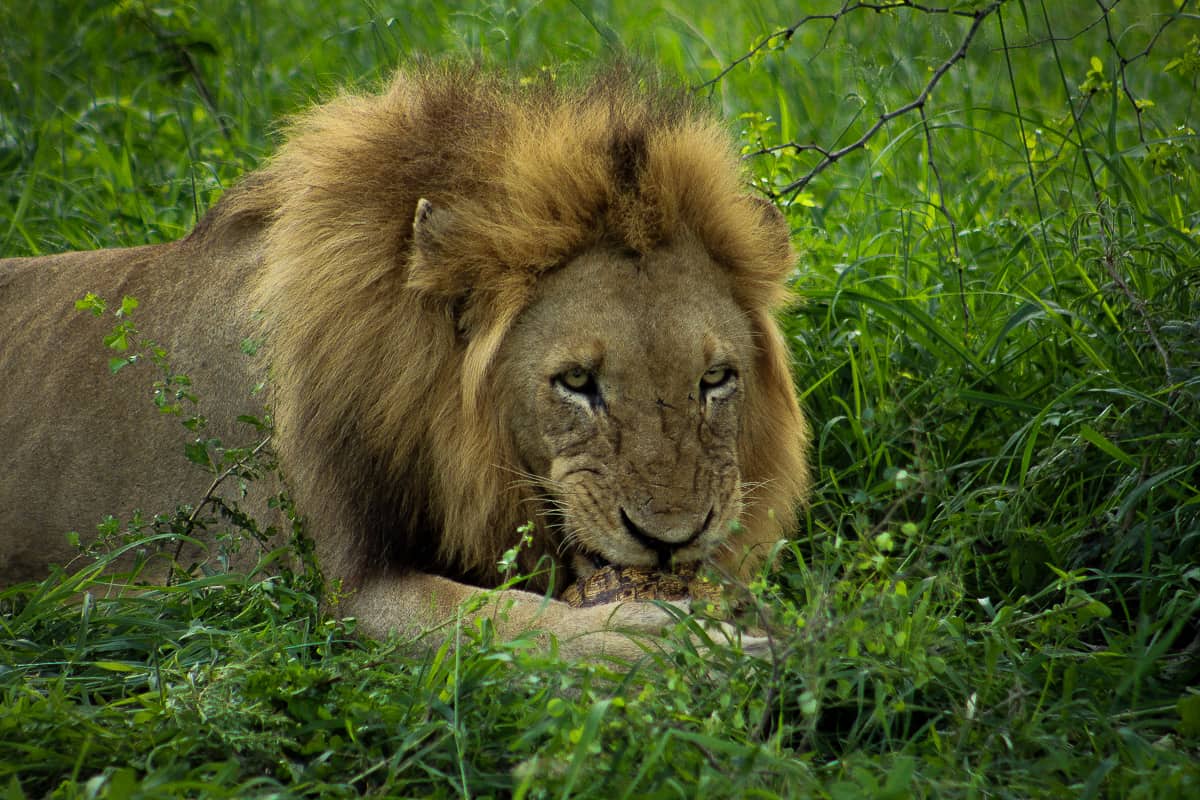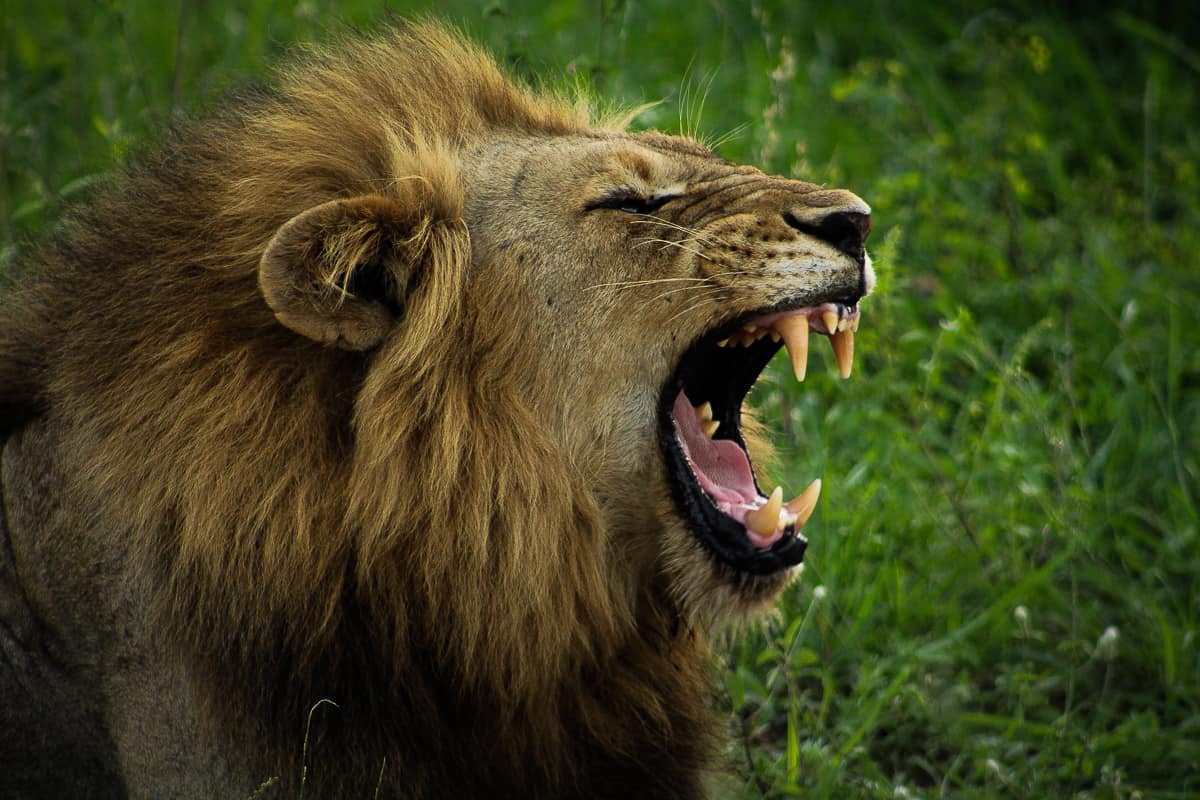 The SP Female has also made her appearance this week
Resting on a termite mound in search of a meal. As the clouds began to dissipate, she got up and started moving towards Earth Lodge. She caught sight of a male Waterbuck but after a patient wait, the Waterbuck spotted her and ran off.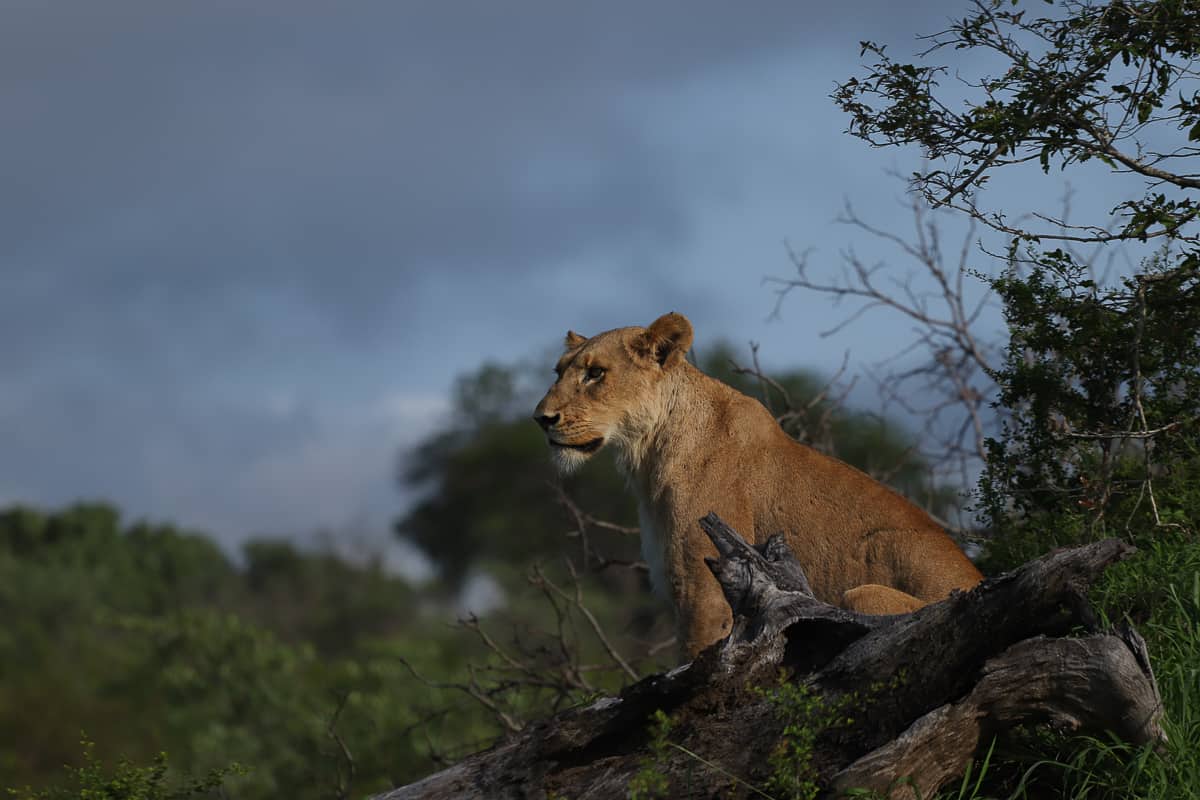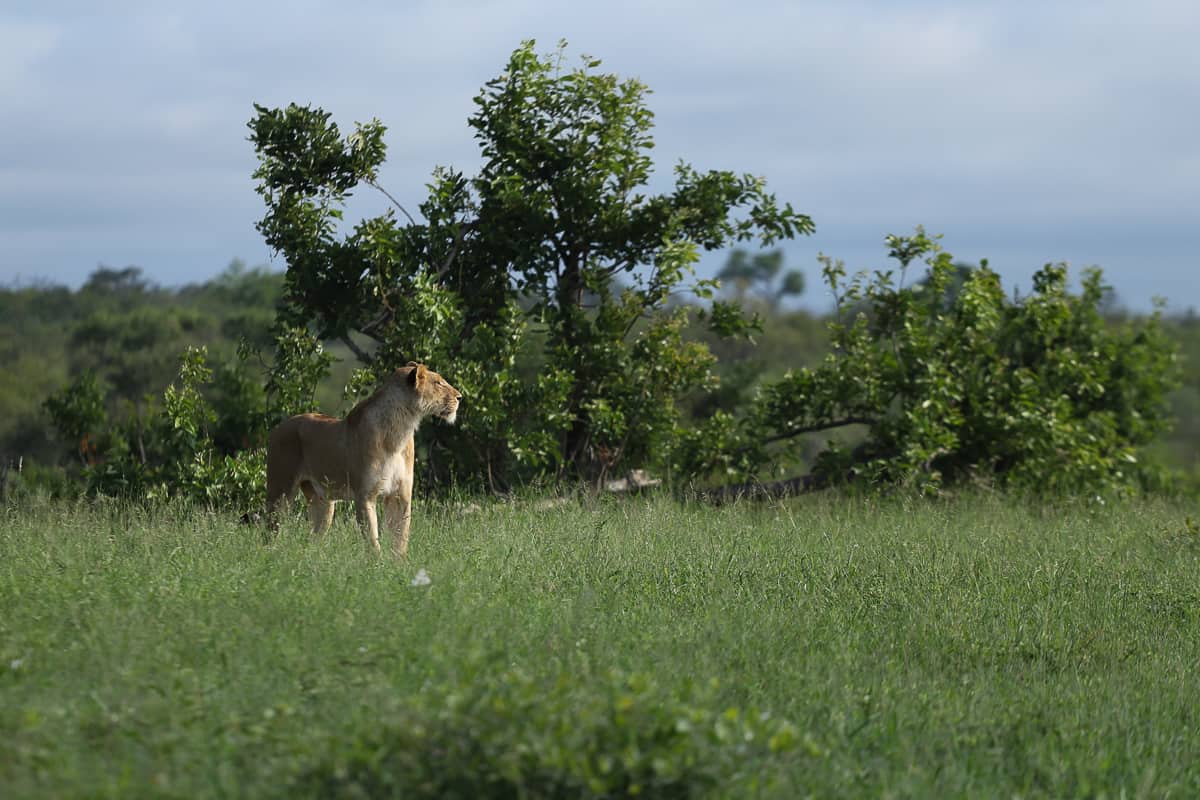 Later on in the week we managed to see her again, after stalking prey and attempting to hunt for quite some time, the Southern Pride Females luck eventually turned as we watched her hunt a small Zebra foal. She looked like she had not eaten in a while and as such she gorged on her prized catch. Hyenas soon arrived at the scene and although her belly was full, she continued to eat as much as she possibly could. After being able to protect her prey for a while, she eventually gave in and let the hyenas steal her meal from her. We were all in awe on our way back to the lodge as we had just witnessed one of the most incredible sightings!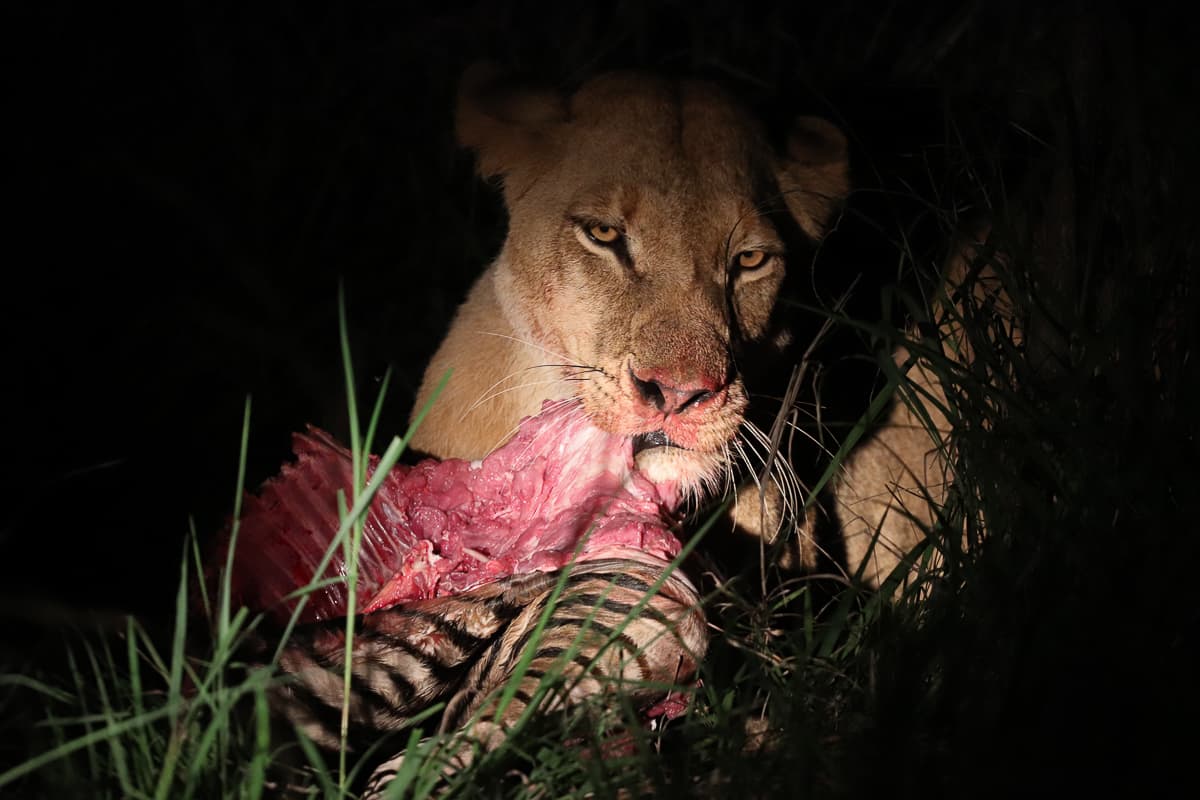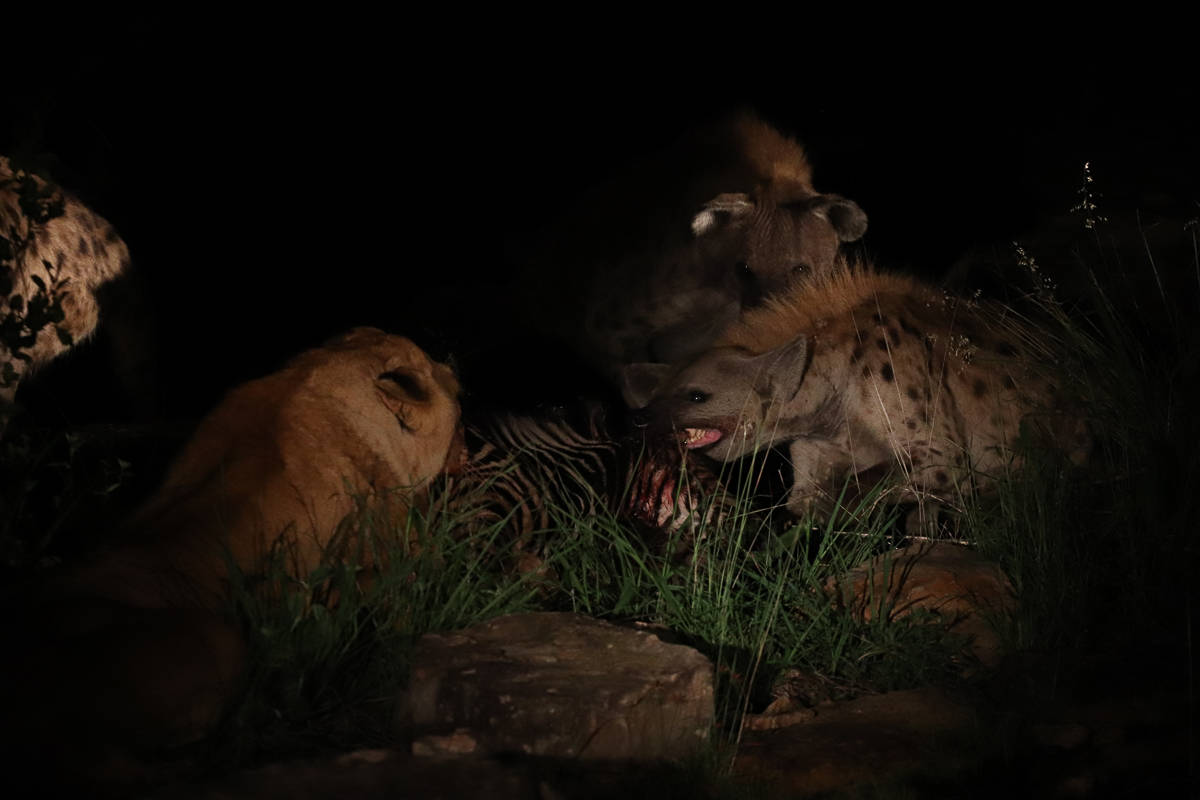 We have been more than lucky with all the leopard activity that happened this week.
We had the absolute privilege of spending the afternoon with White Dam and Nchila male leopards. We were on the search for leopard and were rewarded not just with one leopard but with two growling, ferocious, salivating leopards. It appears that the White Dam leopard's hold on his territory was being tested. Nchila was cheekily keeping his distance while scraping his paws in the sand, spraying urine, rubbing his face in passing bushes and rolling around in the grass – all territorial markings. White Dam seemed to tolerate it for most of the afternoon until he seemed to no longer be able to stand this younger, smaller leopard's insolent behaviour and he rushed at him with claws out. They tumbled momentarily before a short chase ensued and we lost them amongst the bushes amidst vicious growls. We managed to find the two again and Nchila seemed to have decided that it was time to leave and give White Dam his peace and quiet and was walking down the road, no longer marking. White Dam didn't seem to trust him and appeared to escort him across the boundary of his territory. We left White Dam nursing a small wound that he did not let get in the way of his victory!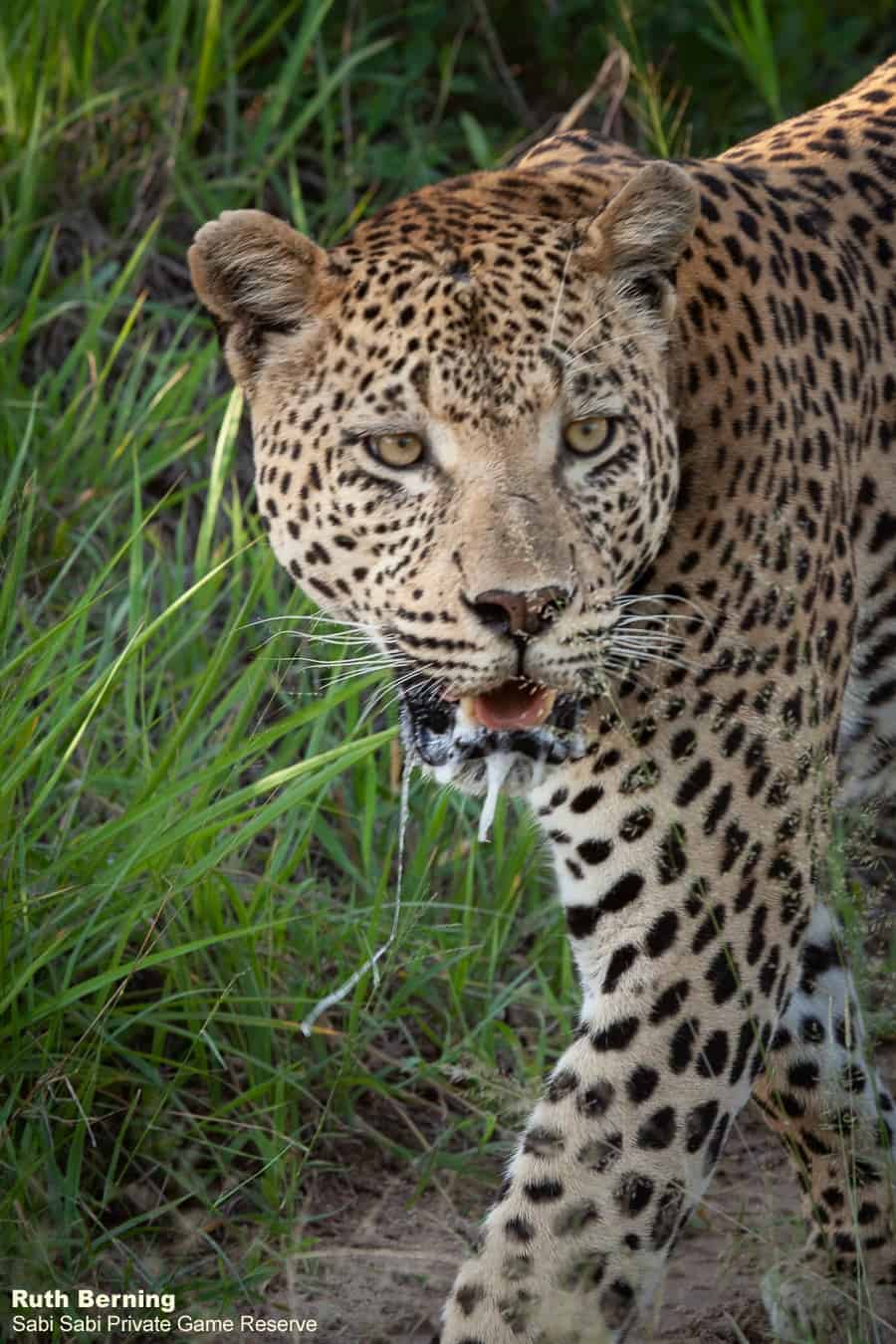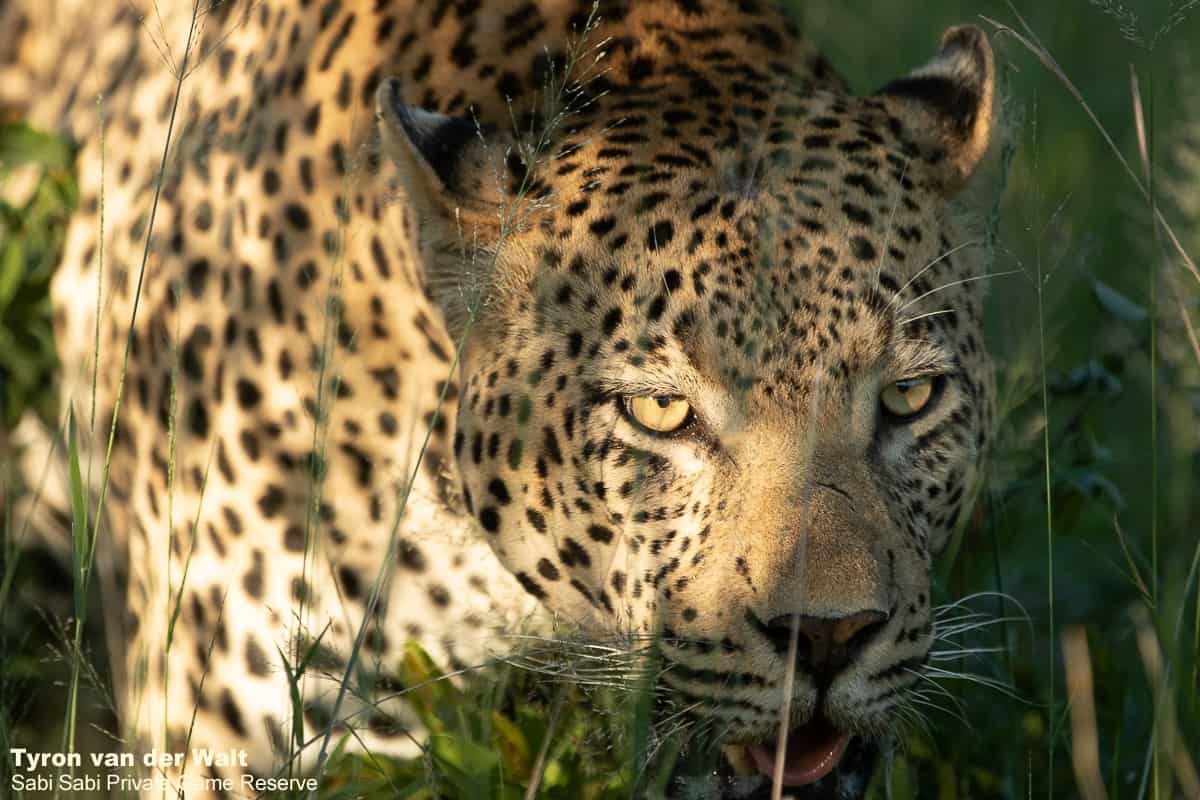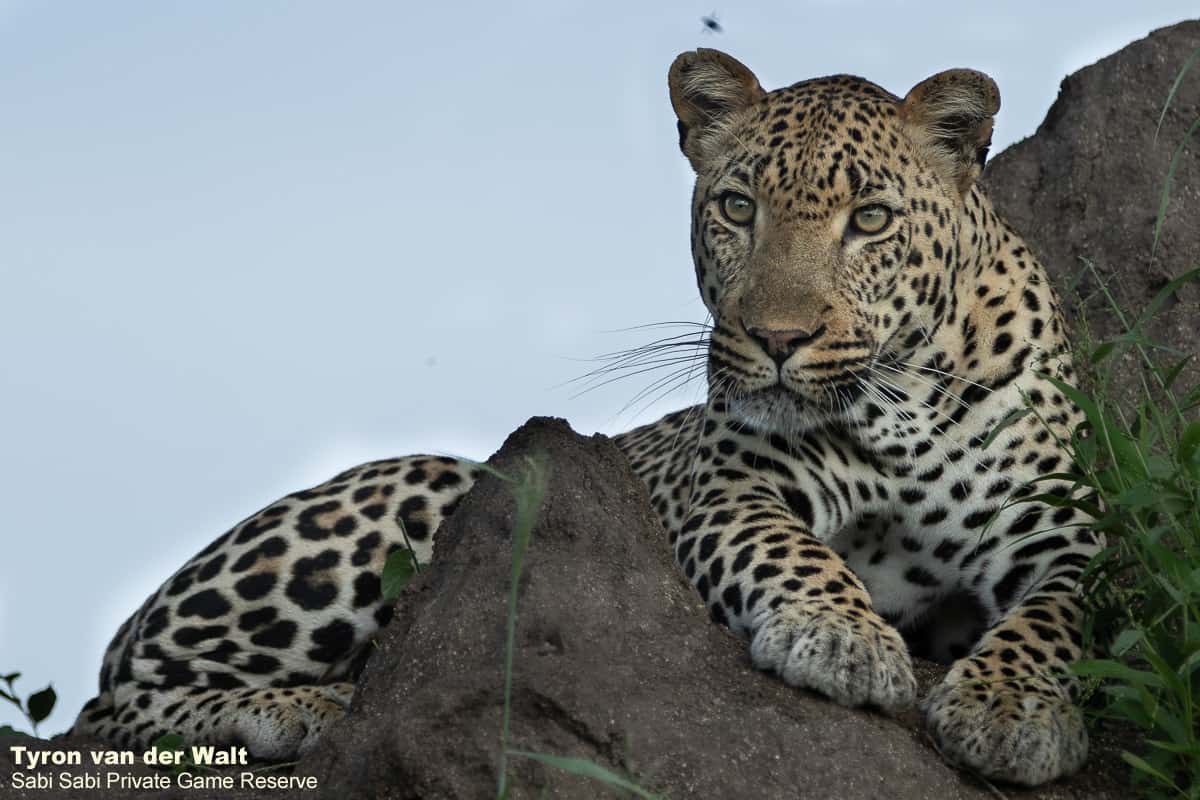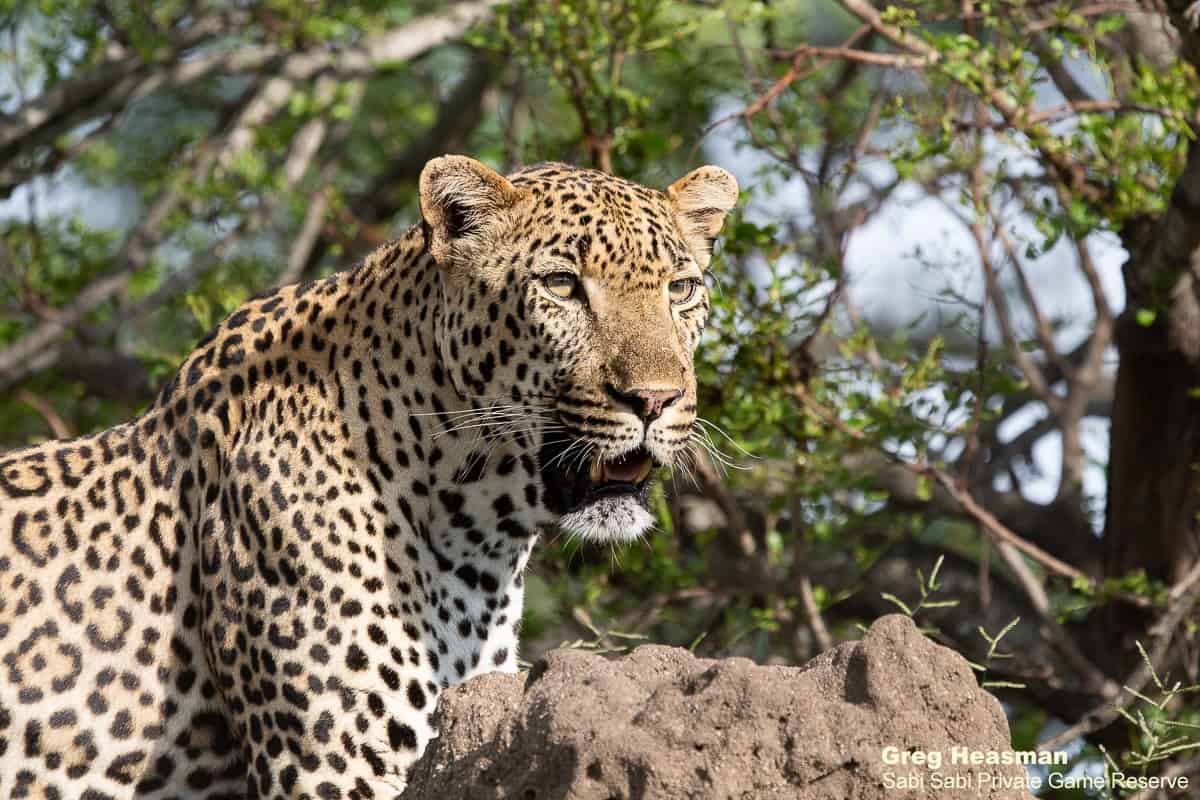 Later on in the week White Dam popped up again, this time alone and a lot more relaxed as we found him resting in a tree, popping his head up every so often to have a scan.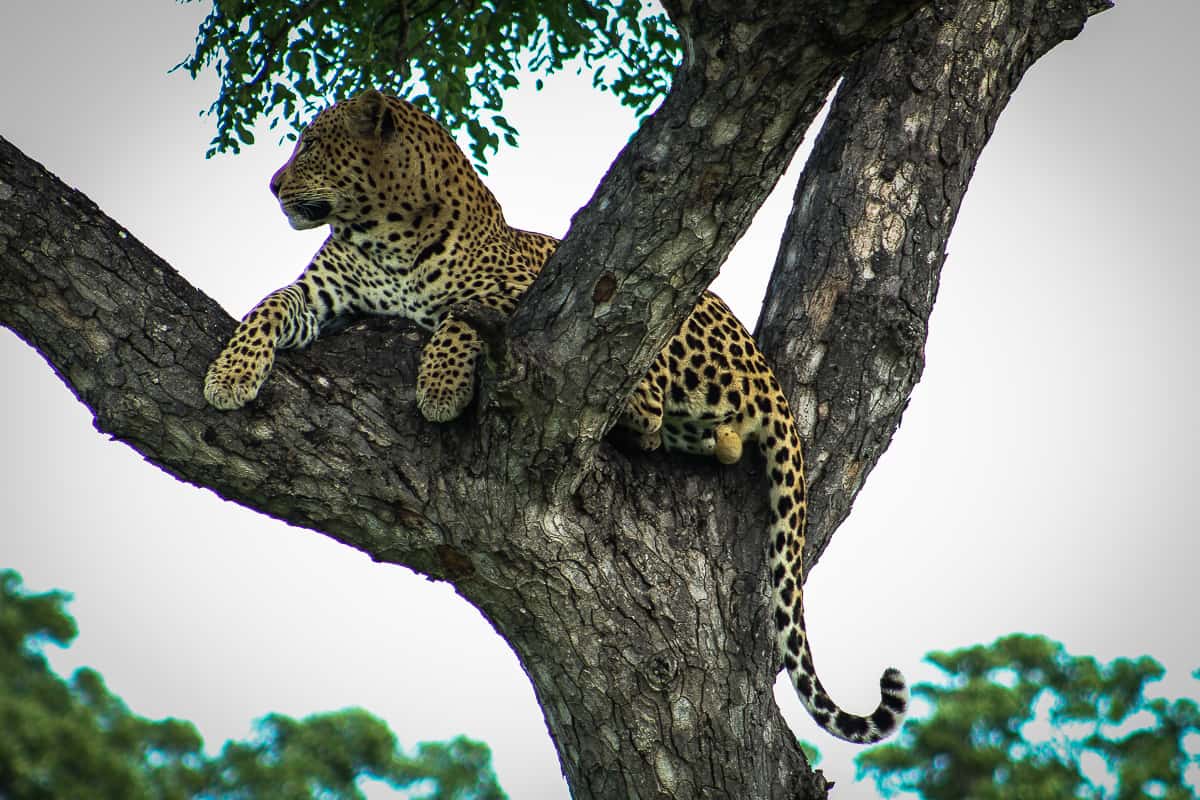 The Nweti male has been seen on the roads on a marking mission, advertising and remarking his territory after the rains
A lone wildebeest bolting out of the bushes. Stopping and then alarm calling. We followed the direction of his gaze and found Nweti casually walking down the road.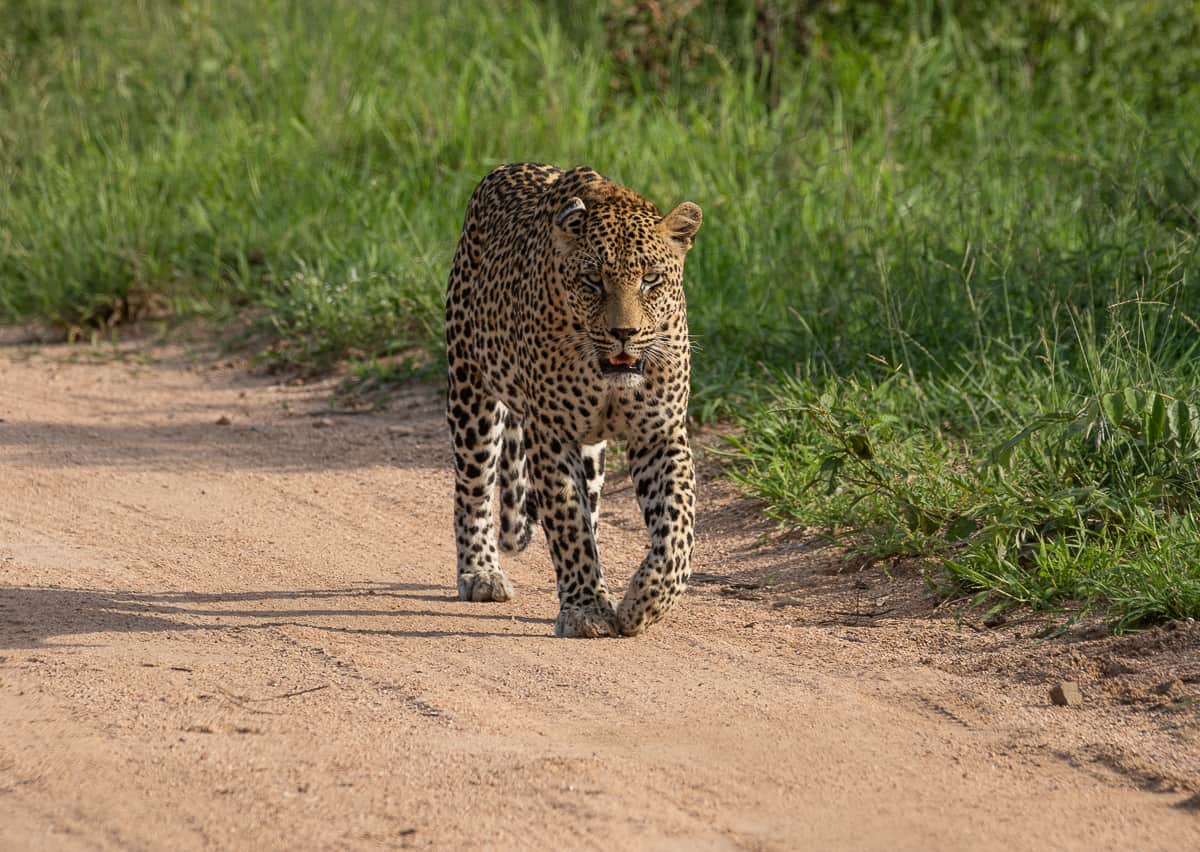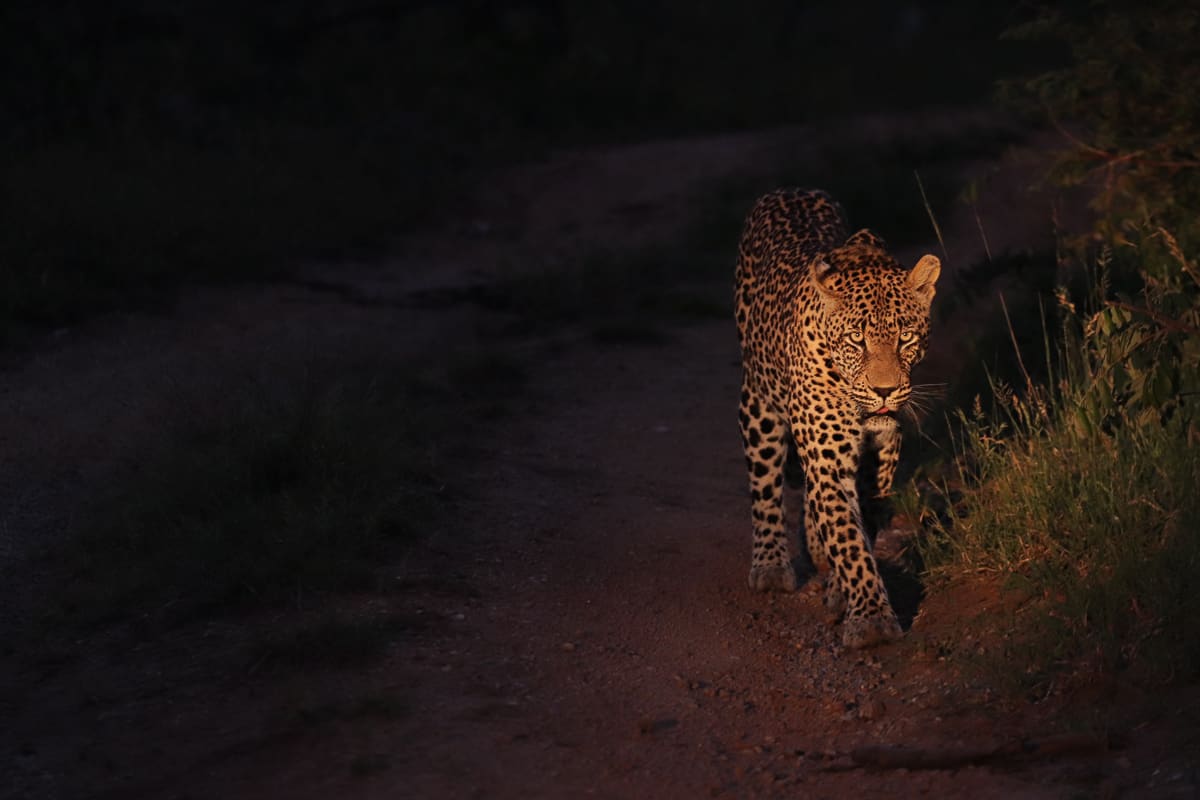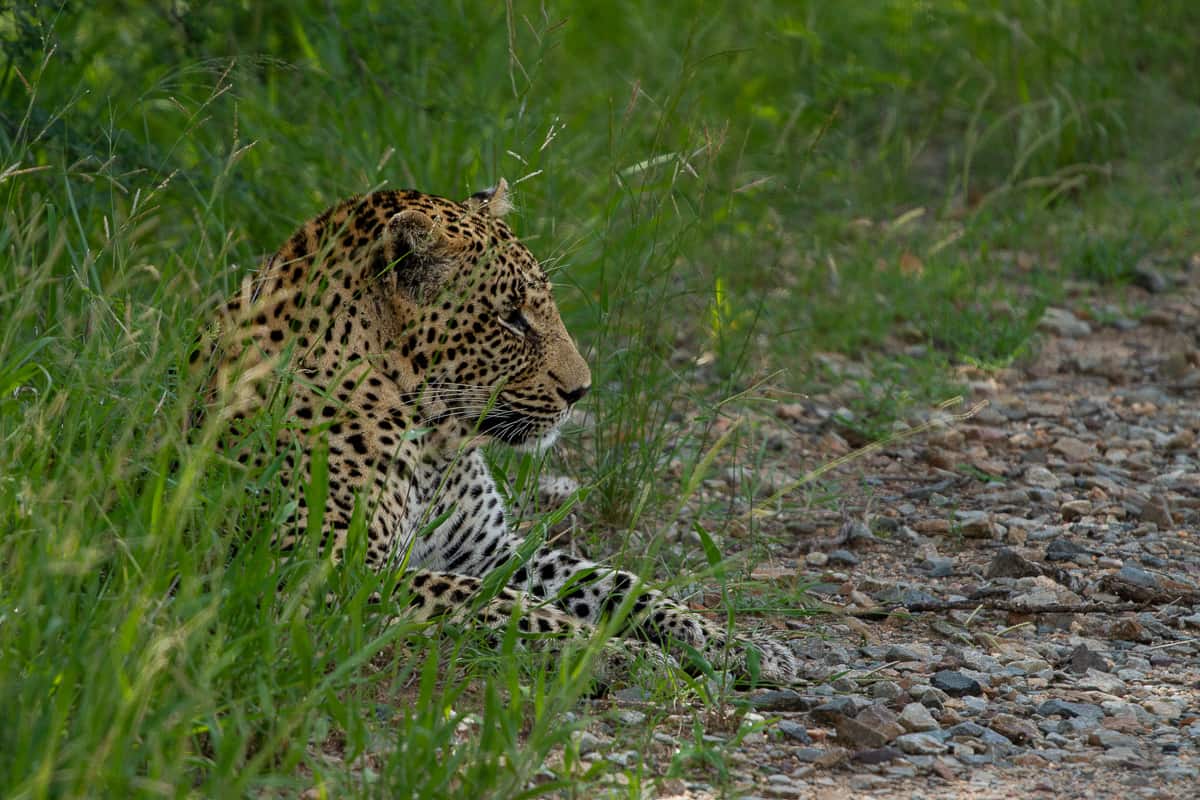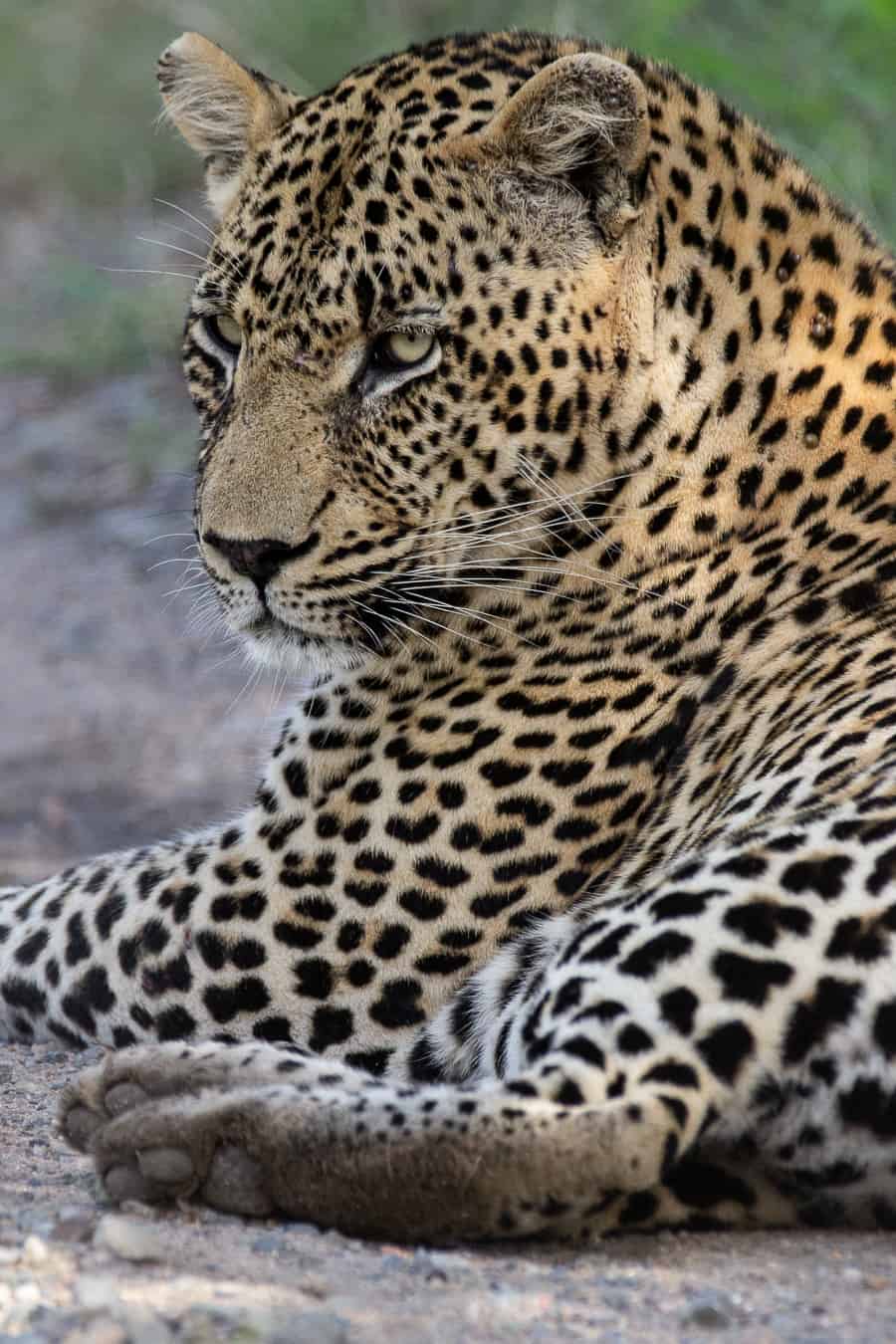 Nstumi was seen throughout the weekend happily feasting on a duiker in the high branches of a marula tree, we spent some good time with her watching as she maneuverer around the branches in the tree, repositioning her kill to get the perfect bite. while a massive herd of buffalo casually moved through below her.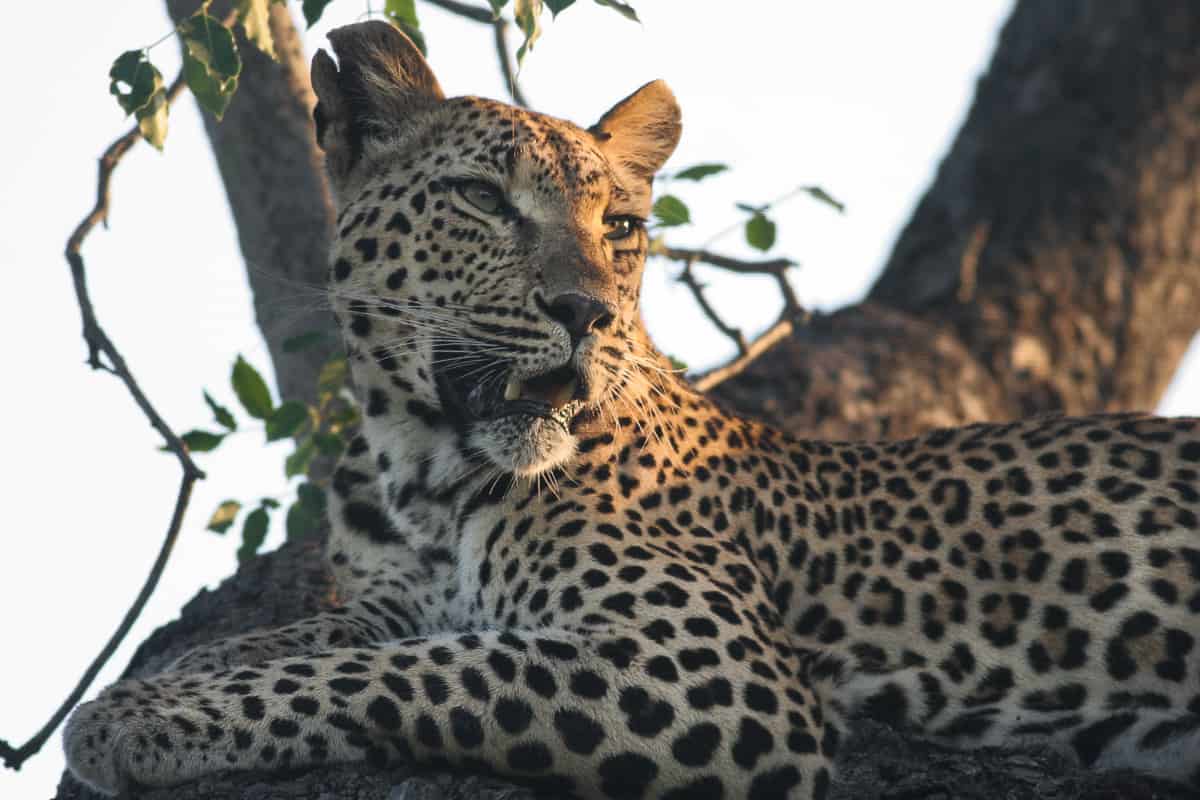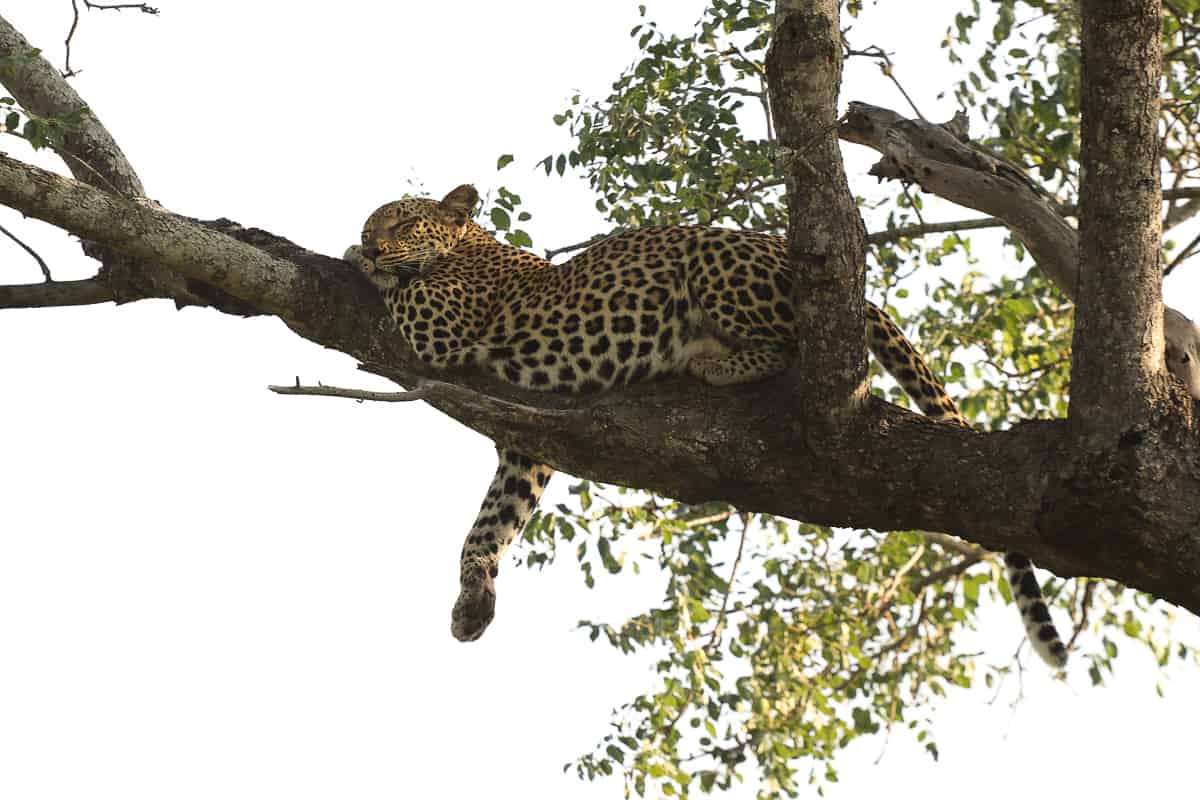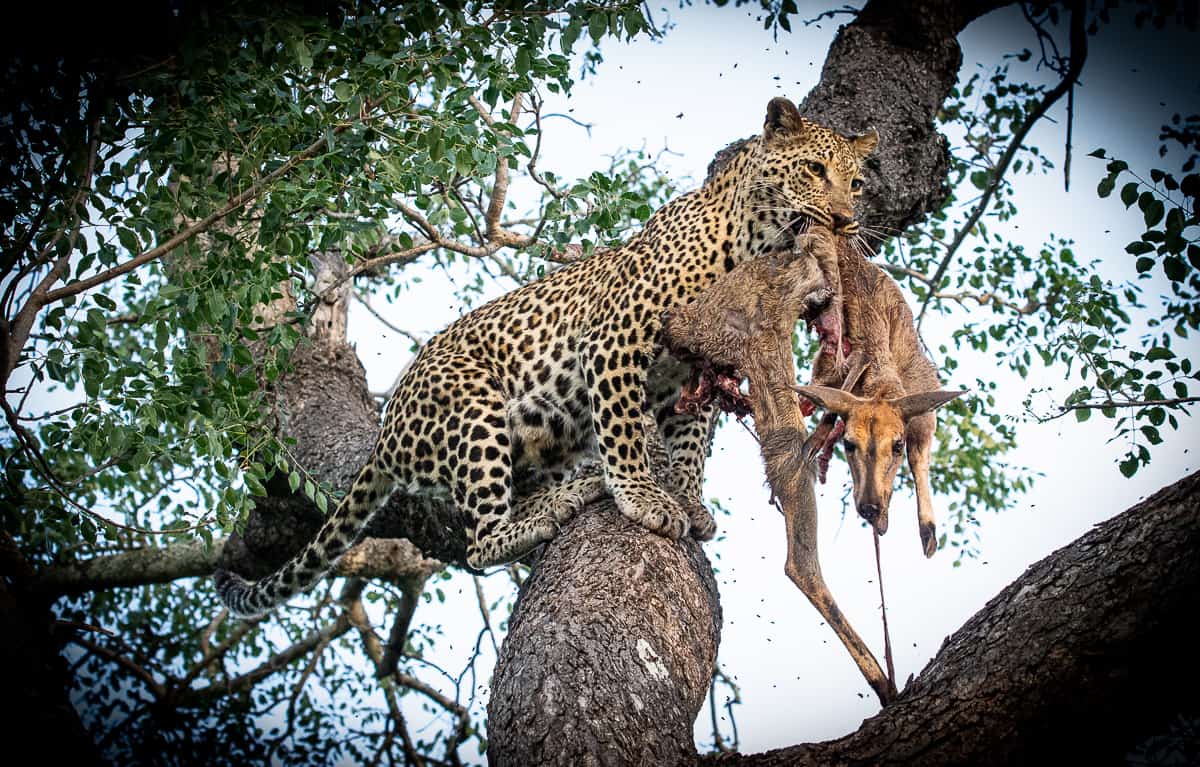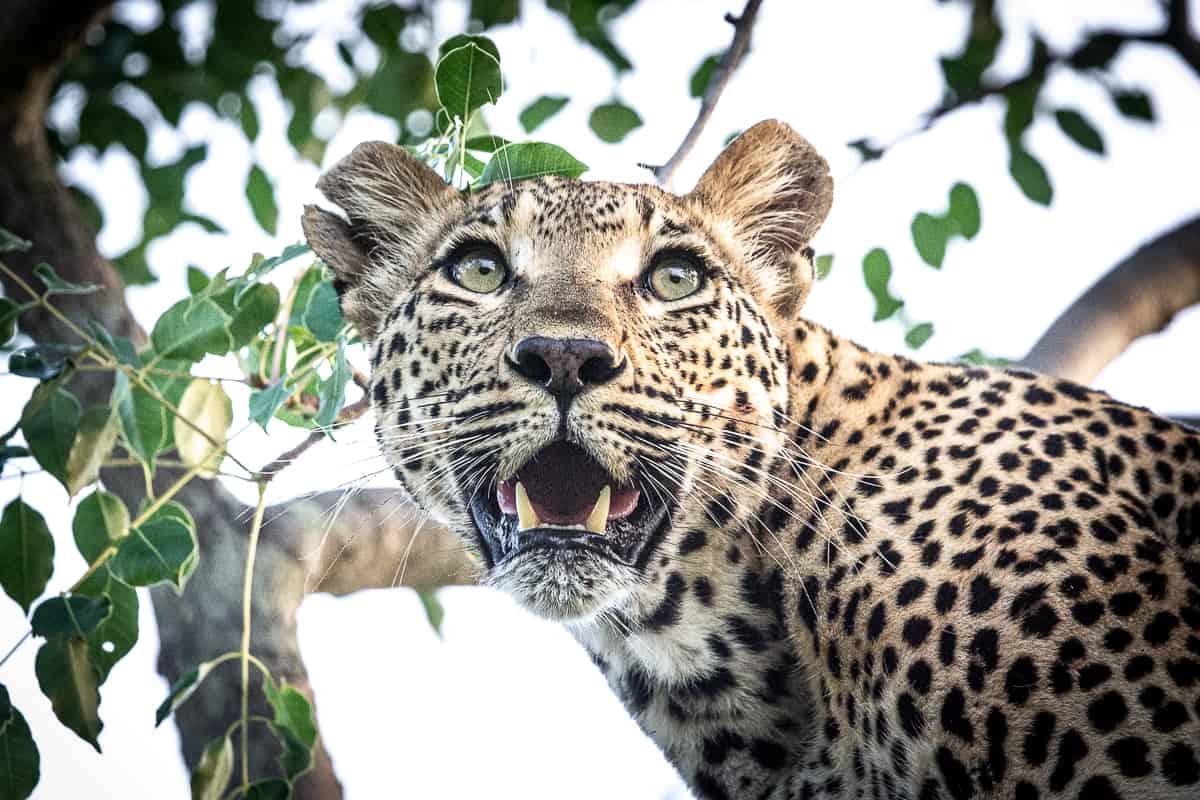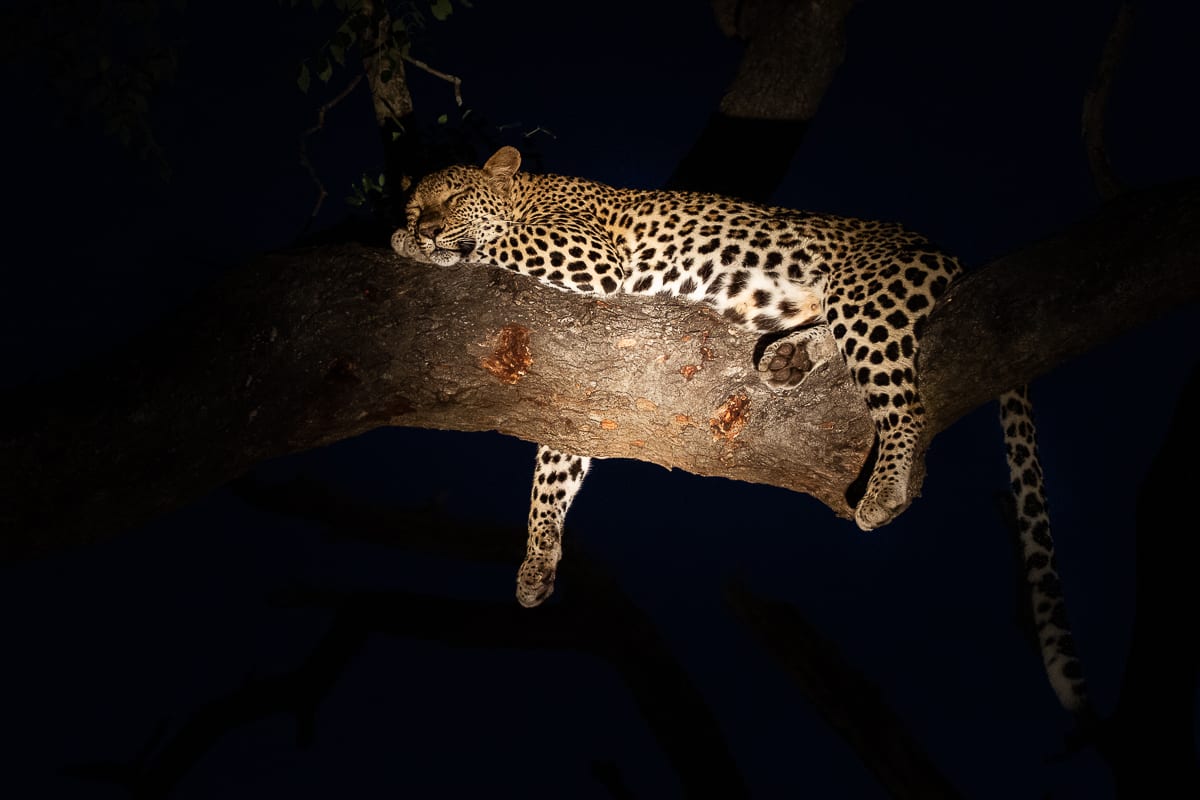 The Kigelia Female was found scent marking near Earth Lodge while every now and then resting on termite mounds in search of a meal. She eventually spotted a herd of Kudu, however her cover was blown, and the Kudu alarm called while running away. She continued of her morning patrol after her failed hunting attempt.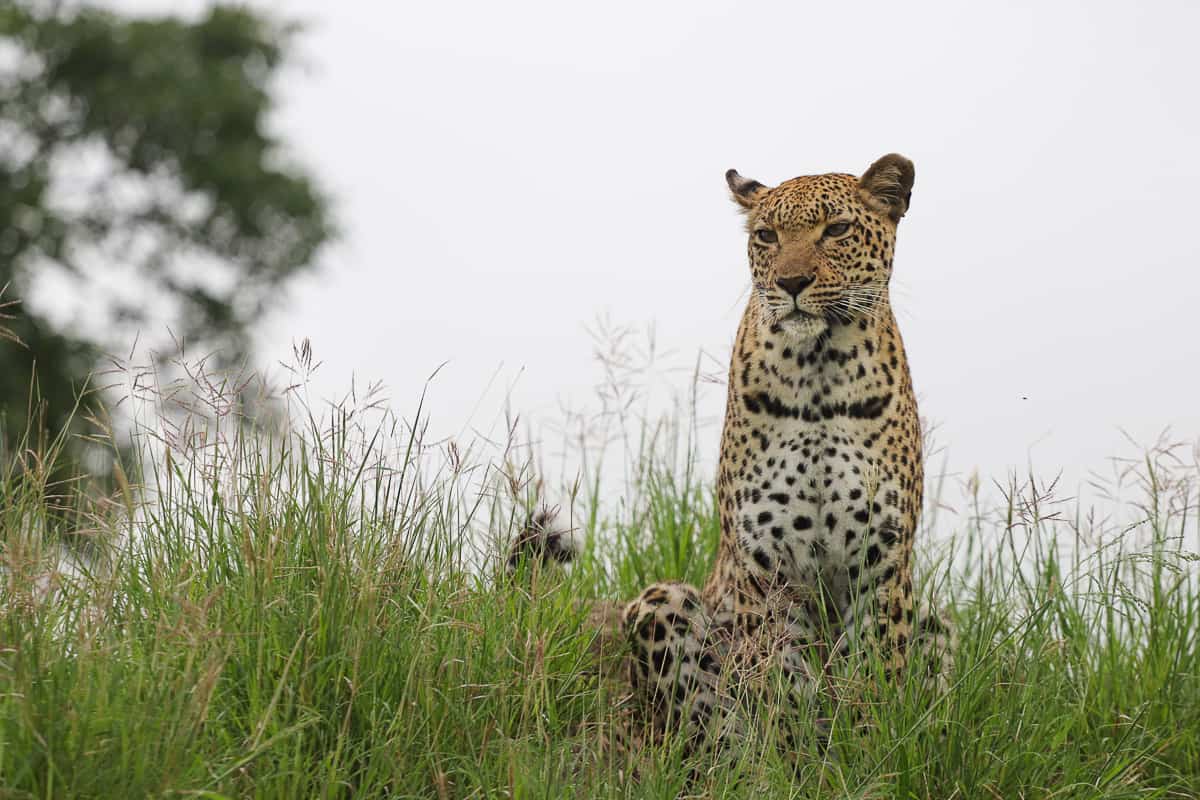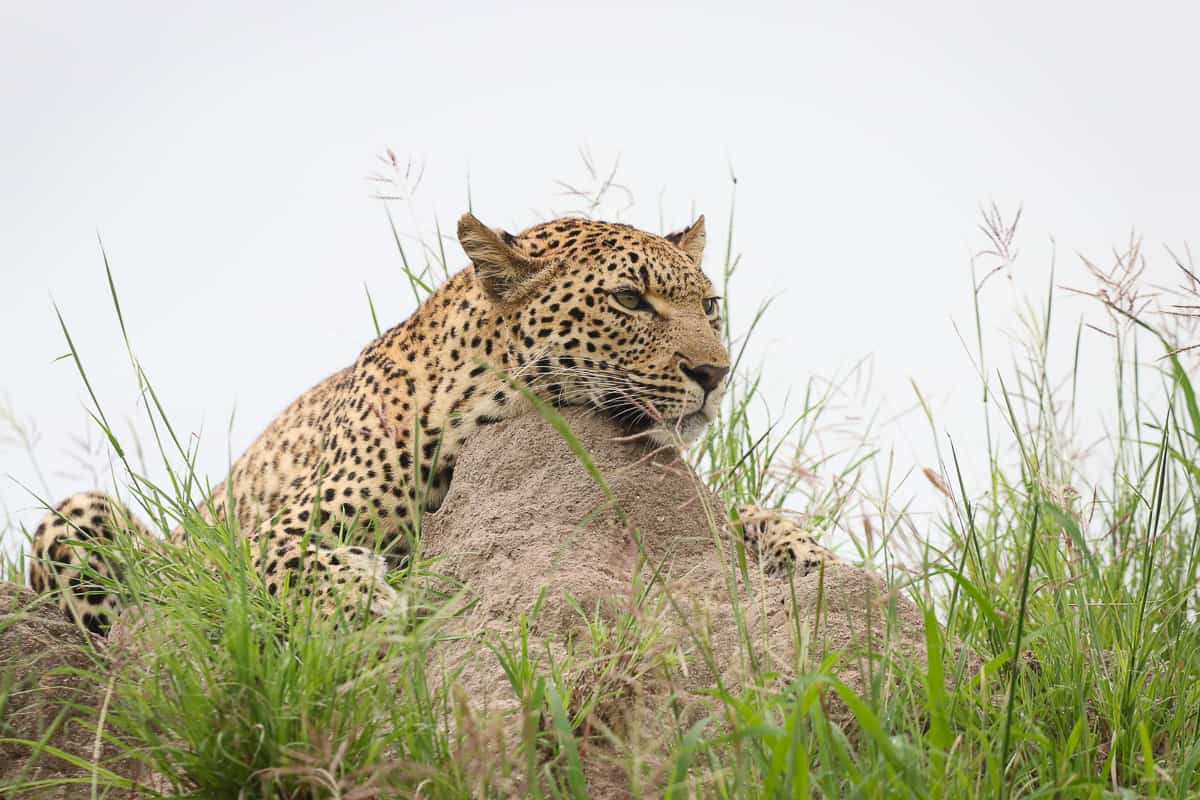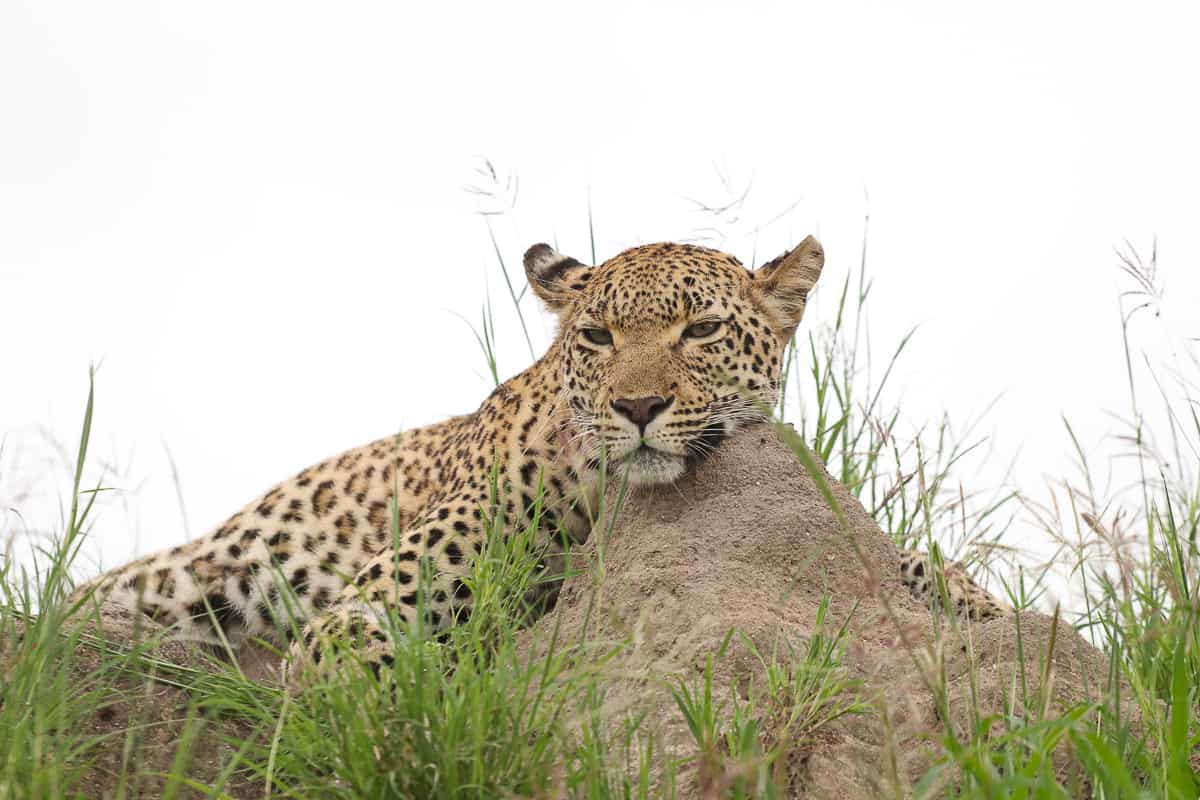 A pleasant surprise to see Scotia was on patrol. Walking with purpose along the road, rubbing herself against every prominent tree she passed, and keeping a sharp eye out for any potential prey. She made her way into the branches of a Marula and scanned her surroundings very carefully, before dropping gracefully back to the ground and continued on her way.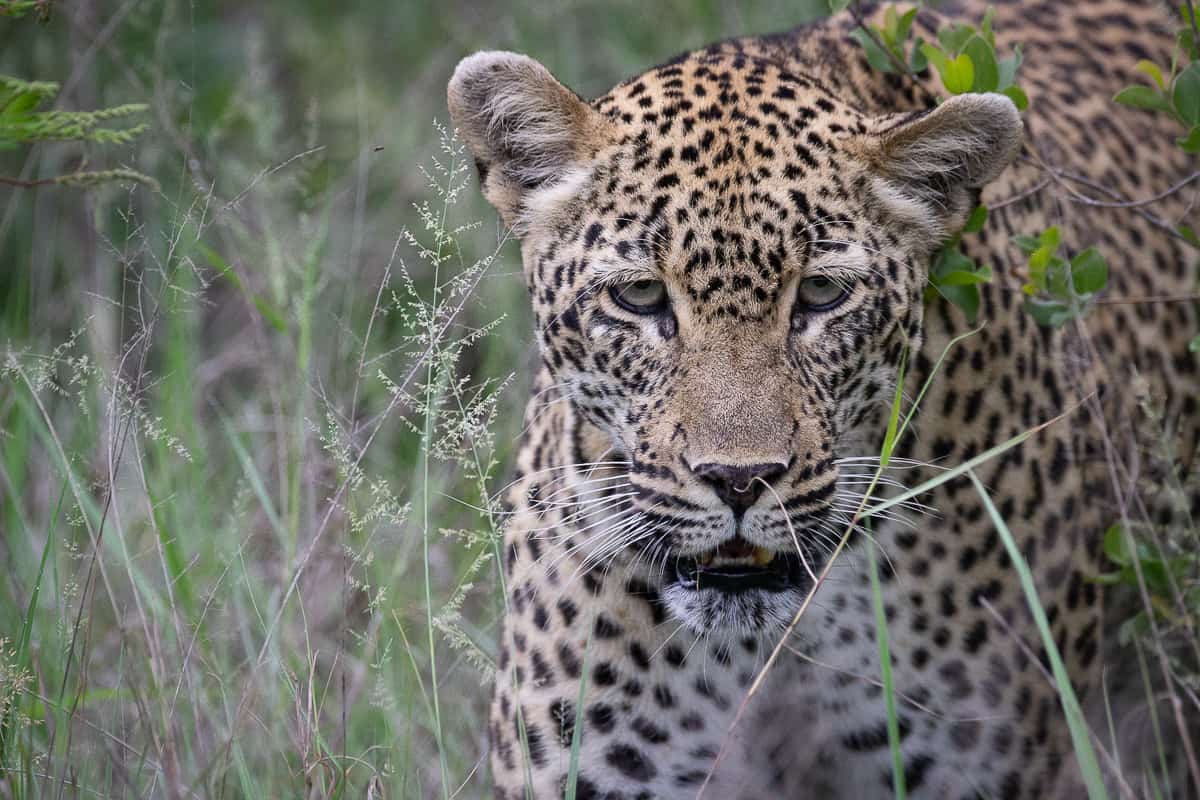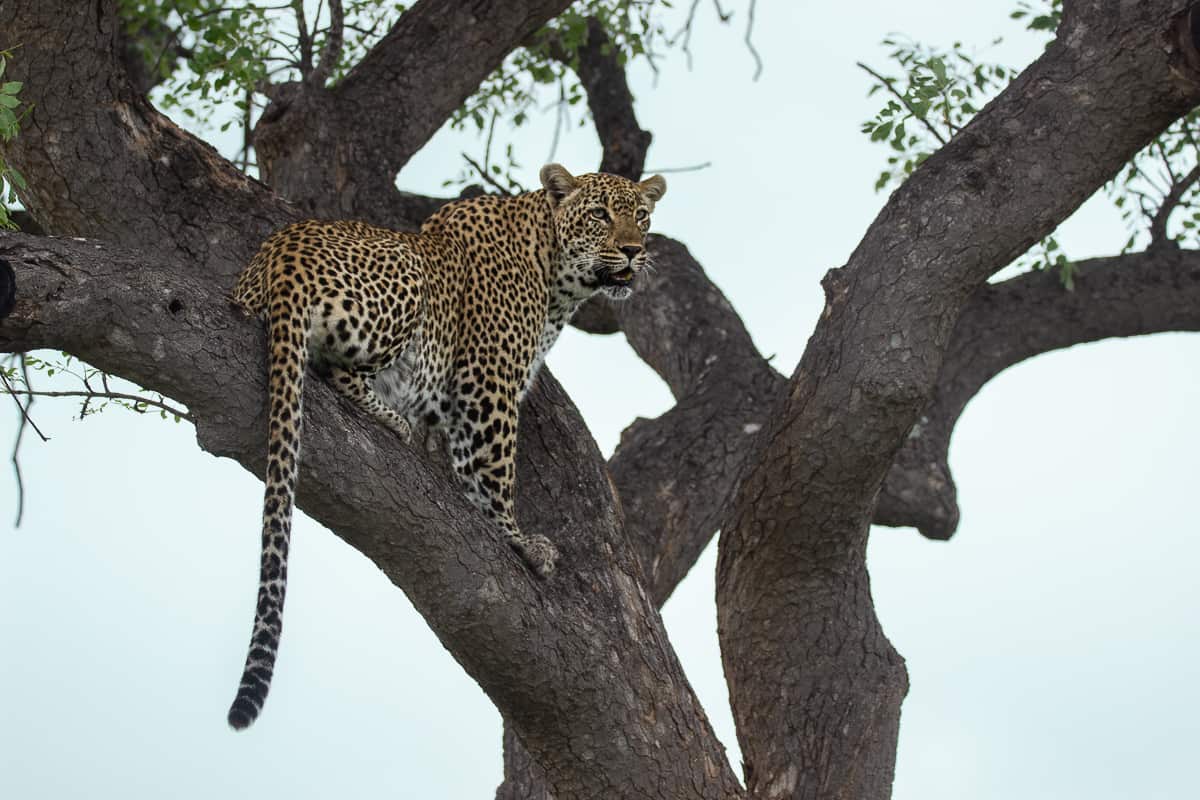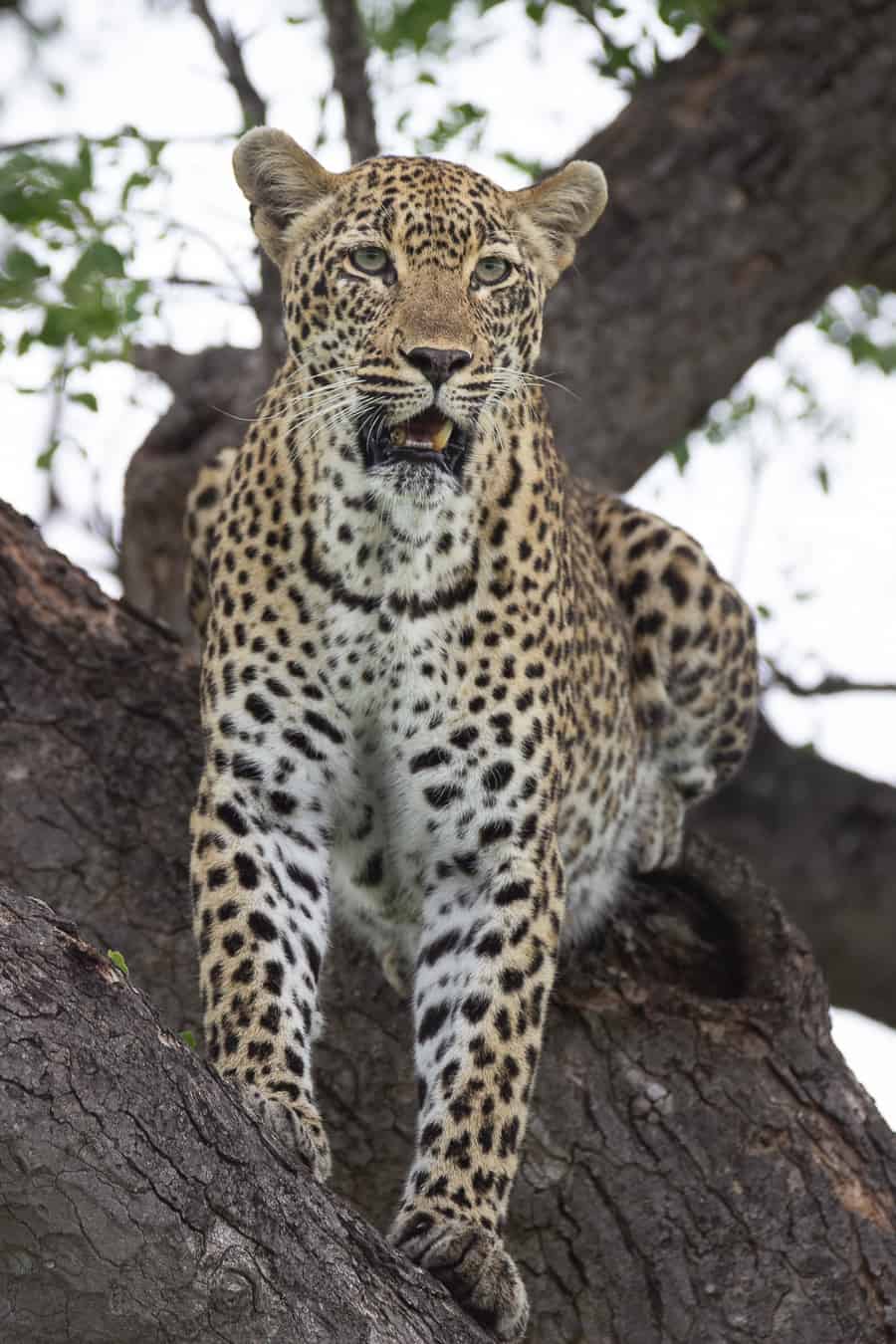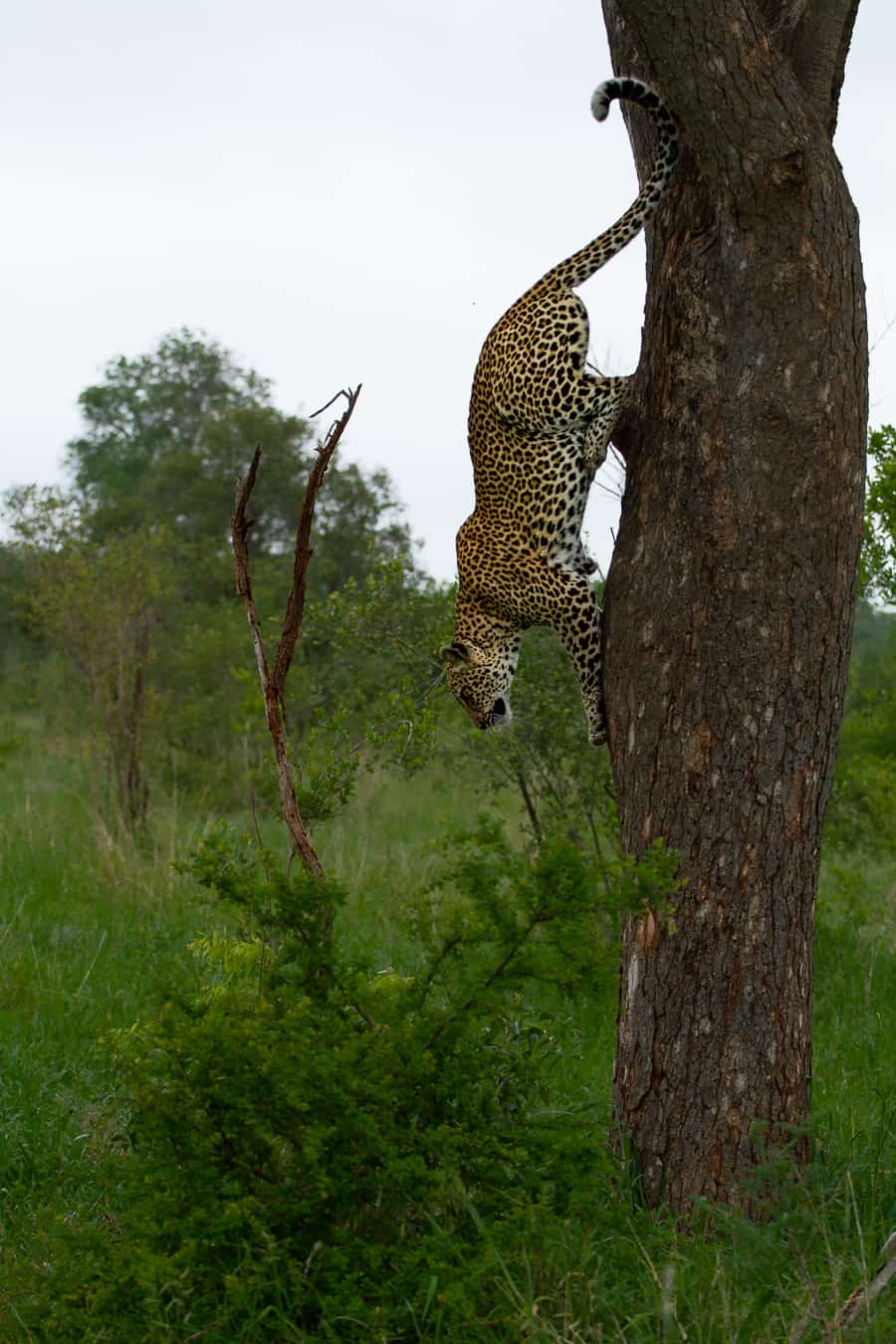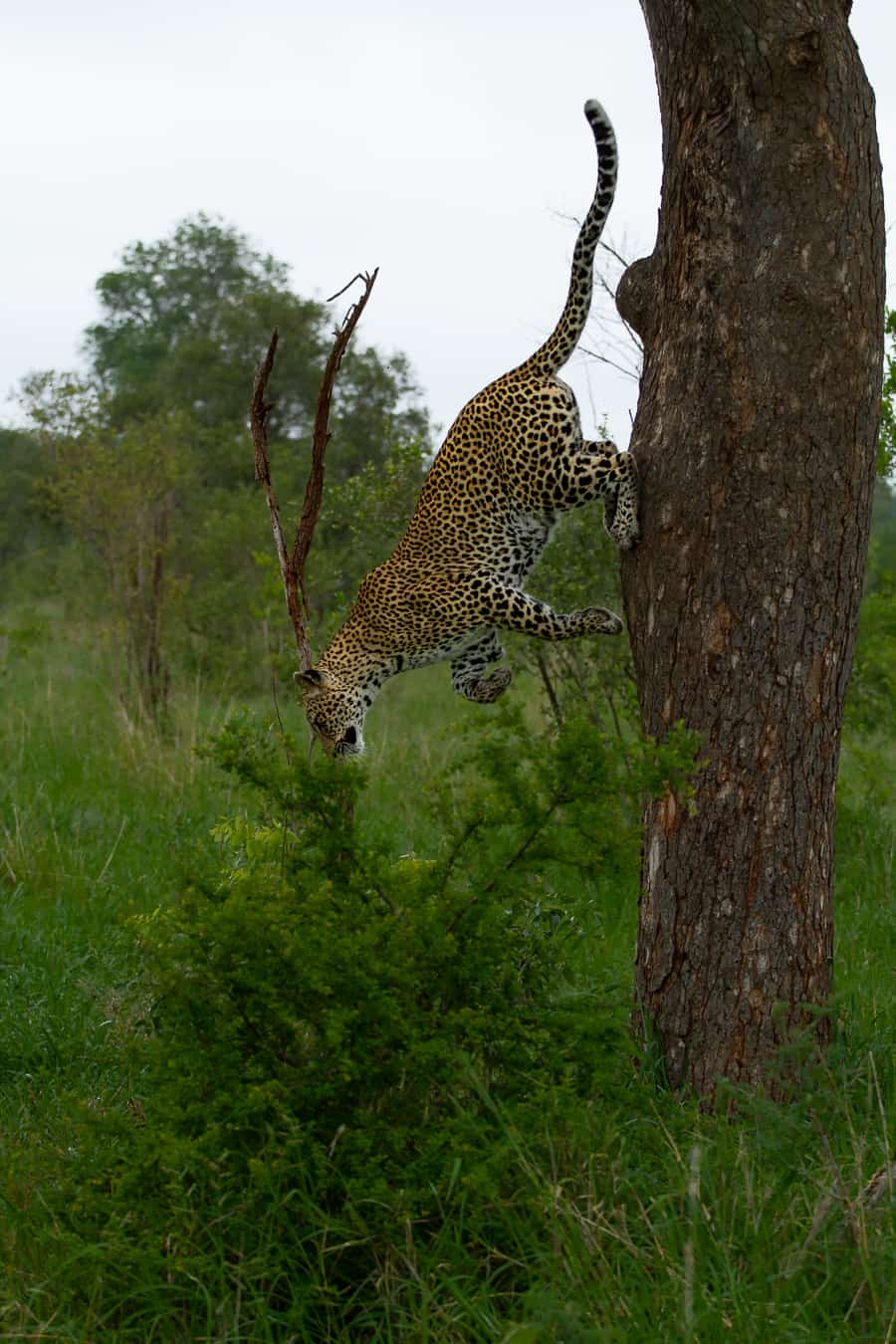 Not every sighting do we get the opportunity to have the perfect photo, in summer with the grass being extremely thick, sometimes you have to maneuver around the grass to try and find an angle that's suitable. As with Scotia female, she was hiding in the long grass feeding on what looked like a young warthog caught earlier that afternoon.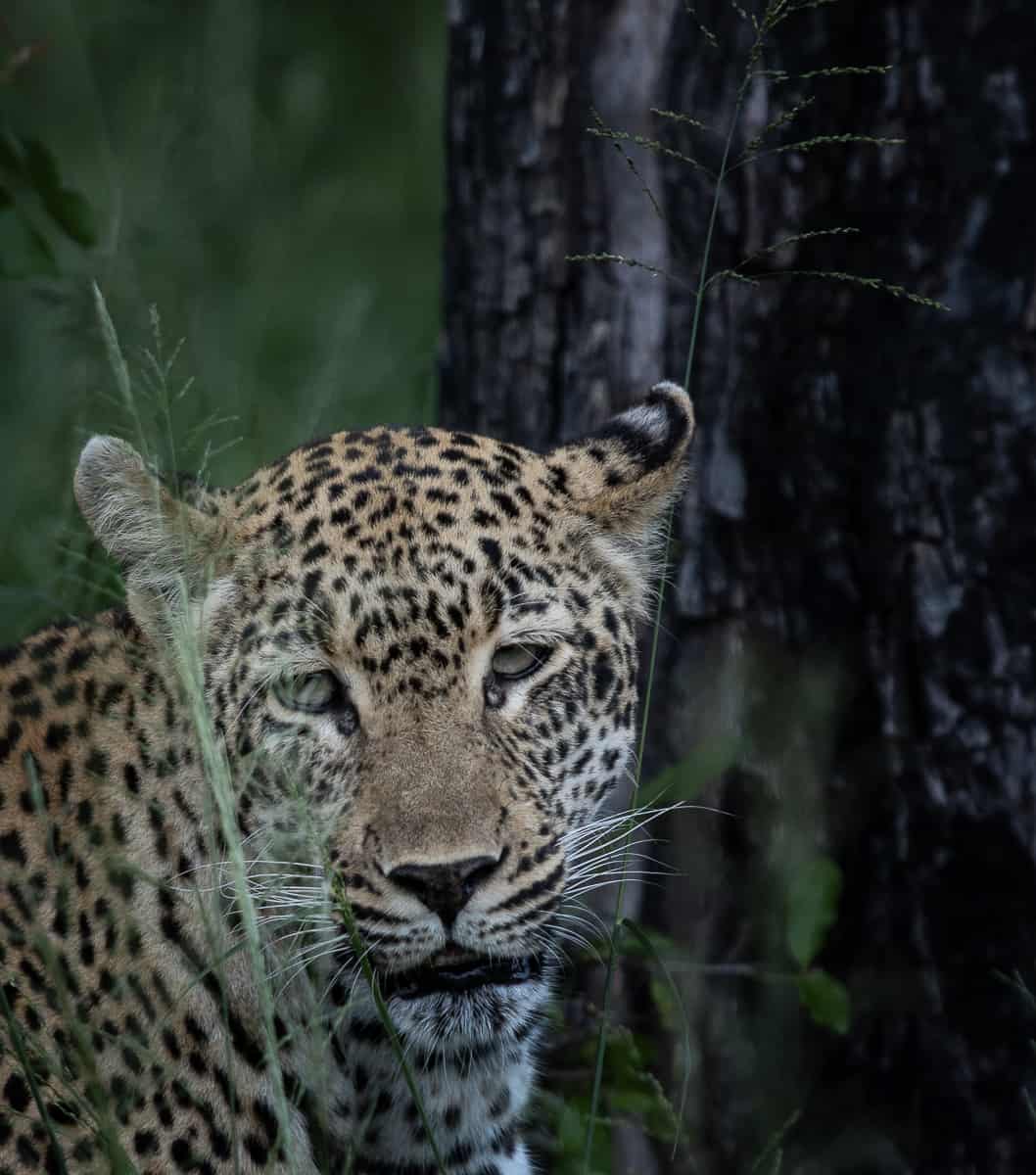 More Spectacular cats filled up our week,
A female cheetah and her two cubs were found on a young wildebeest kill. We sat and watched as they took turns eating and keeping a lookout for any potential scavengers trying to steal their meal away.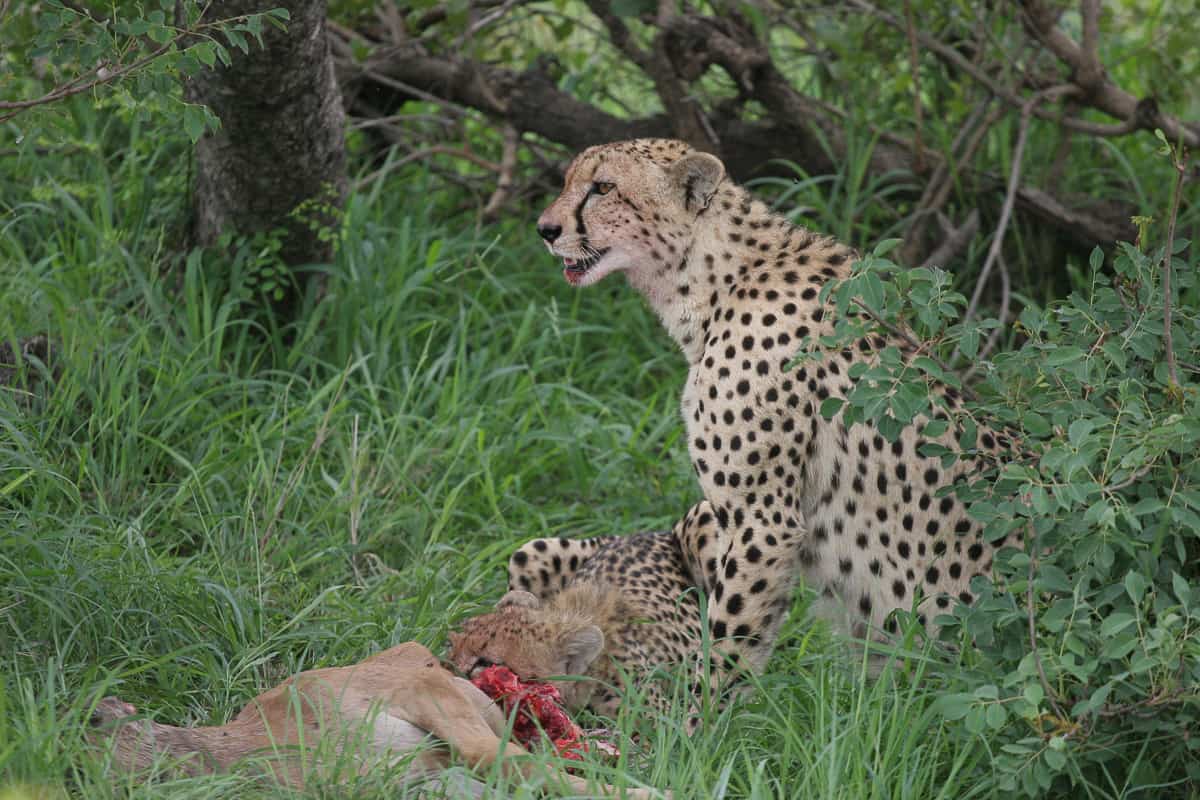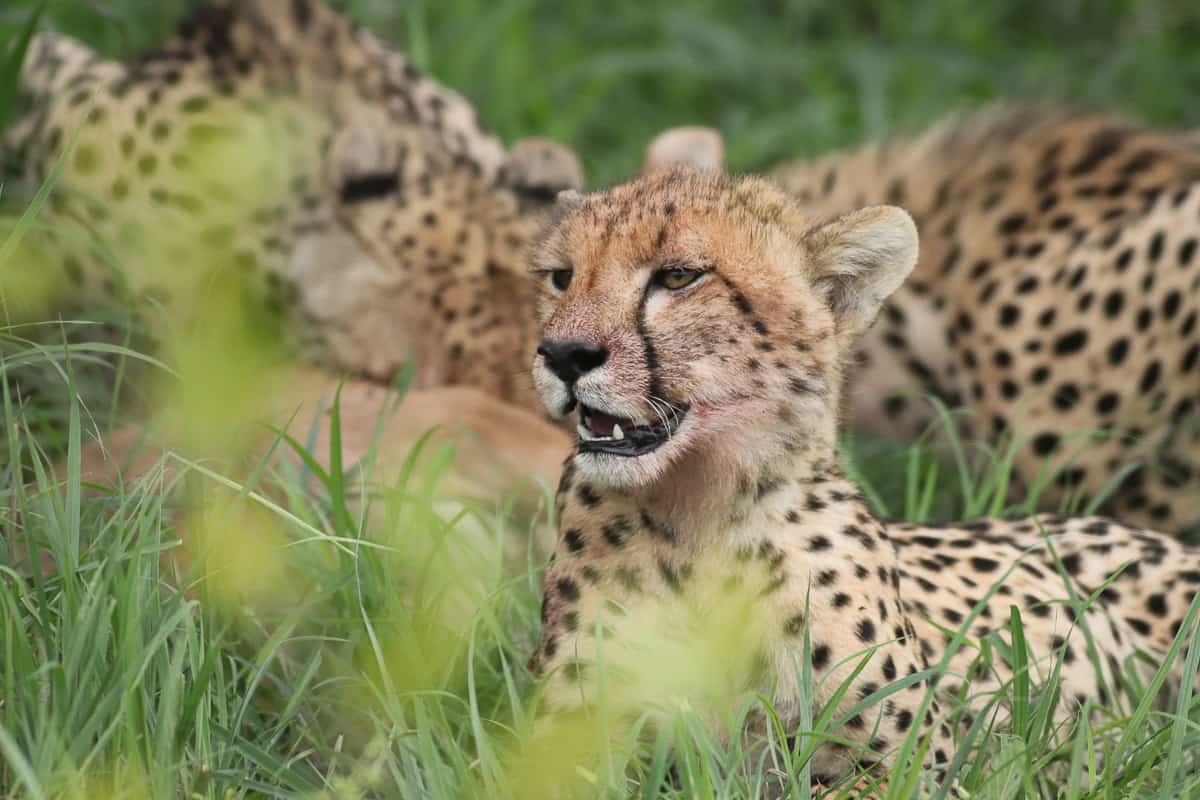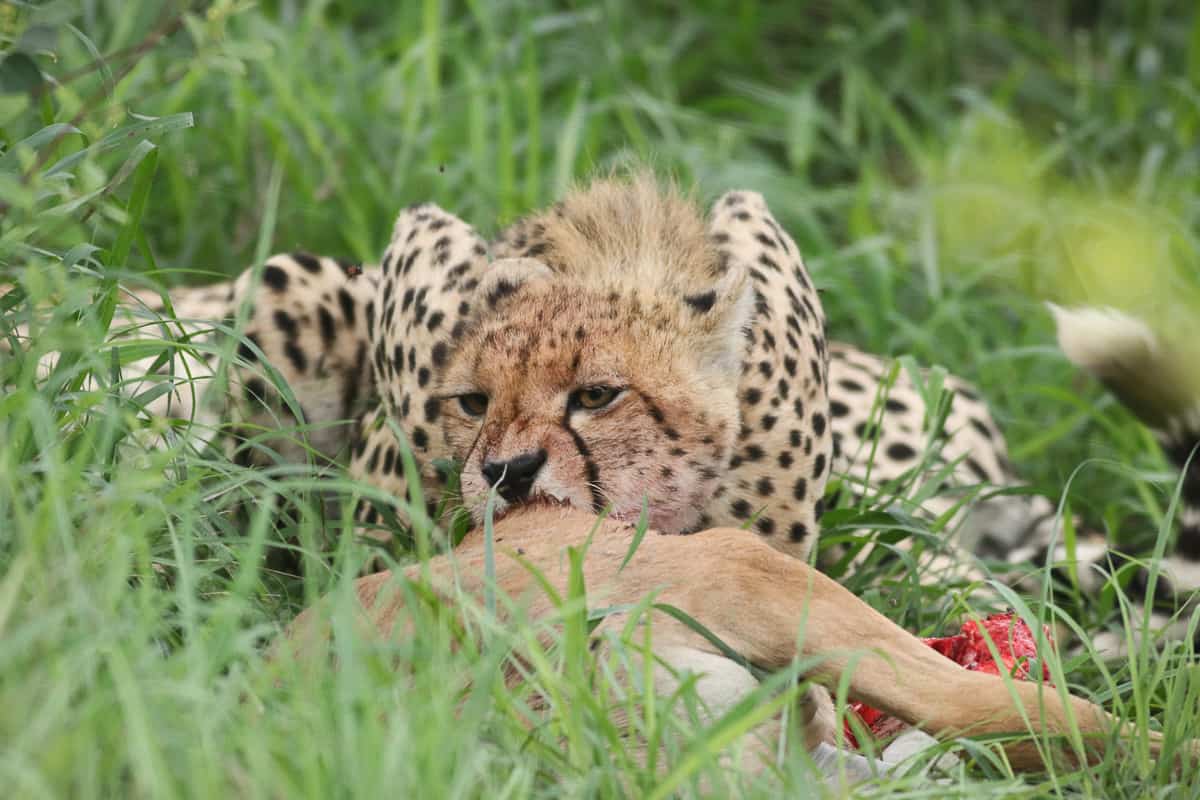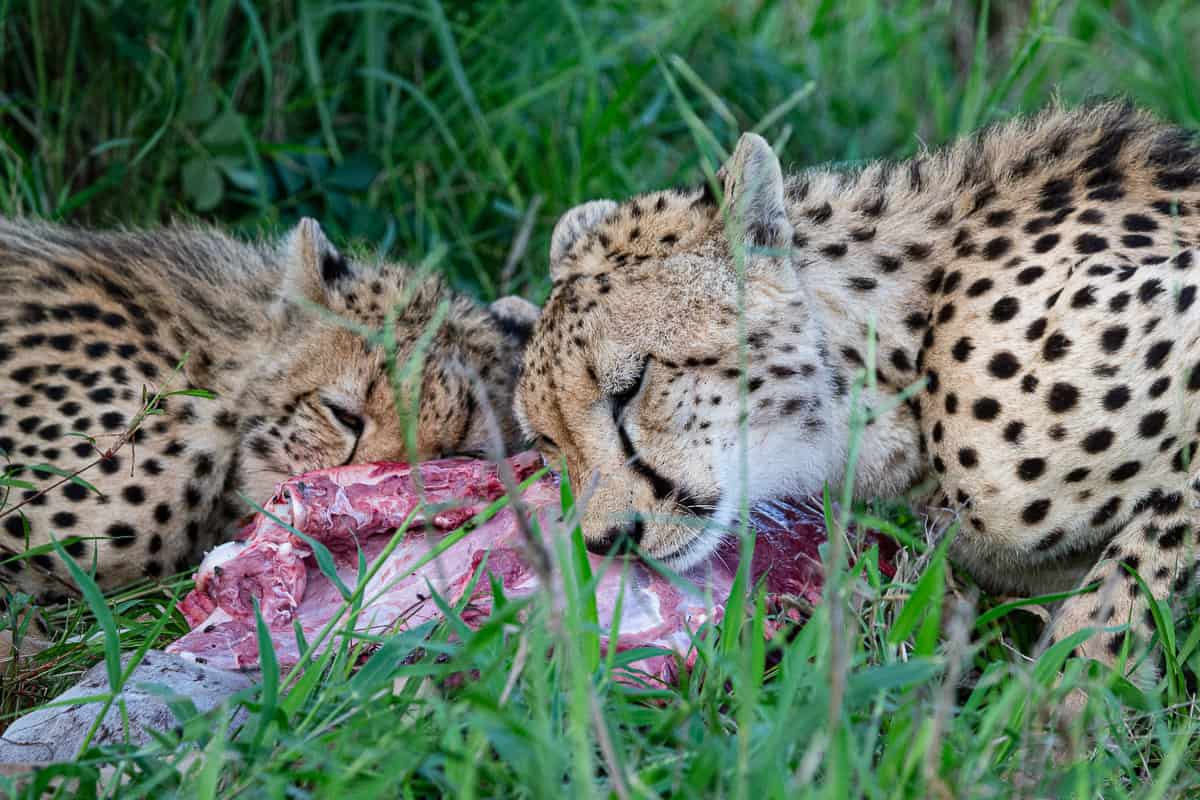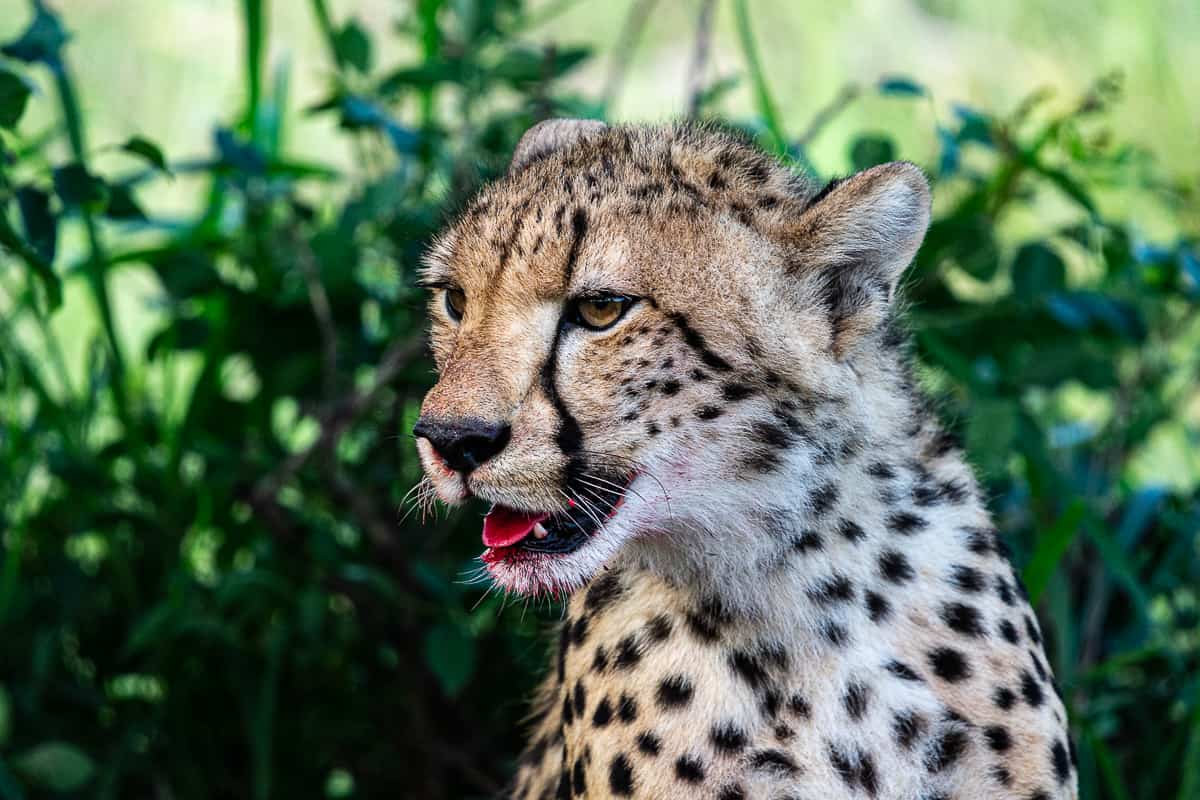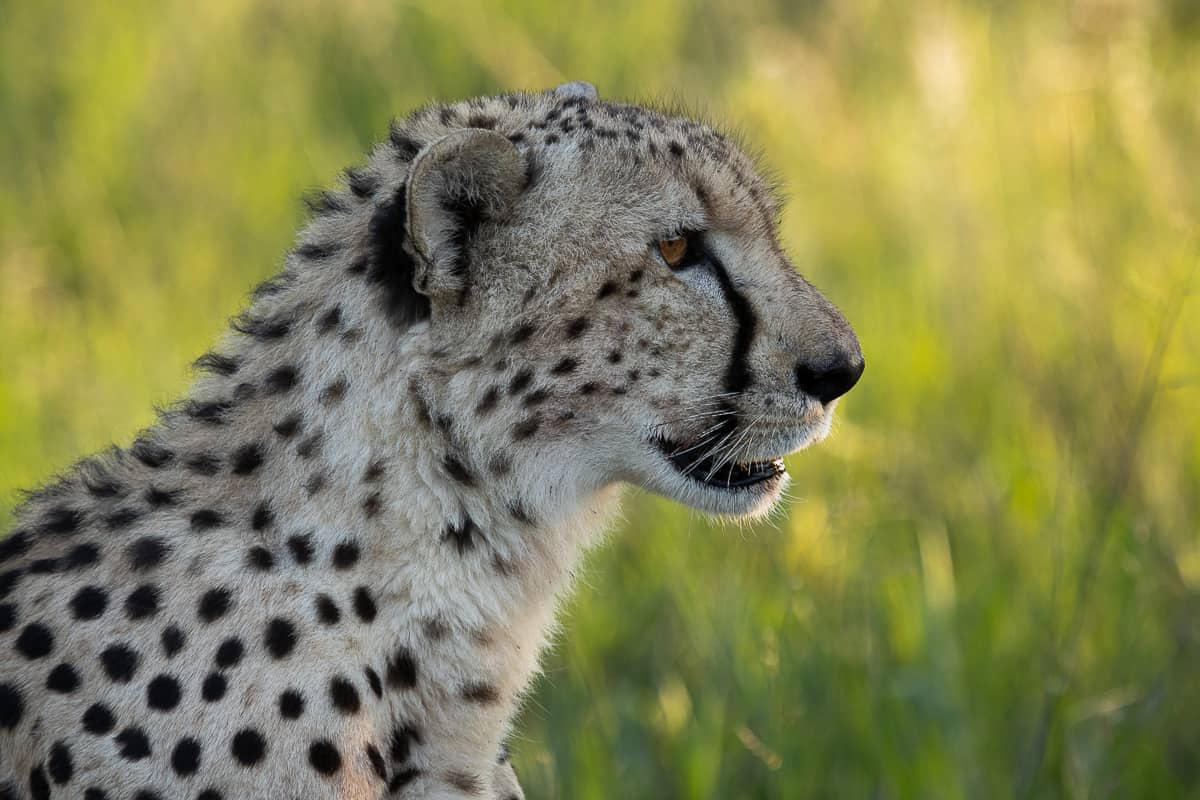 We were lucky enough to see them again on the move. The mother tried to stalk some impala but was unsuccessful.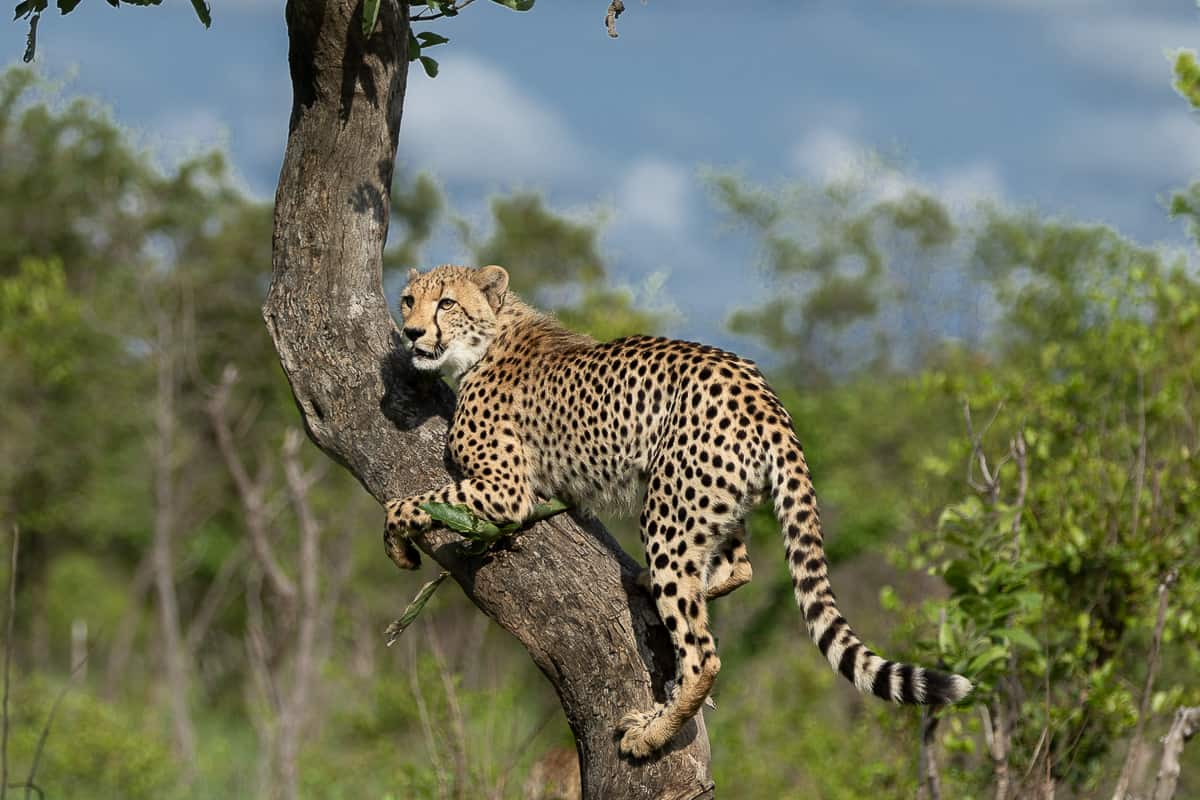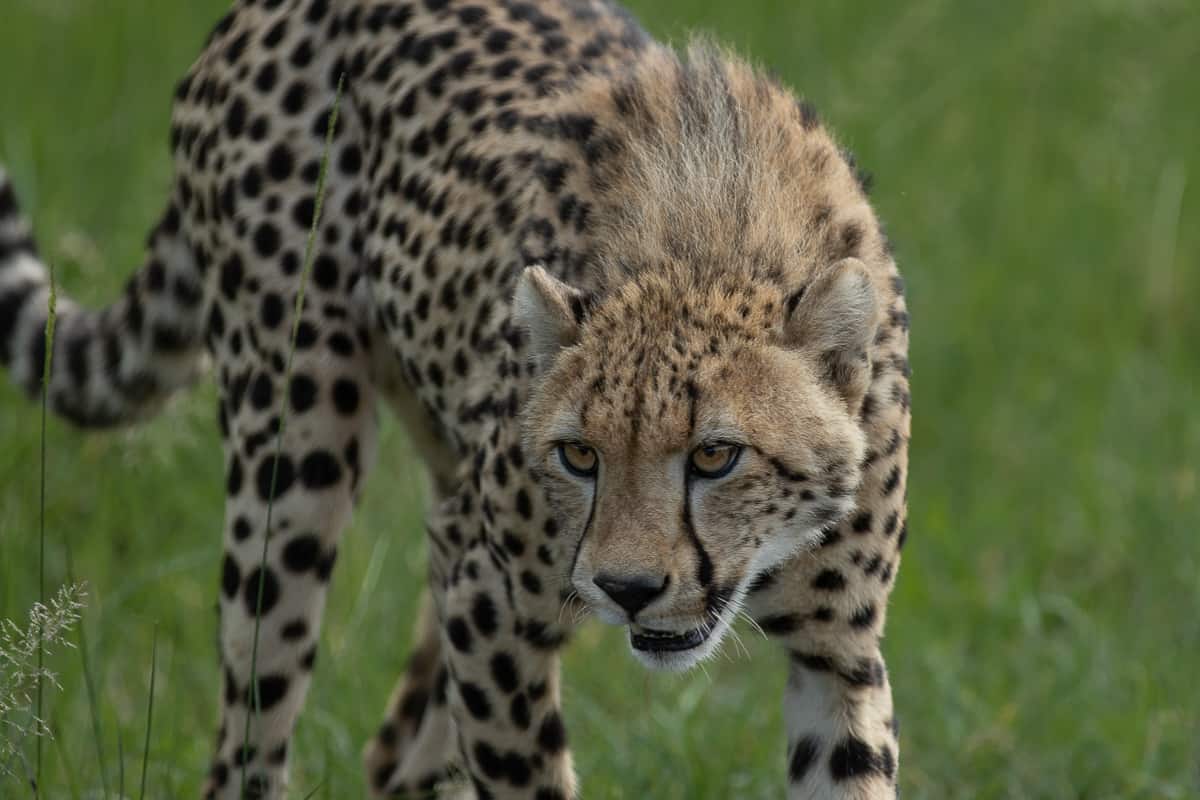 Such a busy week but we always made time for some stunning general game viewing.
A bustle of activity hums around a fresh rhino midden, with every individual fighting to collect some dung. On the roadside, where size clearly matters, the battle continues.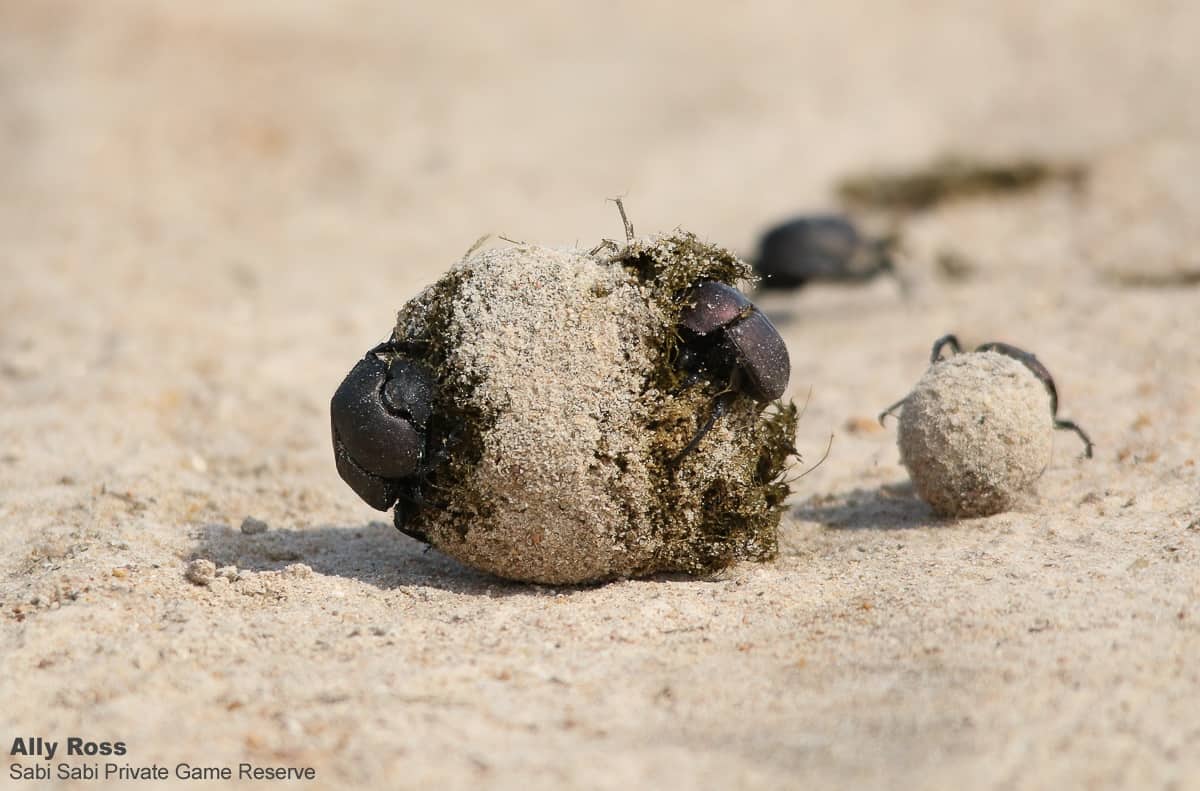 After some much-needed rain, our rivers are flowing for the first time this summer!

Some play time for a herd of elephants…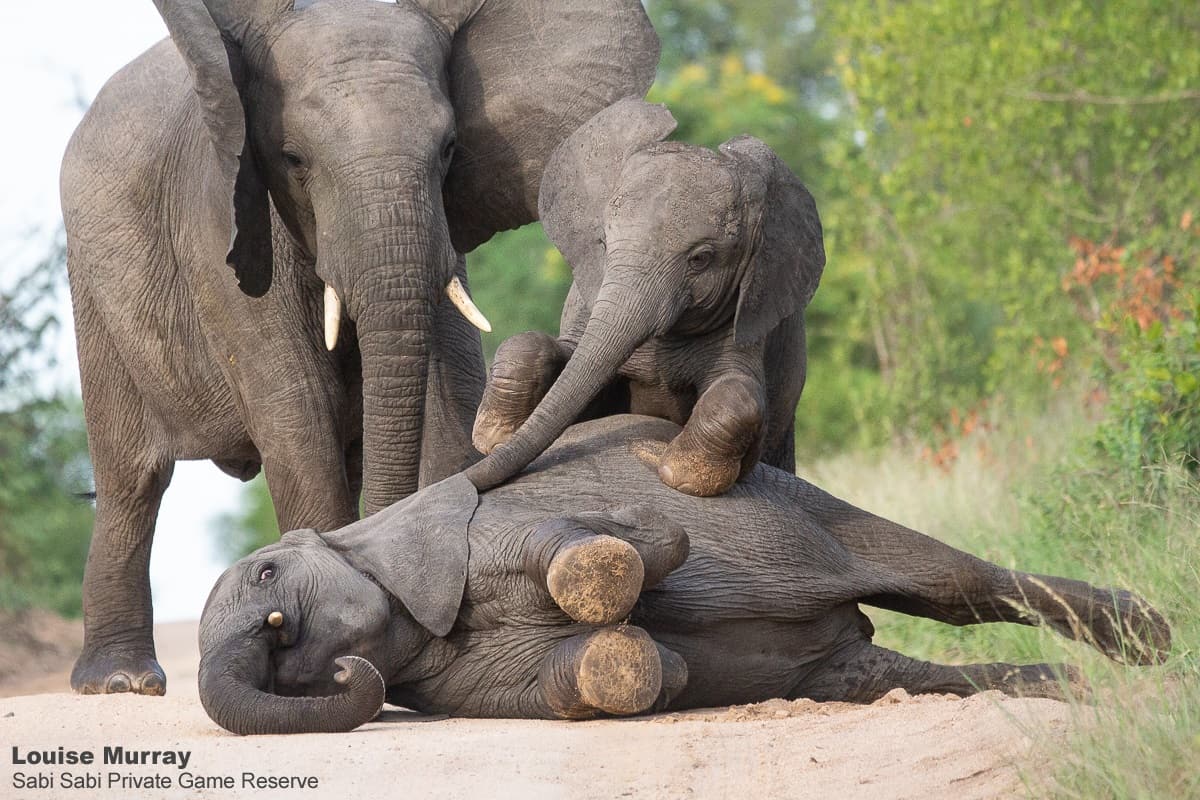 This young elephant bull was feeling refreshed after a good spray of muddy water and decided to give us a show of his strength as he fanned his ears and stood as tall as a baby elephant can.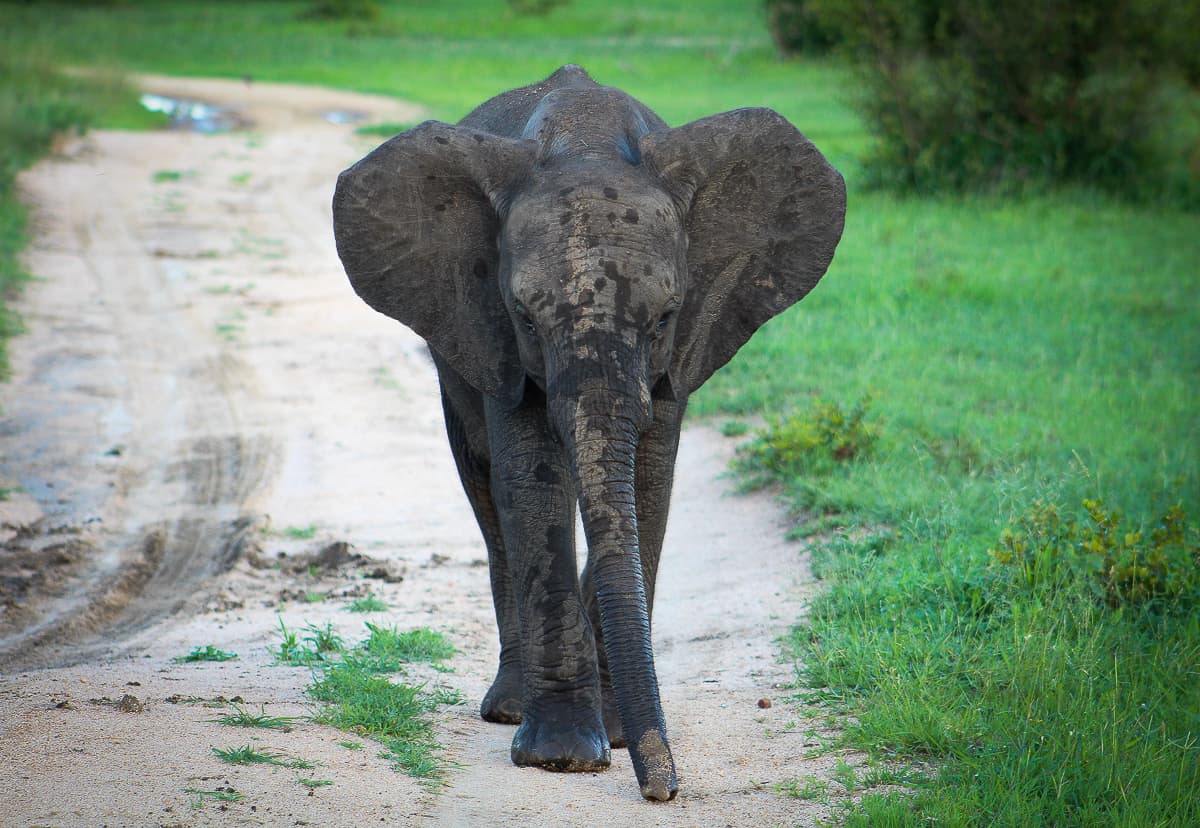 A group of male elephants enjoying the soft succulent grasses, in the open waterlogged plains.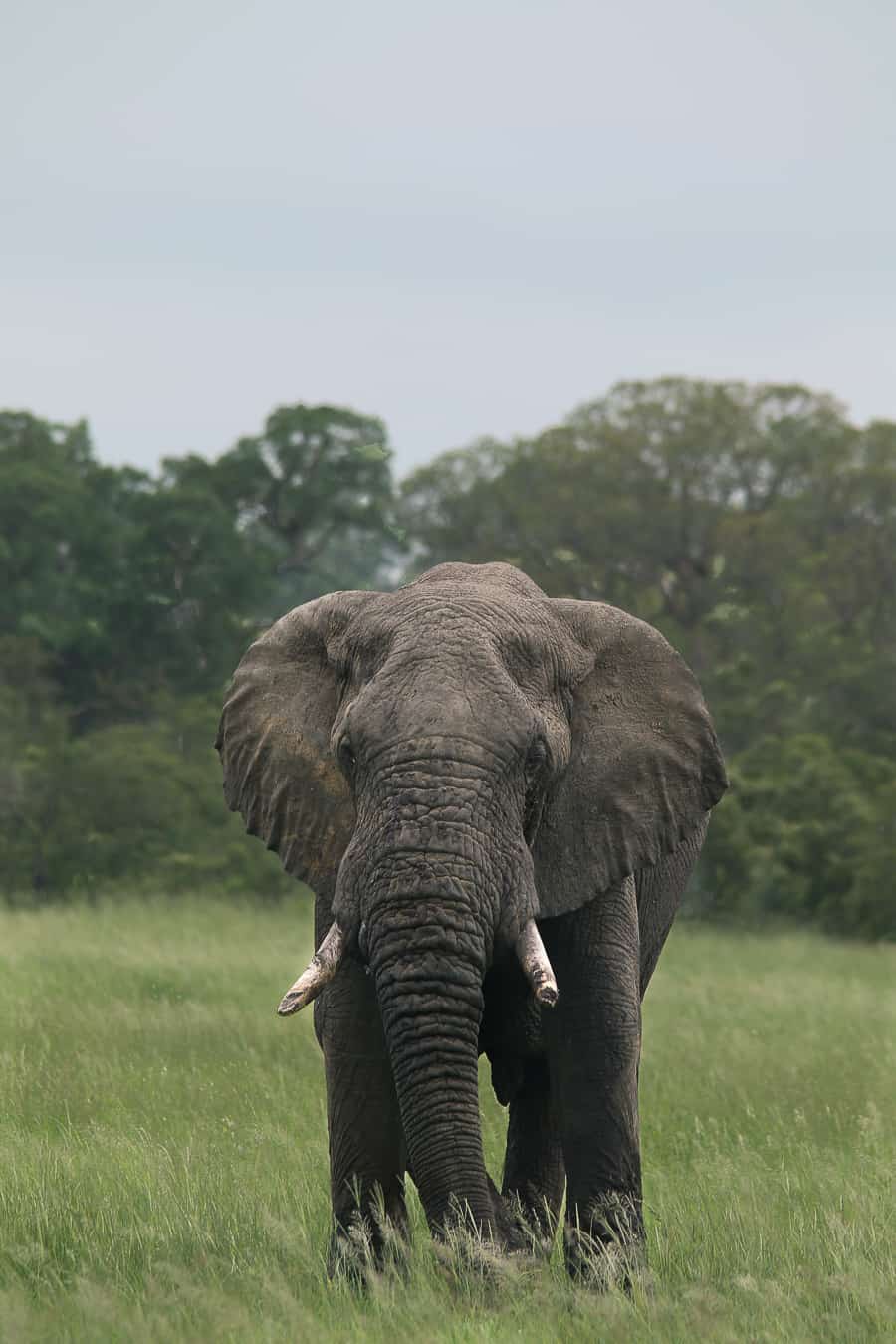 Golden hour at Sabi Sabi was in full swing as this Male Buffalo watched us with a mouthful of grass.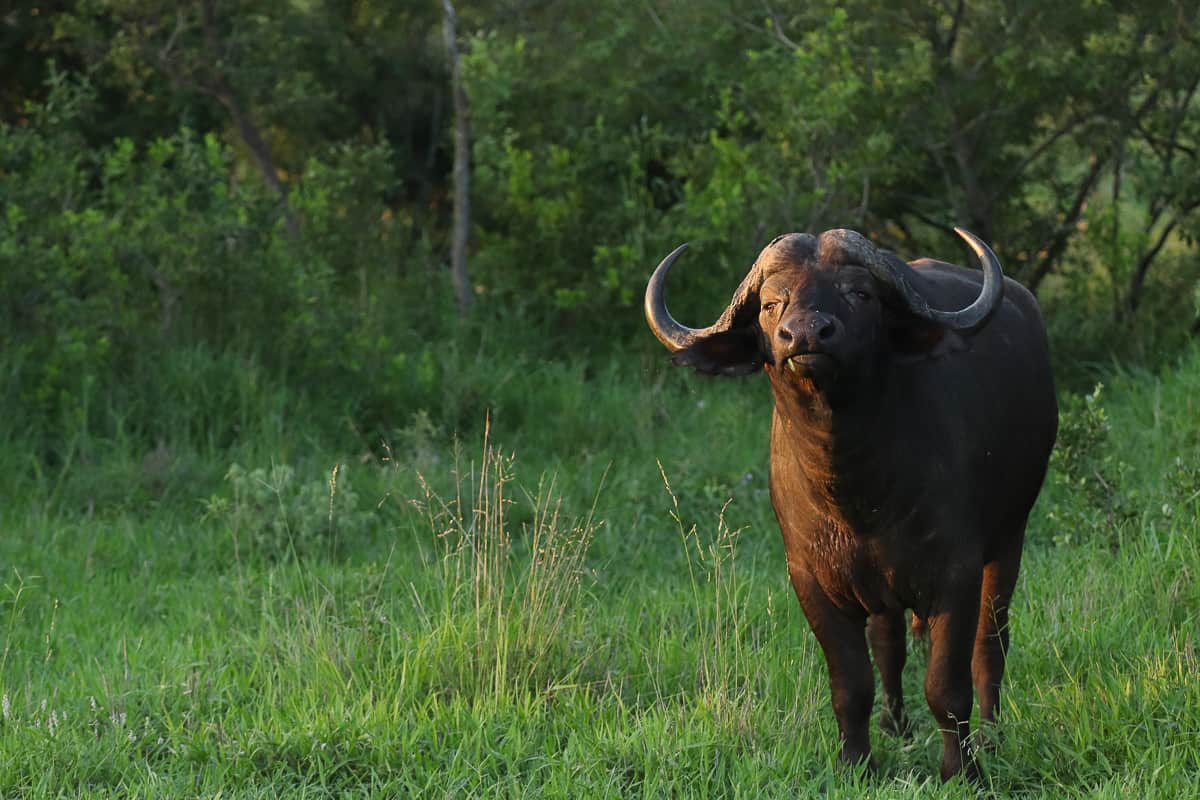 Some Spotted Hyenas where seen around the water hole and enjoying the soft green grass.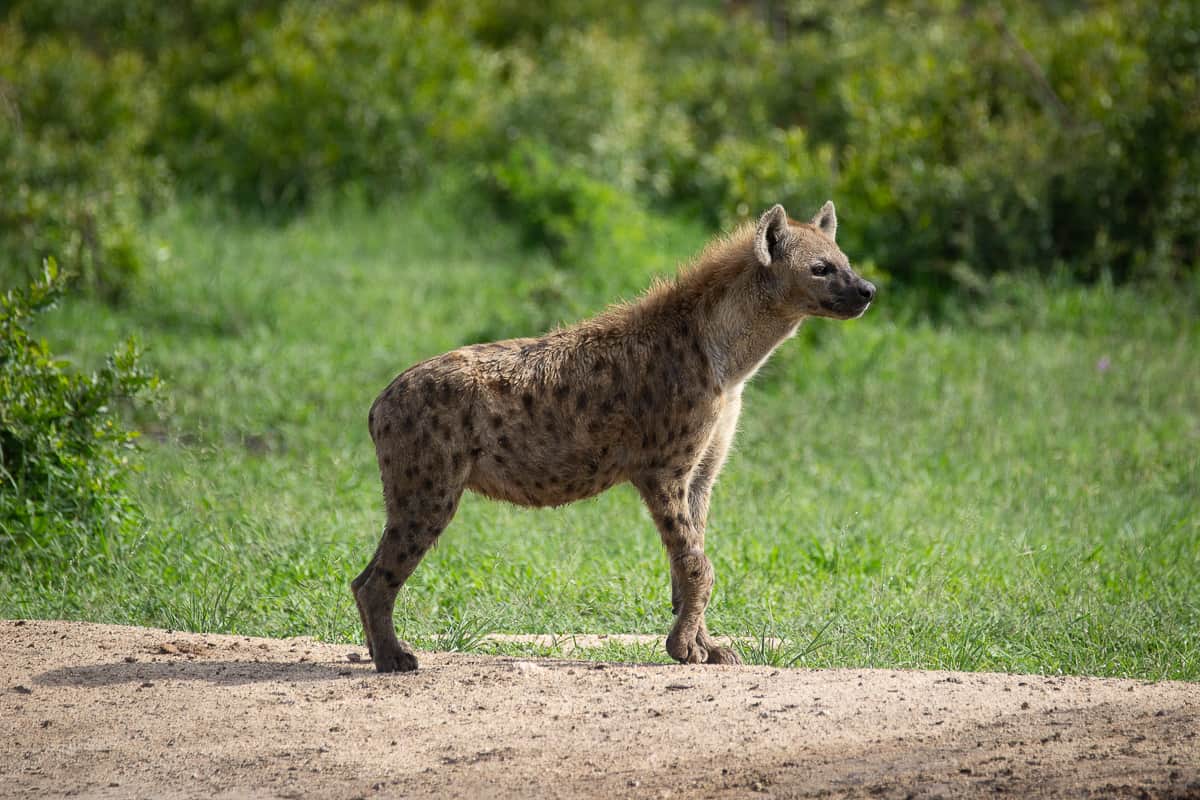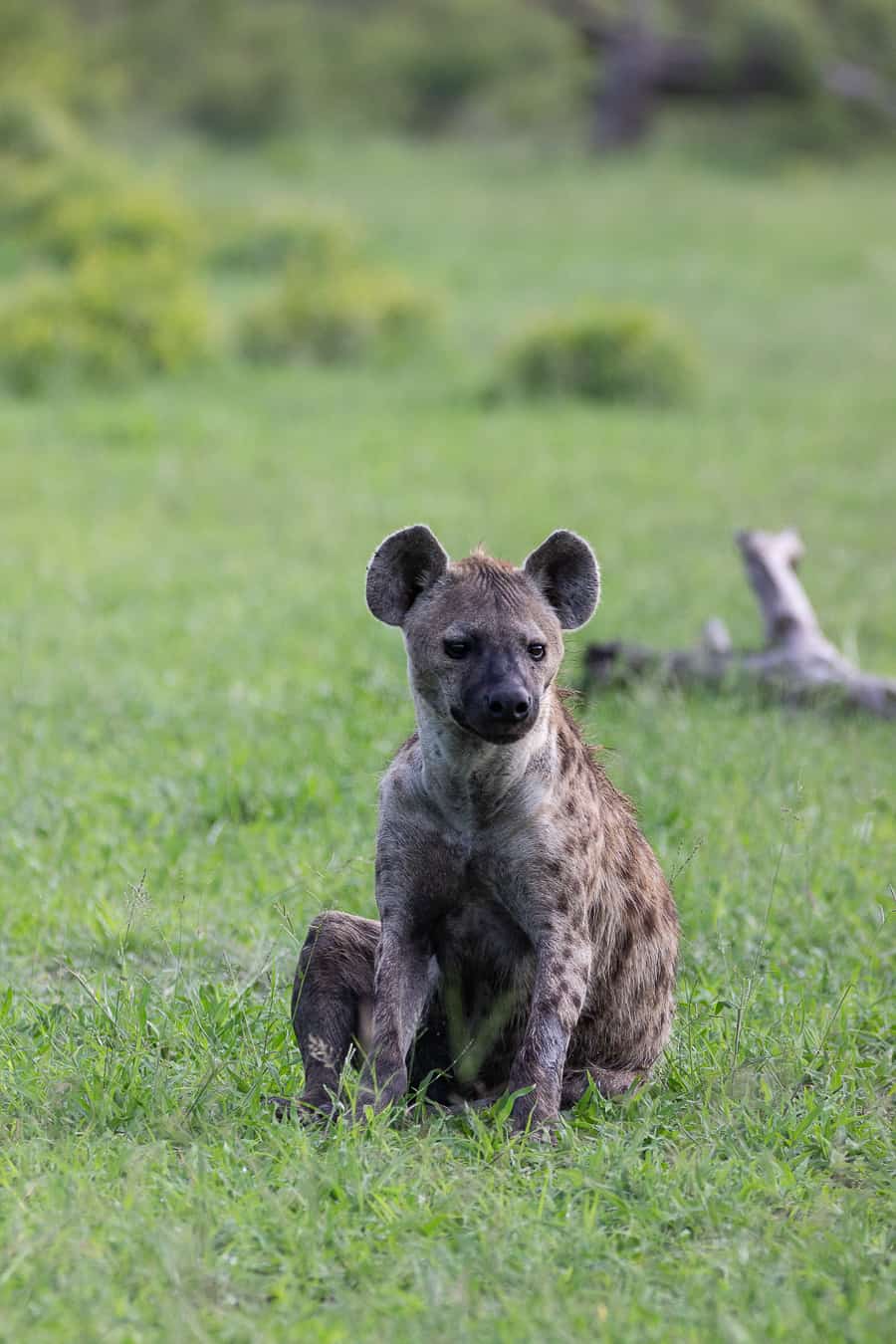 While this lilac breasted roller scans the open area for a potential meal, it makes for some great photographic opportunities. A beautiful pop of colour to capture while out on safari.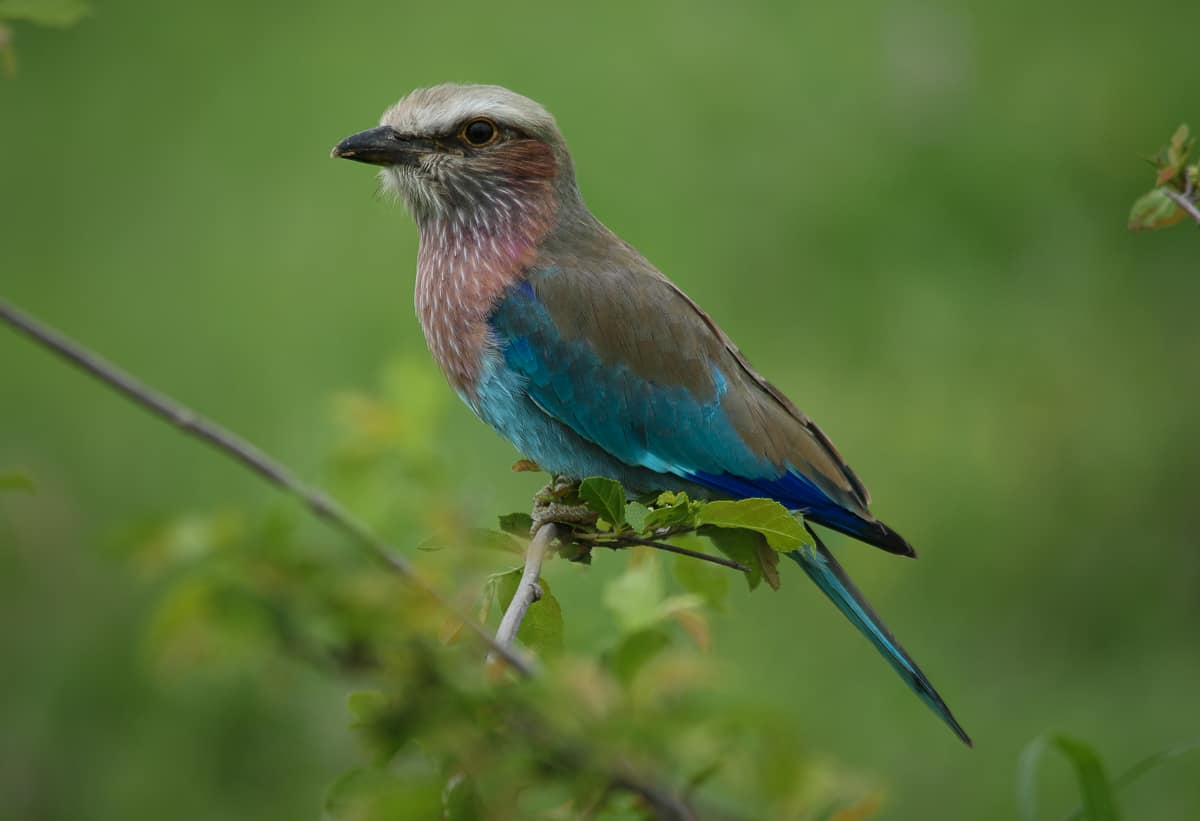 An interesting structure made by a southern Foam nest tree frog. This nest is made of an oviduct secretion, produced by the female. Both Male and female then use their hind legs to whip up a froth like substance in which the eggs are laid and fertilized.
Until next time…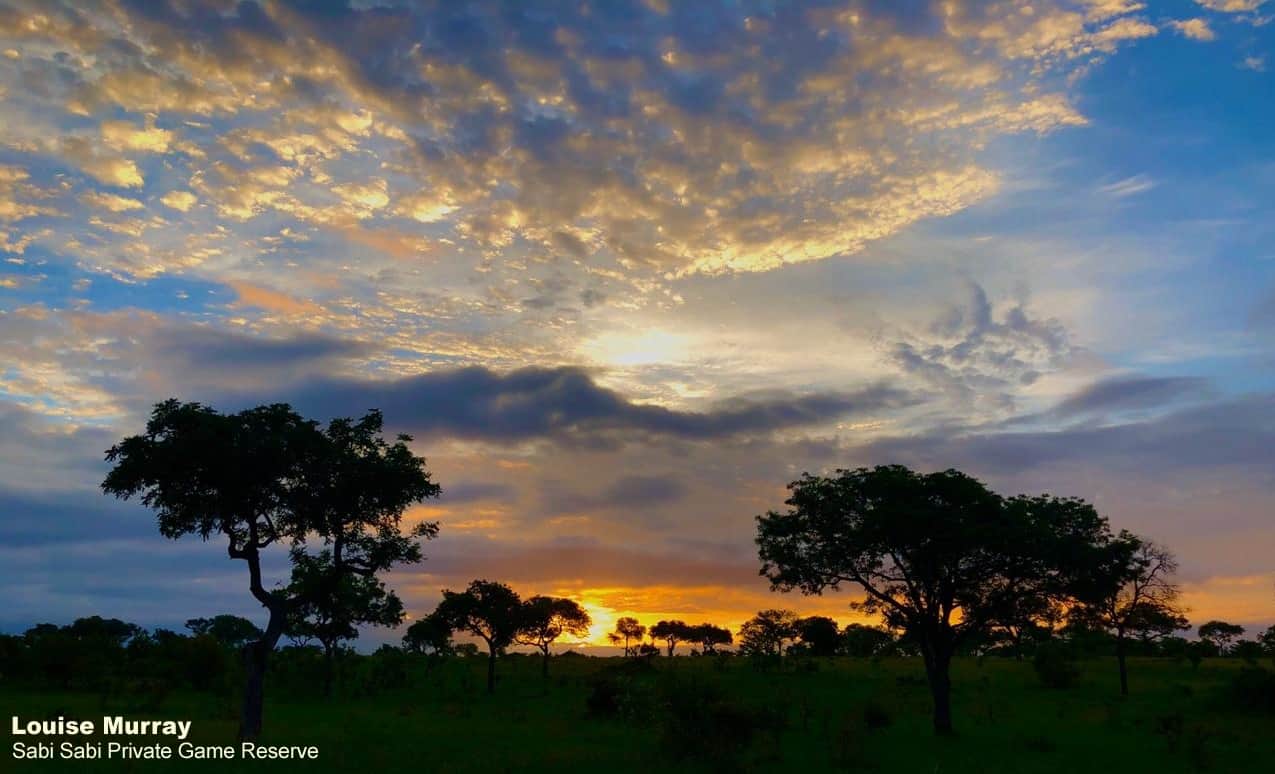 Blog by Louise Murray
Images by
Videos by Ally Ross, Andries Ndlovu, Amy Leigh, Erin Herbst, Graeme Stewart, Greg Heasman, Louise Murray, Marco Vietti, Rebecca Boshoff, Ronald Mutero, Tyron Van Der Walt