Let's get right into it with the highlights – and plenty of them – from the past week on safari…
The female cheetah and her 2 cubs have been around all week and given us spectacular sightings of a very successful week for the trio with plenty of meals…
After finishing a kill early on in the week, they quickly got up and soon moved off into the thickets to avoid any confrontation from other potential predators.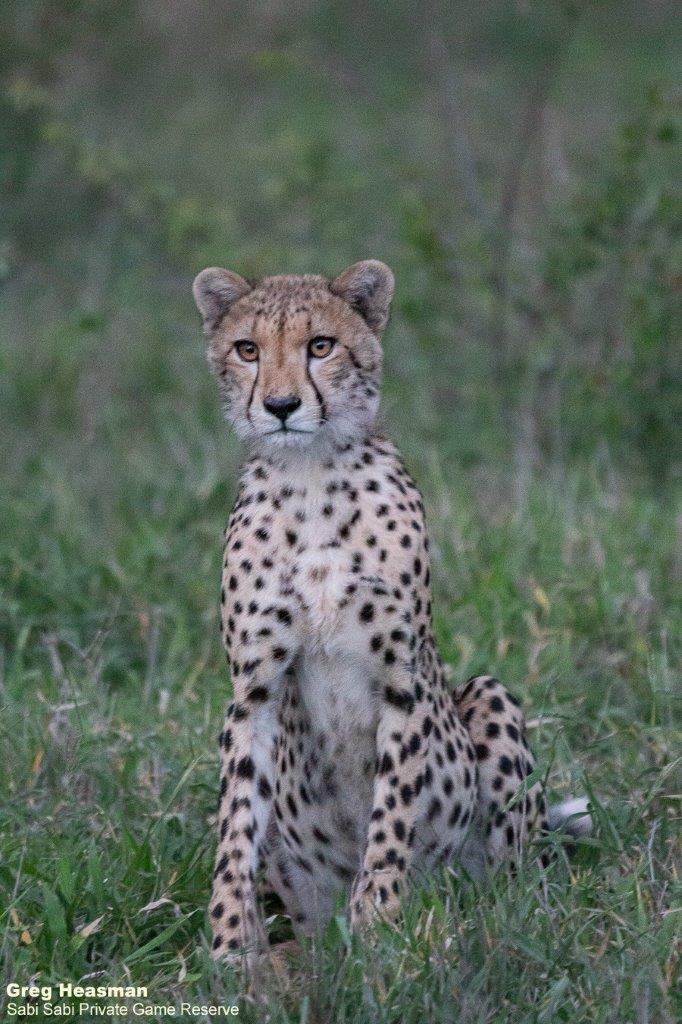 Over the weekend, and over 2 consecutive days, they made 2 kills!
First kill – young impala.  As we arrived, the female was breathing heavily, so we could tell that the kill had just taken place. While she tried to catch her breath, her cubs started to enjoy their mother's hard work.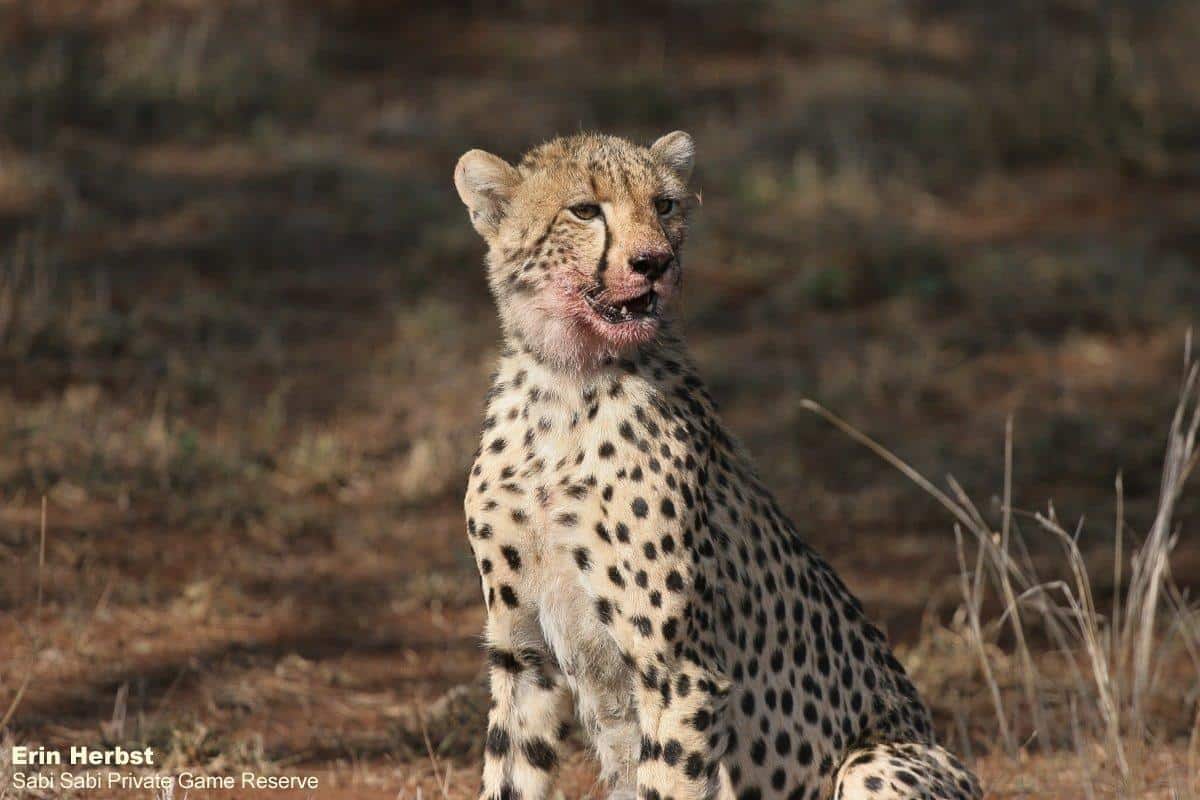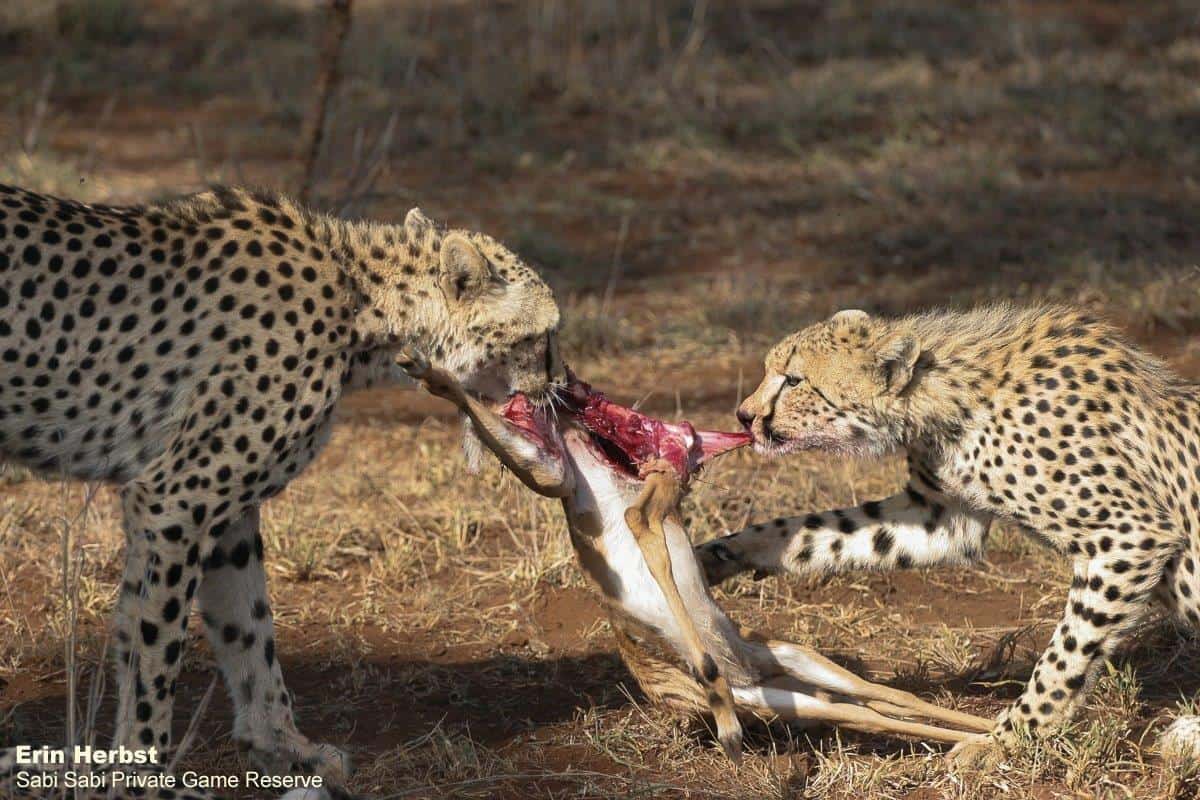 Second kill – young wildebeest.  With the circling vultures and eagles coming in to land, time was of the essence for this cheetah mother and her two cubs as they were filling their bellies before the scavengers ascended.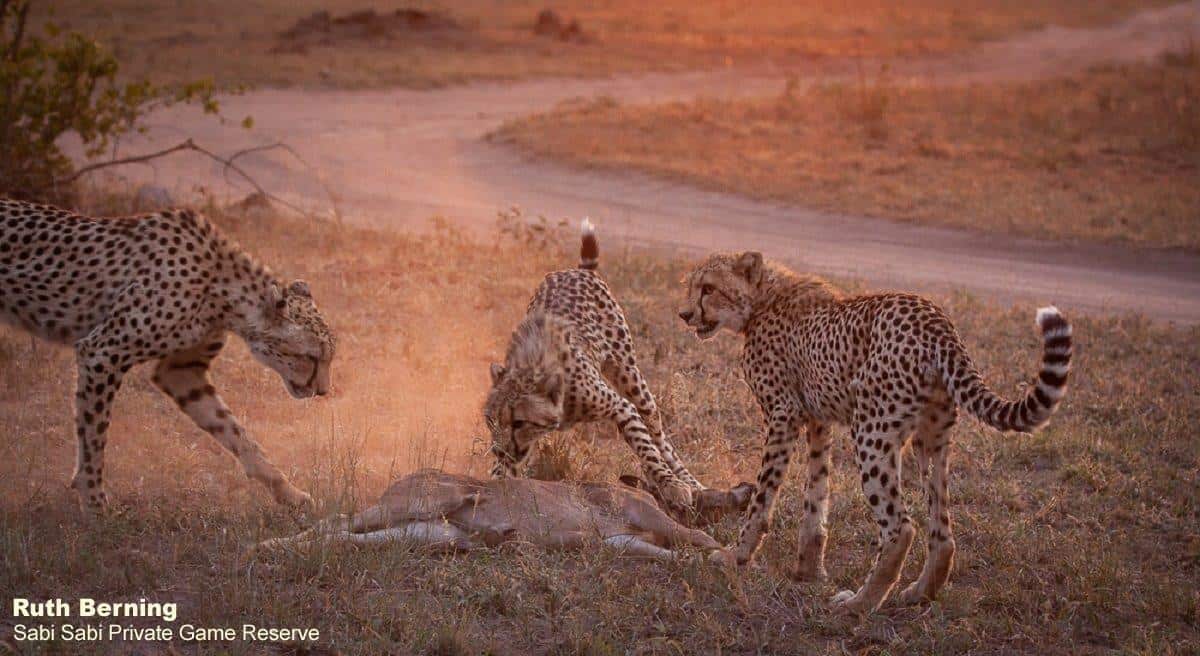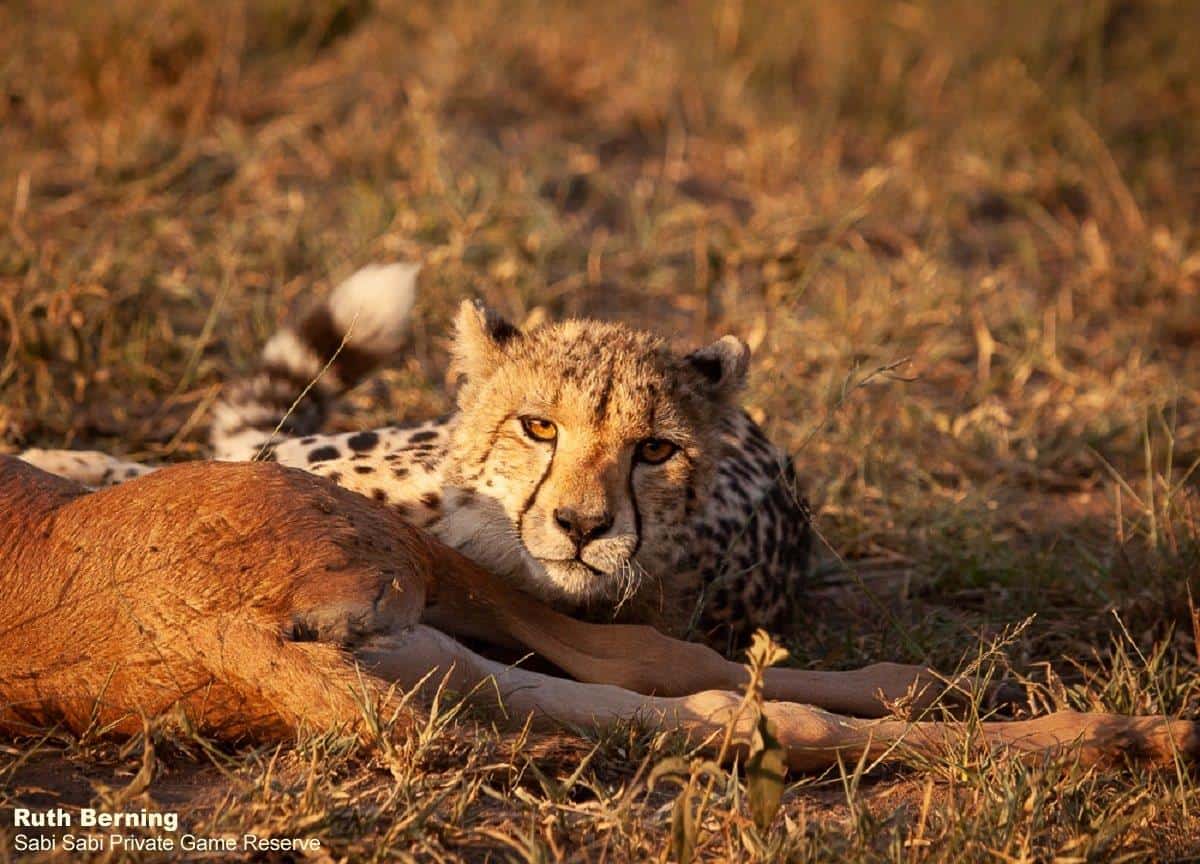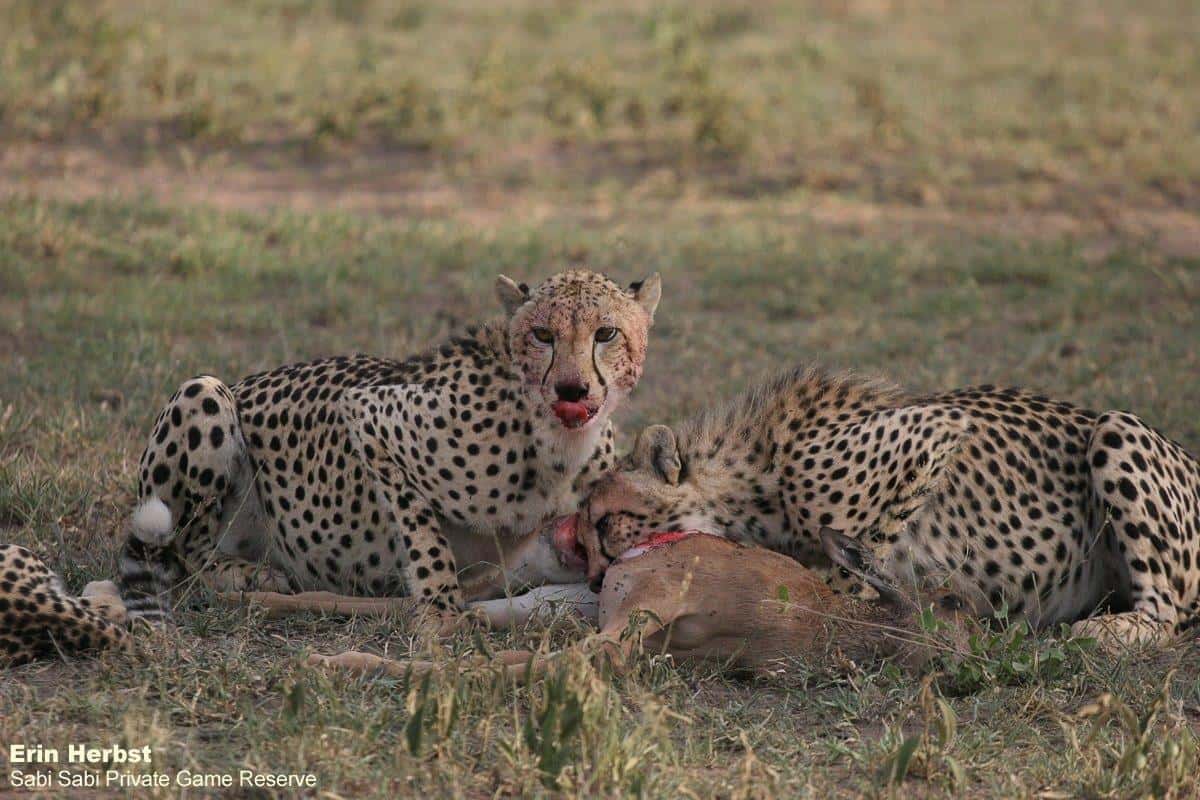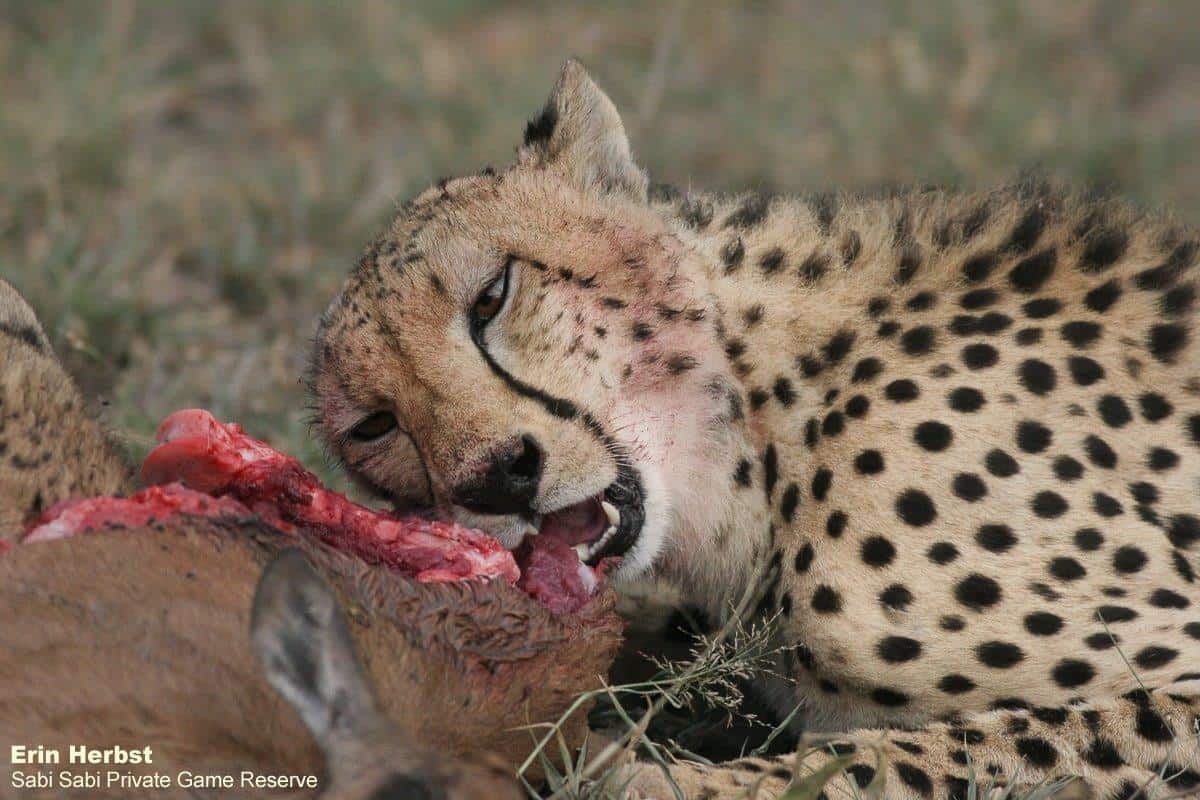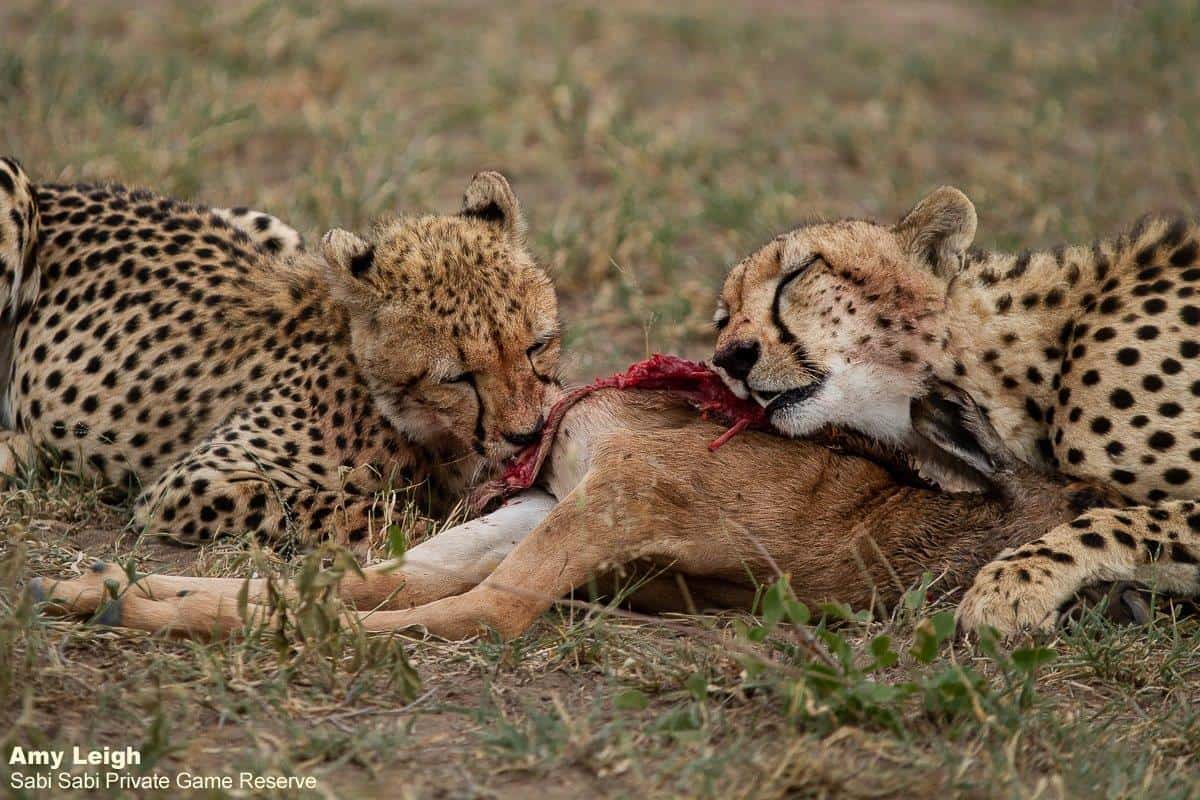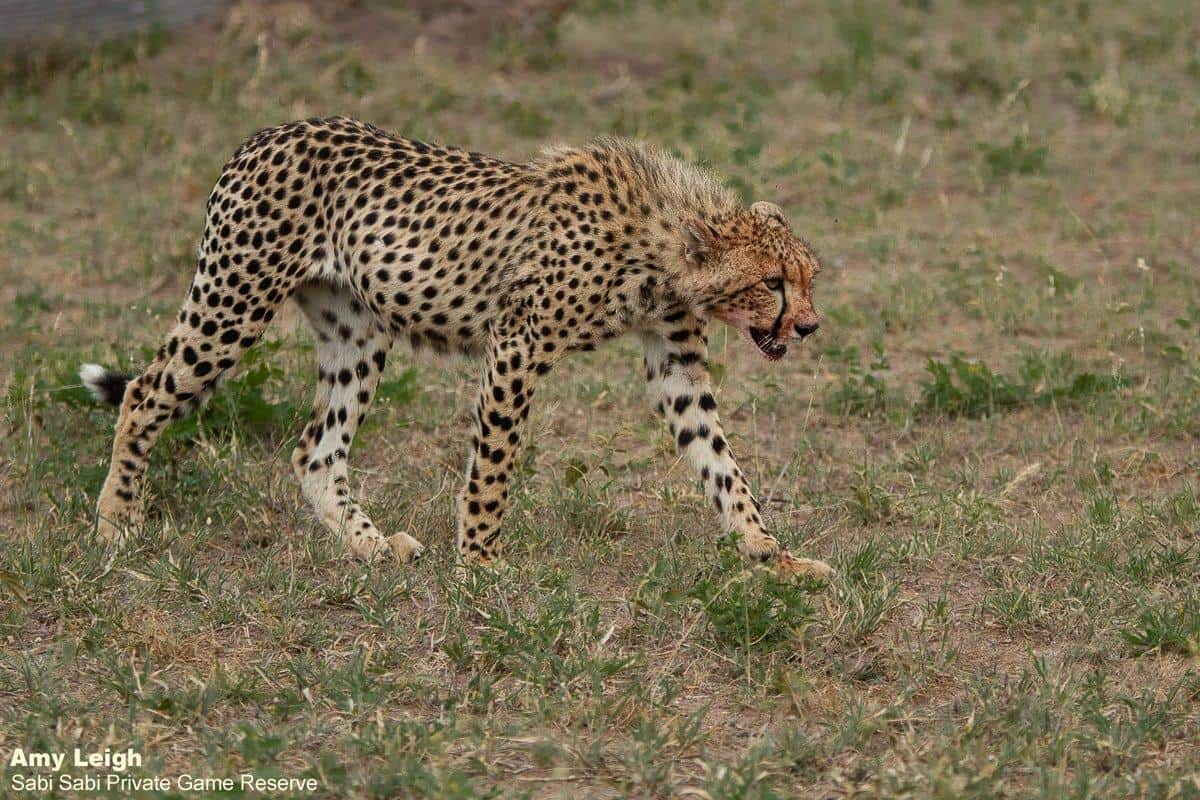 Towards the end of the week, we found a lioness in an open area. She seemed to be on a mission and was continuously on the move. We eventually lost sight of her in the thickets and we then slowly made our way back to the open area in the hope of having a drink's break. We were pleasantly surprised as we found yet another lioness resting in the open. She was continuously scanning in one direction. We didn't know what she was looking at until we spotted the entire pride along with their cubs and the male walking towards her. It was an unbelievable sight to behold as the cubs played with each other while the adults lay resting on the open plains. A truly memorable sighting!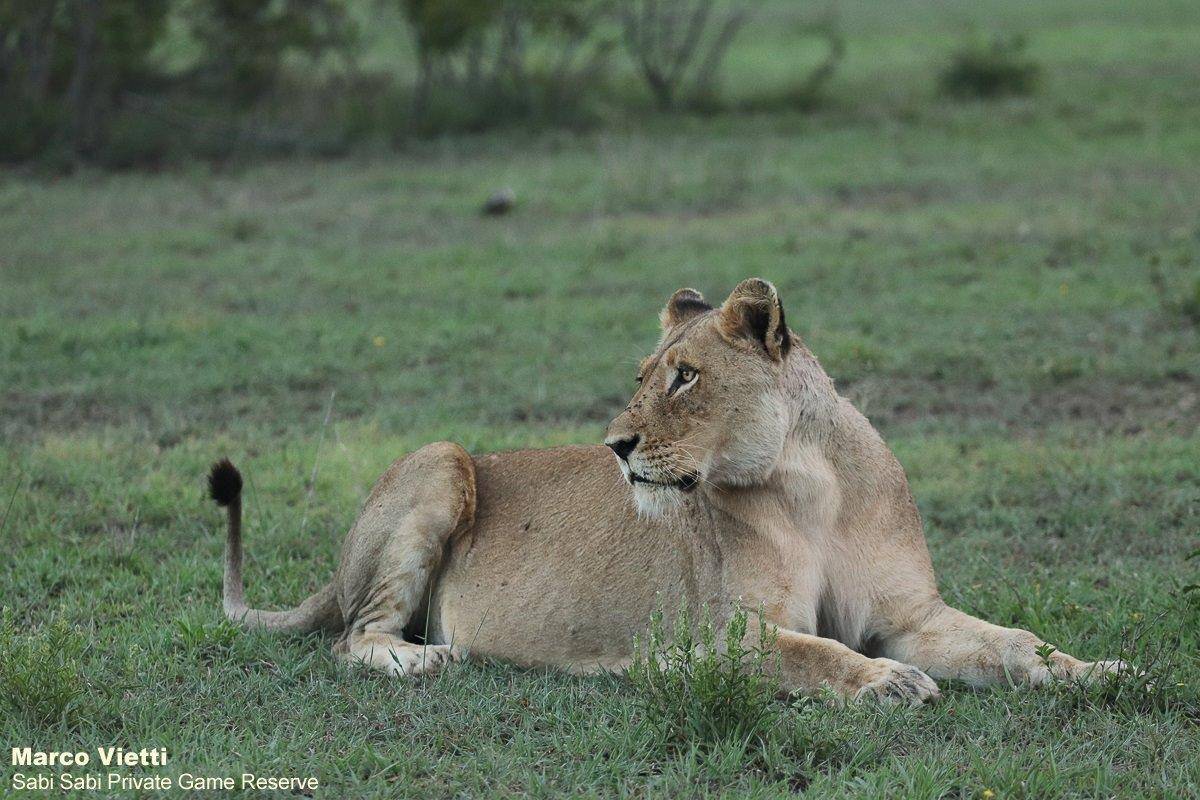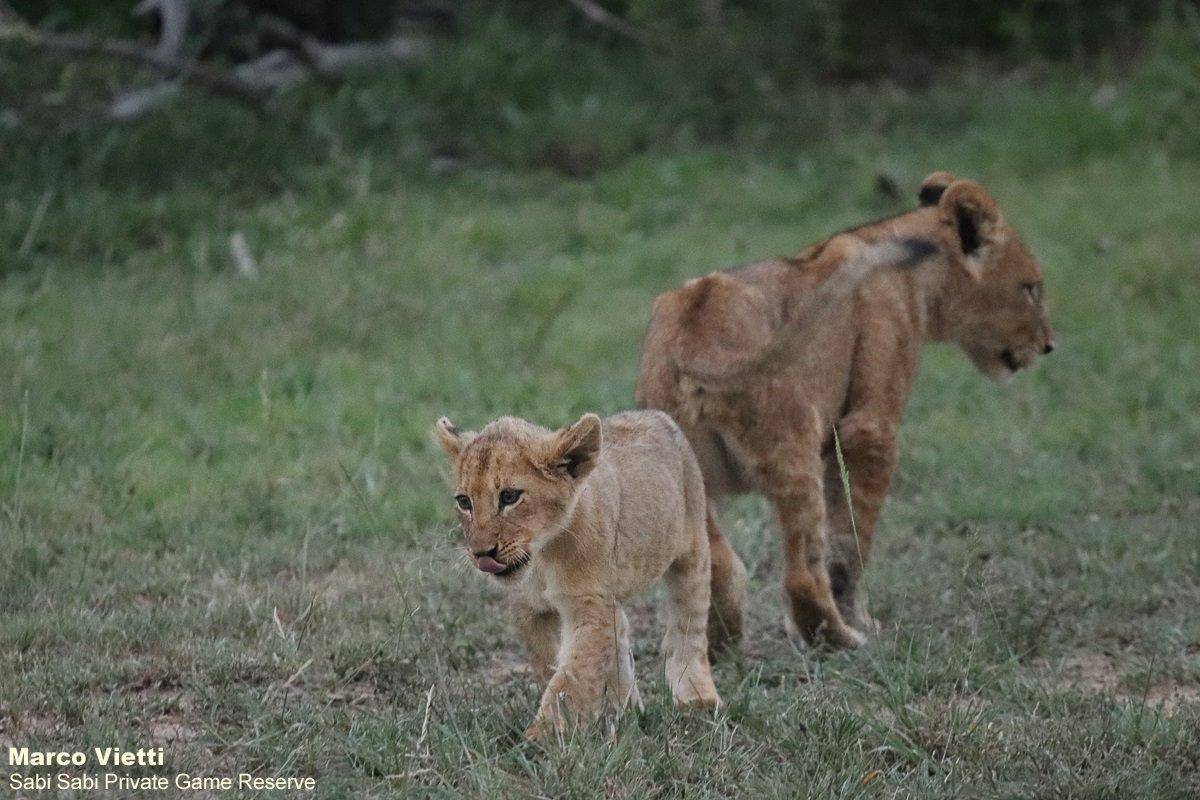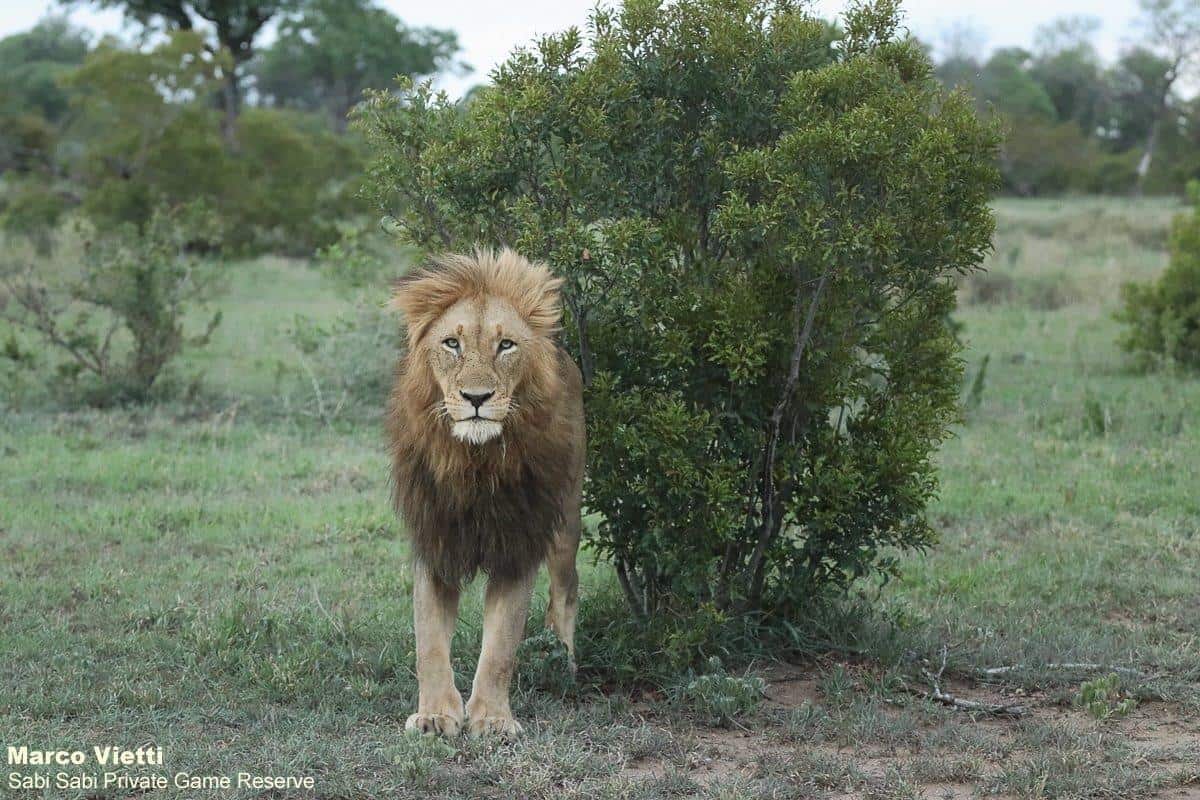 The following morning, we left in the early hours to try and find the pride again, and we came across the pride male, the Othawa male. He was by himself calling constantly to relocate his pride. We stayed with him for a while in the hopes that he would lead us to the others but he, much like ourselves, was unsuccessful.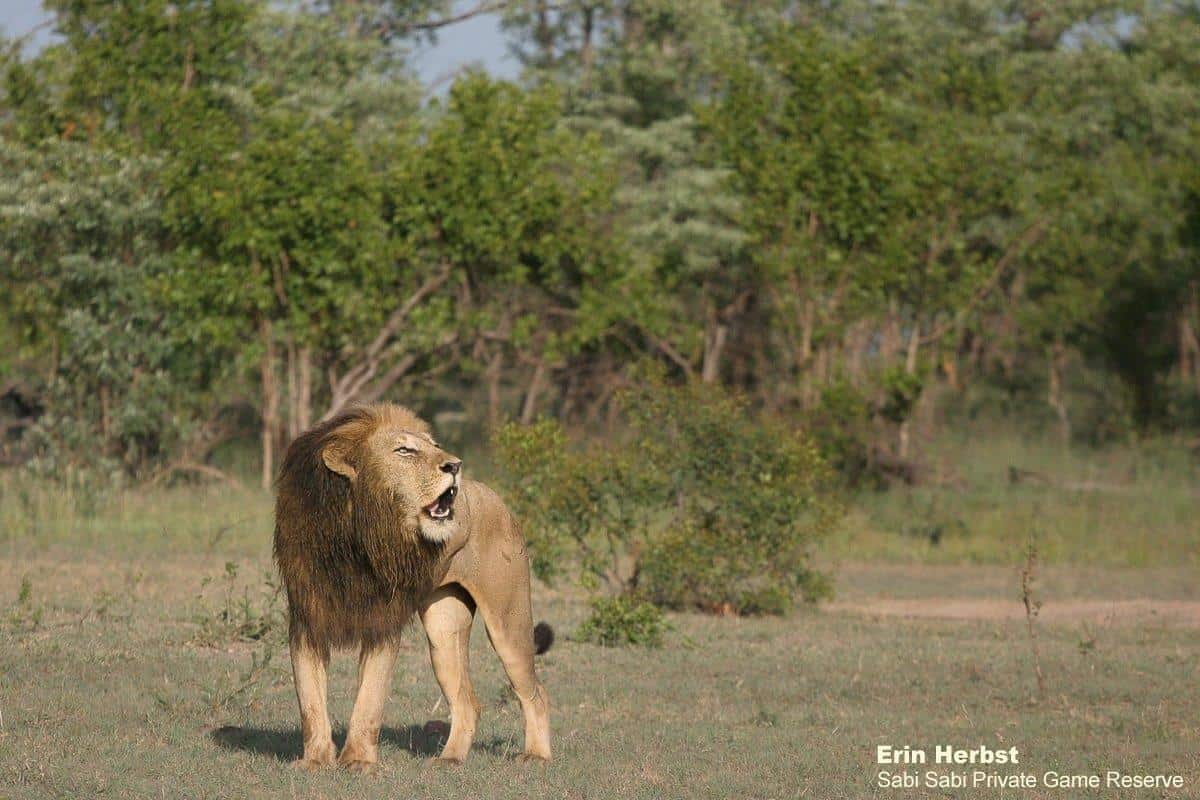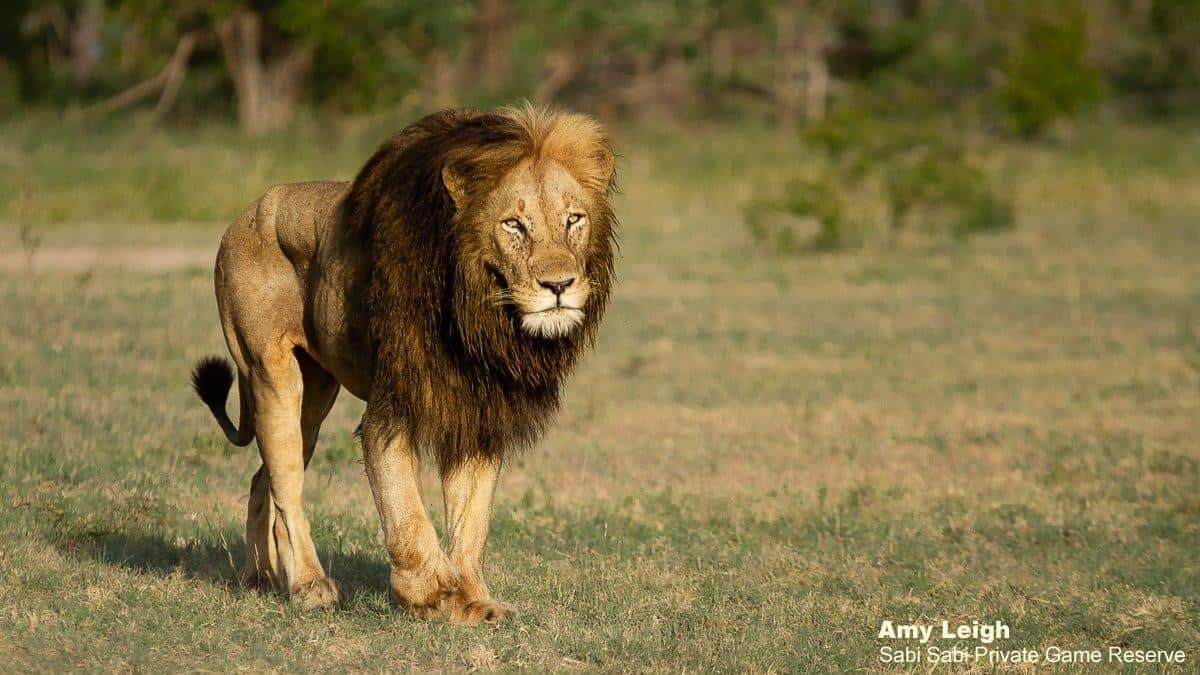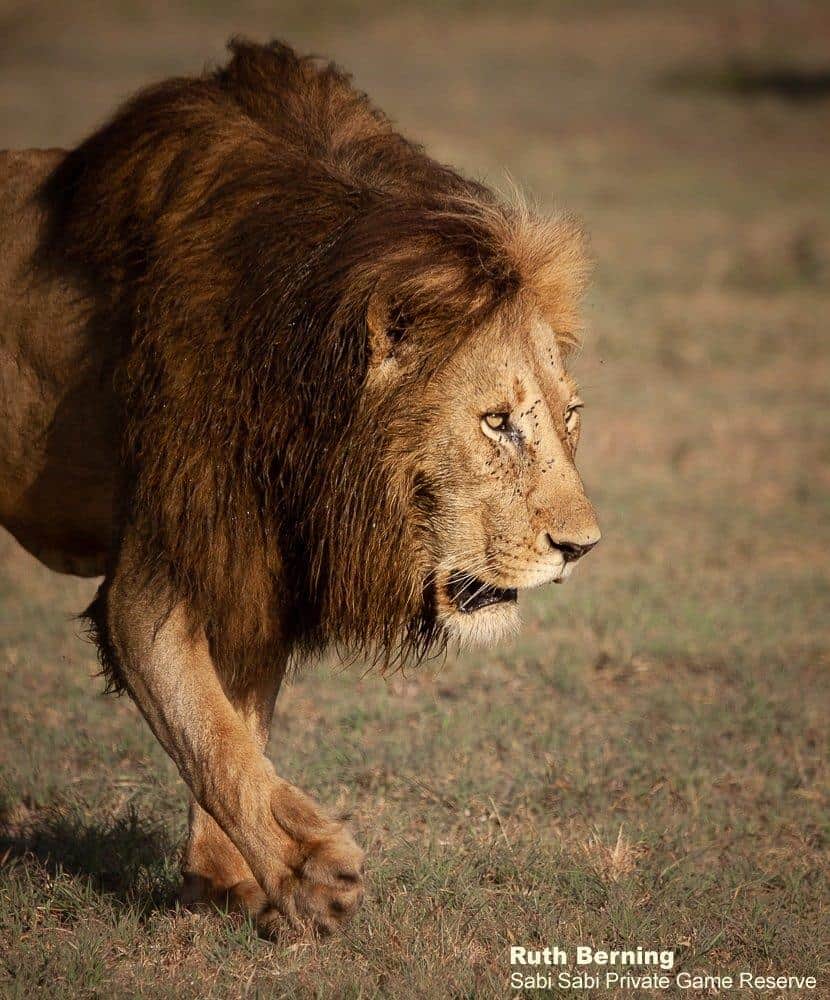 After a hot afternoon we decided to head to a waterhole and to our surprise we noticed a female lion – as we got closer, we saw the pride sleeping not too far off. After some playful cubs climbed all over the females, they settled for some suckling.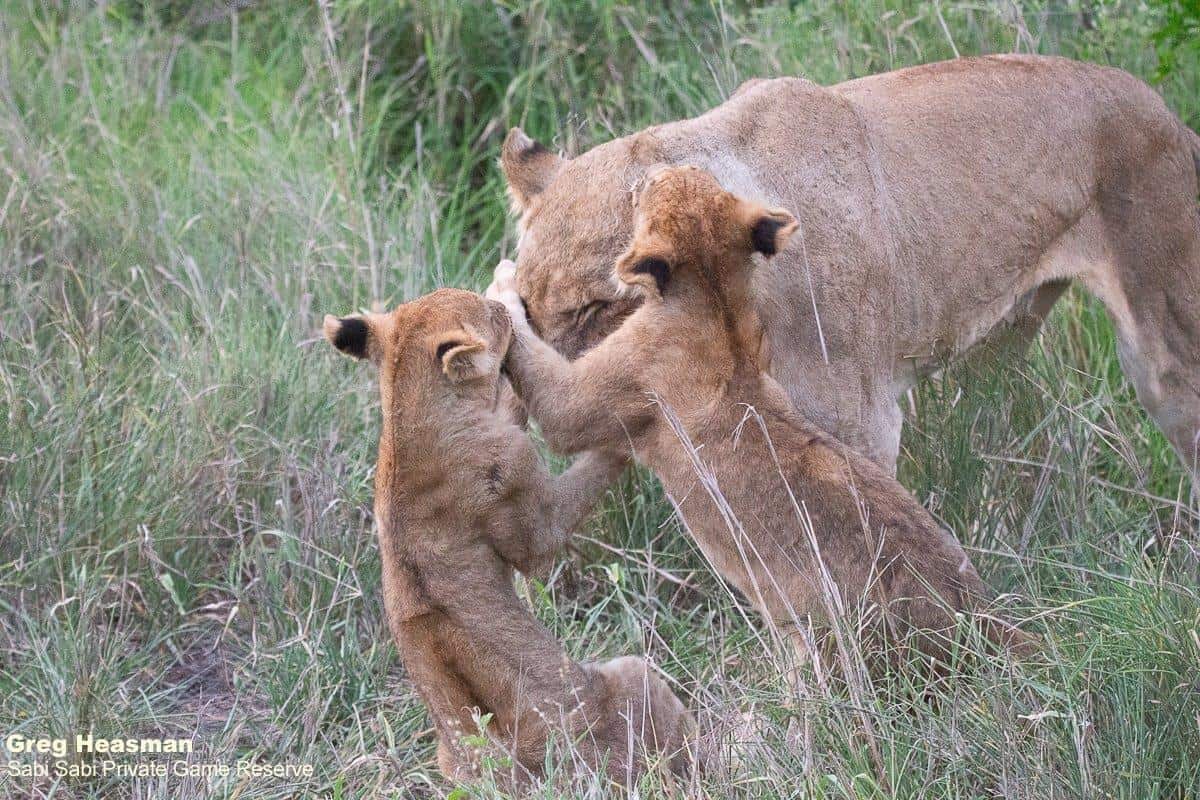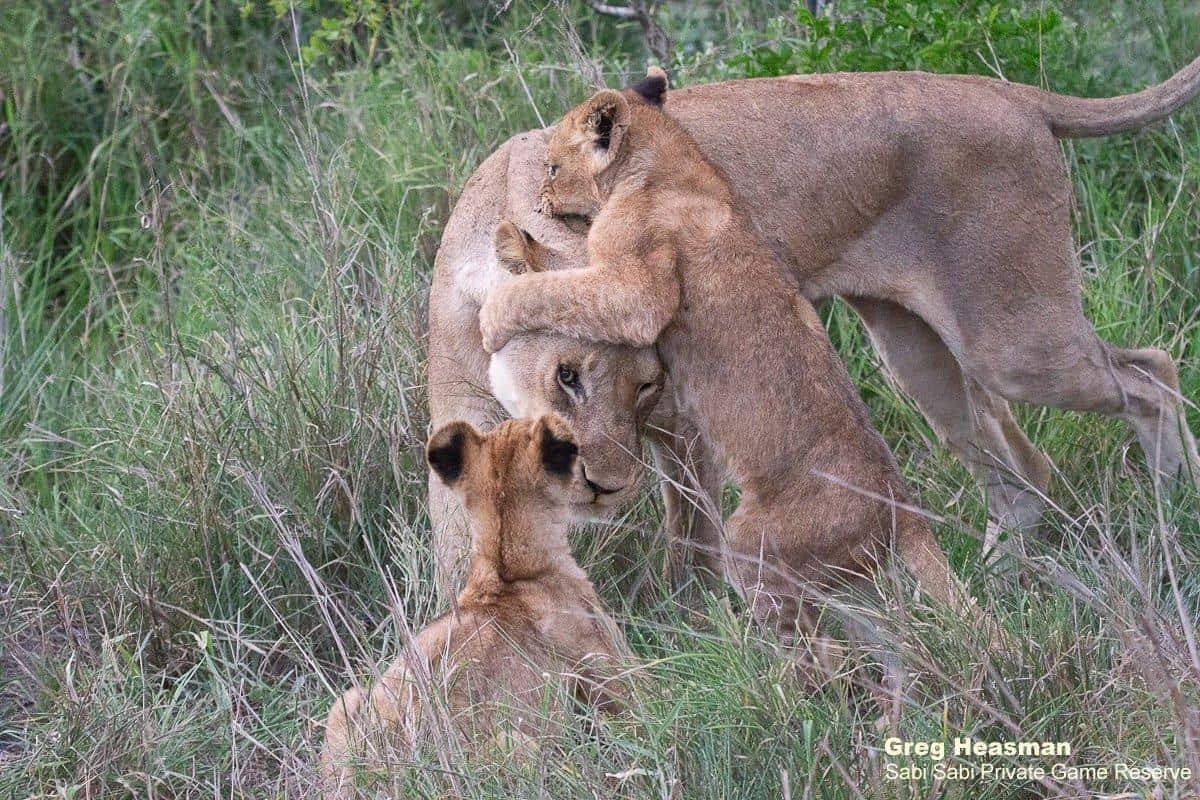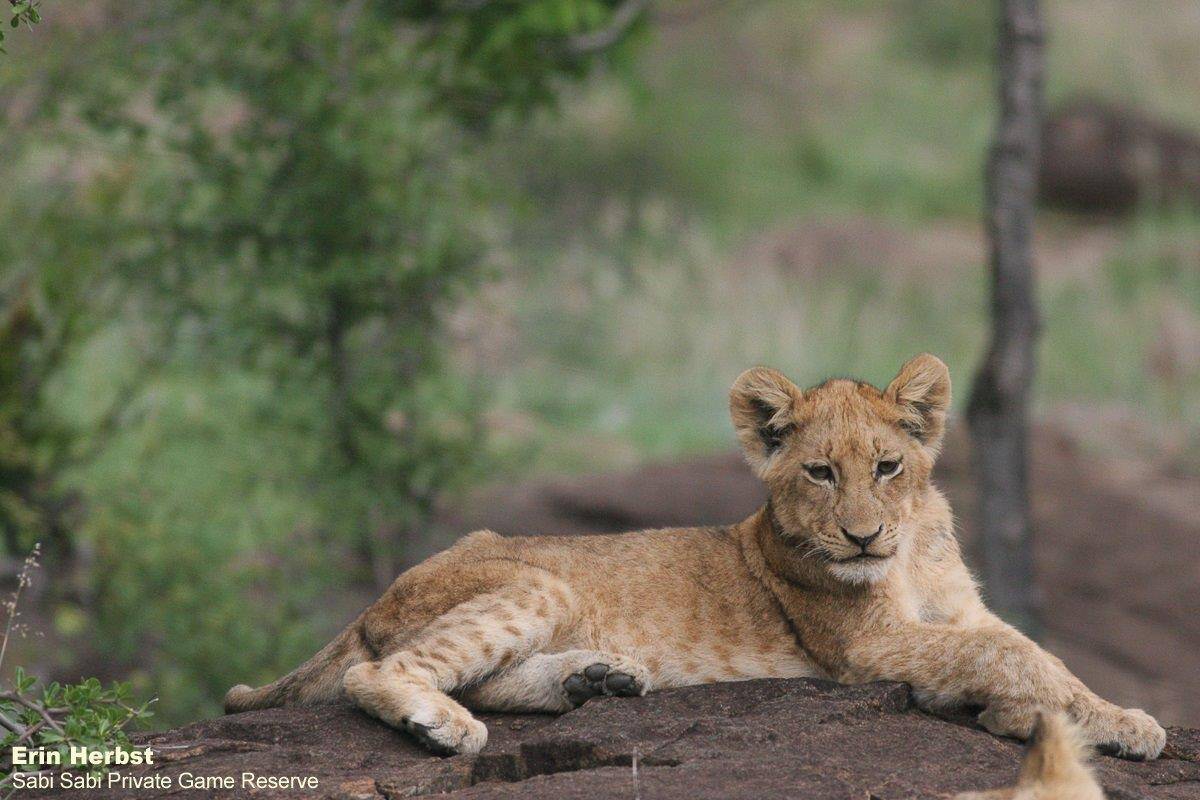 After seeing the Mhangeni Pride and the Othawa male over the weekend, we followed up and they hadn't ventured far from where we last saw them.  After watching them for some time, the whole pride got up, stretched and picked their way through the rocks to a waterhole where thirsts were quenched, and the cubs tumbled about.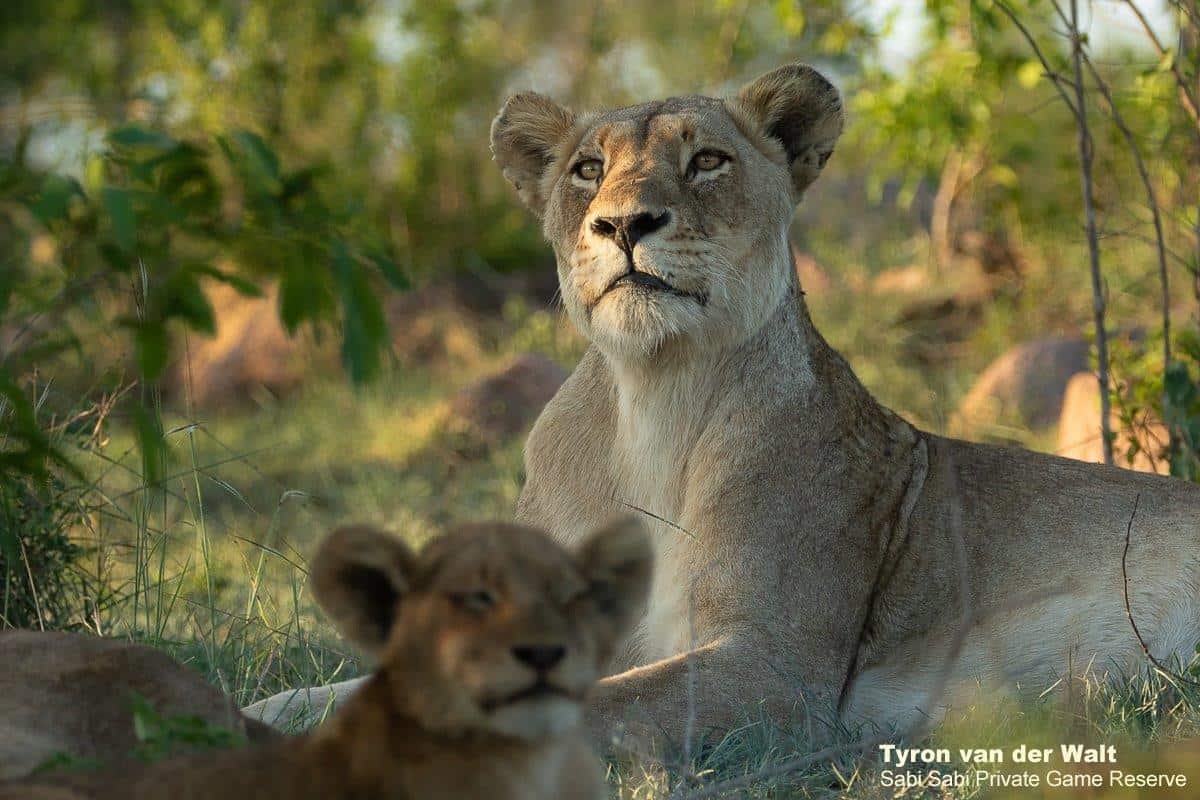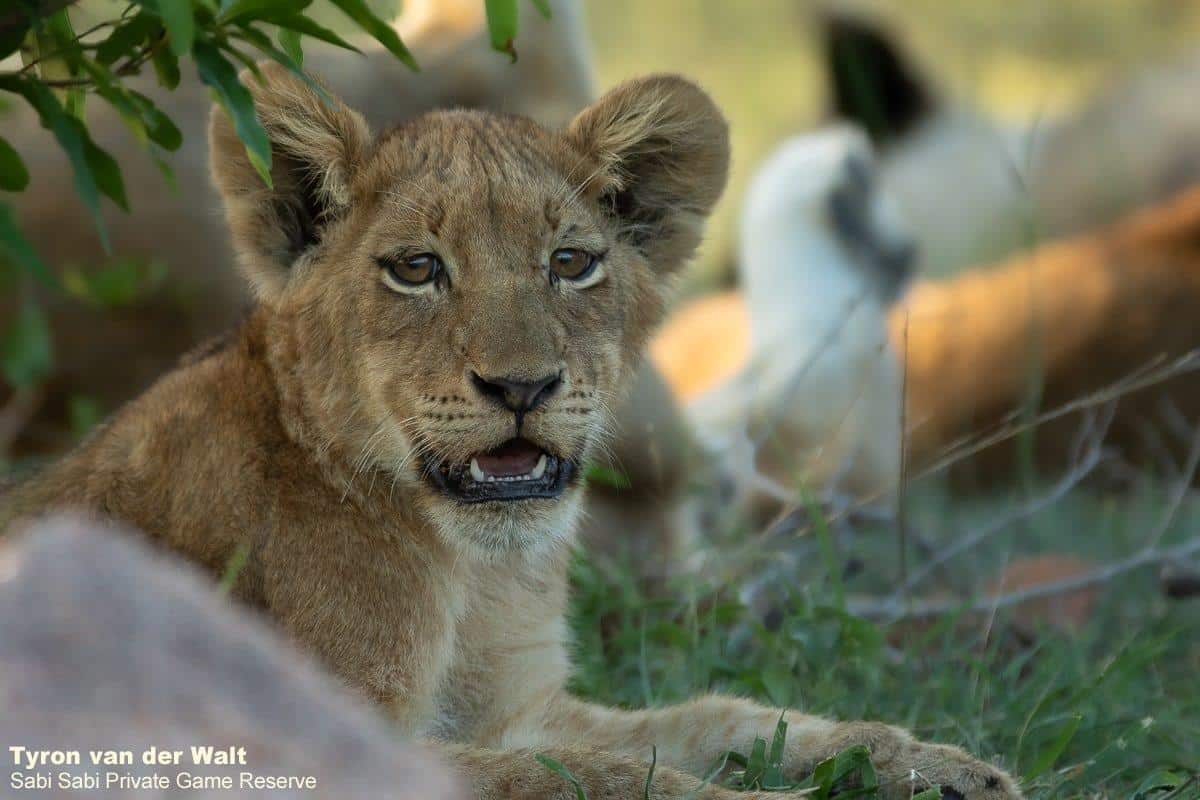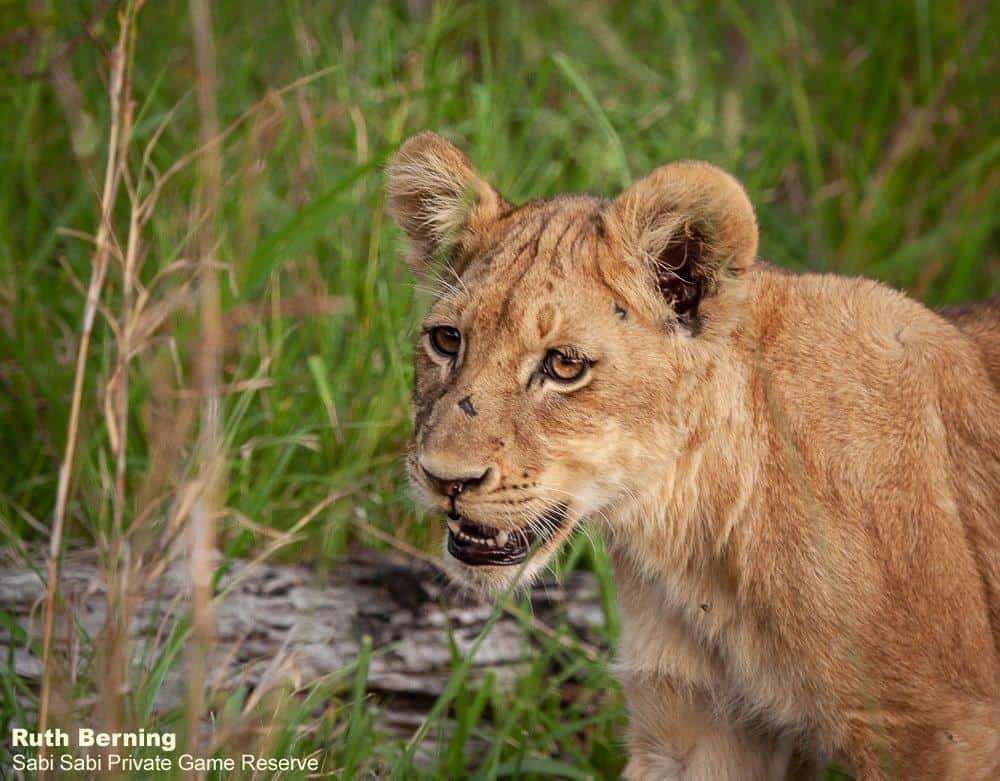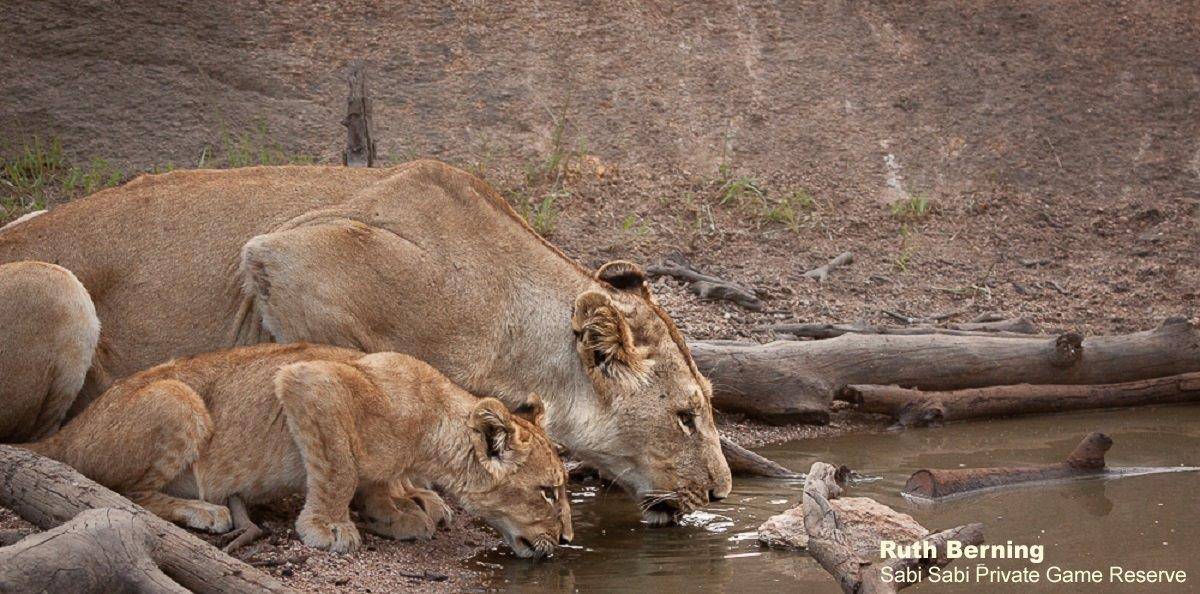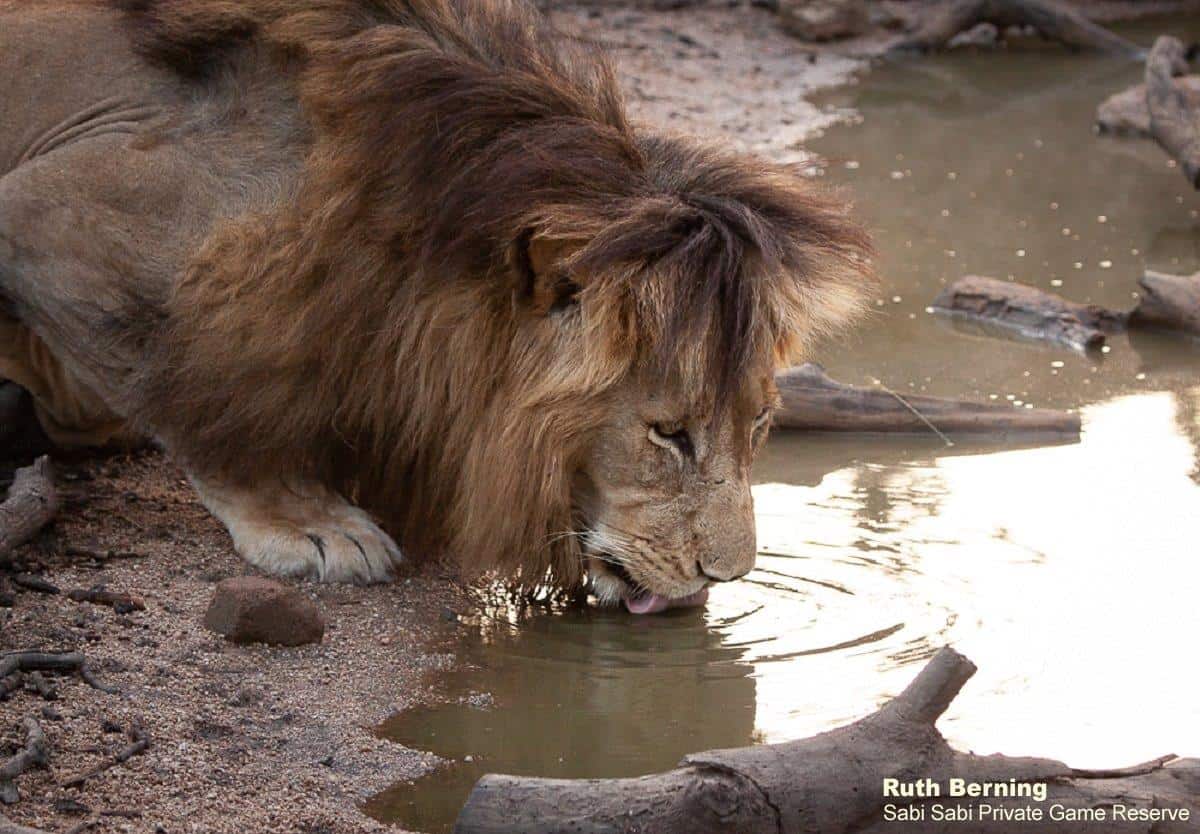 We heard the calls of lions in the early hours one morning, we set out and followed their sounds until we located them in the distance. The four N'waswishaka male lions were on a mission, walking on steadily and scent marking. They eventually gave in to the heat of the day and took cover under the shade of some trees.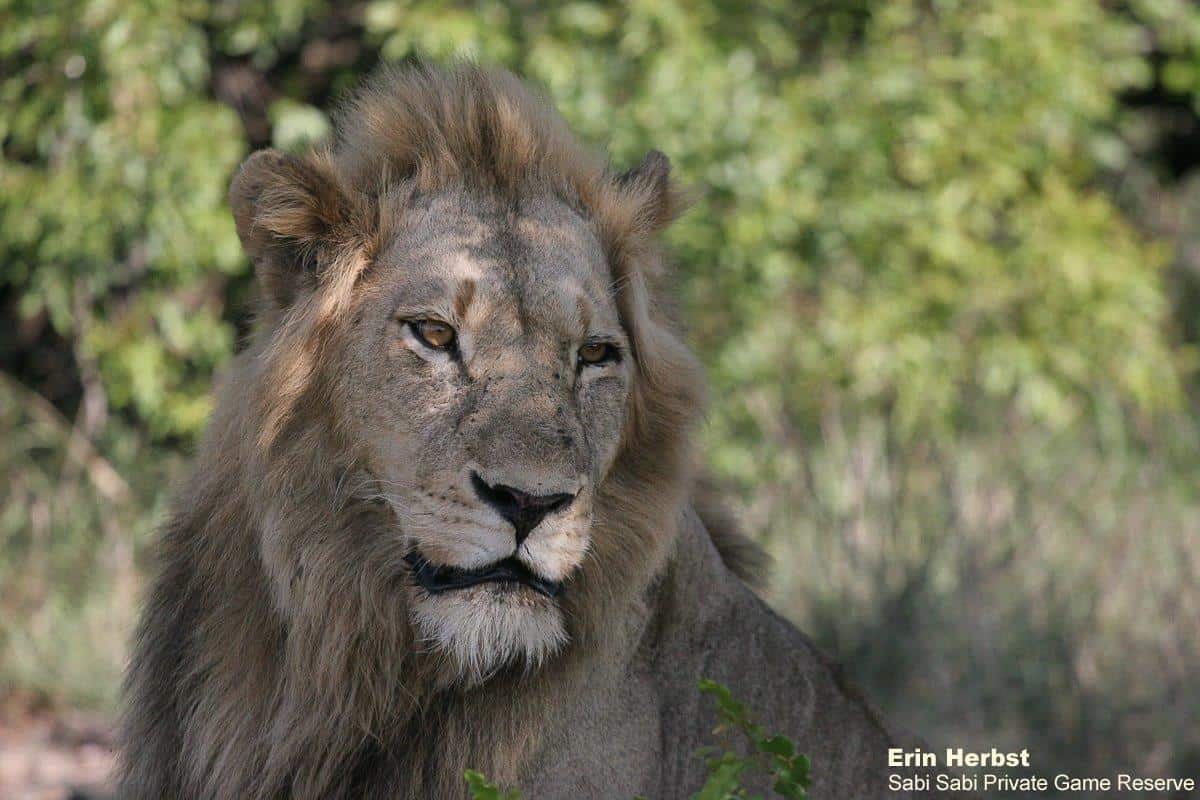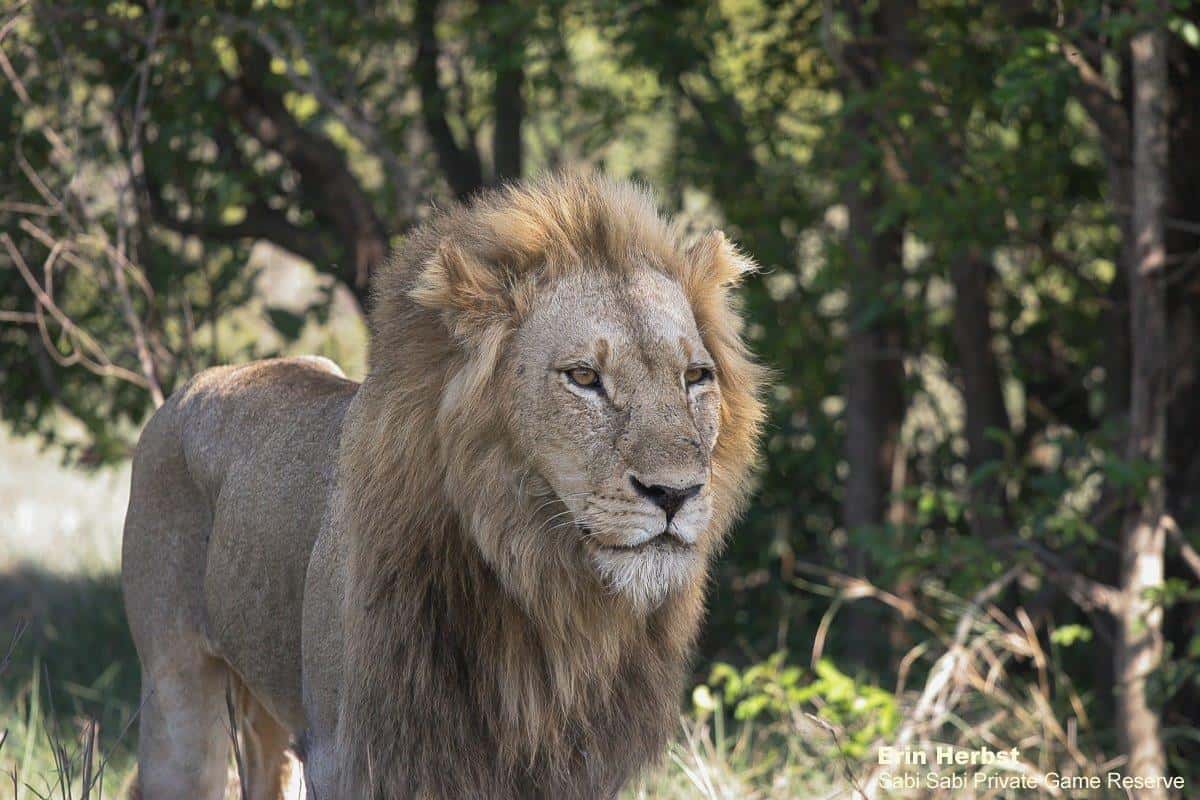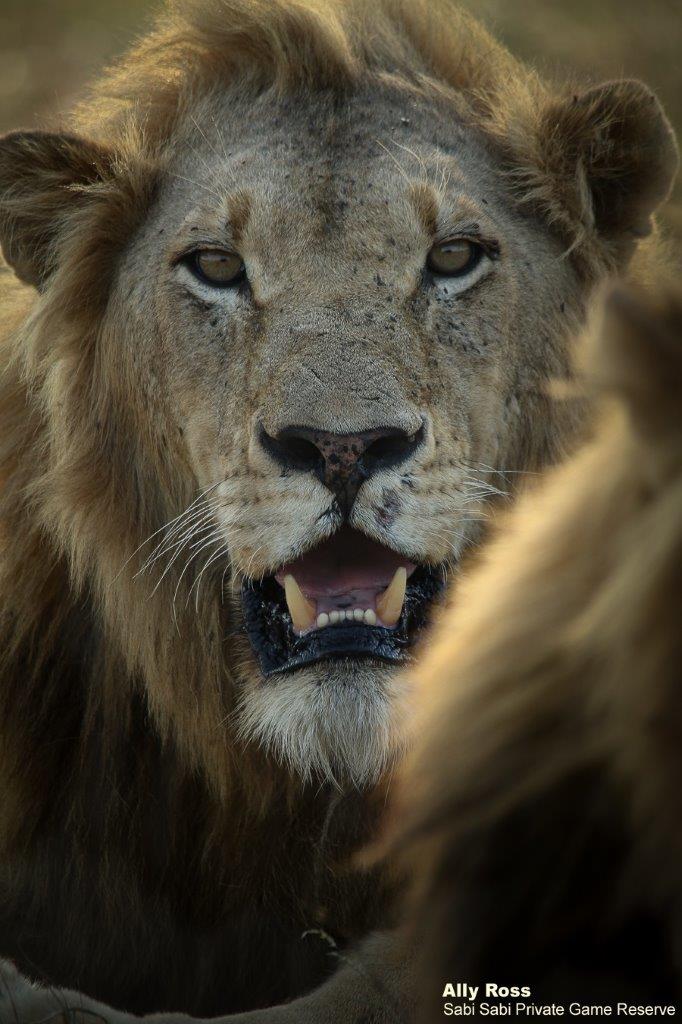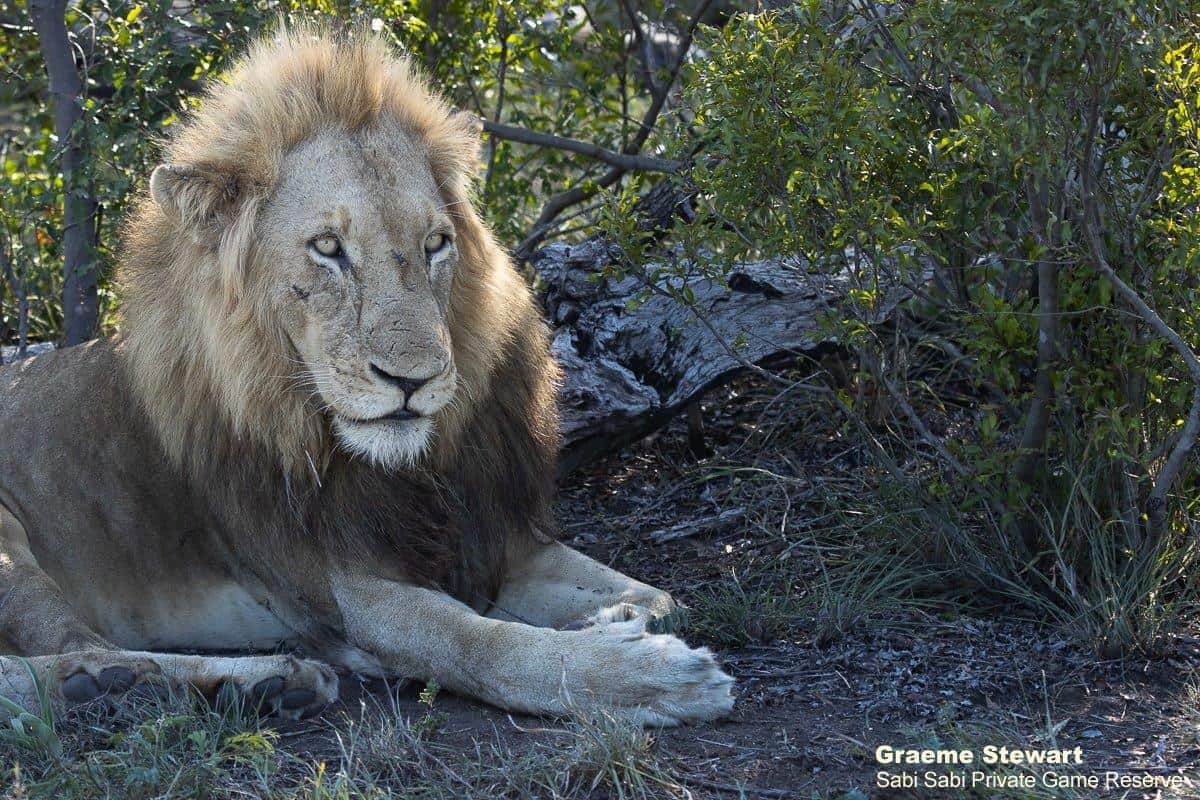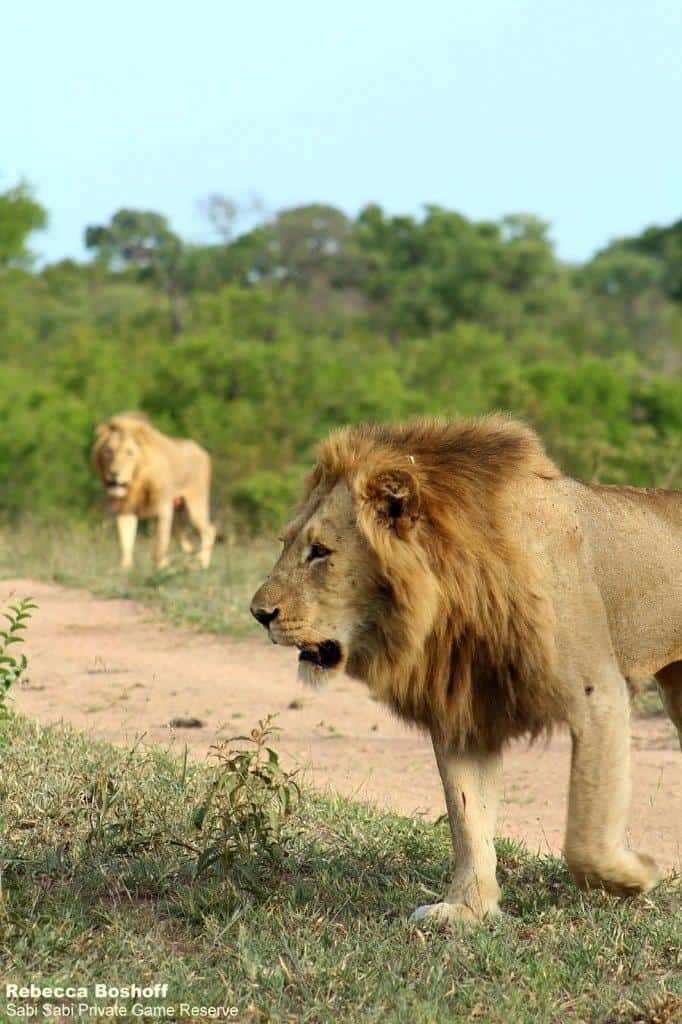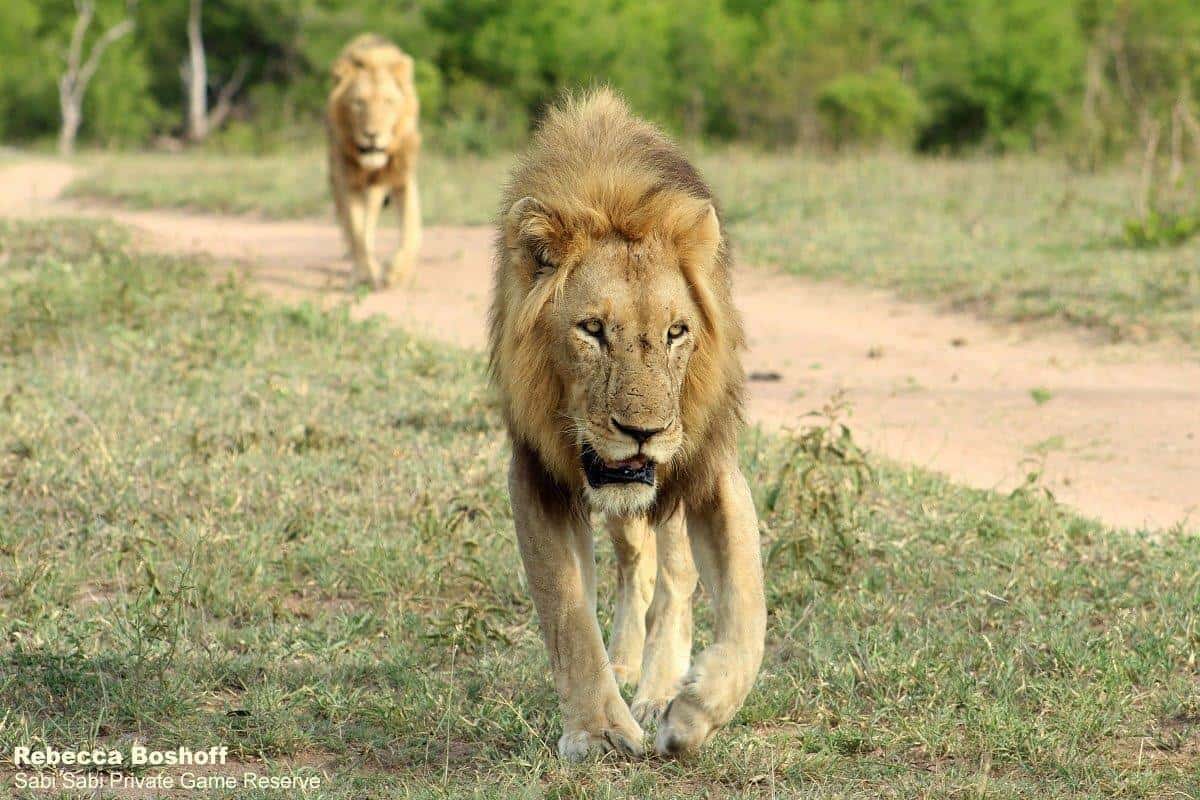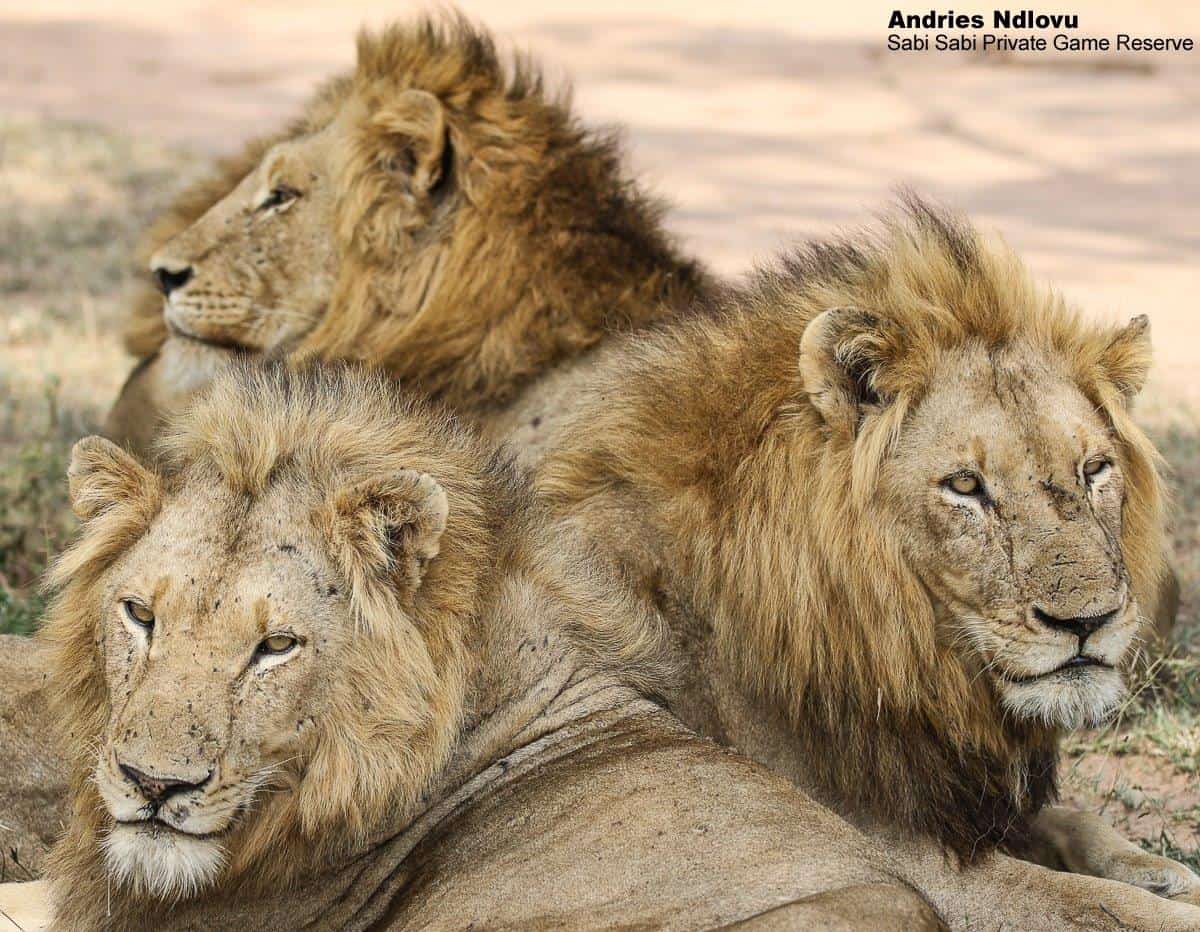 During the heat of the day, we decided to visit a water source close to where the Southern Pride female was seen. As we approached, we saw the female lift her head up and on closer inspection, her two cubs were right with her getting a drink. We revisited her later in the afternoon and realised that she had made a kudu kill, and watched the cubs moving in and around a rocky area.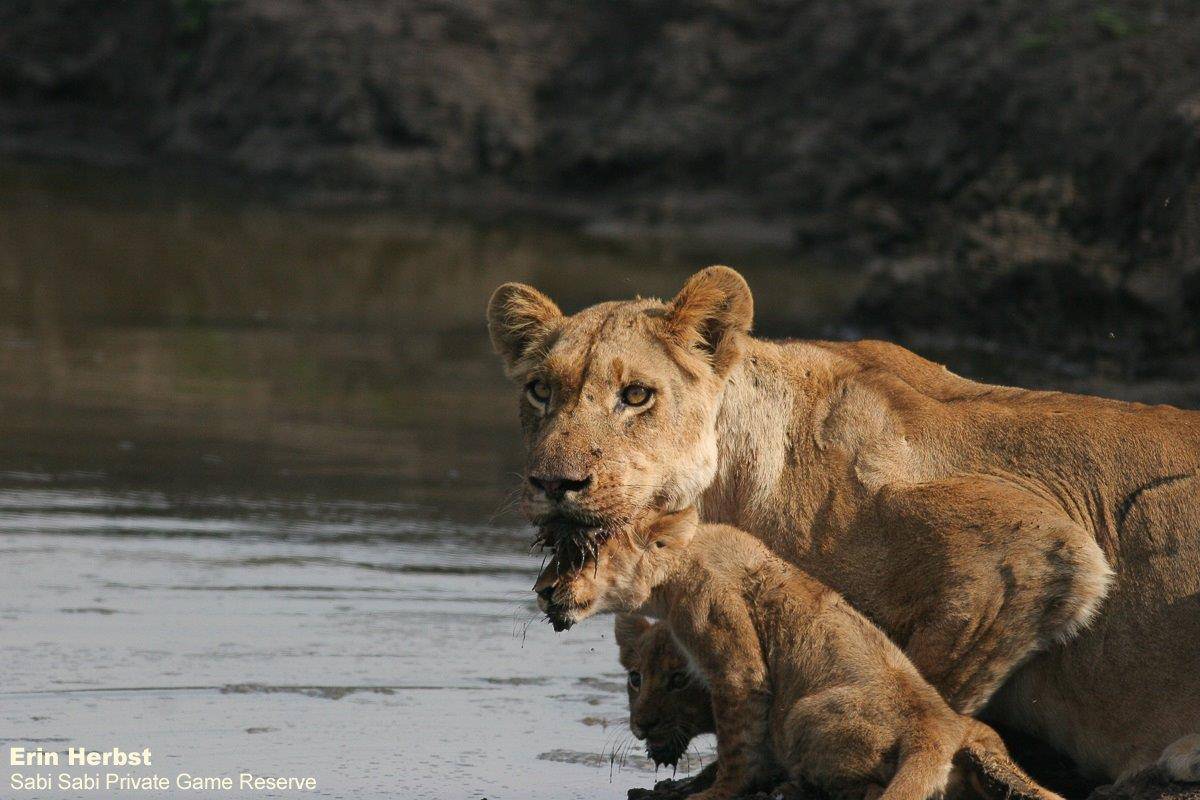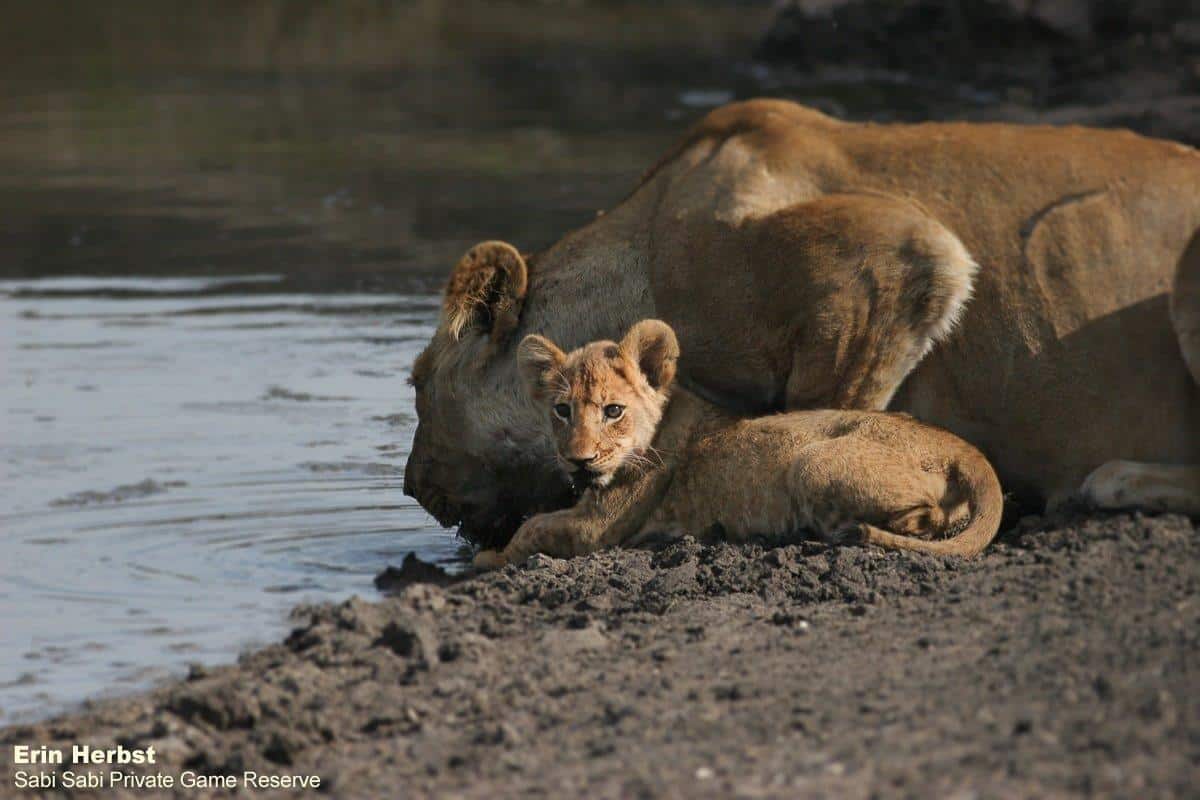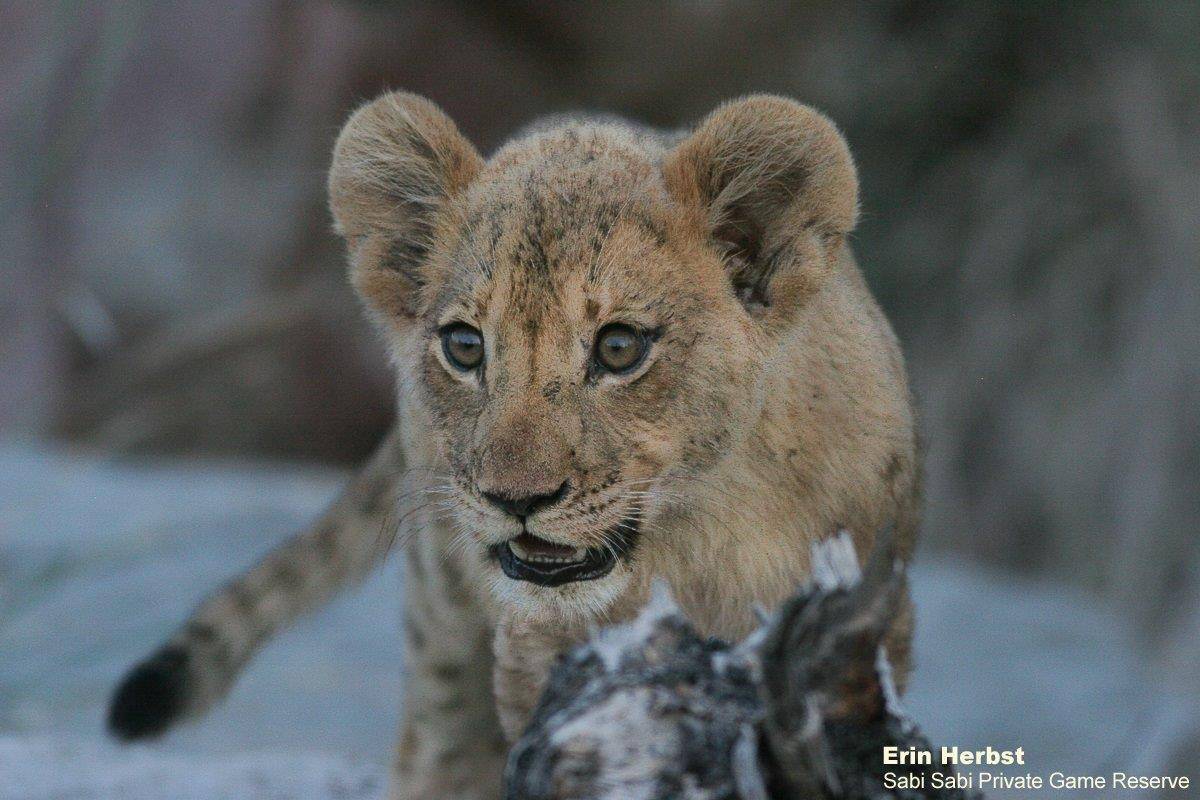 Soon after enjoying sundowners one evening, we set back on safari and found the N'weti male leopard walking along the road. He was marking territory as he went – spraying urine and scratching his feet, then rubbing his face on bushes lining his path.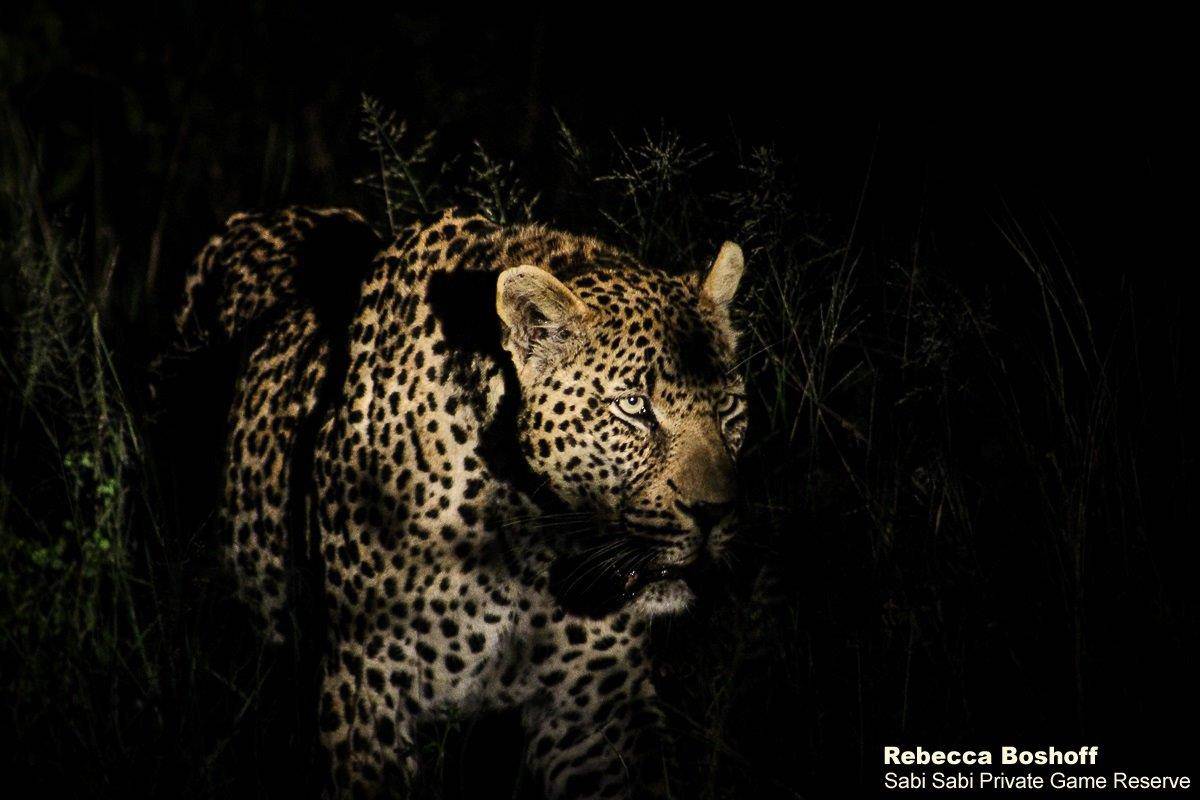 The alarm calls of bushbuck were heard close to Selati Camp, so we decided to move into the area to see what the commotion was about. While driving around looking for any sign of a predator, we heard vervet monkeys alarm calling close by. We quickly drove to where their calls were coming from and as we turned around a corner, the beautiful male leopard, Nchila, was walking right along the road. We stayed with him until sunset where the sky became a bright orange and lit up his coat.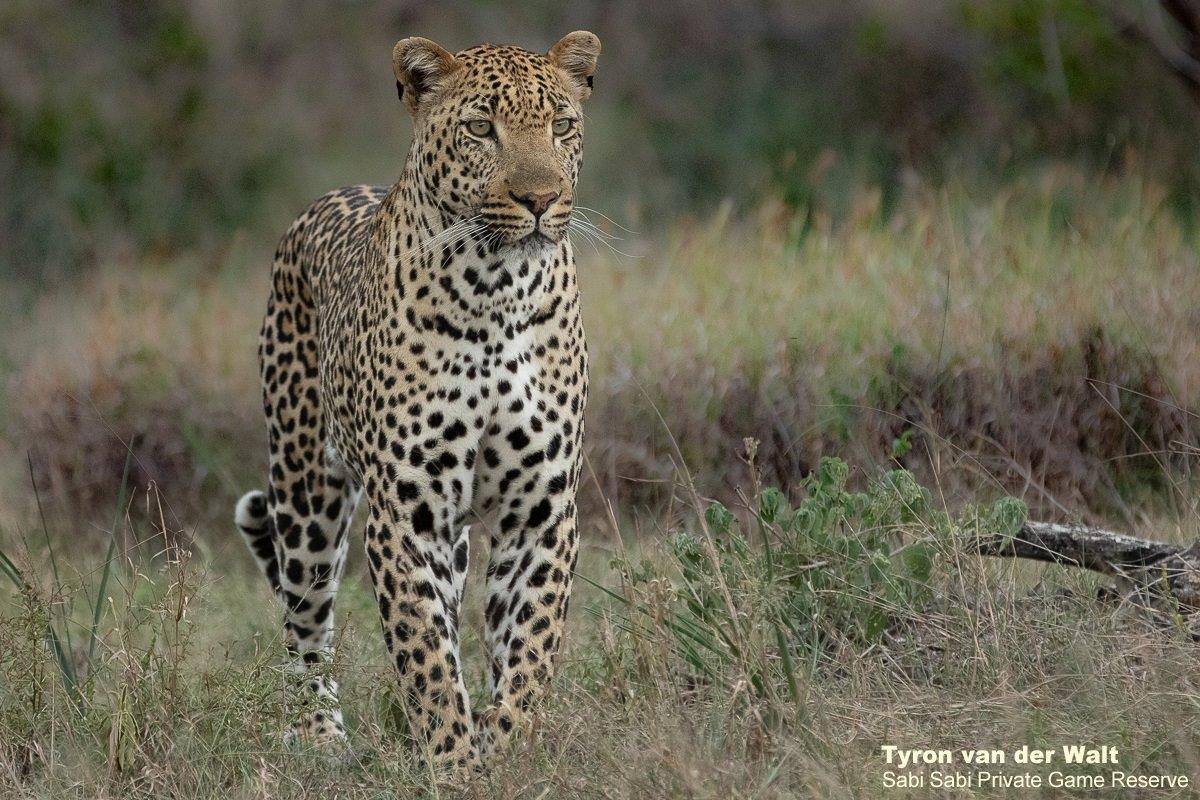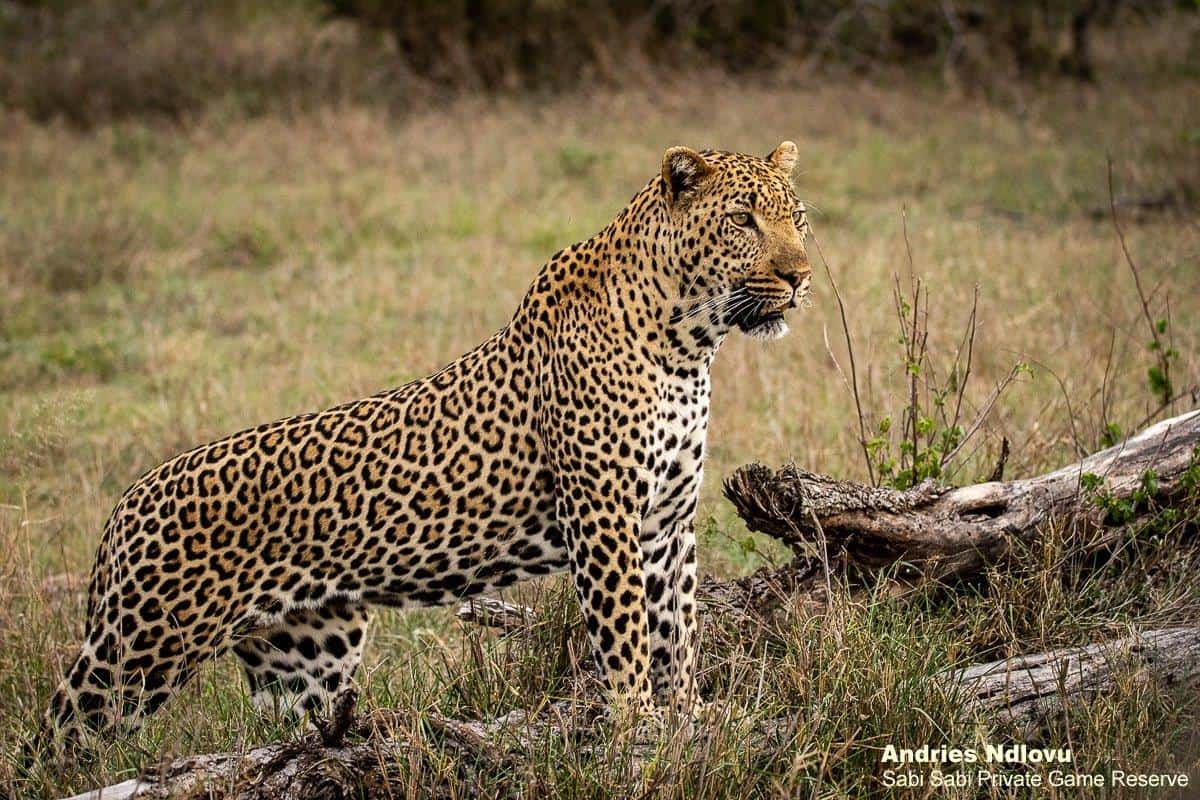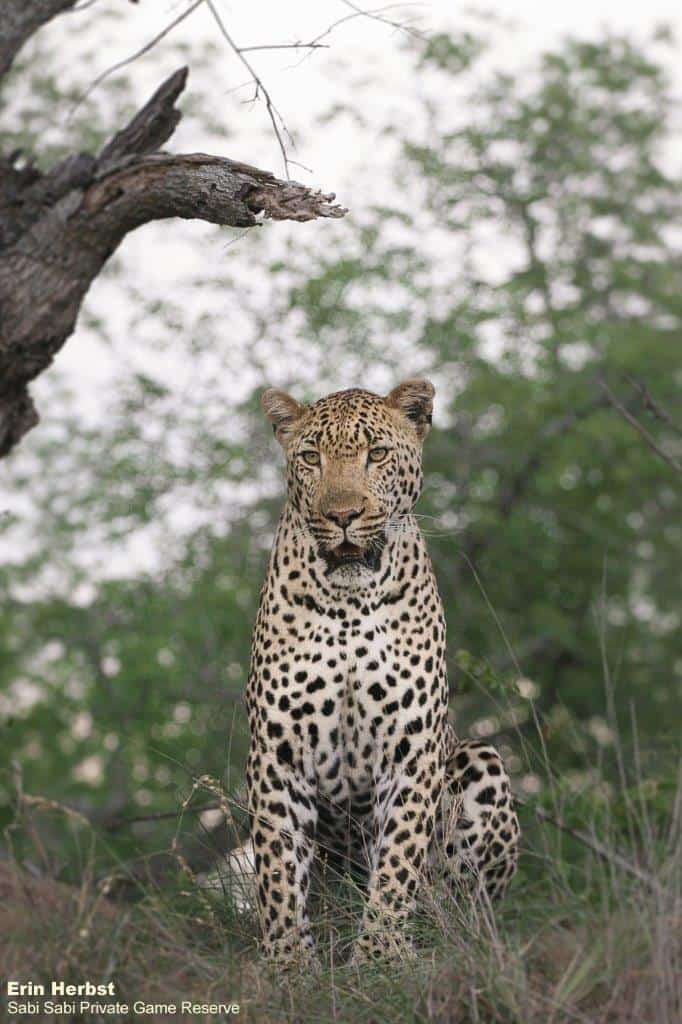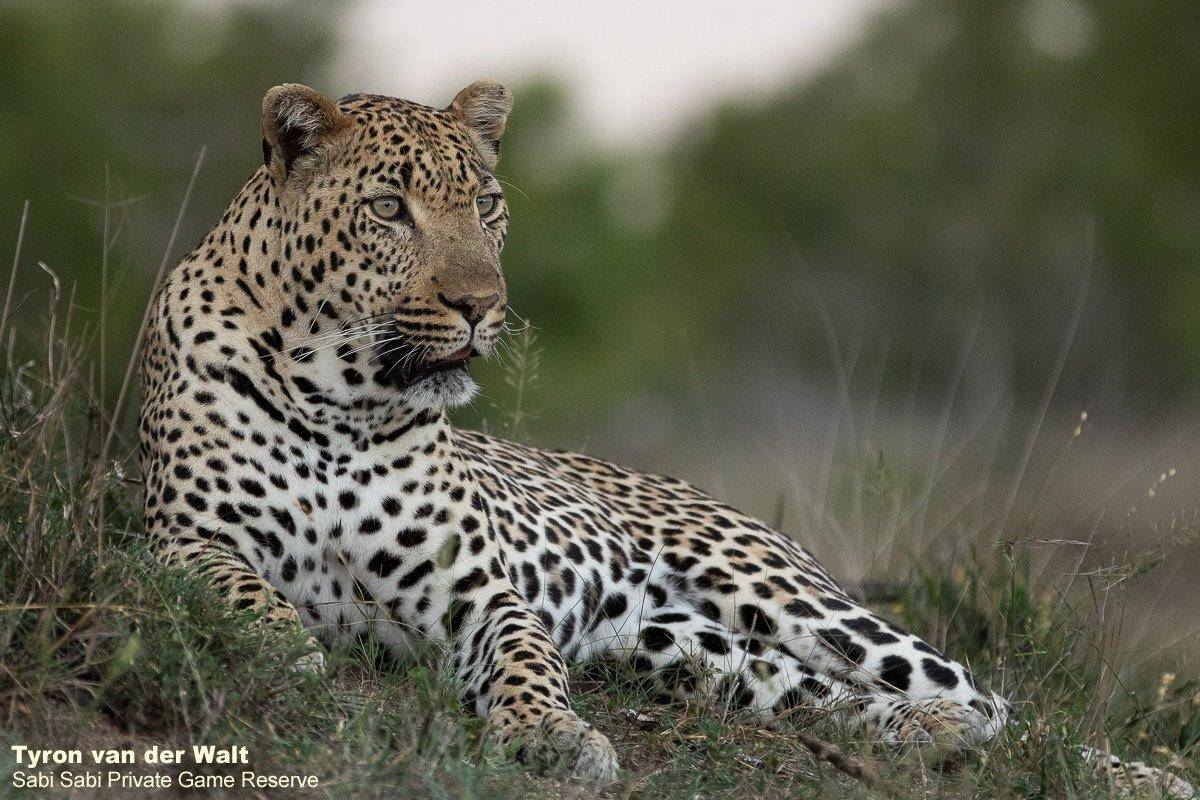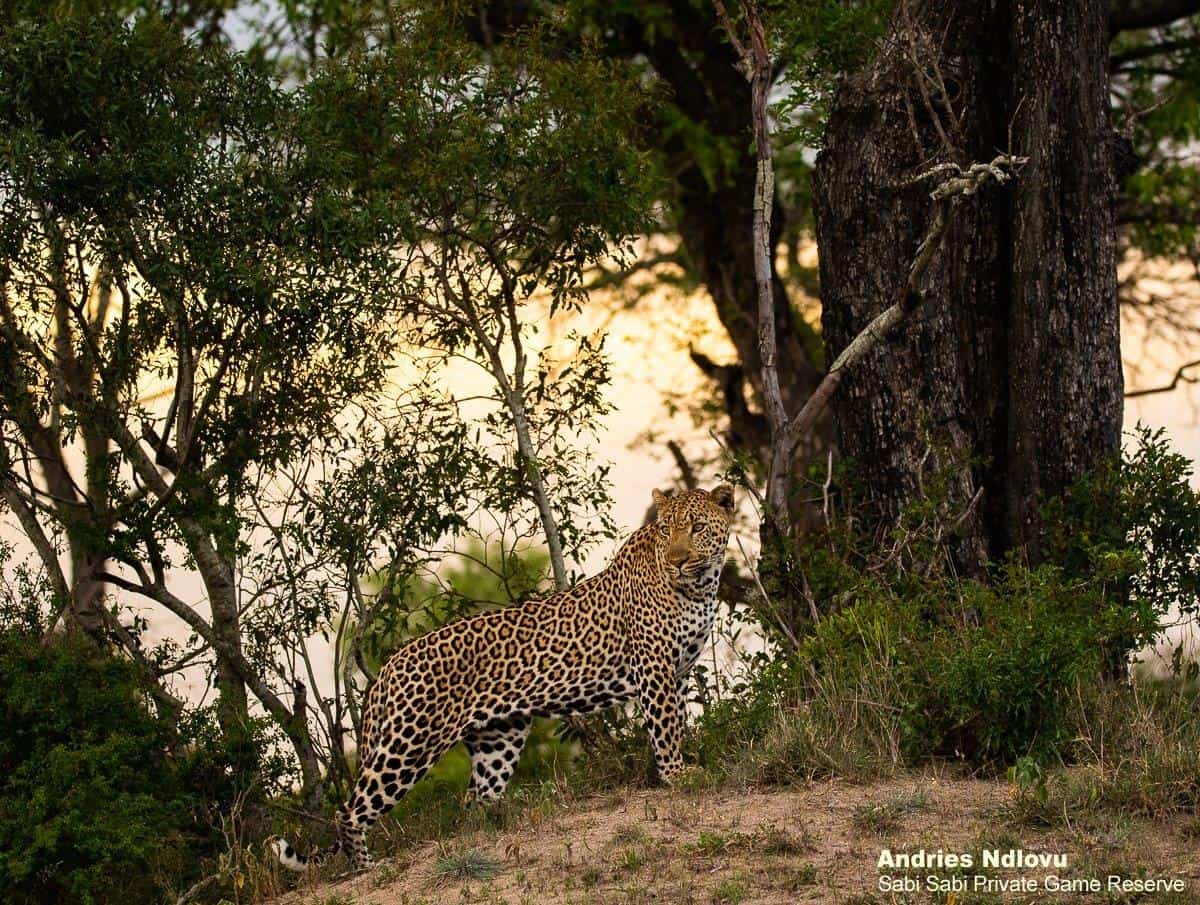 After spending most of the morning on high alert in search of a female leopard, success struck. In the distance a female leopard sat in a large Marula tree, perfectly framed by summer's vibrant bloom. Once we got closer, she came down the tree moving off to look for some potential prey. She noticed some impala but soon gave up and went to rest under the shady bushes.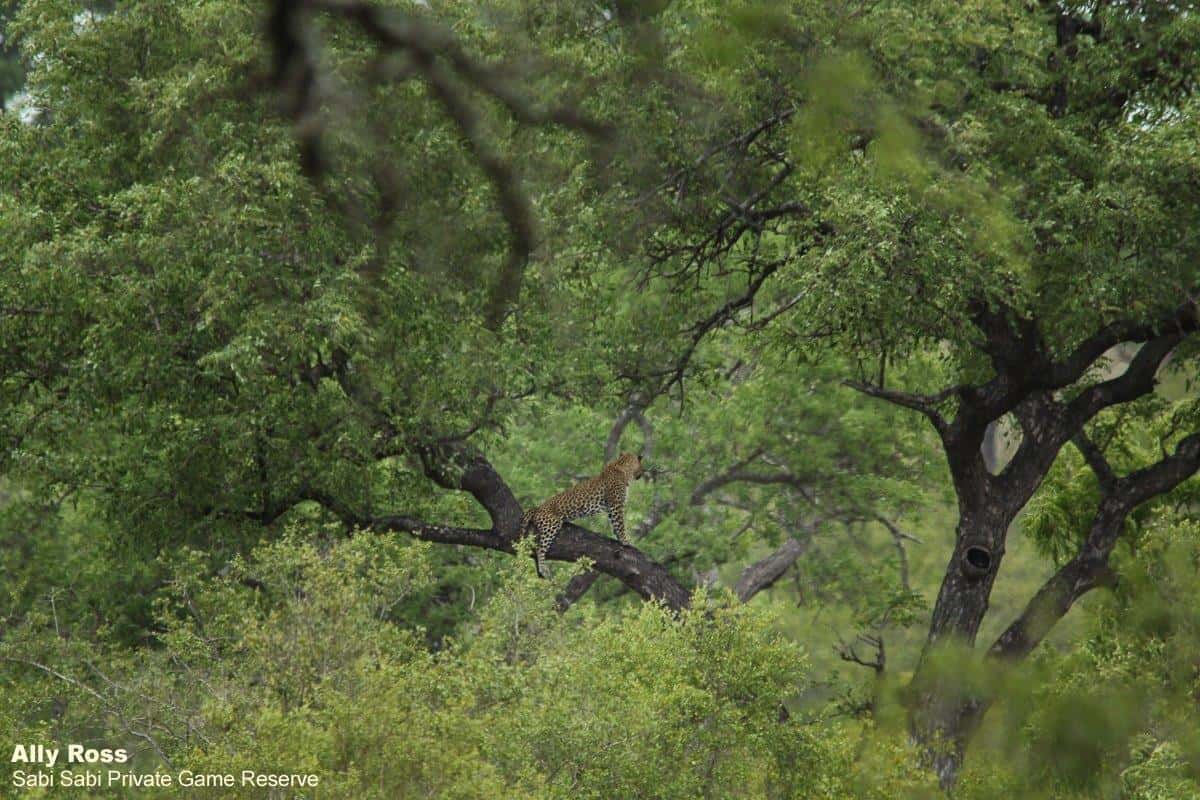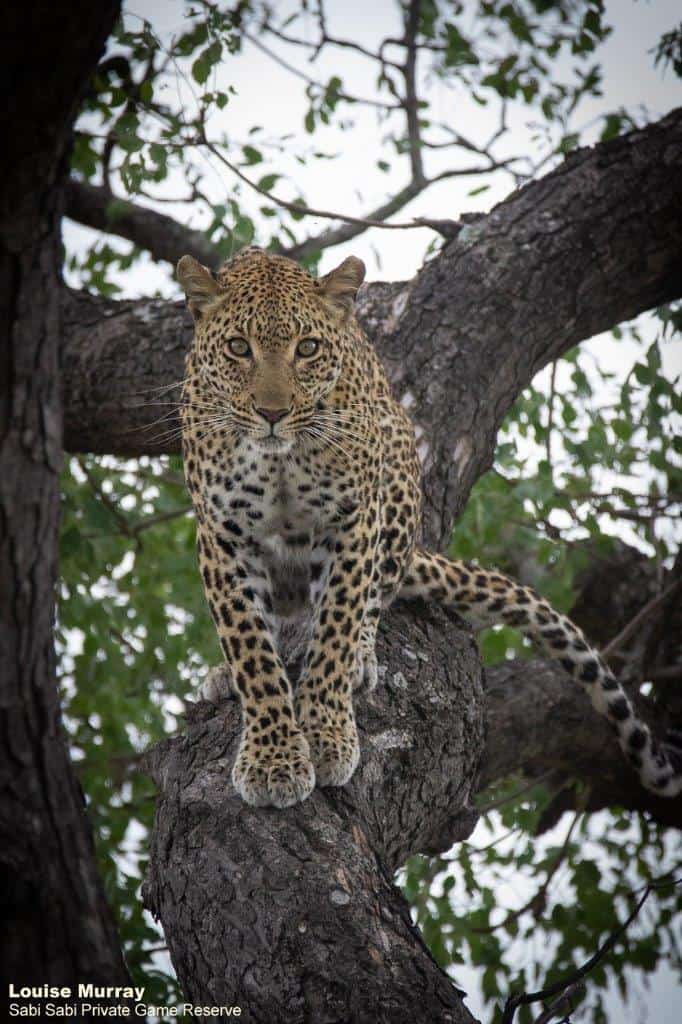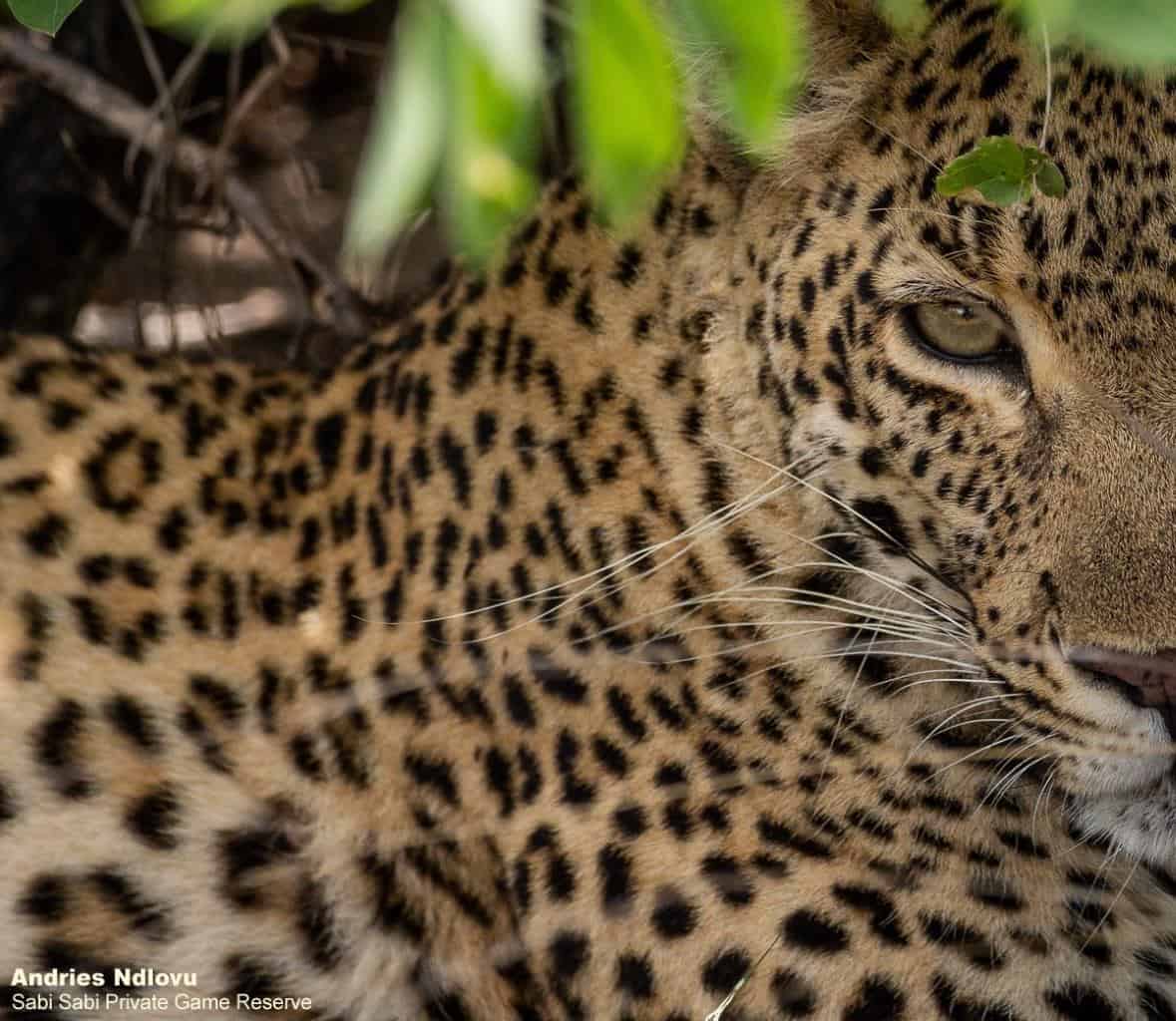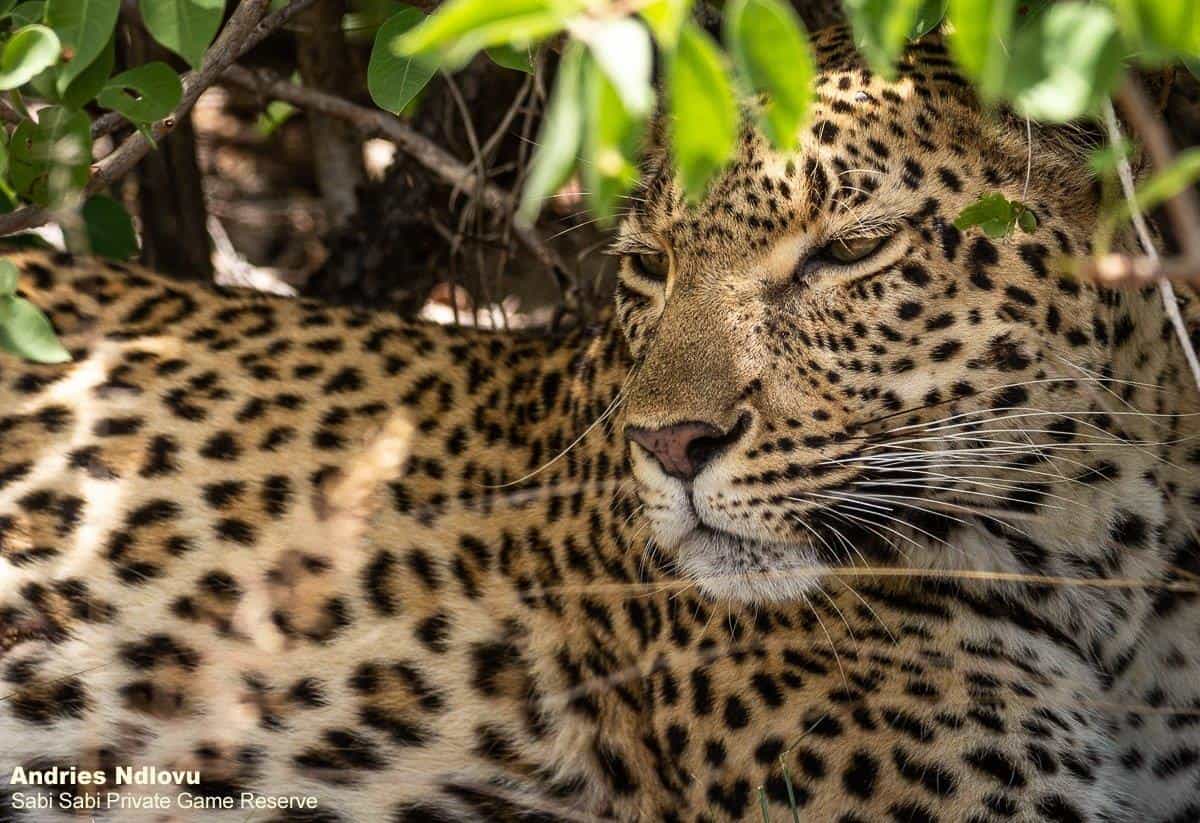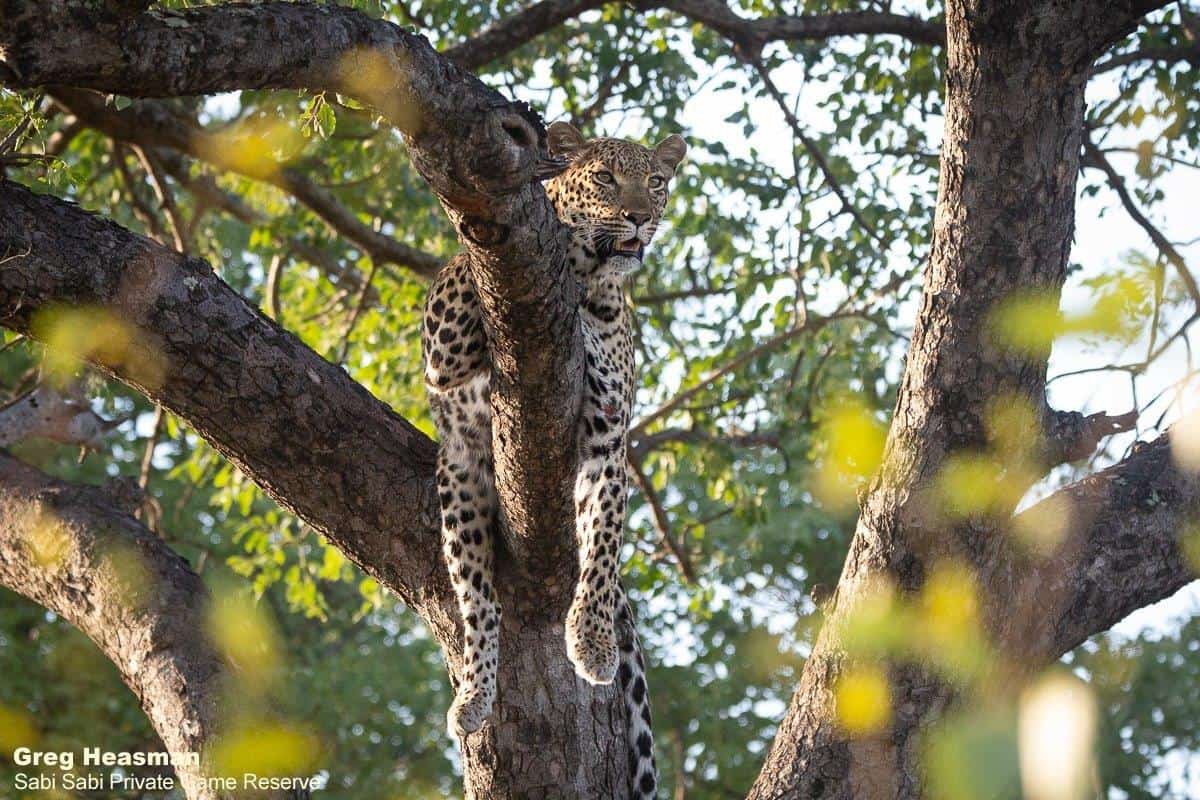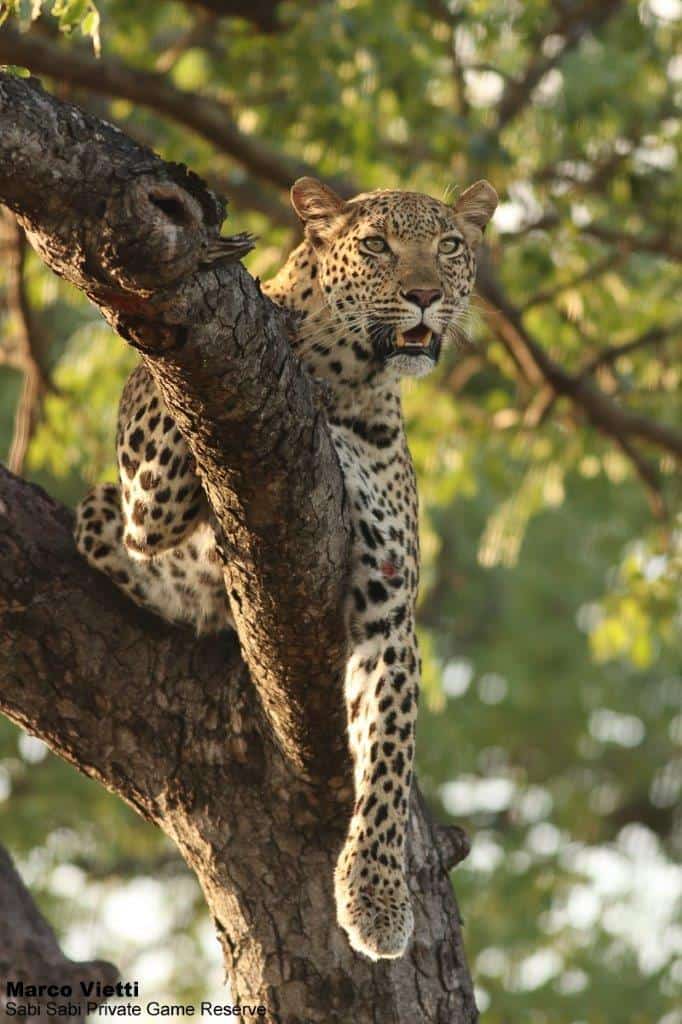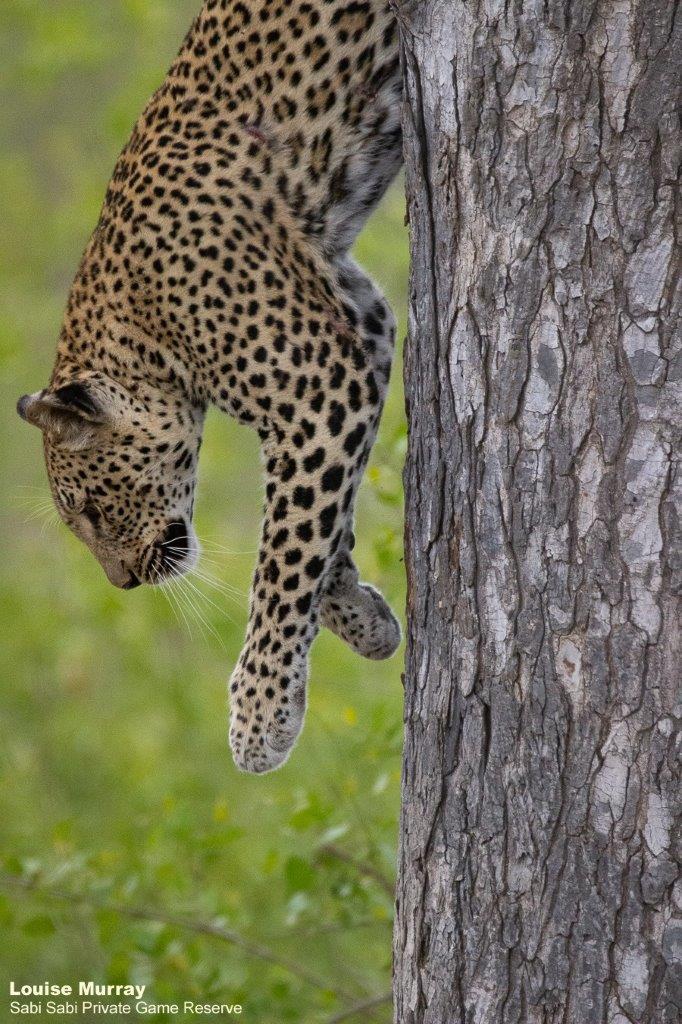 We heard the calls of mating leopards coming from the thickets and drove closer to see if we could locate them. We sat and waited, our ears as alert as they could be, and after a few minutes we heard the calls again. As we approached, we saw the female leopard Kigelia lying in the grass and the male leopard White Dam up in a tree with a young wildebeest kill. We sat with them for quite some time, and eventually our patience paid off as we managed to see the two mating.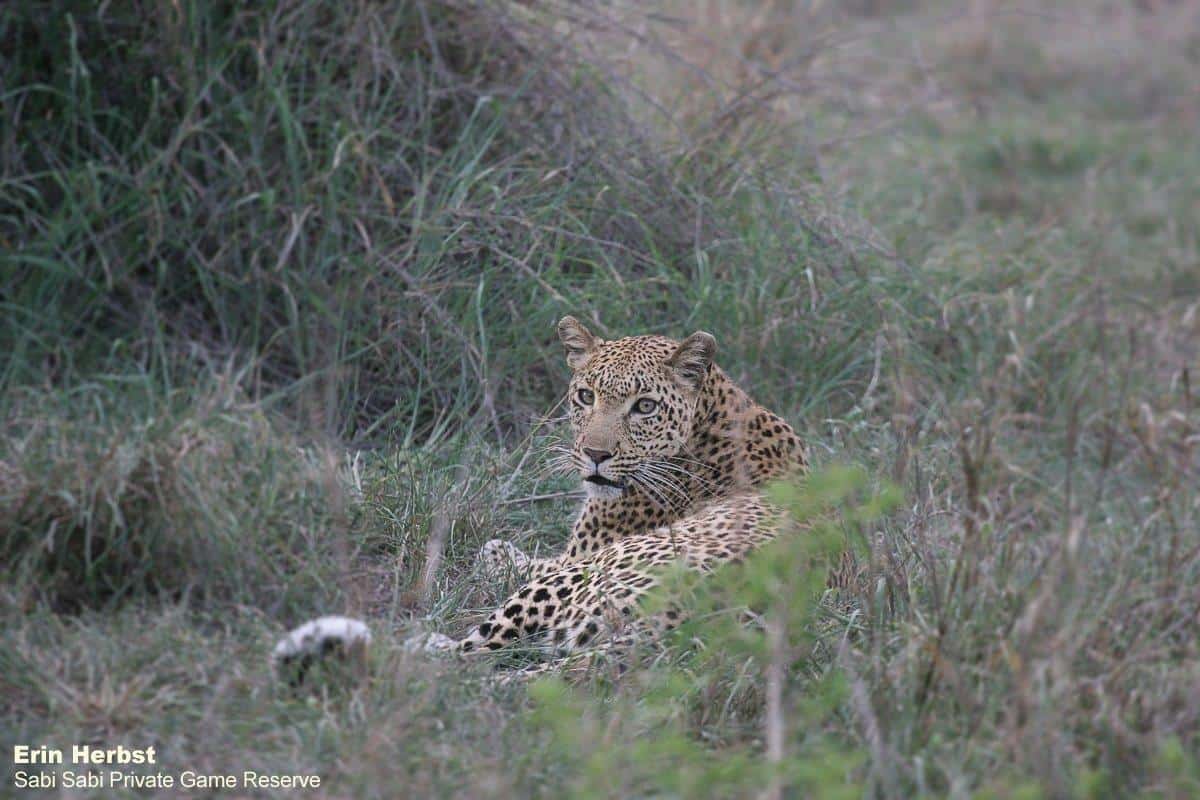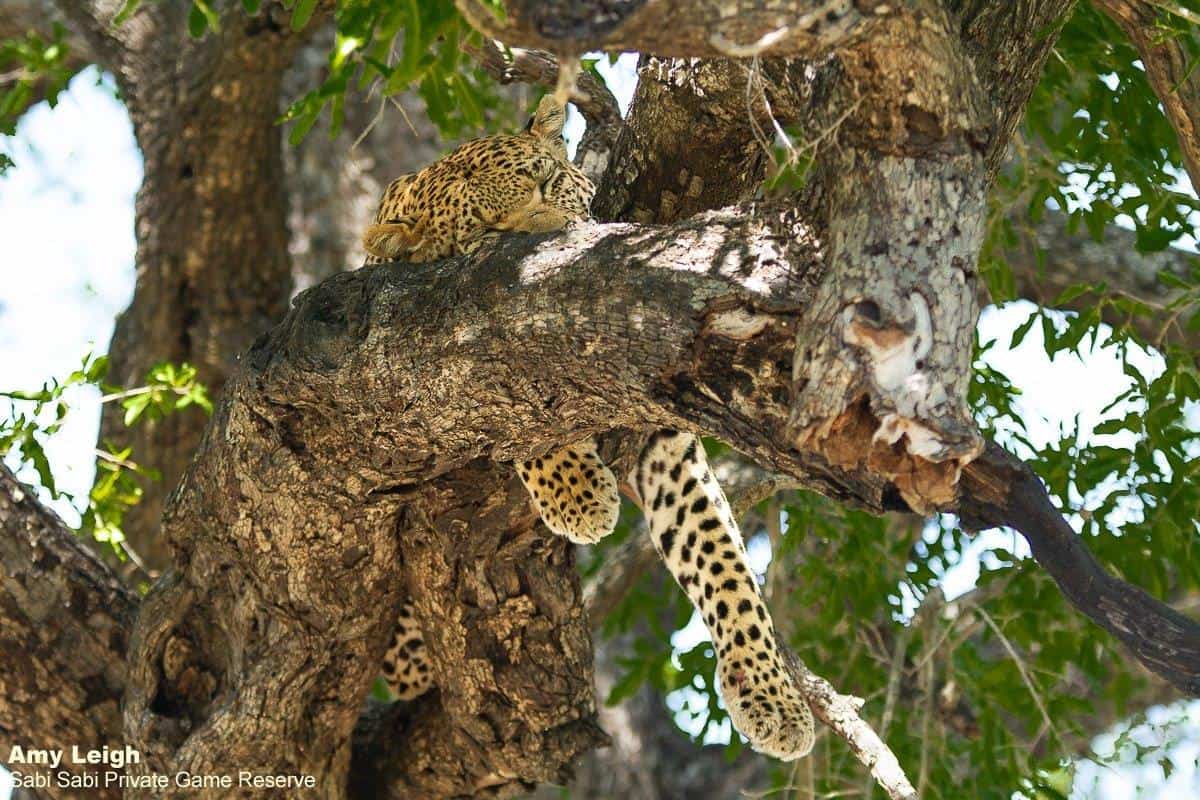 While sitting at a dam listening to Woodland Kingfishers calling to each other across the water, Amy's tracker Donald, heard a sound which caught his attention behind us.  He turned swiftly in the tracker seat, "A leopard!". Completely unexpected, this beautiful old male was scent marking and scraping his back feet on the ground (the noise which Donald reacted to), and we never would have had the amazing sighting with him that we did if not for stopping to appreciate the peaceful scene at the waterhole. What luck!!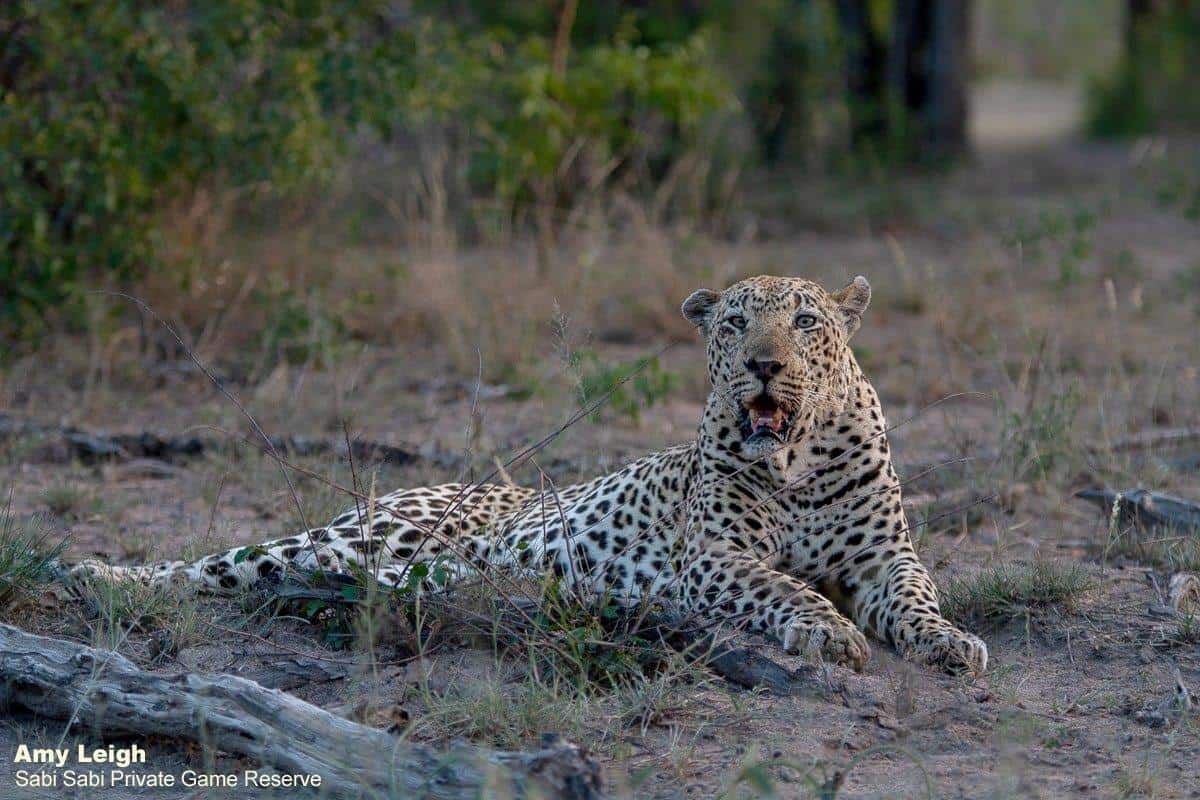 A Brown-headed Parrot sat right next to the road as it fed on the berries of the shrub it was perched on.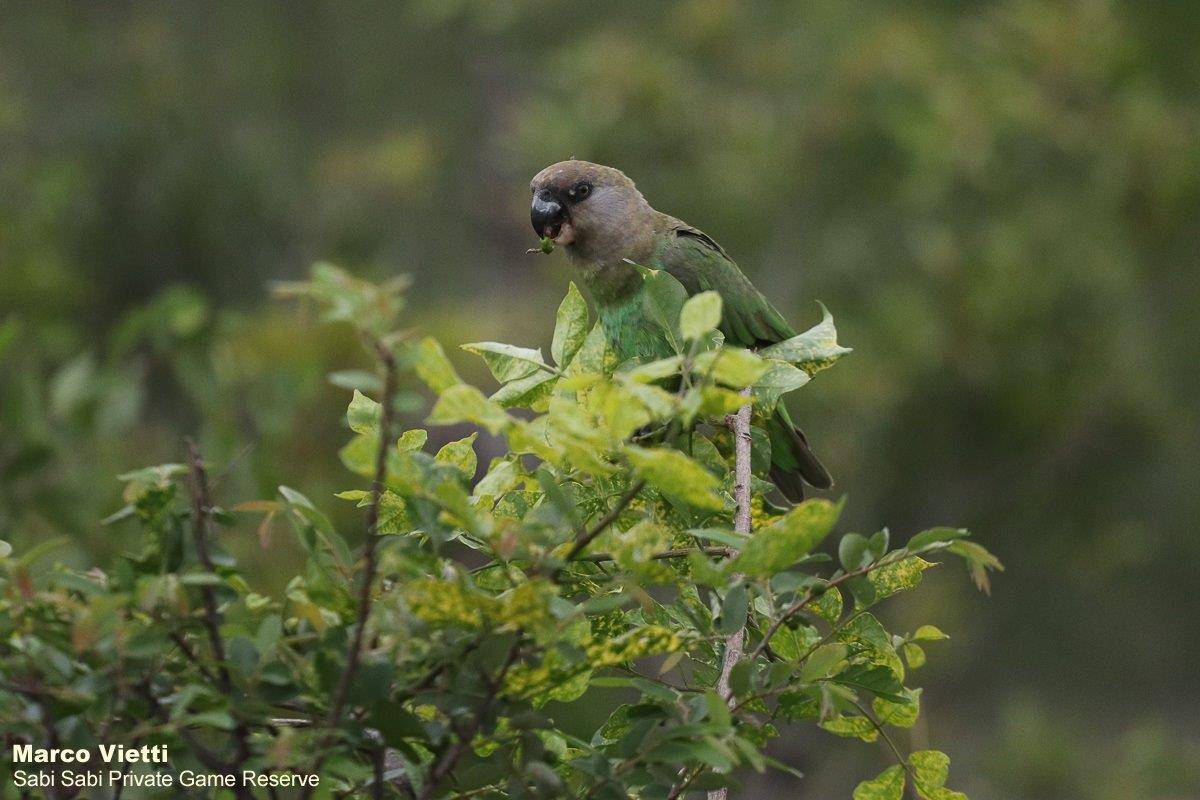 A colourful sight of summer.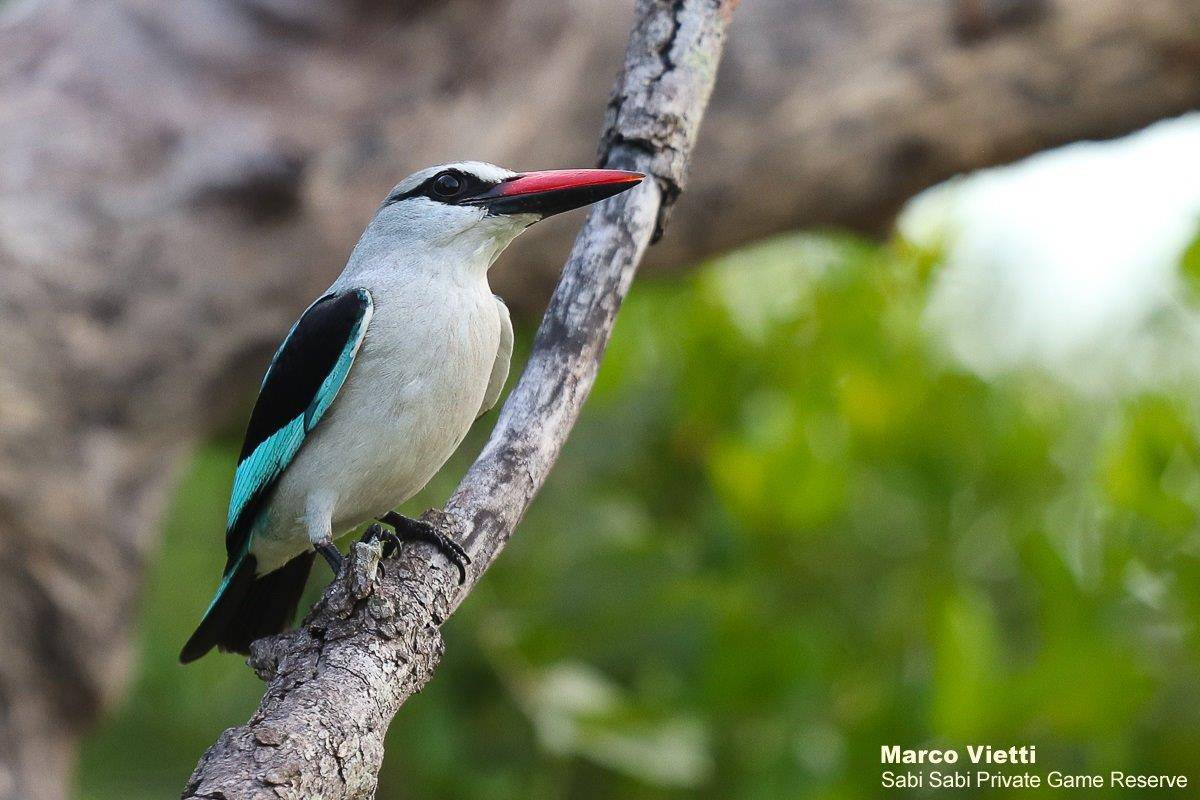 Grazers have a tough time balancing feeding down at the ground level with being vigilant for predators, this is why many of them opt for a more social existence. This allows for more time feeding, because someone else is likely to be looking around for threats.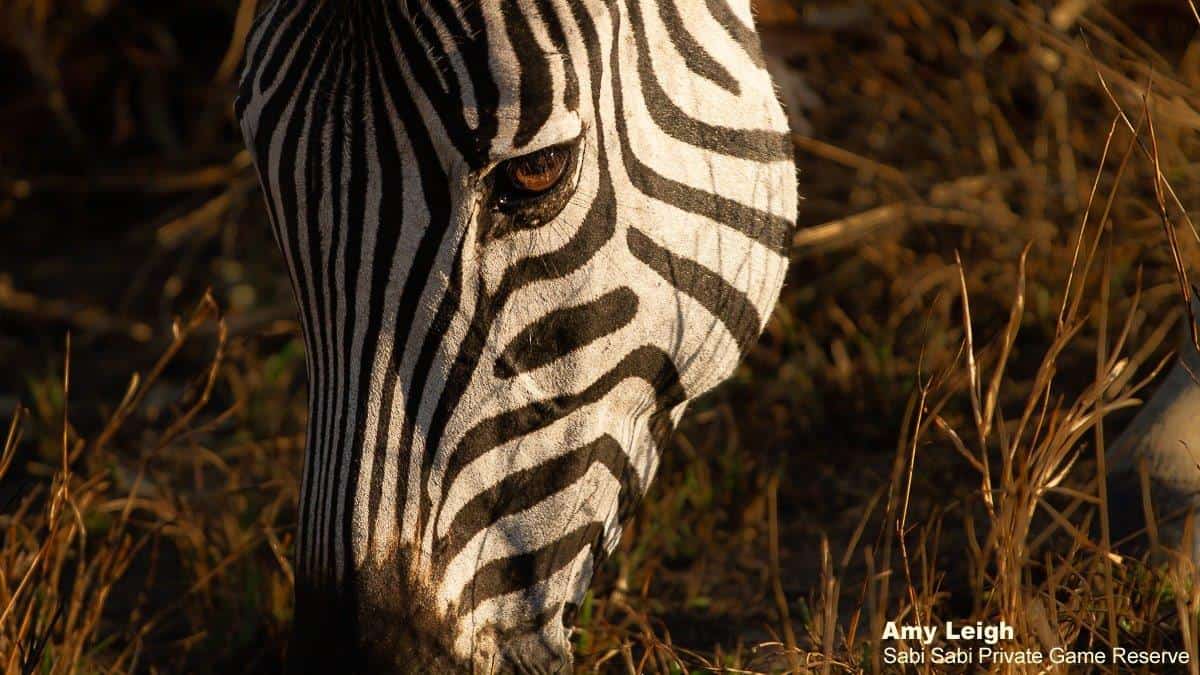 With a neck long enough to reach the highest branches, giving a competitive advantage over the other browsers, this Giraffe was stooping way down to feed off the fresh leaves of a young plant.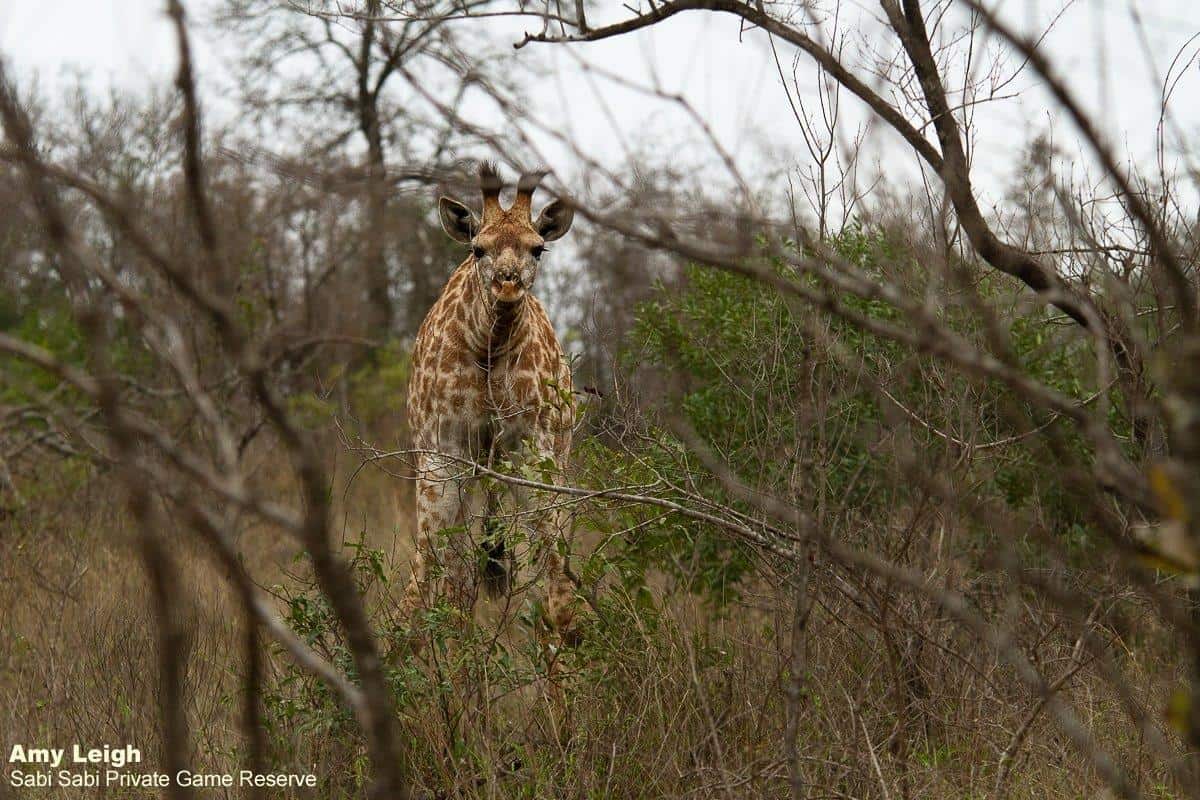 This Elephant bull stopped us in our tracks to admire his tusks. He was an enormous male, and calmly walked past feeding along the way, giving us a beautiful view.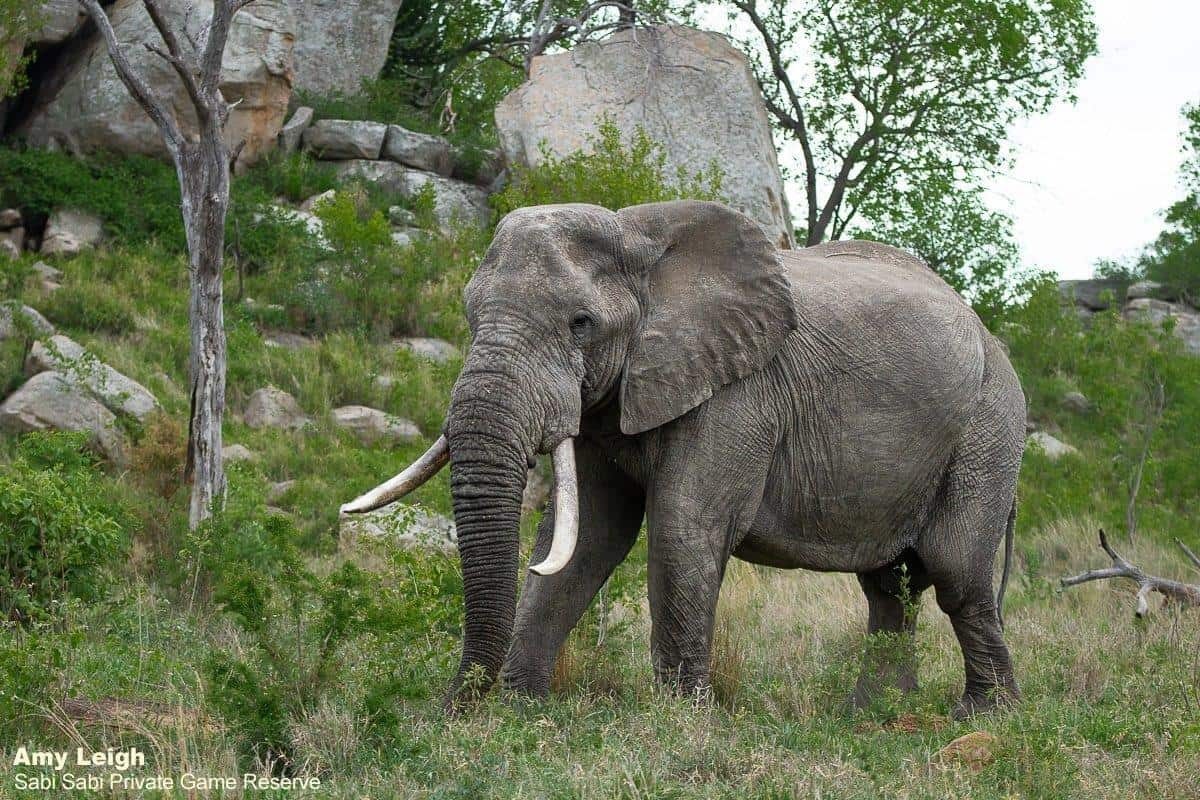 A squirrel snacks on a fresh flower early one morning.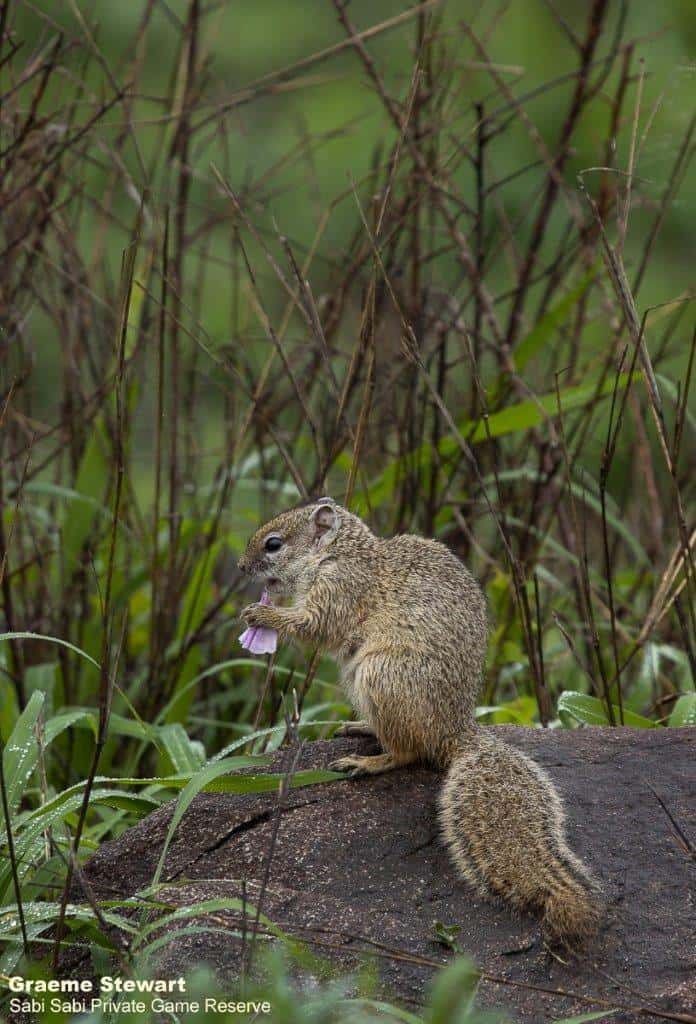 Euphorbia ingens – This stunning tree has a rounded crown and can grow up to anywhere from 10-12m high. When around these trees, take caution as they have a very poisonous milky latex that can cause blisters, skin irritation and even blindness. The milky latex has been known to be used in fishing methods to stun the fish.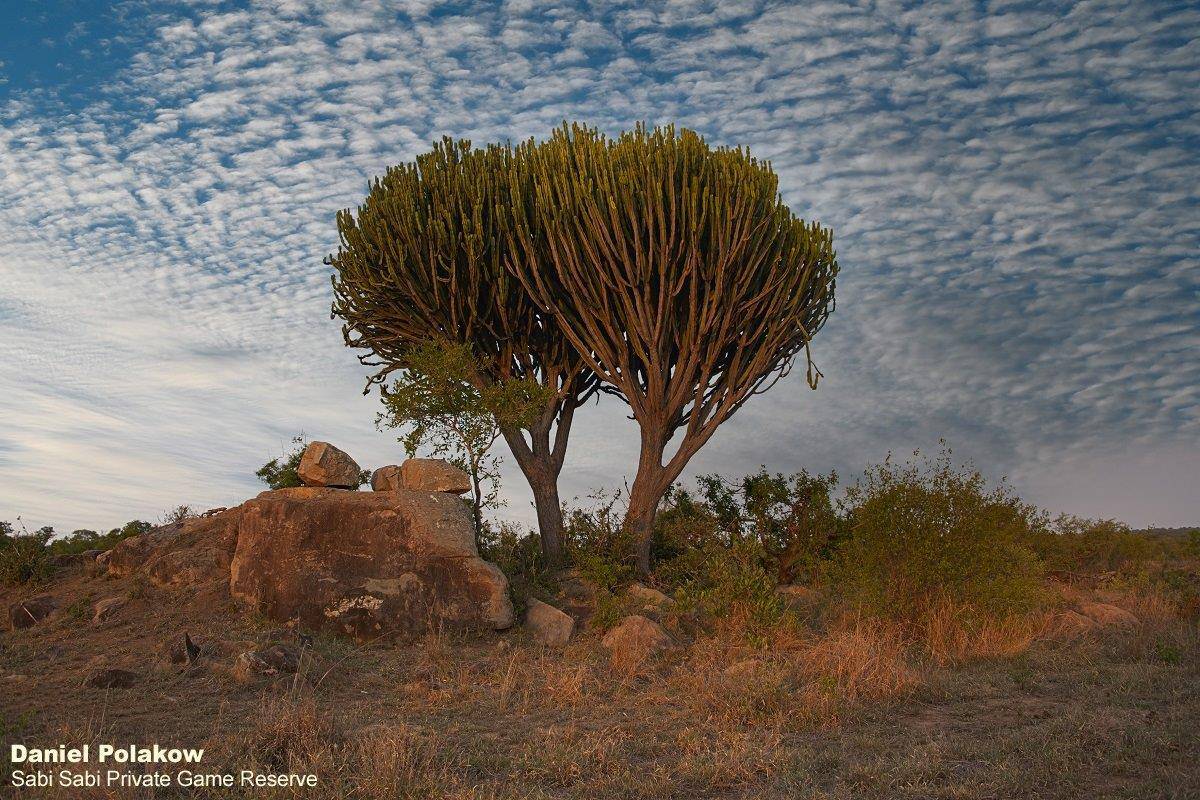 Until next time…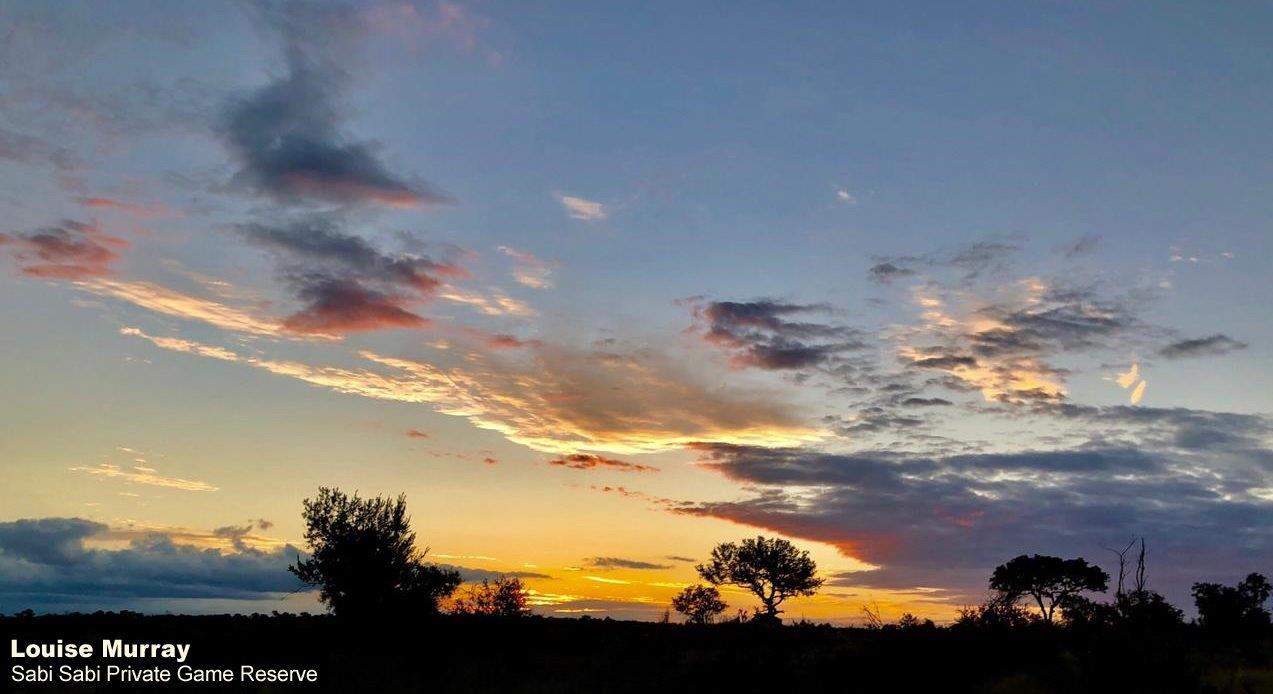 Blog by Wendy Claase
Images by Ally Ross, Amy Leigh, Andries Ndlovu, Daniel Polakow, Erin Herbst, Graeme Stewart, Greg Heasman, Louise Murray, Marco Vietti, Rebecca Boshoff, Ruth Berning and Tyron van der Walt
Videos by Marco Vietti, Matt Temperley, Ruth Berning and Tyron van der Walt