Possibly one of the "cutest" weeks we've had in a very long time… Any guesses??
Of course, the two adorable Southern Pride/N'waswishaka cubs!!!  We are fortunate to witness the next stage of the cubs' lives as their mother introduces them to meat. We found two buffalo kills stashed away in a riverbed with one of the N'waswishaka male lions, the Southern Pride female and her two cubs feeding.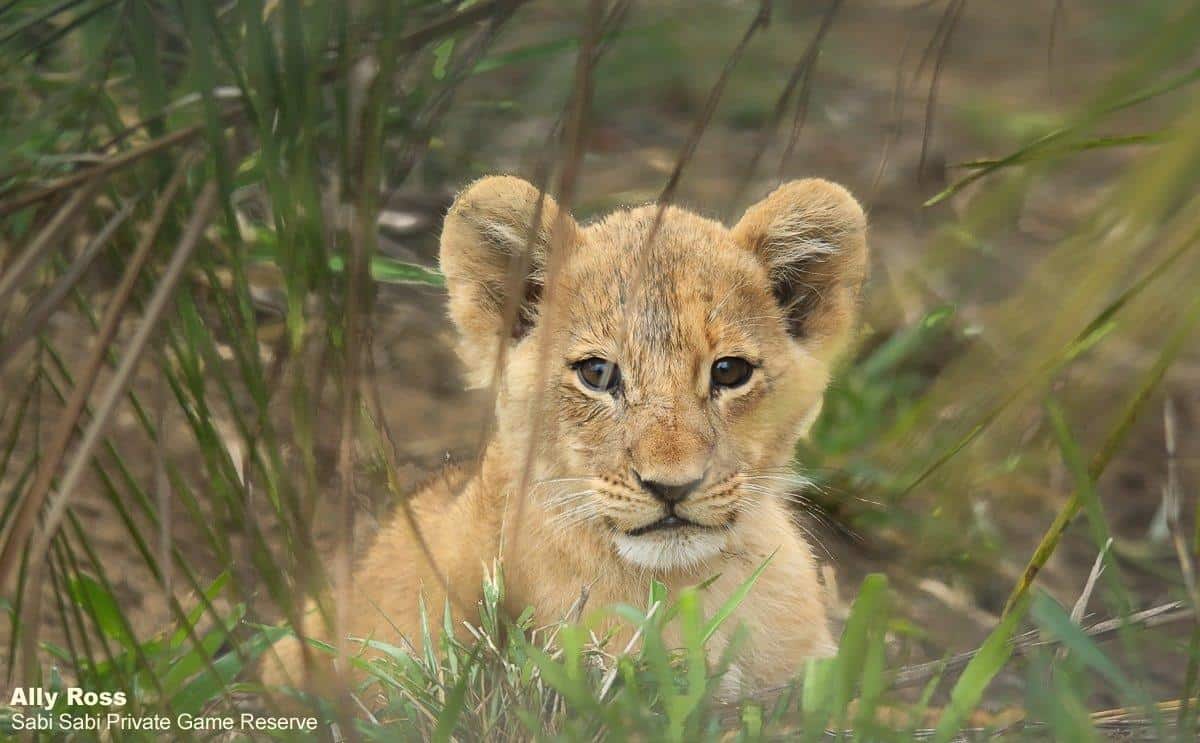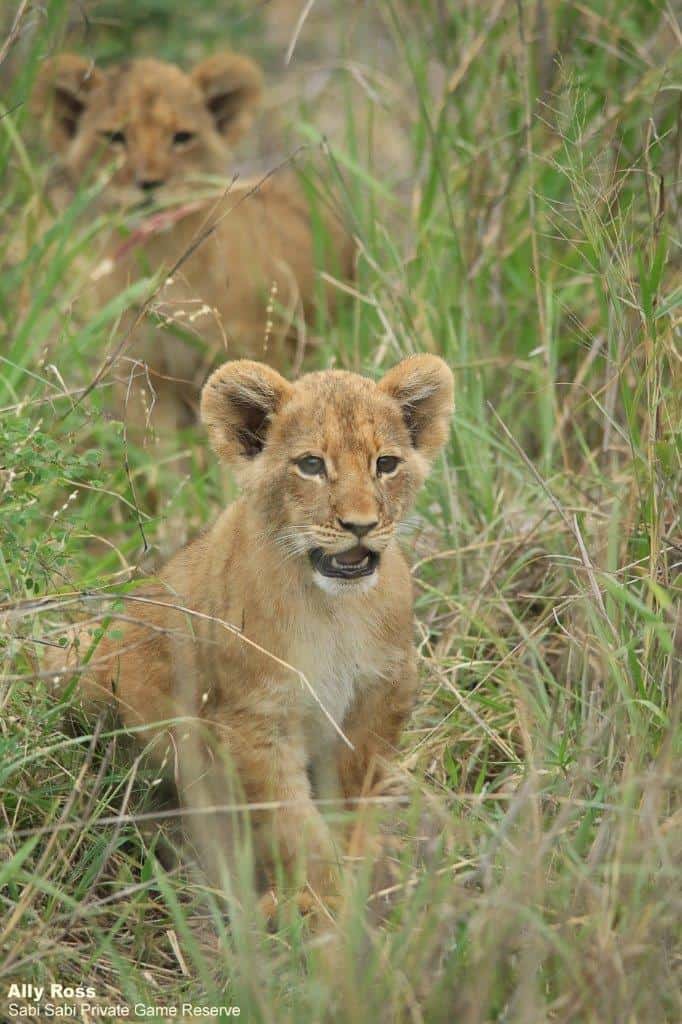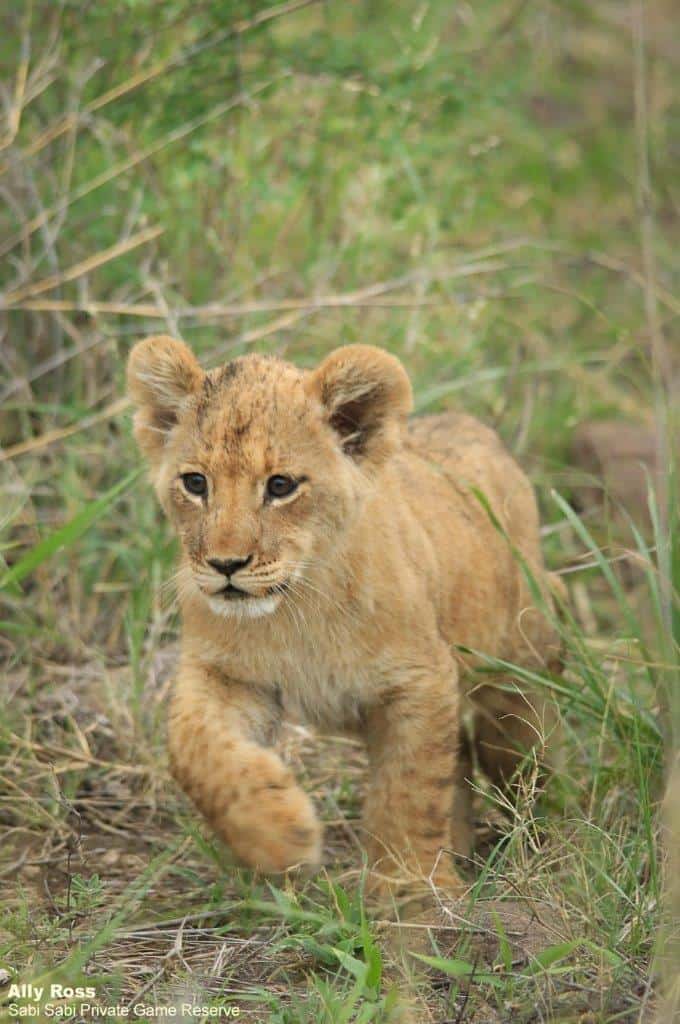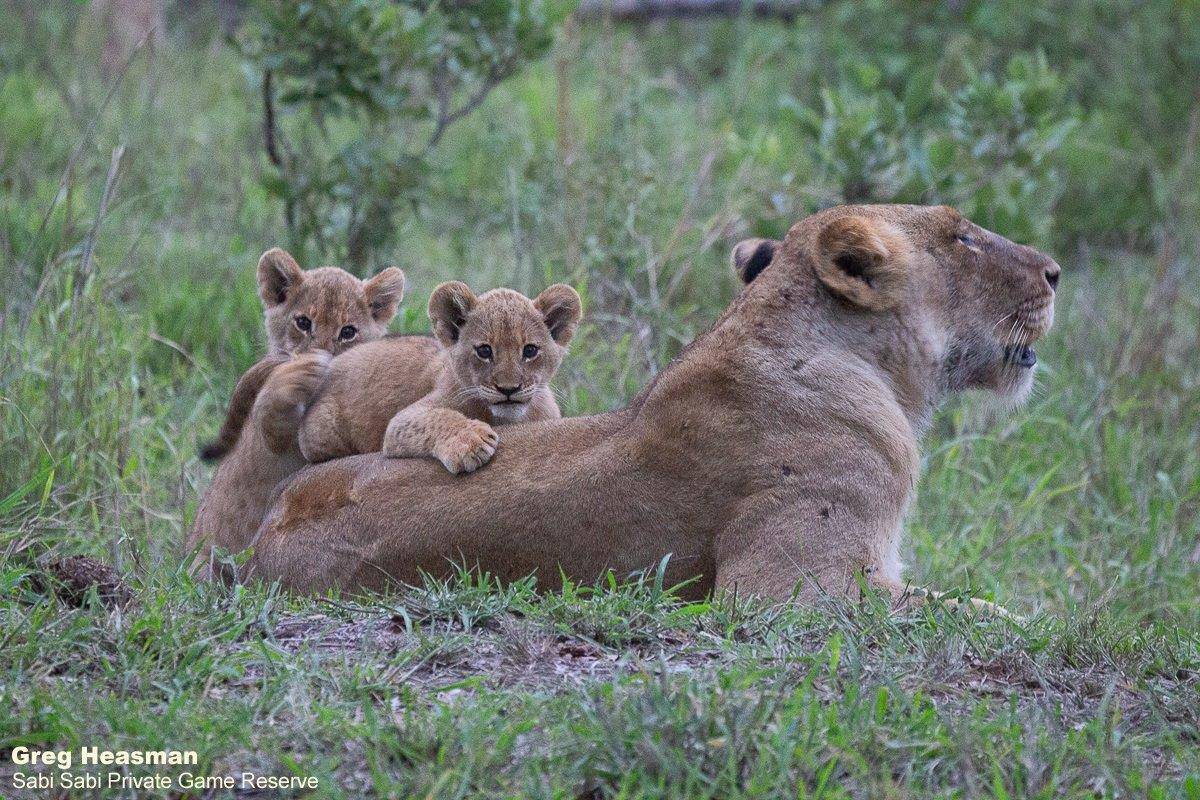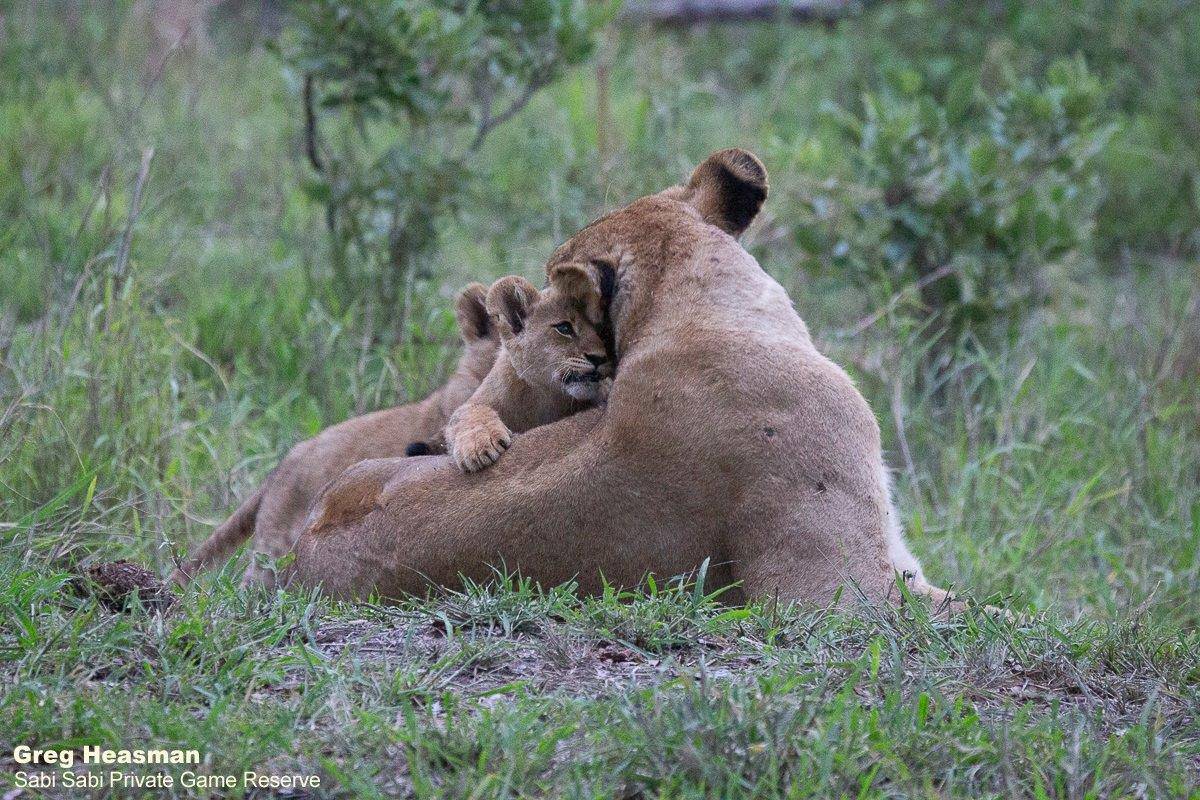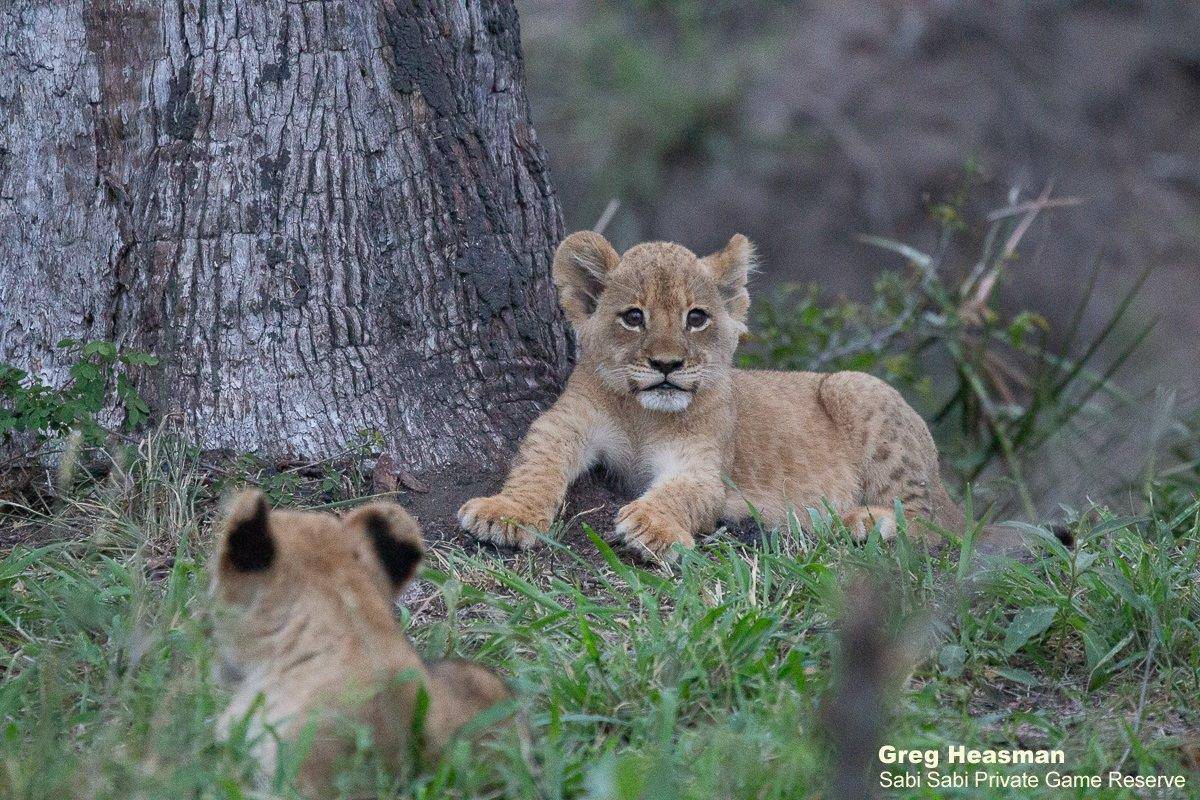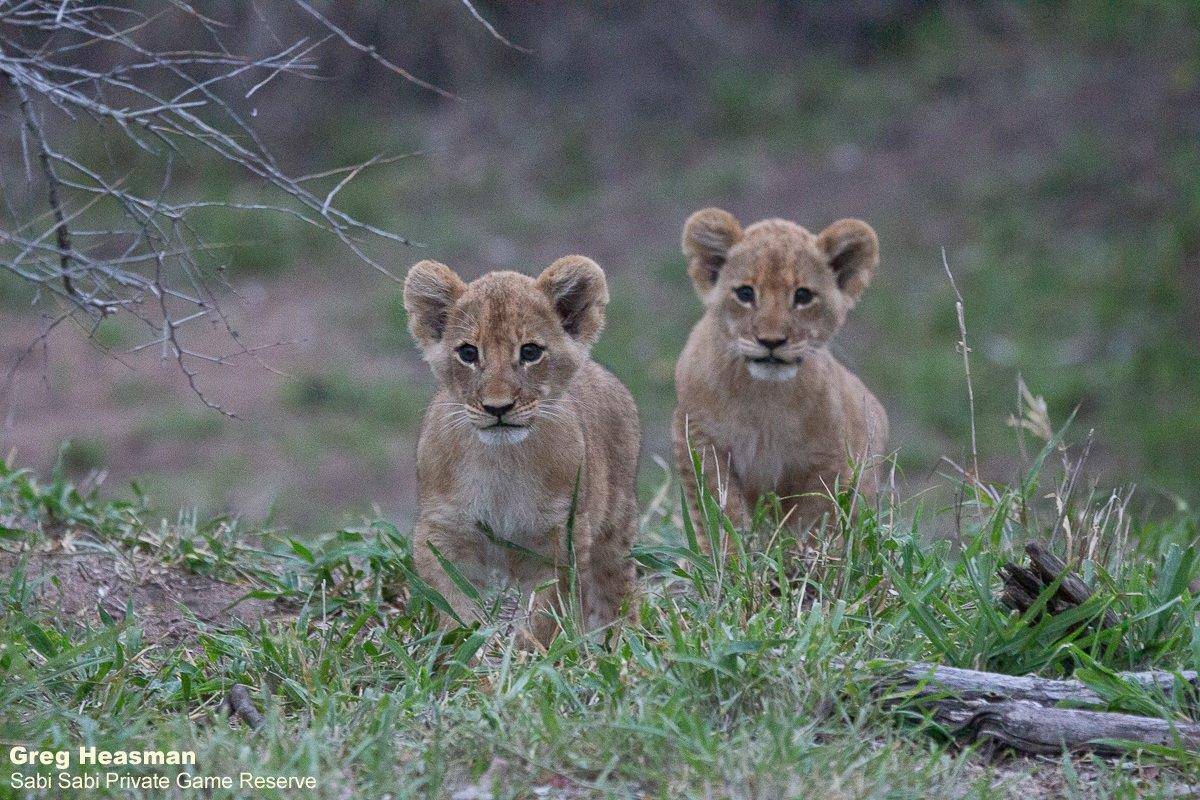 We were lucky to come across this mating pair of lions close to Bush Lodge.  The male had a lot of fresh wounds around his body, a sign that he might have fought his way to have the chance to mate with the female.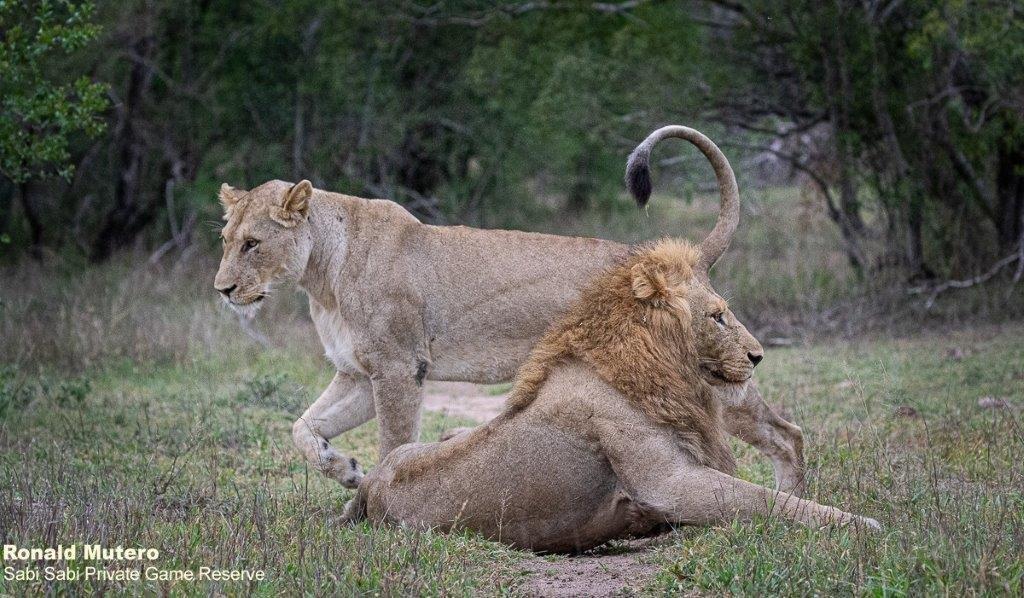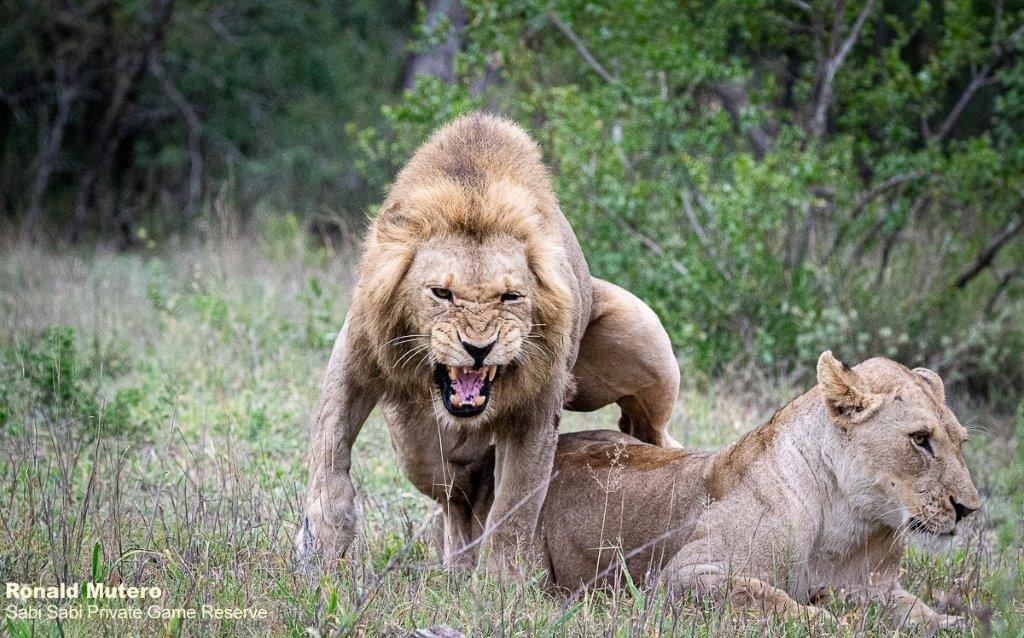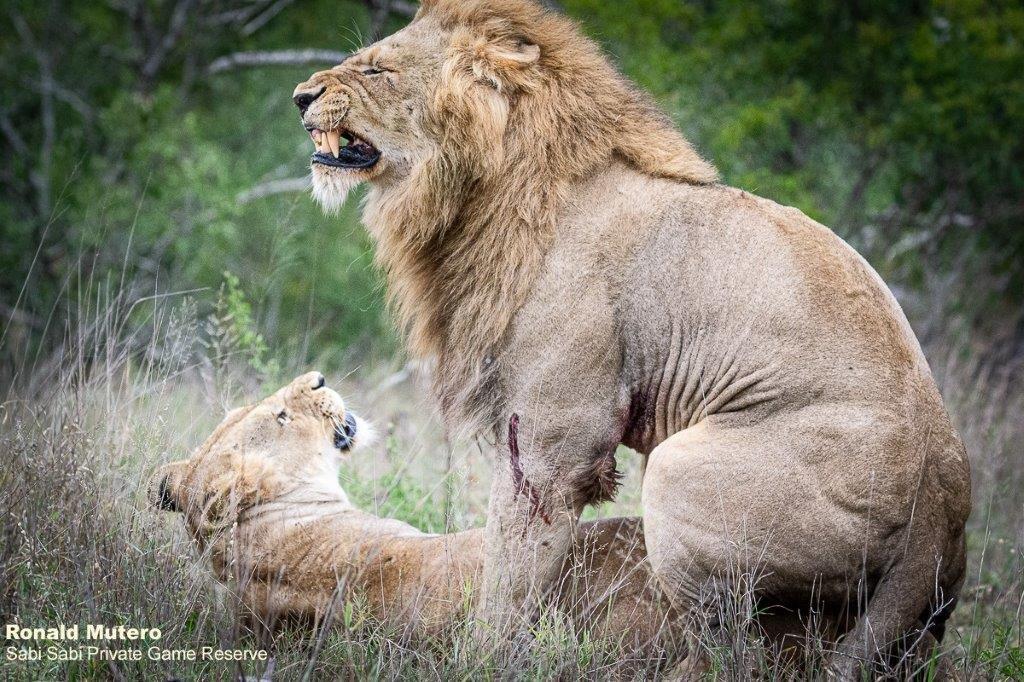 We have enjoyed wonderful sightings with this female cheetah and her two cubs! We found them on a termite mound scanning for a potential meal when a hyena made his way to investigate.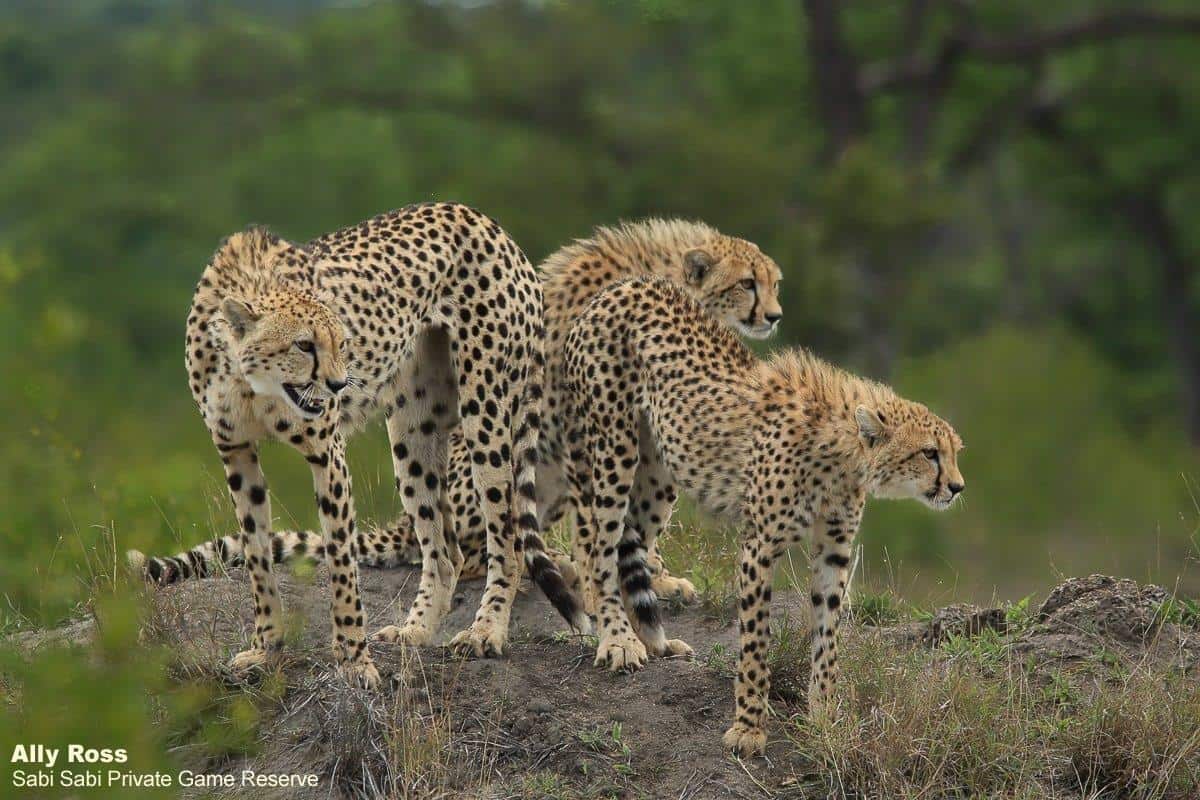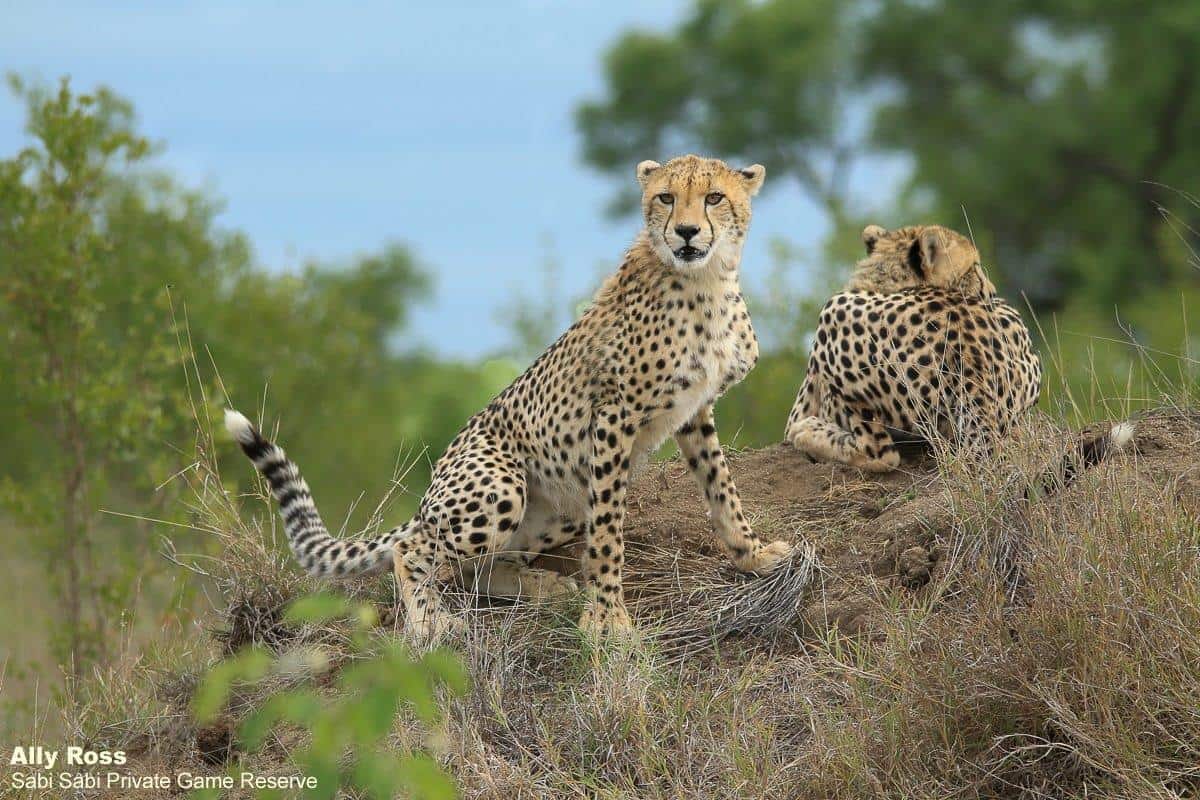 The Nchila male leopard had secured himself a kill up in a tree.  After eating a bit, he came down to rest in a more comfortable position.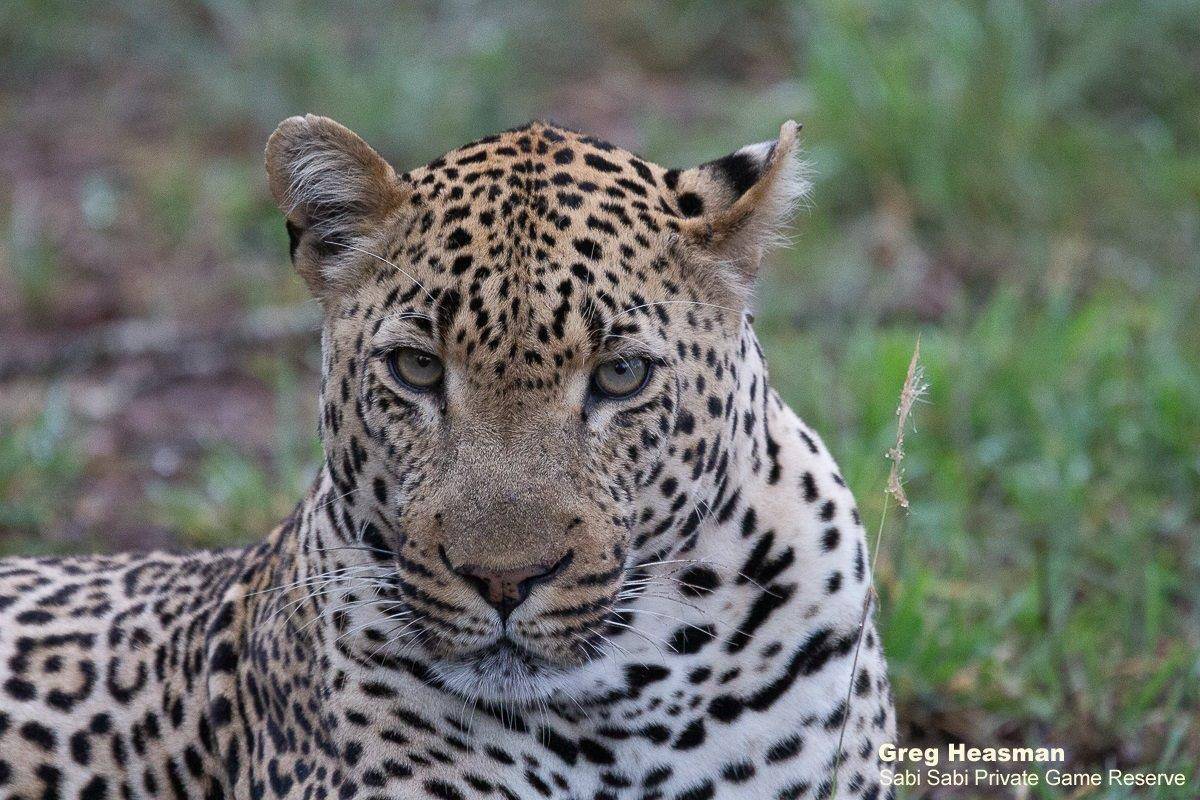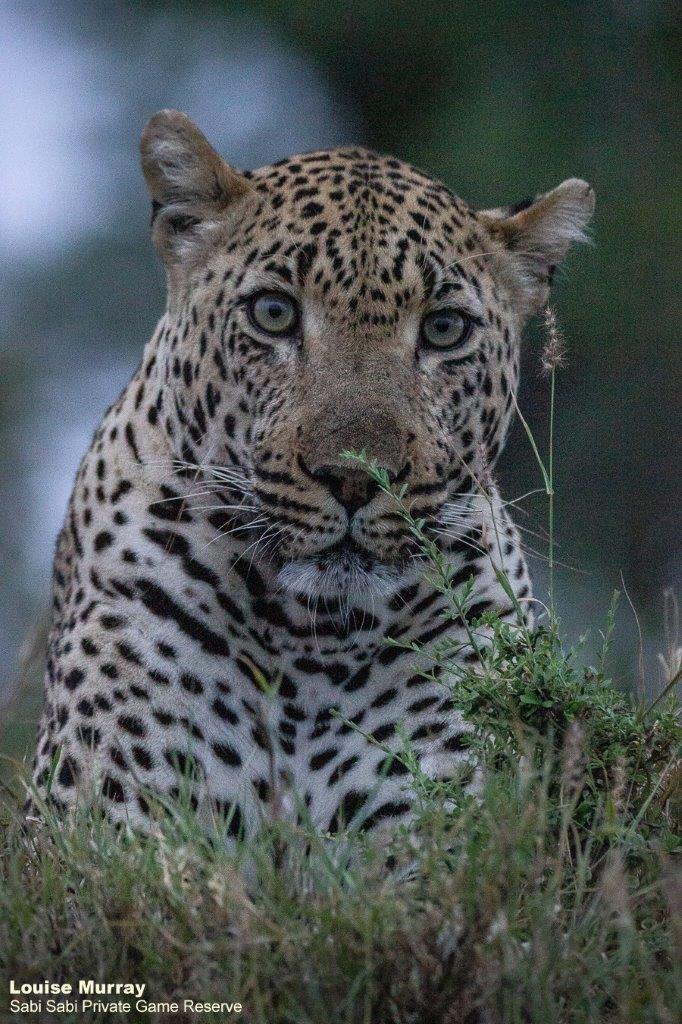 A very full and content looking female leopard was seen making herself comfortable in a tree with a cool breeze coming through.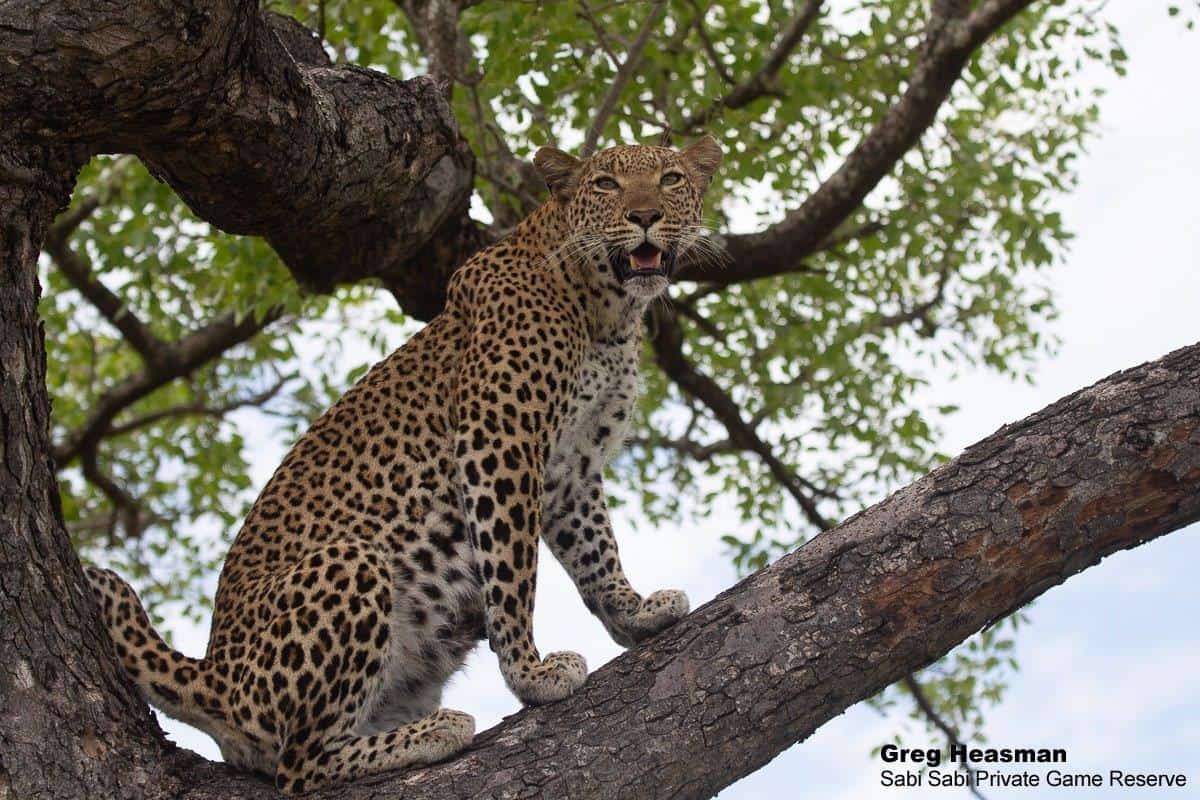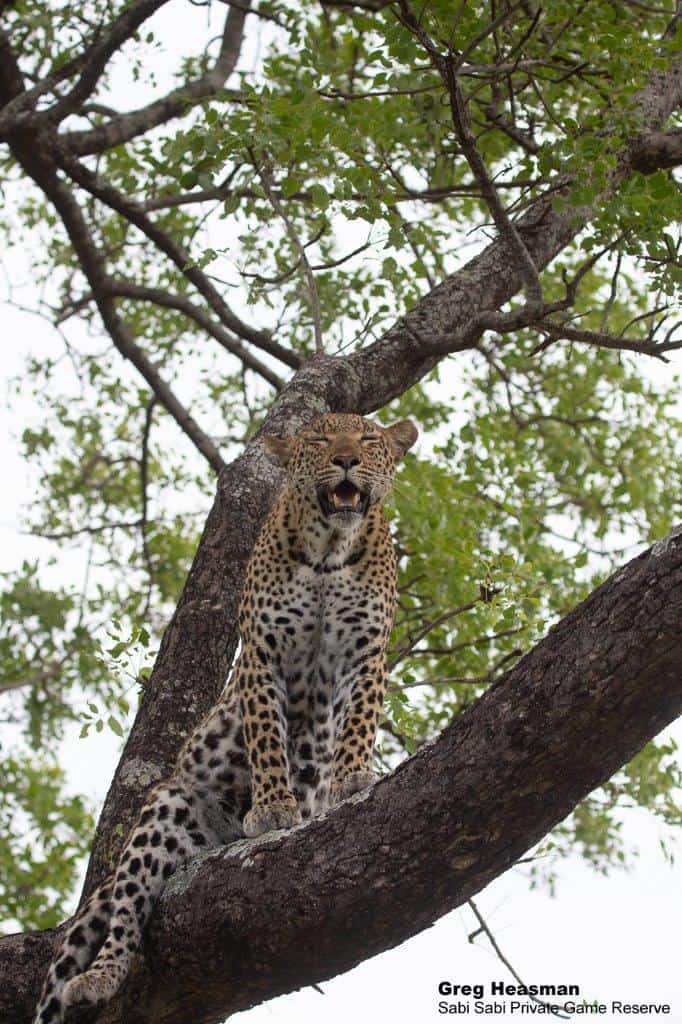 So many puddles and mud wallows filled up with water after the recent rain, so we stopped to look at a foam nest when right in front of us out popped a male leopard.  The White Dam male strolled along the road marking before making a swift exit into some thick bush.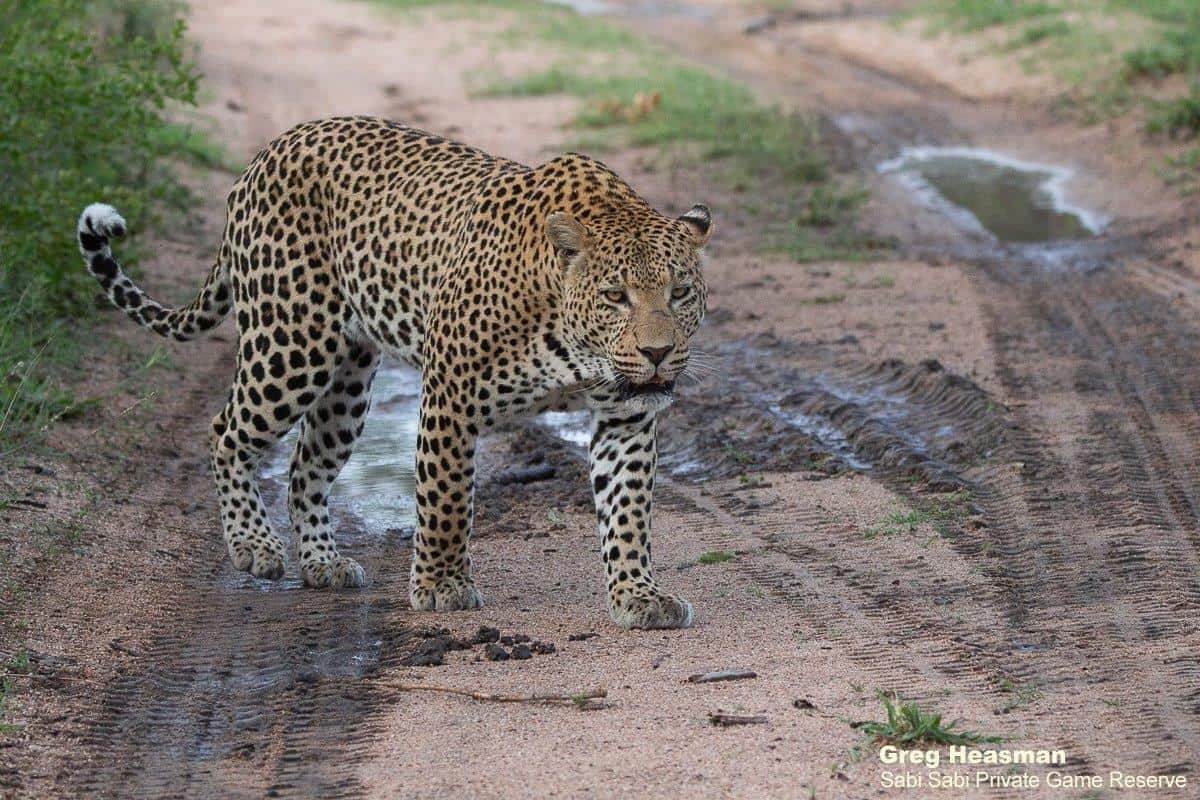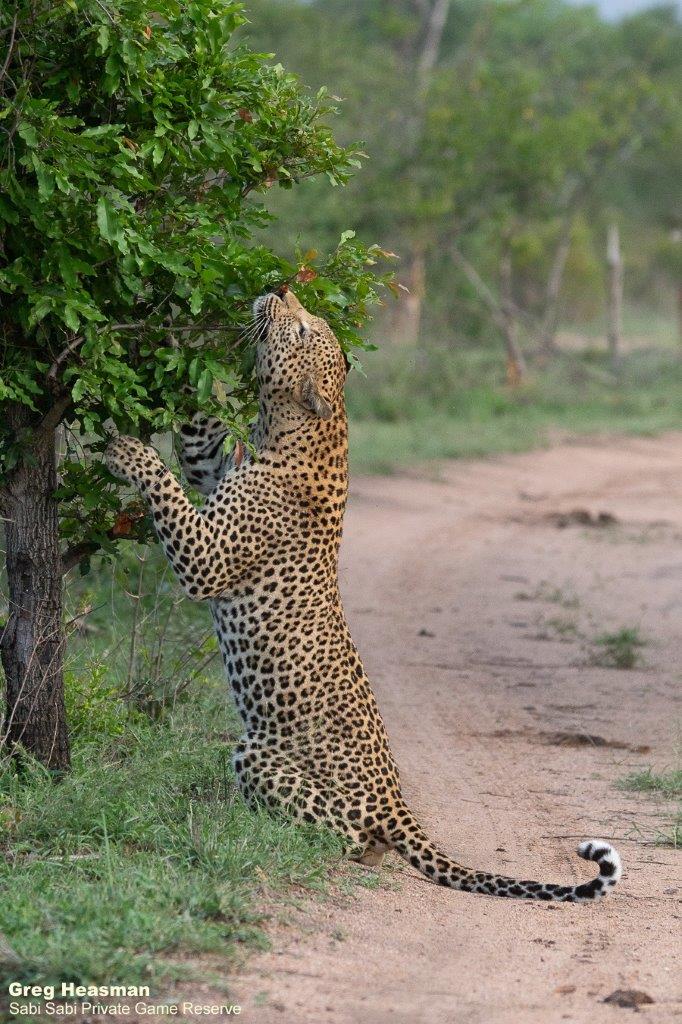 Not much more can make your day when you drive around a corner and find a pack of wild dogs finishing off the remains of what looked like an impala – full tummies and sun out – they found some shade and took a well-deserved nap.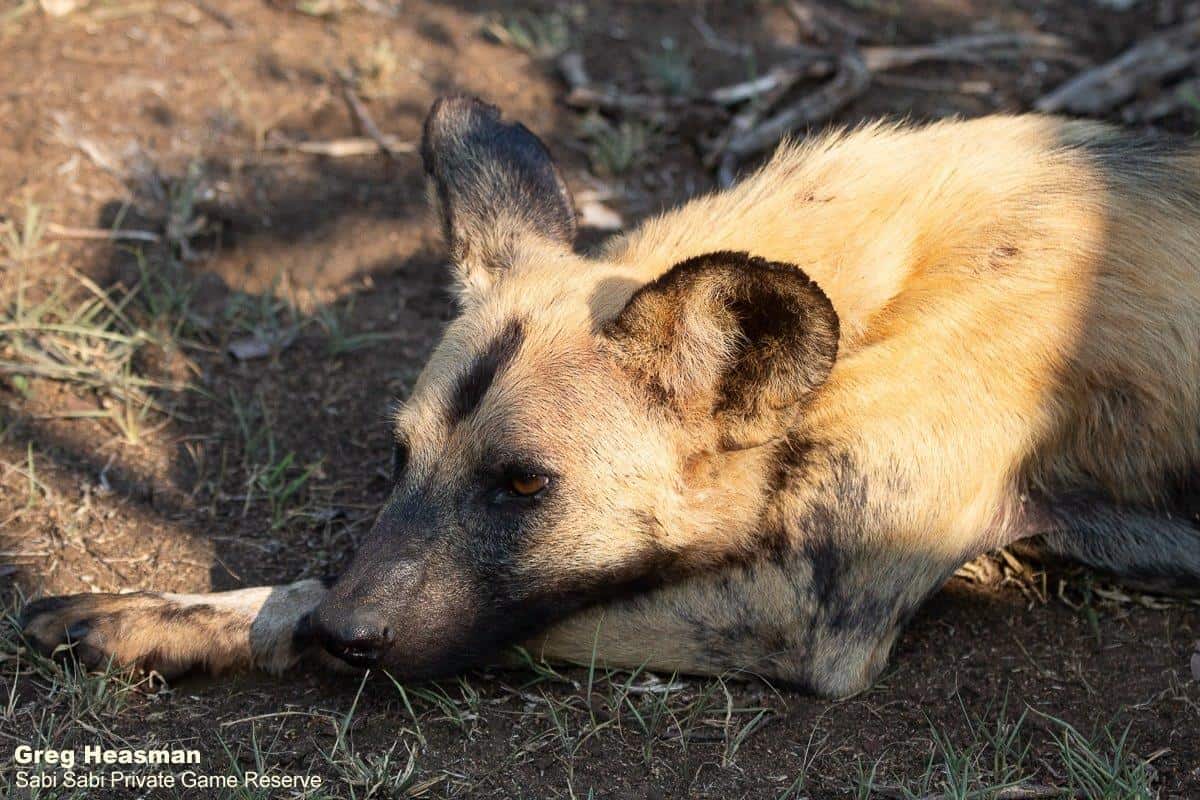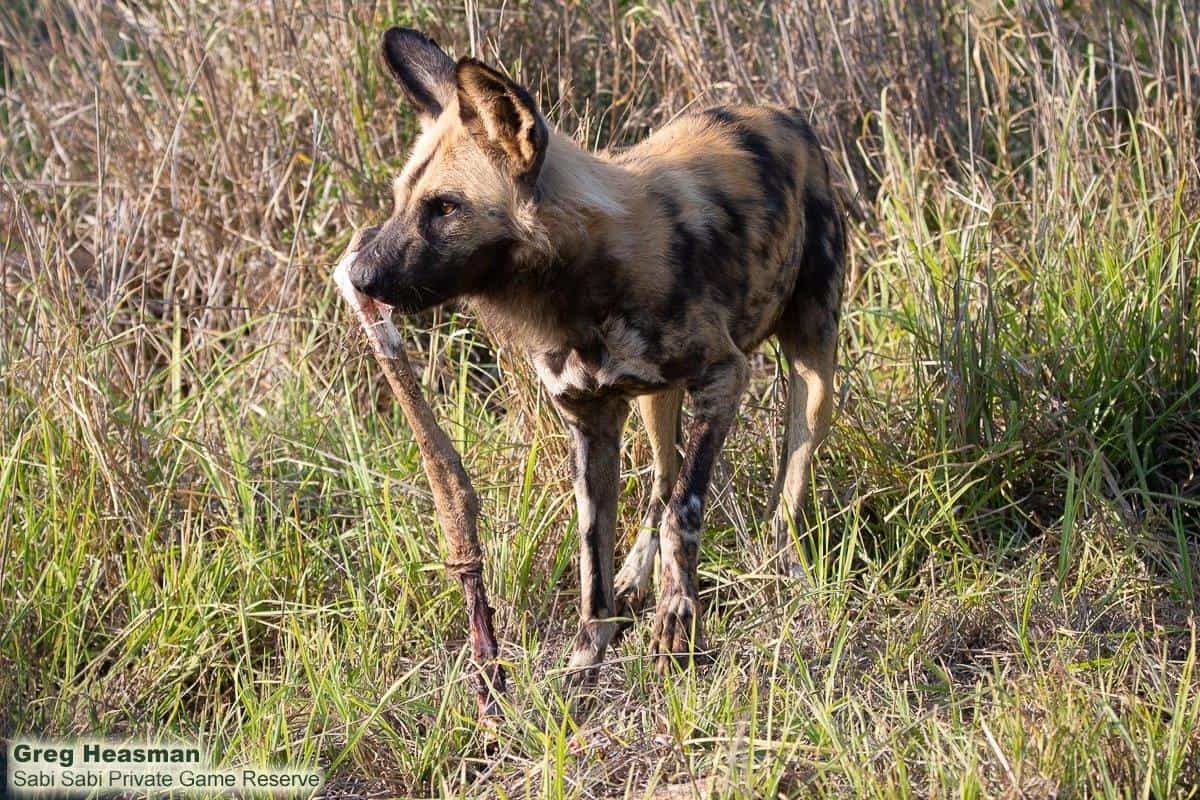 Armed with massive tusks, this warthog was not too phased by our presence.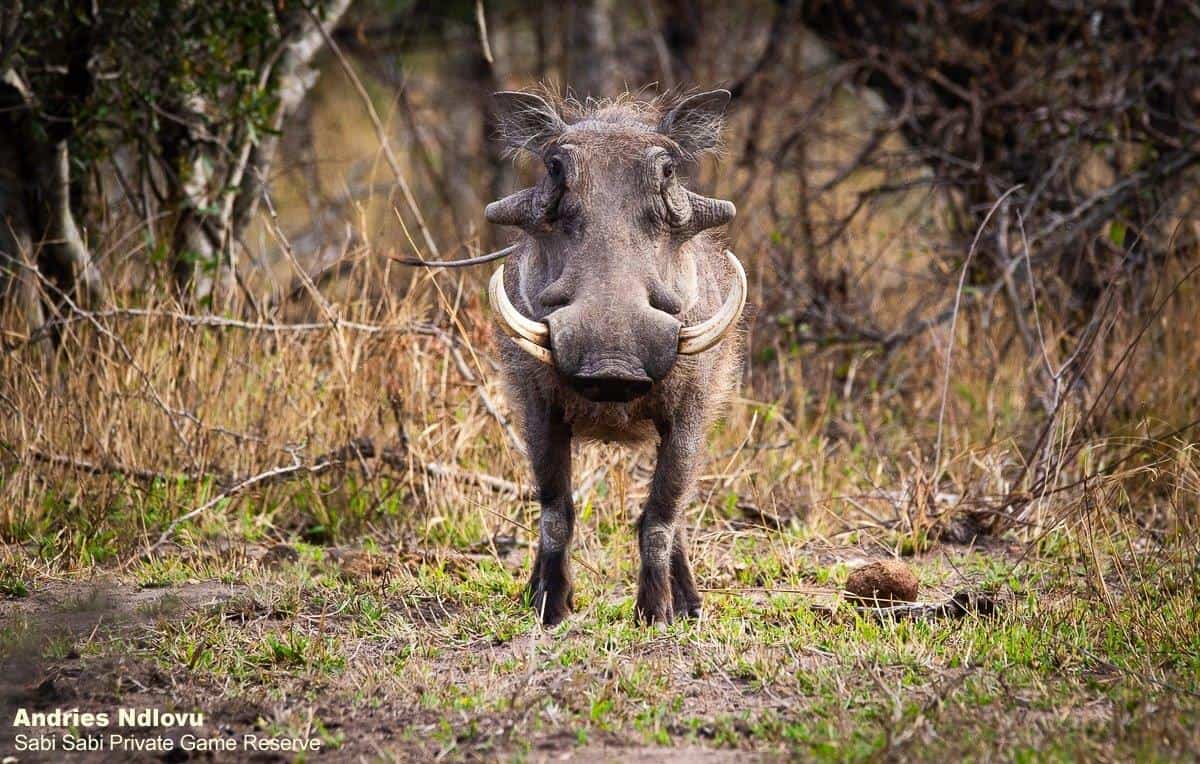 Two elephant bulls engage in a friendly jostle around a watering hole.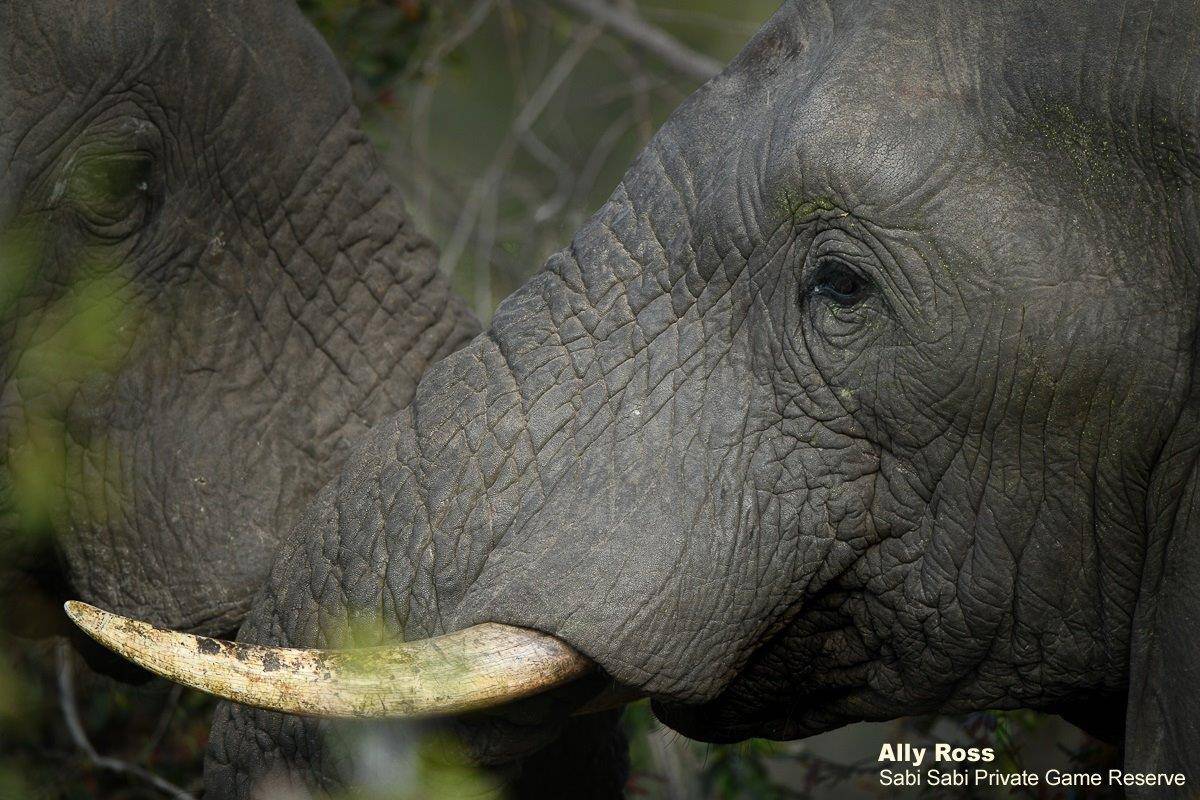 A young hyena walks past with a rather guilty look on its face…
An African Fish Eagle perches up high above some water.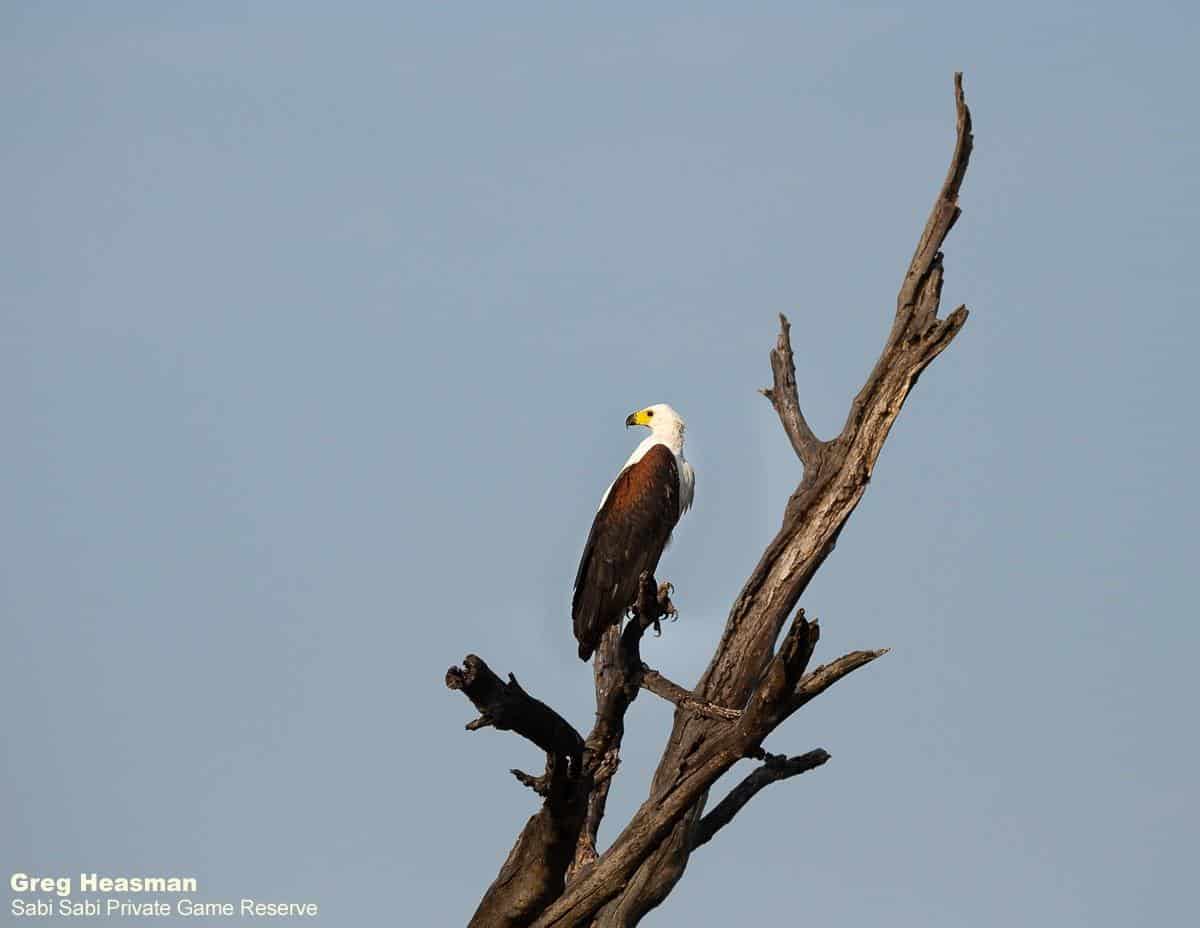 Usually only seen on rare occasions in the northern parts of the Kruger National Park, it was extremely lucky when Ranger Ruth called us to watch a pair of Black-throated Wattle-eye's outside her window. We were all in awe, as the pair jumped around the tree canopy above us. Being able to snap a photo was extremely difficult but eventually the female perched in a tree long enough to get this photo. A special and first-time sighting for all the Rangers that managed to see them.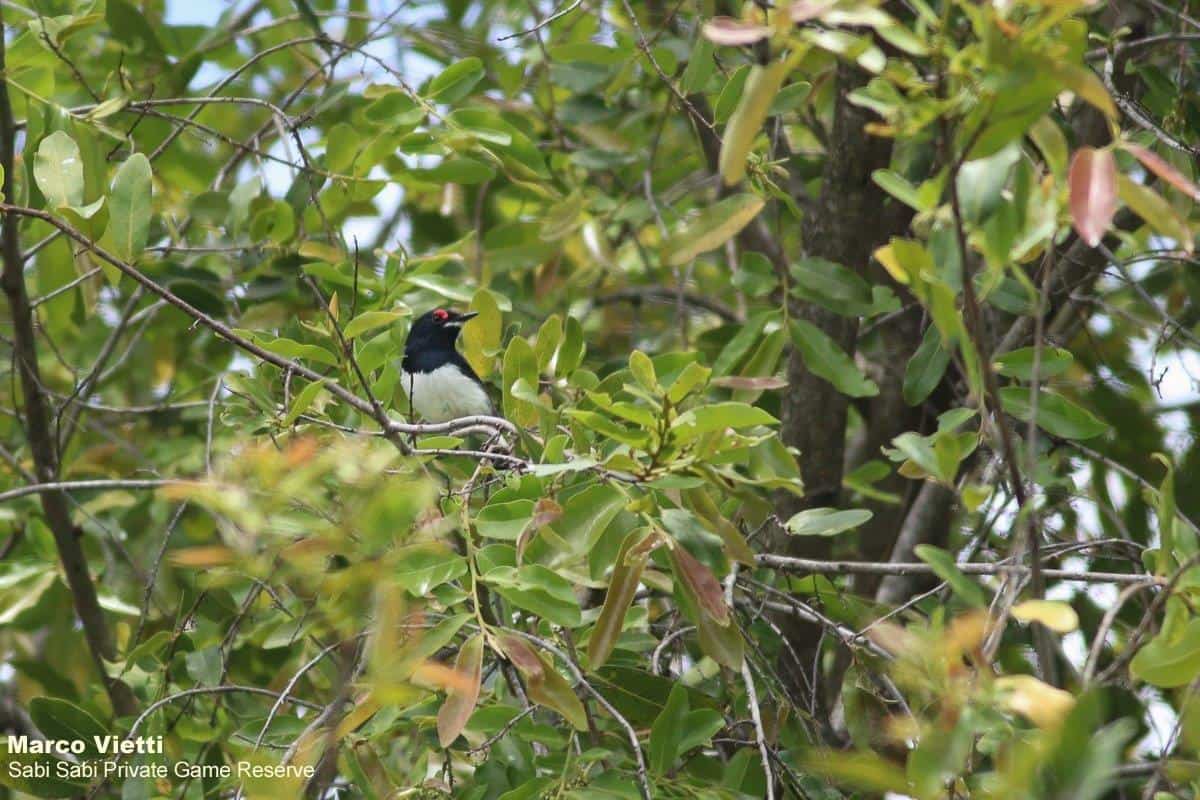 A muddy experience on a really warm day at Sabi Sabi.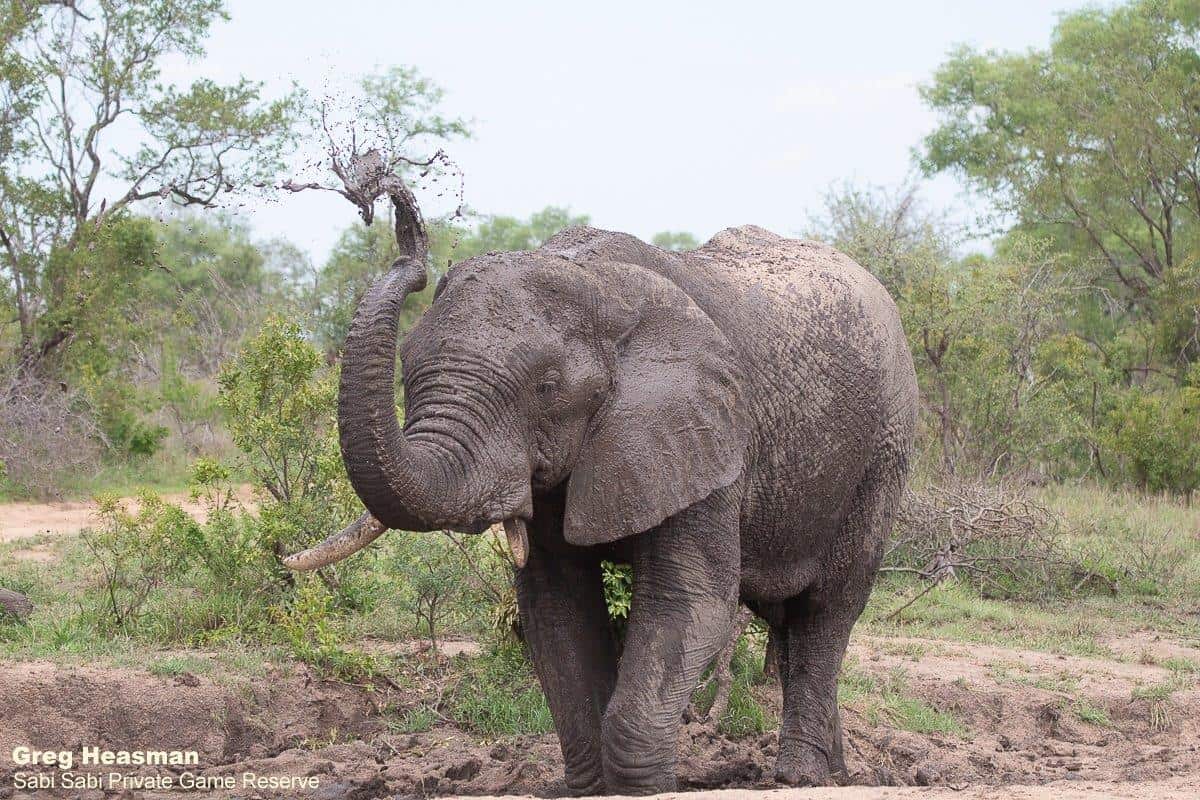 Just a baby elephant trying to keep up with mom while crossing the road.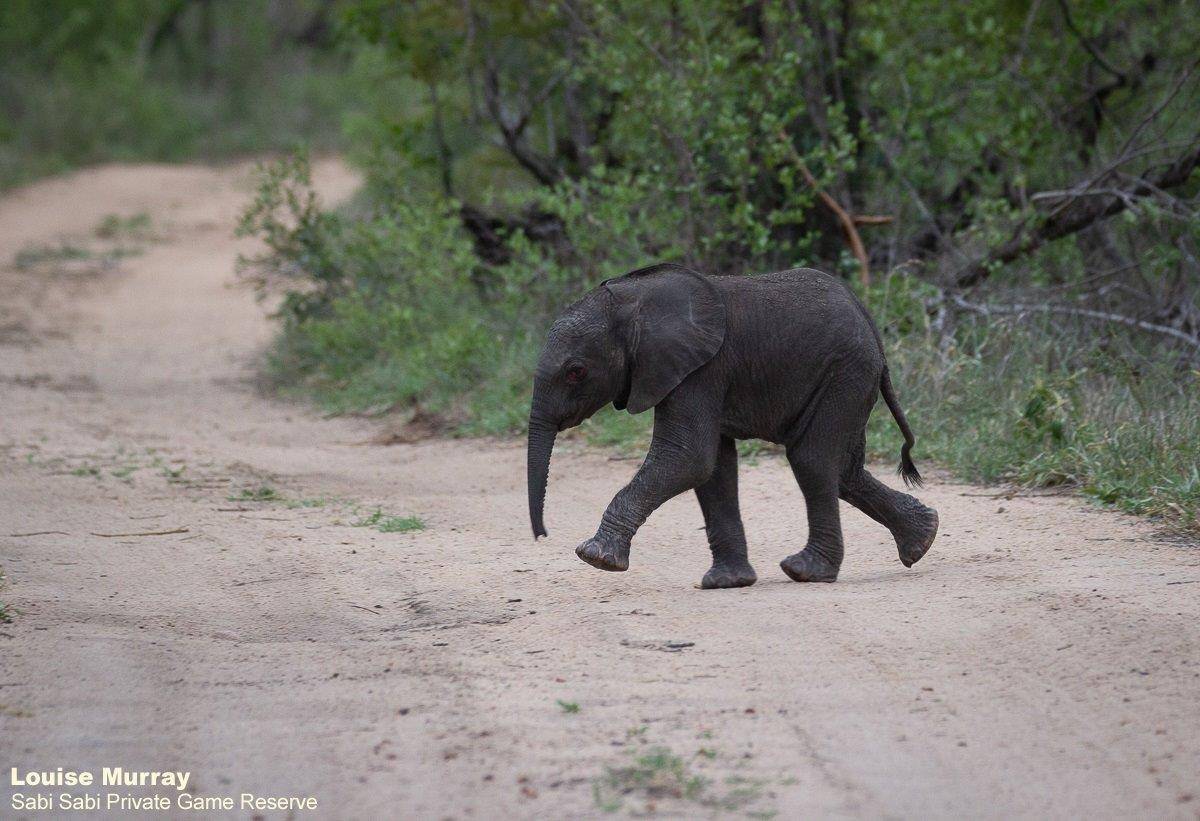 Make sure you look before crossing the road!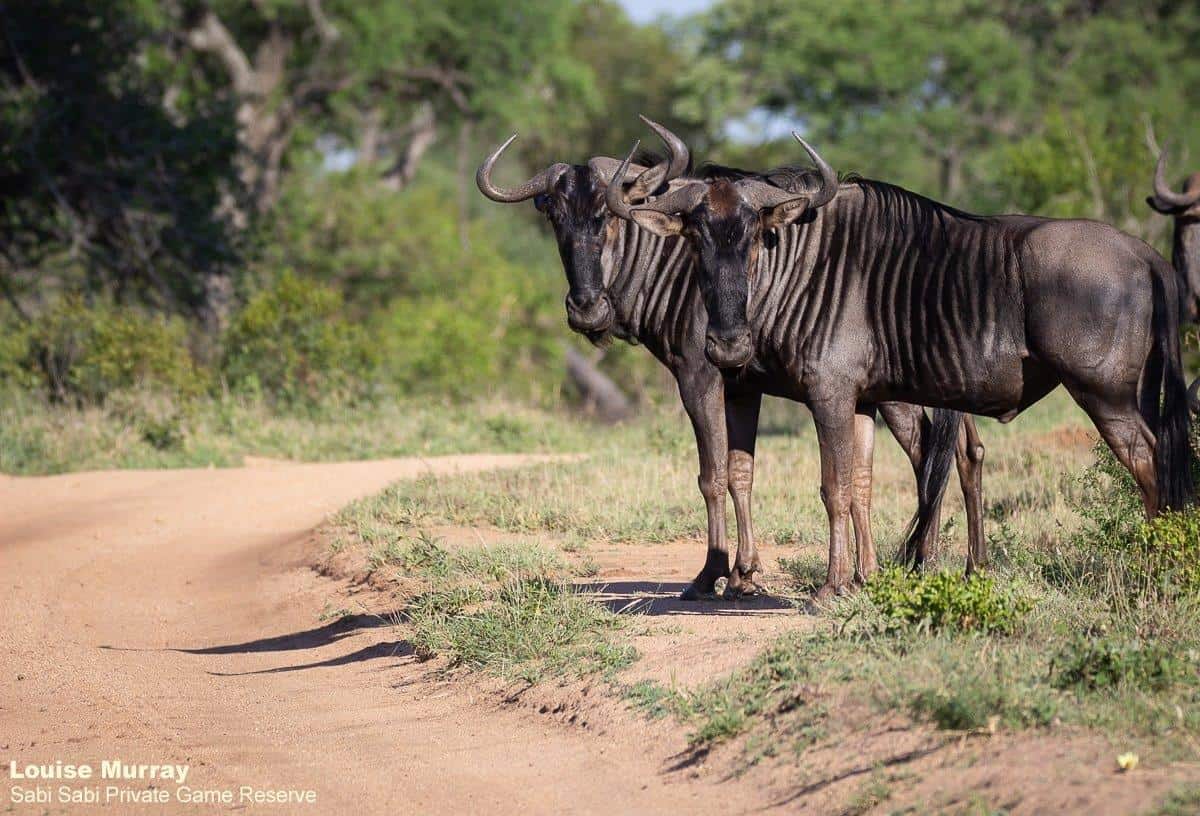 Until next time…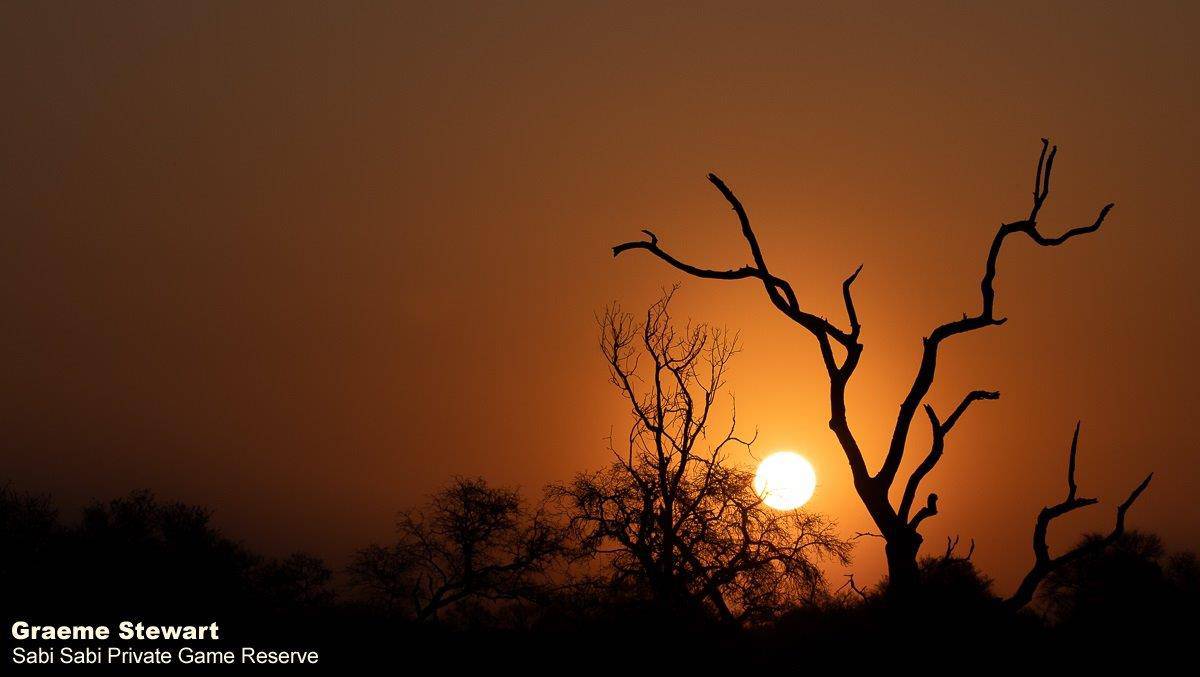 Blog by Wendy Claase
Images by Ally Ross, Andries Ndlovu, Graeme Stewart, Greg Heasman, Louise Murray, Marco Vietti and Ronald Mutero
Videos by Ally Ross and Greg Heasman