What a week it's been of some amazing sightings, but sadly, not all good news this week as we were once again reminded that nothing out in the wild can be predicted…
We could hear alarm calls coming from bushbuck close to Selati Camp so headed out to see what was causing all the noise.  A female leopard, marking her territory before settling down on a large rock under a massive Fig Tree.
A few days later, we located Kigelia once again after hearing her vocalising in a riverbed.  She was lying on the cool sand – constantly letting out soft calls – calling out for her cub.  She was moving up and down and when her cub never appeared, she eventually settled.  Sadly, we can confirm that her cub has died.  We were not witness to what happened, but saw a hyena in the area, with the cub's body and can only assume she was killed by a hyena.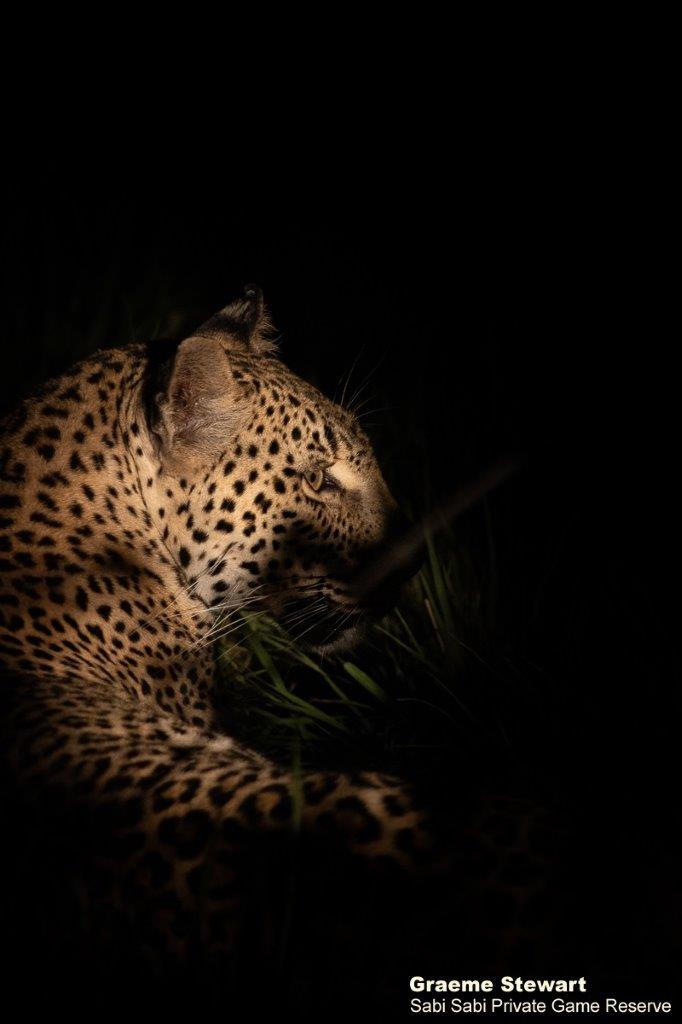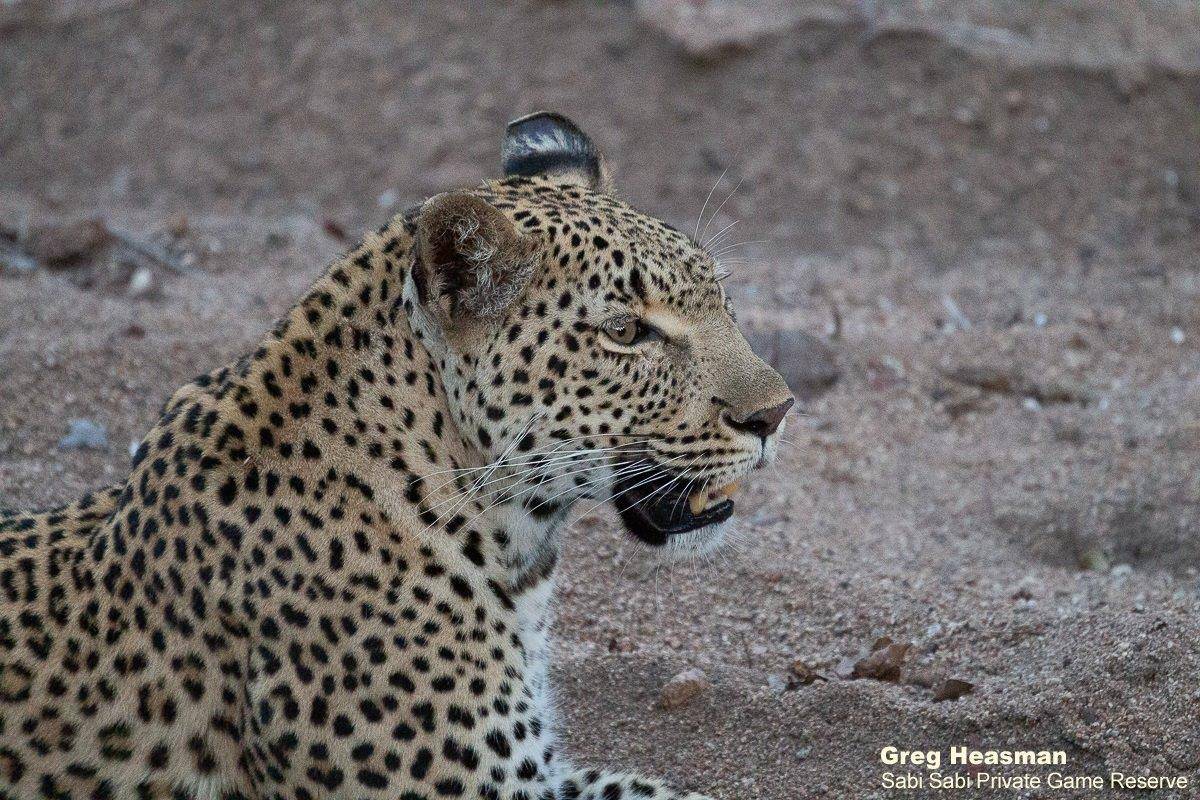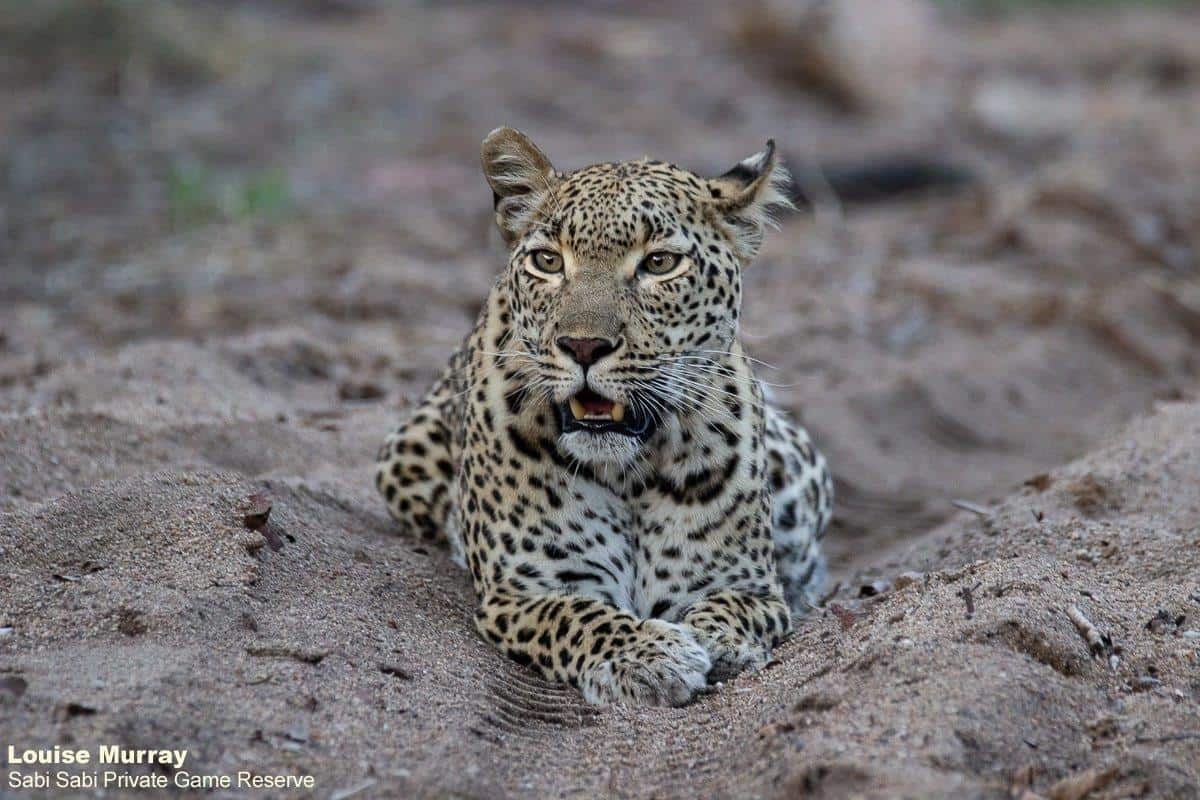 Our last sighting of the female was close to Little Bush Camp where she had a kill hoisted in a tree.  She however did not go up to eat, instead, she lay down for a rest.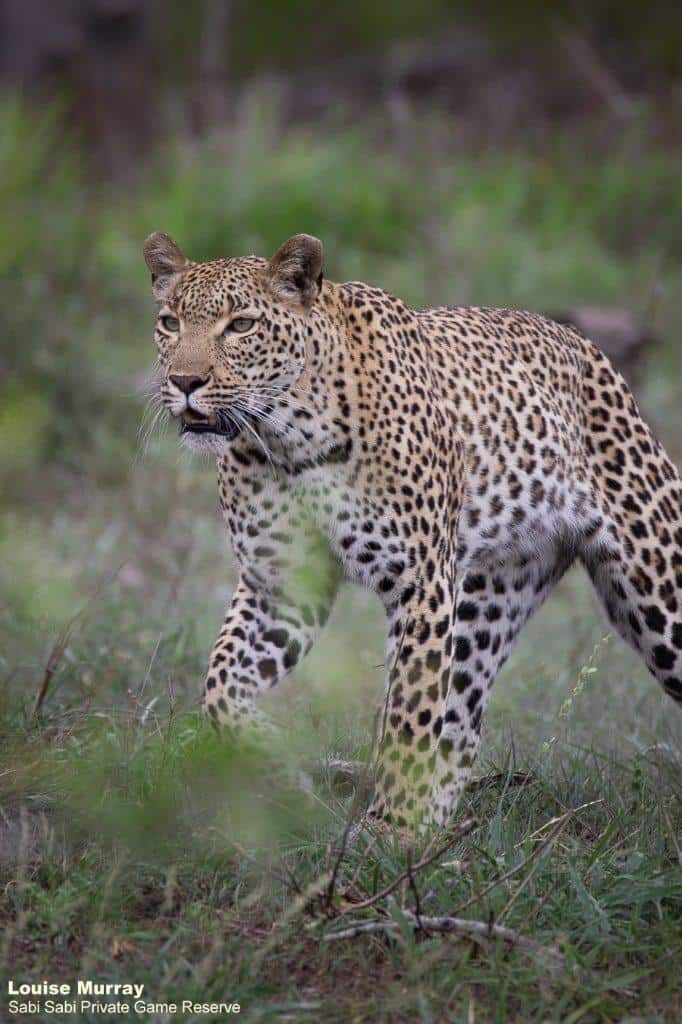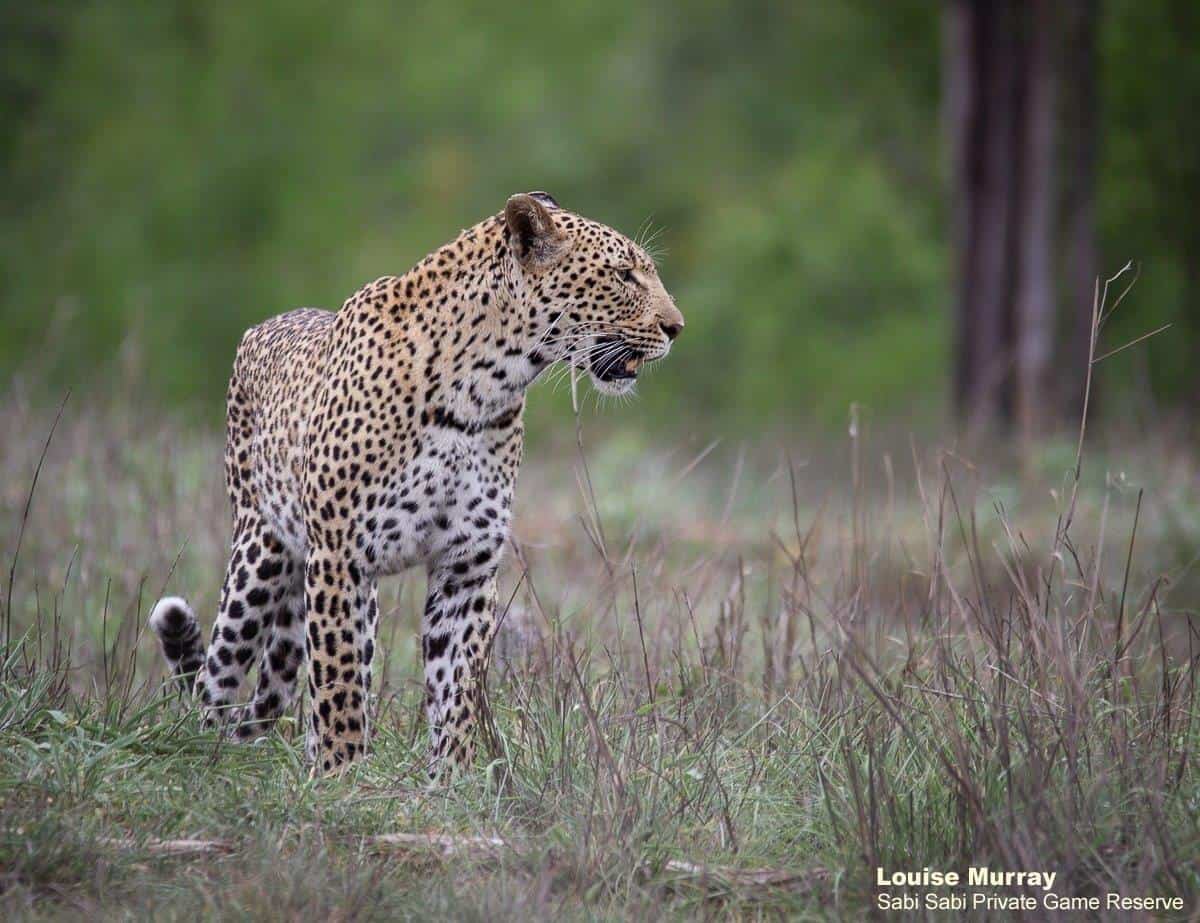 With sad news, comes some positive news…  The Southern Pride lioness has been seen at a waterhole, trying her luck on some antelope, but was unsuccessful.  Having previously noticed the lack of suckle marks from her cub/s, we were delighted when we noticed in this sighting that there still seem to be suckle marks which can only mean that one/both of her cubs are still alive!
A wonderful sight in front of Bush Lodge as one of the N'waswishaka male lions quenched his thirst.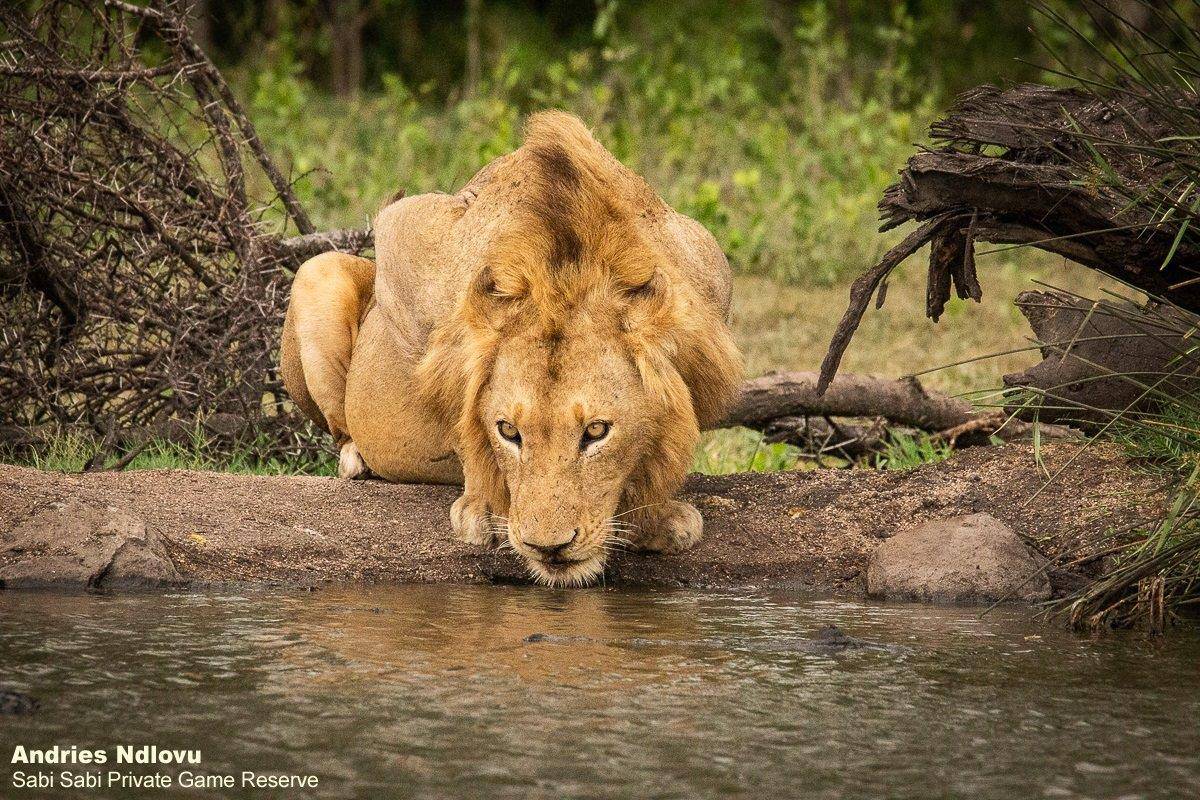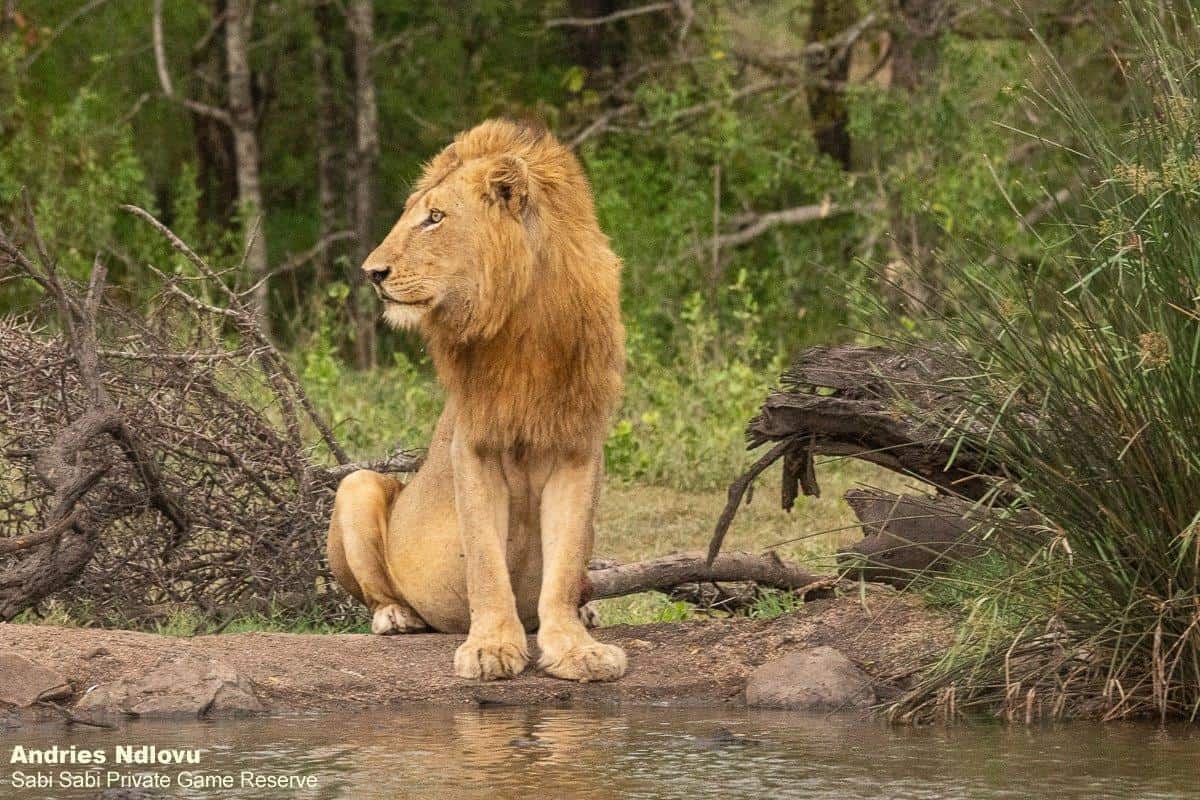 Two Styx Pride females were successful in making two impala kills this week!  After several attempts to chase the vultures away from the scraps left, they lay in the shade before making their way to a waterhole to quench their thirst.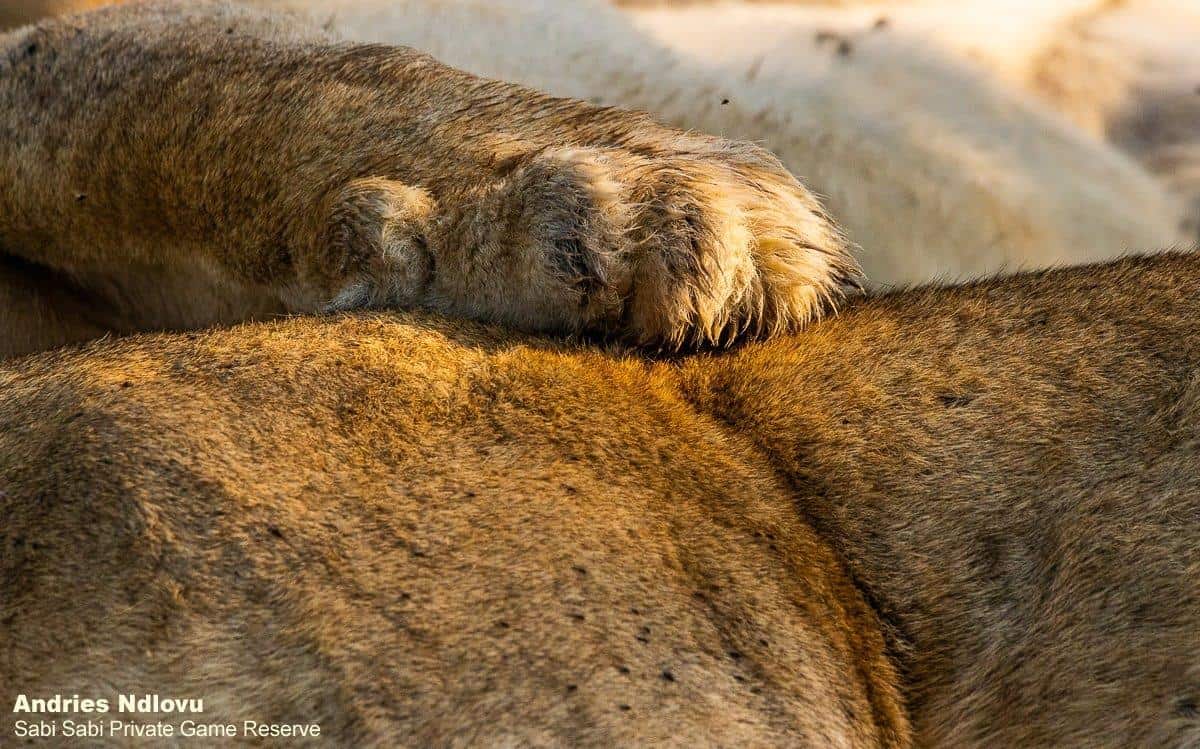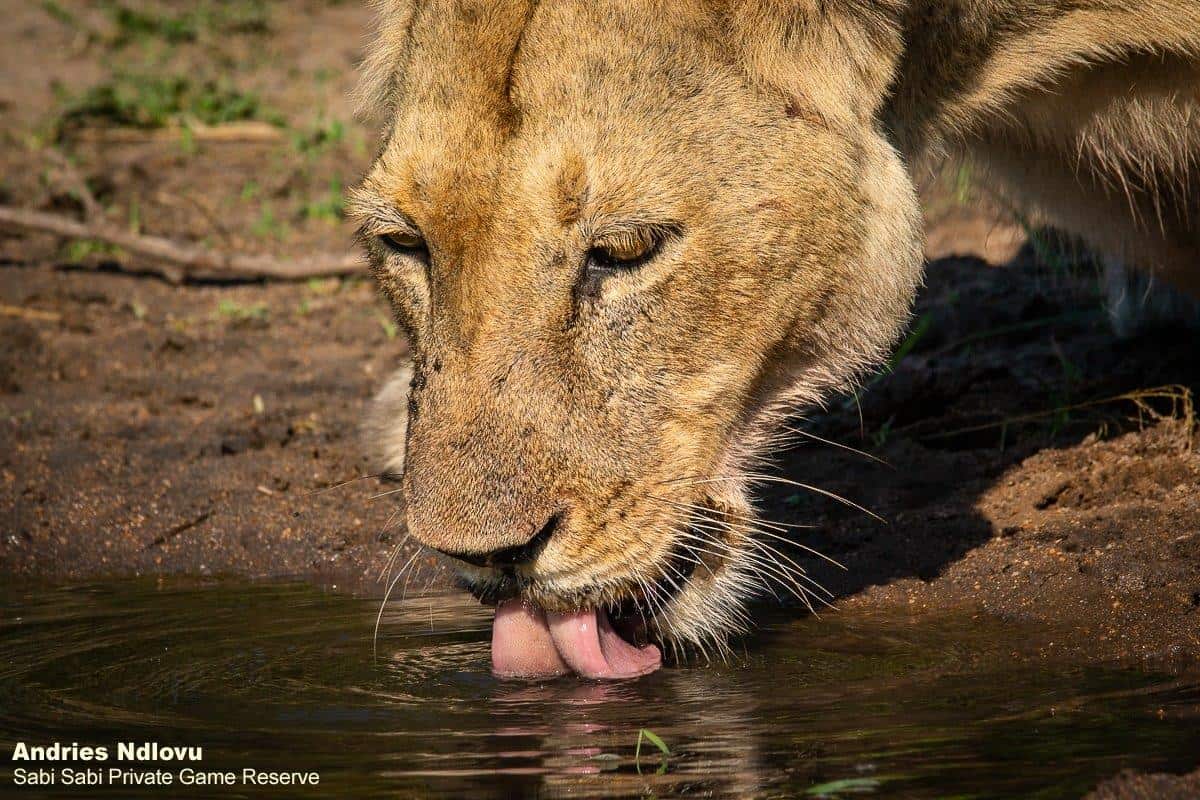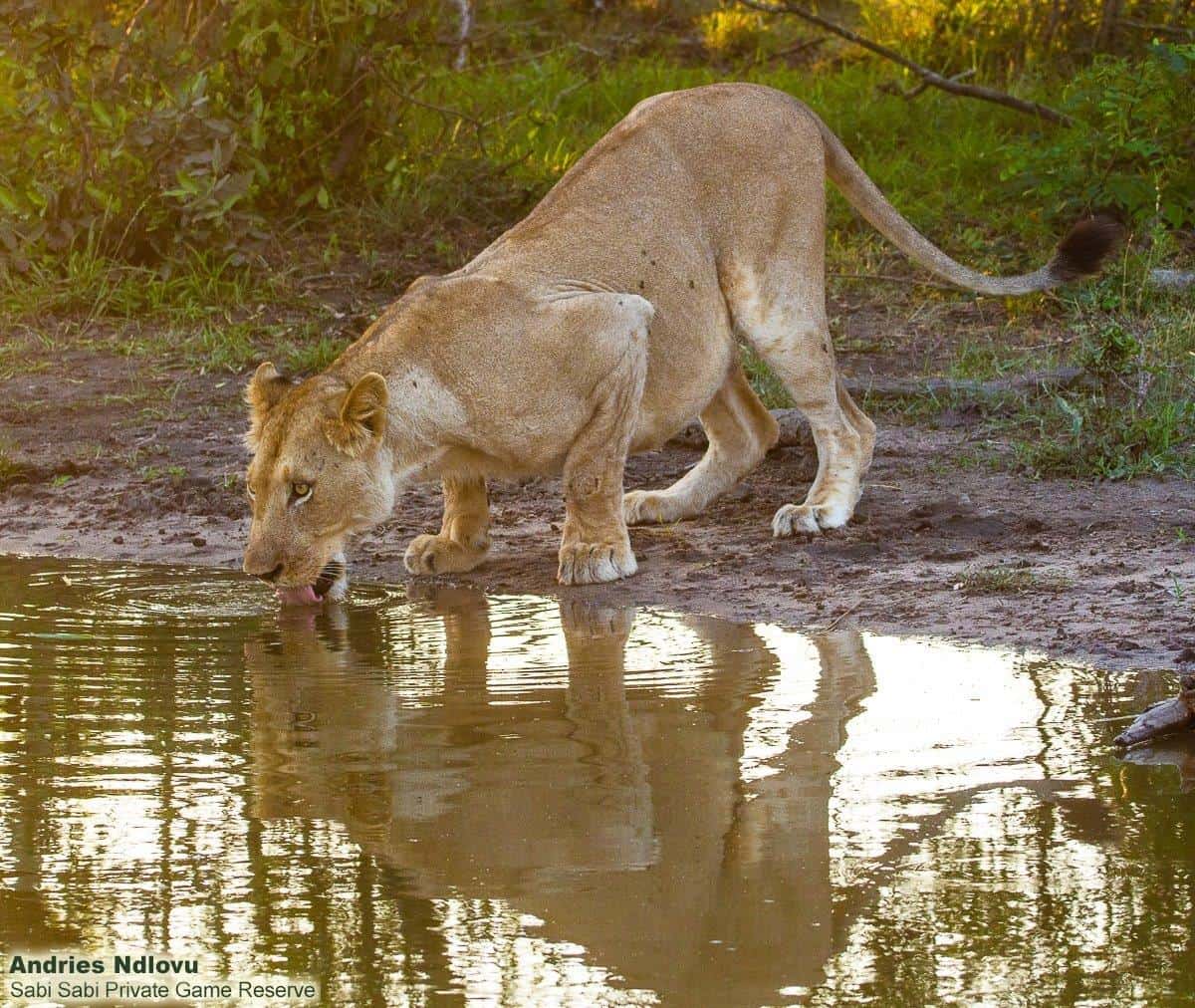 Even though there wasn't much left over from the impala kills made by the two Styx lionesses, it was enough to invite big vultures such as the Lappet-faced vulture.
This juvenile Bateleur was feeding on some scraps left behind from a kill recently made by lions.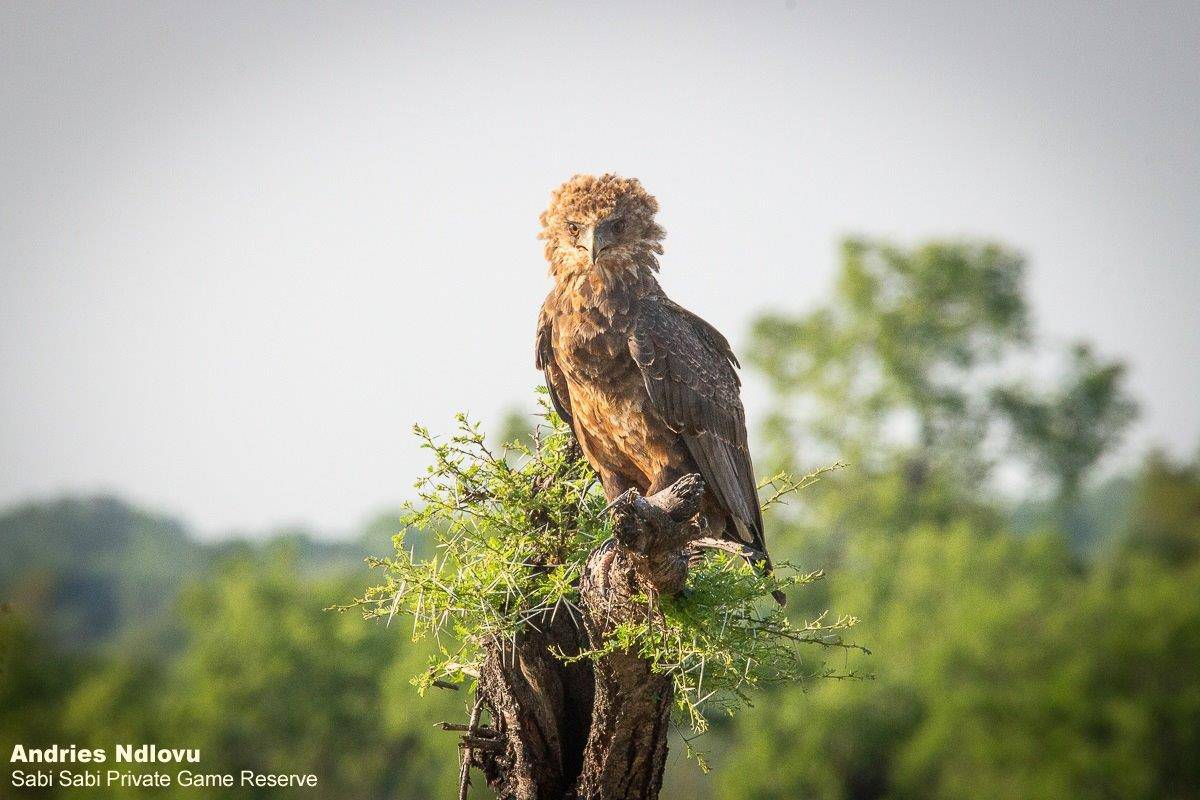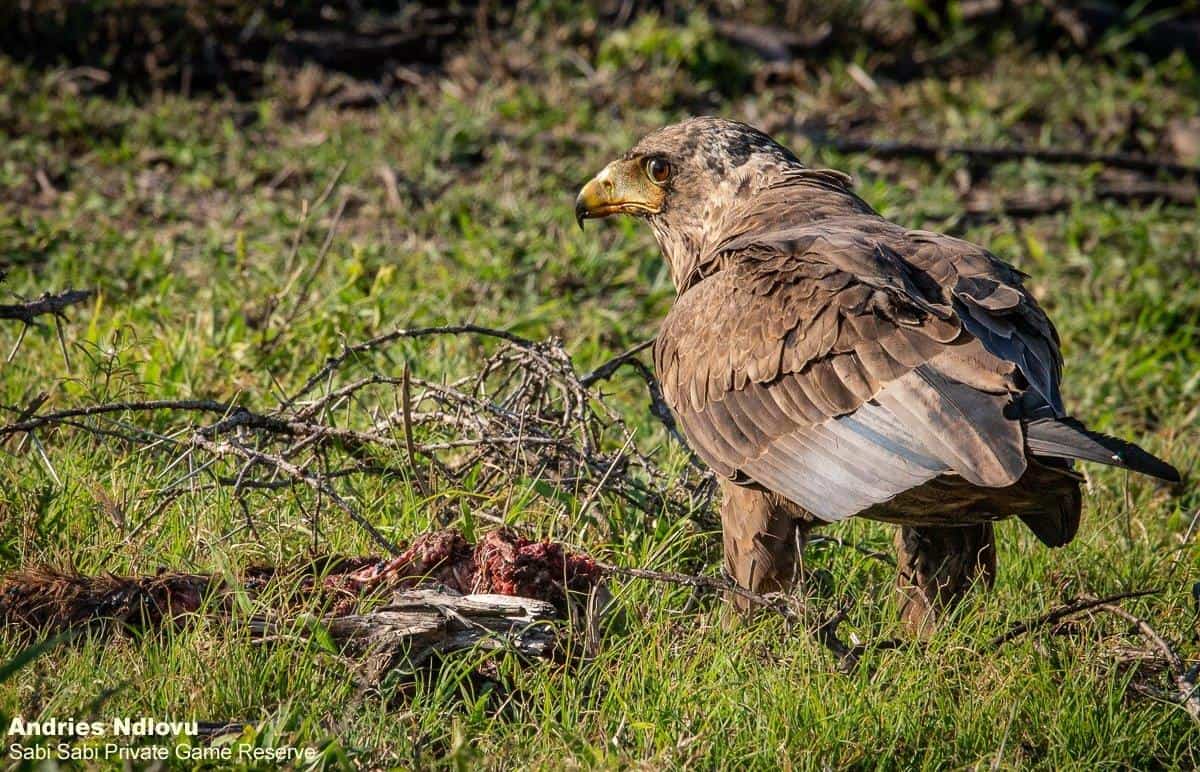 One of the smaller scavengers, this Side-striped jackal was patiently waiting its turn to scavenge on the remains of the lions' kill.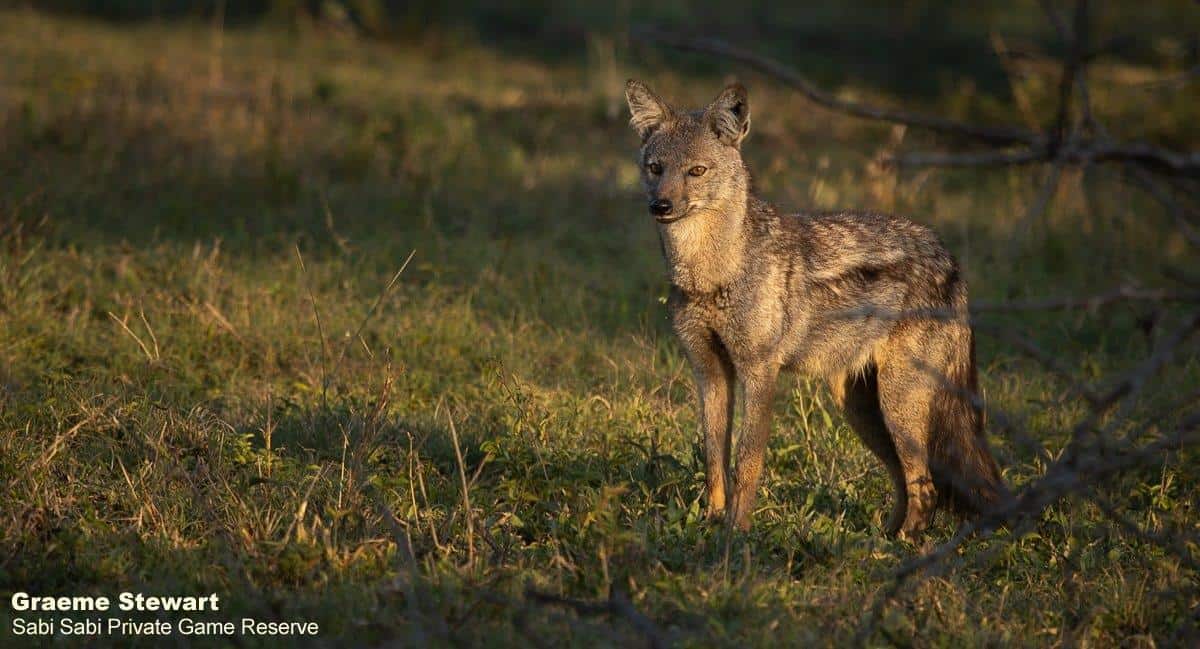 As we left Bush Lodge, this small herd of elephant crossed the road behind us, making a beeline for the waterhole in front of the lodge. We went around and waited at the water for them to emerge from the thickets and hurry towards the water's edge to quench their thirst and cool off after a very hot day.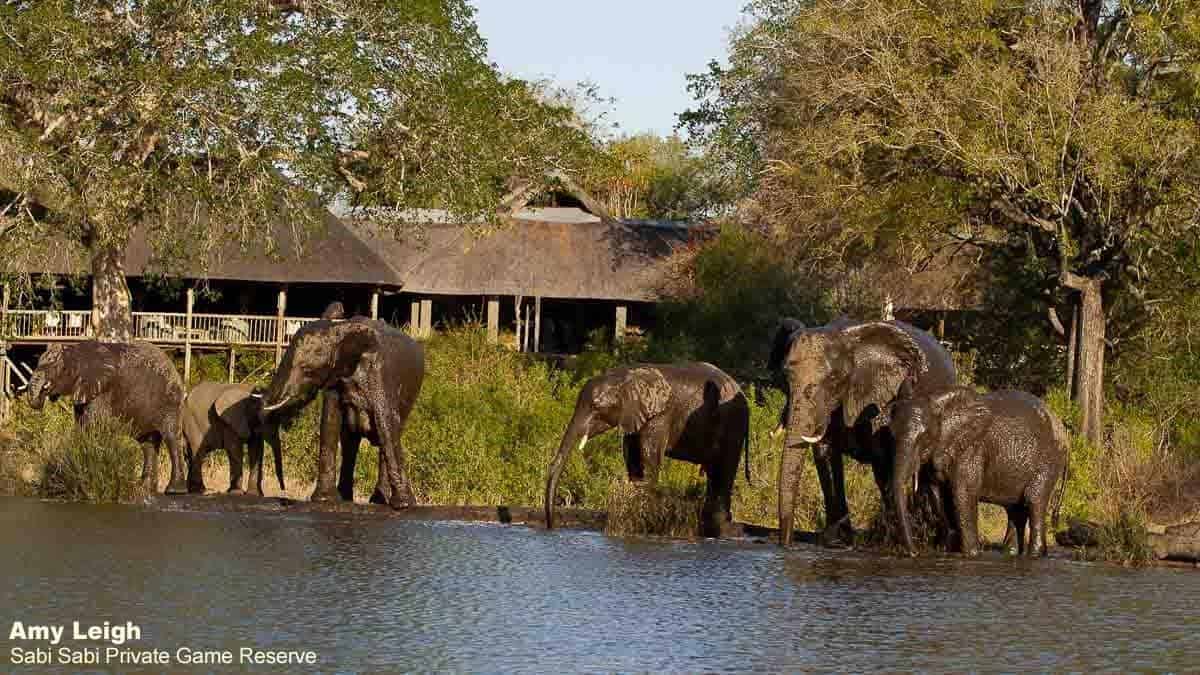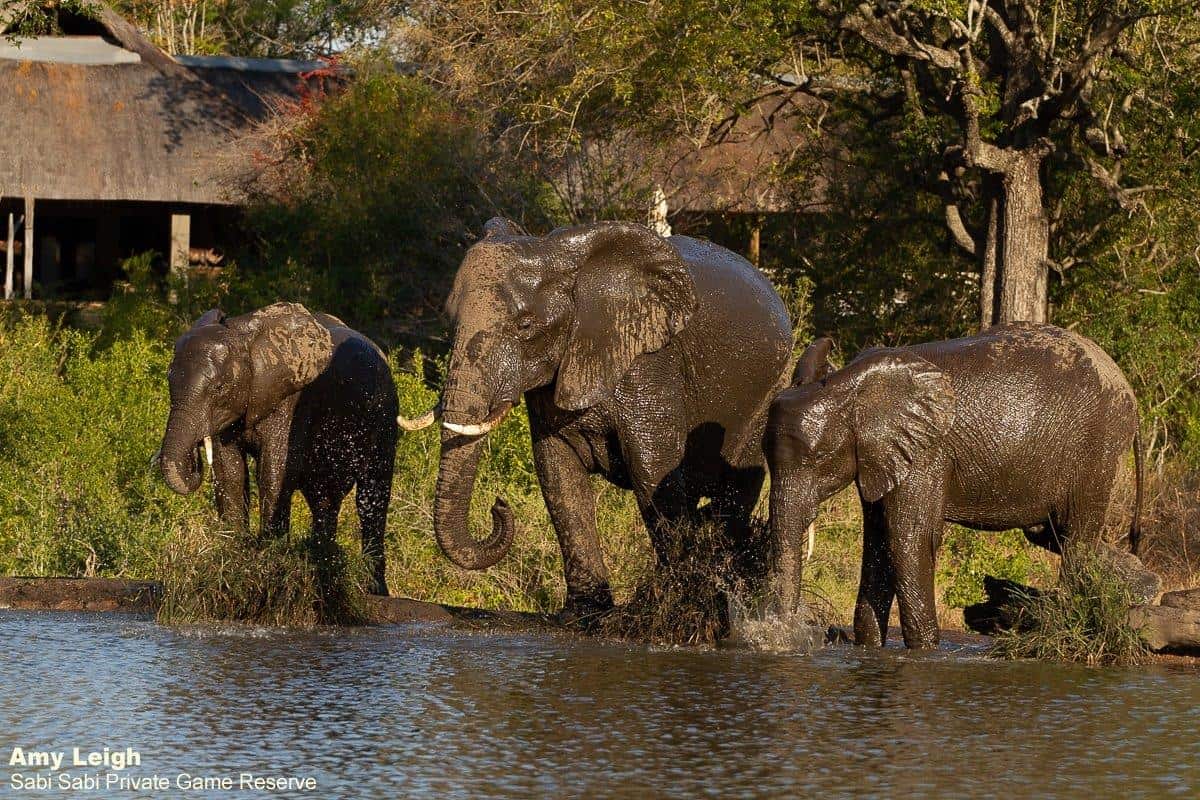 These ostrich chicks are starting to get a lot bigger but staying close to mom and dad as they approached an open area.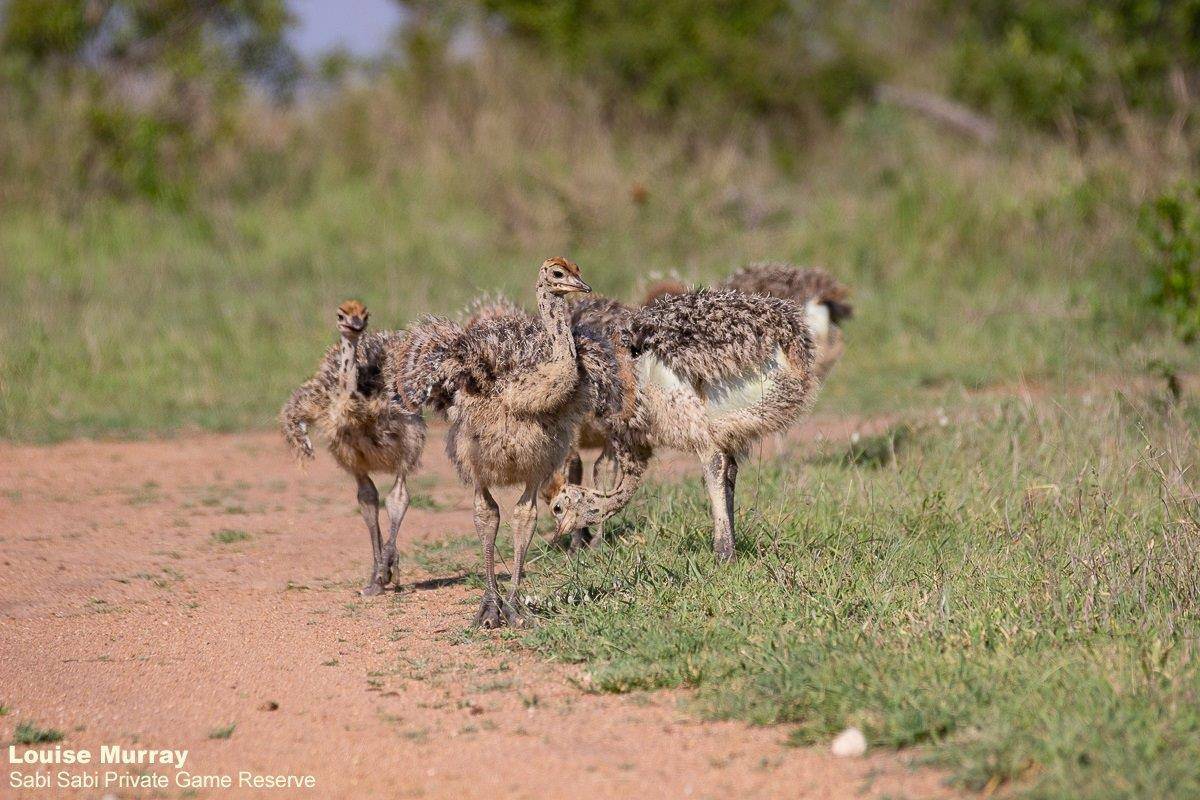 A mud spray down is exactly what is in order with some very high temperatures experienced this past weekend.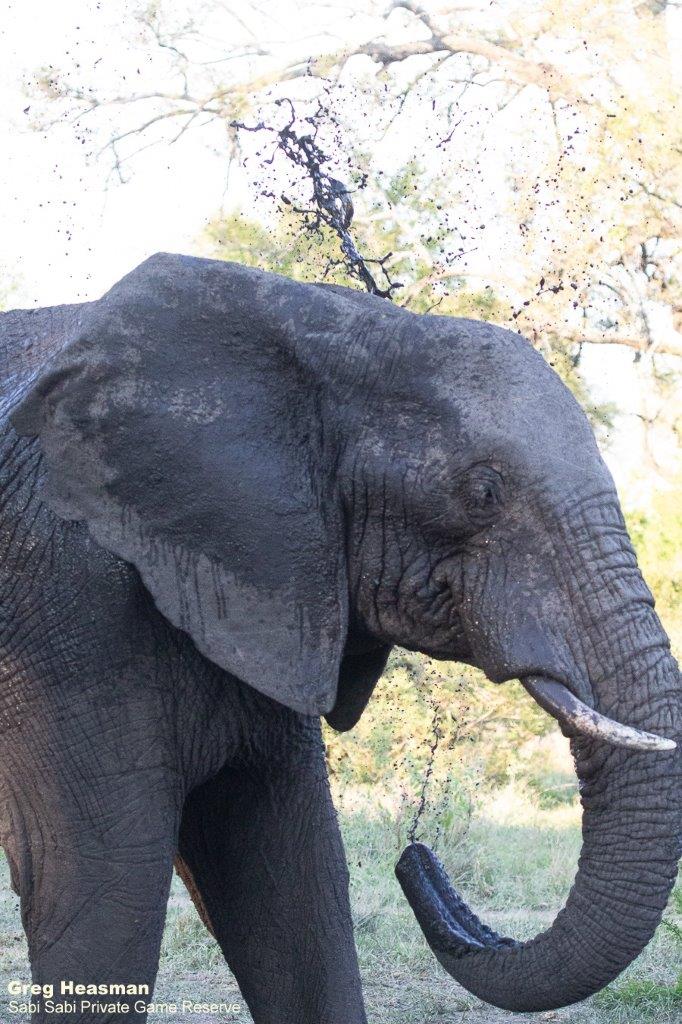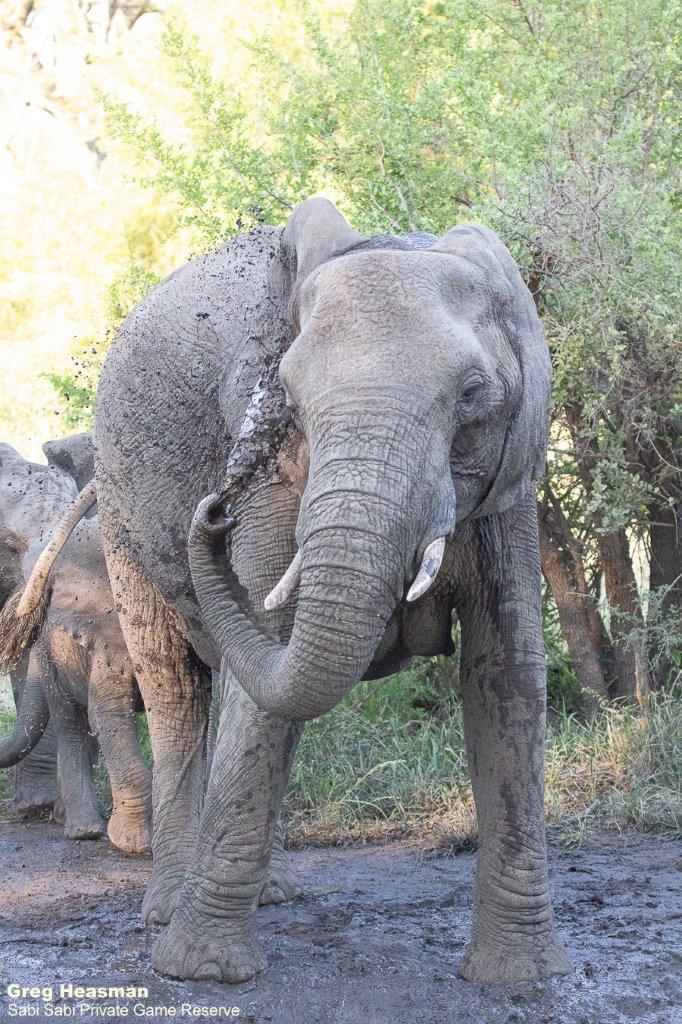 Monitor Lizard – an animal not often photographed as they tend to be very skittish with the vehicles, especially out in the open.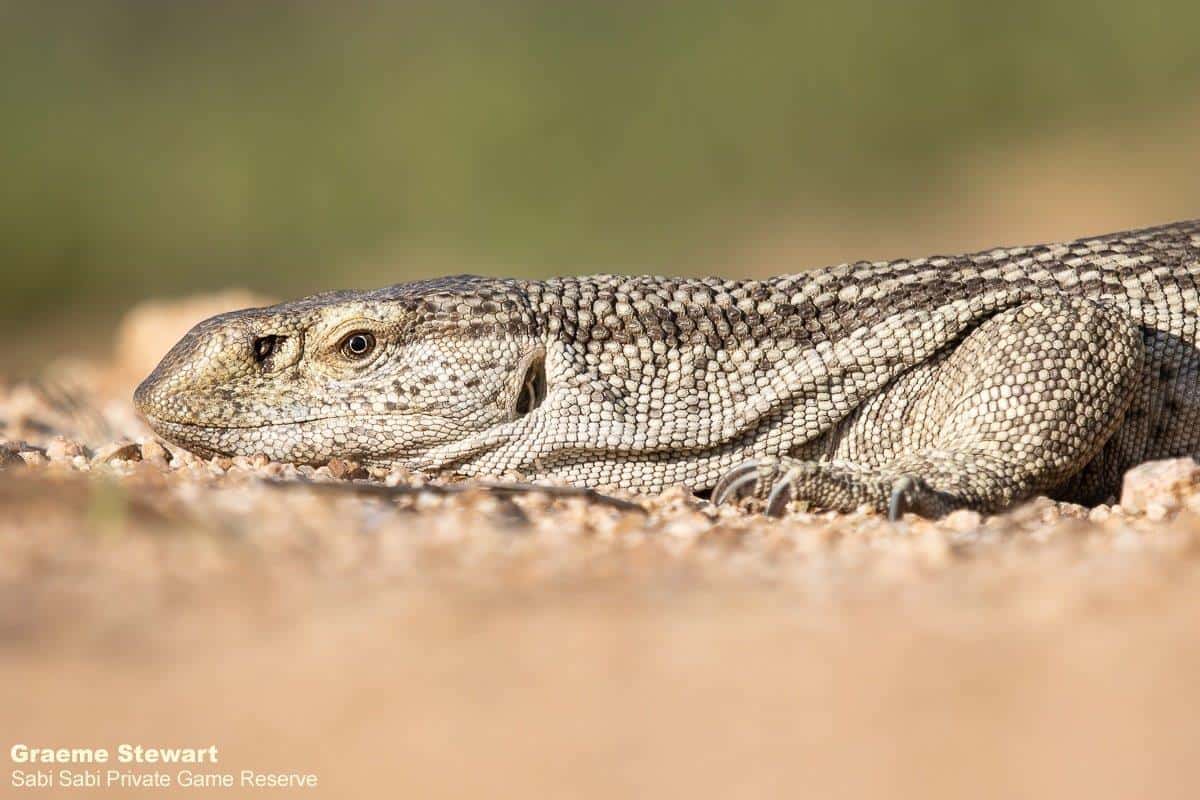 Safety in numbers as a dazzle of zebra quench their thirst.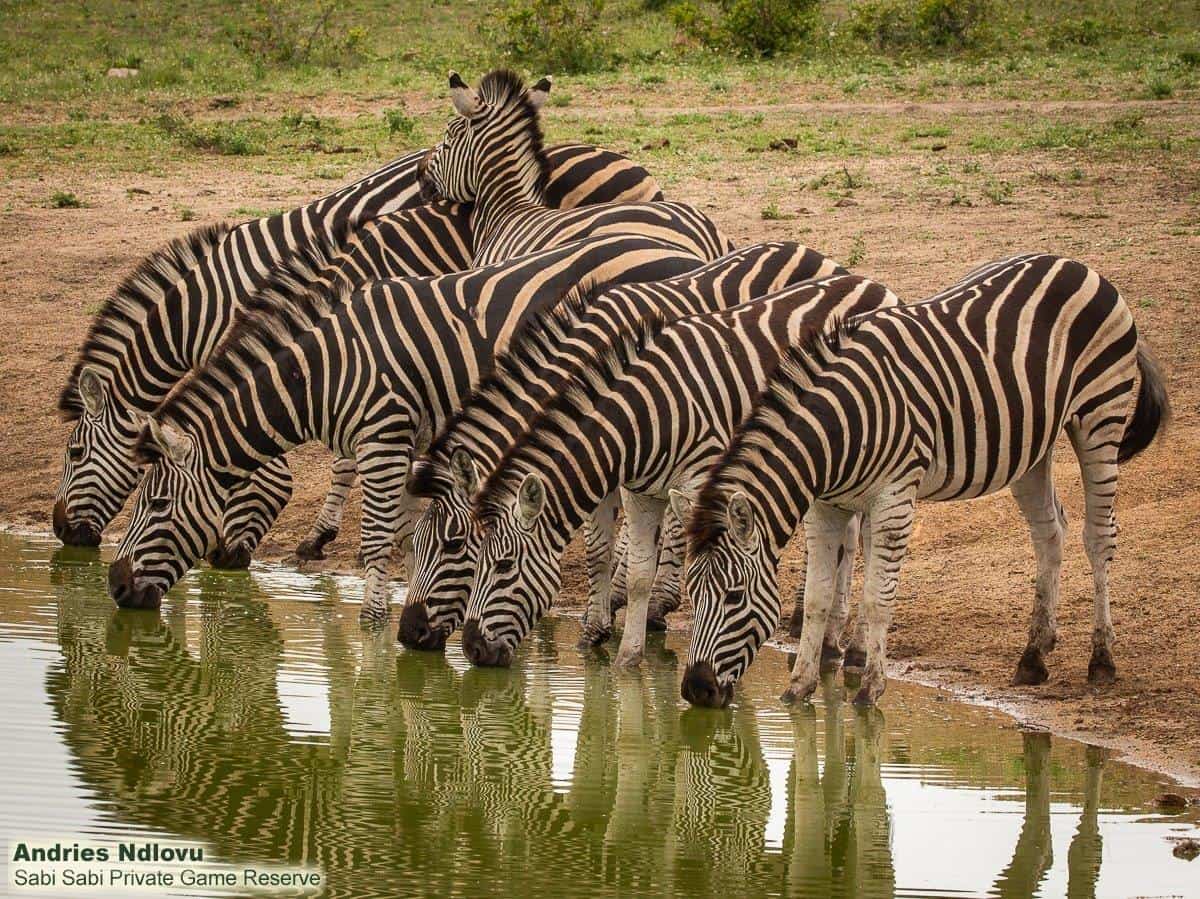 A small predator. This Pearl Spotted Owlet was most likely hunting from this perch in its search for any form of small prey such as beetles, spiders or crickets.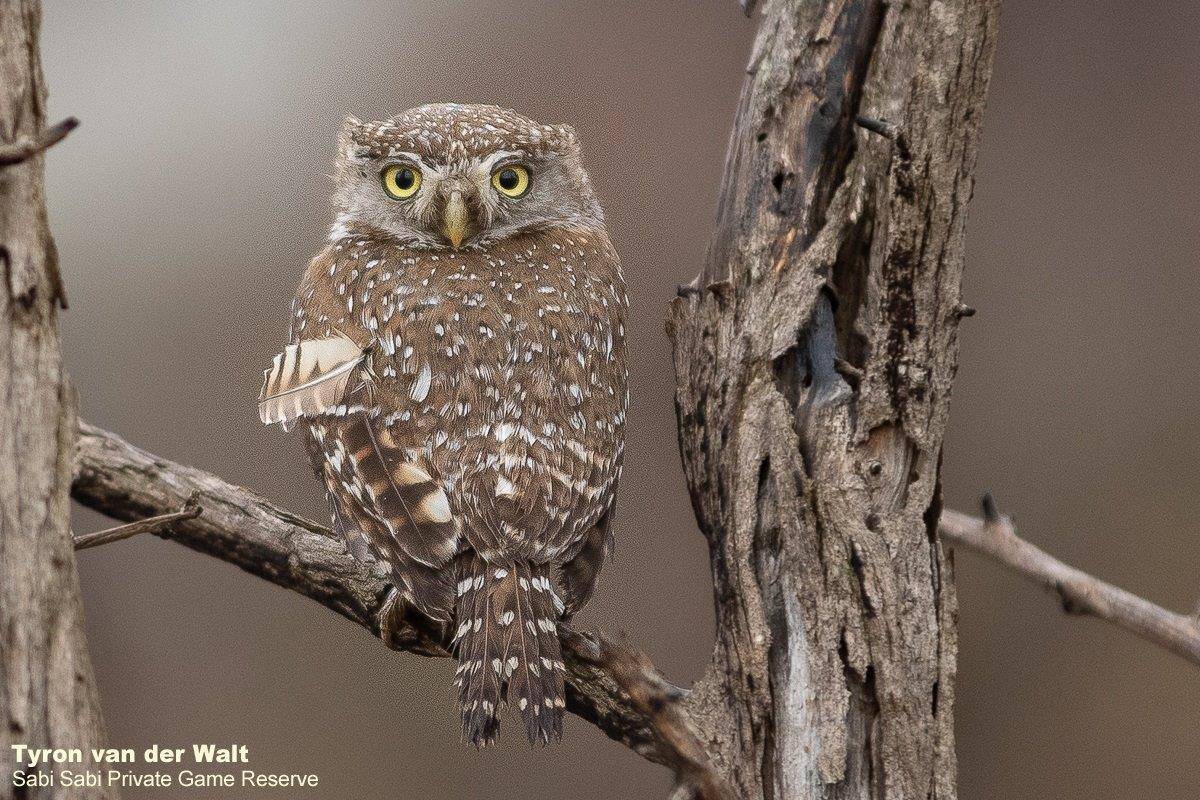 Under the ever-watchful eye of the adults in the pack, these African Wild Dog pups were having a lovely morning, playing, and chasing each other as well as a herd of zebra around. After short bursts of energy, the pups would fall down, exhausted, only to jump up and chase or be chased by one of their siblings a few moments later. They had clearly eaten recently, because each one had a nice full-looking belly, and it didn't take long before what little remained of the kill became a tug-of-war toy. All this play and interaction is a vital part of the development of the pups' hunting skills and their understanding of pack dynamics, both a necessity for these social predators.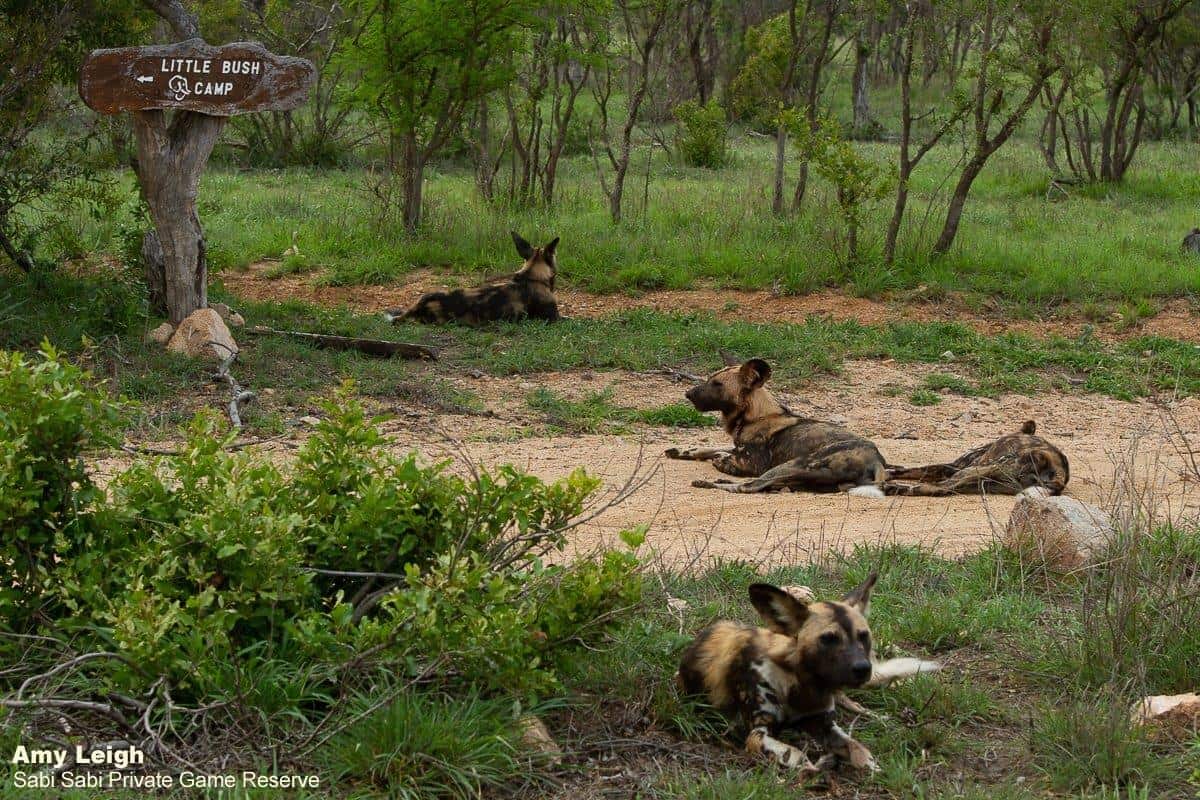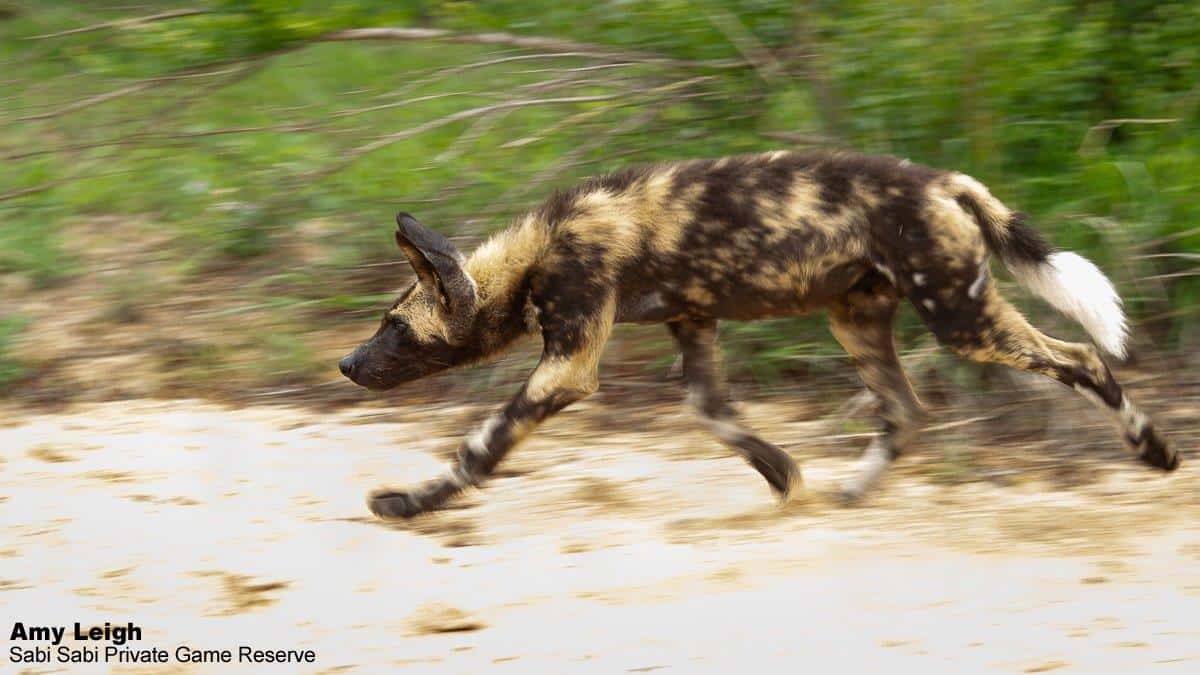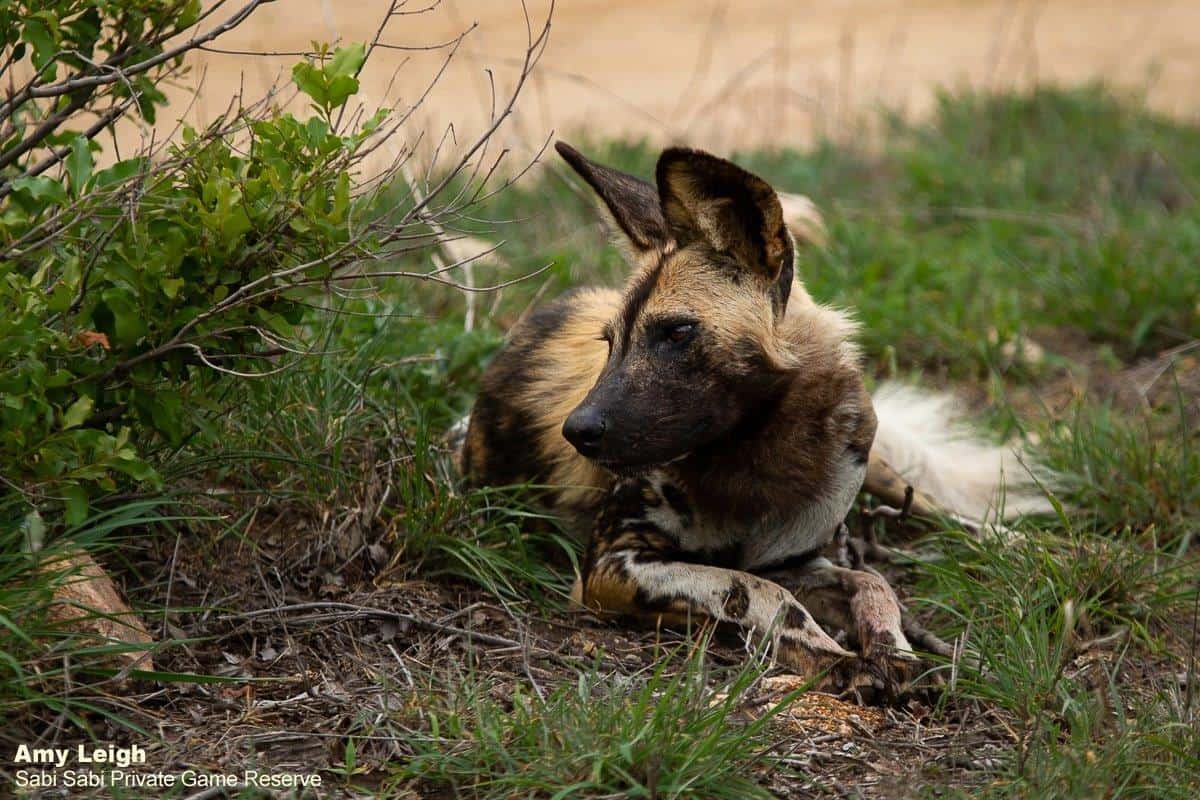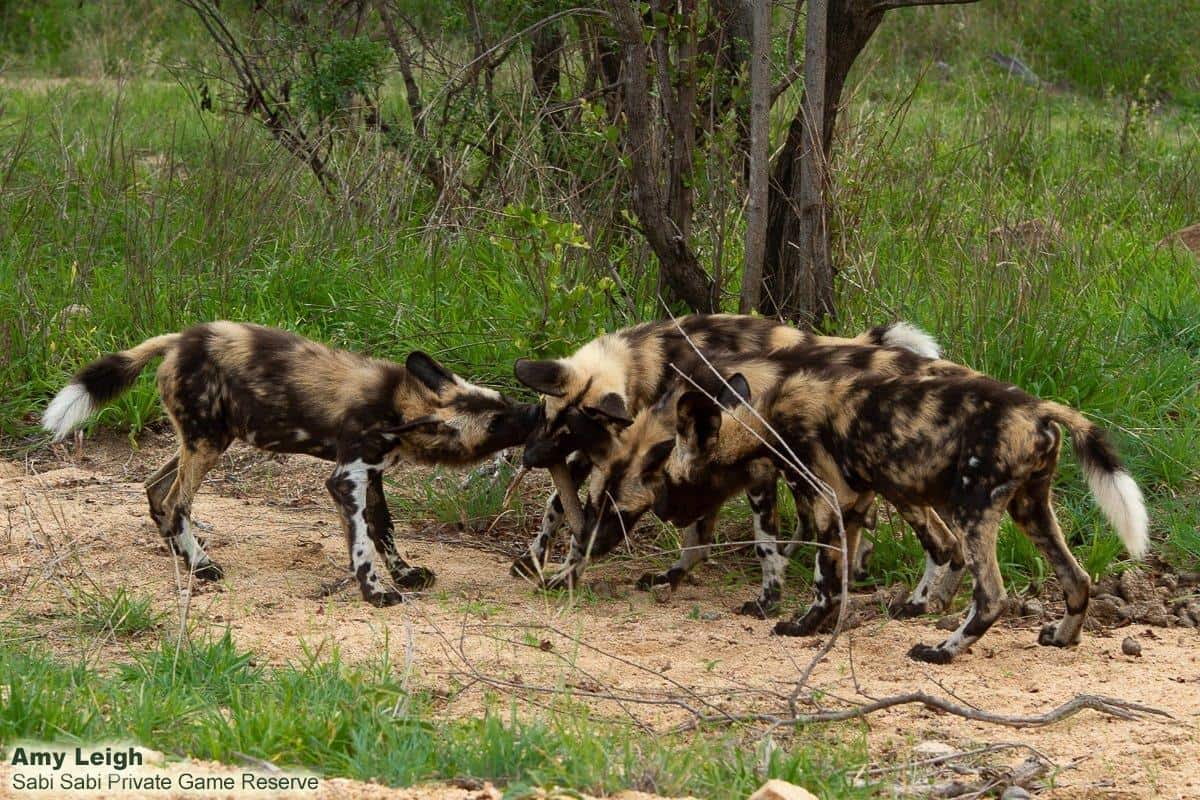 This female leopard was found relaxing in a tree until the sound of vultures on the remains of an impala got her attention. Ntsumi then moved towards the vultures, chasing them off the carcass. It was not long before a hyena came storming in and chased her off the kill. There was a lot of backward and forward chasing done by the leopard and the hyena until Ntsumi finally gave up and the hyena walked off with the prize.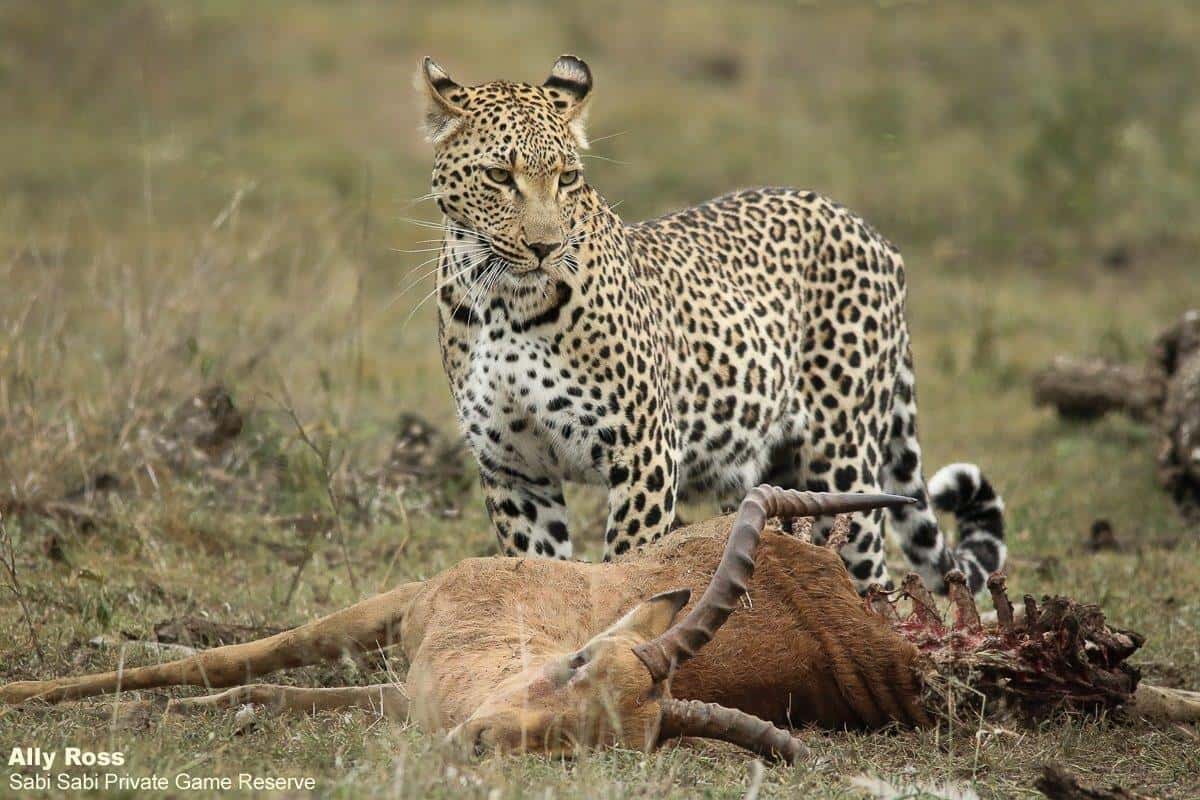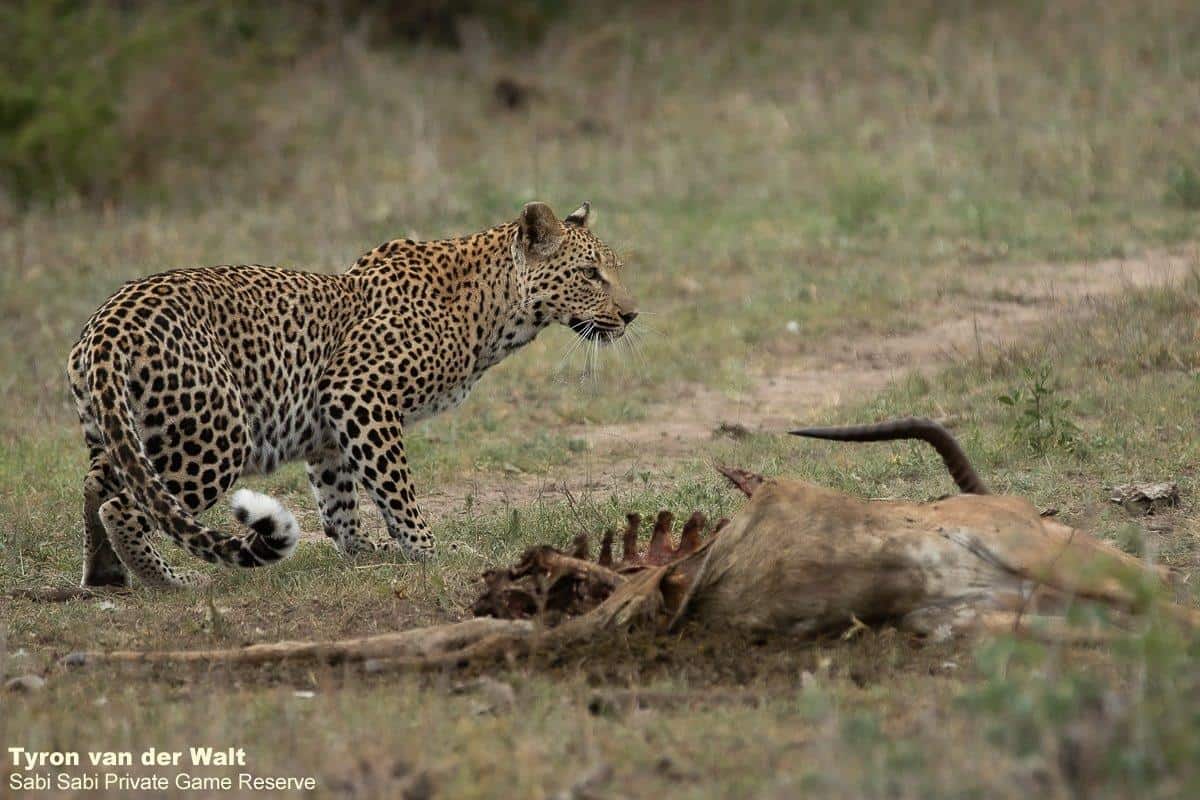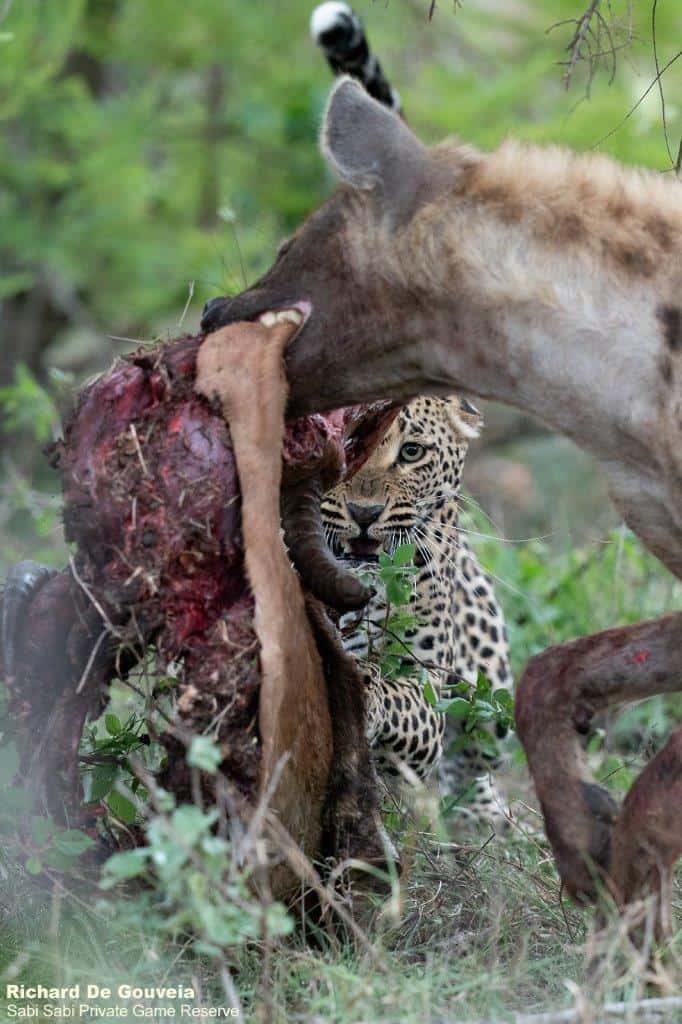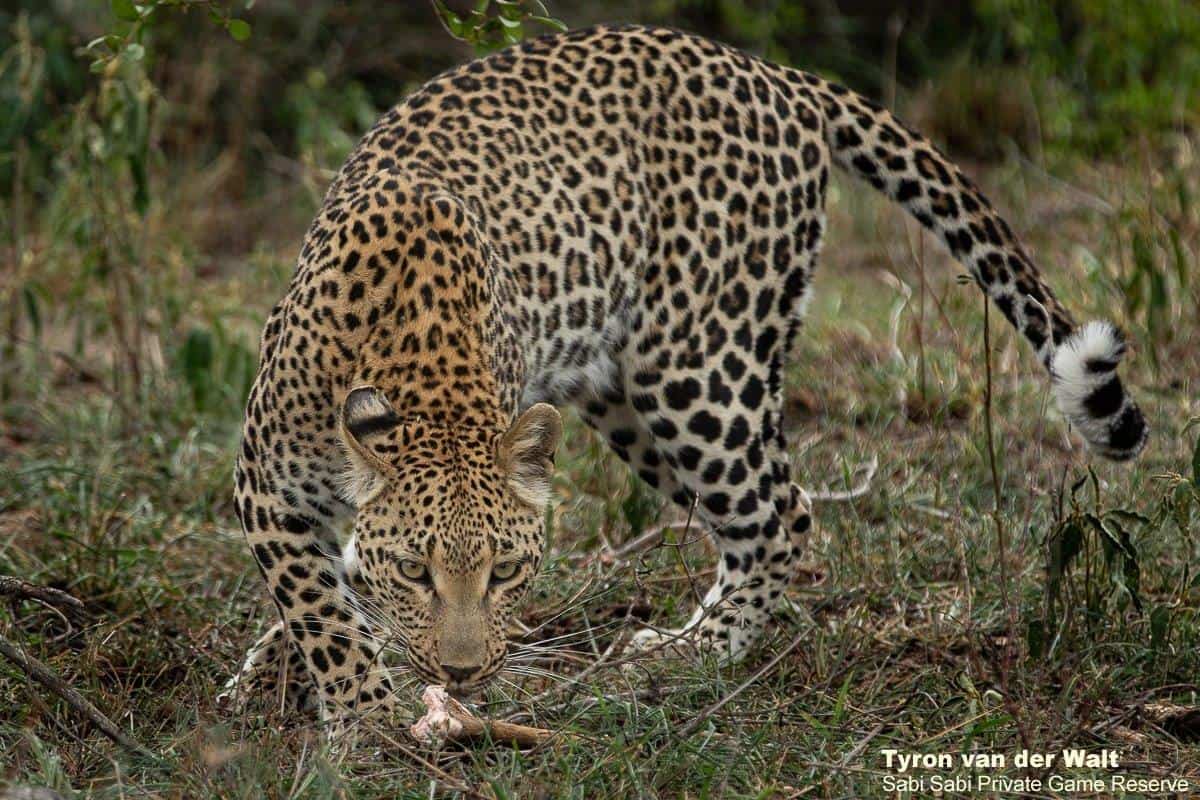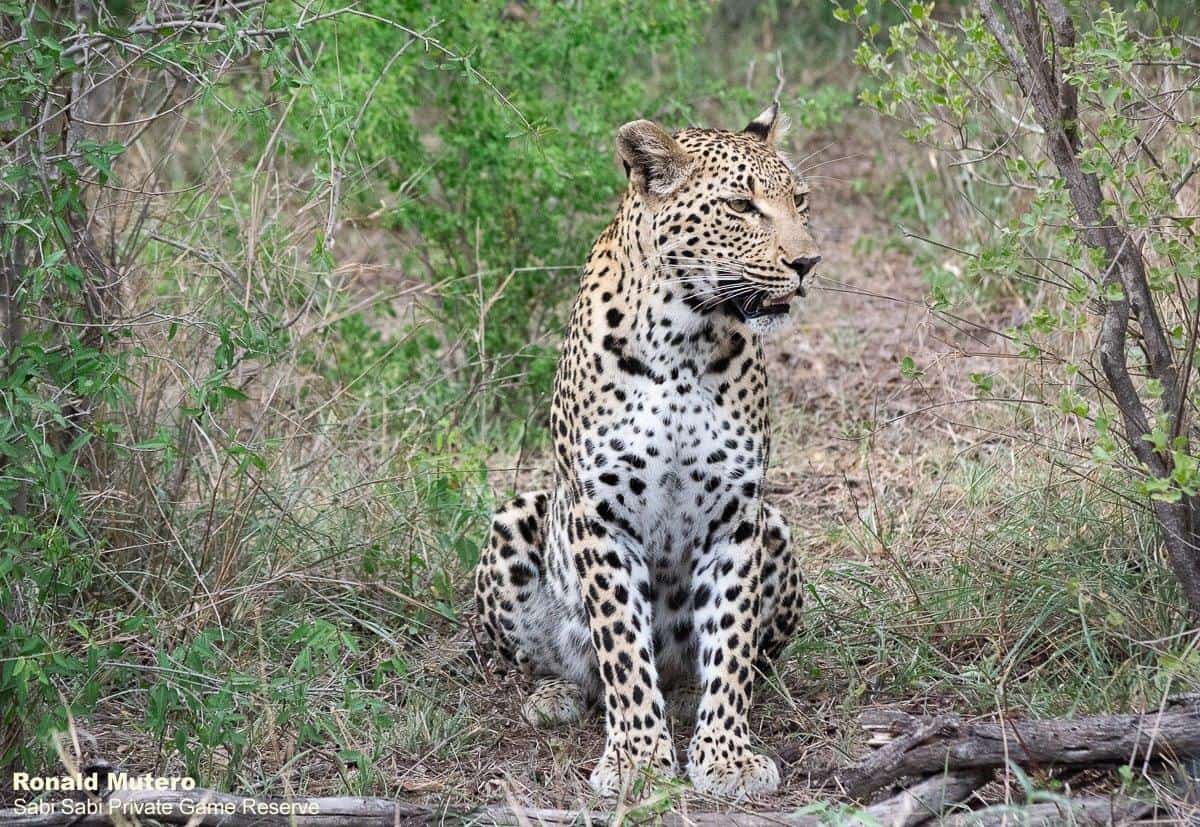 Until next time…
Blog by Wendy Claase
Images by Ally Ross, Amy Leigh, Andries Ndlovu, Graeme Stewart, Greg Heasman, Jomaré Piek, Louise Murray, Richard de Gouveia, Ronald Mutero and Tyron van der Walt
Videos by Amy Leigh and Tyron van der Walt