Something we have been waiting for for a long time… lion cubs!!!  And more specifically, Southern Pride cubs… What an incredible find on safari one morning when we found the Southern Pride lioness lying between some rocks in a shady area.  Upon closer inspection, we noticed 2 little bundles close to her tummy – two precious new cubs!! So tiny compared to her – we can see these 2 are still very new to the world.  After a few quick pictures, we left her and the cubs.  As always when finding new cubs, we will give her the space she needs to look after her little ones and close off the surrounding area for safaris for some time.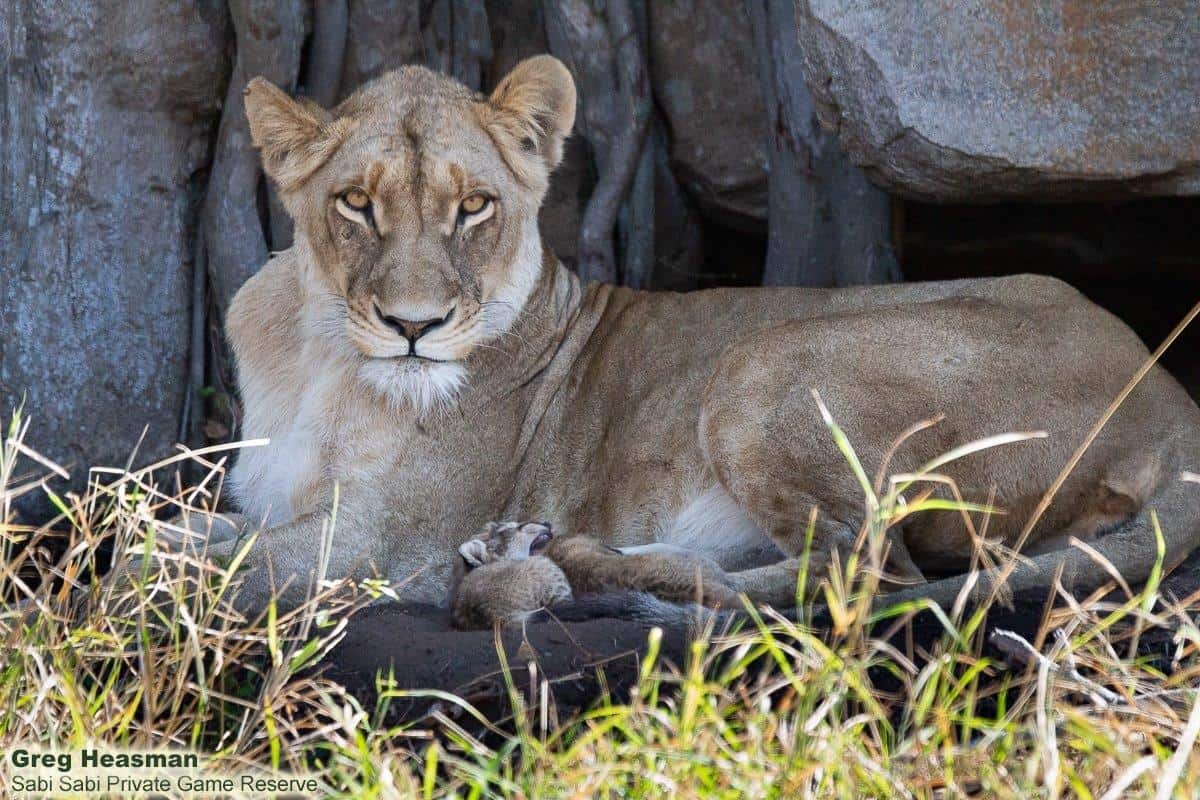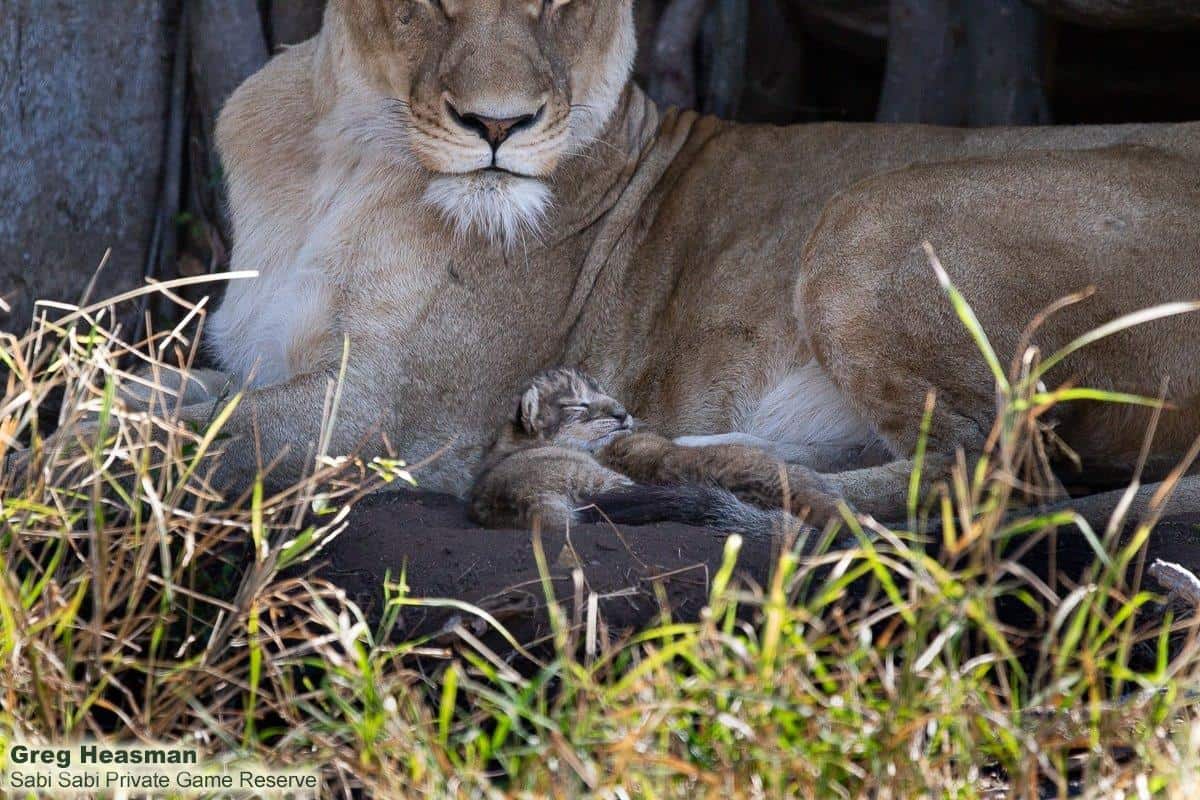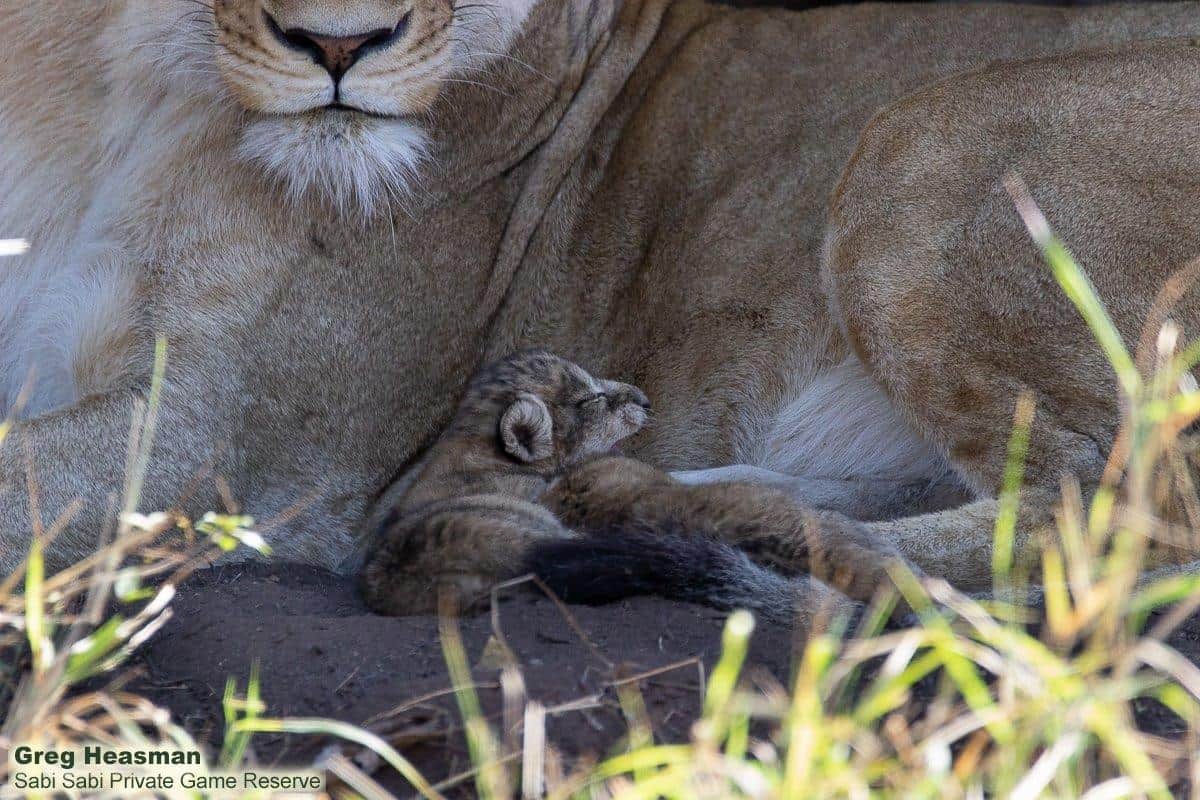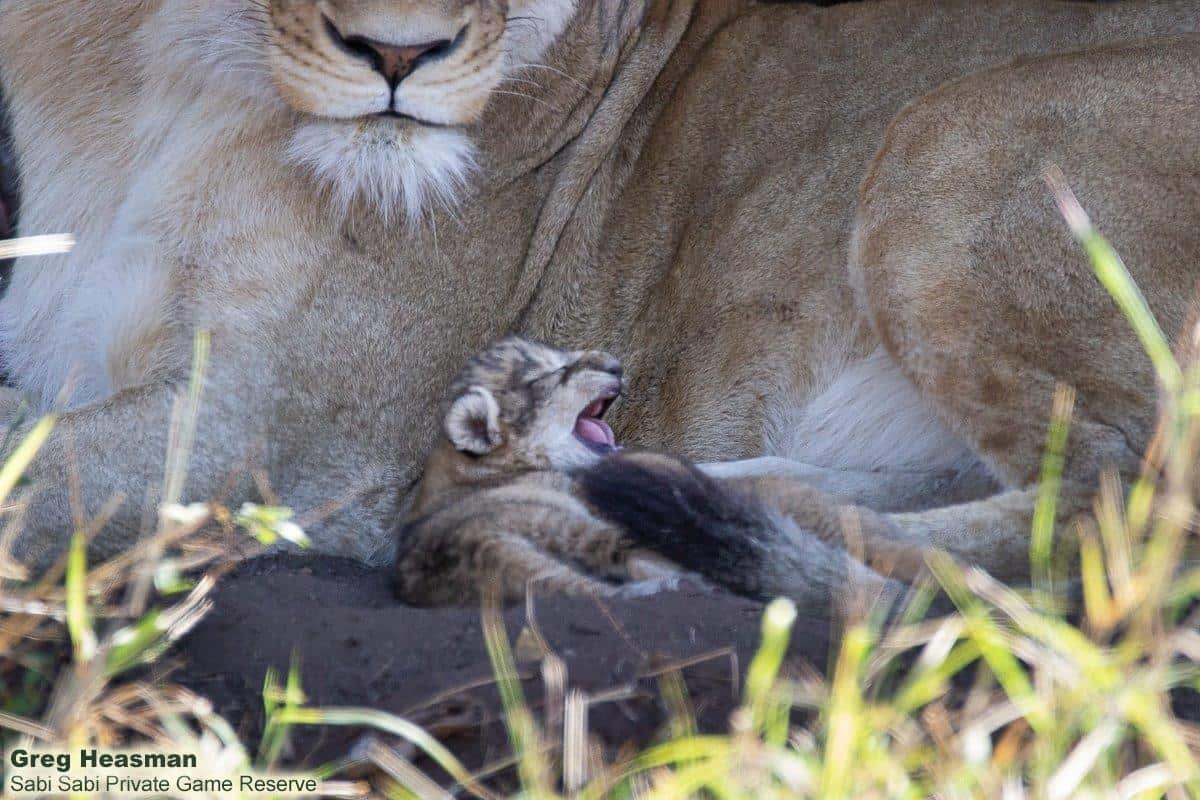 The new dads – possibly still unknown to them at this stage – the N'waswishaka male lions were resting after hearing them calling in the distance.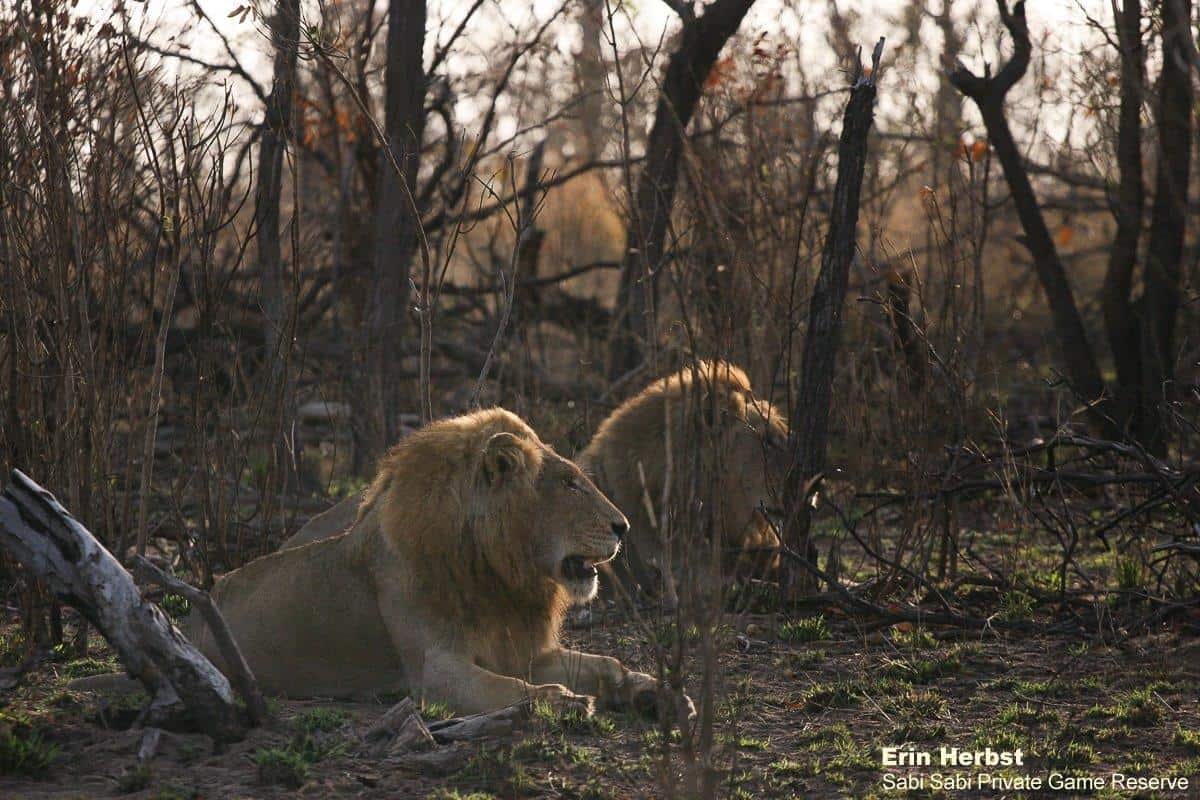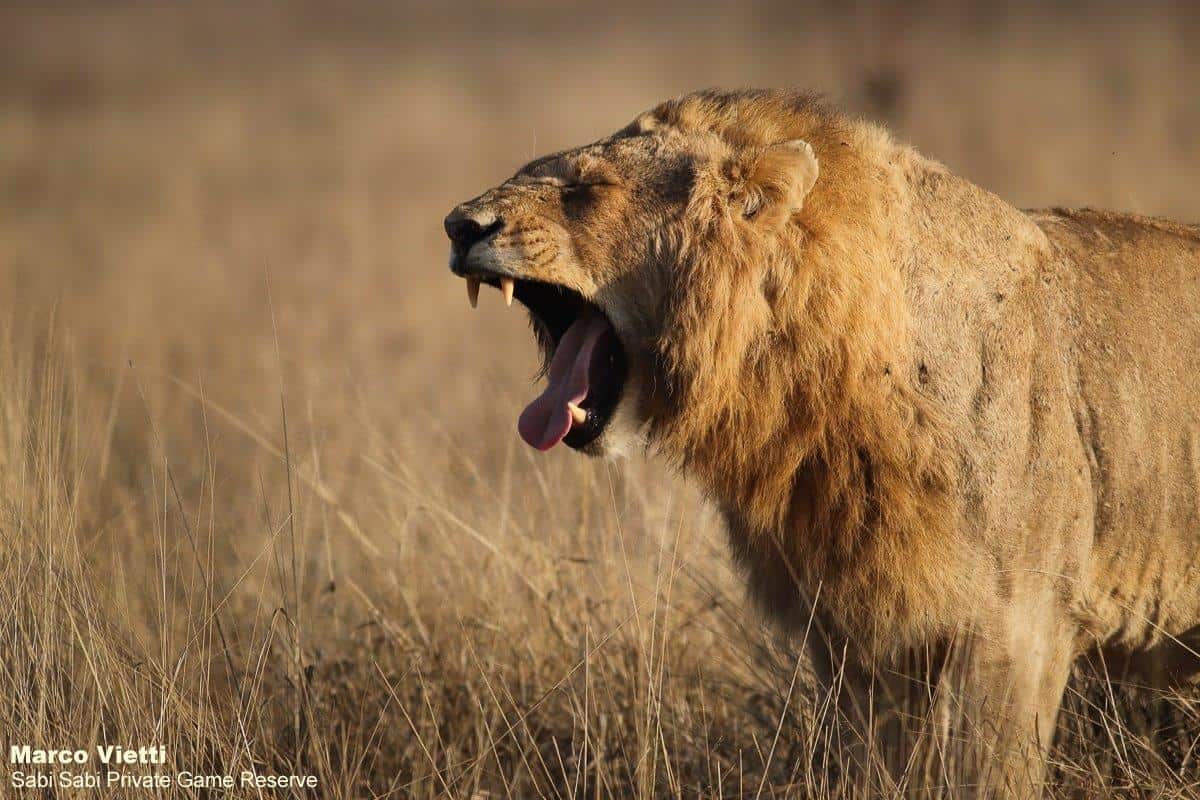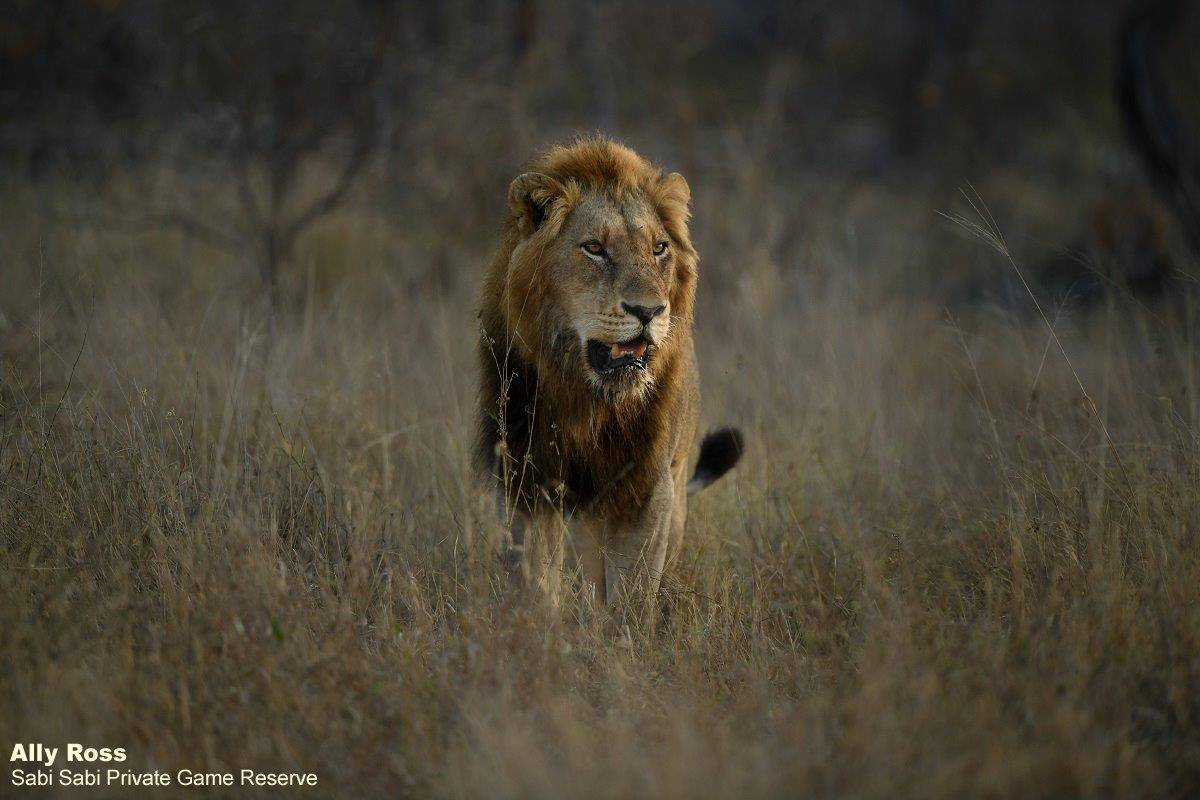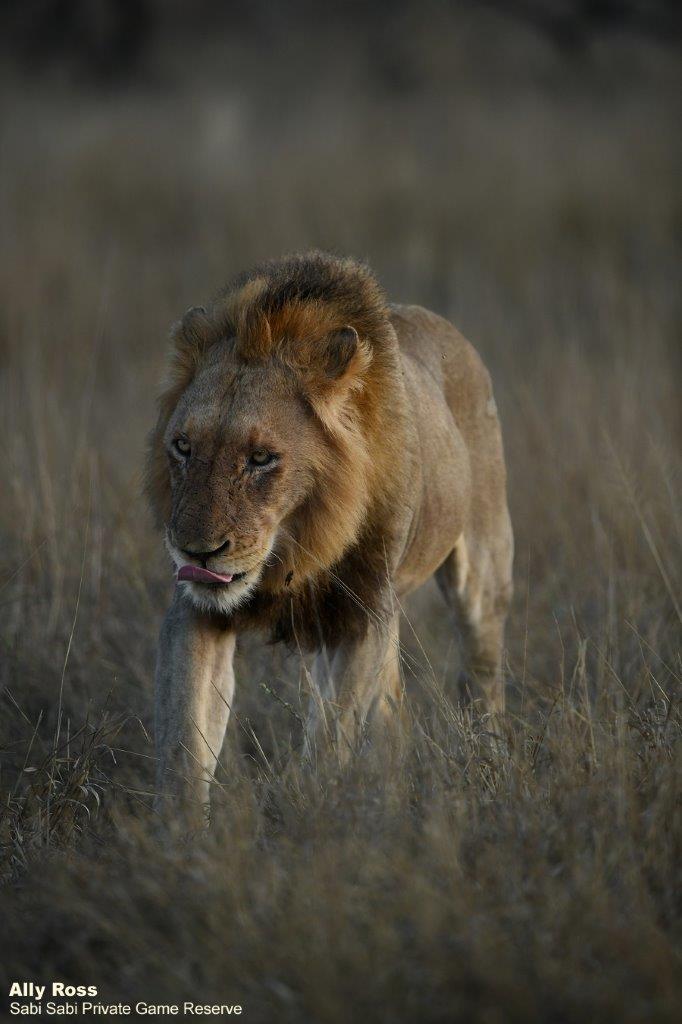 Later in the week, it seemed one of the males had separated from the other three and was heard calling.  He was last seen headed in the direction of where the others were last seen so should only be a matter of time before they are reunited.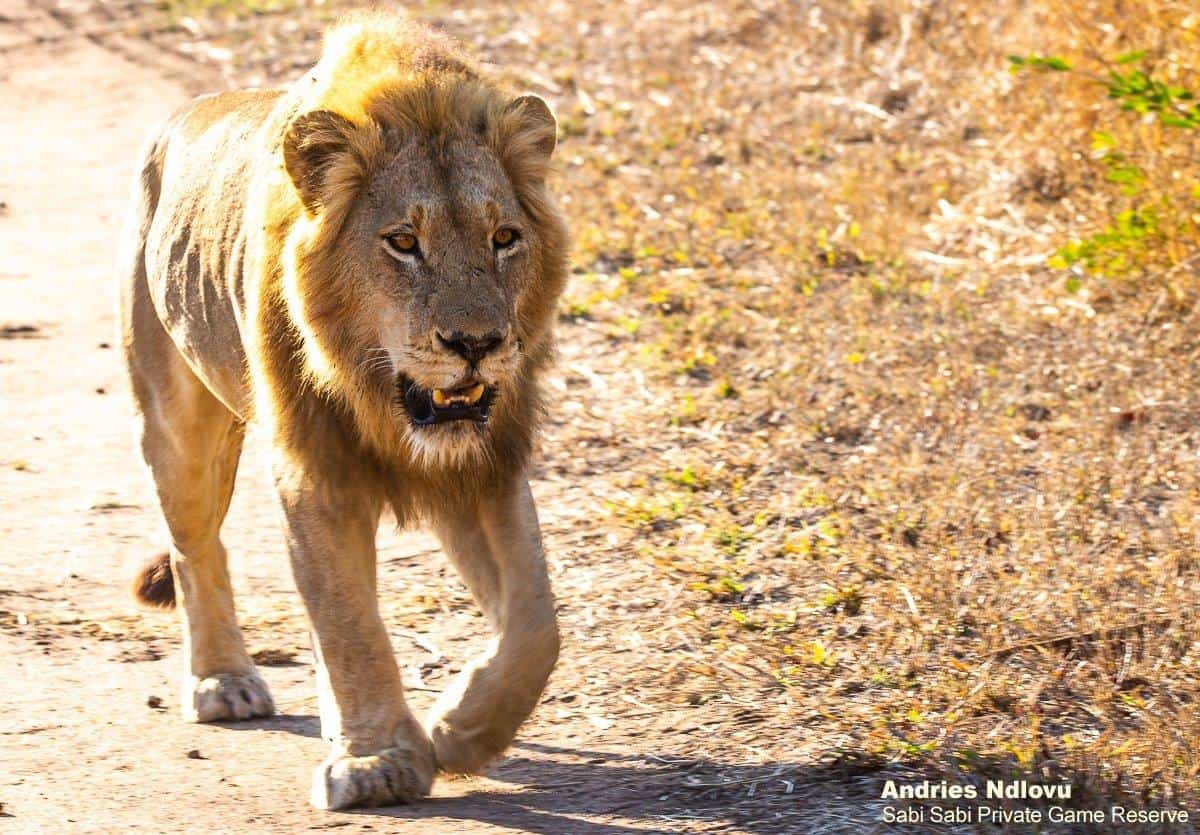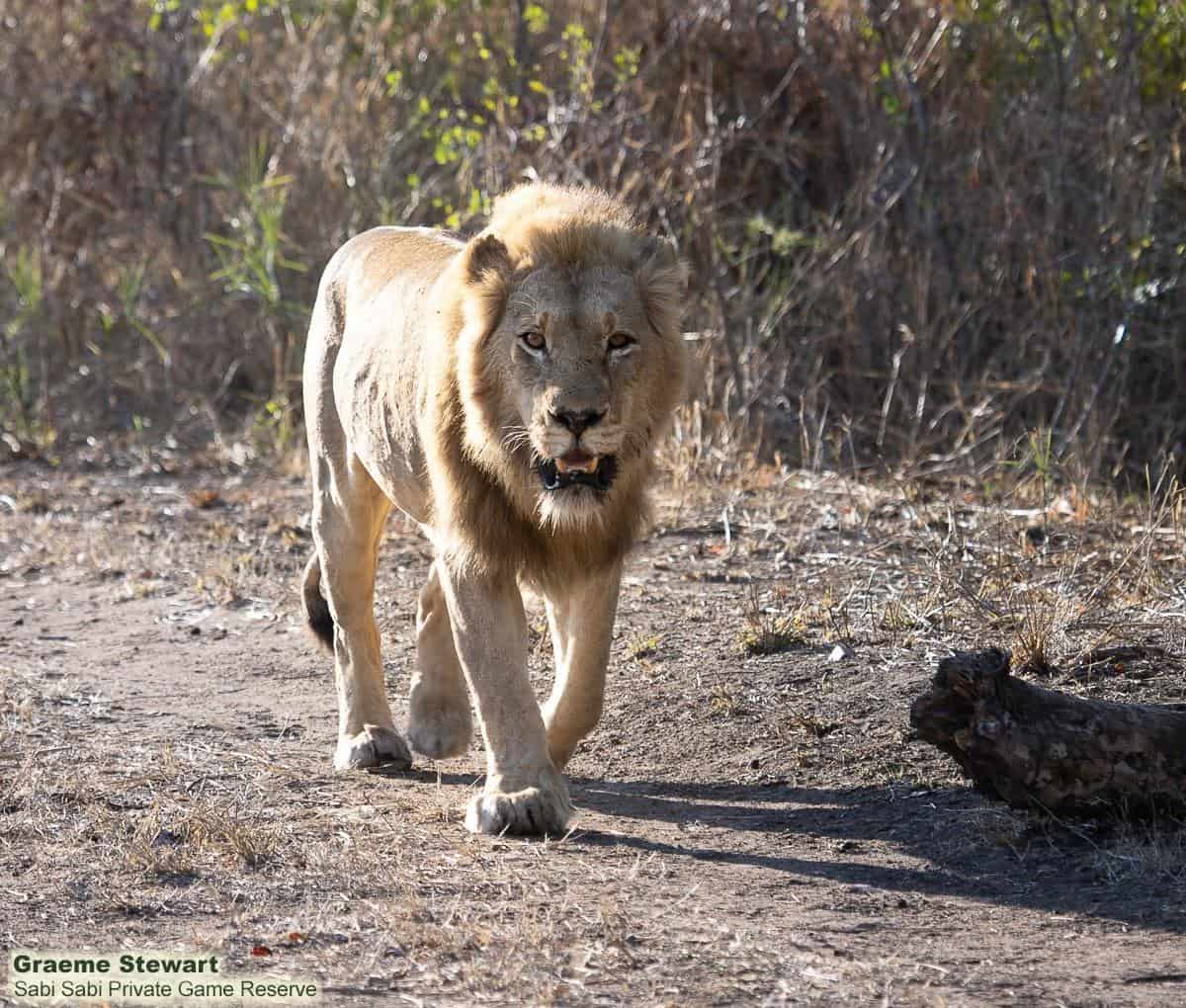 While watching elephants drinking water, we spotted a lioness walking in our direction. We watched as she approached the waterhole and after following her for a while, she eventually sat on top of a termite mound and began to vocalise. The rest of her pride soon joined her, what a start to a safari!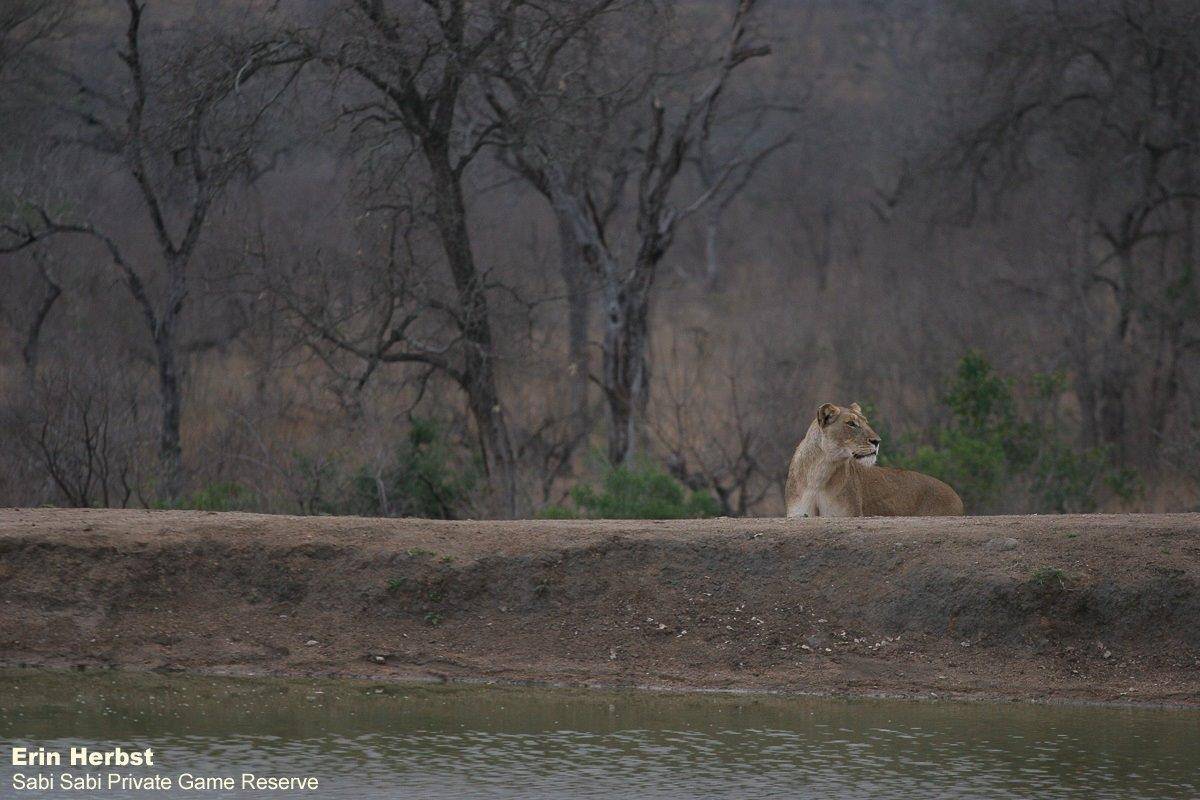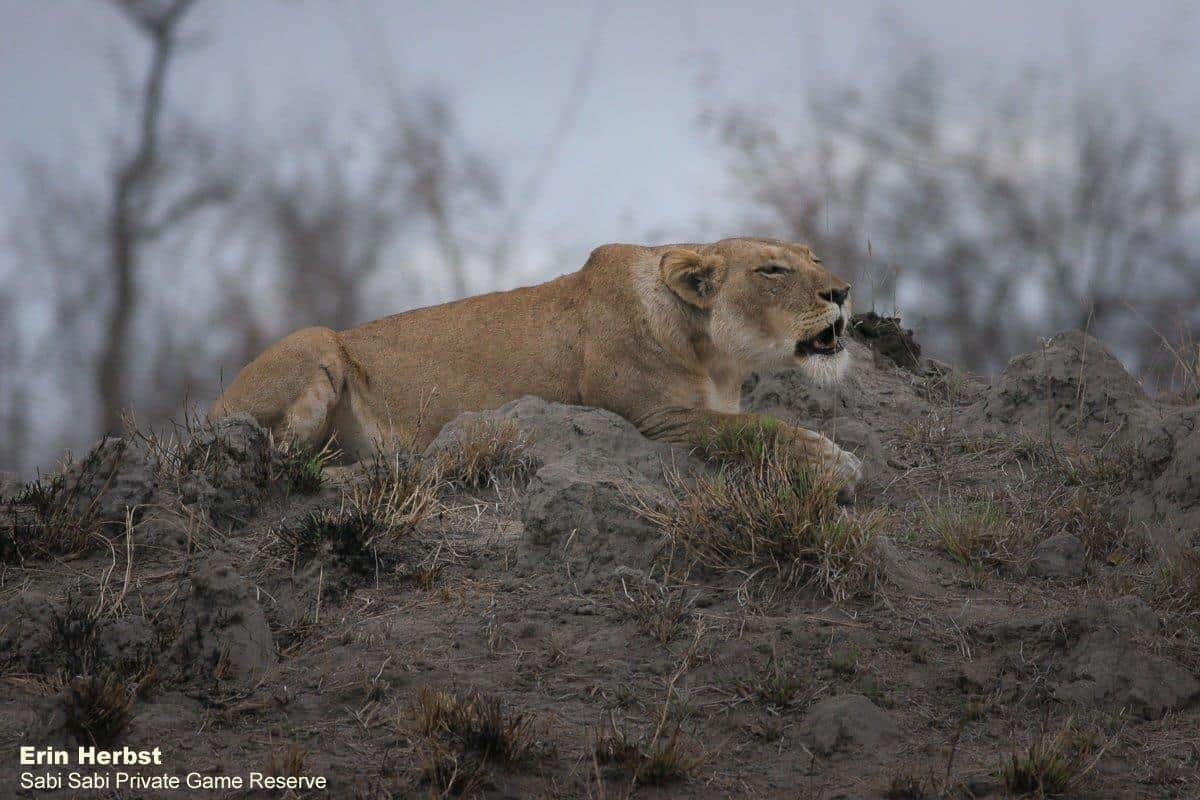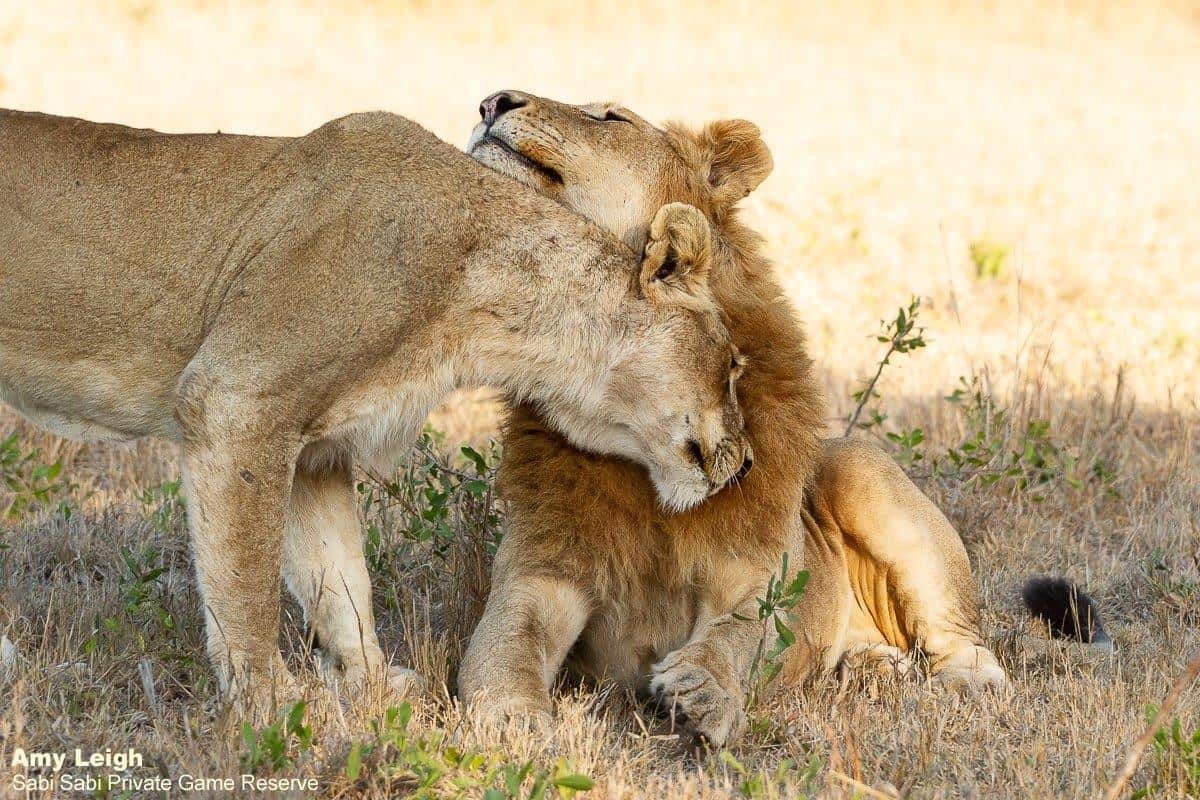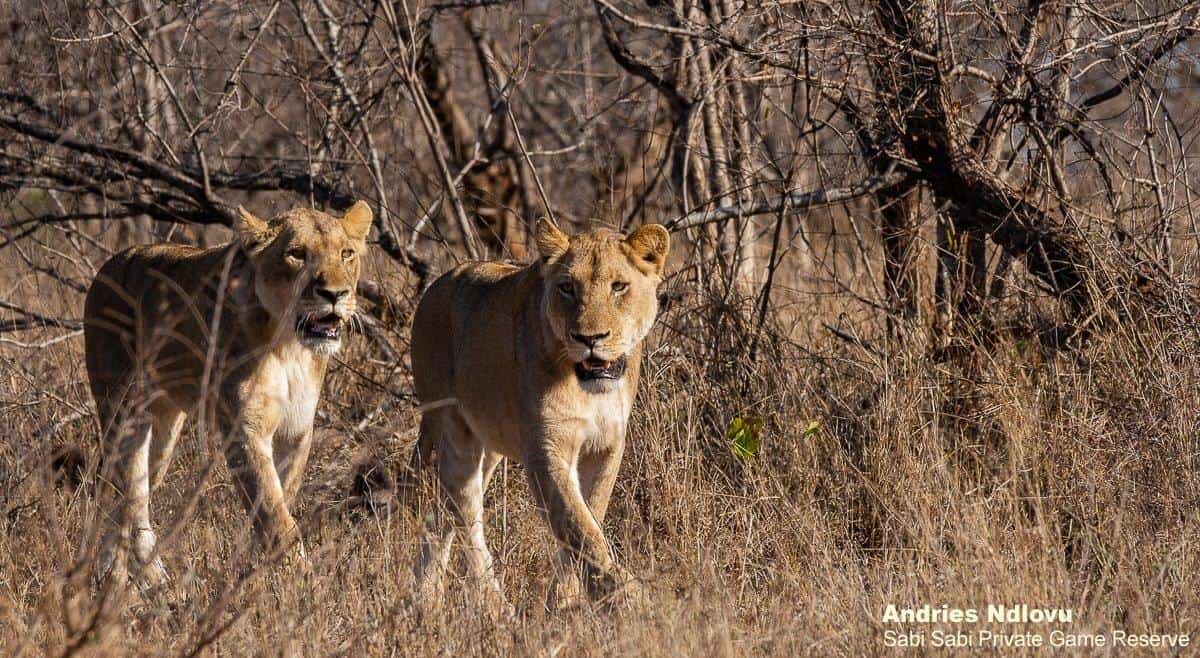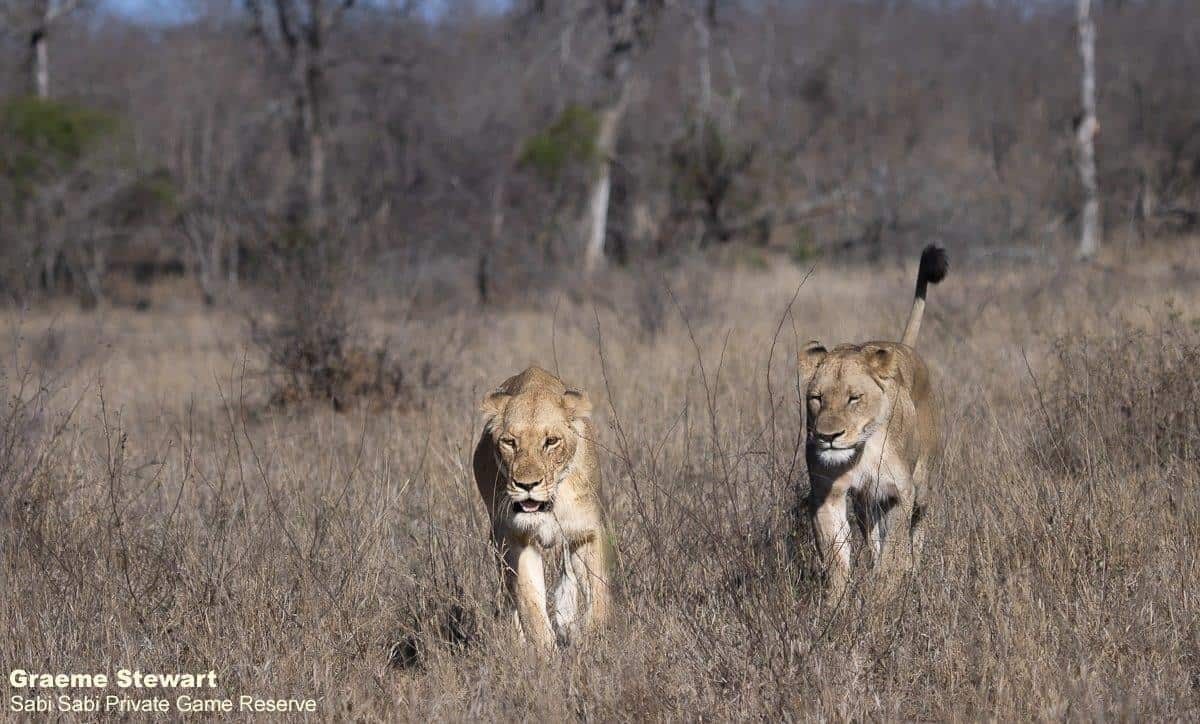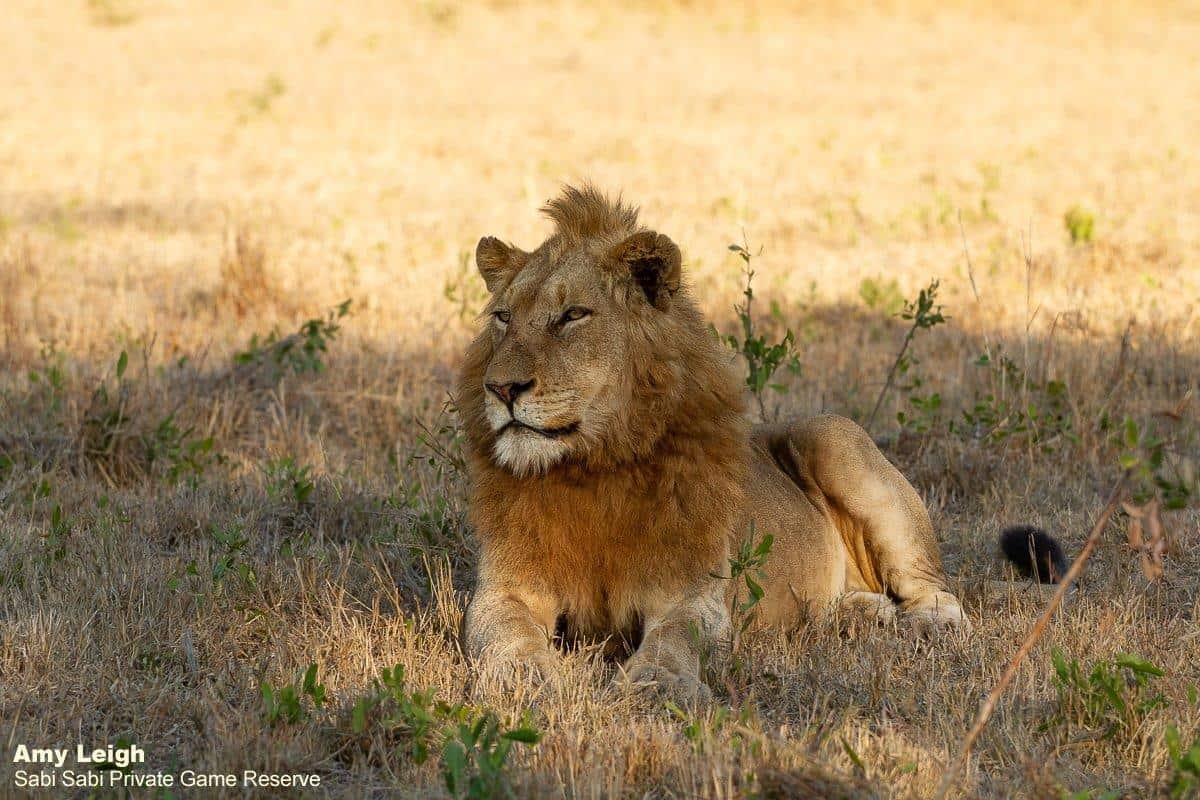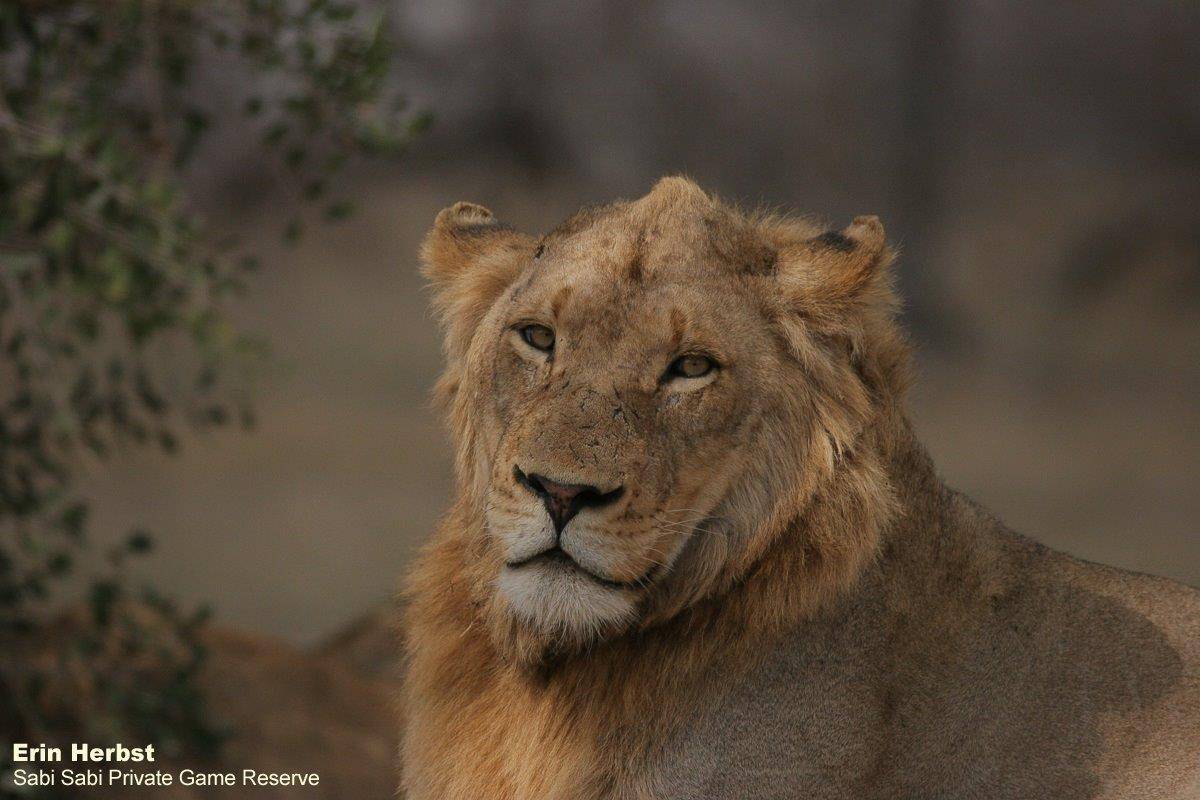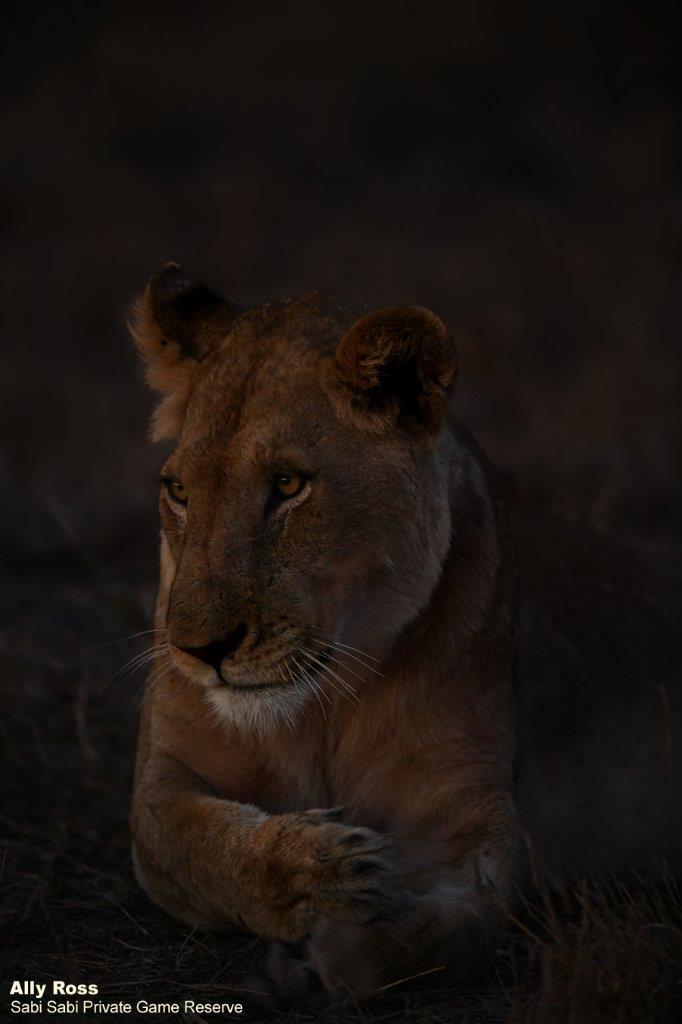 It will always be an incredible sight to see a leopard, but when you get to see a mother and her cub, you know it's special. One morning, we were extremely fortunate to see Kigelia and her cub walking through the long grass. Even though that for the majority of the sighting the cub was shorter than the grass and a glimpse was all we could get, there were the golden moments when the cub appeared out of the long grass – an incredible sighting.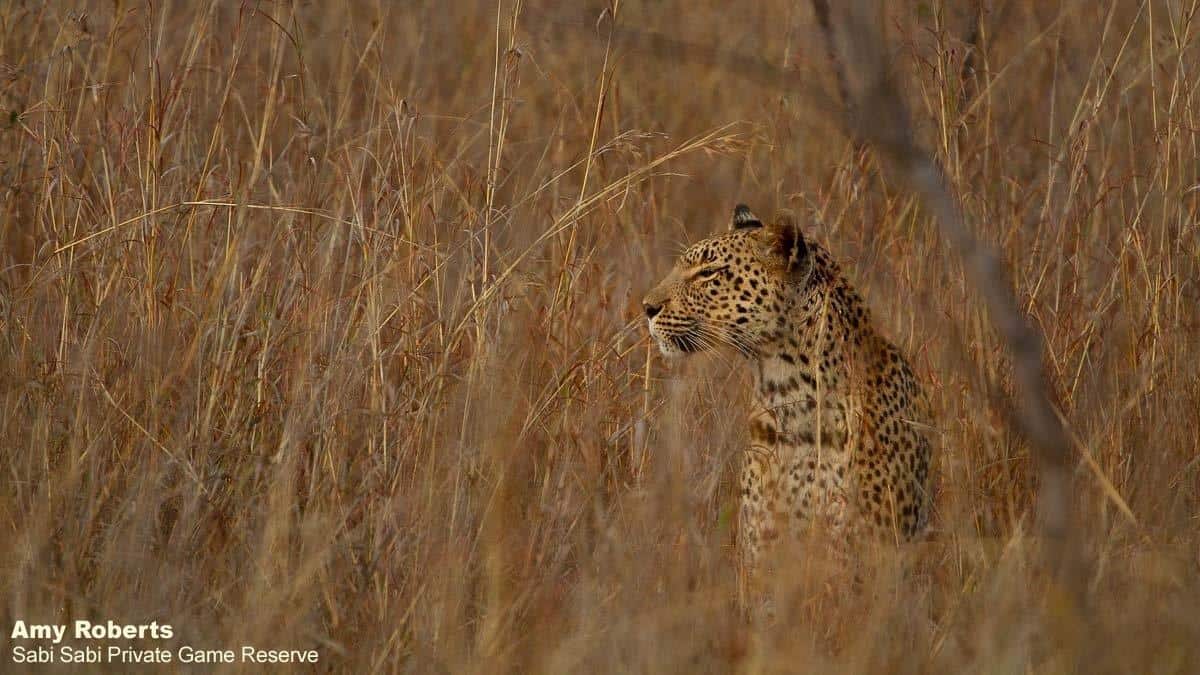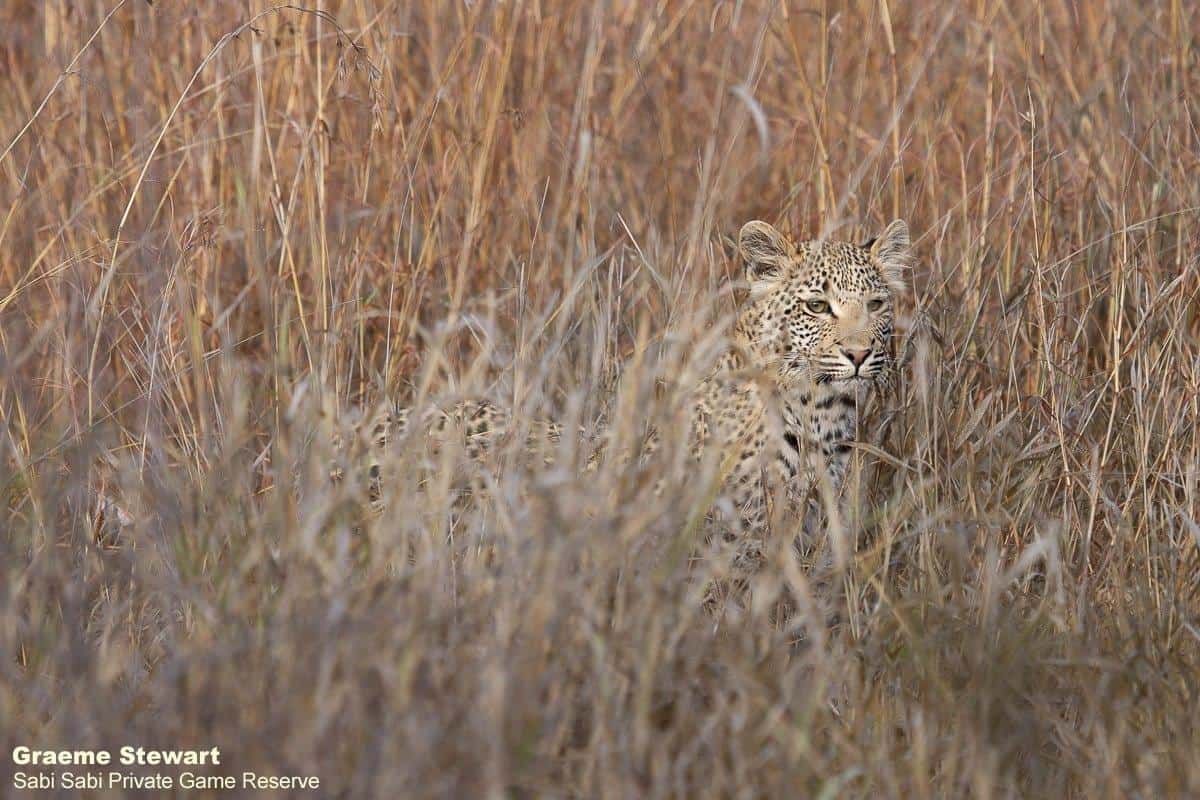 Tyron and his guests got way more than just a quick sighting of mom and cub which took them all by surprise.  Read all about it in Tyron's blog, "Fancy seeing you here".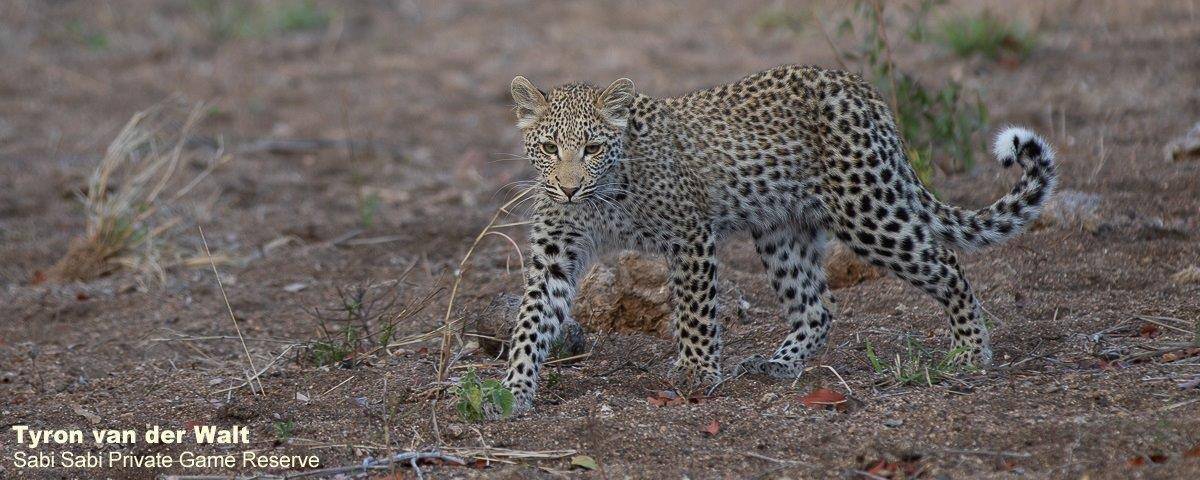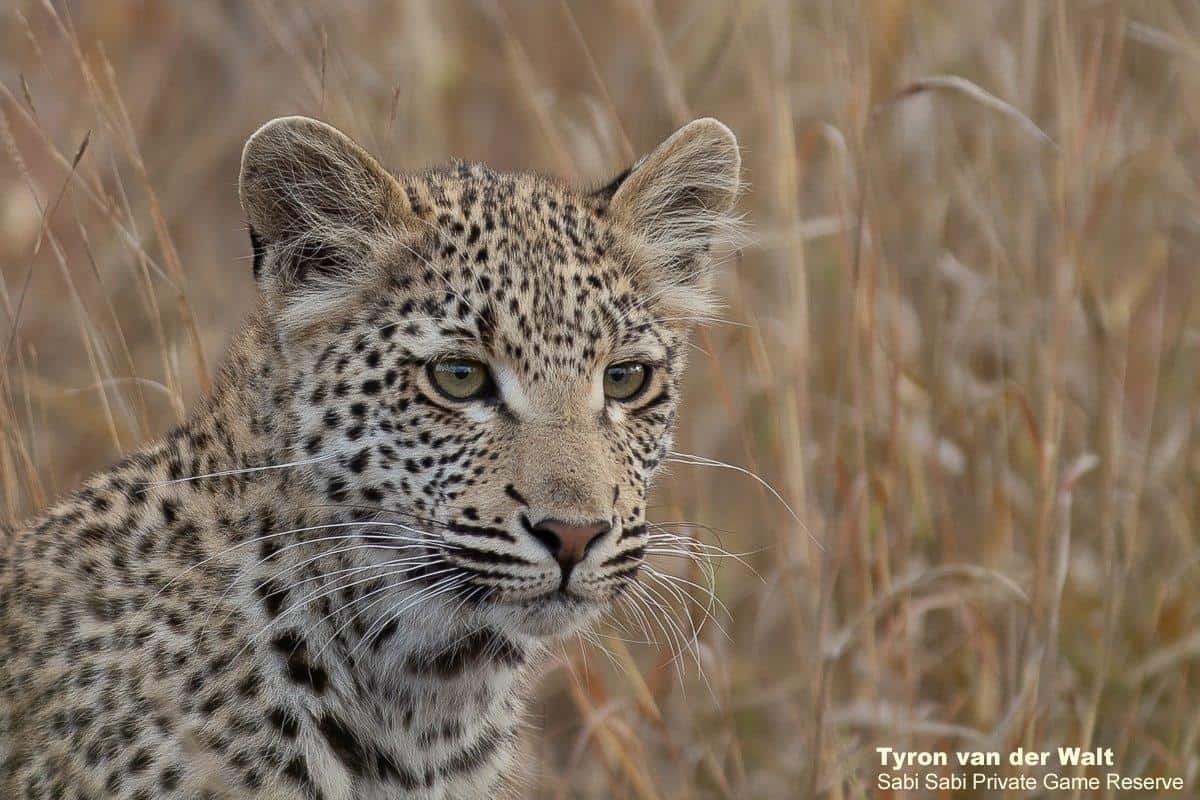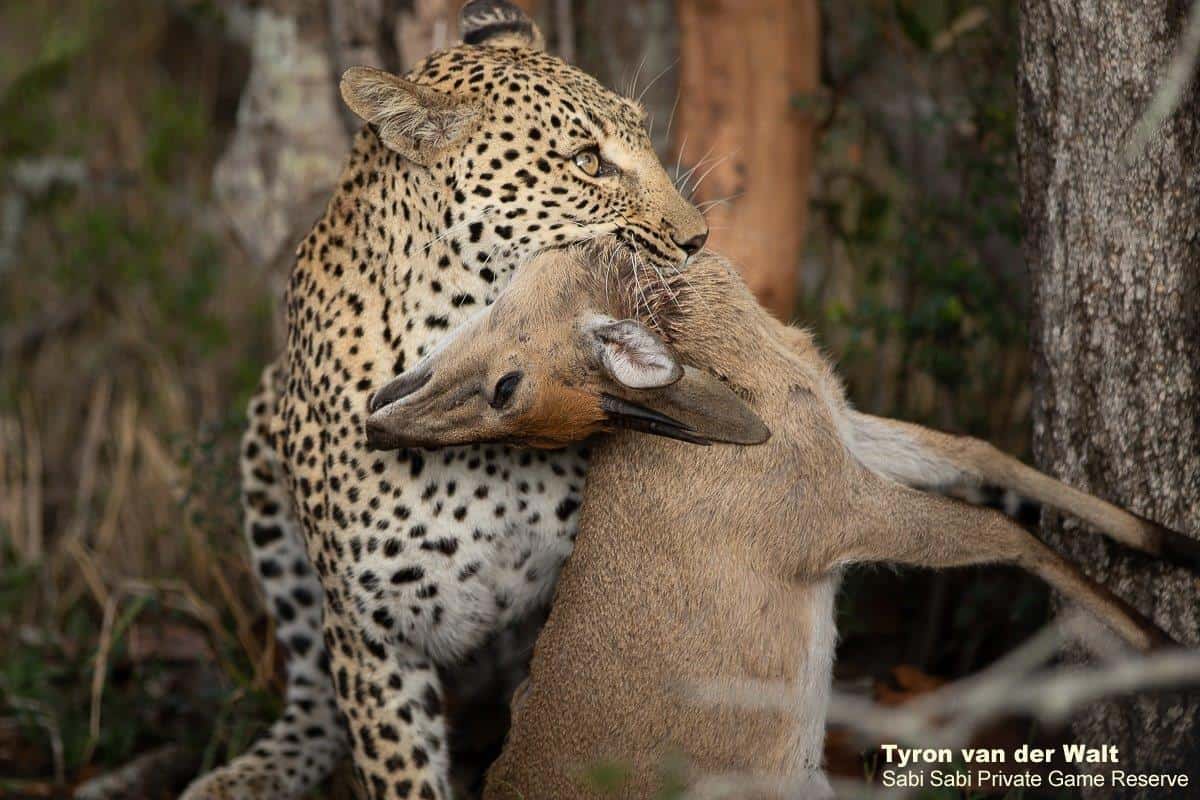 We had a brief sighting of Hanyile male leopard one morning before disappearing into some thick bush.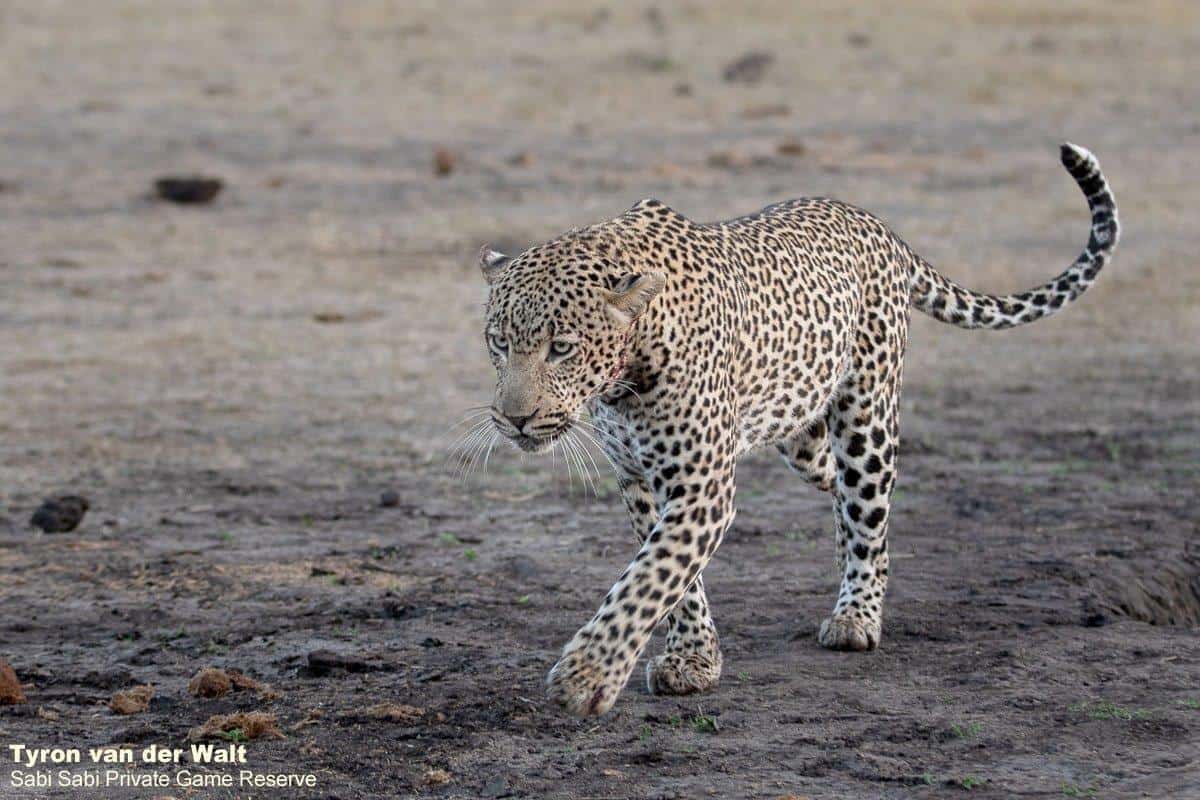 After hearing baboons alarm calling in the Msuthlu riverbed, we drove around the area for quite some time searching for what could have upset the troop. Just as it became dark, we were rewarded with the White Dam male leopard walking down the road. He was showing signs of a likely fight between him and another male the previous morning. We followed up again in the morning and knew he was still around as Vervet monkeys were alarm calling. We found him resting in some grass before the heat of the day set in.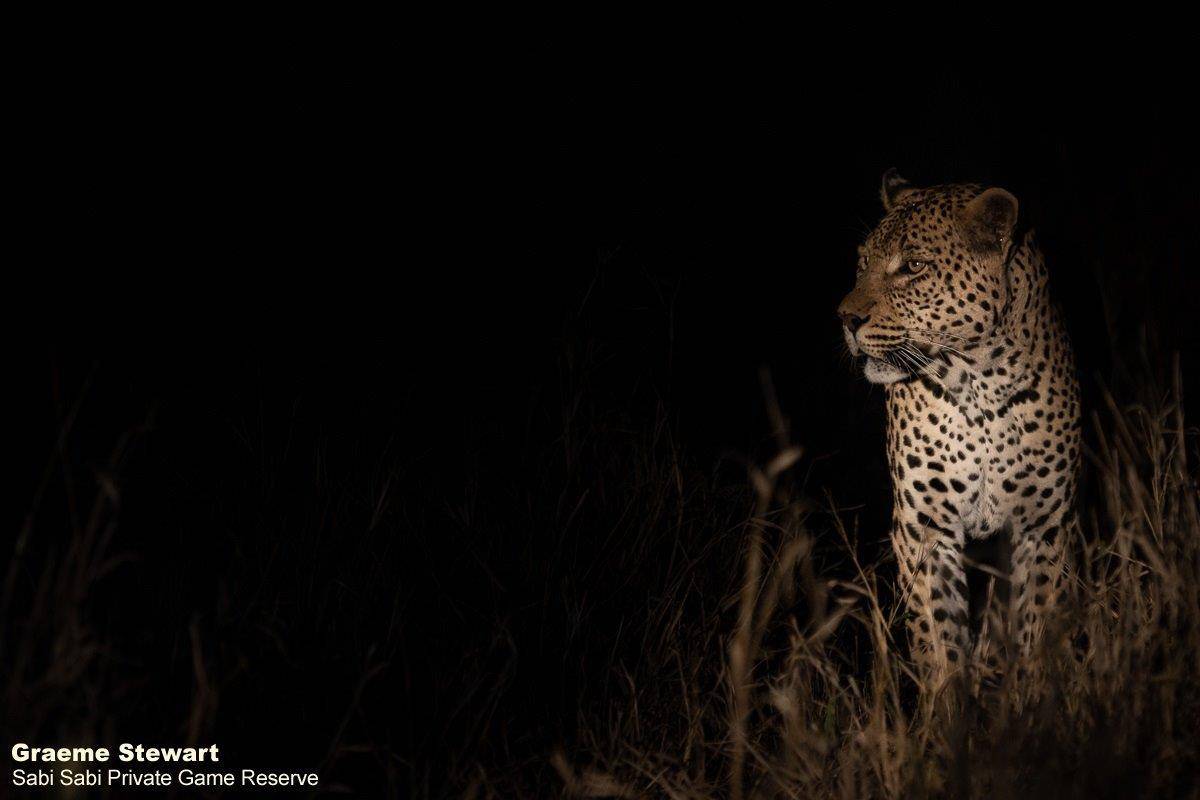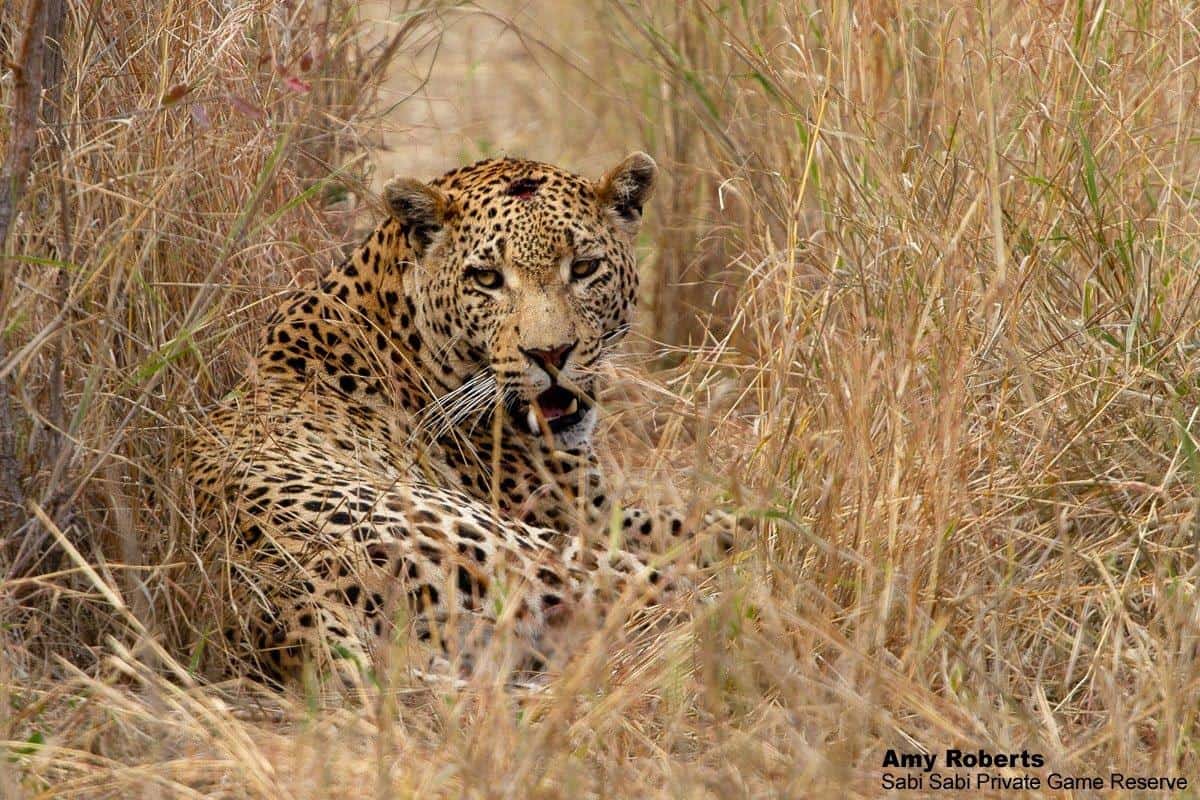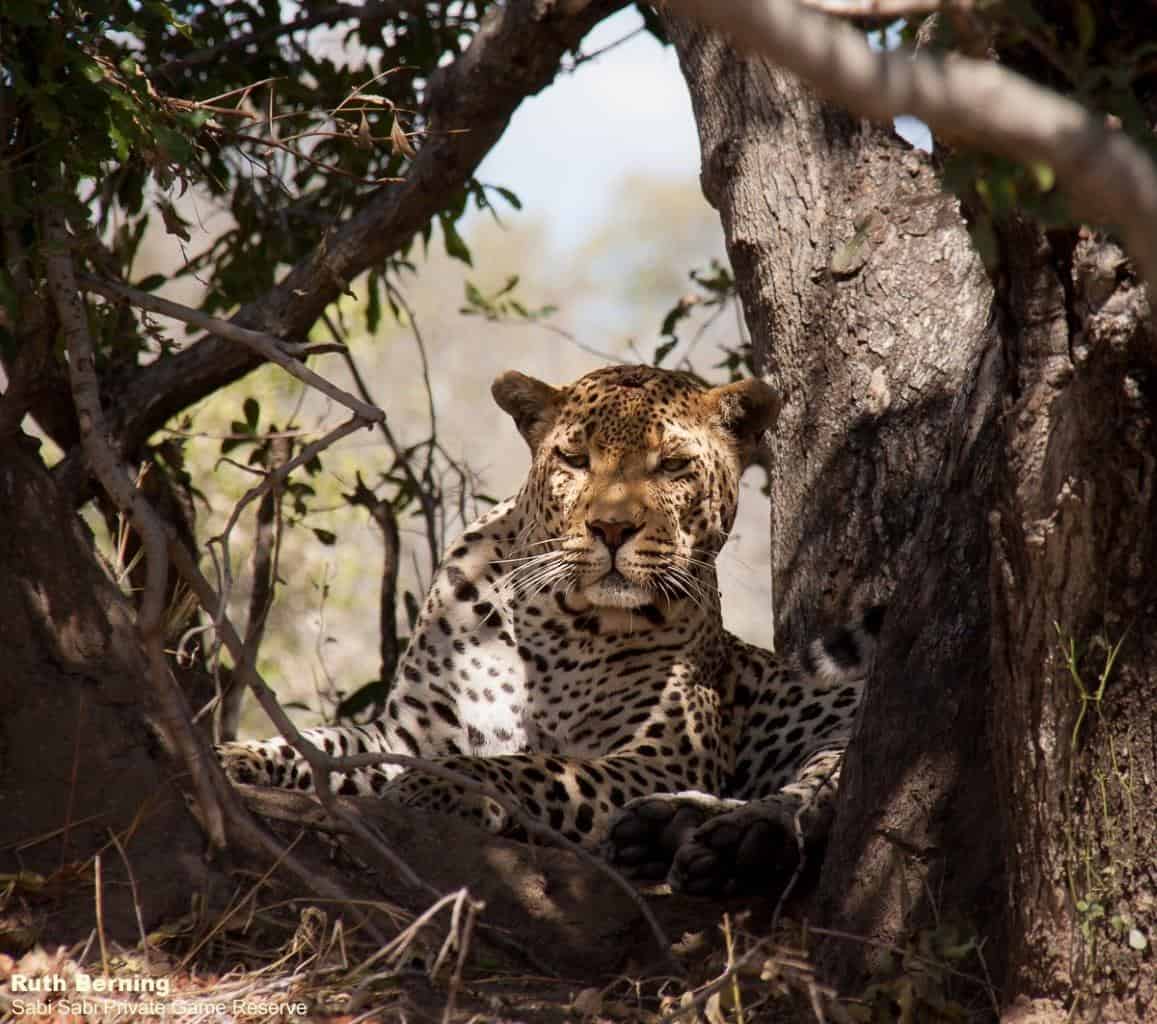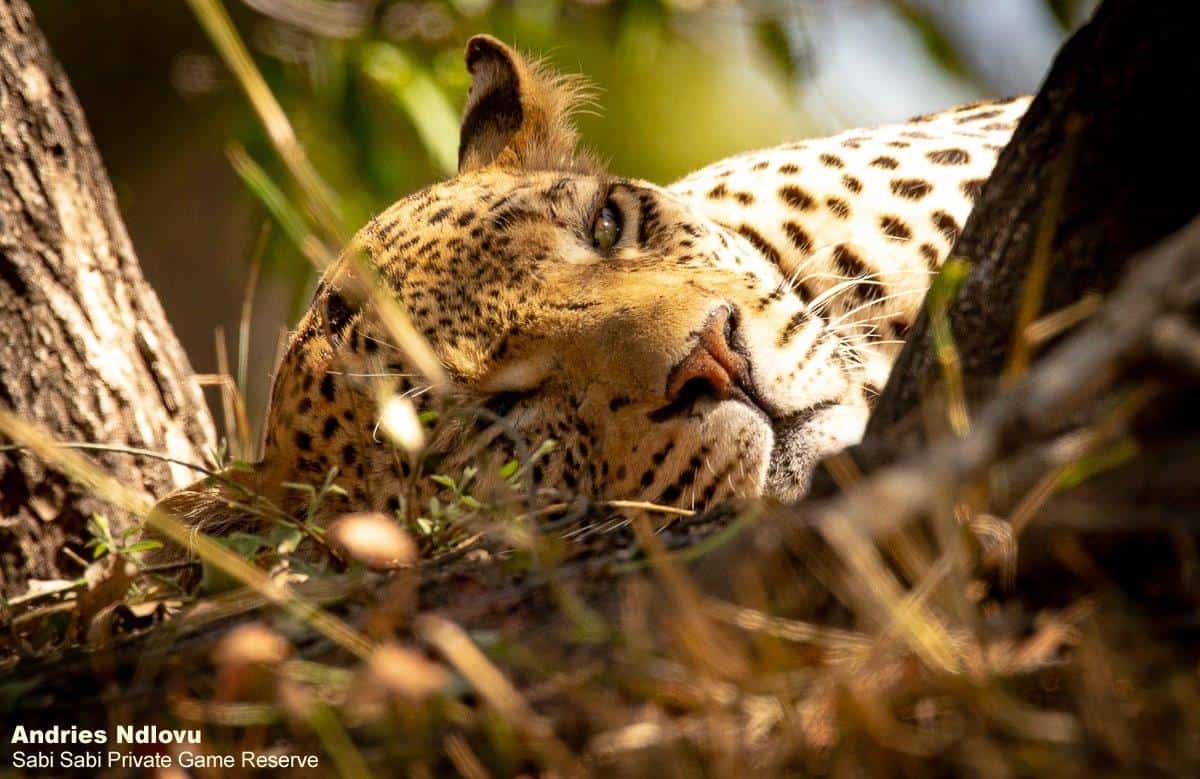 It was a wonderful sight to see the Ngumi female, independent.  Scent marking along the logs around one of our dams, this young female is starting to take a step out into the very large, solitary world around her.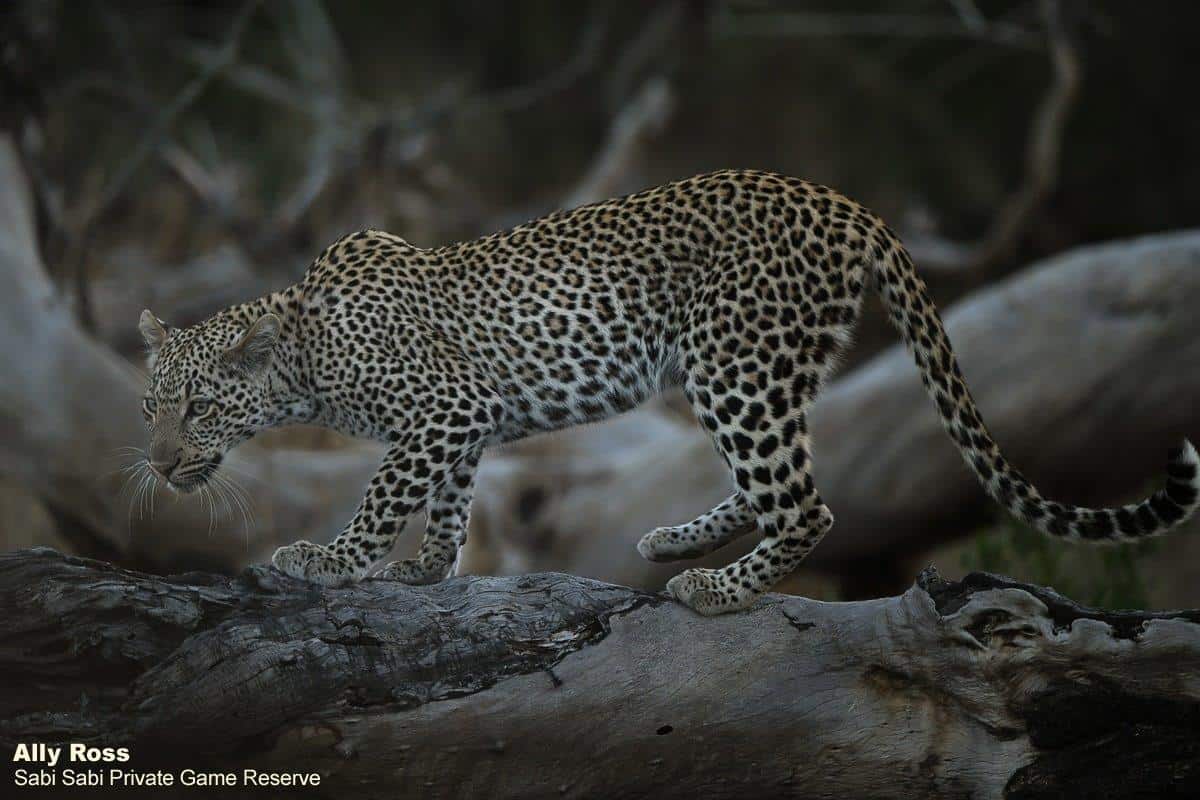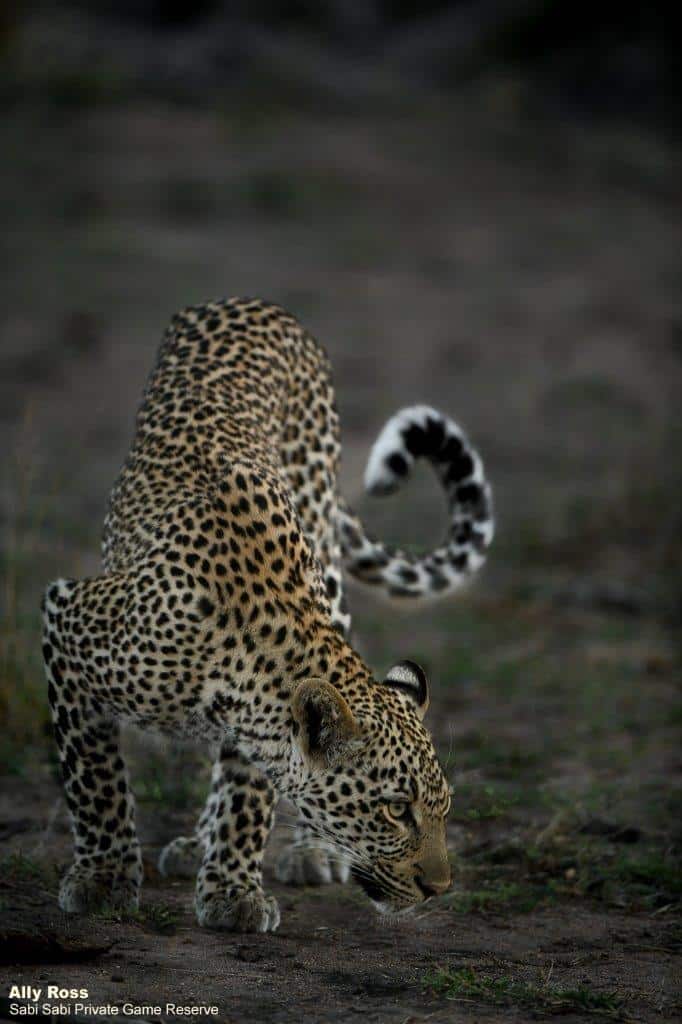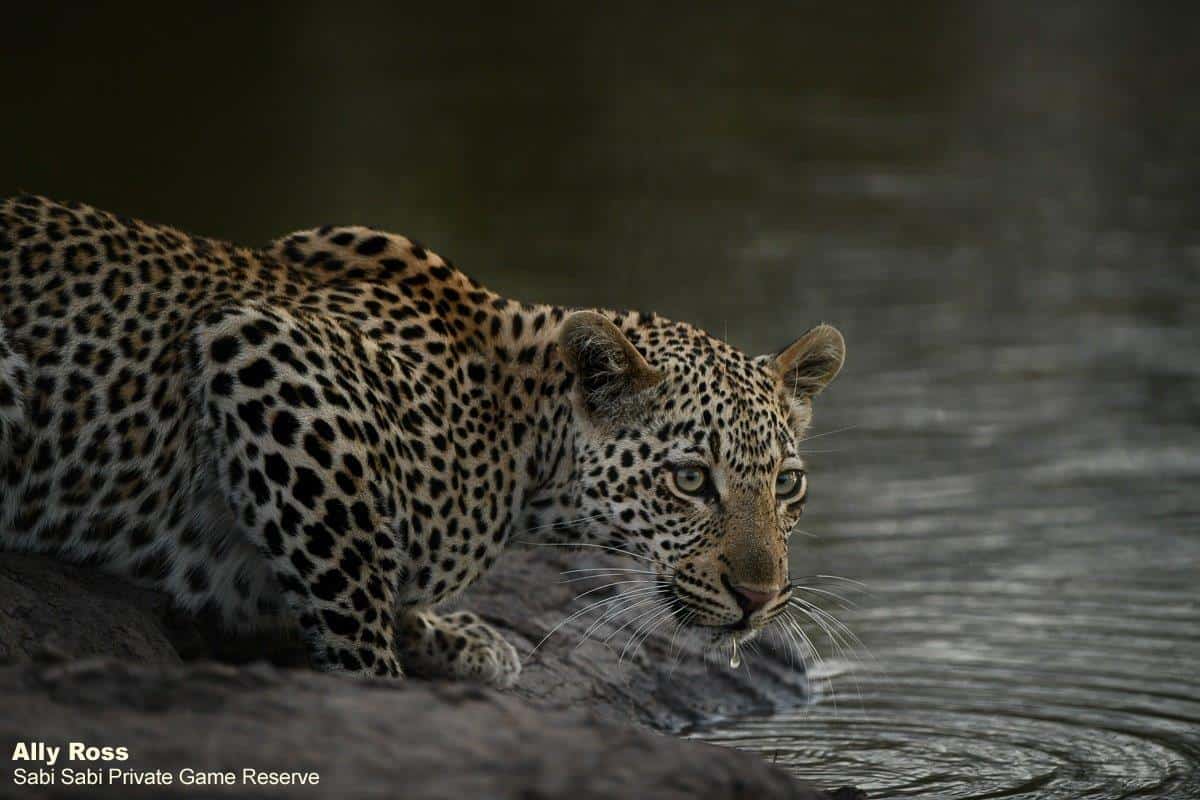 With a full belly, N'weti was on the move, actively scent marking and calling, before he stopped to rest in the shade.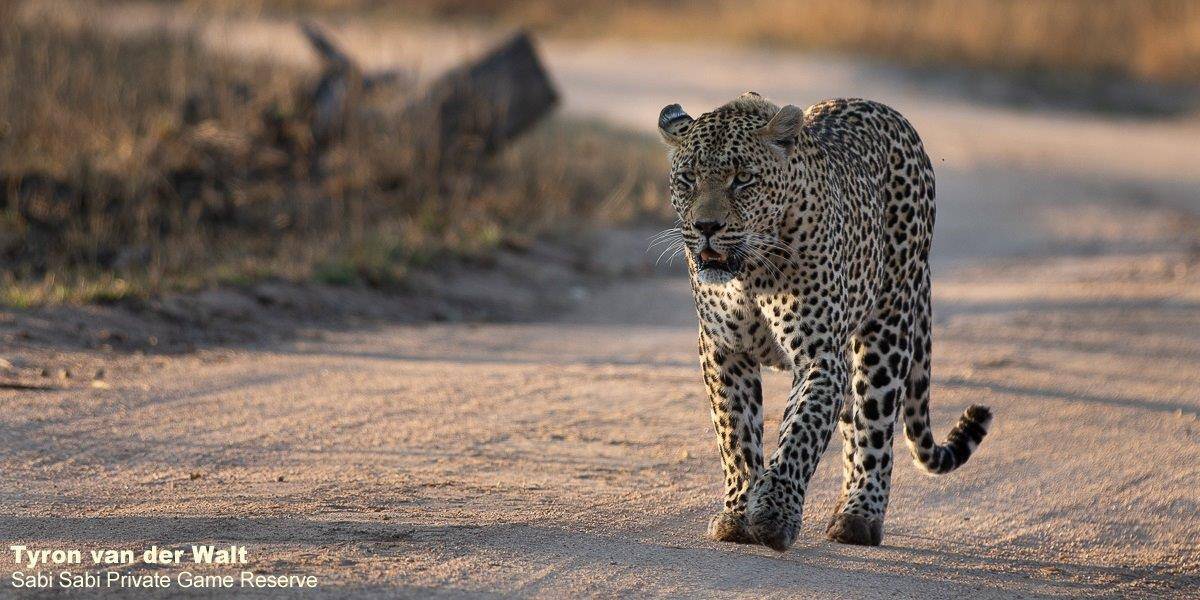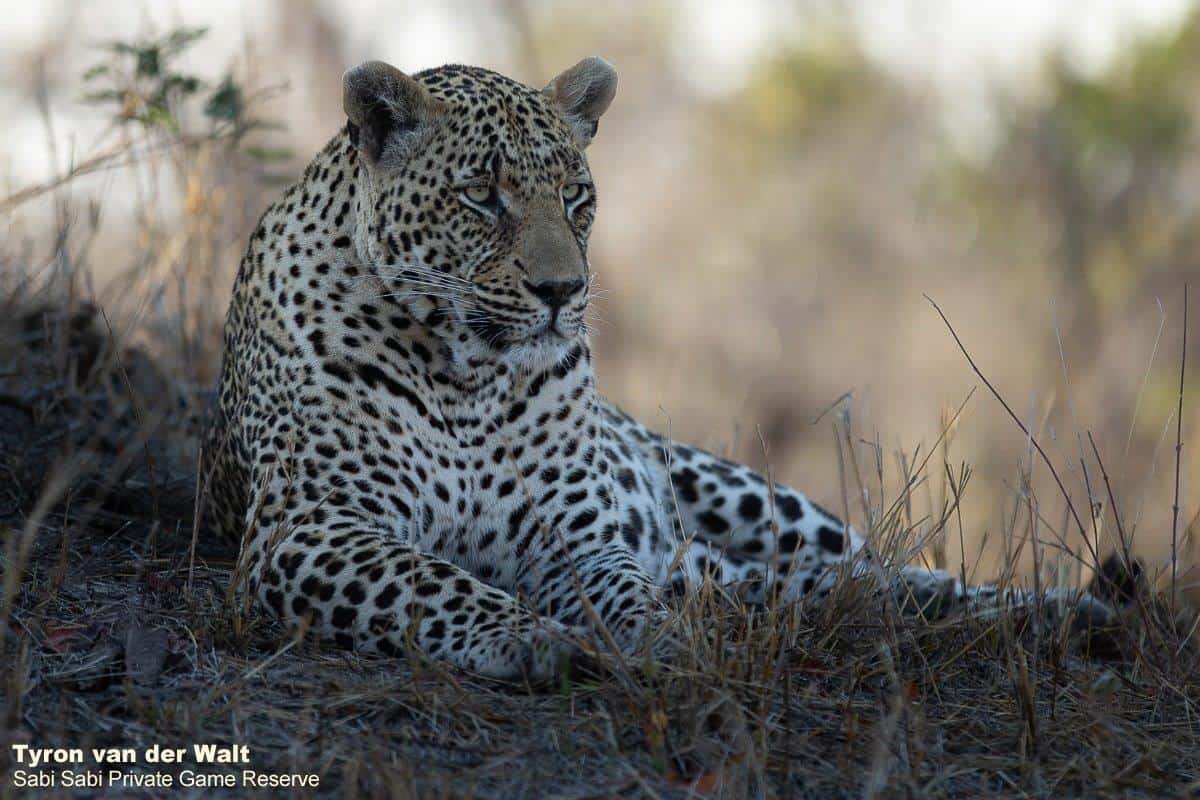 Soon after leaving on safari, we found the tracks of a male leopard and decided to follow them. It was not long before we spotted Nchila in a tree with an impala kill. As we approached, we noticed a young hyena below, waiting for some small scraps of food to fall. We sat and watched for a while until the leopard descended the tree effortlessly.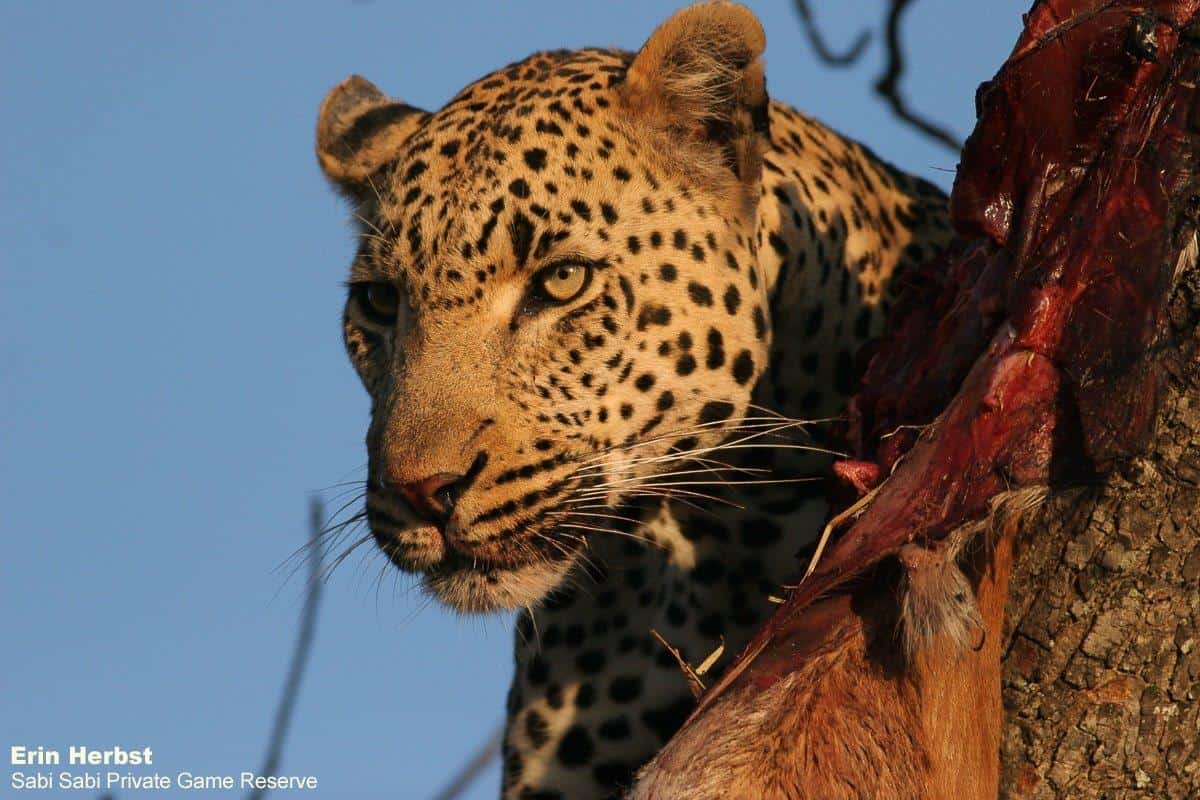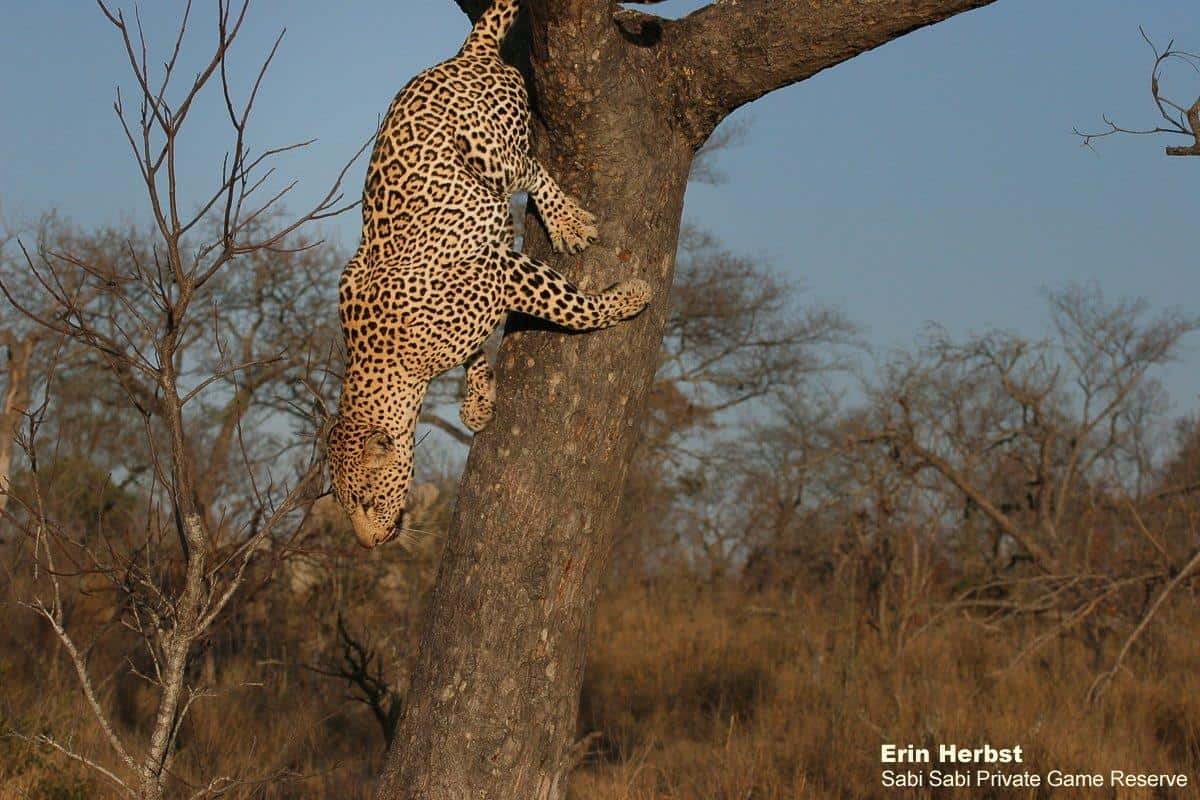 Later in the day, we followed up again on Nchila when he realised he needed to reposition his kill as it was going to fall soon. With such strength, he managed to move it around the tree and once secured, he proceeded to clean himself then rested in the shade.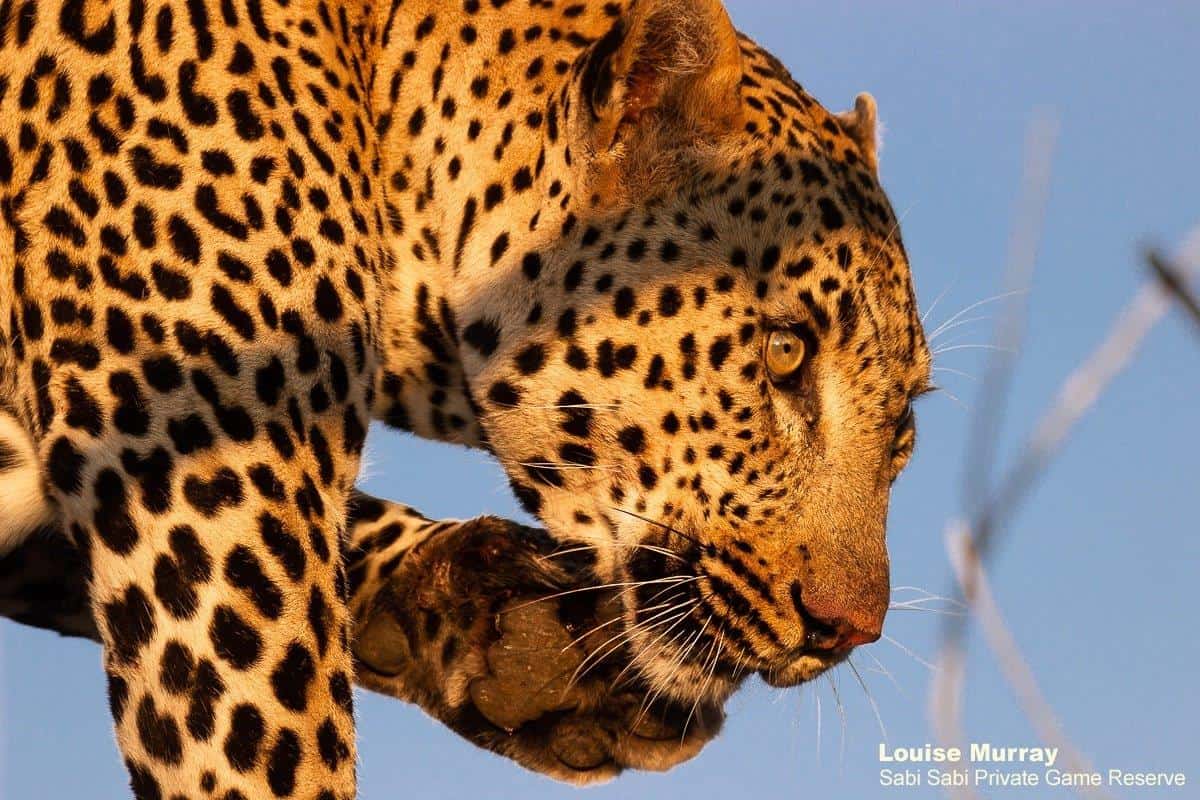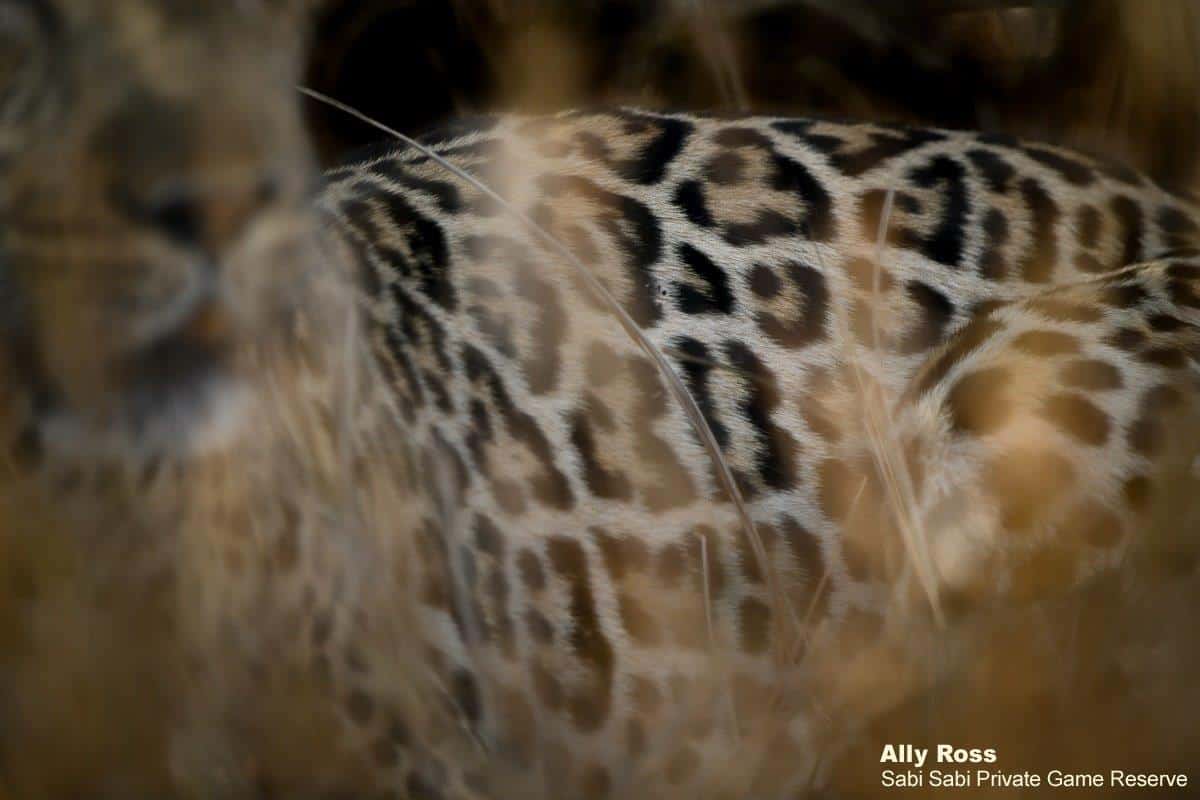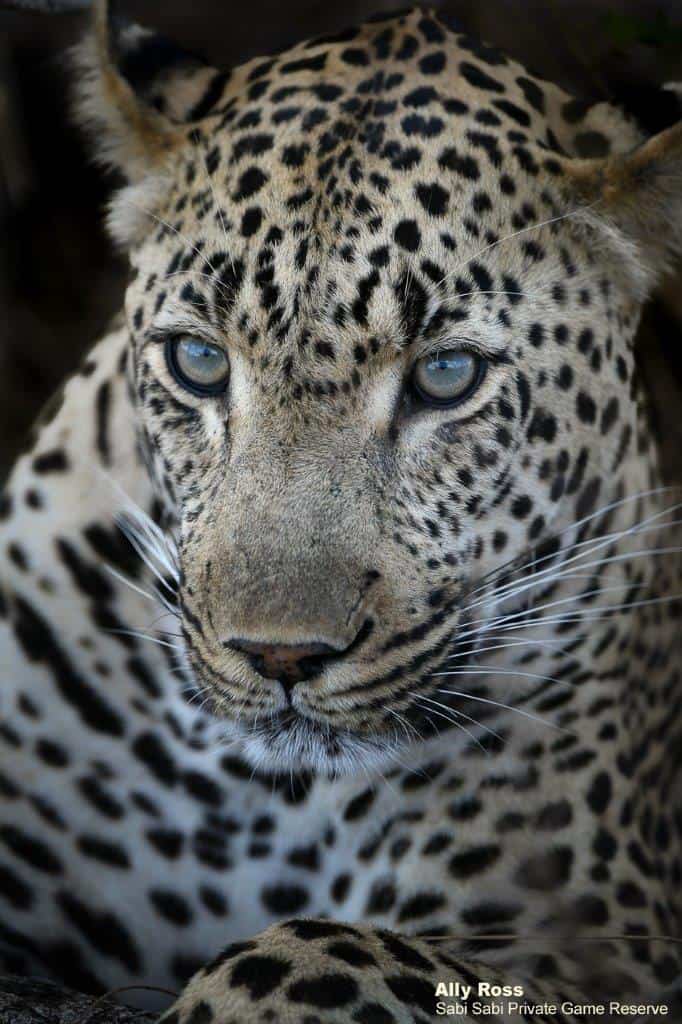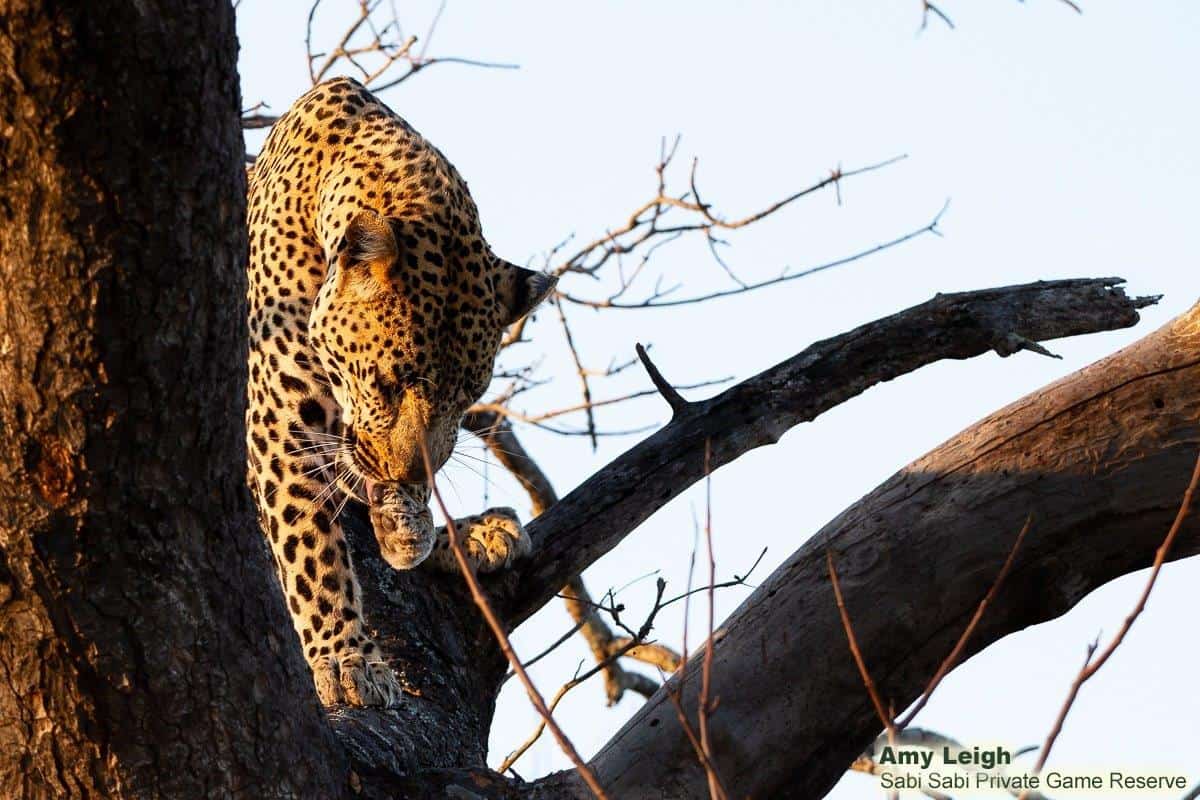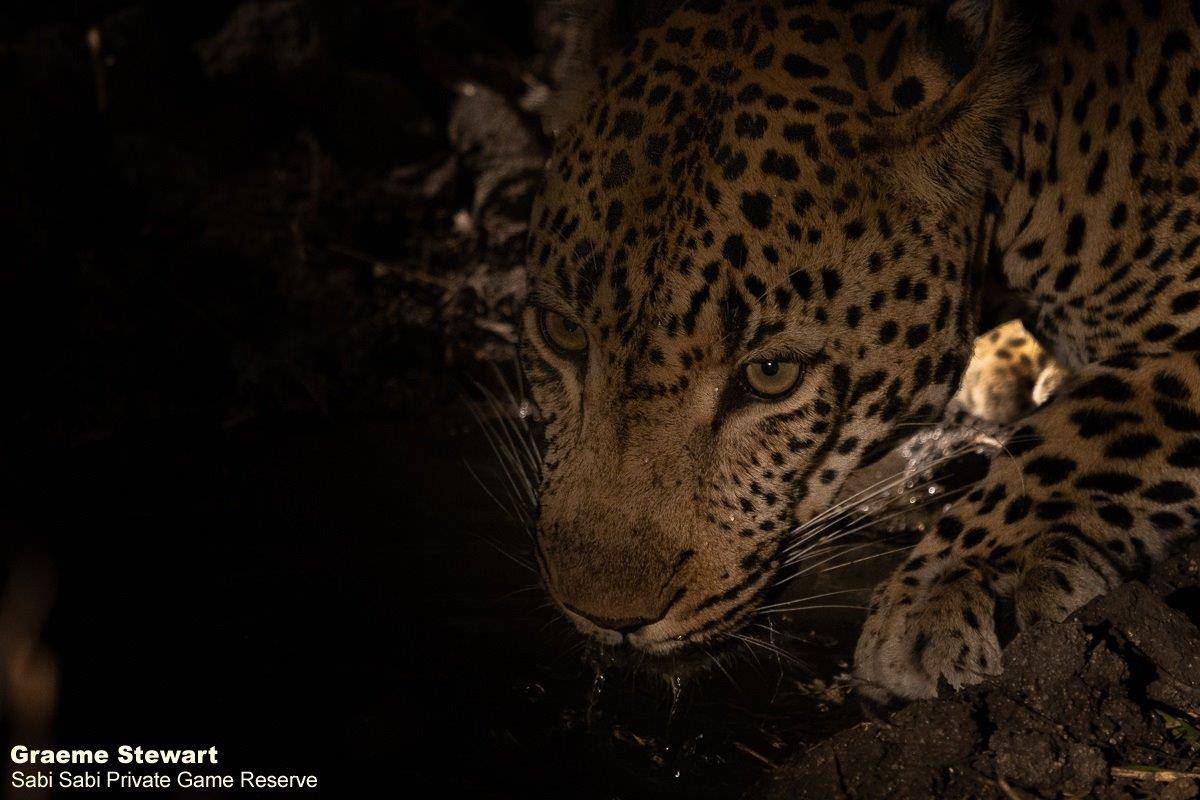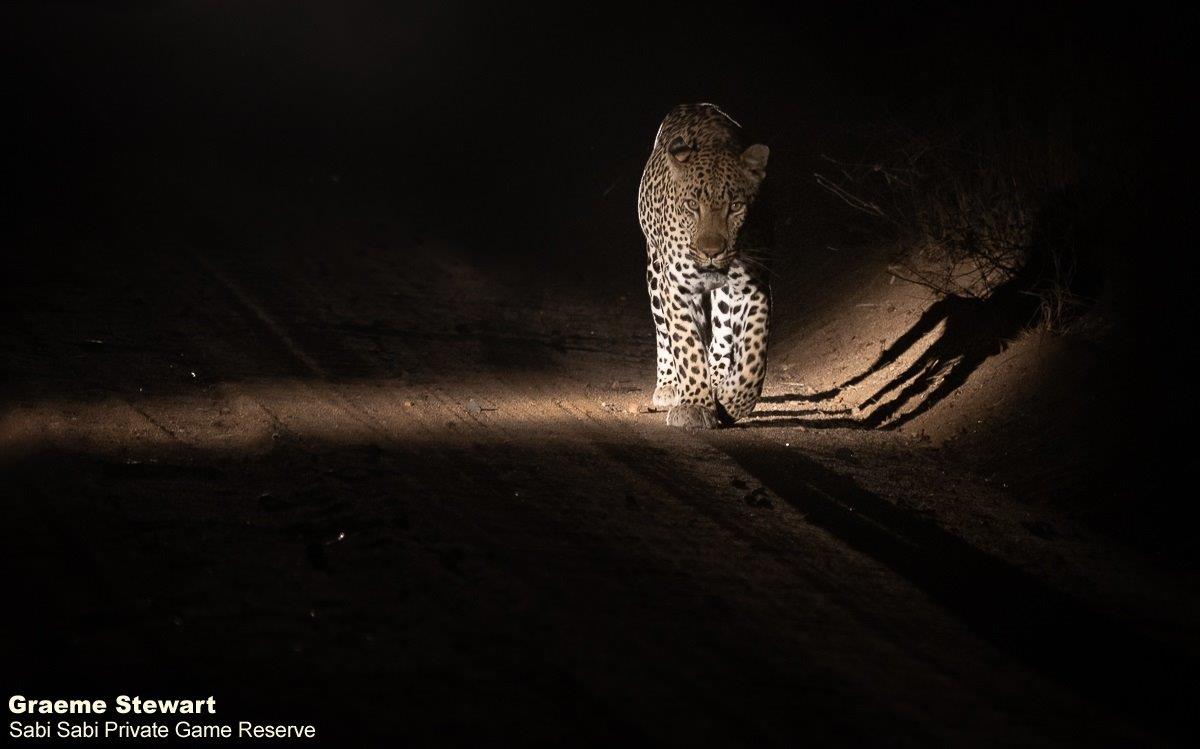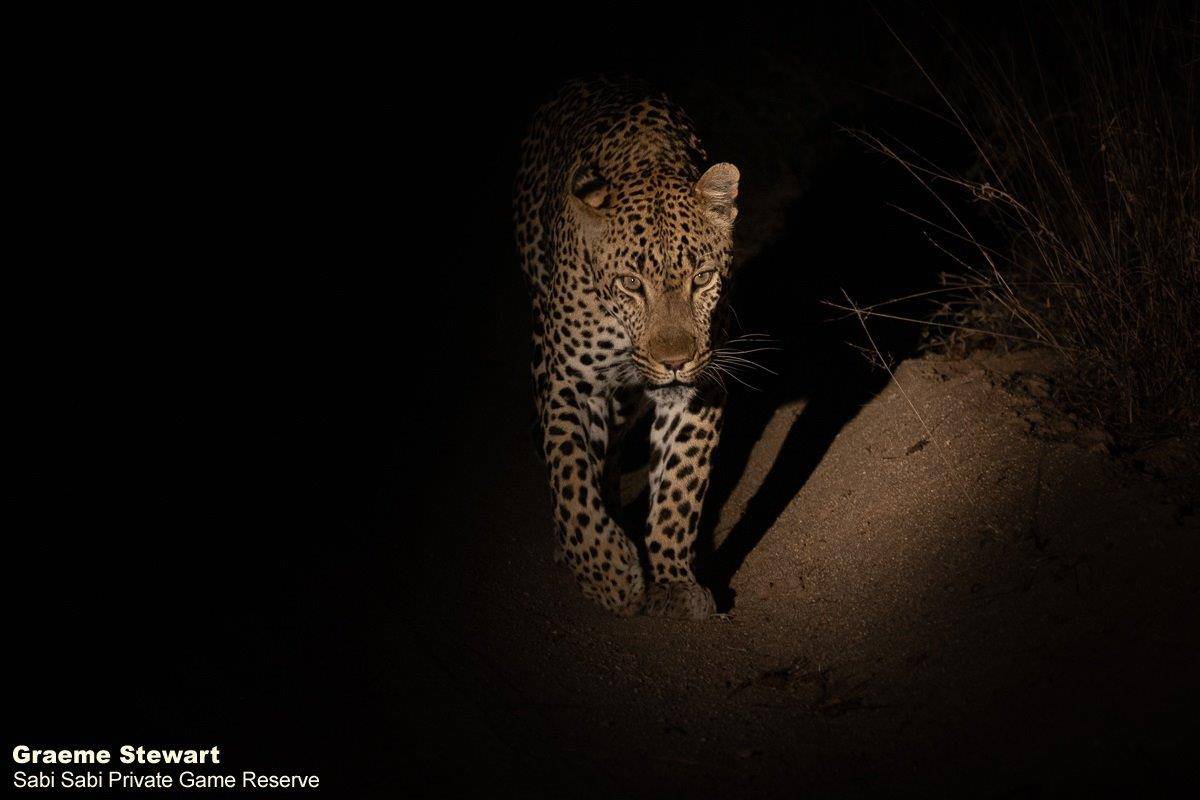 The alarm calls of impala caught our attention and on closer inspection, we found the source of their complaints – Maxabeni – casually strolling along a drainage line. He was moving quickly, stopping every now and then to investigate an interesting sound, but he covered a great deal of ground before we left him, still on his patrol.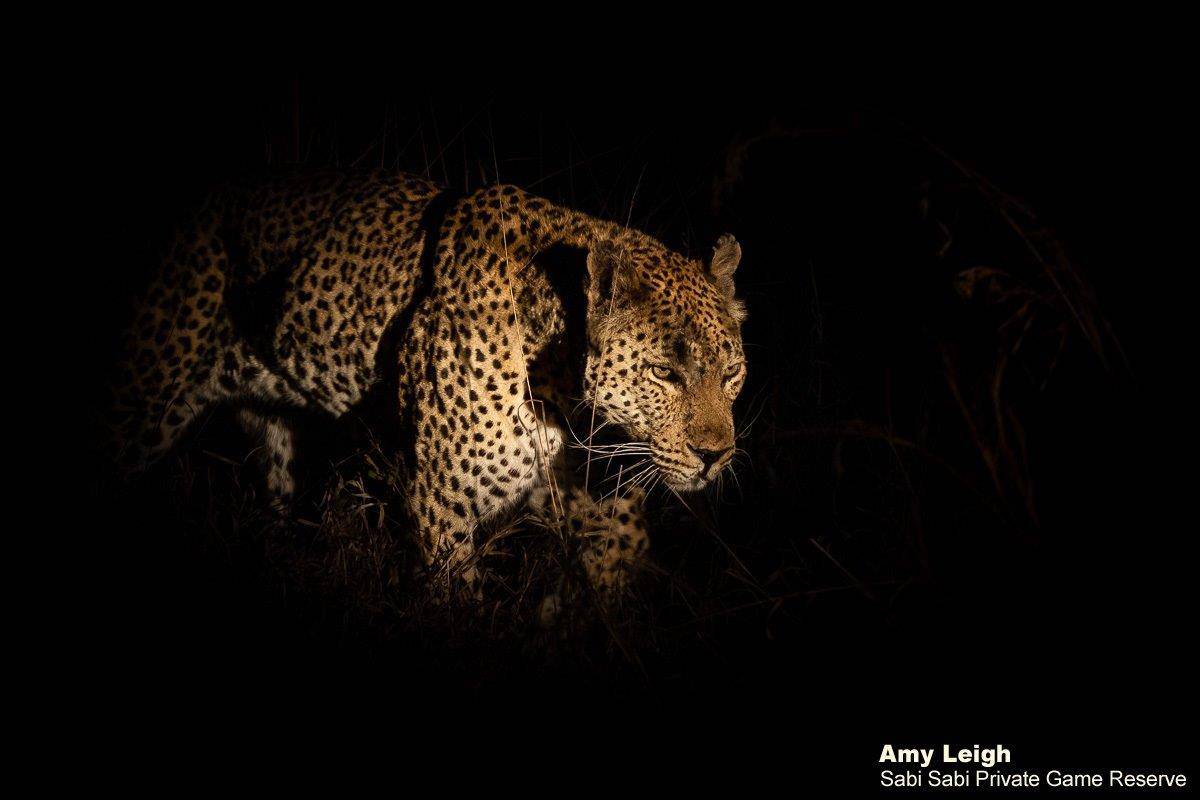 With the beautiful backdrop of the flowering Weeping Boer Bean, the Ntsumi female leopard fed on the last morsels of her kill. Every now and then dropping a bone, before moving on to the next piece. Surprisingly, there were no hyena waiting at the base of the tree, so she soon came down to clean herself and make herself look presentable before moving off into the thickets.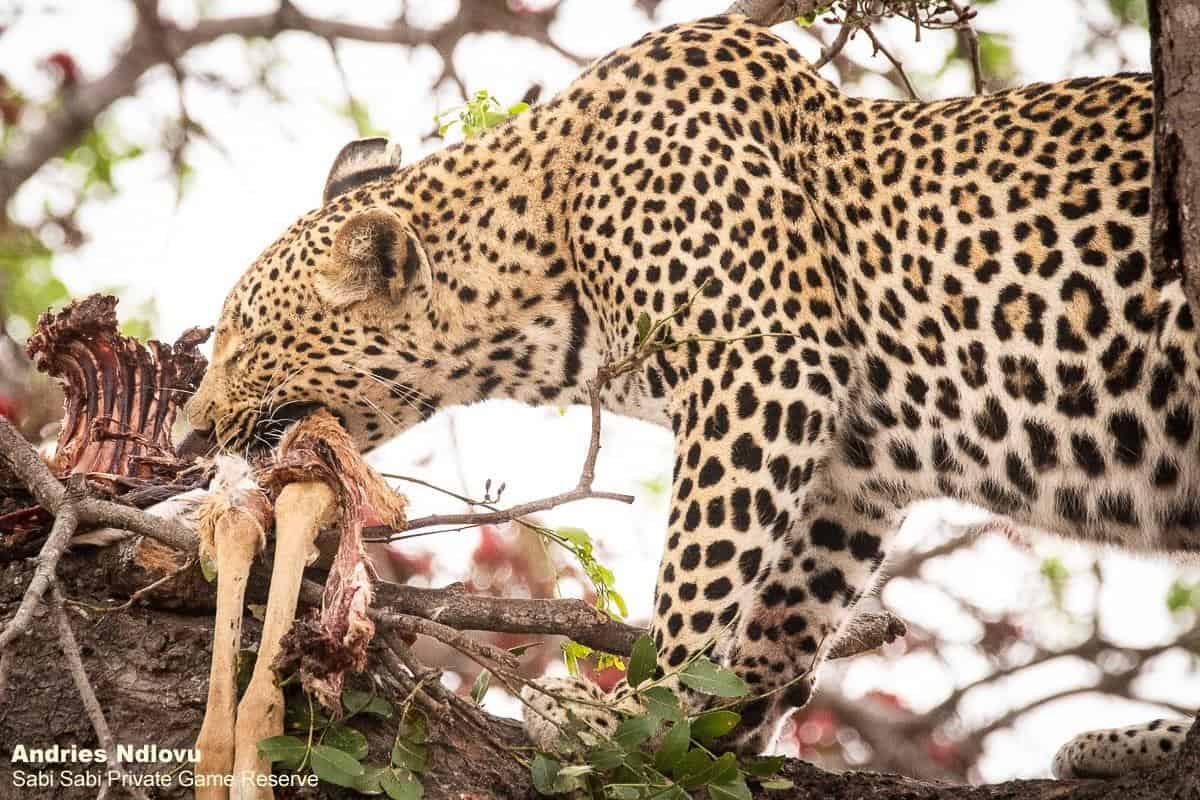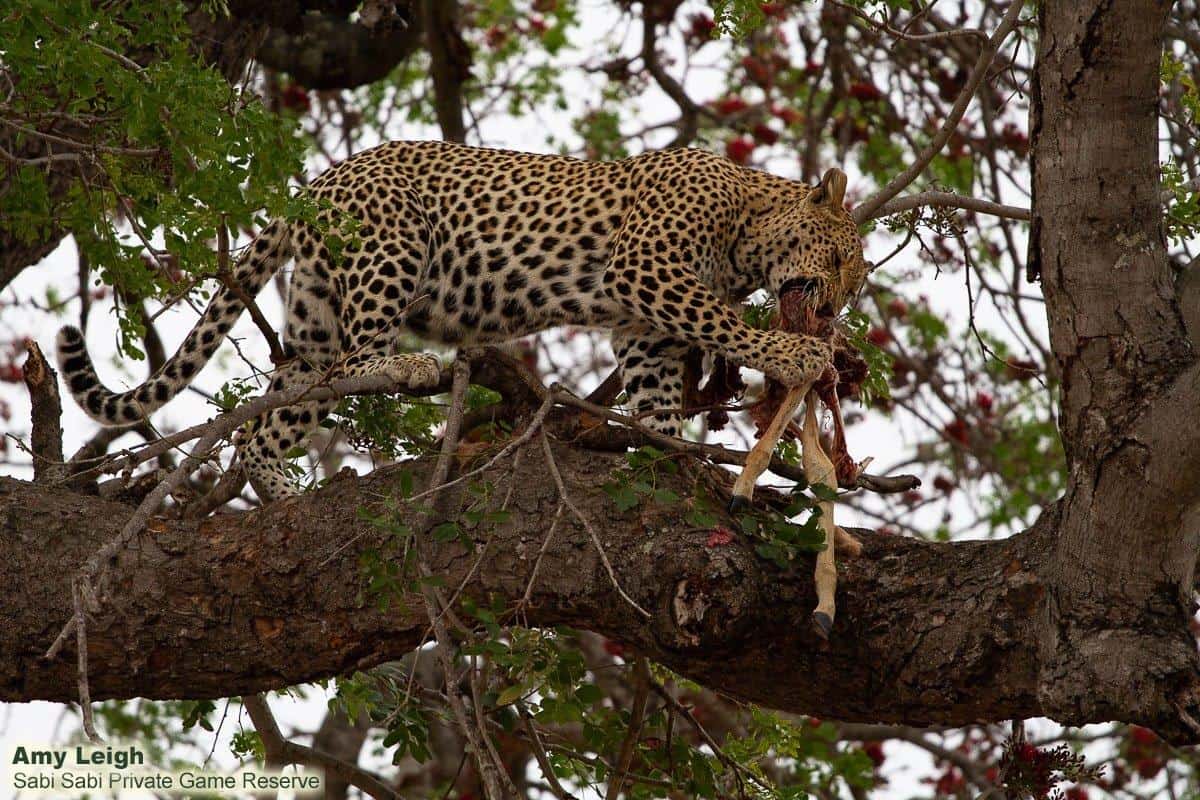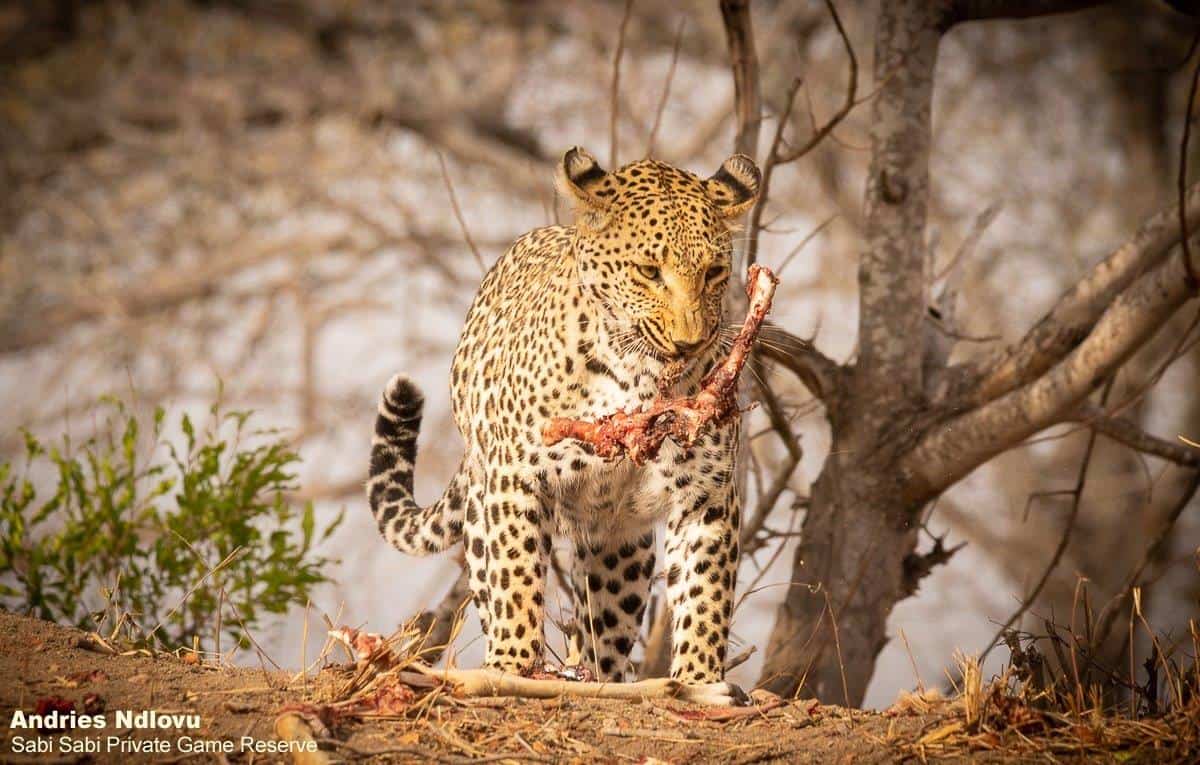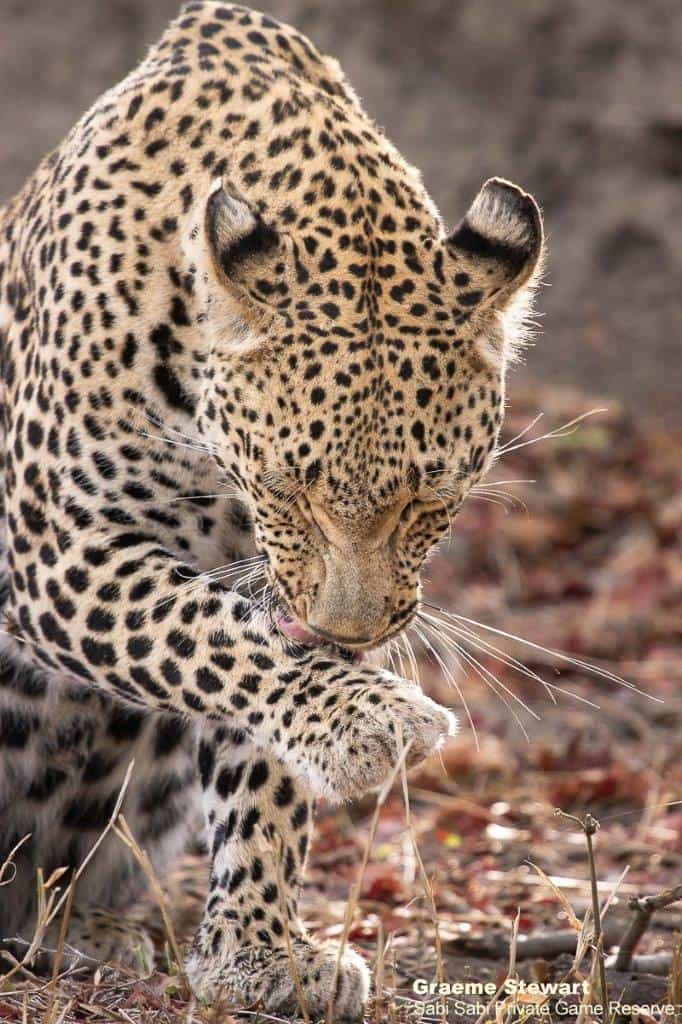 As we left the lodge, a hyena crossed our path and moved into a drainage line.  Just then, we spotted a Wild Dog running up the same drainage line towards a waterhole where the rest of the pack were nervously trying to drink, hesitant for the possibility of crocodiles in the water, but driven by thirst.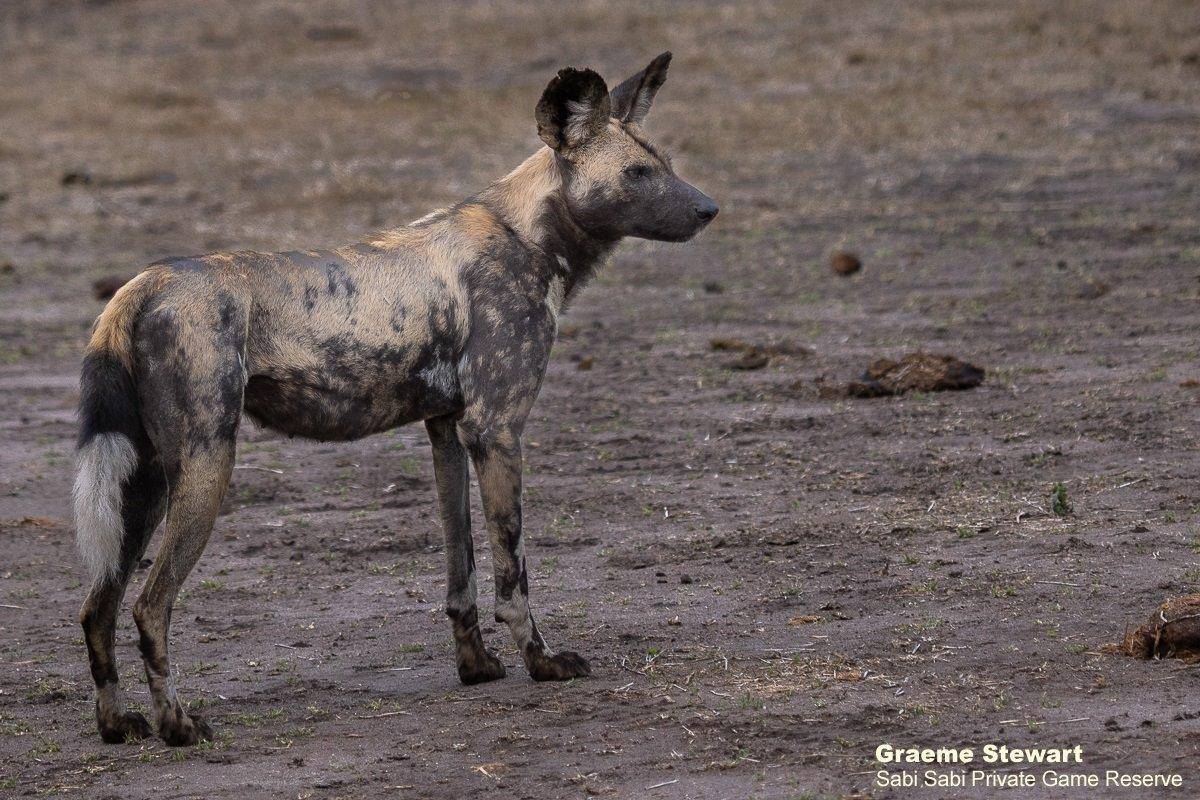 This pack of wild dogs were just finishing off their meal when we saw them. Full of energy, they rough and tumbled together before nipping off into the bush towards a herd of impala. Unfortunately for the wild dogs, the impala spotted them and sped off into the distance, leaving the pack at a dry waterhole, seeking shade from the mid-morning sun.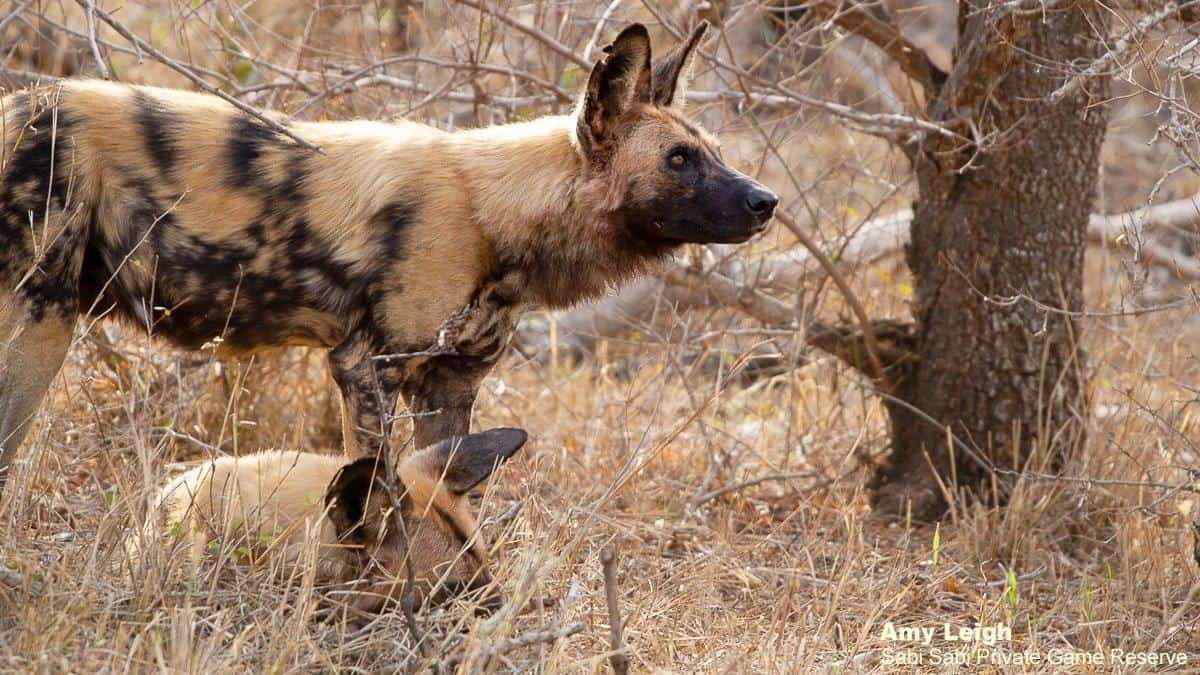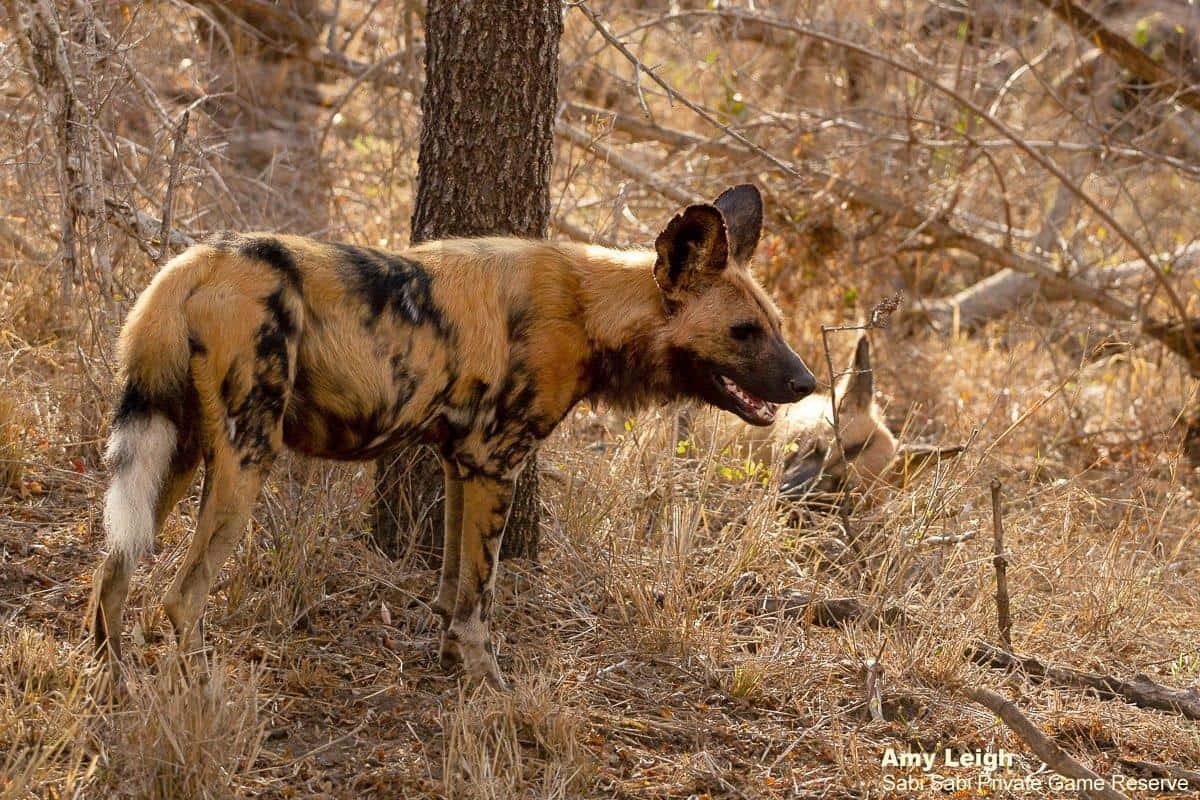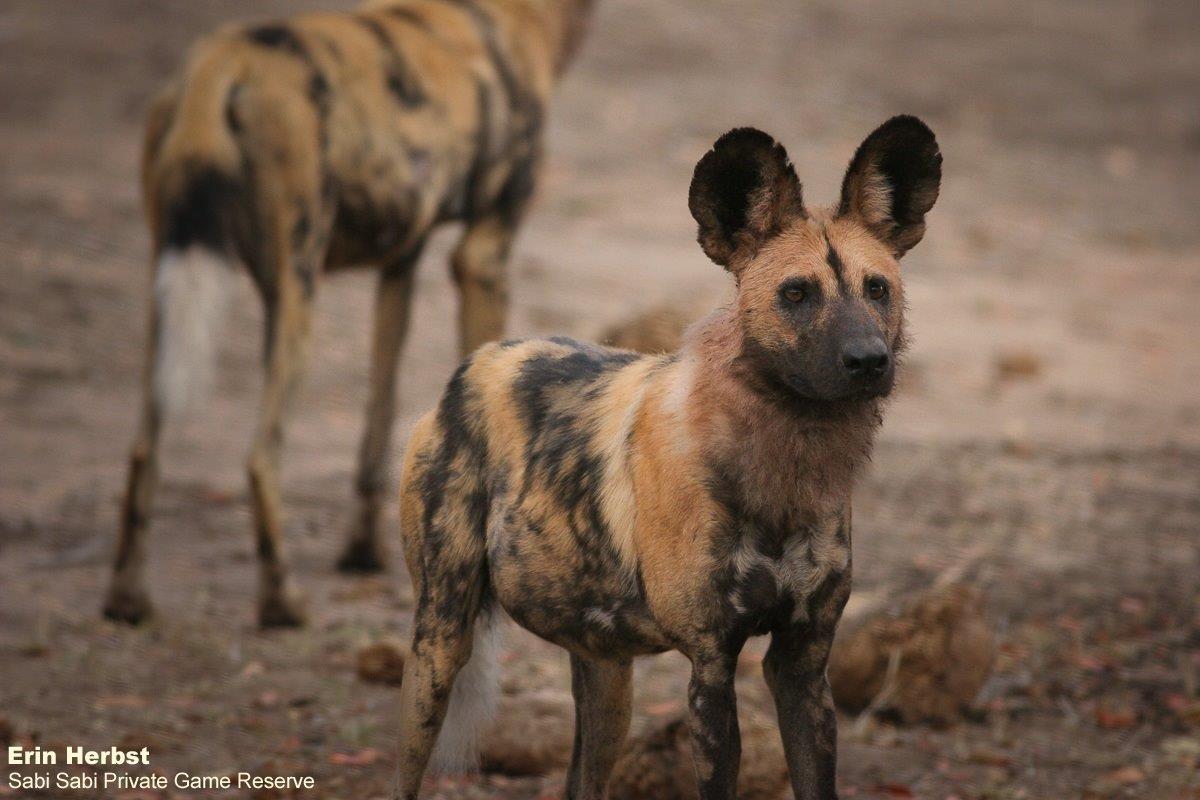 There was a lot of action around one of our dams yesterday afternoon as wild dogs were being chased around by zebra, with a hippo watching from the safety of the water.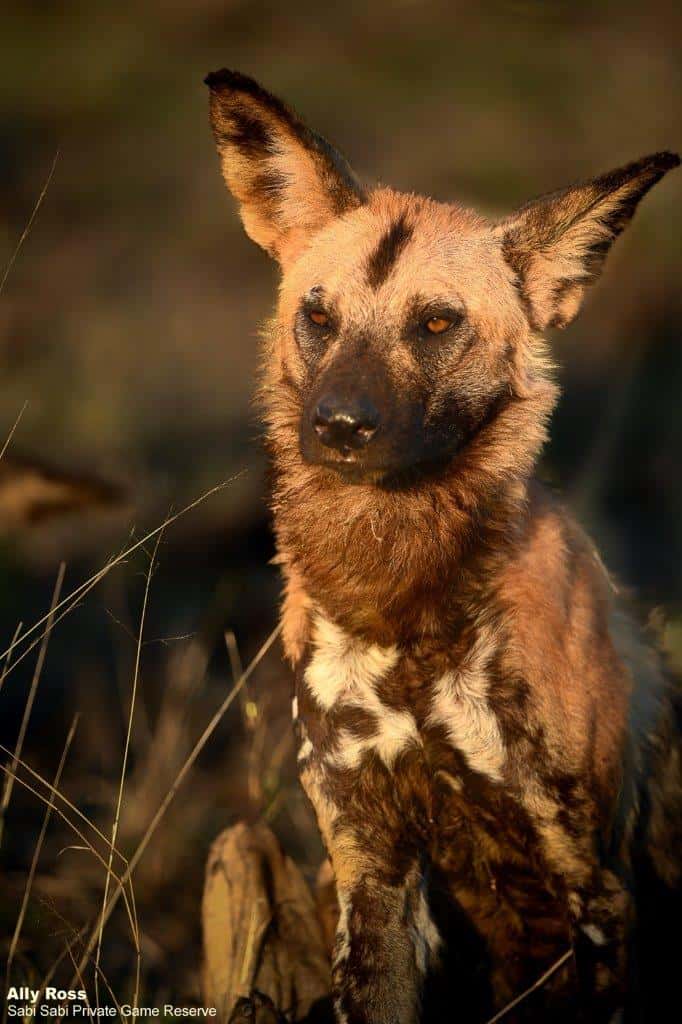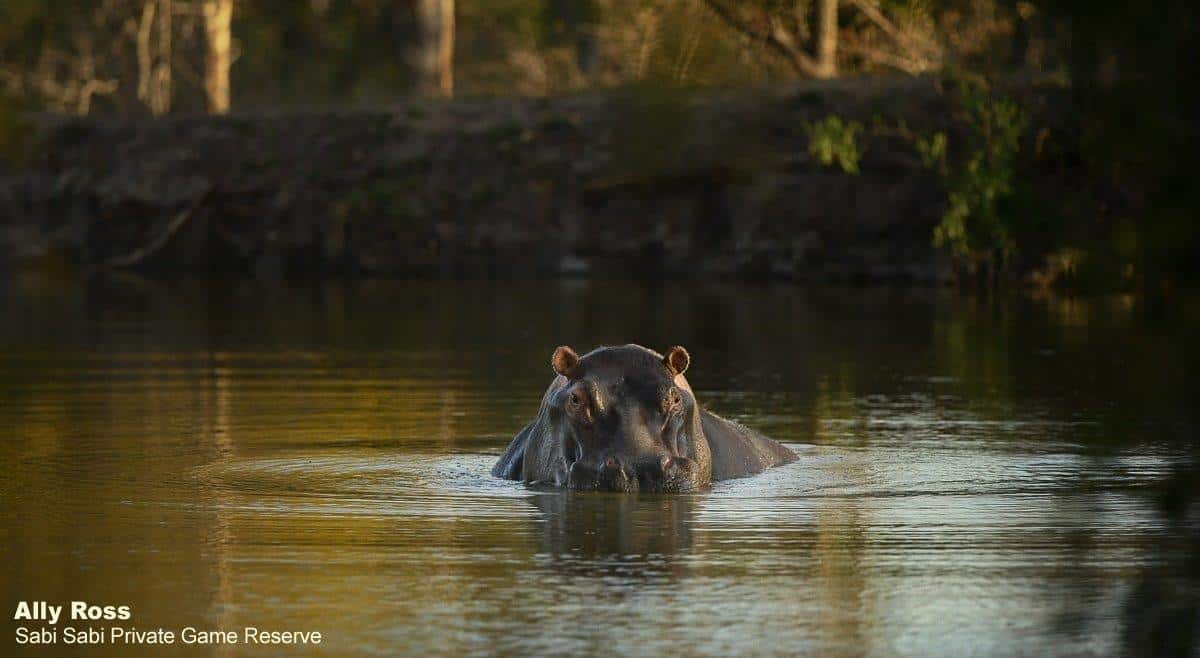 Late in the afternoon we found two cheetah near our Private Airstrip.  It was getting cooler and so the cheetah started to move around but also tried to contact call for the three other cheetah that were not alongside them.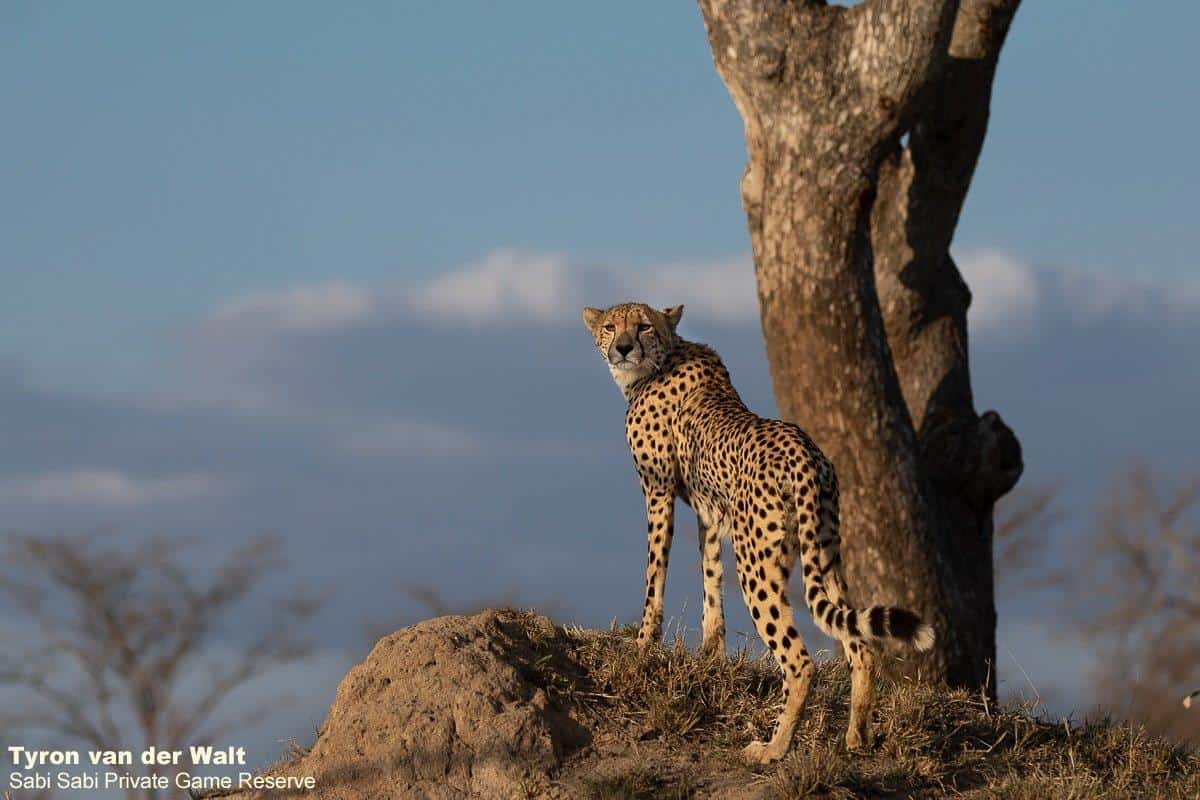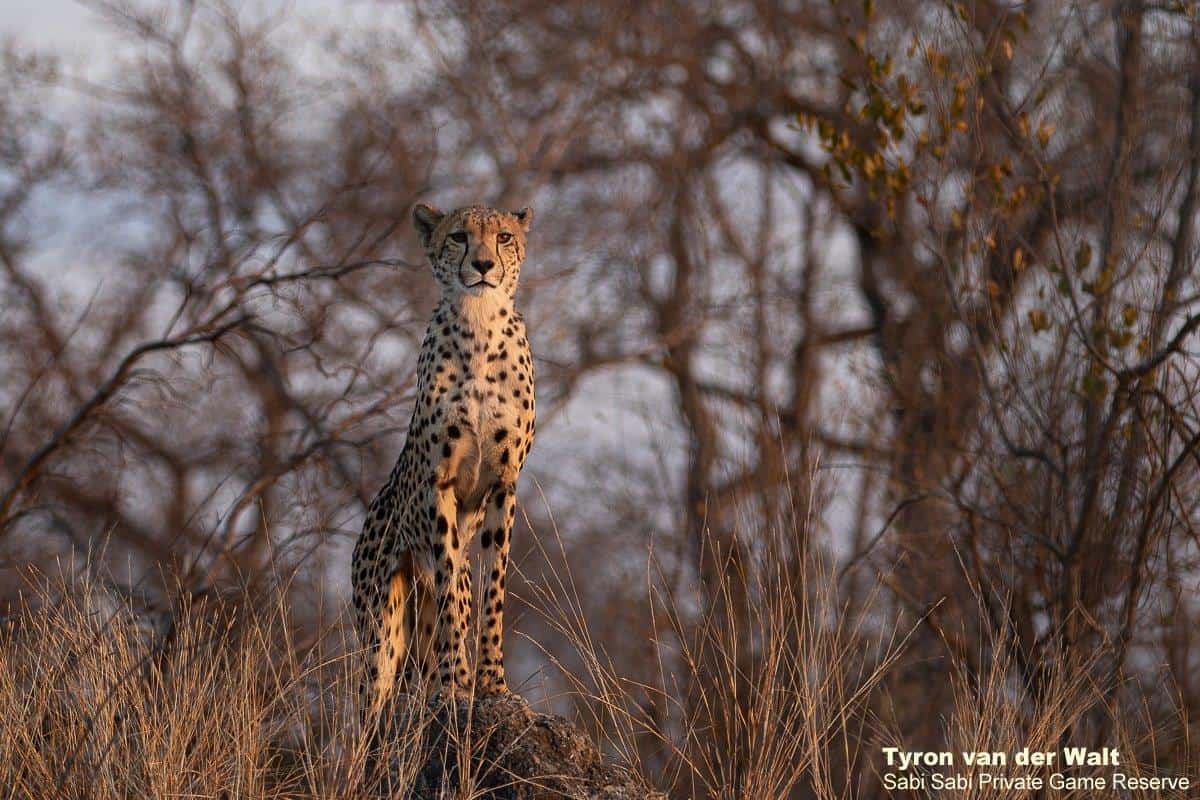 There is nothing quite like the mounting excitement once you have found fresh tracks on the road and knowing these agile creatures can't be too far off. We were rewarded shortly after with these two male cheetah spying on us from the long grass to the accompaniment of impala snorting their disdain.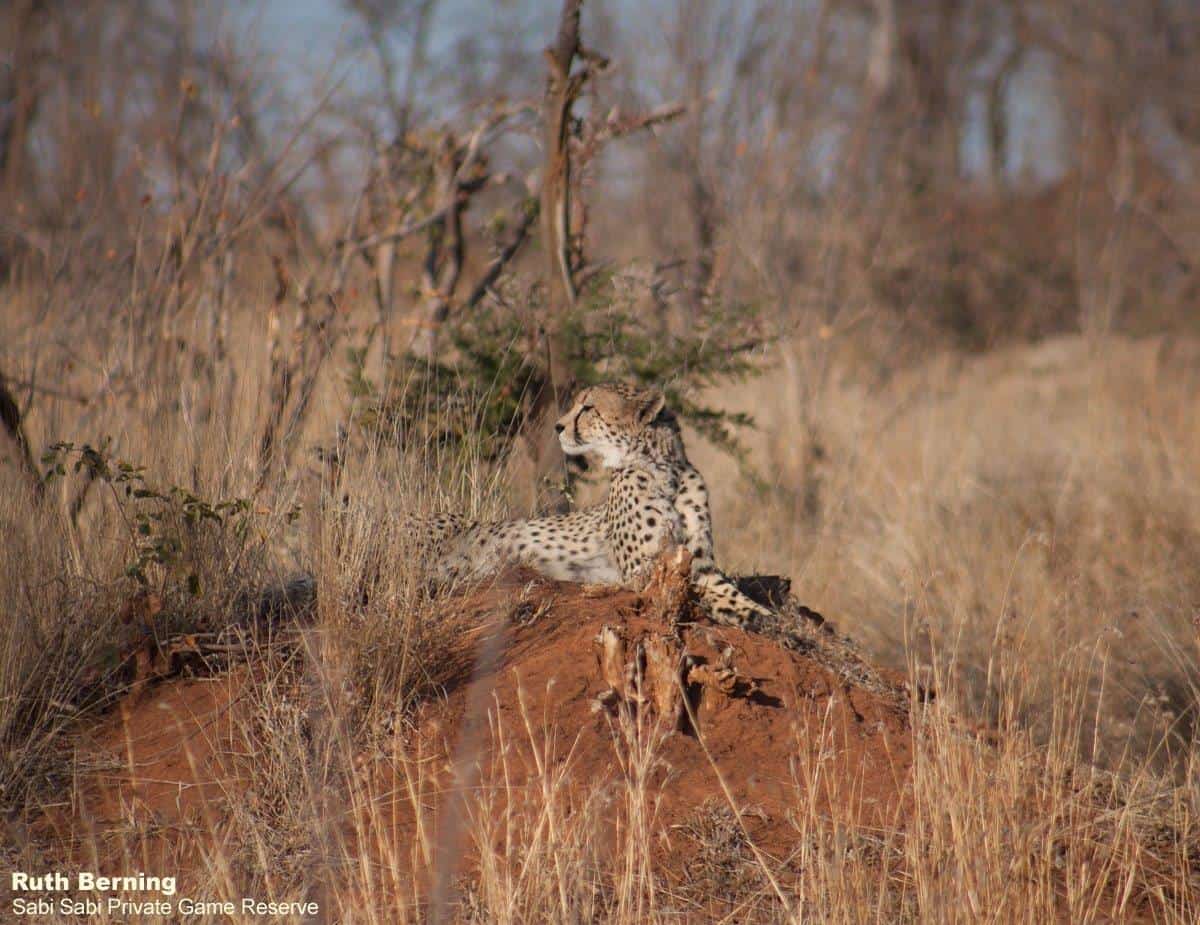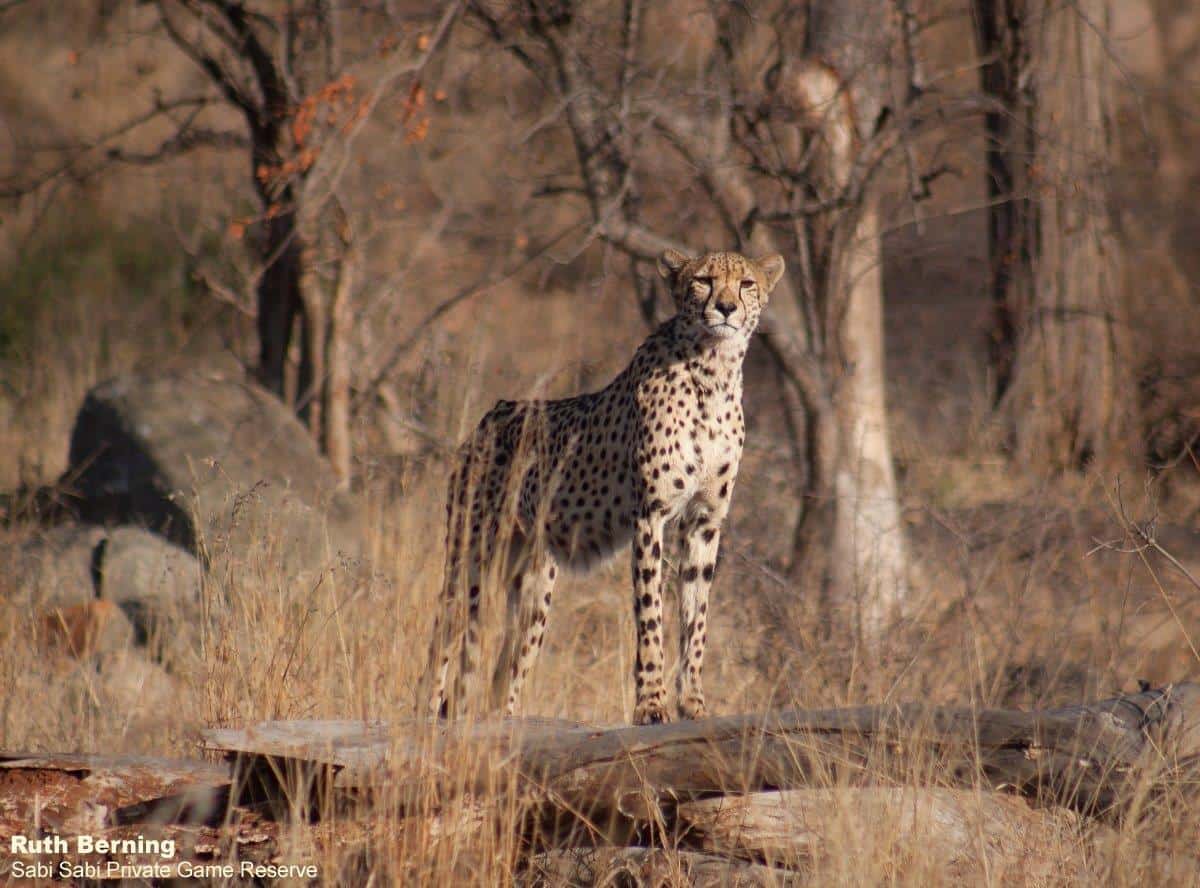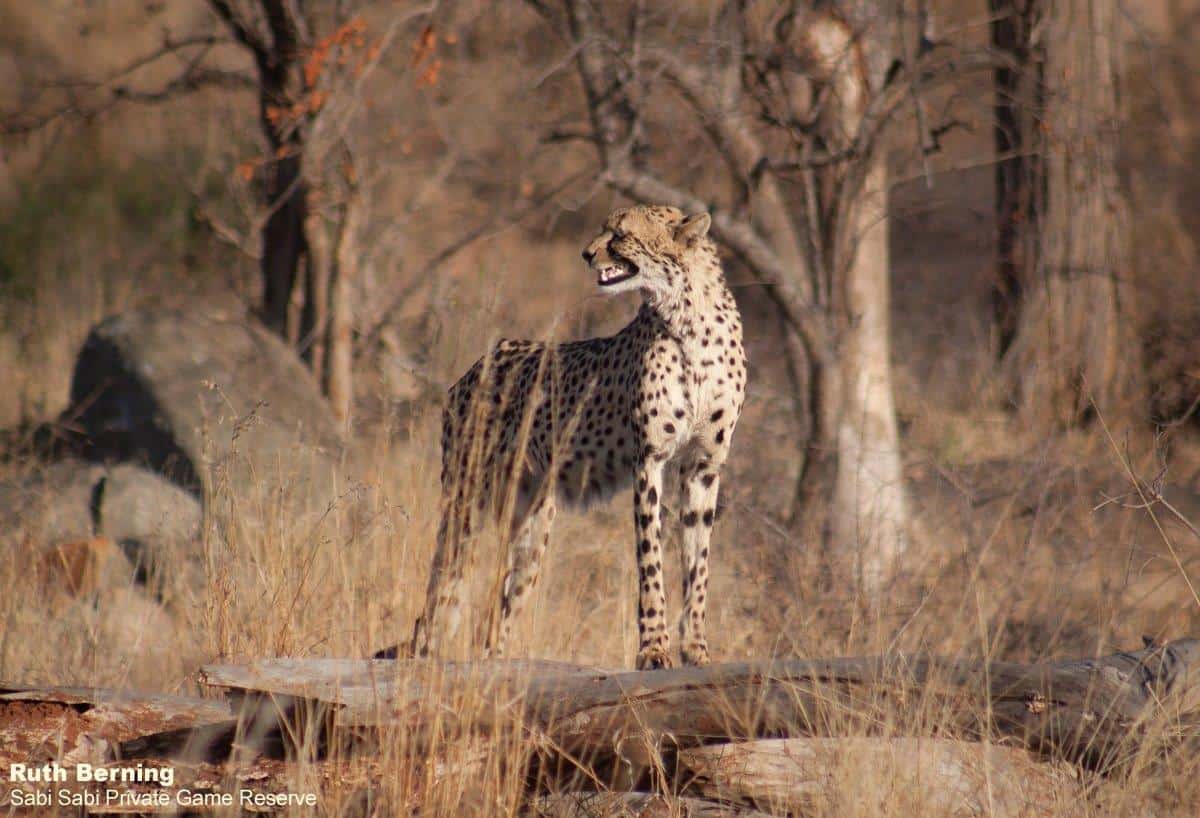 As the sun was rising, this Lilac-Breasted Roller's beautiful colours became a lot more vivid.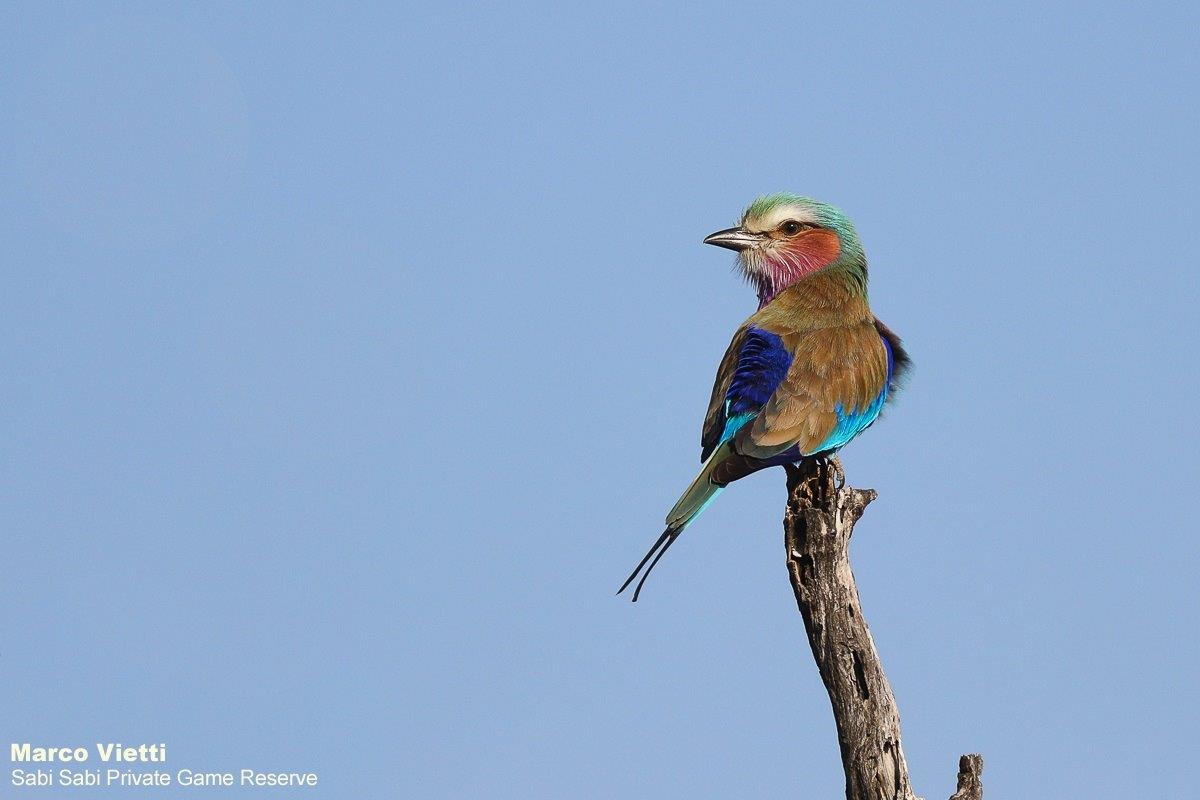 What a portrait of absolute elegance. Strength and grace seemed to be poised in the curve of those twisted horns.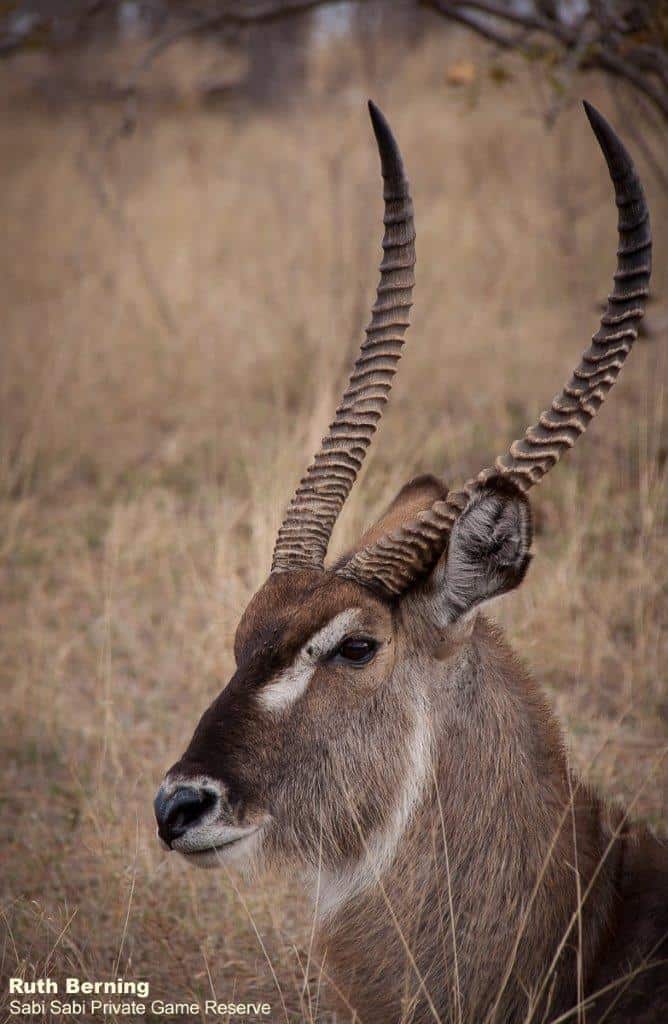 Night sky photography can be tricky at times because all elements must work with you as well as the weather. Sometimes you will only have a short gap in weather as well as timing with the brightness of the moon. This all adds to the view one might have of the star-studded Milky Way.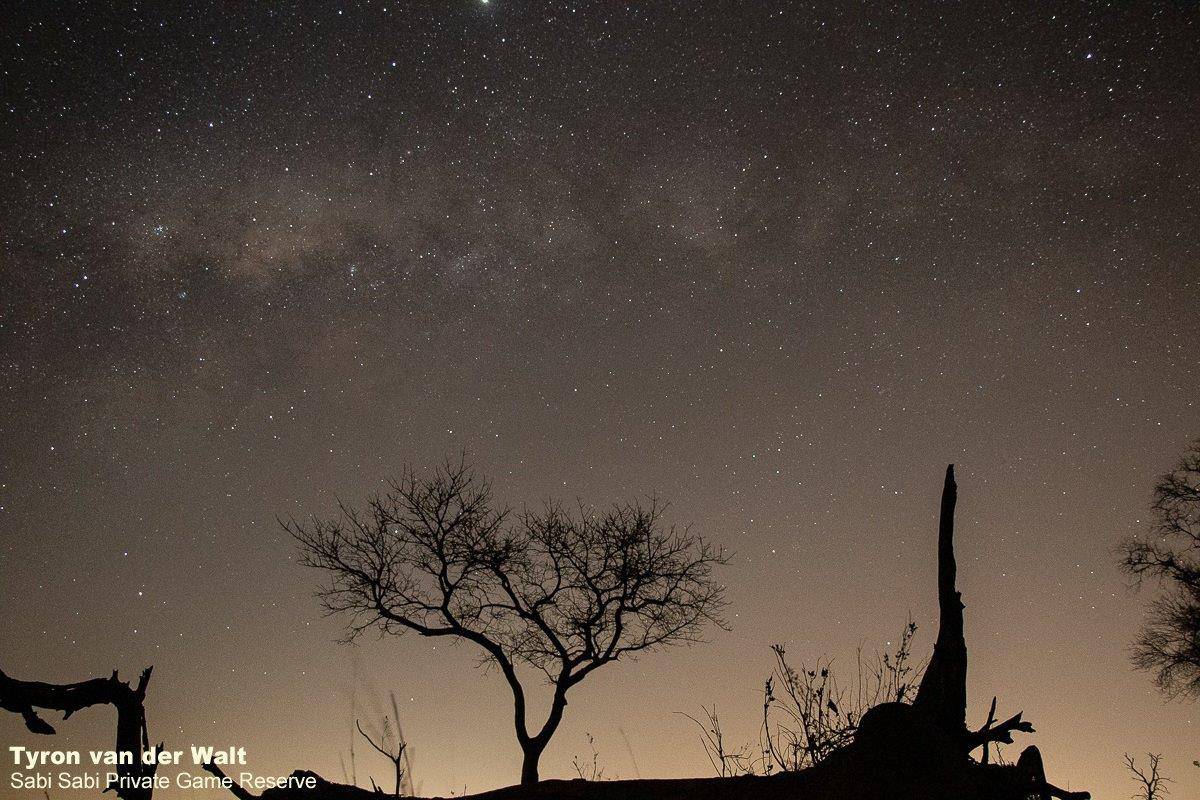 As the sun began to set, a large bull hippo started to become a lot more active, showing off his impressive tusks.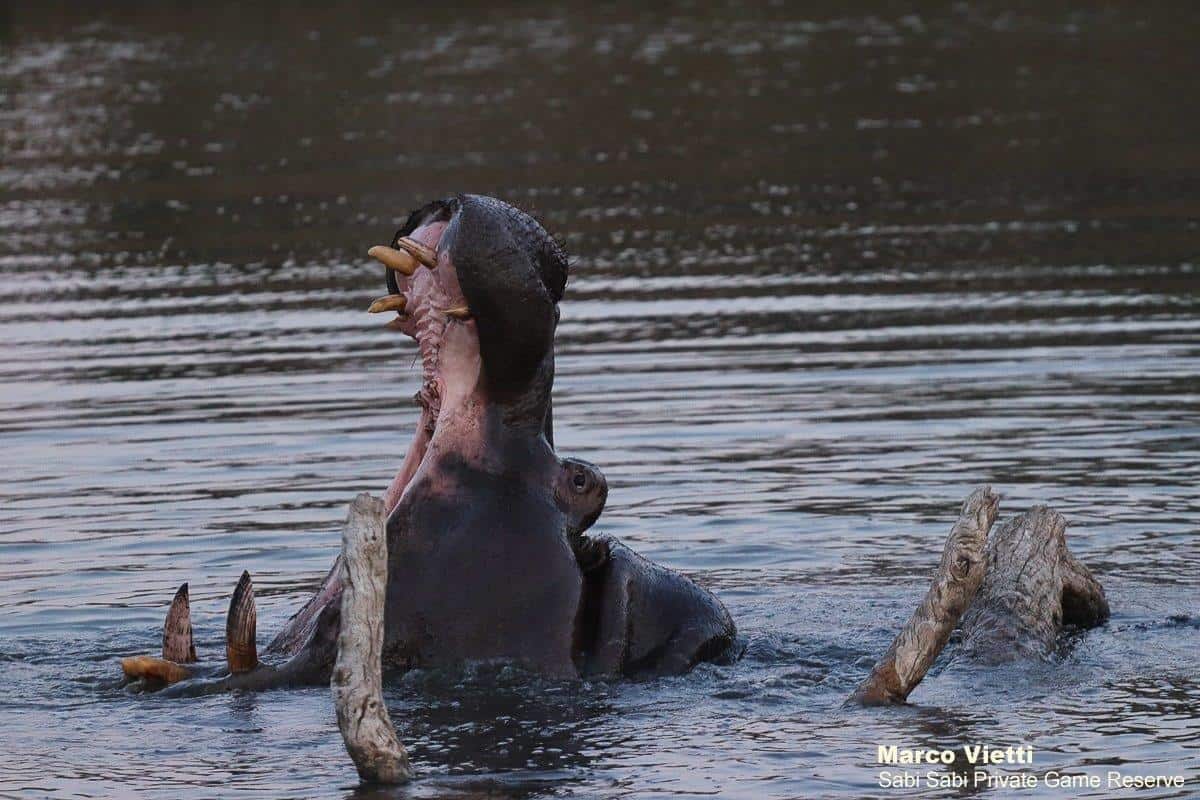 We watched for a while as this little elephant copied his mother, gnawing on a branch half- heartedly, turning it around, tasting it and then spitting it out before going and having a long drink – still relying on his mother's nutrients for sustenance.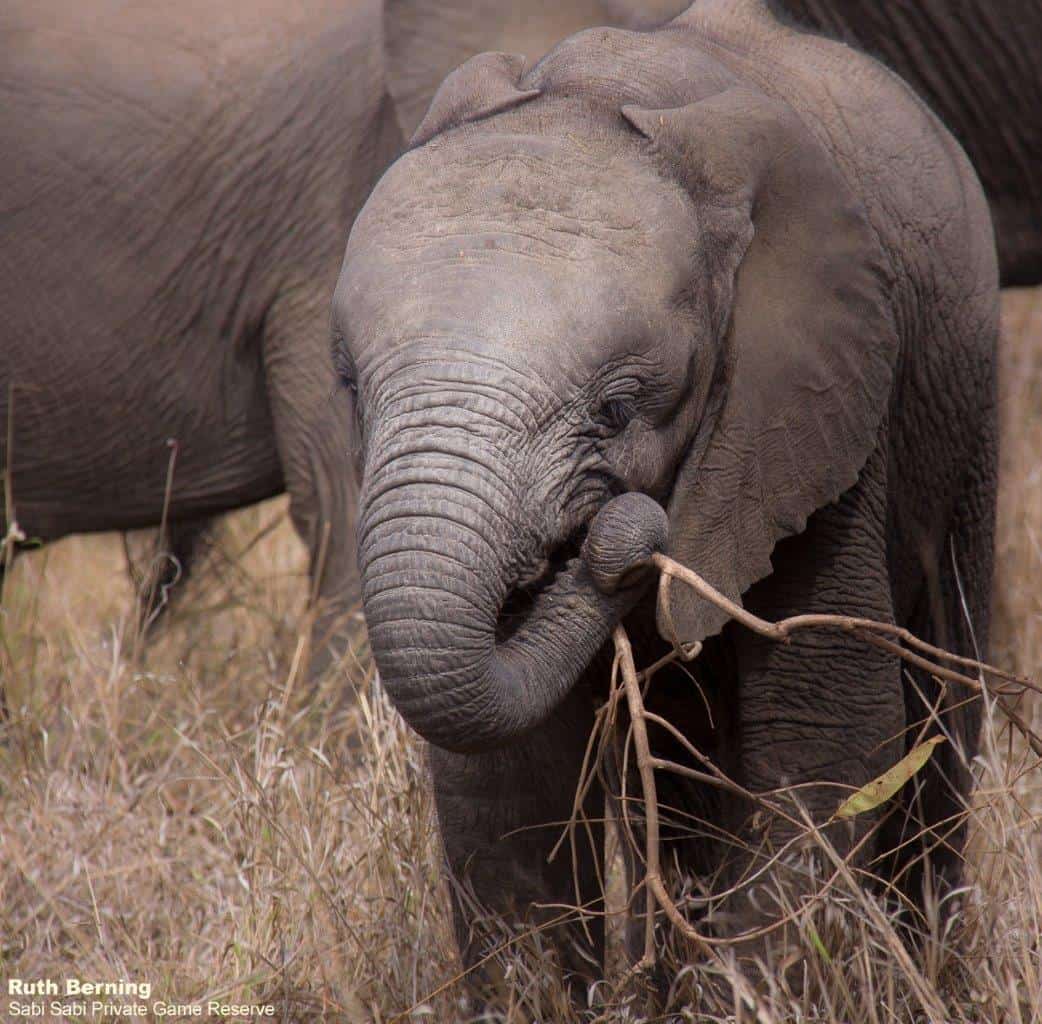 On our way back to the lodge after morning safari, we noticed vultures above us and watched as they started to descend to the same area. As we came closer, we realised that the vultures had descended onto an impala carcass and were later joined by a hyena who swiftly took their meal away.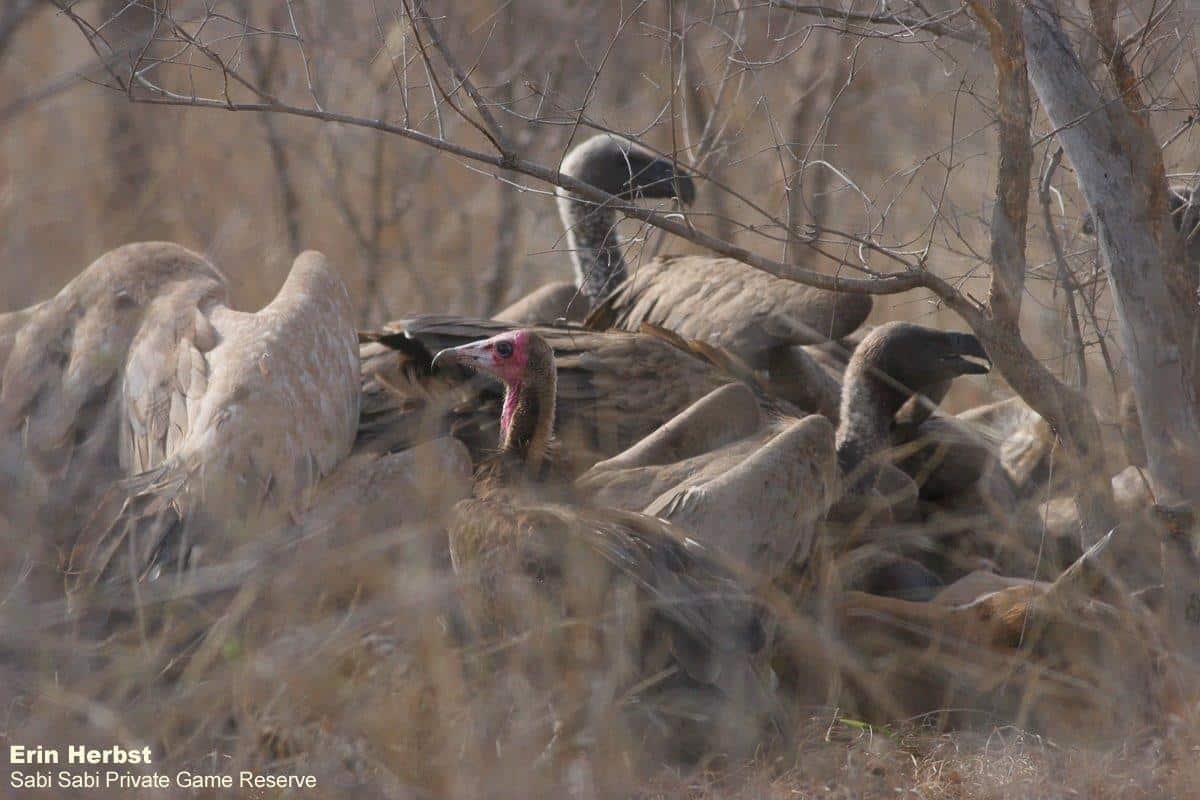 As the sun rose behind a shield of clouds, these kudu bulls were getting a good vantage point, overlooking a large open plain and the thickets surrounding it.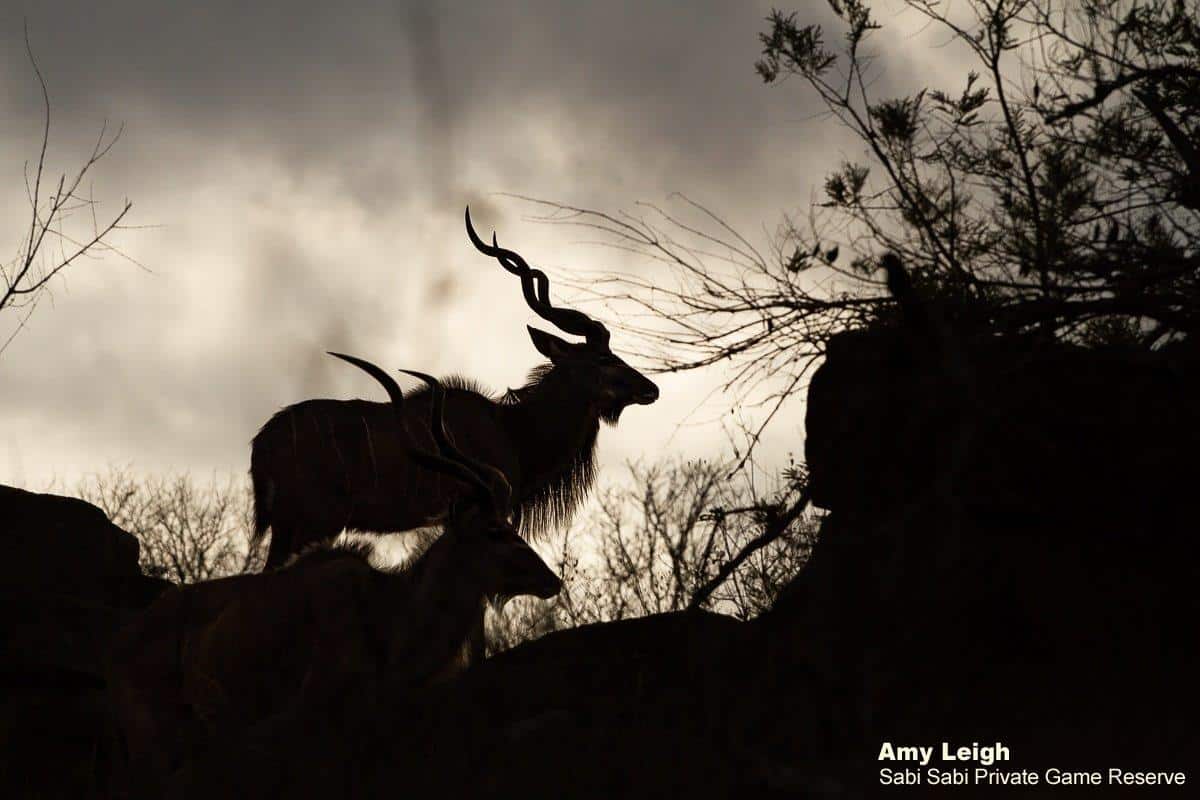 A peaceful moment at the waterhole in front of Bush Lodge with a small family of elephants.
From the thickets surrounding Selati Camp, this mother Nyala ventured out with her youngster close behind. We were very carefully scrutinised before they decided we were not a threat and carried on making their way towards the waterhole in front of the lodge.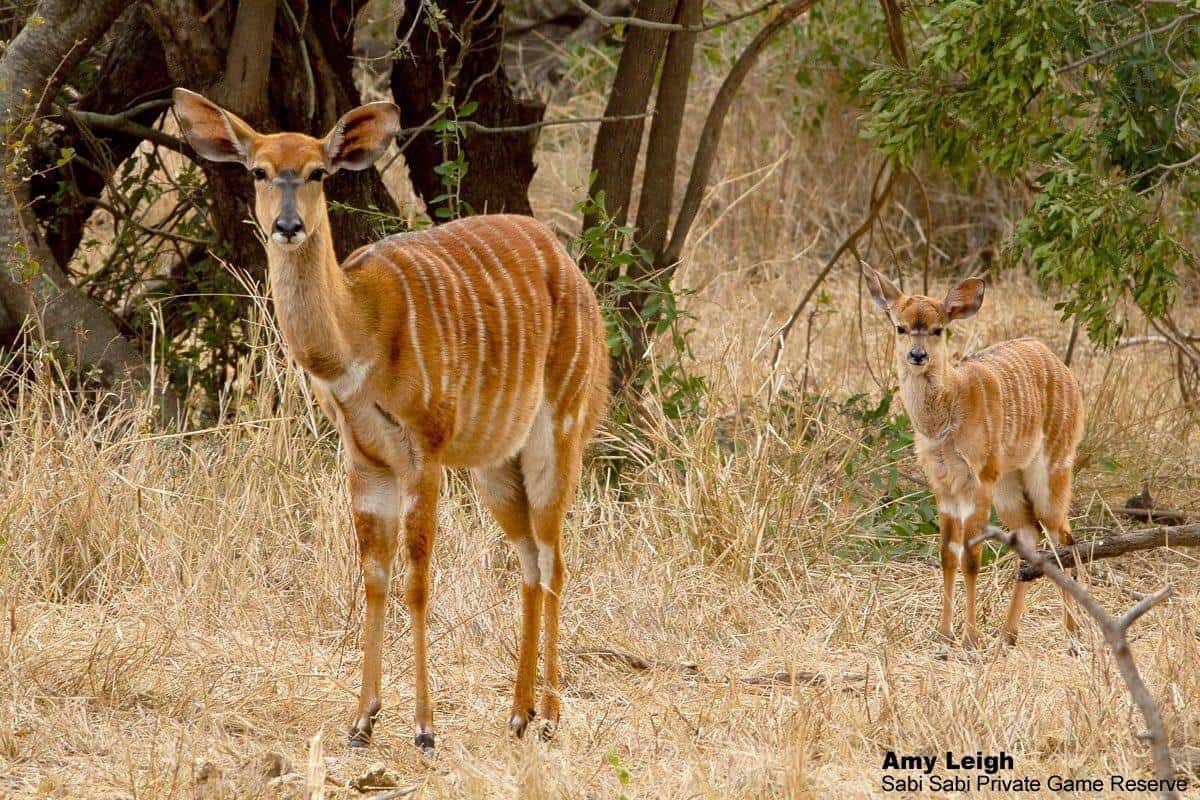 Until next time…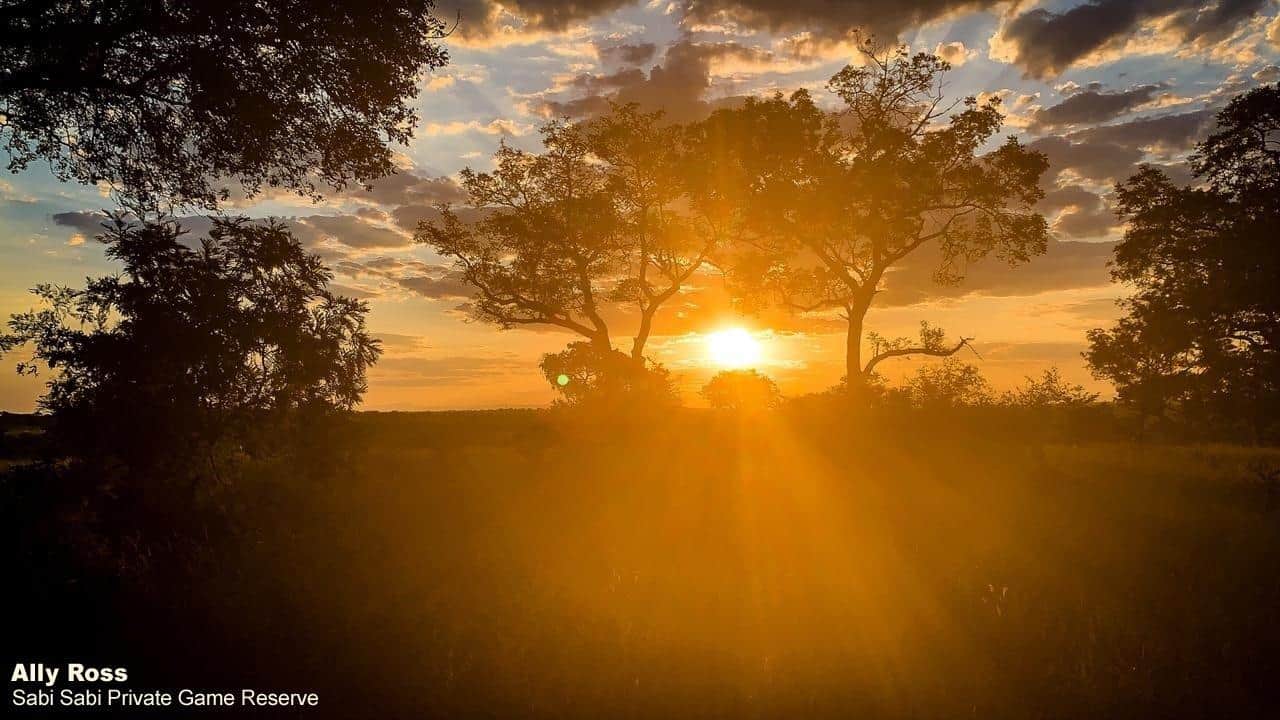 Blog by Wendy Claase
Images by Ally Ross, Amy Leigh, Andries Ndlovu, Erin Herbst, Graeme Stewart, Greg Heasman, Louise Murray, Marco Vietti, Ruth Berning and Tyron van der Walt
Videos by Ally Ross and Ruth Berning