We have welcomed our first sprinkling of rain of the season, and with that came cooler temperatures (for a few days) but plenty of amazing sightings!!
A wet and cold morning announced Spring as we headed out on morning safari. We got news that a pack of wild dogs had been seen at the waterhole in front of Earth Lodge,  so we made our way to the area.  Groups of threes and fours huddled together for warmth and comfort; nuzzling and grooming one another, reinforcing their strong family ties. A deep call alerted them to a possible hunt and they were off… they tried their luck on a herd of wildebeest but they stood their ground and eventually the wild dogs settled down a few metres from the wildebeest, neither animal giving way.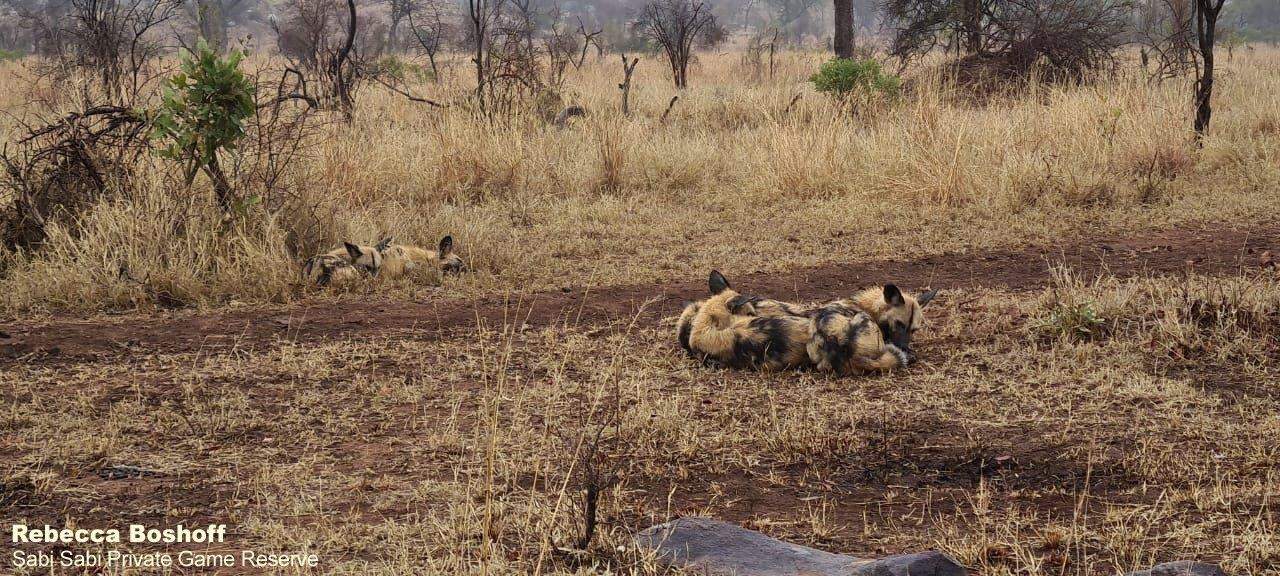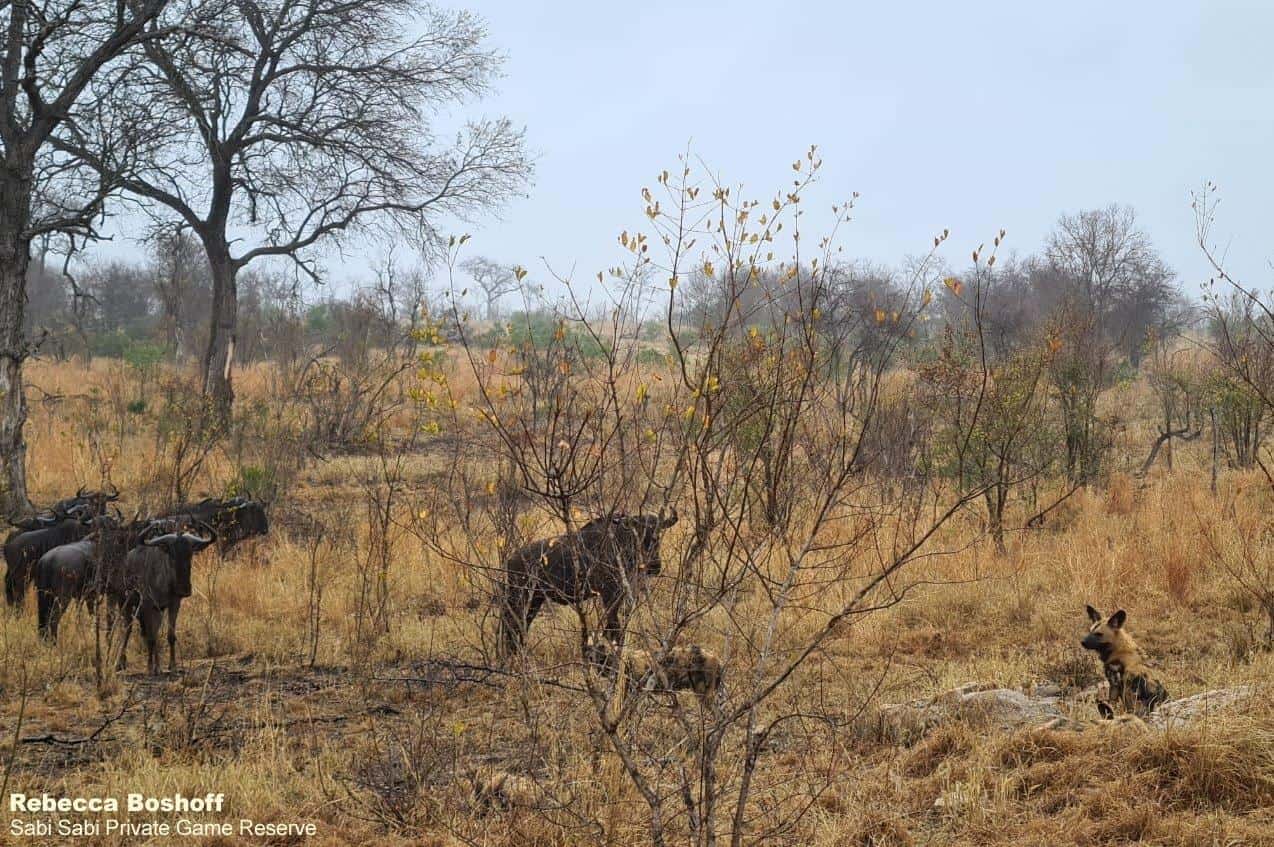 We managed to find 5 cheetahs close to our Private Airstrip. We soon noticed a pack of wild dogs running behind us, but they showed no interest in the cheetahs until they chased a Grey Duiker out of the thickets, straight towards the cheetahs!  The cheetahs gave chase and managed to catch and kill the duiker, where after the wild dogs surrounded them, trying to force them off the kill. The cheetahs held their ground and managed to get a good meal until they felt a little more pressured and moved off, allowing the wild dogs to finish the remains.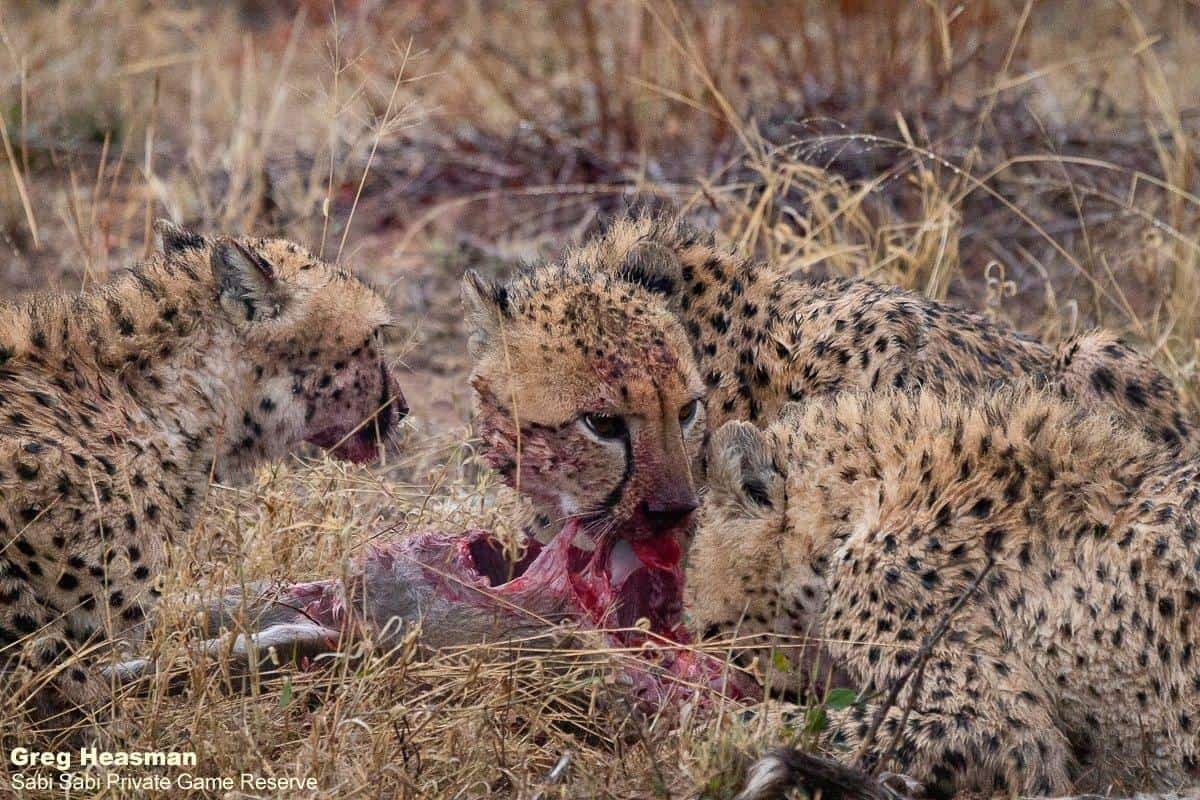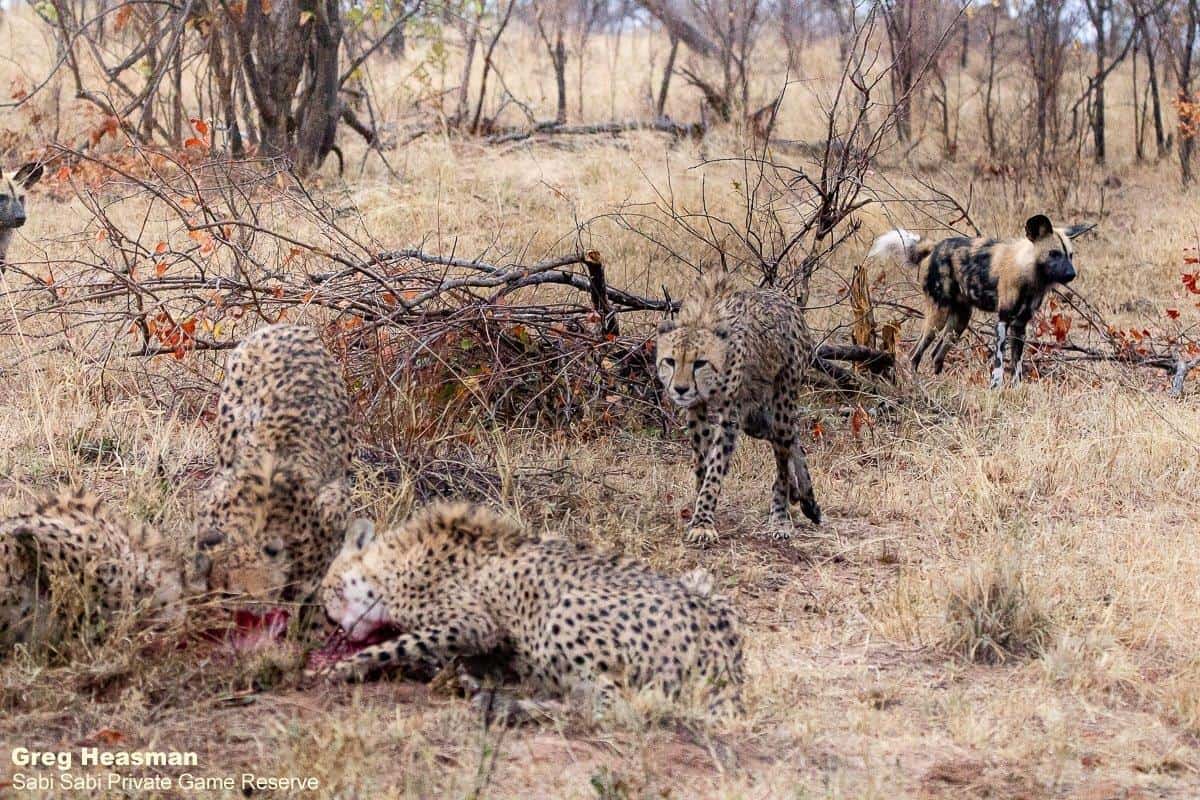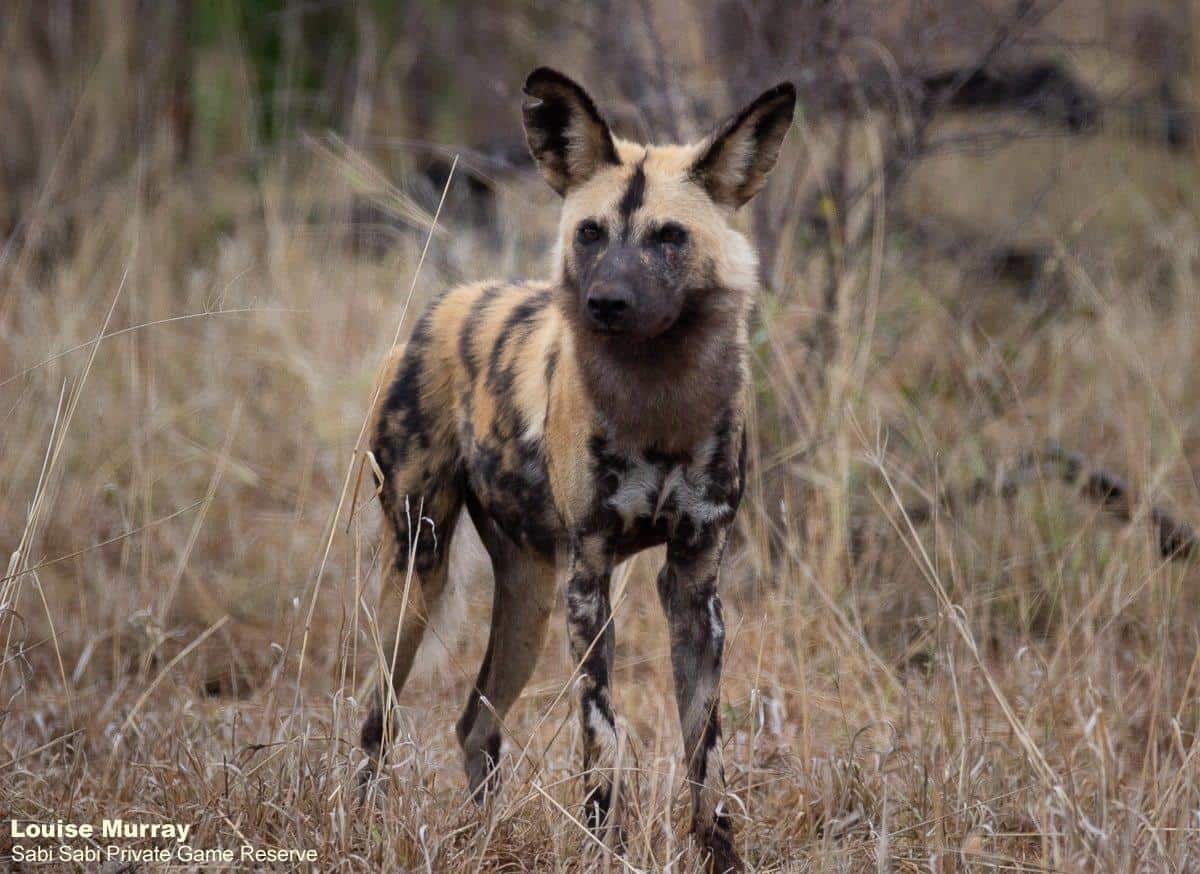 We enjoyed numerous sightings of these 5 cheetahs throughout the week as they were on a continuous mission to feed mom and her 4 hungry sub-adult offspring.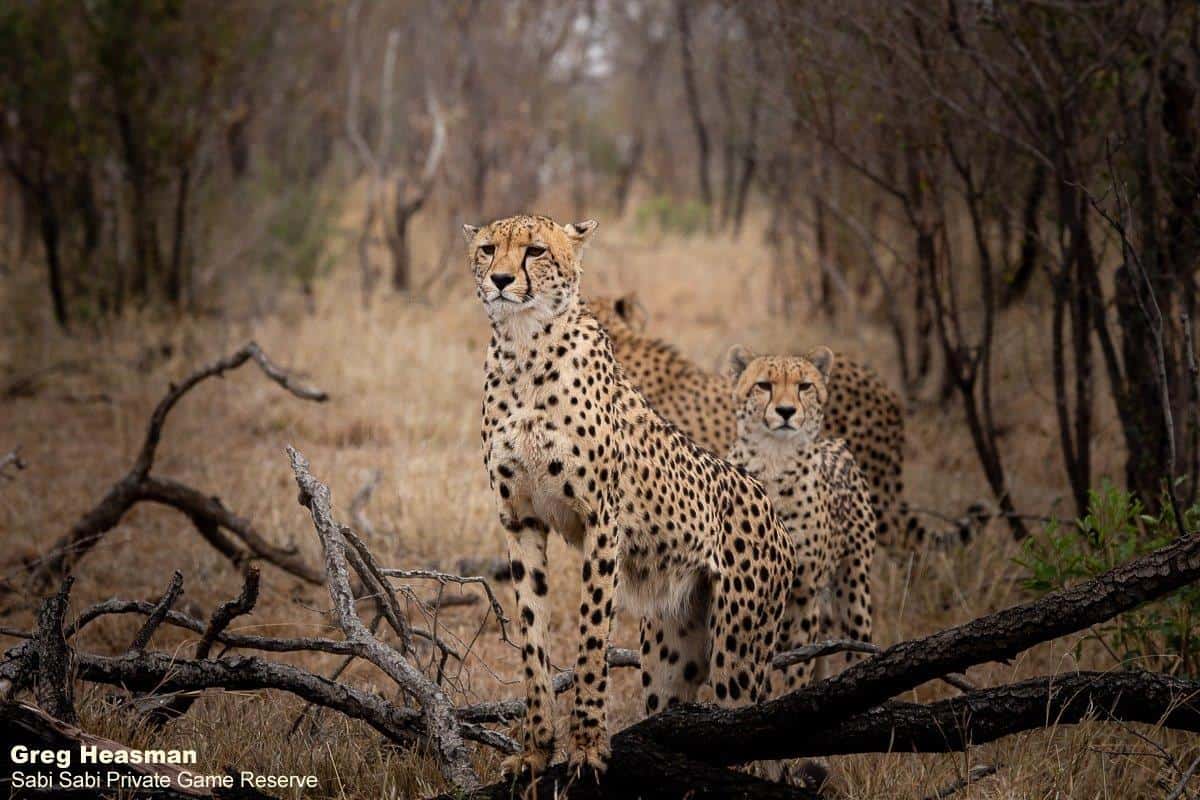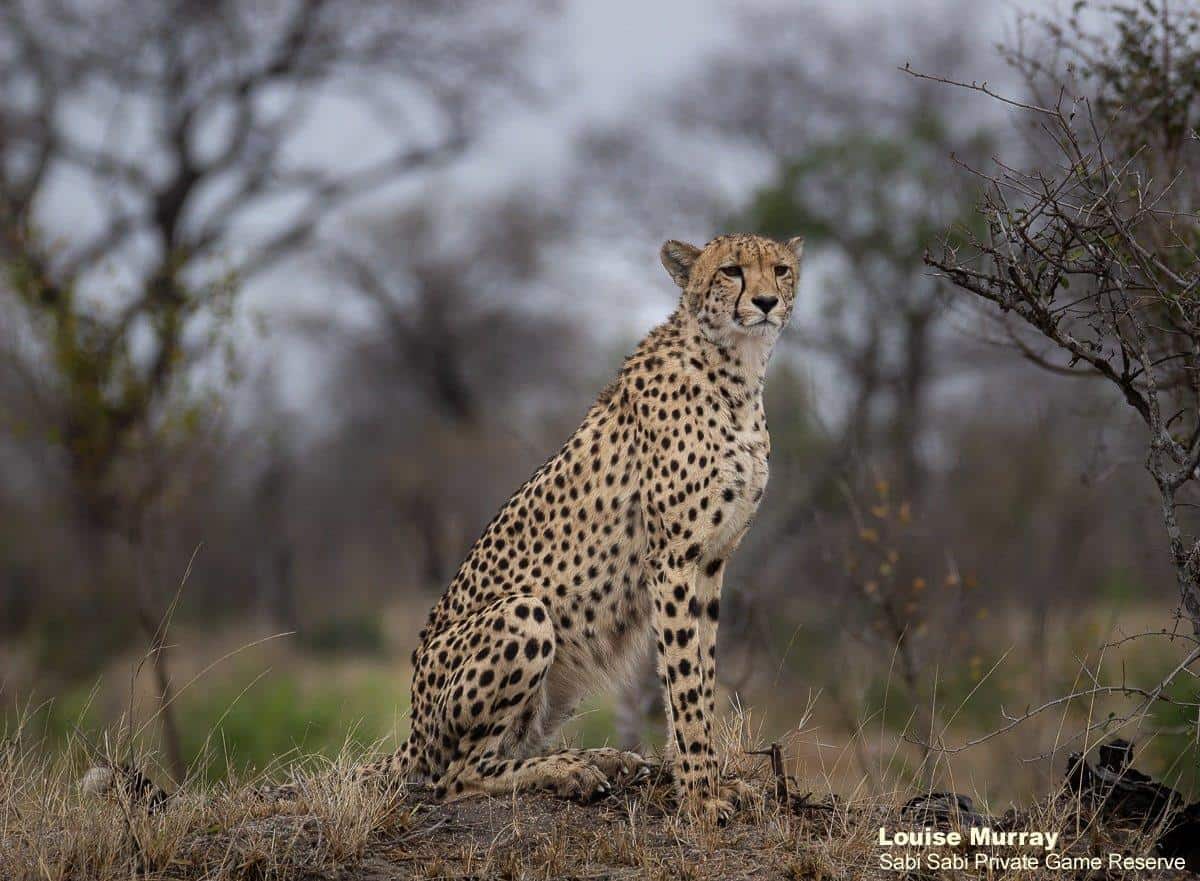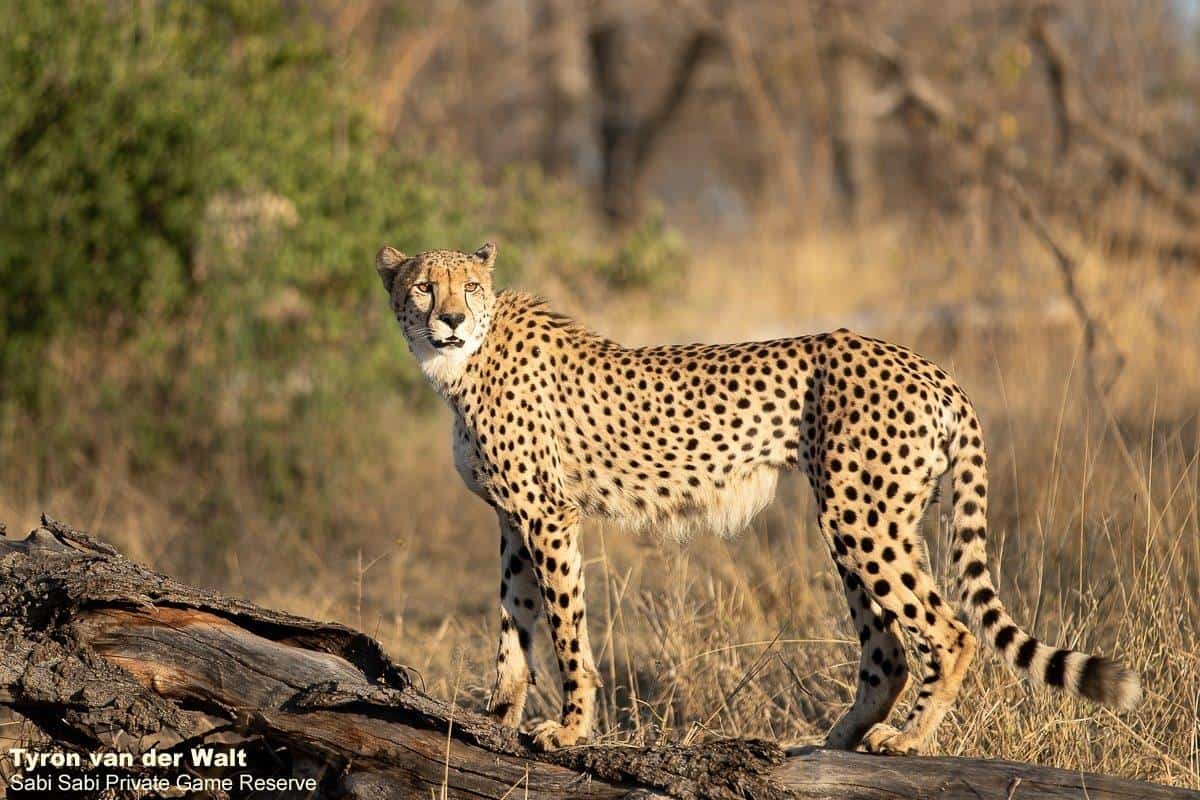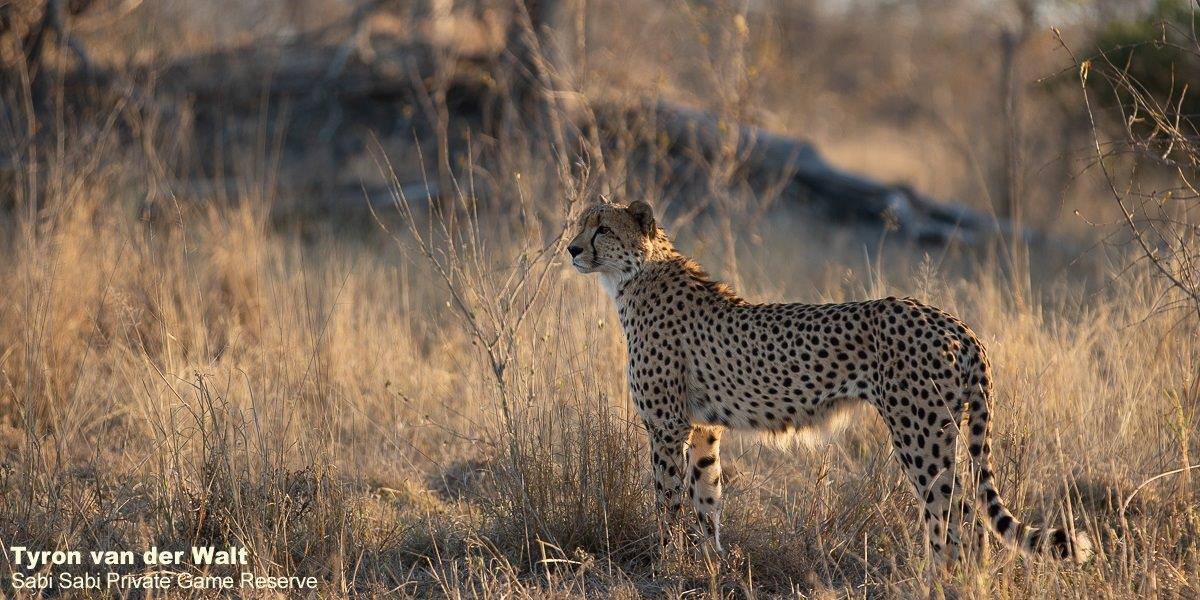 The wild dogs were at it again… this time we followed a pack who seemed to be looking for something to hunt, instead they found a lone lioness.  They soon made their presence known as they were barking, growling, and edging towards the Southern Pride female, trying to intimidate her. She eventually got very annoyed and chased the pack – the wild dogs bolted but then came back – she chased one more time and then decided it was better to the leave them alone and walked off, with the wild dogs retreating in the opposite direction.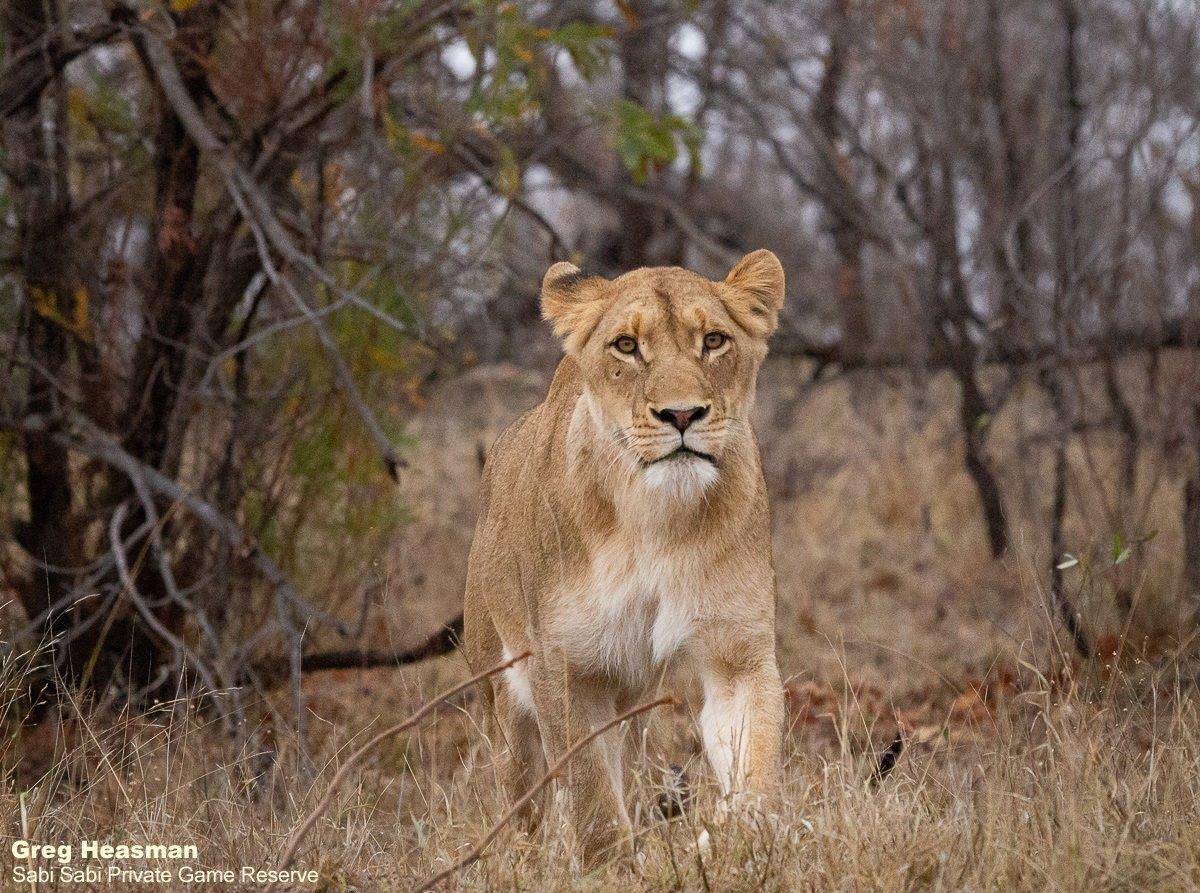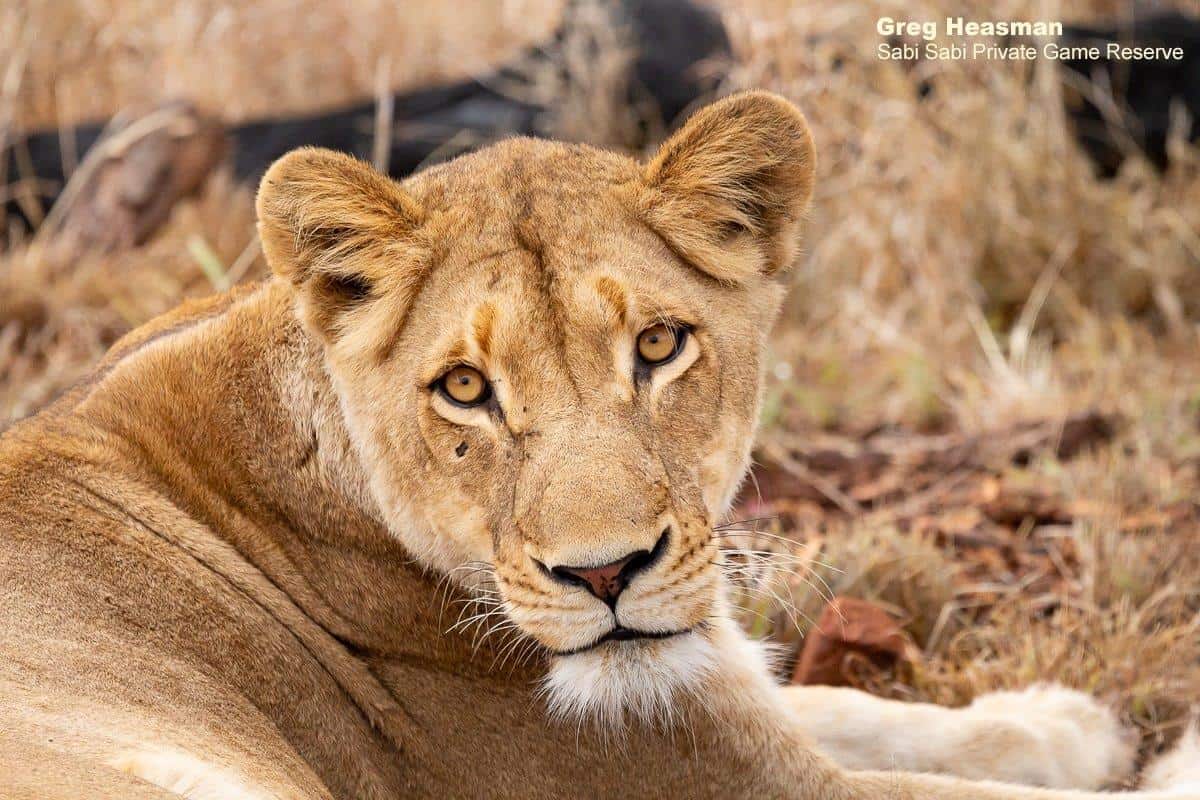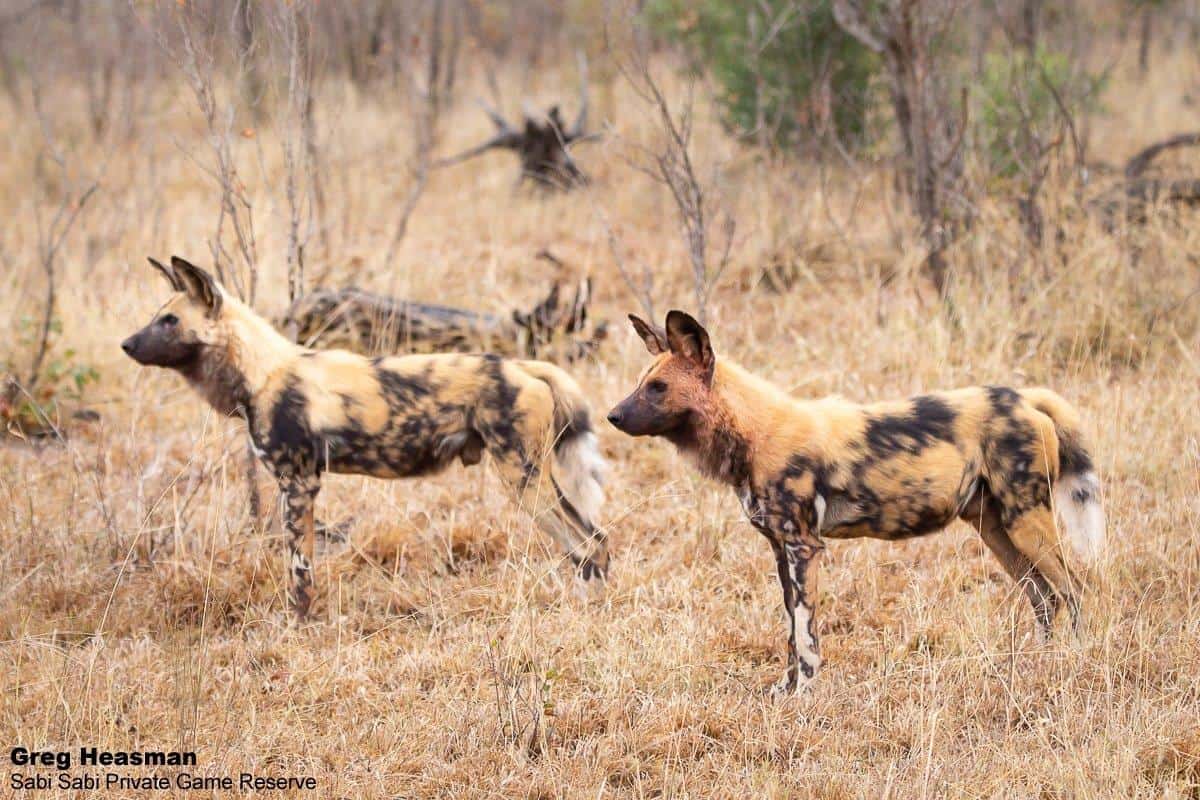 And again…  We found a pack resting when some of the wild dogs them were alerted to a large warthog walking nearby.  Two of the pack members started stalking but little did they know that the warthog had experience on its side and stood its ground, chasing the wild dogs, despite being outnumbered.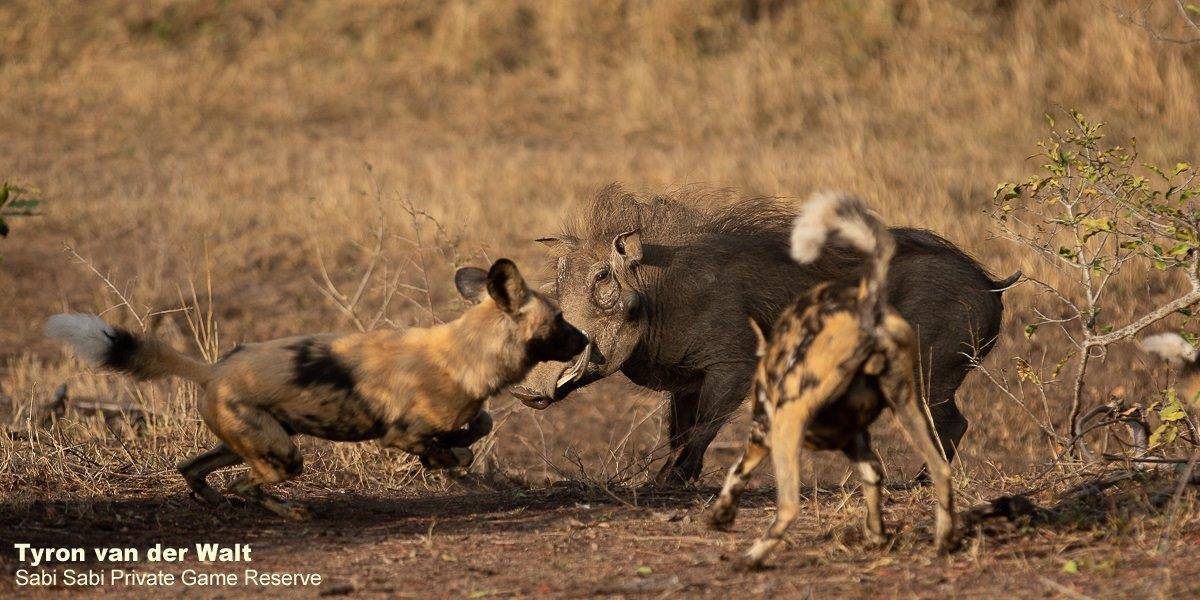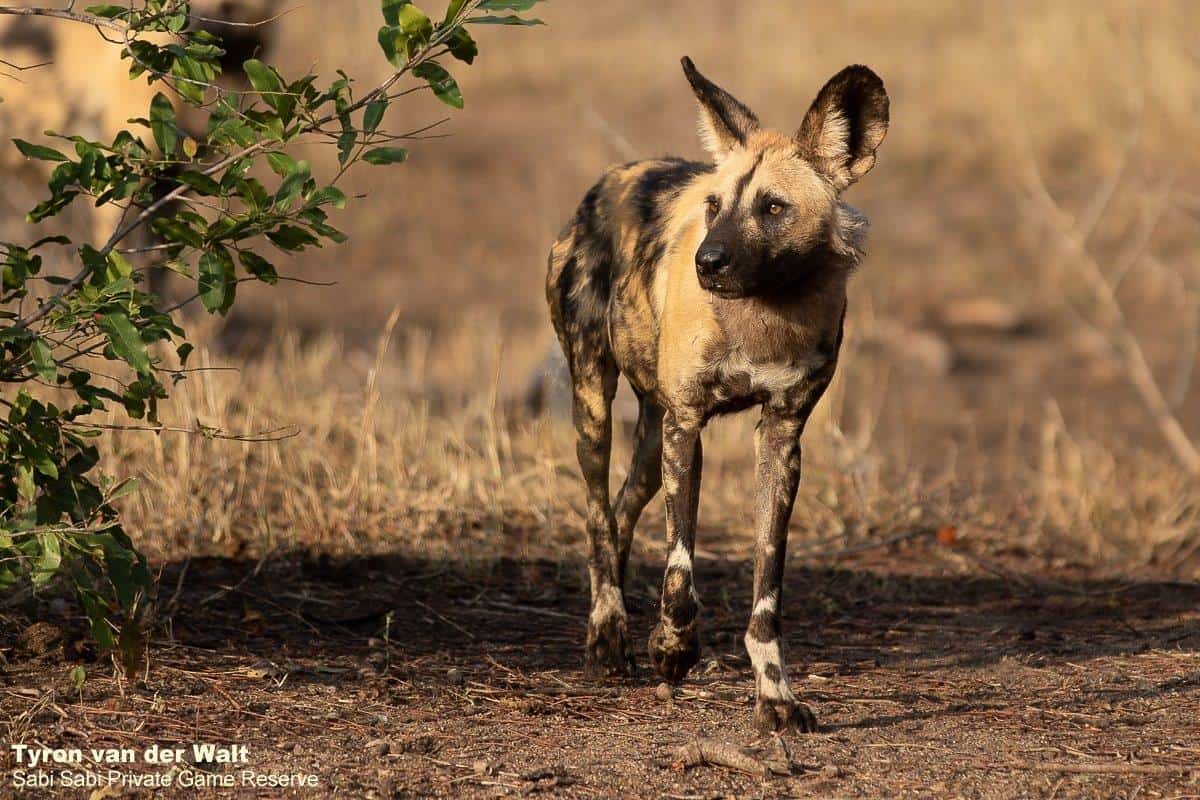 It is not often that you see eagles eating something that they have killed as they usually perch in the top branches of trees. Not in this case where we found this Tawny Eagle feeding on a Genet!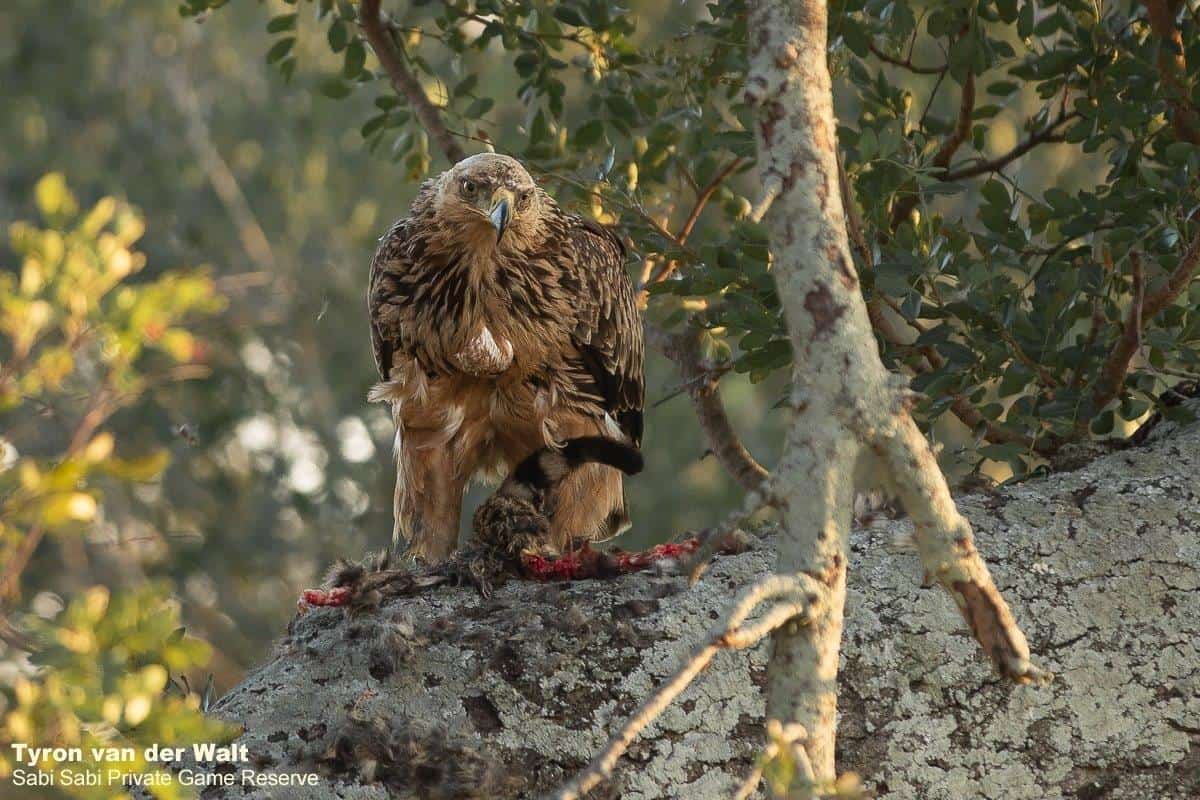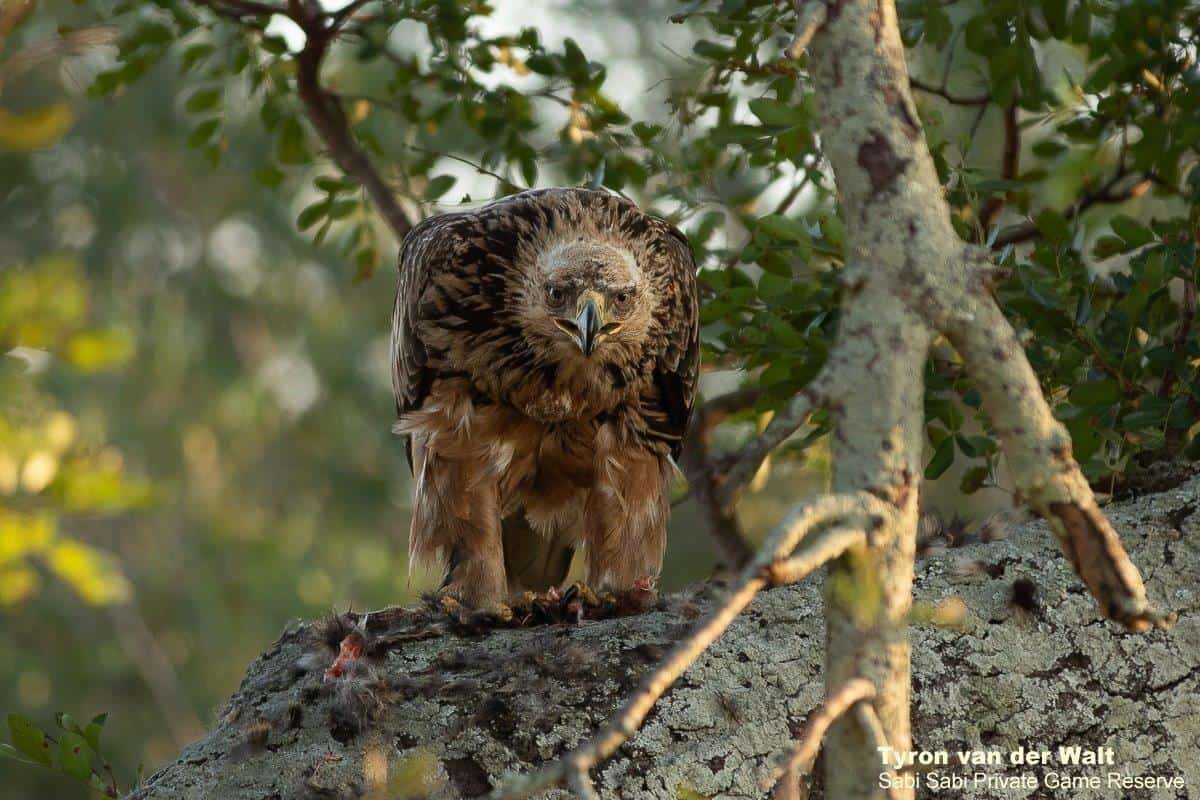 Misty mornings and zebra stripes.
We watched this small herd of impala warm themselves up in the morning sun.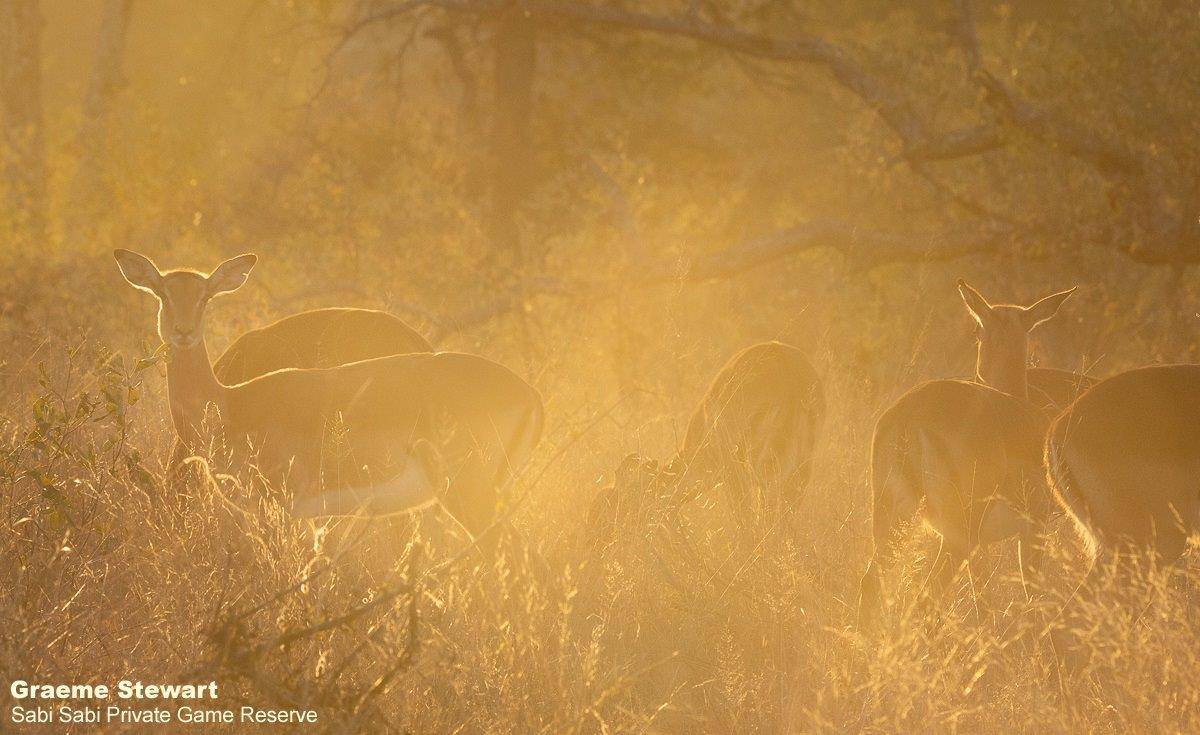 As the sun began to set, we looked to find a spot to watch its slow descent, when we spotted two Southern Ground Hornbills looking to find food. What a privilege to see them!!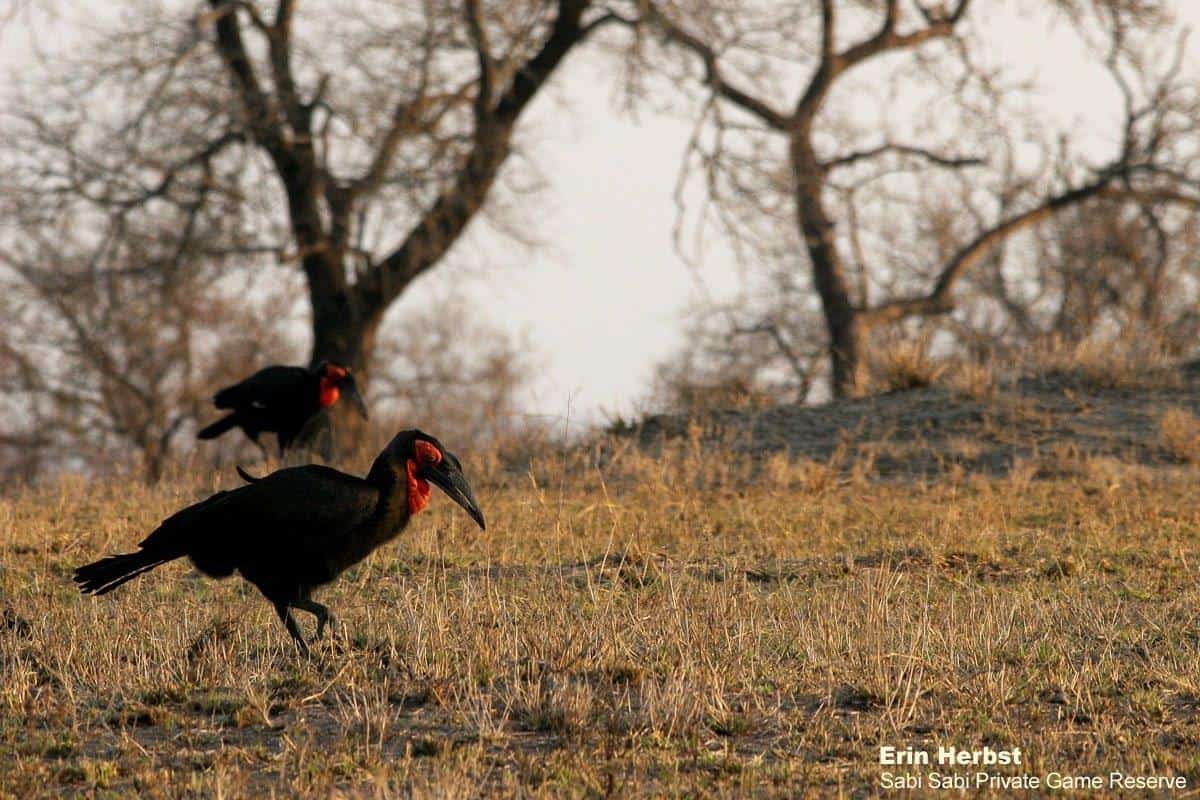 Often referred to as "the ghosts of the bush", these two bull elephants made no sound as they walked through the long dry grass.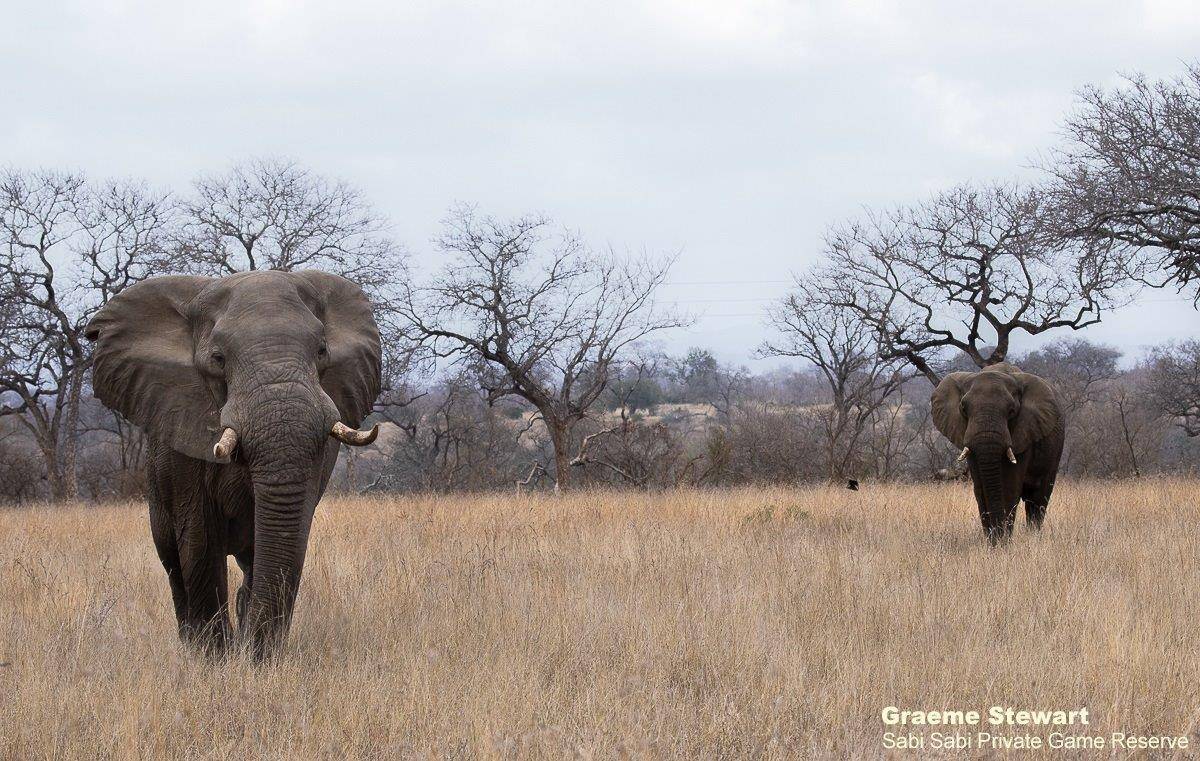 Spring has arrived! The trees are starting to flower and the bush is changing daily.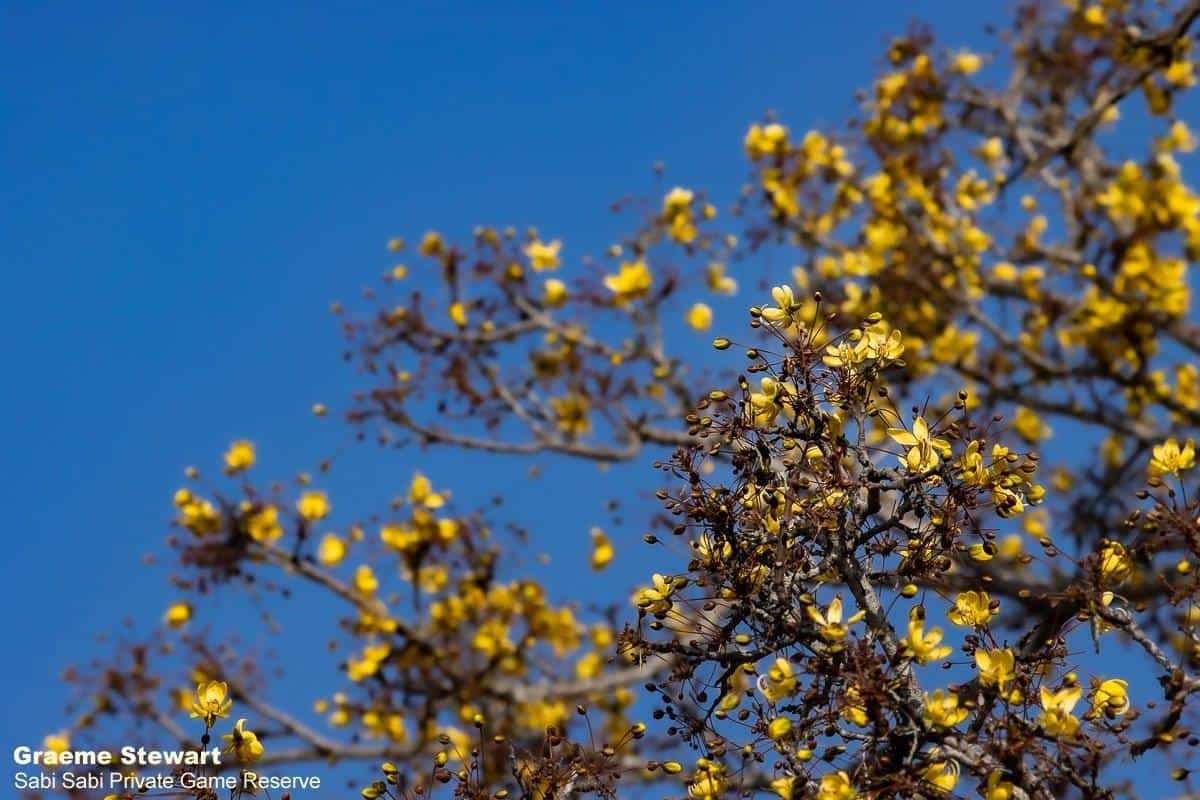 Getting ready for the landing.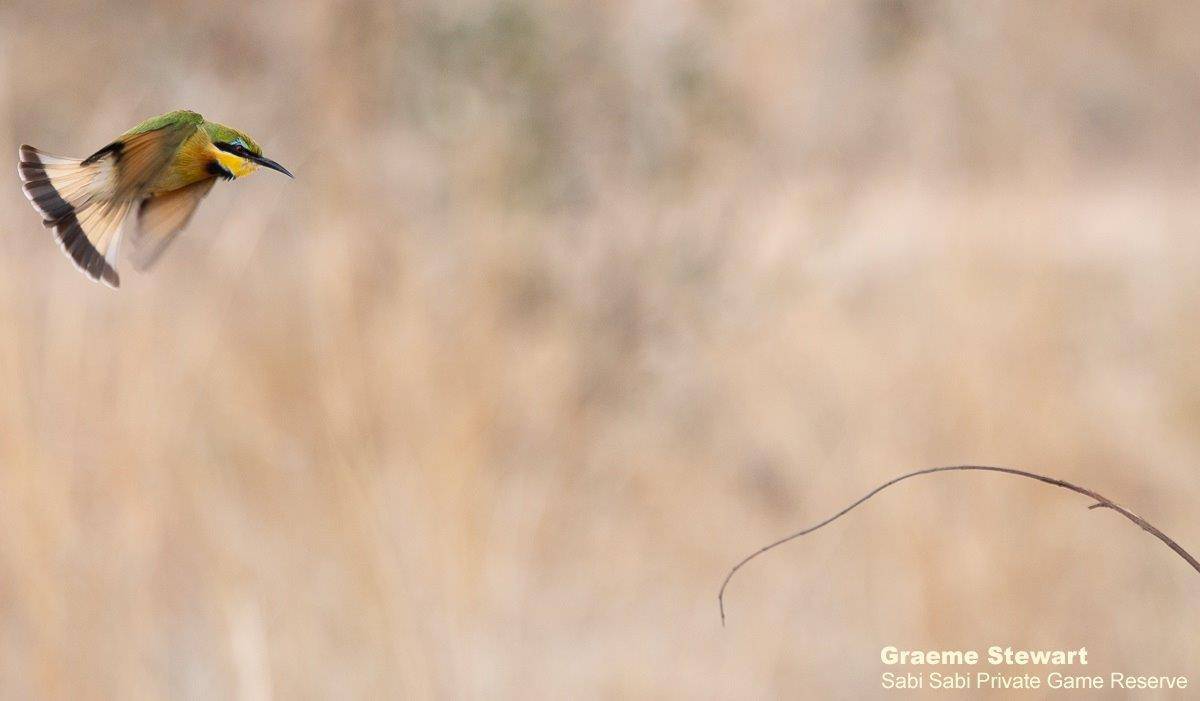 We came across jackals in an open field not too far from a resting pack of wild dogs. Ancient Egyptian priests would wear mask resembling jackals during mummification rituals symbolising Anubis, the patron God of lost souls and the helpless. Jackals are often found around predators such as wild dogs, hoping to scavenge from them. This could possibly be why they are associated with the afterlife and gave birth to myth.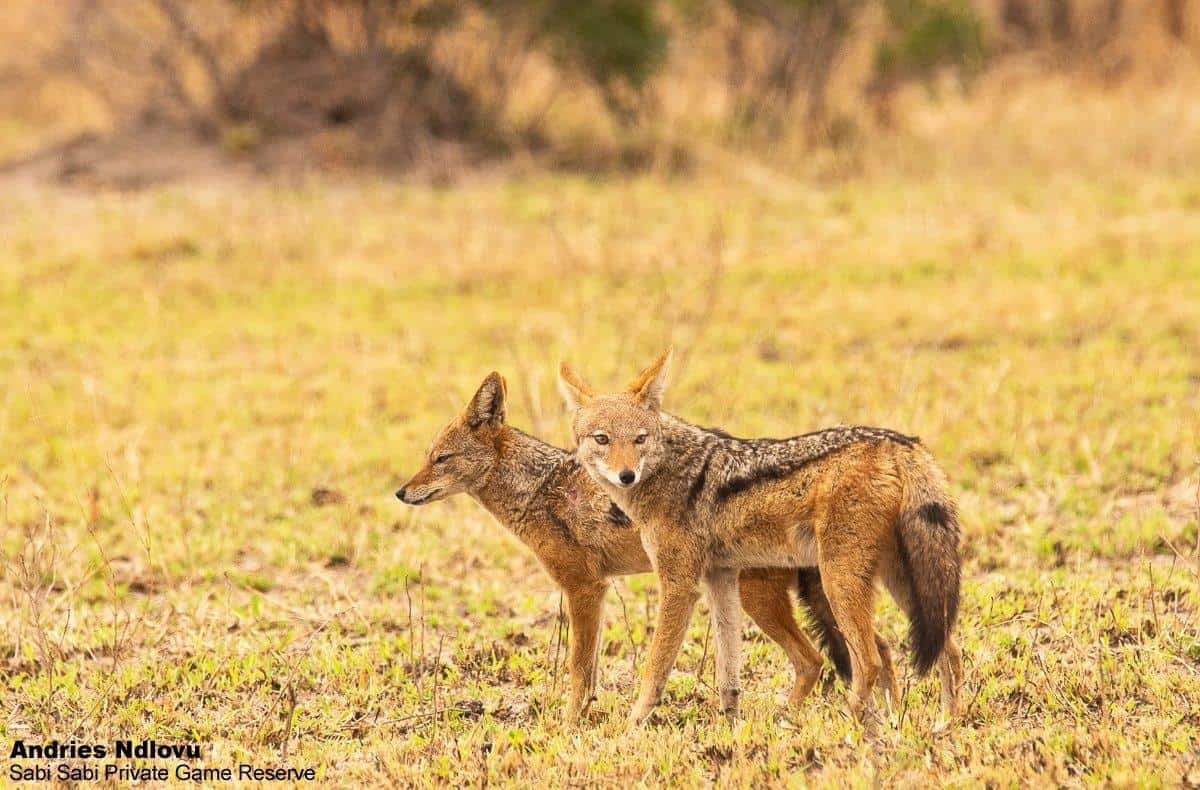 Not too far from where we left a female leopard sighting, five lions (three Styx females, the Styx male and Nkuhuma male) moved into the area, smelling around and picking up on her scent, trailing her movements with great stealth, not aware that she had long gone to escape them. They soon gave up and rested in the middle of the road.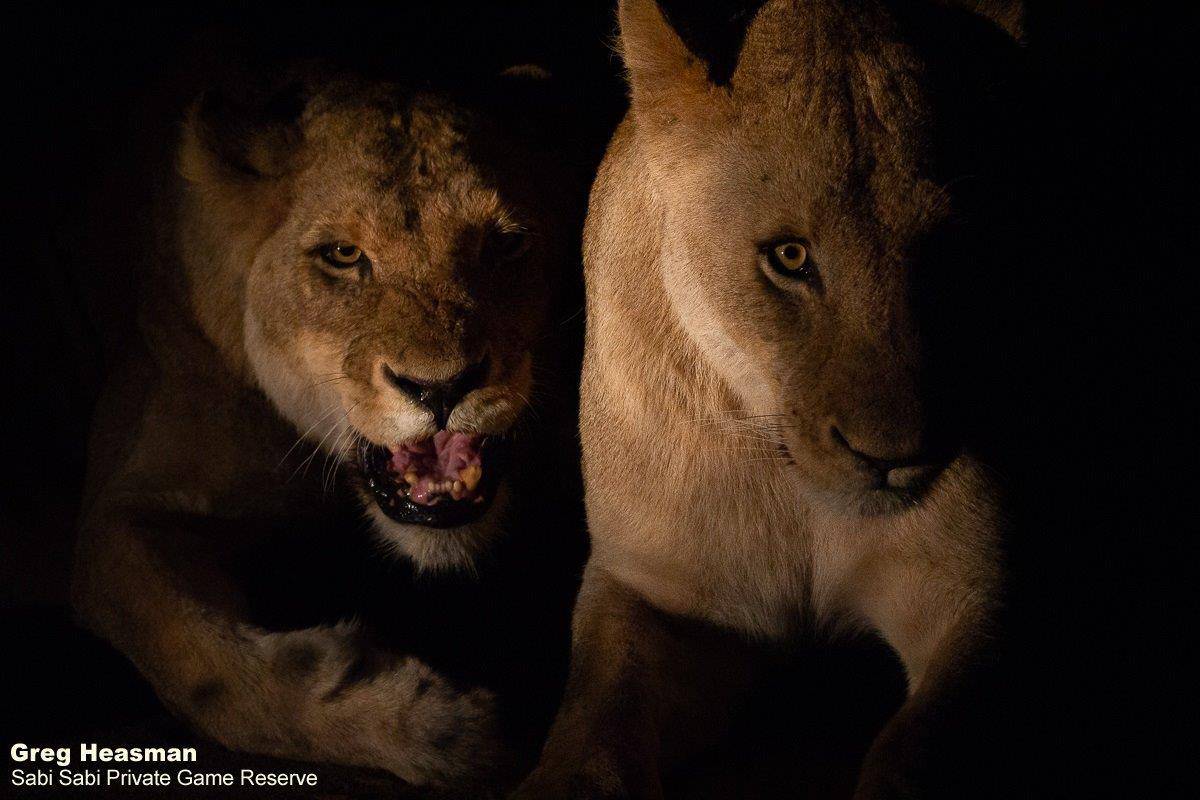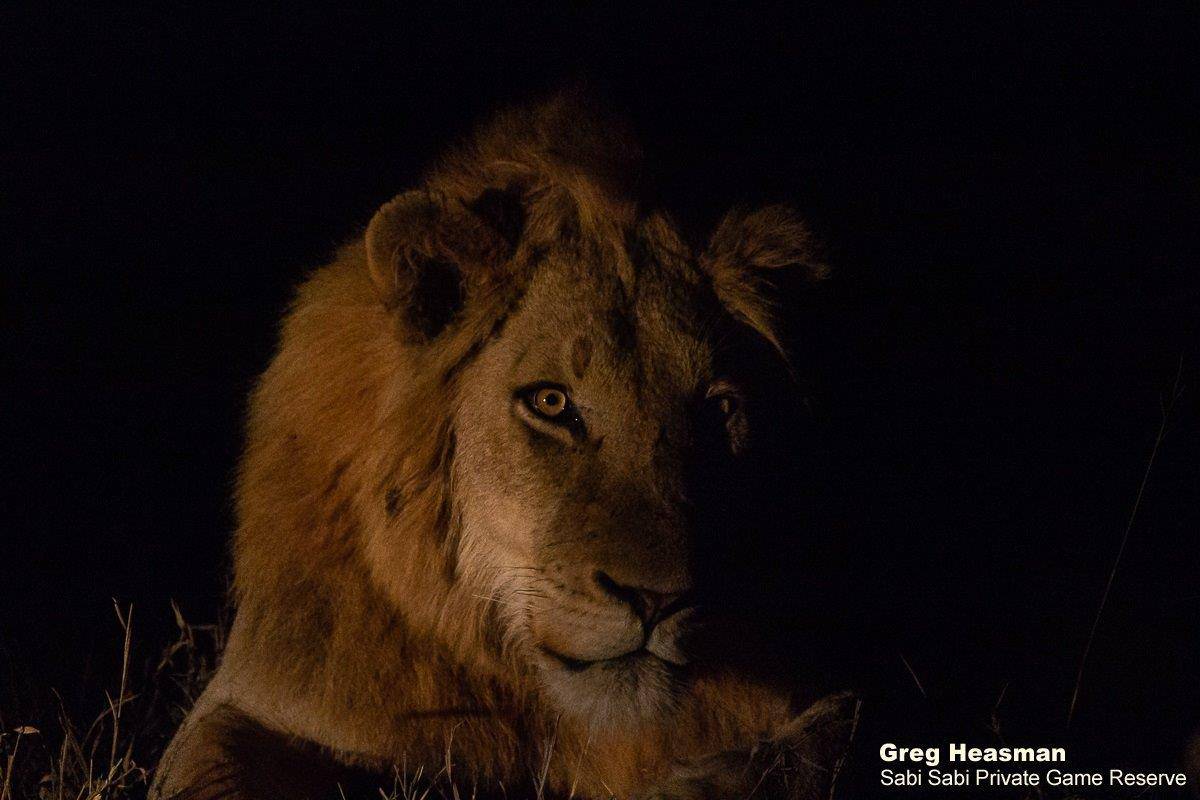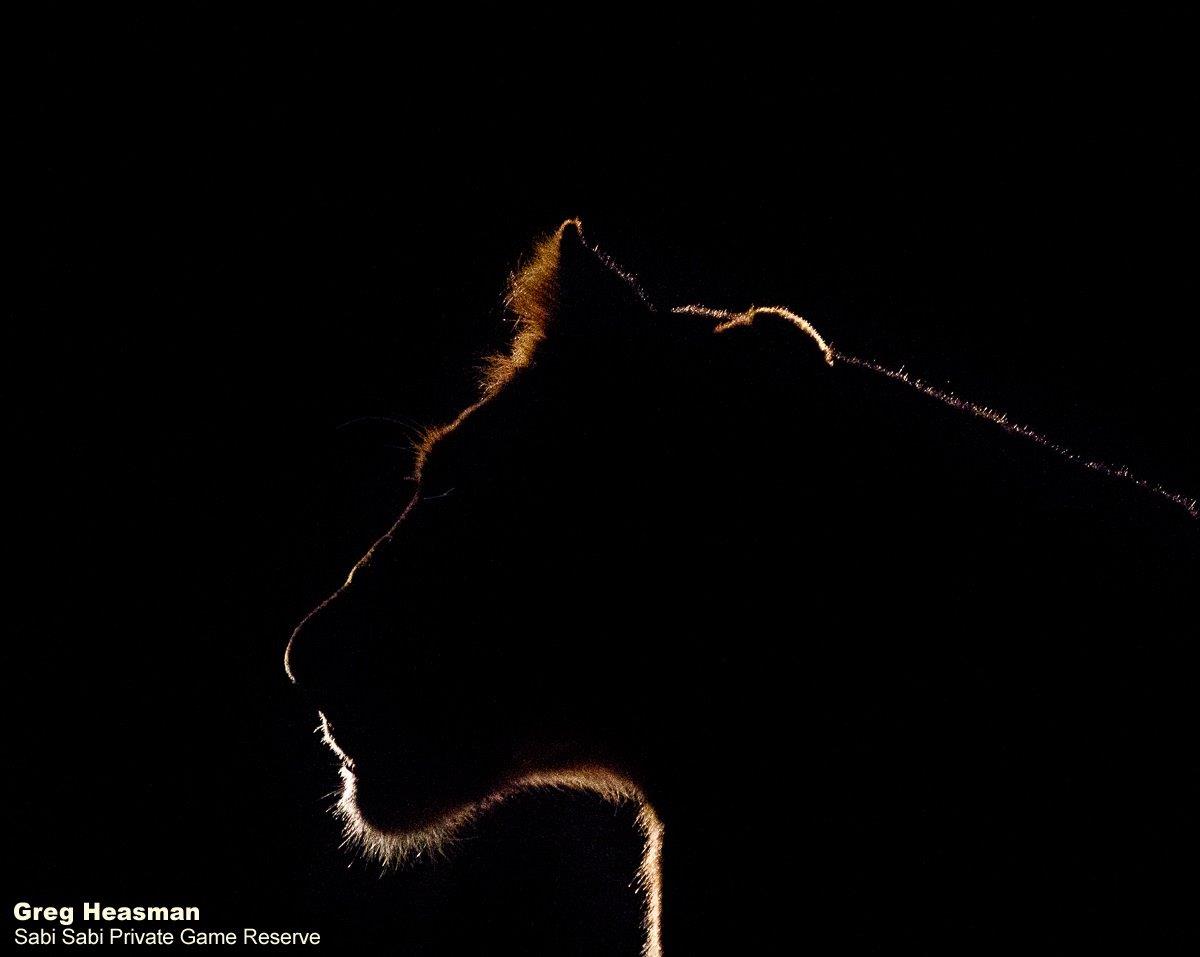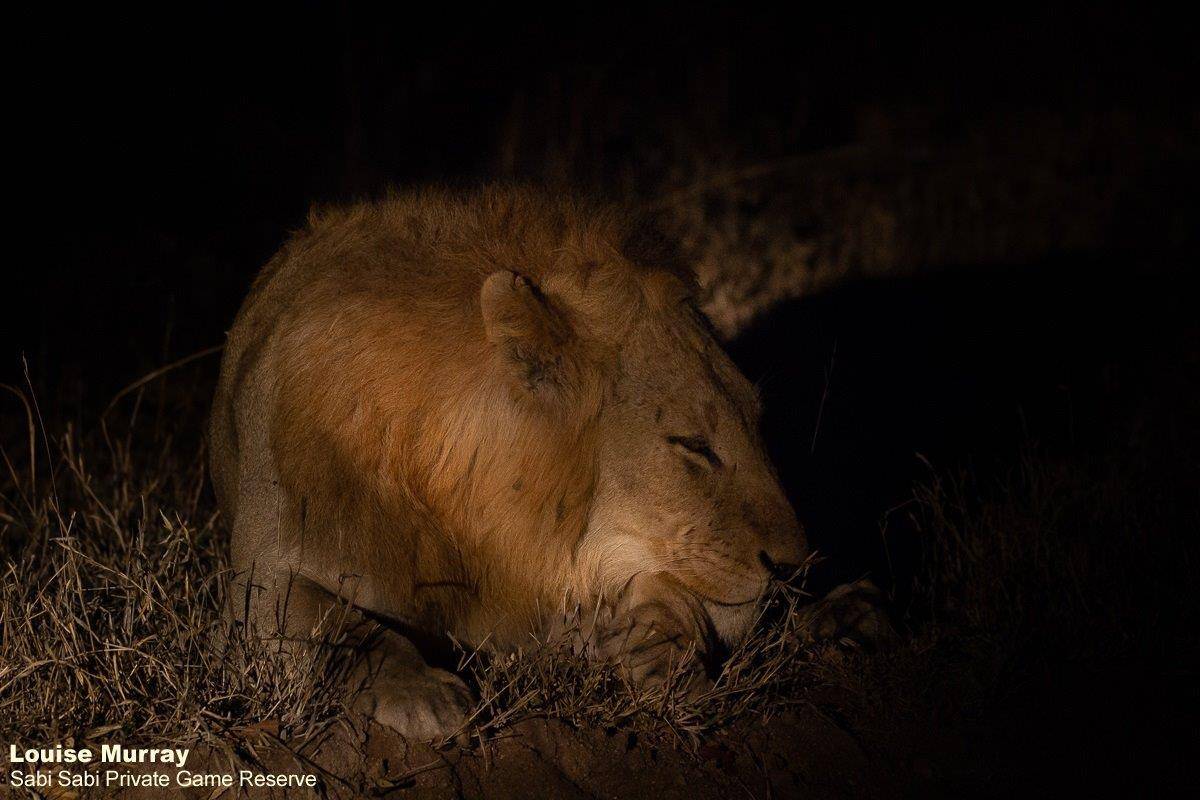 As we left Bush Lodge for morning drive, it was not long before a lioness emerged from the thickets. She stared at us for a while before moving off to join her pride that were hidden in the tall grass.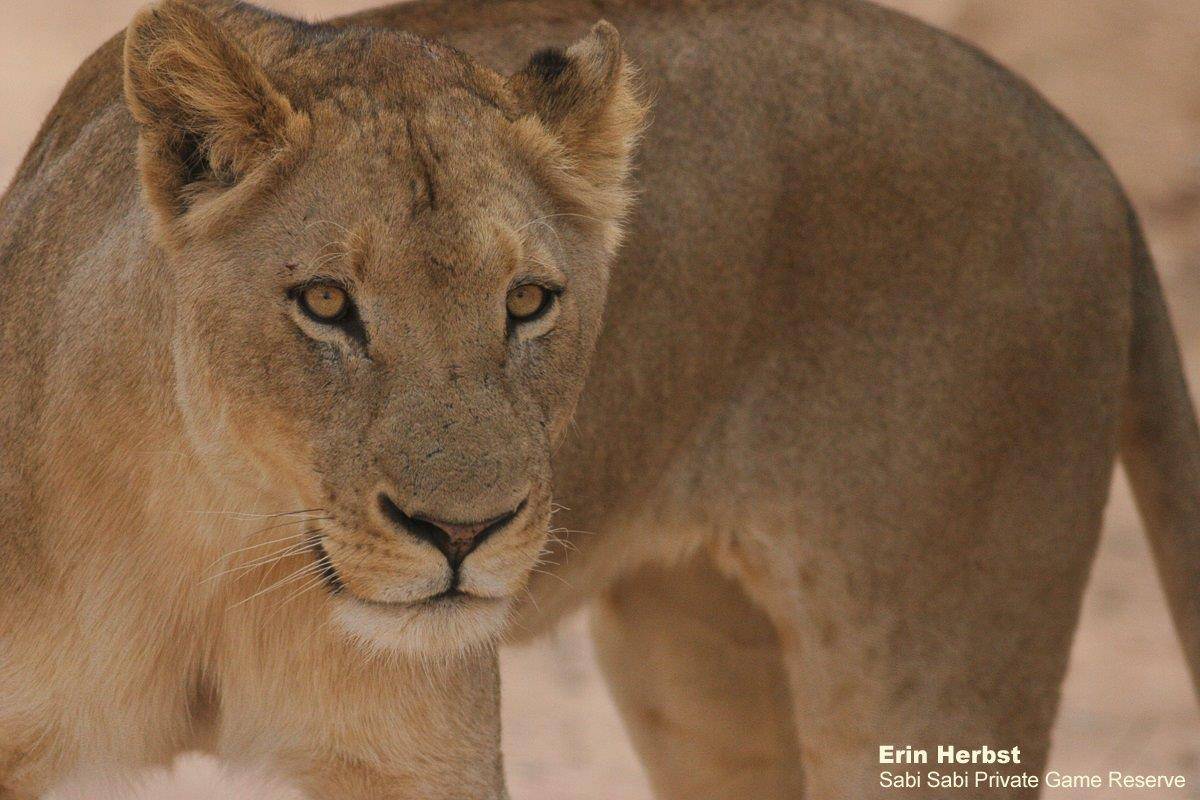 After hearing the alarm calls of a Grey go–away bird in the distance, we headed over to the area and located these male lions resting in the morning sun.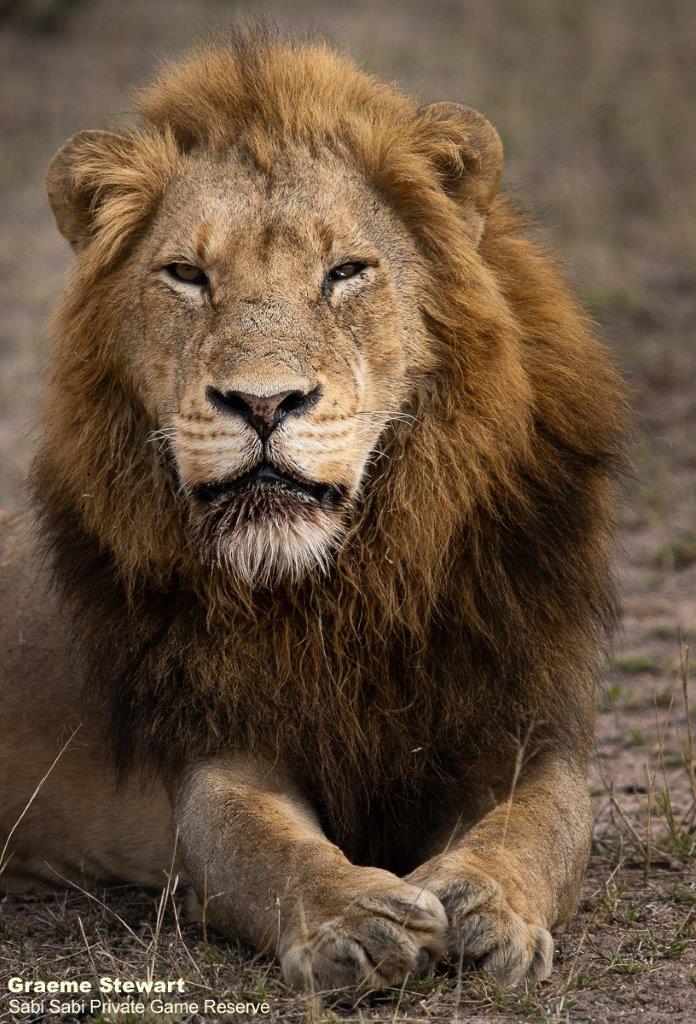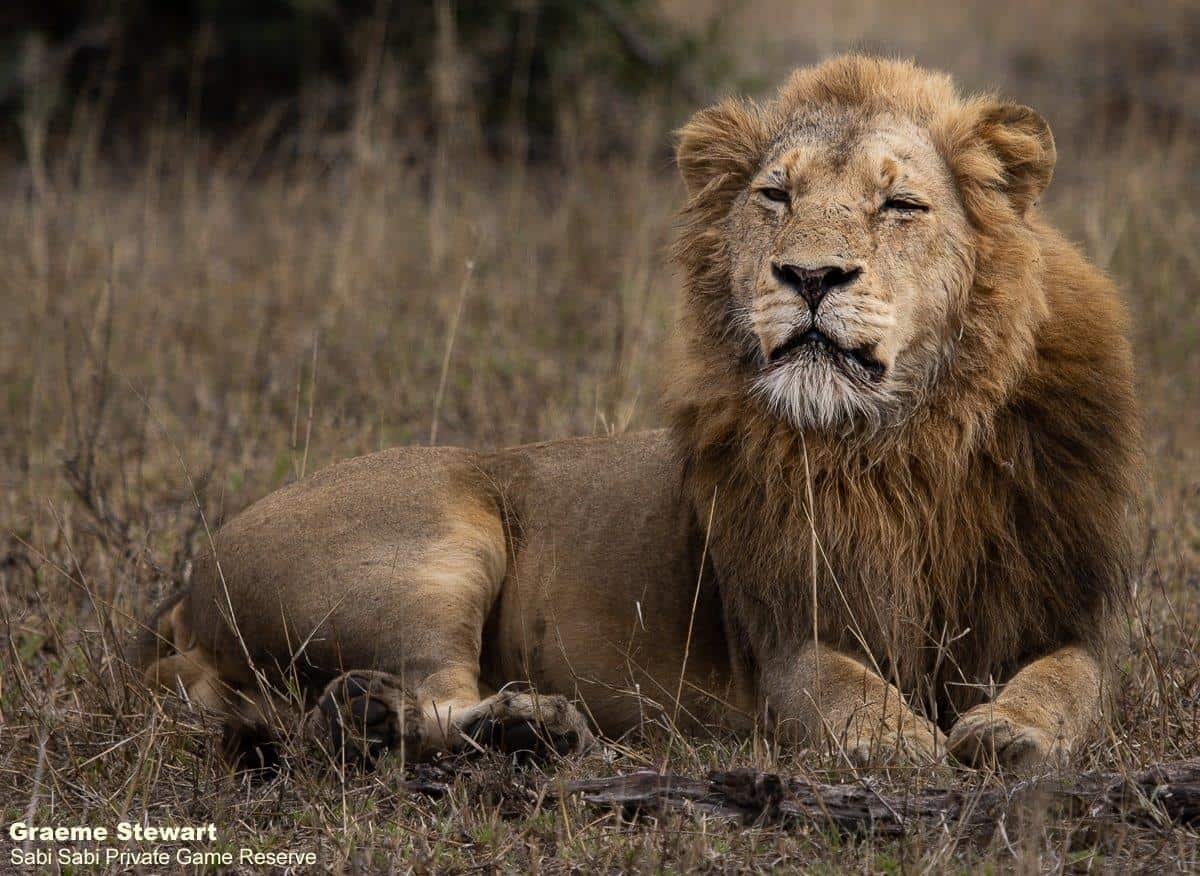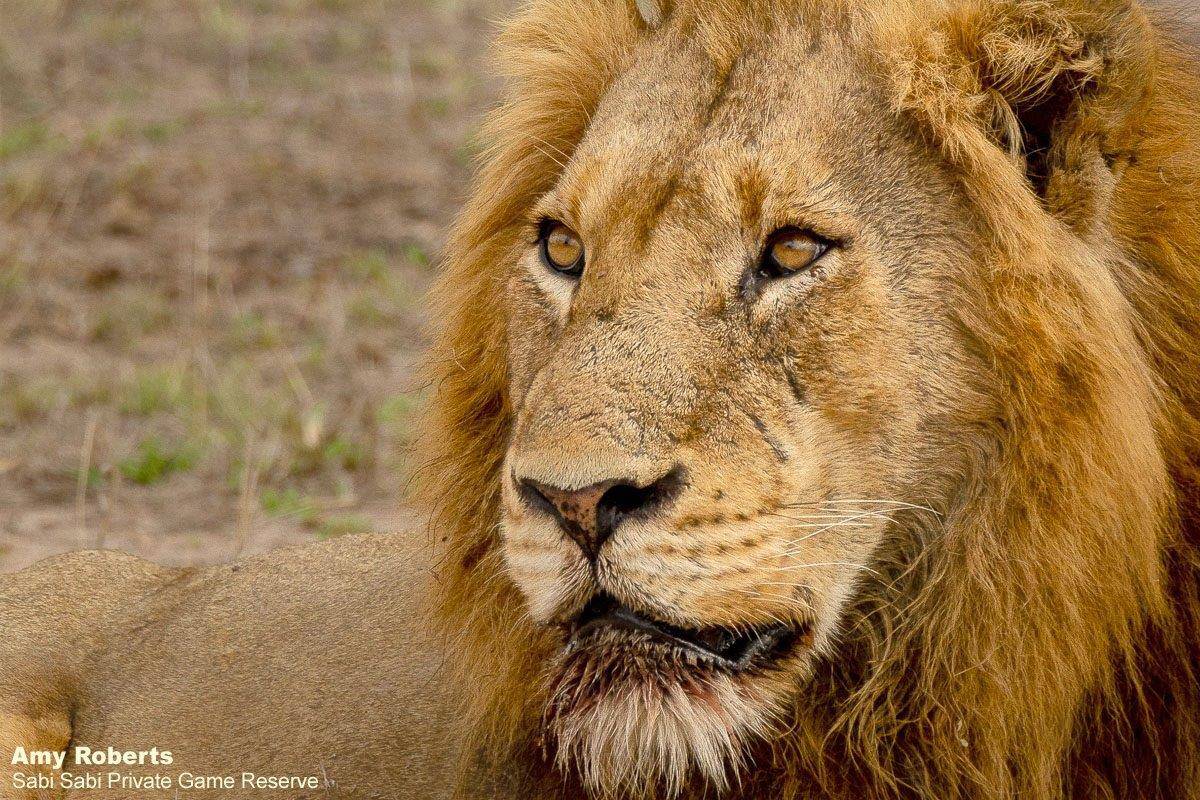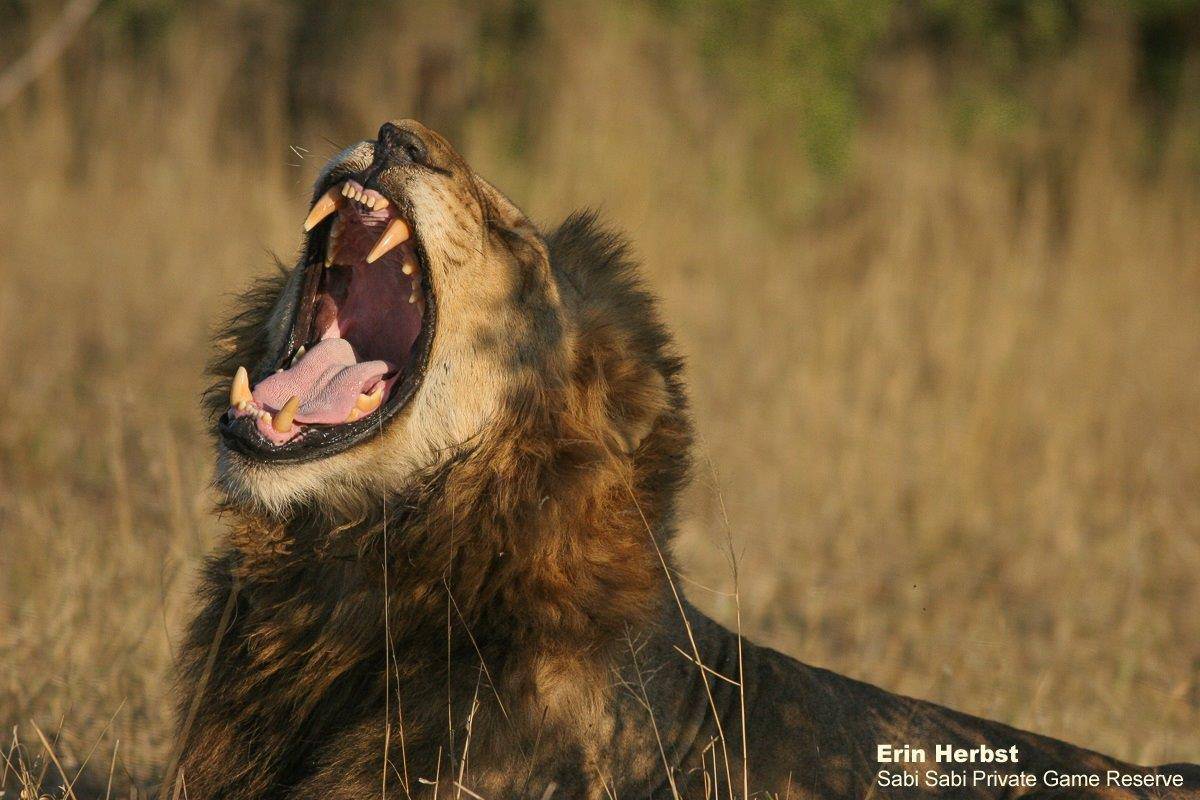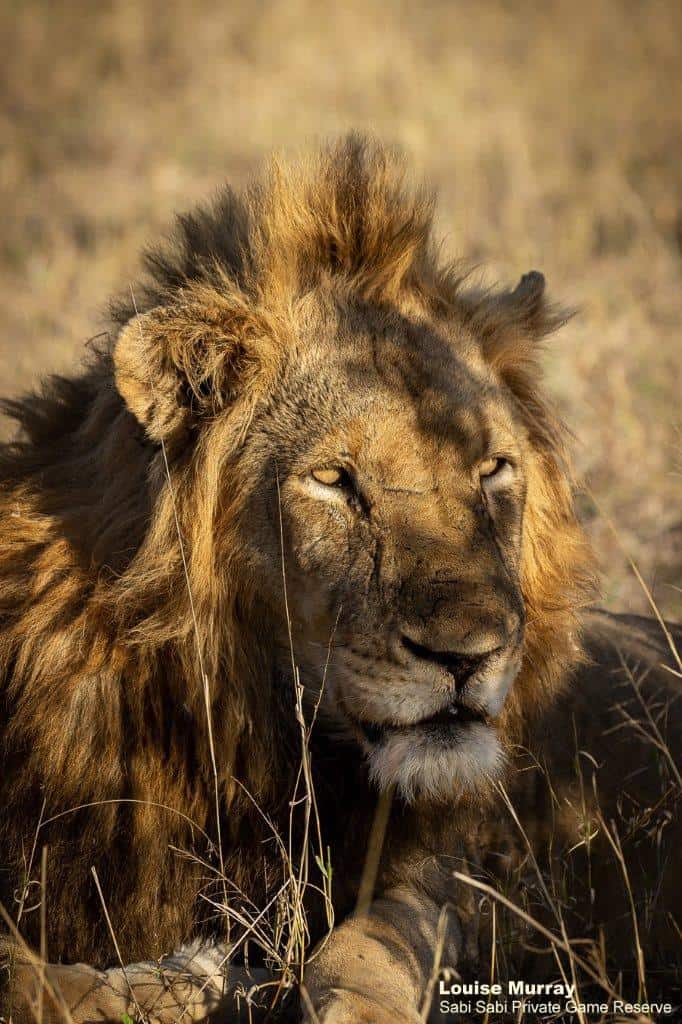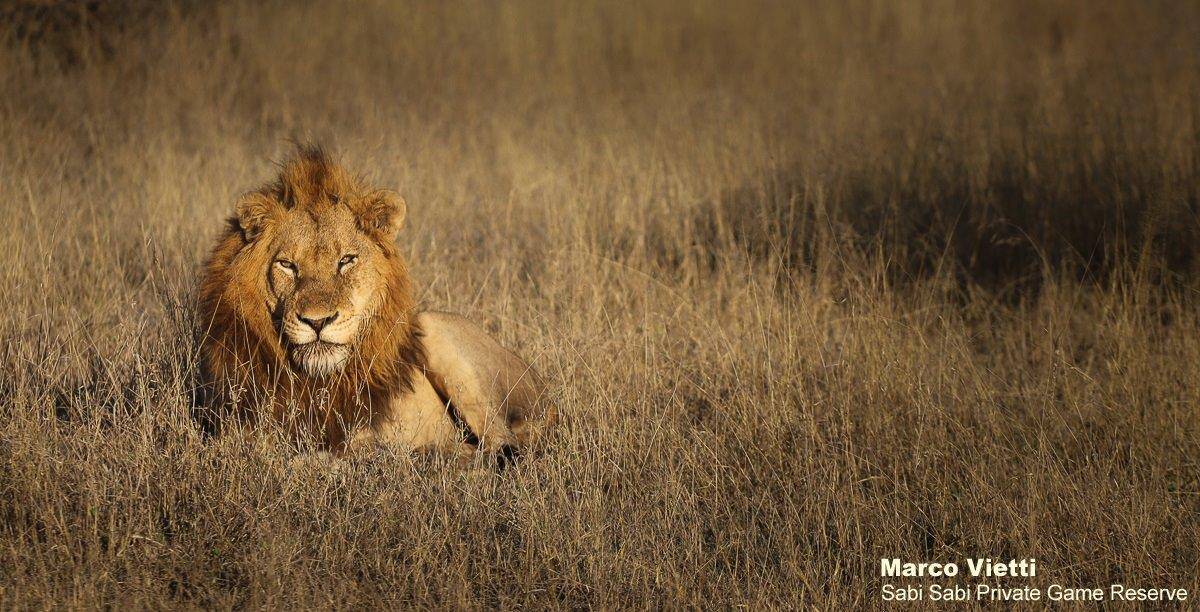 The Southern Pride lioness was seen being a typical lion and resting – not a stir or an ear twitch, until she heard alarm calls from some impala not far behind her.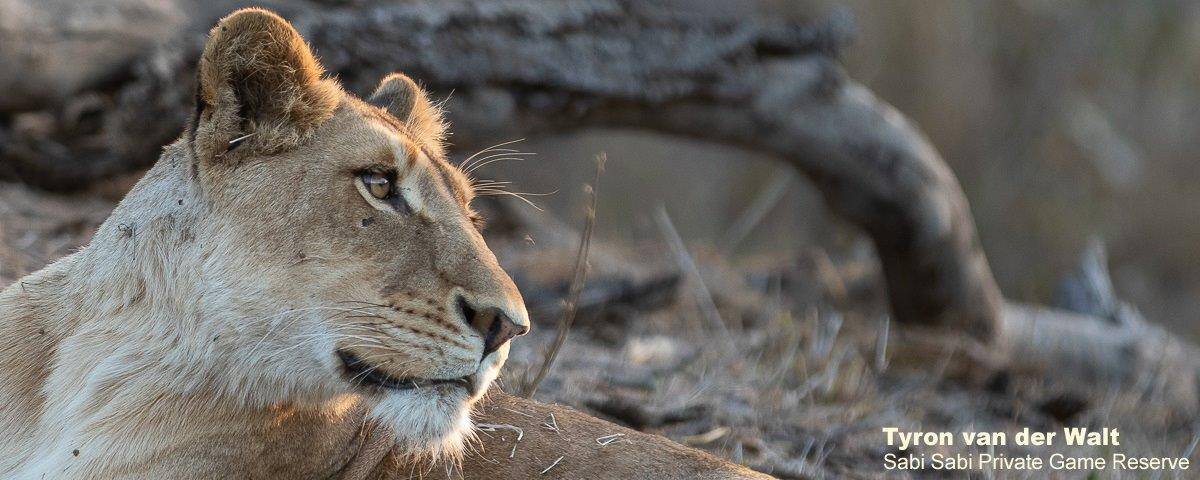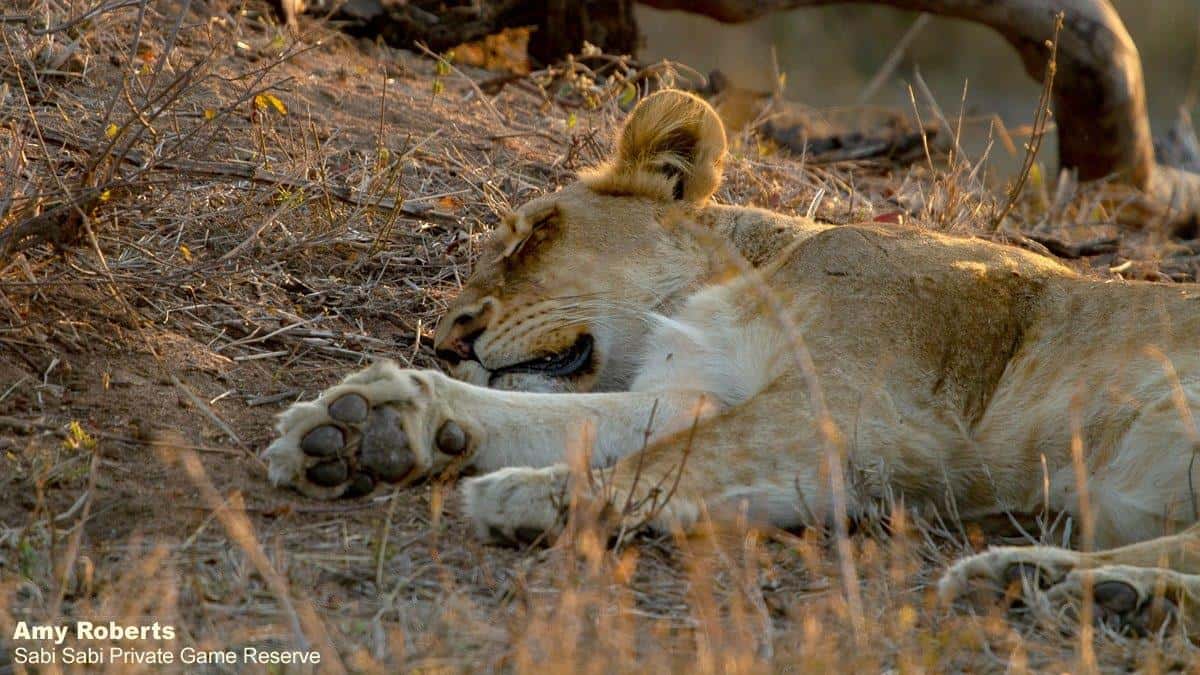 The beautiful Ntsumi female leopard kept us busy as she was moving around looking for potential prey.  With no luck, she perched on a high termite mound and showed off her features, giving us some stunning photographic opportunities.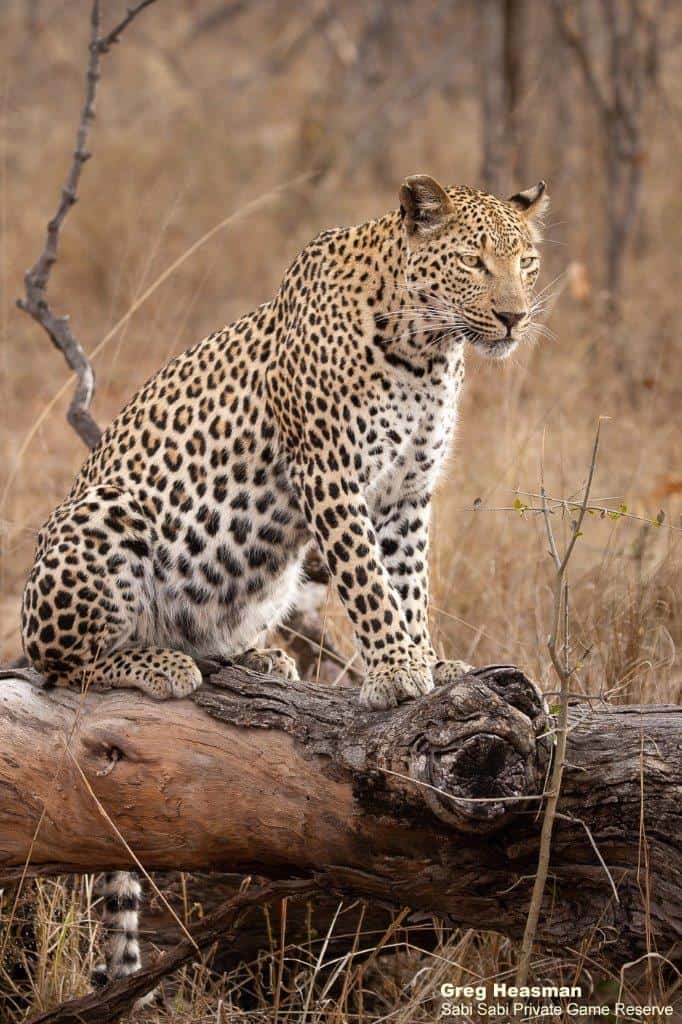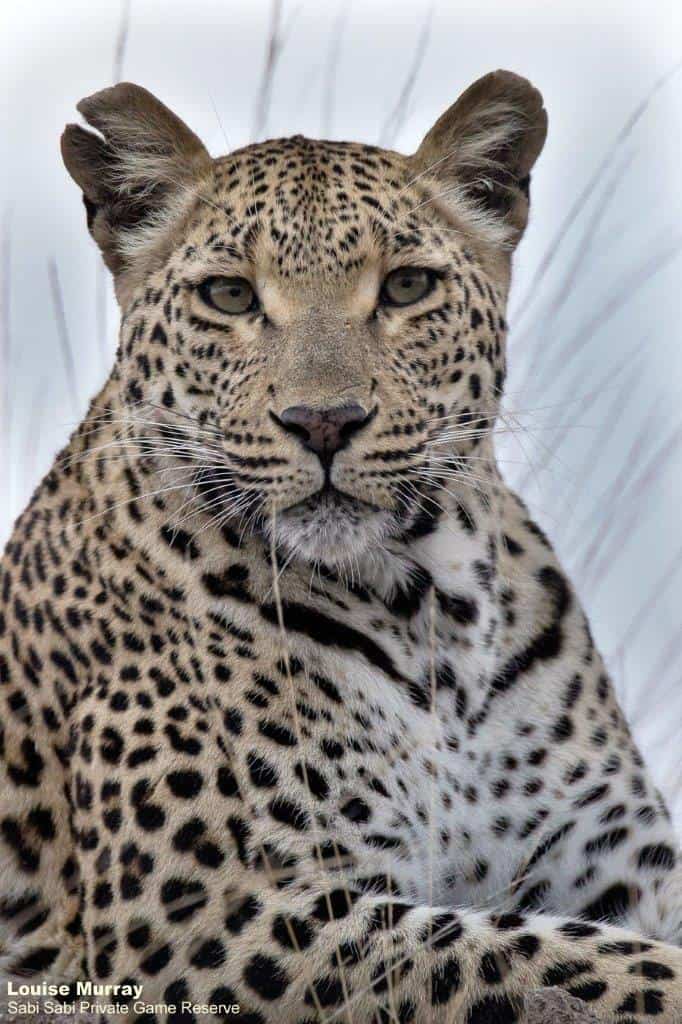 Later in the week her attention had been drawn to a small herd of impala. She had a well concealed spot with a very good view of her surroundings, and she sat and patiently waited for an opportunity to hunt… but the herd moved on and she lost interest, leaving us and moving into a drainage line.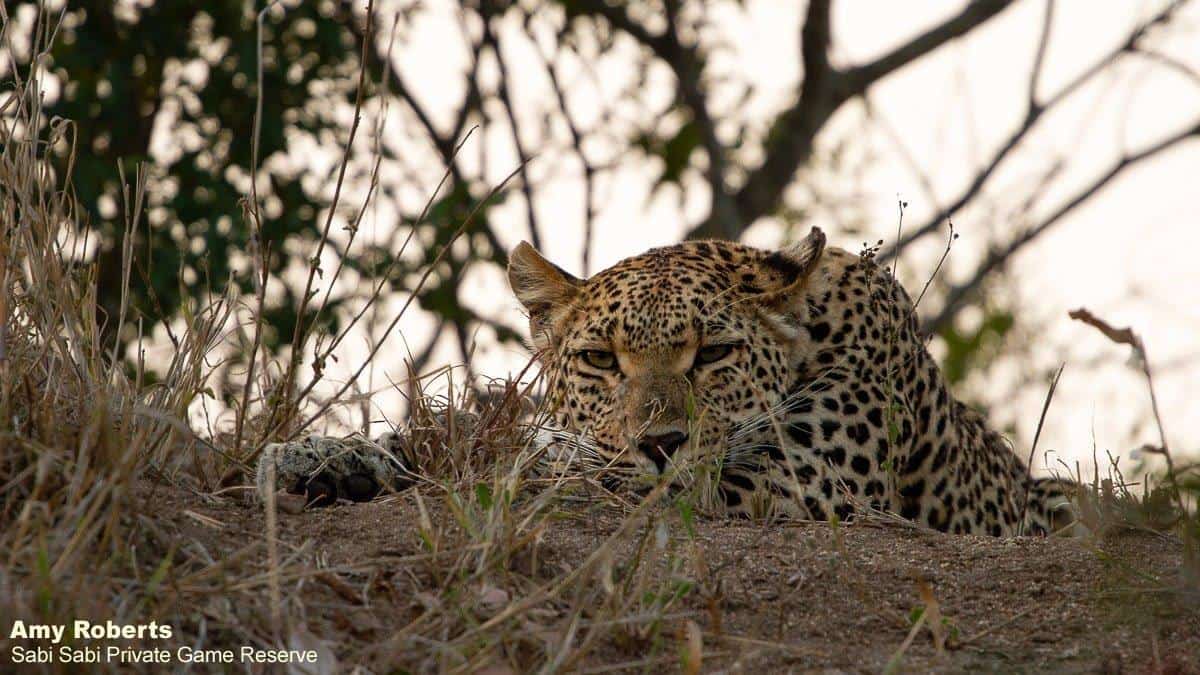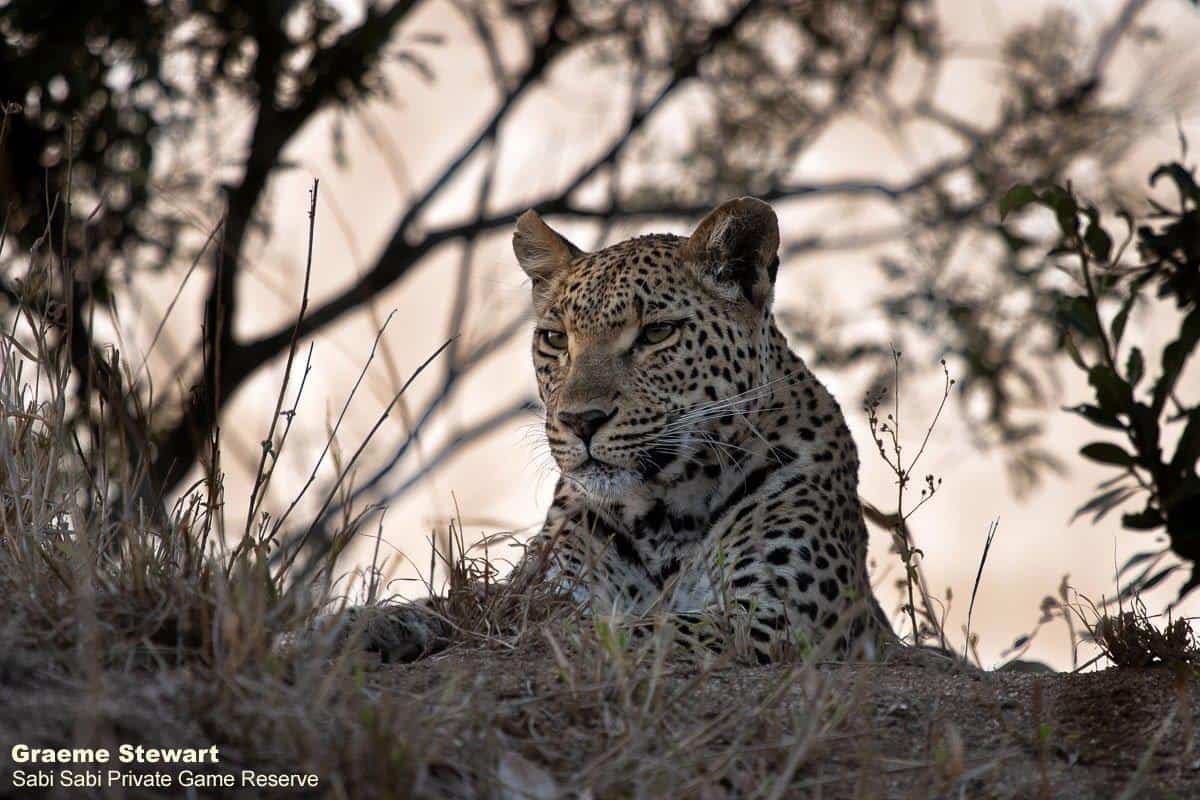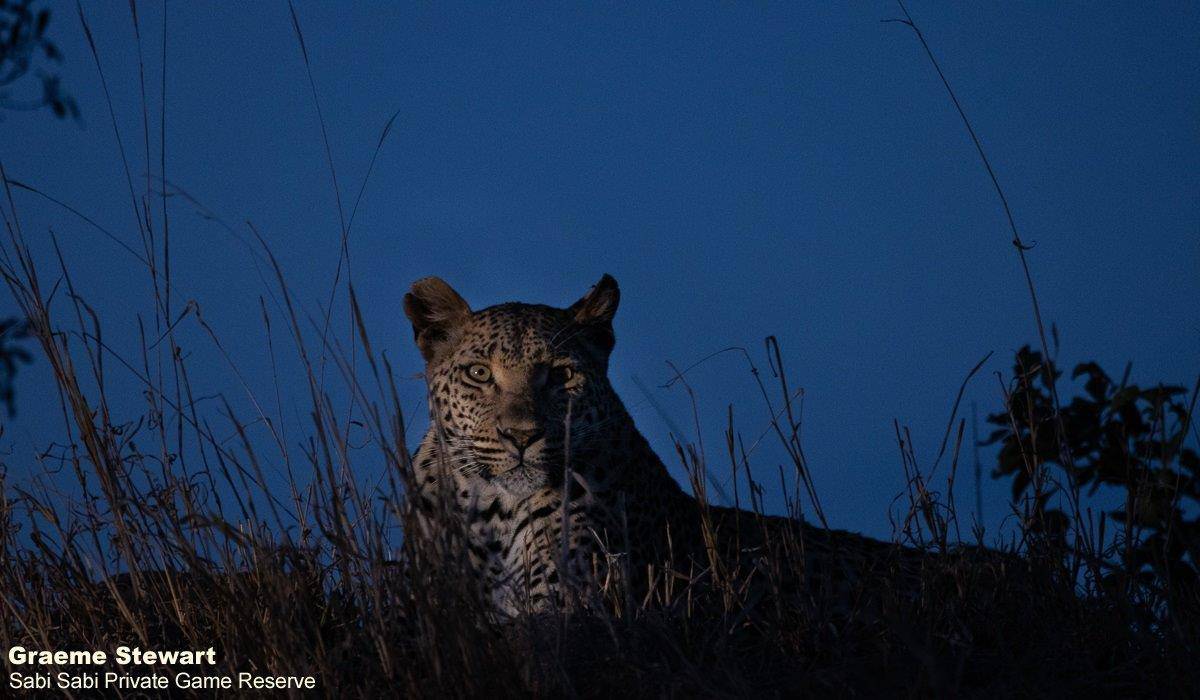 It felt so good to have the sun back after a few gloomy, cloudy and wet days, and the White Dam male leopard must have thought so too as he was sitting up on a termite mound scanning the newly washed surrounds and blue skies.  A few days later he was seen again, this time marking his territory.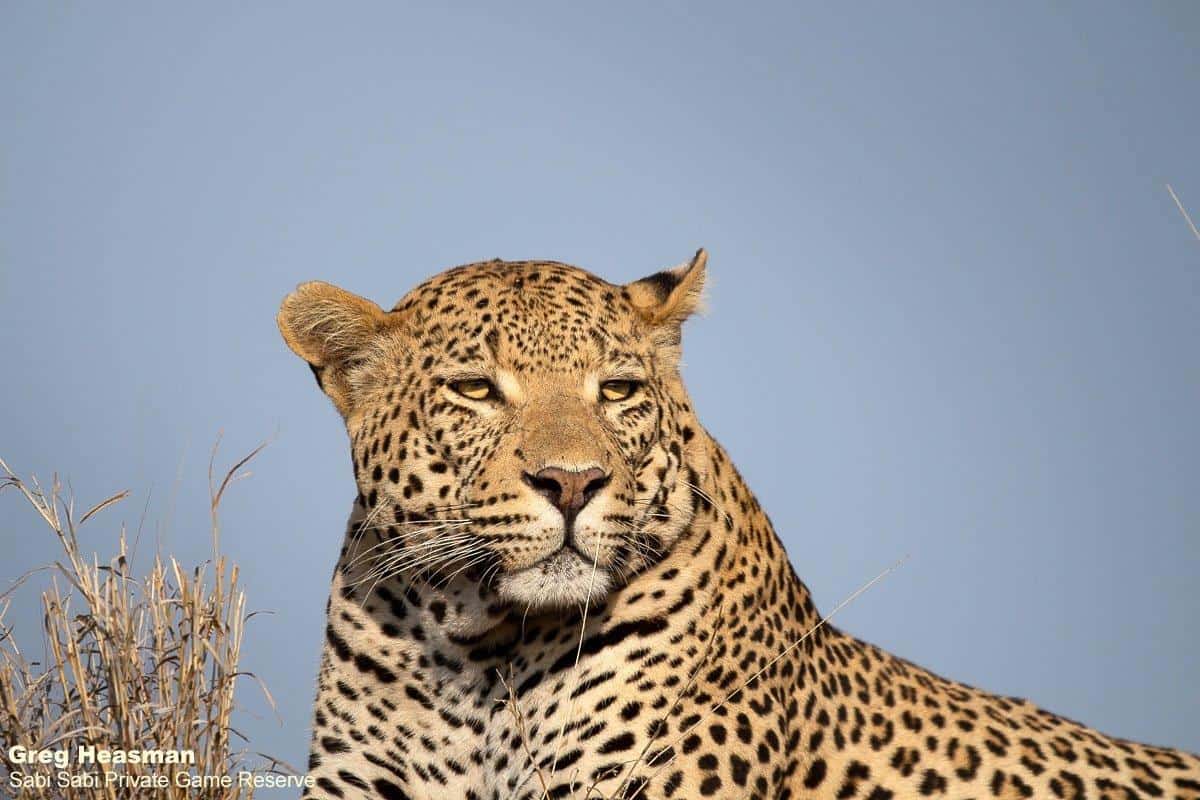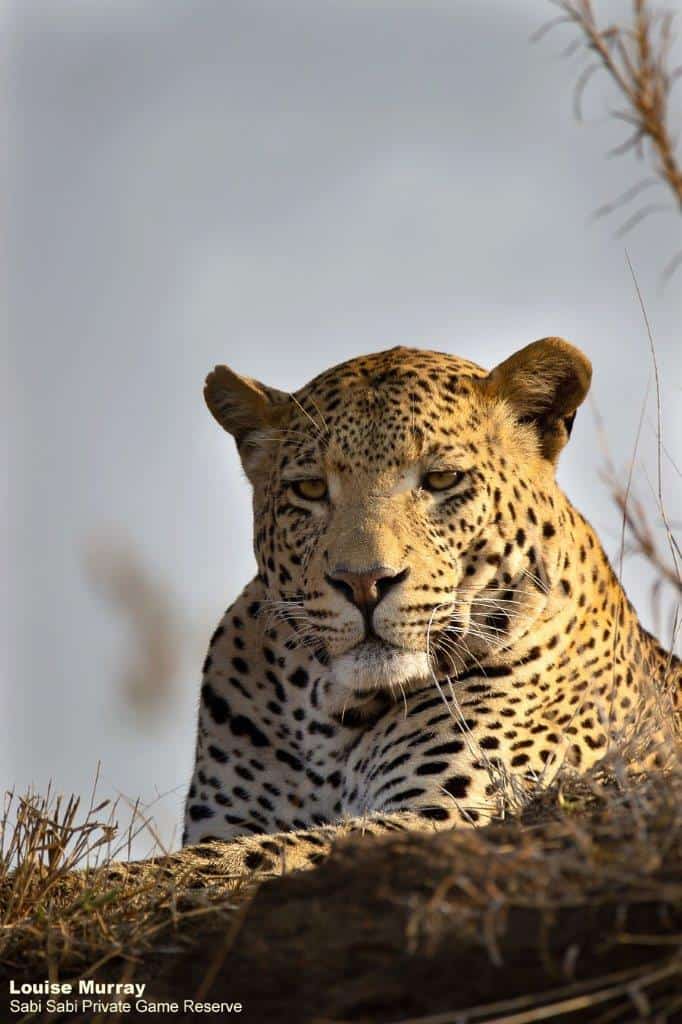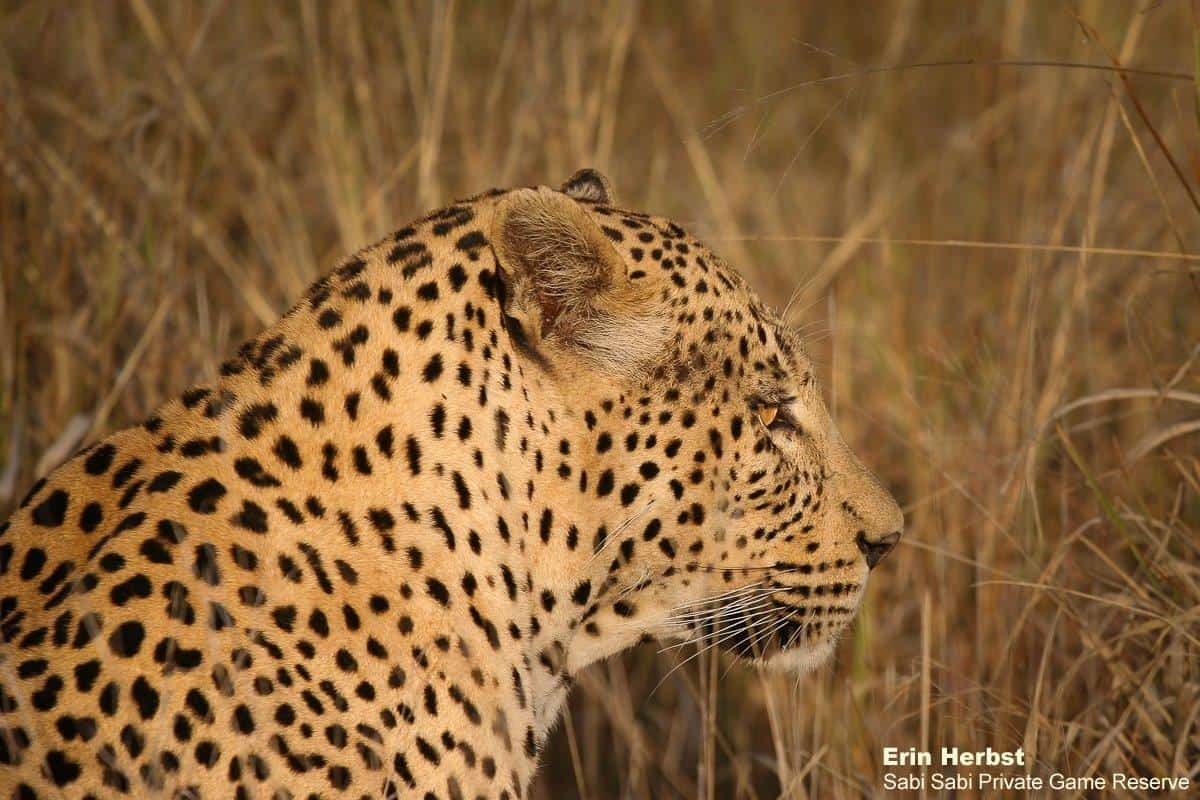 After seeing a kudu staring into the long grass, we stopped just in time to hear her alarm call before turning tail and running into the thickets. Within seconds, the Hanyile male leopard walked out into the road in front of us. To our surprise, slightly further up the road, a second figure stirred in the long grass and out stepped the White Dam male leopard.  Hanyile was moving briskly across the road with White Dam steadily keeping pace, both growling and salivating in displeasure. Eventually the heat of the morning over-shadowed their mission, and each settled in a piece of shade, lying down to rest, but the growling did not stop… as if each one wanted the last word.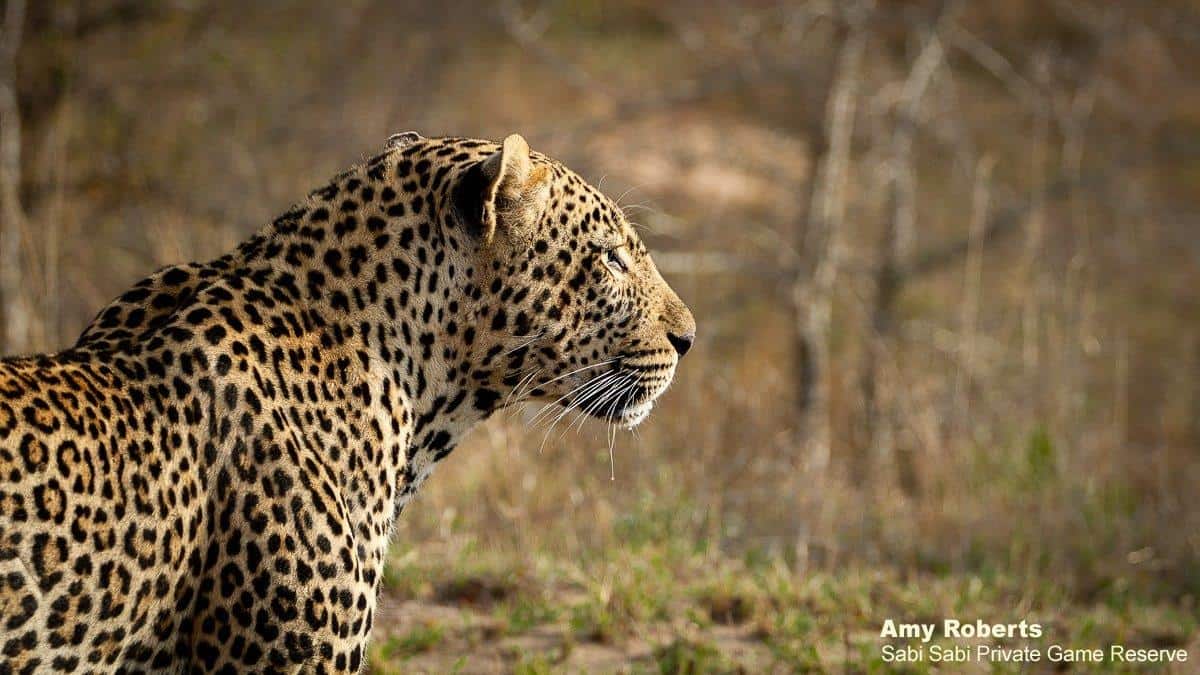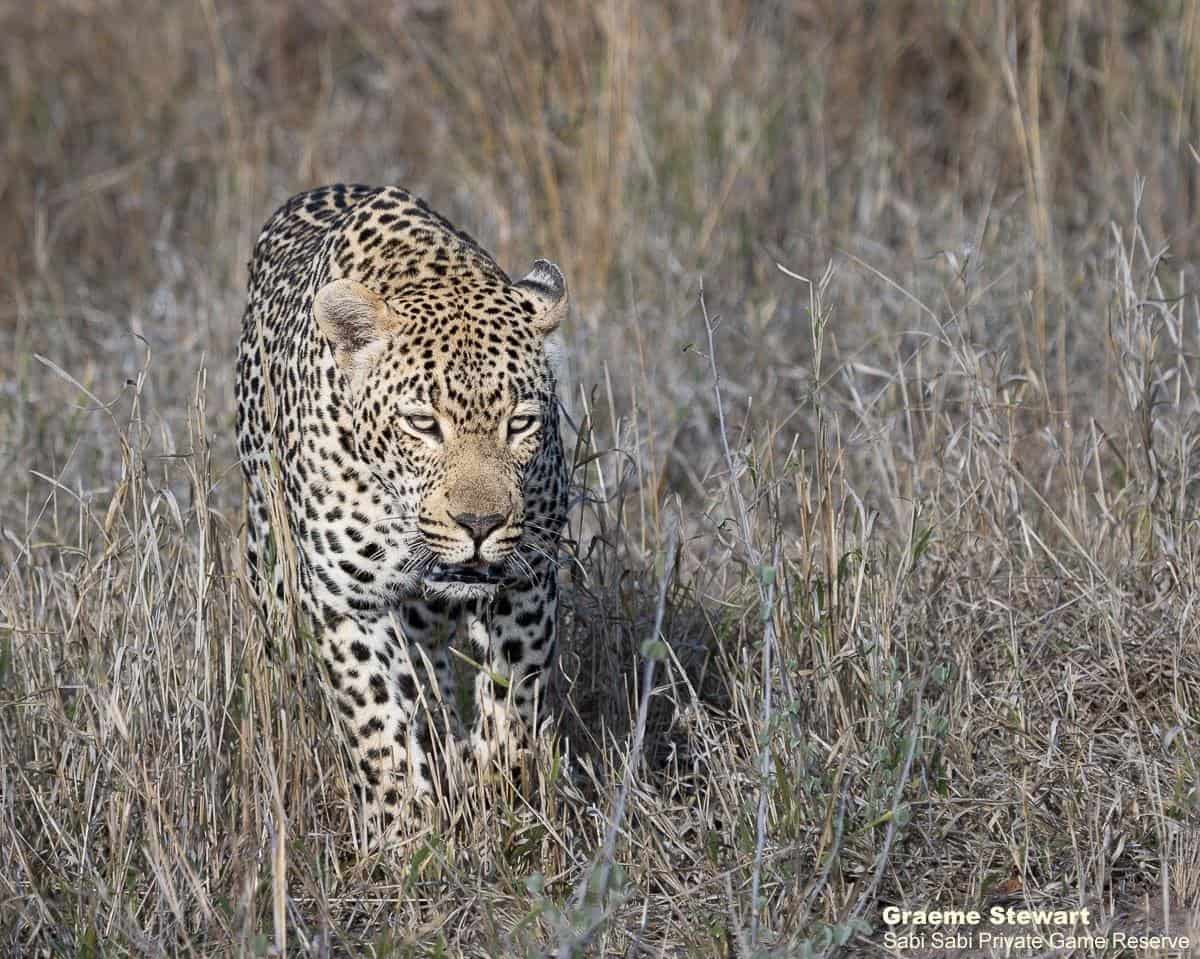 As we approached the Sabie River, we heard the alarm calls of impala so quickly drove in the direction of the calls and came across a big herd of impala.  They seemed very alert and were all facing a patch of tall grass next to an old fallen down tree. It took us a while to spot the spots of the leopard as she was crouched down in the tall grass trying to conceal herself. Unfortunately, the young Tamboti female lost the element of surprise as the impalas were already aware of her presence. She quickly moved away from the noise, continuing her search for prey.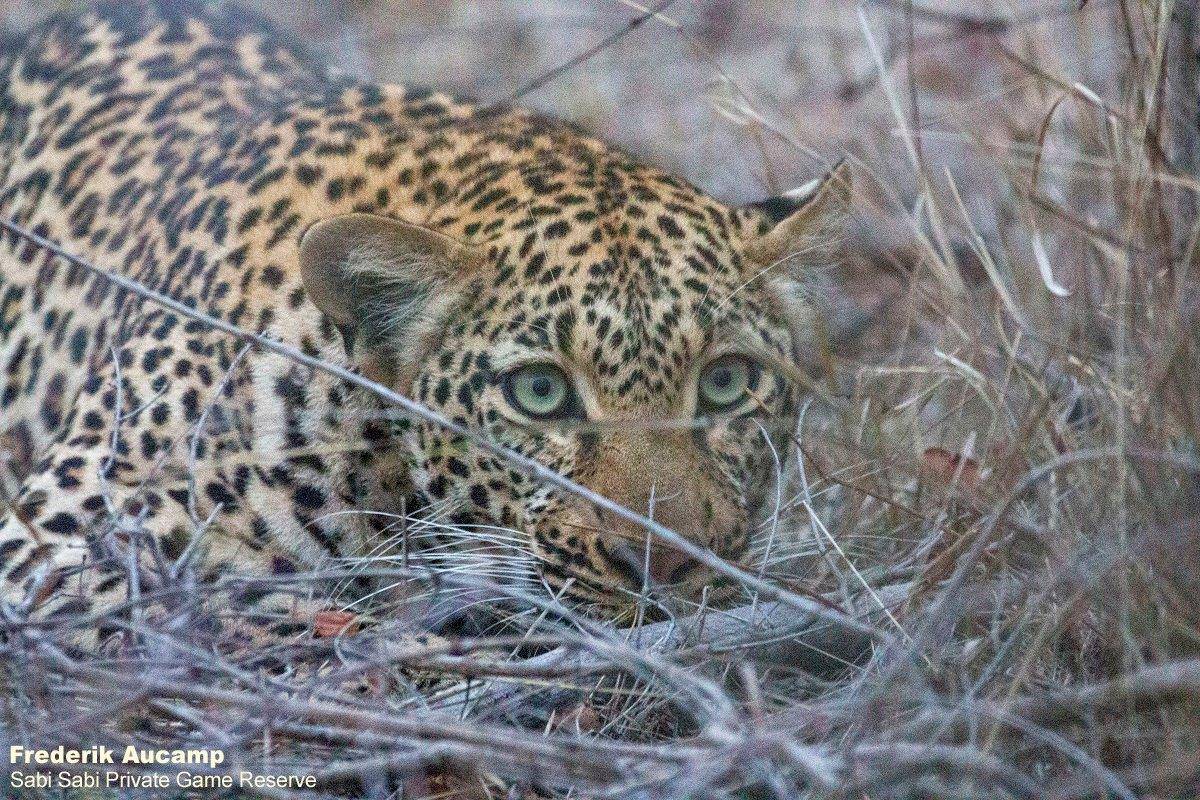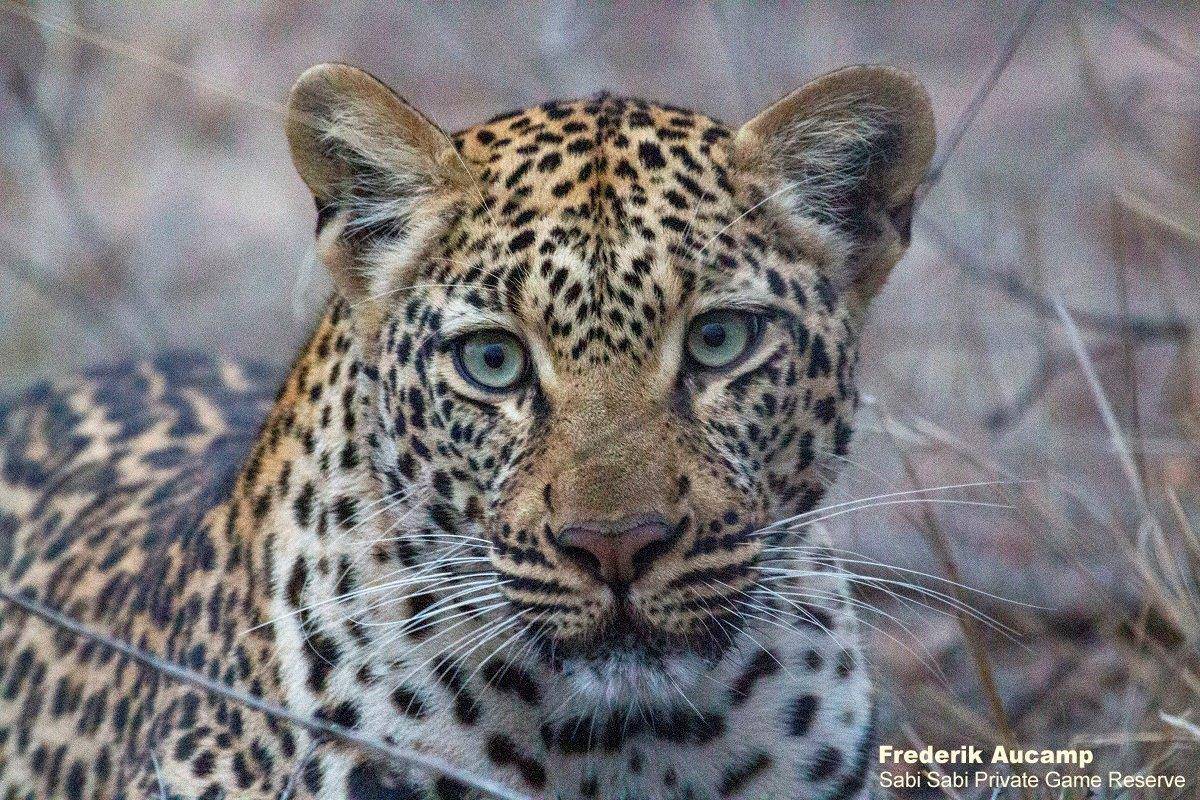 Early in the afternoon we found the Scotia female leopard resting on a termite mound while keeping an eye on a herd of impala not too far away.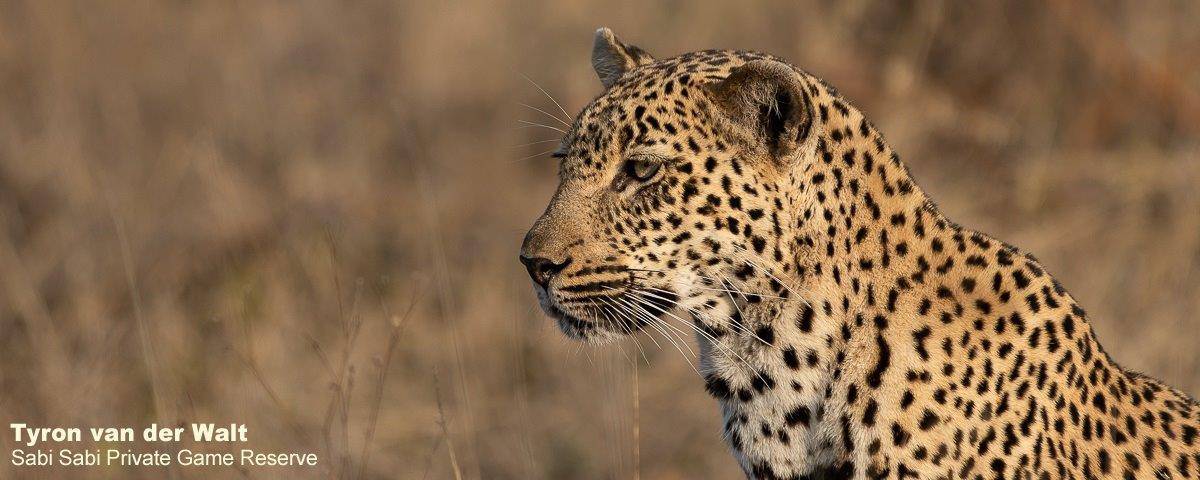 The Msuthlu female leopard was on a mission, moving with purpose along the road, marking trees and grass tufts as she went. Although she seemed very alert to anything that moved in the vegetation around her, she did not allow it to distract her for too long before continuing on her march.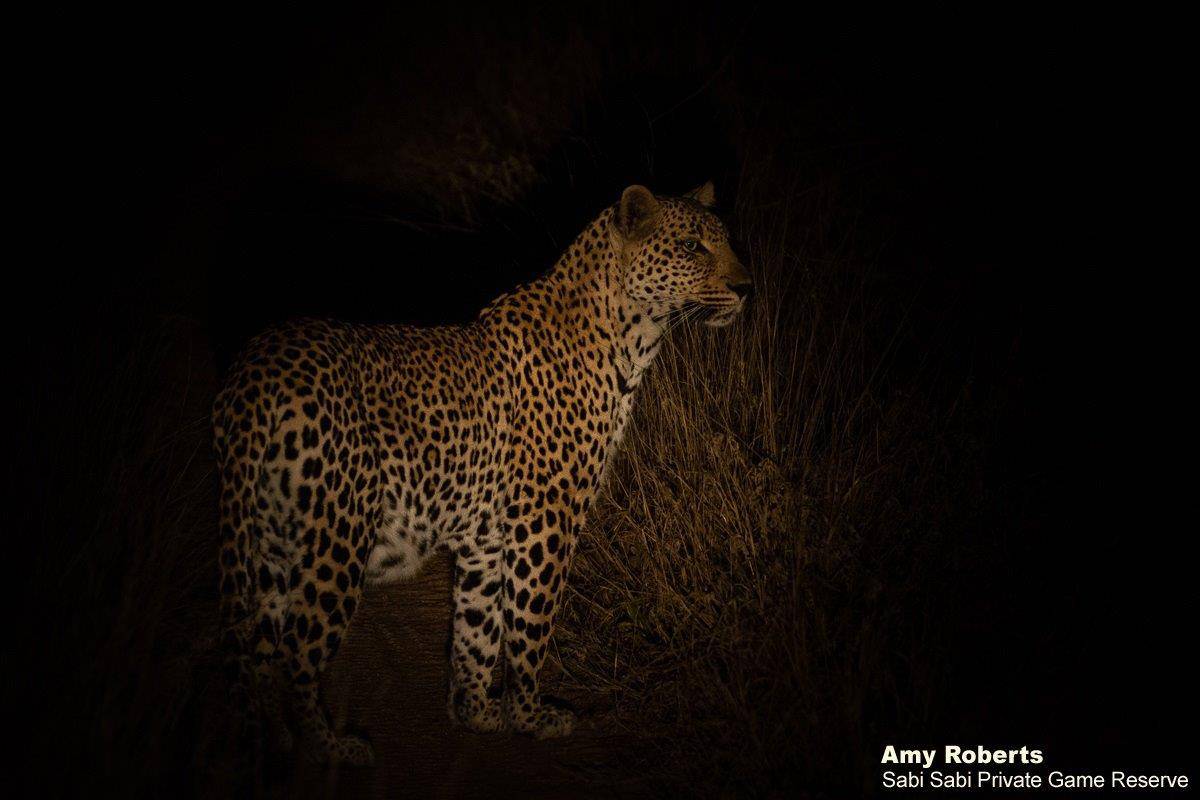 Our weekly "Monochrome Monday" selection…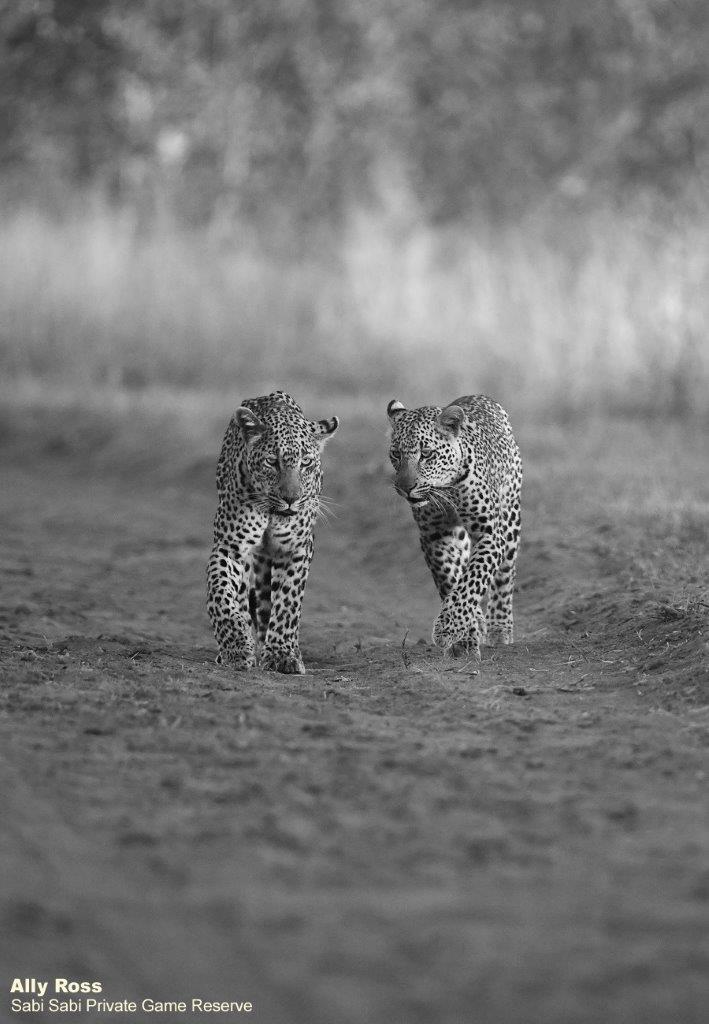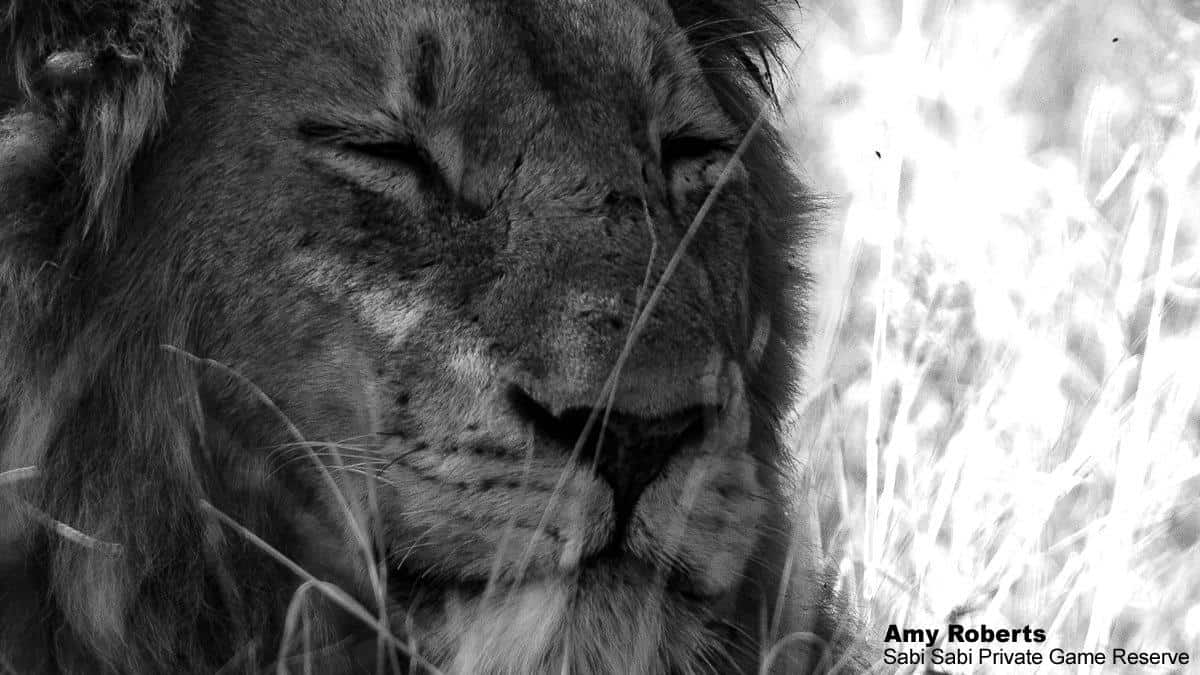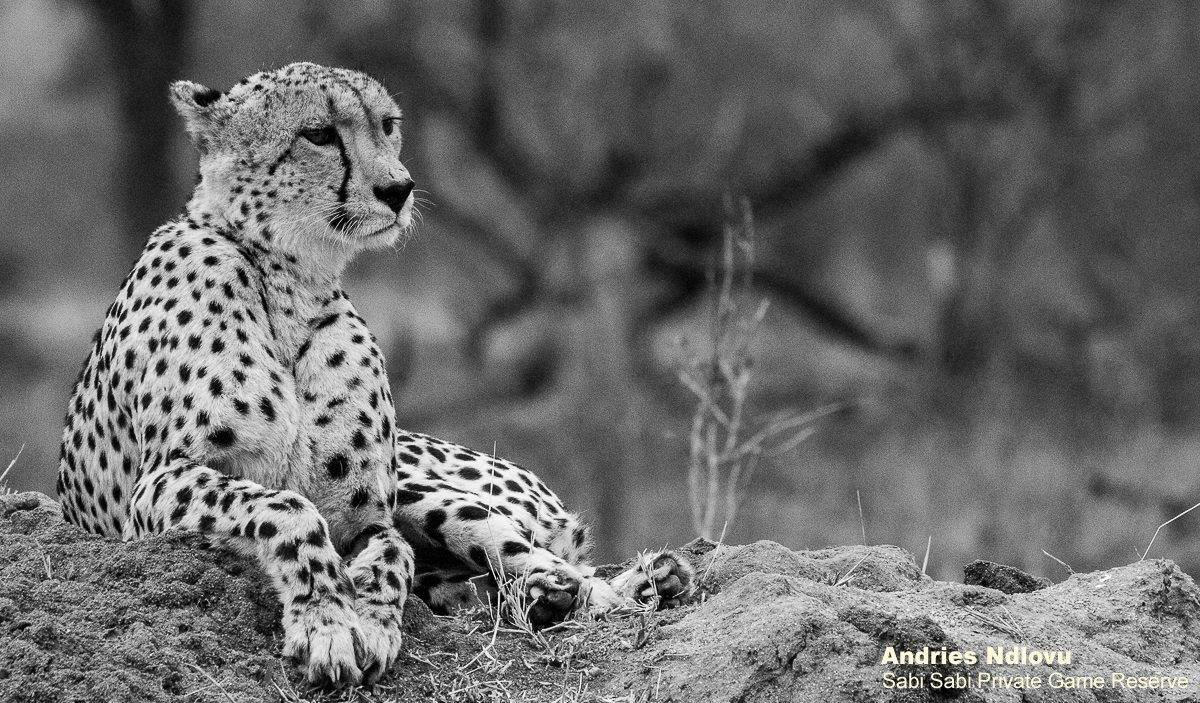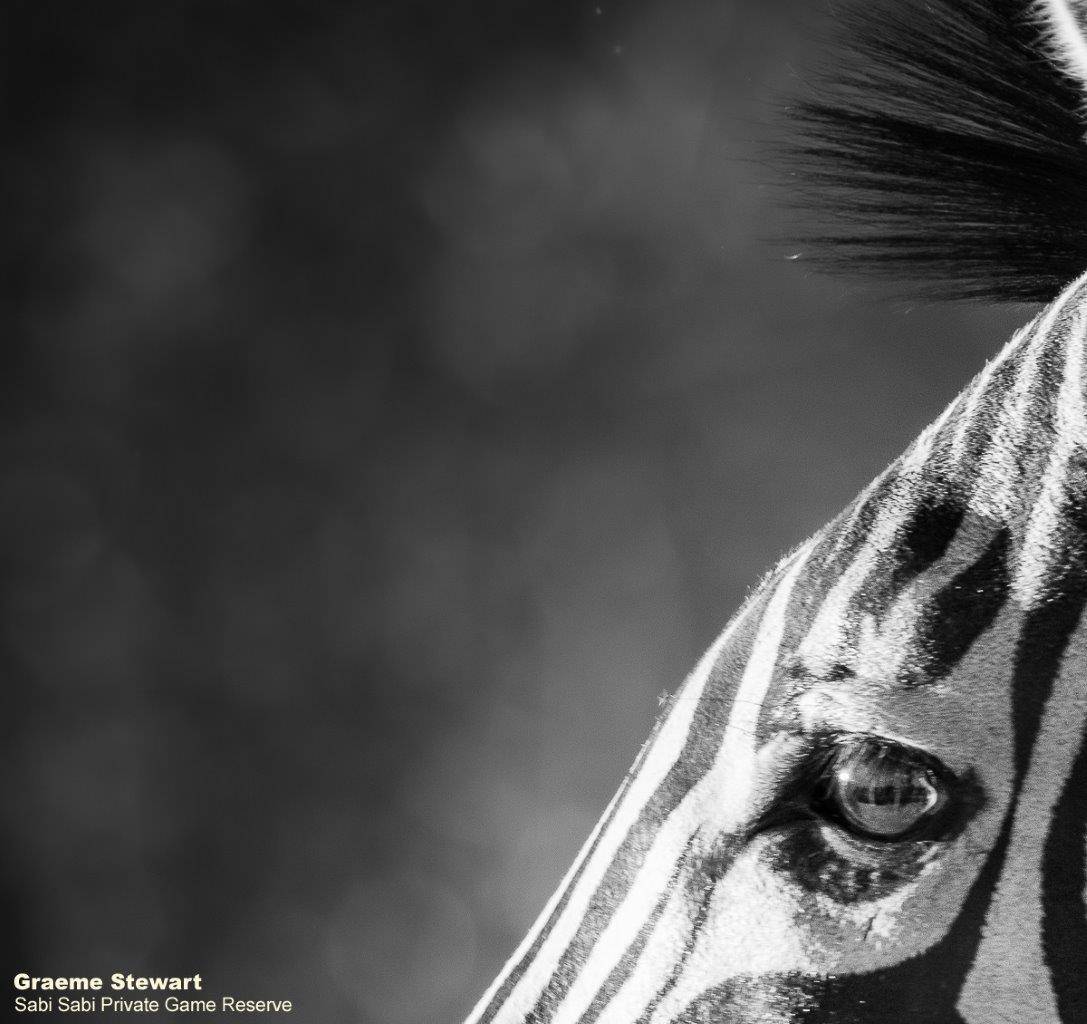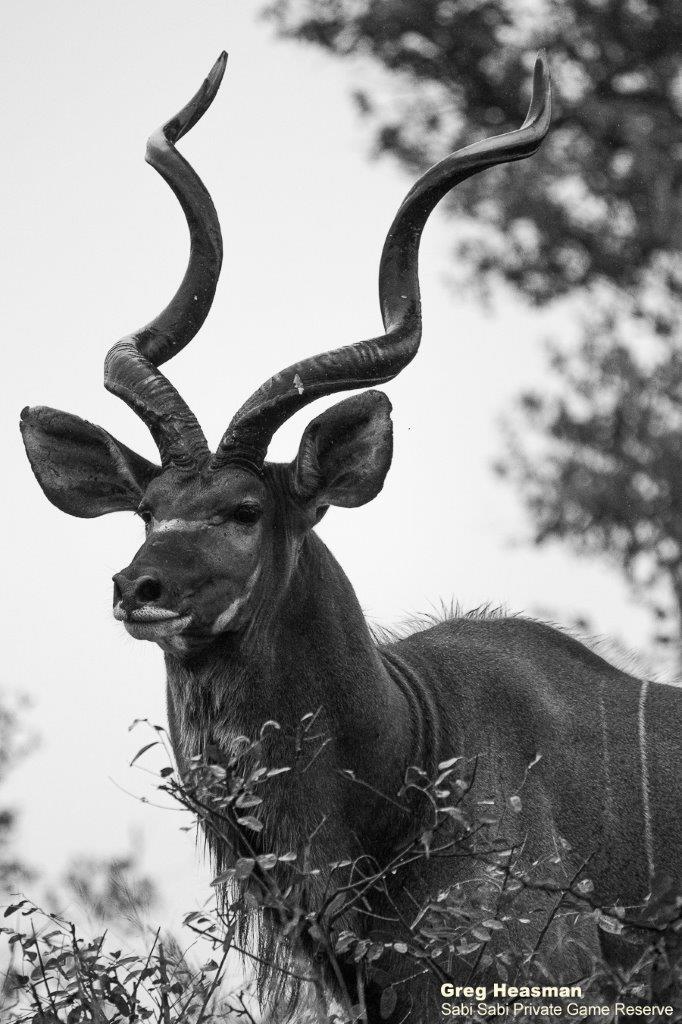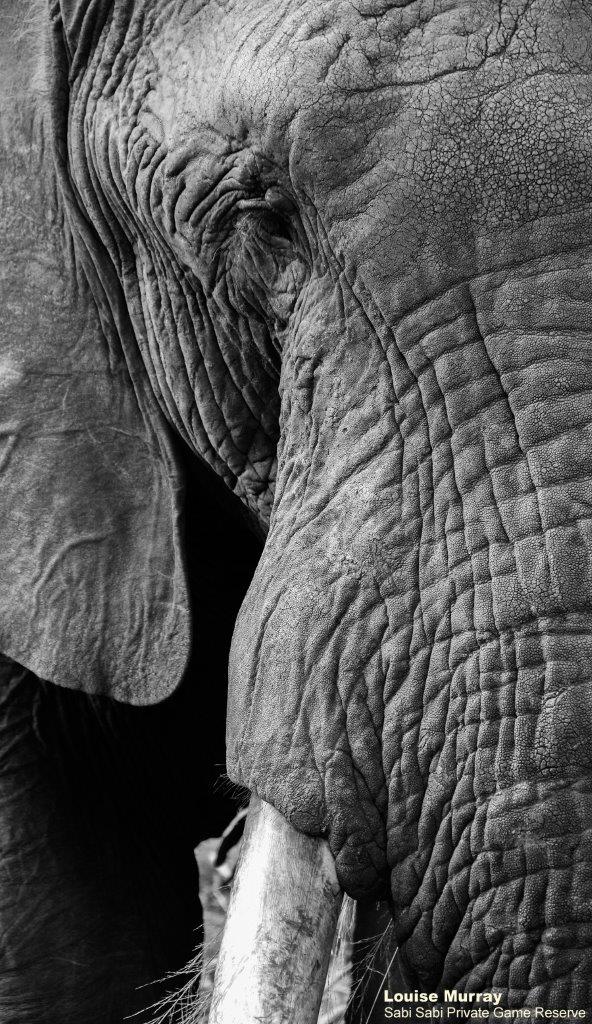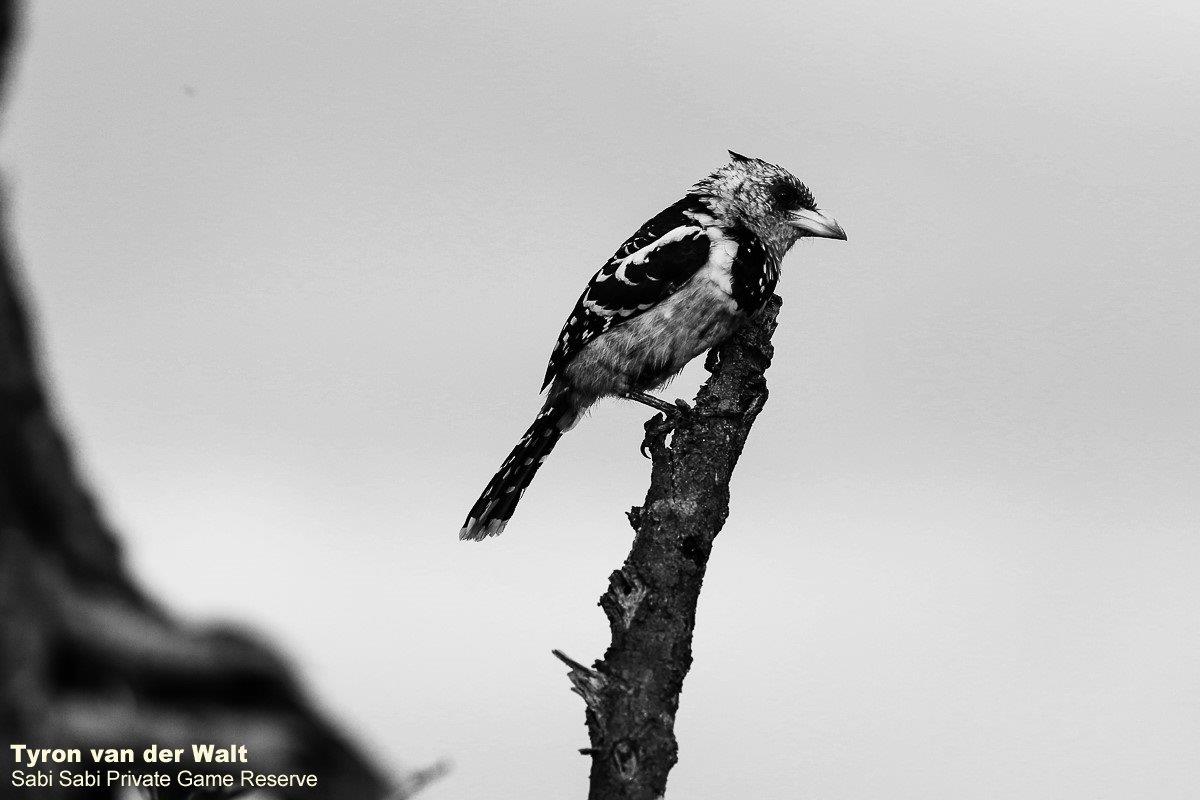 Until next time…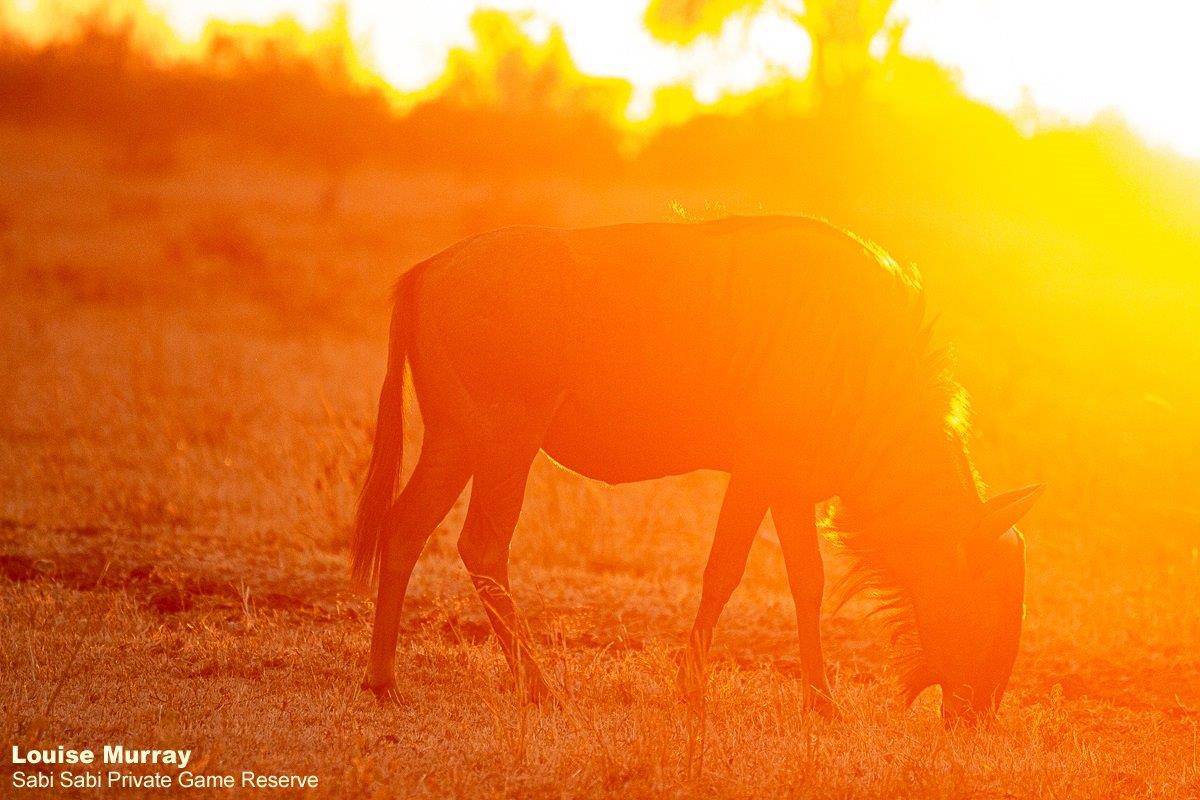 Blog by Wendy Claase
Images by Ally Ross, Amy Roberts, Andries Ndlovu, Erin Herbst, Frederik Aucamp, Graeme Stewart, Greg Heasman, Louise Murray, Marco Vietti, Rebecca Boshoff and Tyron van der Walt
Video by Greg Heasman