It's not only about the Big 5 when on safari – how adorable was this sighting of little impala heads barely sticking out above the long grass!?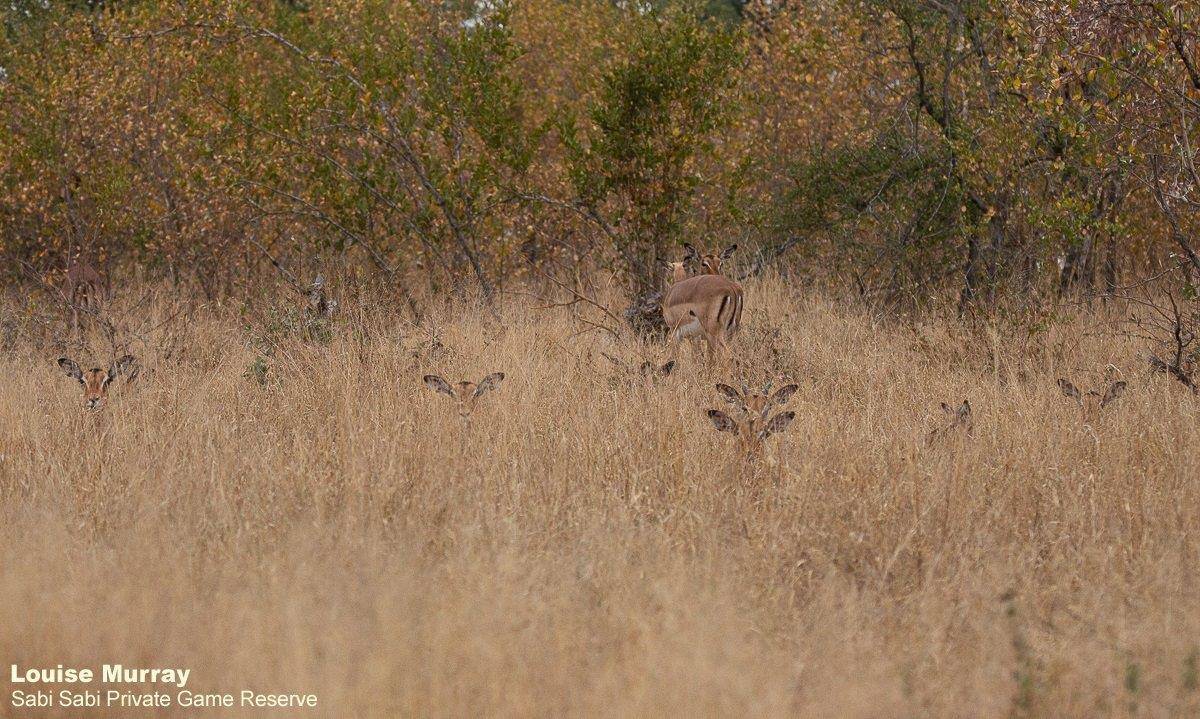 This female elephant was moving through some thickets together with the rest of the herd, keeping a close eye on the youngsters who were keenly investigating their surroundings.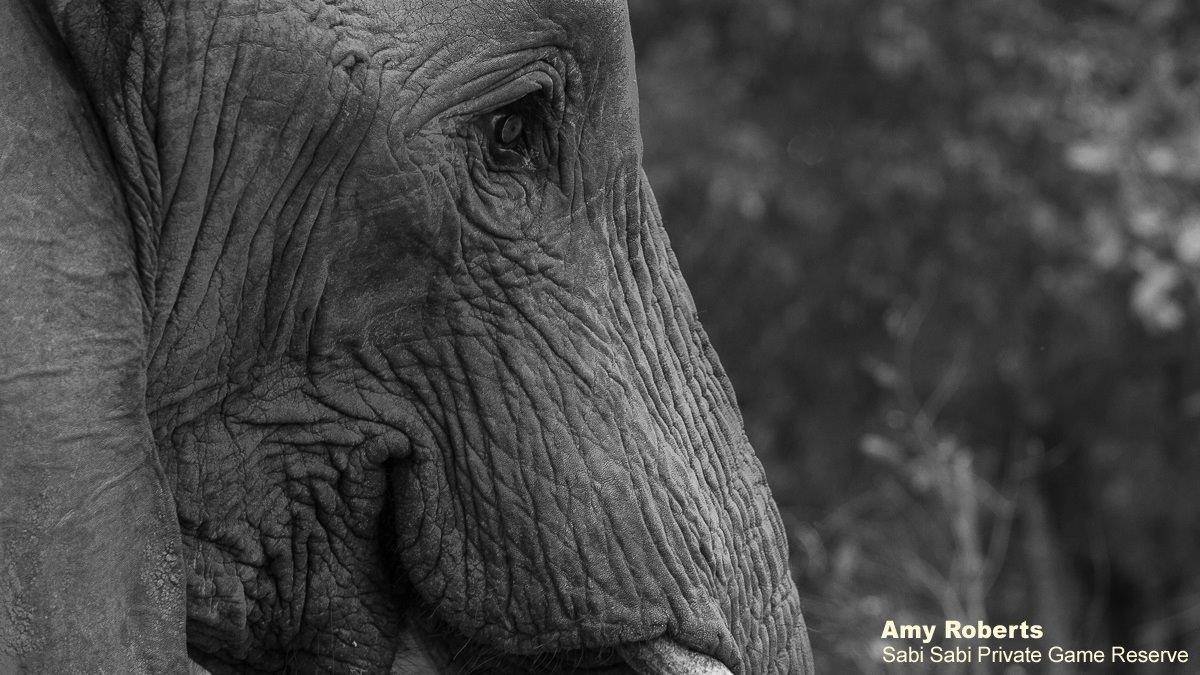 A small dispute between two zebra.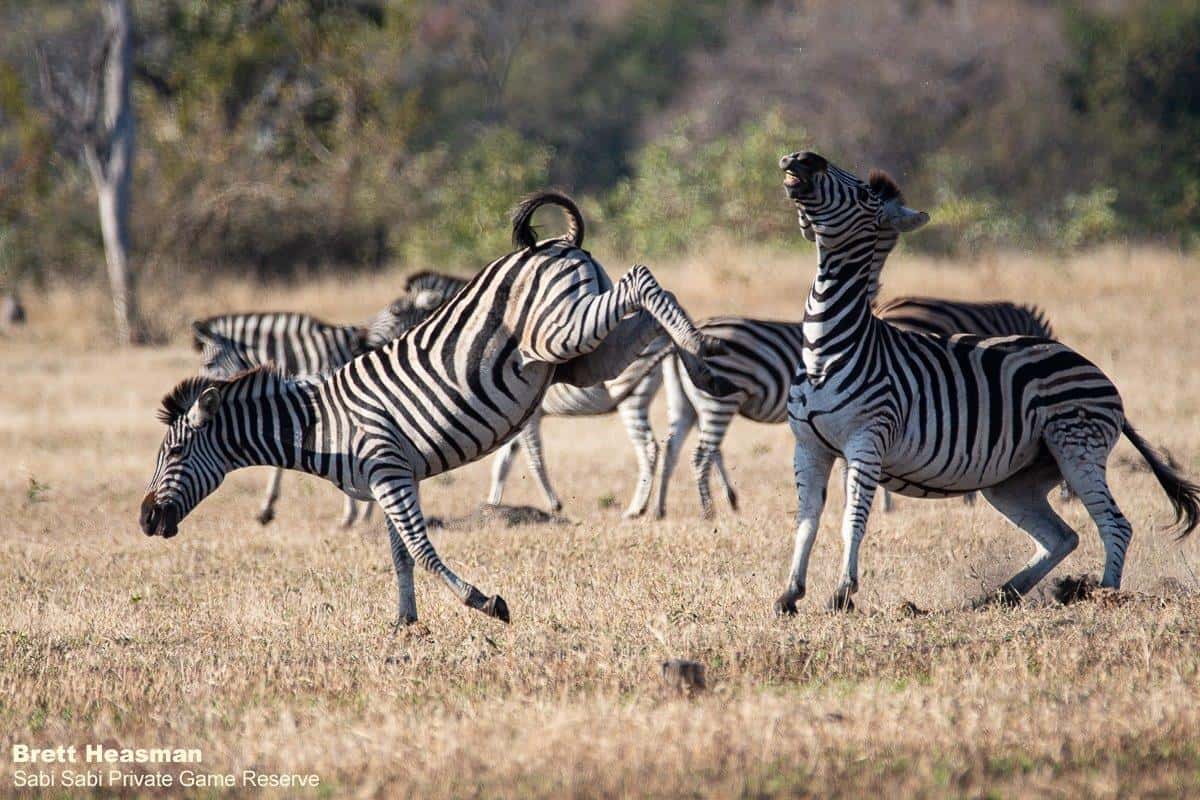 Three waterbuck, all lined up, almost in perfect height order.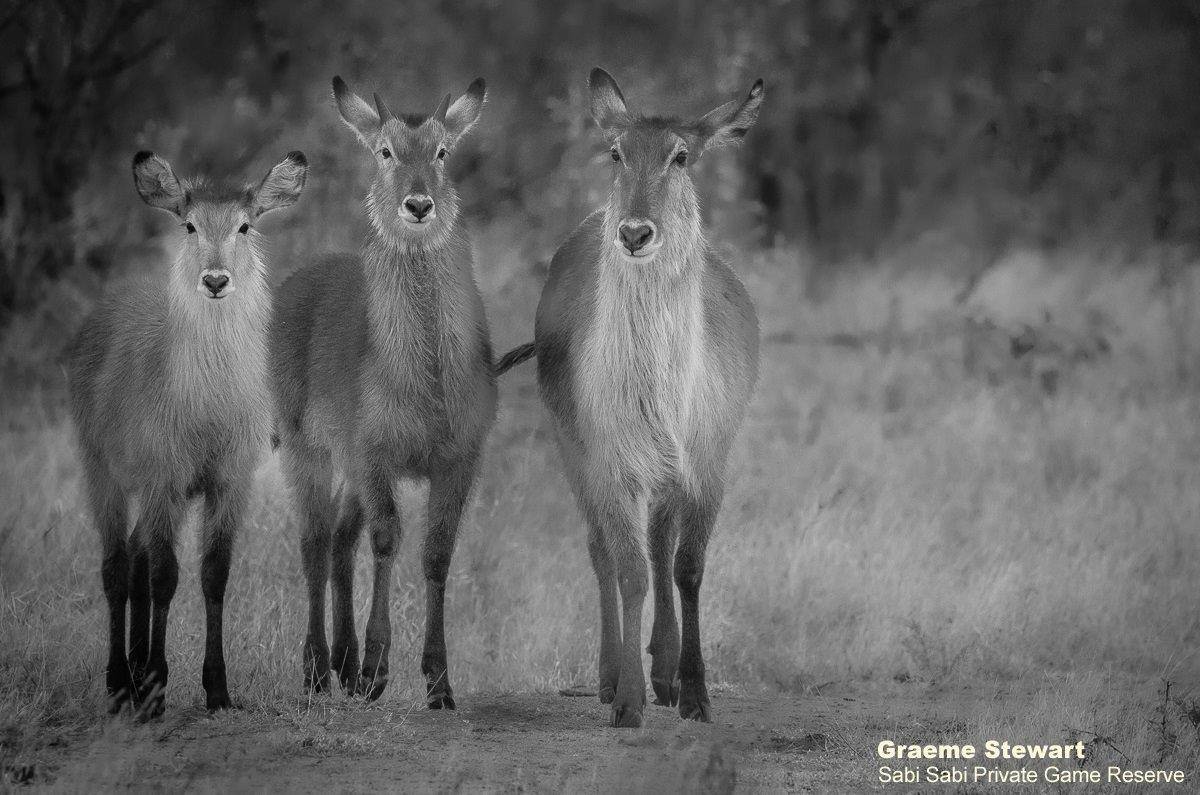 There's something peaceful about watching elephants.

As we came around a corner, we saw a mother giraffe and close to her stood her young calf.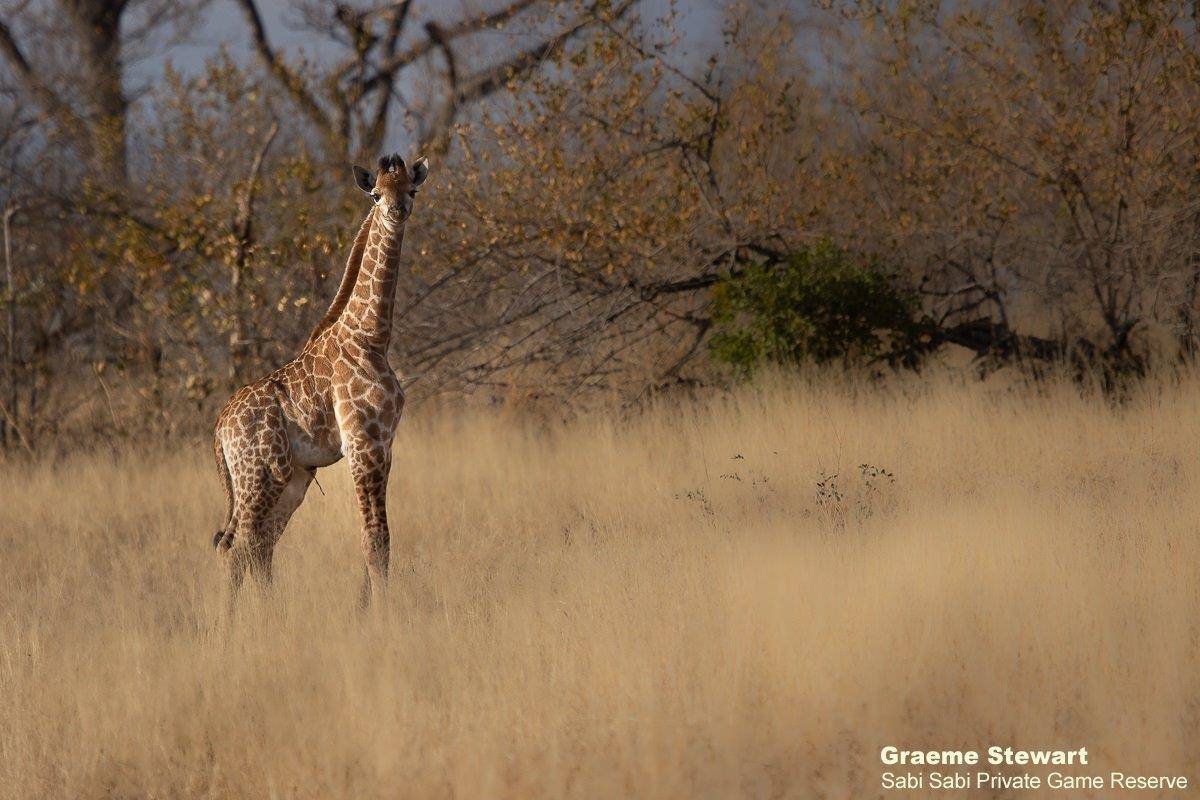 Some stunning bird sightings – the big and small.
Martial Eagle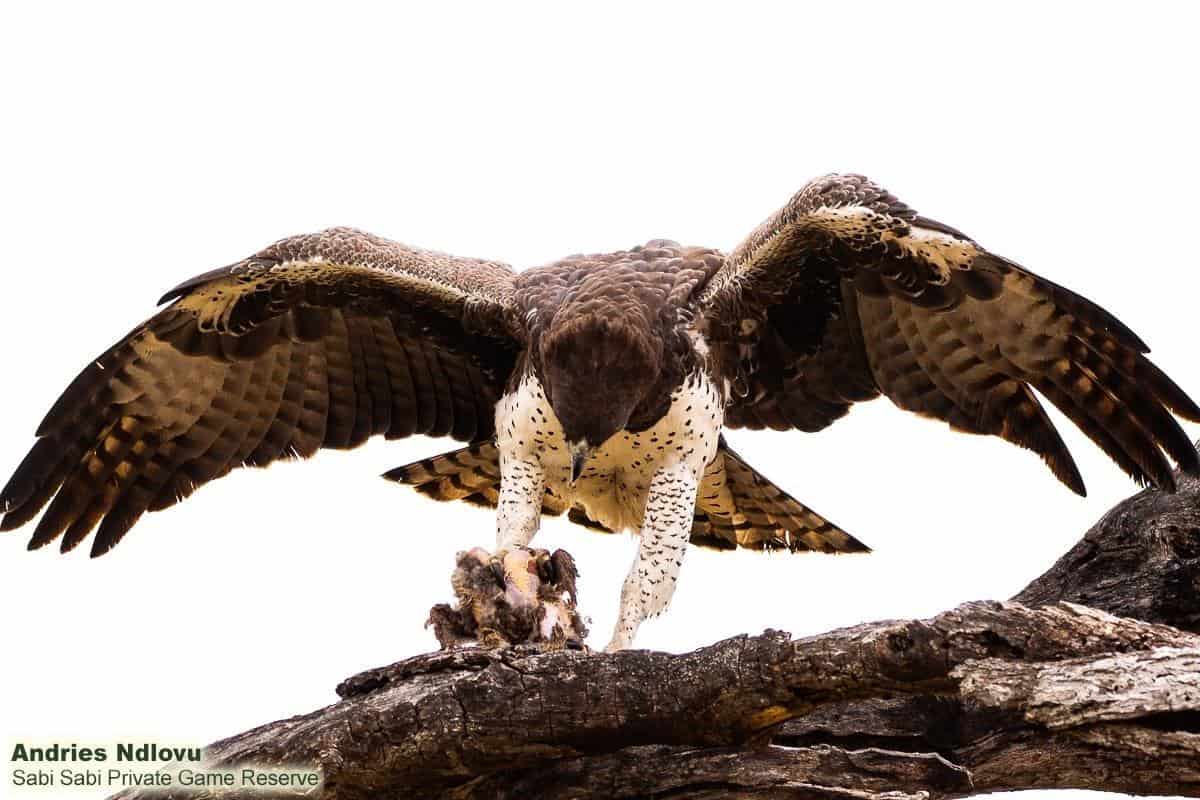 African Fish Eagle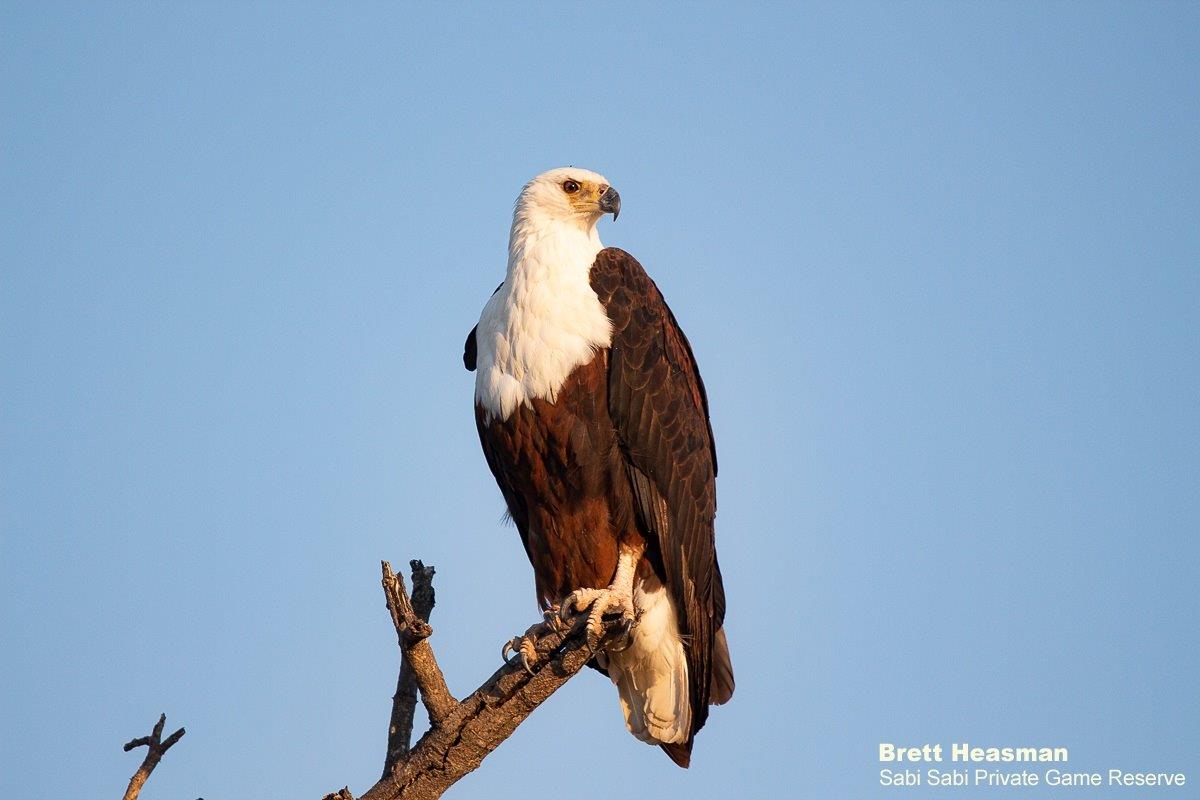 Green-winged Pytilia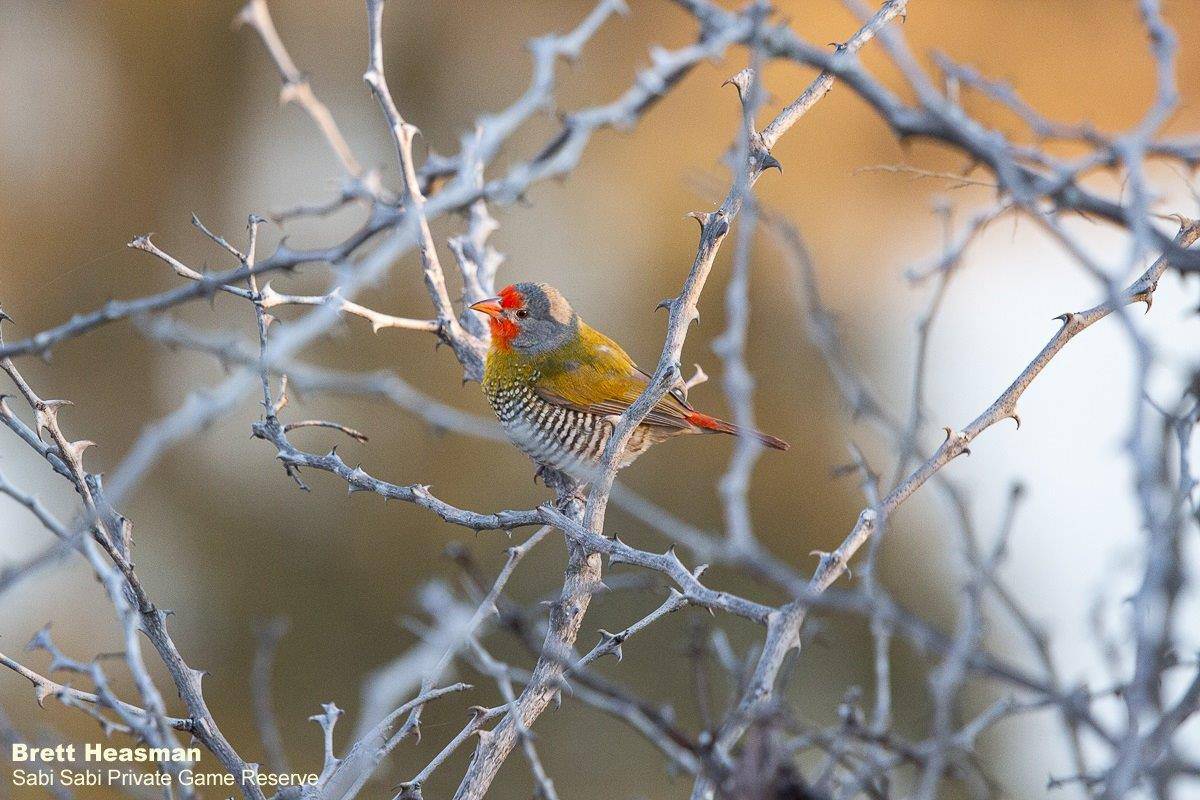 Yellow-breasted Apalis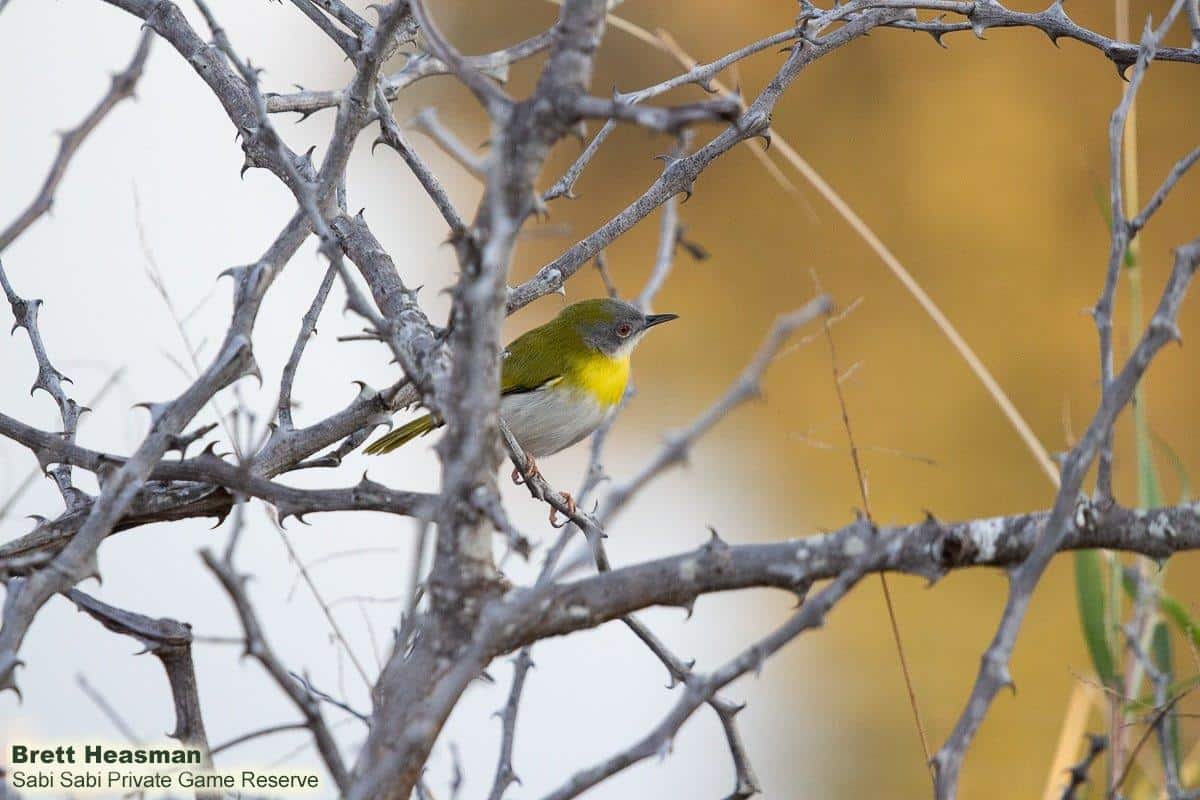 Dark-capped Bulbul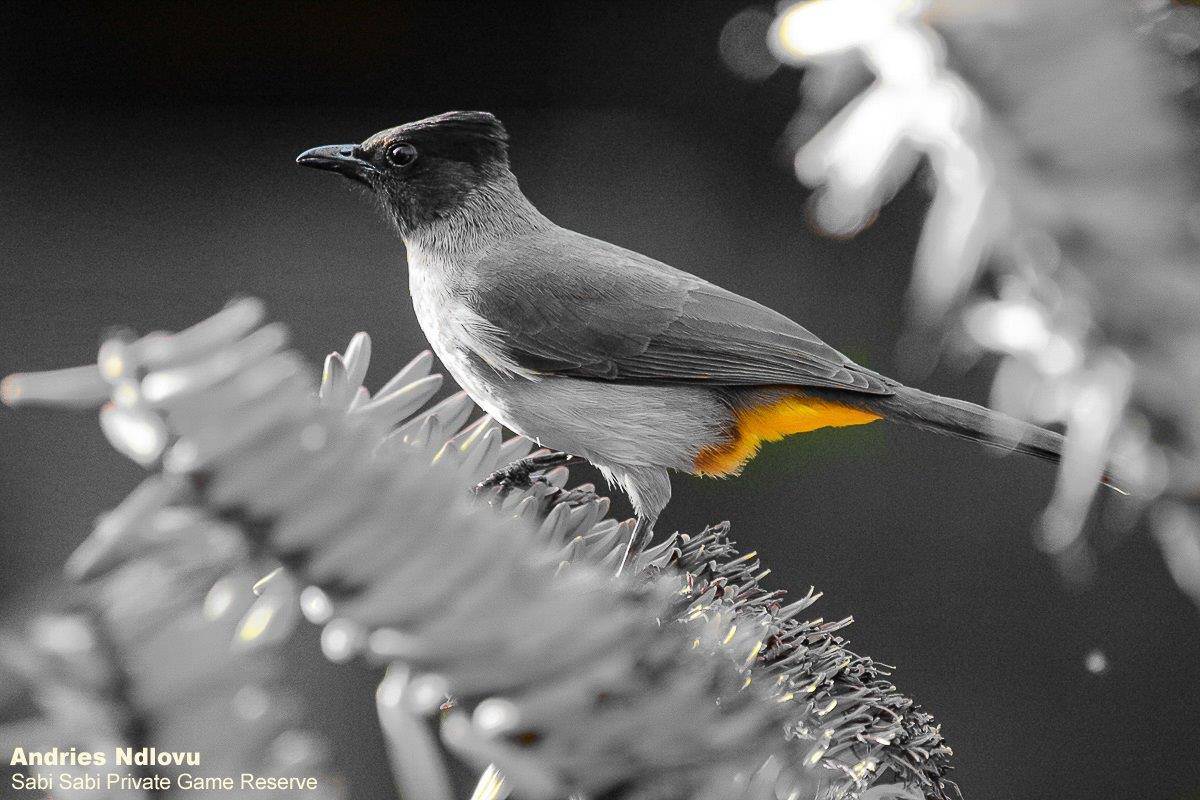 Three-banded Plover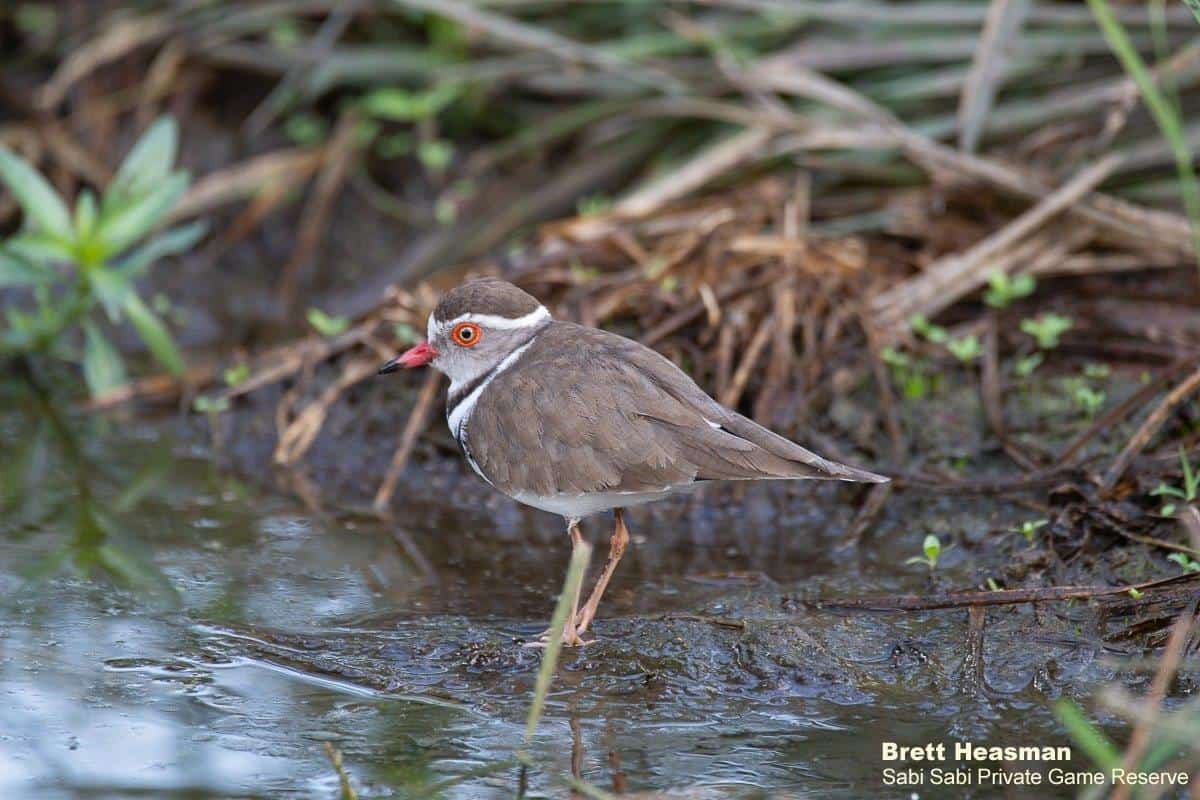 A young cheetah stares into the distance, eyes locked on some impala.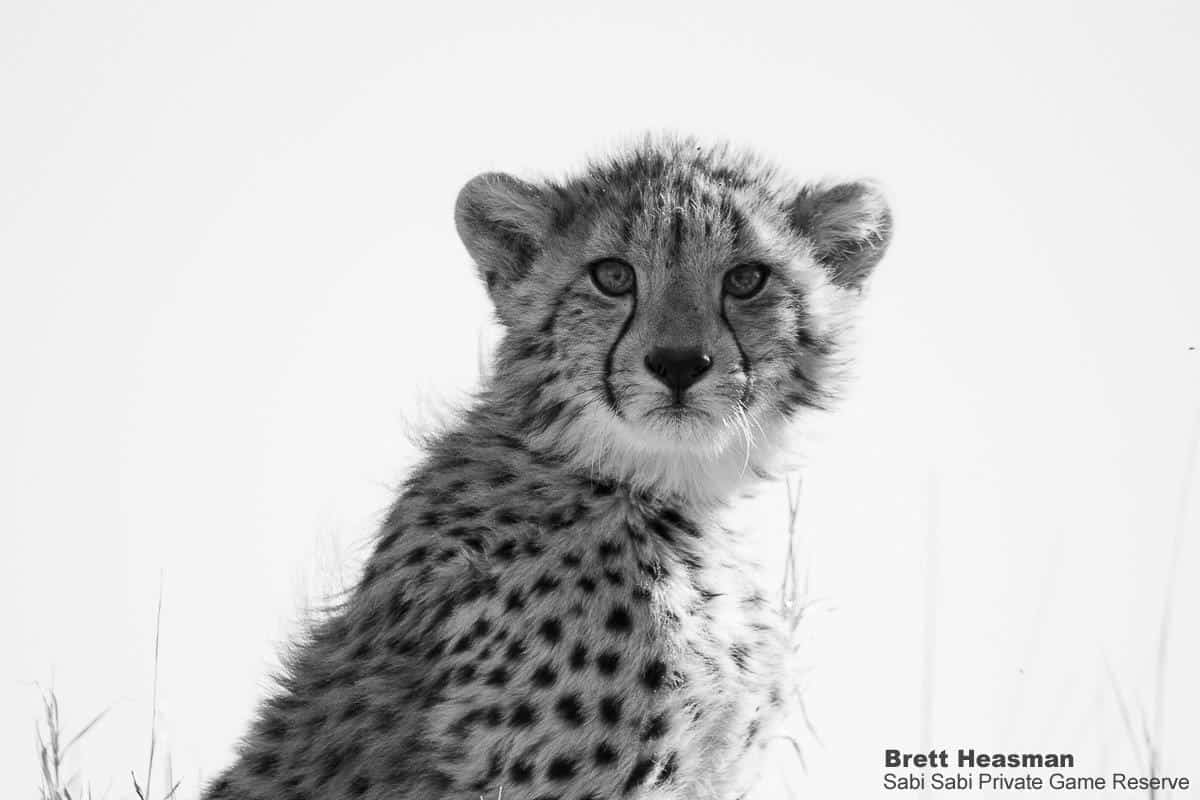 There is not much that is more satisfying than when you follow the signs of the bush and they lead you to an awesome sighting! During safari we noticed some vultures perched in a tree; but what stopped us was the Bateleur Eagle which was also seen close by.  On further investigation, we noticed a hyena passing by – something was definitely happening! We moved around and noticed a foul smell that led us straight to two lions on a buffalo kill – the N'waswishaka male was still feeding and the Southern Pride female resting not far off with a very full belly.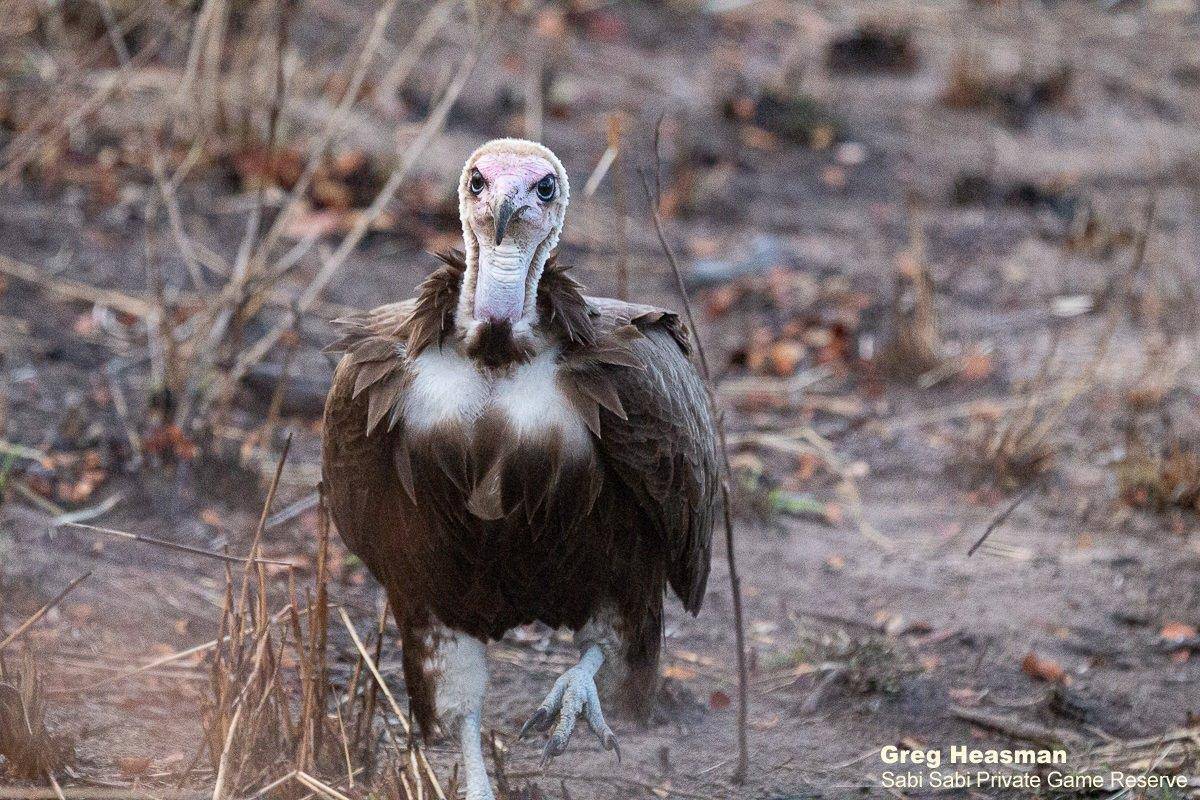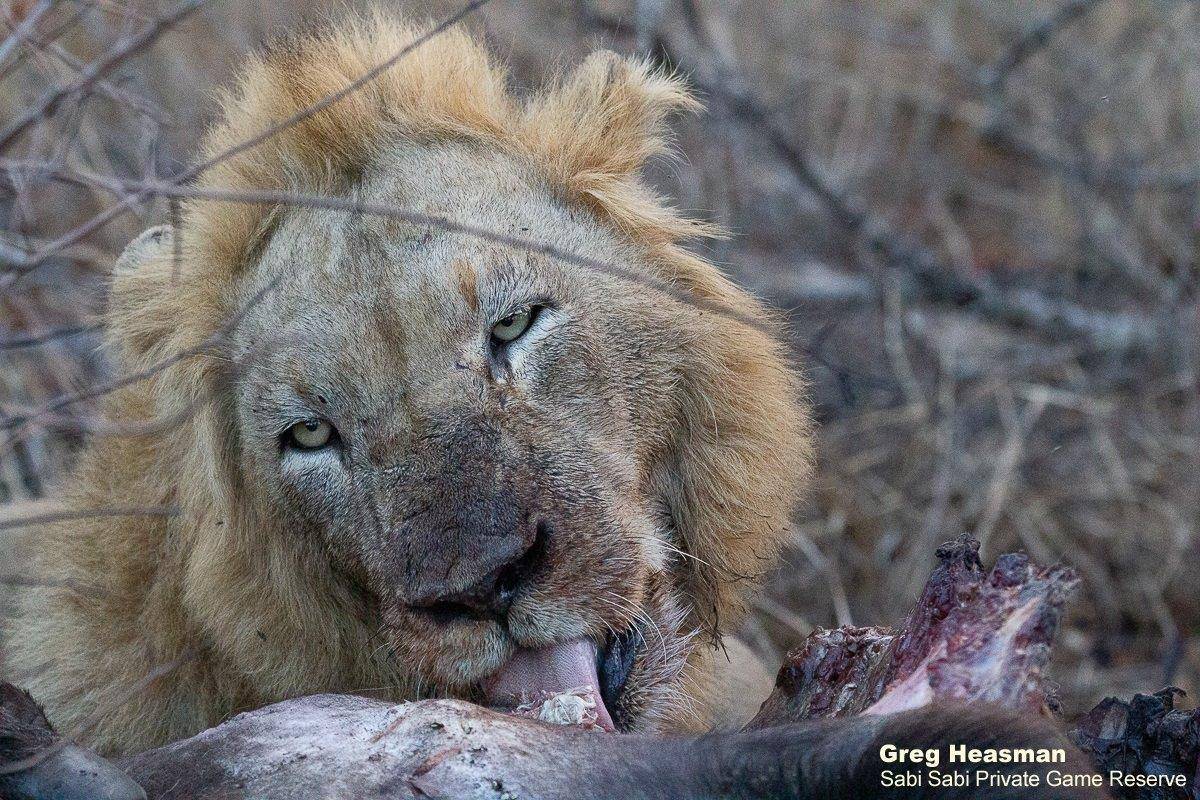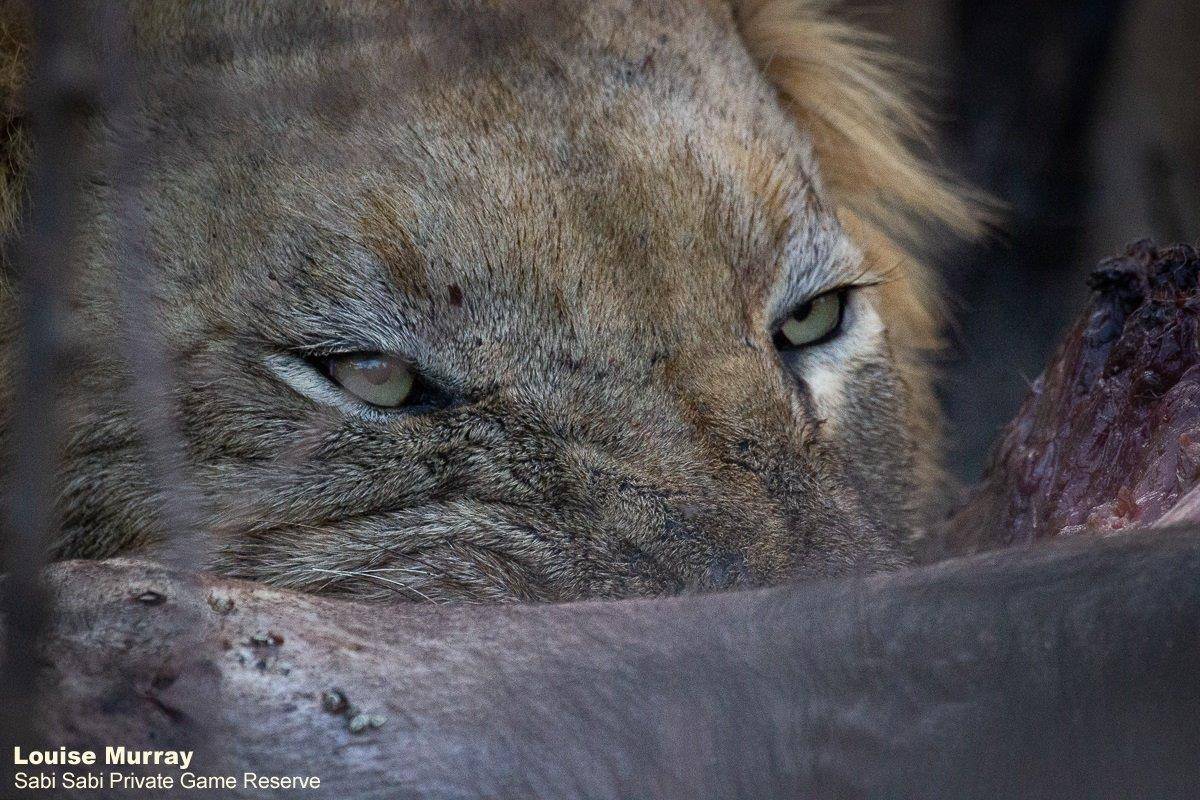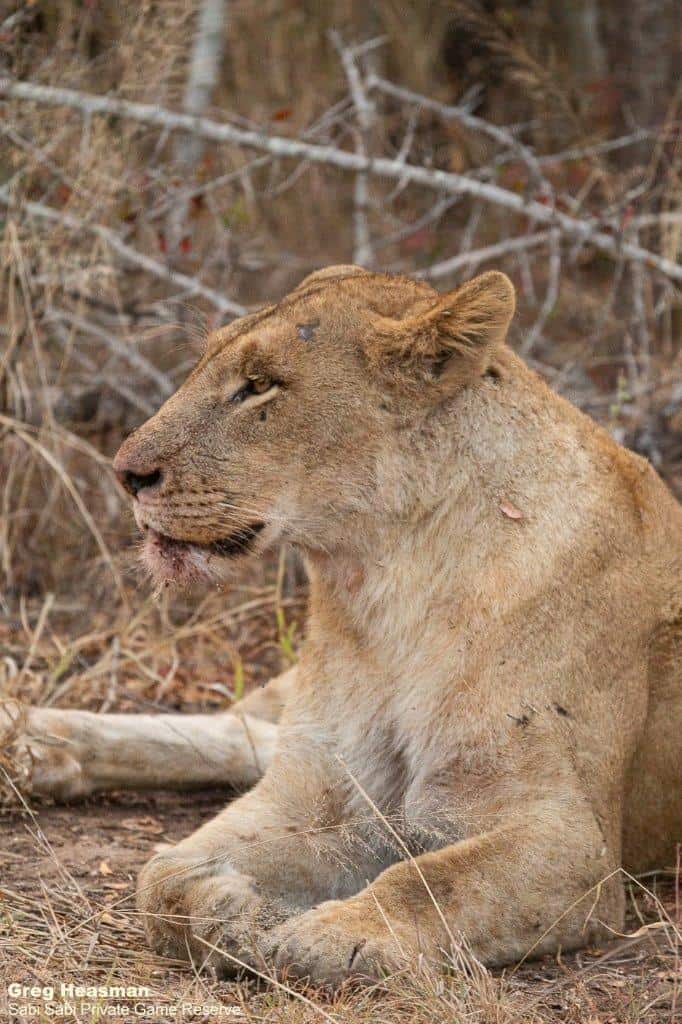 The same two lions were seen again a few days later, resting in an open area but as soon as the sun started to set, they started vocalising and making their presence known.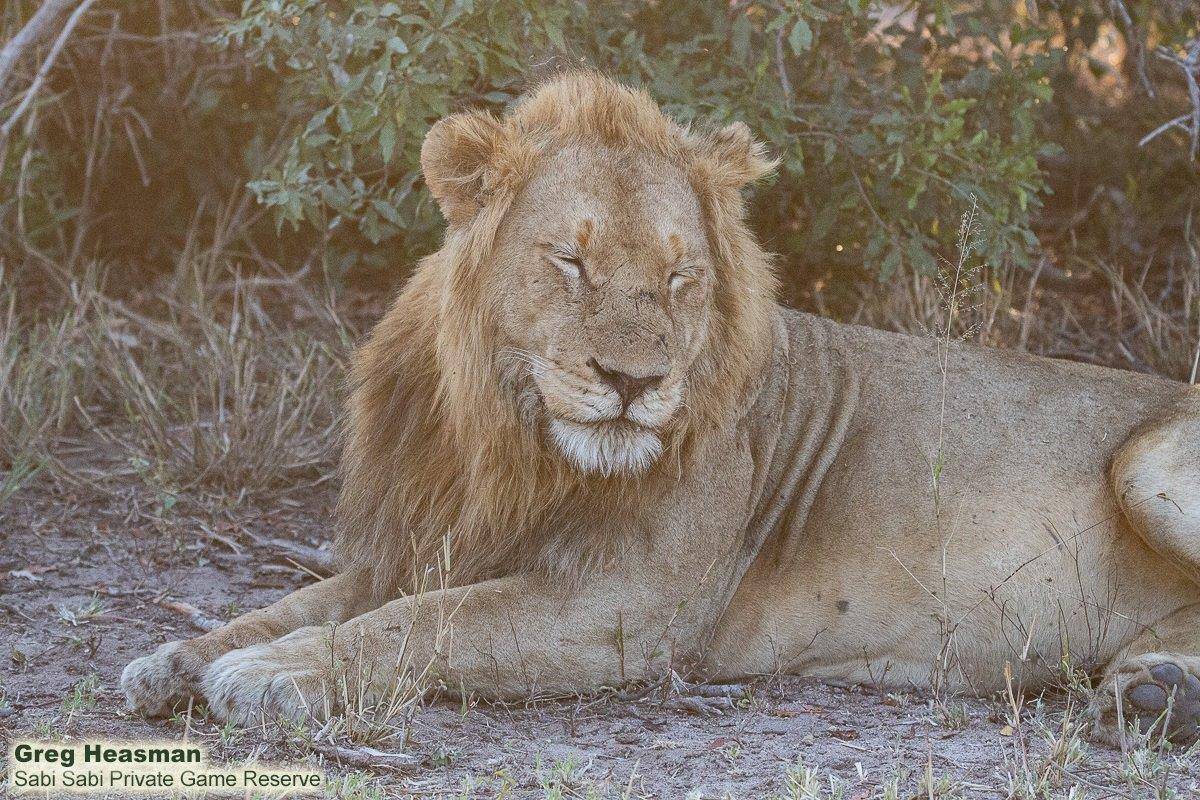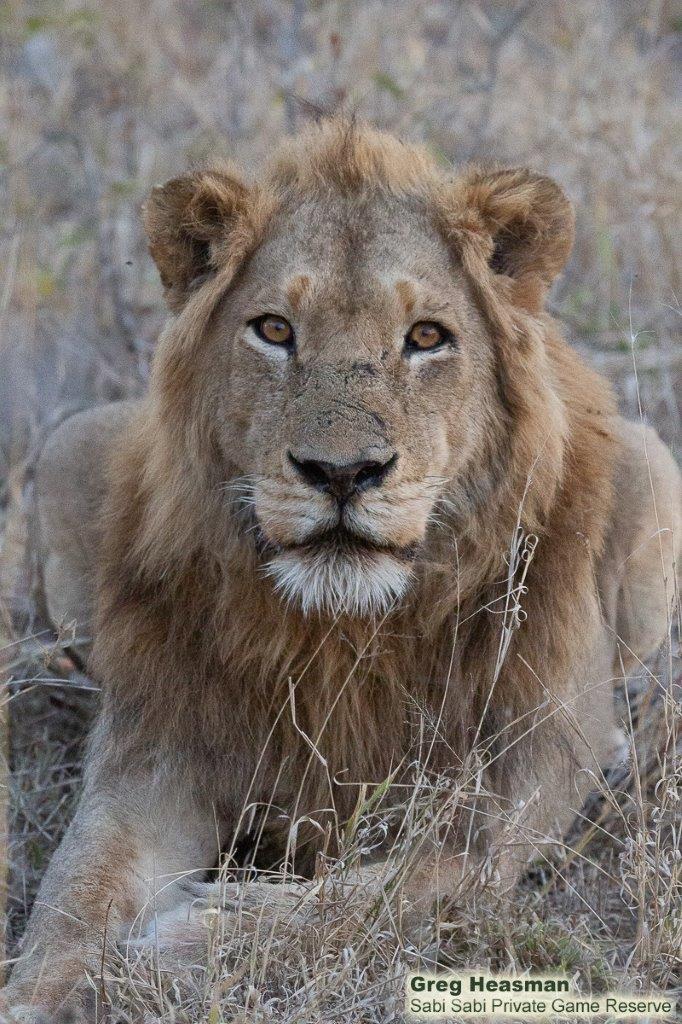 Towards the end of the week, we saw three N'waswishaka male lions together.  They were lounging in an open area near a small dam. With the distant calls of other lions, they pricked up their ears and began their own chorus in response. The powerful noise can be heard for kilometres, but we were lucky enough to experience it first-hand.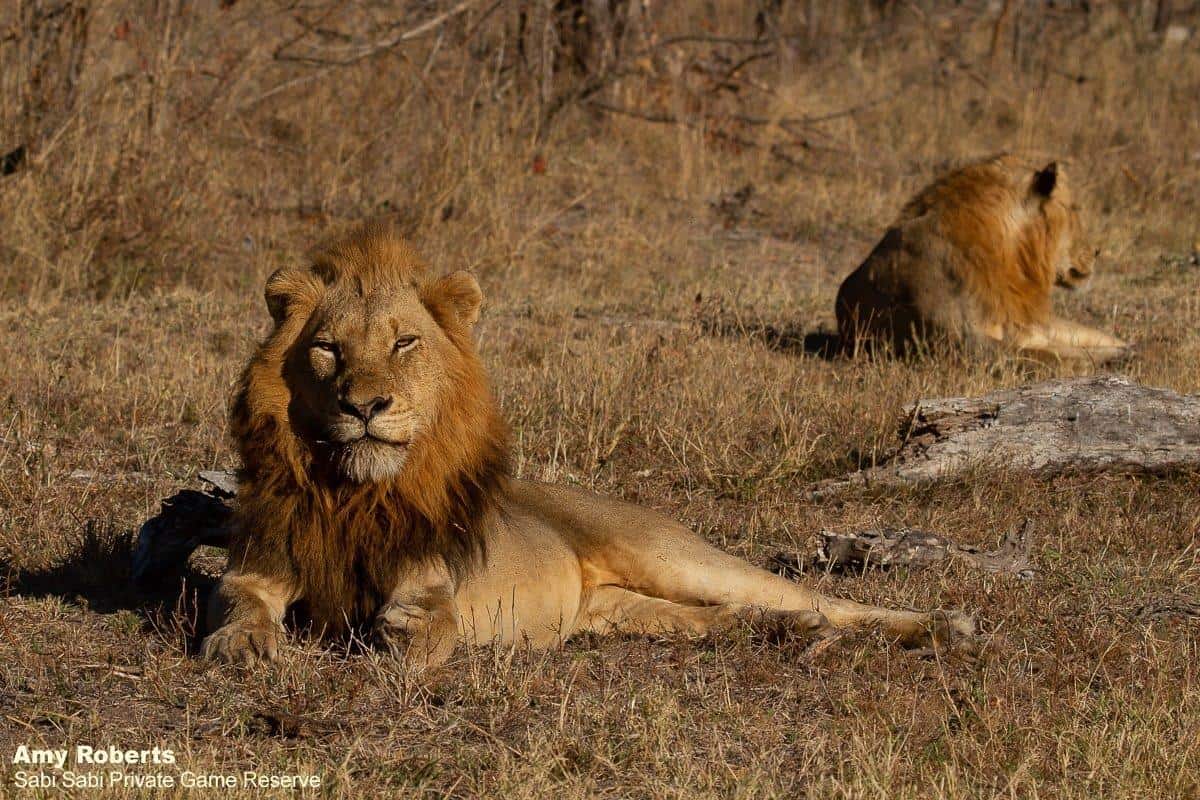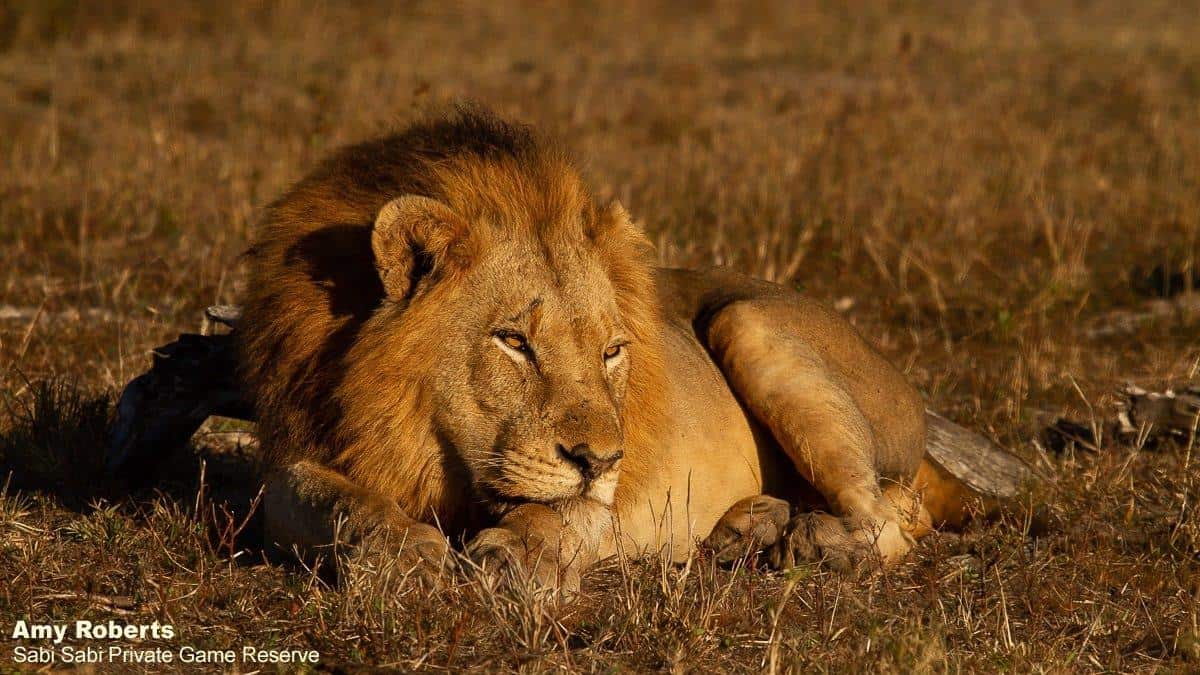 Our last sighting of these males was the following day – they were feeding on a young kudu. Not far off in the distance, vultures were looming and making their way closer to see what remains they could scavenge.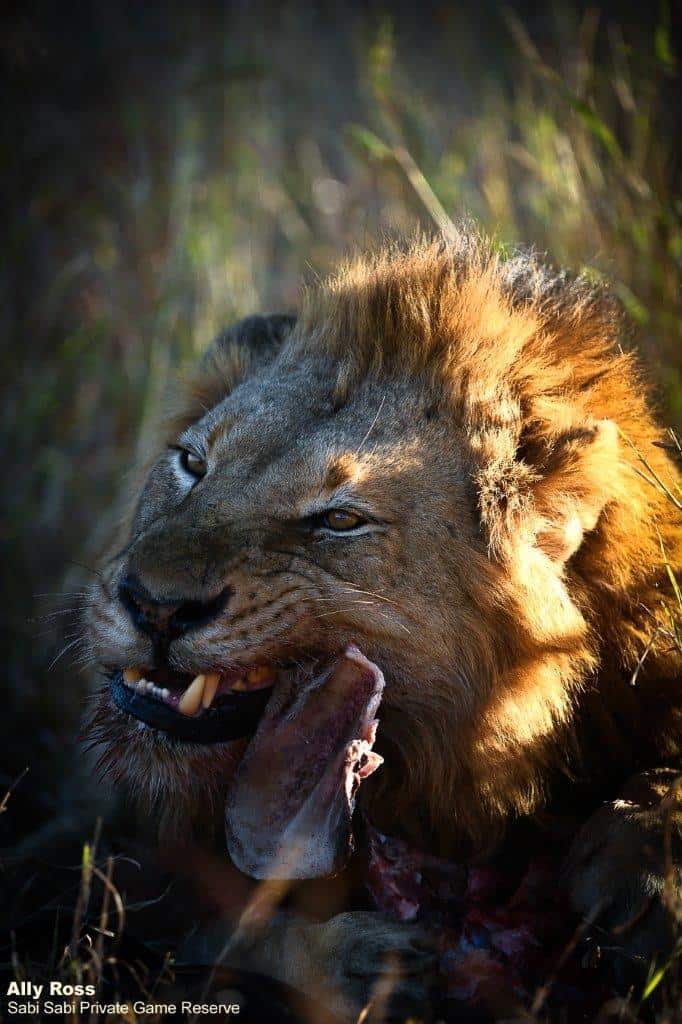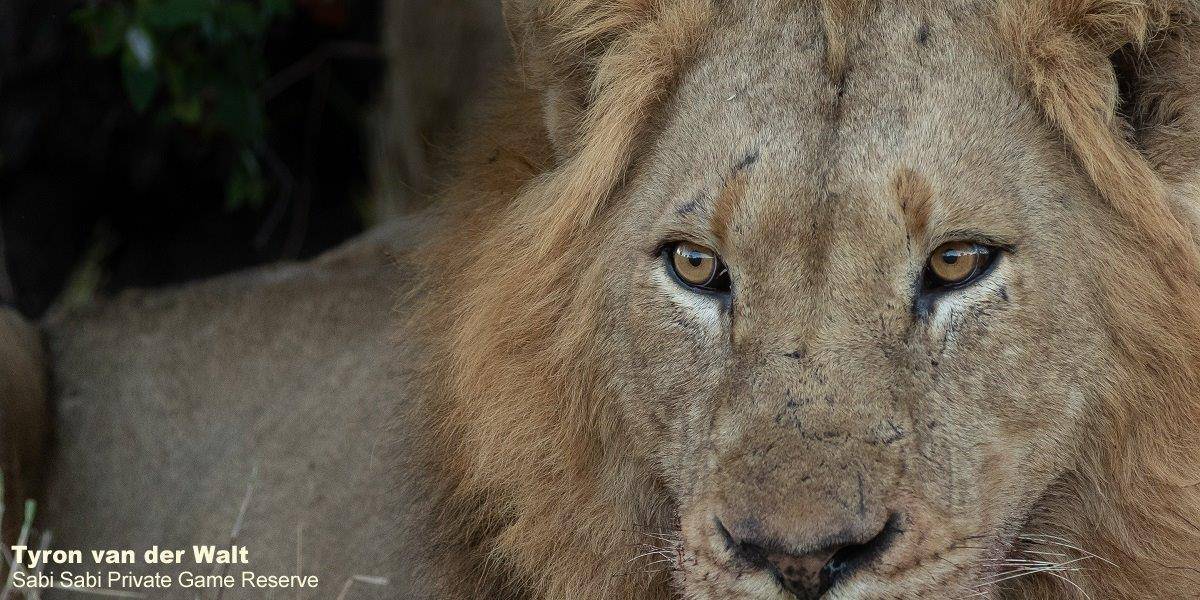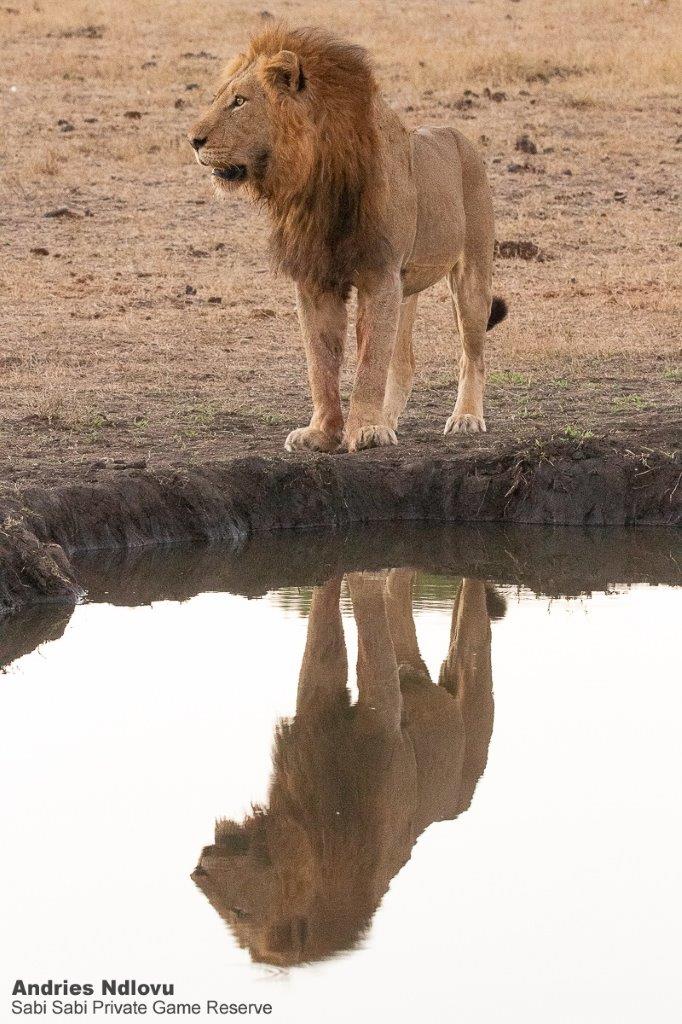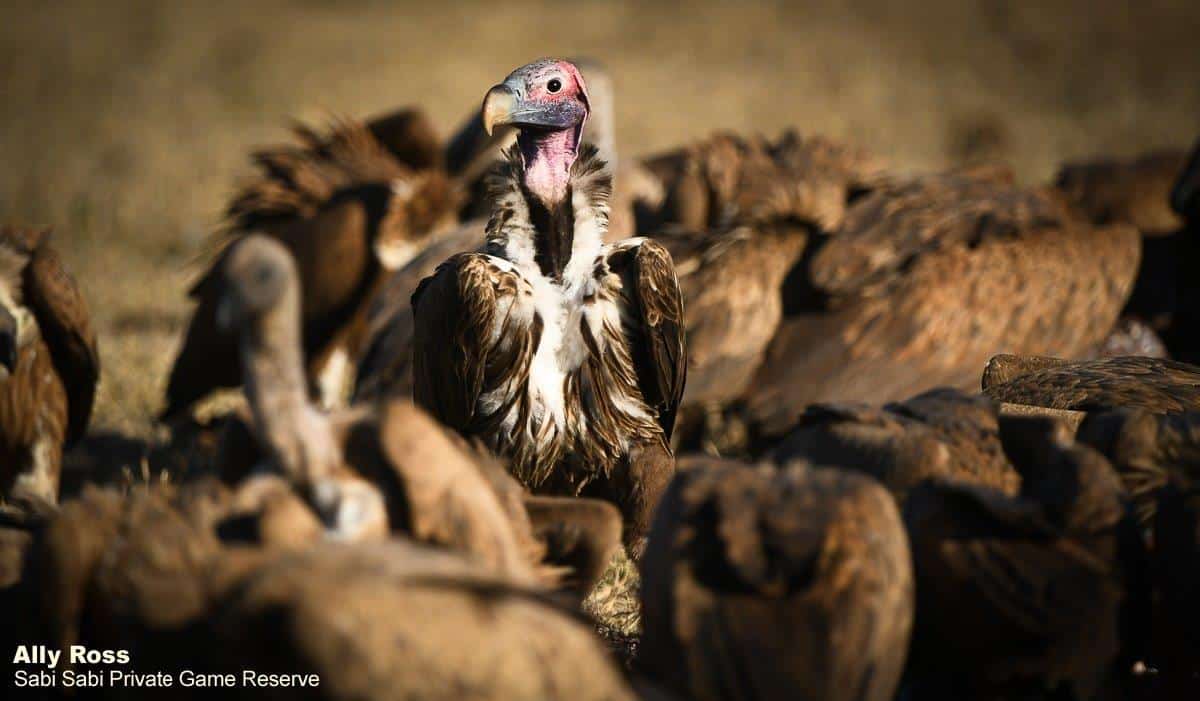 The Styx Pride and Nkuhuma male lion were moving through the thickets when we spotted them, stopping in a perfect position for us to witness some interesting morning social interaction. Initially, the males were showing some interest in one of the females, who was taking no nonsense and gave the two young males something to think about. The boys then kept their distance for a while as the females proceeded to chase each other around playfully before settling for the morning. Almost as one, all their heads were raised from sleep as the distant call of lions reached their ears, but when the roaring stopped, they wasted no time in going back to sleep. It was incredible watching these lions interact in the winter colours of the bush.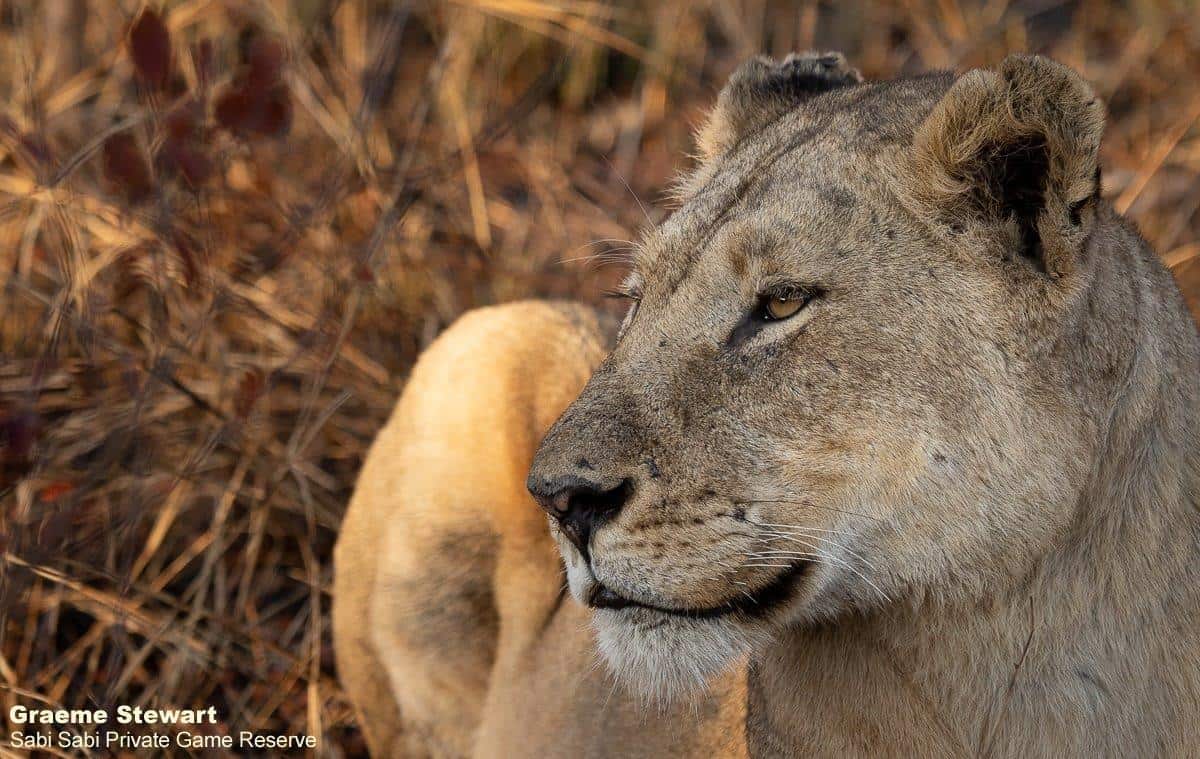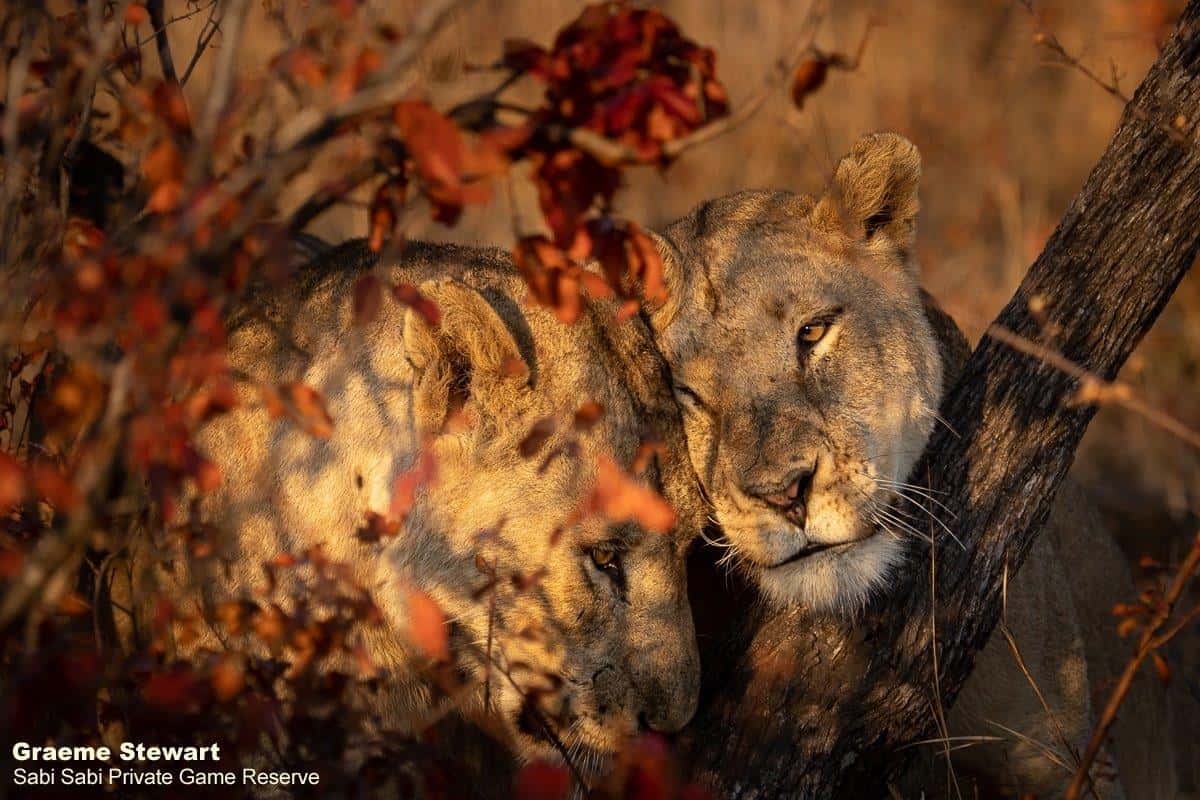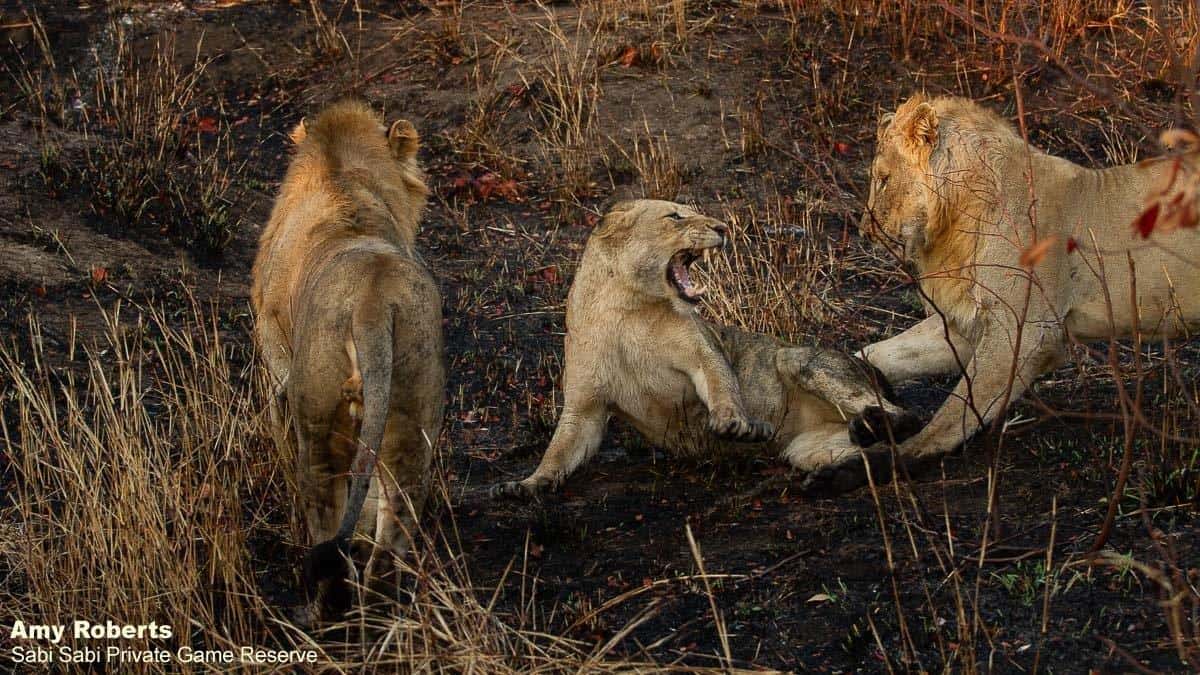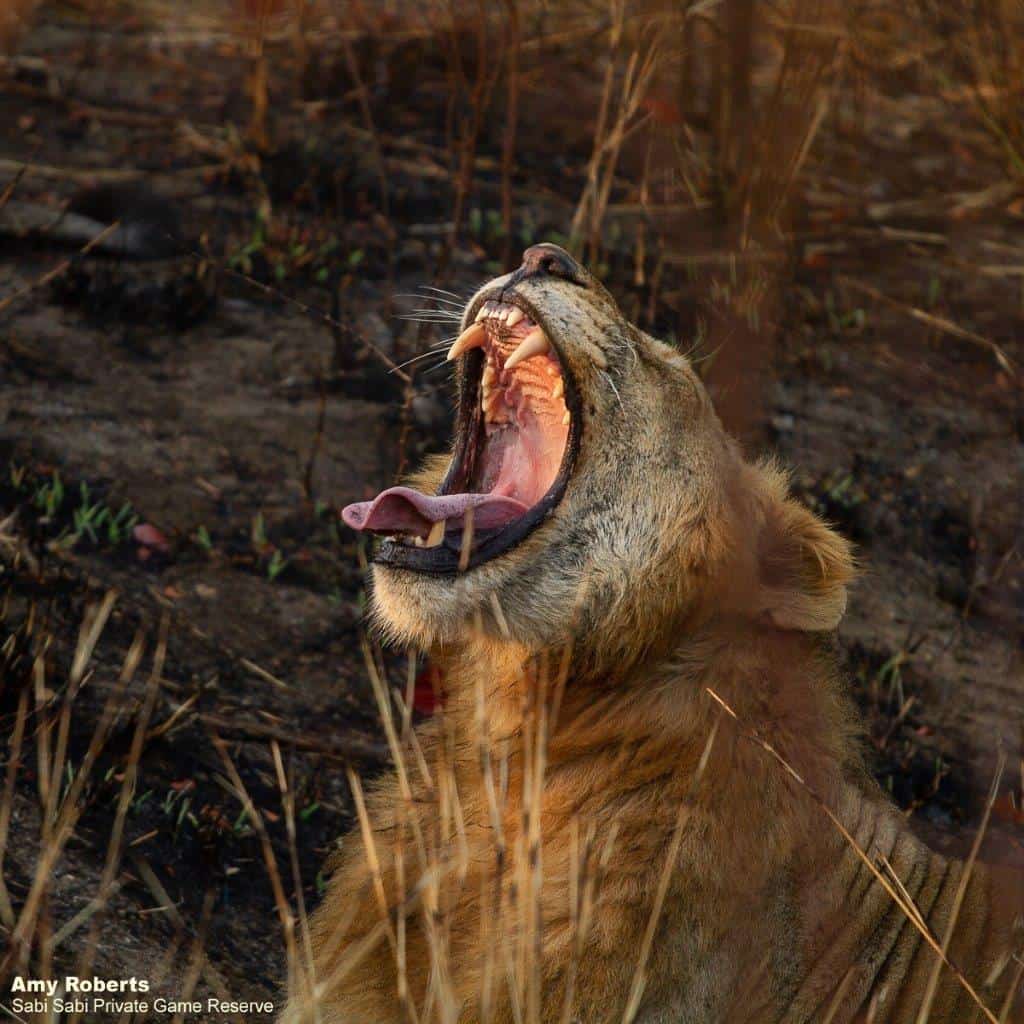 The following morning, the same 6 lions were seen catching the morning sun. A hyena walked by, carrying a bone in its mouth which got the attention of the lions.  They soon ran after the hyena forcing it to drop the bone and scurry off. They went to investigate and soon realised there was nothing too special about it.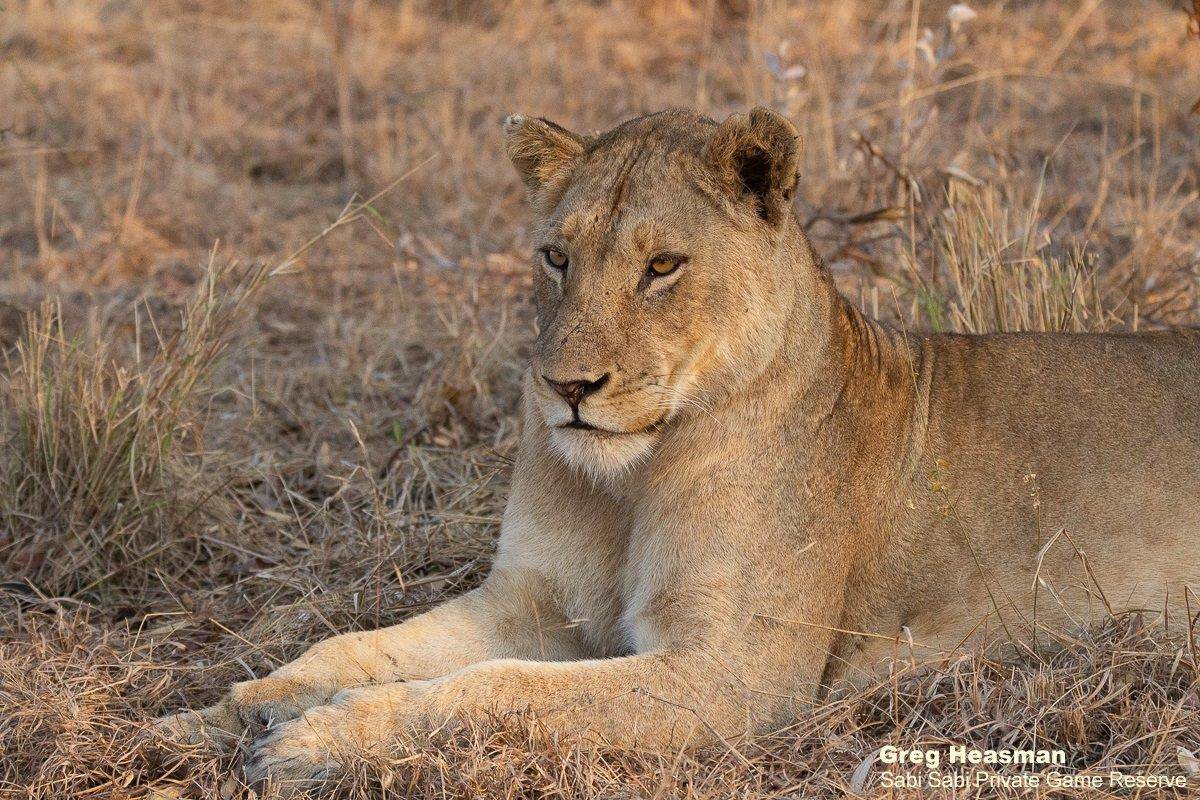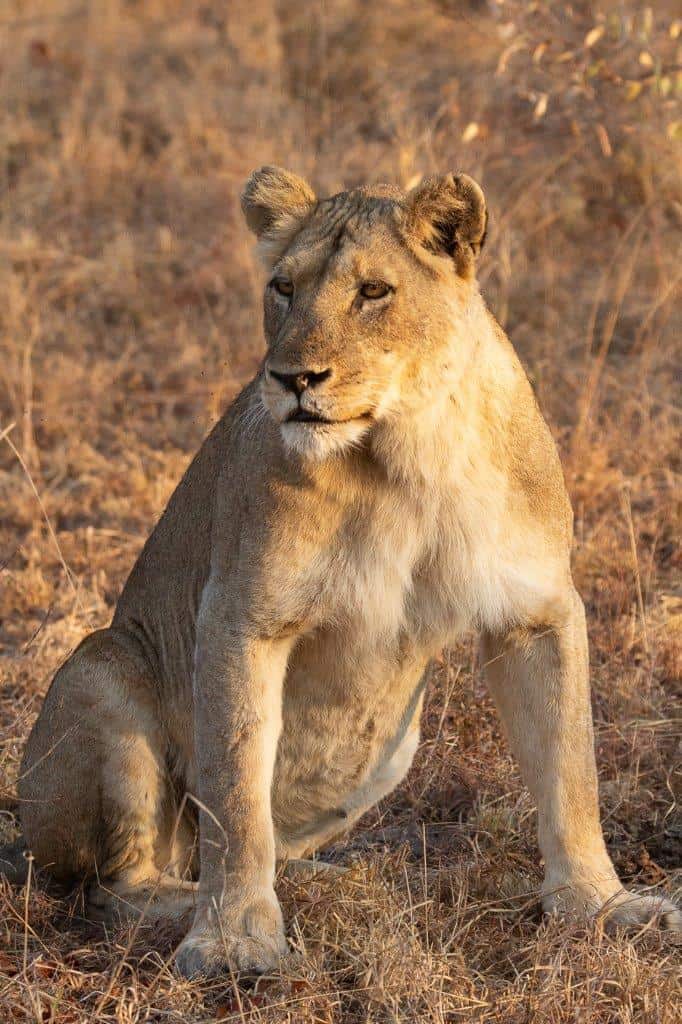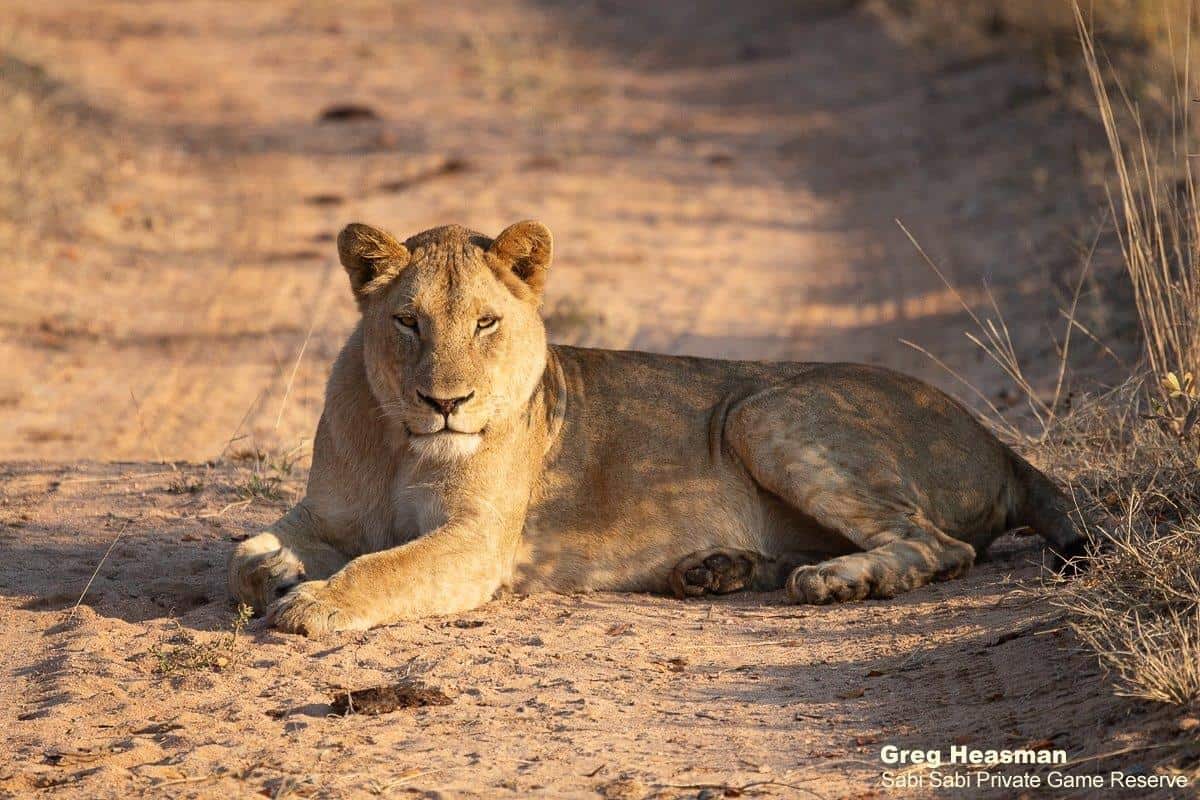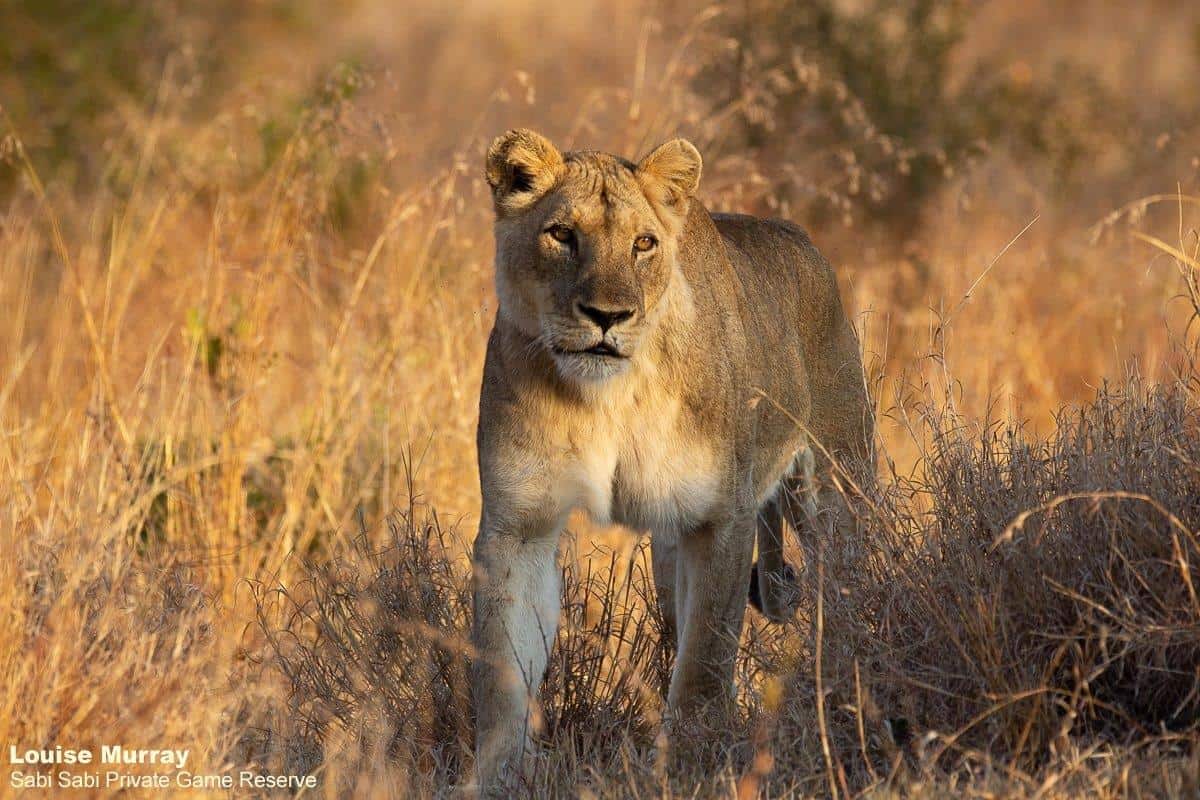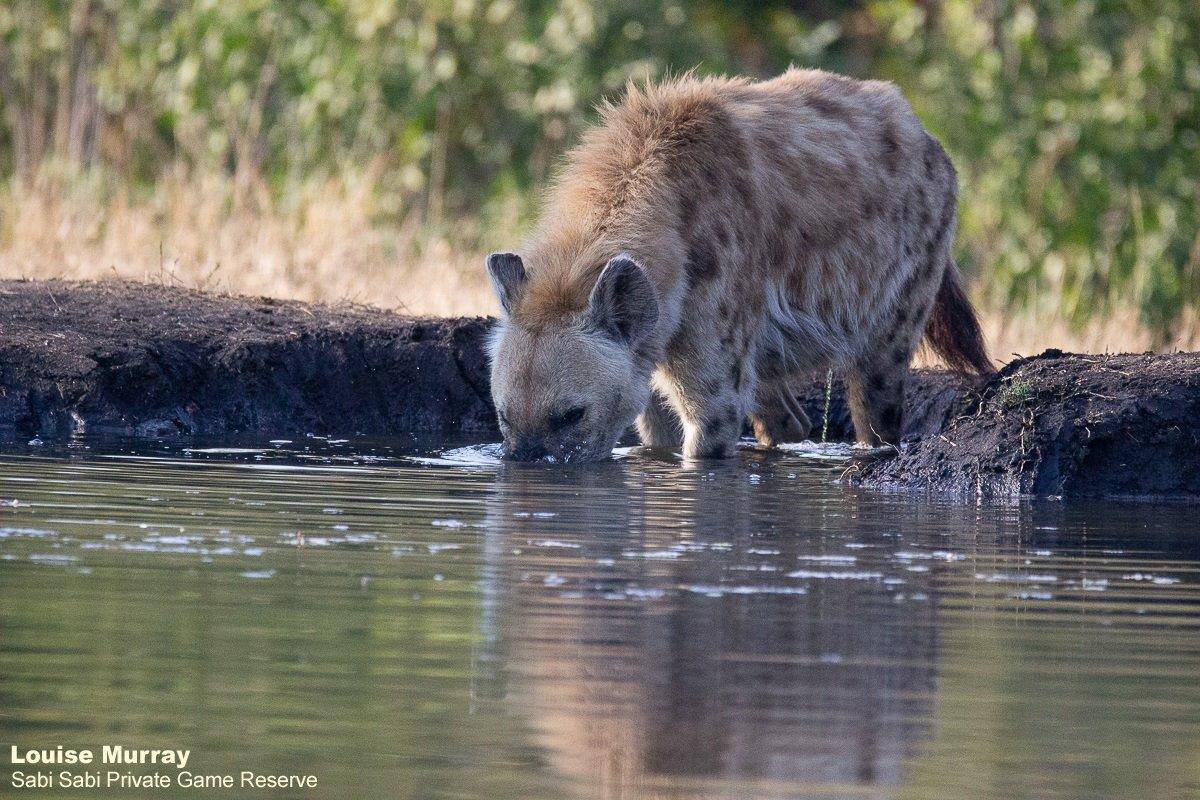 Late one afternoon we found two young male cheetahs relaxing in the afternoon sun.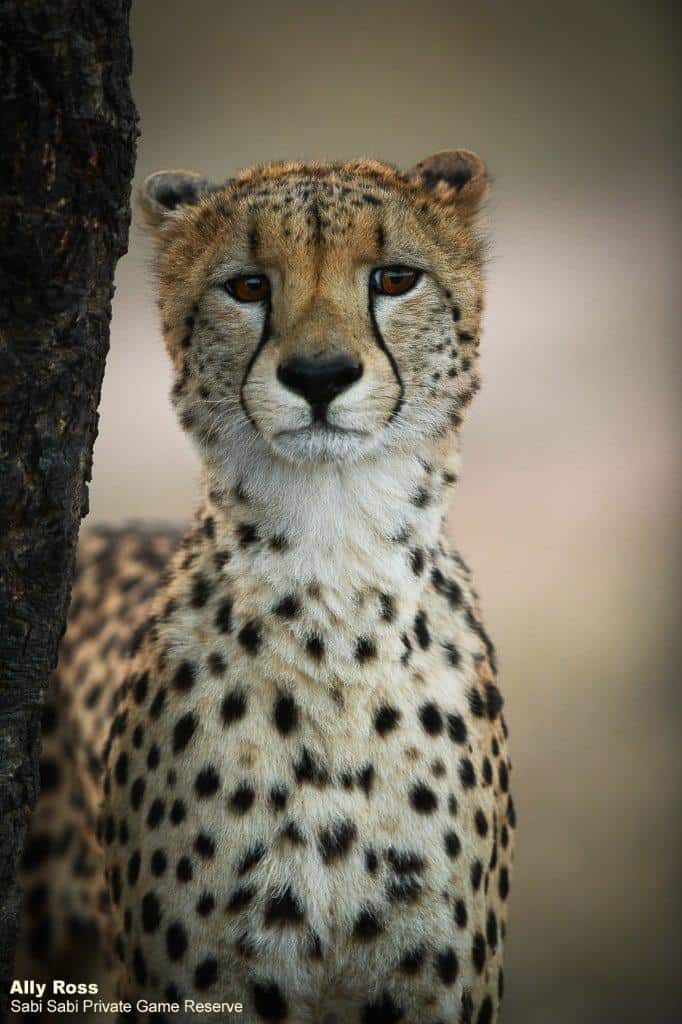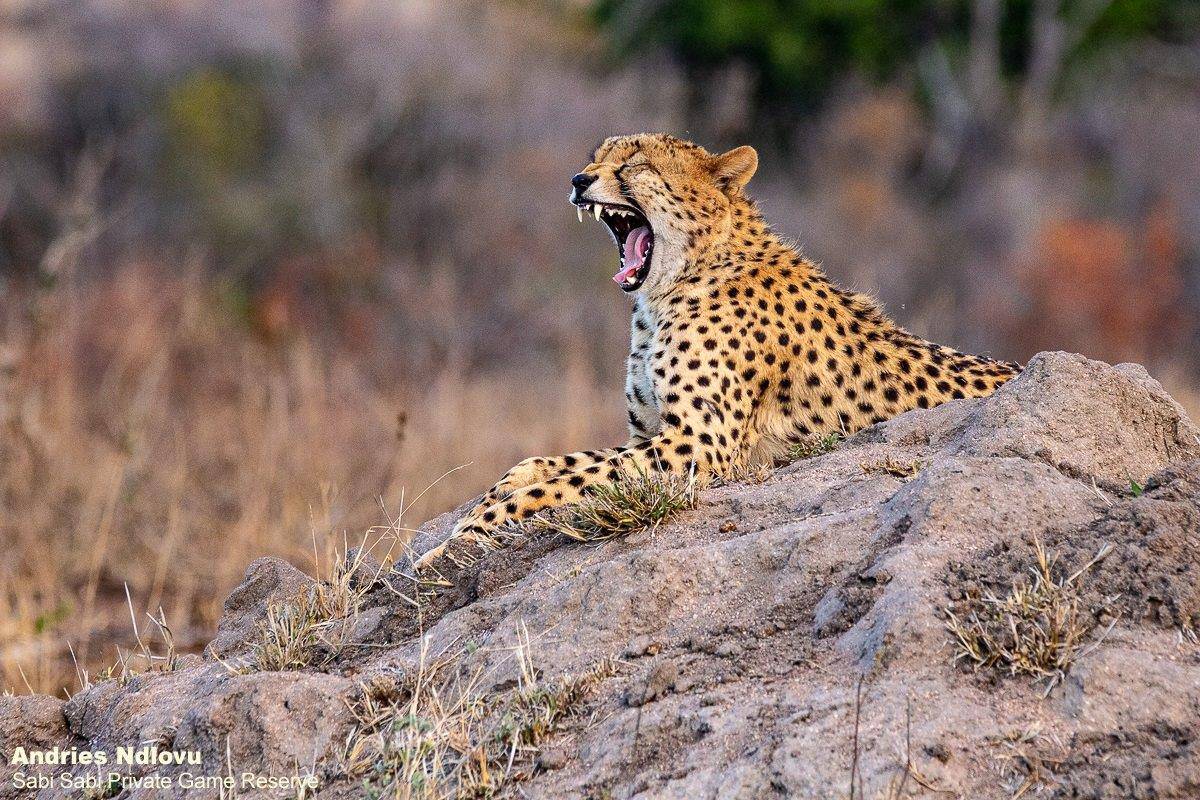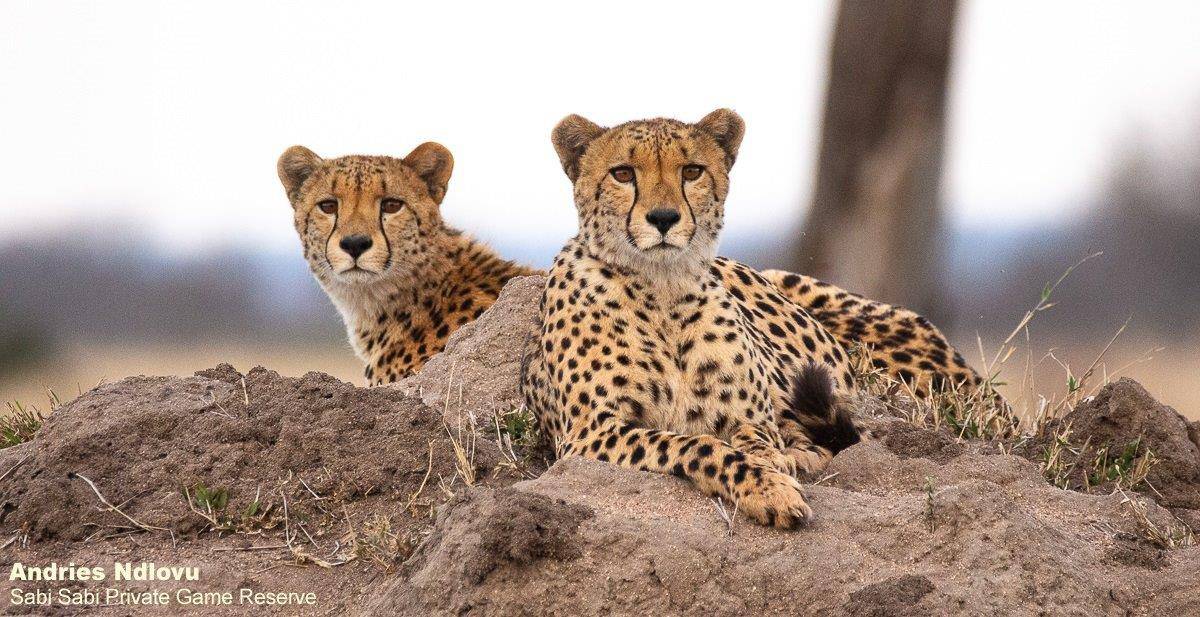 Two stunning cheetah started to get active as the golden hour set in.  They made their way down a road when a steenbok ran out in front of them – they gave chase but were unable to catch the steenbok.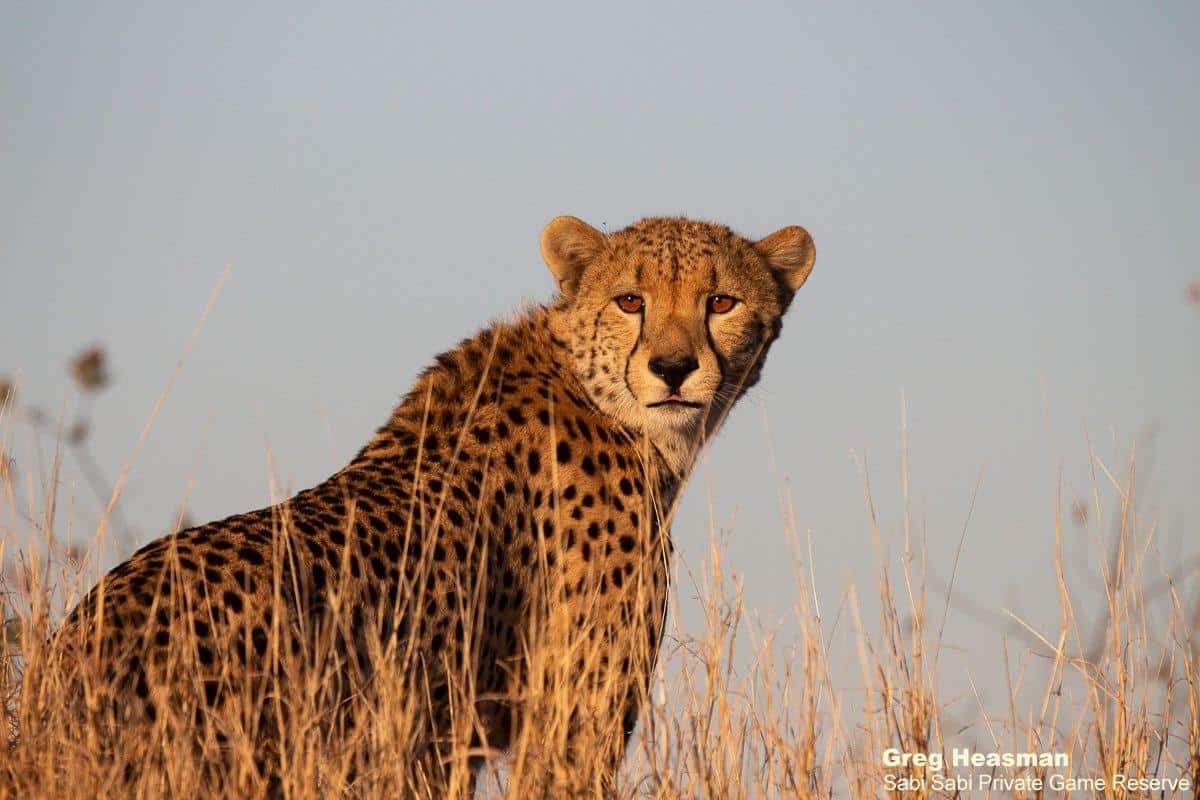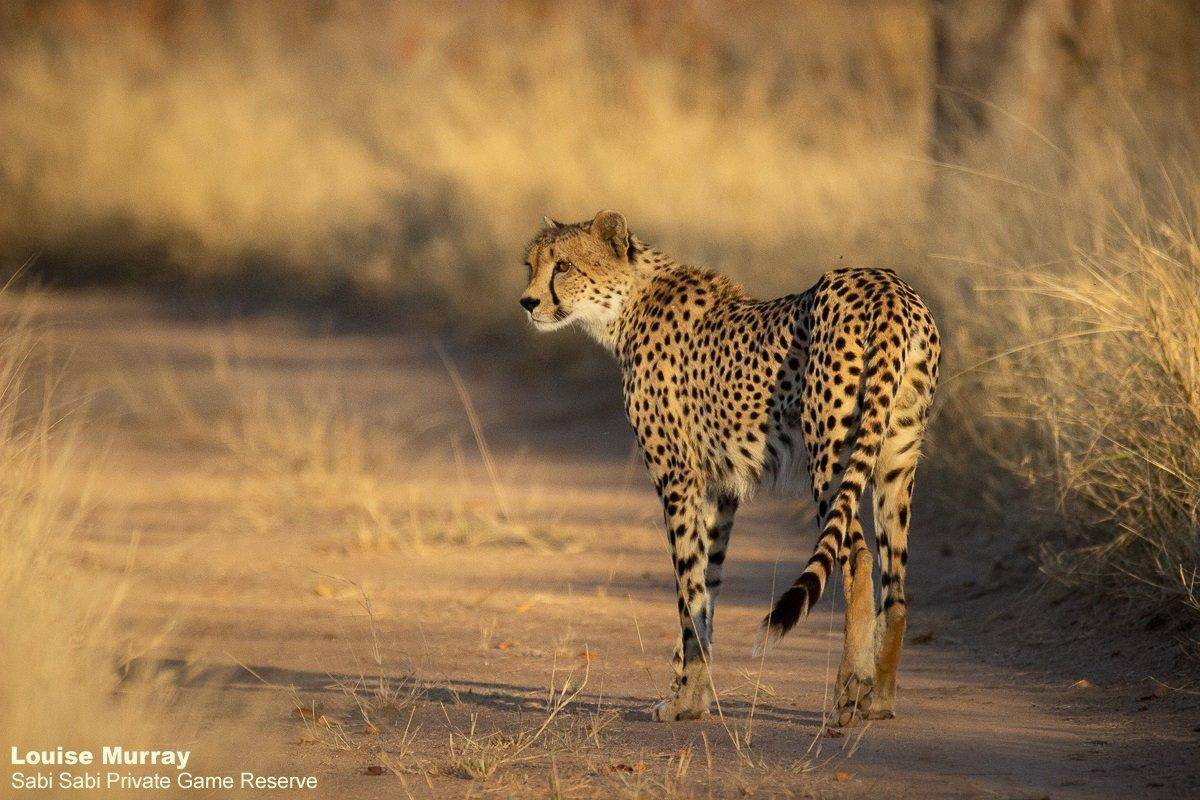 As the sun began to set, we heard baboons alarm calling in the distance, so we headed over to the area to find a whole troop of baboons storming out of the riverbed. We drove a little closer and found Maxabeni watching them as they ran off.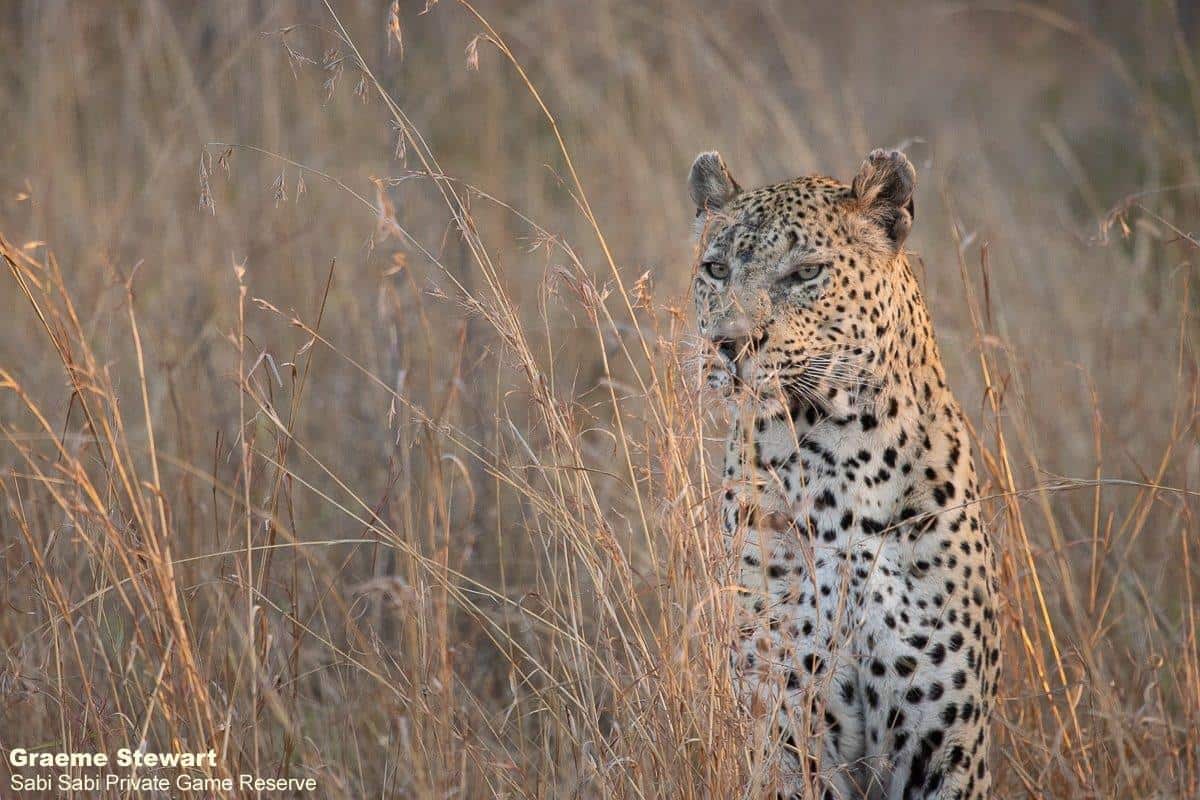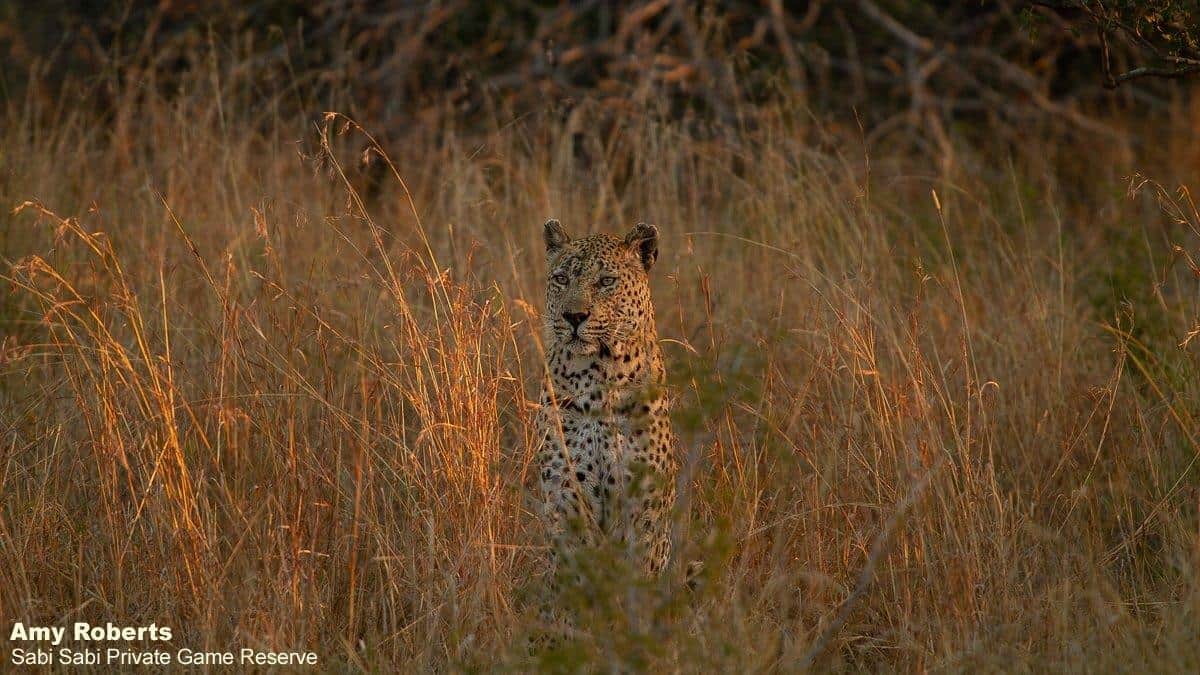 We had a brief sighting of Ntsumi one morning as she crossed the road ahead of us, before disappearing into a thicket, showing us just how amazingly well these creatures can camouflage into the winter foliage.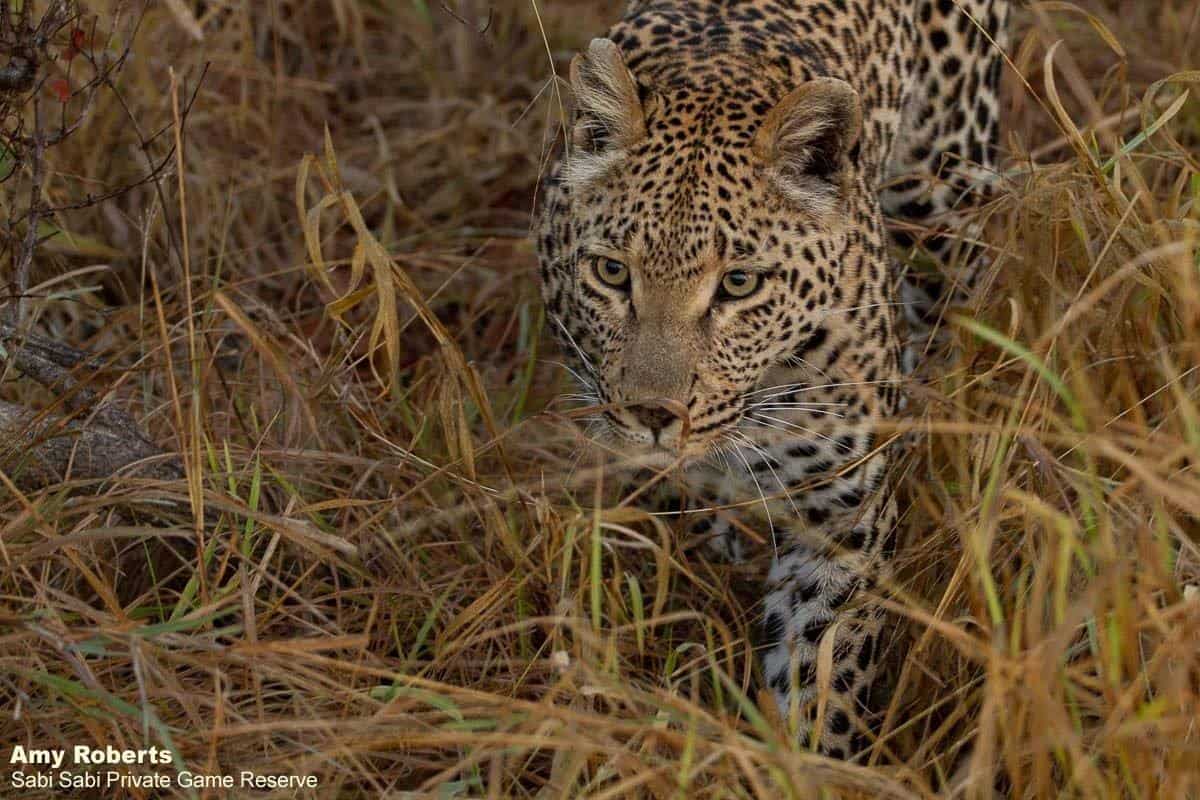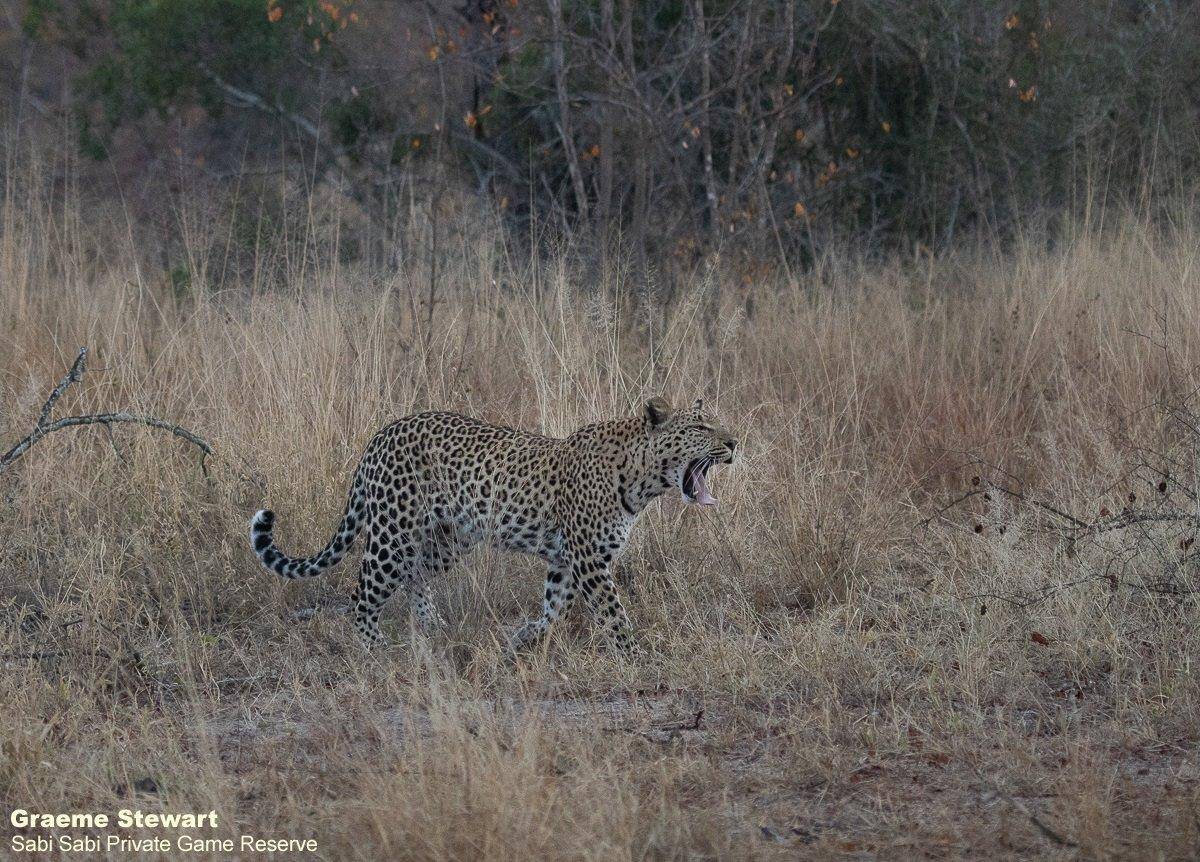 A few days later, she was seen resting on a termite mound. It wasn't long before she was on the move after possibly spotting something from her vantage point.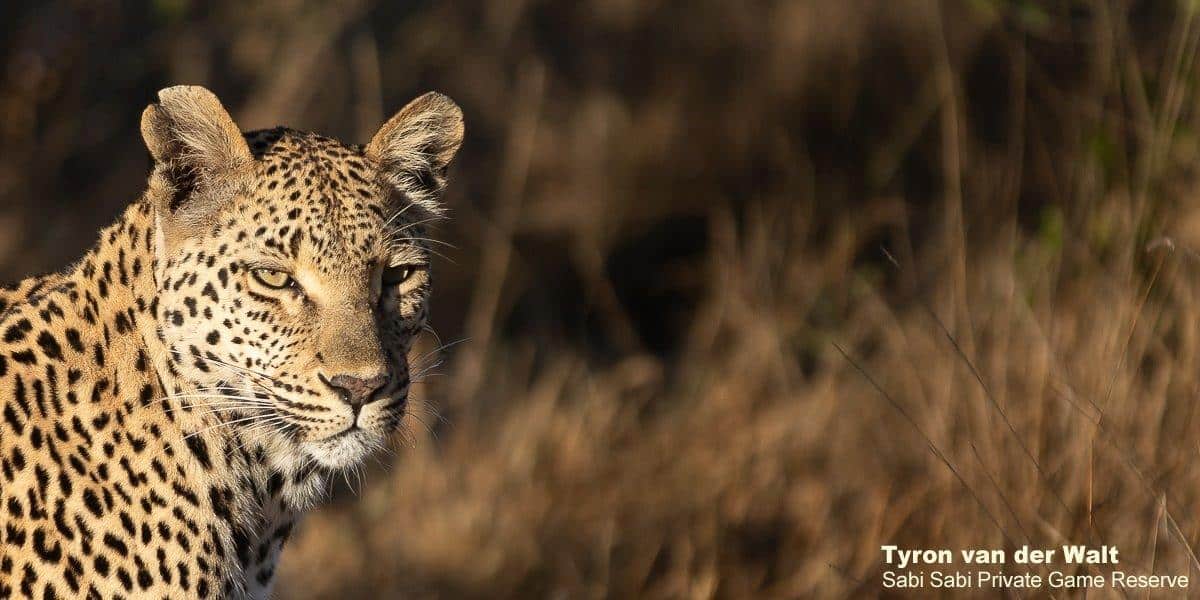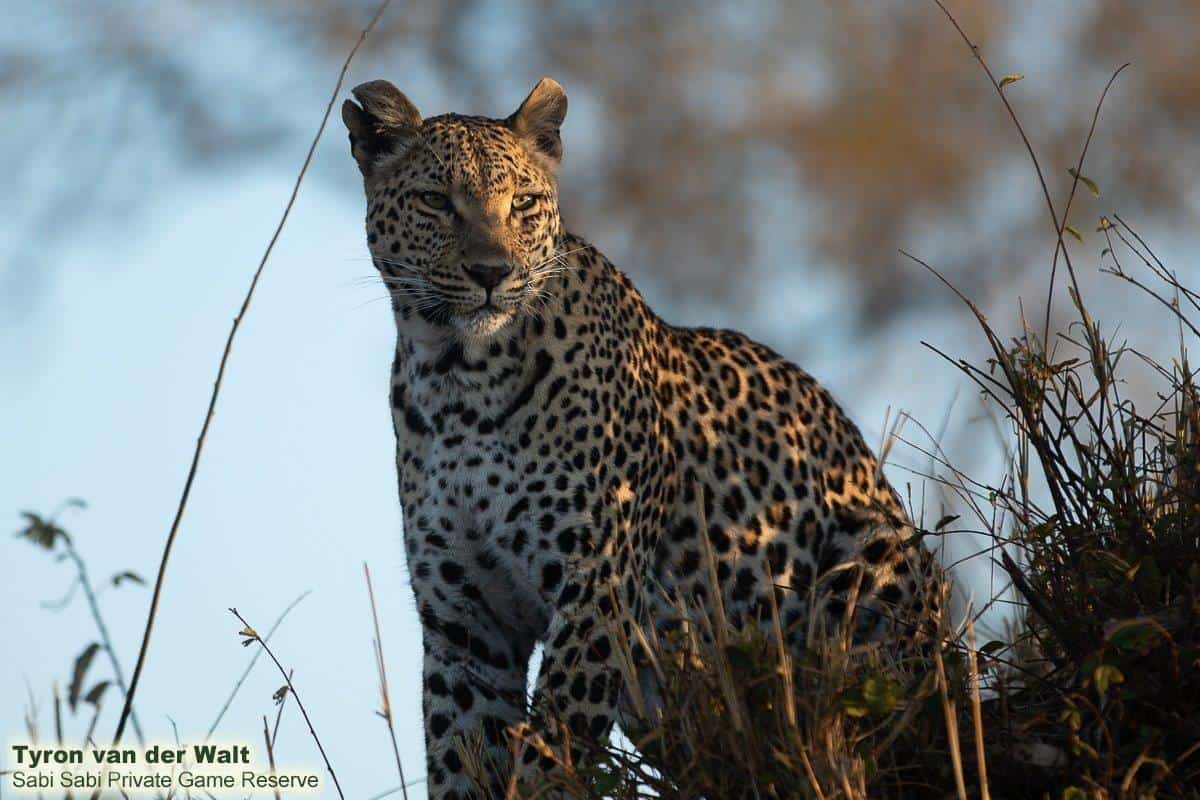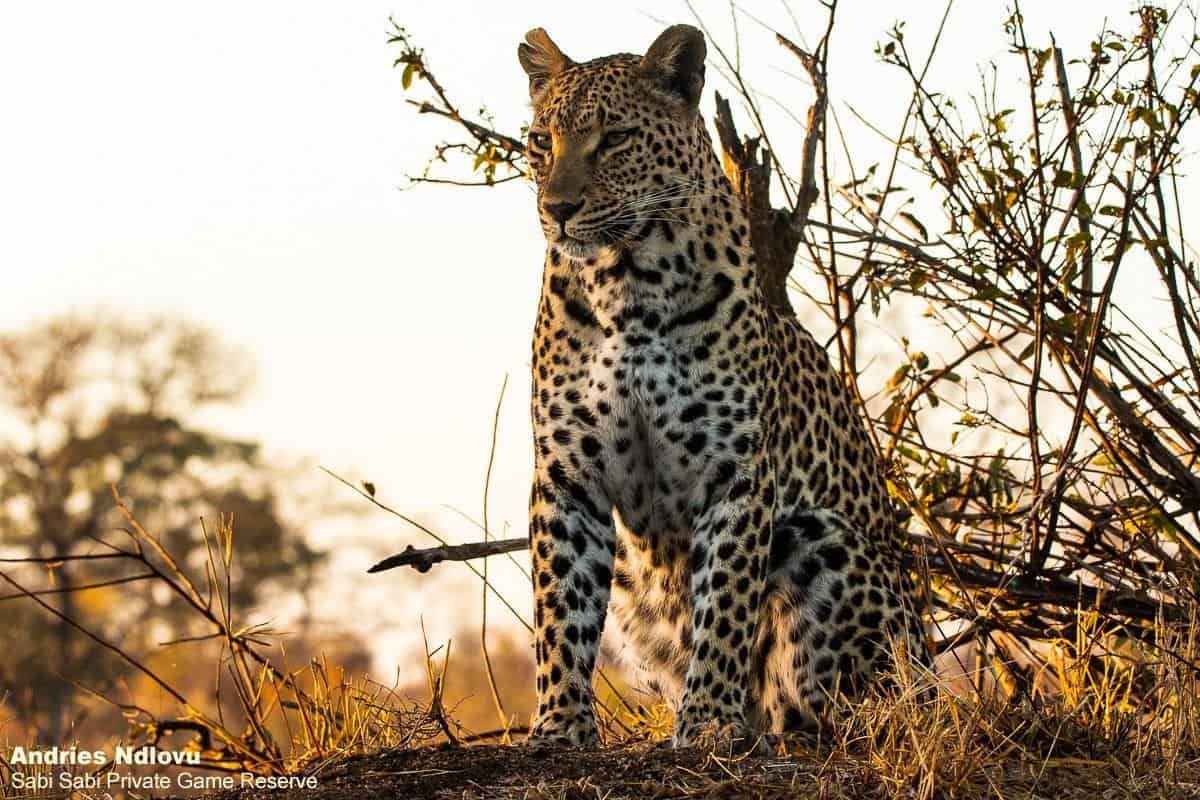 Msuthlu was on the move through a riverbed, scent marking as she went, before stopping for a bit to warm up in the early morning sun.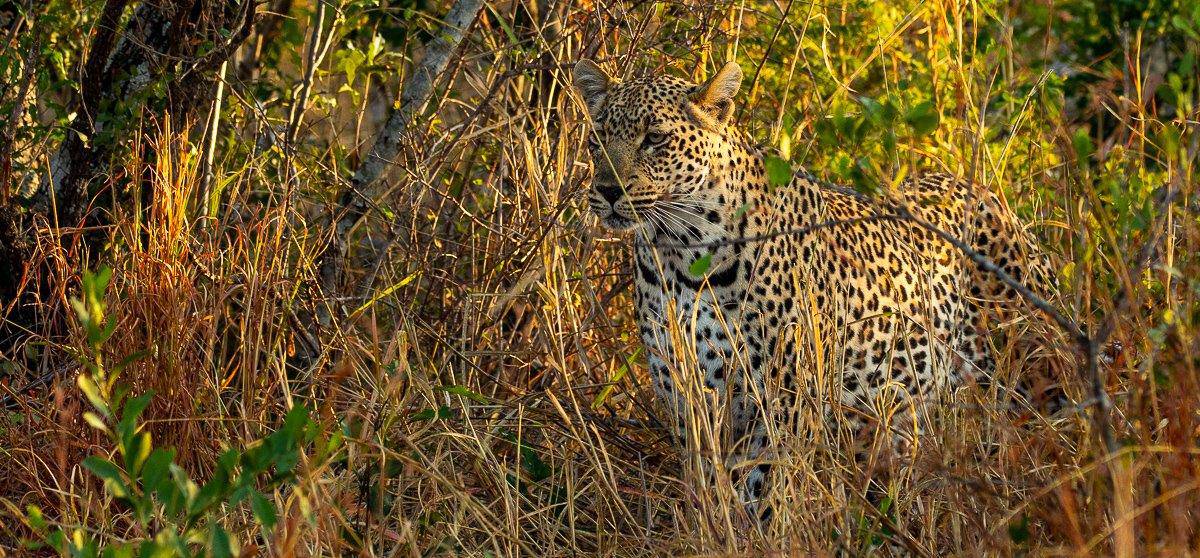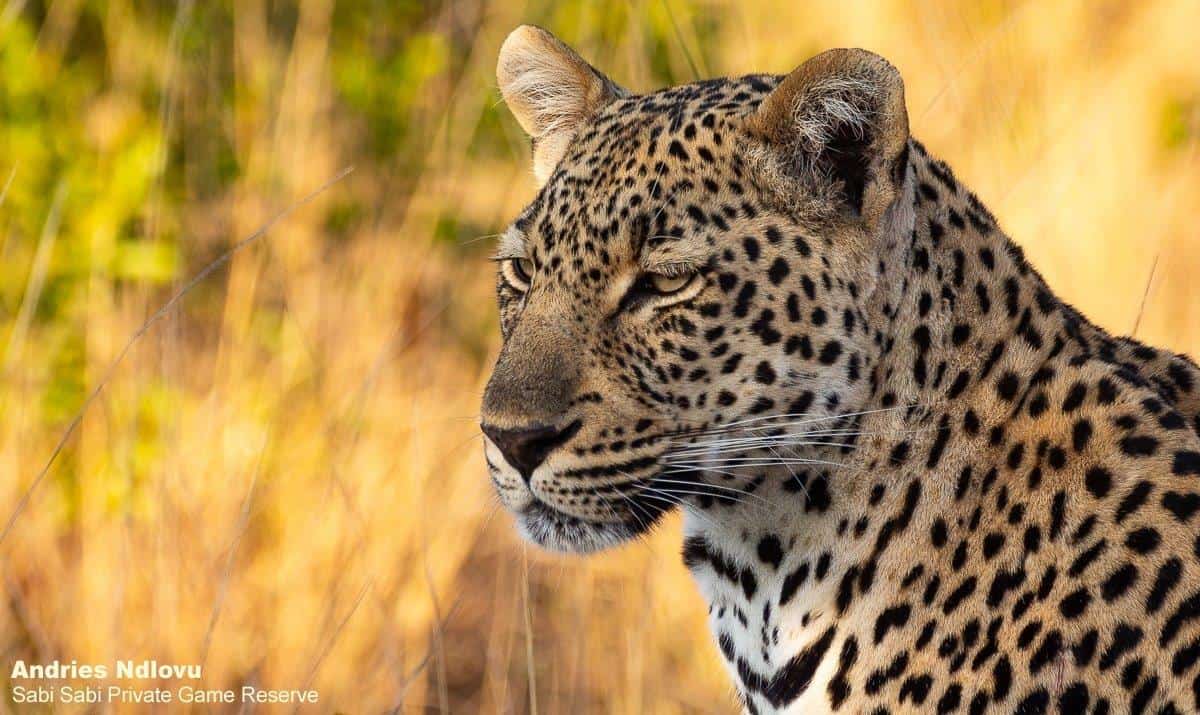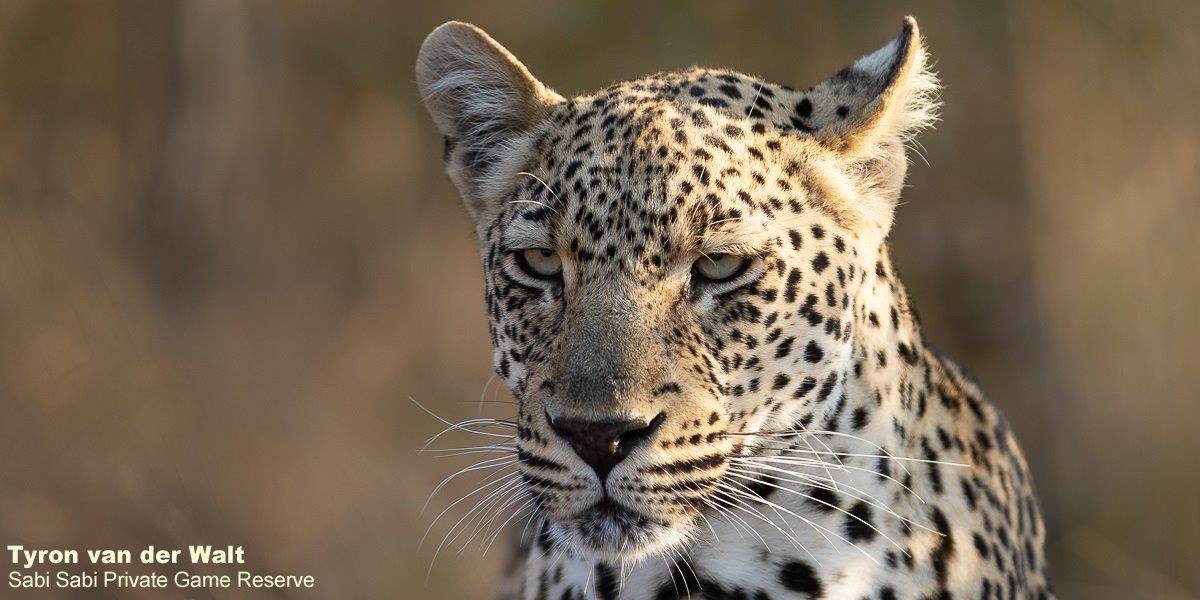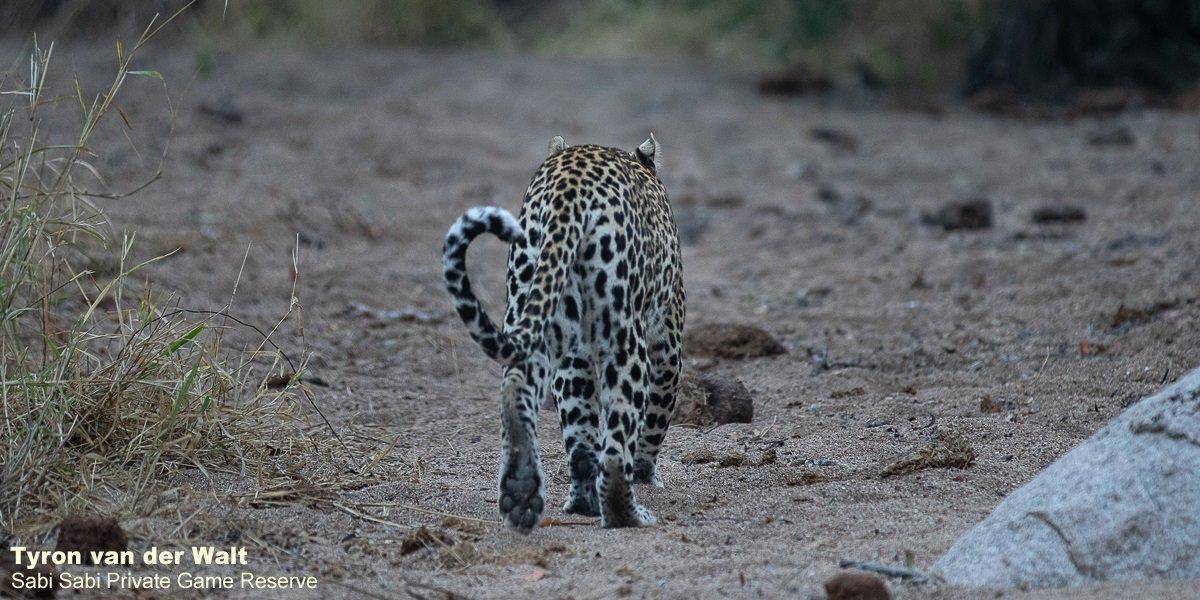 This male leopard was resting in the shade for most of the afternoon until it got cooler and he was on the move again, calling as he went.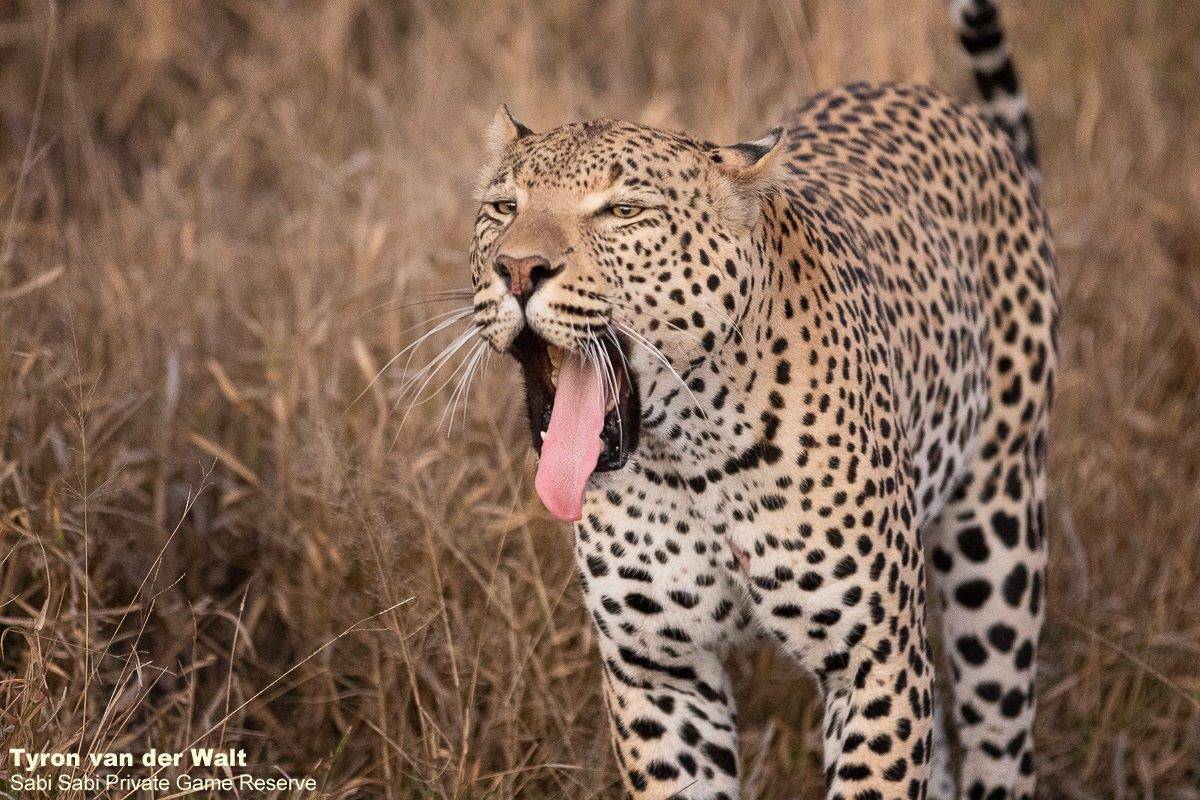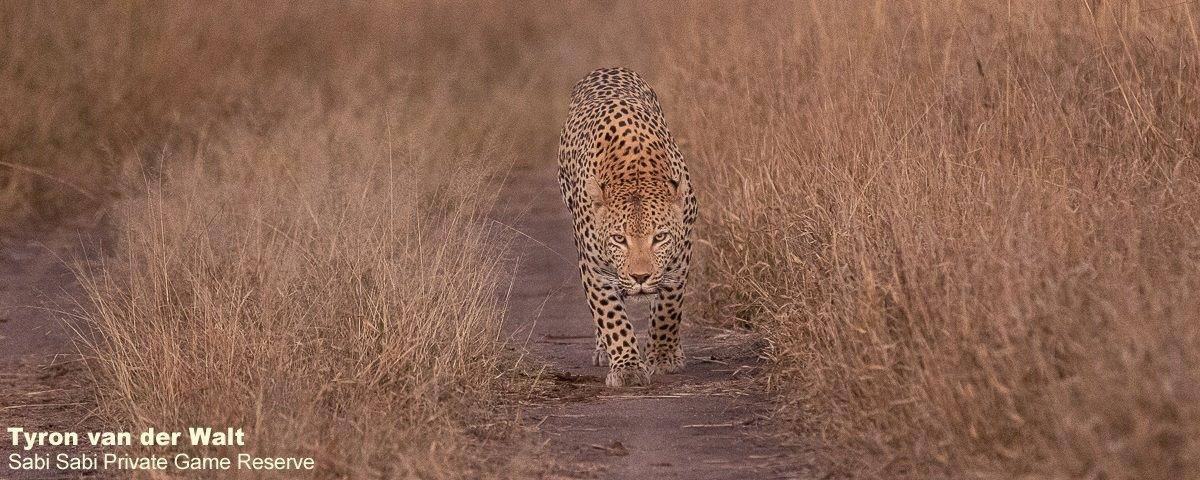 Until next time…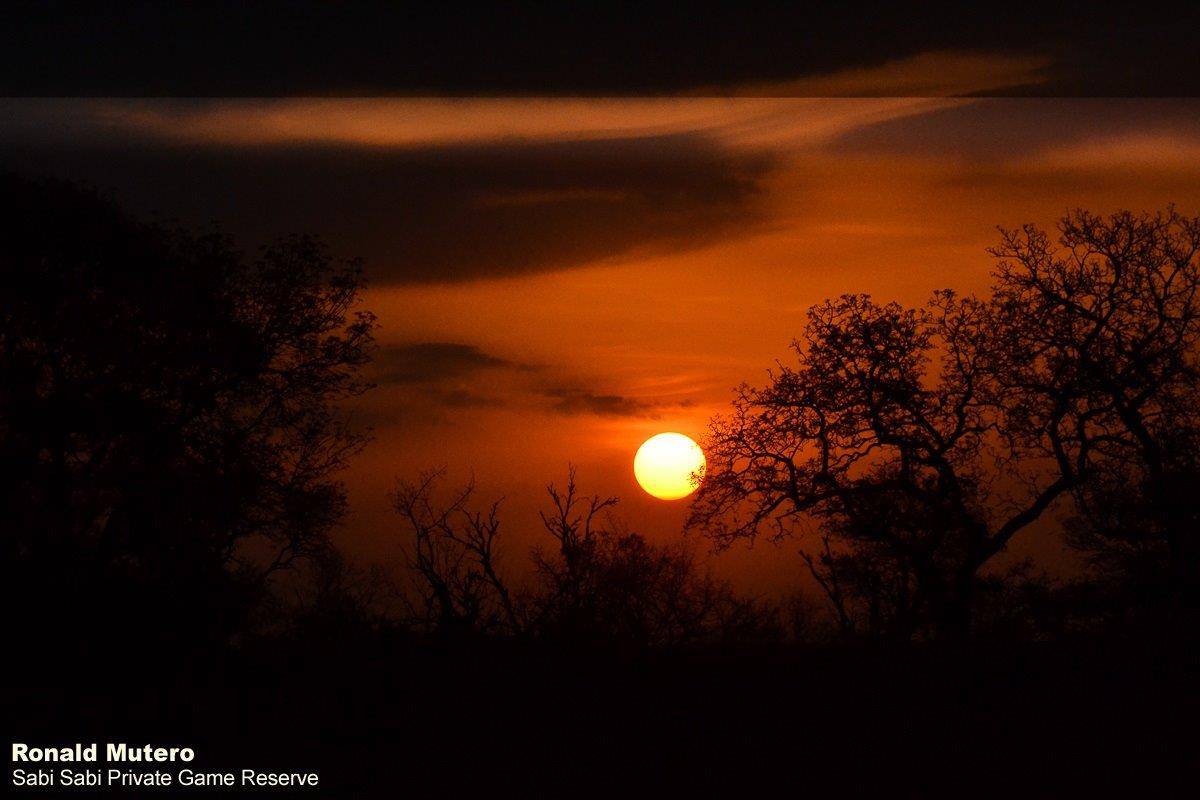 Blog by Wendy Claase
Images by Ally Ross, Amy Roberts, Andries Ndlovu, Brett Heasman, Graeme Stewart, Greg Heasman, Louise Murray, Ronald Mutero and Tyron van der Walt
Videos by Ally Ross, Amy Roberts, Graeme Stewart, Greg Heasman and Louise Murray