When it comes to the bush, there is no one out there that understands it better than a tracker.
You could read every book, watch every documentary, and go on countless safaris, but nothing will come close to the knowledge that our trackers have.
This is a story about my tracker Lazarus.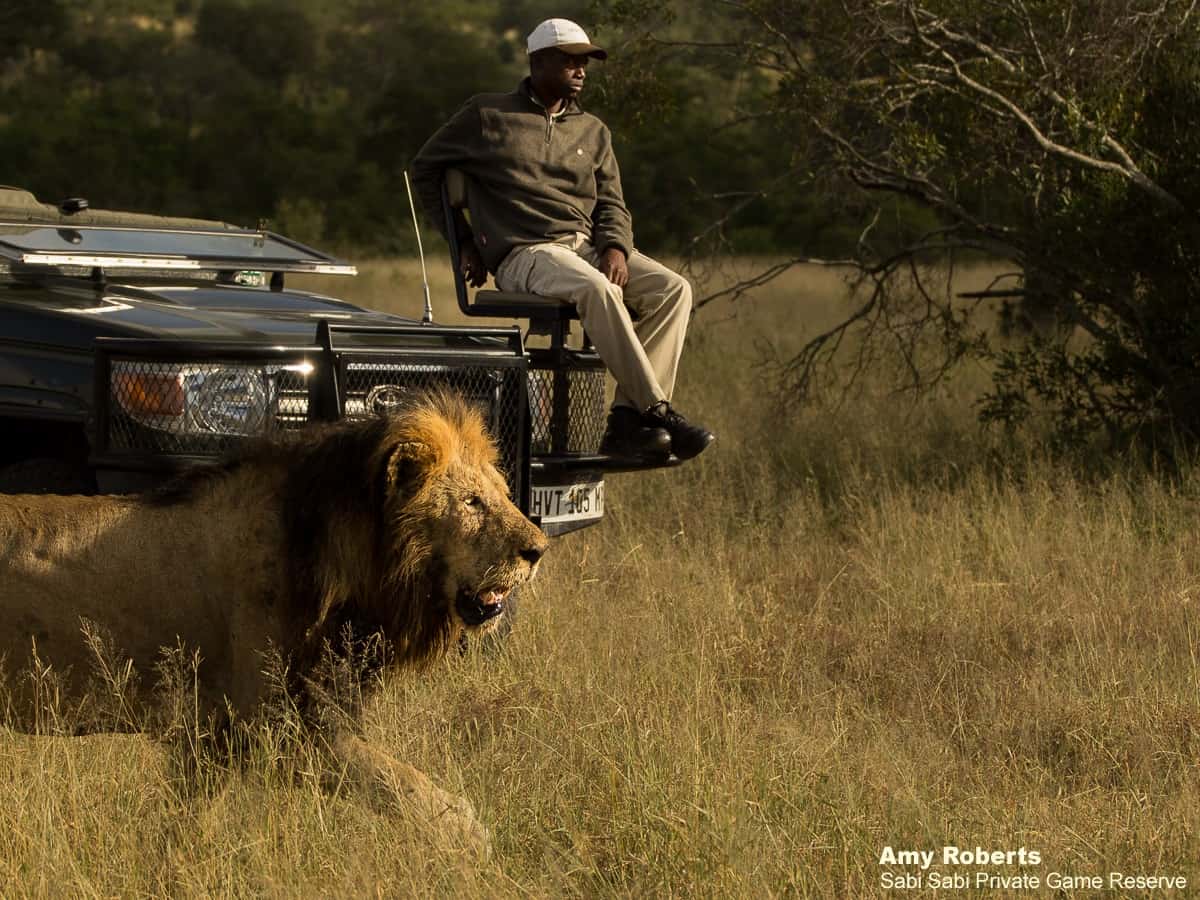 It started many years ago with a young boy growing up as a herdsman, every day following his cattle through the wild African bush and learning the art of tracking first-hand from his herd.
Having grown up in the African bush, he had the opportunity to learn from the stories of his tribe elders, shared every night around the fire as they prepared food for the evening. Each story having knowledge that no book could teach, but rather the knowledge gained from hands on experience with the wild.
This ignited his passion for tracking and wanting to become a tracker… craving the opportunity to track and follow something slightly larger than his cattle, possibly something a lot harder to find, with a certain degree of danger involved. There is nothing more exciting, yet peaceful, than following one of Africa's Big 5 in their natural environment. When they are not bothered by us and allow us the opportunity to view them revealing their natural behavior. This is all made possible by the skill and knowledge our trackers.
When I first met Lazarus (Laz for short), I knew from that moment that I was going to learn so much, and boy have I leant more than I could imagine.
His true love for nature is shown in his appearance, every time I see him, he is as excited and possibly even more excited than I am to take another step into the wild. With every safari, giving not only myself but my guests a chance to learn something from him, a tracker that has been a part of the Sabi Sabi family for more than 23 years, that's years of experience out in the field tracking and learning from the animals. Absolutely incredible.
Every day I ask him "how do you do it?" I mean he will see a small bird such as an African Scops owl, which is a mere 15cm in size, sitting in a tree a few hundred meters away like it was sitting right in front of him. He has spotted leopards lying in the grass as if the grass wasn't there and the leopard was holding a huge sign up saying… "hello I'm here".
One day after an incredible safari I sat down with Laz and asked him "please Mfo" (translated as 'My Brother' in Shangaan) "how do you do it", and his reply was "Every track tells a story, and all I'm doing is reading the story. Tracking is like building a puzzle," he often says, "every step is one piece to the puzzle and every added piece is one step closer to the finished puzzle. We are building a puzzle when we are tracking. Finding our animals is the final prize."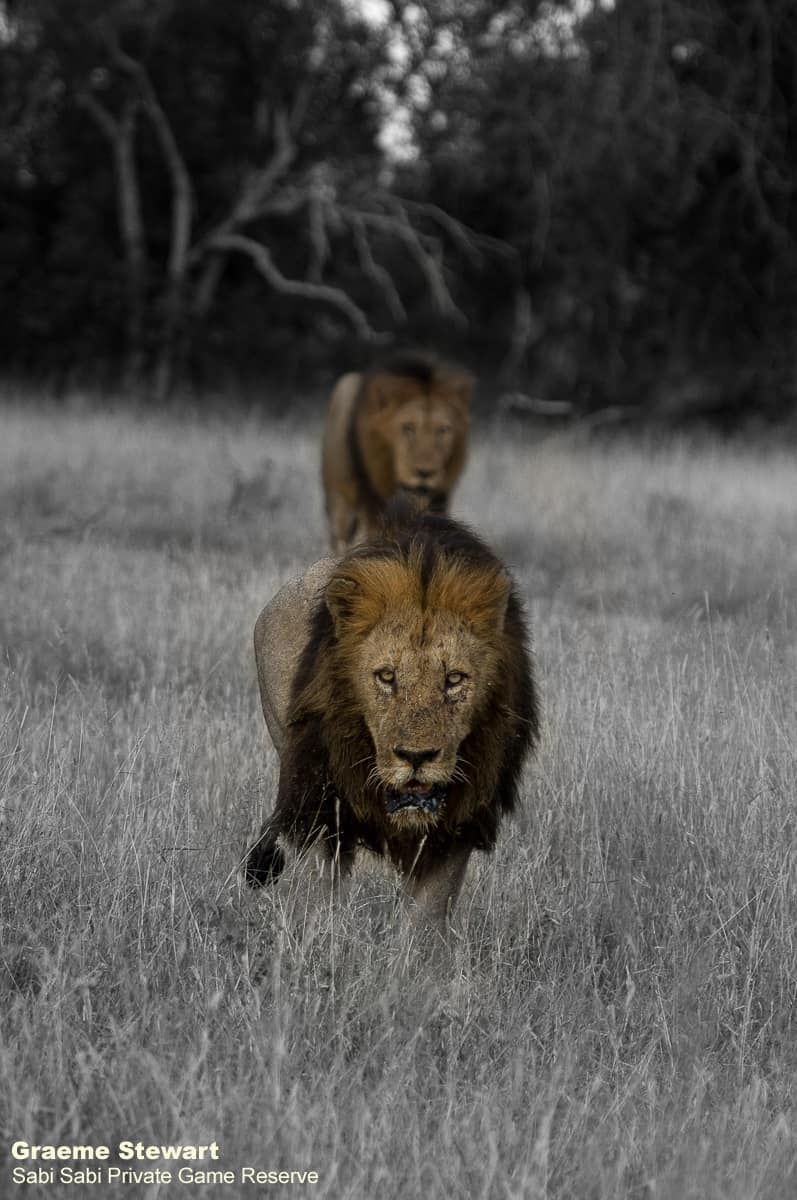 I asked him what makes tracking so exciting for him, his honest reply was that he loves the fresh signs of the animals in the morning's cool breeze, and the fresh tracks of animals in the afternoon sun, making their way to water, makes everything worth it. Even some days where we could be following an animal for hours and not being able to find it just following the tracks and learning from each track makes it an exciting journey.
When asking him what has been his best sighting so far, brings me back to an exciting memory of one fresh morning leaving camp around 6am and finding fresh male lion tracks. Now with Sabi Sabi being 6500 hectares surrounded by 65 000 hectares of other private game reserves as well as the Kruger National Park, we are always excited to find evidence of male lion on our reserve, and never pass up an opportunity to follow them. Not long after deciding to follow the tracks we noticed that the lions had turned around and started running in the opposite direction. Laz and I stood there looking at the tracks, wondering what was going on, but Laz had a plan up his sleeve. We left the tracks and tried to find what could have possibly scared this male away. After about an hour, we found a small pride of 6 female liona lying in the long grass. It was an incredible sighting, but this could not have scared that male lion… these females would more than likely have attracted a male, not scared him off. What were we missing? After sitting with the females for a while, we heard vocalizing from more lions not too far from where we were, so we immediately decided to leave the females to their lazing and followed the calls. Very shortly after another vocalization, and there they were! Two very large male lions, walking down the road roaring so loud that you could feel it, letting every other lion that could be in the area know that they are here, they are in their territory and every other male should stay away.
Laz turned around to me and said, "That's what scared him away" and rightfully so, if I was that male, I would have run for the hills too.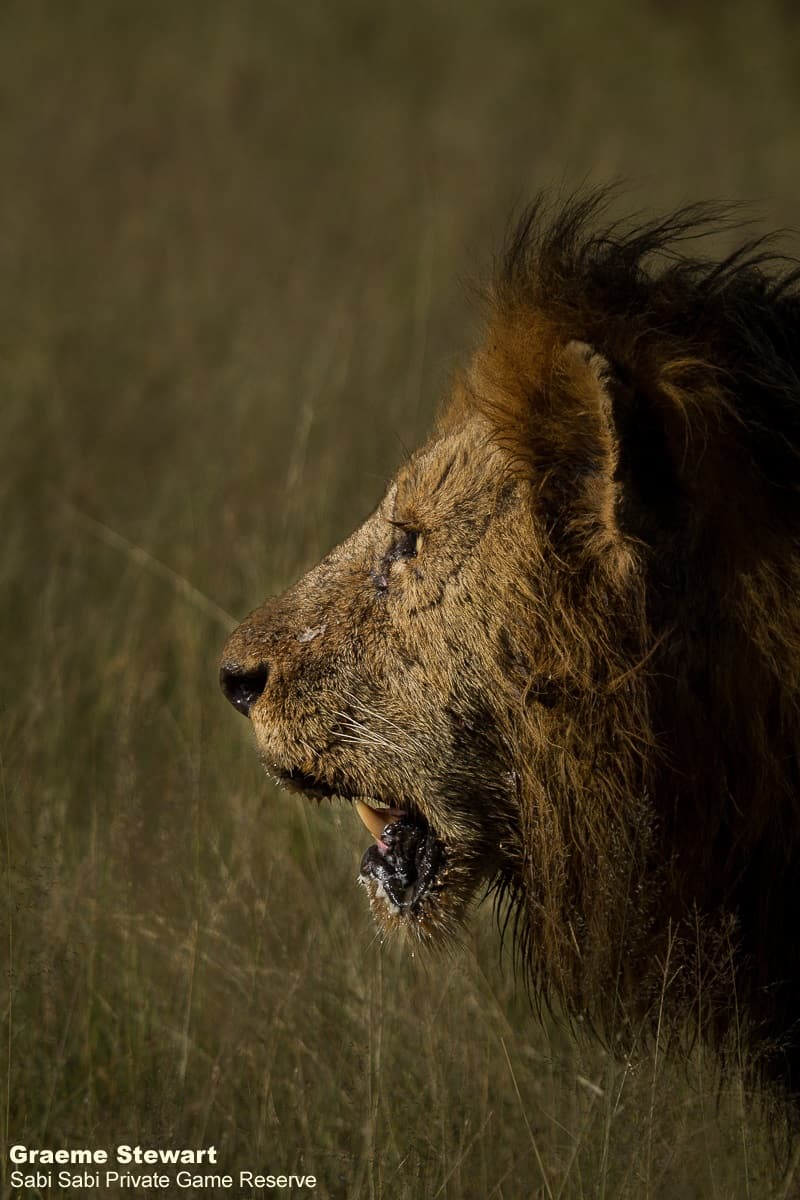 Incredible vision, a deep love and understanding of the natural world around him, and some serious intuition, Laz knew that something has happened for a reason and wanting to know what that reason is made this safari, and every safari, the ultimate safari. And yet I still ask him "how do you do it".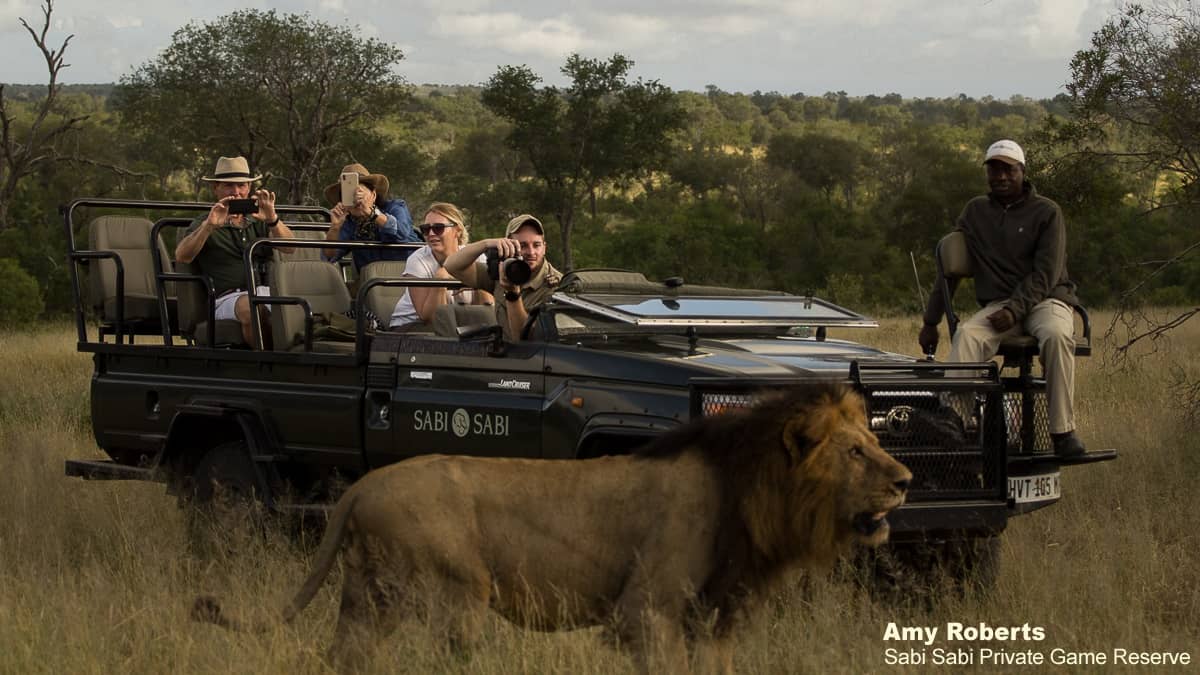 Blog by Graeme Stewart (Bush Lodge Ranger)