The weeks are flying, and when you think sightings couldn't possibly beat the previous week… along came this week… We hope you enjoy the array of sightings from the past week here at Sabi Sabi…
Impala in early morning light.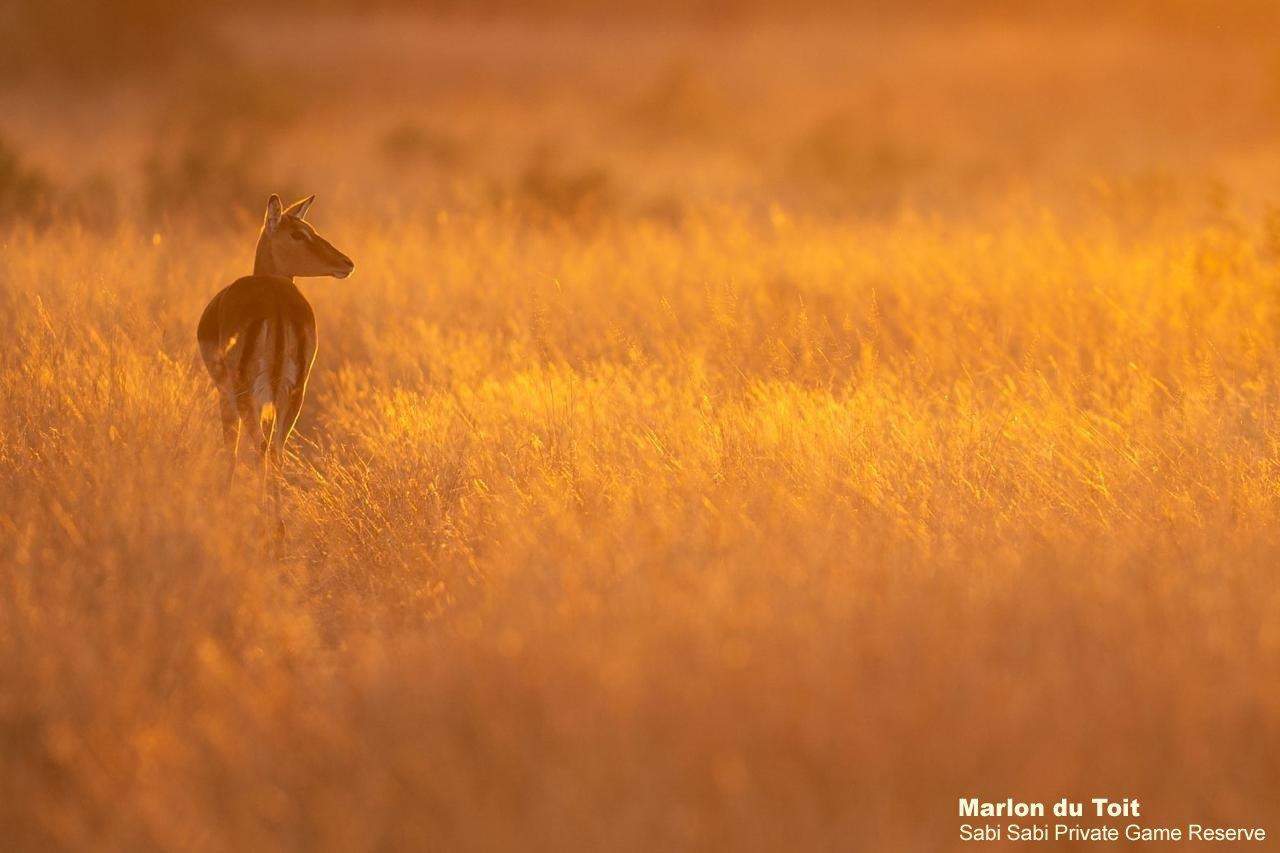 Not something we get to see too often here at Sabi Sabi – ostriches!  Several ostriches were seen foraging for food in the open plains.  While a male ostrich enjoyed a drink of water, a female keeps a watch and rustles her feathers.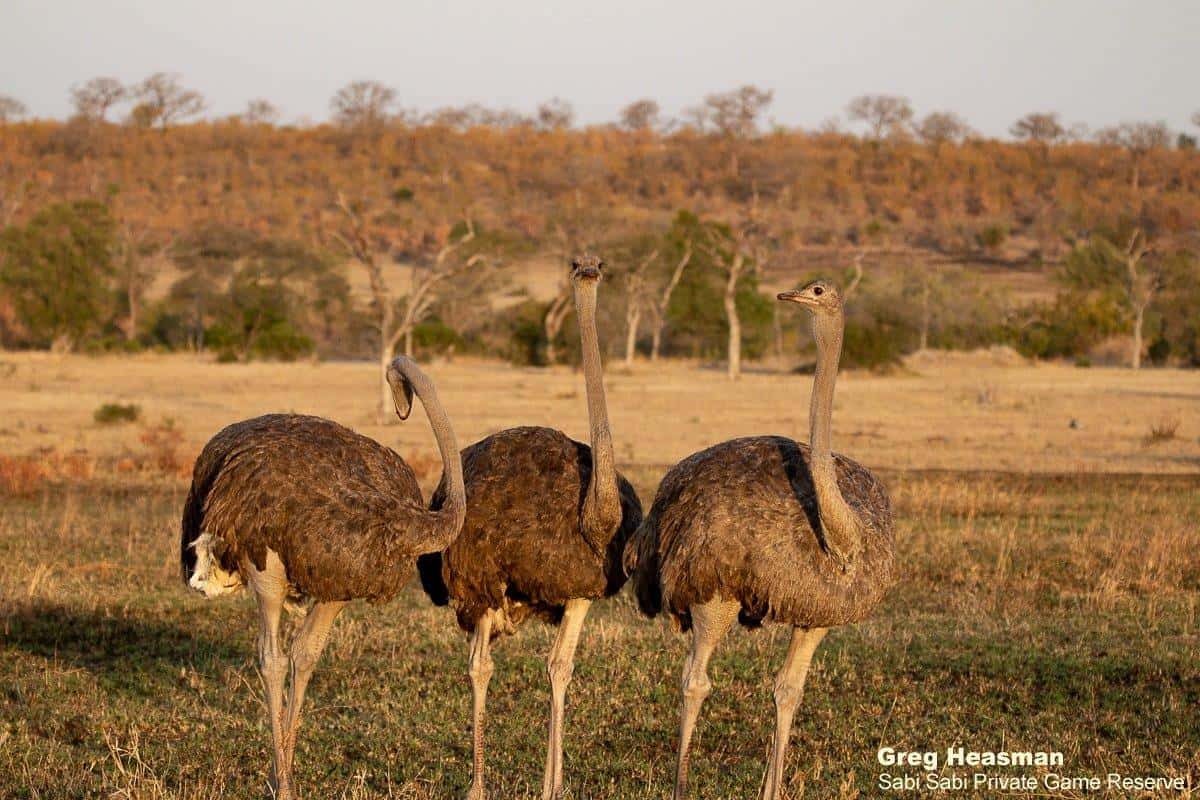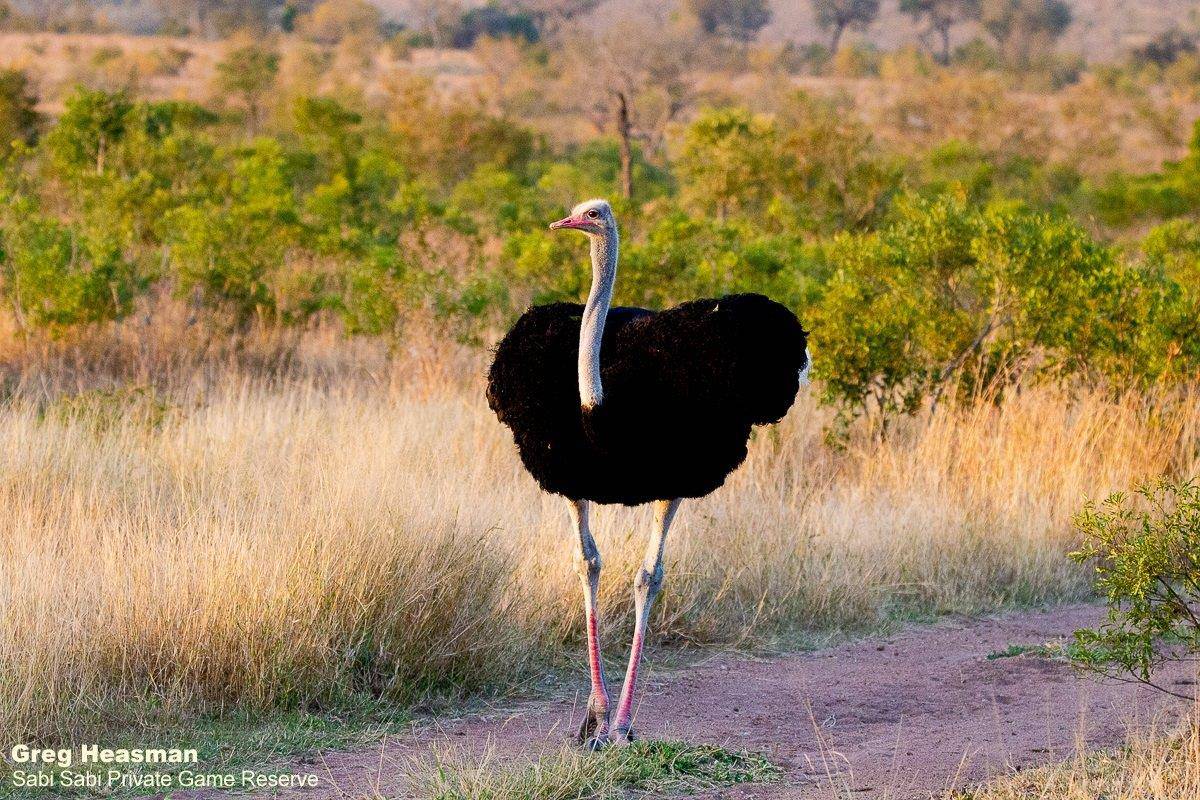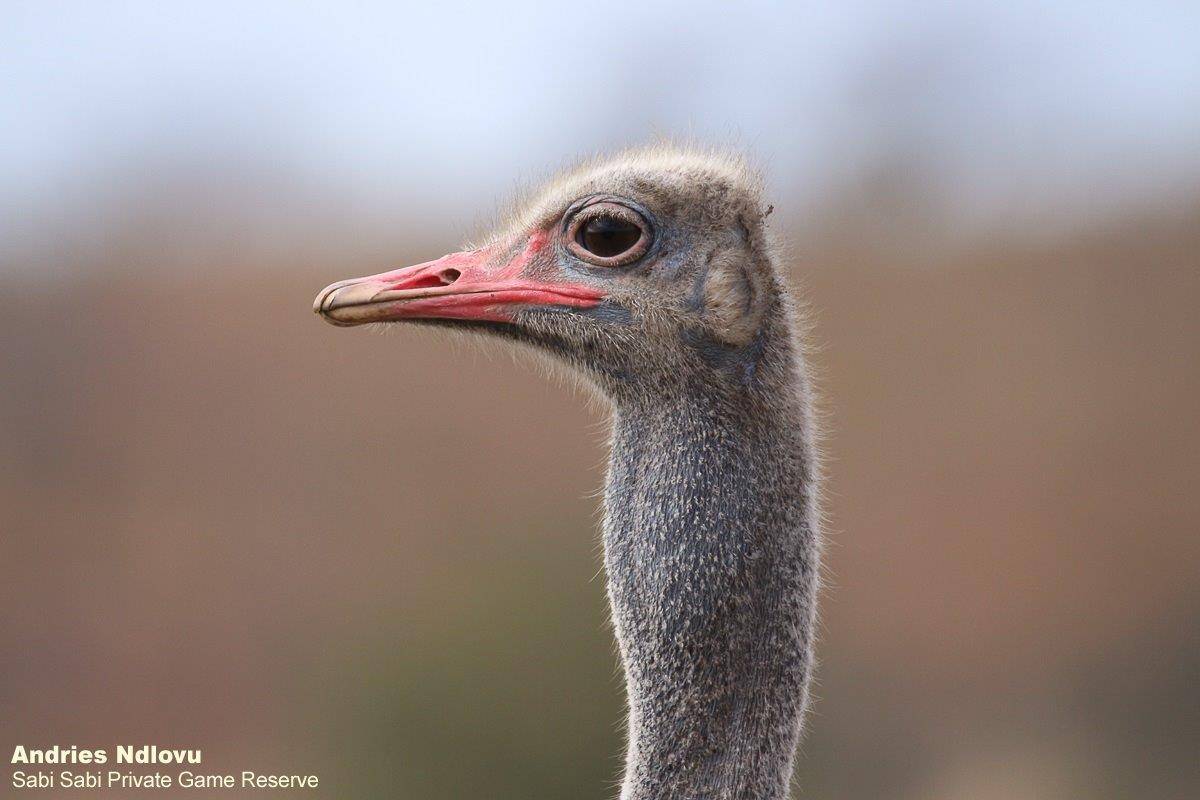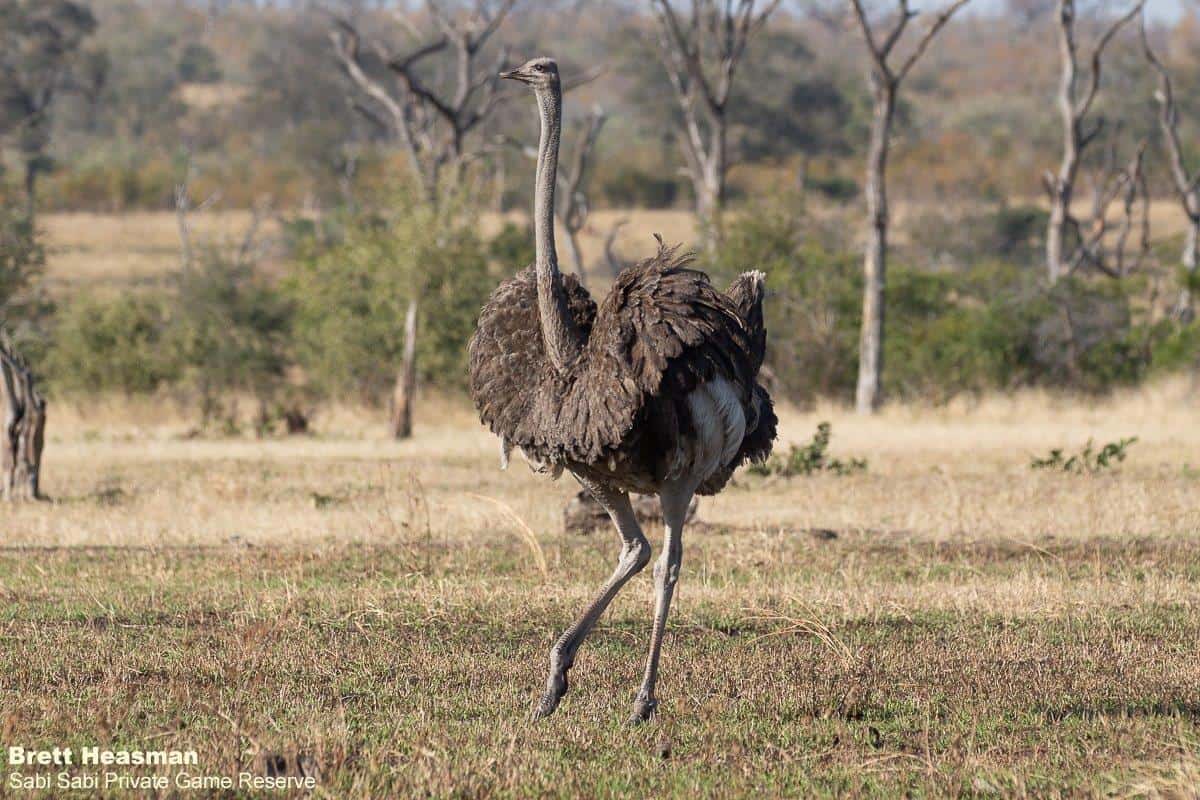 As we were sitting in an open area listening for any alarm calls coming from animals that would help us locate any predators that may be in the area, these hyena came out of a thicket and walked into the last remaining sun rays of the afternoon, just to try and absorb any last bit of warmth before the cool evening began.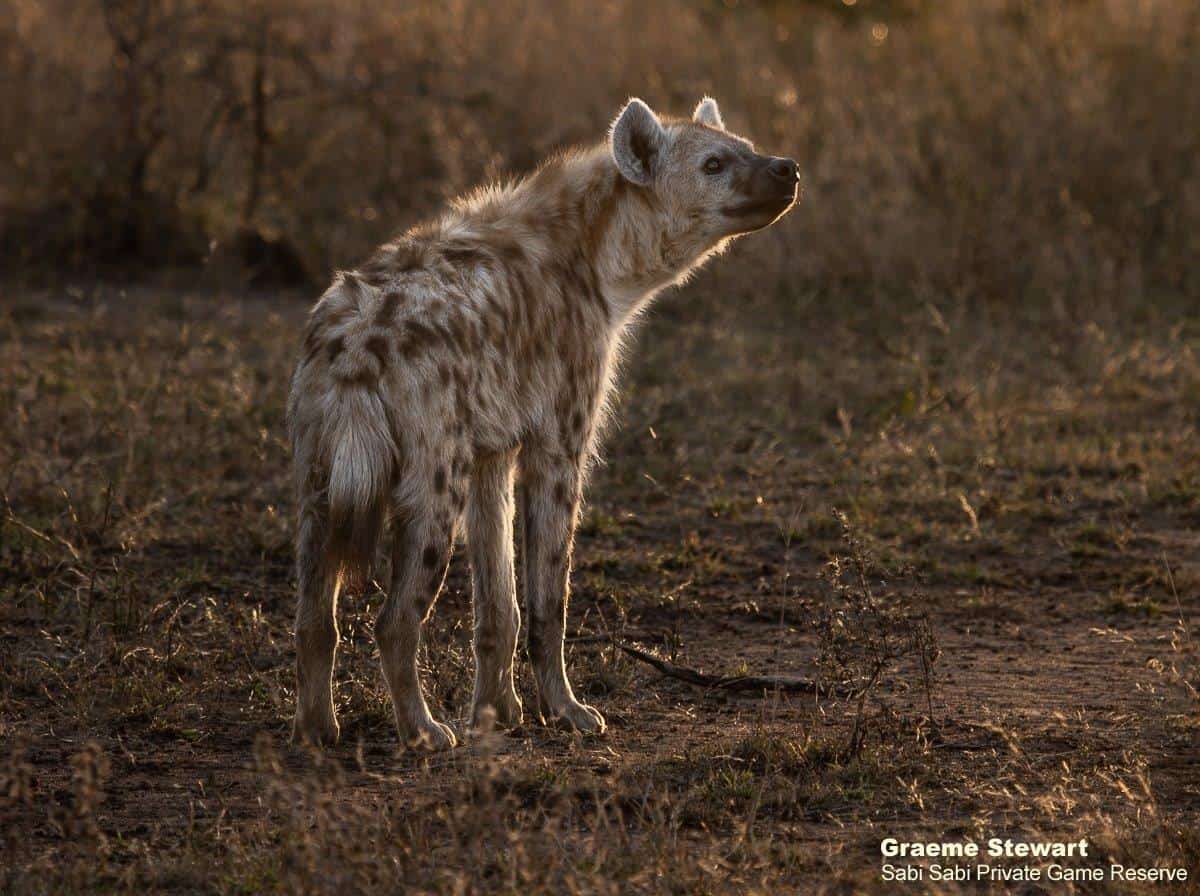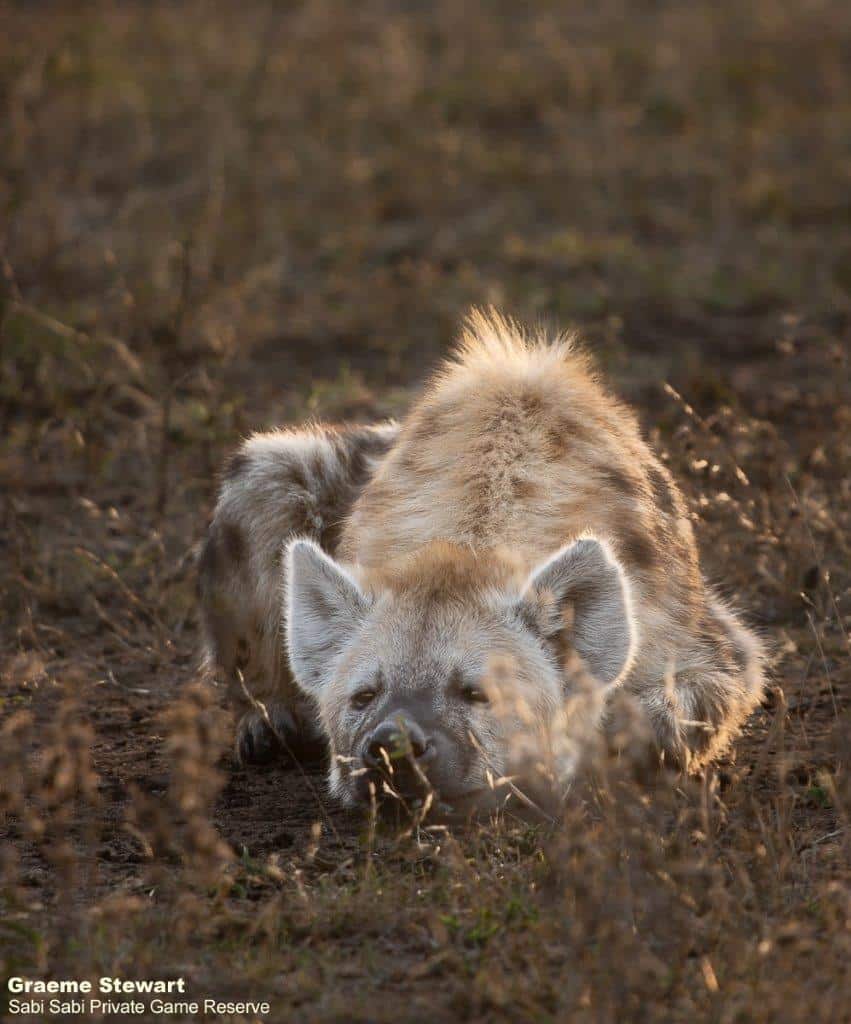 A zebra stands out against the winter backdrop.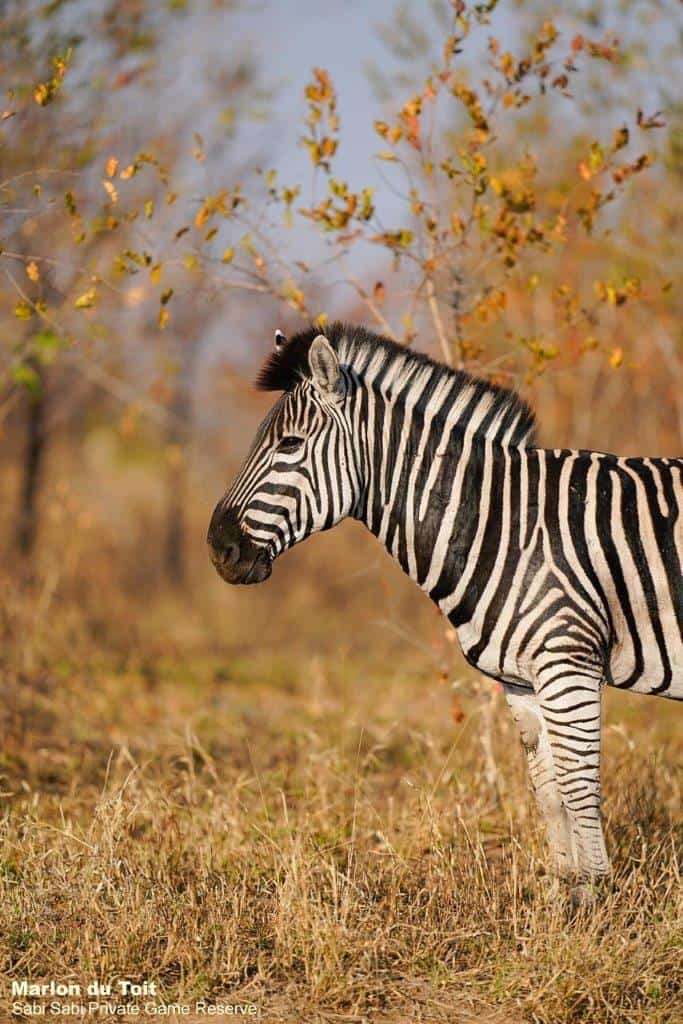 A Southern Yellow-billed Hornbill makes a meal out of a termite mound…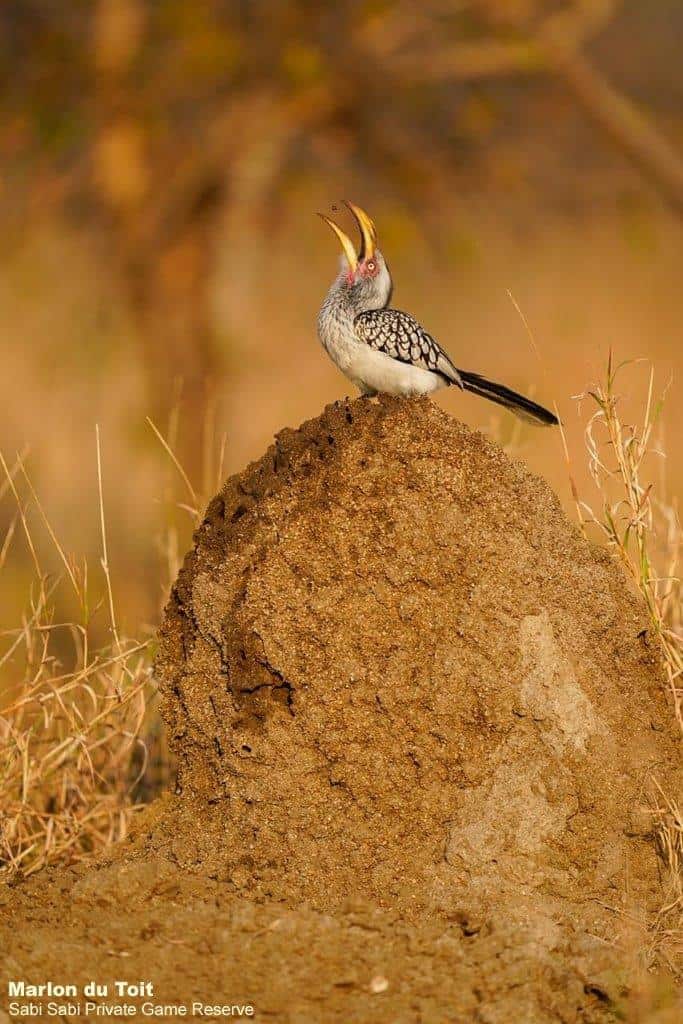 An African icon.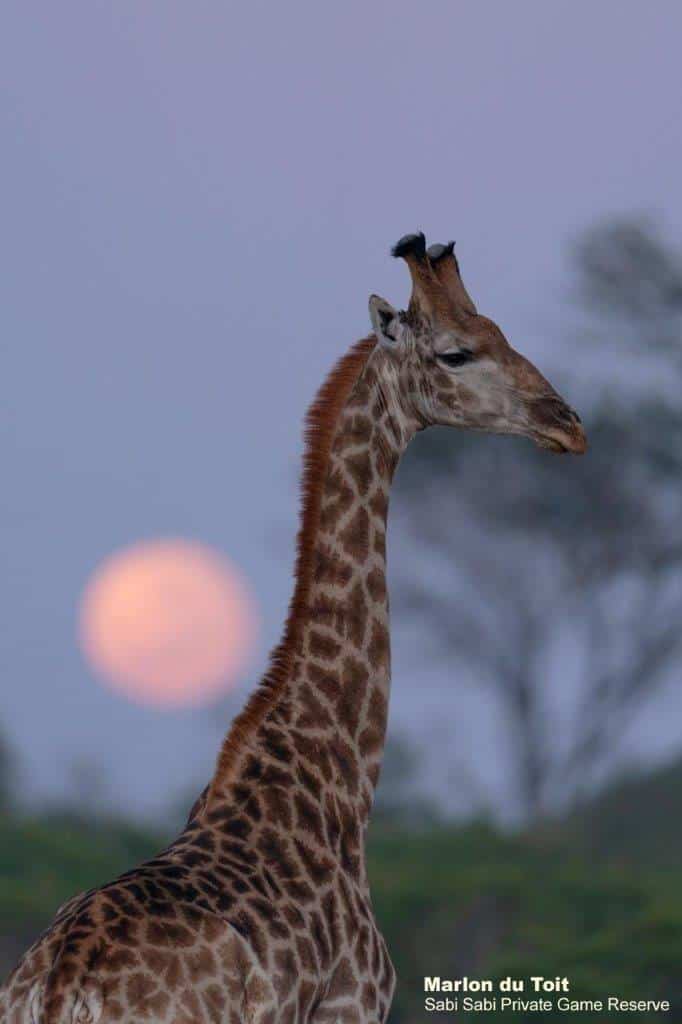 A beautiful Lilac-breasted Roller and Purple Roller in flight.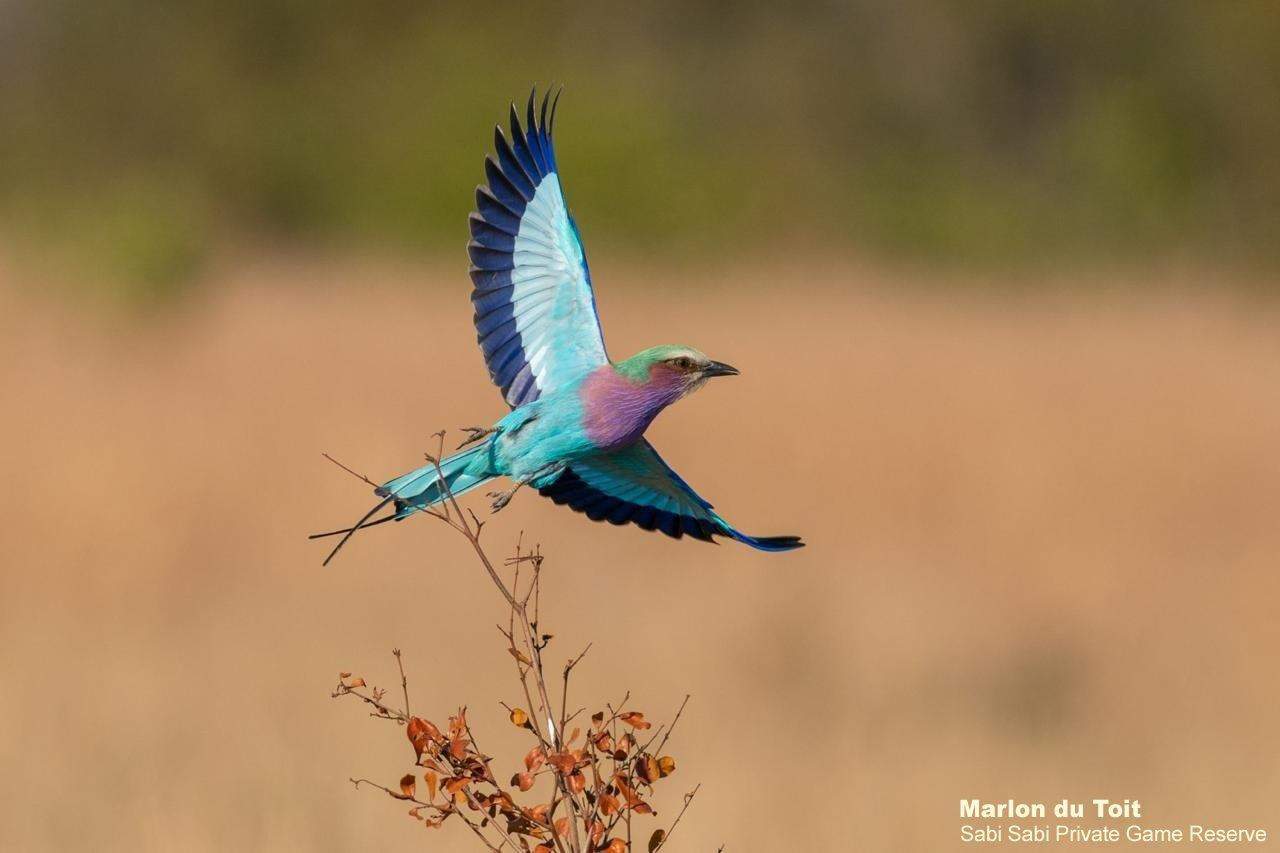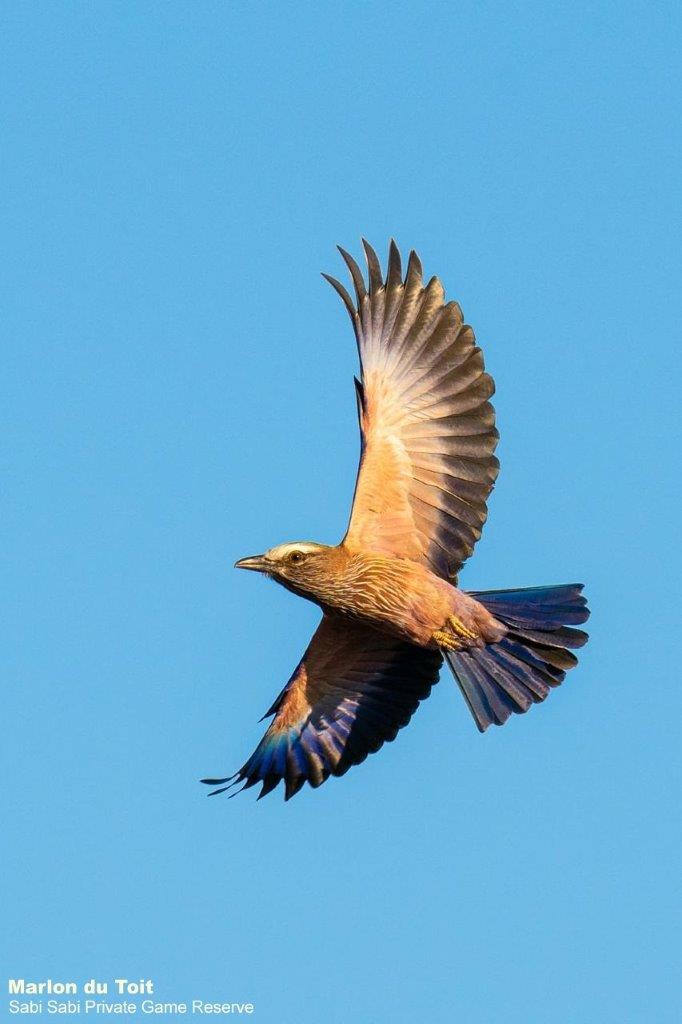 Full moon.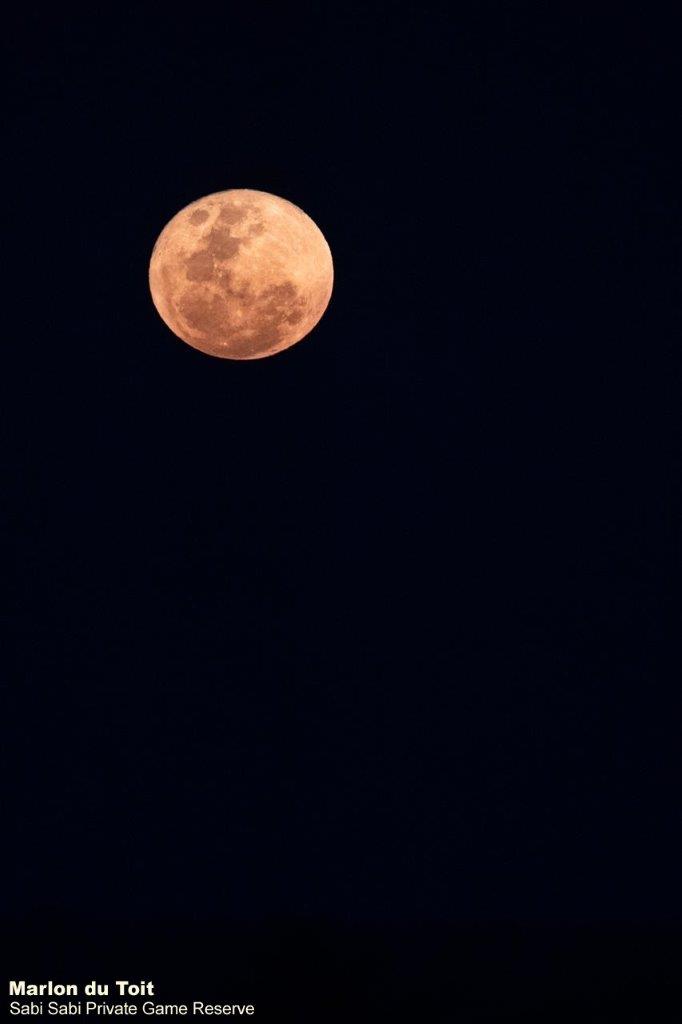 A pair of Southern Yellow-billed Hornbills soaking up the morning sun.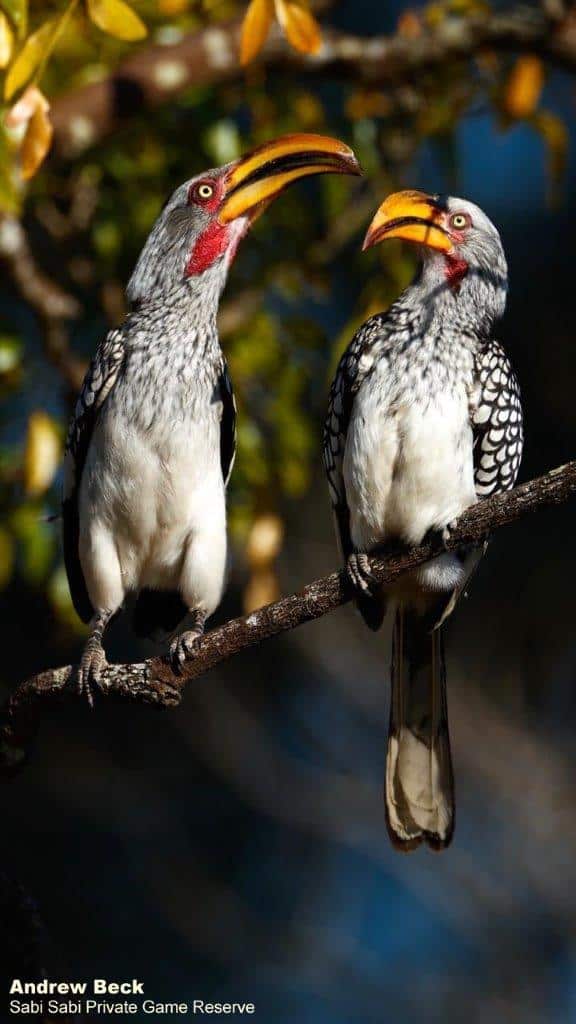 A squirrel and its nut!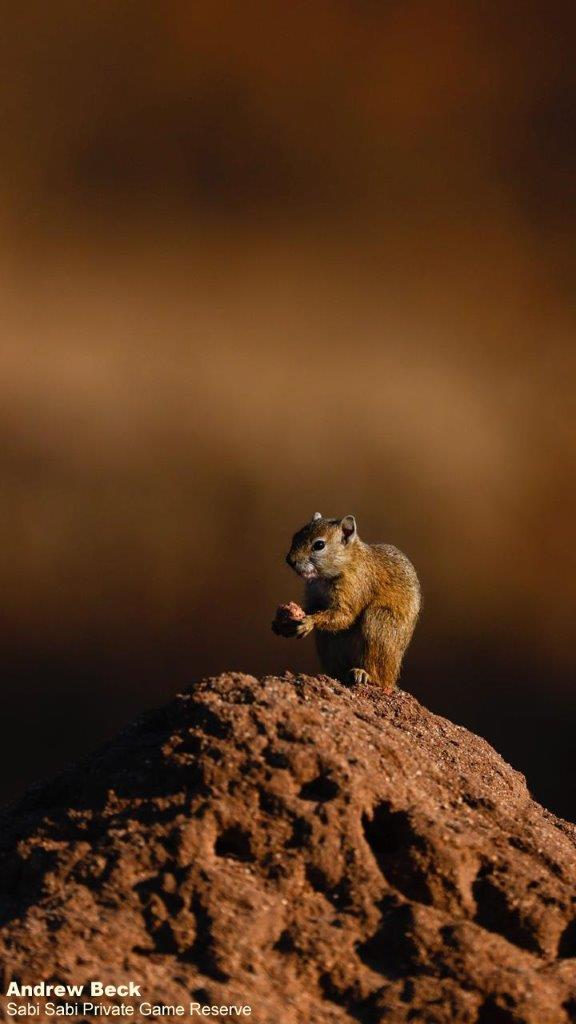 What a wonderful way to end a day, 2 beautiful young cheetahs. Something that is not often seen on Sabi Sabi, a truly incredible sighting.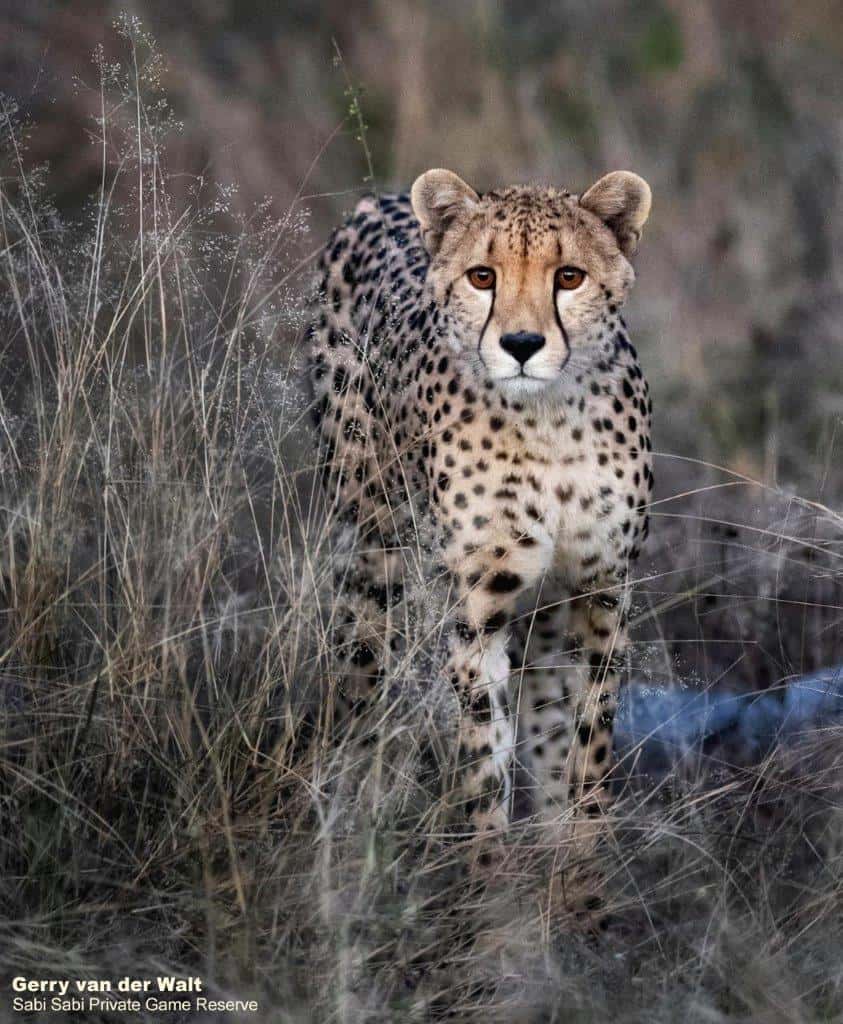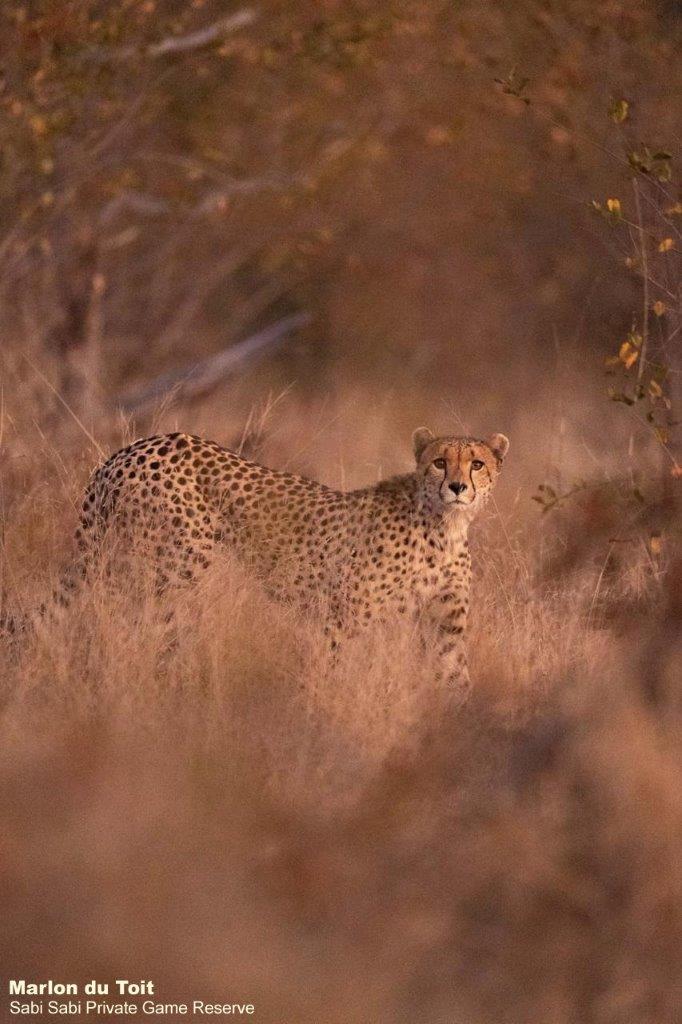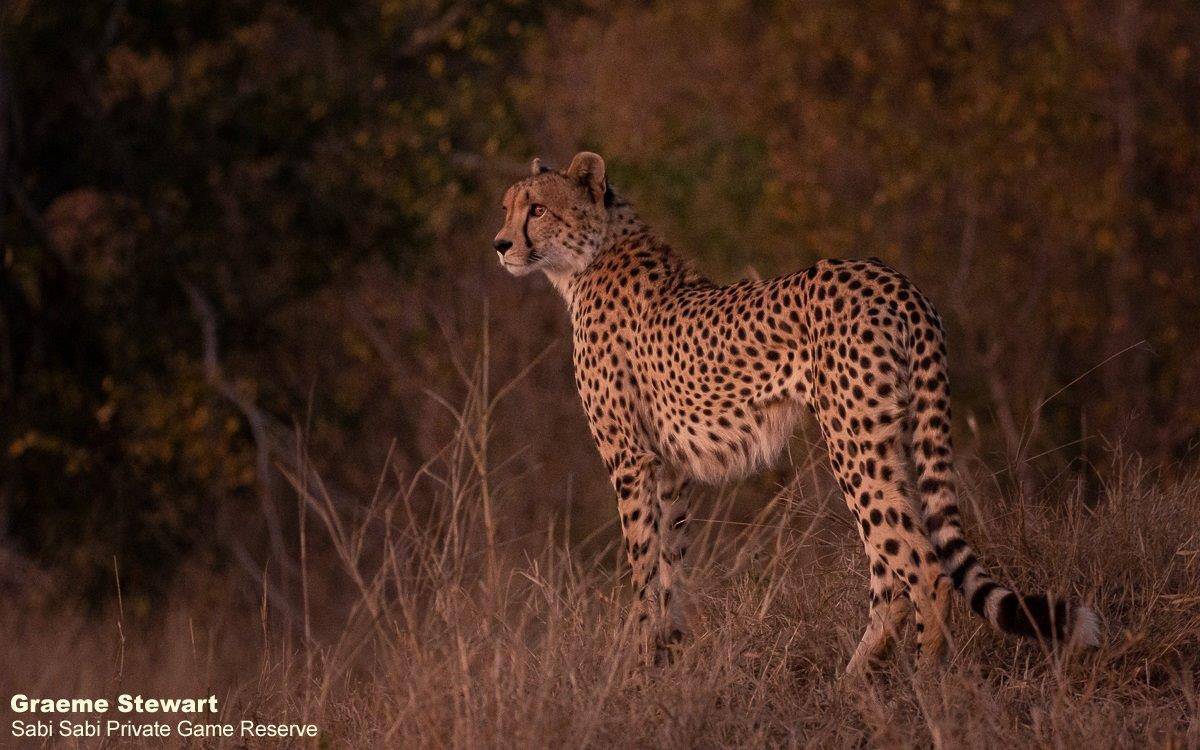 We have had plenty of sightings of Scotia this week.  Approaching the top of a termite mound, Scotia female leopard got comfortable as she locked eyes on some nearby warthogs.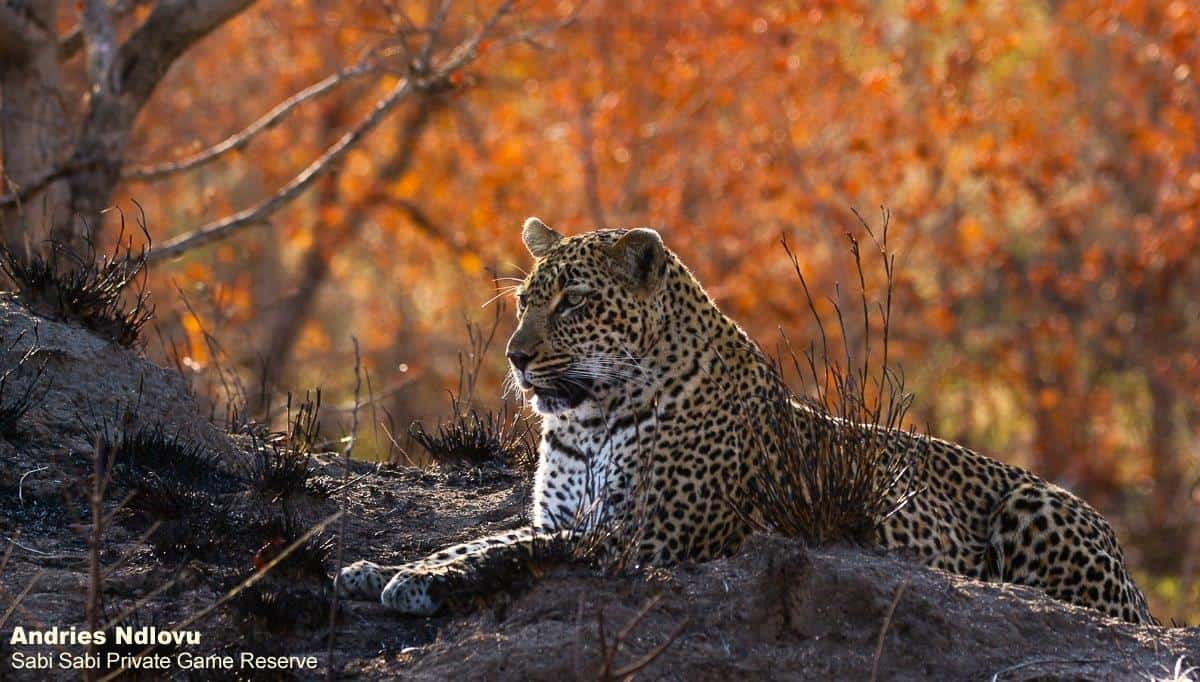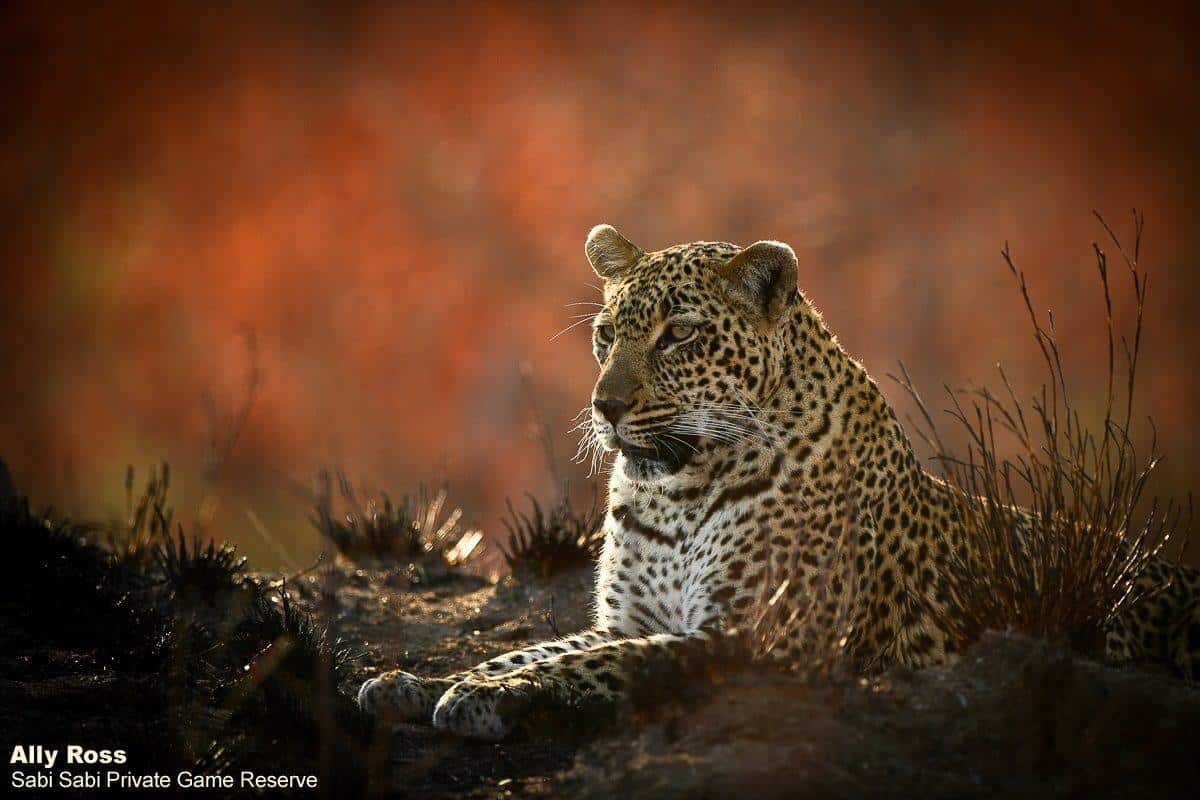 Later in the week, we had an interesting sighting one evening as the young Tamboti female who seems to be quite insistent in making a territory of her own on our southern section of the reserve, which would be putting pressure on the older female, Scotia, who has been in the same area for some time now. Once finding the young female marking all over, she dashed off into the bushes and just a few meters further down the road we came across another female leopard, who was also scent marking as well as vocalizing, no doubt letting the younger female know she is still around.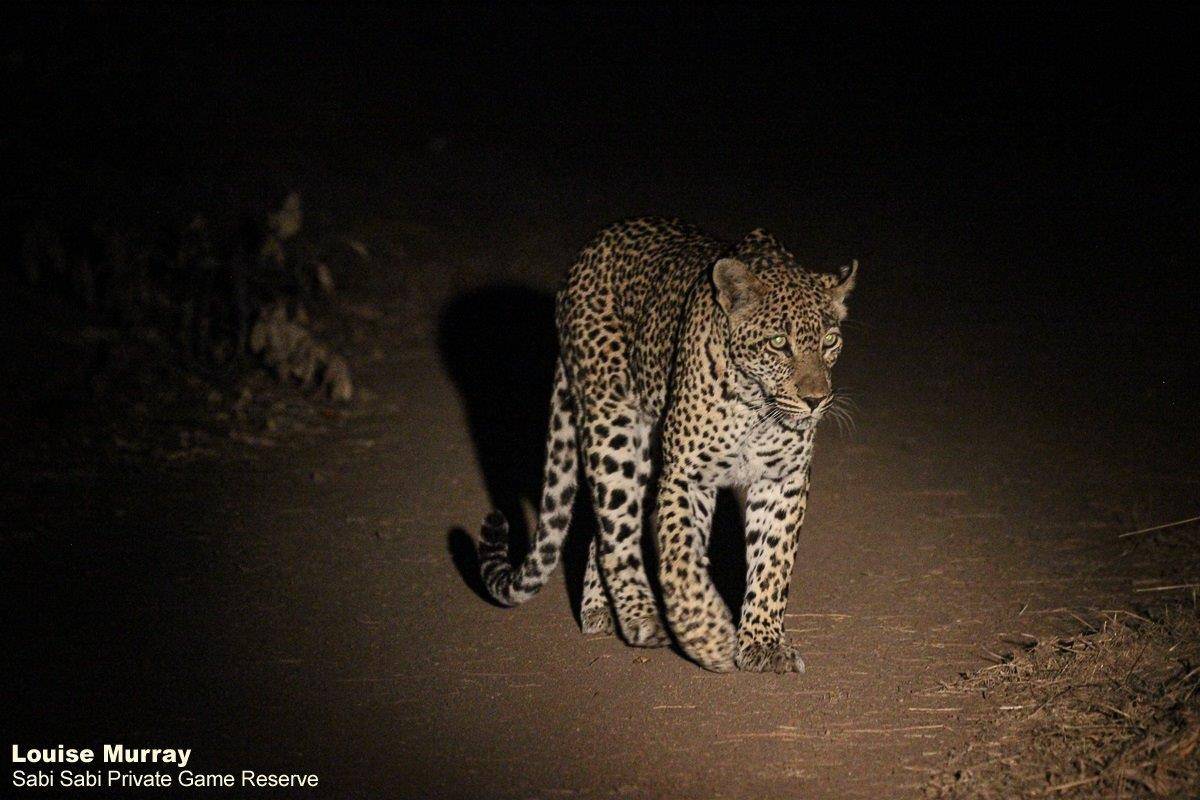 Our last sighting of her for the week was after following up on alarm calls of impala but couldn't see what they could see.  We then noticed some squirrels down the river also alarm calling. Following the moving calls, we eventually found her and we were lucky enough to spend some good time with her.  We followed her through thickets, through a drainage line and she then made her way on top of a termite mound where she spent some time looking around scanning the area for any potential prey.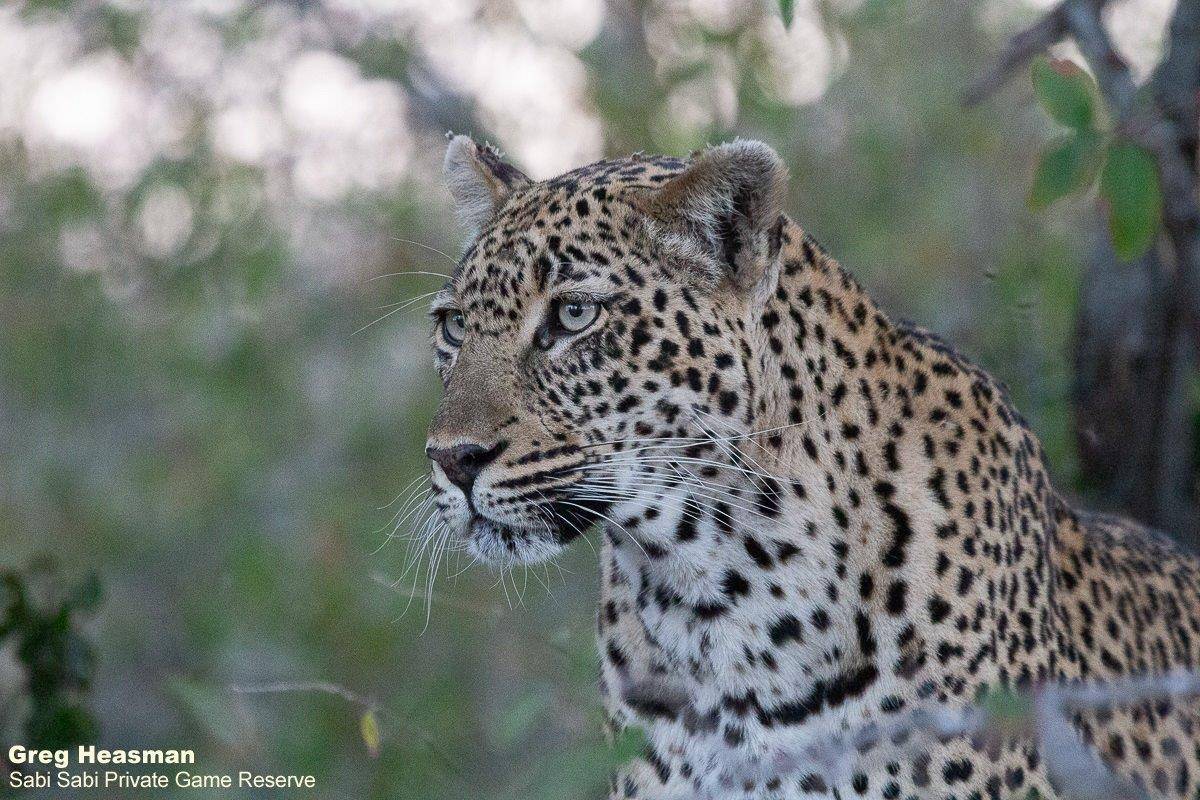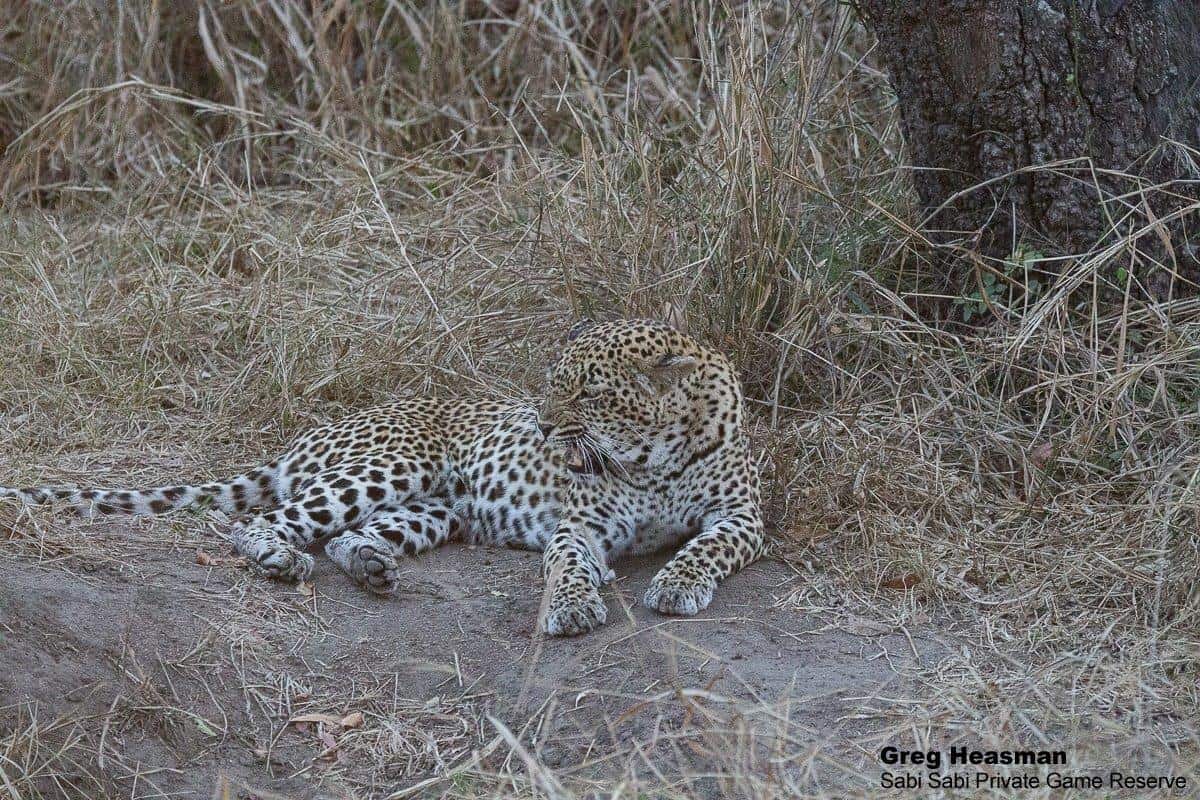 It was late afternoon and Tyron was watching a herd of elephants move across the road into the bushes when all of a sudden, he saw a small shadow pouncing through the grass away from the elephants. He followed the shadow and saw that it was Scotia's sub adult leopard cub. She was probably resting until she was awoken by the elephants nearby. She then moved off and found a nice termite mound with a vantage point and lay down again to rest.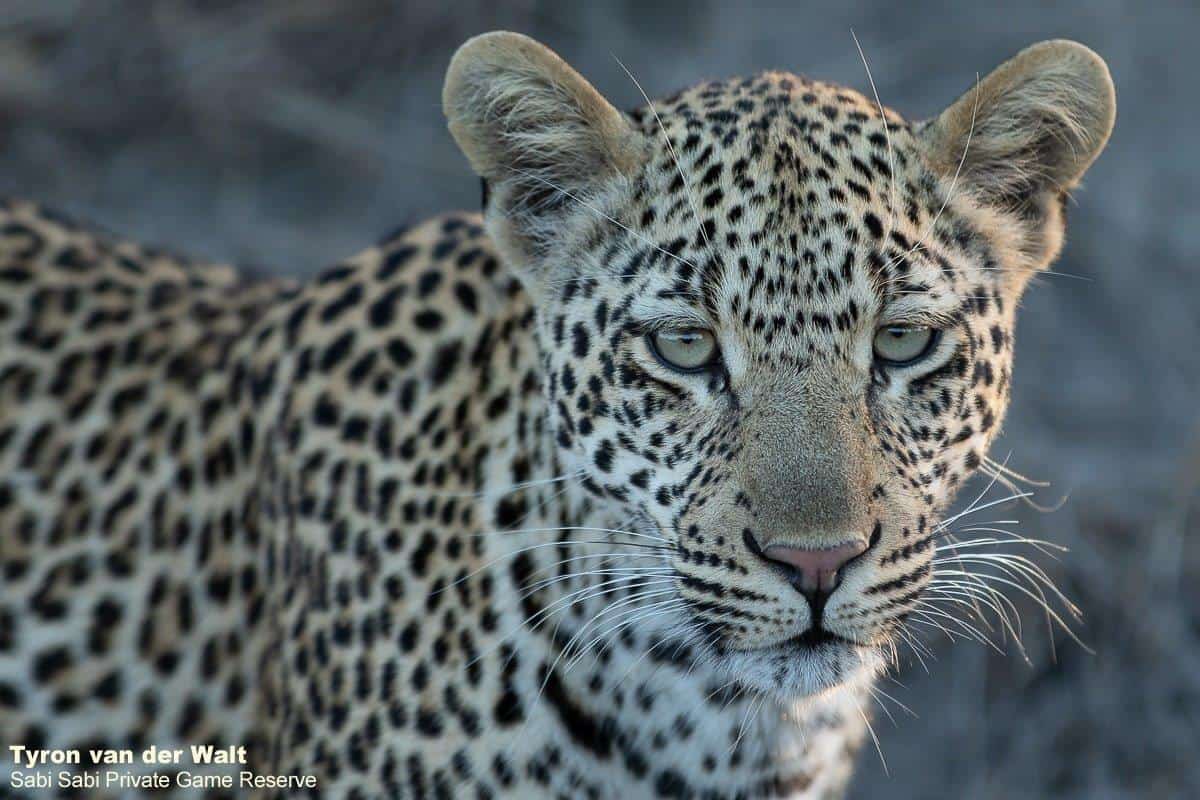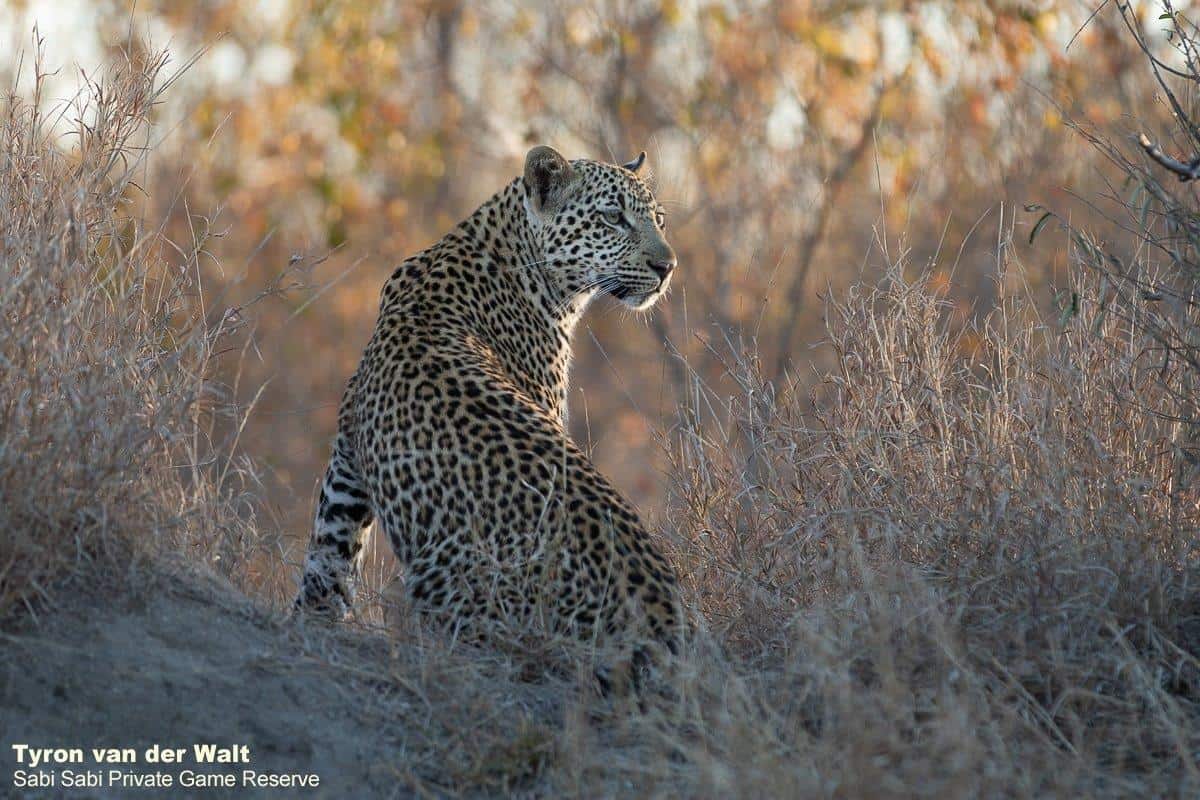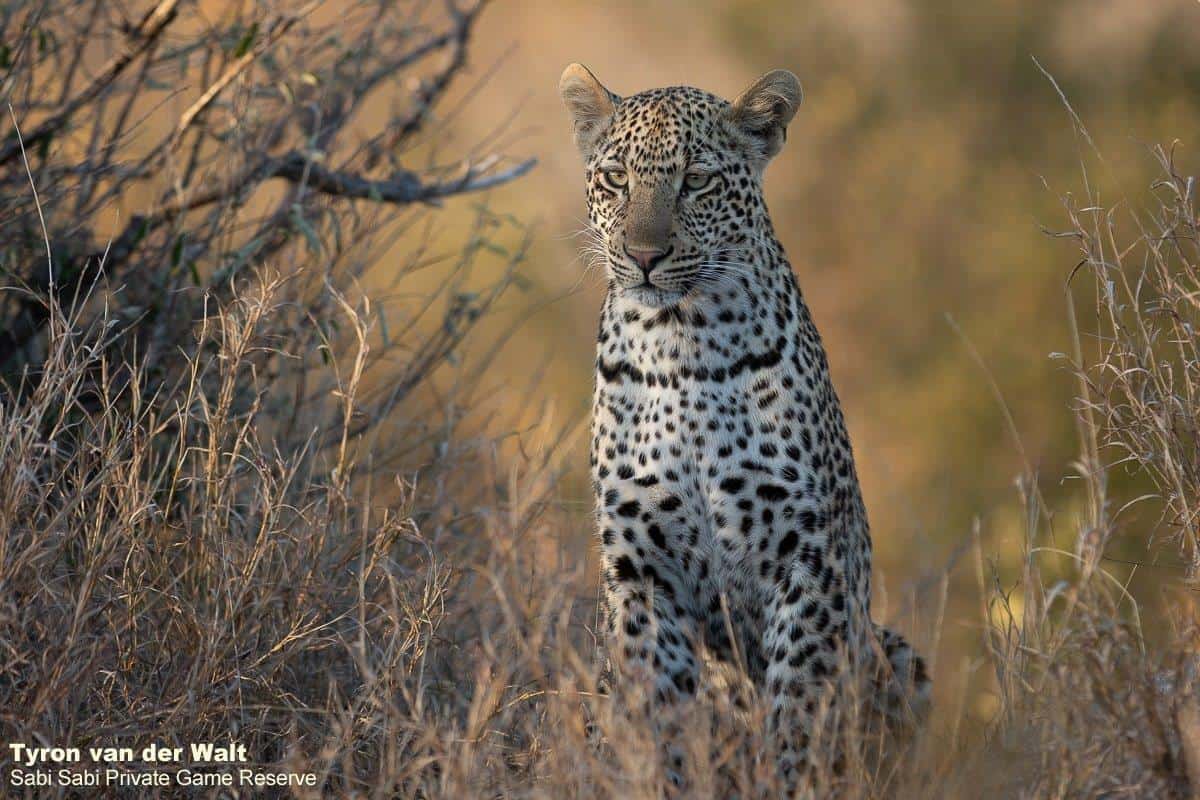 After having tracks of a female leopard, we found Ntsumi lying on a termite mound. She began to get active and ready for the evening's hunt, not knowing that we were actually in for a treat. After following her through the bush all afternoon she made her way through an open area with grass almost taller than she was, making it slightly harder to follow but we managed to keep track of her and then things began to get exciting. Out of nowhere there was a shuffle in the grass and she had successfully caught a scrub hare, a truly exciting moment for us. We watched as she fed on the scrub hare and as soon as she was done, she was on the move again into the dark of the night.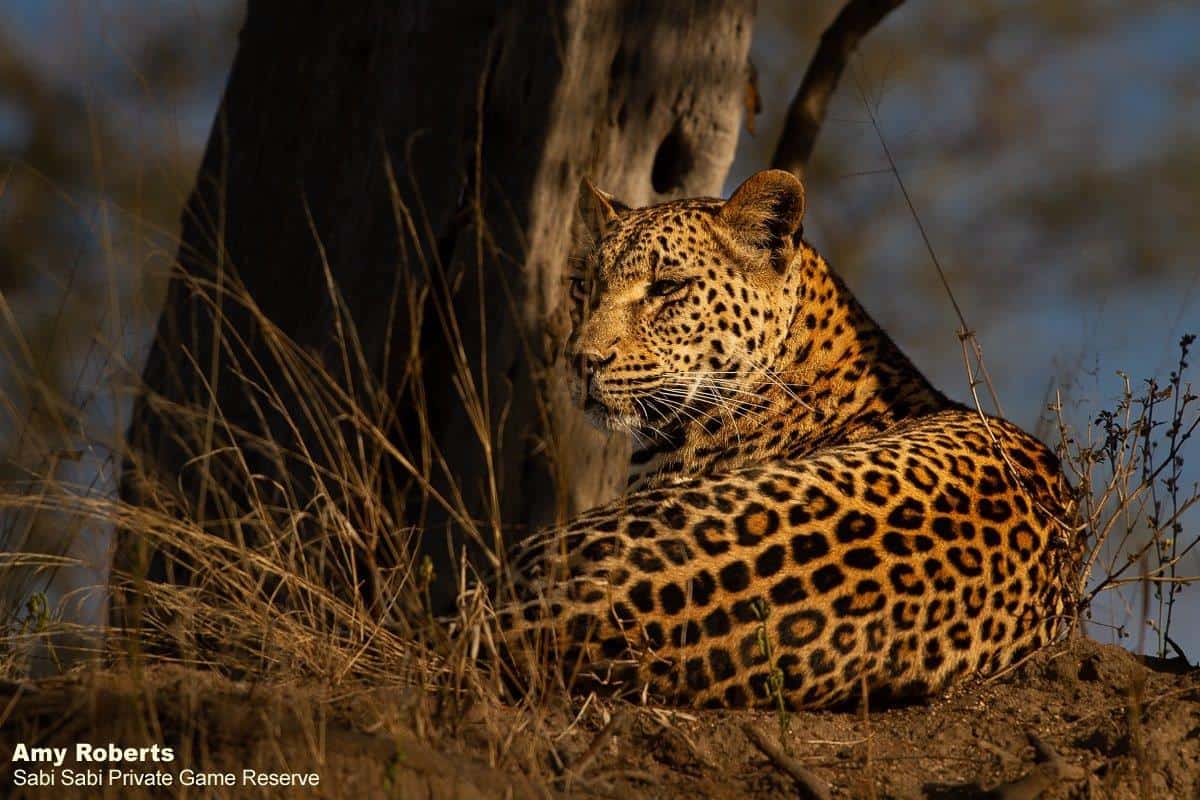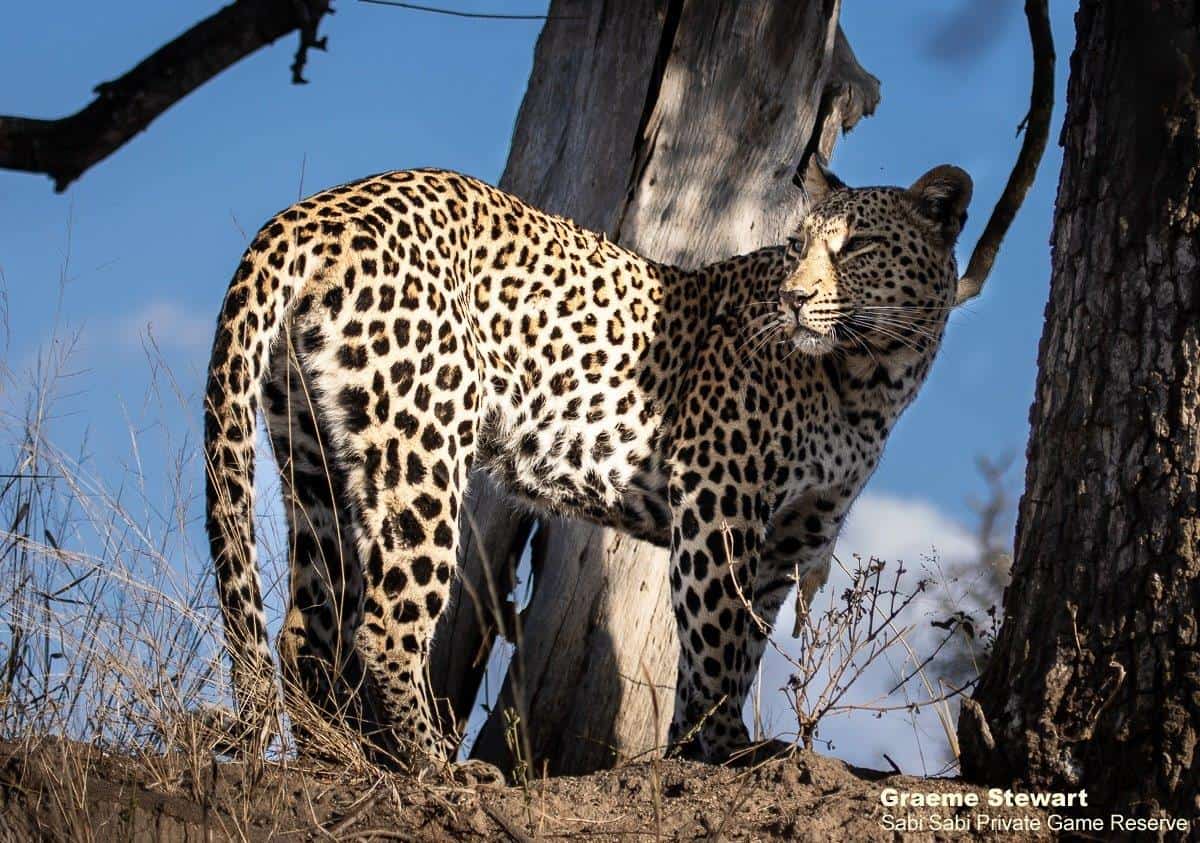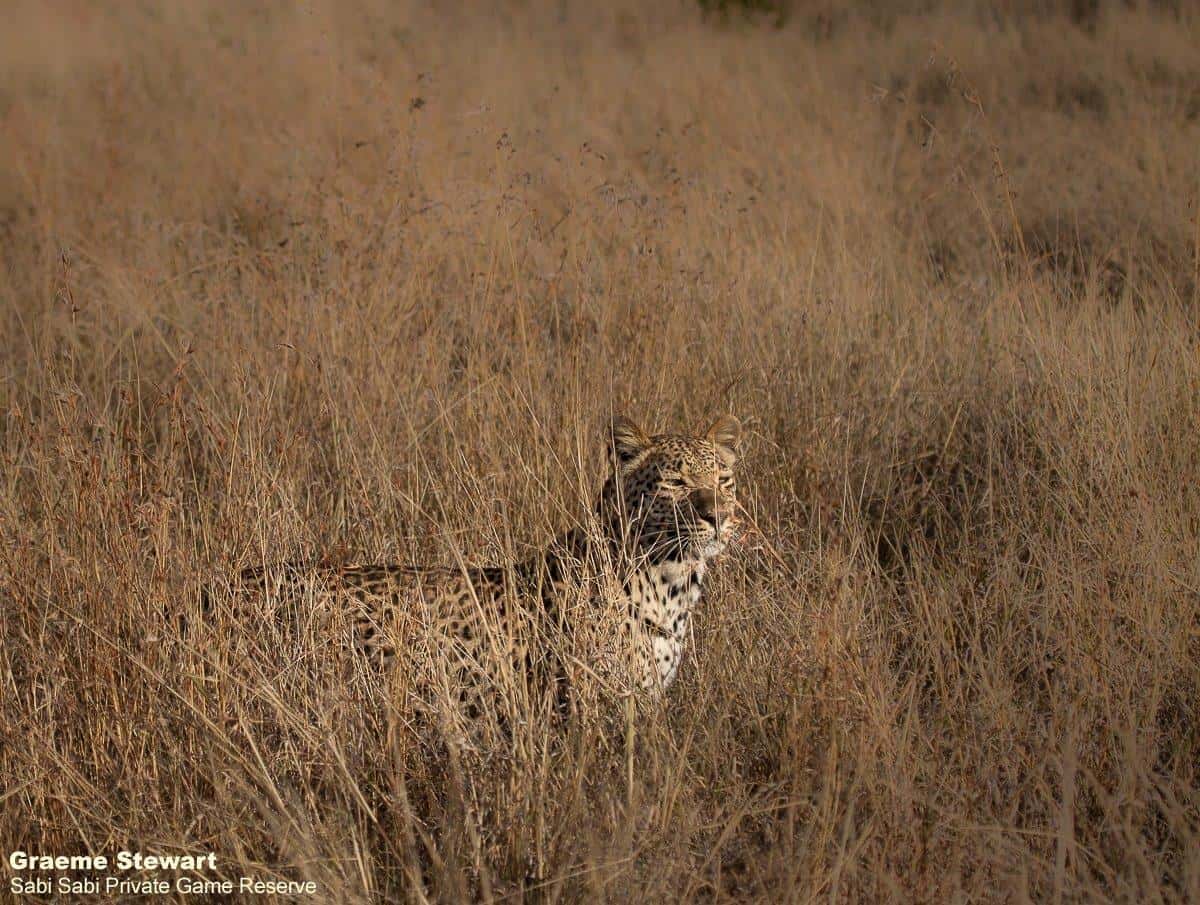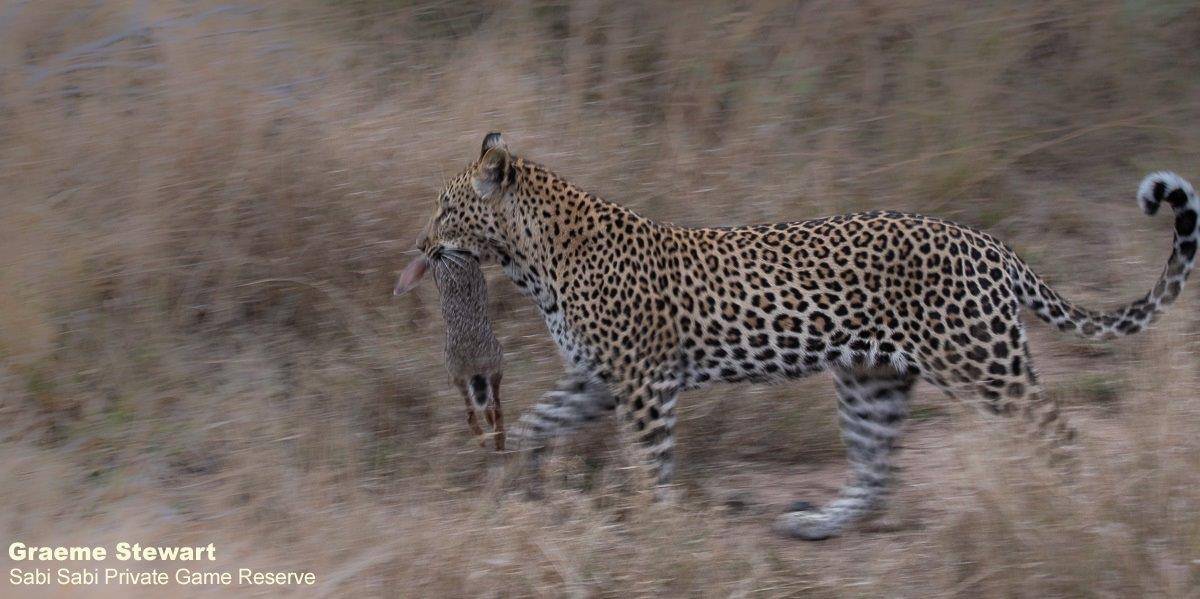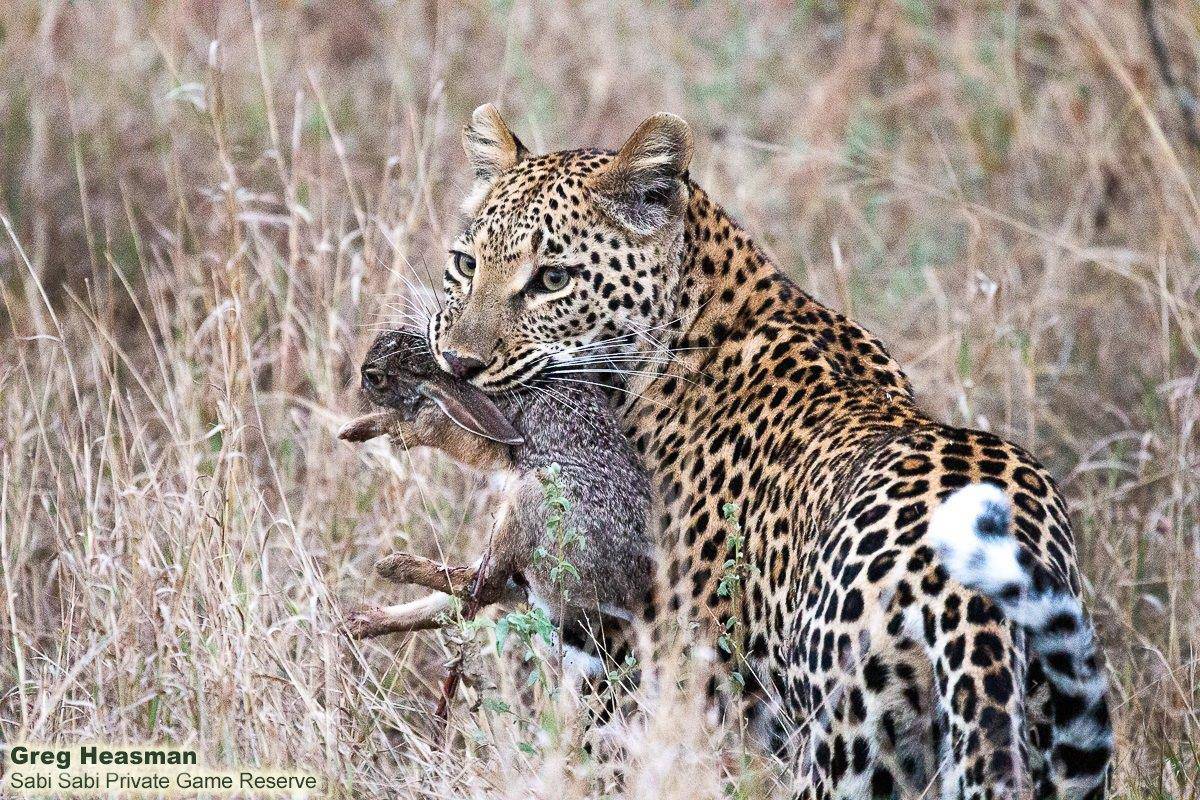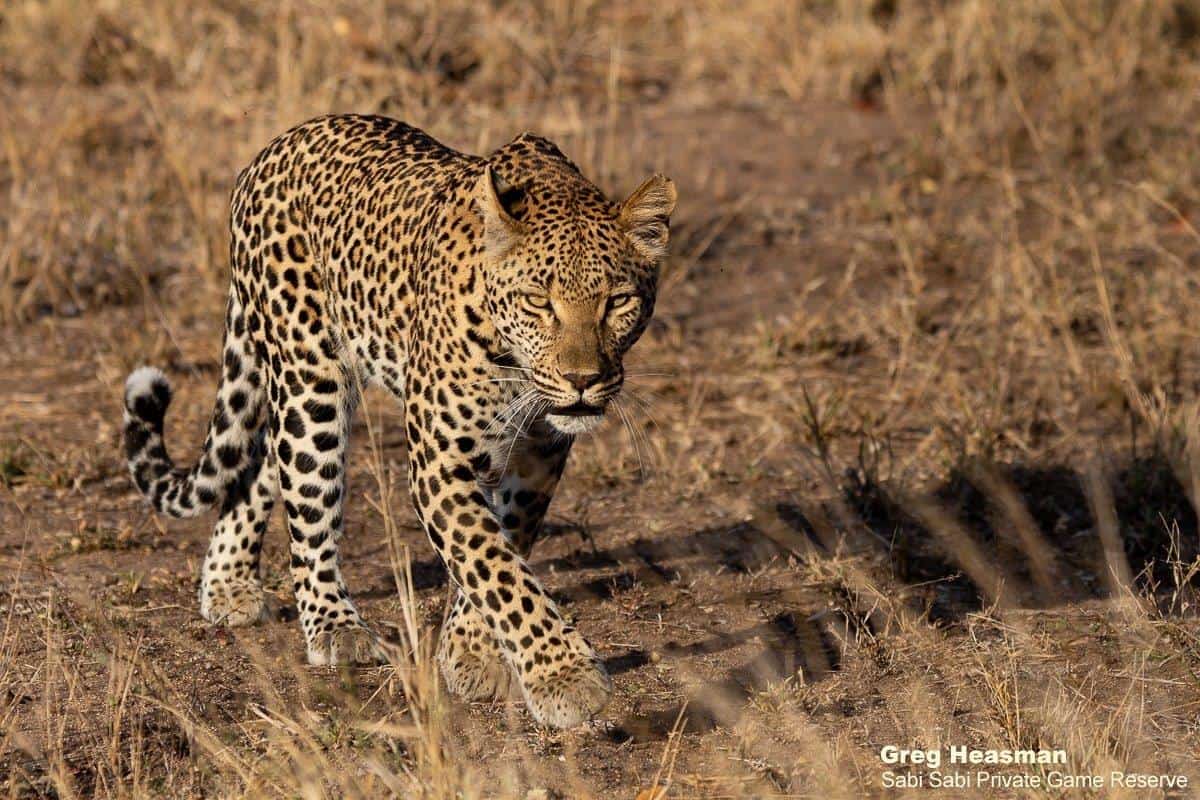 Early one morning, Ally headed out to the east of our reserve to go in search of a male leopard that we saw the evening prior. To her surprise, a familiar male arrived on the scene, sniffing picking up the scent trail of an unfamiliar presence. Out of the dense bushes arrived another male leopard (Hanyile) who we haven't seen very often at Sabi Sabi.  N'weti took to moving in on the young male and making clear his frustrations with his presence. The salivation is a clear indication of their annoyance with one another.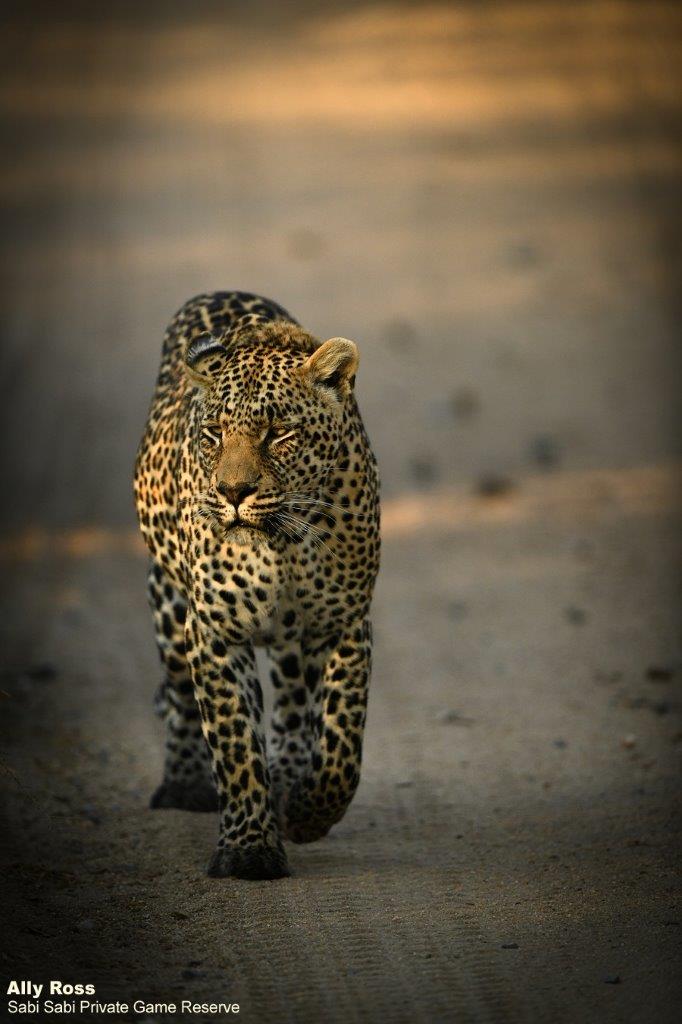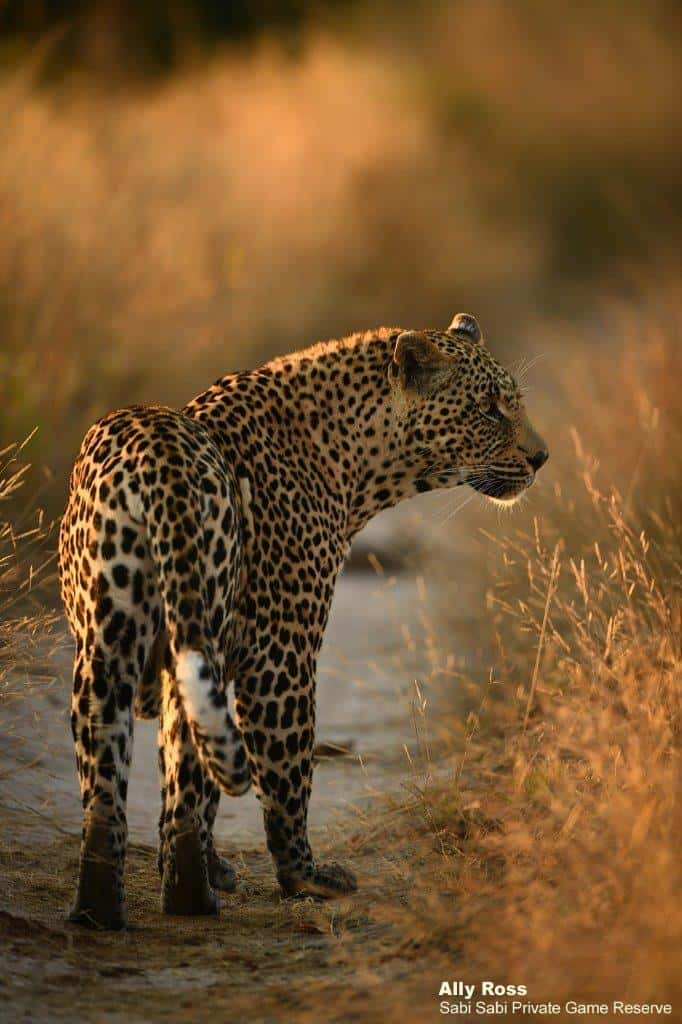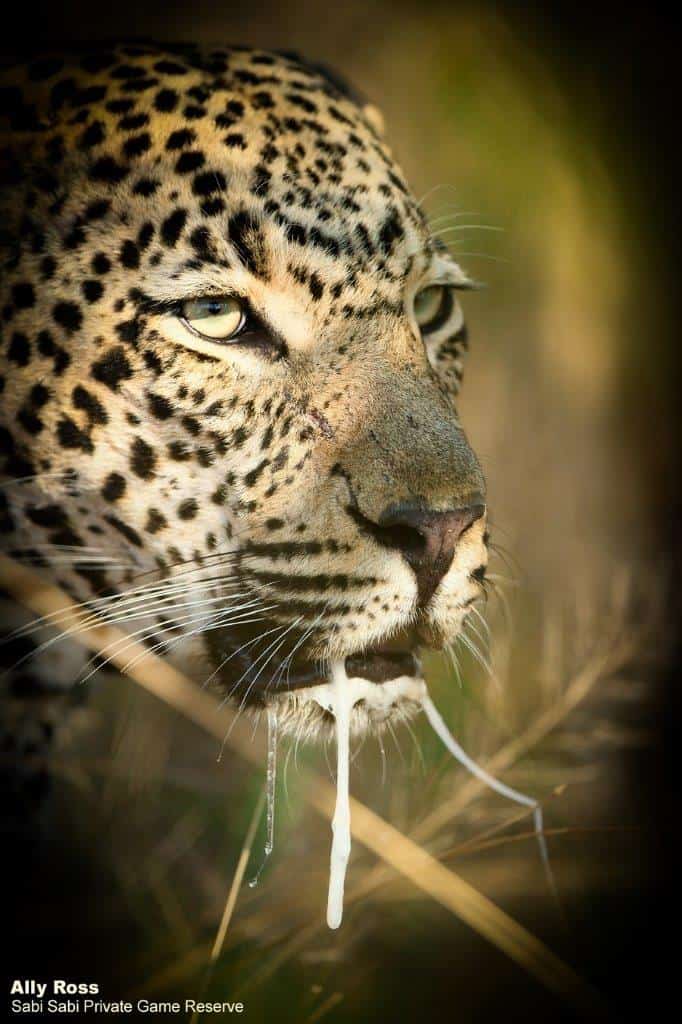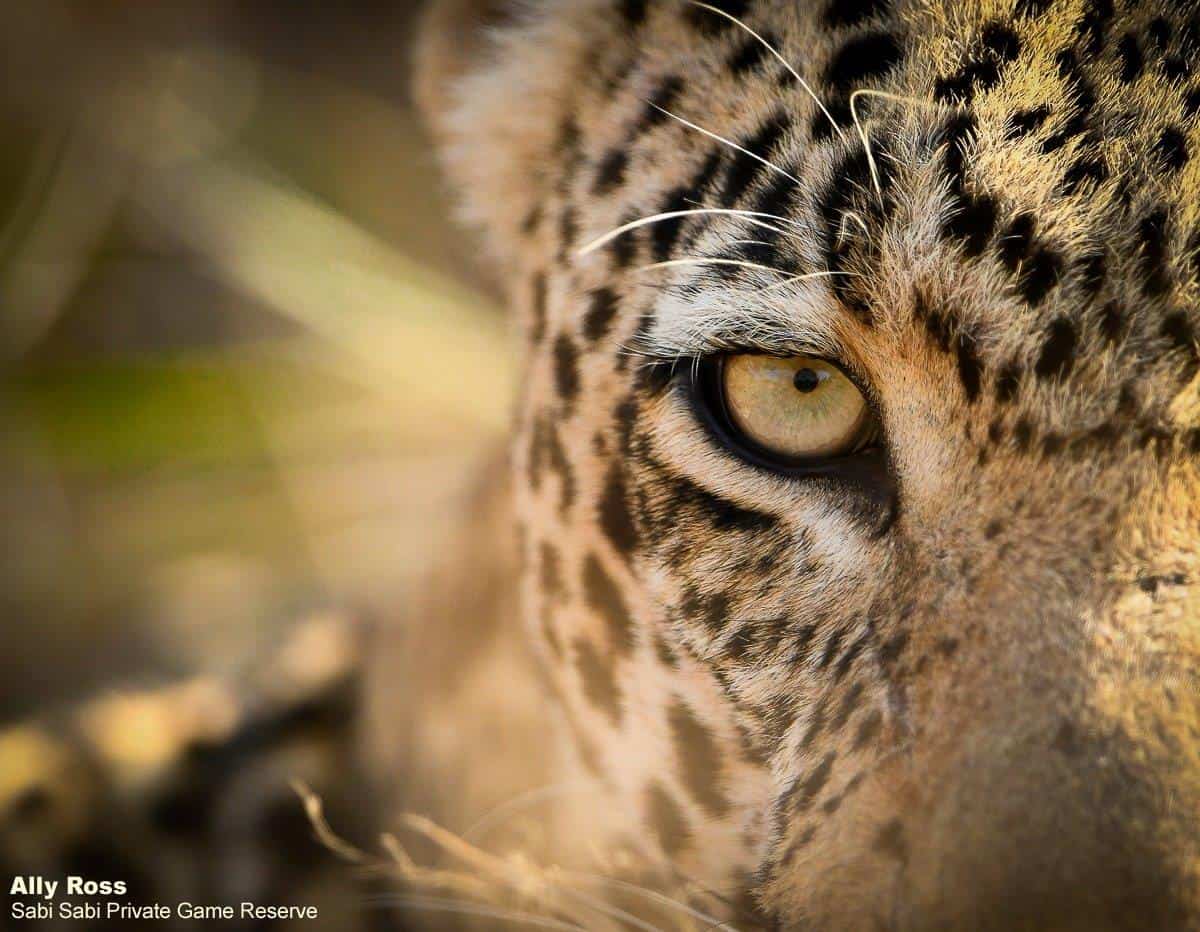 After spending the majority of the morning following his tracks, we set out on the evening drive to continue where we left the search earlier. With fresh tracks to follow, we managed to find the White Dam male leopard as he moved on what seemed to be a territorial patrol, sniffing and flehmen grimacing and making sure to leave his scent wherever he went.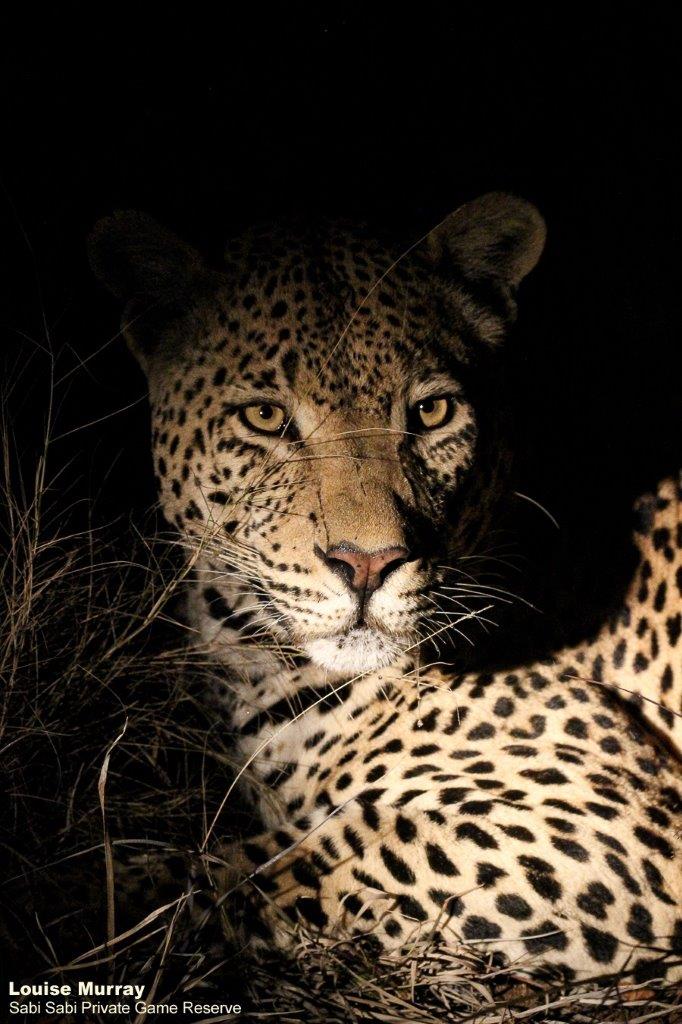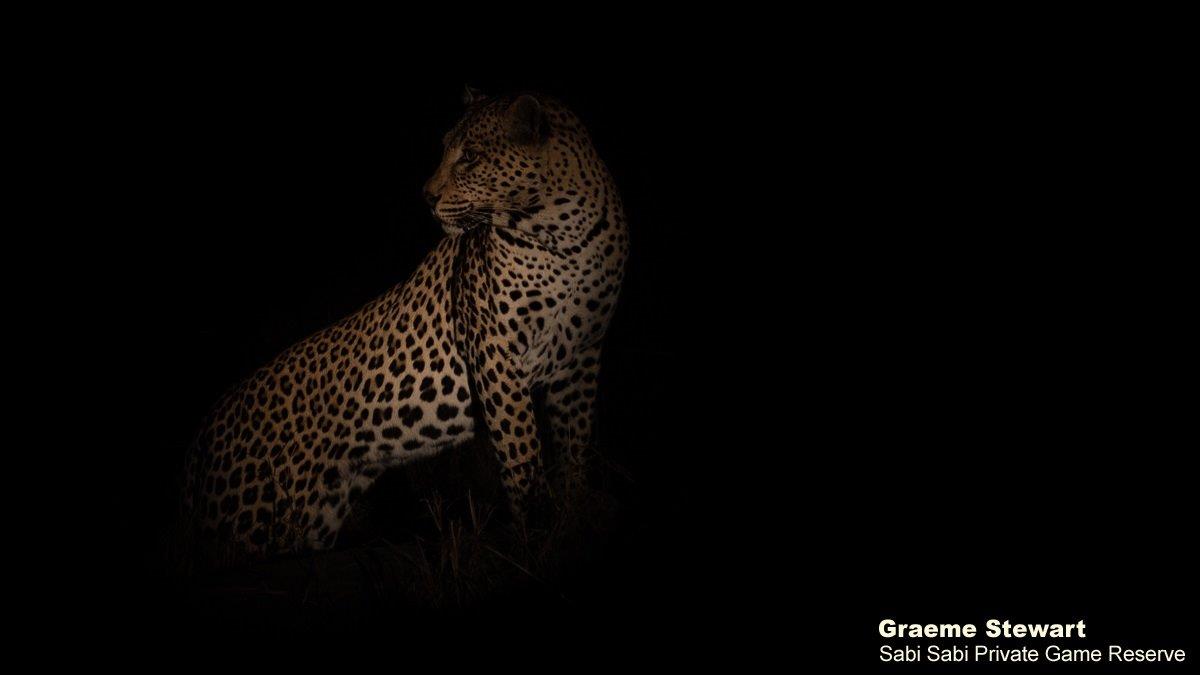 After tracking for almost the whole morning, we started to give up hope but there was one road we hadn't yet been on that this leopard could possibly be on, and to our surprise out walked Maxabeni from the bushes, straight past us. He looked to be on a mission and nothing was stopping him.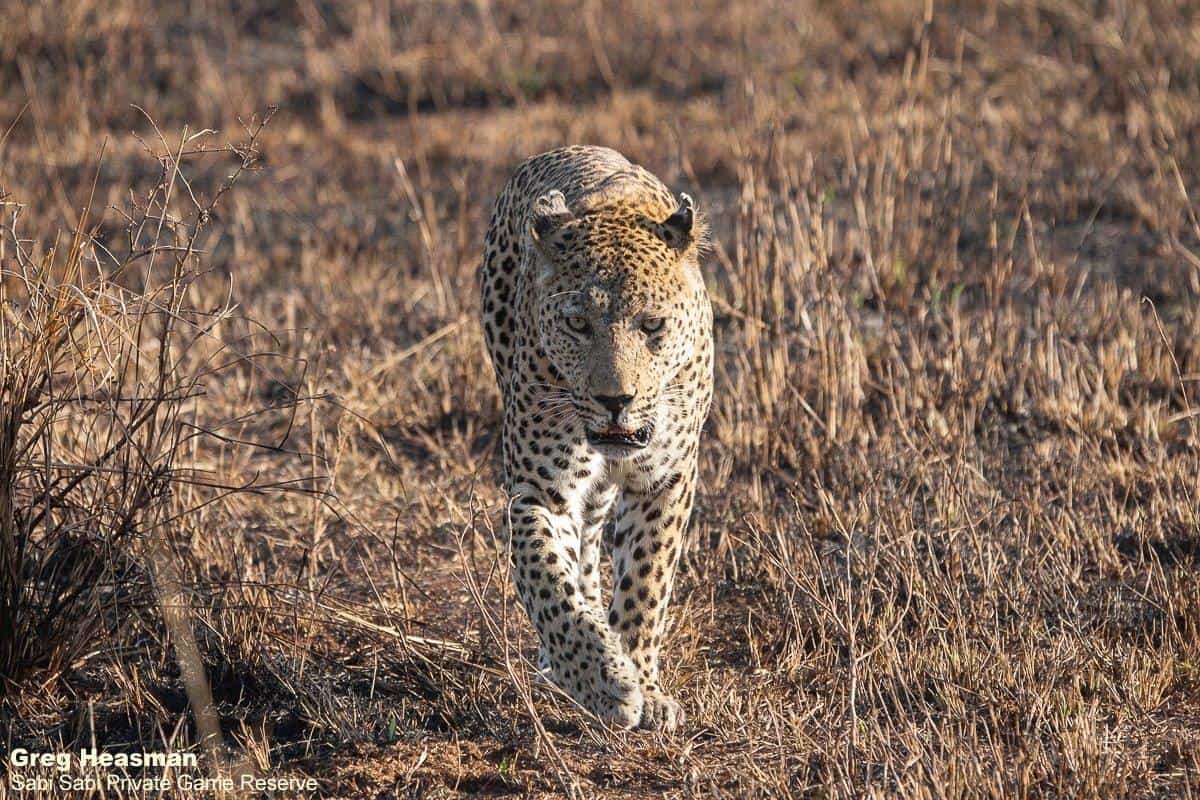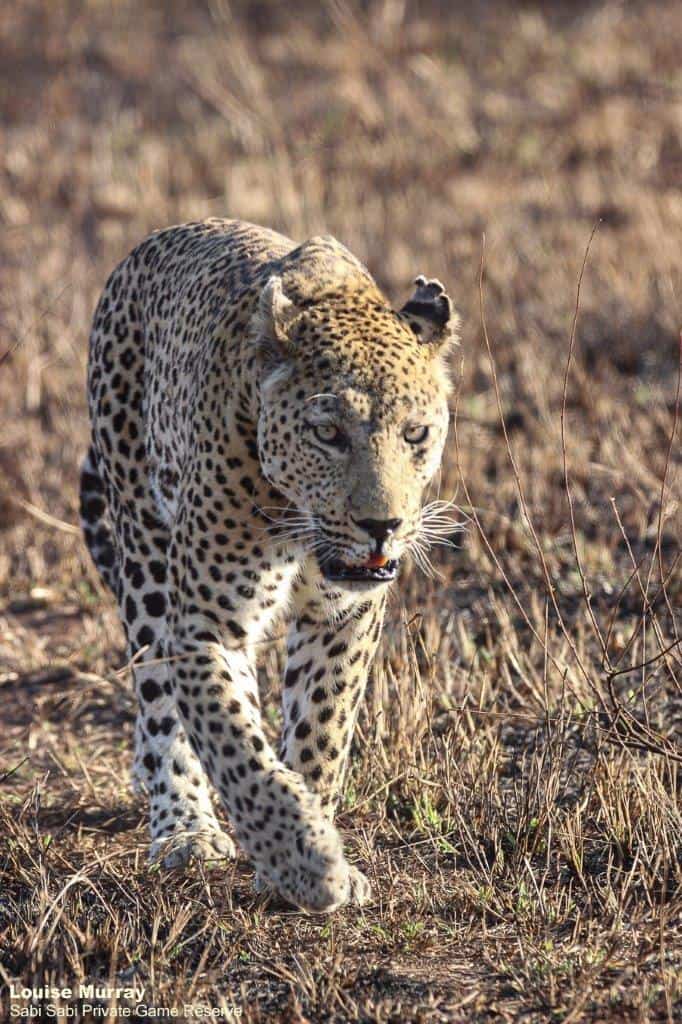 One evening, we heard the sounds of a male leopard vocalizing so we headed in the direction of the sounds to try and find him.  Once with him, we heard in the distance a response to his vocalizing – another male perhaps. It was so incredible to hear this territorial battle going on. We eventually couldn't follow the young White Dam male anymore and left him to his duties. Heading back to the lodge, we were greeted by the much older responder, Xovonekela, creeping out the shadows, scent marking as he made his way past.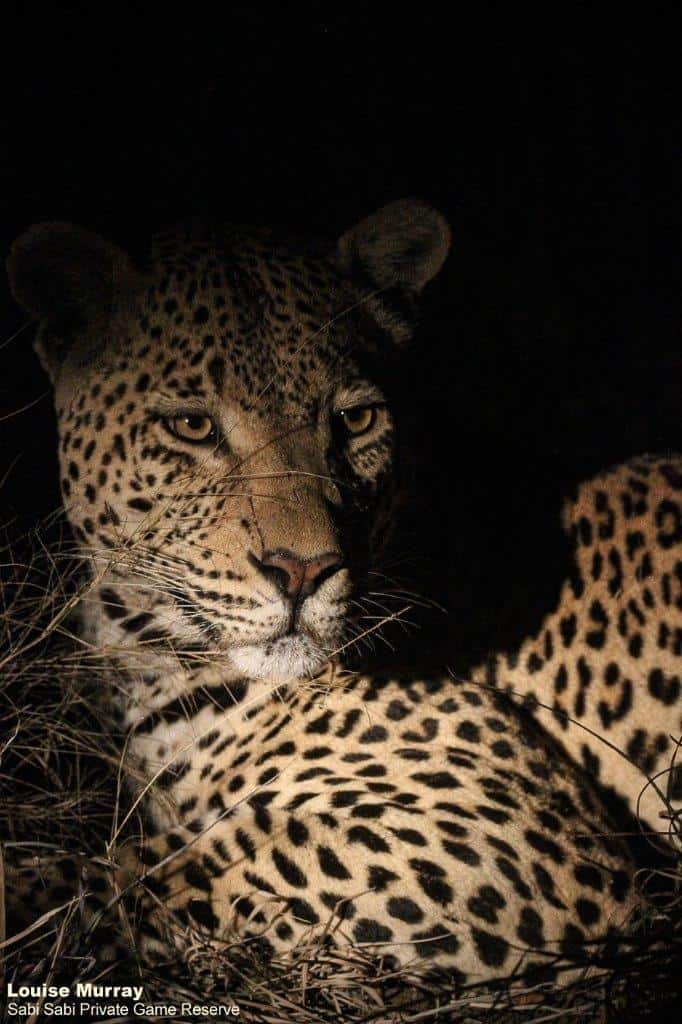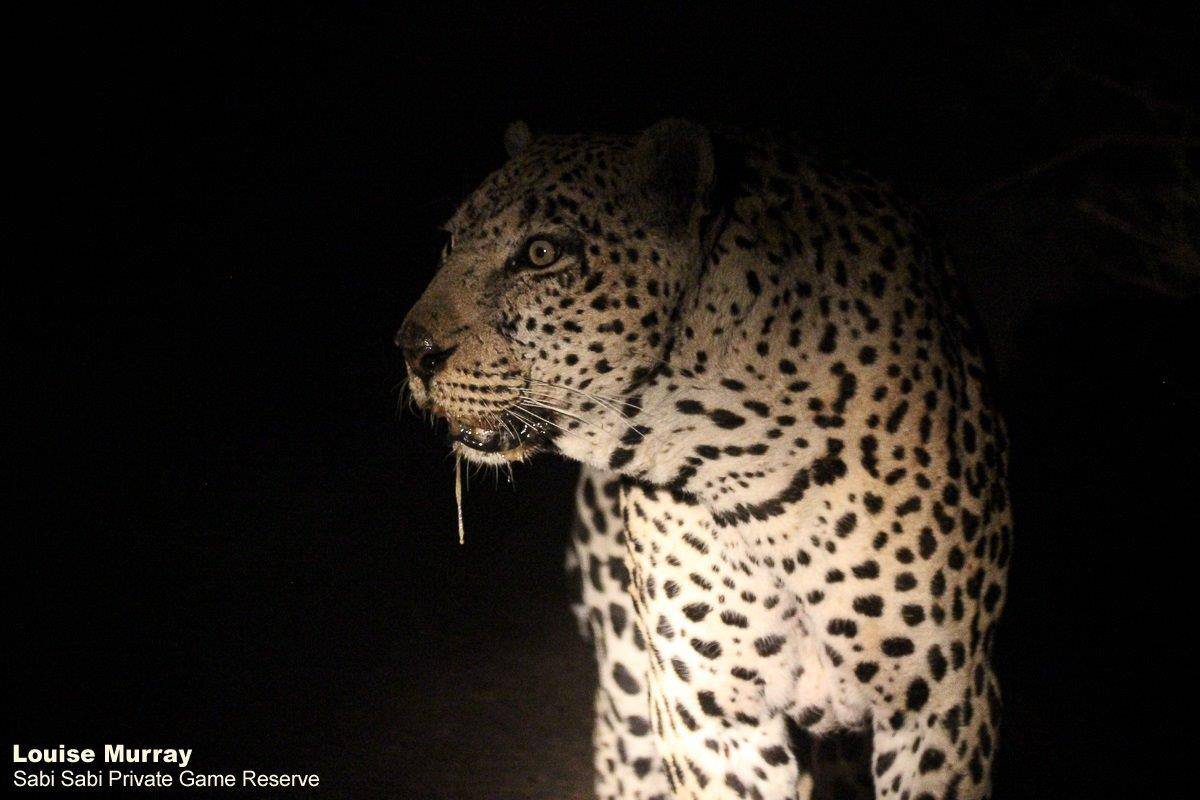 Late in the afternoon Tyron came across the Southern Pride female lion looking to get active and possibly search for a meal.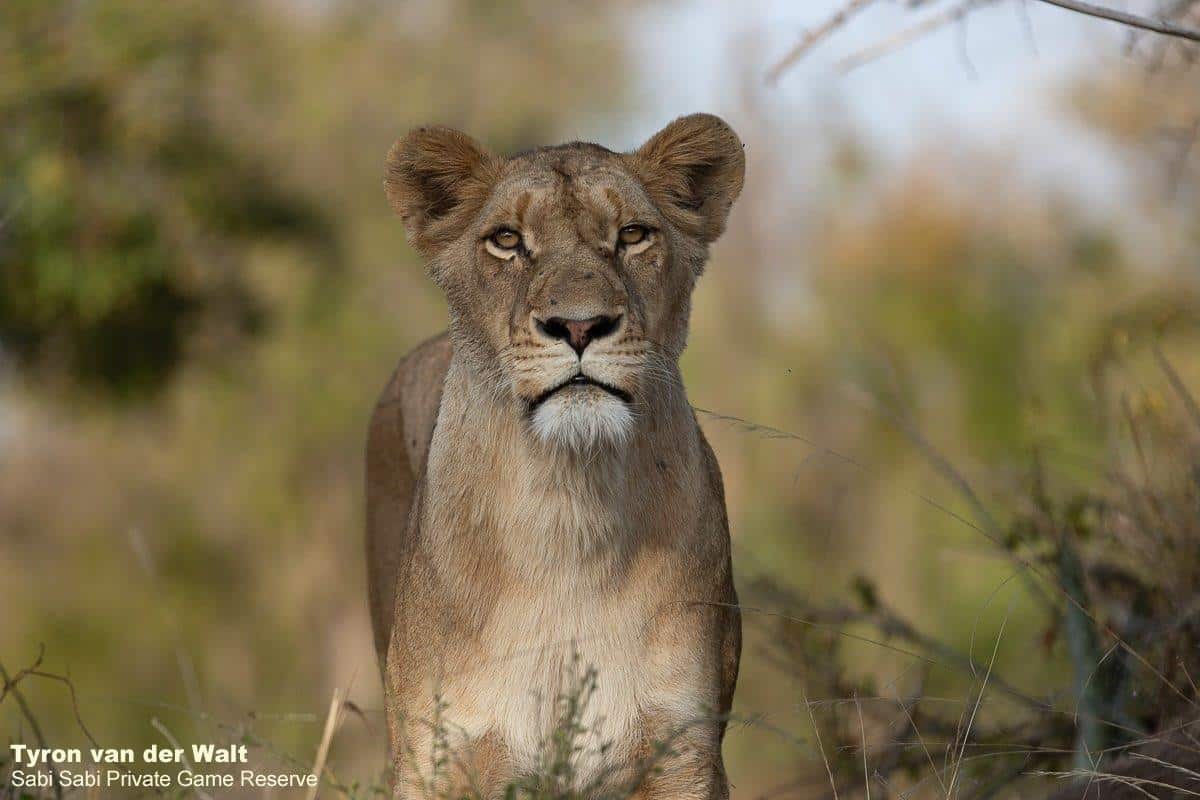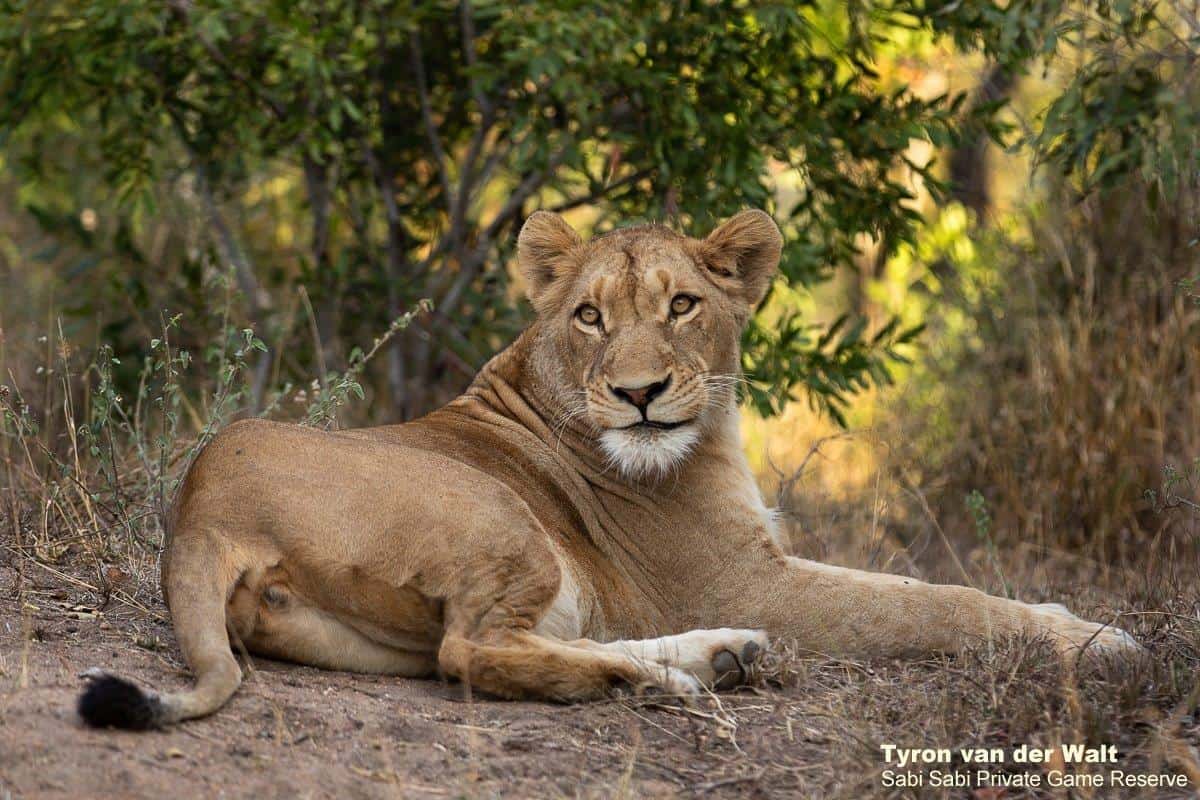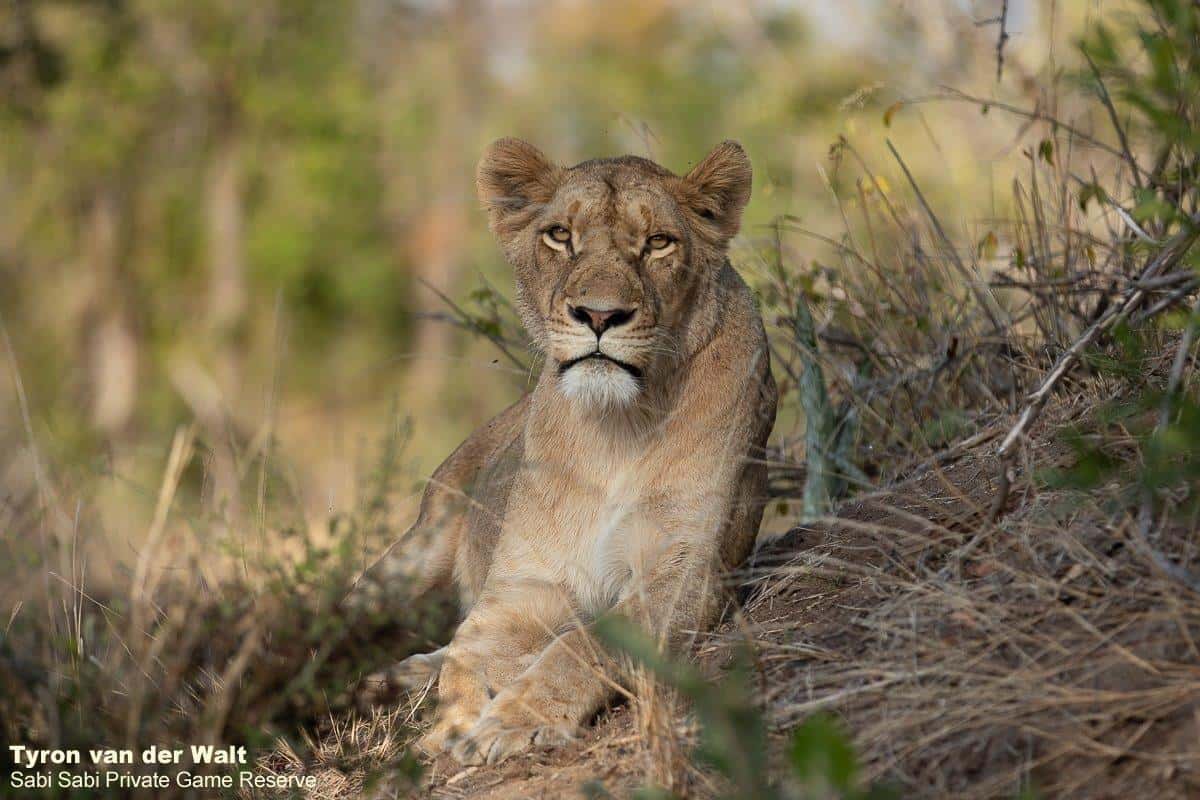 The Styx Pride and Nkuhuma male managed to make a kill somewhere – we are not sure what or where but it was clear by their full bellies, they were lying next to the watering hole right in front of Selati Camp.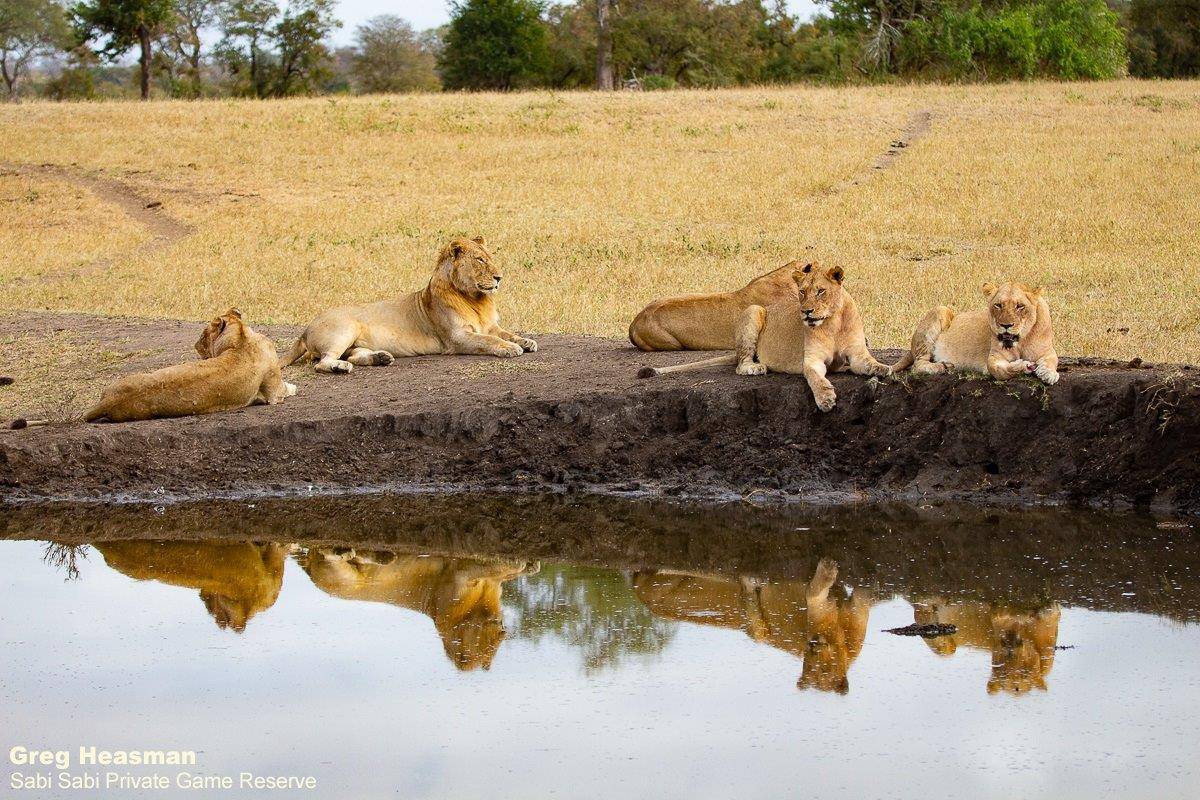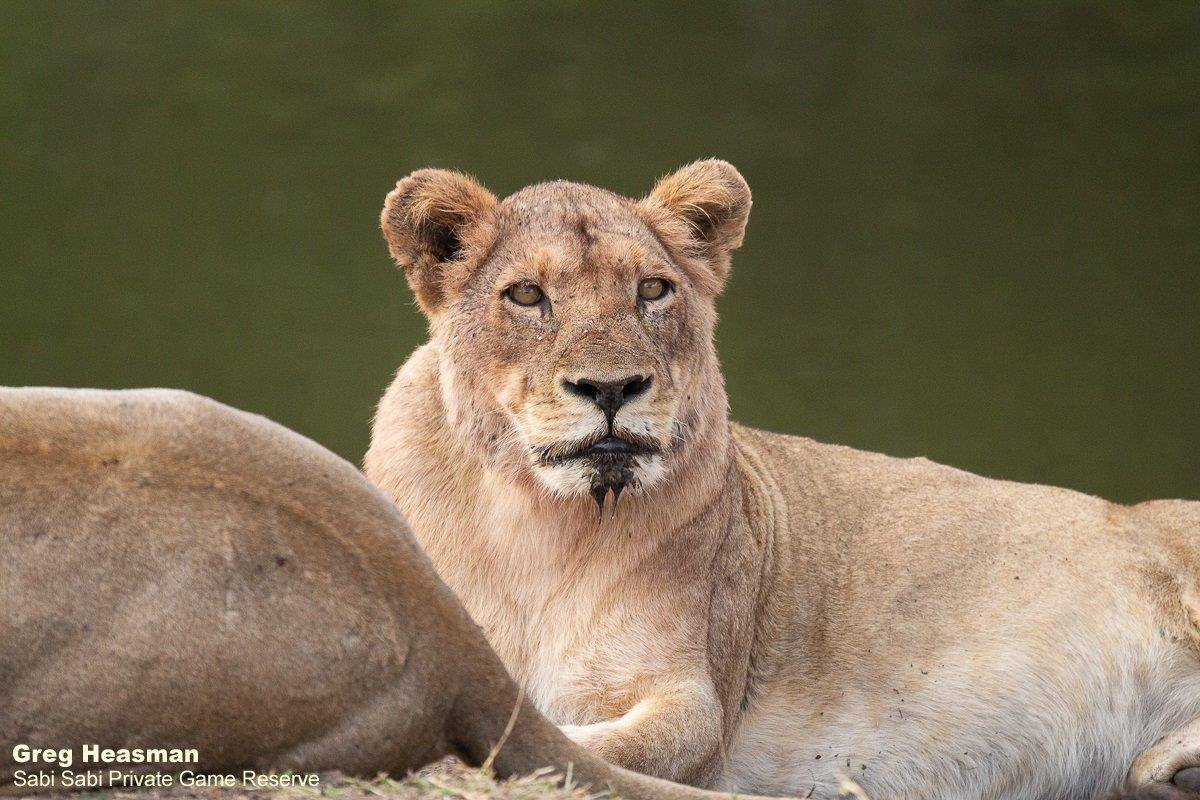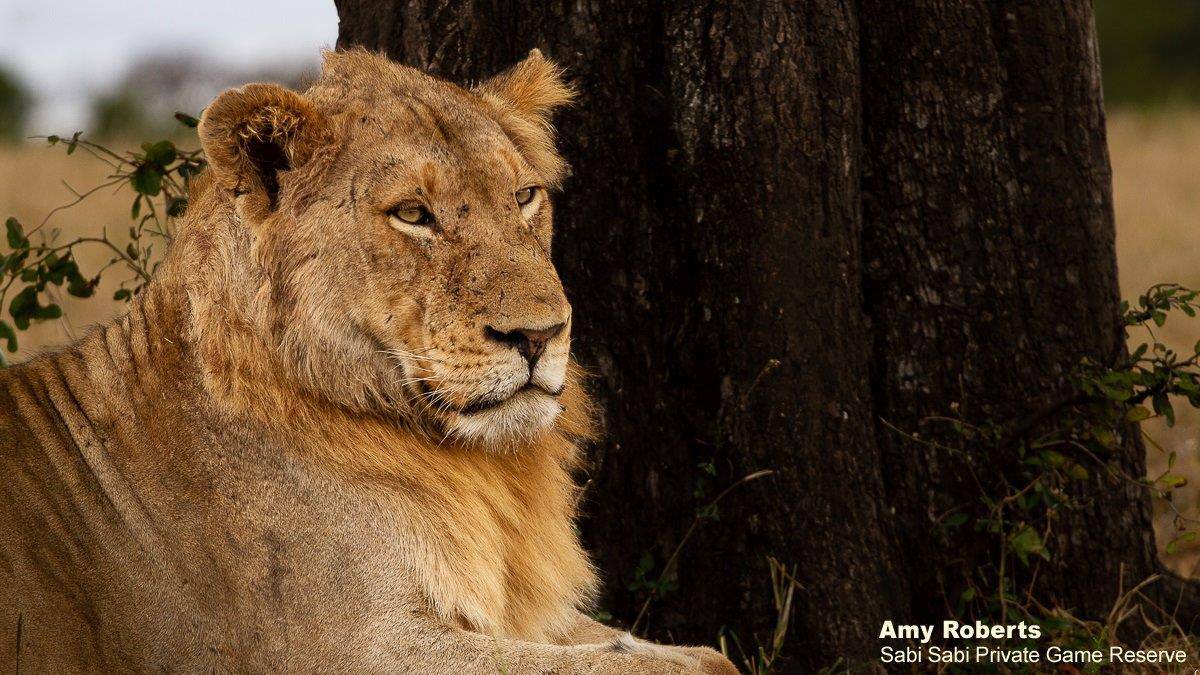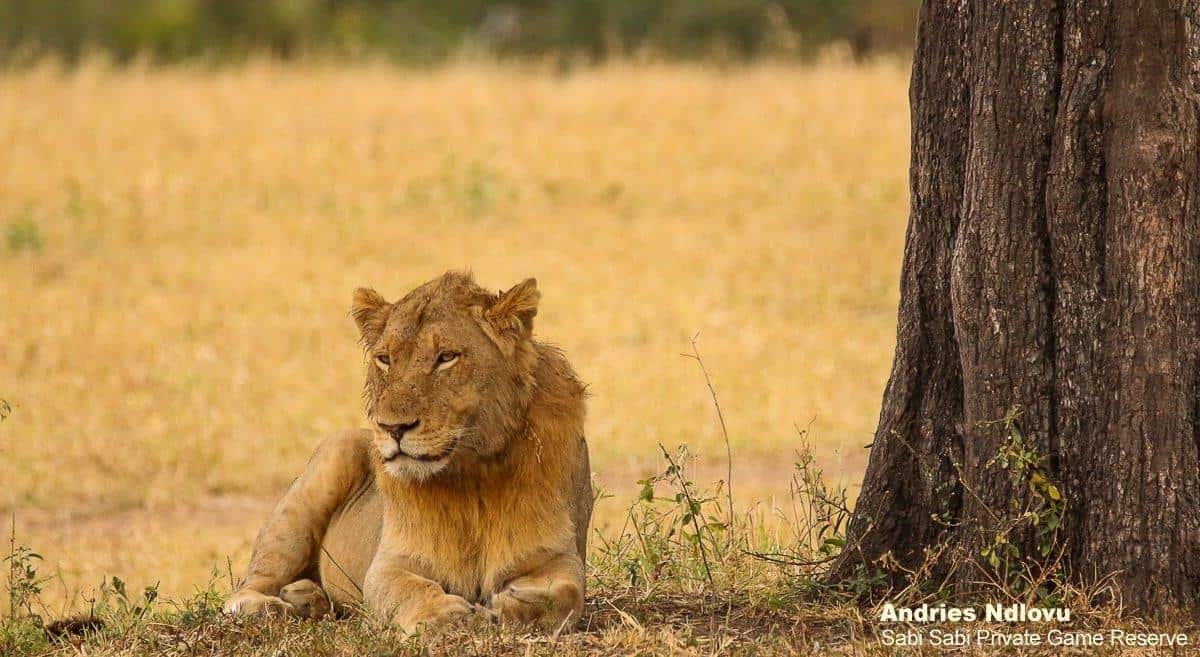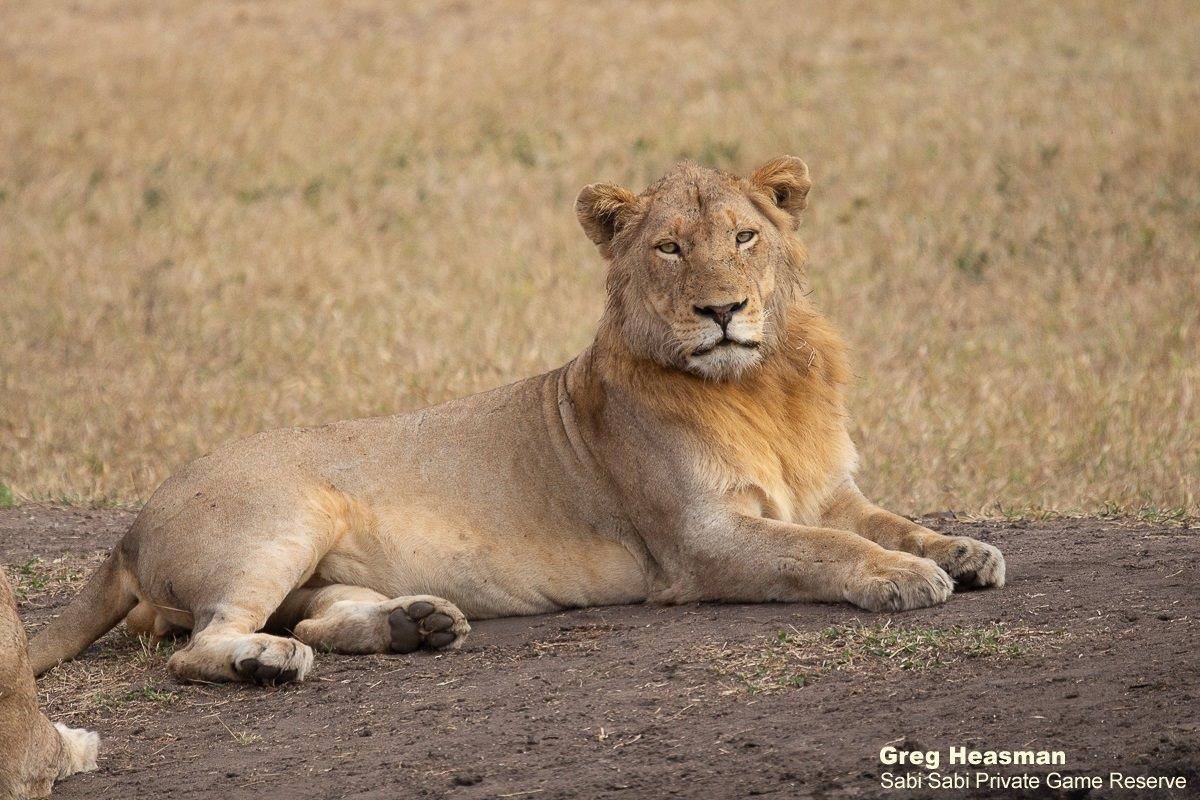 This didn't mean they wouldn't take any opportunity to hunt again… We watched as the pride attempted to stalk giraffe in an open plain but later gave up.  They spent the morning at the water, only moving into the shade of a tree close by where they could escape the midday sun. Some fast asleep, some more alert, but all nice and full from a meal the previous evening.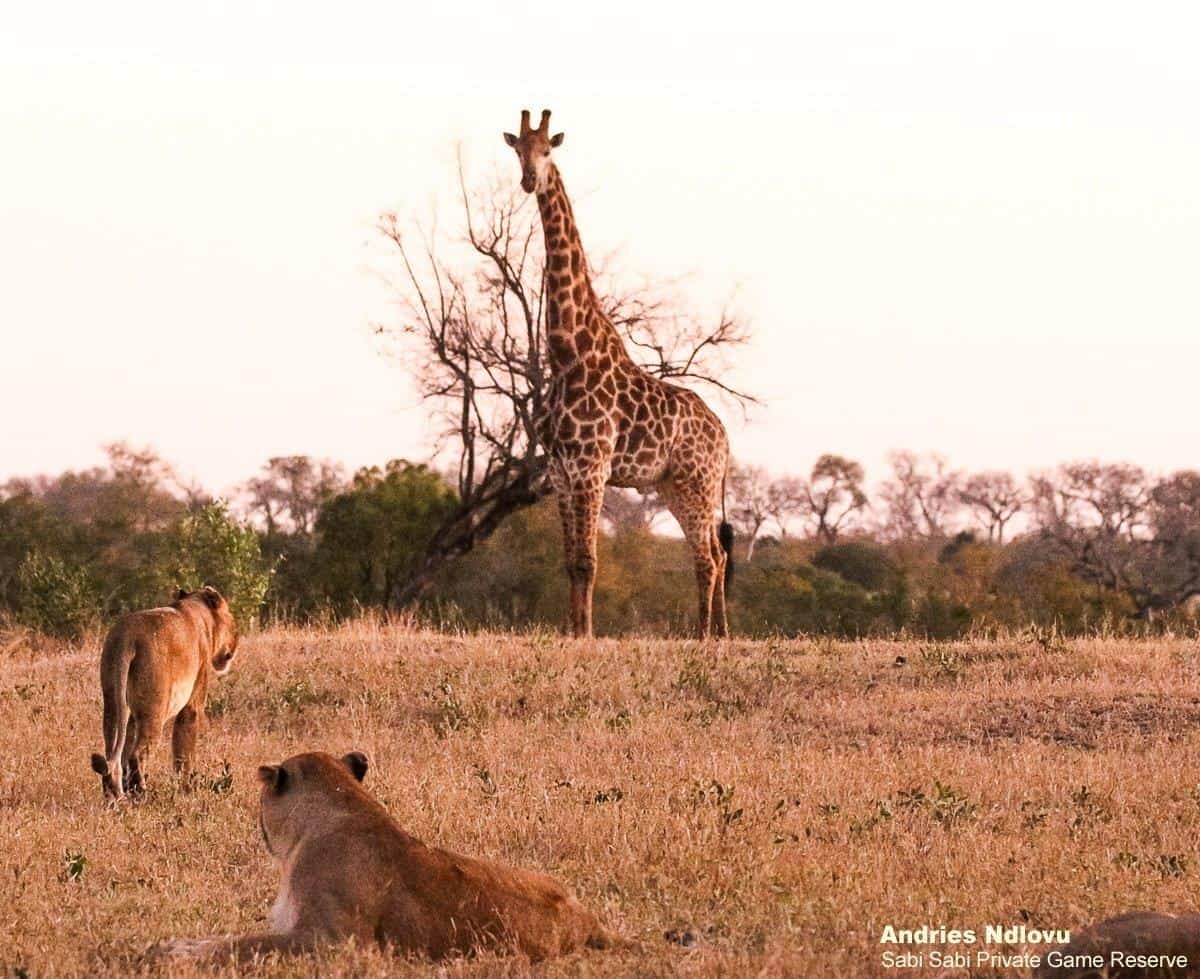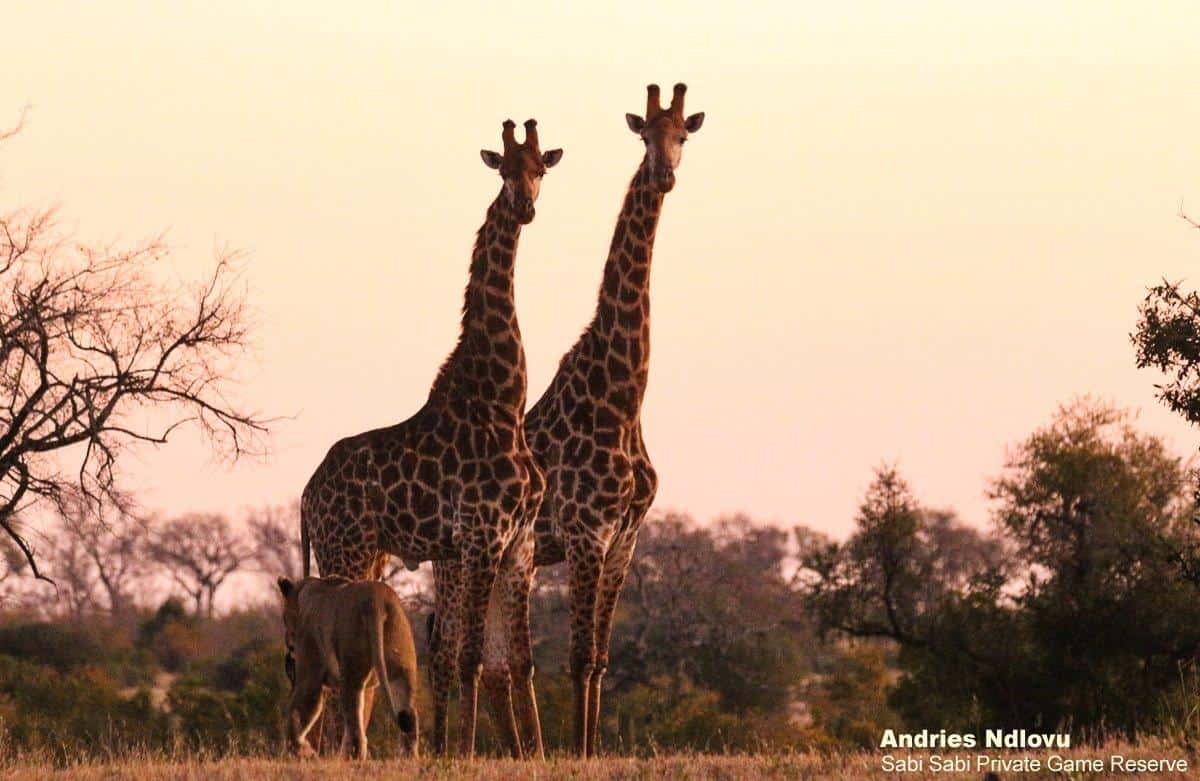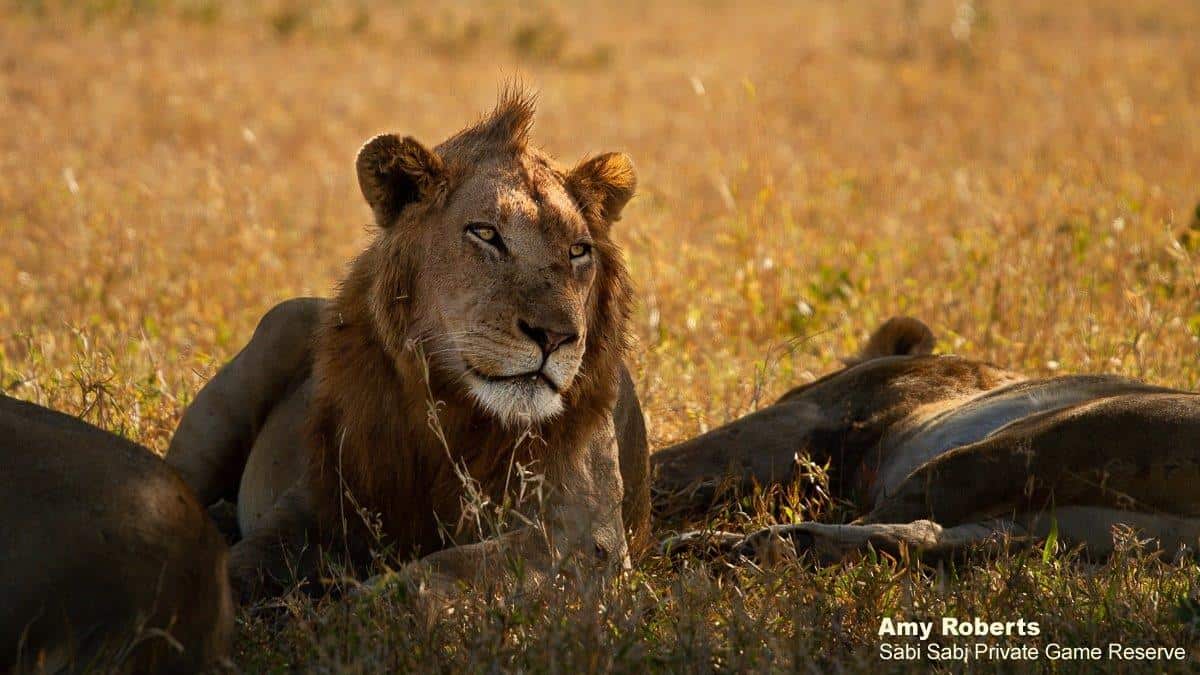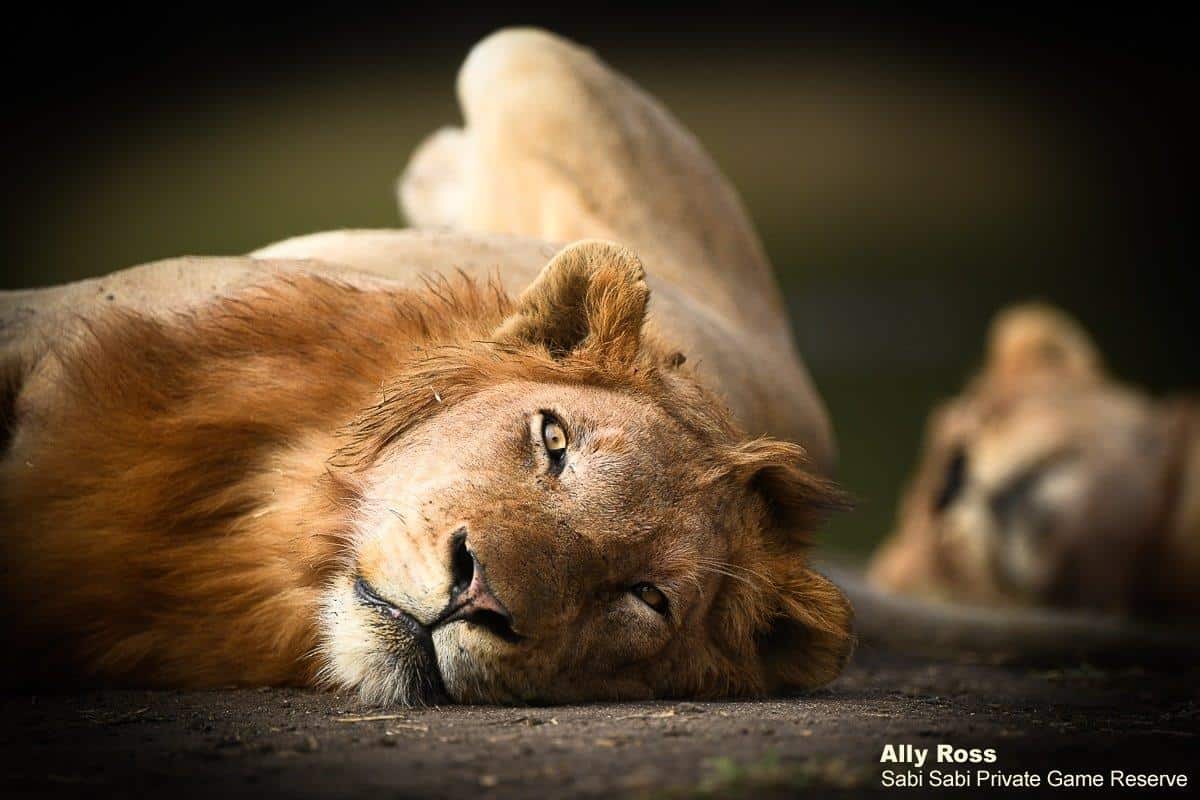 The following day – we left the lodge and headed towards an open area where we saw a herd of buffalo, wildebeest and giraffes looking towards the road, snorting. We followed up and found 2 Plains Camp male lions watching the buffalo who began to move on but the lions paid more attention to the giraffe, with one of the males chasing the giraffe while his brother sat and watched him. The giraffe moved on and we followed the lions for a little while longer before losing them in the thicket.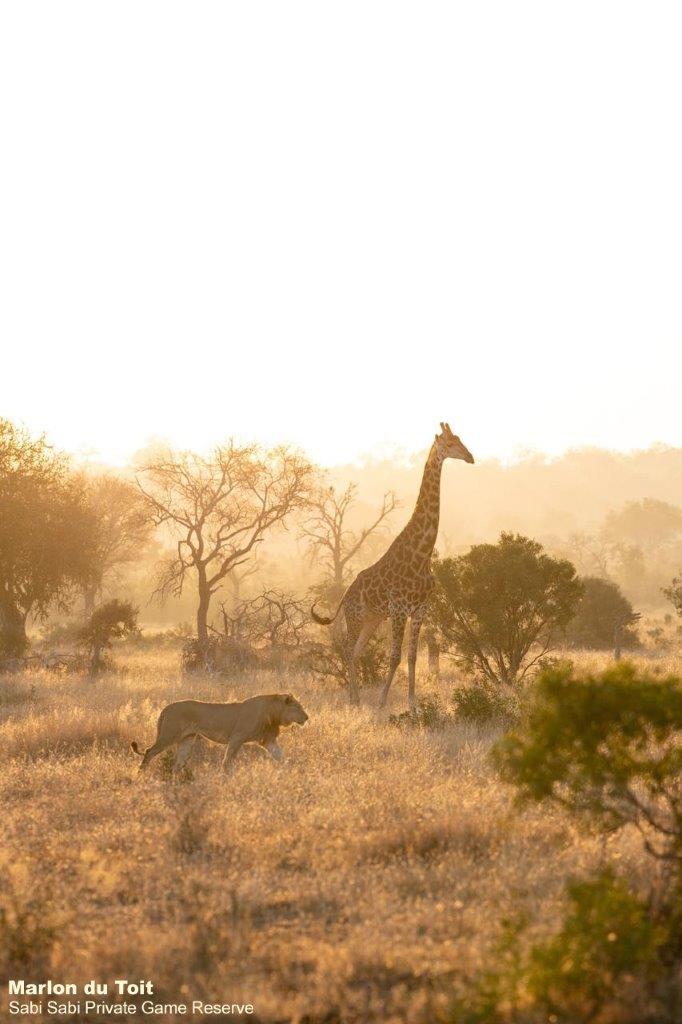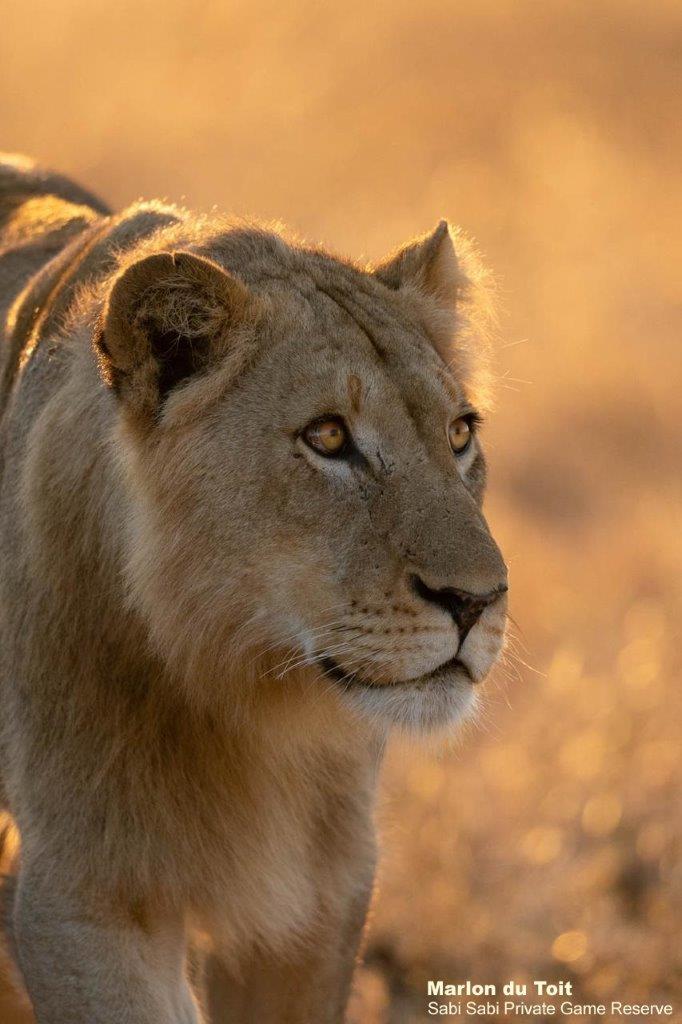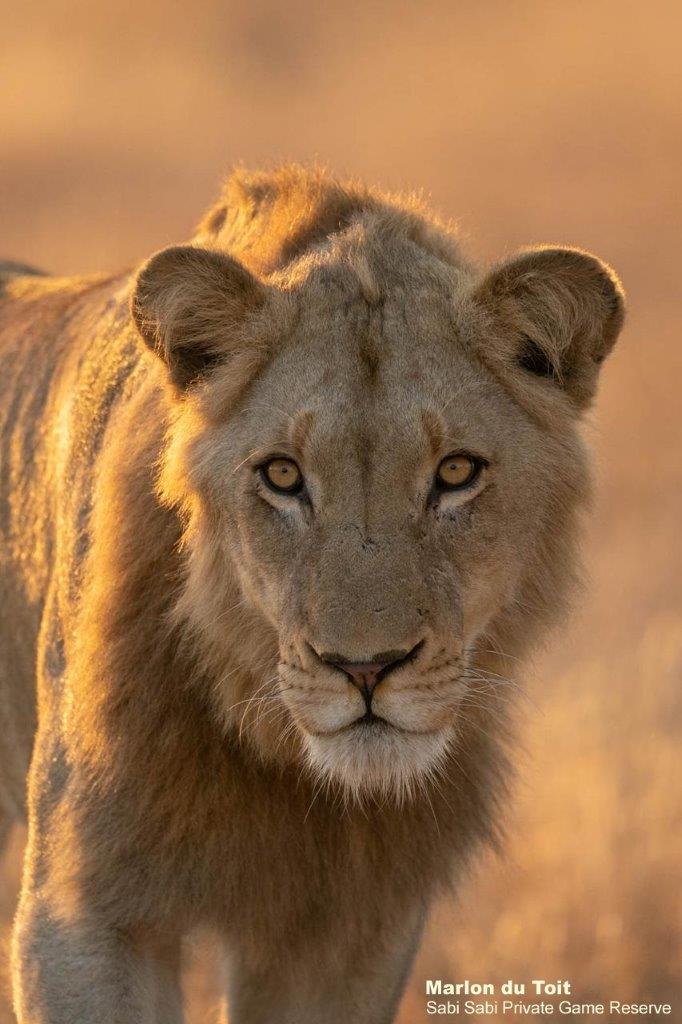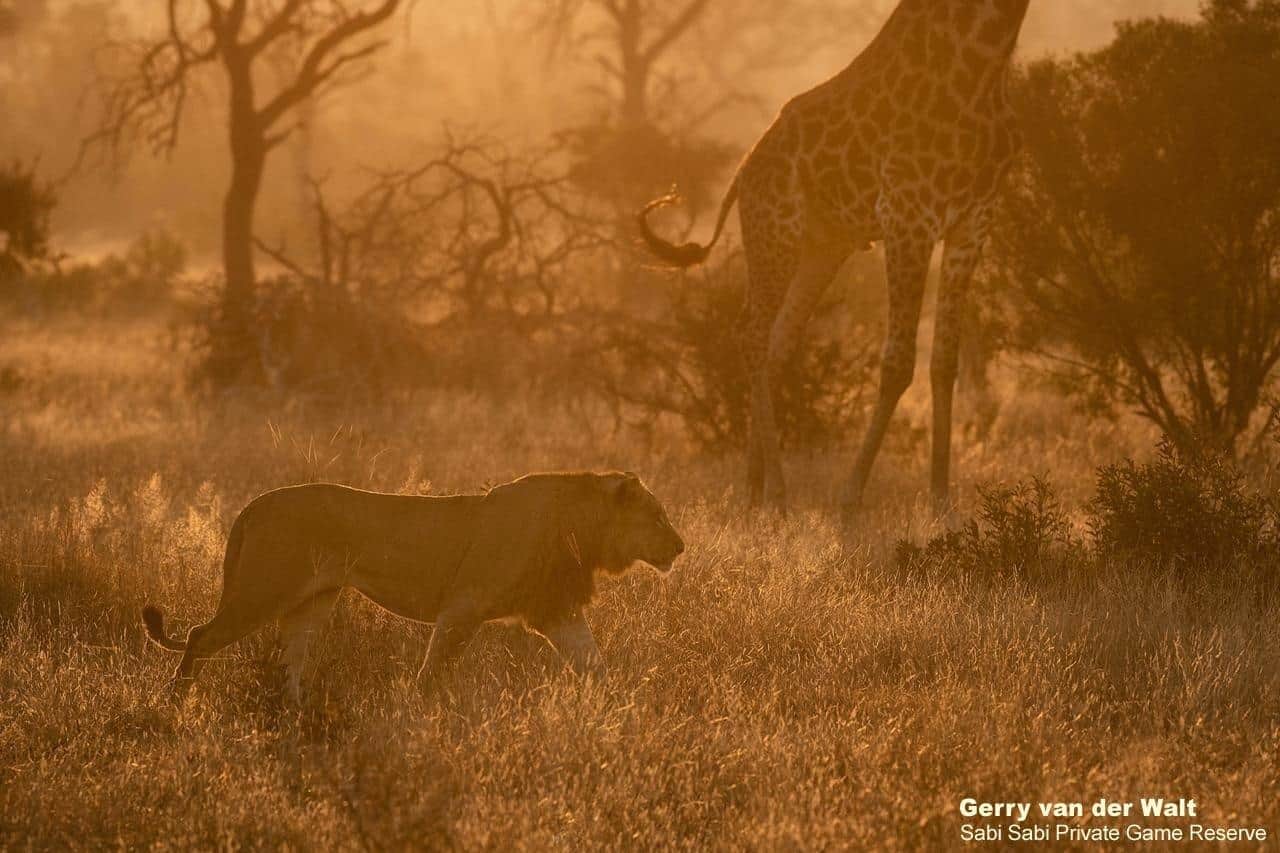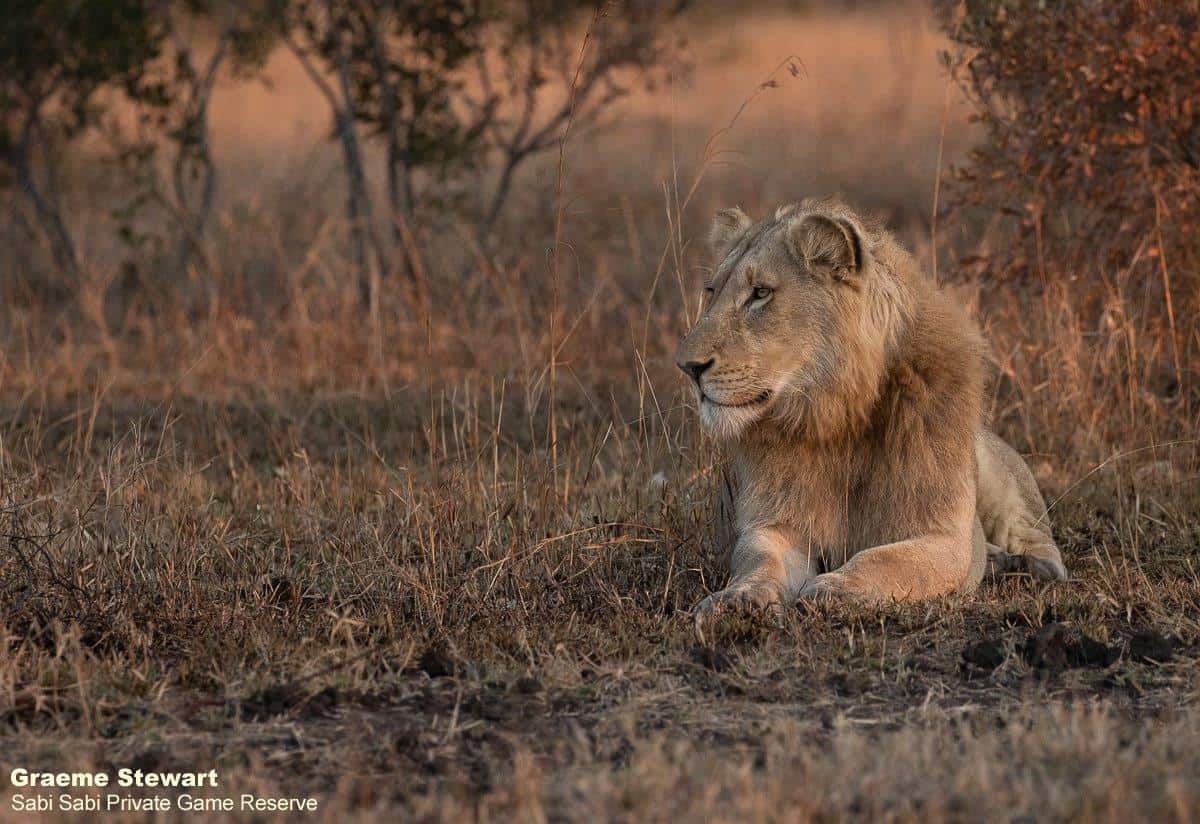 Perched atop a large termite mound, these male lions were watching a herd of buffalo; patiently biding their time, keeping close behind as the herd moves unsuspectingly.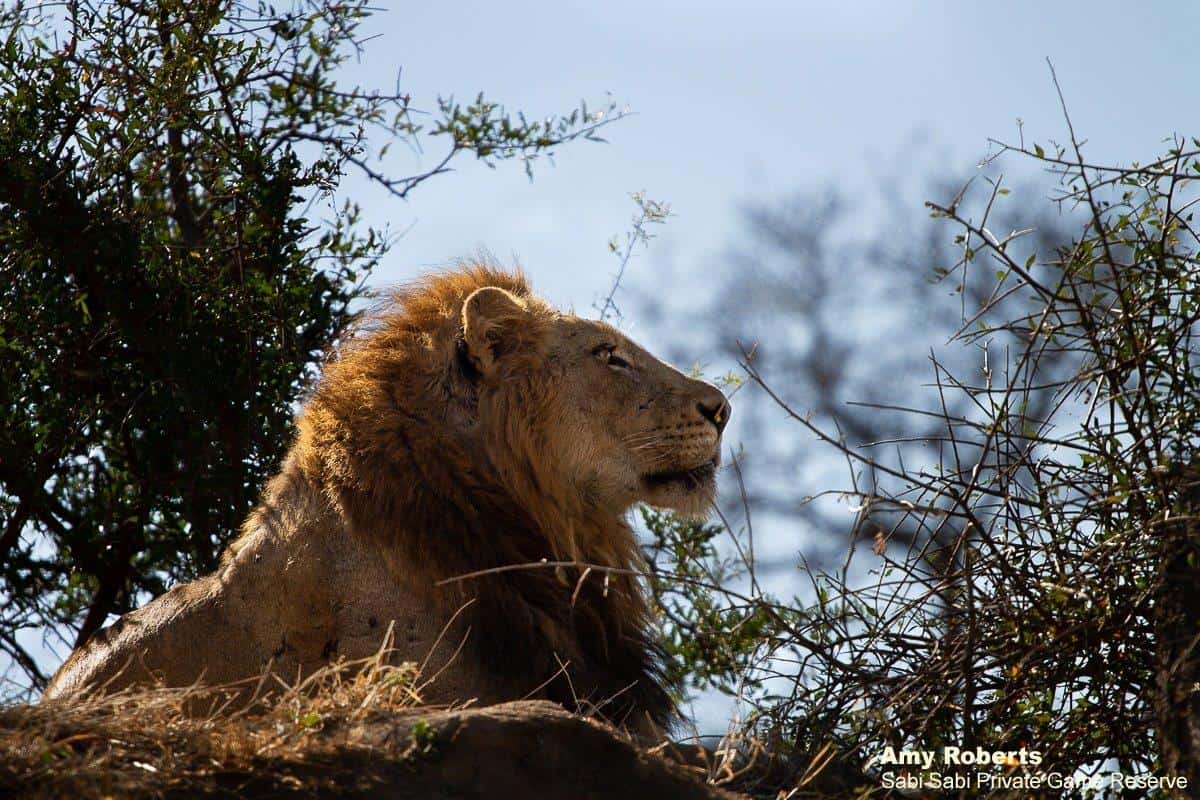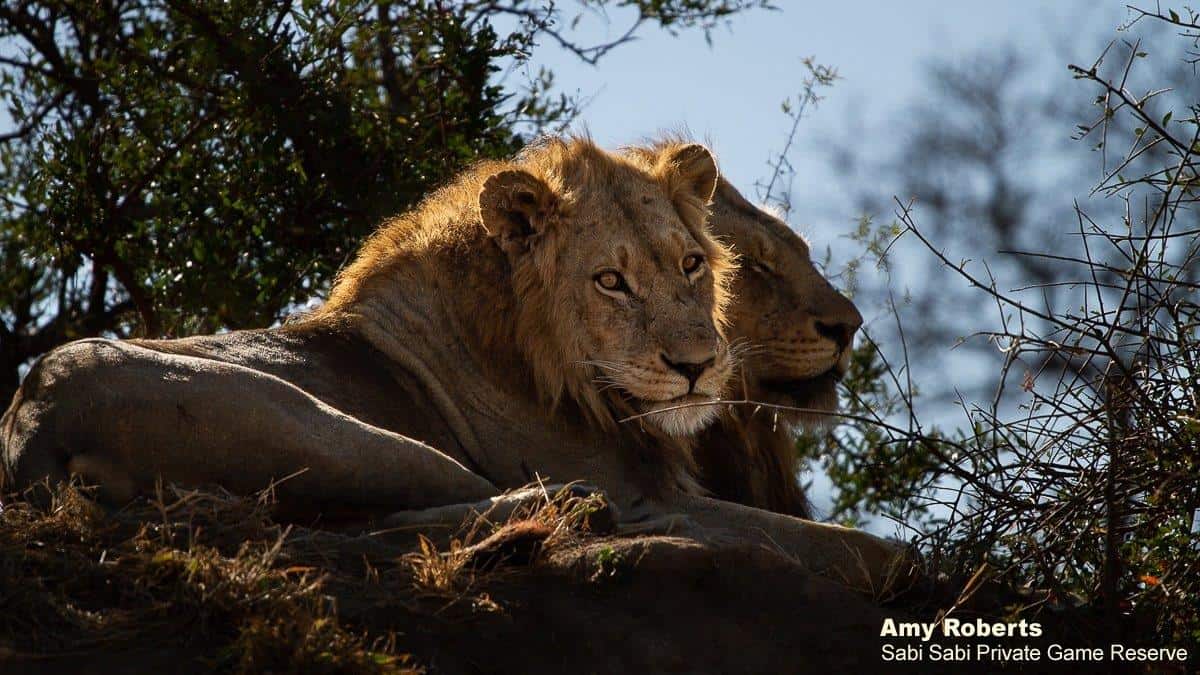 Our Monochrome Monday selection from the week…
With their big ears, not much goes undetected when wild dogs are around…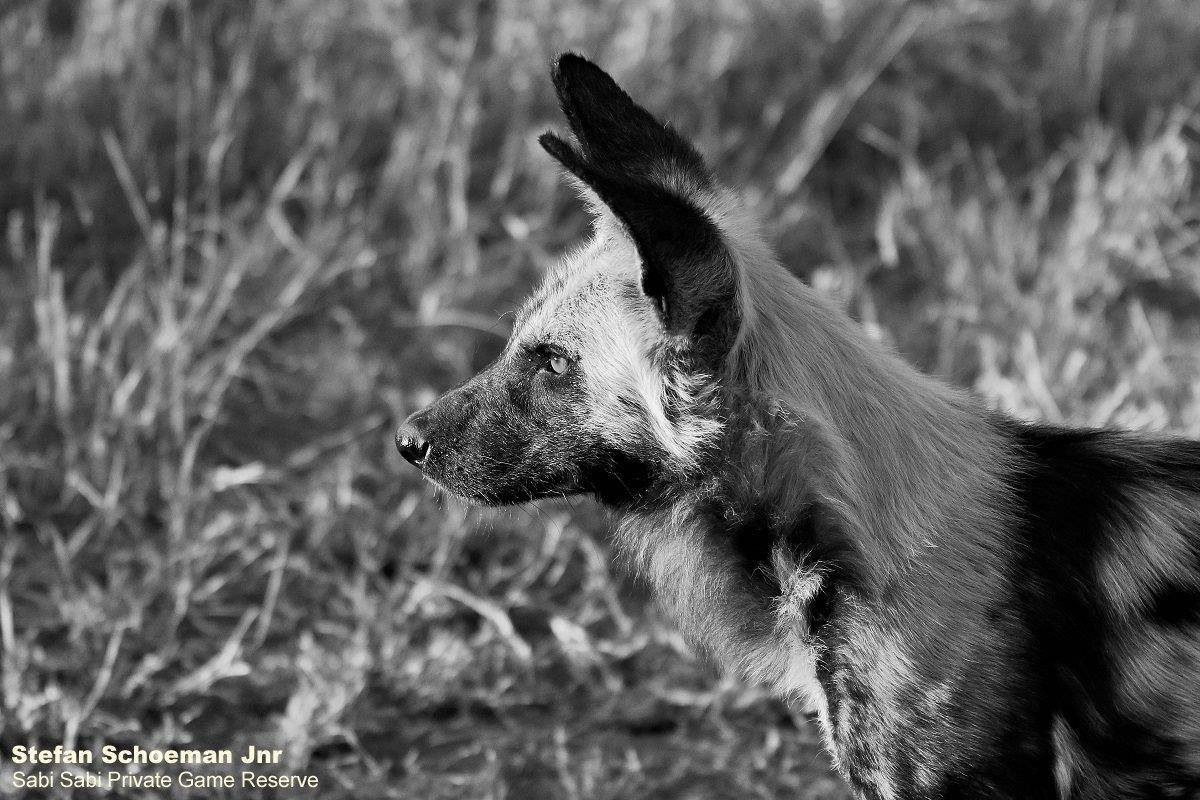 Together with the rest of the herd, this young Elephant was feeding before getting distracted by the rest of the youngsters jostling in the road.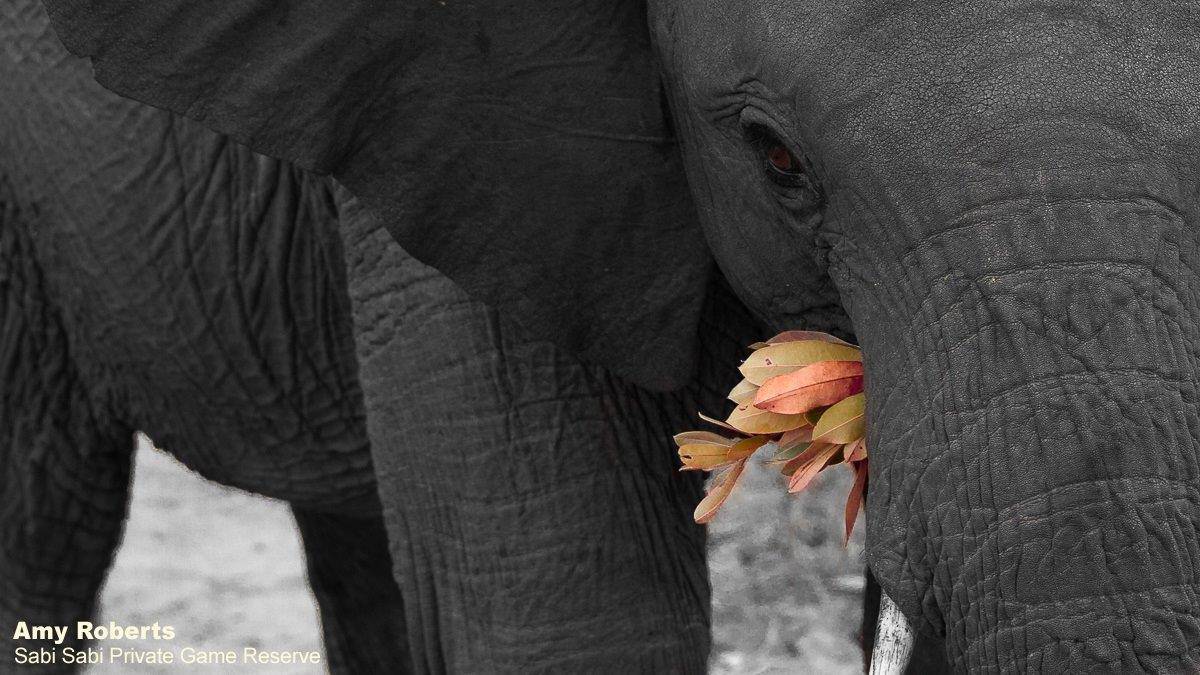 Even more dazzling in monochrome.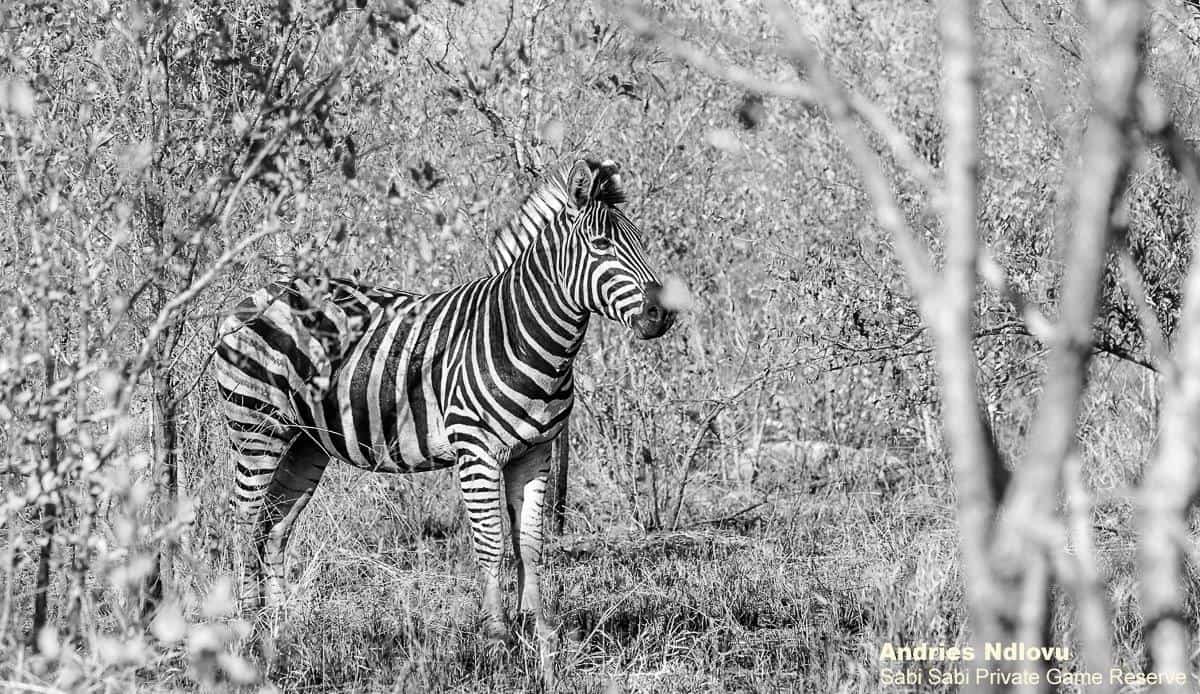 On the way back to camp we found a large herd of buffalo resting not too far from Bush Lodge, with this male keeping an eye on us as we moved past…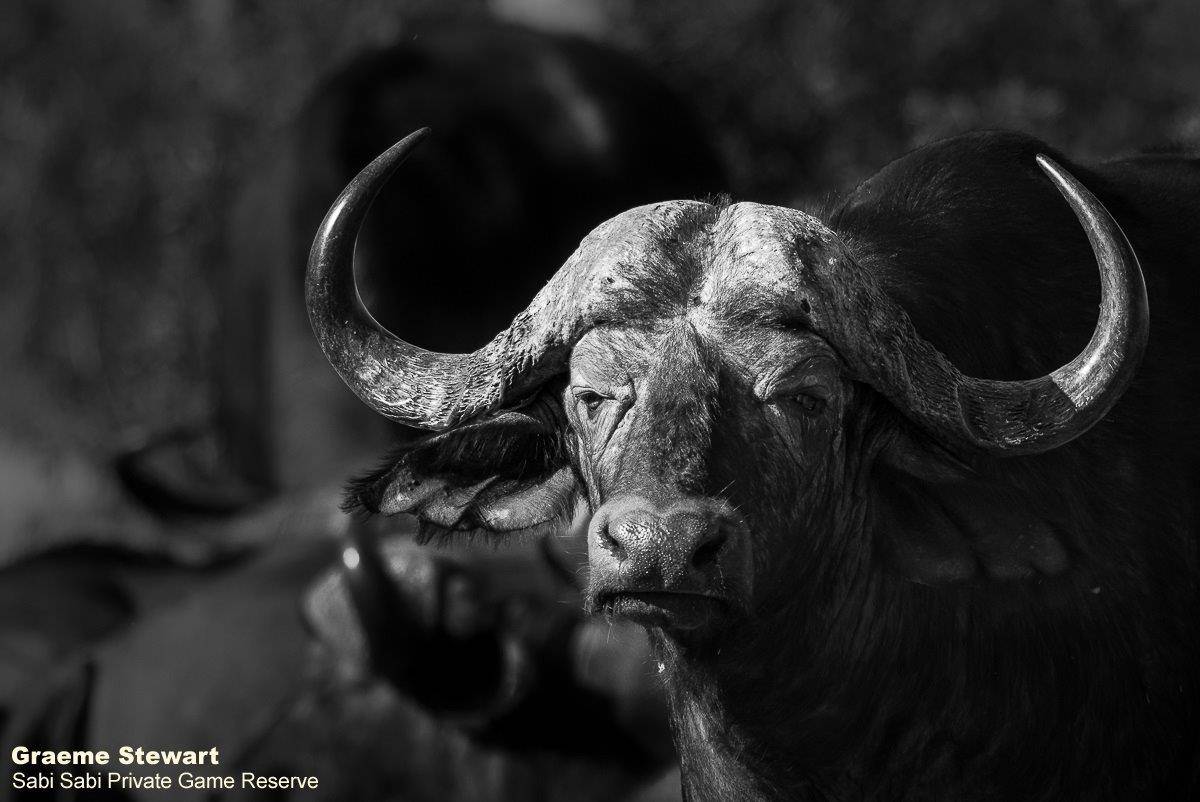 Until next time…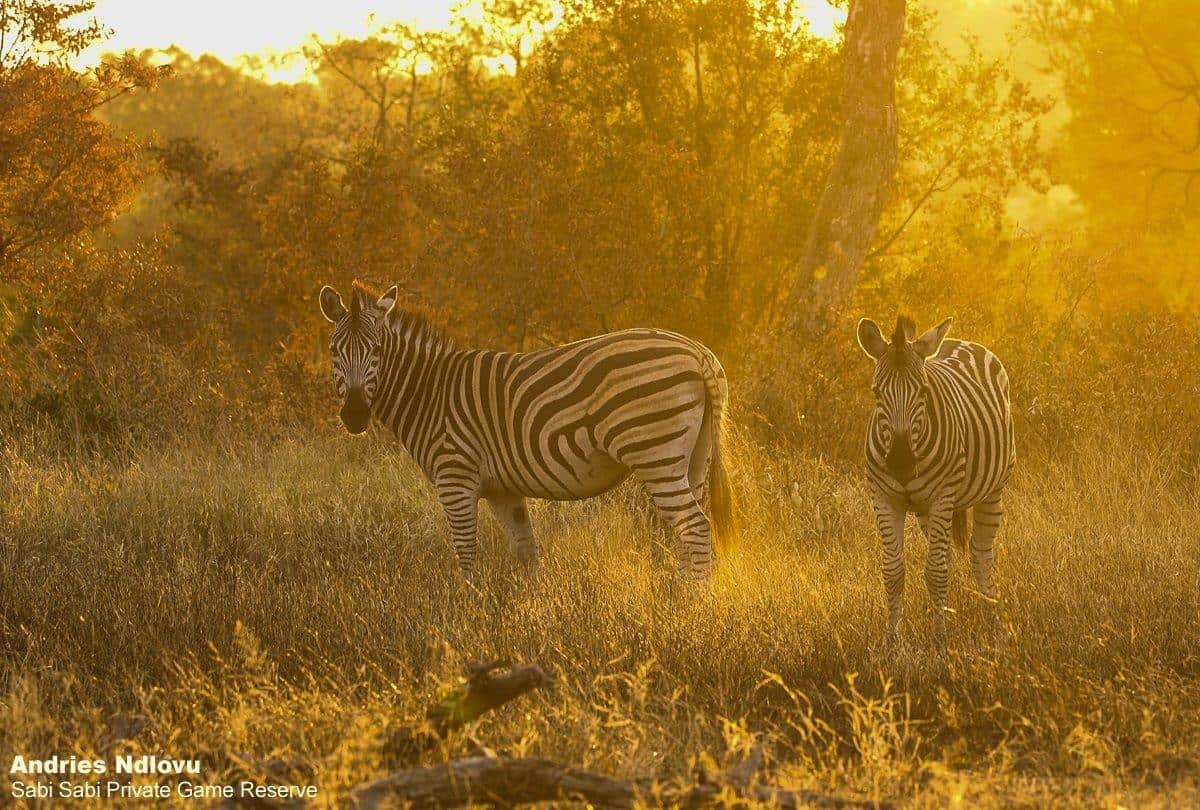 Blog by Wendy Claase
Images by Ally Ross, Amy Roberts, Andrew Beck, Andries Ndlovu, Brett Heasman, Gerry van der Walt, Graeme Stewart, Greg Heasman, Louise Murray, Marlon du Toit, Stefan Schoeman Jnr and Tyron van der Walt
Video by Ally Ross