The young Kigelia female has done an exceptional job at flying low under the radar as she nurtures her cub with great success. We were lucky enough to view her a couple of times this week as she sat in the open while her cub hid in the undergrowth. This shy cub finally joined its mother once it was called to move. We assume that she went off to take the little one to kill that had been stashed away.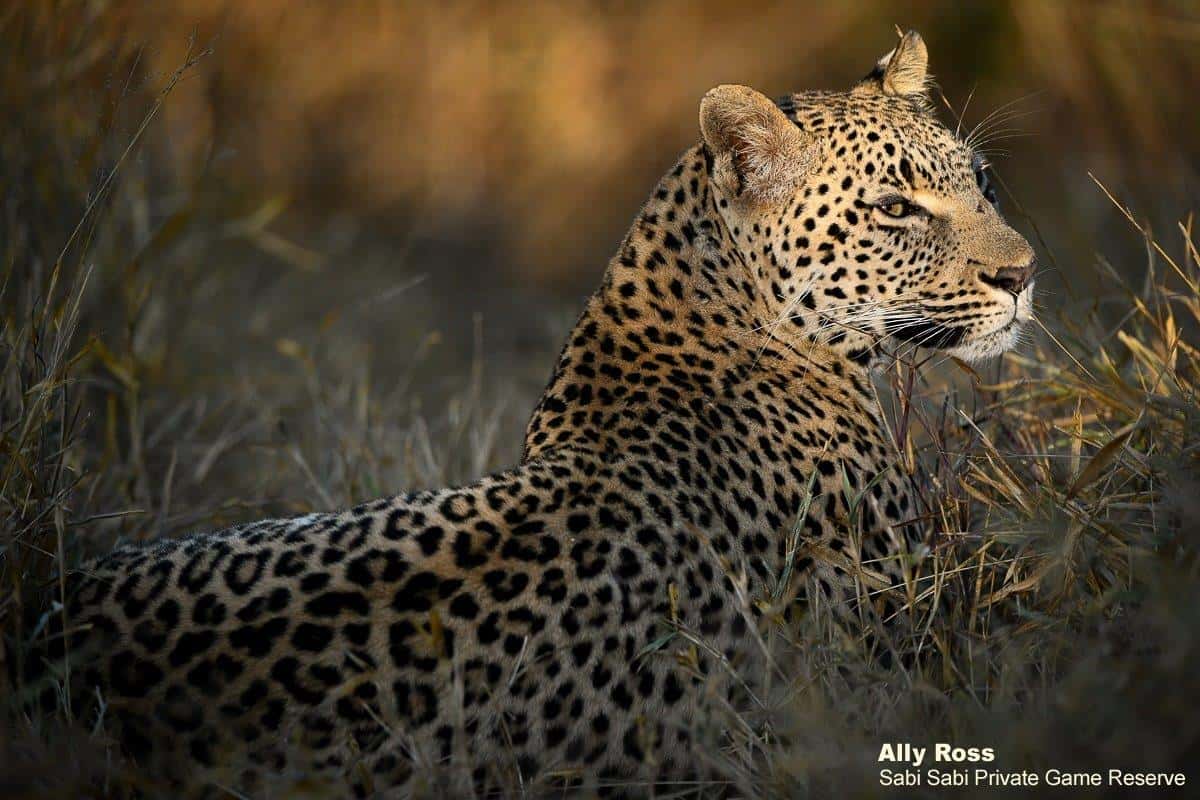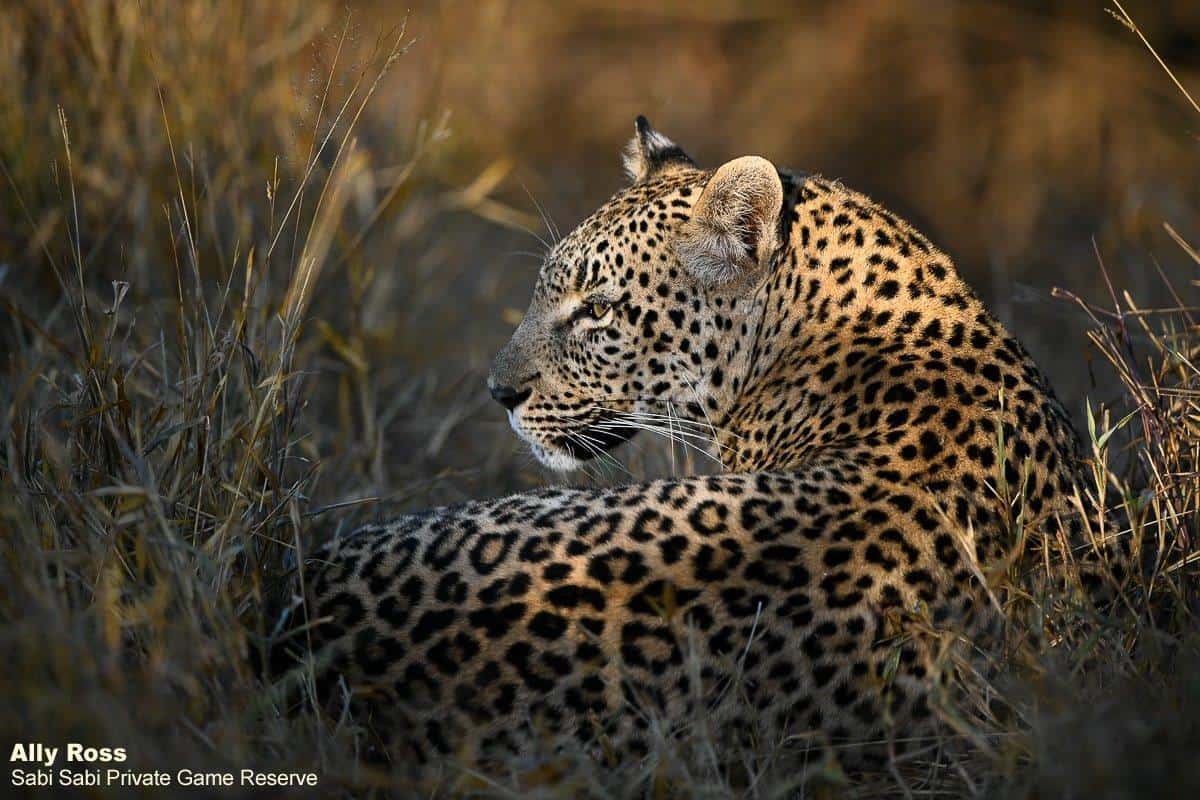 Returning to the lodge from morning safari, we came across Maxabeni resting in the road after marking his territory not too far from Bush Lodge.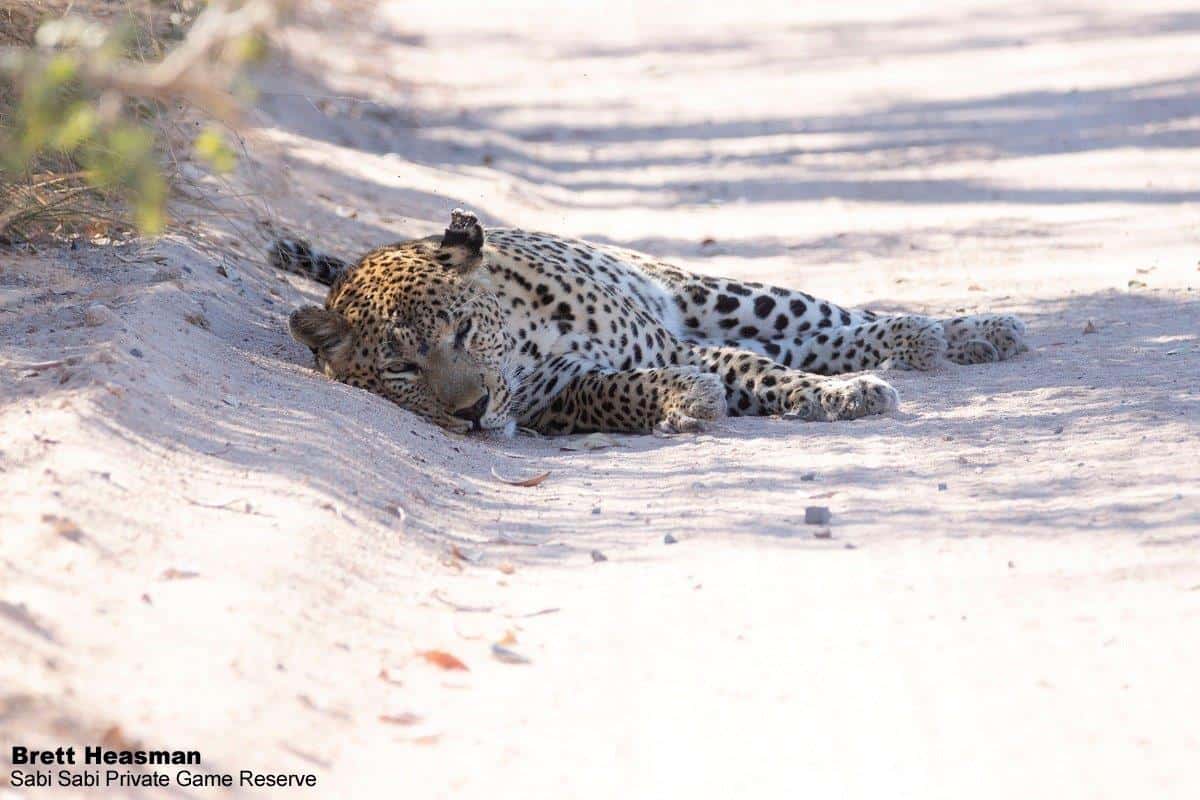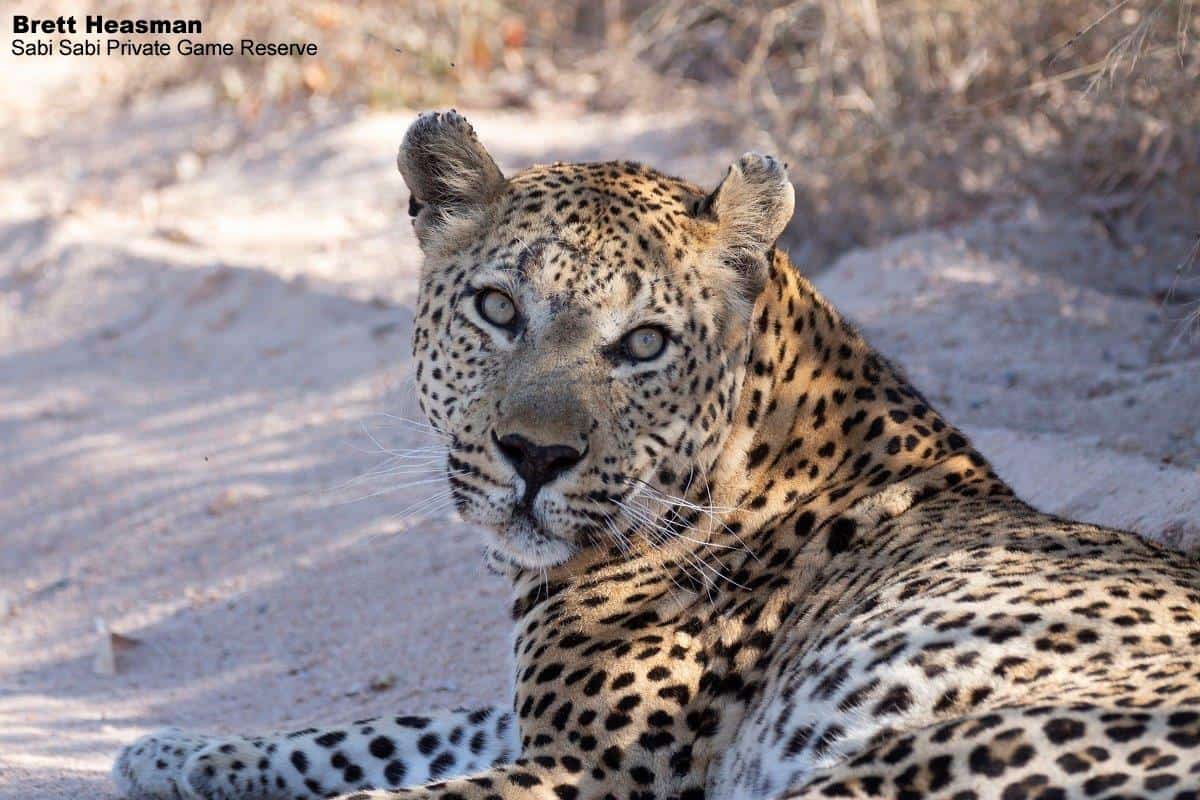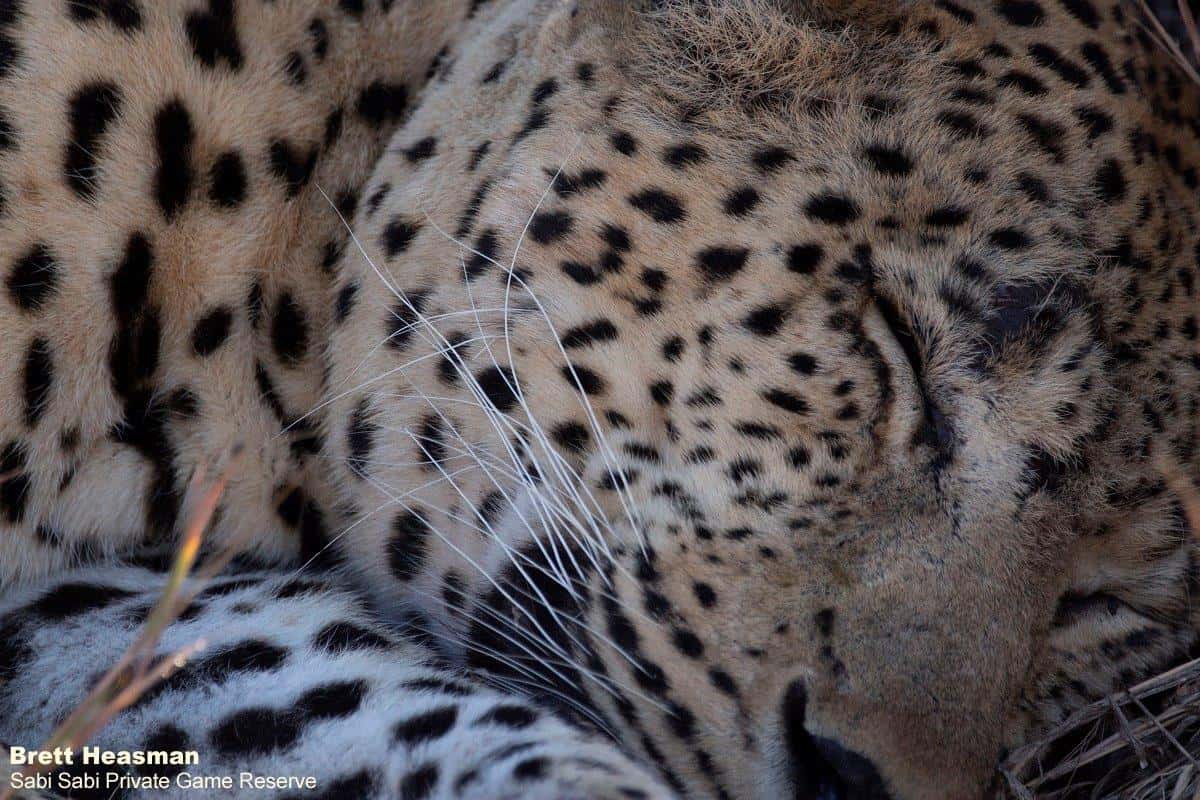 The following day, we followed up on him again and to our surprise, he had made a duiker kill which he hoisted high up in a Marula tree.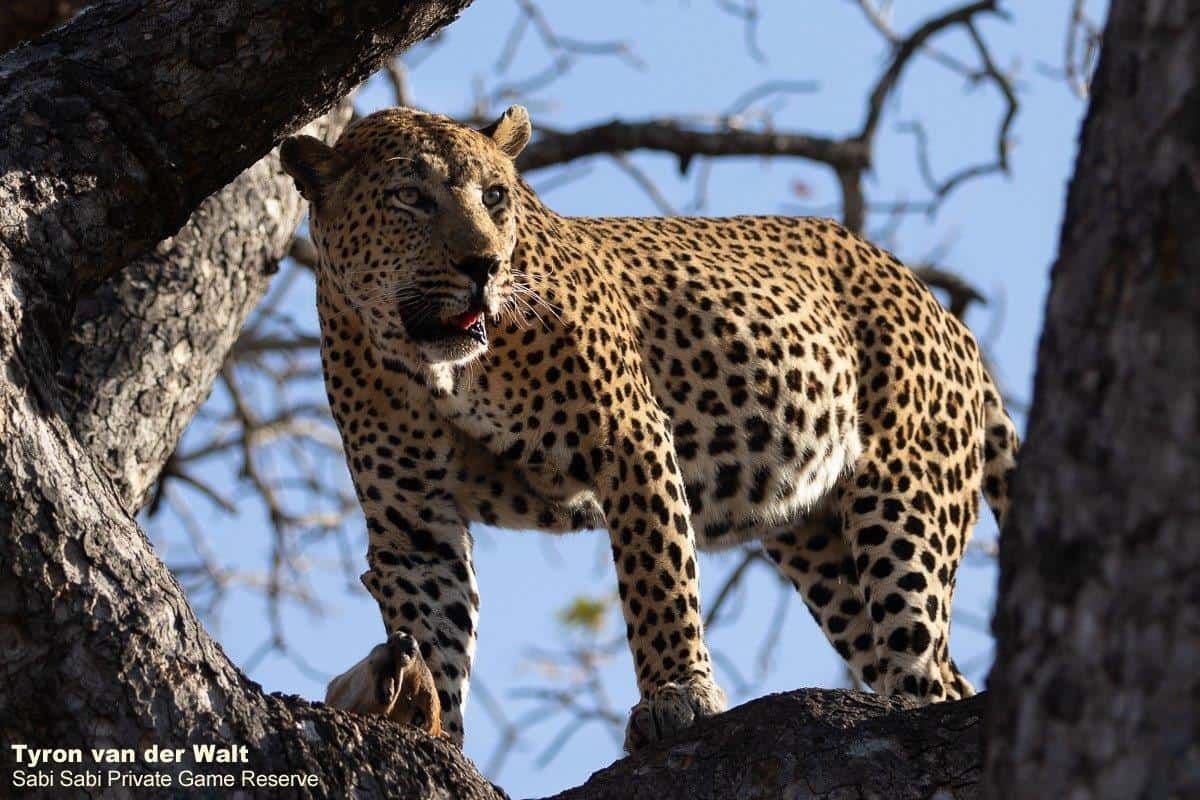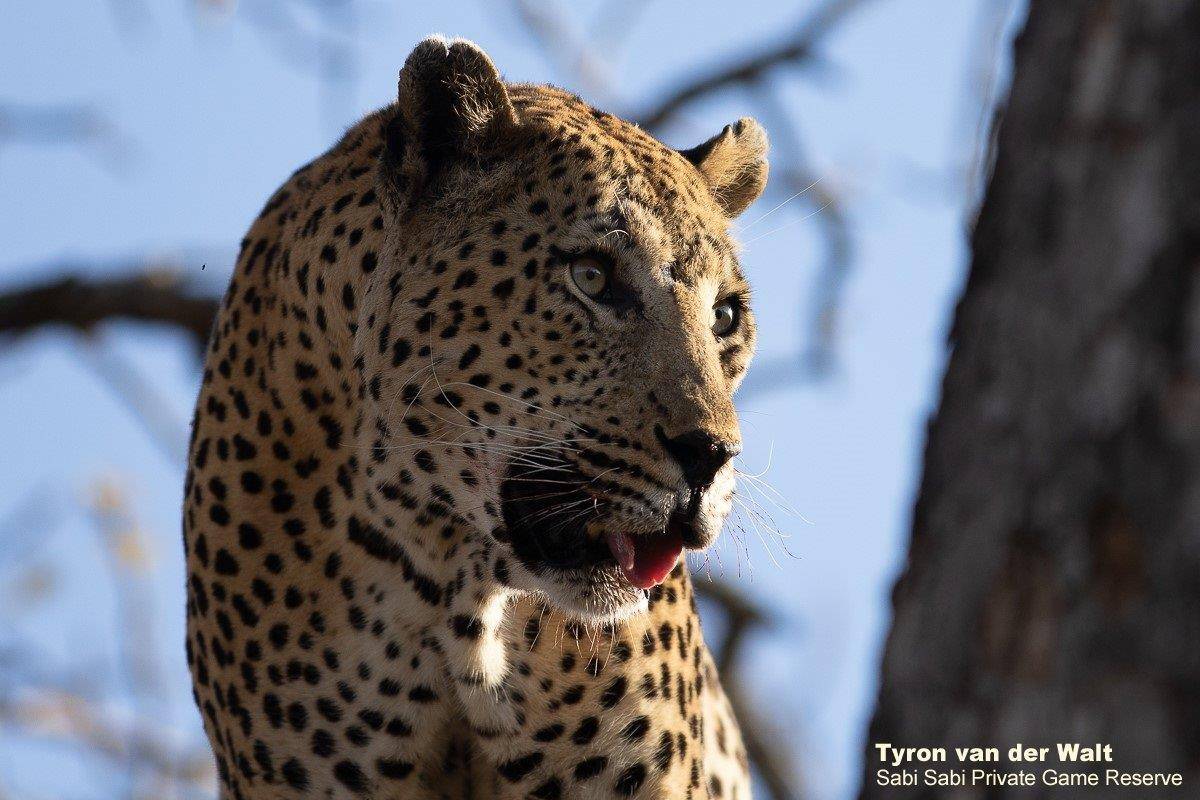 Over the weekend we found a male cheetah moving around marking territory.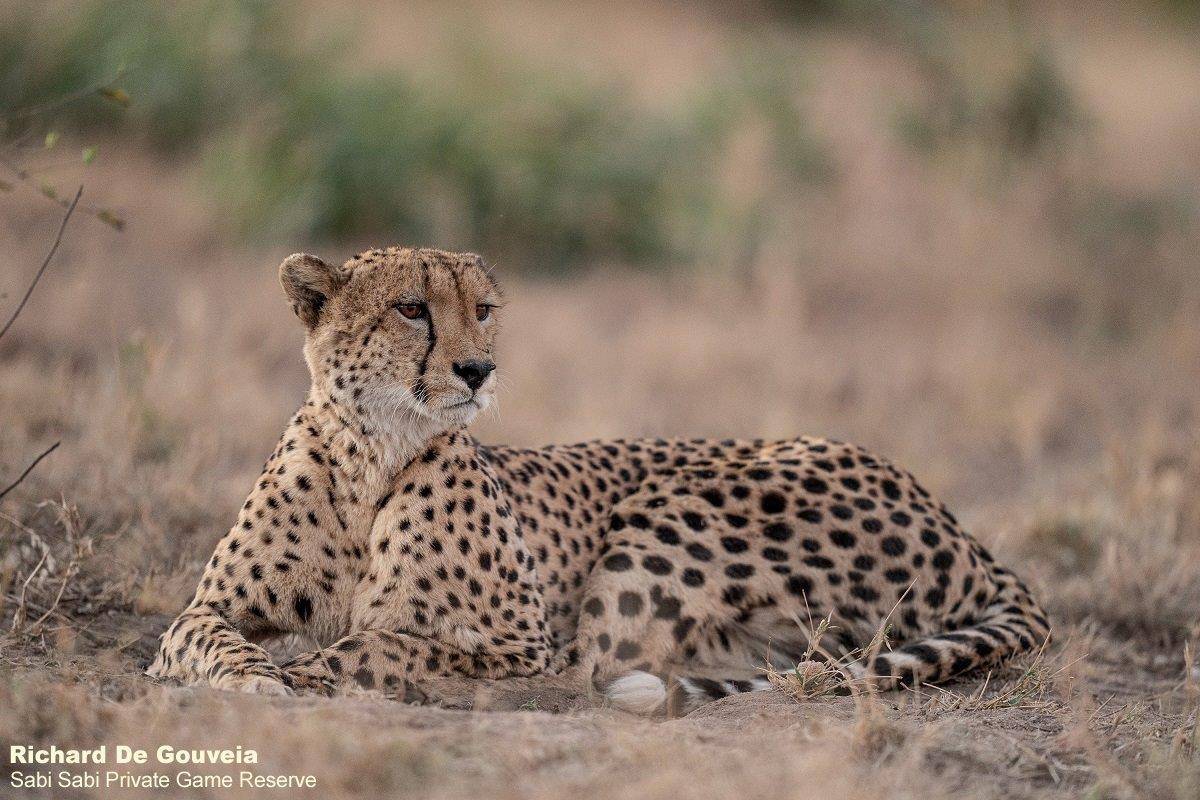 General sightings have been wonderful this week with animals popping out all over the reserve, and with the dry season in full swing now, waterholes are a hive of activity.
A large elephant bull making his way towards a mud wallow to cool down.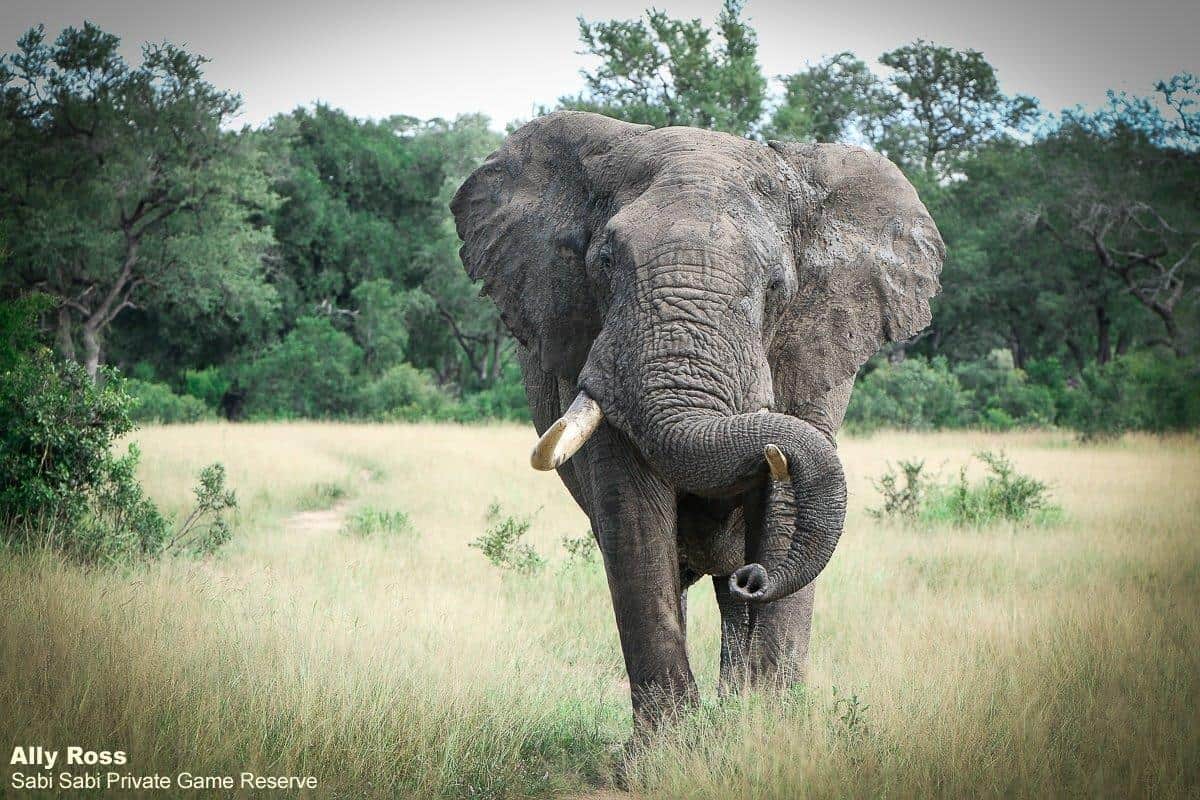 A young kudu calf seeks the security of its mother as they browse through the bush on a sunny winter's day.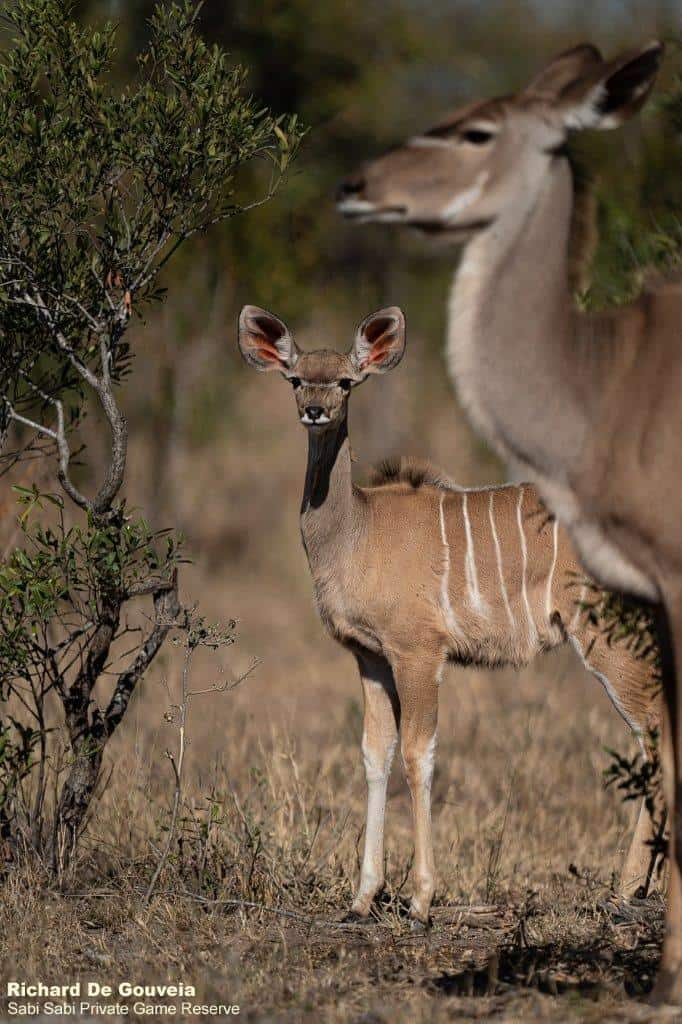 A wildebeest bull charges around trying to chase off another herd from his territory.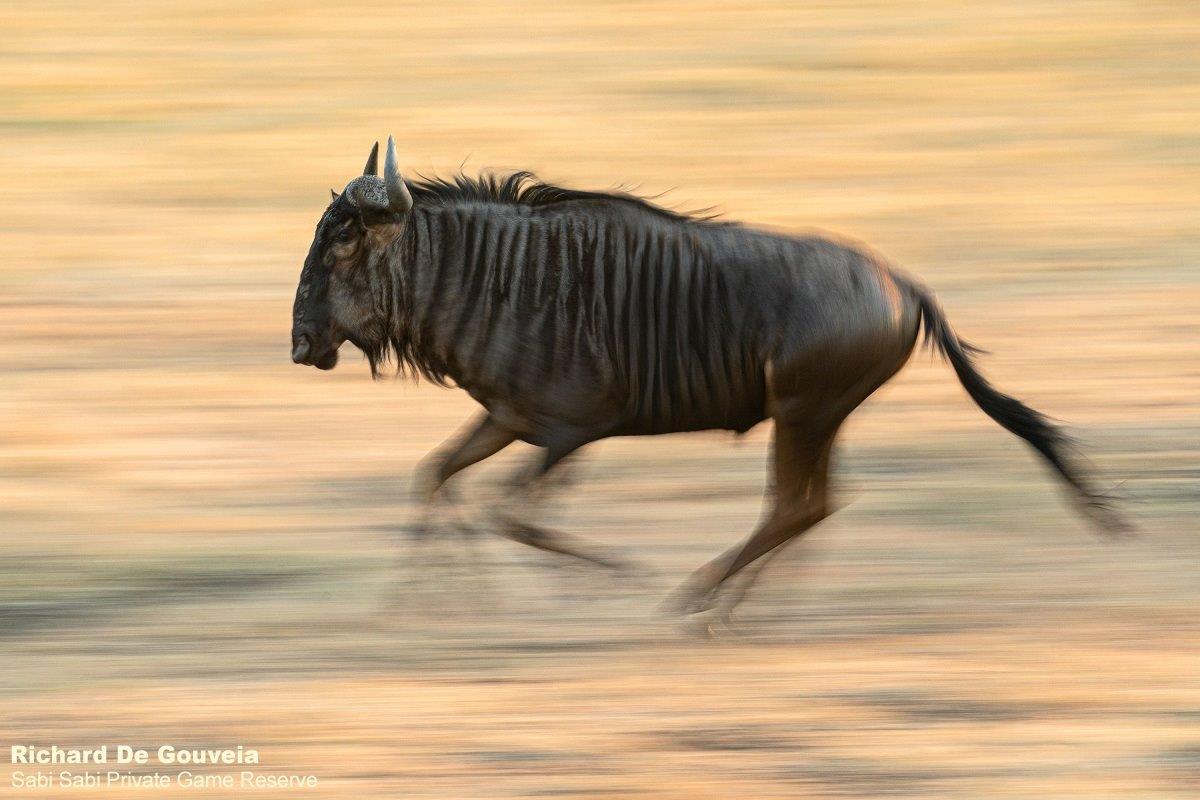 A hippo shows its discontent at the elephants that had just started drinking at his dam.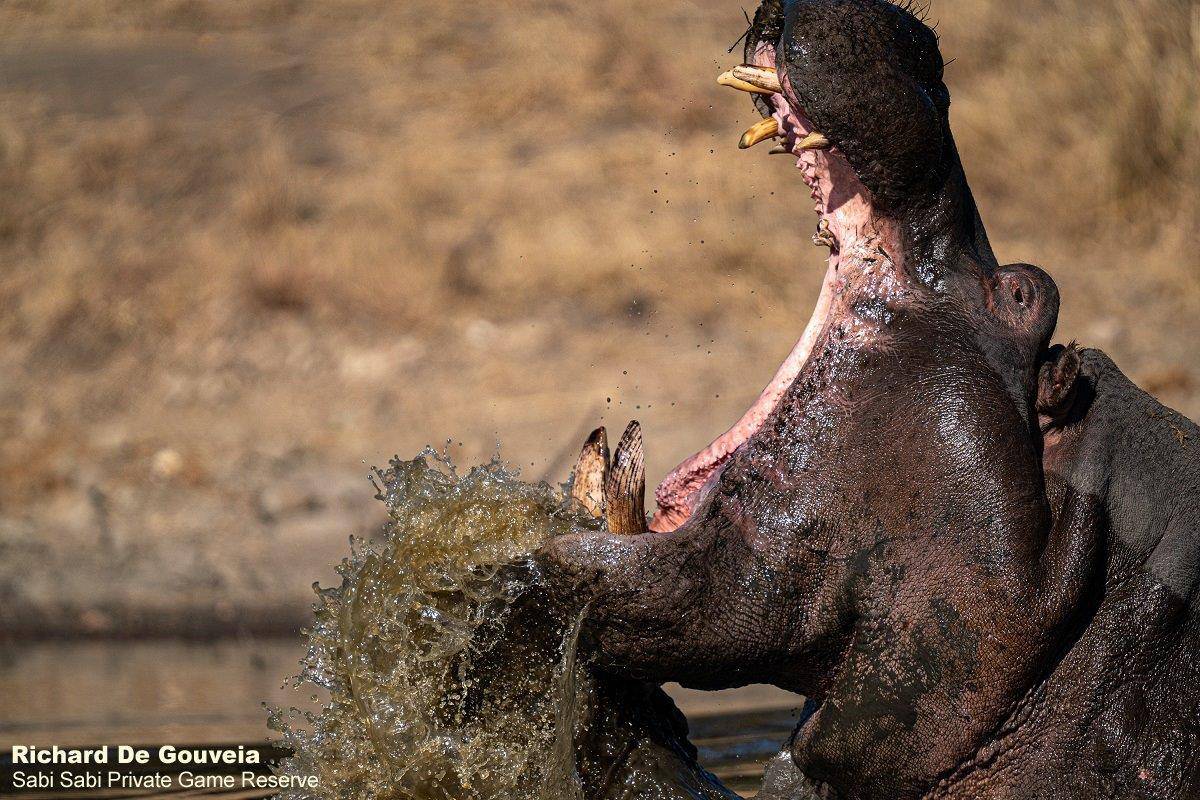 Moving onto the lions…
We followed up on some lion roars heard through the night near Bush Lodge and found tracks of three male lions following a herd of buffalo. It took some time but after searching we came across the N'waswishaka male lions no less than 30 yards behind the buffalo herd. They were definitely planning to hunt but they were waiting for the right time and conditions to be in their favour.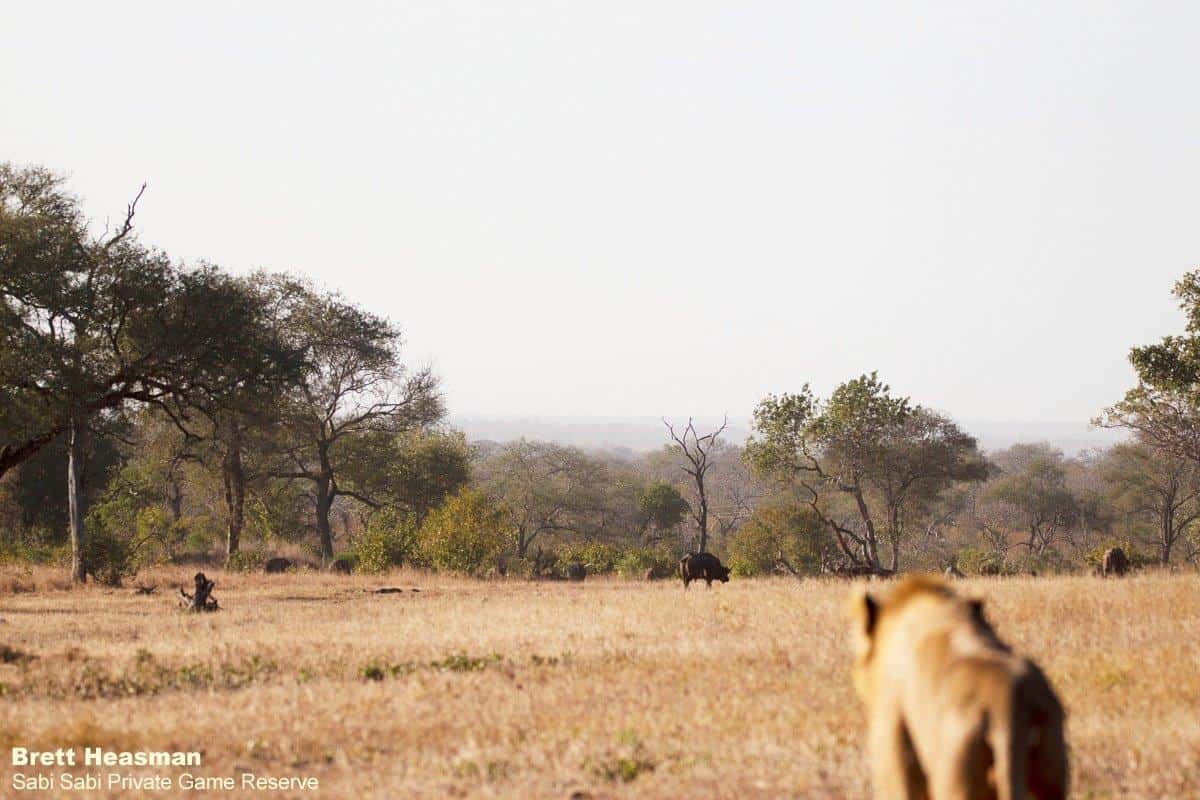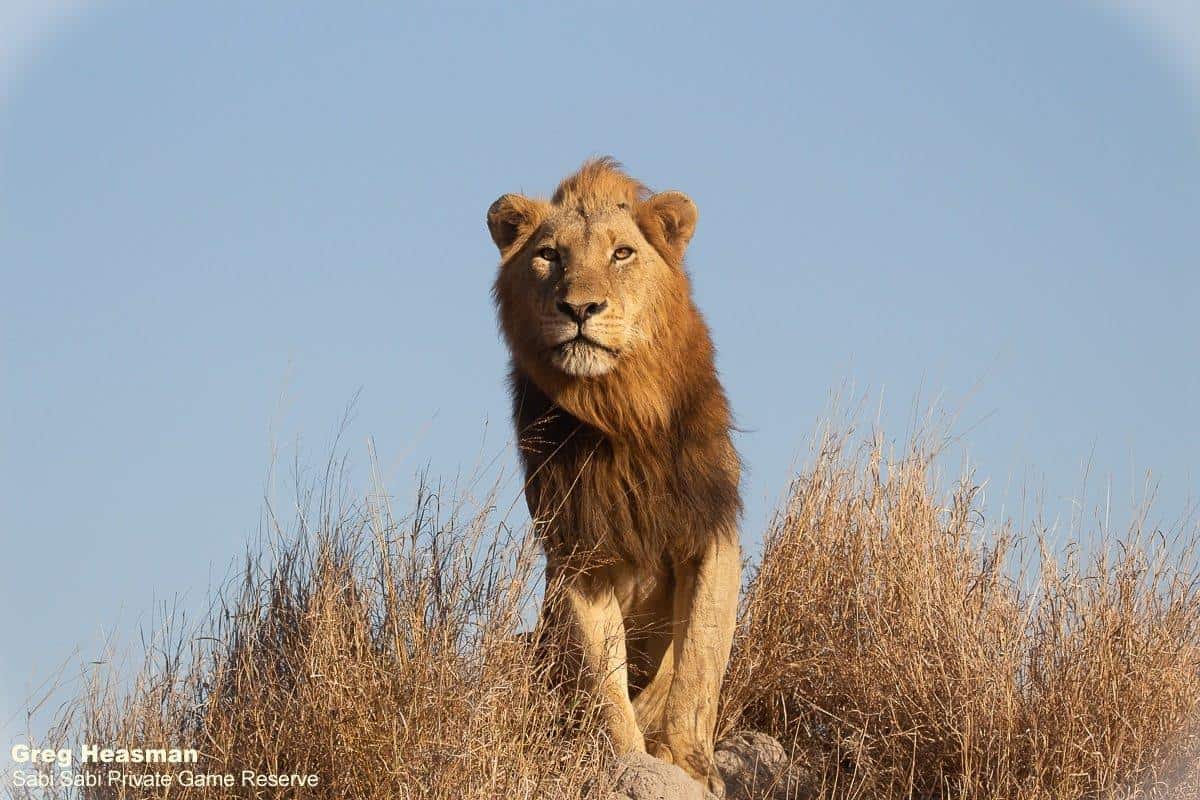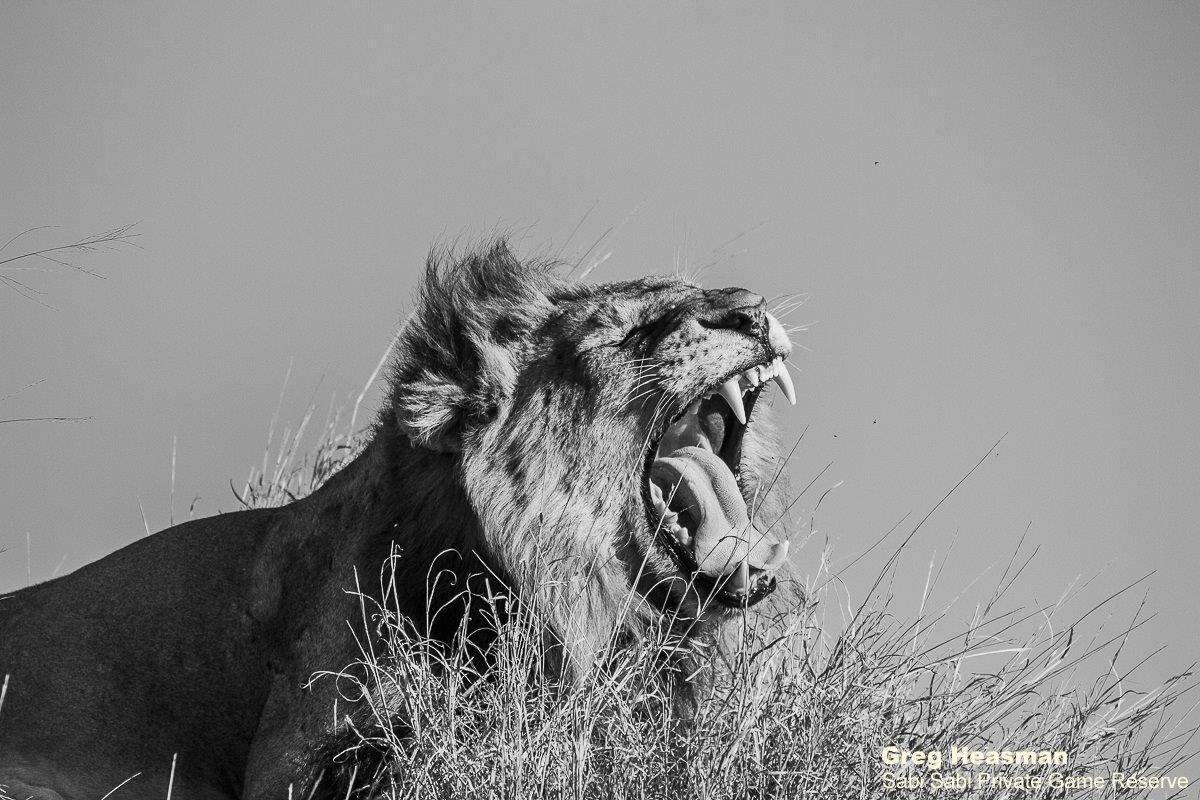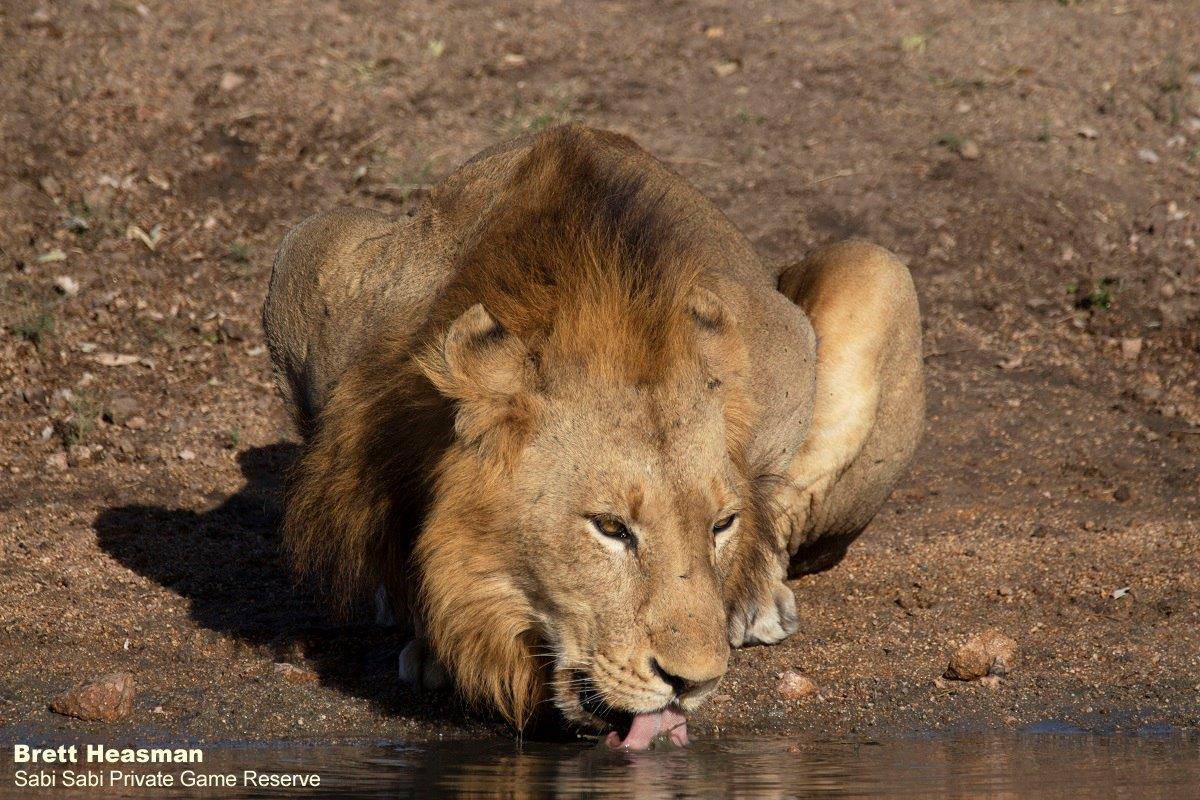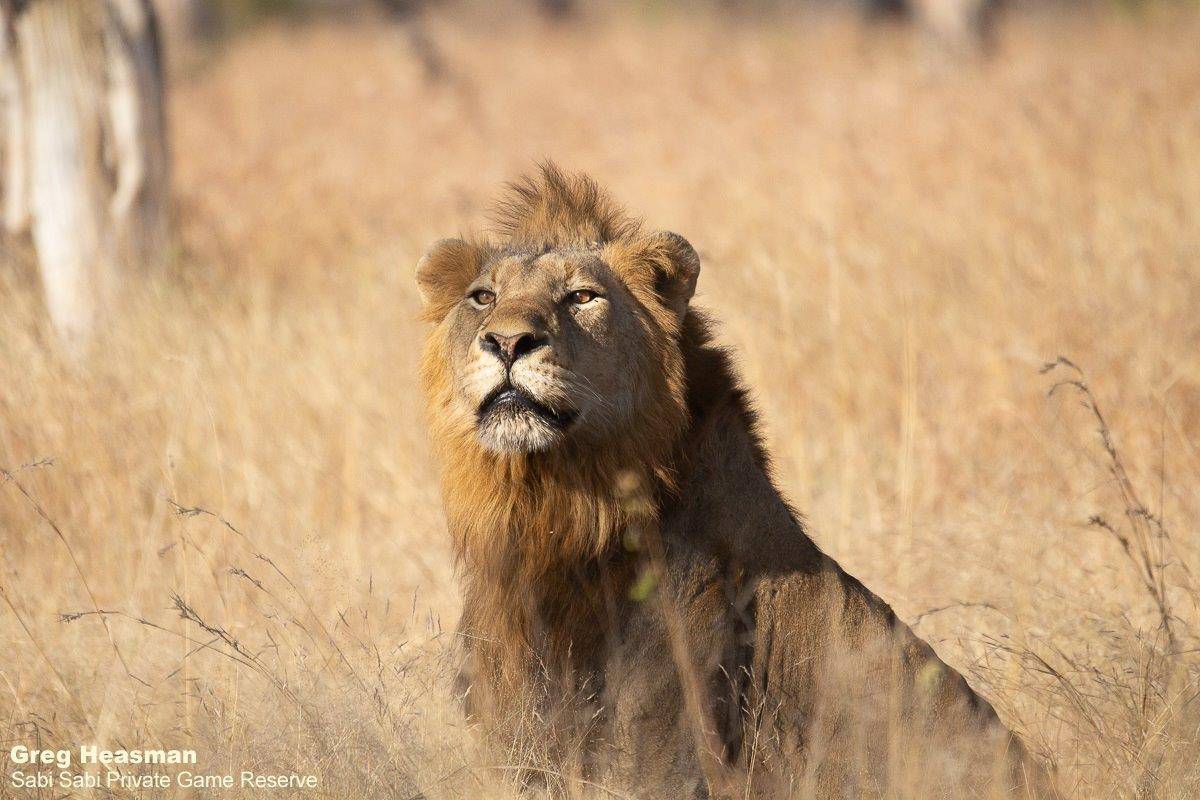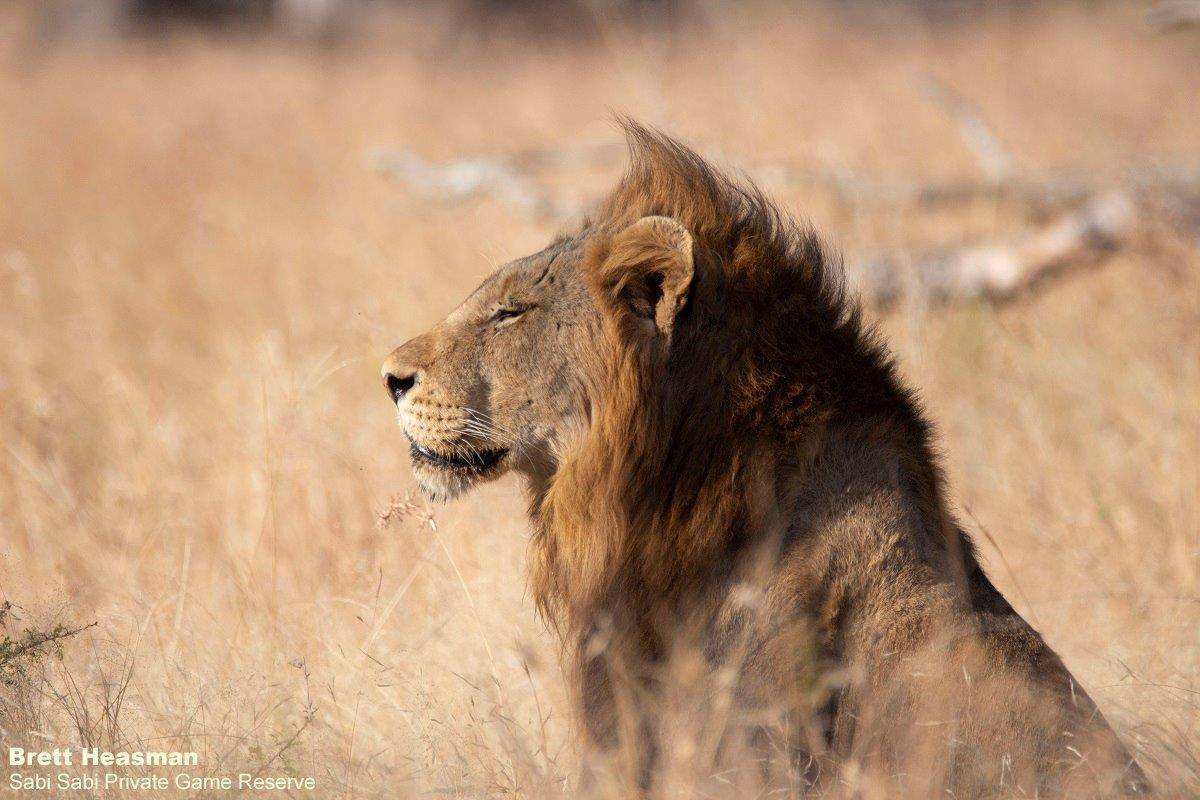 After not being seen for almost a week, we followed up on more lion roars and located the four young Plains Camp lions – two males and two females – moving through the area. As they moved through, they came across the remains of an old carcass but did not stay long. It was thereafter we found another lion, an older lion – Birmingham male – following them as he proceeded to chase them. What a sighting!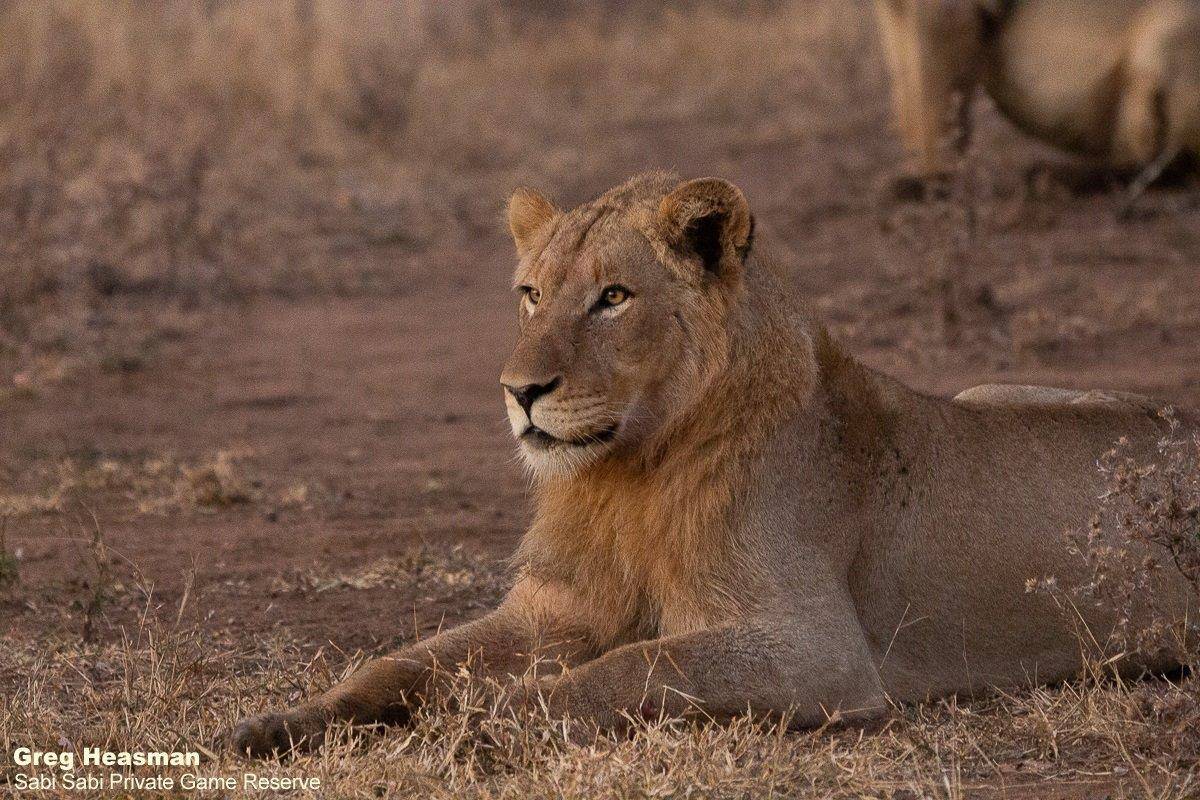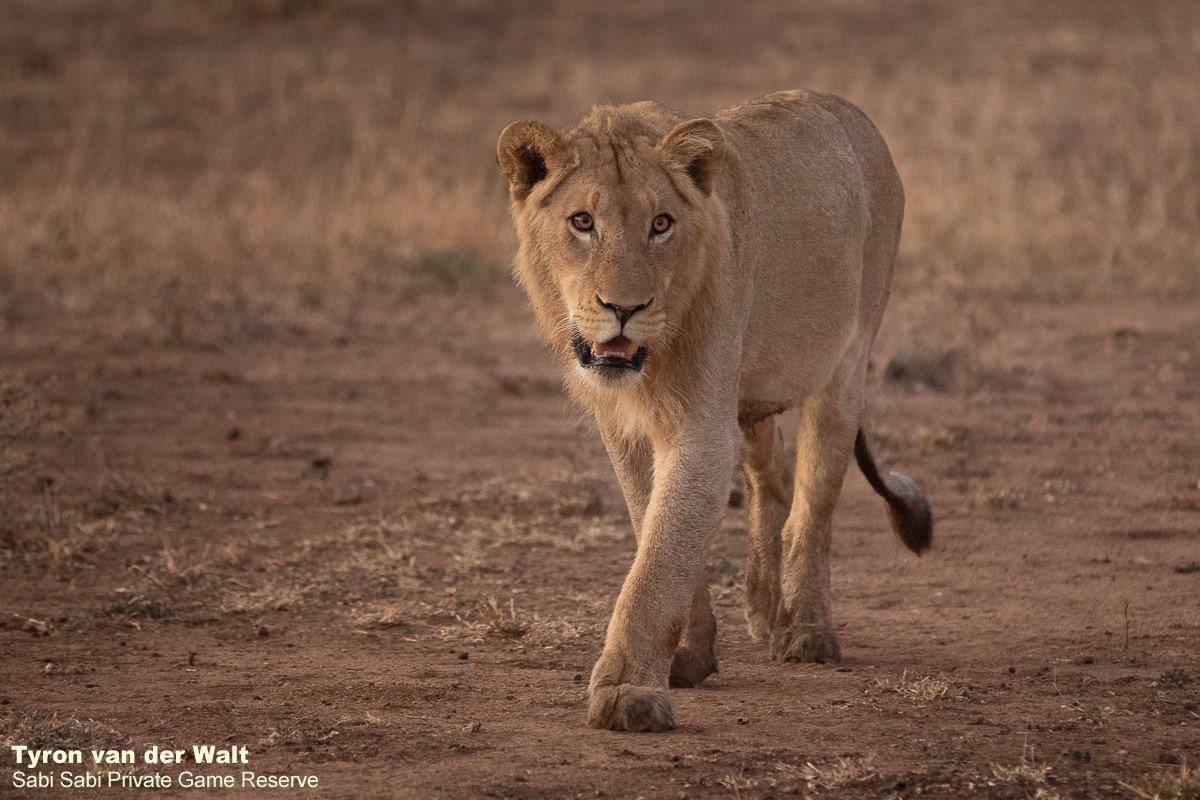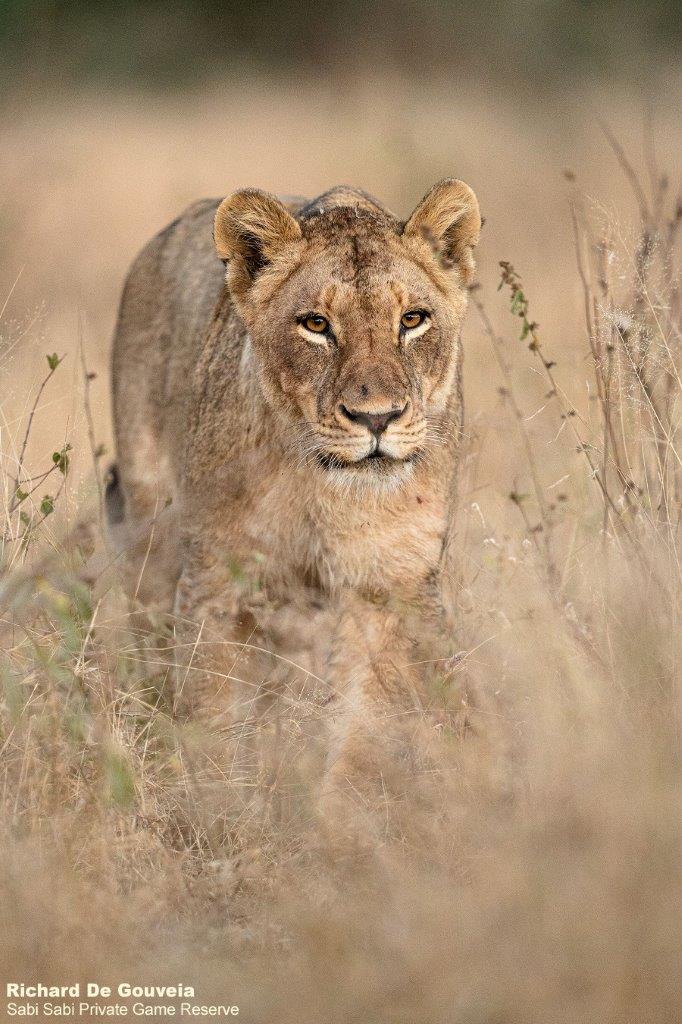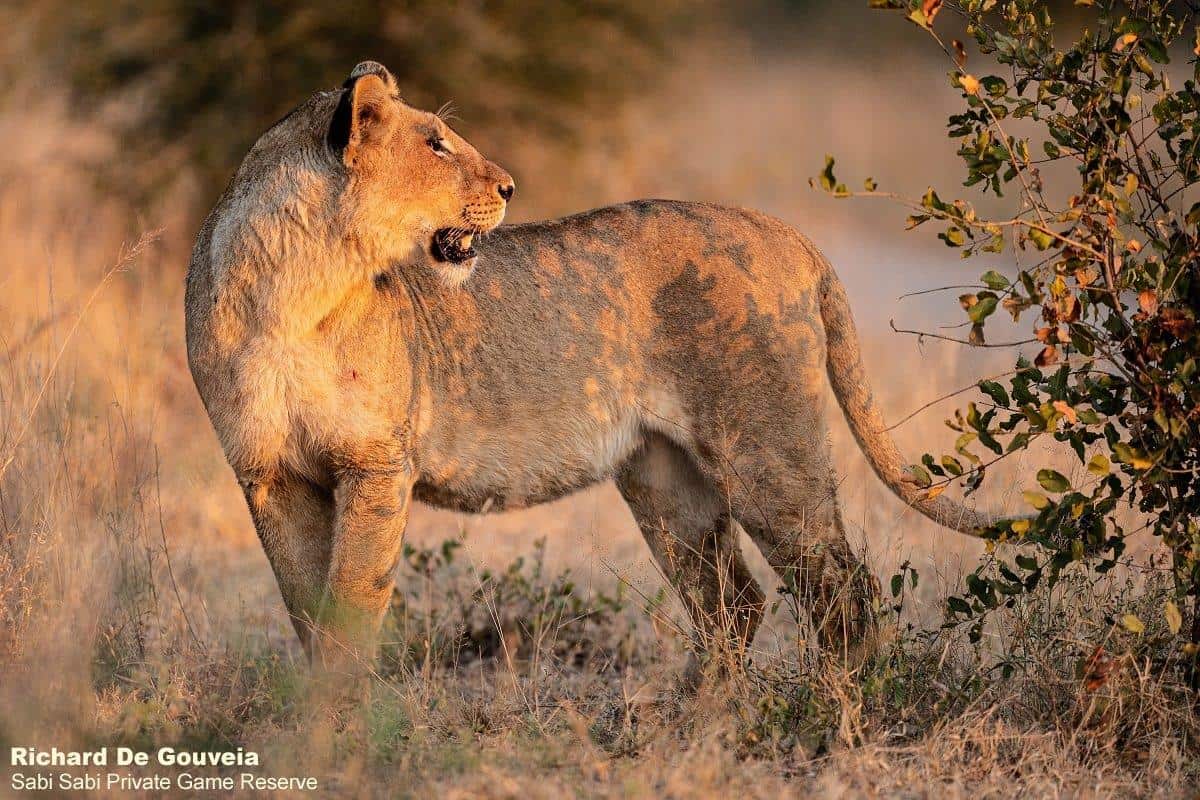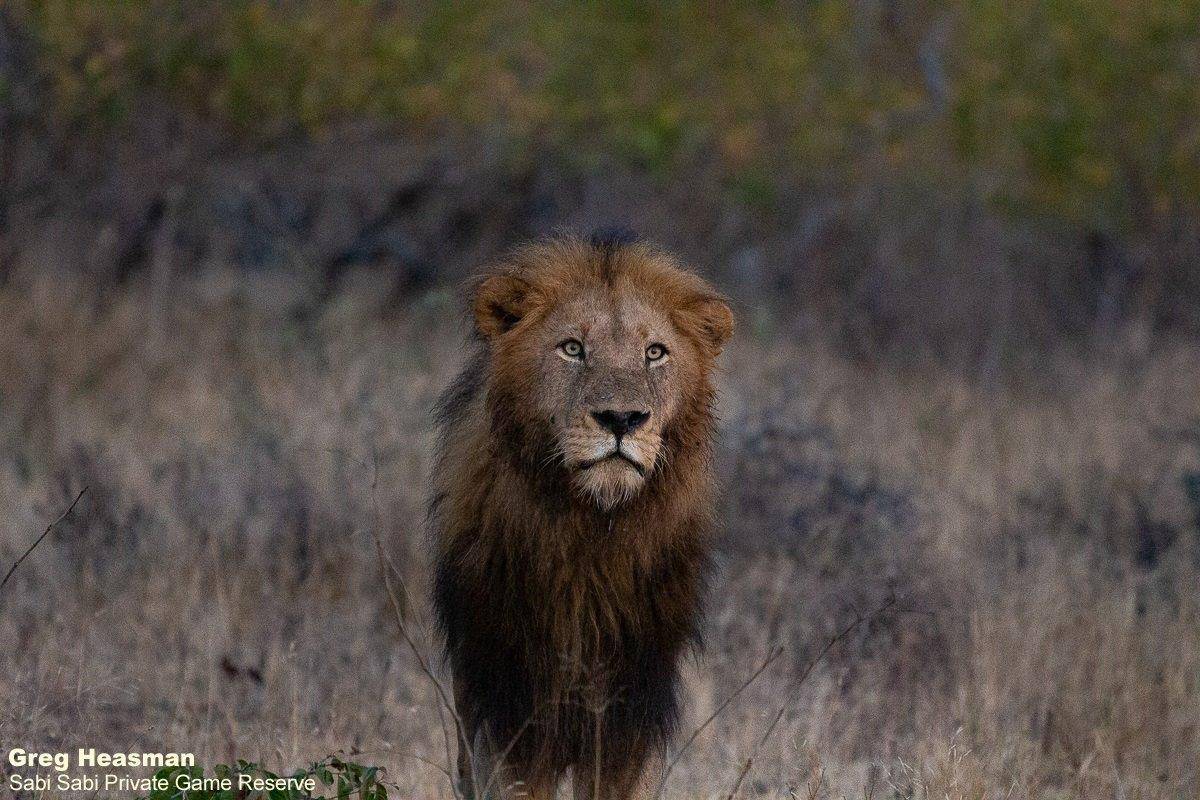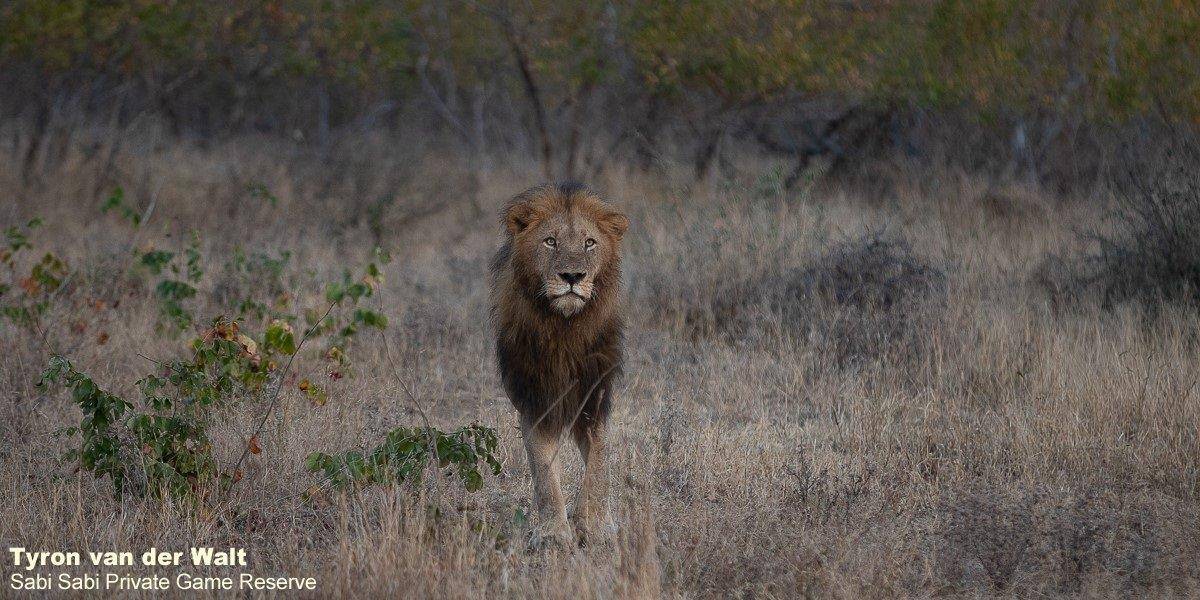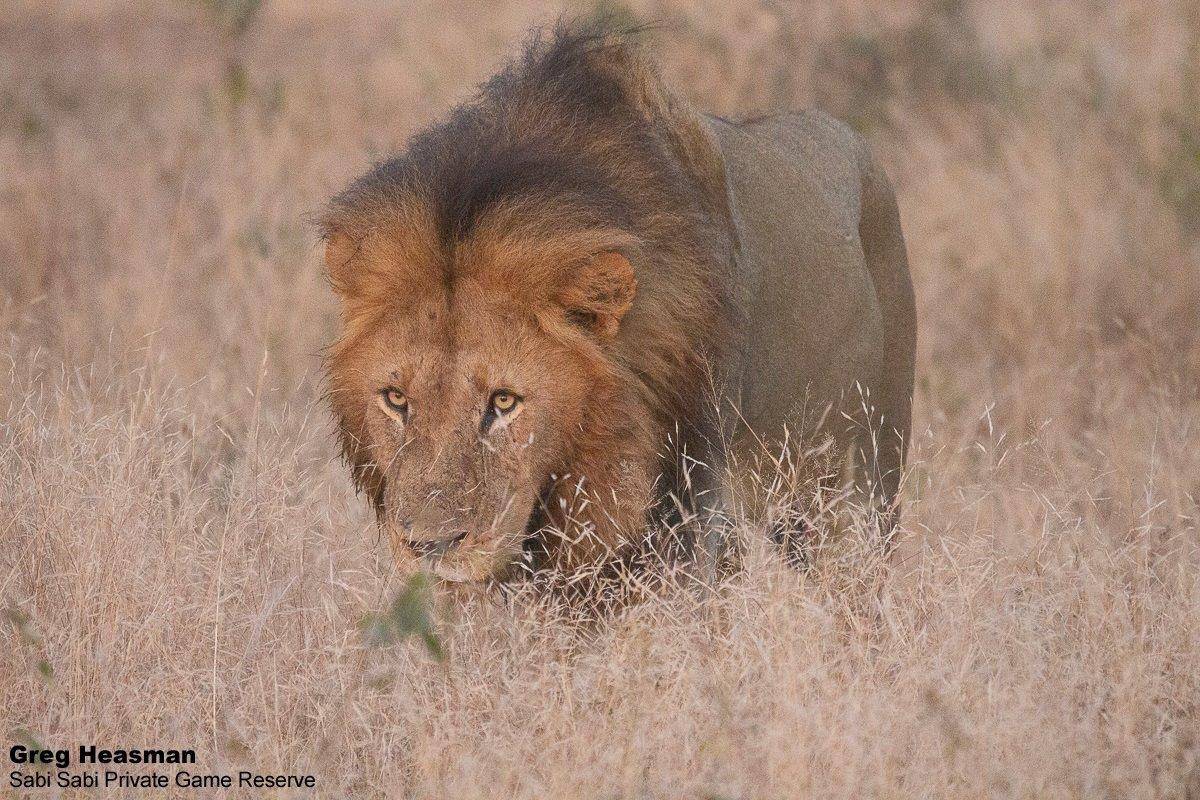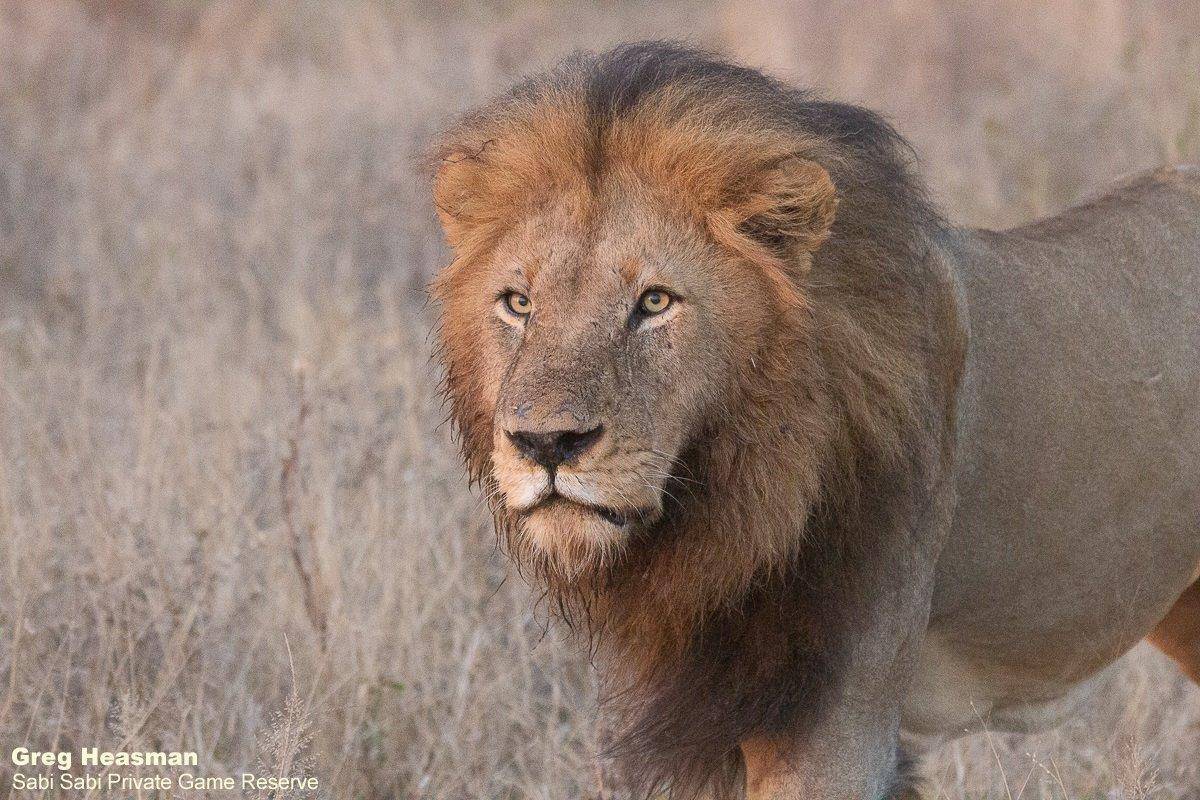 Former Sabi Sabi Guide, now professional photographer, Richard De Gouveia is spending some time with us and managed to capture this amazing image of the night sky with the Milky Way stretching overhead.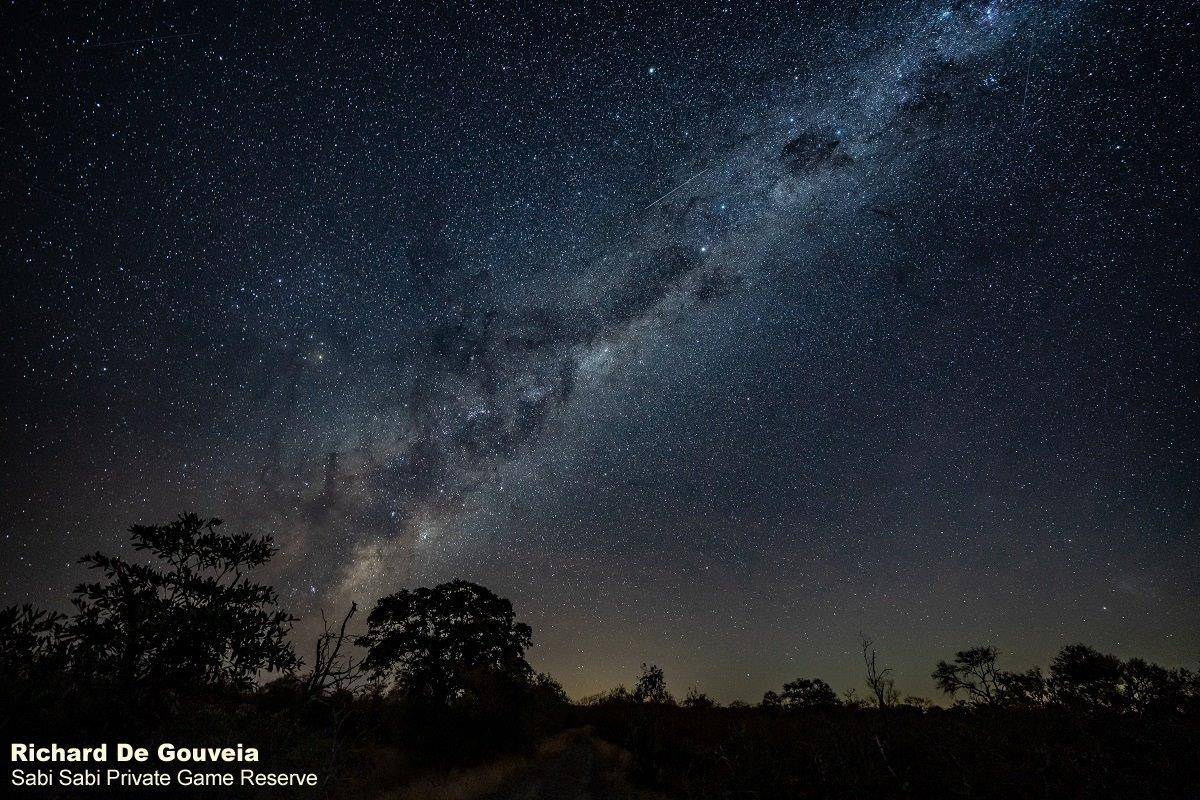 Our Monochrome Monday selection from the week…
I would also have the same look if a bird was in my ear!!!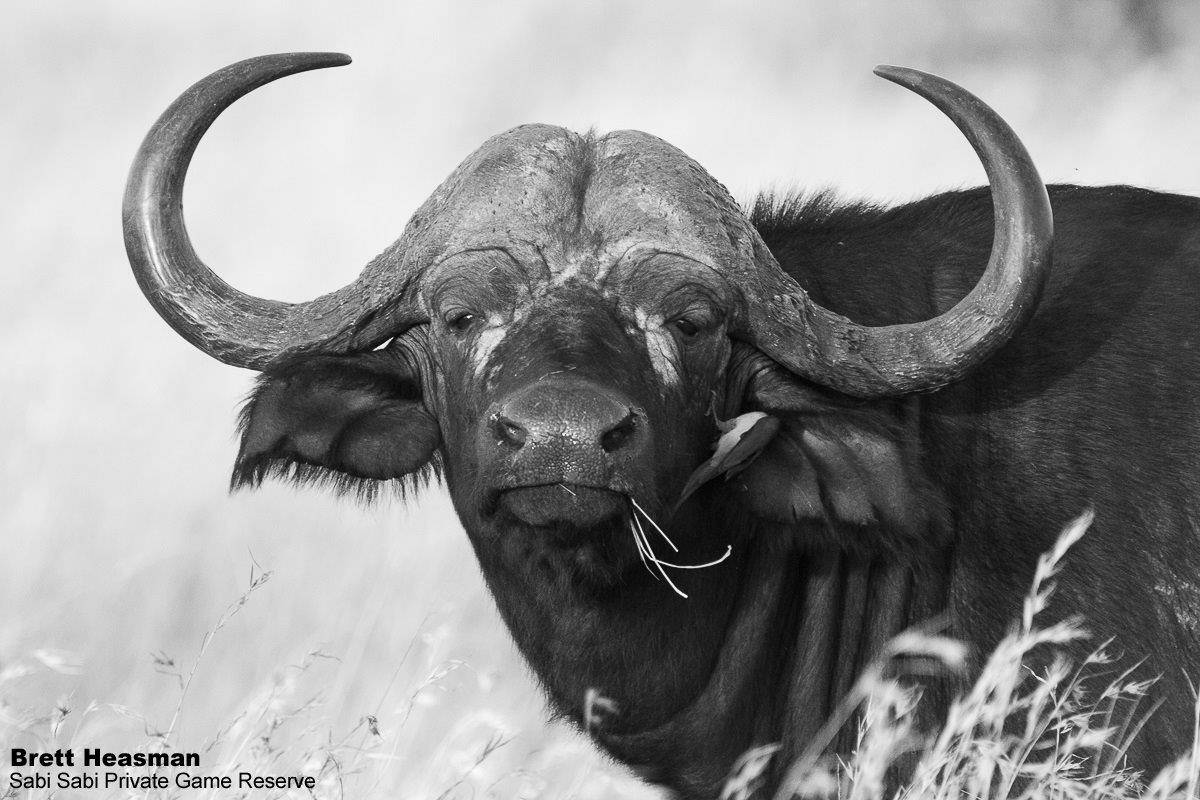 A young elephant shows us some bravery.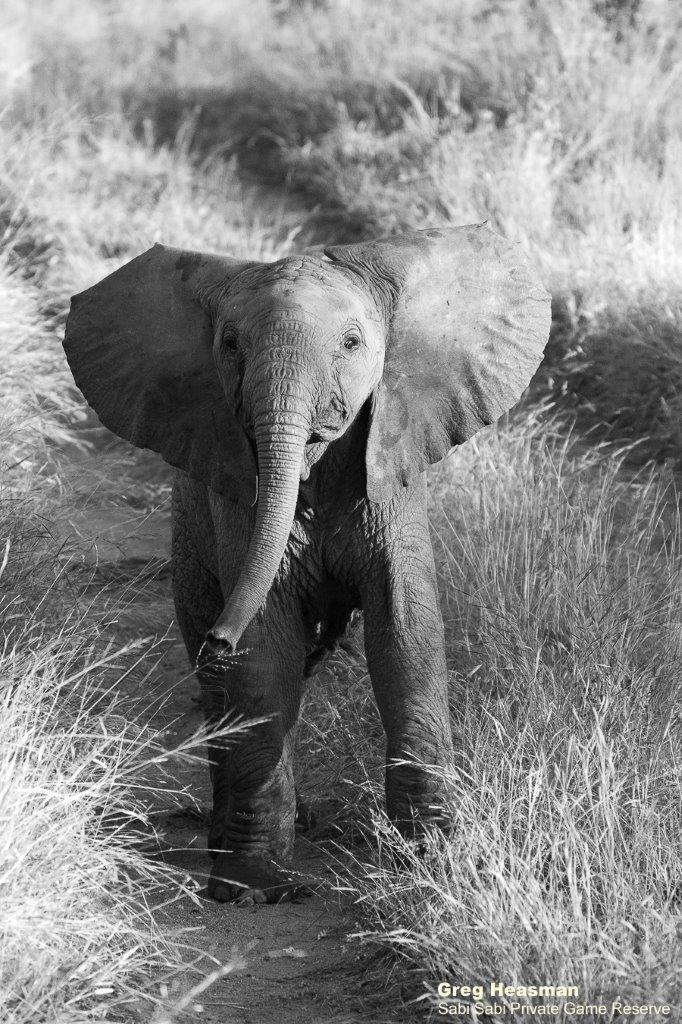 There is nothing more humbling than making eye contact with a creature as fierce and wild as this.
The descent.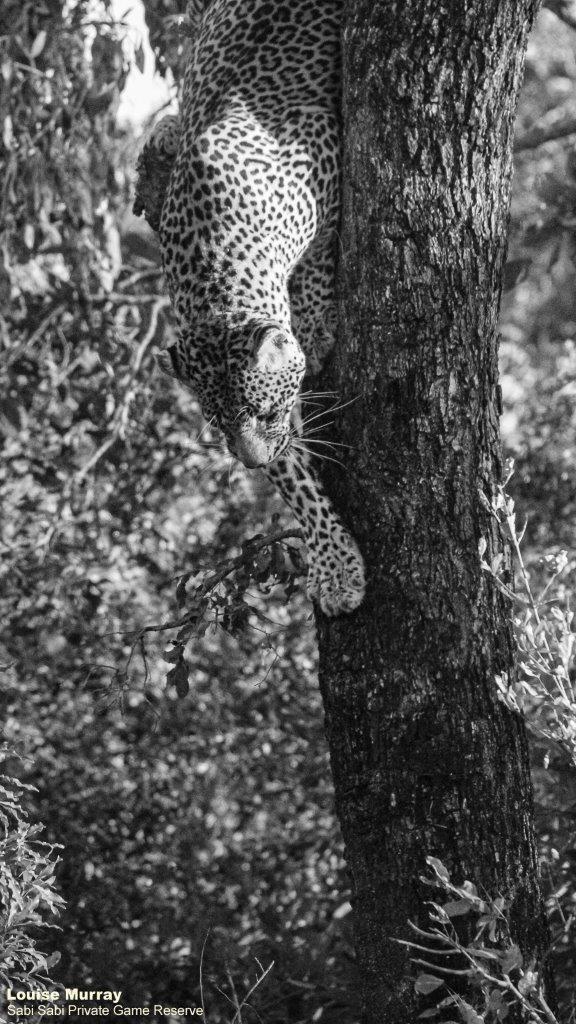 A male Common Ostrich (not so commonly seen in these parts) pays an unexpected visit to one of the open areas on the reserve. The zebra and wildebeest in the background were more than happy to share their feeding ground with this guy for the day.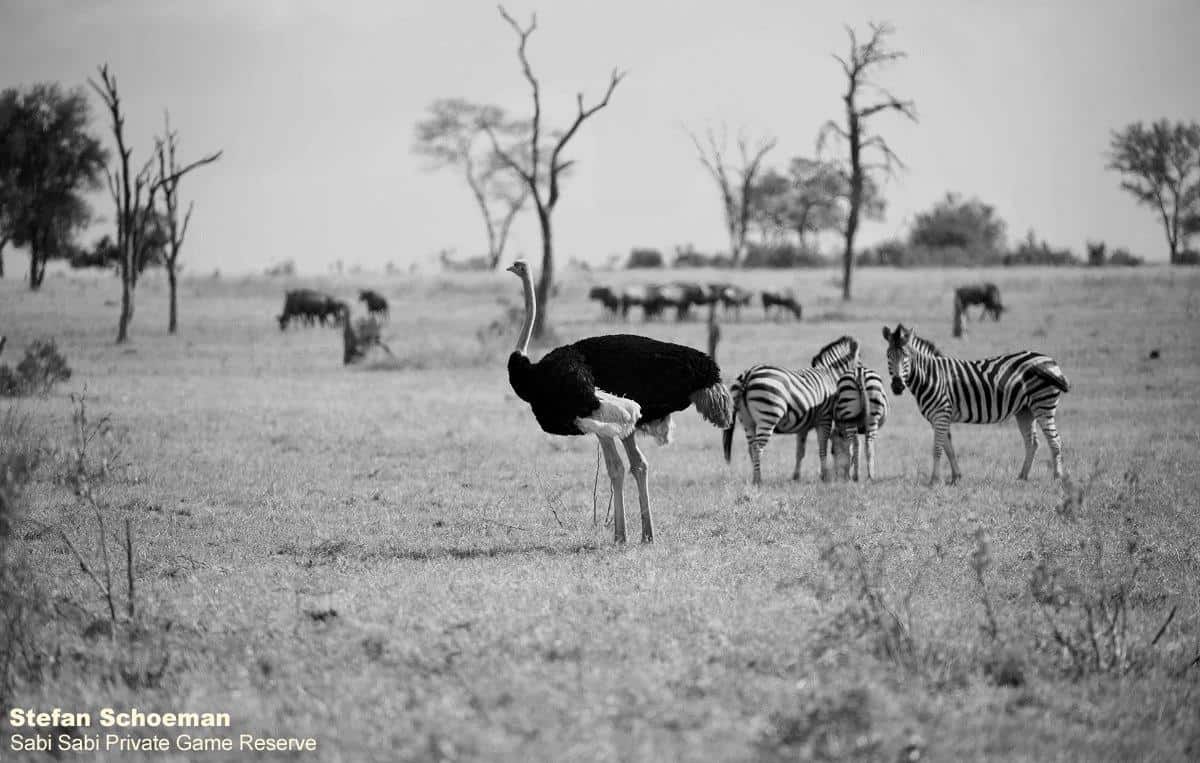 These little guys can be a thorn in the side of predators on the prowl…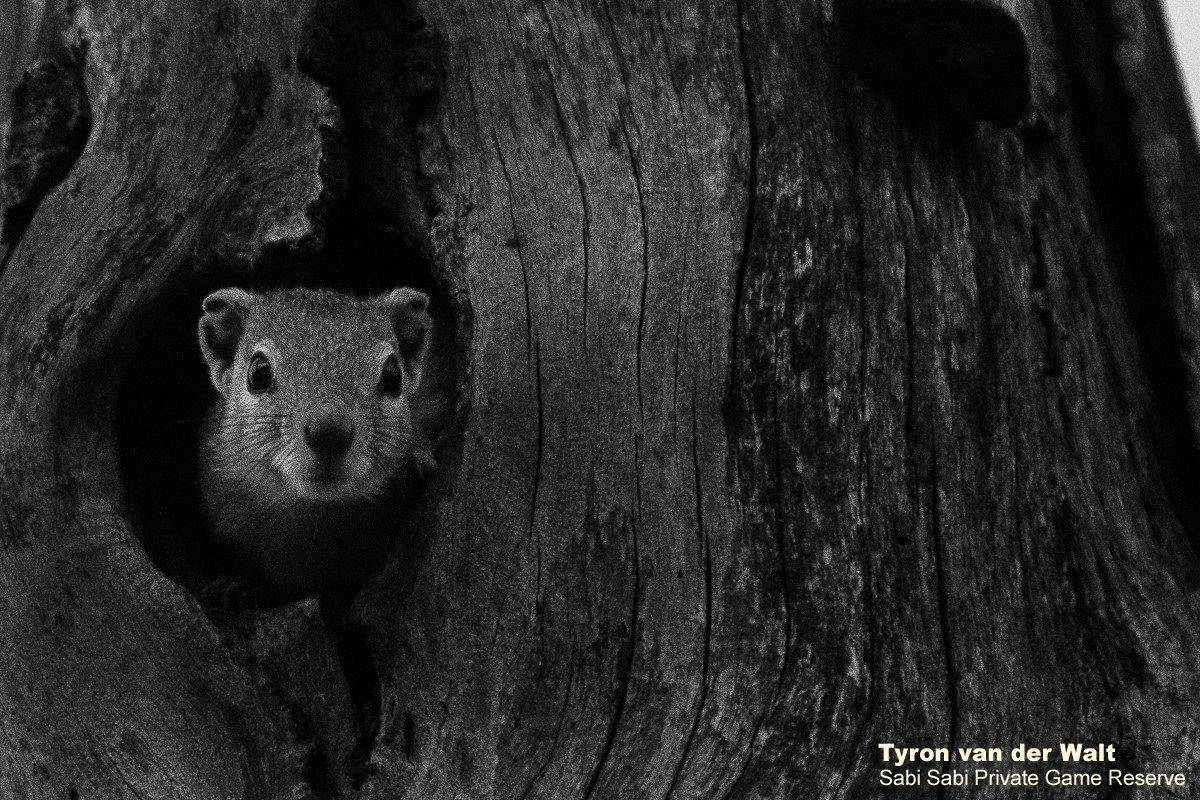 A massive elephant bull strides around a waterhole to show the youngsters who is boss.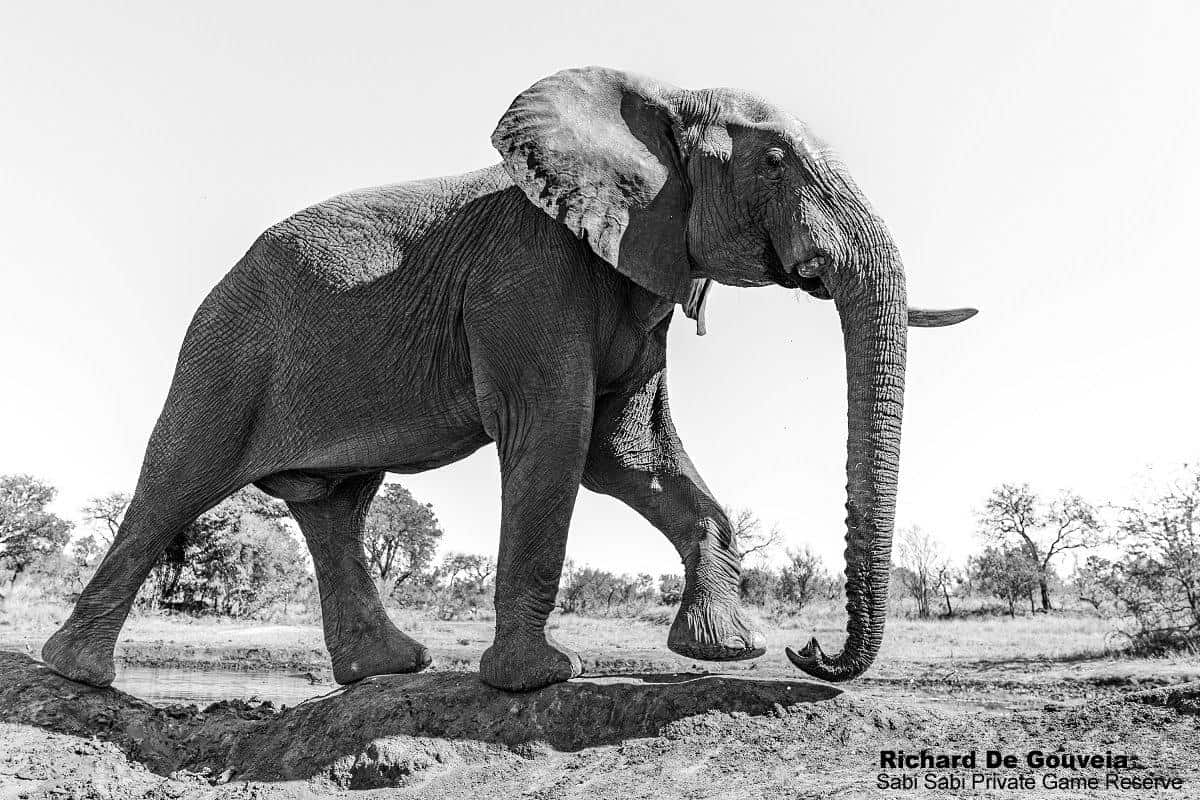 Until next time…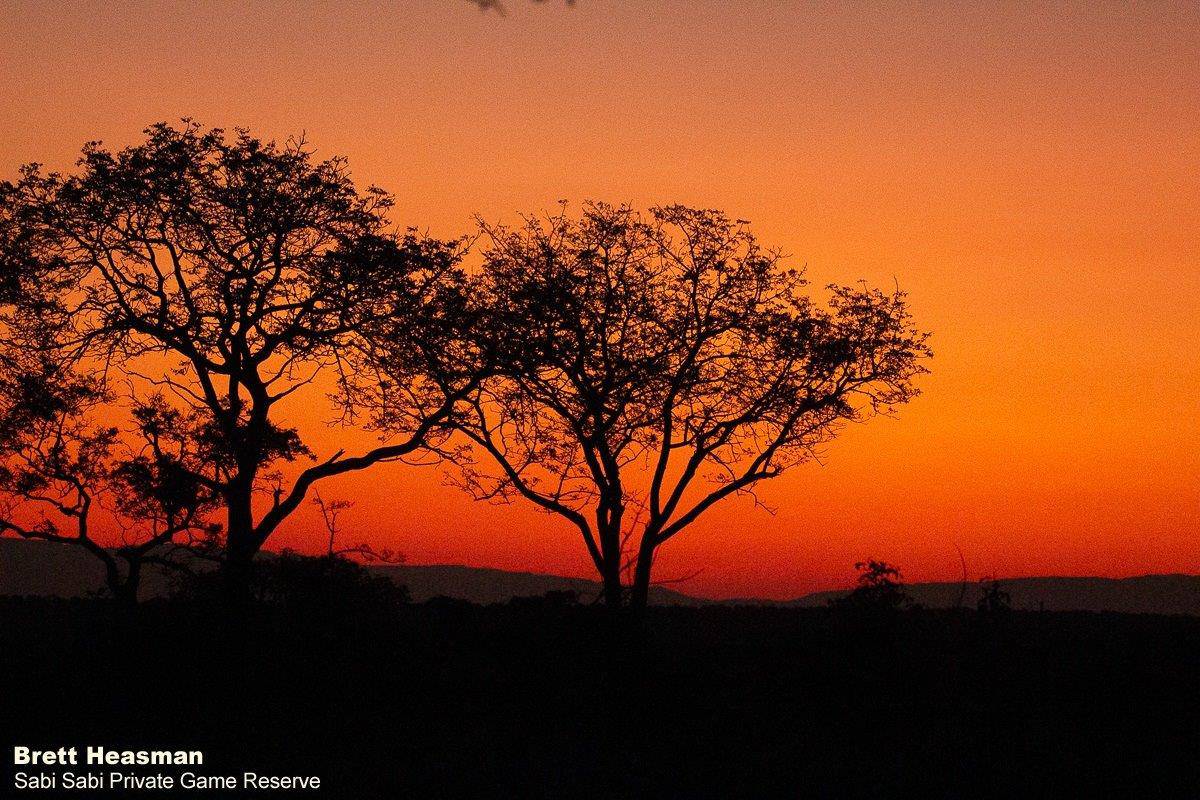 Blog by Wendy Claase
Images by Ally Ross, Brett Heasman, Greg Heasman, Louise Murray, Richard De Gouveia, Stefan Schoeman and Tyron van der Walt
Videos by Greg Heasman