It has been an incredible week at Sabi Sabi with sightings of the "Magnificent 7" – lion, leopard, buffalo, rhino, elephant, cheetah and wild dog!
We heard a leopard vocalizing near Selati Camp and after quite some time, we found the young White Dam male lying near the riverbed. It wasn't long before he got up and was on the move again.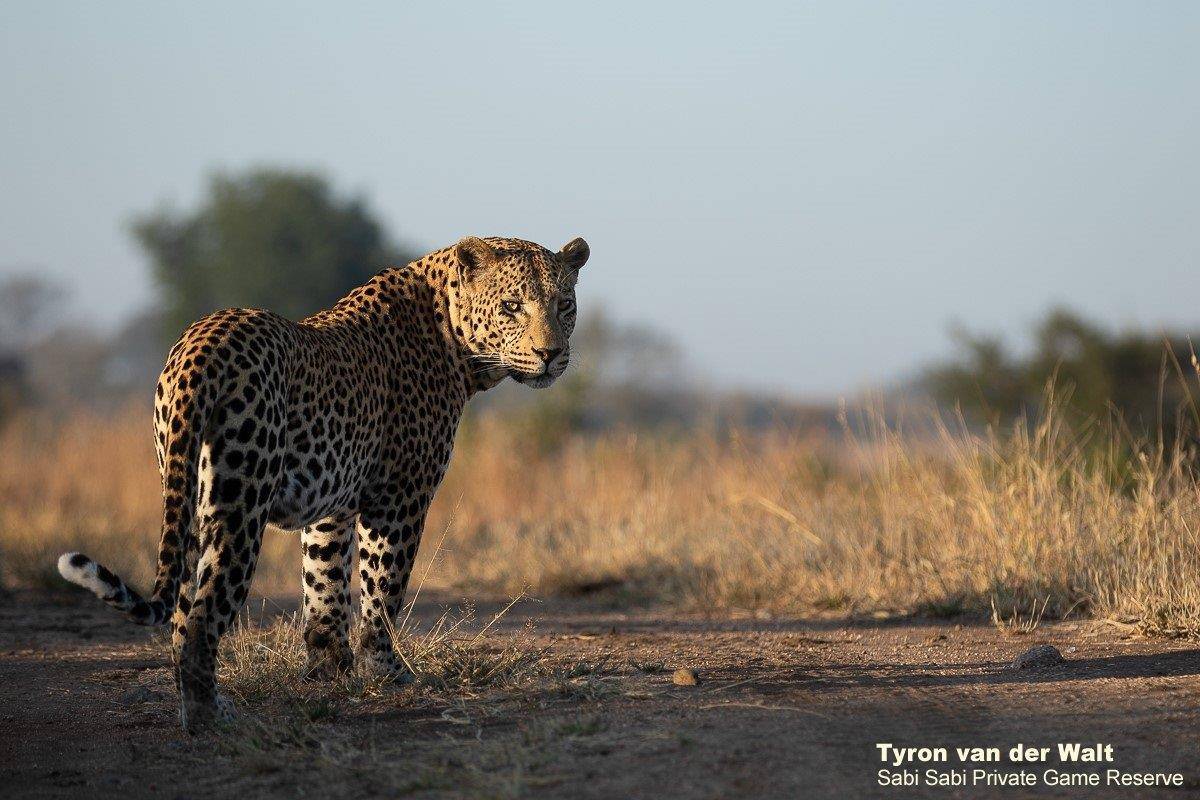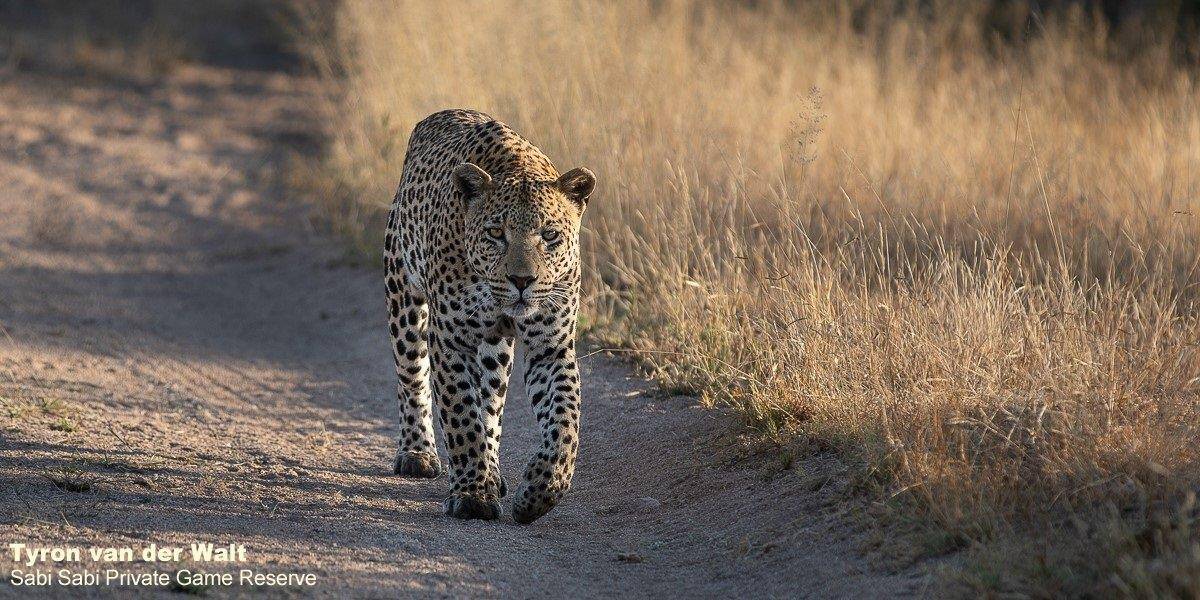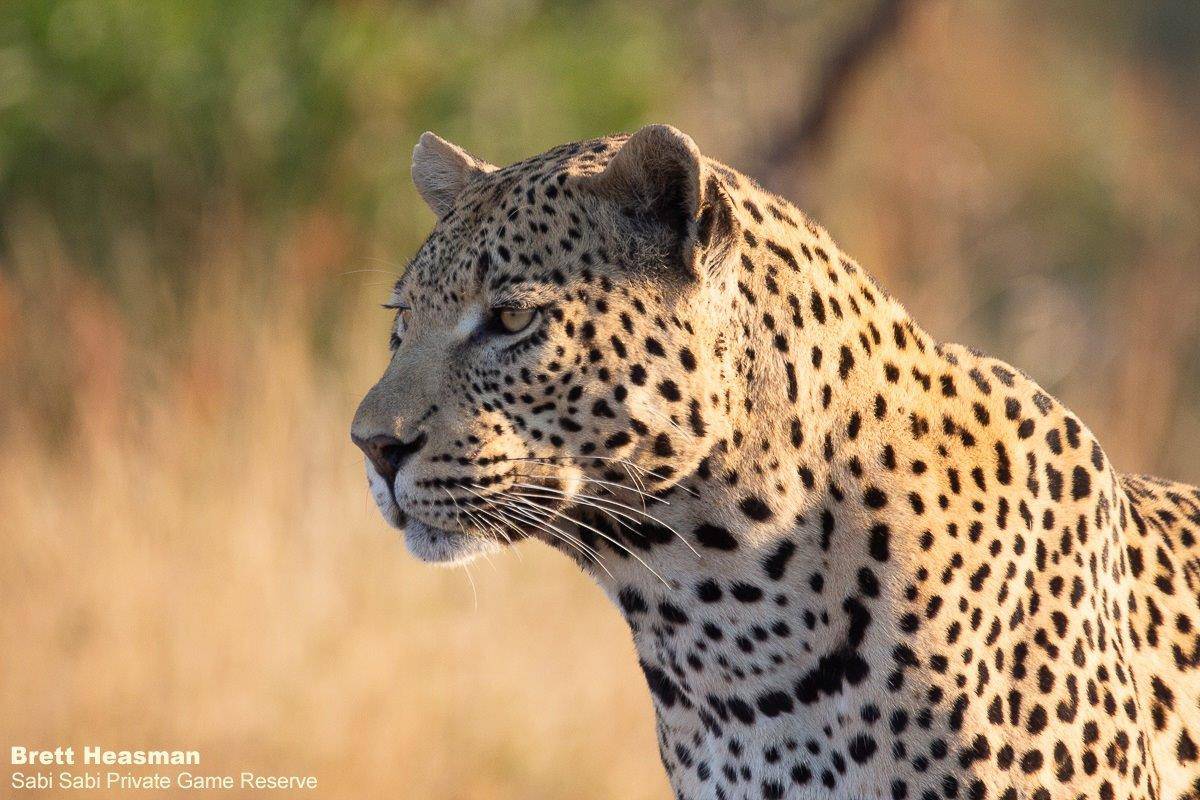 Some side light on Maxabeni helped us capture the intensity of his stare as the sound of his younger counterpart, White Dam, snuck up in the bush ahead.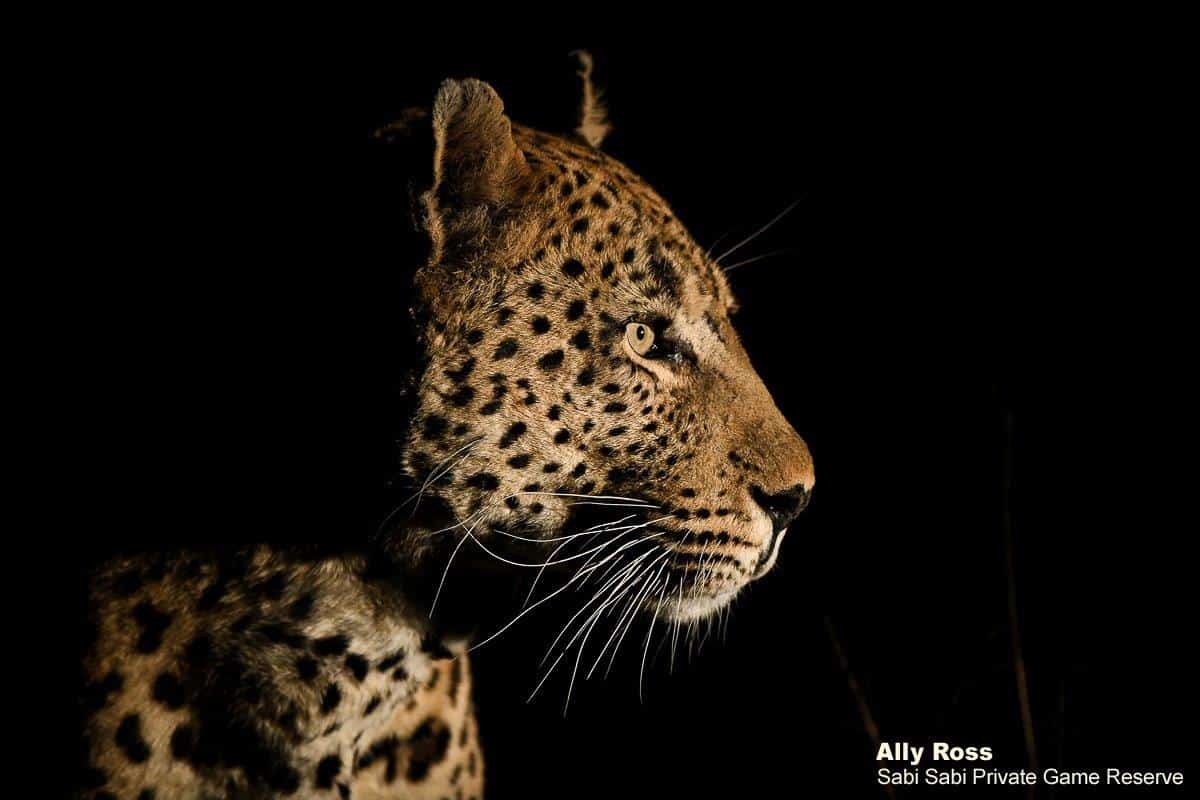 A few days later, we were greeted by Maxabeni scent marking – on a mission. We followed him for a short while as he checked warthog burrows on his way and eventually lay down for a rest.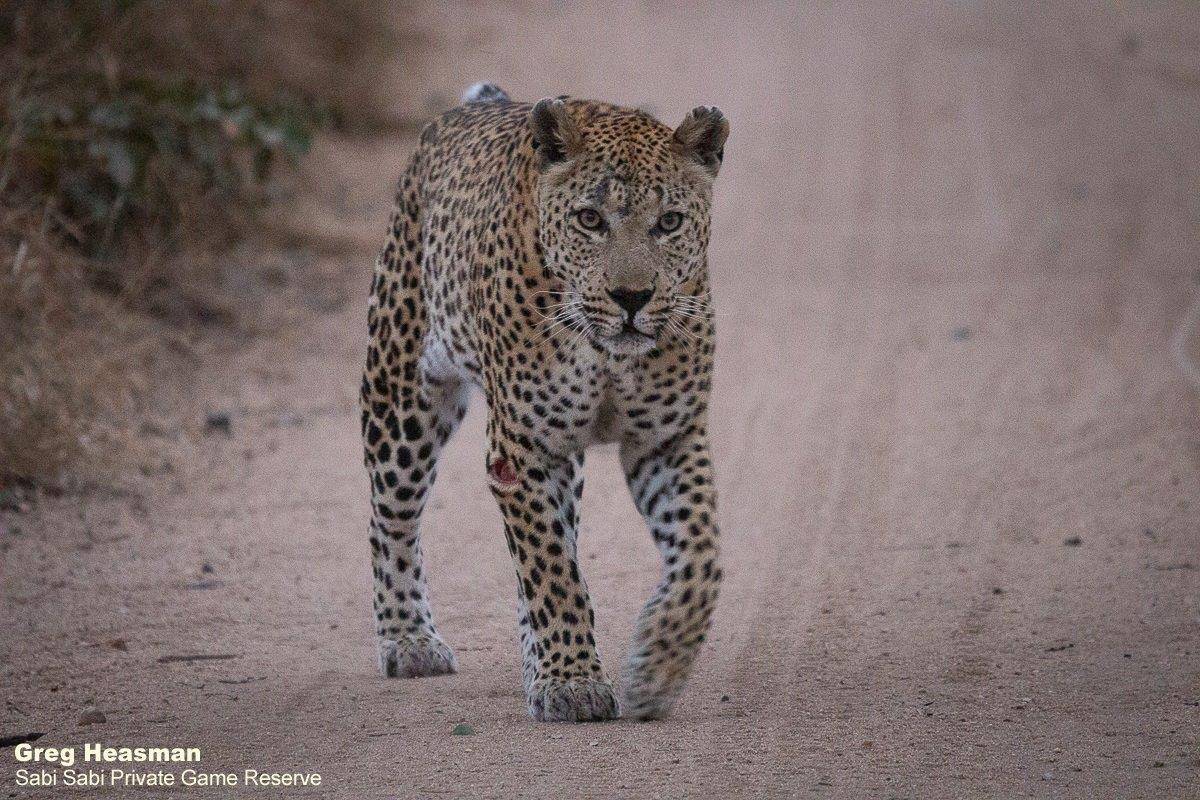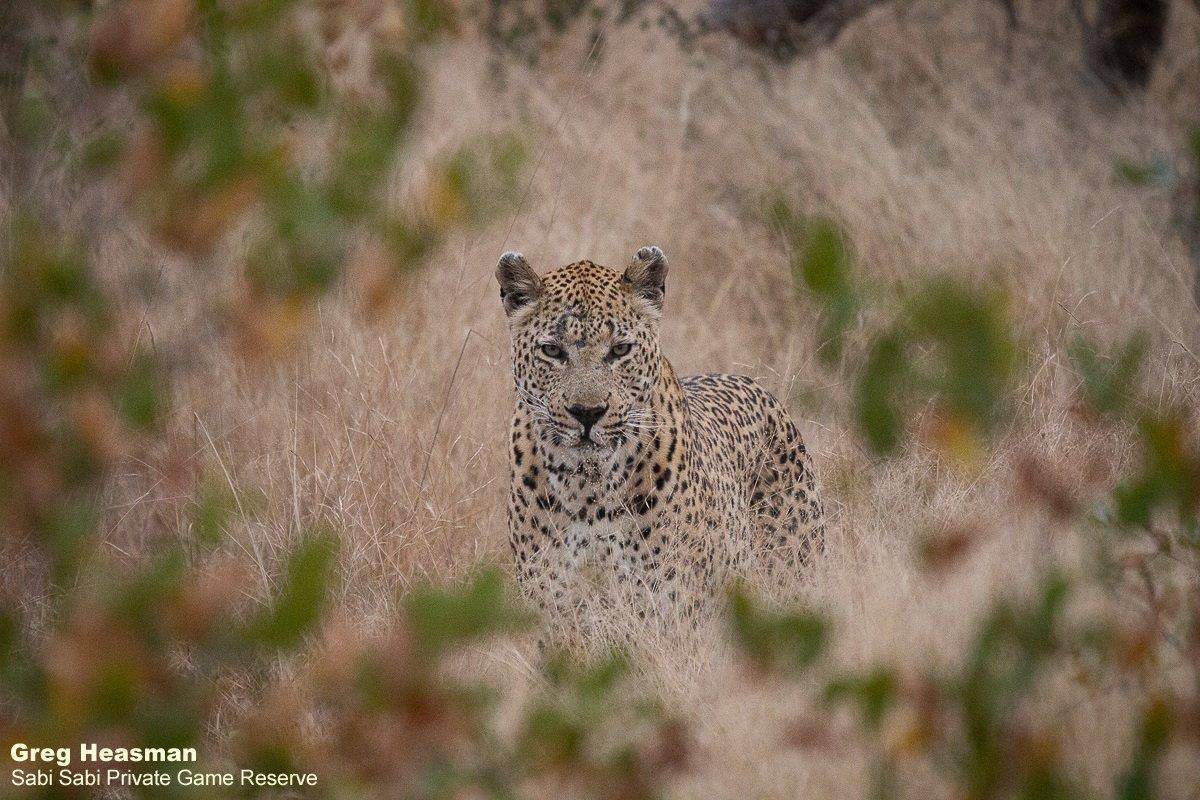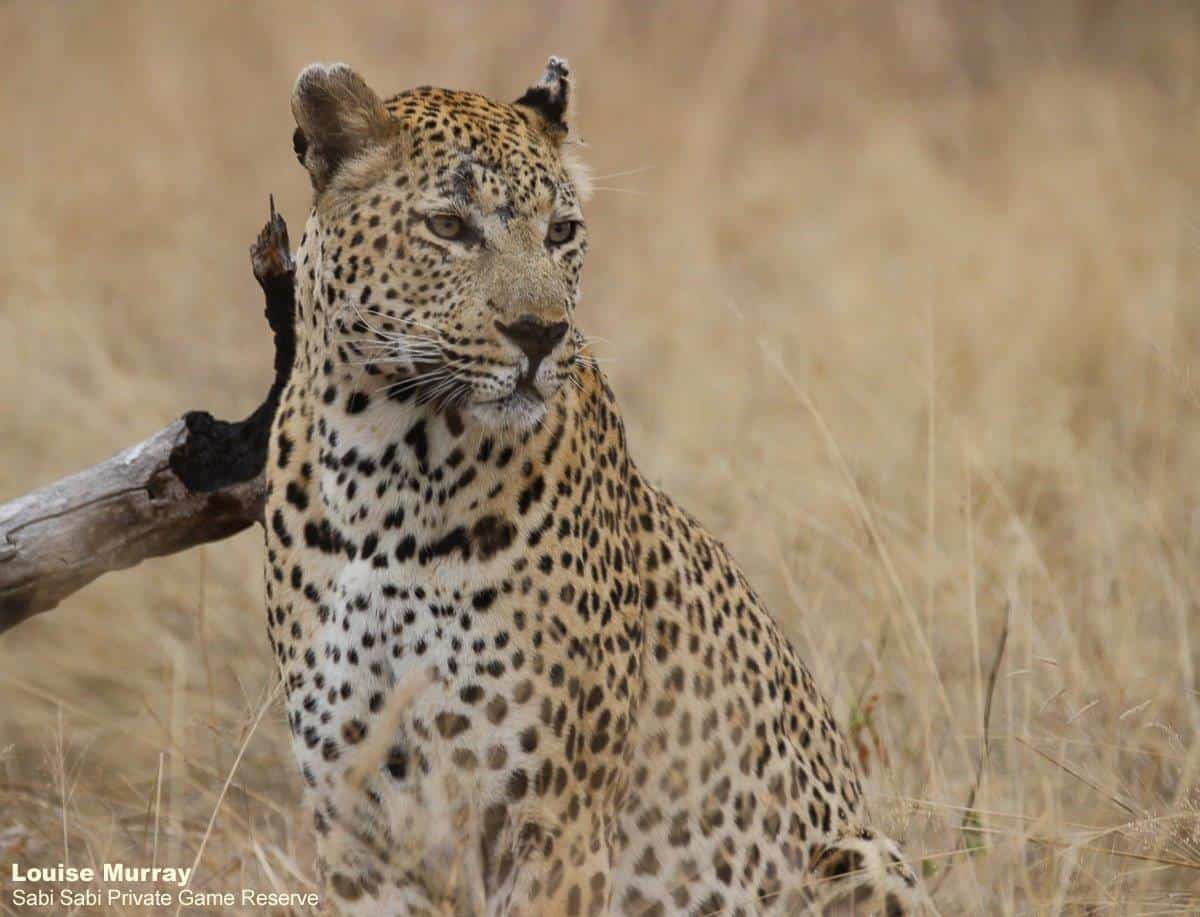 Reports of a familiar female leopard returning to Sabi Sabi echoed through the radio, so Ally made her way to catch up with her. What a heart-warming sight to see Scotia and her cub  this side of her territory again. It's been a while since we have seen the two of them, we suspect she is feeling a little bit of pressure from a young female pushing her boundaries.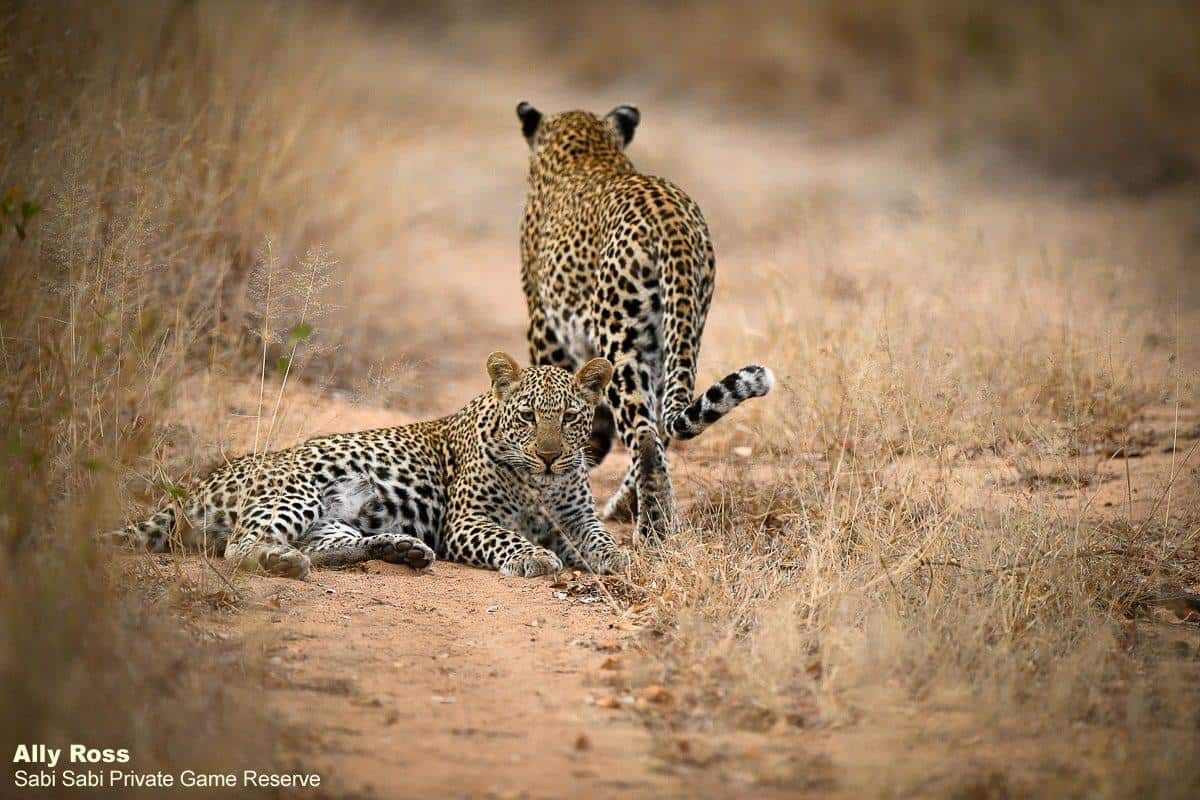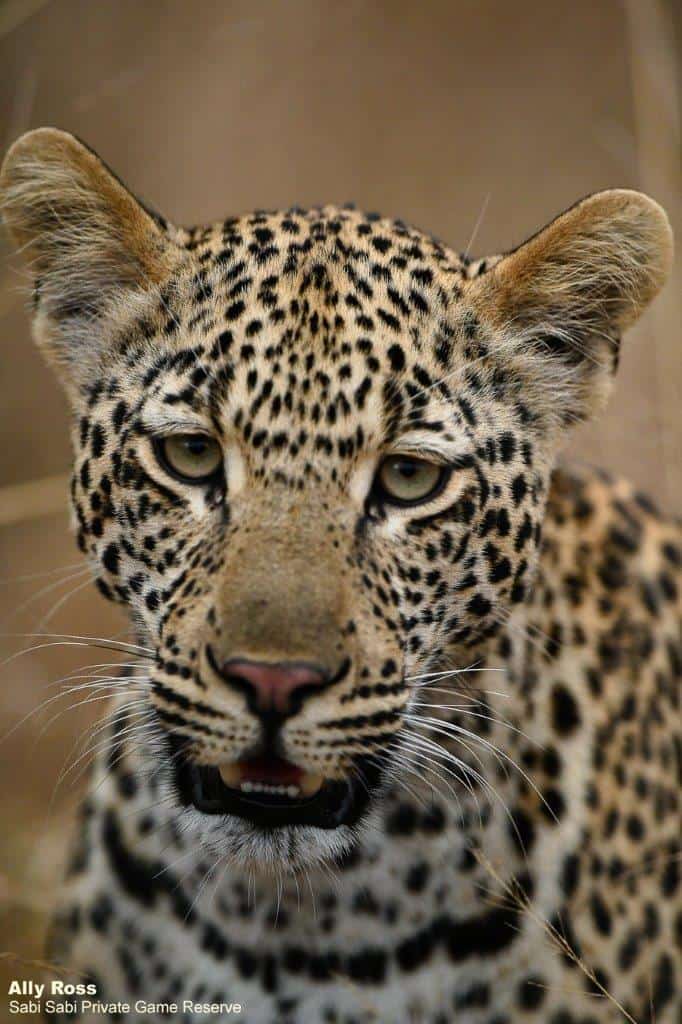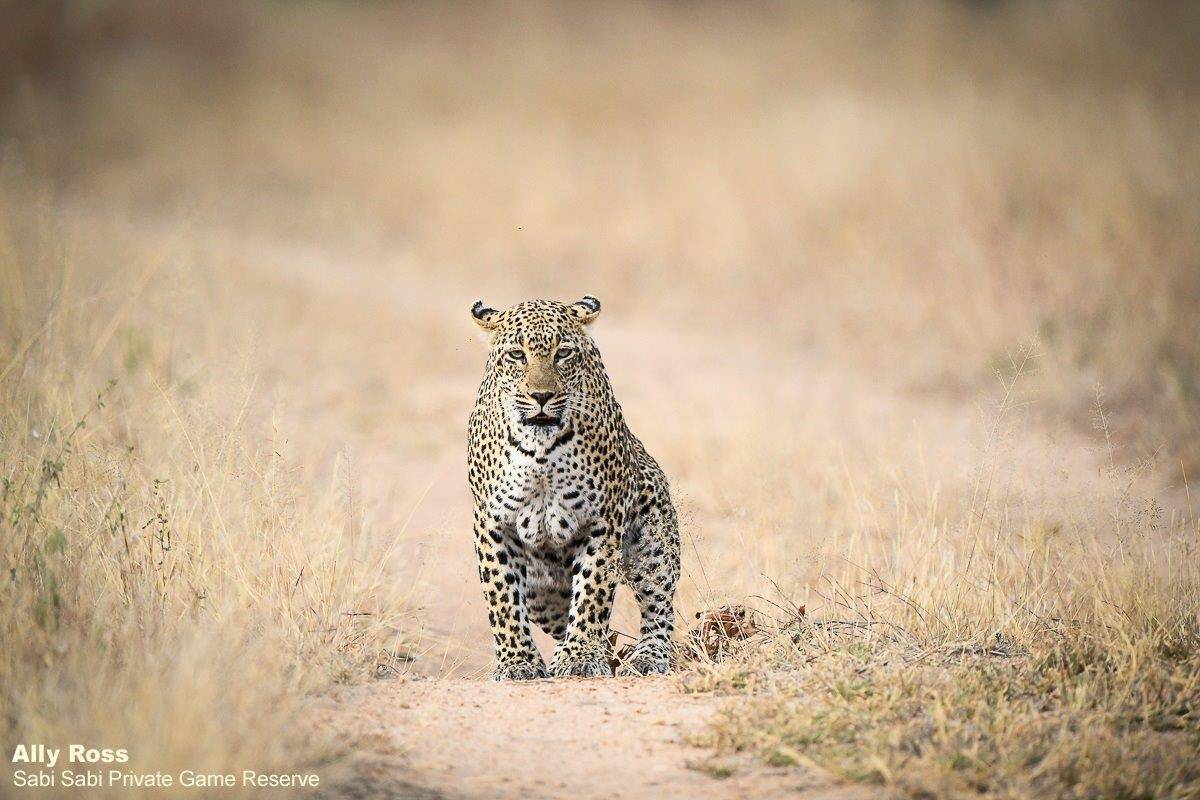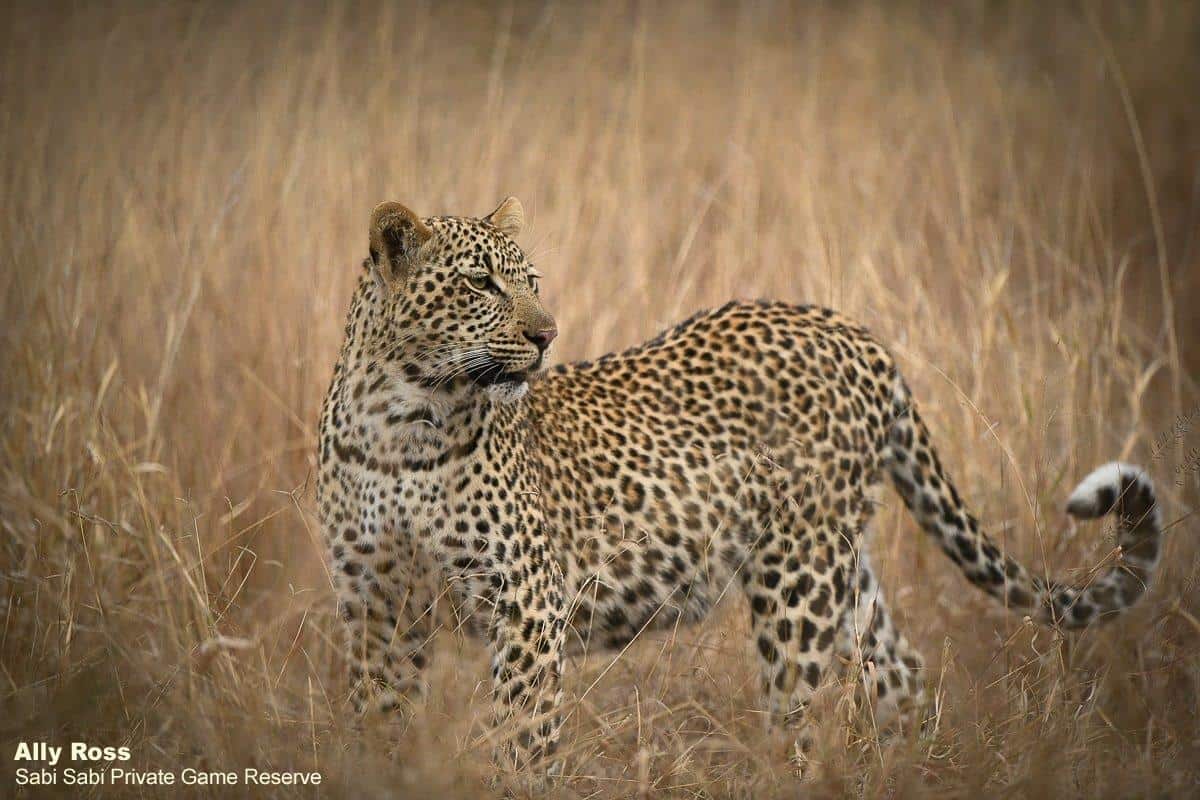 We managed to catch up to N'weti male leopard quite quickly once we saw his fresh tracks along the road, busy with some scent marking along the way.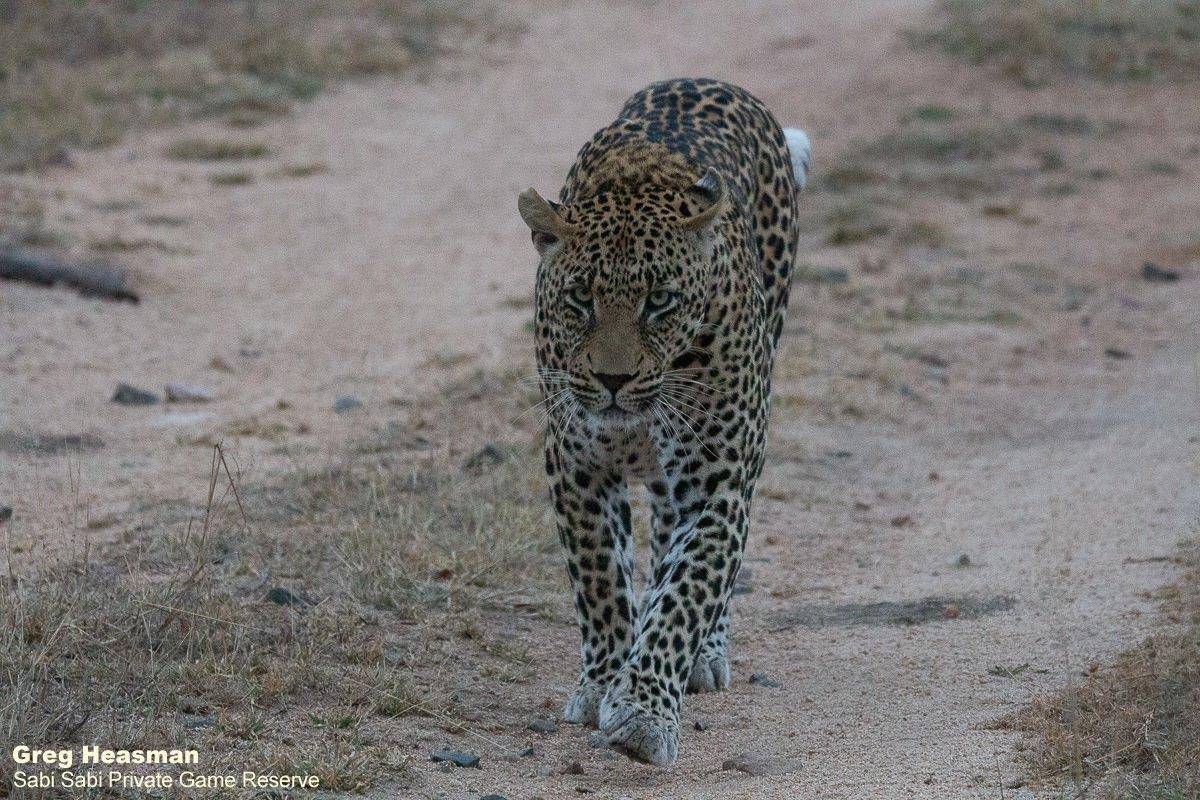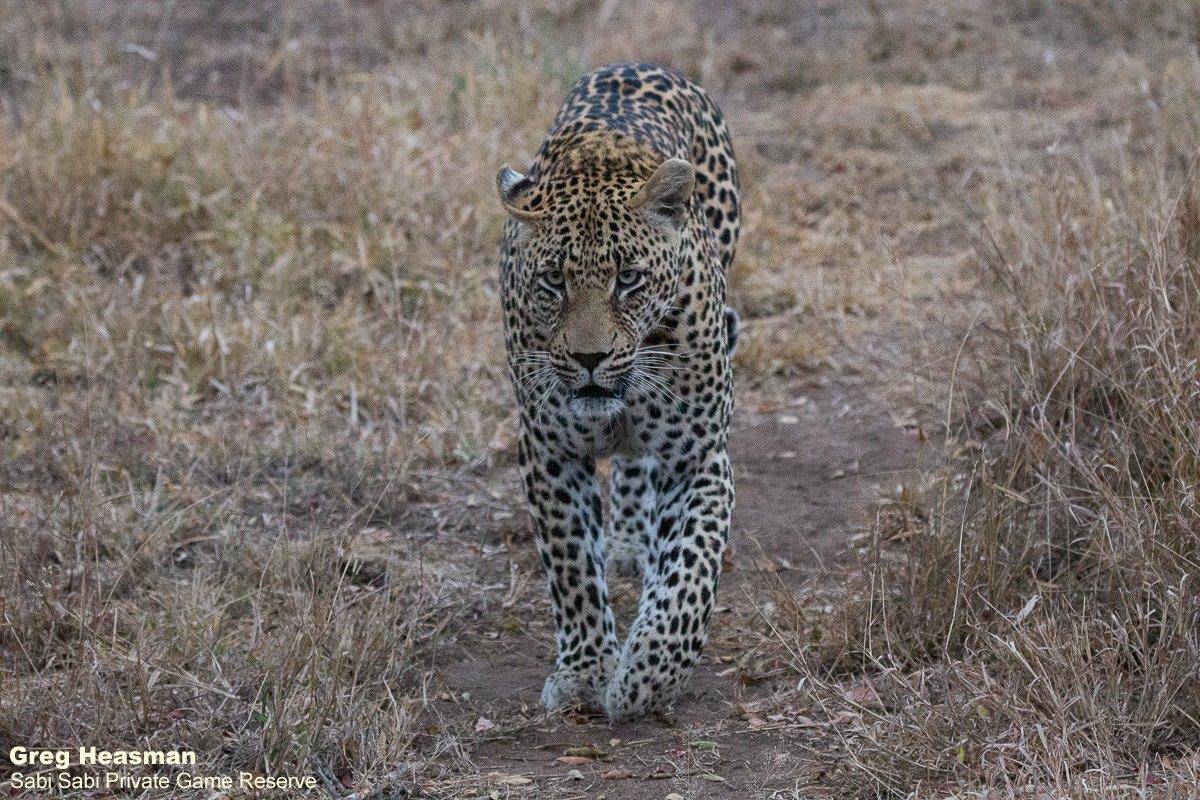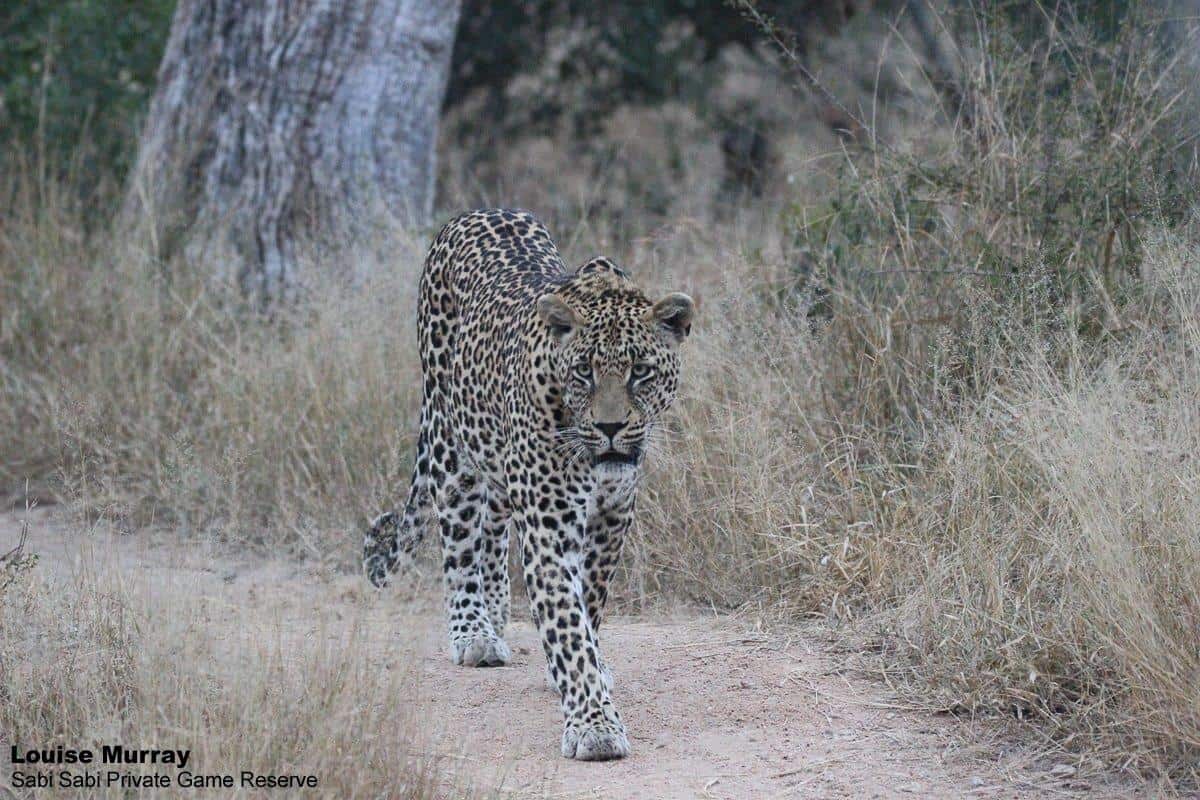 Heading into the south of the reserve, vultures descending ahead caught Ally's attention.  Heading into the bushes ahead, an entire pack of 13 wild dogs were finishing off the remains of an impala. A few of the individuals kept a close eye on the greedy vultures perched above.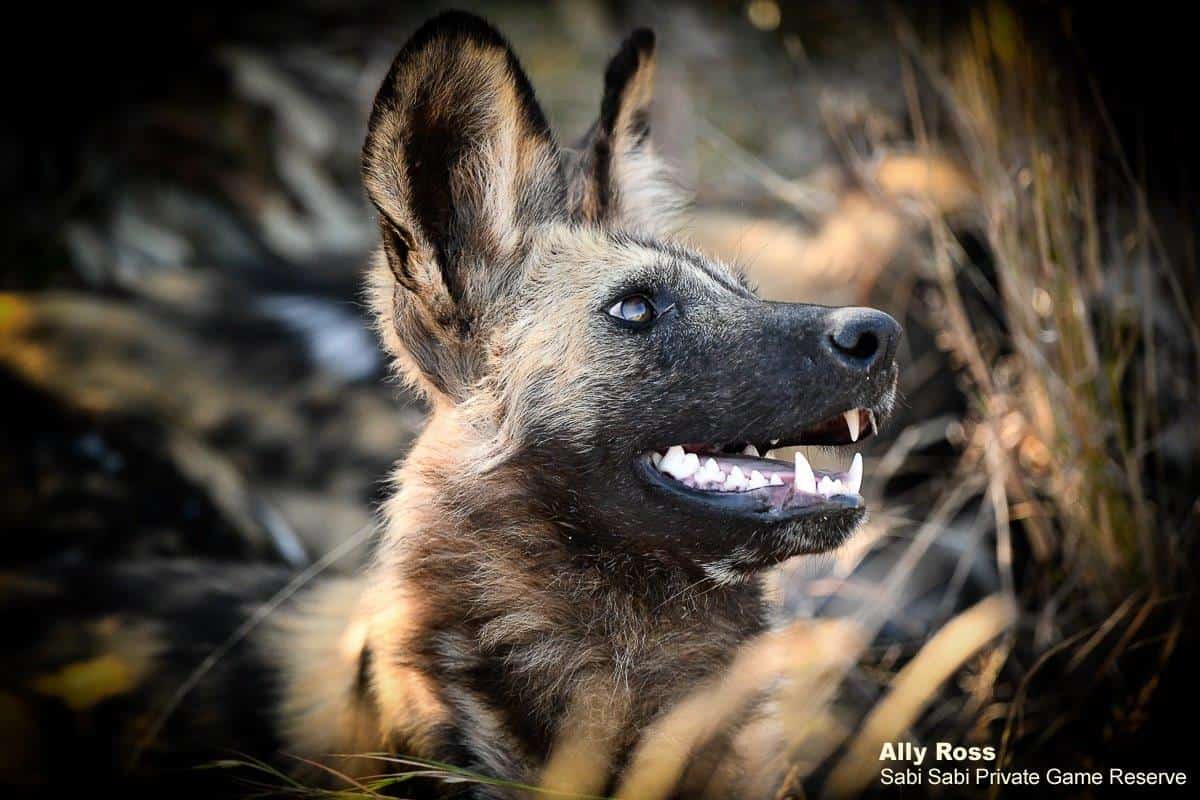 Two days later, we were greeted on the road by a barricade of wild dogs! We let them pass and we followed, full of energy they played around for a little bit before they found a nice area for a little rest.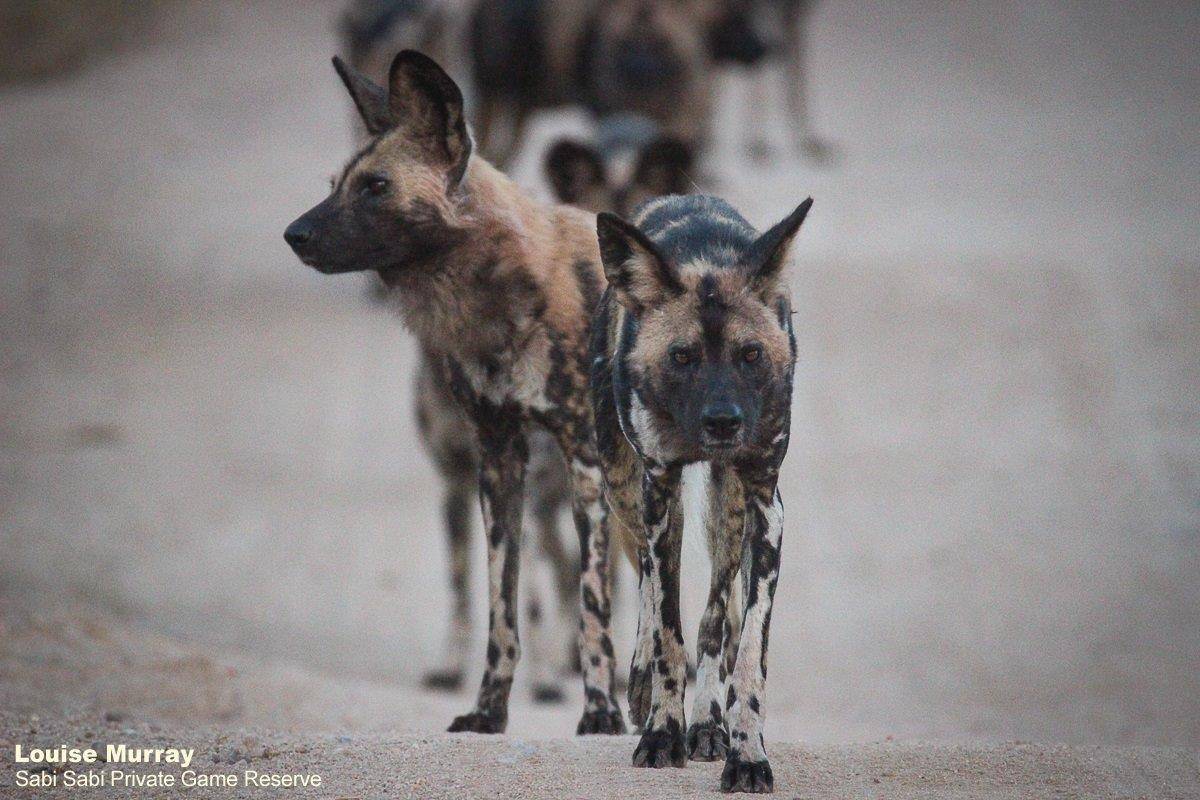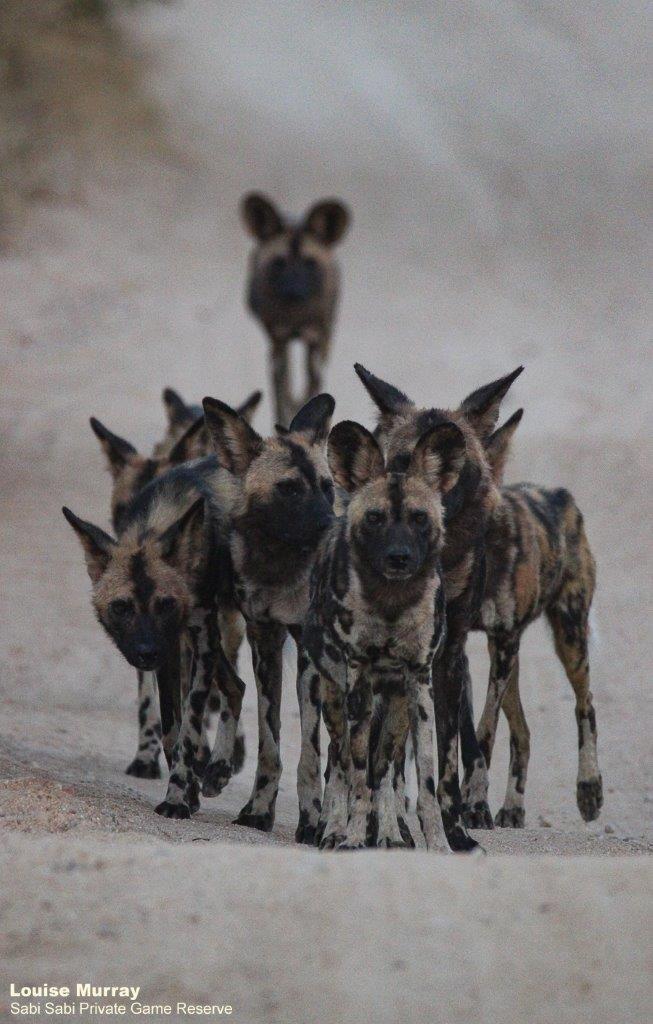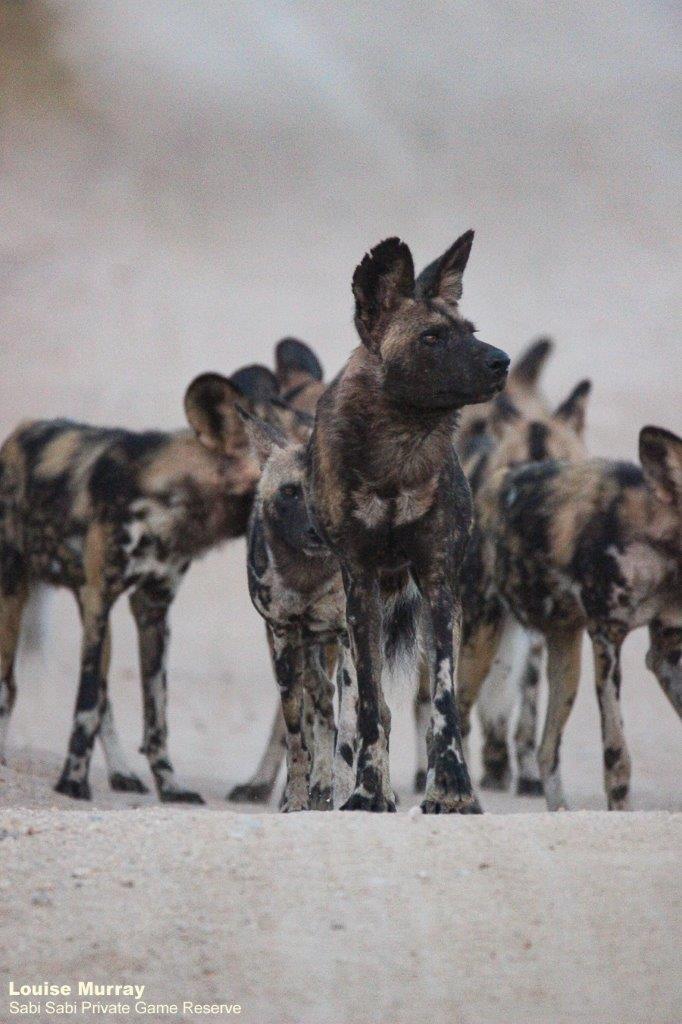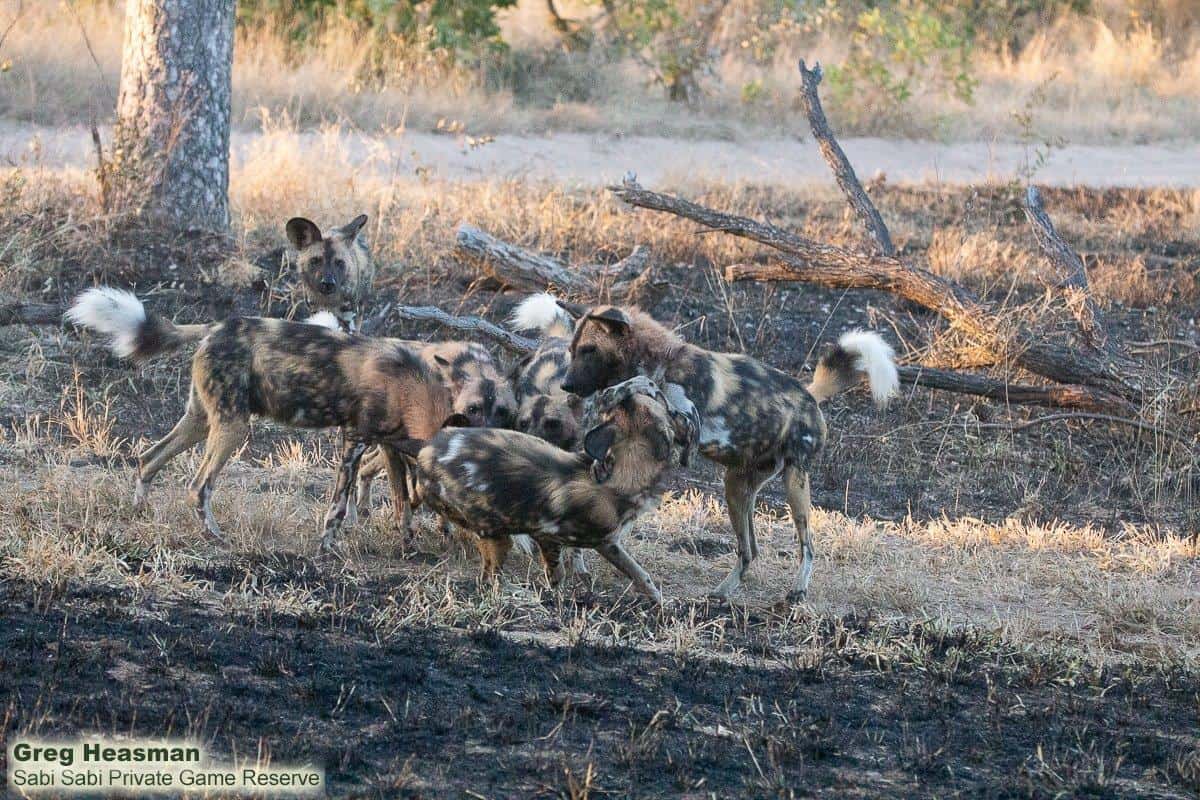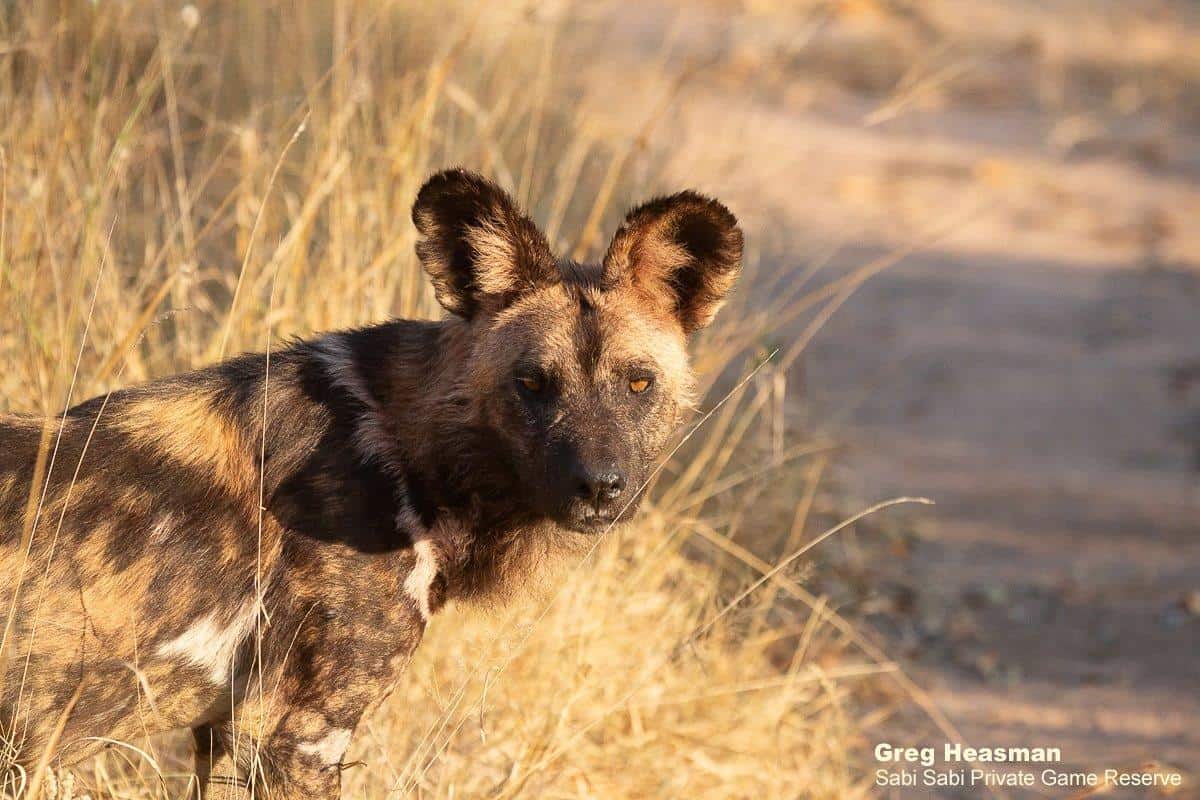 It was a week of sightings of the two males from the Plains Camp Pride.  Lots of vocalization led us to them lazing about in the middle of the road; followed a few days later by a sighting of them eyeing out some zebra.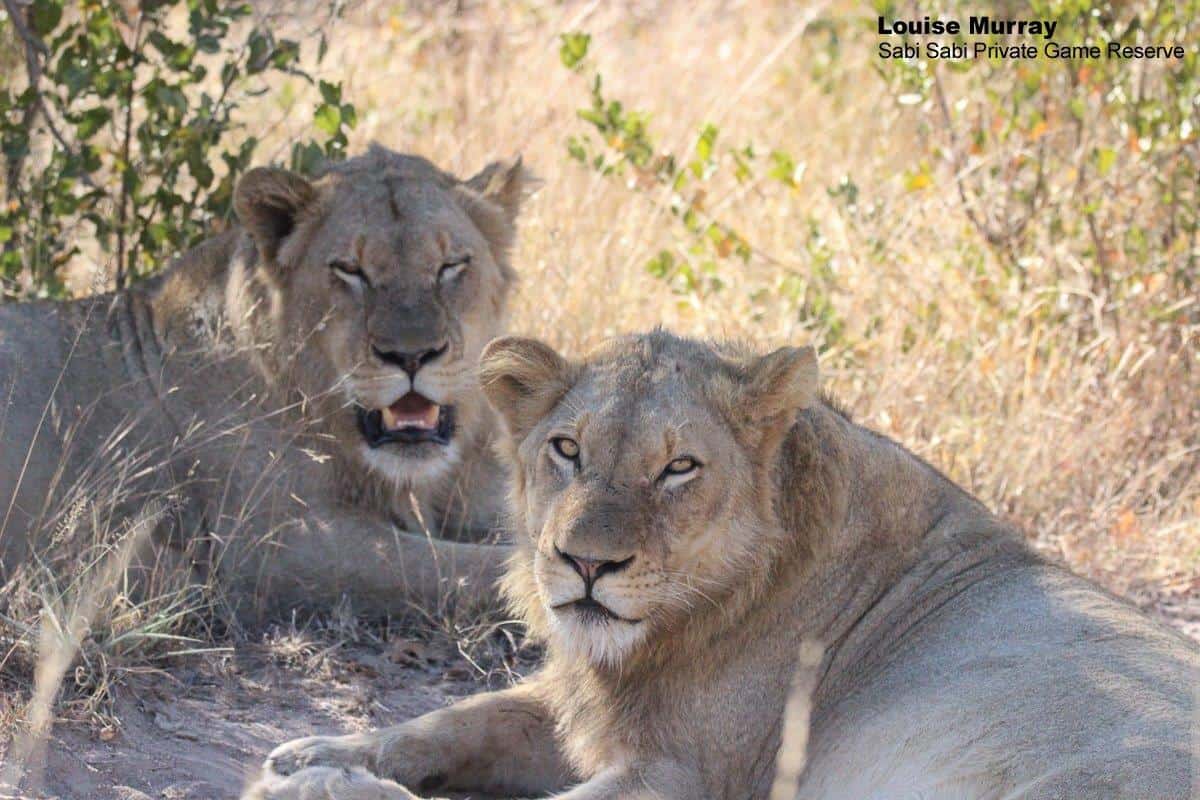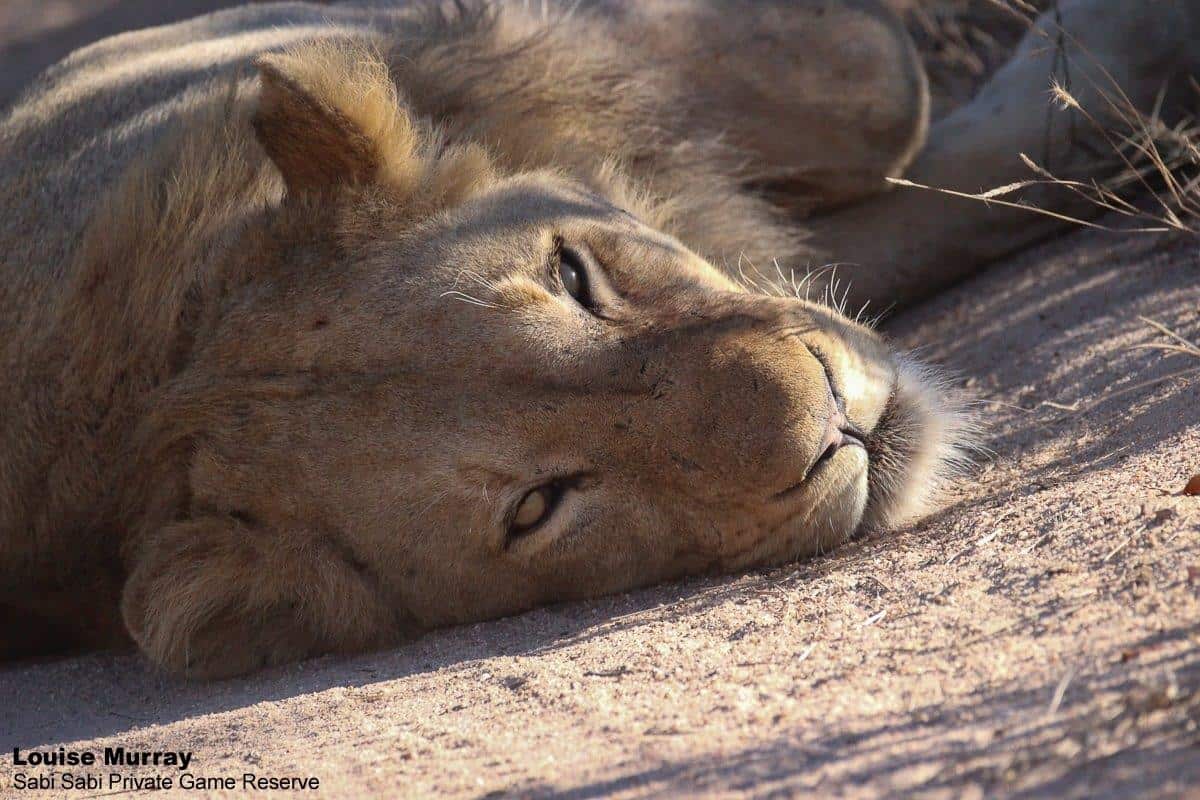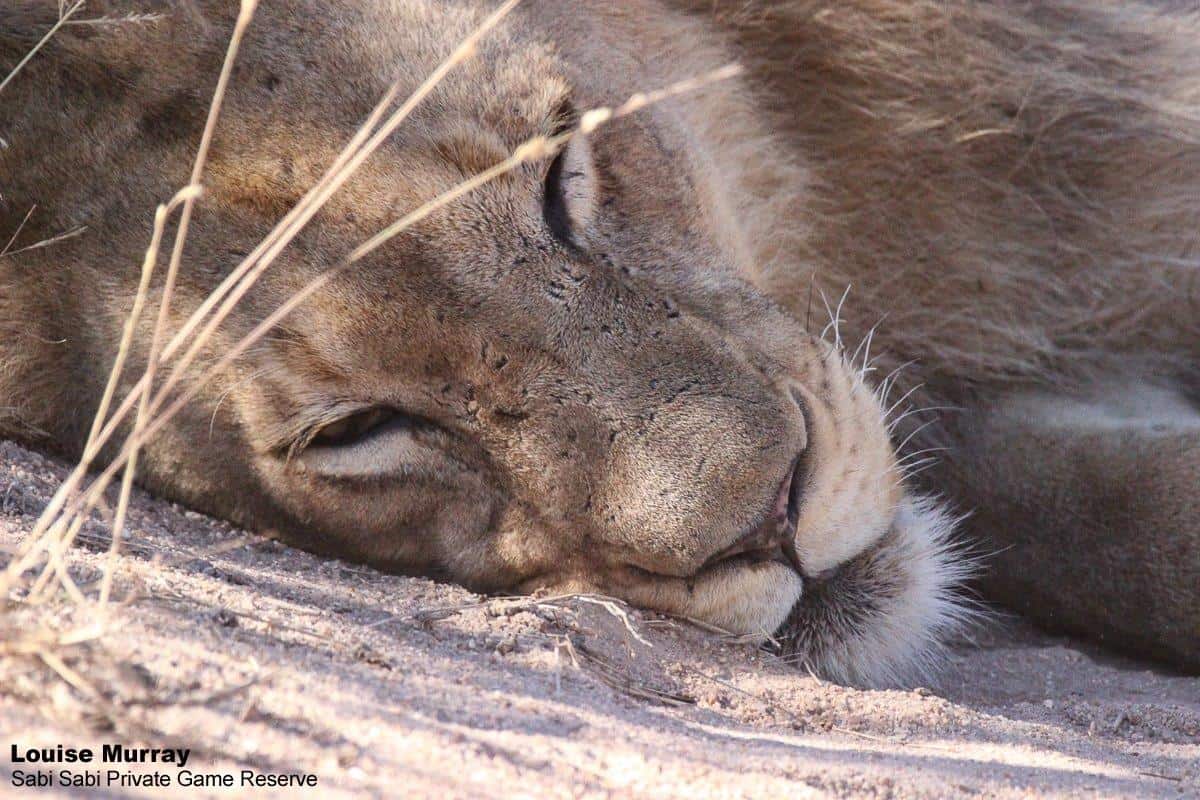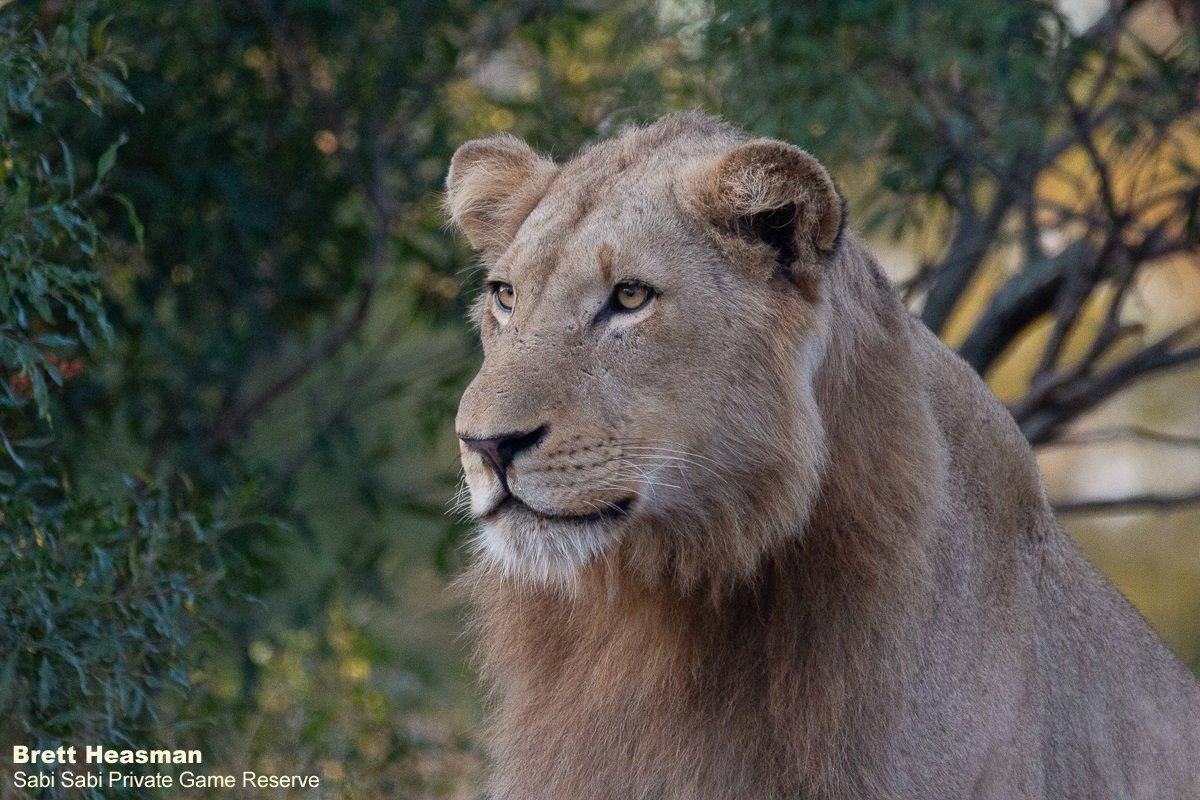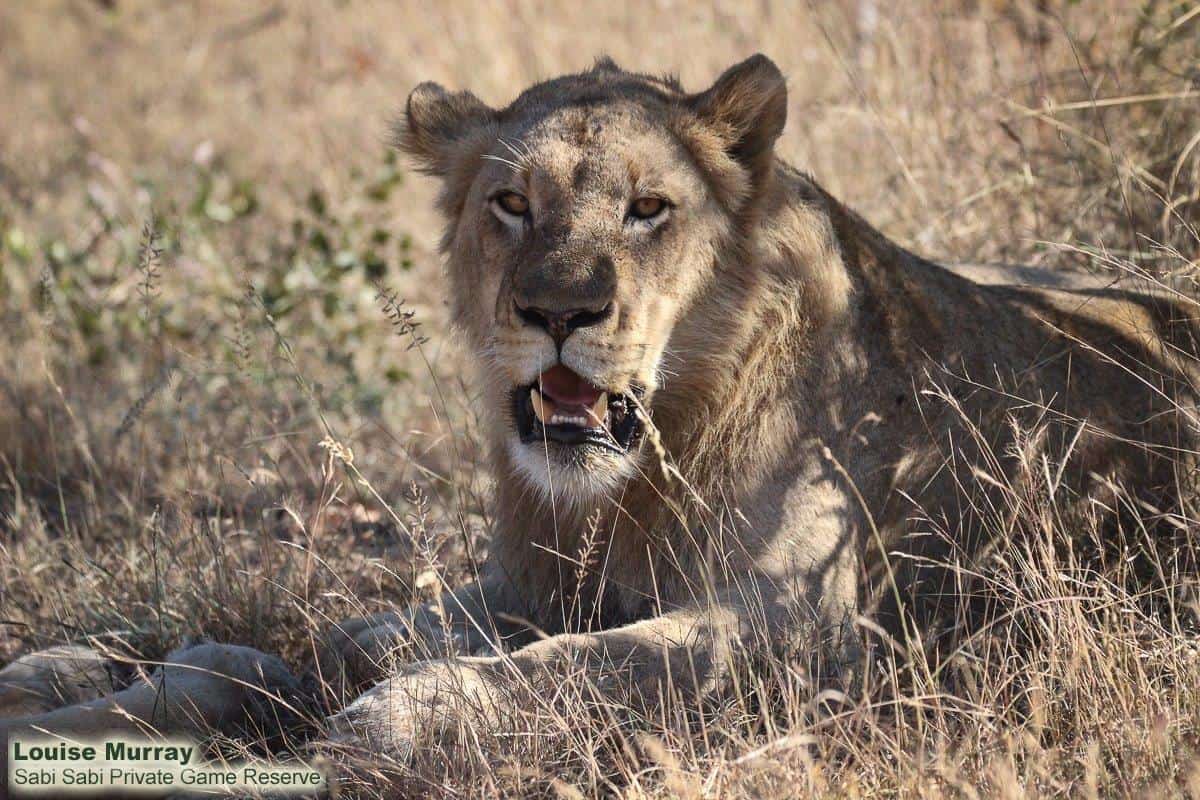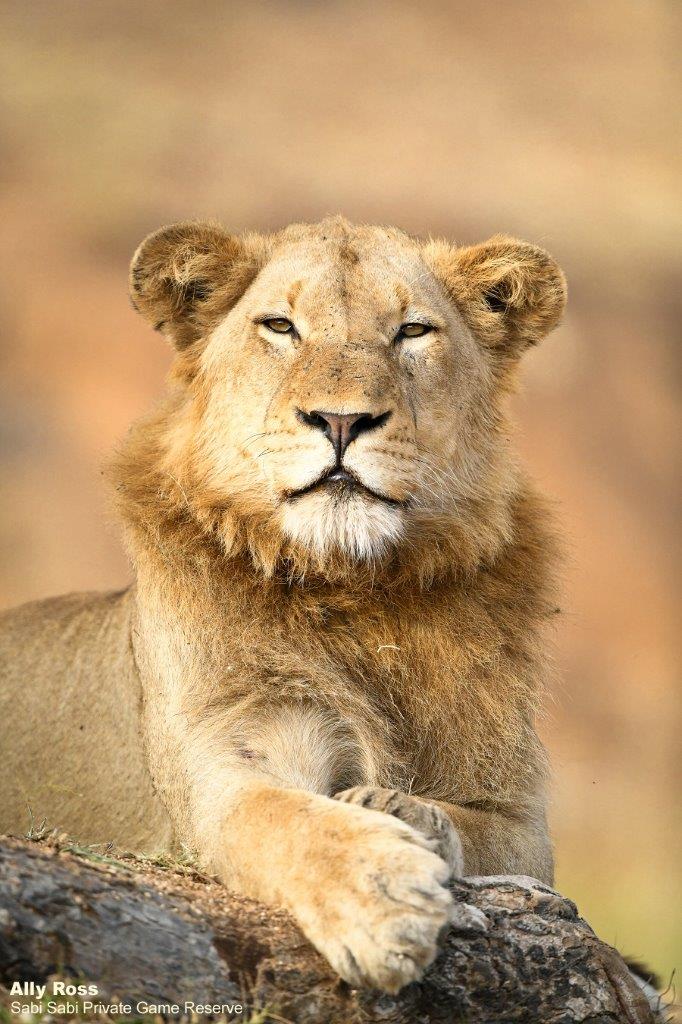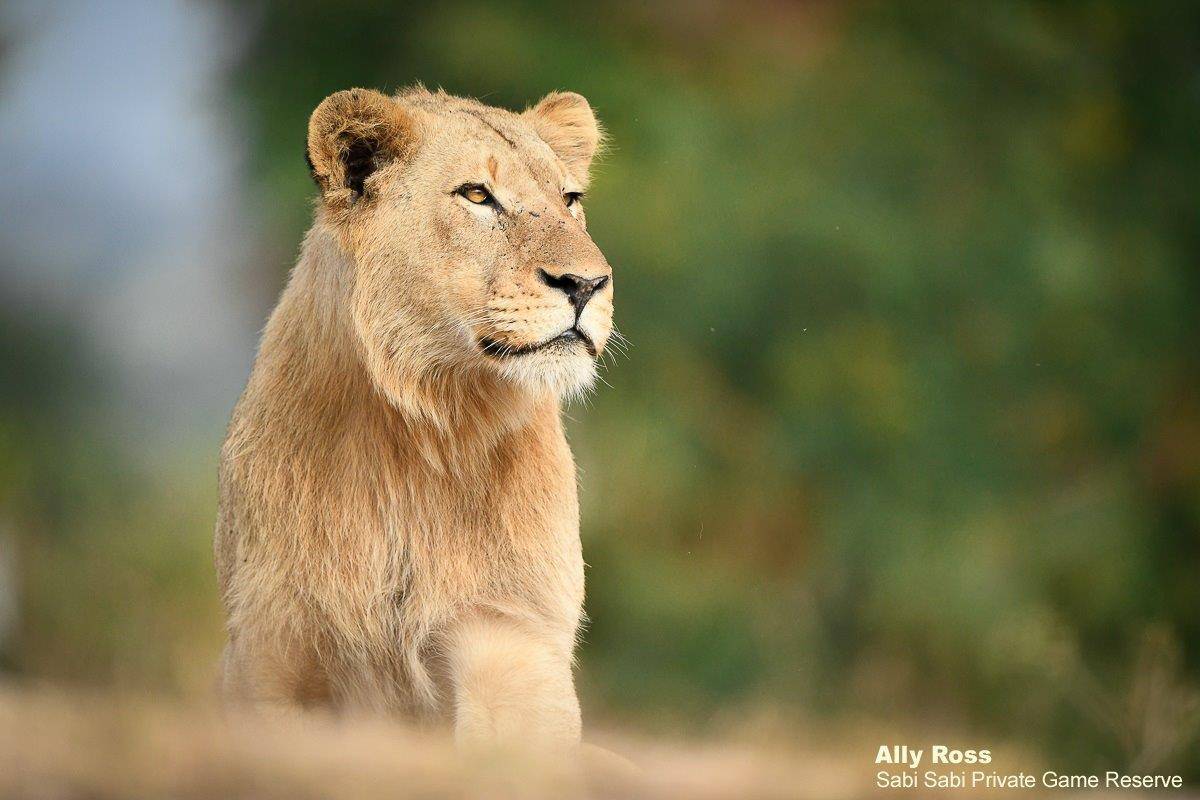 Things soon changed for the young duo after an altercation involving the Birmingham males from the north, leaving one of the young males desperately contact calling for his brother's return. They were later reunited, with one of them limping.  We have not had a sighting of them since.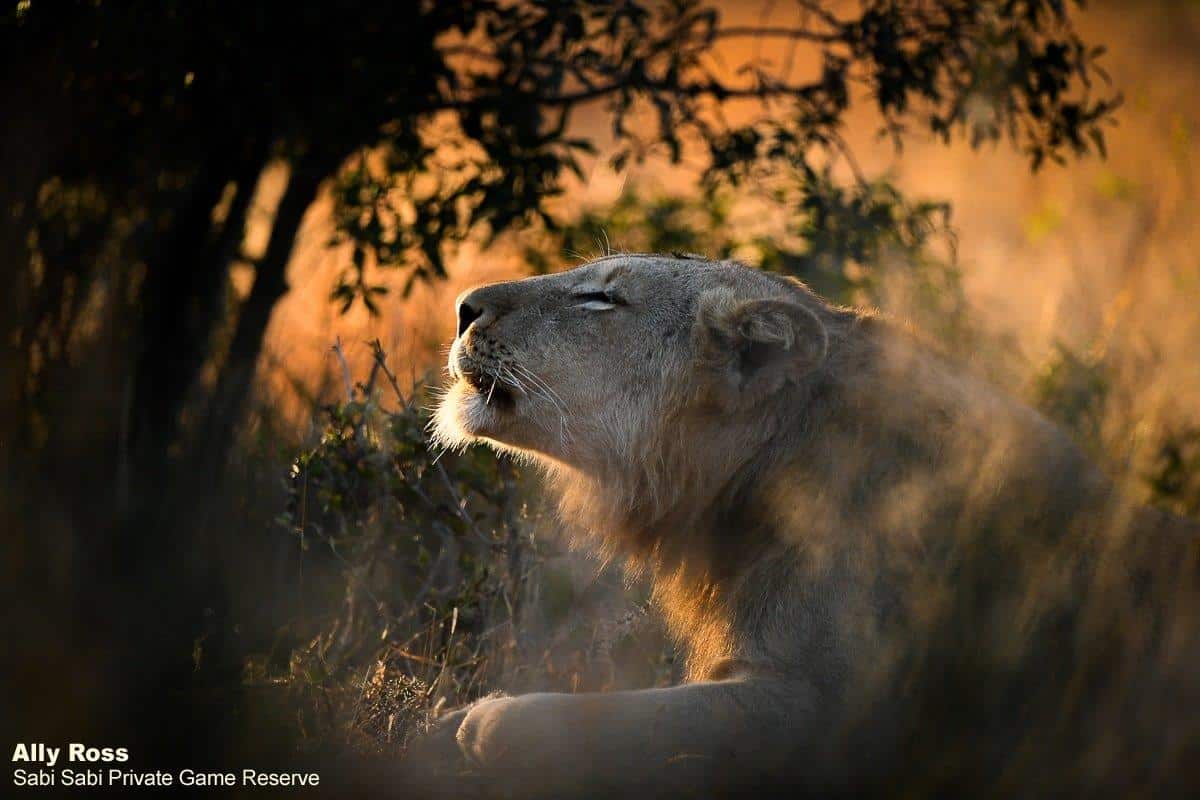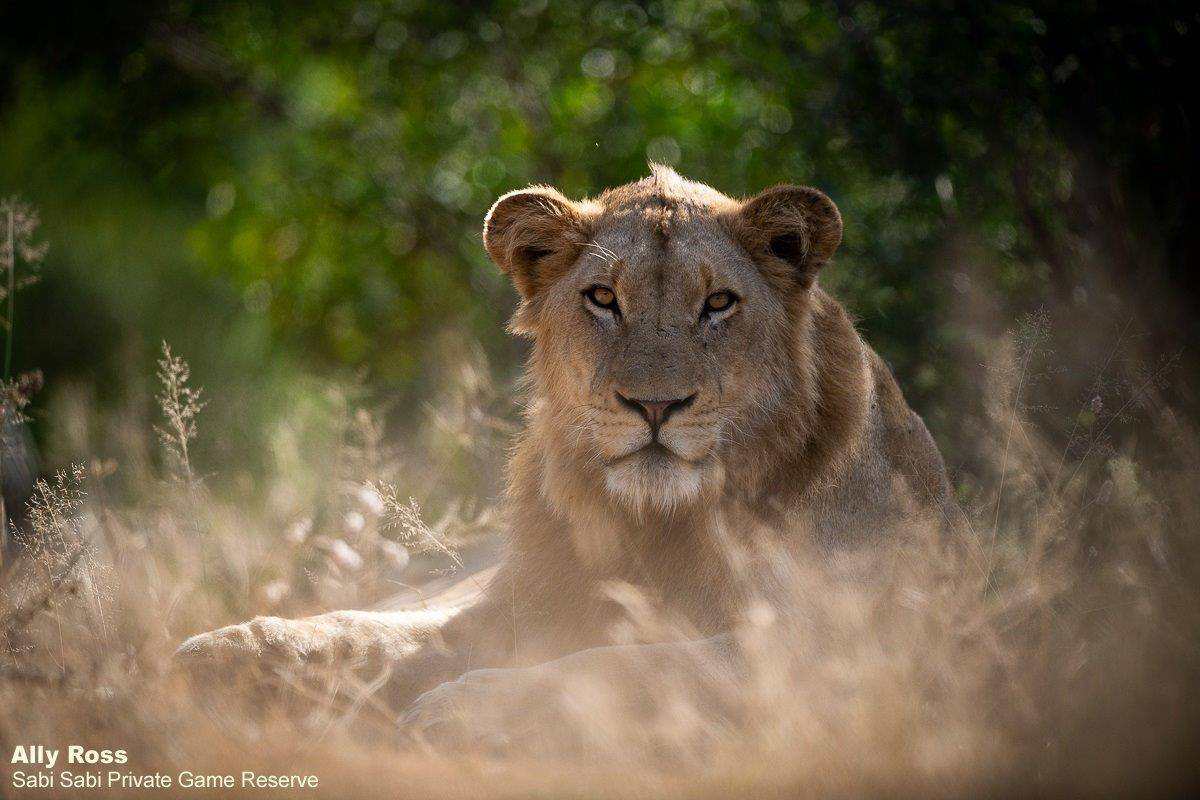 What an exciting scene as the N'waswishaka male lions trailed a large herd of buffalo. An attempt to take one down was made and it was so close but unfortunately the buffalo fell, taking a lion with it, and the buffalo go away. They stayed close by watching the herd, most likely catching their breath.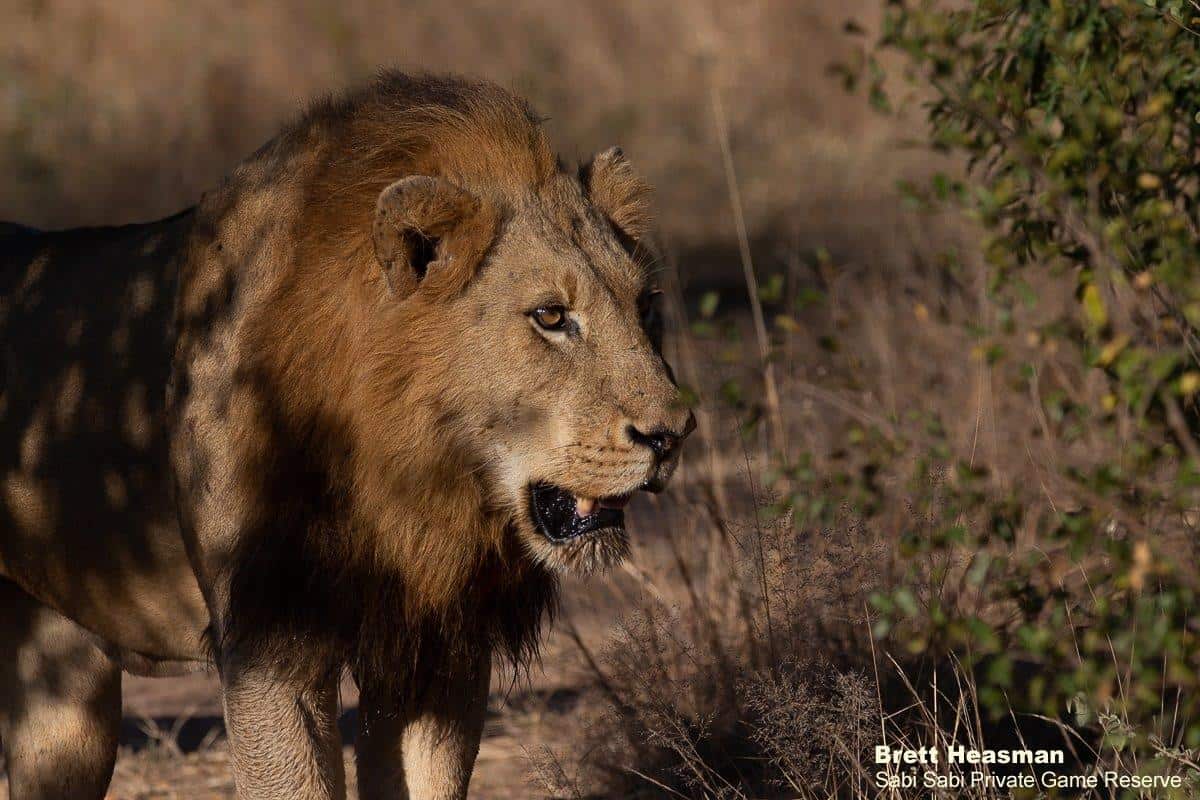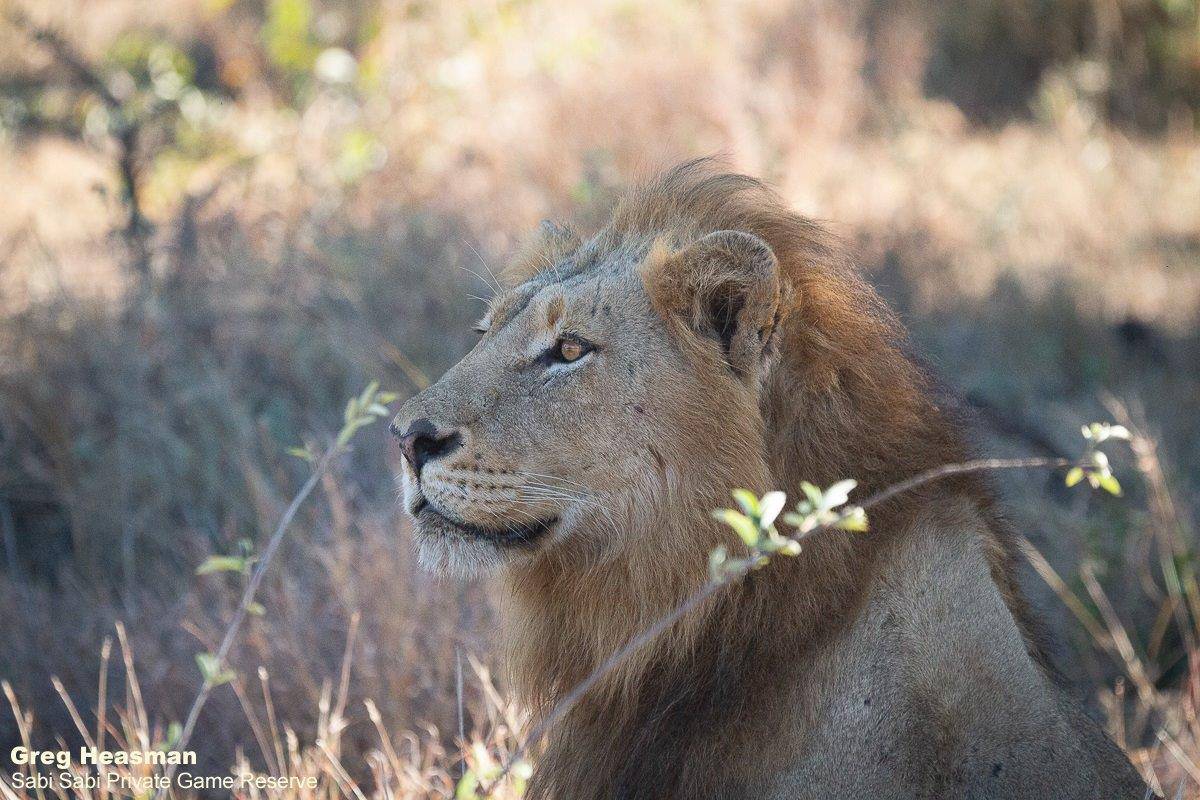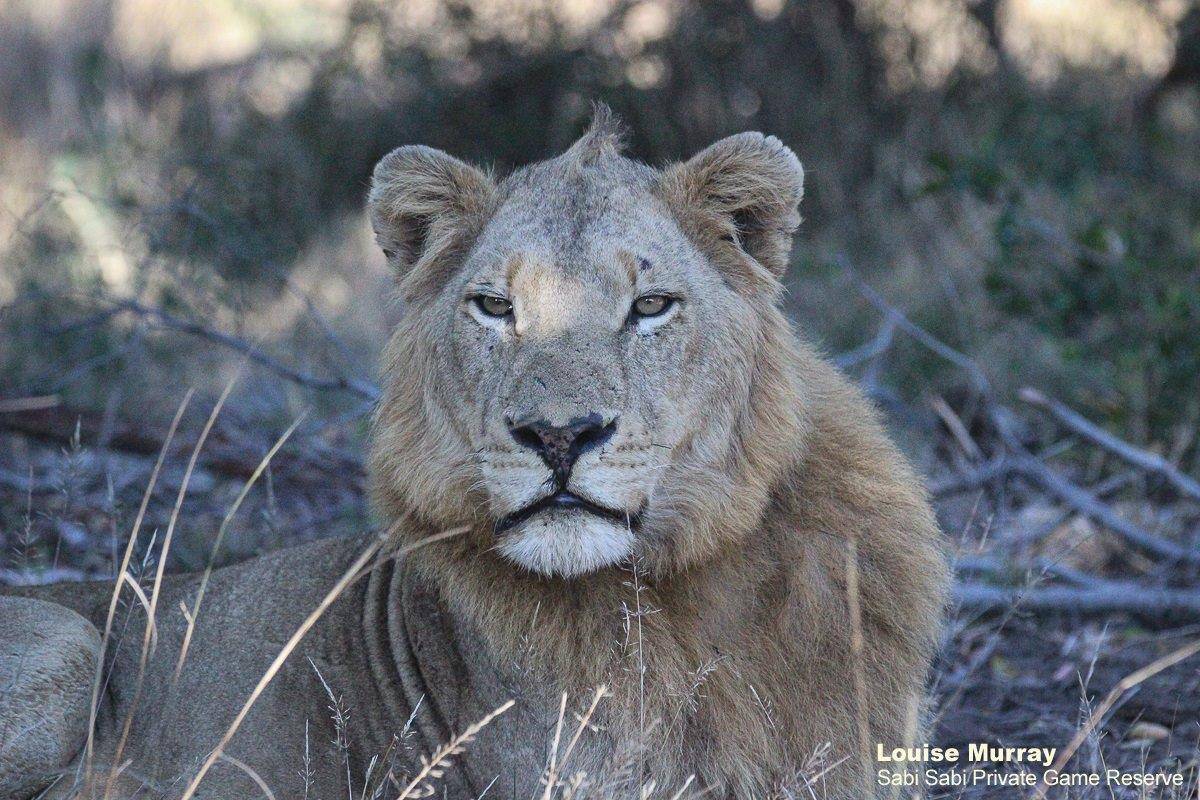 These hungry males were seen once again following the scent of recently passed herd of buffalo. On closer inspection, we noticed that they were a lot closer than expected – they may continue following until the time is right for an attempt to hunt.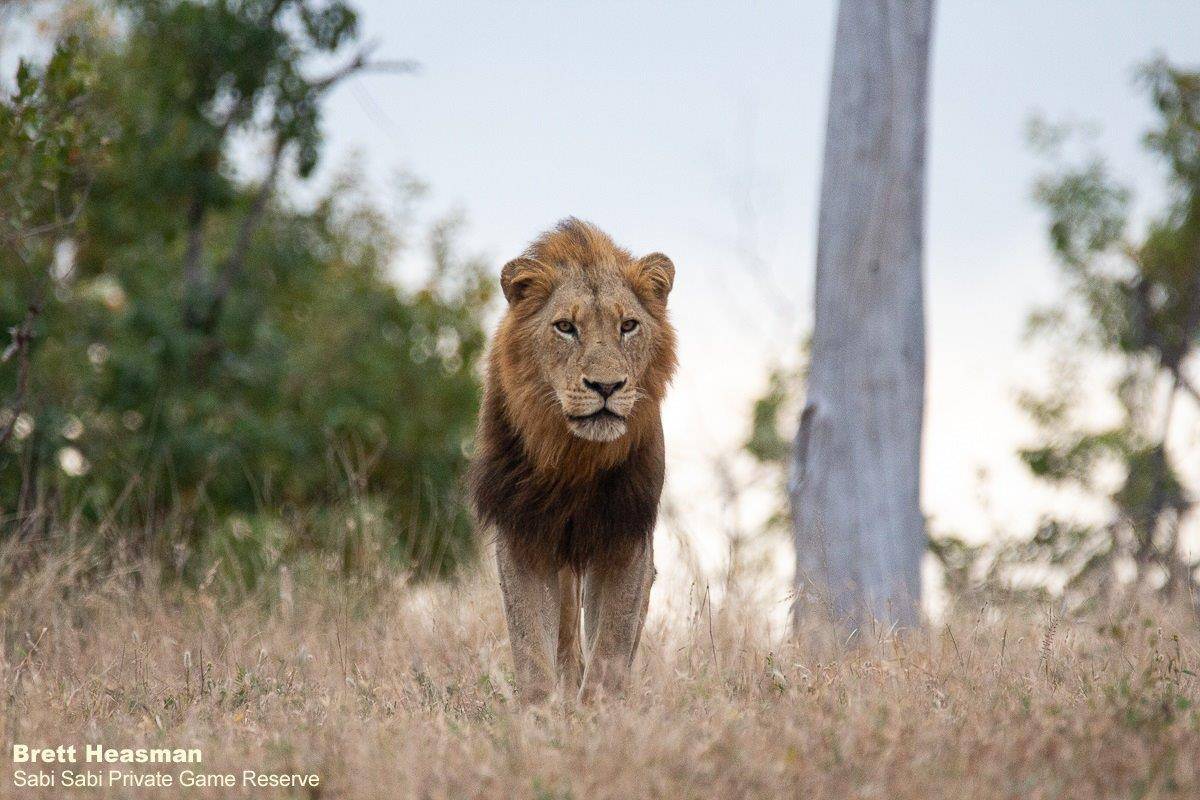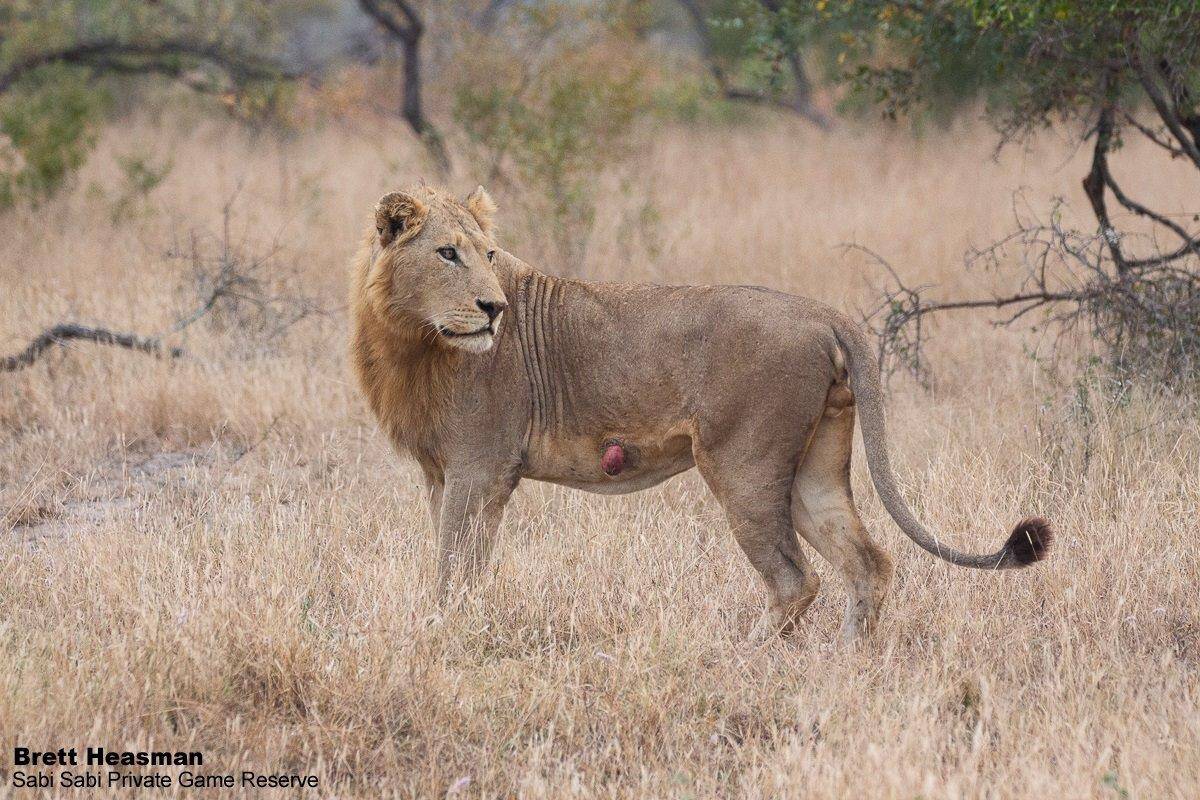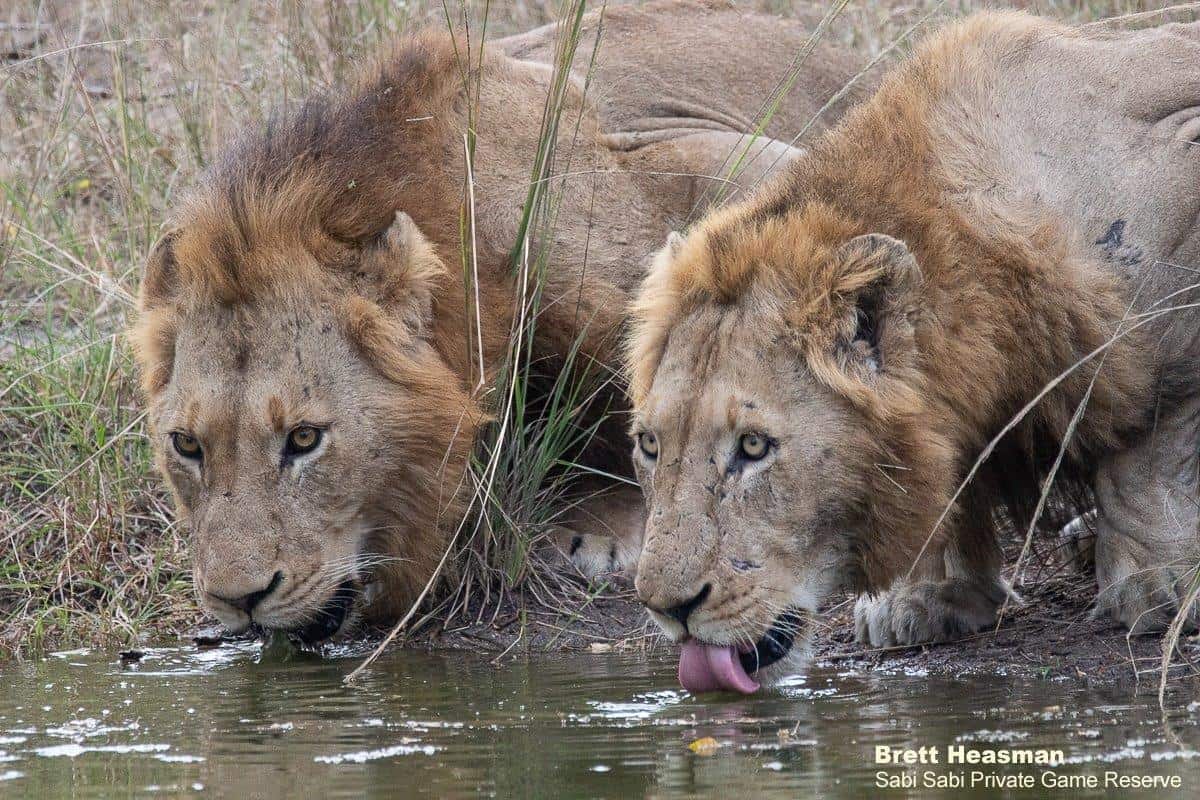 We were was lucky enough to come across a cheetah, let alone a cheetah on a kill! This male cheetah was found on the western side of our reserve and must have made this impala kill earlier in the morning because when he was found, his kill was more than halfway eaten. With a very full belly, he lay resting in the shade of a Marula tree before uncomfortably making his way to get a drink of water.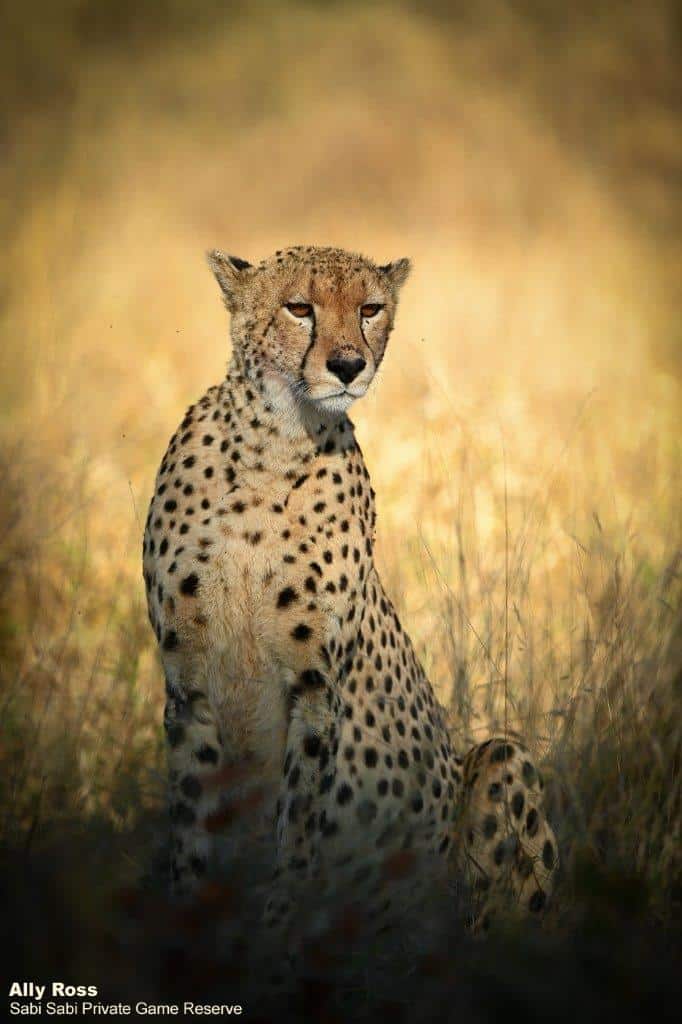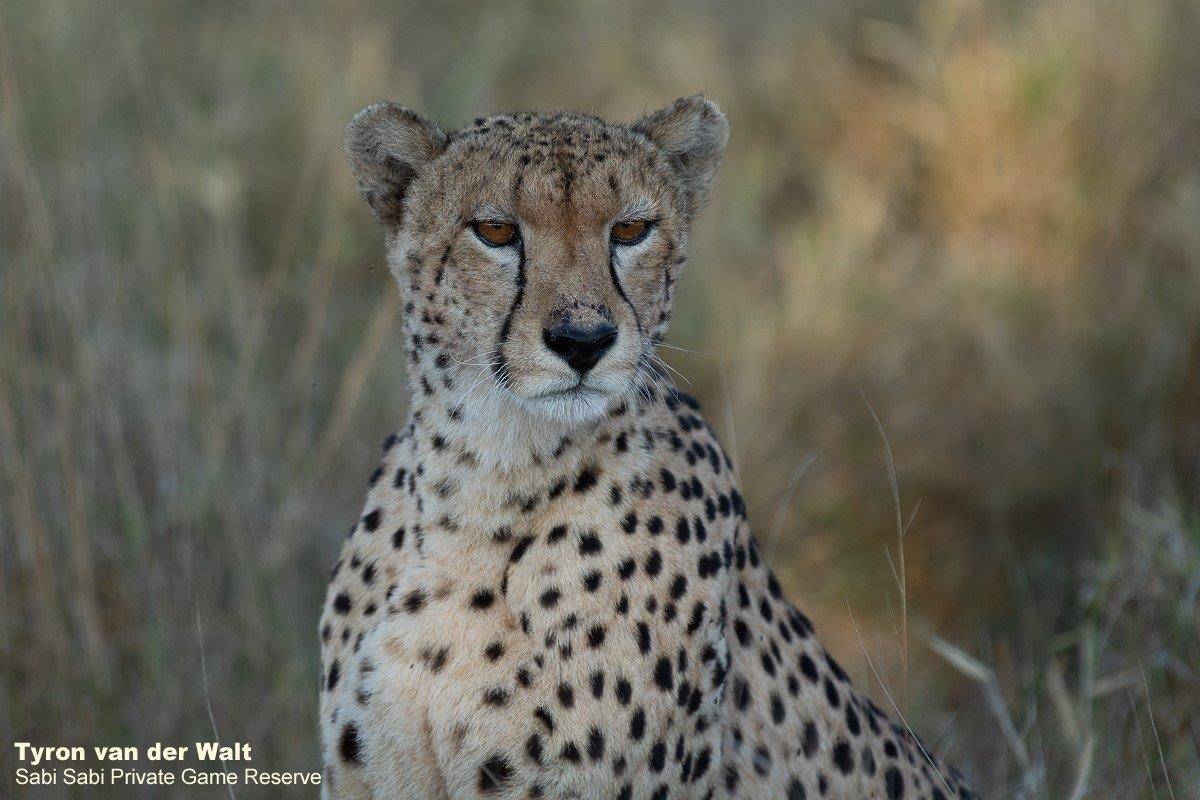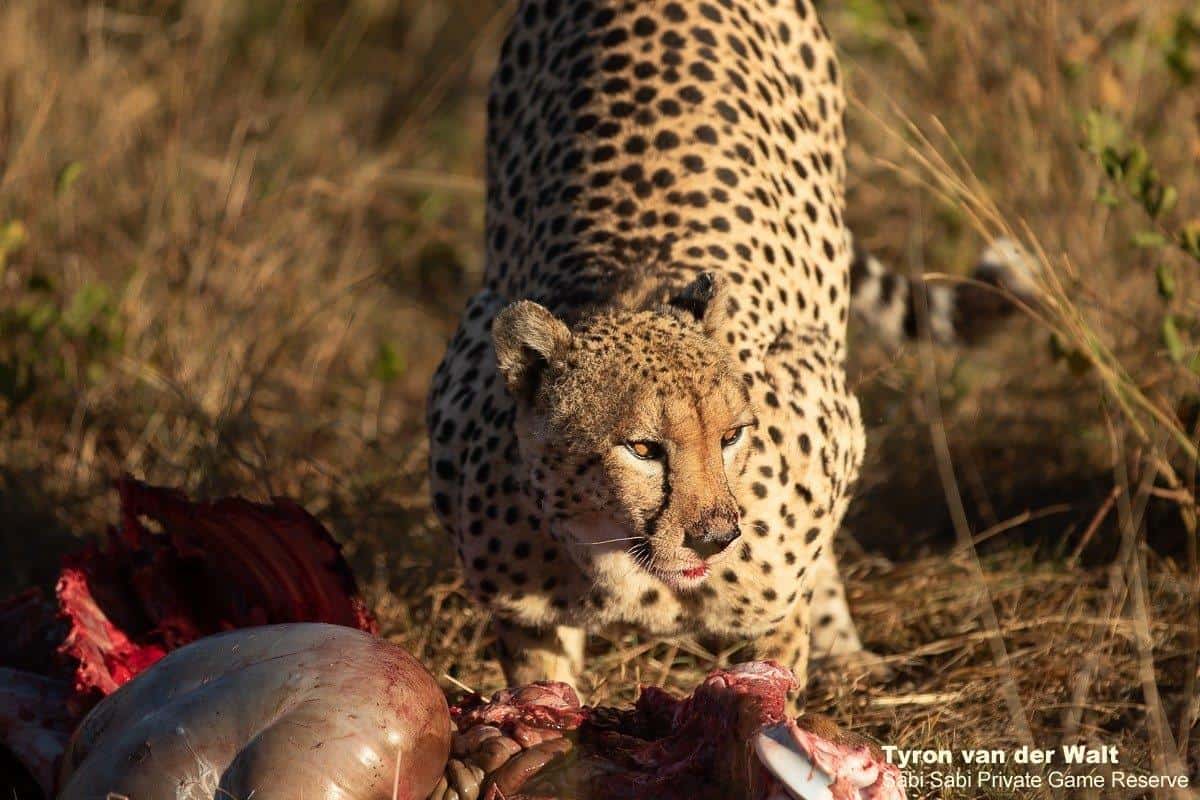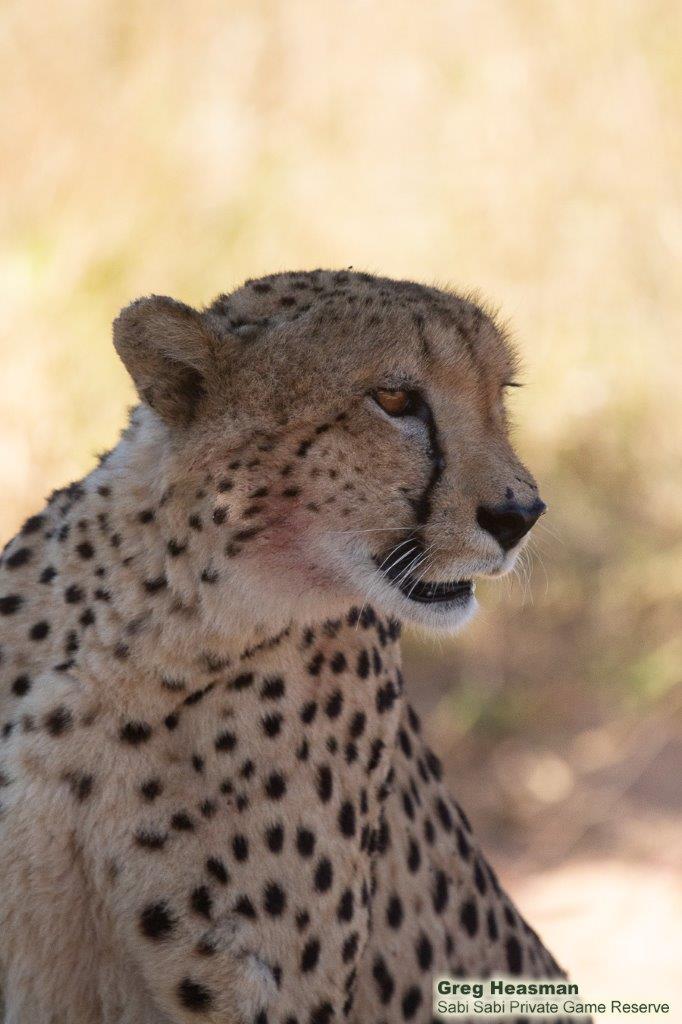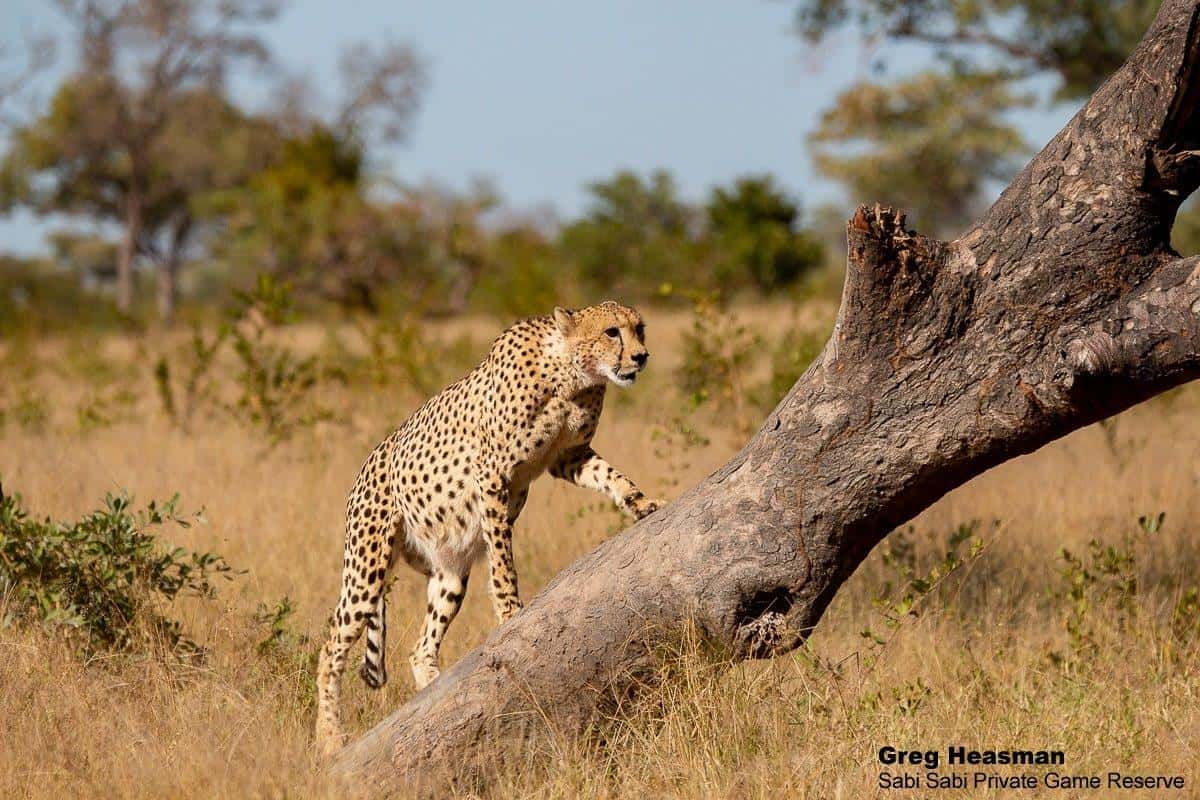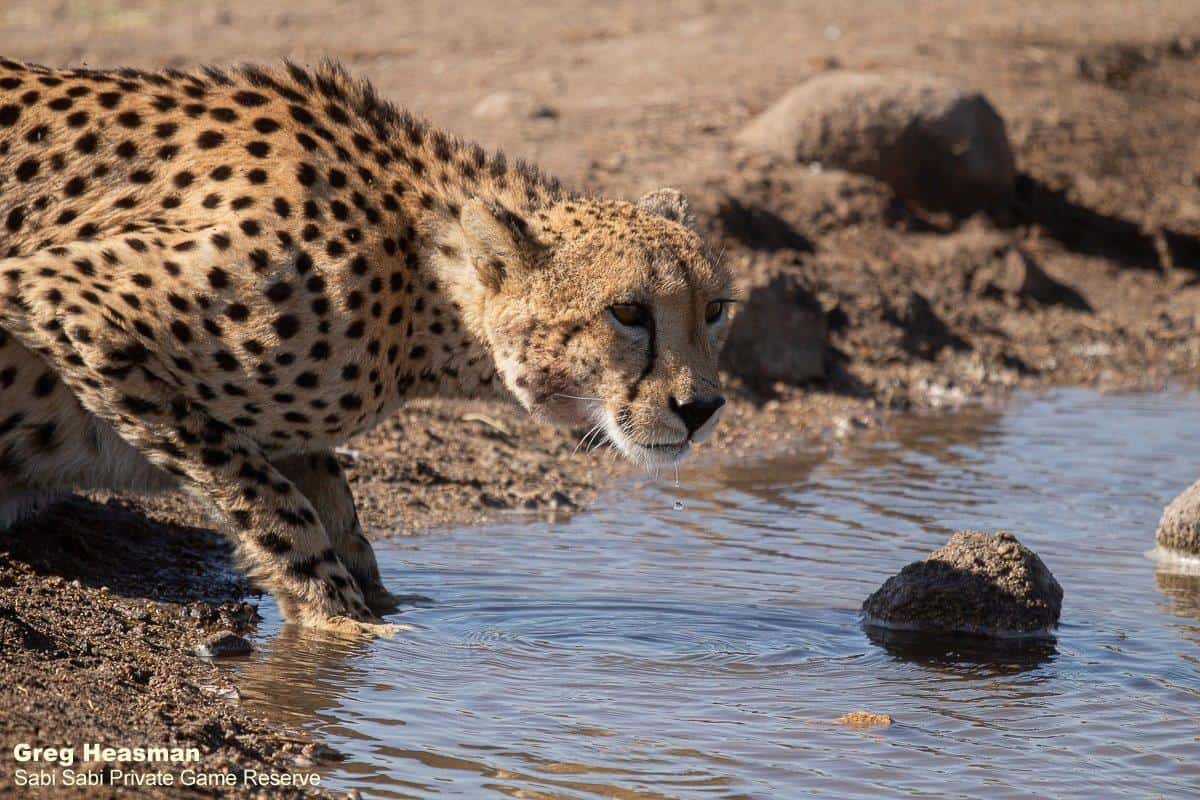 Once he had his fill, some hyenas came in and finished off the scraps of the kill.

This young Martial Eagle secured himself a scrub hare for a meal.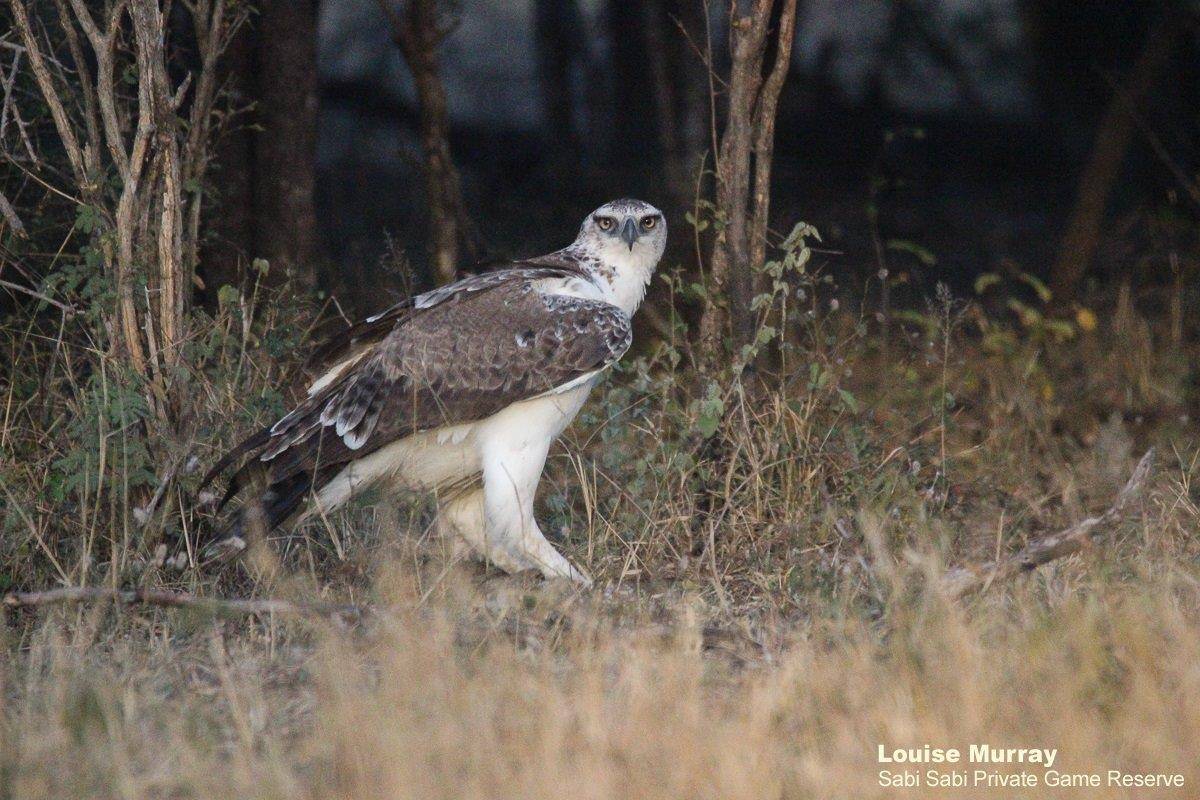 Full moon rising.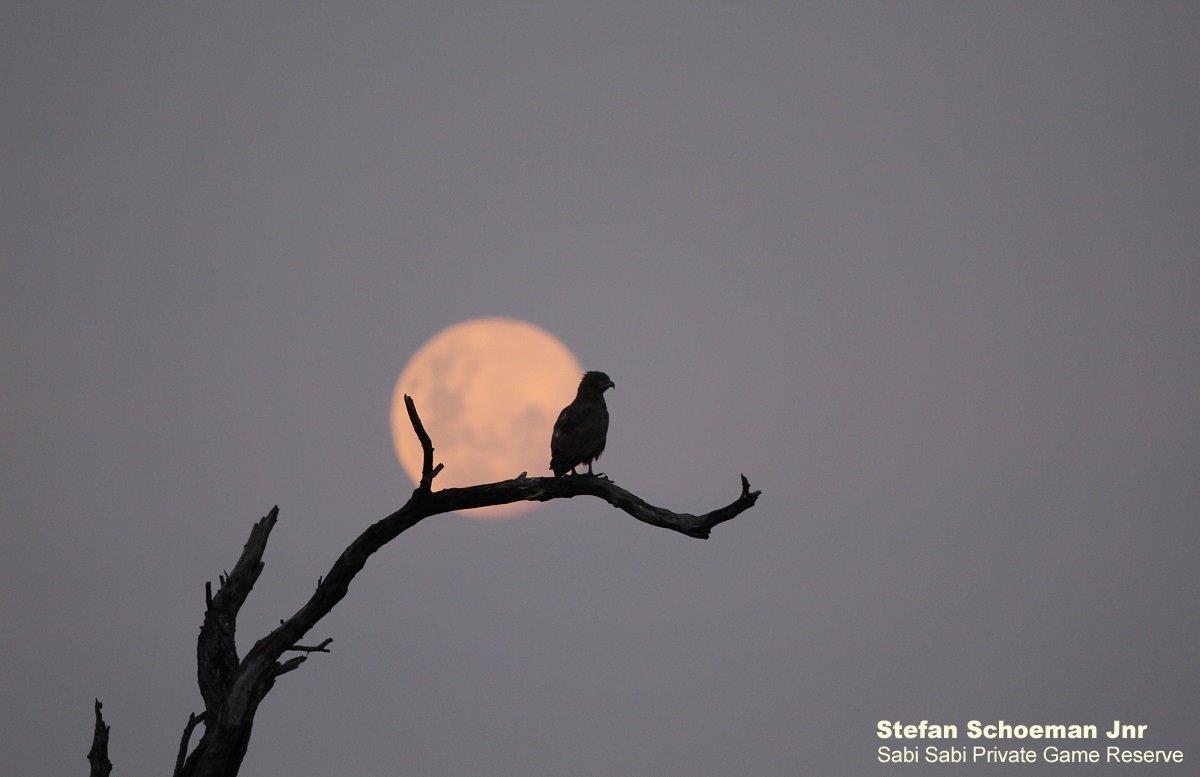 True love forever.  A pair of Tawny Eagles have been seen nesting on one of the open areas on our reserve.  These birds are monogamous and mate for life.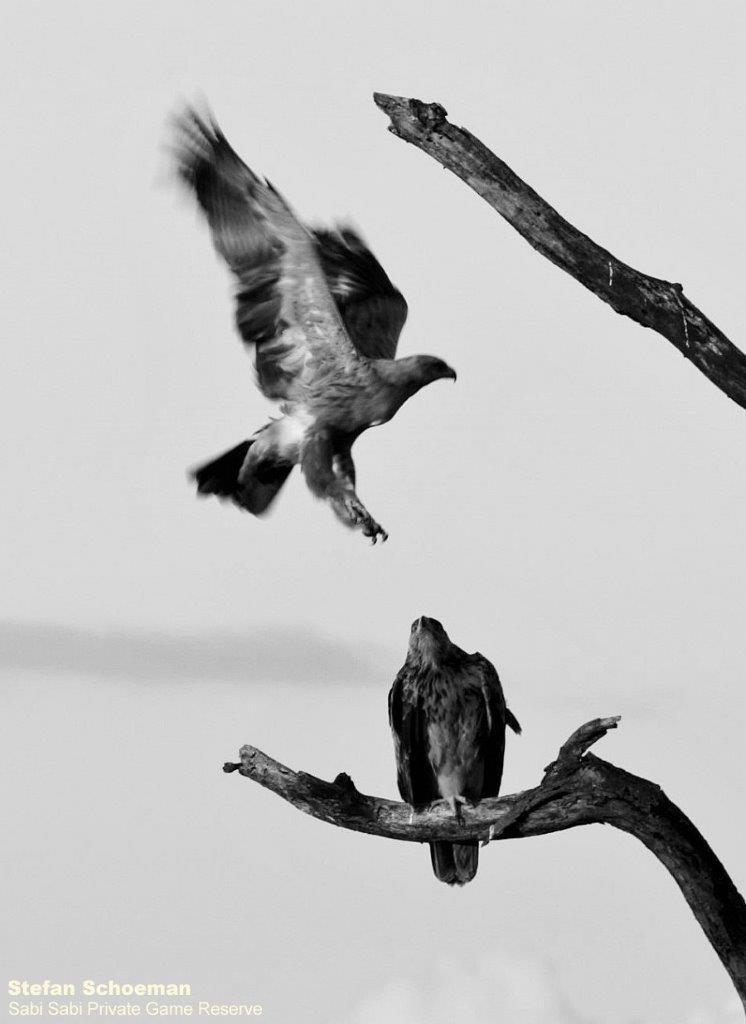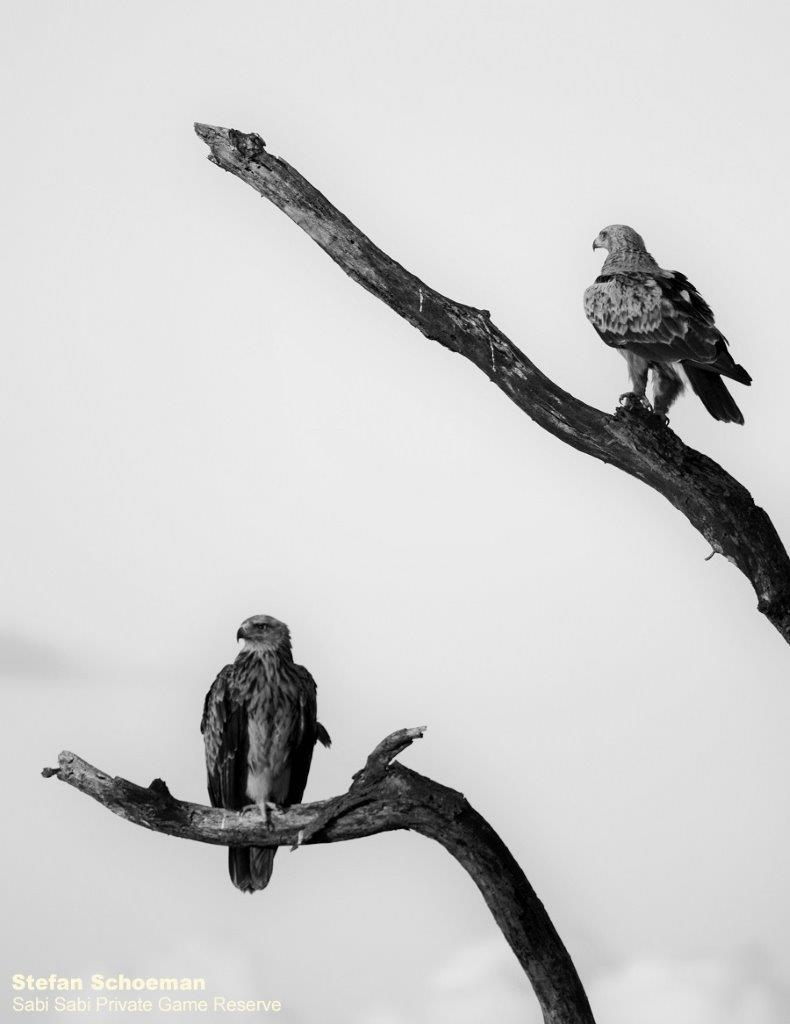 A grooming session among a dwarf mongoose family.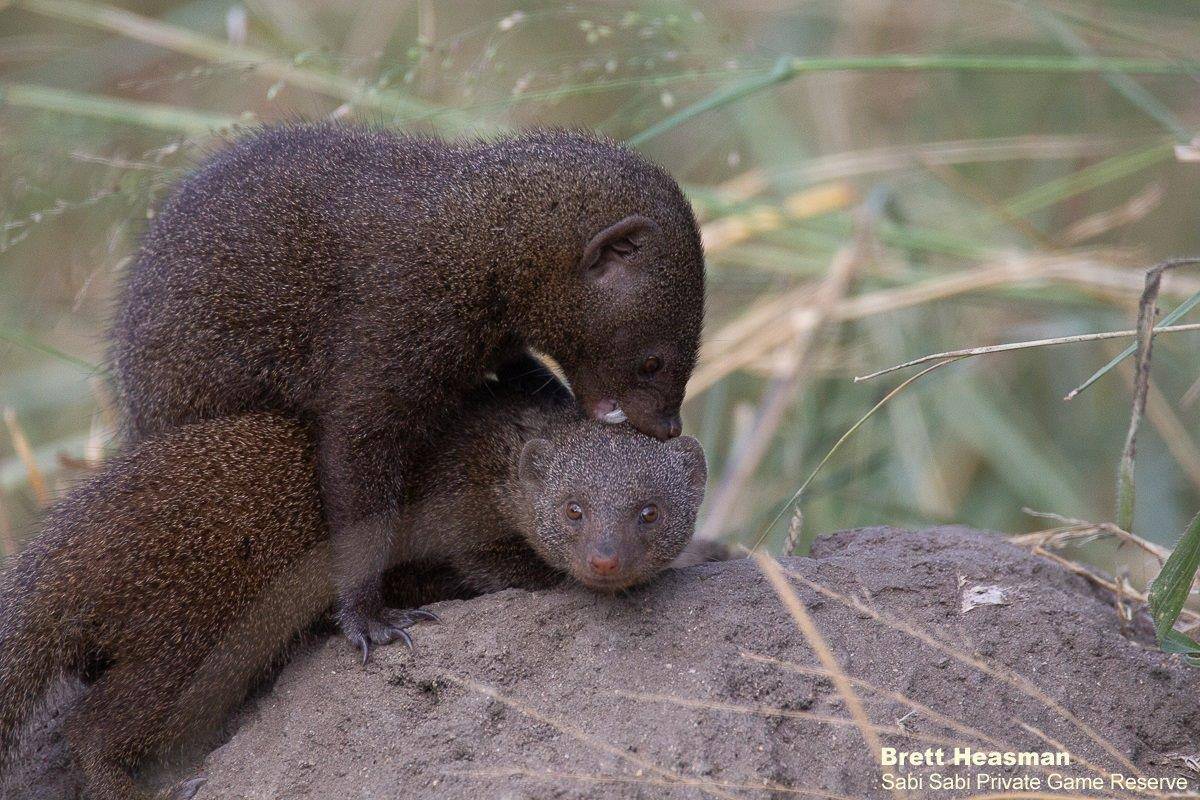 Hyenas taking it easy on a Saturday!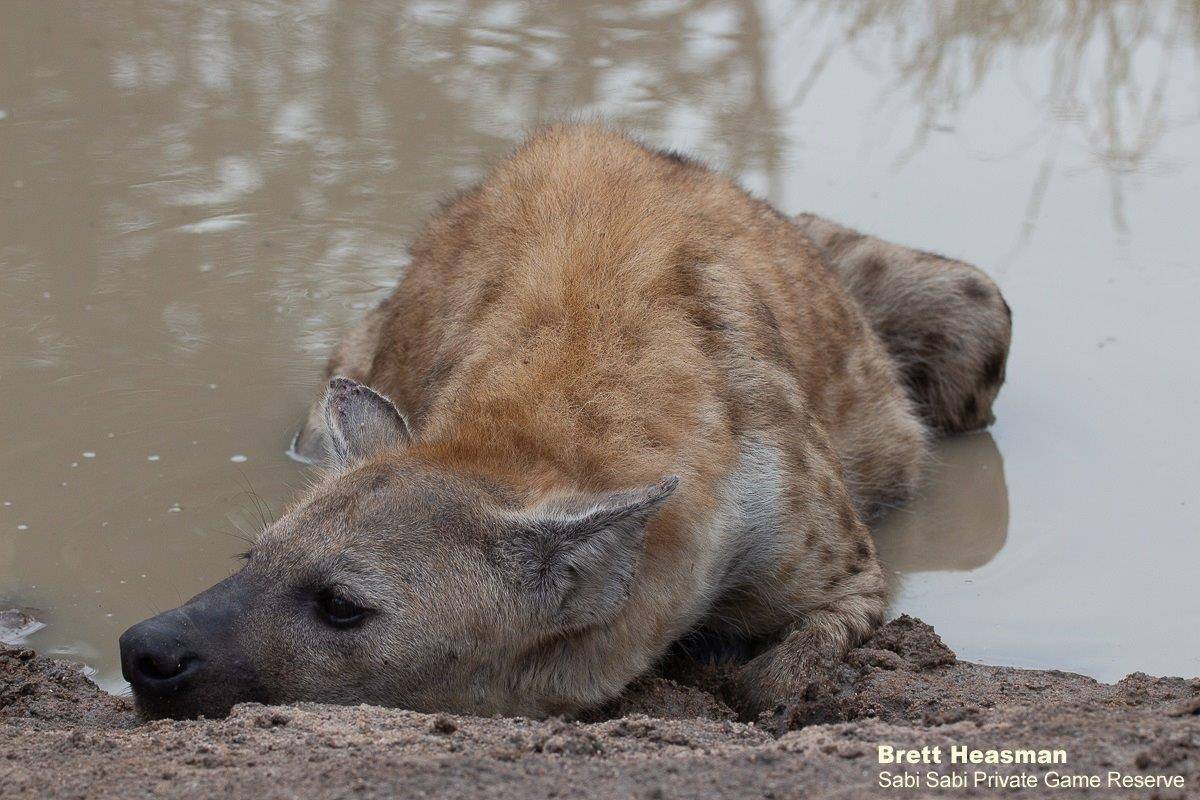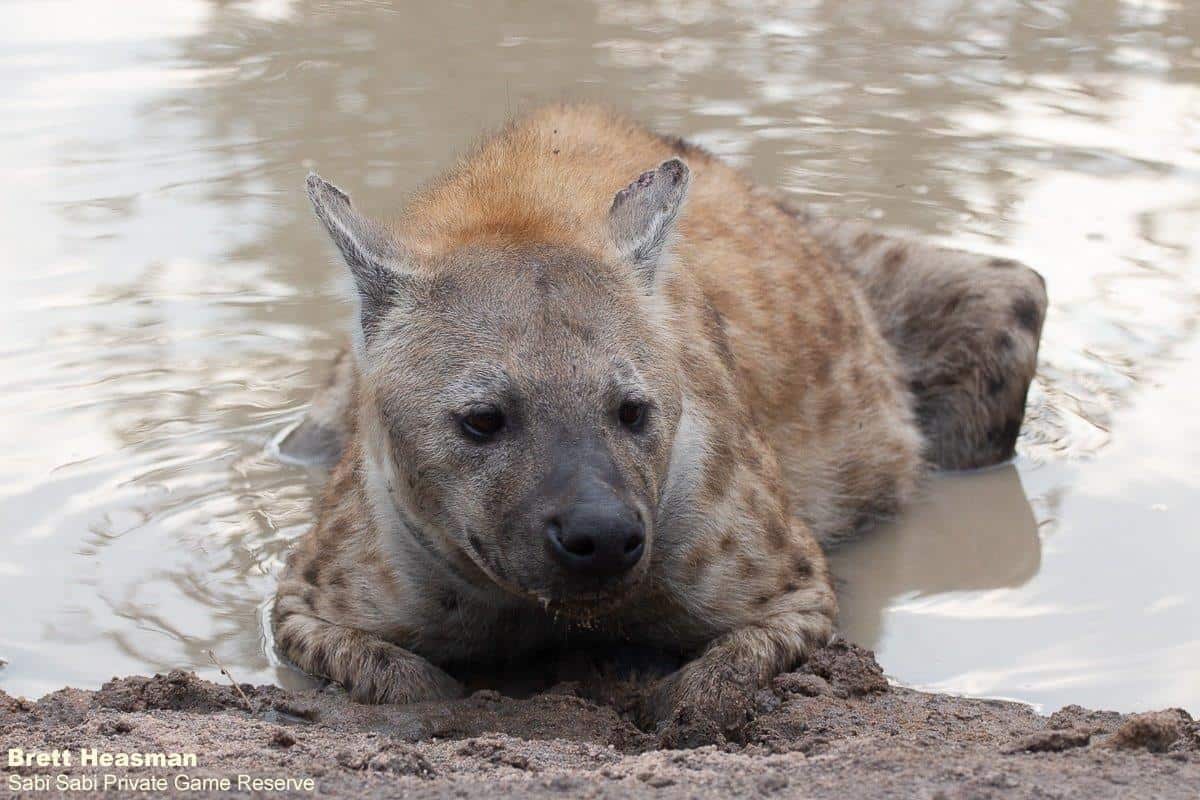 It doesn't get much more precious than a baby giraffe and a mother eyeing you out.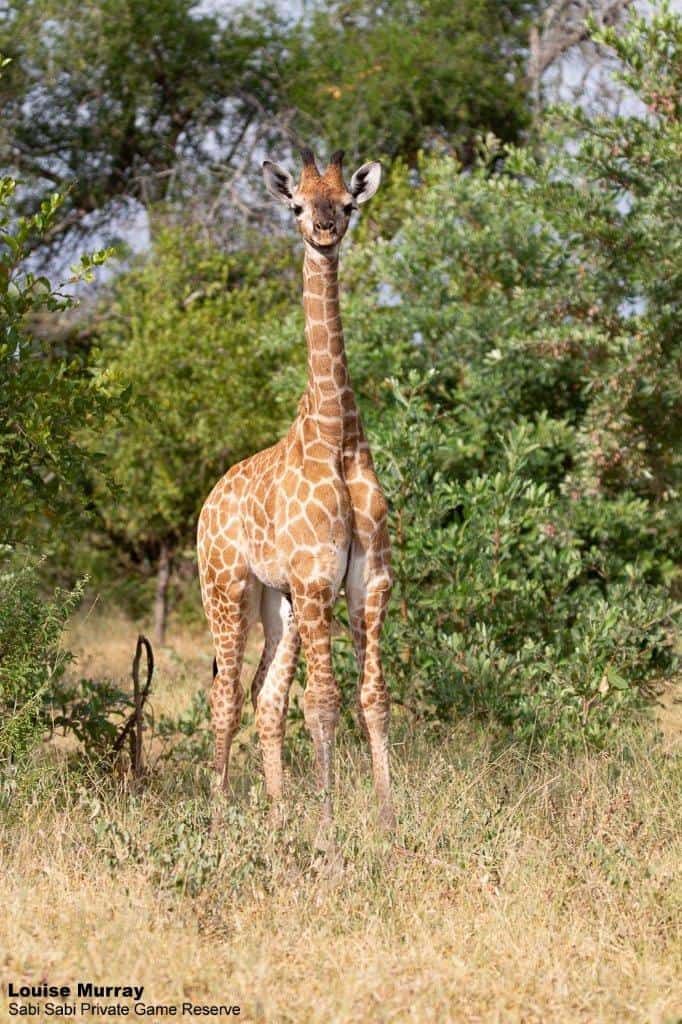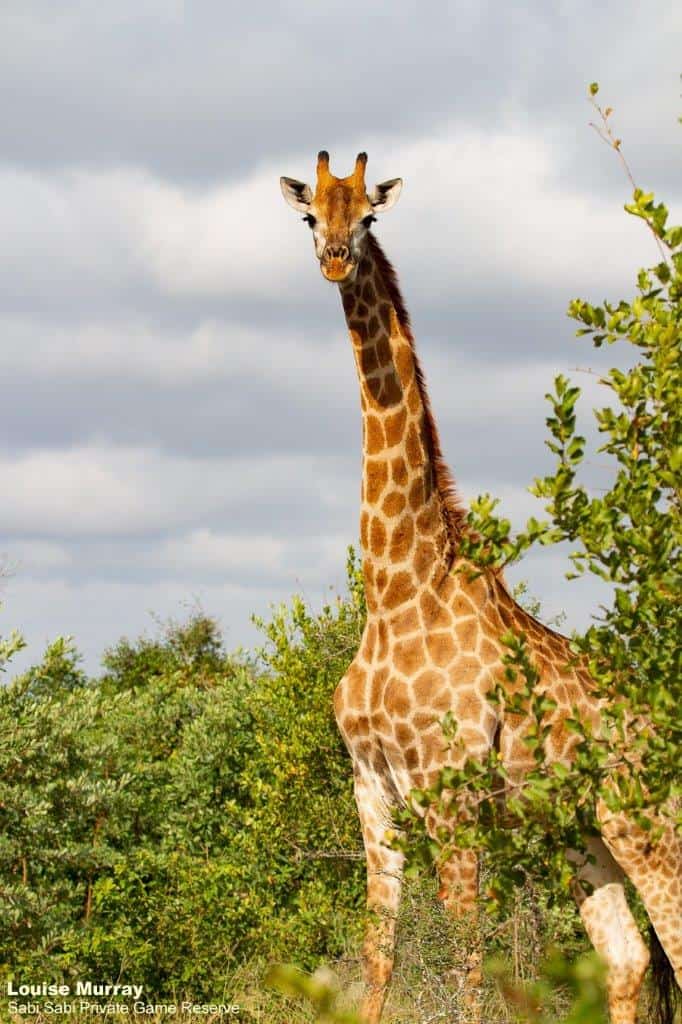 Full Moon as captured by our Admin Assistant, Bianca, who is currently in lockdown in Nelspruit, about 90 minutes' drive from Sabi Sabi.  What a spectacular sight and capture!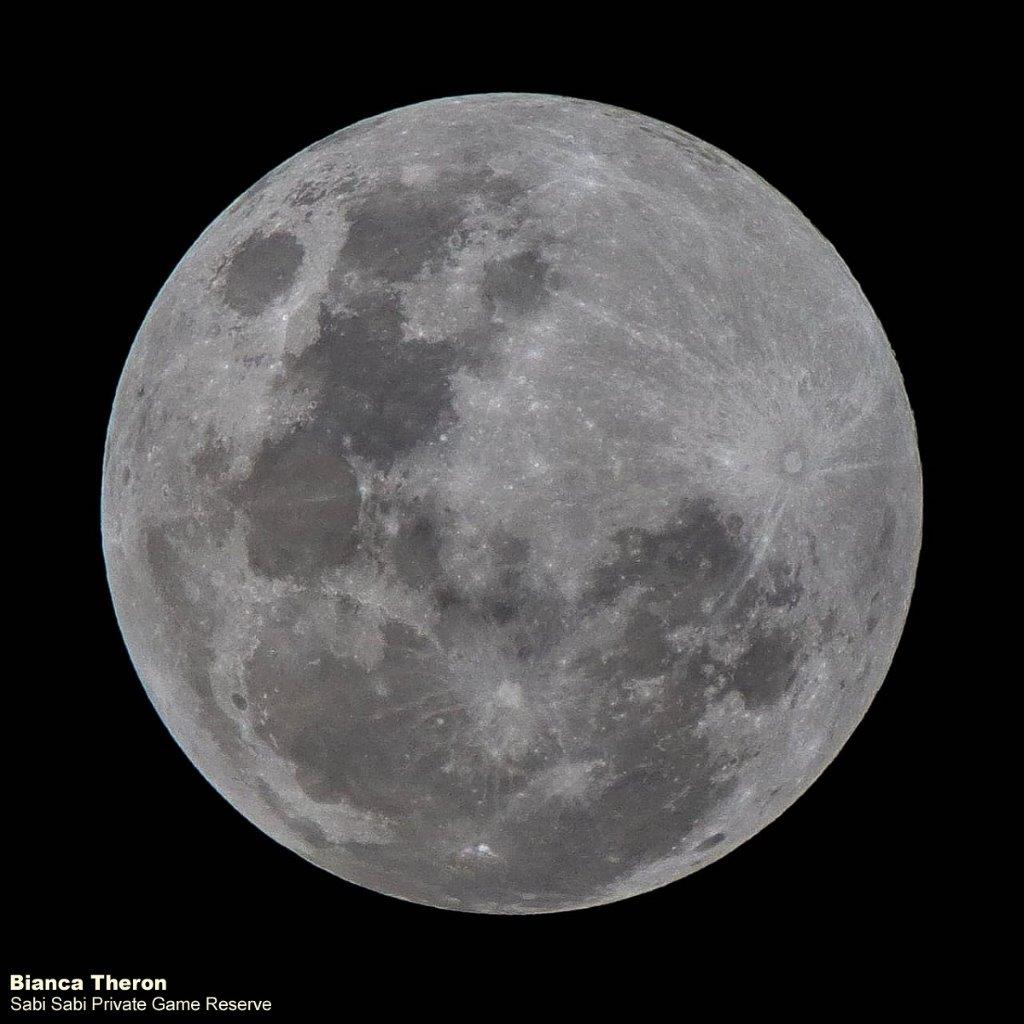 This week's Monochrome Monday selection…
"A world without leopards, well, who wants to live in it" – Diana Vreeland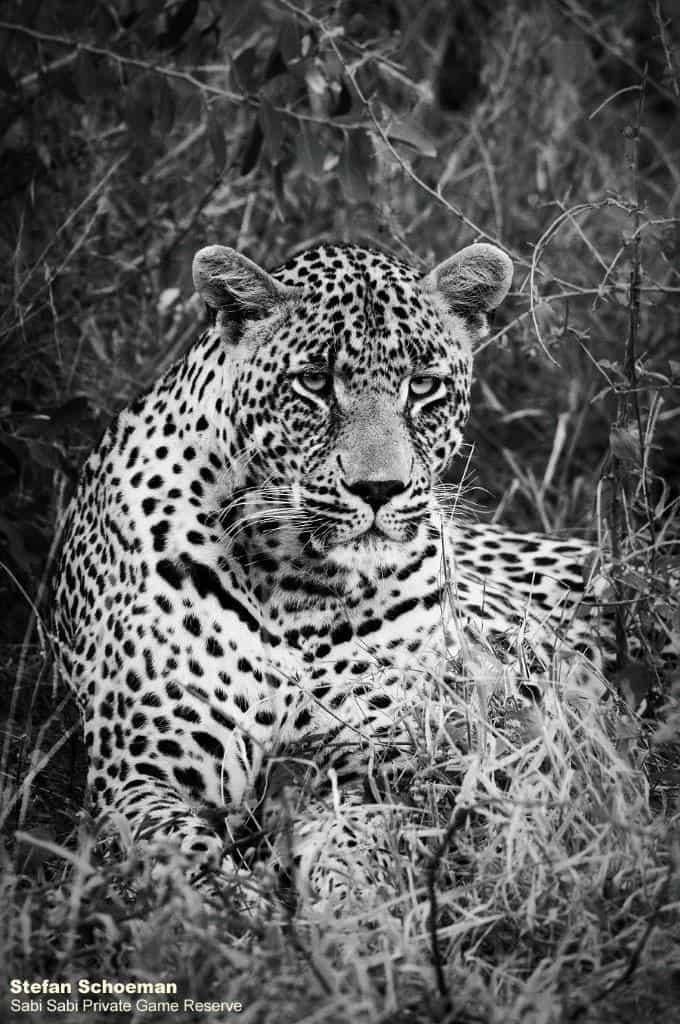 A majestic Kudu bull.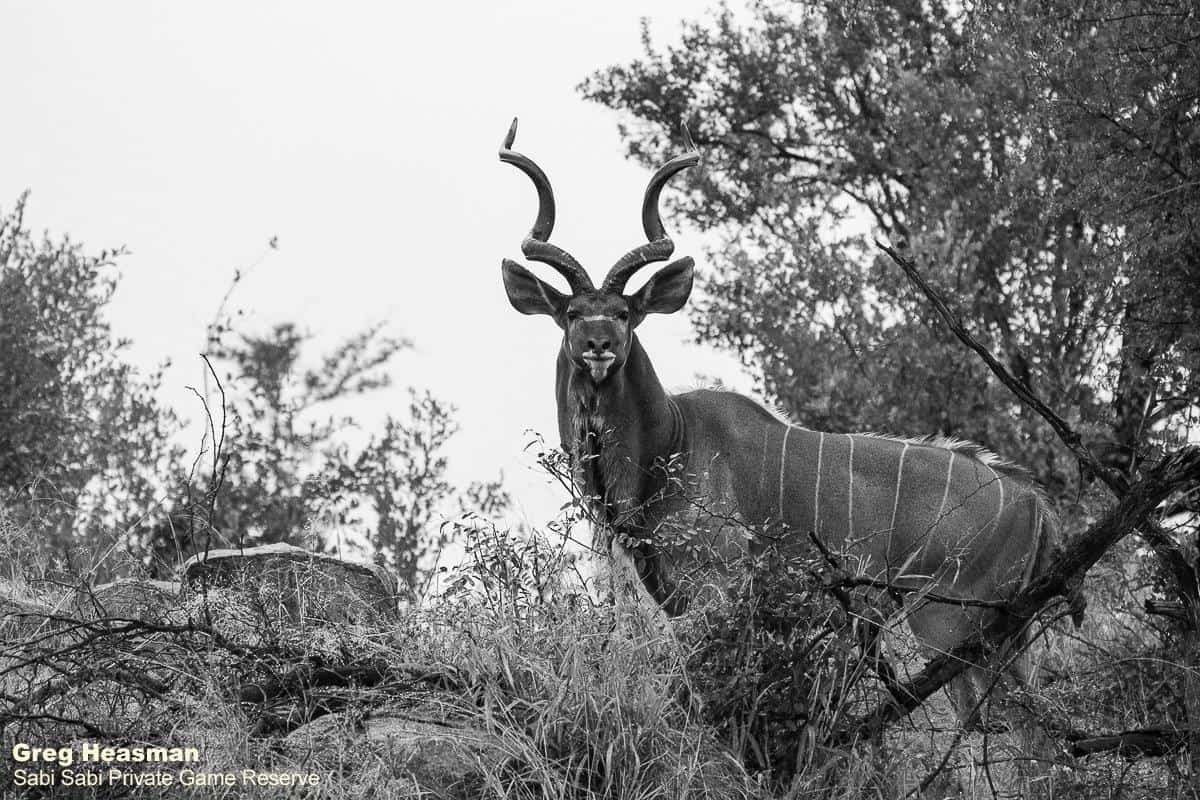 Eye contact.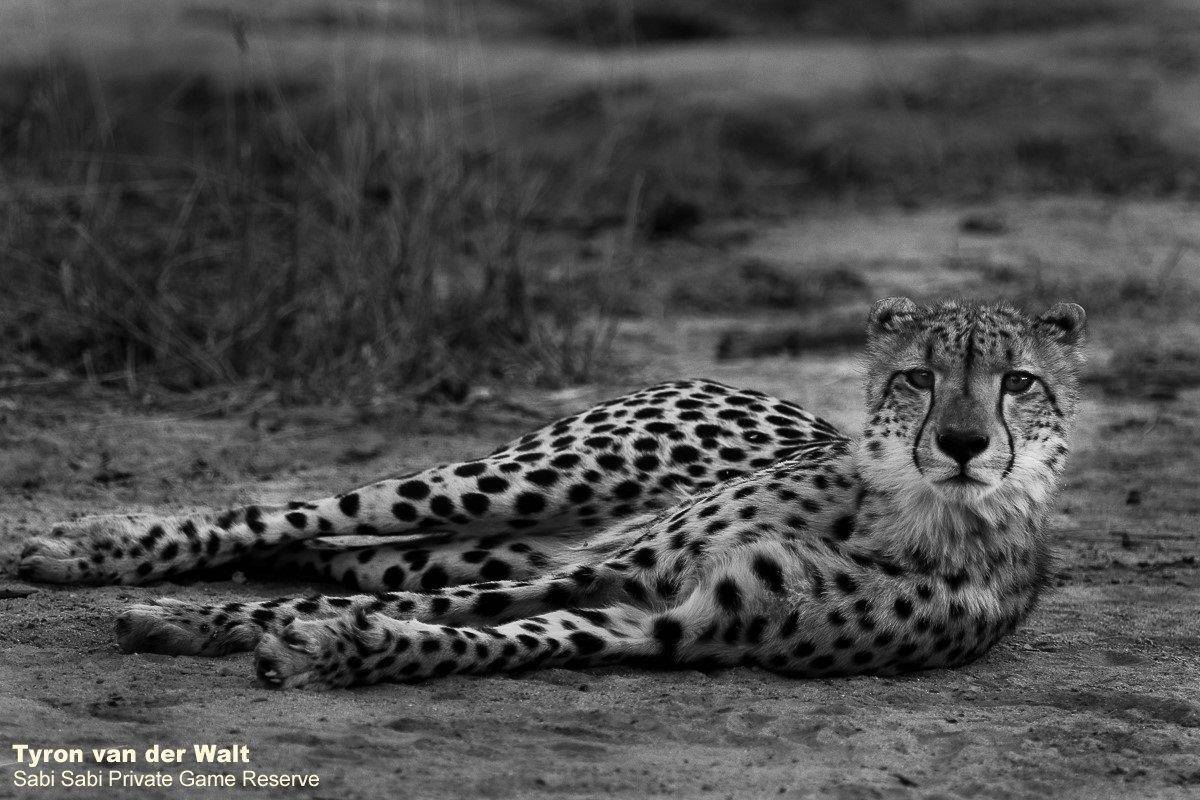 Always a fun bird to see – the African Spoonbill.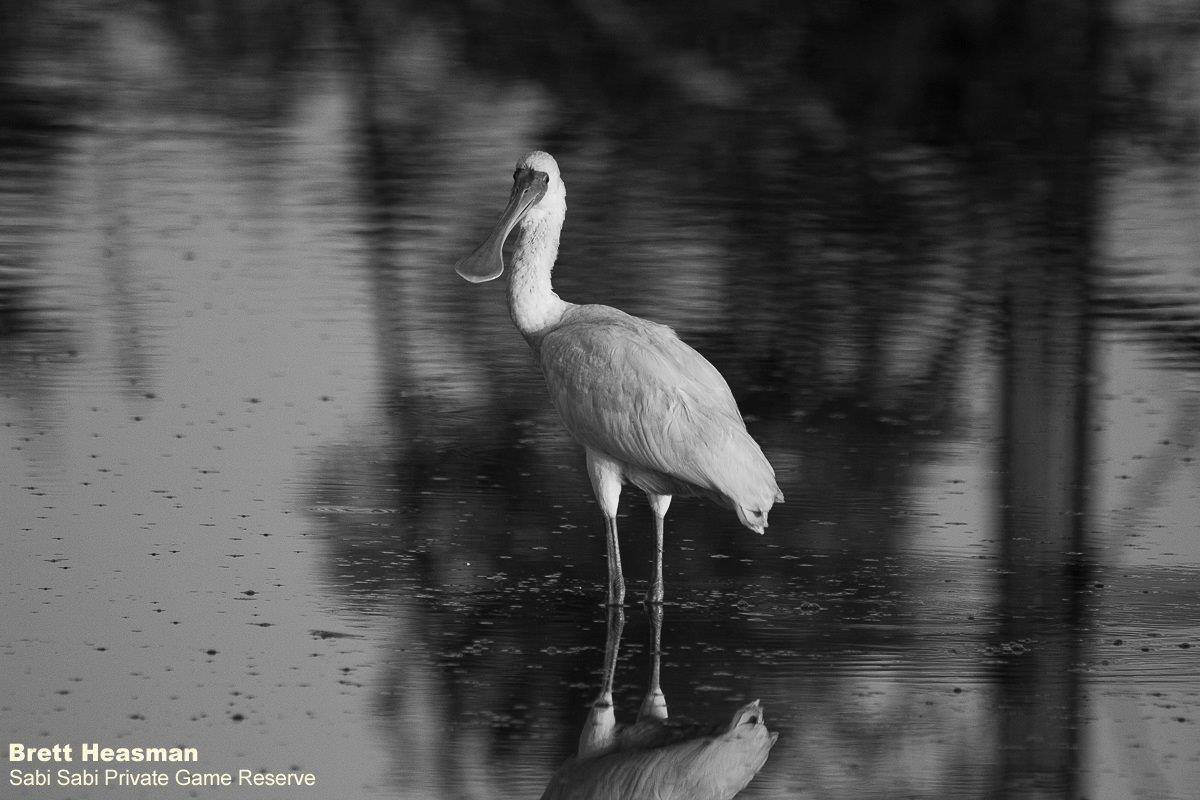 A big tusker in the Golden Hour.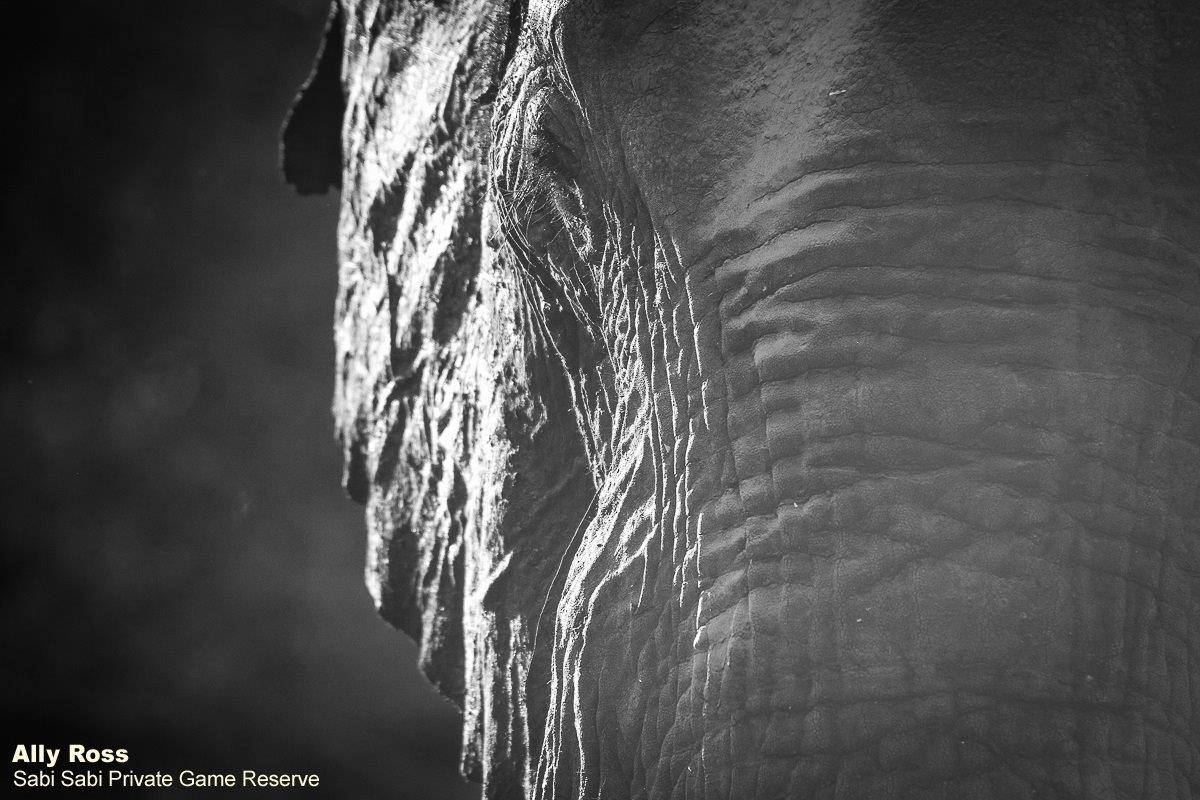 Being endangered, it is always extra special seeing Wild Dogs/Painted Wolves here at Sabi Sabi.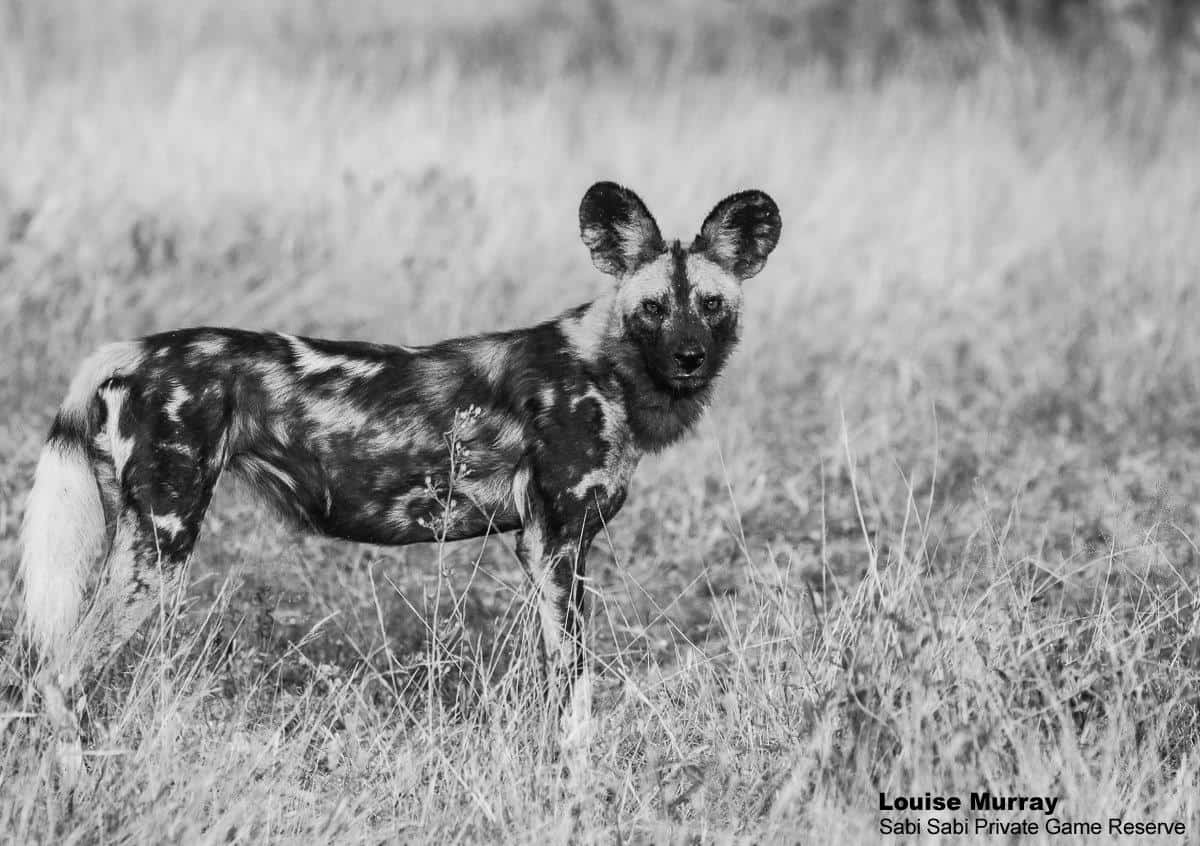 Until next time…
Blog by Wendy Claase
Images by Ally Ross, Bianca Theron, Brett Heasman, Greg Heasman, Louise Murray, Stefan Schoeman, Stefan Schoeman Jnr and Tyron van der Walt
Videos by Bianca Theron and Greg Heasman