We have been blessed with some amazing weather this past week, despite the winter chill being in the air early in the morning and later in the afternoons… and with that, came some beautiful sights…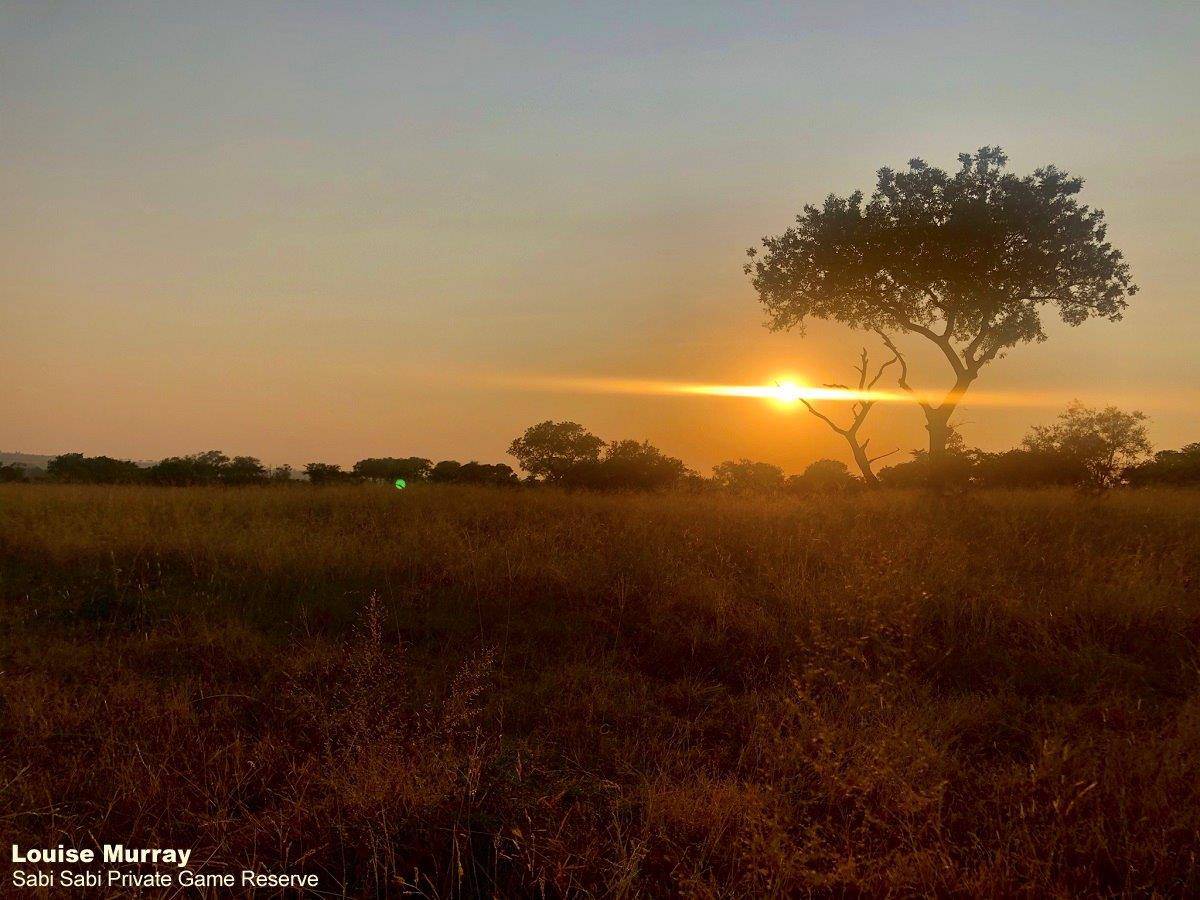 Louise and Greg managed to track and locate a very sleepy White Dam male leopard who was eyeing out some impala from a distance. The impala moved off and the leopard eventually moved into the thickets.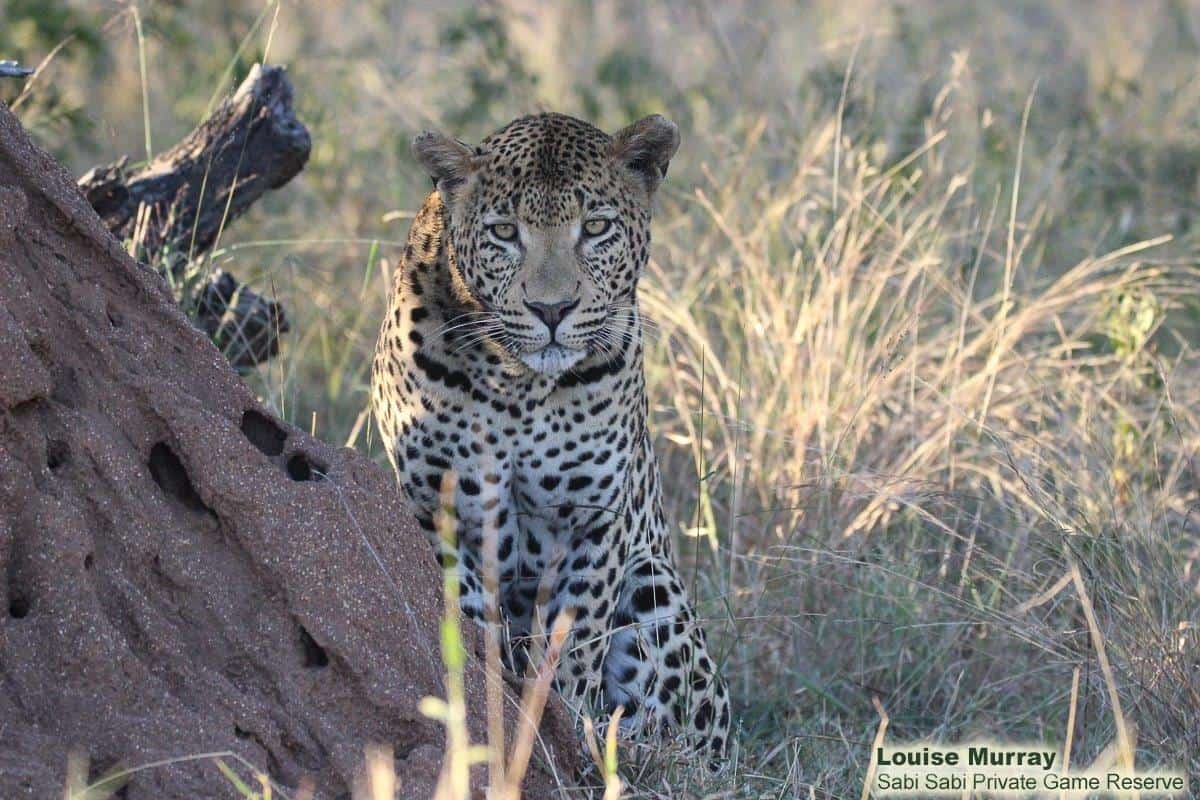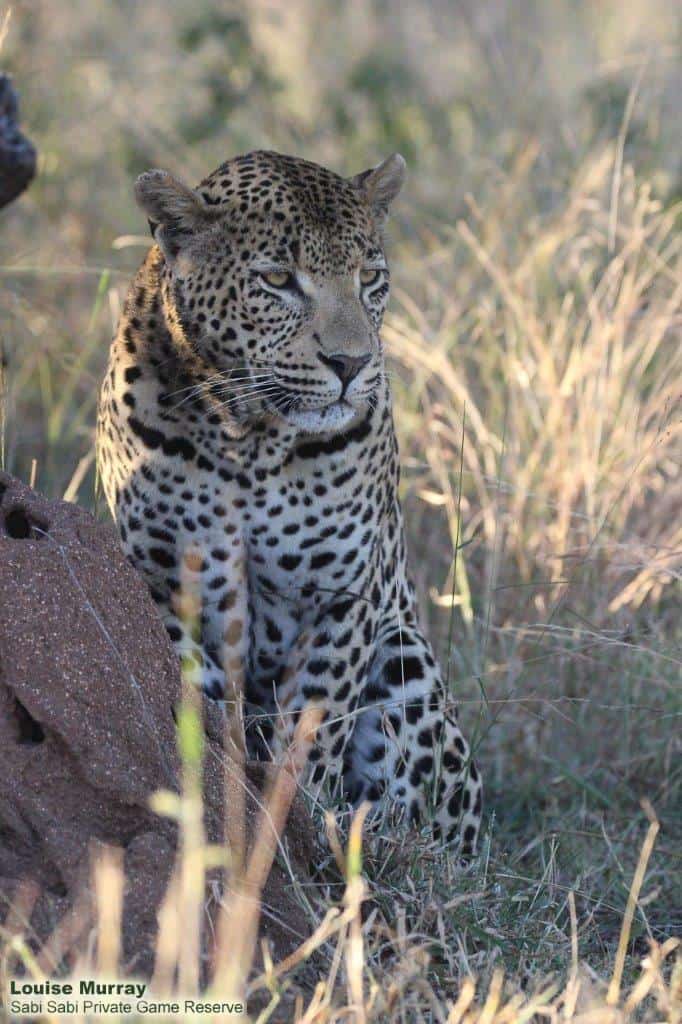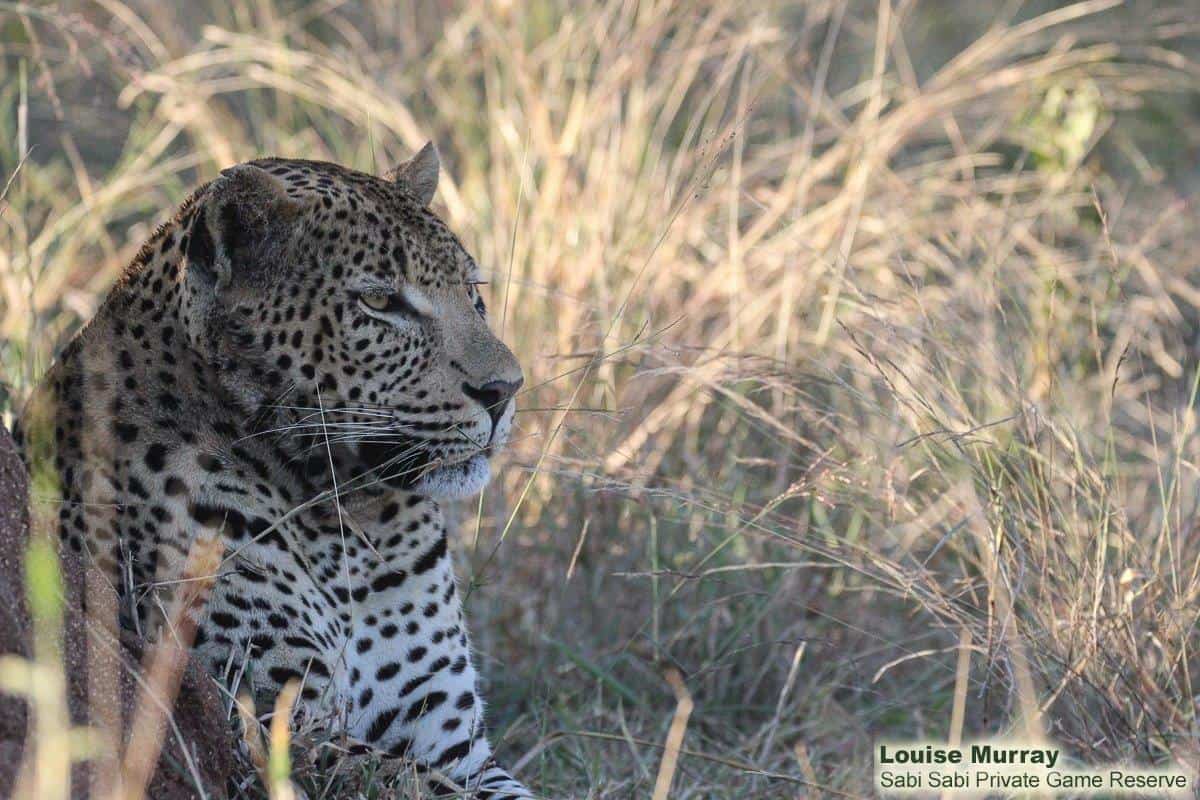 Hearing some alarm calls coming from the thickets, we went in to investigate and found the young Ntsumi female leopard on a mission, but she eventually got to an area too thick for us to follow further.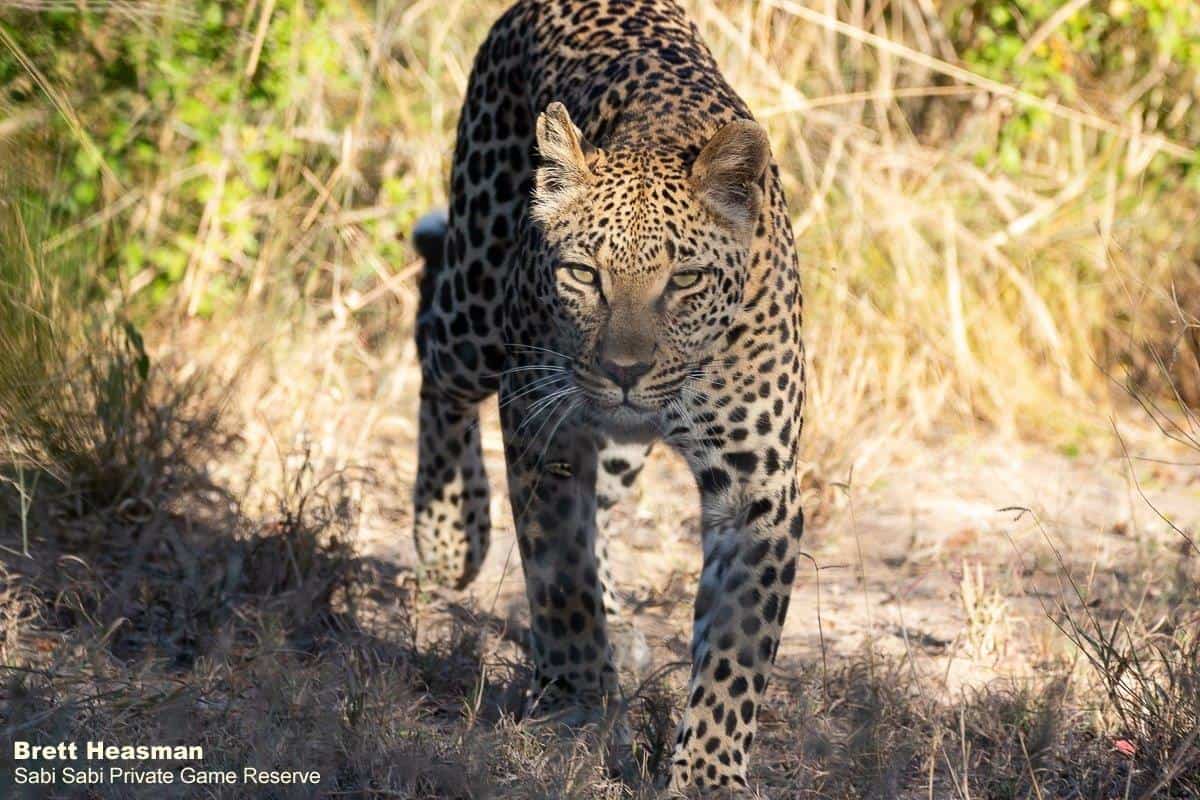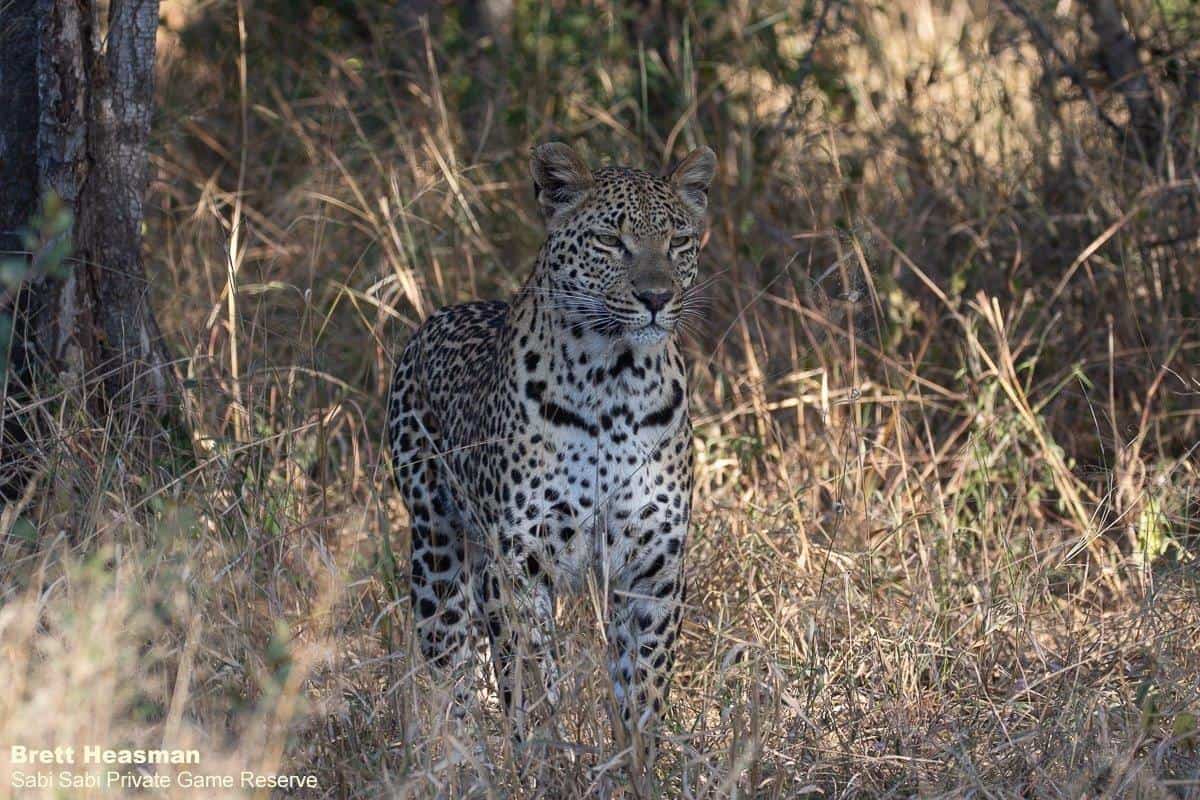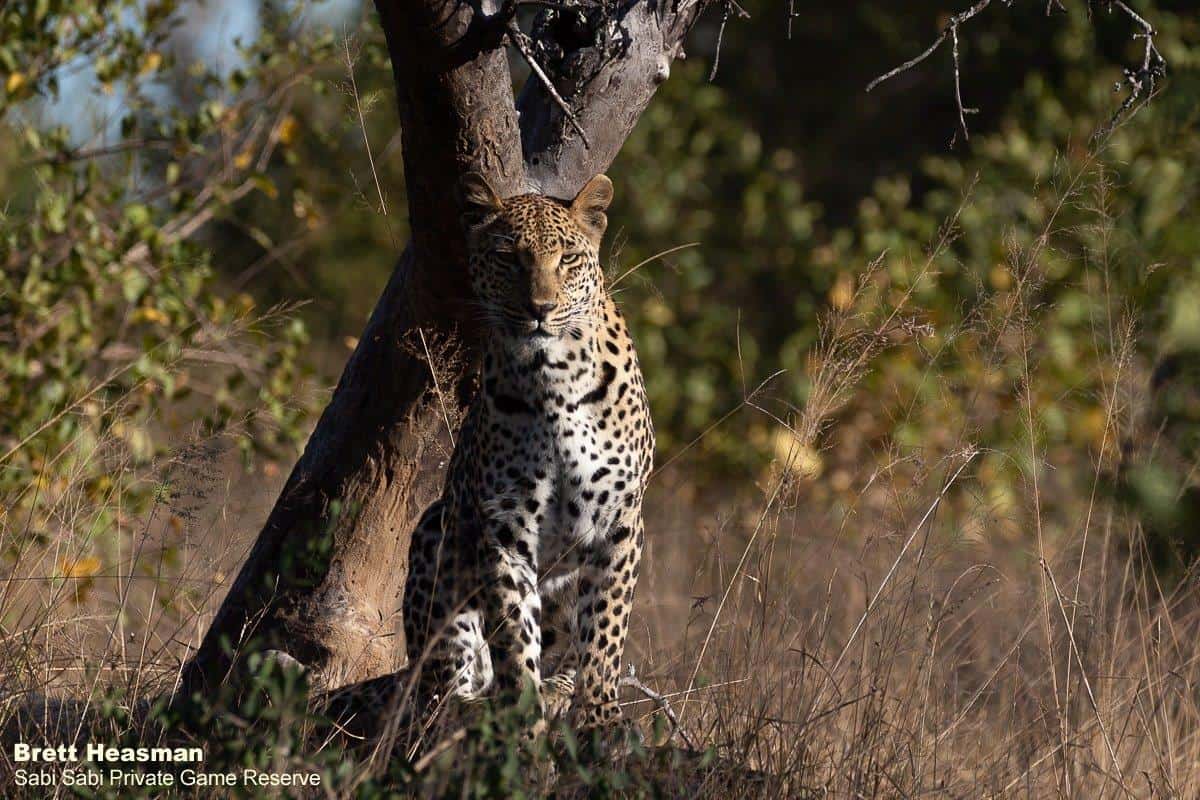 We had stopped to look at an interesting bird when faintly we heard the crunches of some bones. We looked around and saw a hyena running in our direction and straight past us, we decided to follow him and he took us straight to the crunching – N'weti male leopard, in a tree, on the remains of a warthog kill.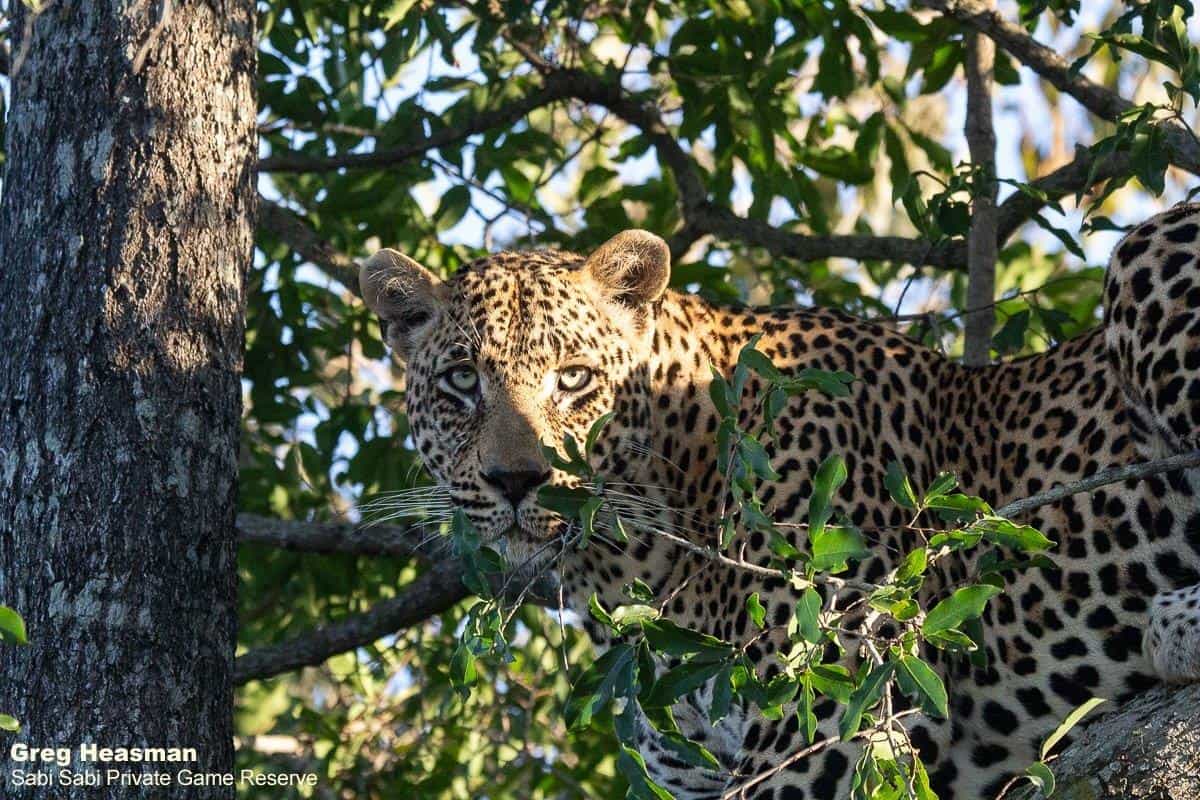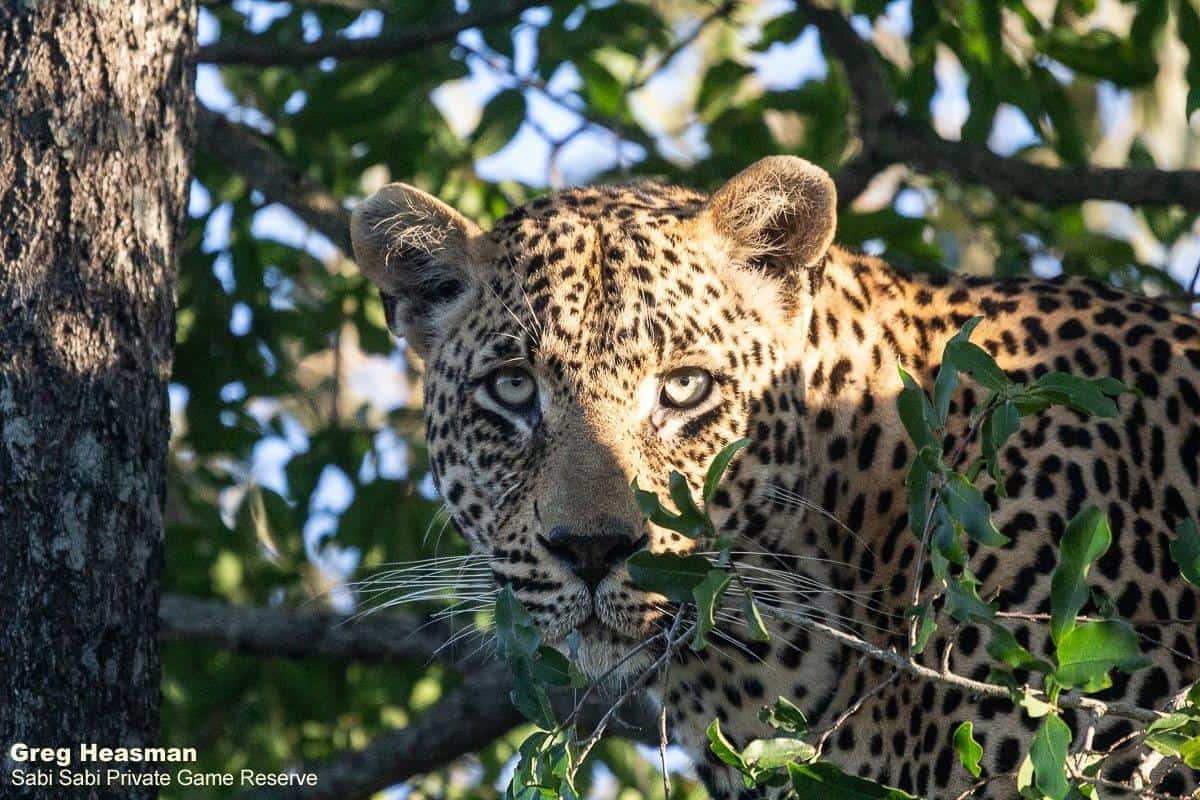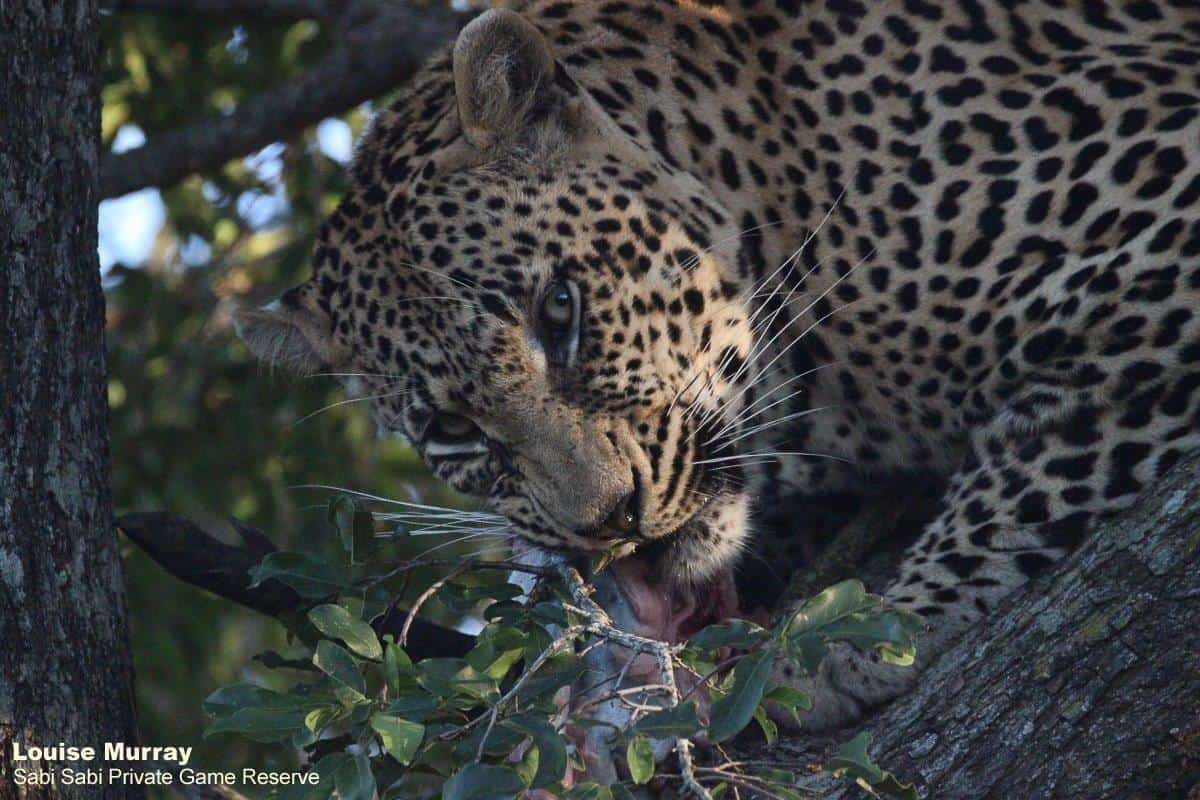 We heard some faint vocalisation from some lions as we headed out one morning and came across two young male lions (a young male from the Styx Pride and the young Nkuhuma male) having a stroll then eventually lay in the sun for a little warmth.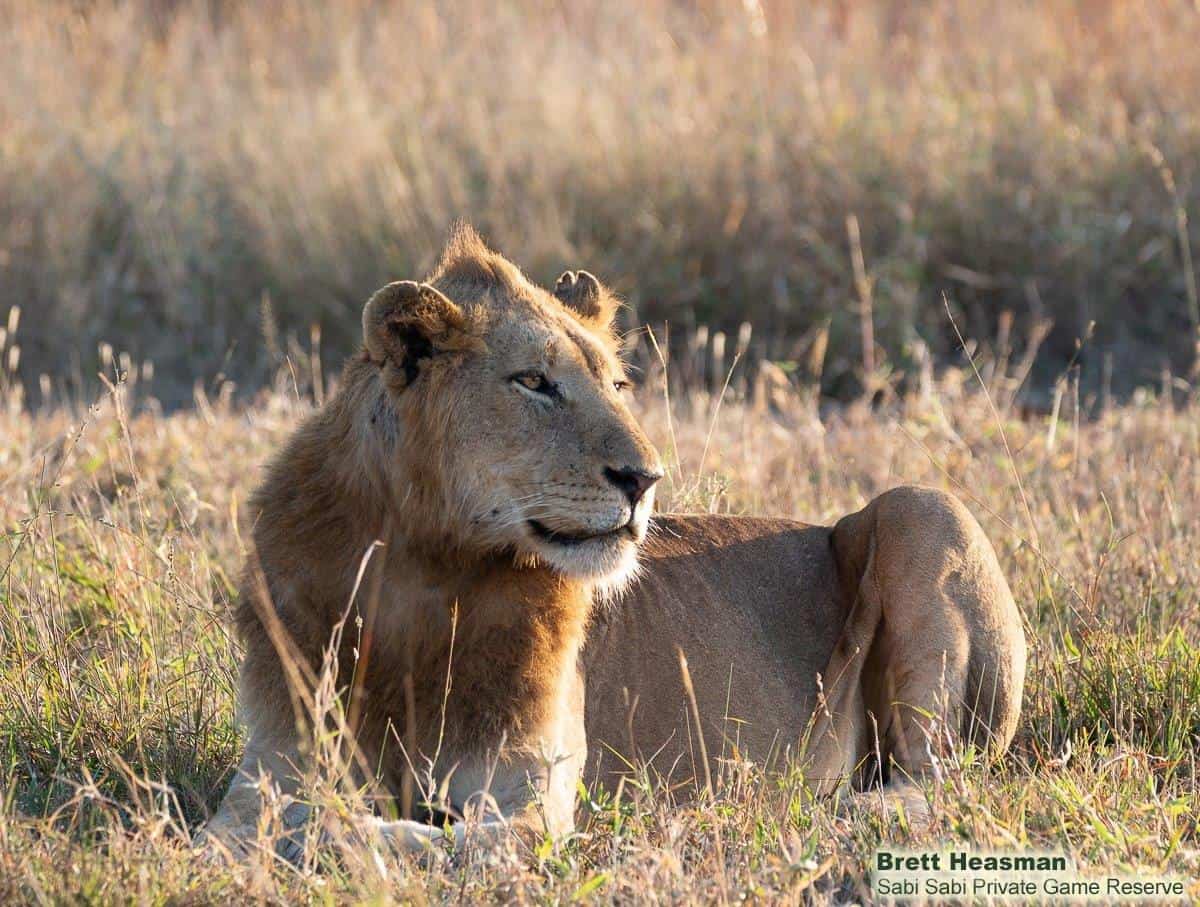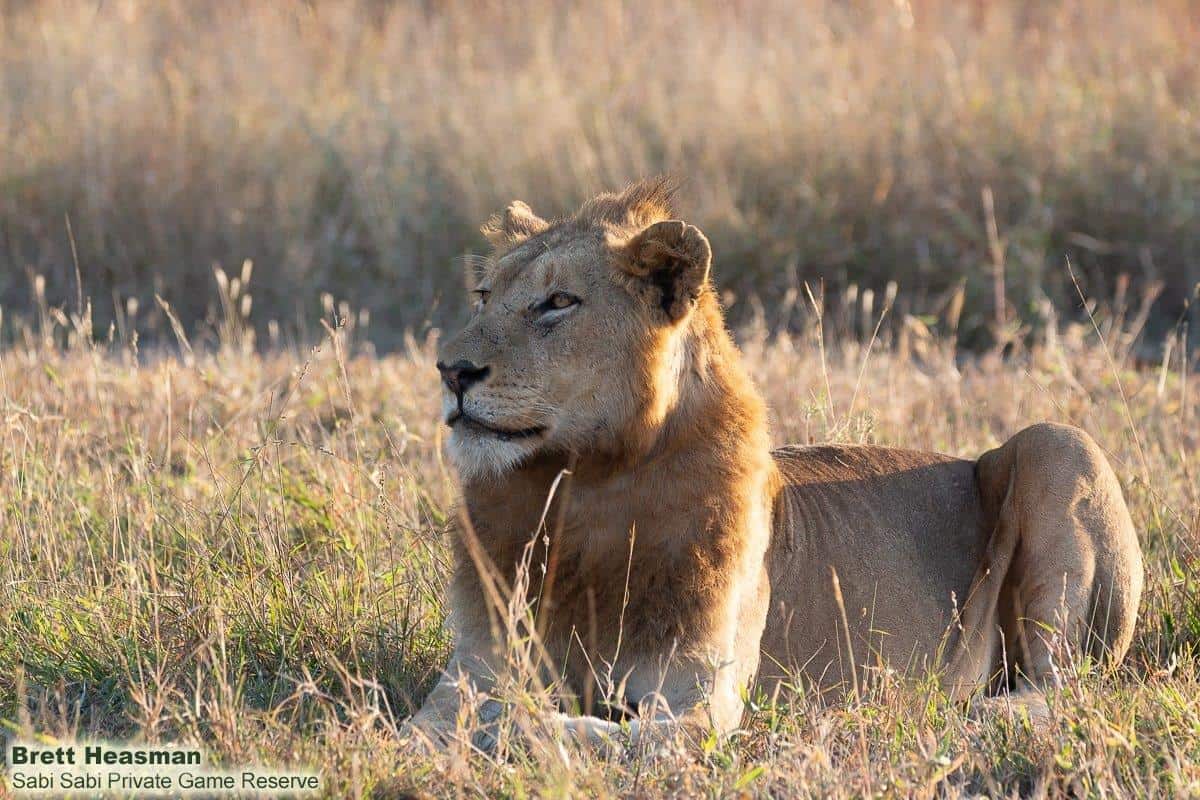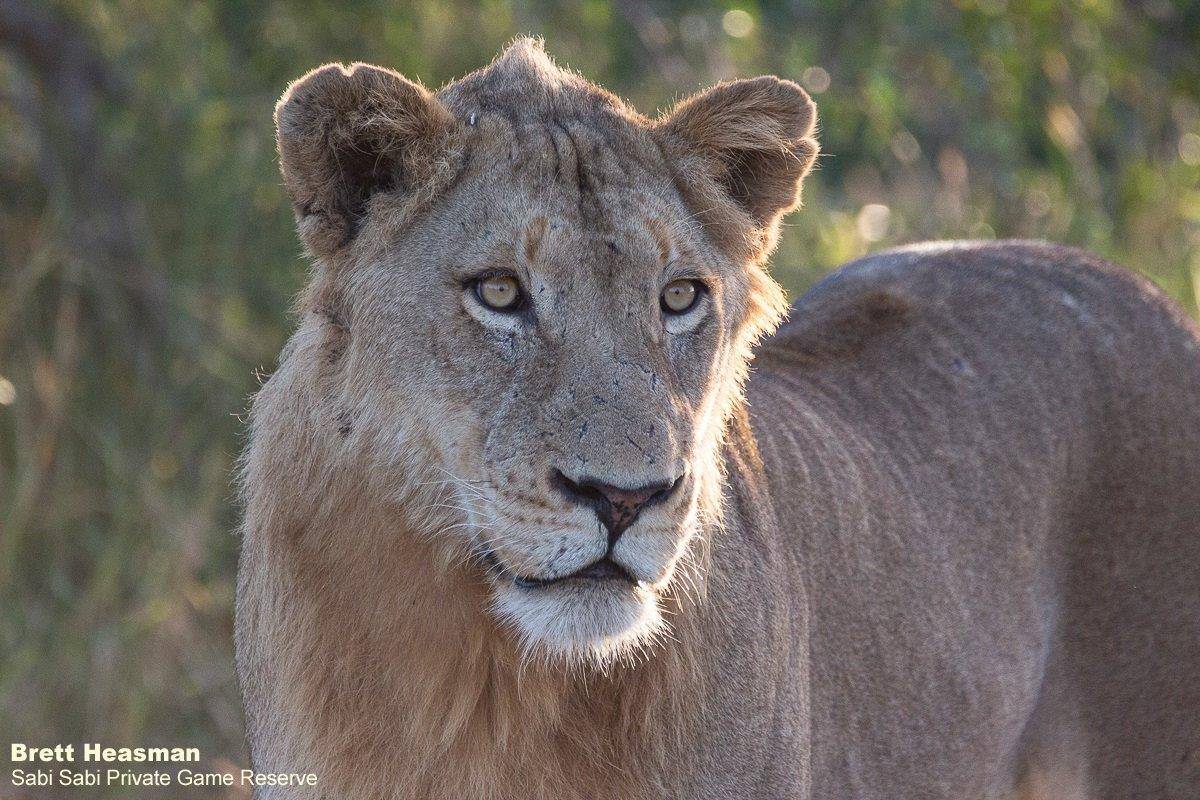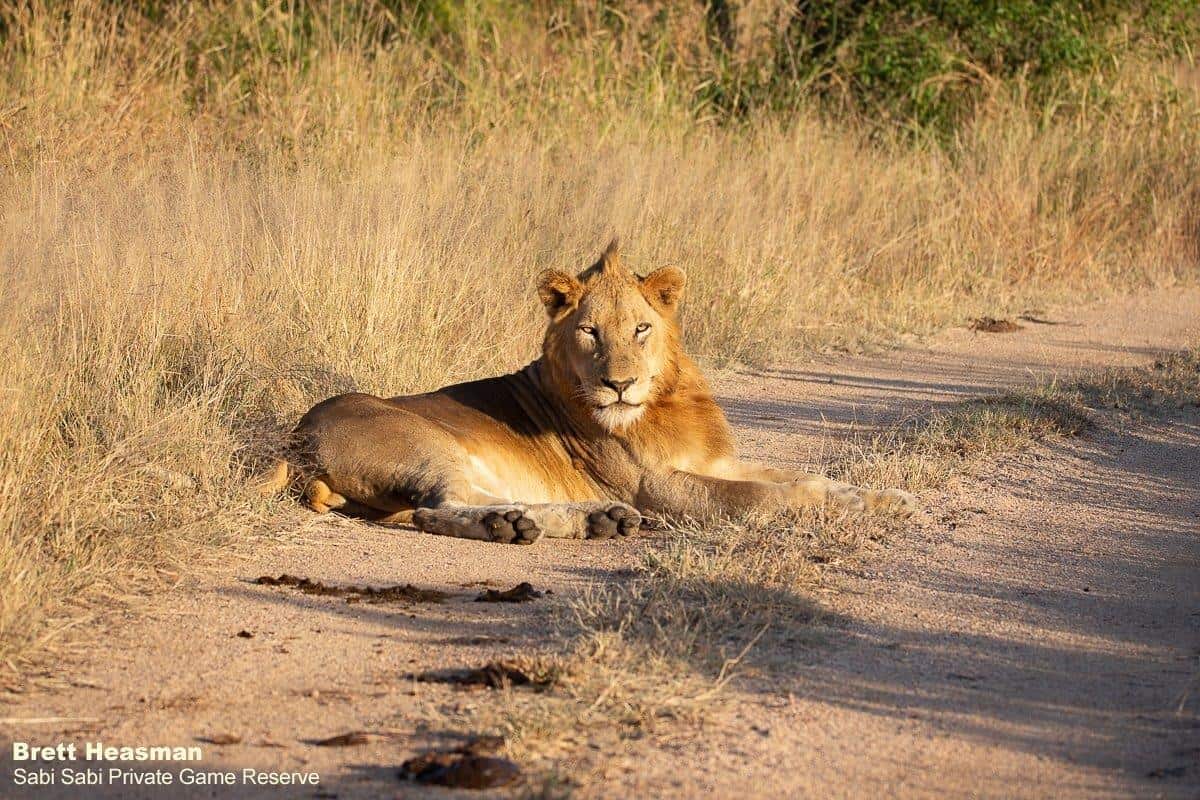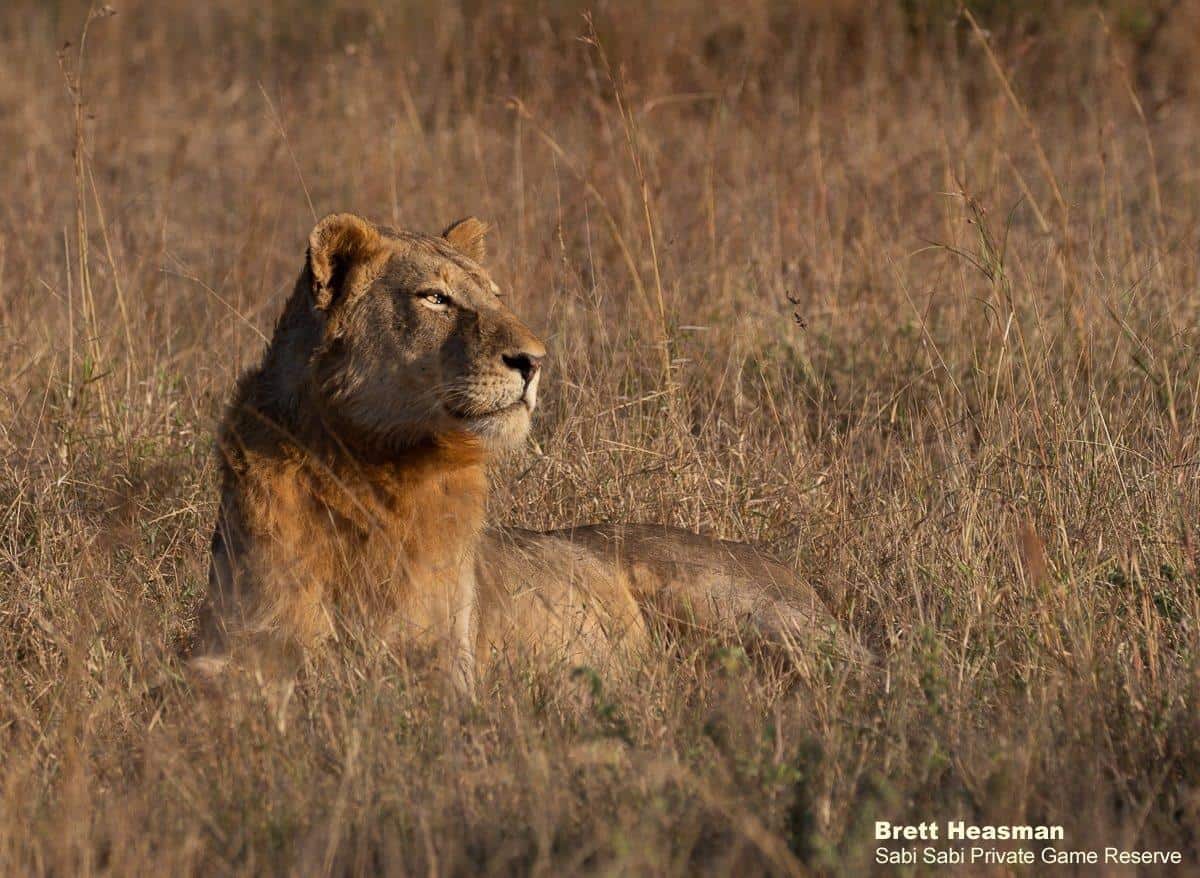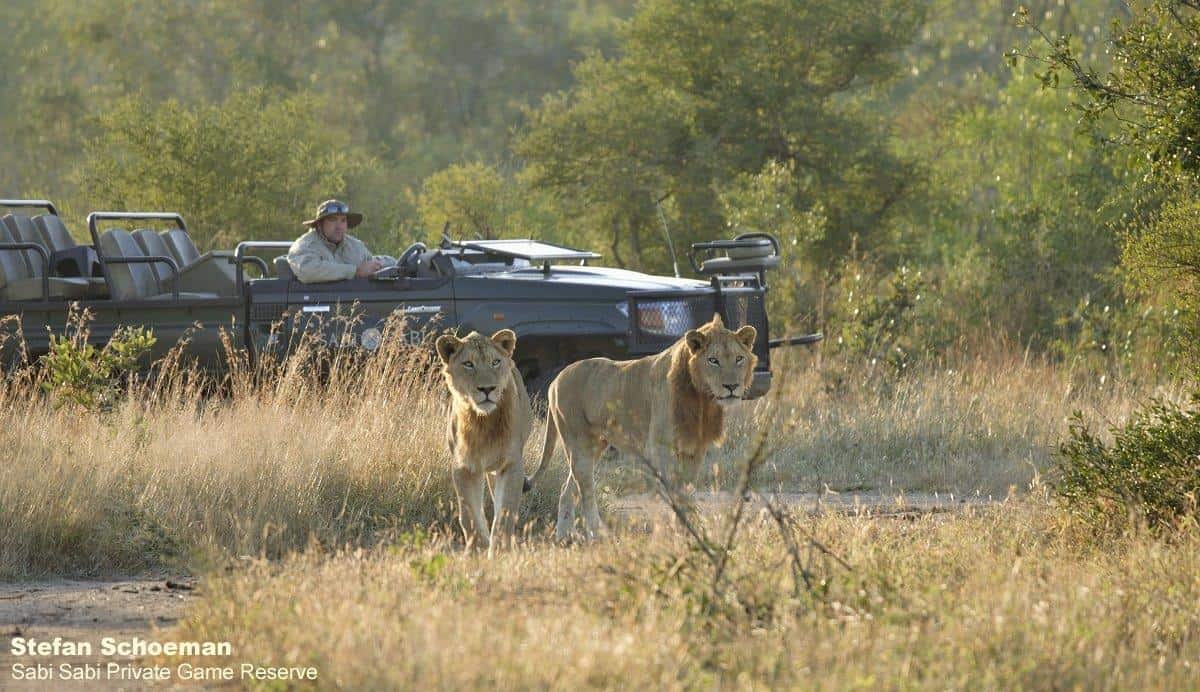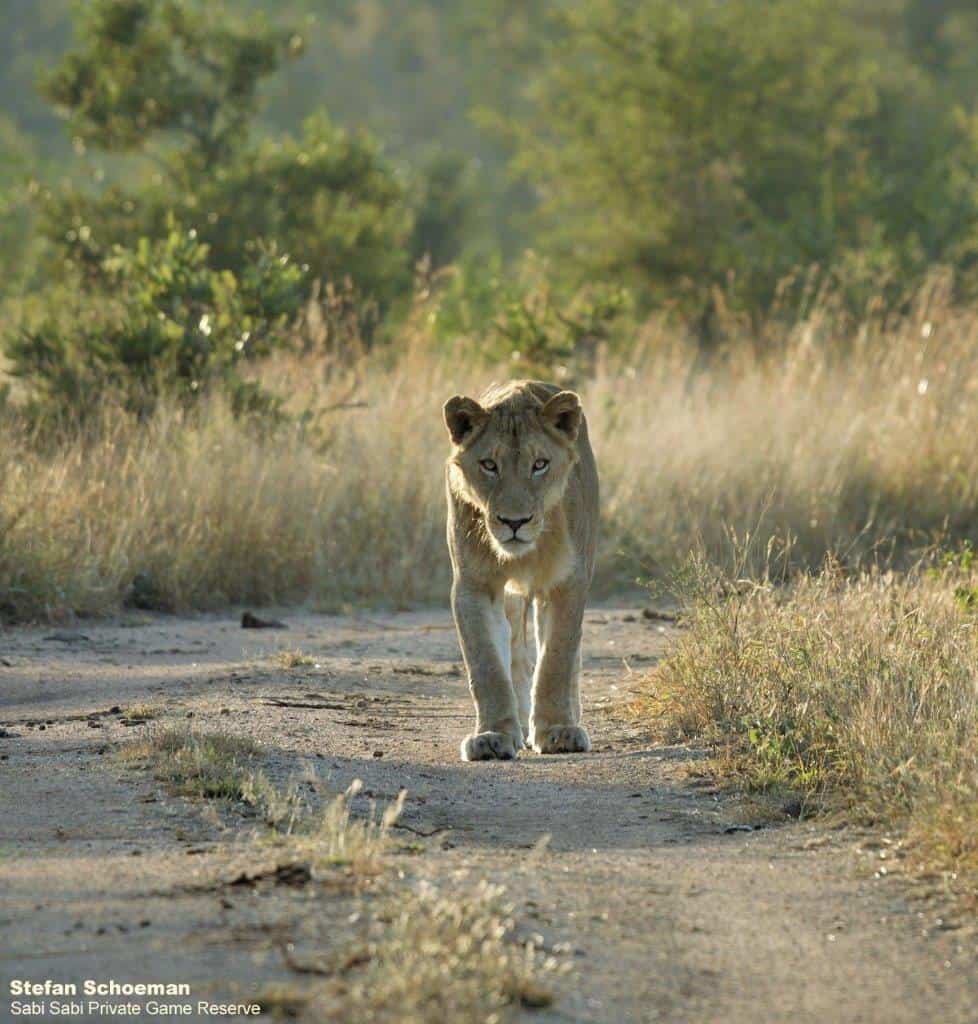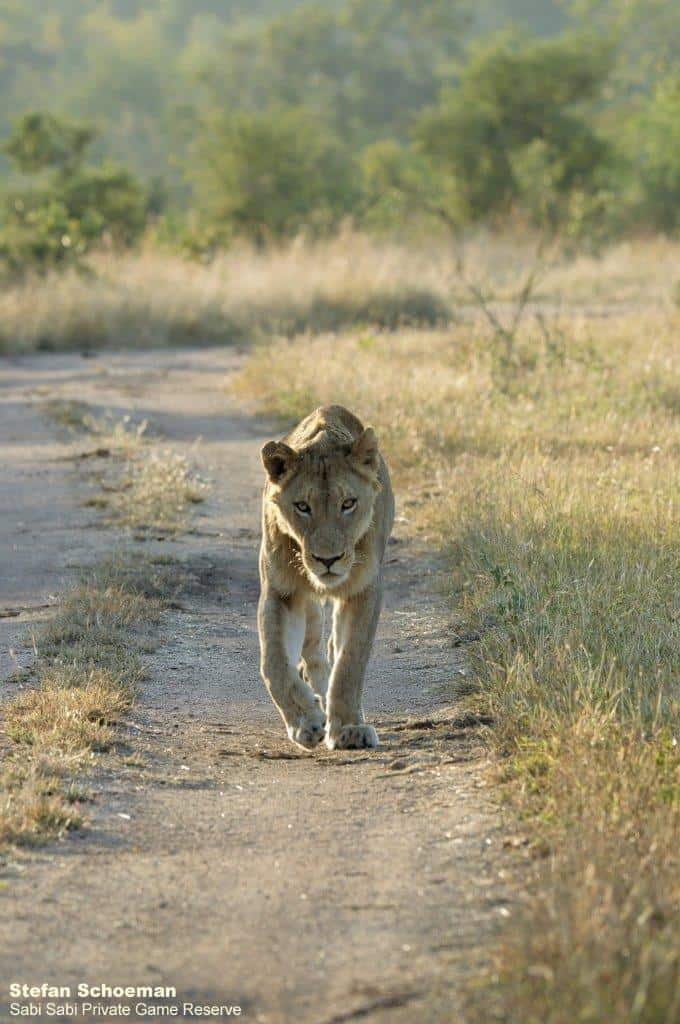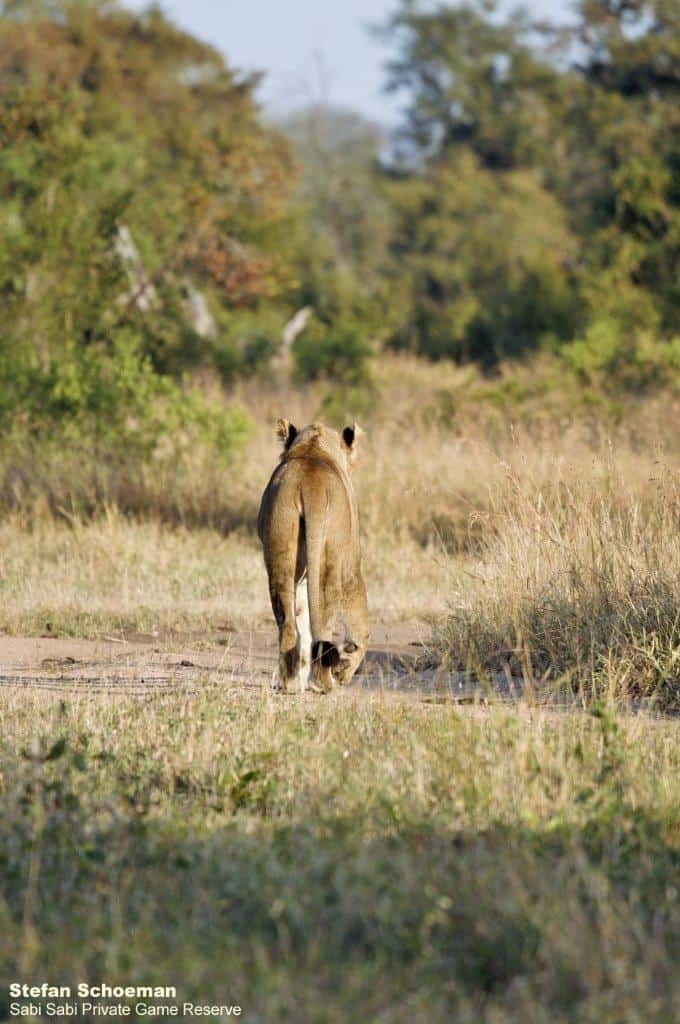 Tyron located a male lion from the N'waswishaka coalition and the Southern Pride female on the move in the south of the reserve.  After leaving them, he heard lions roaring not too far from the other two lions and found three of the other male coalition members enjoying the winter morning sun.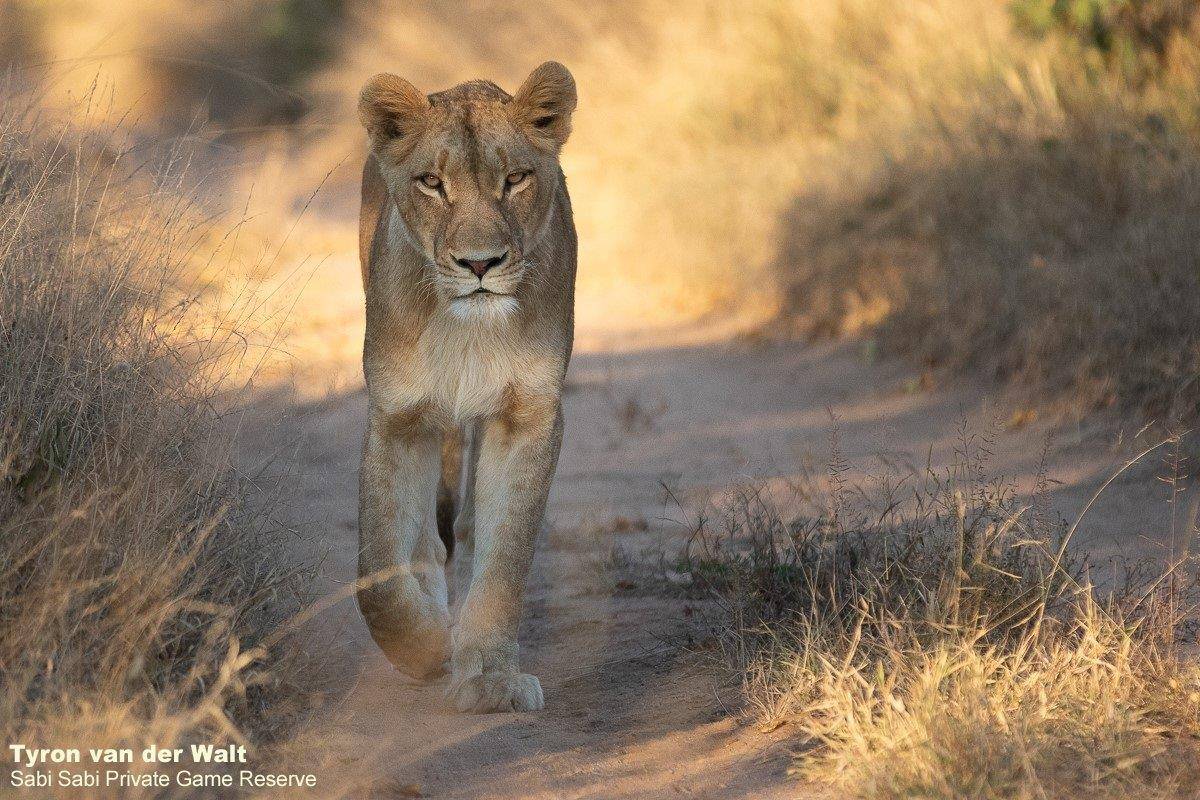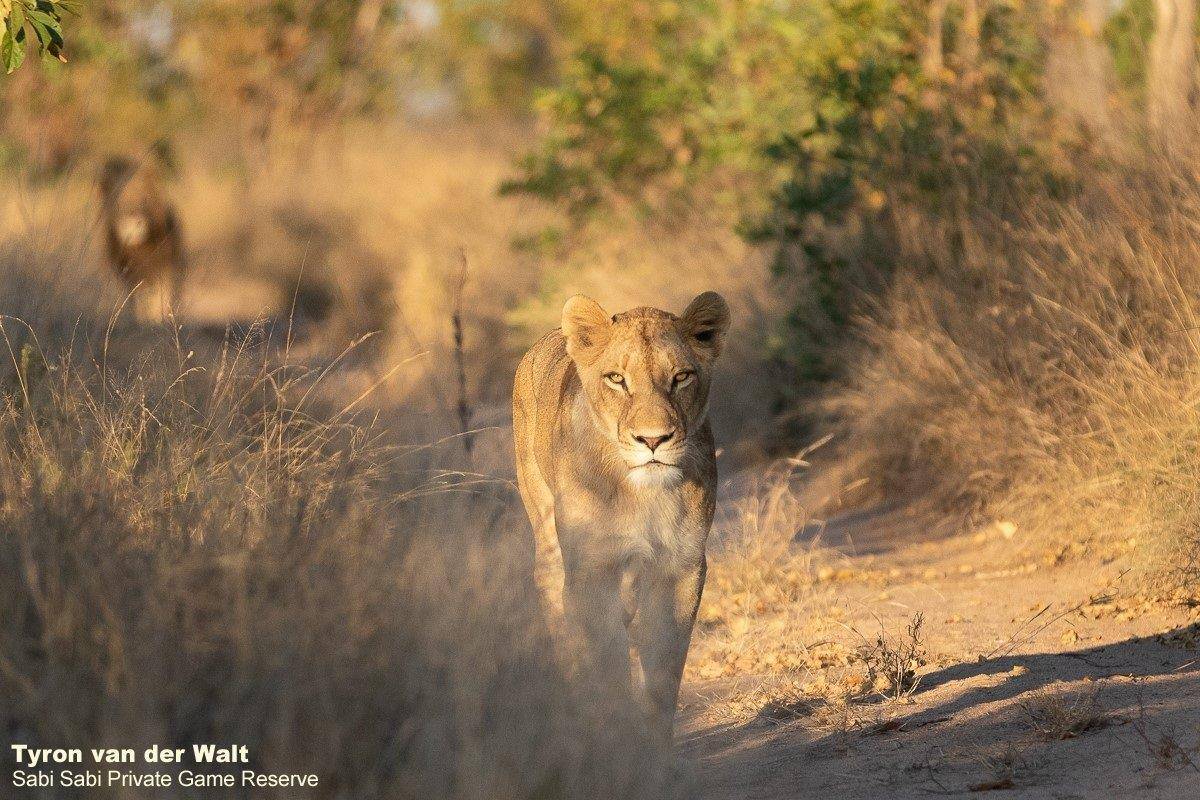 We have enjoyed plenty of wild dog sightings this week, and of 2 different packs.  Always on the move, and although we never witnessed any kills this week, they packs were successful by the blood on their bodies.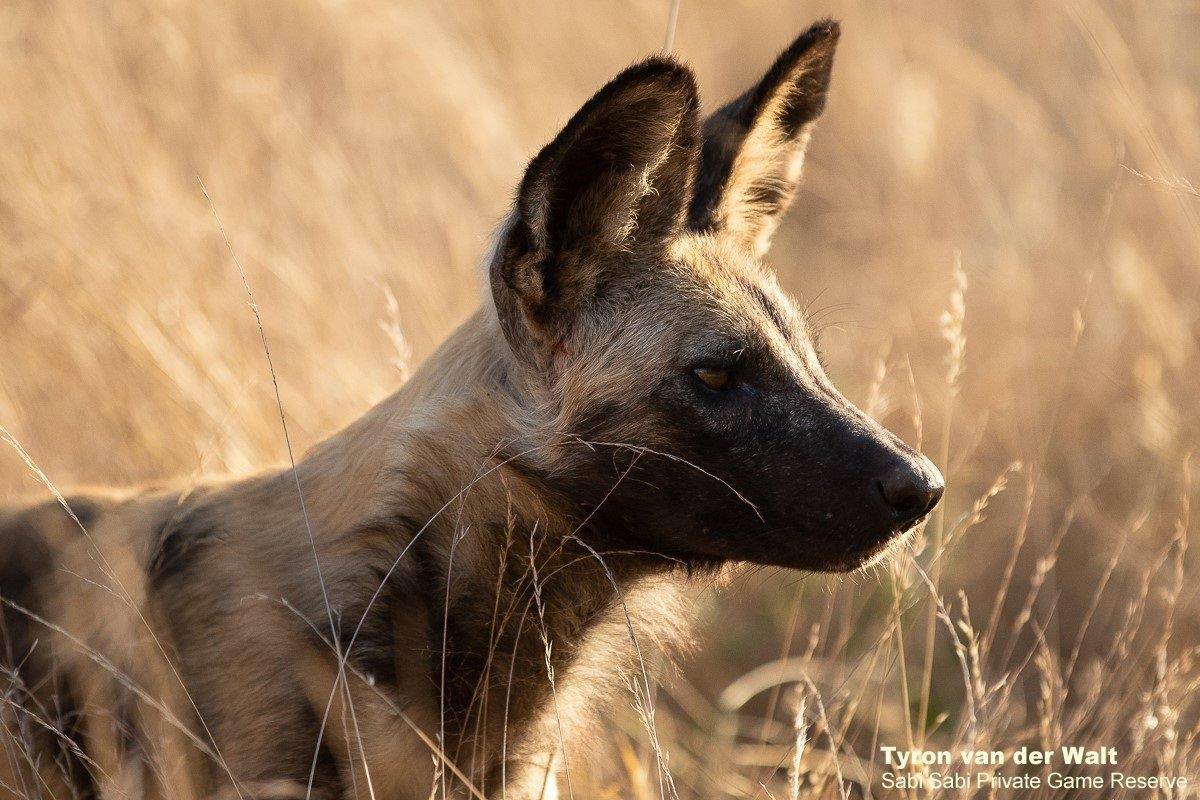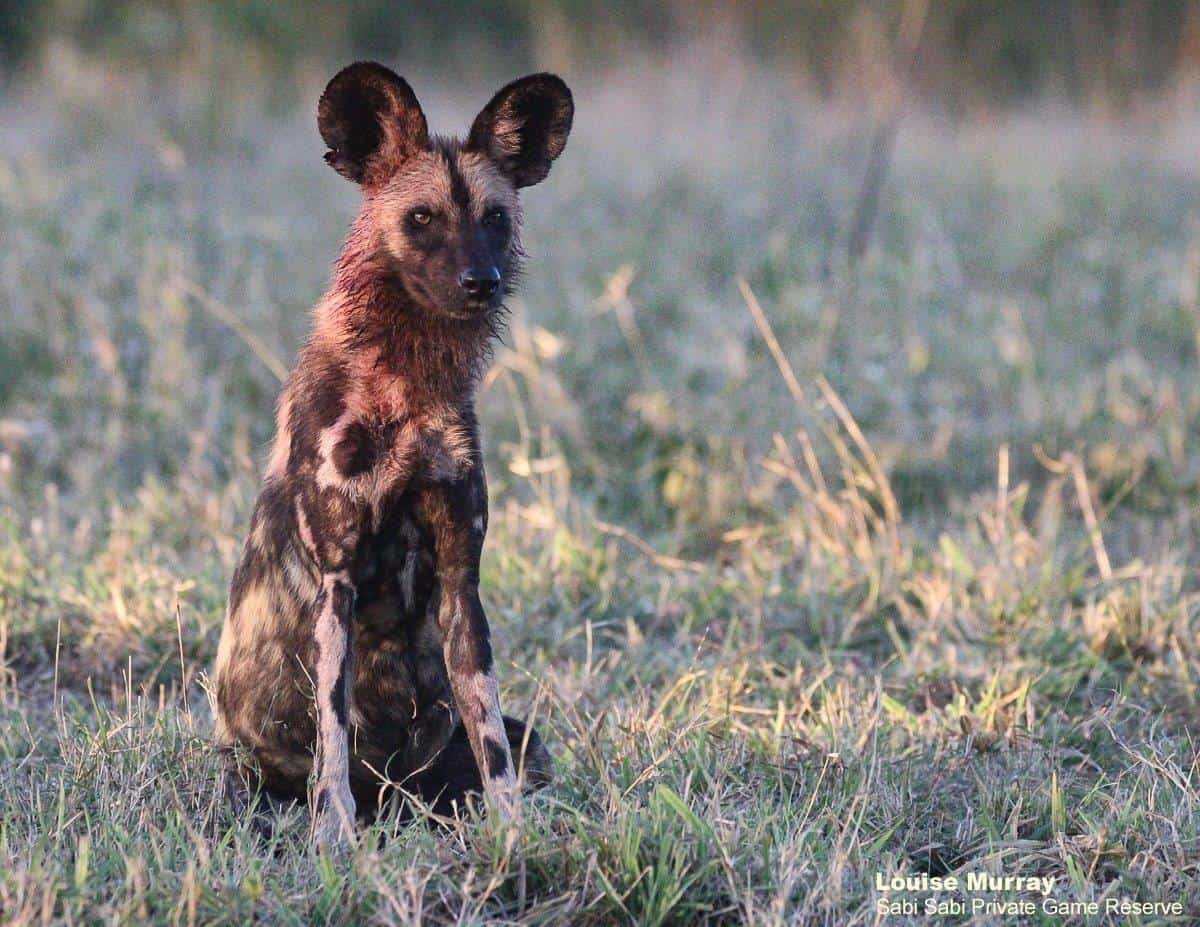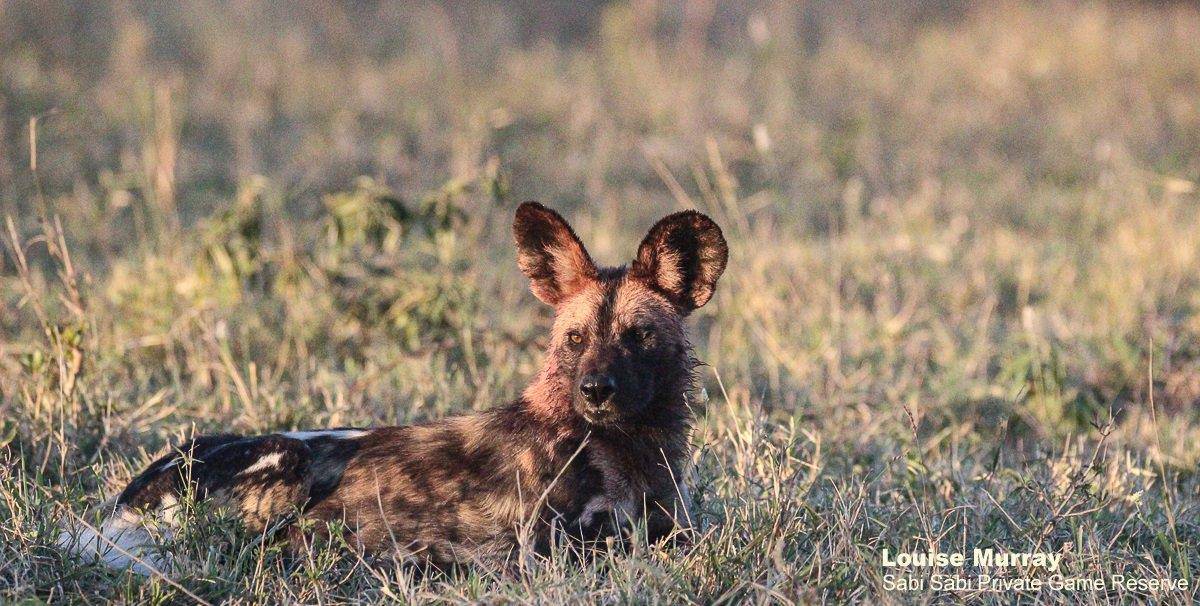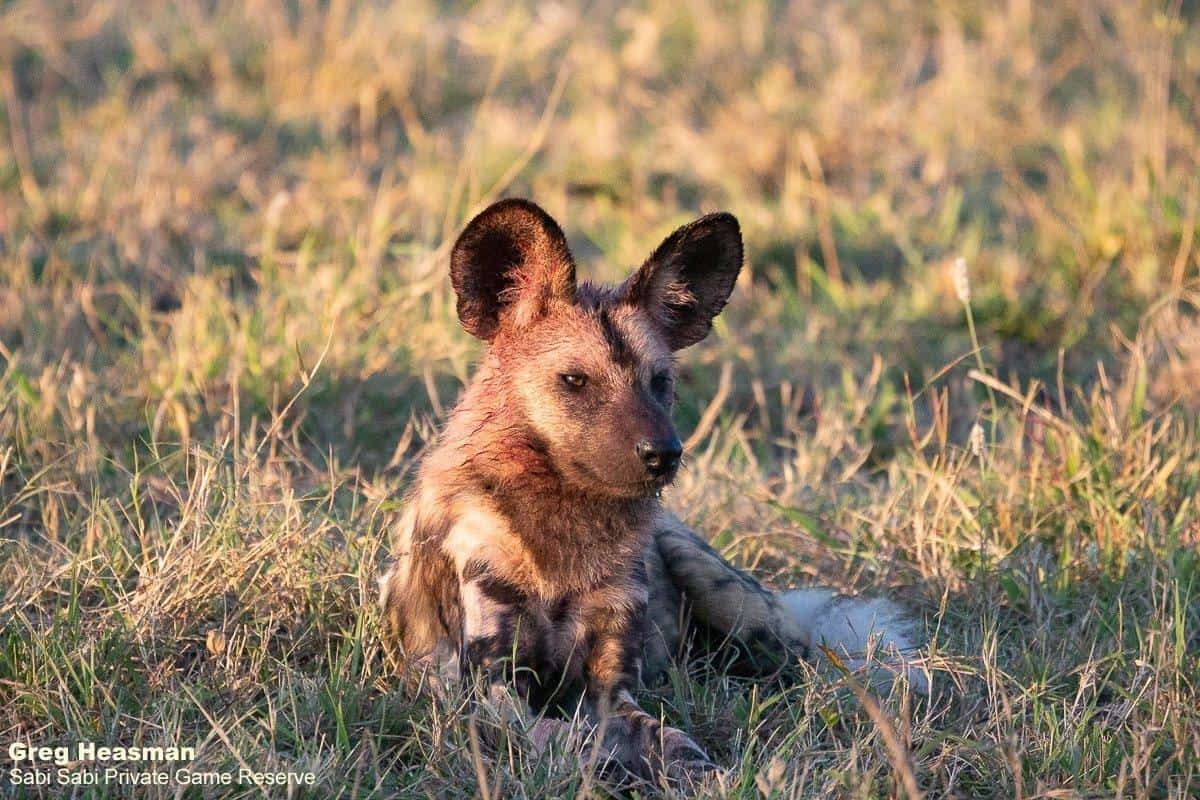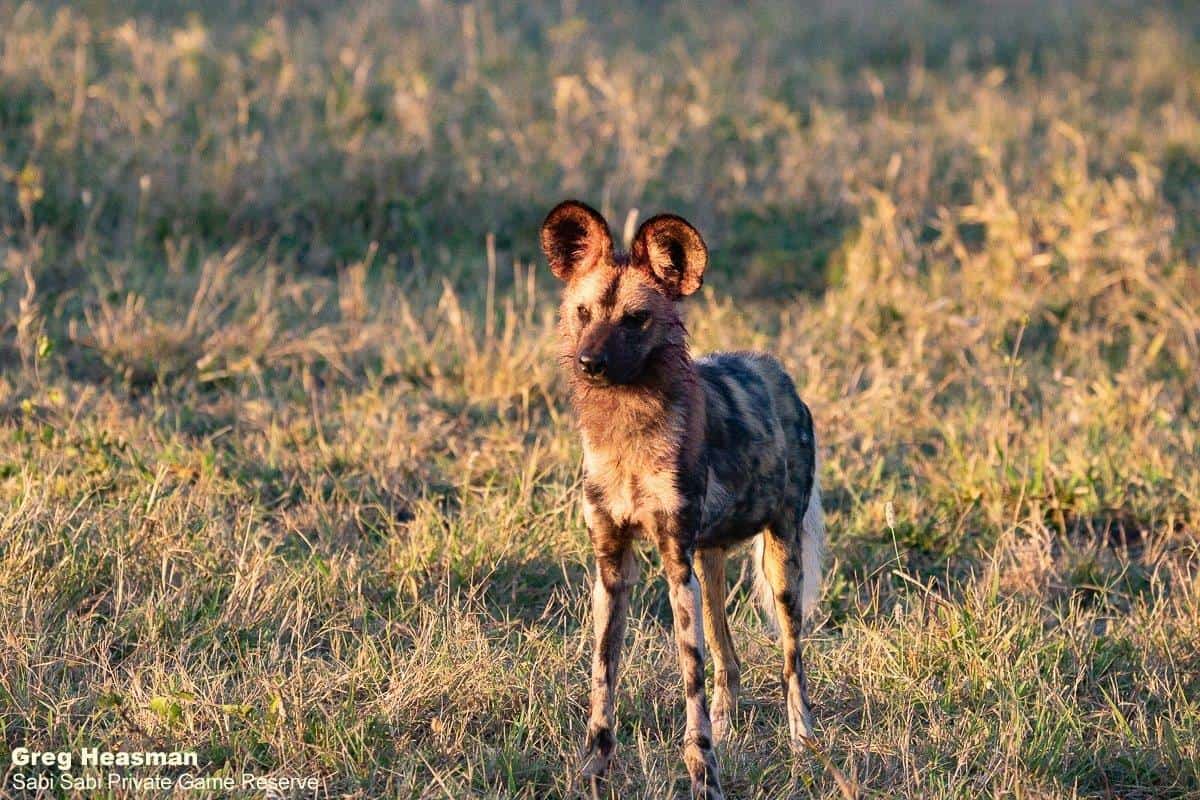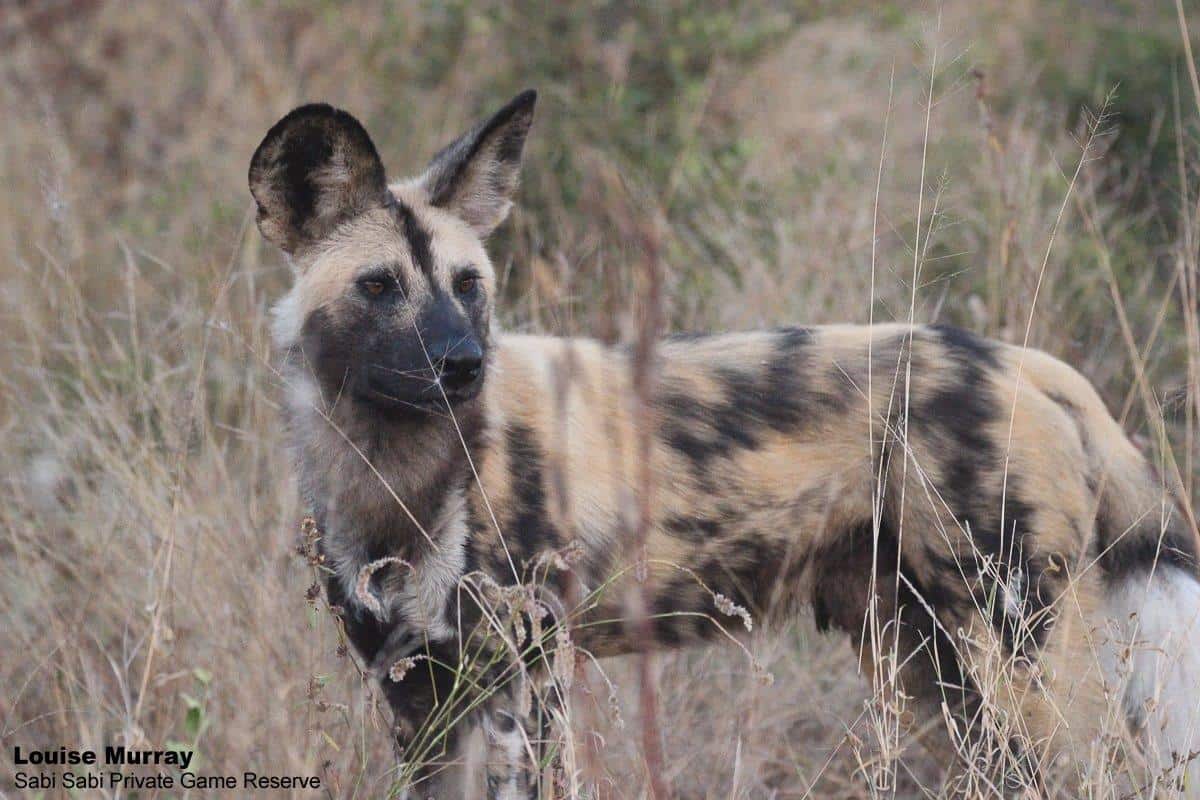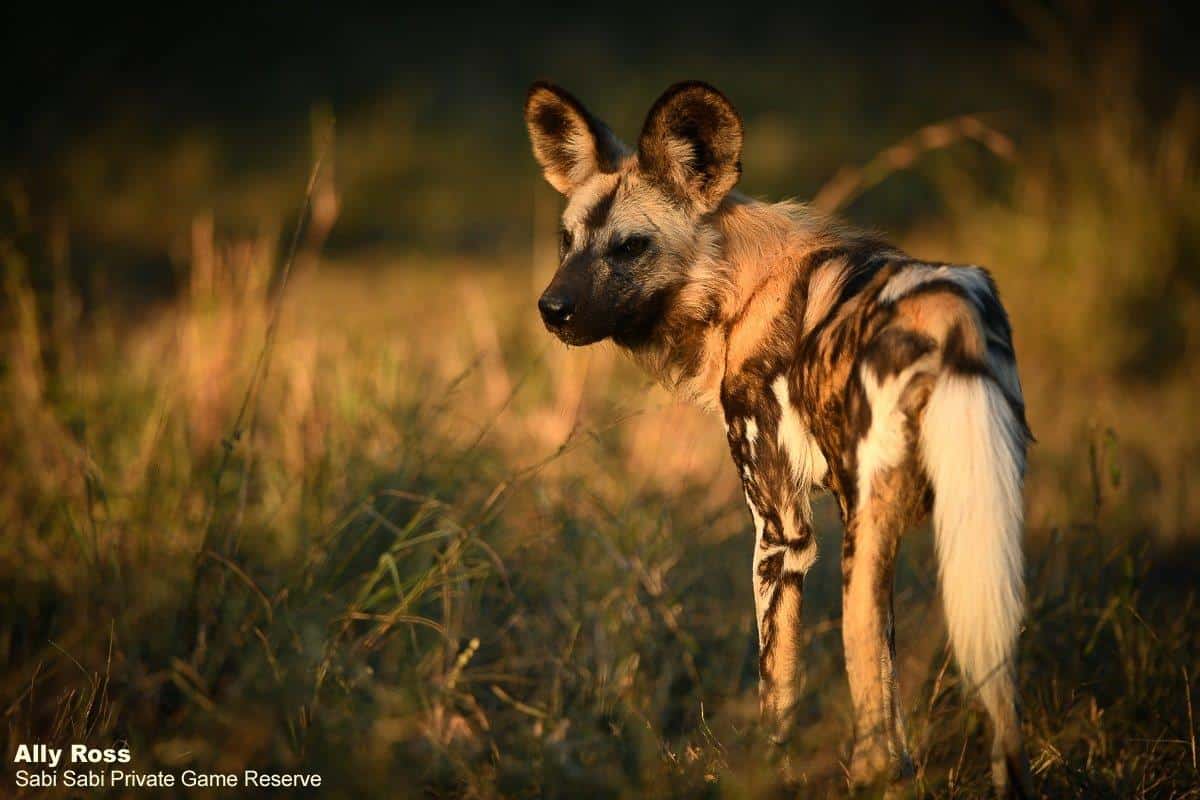 A gentle giant of the African bush.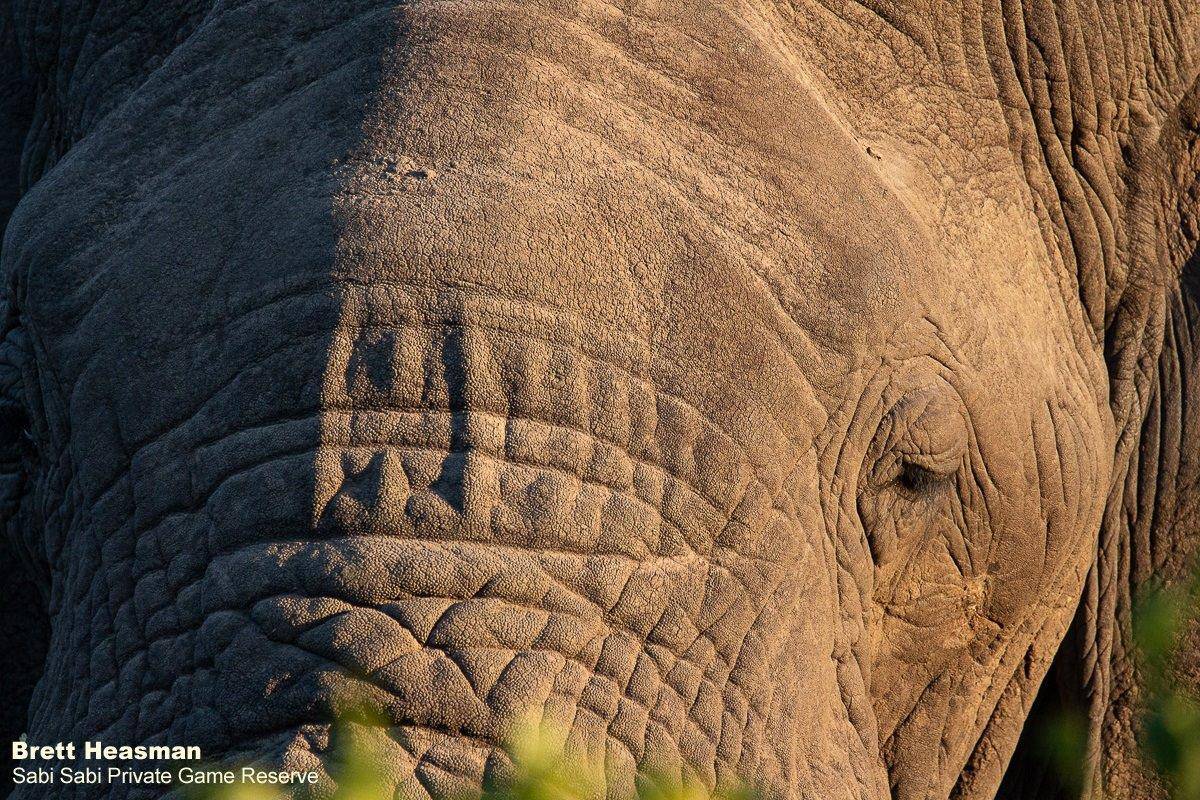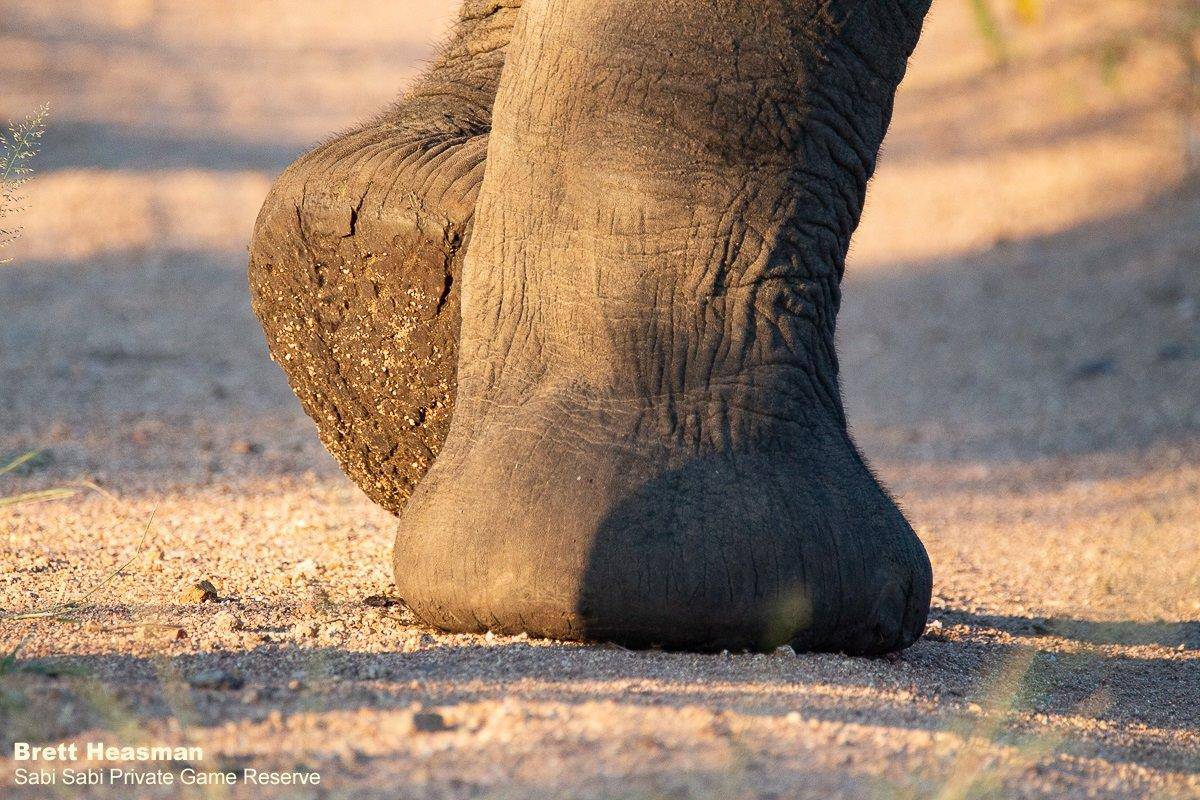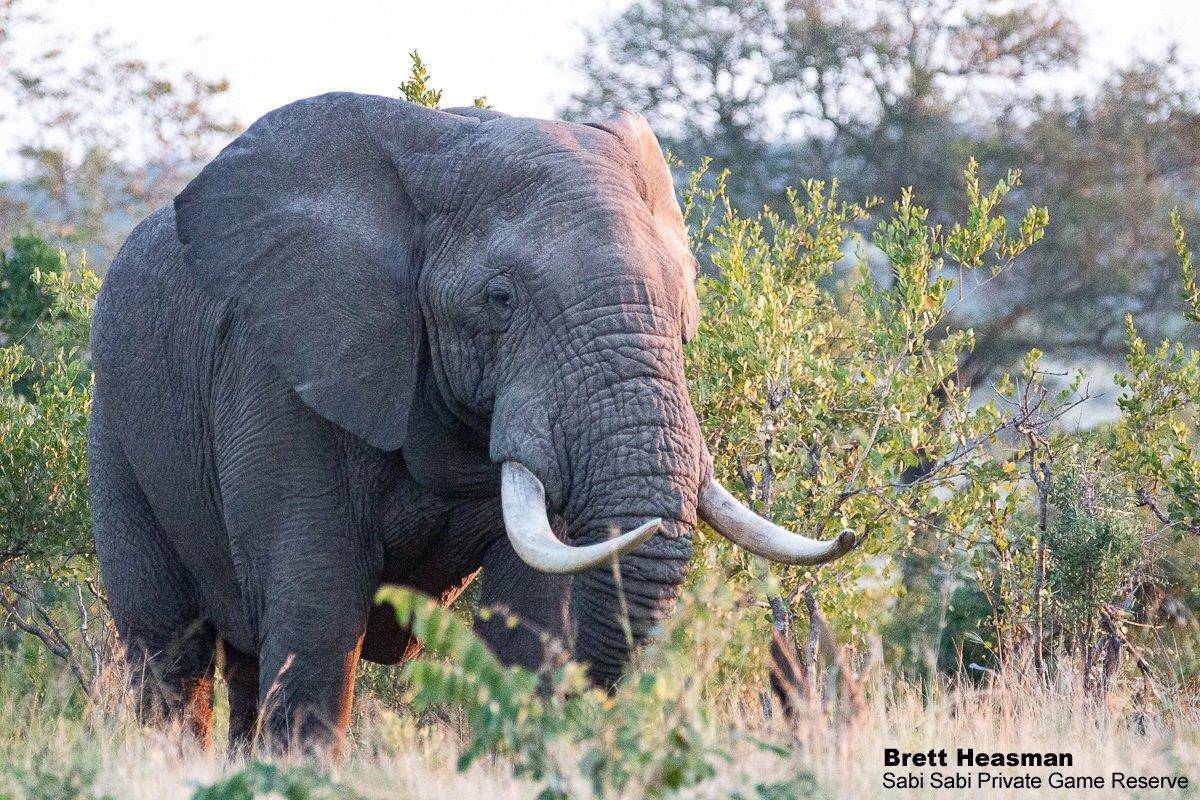 A Grey Heron perches up high above some water, keeping a close eye out for something to eat.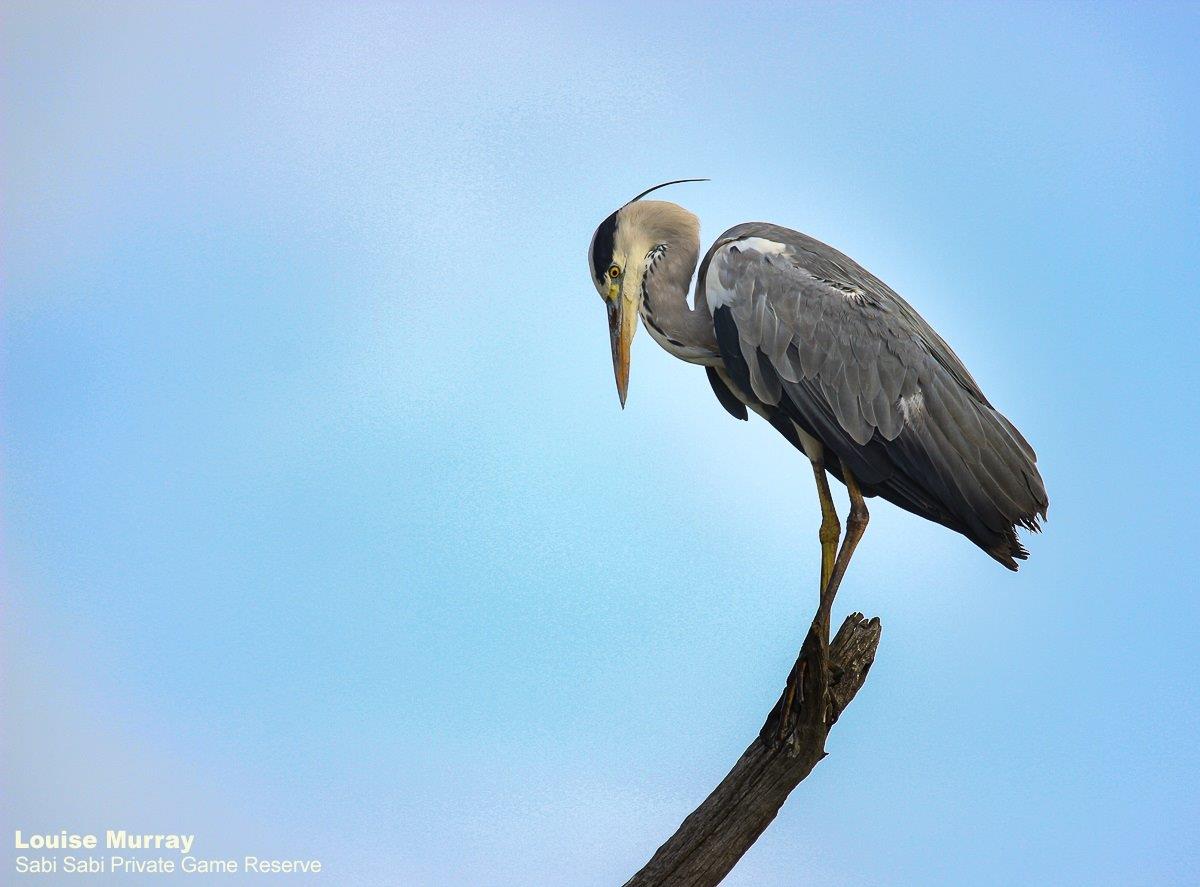 Stefan could barely contain his excitement after a brief encounter and rare glimpse of a Black-backed Jackal on one of the open areas on the reserve.  These animals are not often seen due to their secretive habits, behaviour and very particular preference in habitat.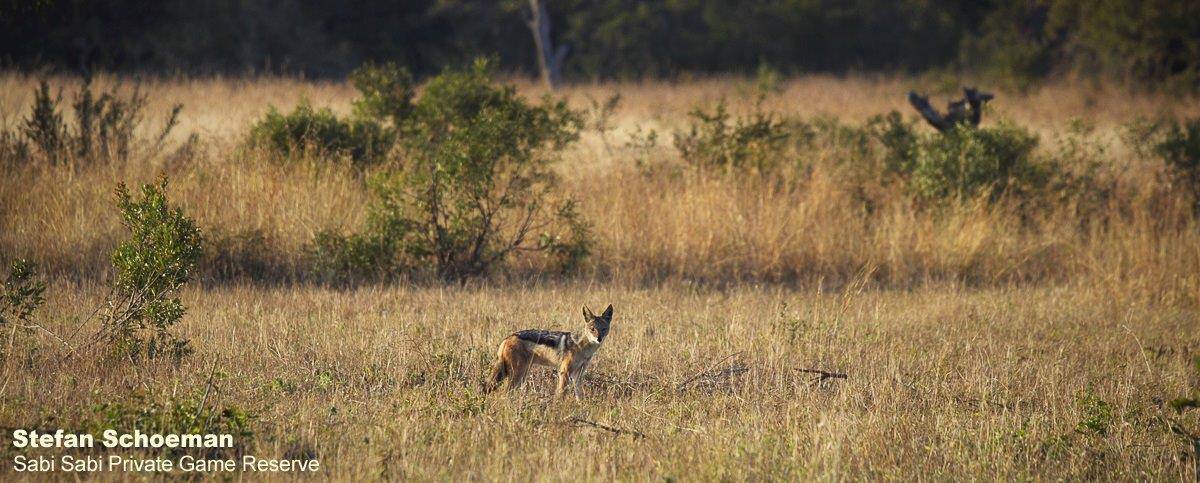 A steenbok is alerted at our presence.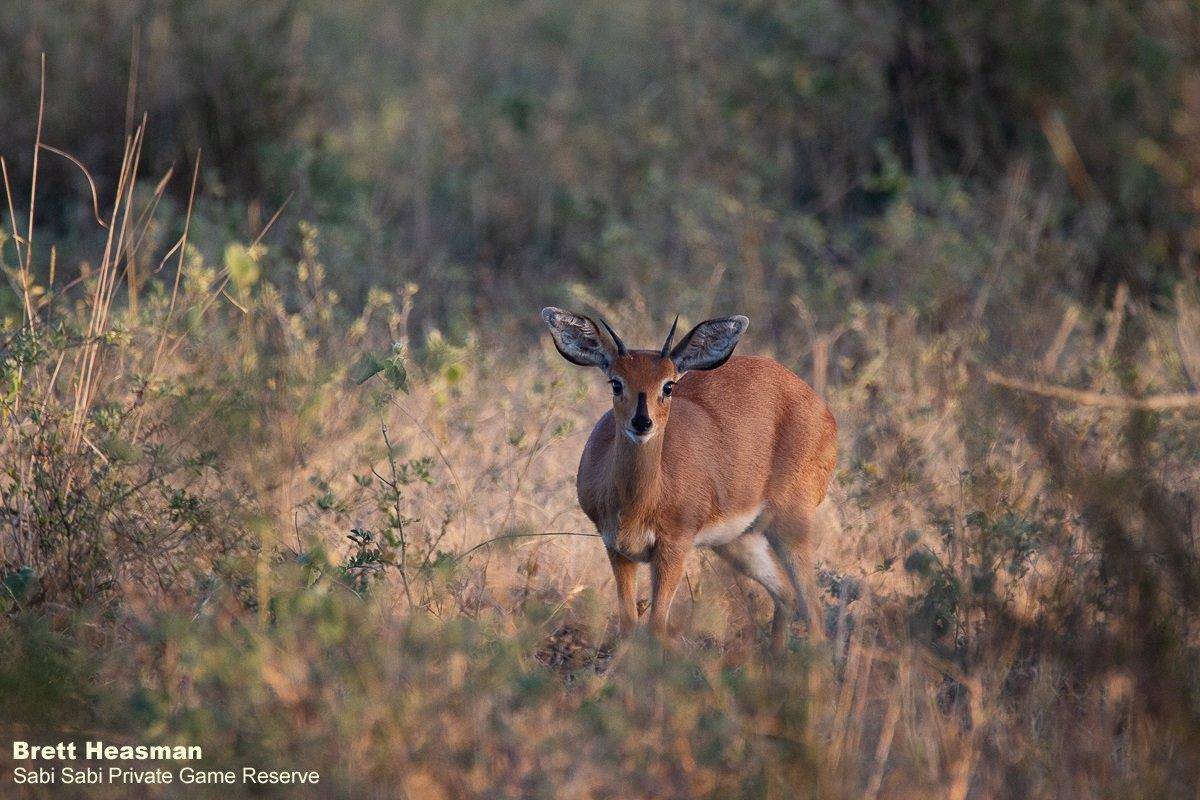 A bush version of "hide and seek".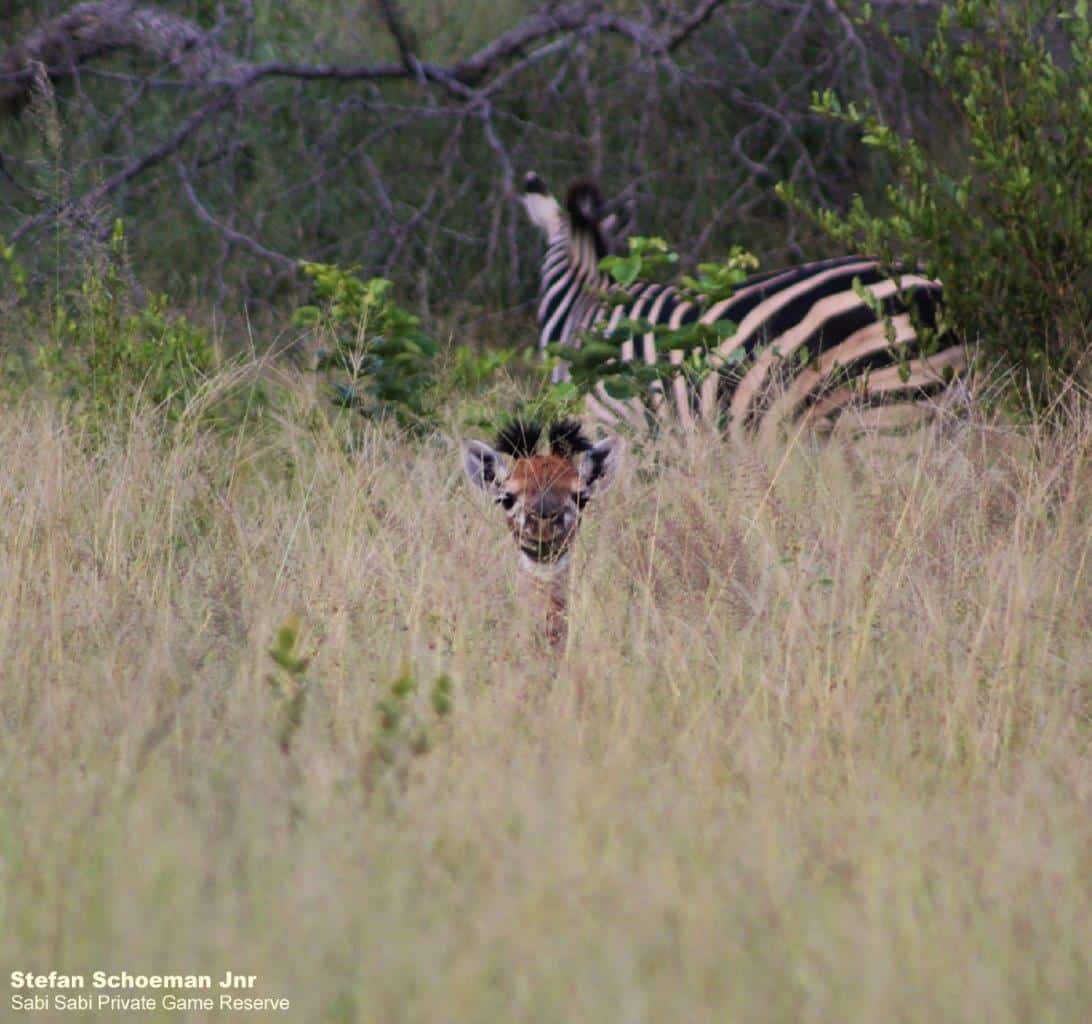 A very photogenic Grey-headed Kingfisher sits patiently on a branch while looking for his next meal.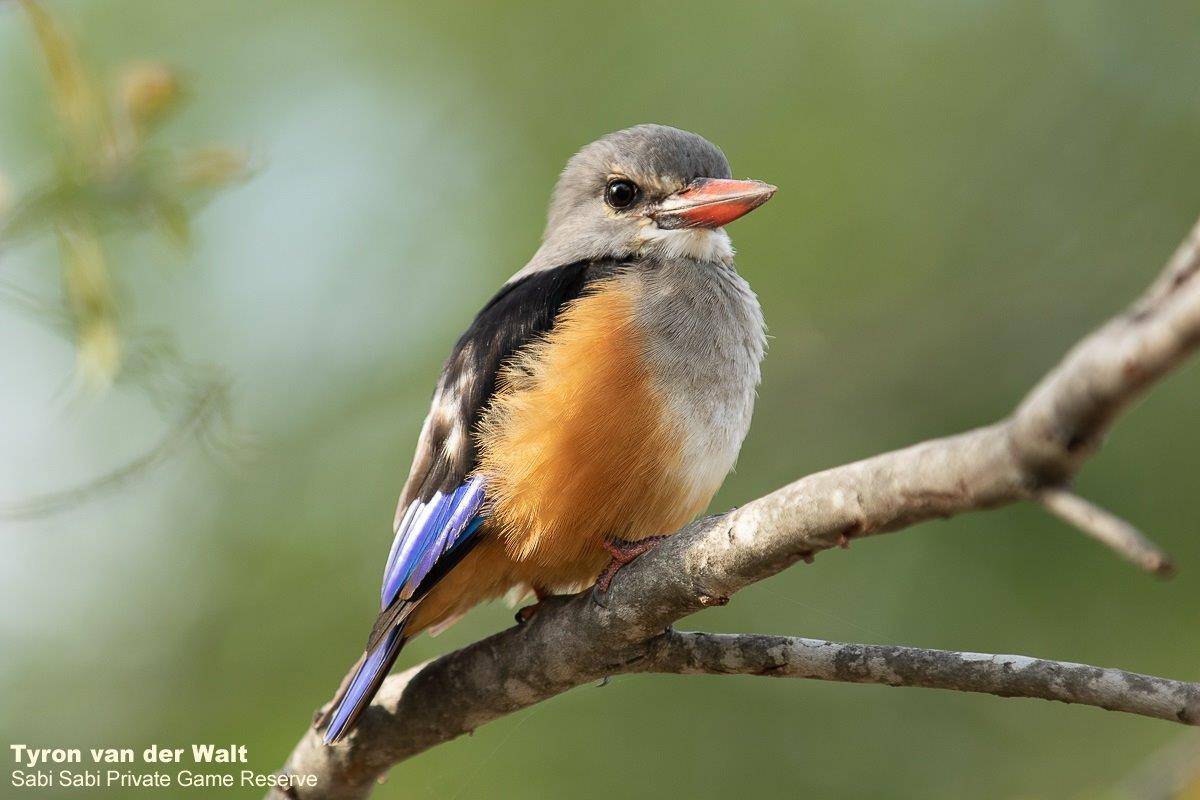 Our "Monochrome Monday" selection from the week…
A group of zebra socialize and eat in the open plains, while others keep an eye out for any danger.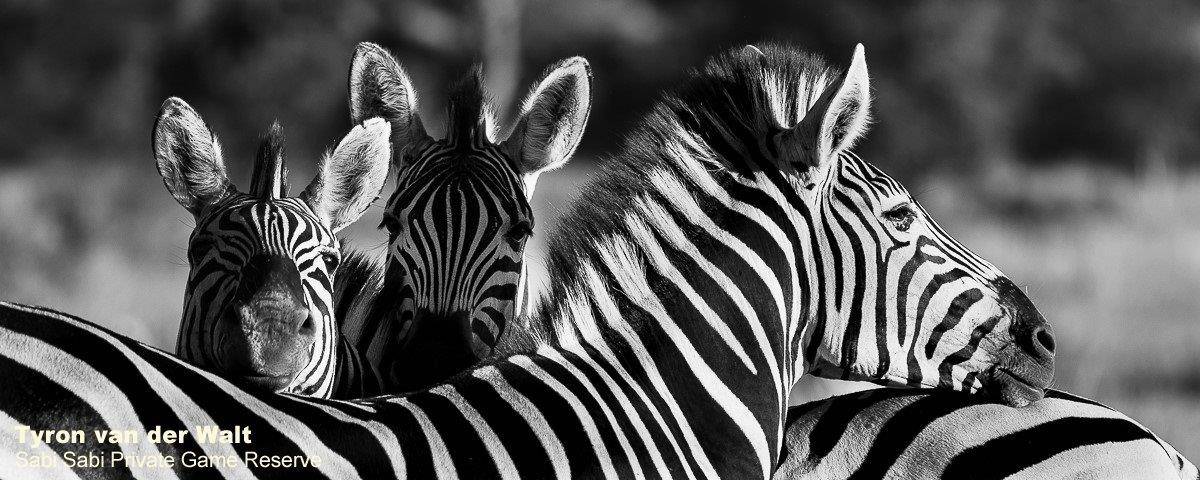 Three's a charm. A small breeding herd of elephant pass by in height order as they feed in the open plains.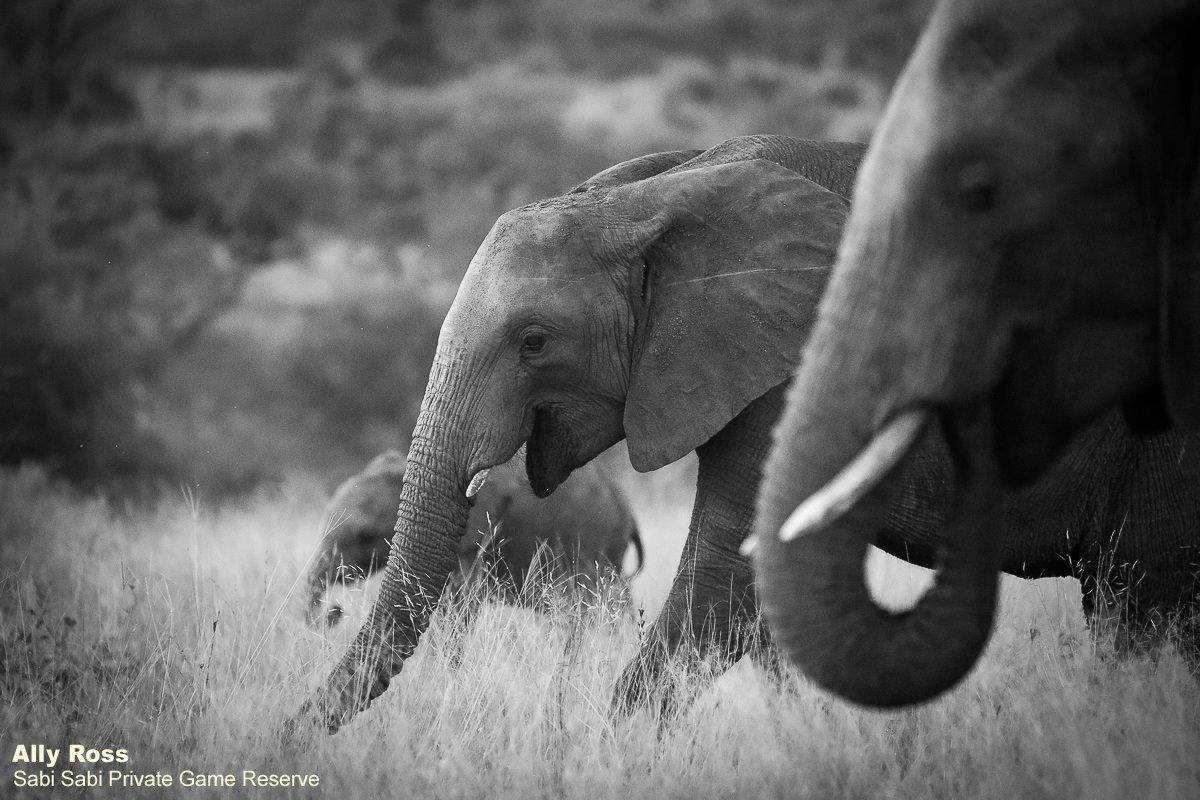 A female leopard rests on a termite mound after a good meal.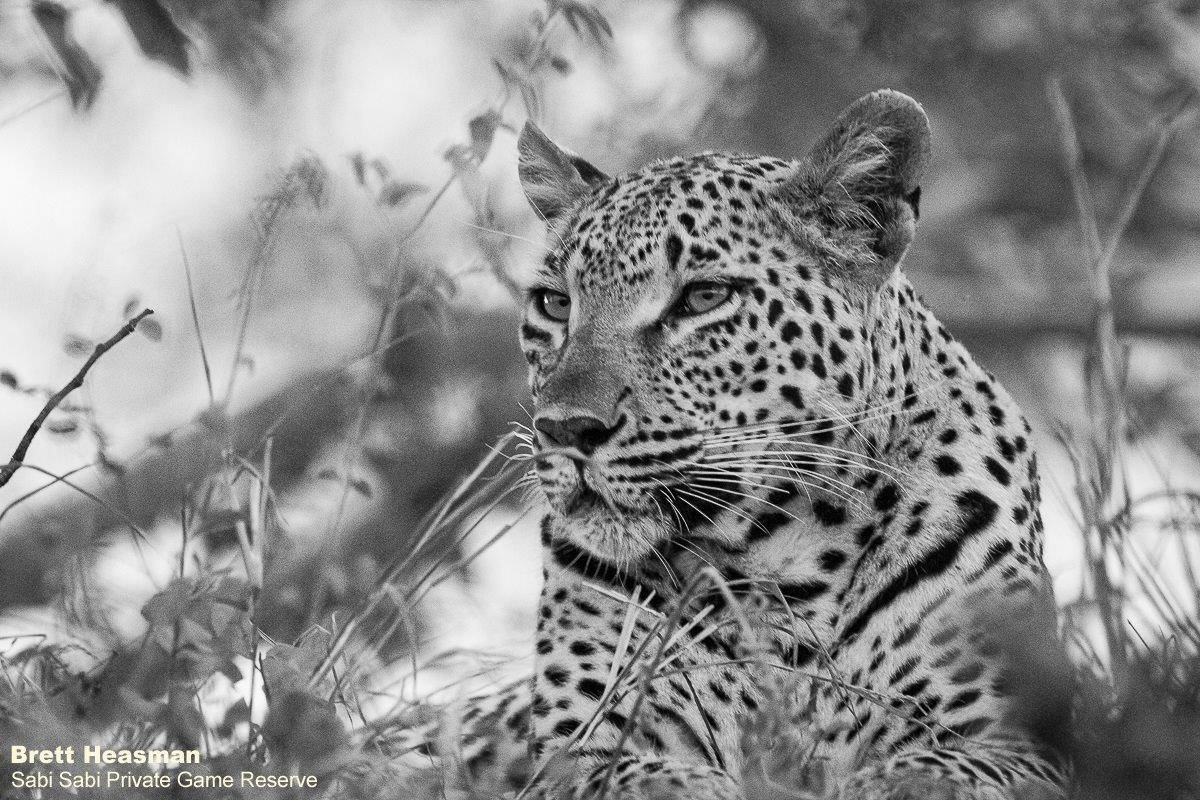 A curious wild dog gives a great opportunity for a photo.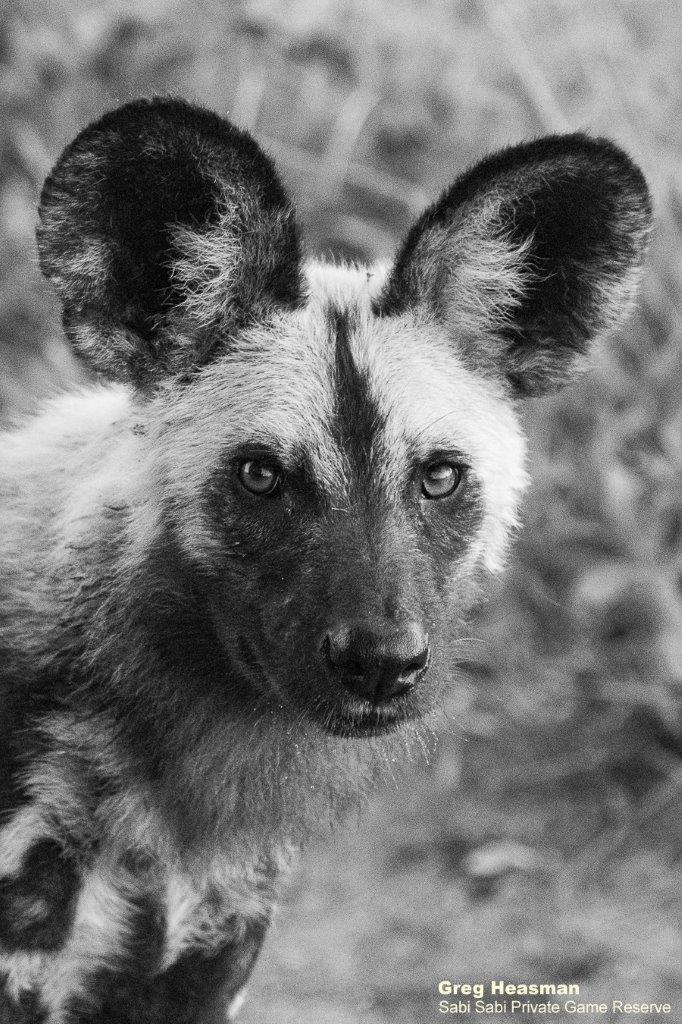 A warthog resting in the heat of the day.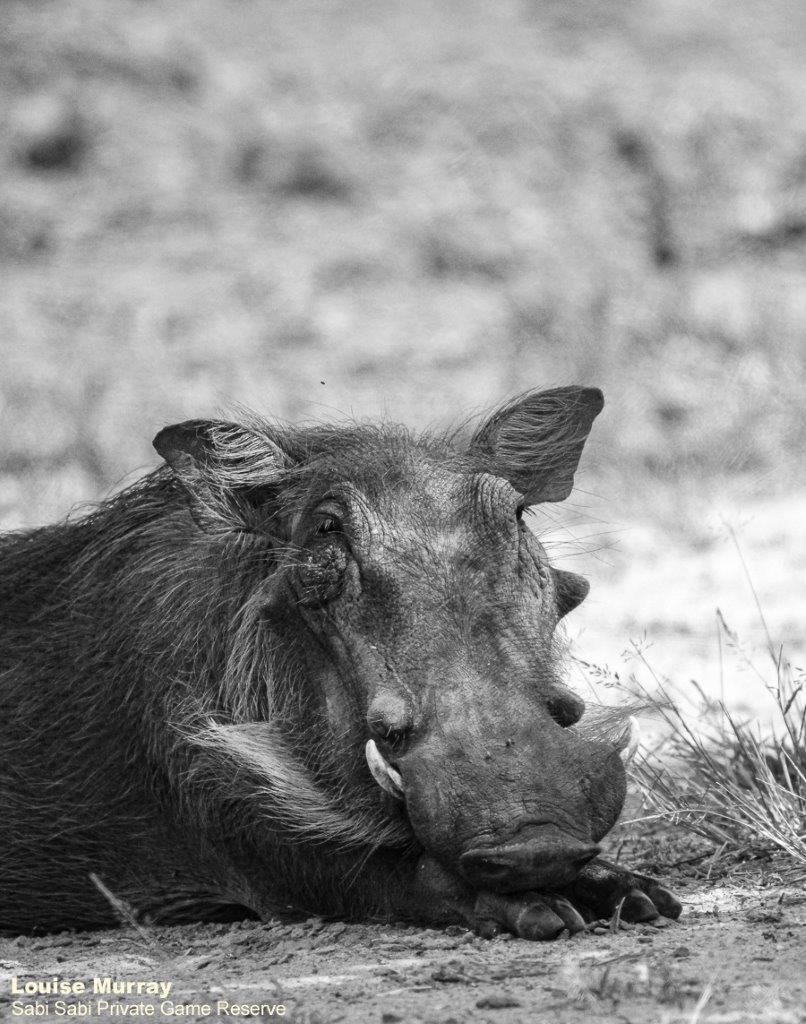 Swish.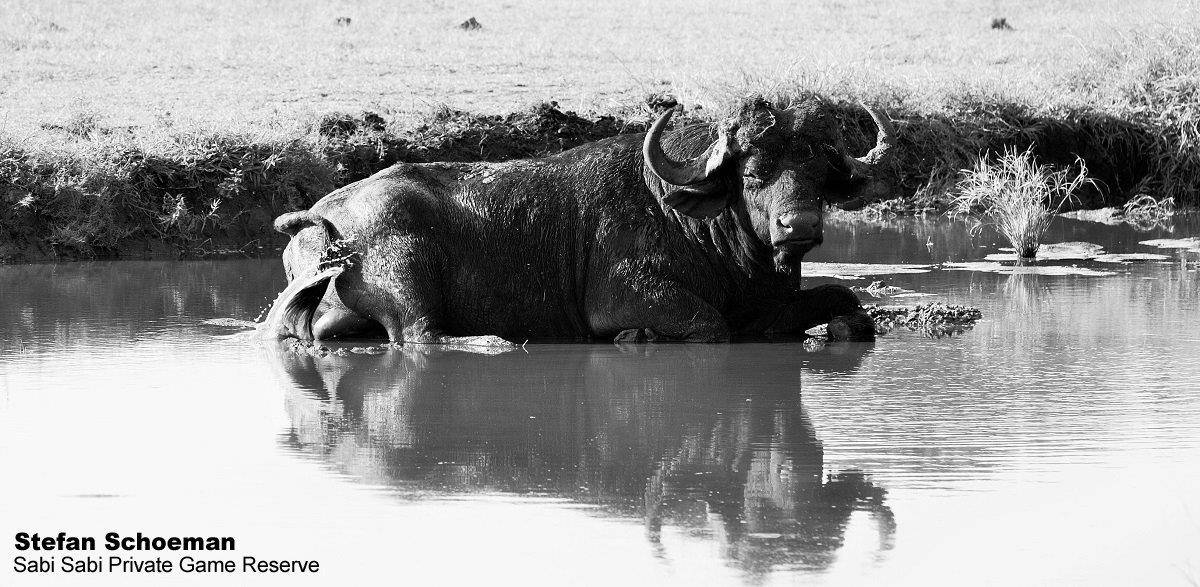 Until next time…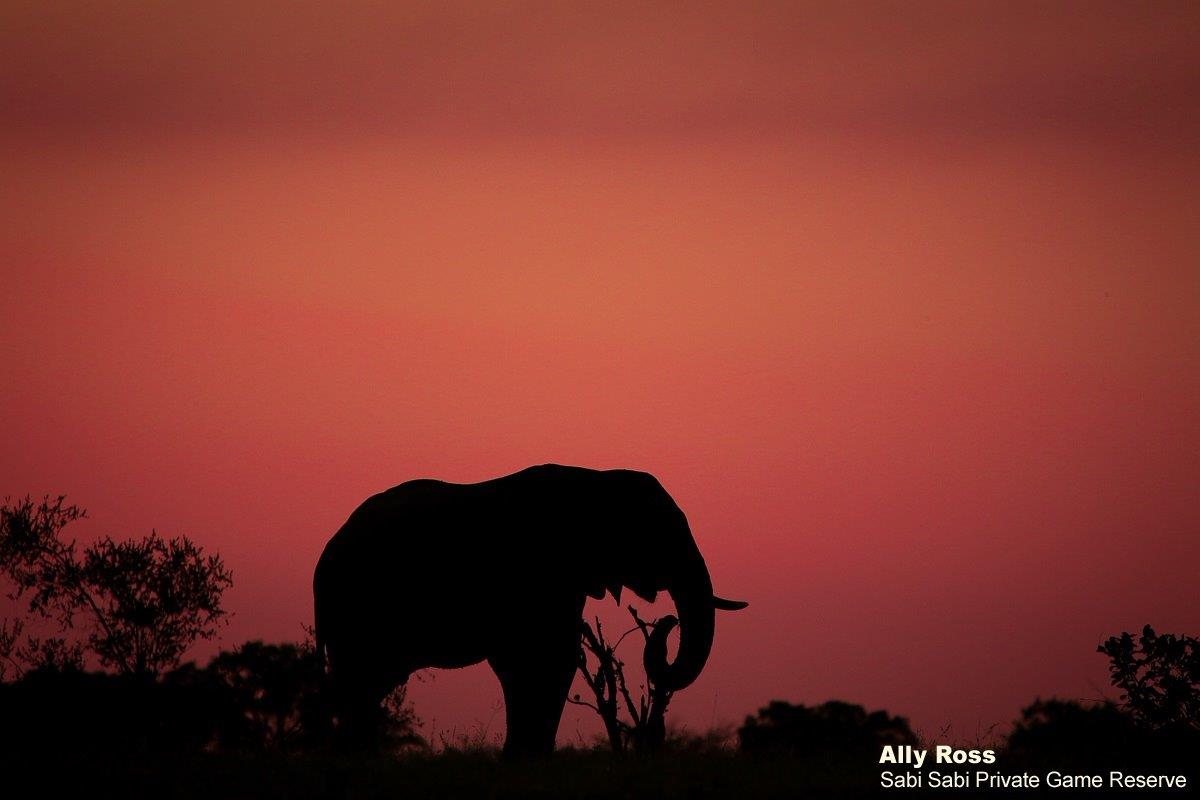 Blog by Wendy Claase
Images by Ally Ross, Brett Heasman, Greg Heasman, Louise Murray, Stefan Schoeman, Stefan Schoeman Jnr and Tyron van der Walt
Videos by Greg Heasman, Louise Murray and Tyron van der Walt