Another week has come and gone, and we now head towards the next 100 blogs and look forward to sharing many more wonderful moments from out on safari with everyone.  I hope you enjoy the highlights from the week…
An image showing what summer at Sabi Sabi is all about for the elephants… a Marula fruit feast!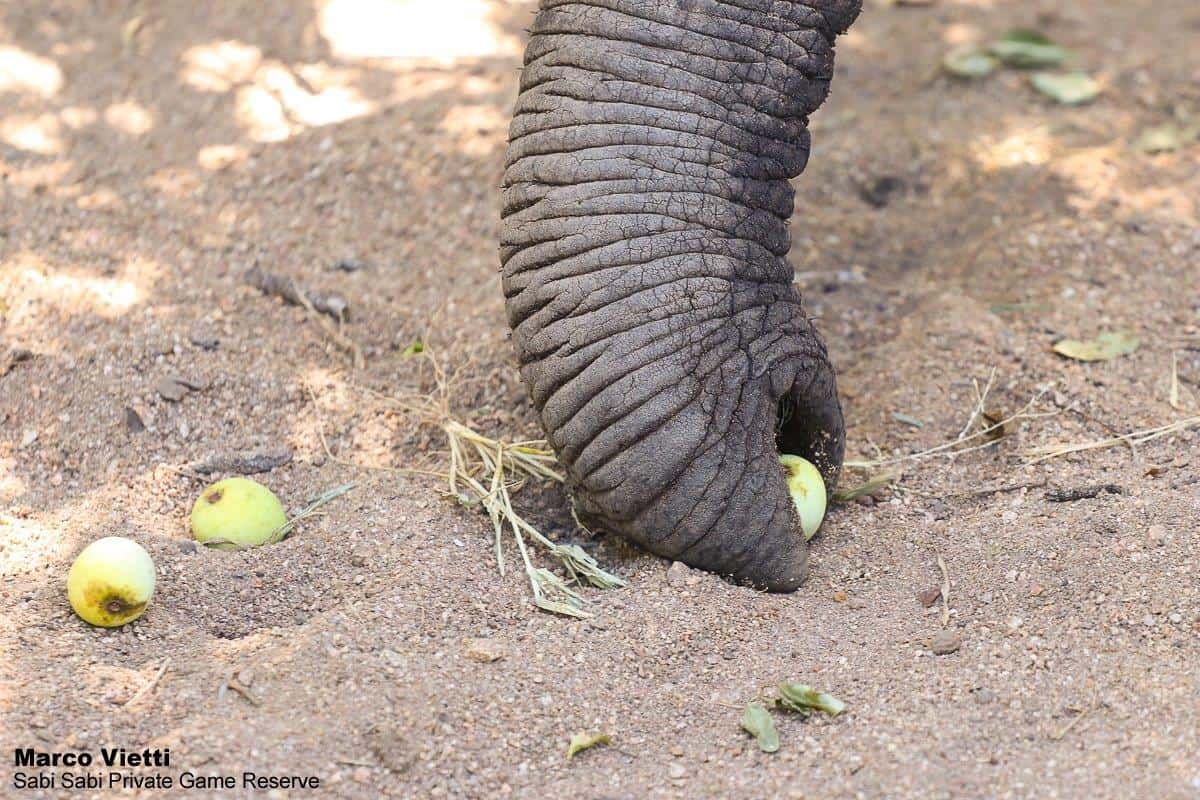 How strong is a Golden Orb Web spider's web you may ask? This poor Golden-breasted Bunting found out the hard way. Ranger Kevin had only ever read that the webs could trap small birds, but it was really interesting to see it first-hand.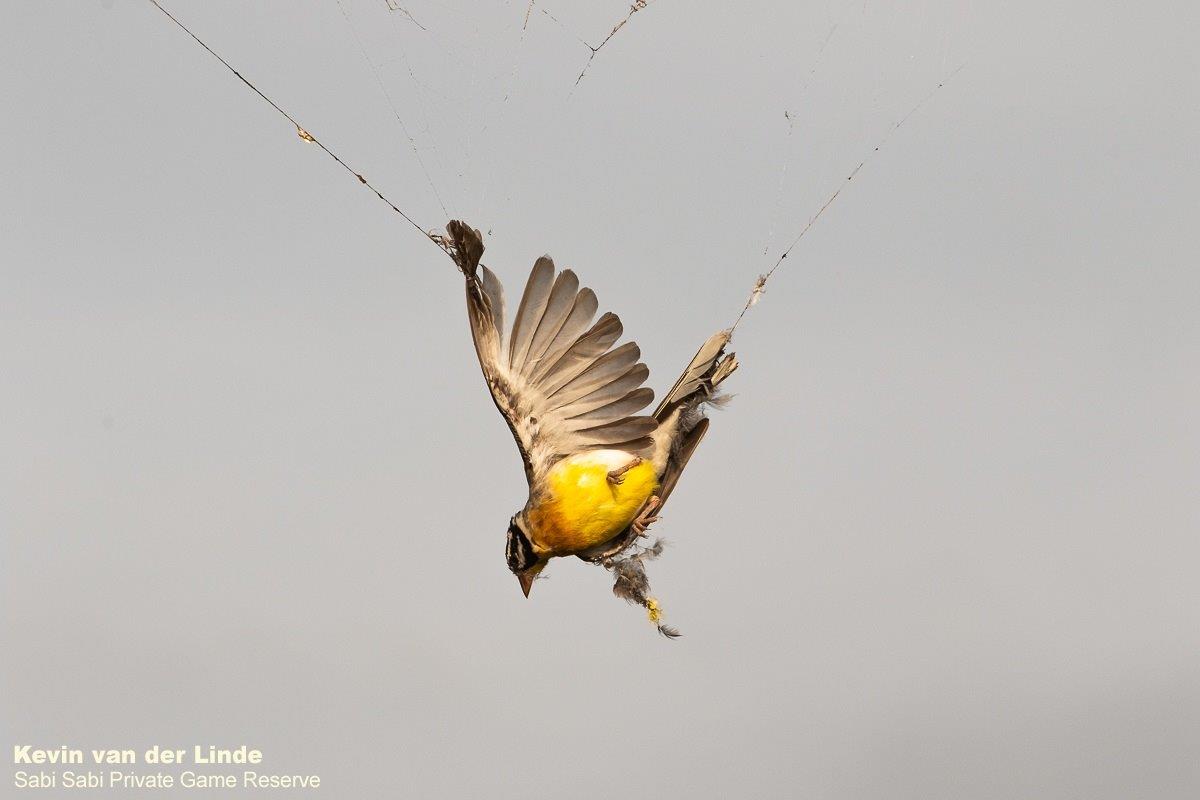 A special moment on safari as a zebra foal suckles from its mother.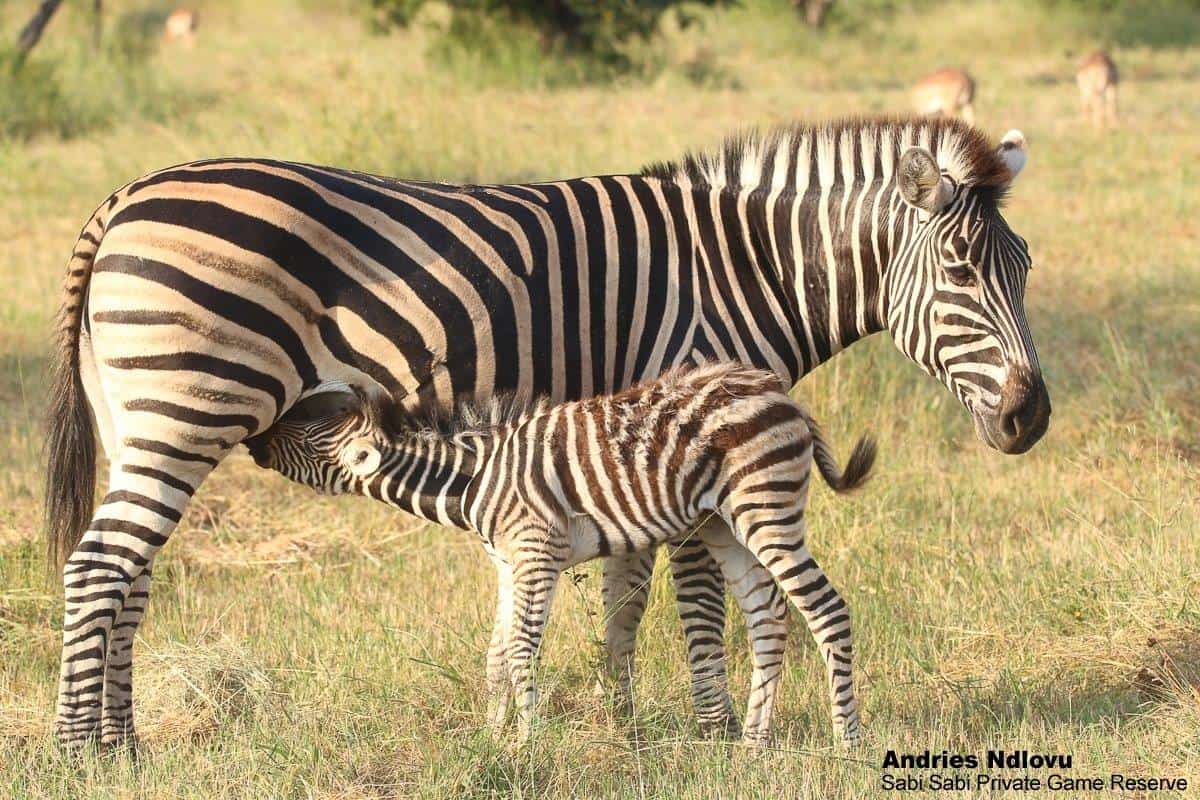 Watching a herd of elephants approaching a waterhole is quite the sight. Energy and excitement fills the air as a gentle walk turns into a generous jog and sometimes even a short little sprint.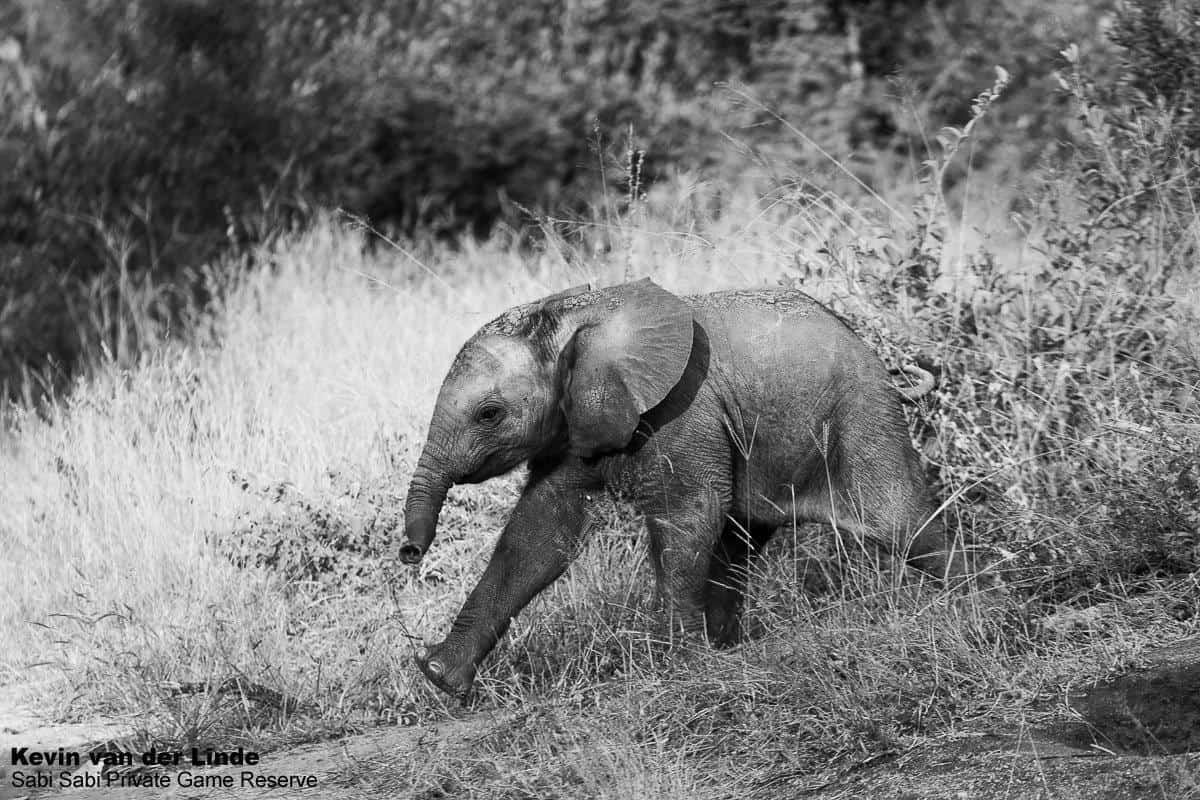 Baboons grooming in a Fig tree along a riverbed.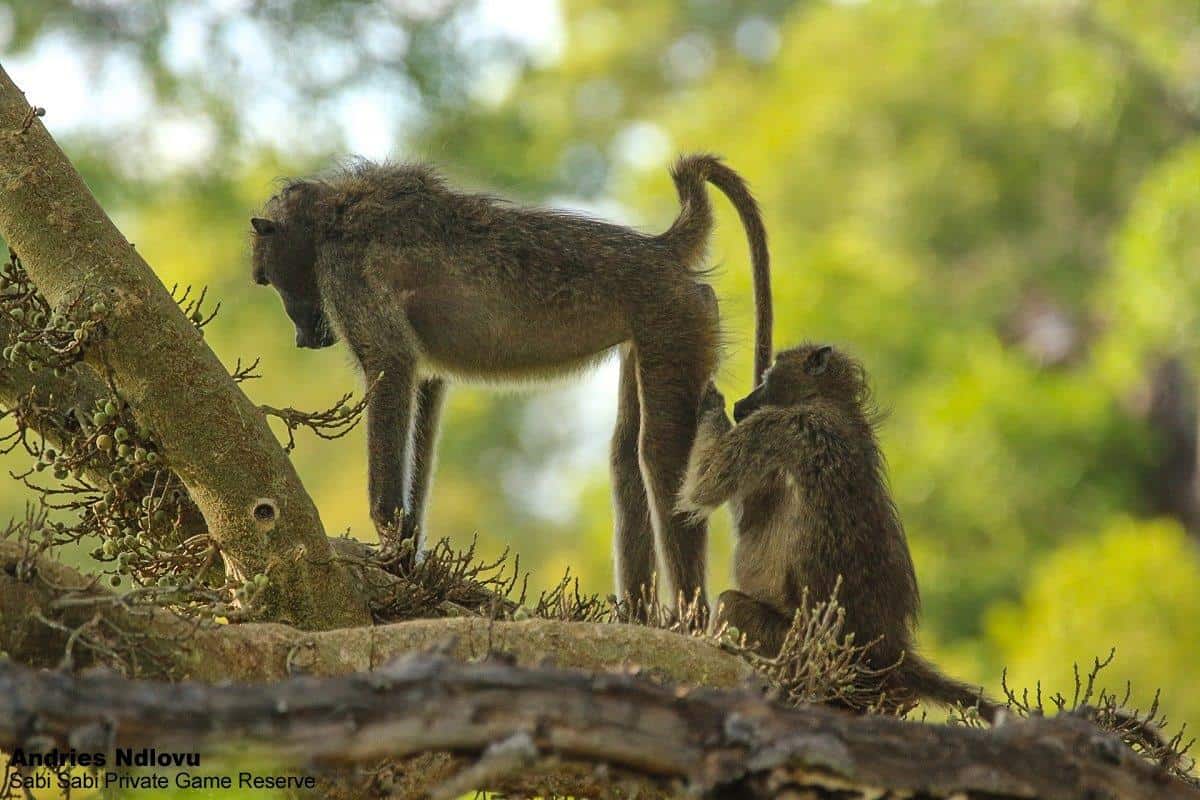 Although the mornings are starting off cool, they very quickly warm up as the day progresses and animals like this buffalo bull seek out the cool muddy wallows to help them survive the sun and heat. This boy took it to the next level though, covering his face with a mask of mud and matted grass for good measure.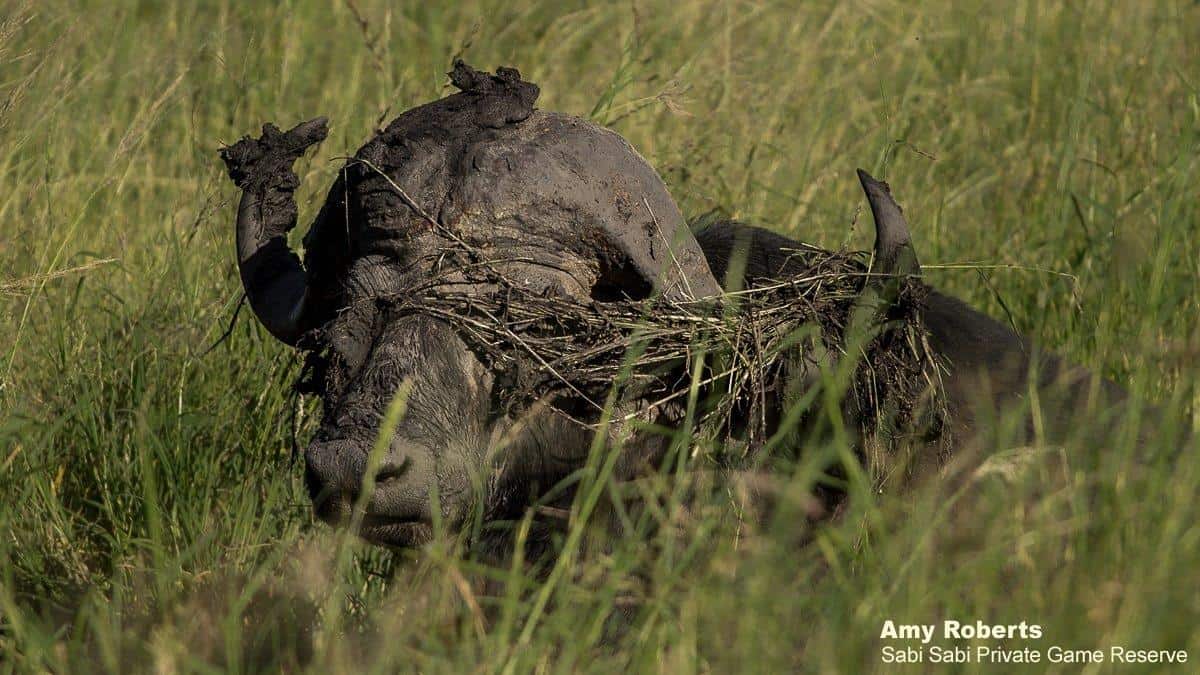 Just as the sun was starting to set, the light was fading and out popped this hyena walking across an open area with the last bit of golden sunlight lighting it up perfectly for a photo opportunity.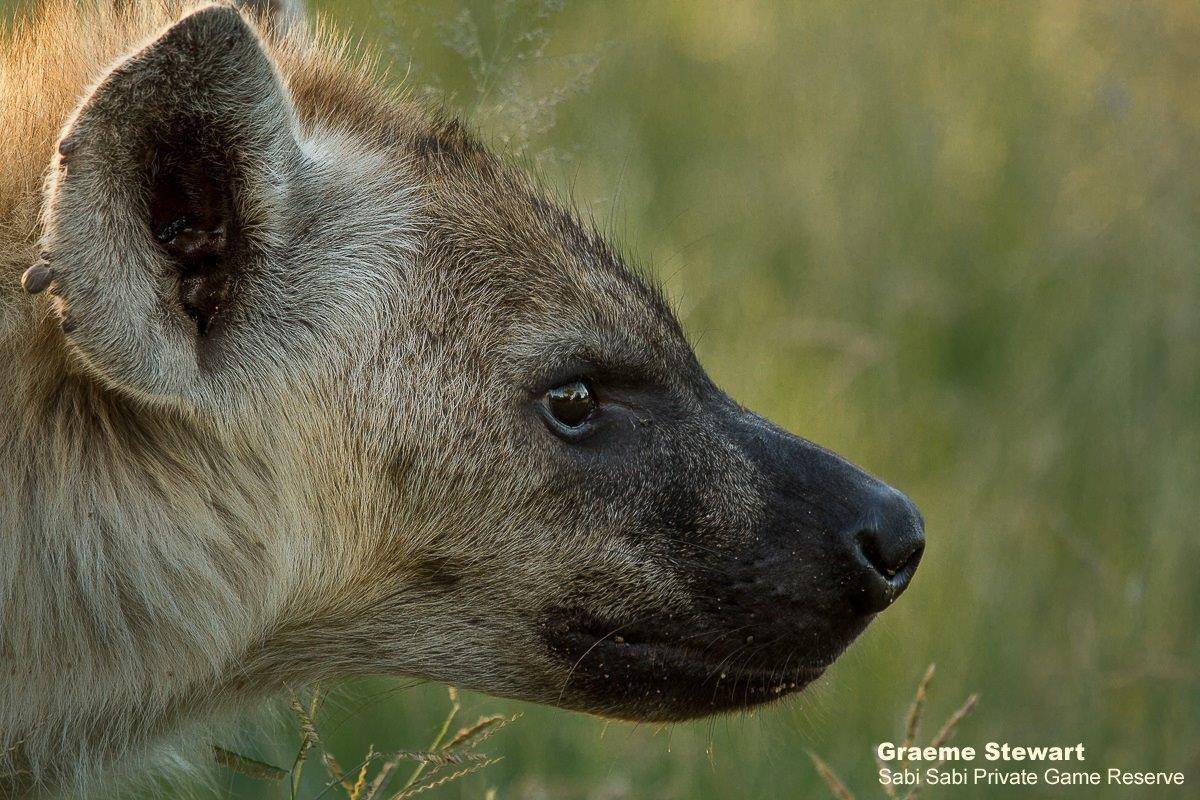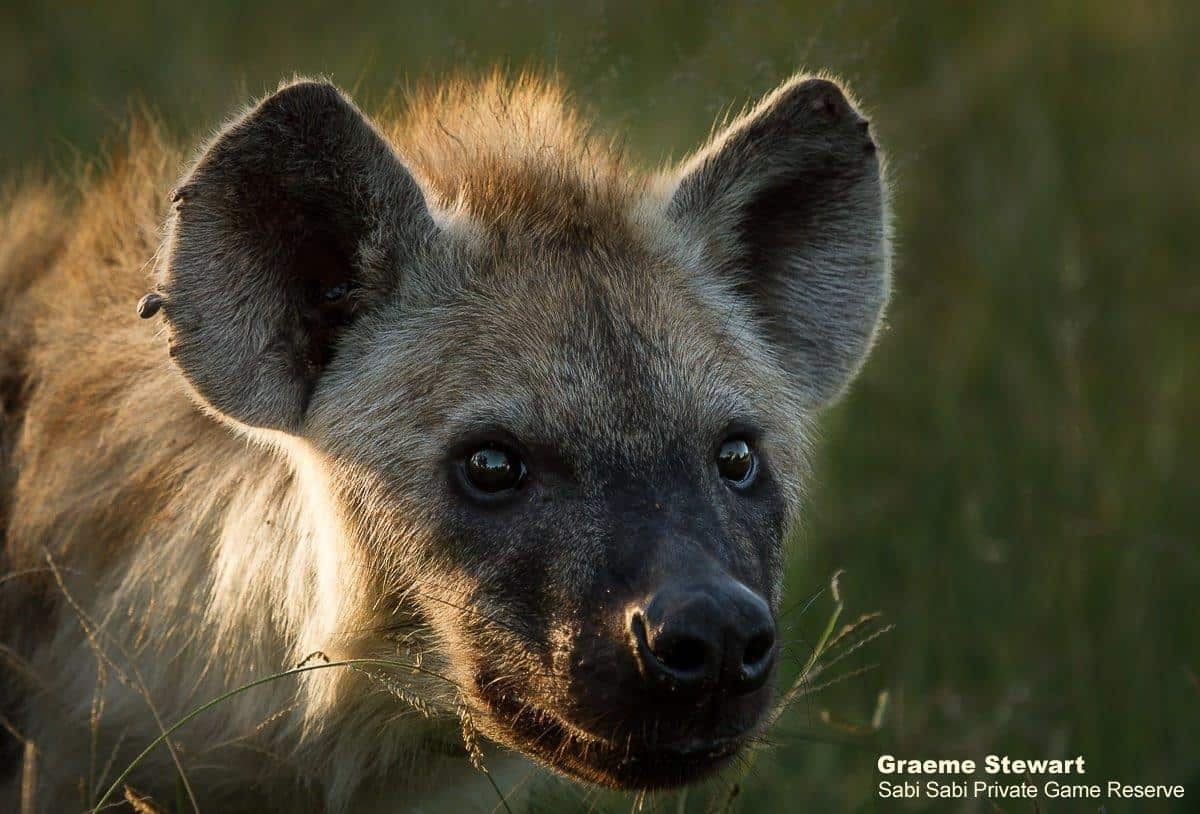 While on safari, Rebecca's tracker Petro discovered some interesting Giraffe tracks, explaining to us how a few bulls had been standing and 'necking'. We followed the trail and found two bulls of different ages and sizes "sparring". Necking is an important skill for any giraffe, especially in males as it establishes dominance and decides who is strongest, allowing them to mate. Often bulls will practice, allowing for some impressive sightings of their flexibility and power.  The process begins with sizing one another up standing side to side, often pushing one another.  The first blow is delivered using a full swing of the neck using the momentum and strong ossicones (permanent bony outcrops on top of the head) to pack more of a punch.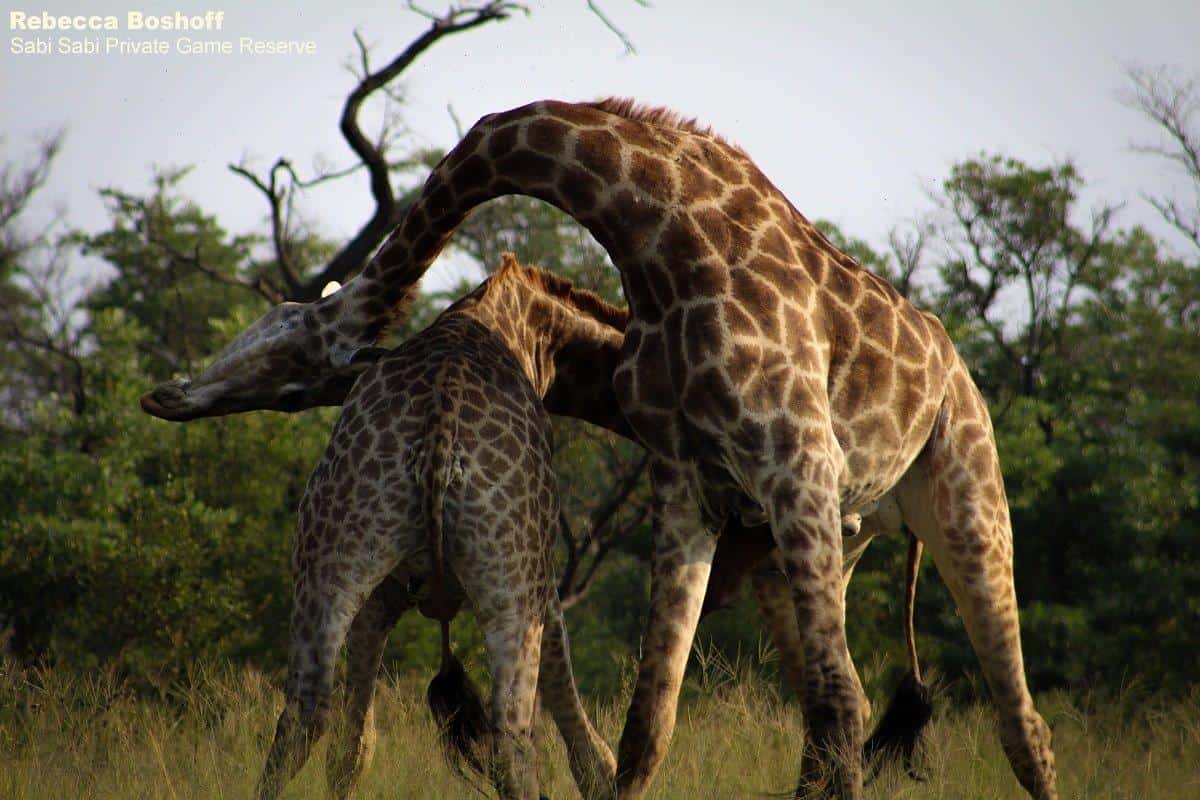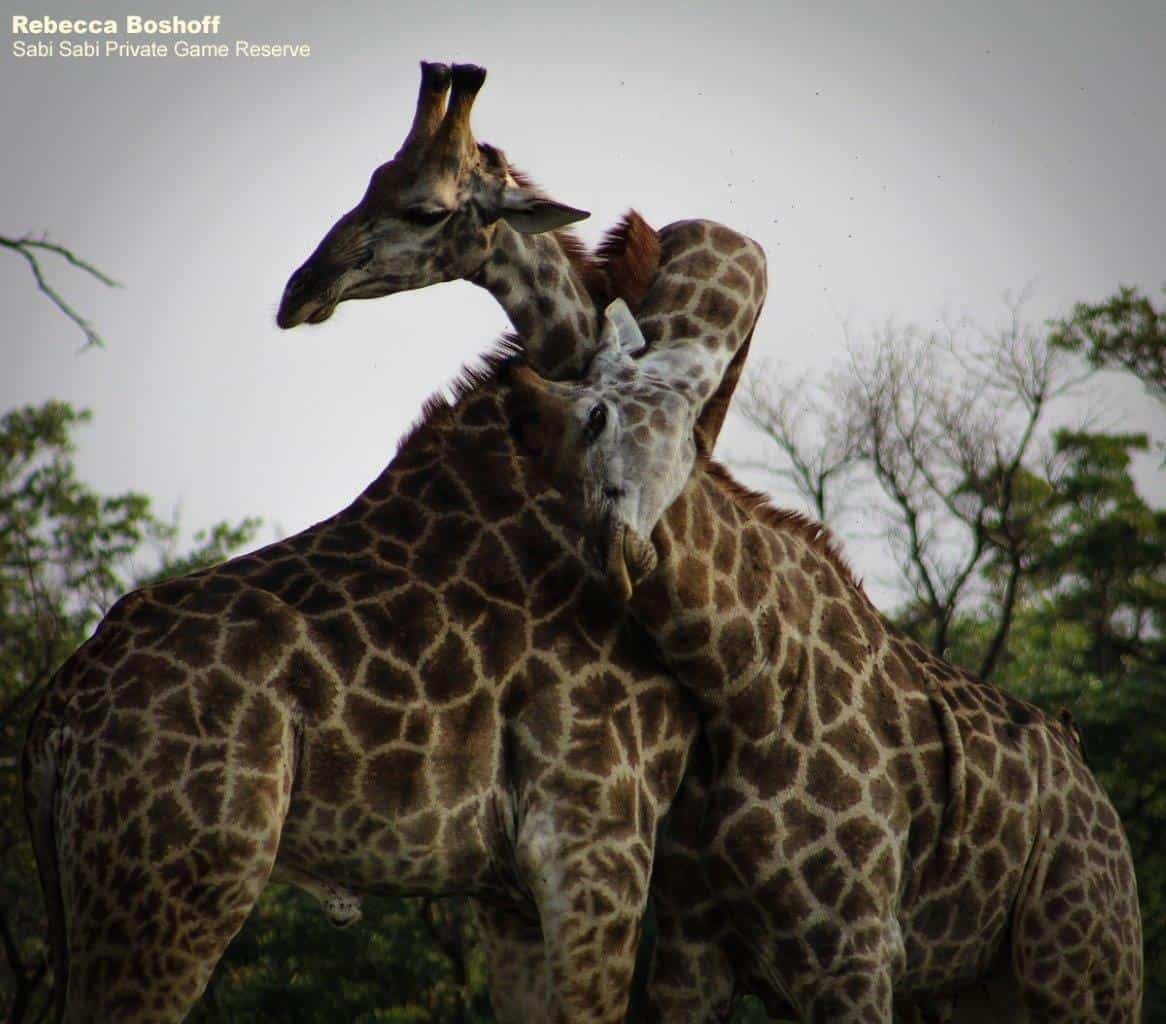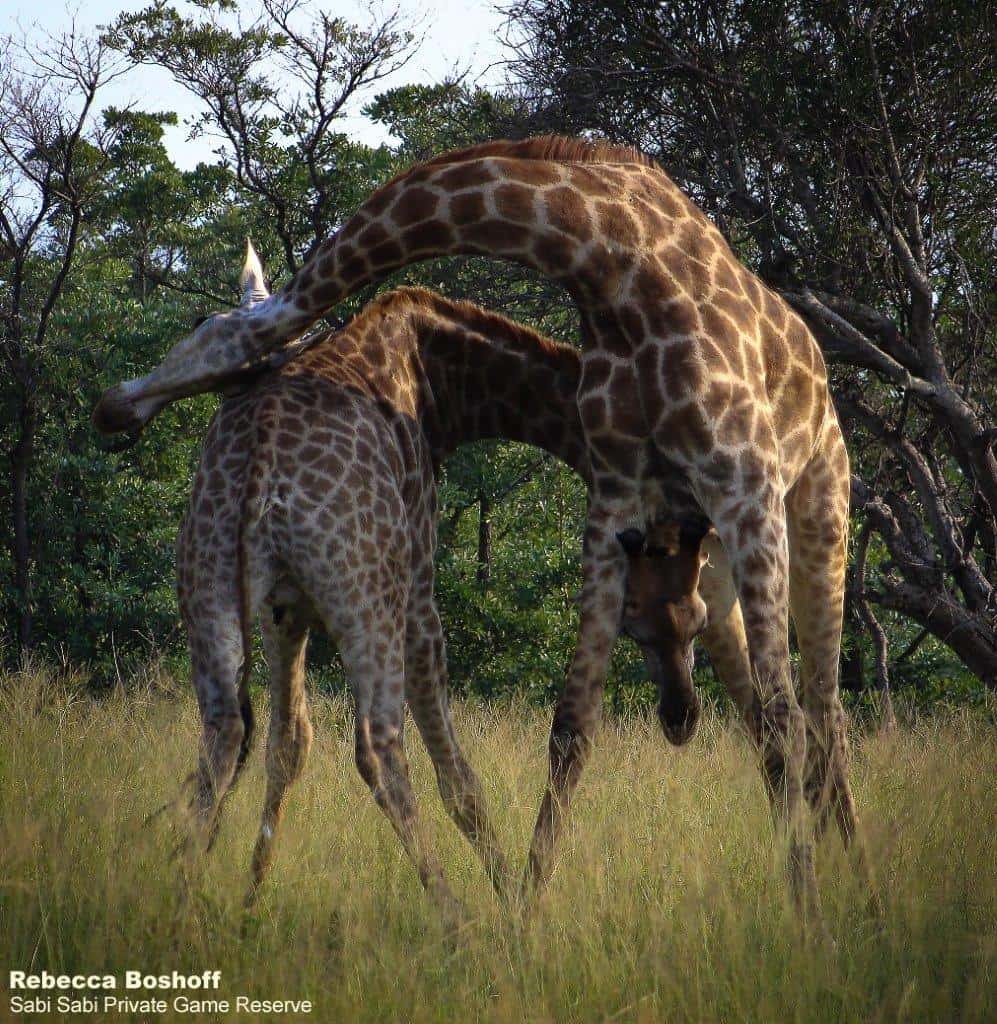 Within the golden sheen of a massive web sits the Banded-legged Nephila, an impressive and beautiful spider in the Golden Orb-web spider family.  Notice the difference between the full adult form and the smaller juvenile. As they grow, they change in size and colour, becoming more defined and distinct.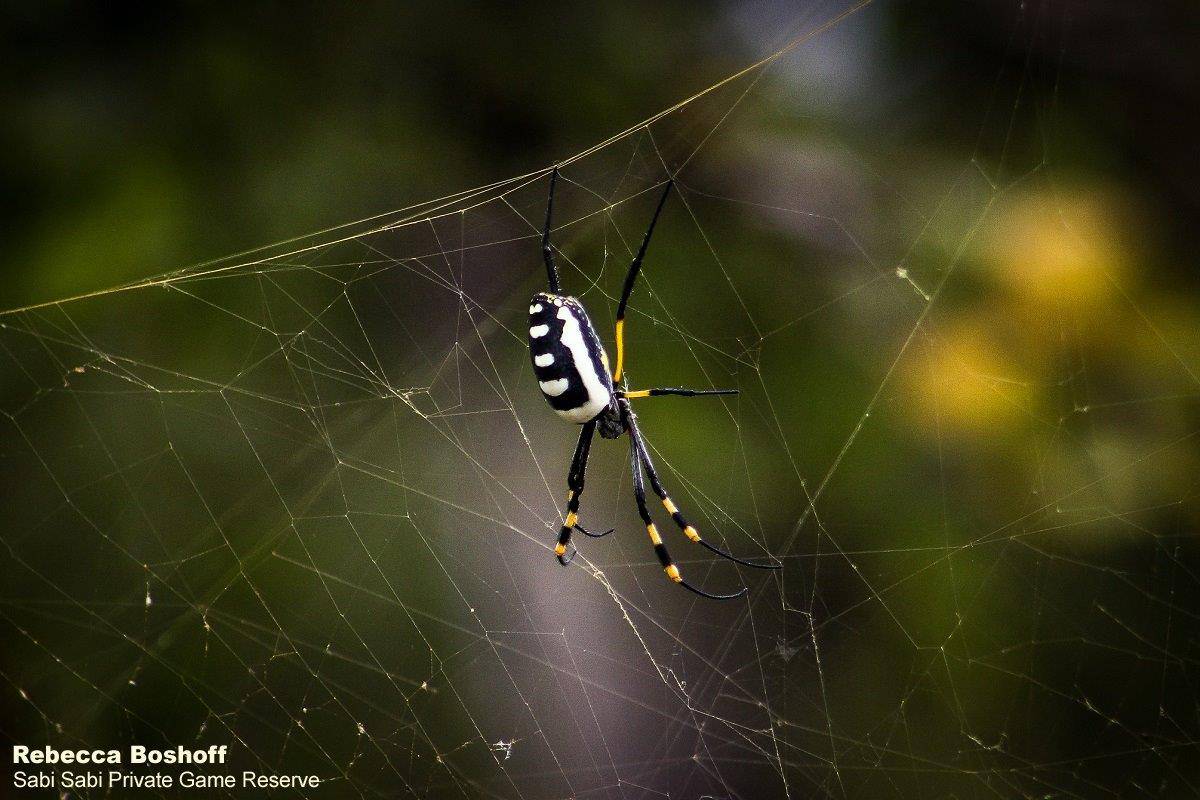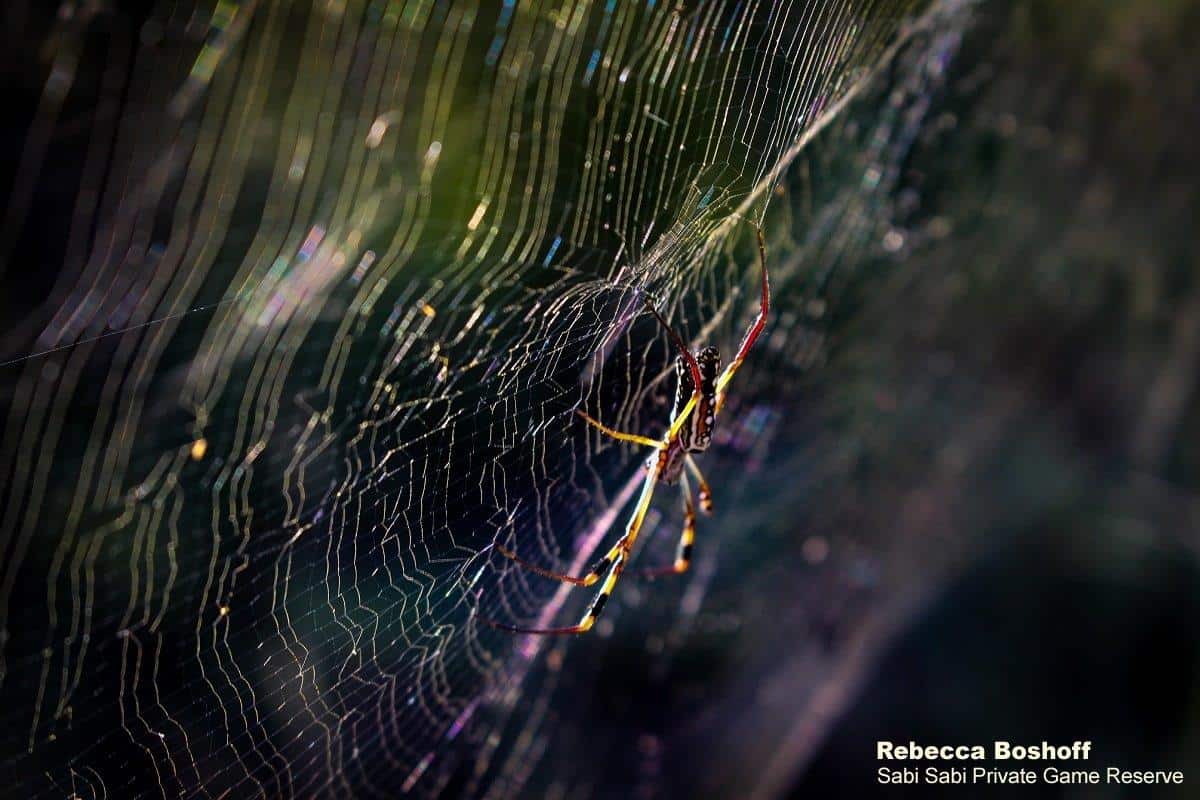 We had a herd of elephant doing some landscaping, followed by some cooling down in the company of hippos.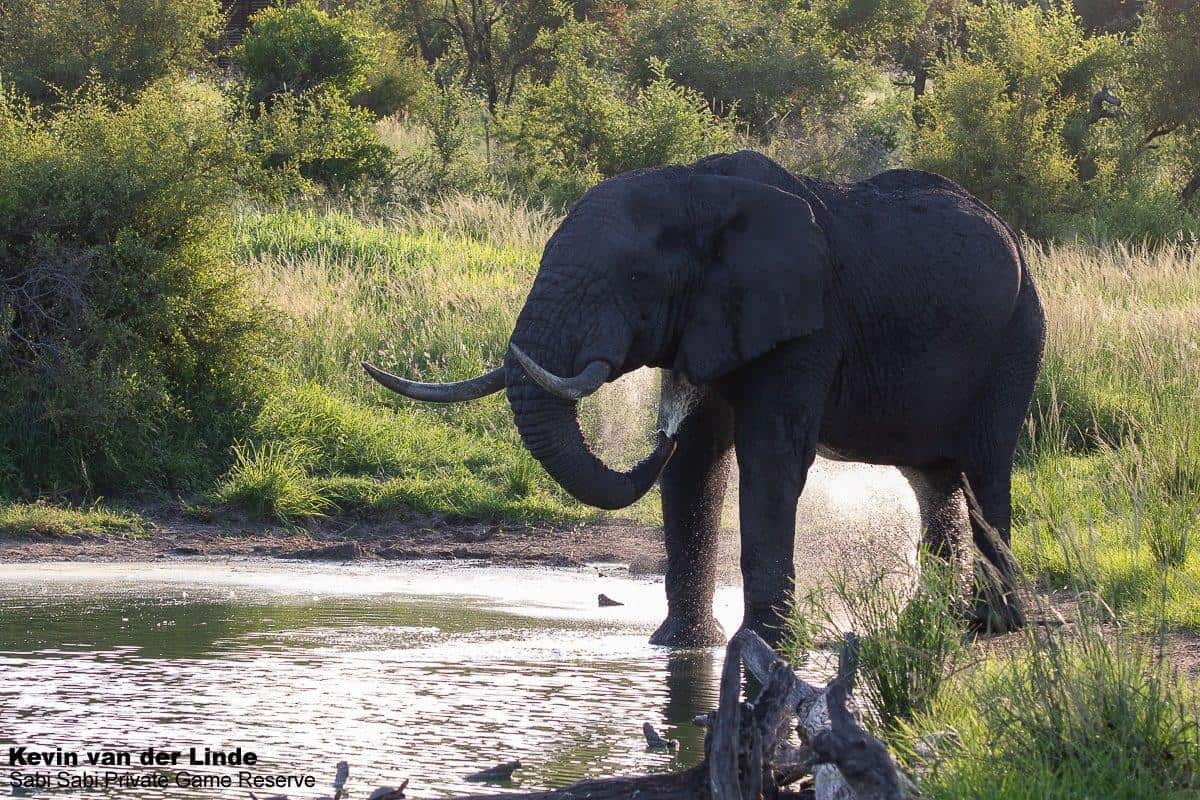 A majestic male kudu uses a mound to his advantage.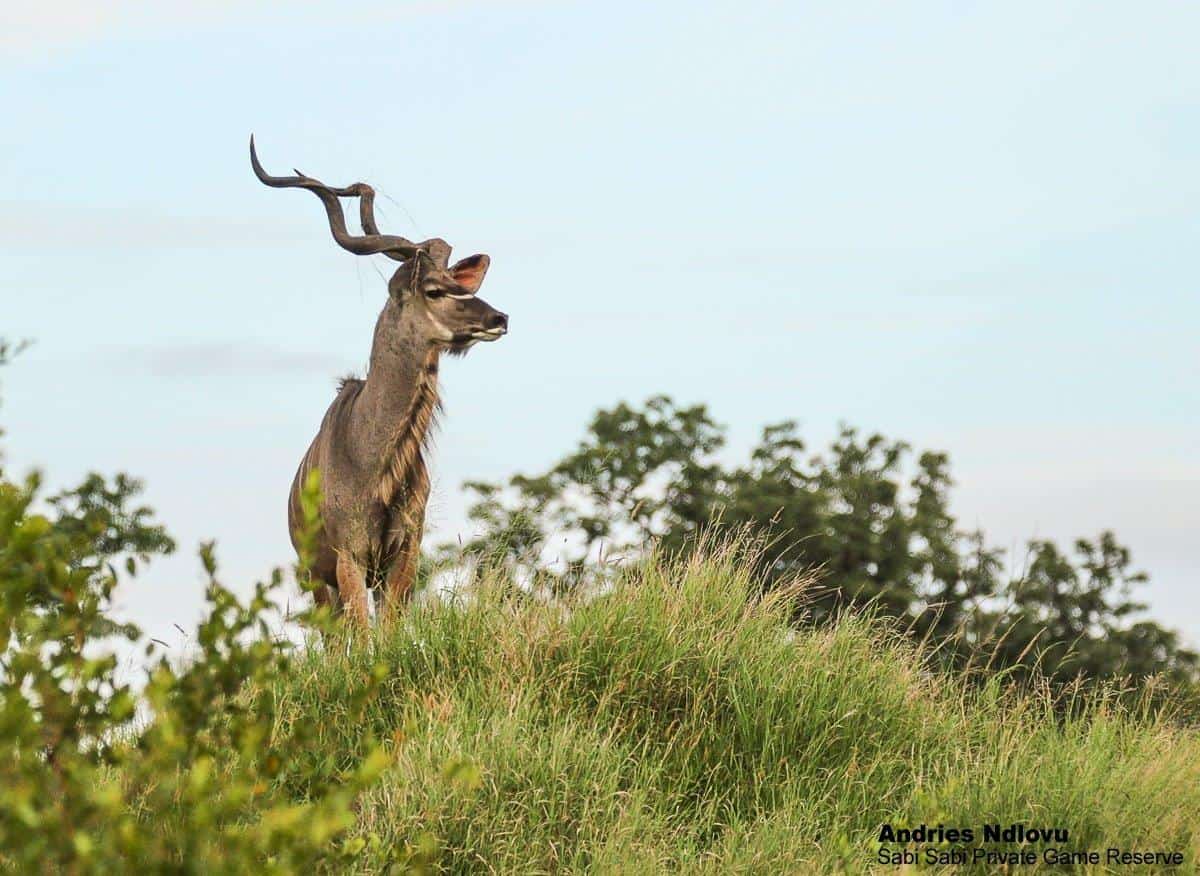 Exciting news, as Reserve Conservation Manager, Jed Bird, brings to light a Yellow-billed oxpecker nest in the south of our reserve. As far as we know, this is the southern most breeding record for the species and a first in the Sabie Game Reserve. The oxpecker breeding season is starting to come to an end, September to March being the time in which they breed.  Females generally lay around 2-3 eggs which have a very short incubation period of 13 days. With the parents and prior offspring hard at work raising the chicks, we should see them emerge and take flight with the family in around 25 days.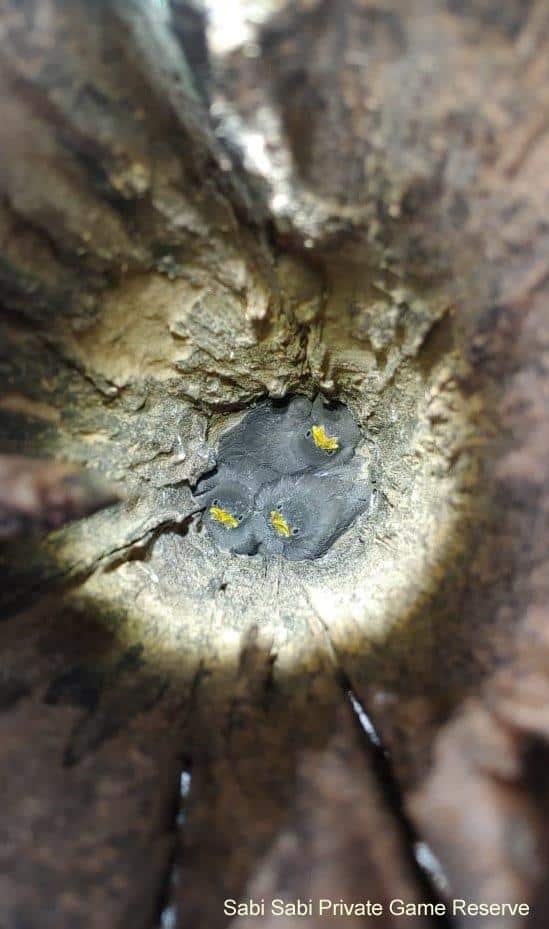 If you watch my back, I'll watch yours…  Besides being able to watch each other's backs, standing like this also provides a mutual fly swotting strategy.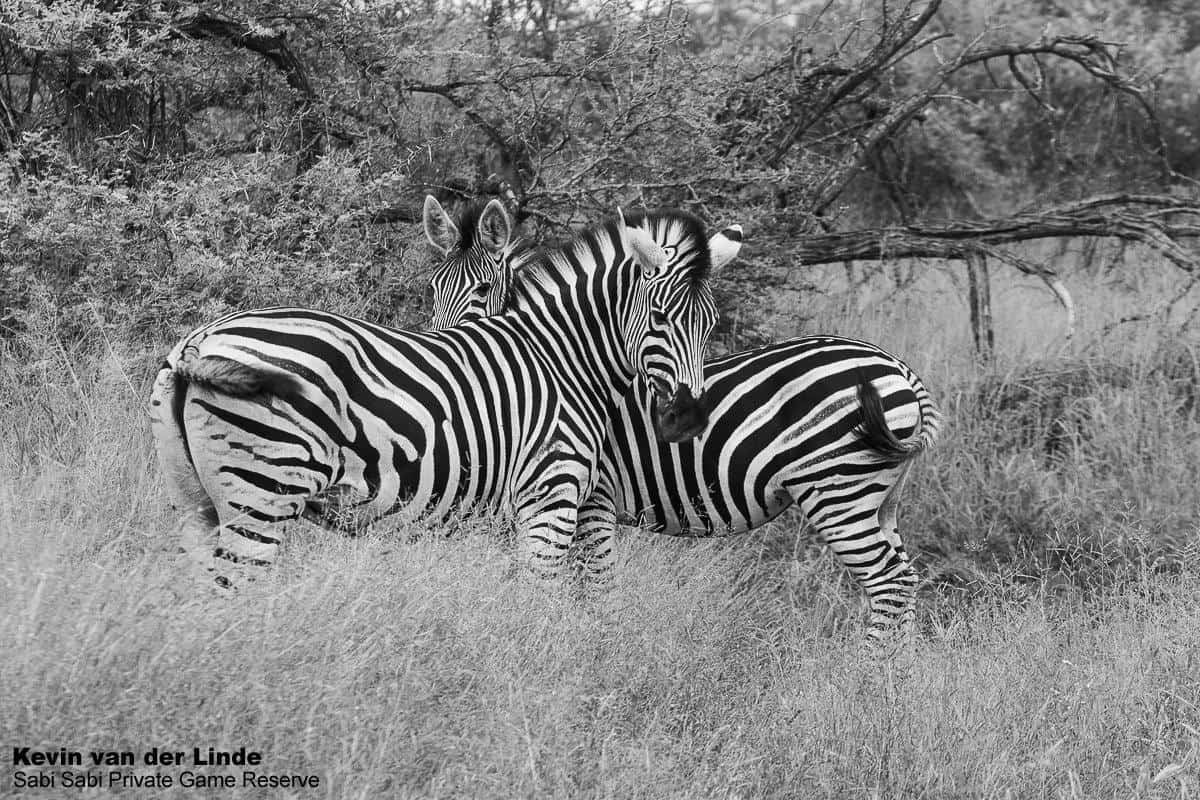 A Bateleur Eagle perched on a tree scanning the veld for its next meal.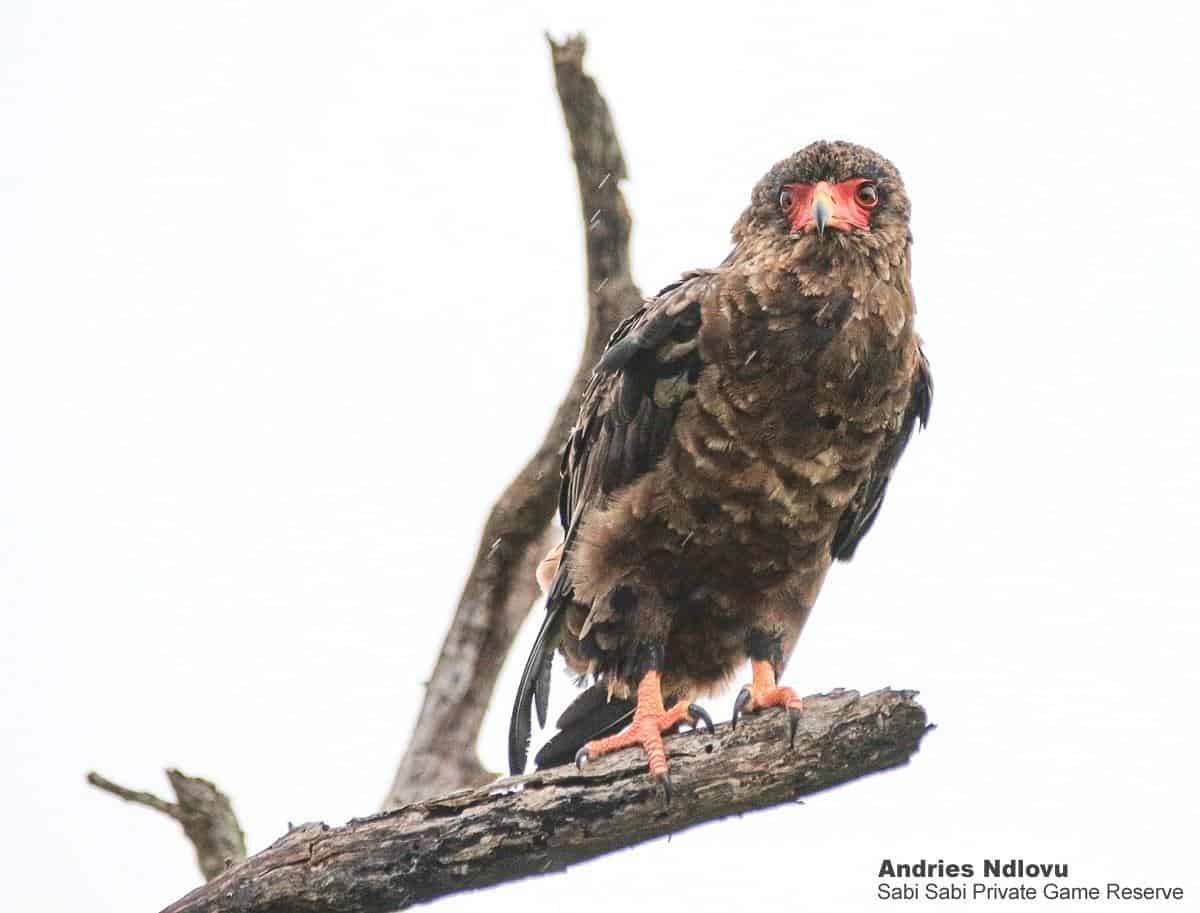 We came across Ntsumi female leopard walking down the road, straight towards our vehicle.  Later in the evening, after seeking safety in a tree from a pesky hyena, she took a snooze to pass time as the hyena lost patience and finally ventured off.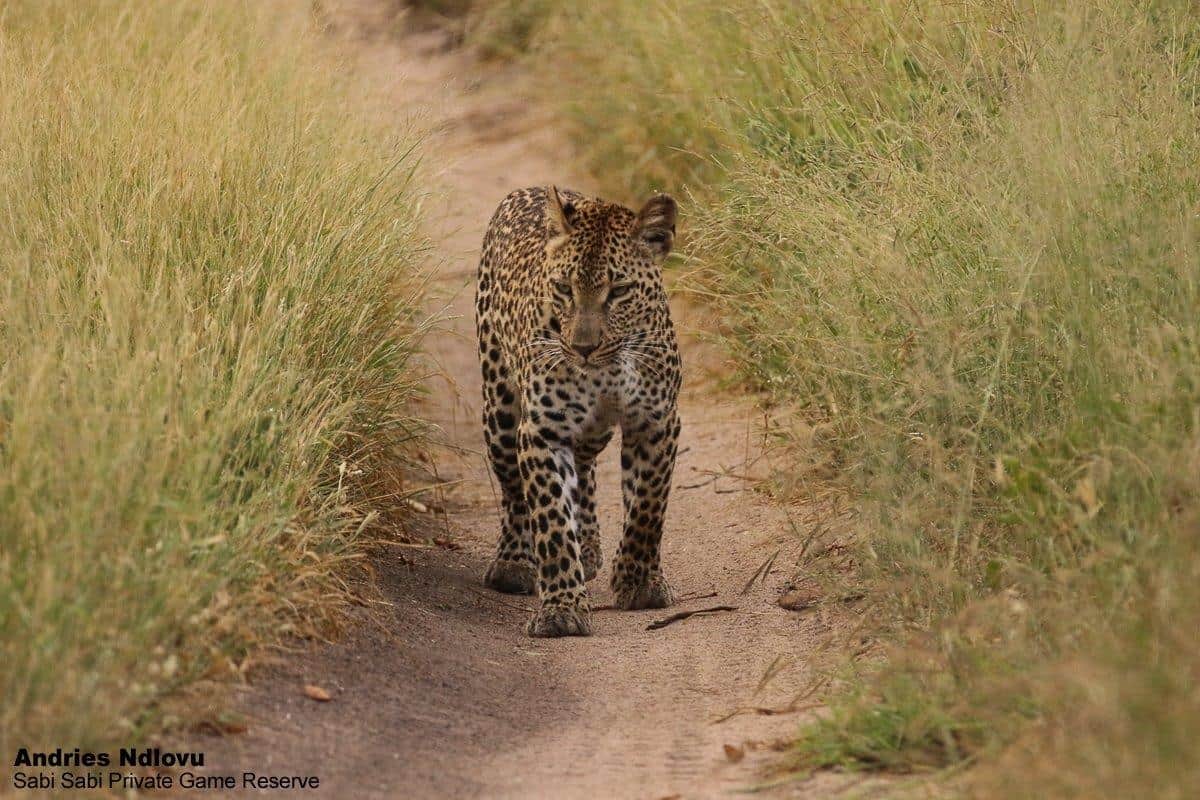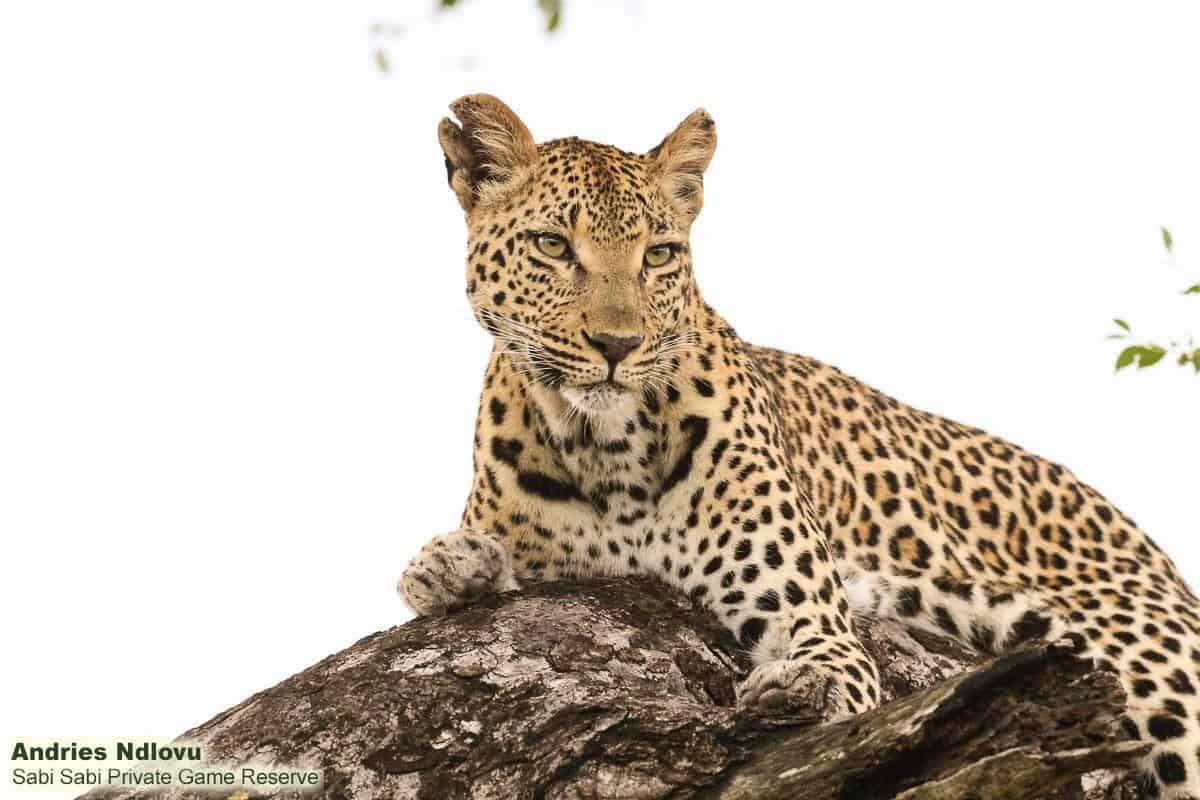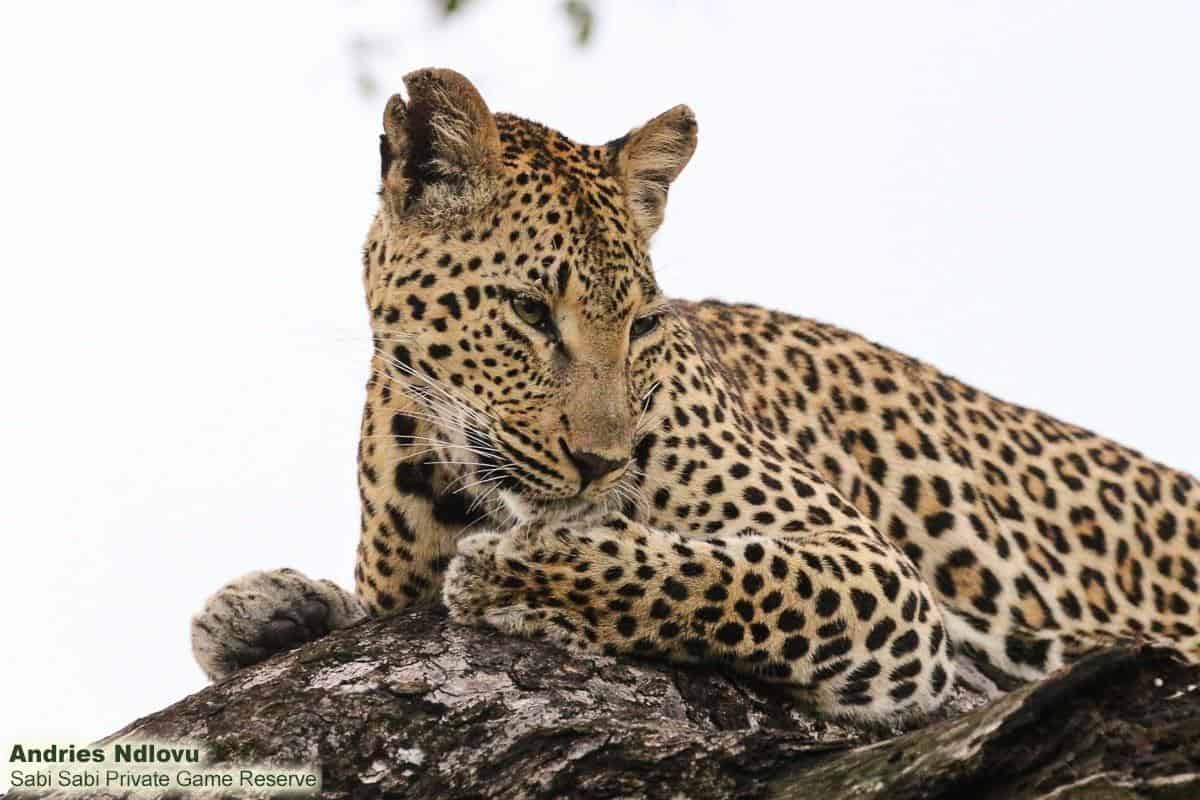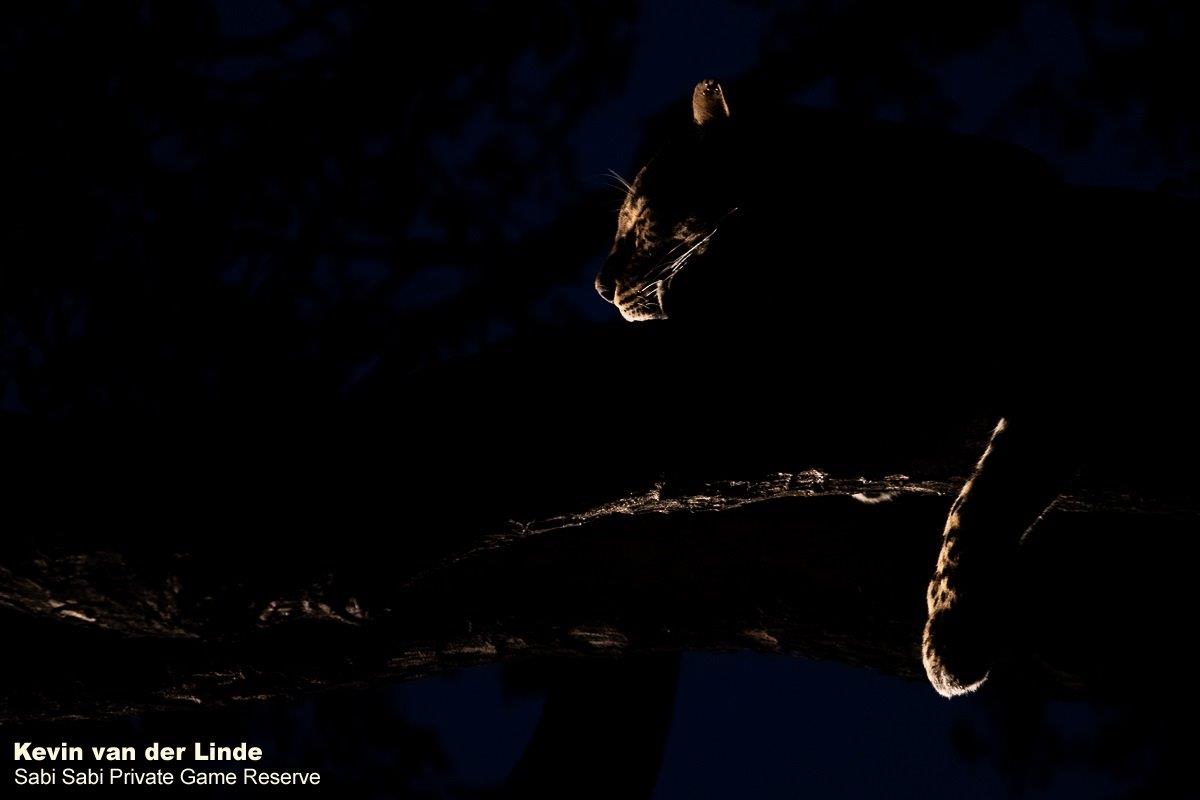 We left Bush Lodge one morning with one intention: finding a leopard.  After driving around for some time, we found fresh male leopard tracks and tracked for some time; we then found some fresh scat… While inspecting the droppings, Sydney lifted his head and caught sight of the leopard as we went around the bend from where we were standing. We followed for a while and watched Xovonekela use a termite mound to scan for prey, even taking time to stalk some impala!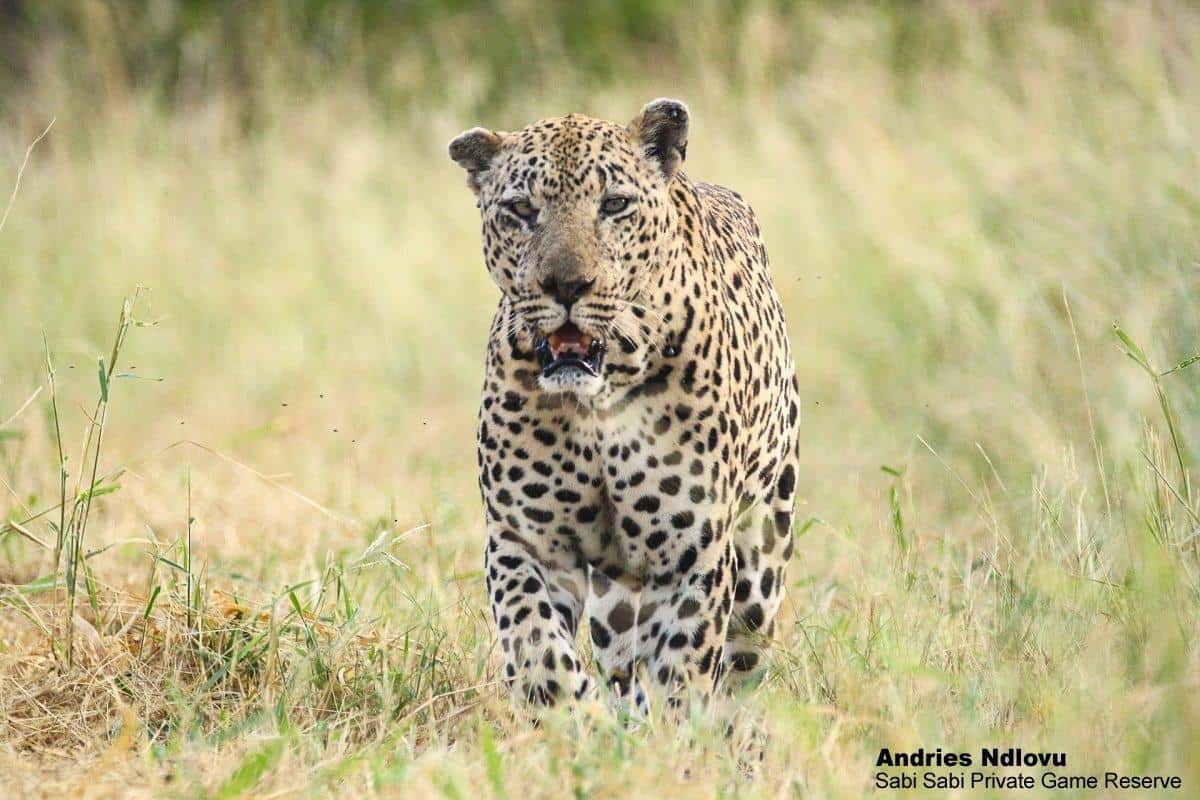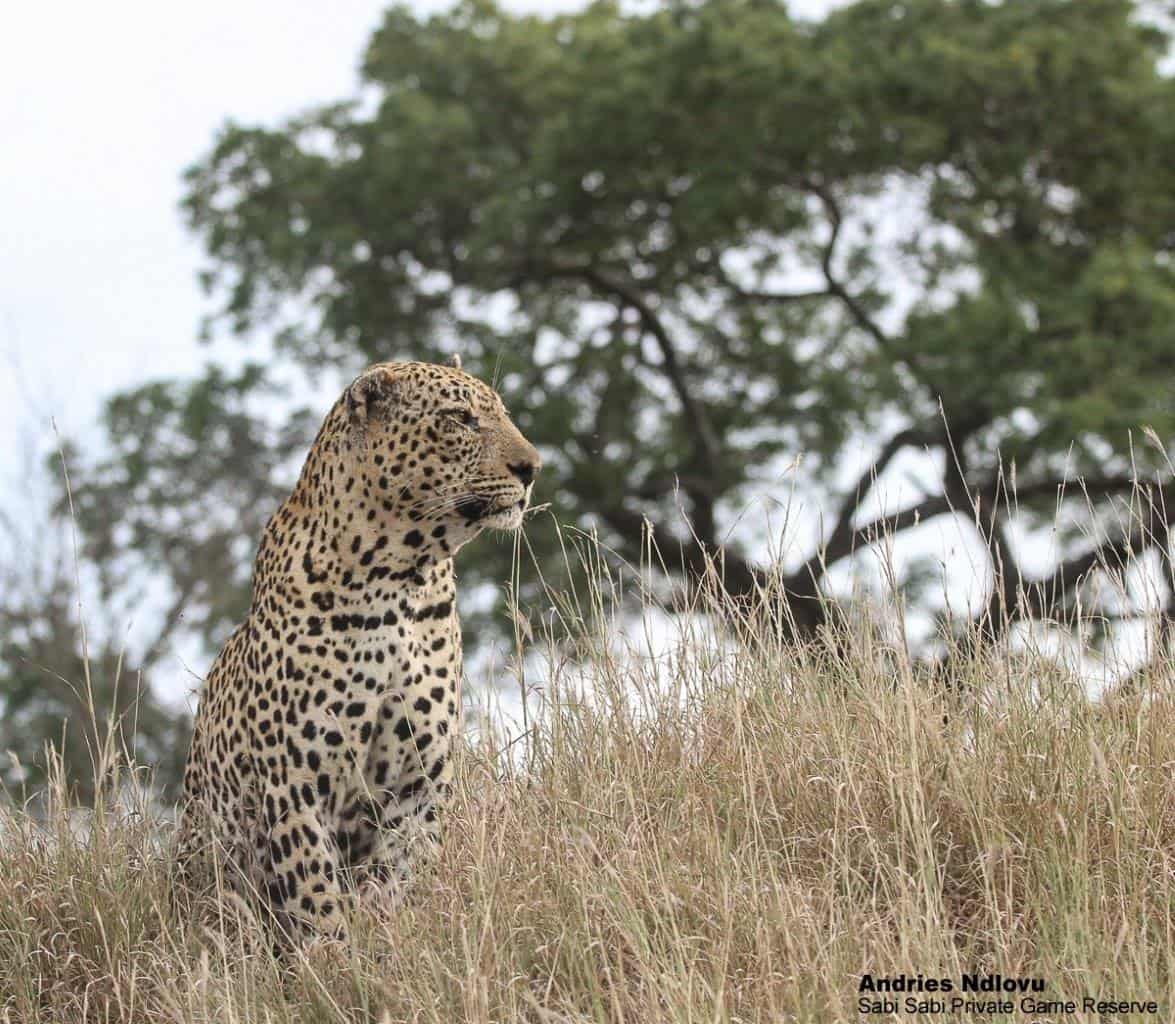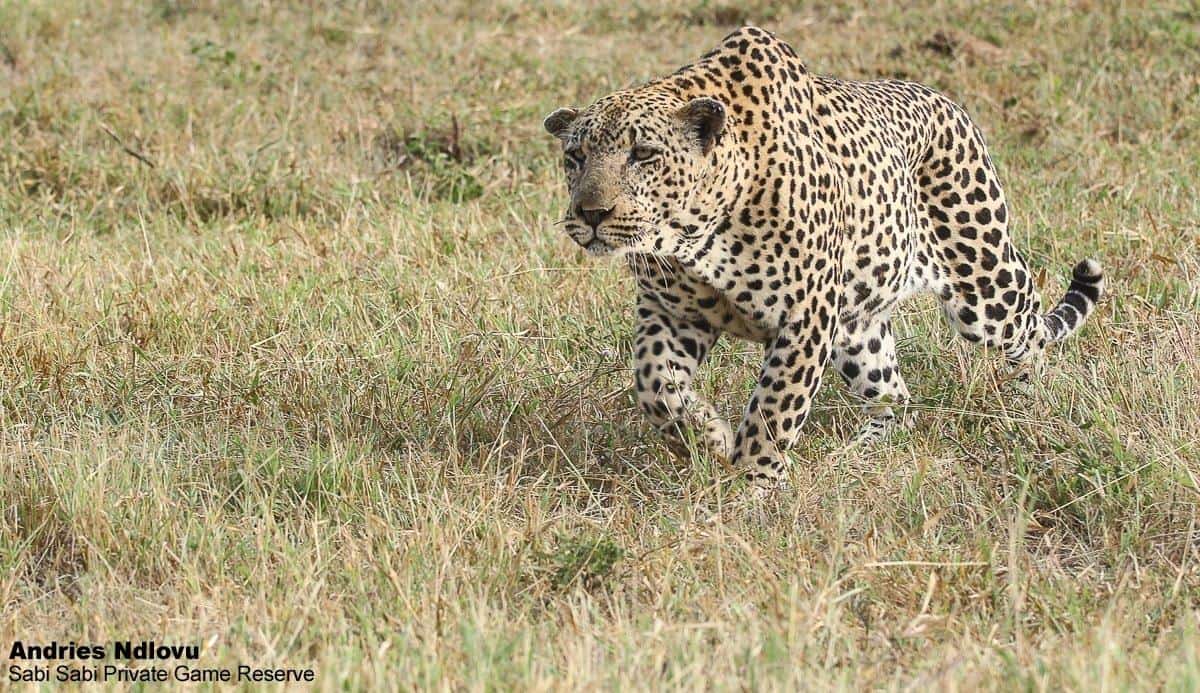 We followed White Dam male for quite some time as he used the cooler weather to his advantage whilst marking his territory. He eventually found a small mud wallow to quench his thirst.
Scotia female leopard rests in the shade while keeping a close eye on her cub who was glancing over to us, just to see if we were still there.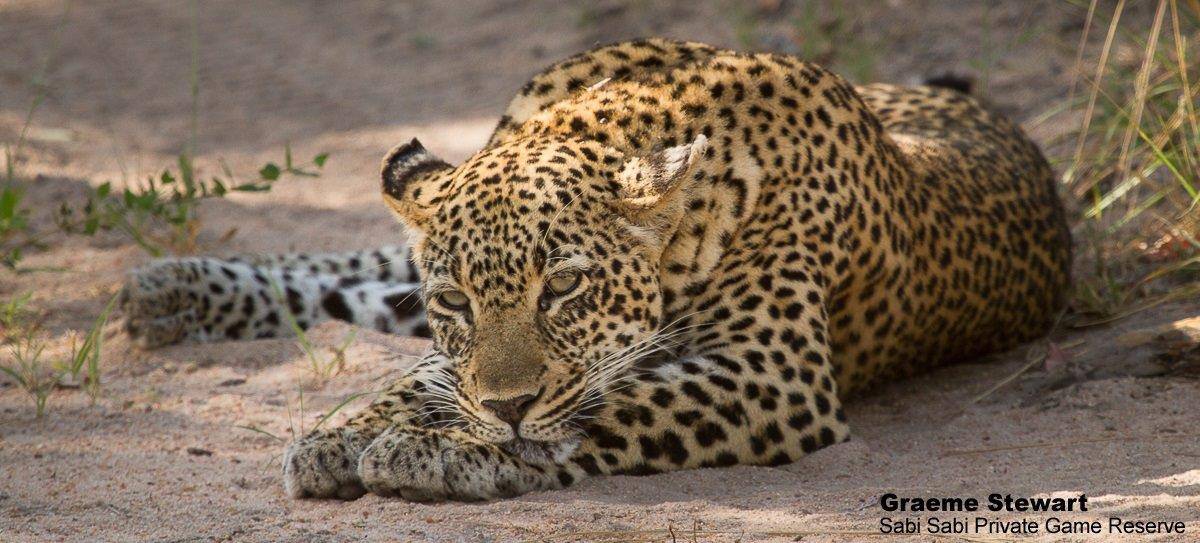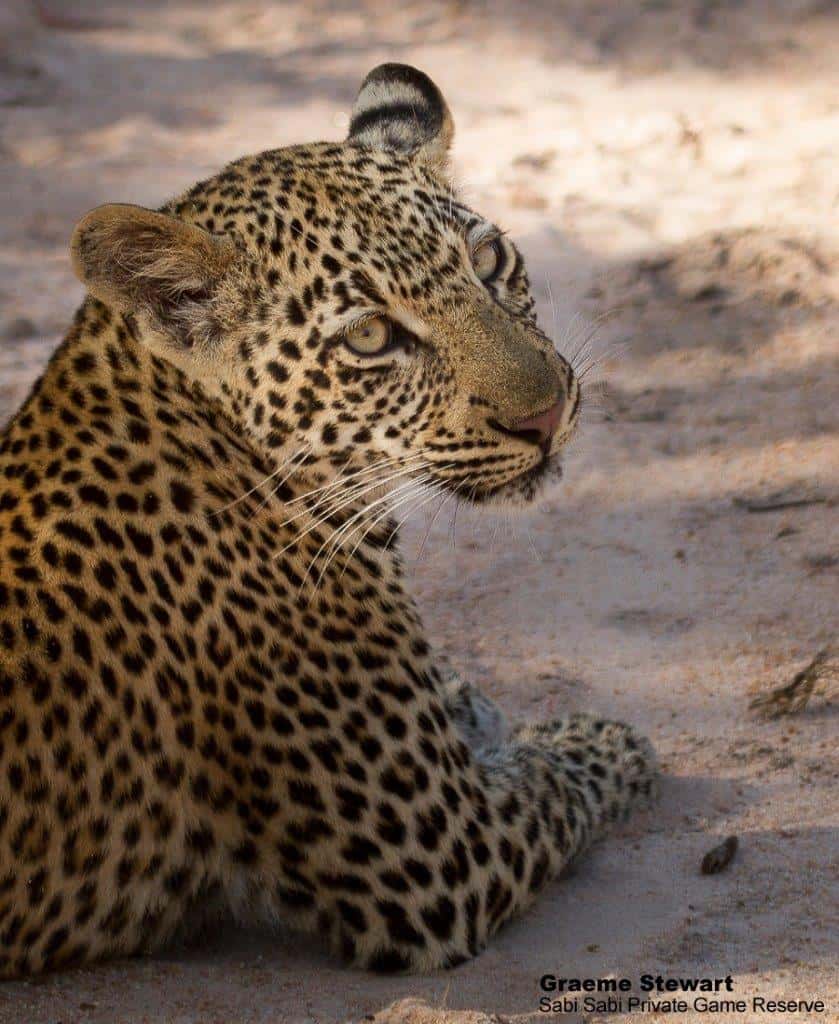 We were lucky enough to sit and view these two Southern Pride female lions resting in an open area, just offering us a head up and pose every few minutes.  A couple of days ago, they were not impressed by the presence of a young male lion from the Sand River Pride making his way through an open area.  You can see just how young he is by the sparse appearance of his mane; but give him time and he may become a king yet!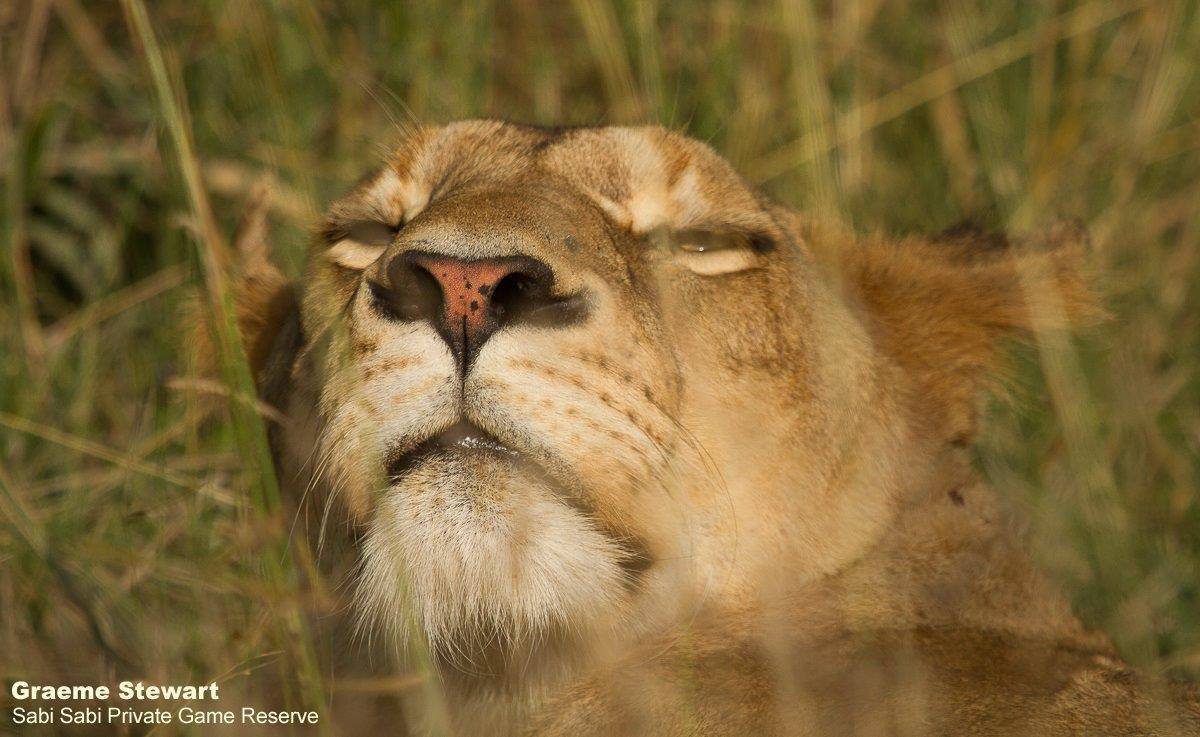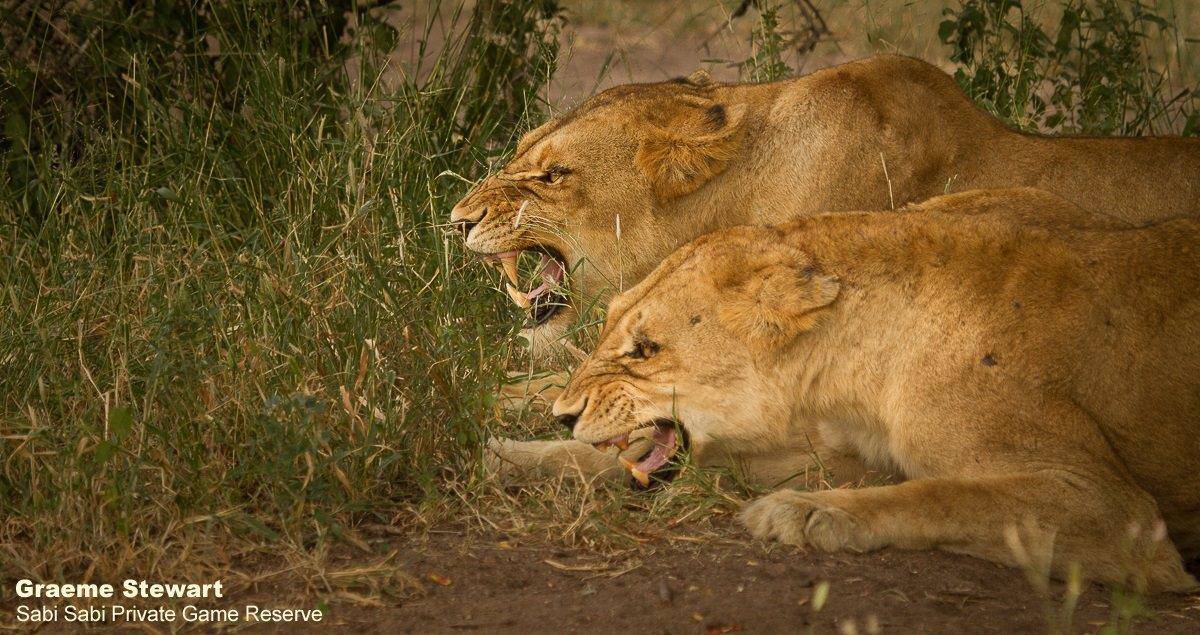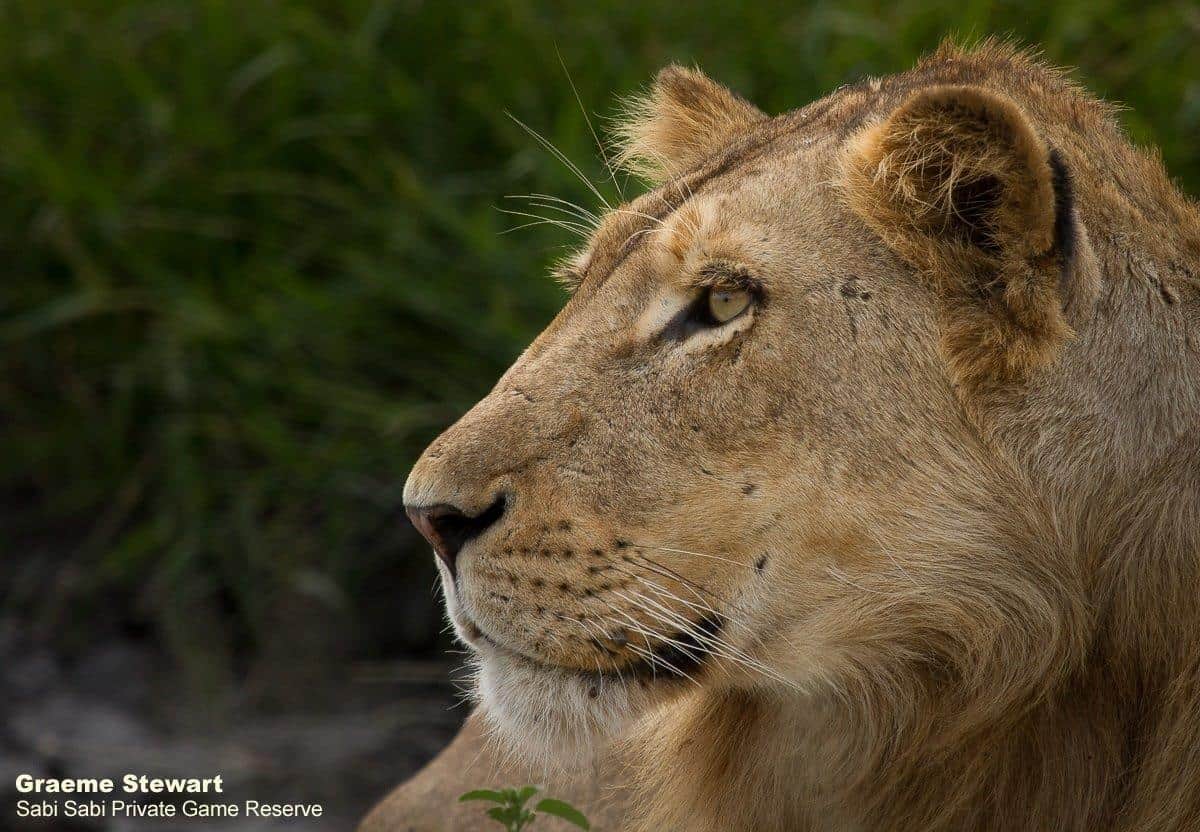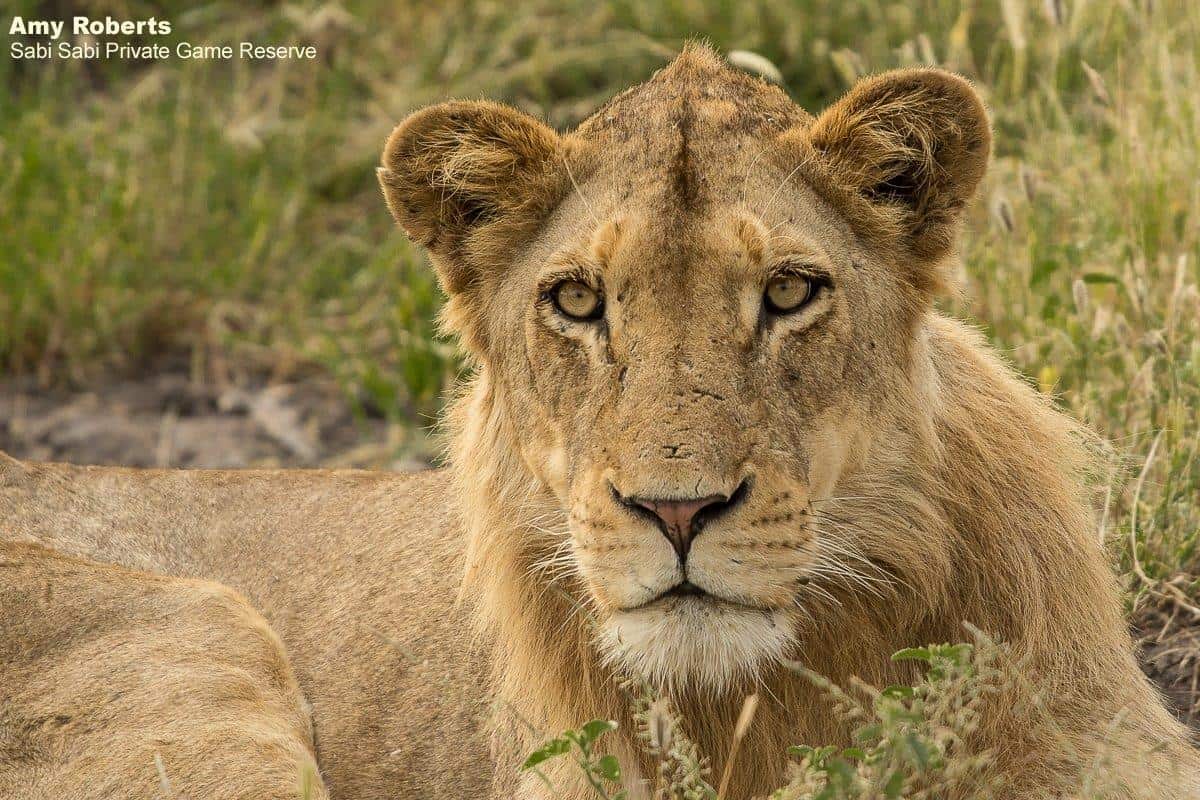 Until next time…
Blog by Wendy Claase
Images by Amy Roberts, Andries Ndlovu, Graeme Stewart, Jed Bird, Kevin van der Linde, Marco Vietti, Matt Temperley and Rebecca Boshoff
Video by Daniel Hitchings