Over the weekend, during afternoon safari, we found four male lions (N'waswishaka males) on the move. After scanning the area, with the sound of buffalo nearby we waited and watched, anticipating their next move. One large male became focused in the direction of the buffalo moans and was soon followed by the other three as the hunt began.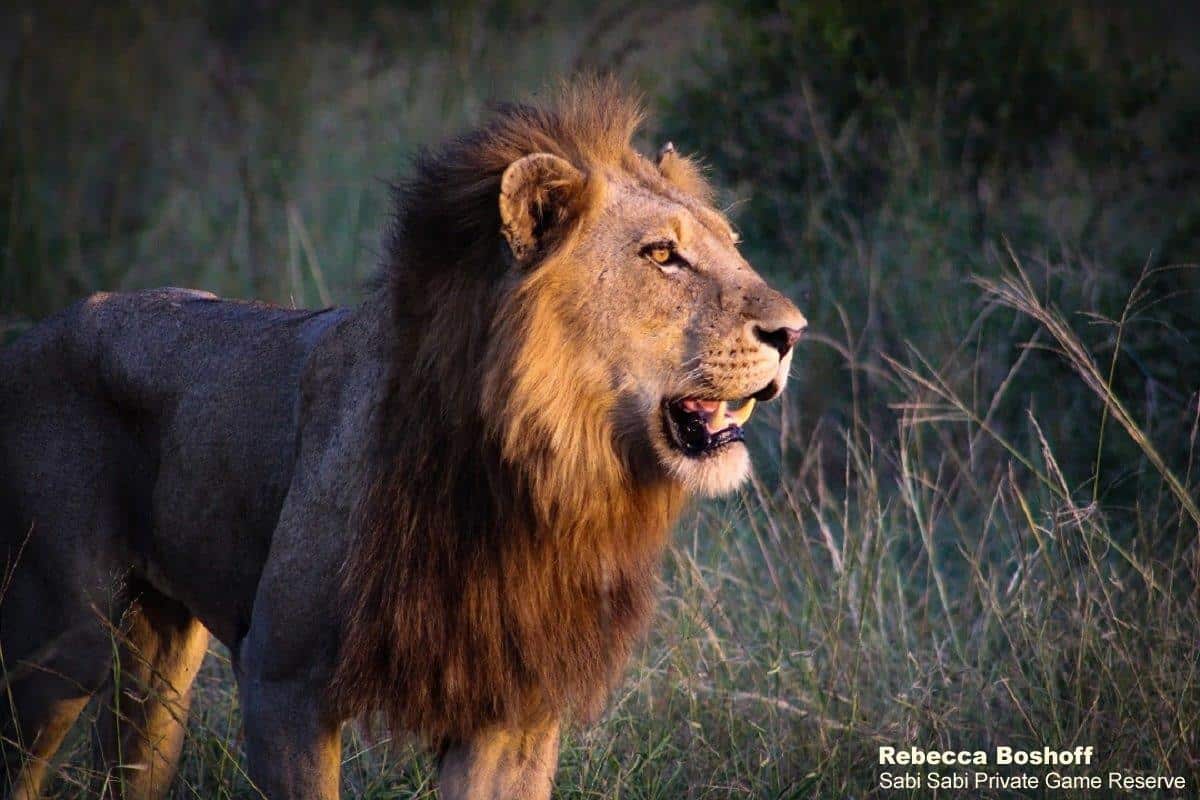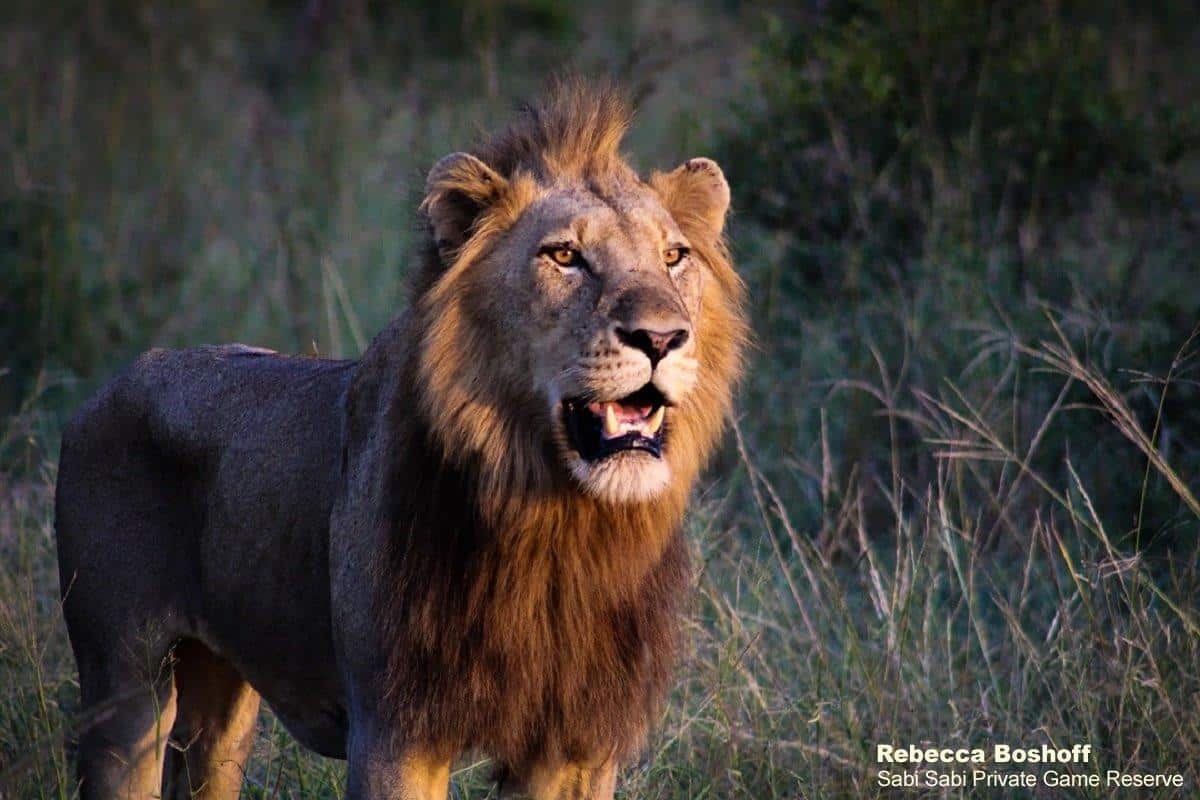 Once they had the herd of buffalo in sight, they crouched low as one male took the lead, inching closer and closer to the herd unnoticed.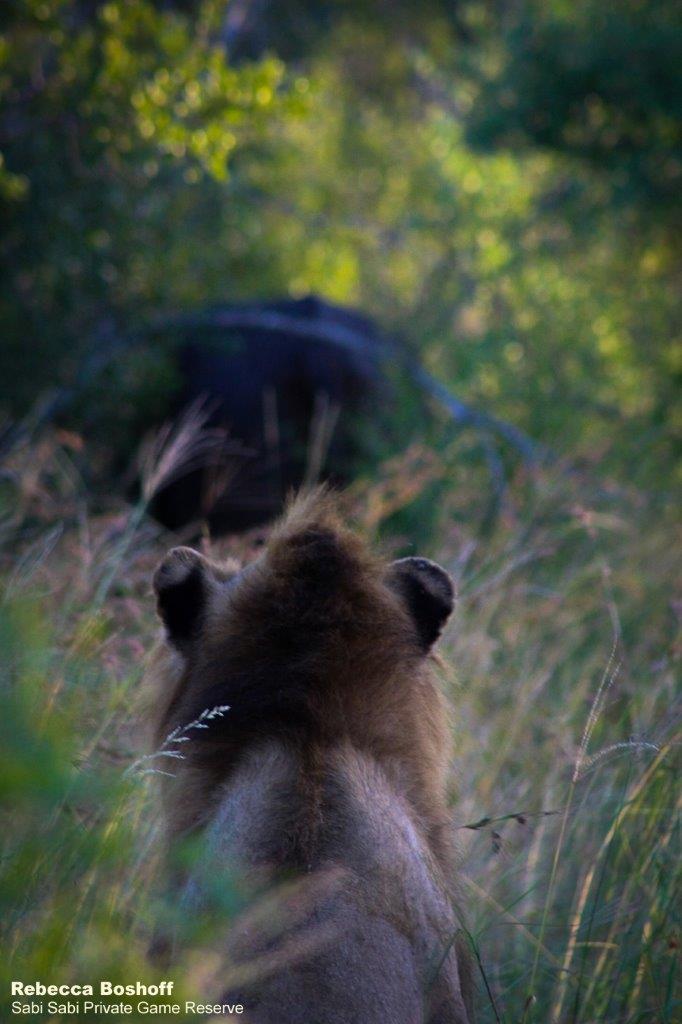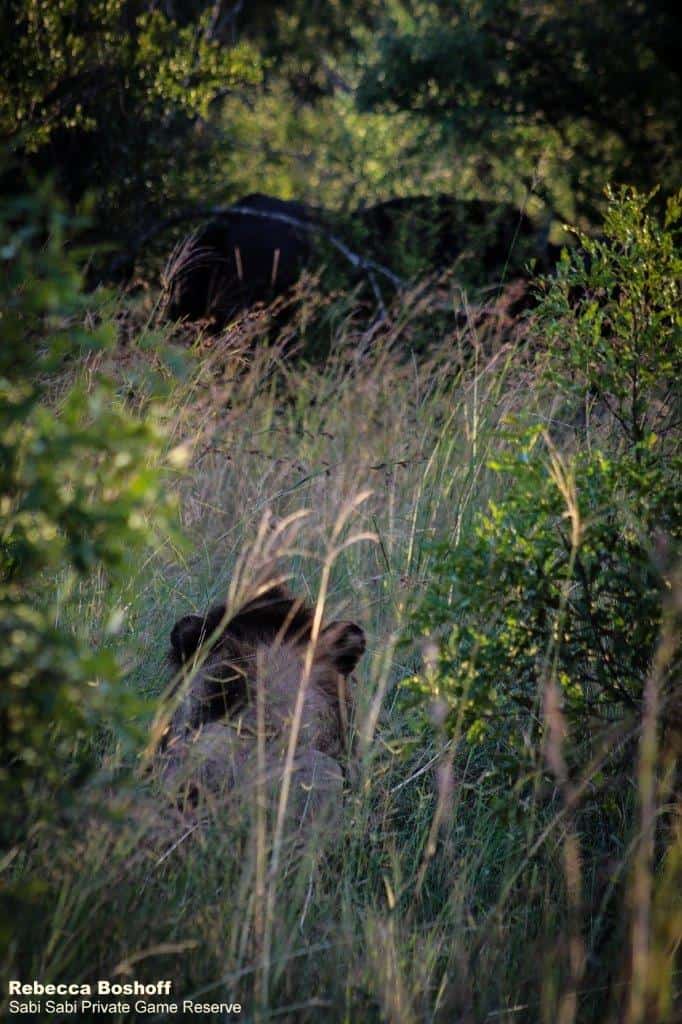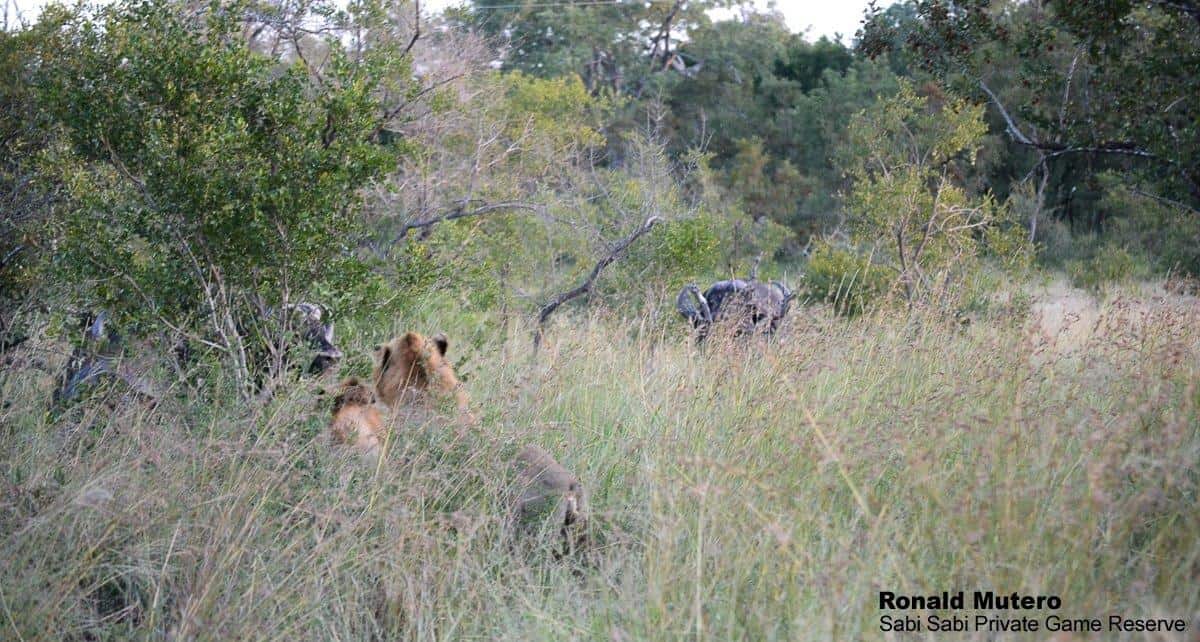 We waited, holding our breath then in a burst of speed the lion exploded from the grass, but the buffalo female charged at him head on then sprinted away with the others. The other males watched after the fleeing buffalo looking bewildered in the golden sunset. A very near miss for the lions…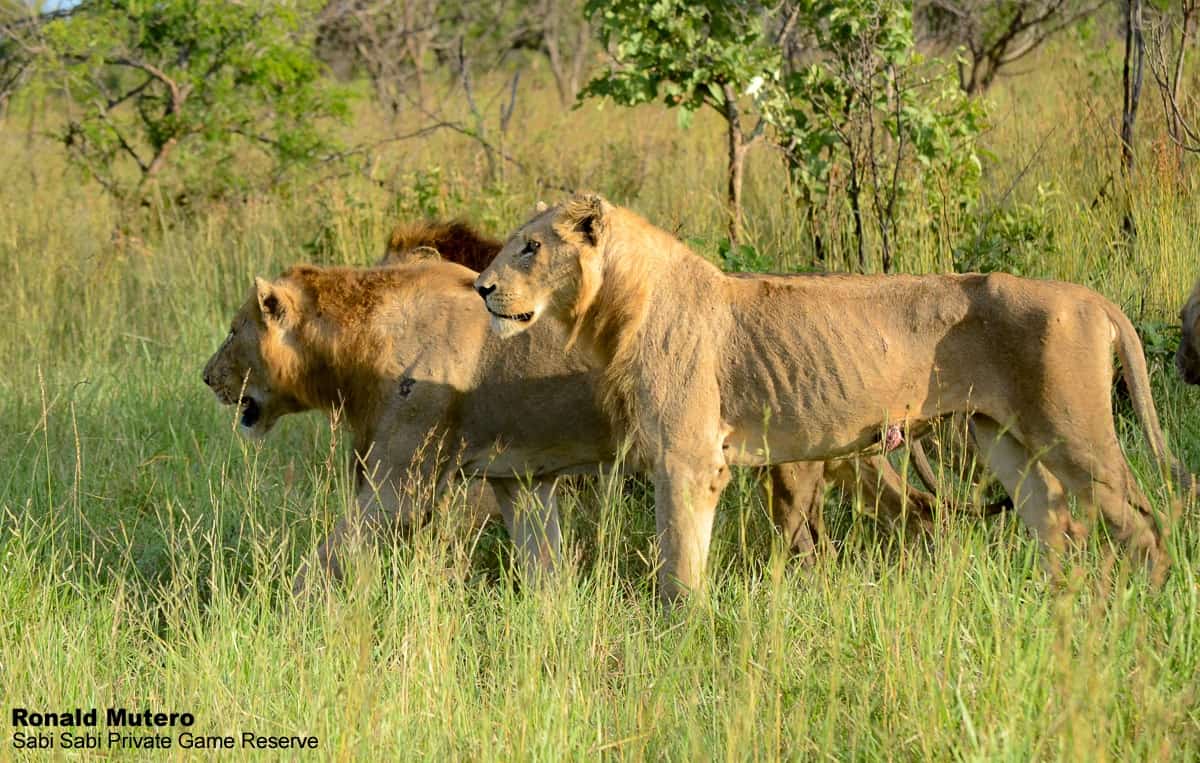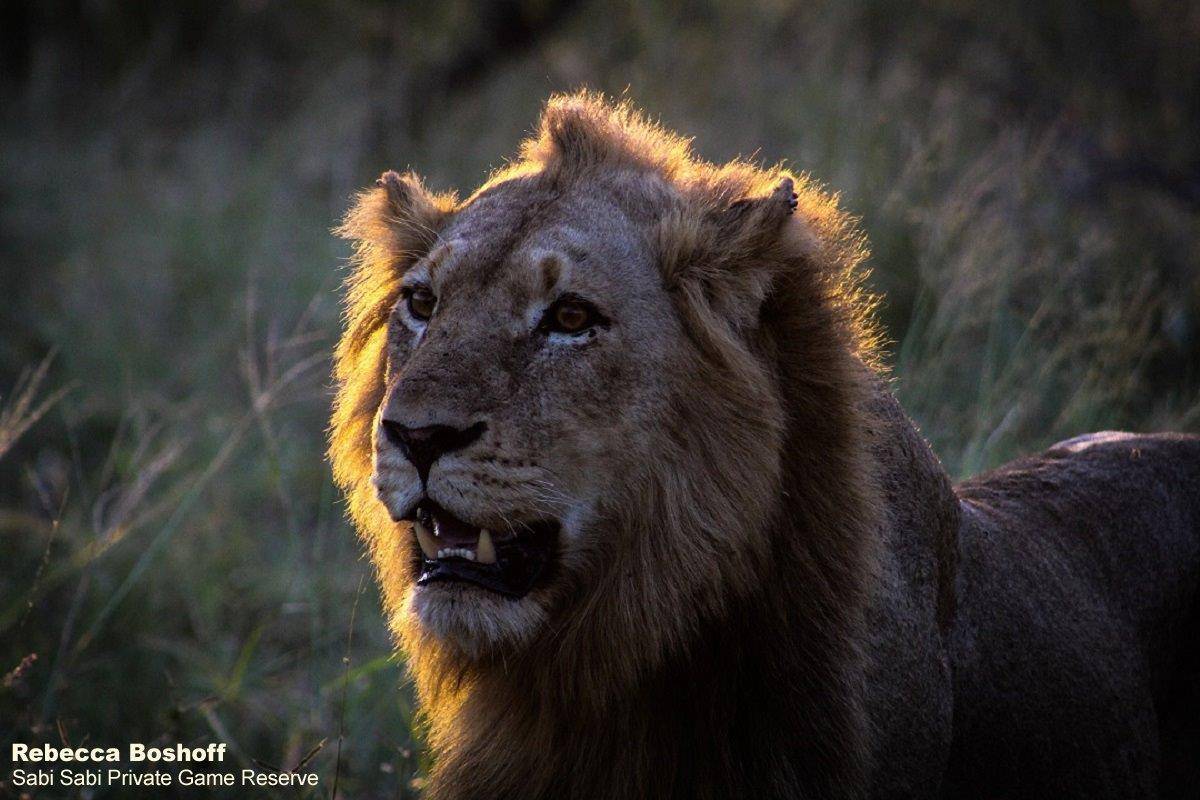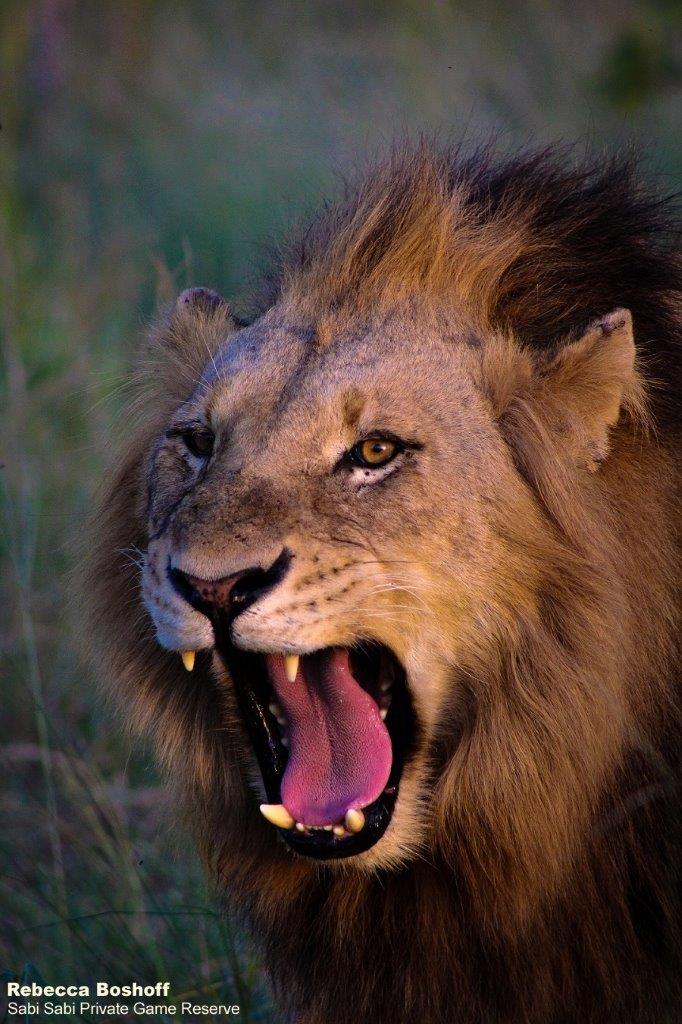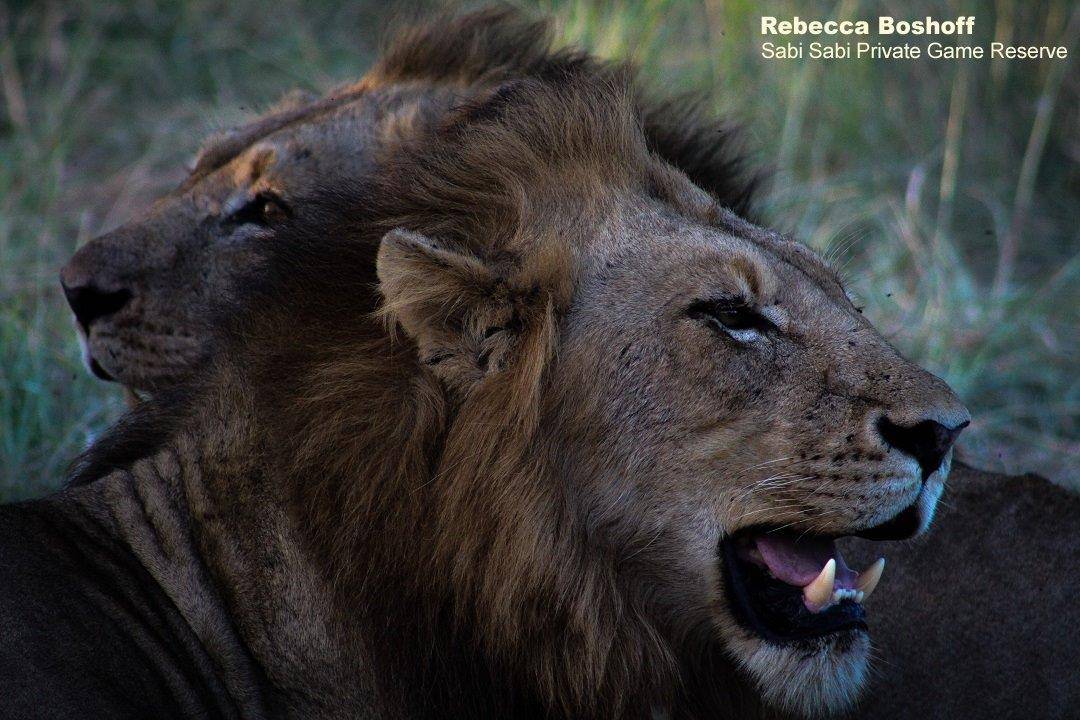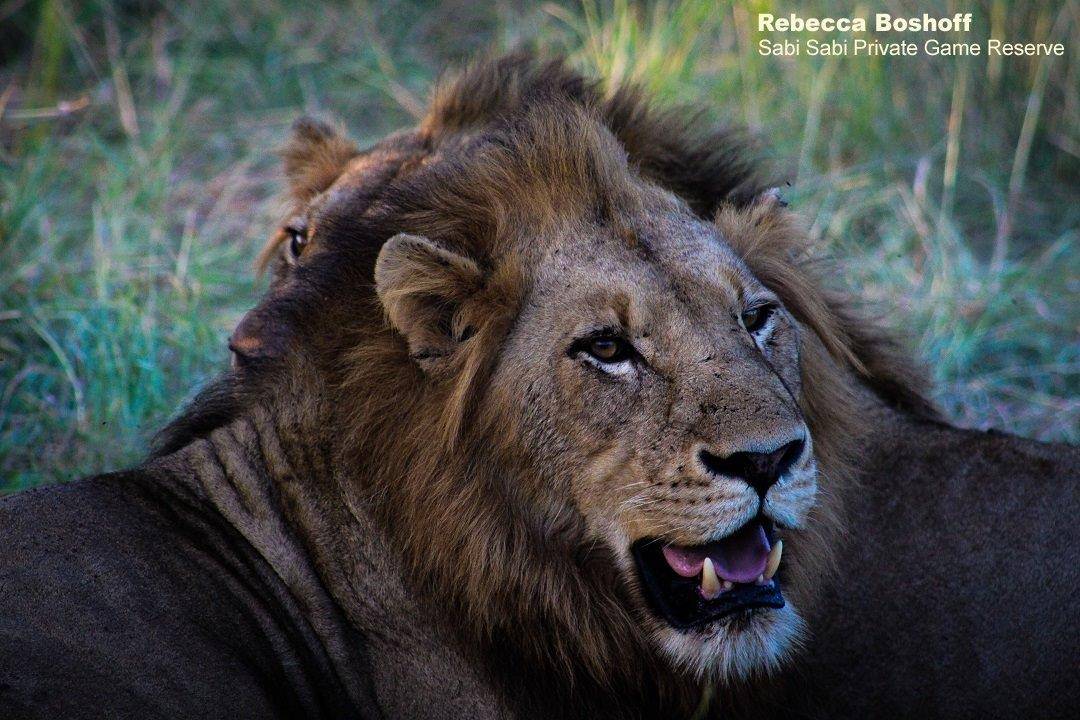 Just has the lions were about to settle and count their loses, the sound of a lone buffalo came from behind them and they rushed to the area. We trailed behind them to find one of the males suffocating a female buffalo that was giving birth and too weak to defend herself.  They manage to secure their kill without a struggle and in a short space of time.
We followed up on the sighting again the following morning, and the lions had eaten most of the meat already, with many White-backed vultures and Hooded vultures present to pick on some scraps.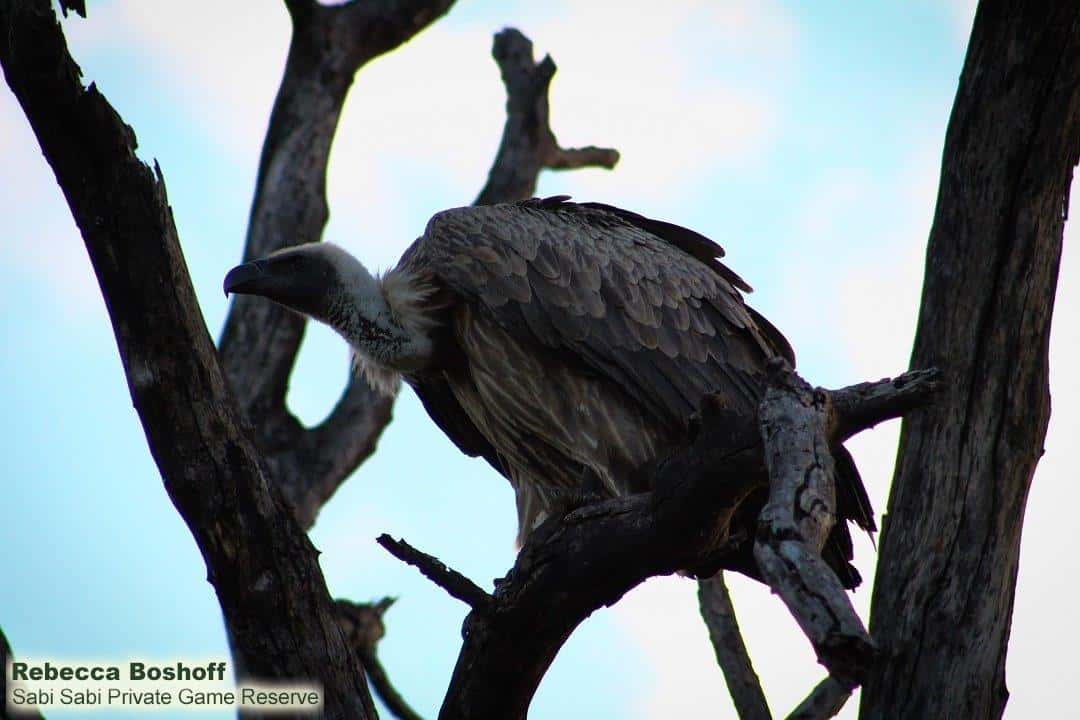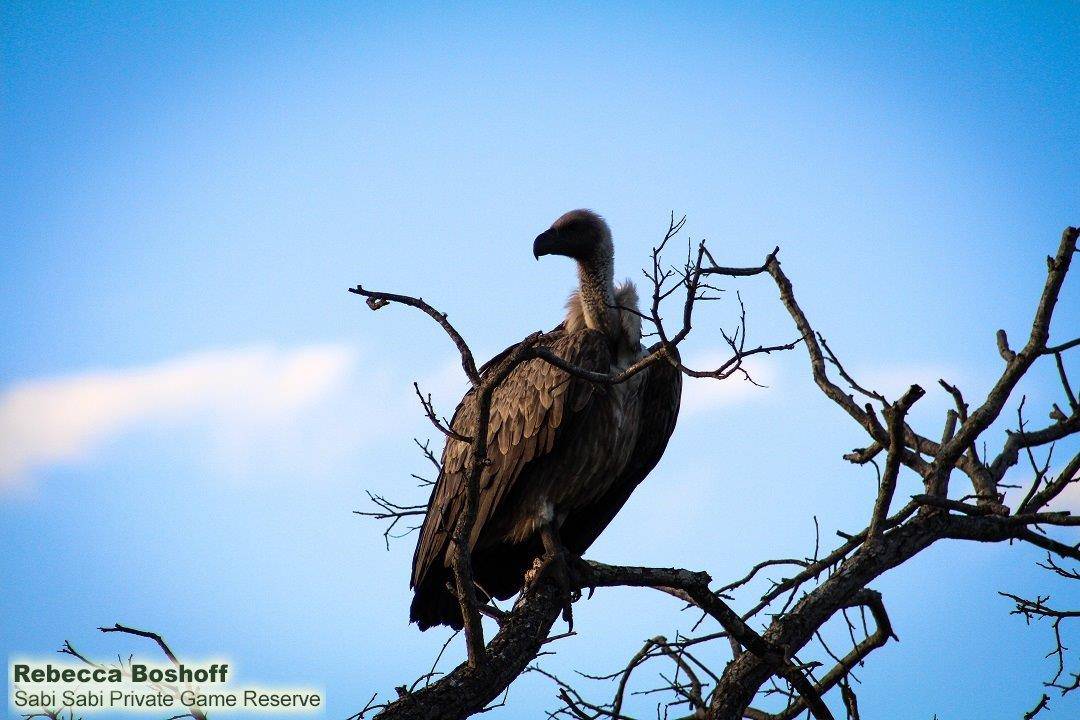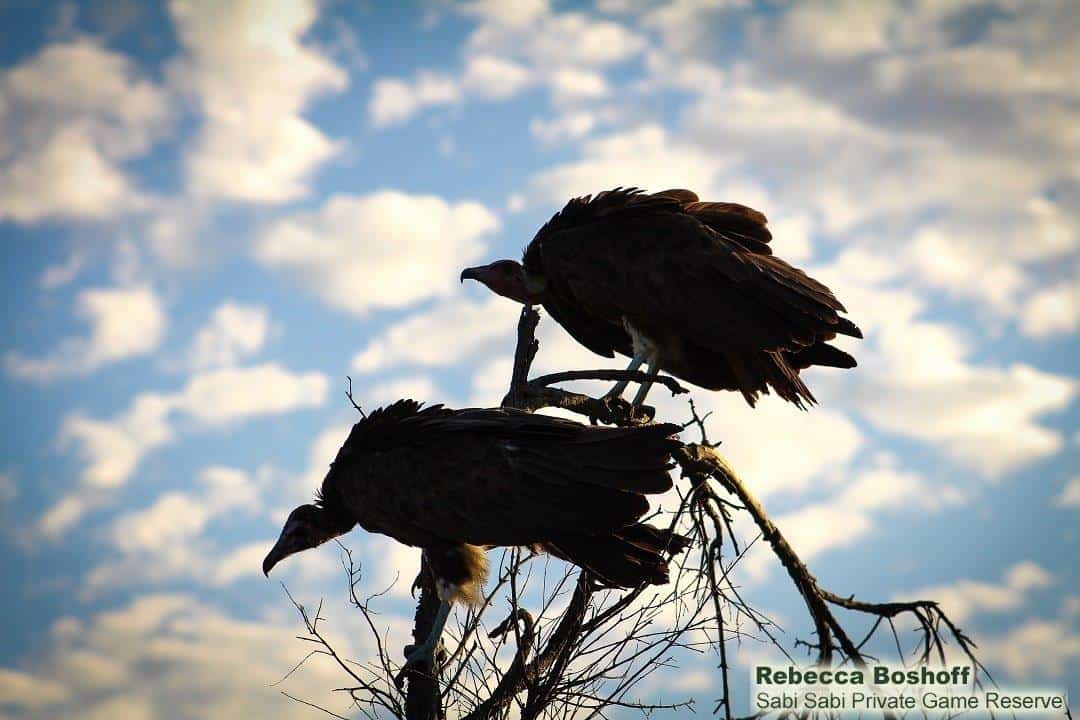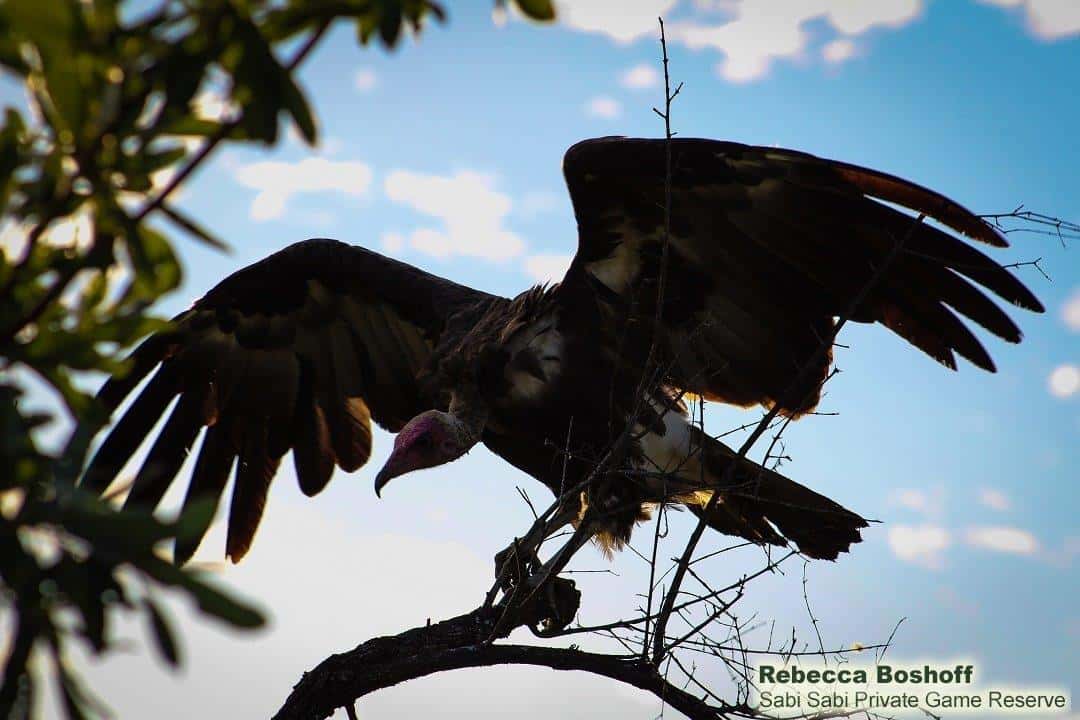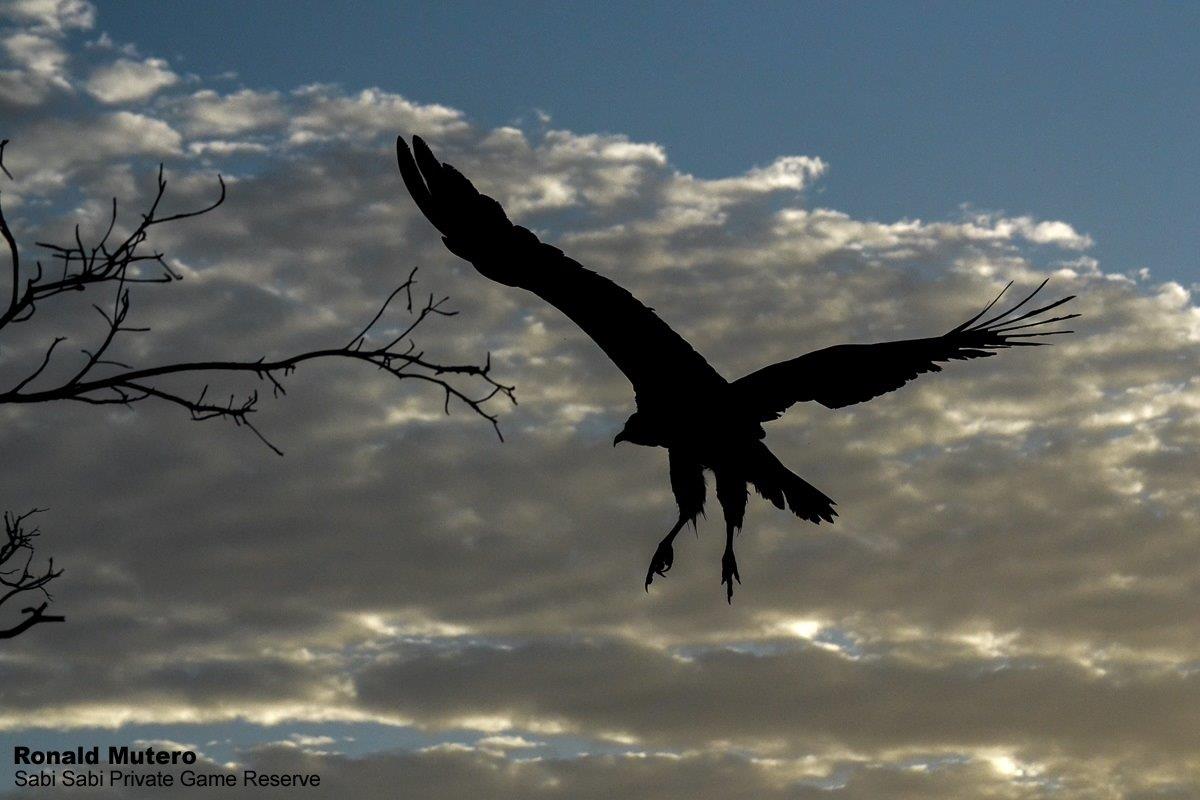 One of the males was barely visible as he fed on the carcass in the thick bush while the others lazed around nearby with full bellies.  Finally, some success for these hungry males!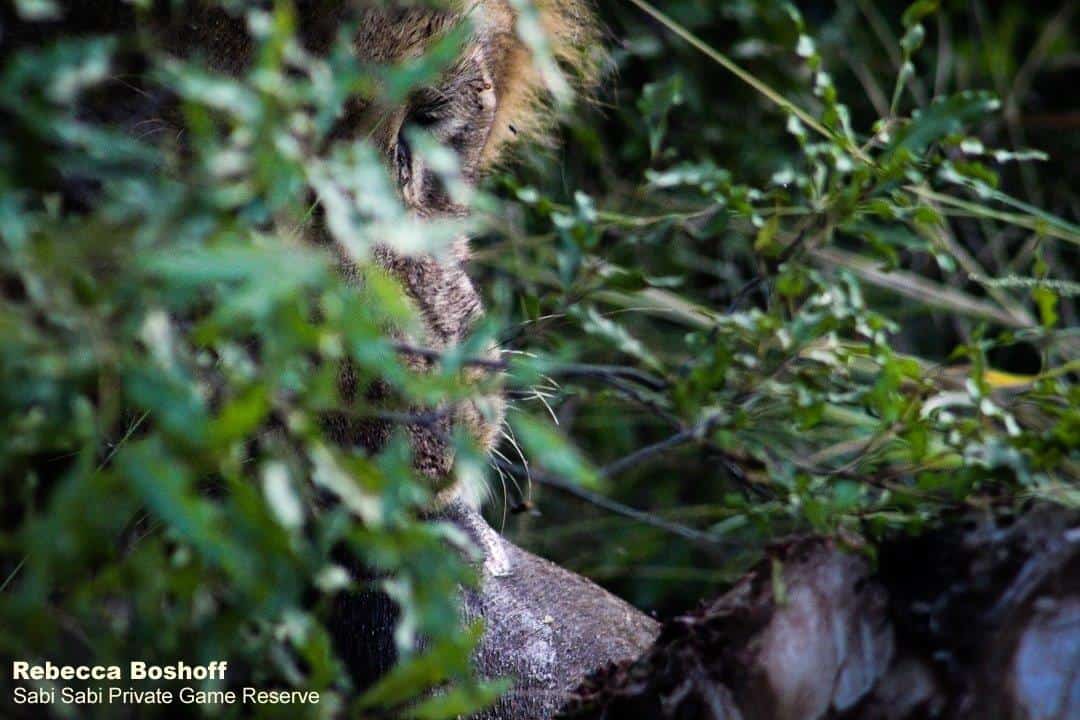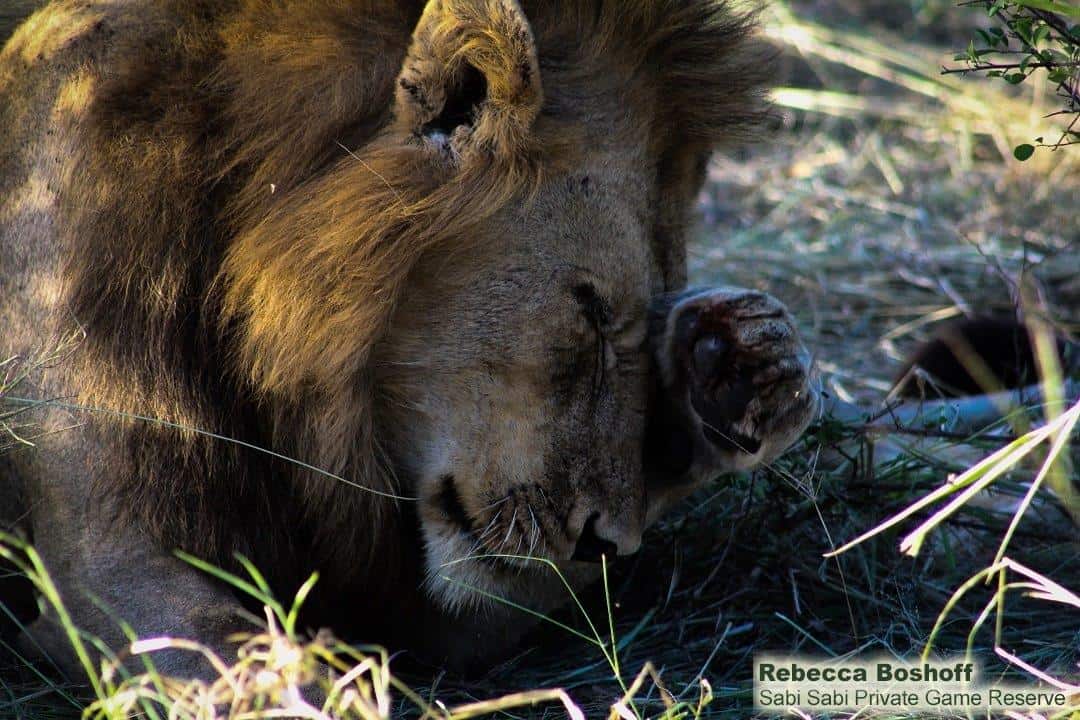 Blog by Rebecca Boshoff and Ronald Mutero