Sightings this week have been incredible!!  And a sighting of a brand-new fluffy leopard cub was the cherry on the top of an amazing week!
As we were having our tea prior to departing on morning safari, we saw a couple of wild dogs right in front of Selati Camp. We rushed out and located them not far from the lodge, creating a roadblock.  They soon moved off just to run into a zebra who they eyed out but soon left.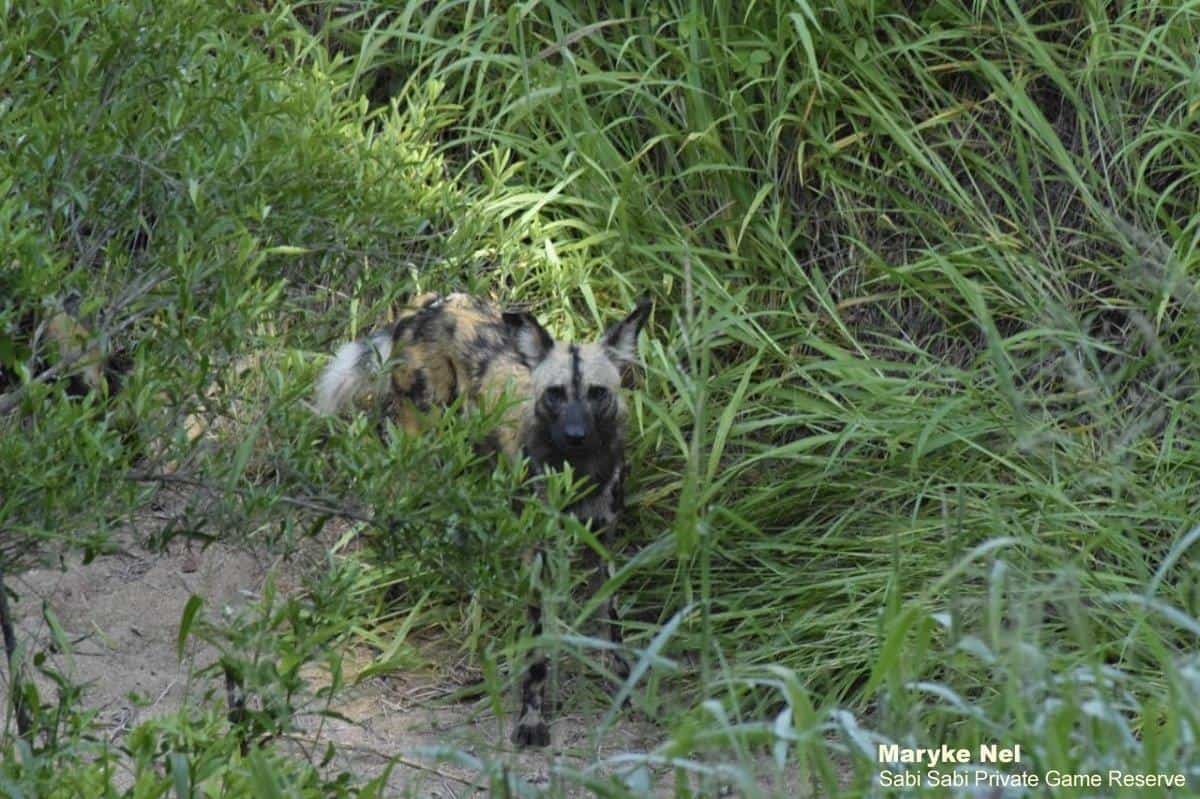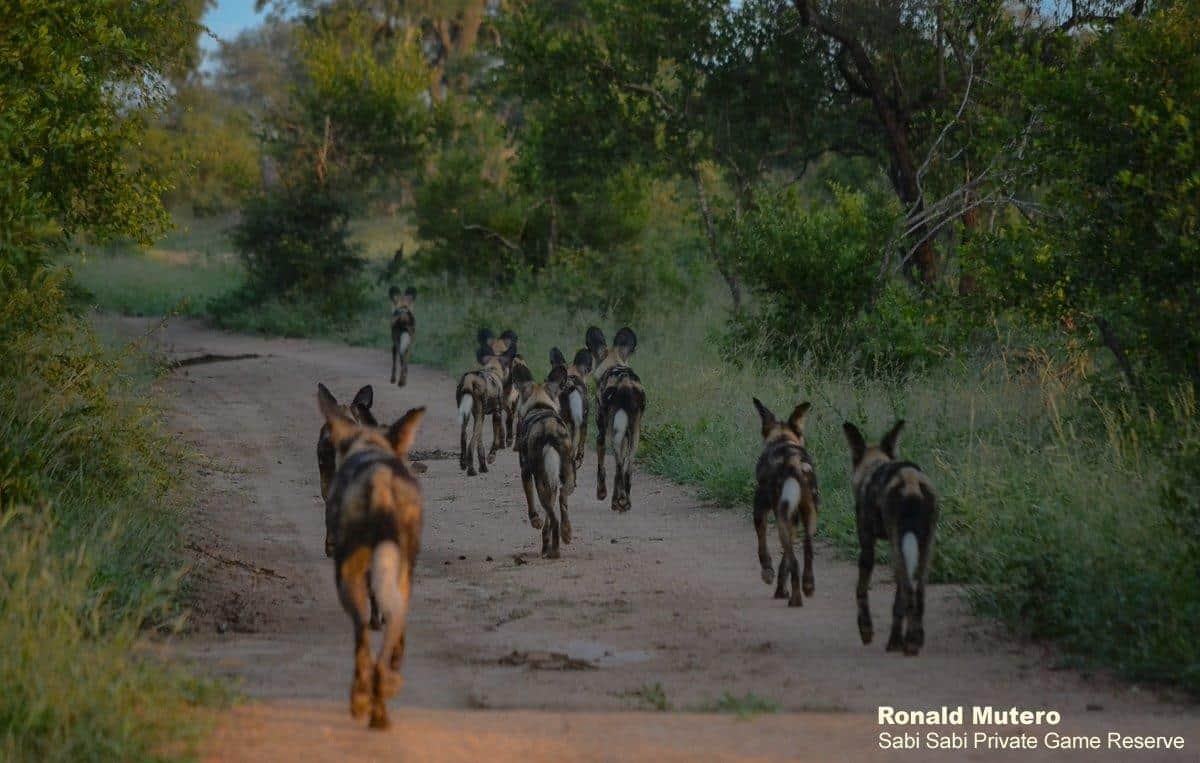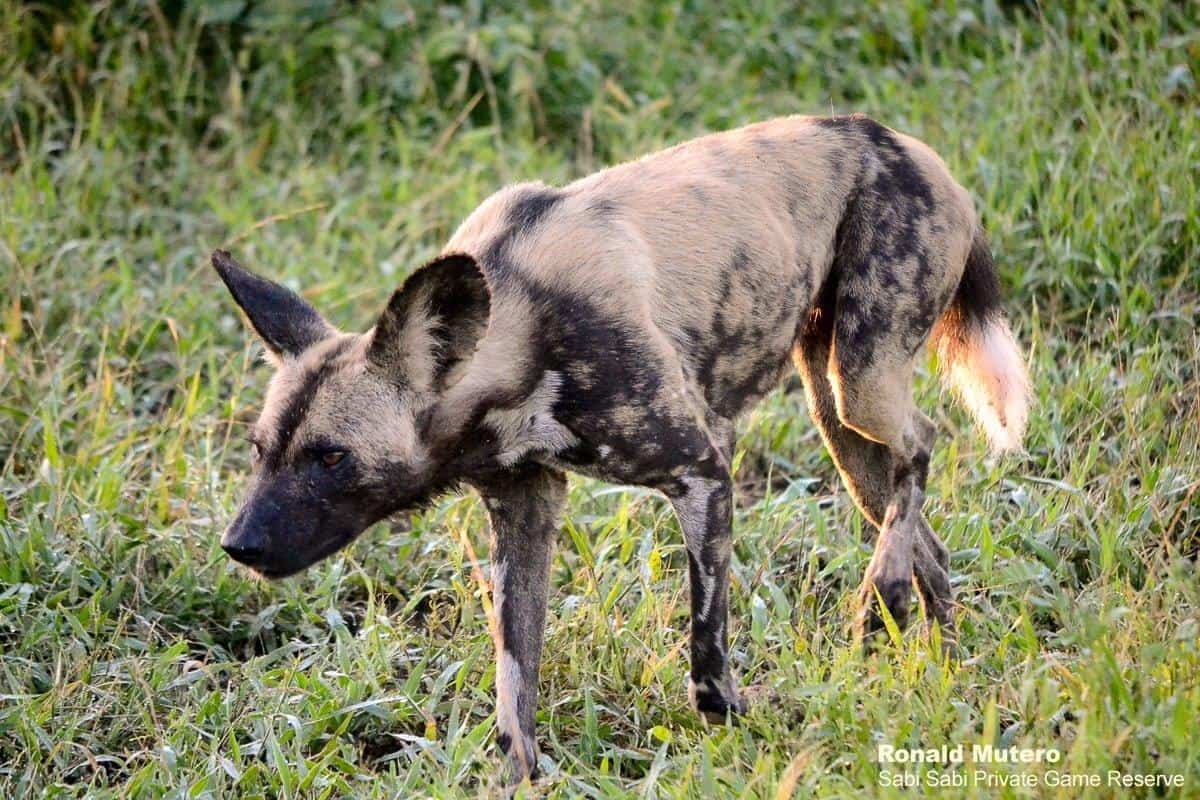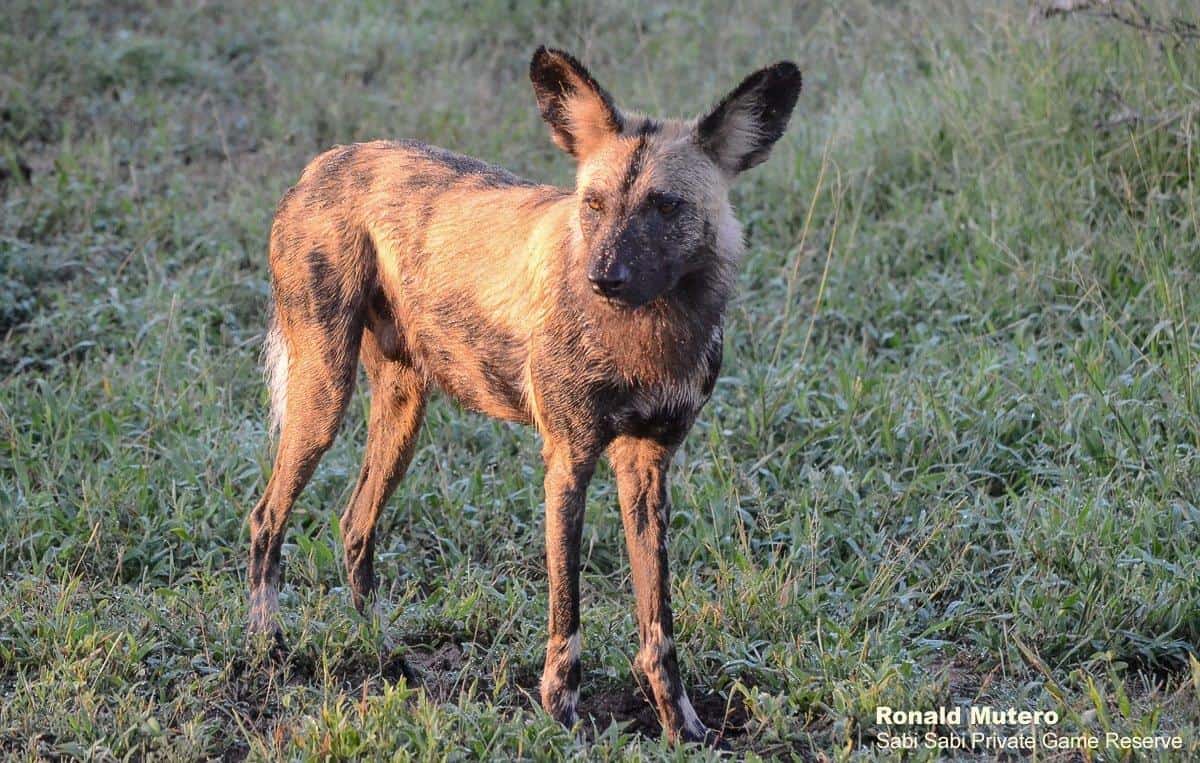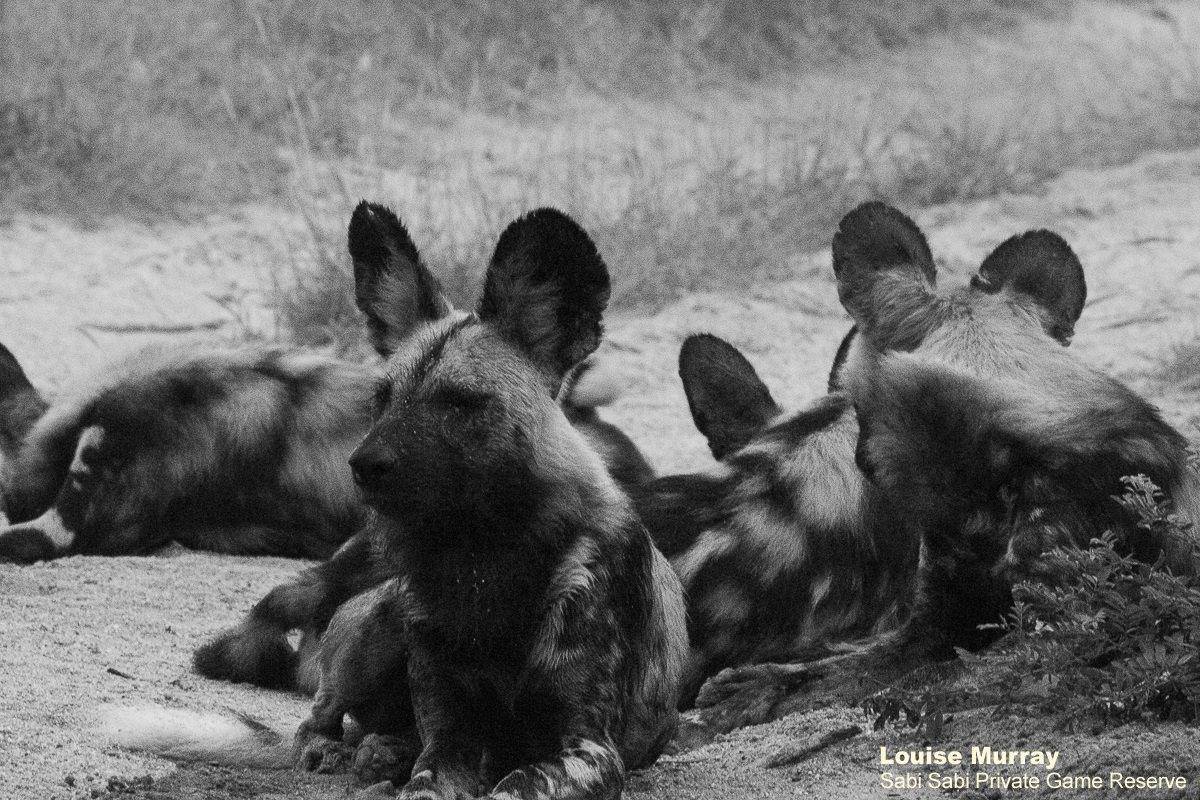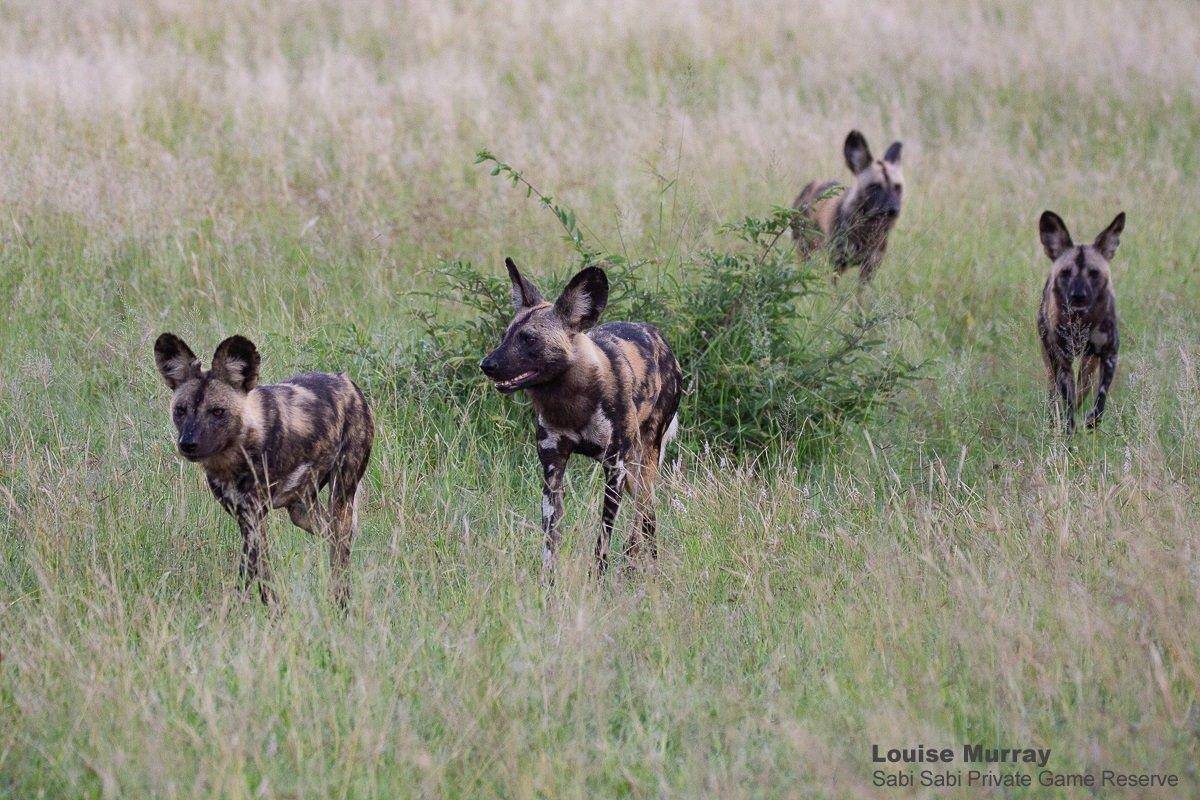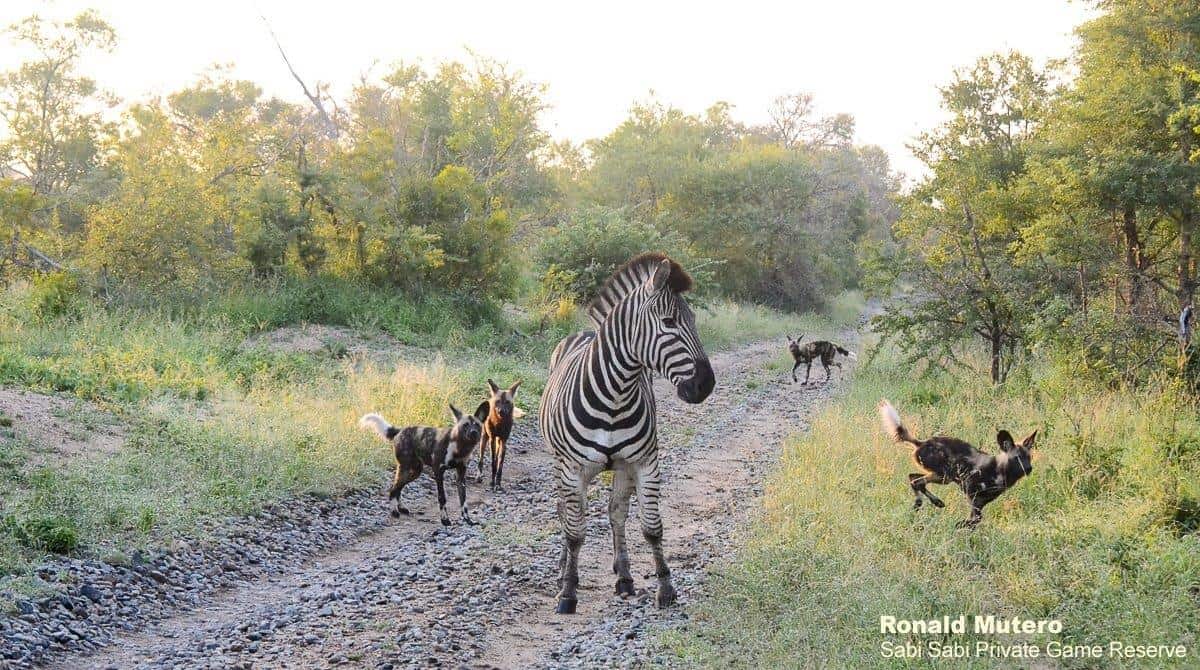 A spectacular bull elephant feeding on Marula fruit in the open plains.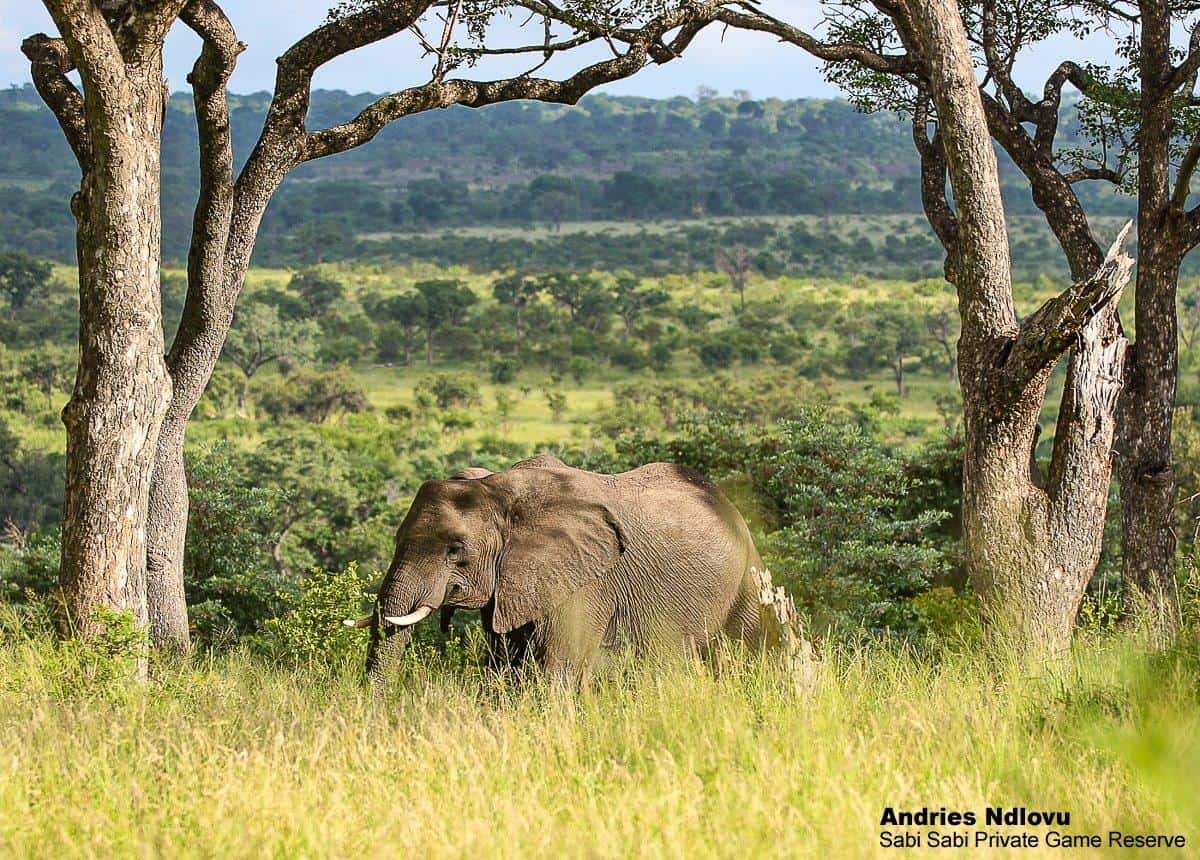 A zebra stands on a termite mound, using it as a vantage point to see over the tall grass.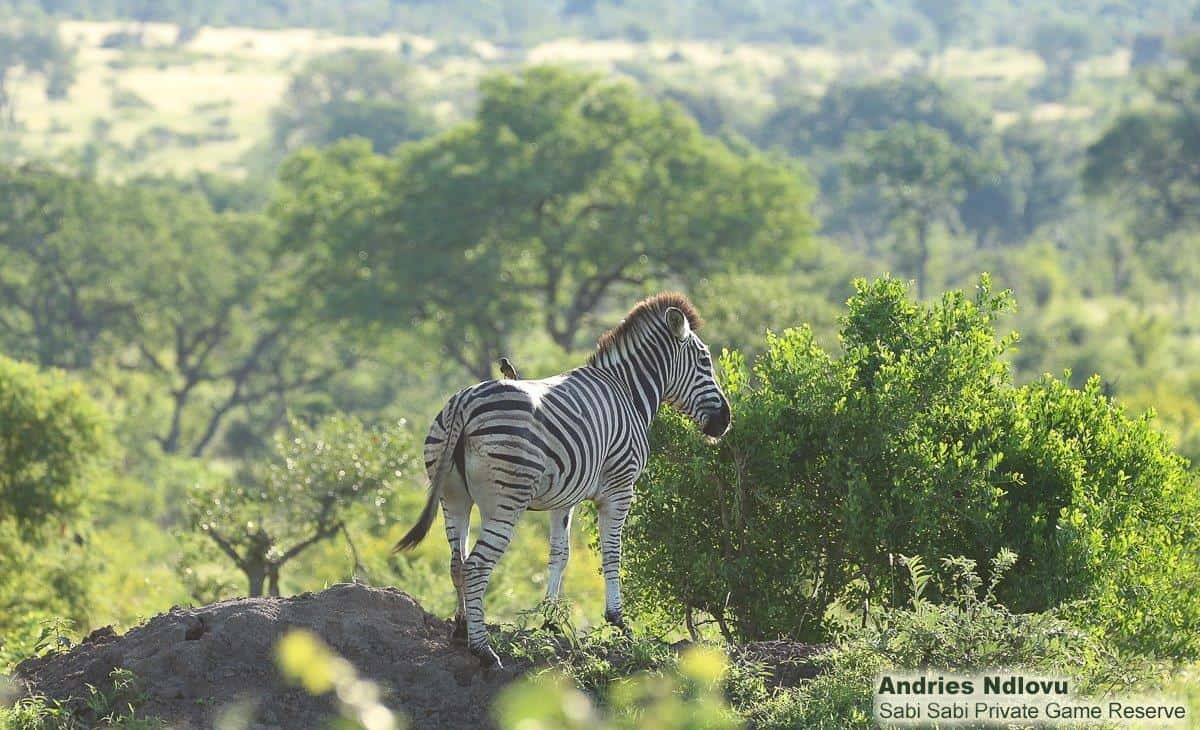 With a pack of wild dogs resting in a dry riverbed, we spotted a hyena in the distance walking our way. The hyena had its nose in the air and was taking in the scent of the wild dogs. The hyena soon stumbled into the sleeping dogs but did not stick around for long as it was completely outnumbered.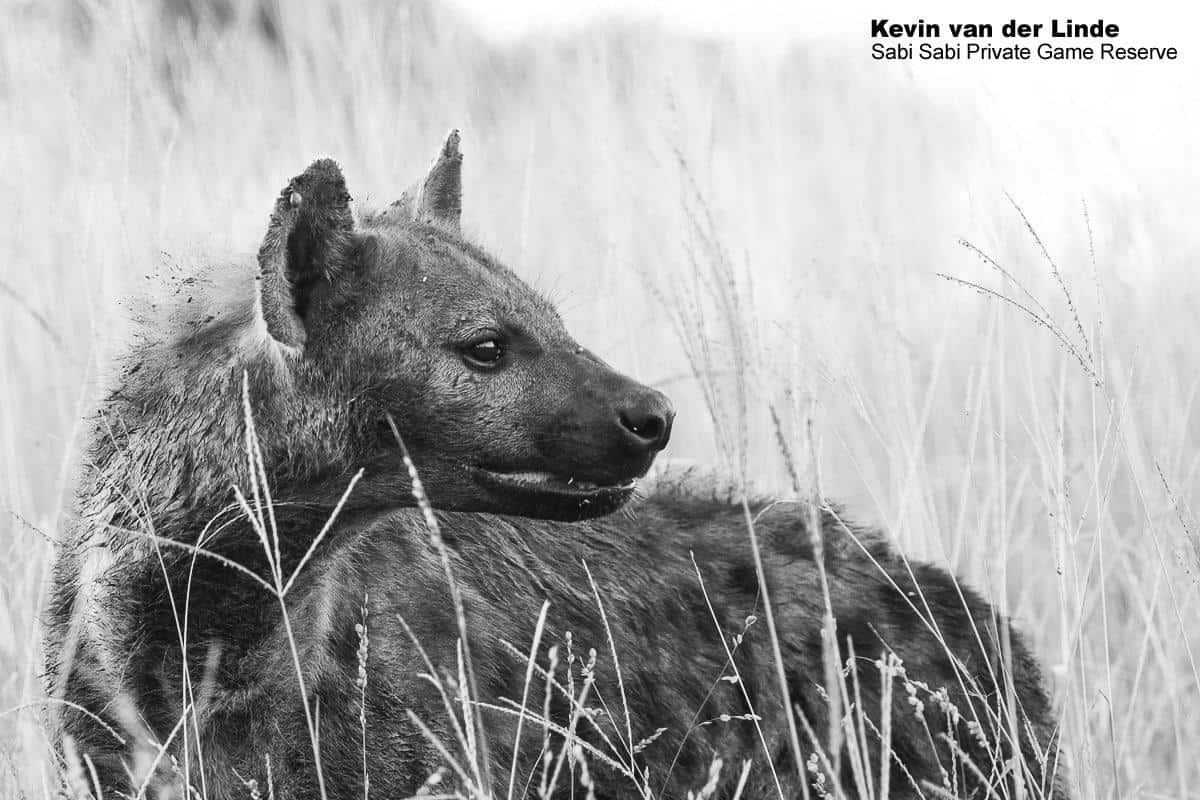 After the recent heavy rains, we have seen an explosion of termite alates.  These alates are the winged reproductives of the termite colony and their sole purpose is to start a new colony.  The beginning of a termitary starts from the moment the termites fly, which occurs after rain and usually at dusk, in order to escape their numerous enemies. They will never fly until there has been rain. This is because, after the flight, they must seek immediate shelter in the ground which, when hard and dry, is impossible. The alates crawl out of a little opening, thousand upon thousand and are often escorted to the opening by workers and soldiers. The object of the flight is to spread the alates over as large an area as possible. Some rise high into the air and travel for kilometers before they settle. Others sink to the ground, not too far from the existing colony. No matter what, it is essential that they fly, as it is the sole purpose of their existence!
A Saddle-billed Stork in the long grass… Spectacularly contrasted colours.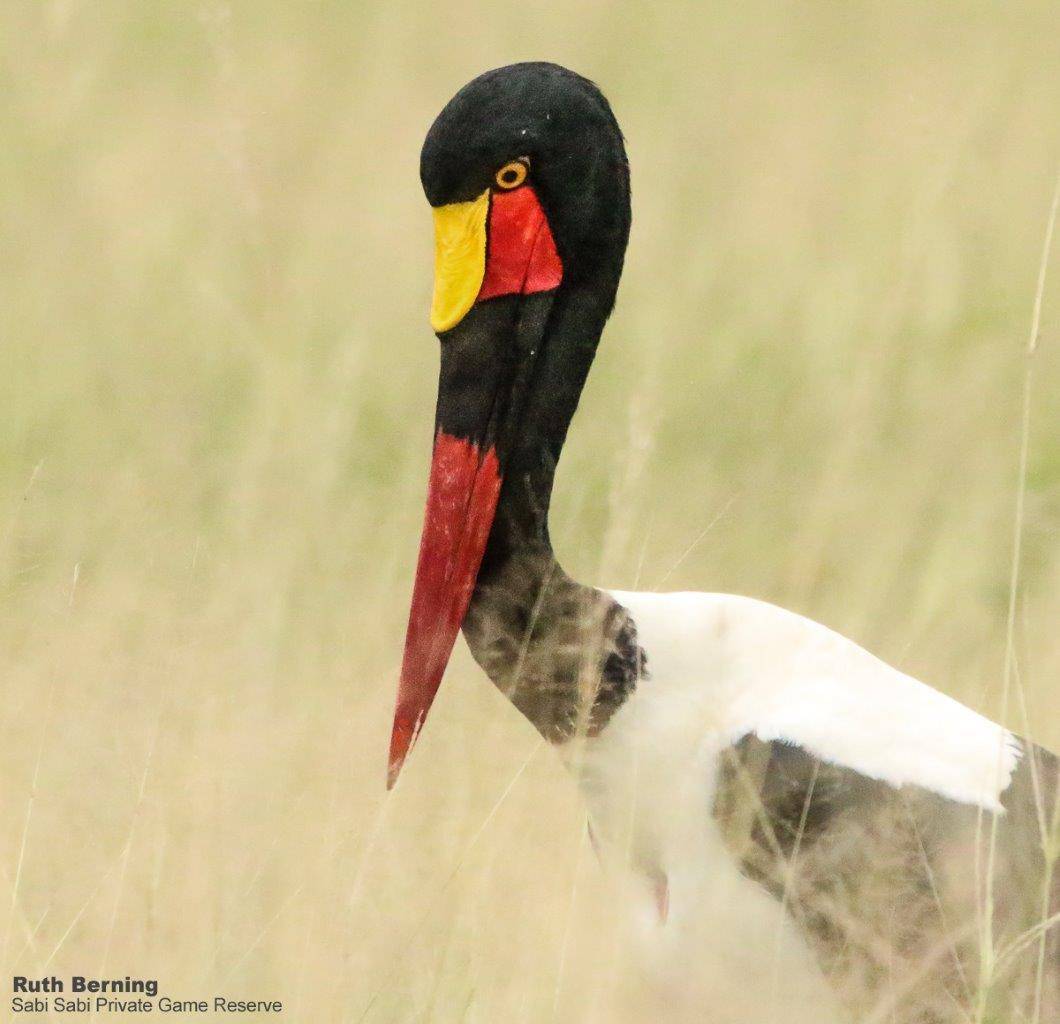 After a long, hot day, this elephant needed a well-deserved mud bath!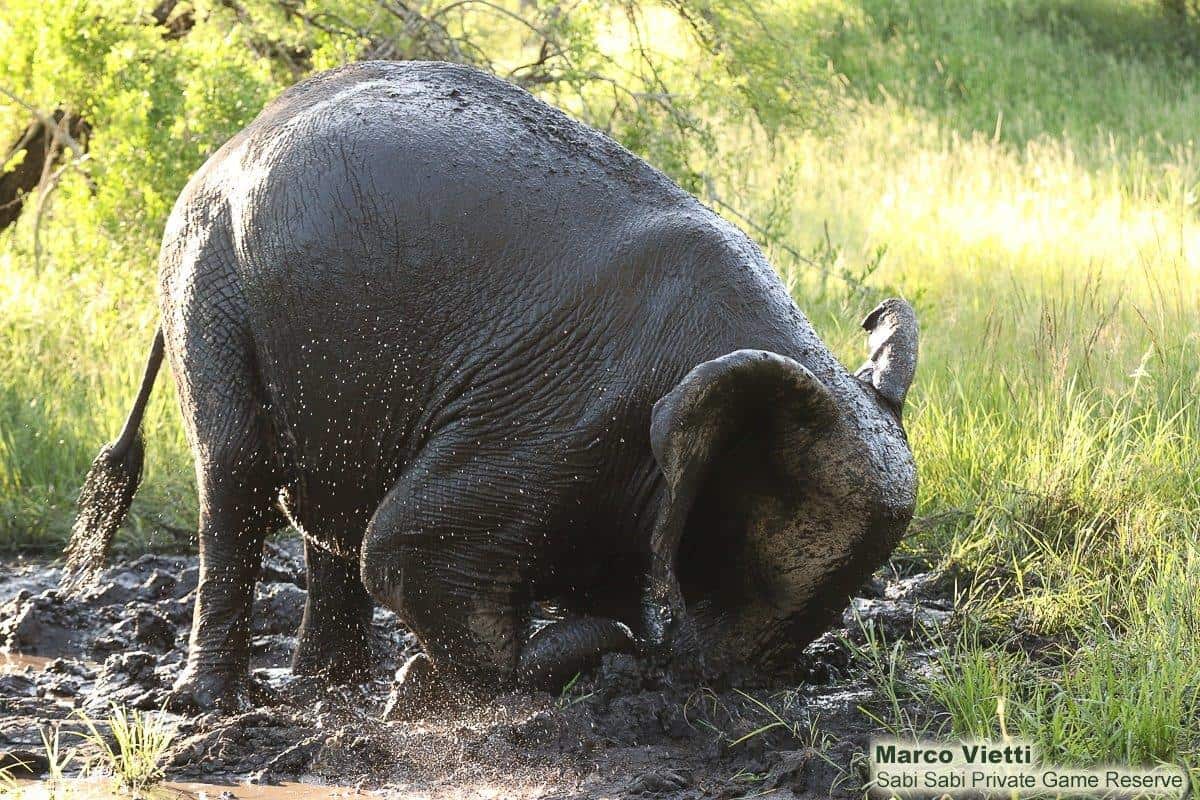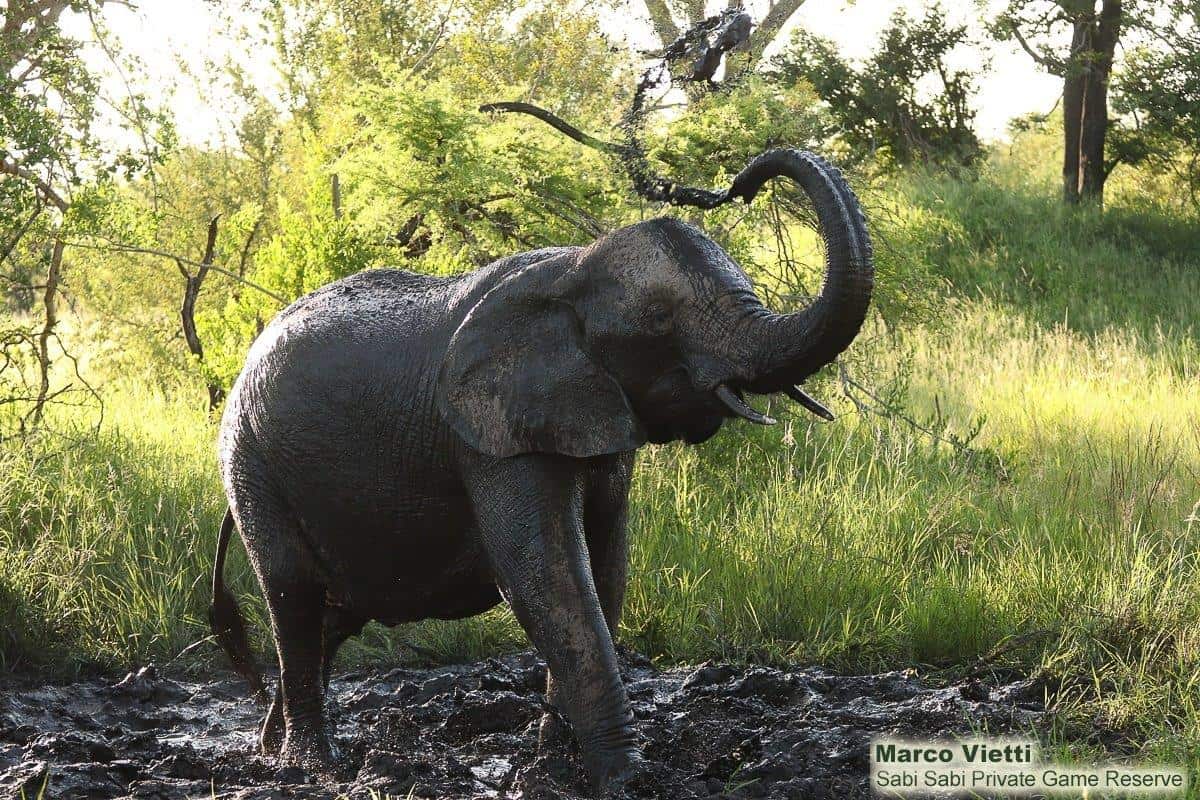 Even at coffee stops at Sabi Sabi, wildlife can always be seen, both big and small.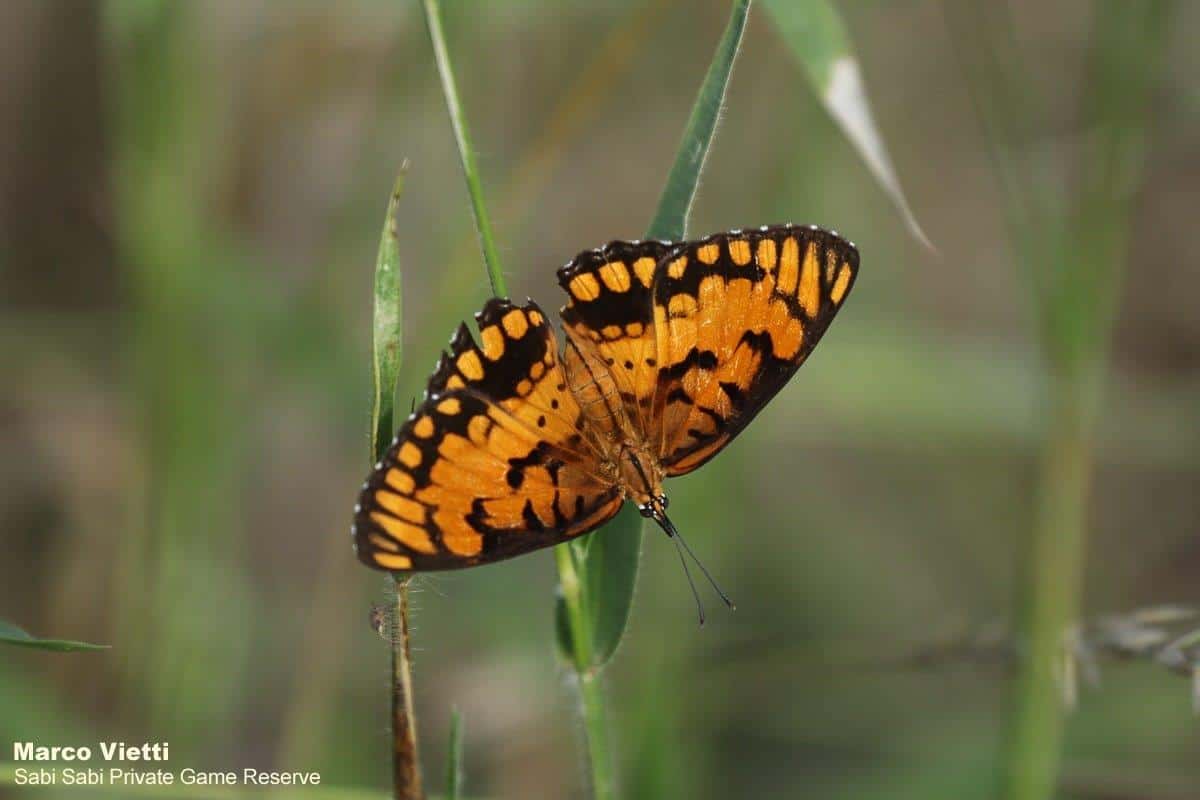 A large male Giraffe hiding in amongst the foliage trying to not get spotted.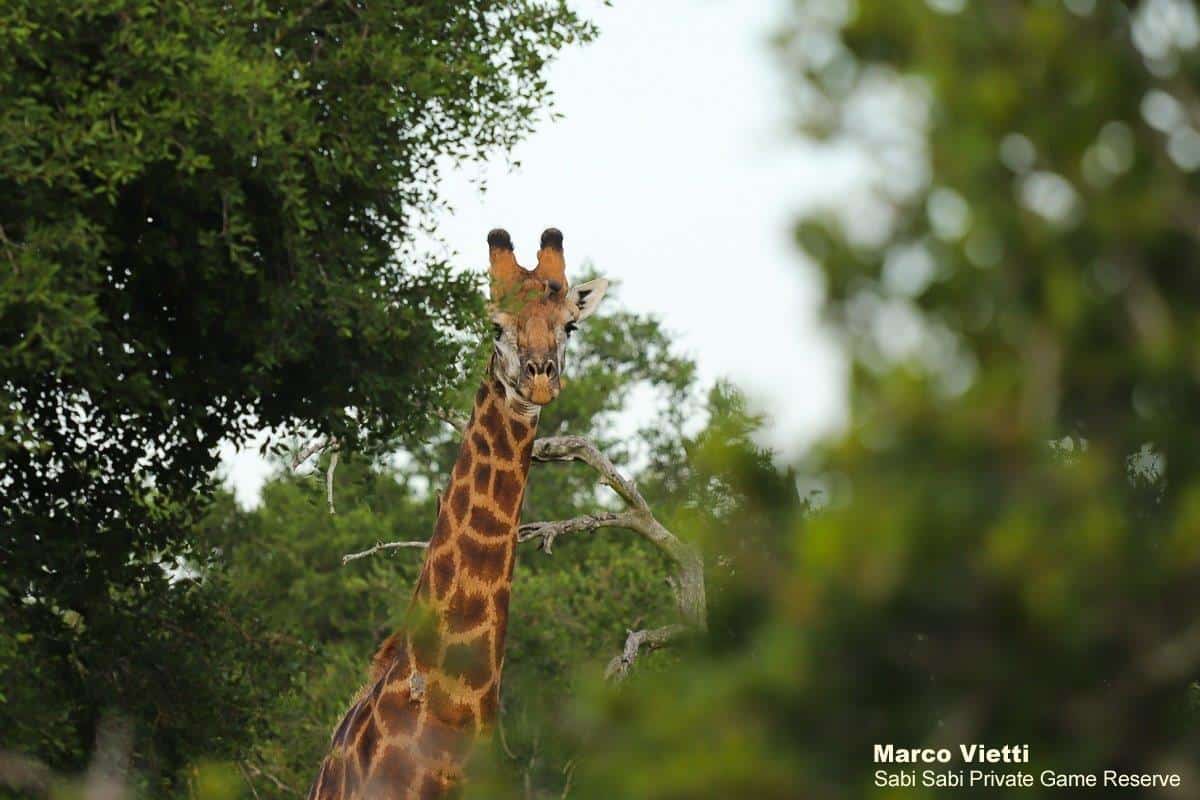 It was extremely interesting to watch squirrels feeding and enjoying the Marula nuts while the other one was busy collecting some fresh leaves.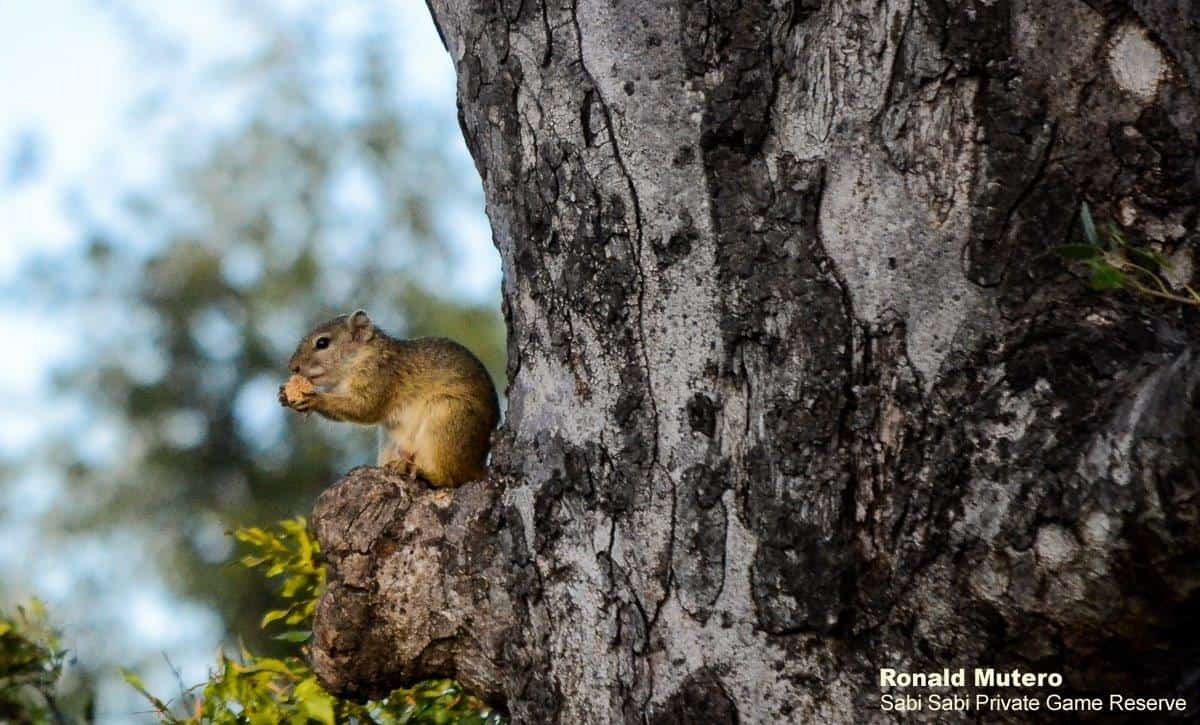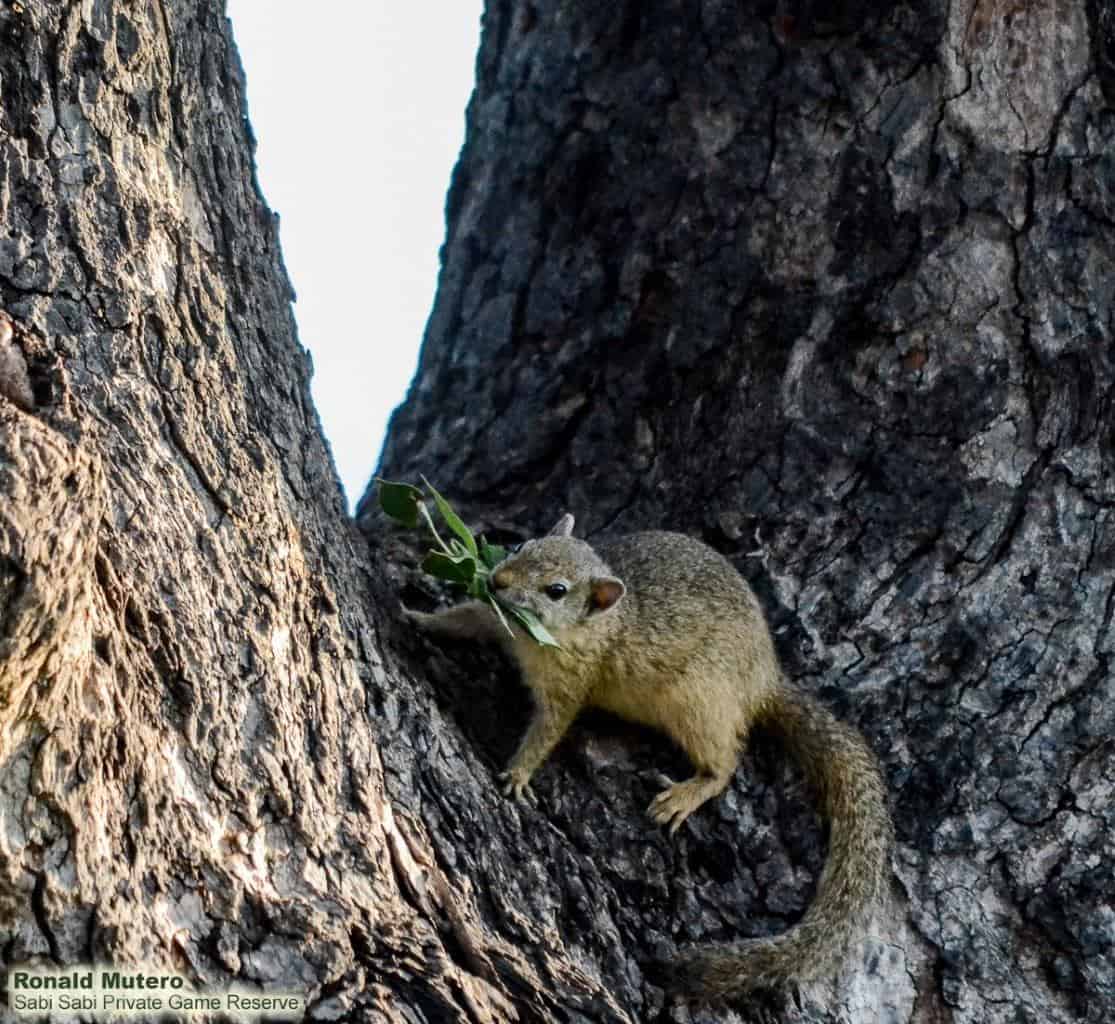 An impala lamb nurses from its mother until the herd started moving off and its meal was interrupted.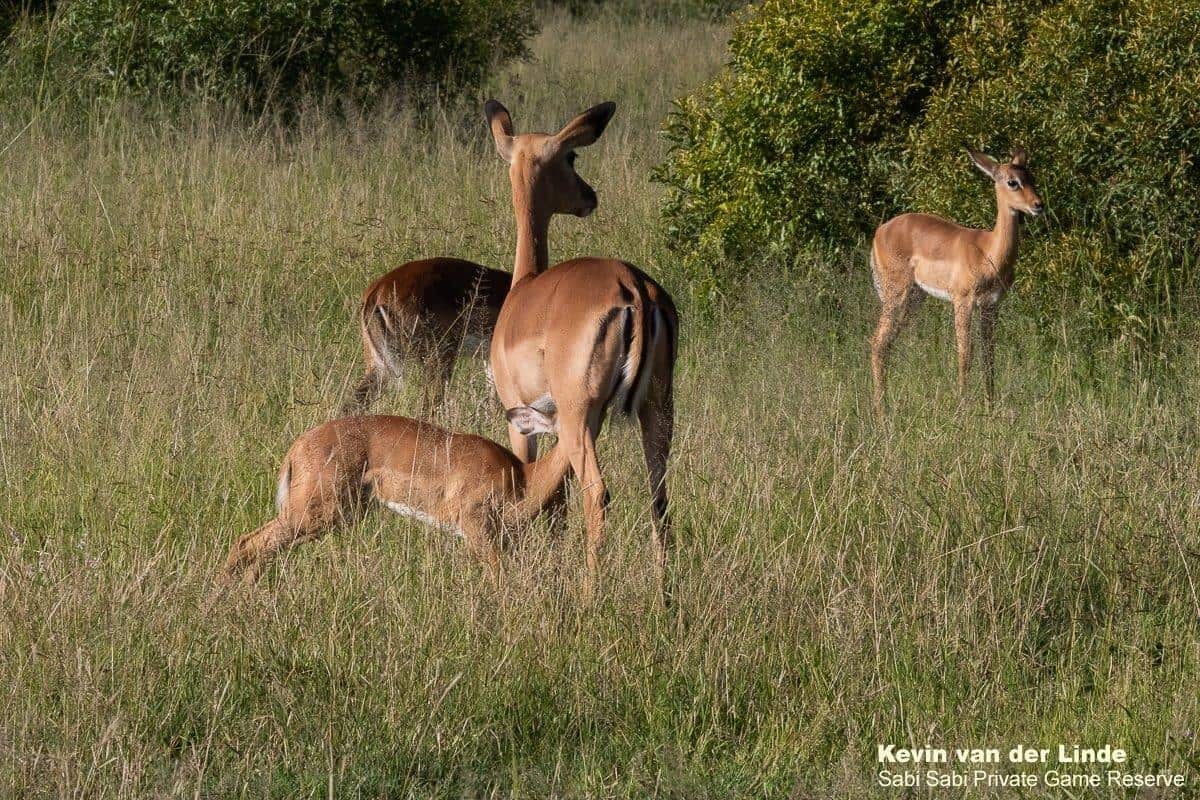 On to the leopards…
Xovonekela – we were ever so lucky to come across this male leopard close to the road. He then moved himself around to a nearby termite mound where he looked around for a potential meal while soaking up the morning sun.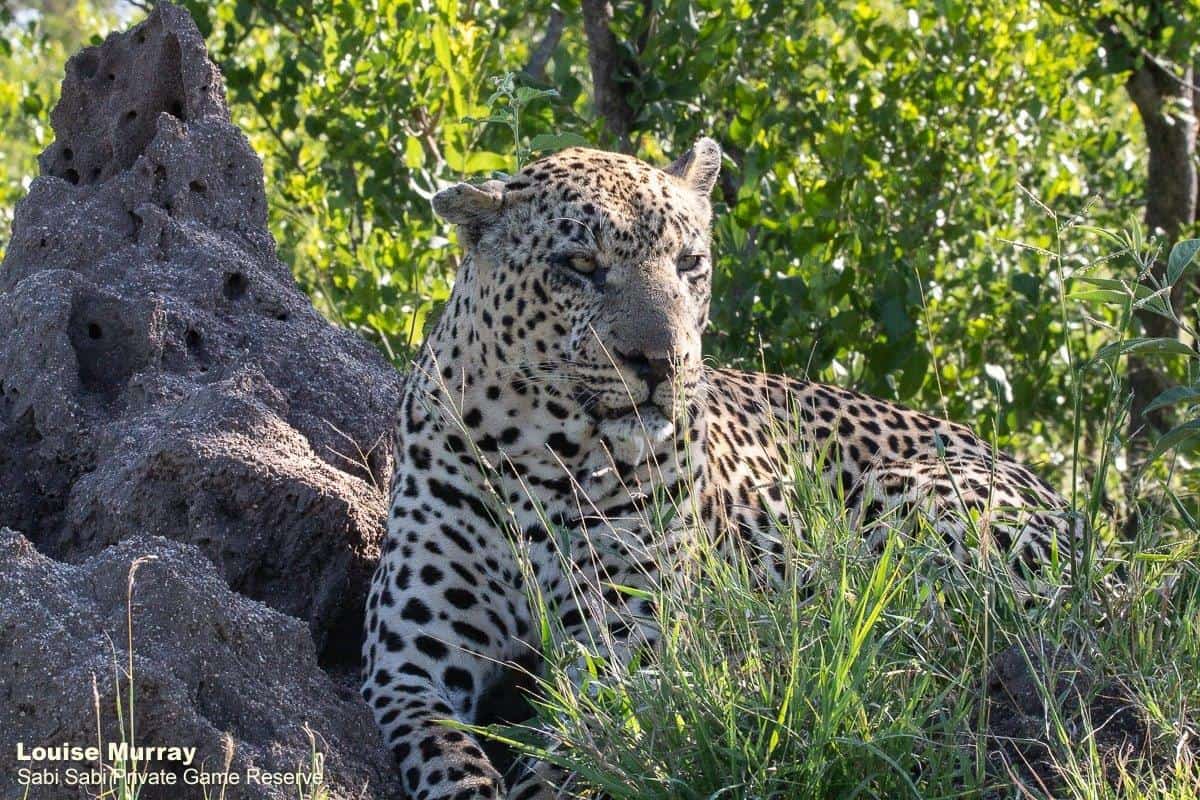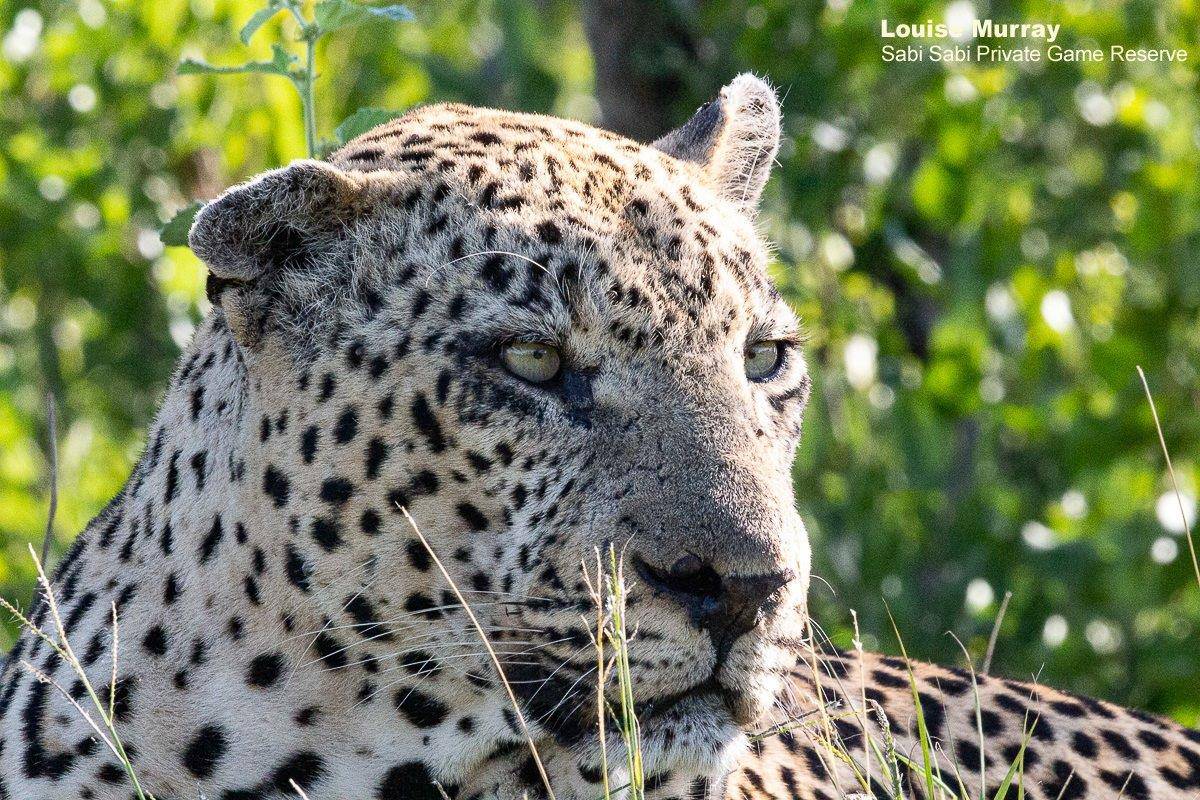 White Dam – we found this male leopard patrolling his territory and marking heavily as he moved around.  A couple of days later we found him feasting on a kudu kill.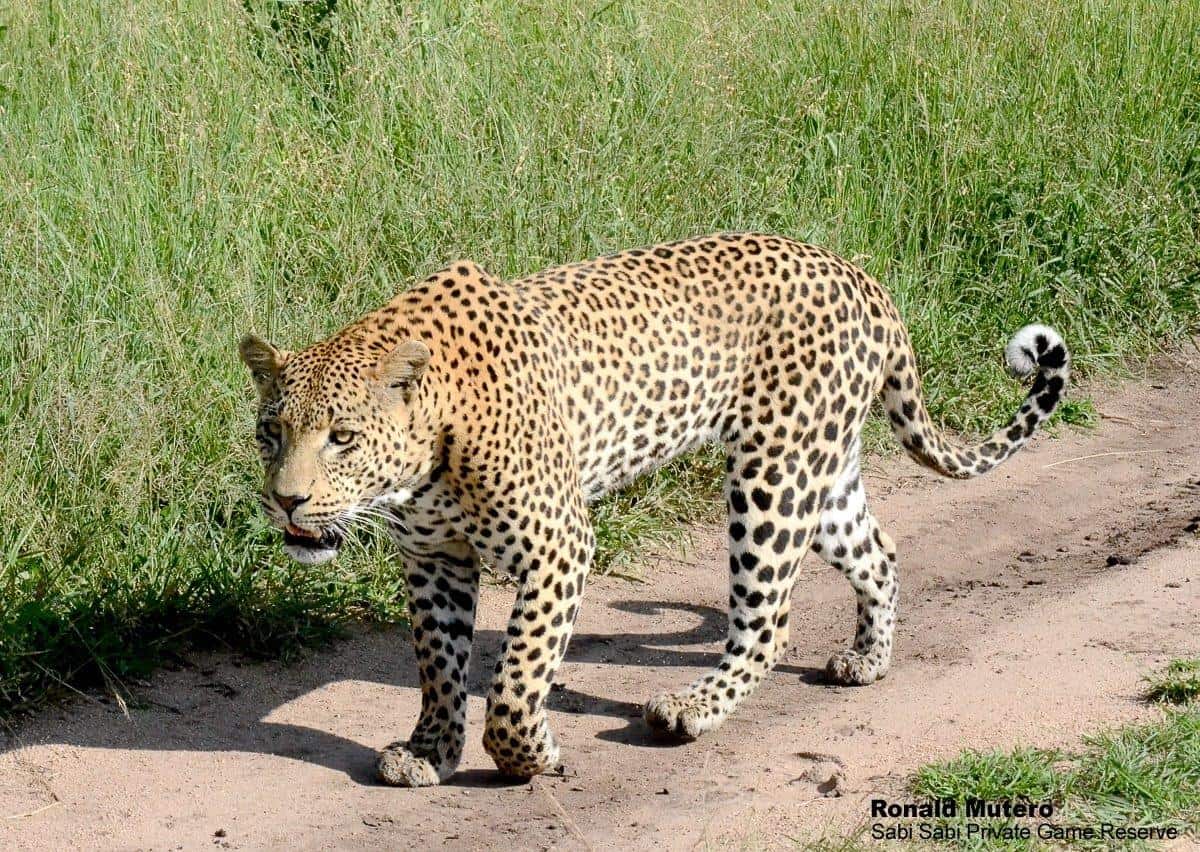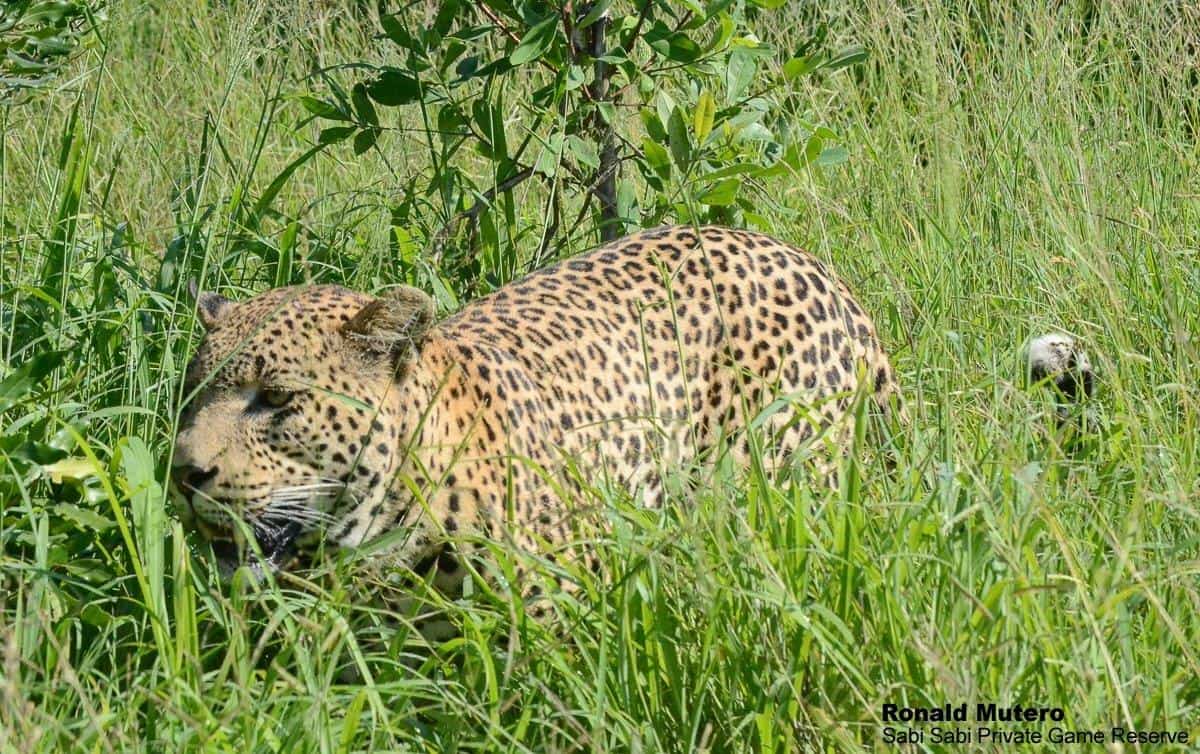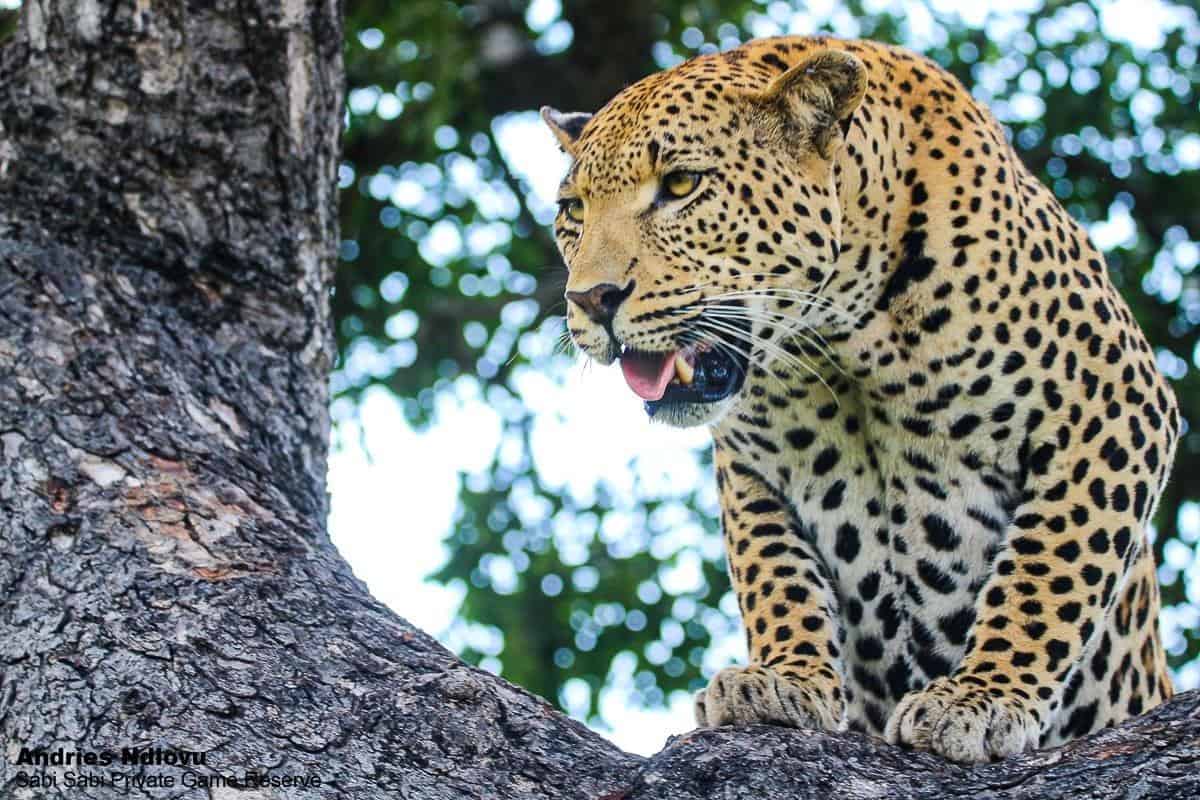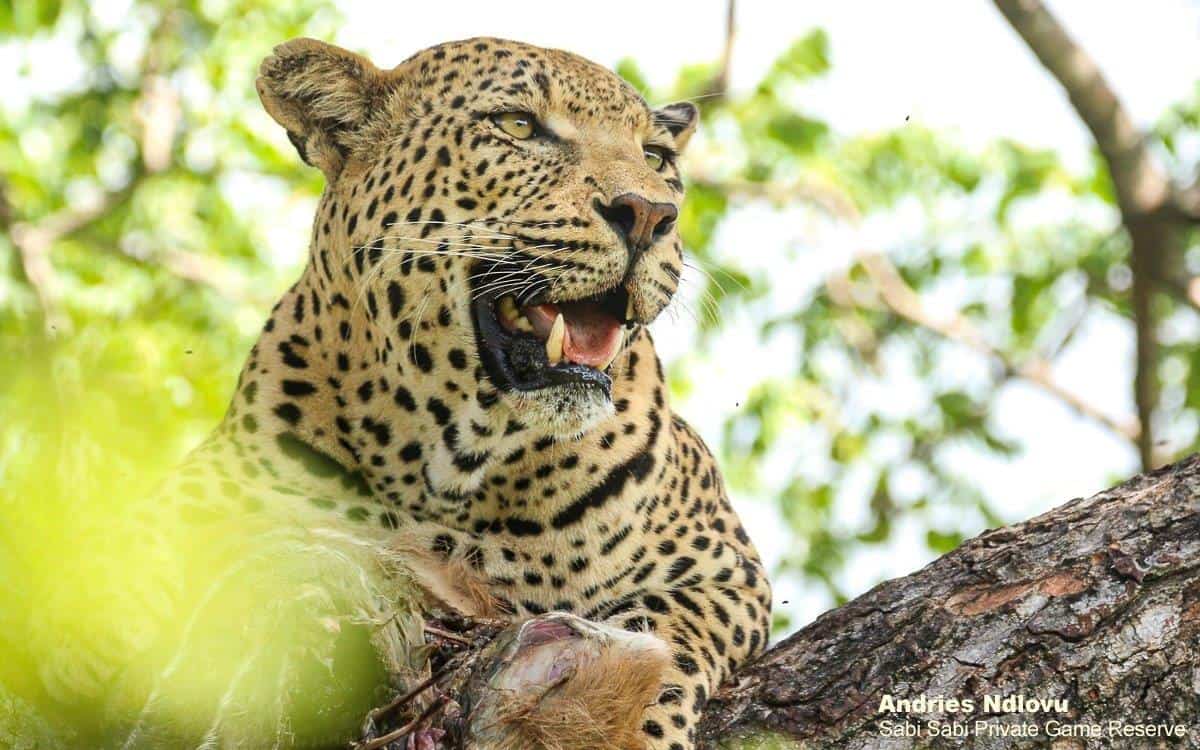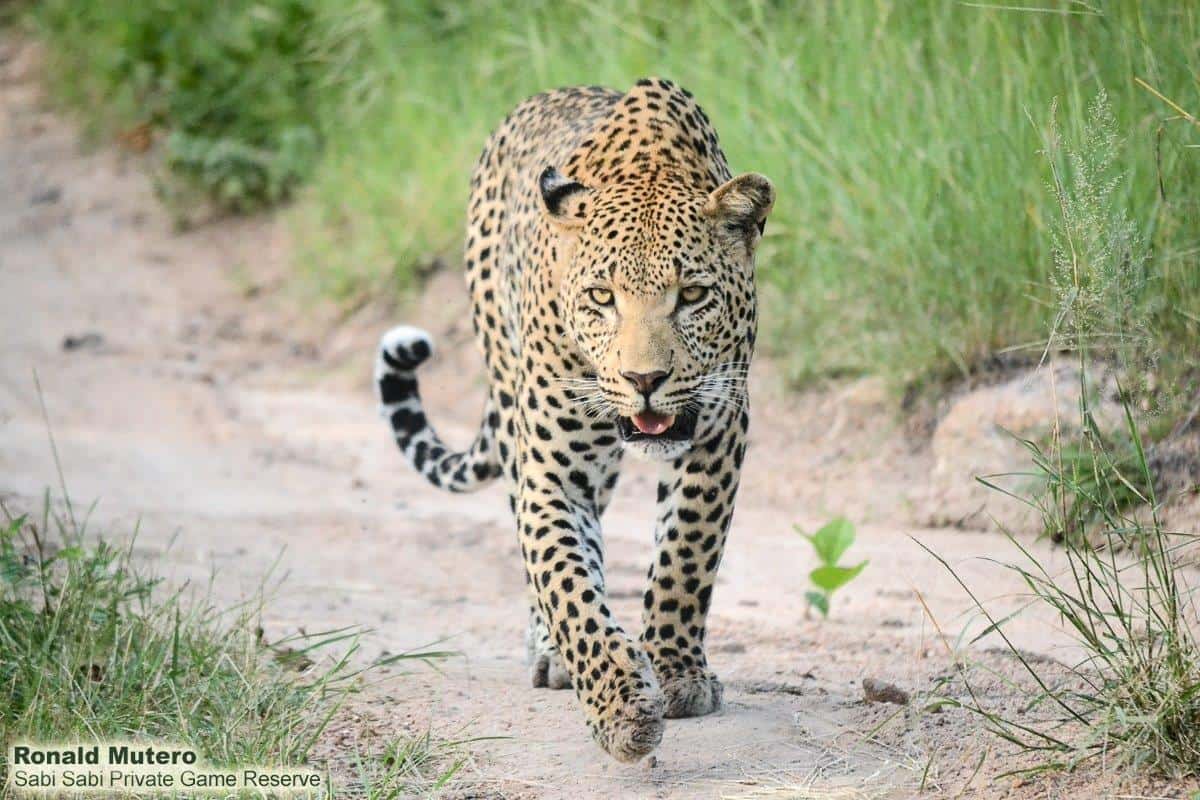 Maxabeni – a real treat as this male leopard met us on the road as we were making our way back to Bush Lodge after safari.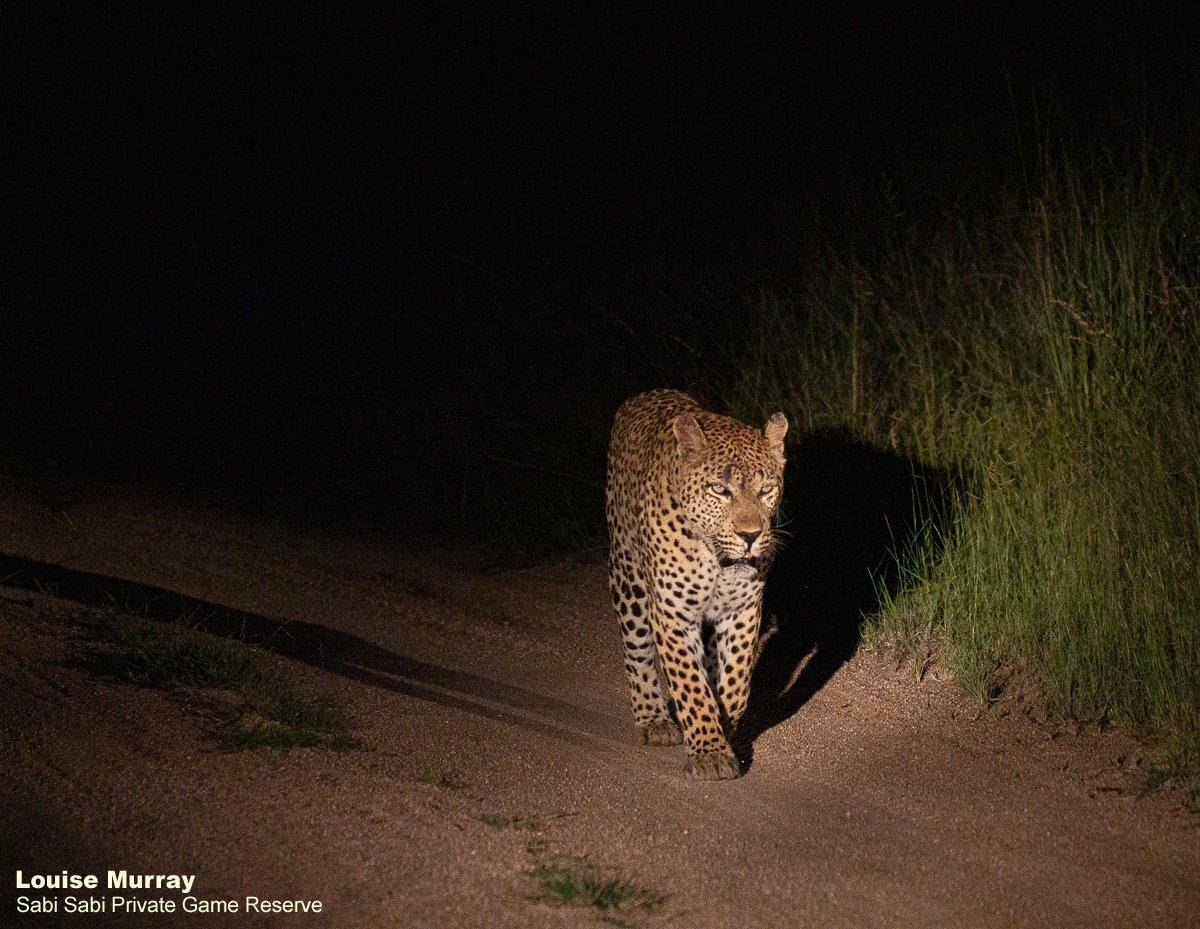 N'weti – we tracked this male leopard for a while and found him resting close to a waterhole. We were right on time as he was yawning and grooming himself before he started moving on marking his territory.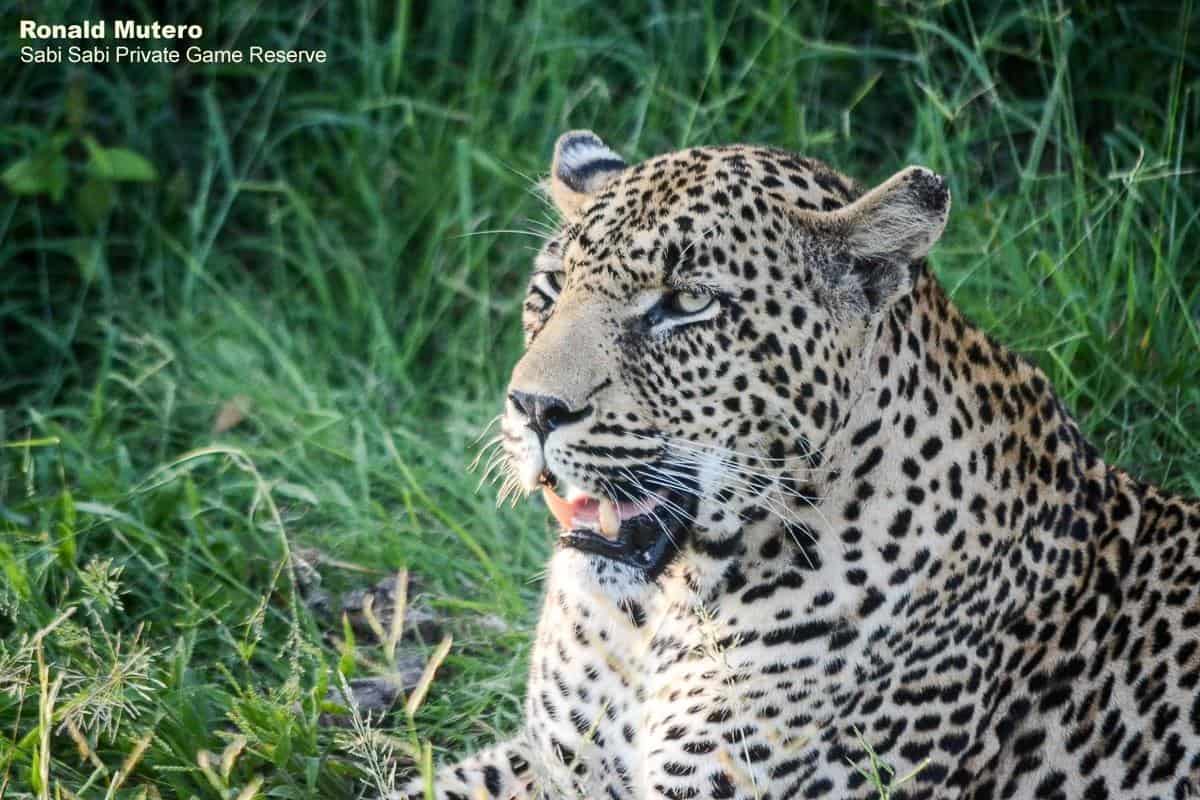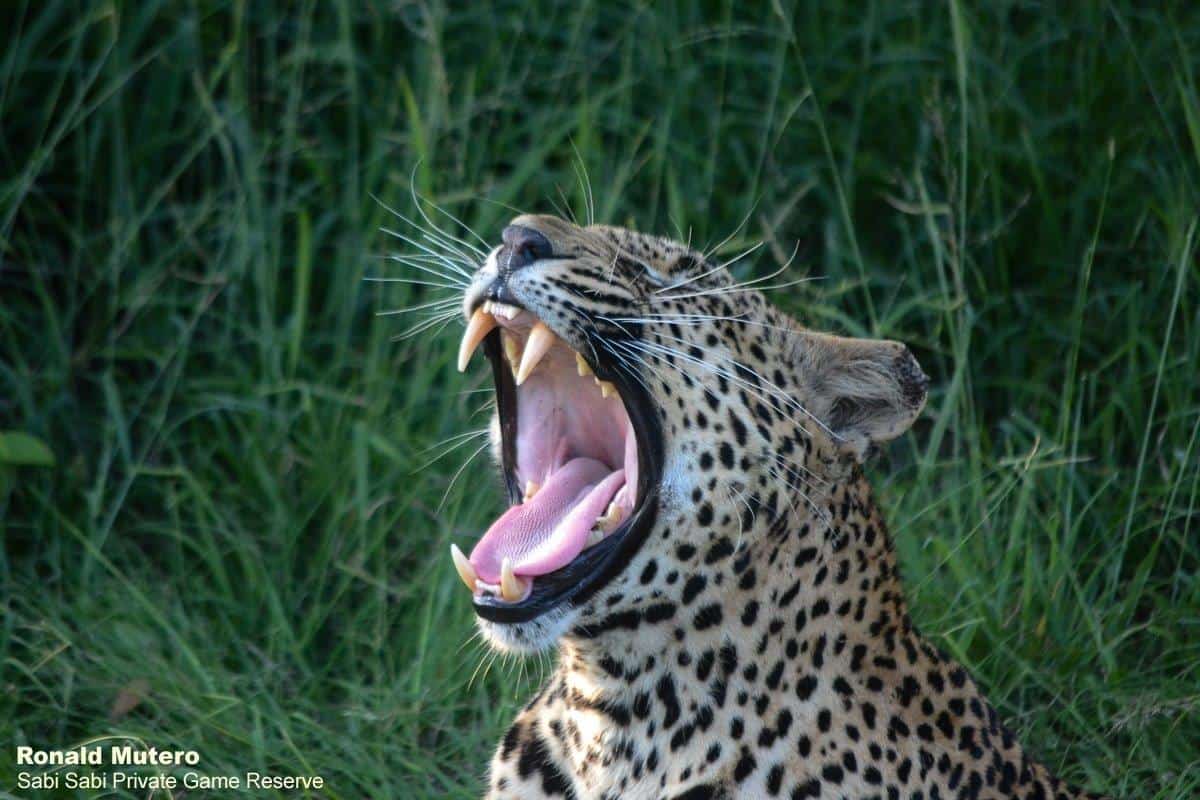 Msuthlu – we found this female leopard as we were making our way back to the lodge one evening.  She looked preoccupied and her eyes fixed on something. It wasn't long before she took a big leap and disappeared into the thick grass. We followed and found her with a scrub hare kill.  The following morning, she was still in the area, leaving behind a scent trail to let other individuals know she is in the area.  What was amazing was the way this beautiful female absolutely disappeared into the grass around her as soon as she lowered her head. If you let your eyes wander from her spotted beauty, just for a moment, you might find that when you looked back, she had completely disappeared, her rosettes melding in with the green and brown of her surroundings.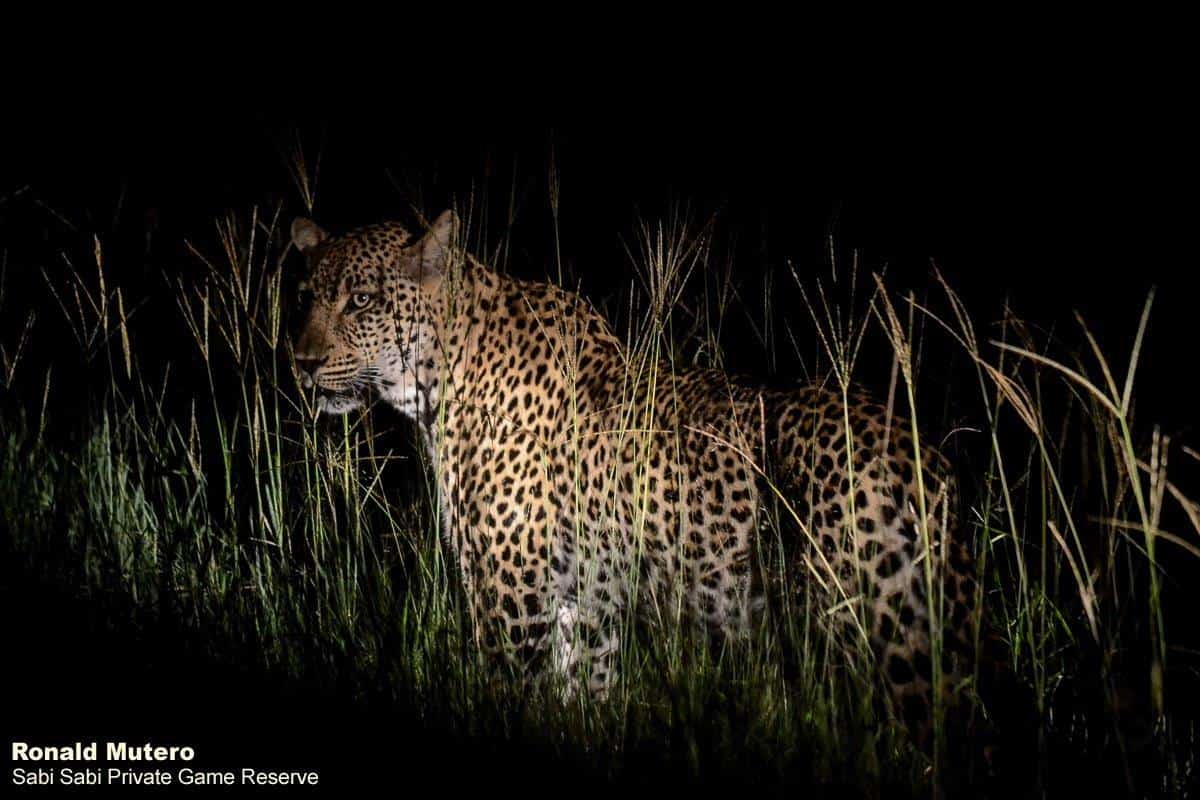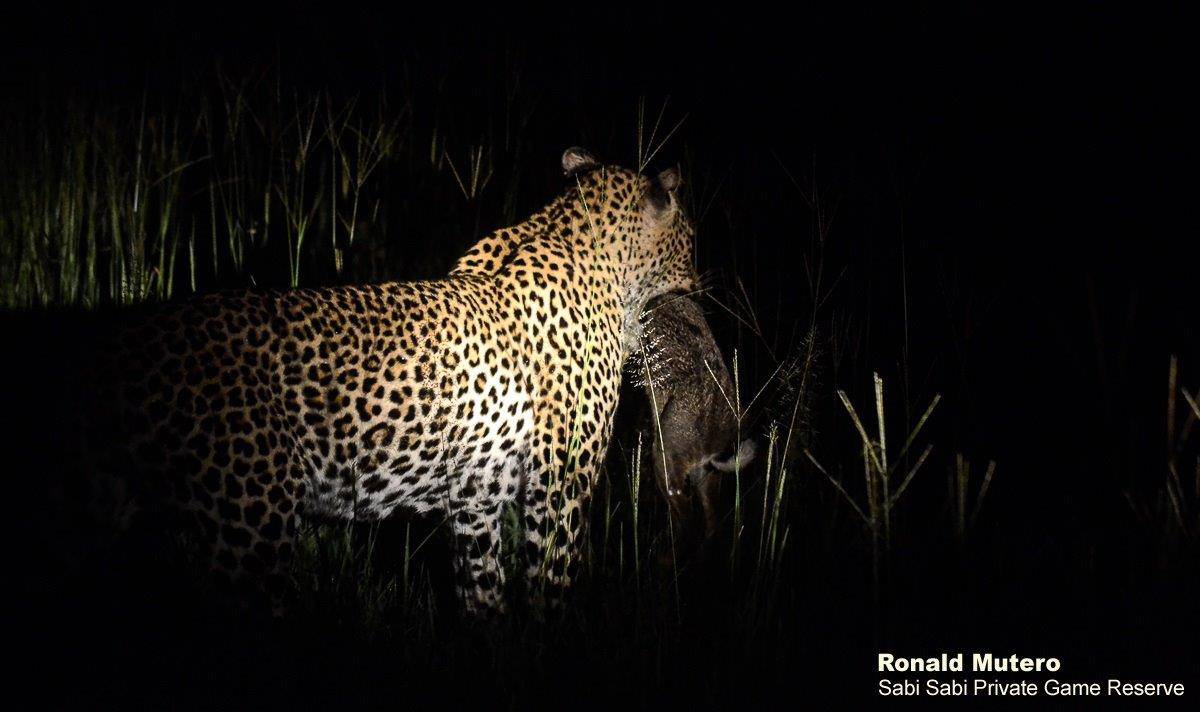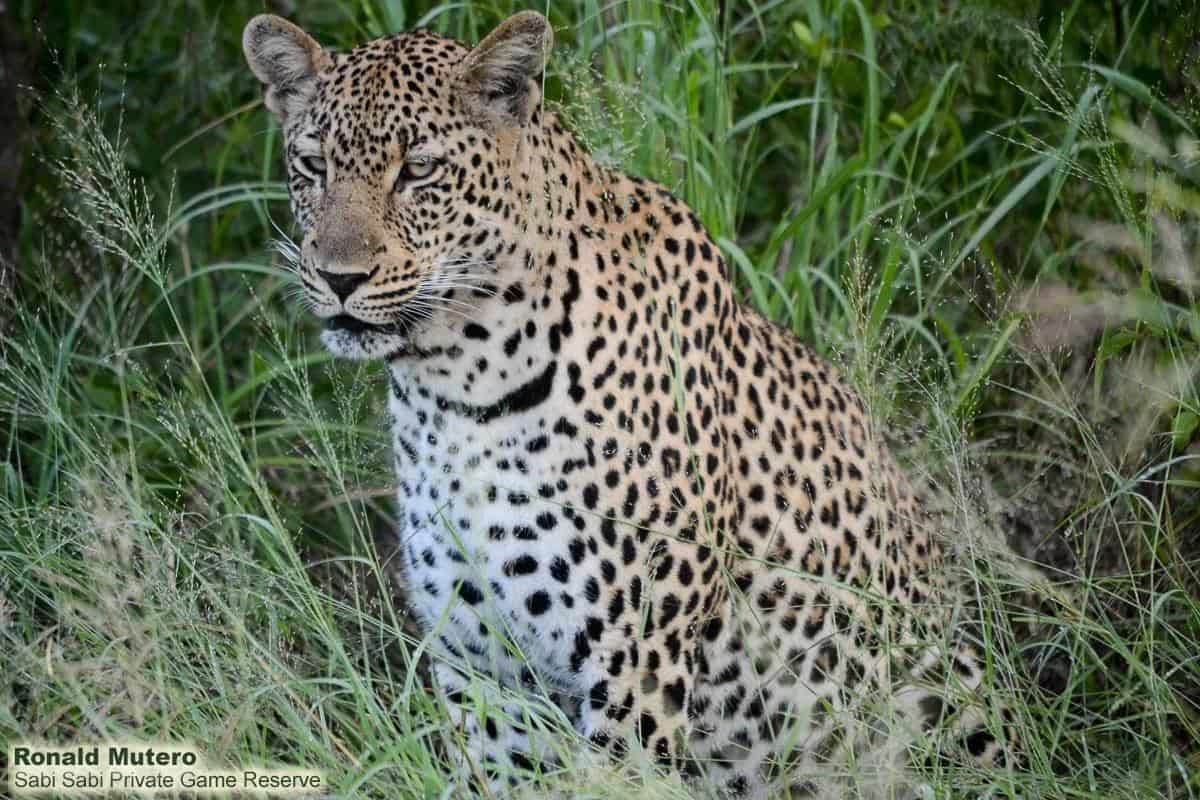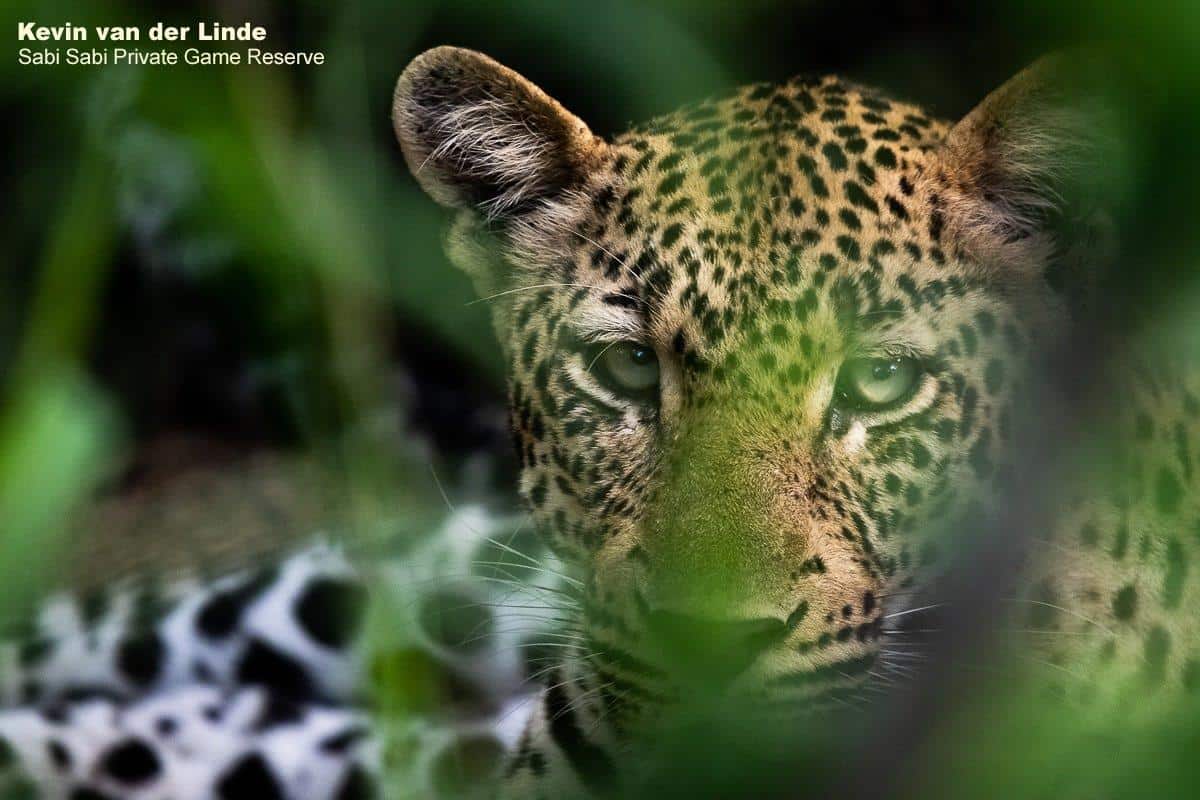 Scotia and cub – wonderful sightings of mom and cub this week!  At this age it is all about playing, experimenting and being curious about absolutely everything. Touch, taste, sound. Everything is intriguing. This type of curiosity, under careful supervision, is what will stand this little one in good stead at a later stage when she is all on her own.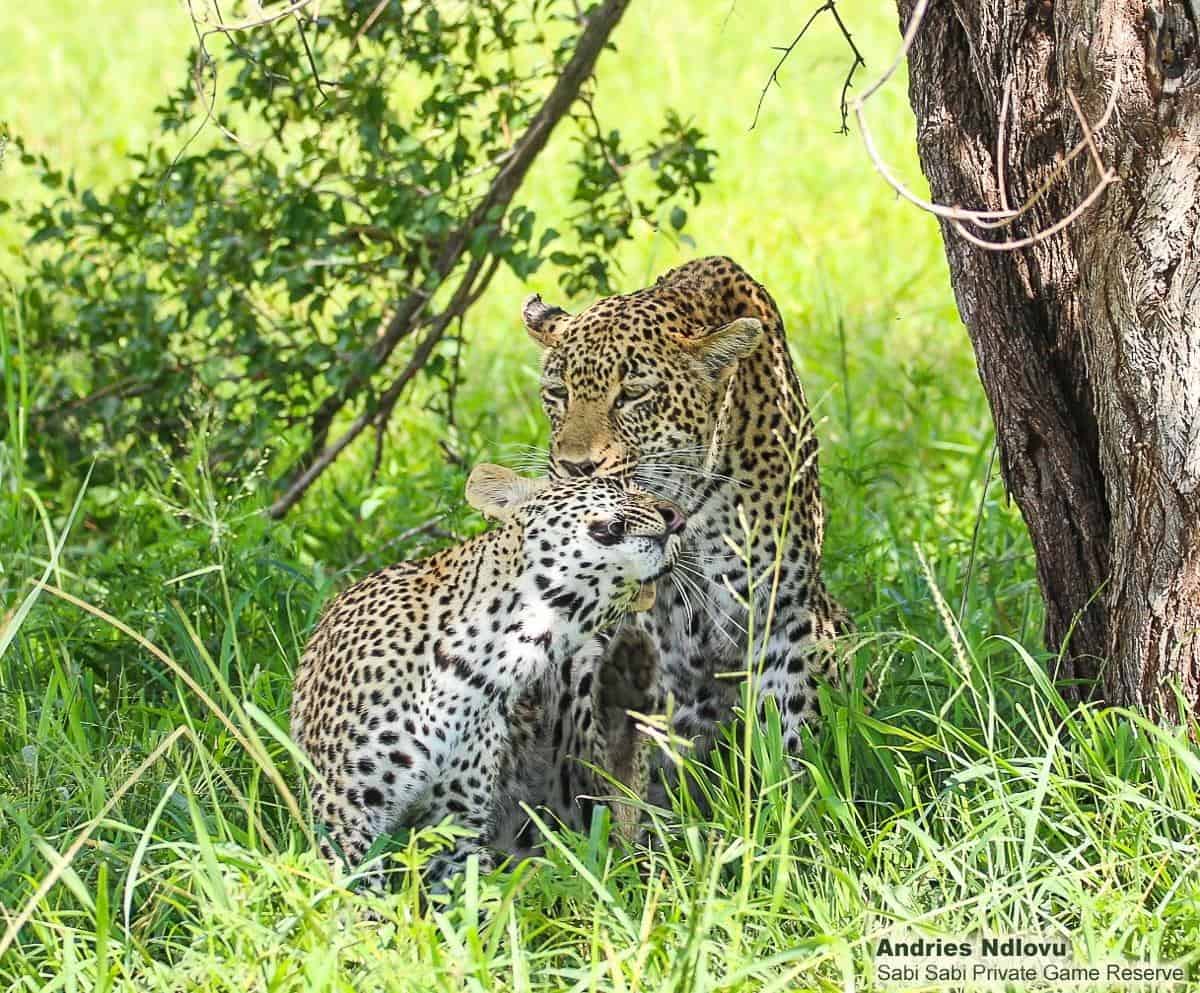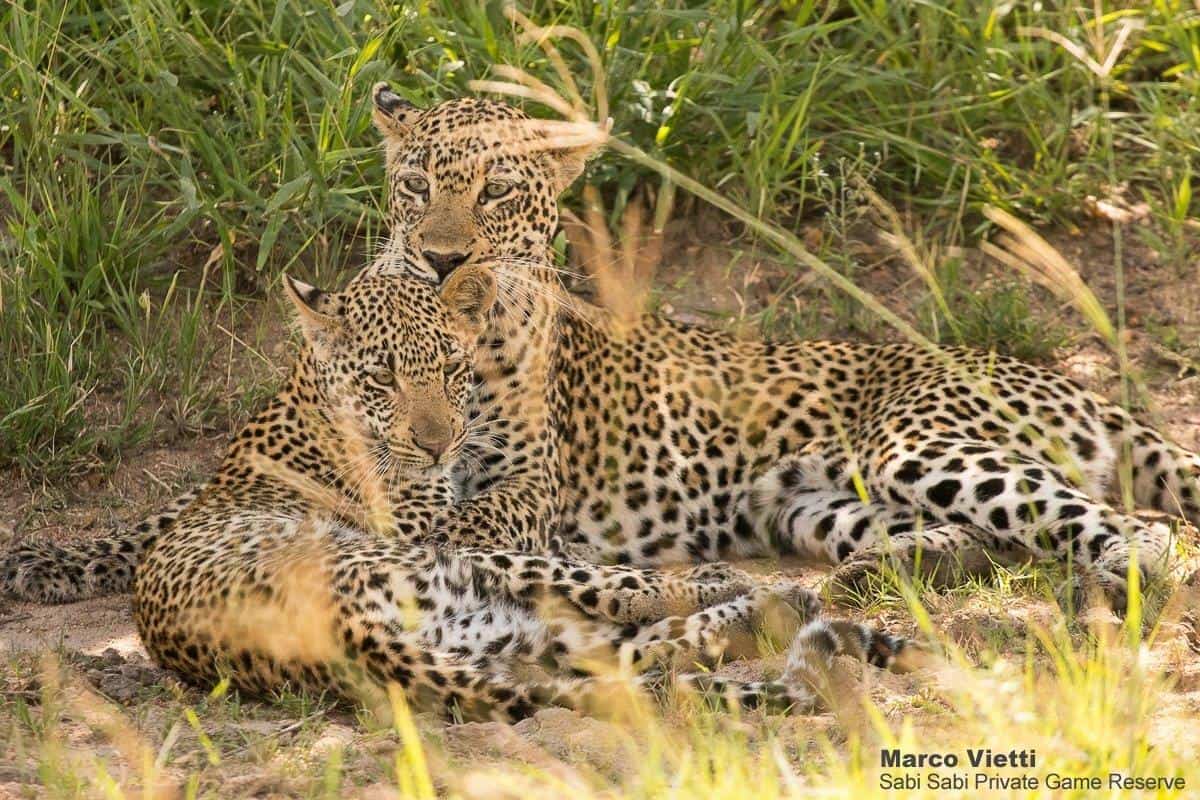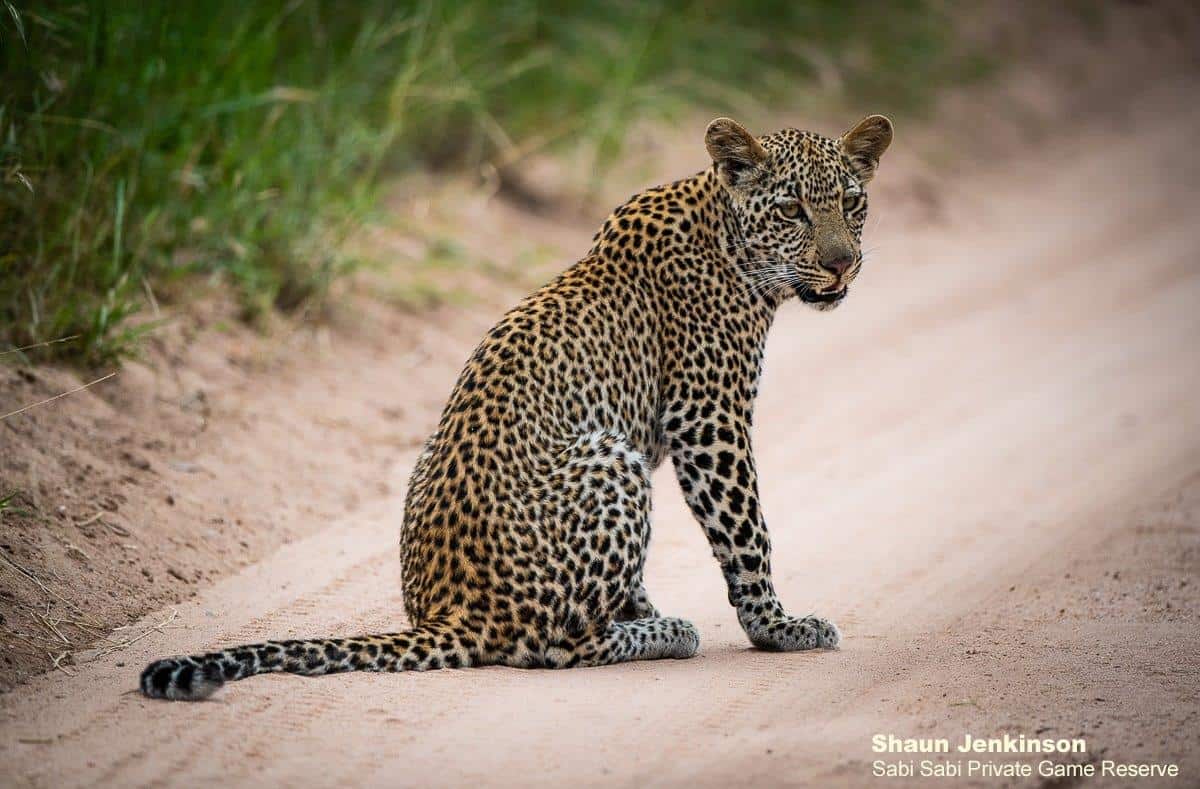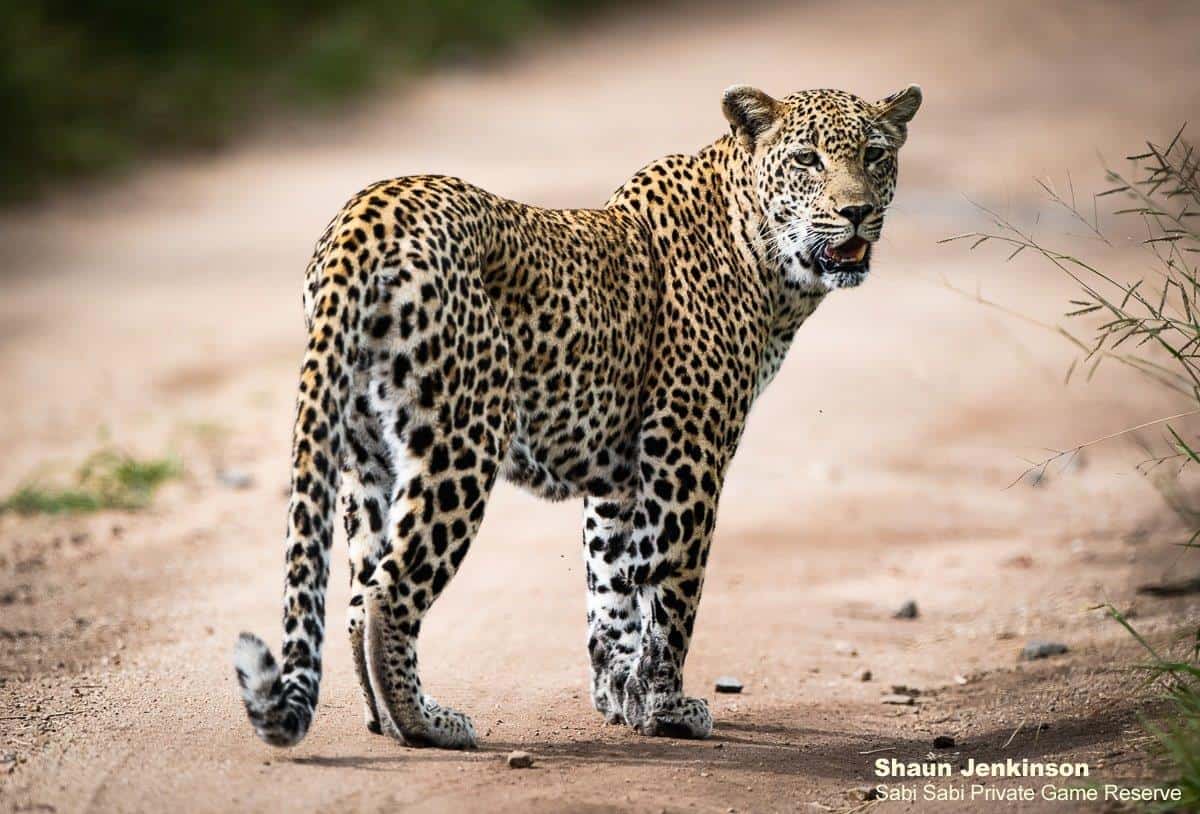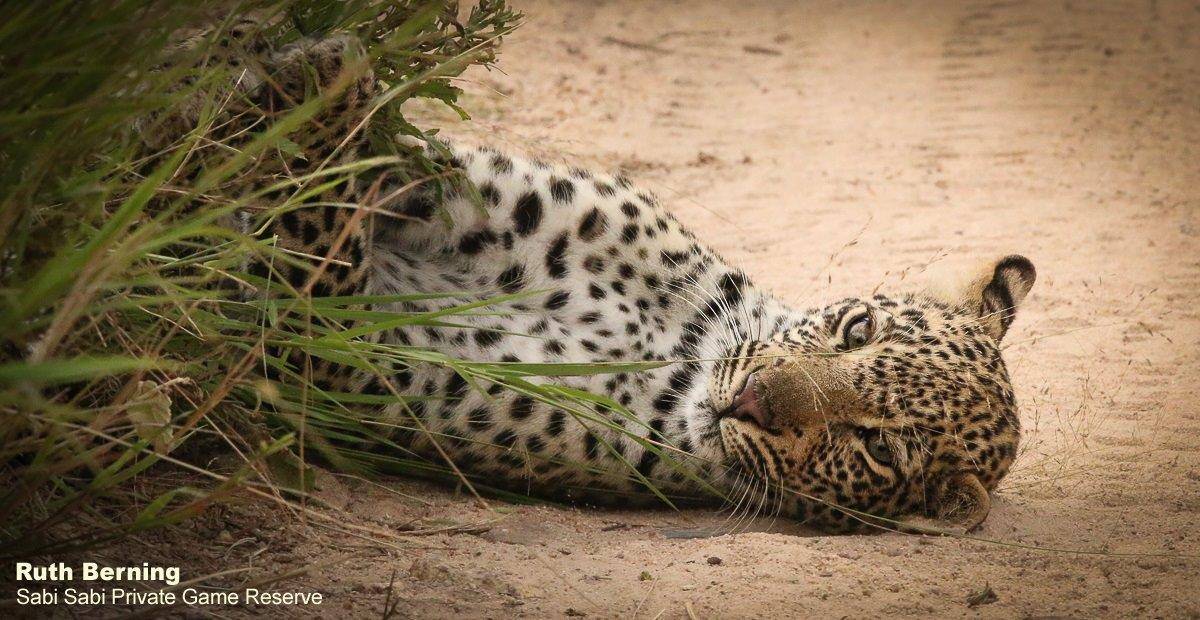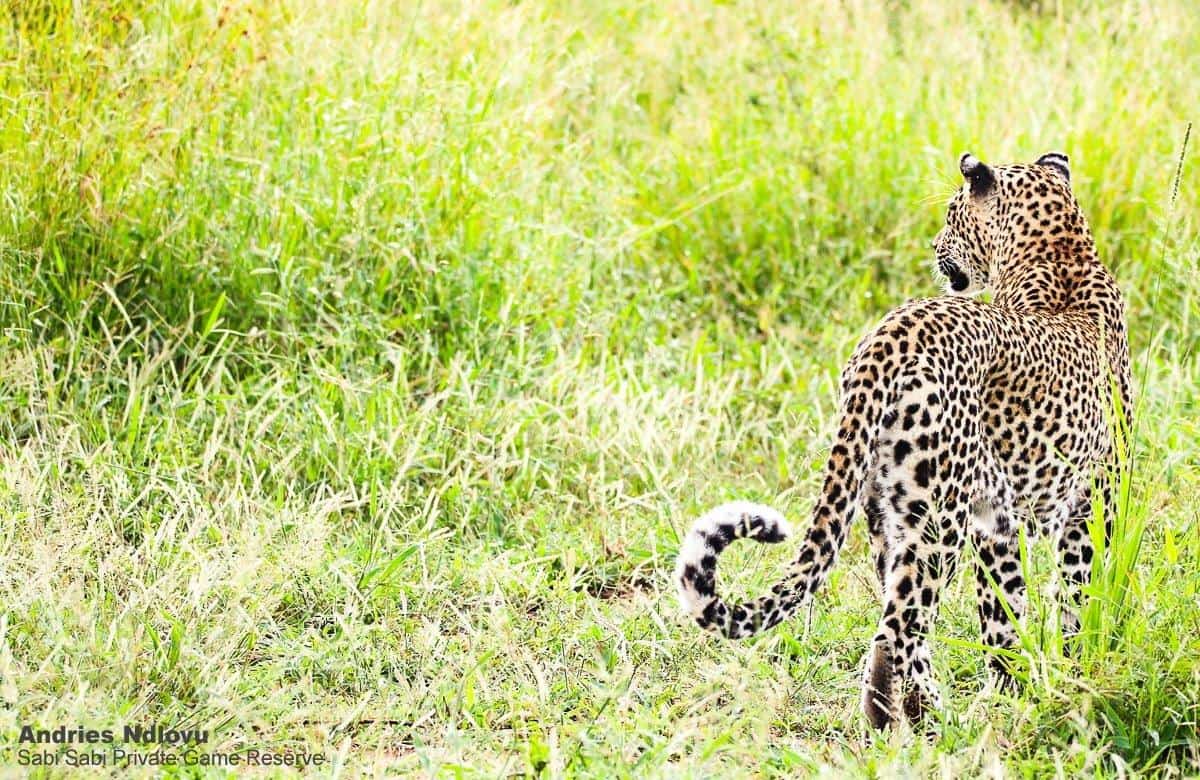 Ntsumi – after we heard some alarm calls coming from some nearby monkeys, we decided to go searching in the direction they were staring and came across a leopardess as she was doing her morning prowl.  We noticed some suckle marks on the leopard so hopefully we will get to see her cub/s soon!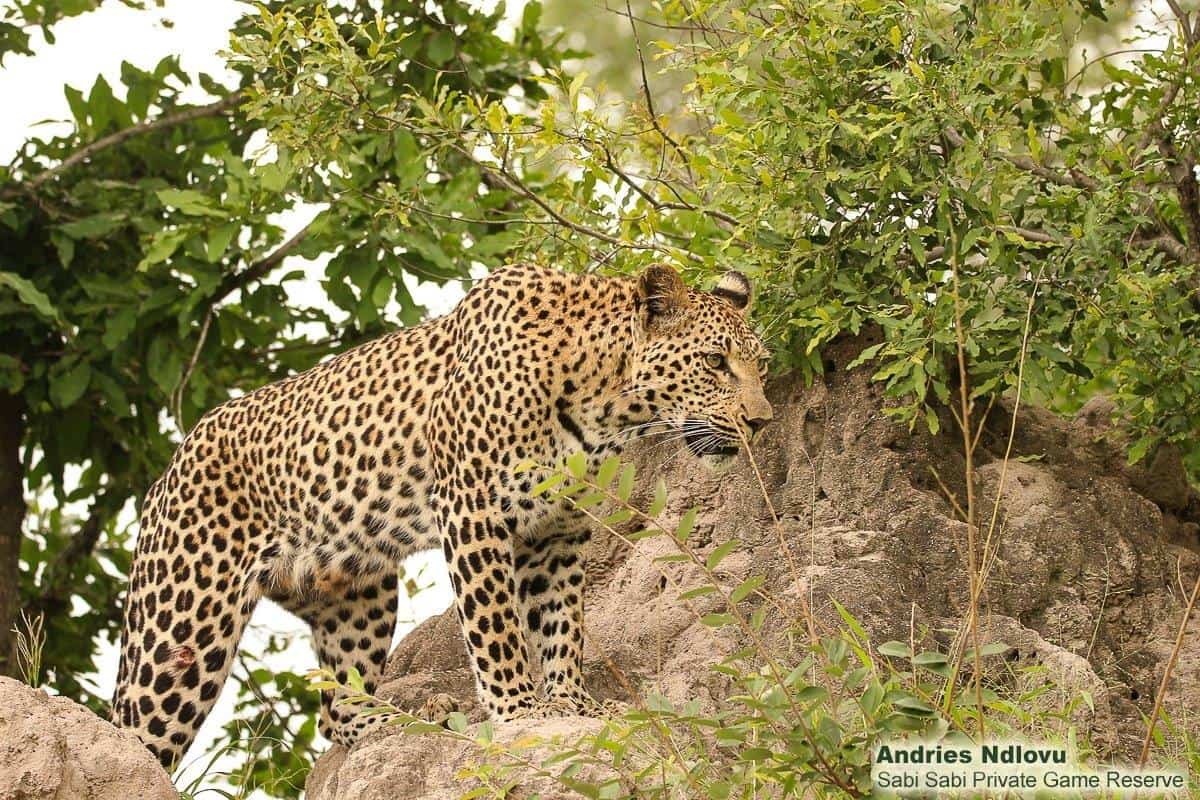 Kigelia and cub – There's a new cub on the block!!!  A surprise find over the weekend as mom and her little fluff ball were seen for the first time!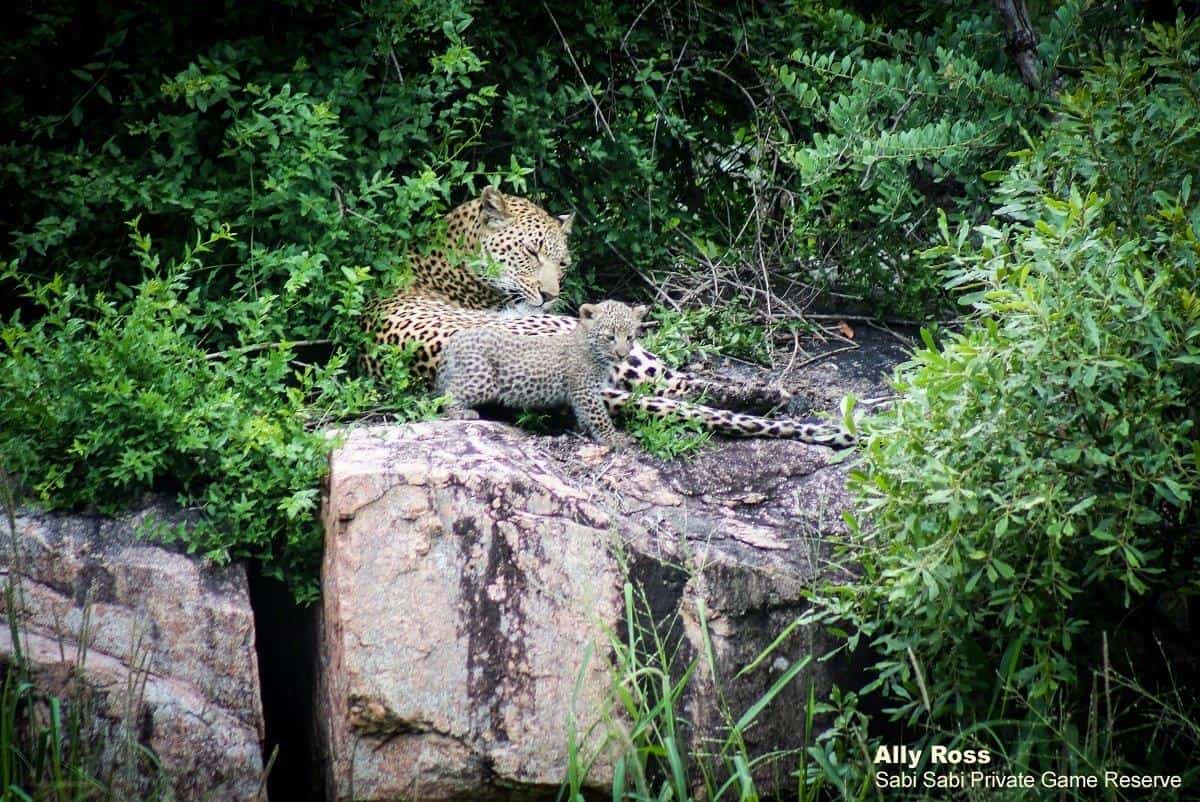 Until next time…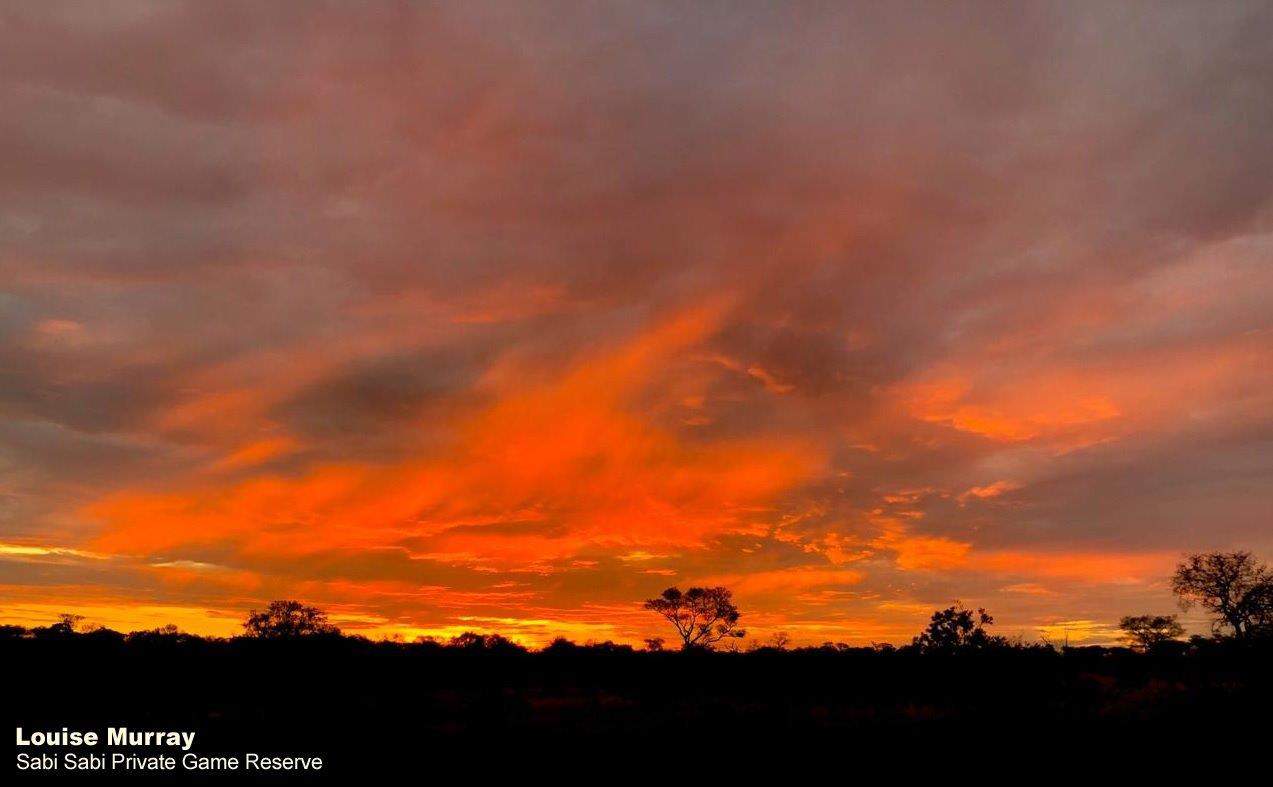 Blog by Wendy Claase
Images by Ally Ross, Andries Ndlovu, Chané Jenkinson, Kevin van der Linde, Louise Murray, Marco Vietti, Maryke Nel, Ronald Mutero, Ruth Berning and Shaun Jenkinson
Videos by Bianca Theron and Louise Murray