Early in the week, we located the 2 female lions from the Southern Pride who had been disturbed by a crash of rhino who came strolling past. The lions were rather curious about their presence but that also didn't last too long and they went back to sleep.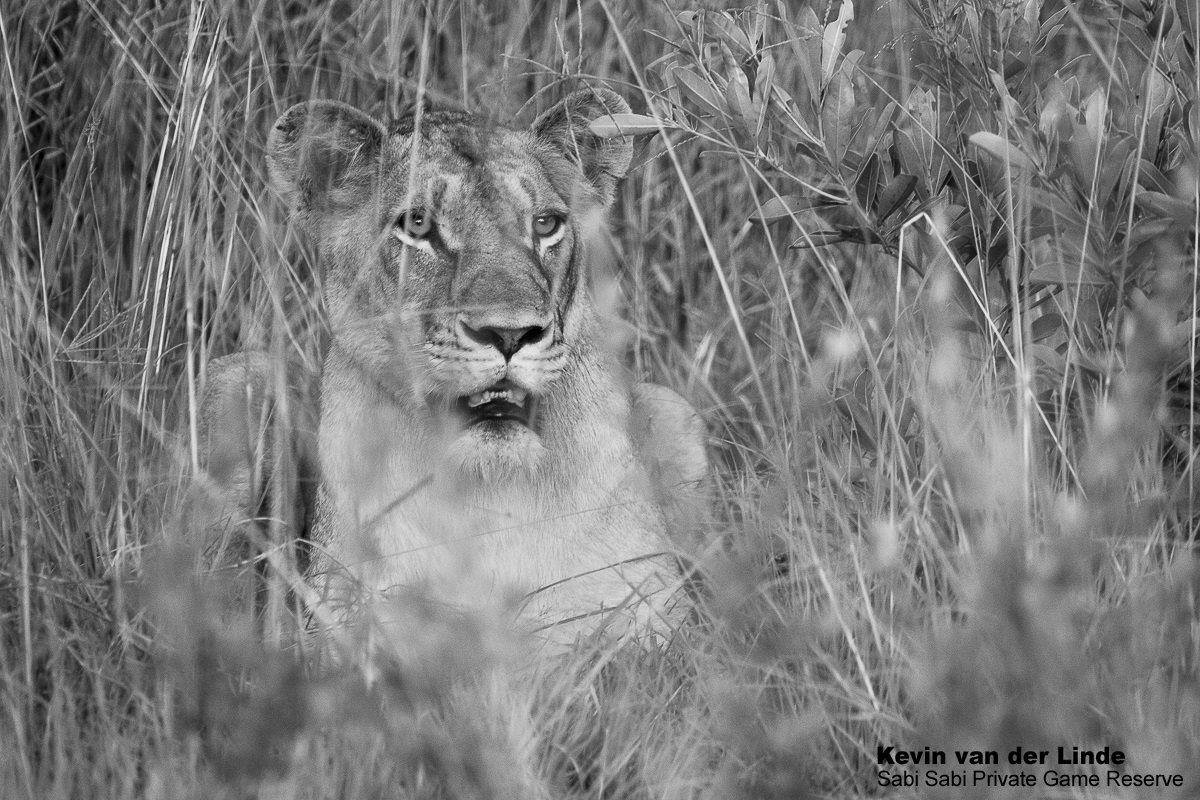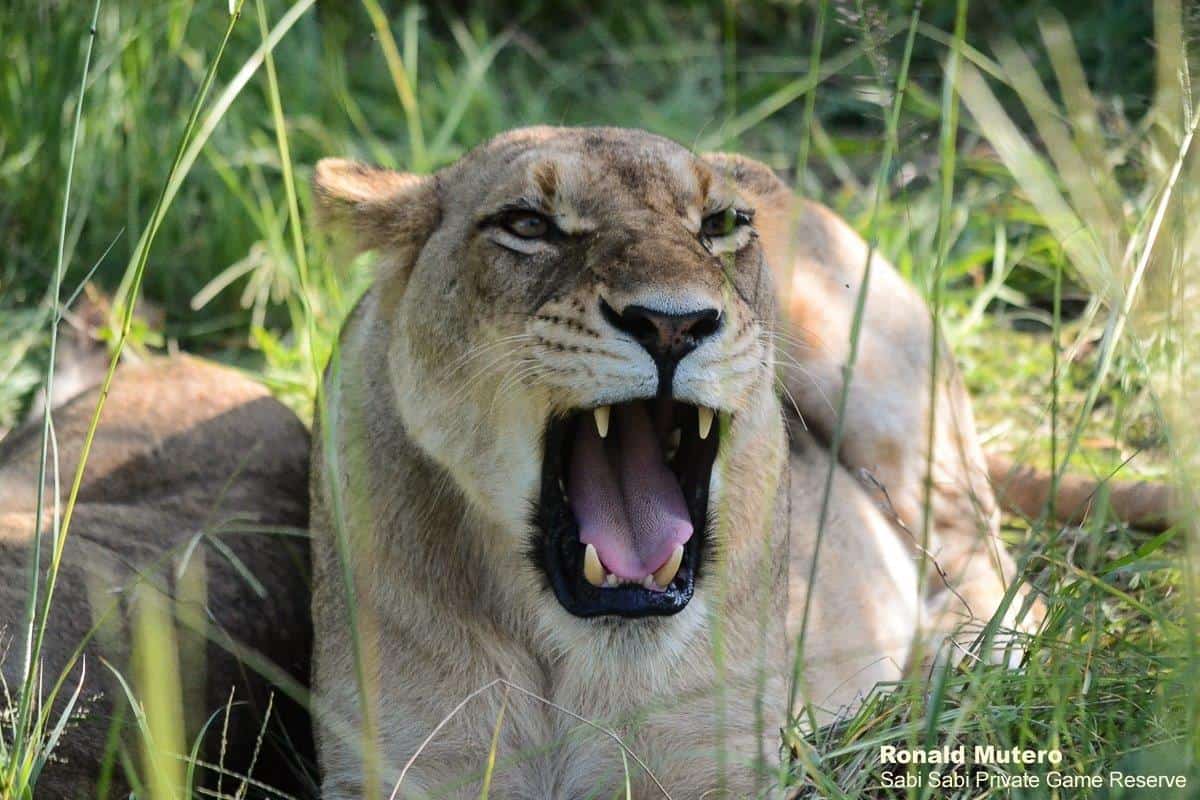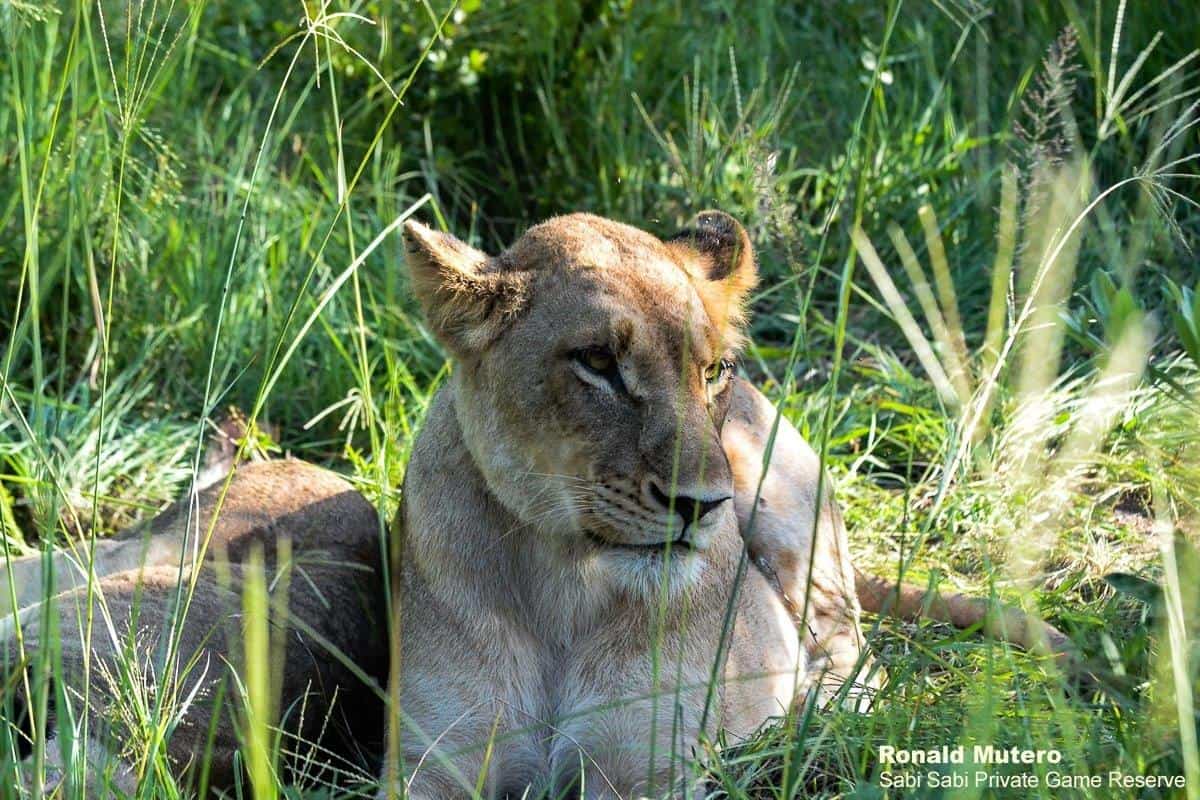 After watching failed hunting attempts by the 2 lionesses from the Southern Pride in recent times, luck was on their side as a meal came straight to them in the form of a warthog.  The lions were lying in some shade when the warthog ran straight into them and they wasted no time in securing an easy meal.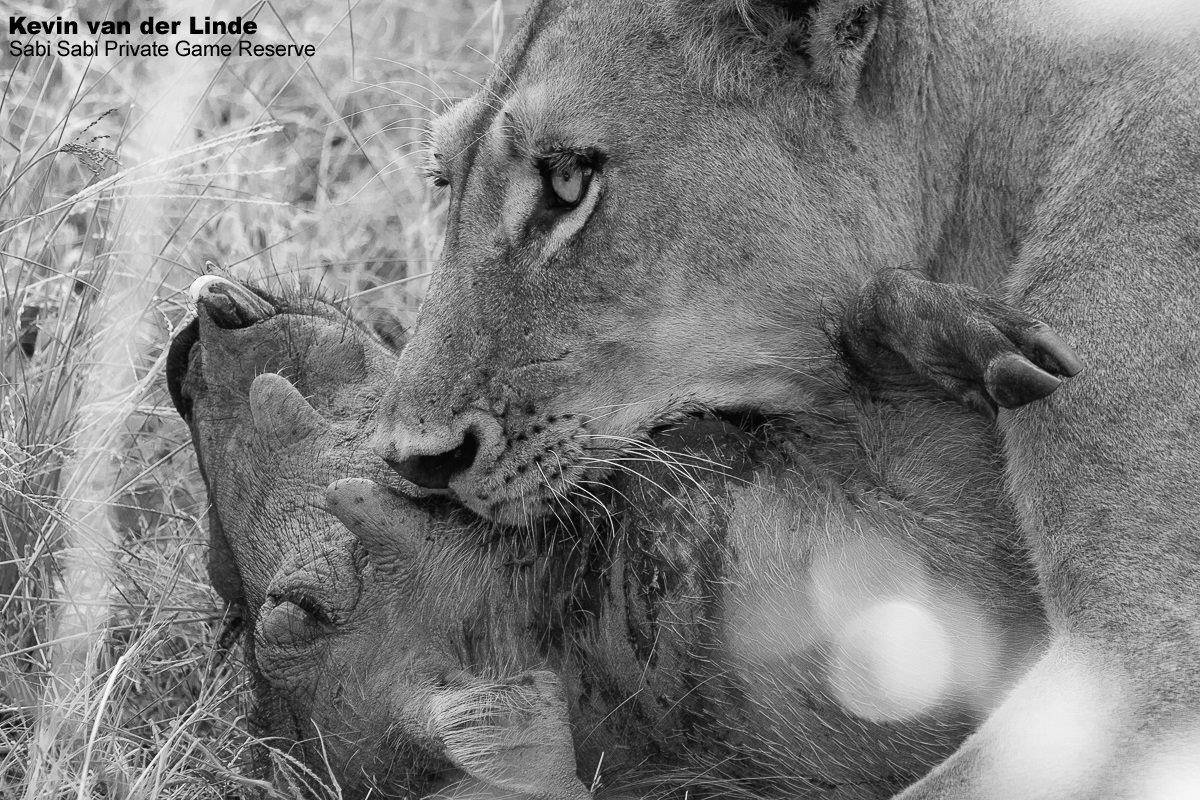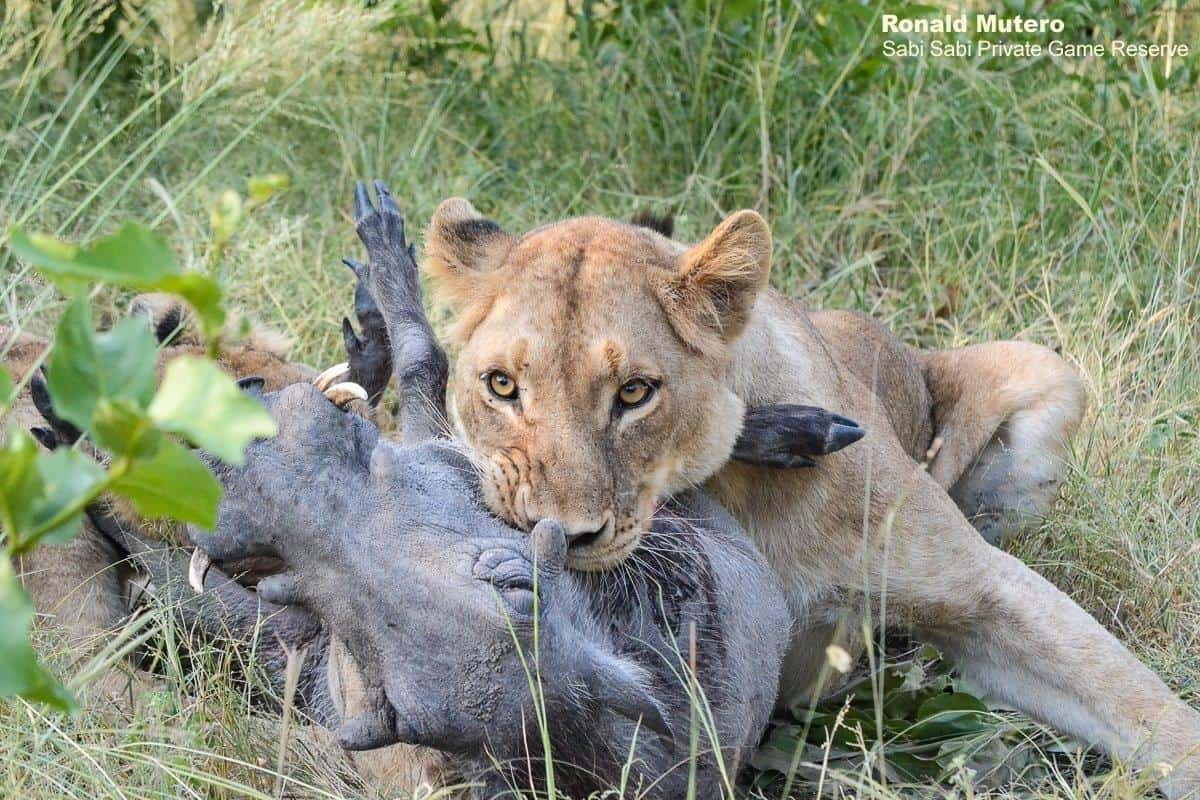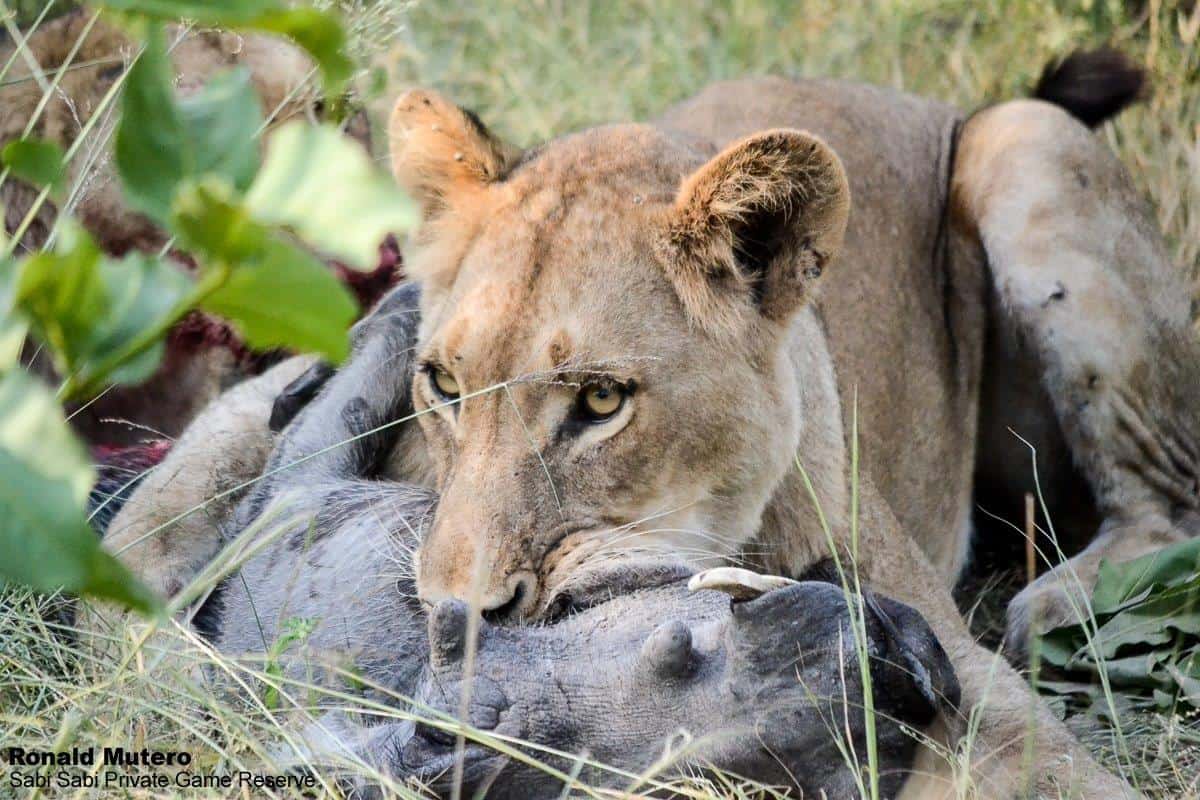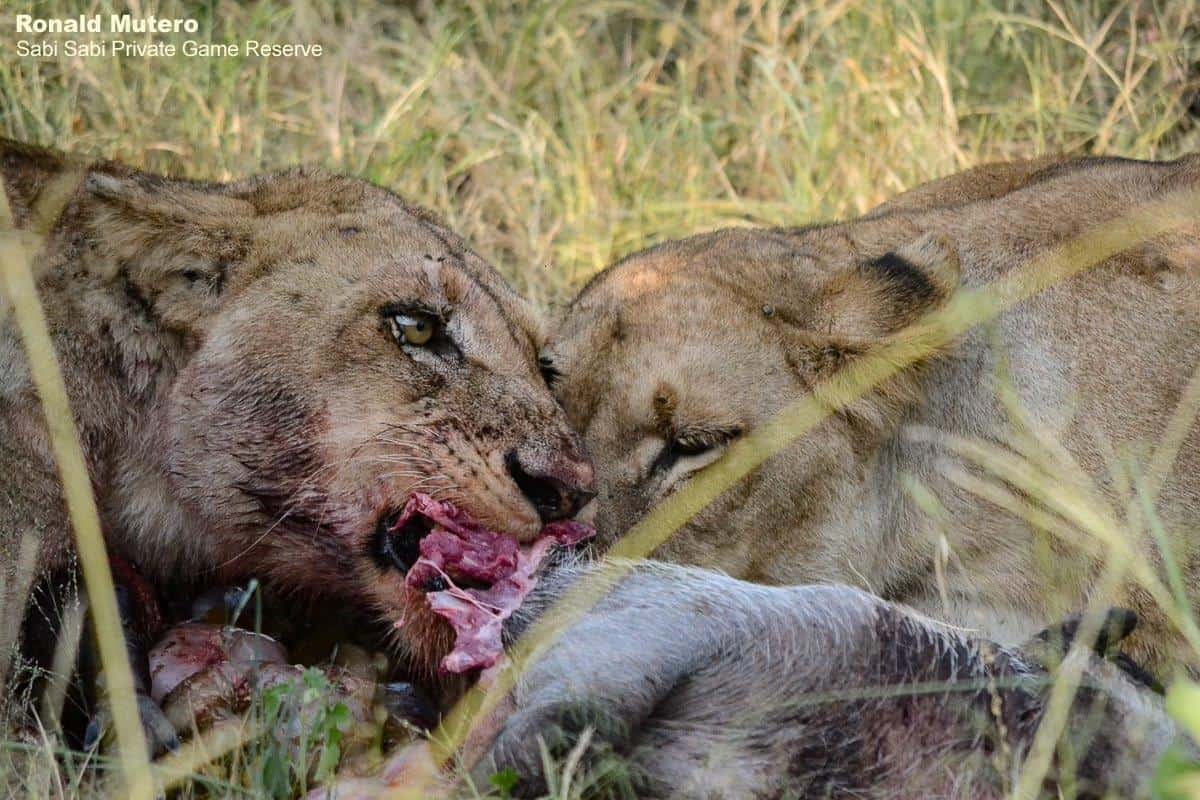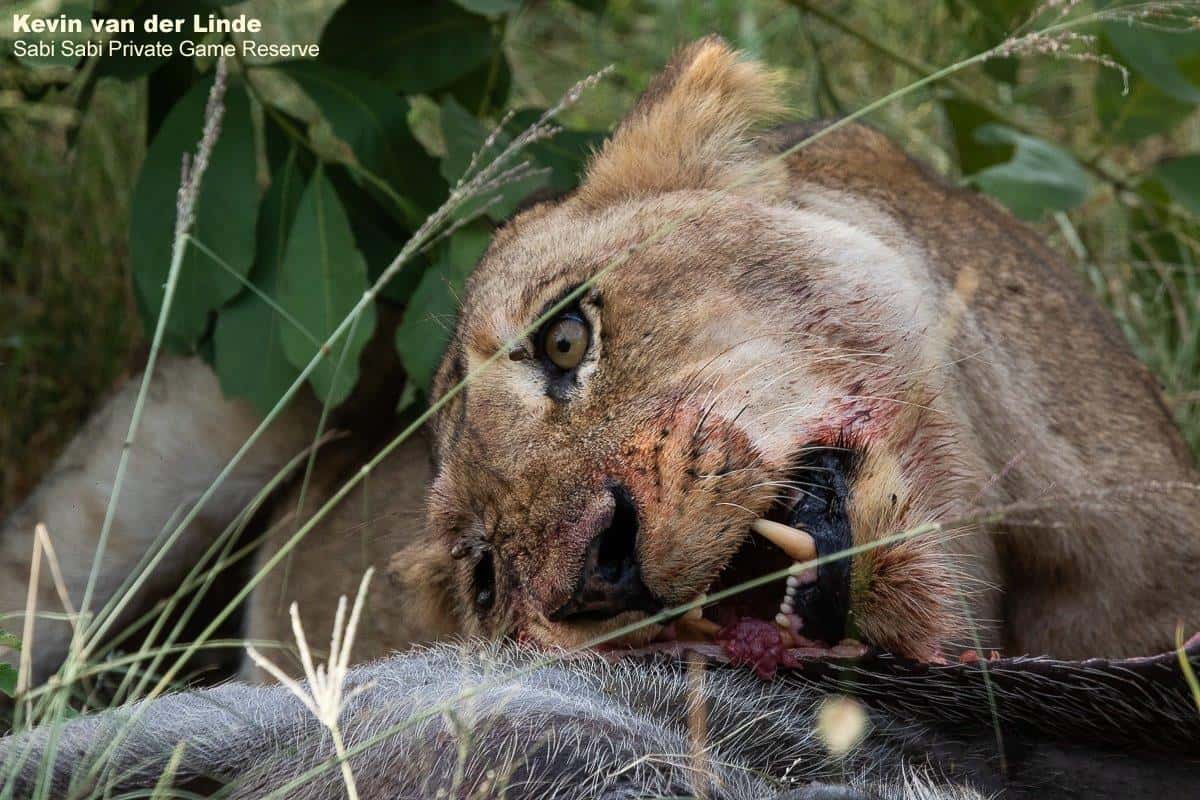 Kigelia female leopard was scanning a large open area to ensure the coast was clear before she descended a Marula tree and went on her way.
Sometimes all you get is a glimpse; a glimpse of the beautiful Ntsumi female leopard walking through a dense thicket of green.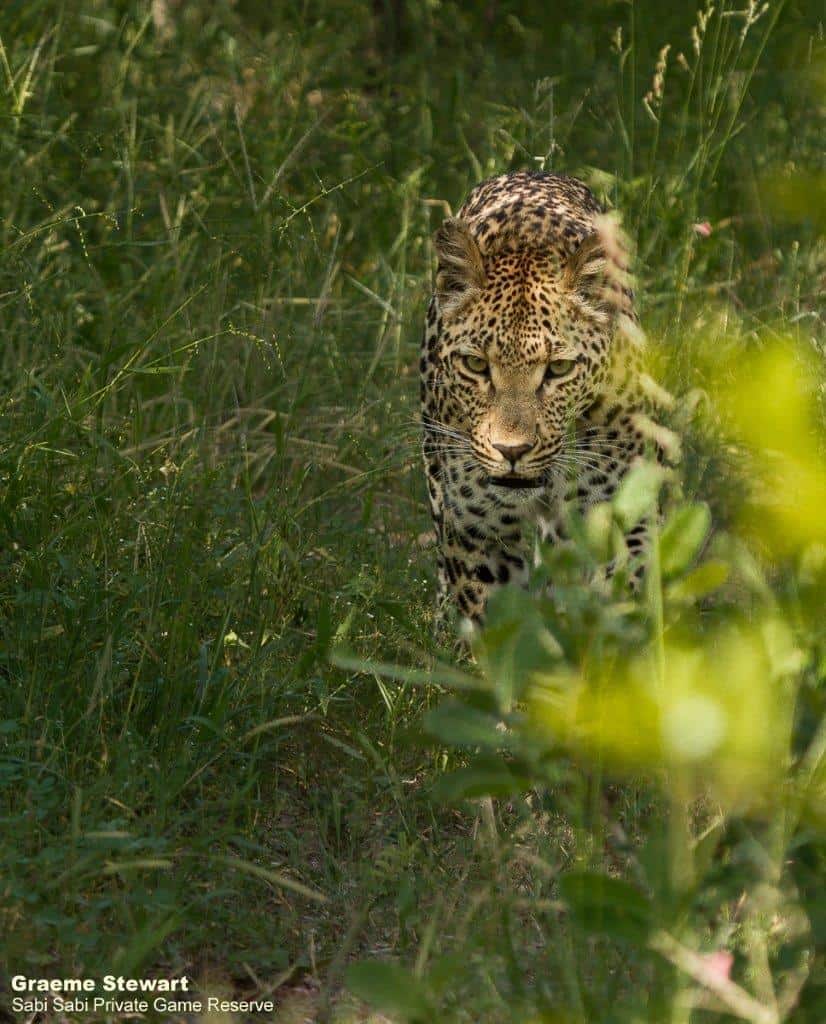 We heard some monkeys and kudu alarm calling in the distance.  We went to find out what was going on but could not find anything.  At the end of safari, we decided to go and check the same area and found Maxabeni male leopard hunting a steenbok but was not successful. He then went and took a rest in some shade on a termite mound.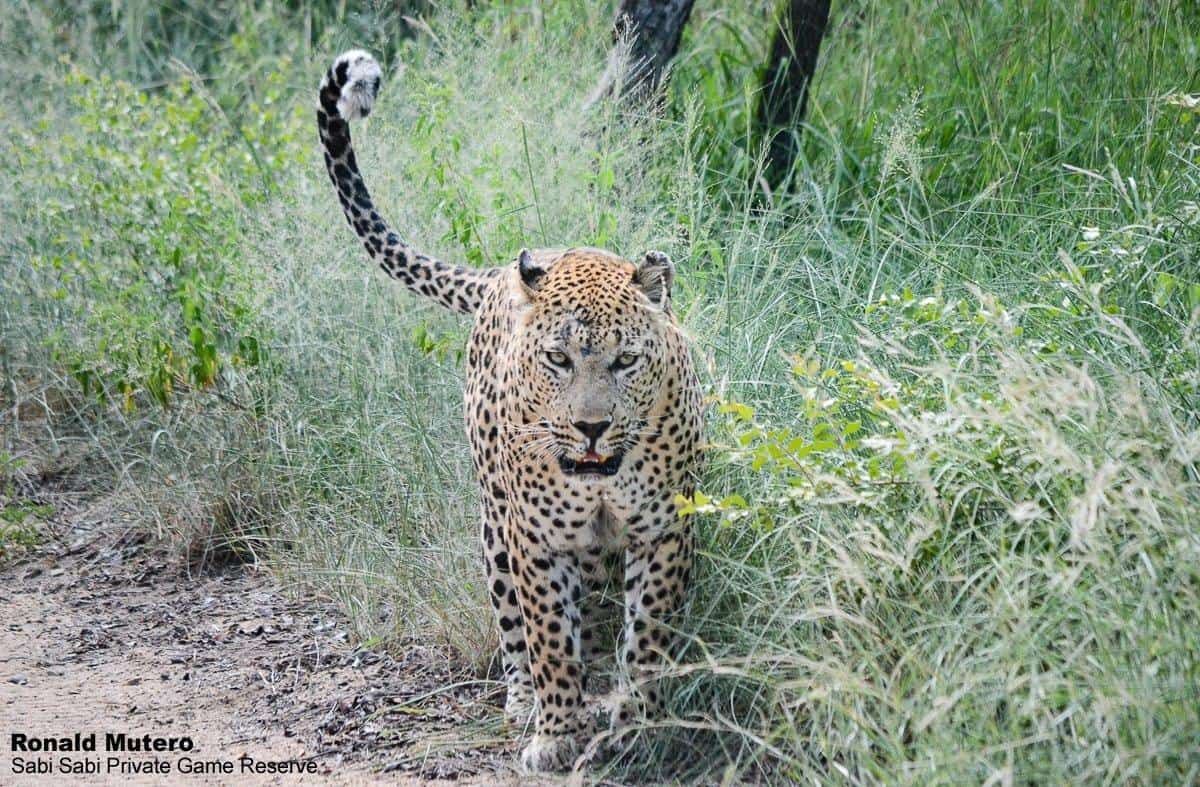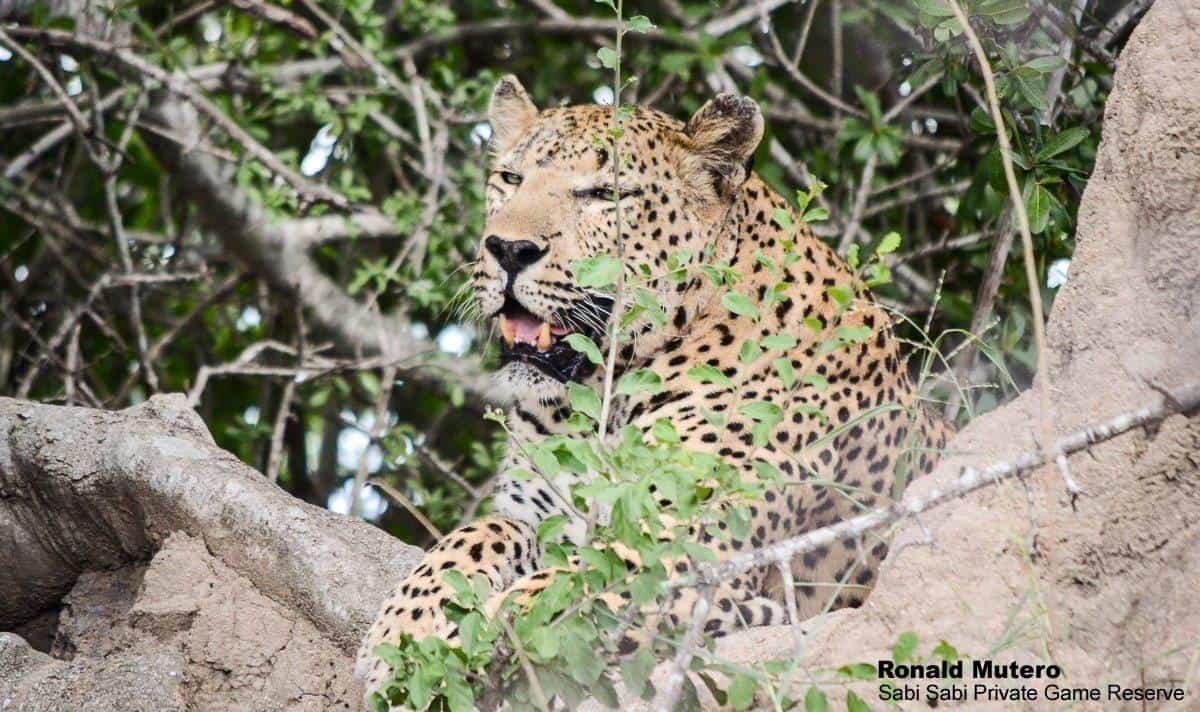 The young White Dam male was seen walking down a road after a failed attempt at hunting a warthog.  The following morning, we came across his tracks which led us straight to him sleeping on the side of the road. We got there just in time as he started to wake up and stretch before moving into the dense vegetation.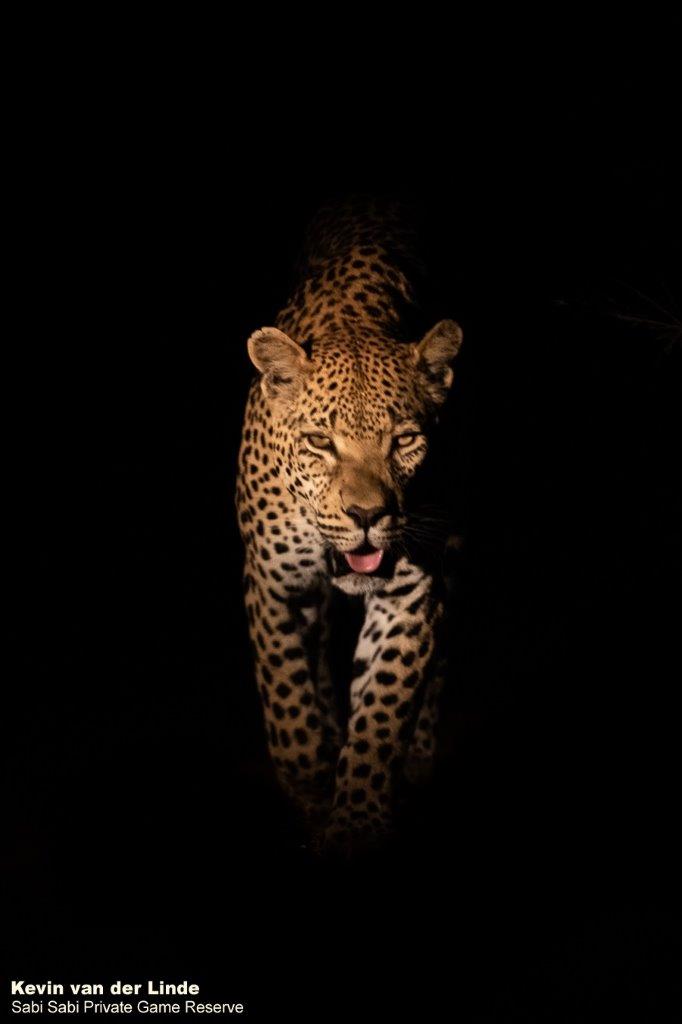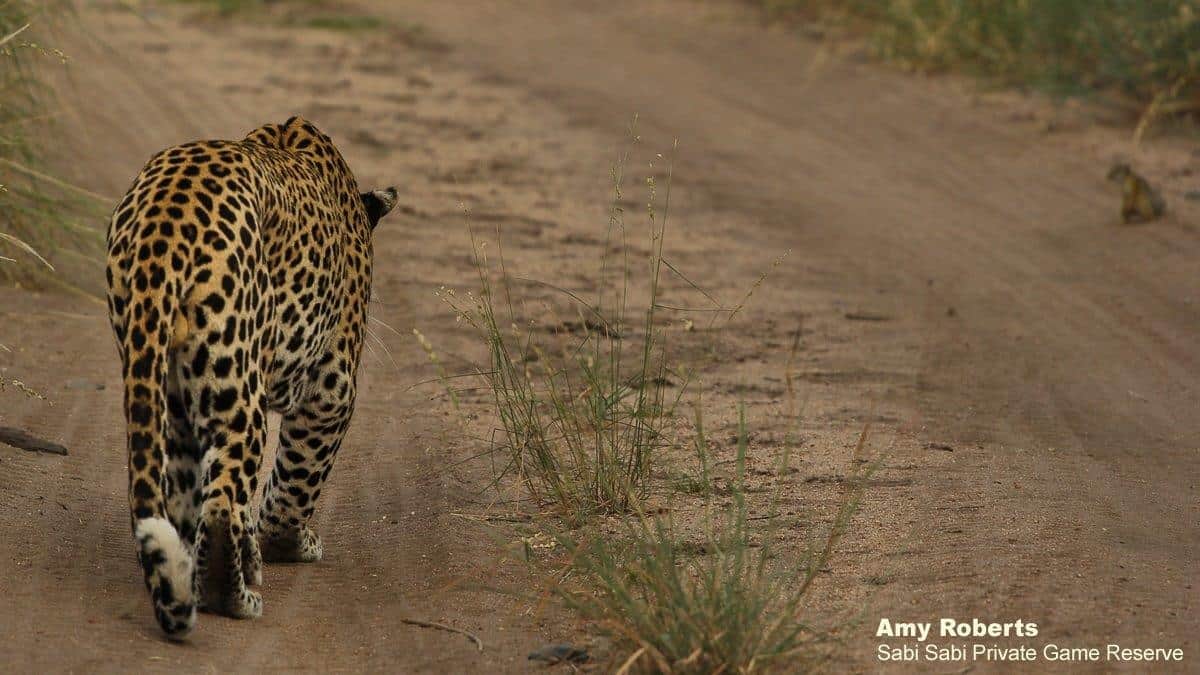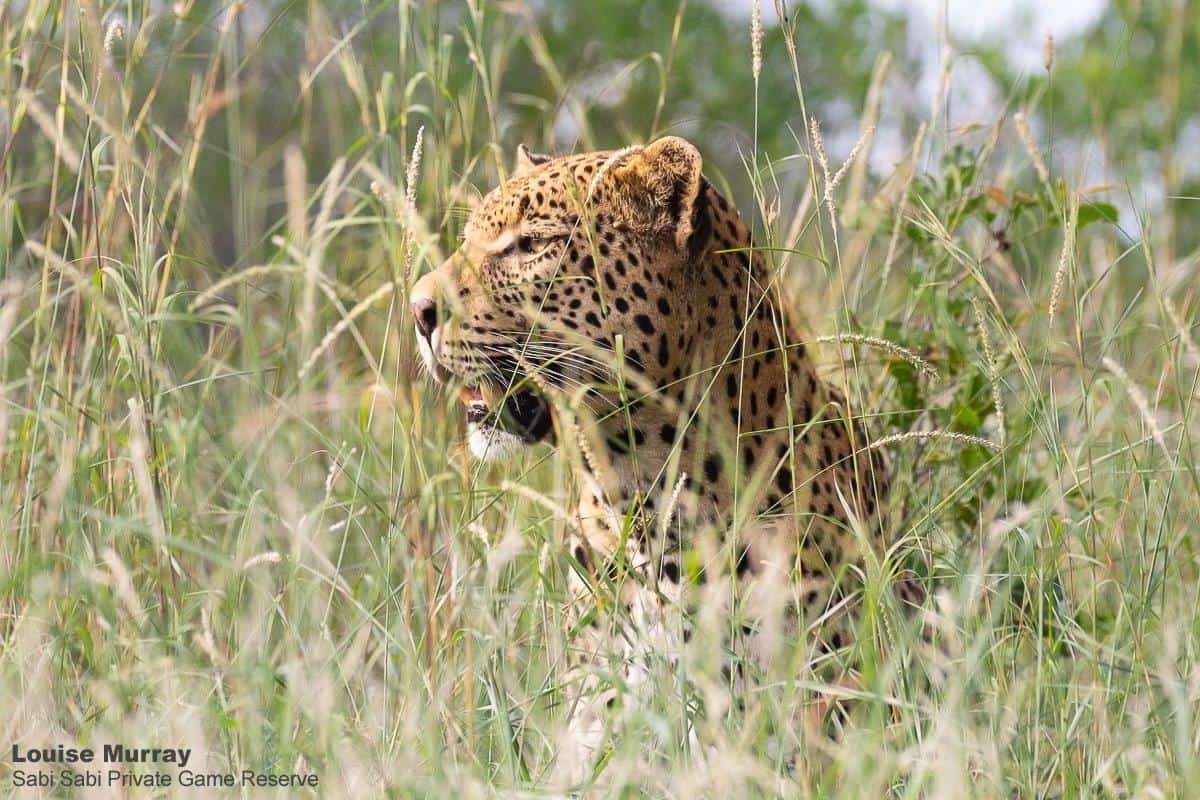 Two male wildebeest fighting for territory. We watched them a while as they chased each other around the open area.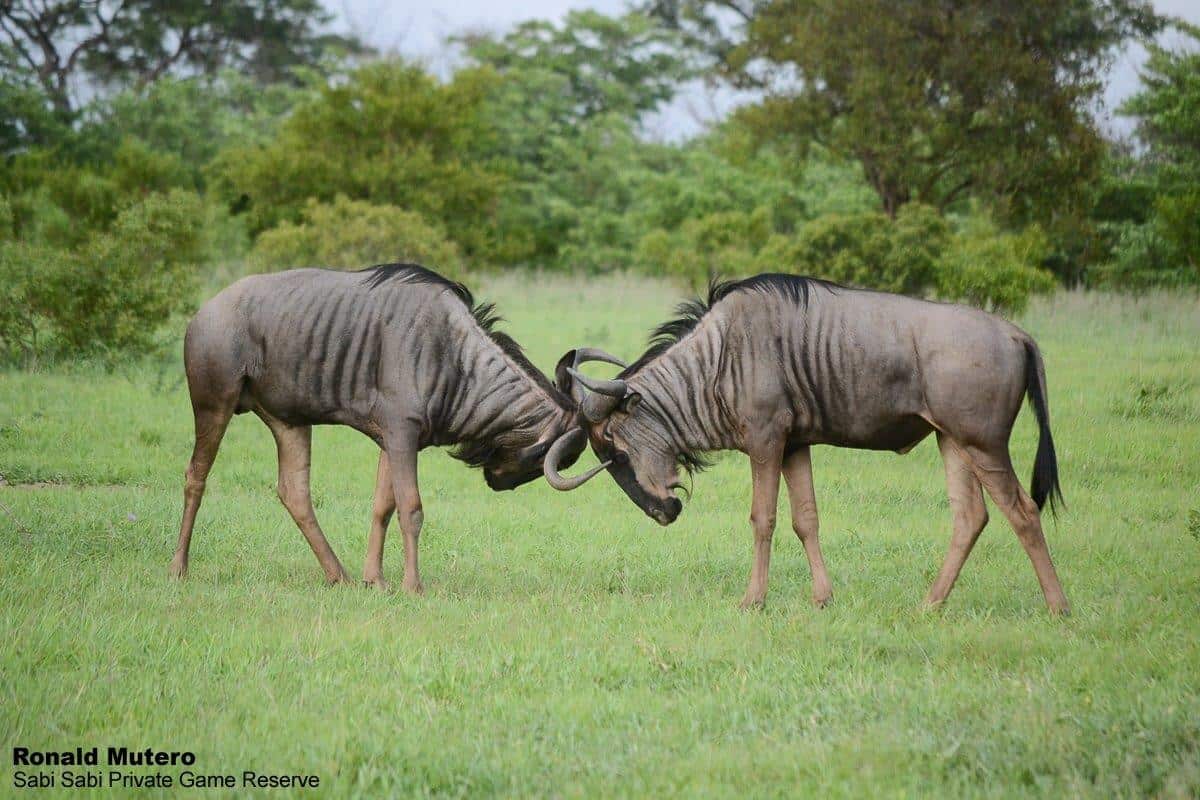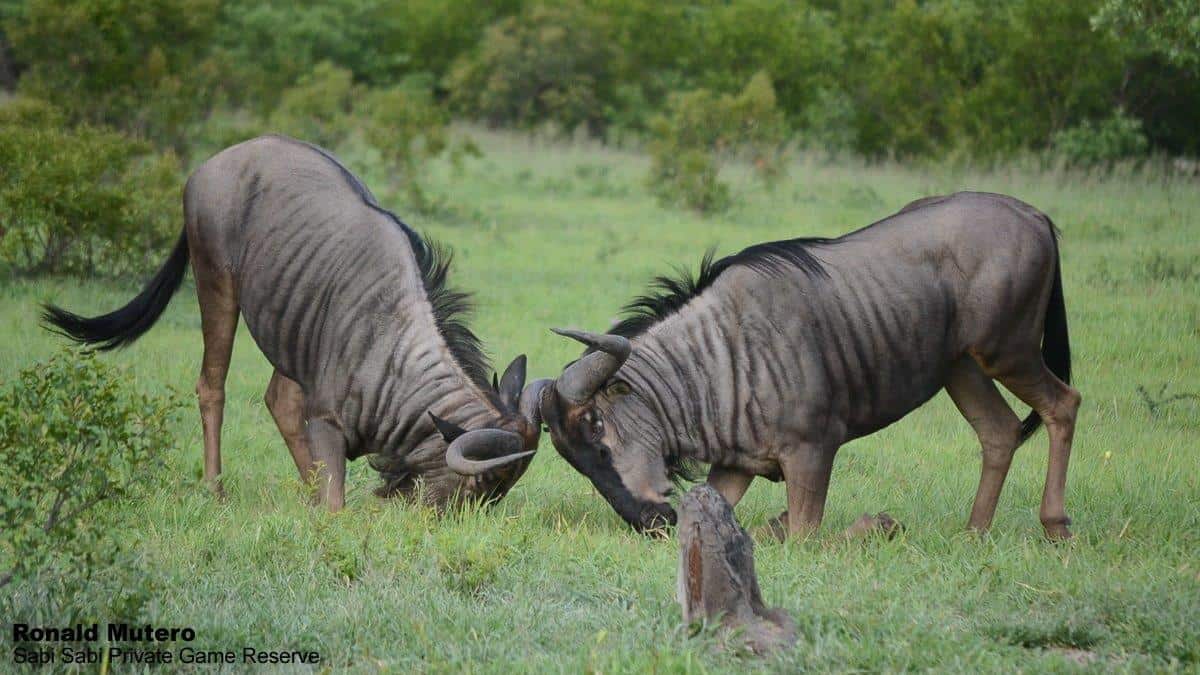 Whilst watching this young male elephant feed on the Marulas lying on the ground, it gave us the opportunity to take photos slightly closer than usual.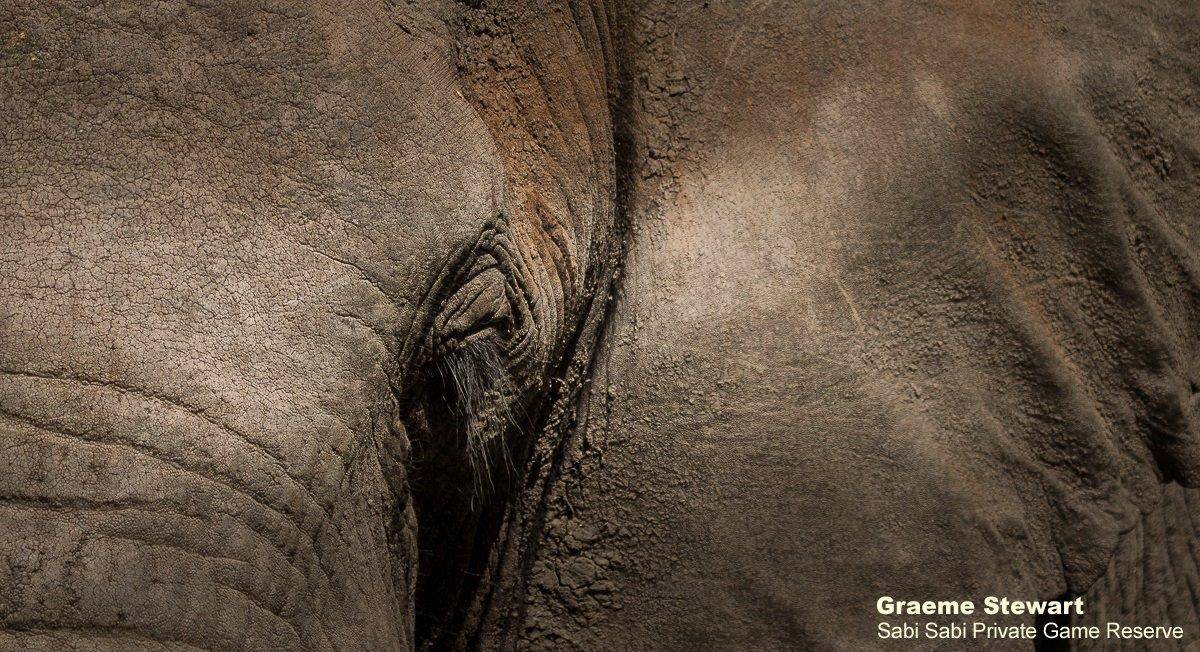 We watched this hyena having a great time swimming in the shallows of a small pan. There was a lot of splashing around and diving for what looked like a large stick before jumping out of the water and wandering off into the thickets like nothing had happened.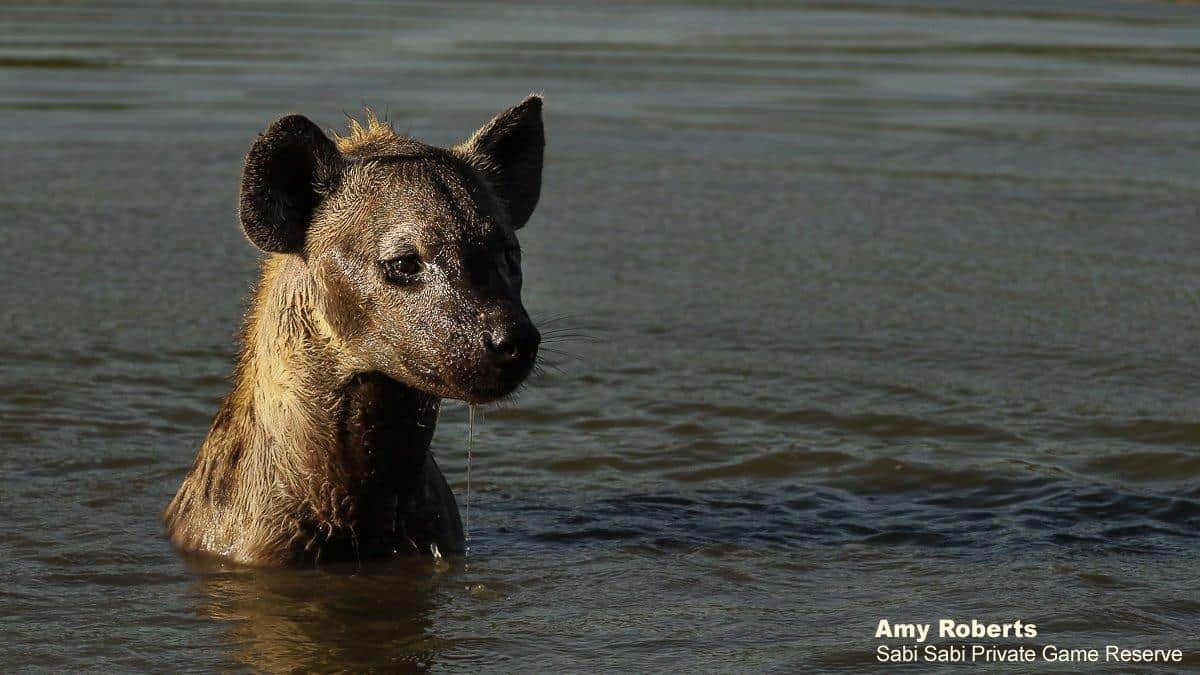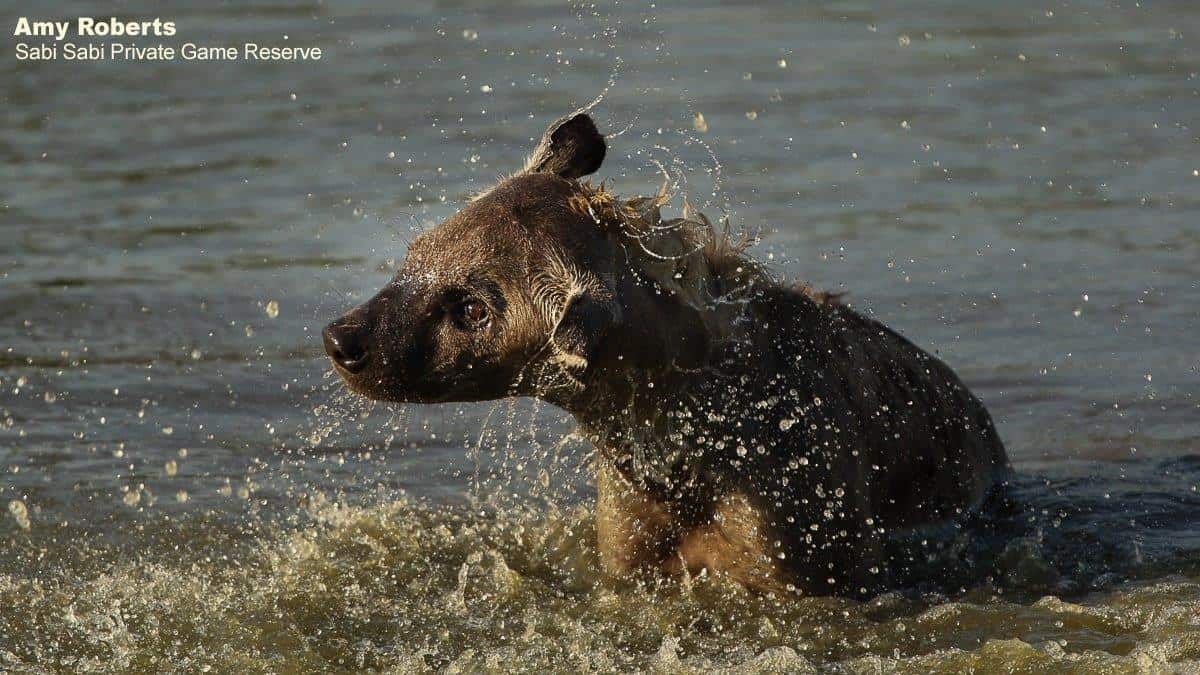 This zebra kept his eye on us as the entire time we had the opportunity to view him.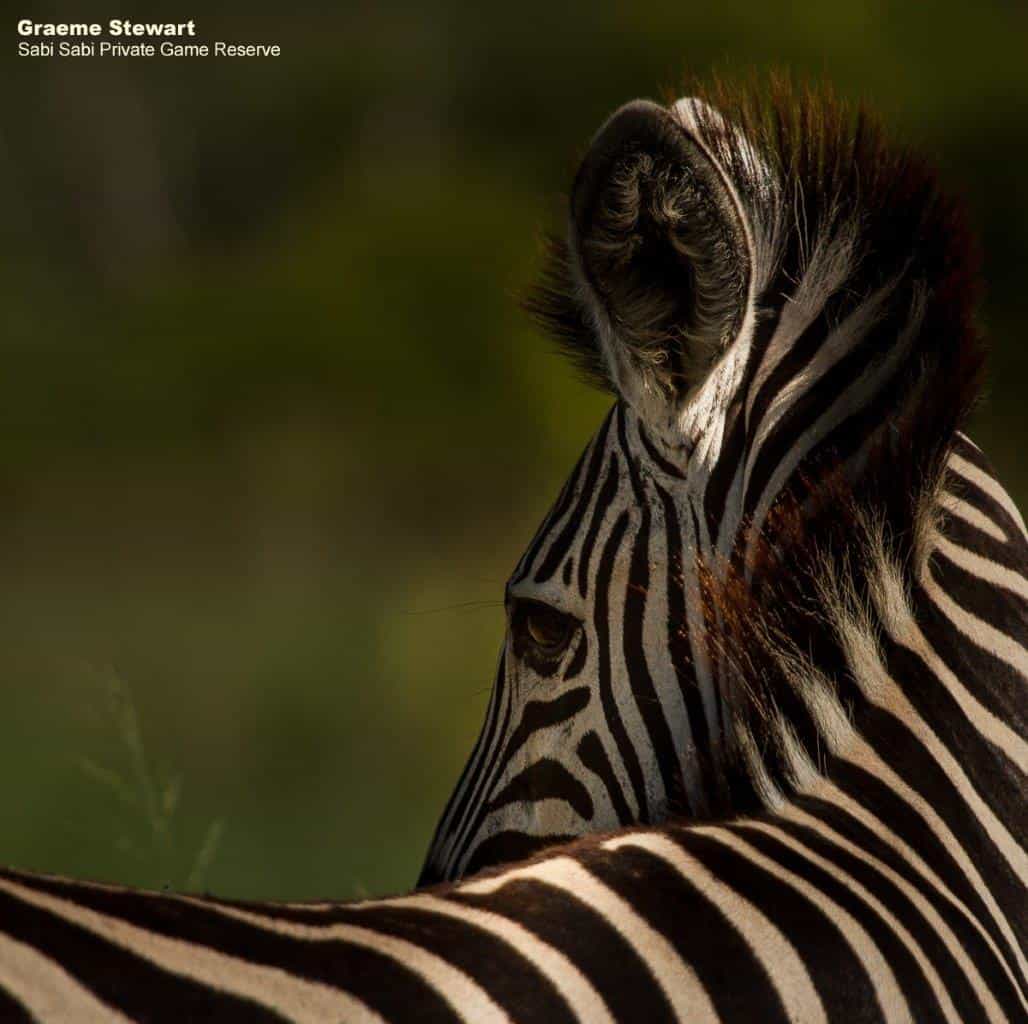 We are so spoilt to have several elephant herds moving through the Sabi Sabi reserve at the moment, most of them including a number of beautiful little babies, like this one.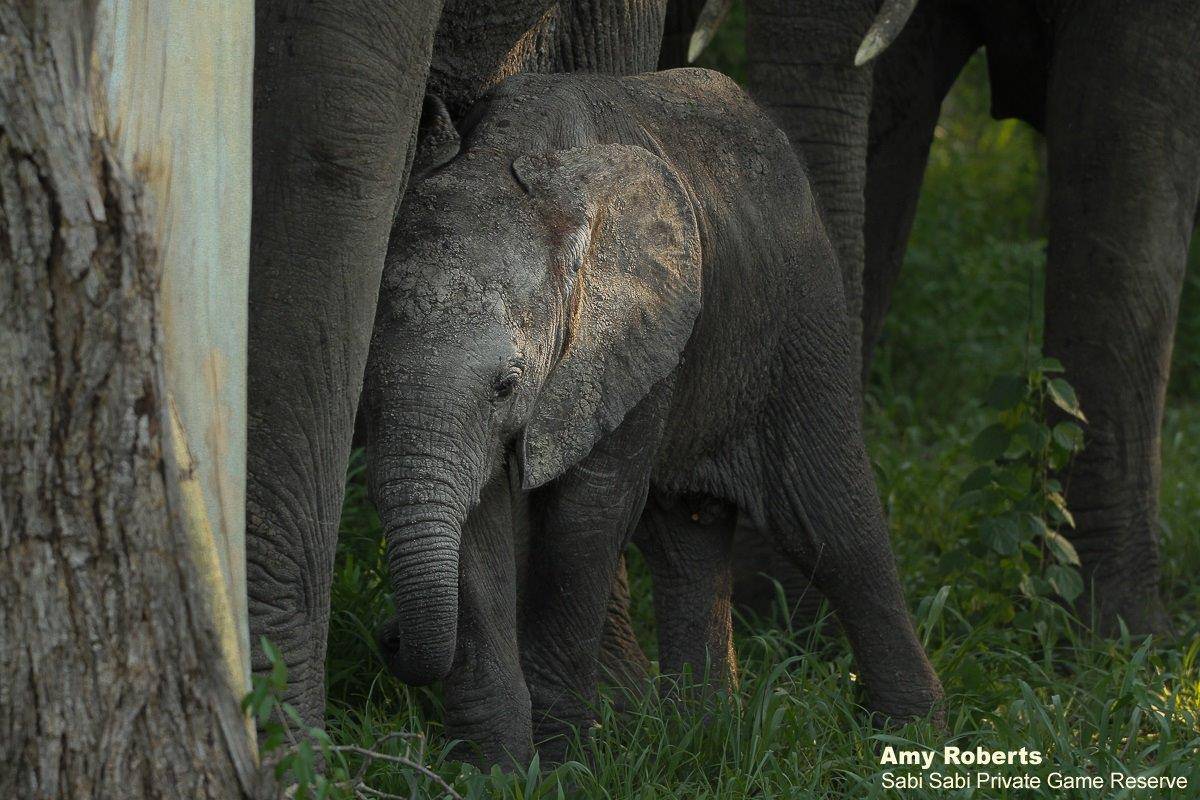 A Lesser Masked Weaver attending to its nest.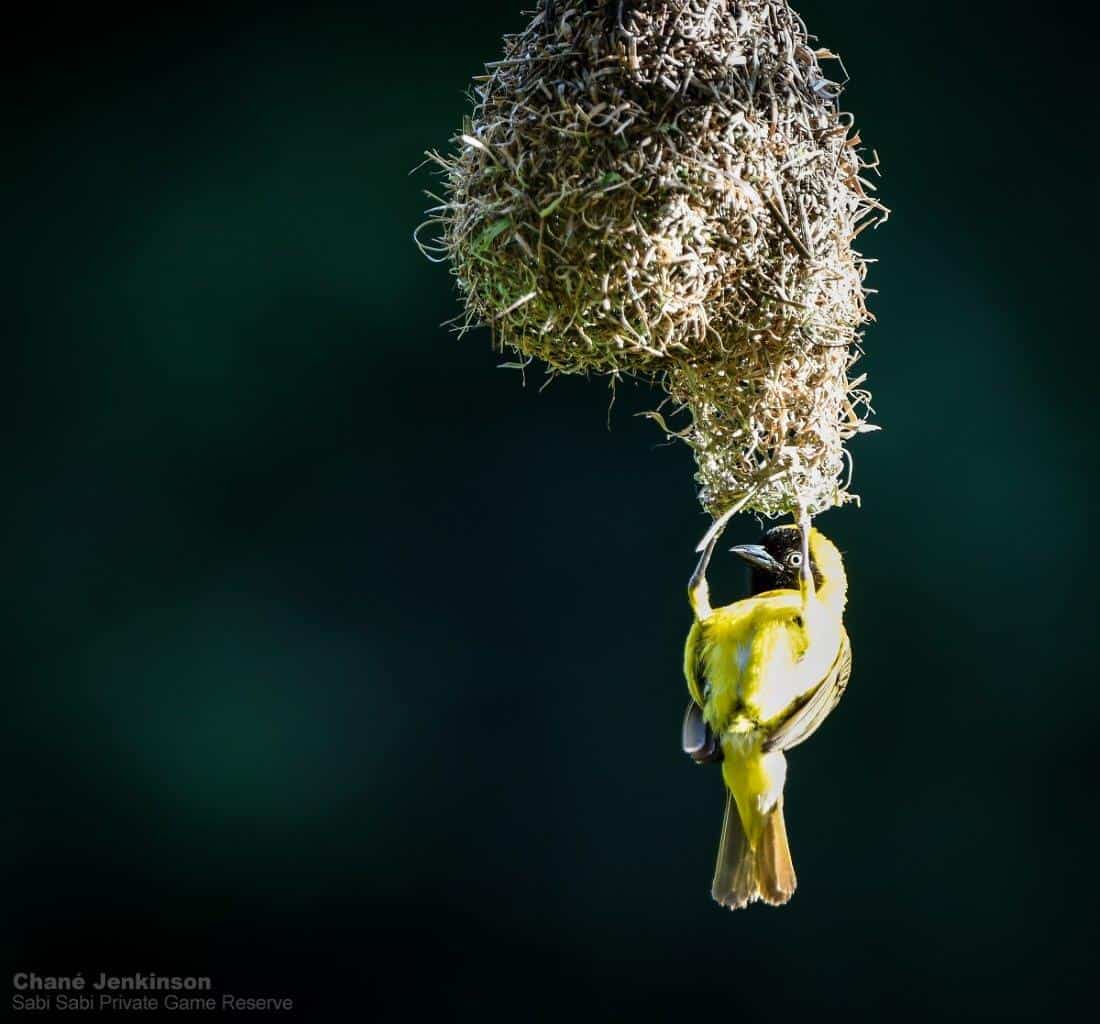 A male buffalo looks unimpressed with this oxpecker as he tries to get some sleep.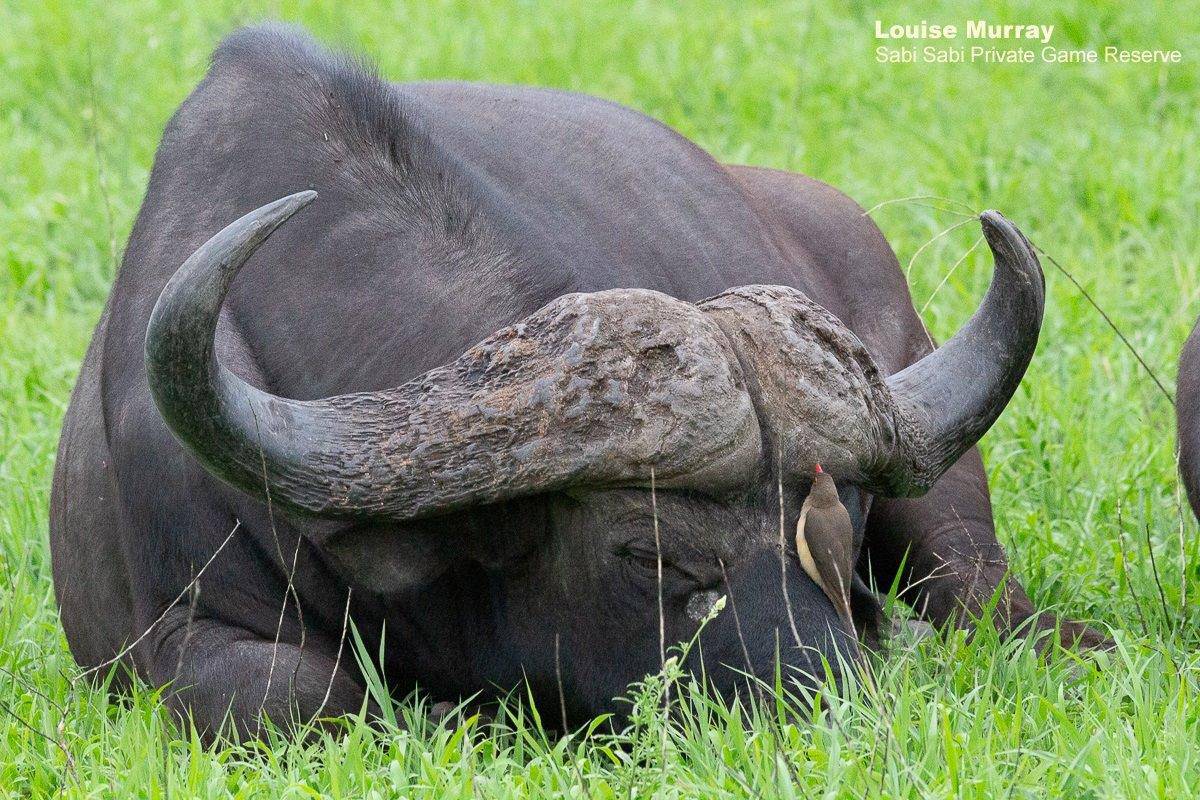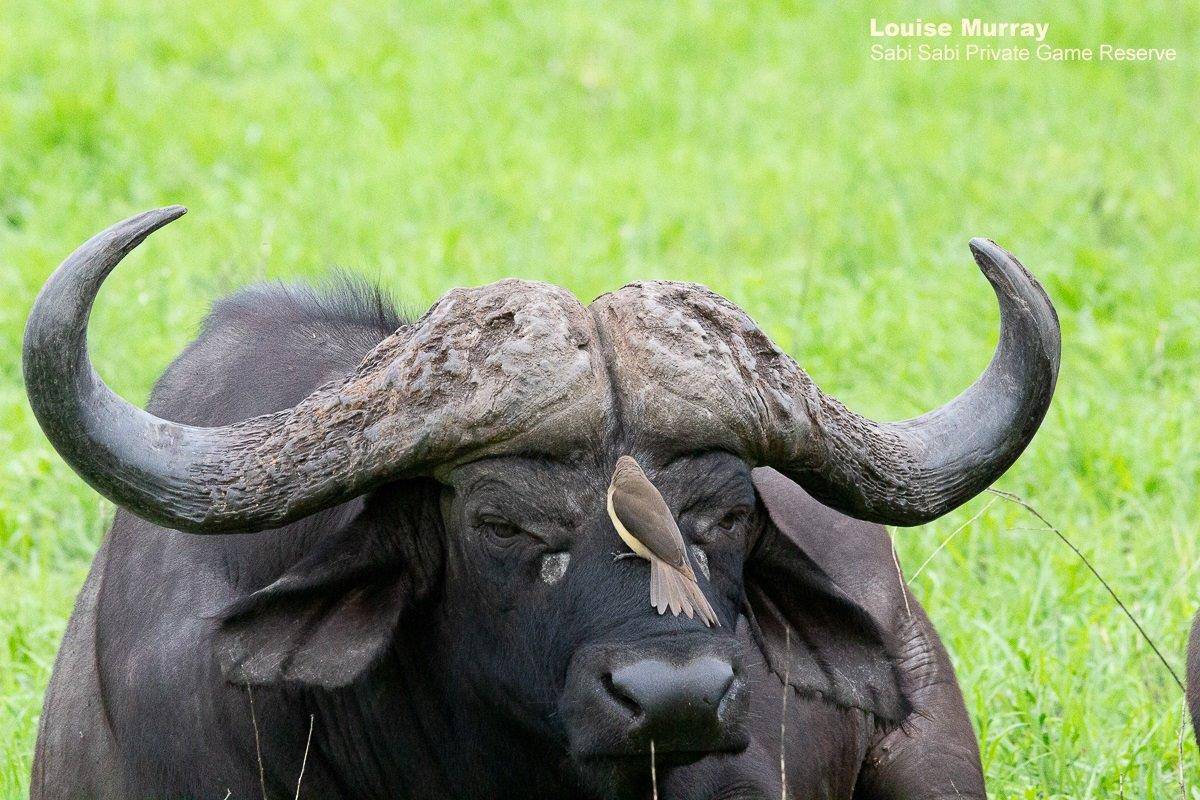 Until next time…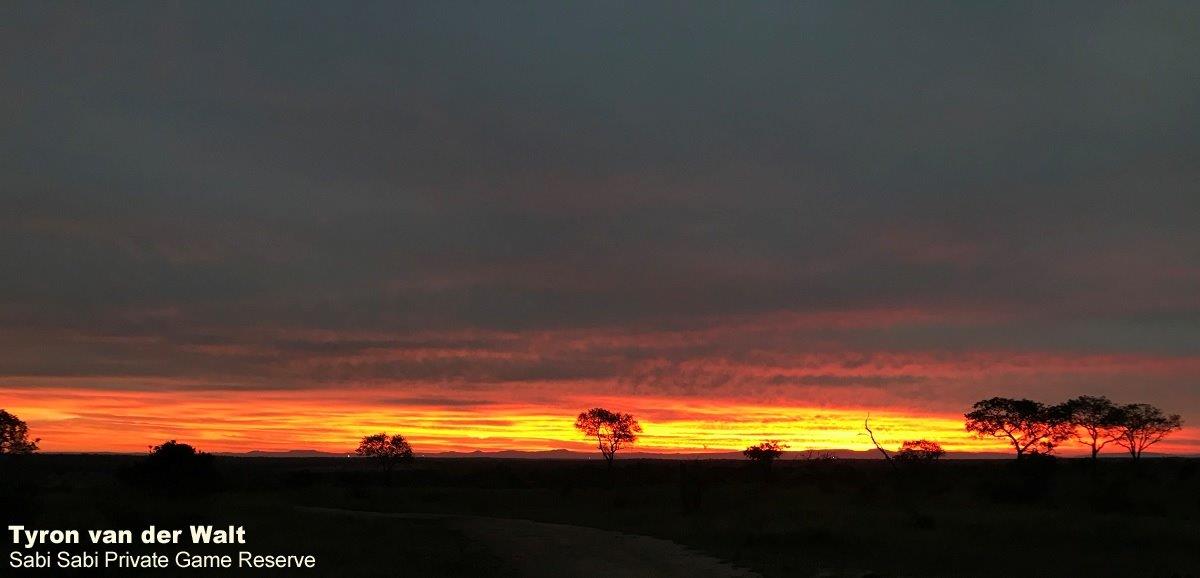 Blog by Wendy Claase
Images by Amy Roberts, Chané Jenkinson, Graeme Stewart, Kevin van der Linde, Louise Murray, Ronald Mutero and Tyron van der Walt