Every now and then the ever-changing dynamics of the leopard world arrive on our doorstep. A first for a number of our safari team in seeing the Nchila male leopard who originates from the Kruger National Park.  This young male leopard has a unique coat, almost jaguar-like; as well as a shorter tail than most leopards.  He was found resting on a rock in a small corner of our reserve, scanning the open area ahead in search of a meal.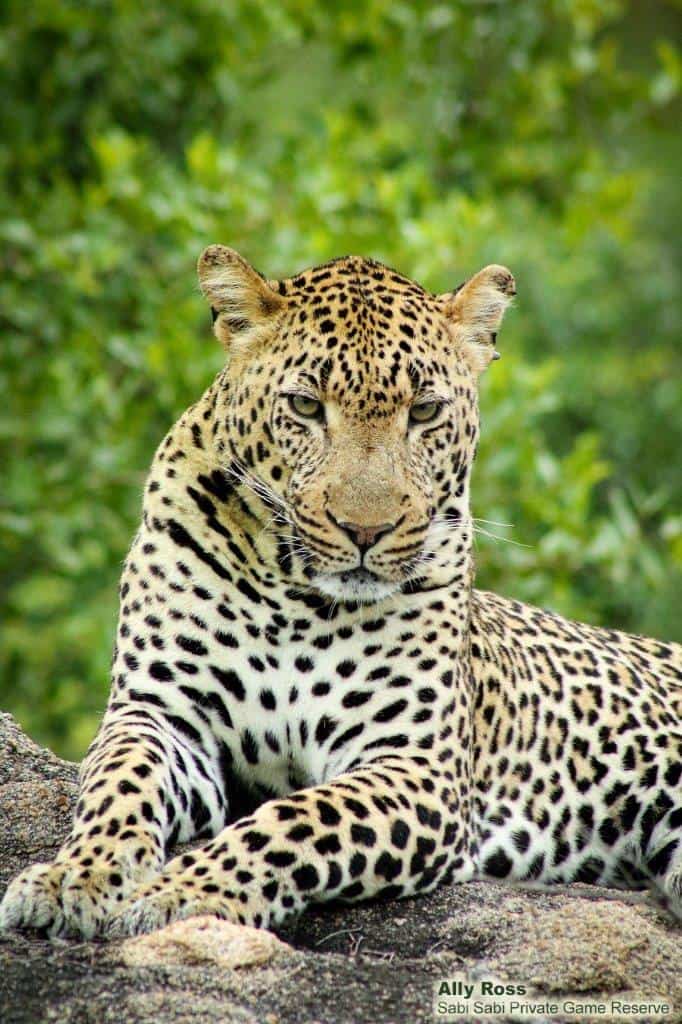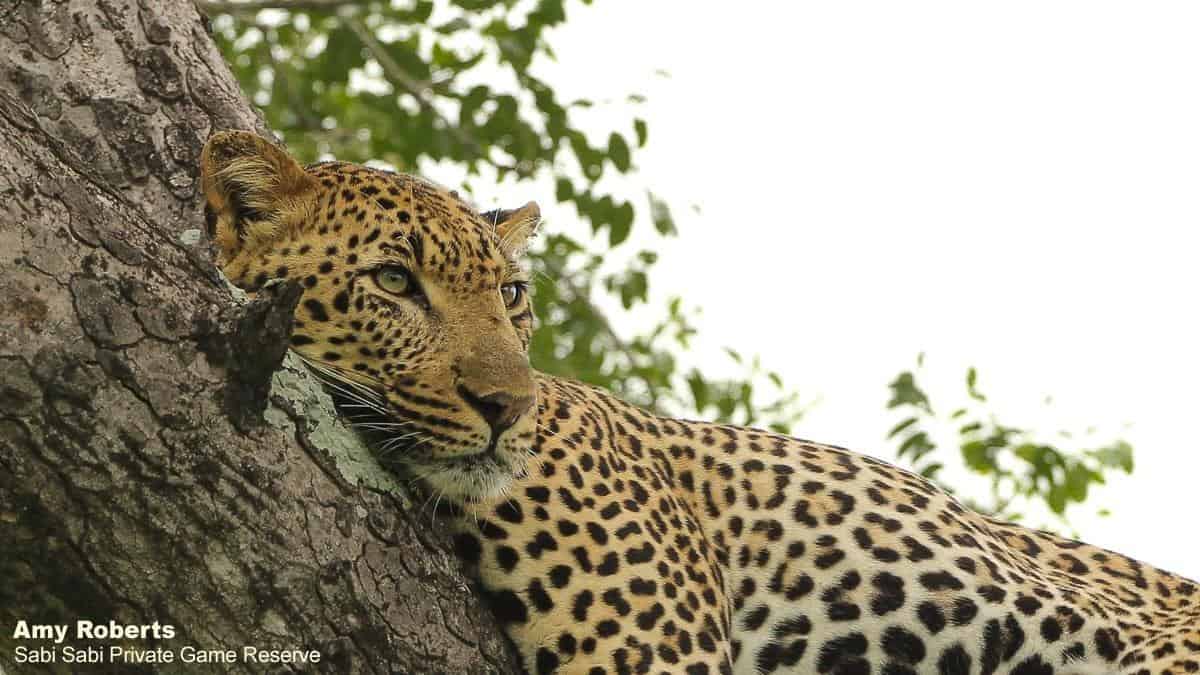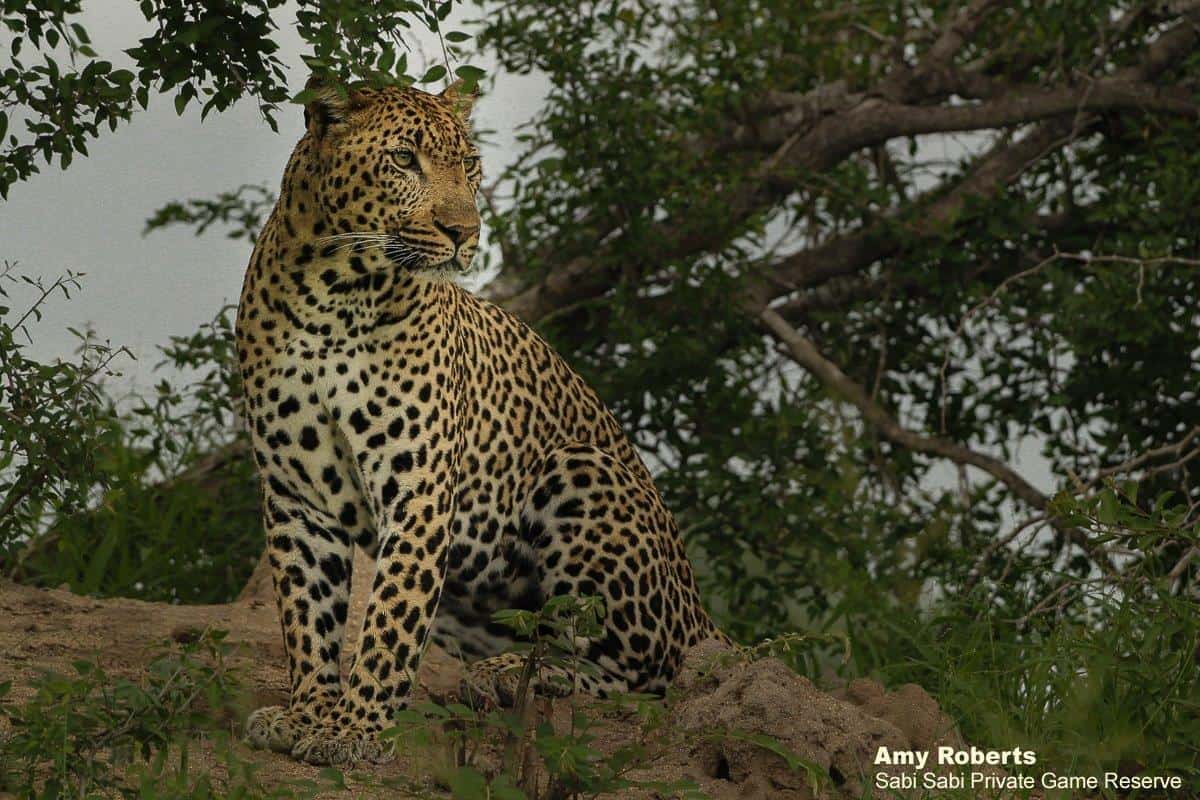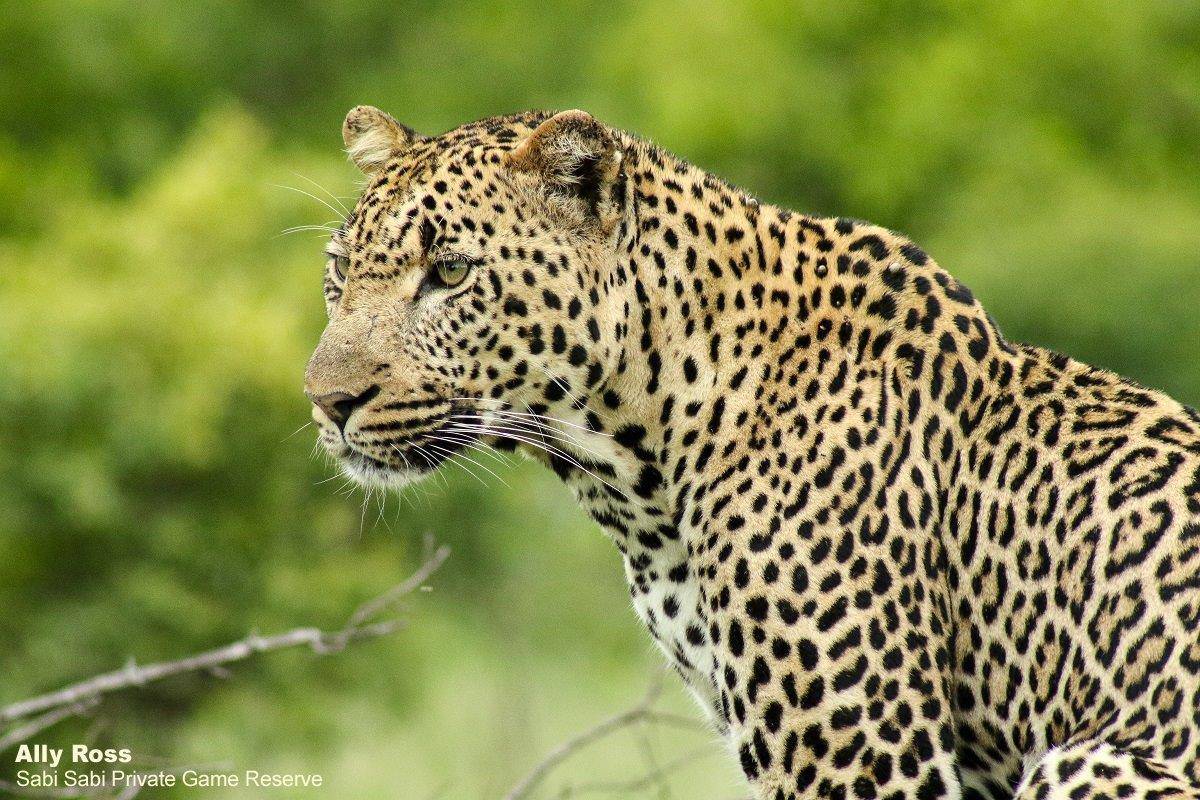 We followed the young N'weti male leopard around as he ventured out of the boundaries of his territory in search of a female leopard that had been spotted earlier.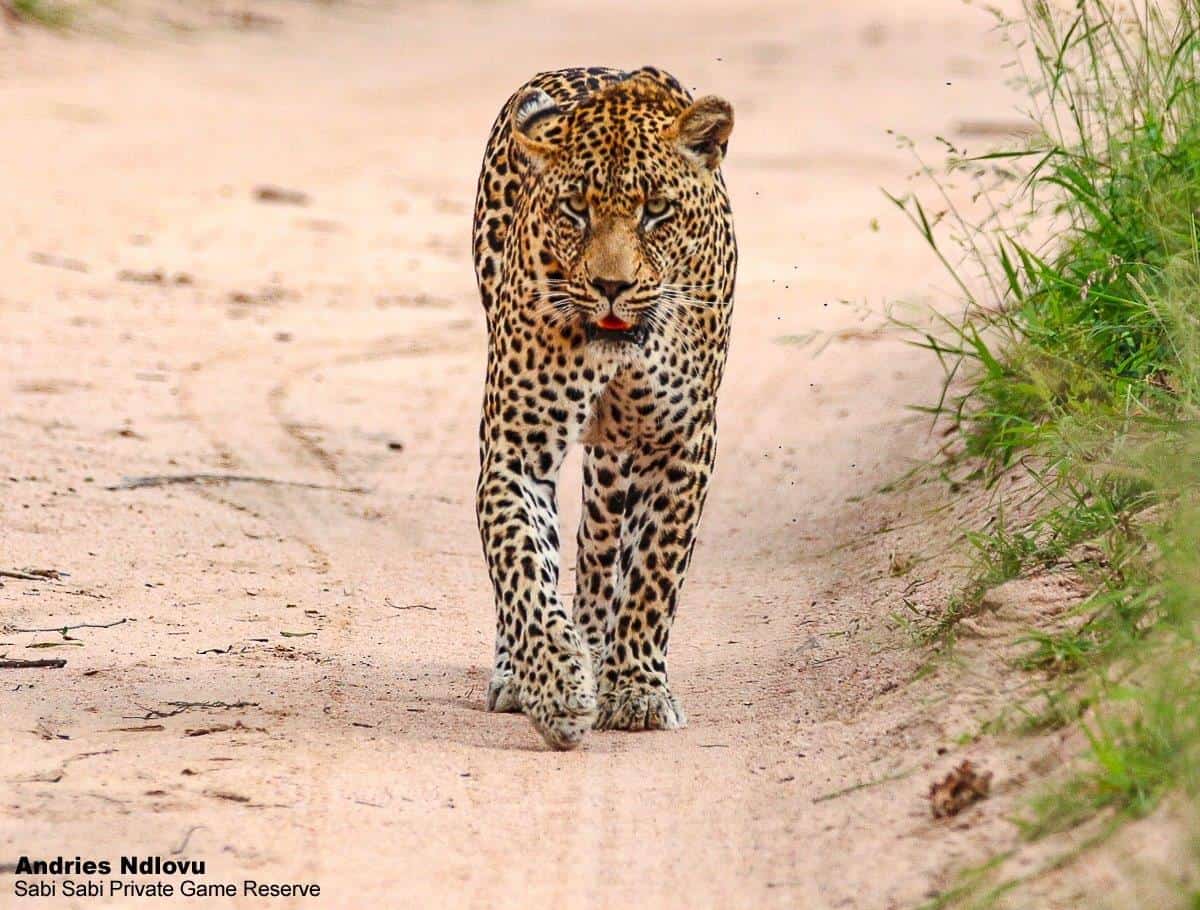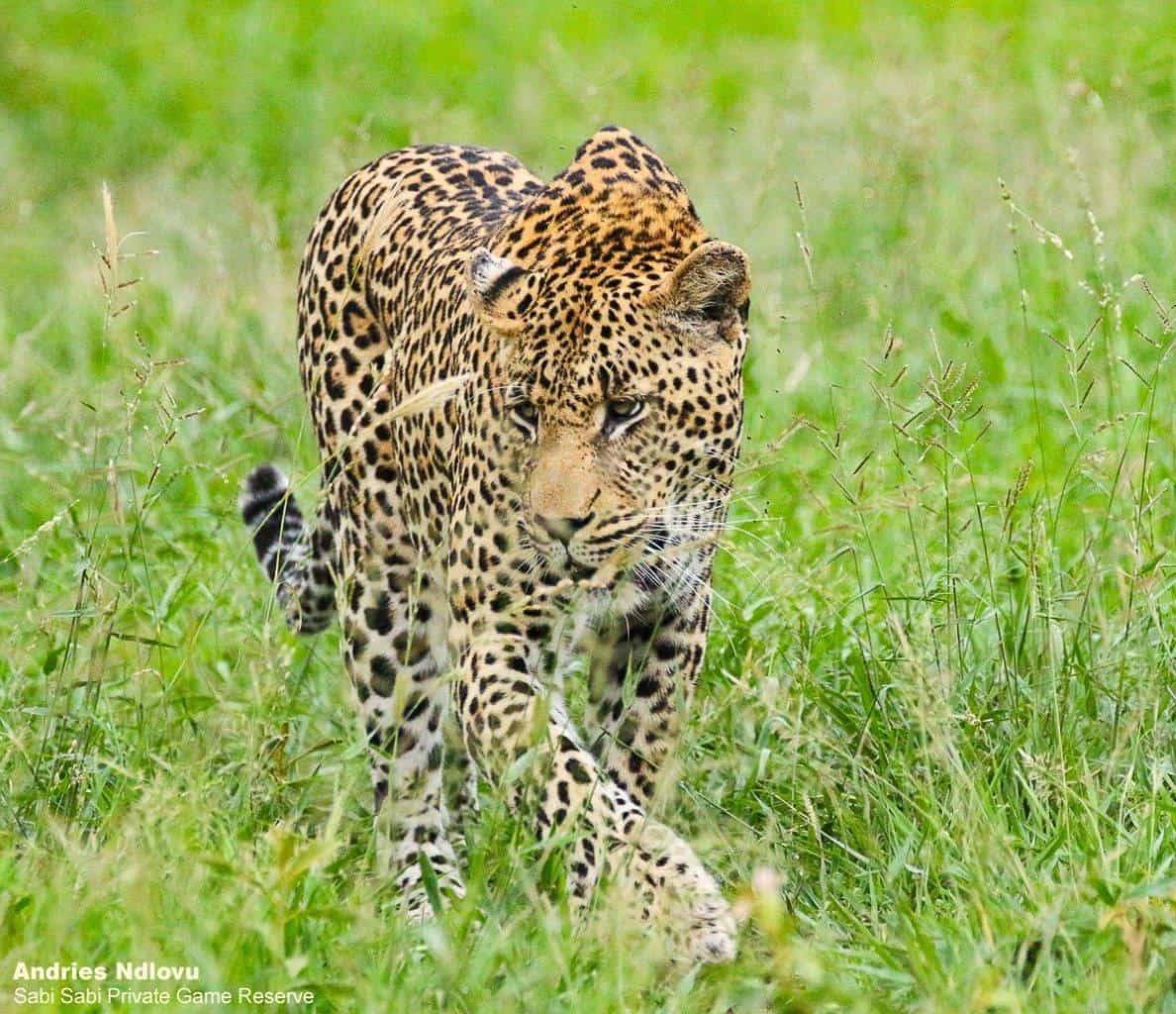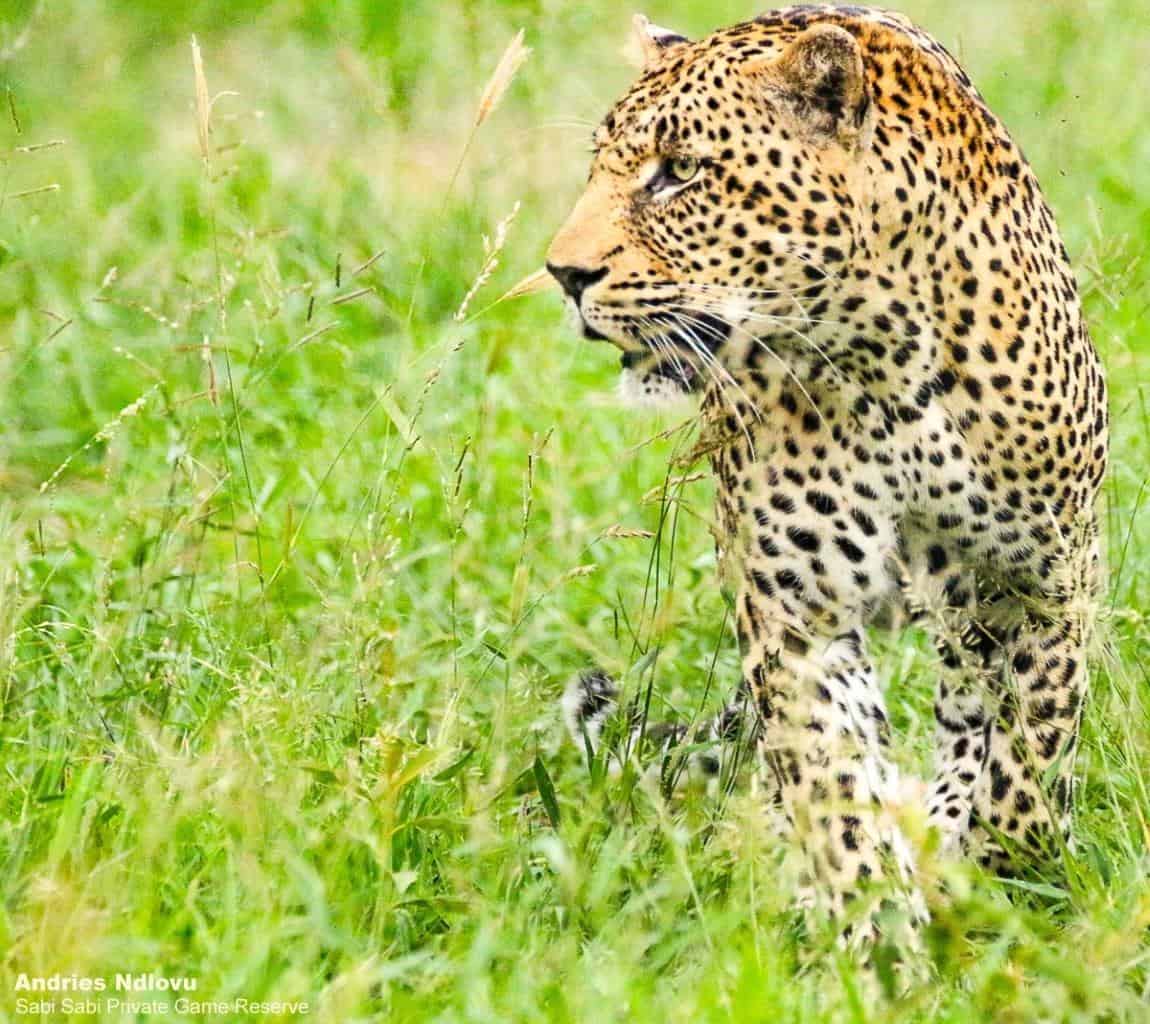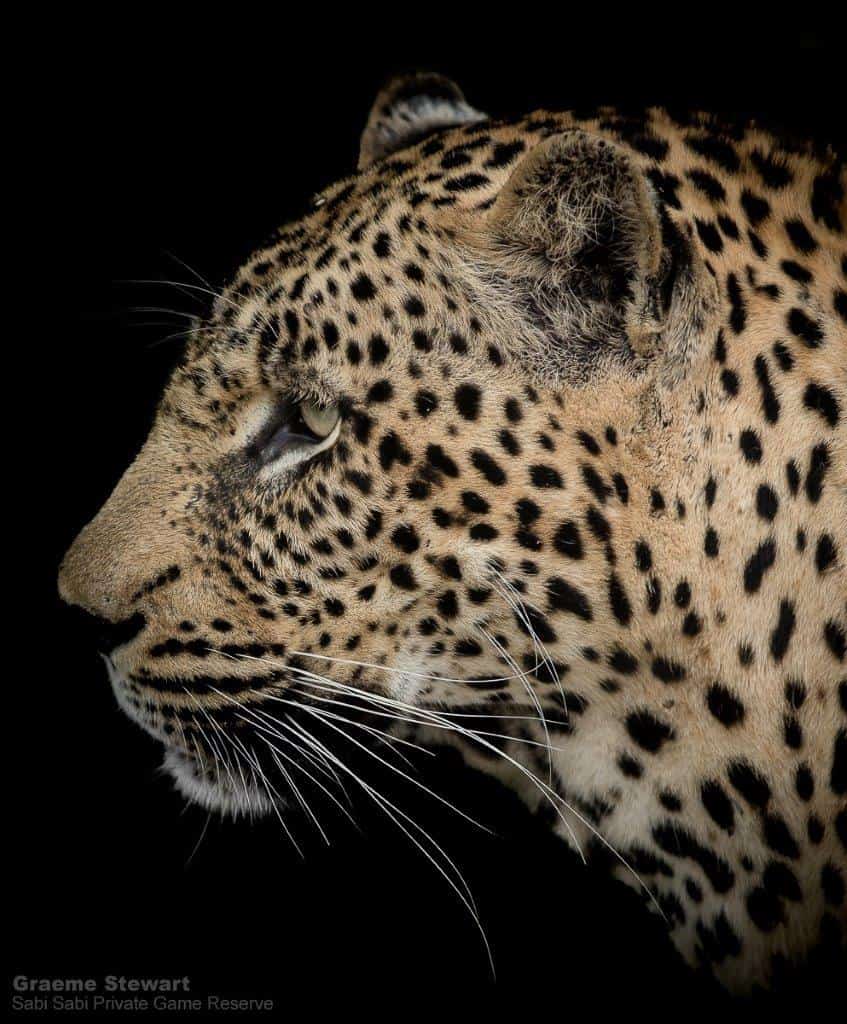 Our last sighting of N'weti was of him looking a bit hungry and sniffing the ground to pick up on any scent that might indicate a nearby meal.  He spotted a mother giraffe and her calf but the mother had seen the leopard coming and was keeping a close eye on him but that did not stop him from at least trying his luck. He gave chase but was unsuccessful in the end.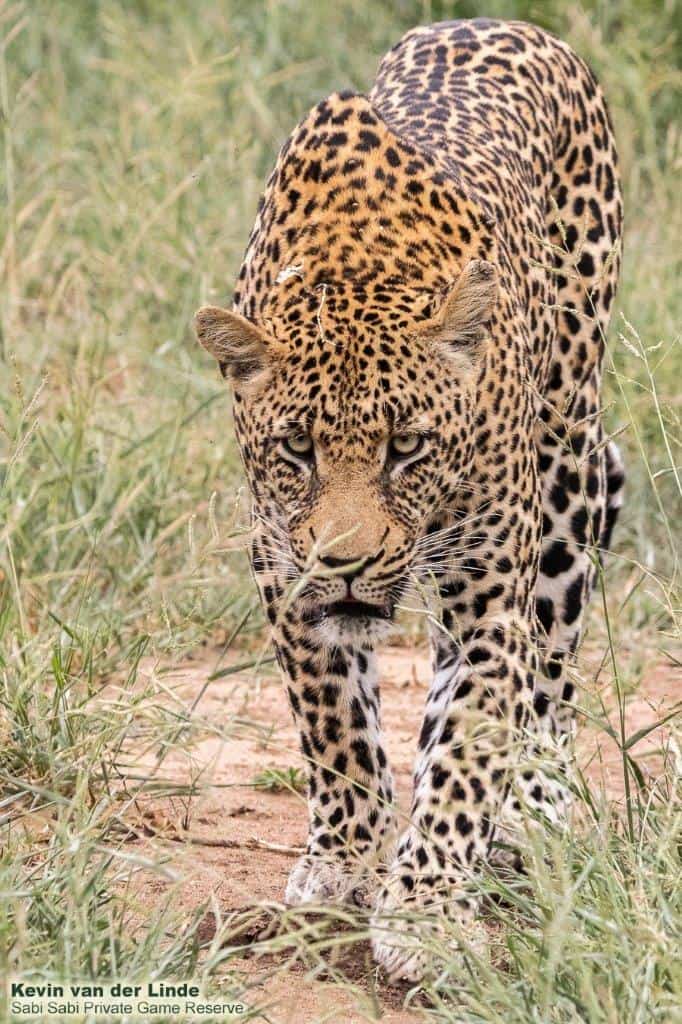 Returning to the lodge one day, we came across Xovonekela busy scent marking his territory.  A great surprise to end a wonderful safari!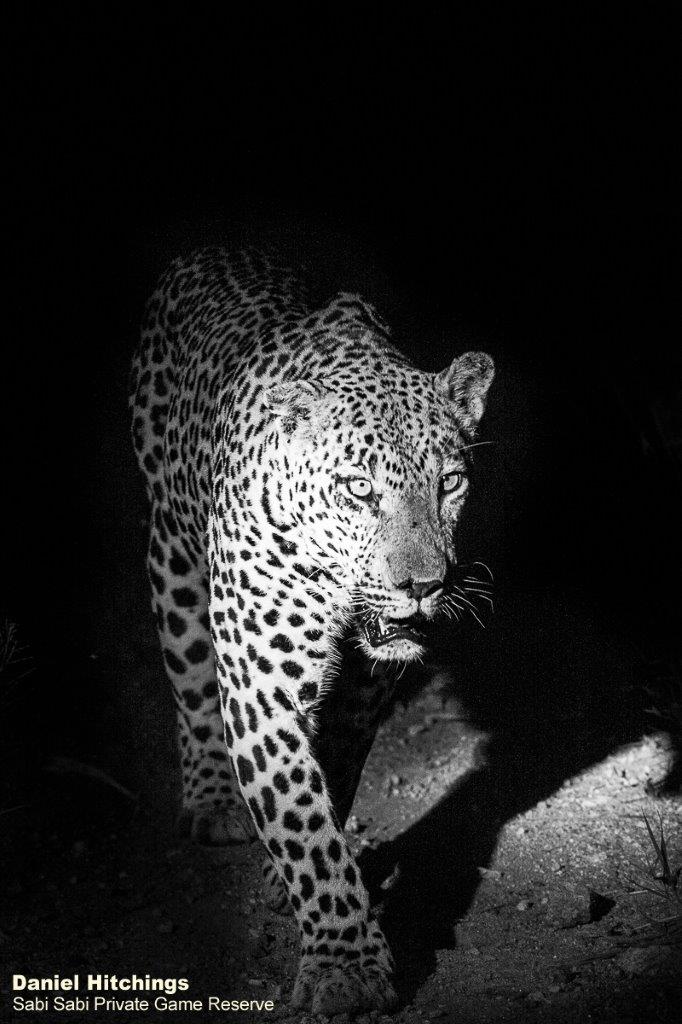 Daniel and Creamson followed up on some leopard tracks and after 10 minutes came across a hippo and buffalo sharing a waterhole.  They then decided to move off when Daniel spotted a silhouette of a male leopard in a Marula tree – top half holding down the warthog kill and what made him stand out was the back-half balancing on the small branches. A fresh kill of which he started with the head, and eventually finding his way down to the back two legs, he then repositioned and jumped down to a fallen over tree to which he continued to feed on the remaining back legs of the warthog which he managed to keep safe from the jaws of a lurking hyena.  When a second hyena joined the scene, Maxabeni retreated up a tree to avoid any conflict.
We followed the White Dam male after watching him kill and feed on a Scrub hare.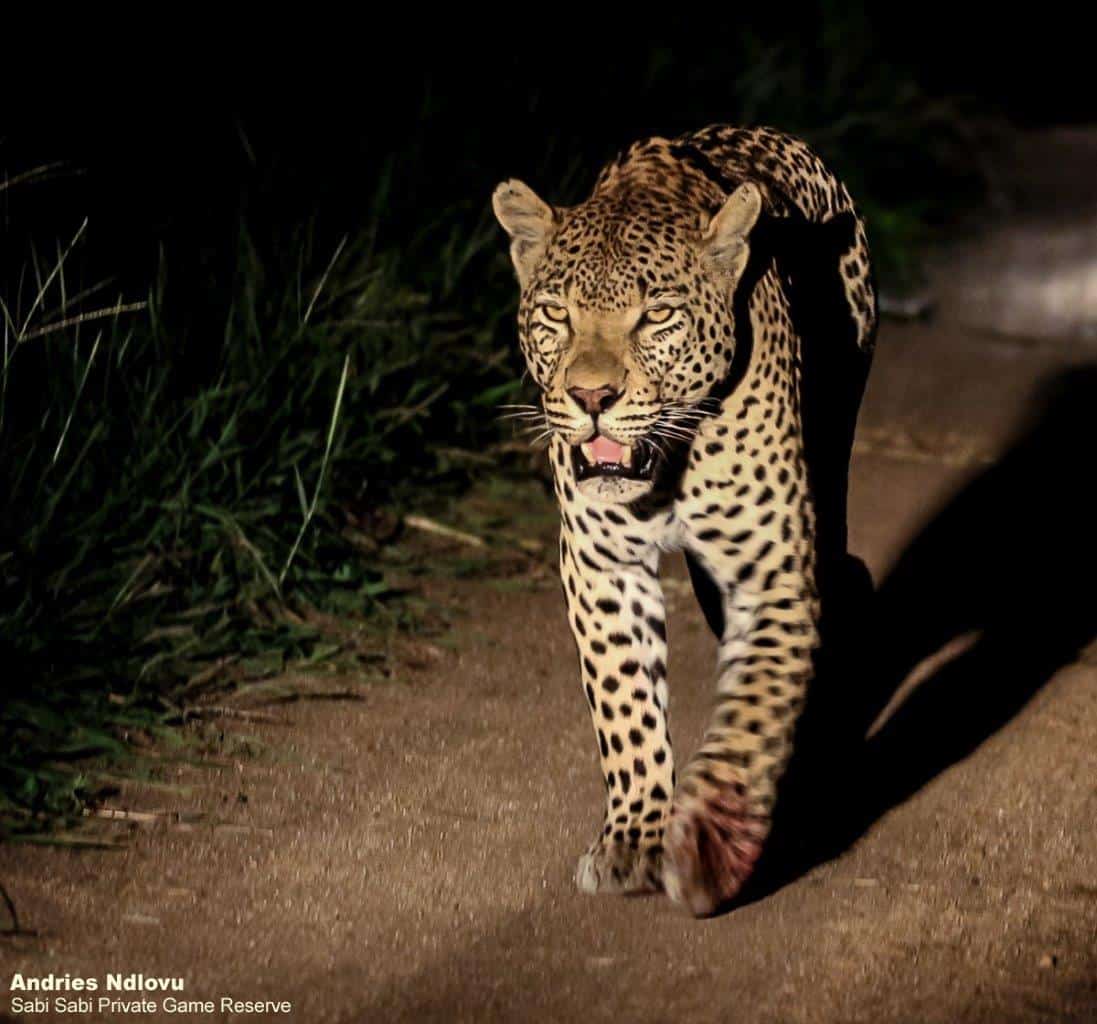 The Msuthlu female was very active this week as we watched her as she stalked a couple of impala rams. She got really close but there were a lot of small problems… Little flies were flying around her head, and as she shook her head to try and get rid of them, she was spotted and the impala took off.  The next day she was seen stalking some kudu and we were lucky enough to have her stroll past us.
We have enjoyed many sightings of Scotia and her cub this week.  They were resting in the shade beside a kudu carcass before Scotia hoisted the kill in a tree and proceeded to a waterhole for a drink.  They started drinking for about a minute until the mom spotted her reflection in the water, which gave her a fright and made her snarl at the water. This really made for an interesting sighting!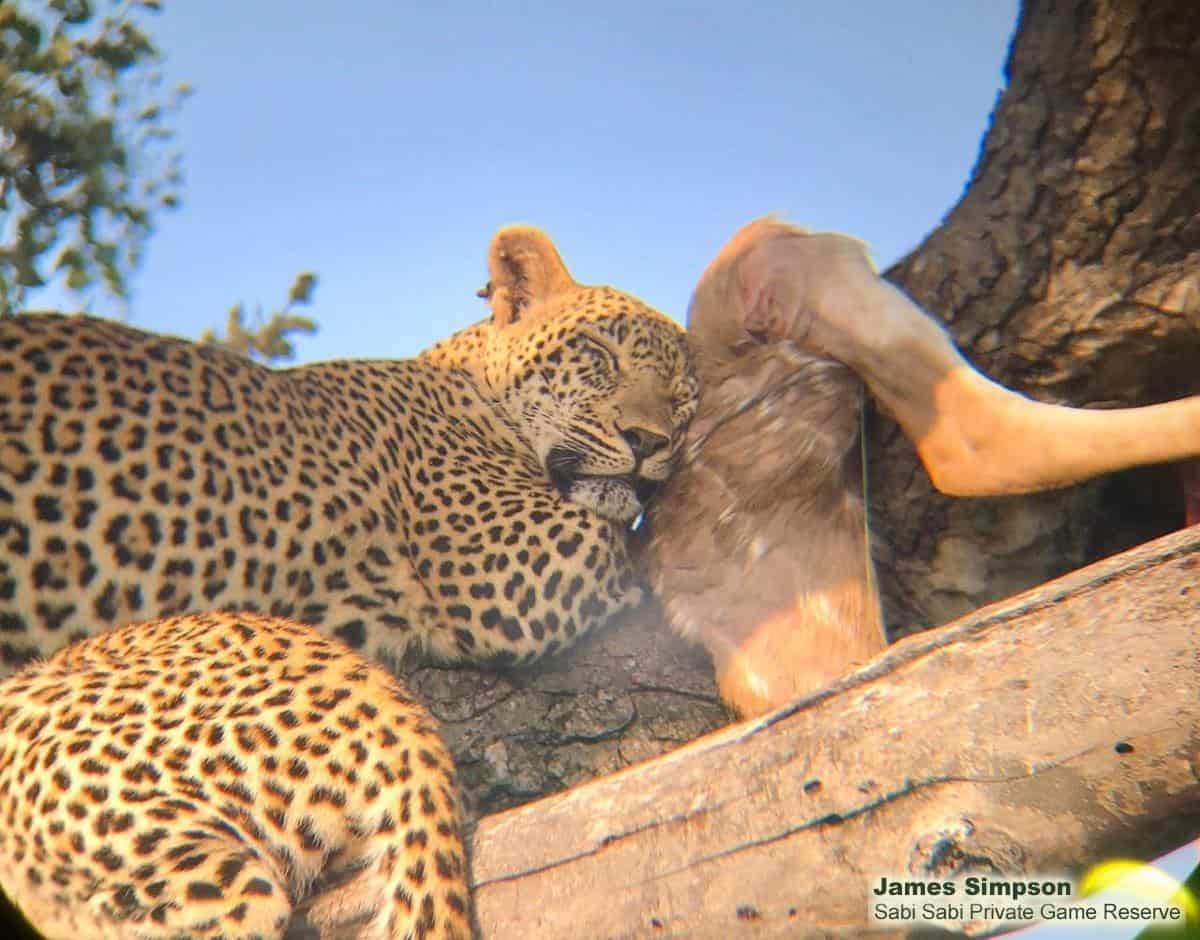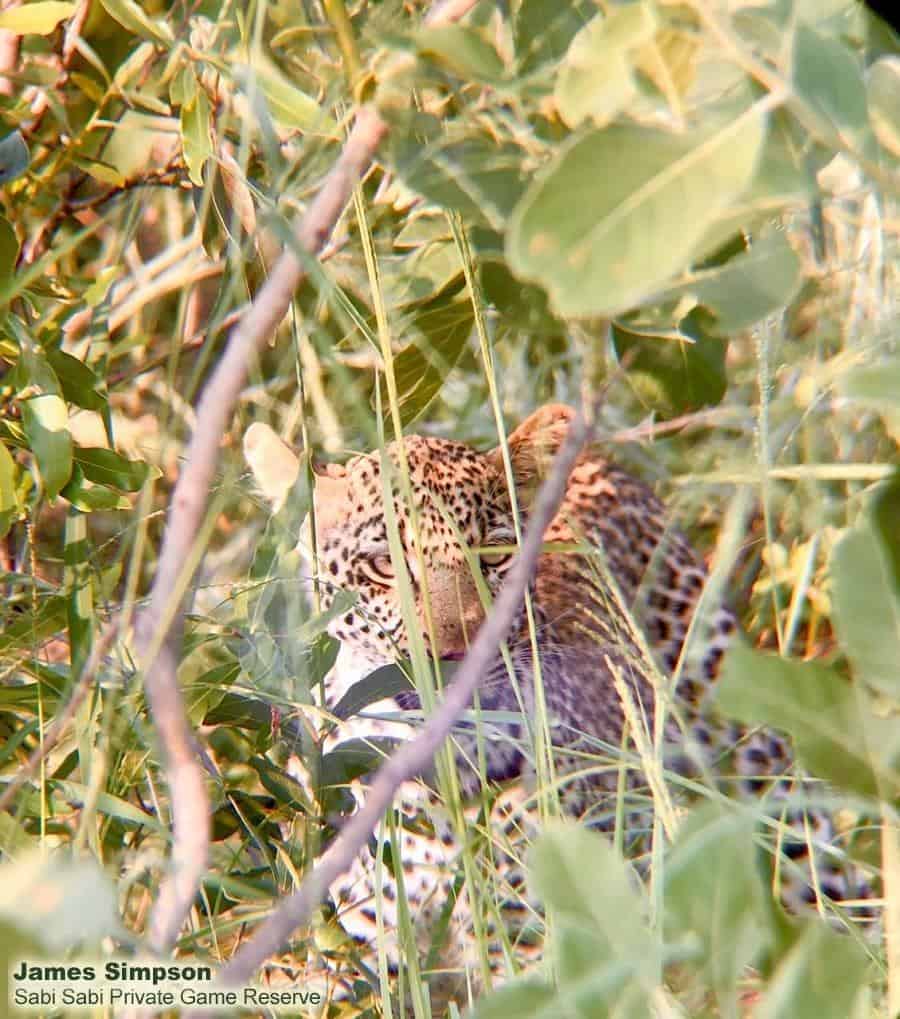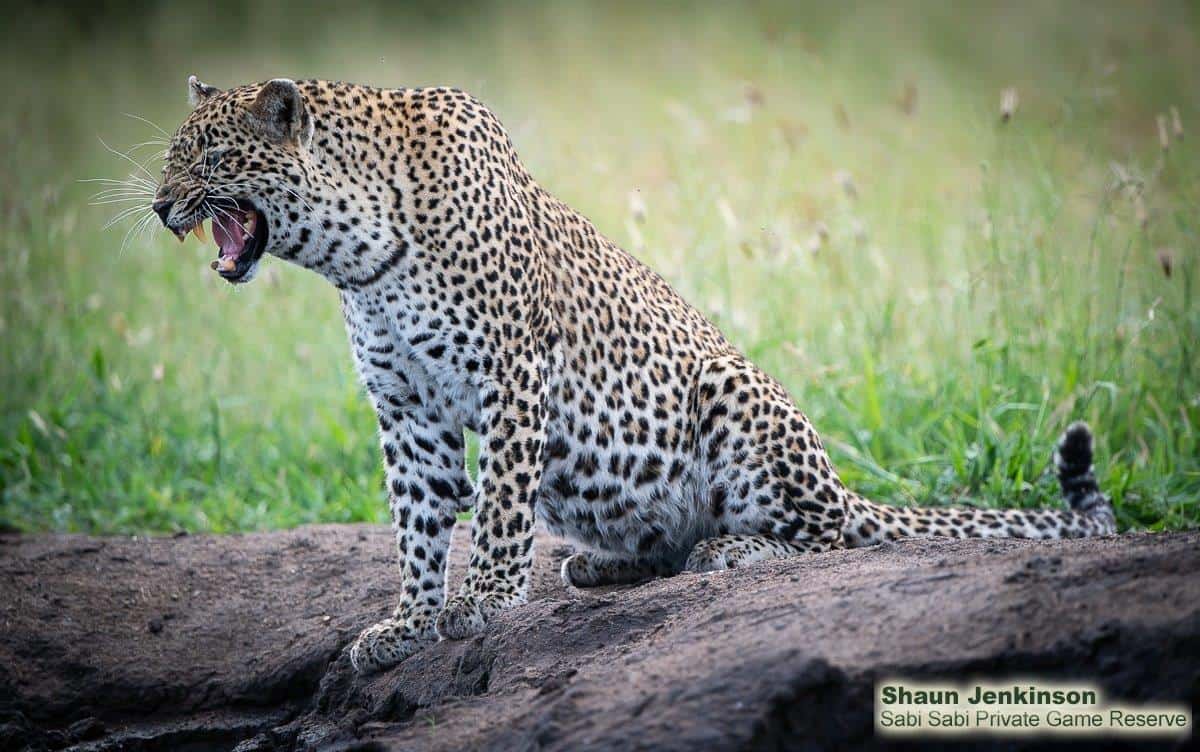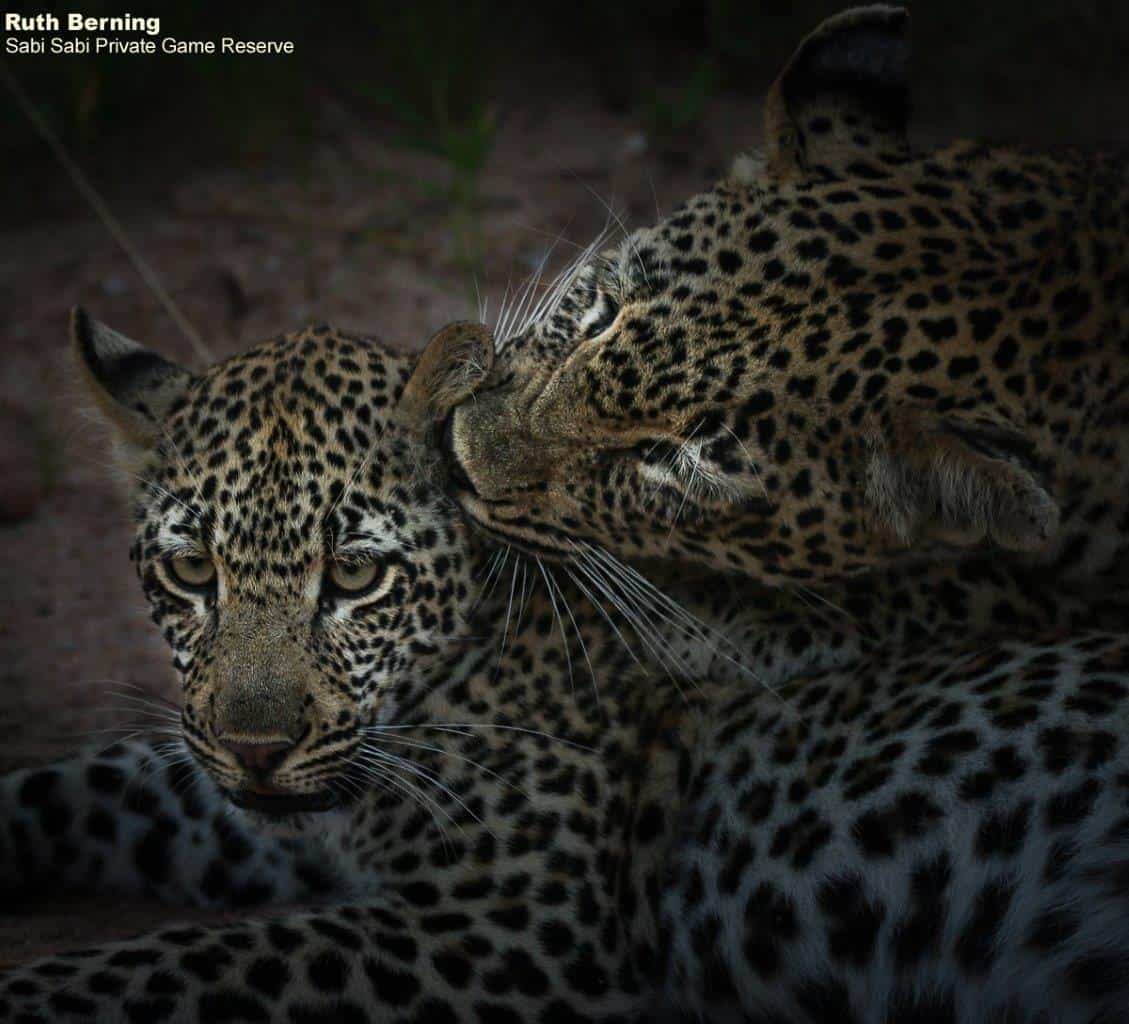 Two Southern Pride females were looking full and content but it seems like their dinner didn't go down without a fight though…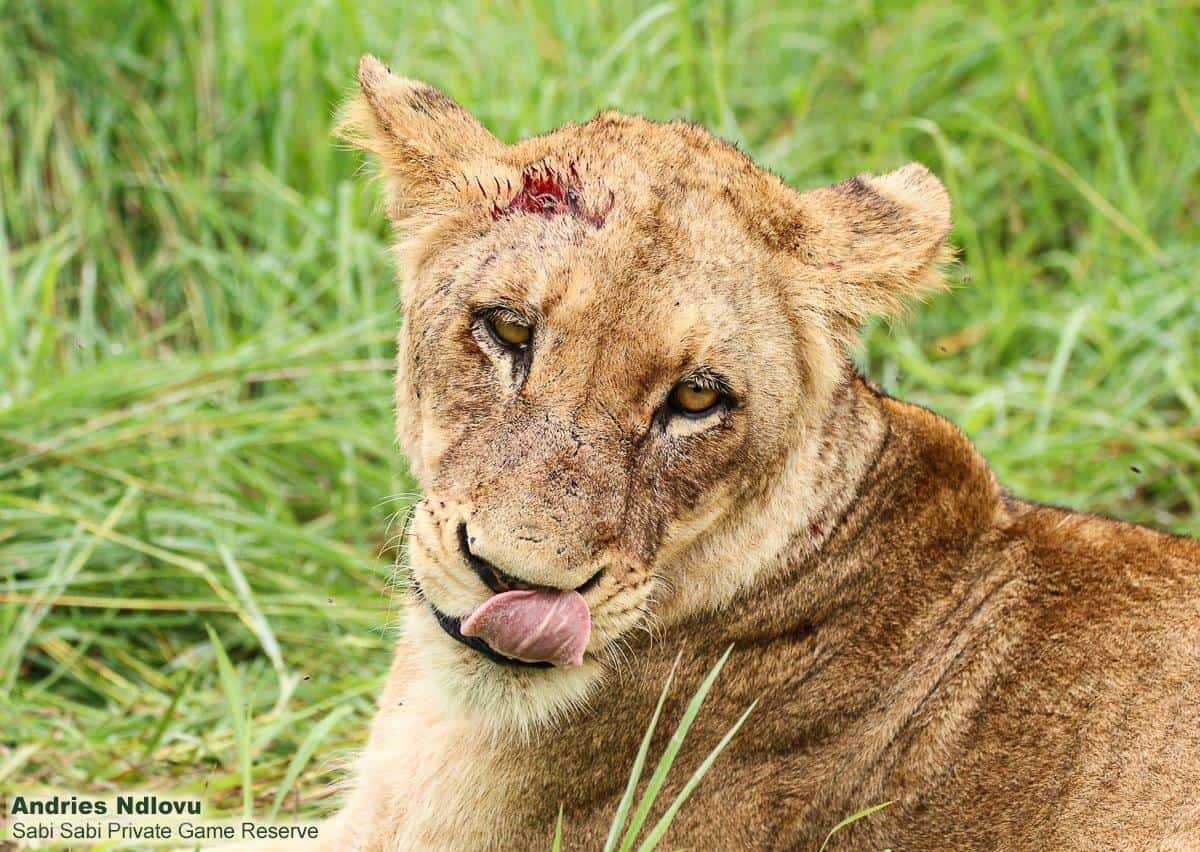 To end this week's blog with some general sightings highlights…
A Giant plated lizard catching the last rays of the sun before it sets.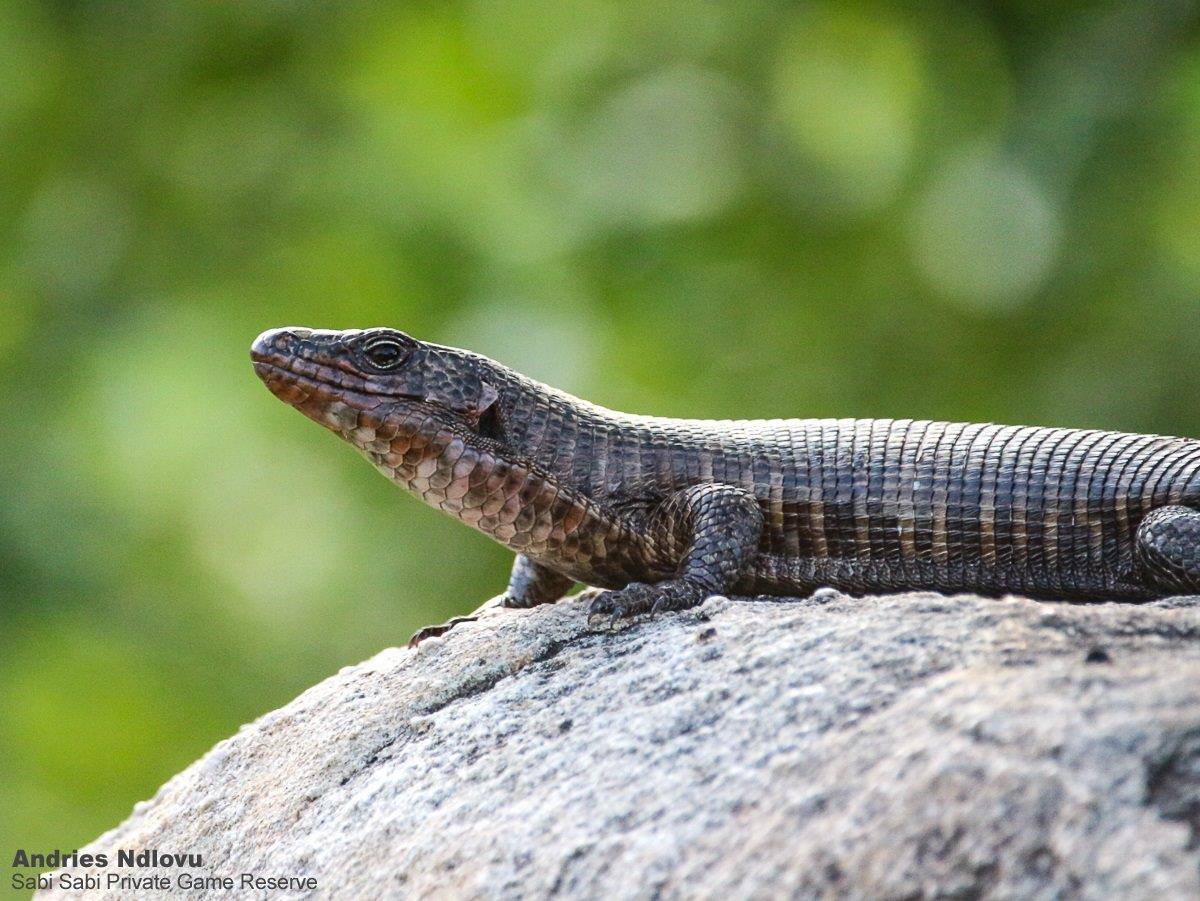 A spectacular scene in perfect light as a herd of elephants feed on the open plains.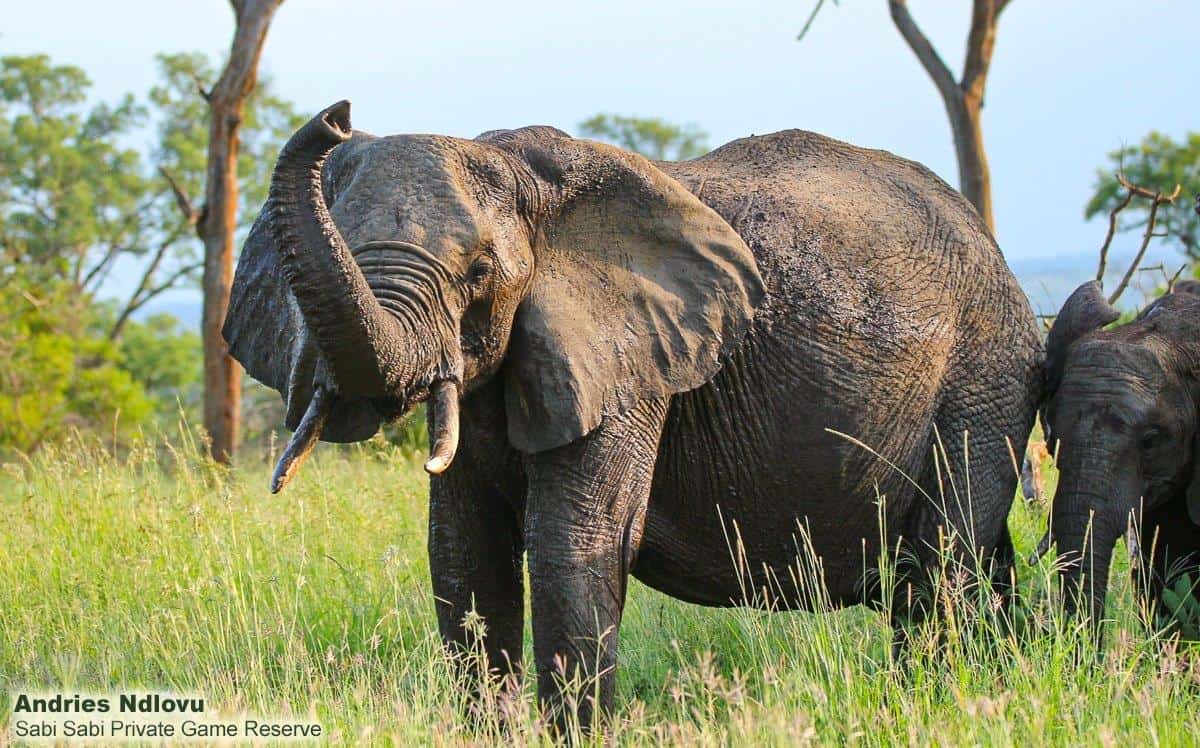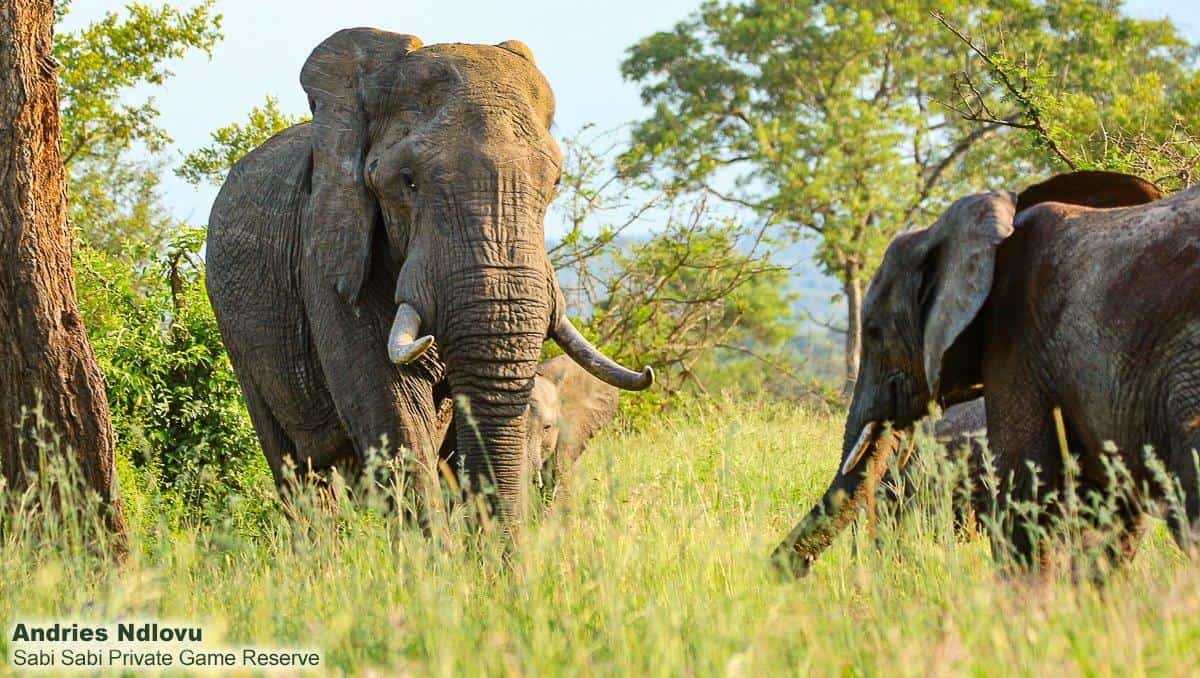 A Red-billed Oxpecker feeding of a large giraffe.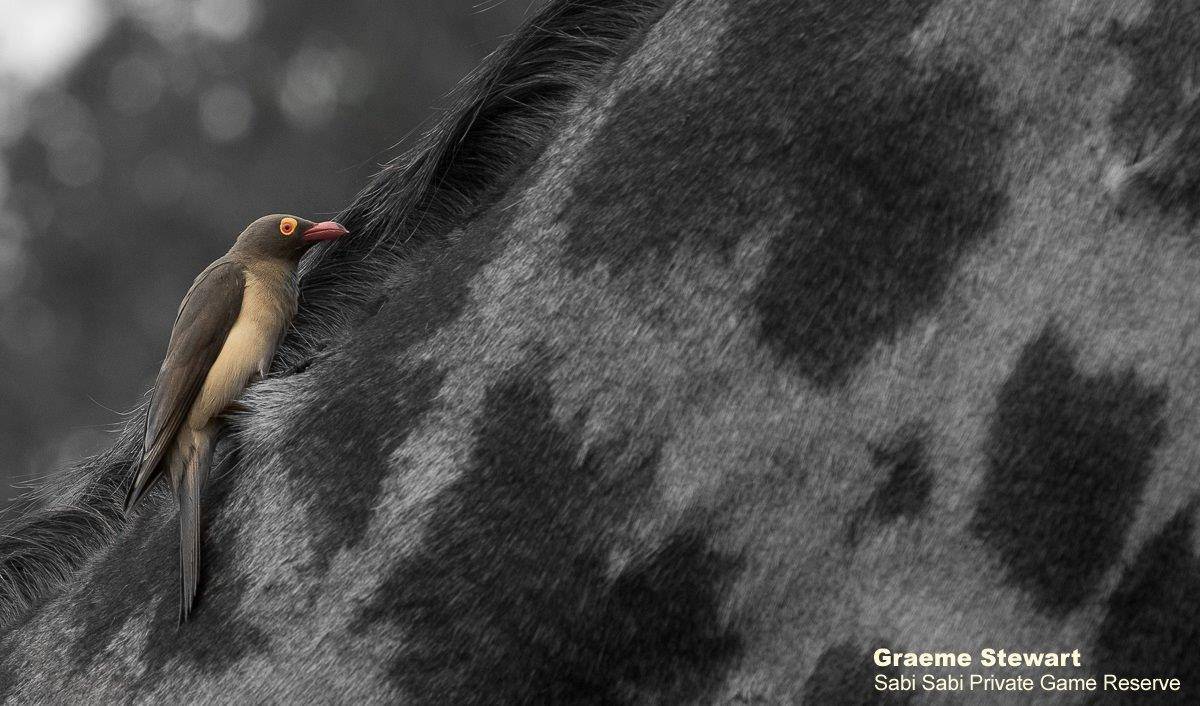 This weaver gave us the chance to sit and watch as he was building a nest.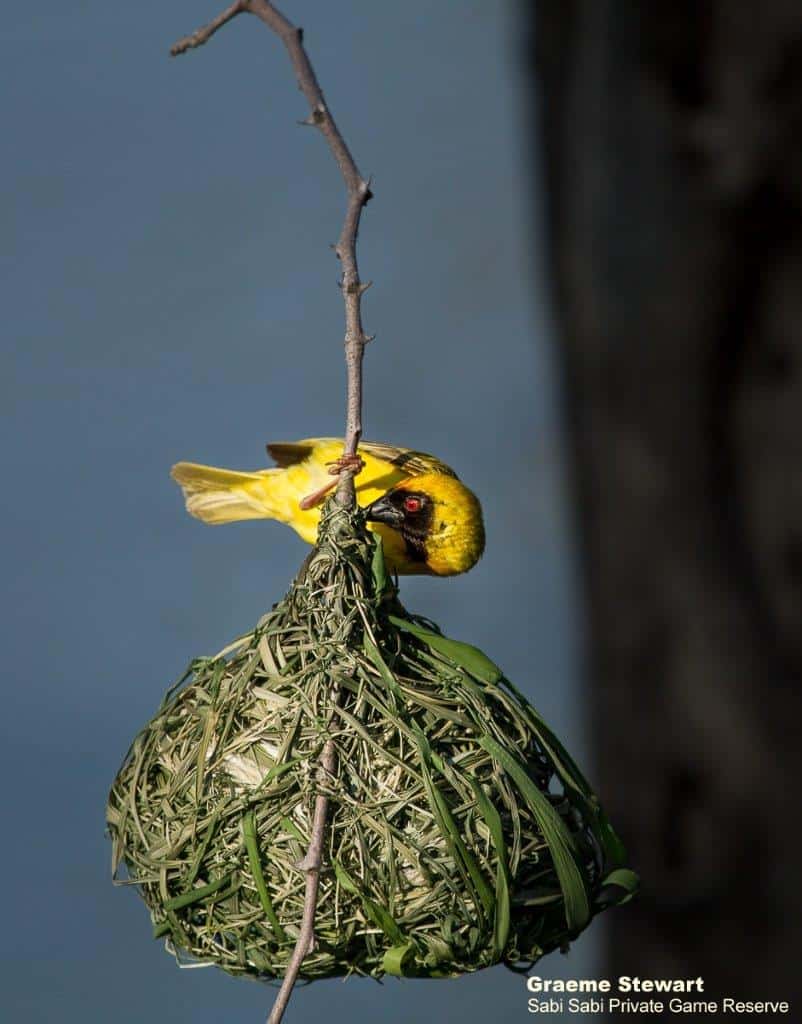 A beautiful Tree Agama on a tree.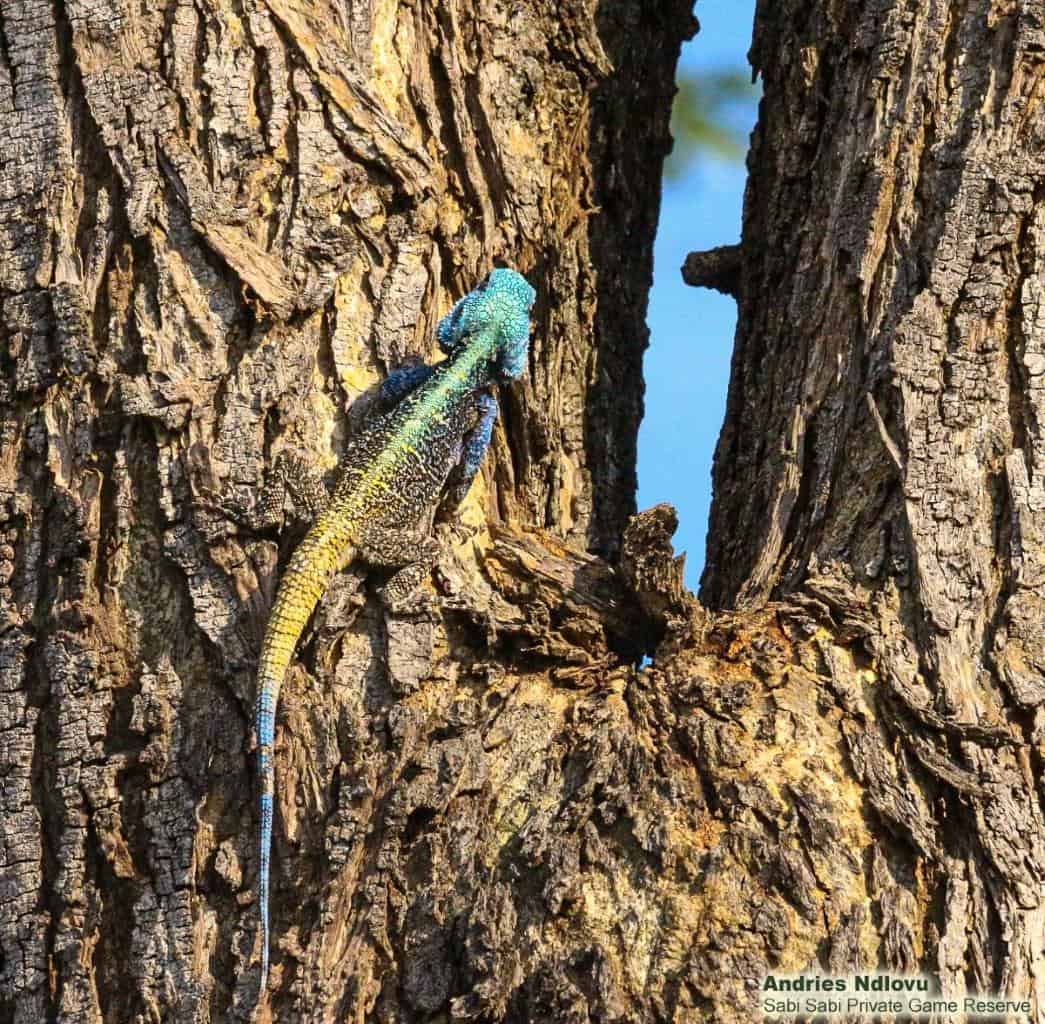 Finding themselves in a large open field and with the sun out in full force, a large herd of buffalo made their way to rest in a waterhole for the remainder of the day.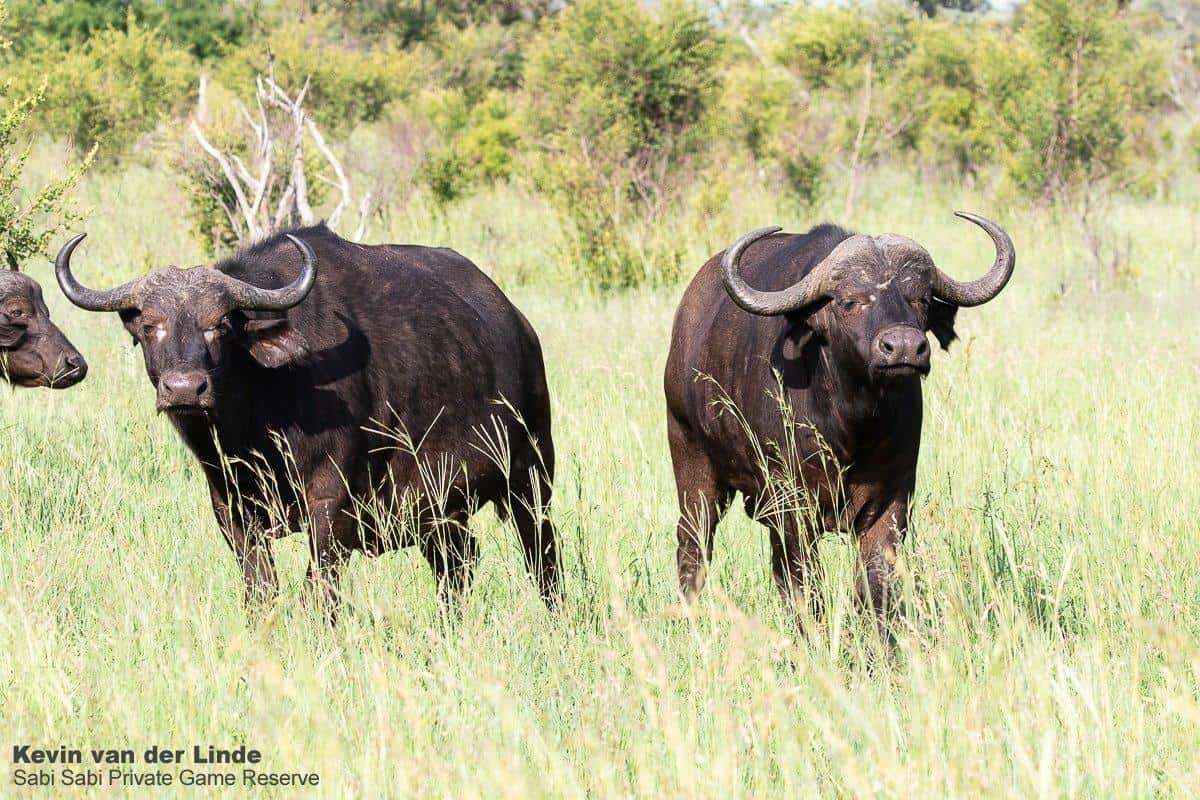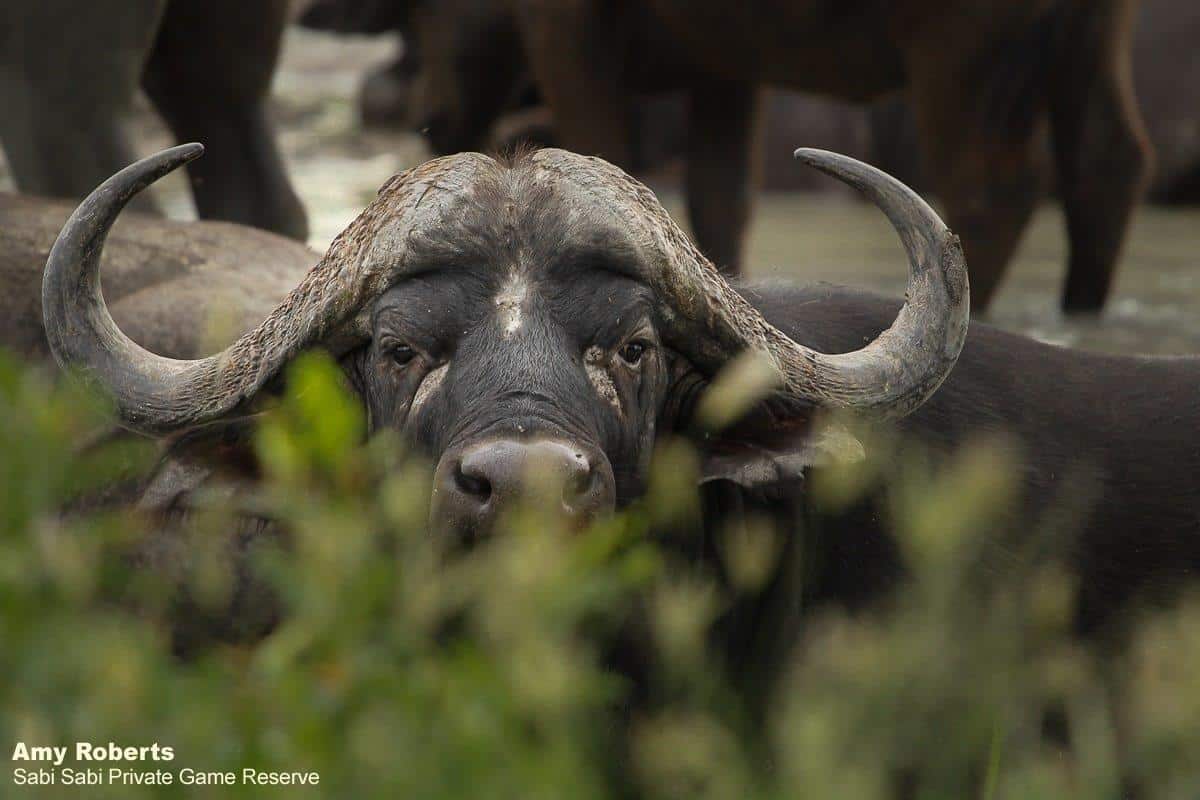 It's that time of year where we continue to enjoy sightings of the young across the reserve, from impala, to wildebeest to zebra. This female allowed us to watch as her youngster suckled, but under the watchful eye of the rest of the herd and a few Red-billed Oxpeckers for good measure.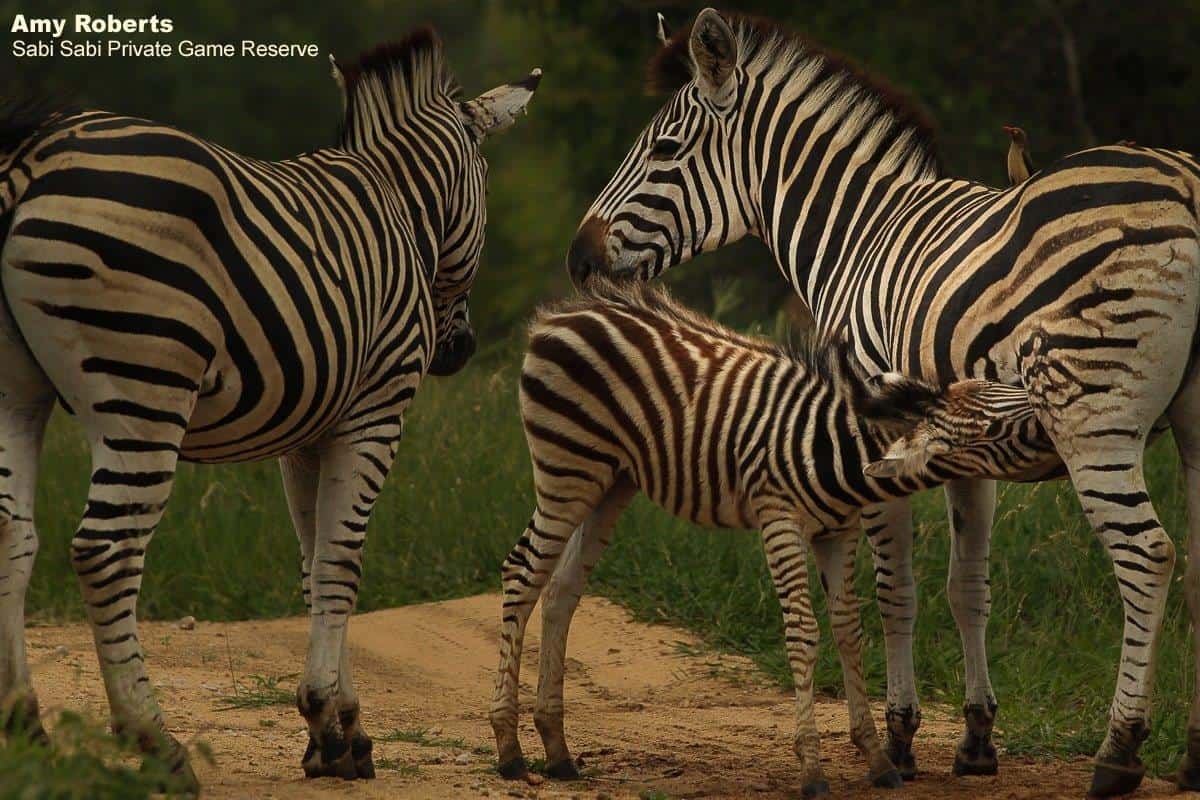 End goal in sight…  A Flapped-necked Chameleon was determined to cross an open area to get back to the safety of the thickets on the other side.  Chameleons are extremely vulnerable when exposed like this. In this instance, their camouflage and the ability to blend in with nature is rendered nil and obsolete as they can easily fall prey to predators such raptors when exposed like this.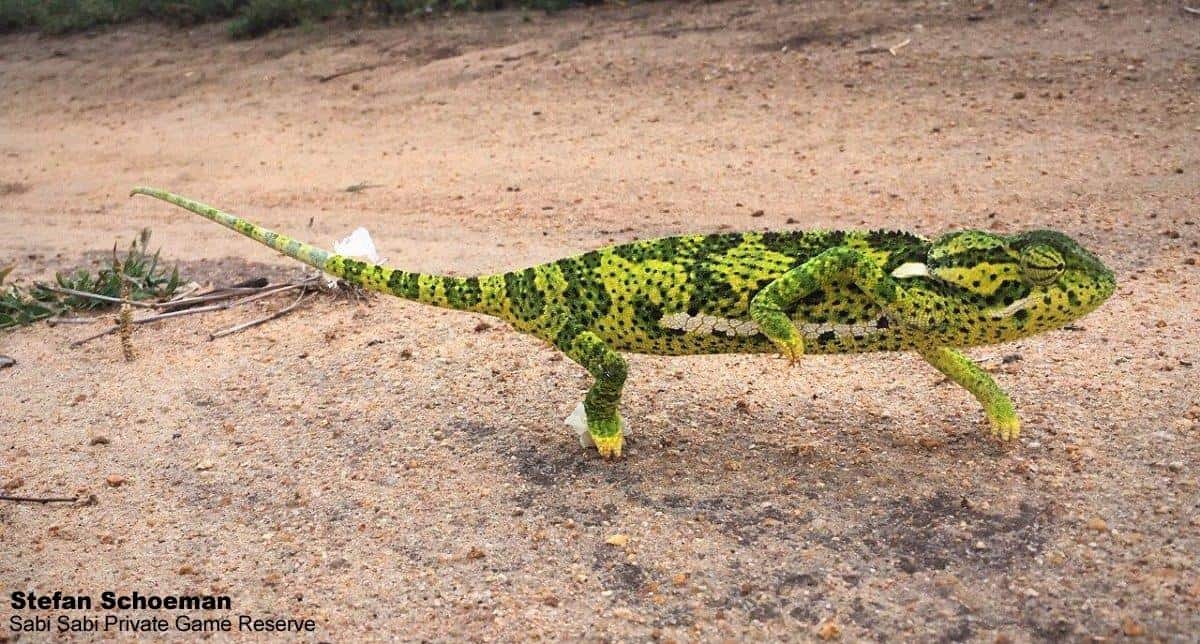 A Hippo feeds out of the water on the lush green grass.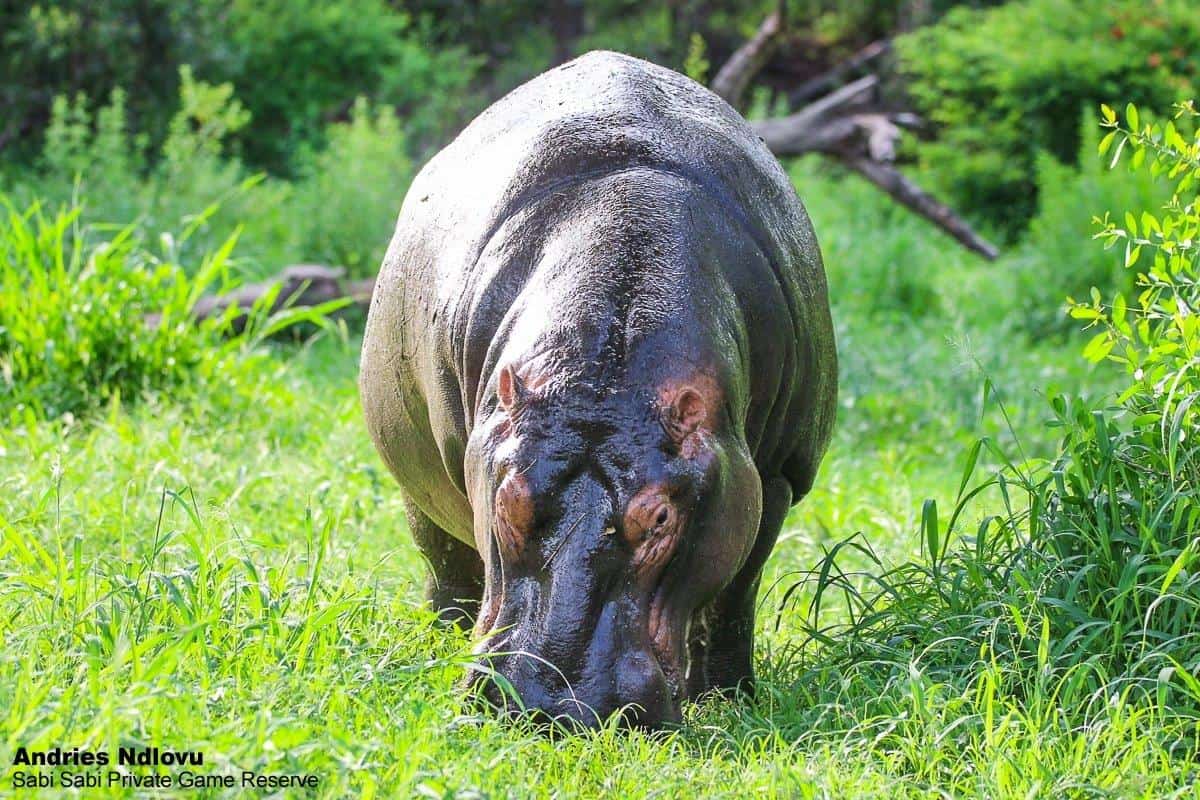 A small herd of elephants were enjoying the abundance of food around after the recent rains received on the reserve.
One of the ever-so-curious Vervet monkeys observing us from the safety of a Marula tree.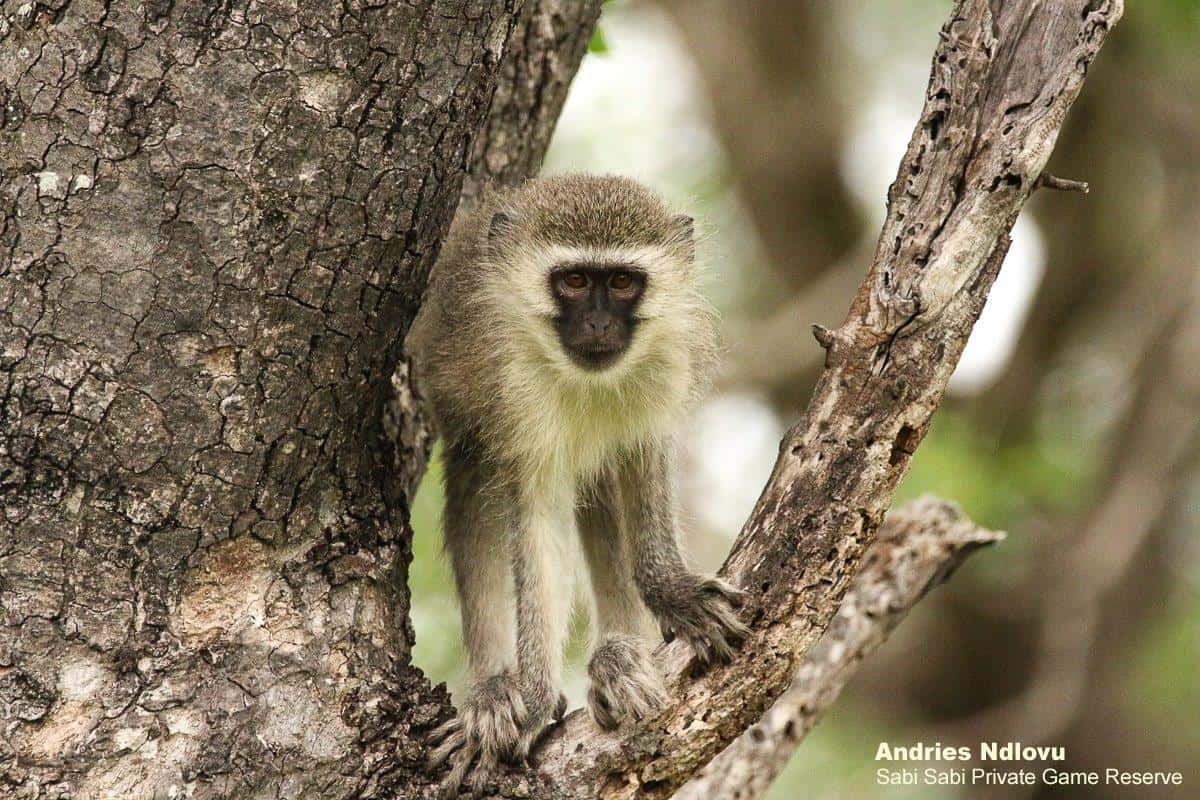 After the much-needed rain and the greenery of the bush, the contrast with the zebras is just stunning!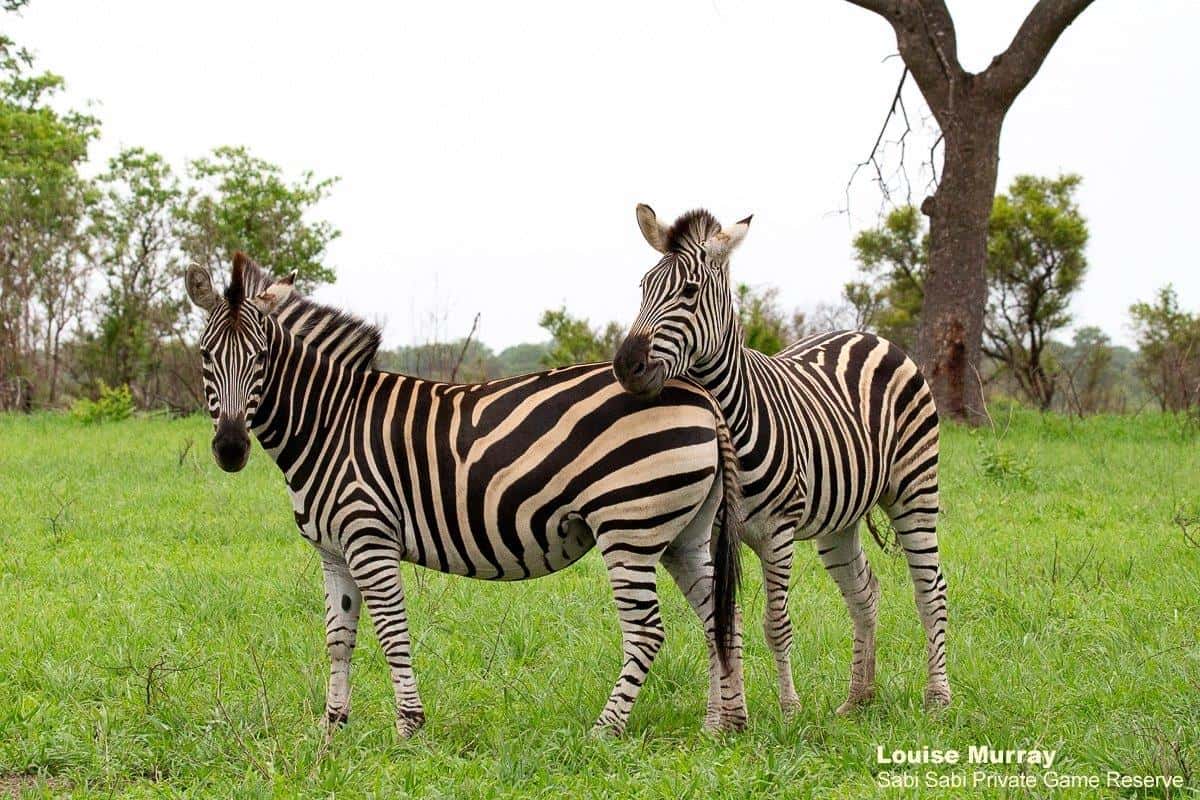 Until next time…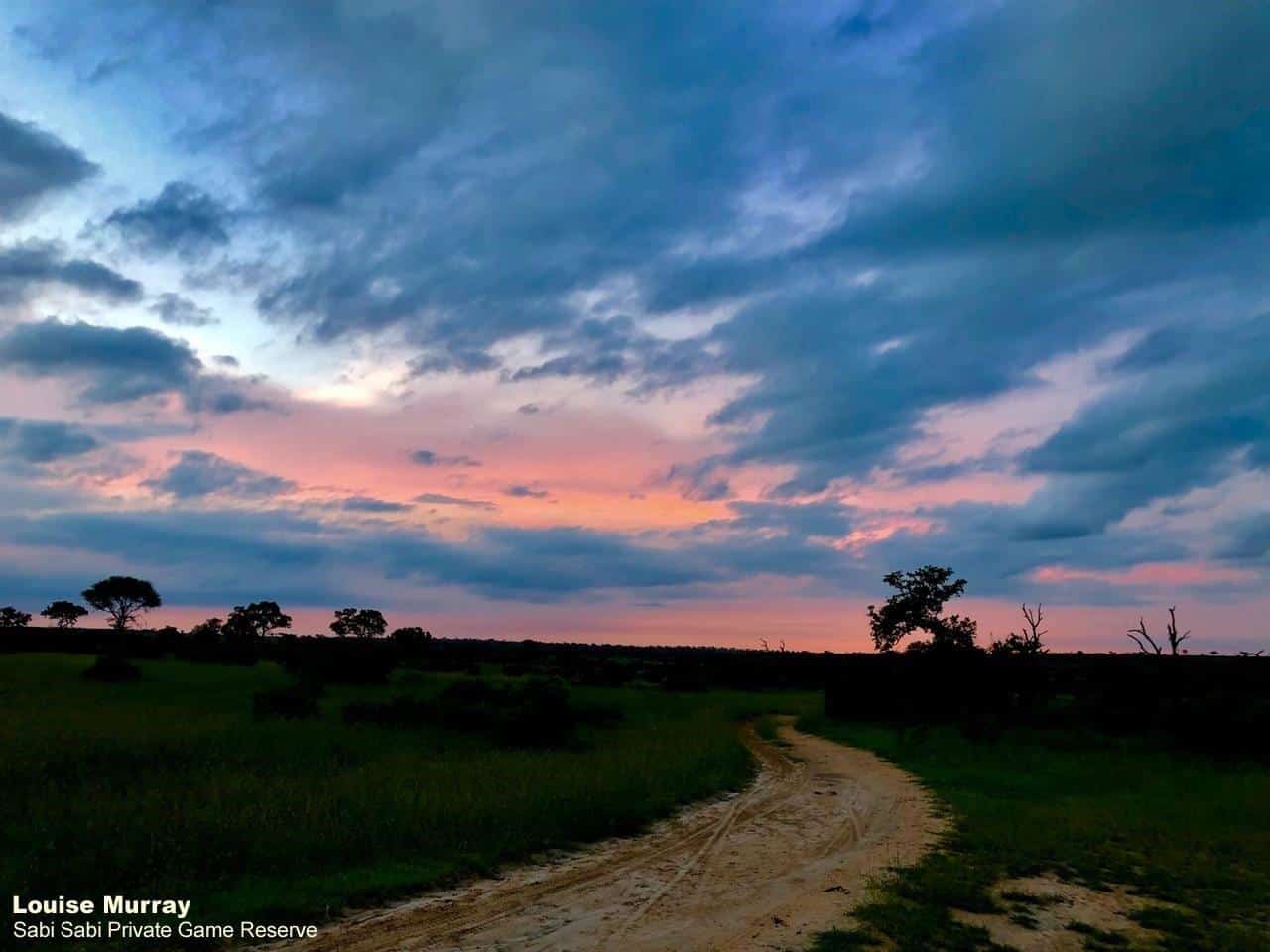 Blog by Wendy Claase
Images by Ally Ross, Amy Roberts, Andries Ndlovu, Daniel Hitchings, Graeme Stewart, James Simpson, Kevin van der Linde, Louise Murray, Ruth Berning, Shaun Jenkinson and Stefan Schoeman
Videos by Ally Ross, Daniel Hitchings, Kevin van der Linde and Matt Temperley