We are surrounded by beauty in all forms here at Sabi Sabi…
We are currently enjoying some welcome summer rainfall at Sabi Sabi and not only is the bush a carpet of green, but we are seeing many beautiful flowers all over the reserve: Bitter Apple (Solanum panduriforme), Blue Mouse Ears (Commelina benghalensis), and Lion's Eye (Tricliceras longipedunculatum) to name just a few!
A sound one hears often while on drive is the pop of the 'Champagne Bird'. The call is so distinctive, but even more distinct is to actually watch how the bird gets it right. We were lucky enough to be given a proper demonstration by this male Black-bellied Bustard displaying on top of a prominent termite mound.
A young impala was very curious as our safari vehicle passed by. Soon the youngster will learn that the vehicles pose no threat to them and will feel more comfortable with our presence.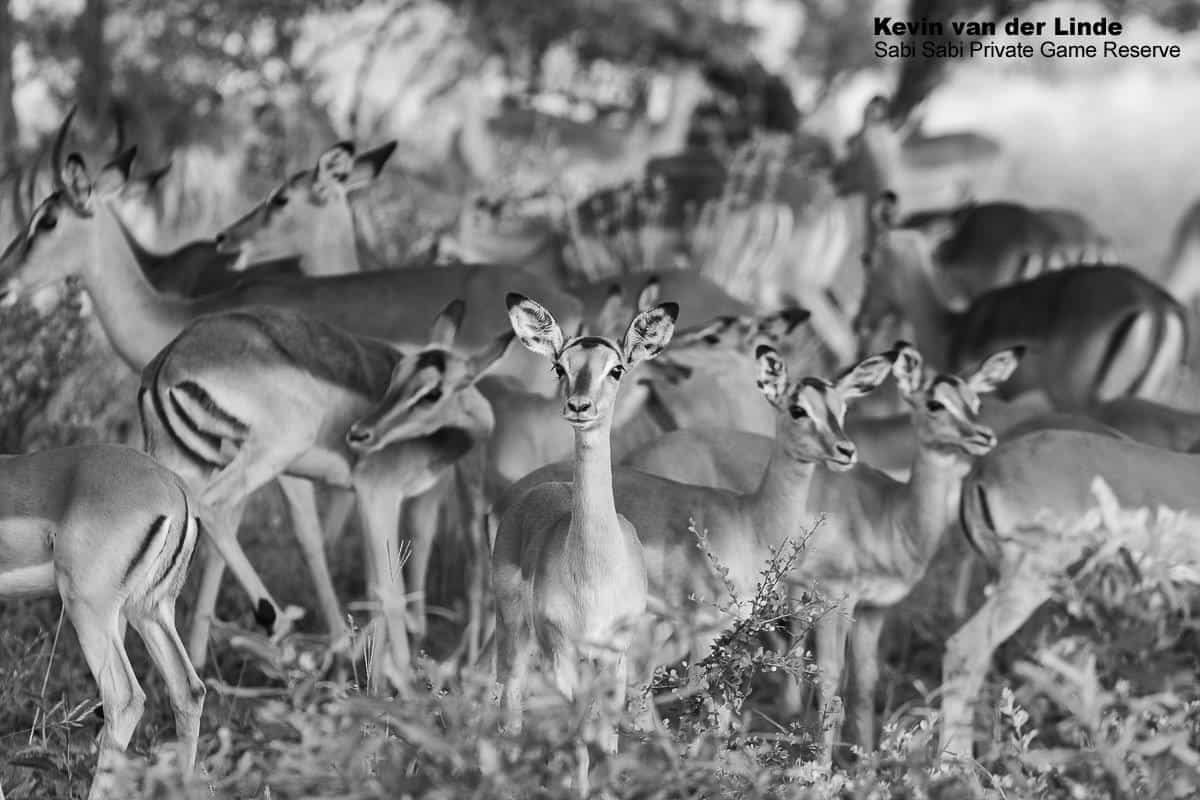 Plains game have been out in their numbers, enjoying the wet grasses and leaves from the rains.
We found a Flap-necked Chameleon moving up a Knobthorn tree during the day. It seemed like the chameleon was looking for a new place to blend into as it moved up the base of the tree toward the green leaves.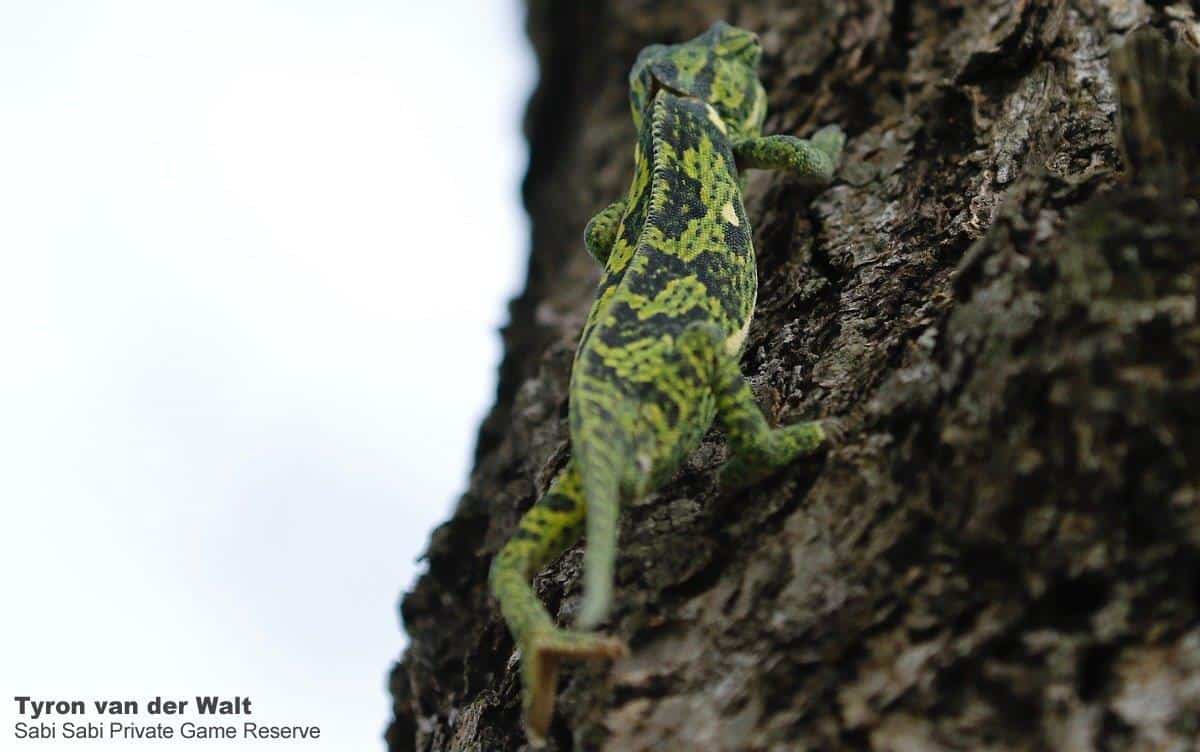 With a calf of merely a few hours old, this female elephant protects her newborn by chasing a leopard hiding in the thicket. The rest of the herd quickly made their way to the scene to inspect.
With an acute sense of smell, these hyenas were sniffing around, picking up on an old giraffe carcass in the area.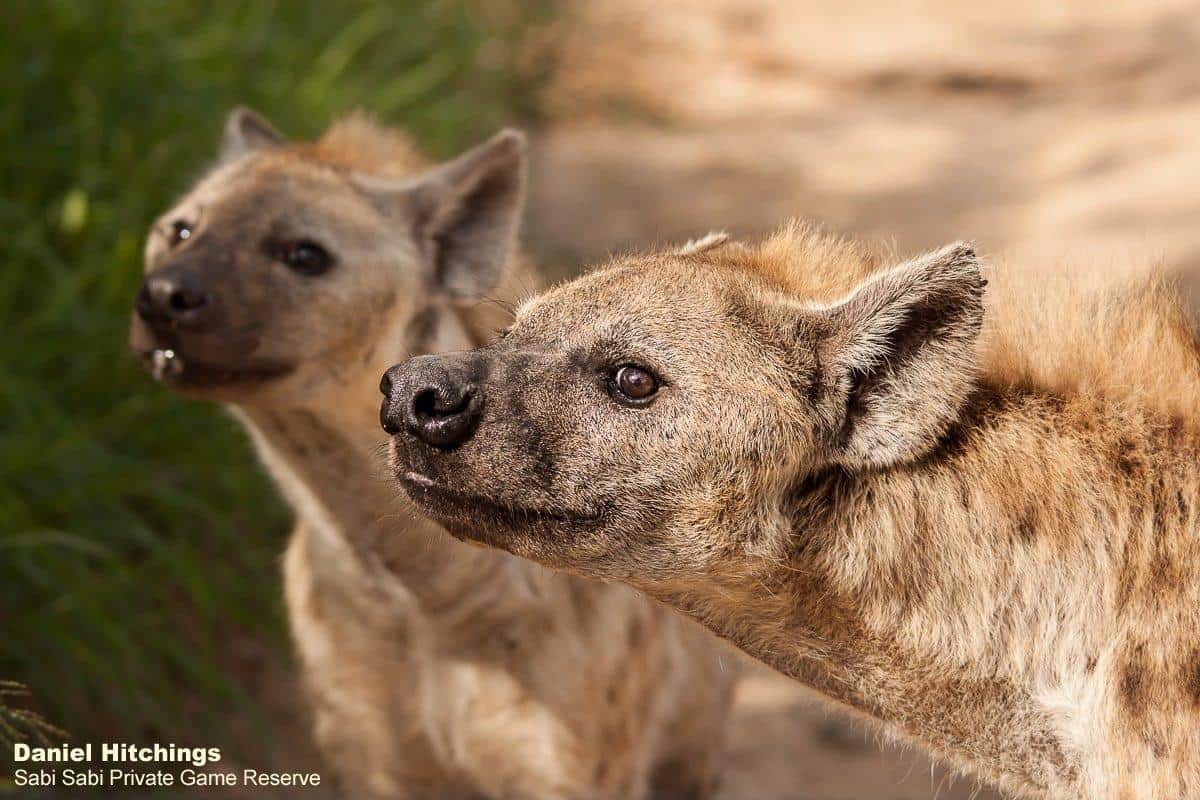 Female impala jump in unison. Some young lambs to follow, one male impala and in between a male wildebeest made his jump too… All happened at the end of safari at the entrance to Little Bush Camp. What a way to end the morning safari
A moment perfectly captured – Zebra in the morning golden light!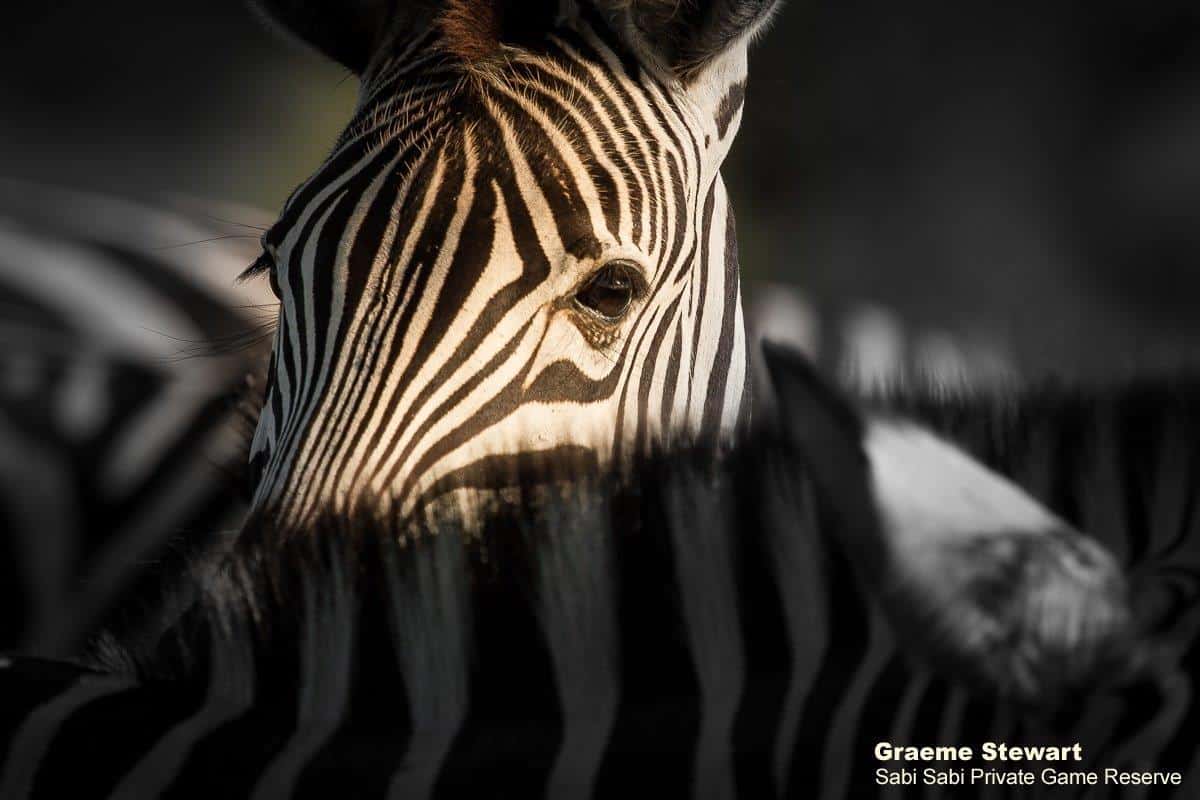 An ever-alert Yellow-footed Tree Squirrel!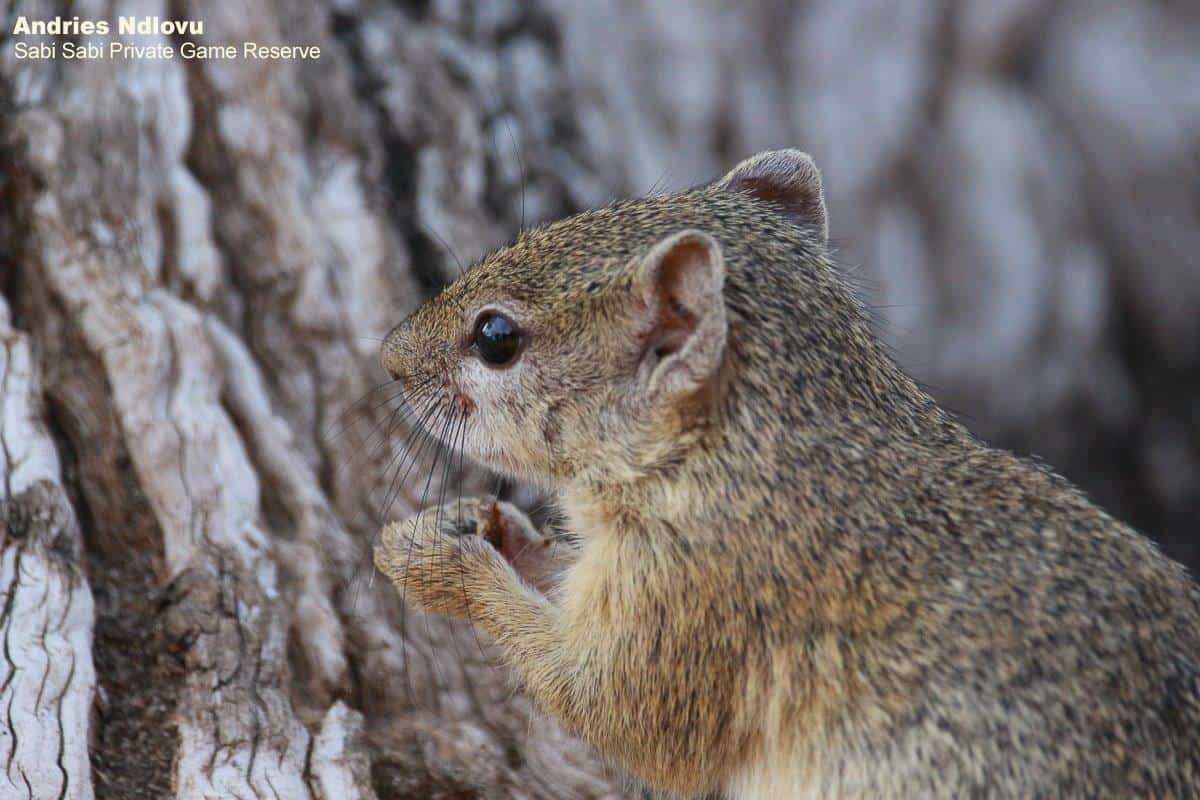 Not a sighting you get to see every day! We came across an African Rock Python in the process of consuming a small antelope which we believe to be a baby impala.
Whether you are a guest or member at staff at Sabi Sabi Earth Lodge, seeing animals in their natural environment (in which we are merely guests) never gets old! Here a Serrated hinged terrapin makes its way across reception towards the main water feature.
We came across the Mhangeni Pride of lions and Othawa male lion feeding on a giraffe carcass. Their bellies were extremely full but there will still be a lot of eating to come over the next few days… or so we thought…
… But it was not to be!! After hearing lions calling one morning, we headed out in the direction the audio was coming from and found the Mhangeni Pride and Othawa male quite some distance from the giraffe though so that raised some questions as to why they had left. We went to investigate and found 2 of the N'waswishaka male lions feeding on the giraffe…
The following day, the two males were quenching their thirst after gorging themselves on the remains of the giraffe kill.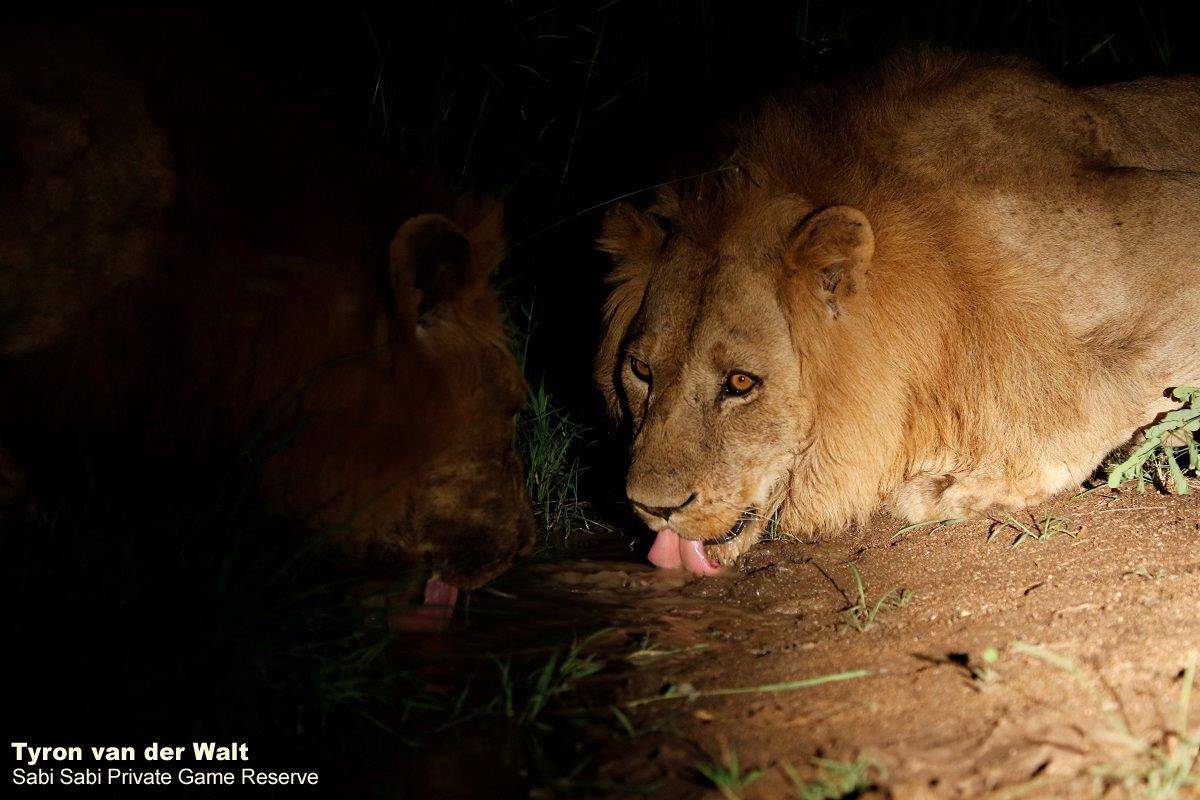 The Mhangeni Pride and Othawa male were seen again, resting and cleaning themselves; but were also quite alert and keeping an eye out for future opportunities.
After following a pack of wild dogs for a short while, they took off running through the bush and when we eventually caught up with them, they had brought down a young kudu. Within 15 minutes there were just a few bones left but the whole pack at least had a good meal.
A couple of days later they were again seen on the hunt and this time caught a baby impala.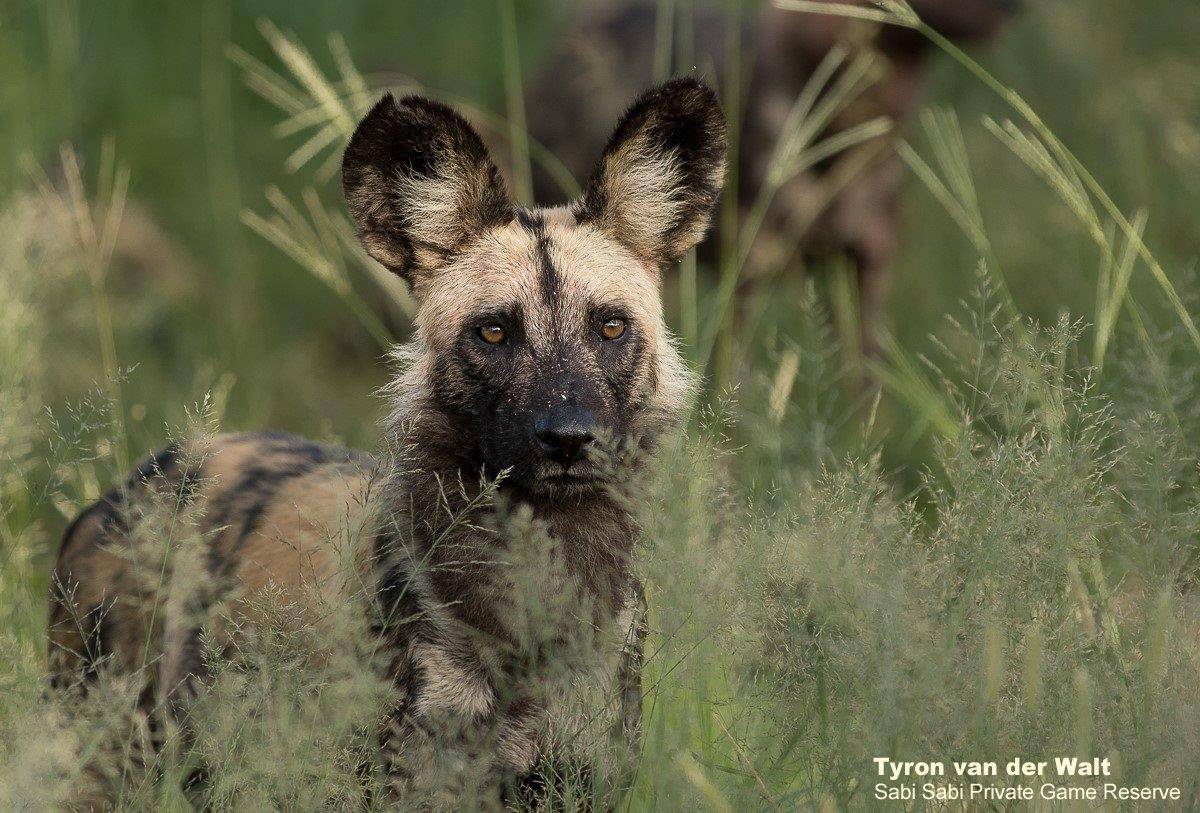 With the evening safari coming to an end, we found the White Dam male leopard on his territorial patrol – on the move and scent marking along the road.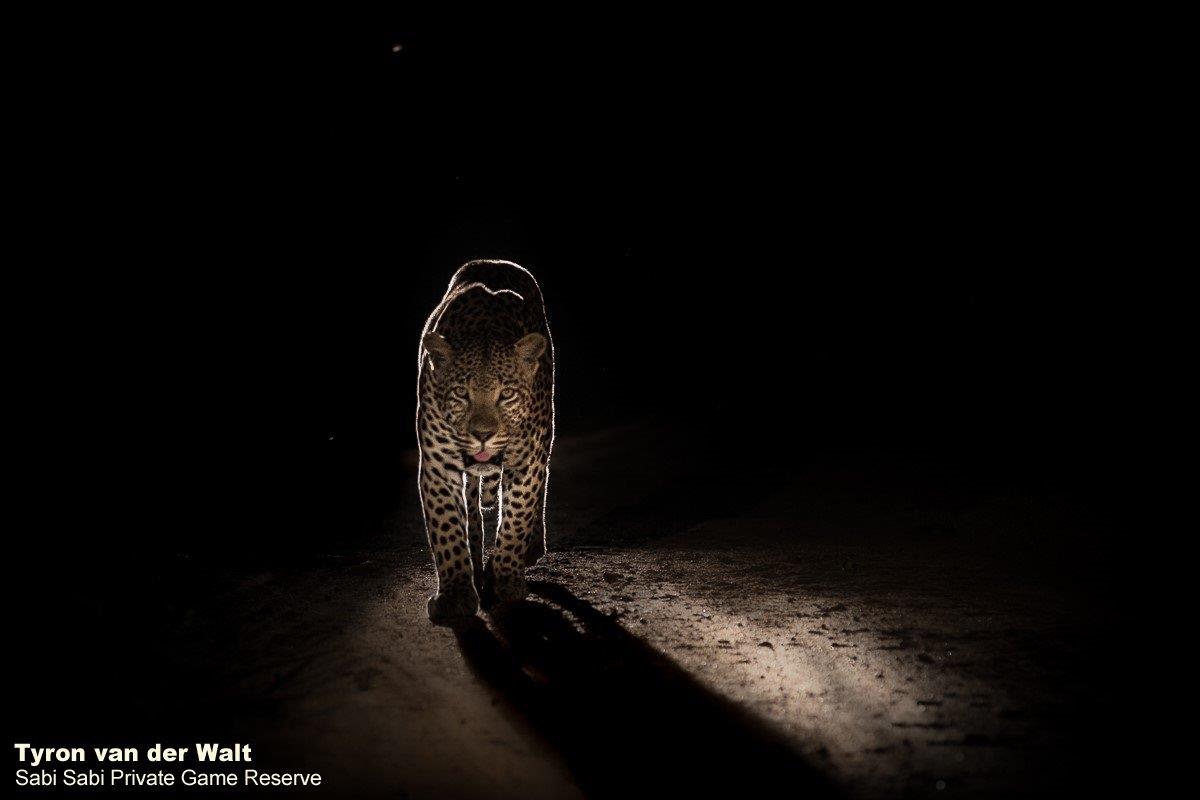 We were watching the beautiful Scotia female leopard in a tree when all of a sudden her little cub came out from the brush behind us and up into the tree to join mom. They both came down and gave us a final show and then moved off into the brush.

Until next time…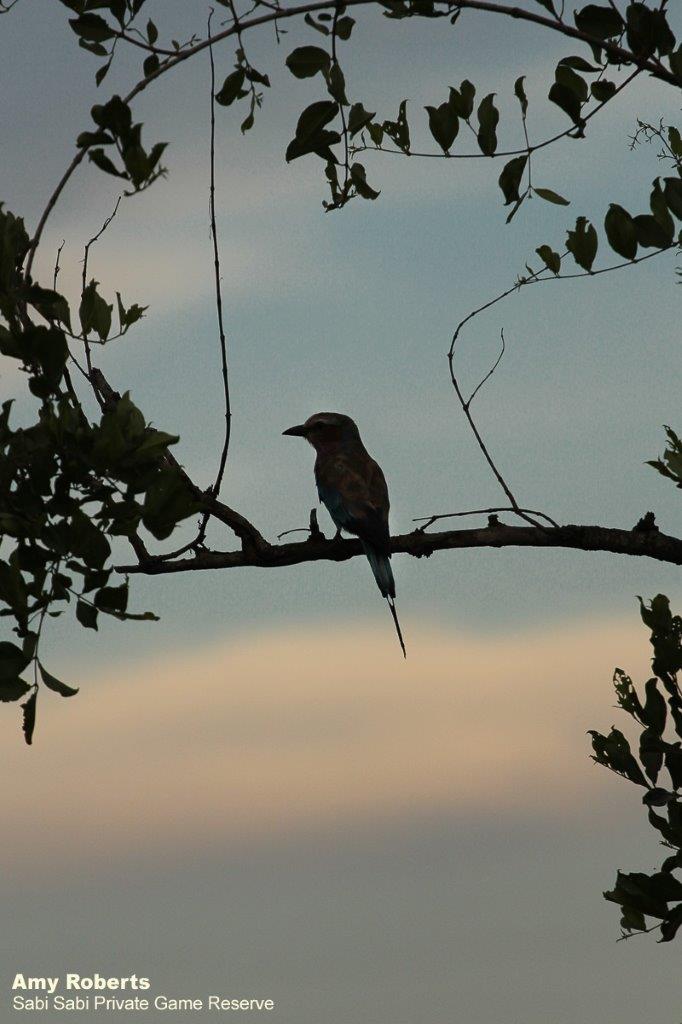 Blog by Wendy Claase
Images by Ally Ross, Alta du Toit, Amy Roberts, Andries Ndlovu, Bianca Theron, Daniel Hitchings, Graeme Stewart, Joanne Brooke, Kevin van der Linde, Maryke Nel and Tyron van der Walt
Videos by Daniel Hitchings, Matthew Temperley and Tyron van der Walt