| | |
| --- | --- |
| Kingdom: | Animalia |
| Phylum: | Chordata |
| Class: | Mammalia |
| Order: | Primates |
| Suborder: | Haplorhini |
| Infraorder: | Simiiformes |
| Family: | Cercopithecidae |
| Genus: | Papio |
| Species: | P. Ursinus |
We witnessed a rare sighting while watching a troop of baboons forage in some thick bush. All of a sudden there was a big noise that to me sounded like a distress call and an unhappy one for that matter. As we went closer to investigate, a big male baboon emerged from the thicket holding a dead vervet monkey in his hand. Not knowing if the baboon had killed the vervet monkey or the vervet monkey was dead and abandoned when the baboon found it. The was no evidence of other monkeys around in the area.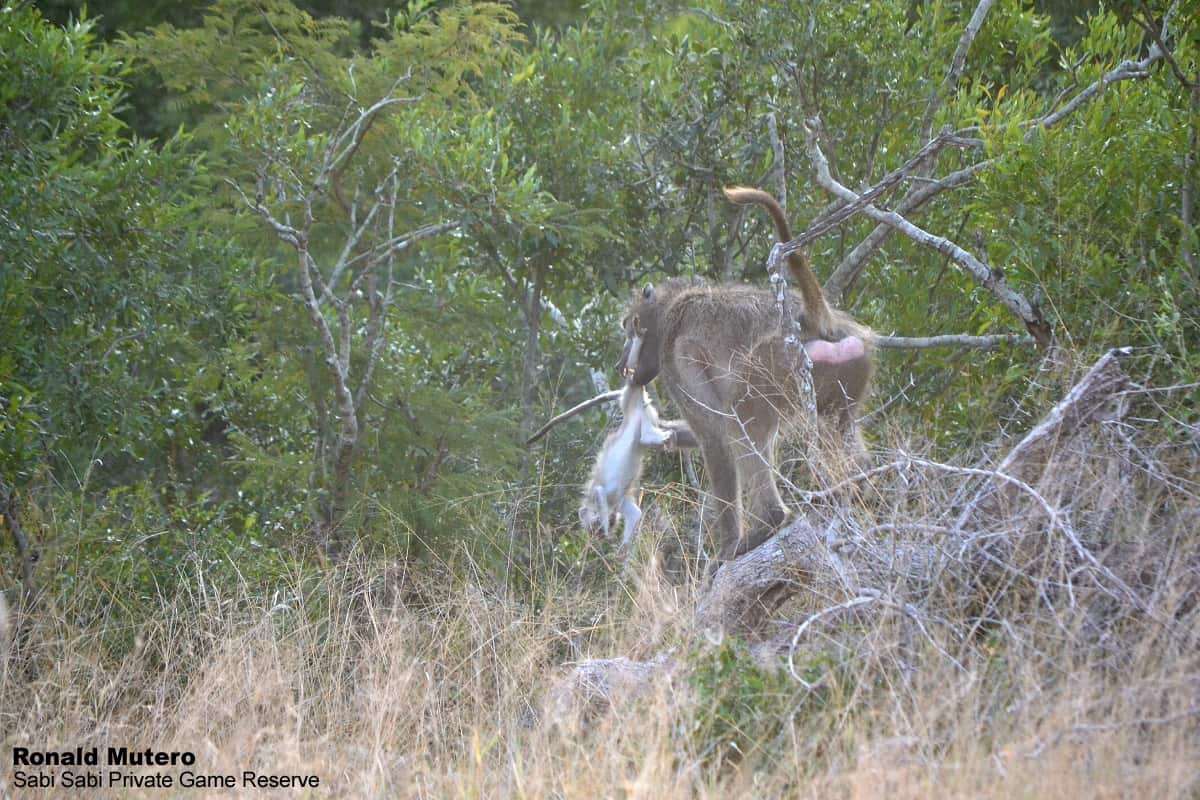 Many cases have been documented around the world where other primates may carry their dead baby on their backs or groom them for days or even months; reasons for this behaviour is wildly debated and no actual facts or reasons documented. But to see a baboon having the same behaviour to another species of primates, is on another level.
At first glance it looked as if the baboon was feeding on the dead monkey but upon a closer look, he was actually grooming the dead monkey. He tried to make the dead monkey clutch on its back but to no avail and he continued carrying it in his hand as he moved around.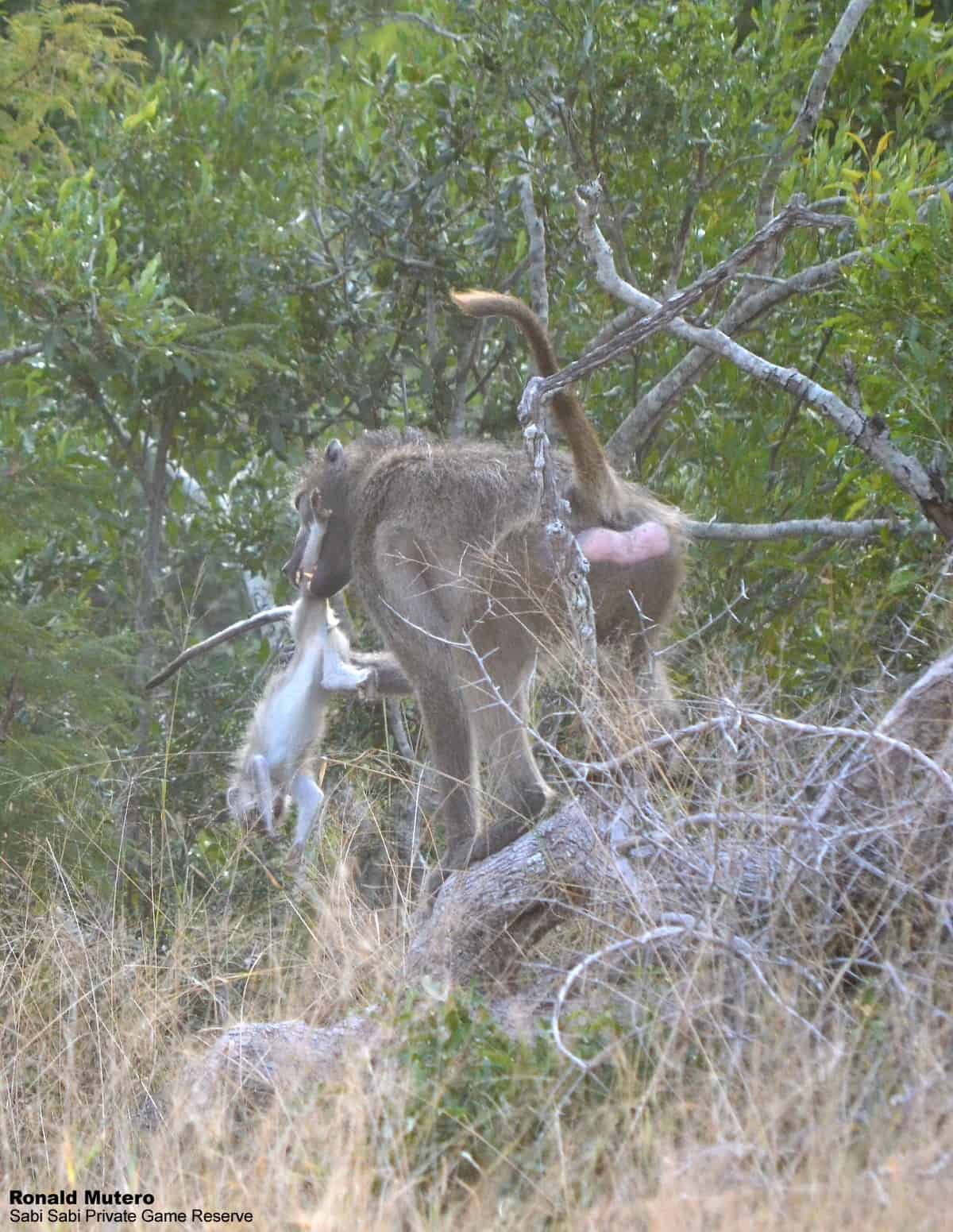 Could it have been grief or just that the baboon did not understand the monkey was dead, I would not understand. But the fact that the baboon was not feeding on the monkey shows a different story. Could the baboon grieve for a monkey because they are all primates, or could the baboon keep the dead monkey to eat it at a later stage; or did the baboon not notice the monkey was dead?! It is still not clear to me as to why the baboon behaved in such a manner but to my observation, the big male baboon was not happy at all as he was not feeding at all except attending to the dead monkey, trying to groom it.
I could not follow the whole troop of the baboons for the whole day but the few hours we spent trying to see what could happen next was filled with emotions, seeing the baboon trying helplessly to care for the monkey.
Blog by Ronald Mutero (Selati Camp Ranger)