A happy new year it most definitely has been for Sabi Sabi with the wildlife flourishing and starting the new year off to an incredible start.
We can't help but love the leopard activity that has been happening the past week.
We have been ever so lucky to have spent a good amount of time with the Scotia female and her little cub.
In the most beautiful summer light she has been doing her rounds through her territory while seeming to be in search of a meal.  She stopped briefly for a drink as the sun was setting and the sky turning to pastel hues behind her.
But the real treat was when we found her a few days later lying on a termite mound while her little cub seemed ever so curious chasing and stalking lizards and birds, trying to perfect the skills of a leopard.
Later on we found her again, leading the way down the road less travelled.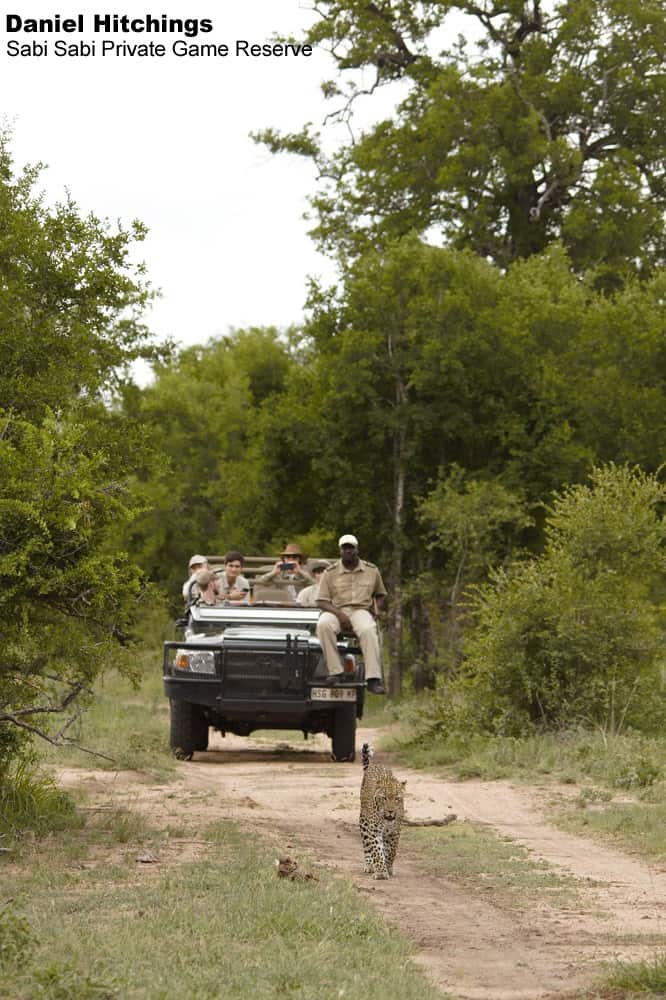 The young and handsome White Dam male popped in for a visit this week, walking down the road.  We followed him and he led us straight to a warthog kill that was stashed up in a tree. He gracefully climbed up and found a comfy place to take a nap.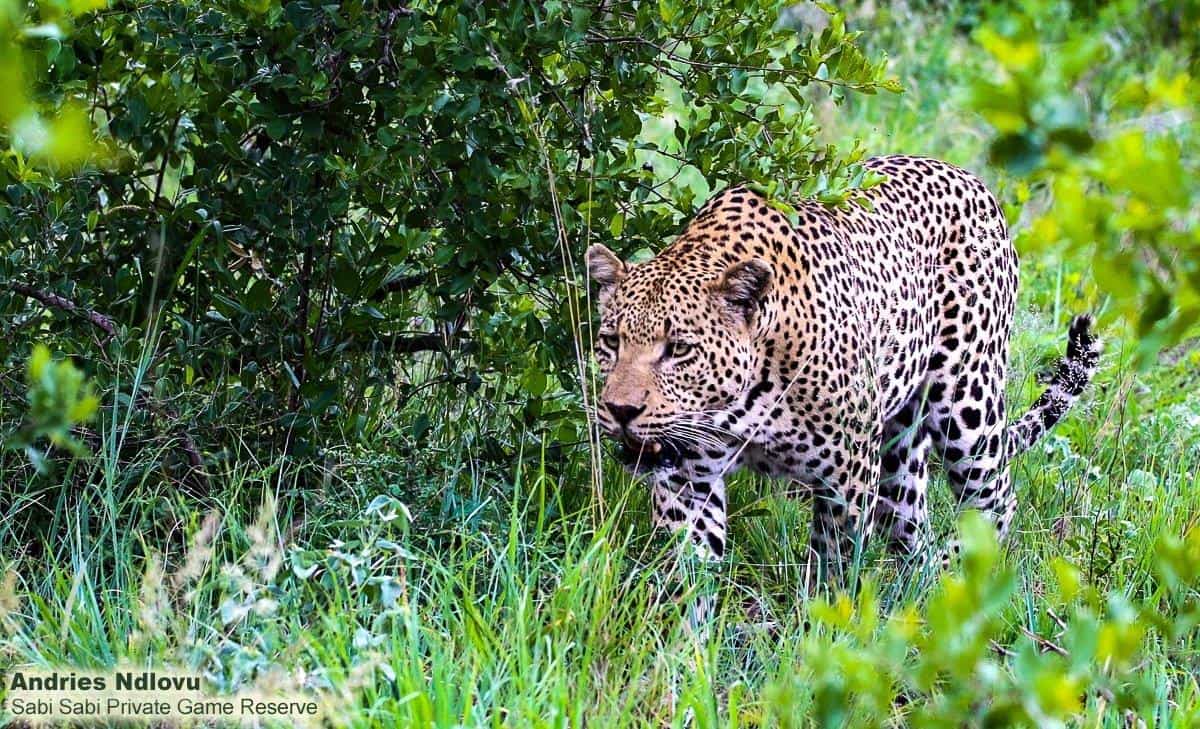 It's always exciting to see a new face and this unknown male leopard was seen having a good nibble on a Banded mongoose kill.
Whilst looking at a Bateleur, Graeme and his guests didn't notice the stunning Kigelia female in a tree close by until his tracker calmly said…"Guys, there's a leopard in the tree."
She had a great vantage point to scan the area for any potential hunts.
Ntsumi has been very busy this week moving through the reserve.  After spending a good portion of the safari drive looking for tracks, Ally and her tracker decided it was better to search on foot. They didn't get far – all of 10 metres off the road – when Ntsumi popped her head up from the cover of dense vegetation!  She emerged to move in the cover of darkness, marking her territory and searching warthog burrows.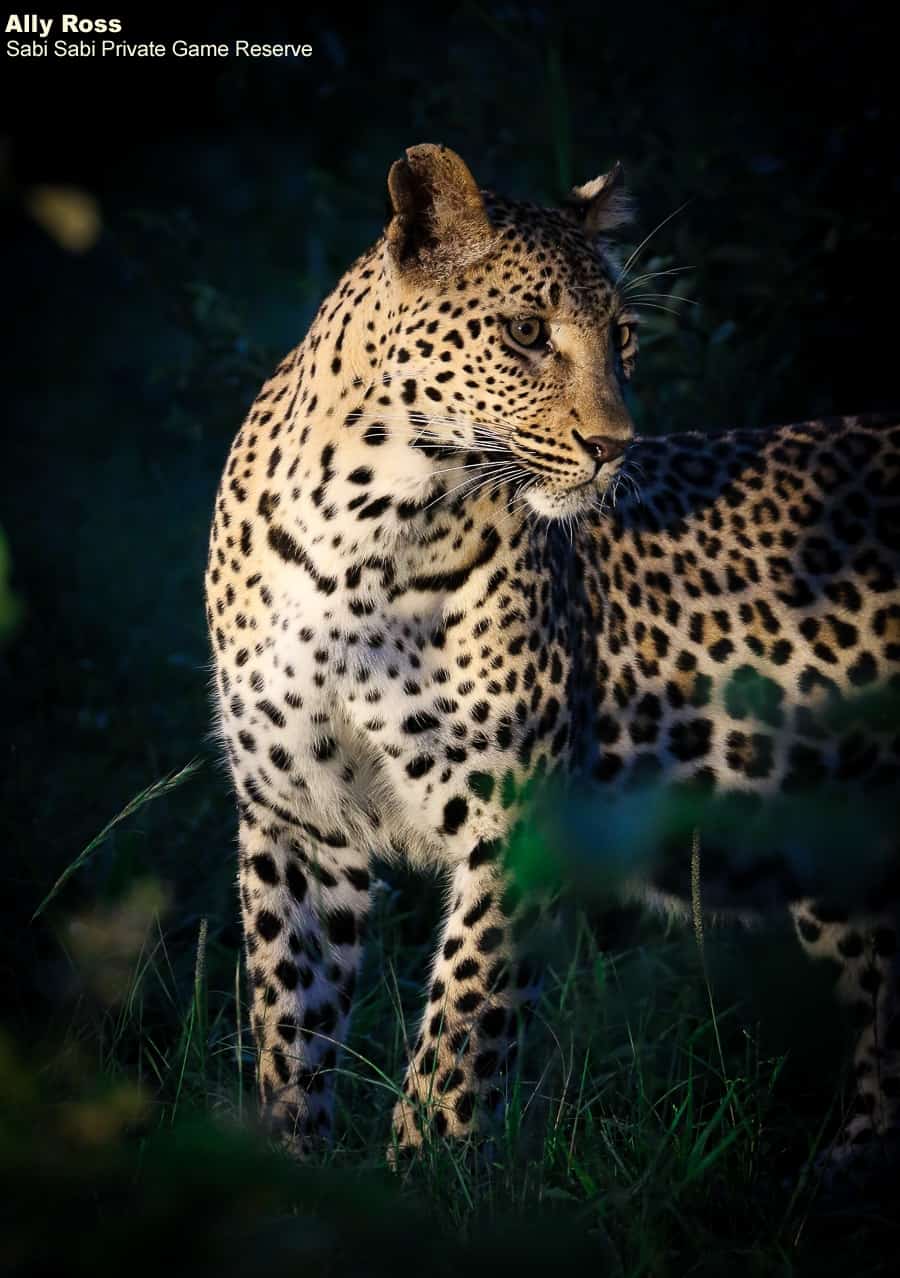 A bit later on she appeared again, giving our guests a magical moment as she gracefully climbed a Marula tree and watched from above.
She then secured herself a small impala kill but with temperatures rising she decided taking a nap up in the shade of a tree was a good idea.
We were lucky enough to spend a good amount of time watching the gorgeous Msuthlu female sleeping on the top of a termite mound. We watched her snooze in one position, get up, reposition, drape herself over the termite mound in another position and now and then pay us a cursory glance, as if to just check we were still there.
The two lion prides have been up and down, in and out and all around this week
The two females of the Southern Pride were seen resting near a waterhole for most of the day, staying clear of a large herd of buffalo.
They were seen once again close to a different waterhole eyeing a group of sleepy wildebeest in an open area. We watched as the younger of the two females slowly edged forward, silent and unseen.  As she got closer she made a burst, chasing the herd across the open area but not with the desired outcome.
We managed to find the lionesses again, this time watching over a large herd of buffalo in the distance.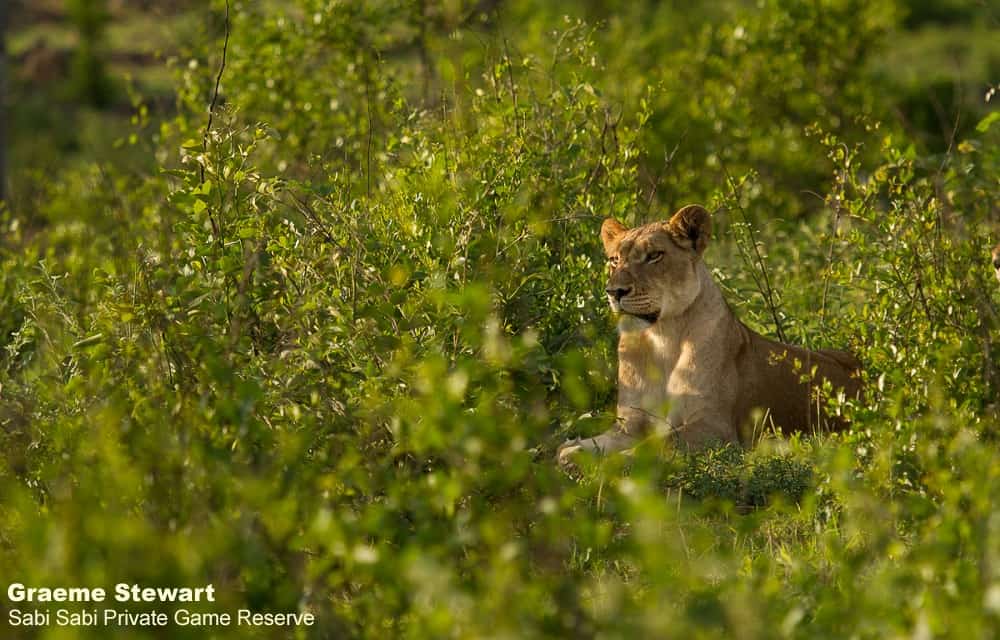 The Mhangeni Pride was also seen doing their rounds and landed up sleeping near the road.  They eventually started waking up and getting active.  One member found a tortoise and tried her hardest to crack the shell, but the tortoise got the best of her and she gave up.
With the summer days reaching high temperatures the pride was seen using all the shade they could get from some Guarri bushes to have their afternoon naps under.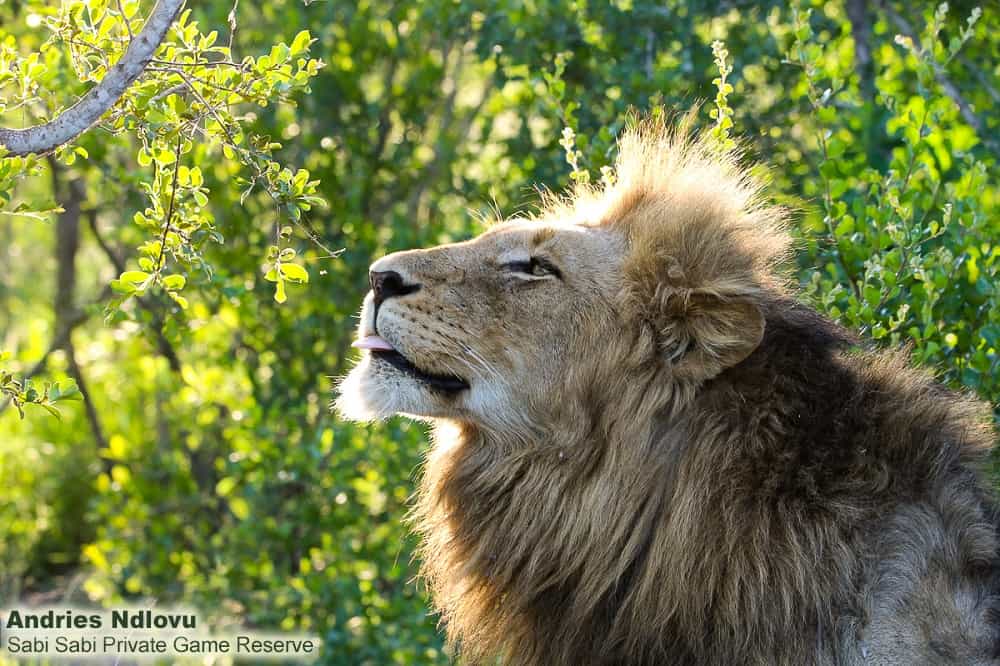 Whilst sitting with a huge herd of restless buffalo milling together, little did we know the Mhangeni Pride was lying low in hiding, watching the same herd.  We eventually spotted a lioness lying in the grass, while the buffalo were moving slowly closer and closer to her. Three big bulls pulled away from the group and started making their way into the thick bush … 10 metres, 8 metres, 5 metres and then they stopped as they picked up on her scent. Suddenly a grumble erupted from one of the bulls and the whole herd started moving as one unit behind the three bulls and a chase ensued. The pride was very quickly discouraged. They re-grouped and would have to reconsider their strategy and improve on it, perhaps for an attempt at a later stage.
An unfamiliar male lion was seen this week.  We headed to the area where he was spotted and there he was right next to the road.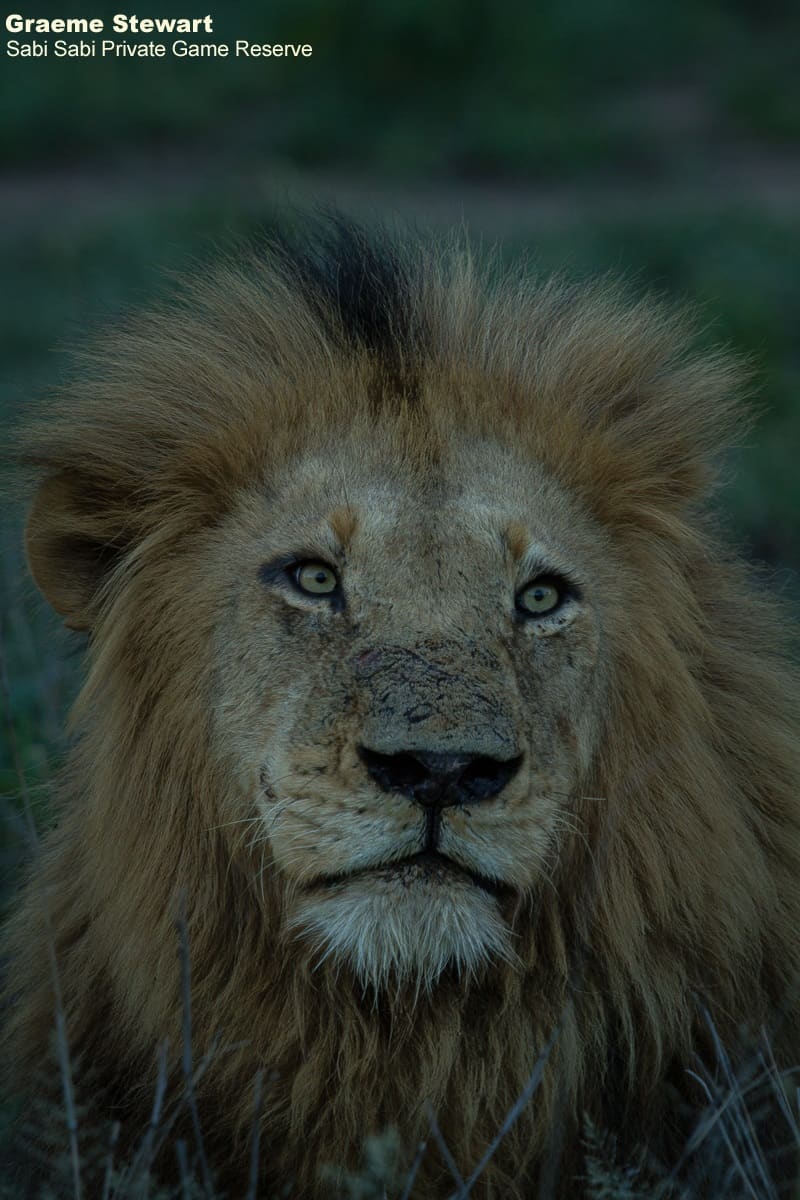 The general wildlife has as always been wonderful.
A row of Red-billed oxpeckers finding their meal on a White rhino.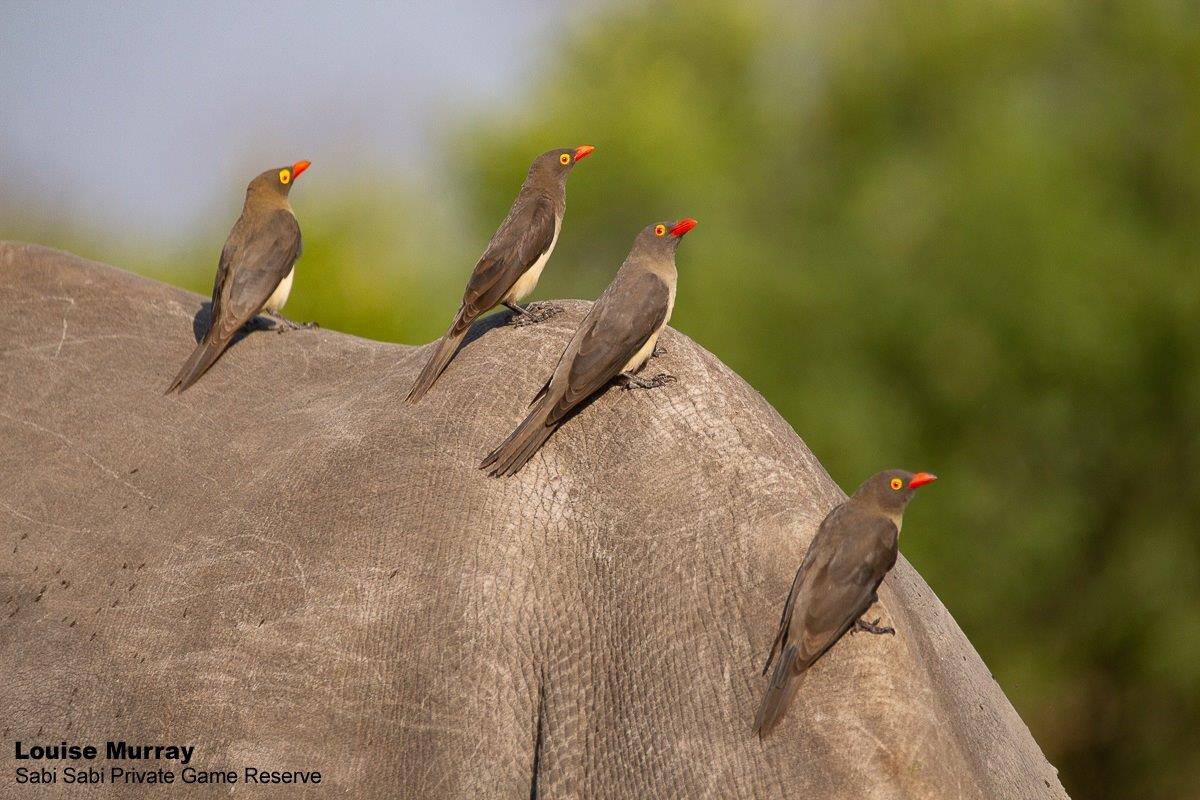 The Spotted hyenas are taking advantage of the watering holes to cool off as temperatures rise.
A rare sighting!!  We came across an African wildcat lying under a log one afternoon.
A sea of buffalo – this herd was slowly getting active after what we assumed was a few hours of resting and ruminating.
We heard Francolins alarm calling and staring down from perches on elevated branches. It didn't take long before we spotted a Mozambique spitting cobra, who was fending off a Slender mongoose.
Until next time…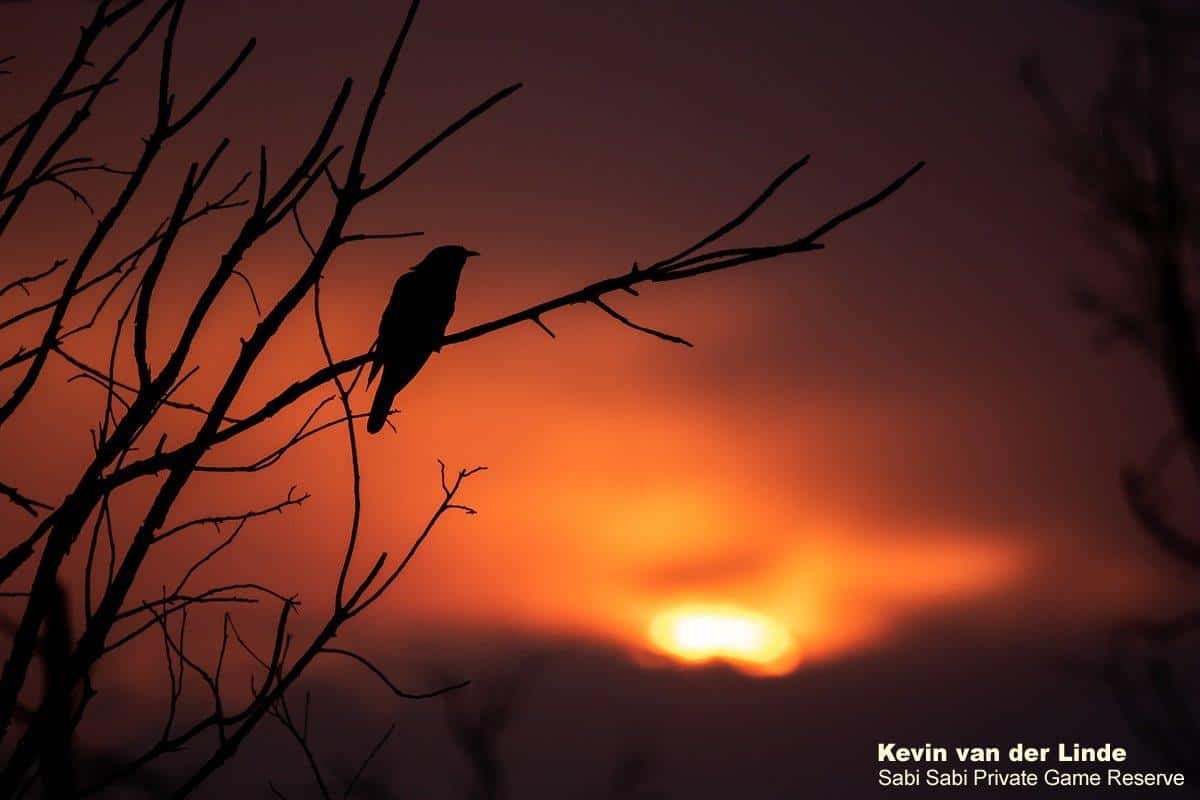 Blog by Louise Murray (Bush Lodge Ranger)
Images by Ally Ross, Andries Ndlovu, Bianca Theron, Chane Jacobs, Daniel Hitchings, Graeme Stewart, Kevin van der Linde, Louise Murray, Ronald Mutero, Ruth Berning, Shaun Jenkinson