Over the last 6 weeks we have been seeing more sightings of the Mahlathini male leopard as he has been marking and calling as if he was the king of the area. The other day we had an amazing sighting where Mahlathini was in a sighting with the Blue Eyed female (Warthog Wallow's daughter) and was joined by Sandriver. Jabu found this and I was waiting for my chance to get in there and see this rare interaction with my own eyes. While I was waiting, Mahlathini had treed the female a number of times but amazingly the males had not come to blows yet. Eventually I got my chance and as I got in there the males were staring each other down and the female was now flaunting herself to the younger Mahlathini male. It was interesting to see how she had clearly chosen the younger of her two suitors. With Sandriver being 12 years old, the female had obviously chosen Mahlathini as he would more than likely be there for a while to come.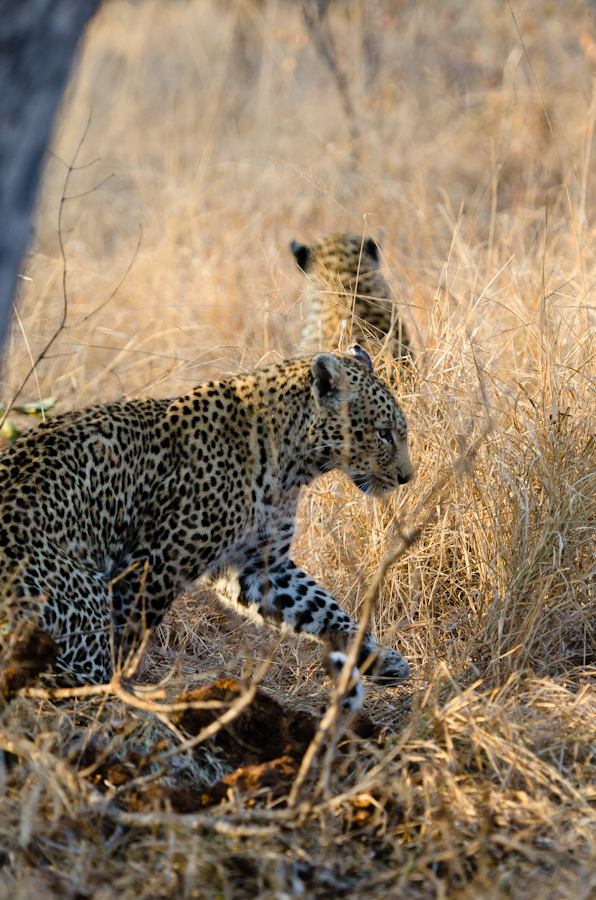 It has been shown in research that females are able to tell whether a male will be in power for long and will shape her oestrus cycles and her ovulation accordingly. During the interaction between these two males, I was sure they were going to sort the fight out physically, but to my surprise the only interaction was a bit of growling and scent marking. After a little time passed, Sandriver lost interest and moved off into the bush leaving Mahlathini to follow his blue eyed prize.
It wasn't until 2 days later that Kevin left the lodge in search of a leopard that had been spotted in front of Selati Camp at lunch. He tracked this elusive leopard for about an hour before finding him posing next to the same female. Within minutes of entering the sighting he watched, with a smile on his face, as the two leopards began the tense affair that was to follow for the next couple of days.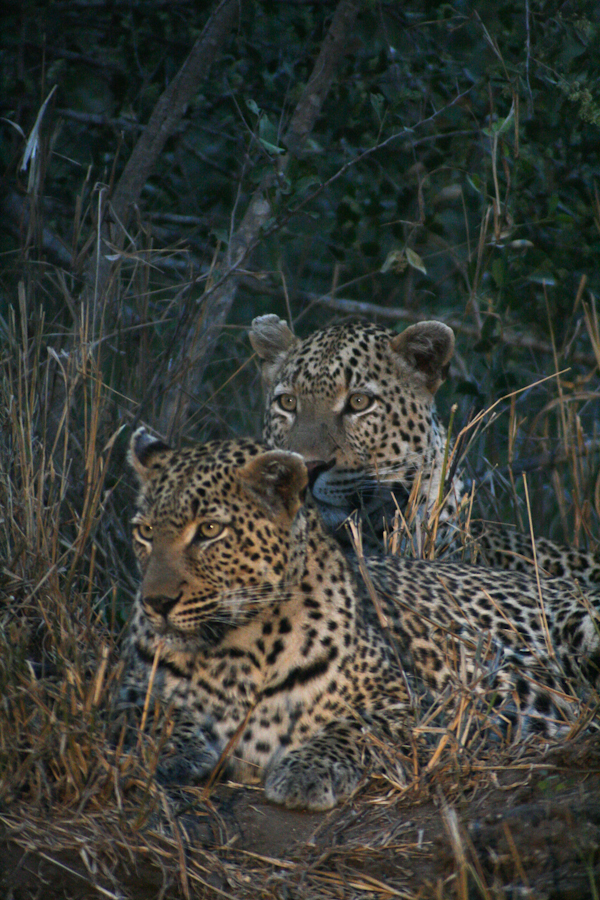 I joined the sighting later that evening and as I got in they had retreated to some long grass making it near impossible to see them. After a little bit of manoeuvring we finally got visual of the male and without any warning he suddenly jumped head first into the grass next to him and came out with a rat in his mouth. Not a minute later we saw the female also launch herself into the brush and she emerged with a large cane rat, which was duly stolen by the greedy male.
We watched him feast on both rodents and after he had had his fill, it was time to get back to action. The female immediately started to flaunt herself by rubbing herself against him and he obliged. Because they are both young, the mating was intense and aggressive, with lots of aggressive blows by the female as the young male finished his short ritual.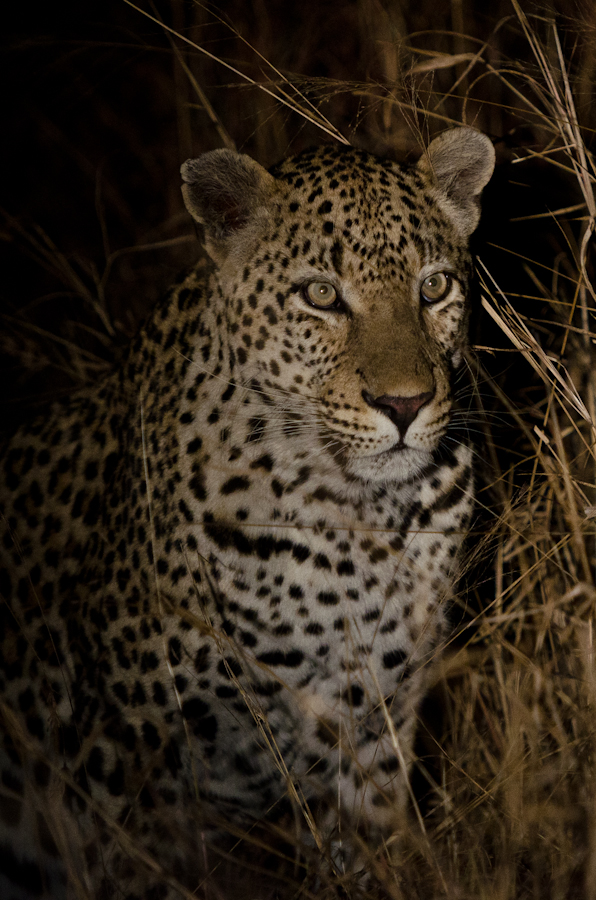 This is very exciting for all of us here at Sabi Sabi as this means we will have a new young male to replace the older males and he will potentially offer more protection to the females in the territory that he is currently setting up. This offer of youth will probably lead to more cubs making it through the tough first year and will hopefully help with keeping this healthy leopard population that we have at Sabi Sabi going for years to come.
by: Richard de Gouveia (Little Bush Camp ranger)