Descent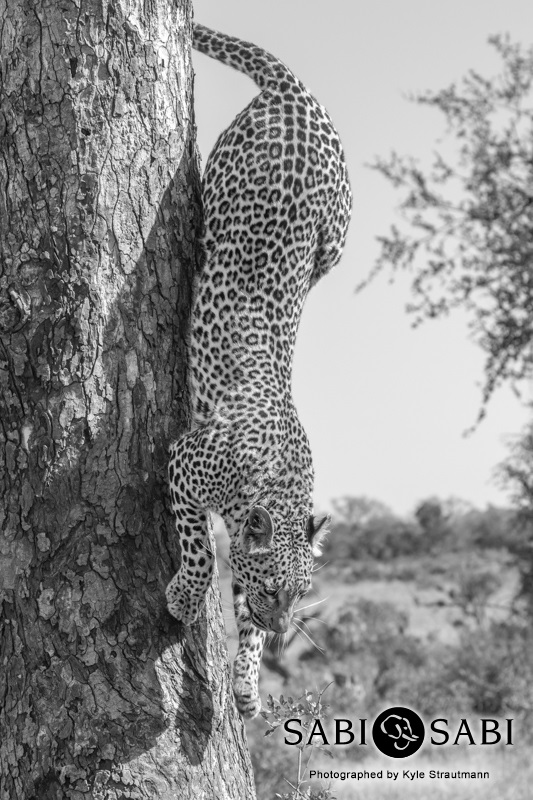 A young female leopard was sitting on top of a Marula tree looking for her next potential meal. She had spotted a herd of Nyala in the distance and I knew she was going to descend the tree and I just had to make sure I was on the right side of the tree when she decided to come down, luckily enough it worked out this time.
Equipment used
Camera – Canon 7D MKii
Lens and Focal Length – Canon 100-400 MKii f4.5-5.6
Settings used to capture this image
ISO – 800
Aperture – f8.0
Shutter Speed – 1/1250
Editing used on this image
The only editing done on this image was converting it into black and white and cropping. I had most of the settings done in camera. In order for it to work, I needed to have a high F stop in order to have the leopard in focus. I also needed a fast shutter speed in which to freeze the leopard in action descending the tree.
Pic of the week by Kyle Strautmann (Bush Lodge Ranger)