There is something magical about leaving the lodge before the sun is up. I love to take my guests up to the open area above Little Bush Camp, settle them down to silence and wait for the sun to show itself. As the sun came over the horizon we took in all the sounds of the dawn chorus and the smell of the grasses filled our nostrils.
It was now time to start tracking the Southern Pride. They had been resting near the lodge the night before and one of the other rangers had picked up the tracks. We unfortunately couldn't get into the tracking as there were just too many distractions. First we found 4 rhino on the access to Little Bush Camp and one of the youngsters was having a sparring session with an older bull. We watched as the older bull took a beating and the little one walked around with his head held high thinking that he had overpowered his larger neighbour. We all knew though that the older bull was letting him win.
As we moved along from here we found a herd of elephants and they were so relaxed. The whole herd was in close proximity to our vehicle whilst they were feeding and some of the youngsters were getting inquisitive and coming closer to the vehicle to assess what seemed to now be part of the herd. After about 30 minutes with these amazing creatures we moved off to go join up with the lions.
The lions had been found before we had even reached the elephants and we had now found our way into a standby position. While we waited for our turn to move in and see them I was anxiously listening to the radio as the guys were updating on how the lions were hunting kudu. Twice they mossed their intended targets and we moved in to get our time with these big cats. When we got in they were still looking hungry and were sniffing the air filling their nostrils with the scent of their prey. We followed as they moved through the bush silently; stopping occasionally to listen and smell to make sure they were on the right track.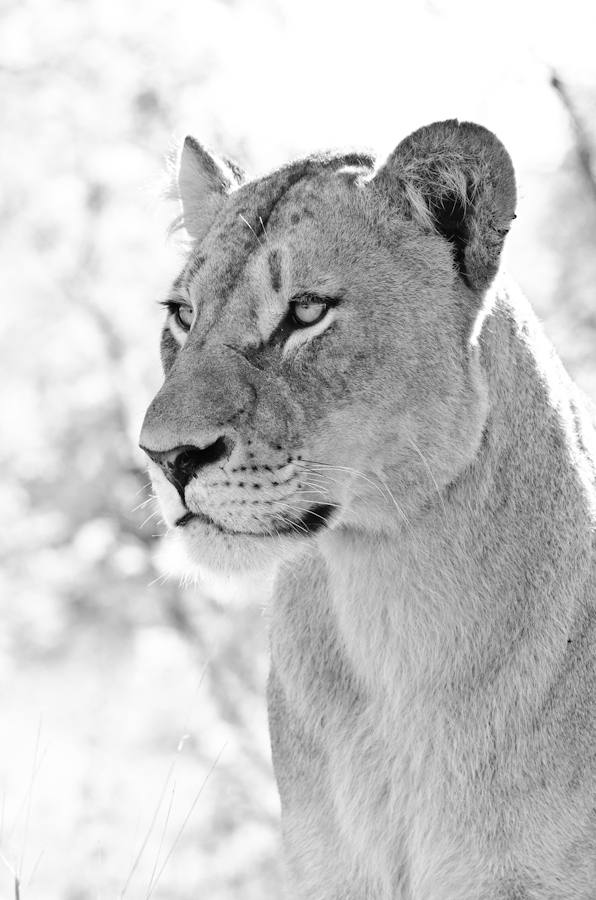 After an hour of following them and watching their targets run off into the distance we eventually decided that it was time to pull out and head back to the lodge for some breakfast. Another tough day in Africa I tell you!
by: Richard de Gouveia (Little Bush Camp ranger)