News update: 24th August
Sabi Sabi has long been acclaimed for its world class cuisine, with the lodge chefs consistently providing the most delectable of meals. Equally famous is the full and varied collection of fine wines on offer, a selection which has always been greatly enjoyed and won praise from our discerning guests.
South Africa has many well known and award winning wine producers, and their exceptional products, as well as an impressive variety from good estates around the world, are featured in the lodges' wine lists.
All four of Sabi Sabi's lodges have recently expanded their wine lists to include wines from some of the smaller up and coming South African estates and boutique wineries. Previously unknown and little recognised cellars from areas such as Elgin, Elim and Stanford in the Cape winegrowing areas, have begun producing top class wines . These new wineries are creating a buzz amongst those in the know, and Sabi Sabi is happy to present their wines to our guests.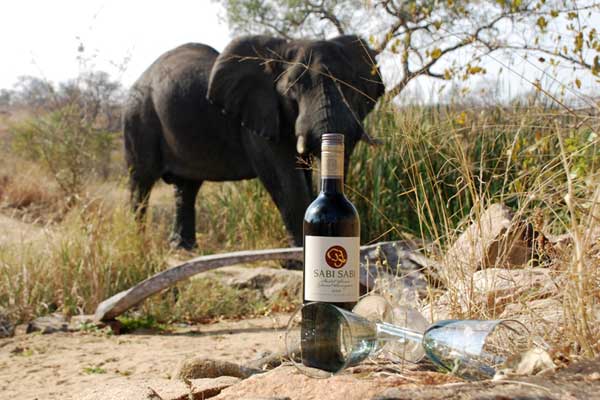 A new introduction at Sabi Sabi is a range of superb house wines. After much tasting, debate and comparison, a selection from the Stellenrust Estates, complete with innovative Sabi Sabi label, was chosen to carry the Sabi Sabi name.
While Earth Lodge has the most impressive and celebrated wine collection – over 6000 bottles housed in the coolth of its beautiful underground cellar – Bush Lodge, Selati Camp and Little Bush Camp also boast exceptional wine lists. The Managers of each lodge, as well as their maitre d's, have ongoing vintner training. They are always on hand to offer pairing advice, recommending the ideal accompaniment to a meal or advising on an aperitif or nightcap.
Whether it's a crisp glass of Cape Sauvignon Blanc as the sun sets; a robust Merlot with dinner on a winter's evening; a dry Cap Classique; or a late evening port – there is something to suit every nose and palate on the new Sabi Sabi wine list.