news update: 20th october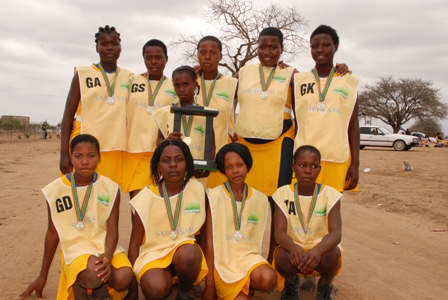 From small beginnings big dreams can grow. Three years ago, when Sabi Sabi first agreed to its sponsorship of netball and soccer teams through the Dreamfields foundation, little did we realise that our model of a sports league would become the benchmark for all Dreamfields' projects in South Africa. With uniforms to create spirit and all the necessary equipment to allow the games to be played, children from schools in the local communities have been given the opportunity of joining the world of sport. They are exceeding our expectations, and are reaping the proven benefits of being part of a team.
Last week, as the third season drew to a close, both the netball and soccer finals were played on the sports fields surrounded by enthusiastic cheering spectators; teachers, children and coaches. Among the parents were many Sabi Sabi staff members proudly watching their children.
The league has generated such enormous interest that supporters from as far away as the U.S. came to cheer on the players. The rivals for top honours battled through the afternoon, each child determined to win a medal at the prize-giving. In the end Mabarhule High School took the title in both senior soccer and senior netball. Mhlahle Primary School of Lillydale won the junior netball and Babati Primary School of Justicia the junior soccer.
The league has grown substantially since its inception. This year 10 junior and 4 senior schools participated. The first privately sponsored group of youngsters has recently joined the roster and there will be many more to come in the future.
The Sabi Sabi programme is now an integral part of local village life. It has allowed our neighbouring schoolchildren the freedom to play a sport and has given them a healthy, positive outlet for their energy. As summed up by Marketing Director Jacques Smit, sport definitely has the power to change lives. The team participation in our Dreamleague continues to build confidence and character. It is teaching these children valuable life lessons and giving them the chance to look to a brighter future.