News update: 3rd October
Staying fit and healthy while working as a game ranger or tracker in a game reserve is not as easy as it sounds. Forget about putting on a pair of trainers and heading out for a run or hopping onto a bike for a quick ride. Potentially dangerous animals are right outside the door and not even the fittest or fastest runner could ever be a match for a hungry lion or an opportunistic leopard. When they do go on leave, many of the guiding staff make straight for a bike or hiking trail to satisfy their training needs; while others opt for more adventurous pastimes – diving, sailing, fishing, and canoeing – although of course, nothing is quite as adventurous as a Sabi Sabi safari!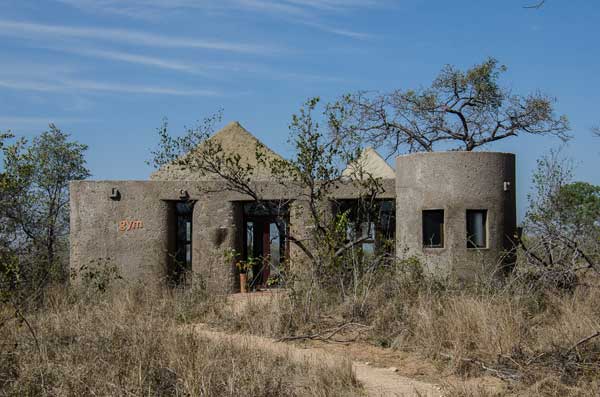 The mouth-watering cuisine at Earth Lodge is so sensational that it is easy to overindulge. Over the years many guests have expressed an interest in burning off a few of the "chef-induced" calories and now they have the opportunity of doing just that, thanks to the newly opened gym at Earth Lodge. Glass-fronted and looking out onto the unspoilt bushveld so as not to miss a minute of the action, the gym is a perfect place to exercise.
Small and intimate, the gym can house just a few people at a time and is equipped with a state of the art rowing machine, treadmills, training bike, mats, weights and exercise balls. Sweat towels and bottles of ice cold water are provided; while back at the suite after a workout there is always the promise of a refreshing dip in the private plunge pool or a cool-down under the outdoor shower.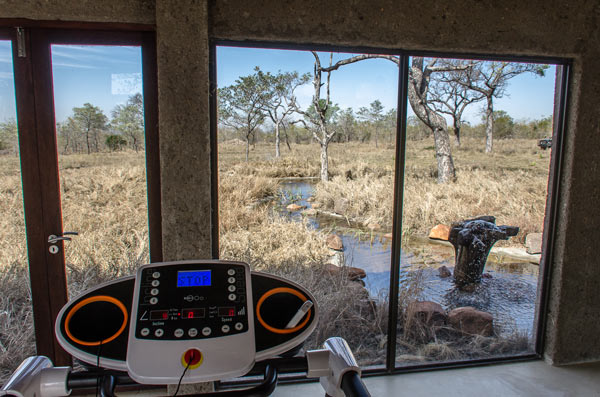 Earth Lodge's unique design and philosophy of being totally at one with Nature lends itself to a healthy lifestyle. The cuisine follows suit, with the executive chef preparing dishes with the freshest seasonal and local ingredients. Smaller portions are prepared and the chef offers guests the opportunity to adapt the menu to their own personal taste.
Health is also top priority at the full-service Amani Spa where the focus is on guests' overall wellbeing. The highly trained therapists take a holistic approach to treatments, which are designed to rest, relax and rejuvenate body and soul.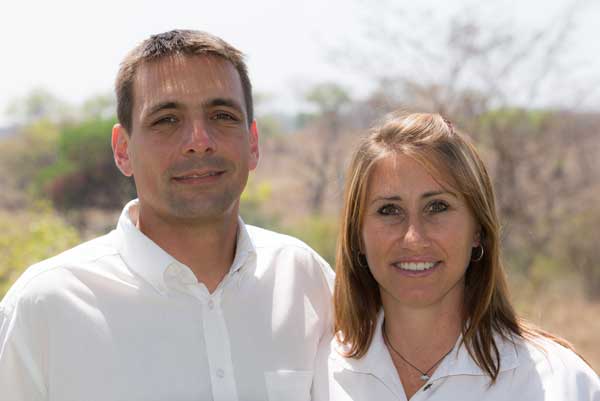 Sabi Sabi is delighted to welcome management team Stefan and Nadia Schoeman and their son Stefan back to Earth Lodge. The young couple have previously managed the lodge and match the health conscious lifestyle perfectly – both are keen sports people as well as highly qualified game rangers and lodge managers. Stefan will assume the position General Manager of lodges and Nadia will proudly take on the reins as Earth Lodge Manager. We wish them a long and happy future back at Sabi Sabi.