News update: 26th December
Warm hospitality is a constant at Sabi Sabi and nowhere is this more evident than in the smiling faces that welcome guests at all 4 lodges. For many years Sabi Sabi has been famous for this atmosphere of friendliness, the outward calm belying the rigorous world class service standards the team consistently maintains.
Just recently the dress code of the hospitality staff was transformed as they revealed their stylish new uniforms; a look to perfectly compliment their relaxed yet professional style. Created by renowned designer Marion Reed, co-founder of the famous Marion and Lindie label, the new uniforms are chic yet practical with traditional bush colours and African trim.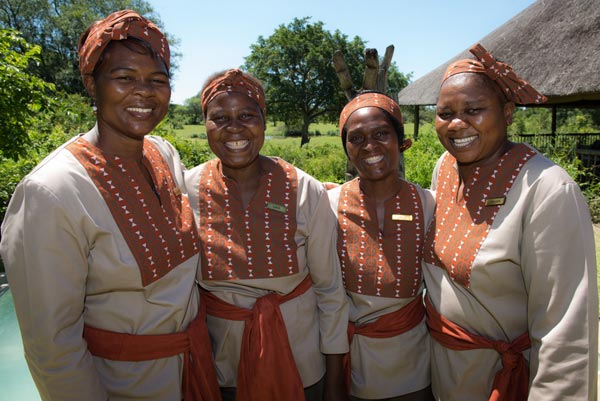 In December each year the hospitality and support teams at Sabi Sabi are treated to a delicious Christmas lunch, but for this event the tables are turned. Instead of being the servers, these staff members have their special meal prepared and served by the lodge and head office management teams. This year was no different!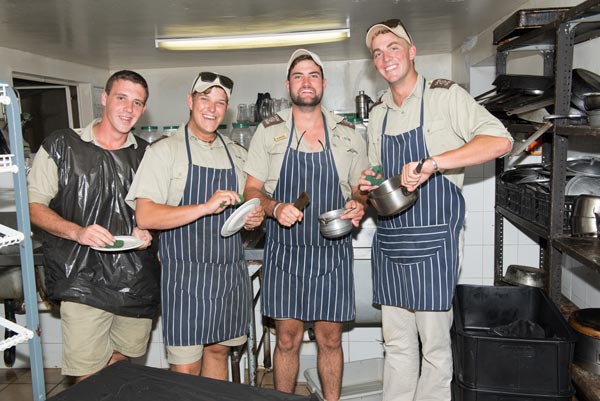 Fun and friendly banter abounded as managers played host, refreshed their waiting skills, dished up food, poured drinks and cleared tables. During the event two staff members were honoured for their long service at Sabi Sabi – both Dolly Mkhonto and Lindiwe Gumede celebrated their 10 year anniversaries of working for the company.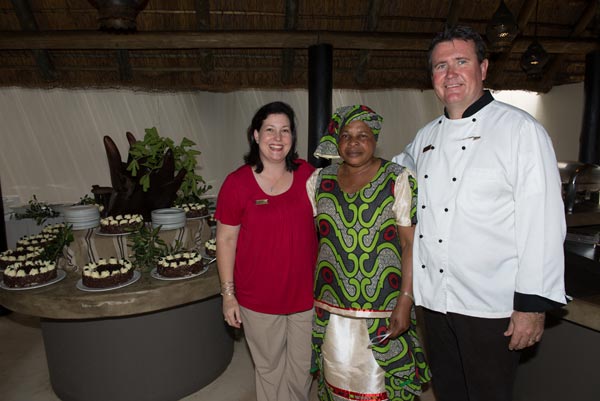 And to end this amazing year, we are proud to announce that Sabi Sabi has once again been voted into the Conde Nast Traveler Platinum Circle worldwide. In this we scored second highest in Africa with full marks once again for service. The Platinum List is exclusively for those establishments who have achieved the Conde Nast Traveler Gold List for 5 years or longer.
The readers of The Spa Traveller have also voted our Amani Spas at Bush & Earth Lodge the Best International Spa in its category for 2013. Thank you to all who made this possible.
One of the keystones of Sabi Sabi is consistency and the ongoing high standards we maintain and we wish to thank our friends worldwide, and our staff, for this wonderful accolade.
We look forward to a great 2014!