News update: 6th March
Sabi Sabi has thousands of dedicated followers who log onto various social media every day to follow the excitement of life in the bushveld. Those who are looking for more detailed information about the lodges and services can now download a sophisticated, easy to negotiate, dedicated App that takes a virtual journey through the reserve, bringing the 5-Star safari experience closer. Available free of charge from the iTunes App Store, the Sabi Sabi App has all the information first time and return visitors could ever need, along with beautiful imagery of the reserve and its resident wildlife. Initially this App is available only on the Apple platform for iPad devices.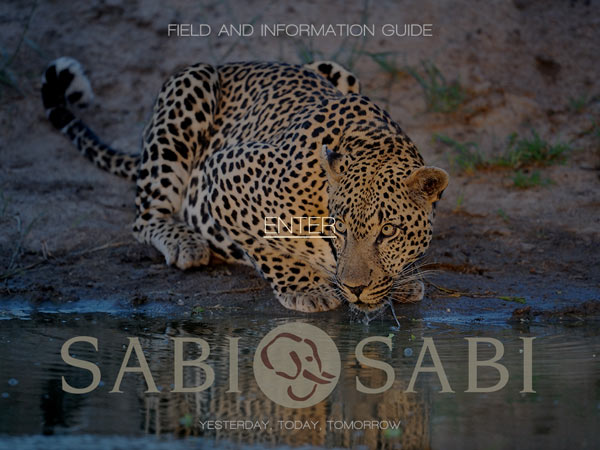 The App gives a world of information. Detailed are the 4 magnificent Sabi Sabi lodges with galleries of photographs and facts about the stunning suites, architecture, décor and services. Information about the morning and evening safaris, bush walks, specialist photographic and bird watching safaris are presented along with photographs taken on the reserve of the huge variety of fauna and flora which inhabit this magnificent part of the African continent. Pull a tab for more information and animal and bird checklists appear. A one-tap information screen outlines the basic facts per animal, in a choice of six languages – English, German, French, Spanish, Portuguese and Mandarin.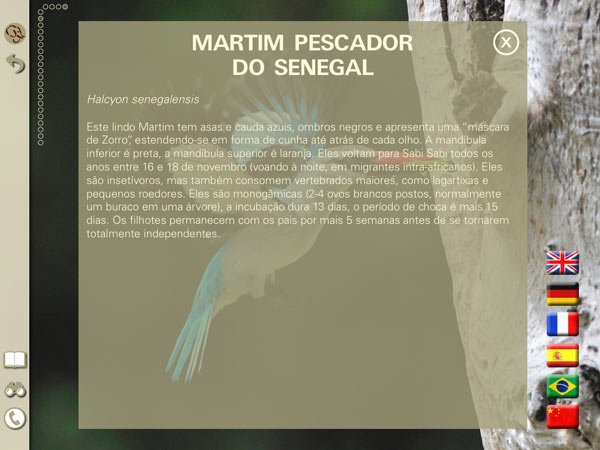 Even the spa menus for the award-winning Amani Spas, history of the reserve and details of the fascinating community tours appear on this highly detailed, very useful App. And while the regular blogs, Facebook posts and Twitter feeds continue to relay the day to day happenings at Sabi Sabi, this App gives more in-depth information and detail in a user-friendly, image-rich layout. The full directory of services is brimful of practical information to read before visiting, with facts about safaris, what to pack, weather, location and transport.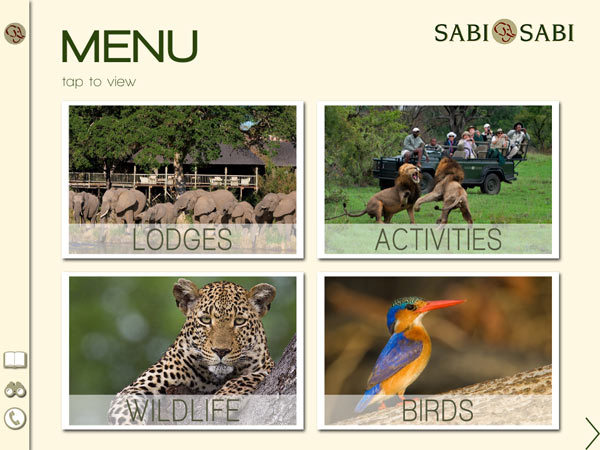 For travel agents and tour operators, the App is a valuable portable information tool to show to potential clients. For guests planning their own visits it is the first taste of an unforgettable experience, and for those who have already visited Sabi Sabi it is a wonderful way to remember their stay and start planning the next one.