News update: 15th December
As the end of the year approaches, the Sabi Sabi lodges are busily preparing for the festivities and organising the unexpected extra touches that our holiday season guests will experience. Each lodge has its own distinctive way of commemorating Christmas and New Year, but they all share a spirit of rejoicing and renewal at this time.
Guests from all over the world will soon be arriving in the bushveld, eager to enjoy a unique celebration of the various holidays – and Sabi Sabi obliges to the full. At each of the four lodges, the imaginative executive chefs are adjusting their menus to reflect a festive theme. Their talent has free reign as they give their own special bushveld twist to 'traditional' and non-traditional Christmas fare, using the enormous array of fresh local ingredients at their disposal. Christmas Eve is celebrated with an outdoor dinner around a crackling fire, the brilliant stars a swathe of natural twinkling light across the African skies.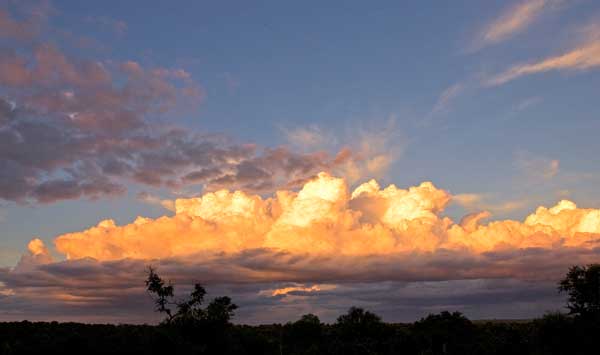 A myriad of delightful experiences await our lucky year-end visitors. The lodges are decorated and cheerfully lit with "bushveld appropriate" trimmings. Managers and staff are planning special surprises to add to the festivities which will make for magical memories – watching the blazing sunset and swift fall of dusk is always awe-inspiring and even more so when shared with friends old and new.
And on the last day of the year, what better way to count down the minutes to 2012 than a feast in the middle of unspoilt Africa. New Year's Eve is celebrated with an extra special gala dinner, with champagne and good cheer flowing until well past midnight.
But before all the holiday guests arrive, the Management Team decided to acknowledge the wonderful Sabi Sabi staff and pay homage to the enormous effort they make year round in consistently providing our guests with a world class 5-Star safari experience. Our chefs pulled out all the stops to provide a delicious traditional Christmas/Thank You lunch. The meal, the laughter, the friendship and camaraderie around the tables reflected the spirit and warm family atmosphere for which Sabi Sabi is so famous.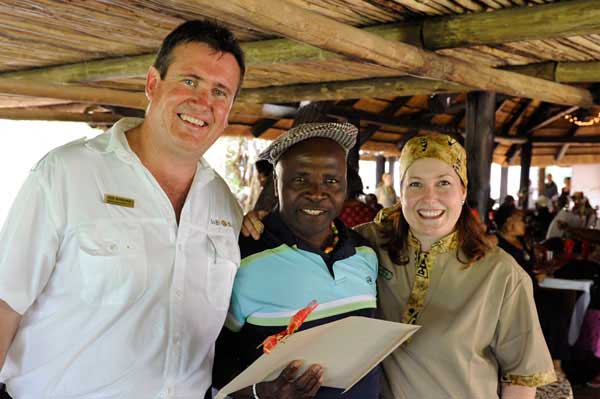 While every day at Sabi Sabi is a celebration of luxury and excellence, we are looking forward to hosting some wonderful holiday festivities in the heart of the African bushveld.