News update: 30th May
Children visiting Bush Lodge's fully-fledged children's facility, the EleFun Centre, are encouraged to leave their mark by way of a colourful handprint on a designated wall. Hundreds of vivid prints, duly signed and identified by the young visitors, decorate the space. Children from countries all over the world join their local counterparts in leaving behind a handprint message that they have spent time at Sabi Sabi.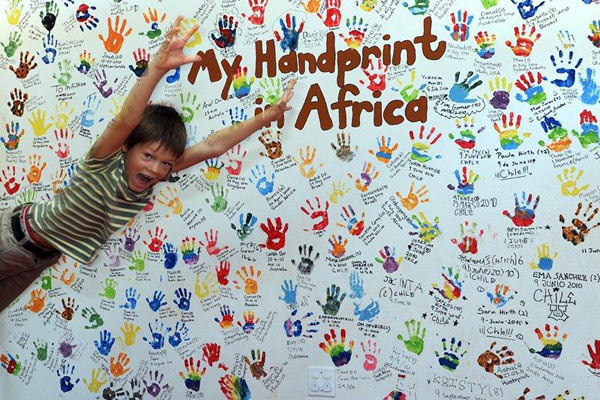 And while the wall is a bright focal point in the centre, it's the bushveld setting, games, projects and novel activities that make the EleFun Centre such a hit with children of all ages. Catering for children from toddlers to teens, with 'edutainment' centred on a bushveld theme and run by qualified and fun staff, the centre is loved by all who visit. Programmes include identifying animal spoor, learning about different bird and animal species and what their names are in Tsonga, the language of the Shangaan people who live in the villages surrounding Sabi Sabi. Shaded by indigenous trees and featuring age appropriate activities, the EleFun Centre is offered at no cost to children staying at Bush Lodge. A large, safely enclosed area of lawn allows them to run around freely. At any time during the day our young guests can be found climbing, jumping, swinging, painting, reading, puzzle making, building, drumming or simply relaxing in the indoor or outdoor areas. In the hot summer months a supervised swim in the Lodge's cool pools is another welcome option.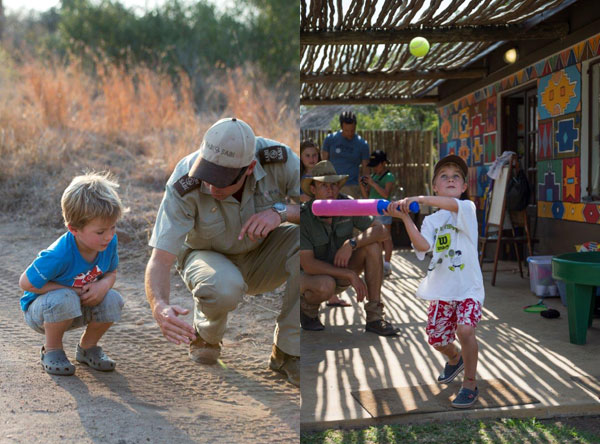 Parents can relax during their Sabi Sabi sojourn, enjoy exciting bush walks and visits to bird hides, indulge themselves in the Amani Spa, or simply sink into quiet adult time, all the while being confident that their children are safe and happy.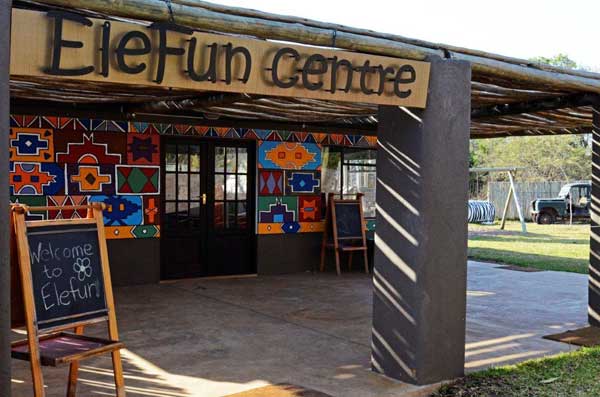 The EleFun Centre, which was created to be fun, safe and educational, is open every day and all activities are supervised by a highly professional team. Children are encouraged to take photographs on safari and have them displayed alongside the handprints and messages from all the past young guests who have visited the centre since it opened its doors.