News update: 6th September
Despite being seasoned bush lovers, only now, when the youngest of our four children turned four, have we ventured to Sabi Sabi with the whole family. It was with some trepidation that we introduced our two youngest to the wonders of an open vehicle safari; but our concerns were unfounded as we spent a magical couple of days at Bush Lodge. It's no wonder that Sabi Sabi was last month named one of the world's best family destinations – and top 10 in Africa and the Middle East by Travel + Leisure magazine. Effortlessly combining international standards of luxury with a unique brand of African hospitality has made Bush Lodge one of the world's most sought-after lodges. Local Shangaan staff members are all inherently family-oriented and relish the added dimension that children bring to the bushveld experience, while introducing them to the splendour of a private game reserve.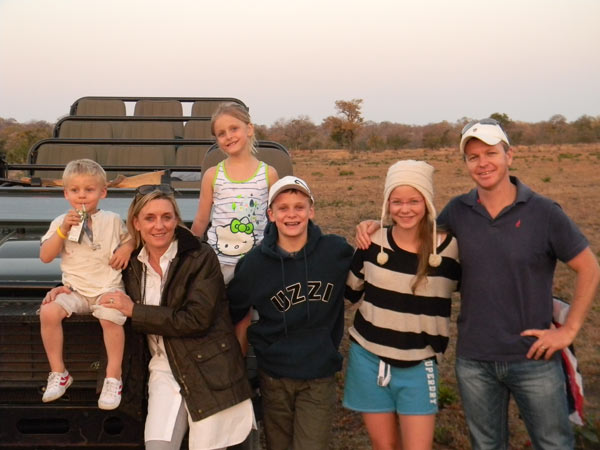 We were welcomed with open arms (and warm smiles) at the lodge and soon found ourselves enveloped in the sense of tranquillity and timelessness that is only found in the unspoiled African bushveld.
The two little ones, aged four and five, soon settled into the Elefun Centre, which puts on a tailored, fun, varied and enriching programme for the toddler to 'tween' age group. The centre is managed by Andrea Grindstad, who is wonderful with the children – a perfect mixture of fun-loving and responsible which made us completely comfortable leaving the children in her care.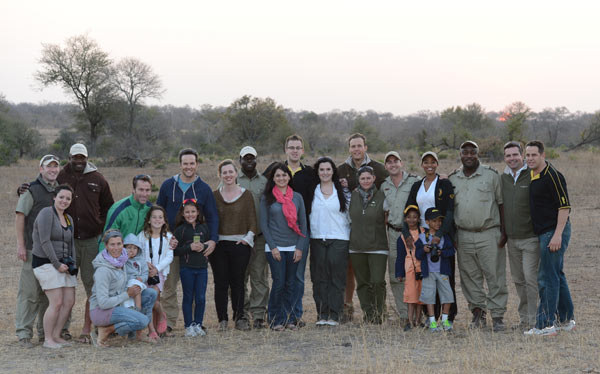 The trip was a celebration of our daughter's 13th birthday and she and her 14-year old brother experienced their first bush walk through the reserve. Accompanied by our ranger, we enjoyed the sights, smells and sounds of the bush from a different perspective. Afterwards, on her last day of being 12, she was spoiled by therapists at the Amani Spa at Bush Lodge, which caters for all ages and has a special children's menu of treatments such as massages, manicures and pedicures for the under 12's. She loved the experience and emerged feeling relaxed and pampered.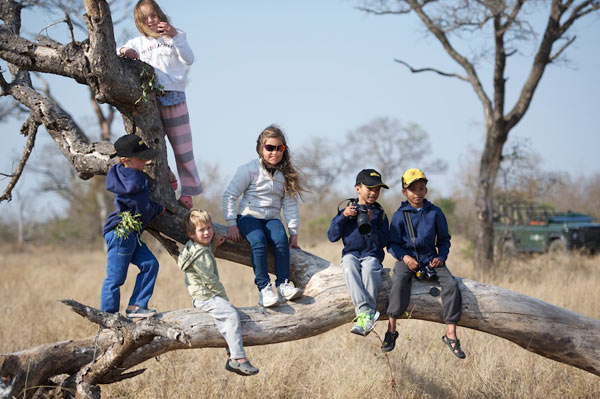 Bush Lodge had recently hosted a Nikon family weekend, where local celebrities and their families were invited to spend time at the lodge. The EleFun Centre was a buzz of activity games and treasure hunts, with the added incentive of the families being tutored on getting the best possible results from their Nikon camera equipment. By all accounts the weekend was a resounding success – not surprising when every aspect of the lodge ensures a 5-star luxury experience for all ages, while taking into account the needs of children and families. No luxury is spared but special attention is paid to child-friendliness at meals, on safari and at rest times to ensure that all ages get the most out of their visit and our young generation leave as the conservationists of the future.